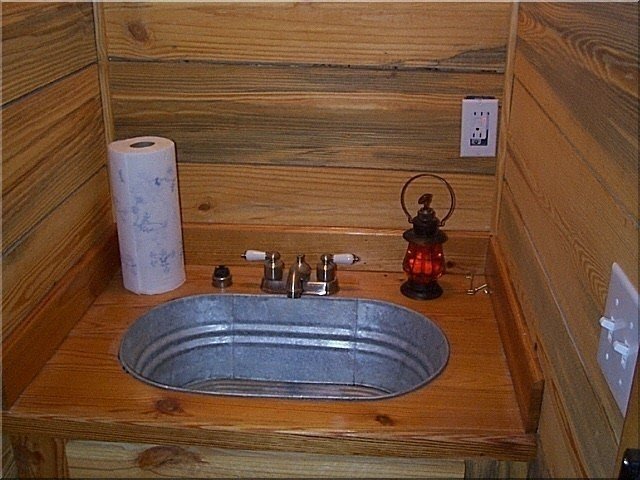 A functional bathroom sink with a durable wooden frame. Its galvanized metal construction looks very attractive and provides protection from the water and other negative factors. This functional sink also decorates bathrooms.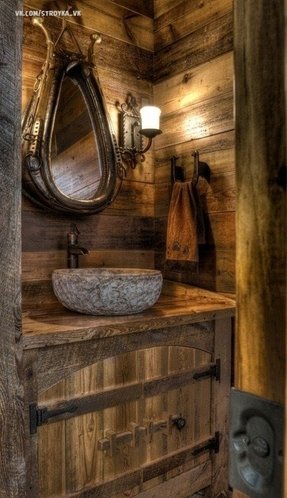 If you are a fan of rustic design, you have to choose the beautiful rustic bathroom sink. Try it wooden bathroom and enjoy nicely finished product. You will be impressed how fab this sink is.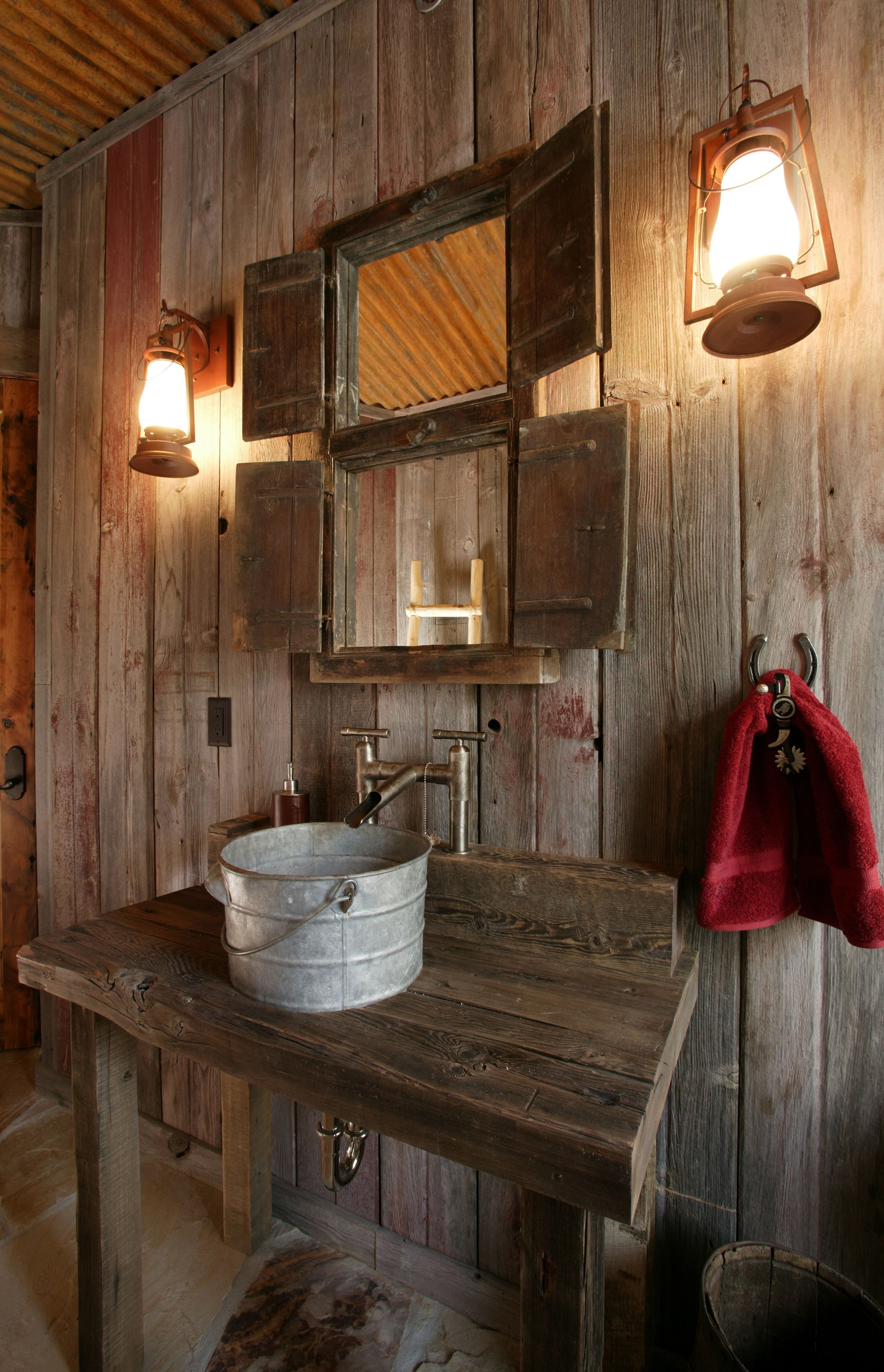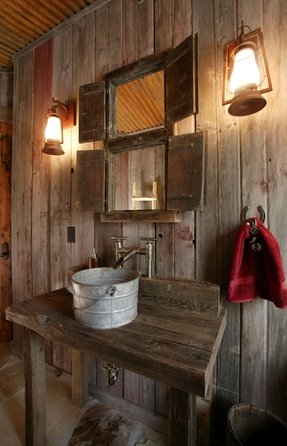 This country bathroom is drowning in the sea of wooden planks. The thing that sticks out the most is the simple table / sink, constructed of thick plants for good durability. However, instead of the sink, there is only a smooth top with a metal bucket under the faucet.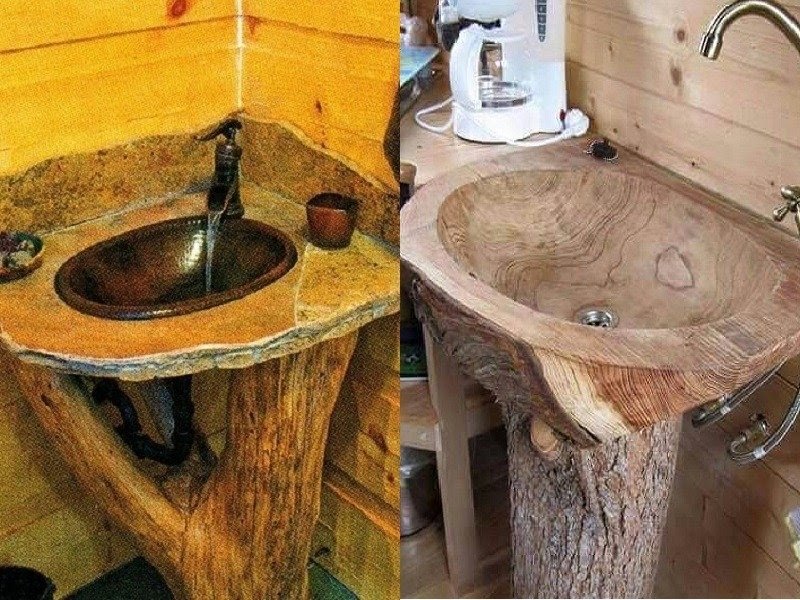 If you looking for an extraordinary bathroom sink, you have to choose this rustic one! The log pedestal sink is homemade by the reader in Log Home Living magazine.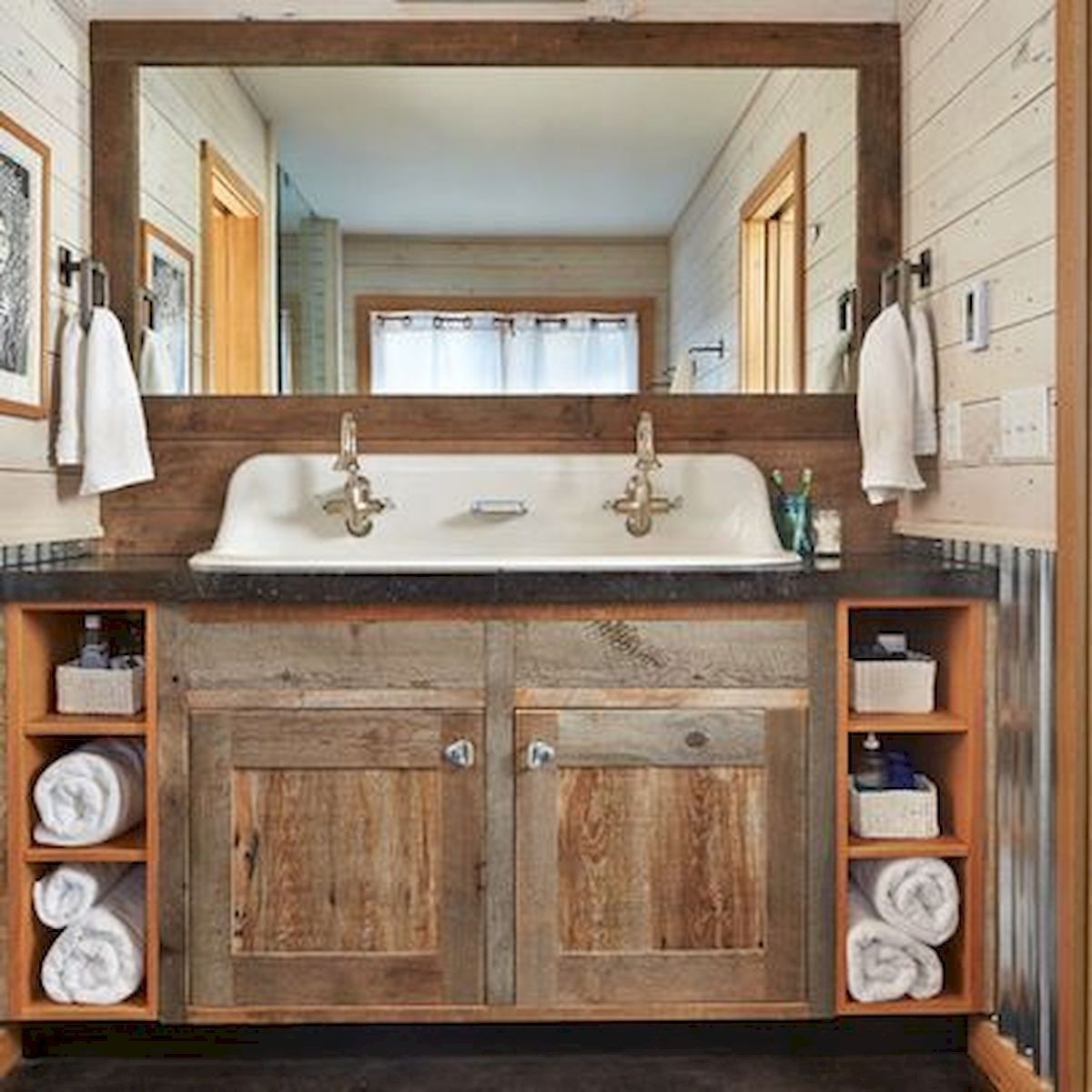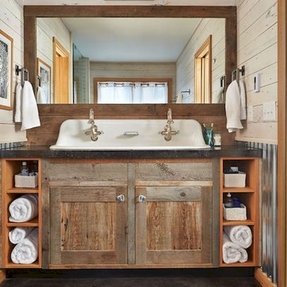 Bathroom sink with a durable wooden construction and rustic stylization. It features two metal sinks and a practical construction with six shelves and lower compartments with double wooden doors and decorative handles.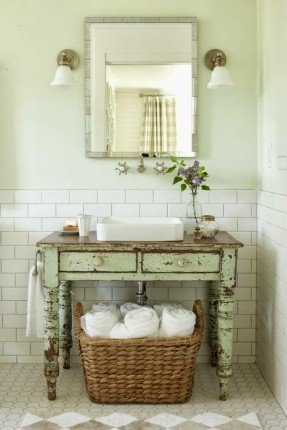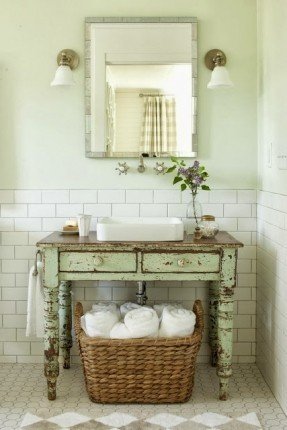 Country setup for a vintage and rustic bathroom with a tiny console vanity table with two drawers and a ceramic sink bowl on it. The console table is fitted with a large wicker bucket underneath for additional storage.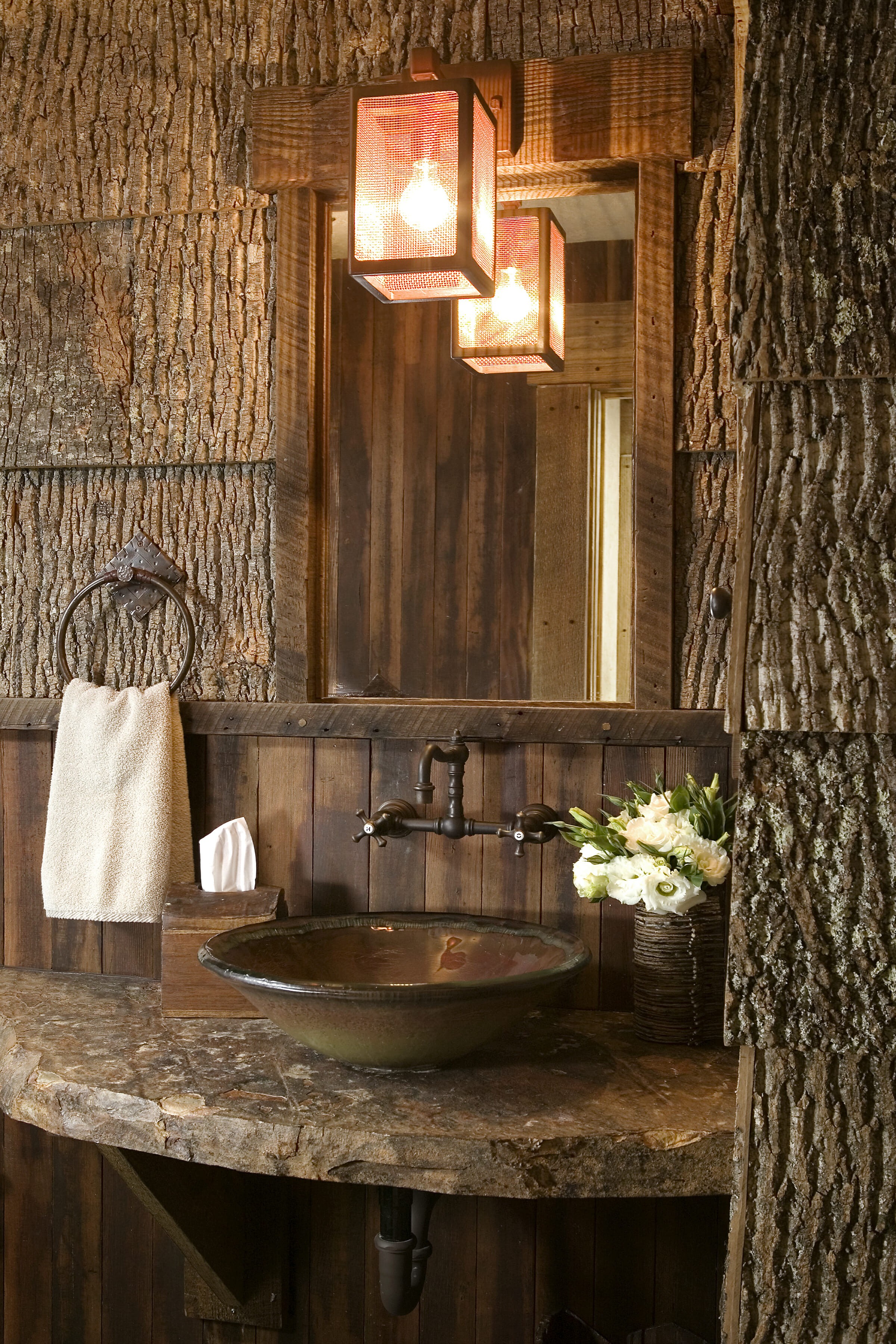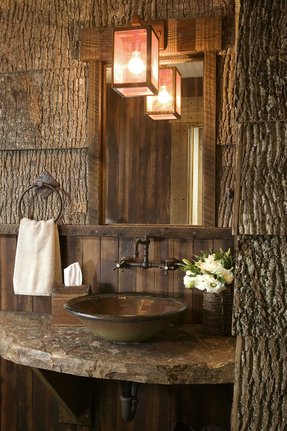 A nice bathroom sink for rustic decor lovers. Old-styled decor with an attractive vessel provides not only functionality, but also attractive appearance. Unfinished top provides additional aesthetic effect.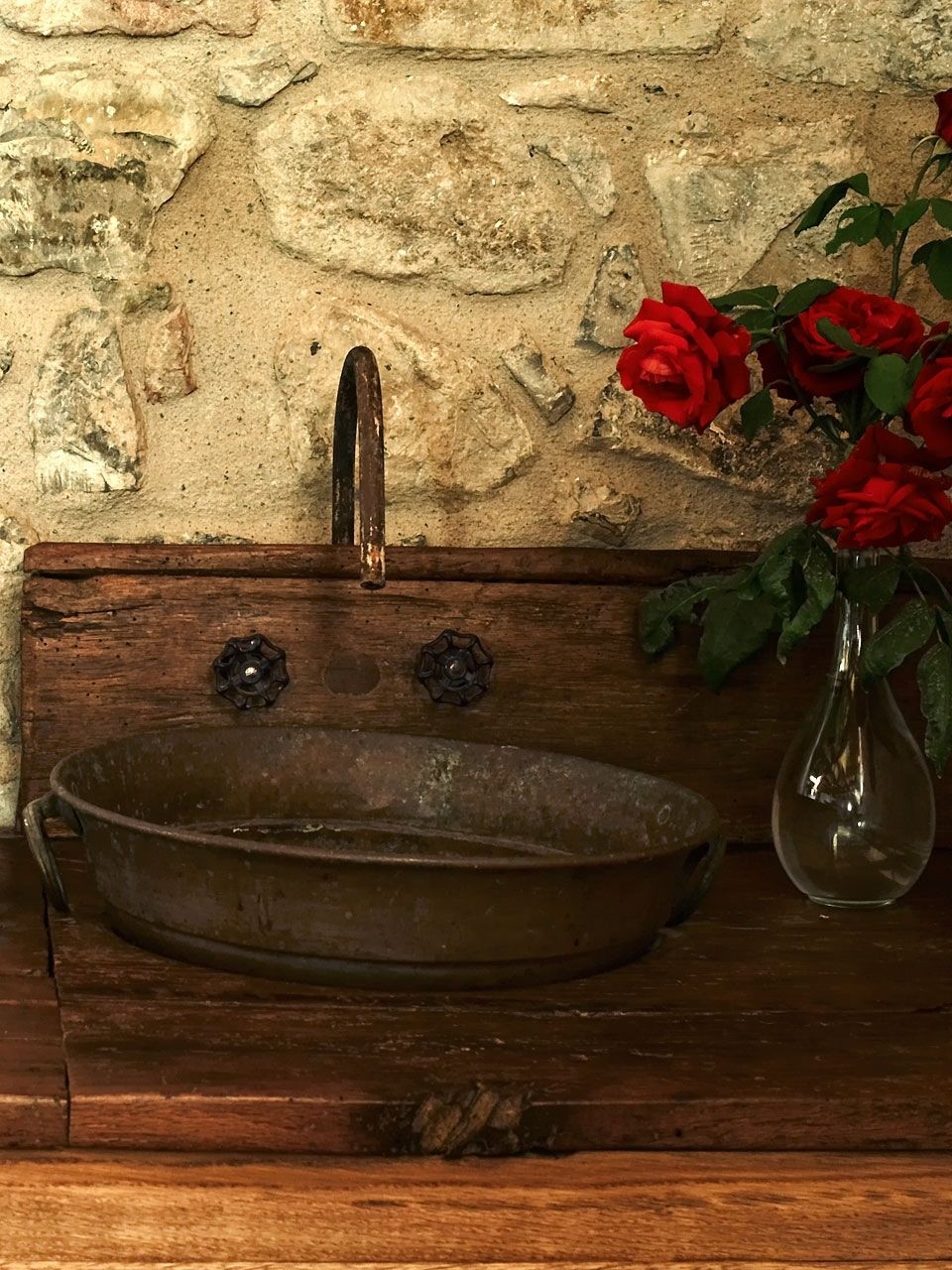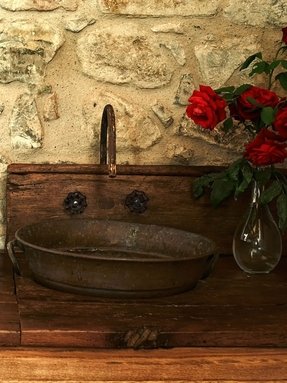 Bathroom sink in rustic style. It is made of metal with antique finish. Suitable for residential and commercial premises. Simple form and functional design for each place as needed.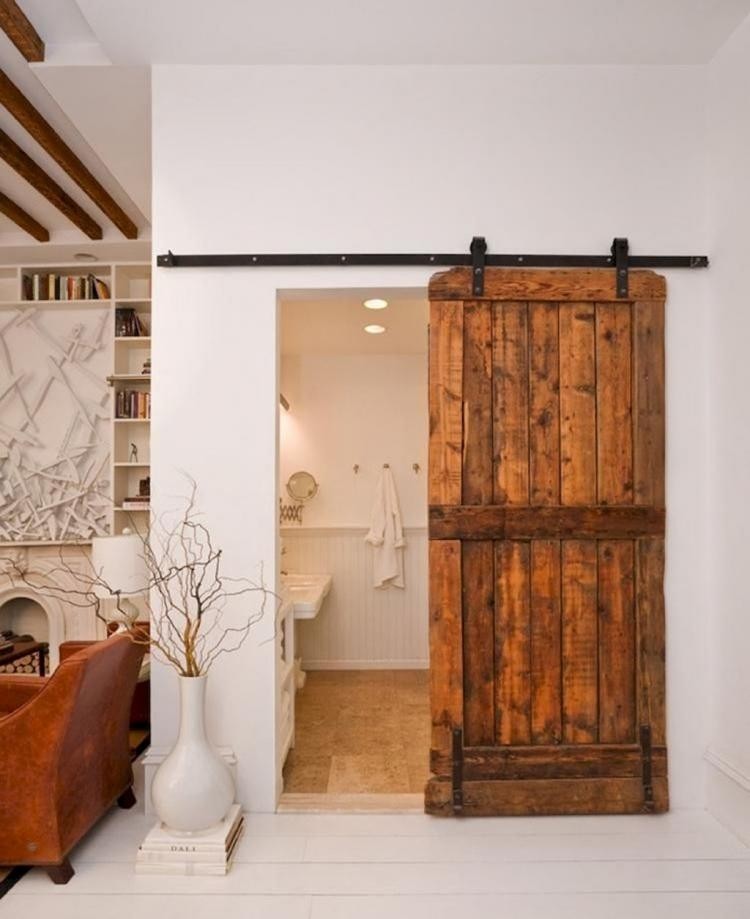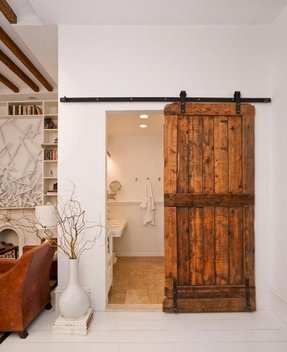 Rustic Master Bathroom with Large white floor vase, Built-in bookshelf, Raised ceiling, Exposed beam ceiling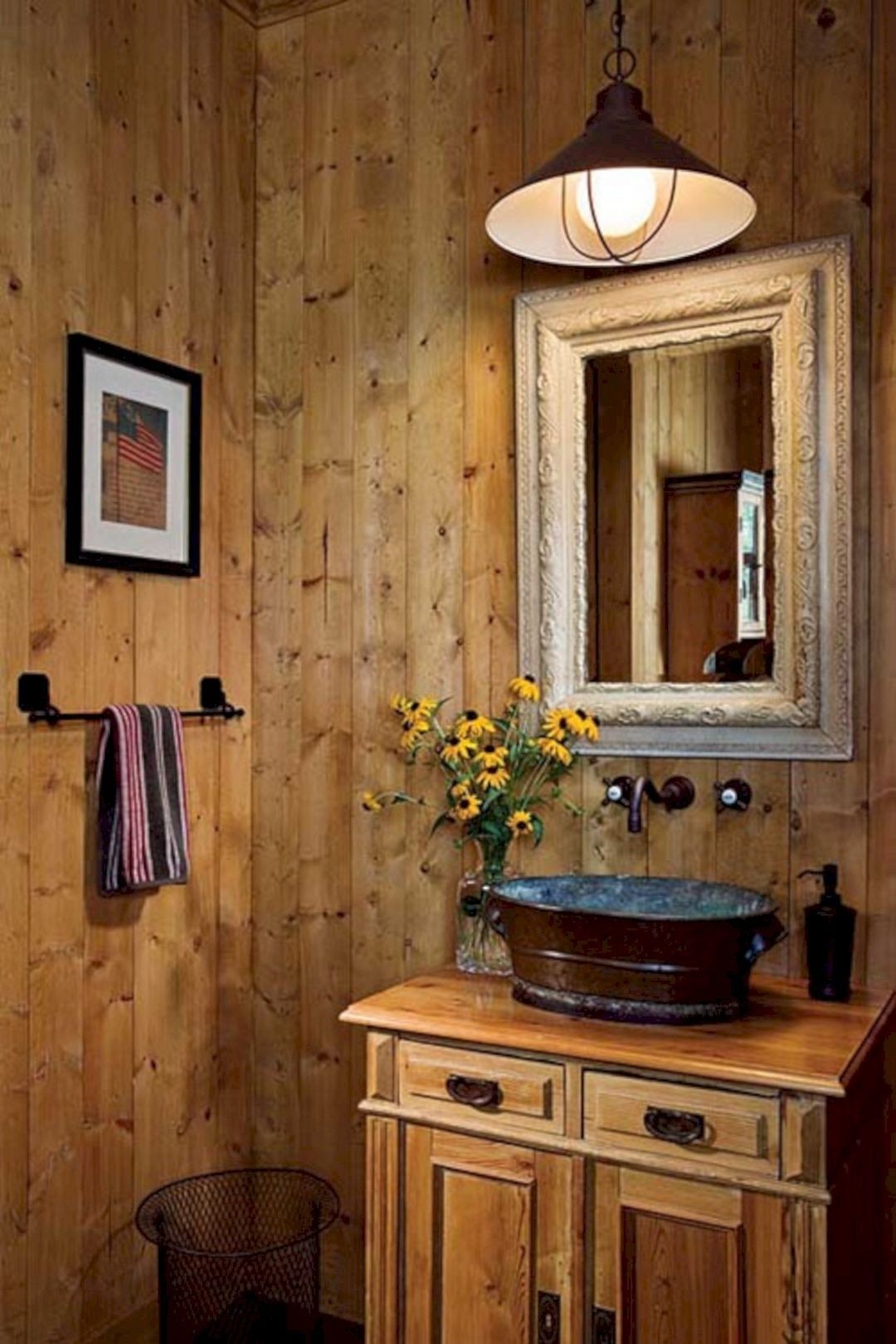 This sink is a functional and decorative stylization that matches rustic bathroom indoors in a barn style. This sink includes a storage compartment and two drawers with metal handles. Its old bathtub stylization is very aesthetic.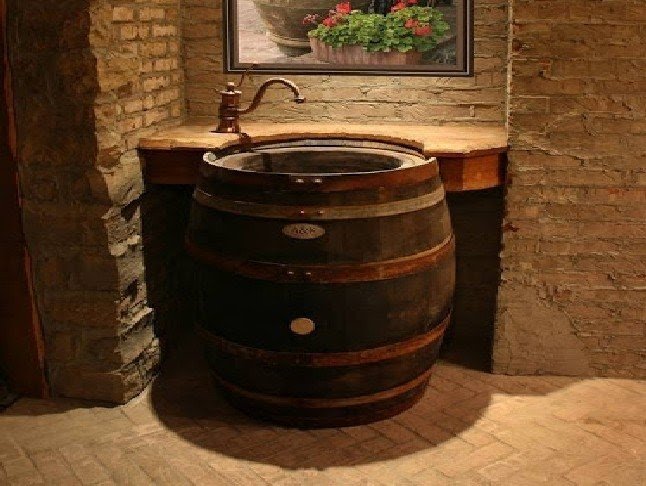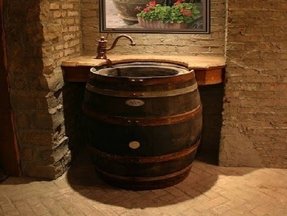 rustic bathroom sink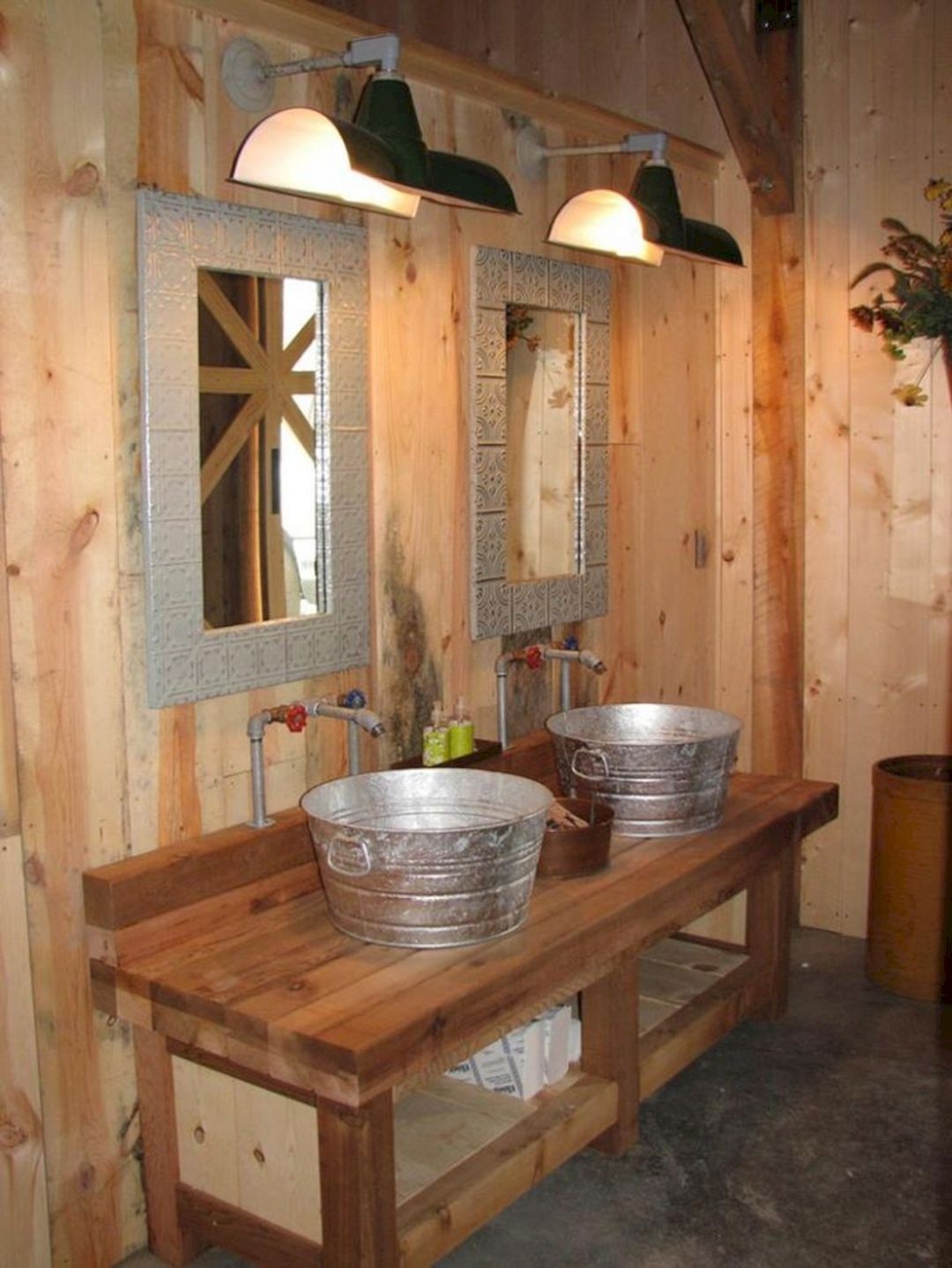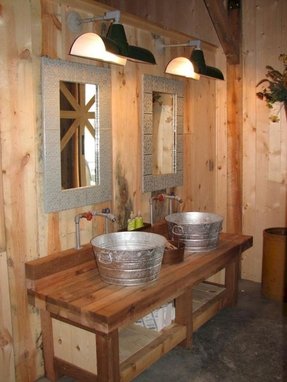 Ponderosa Country Barn Gallery TPE1207 | Sand Creek Post & Beam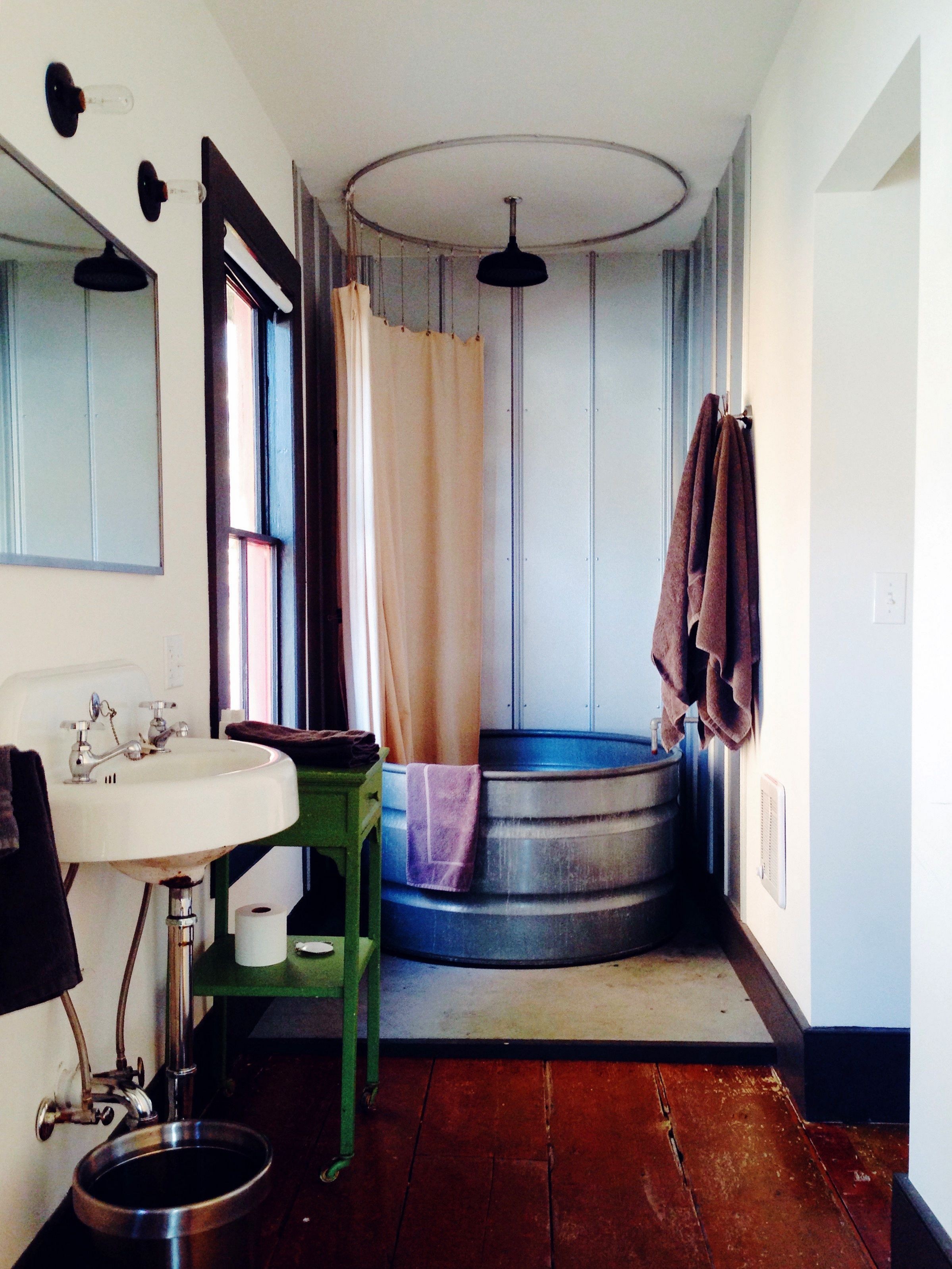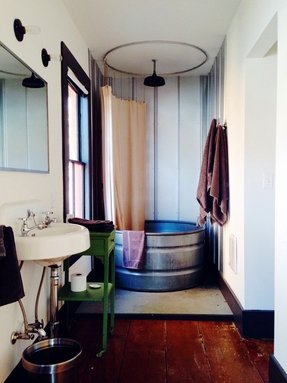 Stickett Inn bathroom with galvanized bathtub from Instagram account @dwellmagazine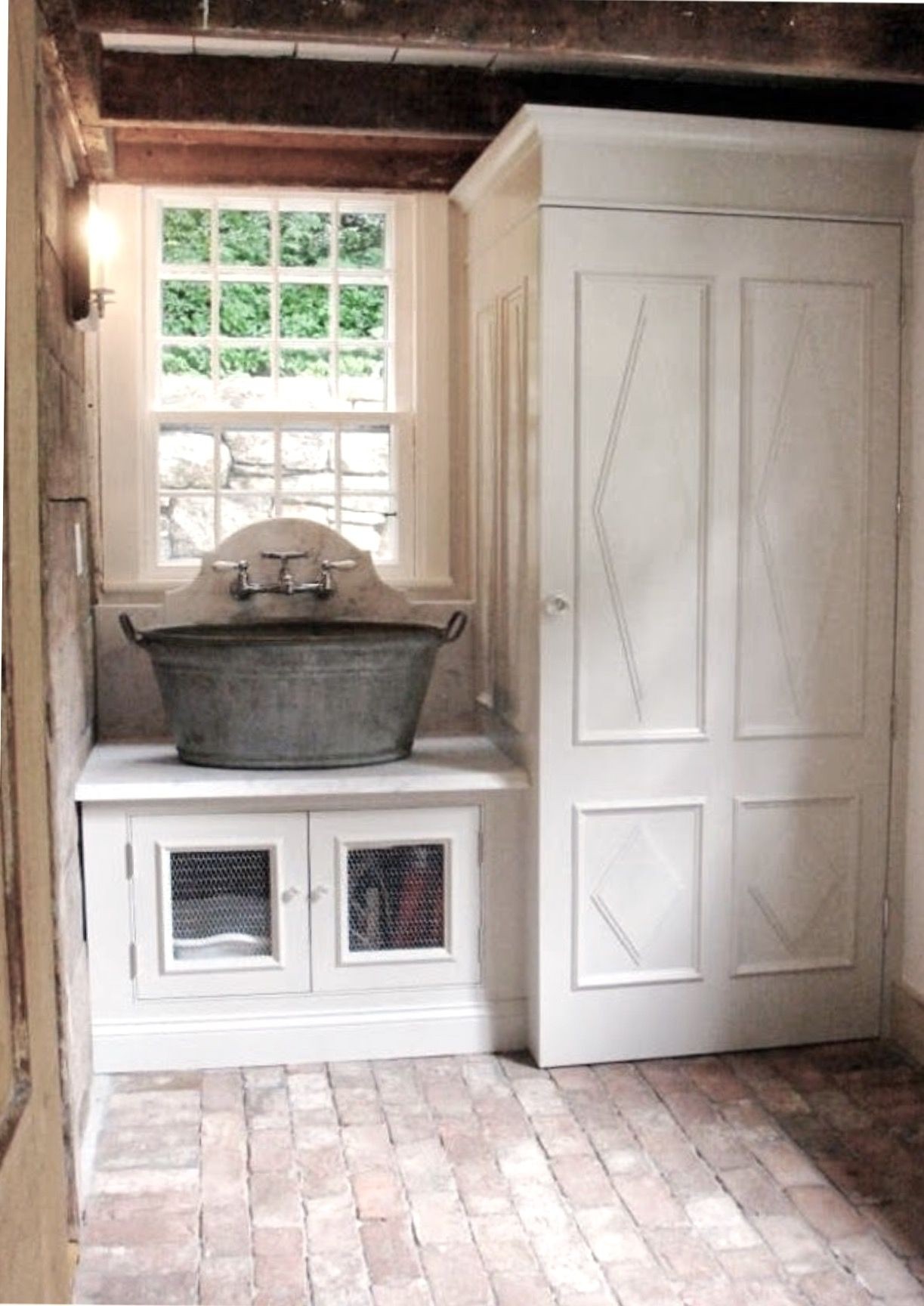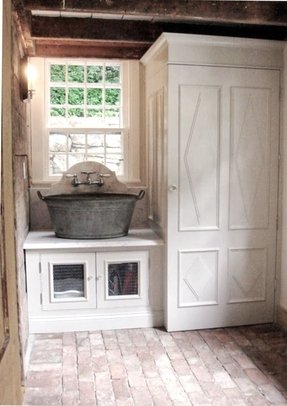 Bathroom cabinet in rustic style. Frame is made of wood. Ideal for storing towels, cosmetics, toiletries and others bathroom accessories. Neutral form and functional design.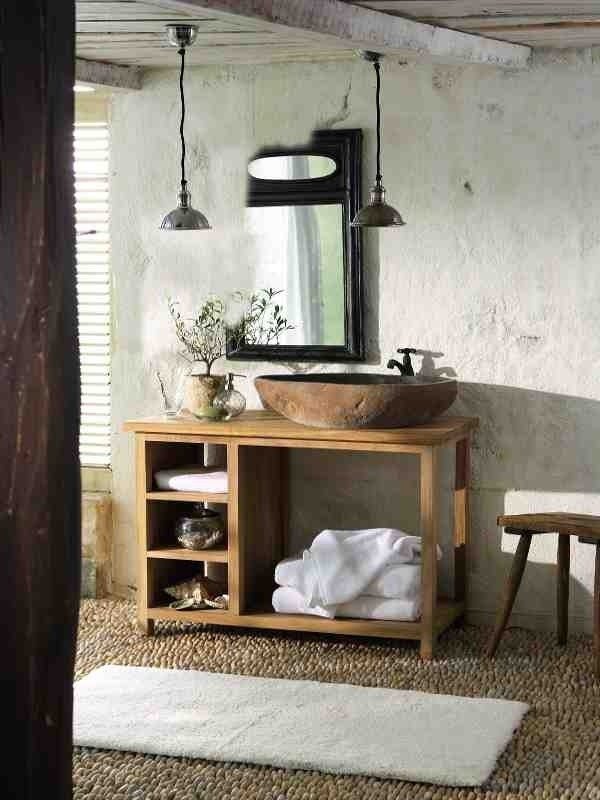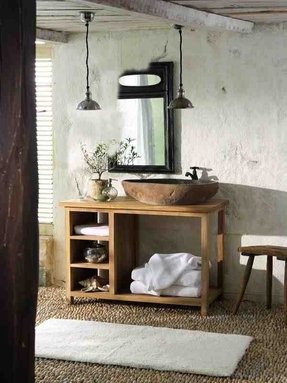 wow, the lamps, the sink and the floor, love it!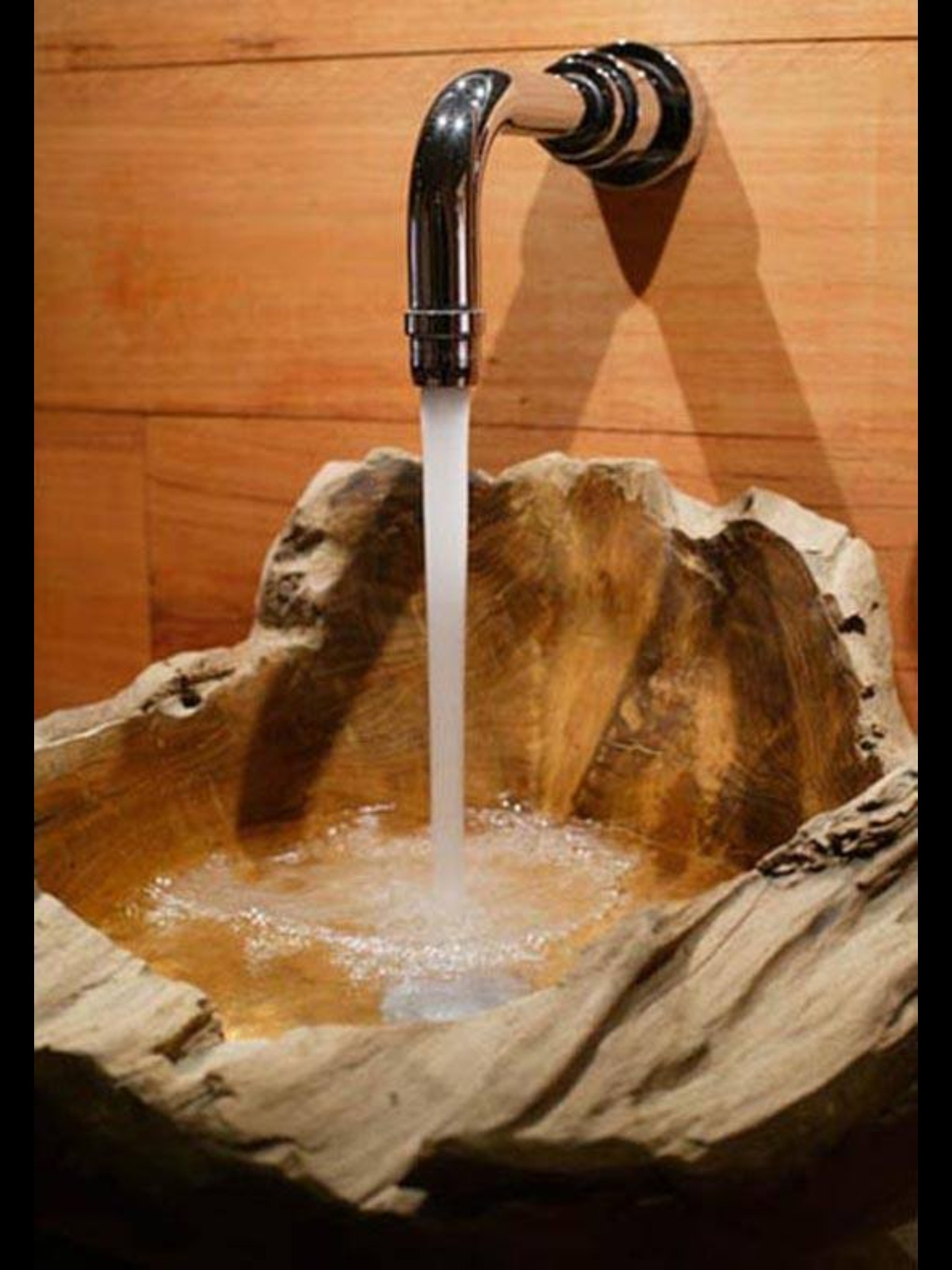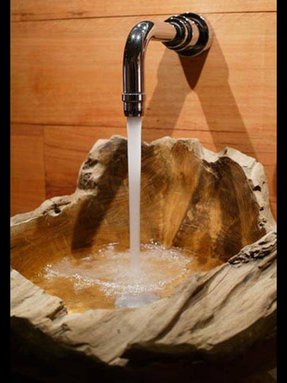 This bathroom sink looks like a piece of wood, so it features a natural design. It perfectly suits rustic bathrooms. Of course this sink is durable and also includes metal elements that are resistant to water.