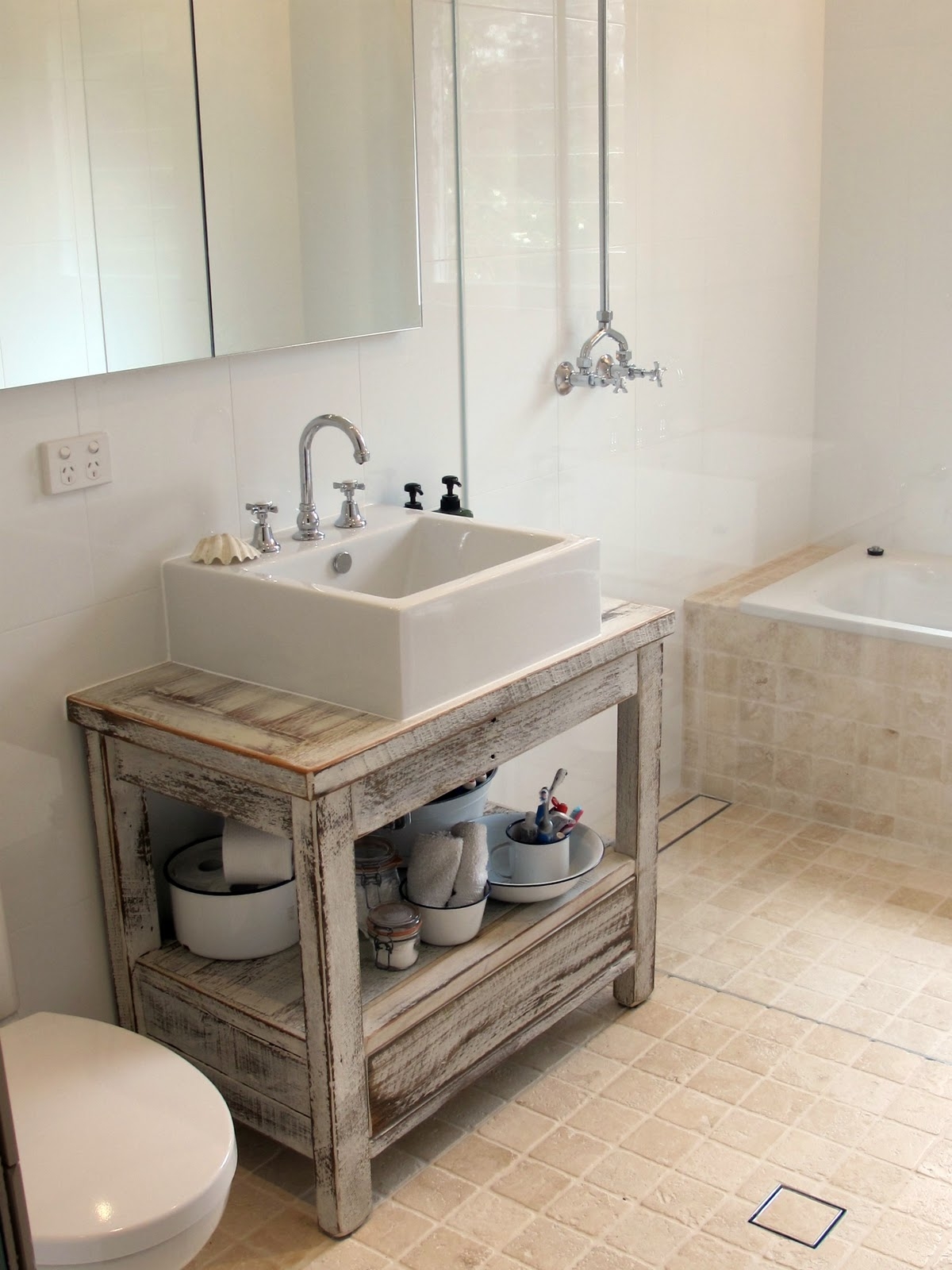 Spice up your bathroom using this weathered vanity bench with simplistic design and durable wood craftsmanship. You can use its bottom shelf for bathroom necessities, while the top is perfect for accommodating a small sink.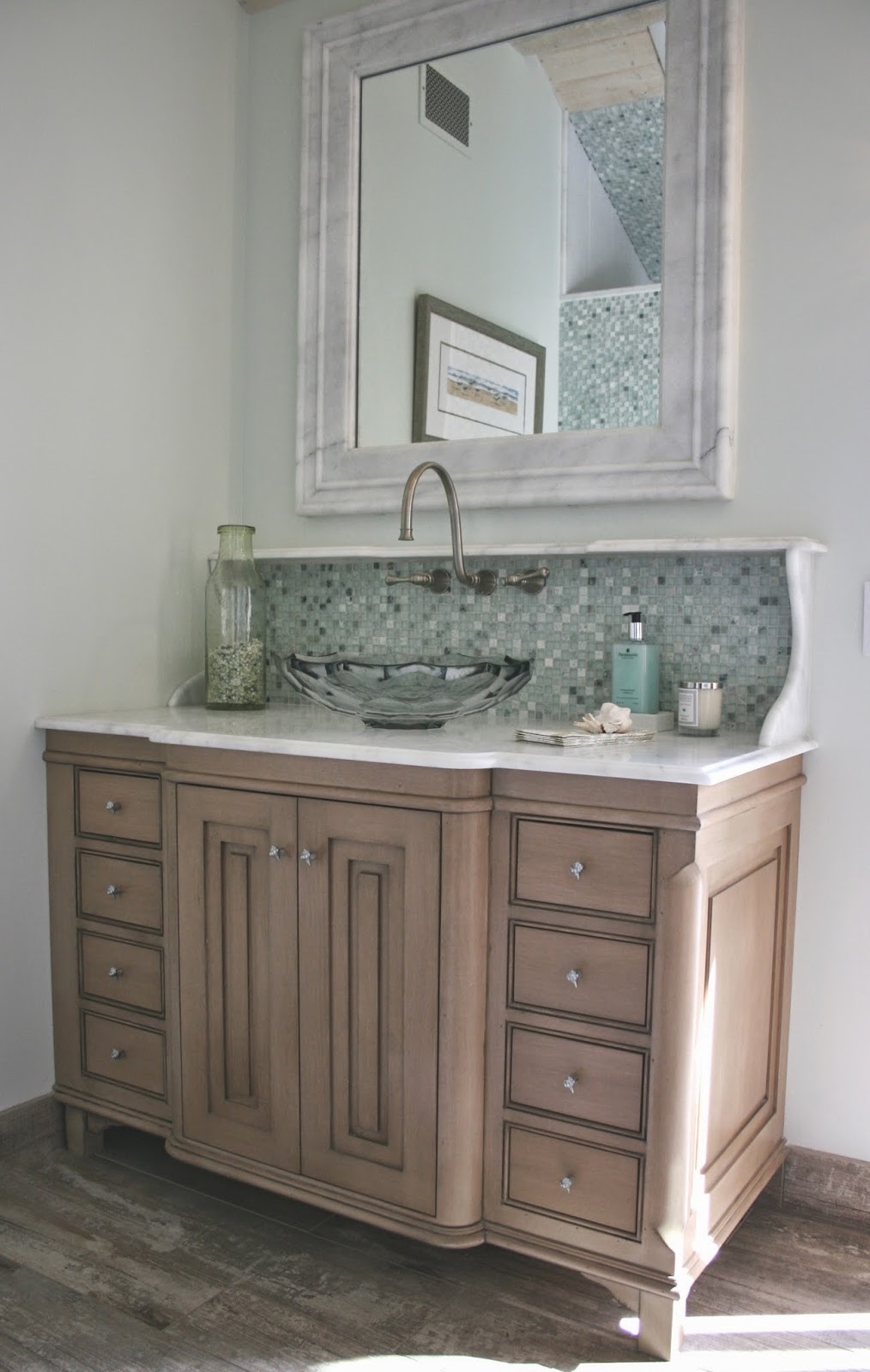 Furnish your bathroom with the bathroom vanity and mosaic back splash. The cabinet has many drawers and shelves for bathroom accessories and cosmetics, and glass sink brings the chic.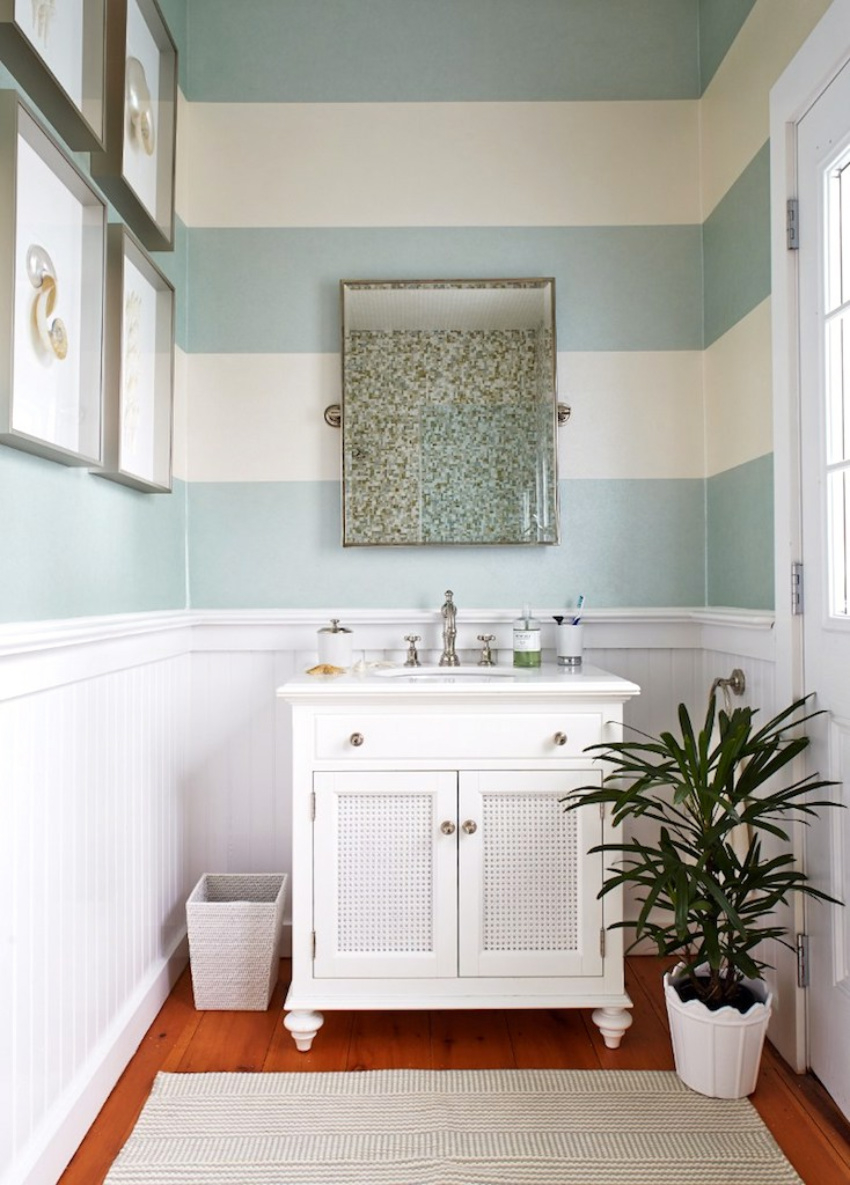 If you love the coastal climate, this coastal bathroom vanity will appeal to you. Beautiful, bright colors, functional cabinets and a different mirror over the sink create a beautiful whole. Ideal for contemporary interiors.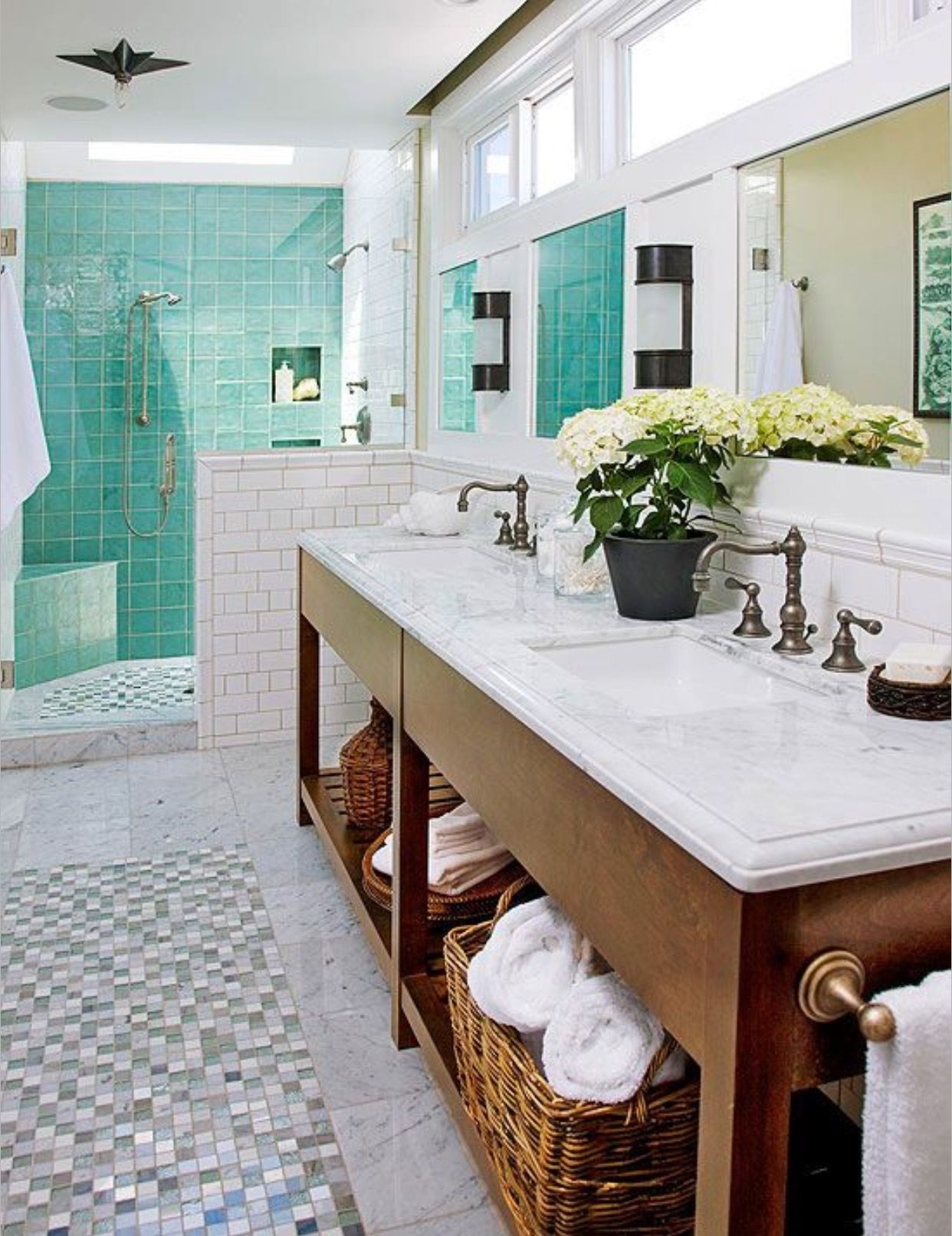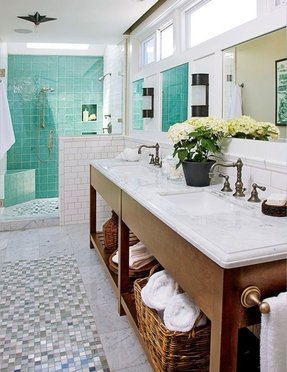 Beautiful, coastal bathroom. Teal tiles together with the marble sink and iron cranes ensure the hotel-like feeling in this bathroom. A set of fresh flowers is a nice addition that makes this bathroom feel fresh and light.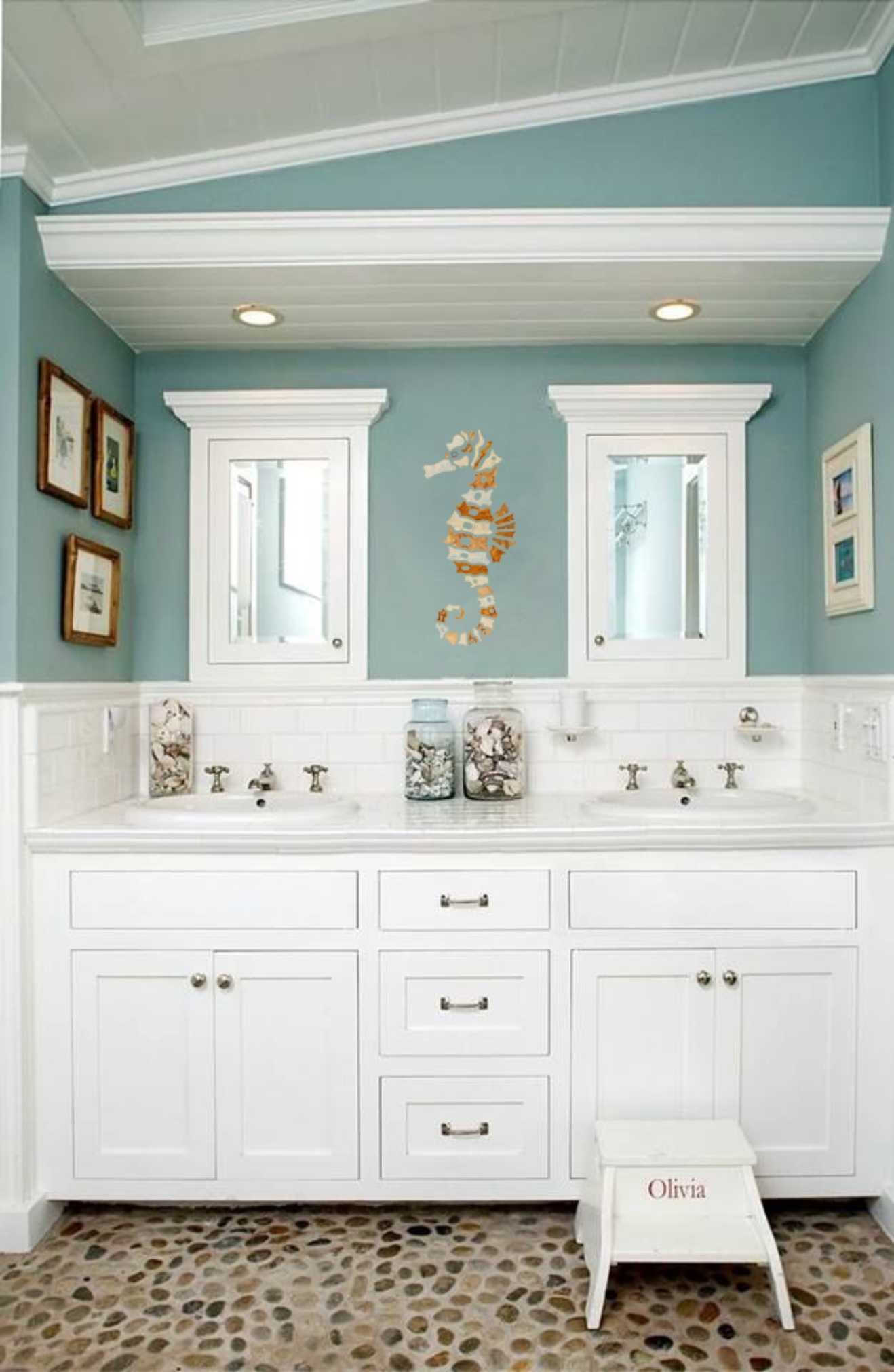 An elegant white-finished bathroom set looking great against bluish walls. A floor unit has 2 cabinets, a few drawers, a rectangular top with 2 inbuilt oval sinks and a backsplash. Two wall-mounted cabinets feature crown tops and mirrored doors.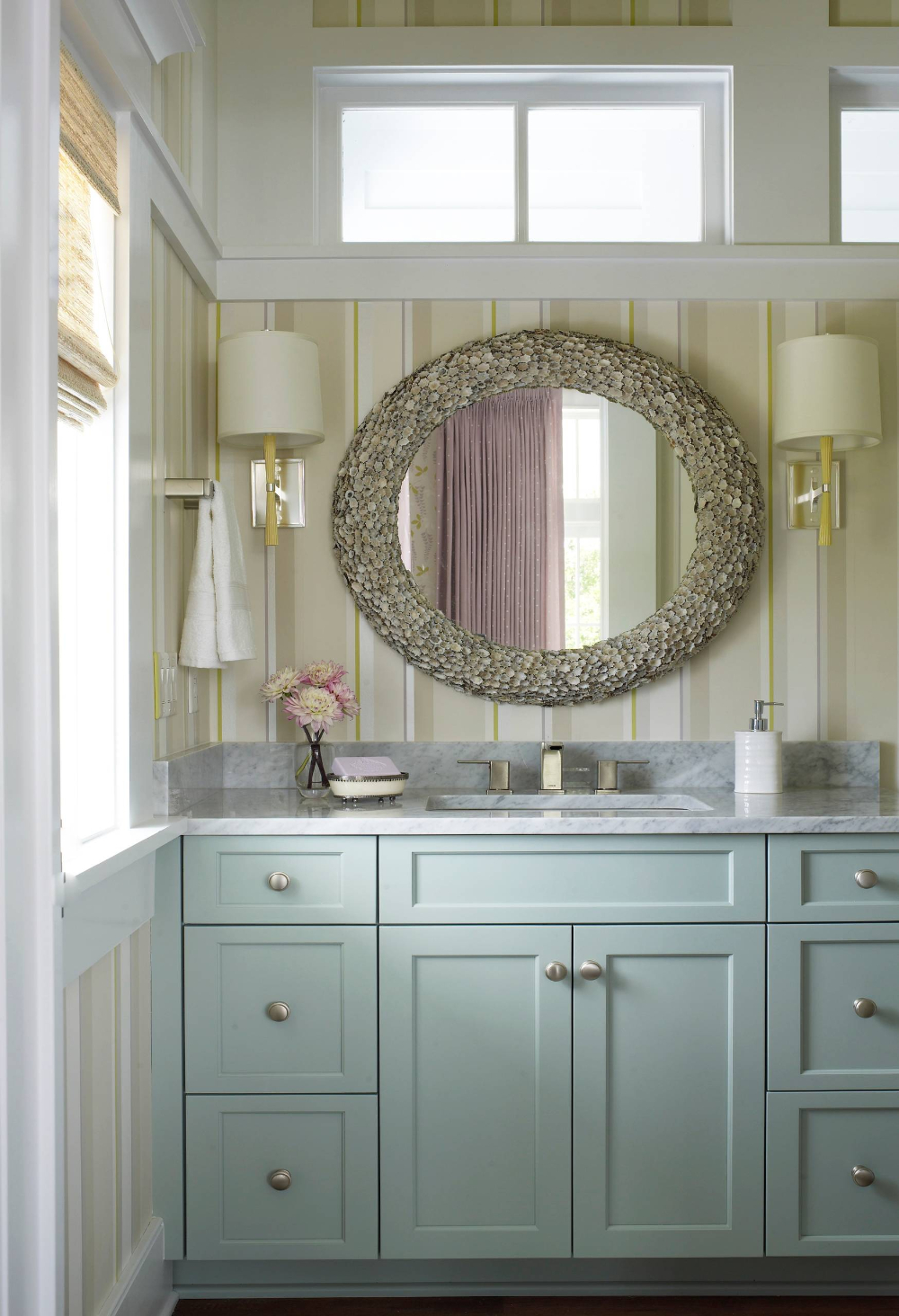 This bathroom vanity constitutes a perfect example of the coastal design, ideal for the those, who want a fresh touch in their bathrooms. Bright finishing creates a spacious appeal.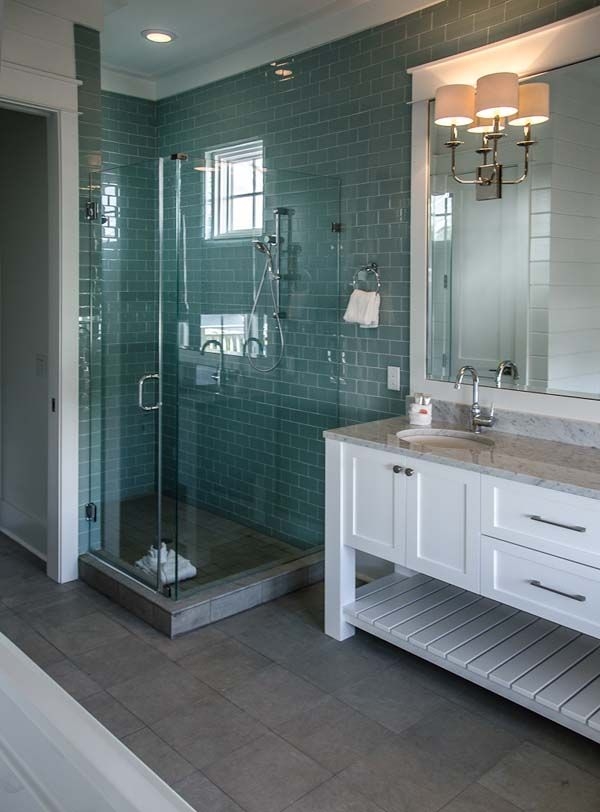 With this coastal bathroom vanity you will finally have more than enough space for you and your family to enjoy and will ensure a perfect boost of functional use with its two spacious drawers, bottom shelf and marble top.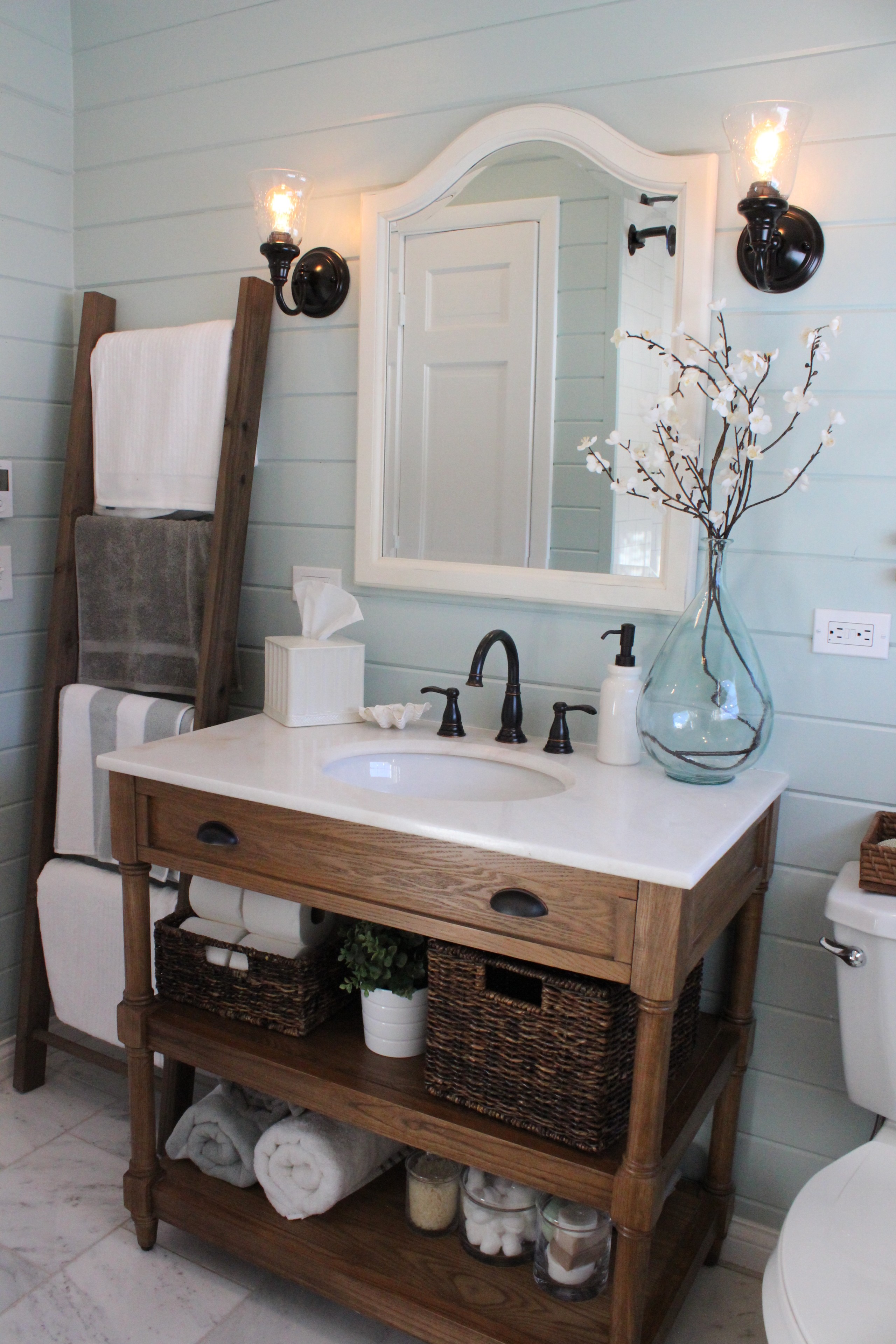 This neatly arranged bathroom corner is a combination of a stylish shelf for washbasins, mirrors and beautiful decorative details. The large cabinet has two shelves and a drawer, and the entire construction is made of wood.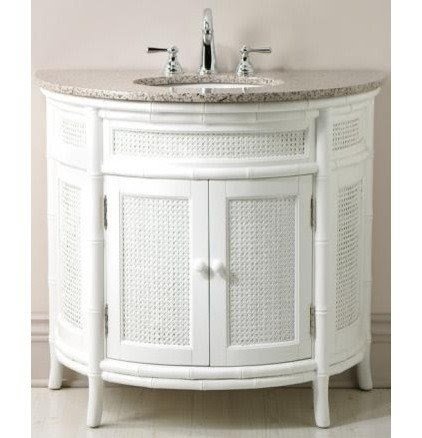 Bathroom Sink Vanity on Traditional Bathroom Vanities And Sink ...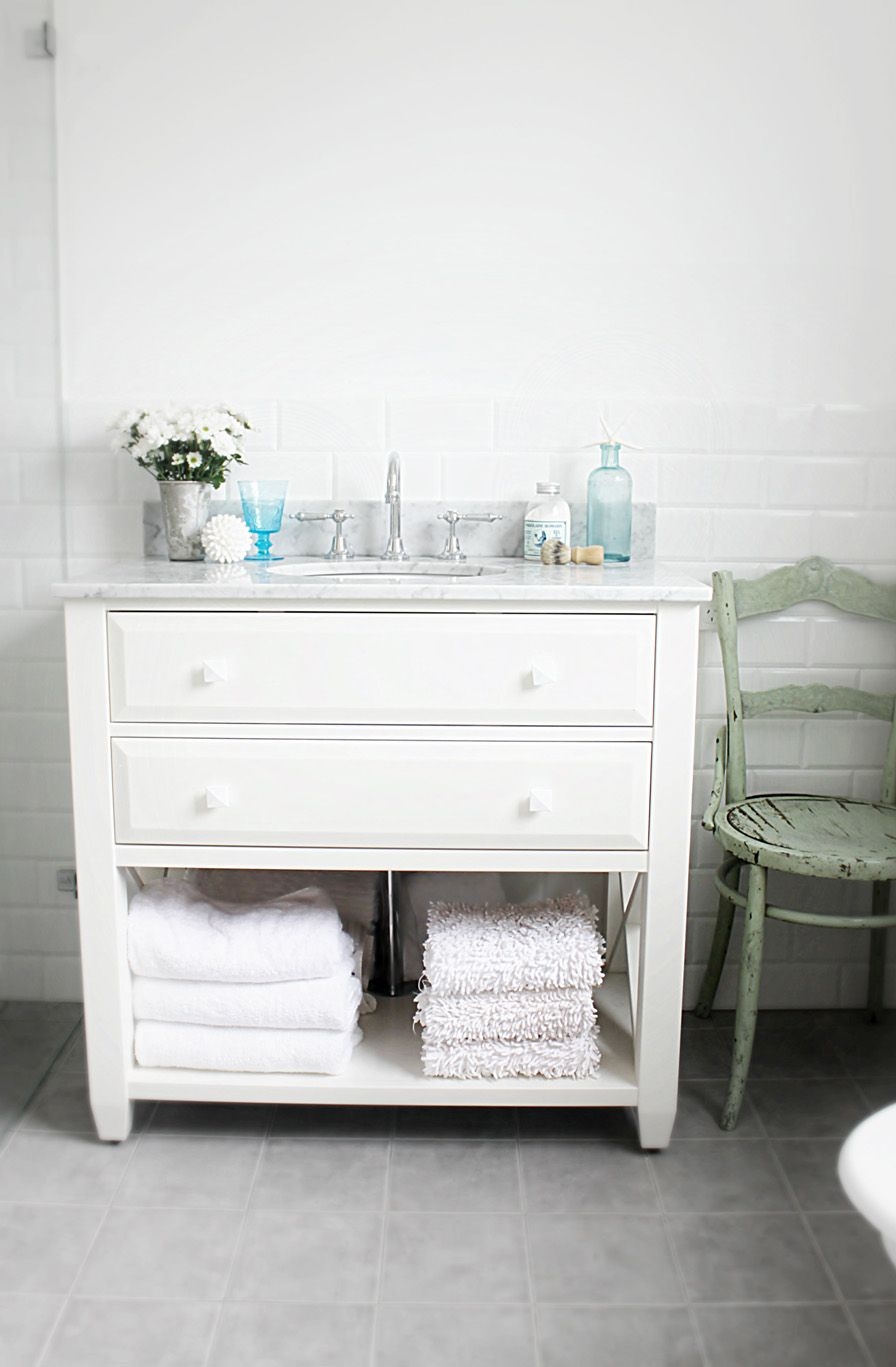 bathrooms | Beach Cottage Coastal Bathroom Renovation ~ Vanity - Beach ...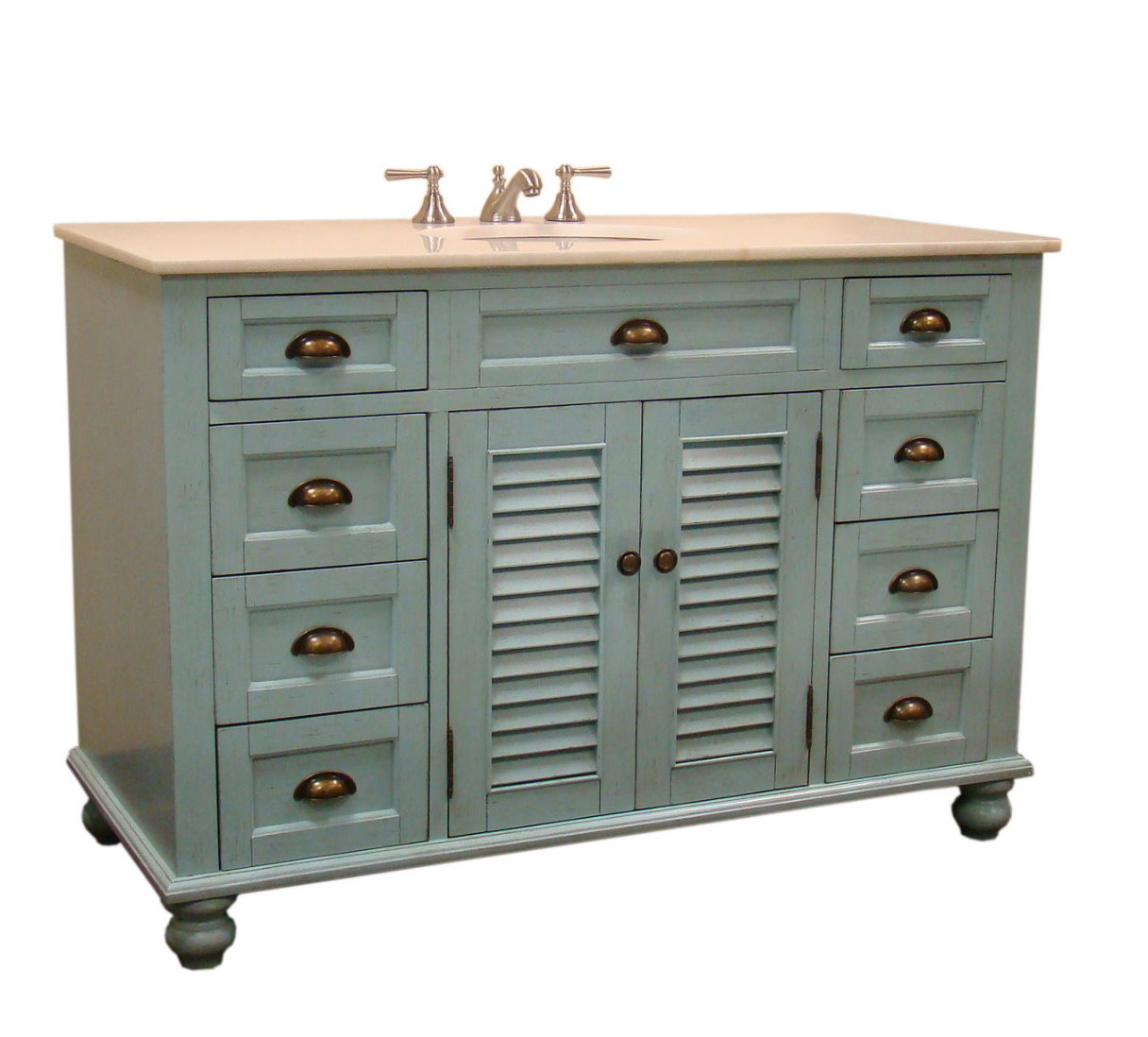 This coastal bathroom vanity enchants with its stylish combination of grey body with a bright wooden countertop. It features a considerable space, concealed in the multiple drawers and behind the louvred doors.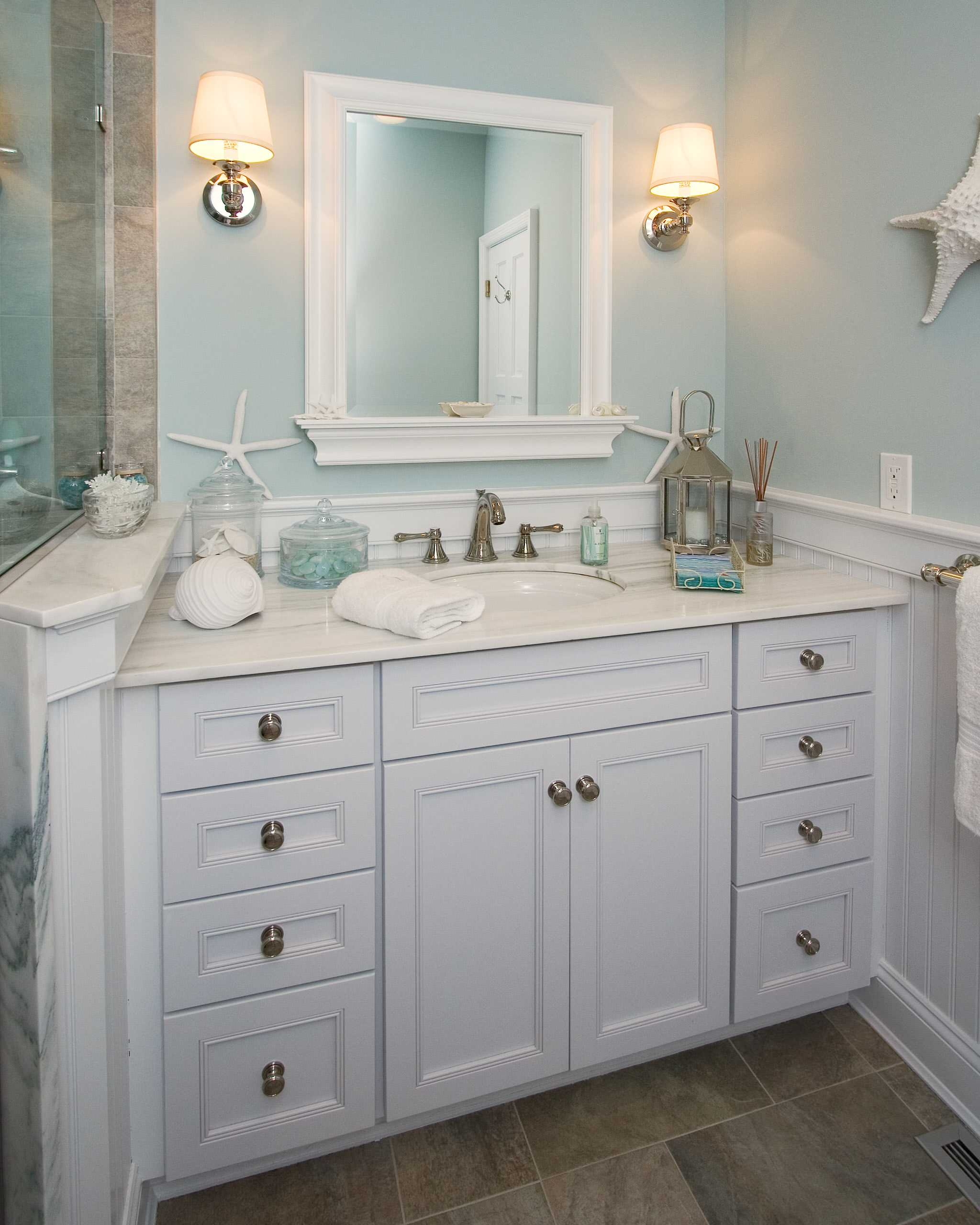 10 Easy Beach House Decoration Ideas You Can Do! - Coastal BlogBeach House Decorating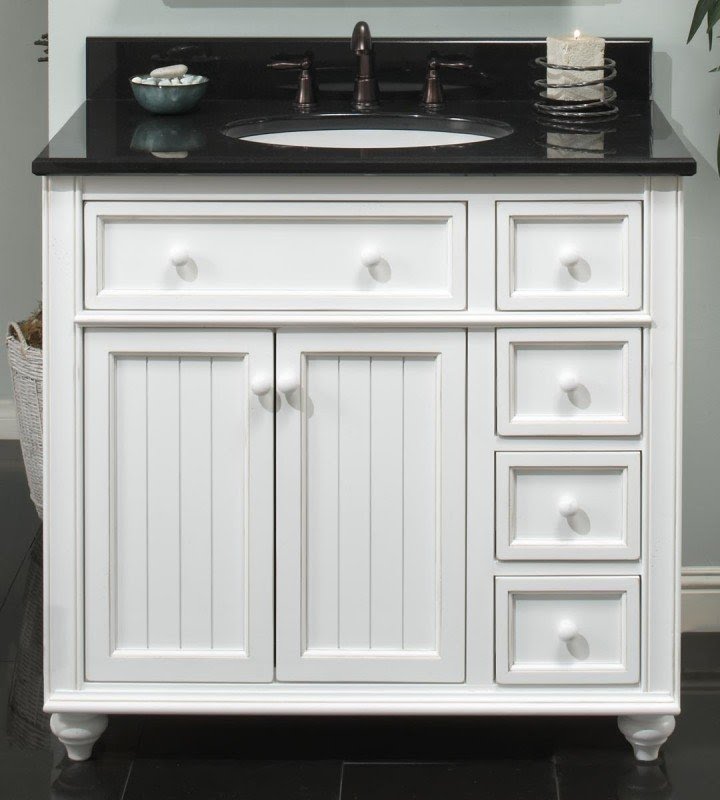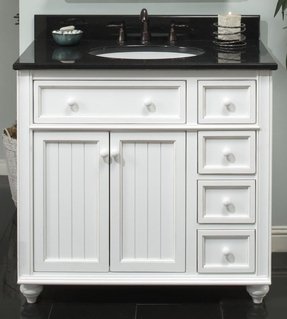 A chic cottage style bathroom vanity unit of white-finished wooden materials. It has turned legs, a 2-door cabinet, 1 big and 4 small drawers with ball knobs. A rectangular top (with a built-in oval white washbasin), a backsplash and taps are black.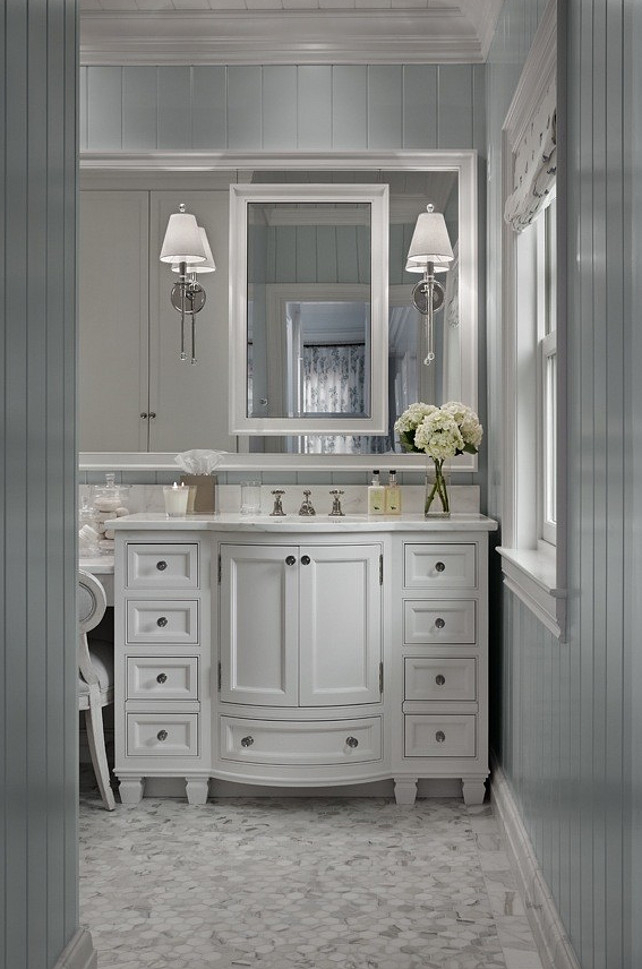 It's easy to fall in love with this bathroom. Great millwork, timeless marble tiles and countertop and curved cabinet.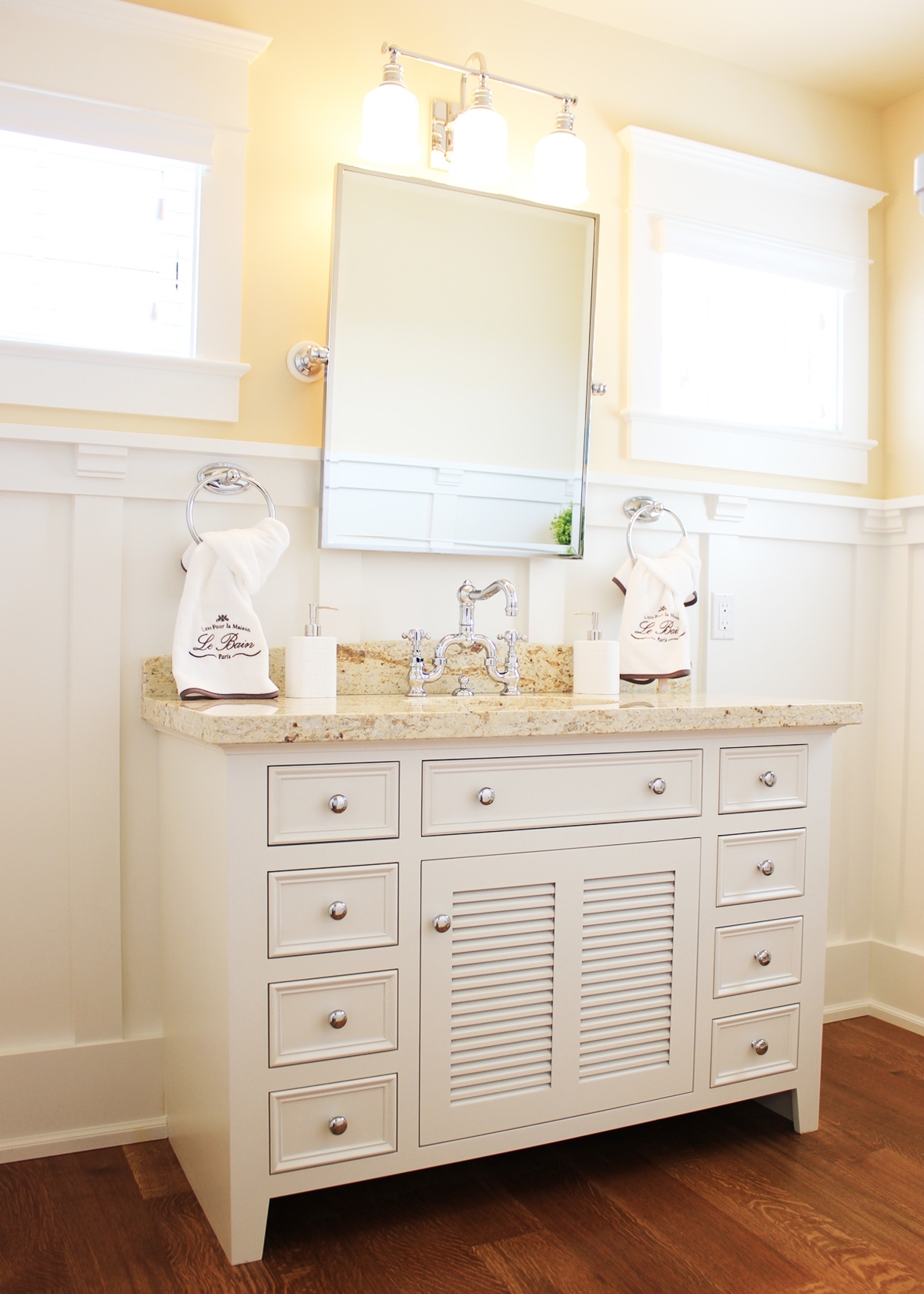 Functional Beach House Bathroom Vanities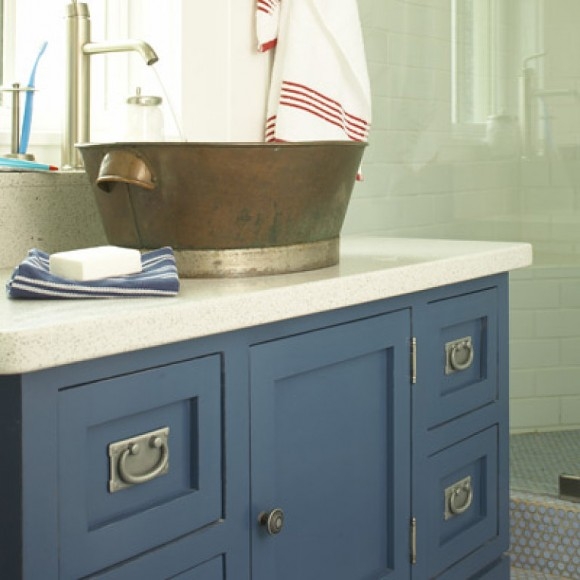 Finished in gorgeous navy blue, smoothly combined with a white marble countertop, this bathroom vanity can be a proposition for all, who like the coastal design. A traditional, yet fresh touch into the space.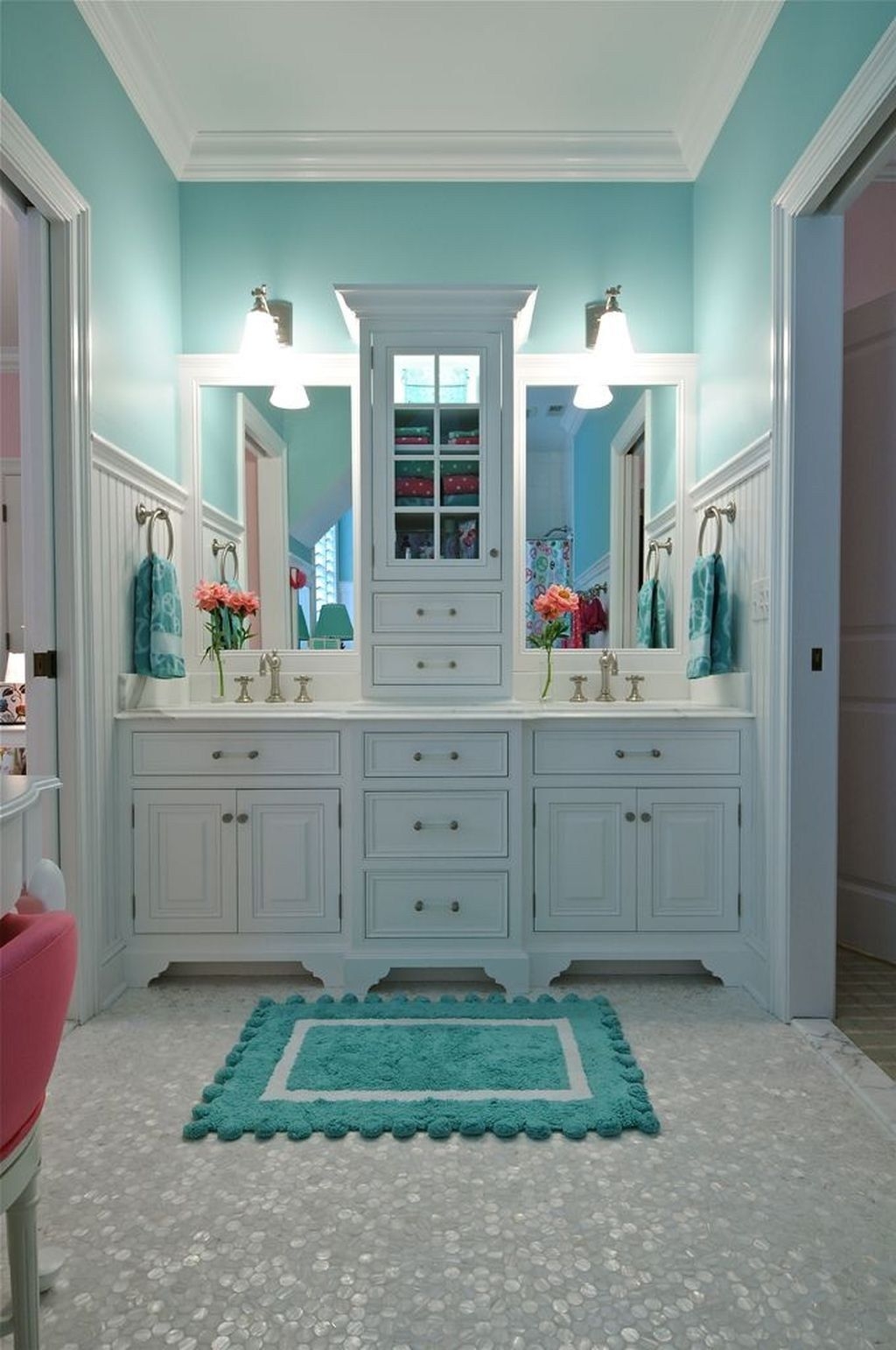 36 Cool Turquoise Home Décor Ideas | DigsDigs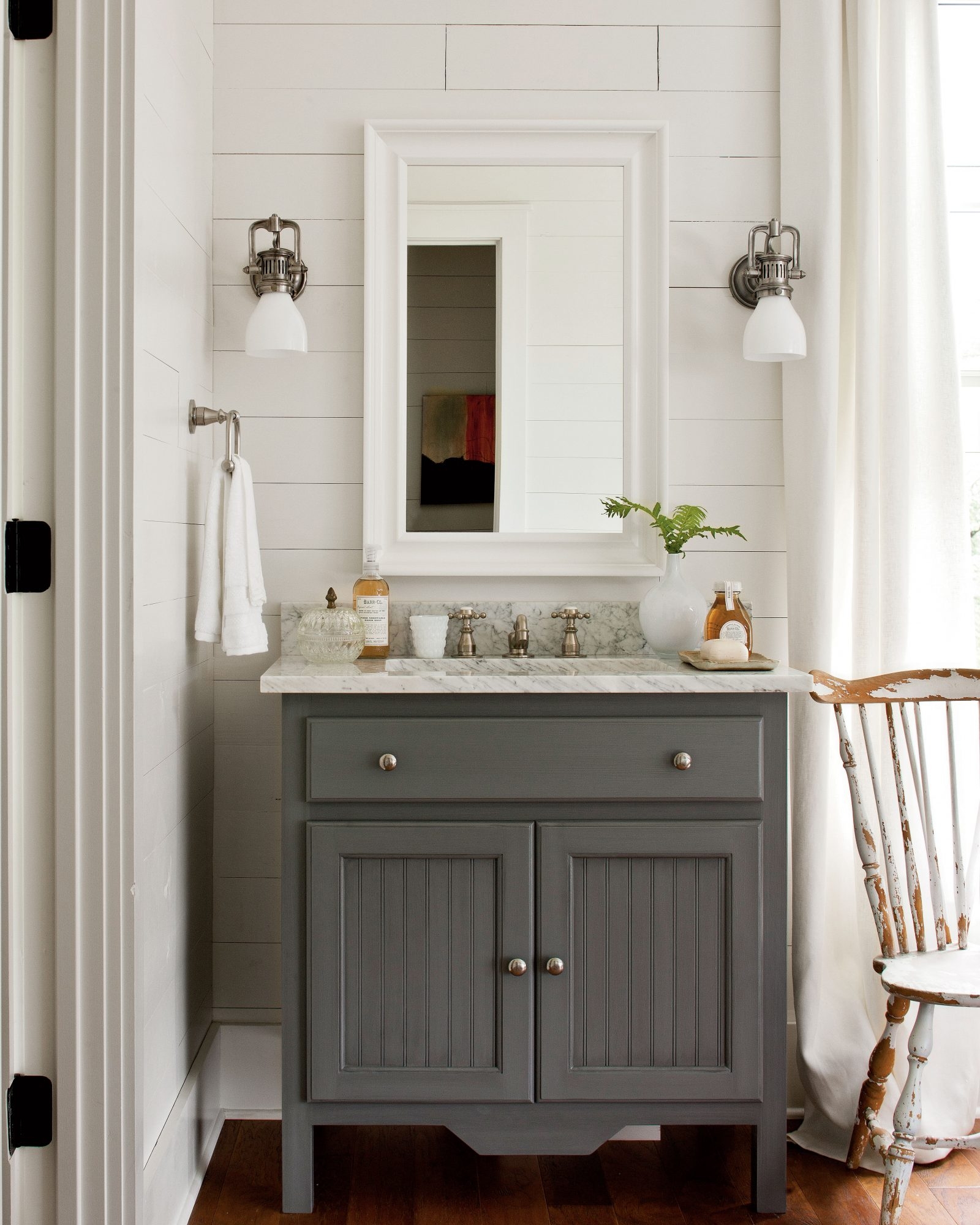 Splendid for enhancing cottage-style bathrooms with a lovely mix of functionality and aesthetic appeal. The bathroom vanity has painted-gray wood construction, including 1 two-door cabinet with spacious storage and 1 drawer with two pulls.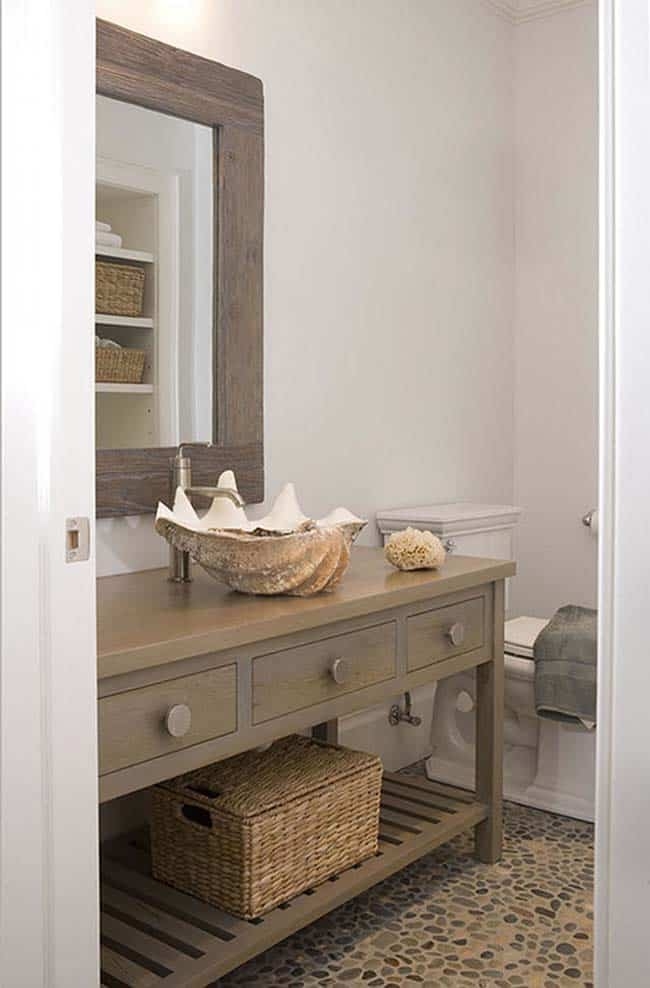 shell sink is cool but impractical. Really love the weathered wood color of the cabinet and mirror though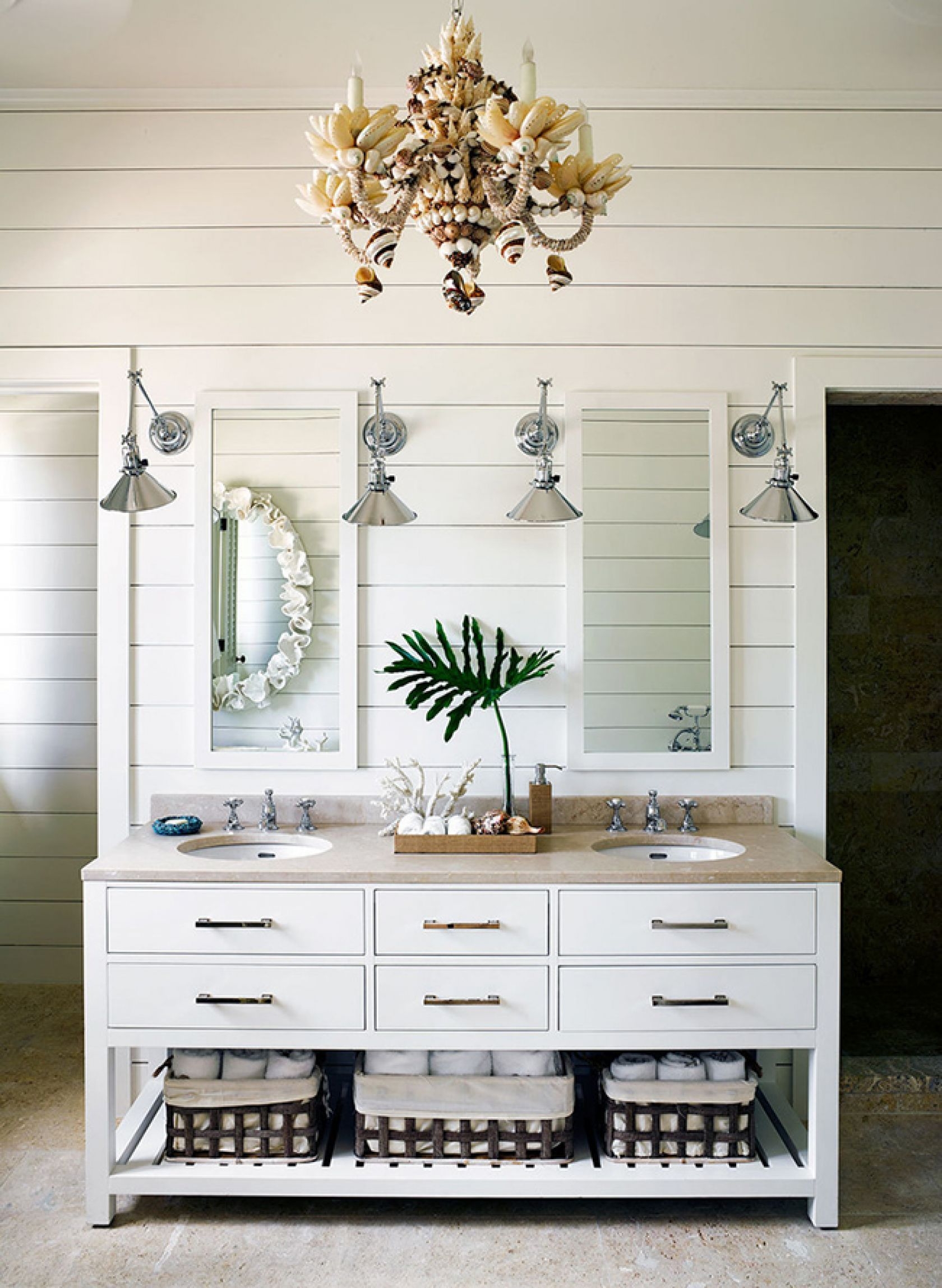 Coastal bathroom vanity with two basins. Six drawers provide enough place to hide all the cosmetic treasures and there is also three additional baskets for towels. The sandy countertop is a perfect finish.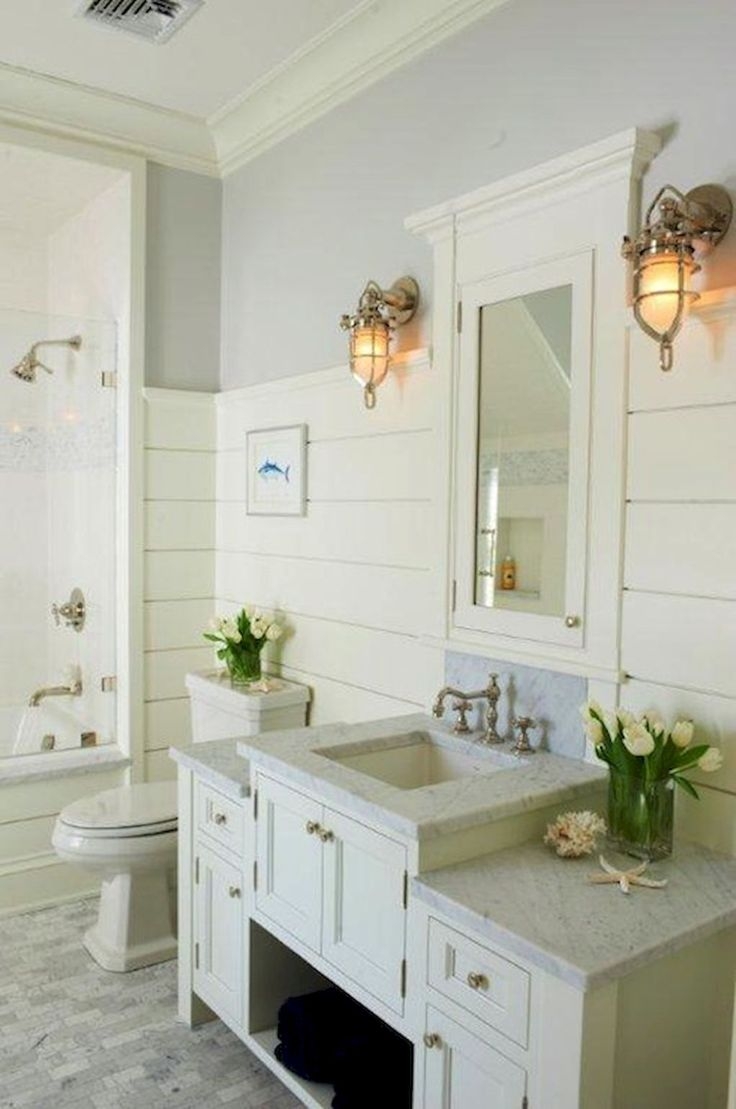 An elegant vanity set for contemporary bathrooms, with gray-painted, sturdy wood construction. The set has 1 square sink with decorative fauveet, 2 door cabinets on the sides, 2 small side drawers, and 1 stylishly lifted up two-door cabinet in the center, with an open compartment underneath.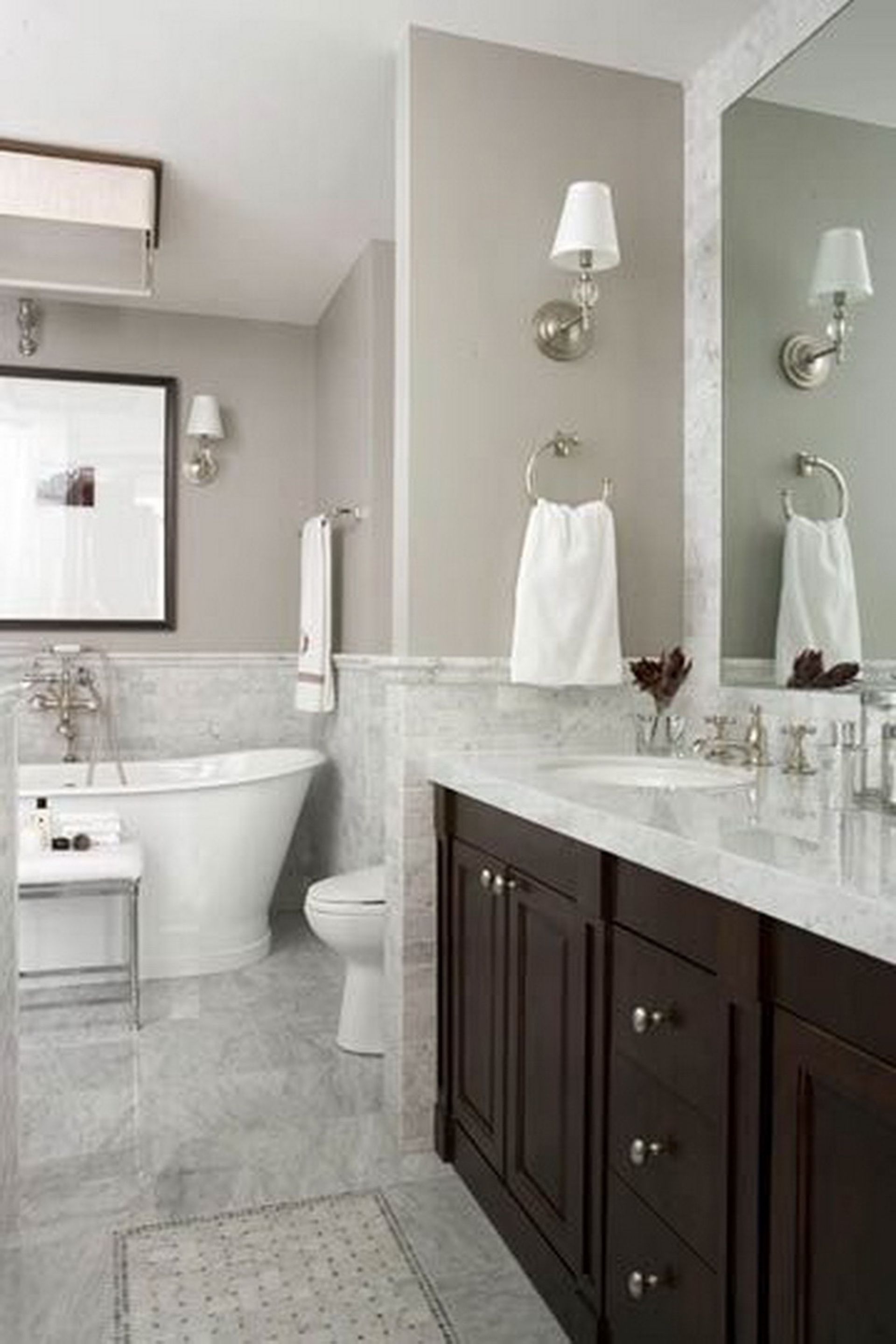 Imagine that many couples prefer to have a separate sink to feel comfortable in the bathroom. If the vanity sinks have their place in the marble countertop, on double vanity base- then you can feel good too!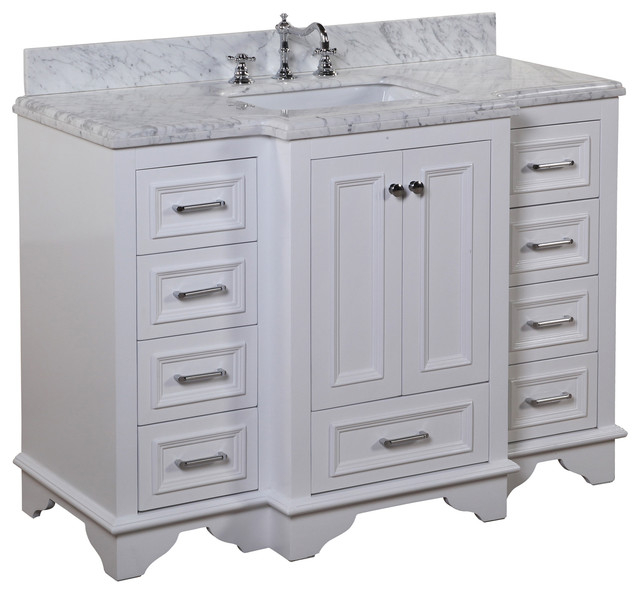 ... / Bathroom Storage & Vanities / Bathroom Vanities and Sink Consoles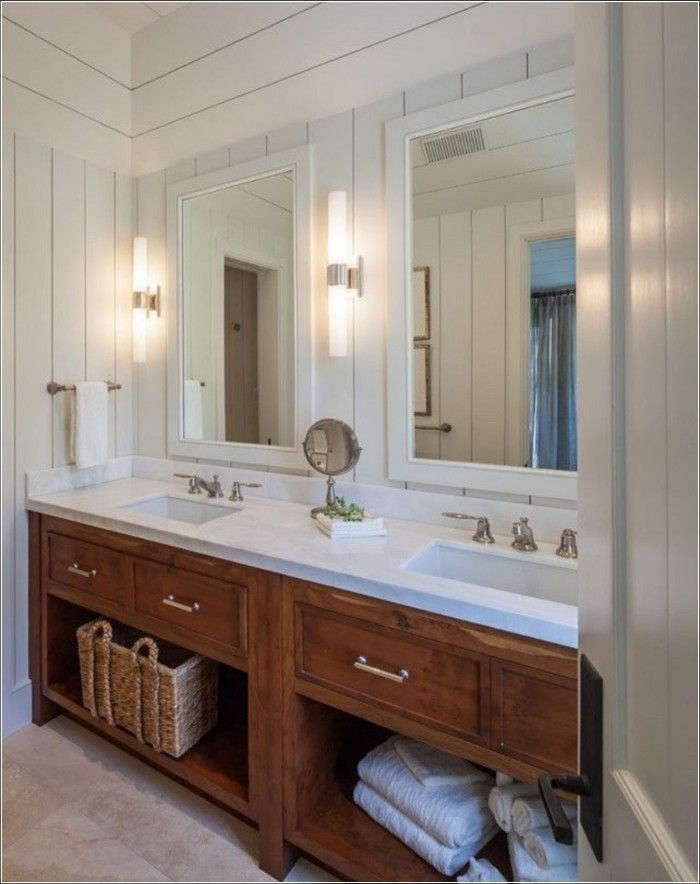 Bathroom Vanity Ideas. Great bathroom vanity ideas. This vanity was custom designed and made my Falcon Kitchens, Toronto #BathroomVanity #BathroomIdeas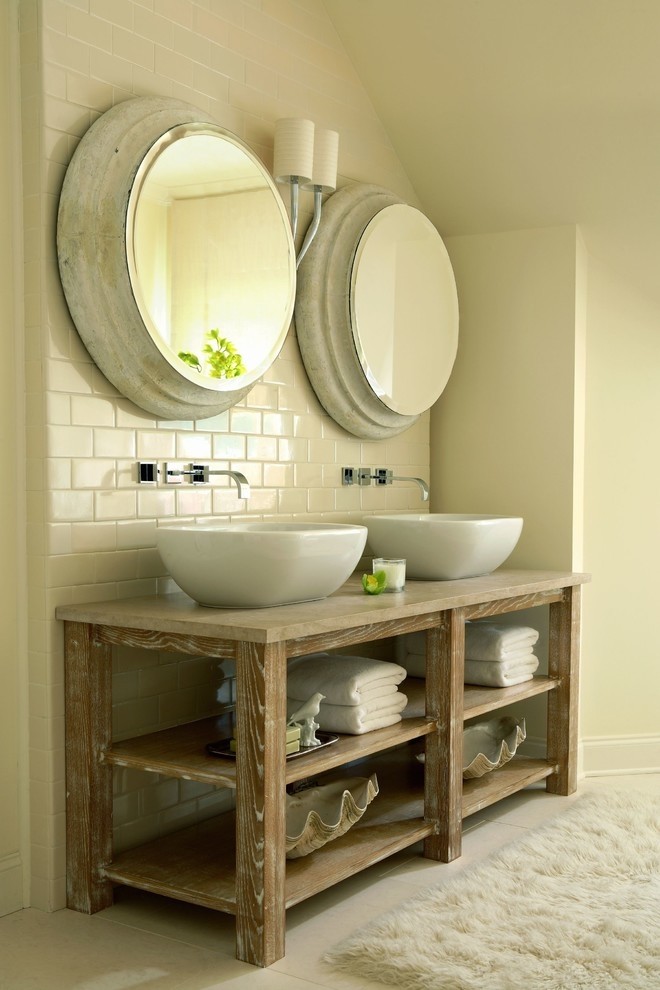 Try this durable vanity and transform your bathroom into a country cottage beauty. Made of salvaged wood, the vanity features 2 large open shelves, and 1 sturdy top - perfect for accommodating 2 glossy white vessel sinks with 2 polished nickel wall-mount faucets.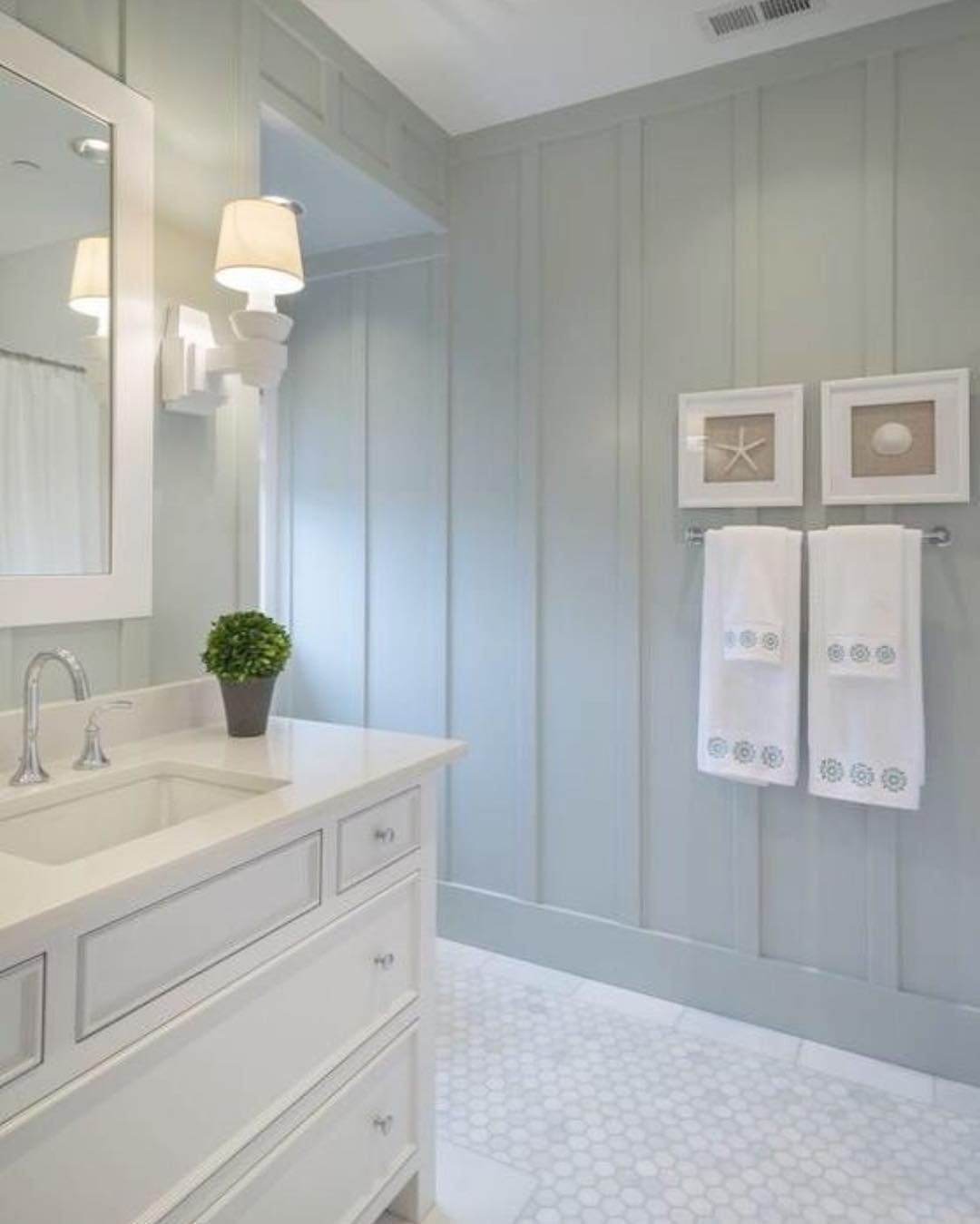 A beautiful vanity set for your bathroom, with a stylish sink, a rectangle mirror, and a nice dresser with storage drawers. Wood construction is covered in a white finish with a nice polish for extra appearance.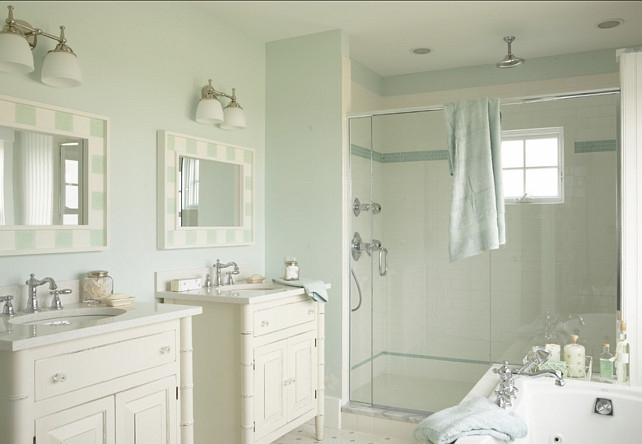 Coastal Bathroom That Requires Simple, Yet Chic Lighting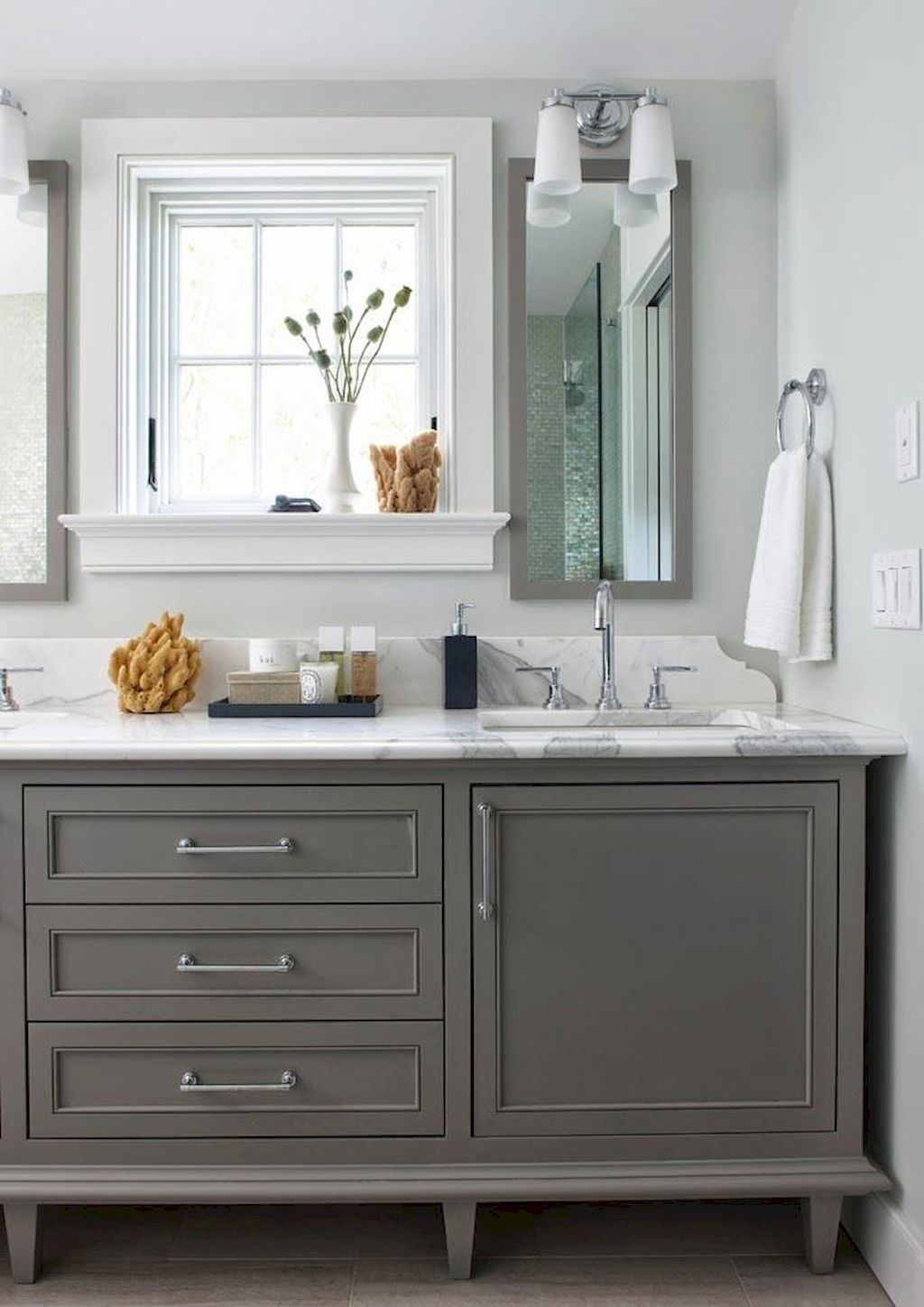 Beach Cottage Bathroom Vanity Rhode island beach house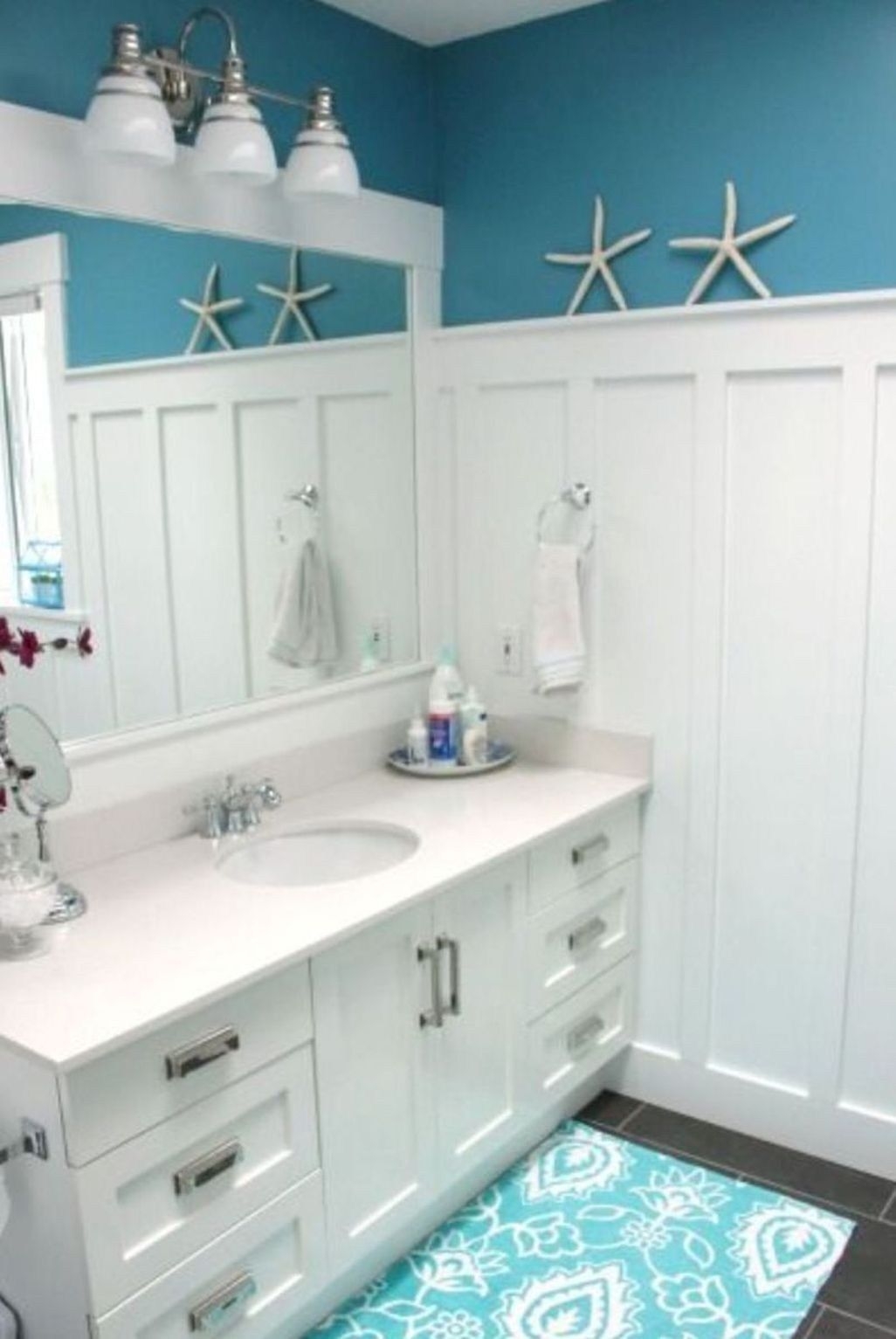 Coastal style rugs are just gorgeous! Nothing brings the memories of the sea as well as a properly designed bathroom. This one here is minimalistic and subtle, which allows the beautiful coastal style rug to truly shine.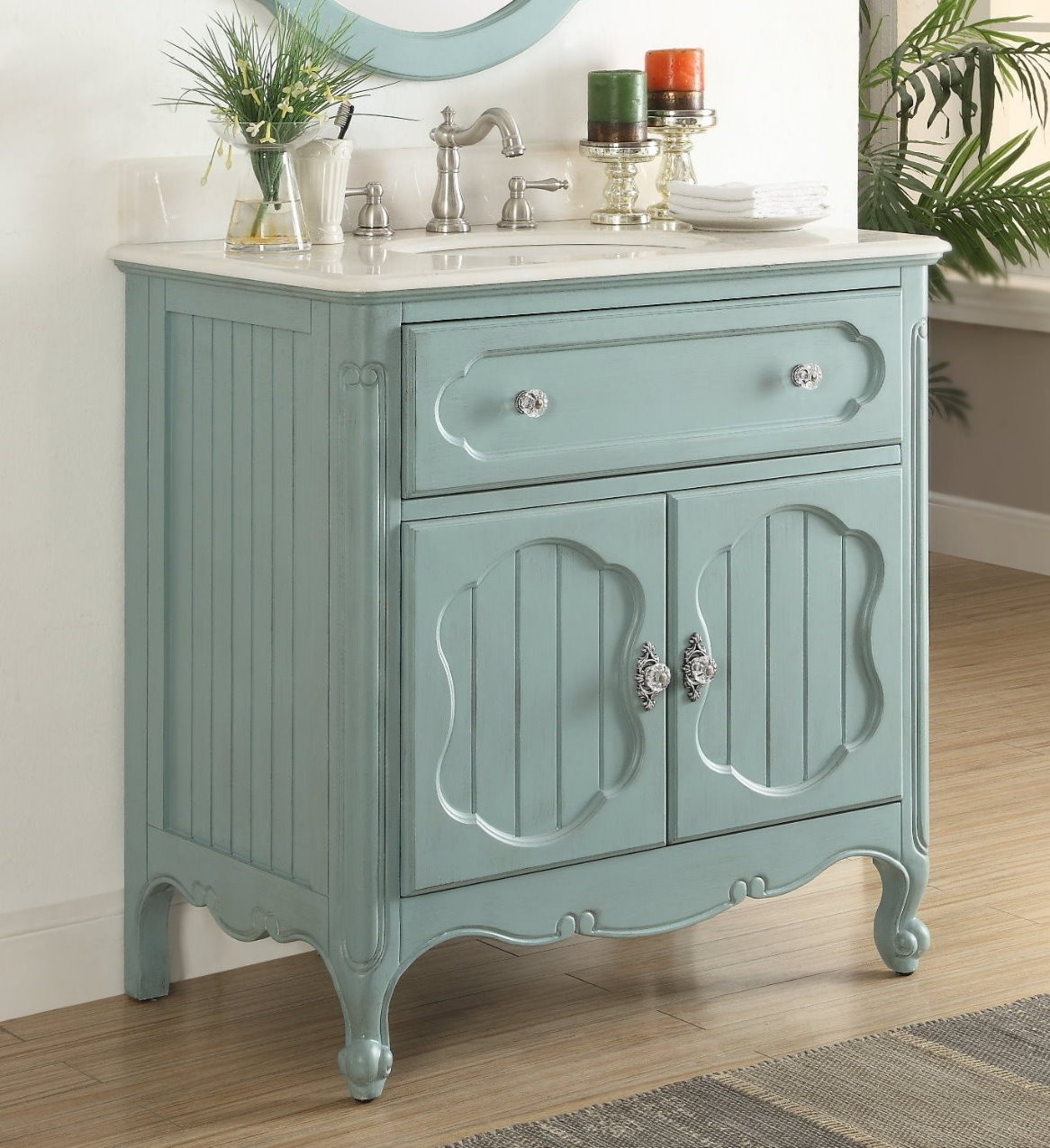 34 inch bathroom Vanity Coastal Cottage Beach Style ...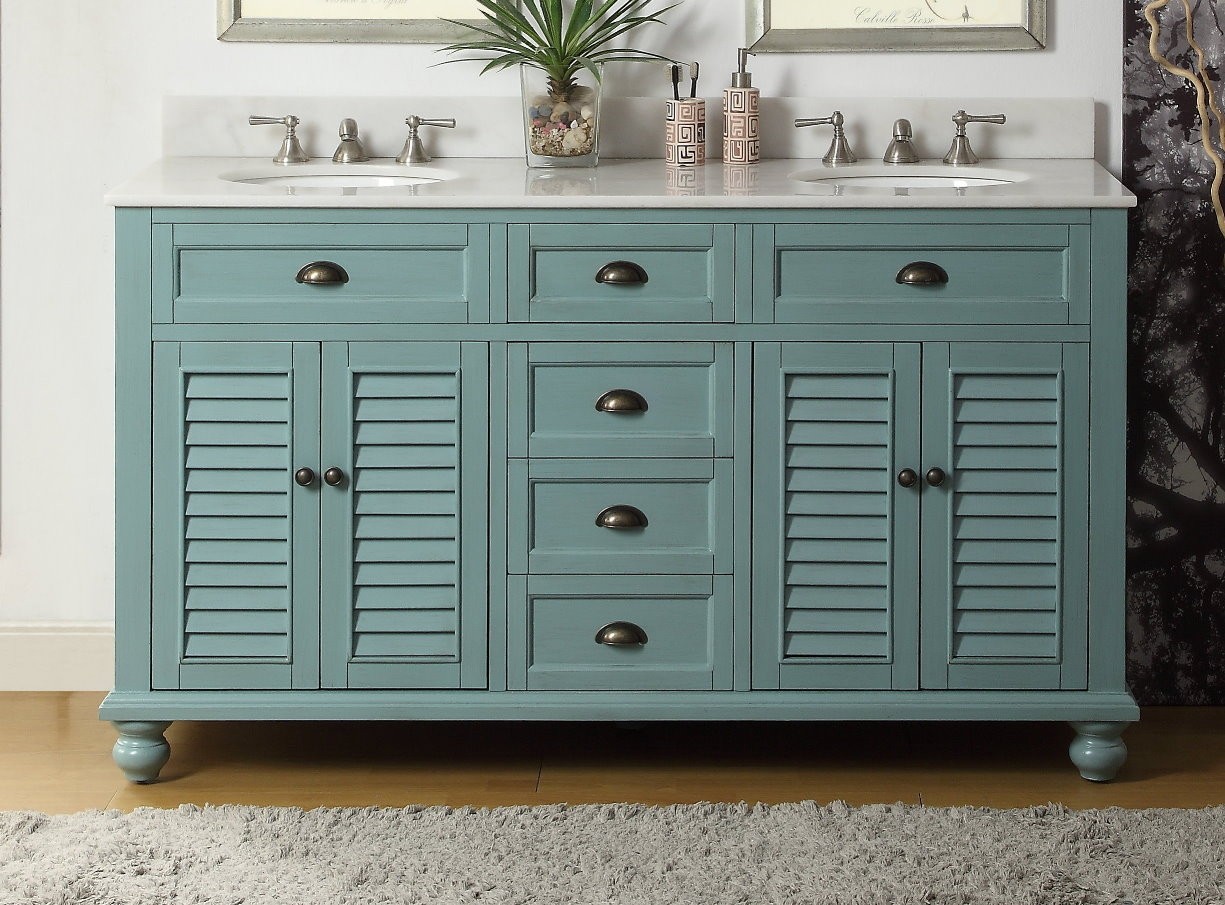 62 inch Bathroom Vanity Coastal Cottage Beach Style Aqua ...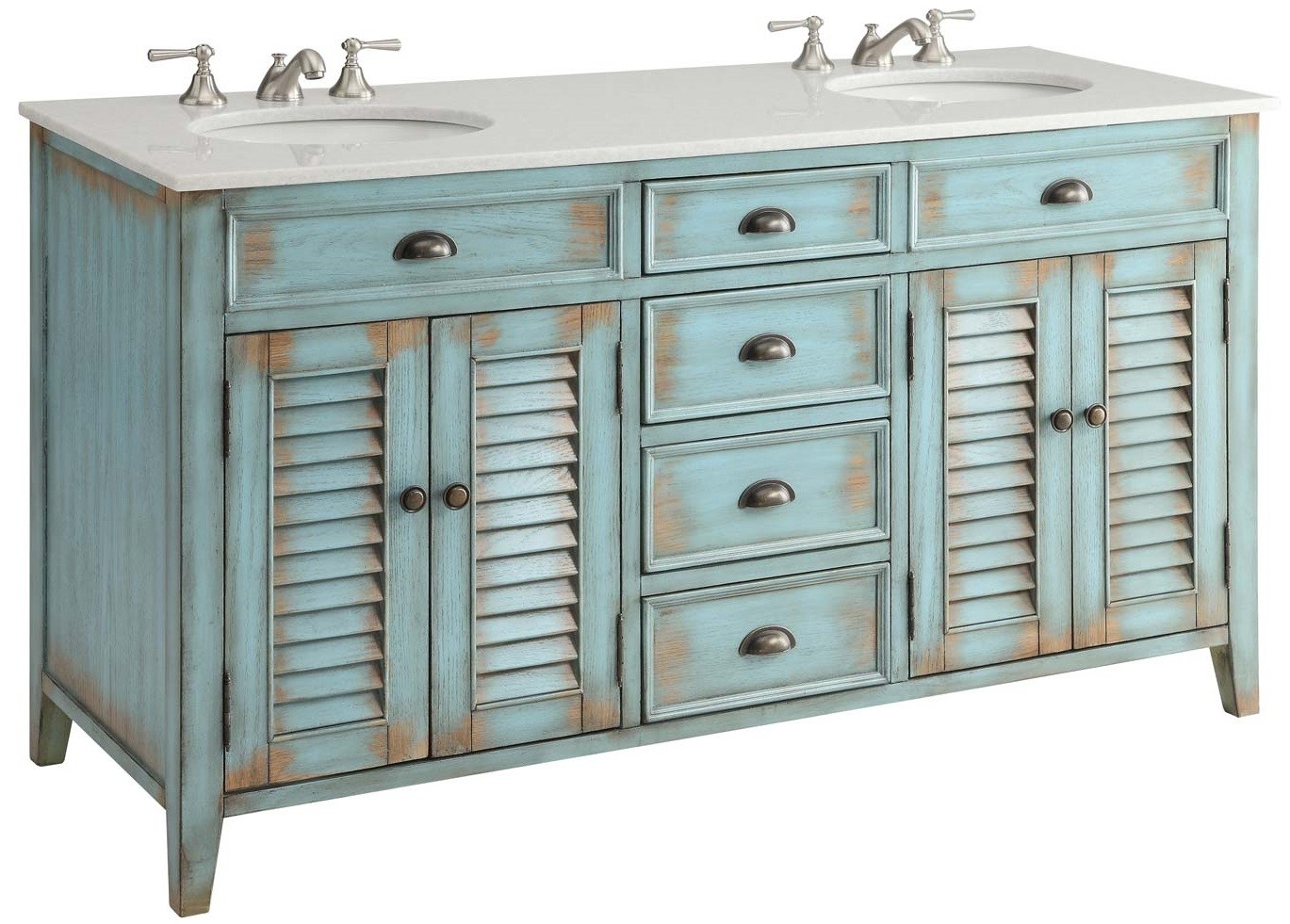 60 inch Blue Bathroom Vanity Cottage Beach Style White ...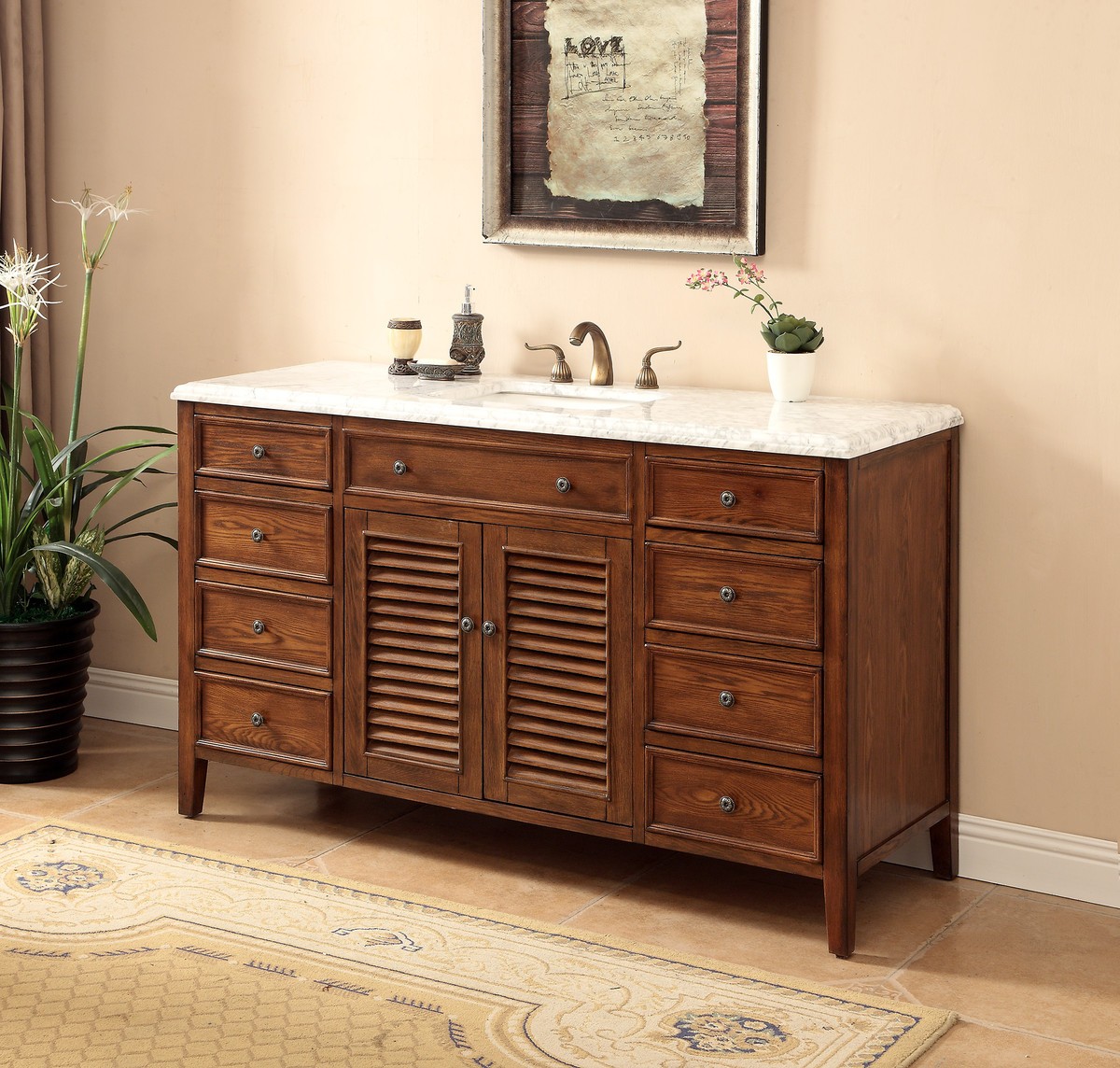 60 inch Bathroom Vanity Coastal Cottage Beach Style Walnut ...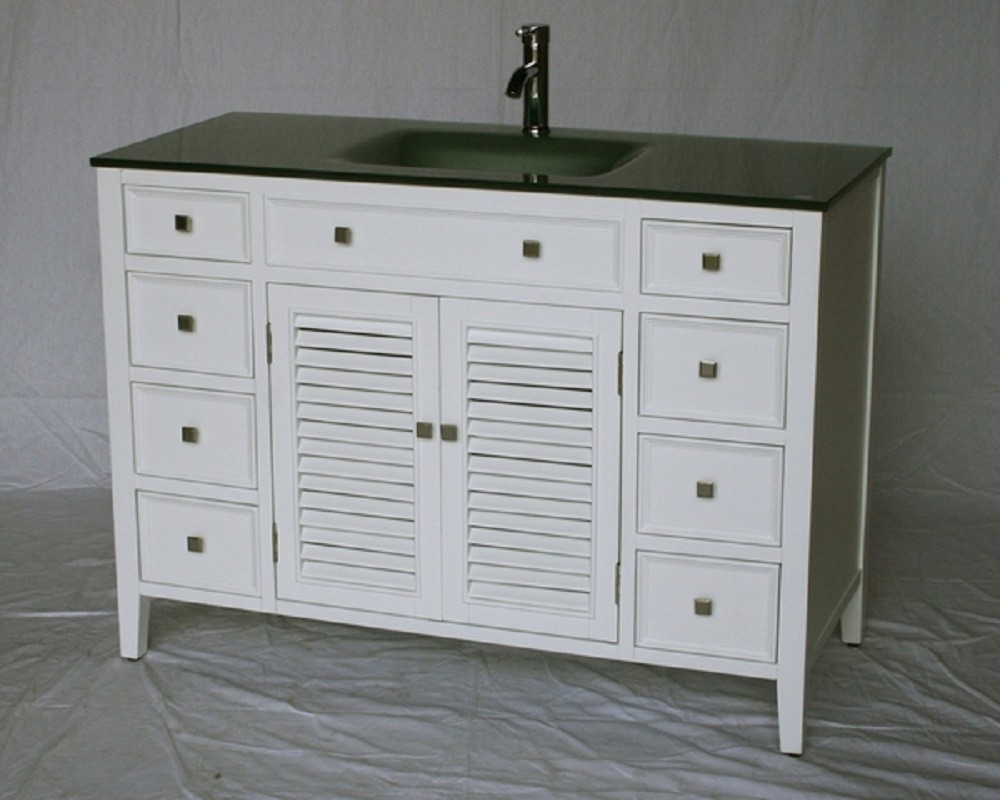 48 inch White Coastal Cottage Beach Style Bathroom Vanity ...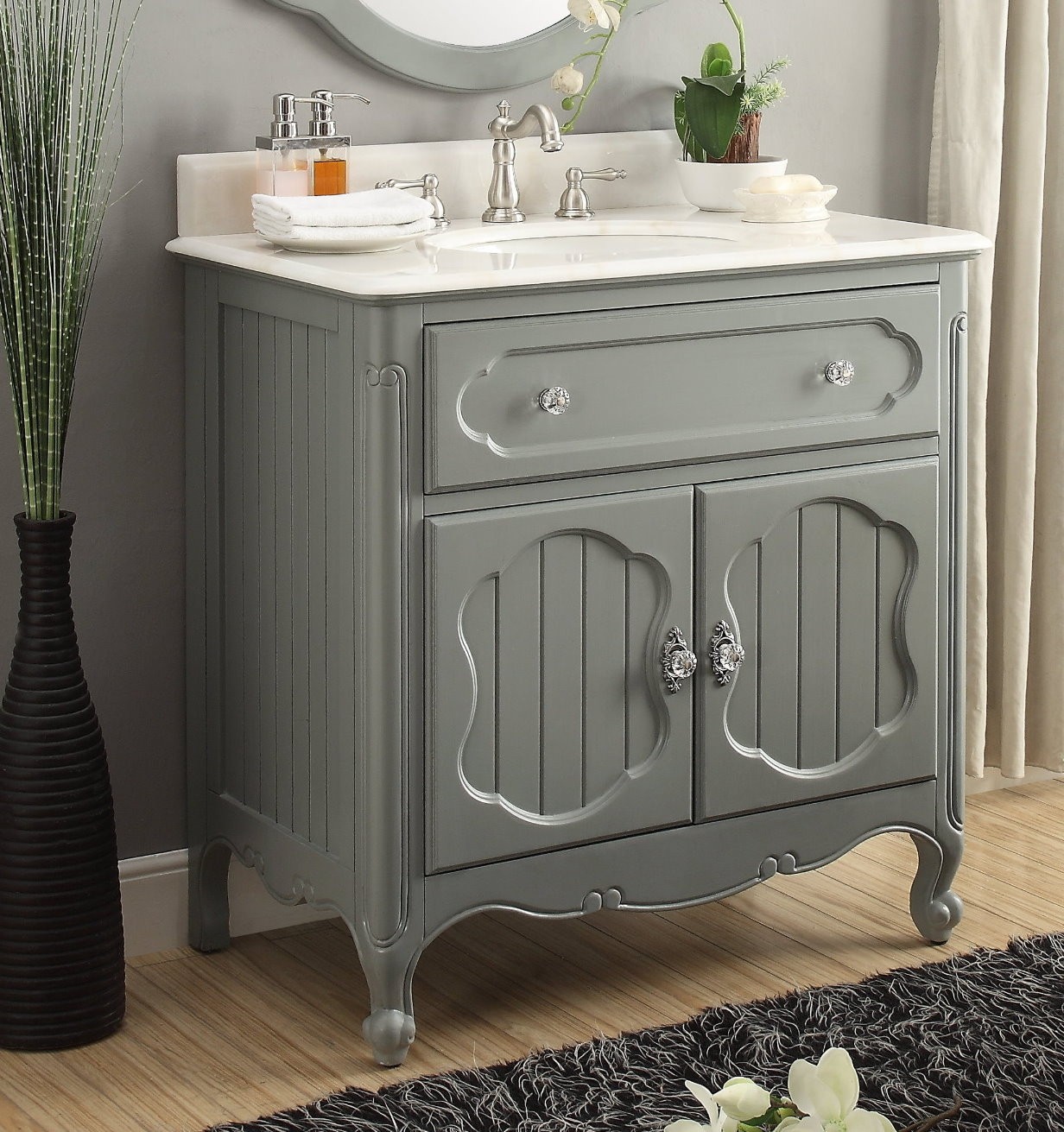 34 inch Bathroom Vanity Coastal Cottage Beach Style ...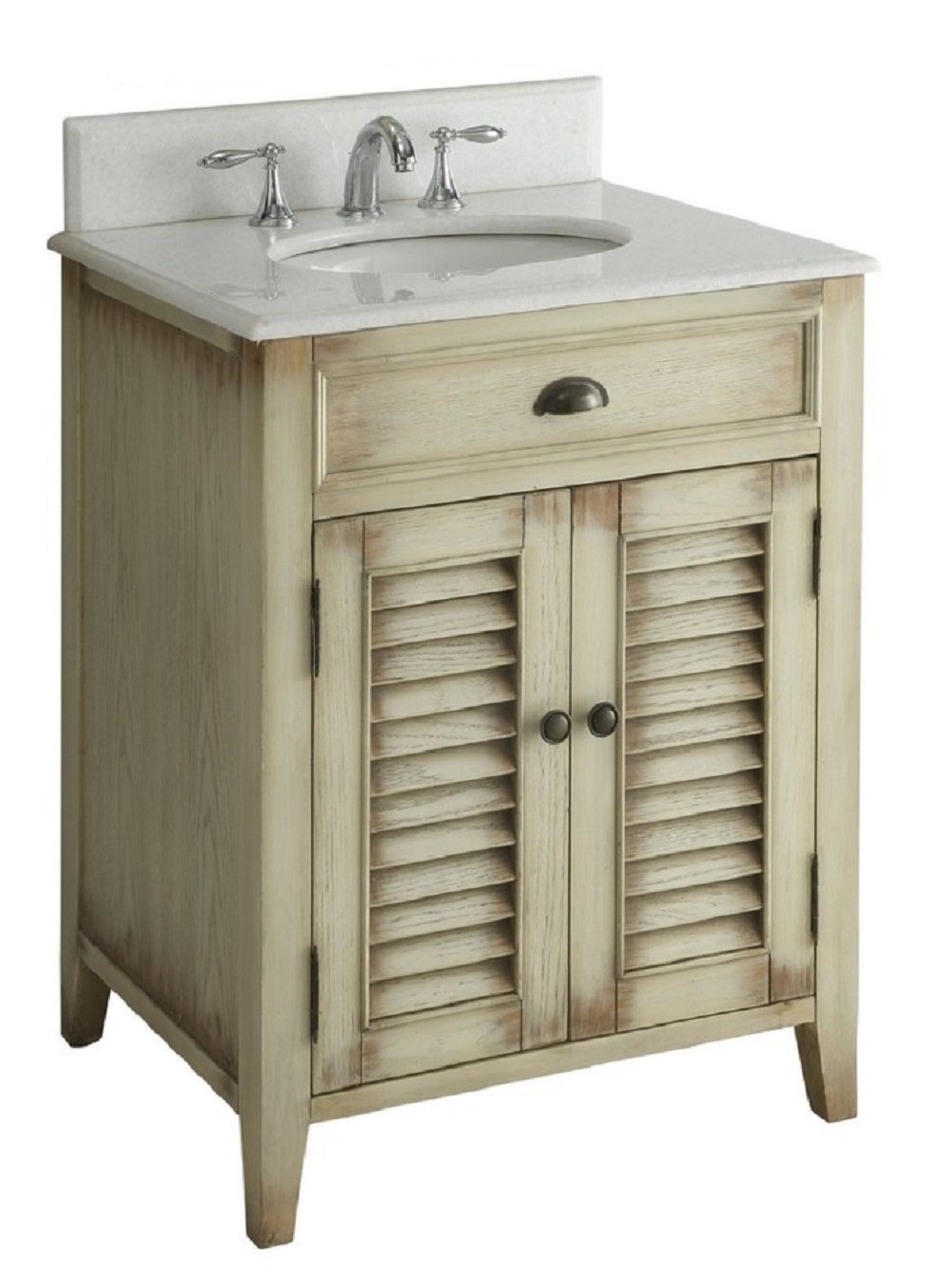 26 inch Bathroom Vanity Cottage Beach Style Distressed ...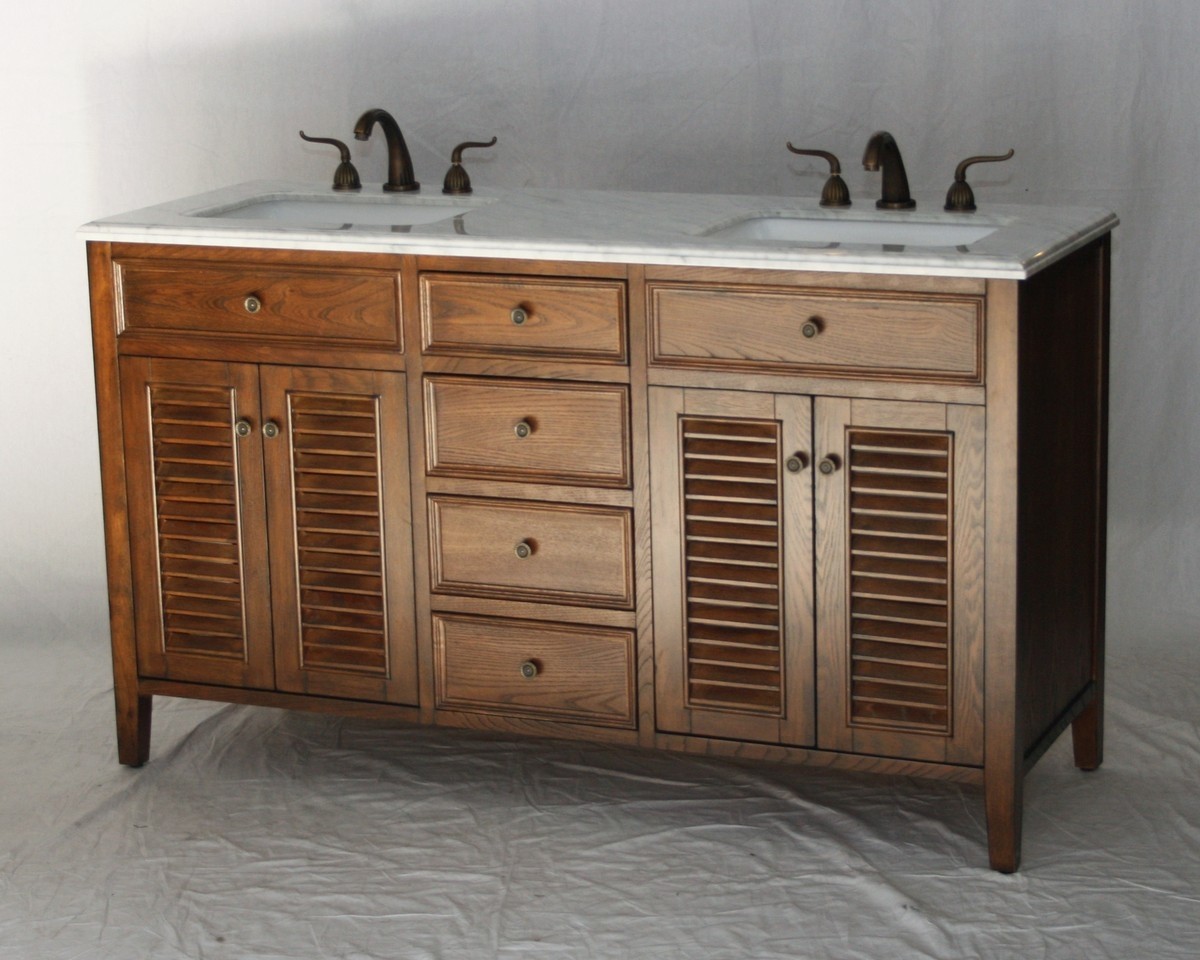 60 inch Brown Coastal Beach Style Bathroom Vanity Walnut ...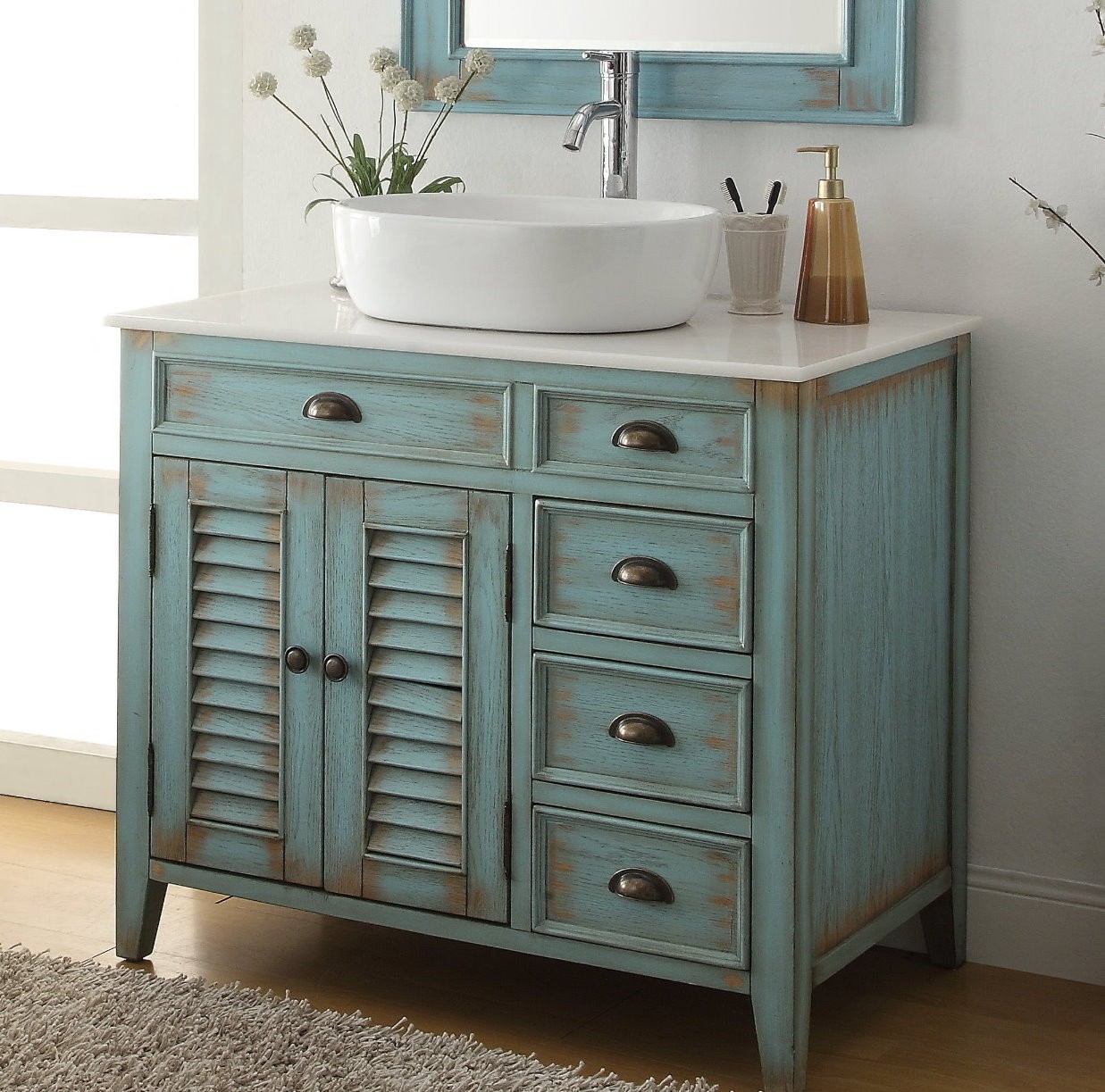 36" inch Bathroom Vanity Coastal Beach Style White Vessel ...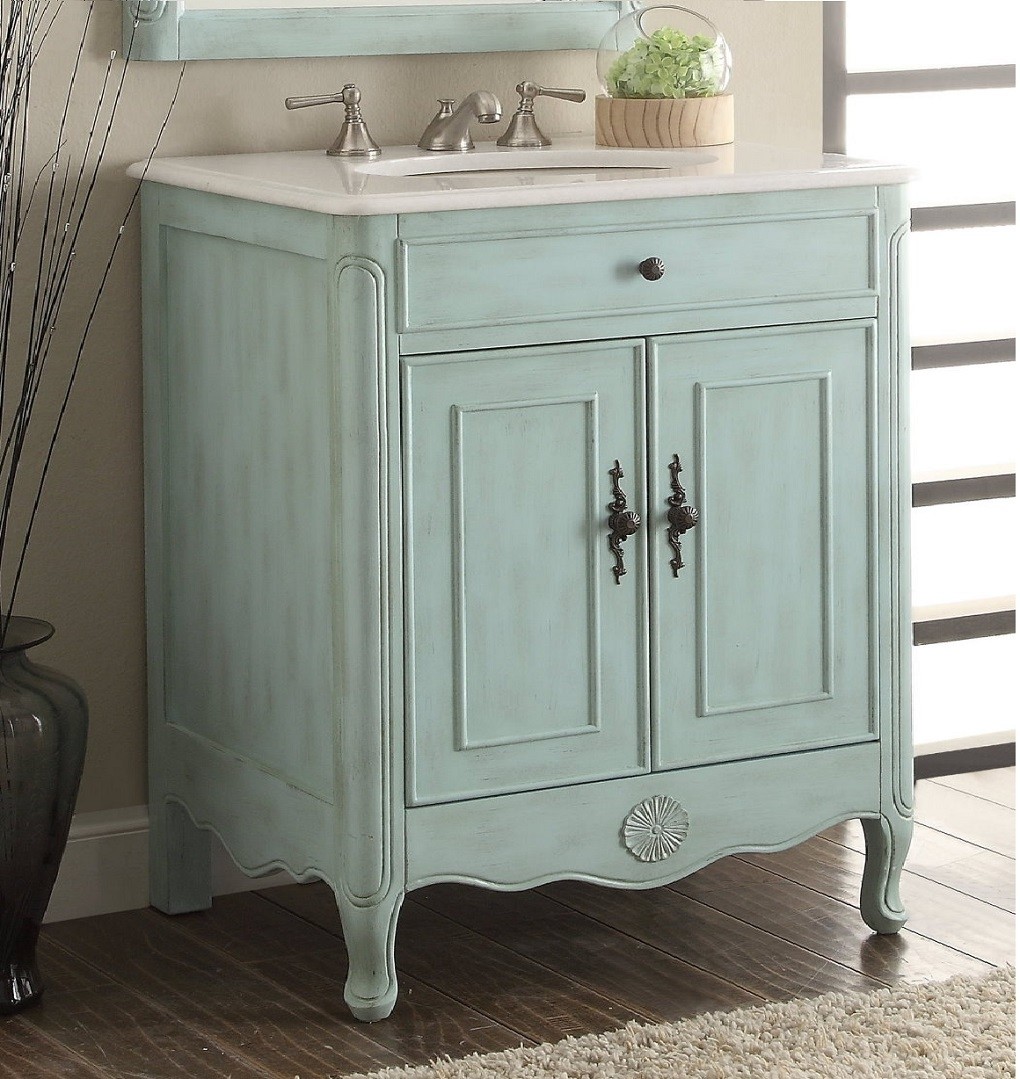 26 inch Bathroom Vanity Cottage Coastal Beach Style ...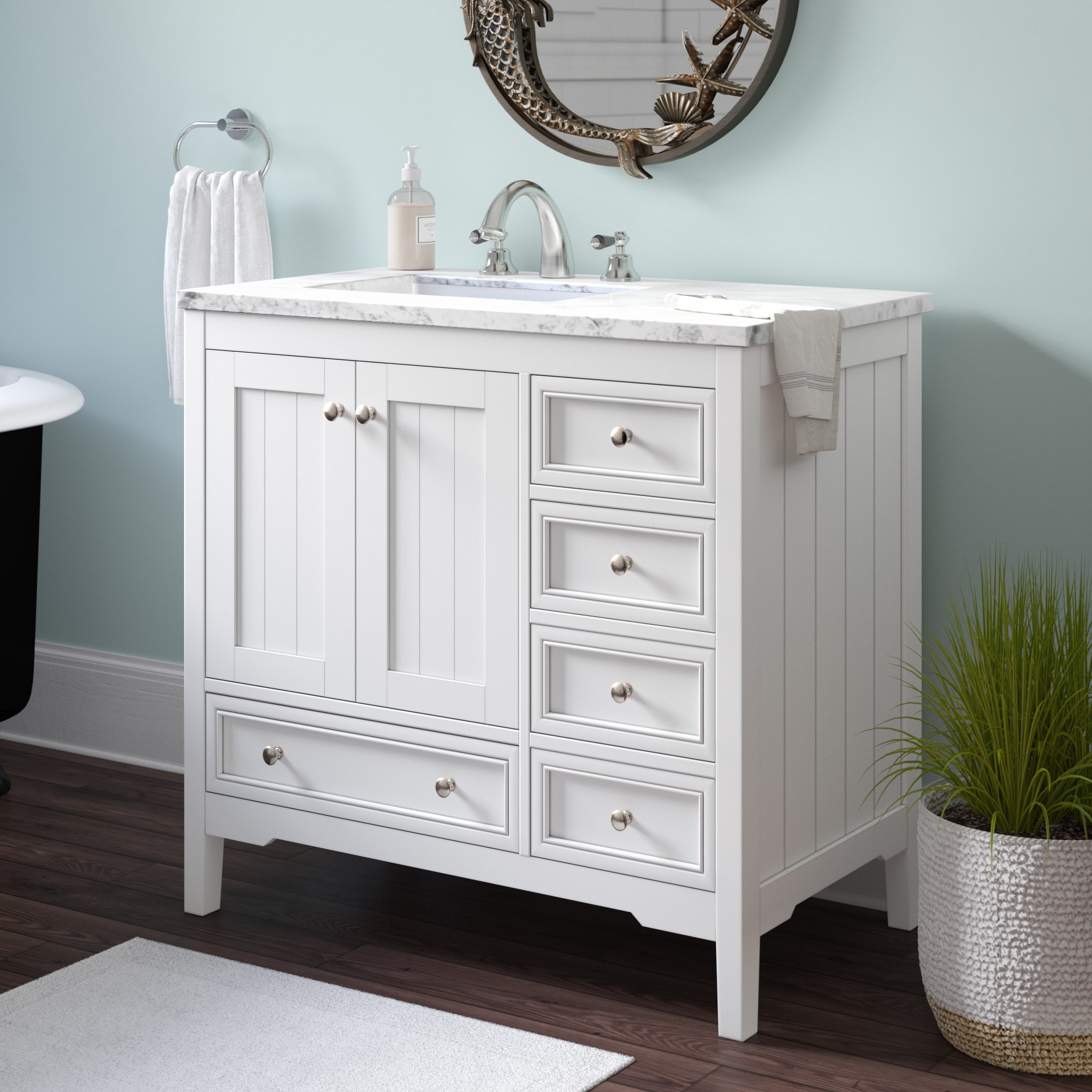 Beachcrest Home Murawski 36 Single Bathroom Vanity Set ...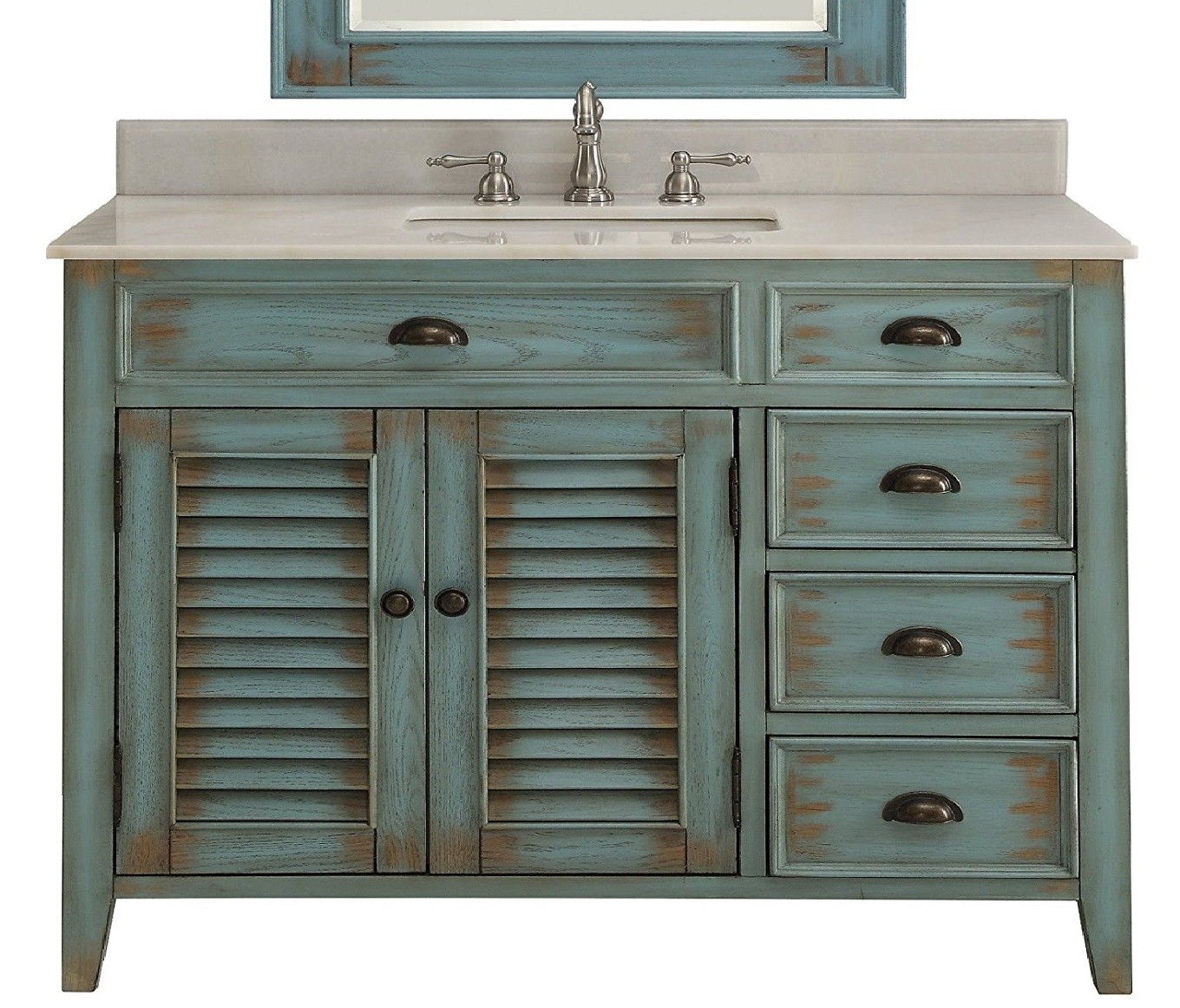 42" inch Bathroom Vanities Coastal Cottage Beach Style ...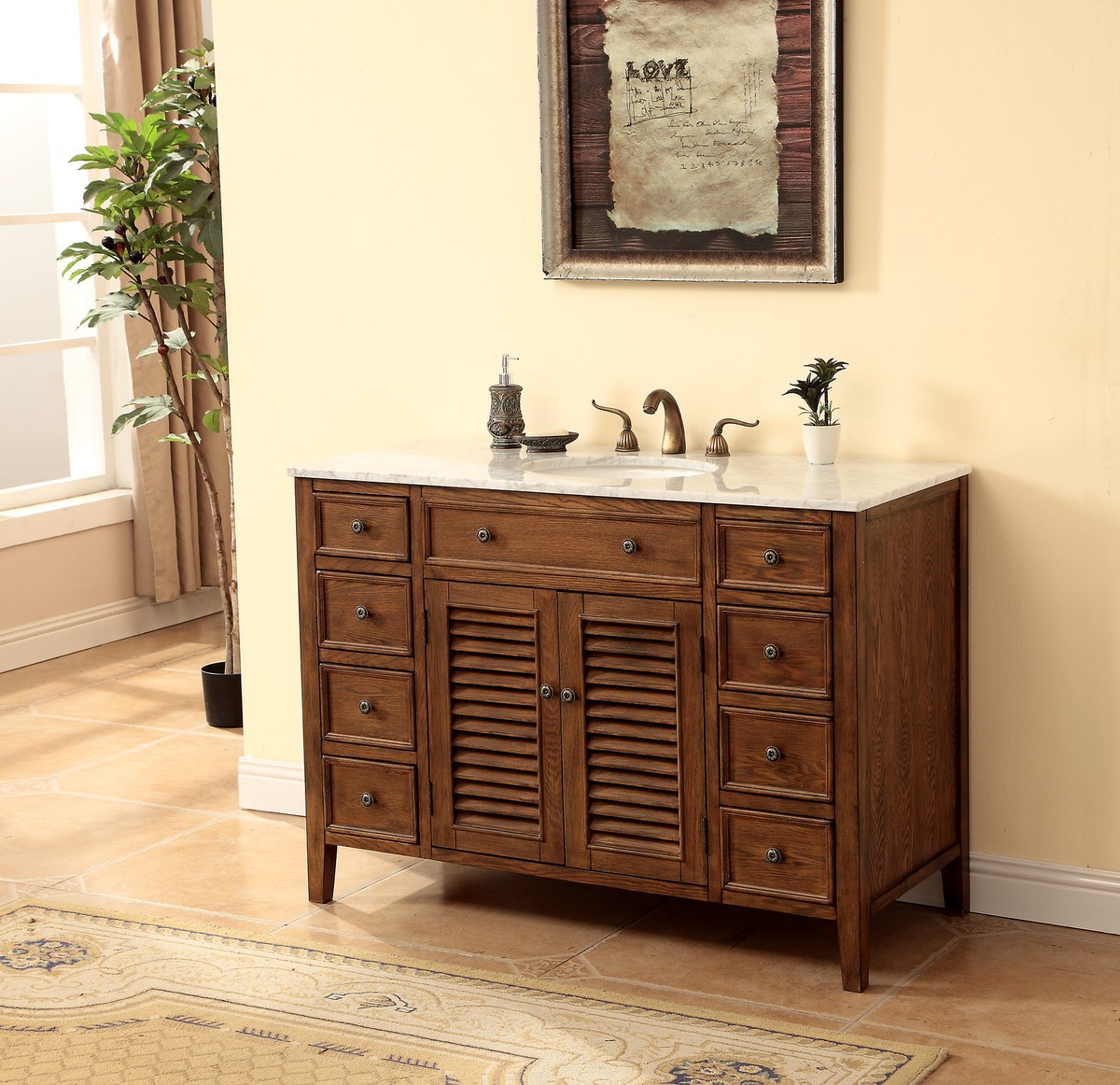 48" Bathroom Vanity Coastal Cottage Beach Style Walnut ...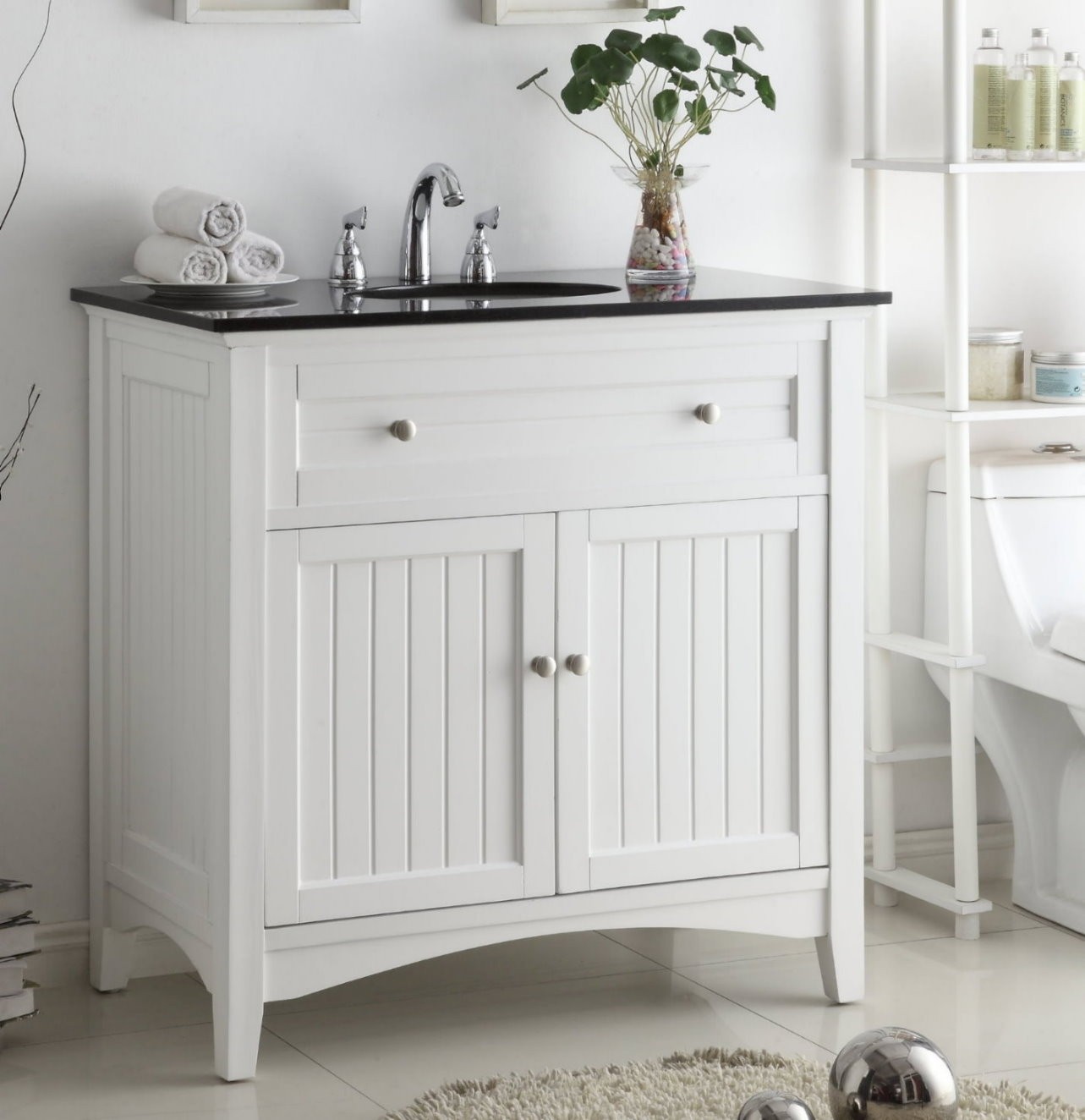 37 inch Bathroom Vanity Coastal Casual Style Beadboard ...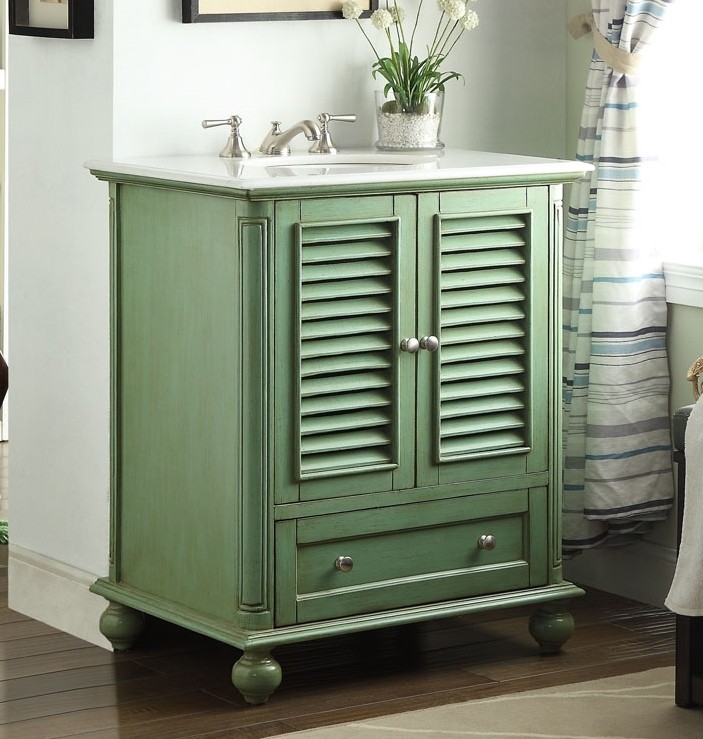 30 inch Bathroom Vanity Cottage Coastal Beach Style ...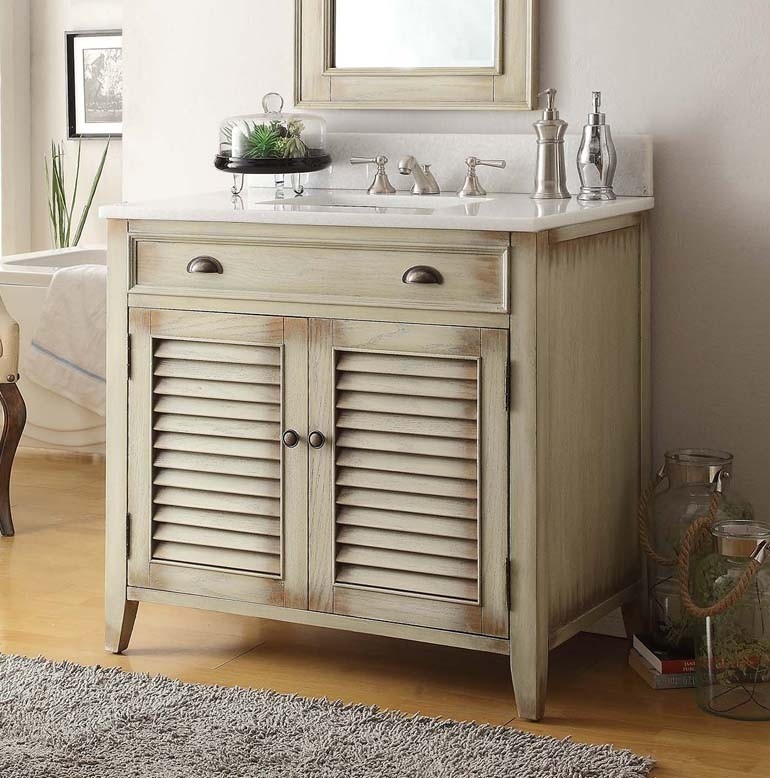 36 inch Bathroom Vanity Coastal Cottage Beach Style ...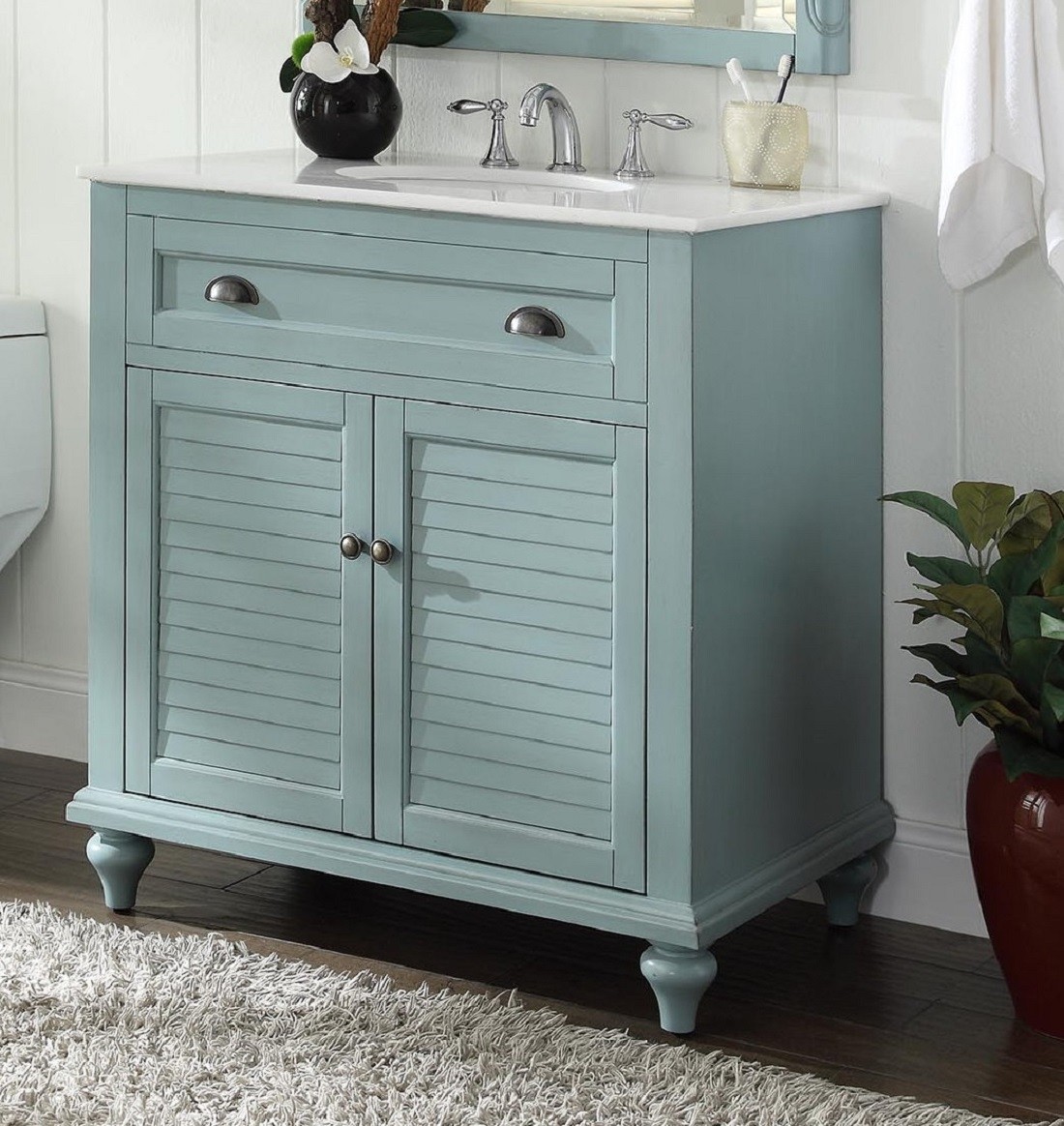 34 inch Bathroom Vanity Cottage Beach Style Light Blue ...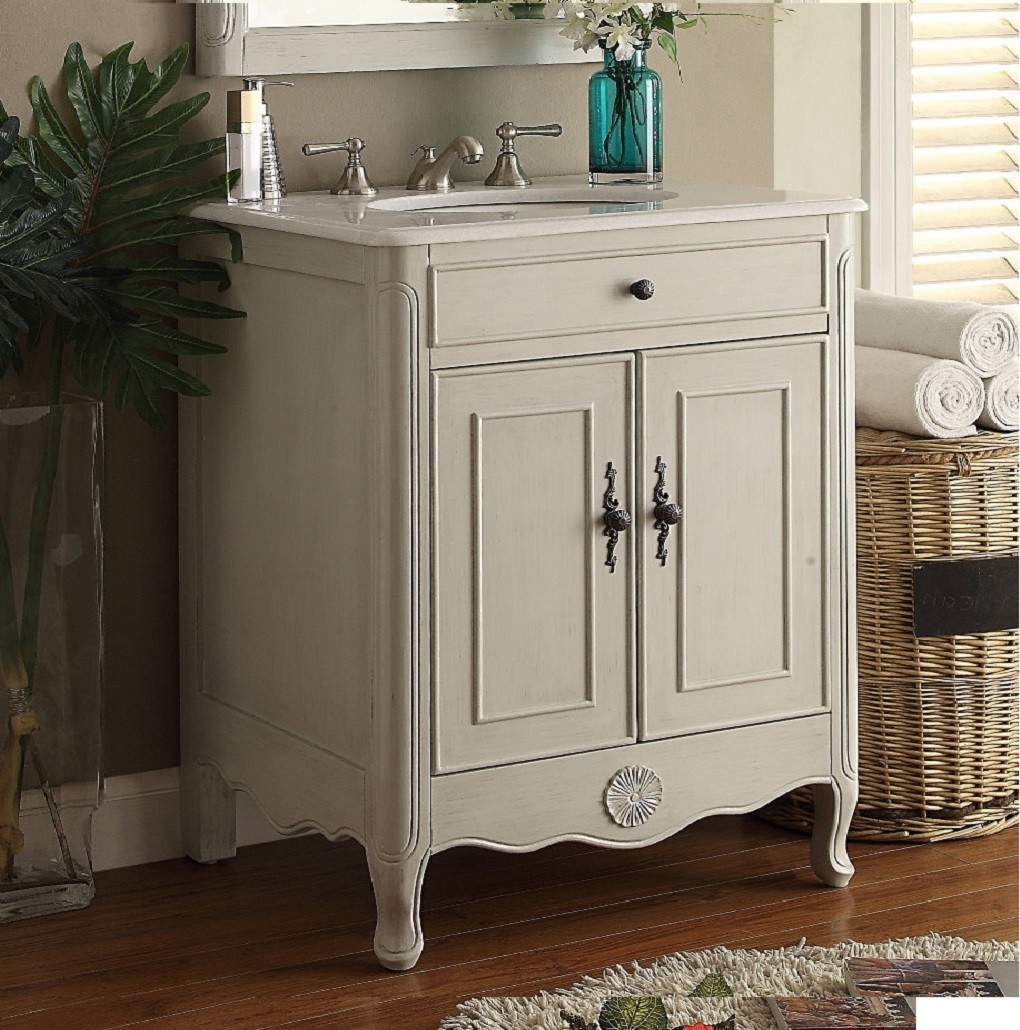 26 inch Bathroom Vanity Cottage Beach Style Vintage Grey ...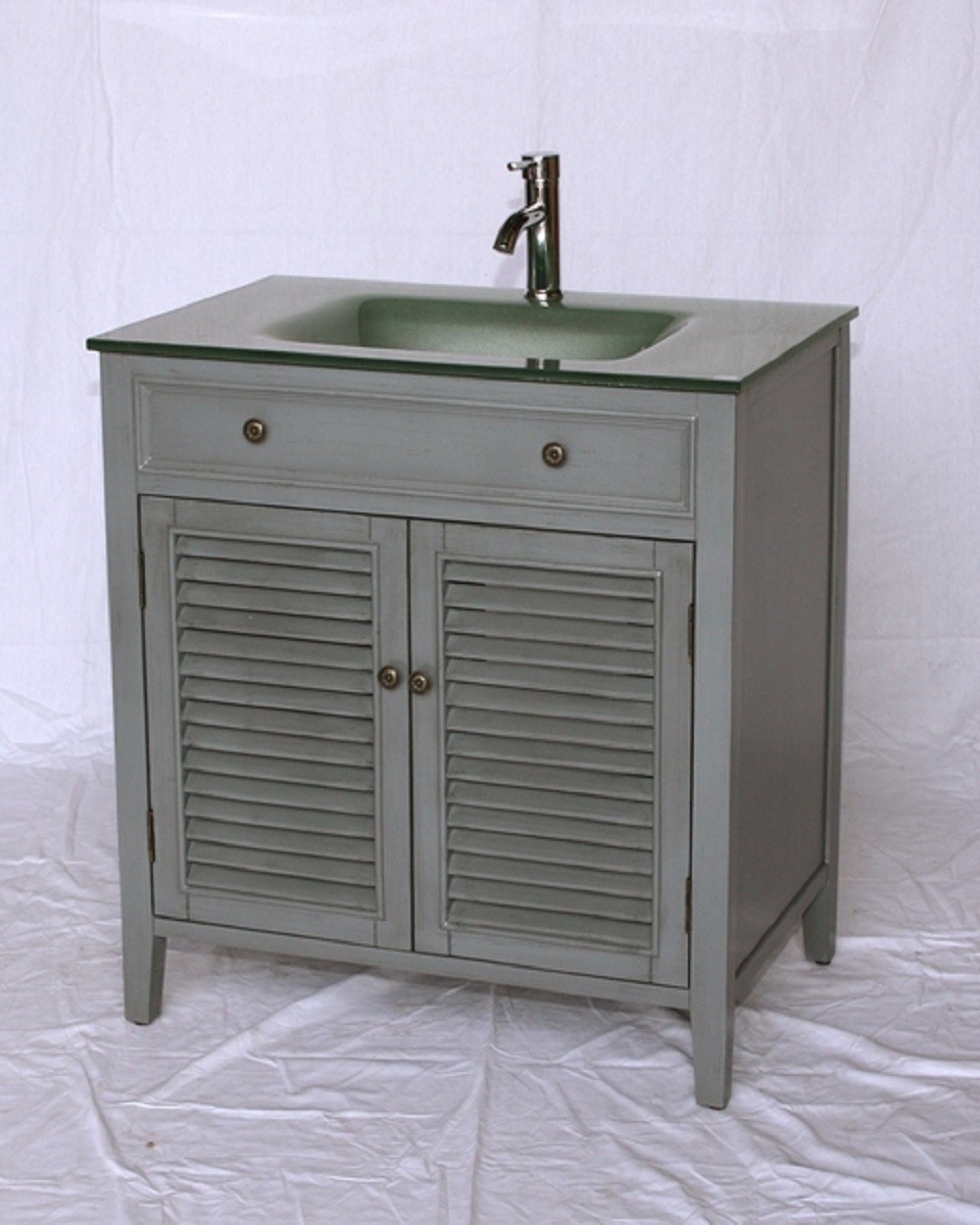 32 inch Bathroom Vanity Gray Cottage Beach Style Grey ...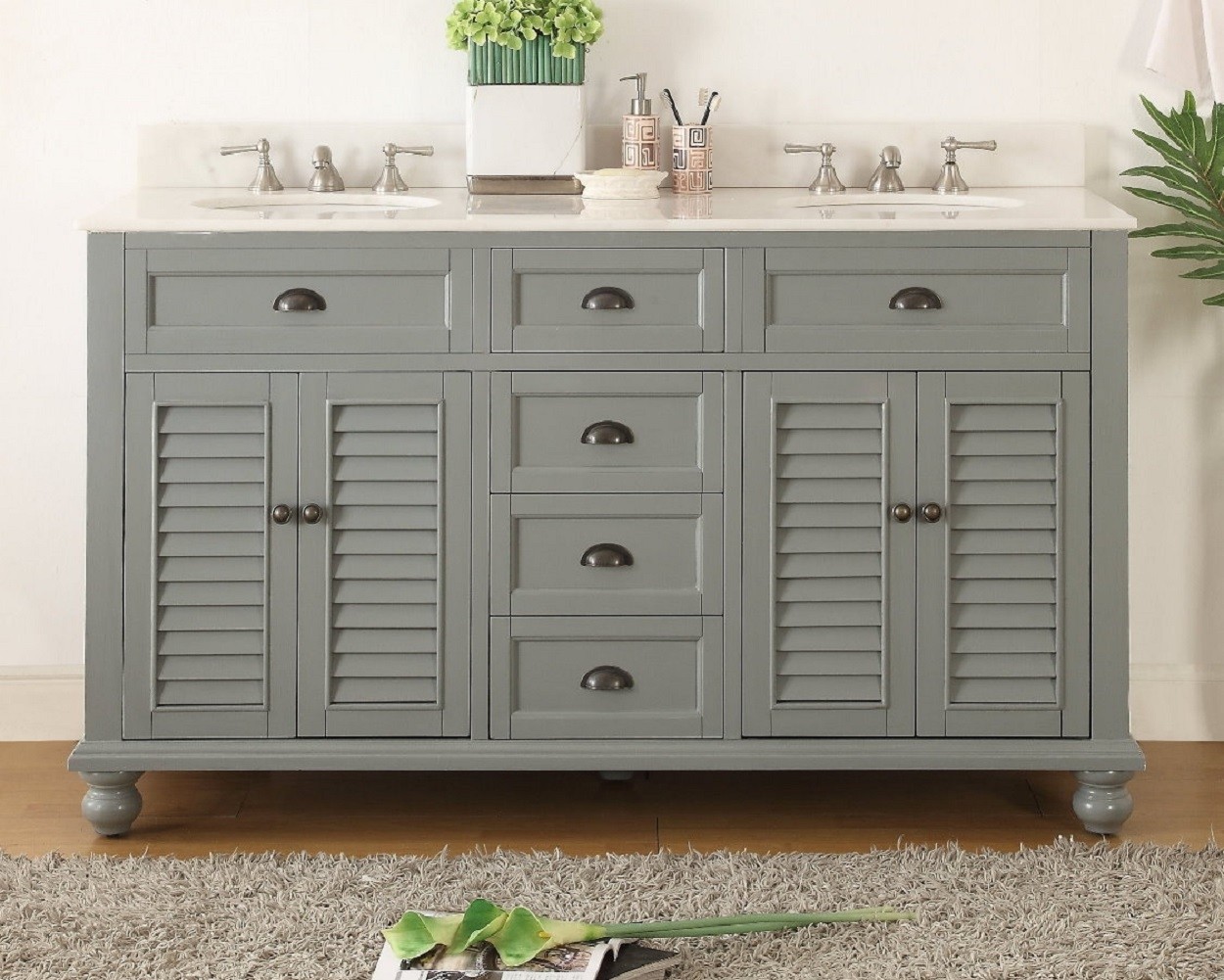 62 inch Double Sink Bathroom Vanity Beach Vintage Gray ...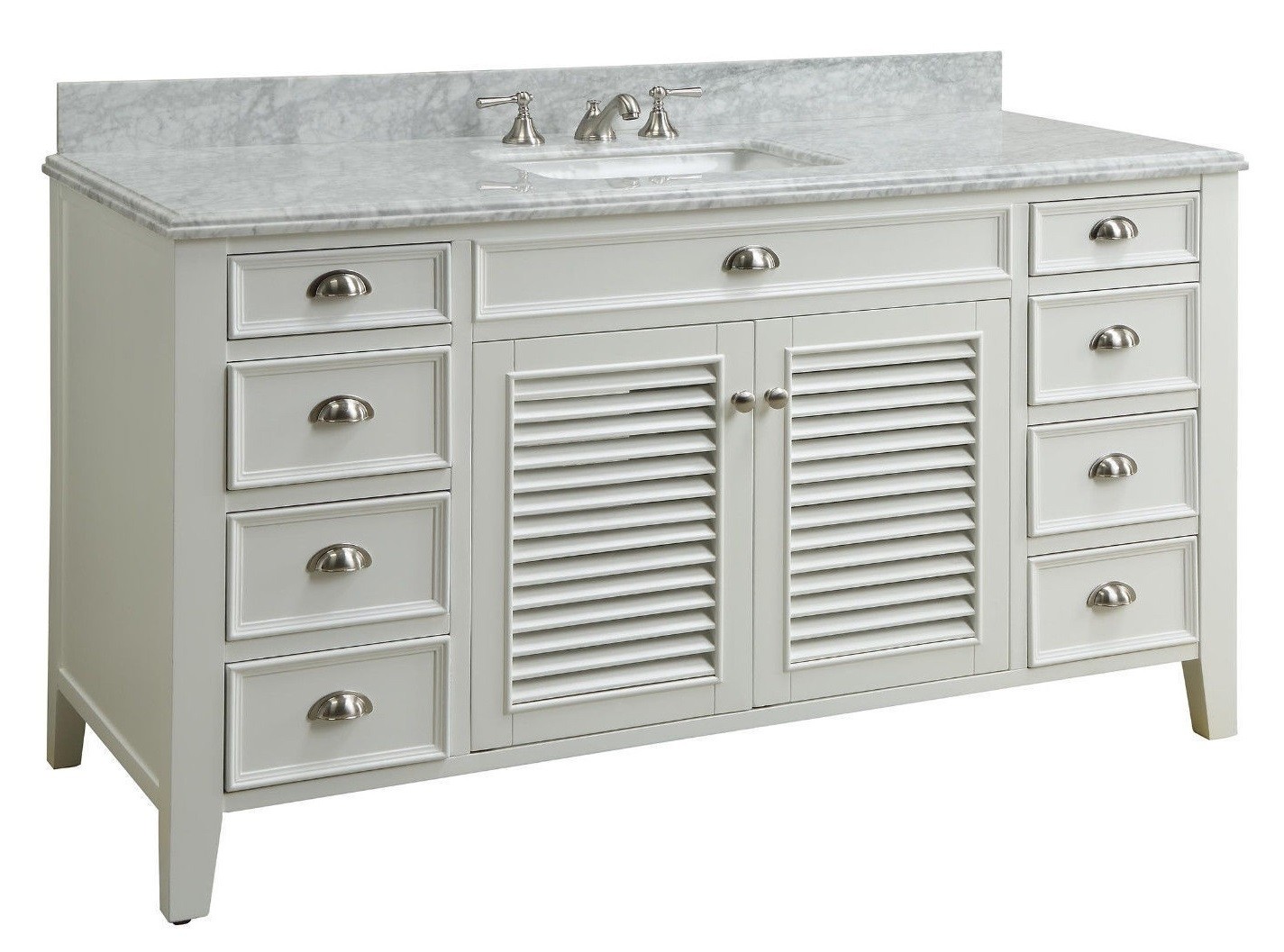 60 inch Single Sink Bathroom Vanity Beach Style White ...