Best Makeup Vanity Table With Lights
Arrange a well-lit nook somewhere in the bedroom to take care of your beauty. With a bedroom make-up vanity with lights putting on cream, make-up and perfume will be a pure pleasure. Check the designs below. Is there a dressing table you fancy?
Mia Jones
Interior Design Expert
Our choice Best Products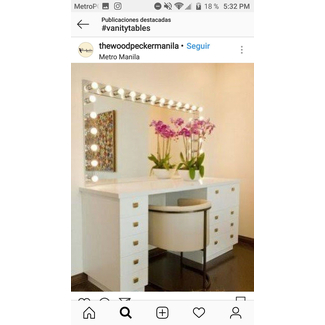 Makeup Vanity Table with Lighted Mirror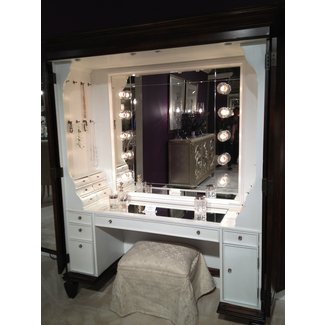 Vanity table in Hollywood style. Includes illuminated mirror, hooks for all kinds of jewelry and many drawers for storing personal items. Elegant and functional addition for bedrooms and others interiors according to taste.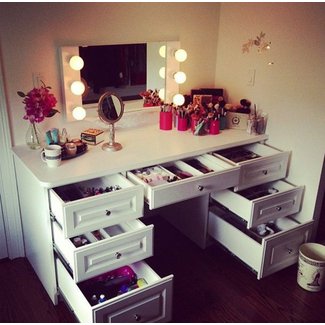 Extremely capacious white vanity set with seven wide felt-lined drawers and a lighted mirror with Hollywood style light bulbs framing. Ample of space to store make-up accessories; the worktop is spacious as well.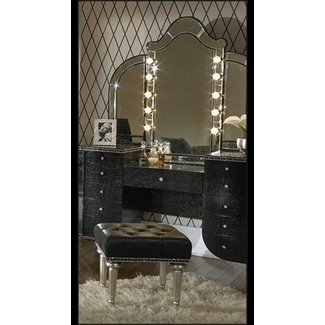 What a convenient way to do your make-up in a glamorous Hollywood style: this lighted vanity set with rich black finish and triple arched mirror will take your decor to a whole new level of sophistication.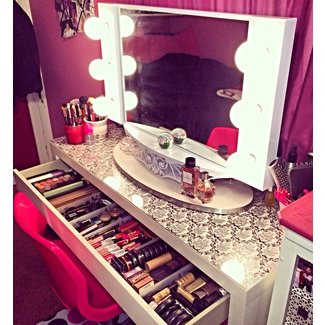 A set that provides comfort while preparing a makeup. This bedroom set includes a piece of furniture with a storage drawer for cosmetics. It also includes a spacious top with a mirror and a comfortable, pink chair.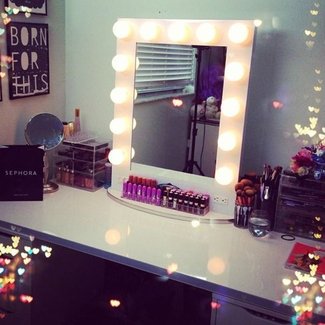 Now you can finally enjoy the full comfort thanks to this amazing vanity mirror that sports the lighted structure and is more than enough to make you put your make up in the mornings with full visibility.
Broadway Lighted Vanity Makeup Desk - Black - Vanity Makeup Tables - P ...
PRODUCTS & IDEAS Best Ideas