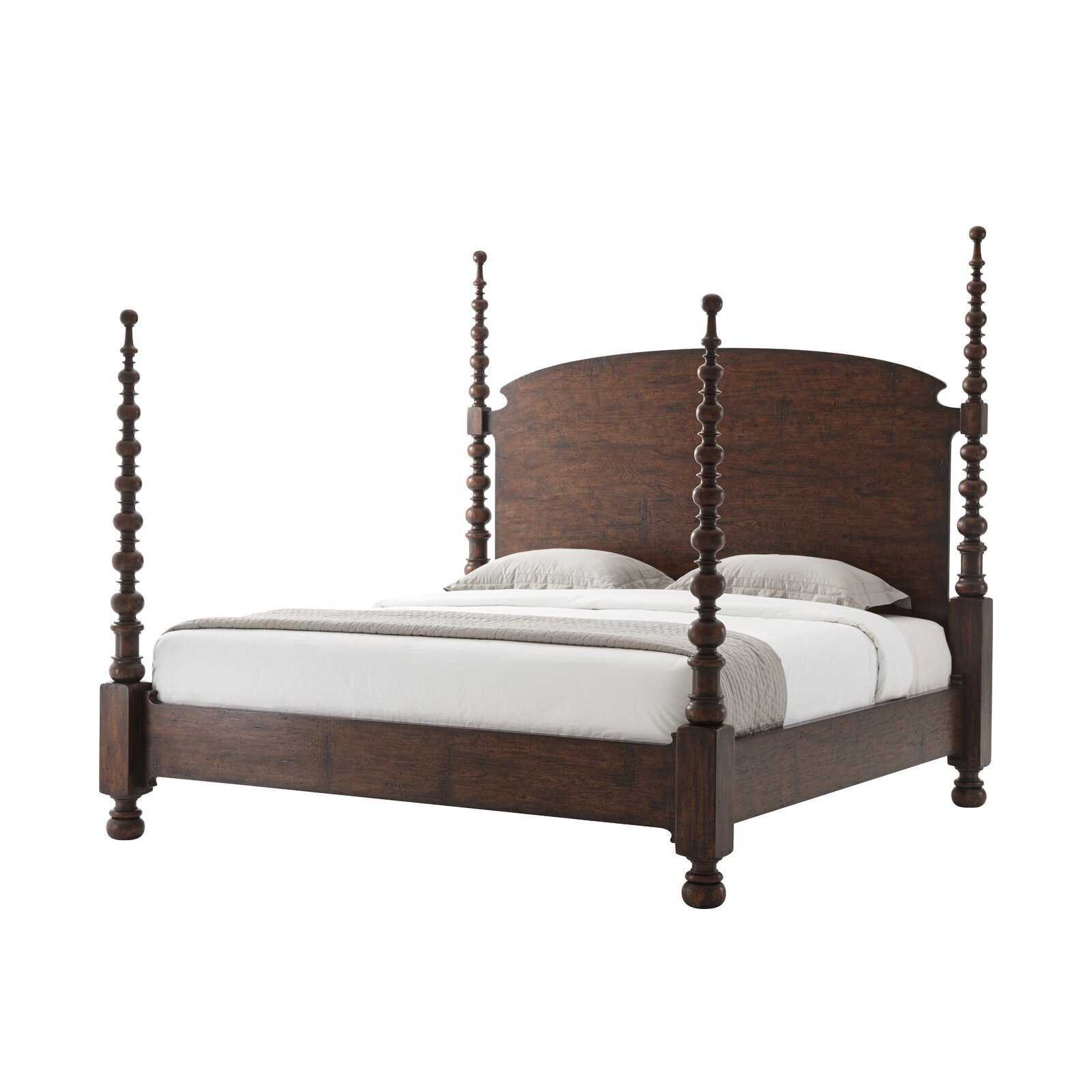 Solid wood poster bed
Theodore Alexander
Sturdy with a nice heft, this outstanding 4-poster bed is constructed from reclaimed oak and mahogany with a natural wood grain finish. Features include an arched headboard, turned legs, and elegantly turned columns, with three slats for added support.
$5640 $7050
Merchant links are sponsored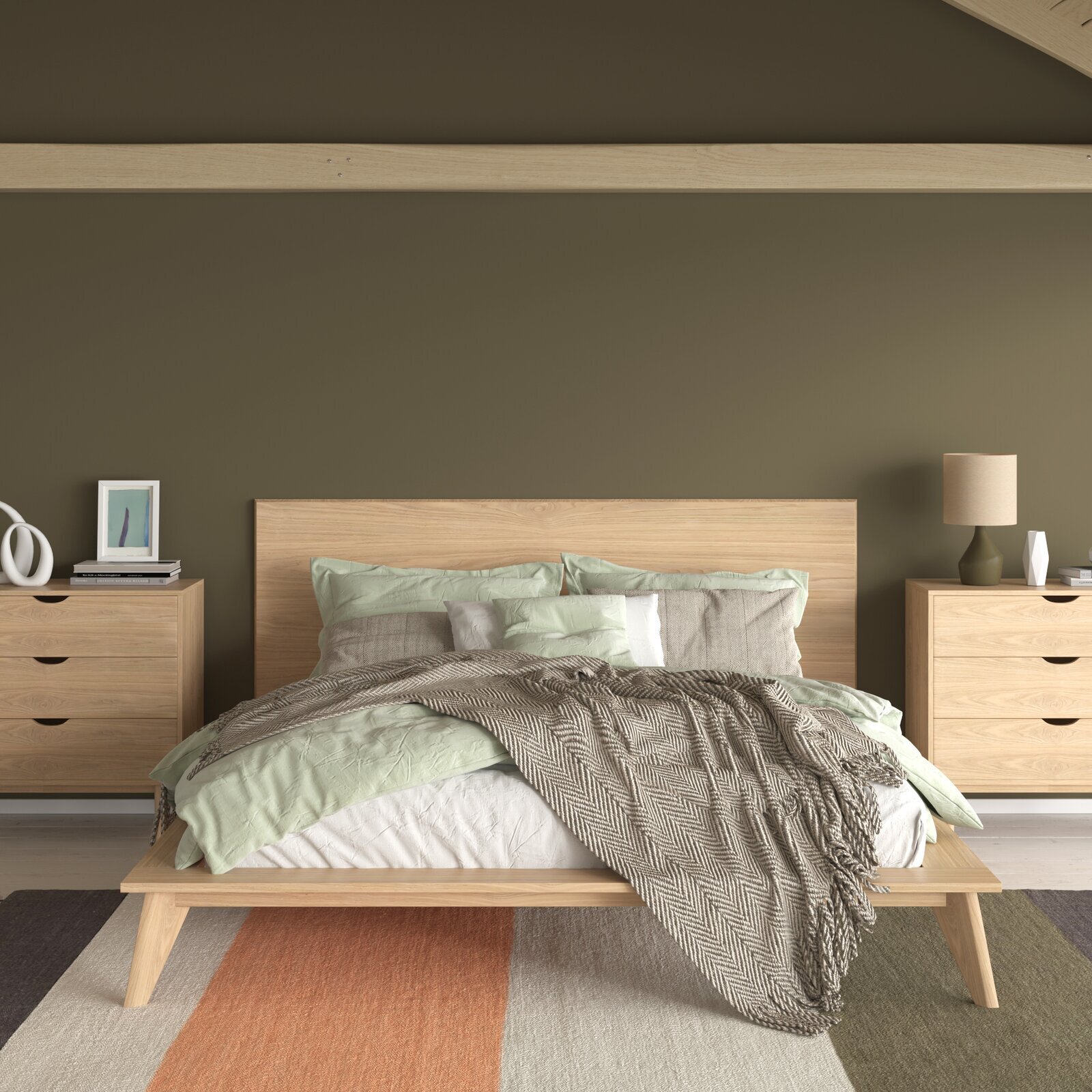 Mid century modern wooden four poster bed
AllModern
Refresh your bedroom in modern style with this MDF and a solid wood 4-poster bed. In addition to its chic splayed legs, it comes with slats for added support, giving it a resounding 600lbs weight capacity.
Designer Advice:
With its refined white oak veneer, this 4-poster bed is the perfect accent to a modern home. It feels as sturdy as it looks and offers plenty of space for the whole family. It would look great on wooden floors with a plush rug underneath and a pair of mid-century nightstands.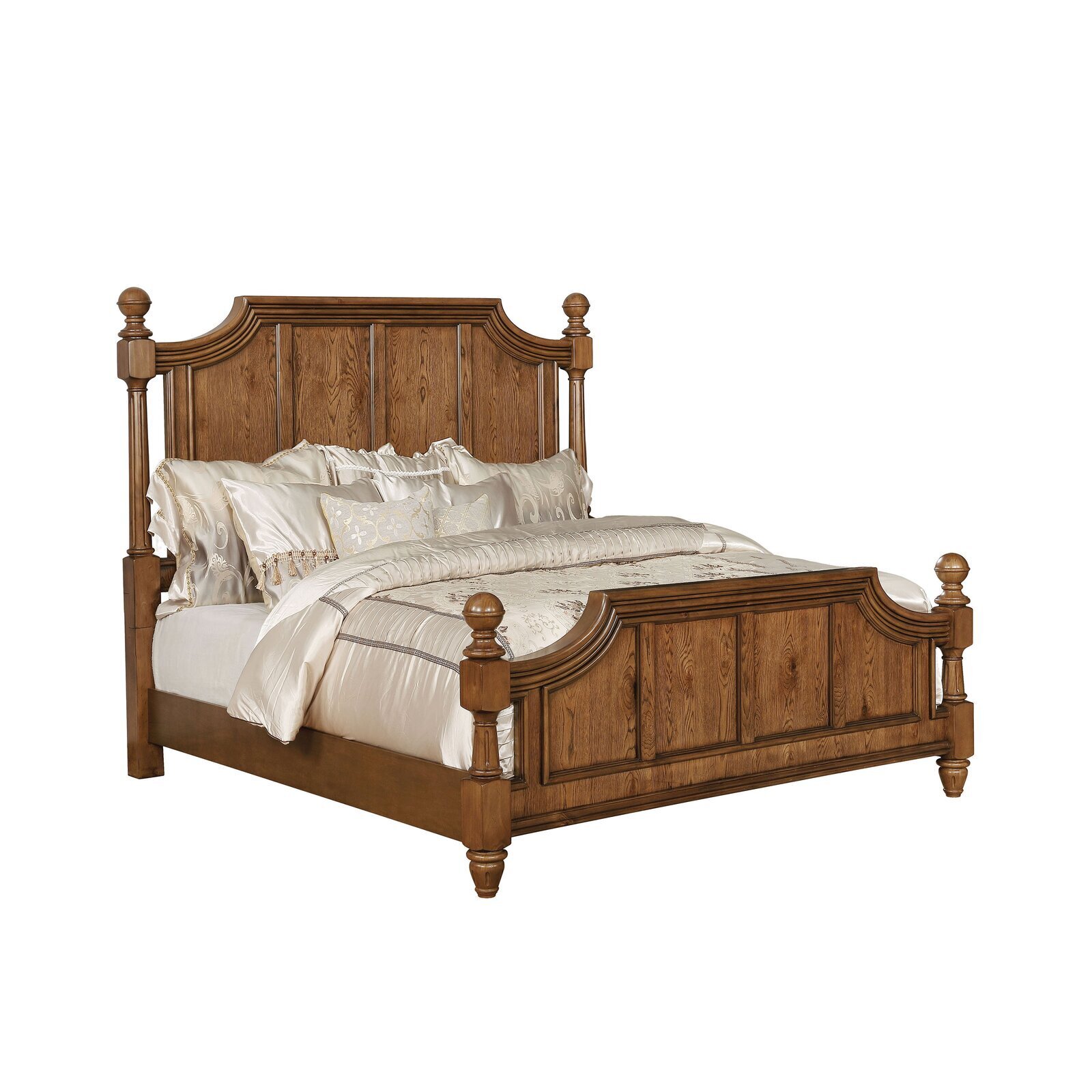 Traditional solid wood 4 poster bed
Darby Home Co
With its camelback style headboard and footboard, this 4-poster bed is clearly made for royalty. It stands on four bold bedposts and slats for added support, while the paneling gives it an elegant feel overall.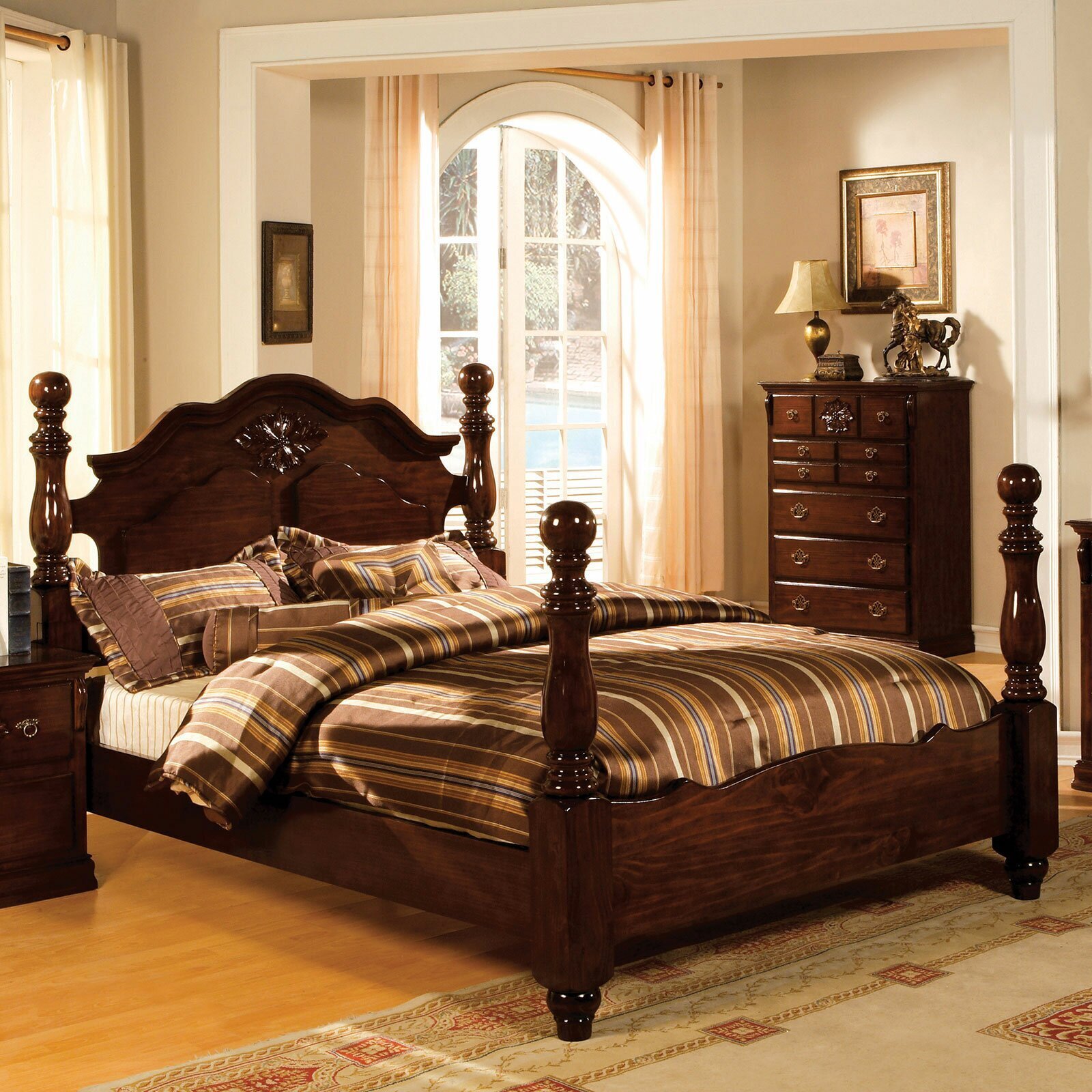 Glossy wooden 4 post bed
Fleur De Lis Living
Another ode to traditional style, this 4-post bed is finely crafted from solid oak wood with a glossy finish. It comes with center supports and offers underbed support of 4.25 ".
Designer Advice:
The gentle curves of this elegant 4-poster bed are beautifully accented by the unique Fleur de lis carving on the headboard. This makes it ideal for an extravagantly decorated space with traditional details such as gilded molding, richly textured bedding, and complimentary furniture.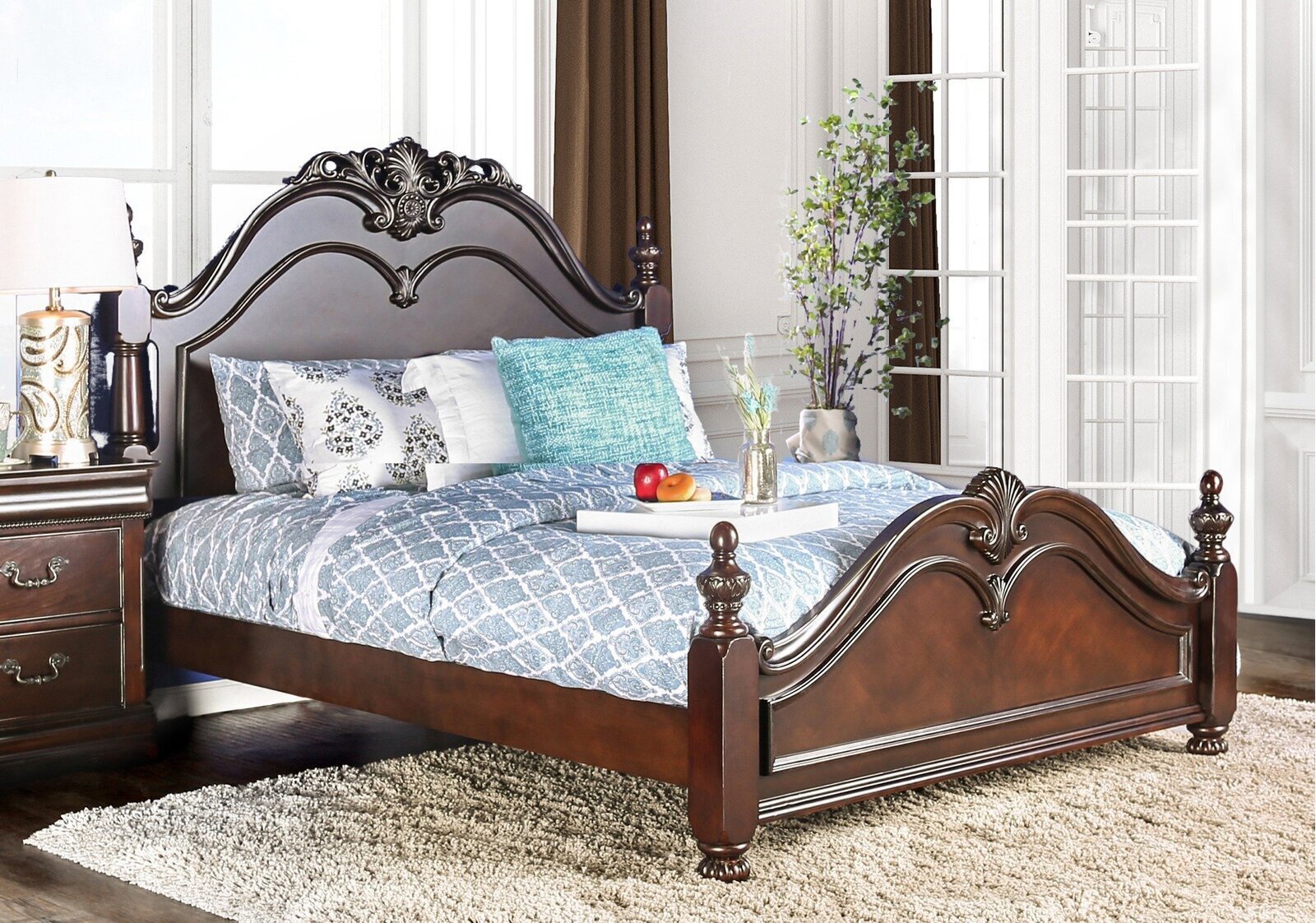 Cherry oak four poster bed
Hokku Designs
With its refined carvings, molded panels, and cherry finish, this elegant wood four poster bed has the traditional look nailed down. In addition to its sturdy legs, it's supported by three center supports, giving it a carrying capacity of 500lbs.
Designer Advice:
It doesn't get more luxurious than this oak 4 poster bed which is made to last a lifetime. It would look great in a traditionally designed bedroom with complimentary furniture. Perhaps layer a Persian-style rug underneath to prevent it from sliding if you have wooden floors.