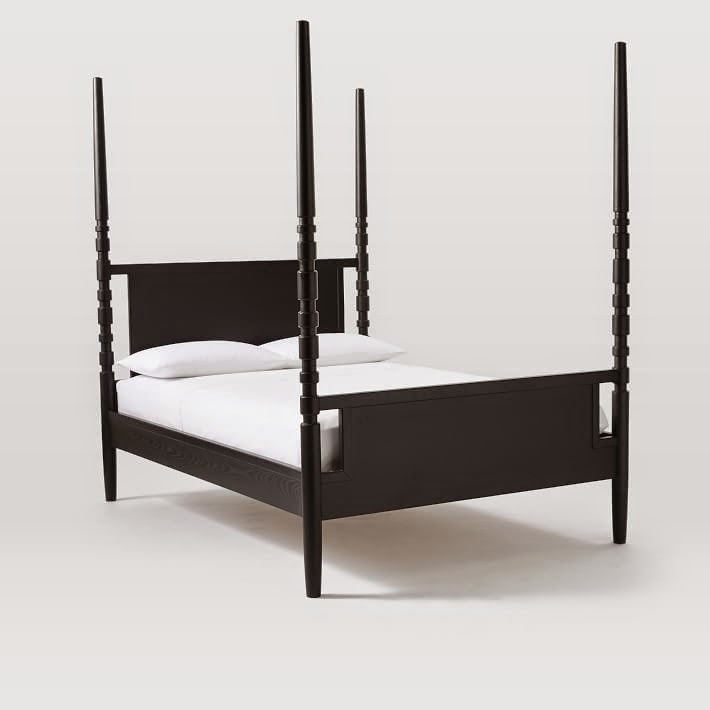 Tabitha poster bed frame
A touch of style and relaxation in a bedroom. It is a bed that features four posts crafted of durable, turned ash wood. It has got wooden slats and it is available in a black colour, so it is able to supplement any decor.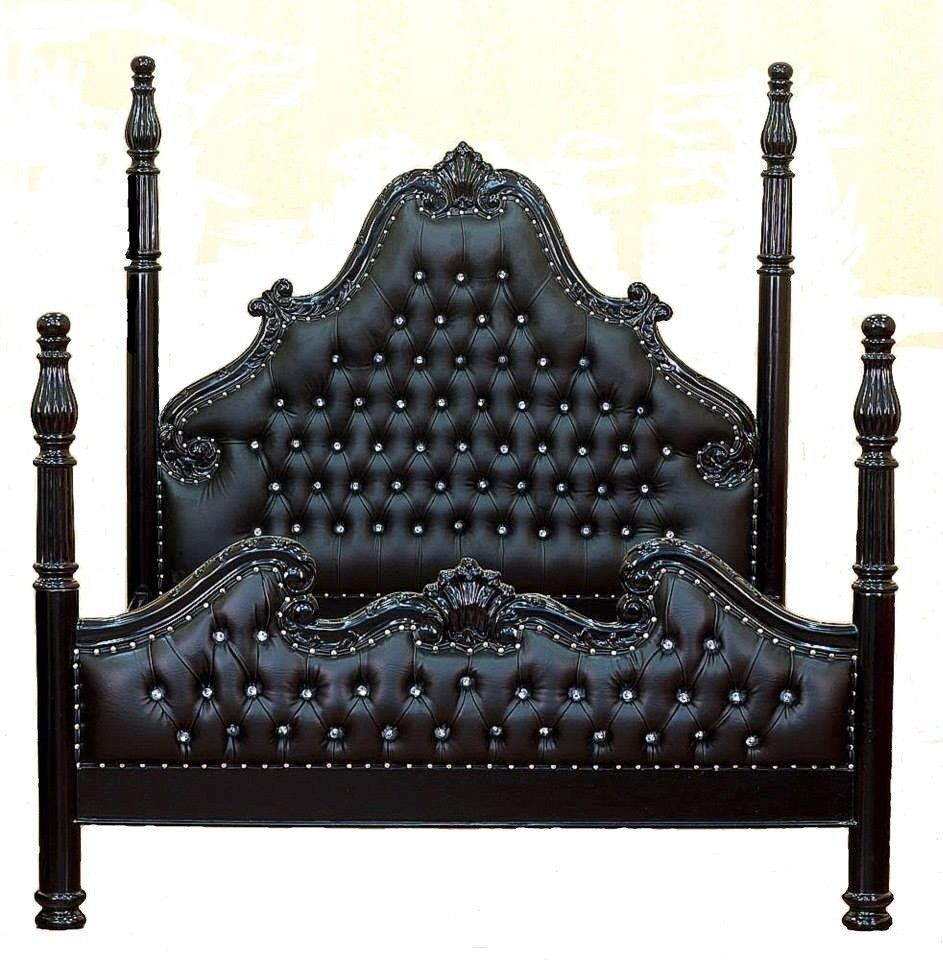 French Louis Xvi 4 Poster Bed Black Crystals King Size Affordable Luxury
Luxurious four poster bed with king size sleeping space. Its headboard and footboard are covered with leather and tufted for additional aesthetic value. Four decorative posts with carvings also increase aesthetics.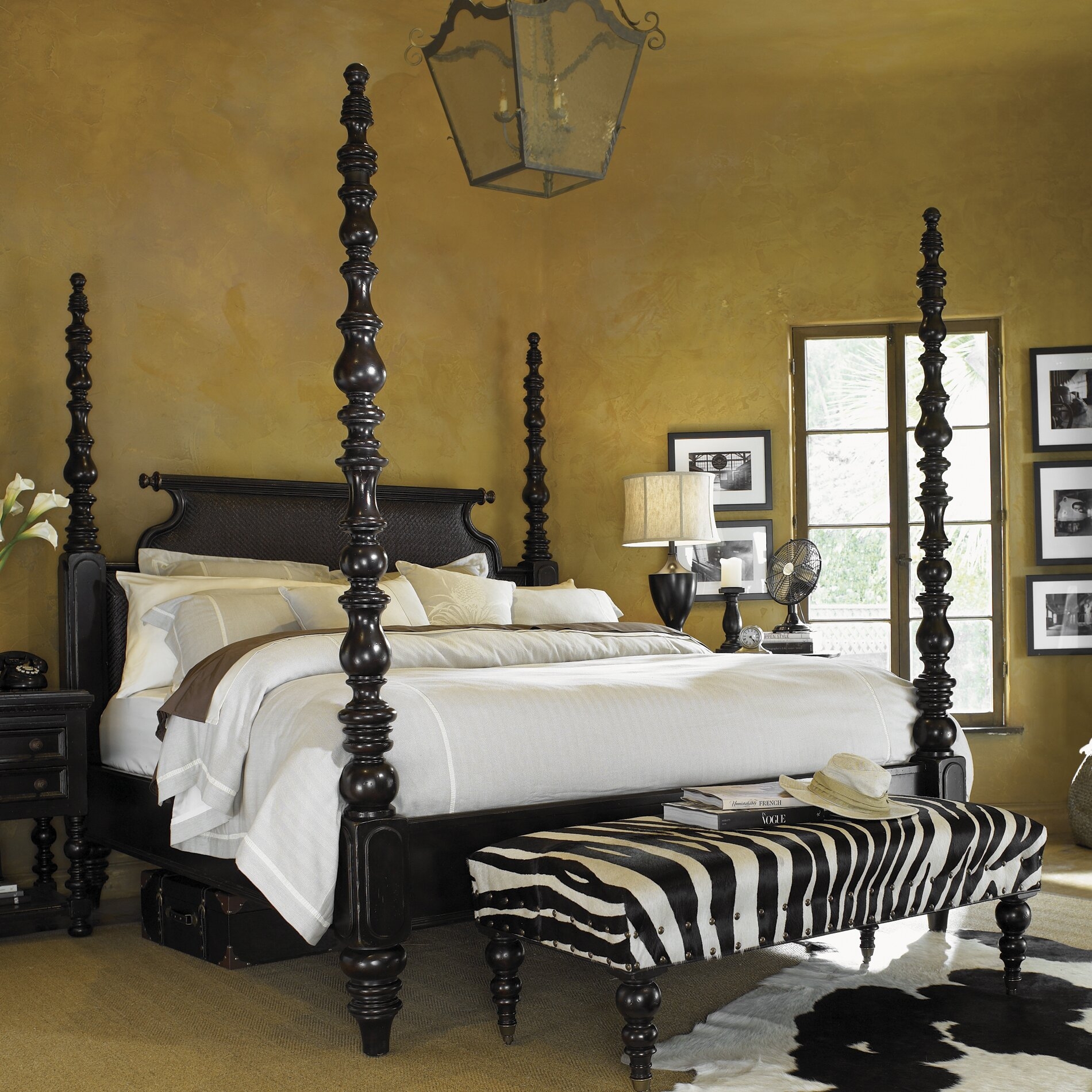 Tommy bahama home kingstown sovereign poster bed in tamarind
This large bed provides plenty of sleeping space for two people. It has got four solid and decorative posts that are connected with legs. The whole construction of this bed is based on durable and wear-resistant wood.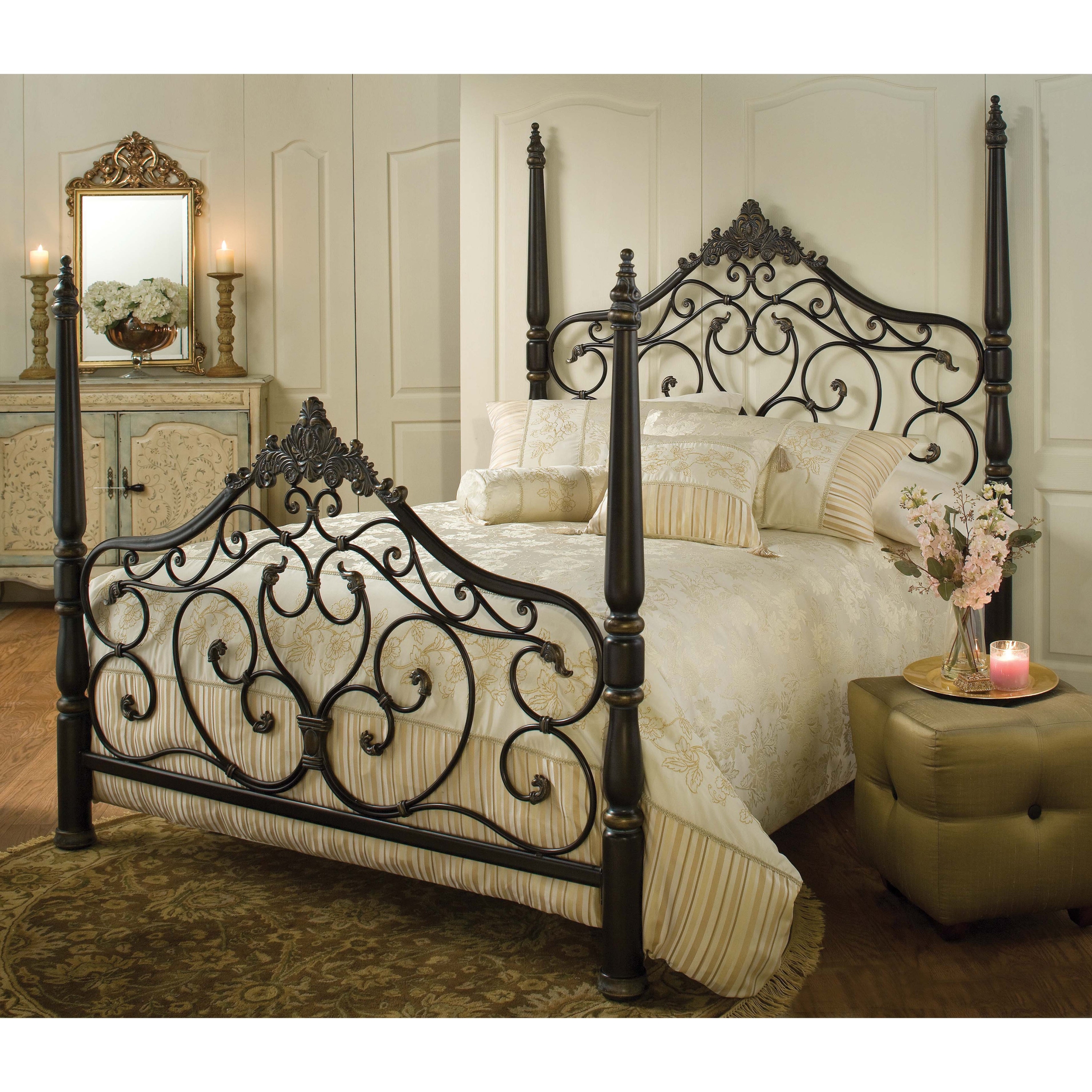 Parkwood Four Poster Bed
Bed featuring classic four poster design, which includes arched lines, intricate castings, sculpted finals and flowing scrollwork. Additionally, whole construction is very sturdy thanks to heavy gauge fully welded tabular steel.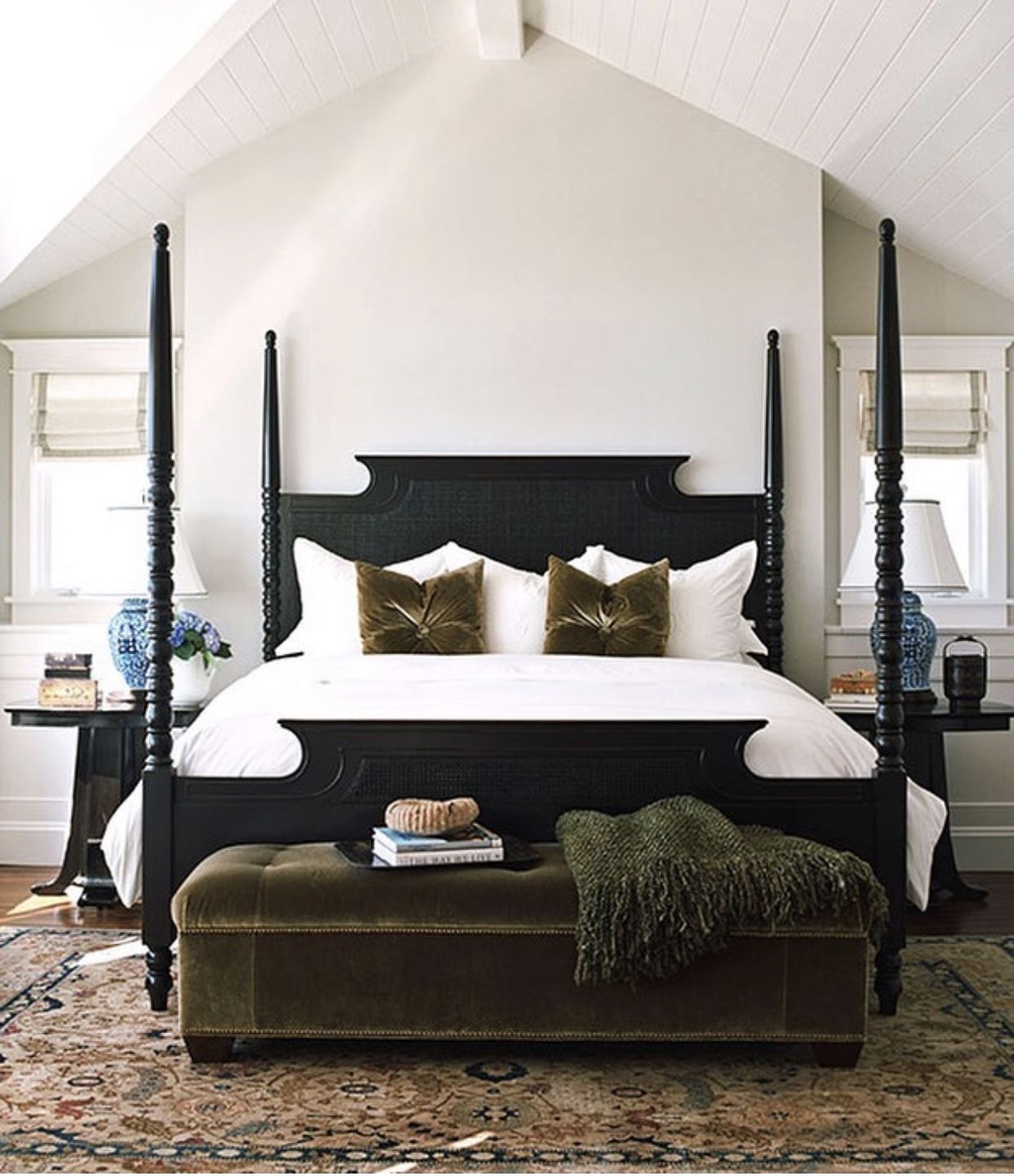 Large black bed with four decorative posts. Its black color is neutral, so it looks very attractive in any interior design. This bed provides stability, comfort and ergonomy of sleep for two adult users.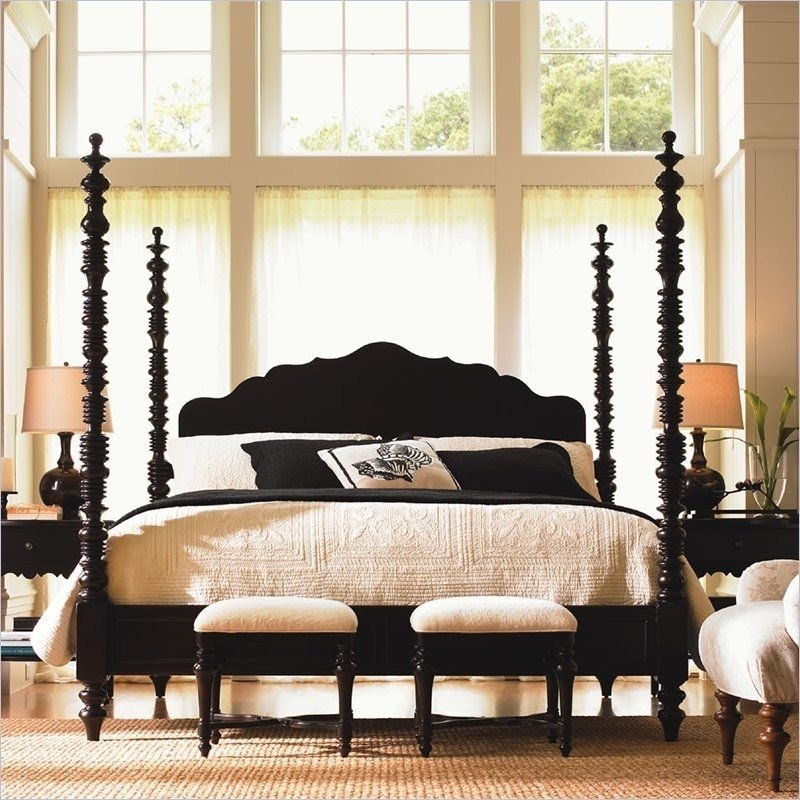 You will feel as if soft-footed servants should enter and address you as "Your Majesty" when you ensconce yourself in this beautiful, four-poster bed. The black posts are intricately lathe-turned, the headboard is of matching dark wood, as well as the frame.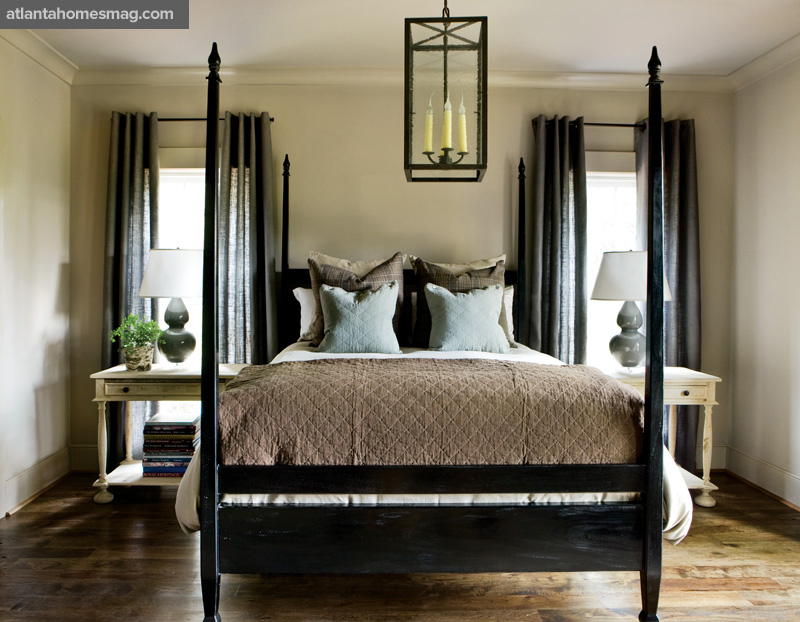 A magnificent king size bed with four, royal-like posts which can be used to hang a romantic canopy. The bed comes in a black color, which gives the room an elegant look. Black window curtains ideally match.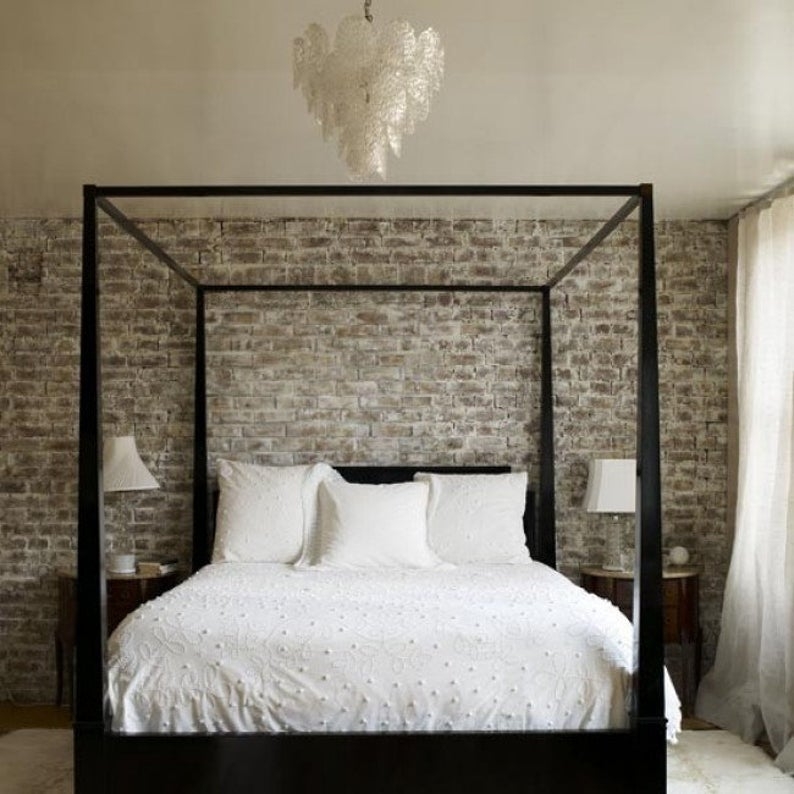 Four posts canopy creates a framing for king sized bed. Minimalist take on colors resulted in monochrome pallete with black details, white bedding, lamp shades and tulle curtains, and a raw brick wall.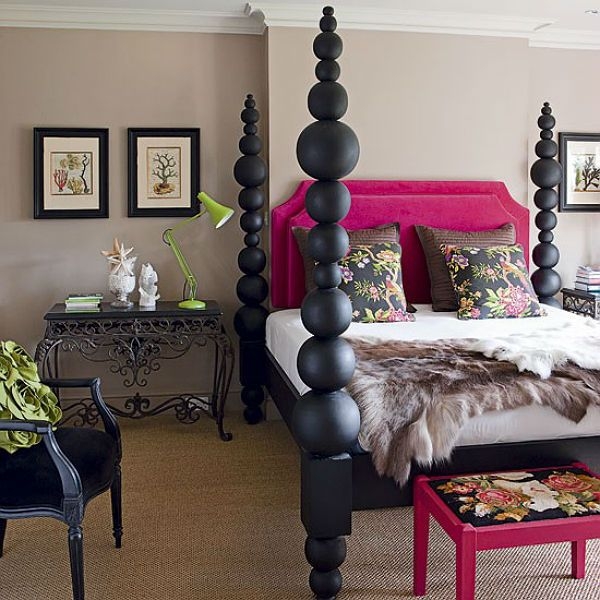 Durable and comfortable four poster bed with black posts. These posts feature rectangular and spherical decorative accents that match modern bedrooms. This large bed provides support and high level of comfort to anyone.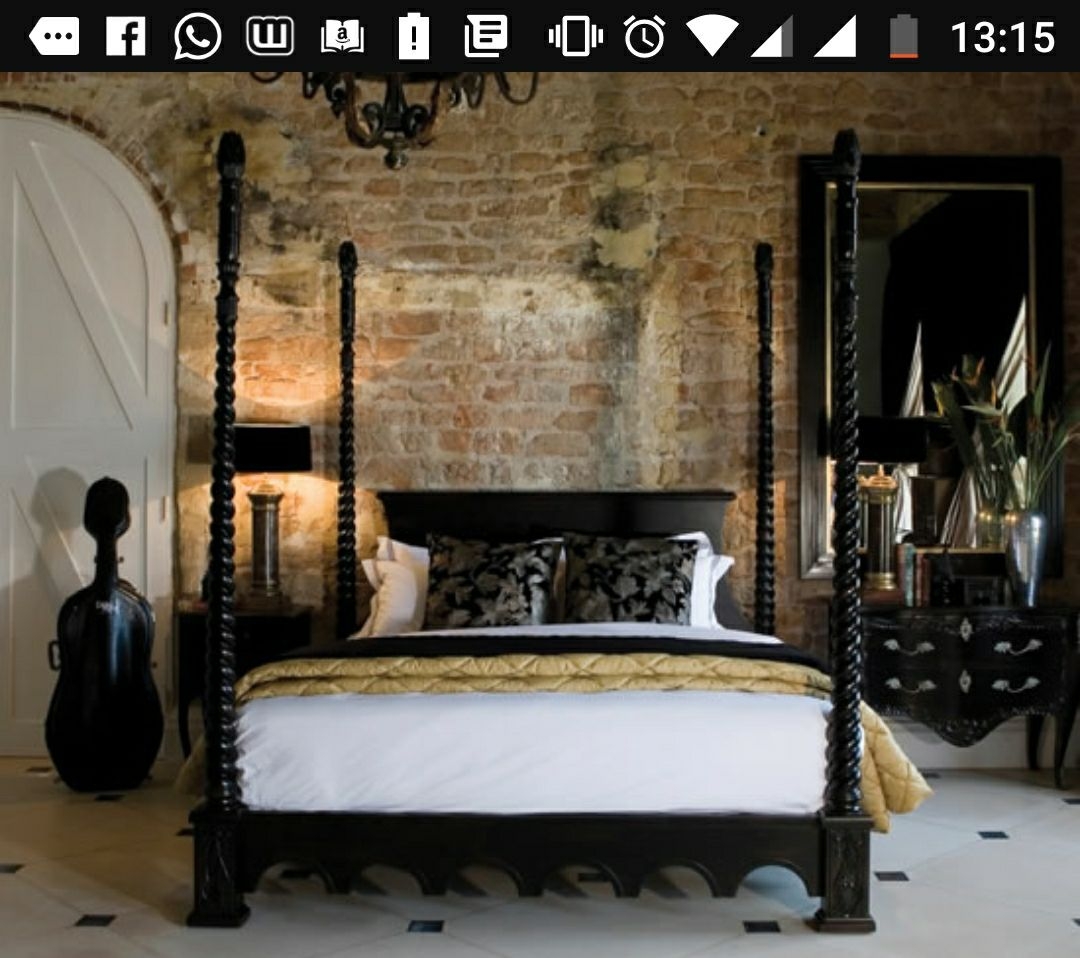 An awesome black 4 poster bed made of solid wood with a neat black finish. It has a traditional 4 poster design with each poster intricately carved into beautiful spirals. It flat headboard is also made of long-lasting solid wood.