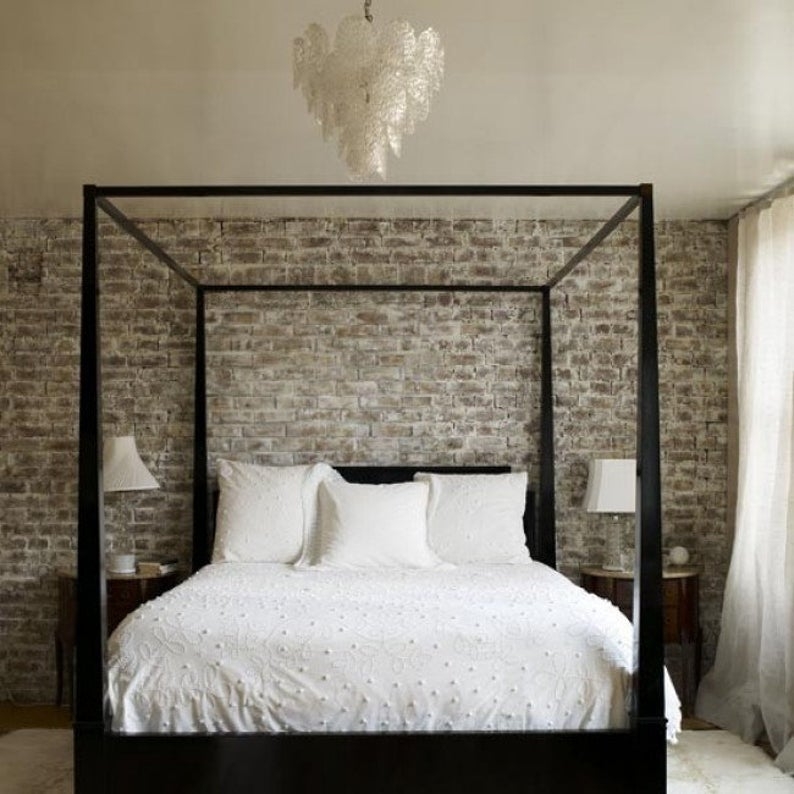 Four posts canopy creates a framing for king sized bed. Minimalist take on colors resulted in monochrome pallete with black details, white bedding, lamp shades and tulle curtains, and a raw brick wall.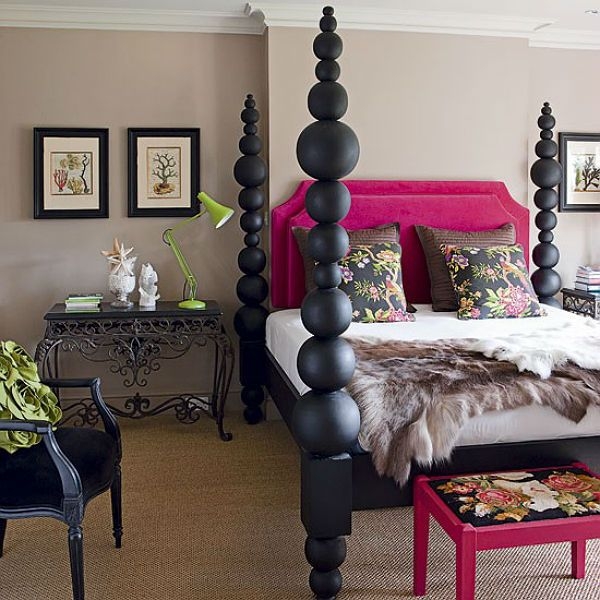 Durable and comfortable four poster bed with black posts. These posts feature rectangular and spherical decorative accents that match modern bedrooms. This large bed provides support and high level of comfort to anyone.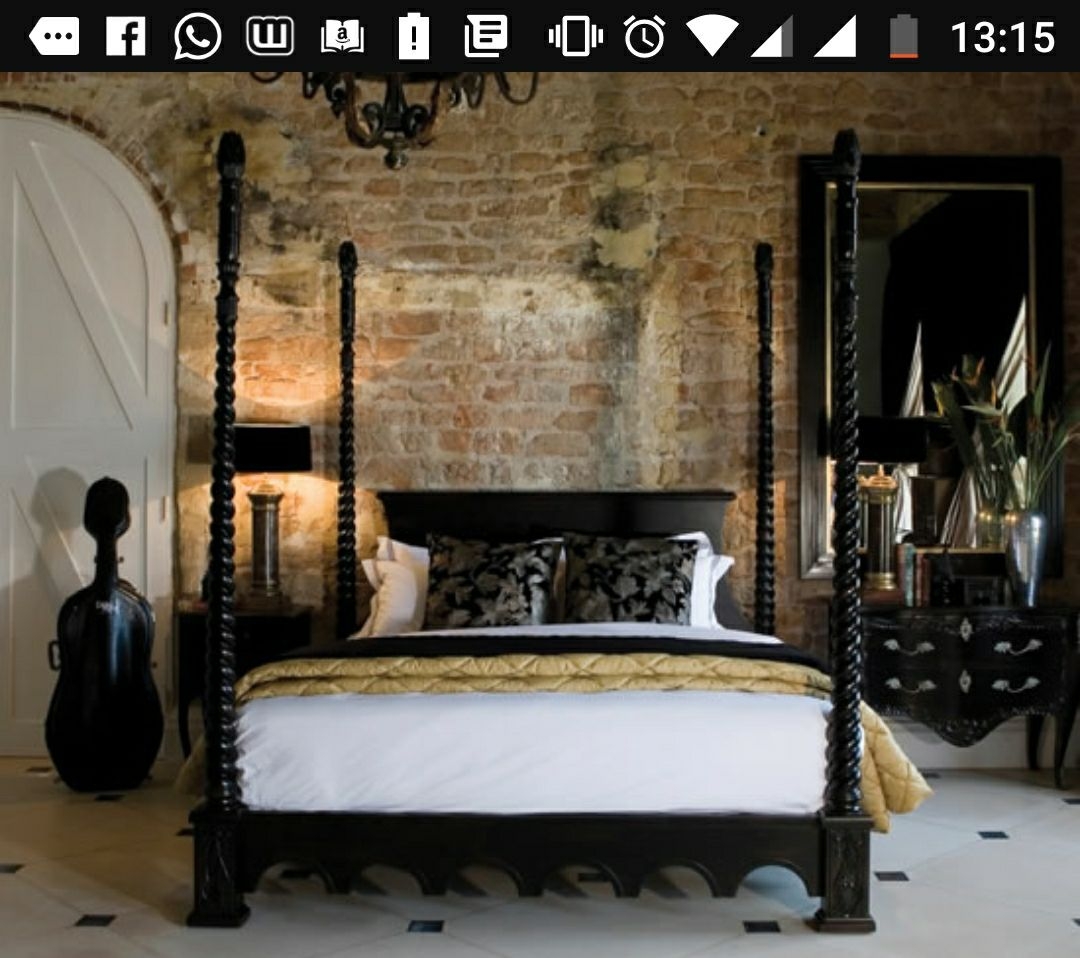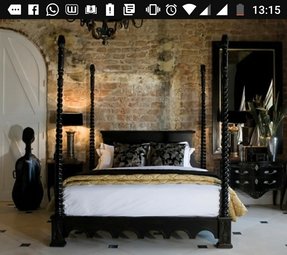 An awesome black 4 poster bed made of solid wood with a neat black finish. It has a traditional 4 poster design with each poster intricately carved into beautiful spirals. It flat headboard is also made of long-lasting solid wood.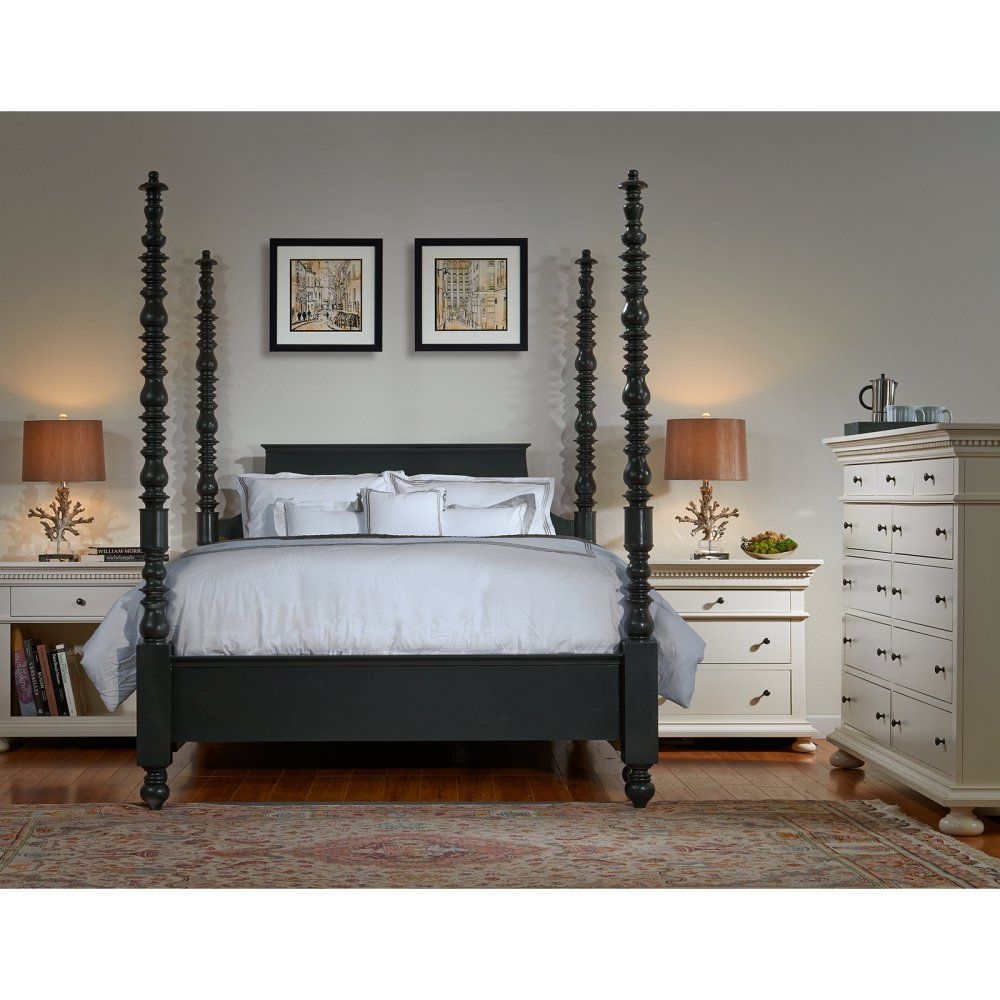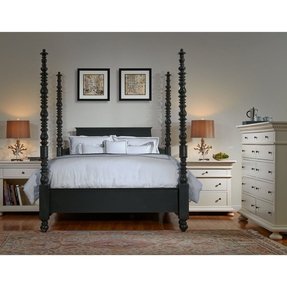 Soraya Four Poster Bed  Antique Black $1900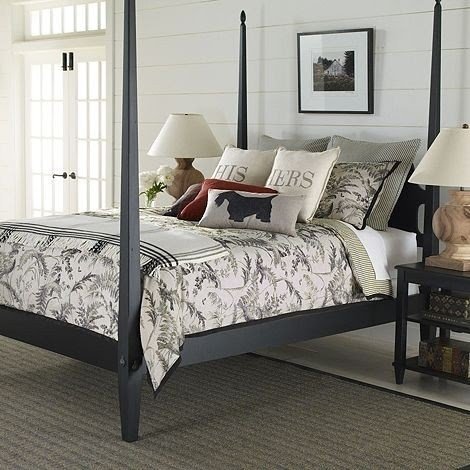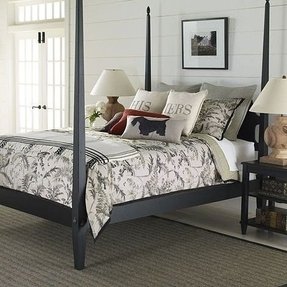 This is an elegant black four-poster bed ideal for your beach house, guest bedroom, or even master bedroom. It is made of hardwood and comes with 4 poster legs, a center headboard and is compatible with the standard king size mattress.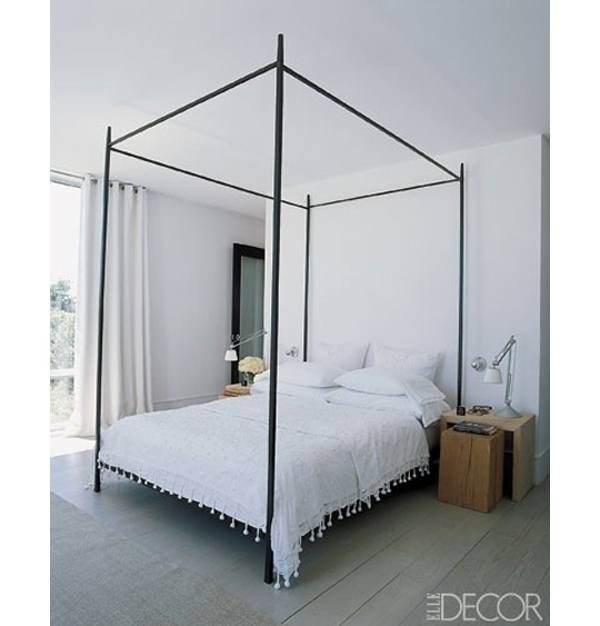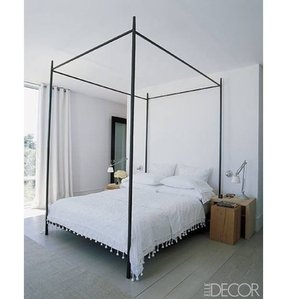 Black four-poster bed featuring a strong and slender metal frame with a perfect black finish. The bed contrasts well with white and light-colored backgrounds of your bedroom. The four posters have upper support. It is an elegant and extremely durable 4 poster metal bed.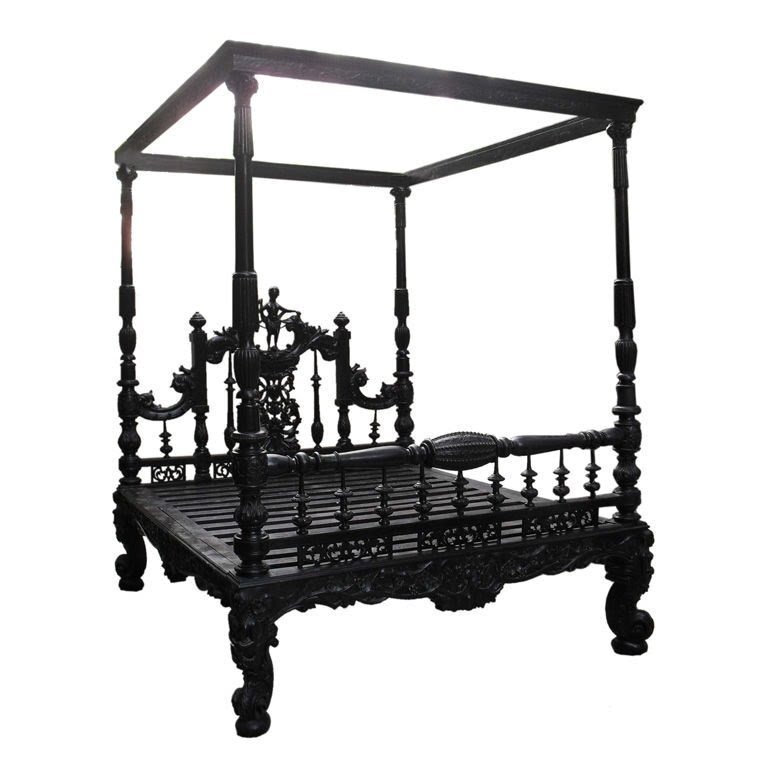 Indian palace stylization is a very aesthetic feature of this bed. It includes four posts and its frame features many carvings and decorative accents. Black color of this frame perfectly matches any bedroom design.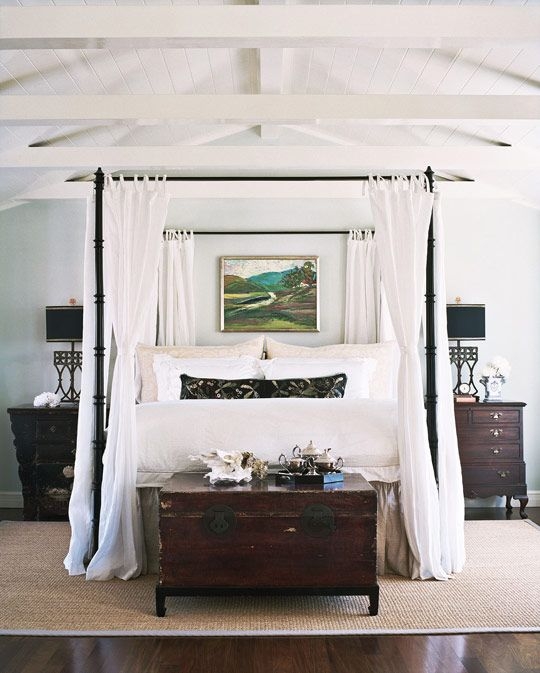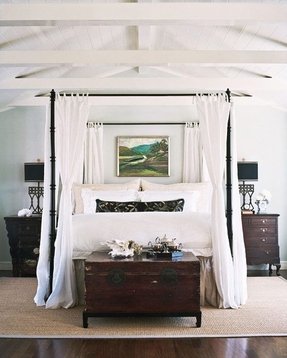 House with Comfort and Elegance | Traditional Home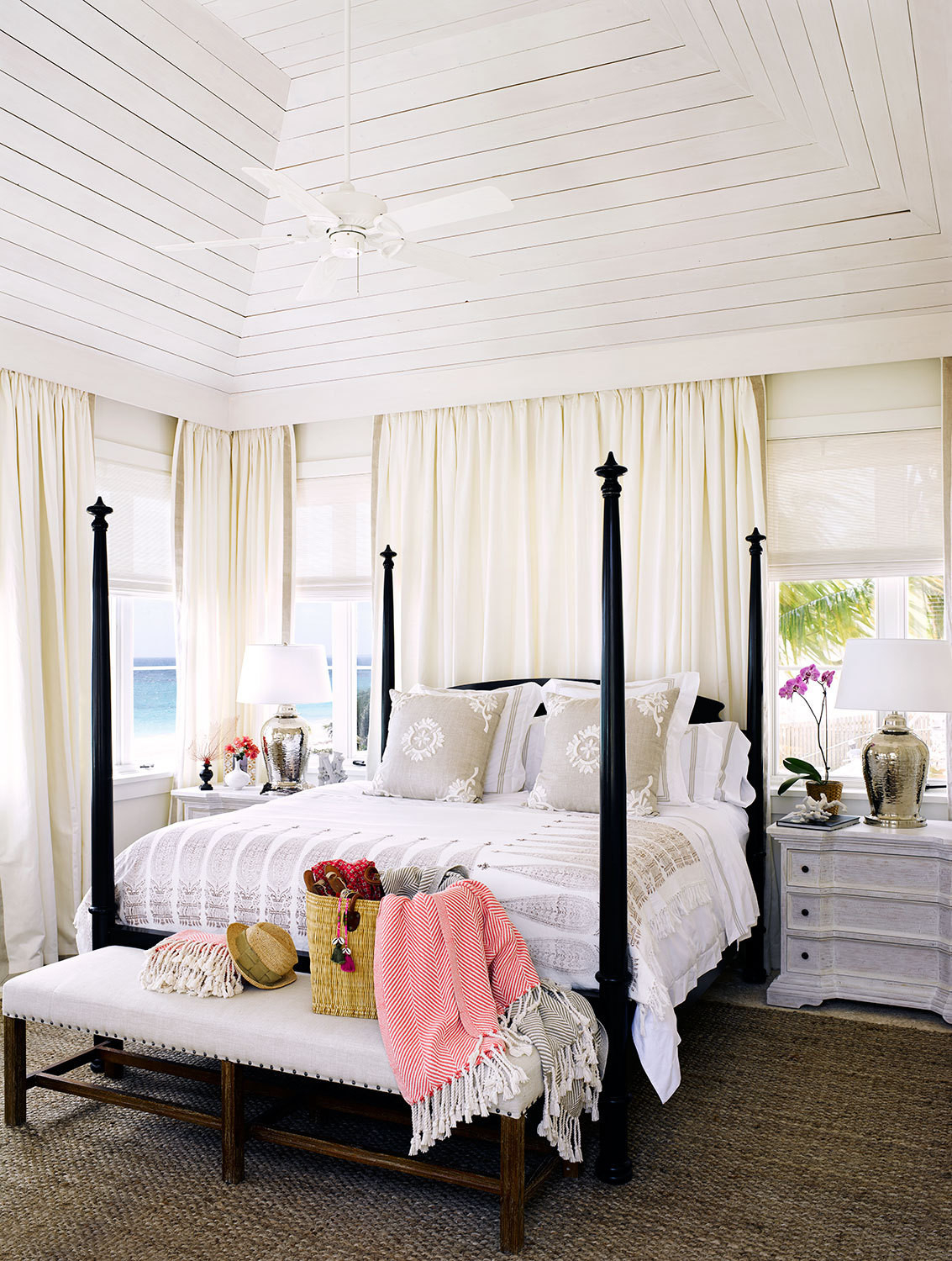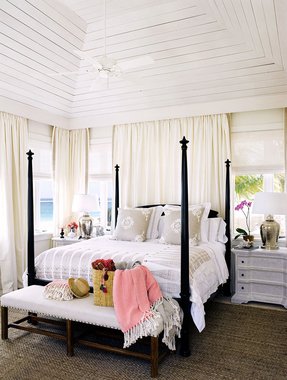 A black four-poster by Noir stands out against white walls, drapery, and neutral-tone bed linens, including pillows upholstered in Ankasa's Belgian chintz. Designed by Alessandra Branca | Lonny July/August 2014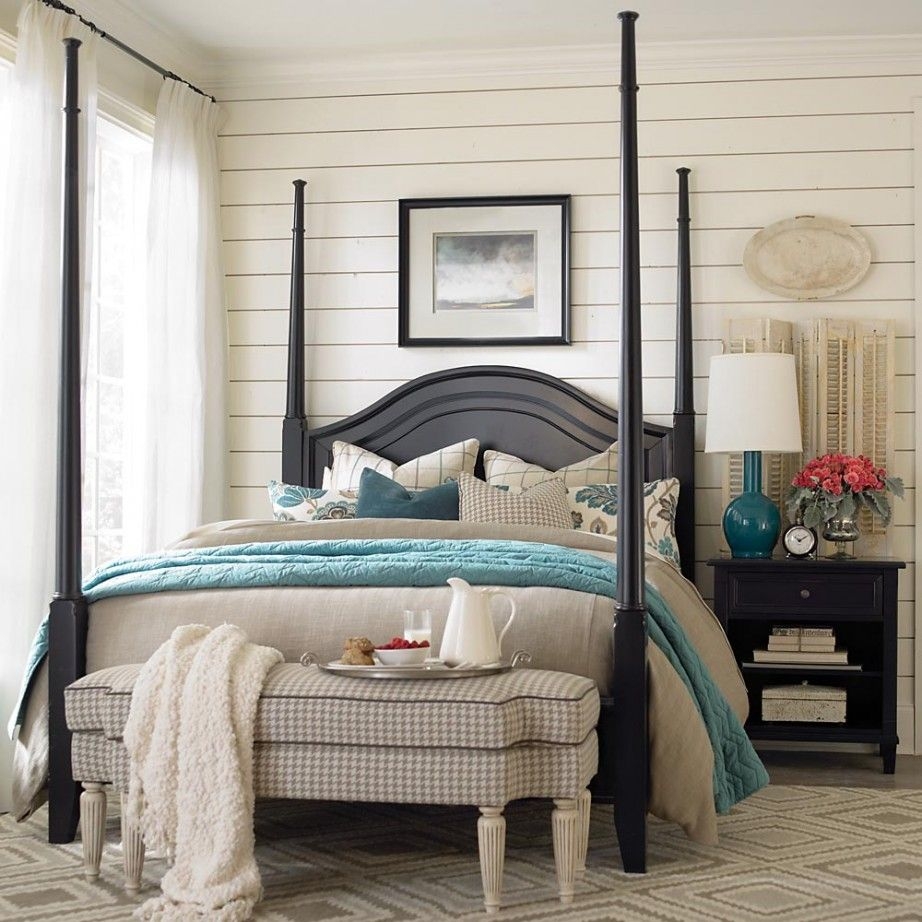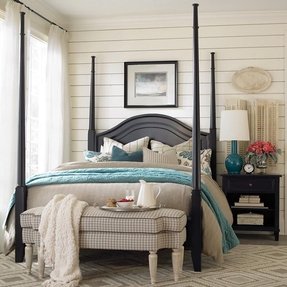 Beige and turquoise bedroom with 'Chatham Poster Bed' in antique black by Bassett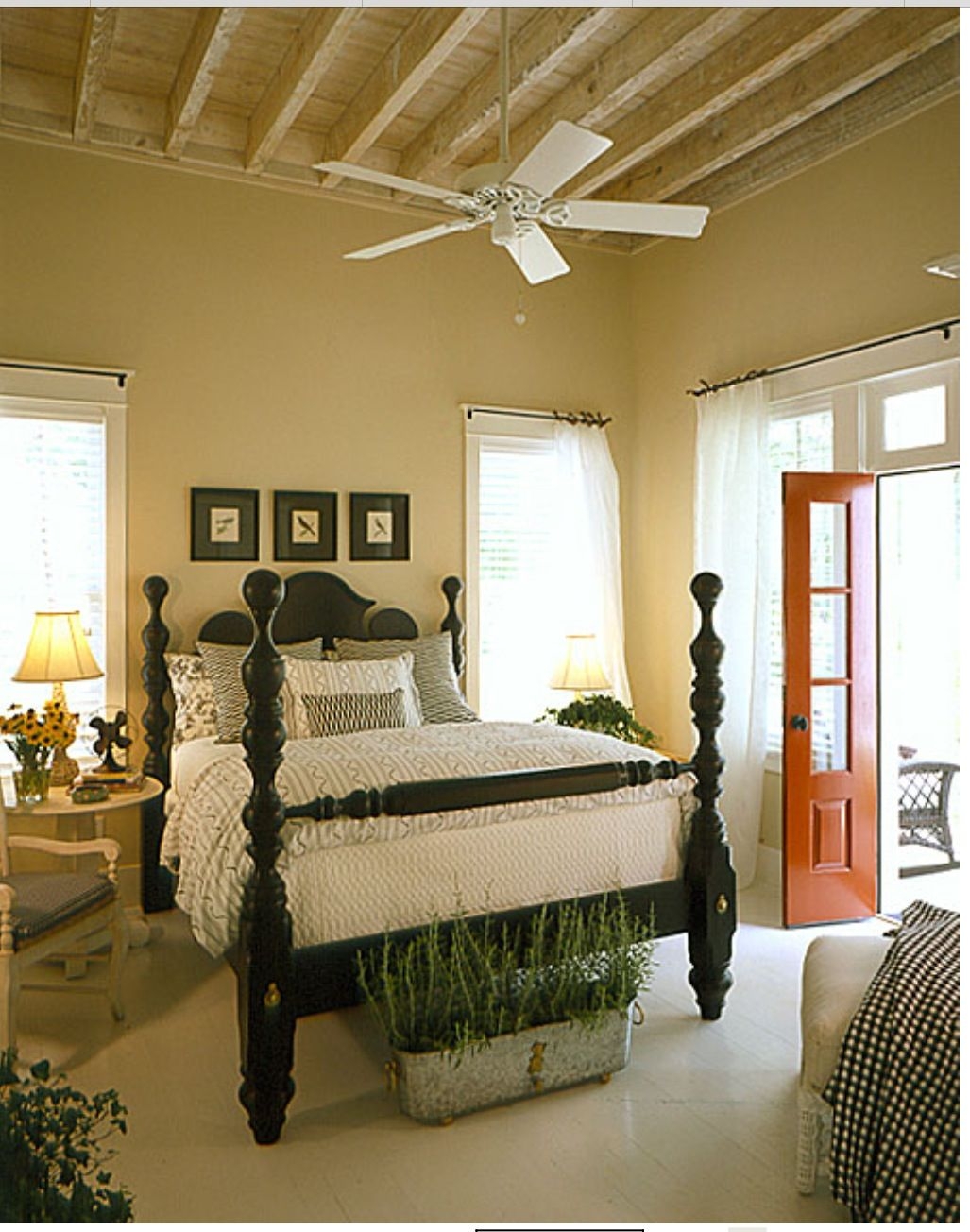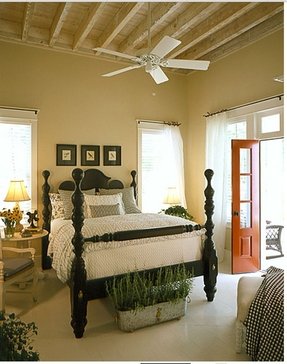 Coastal Living Cottage of the Year bedroom...love the black four poster bed and khaki walls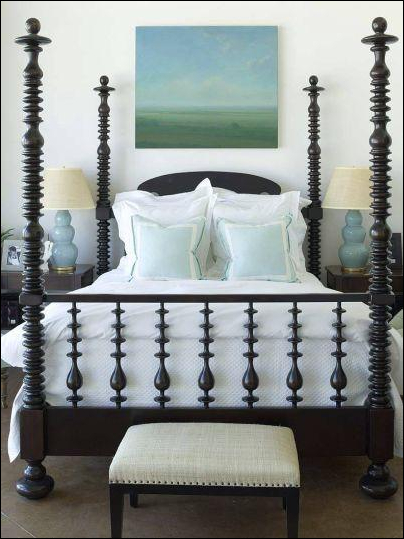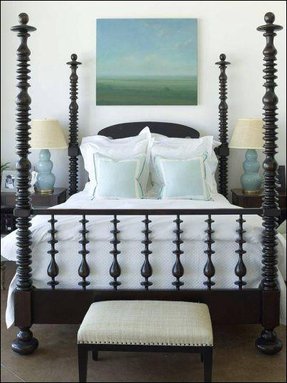 exquisite...i love it in a traditional setting- but just as well in a modern contemporary setting.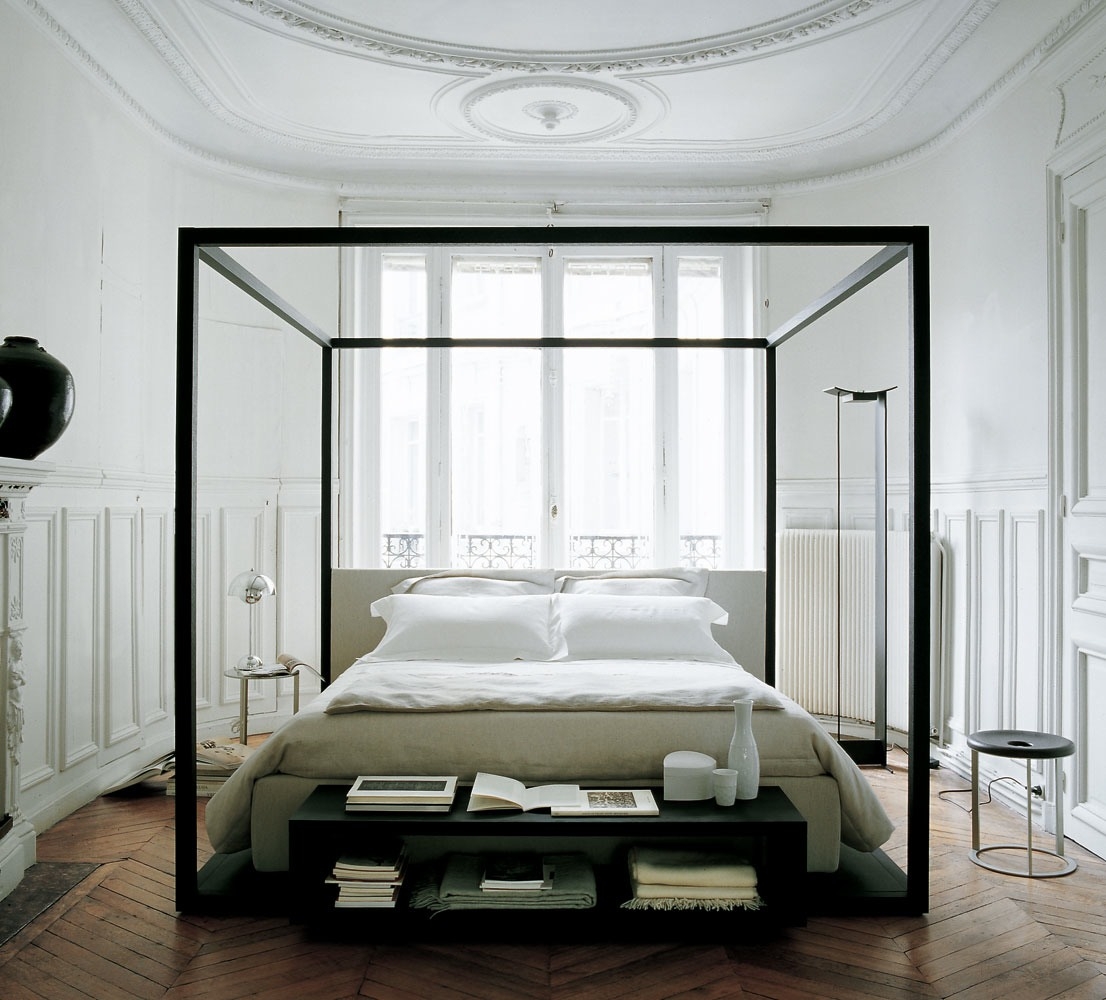 Wooden construction of this bed includes a large sleeping space and four posts for additional aesthetics and stability. This wooden, upholstered bed provides softness and black color of its solid frame suits any bedroom.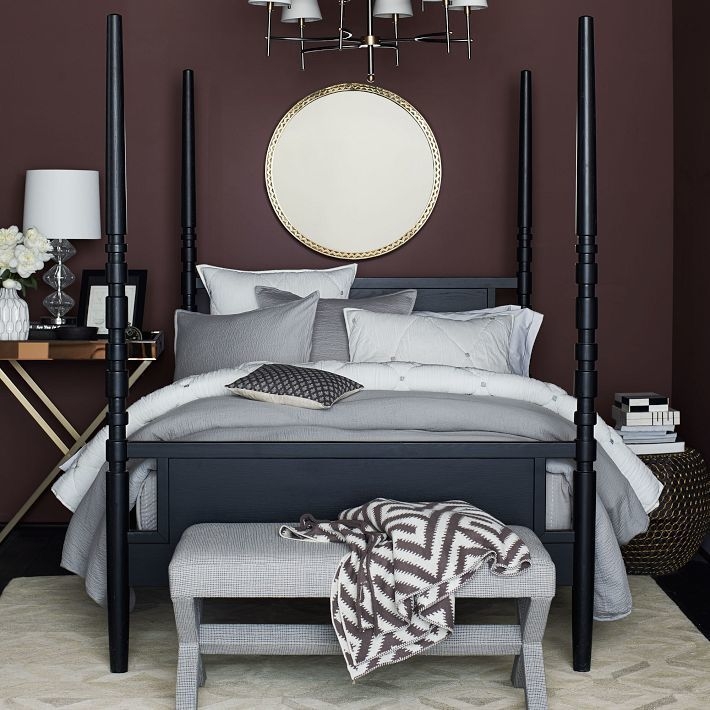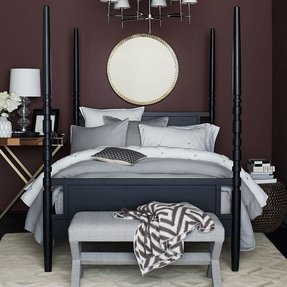 Tabitha Poster Bed Frame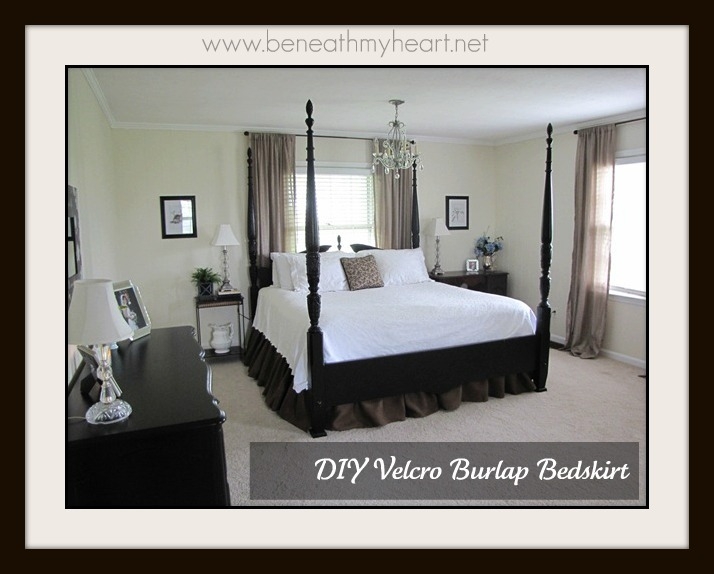 A serene bedroom features green & white print wallpaper & matching drapery fabric. The addition of a black four poster bed grounds the space. I love the seating area at the foot of the bed....V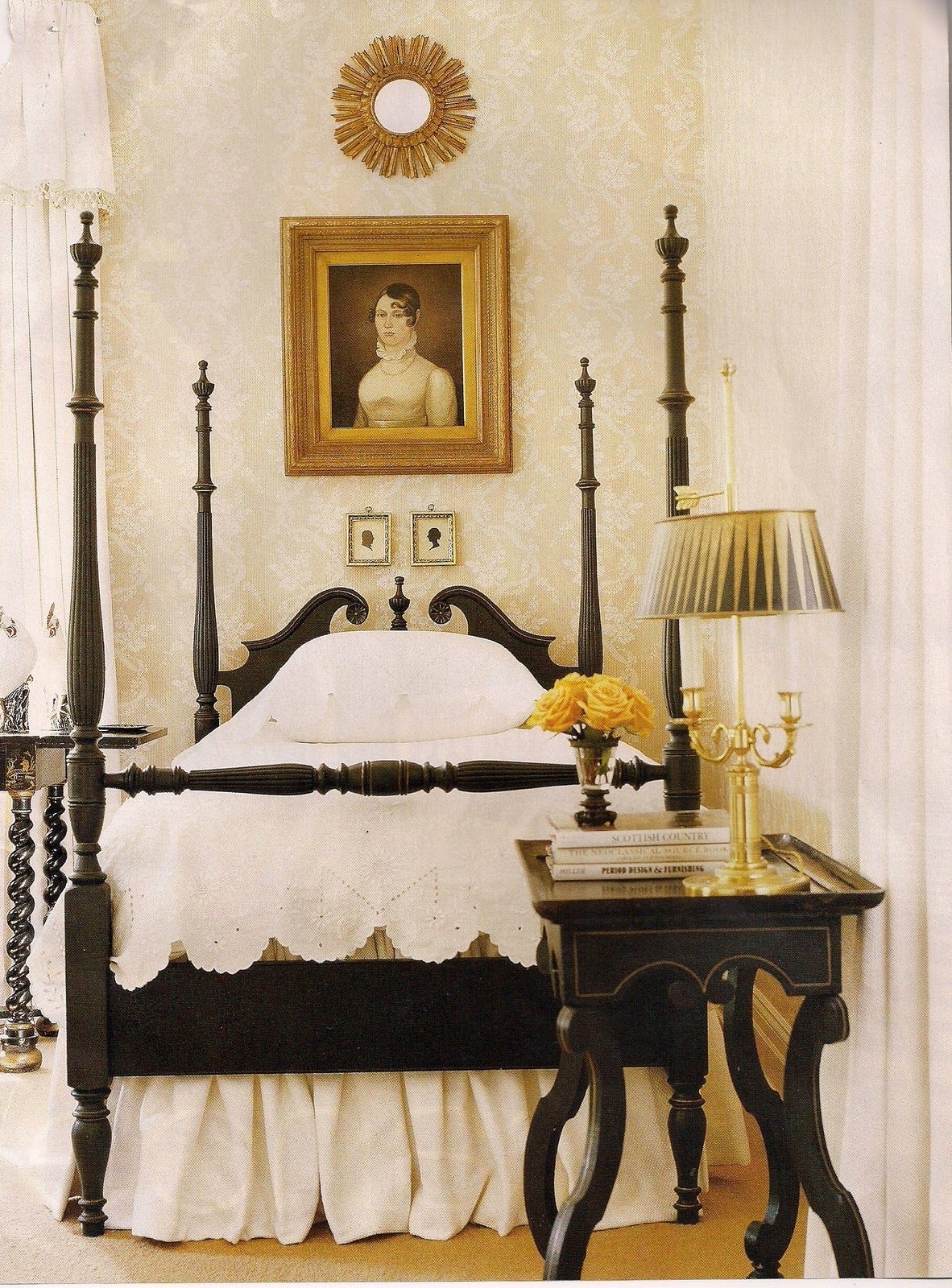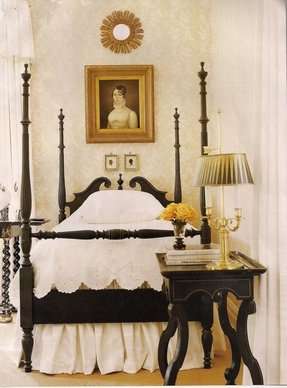 The dark wood of the four-poster bed is so beautiful contrasting against the subtle patterned wallpaper.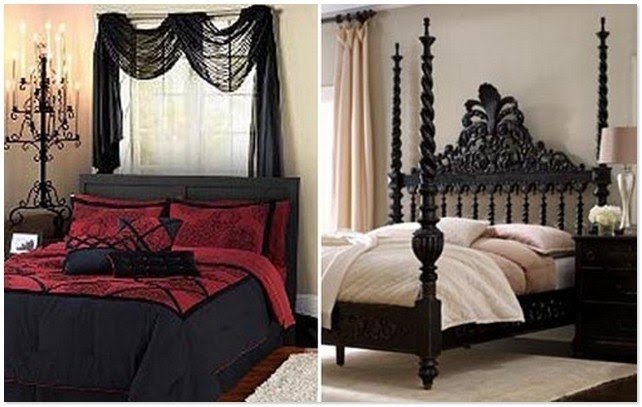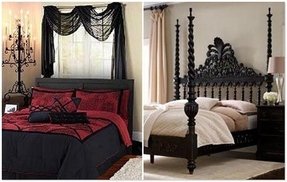 H5H8Q Maitland-Smith "Phillips" King Poster Bed MY BED...love love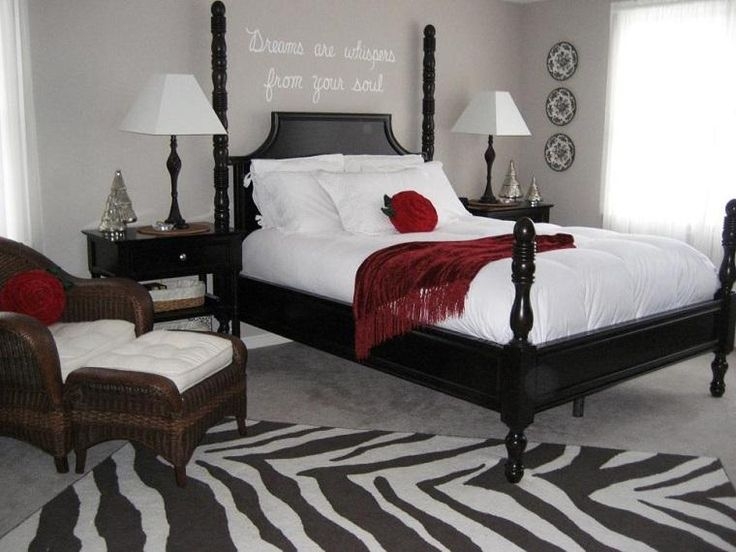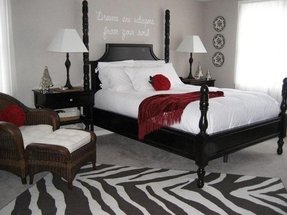 Simple Romance: Nothing says romance like a room with a grand, four-poster bed. RMS user Niomi tones down the black bed frame with soft, white linens and red accents. A neutral wall color and minimal accessories keep the space perfectly simple.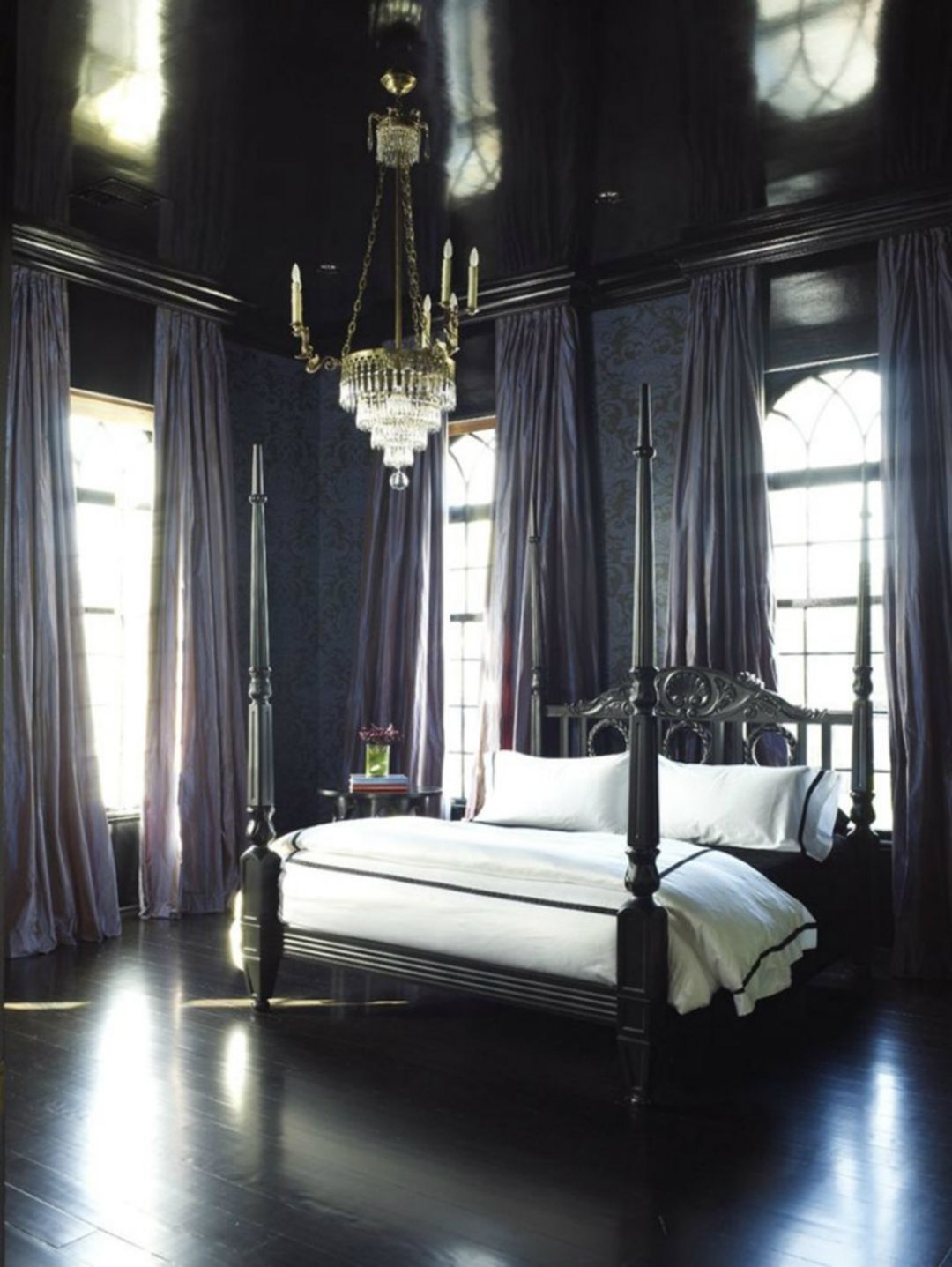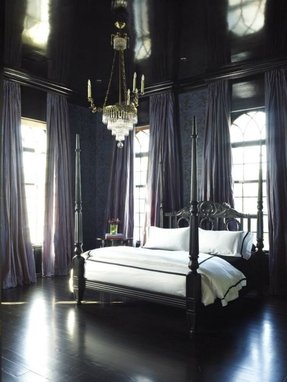 Royal Bed, from Katie by Design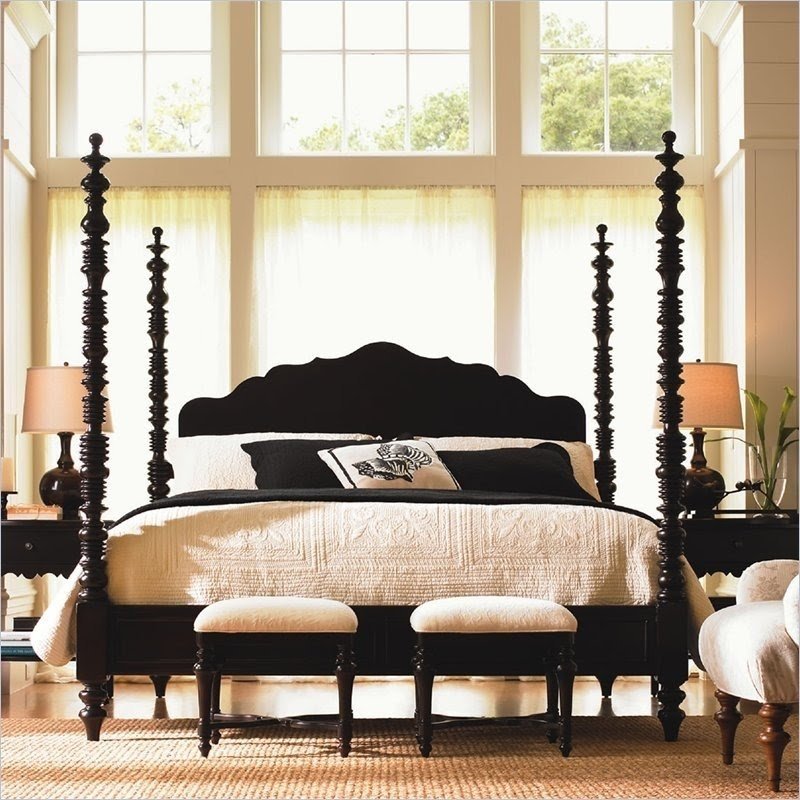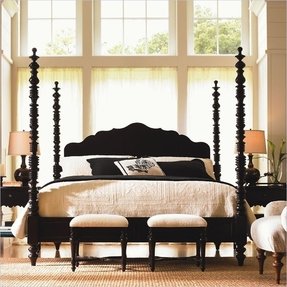 The residents collect contemporary photography, and the master suite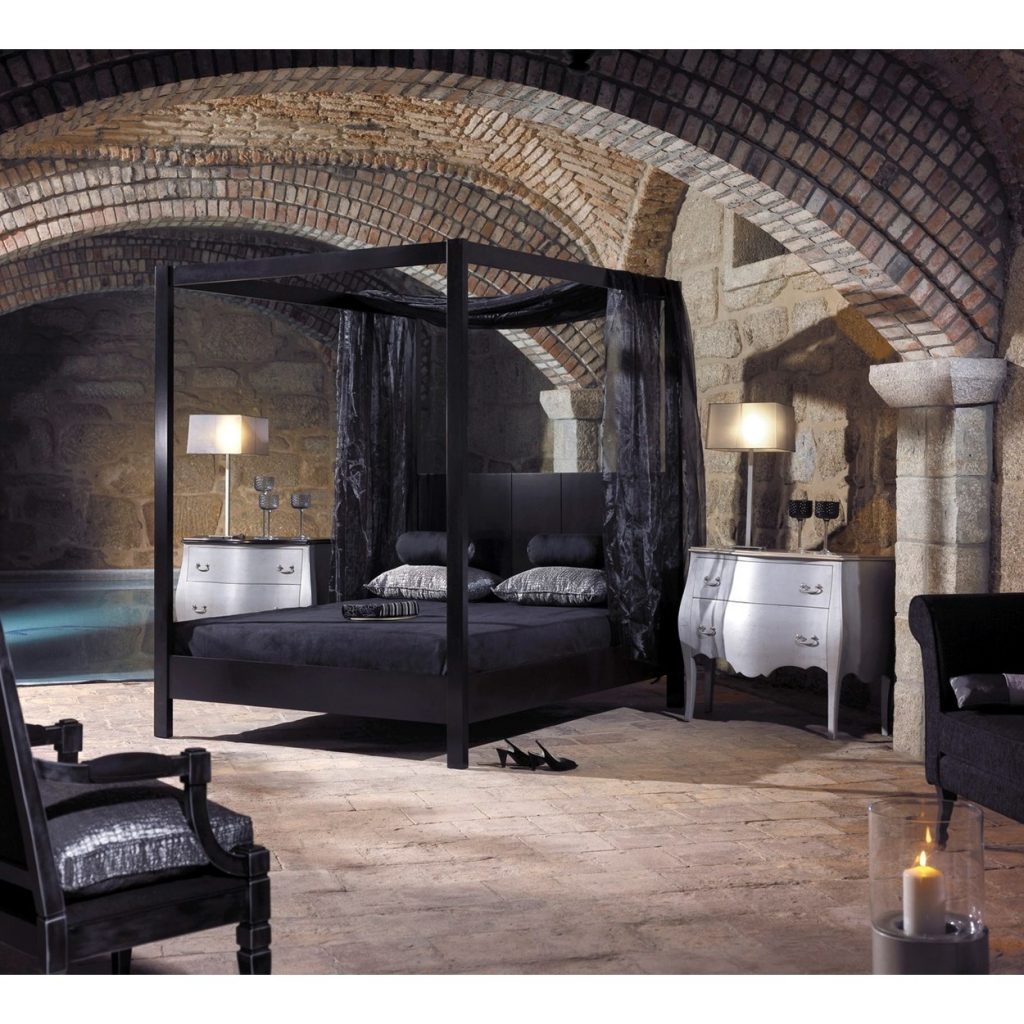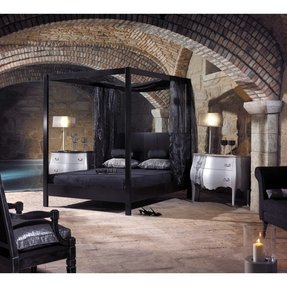 Black four poster bed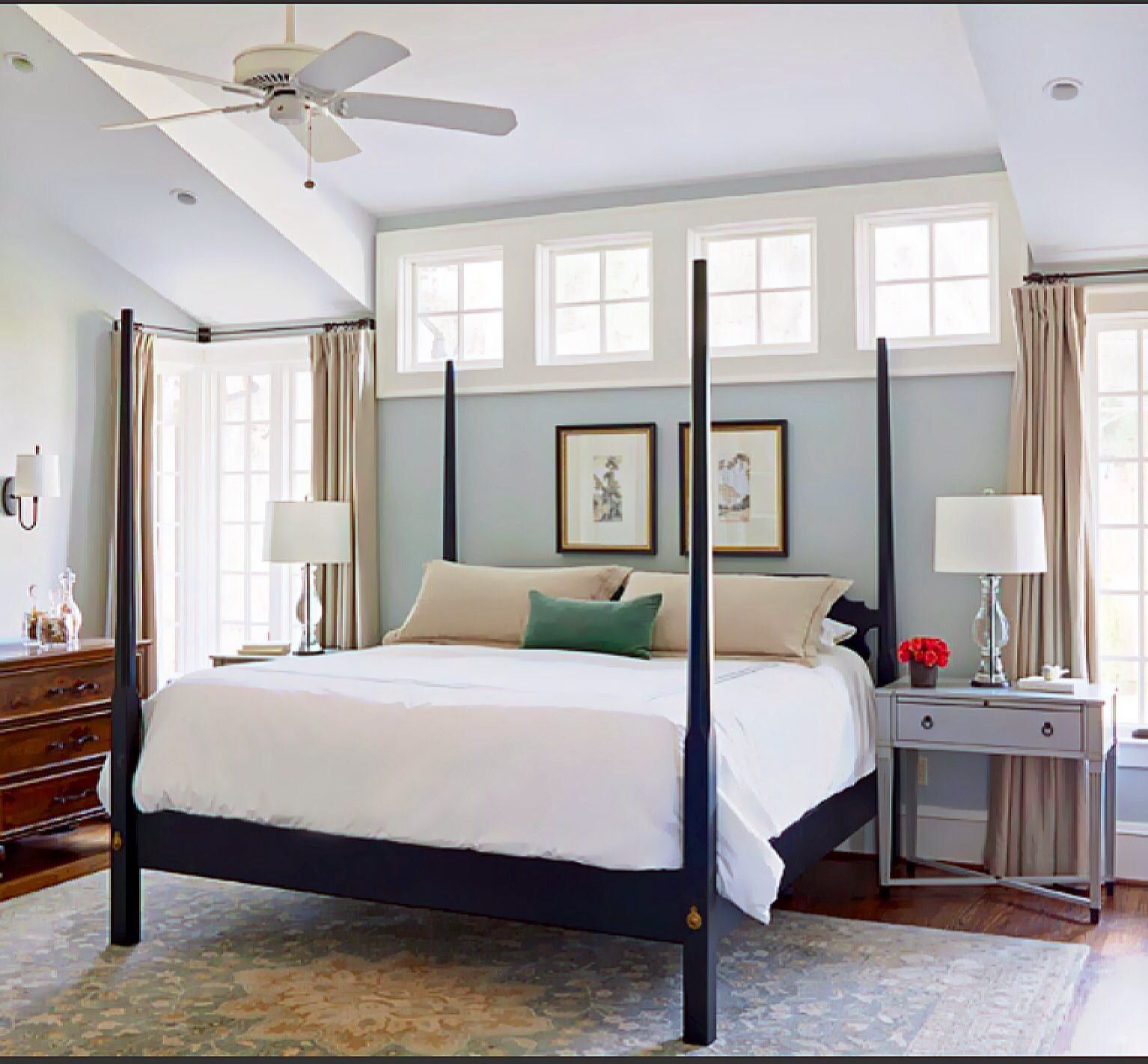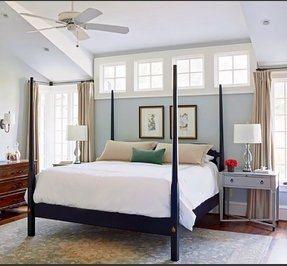 An eclectic mix of furniture and accessories creates a casual vibe in this bedroom. A nightstand painted the same color as the walls blends into the background. The blue, beige, and gold area rug proves that a little bit of color won't disturb the serenit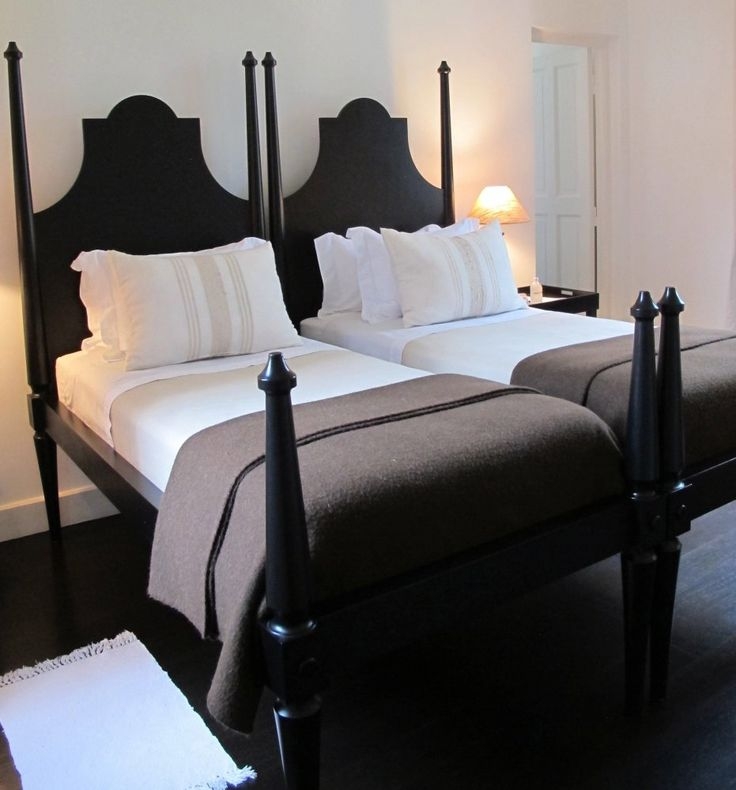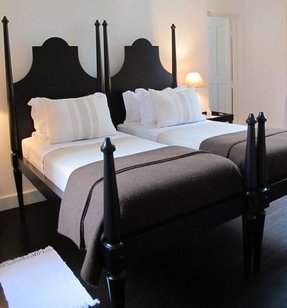 A good idea for a guest bedroom. Designed in the classical style, these 4 poster twin beds will fit well into all traditionally decorated bedrooms. Ornamental, peak-ended legs show elegance and style.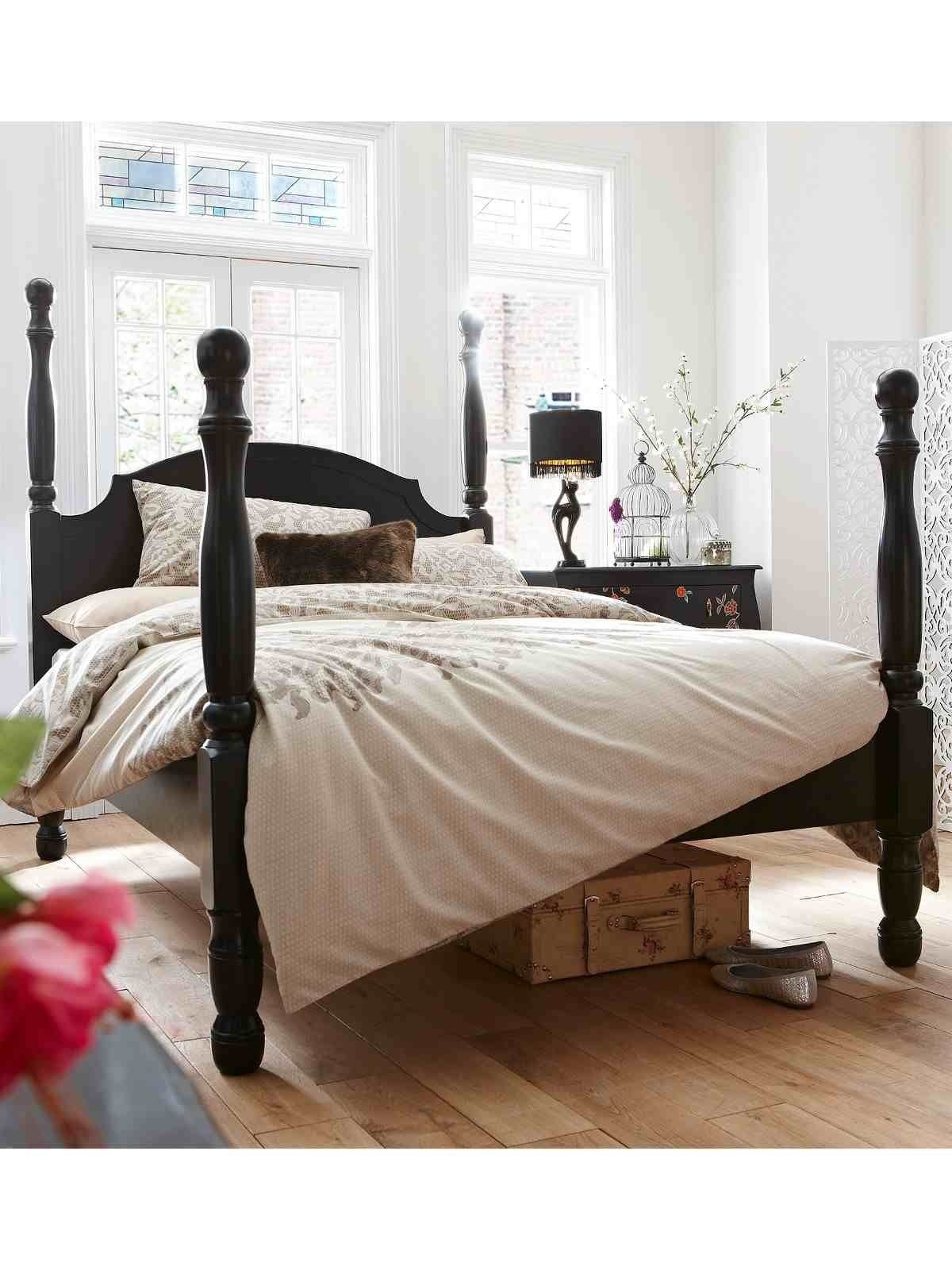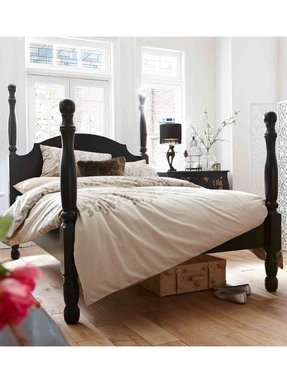 four poster, black bed, comfy, elegant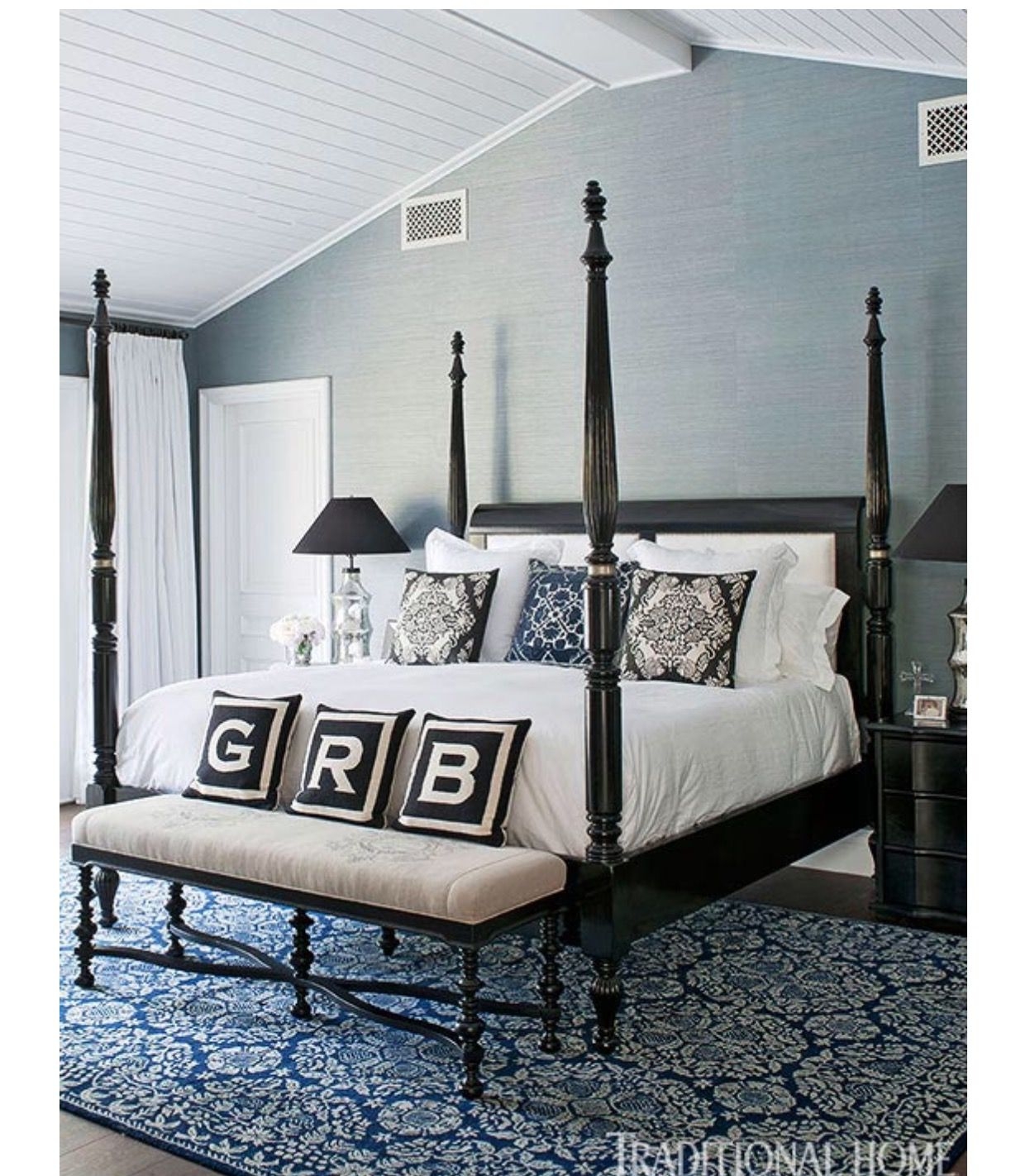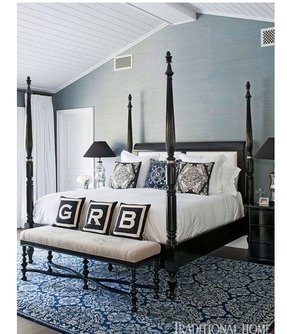 Such an elegant, sophisticated design for a traditional, classical bedroom with a beautiful, four-post bed and an ornate rug. The rectangular ottoman in front of the bed gives the room a nice finishing touch.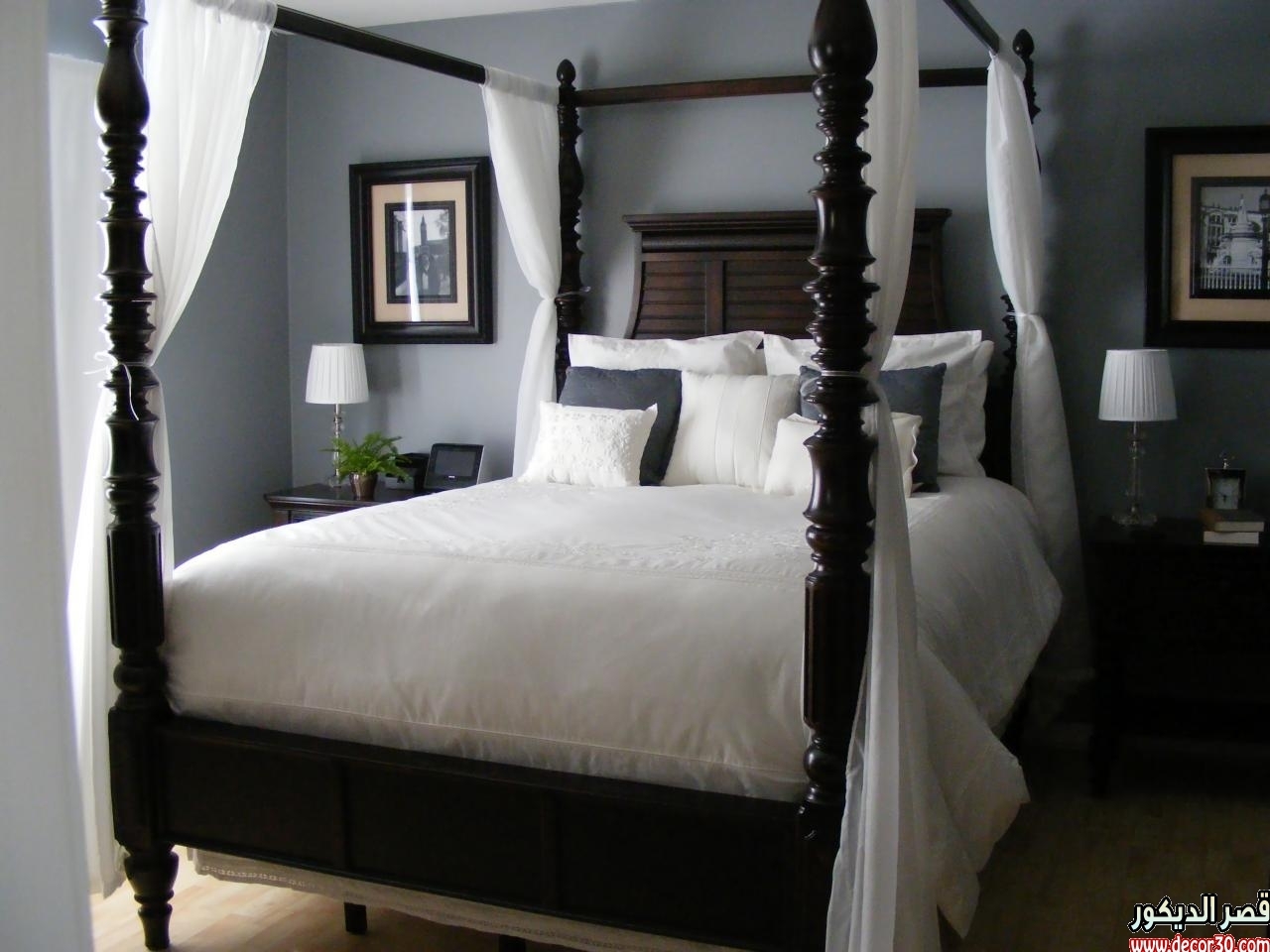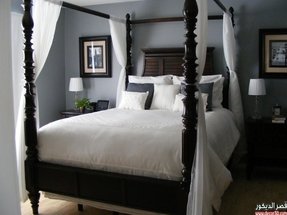 Not my kind of bed but I like the dark gray and white for the master bedroom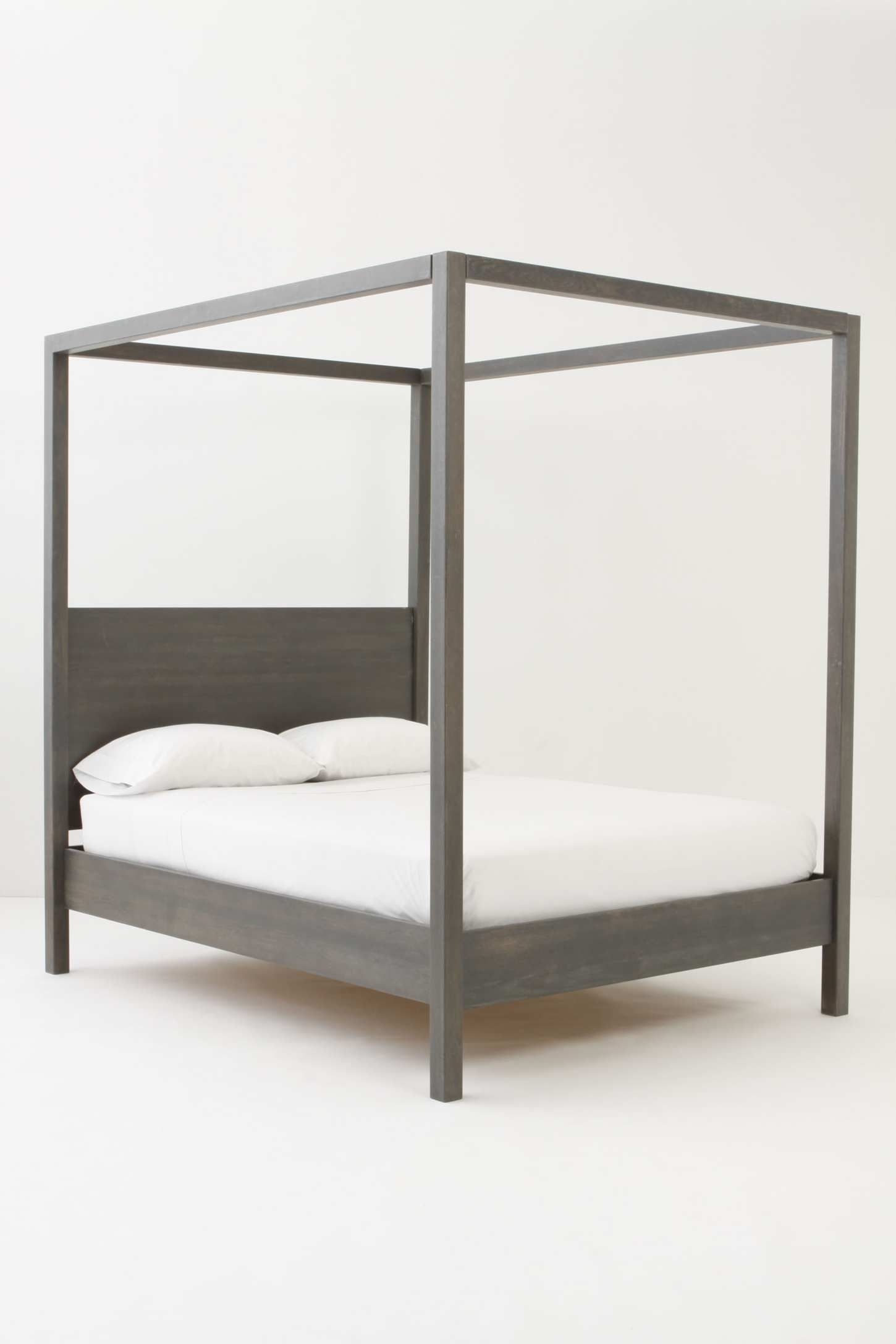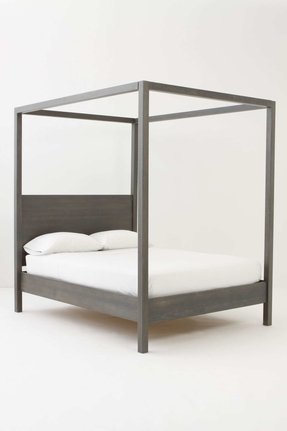 Oh how I wish this came in lacquer... But the distressed grey is an interesting contrast to the sleek design.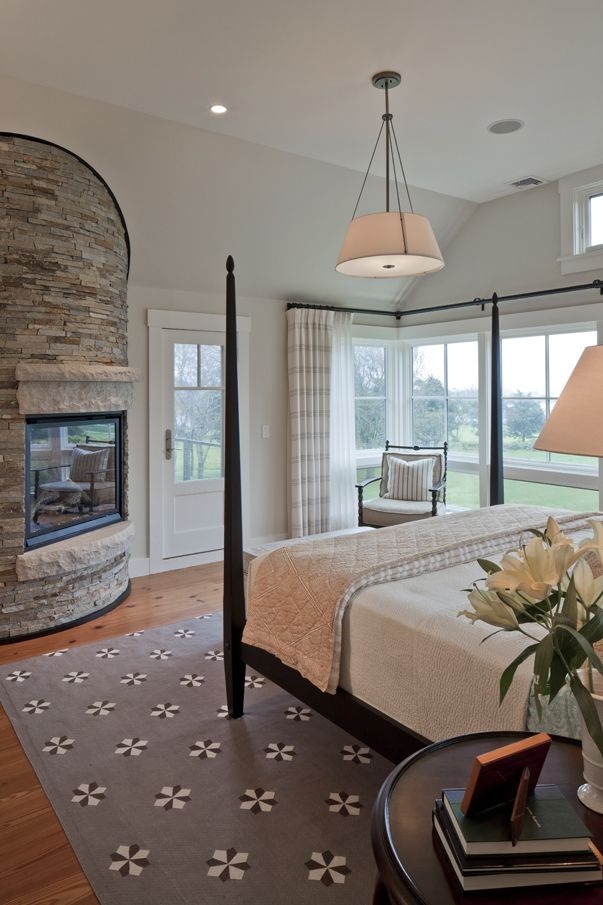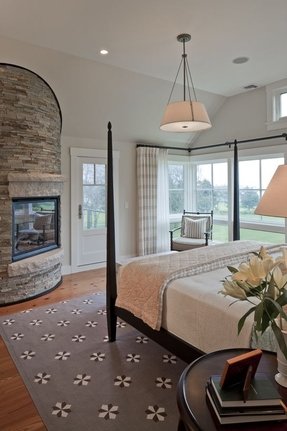 Love at first sight - waterfront bedroom w/round stackstone fireplace, neutral palette, drum chandelier, black four poster bed, rug (love the rug), windows +window hardware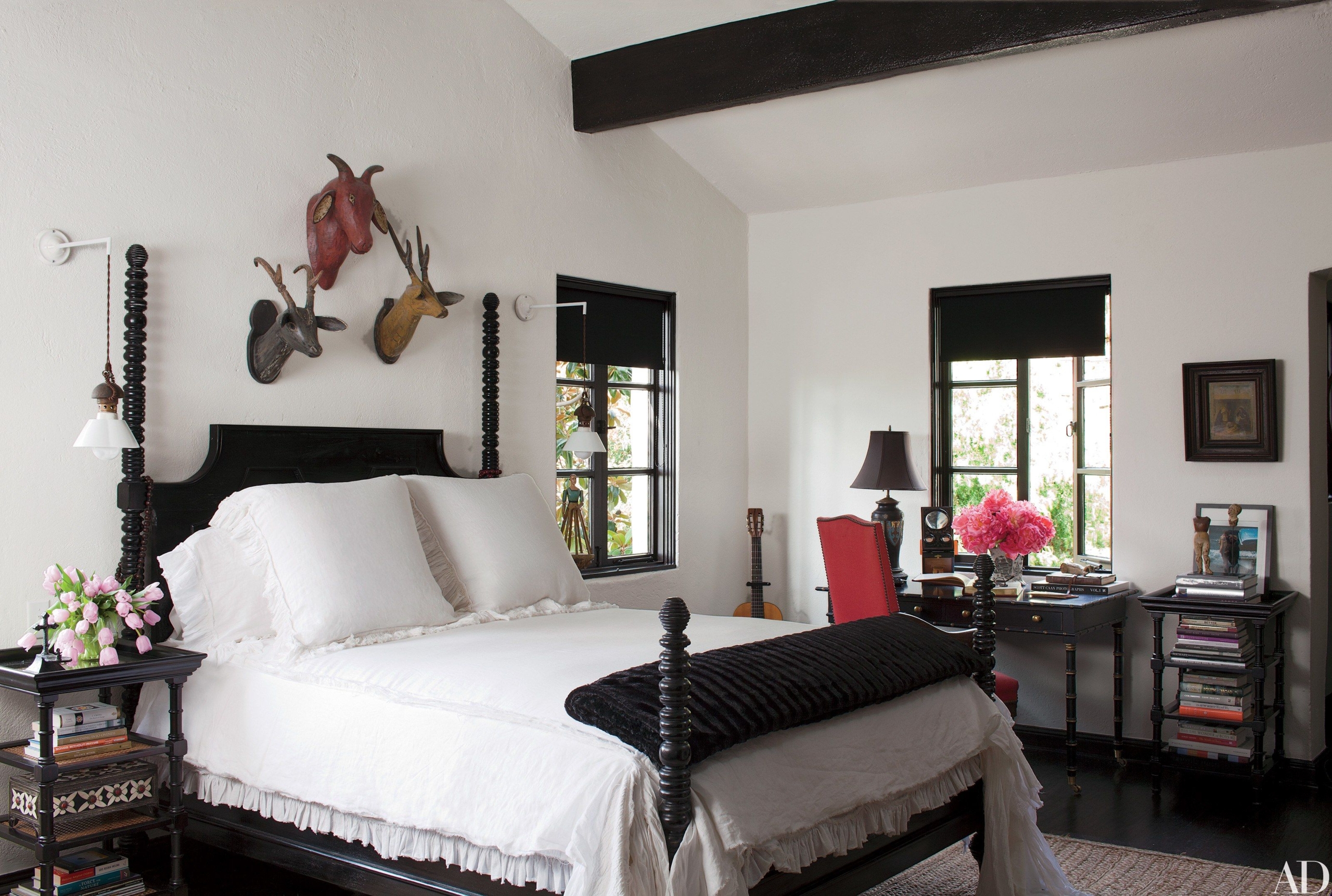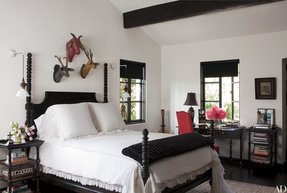 Sheryl Crow's home as featured in Architectural Digest. Bed from Jayson Home.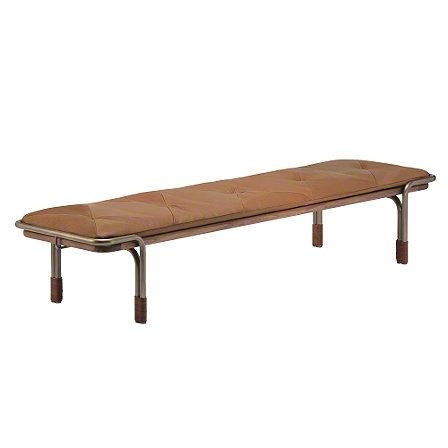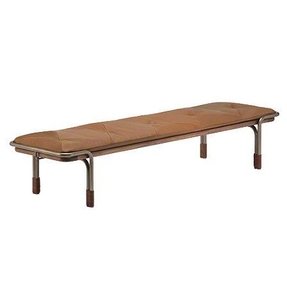 Great contrast achieved by combining pure white furniture, with dark charcoal walls – makes the bedroom really stand out and gives it a unique look. Notice the symmetrical placement of the furniture.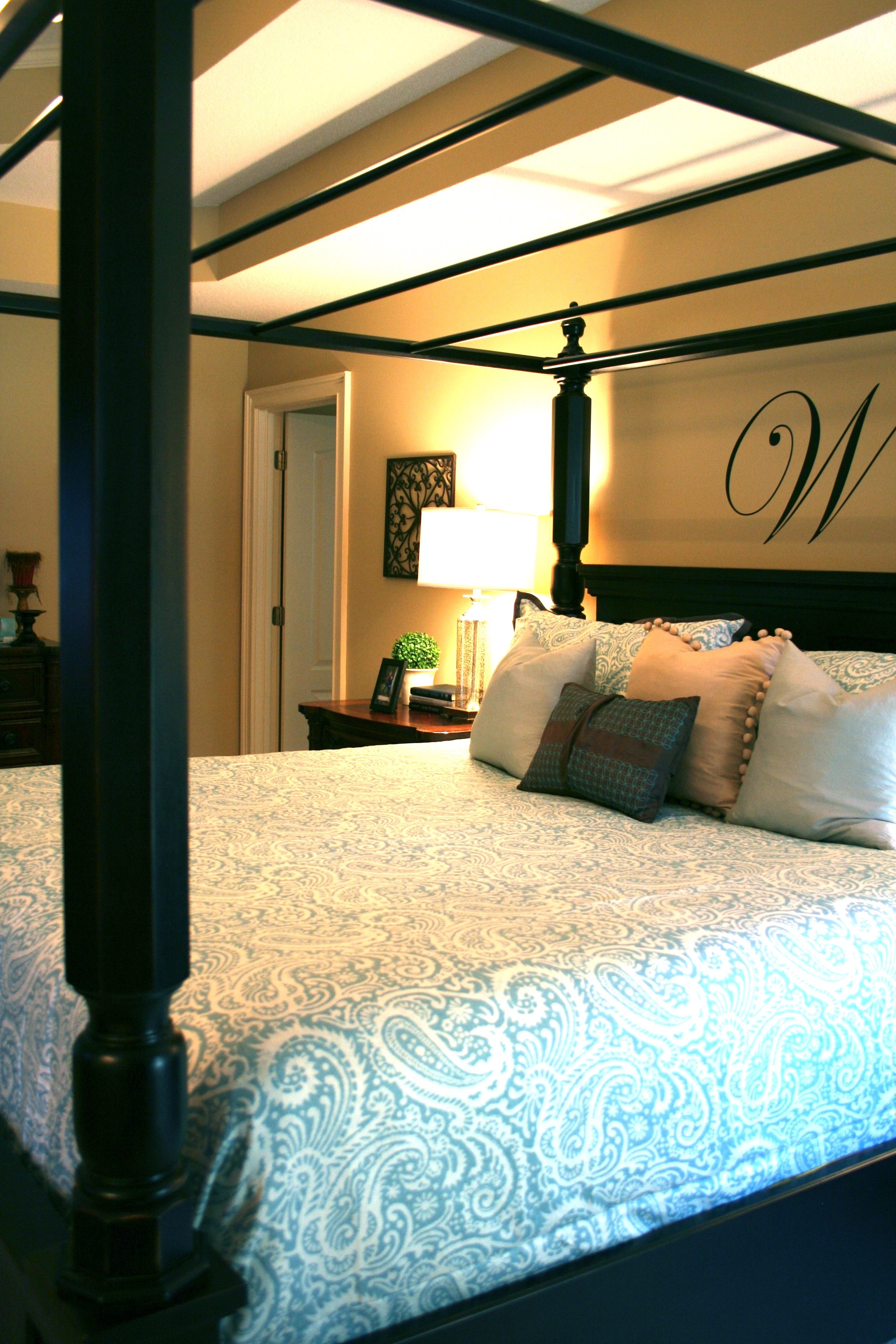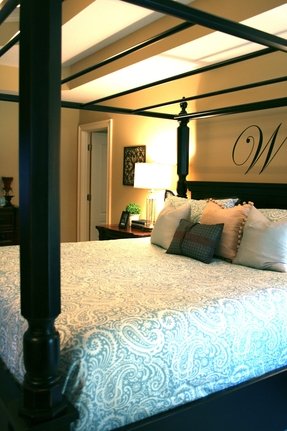 Black four poster bed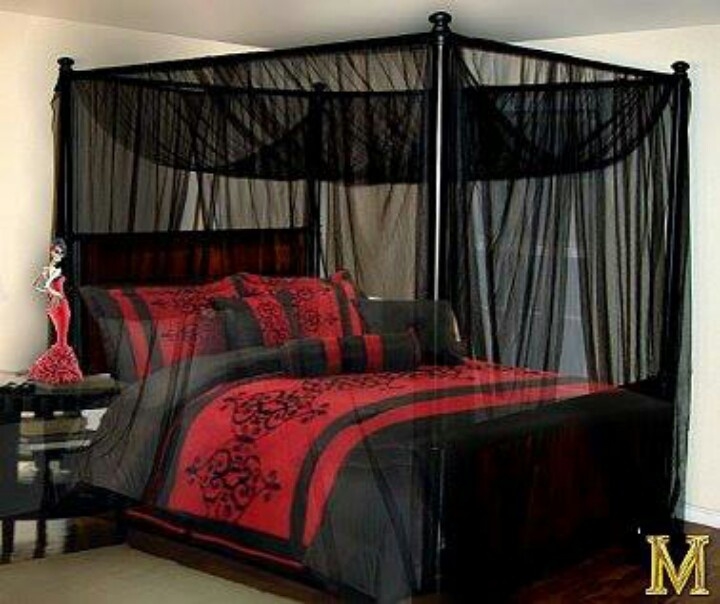 Another great find on #zulily! Black Palace Four-Post Bed Canopy #zulilyfinds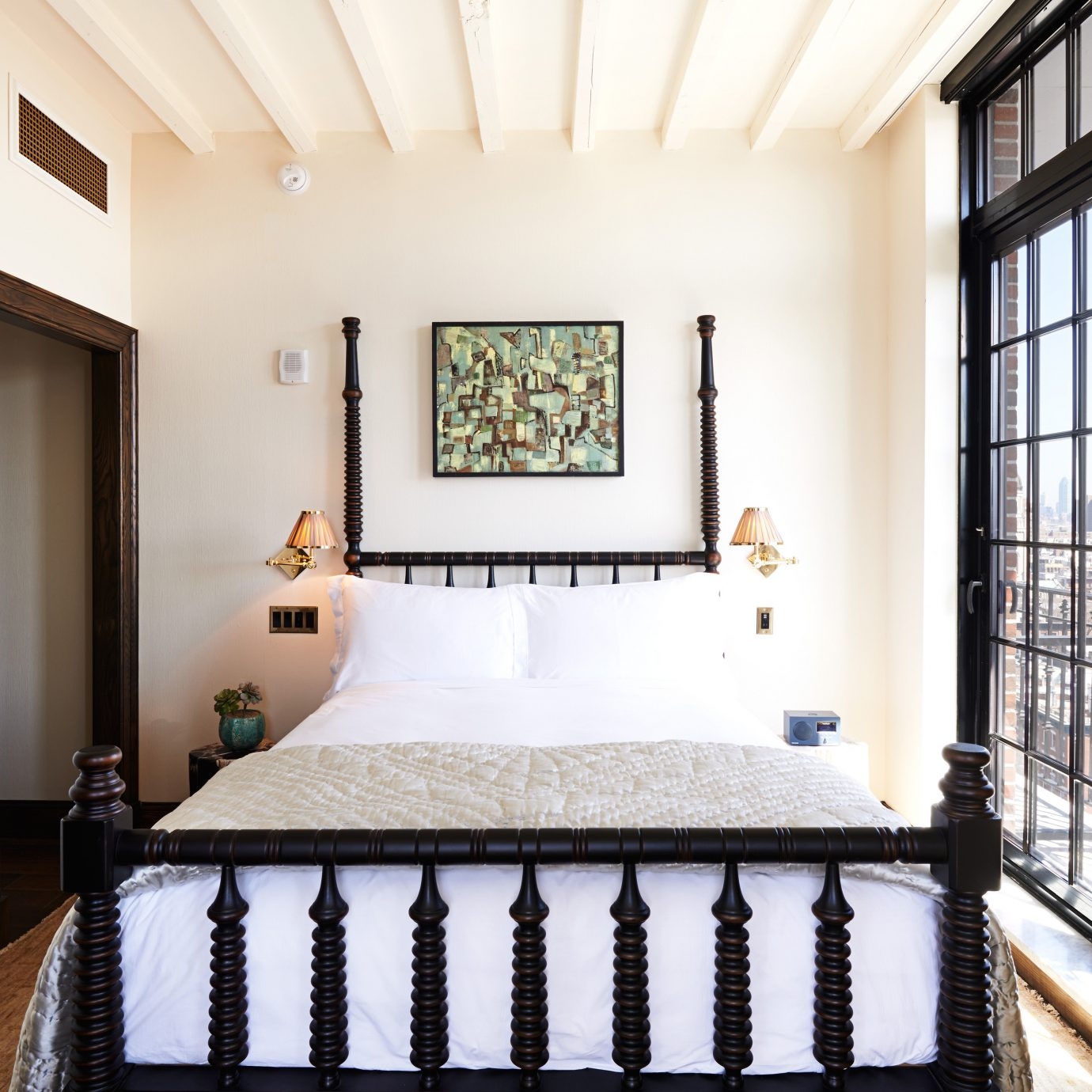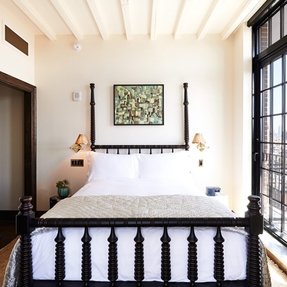 Ludlow Hotel NYC || Amara • Life • Style • Living • ||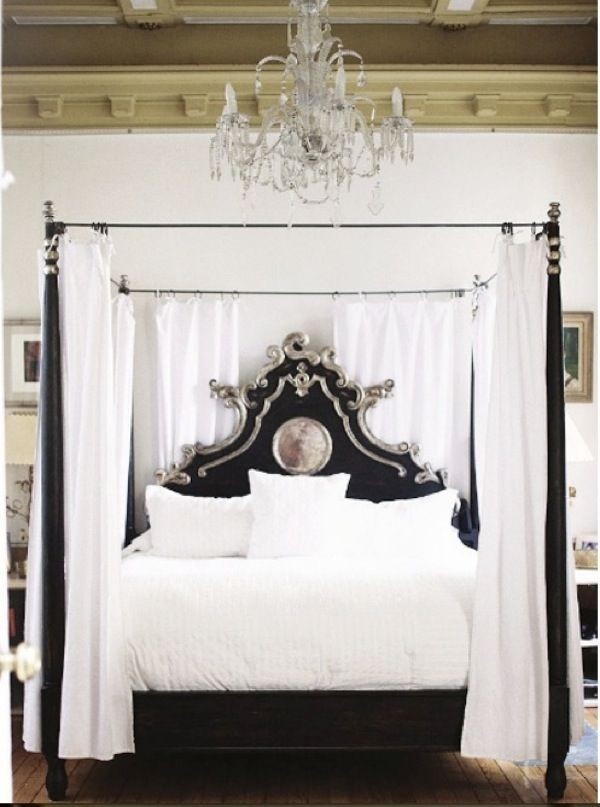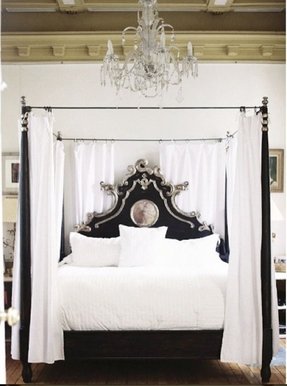 A stunning traditional queen bed entirely finished in black. Its wonderful highly arched headboard has curved silvery edges adorned with swirls and a round medallion on a main panel. Four tall round tapered up posts have tiered silvery ball finials.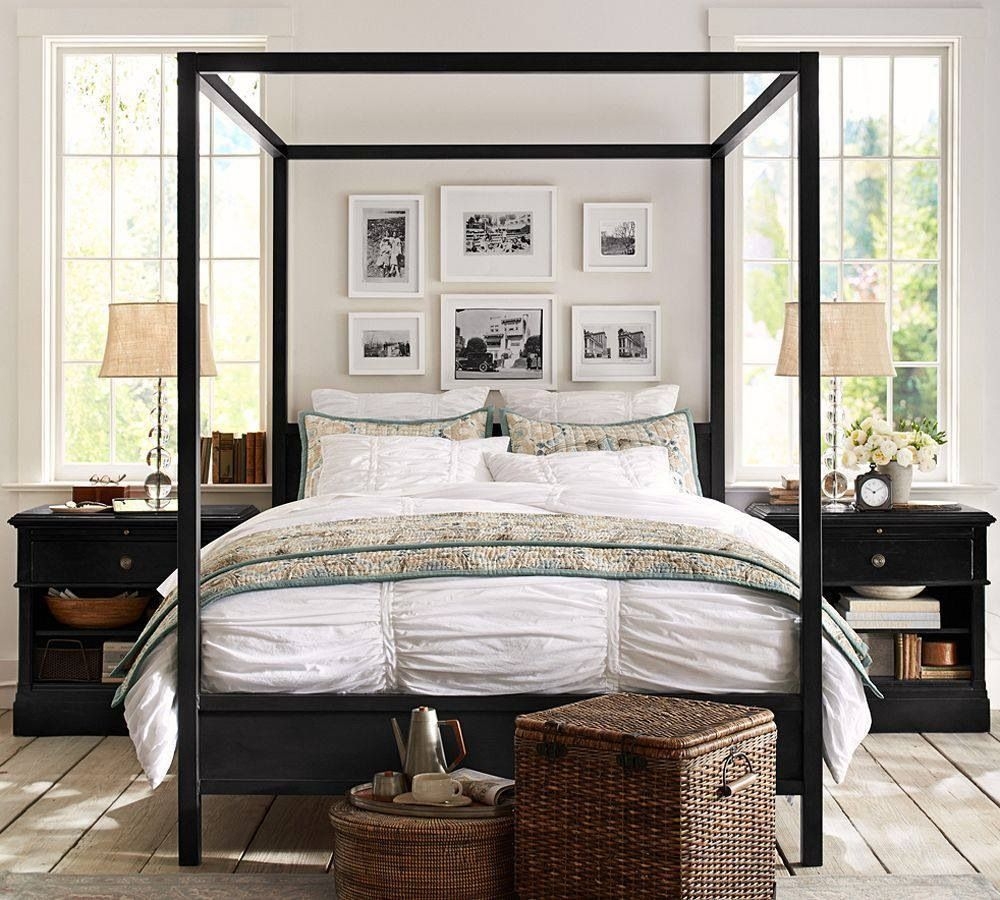 Beds/Headboards - Frances Canopy Bed - steel canopy bed, industrial canopy bed, metal canopy bed,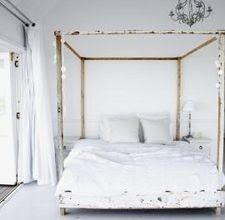 I FINALLY FOUND THIS!!!!!! I've been looking for how to build this for so long...Can't wait to make it happen (only I want to paint mine flat black, pottery barn style)! How to Build a Four Poster Bed Frame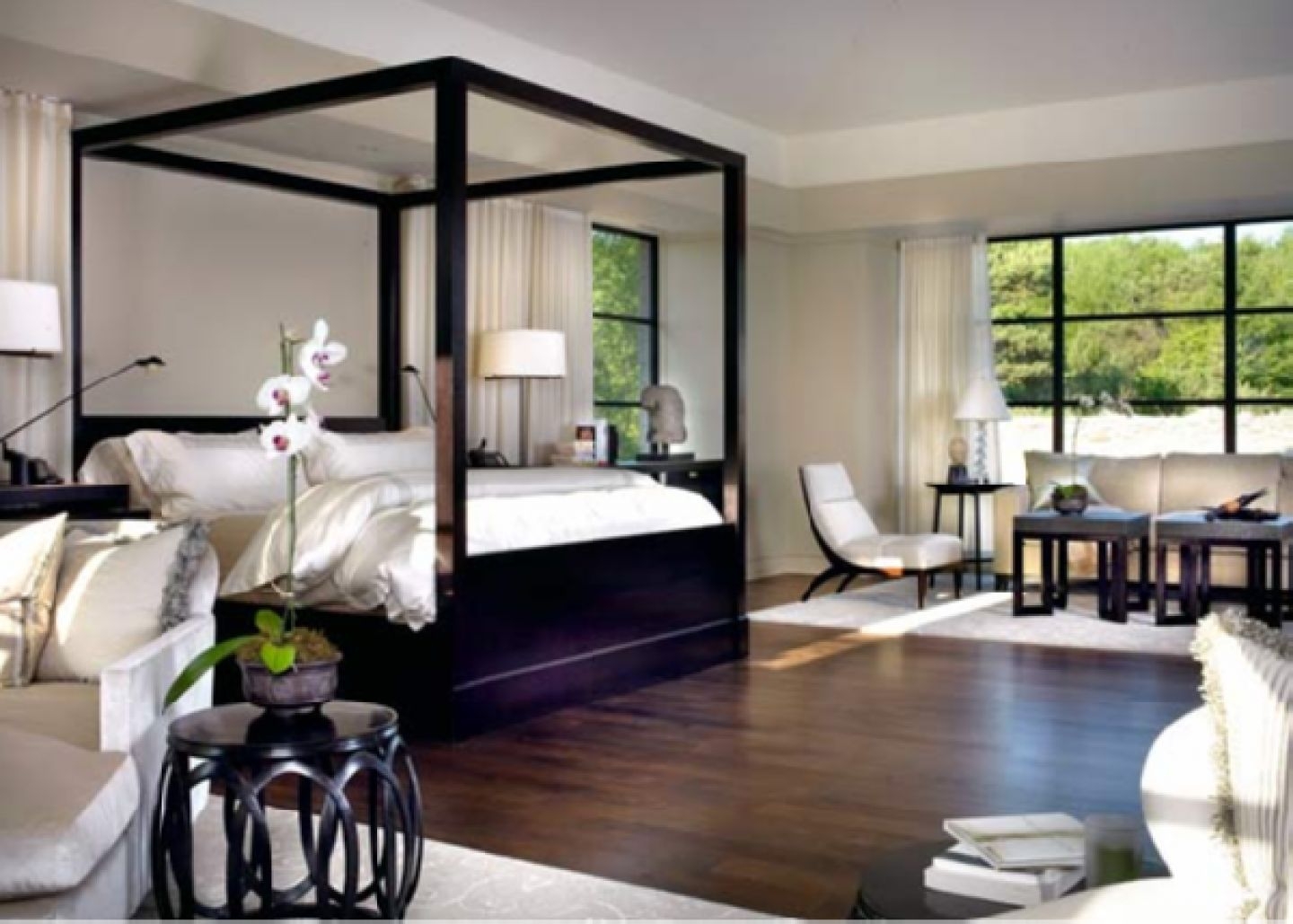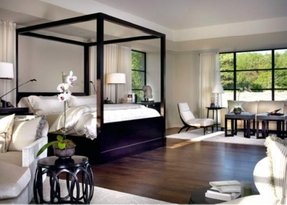 Zen modern island bedroom design with black wood canopy bed, crisp white hotel bedding with blue trim, glossy black lacquer barrel accent table, ivory drapes, wood floors and small sitting area. soft gray paint wall colors. white black gray bedroom colors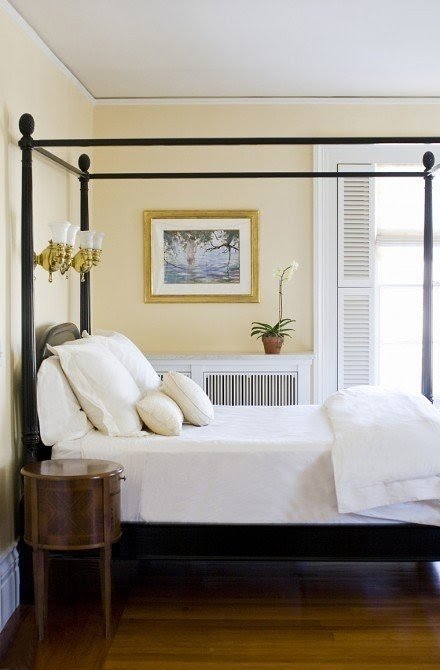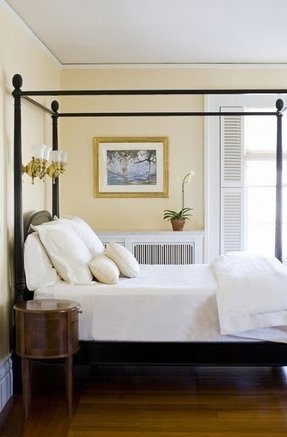 Master or guest room: like the pale cream walls with the black four-poster bed; simple bed linens; side table; shutters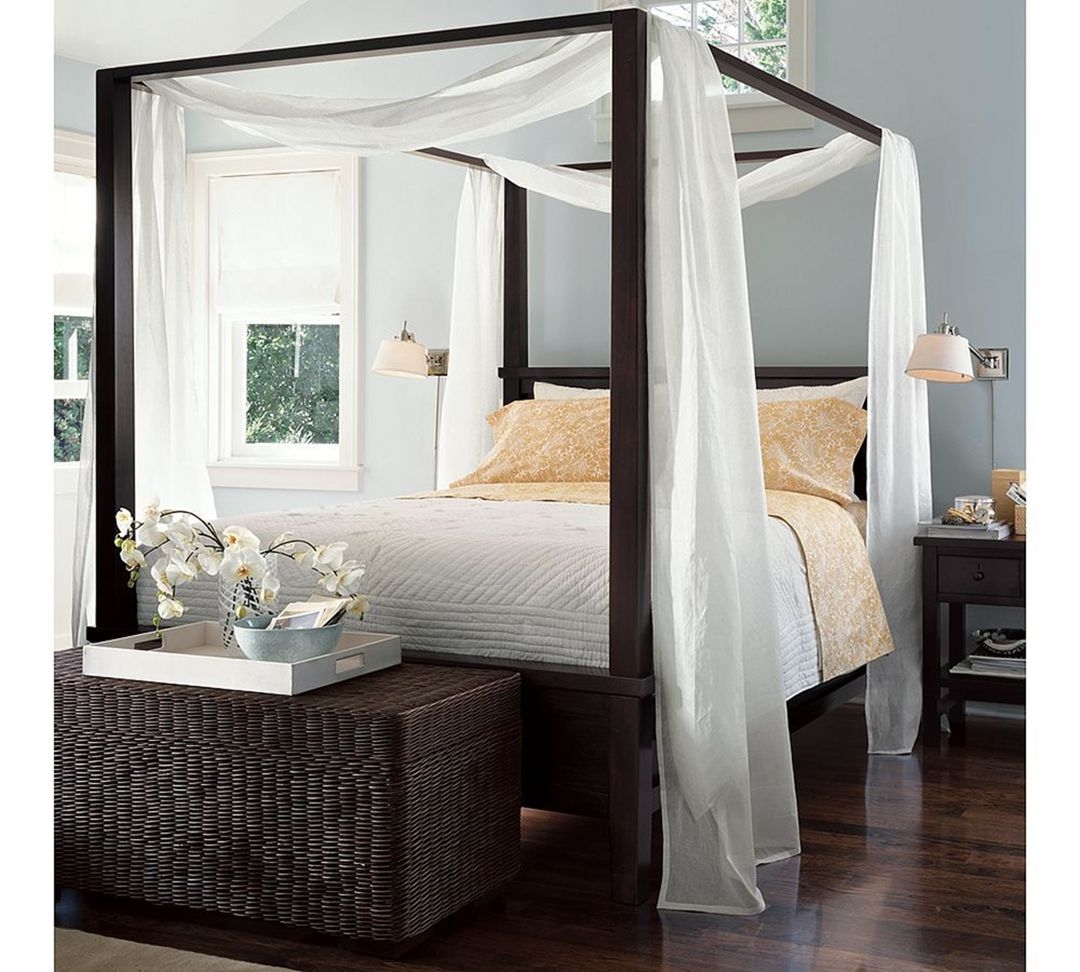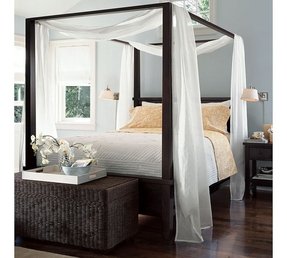 what to do with our bed when we have the ceiling height to actually put in the posts!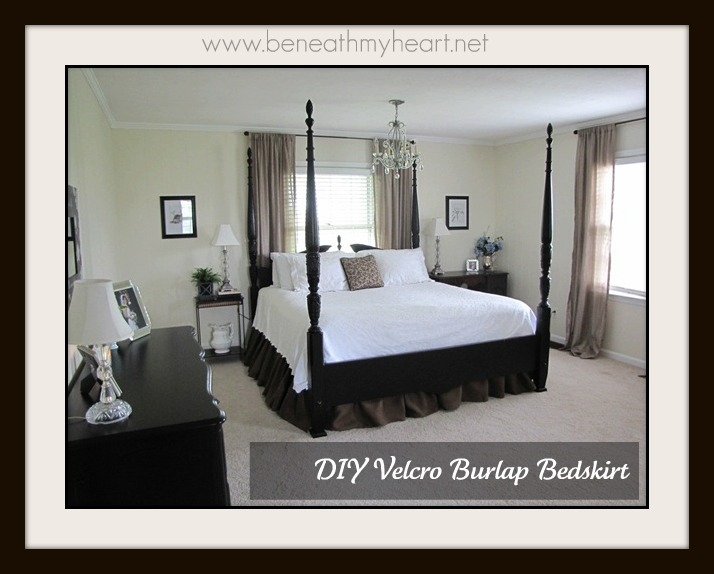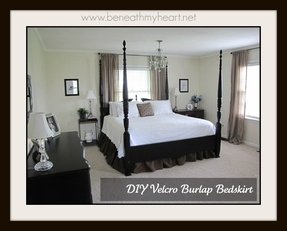 Before and After pictures of my master bedroom. | Beneath My Heart LovE the tall 4 poster bed with the dark dust ruffle and white top covers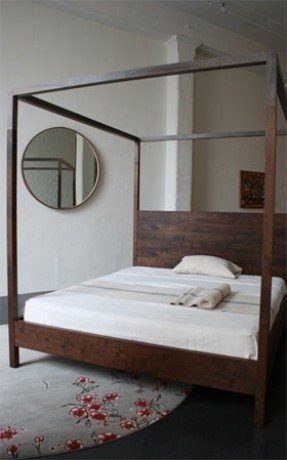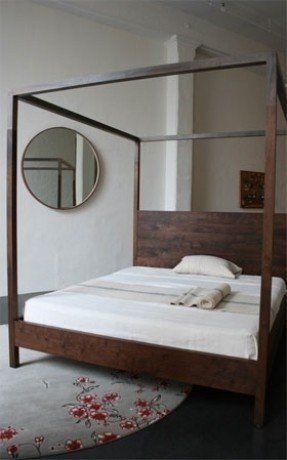 Imagine how useful these could be for couples who have different sleep schedules. Just slip outside the canopy and it'll block the light.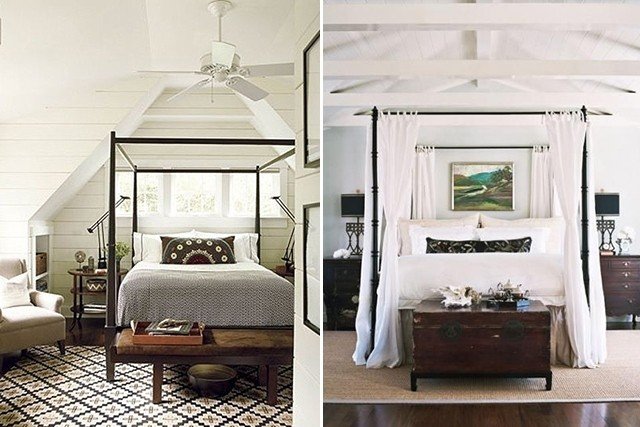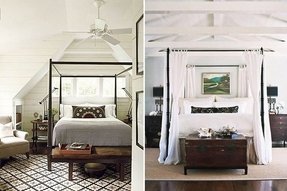 I could lay here all day. Four poster bed, arched ceiling, neutral palette with colorful artwork.