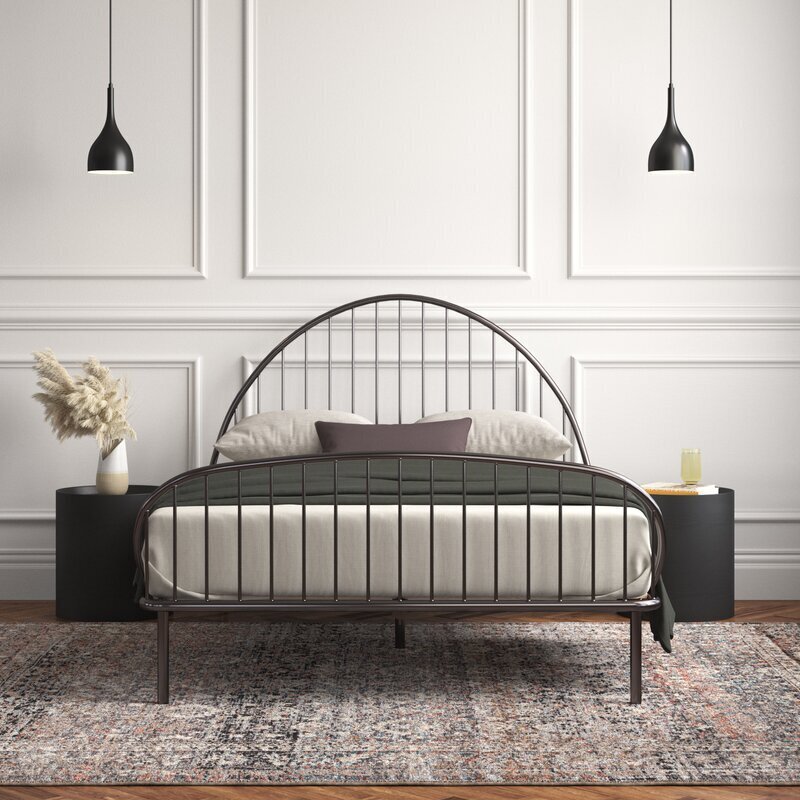 Curved Iron Bed With Wood Slats
Curved Iron Bed With Wood Slats
This wrought iron bed is made in queen and king sizes and has an airy open frame with a vintage touch. It features a center support leg and twelve even-spaced wooden slats to support a mattress.
Designer Advice:
The streamlined design on this wrought iron bed is a perfect match for a midcentury modern bedroom. The curved headboard and footboard keep your mattress in place, preventing you from having to readjust it. For some, its style can feel bland or minimal, but you can spruce it up with colorful décor on a nearby nightstand.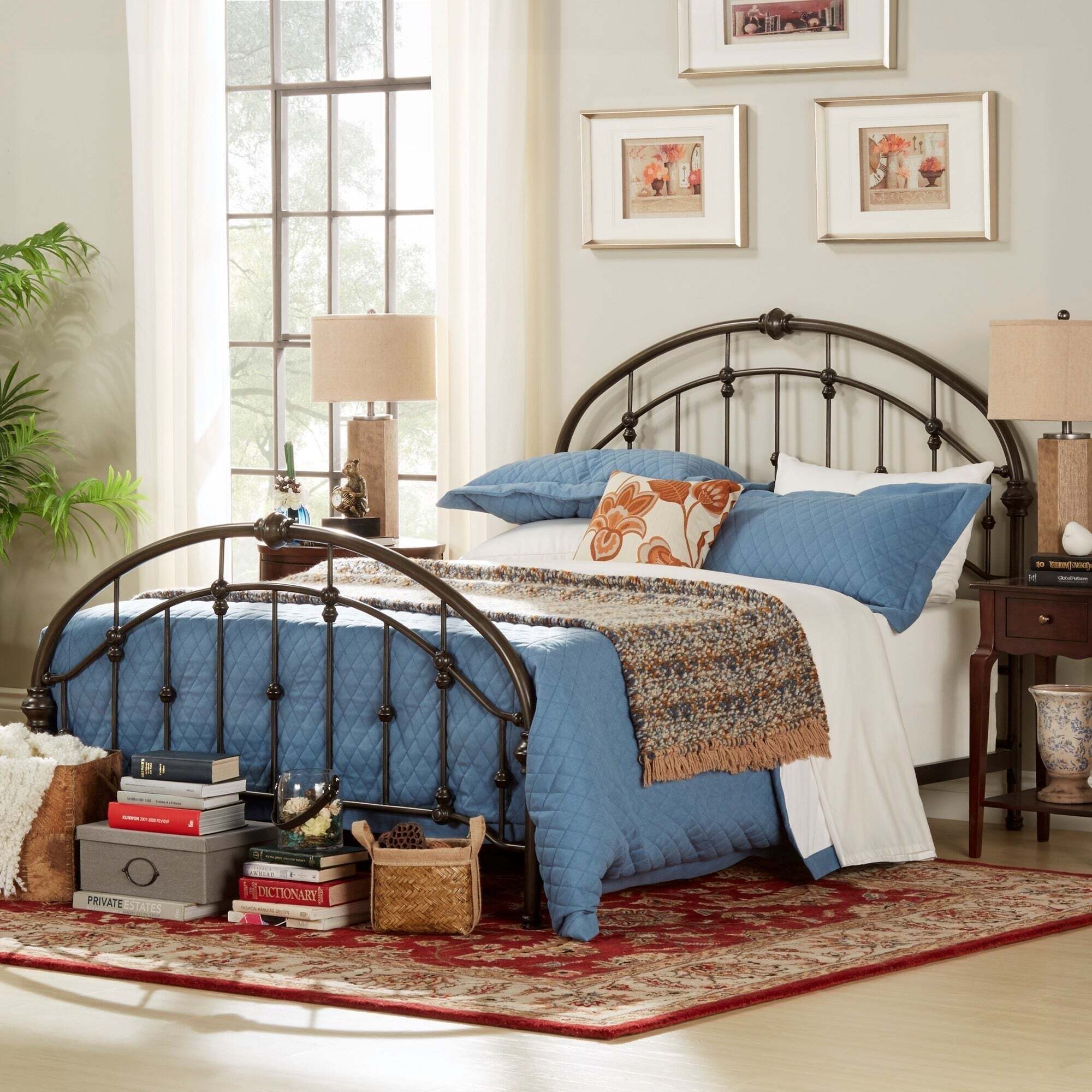 Iron Bed With Double Top Arch
Iron Bed With Double Top Arch
Victorian and classy, this solid iron bed flaunts a curved frame, simple lines, and rope knot details. Choose between full, queen, and king sizes and antique dark bronze or white.
Designer Advice:
A wrought iron bed with decorative joints uplifts a room with minimal shapes and grabs more attention than a bed with straight posts. Curvy adorned joints give it a more feminine feel, while sharp-edged joints have a masculine essence. The rounded head and footboard are good if you tend to walk into the corners of your bed.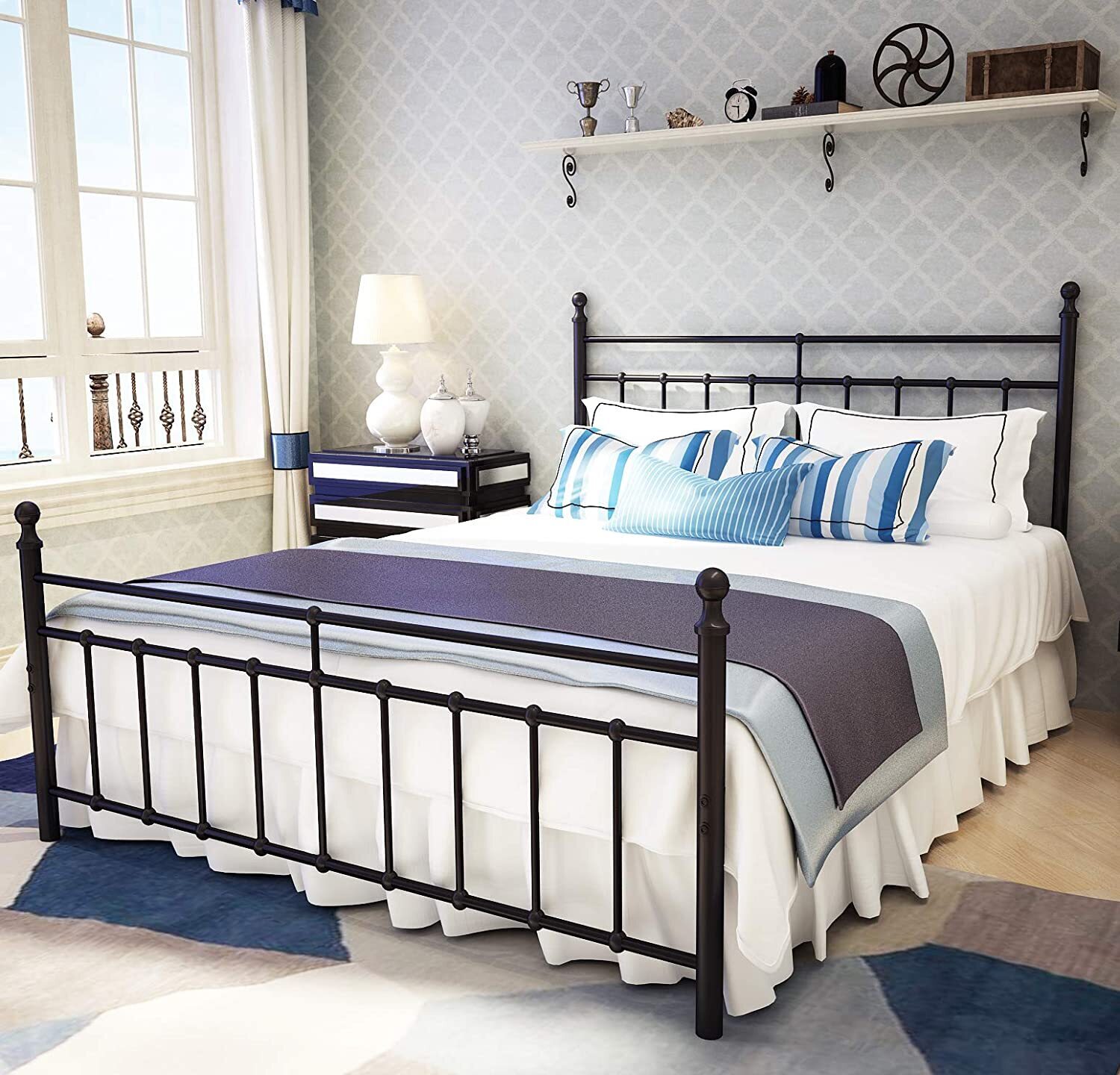 Wrought Iron Bed With Bed Posts
Wrought Iron Bed With Bed Posts
TUSEER
This beautiful iron bed is sturdy and painted a matte black. It has metal slats, nine supporting legs to withstand more weight, and plenty of room underneath for storage.
Designer Advice:
Some traditional and modern stylists would argue this is the best iron bed because of its bed posts. A bed post comes in handy for hanging tomorrow's wardrobe or other garments like hoodies, hats, belts, and scarves. This is a good bed for you if you're running short on closet space and like having your outfits picked out.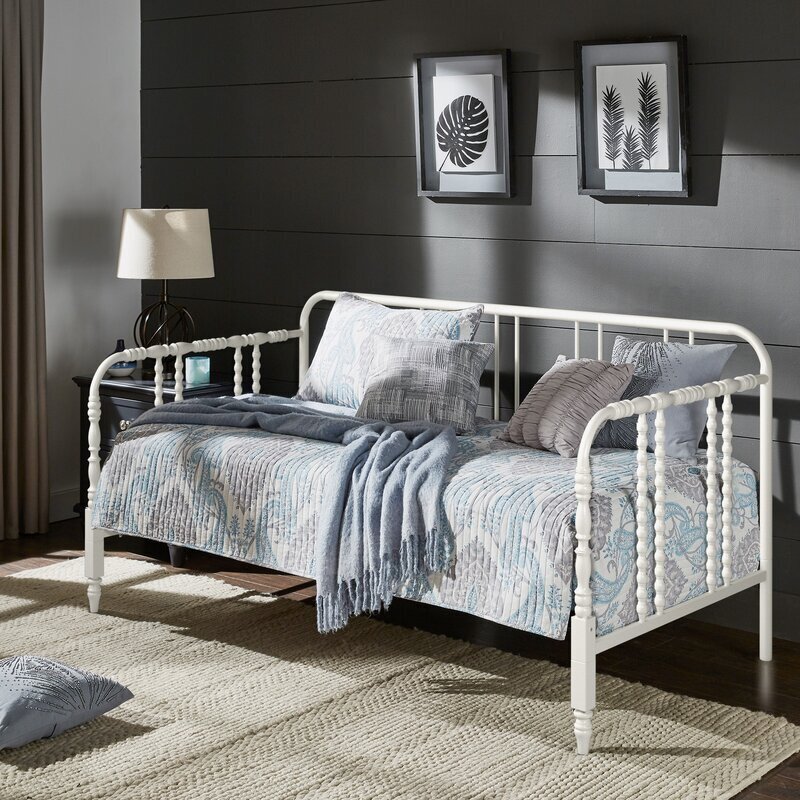 Daybed Style Solid Wrought Iron Bed
Daybed Style Solid Wrought Iron Bed
This expertly crafted metal spool iron bed comes in black or white, and its spindle details are gorgeous. It is twin-size and has a finished back and crisscross metal slats for added support.
Designer Advice:
A daybed made of iron gives you a sturdy frame and a space-saving option for small bedrooms. One drawback to a daybed is you can only enter and exit from one side, making the way you style it more limited. The knobby rails on this bed pair well with toss pillows and sheets with patterns.