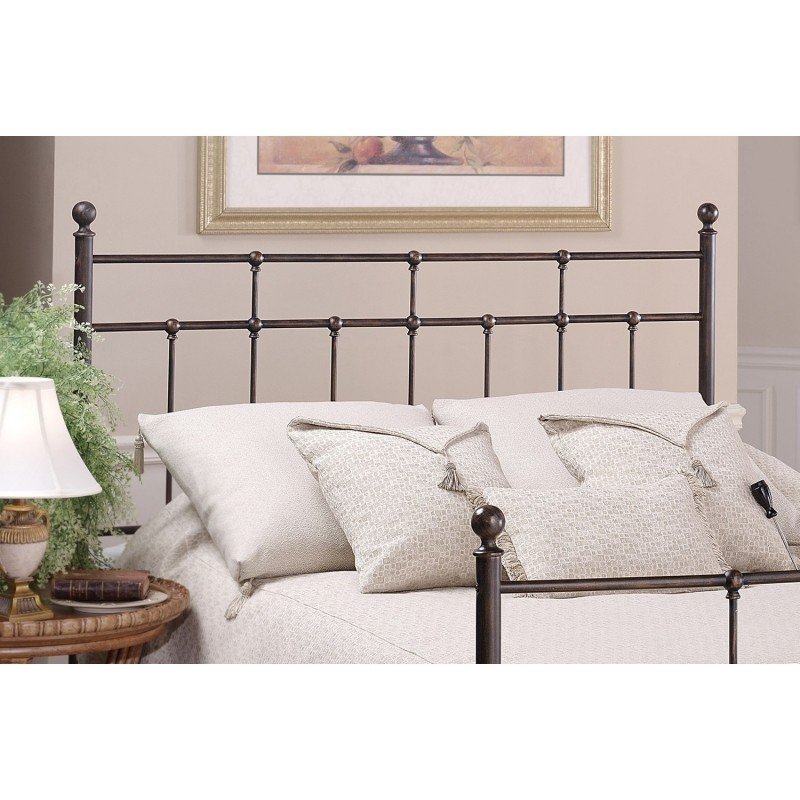 Hillsdale furniture providence wrought iron headboard
This headboard will help you to refresh the style in bedroom. It is made of wrought iron, which is solid, durable and nicely finished. It brings the simplicity and solidity into any apartment.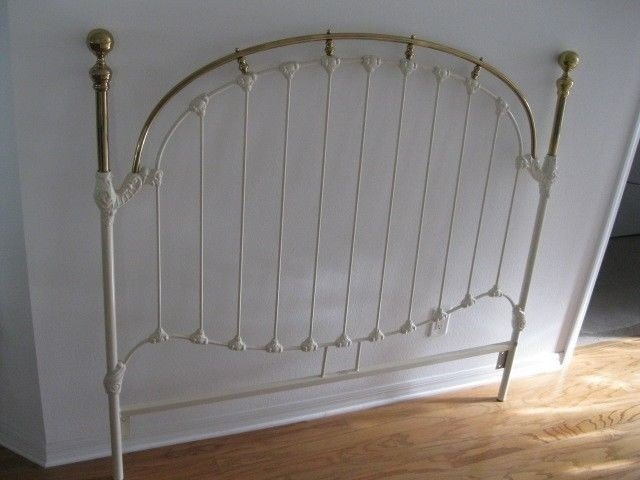 Queen headboard ornate wrought iron brass accents queen size headboard
A chic classic iron headboard with a 2-tone finish. Round posts with decorative fittings and an openwork arched panel of thin vertical rods with ornate knots are white. Top posts parts with ball finials and a bowed top rail have a brass finish.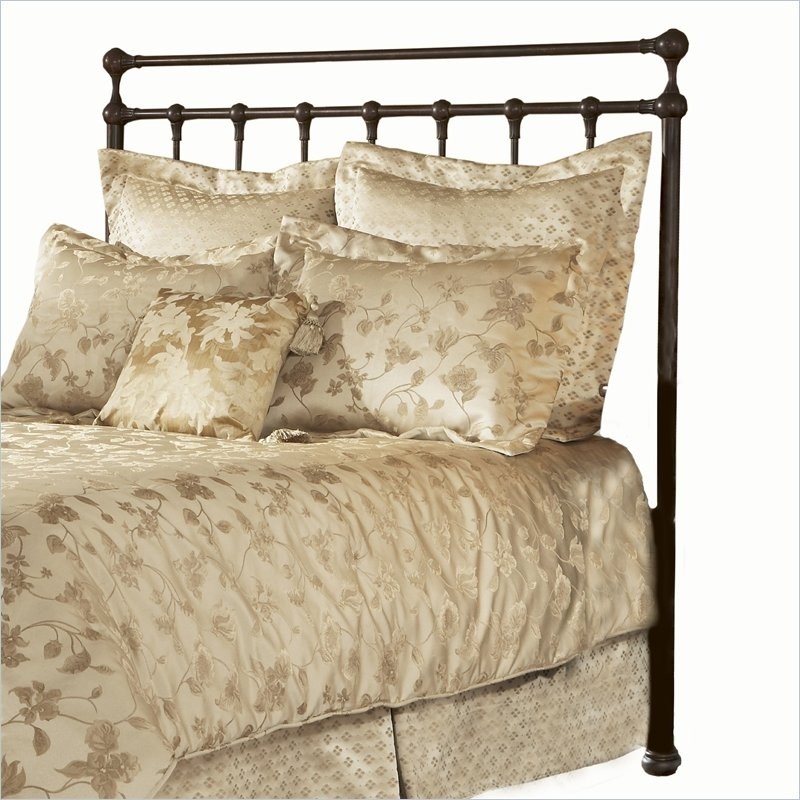 Fashion bed group langley wrought iron headboard
Transform your master bedroom into an industrial chamber of style and comfort, with this lovely headboard. Designed of durable wrought iron, the headboard will be loyally serving you for years to come.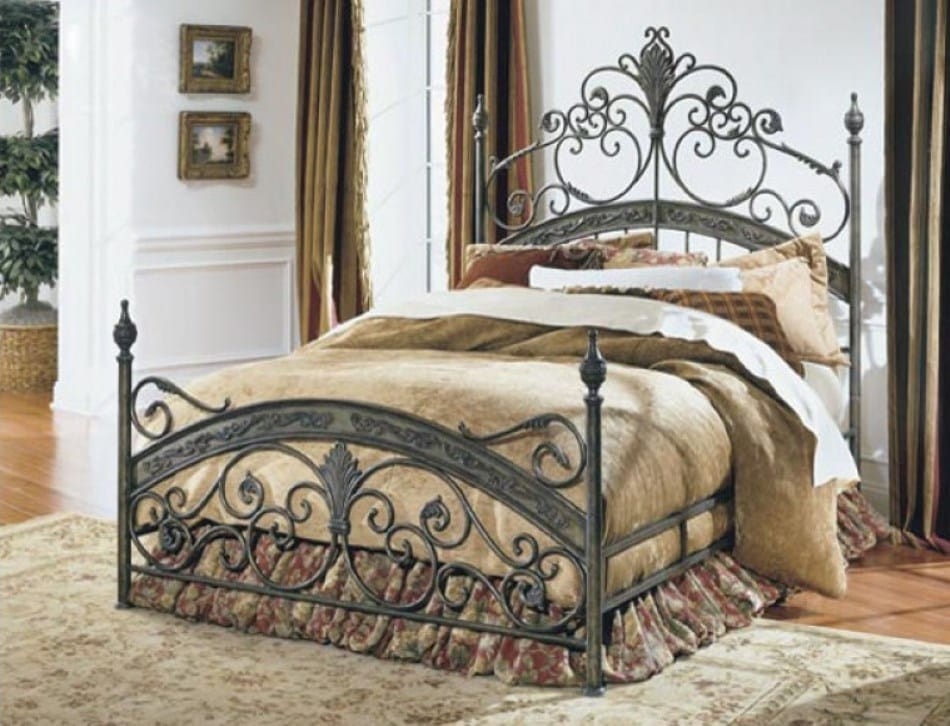 Made of forged metal, this headboard for queen bed enchants with its richly adorned mosaic shape, full of ornate details. Ideal for distinguished, refined bedrooms to add some classic appeal.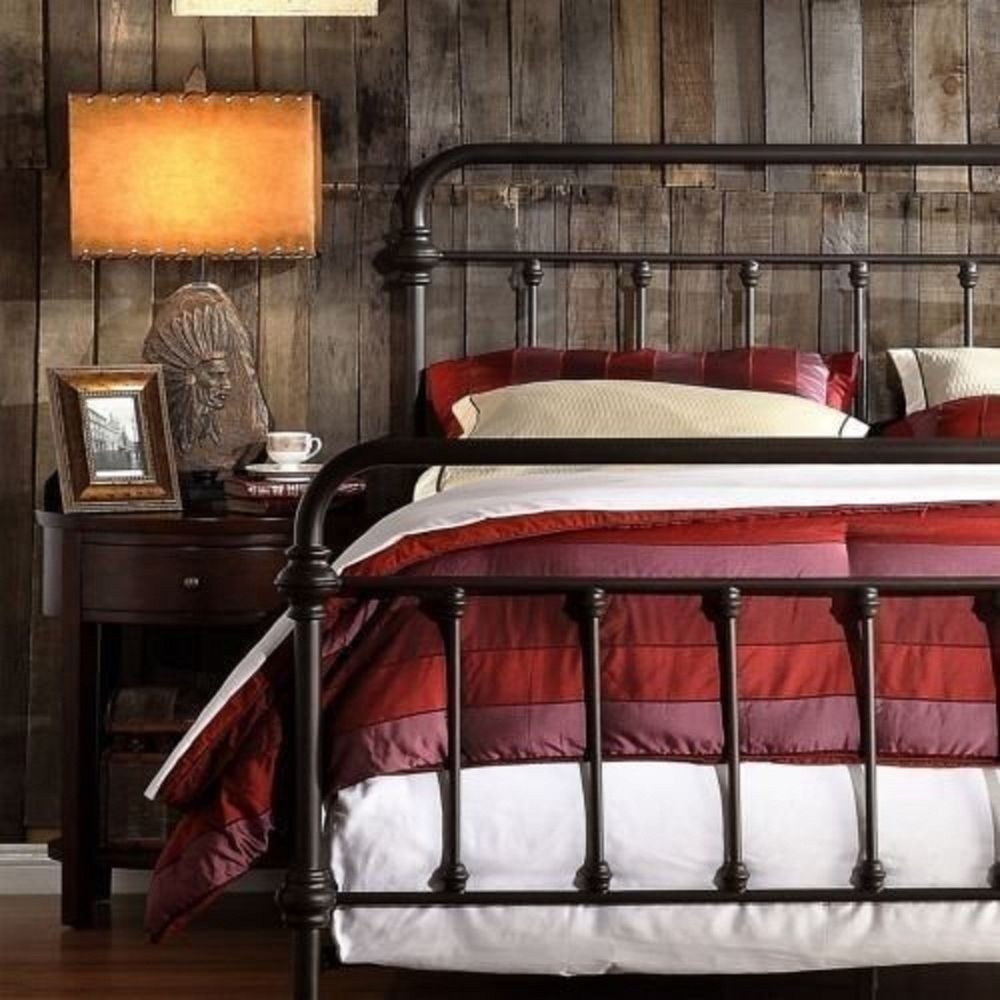 This simple metal headboard probably took its style inspiration from Victorian interiors. Dark bronze finish covers the iron construction. The headboard fits queen size bed. Nice for many different interior styles.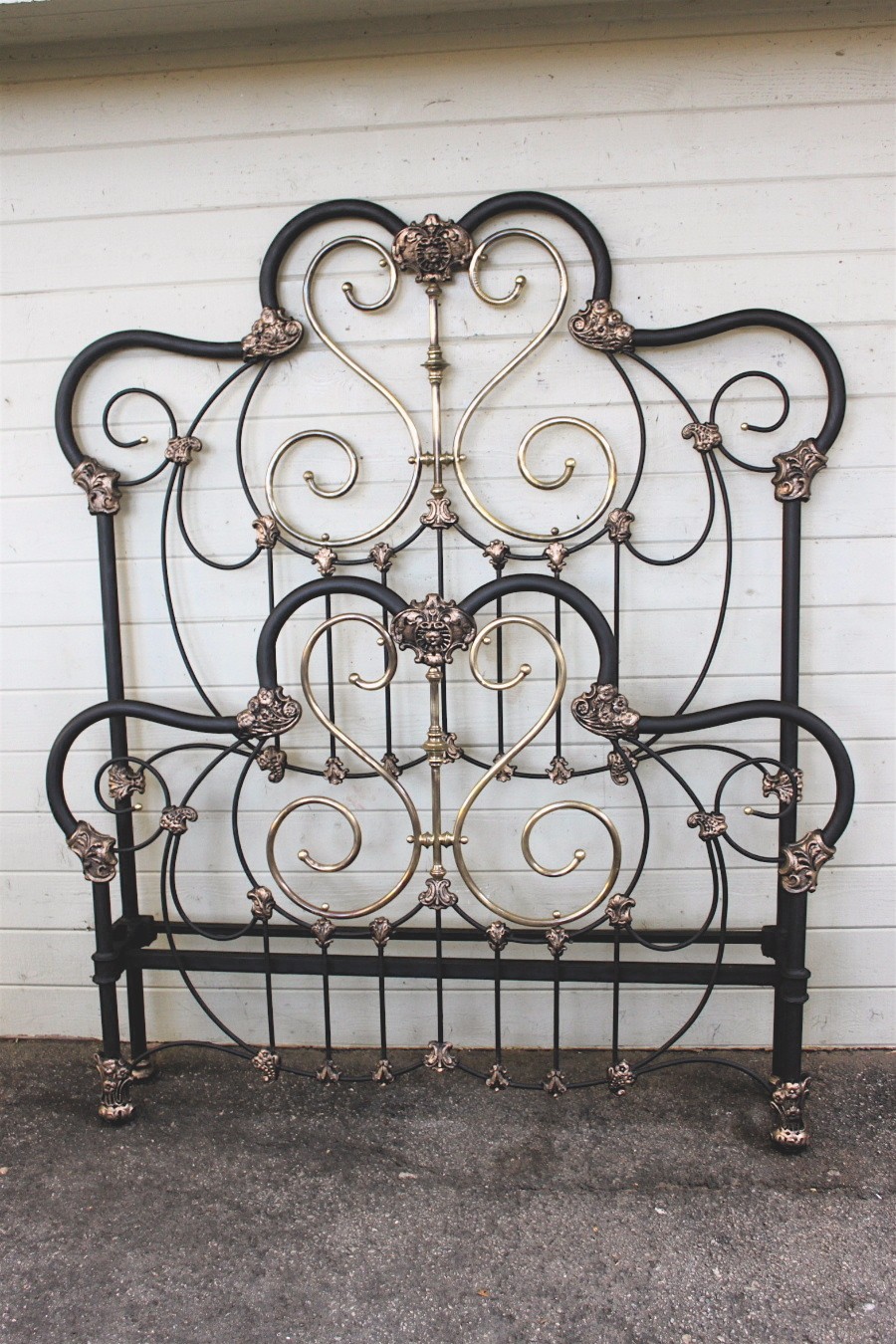 Antique style in the house. This headboard fits different kinds and sizes of beds. Its solid wrought iron construction includes black pipes and some decorative curves and castings in nice golden finish.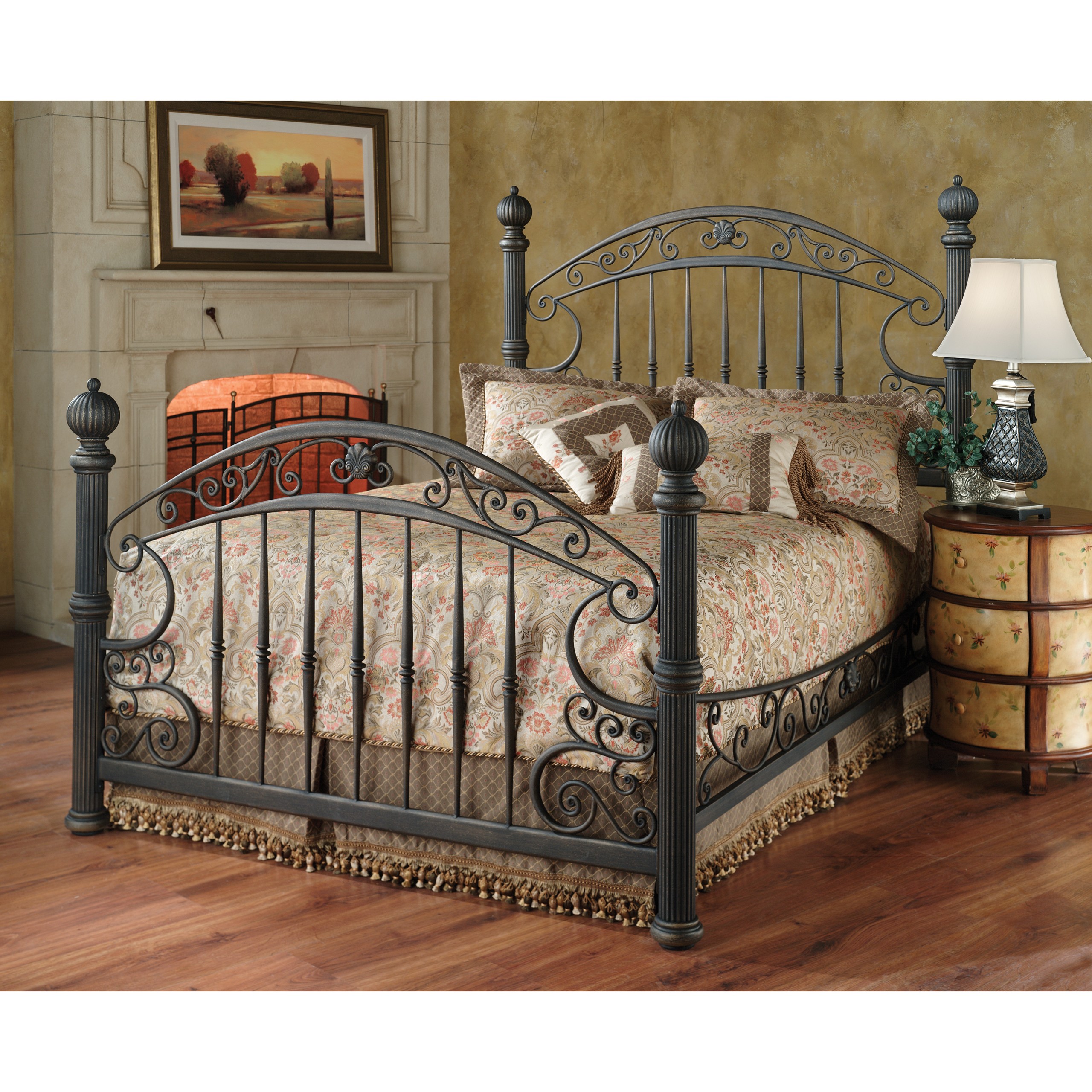 Designed in the 1900s, this wrought iron headboard includes fine scrollwork and zinc finish. It is suitable for queen size beds, and has a weathered wood top that adds even more vintage accents to the whole sturcture.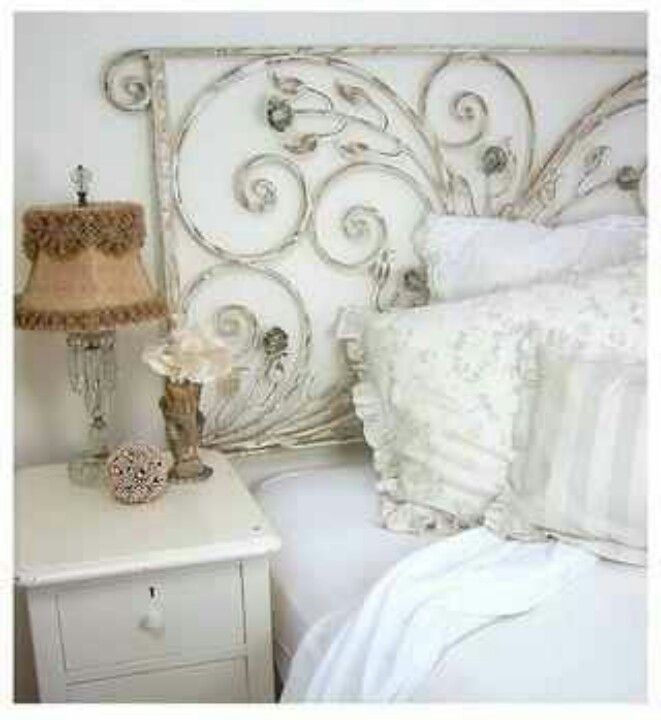 Very subtile decorated headboard in country style will cozy touch to your bedroom. Very old fashioned, made from iron will serve you for years and feast your eyes. This is perfect decoration for romantic girls.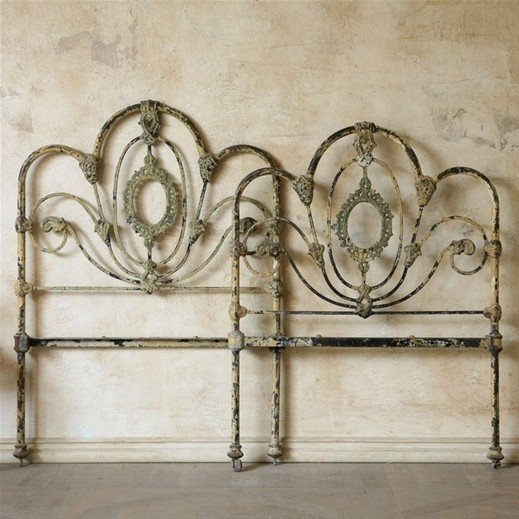 Thanks to this vintage headboard, you queen size bed will be drowning in old-fashion charm. Crafted of wrought iron, the headboard is beautified by lovely scrollwork, while the weathered finish gives it even a deeper rustic appearance.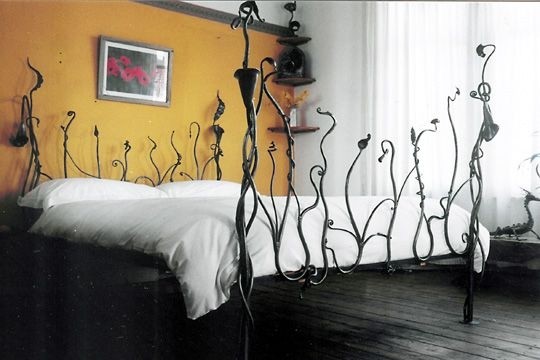 Unique bed frame consisting of decoratively curved wires. Construction is made of wrought iron. Stylish accent for any bedroom according to taste and need.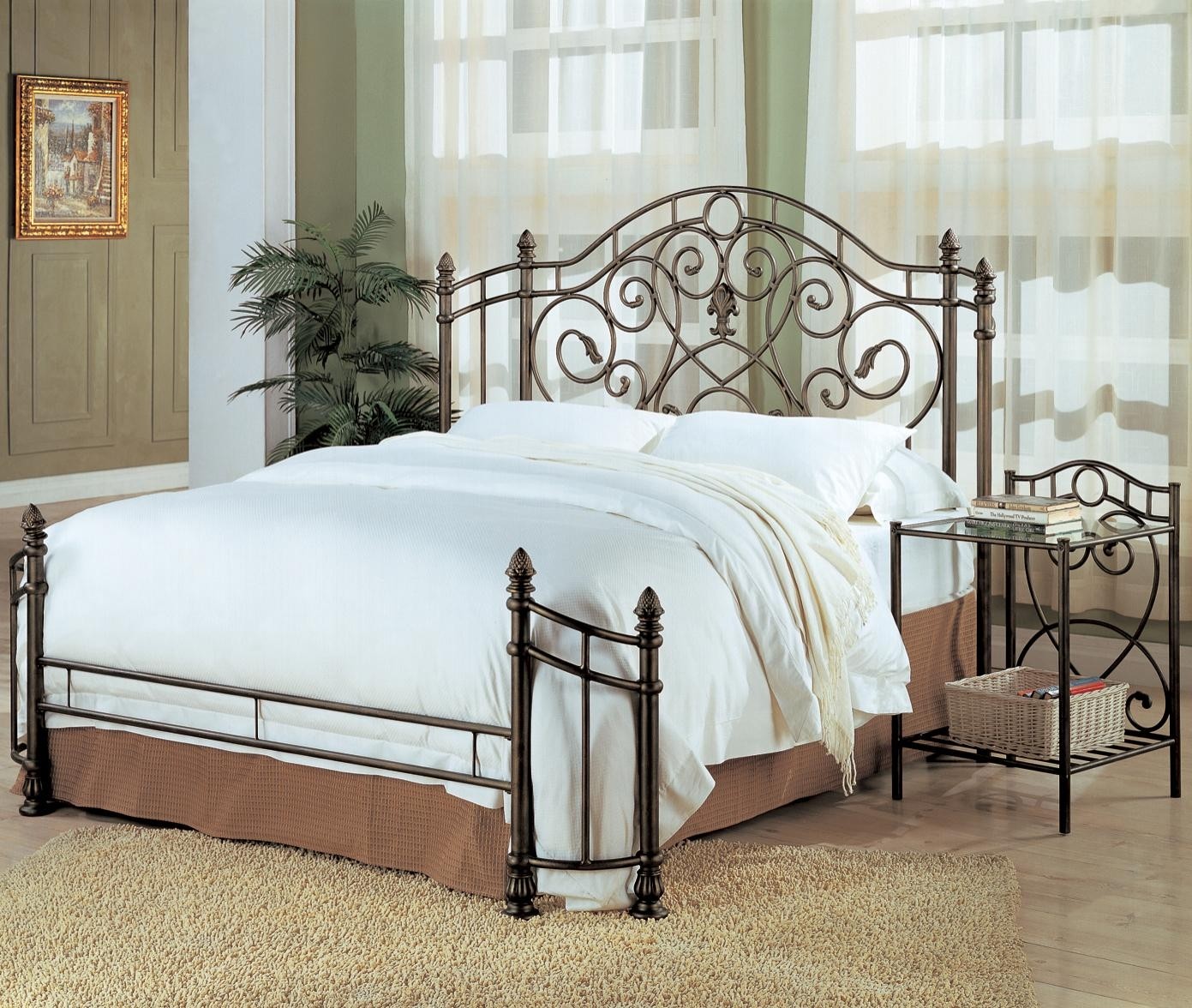 This stunning iron bed in queen size will make for just the ideal choice for your master suite or even the guest bedroom, lending a vintage styled hand of charm and appeal beyond measure to complete the look of the decor.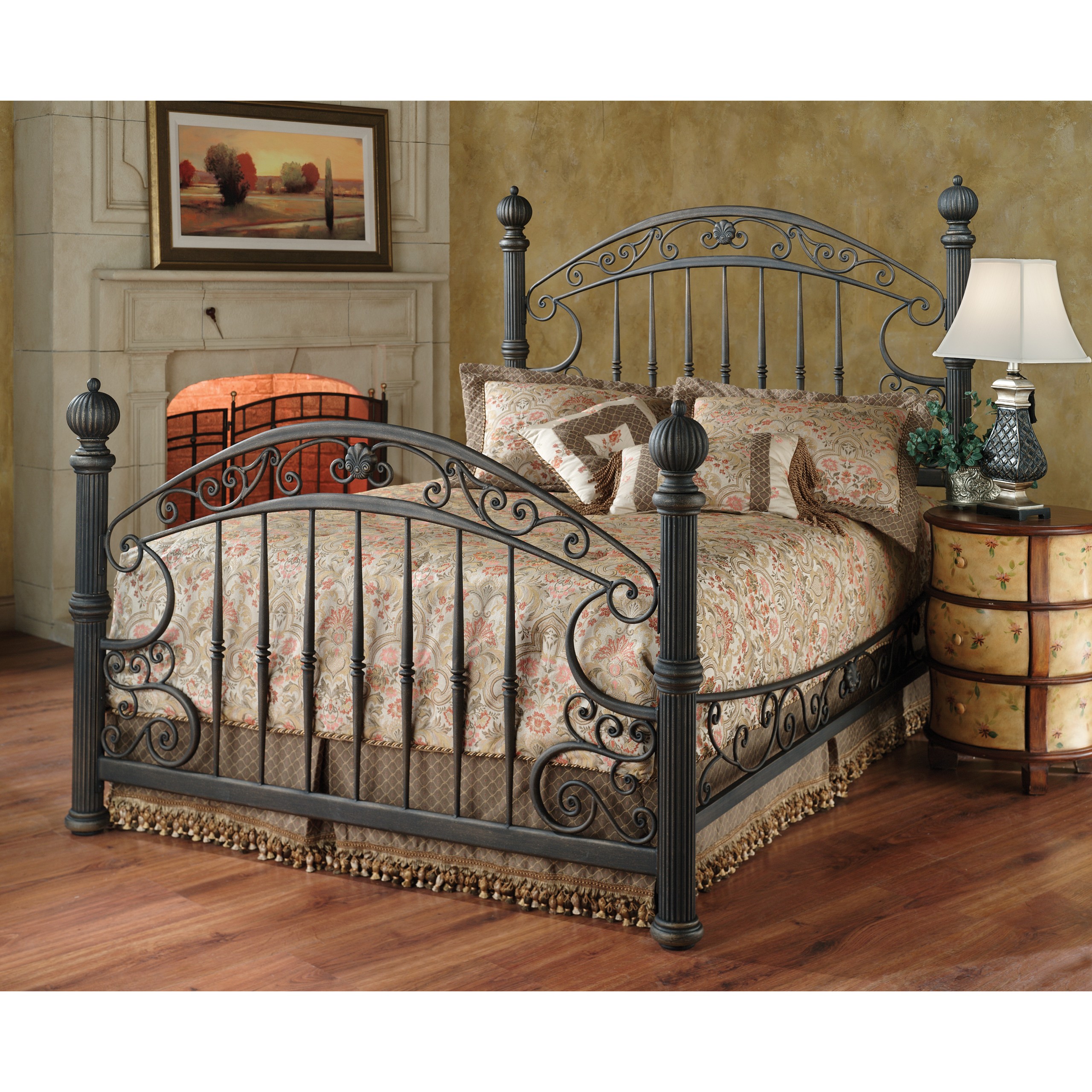 Truly gorgeous - this bed is a dream come true of just about everyone thanks to the stunning frame design of both the headboard and footboard in charming bronze finish, elevating any interior to the max.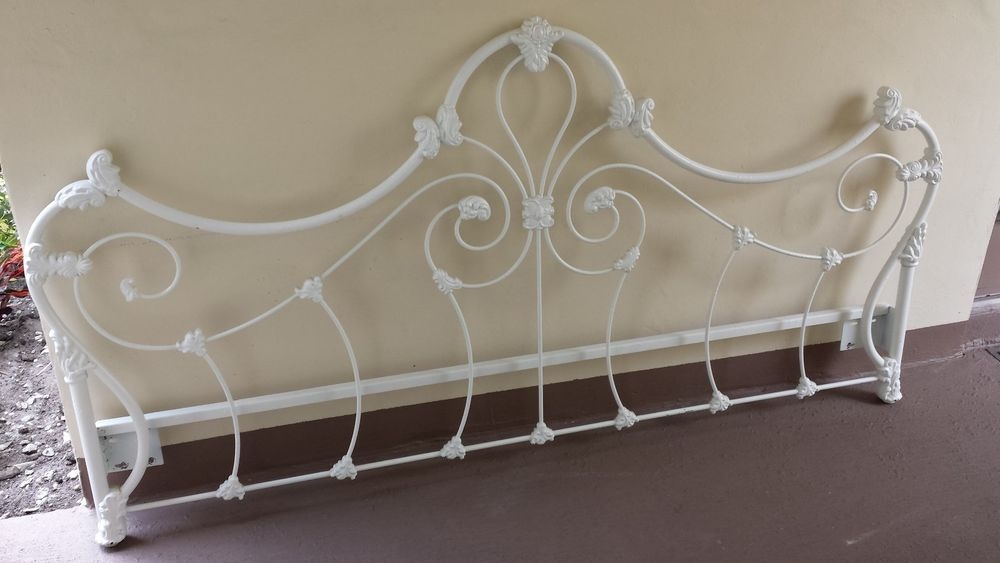 Antique Heavy Duty Painted White Wrought Iron Queen / King Headboard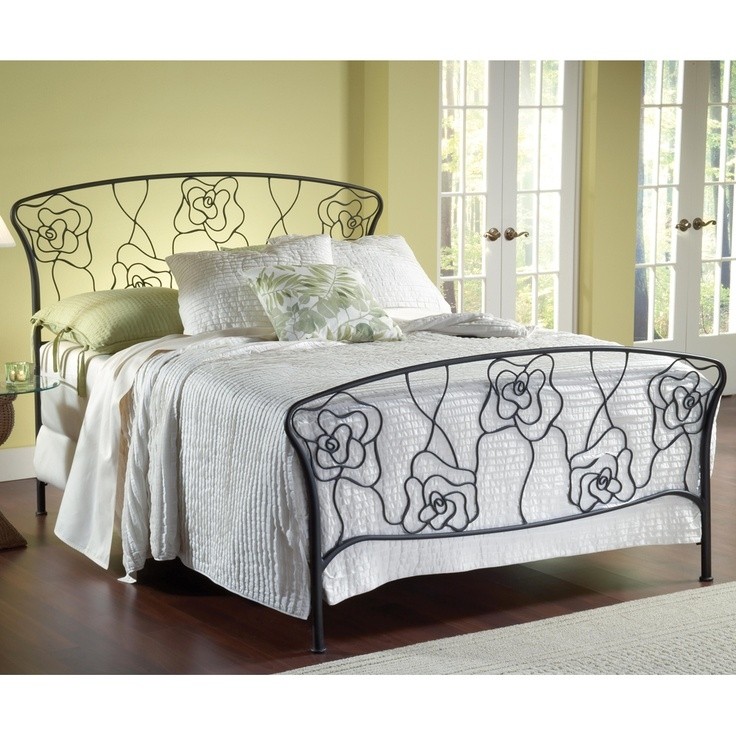 bed: love it! And I think it's about time I upgrade to a queen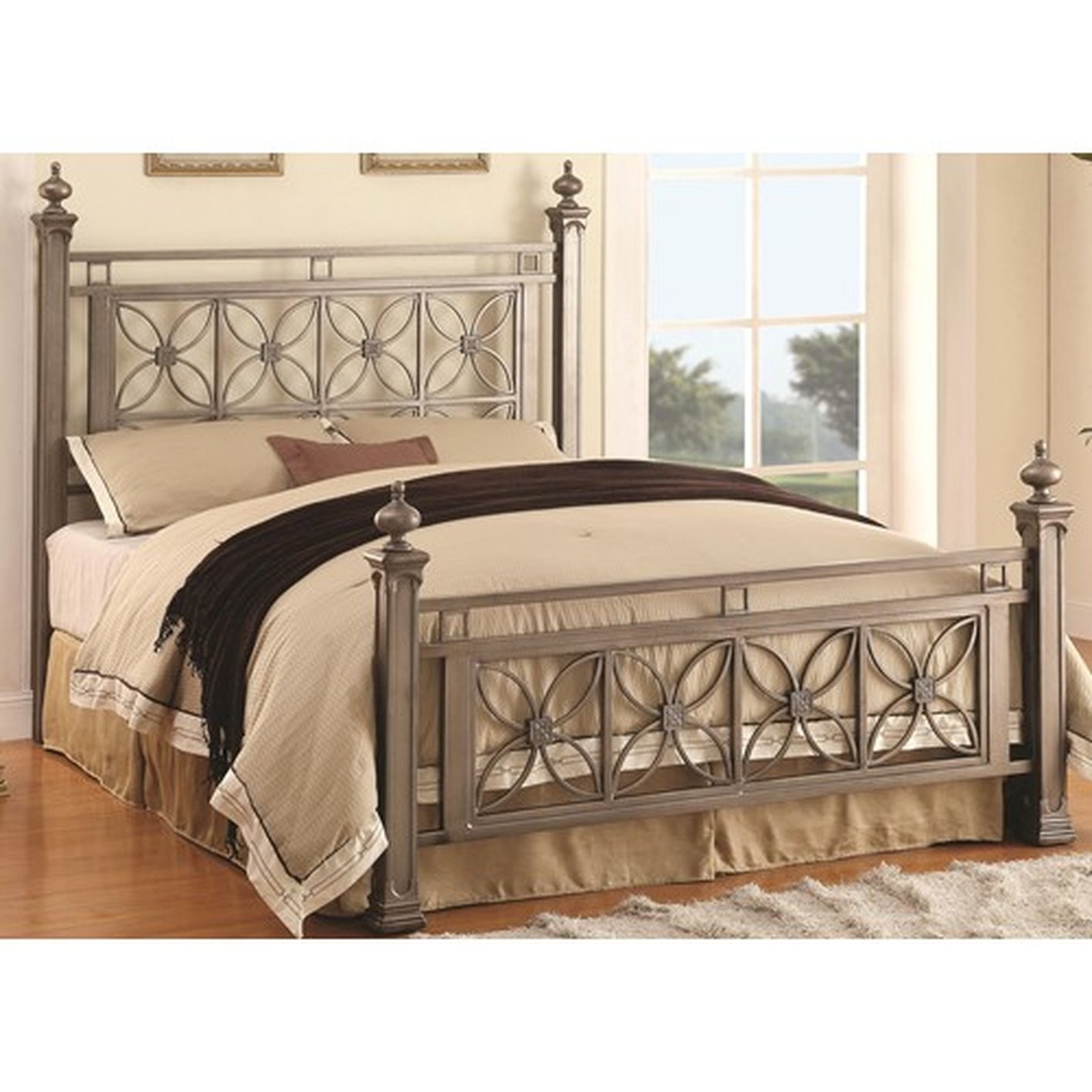 Comfortable and durable bed with a decorative and supportive headboard made of iron. It also includes a footboard with similar decorations. The headboard not only decorates bedroom indoors, but it also provides stability for a bed.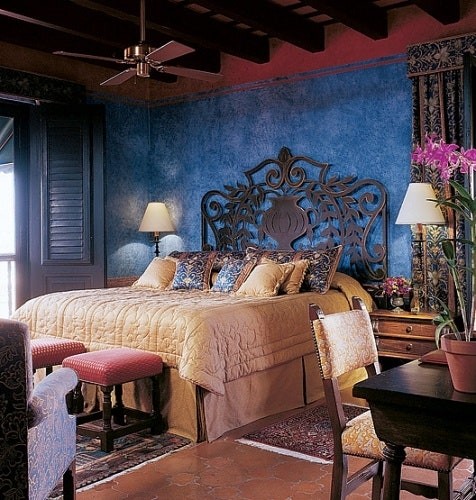 Bedroom inspired of clonial times from the Mediterranean.15th century-the time of trade between the states influenced the richness of textiles and carvings in homes.Wrought iron headboard in a rich floral patterns is a characteristic example of this times.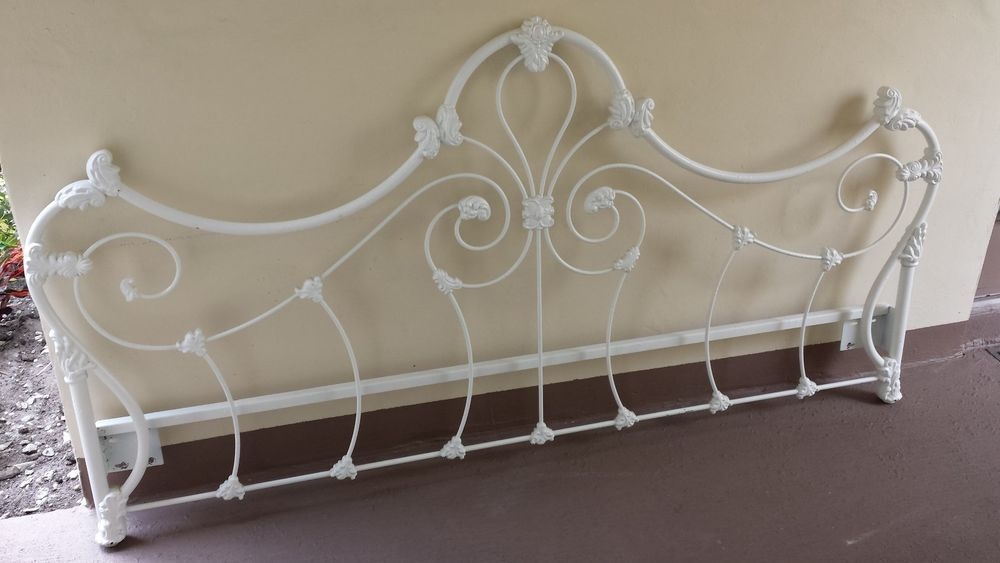 If you're looking for a headboard to put up behind your bed in a traditional bedroom, take a look at this antique, Victorian painted headboard, made out of wrought-iron. Very distinct, classical appearance.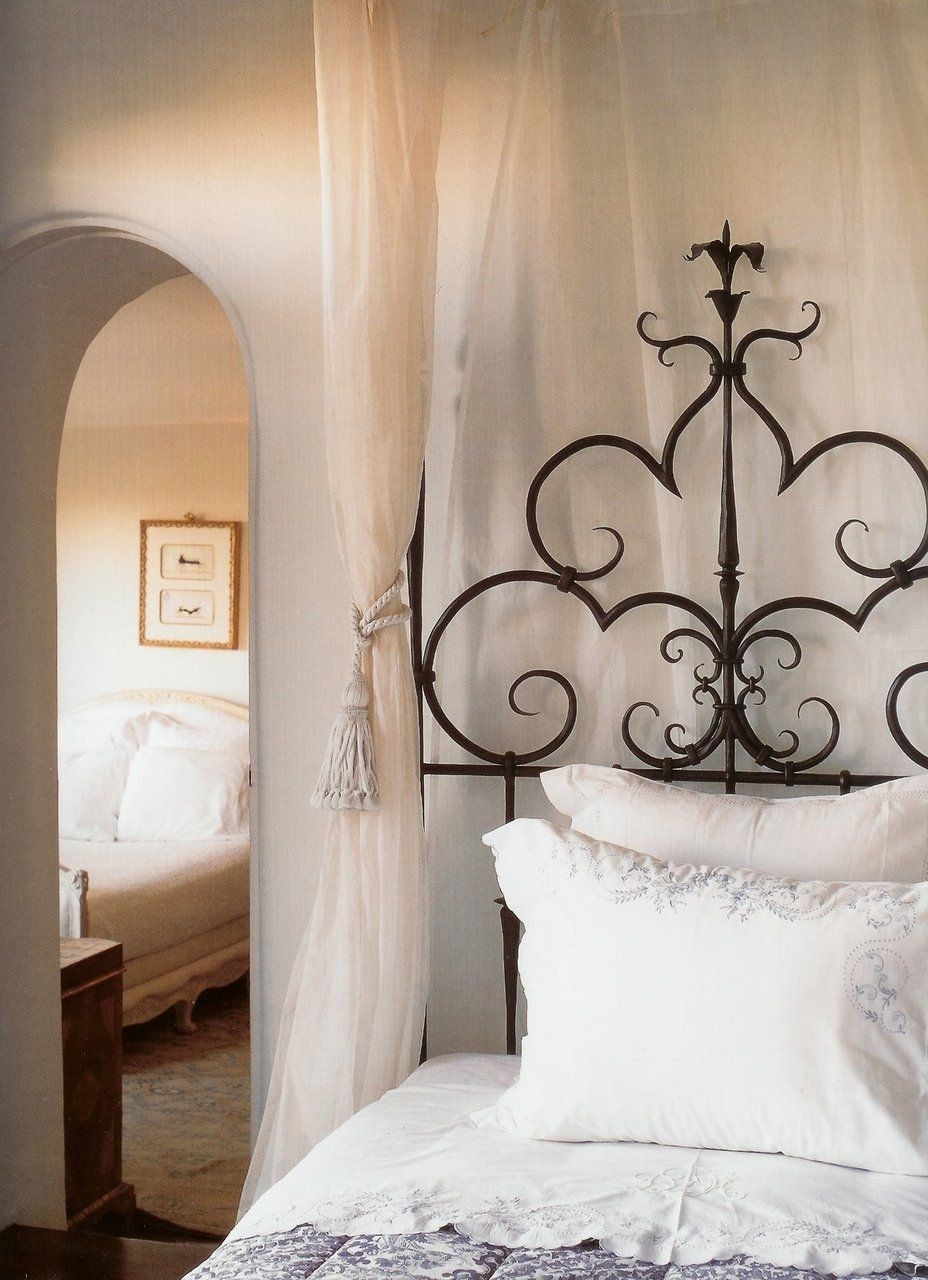 Such a unique, unusual headboard made out of wrought iron, with a very distinct, Victorian design. Perfect if you're looking for a traditional, elegant feeling in your bedroom. I love the way it looks!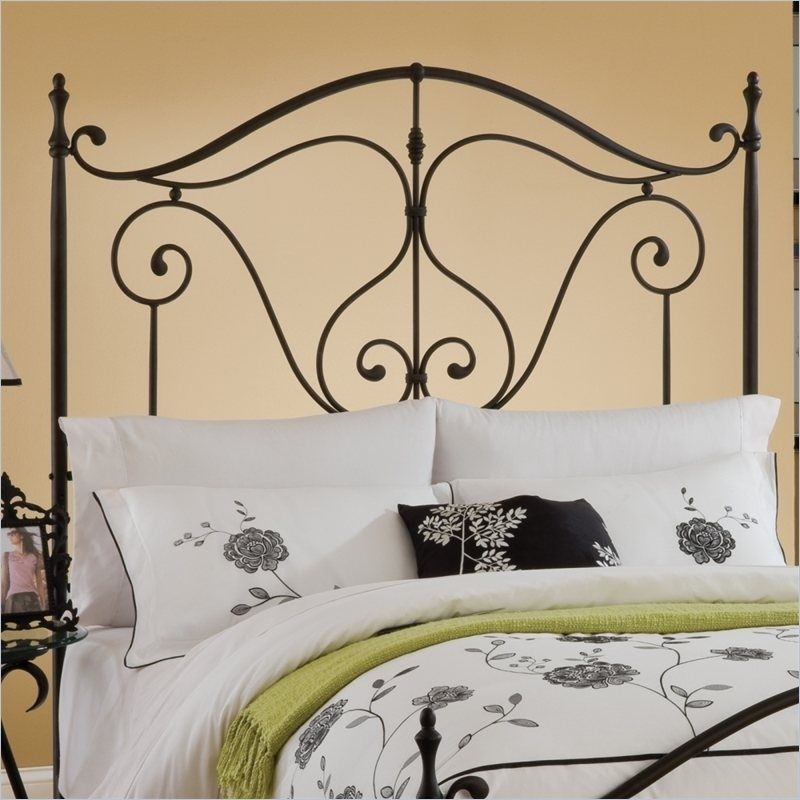 Caffrey Wrought Iron Headboard Size: Full / Queen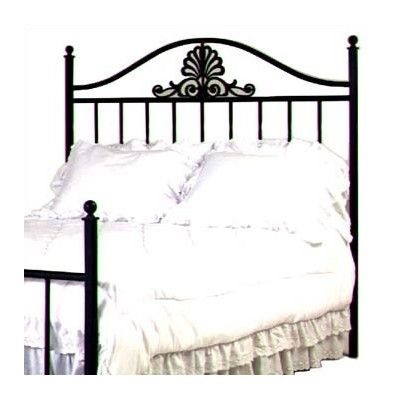 Coronet Wrought Iron Headboard Size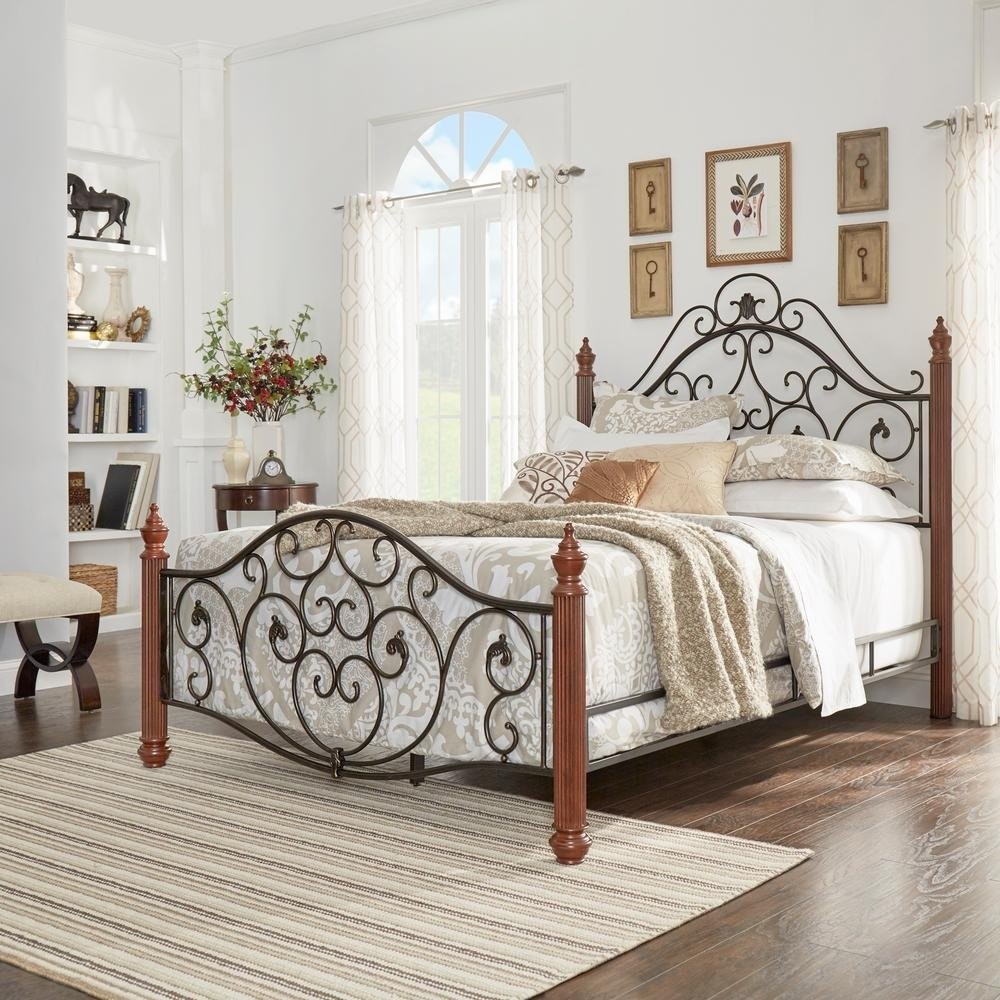 Making An Wrought Iron Headboard – Loccie Better Homes ...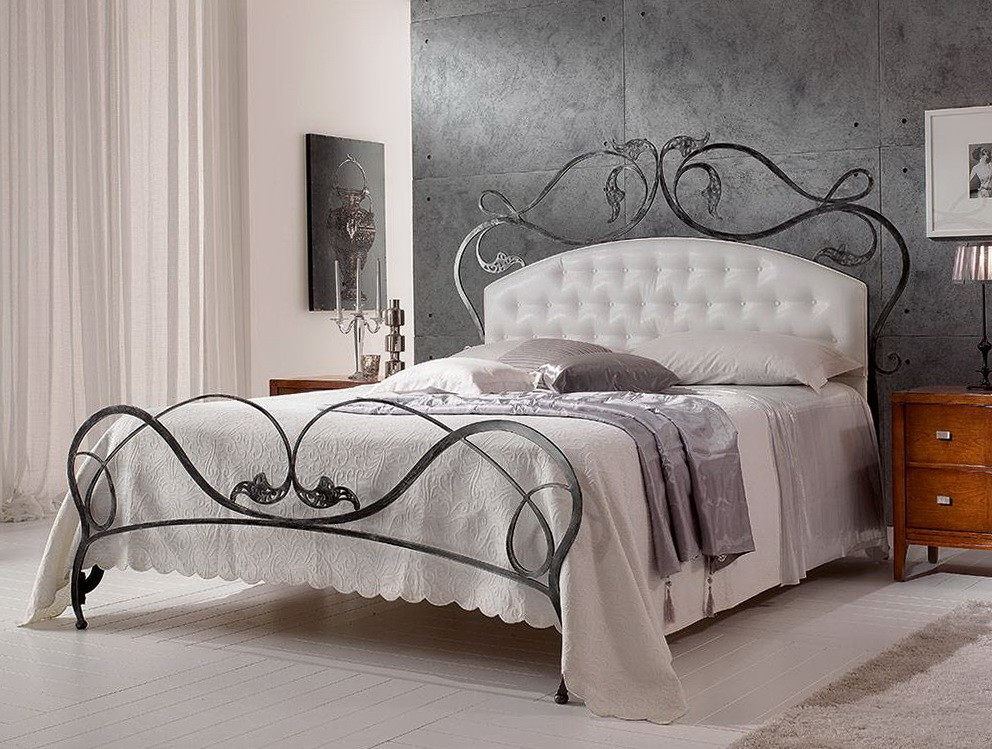 Wrought Iron Queen Headboard | Home Design Ideas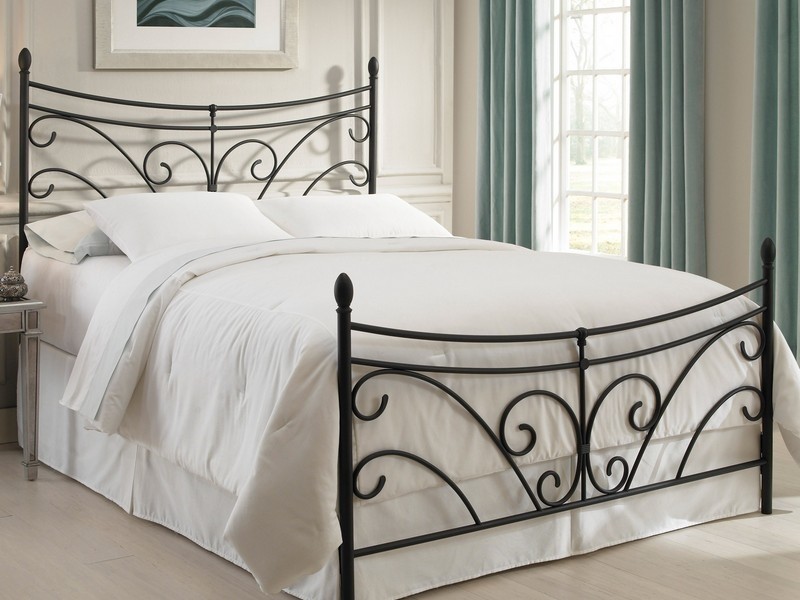 Wrought Iron Headboard Queen | Home Design Ideas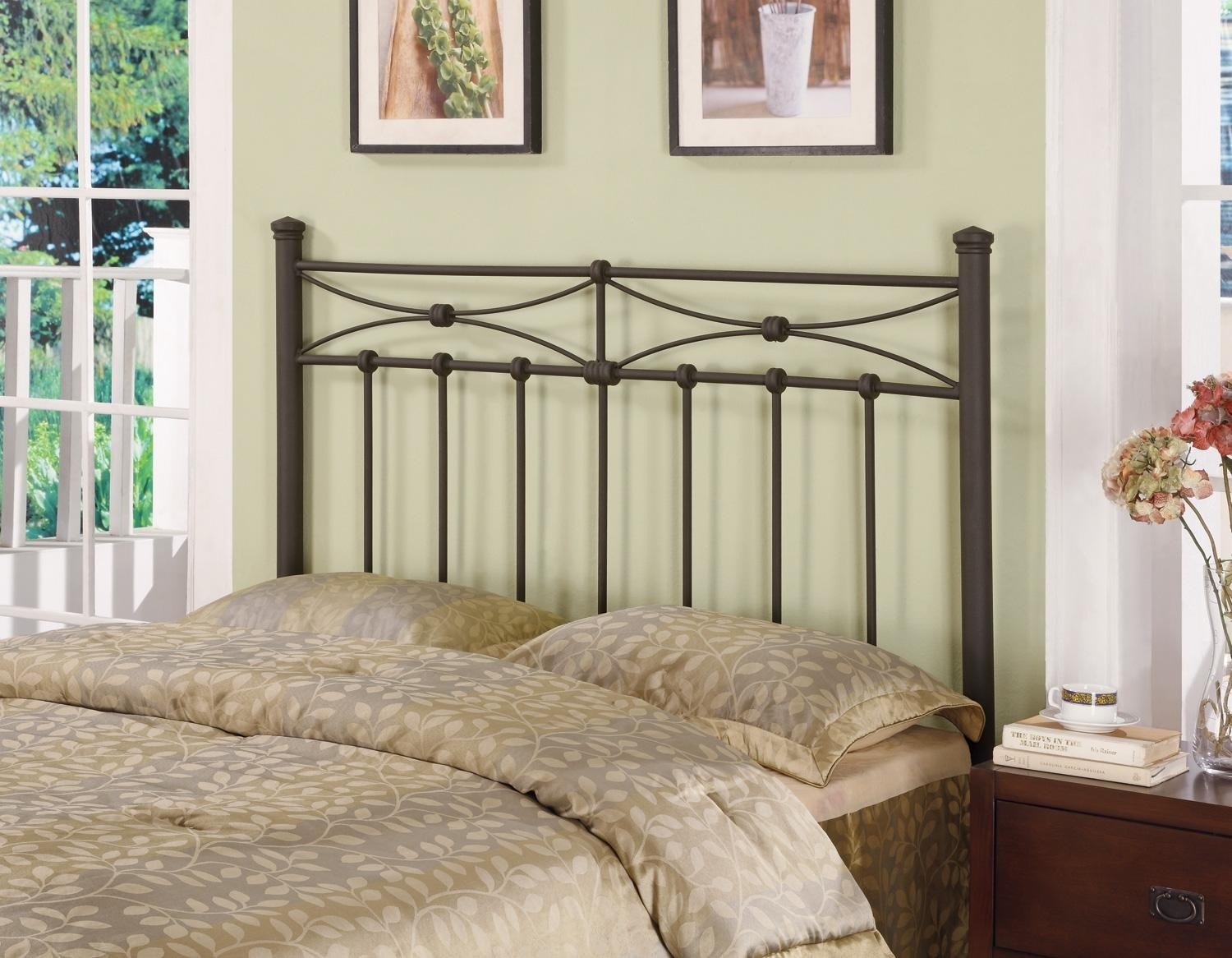 Black Queen/Full Headboard 300187QF from Coaster (300187QF ...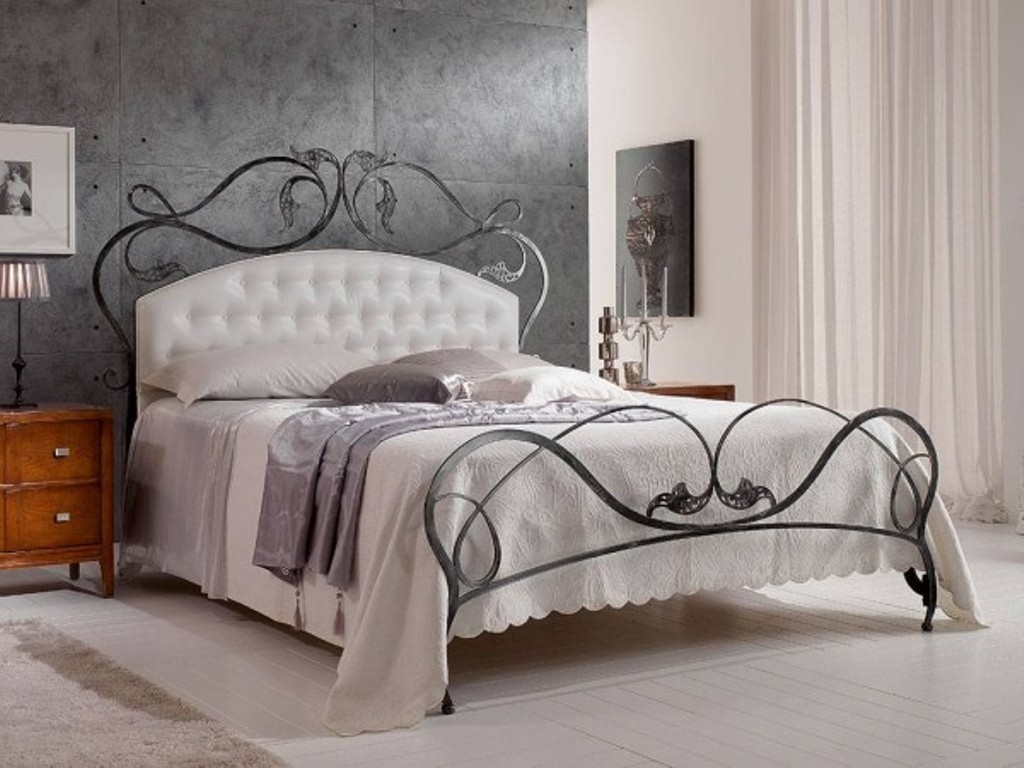 Wrought Irons Headboards Queen Craigslist — Frittoli ...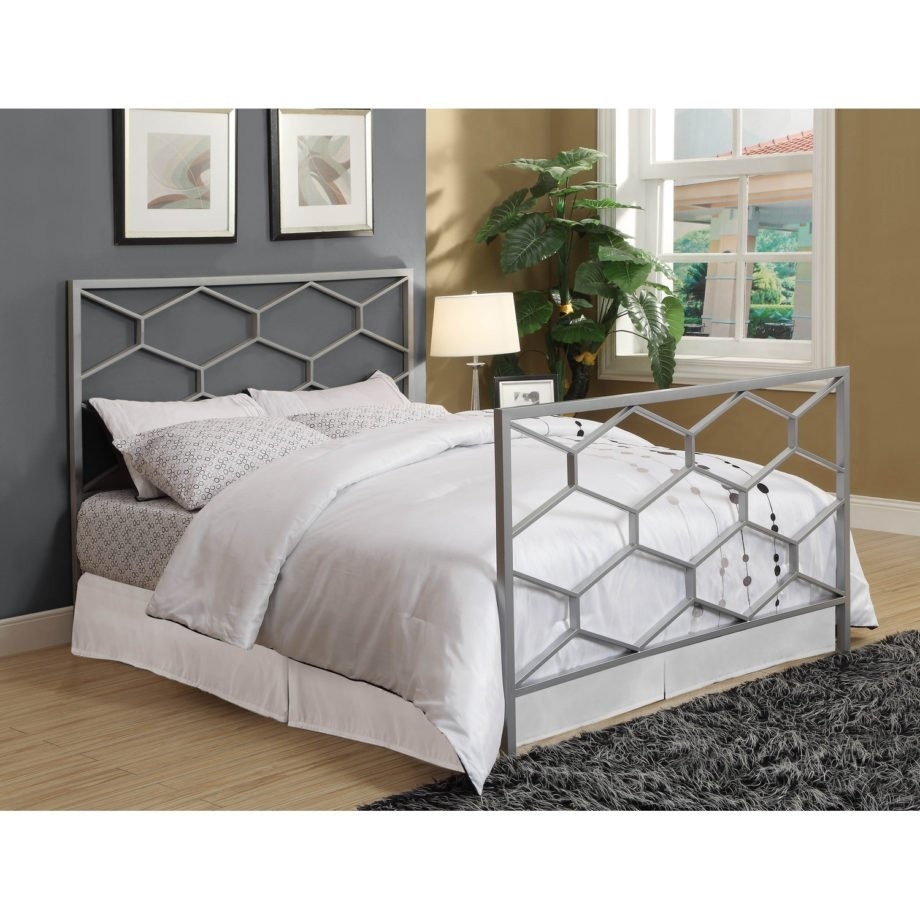 Making An Wrought Iron Headboard – Loccie Better Homes ...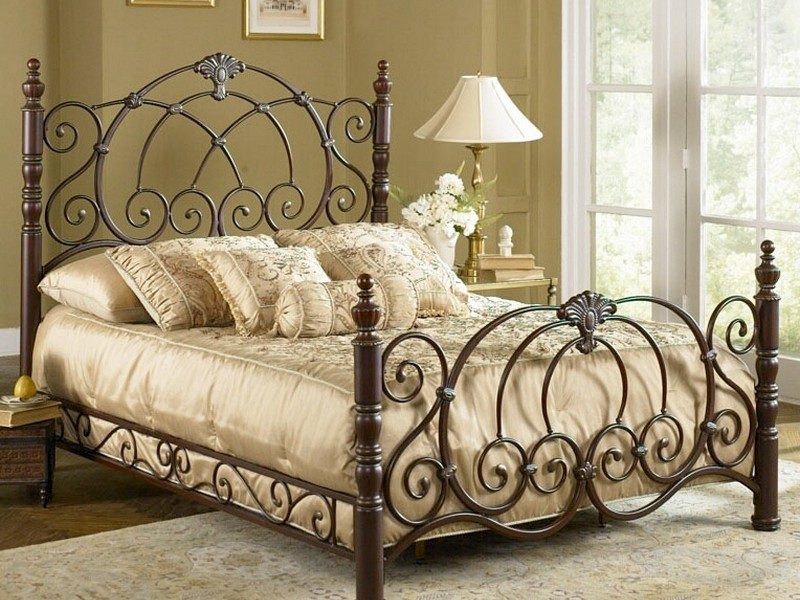 Wrought Iron Headboard Queen | Home Design Ideas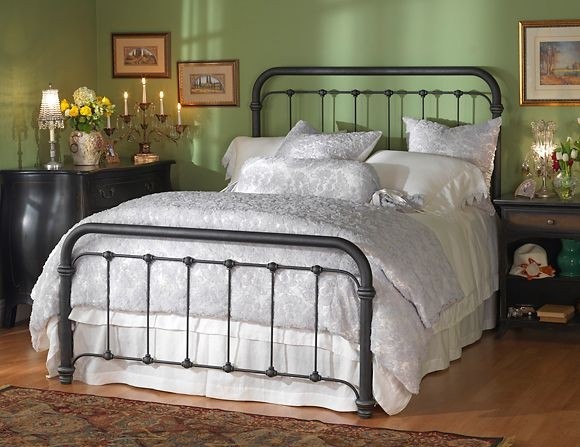 Wrought iron | Iron bed frame, Iron bed, Wesley allen iron bed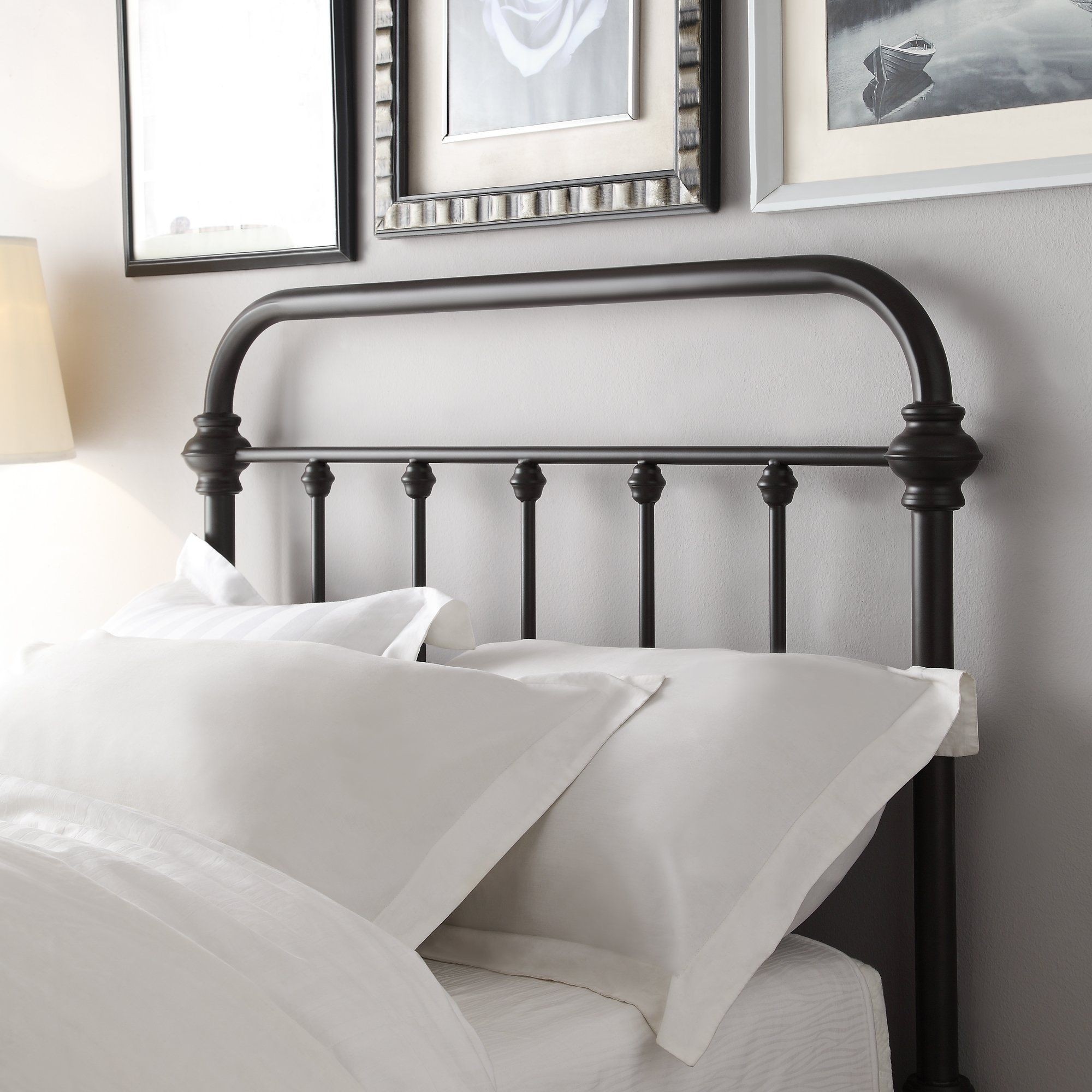 Lark Manor Cavaillon 5 Spindles Slat Headboard | Wayfair ...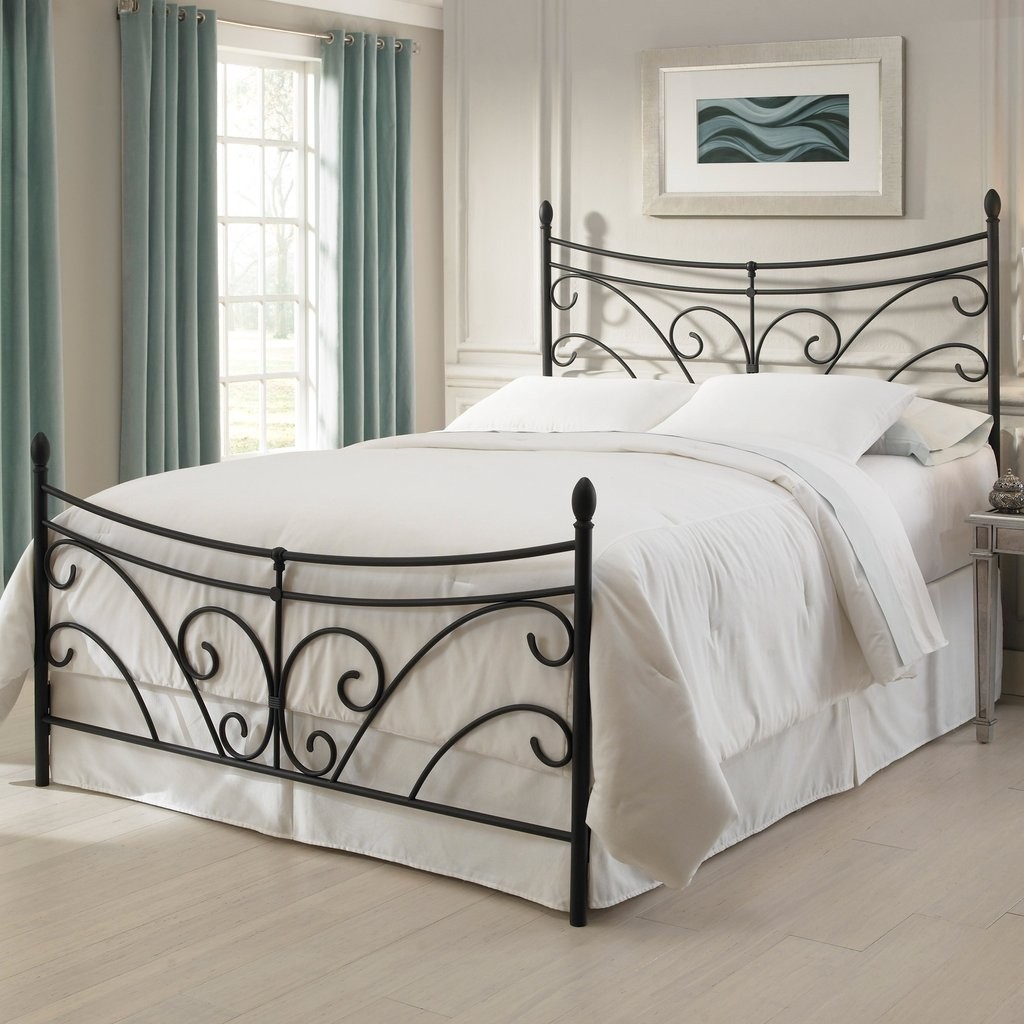 Making An Wrought Iron Headboard – Loccie Better Homes ...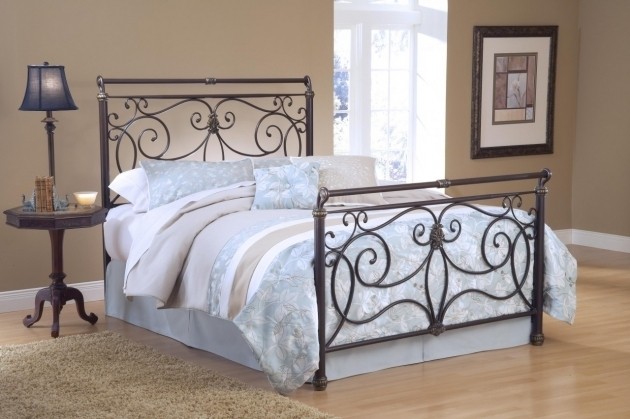 Brass Headboard Queen Wrought Iron Pic 00 | Bed & Headboards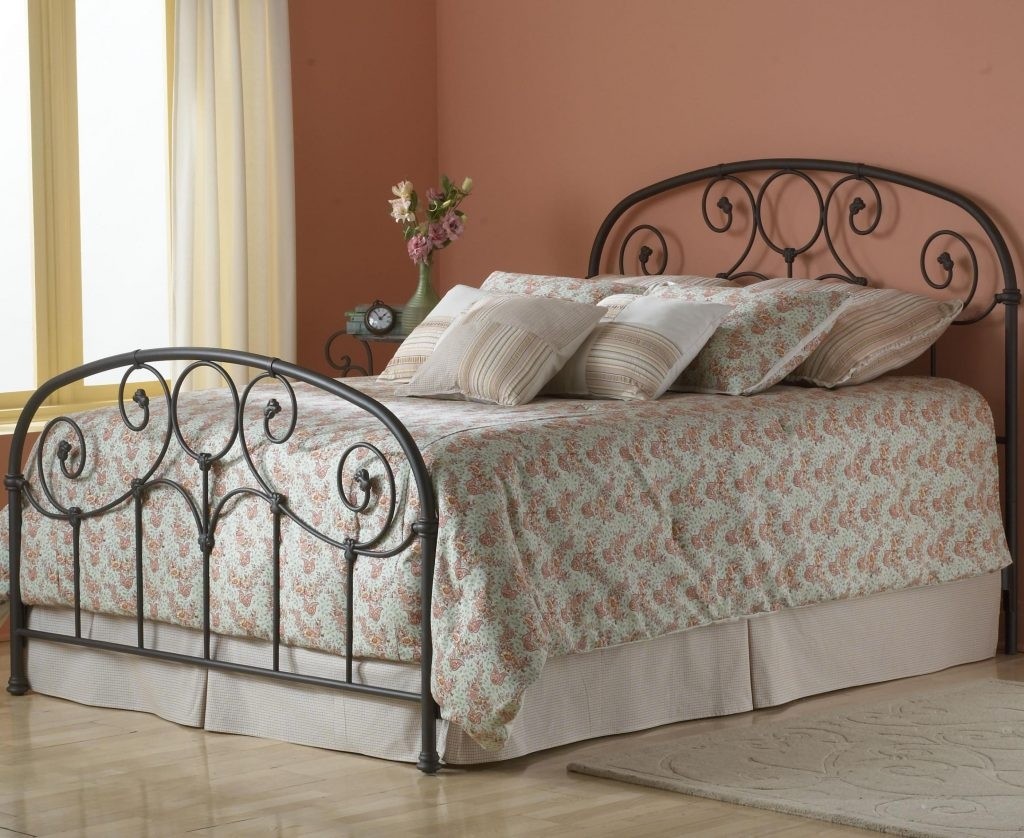 Black Queen Wrought Iron Headboard — Frittoli Barbara ...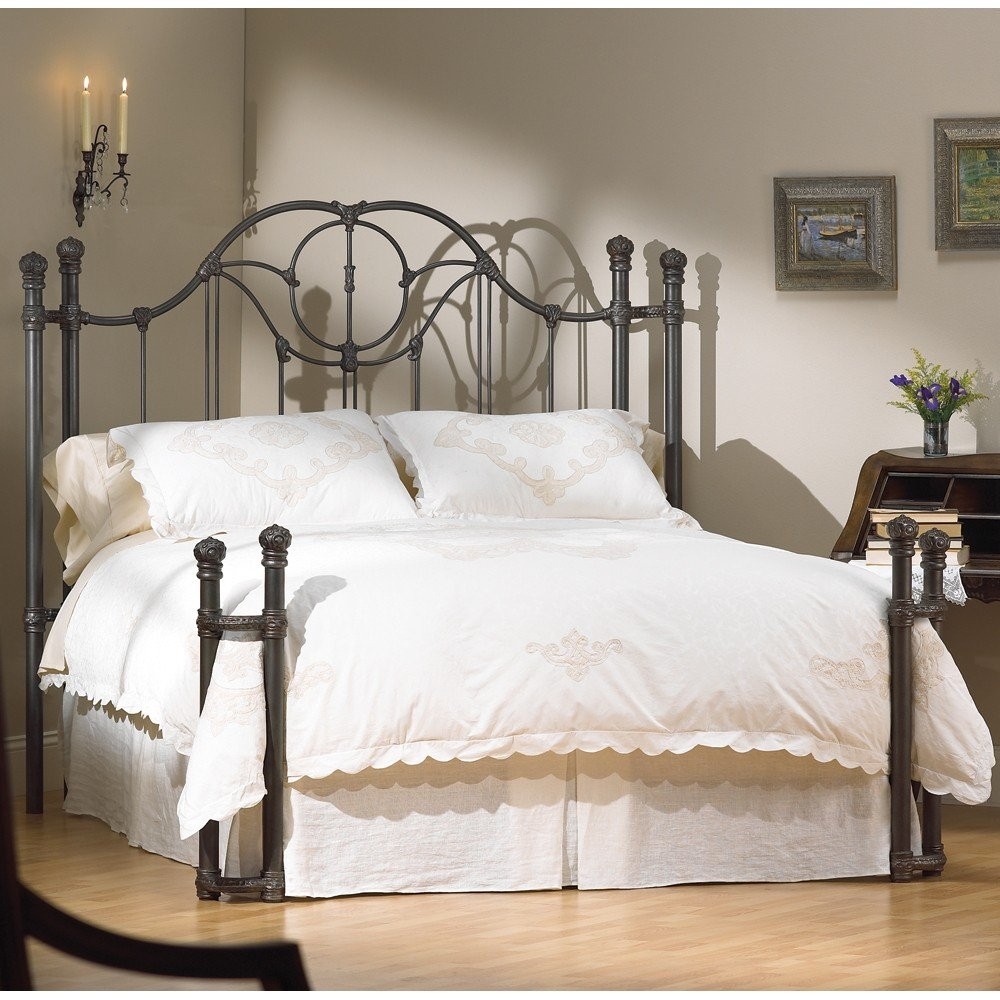 Paint On Iron Headboard – Loccie Better Homes Gardens Ideas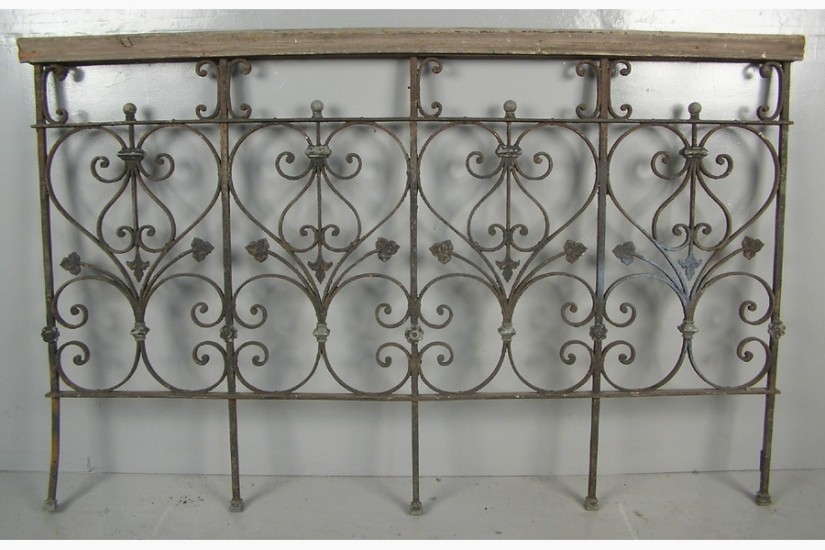 QUEEN SIZE WROUGHT IRON AND ZINC MOUNTED HEADBOARD CIRCA ...