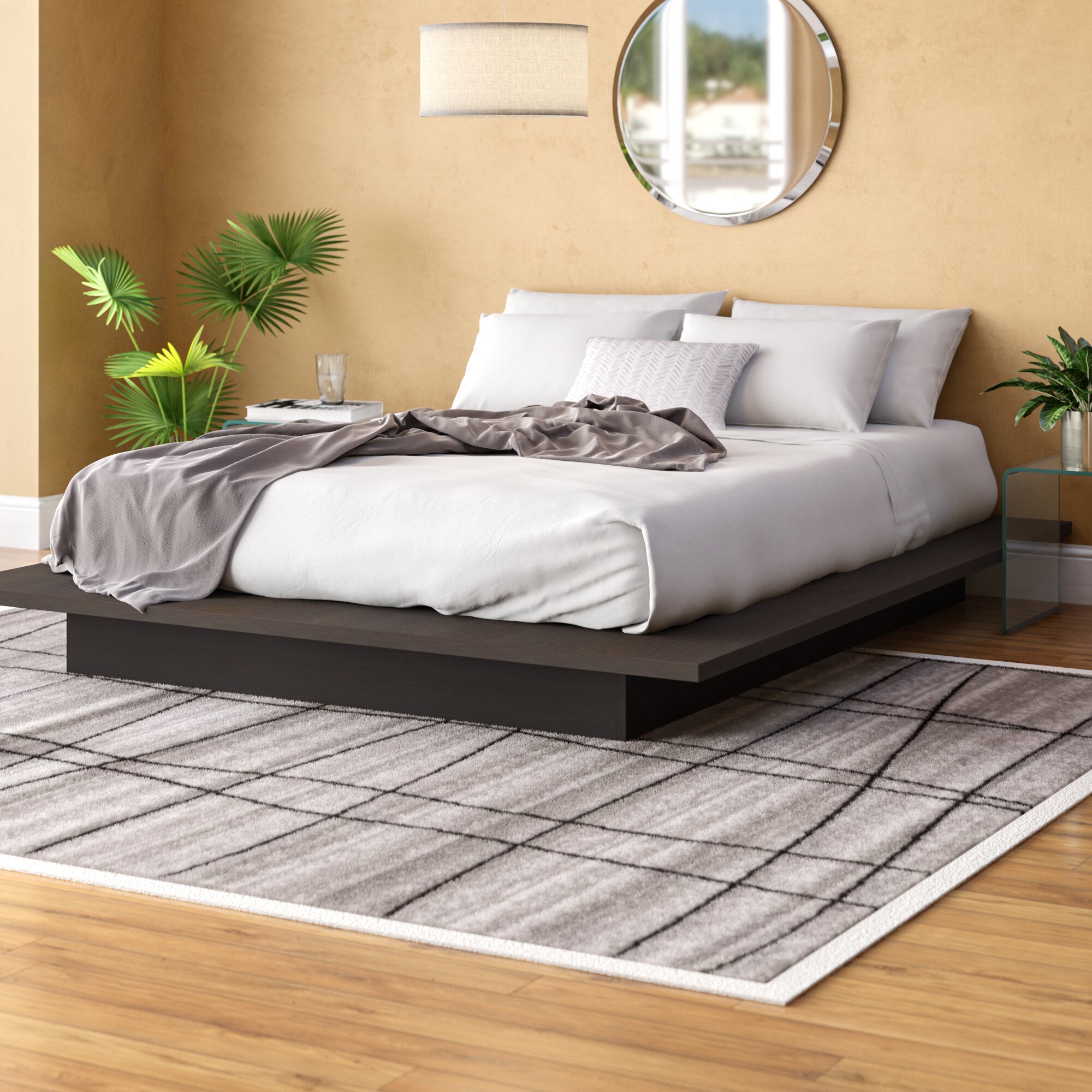 Stromsburg Queen Platform Bed
This robust and chic queen-size bed frame comes with a 5-year limited warranty and will look perfect in a Scandinavian or contemporary-style bedroom. The manufactured wooden frame holds up to 500 lbs., and has an understated and natural gray finish. This color scheme pairs well with light, airy surroundings and distressed brick walls.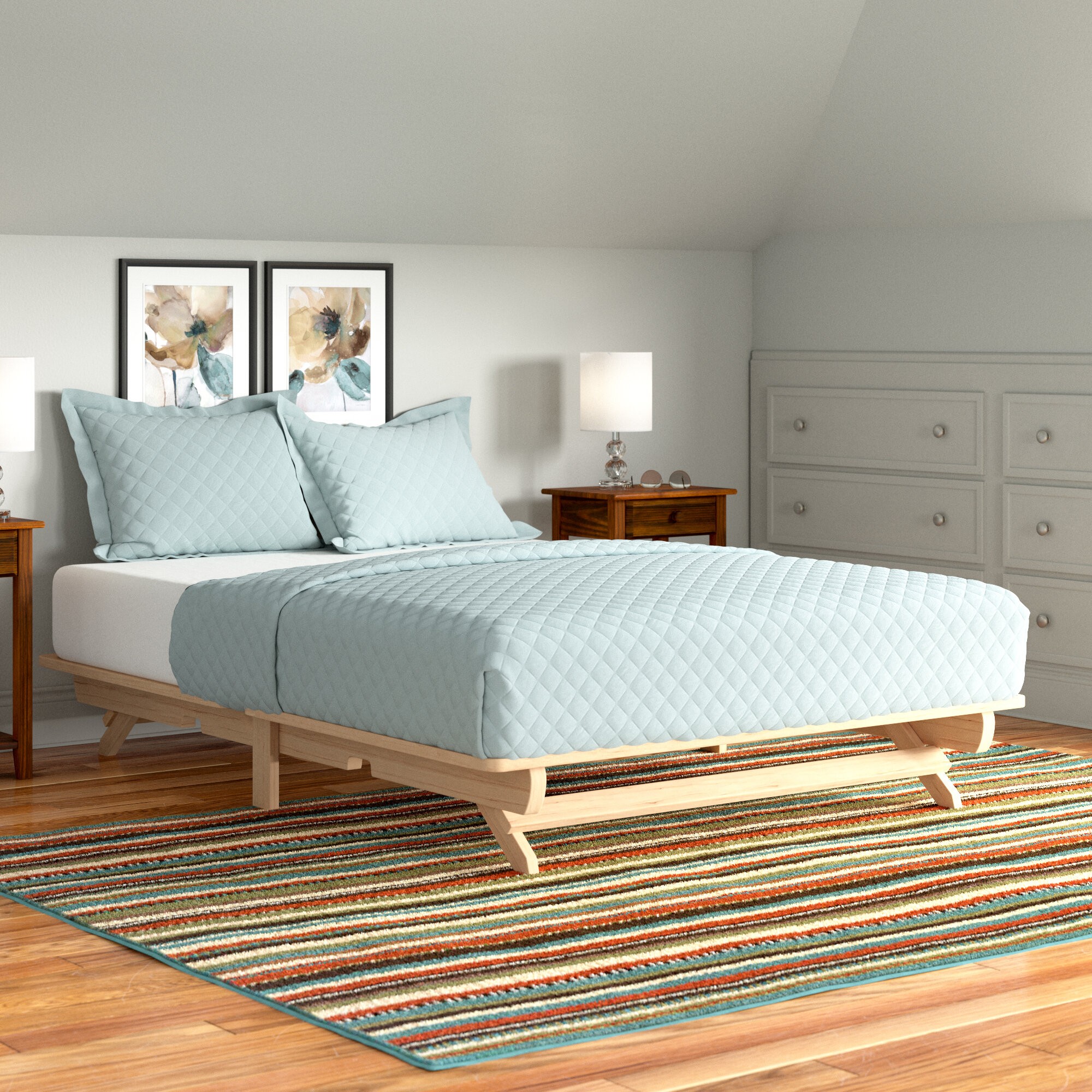 Evie Solid Wood Platform Bed
Fans of understated, wooden construction and durable design will love this robust platform bed. The natural wood finish will perfectly complement a Scandinavian-style interior, while the solid hardwood frame holds up to 600 lbs. of weight. For added convenience, you can fold this structure in half to move it to another room.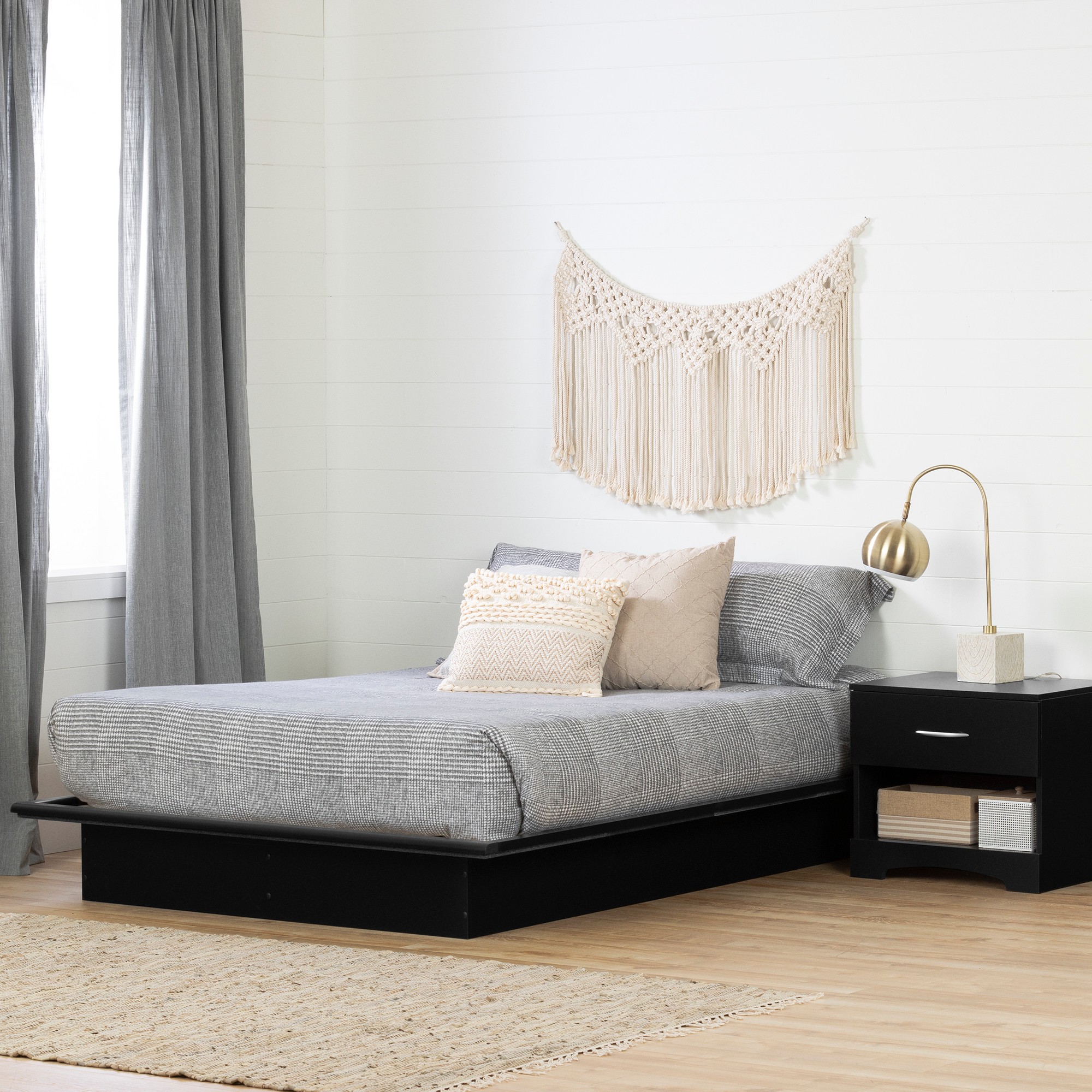 Step One Platform Bed
People seeking out a platform bed that doubles-up as an ergonomic storage option will love this versatile bed design. The durable wooden frame has a weight capacity of 500lbs., and you can lift your mattress to store sheets, towels, paperwork, and clothes in the hollowed-out structure.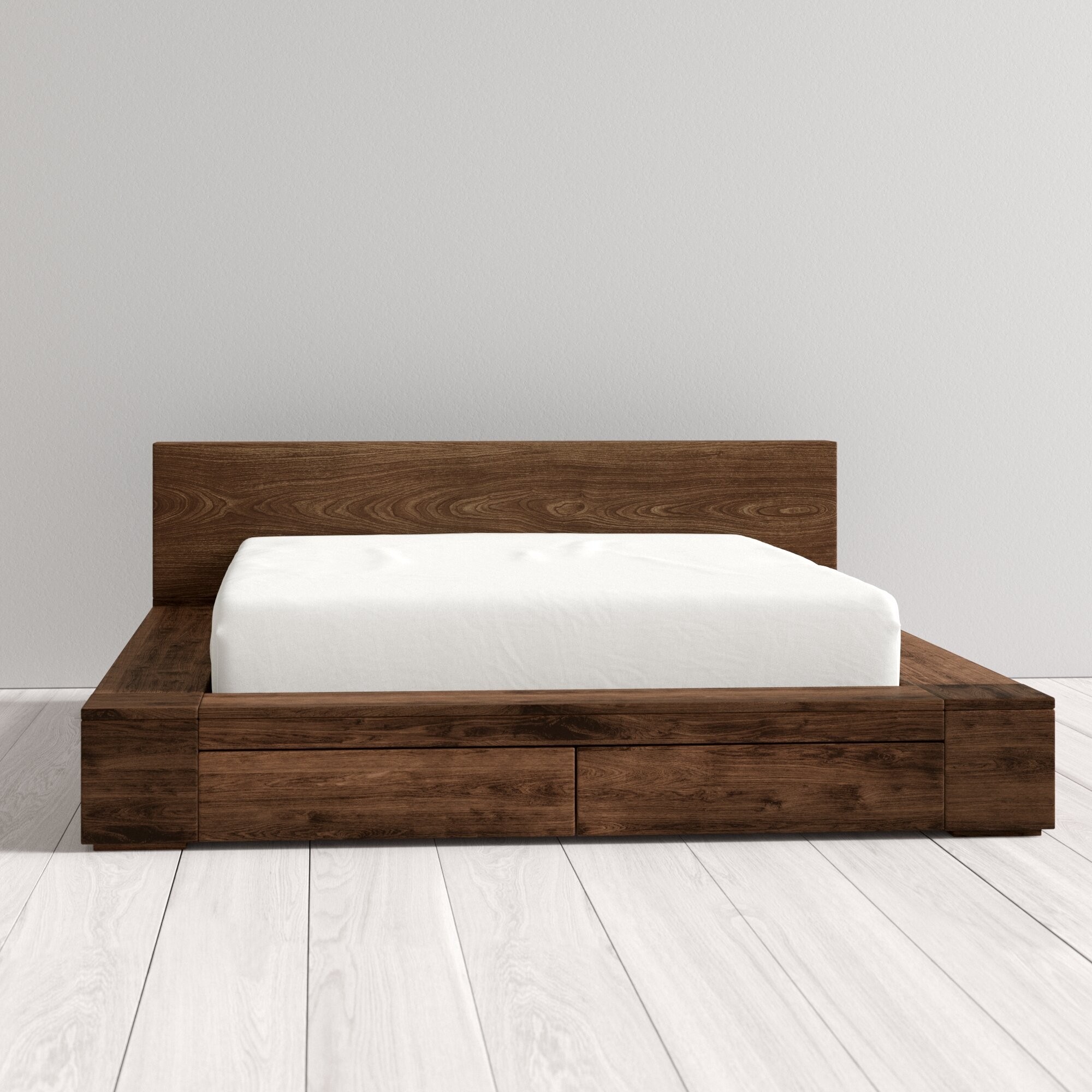 Arianna Storage Platform Bed
This striking design will serve as the centerpiece of any bedroom, with its dark, solid wood construction and distressed finish. You can use this bed frame to bring a touch of elegance to a rustic or shabby chic-style bedroom. The robust, pine frame holds up to 500 lbs. of weight and can accommodate mattresses up to 8" thick.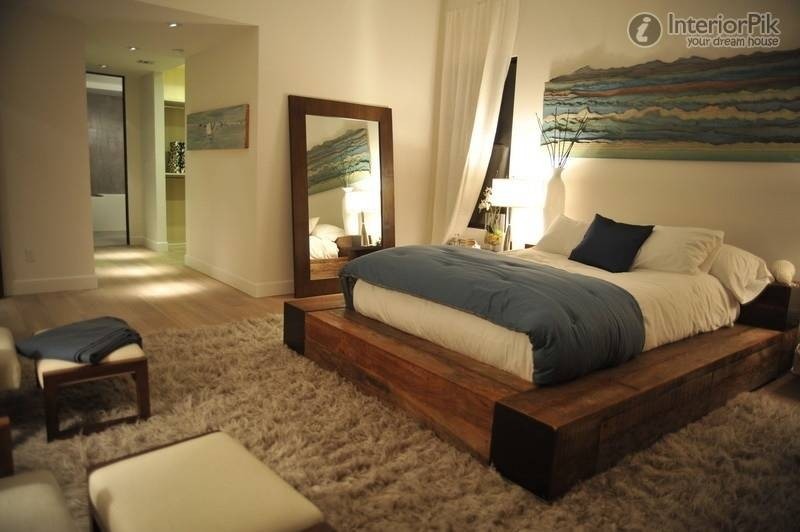 Modern
This zen platform bed embodies all that's best in Japanese design. Simplicity and exquisite focus on comfort and pro-healthy measures. Made from solid, densely grained wood, it will fit into modern lofts or apartments.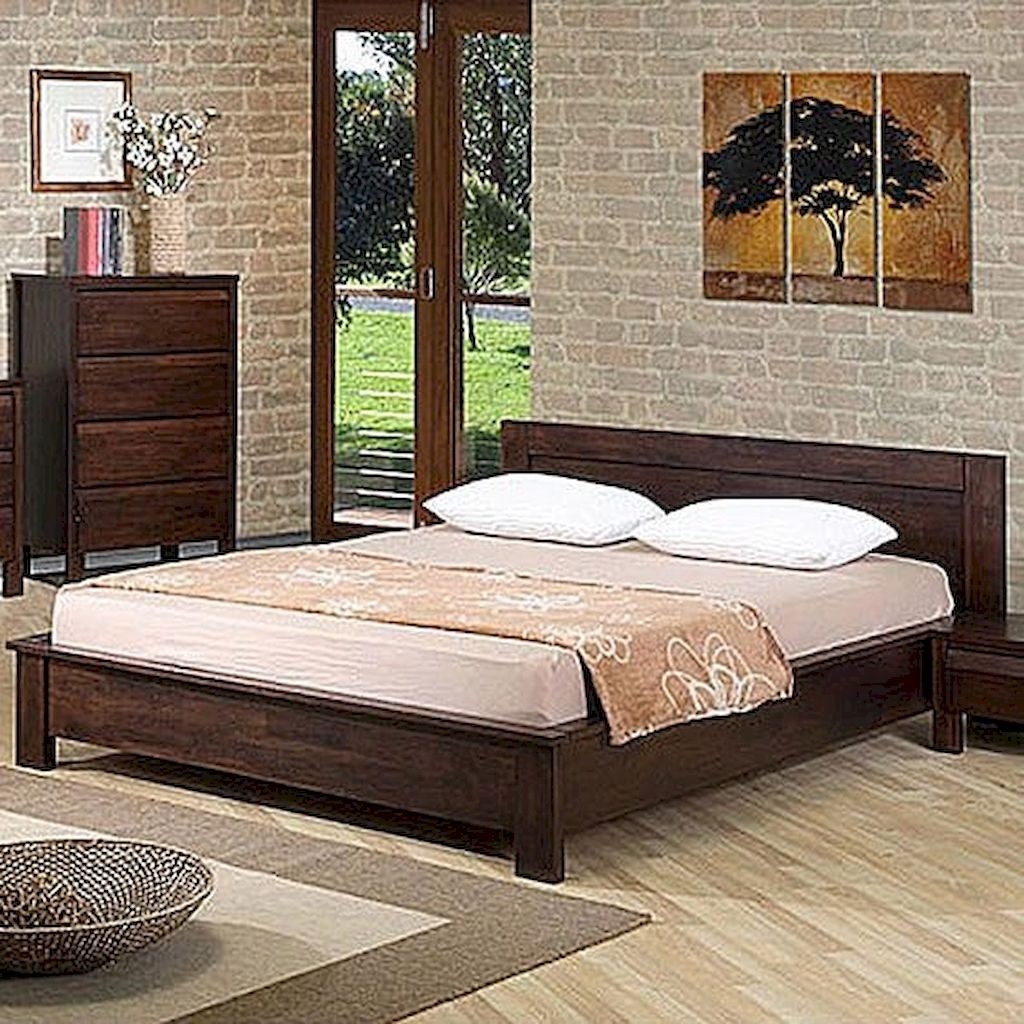 Alsa Queen Platform Bed
A platform bed that is a connection of functionality and attractiveness. It is suitable in different types of decor and stylizations of bedrooms. Its size (66 inches wide x 84 inches long x 28 inches high) provides a good rest to 2 people.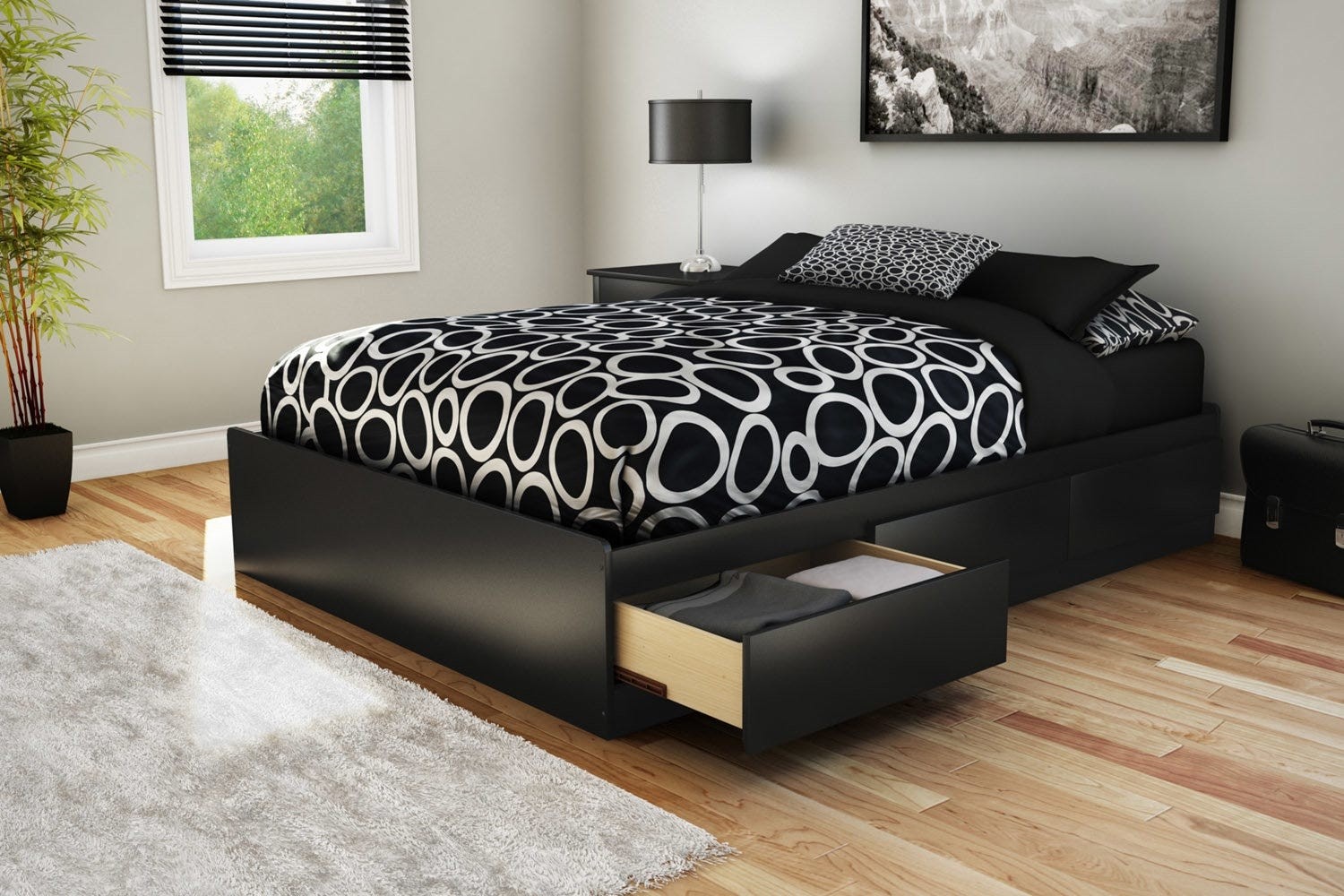 Full Platform Bed with Underbed Storage
Stylish and functional full bed crafted of white-finished particleboard. It has a rectilineal shape and is equipped with a slatted foundation. Three roomy underbed drawers have durable plastic glides and bottom cut-out grips.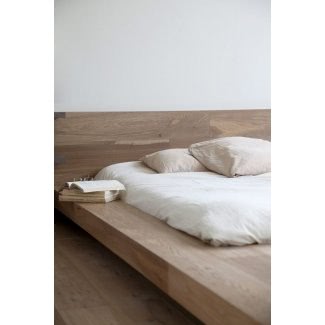 I wouldn't hesitate to suggest that someone buy this zen platform bed. The low height is an fantastic option to any bedroom. Add a comfort and Oriental style into your home.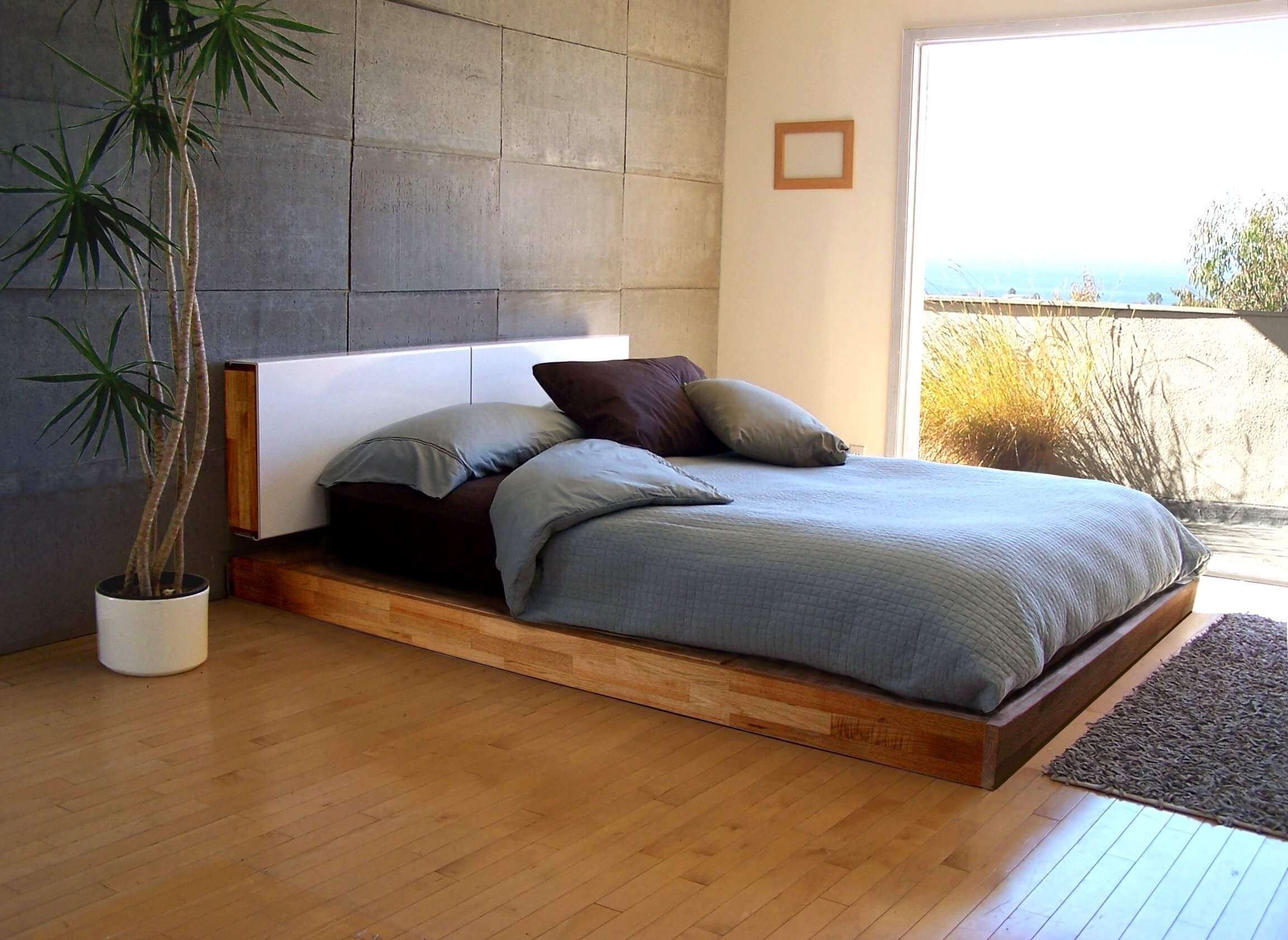 Beautiful and simple wooden platform bed. It reminds of a treehouse bed in the middle of a jungle and it is really peaceful and zen style. It is also very comfortable and will look great in the modern bedroom.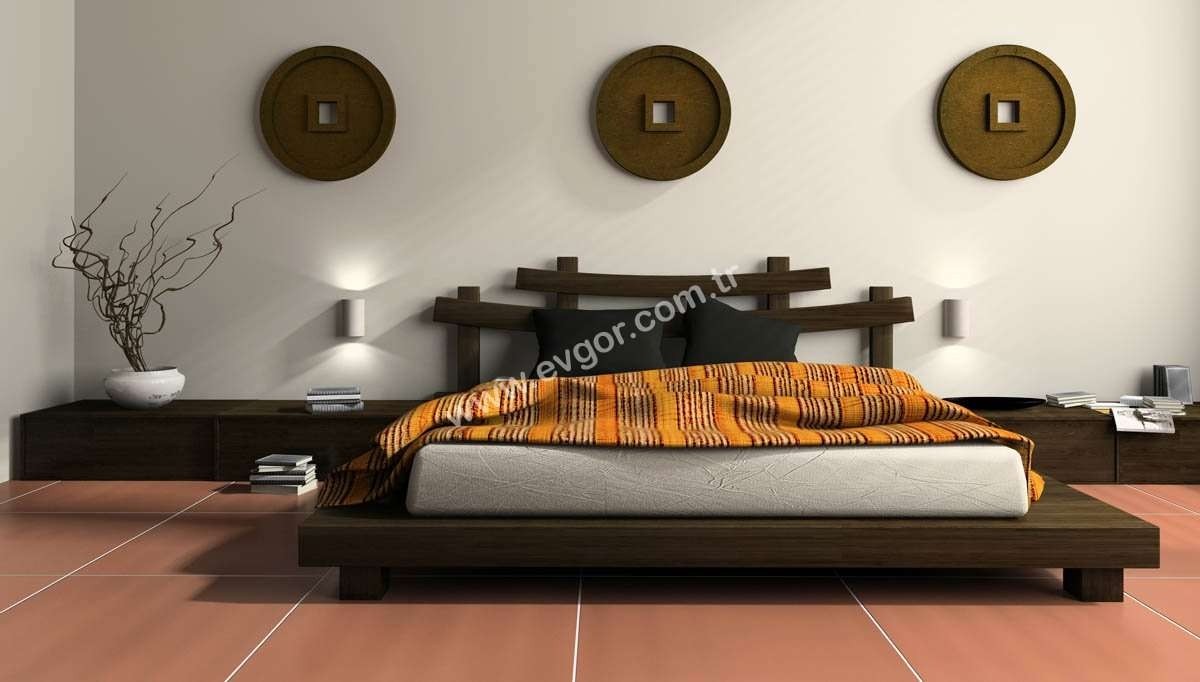 Add a touch of Asian style to your bedroom with the Zen platform bed and headboard. It is low, has the bamboo mat bed runner and creates the inviting, clean, and restful interior.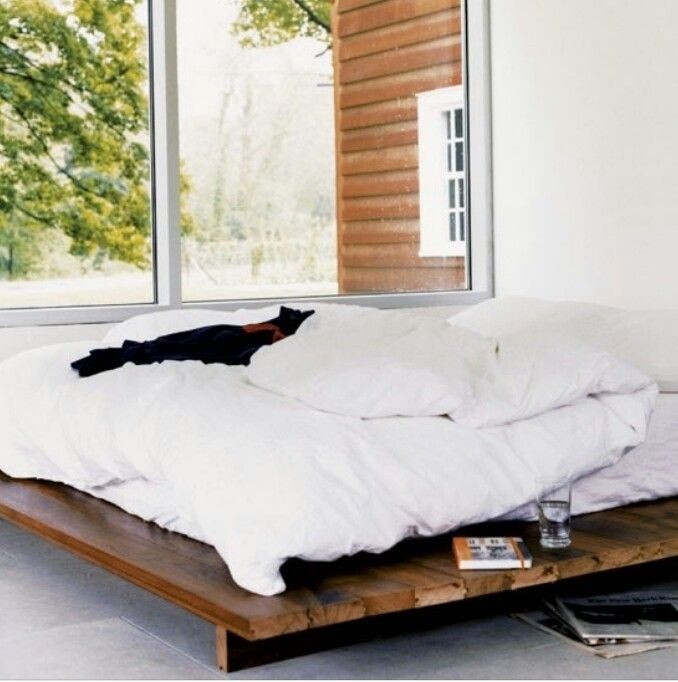 A simple but large and sturdy platform bed. It's hand-crafted of quite thick wooden planks with tongue and groove joints and fixed to low full length supports. Planks are finished in browns. A bed accommodates most large mattresses.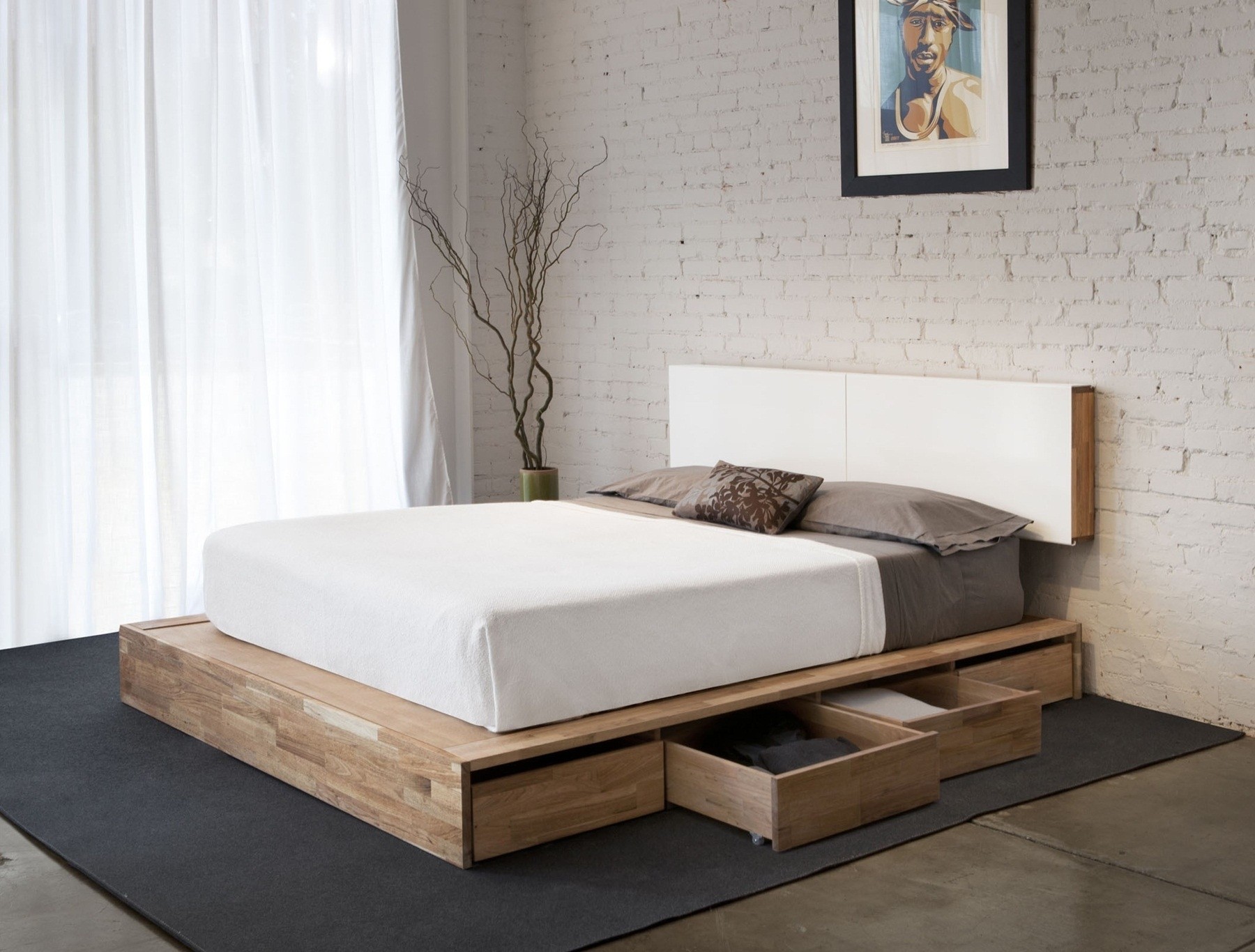 This extraordinary storage bed is excellently made of beautiful wood. All in a stylish modern design, it has an impressive headboard and large drawers on the base, which makes it very functional.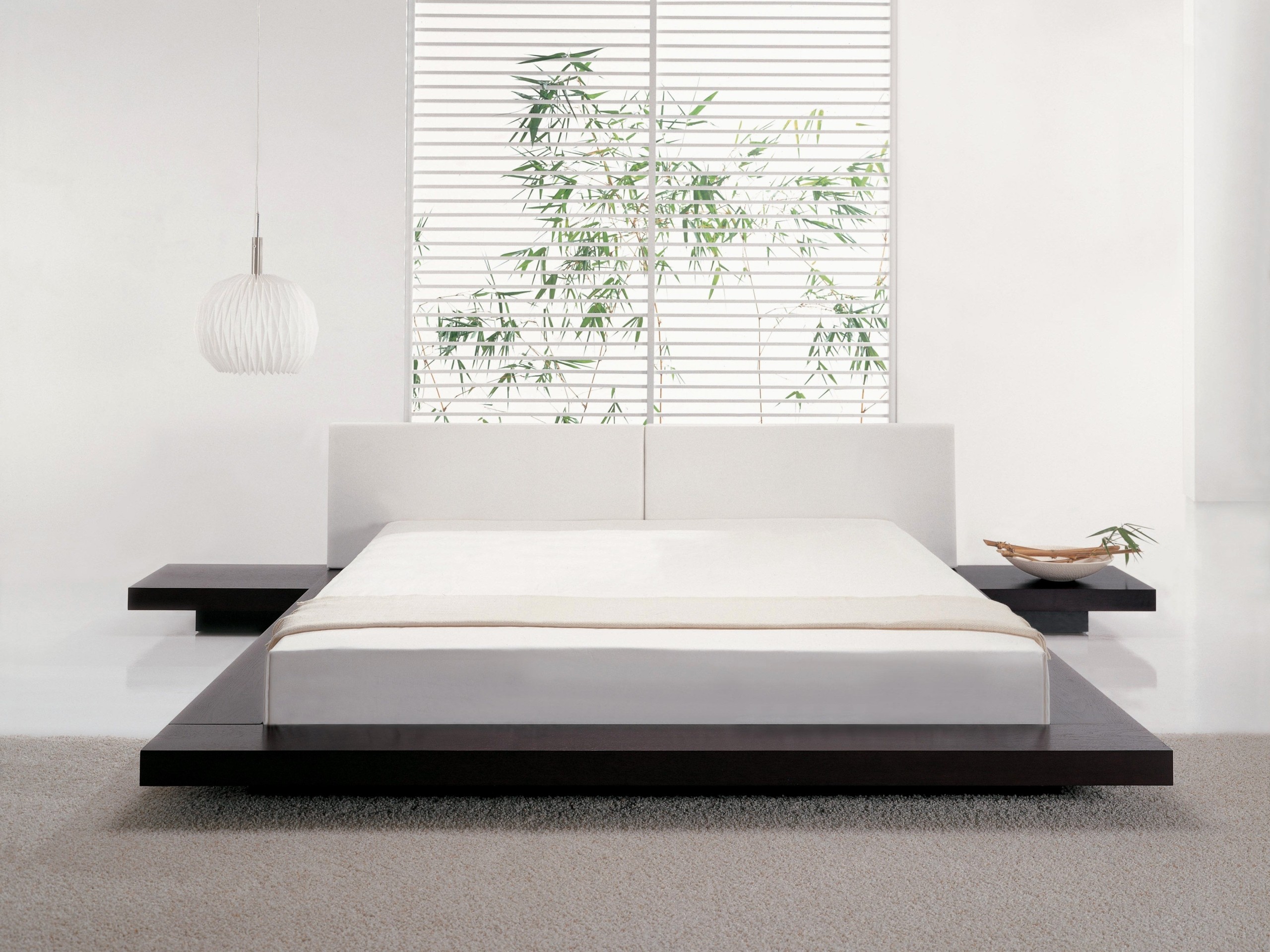 Achieve zen aura in your minimalist contemporary bedroom at last with a platform bed that you can construct all by yourself with a little help of this simple DIY instruction. The bed has side shelves built in.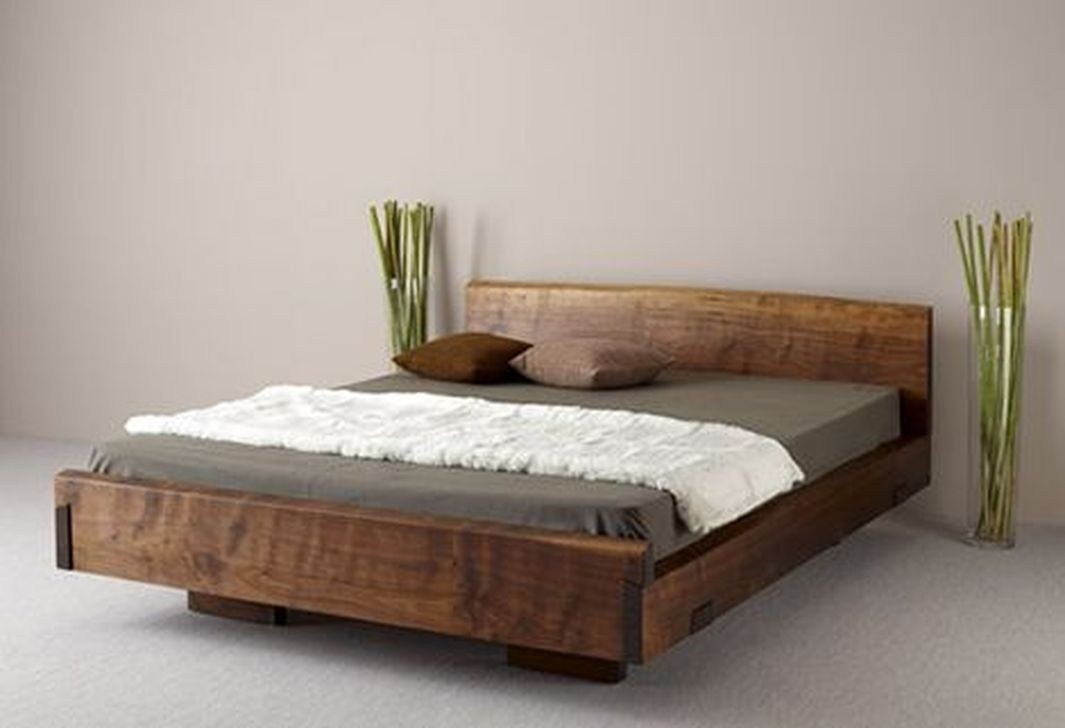 A low-profile platform bed for your undisturbed sleep, which also brings rustic accents to your master bedroom. Hardwood construction makes it very sturdy, featuring a simple headboard and footboard, and wide legs for stability.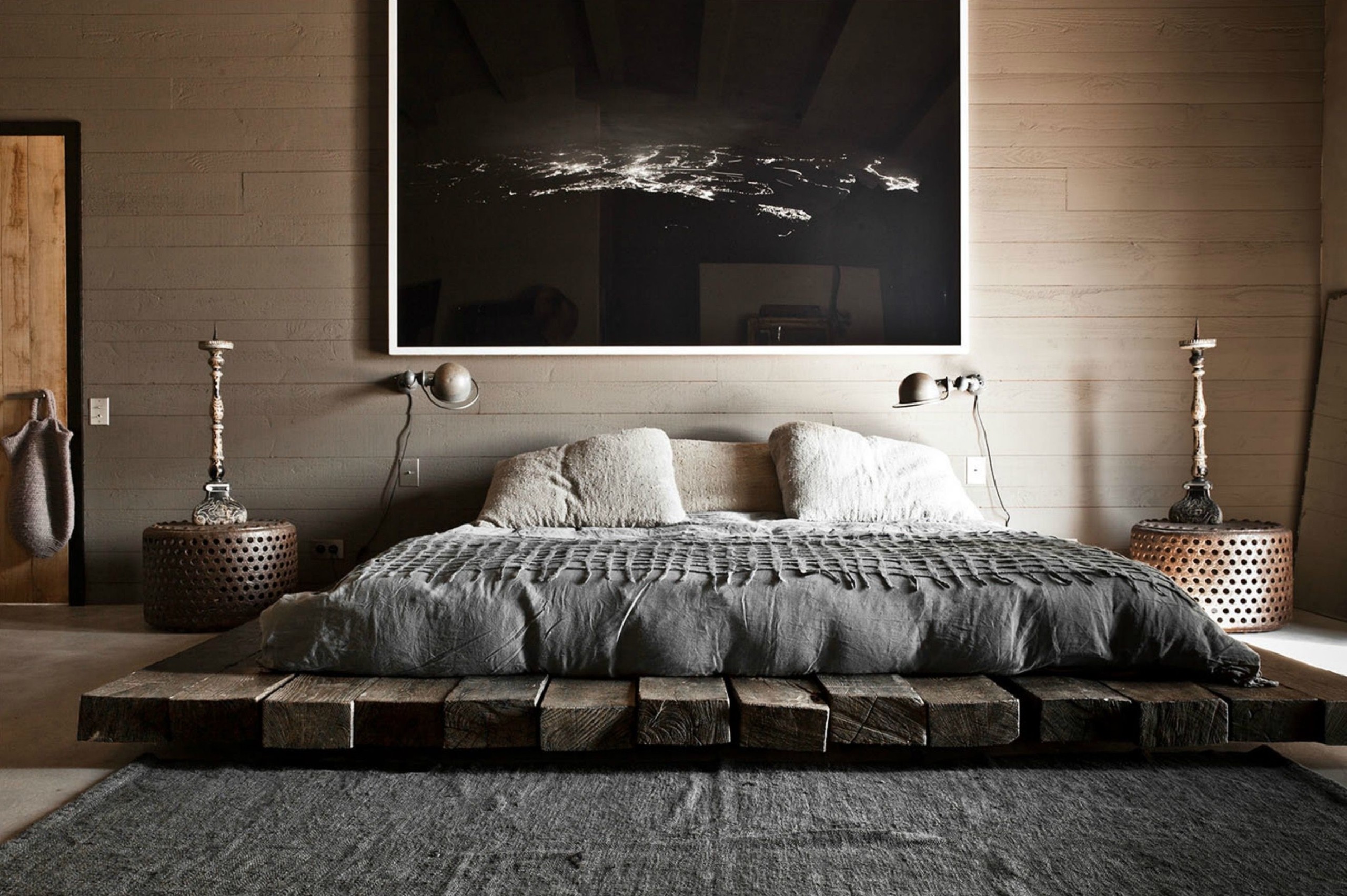 Simplistic, pure form and closeness to nature. This zen platform bed comes from a house in the west coast of France. It enchants with its rough but at the same time designer appeal, ideal i.e. for lofts.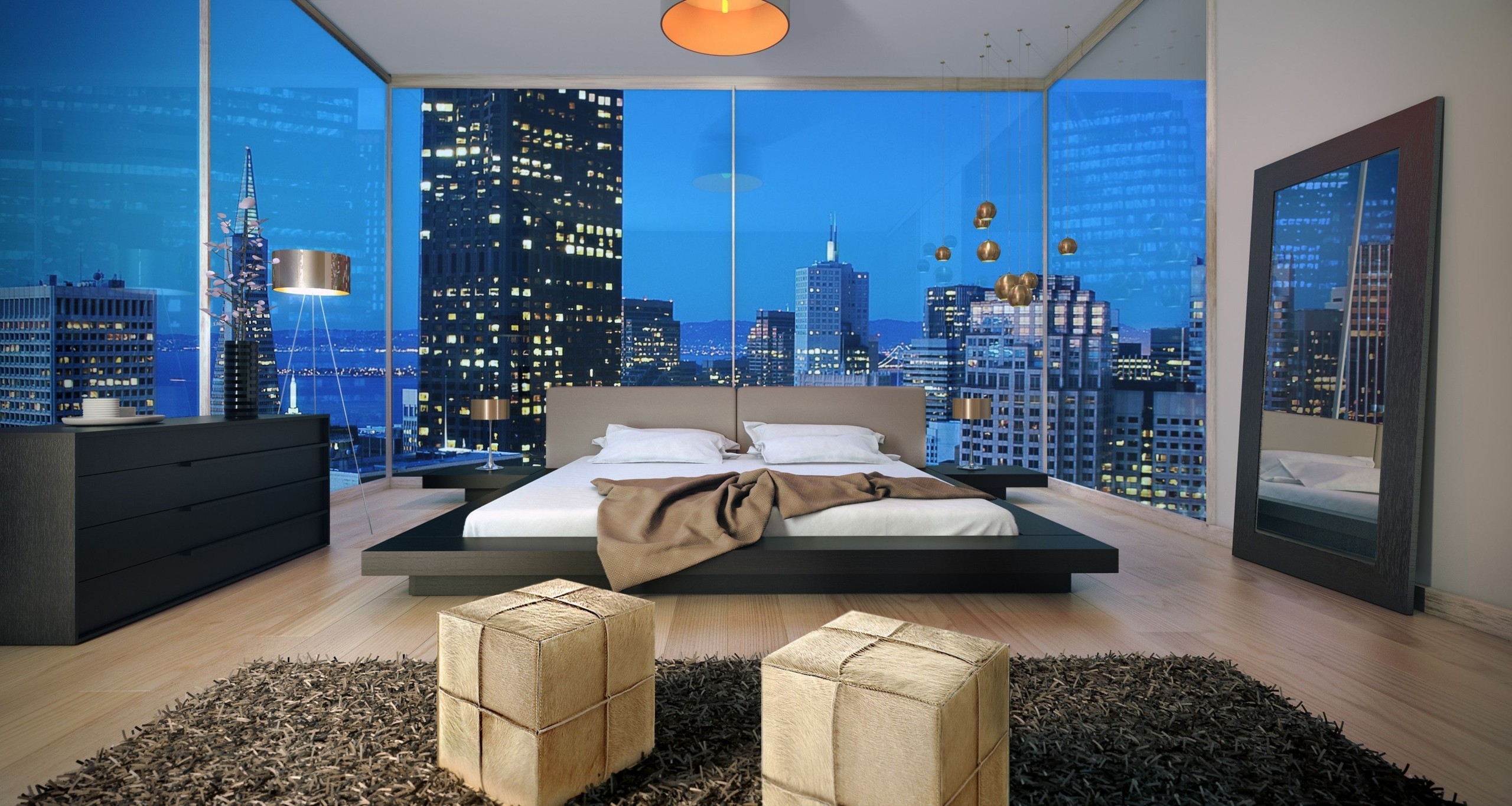 Do more, for less - it is the essence of the Japanese approach to interior design. Inspirational, right? In the world in love with minimalism, the interest in wooden zen platform bed made of walnut, cypress and cherry hardwood is understandable.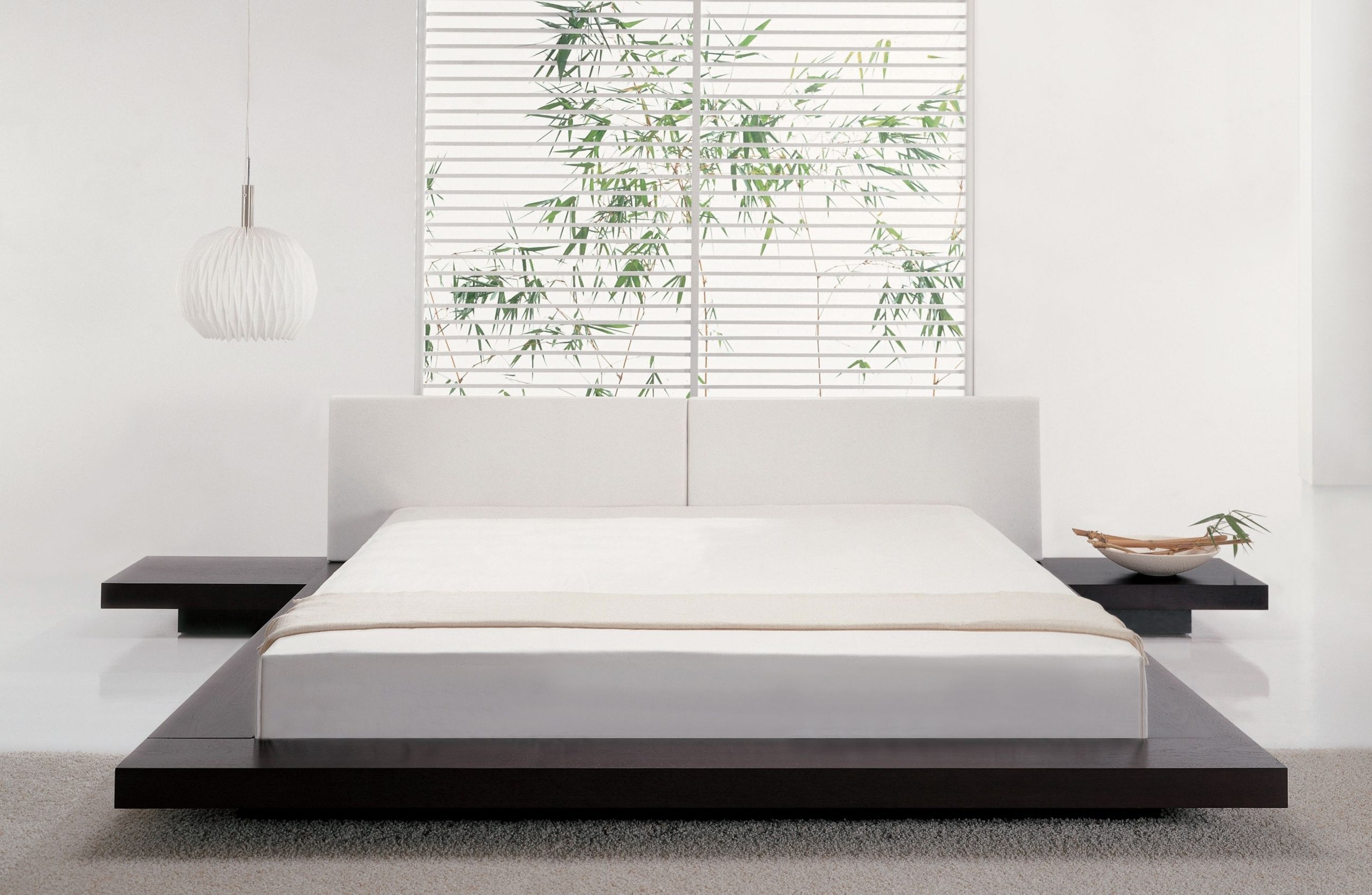 The Japanese-inspired worth platform bed features a low profile walnut hardwood frame with matching symmetrical nightstands. An upholstered dusty white bonded leather headboard compliments this lavish feng shui bed.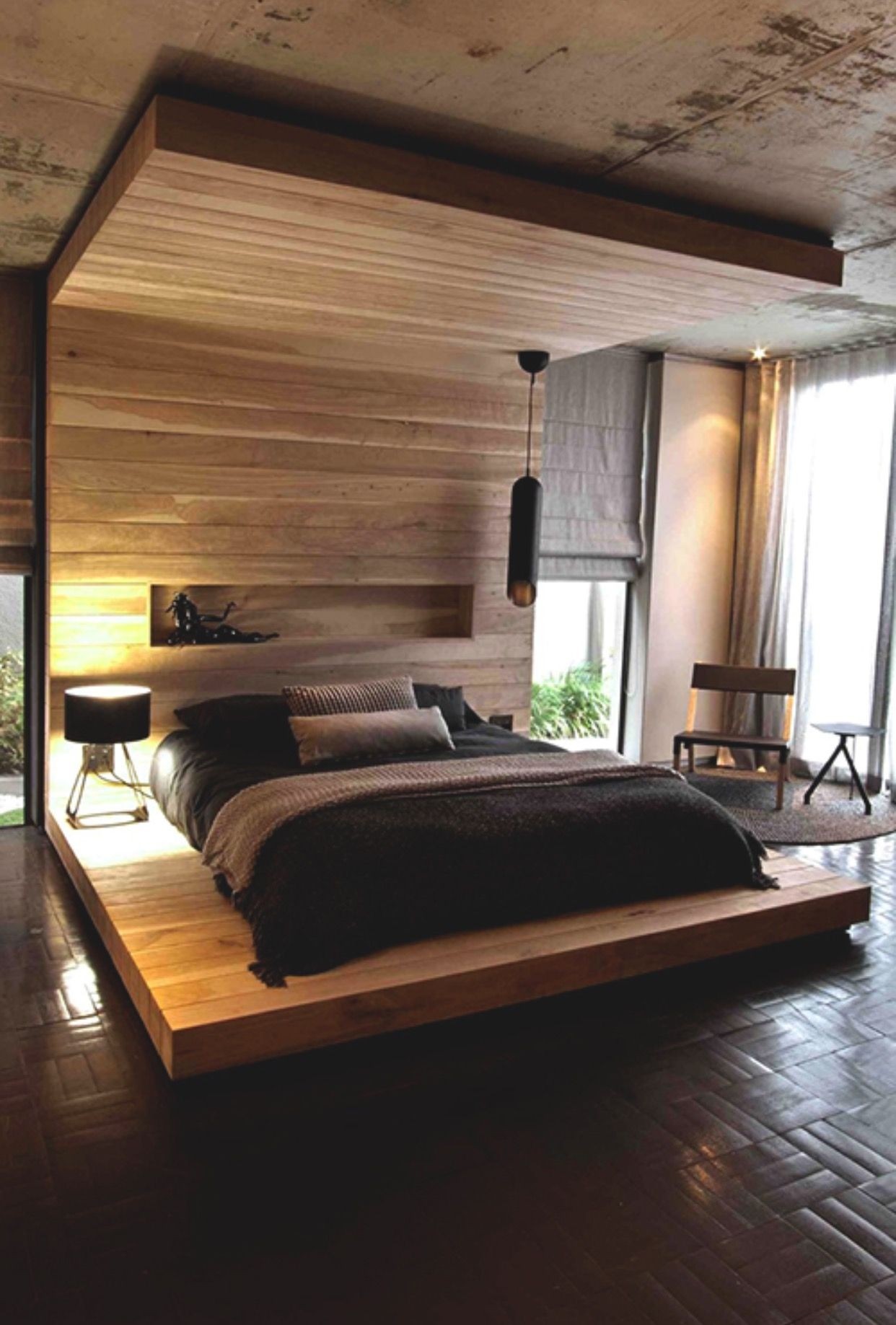 With this zen platform bed you will finally have plenty of comfort during your sleep and will ensure hours of relaxation, while the sublime and simple frame brings an oriental touch to your master bedroom.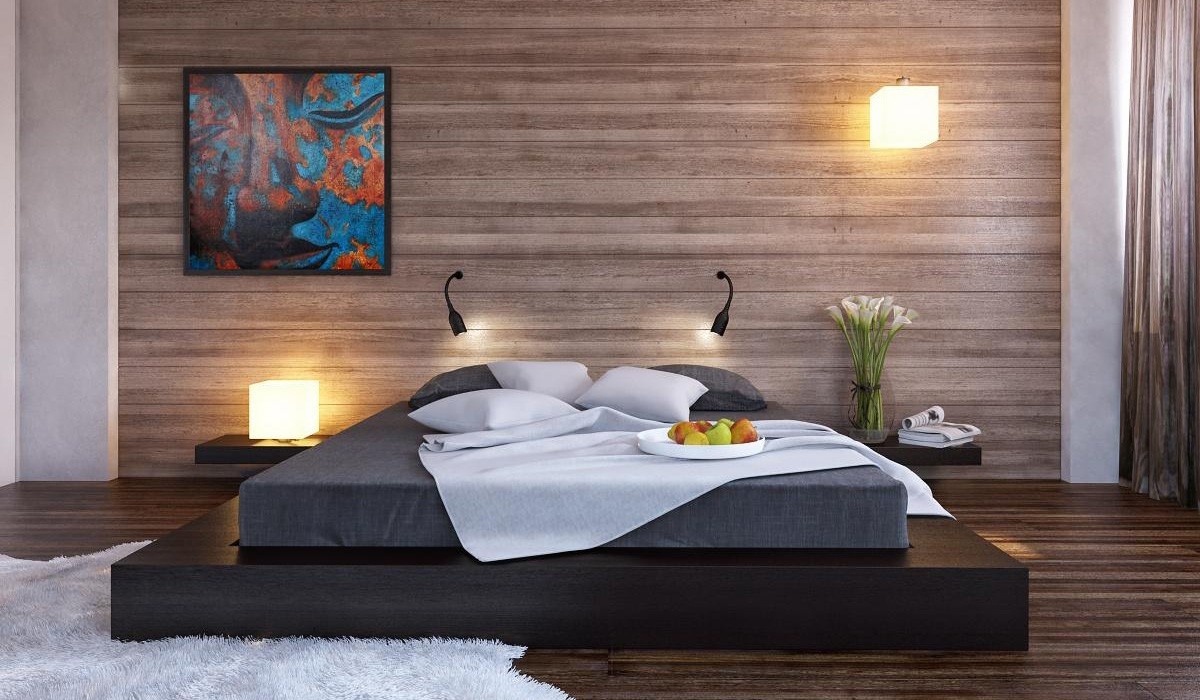 This stylish bed platform is an excellent way to decorate an original bedroom. Simple wood design allows you to create a stylish interior with a cozy character. The wood base and the refreshing finish of the walls form a beautiful whole.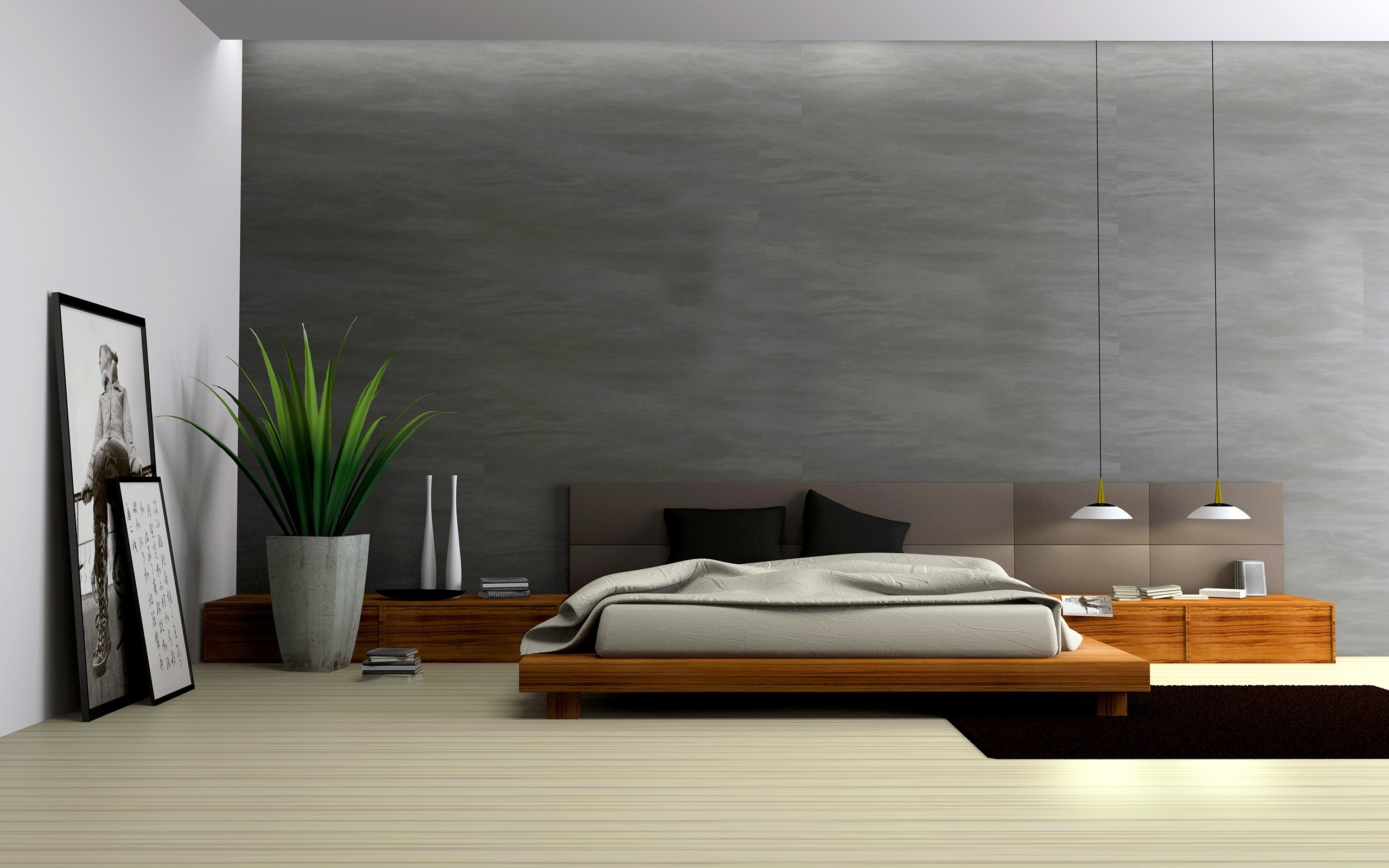 This wooden platform enchants with its cool and clean, minimalistic design, constituting a marvellous proposition for contemporary bedrooms. It corresponds well to the grays and whites.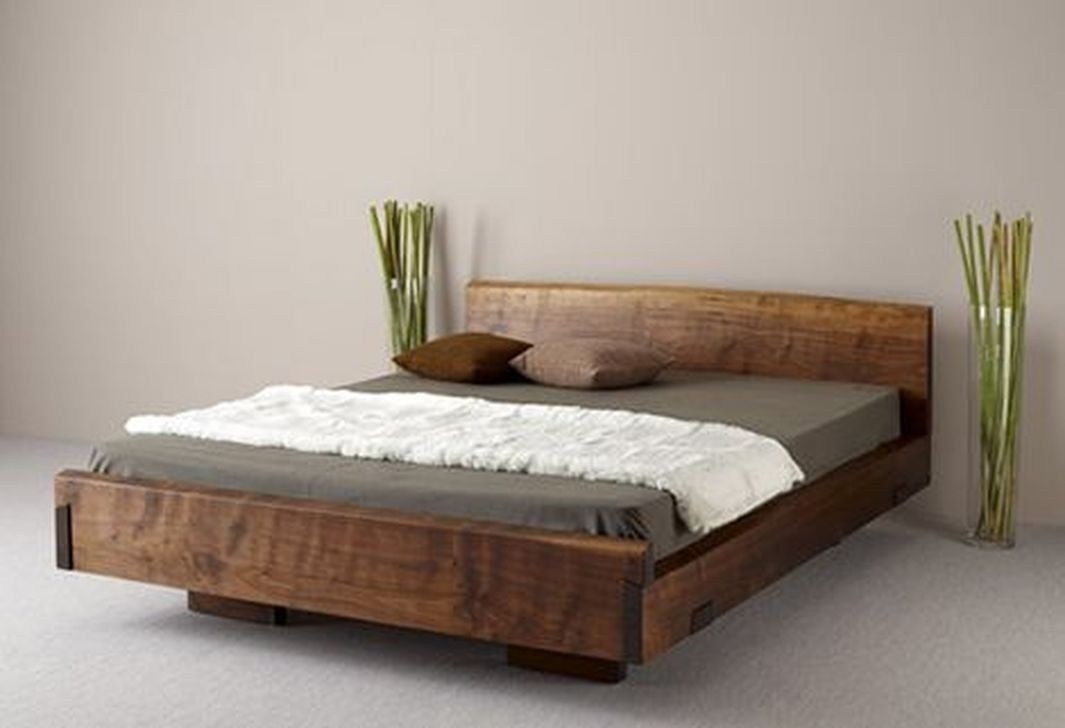 Modern Zen Bed by Ign. Design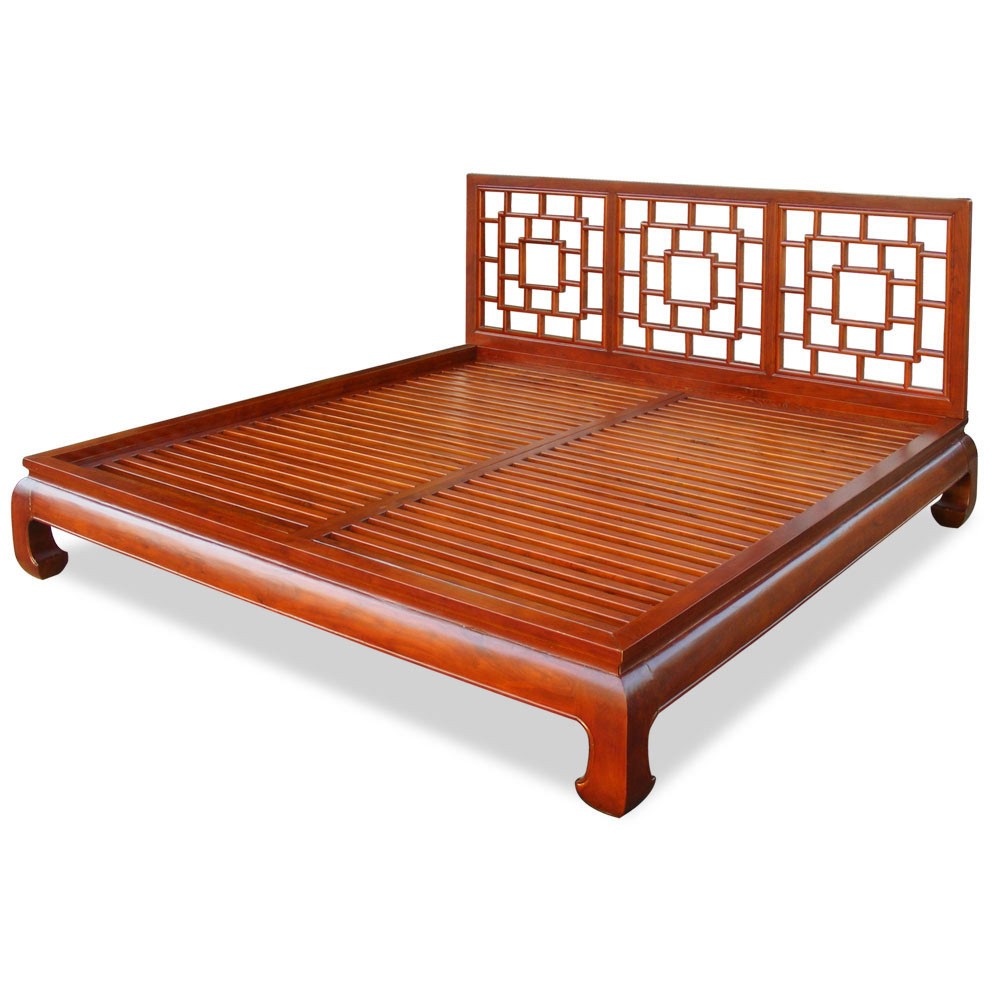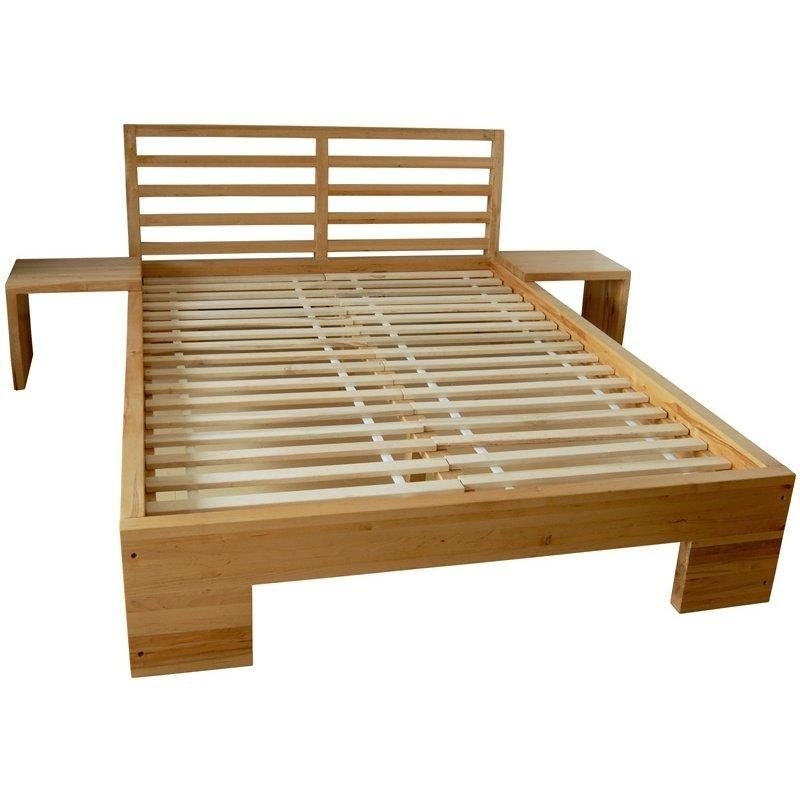 DIY Inspiration! - idea for possible platform bed construction, great attached side tables :-: Slatted Tatami Platform Bed - sold on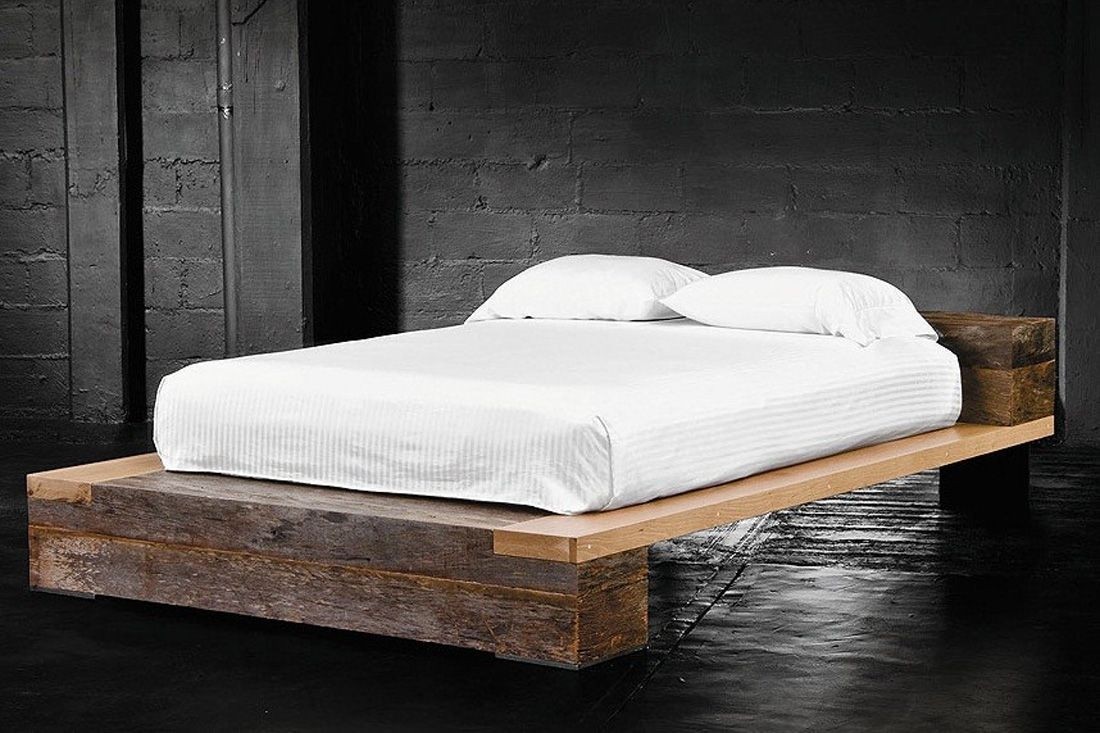 Simplicity and elegance at its finest - this platform bed will bring you the serene beauty of an oriental design and will make for just the most fitting option for your bedroom with its king sized structure of the wood.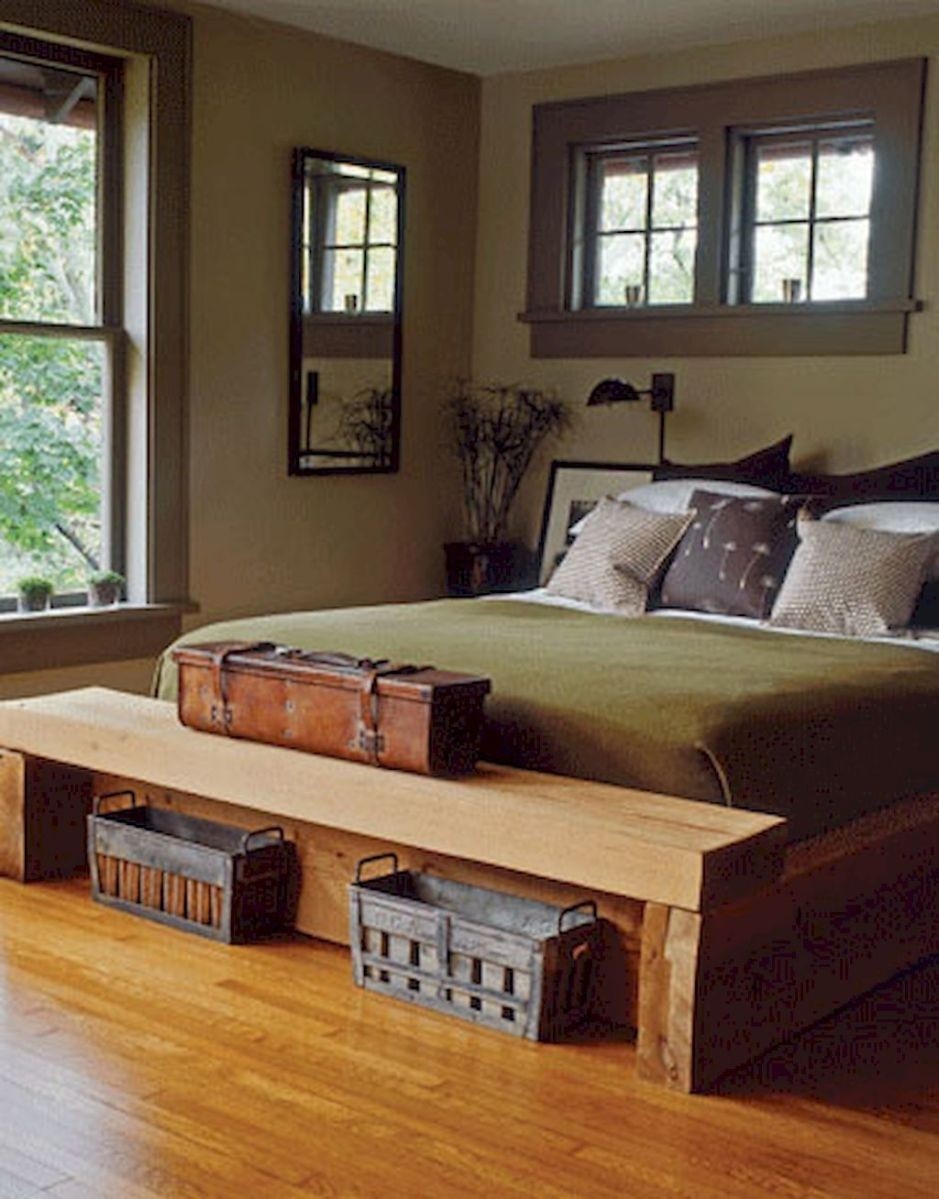 36 Relaxing And Harmonious Zen Bedrooms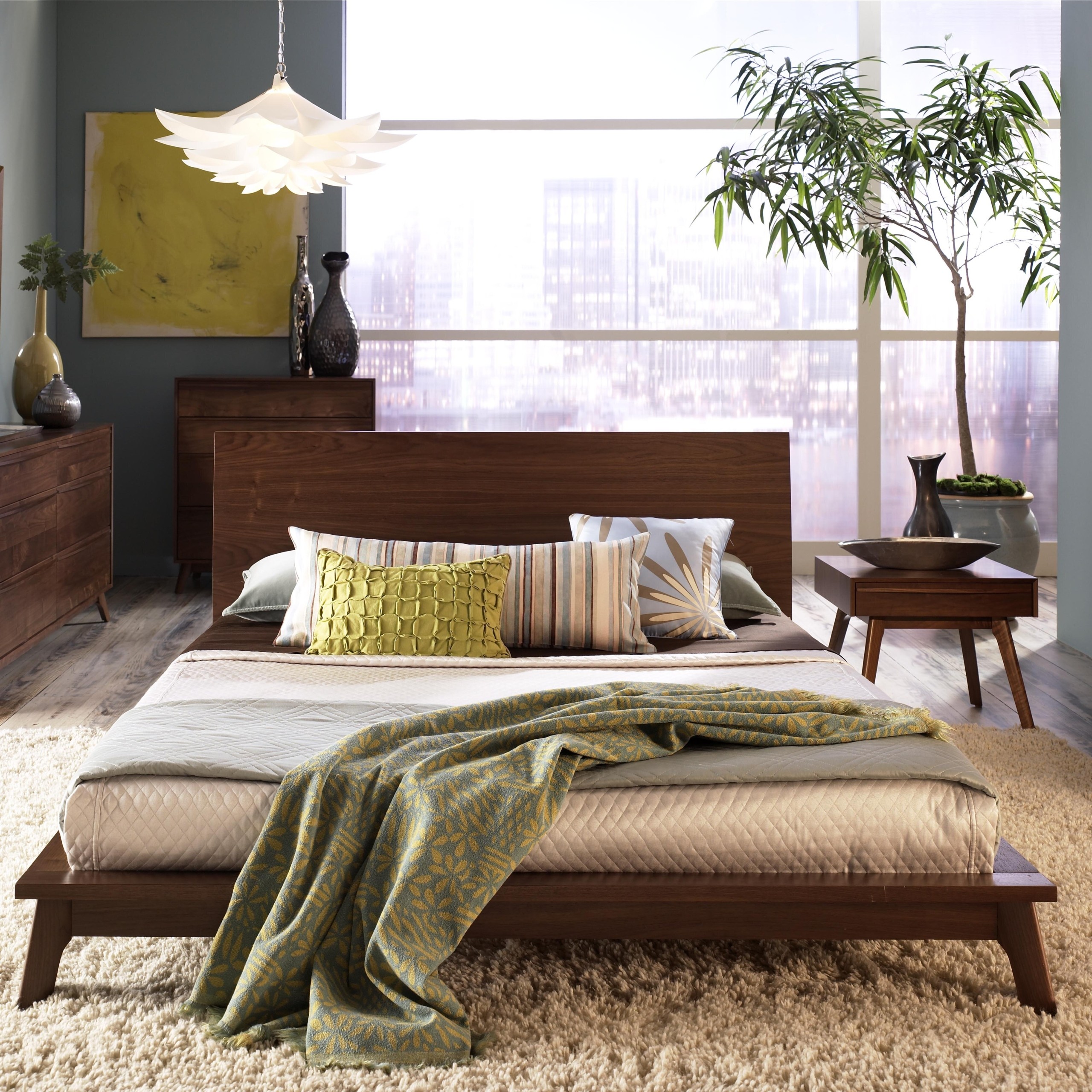 Furnish your master bedroom with this stunning and elegant bed, which is inspired of the Asian style. The solid construction and walnut finish creates the inviting place to sleep.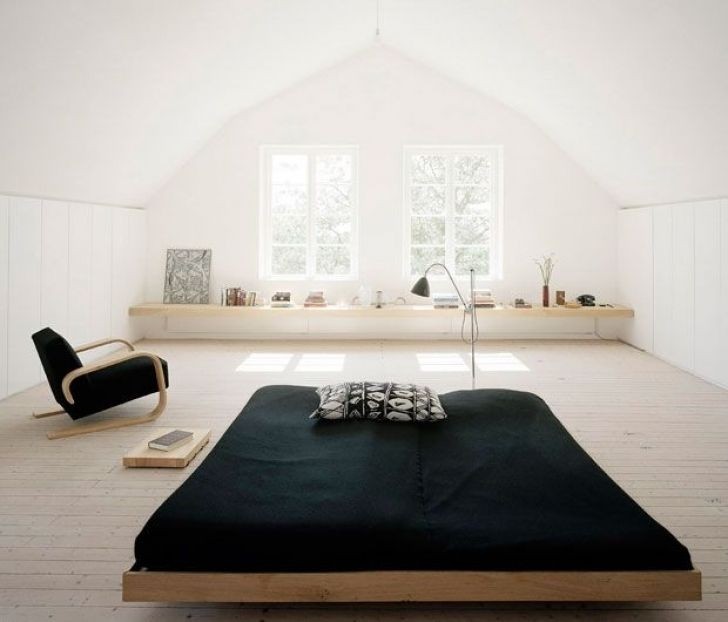 Practical platform bed without unnecessary decorations. This minimal design looks very nice in any decor and provides comfortable sleeping space for two people. Black sleeping surface and solid wooden base provide comfort, safety and ergonomy.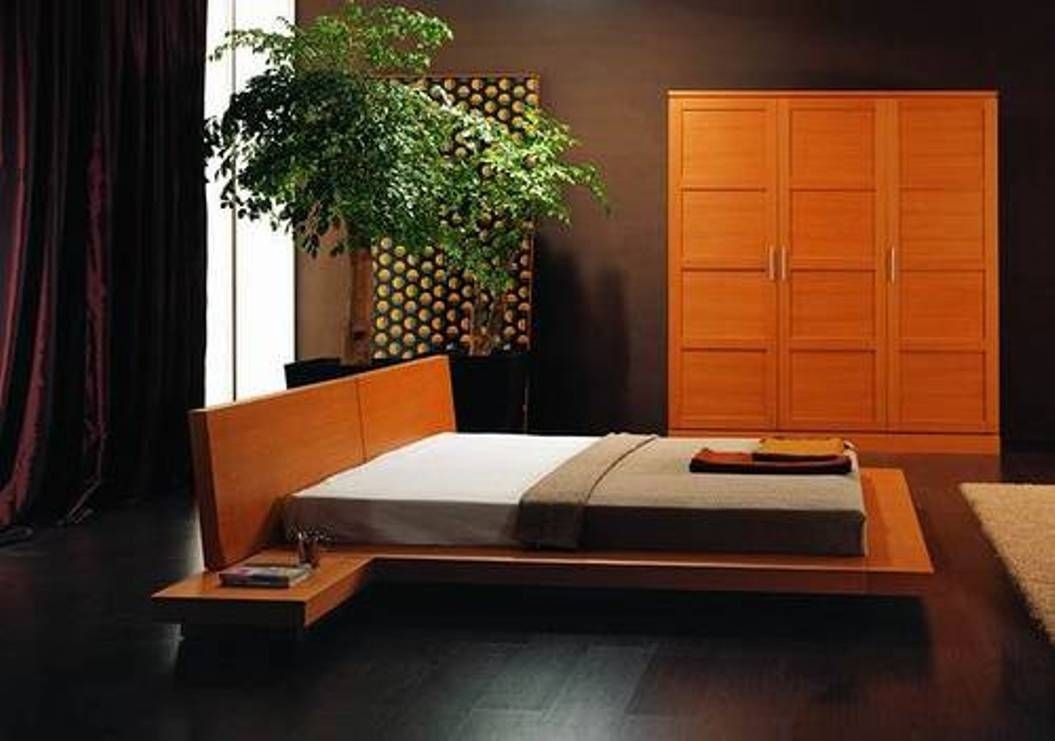 Love the bed and floating end tables and the closet doors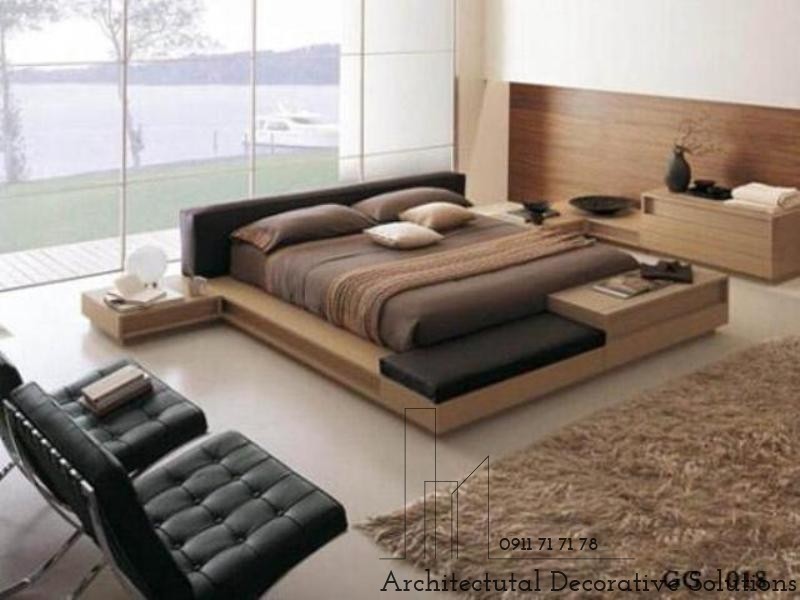 Love any bed that my cat can't hide under when I'm trying to give her a pill.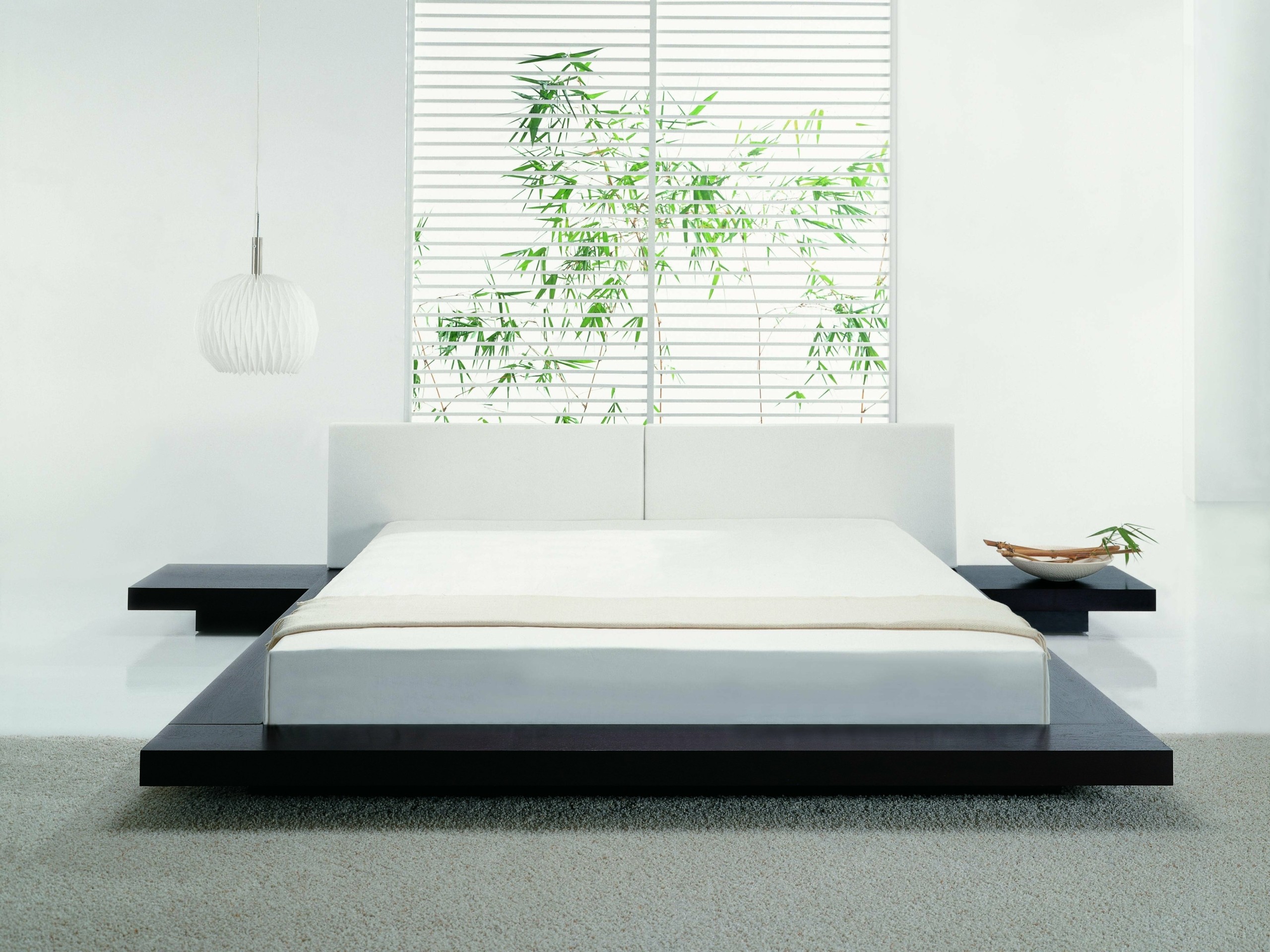 A luxury large low-profiled platform bed of dark brown-finished fibreboard. It has rectilinear shapes and a slatted bottom. Two end tables are attached to sides near a 2-panel rectangular headboard upholstered in elegant white artificial leather.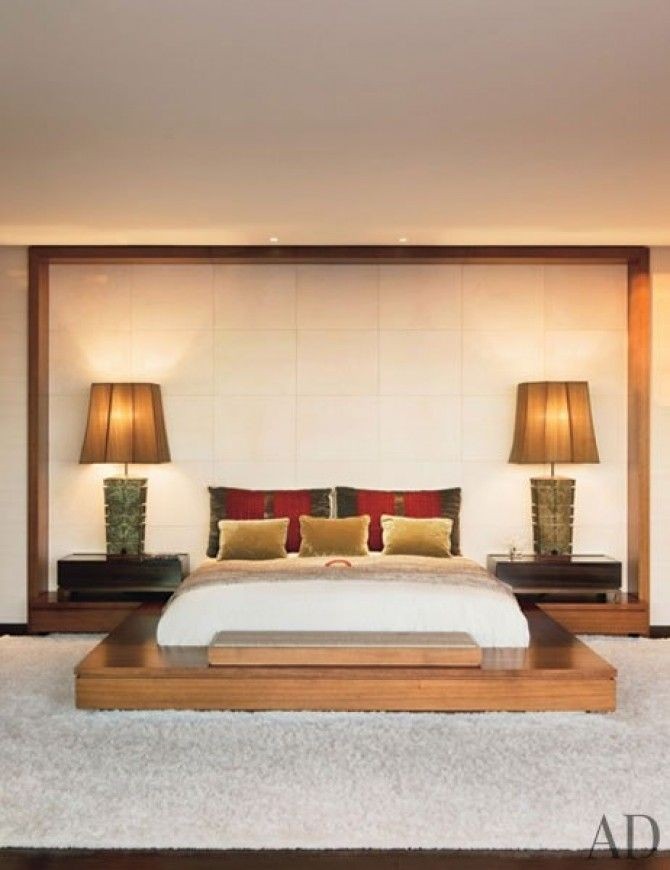 "I wanted to be able to curl up in it," Aniston says of the master bedroom. Shadley designed the platform bed, which has a motorized television lift topped with Rogers & Goffigon fabric. Of the shag rug, he says, "It's wool and silk and very lush.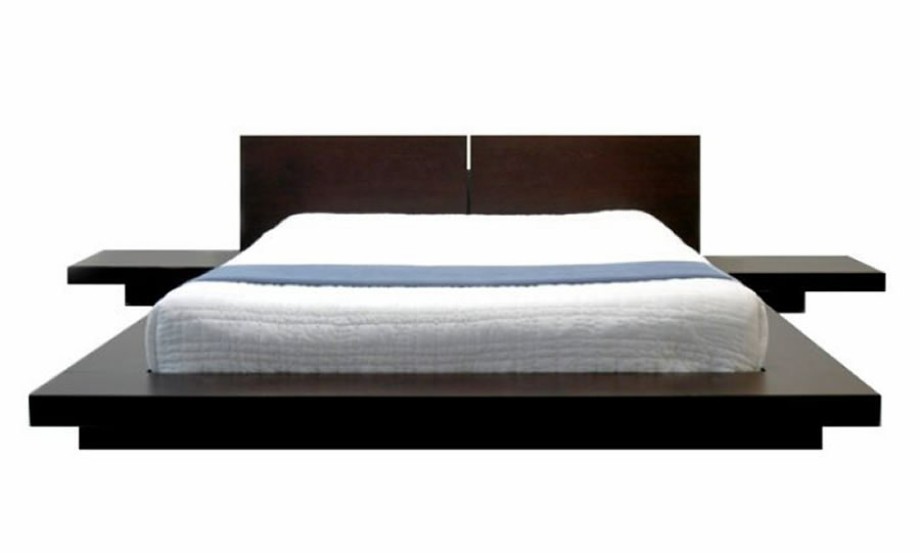 Building a Platform Bed - Got Questions? Get Answers!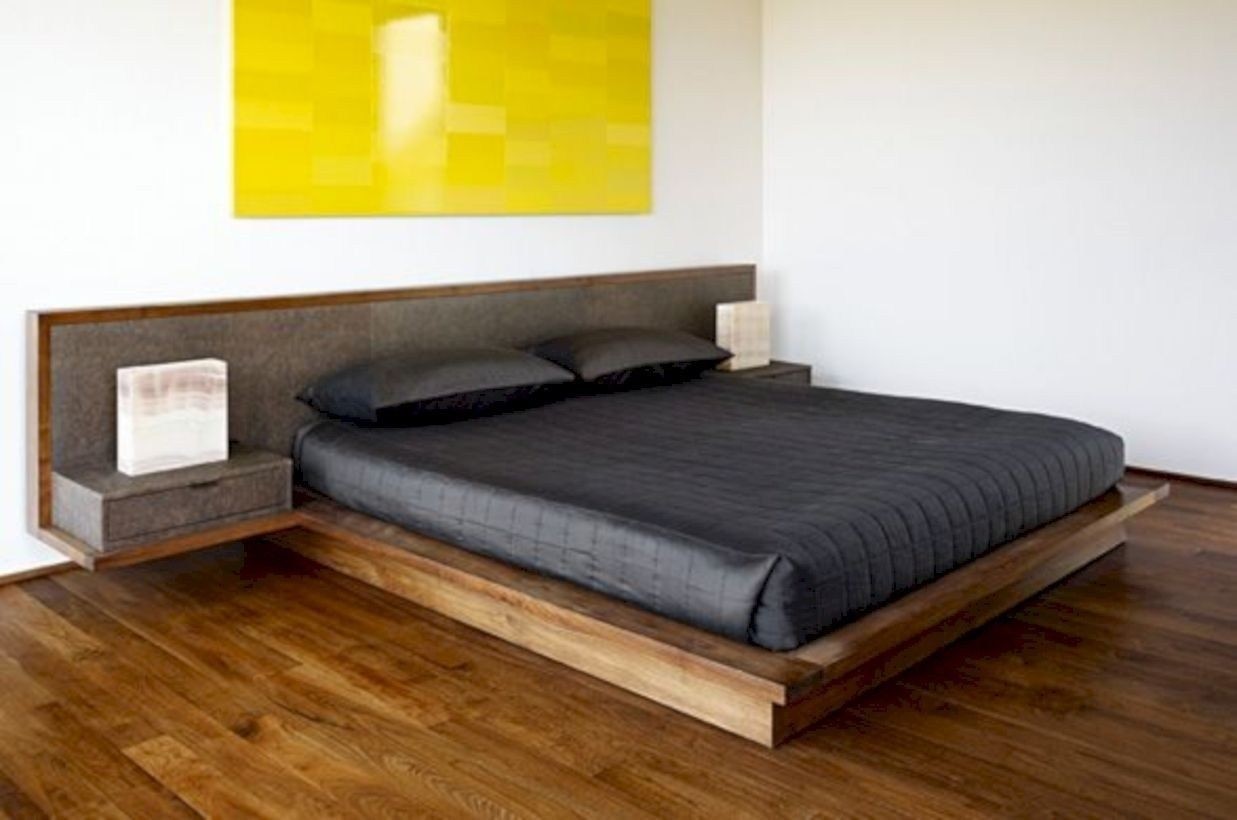 platform bed 01 Four New Design Ideas for Single Mens Bedroom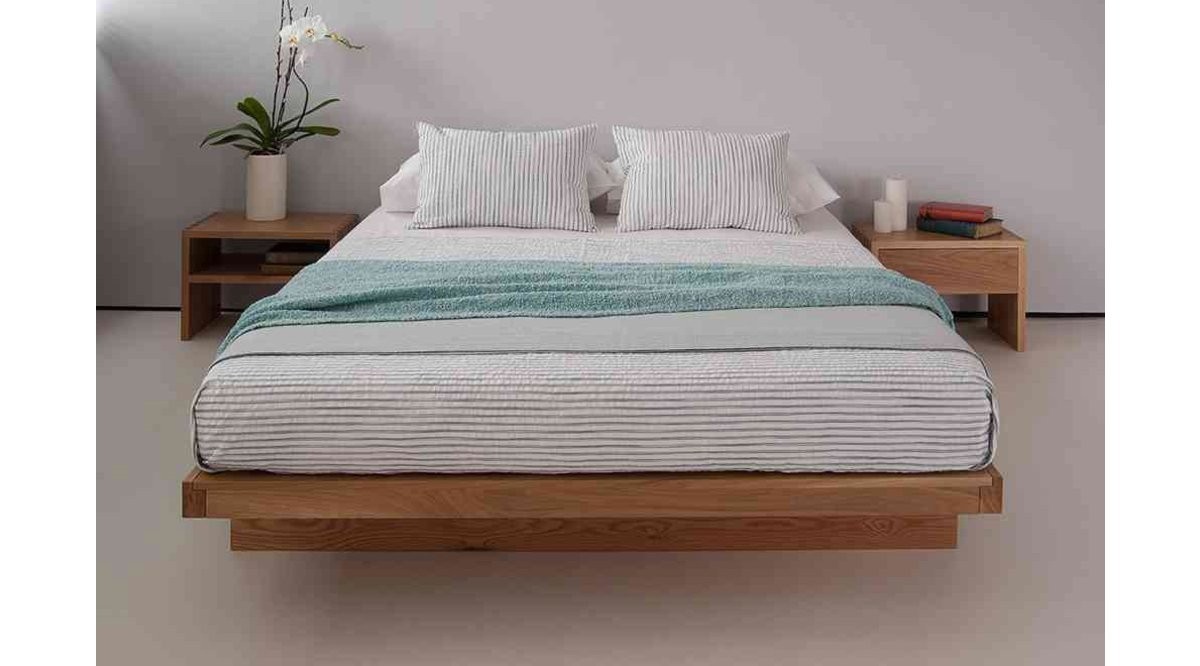 Which cat owner doesn't need a proper cat bed? Look at this one here – it comes equipped with storage units and places to put the bowls at. Wood makes it elegant and appropriate for every single style out there.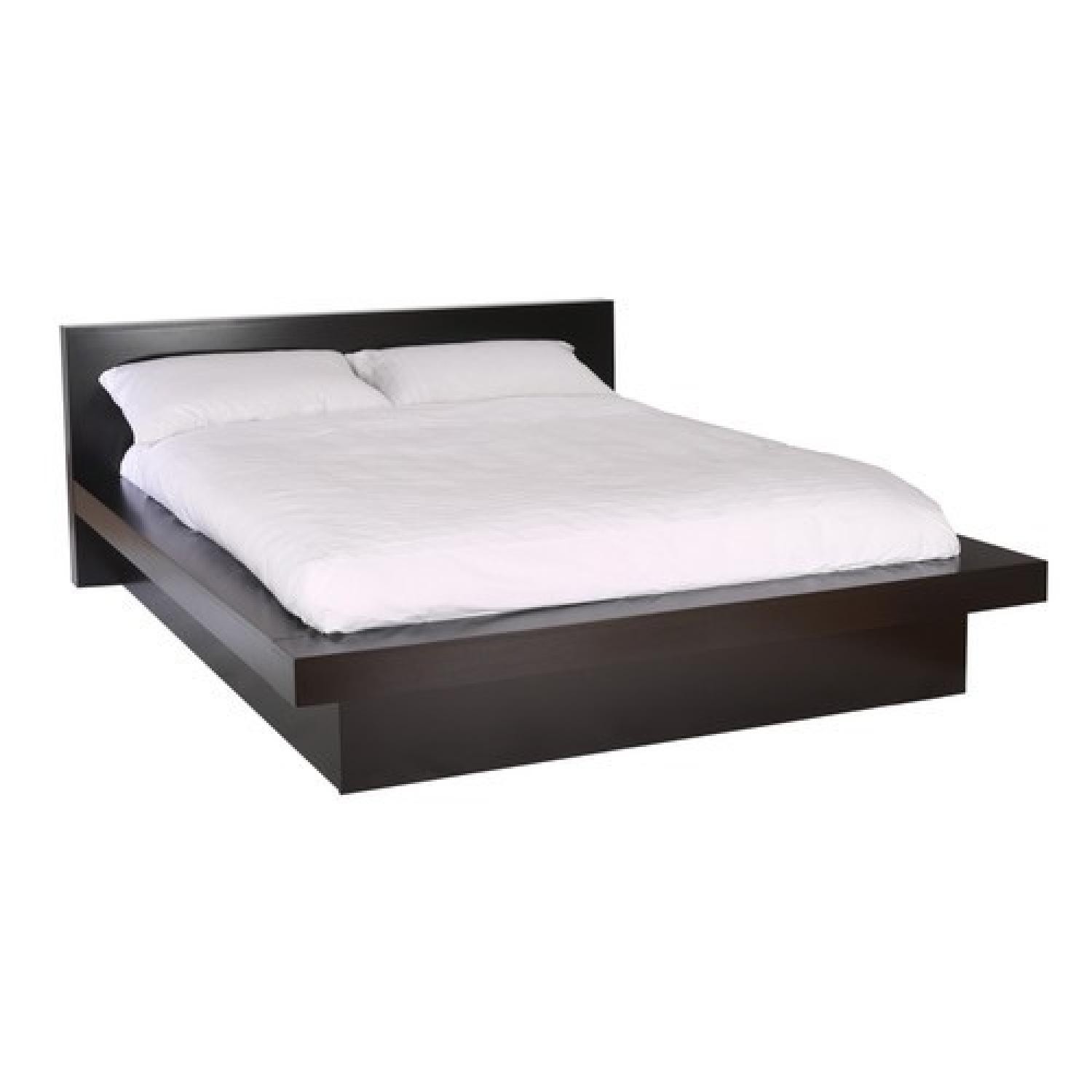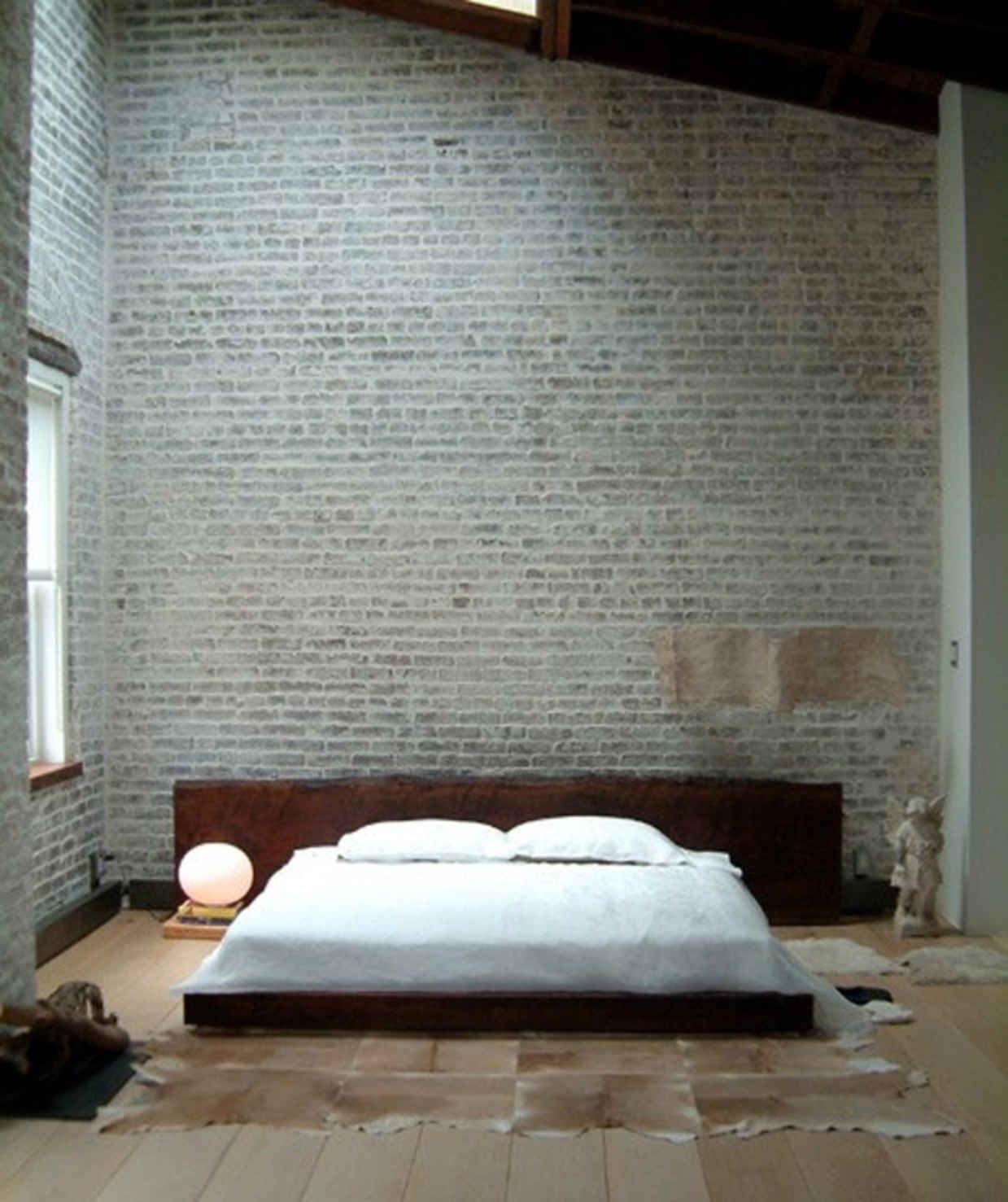 The peaceful, rustic bedroom for the minimalism lover. Such place is hard to be cosy, but the high ceiling makes it impossible. Even though this bed look really comfortable and I would like to have such one at my home.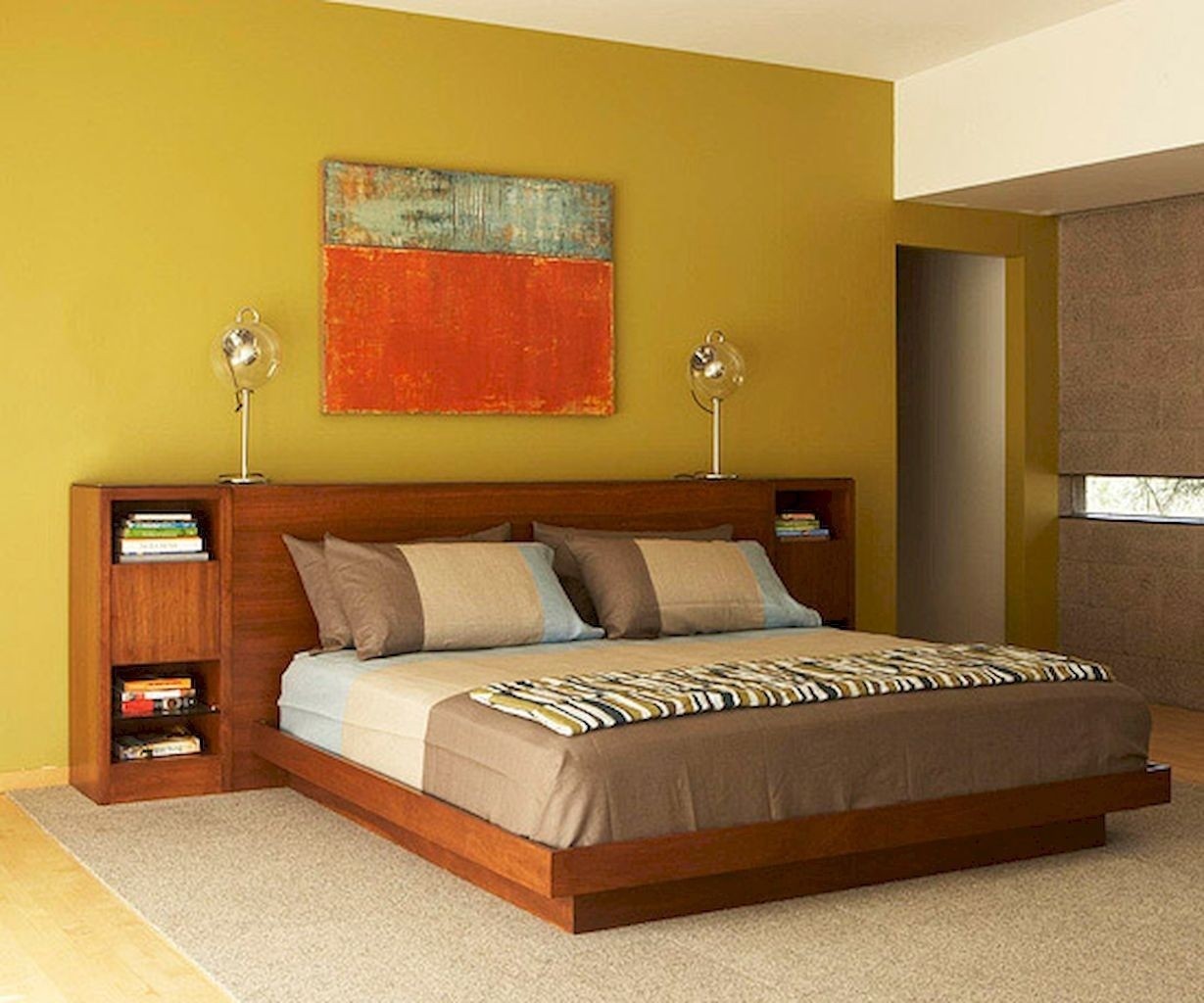 Headboard Storage - For a sleek and modern look, look for a hybrid unit that combines a headboard with bedside storage. The ledge of the headboard is perfect for displaying lamps to read by, and the cubbies are fitting for books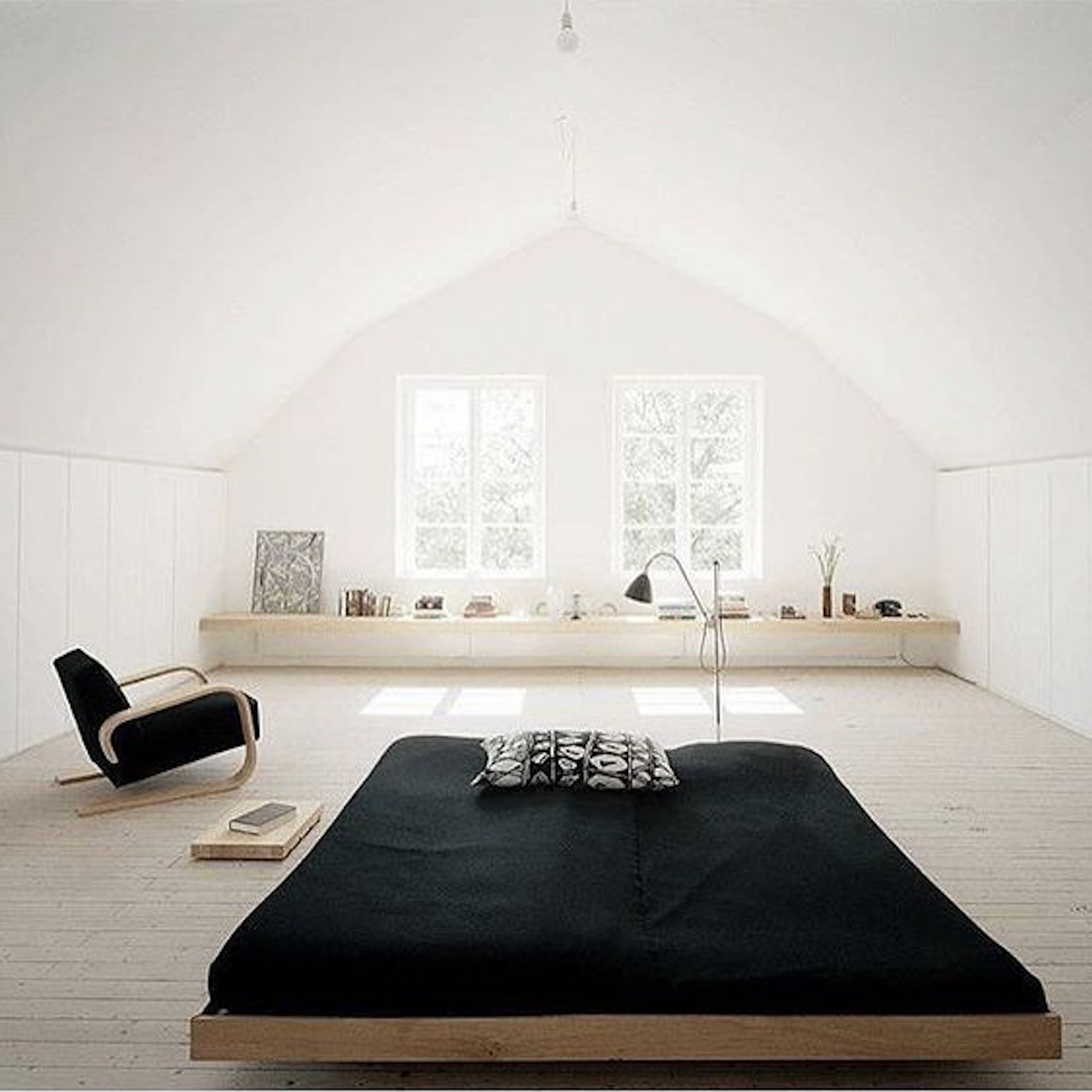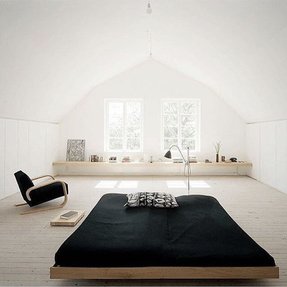 Fancy - Modern Platform Bed by Abubaker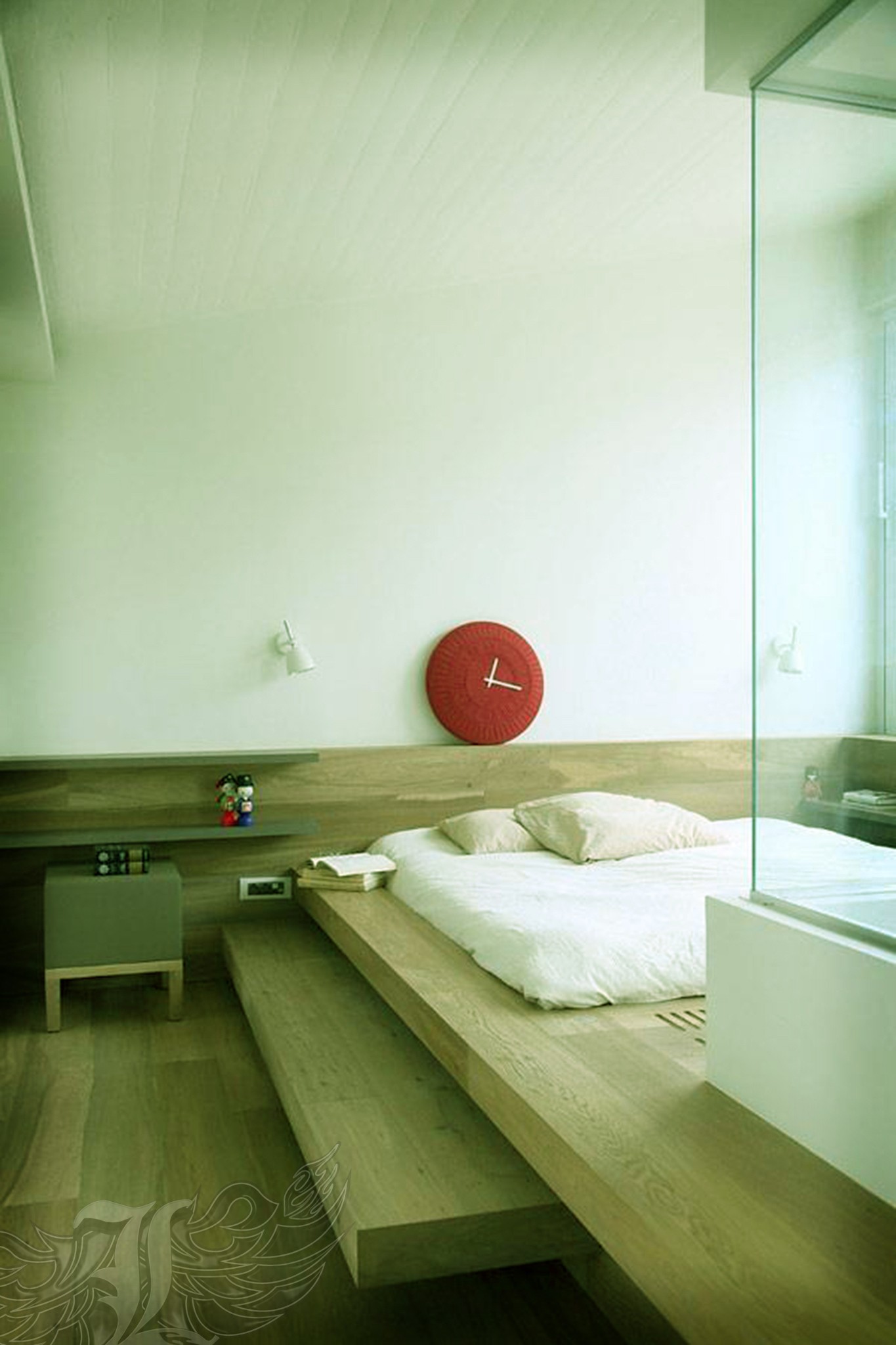 A Collection Of 30 Modern Bedroom Interior Designs That We Love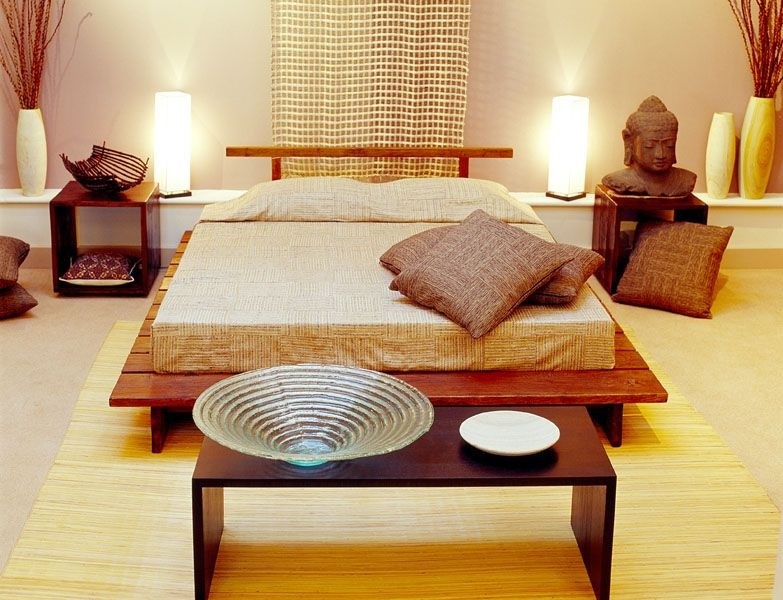 30 Amazing Zen Bedroom Designs to Inspire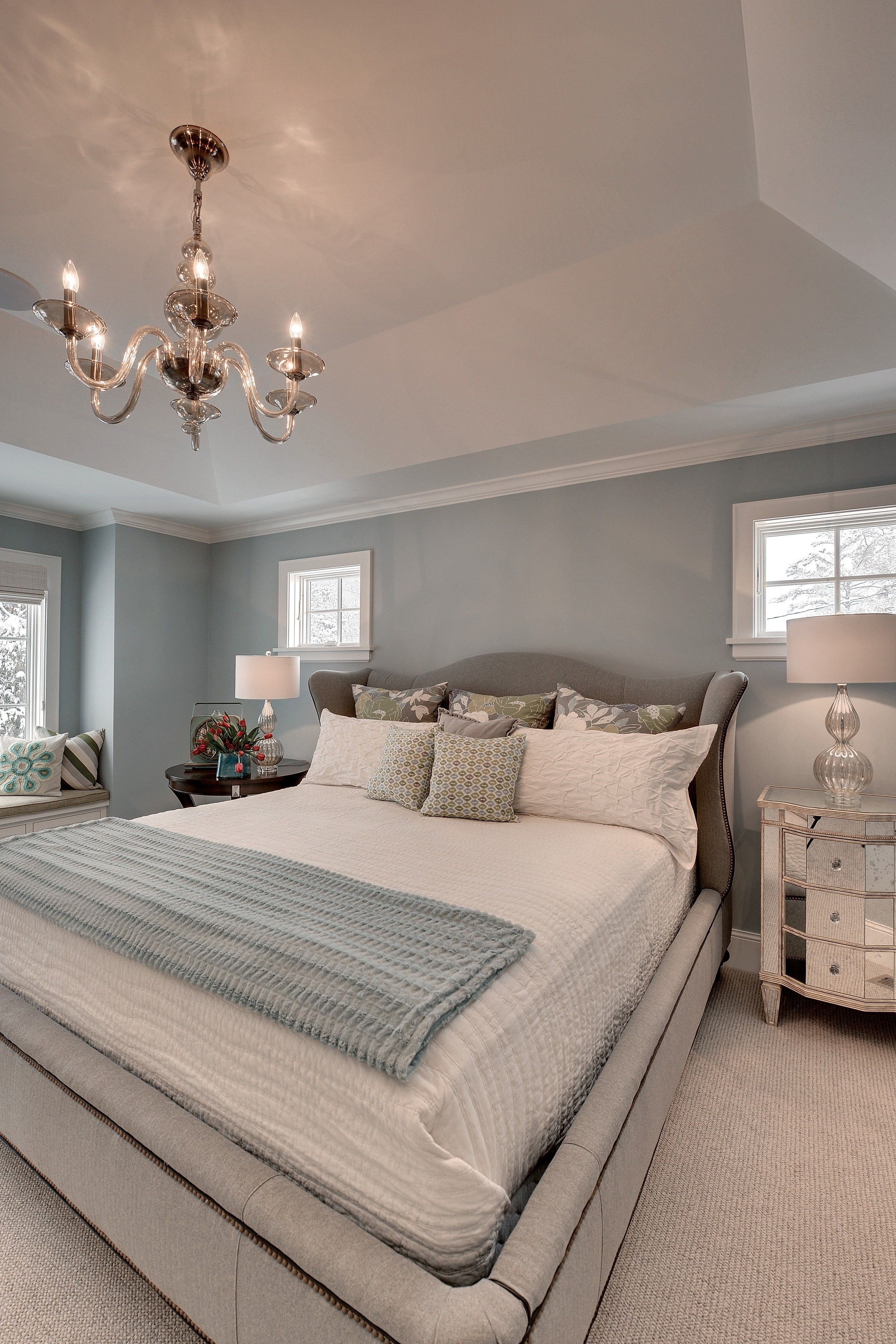 Clean & modern bedroom design. Fabric on walls.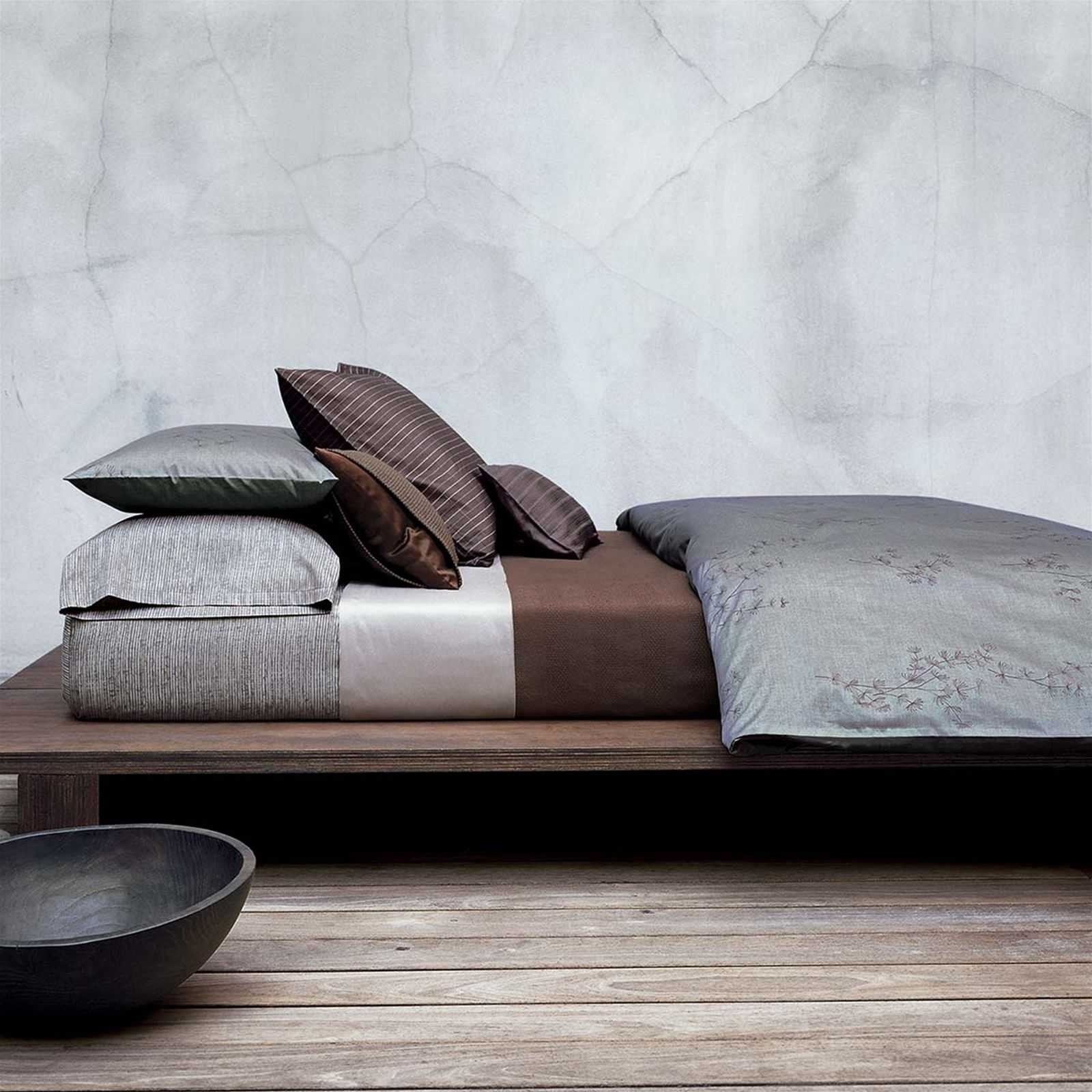 Zen platform bed.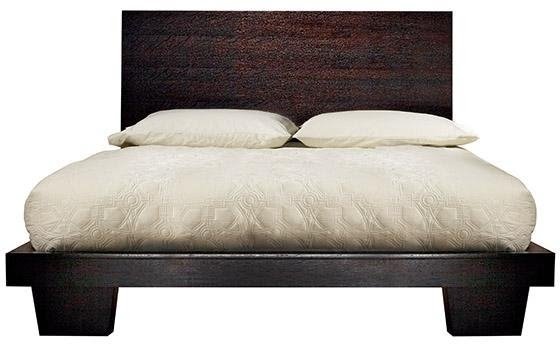 Platform bed with high headboard. Construction is made of wood. Modern accent for any bedroom according to taste.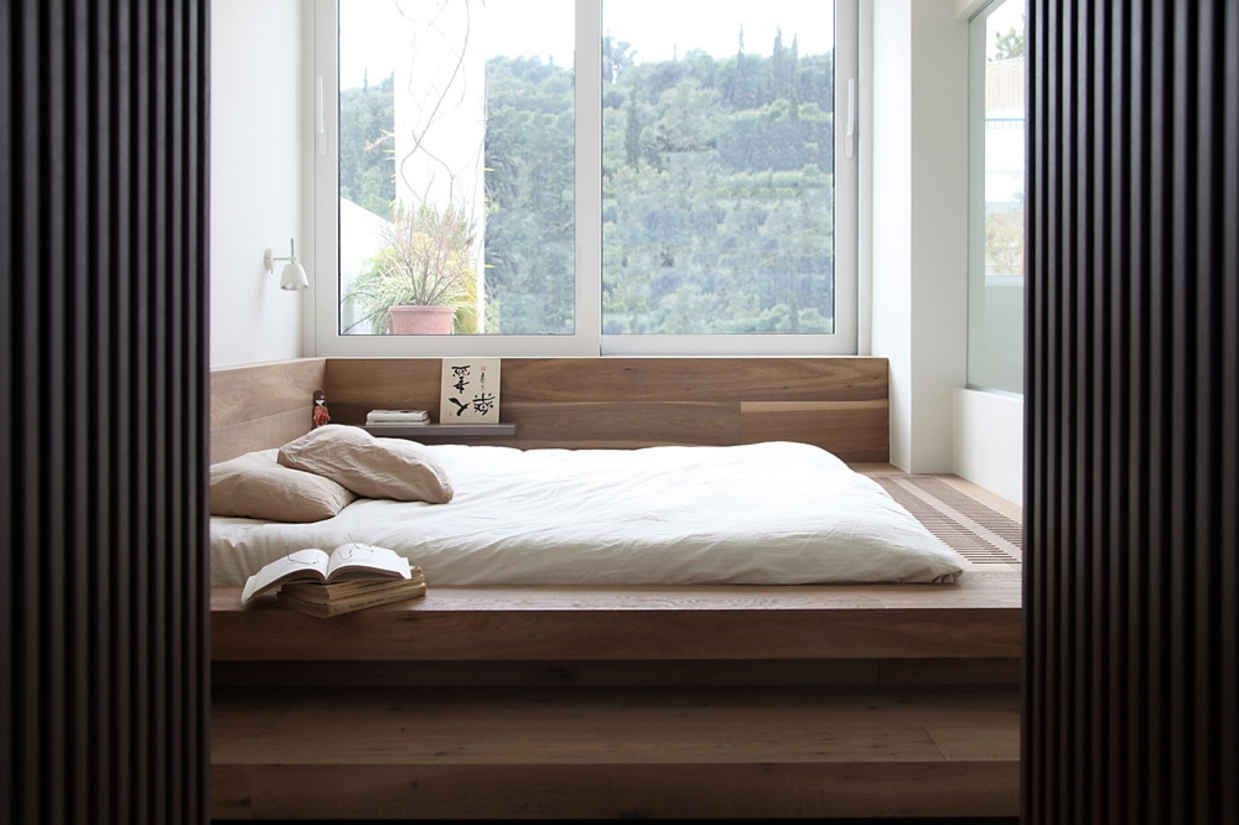 Modern Greek Penthouse Design Beautified With Nordic Minimalist Influences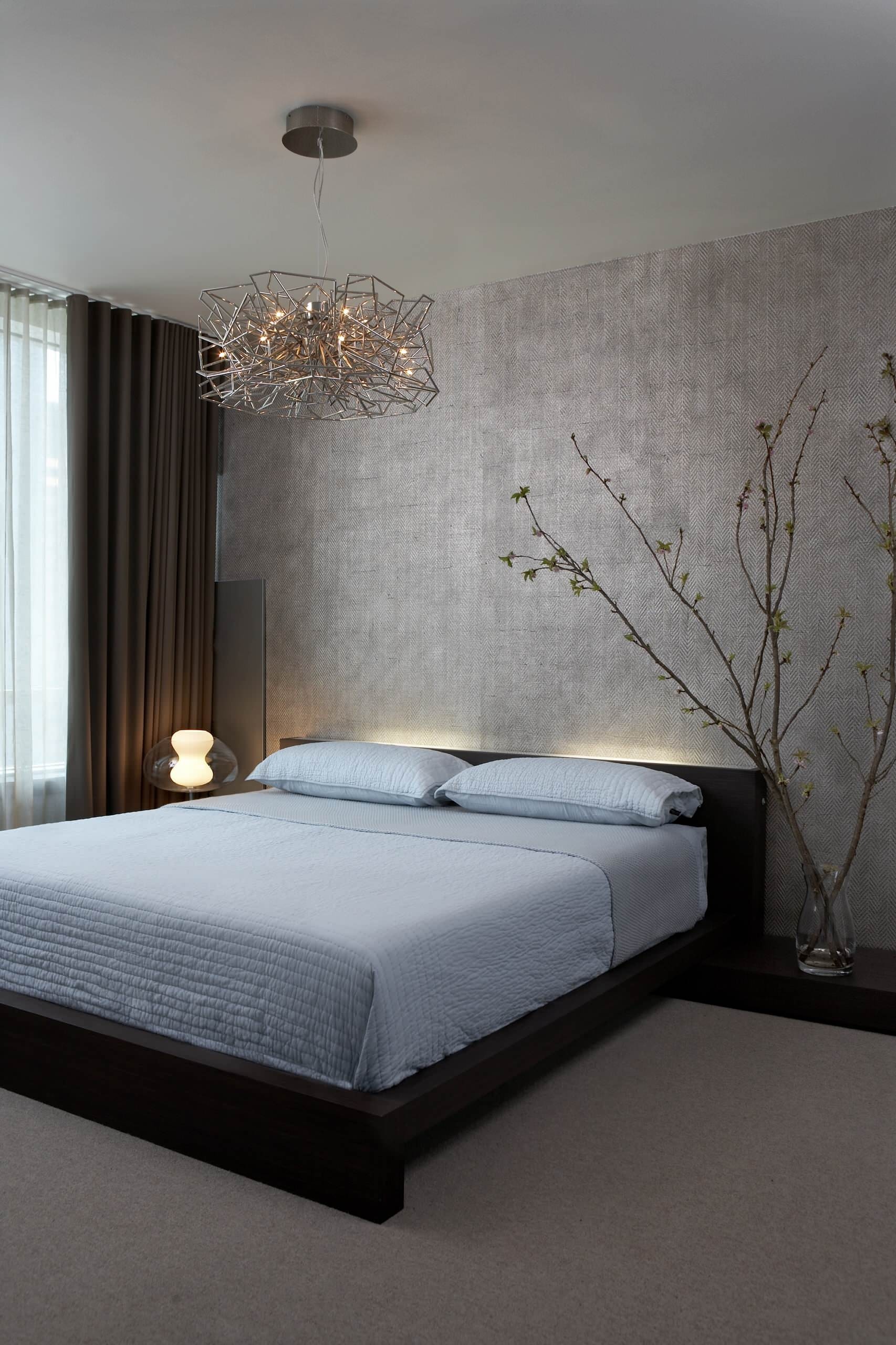 Modern High-Rise by Mia Rao Design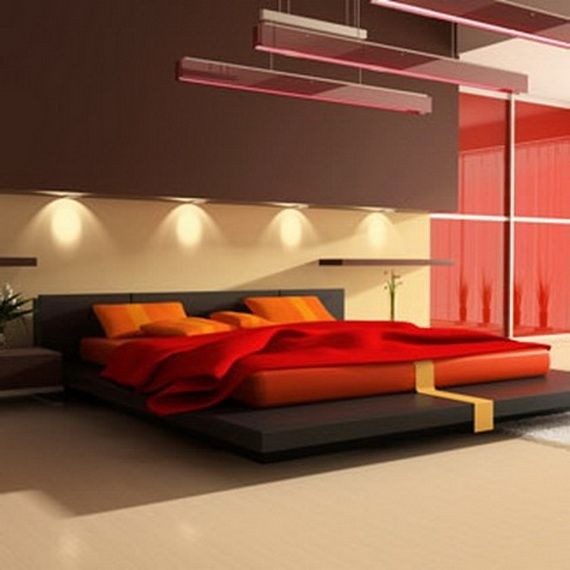 Personalize your space by creating your own color palette. Red, orange, and brown are all warm tones that go perfectly together even though they are not traditional bedroom colors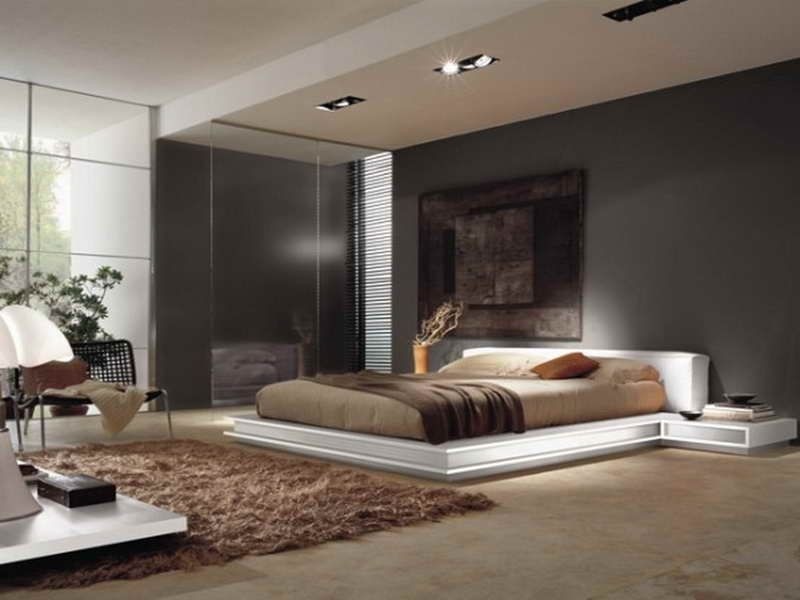 luxury bedrooms designs | Luxury Bed with Modern Bedroom Decoration | Modern Furniture Design in ...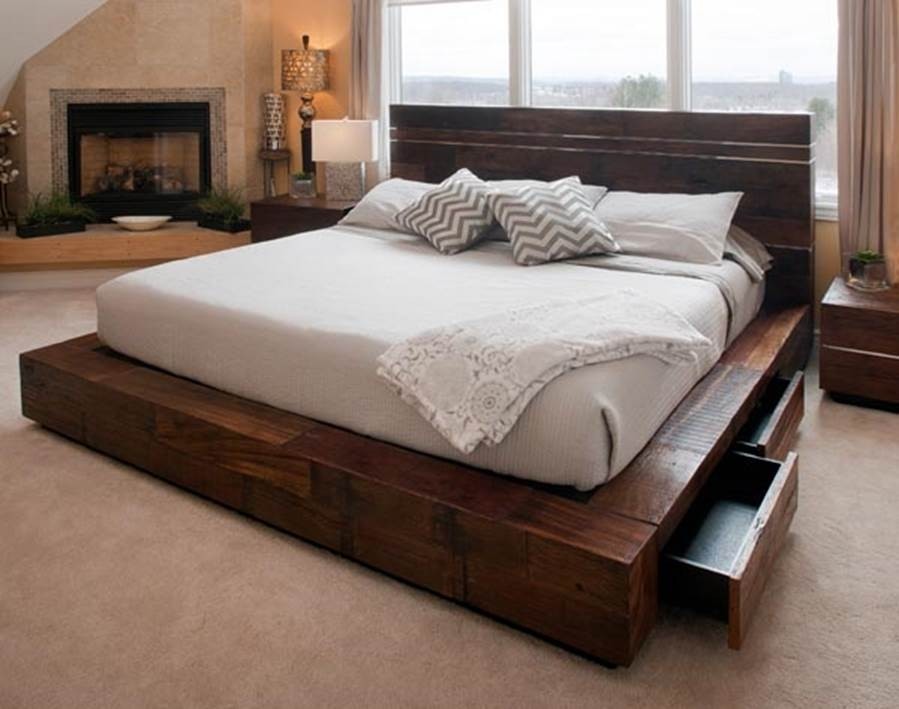 Create Ultra Elegance of Bedroom with A New Collection of ...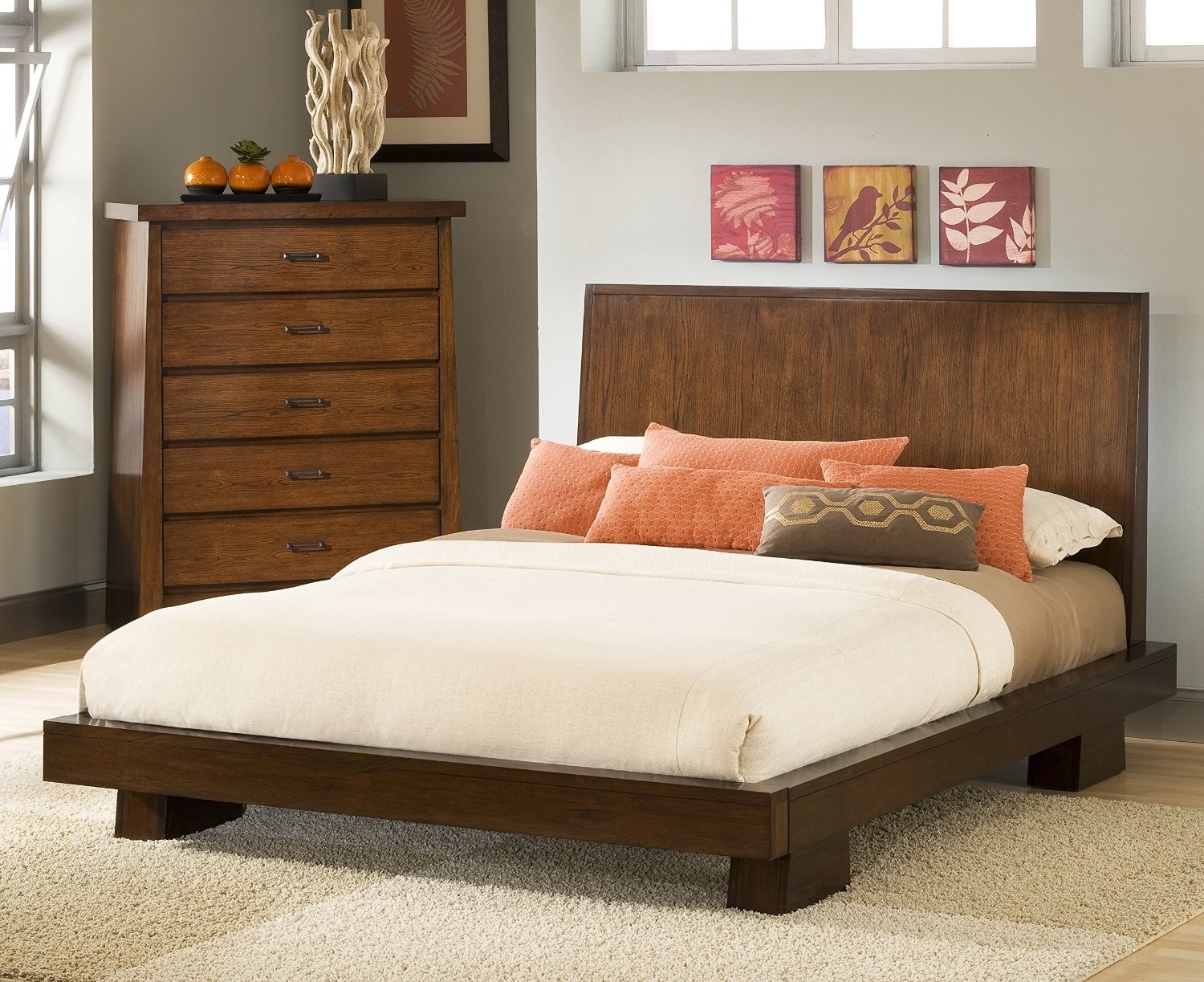 Modus Stella Platform Bed (Zen Bed Frame) • My Zen Decor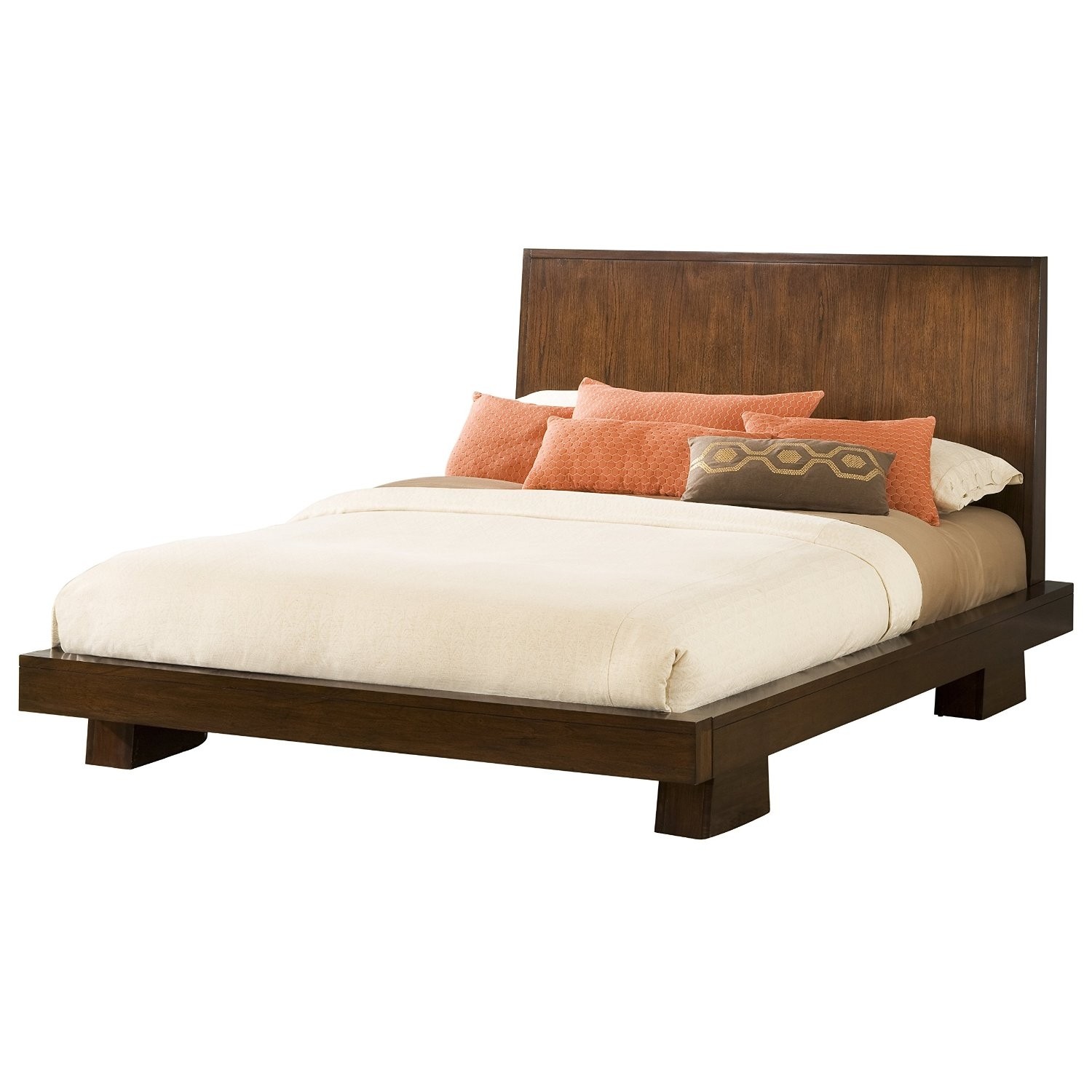 Modus Stella Platform Bed (Zen Bed Frame) • My Zen Decor