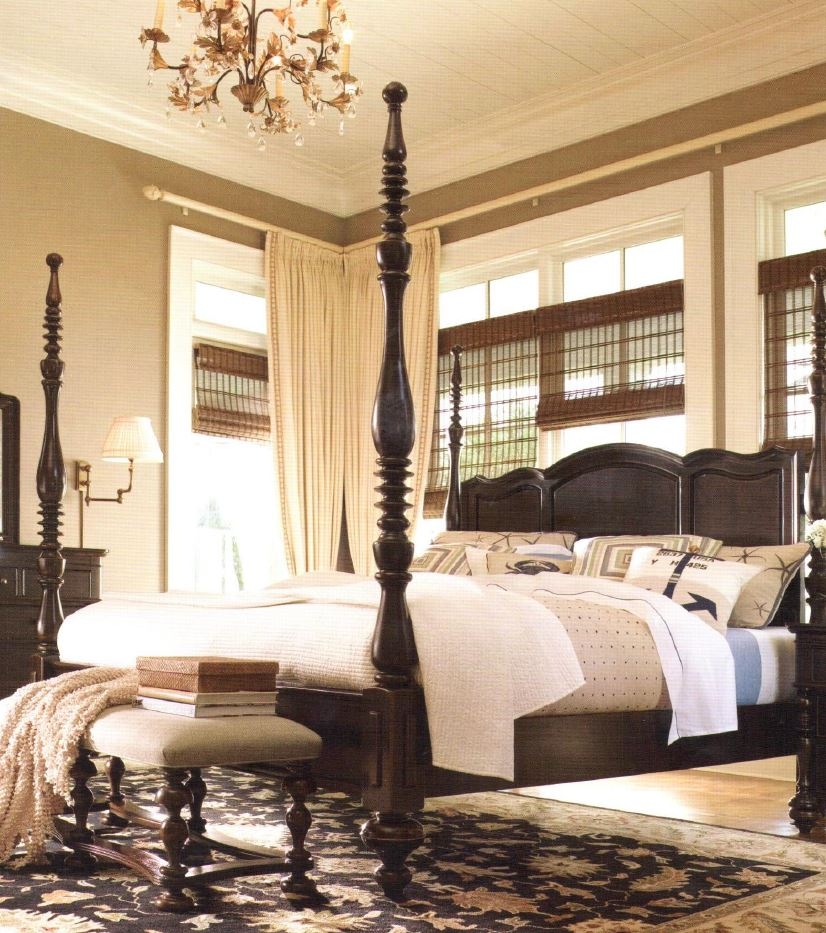 Paula Deen Home Savannah Four Poster Bed In Tobacco
A very original, comfortable and decorative element in a bedroom. It is a bed that features solid wooden construction. It has got four twist turned posts and legs. This is a king-size bed that measures 86" H x 82" W x 96" D.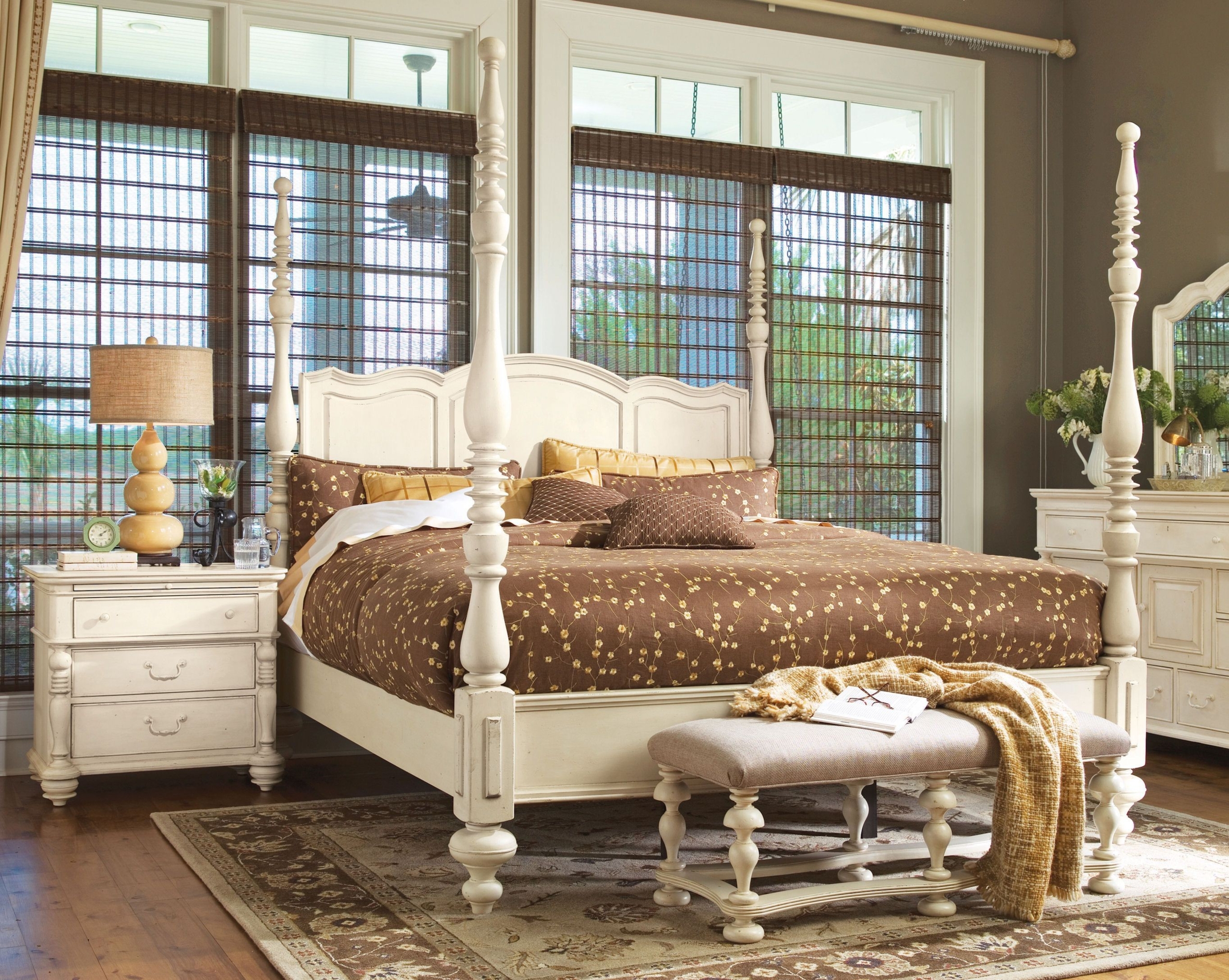 Savannah Four Poster Bed
Beautiful comfortable country style bed. It is made of poplar and birch wood with a distressed white finish. This bed features sleek rich twisted turned posts, finials and legs. It also has a decorative 3-part arched headboard with a border.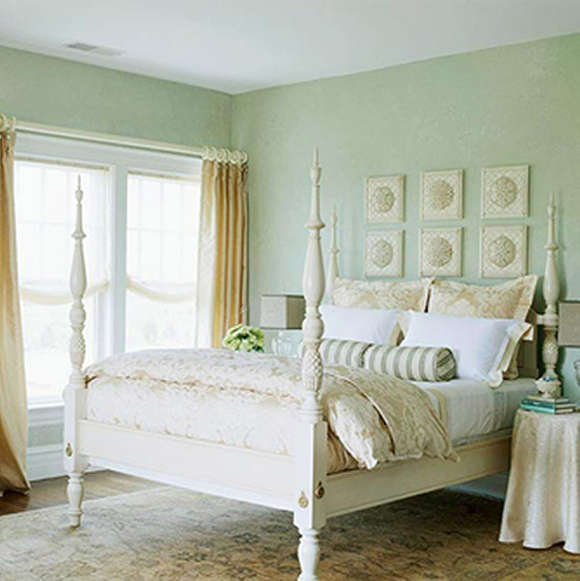 Love for the guest room! My husband would say too girly for our room, but I love the beachy feel with sea foam green and antique whites! Relaxing!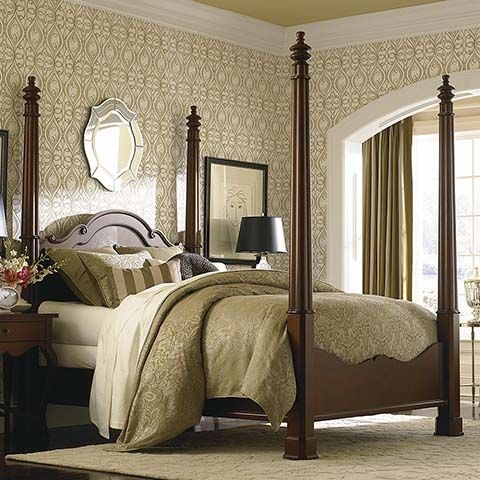 With its 4 high posters, this bed embodies the best features of the French classicism. A proposition for all design conservatives and tradition lovers. Hand-carved wooden framing and ornamental headboard.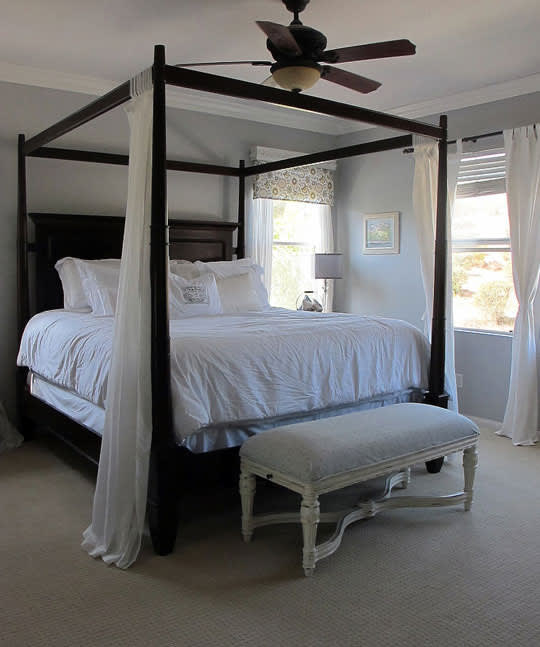 Favorite Paint Colors: Sherwin-Williams Zircon (The most amazing light neutral grey!)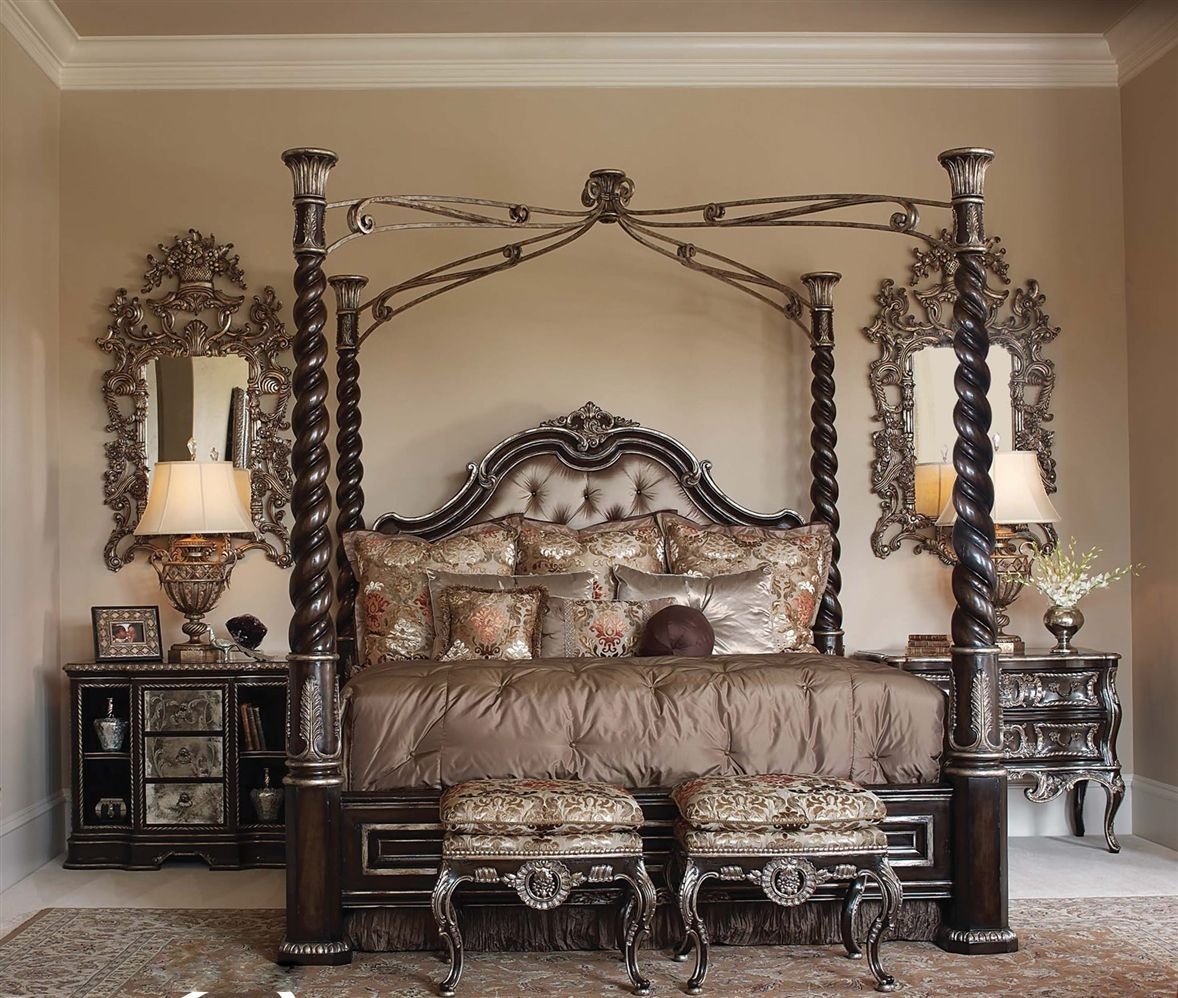 Make sure your master suite gets the headboard it truly deserves with this sublime piece that sports the golden material upholstery with delicate button tufting and the stunning carving of the outline.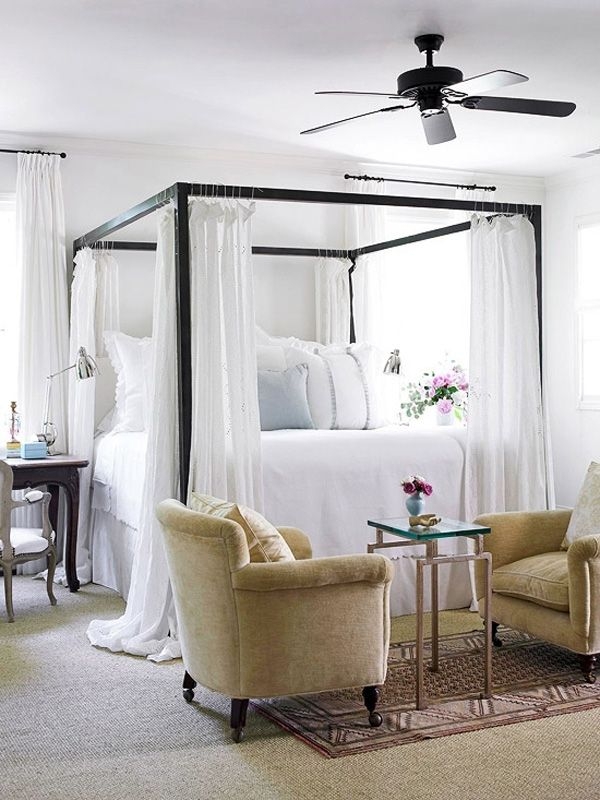 Romantic four poster bed - the kind Kyle and I will get once we have a house :)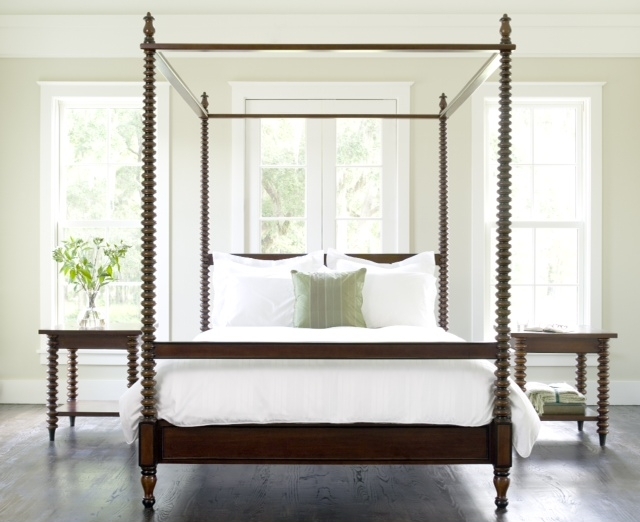 Comfortable, solid and decorative bed with four attractive posts and canopy frame. This bed stands on aesthetic turned legs and its comfortable space assures good, safe sleep for two people. This bed is available with two nightstands that represent the same stylization.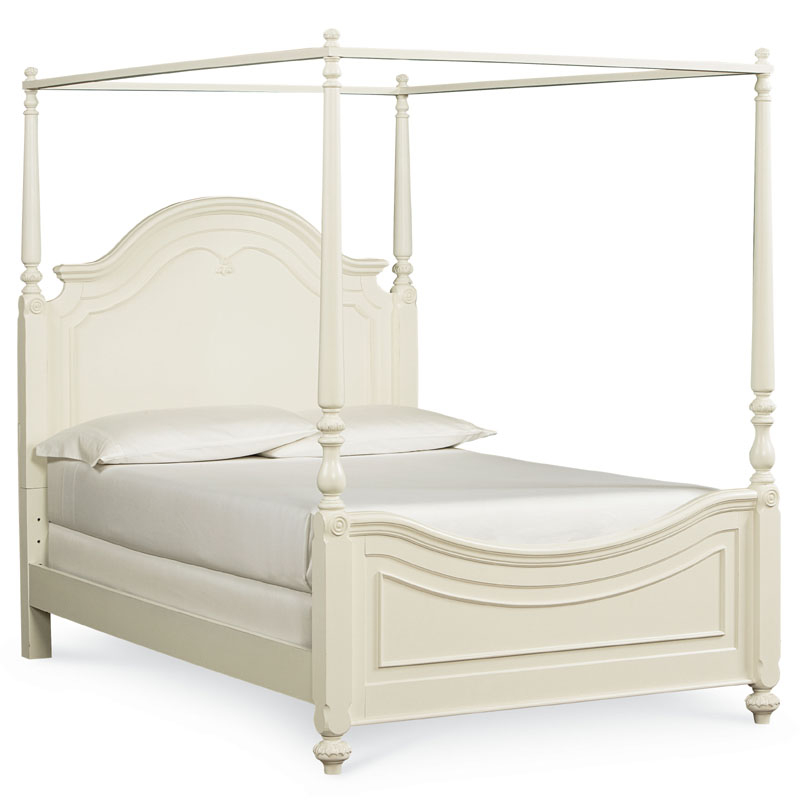 Sophie High Poster Canopy Bed