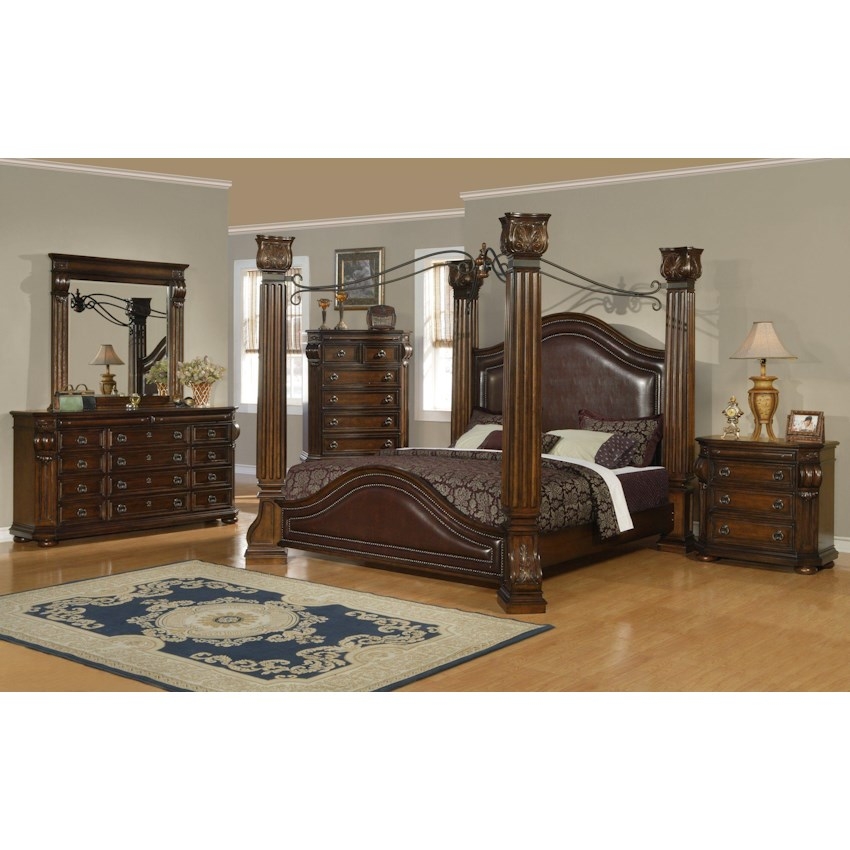 Phonecia Poster 5-Pc Bedroom Set. DFW Furniture Gallery. $1,899 ($2,796 w/ King and extra nightstand)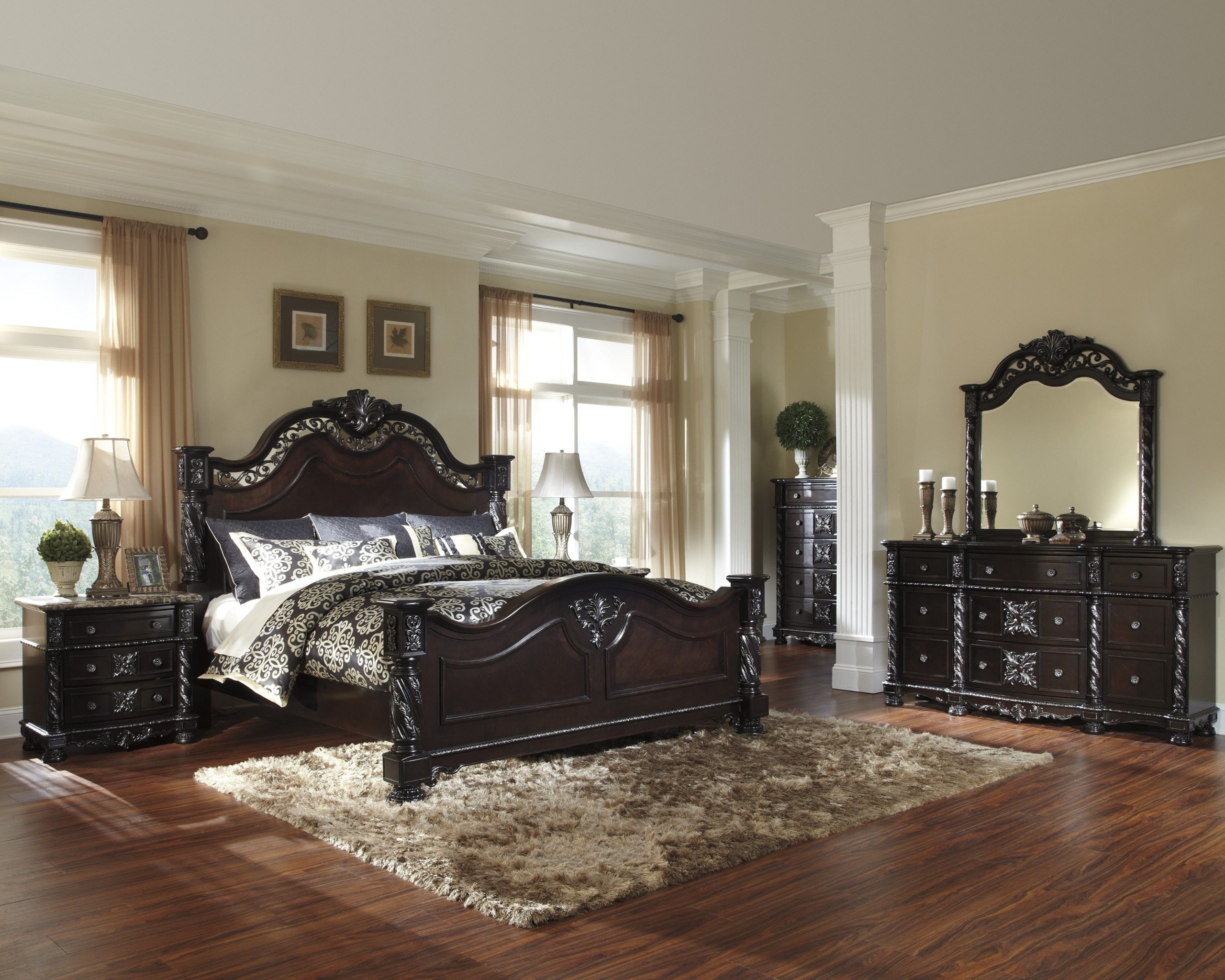 A stunning set worthy of any master suite - this queen sized bed comes with lavish decorations and matching vanity, nightstands and dresser, making for a truly perfect option for when you want to opt for sophistication and class.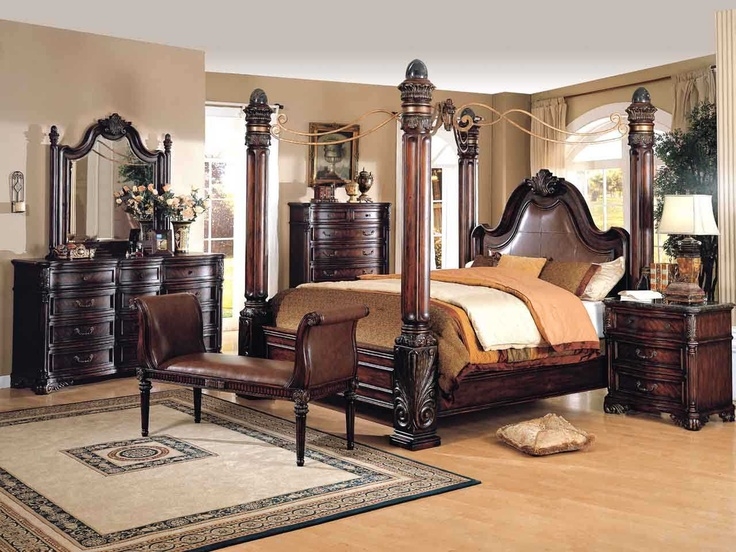 Sophisticated setup for an antique, old-fashioned bedroom with a king-sized bed with four corner posts and a decorative frame above. The bed nicely matches the dark oak furniture with its elegant finish and leather-upholstered headboard.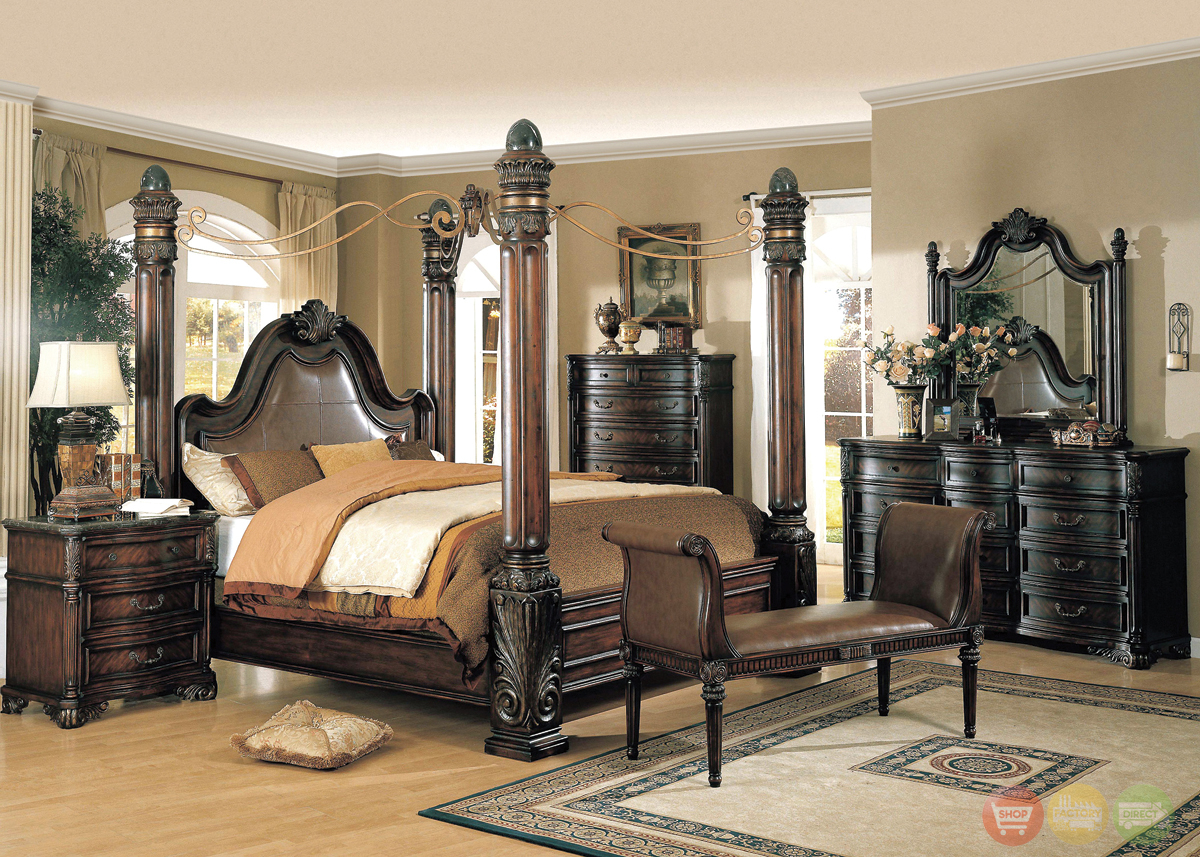 A real bargain for those, who love the charm and elegance of antique furniture. Evoking associations with the most refined palaces and courts, this beautiful king bed delights with its four poster construction. Finished in walnut brown.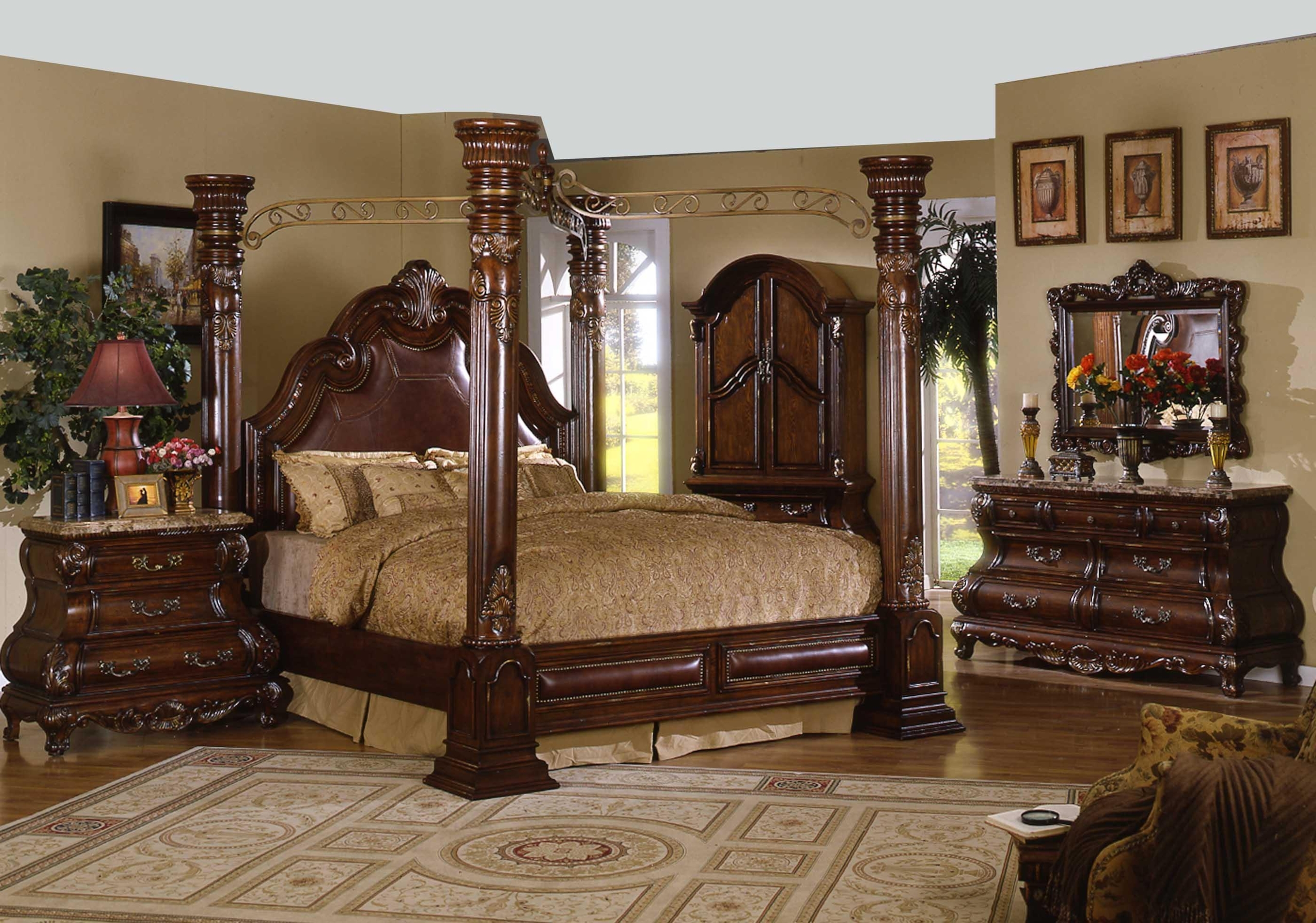 Make your bedroom your kingdom with this exquisitely ornate, four poster canopy bed. If you like the royalness and distinction of the empire style, this king size bed is definitely for you.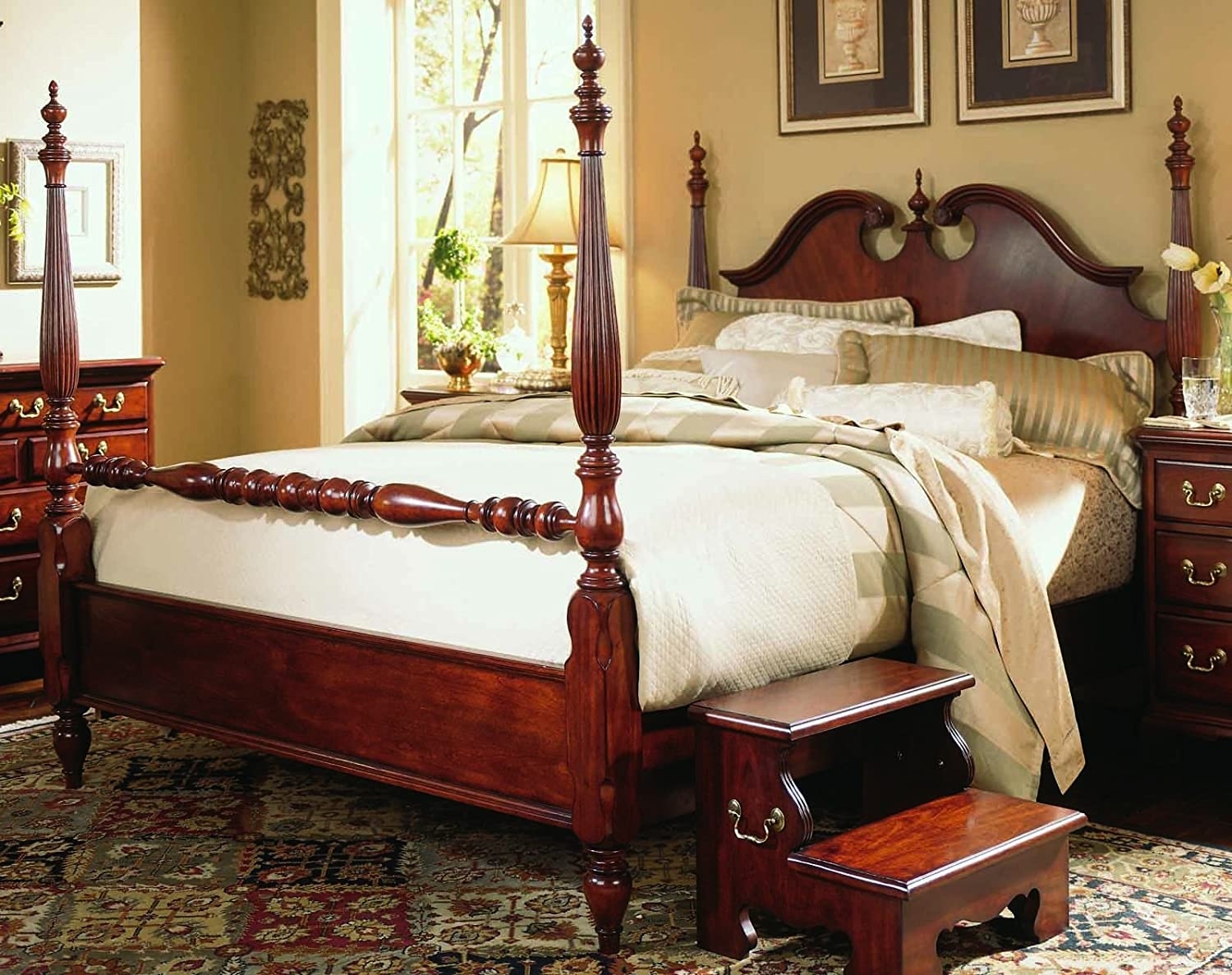 In the bedroom looking for rest and pleasant sensations. Nothing should overwhelm us-thanks to the american traditions bedding, which combine in style with two queen posters set hanging over the bed. Everything presents the subdued colors of beige and white.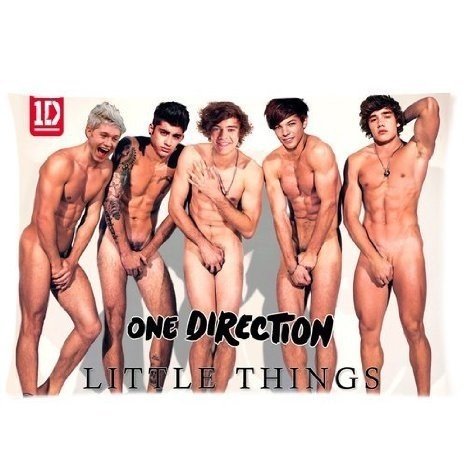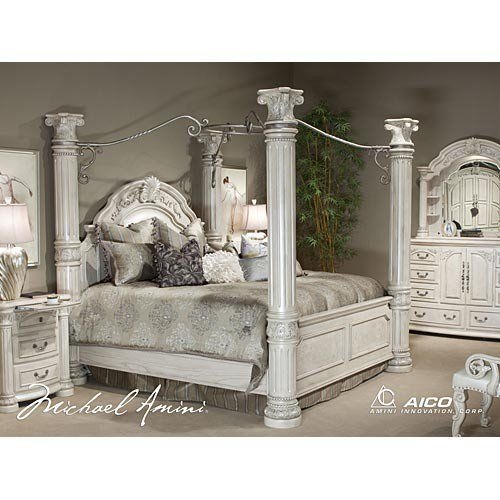 The queens four poster bed with the marble columns. The stylization is built on greyish and silverish tonation. Maybe for some people that style is perfect, but on my point of view it looks like a museum, not the real home.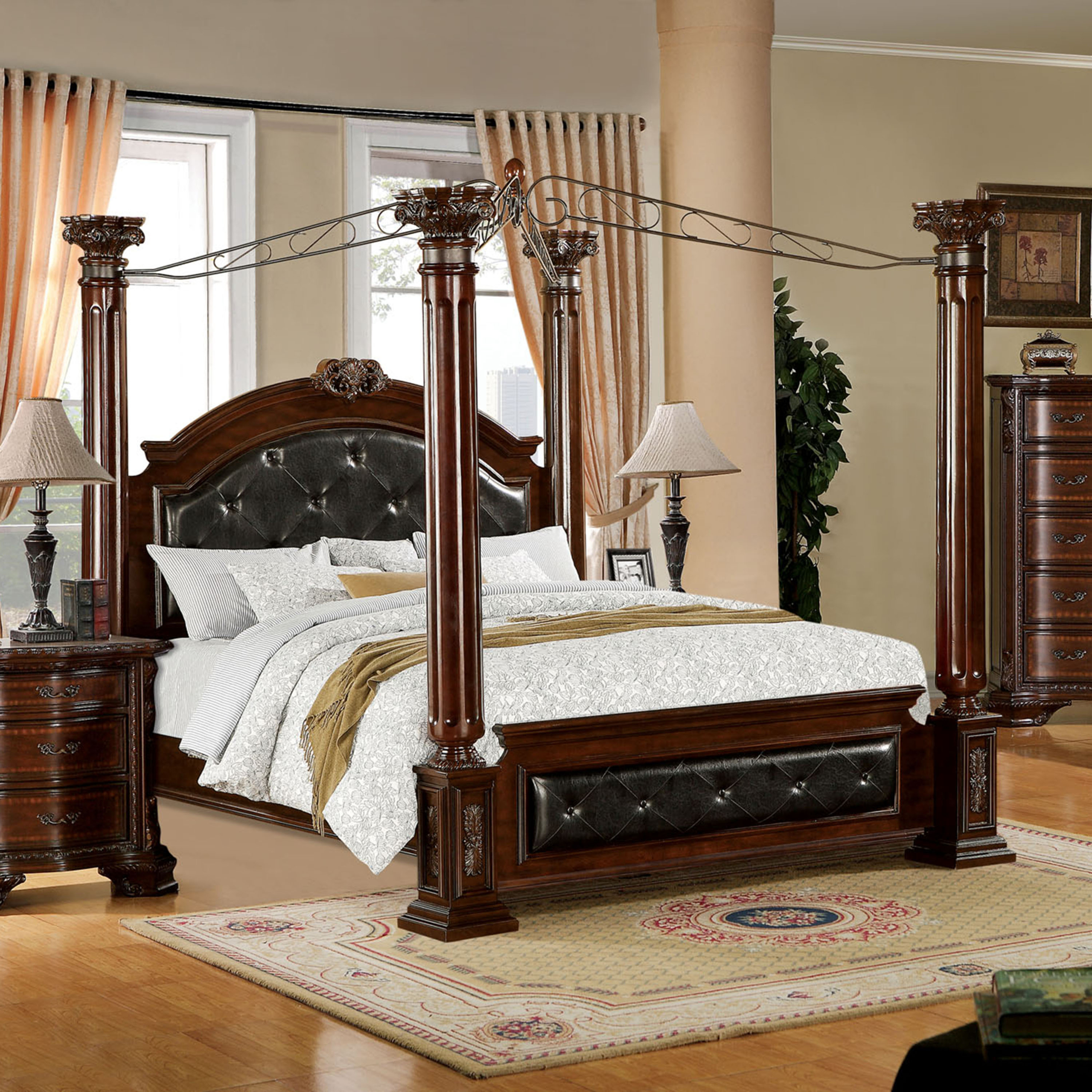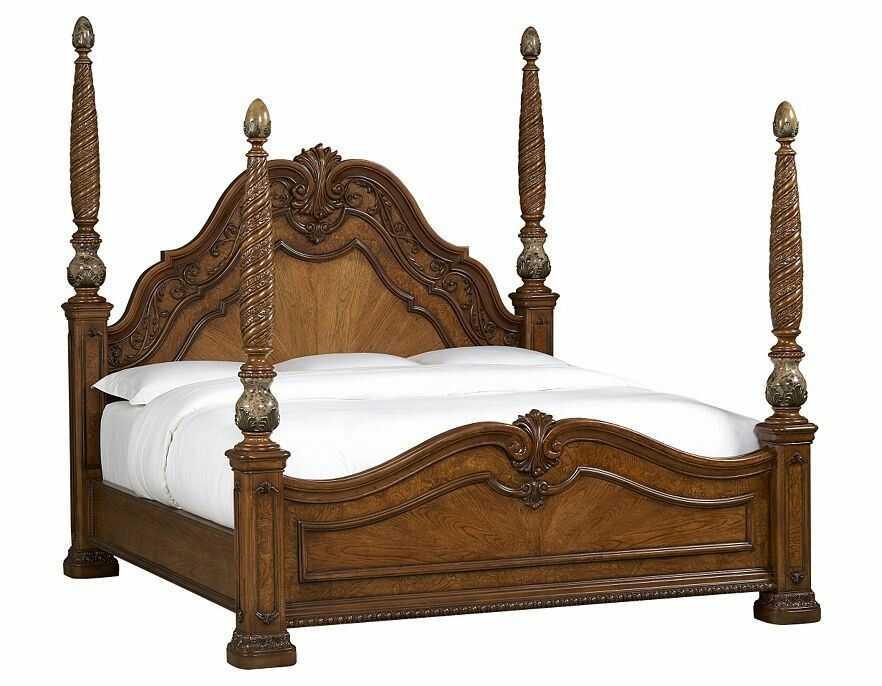 Very classic, victorian age cool and huge king size four poster bed made fully from oak wood. Looks super cool, when you have odl school bedroom and wanna pump it up with some cool decoration. I guess it's super comfortable.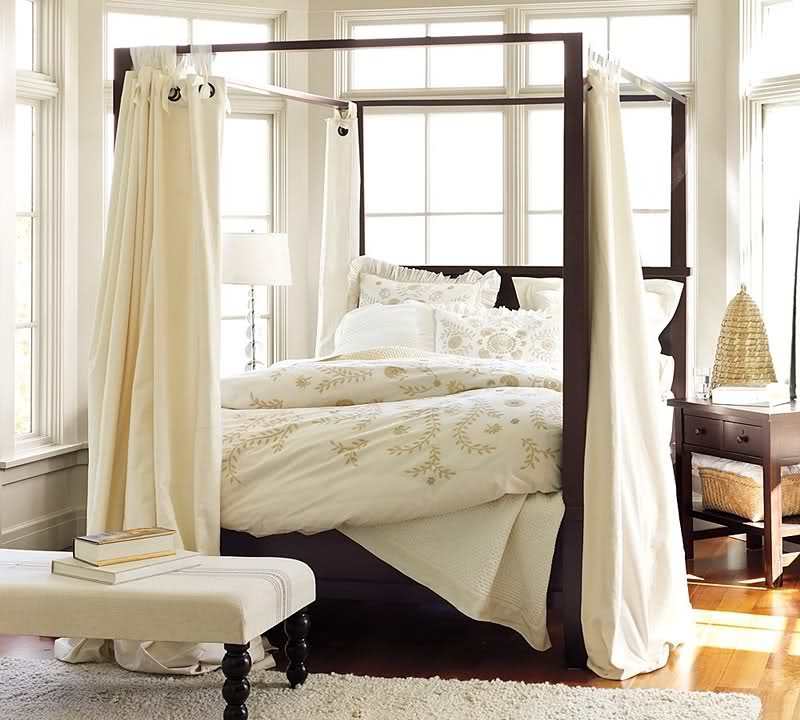 Farmhouse Canopy Bed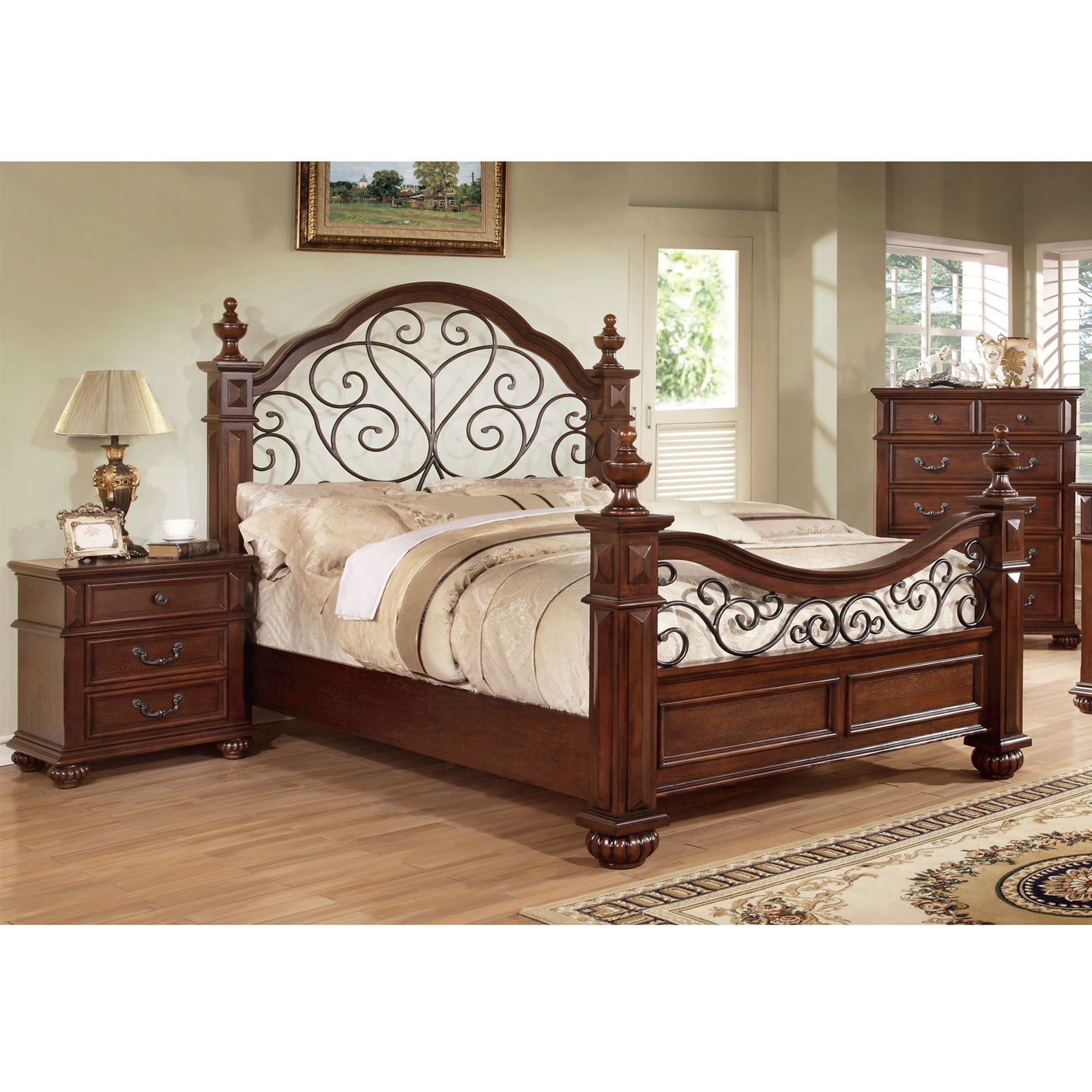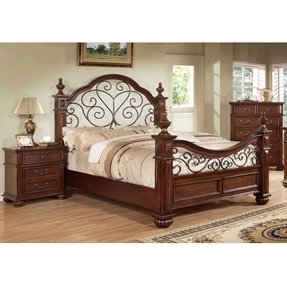 Antique dark oak finish and classic four poster design stand behind the awesomeness of this classic bed proposition. With a king size bed frame set, embellished with beautiful mosaics, it will be a statement of elegance.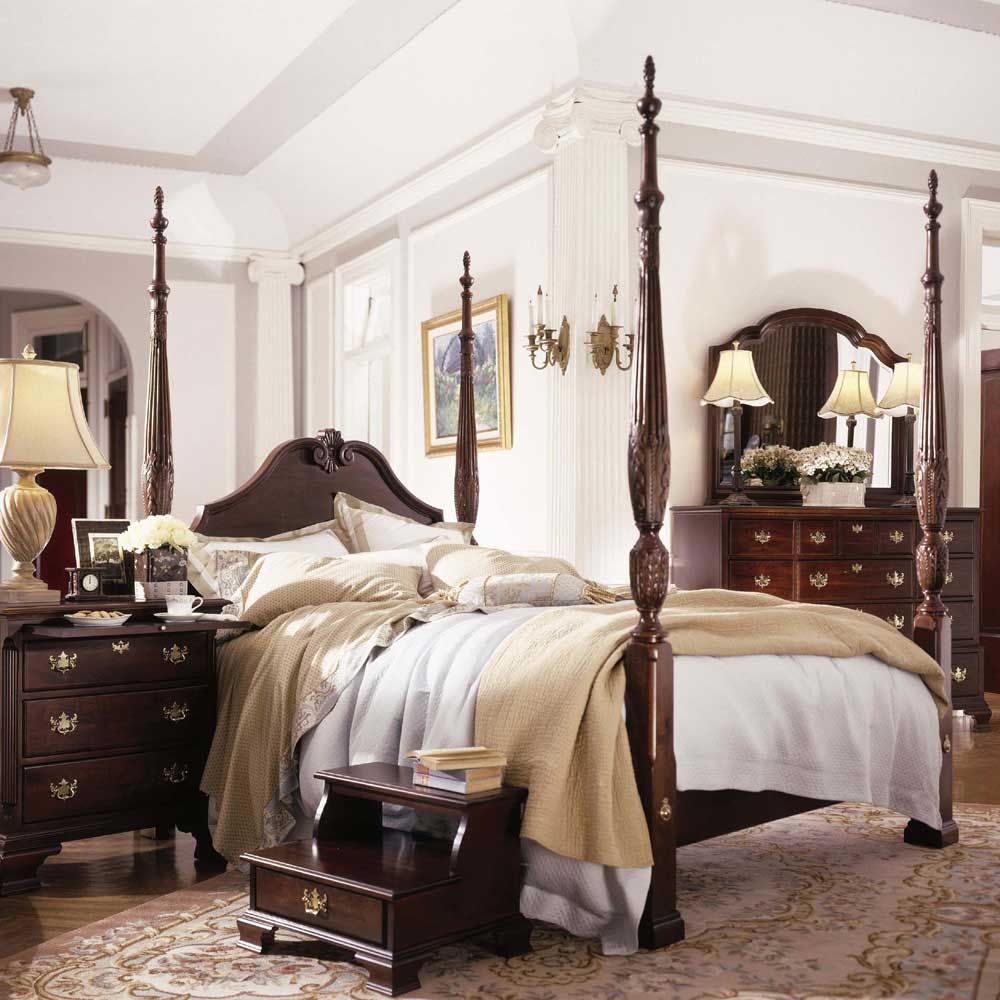 A rice carved bed was a symbol of prestige and class for over 300 years. Today, as in the early eighteenth century, it is an enduring symbol of craftsmanship and America's proud history.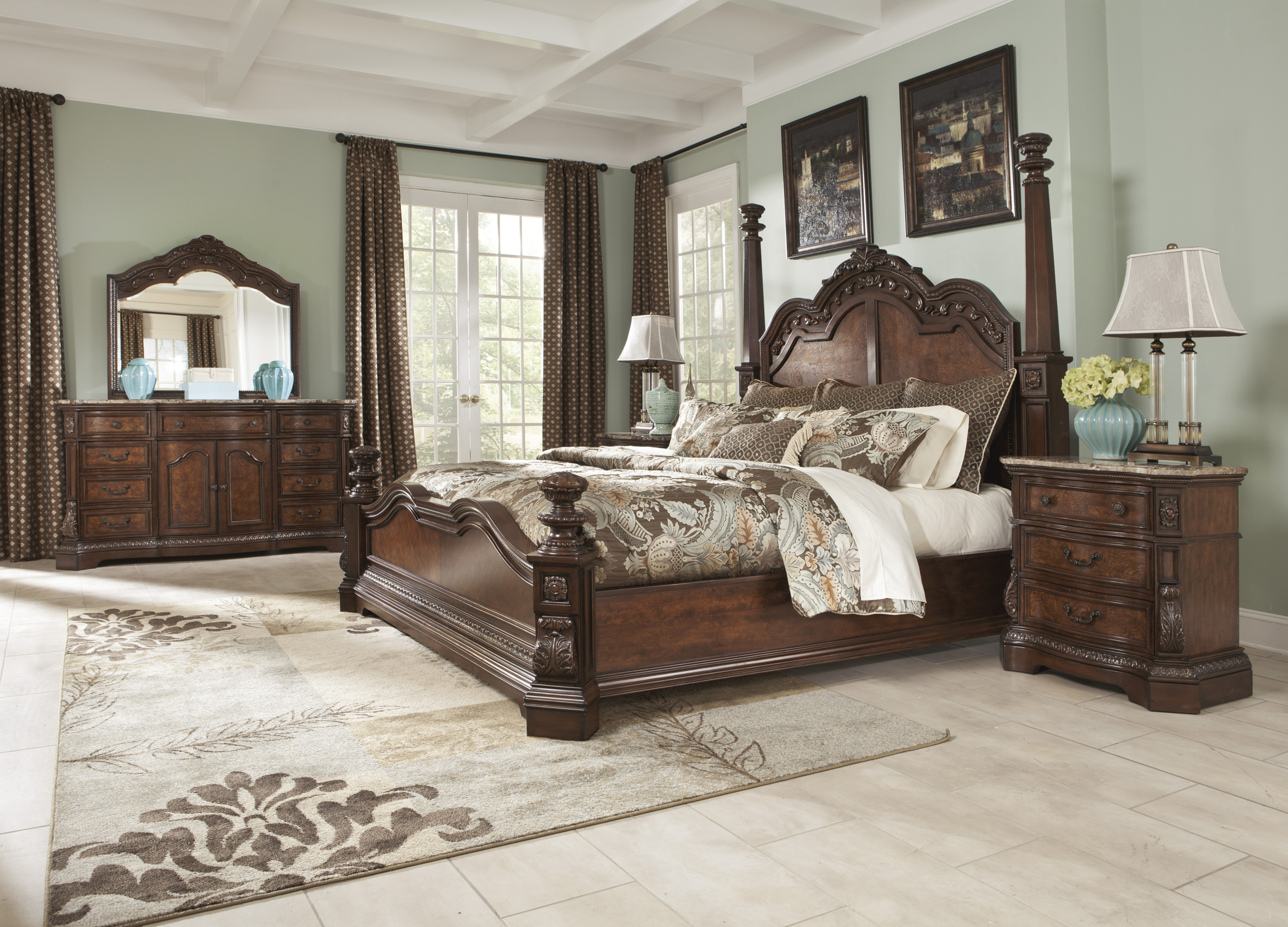 Elaborate bedroom set with luxurious four posts king bed - a master's bedroom assembly that has the highest chance to satisfy even the pickiest ones. The bed is a feast for eyes with all its carvings and detailed crown.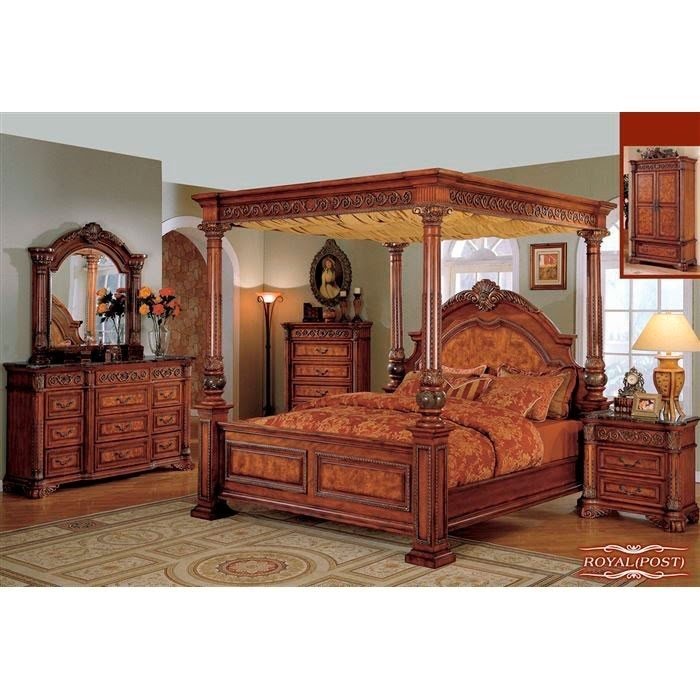 RoyalPost King Bed + 2NS + D + M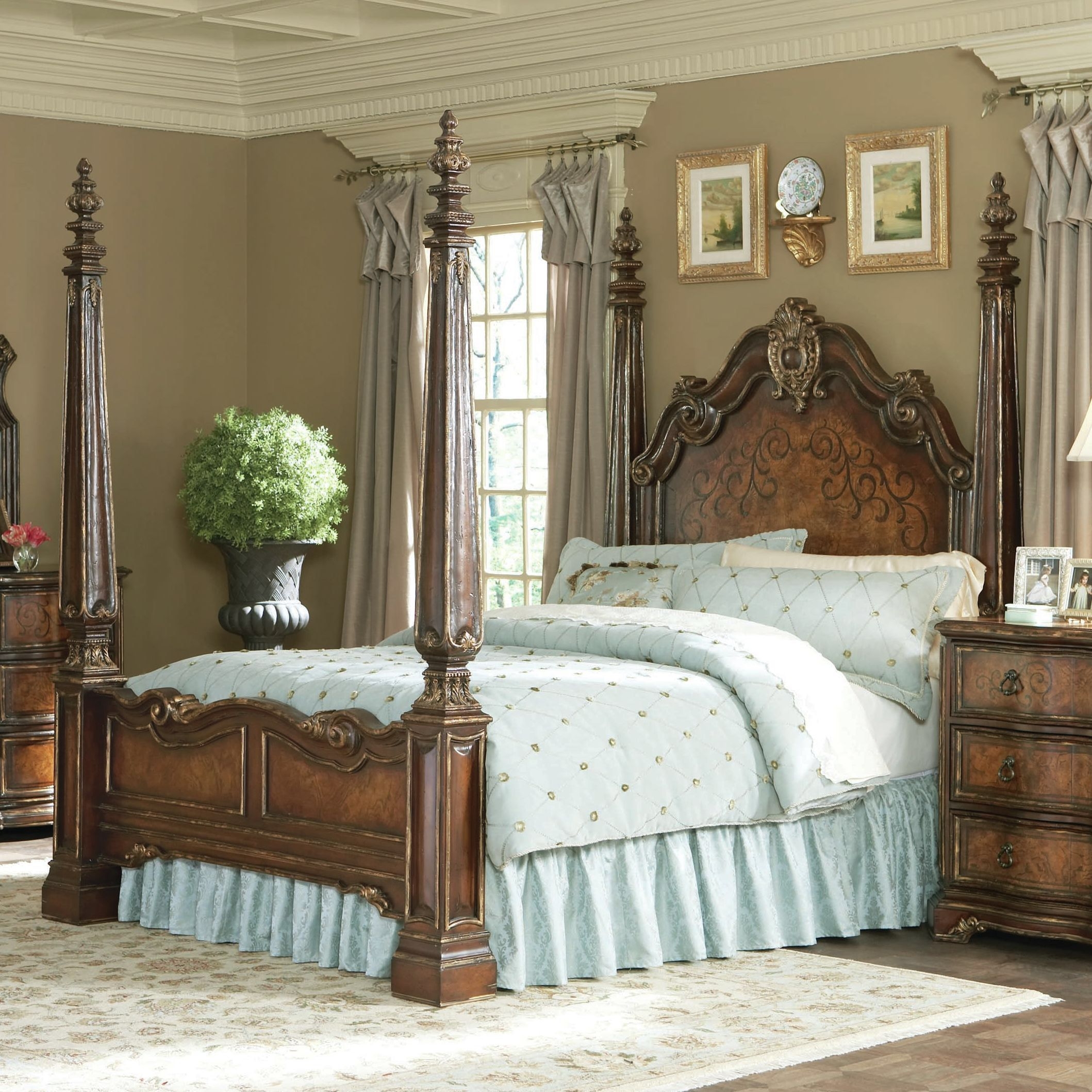 This king poster bed represents majestic, royal style that will add grace and elegance to your bedroom. Evoking associations with courts or mansions, it will fit greatly into traditional interiors.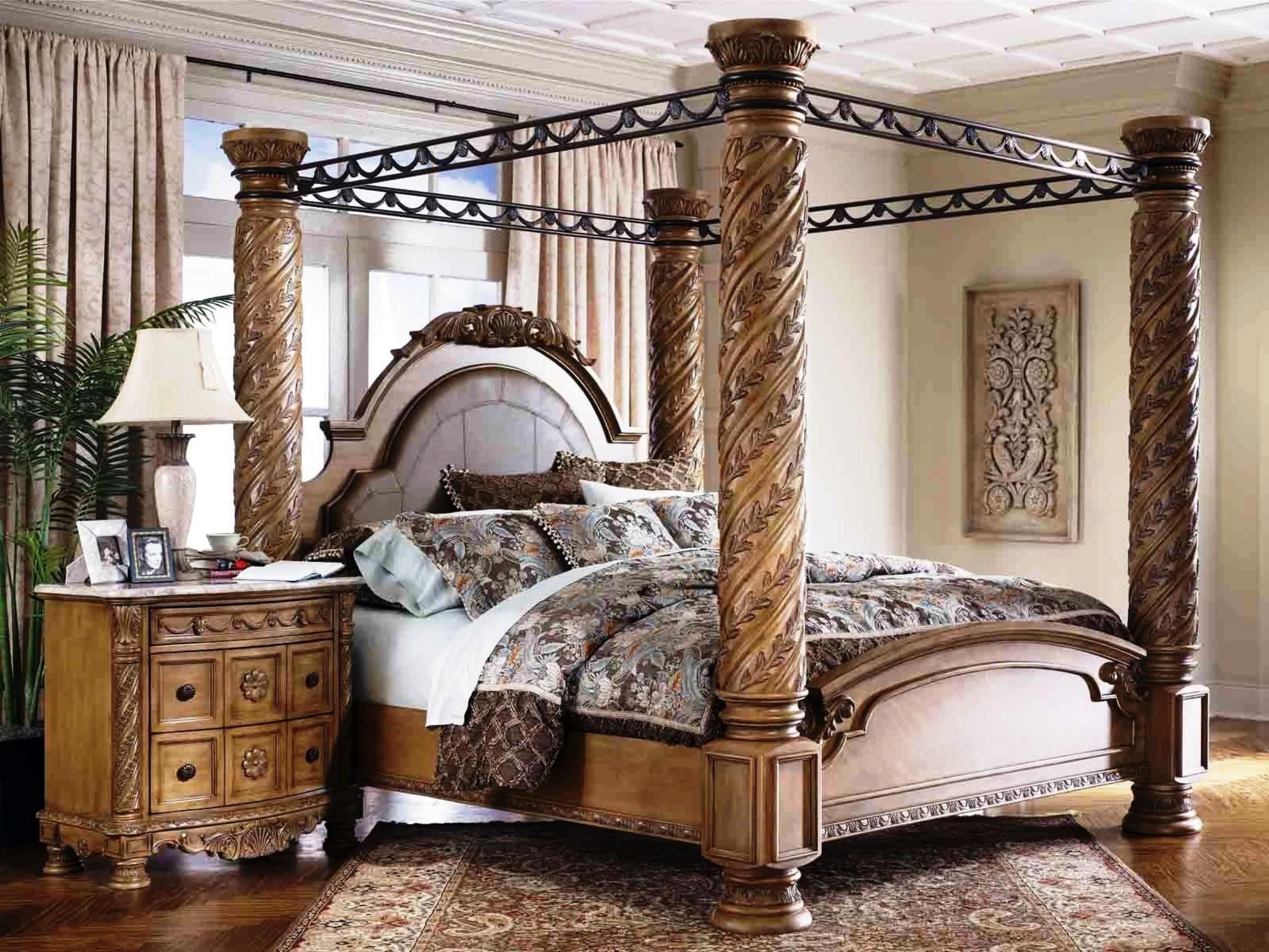 The kitschy bed on the ornamented frame with four columns. To be honest this stylization is not my favorite one. Maybe someone likes the milions of ornaments and mixes of colors, but I am totally the simplicity fan.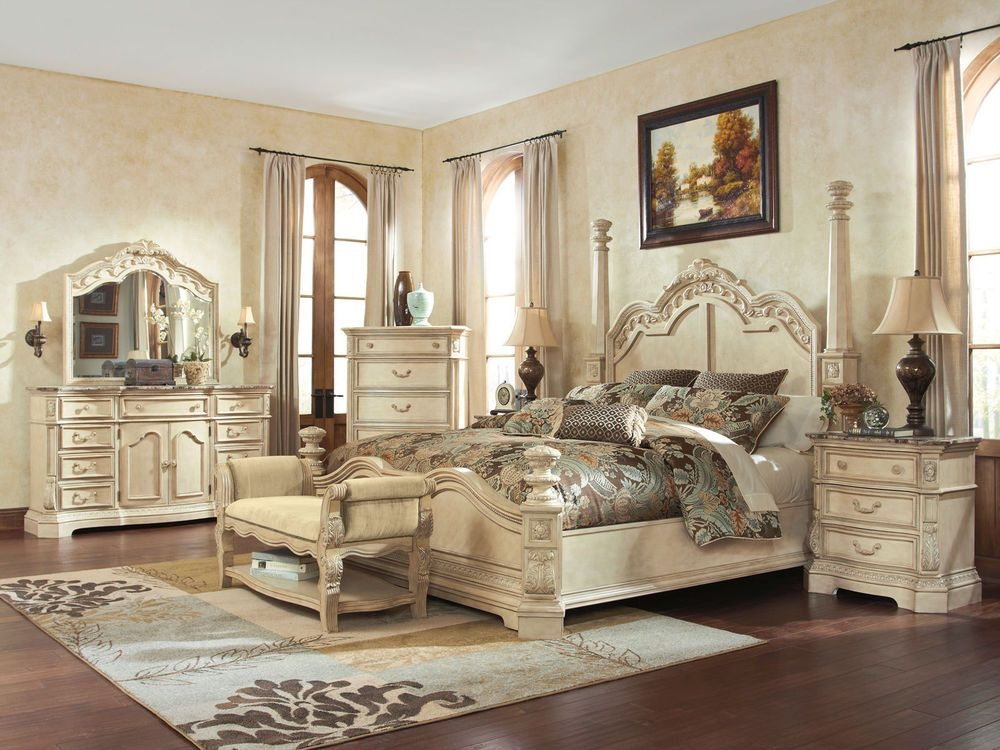 This king poster bedroom set embodies the gracious spirit of the Victorian age. Ornamental silhouette, full of subtle details and intricate accents, constitutes a must have for all refined, traditional bedrooms.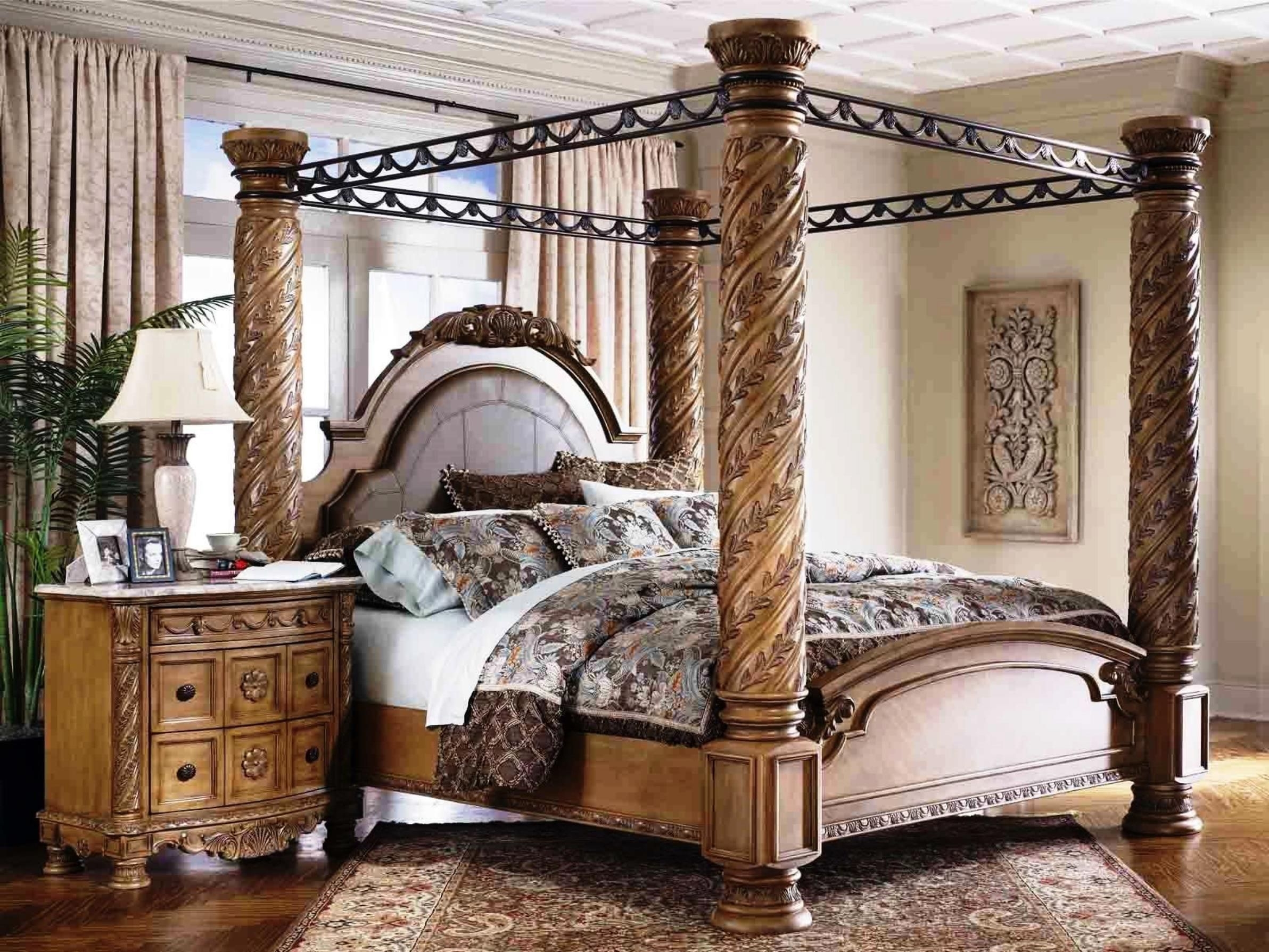 Posters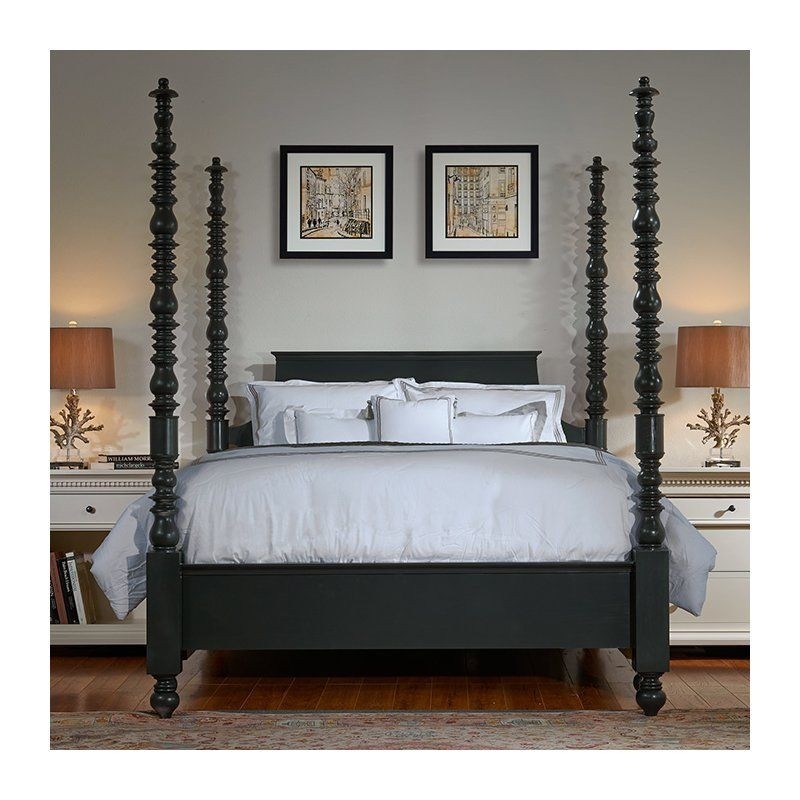 Soraya Four Poster Bed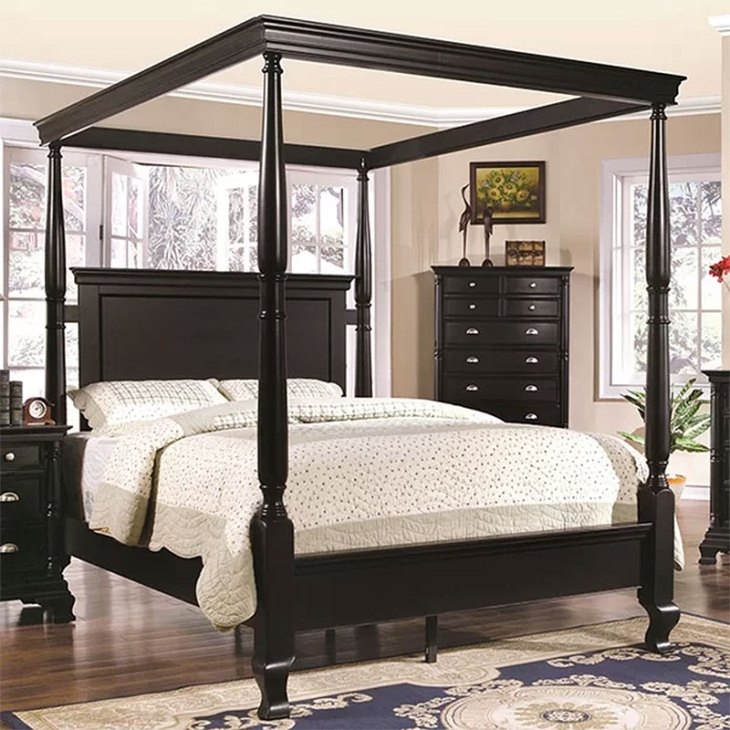 Black Queen King Poster Canopy 4 Pc Bed Bedroom Set Furniture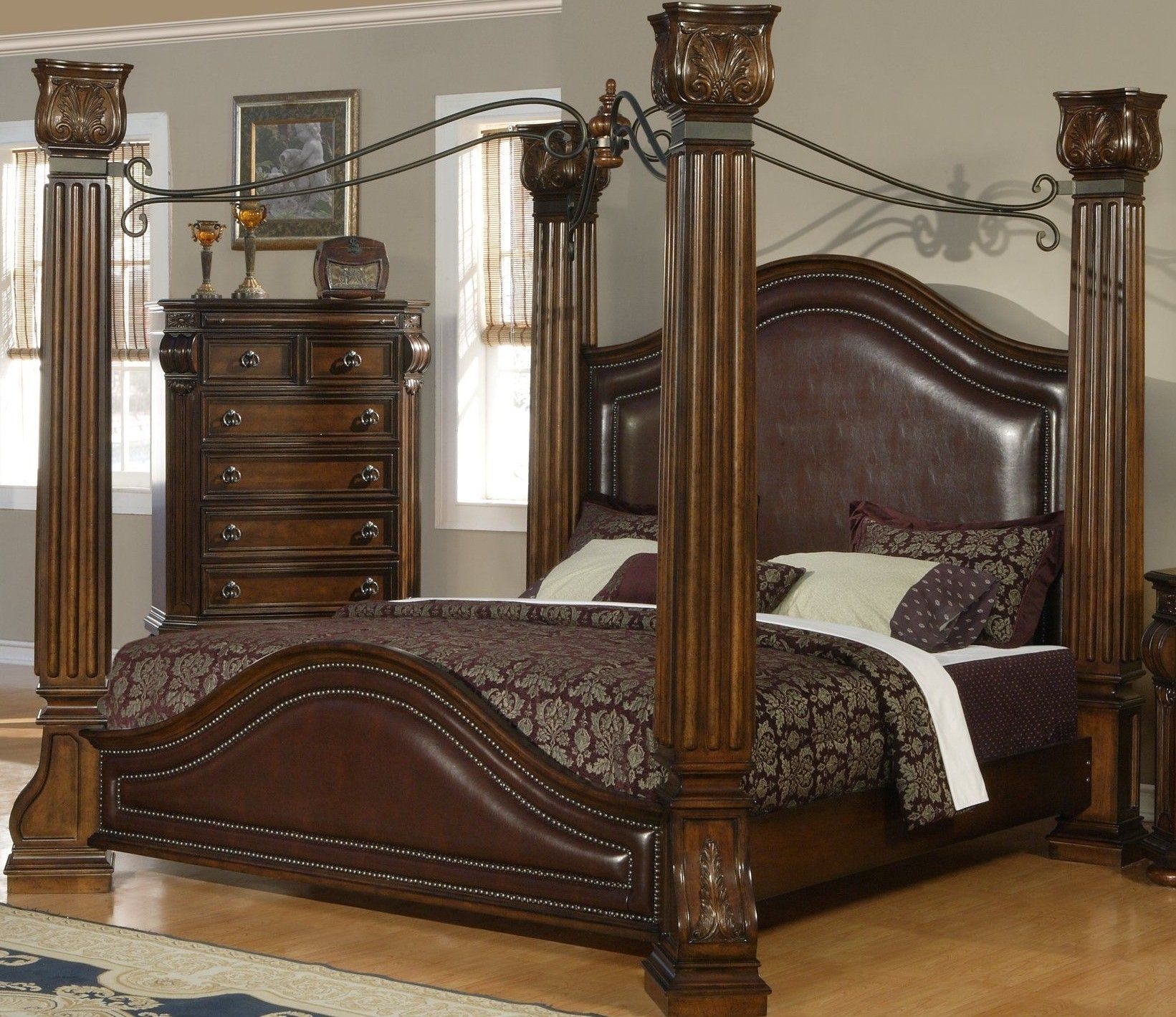 Tuscan B9141 Bedroom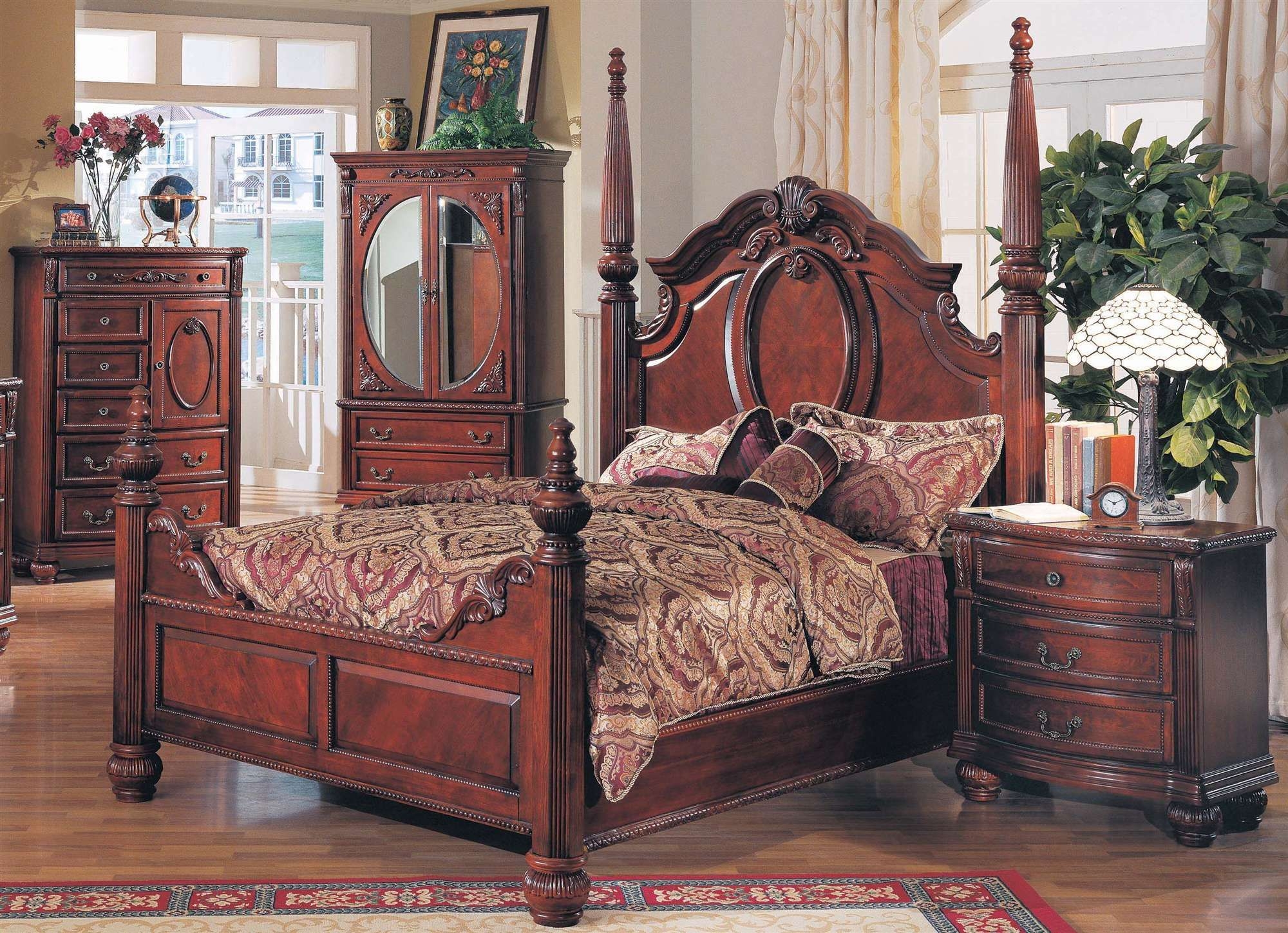 - Yuan Tai Furniture MD1000K Madina Poster King Bed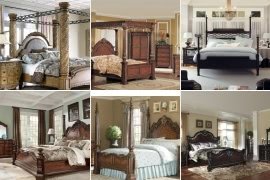 MASTER BEDROOM: 5Pc Traditional Montecito King Canopy Poster Leather Bed Set - SPECIAL DEAL!!!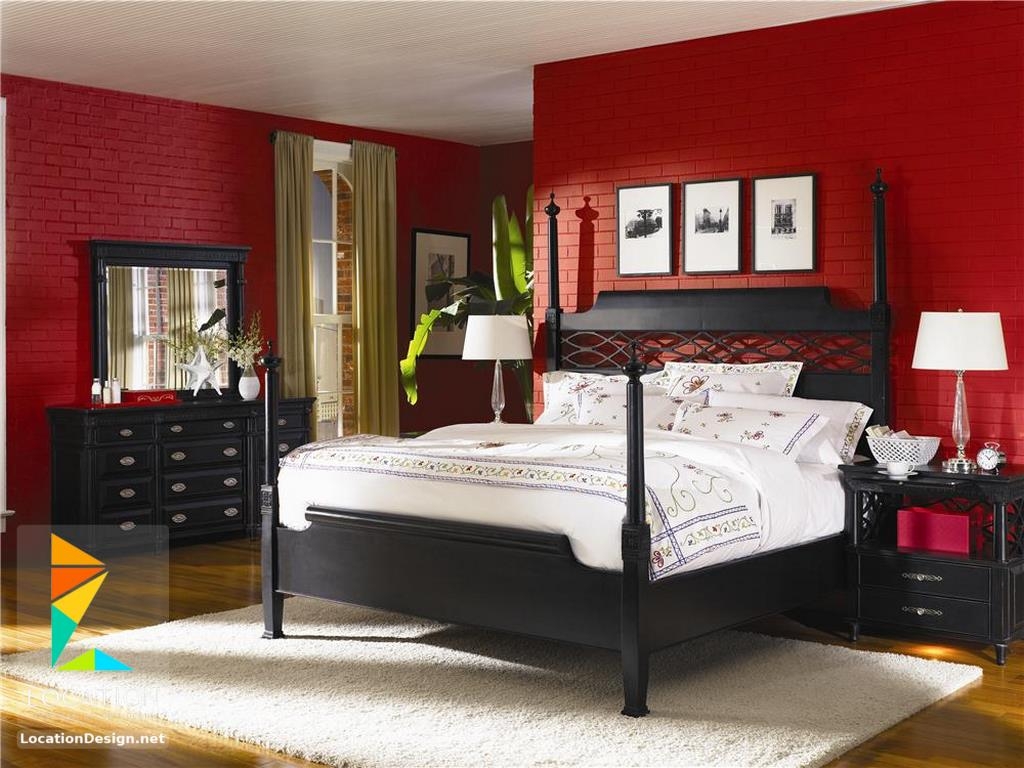 Liberty Poster King Bed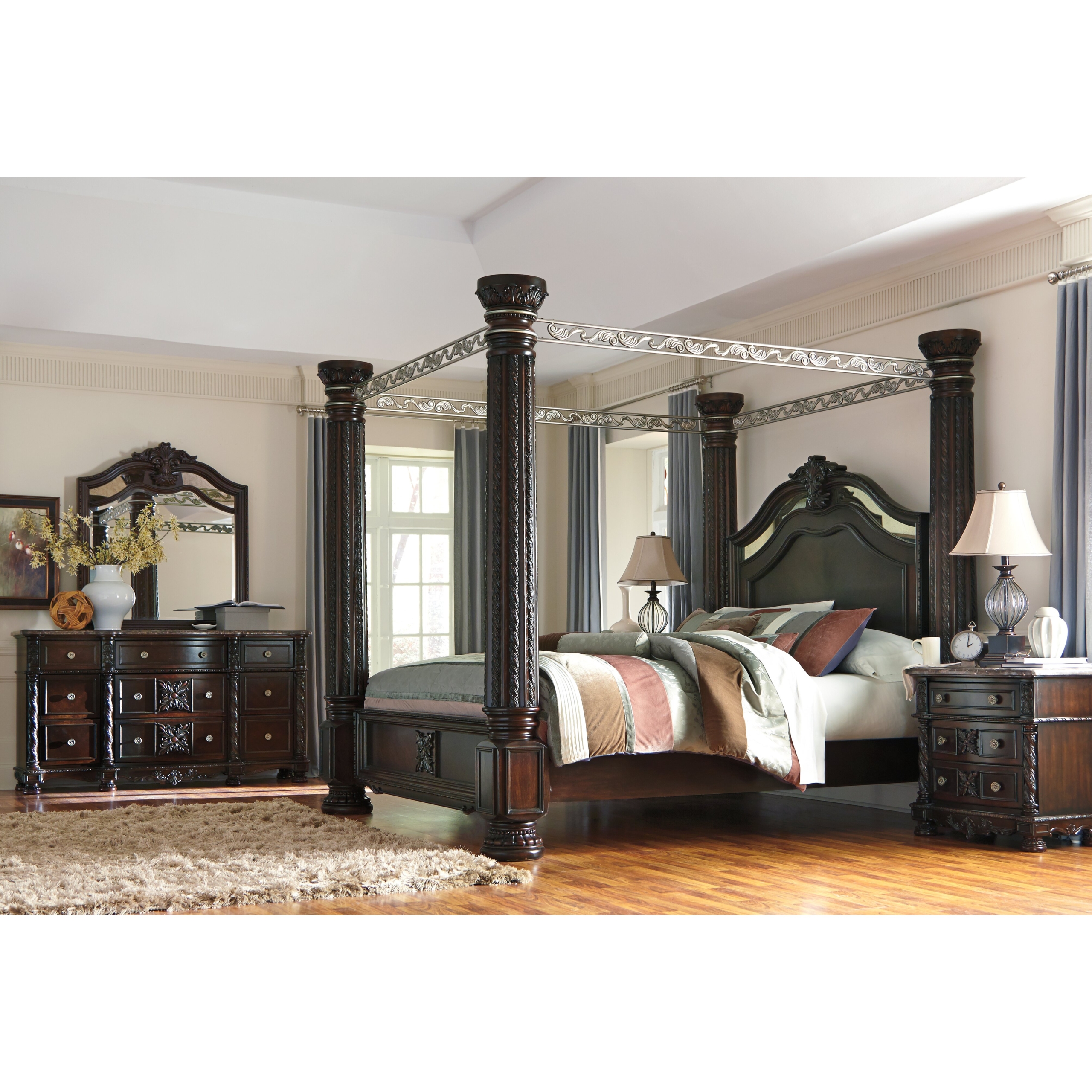 Ashley Laddenfield King Poster Bedroom Set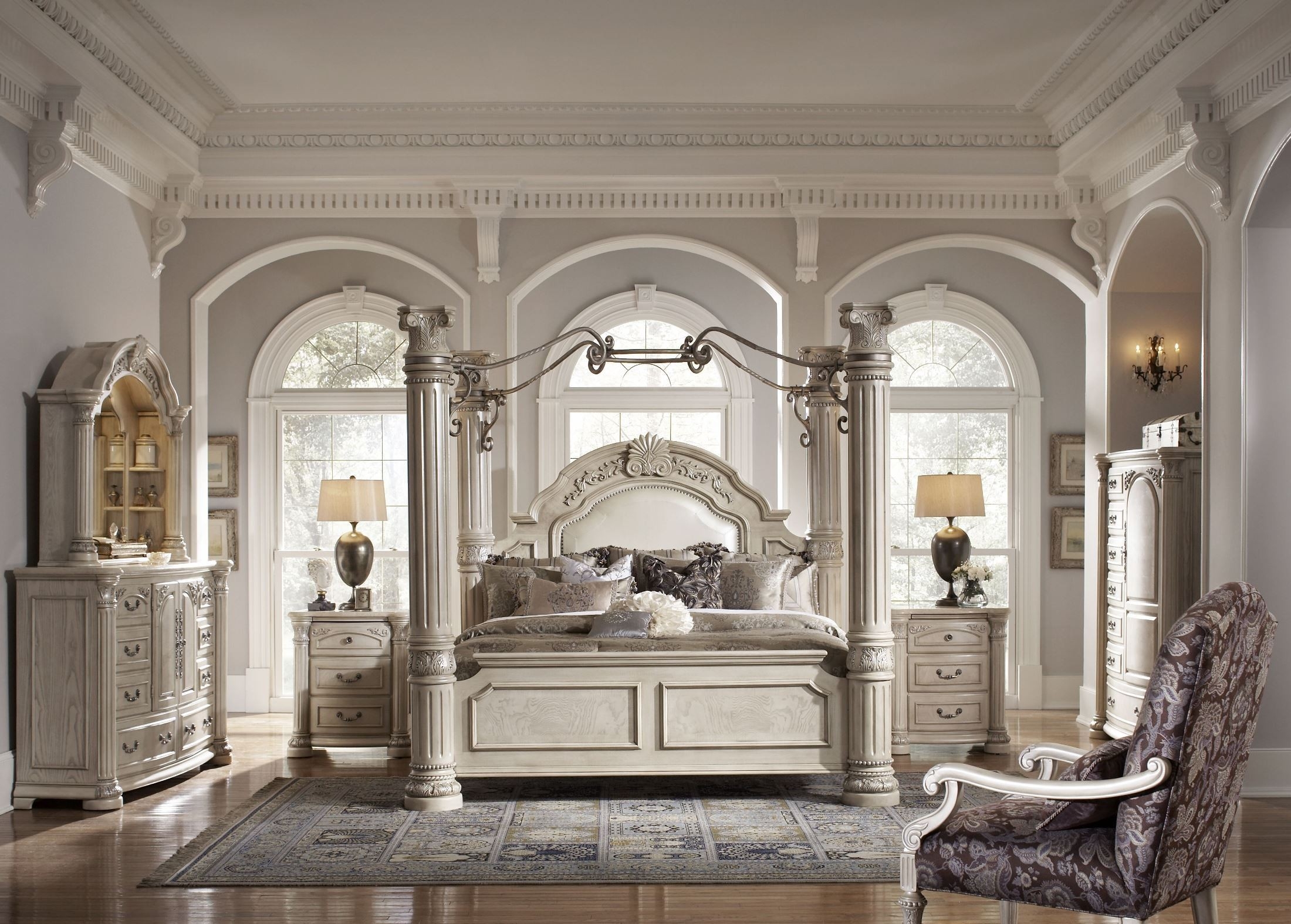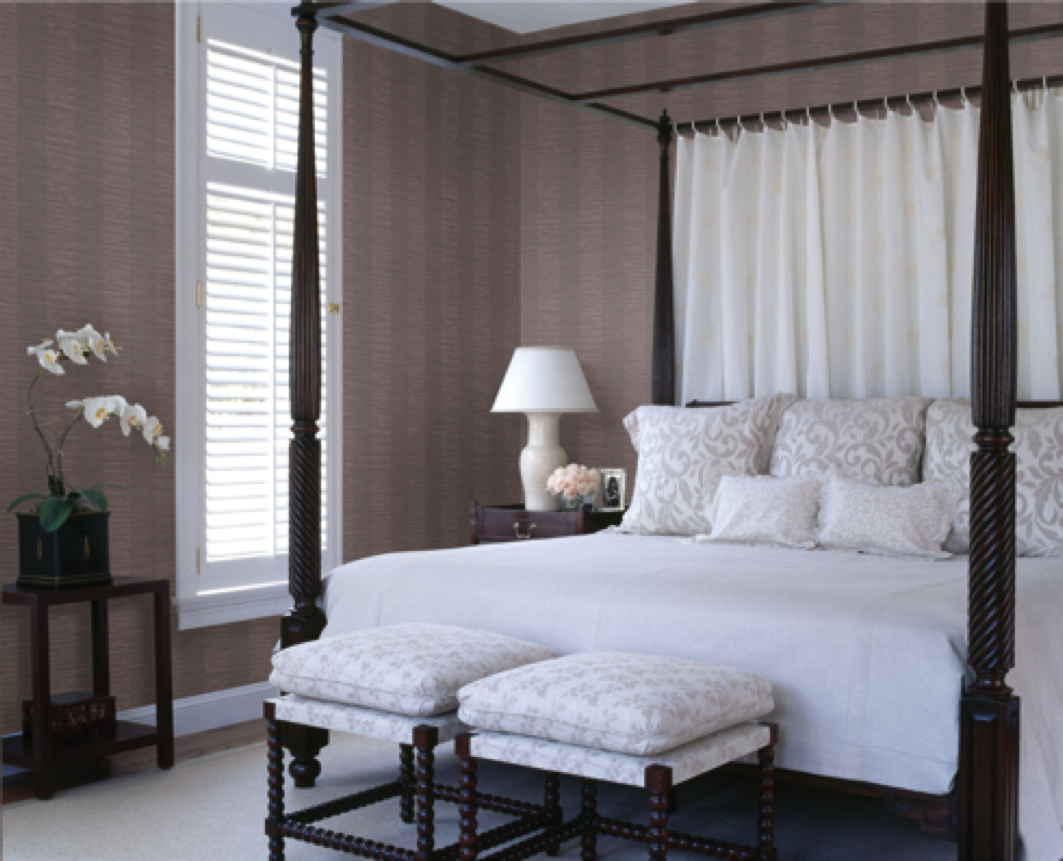 One Kings Lane - Ready, Set, Roll - Modern Damask, Beige & Pearl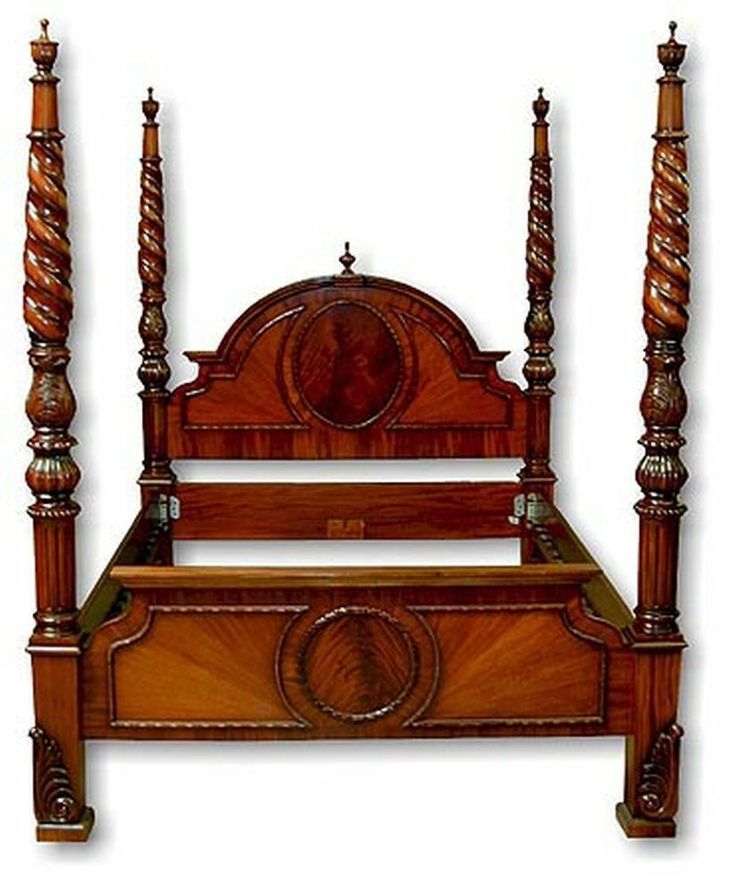 Cameo 4 Poster Carved Bed Mahogany Queen or King Size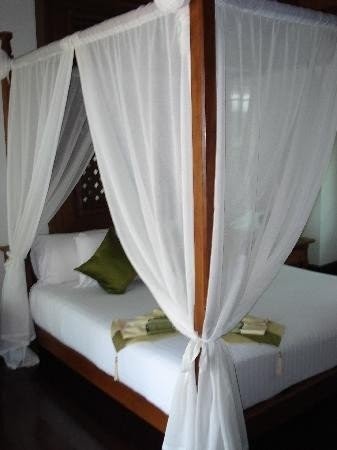 Antique arrangement for a spacious bedroom, furnished with a king-sized bed made out of dark oak wood with decorative corner posts, paired with a nightstand and a dresser cabinet made similarly.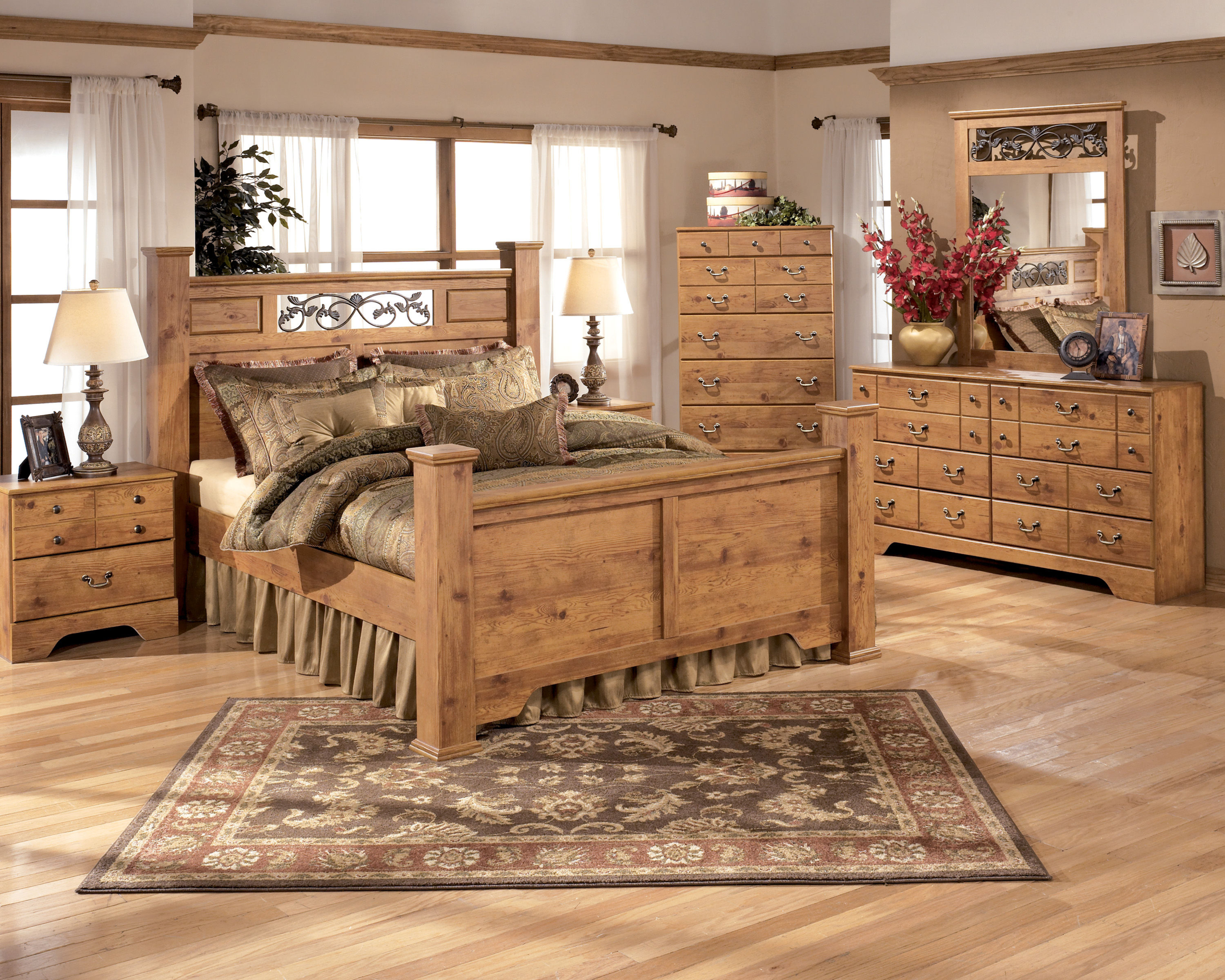 An elegant rustic style bedroom set of solid wood with a natural finish. A queen bed features thick posts, 3 drawers, a headboard with an openwork metal scroll inset. Drawer chests and a nightstand have cutout bases and ornate metal C-pulls in gold.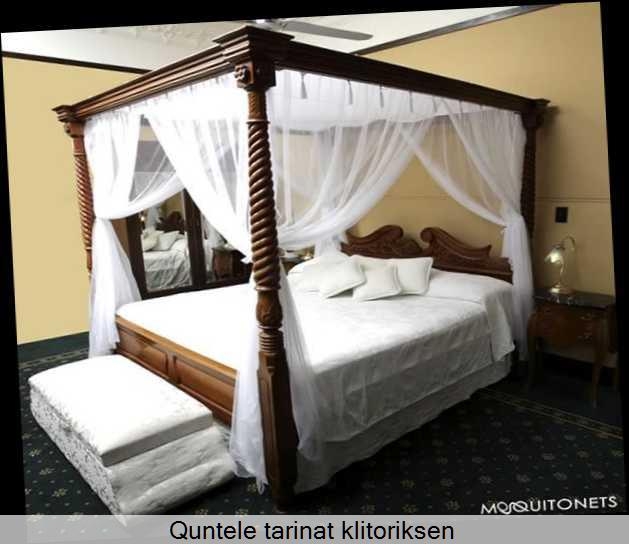 four poster bedroom sets | poster+bedroom More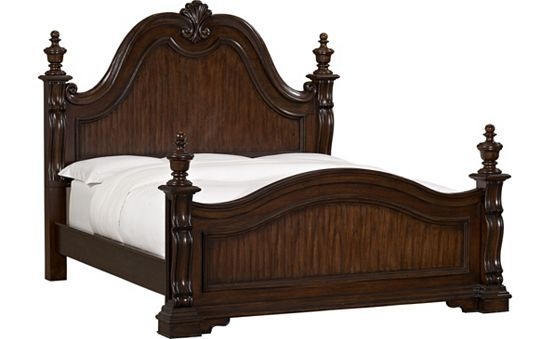 Bedrooms, Villa Sonoma King Poster Bed - Dark, Bedrooms | Havertys Furniture.......$1,200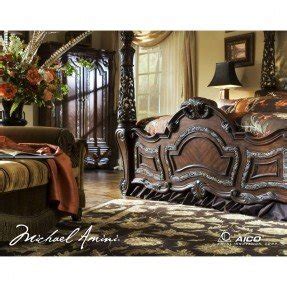 Essex Manor Poster Bedroom Collection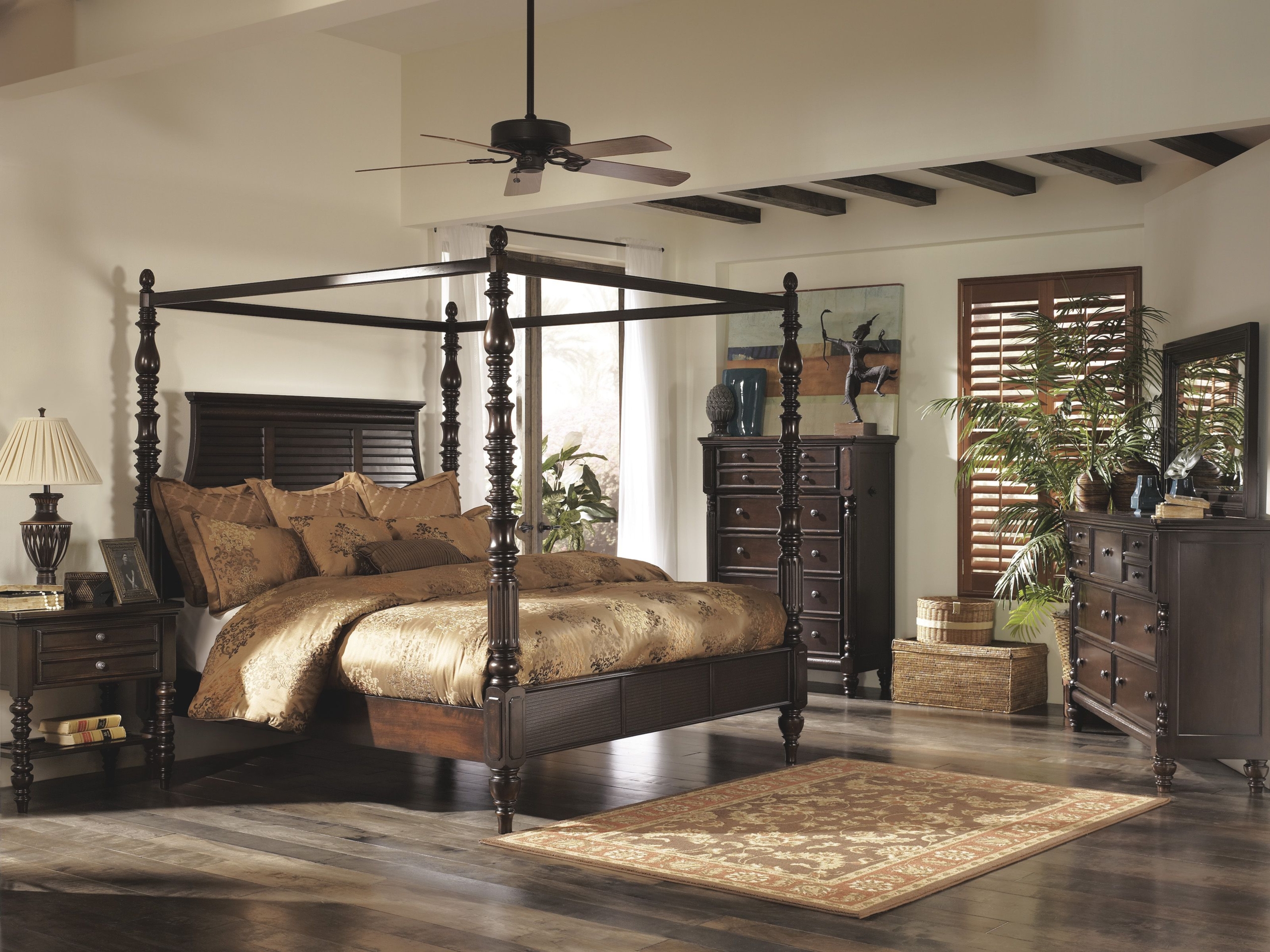 This bed is truly worthy of kings and queens with its lavish, simply stunning design. It offers a structure that will withstand years of use and won't lose on either quality or looks over time, making it a sure hit in your bedroom.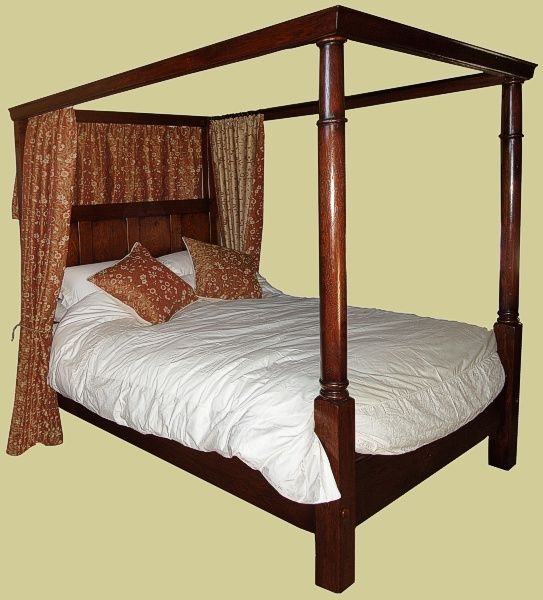 Dumont Dresser Rooms to go 44" dark cherry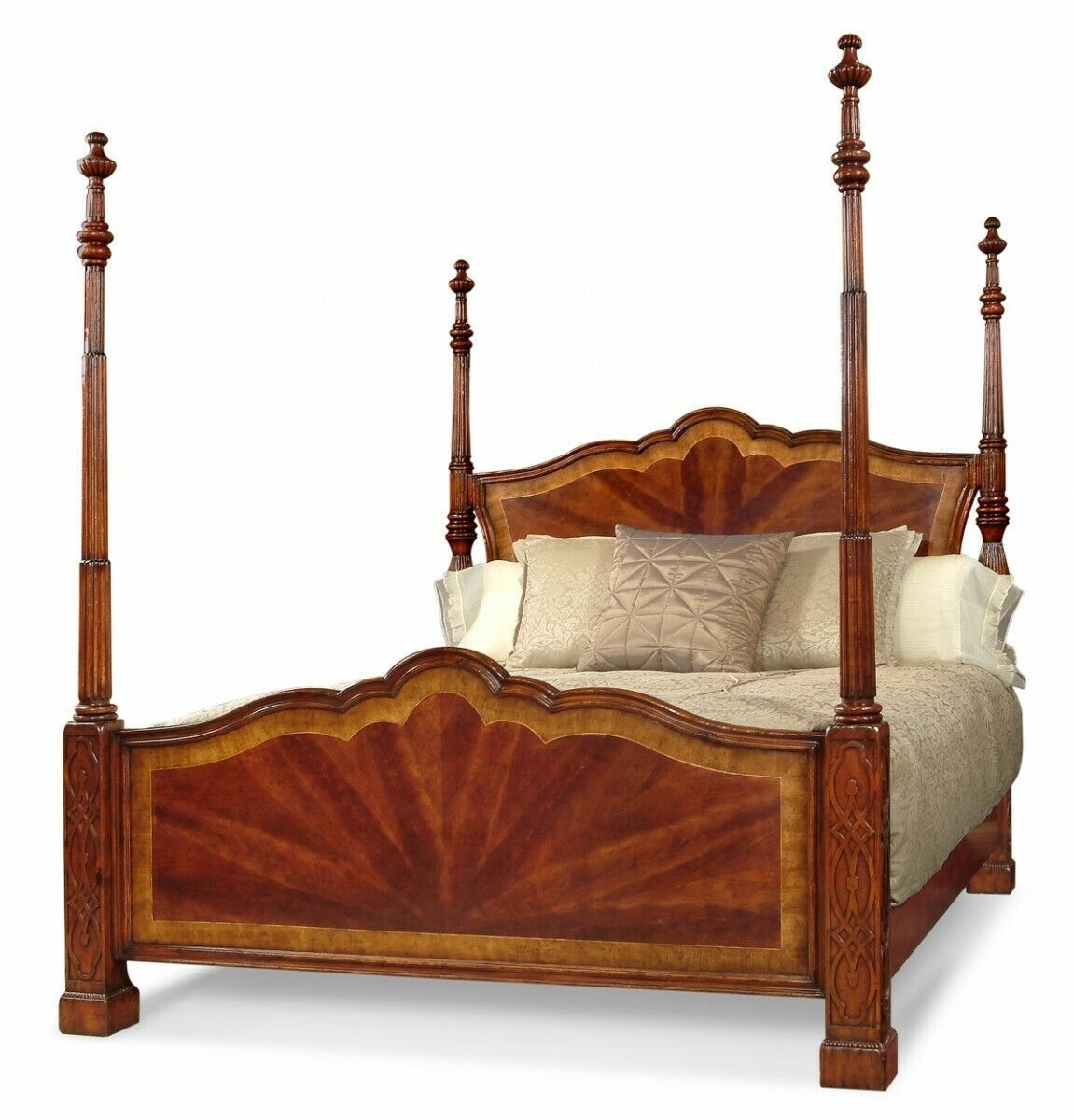 small rushmore Mahogany four post bed (UK King)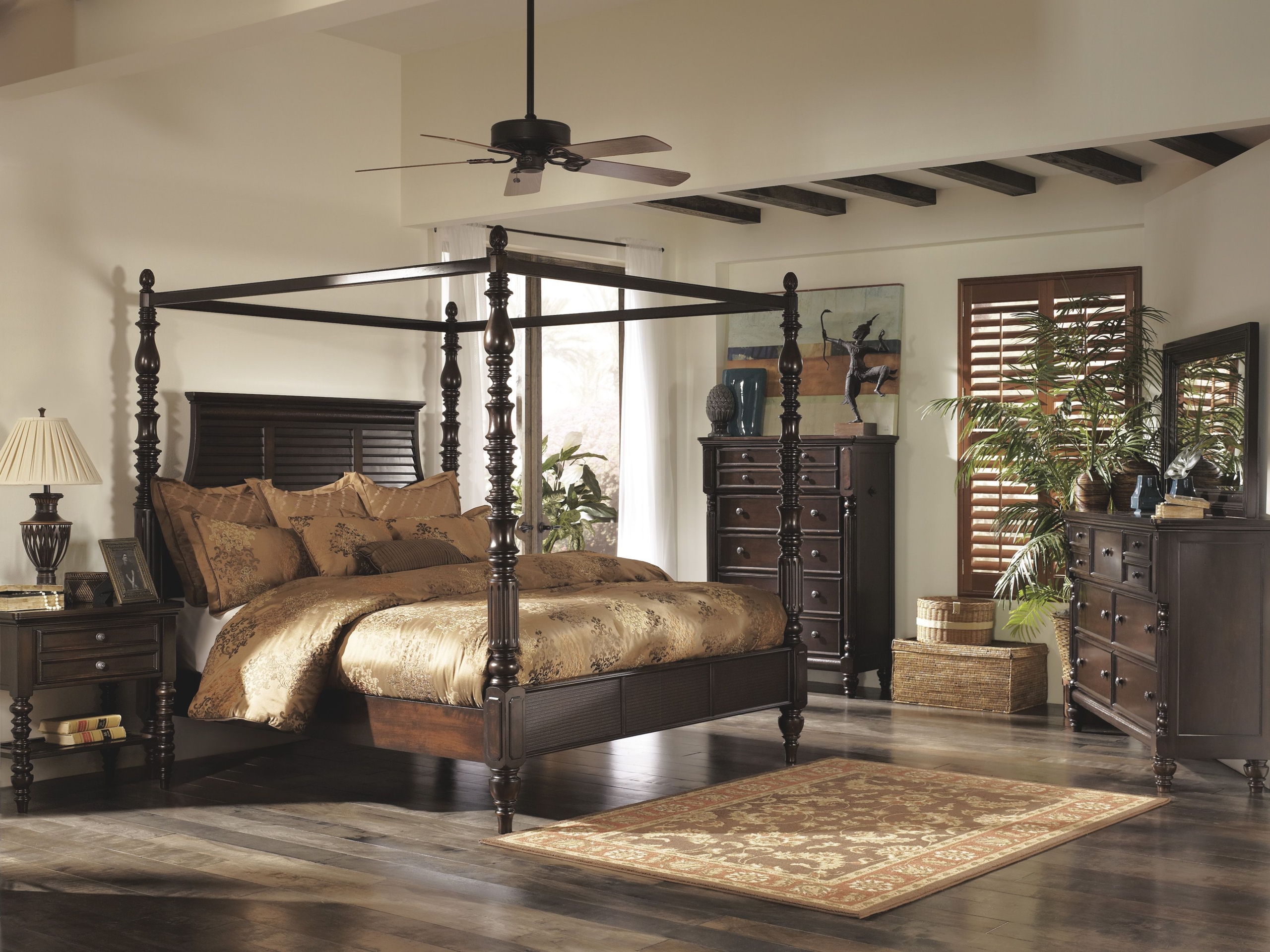 King Charles Bedroom Furniture Set Collection with Poster Bed | King GeorgeBedroom Furniture Set Collection - Request a FREE Quote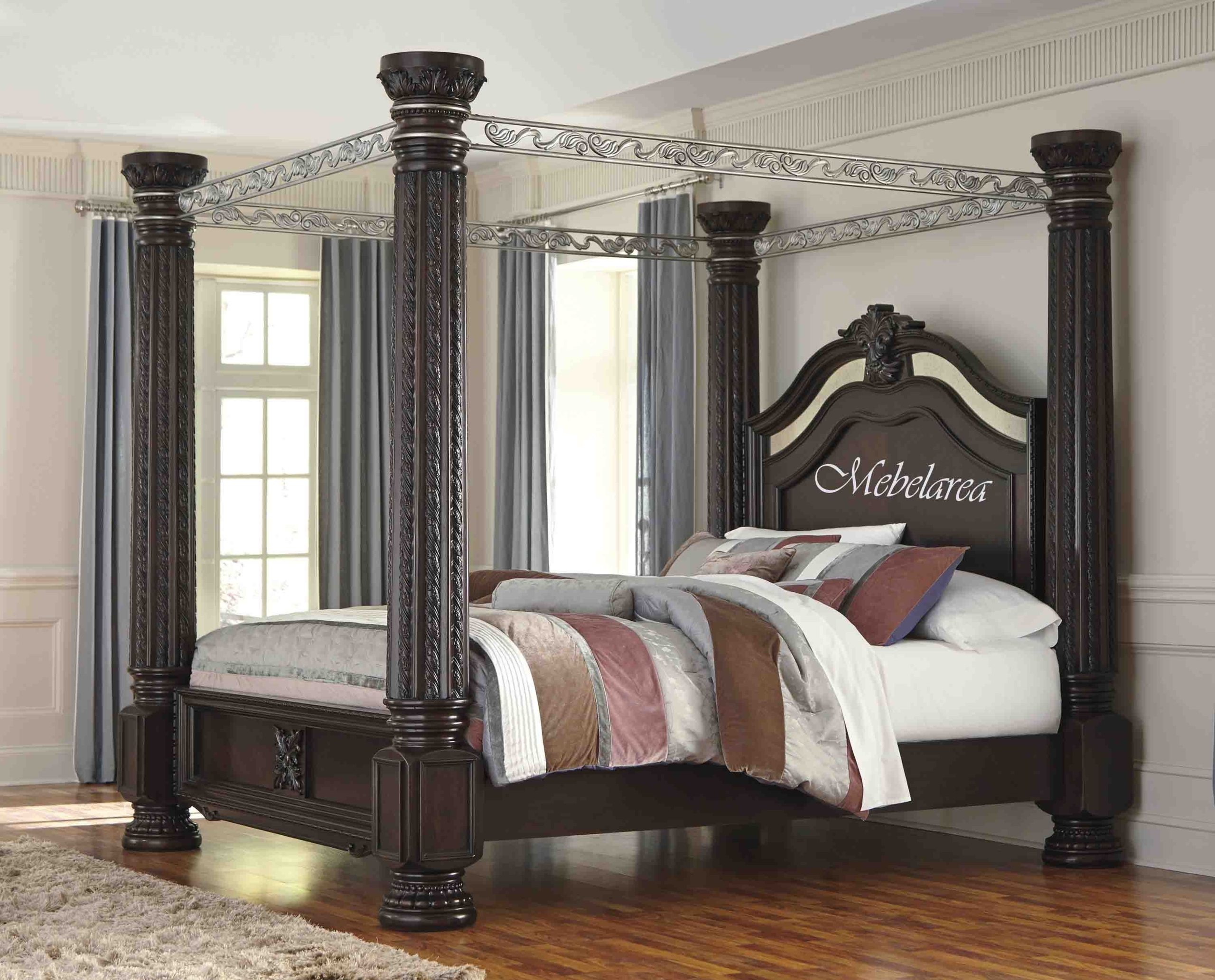 Laddenfield King Canopy Bed Set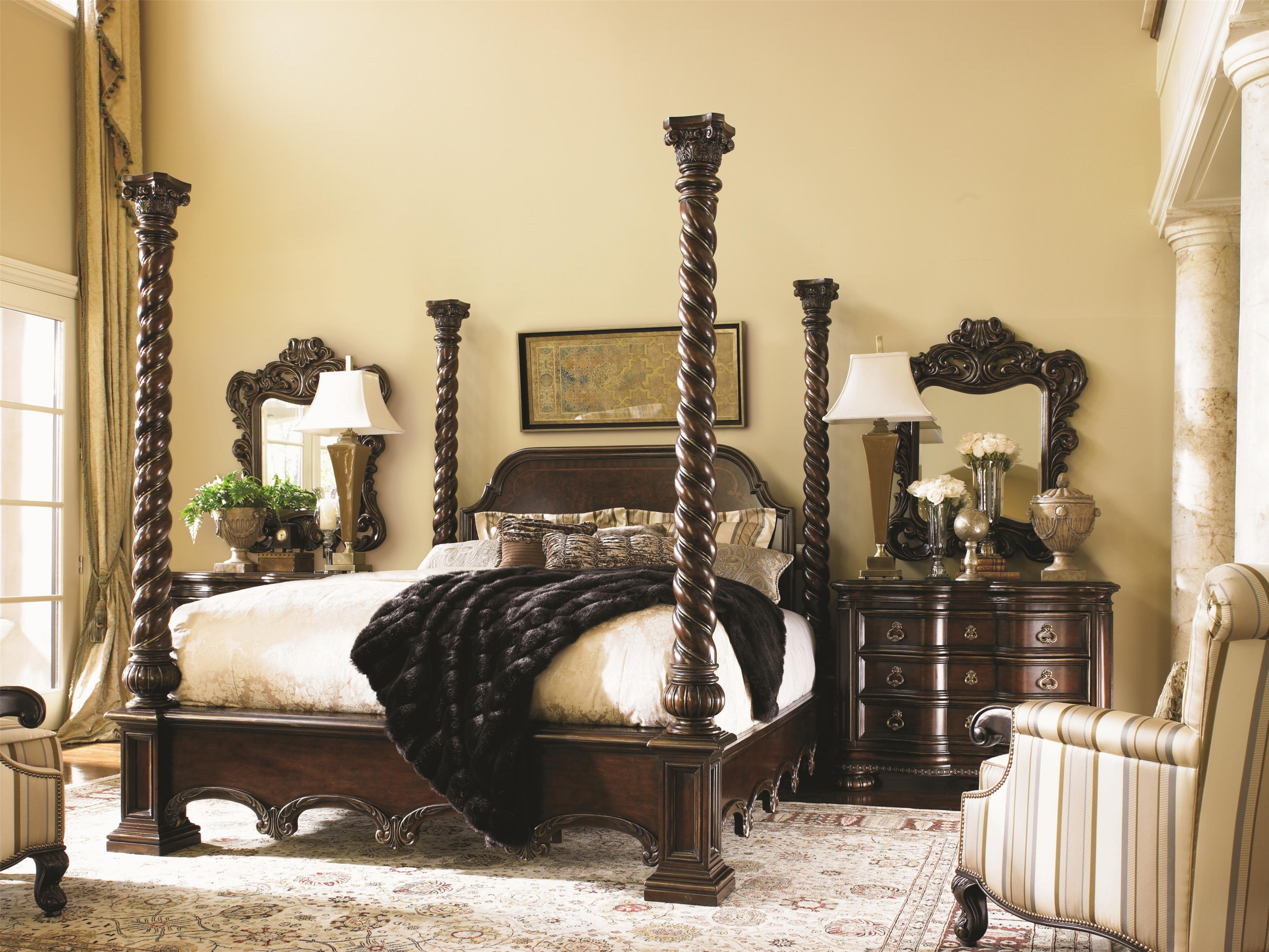 King Vittorio Poster Bed | Lexington | Home Gallery Stores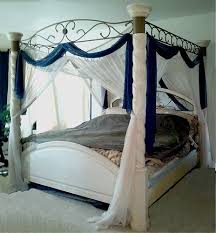 Elegant Master Suite King Bed Set Bedroom Dresser Poster $5400 New | eBay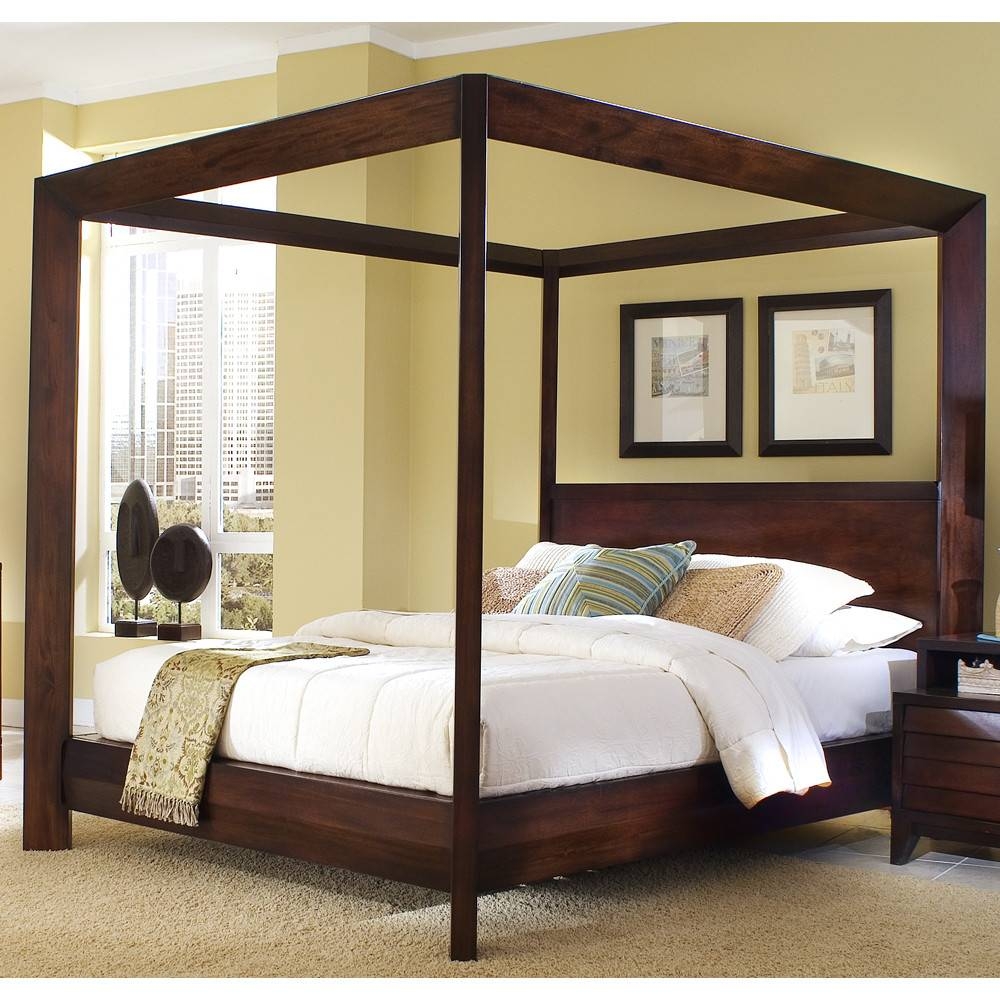 Salerno Wood Canopy Bed by Humble Abode Signature | Wooden Four Poster Chamfered Canopy Complete Bed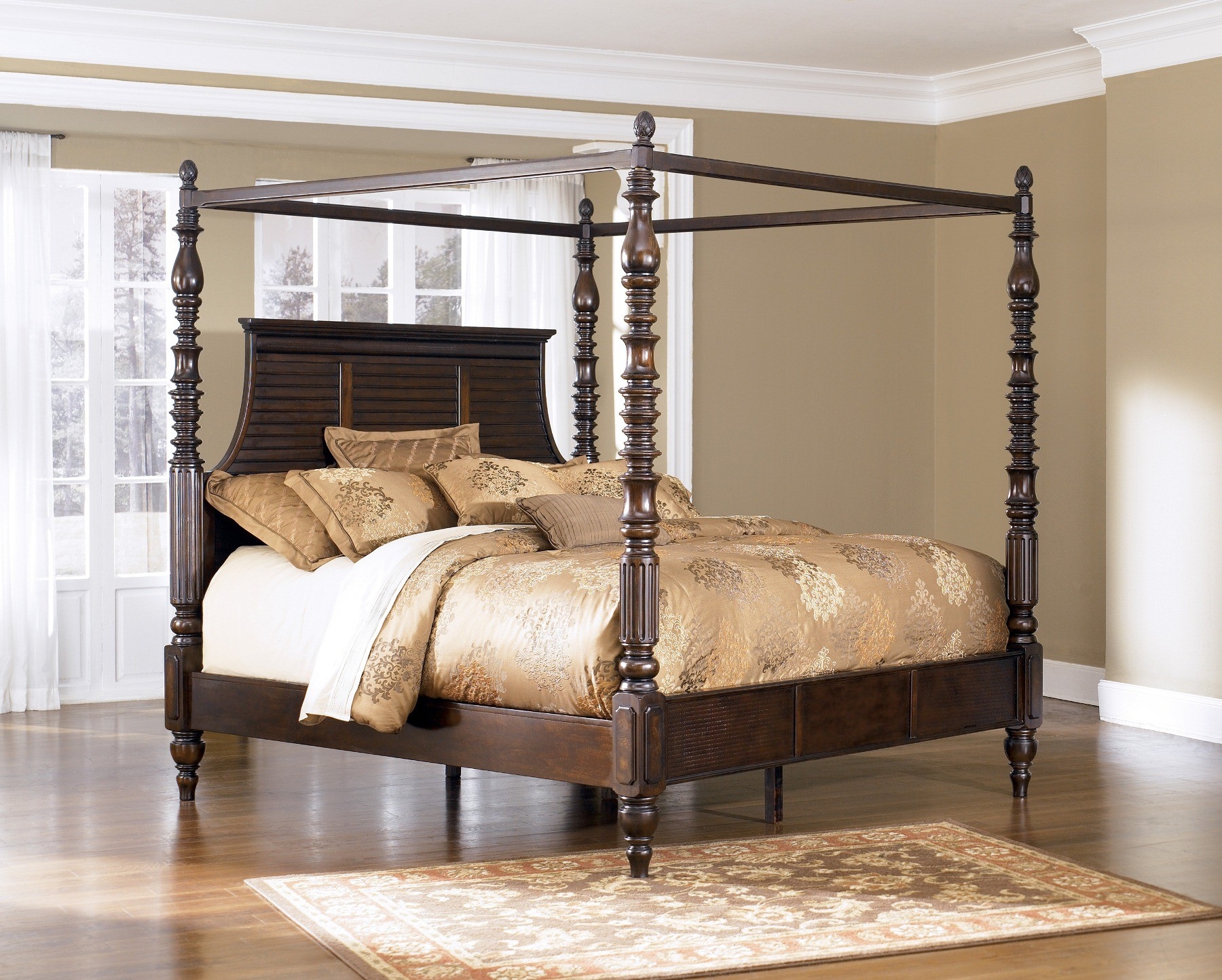 Key Town King Poster Bed $888