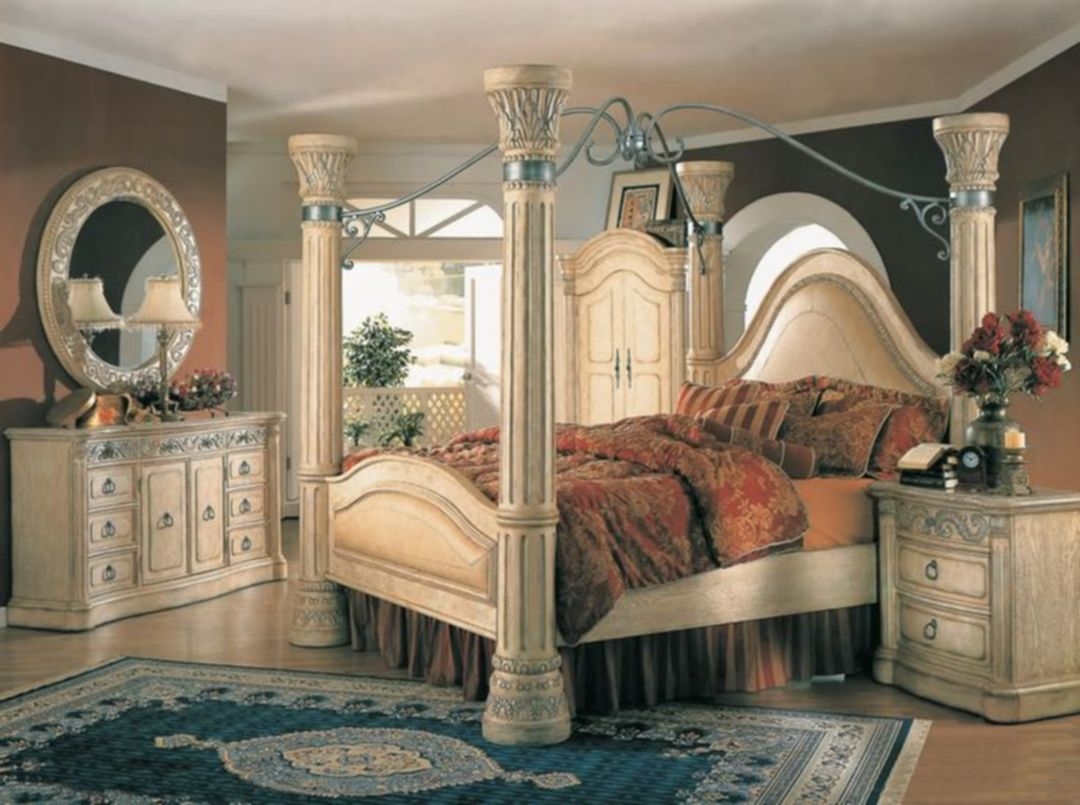 Margaret King Poster Canopy Bed 5 Piece Bedroom Set Antique White W Marble Tops
King size bed with four decorative columns. It provides comfort and relaxation for two people. This bedroom set also includes dresser and bedside table, both of them feature solid marble tops that are also stylish.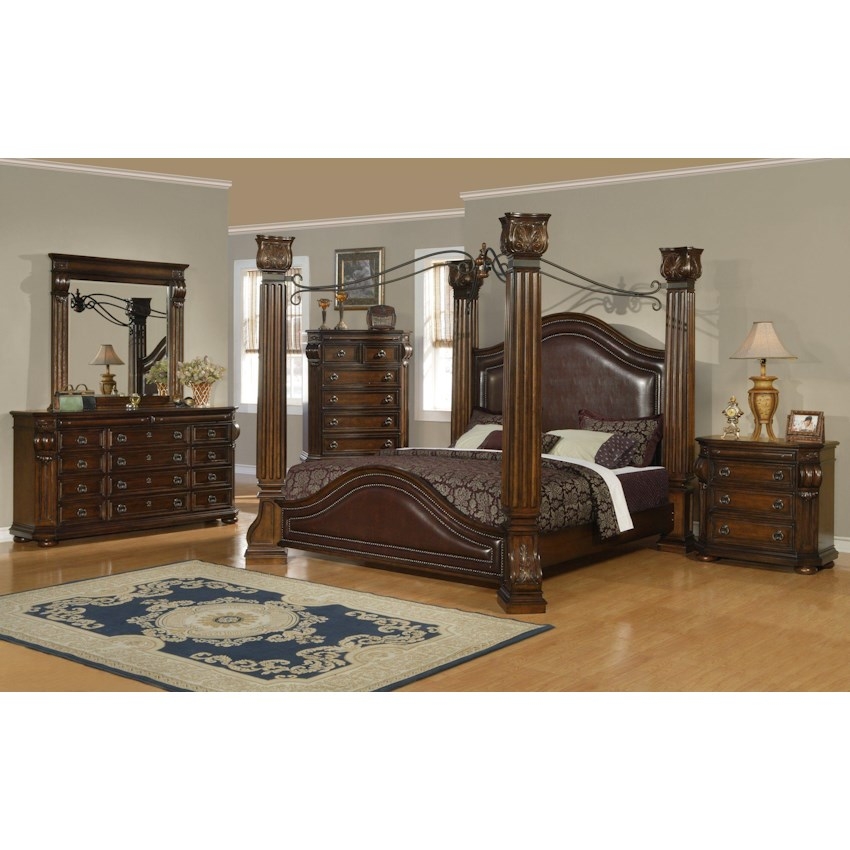 Phonecia Poster 5-Pc Bedroom Set. DFW Furniture Gallery. $1,899 ($2,796 w/ King and extra nightstand)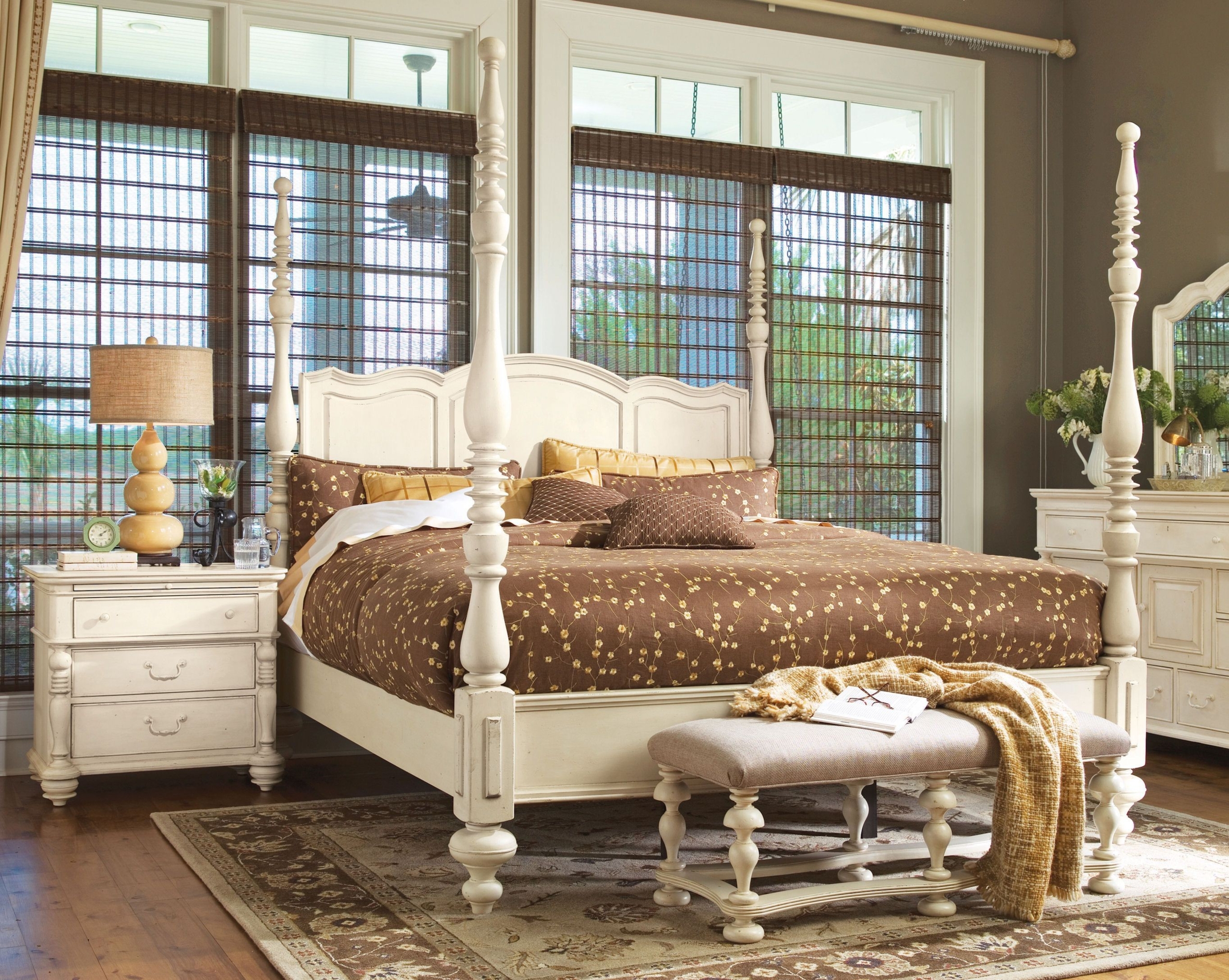 Savannah Four Poster Bed
Beautiful comfortable country style bed. It is made of poplar and birch wood with a distressed white finish. This bed features sleek rich twisted turned posts, finials and legs. It also has a decorative 3-part arched headboard with a border.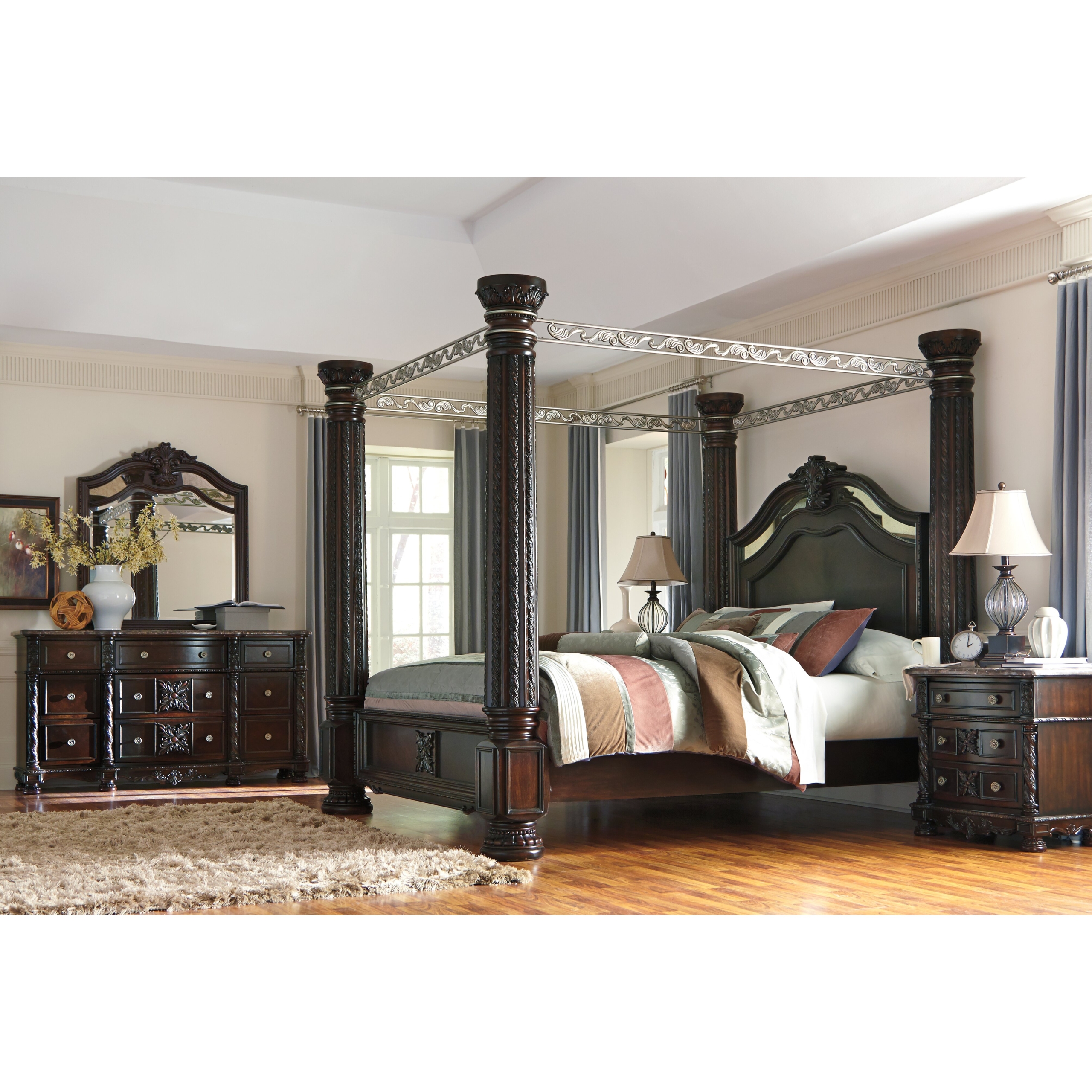 Ashley Laddenfield King Poster Bedroom Set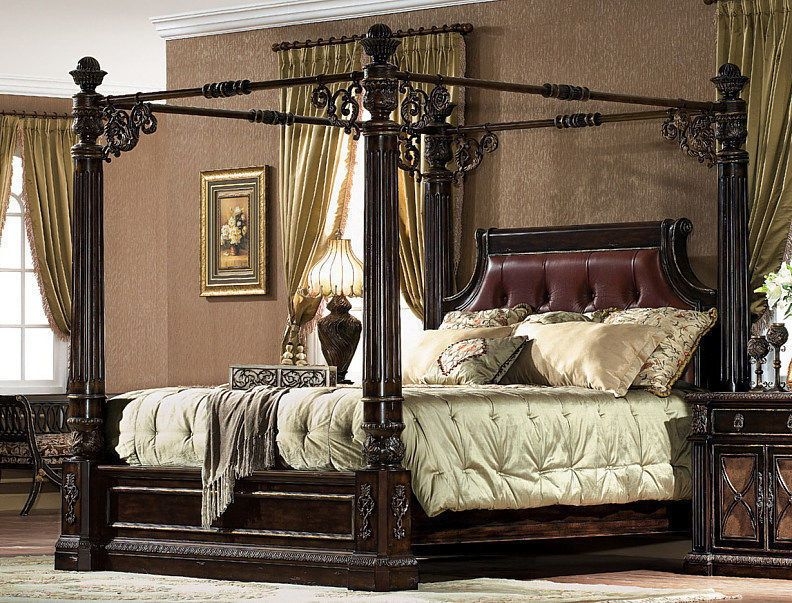 Evoking associations with the most refined royal chambers, this super king size canopy bed distinguishes itself with the characteristic four posters. Handmade, this solid mahogany construction shall serve its role for years.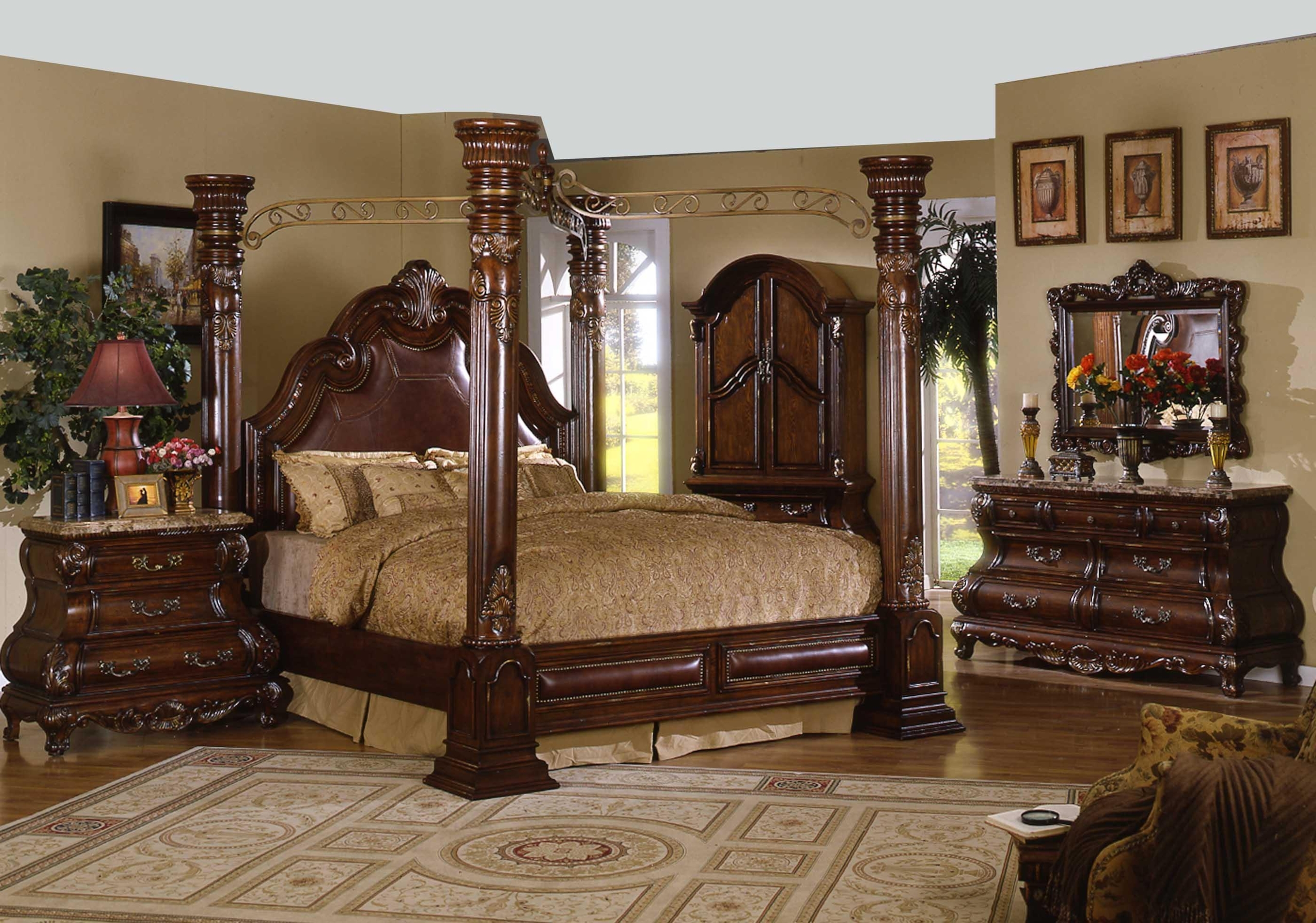 Make your bedroom your kingdom with this exquisitely ornate, four poster canopy bed. If you like the royalness and distinction of the empire style, this king size bed is definitely for you.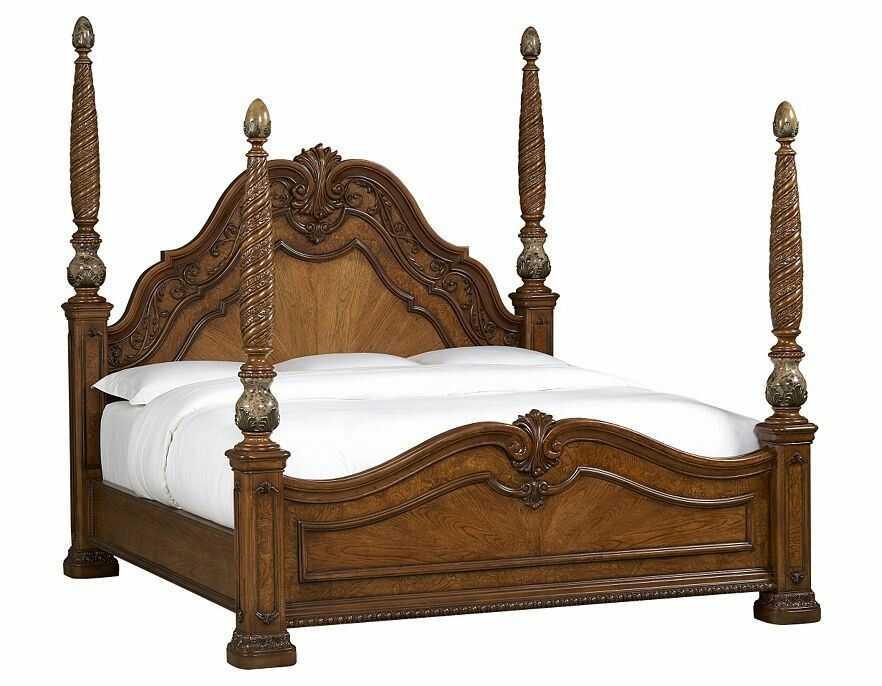 Very classic, victorian age cool and huge king size four poster bed made fully from oak wood. Looks super cool, when you have odl school bedroom and wanna pump it up with some cool decoration. I guess it's super comfortable.