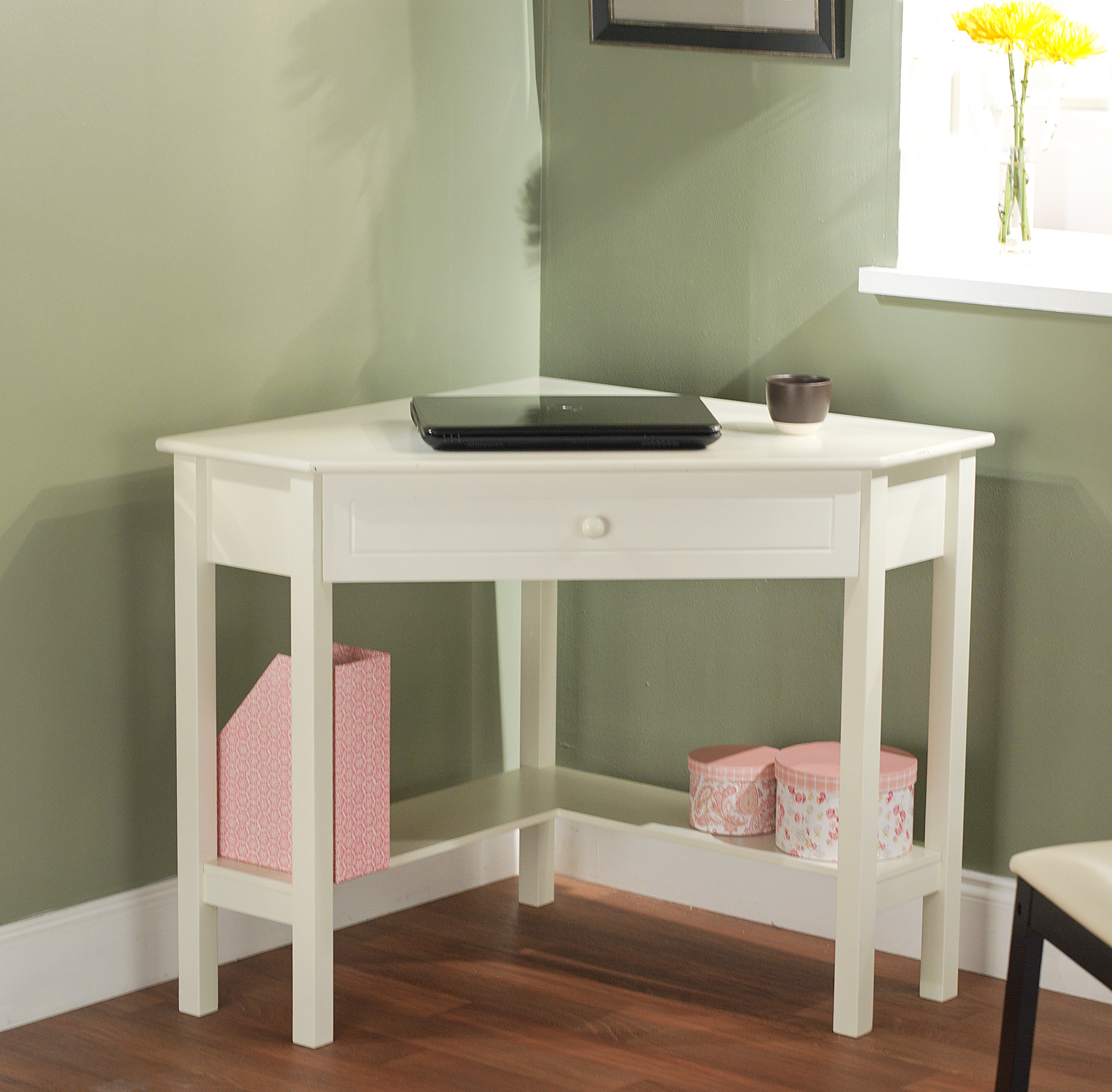 Corner writing desk multiple finishes
A small corner desk that was designed especially for use in small rooms. Its classic style fits perfectly in different compositions. It is supported on solid pine wood legs and has got a drawer and bottom shelf for enhanced storage capability.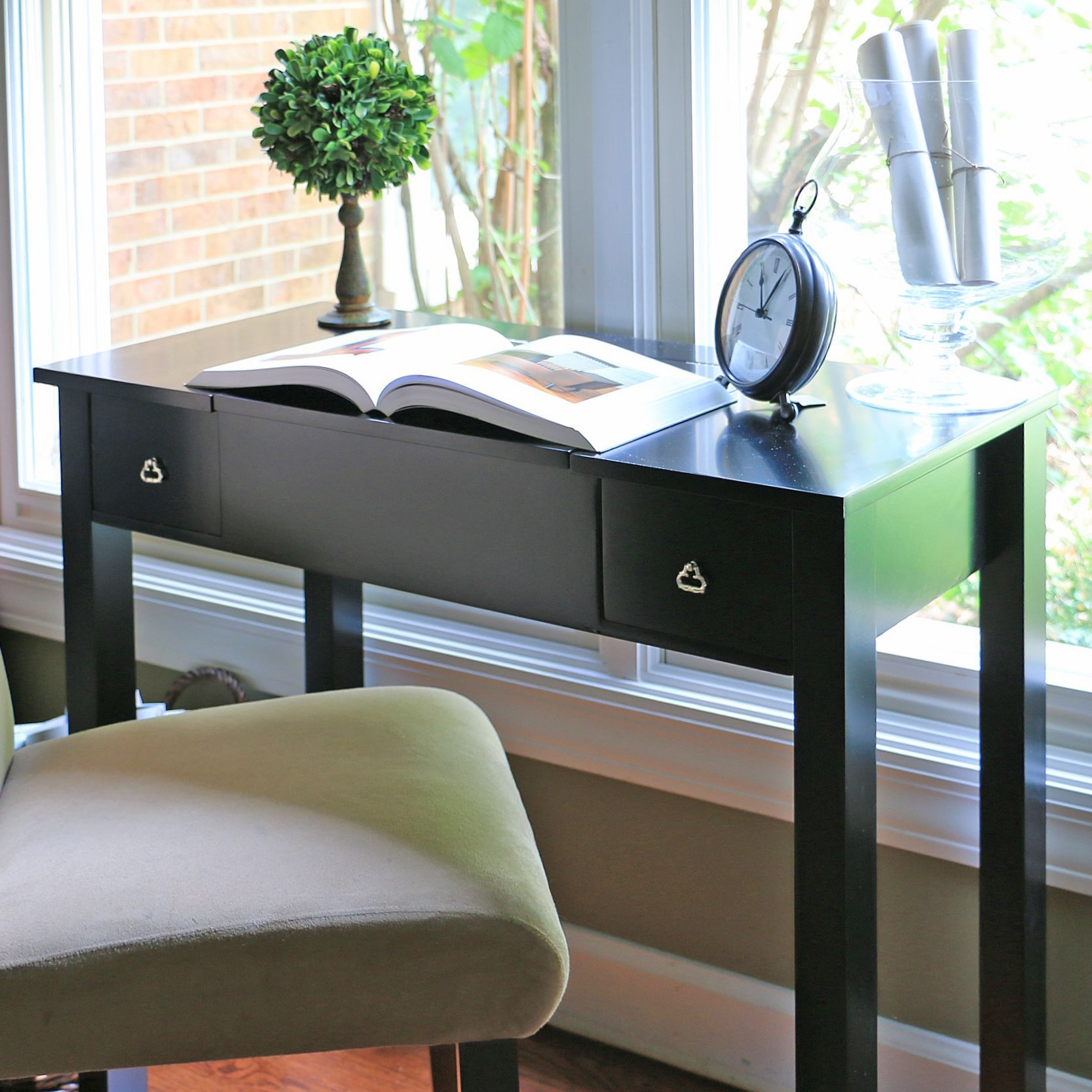 Wessex Vanity Table with Mirror
This charming vanity table is also a practical desk. Perfect for the bedroom or living room corner. Beautifully made is very tasteful and two handy drawers are perfect for odds and ends.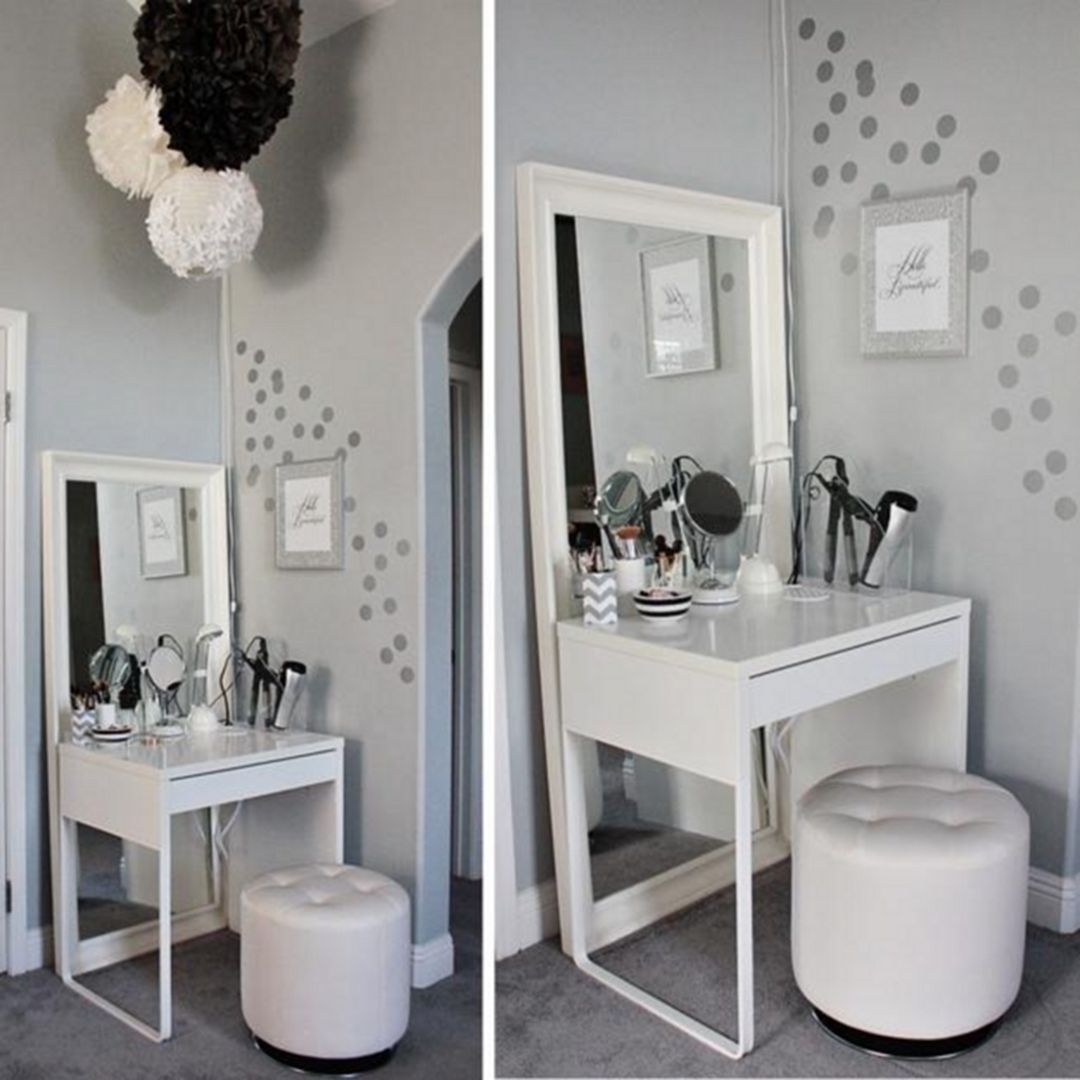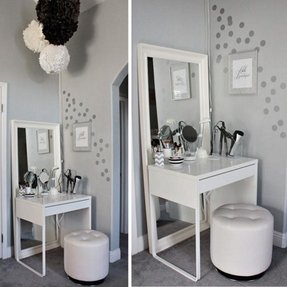 Japanese minimalism was out in 1950s, and this vanity table - so different from others! - takes benefit of a classic mid century style. It's also right up your alley if you are forced to save floor space.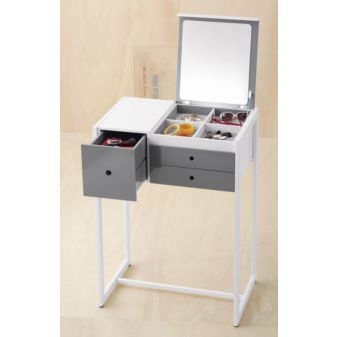 The small vanity table was once an indispensable element of every lady's bedroom. Though the times of aristocratic balls we have rather behind us - a modern white mini dressing table with gray, shiny drawers and mirror will work in our home.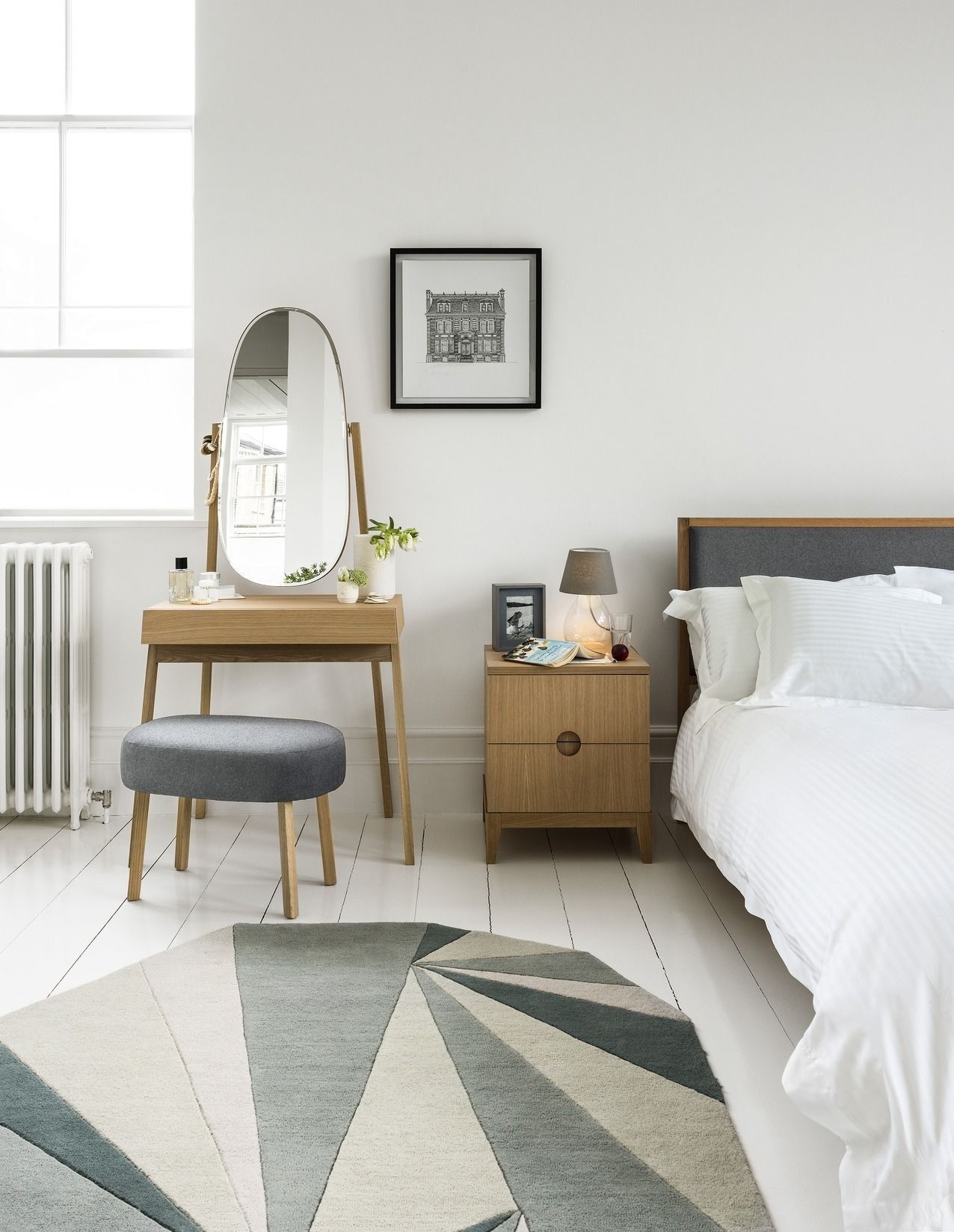 The small vanity table for bedroom can add the exclusive and modern touch to any style and decor. The classic structure has the oval mirror, which is perfect for everyday make-up.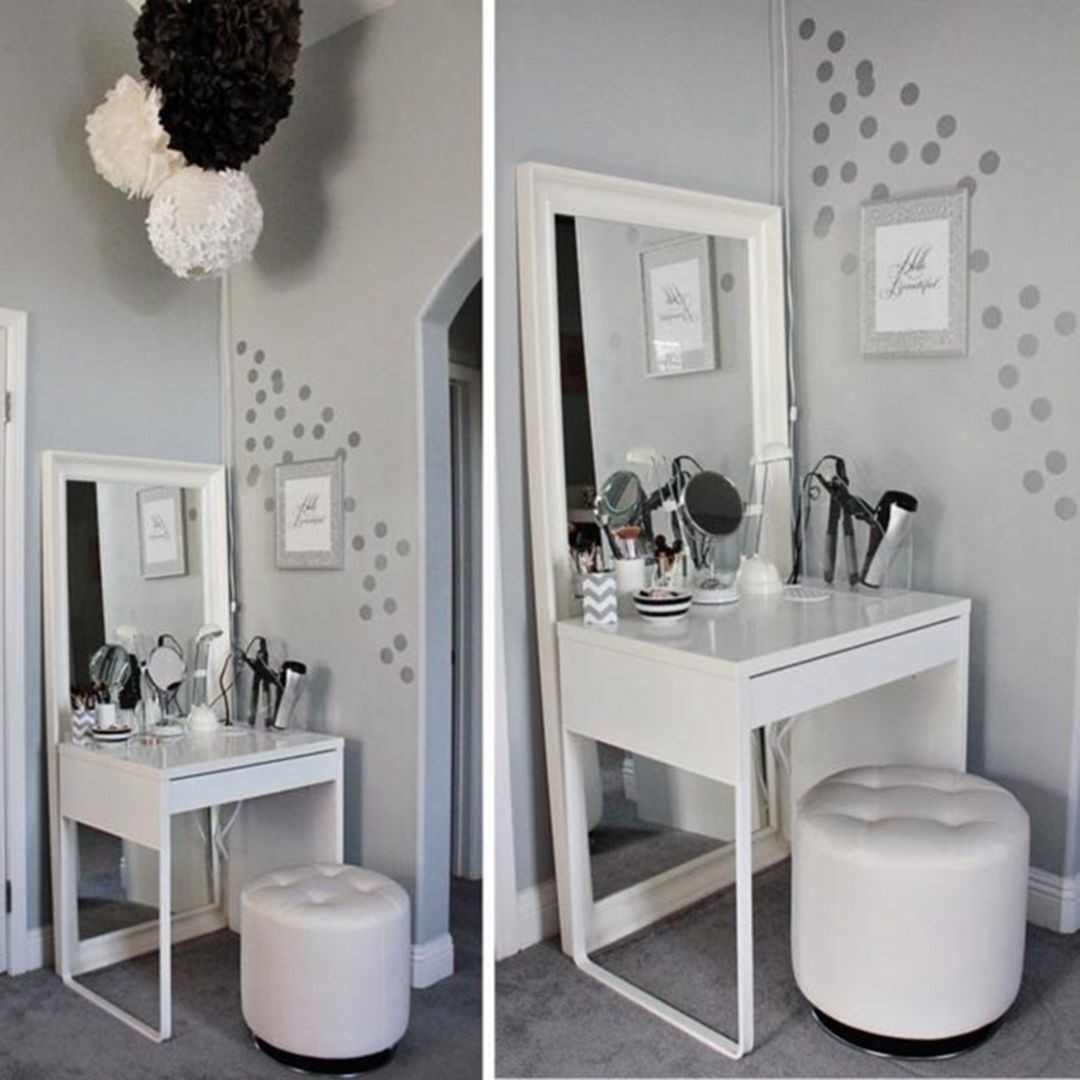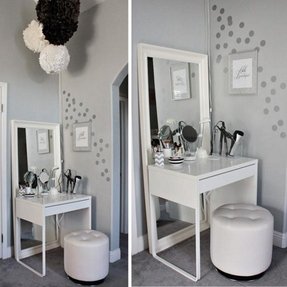 If you are about creating a vanity corner in your bedroom, this idea is perfect. A simple table with a mirror and a softly finished quilted upholstered stool / ottoman create a very functional set.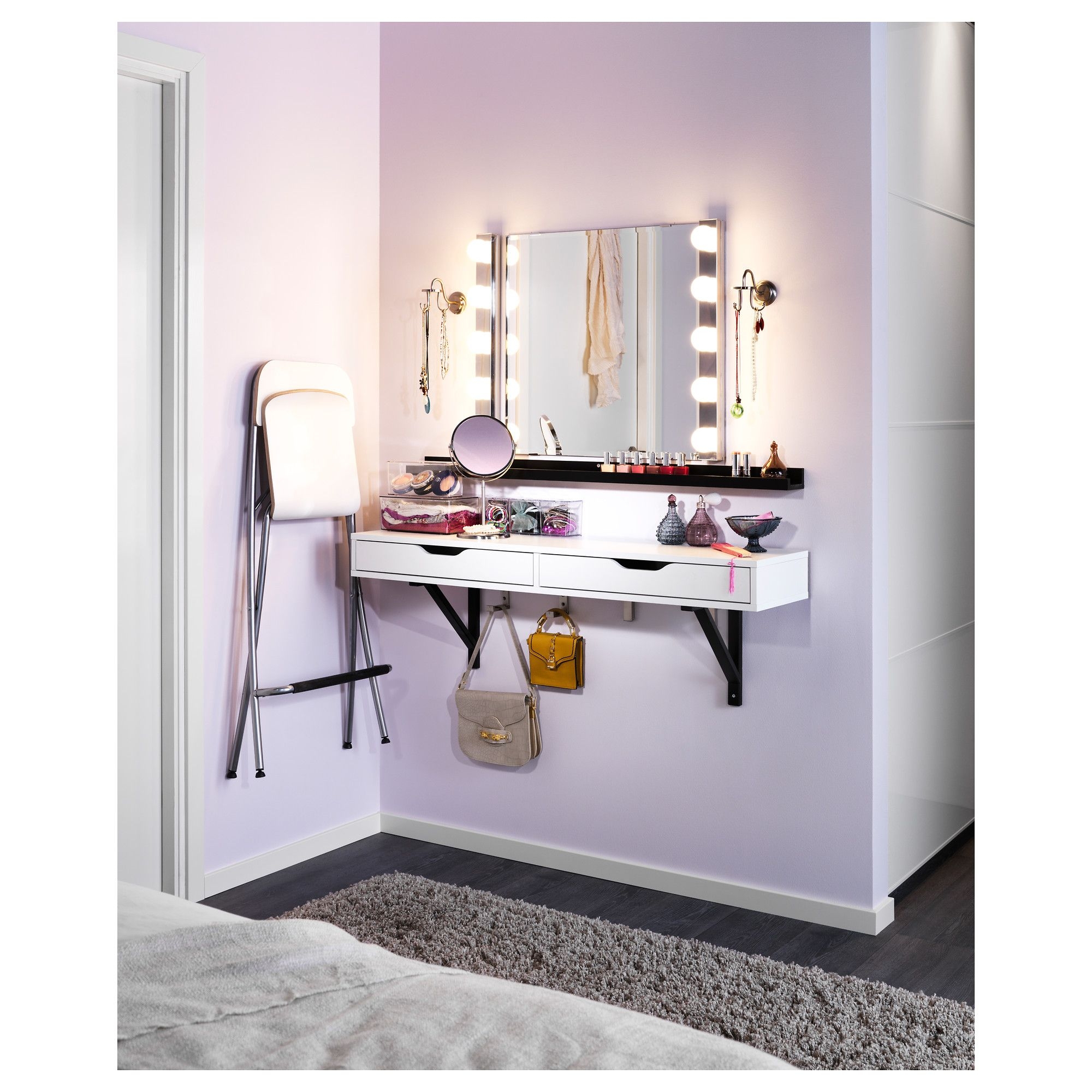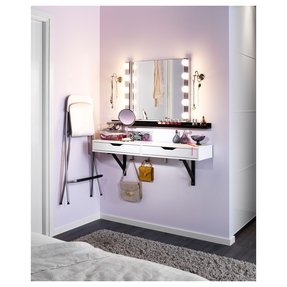 With this amazing wall shelf you'll be able to create a dressing table without taking up too much of your floor space and you still get the extra possibilities for organizing your belongings neatly.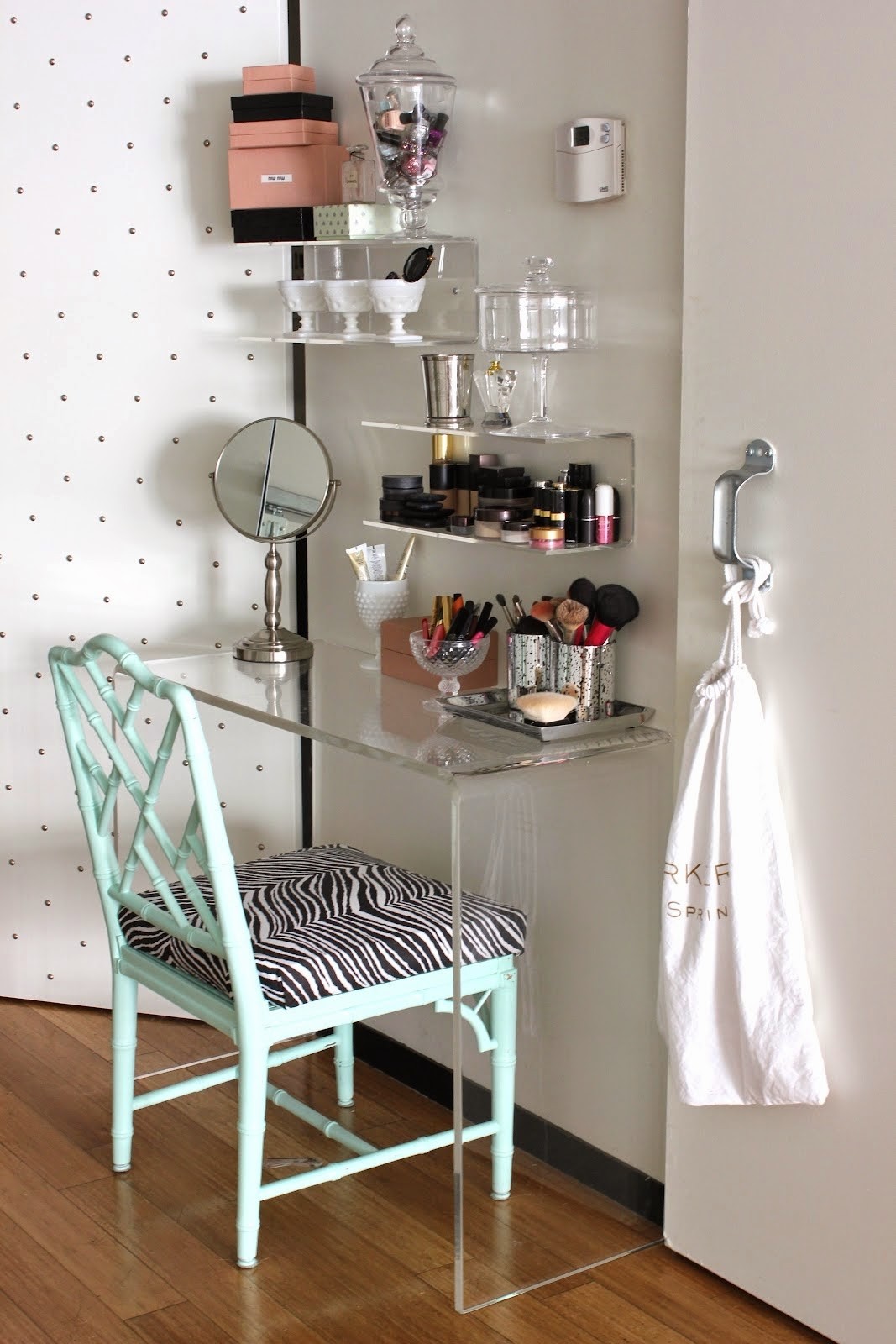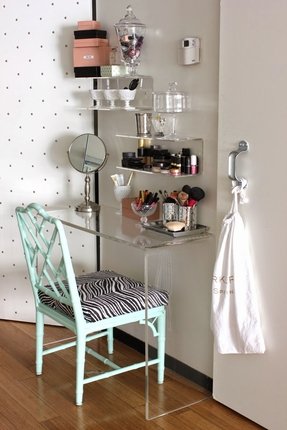 An elegant space-saving vanity table, wall-mounted shelves and organisers. They're entirely made of clear tempered glass and feature rectilinear shapes. A wooden chair with a pale greenish finish has rounded legs and an arched lattice backrest.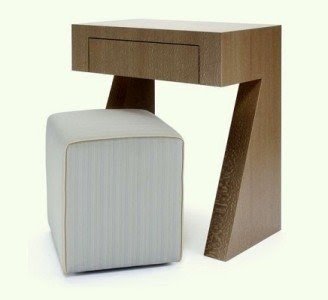 This designer project presents a small vanity table for a contemporary bedroom. Carved in high-quality wood, it has the 7-number shape. Its minimalistic silhouette shall appeal to all fans of modern design.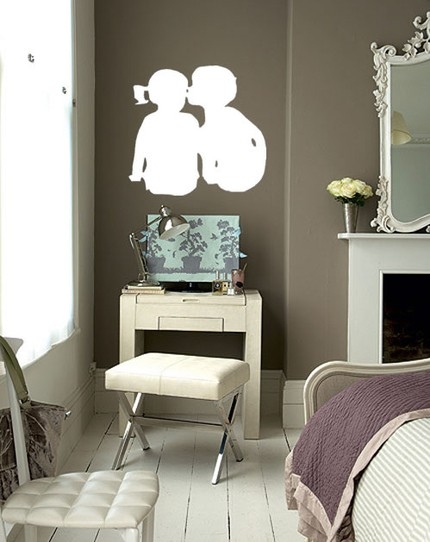 Bedroom Vanity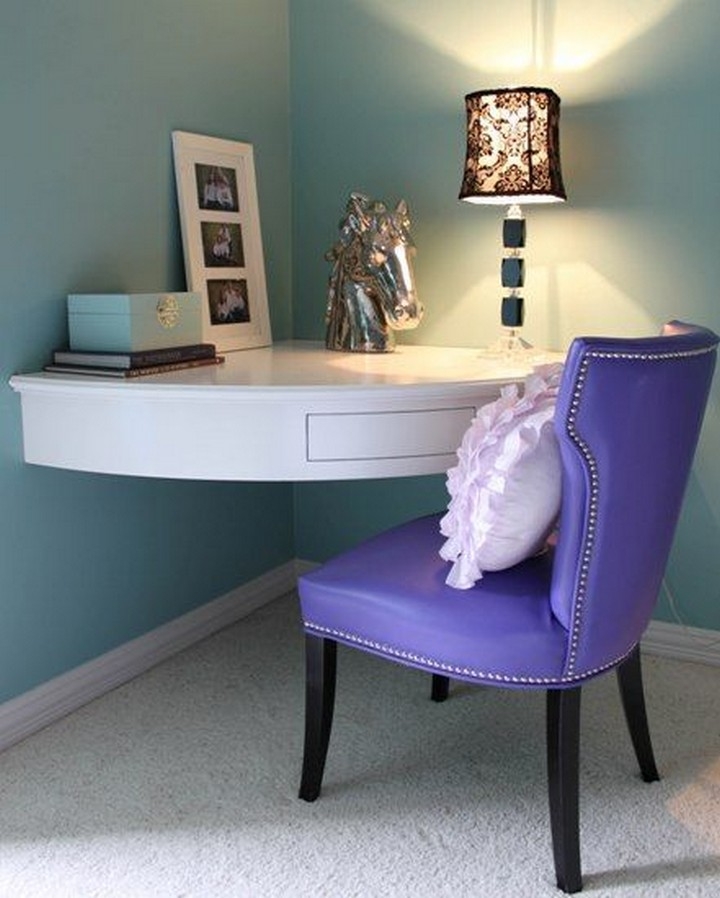 Go for a design that is both appealing visually and will help you save up as much space as possible. This corner built-in desk is a perfect solution for small rooms and will even serve as a vanity table.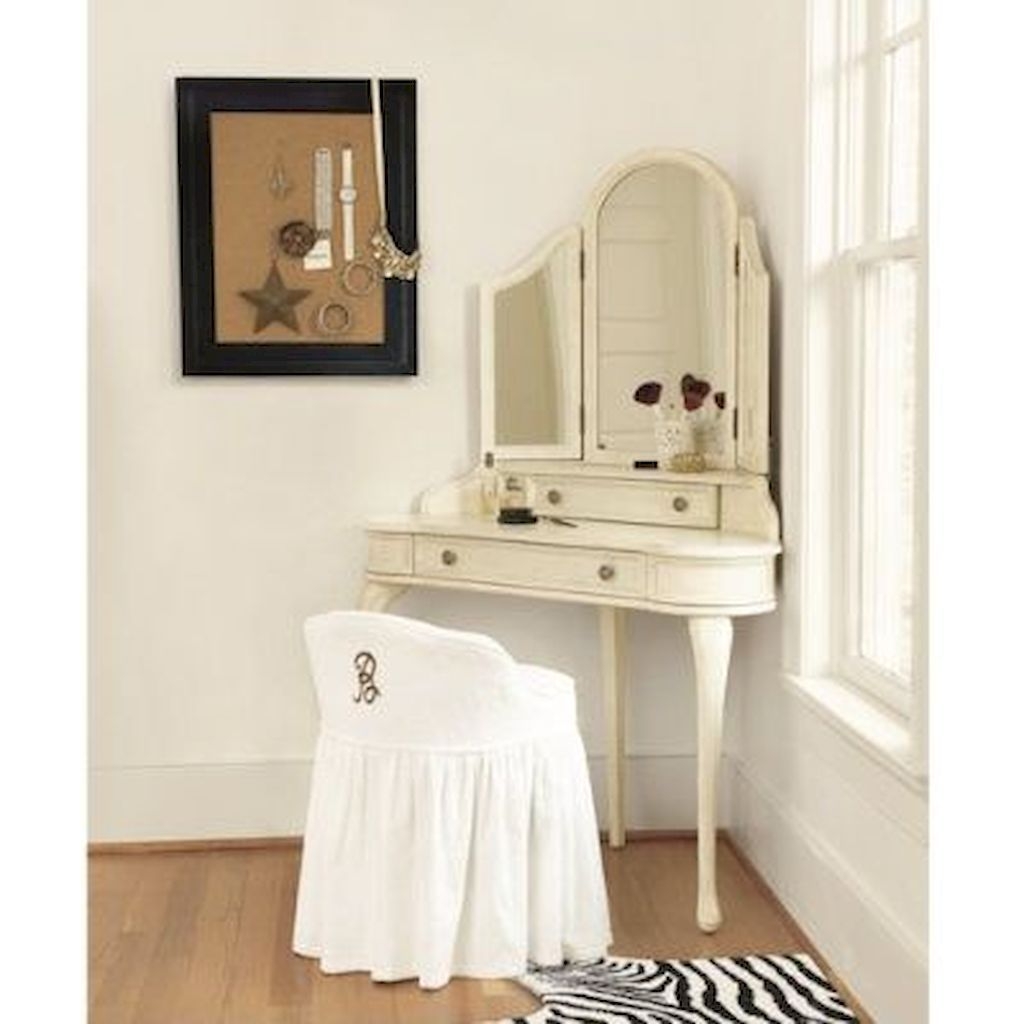 Bedroom Plan Update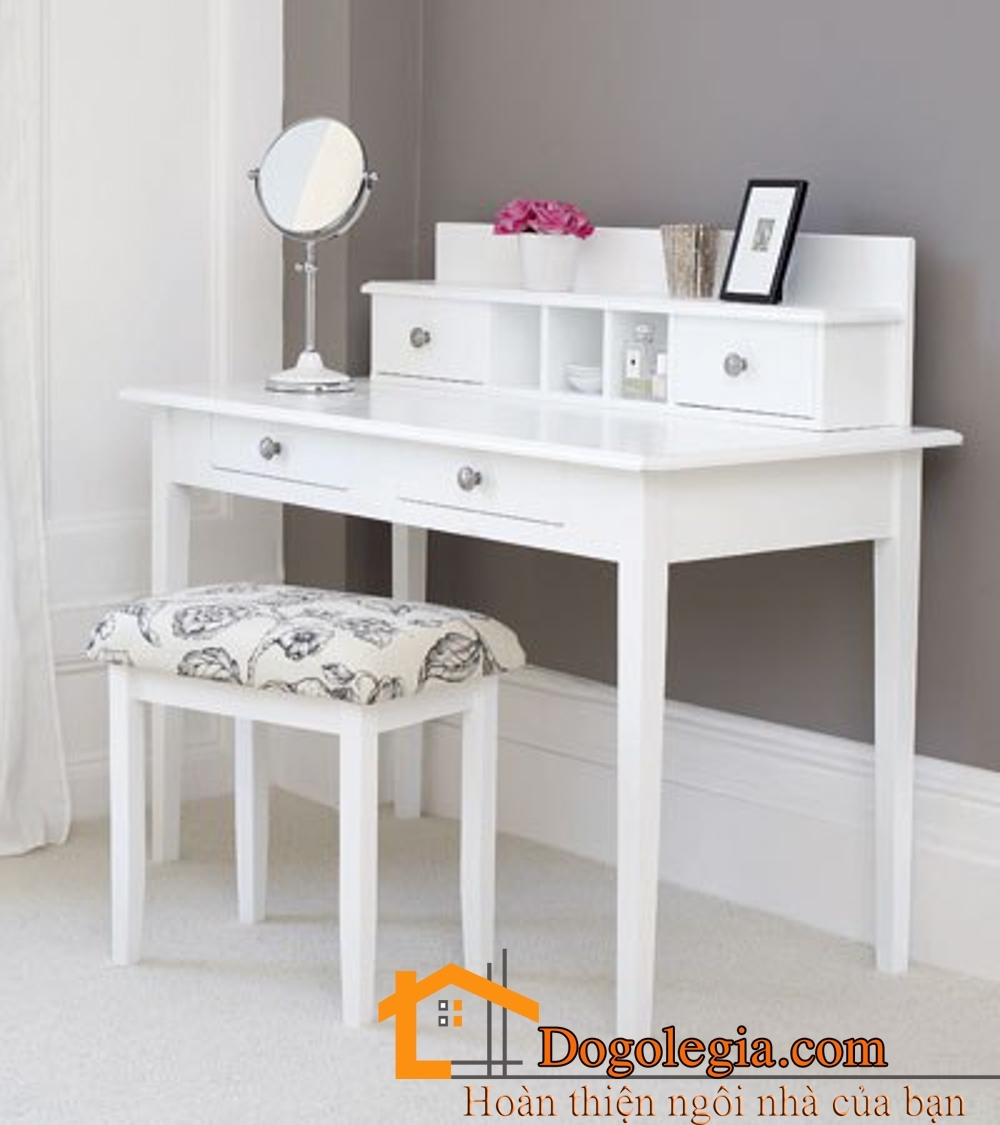 small vanity table for bedroom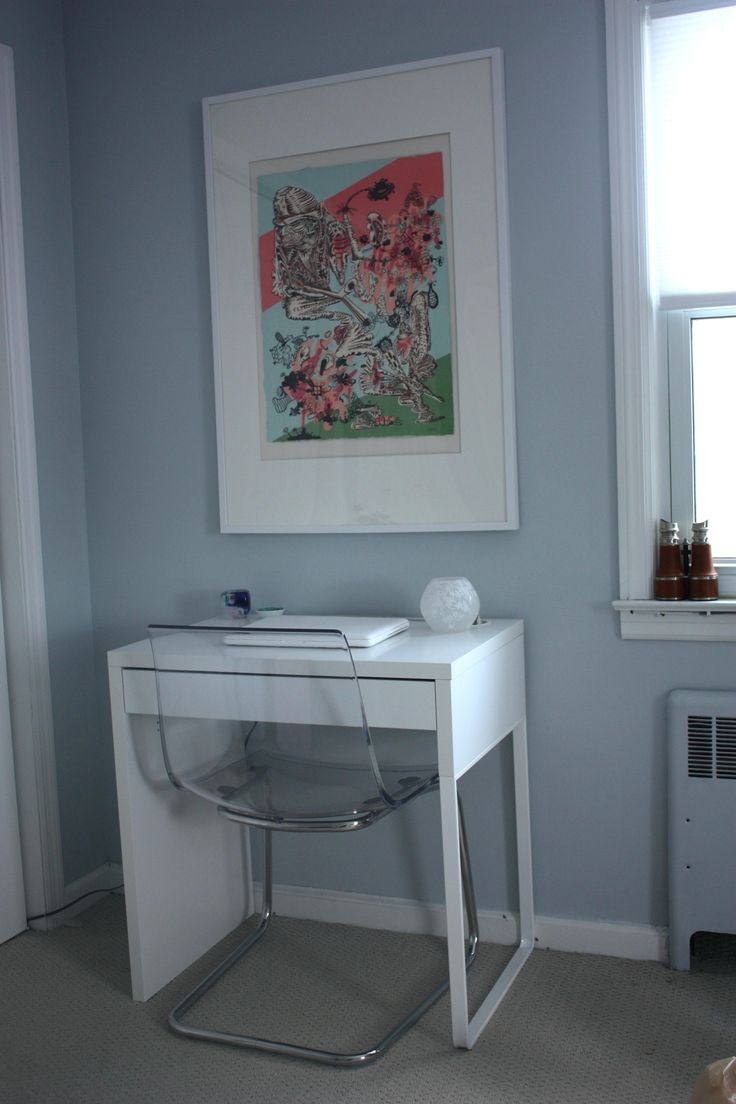 Why not go for a small vanity table for your limited space and still get the comfort and convenience you might be looking for. It comes with a simple, white finish and the straight lines of the design makes it accent any modern space beautifully.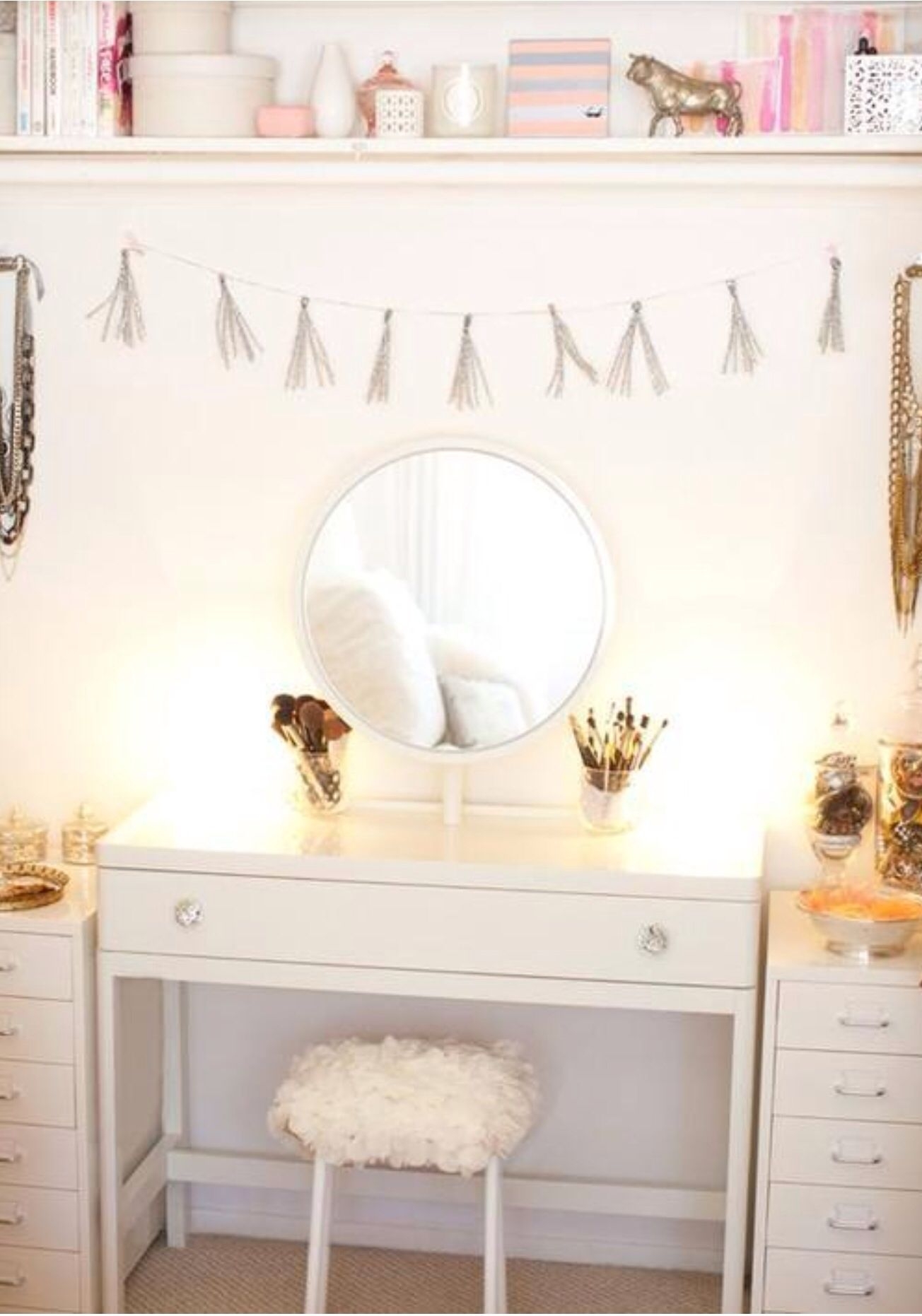 turn a desk into a vanity by adding a mirror above and two small side tables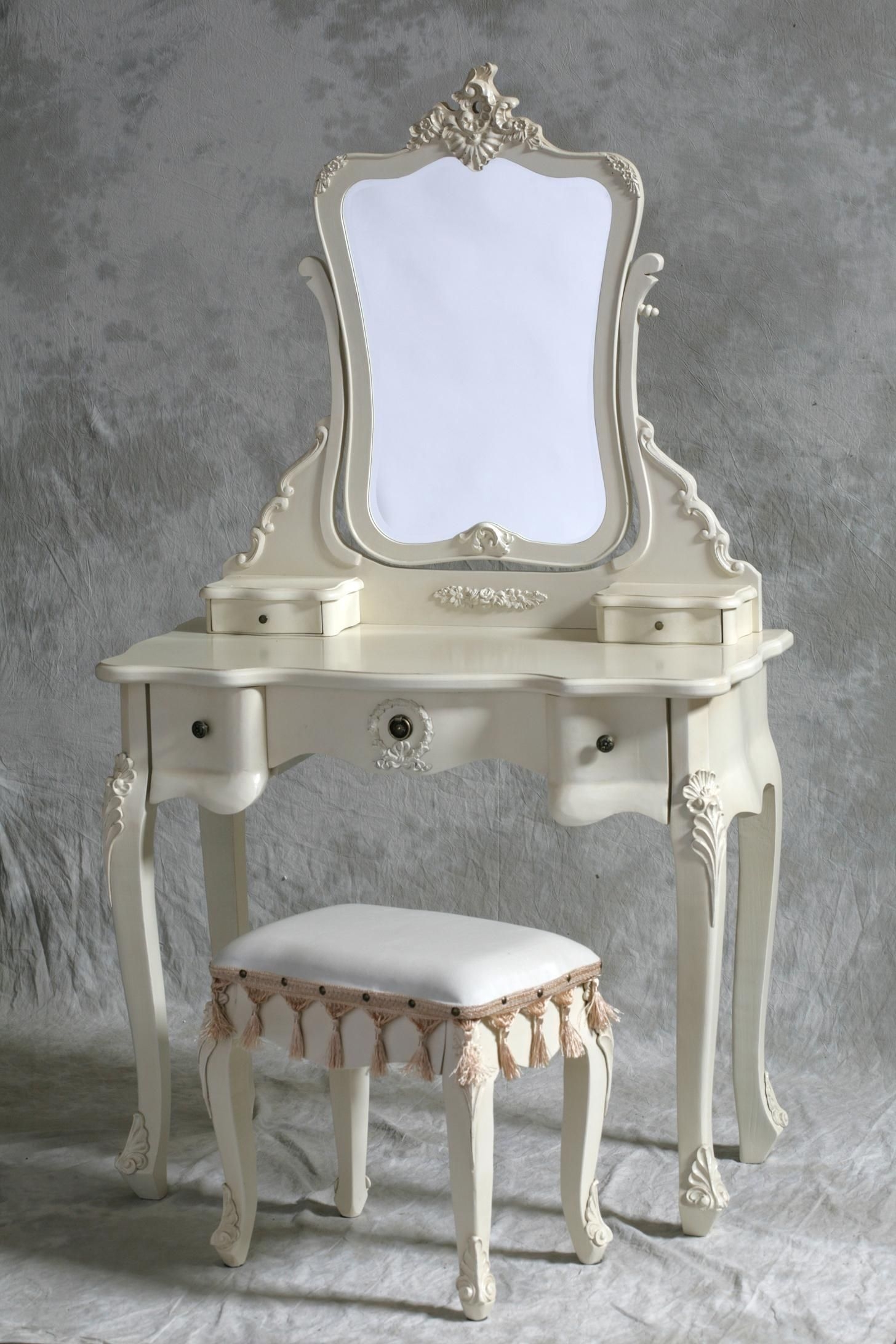 small vanity makeup white... great for guest bedroom or in a good size master bedroom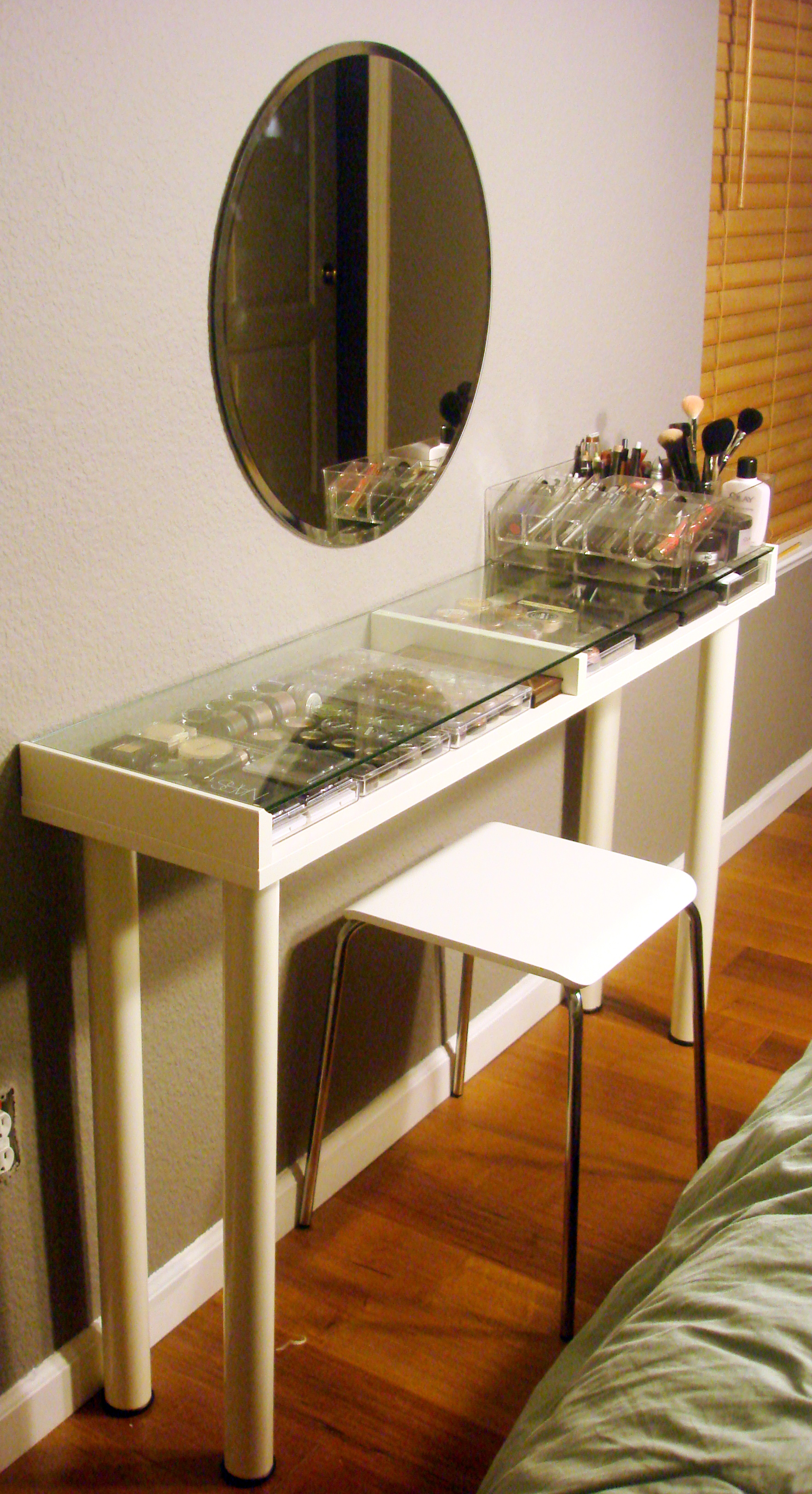 Dress up you bedroom with the dressing small vanity table. It features the rectangular glass top with a lot of spaces for jewelry and cosmetics. It brings the classic style and simplicity to any home.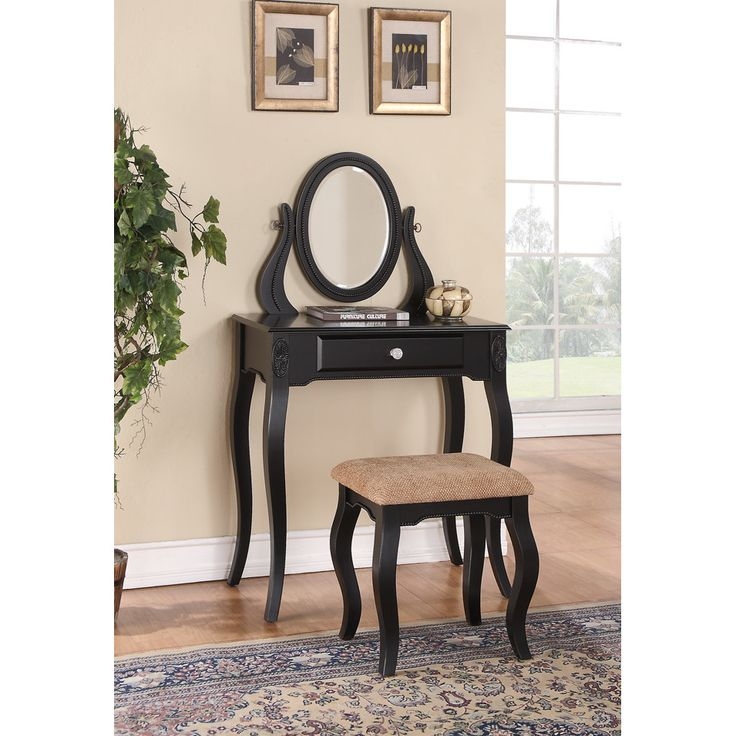 Vanity Set with Mirror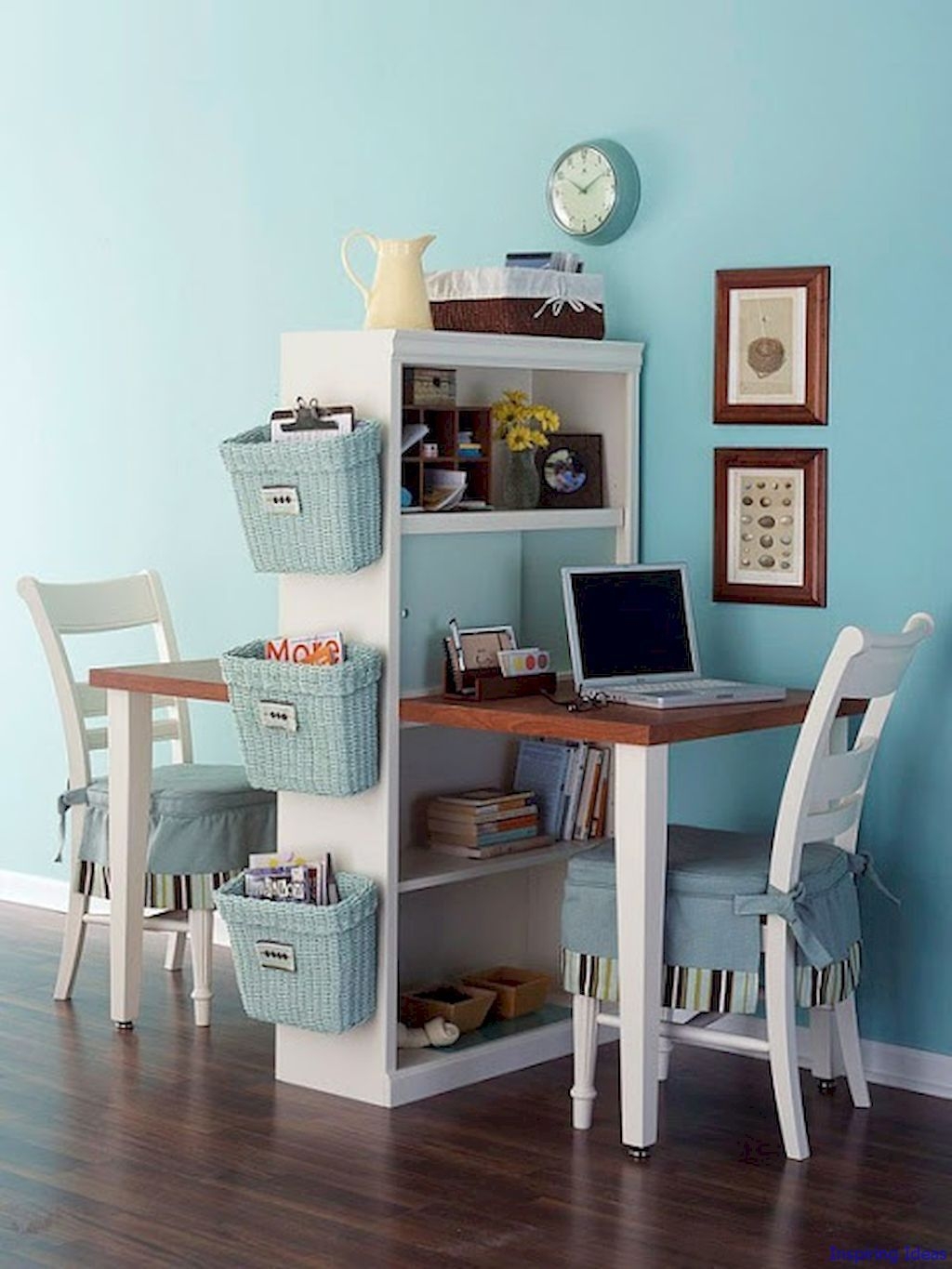 Save floor space and add additional storage to your home with this compact office desk. Made from wood, the piece comes with four open shelves, three bin bag hooks on the sides, and a large tabletop for all your work. It's finished in stunning white neutral shades.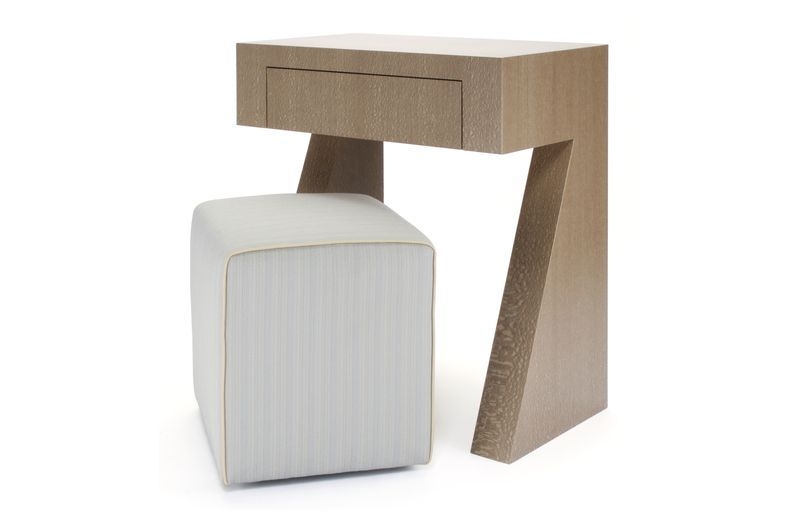 Modern Small Bedroom Vanities Images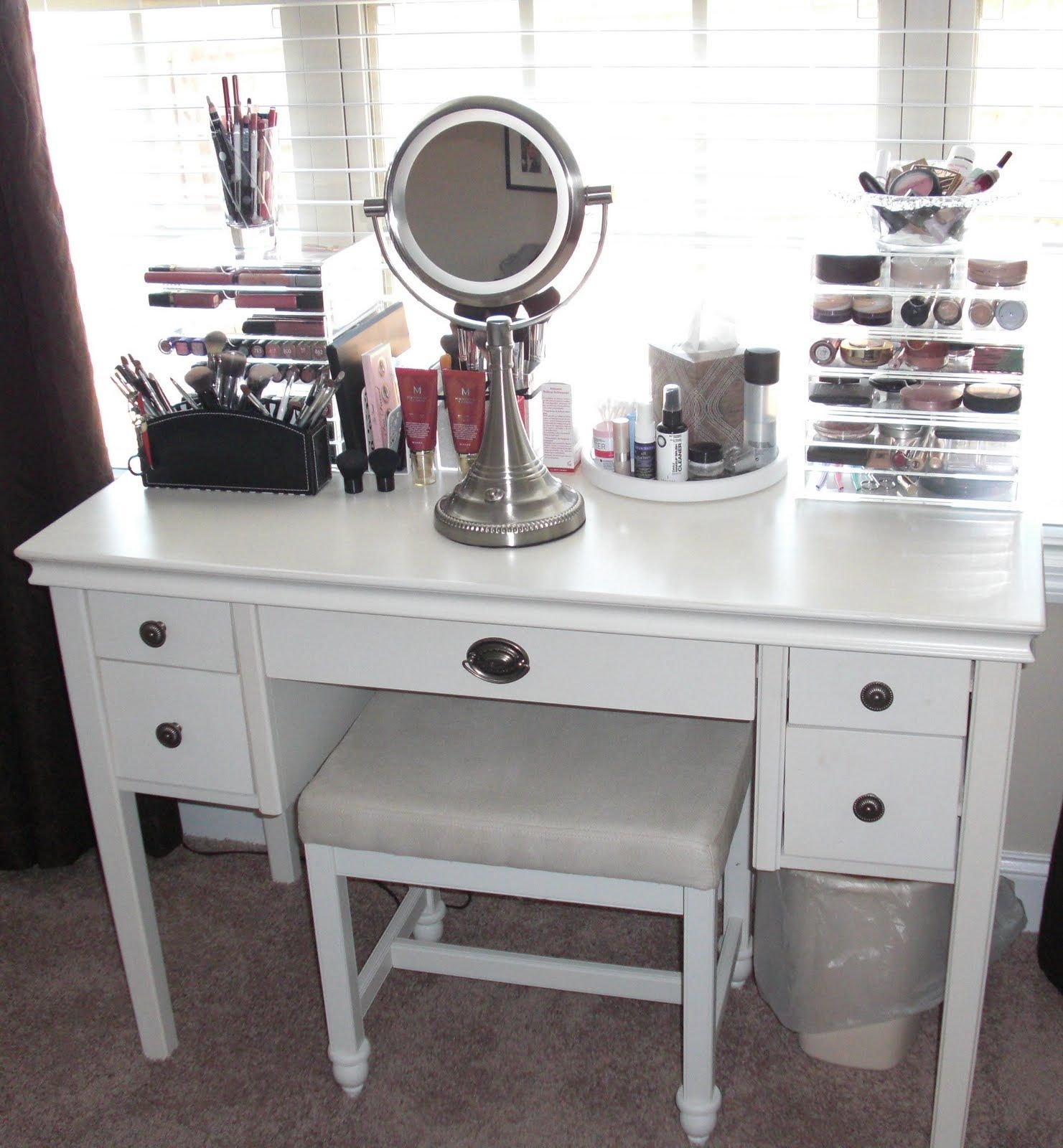 This is my all-time favorite vanity table. Would it hold any of my ...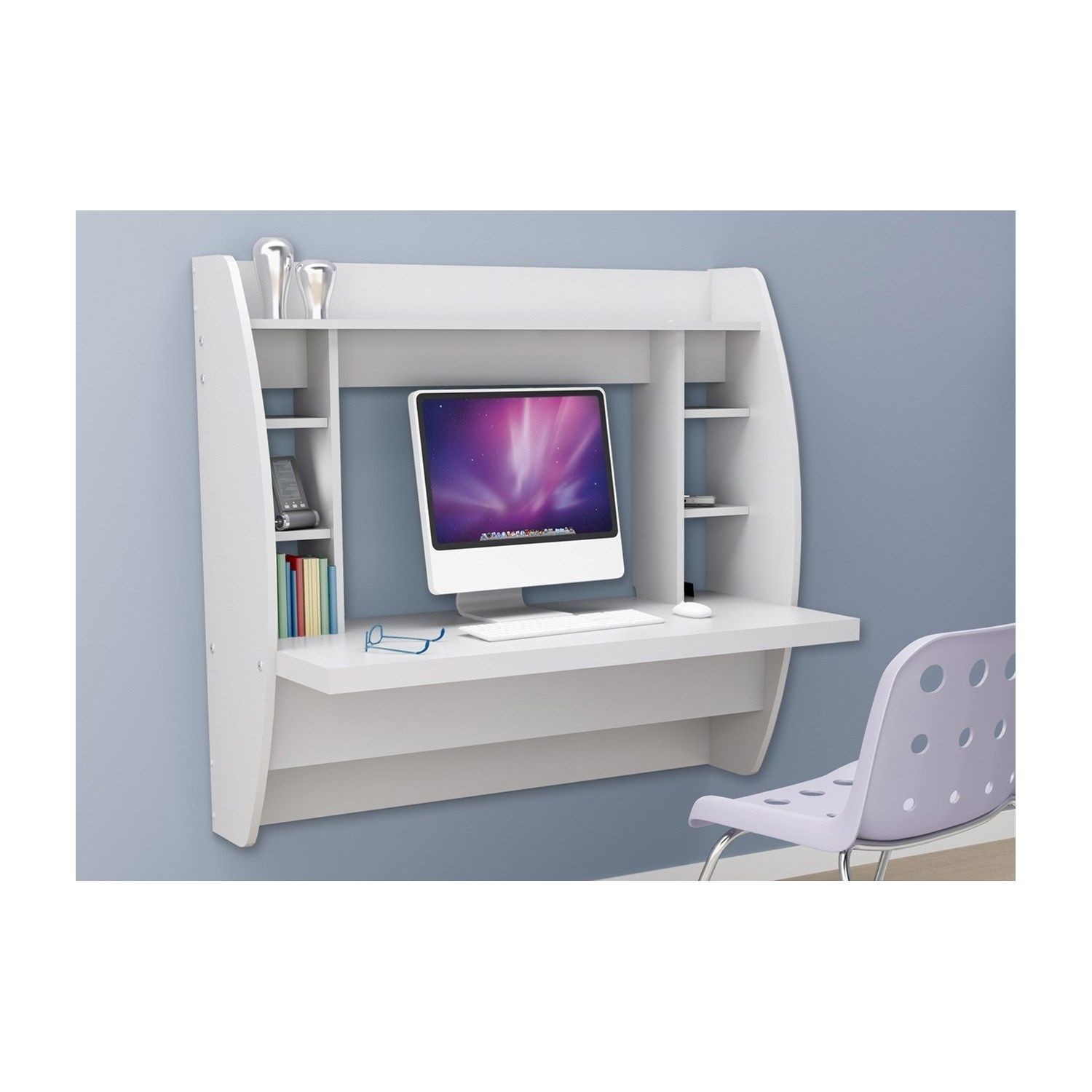 Are you a fan of modern and practical solution? Then, you're gonna fall in love with this amazing and unique floating desk with storage! Check it out and bring some extraordinary design to your house.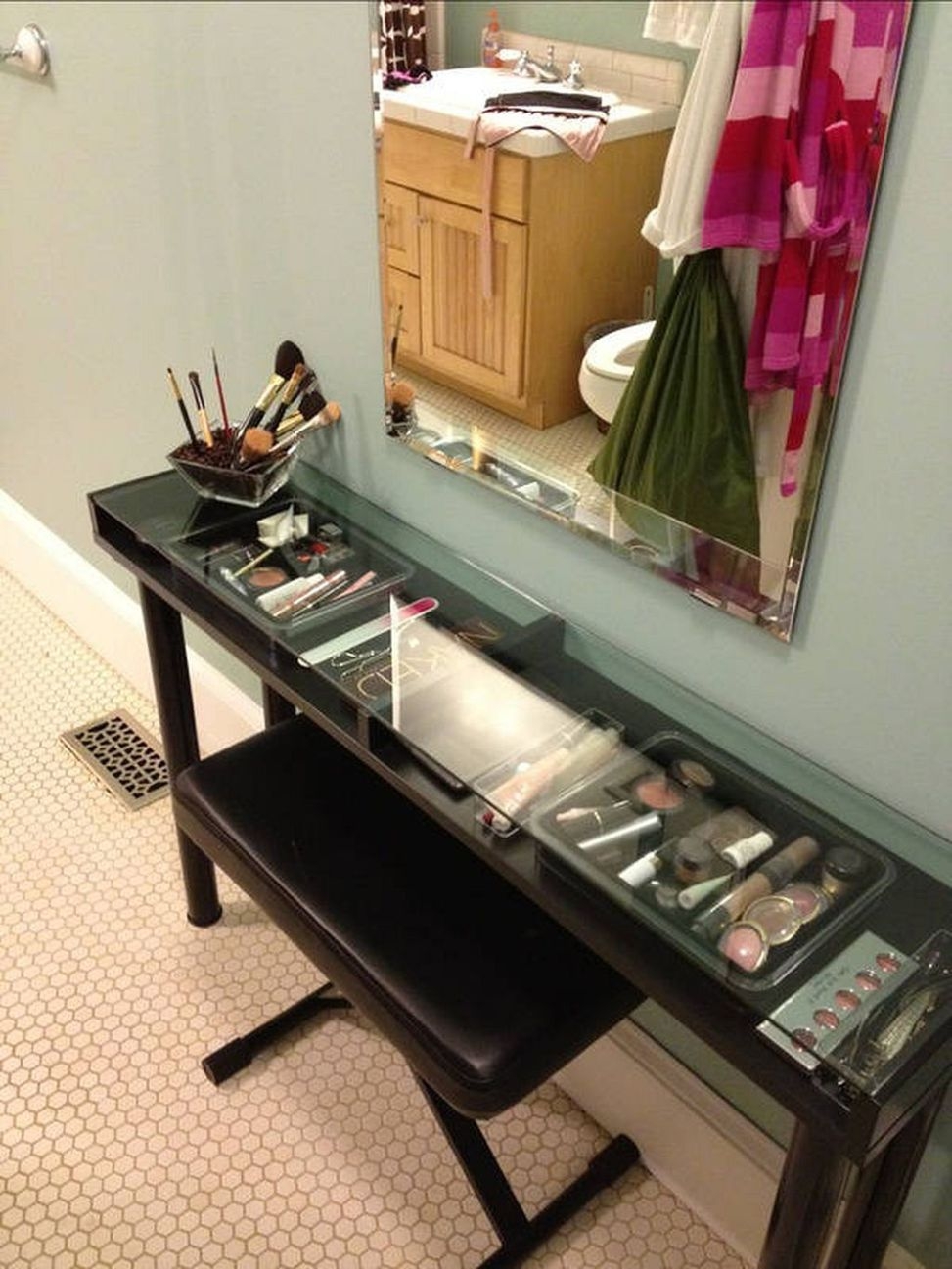 If you have a small bedroom, then, this narrow vanity table can be a good choice to make the interior more functional. It's constructed of hardwood in an espresso finish, holding a clear glass top with a bottom shelf that's perfect for storing and displaying all your makeup necessities.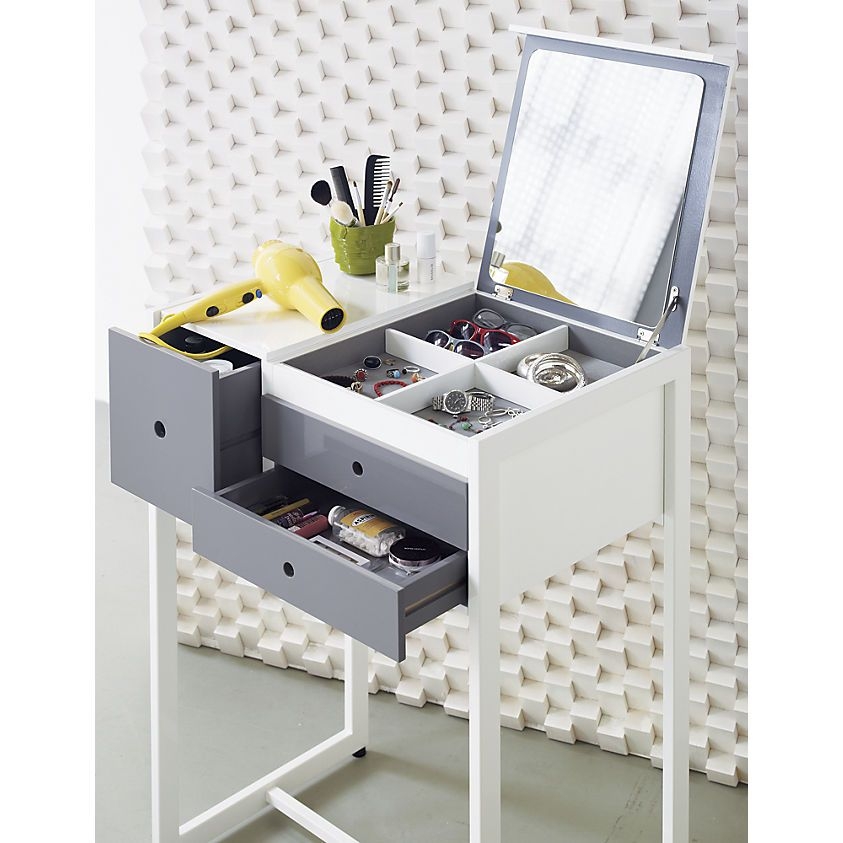 I think I want this. Vanity | CB2 $399.00 I like this 1 but just got an even better 1 for my Bday!!!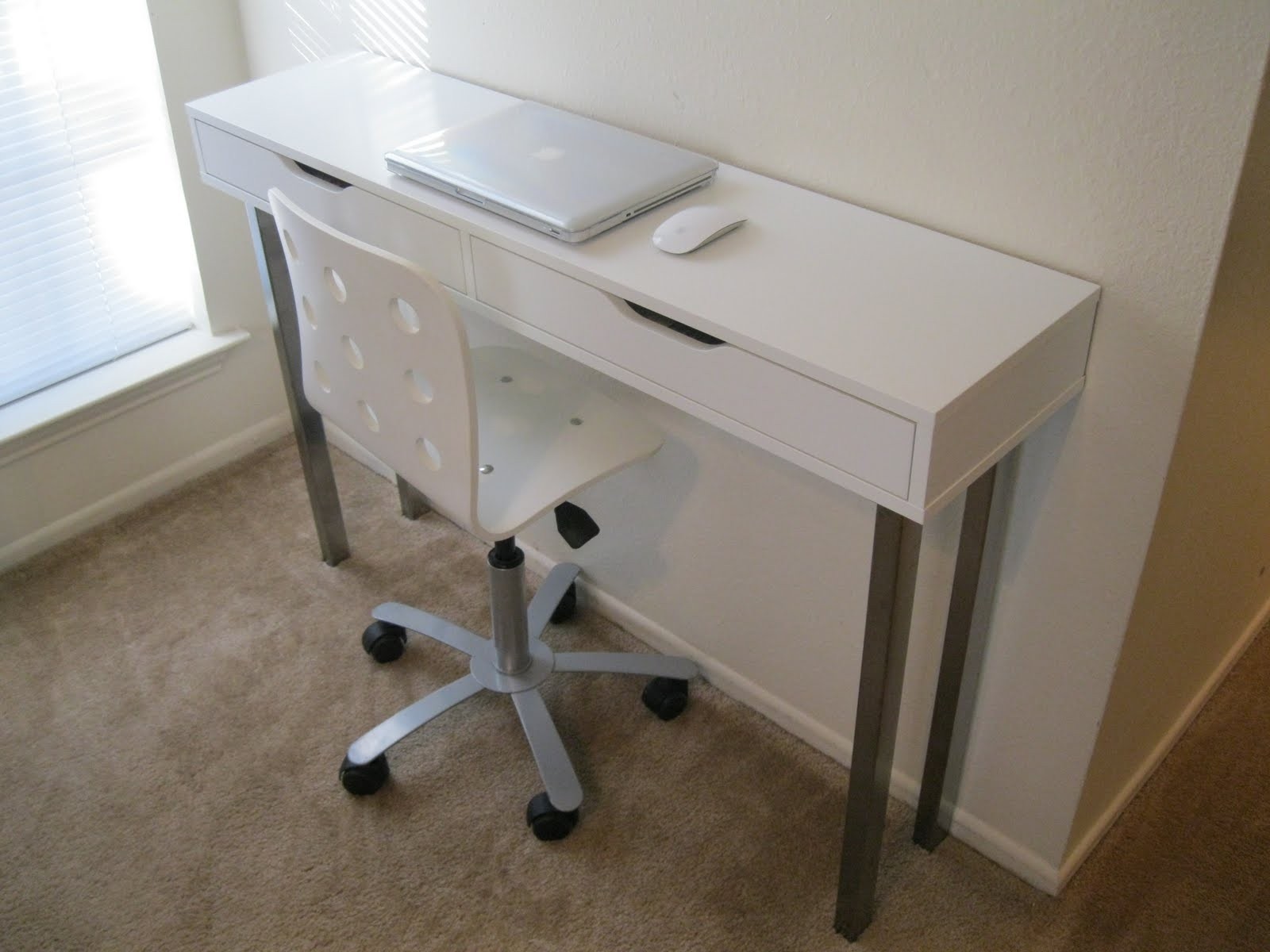 A simple narrow contemporary desk made of wooden materials with a laminated white finish but a base of black-finished metal. It has a rectangular top and 2 drawers (with cutout pulls) underneath. Legs are quite tall straight and angular.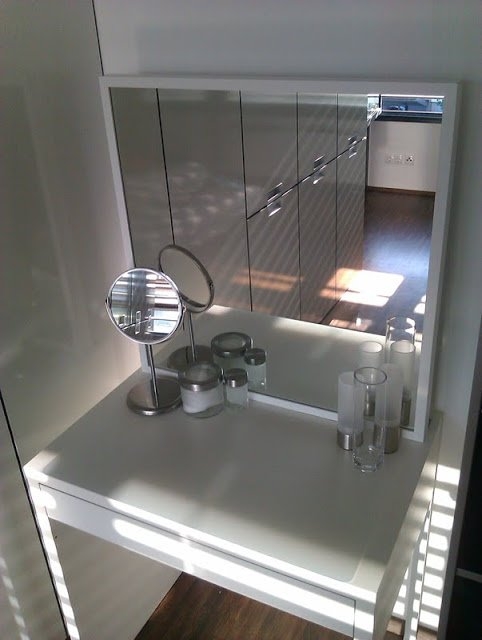 Materials: 1xMICKE (Desk- small version 73 cm, Color white), 1xSTAVE (Mirror, Color white), screwdriver for recessed head screws, 2x elbow Description: F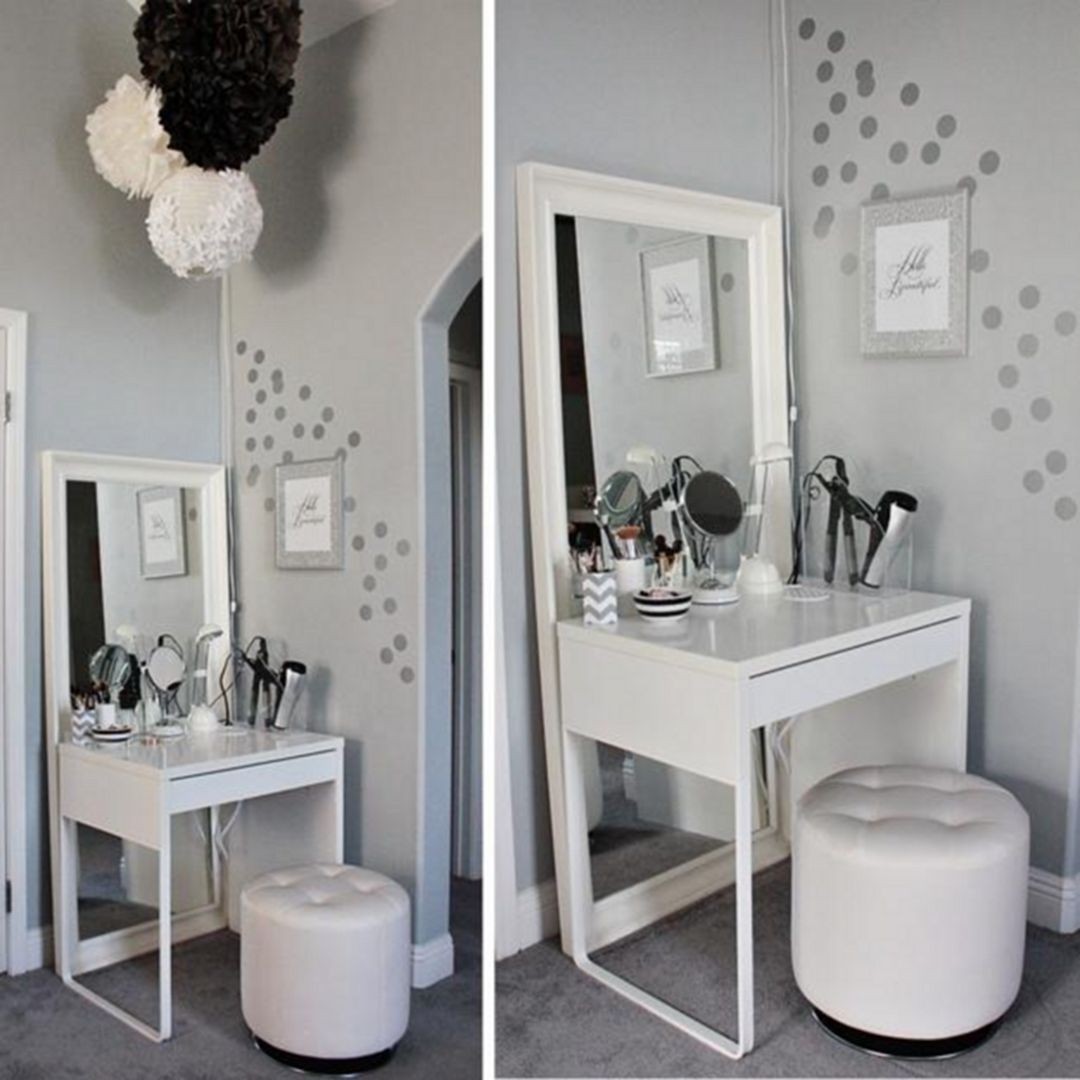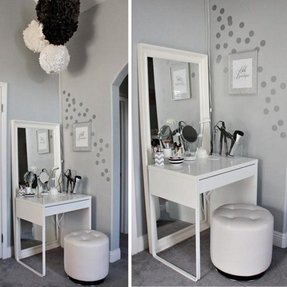 A small vanity table in the bedroom is a great combination of functionality and an attractive design element. This simple table with a chair creates a neat whole, thanks to which the morning preparations are pleasant.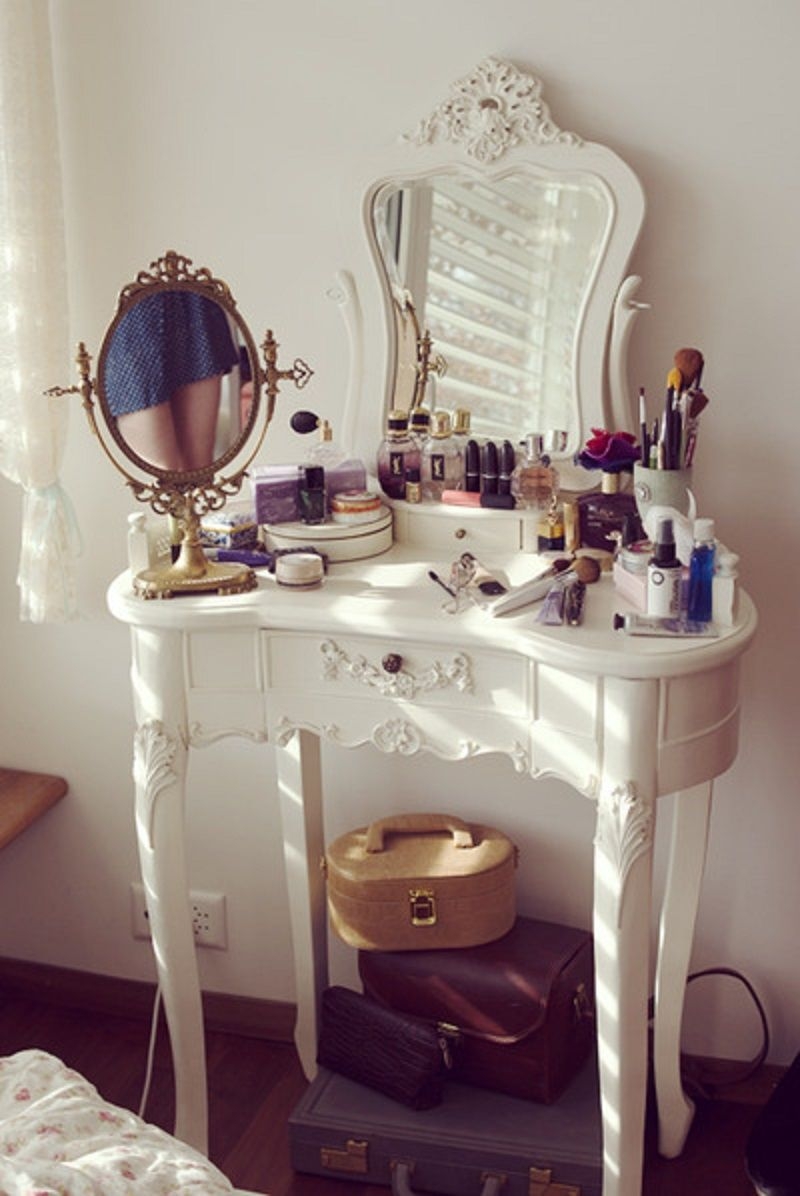 Pretty, vintage looking vanity. Too small for my collection, but pretty to look at nonetheless. :)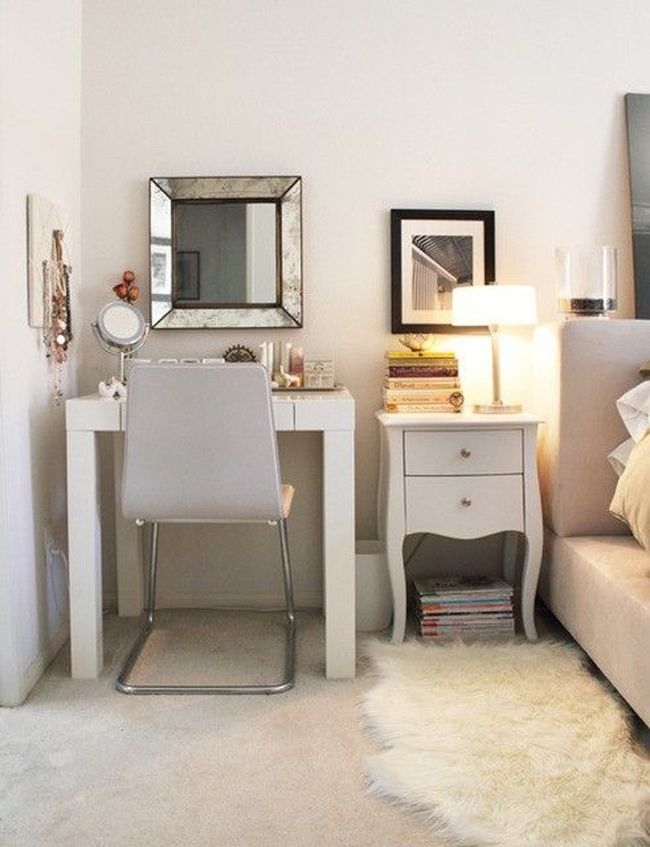 This small vanity table constitutes a fabulous addition to a contemporary bedroom. Its sleek, white surface adds a contemporary, simplistic, yet very cosy appeal. A perfect way to start your day!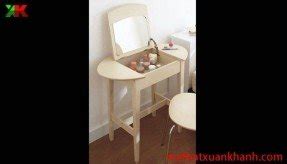 Can't accommodate a big, full-size vanity in your bedroom? What about such a small, practical vanity instead? White paint makes it fit all designs, while the wooden frame is stable and durable, and won't get damaged easily.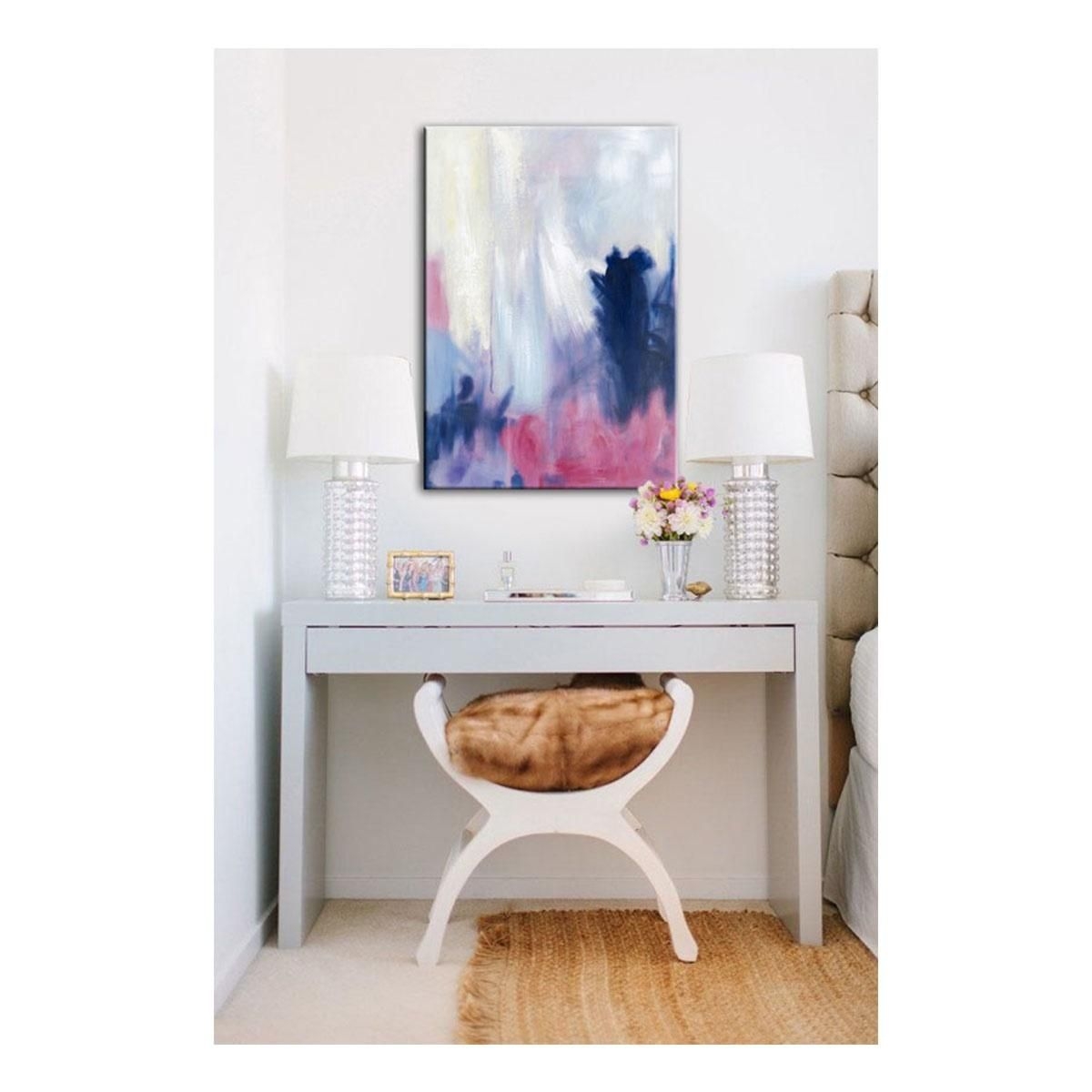 We're always fans of making a console table work twice as hard, as a vanity and beside table.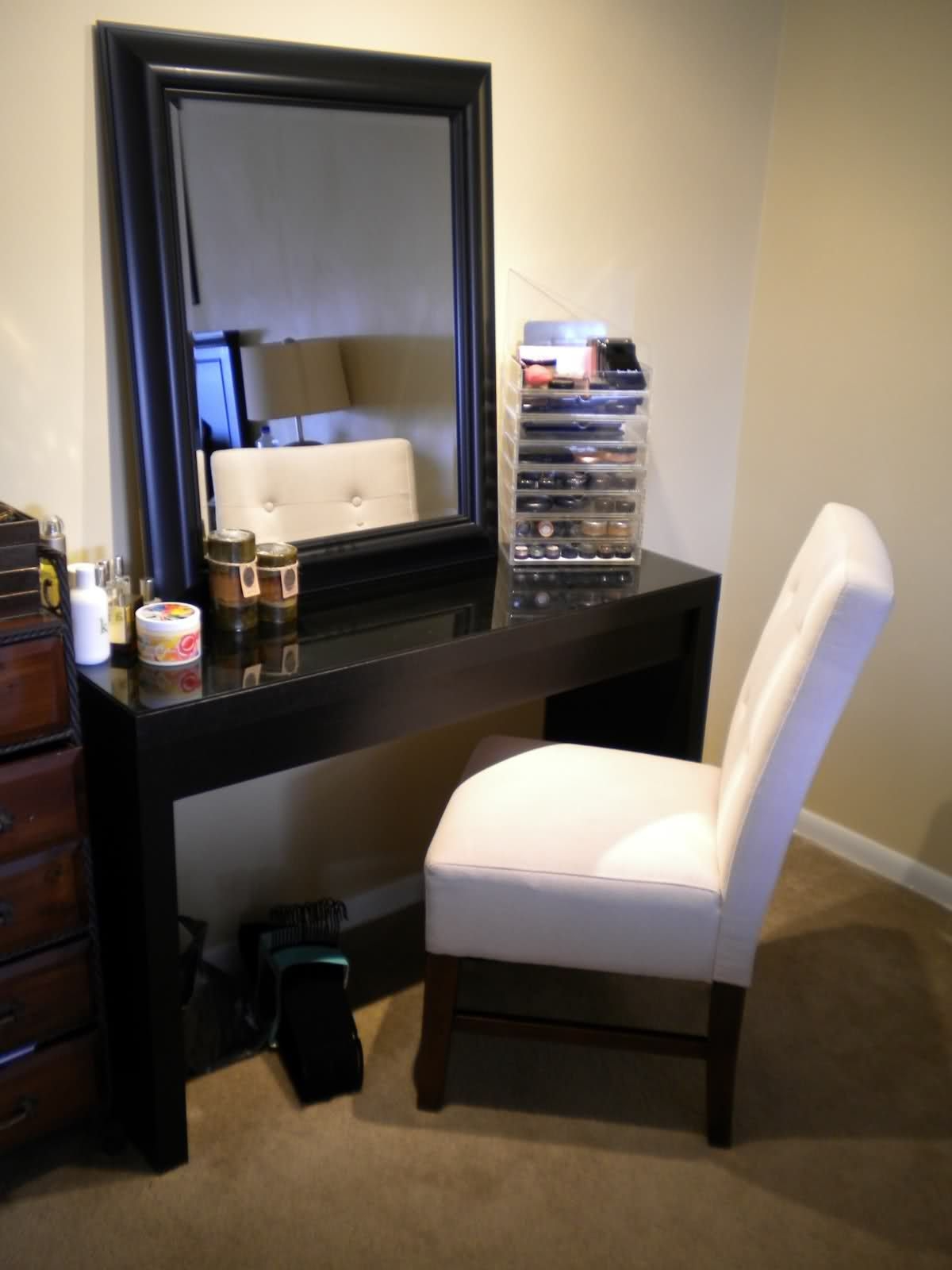 makeup storage for bedroom. i would LOVE a chair like that to go with my vanity!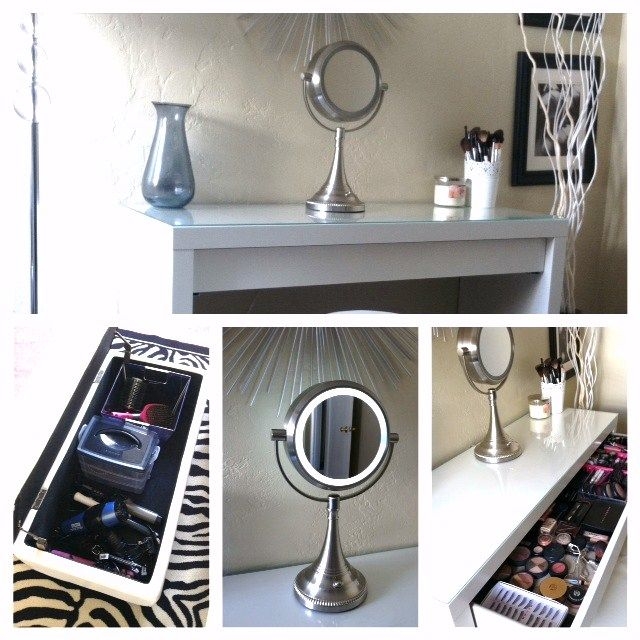 My New Makeup Room ! Feat. Ikea Malm Dressing Table | LUUUX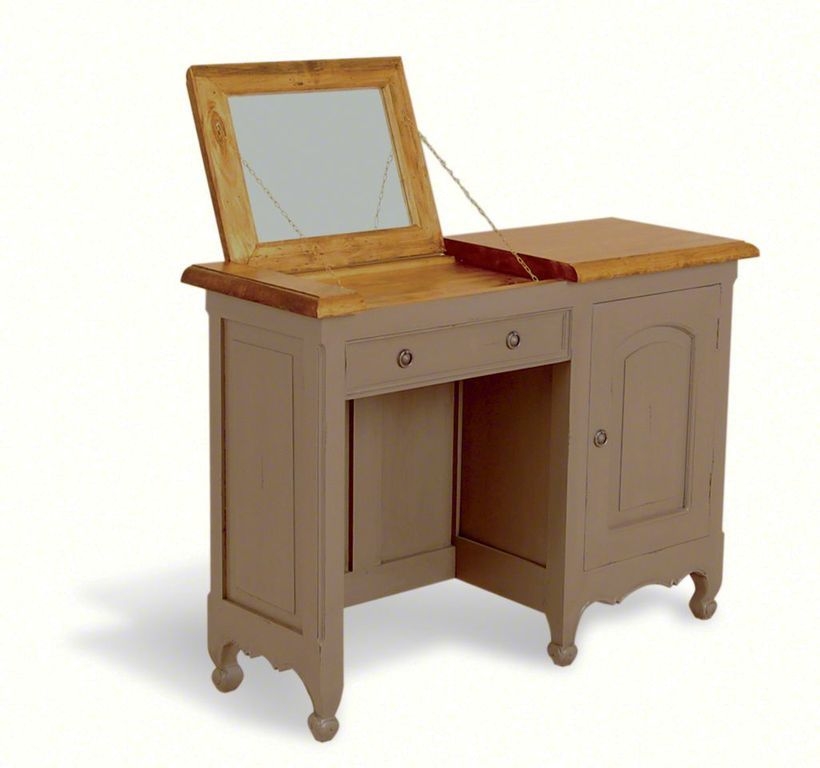 Provence Painted Pine Small Vanity Table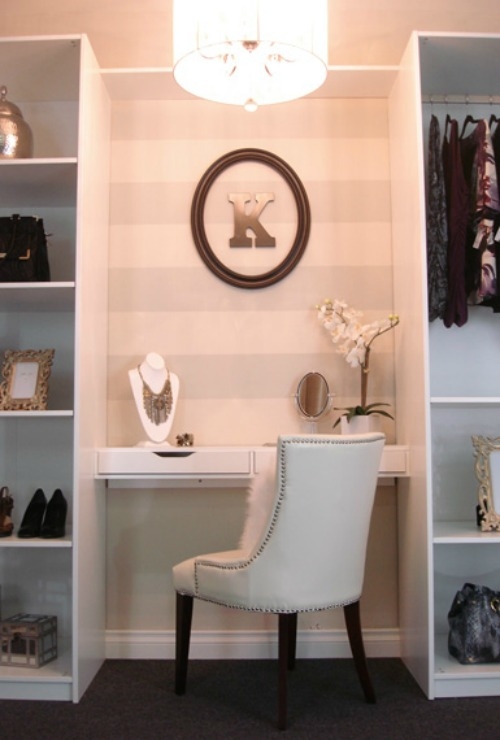 A lovely vanity bedroom set with matching chair that can be mounted between two bookcases. Its made of wood with a splash of white finish, offering 2 stylish drawers with cutout holes for handles, and a chair with white leather upholstery and stylish nail head trim.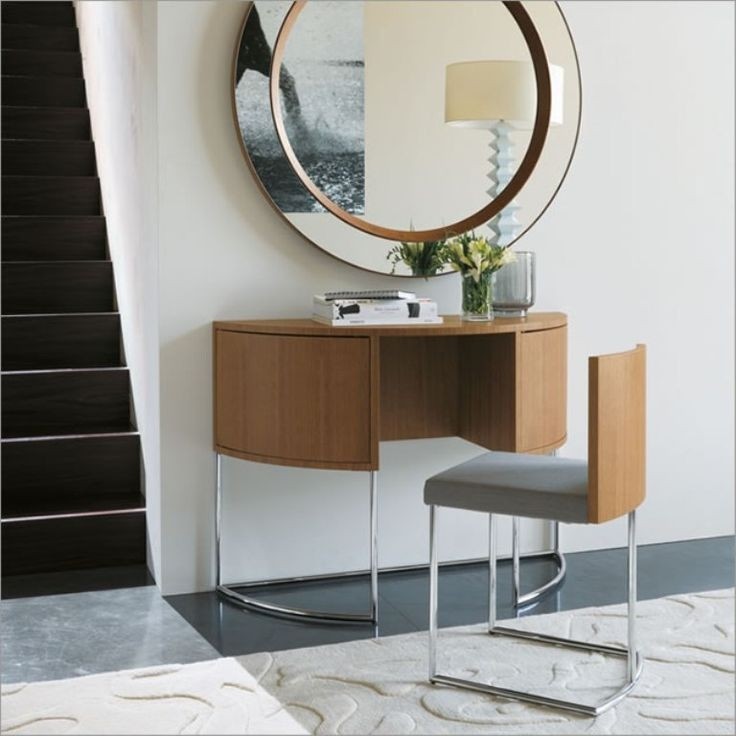 bedroom vanity furniture modern bedroom vanity table by bndesign net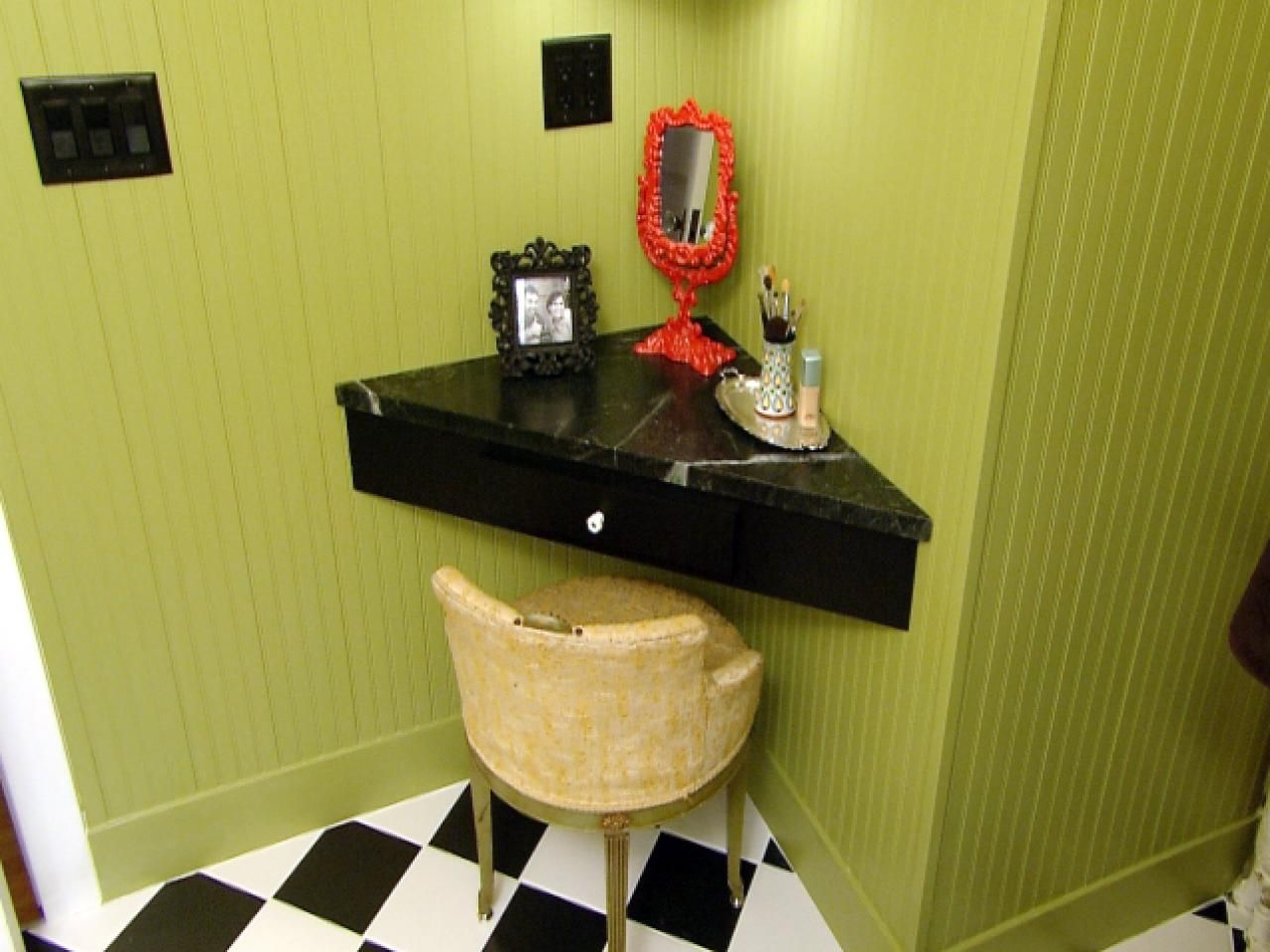 In the bachelor's apartment there is no space for the real vanity table. But there is always enough place for such corner, which could play its role in the limited space. The triangle drawer could contain the most useful cosmetics.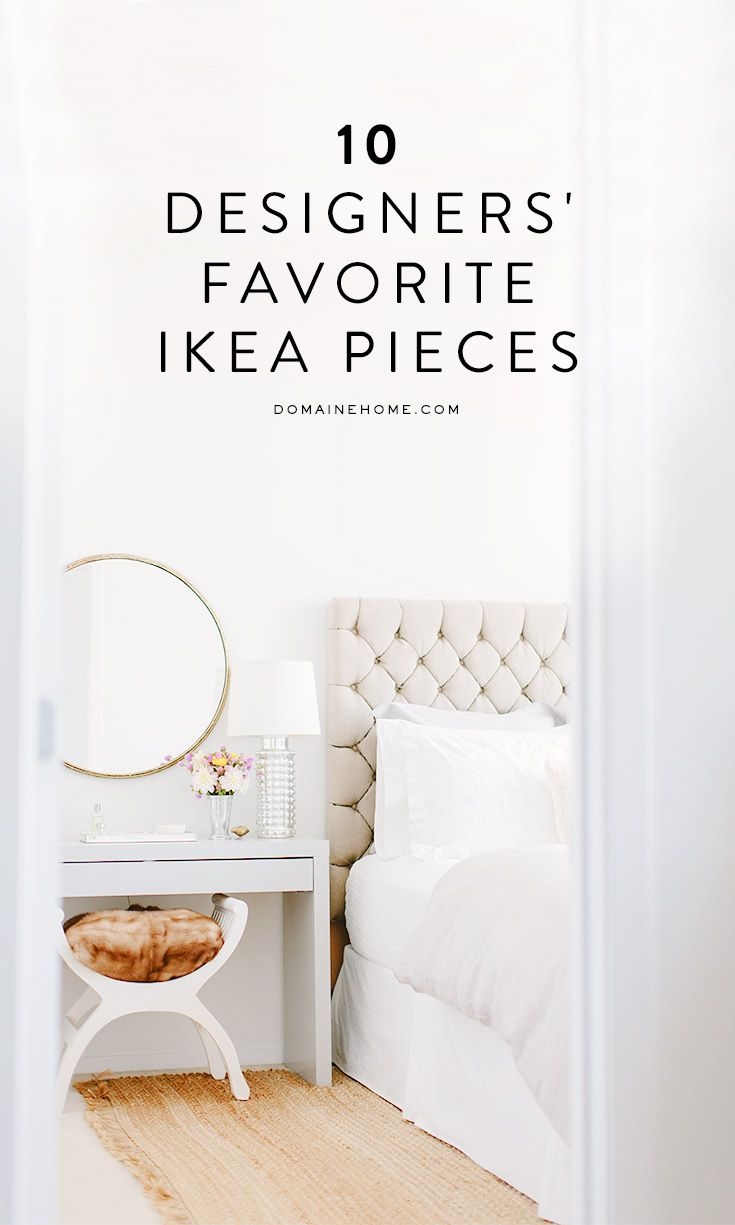 This stylish and incredibly beautifully designed white bedroom is the perfect solution for fans of this color. The beautiful headboard is subtle quilted, captivating vanity with a mirror and a beautiful chair admires the composition.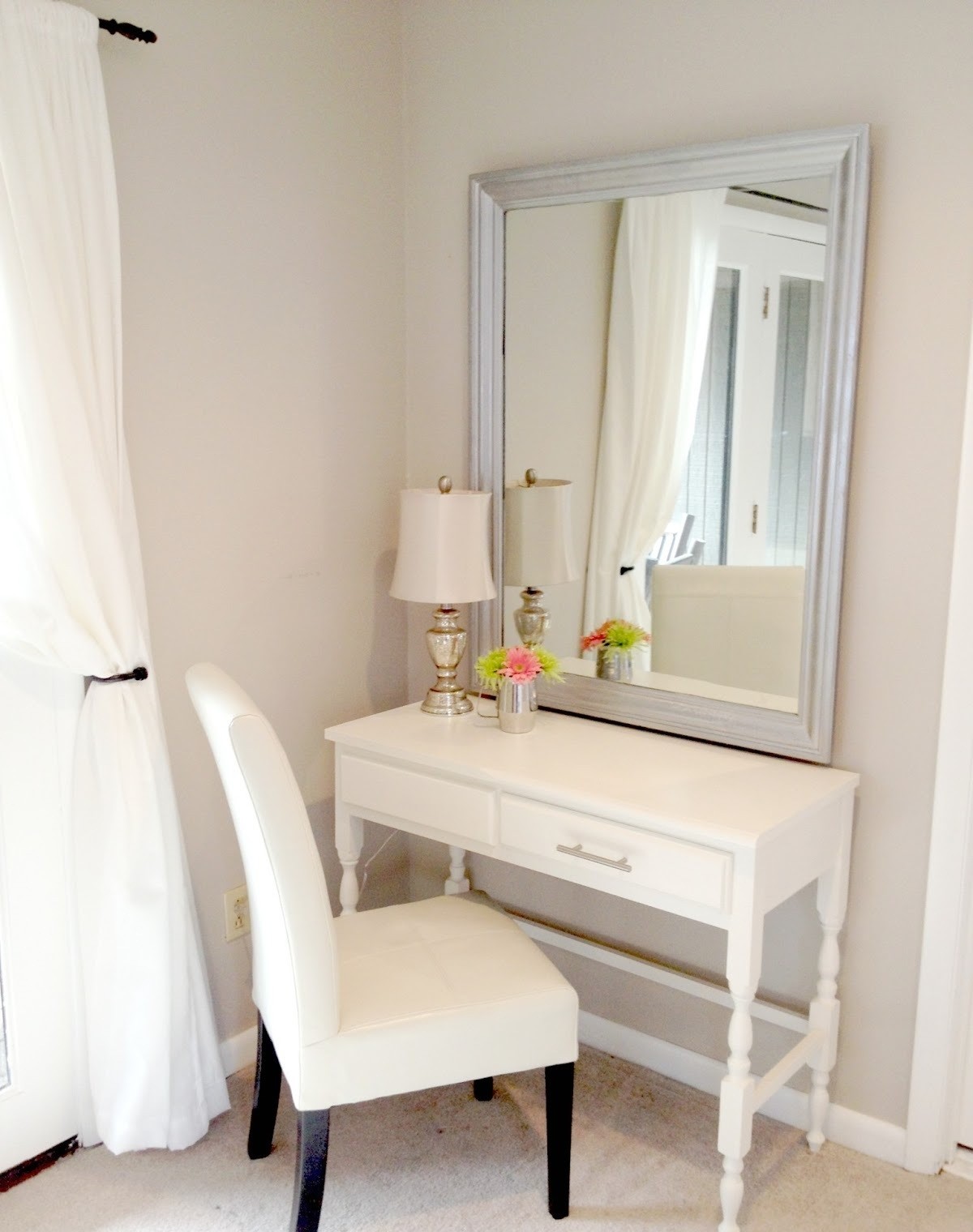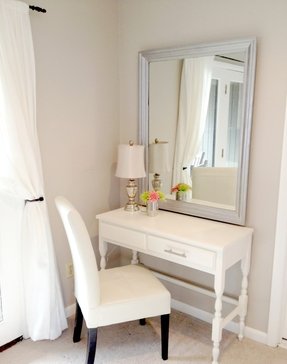 A lovely addition for enhancing your bedroom. With this tasteful vanity table, you are gaining a fashionable table with wooden construction and a white finish, along with a compact drawer, turned legs with stretchers, a smooth top, and a large, rectangle mirror.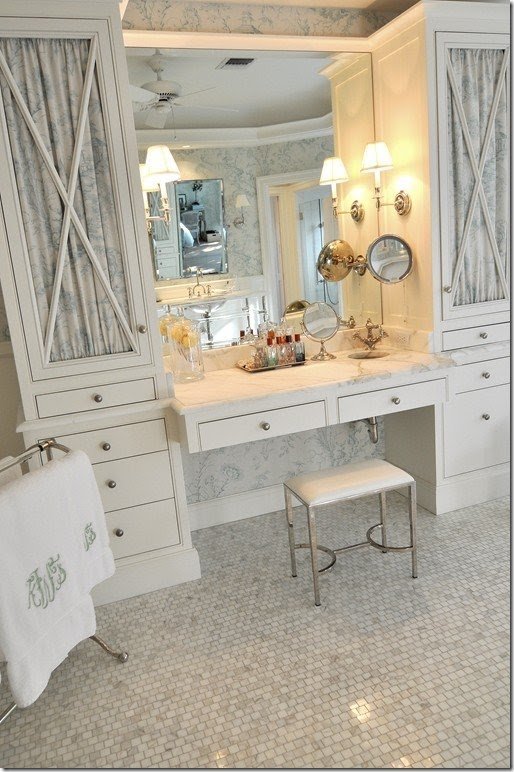 This is the perfect dream bathroom vanity. Narrow cabinets with drawers in the base and covered shelving above make a spot for all the things you need. At the right of the vanity table is a lovely, small sink.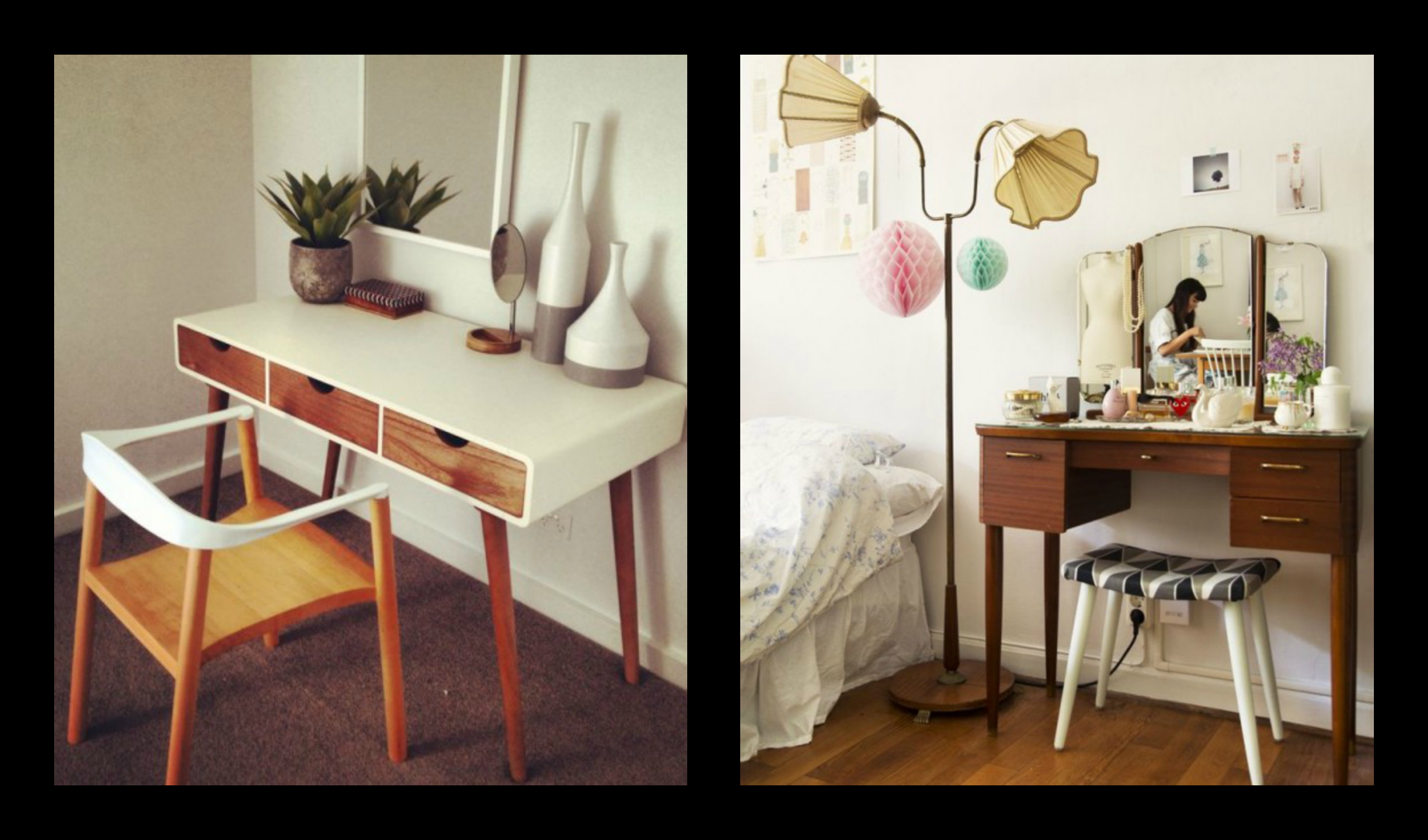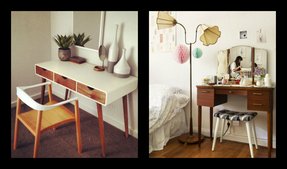 Simple, but decorative dressing table with a durable wooden frame and solid rectangular top in neutral white finish. This element of home design includes three storage drawers and it is paired with a solid chair that provides back support.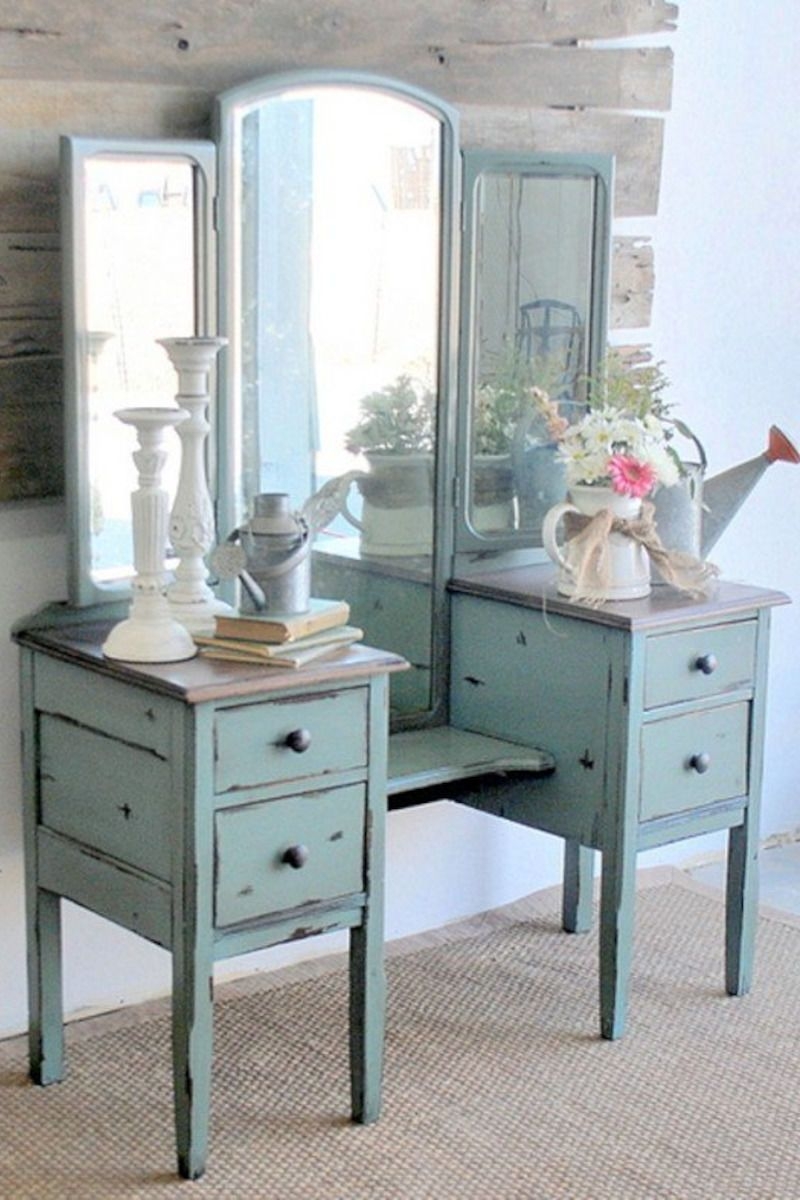 X-Base Vanity Set : Target Mobile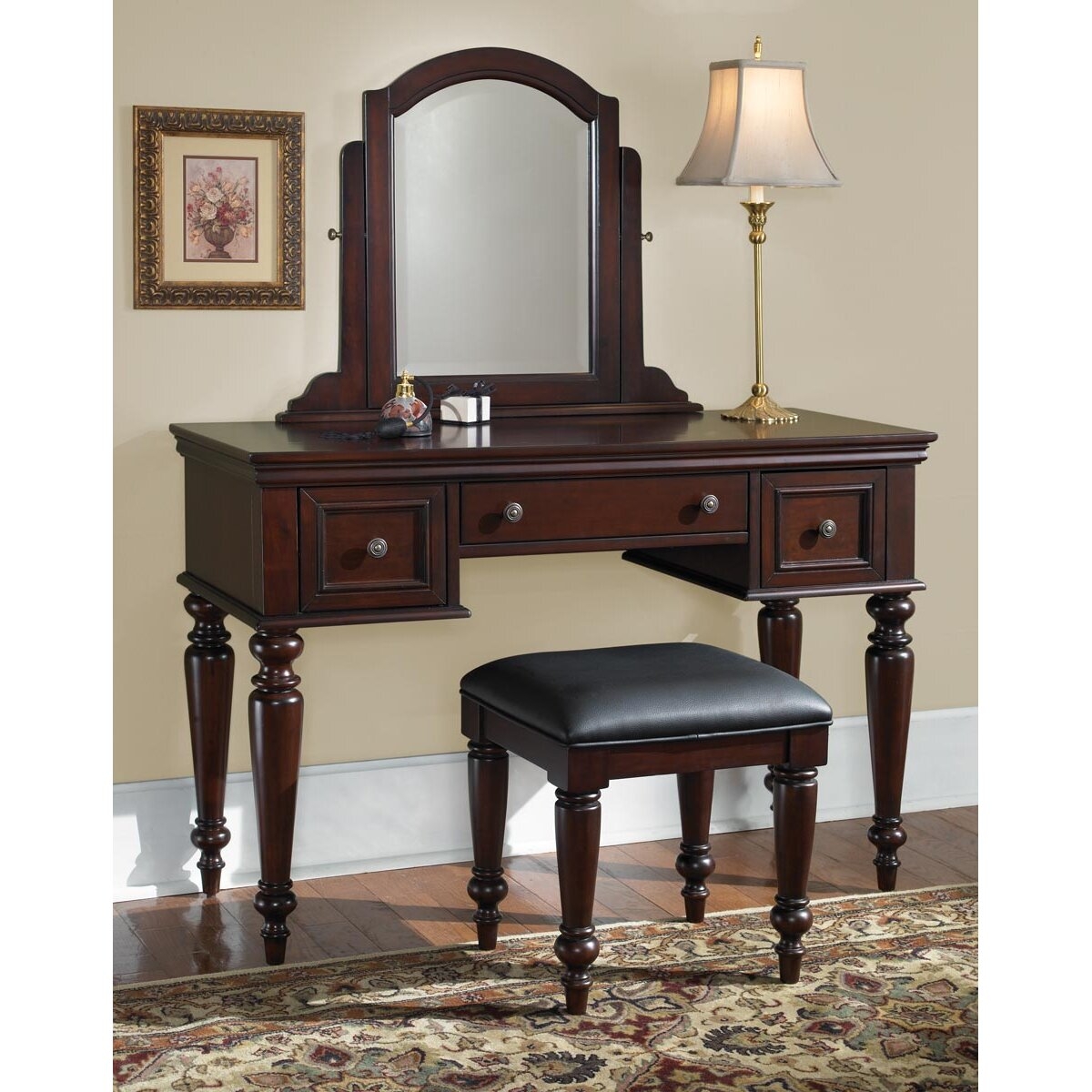 This vanity table with a matching bench is crafted from mahogany wood and cherry veneer. The vanity table has a removable mirror, 3 storage drawers, and spindle legs. The bench features a padded seat that is also upholstered in black vinyl.