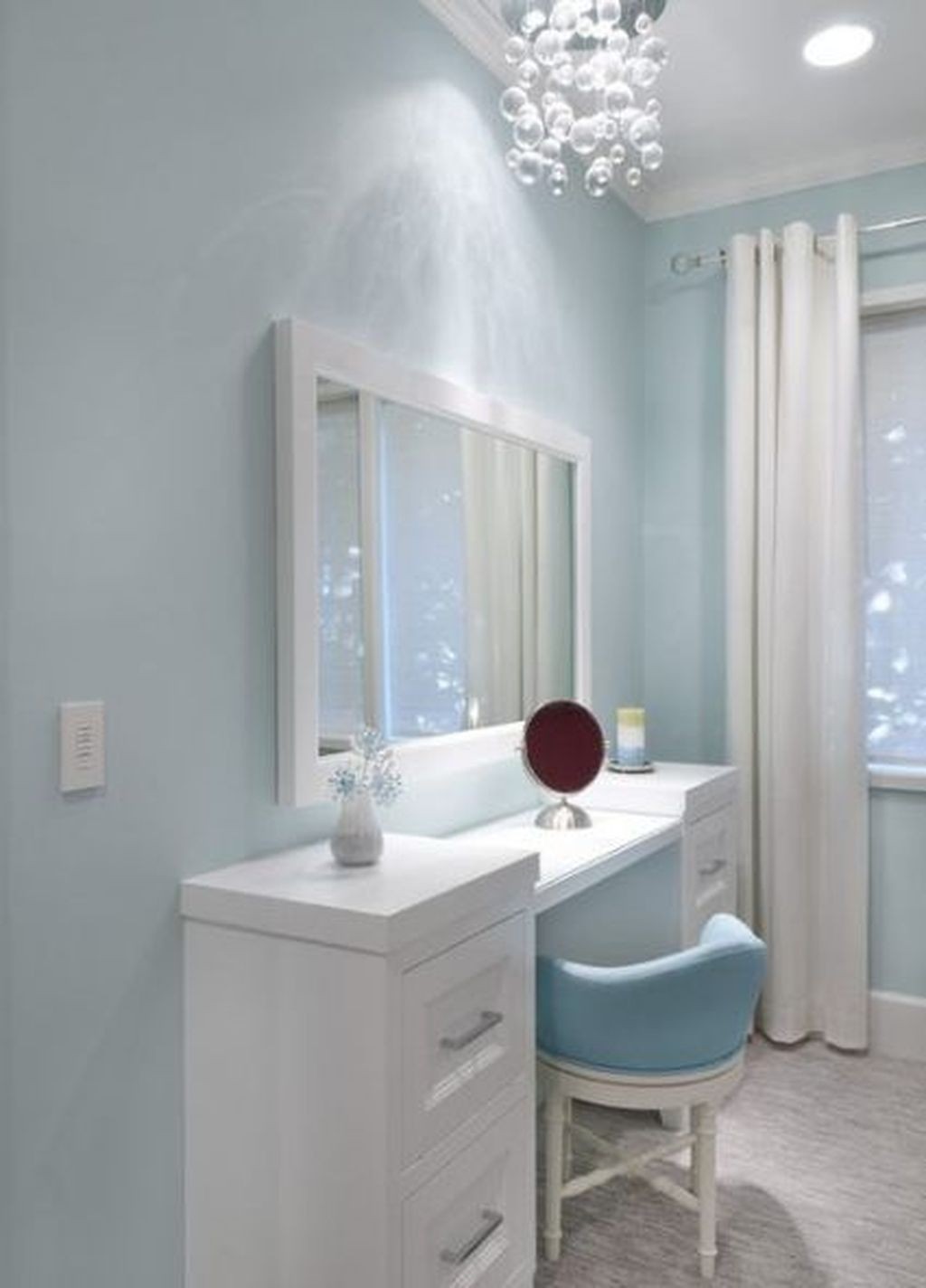 8 modern dressing tables for unflouncy women
Dressing table for bedrooms and others interiors according to taste. It is made of wood and fitted with 4 drawers for storing personal items. Traditional form and modern design.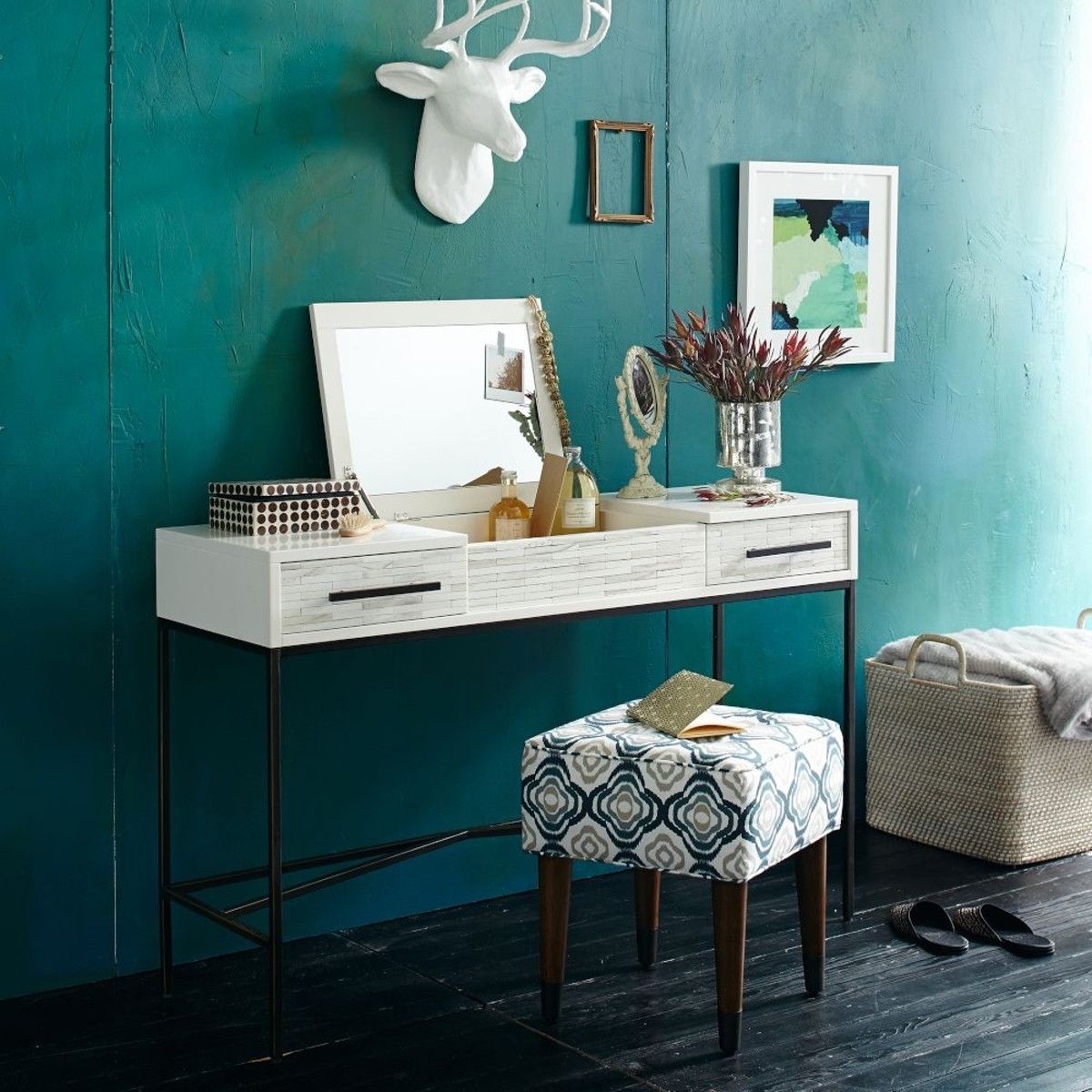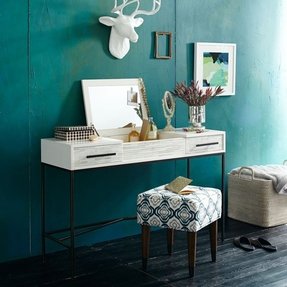 Minted for west elm nishna i
What a cool vanity set - I spot an interesting mix of styles here, this room is simultaneously rustic, Scandinavian and modern. White makeup table on metal frame pops on a teal wall with matching abstract wall art. White plaster deer head provides updated rustic factor.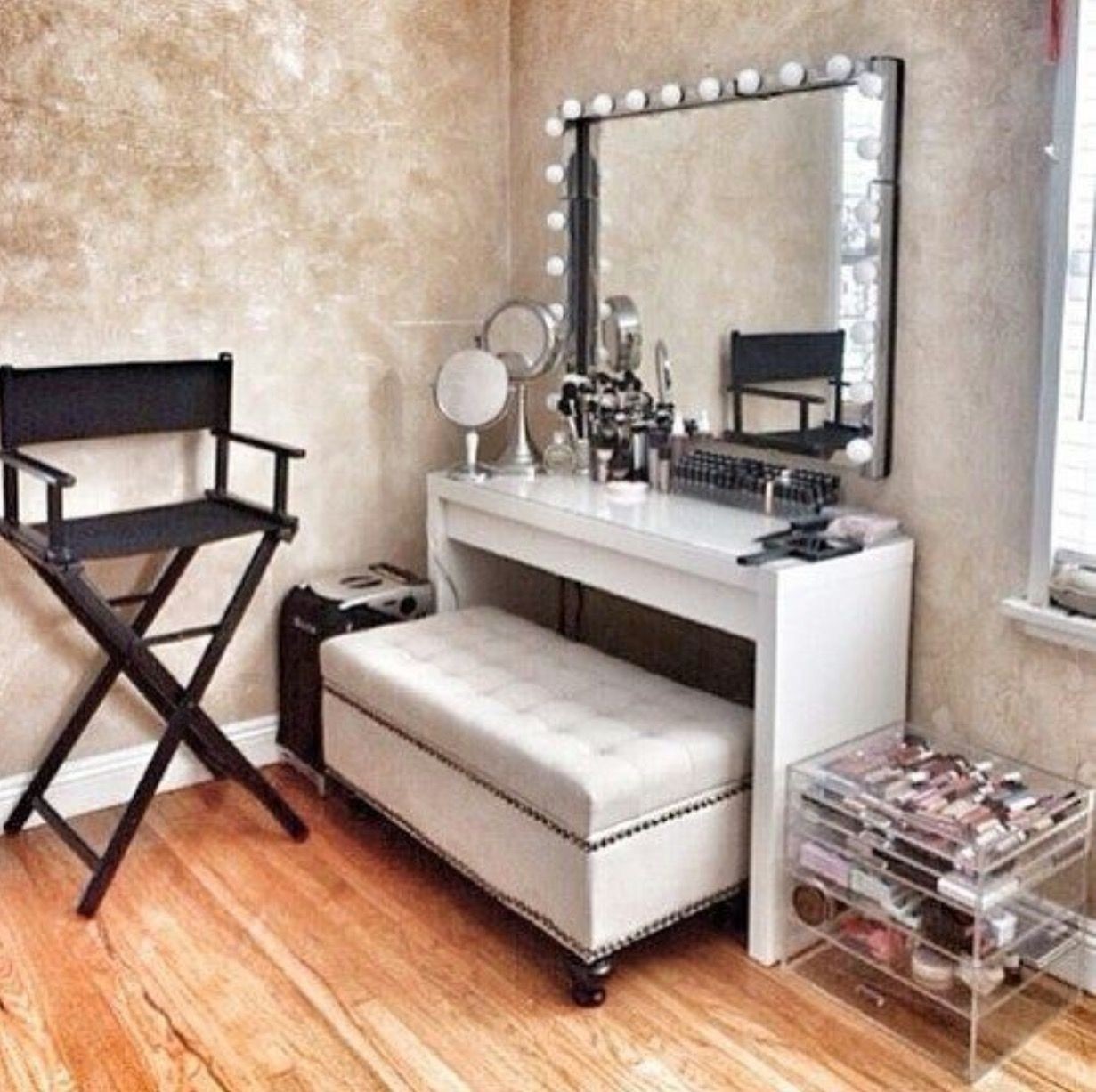 This beautifully arranged dressing table is a combination of the beautiful ottoman, beautifully upholstered, visually illuminated mirror and jewelry box and toiletries. The whole is perfect for every star.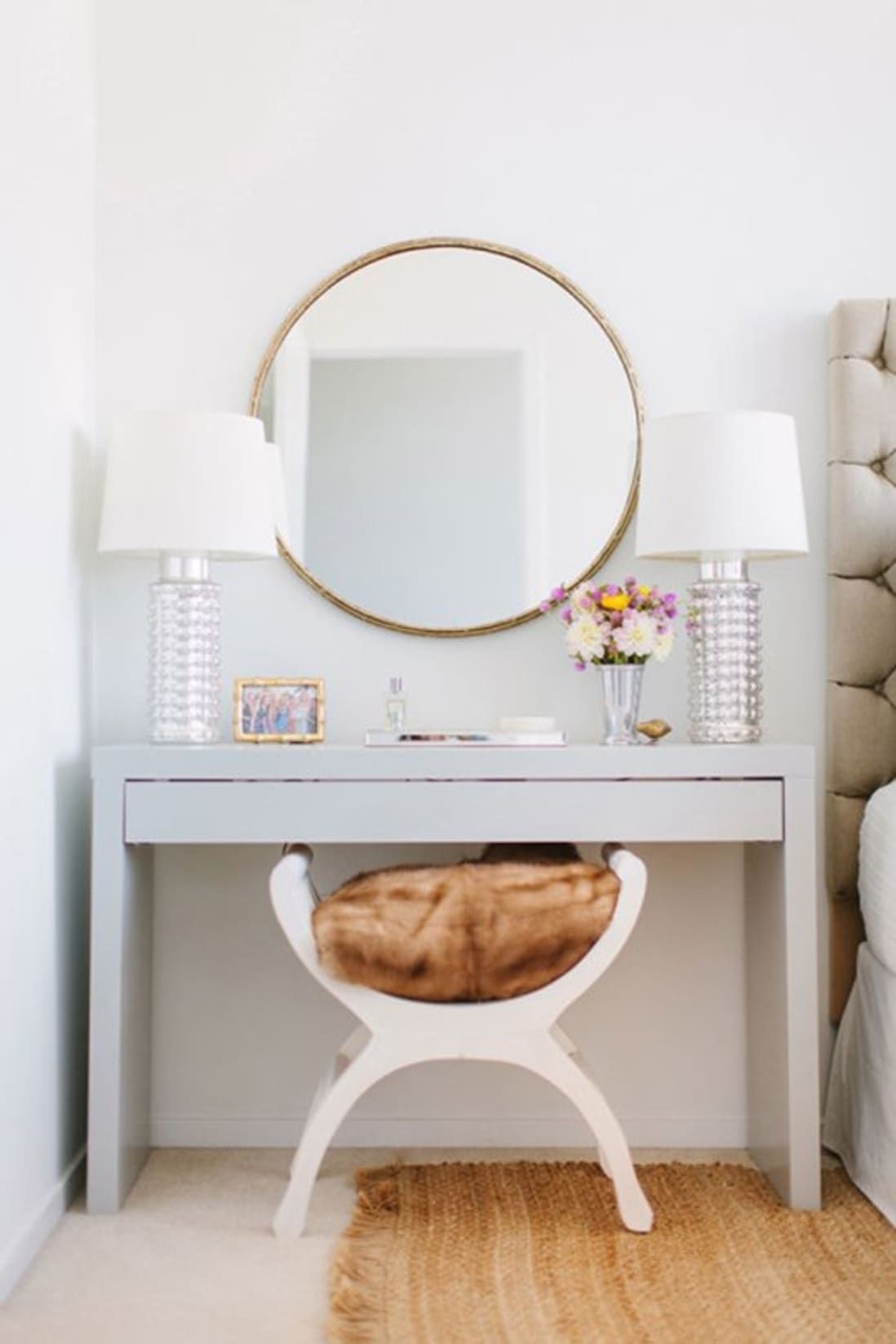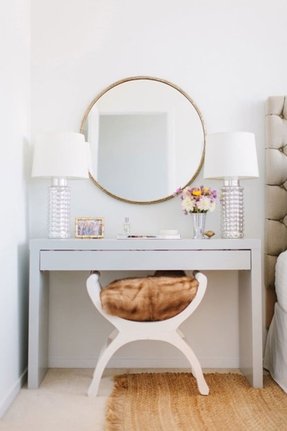 This charming set of vanity furniture combines beautiful mid-century design with functionality. A simple table with a drawer for trinkets, a beautifully crafted stool in a comfortable shape and stunning accessories like lamps and a mirror in a golden frame delight.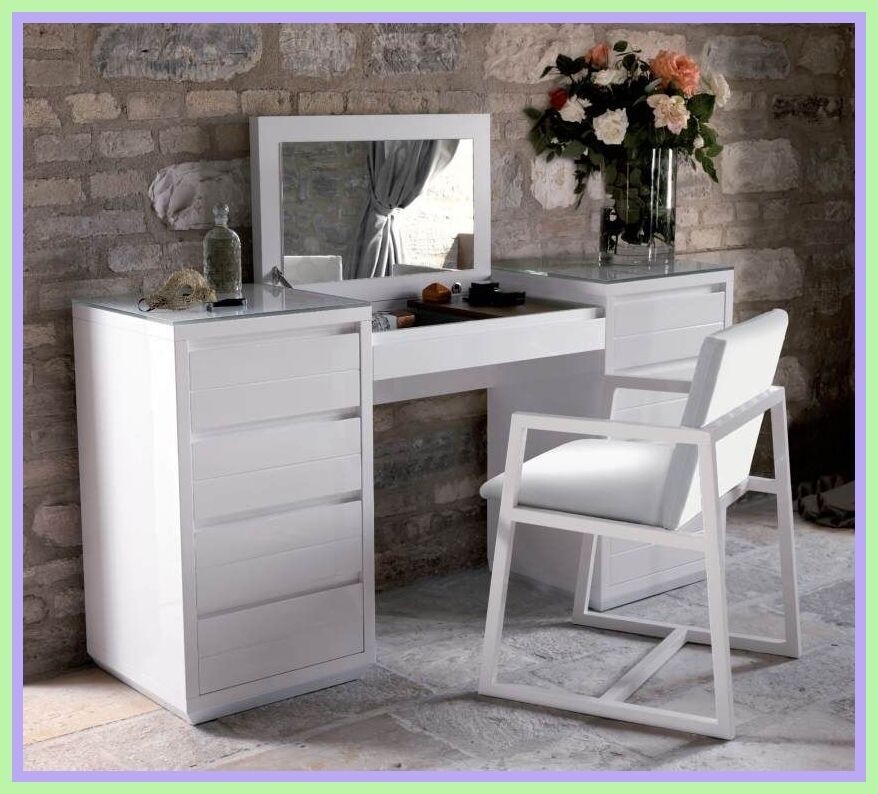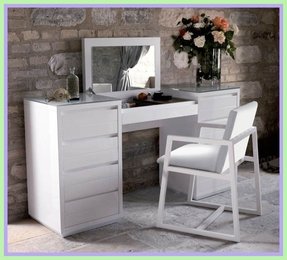 If you are in a need of a modern piece for your bedroom, then this dressing table is going to be more than suitable for you. Created of wood and covered in white, the table offers 8 storage drawers, a lift-up mirror that reveals a hidden storage compartment, and a matching chair.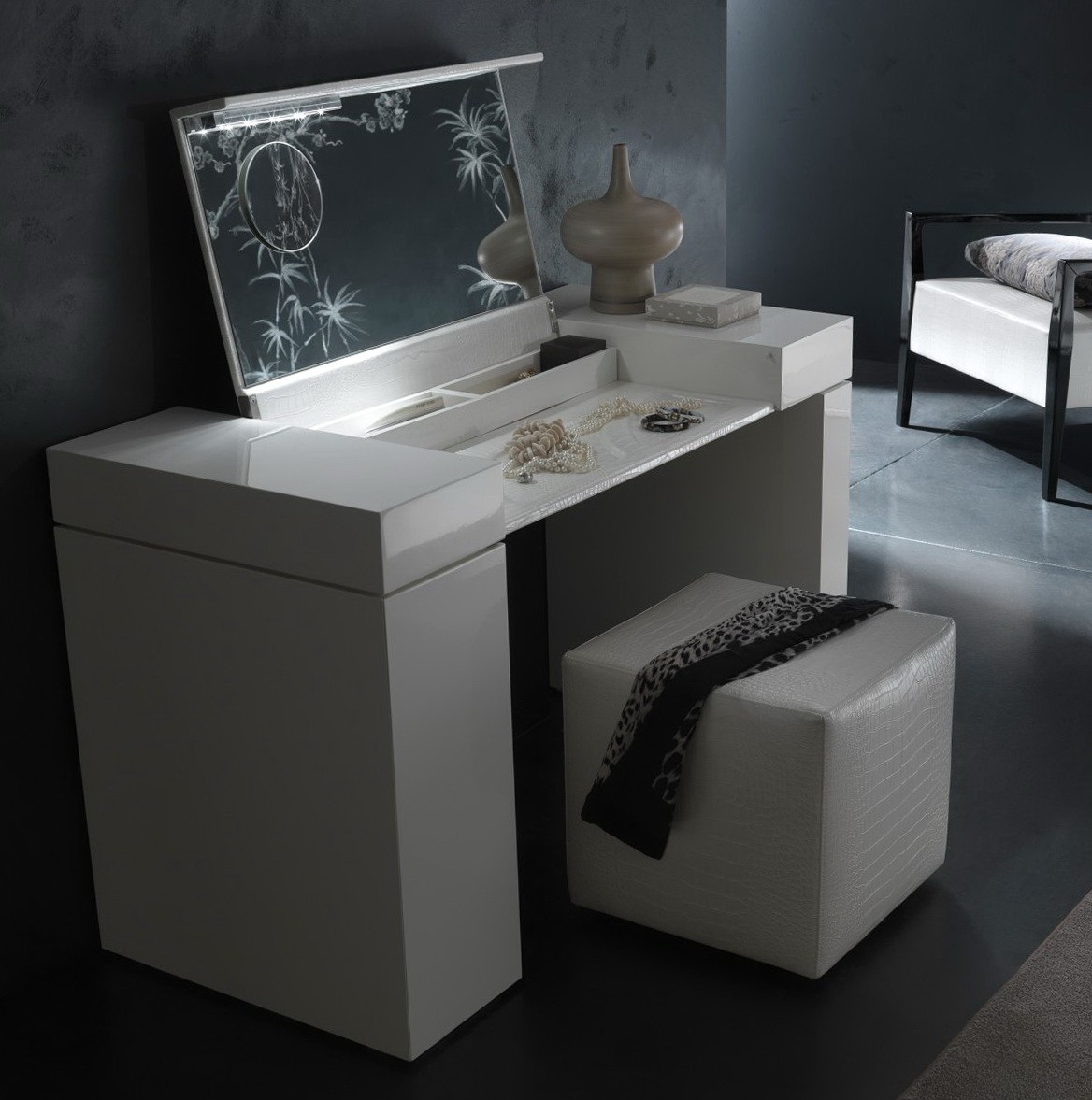 A contemporary and modern bedroom vanity table that features a solid construction with simple lines and white finish that is neutral, so it looks very nice in any bedroom decor. This table is paired with a small, but comfortable cubic stool.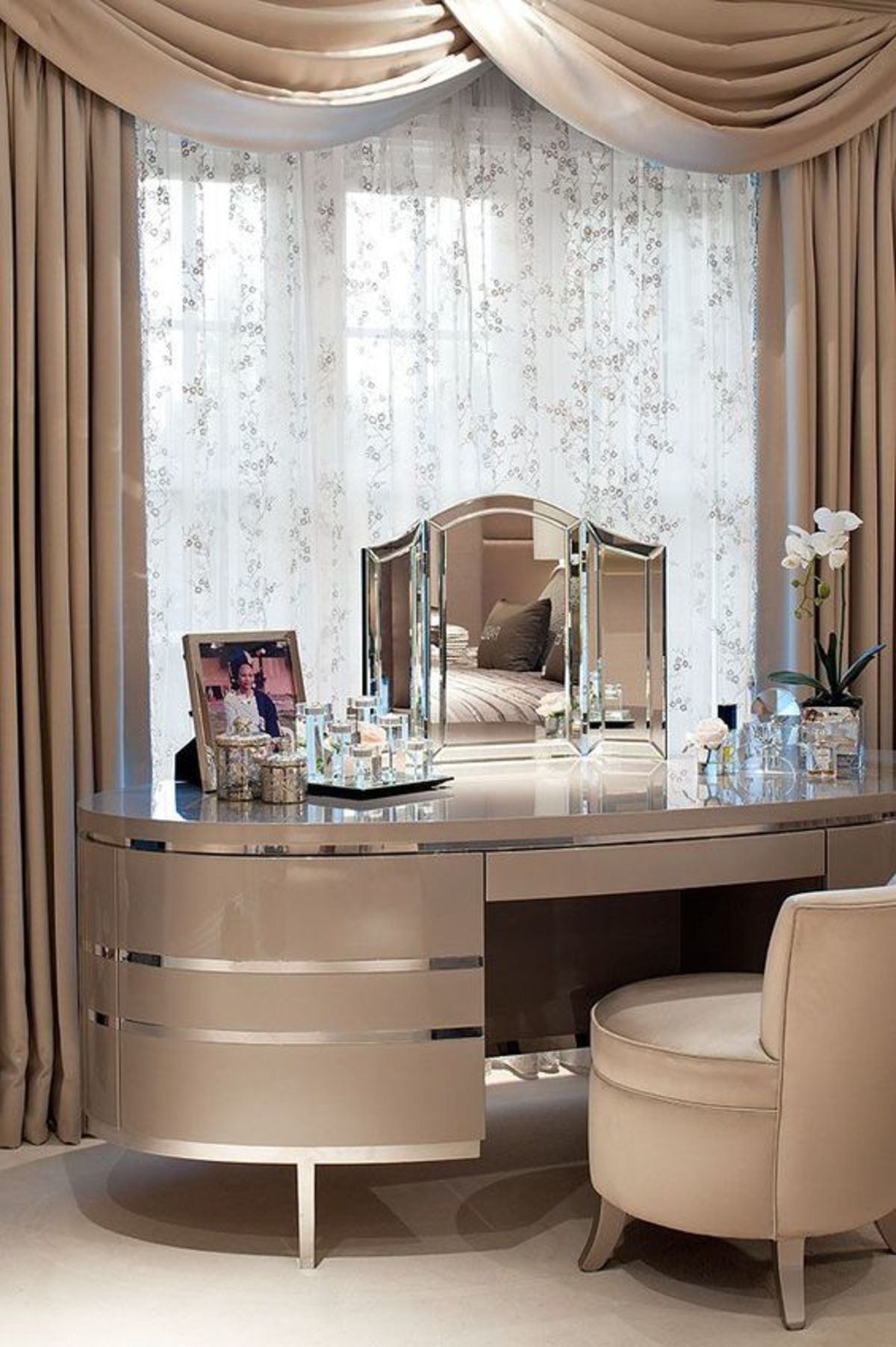 A charming modern dressing table featuring an oval frame in beige with narrow horizontal glass inlay and thin straight angular metal legs. Side cabinets with rounded doors and a central drawer have edge pulls. An arched mirror of has side wings.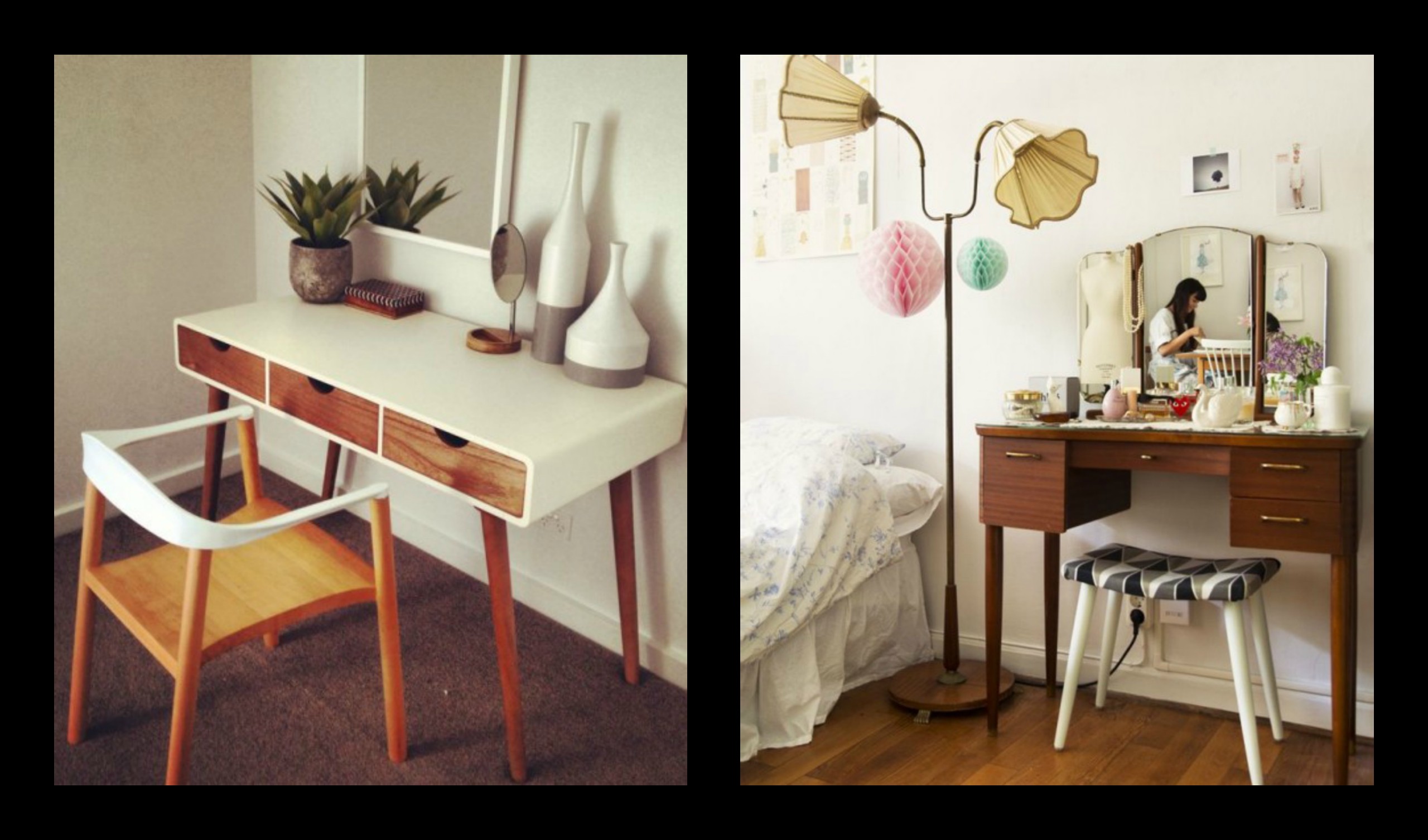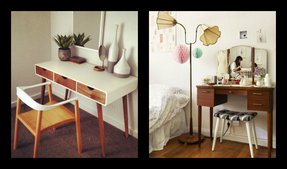 Vanity table in modern form. It is made of wood in two shades. It has 3 drawers for storing personal items. Stylish accent for bedroom, living room and others interiors according to taste.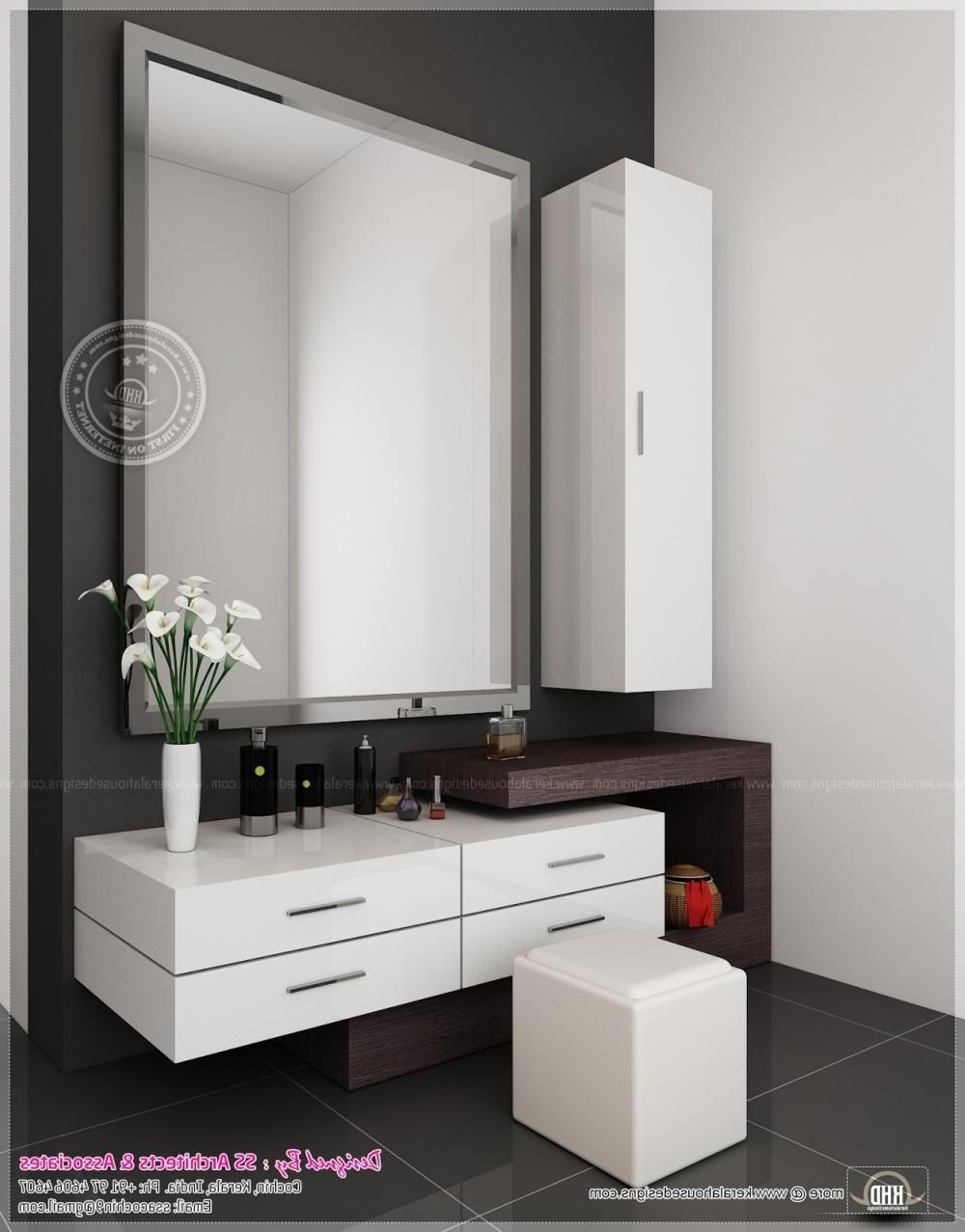 Present yourself a master bedroom with this modern vanity table. Smoothly built in, it merges with the contemporary, minimalistic surroundings. Apart from the sleek finishing, it offers also functionality with its considerably large 4 drawers.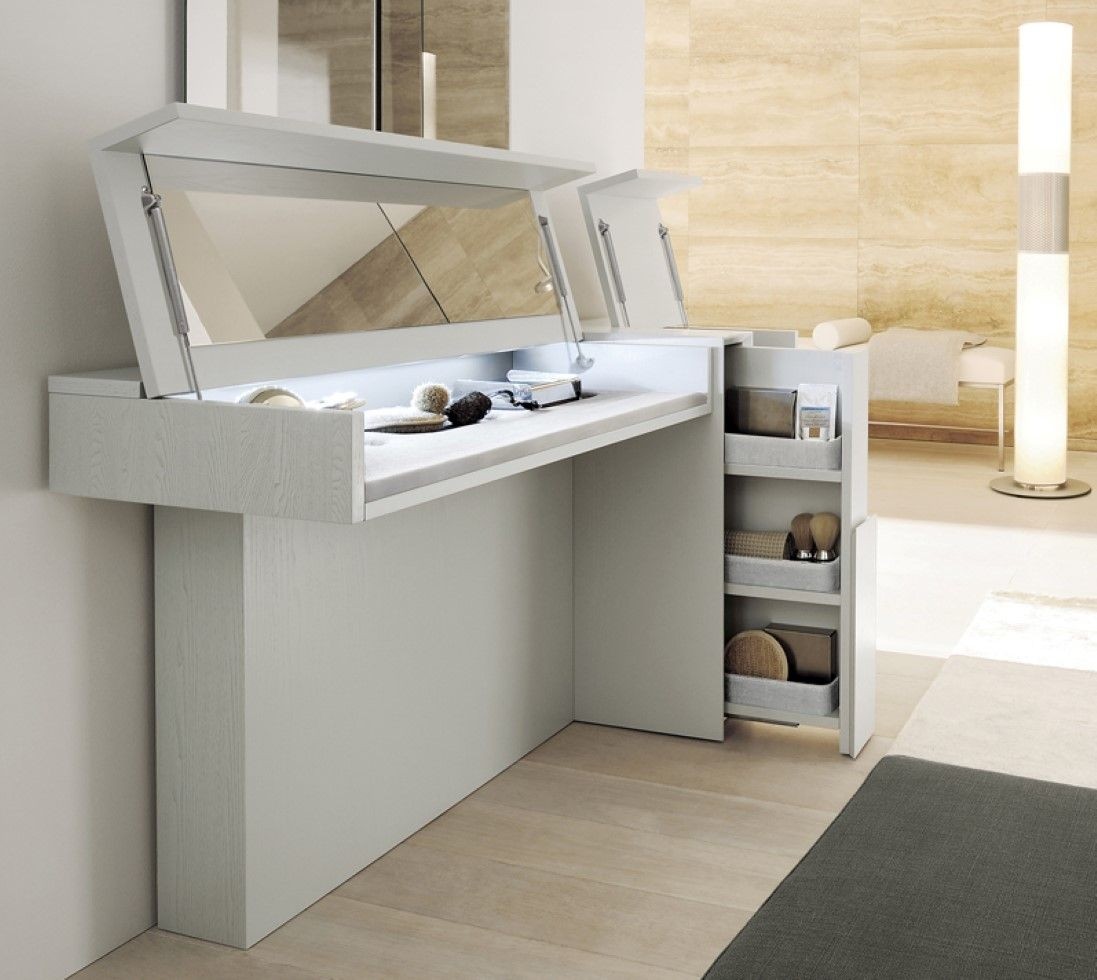 Vanity table in modern style. Construction is made of wood. Includes wide compartment with mirror for storing needed stuff. Great solution for bedrooms and others interiors according to taste and need.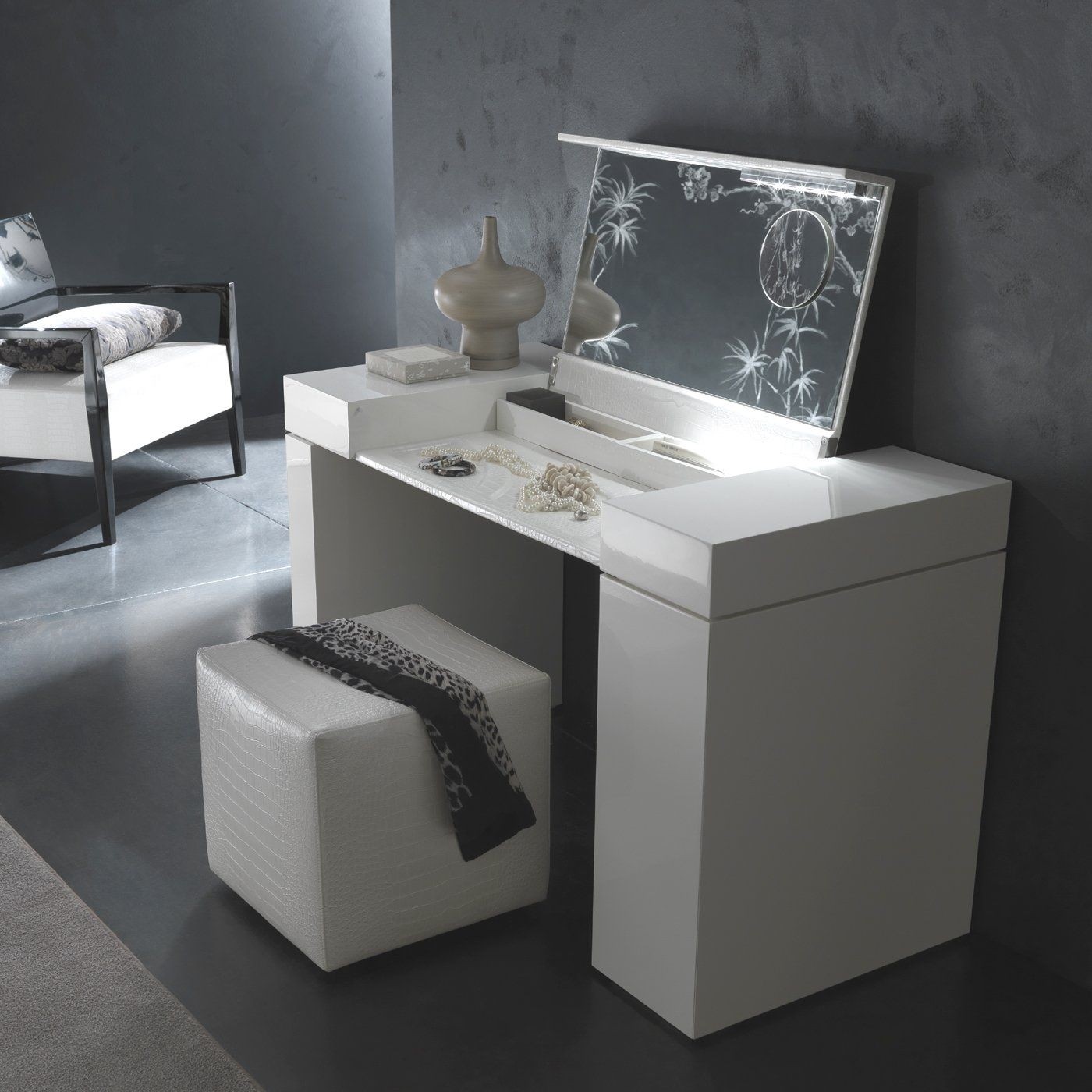 The modern bedroom vanity set with hidden mirror on the take down countertop. All the parts of this piece of furniture was made of plastic elements - the pouffe in addition is covered with the eco leather.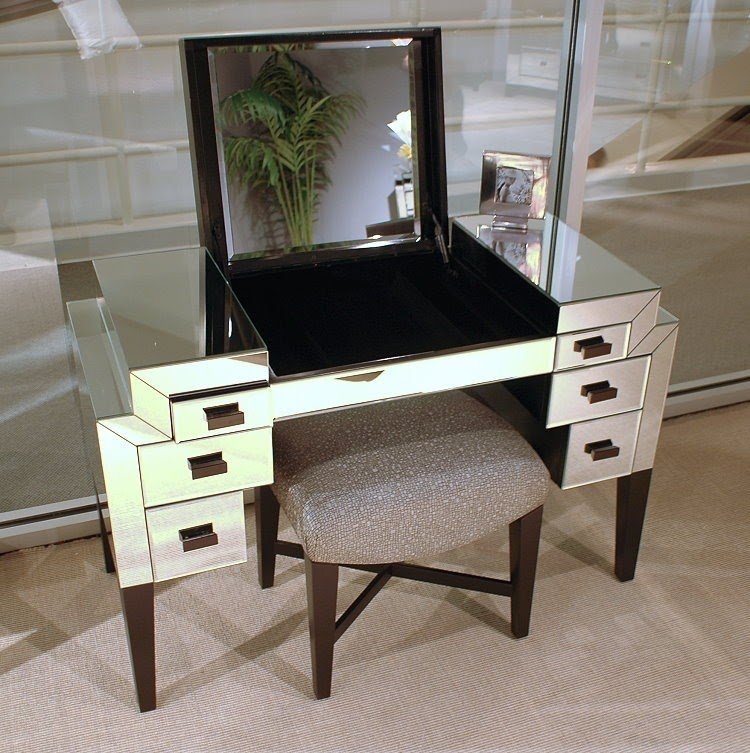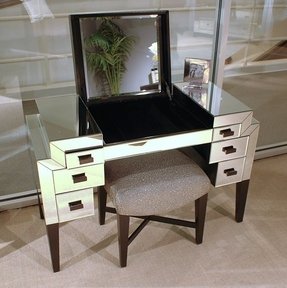 A small contemporary makeup vanity table finished with the help of mirrors gives very large arrangement possibilities. A thoroughly cleaned piece of furniture has been covered with modern silver paint with a chrome effect.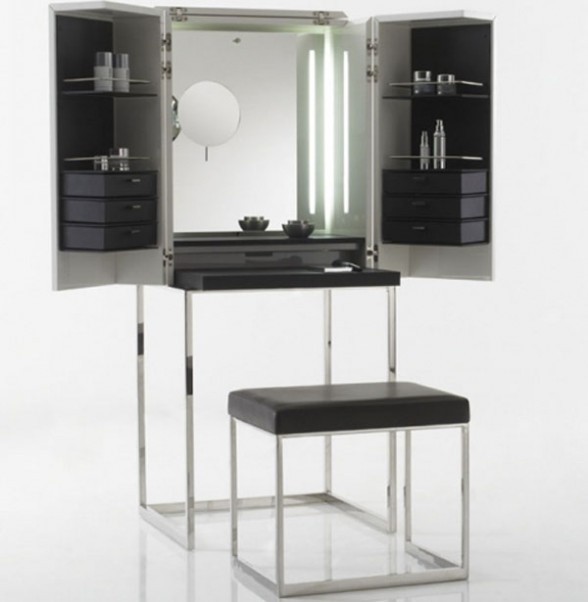 Enhance your contemporary home with modern accents by using this makeup vanity table with matching ottoman. The cabinet rests on a highly-polished, steel frame, while holding inside a rectangle mirror and couple of open shelves.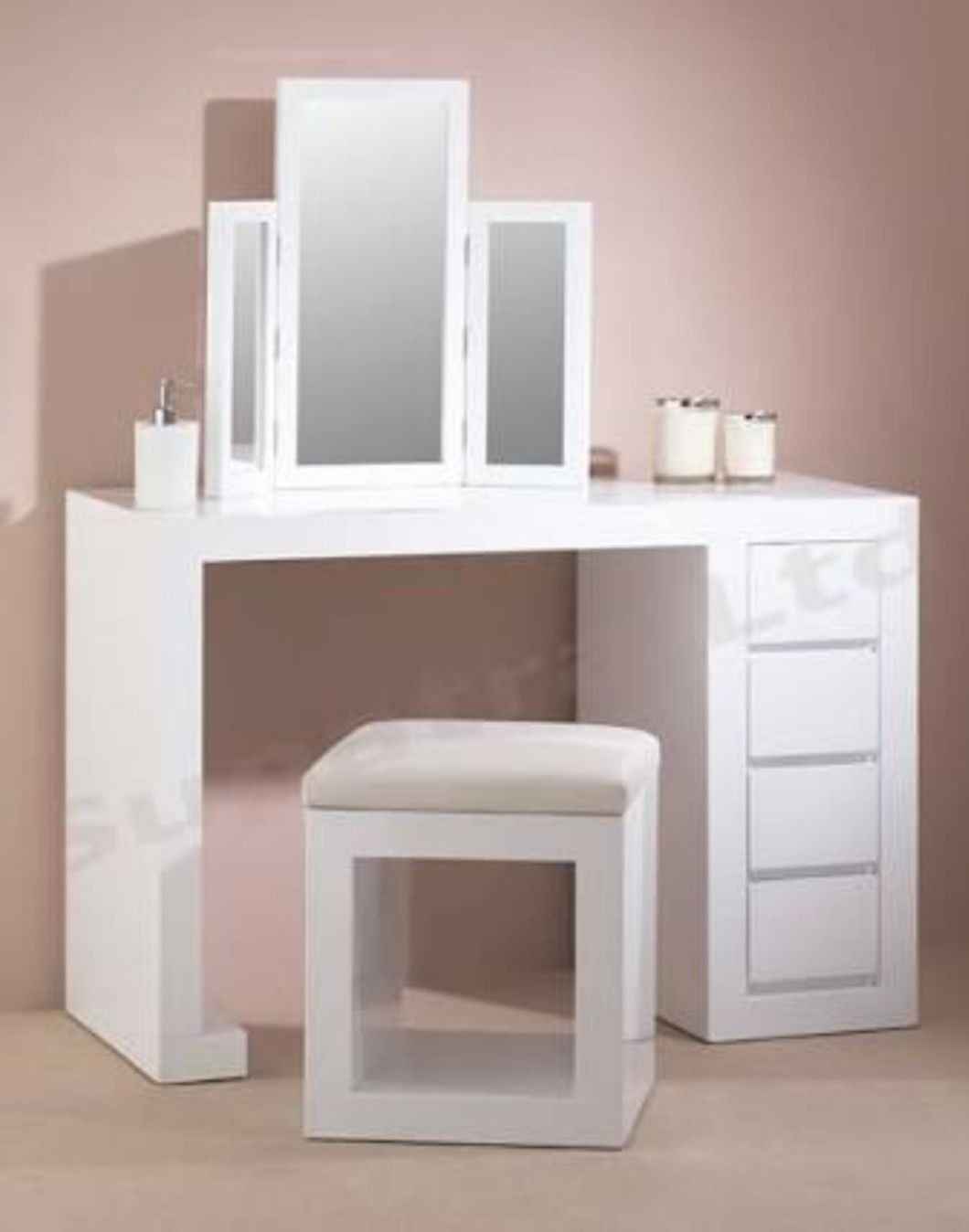 Modern sleek dressing table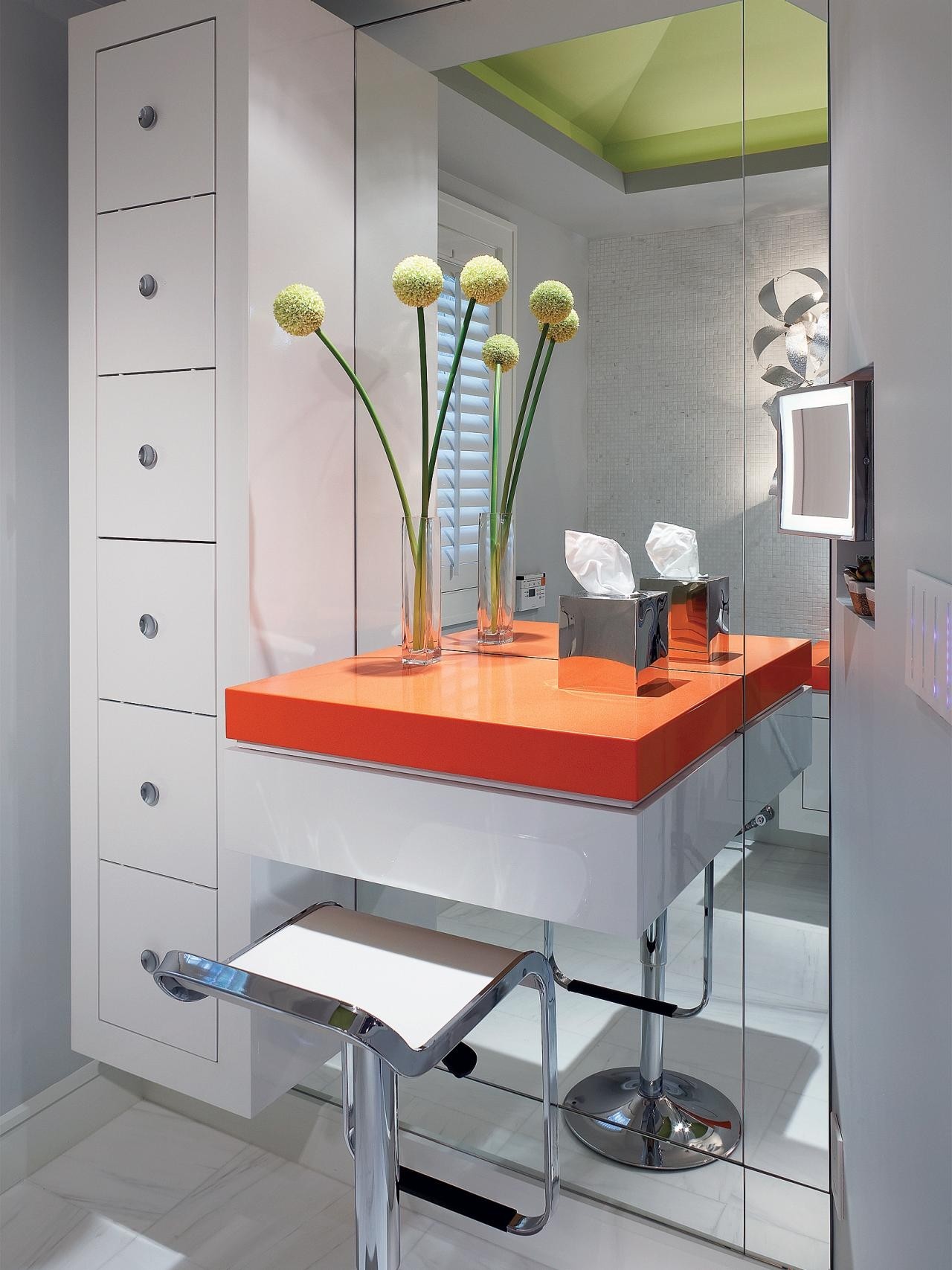 Enhance your master bathroom using this modern dressing table with a gas lift, backless stool. The table is mounted on the wall, saving the bathroom space and allowing you to comfortably put your makeup on. The stool is made of steel with a chrome finish, and has a nicely-profiled seat and fixed foot rest.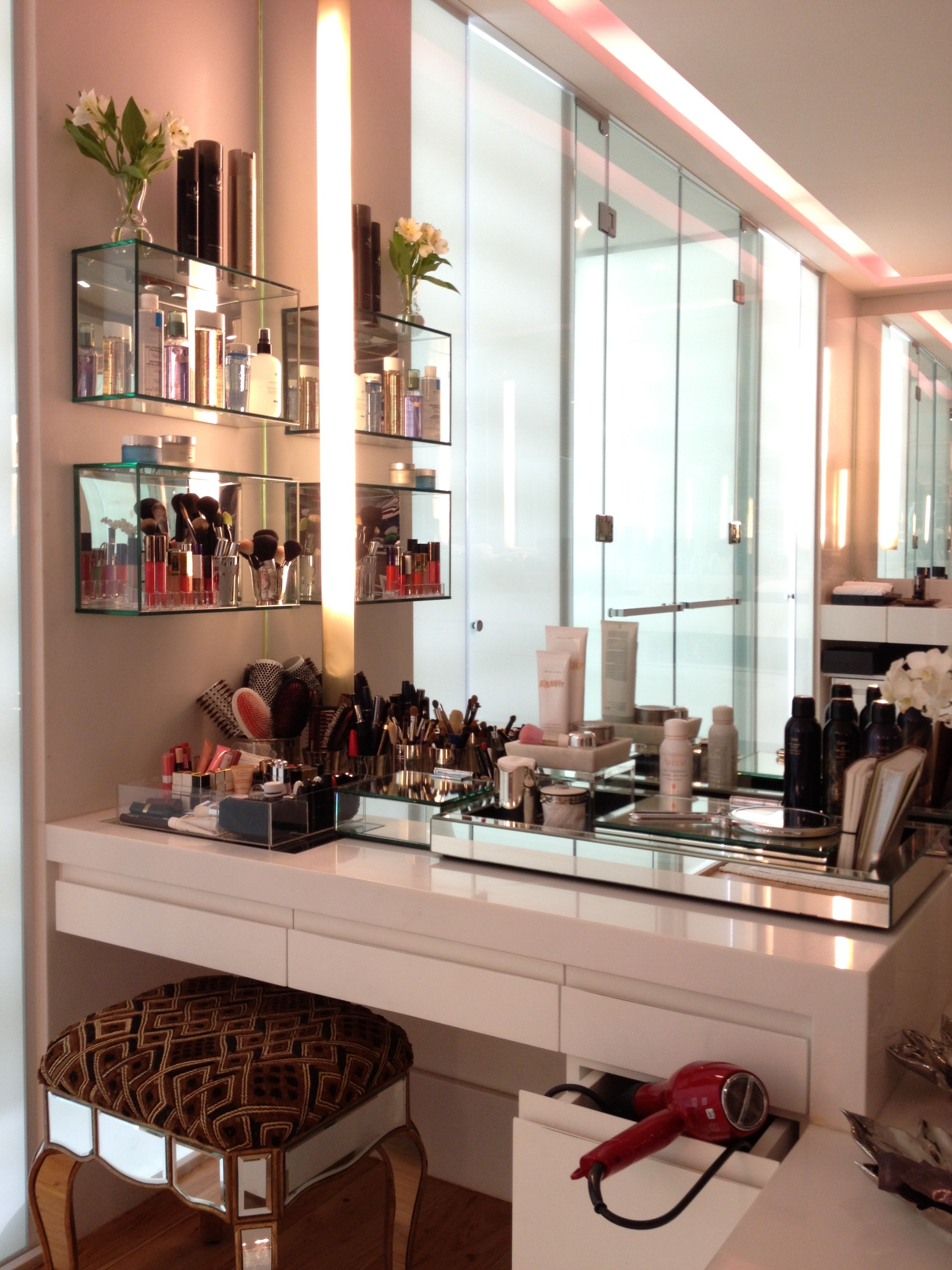 Perfumes and cosmetics are decently displayed on floating wall mounted glass shelves with mirrored backs. High gloss off-white vanity table represents upscale modern style. Backless stool with mirrored facets completes this set.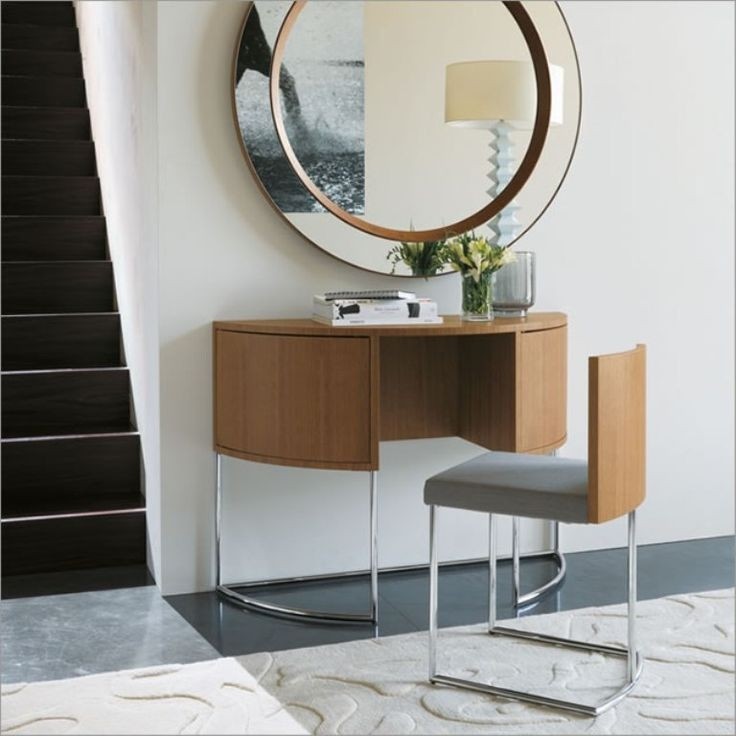 bedroom vanity furniture modern bedroom vanity table by bndesign net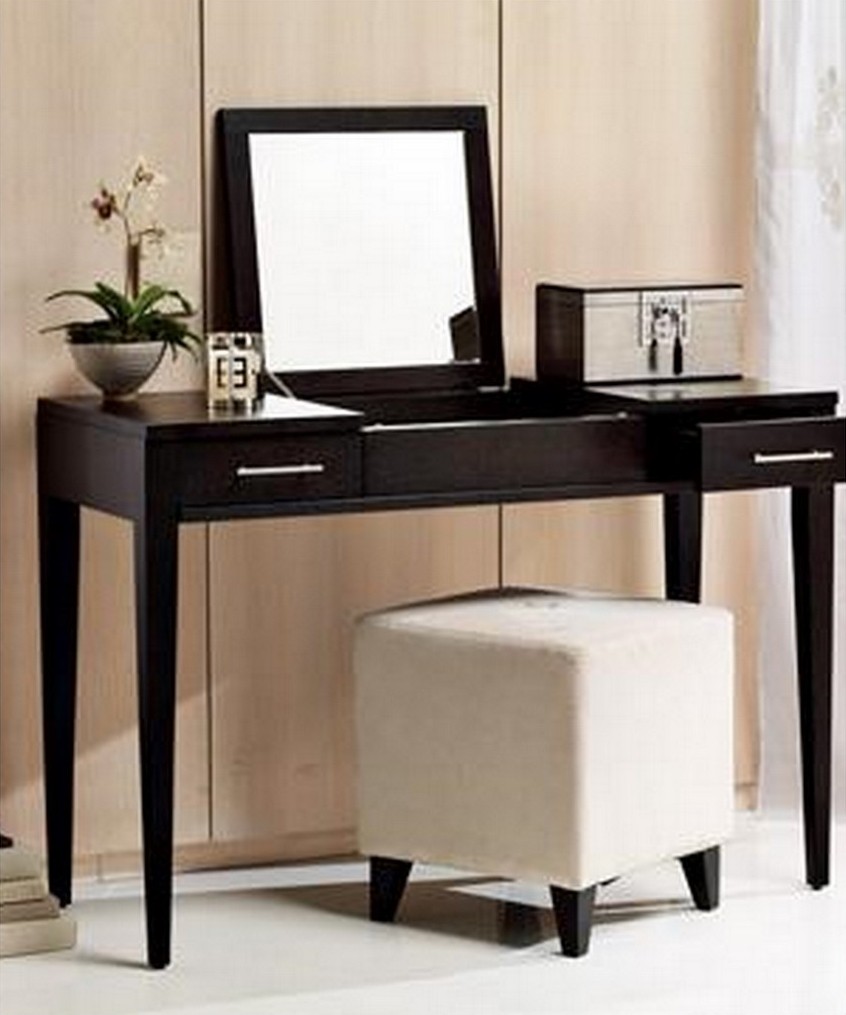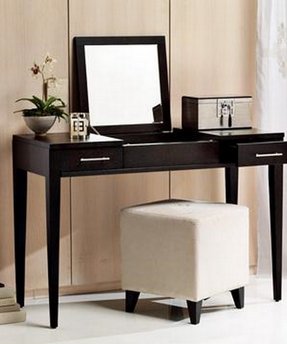 Make your contemporary bedroom more appealing, thanks to this makeup vanity table with sleek lines and modern design. The desk is wood-crafted and covered in an espresso finish, including 1 flip-up mirror that reveals a storage compartment, 2 small drawers, and tapered legs.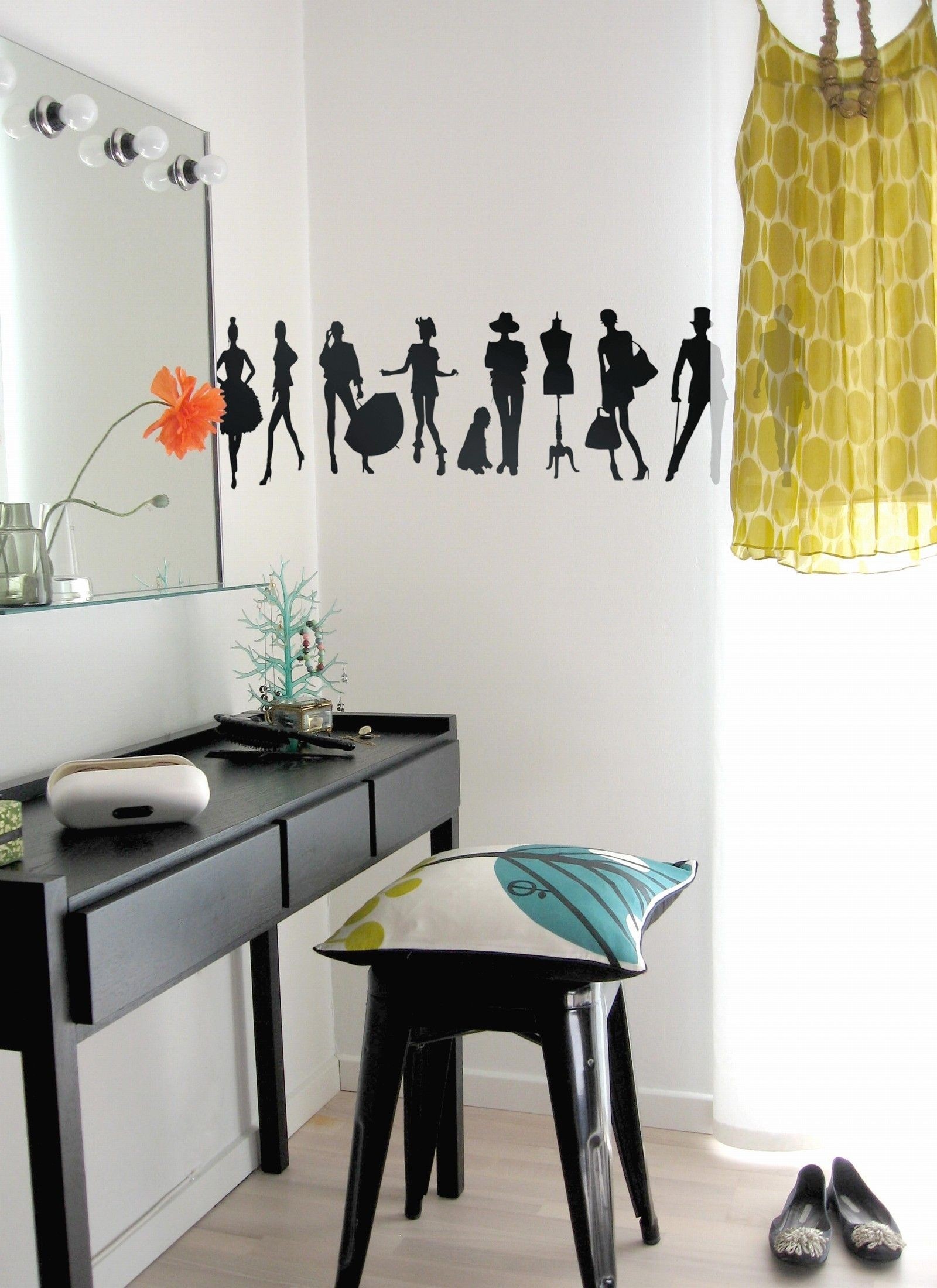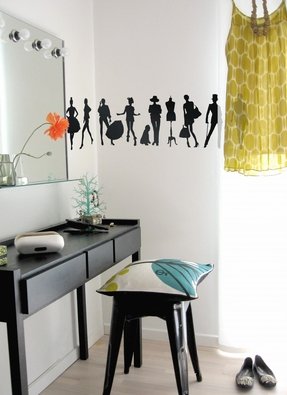 Great styling from founder and creative manager of Ferm Living, Trine Andersen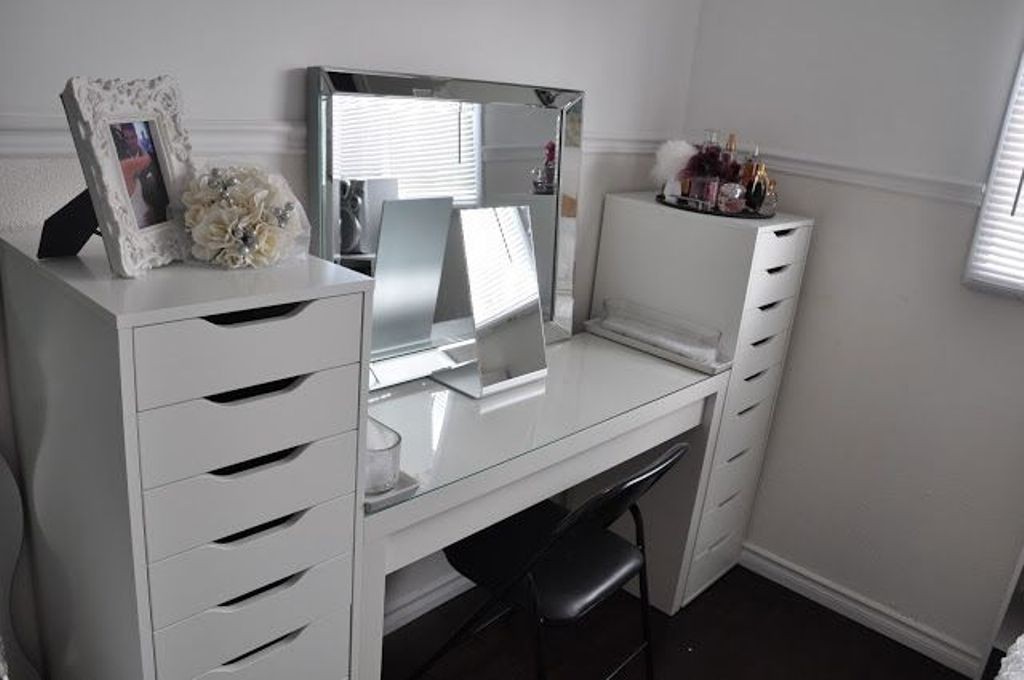 Makeup Organization IKEA. I love, but in black. :-)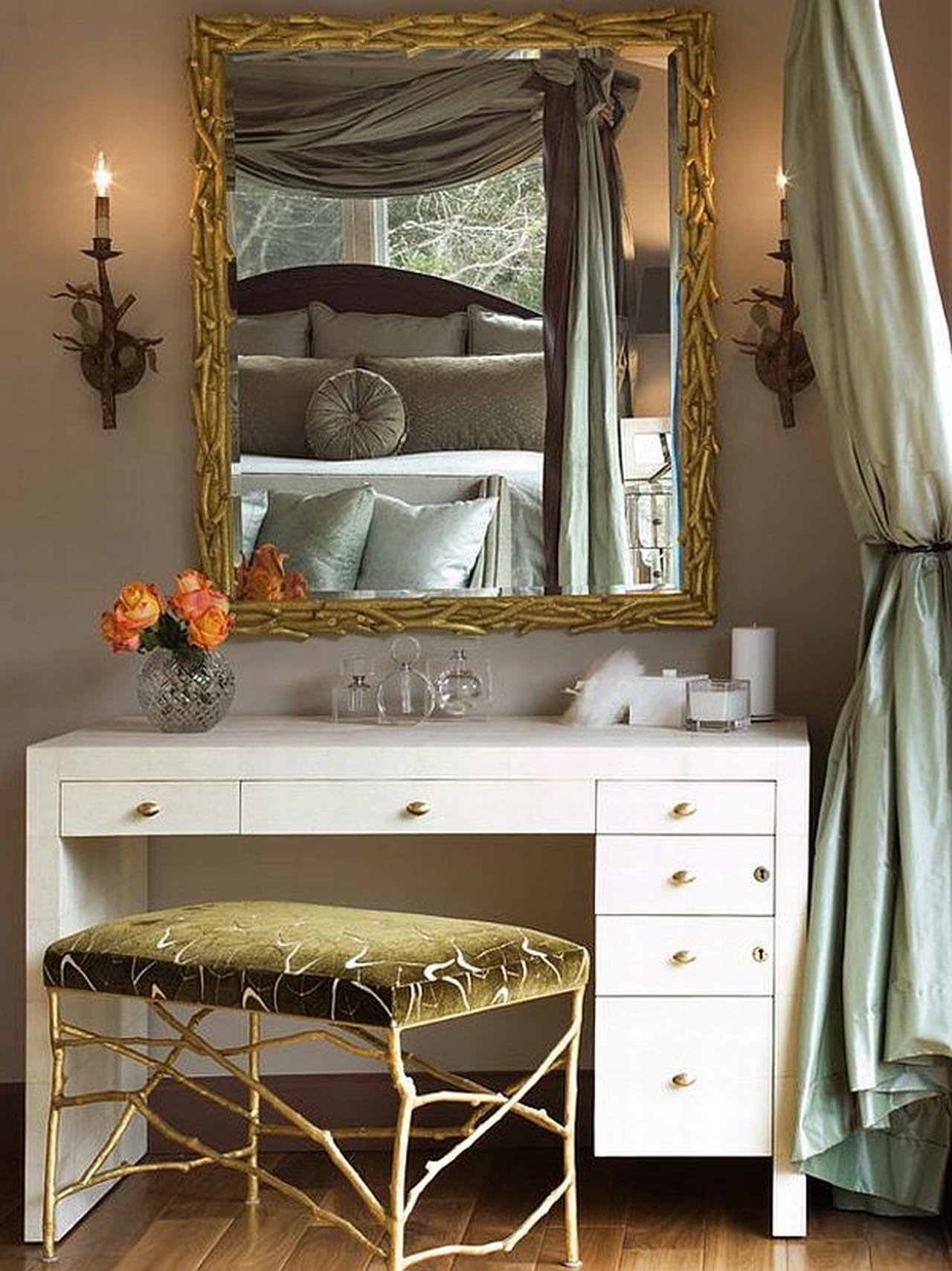 beautiful-dressing-tables3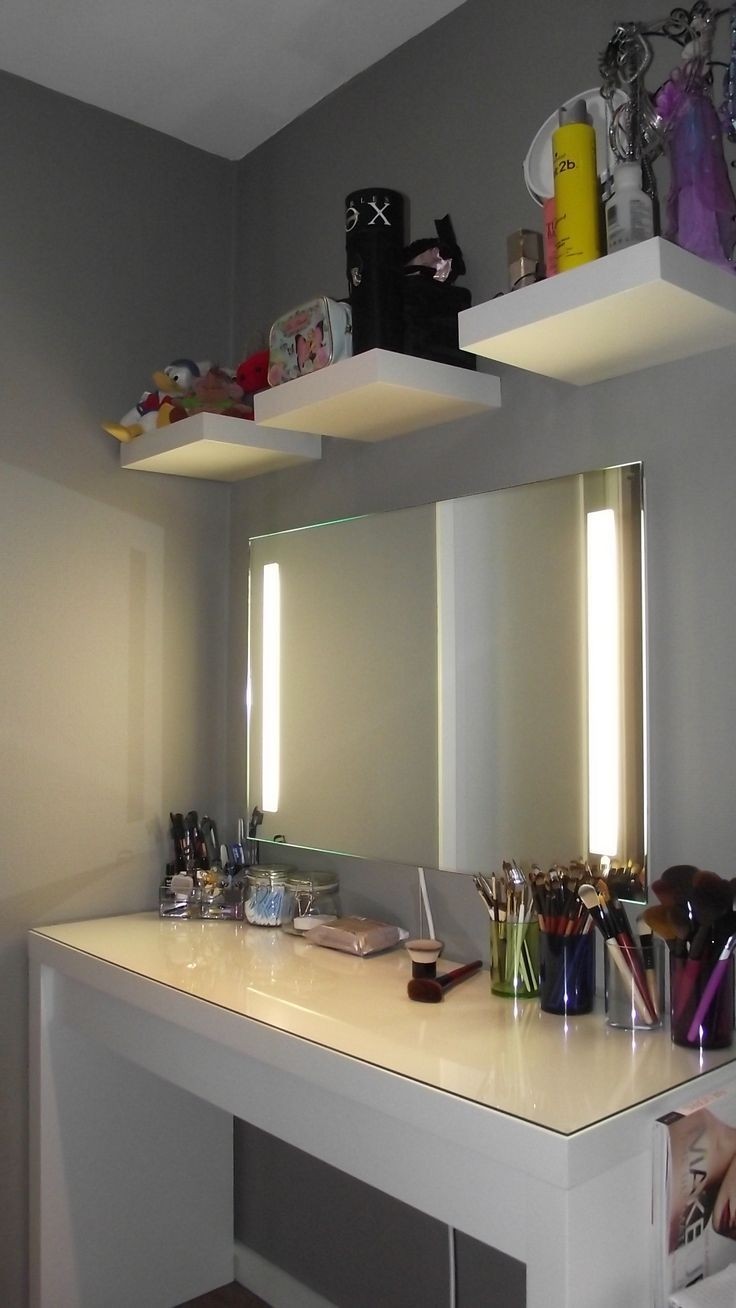 Ikea Malm Dressing Table. Need to find that mirror!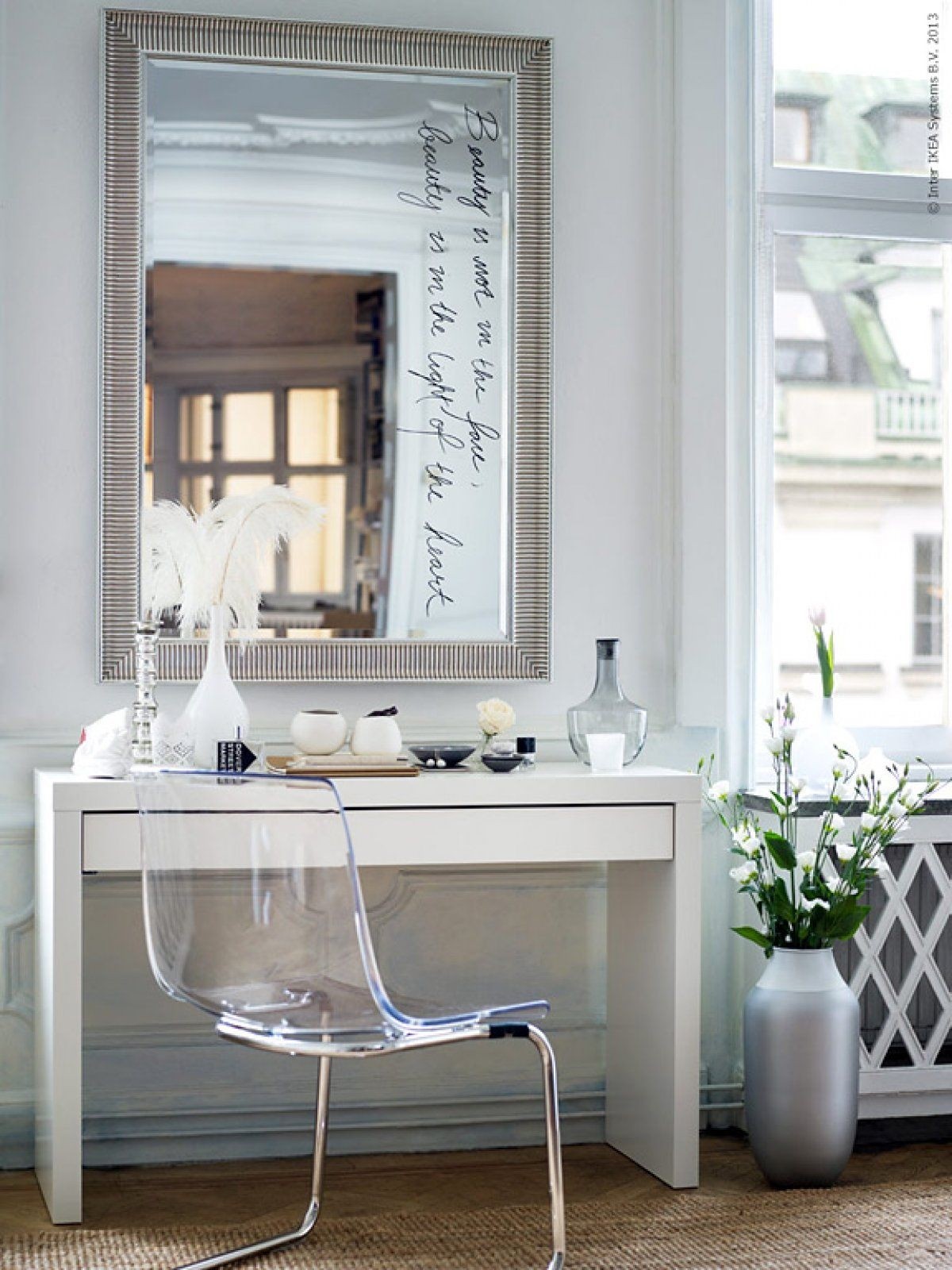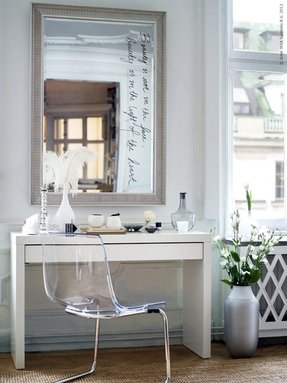 Makeup vanity table in a very simple shape based on rectangular top and supports. This simple table looks great in modern indoors. White finish perfectly suits different rooms regardless of their stylization.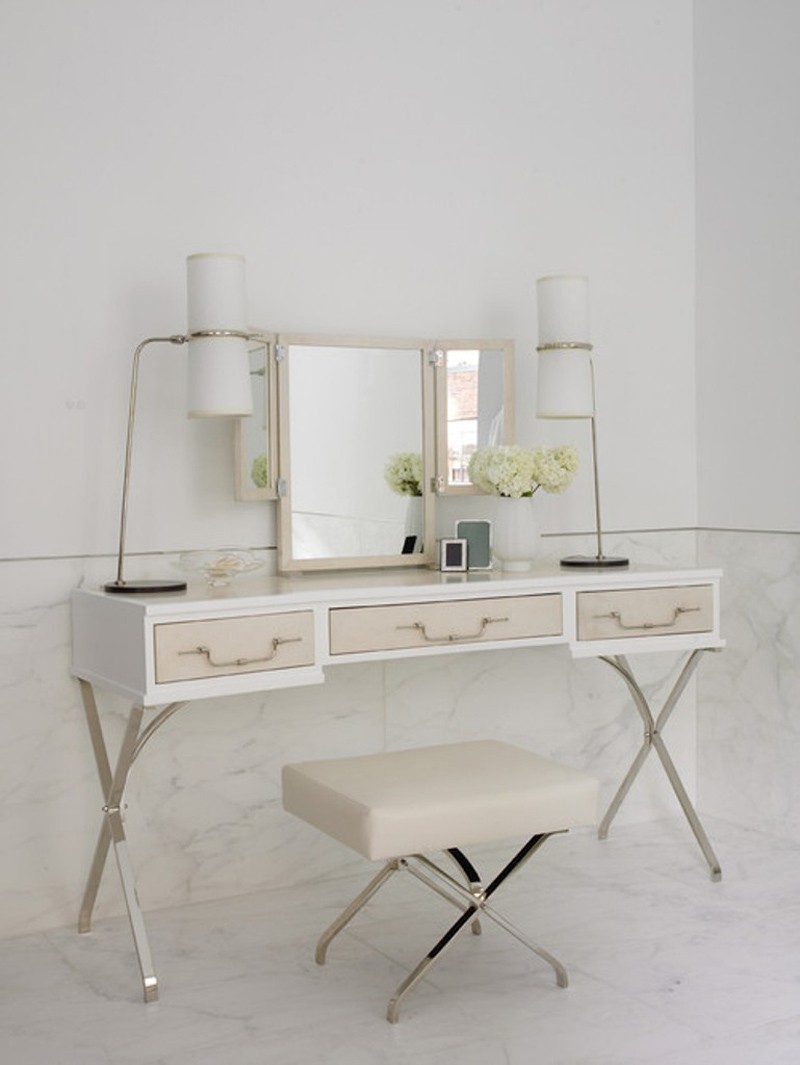 vanity tables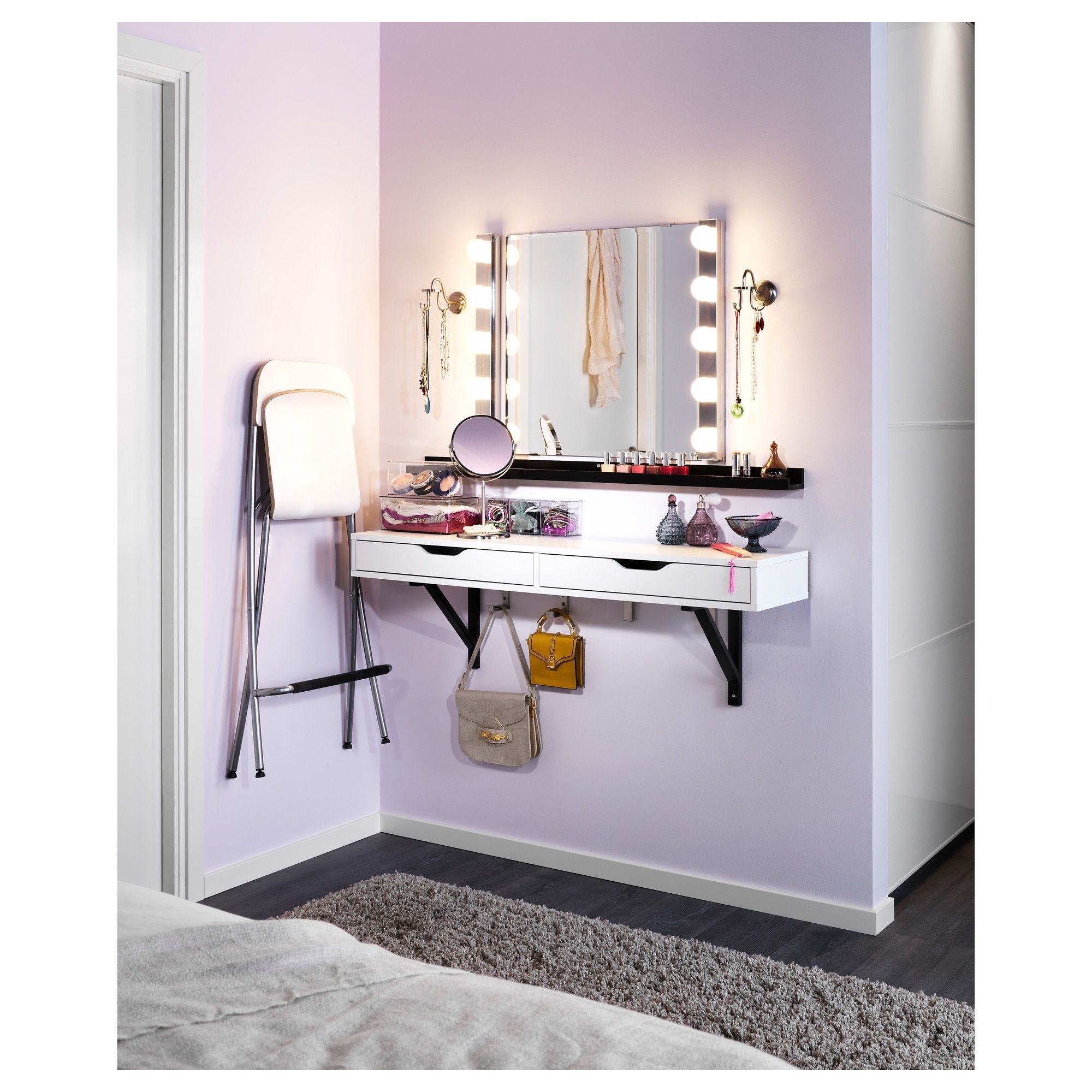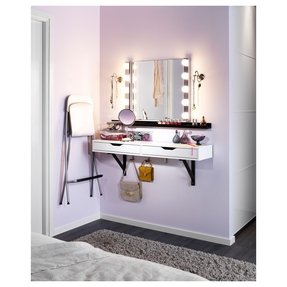 Now you can easily both save up your precious space and still get the perfect vanity makeup set in your bedroom with this design. It will let you store the stool when you're not using it and offers two drawers to hide your make up.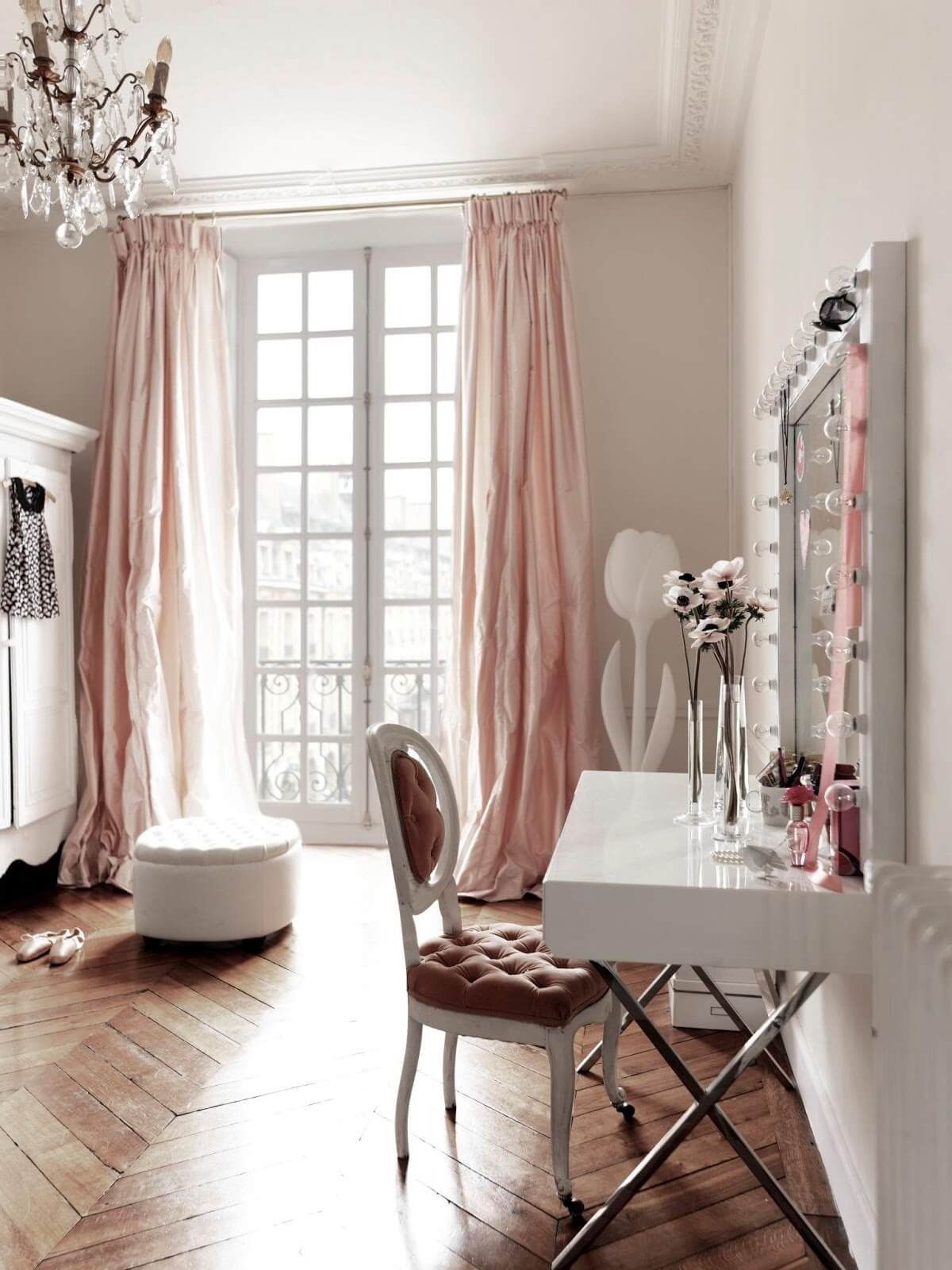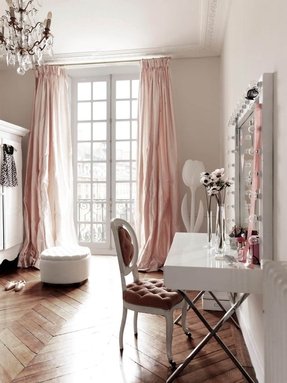 The lightweight design and subtle lines will be a great feature of a well-kept bedroom of a woman who likes to enjoy the make-up. This white makeup vanity table with a thick, glossy top gives a glamorous appearance, leaning on thin metal legs.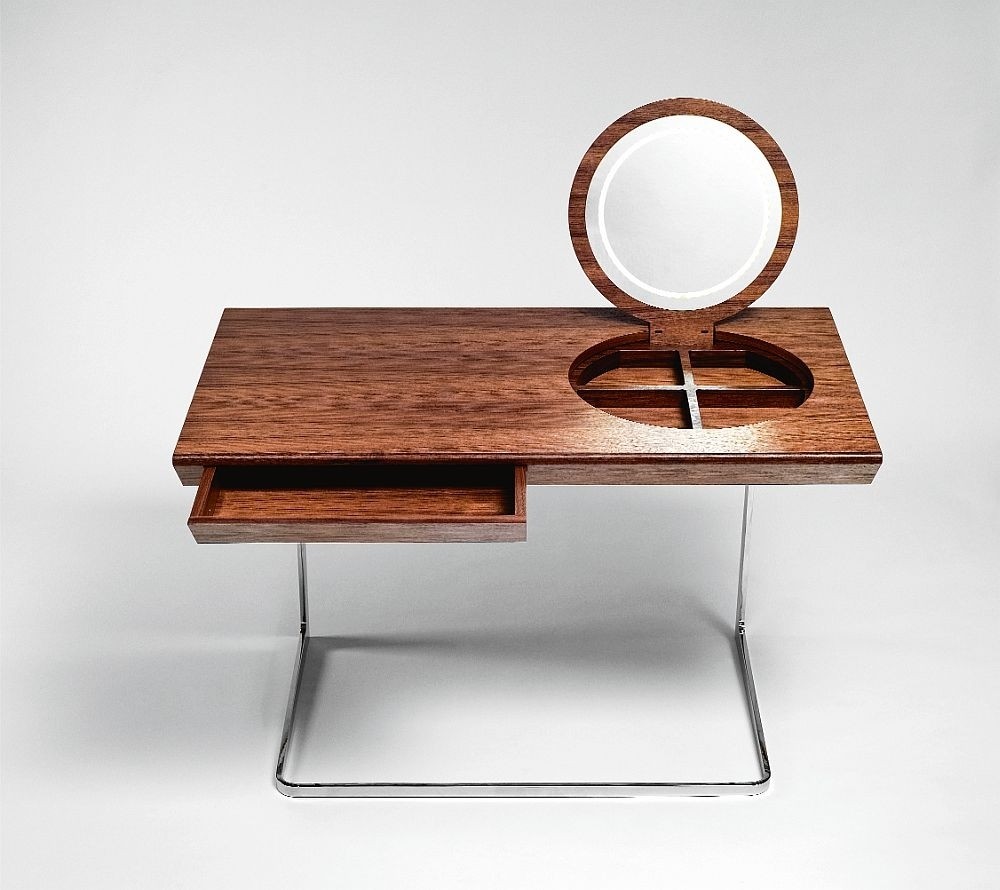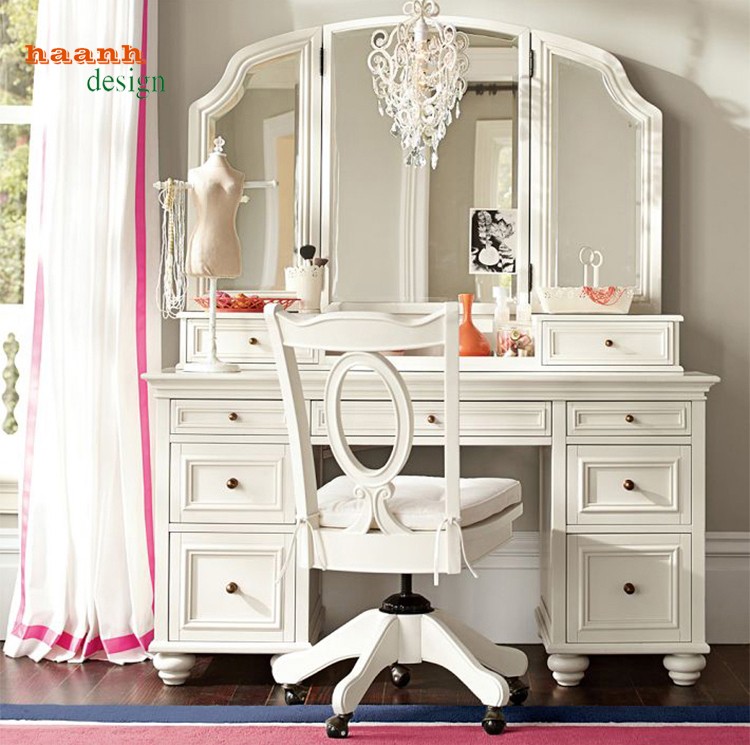 Vanity table with triple mirror and a lot of drawers for storing personal items. Construction is made of wood. Stylish furniture for bedrooms and others interiors according to taste and need.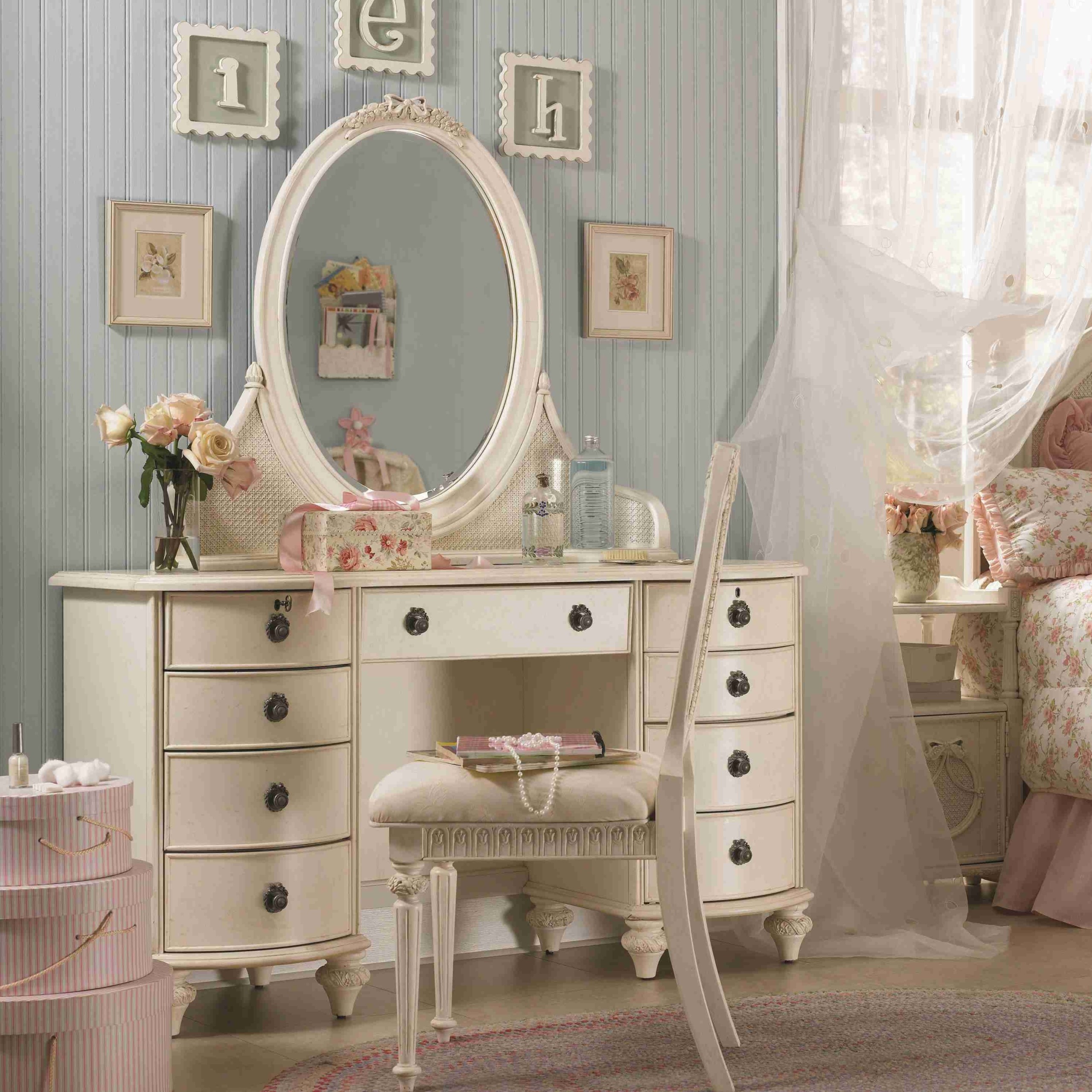 A charming vanity table that features a cottage-like design. It offers plenty of storage space for your makup accessories or jewelry itmes in several drawers. The highlight of the table is a beautiful, oval mirror.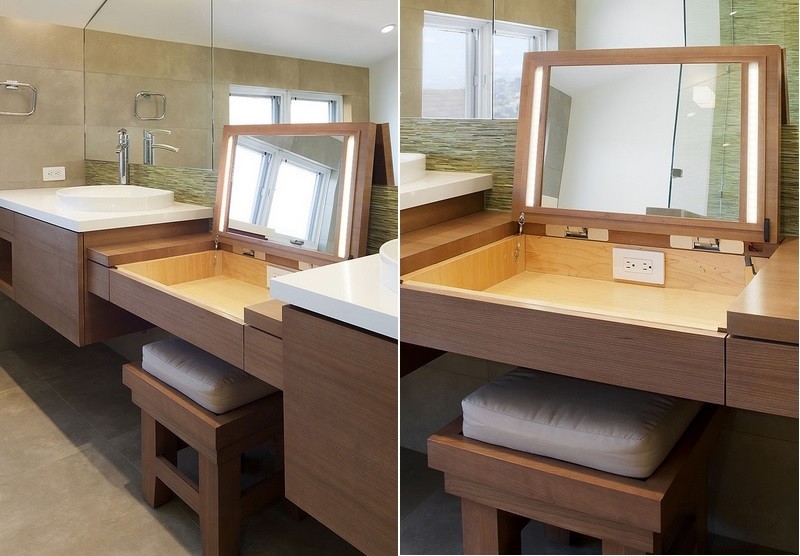 This modern make-up vanity table sports a simple design that will do a stunning job elevating your decor appeal with its spacious structure, allowing you to neatly store all of your cosmetics underneath the surface space.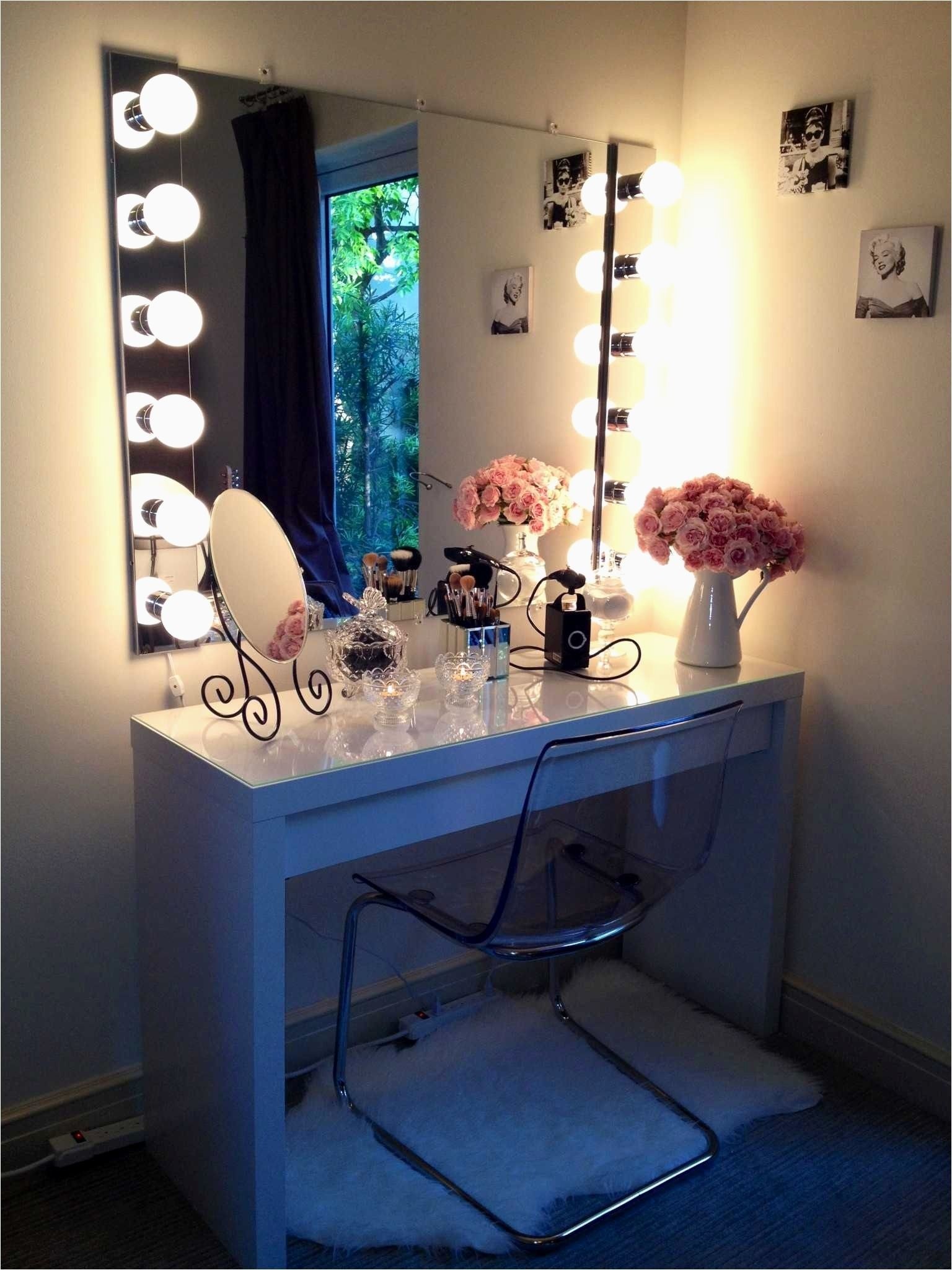 IKEA Malm dressing table - makeup vanity- I need this!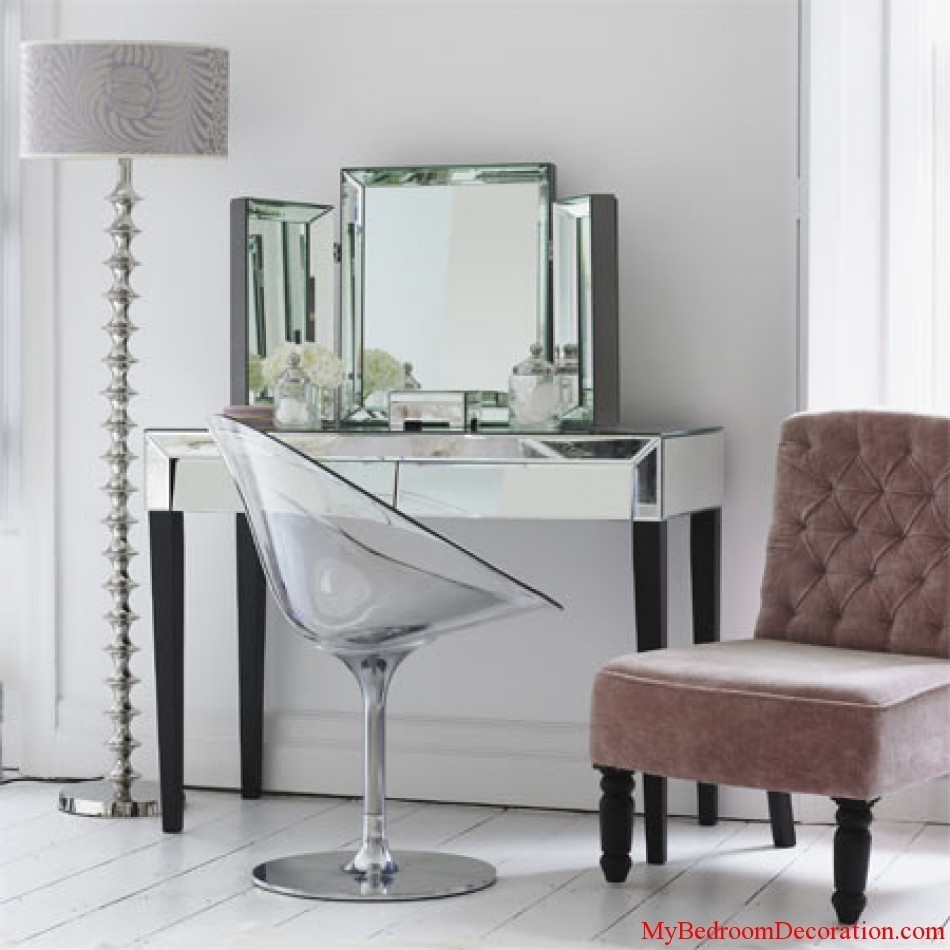 Adding Shine With Mirrored Furniture Love this look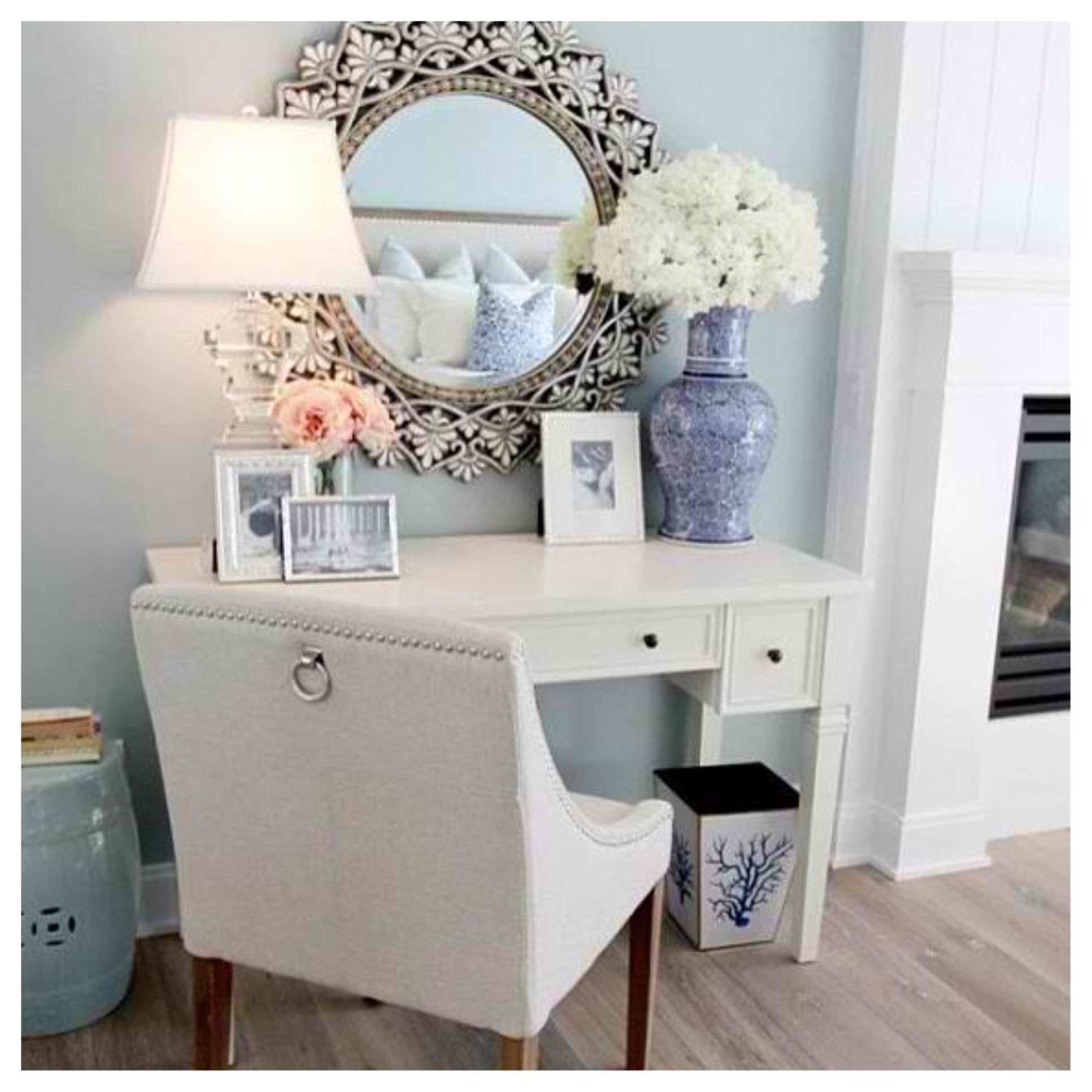 This makeup set constitutes a stylish proposition for modern women. White, wingback chair, based on bright wooden legs, provides charm and warmth to the space, while the desk and oval, florally adorned mirror gives a touch of glamour and sophistication.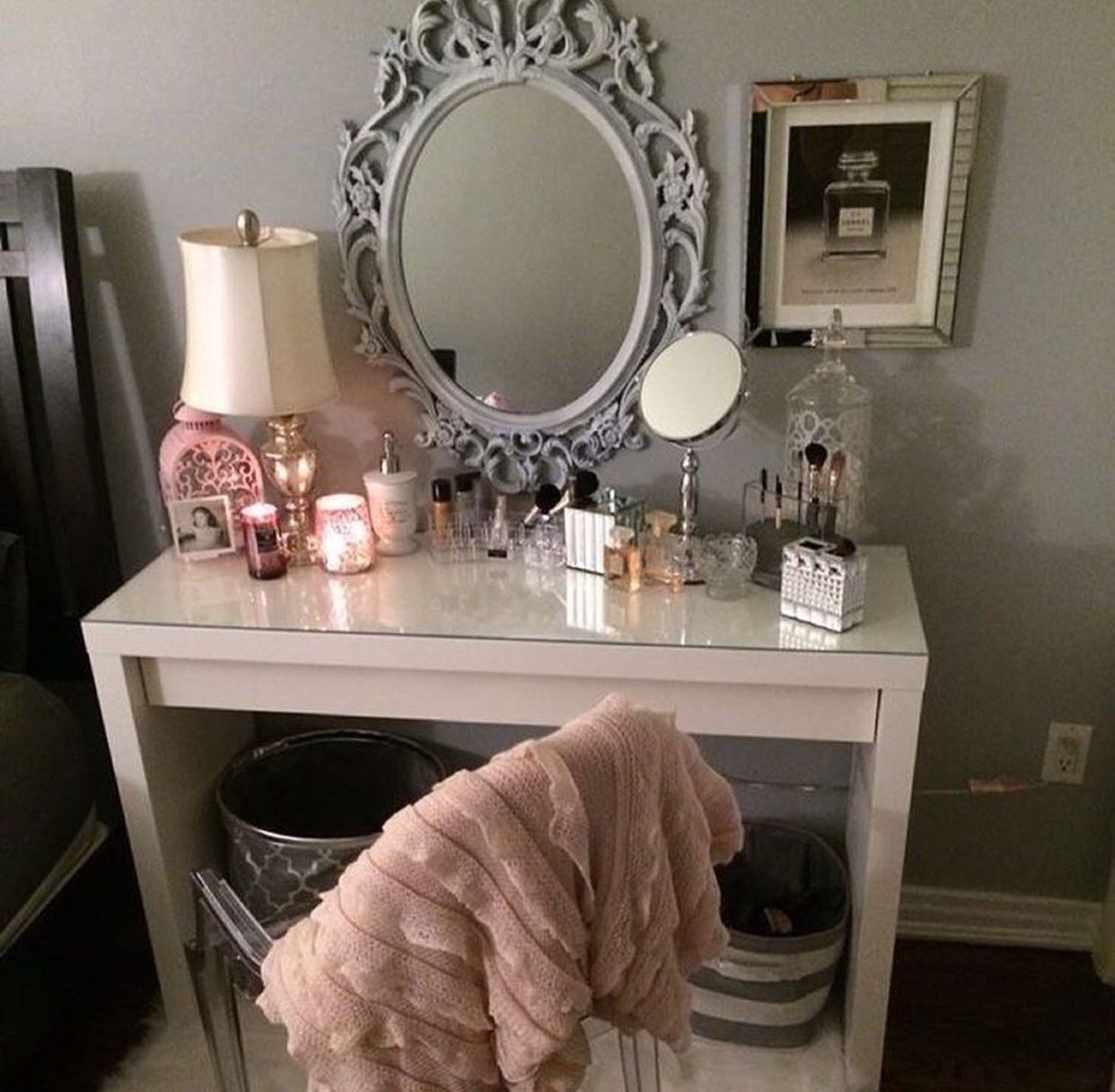 Minimalistic design for a simple vanity table with a white, wooden frame and a glass top. The vanity table is fitted with an oval, decorative mirror in a gray color and a bunch of cosmetics with a vintage table lamp on the side.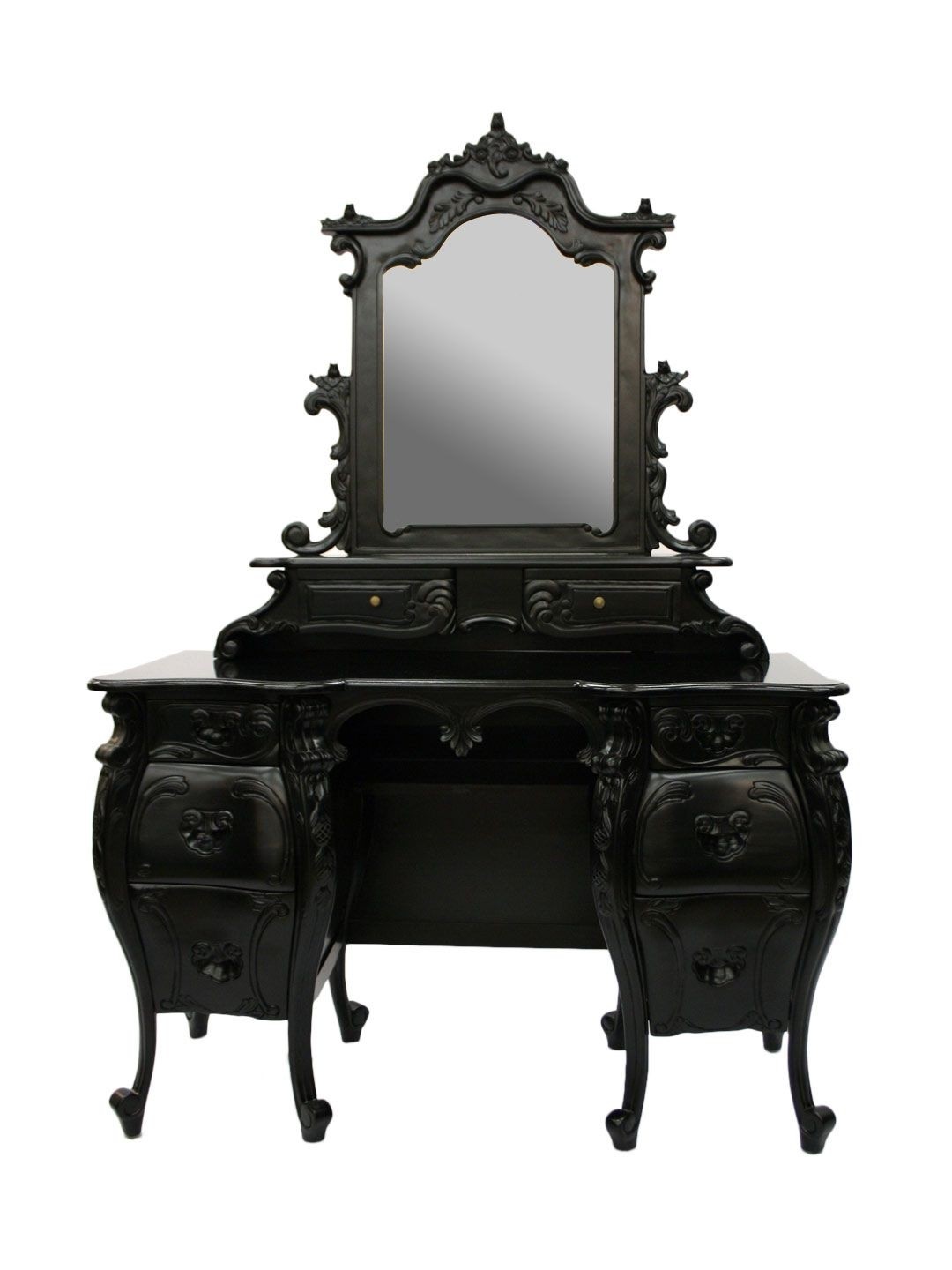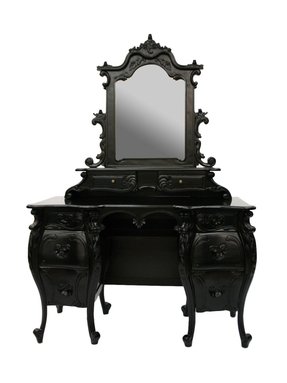 Vanity makeup table sets often are not practical, but first of all - stylish. This one combines both features. Designed in gothic convention, painted black with lots of hairpins and hooked edges, create a unique, eye-catching item.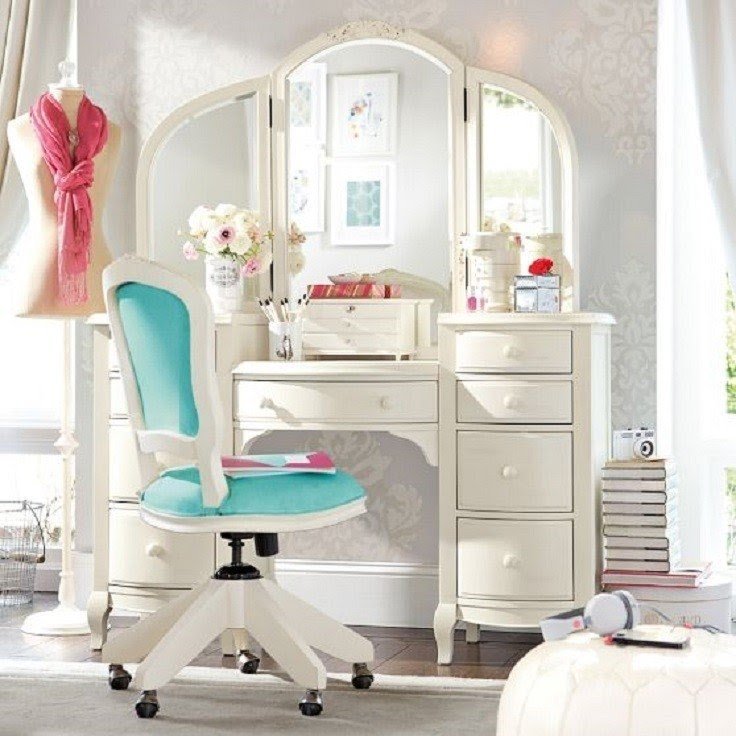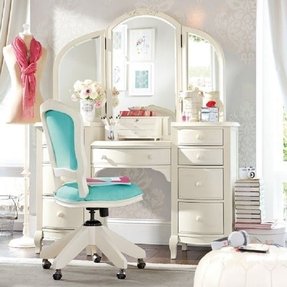 We owe Brummel, as they say, the popularisation of an unusual, flattering vanity makeup bedroom table, which is a dressing table with a mirror. In this case, many drawers, the modern whole finished in white and a triple mirror - fine-tune each ego.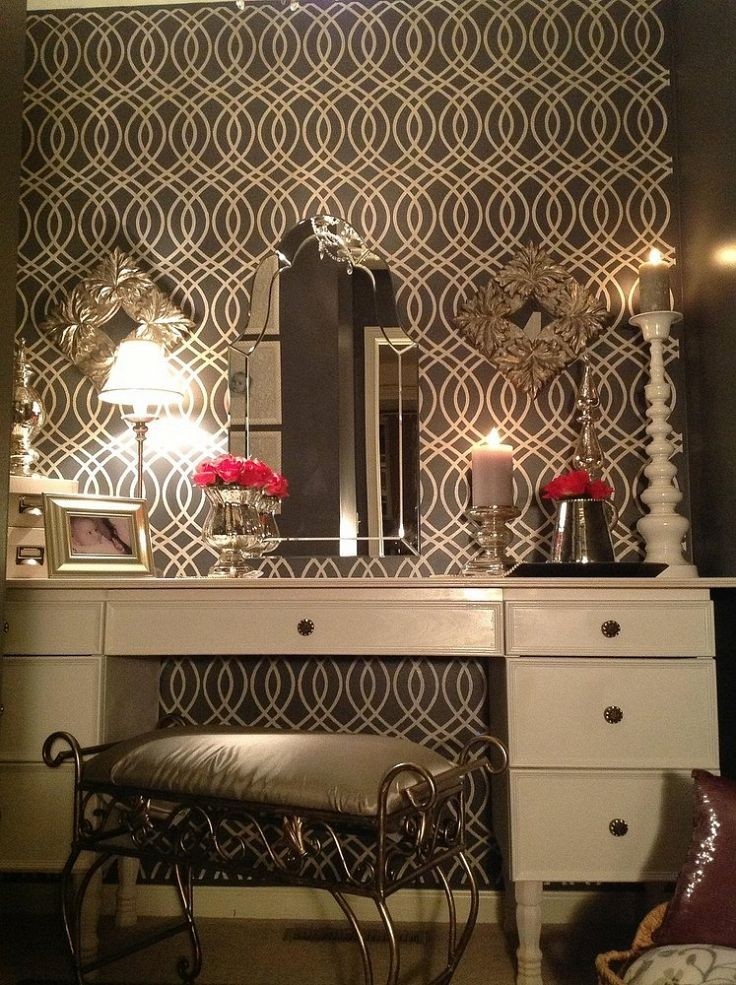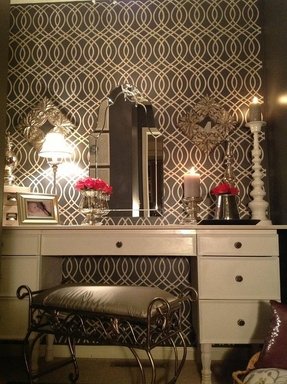 A DIY closet makeover into glam dressing room with a beautiful makeup/vanity stand. The traditional, white desk with a plethora of drawers gives a lot of storage place, and the iron stool brings an antique detail.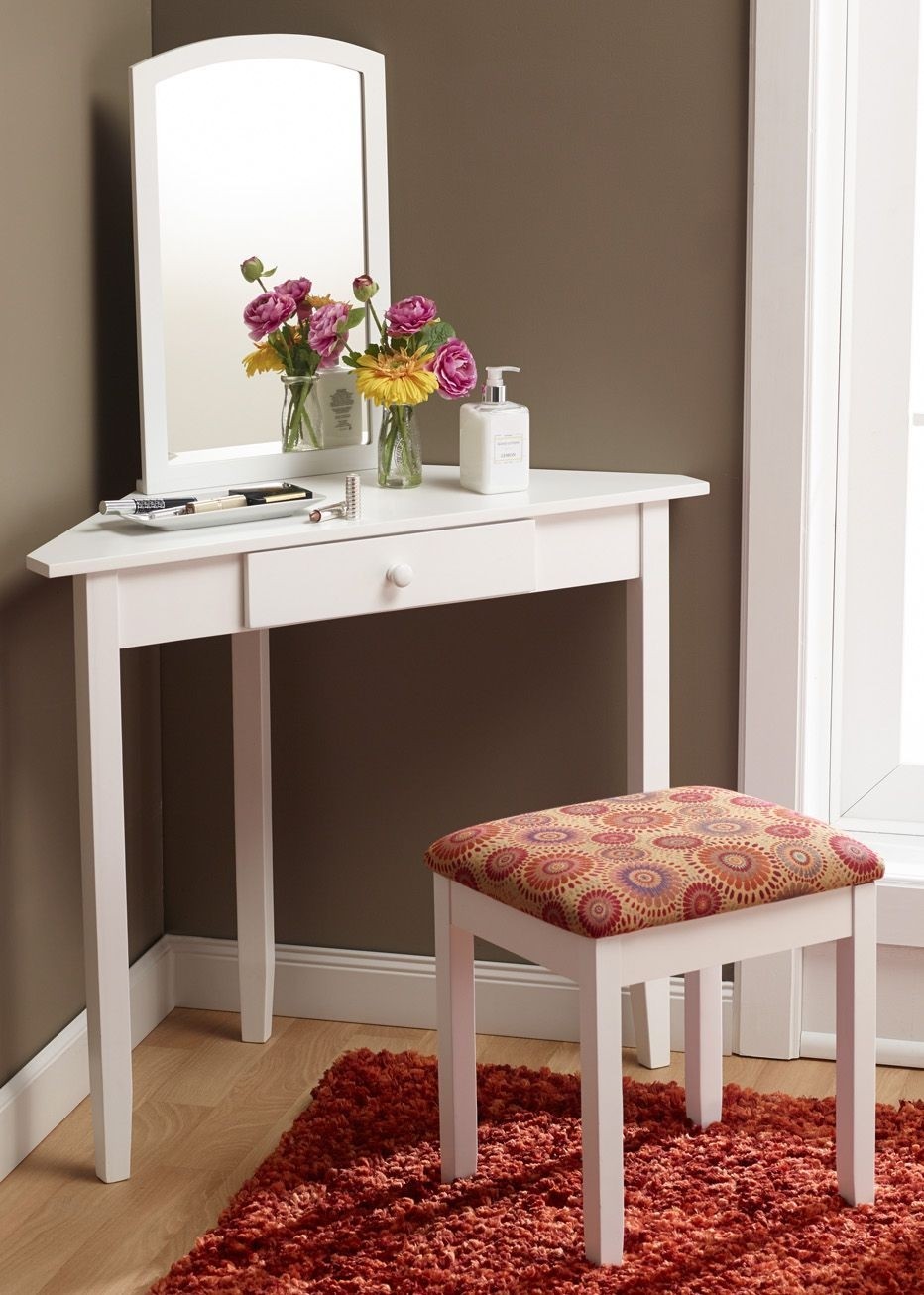 Useful and space saving vanity set with a corner table and backless bench. The table features a triangle top with small drawer and mirror. Wooden bench includes a padded seat covered with multi-color material.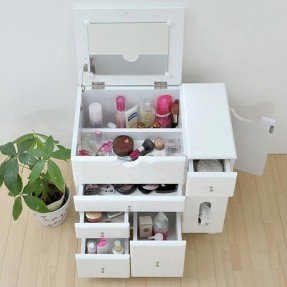 ... minimalist modern makeup vanity dressing table cabinet storage cabinet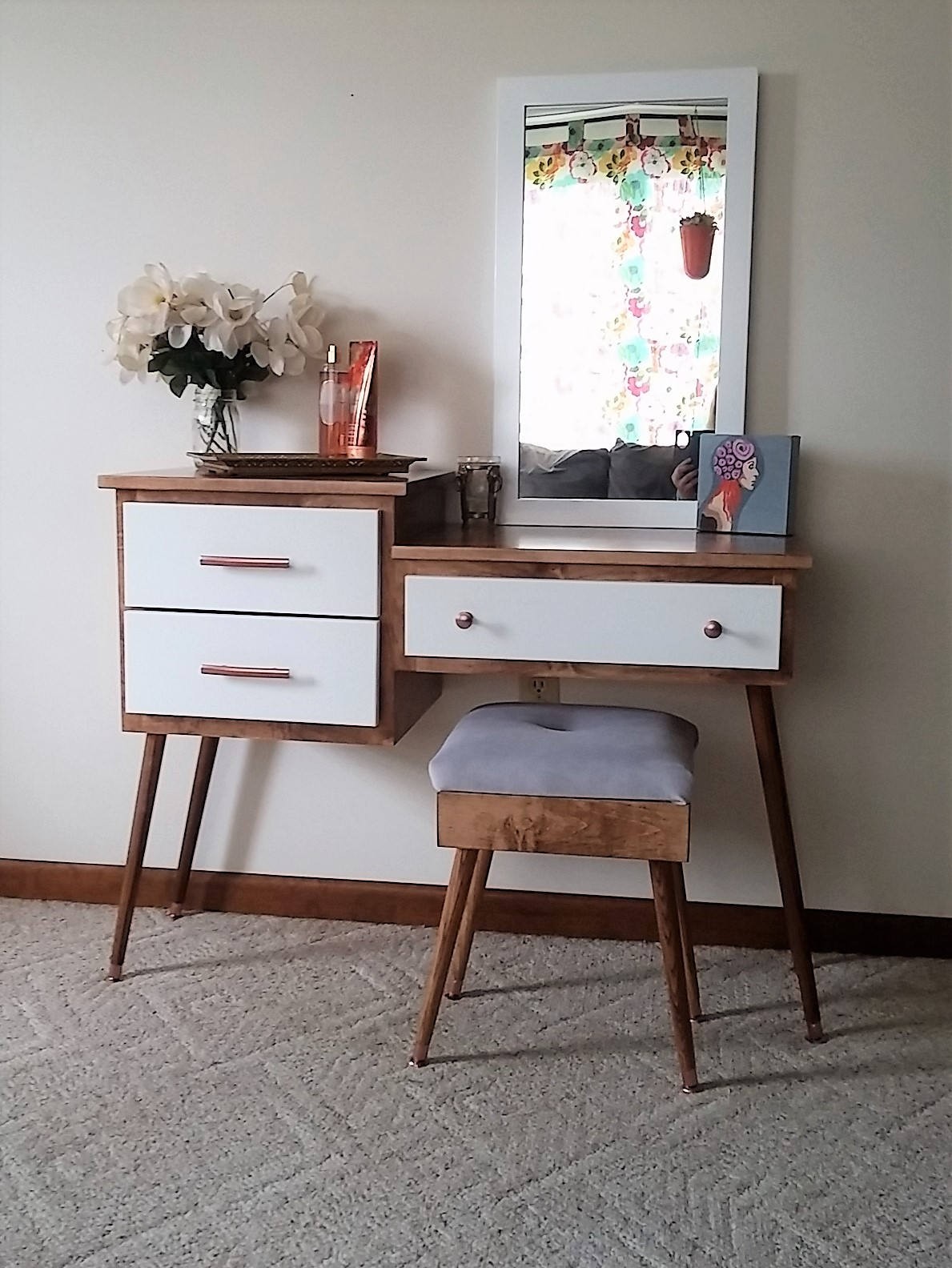 Mid Century Modern Makeup Vanity Table

Modern Gray Makeup Vanity Table with Flip Top Mirror Stone ...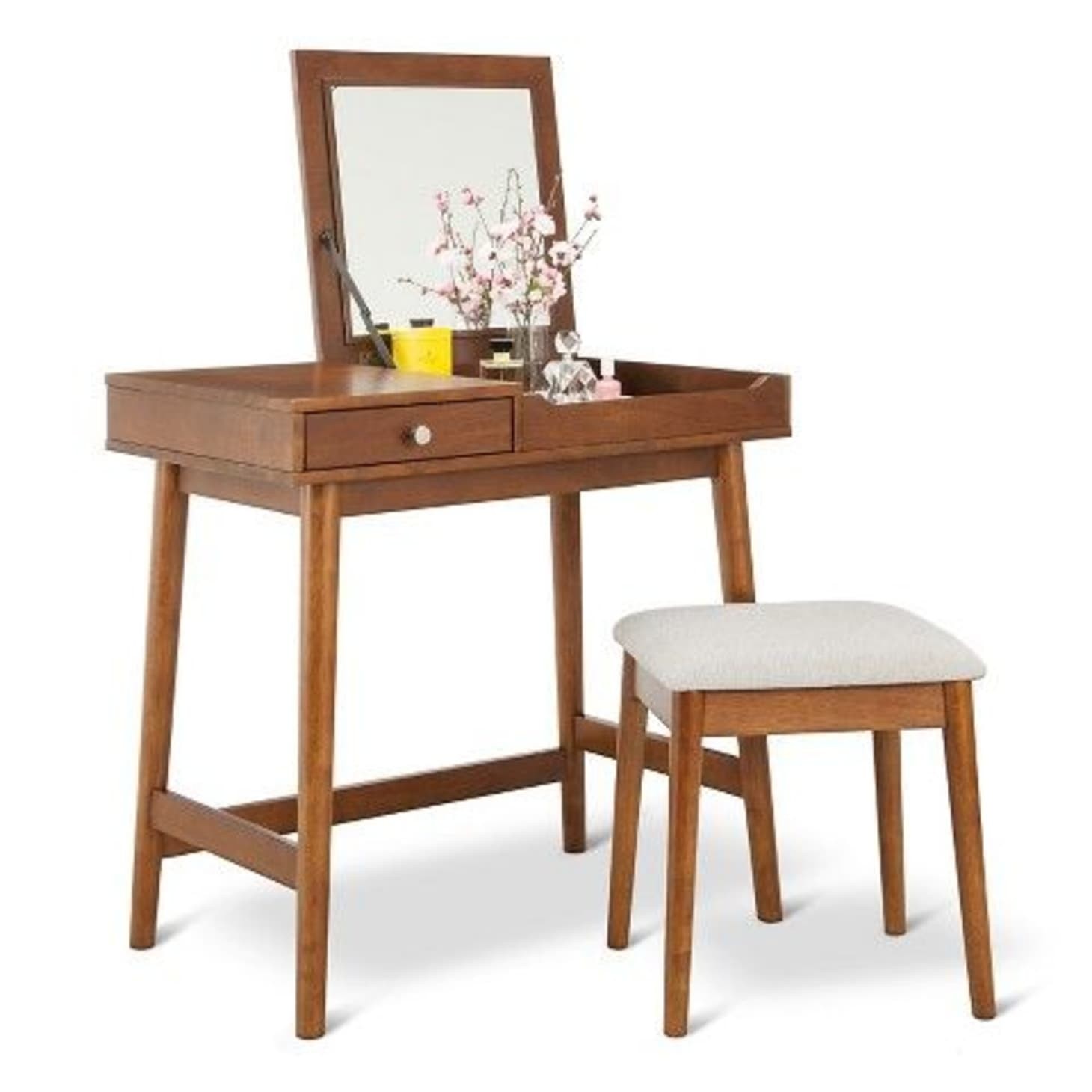 10 Modern Makeup Vanity Tables for the Beauty Room ...

Modern Grey Upholstered Makeup Vanity Table Expandable ...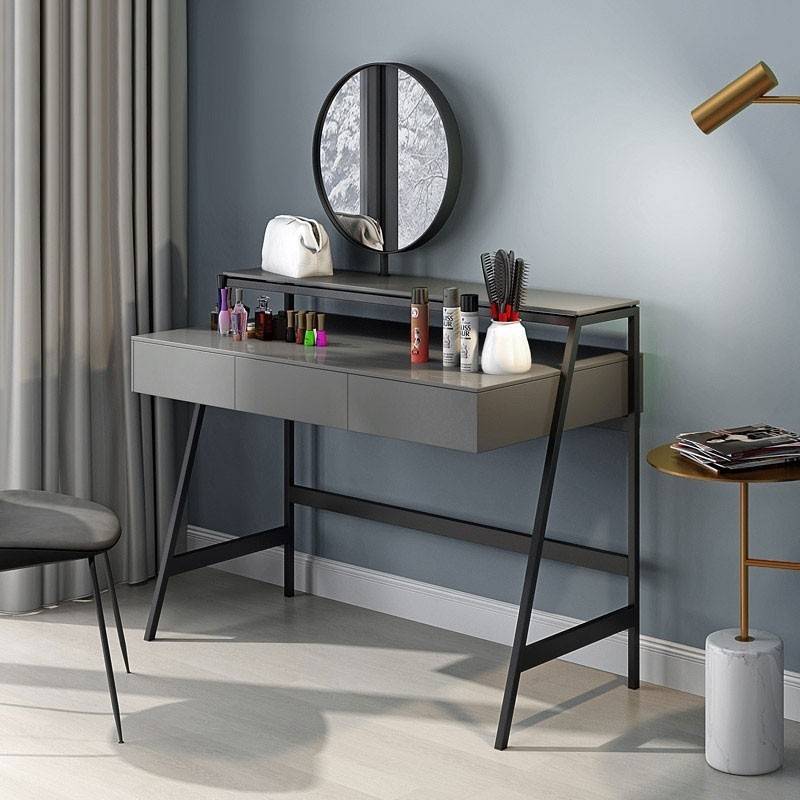 Luxury Modern 2-Tier Makeup Vanity Table Stainless Steel ...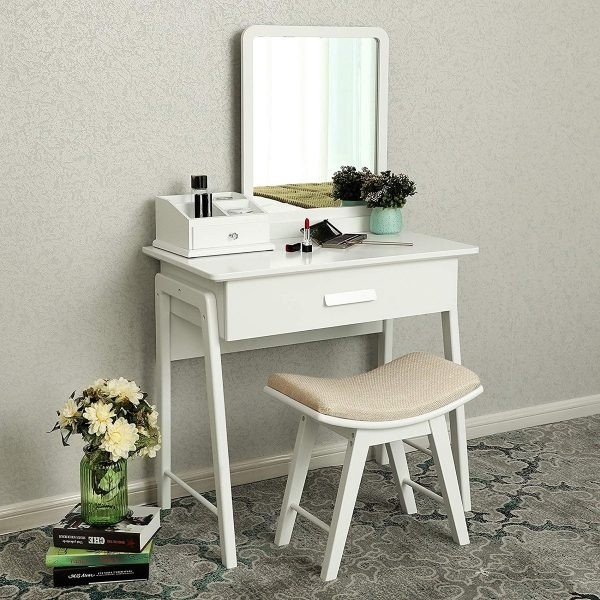 51 Makeup Vanity Tables To Organize Your Makeup Collection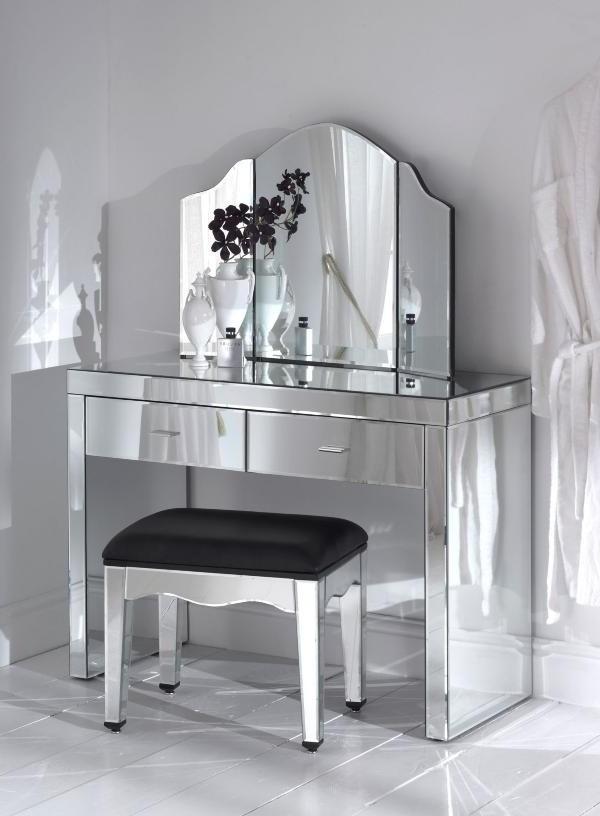 Vintage Vanity History: How It Became The Modern Makeup Table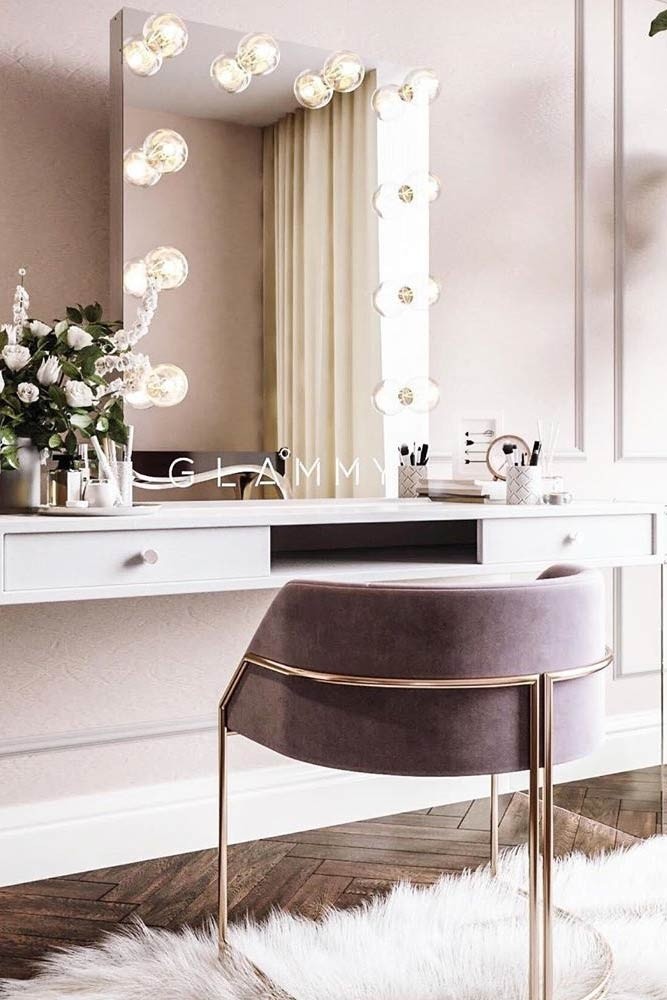 42 Makeup Vanity Table Designs To Decorate Your Home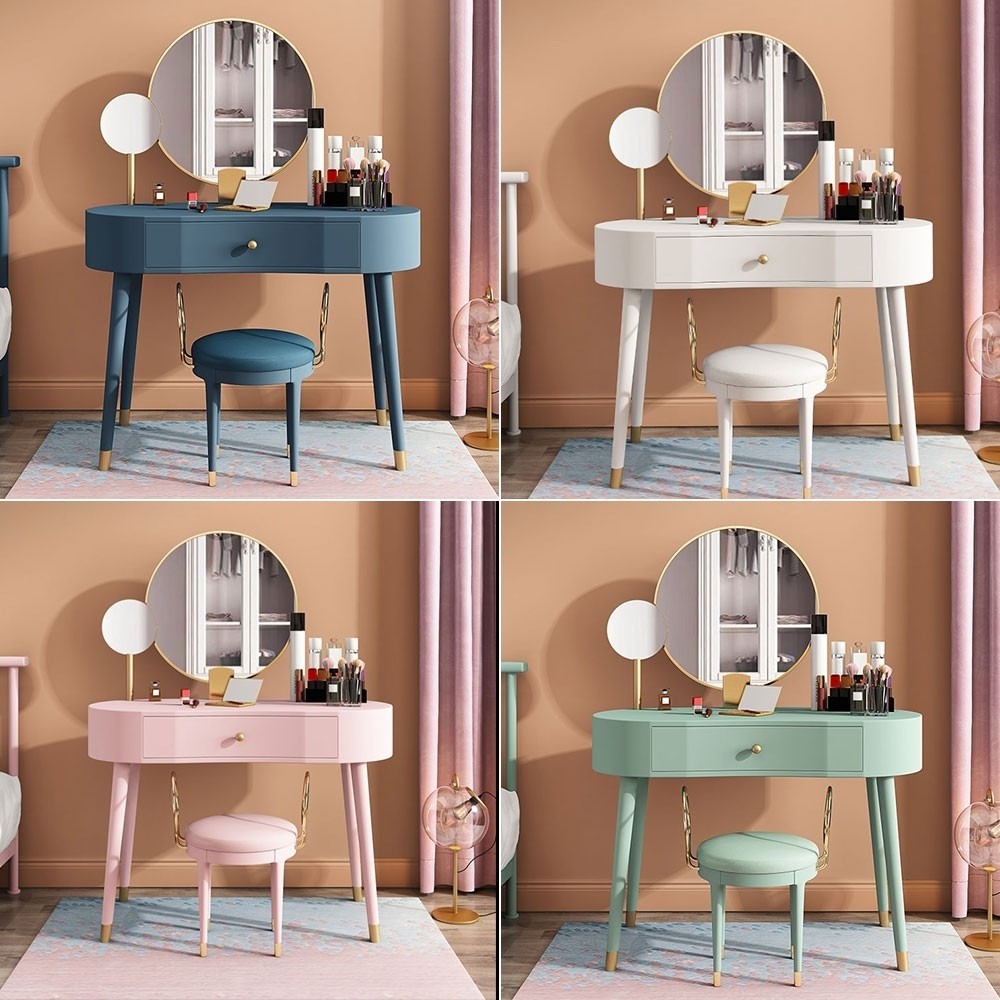 Luxury Modern Elegant Makeup Vanity Table Set with Drawer ...