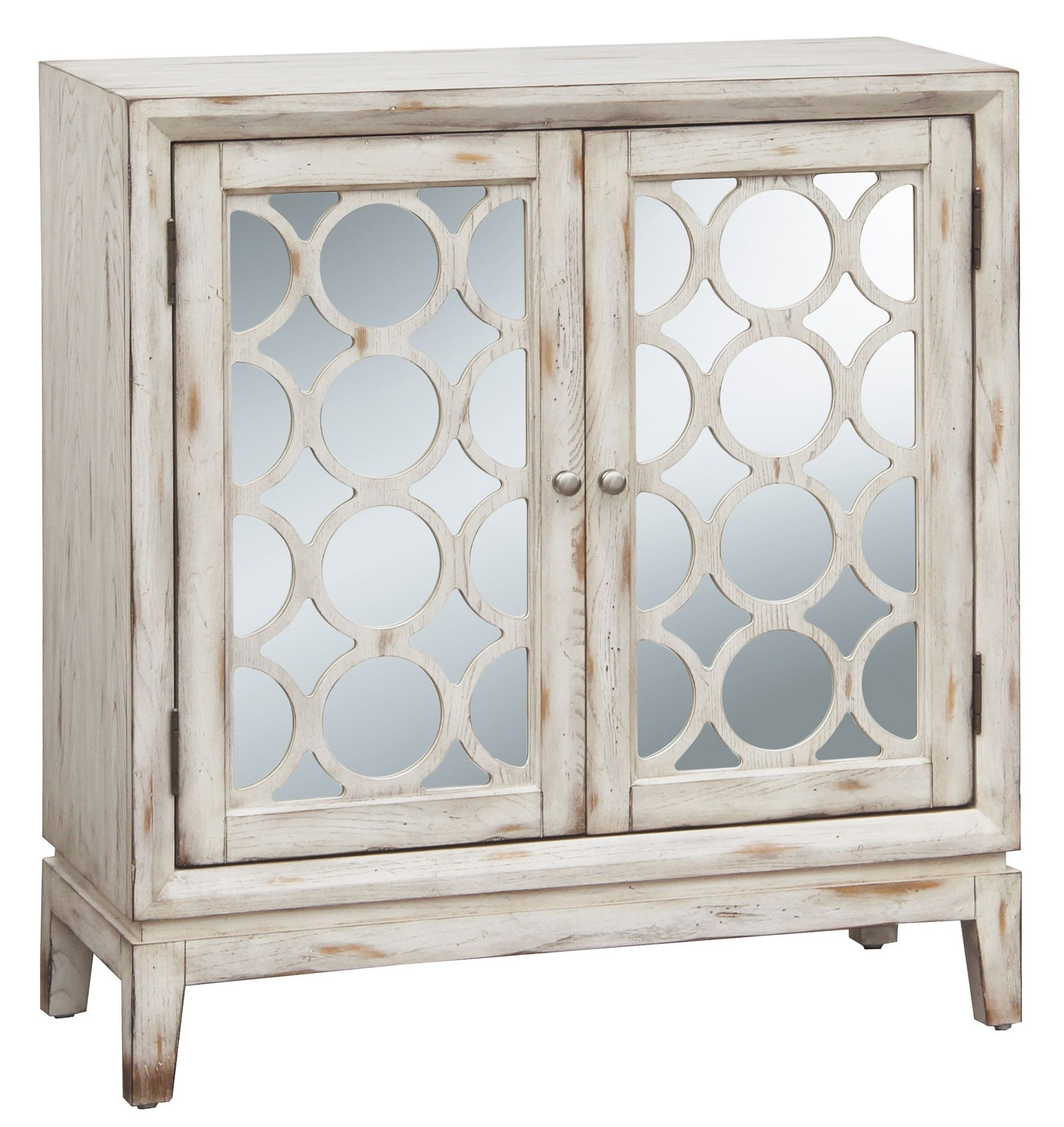 Distressed vintage white mirrored accent chest
A piece of furniture that is functional and provides a stylish accent into a bedroom or a living room. This chest is made of hardwood, MDF and glass with a distressed vintage white finish. It is 15 inches deep x 32 inches wide x 34 inches high.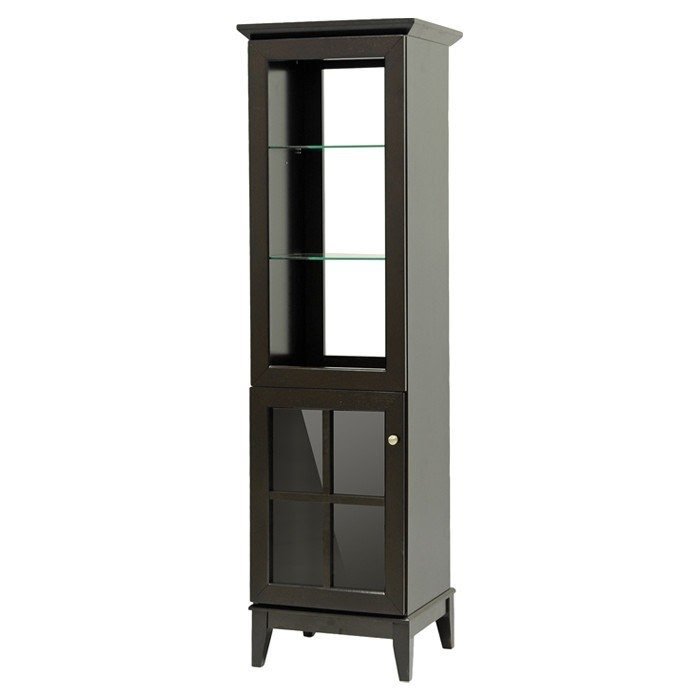 Baxton Studio Nelson Modern Storage Tower
Suitable for both contemporary and modern décor, this Storage Tower is crafted from MDF and rubberwood. The tower includes 2 adjustable tempered glass shelves, 1 adjustable wooden shelf, 1 glass door cabinet, and silverstone metal door knob.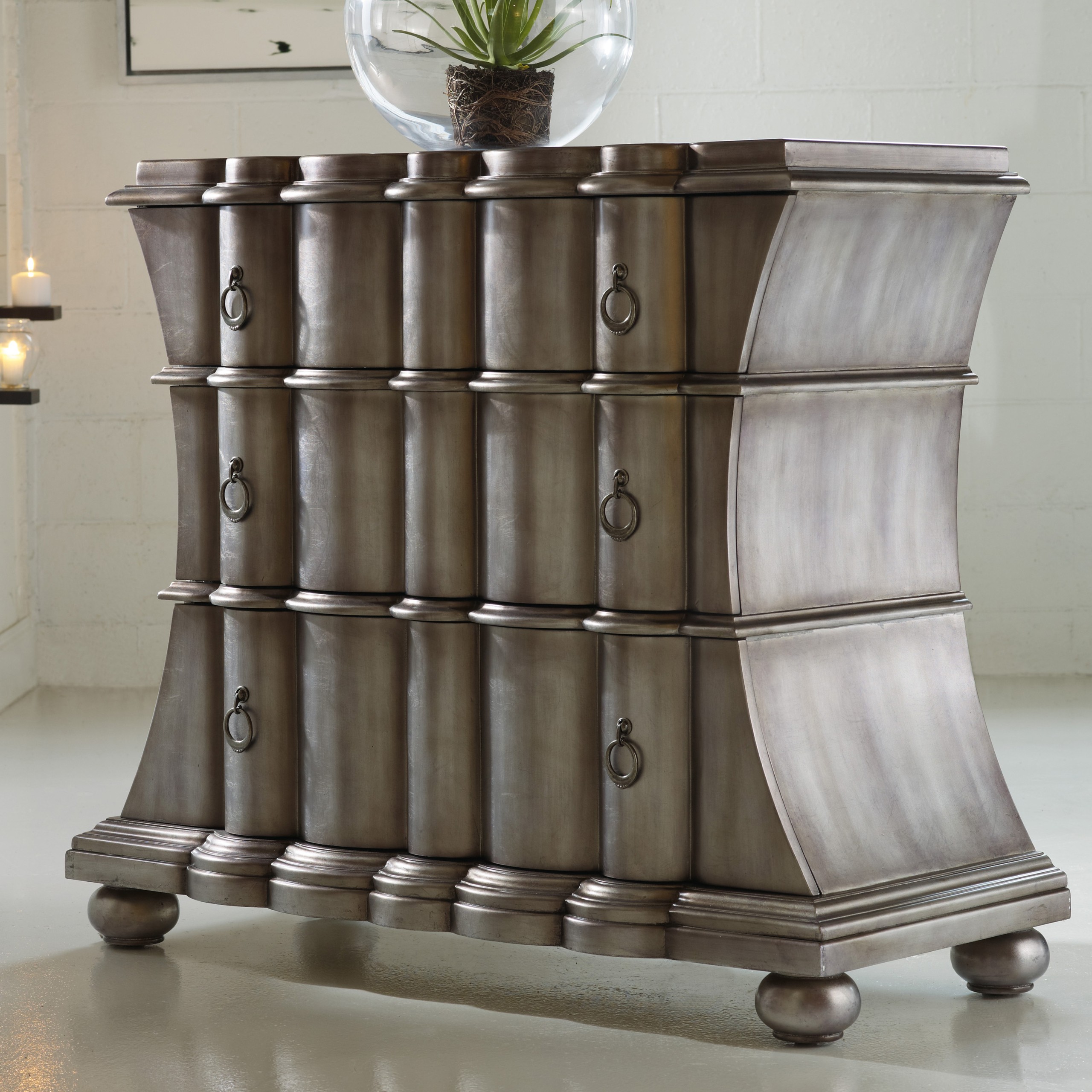 Melange Scalloped 3 Drawer Chest
A magnificent piece for highlighting contemporary décor. This 3-Drawer Chest in Faux Zinc Finish is crafted from hardwood solids. Includes 3 storage drawers with wallpapered interior and decorative, metal pull-rings.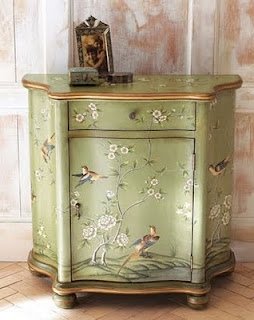 A wonderful stylish wooden stand with a door cabinet and a drawer. Its curved frame has a narrower front part. Its wavy top and base with bun feet are brown. The rest is painted in adorable colourful nature motifs against a greenish background.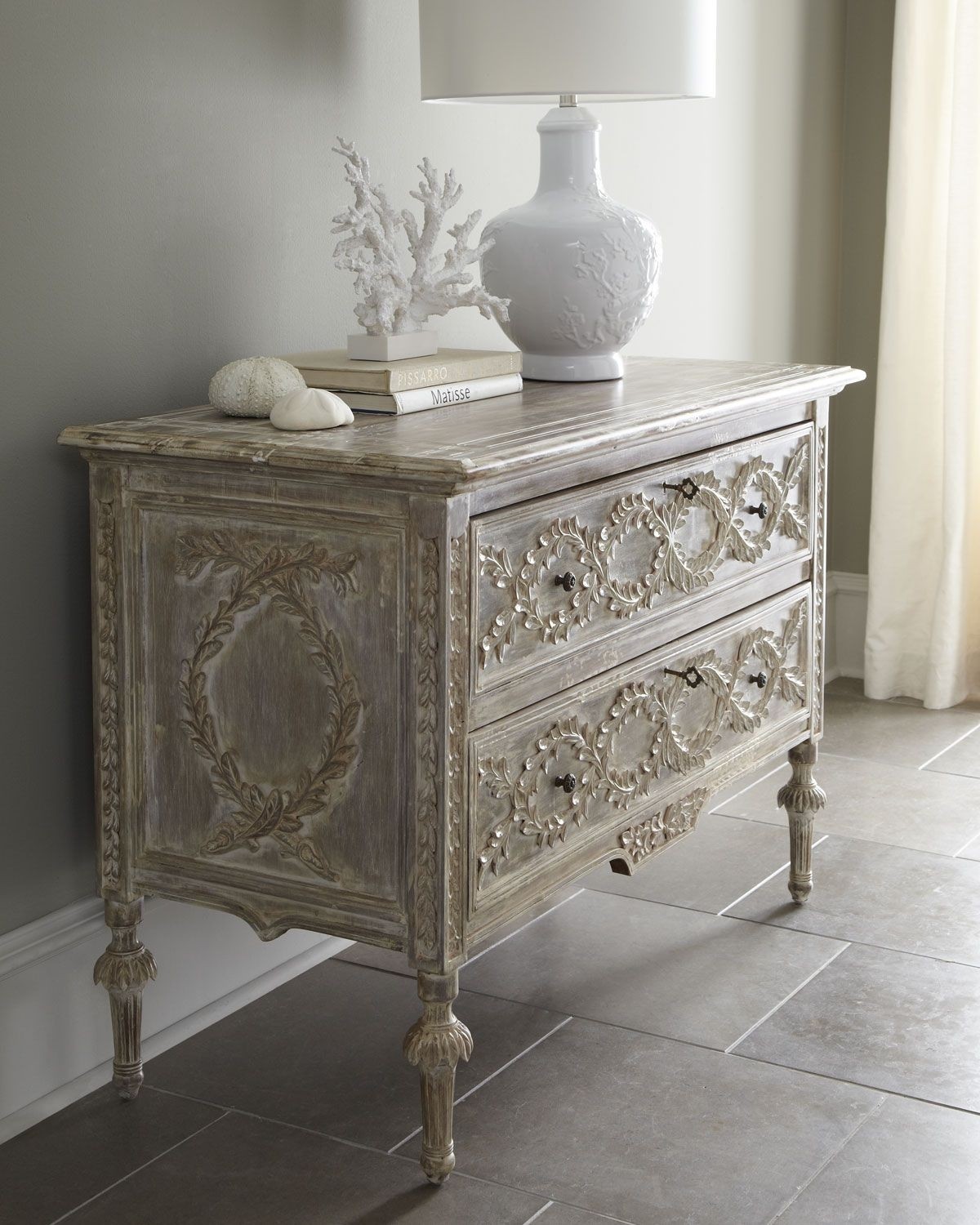 A highly decorative, antique chest of drawers. Made of wood, it was hand painted to get a cool, distressed and weathered look. It features subtle, curved ornaments in the front and on the sides. It will be the most sophisticated piece in your house.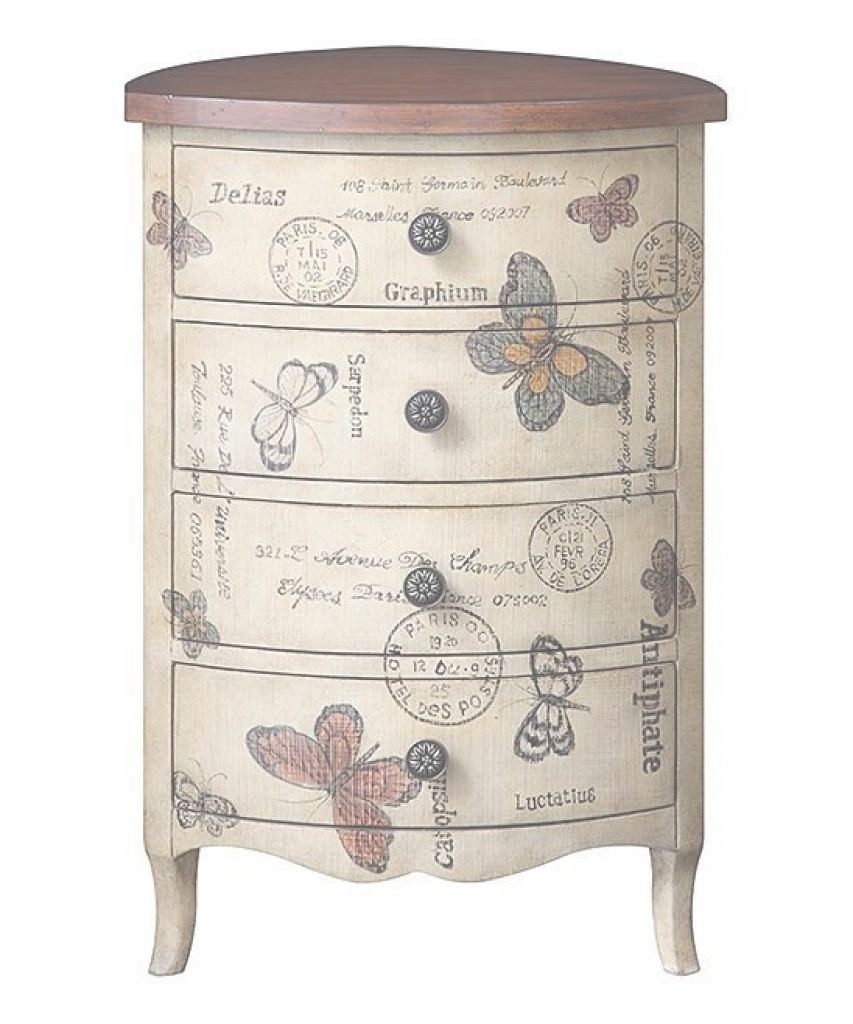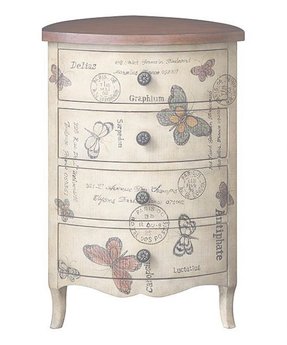 A truly elegant and antique chest of drawers. It was hand painted in charming butterfly motifs. It consists of four small drawers and a wooden top. You can use it as a bedside table or due to its shape you can display it in the corner.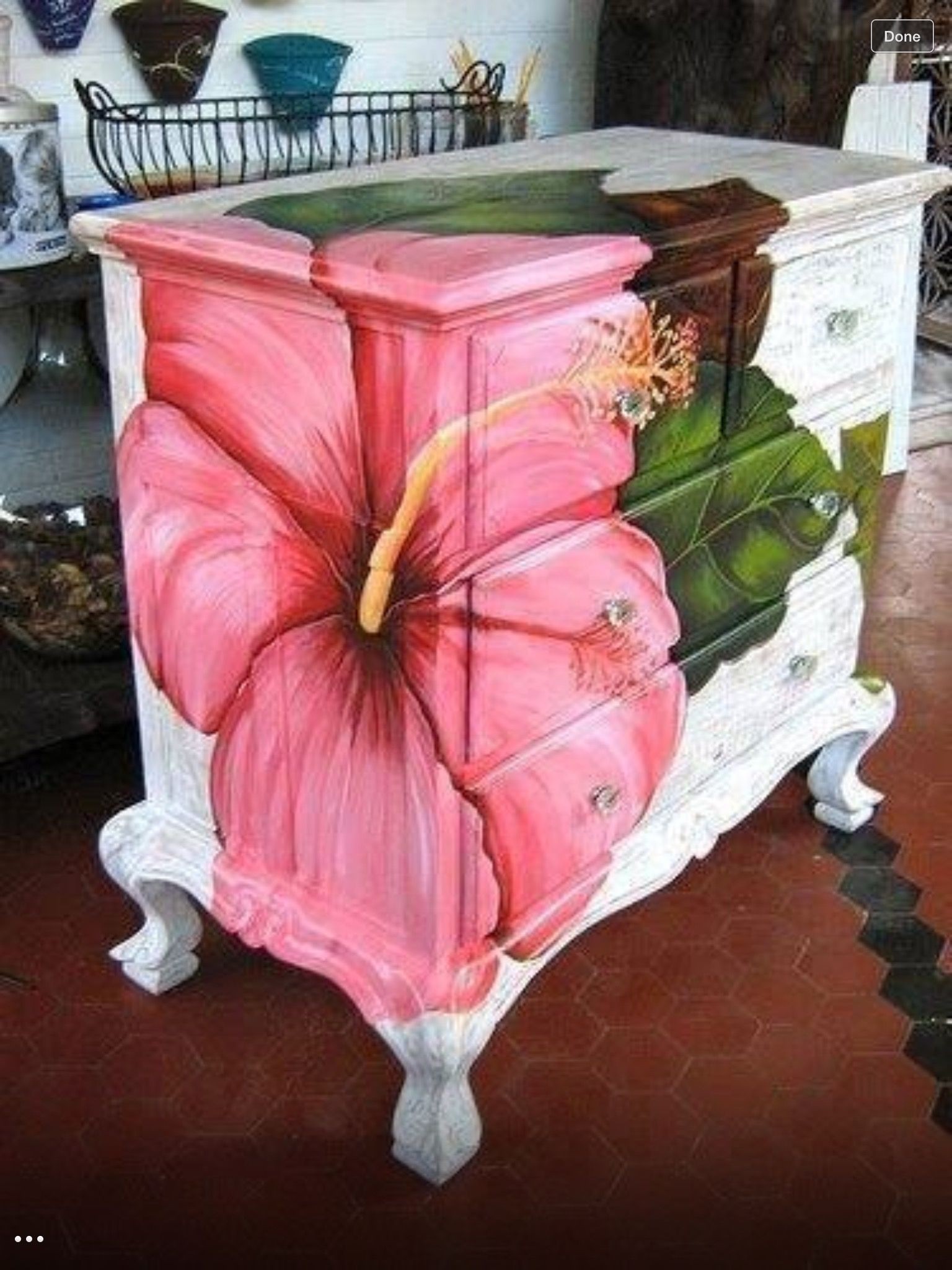 Artfully designed wooden chest finished in white and hand-painted with a stunning pink flower mural. It sits on four beautifully curved legs too and offers ample countertop space for extra storage. It should work great as accent furniture in your bedroom.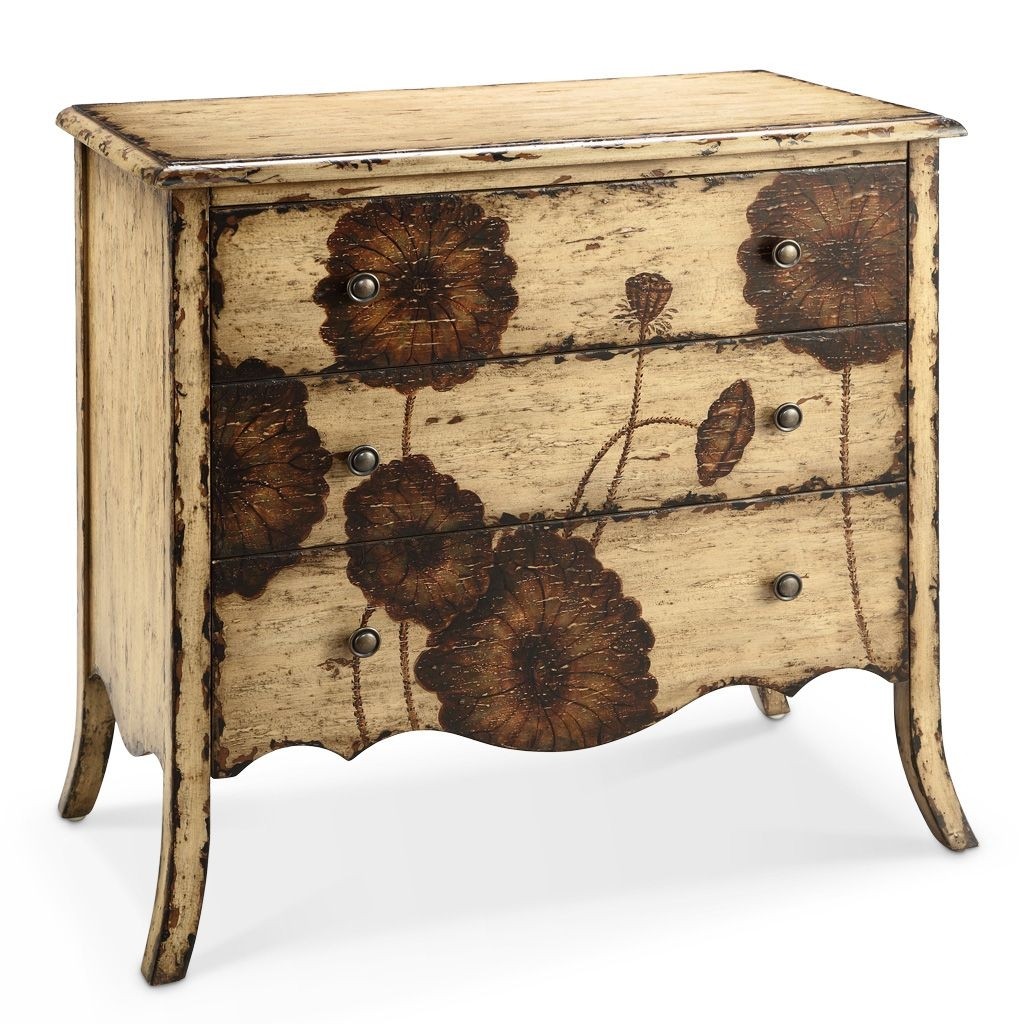 Antique chest with beautiful hand-painted murals, all on a background of stunning pearl. The chest also delivers three large storage drawers, each of which has two metallic pulls. It also features slightly curved legs and its compact design will save you loads of space at home.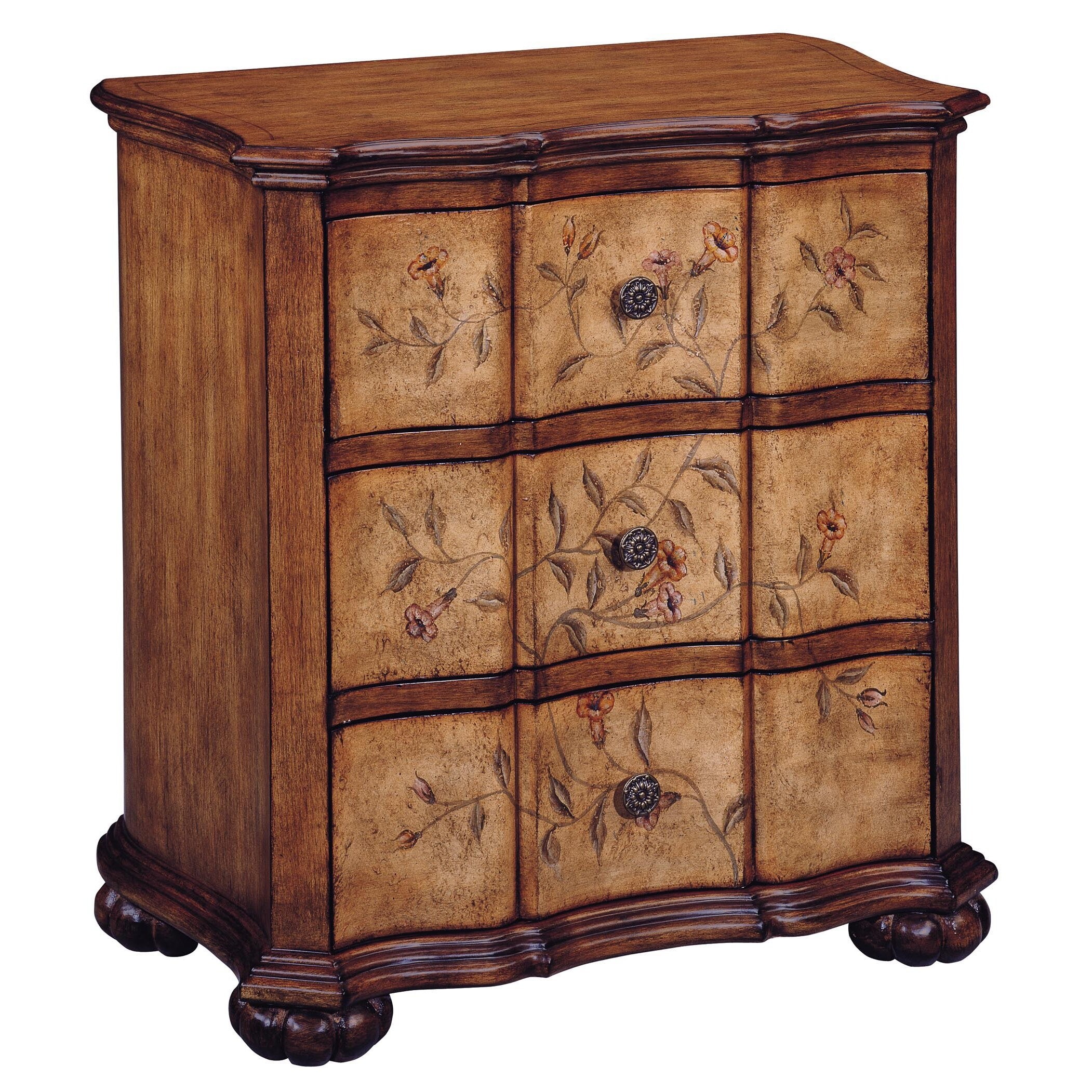 This elegant accent chest is crafted uniquely to match your home space. It has a stylishly designed base that sits on four short knob-like legs. The chest is made out of quality wood and has three drawers with access knobs. The front is beautified with hand-drawn floral patterns.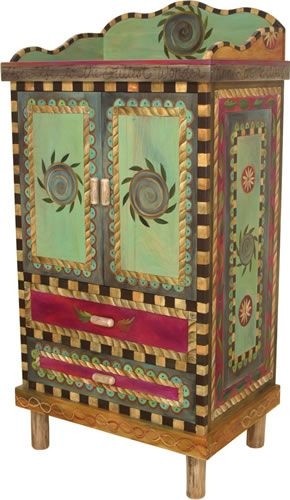 A beautiful hand-painted armoire is the perfect solution to storage in any room in the house. The colorful design incorporates greens and reds with natural wood and black and white accents. Perfect if you are looking for something unusual.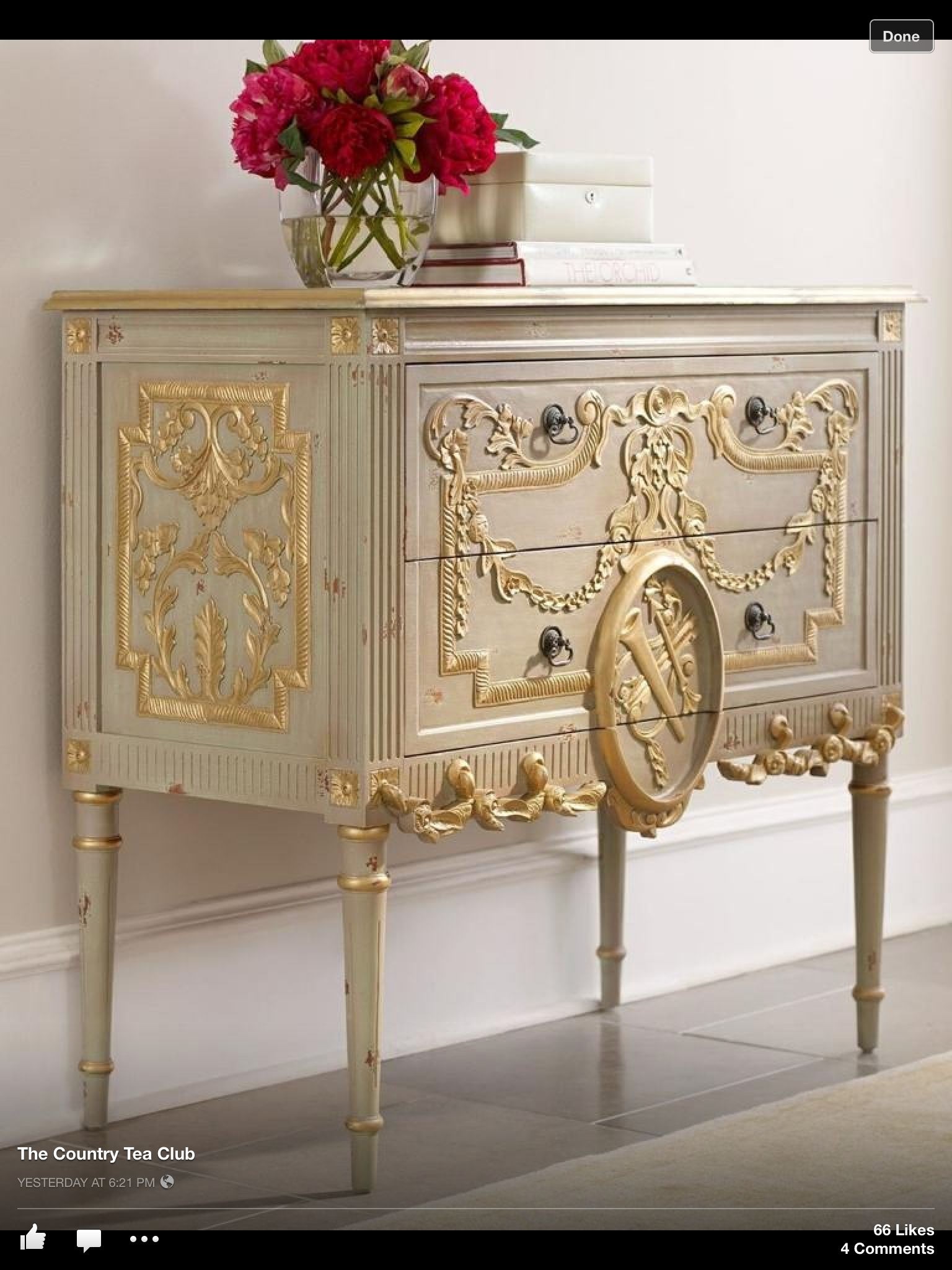 Hand-crafted chest made of durable mahogany wood in neutral white finish. It also features foliates, rosettes, and scrolling volutes finished in gold color for enhanced aesthetics. Two drawers provide practical storage space.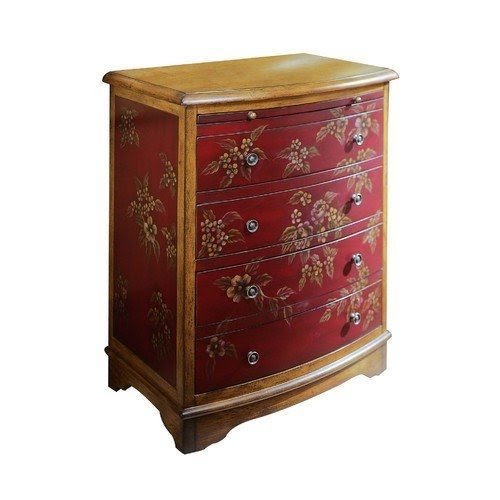 ... Furniture Artistic Expression Hand Painted 4 Drawer Accent Chest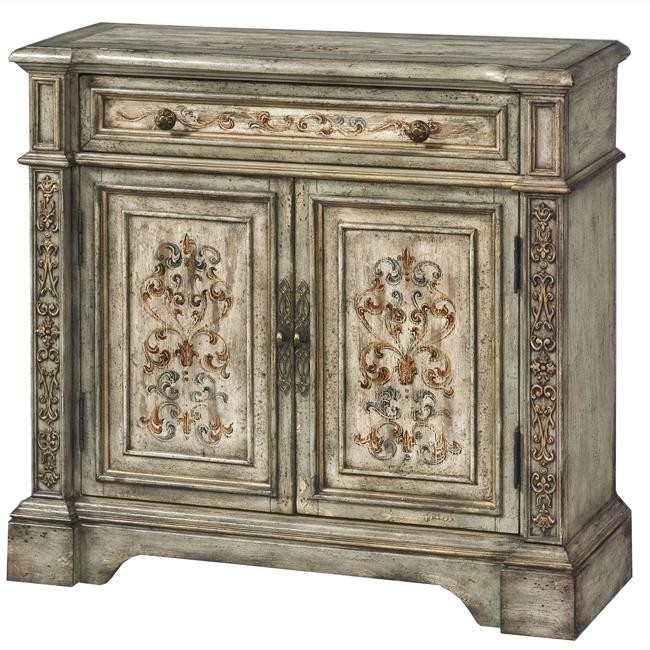 Hand Painted Washed Blue Finish Accent Chest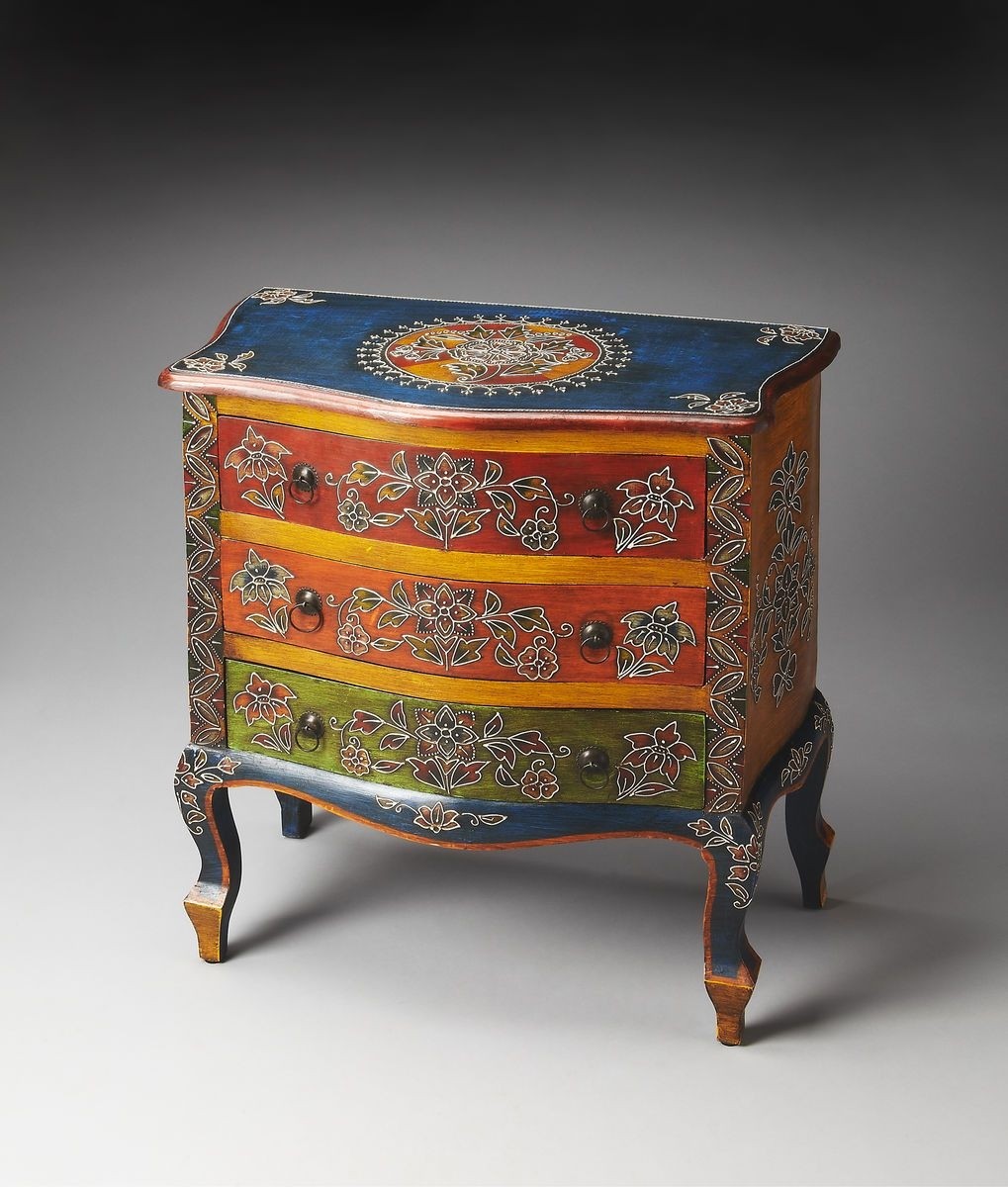 Butler Artifacts Farhana Hand Painted Accent Chest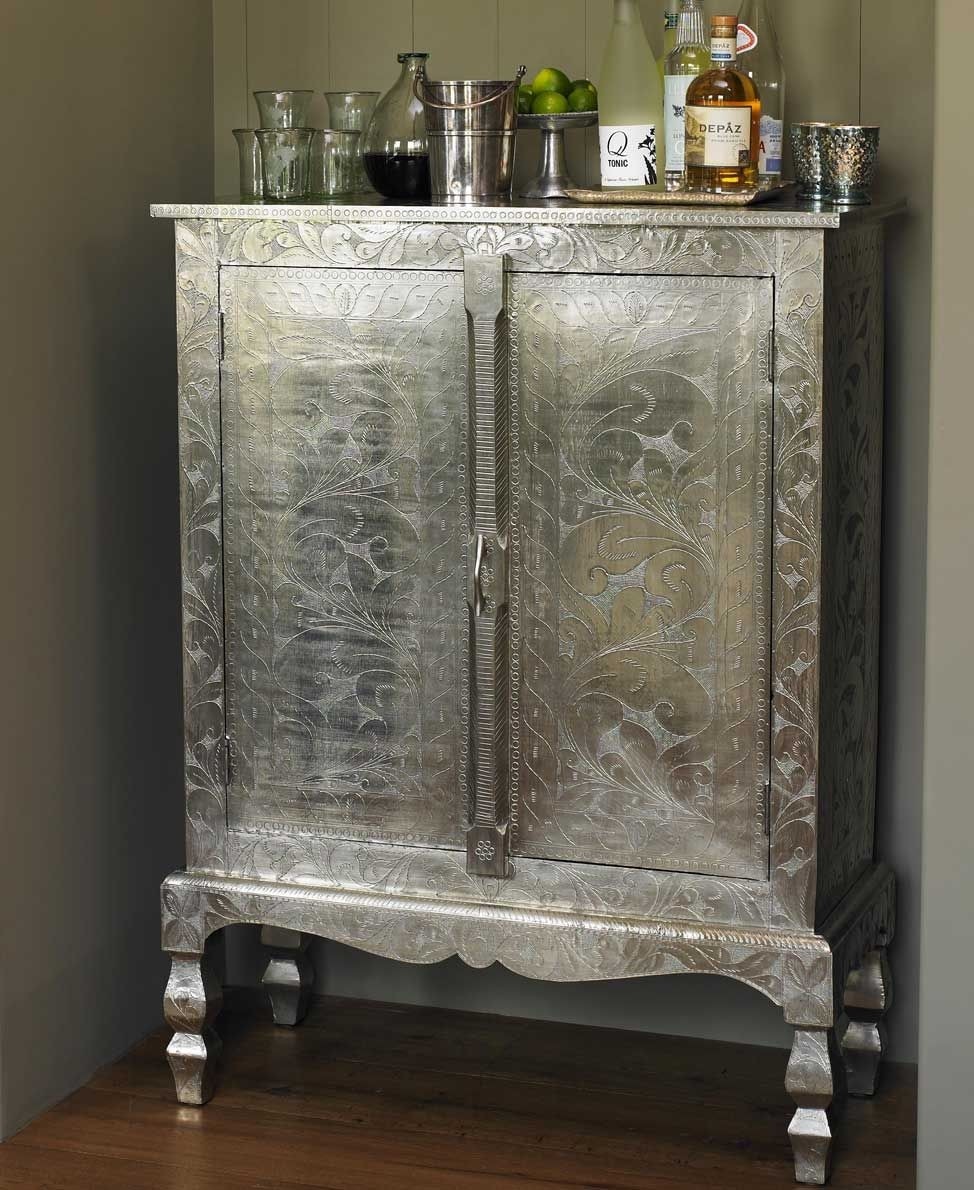 boudoir ~ paint an armoire to replicate mercury glass...oh my gosh...love it!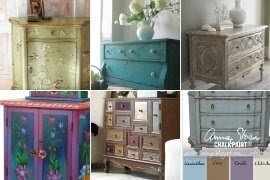 This tiny piece of art is a coffee table or night bed table. Made from greyish oak wood, decorated with wonderful white hand painted floral motives. It has two drawers where you can keep anything you want. SImply beautiful.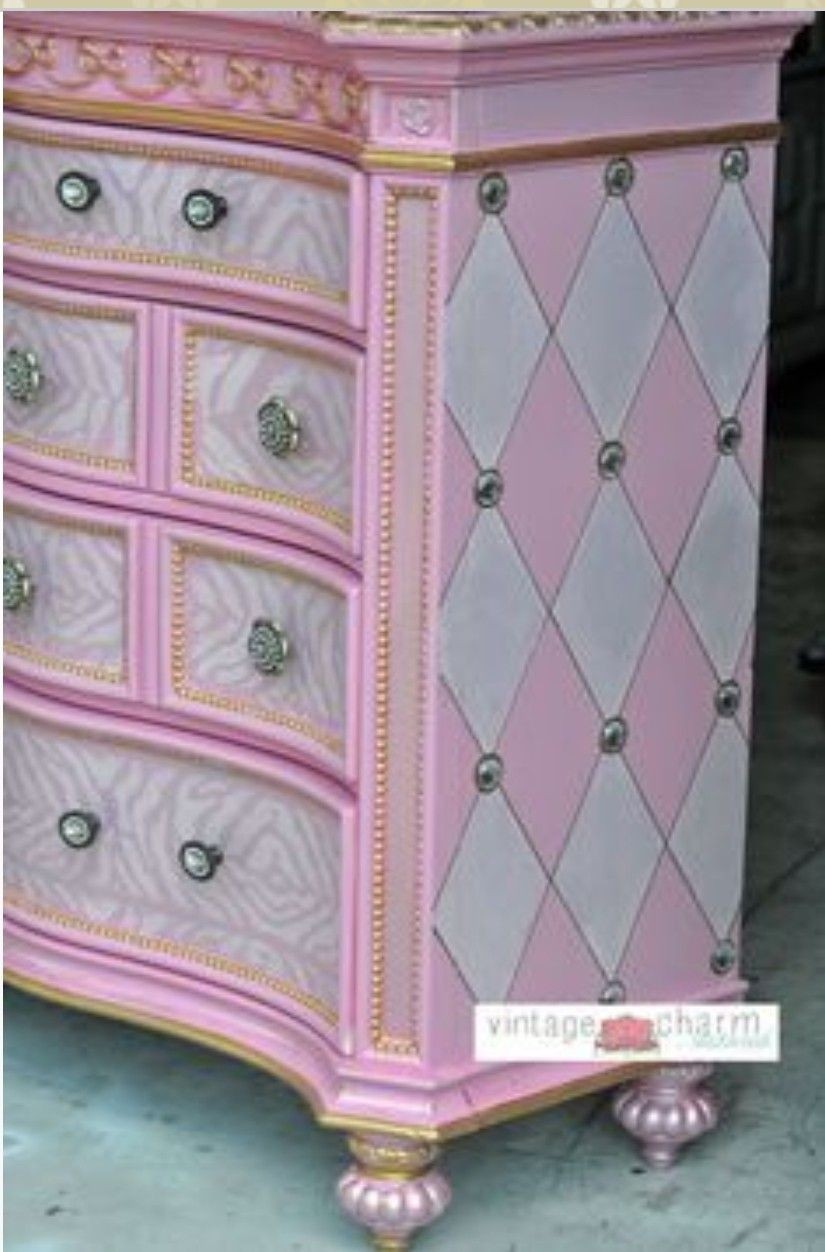 Stylish chest made of wood and decorated with sophisticated pattern. Includes a lot of drawers in various sizes for storing clothes, underwear and others needed items. Adds freshness and elegance to all kinds of interiors.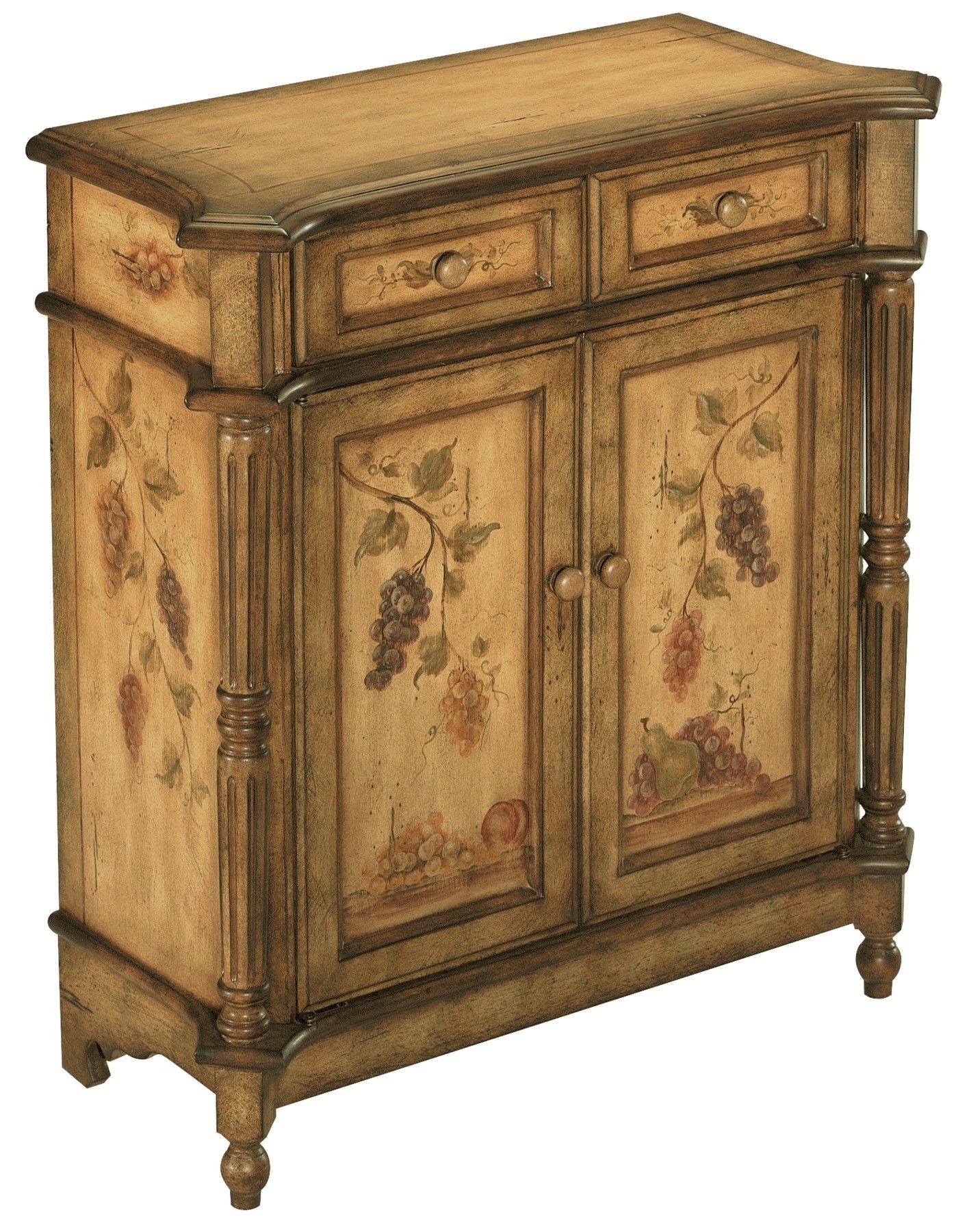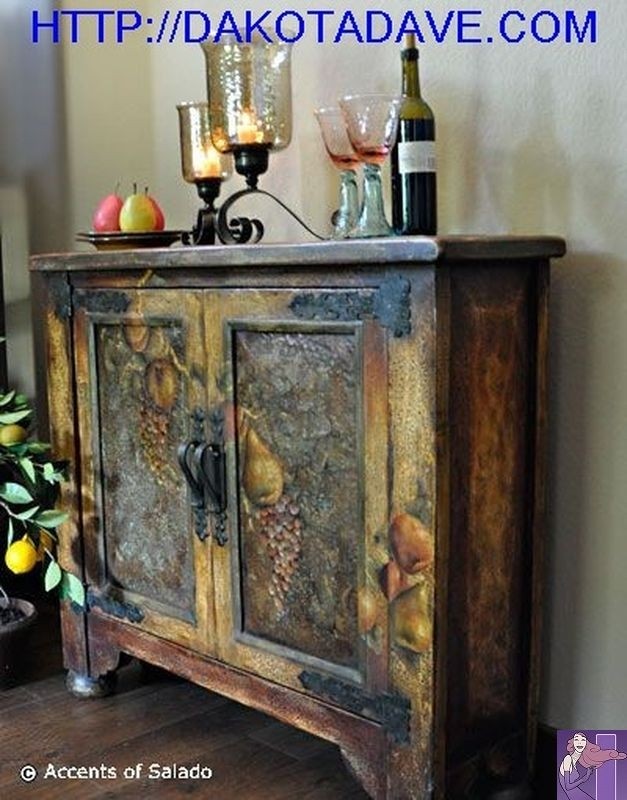 This beautiful chest will add colors in your home. Eye-catching, hand painted patterns of fruits and flowers change this vintage chest to magical furniture. It will be great artistic addition to modestly decorated rooms.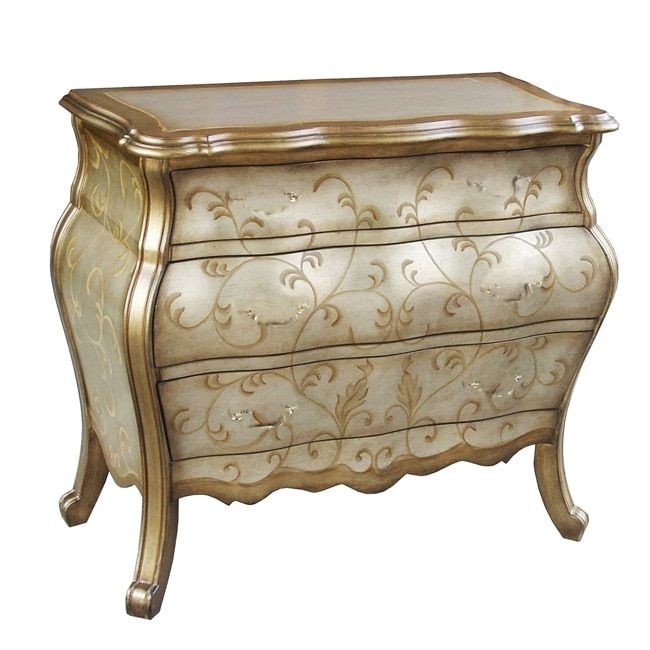 This hand-painted distressed gold and silver Bombay accent chest distinguish itself with a gorgeous painting and intricate gently-curved silhouette. It will add a classic refinement to any interior.

This work of art will be found at home where people love colors and flowers! This chest Chest of jewelery is also very functional. Drawers are lined with soft leather and have their own lockers. Stained and hand painted. Predominant color is blue and violet.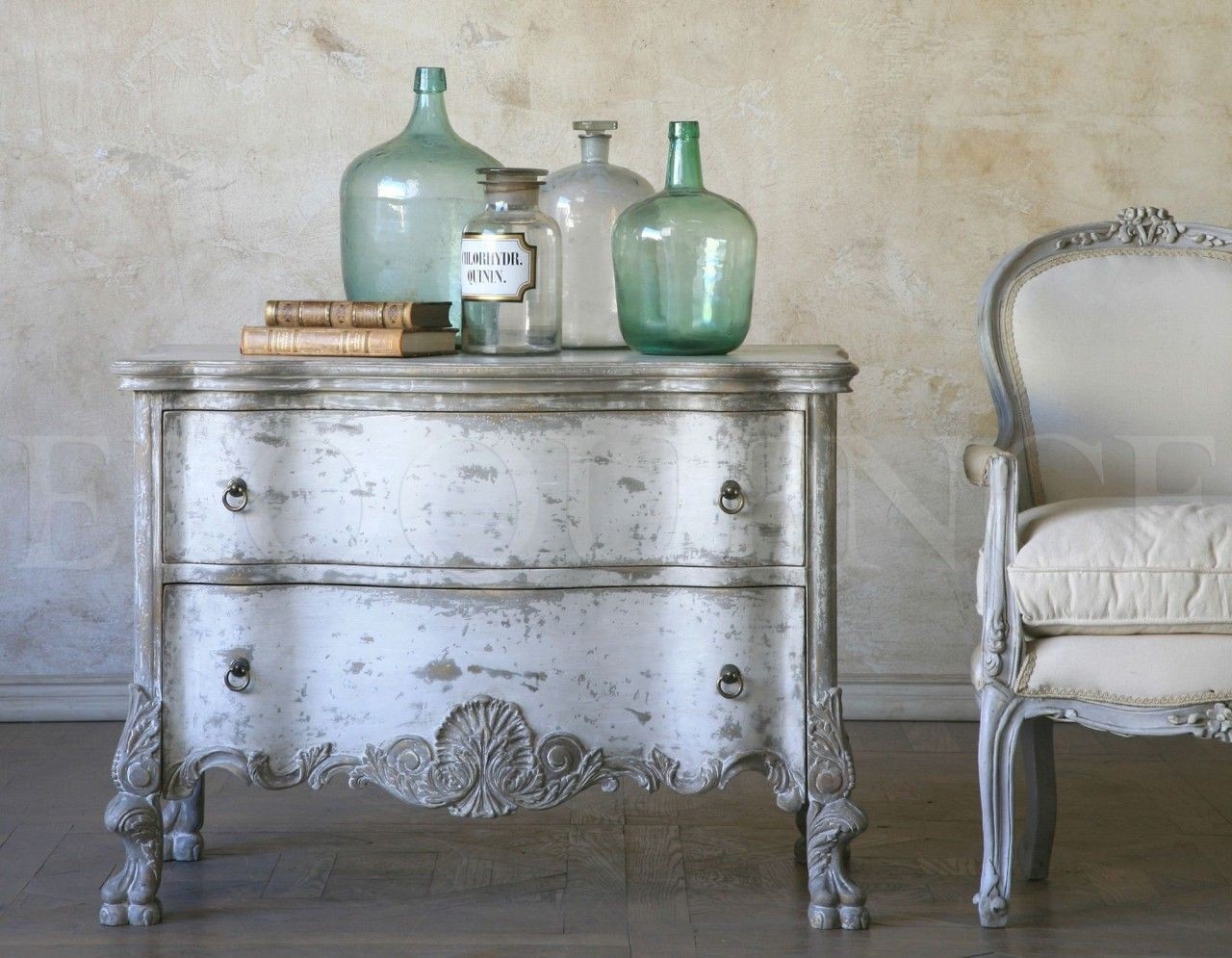 Brown head board, distressed white furniture, girly soft pink bedding. Eloquence Roma Commode-antique, carved,ornate, white, pickled, mortise, tenon, carved, hand,italianate,bedroom, nightstand, accent, living, room, furniture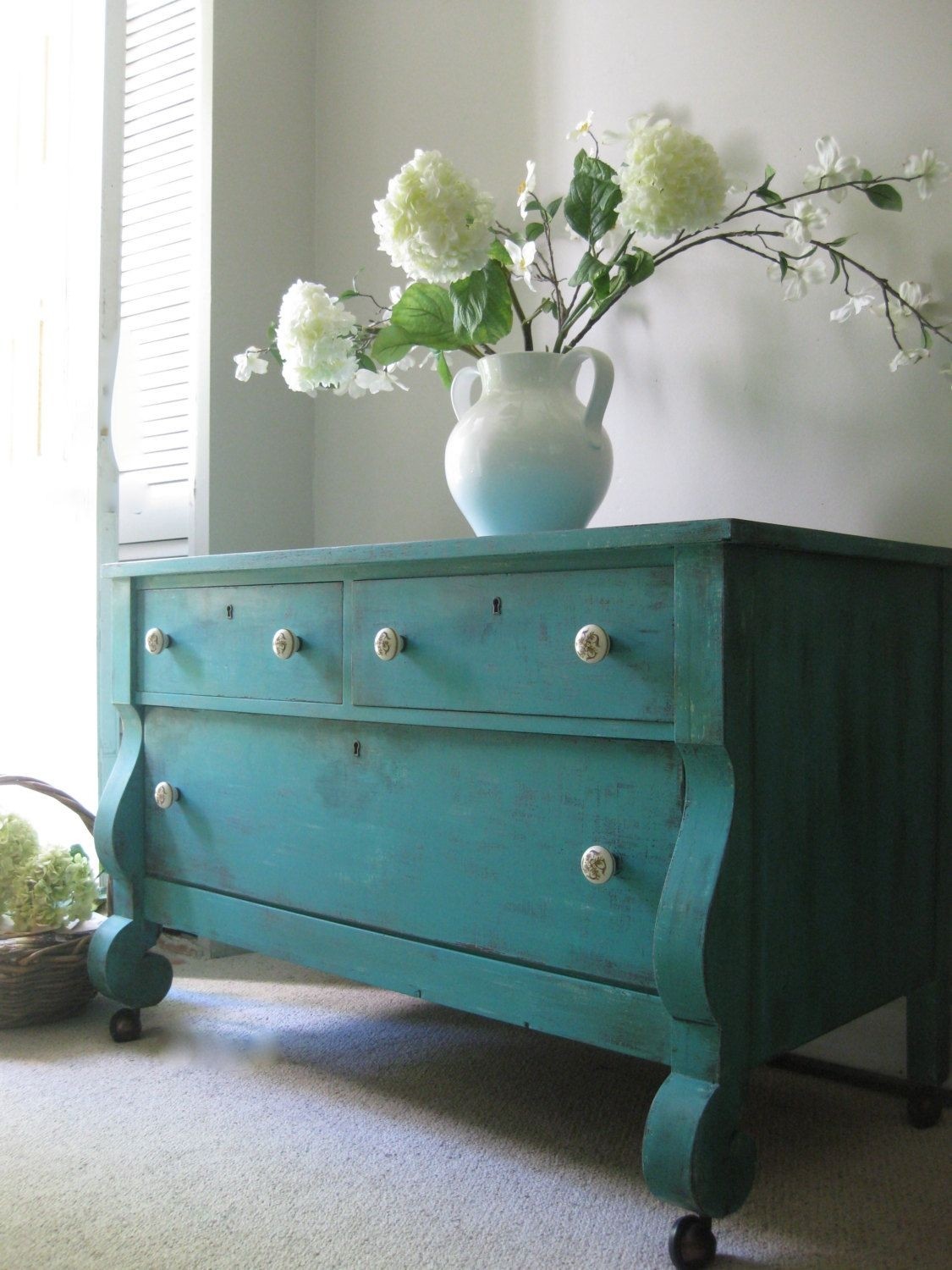 Ummm, I like this a lot. Antique Hand Painted Cottage Chic Shabby Aqua Romantic Turquoise / Teal Blue Empire Dresser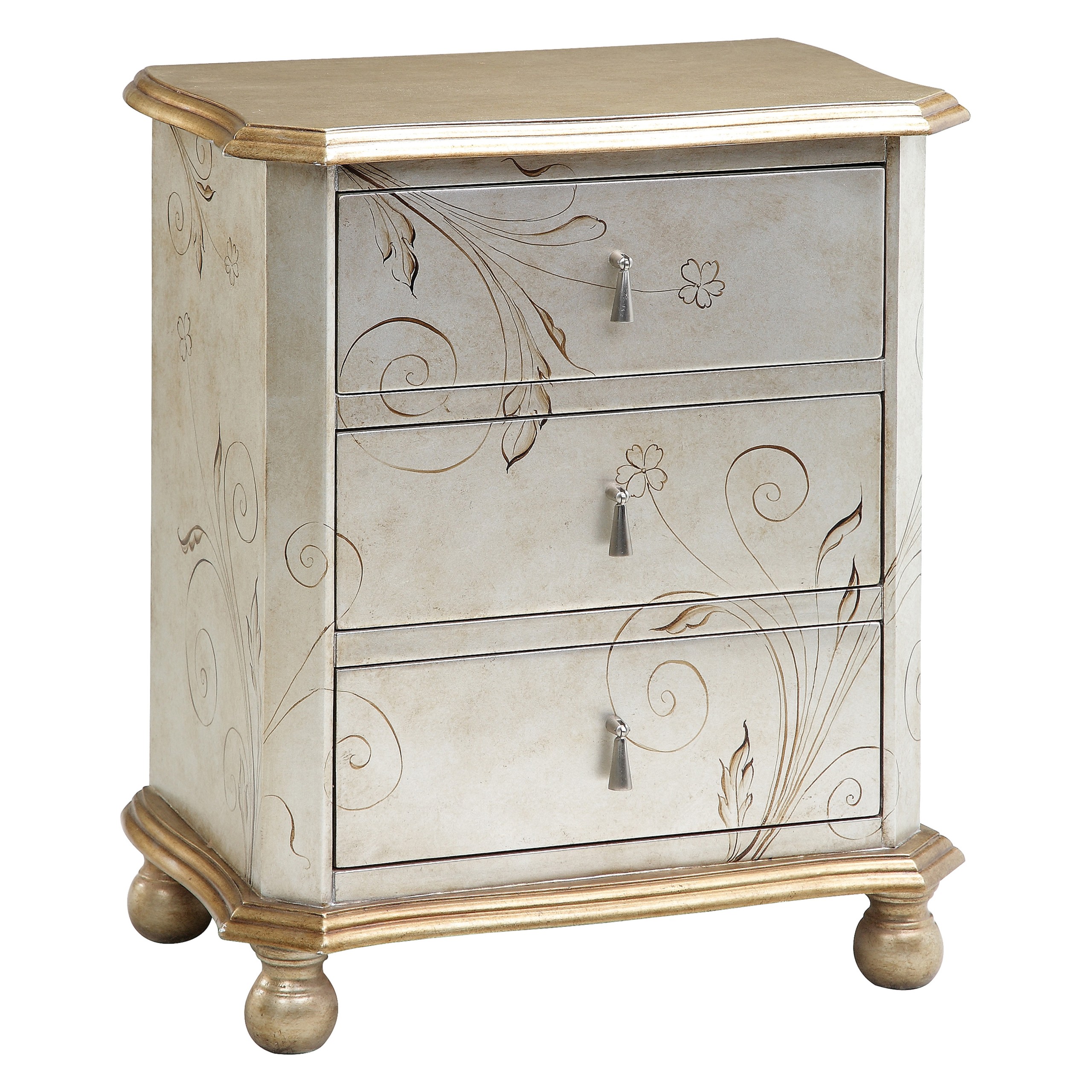 Hand-painted chairside chest with three drawers and bun feet. Product: ChestConstruction Material: WoodColor: Gold and ivoryFeatures: Three drawersDimensions: 29" H x 24" W x 15" D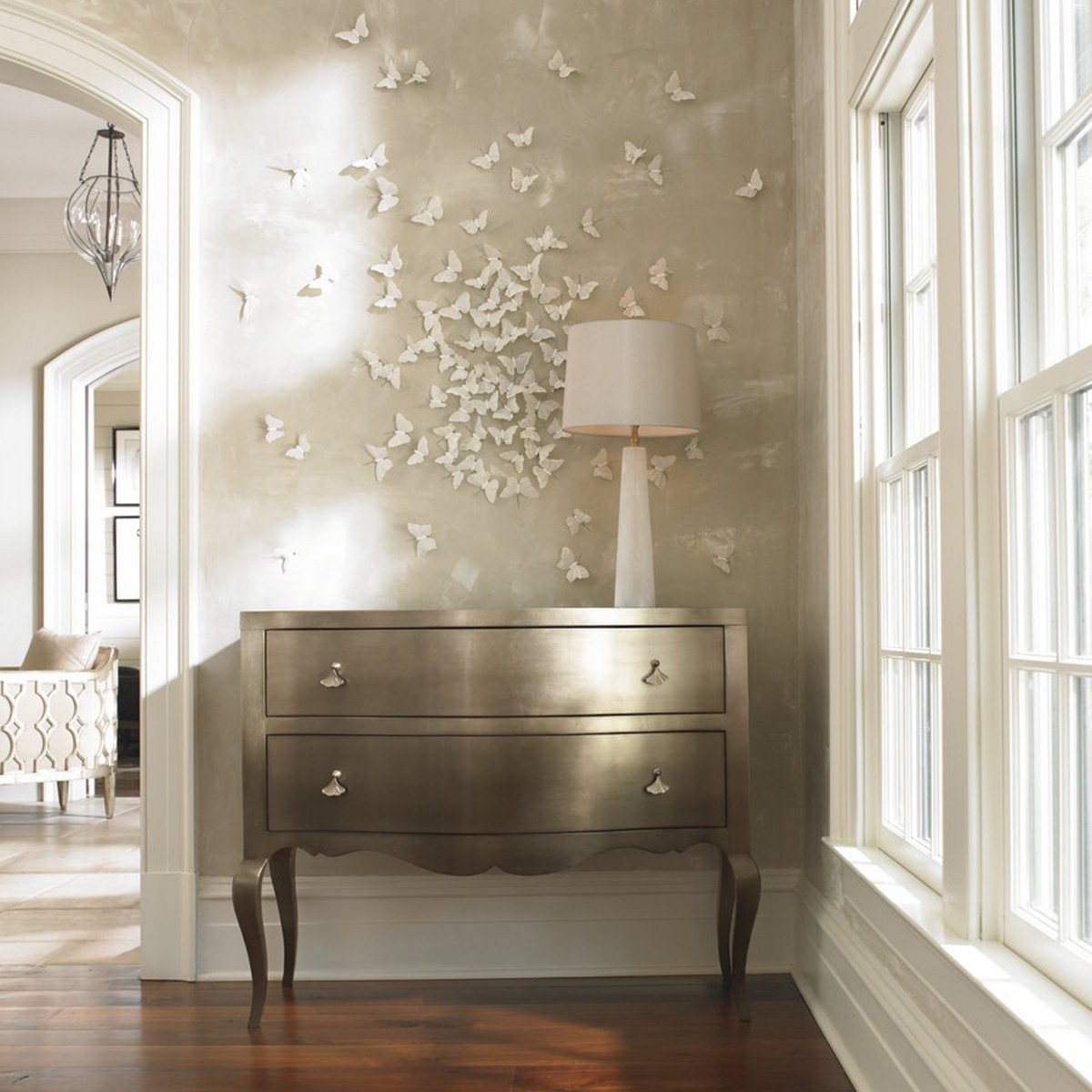 An elegant stylish drawer chest featuring a glossy metallic finish with delicate coppery undertones. It has a simple rectangular top, thin curved tapered legs, an ornate apron. Each of 2 ample drawers has 2 triangularish silvery pendant pulls.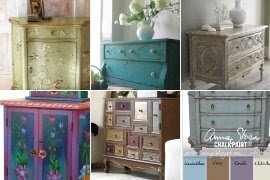 A phenomenal console table inspired with the old times. It was hand painted in such a way that it has a wonderful distressed and weathered character. It features curved lines and subtle decorations at the edges.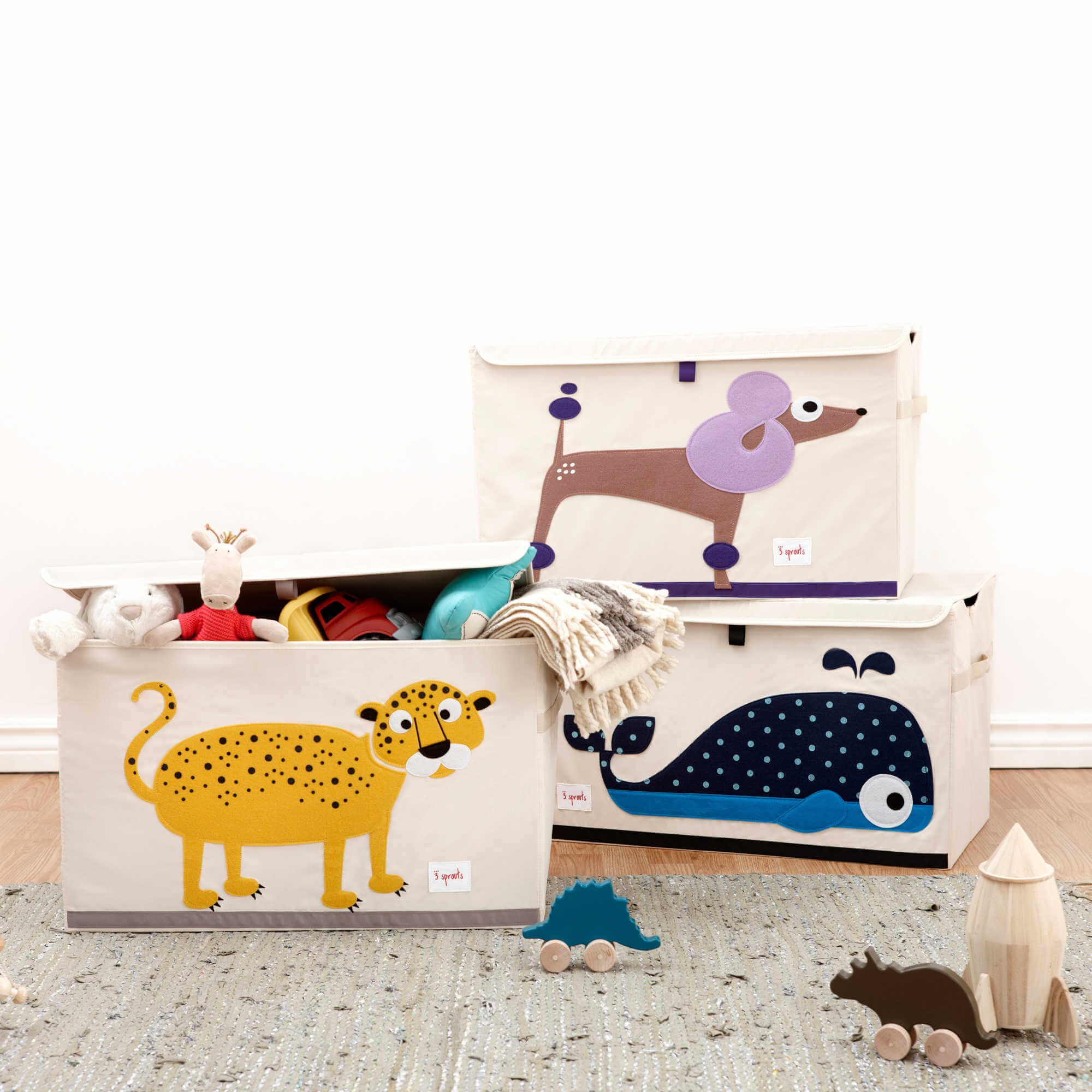 Your kid will eagerly hide all the treasures and organize all the mess with help of this colorful chest. It has a friendly leopard image on its side, and I personally find it really cute and funny. You may also choose other prints.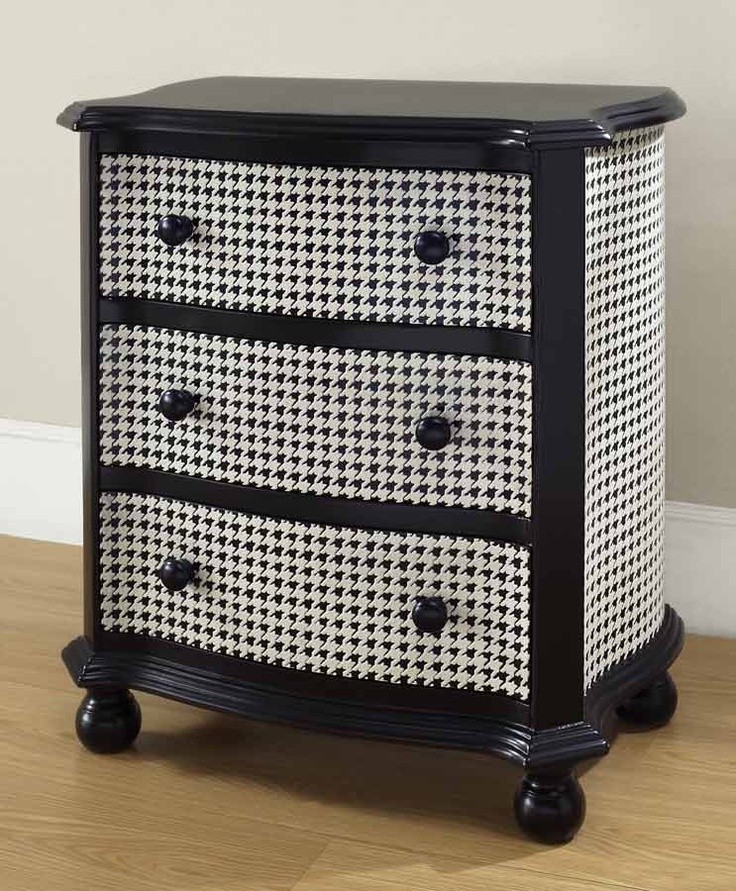 Houndstooth; eclectic dressers chests and bedroom armoires by Overstock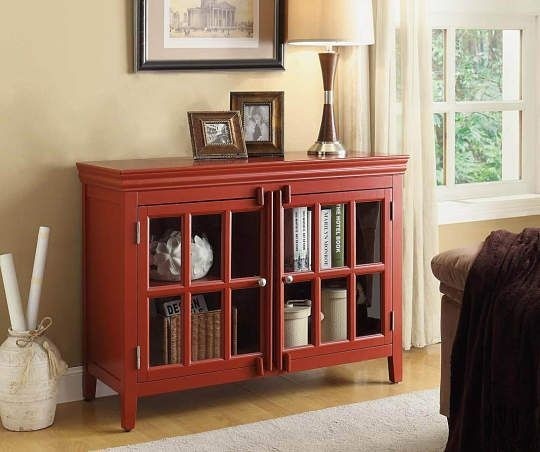 Accent chest made of wood and fitted with glass doors. Includes with 2 wide shelves arranged vertically. Ideal for storing books, display decorations and more. Adds freshness and elegance to each room.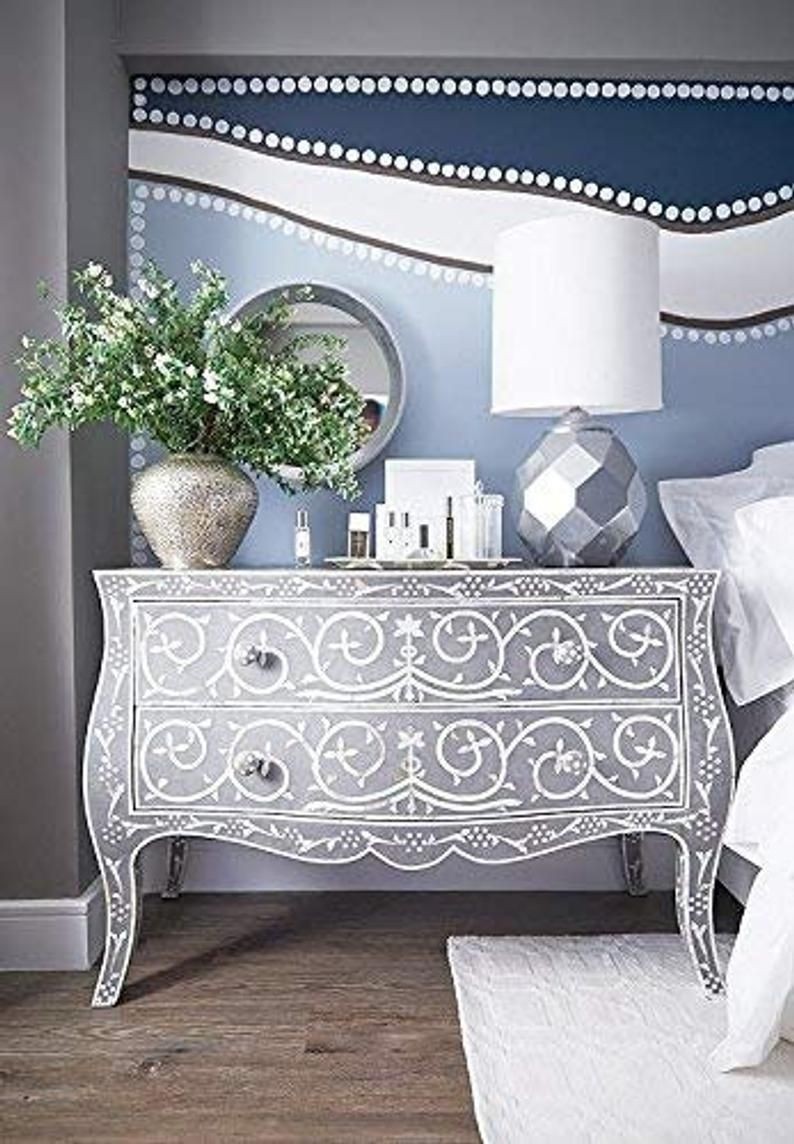 Add a striking silver sheen to your space with contemporary accent chest. Presented here modern accent would be ideal for a bedroom. Thanks to it delicate silver-grey base and white ornaments, designed by Kim matza you will feel glamour breath in your interior.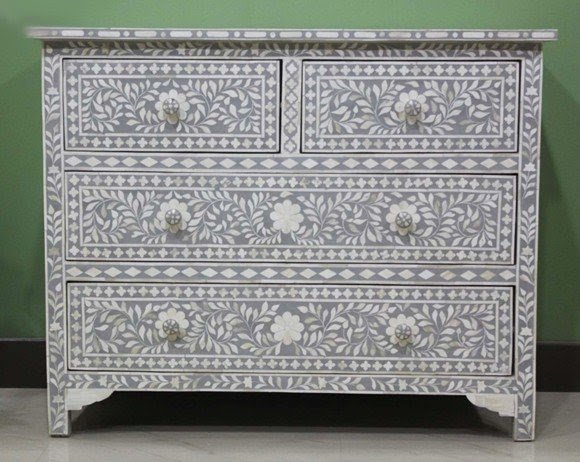 This beautifully painted chest of drawers will easily allow you to elevate the style and outlook of your interior and comes with the detailed and precisely, hand painted front with a flowery theme to it.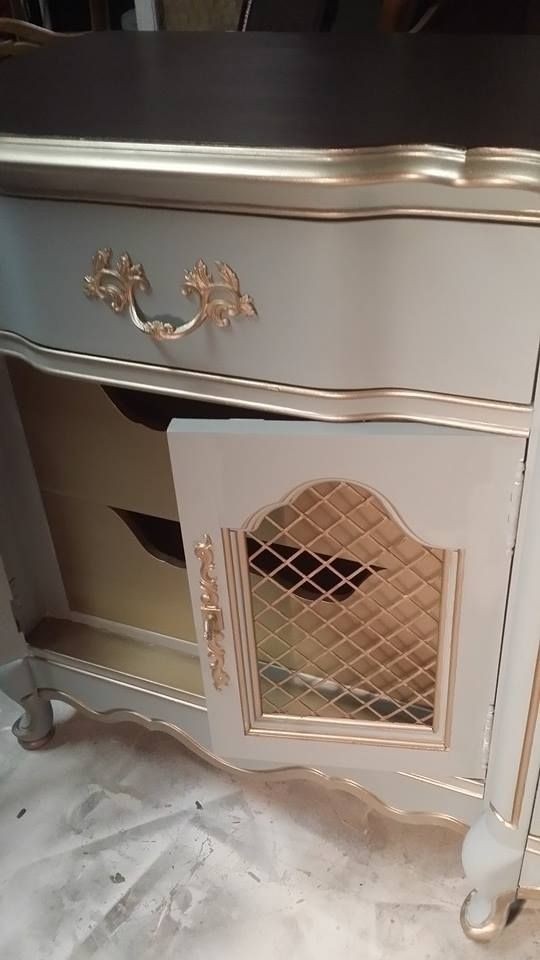 Vintage design for a shabby accent chest made out of white-painted wood with golden, shiny accents. The chest is made of dark oak top and has rubber padding on the bottom of the legs to avoid scratching the floor.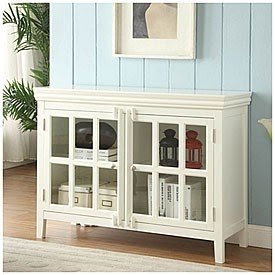 An aesthetic traditional console table made of wood with a white finish. It has a rectangular moulding top, an open base with short straight angular canted legs and a shelved cabinet with 2 glazed doors having simple latticework and small knobs.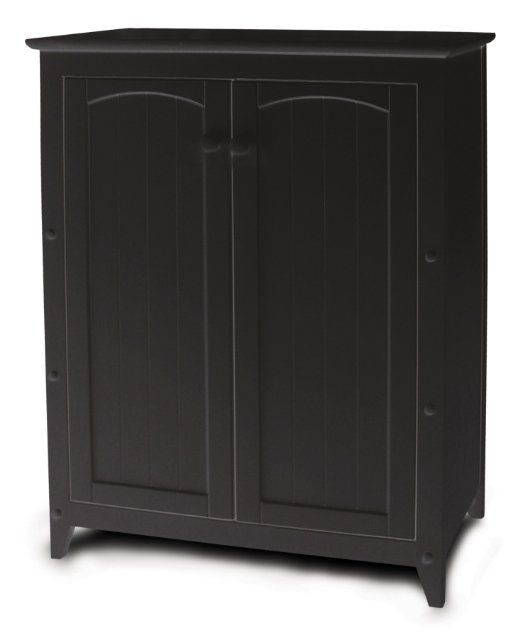 It is a black double door cabinet that is very elegant and stylish. It is perfect for your kitchen, dining room and other. This cabinet is an attractive and elegant addition to your home.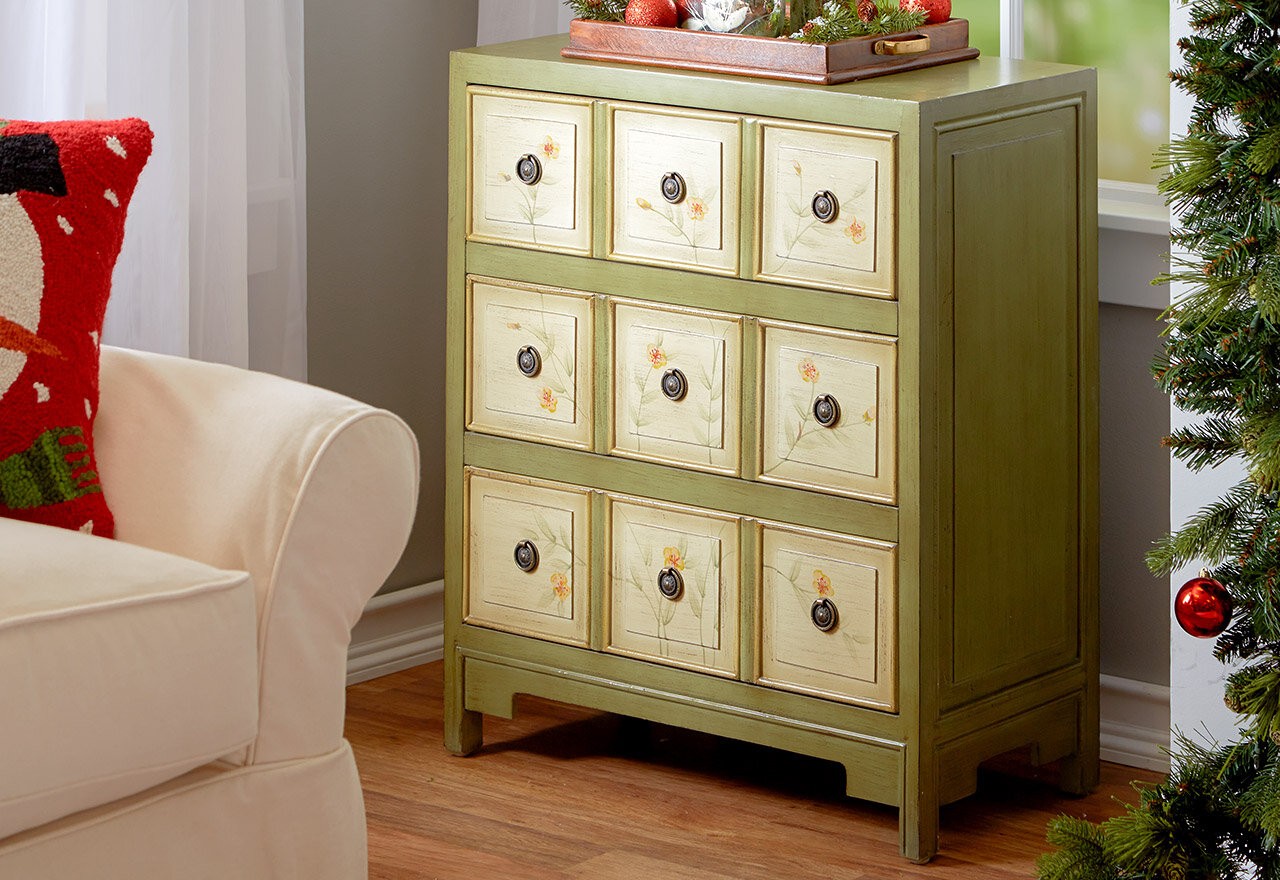 Lauren Hand Painted 3 Drawer Chest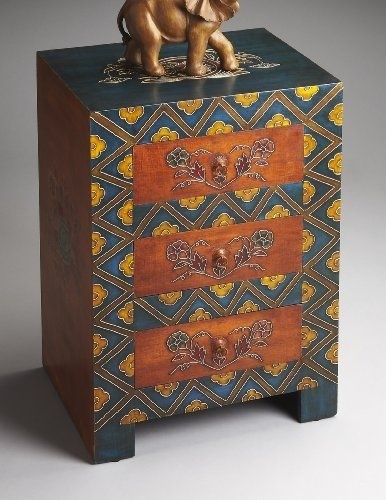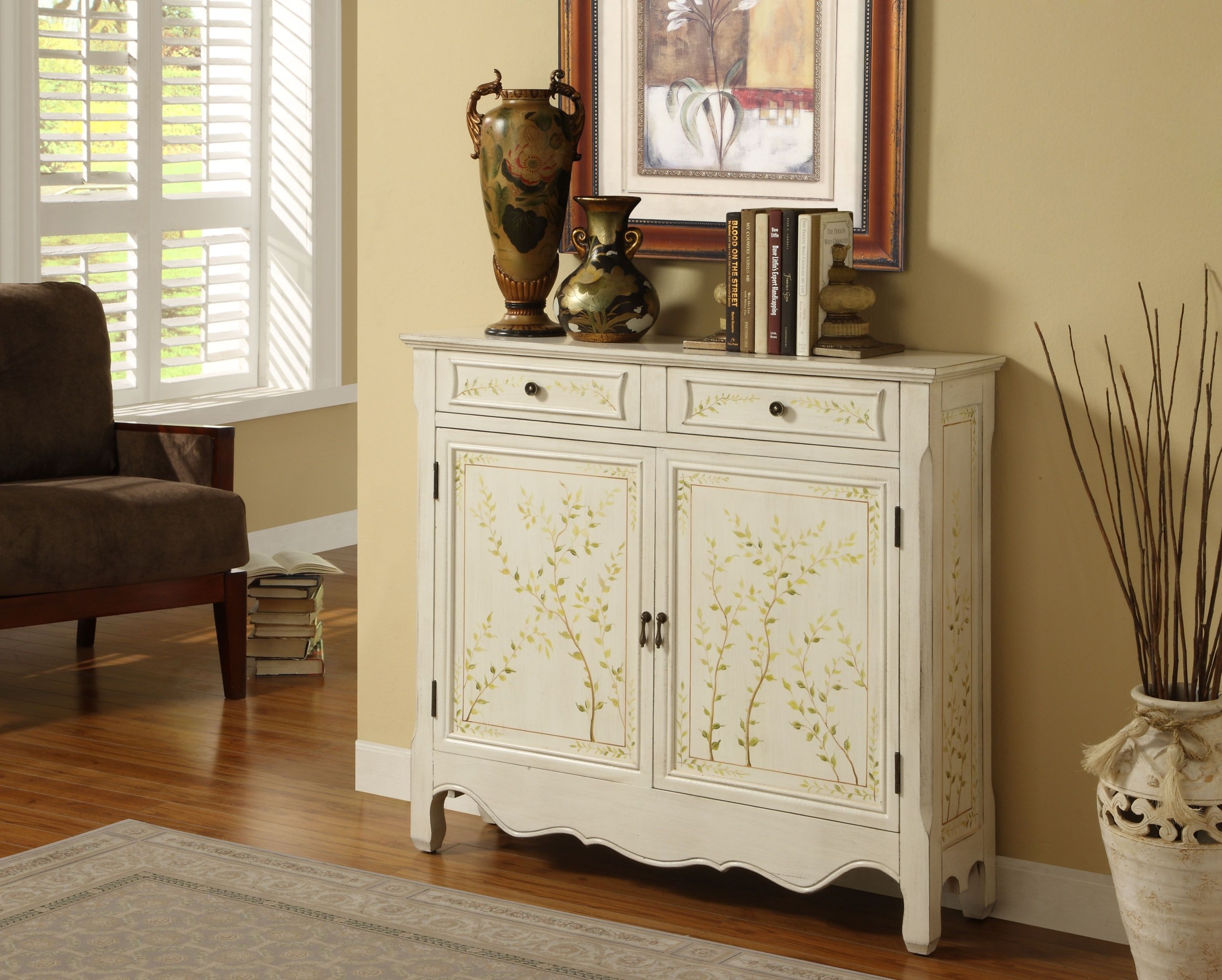 Hand Painted 2 Door 2 Drawer Console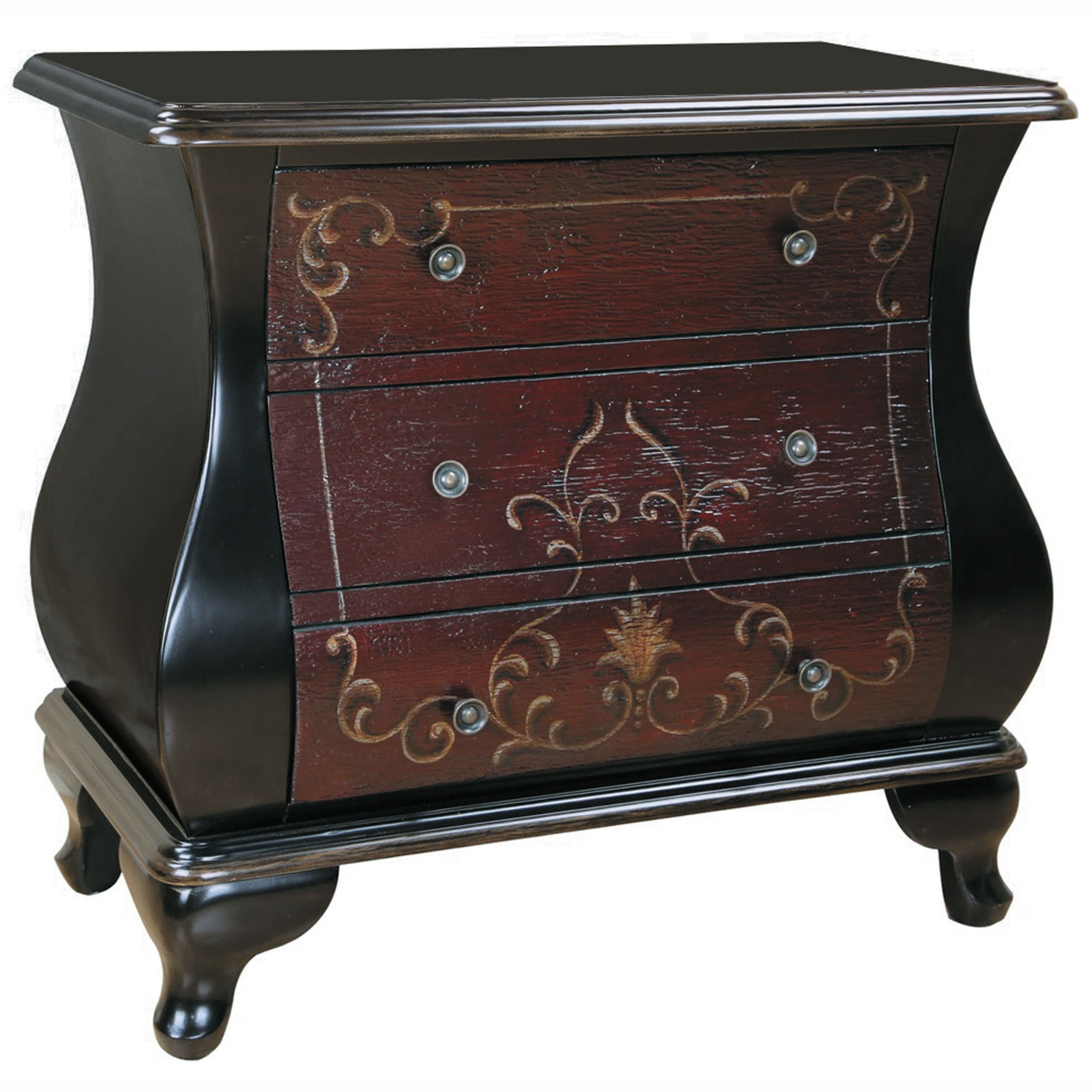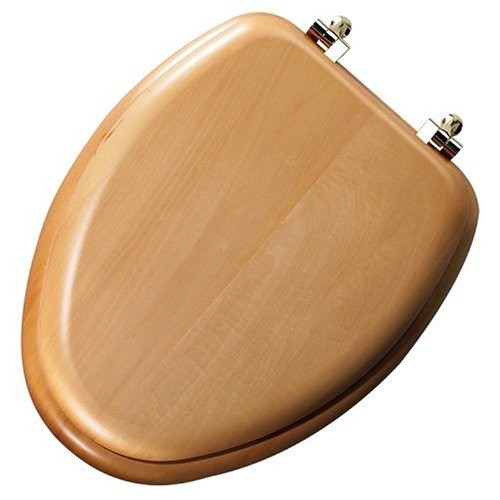 Wood veneer toilet seat with brass hinges, it does not split or crack, even after a long time of use. It is easy to install. A perfect fit for a variety of bathroom décor - from modern to classic.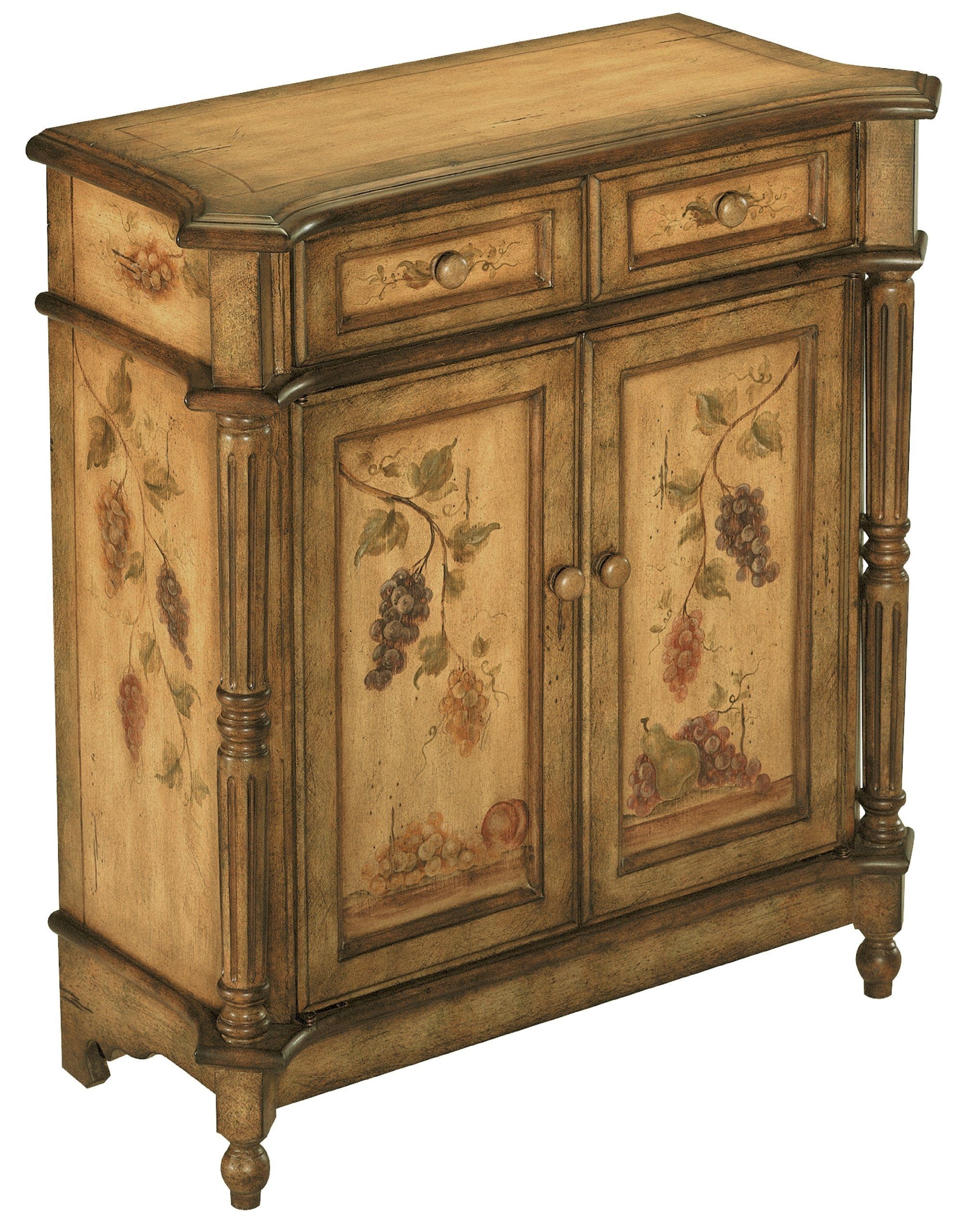 Stein World 70285 One Hand Painted Accent Cabinet in ...