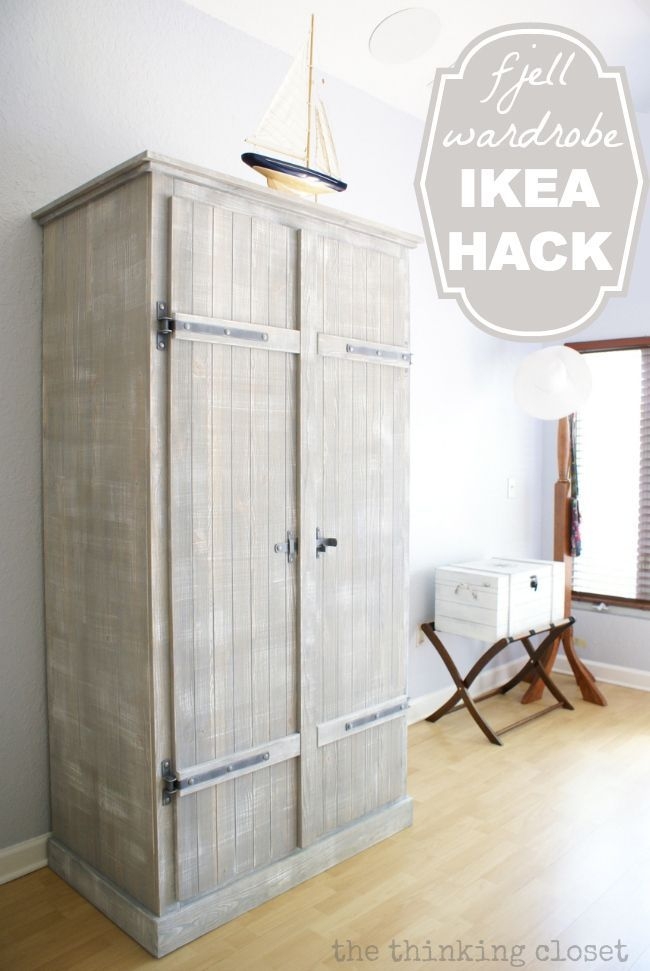 Simple-lined, but practical and durable storage cabinet. It includes large doors and wooden frame based on vertical slats. This frame is supported by metal elements finished in black color. This cabinet provides plenty of storage space.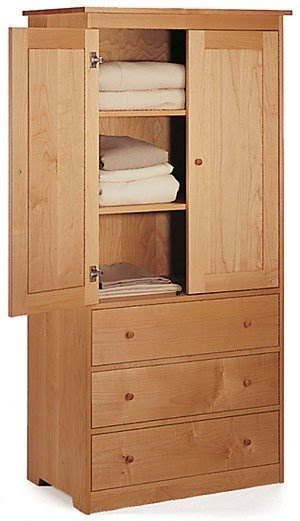 ... Pacific Rim Bedroom Furniture Wardrobe Cabinet Armoire with Shelves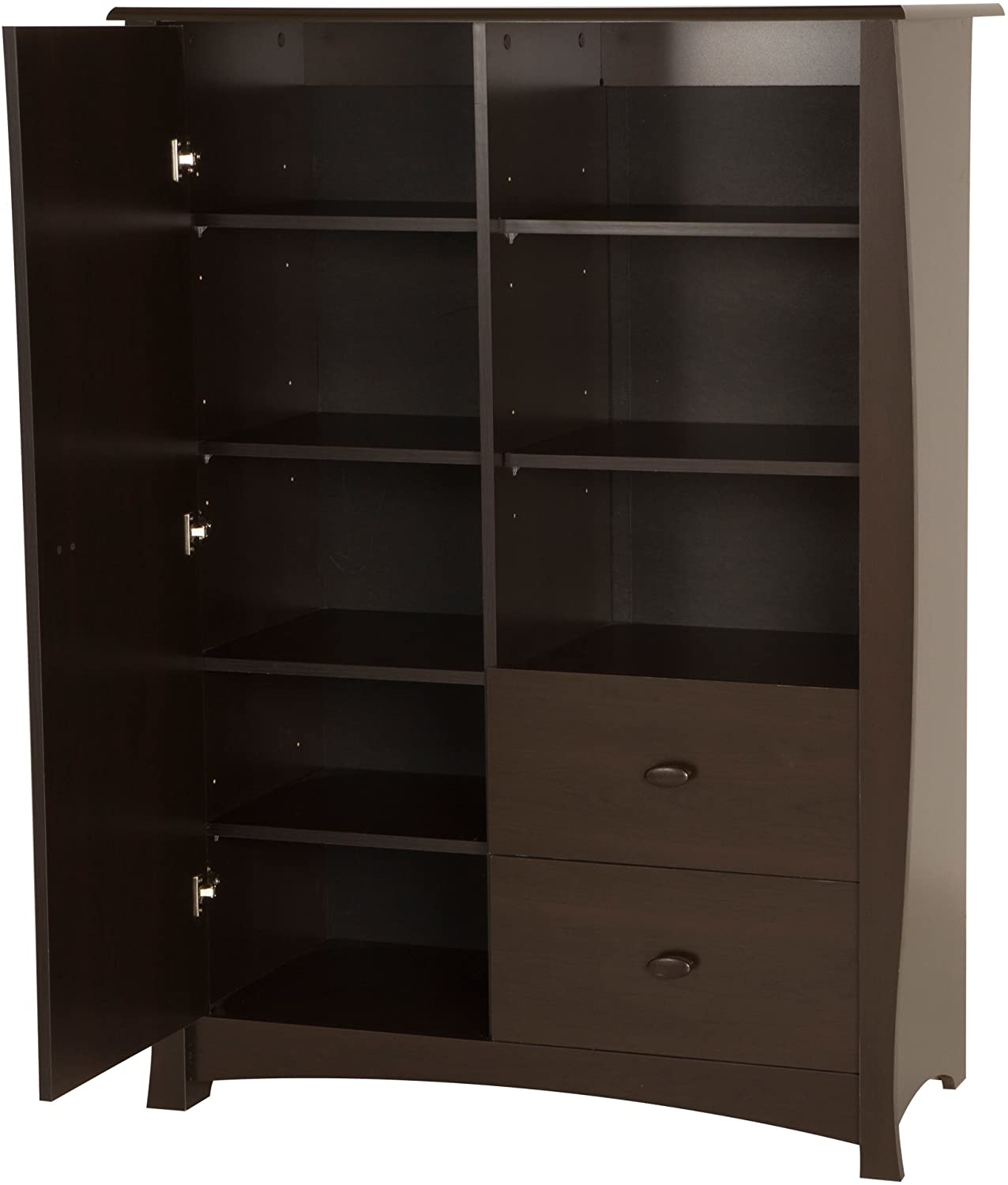 Keep your things in order with this doored armoire. It includes five open shelves as well as two deep drawers. Perfect for anything from linens or folded clothing to books or craft supplies. Messy items can be stored behind the door.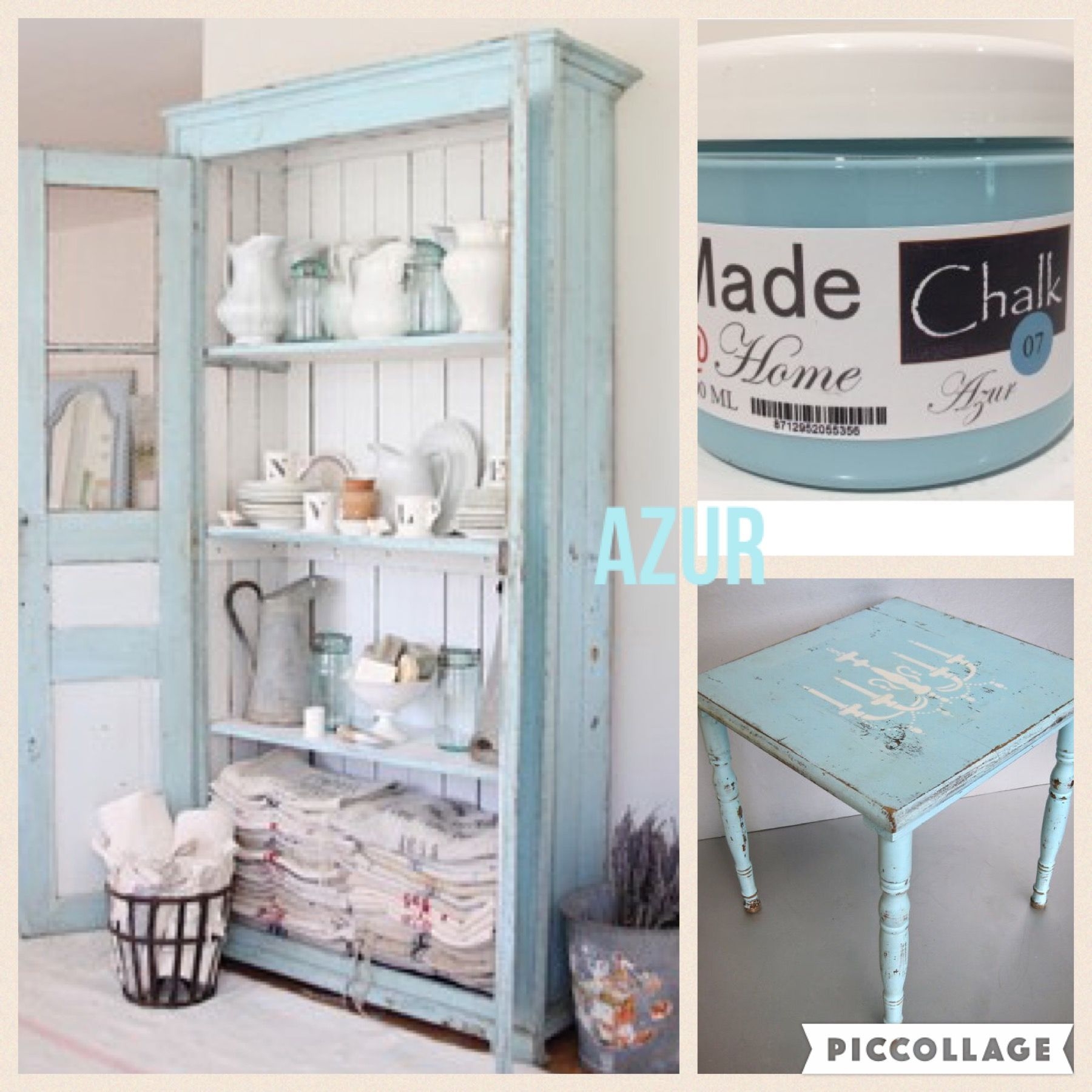 Presented armoire with shelves is constructed of sturdy, durable, top quality wood. In order to leave the old style, natural grooves have not been dispensed with. They are especially visible thanks to the clear paint - white inside and blue outside.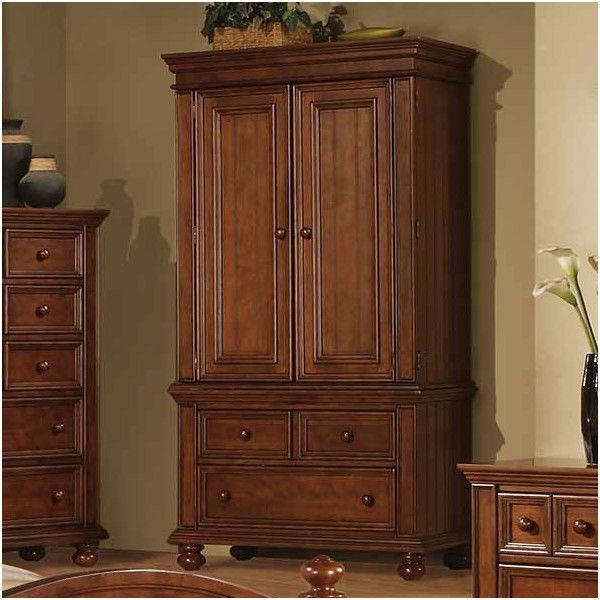 Armoire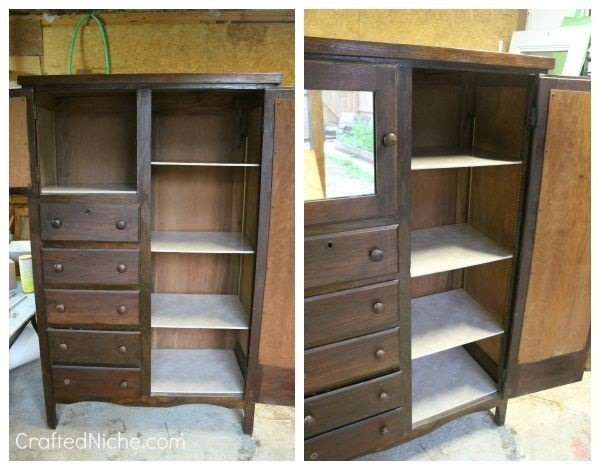 Found on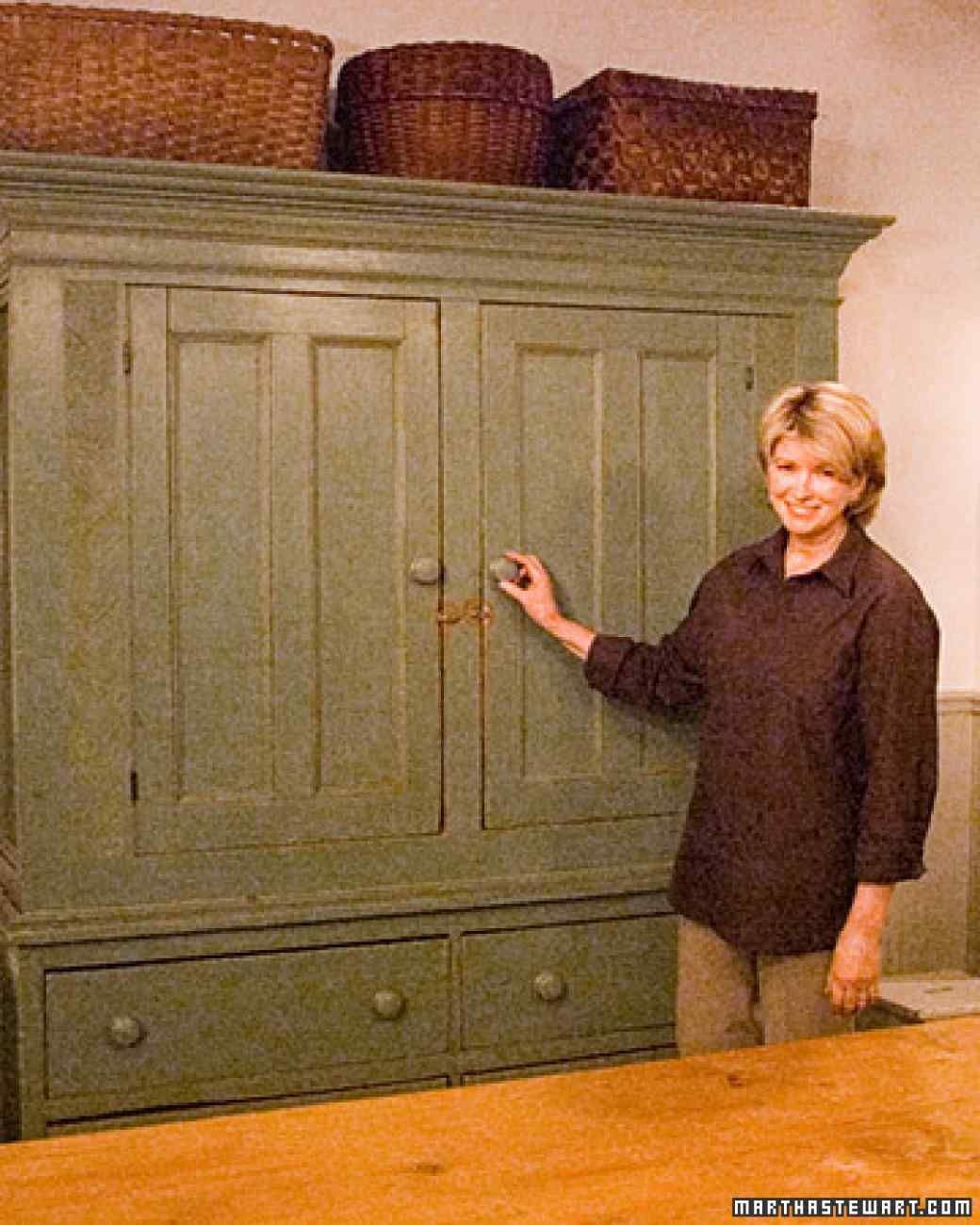 Turn an old TV armoire or any old desk into a craft center or beautiful wordrobe. Yoy can totally do it by yourself. It's such a pity to trow away good stuff. You can paint one of your oldies any color you like.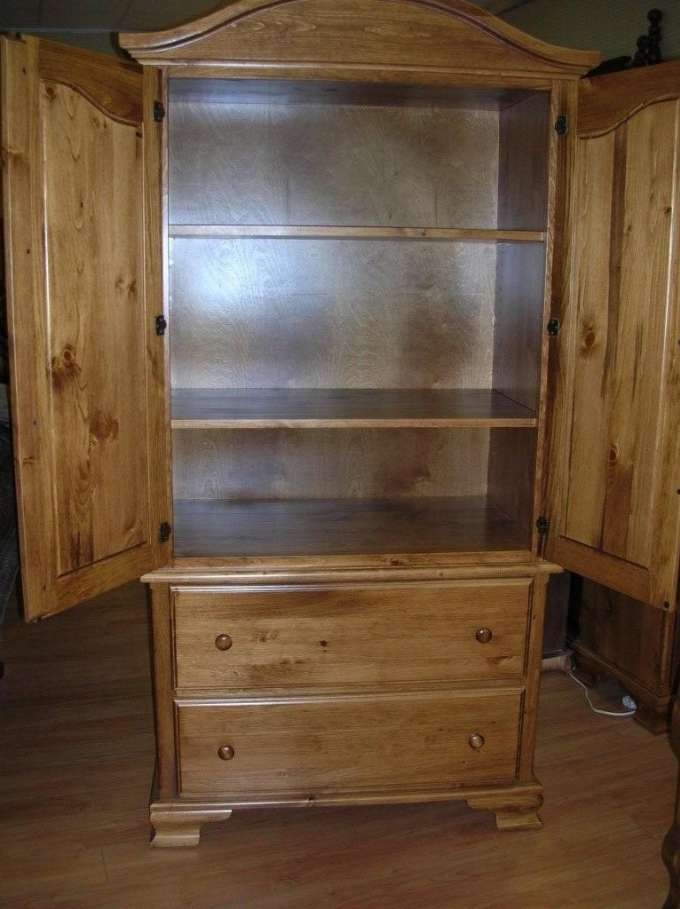 piece pine armoire, two piece pine armoire with adjustable shelves ...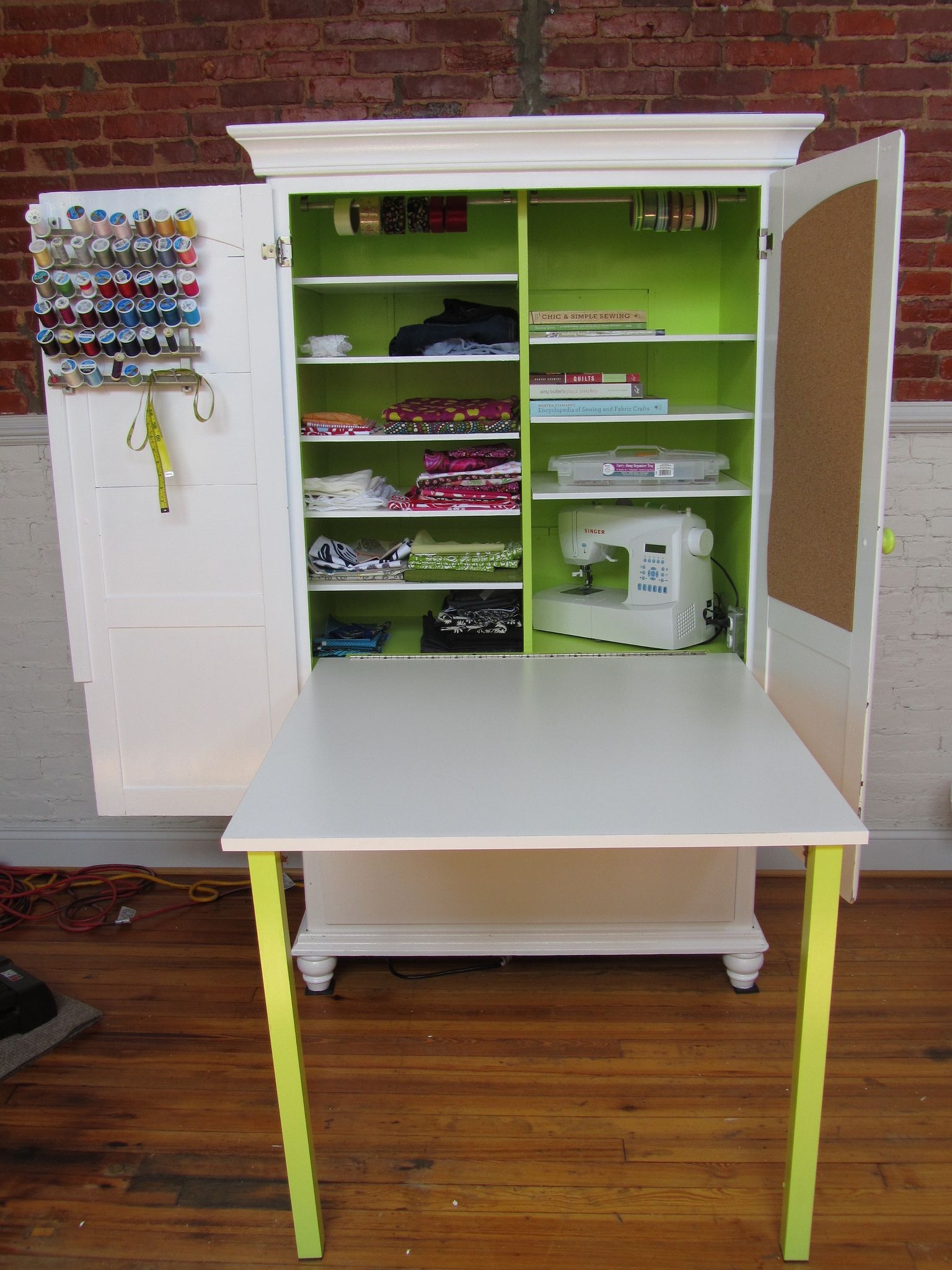 Sewing armoire with fold out desk, ribbon holders, thread spool holder, adjustable shelves, cork board and internal electrical outlet!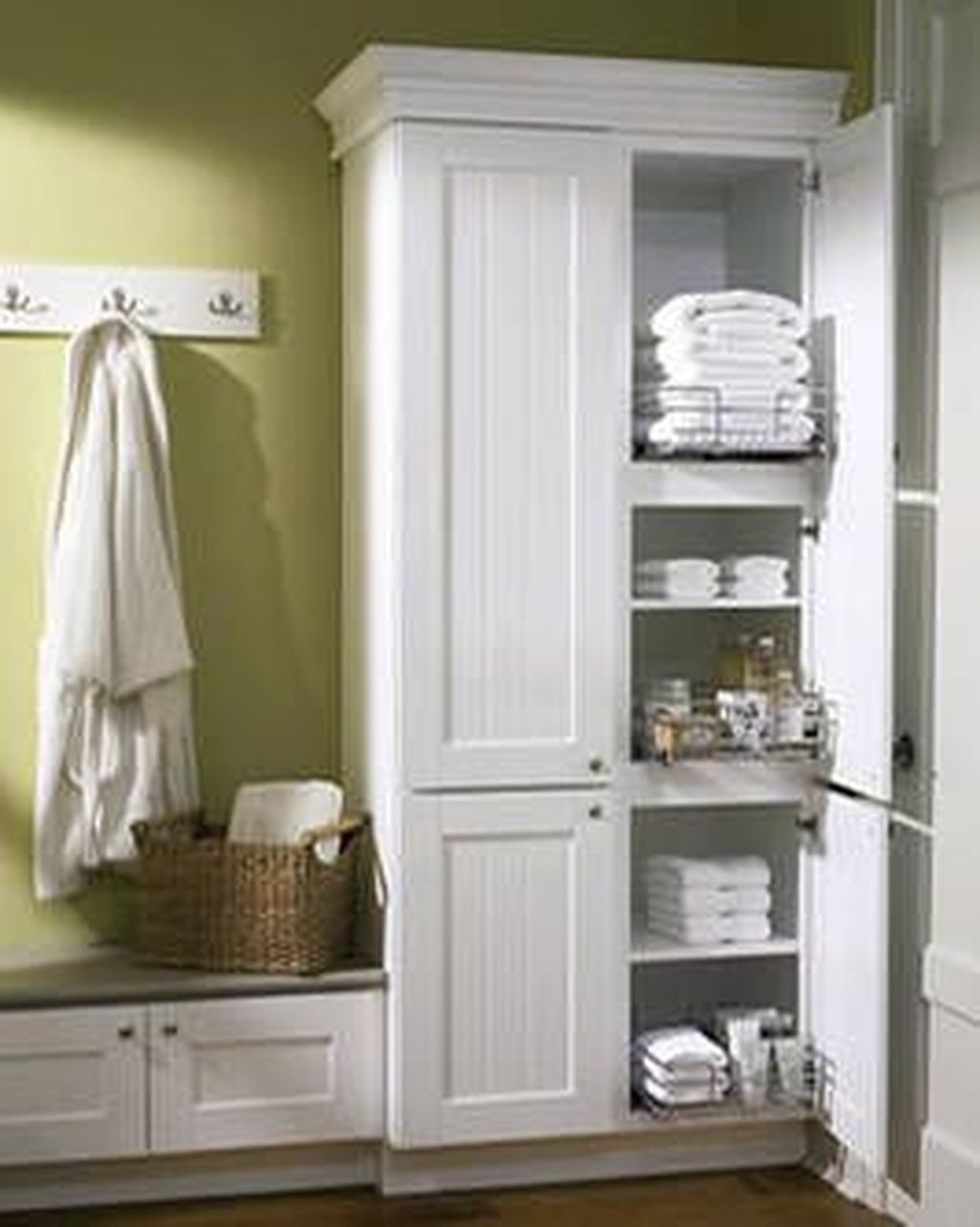 An aesthetic traditional standing bathroom unit made of white-finished wooden materials. It has a recessed base and a moulding crown top. Each of 2 cabinets has 2 doors with small round metal knobs. Cabinets are equipped with adjustable shelves.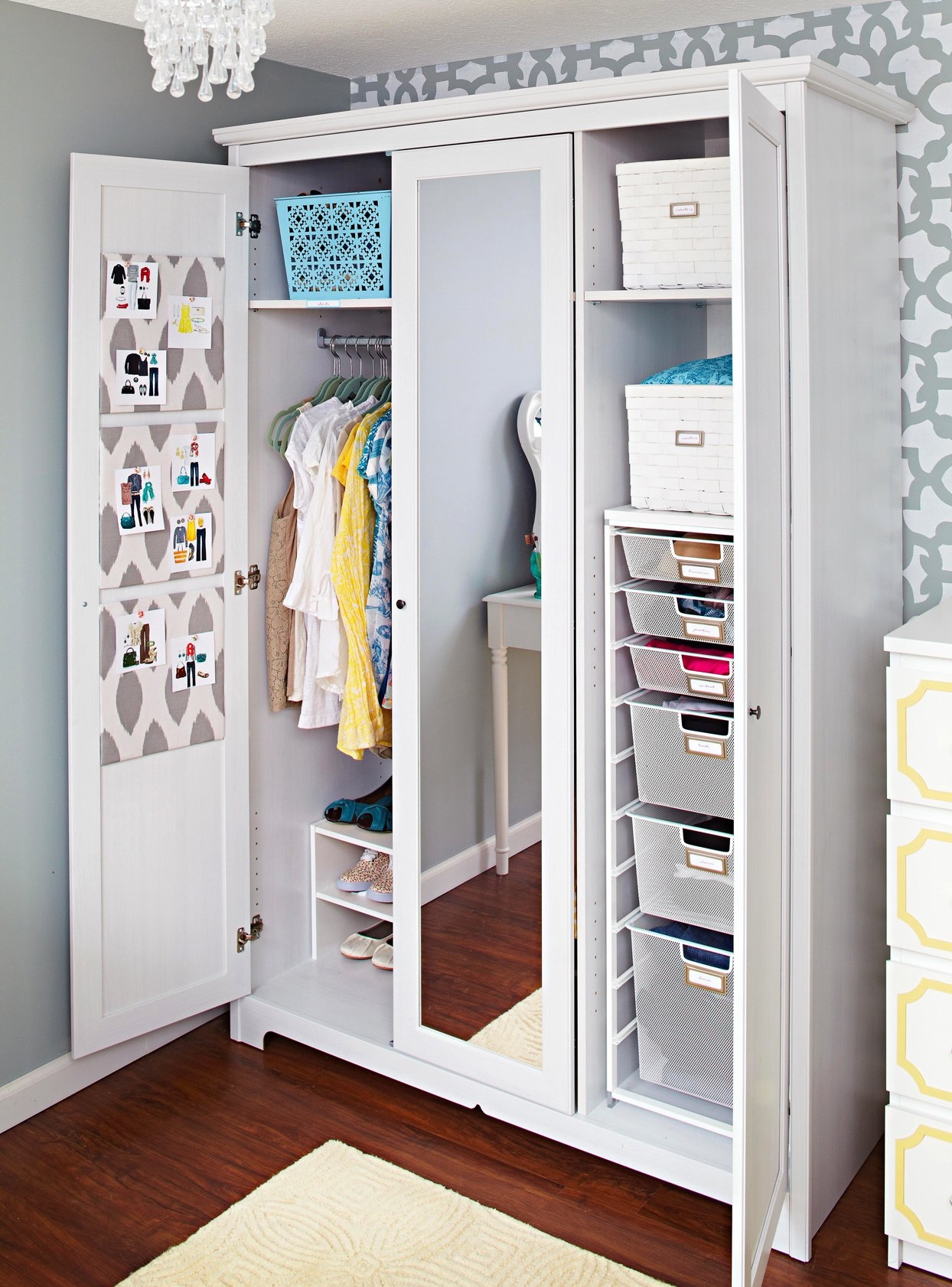 Need a place to keep everything together but lack closet space? How about a substitute closet with pull out drawers and shelves for baskets. Perfect for keeping items together.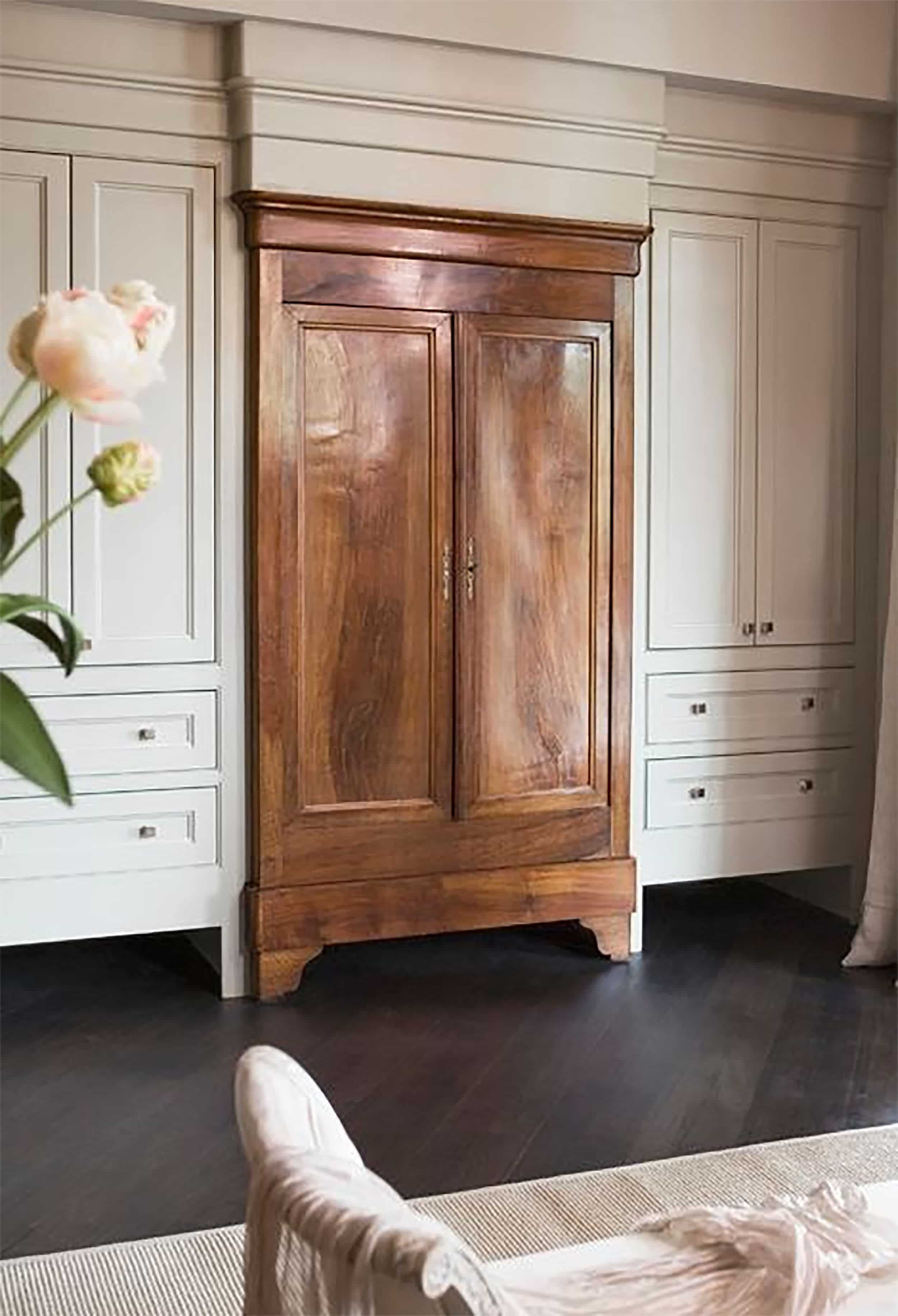 Renovation Inspiration: Make the Most of Your Bedroom with Smart Built-Ins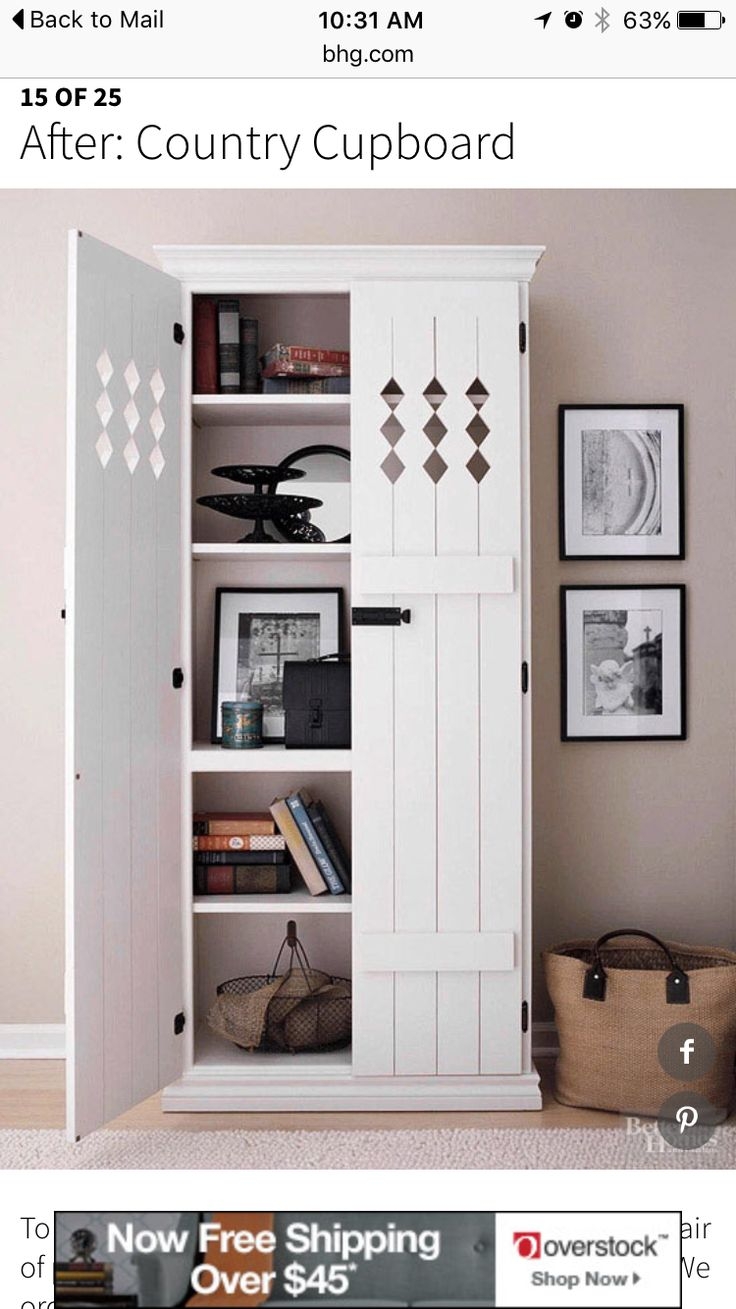 You see a simple wooden bookshelf, but you dream of more. You can replace it with a white wooden bookcase, which apart from its simplicity also offers white double long wooden doors - with cut decorations. Inside of course it gives you a lot of shelves.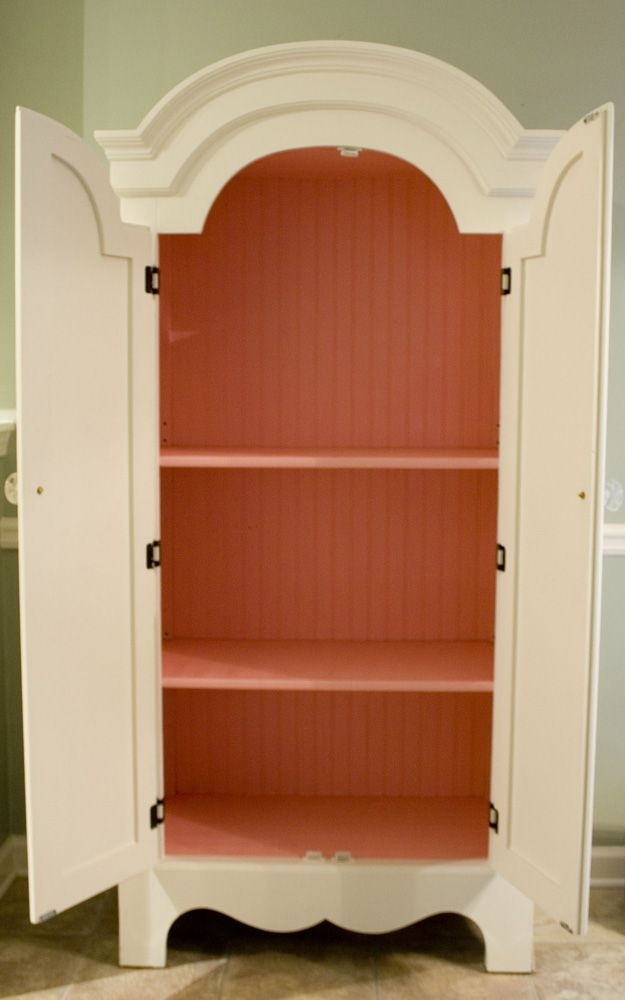 Adorable idea!!! Apply bead board to the inside of an armoire and paint a great color.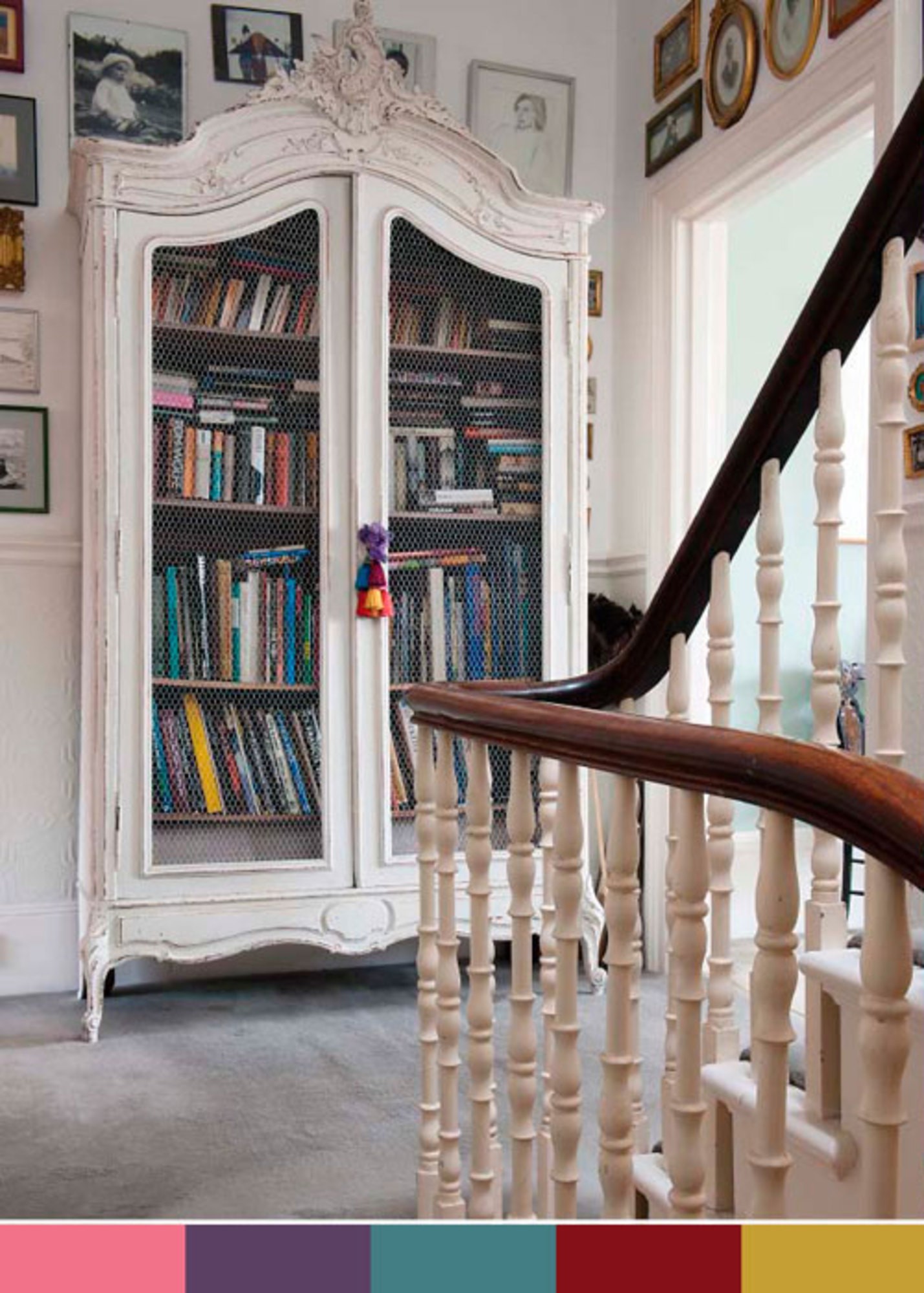 This antique style white bookcase is a must have for all shabby chic enthusiasts. Finished with great bas-relief top, fits great into vintage interiors, enhancing them with elegance and chic.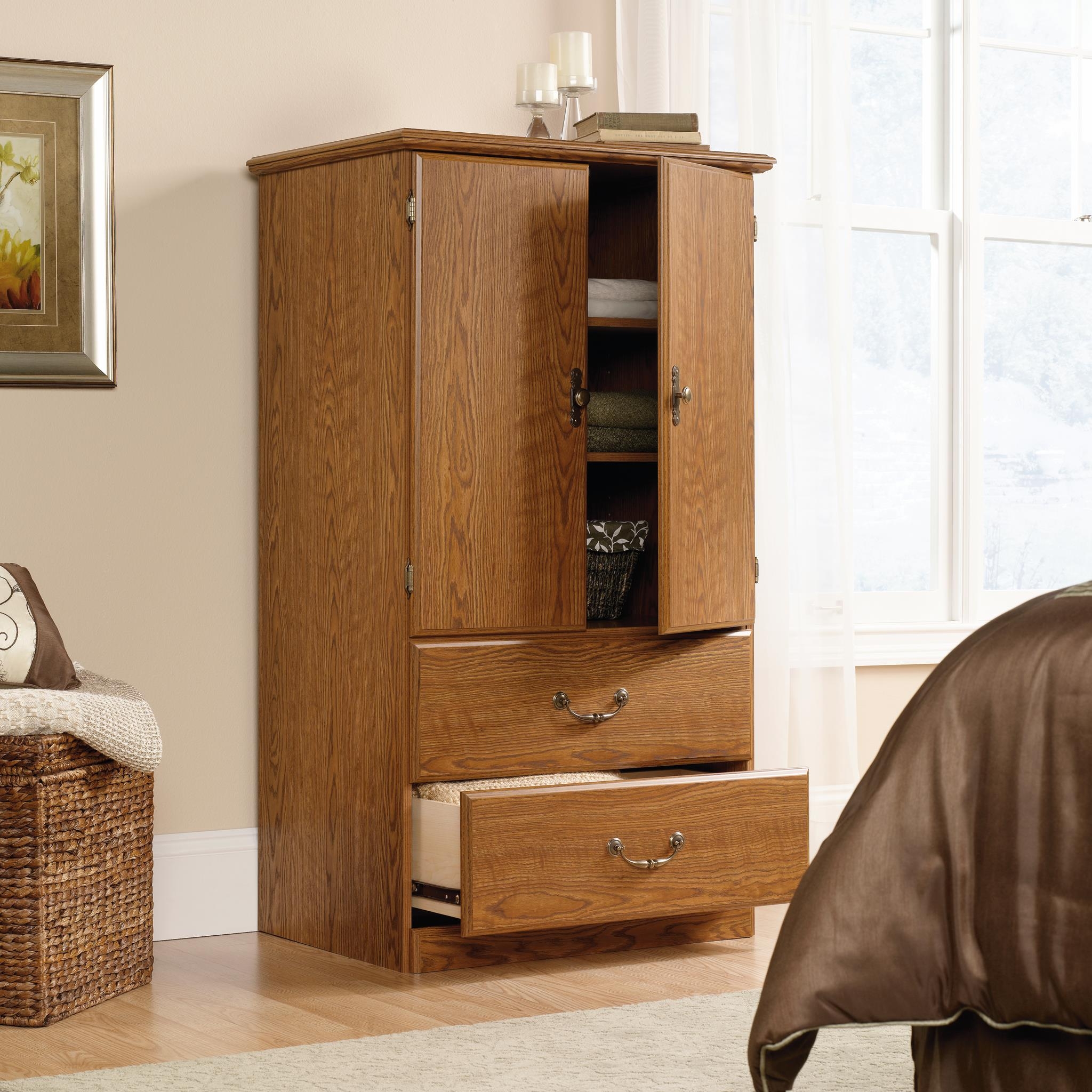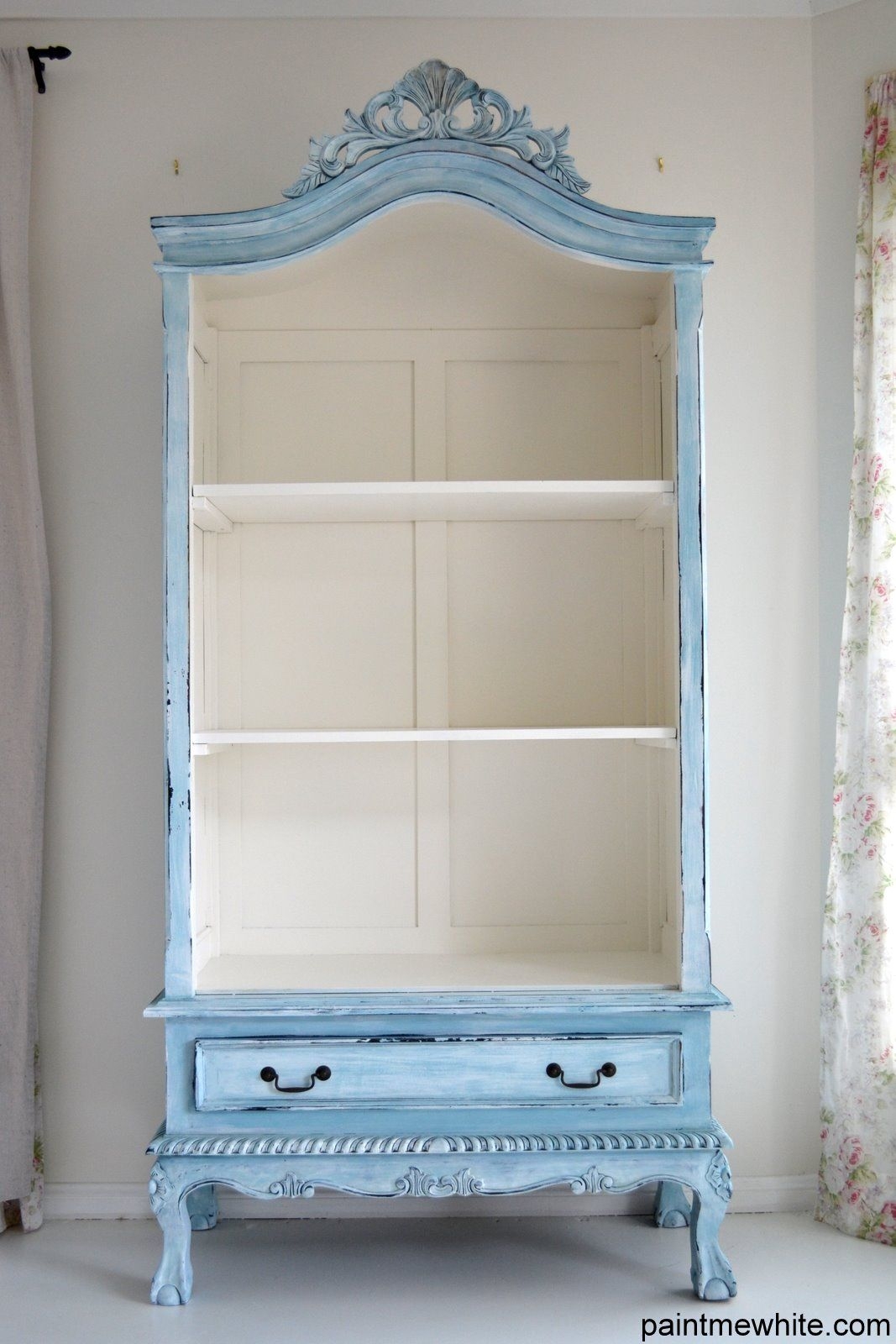 doors removed for shelving storage instead of armoire #pavelife #DIY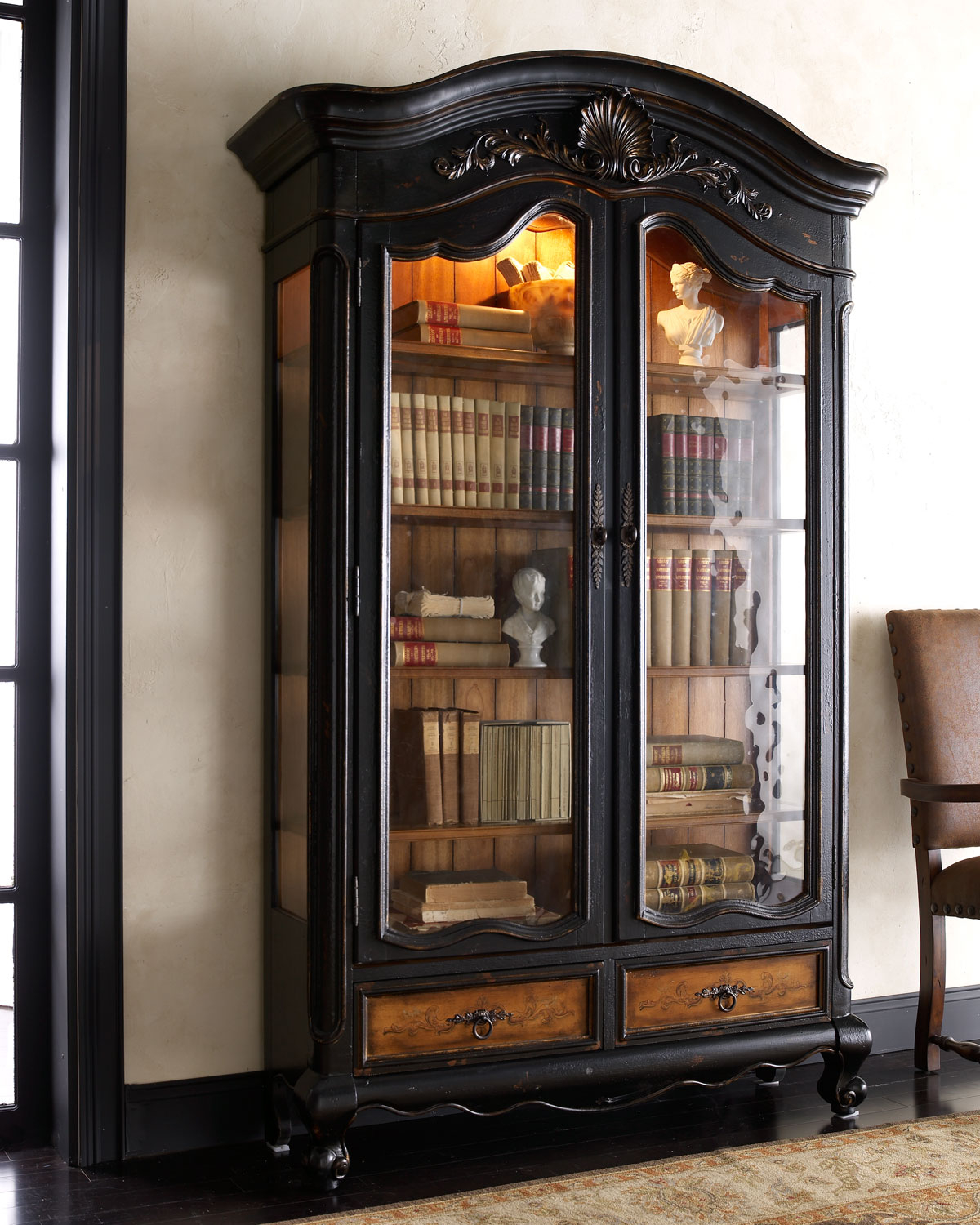 I LOVE this! I think I could make it from a china cabinet. Line the back with bead board, replace the glass shelves with wood and paint/stain the exterior.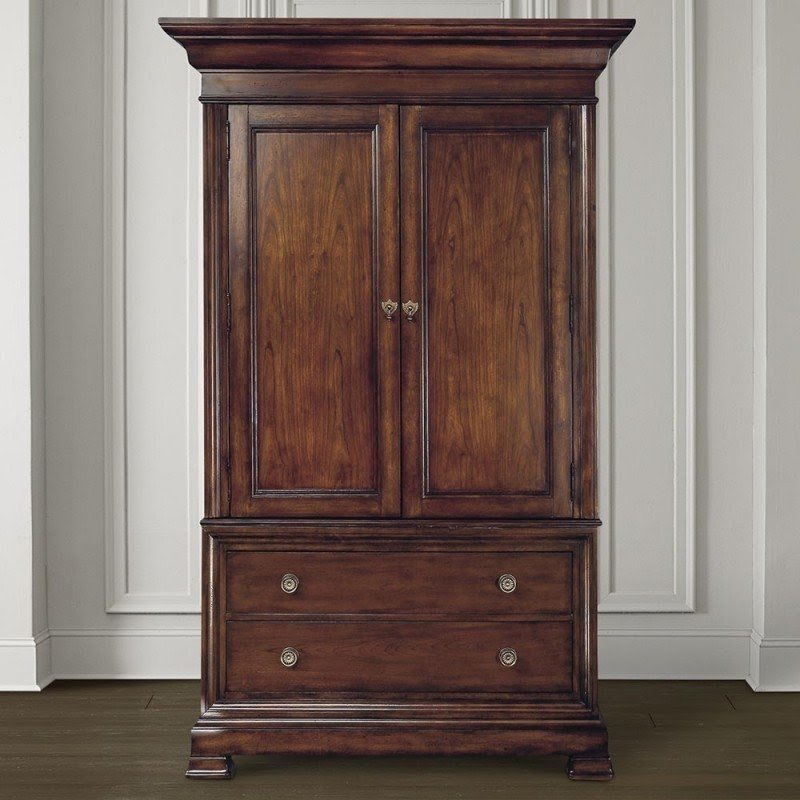 Entertainment Armoire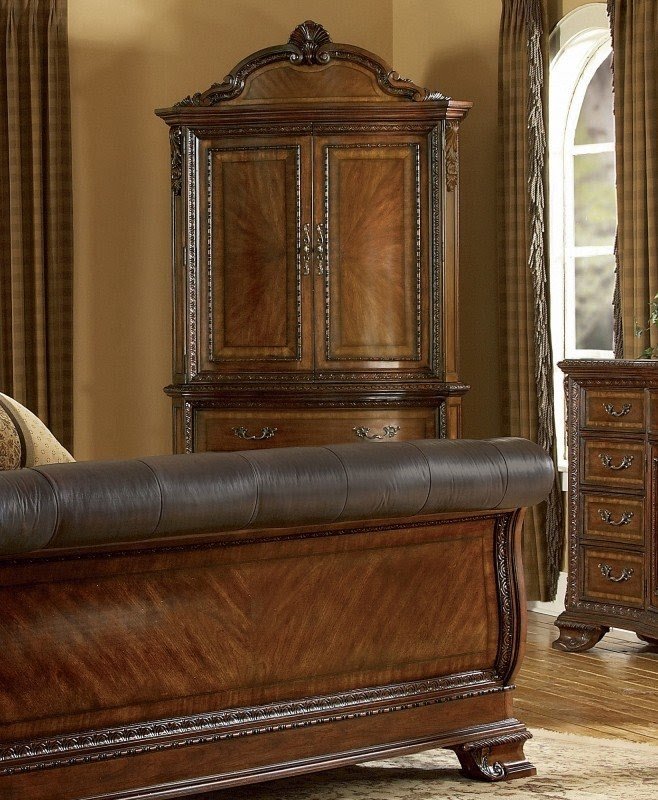 Old World Armoire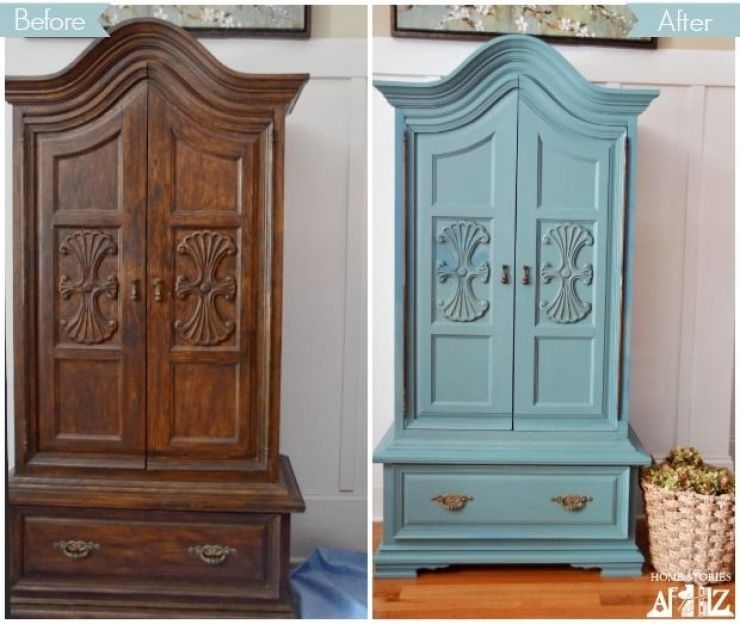 Awesome furniture makeover with Kitchen Scale and a great tutorial on properly prepping furniture to paint by Beth from Home Stories A to Z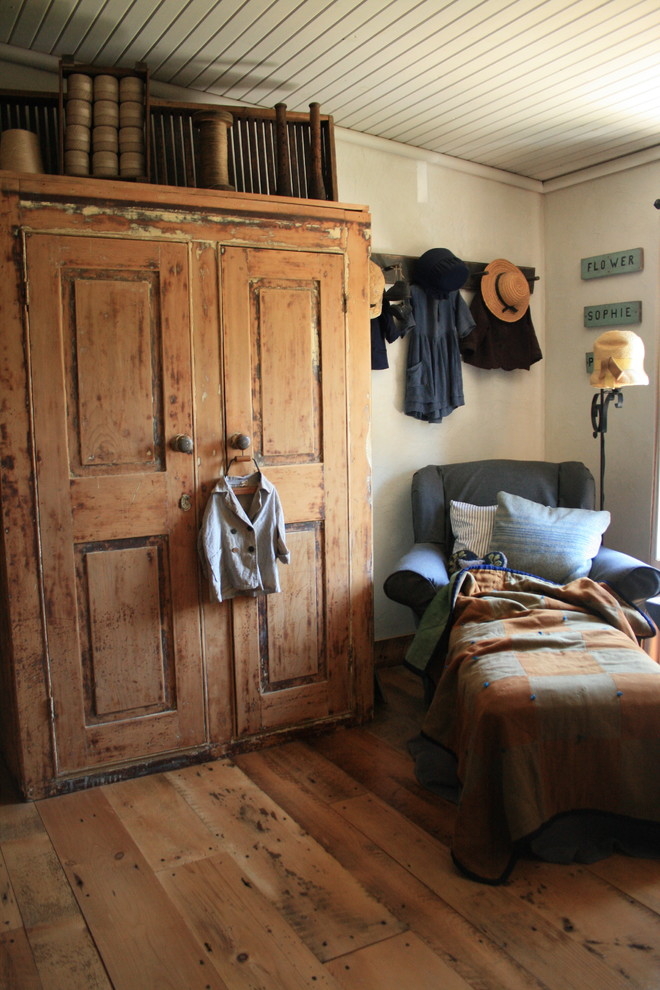 Some people say that full farmhouse style cannot look trendy and should agree. Each part of this room looks really shabby - the armchair is a drama! The armoire cupboard is the only piece of furniture to save there, but it takes a long time to renovate it.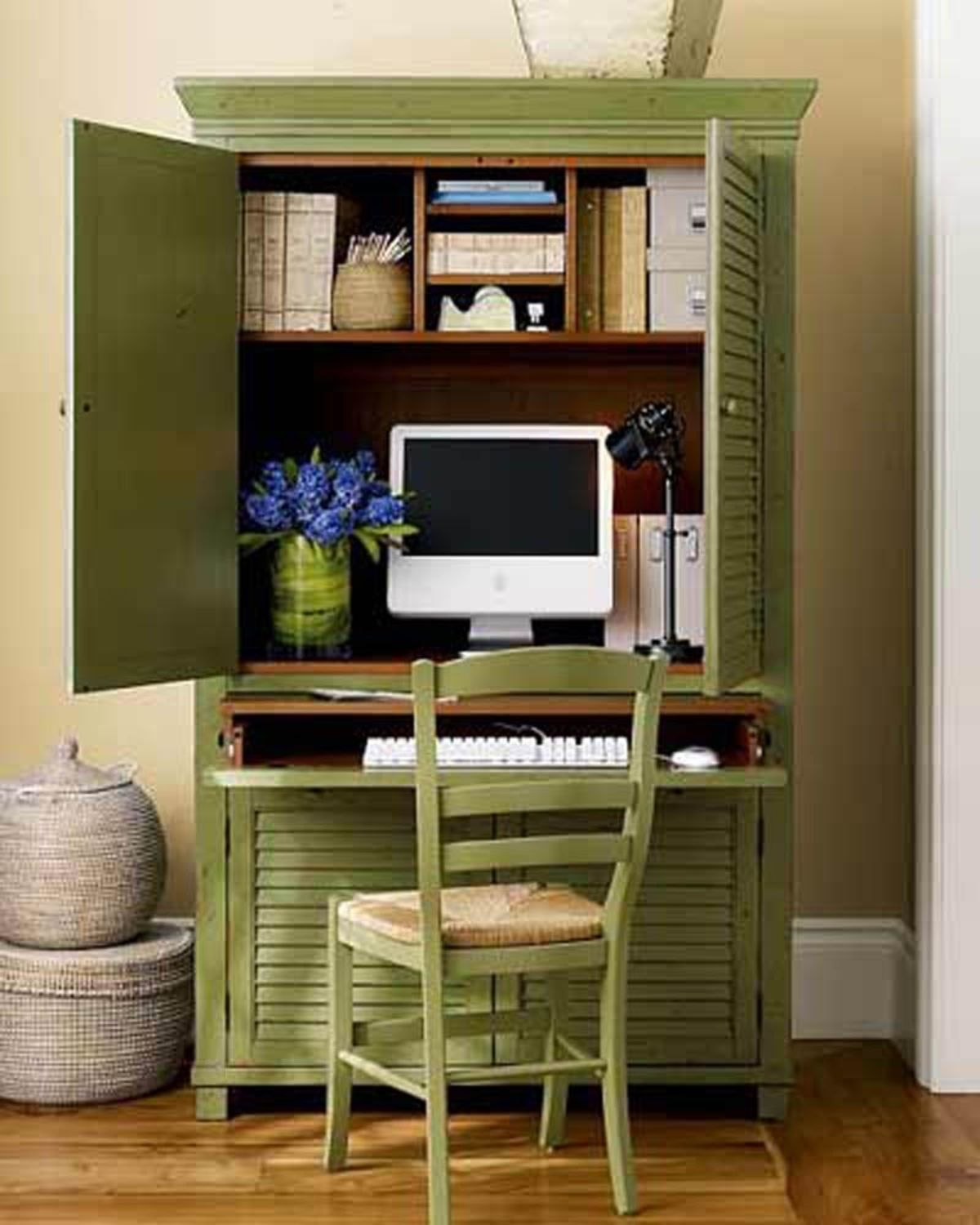 A pretty stylish vintage TV-stand repurposed to a computer desk. Its tall rectangular frame has a distressed greenish finish. It features a crown top and 2 shelved cabinets with 2 louvered doors each, a sliding shelf and brown finished interiors.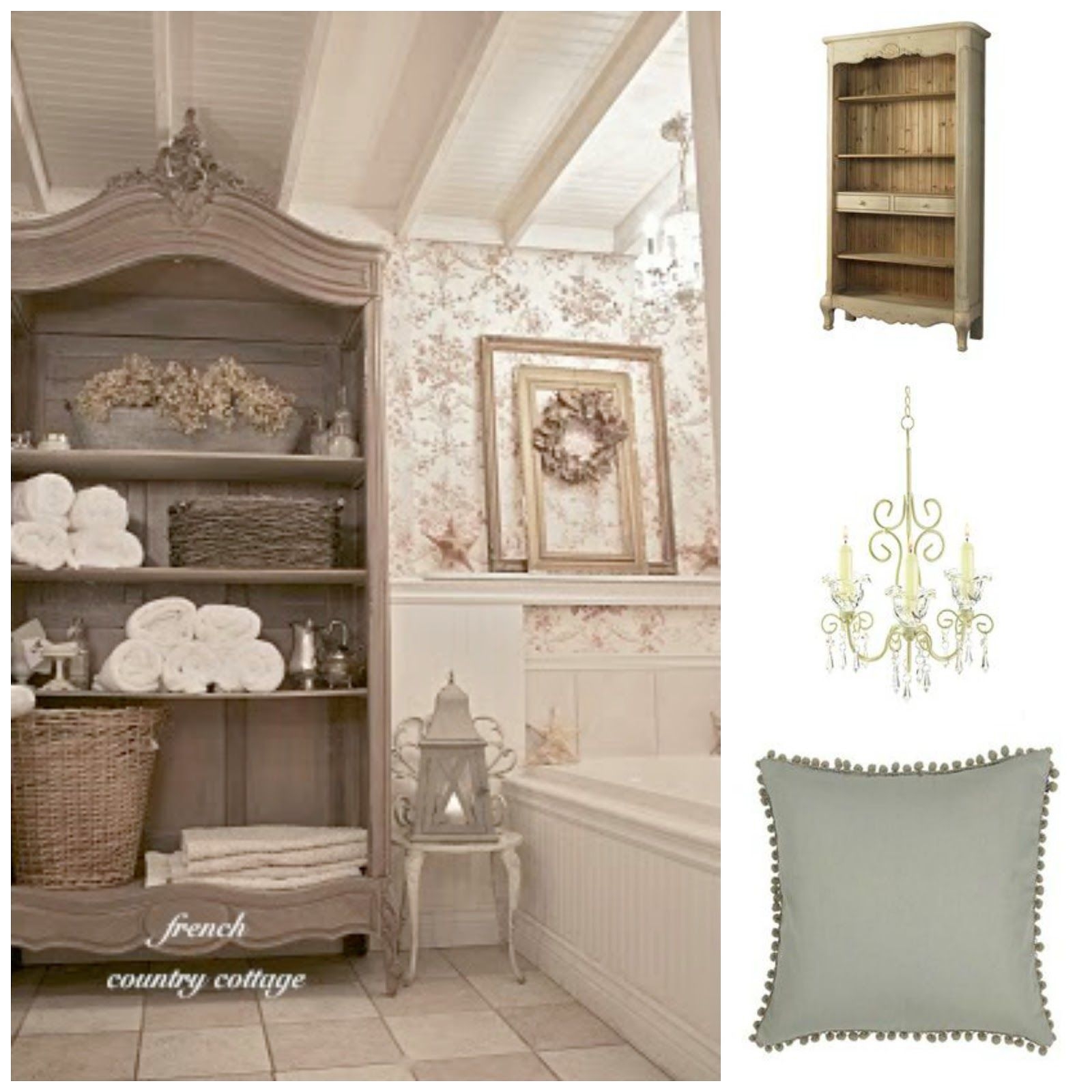 French country armoire with doors removed for easy-access bathroom storage. - perfect for my clients who have a large bathroom!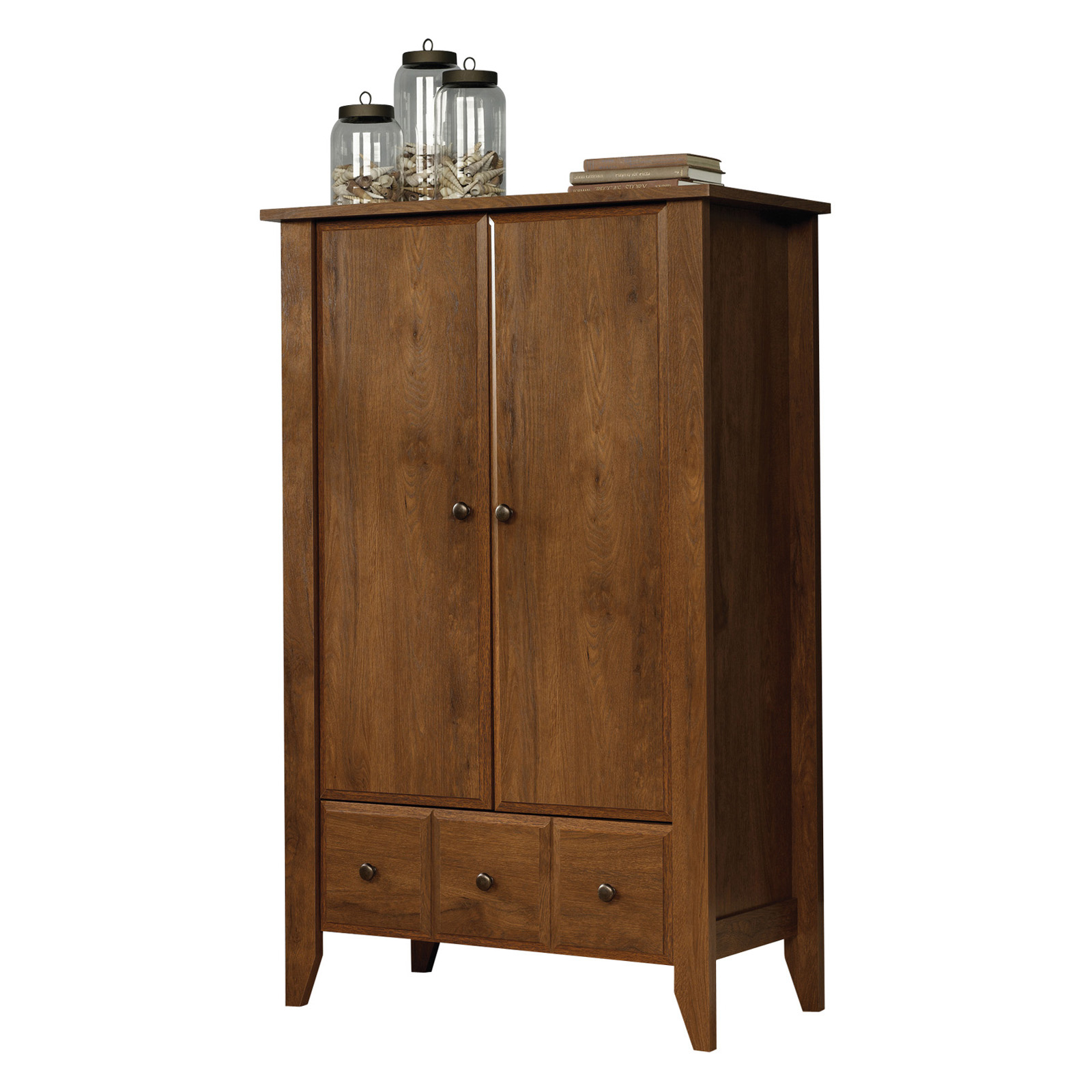 This beautiful armoire in an oak finish is sturdy and capacious, crafted from engineered wood. Includes 1 two-door cabinet that conceals 2 adjustable storage shelves, 1 storage drawer with metal runners and safety stops, and tapered legs.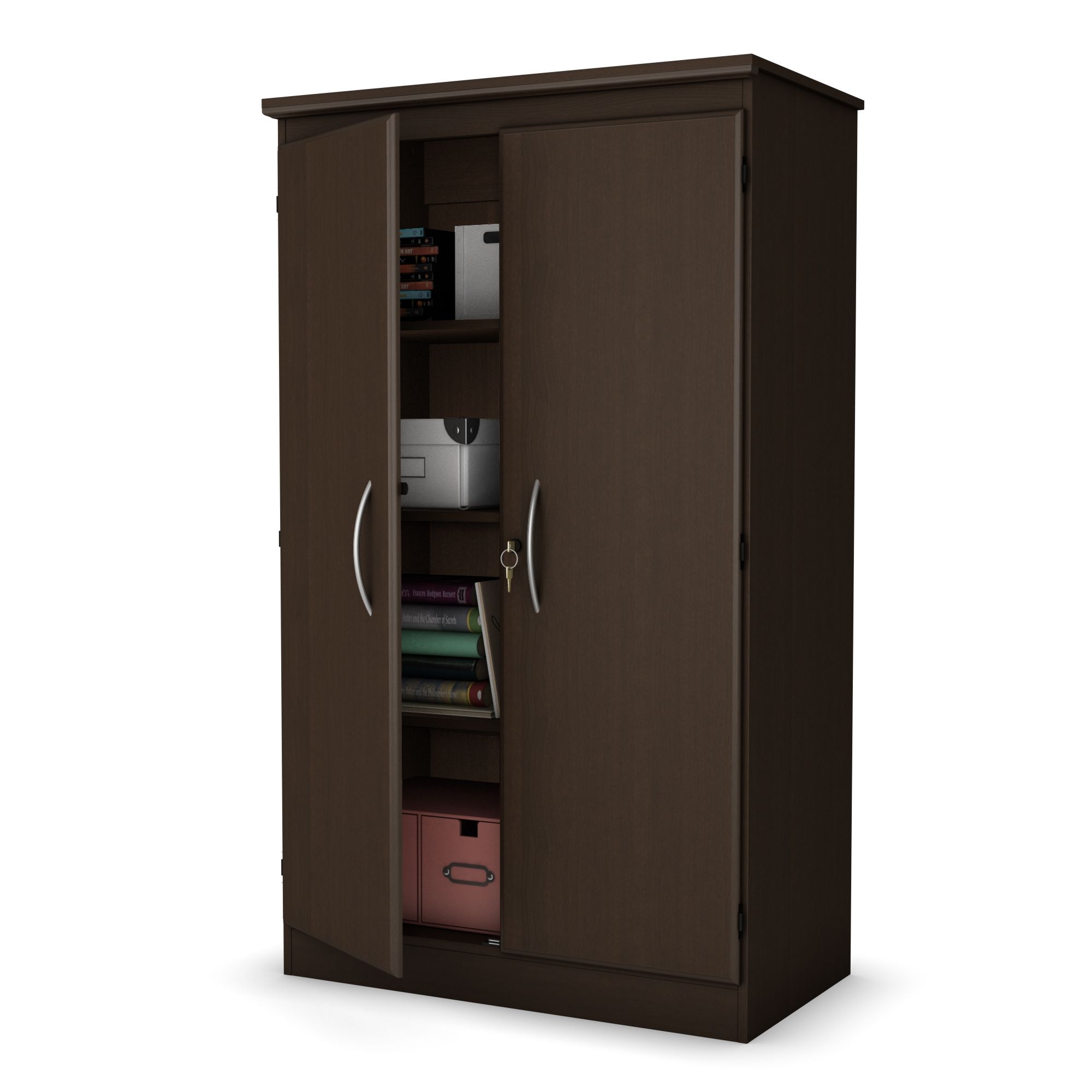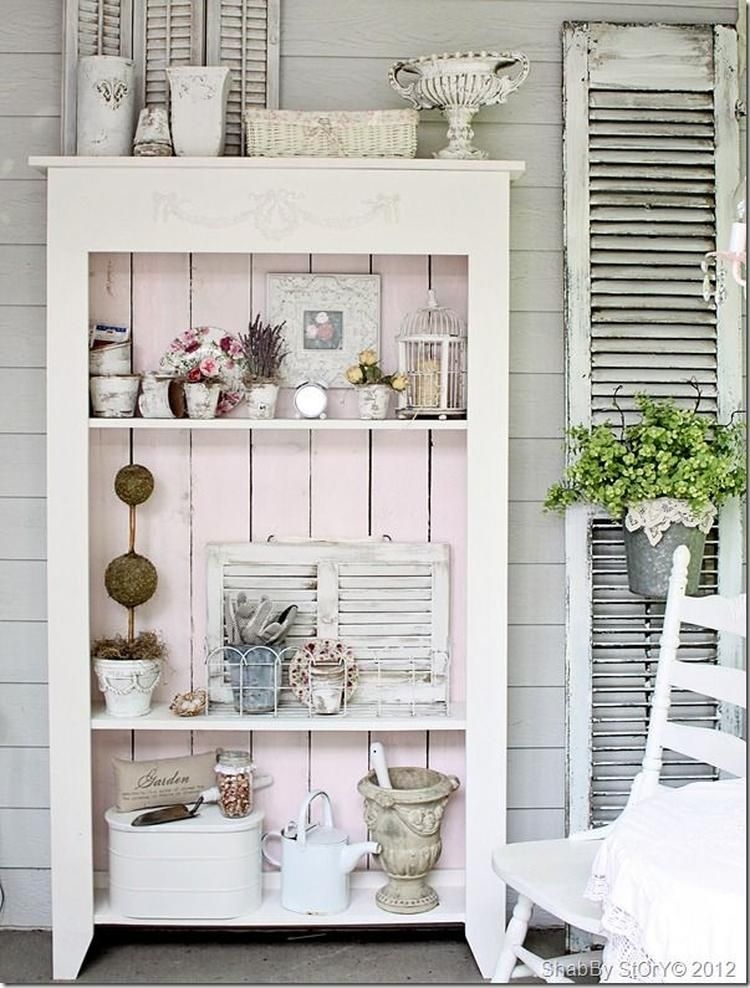 Adorable Pink Garden Cabinet, painted with Valspar's "Pink Whisper"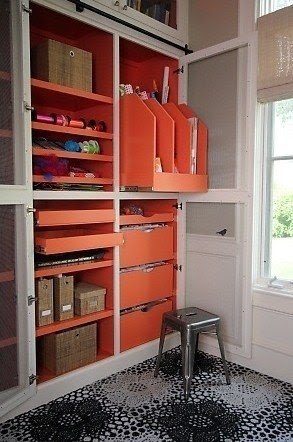 craft room/office closet with screen doors and pull out shelving. I would choose a different color, but the idea has appeal.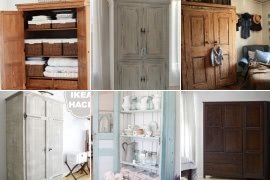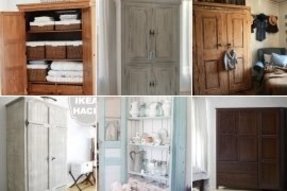 Painted Furniture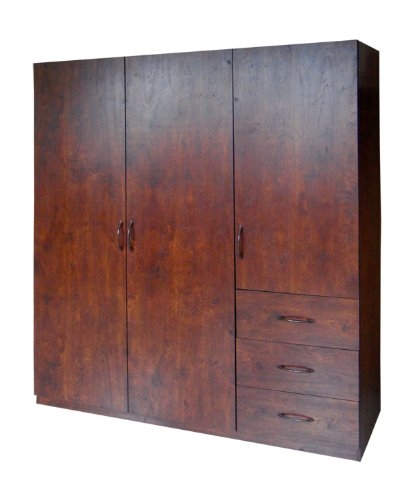 ... 9129 Wardrobe with Space for Hanging-Drawer and Shelves, Walnut (1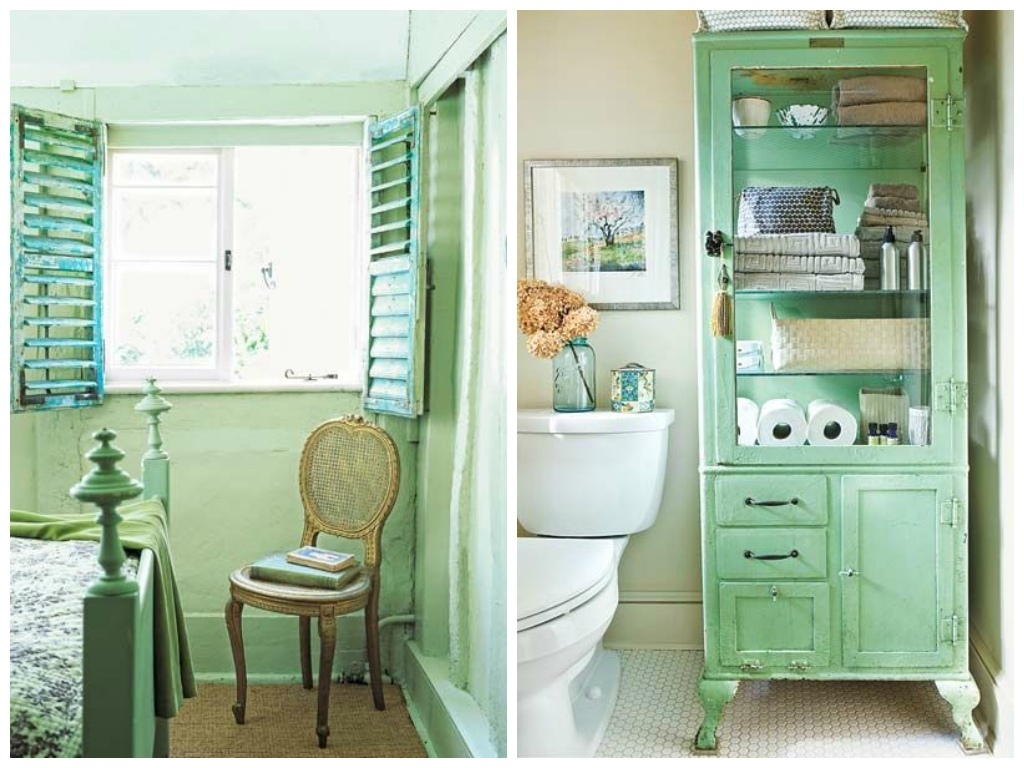 FOR MY BATHROOM! Create Storage with Dental-Supply Shelves Store grooming aids in a vintage metal cabinet. Find salvaged medical, lab, and apothecary cabinets starting at about $70 on etsy.com.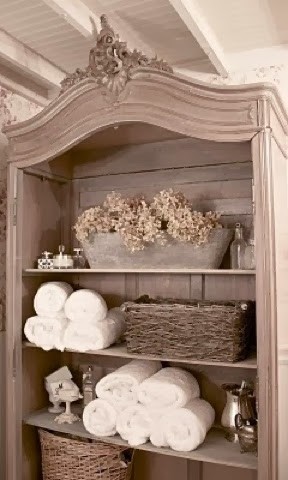 I want to try for this look with an old tall tv entertainment/armoire. It seems you could gut it out and remove drawers and tv shelf and build shelves than paint and distress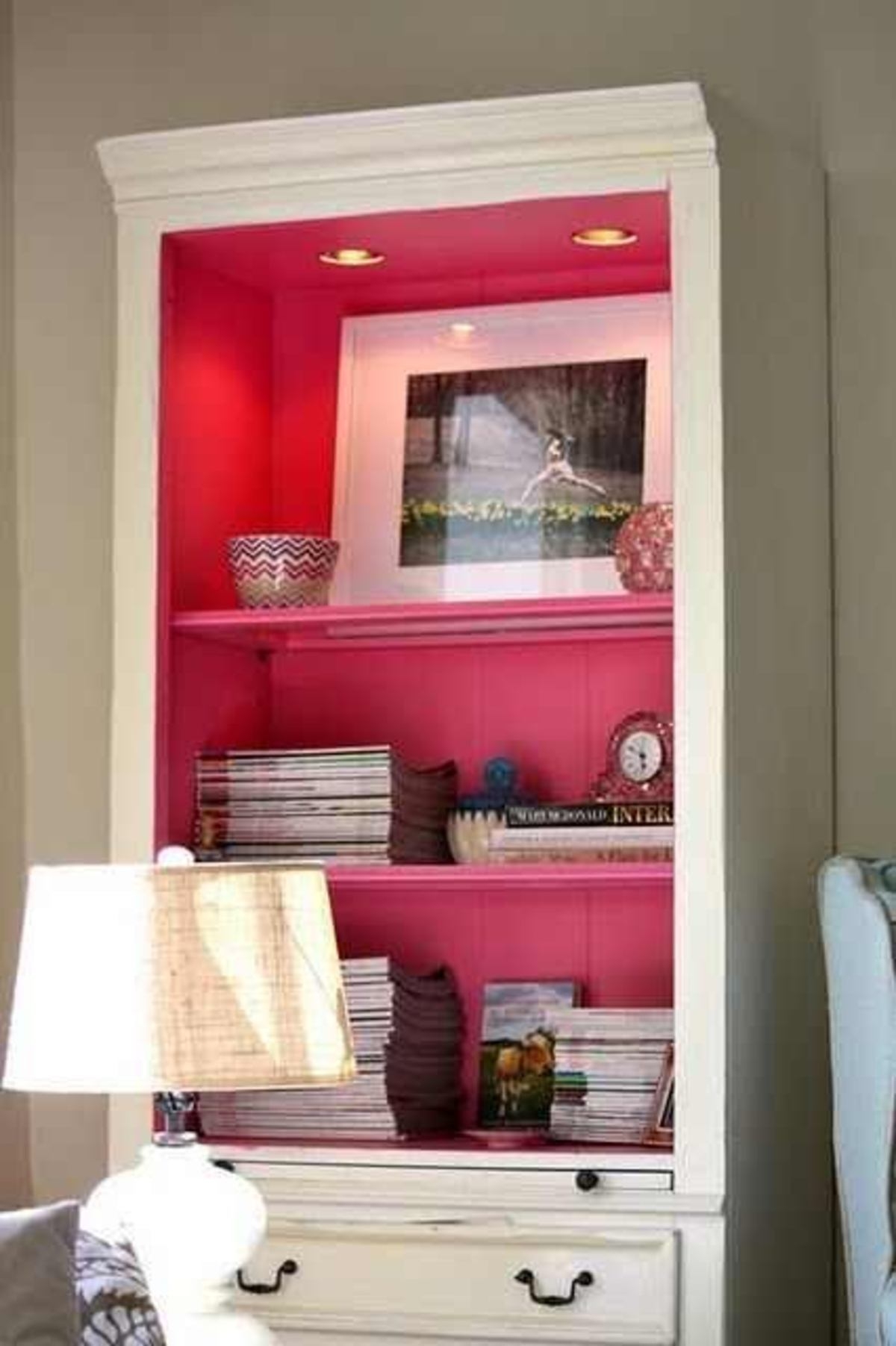 Pop and color and back light. Prob. wouldn't do bright pink in a living room, but I like the unexpected color.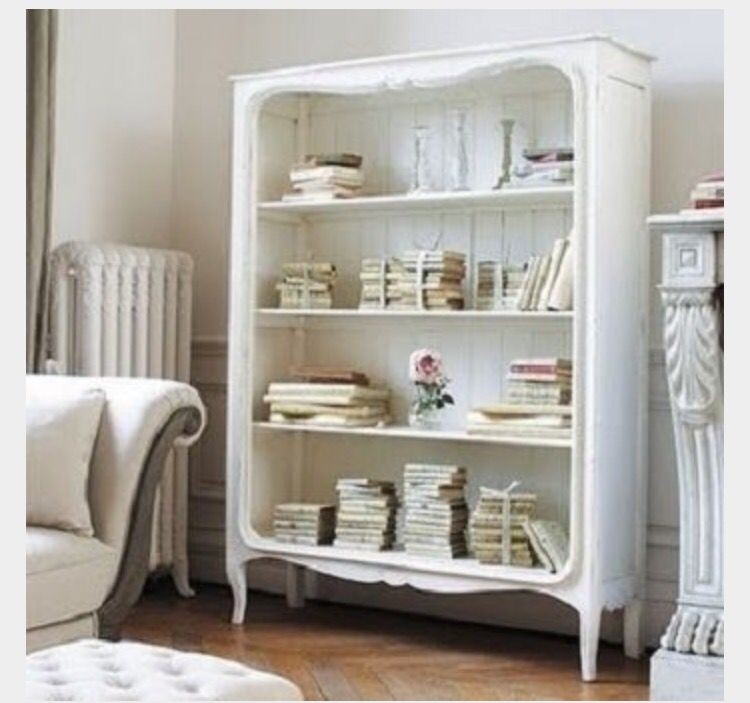 Charming open shelving unit converted from a traditional door cabinet. It's made of wooden materials finished in white both outside and inside. It has gently curved legs, bottom and top aprons, 3 shelves.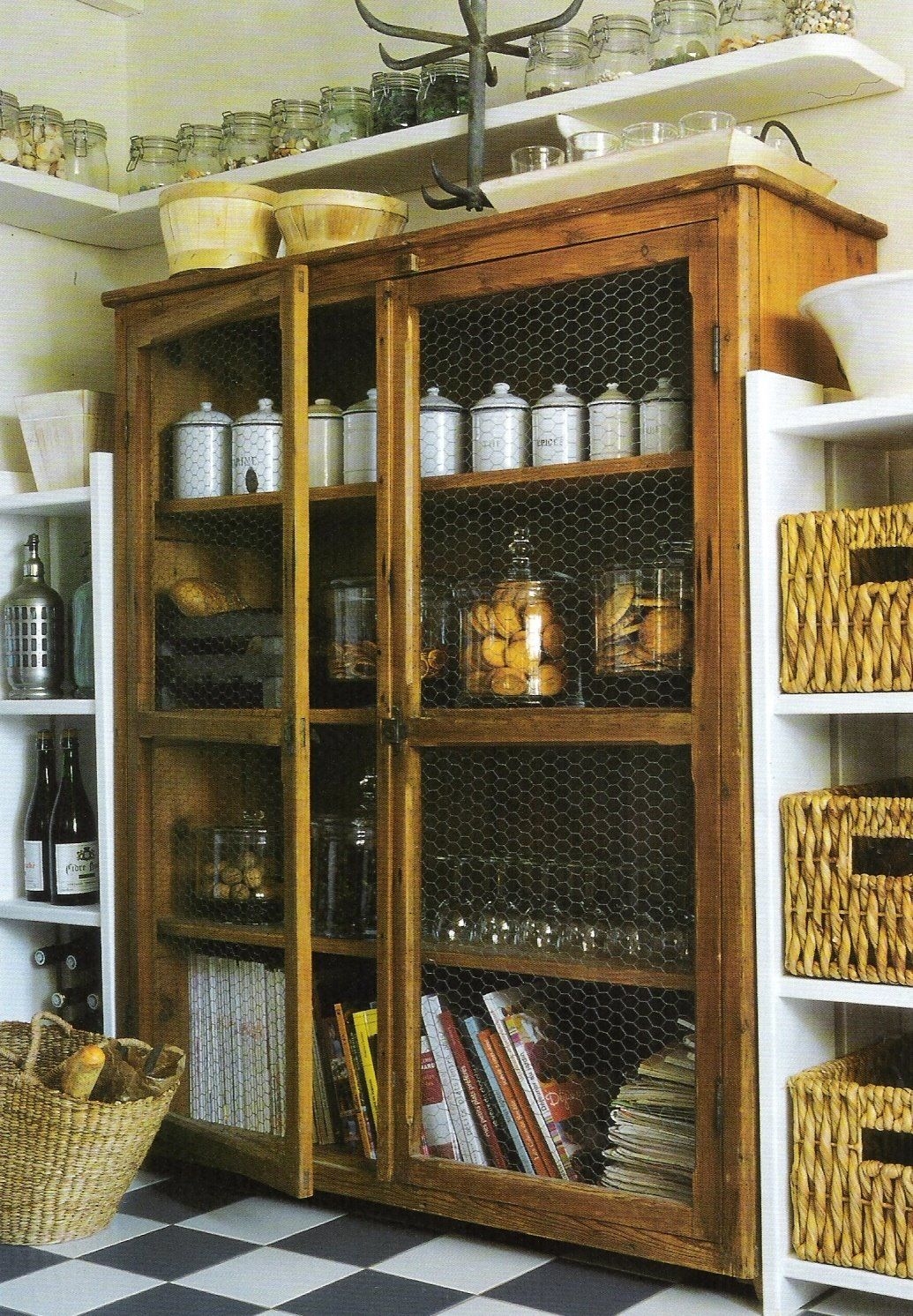 How beautiful is this? And chicken wire, no less...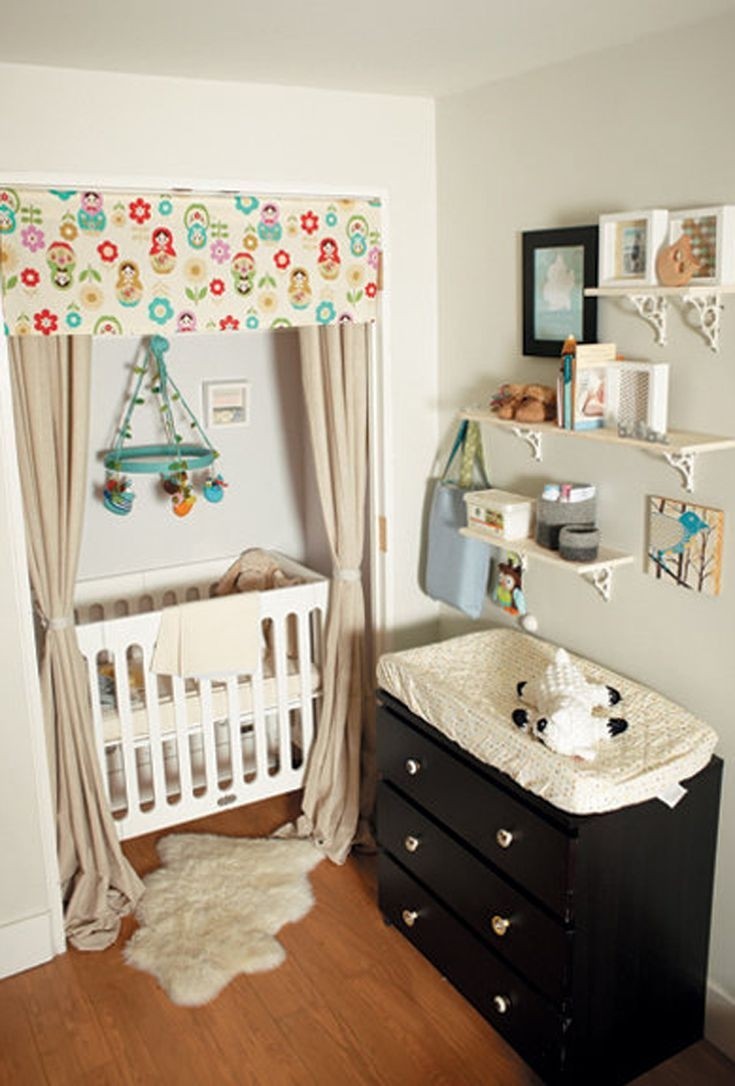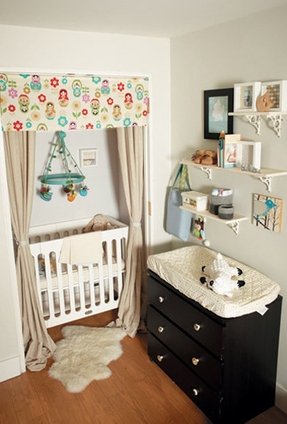 "The nook nursery -- fitting baby's crib into a closet -- is a big trend for 2012. These Brooklyn, NY parents made use of every inch of their small space by creating a compact baby corner -- the crib goes in the closet and is flanked by a changing pad t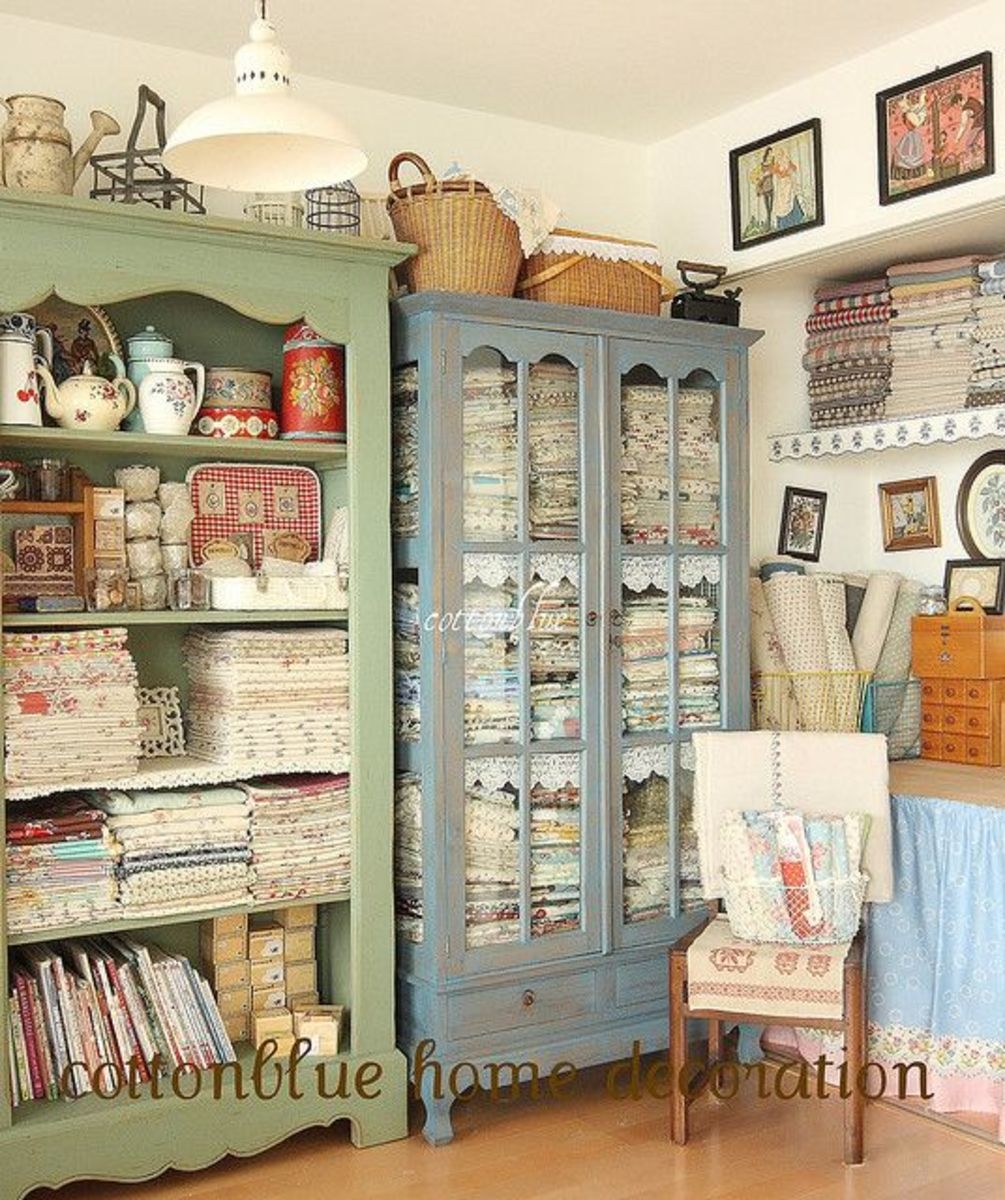 great storage for fabrics i like the glass cased fabrics shelves lined with lace all the craft books on bottom shelf of green bookcase and other craft nik naks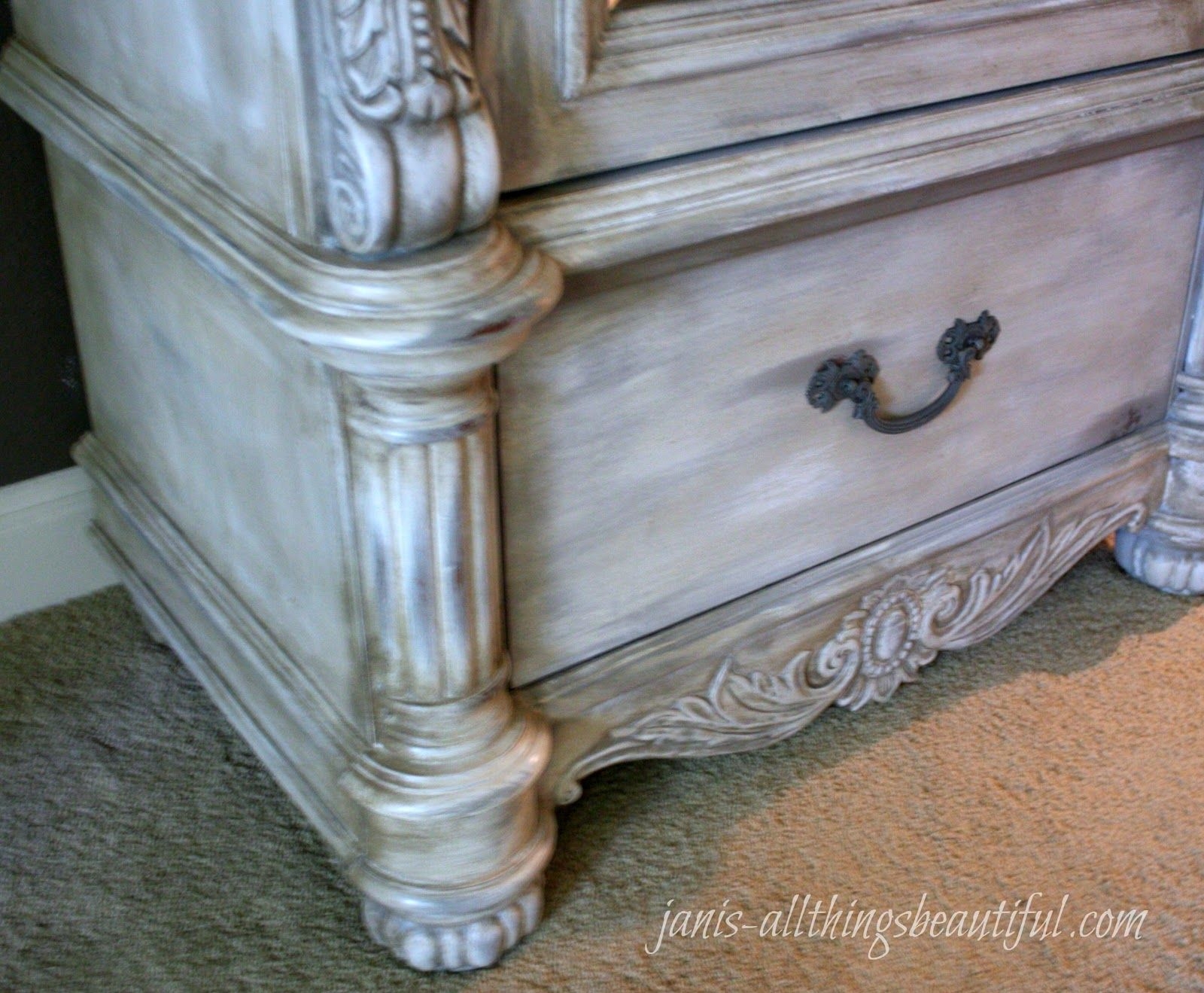 All Things Beautiful...armoire makeover with Chalk Paint® decorative paint by Annie Sloan French linen and old white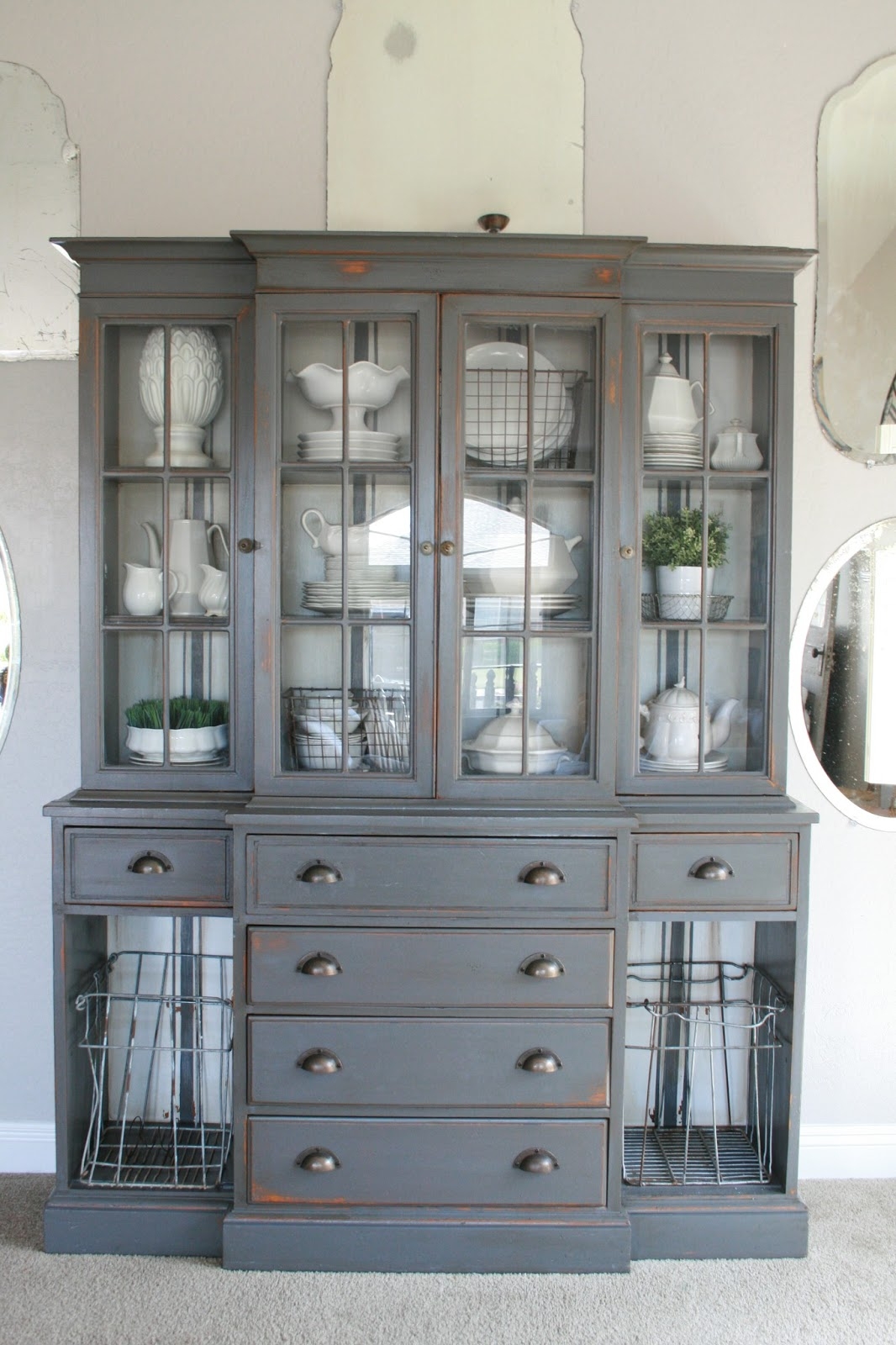 Gray Tabby by glidden sealed with minwax's provincial stain ~just like our Drexel hutch/buffet but not curved in the middle section. Similar grey wanted...maybe a tad darker? Two chalk paints mikes together to get the color. The inside painted a rob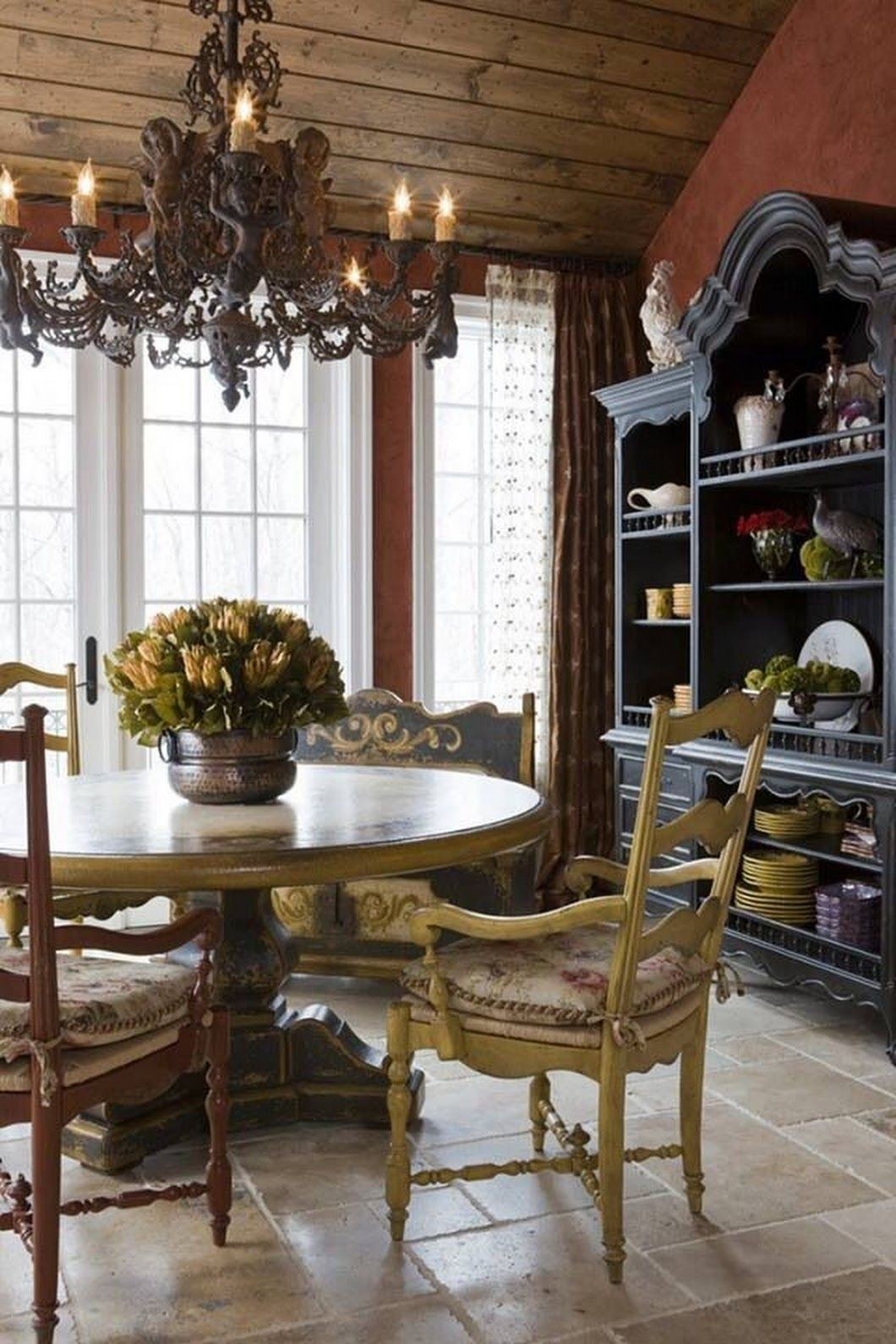 This lovely set includes the spacious dining table and matching chairs that sport the French country style of the design and will accentuate your vintage decorated interior immensely and up to the highest levels.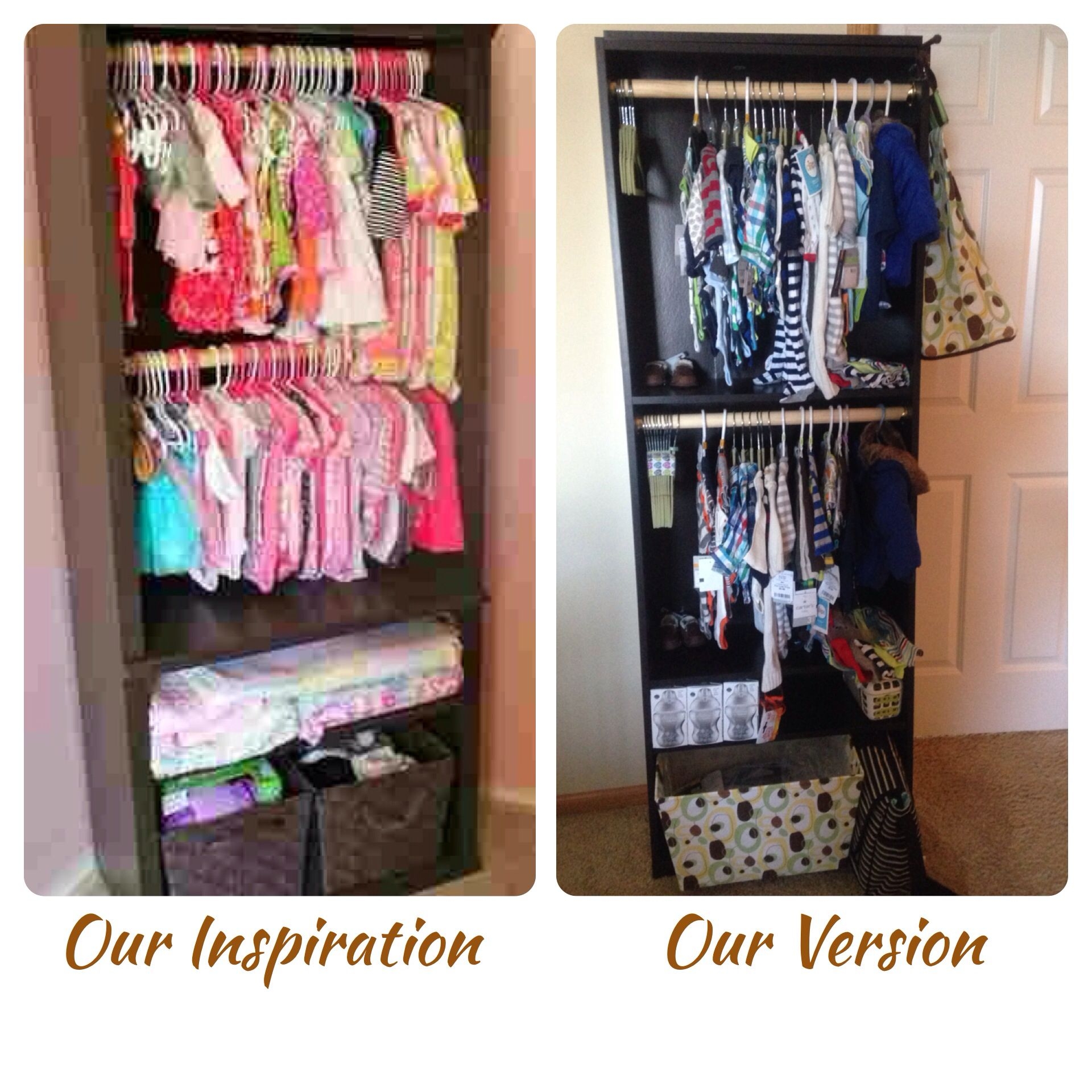 bookcase closet - great idea and one I may need to utilize!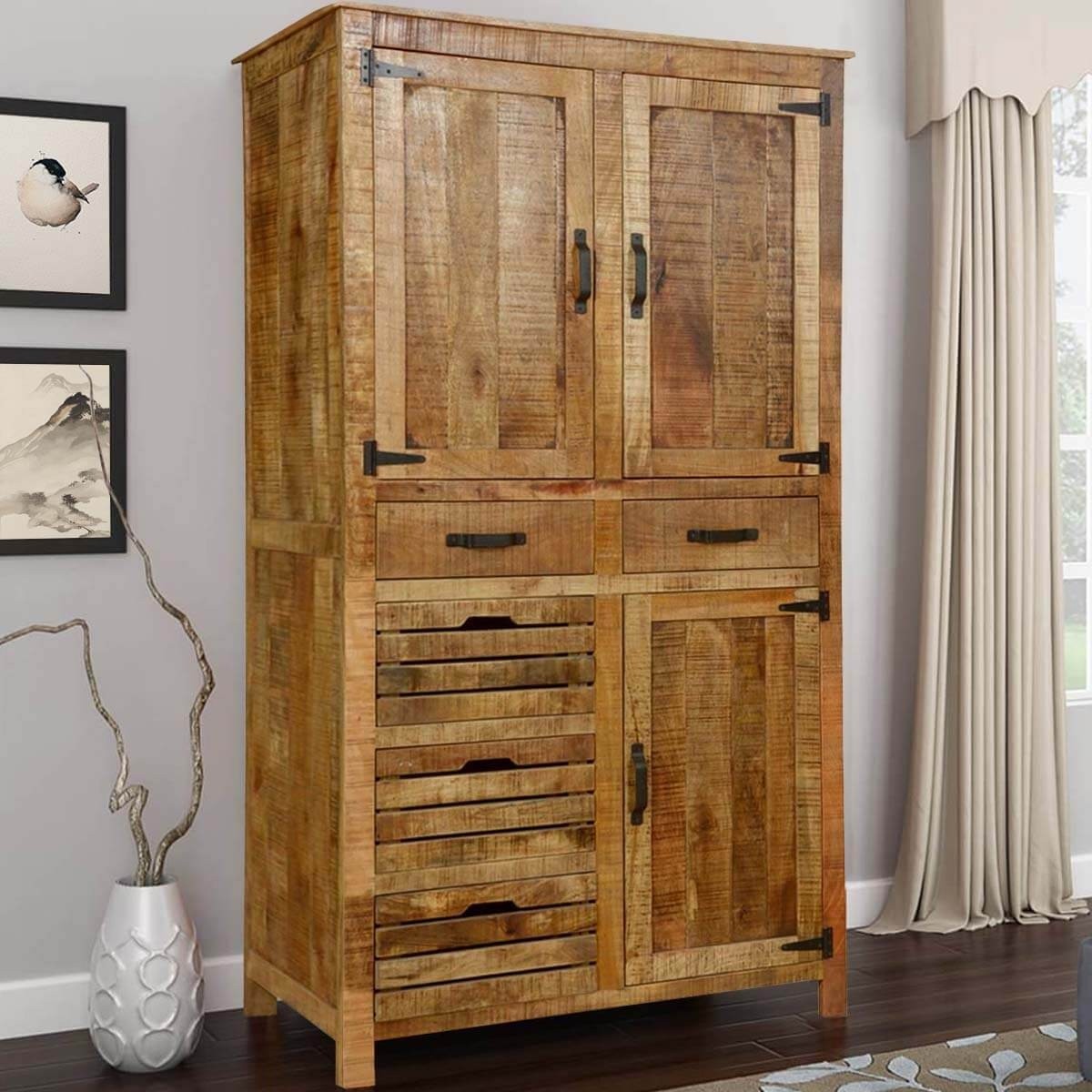 Avon Pioneer Rustic Solid Wood Armoire With Shelves And 5 ...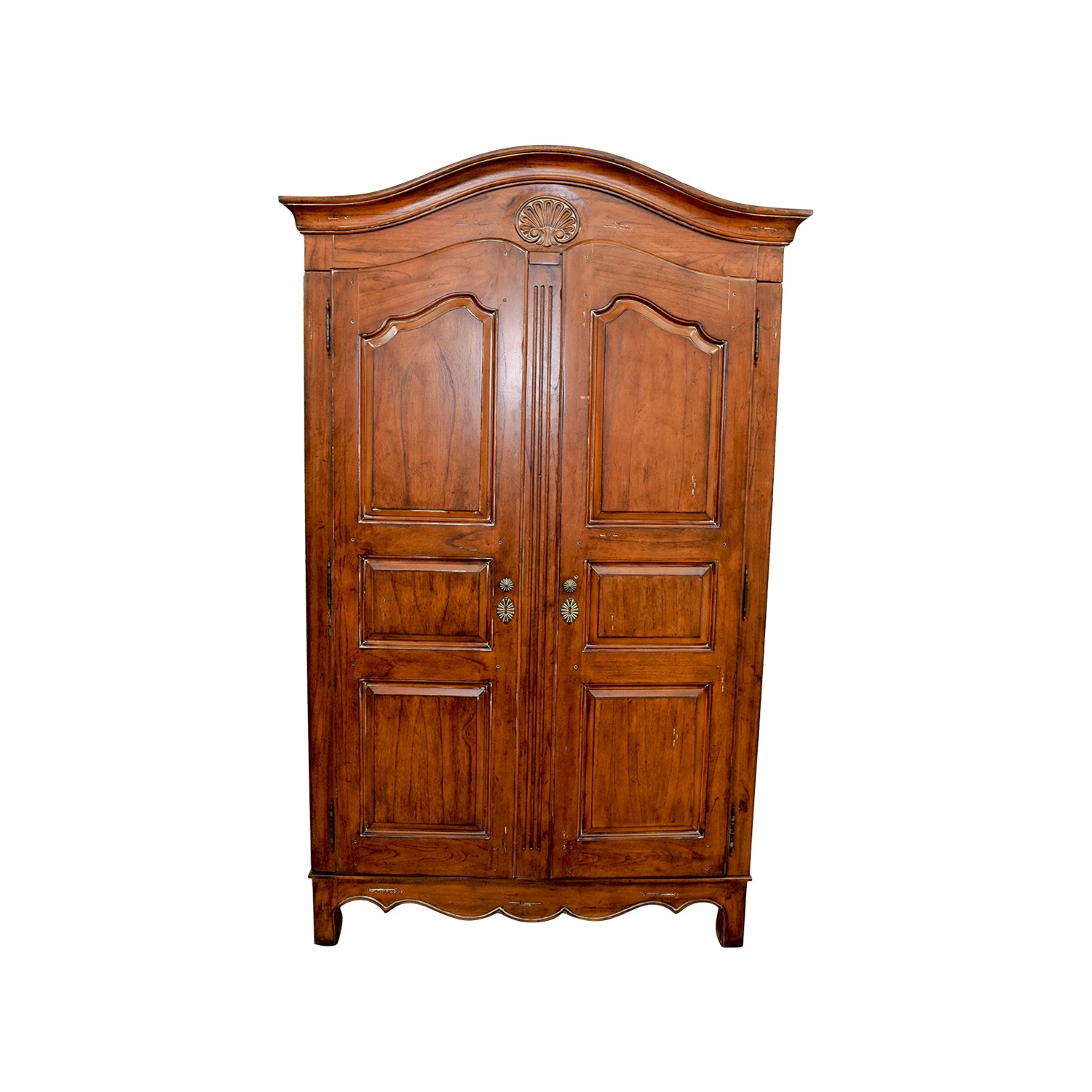 64% OFF - Wood Armoire with Interior Shelves / Storage