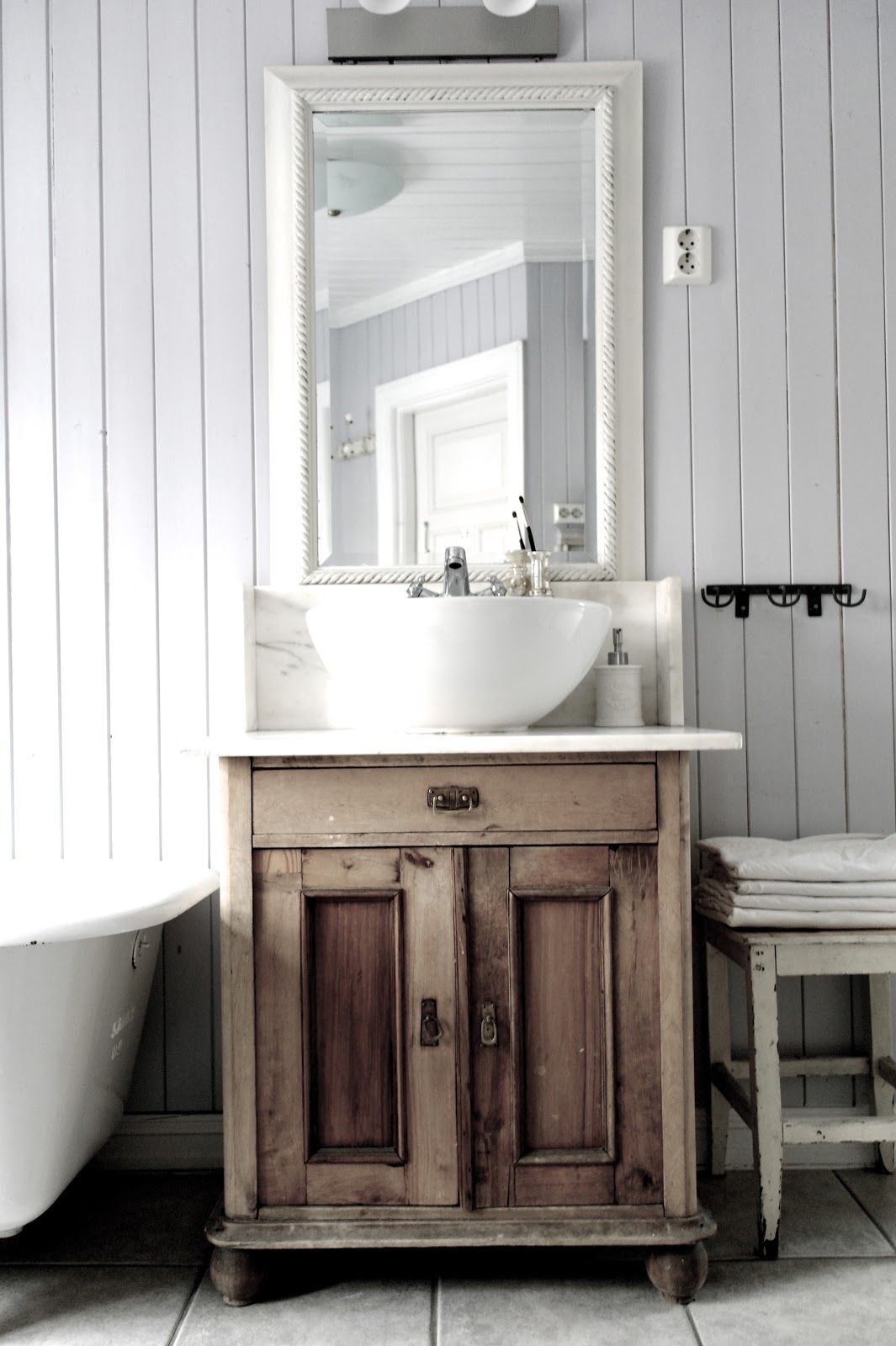 This vintage vessel sink has the rustic vanity base, which is made of wood and has the distressed finish. This sink is white and looks adorable in classic, neutral bathroom.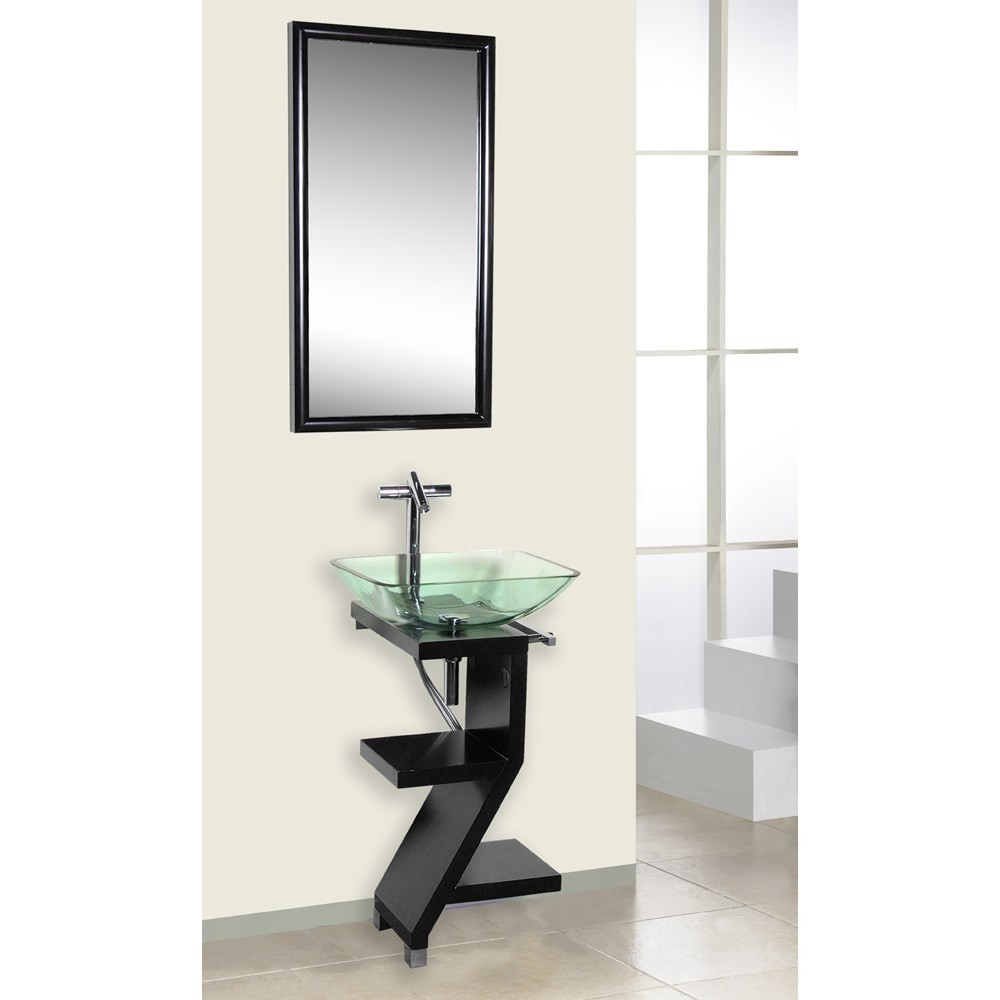 This minimalistic vanity base constitutes a fabulous proposition for contemporary bathrooms. Apart from the designer form, it also offers a considerable storage space, featuring two side shelves.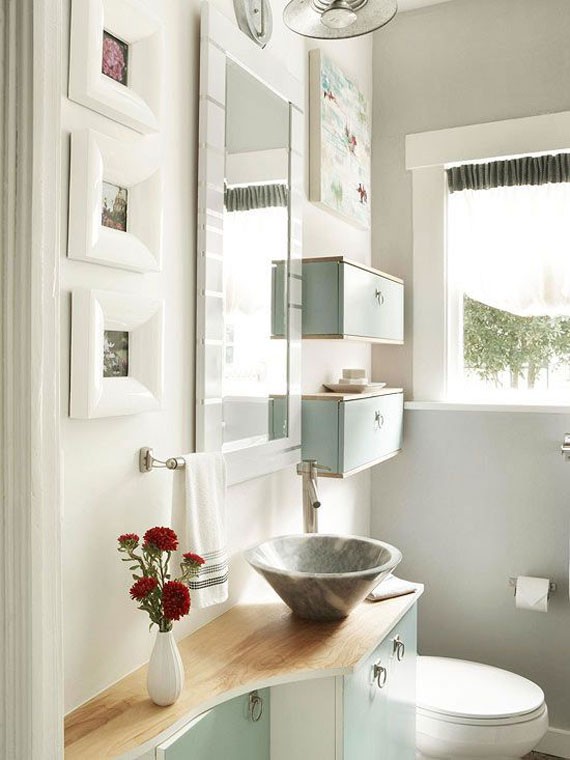 Custom Creation A purchased cabinet base and a birch plywood countertop were combined to create a customized vanity to fit a tiny bathroom space. The countertop's curved shape allows the door to open into the room while squeezing in a bit of more storage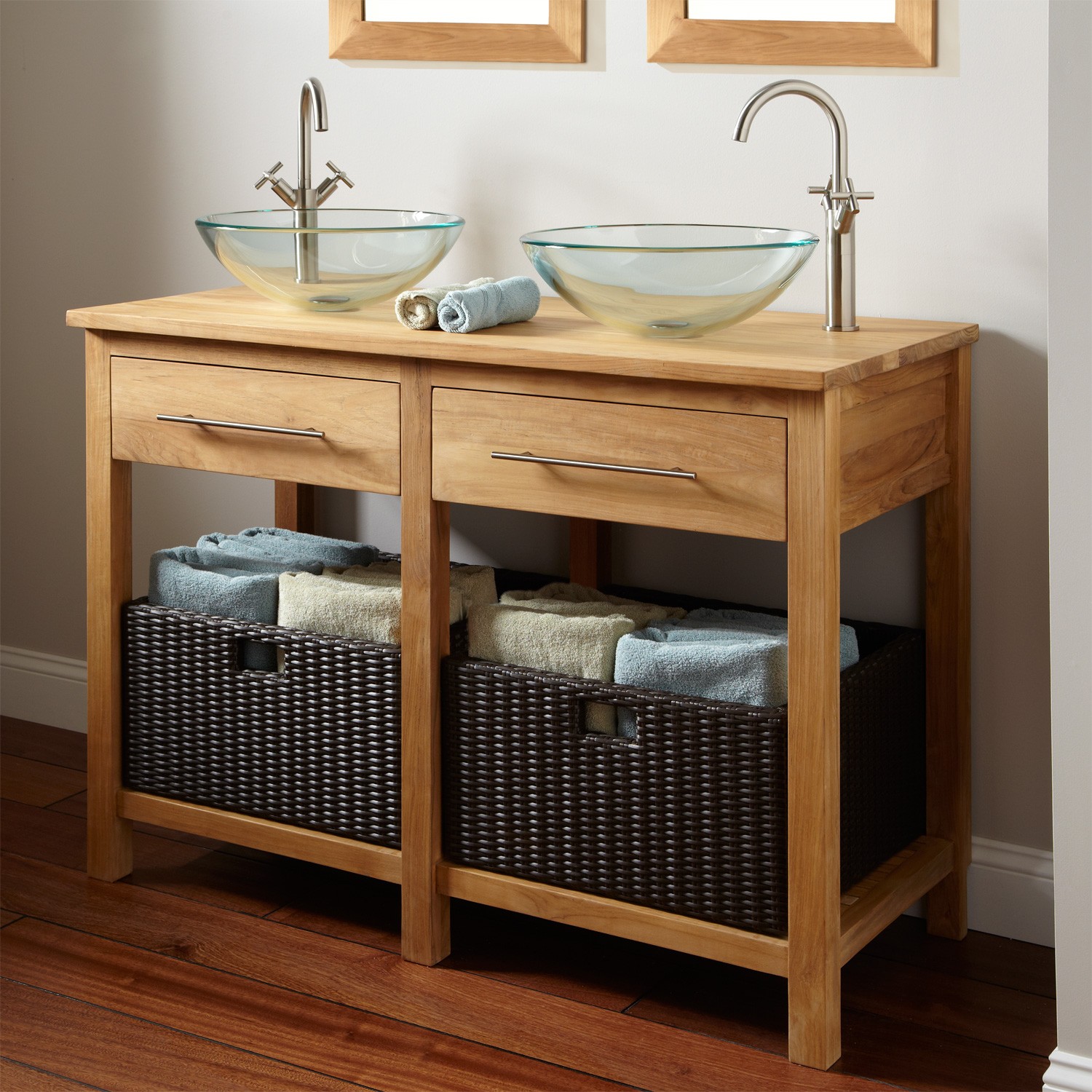 A traditional bathroom cabinet of light brown finished wood. It has 6 straight square legs, 2 bottom niches for brown resin wicker baskets, 2 drawers with long thin metal handles. Taps and clear tempered glass sinks are fixed onto a rectangular top.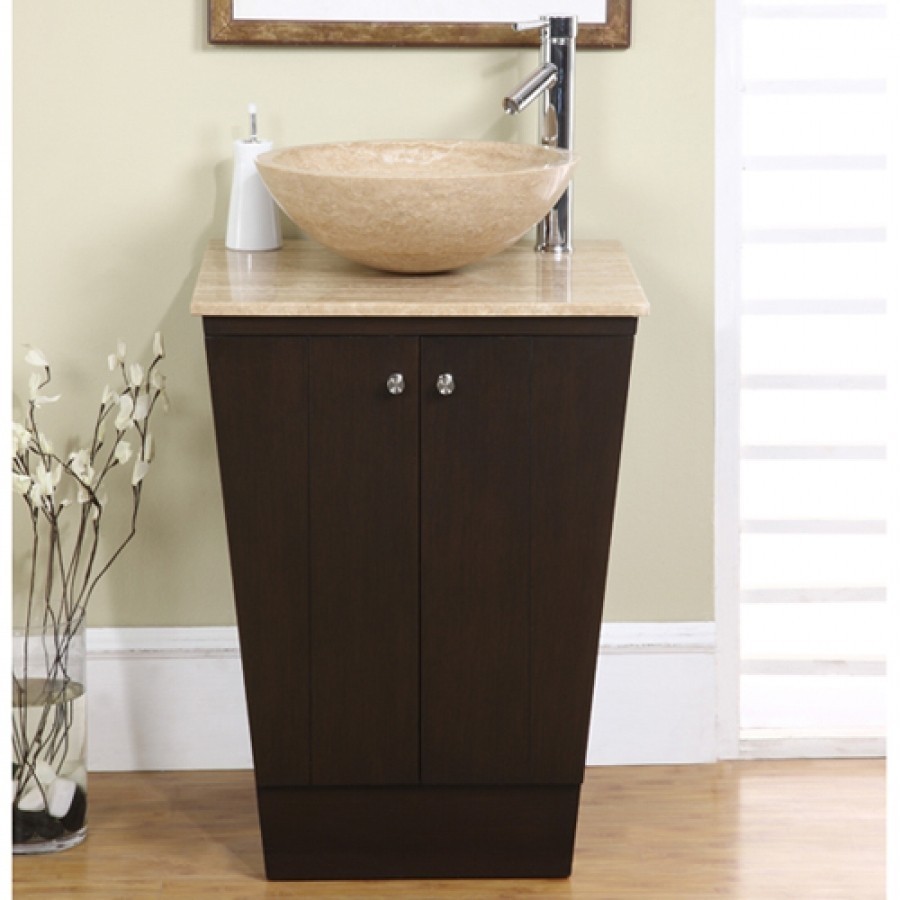 Bathroom Vanity Sink on Auburn Marble Vessel Sink On A Brown Vanity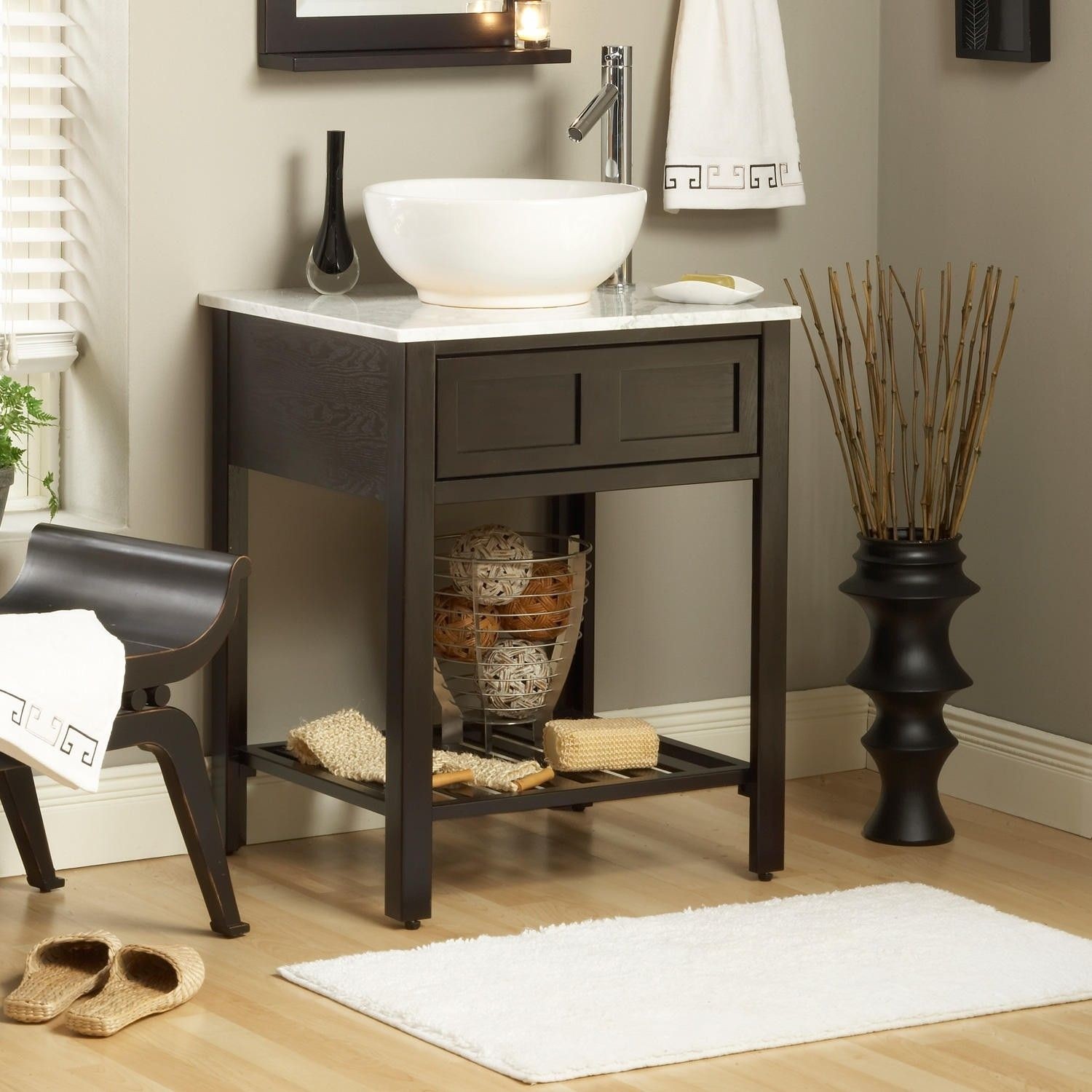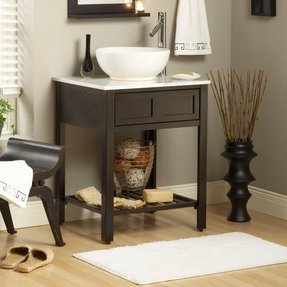 This vessel sink vanity base is a great proposition, particularly for modern bathrooms. Dark wooden base wonderfully accompanies the characteristic, snowy white countertop. It features a convenient bottom shelf.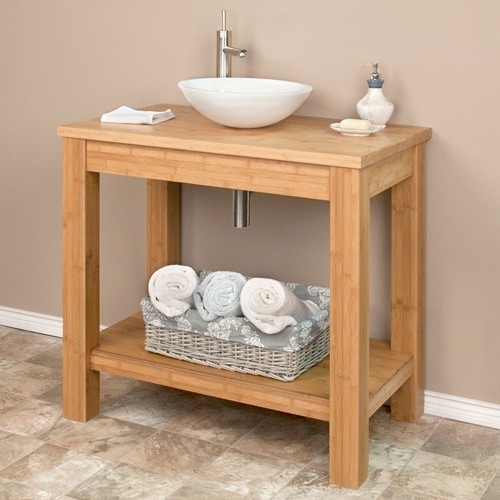 Idea for the sink (what you see when you come up the stairs)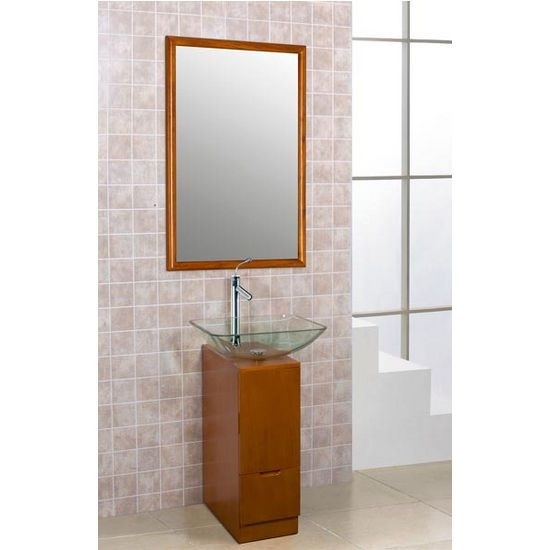 Modern Glass Vessel Sink Vanity with Black Base - Image 2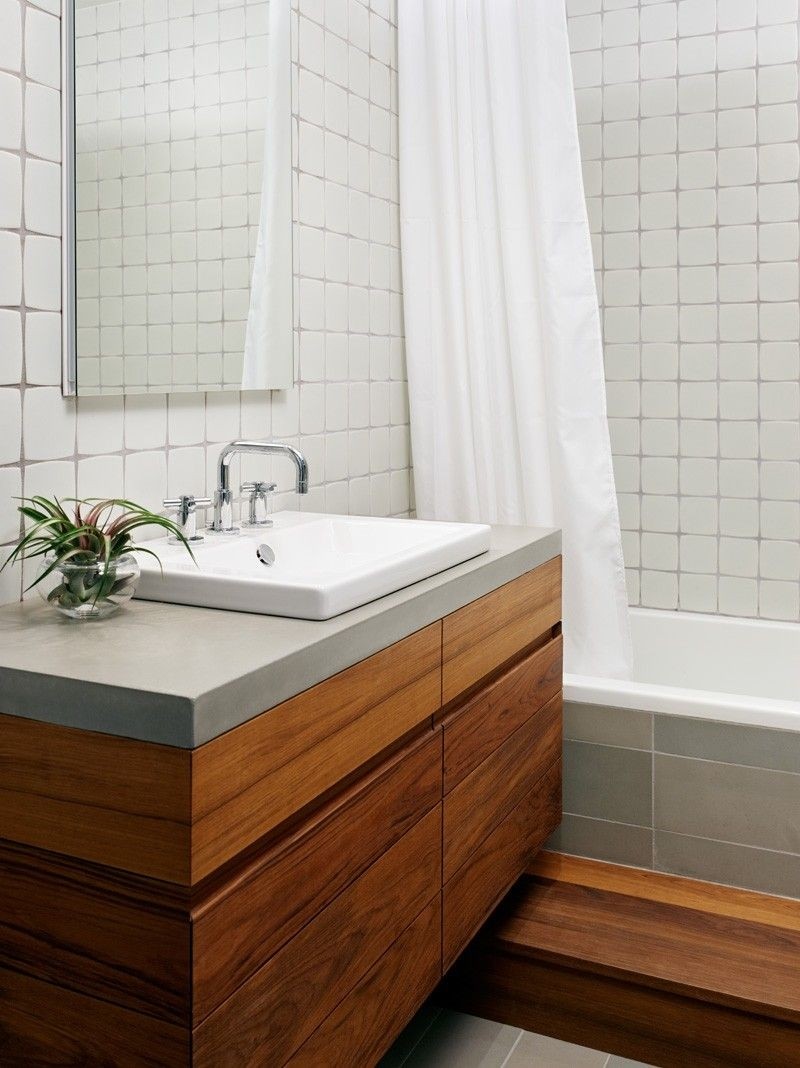 Wooden lacquered cabinet with mounted ceramic sink. Faucet and taps are made of metal. This decor's element is very simple, but stylish. Due to its simplicity it will be fit to every bathroom and makes it more chic.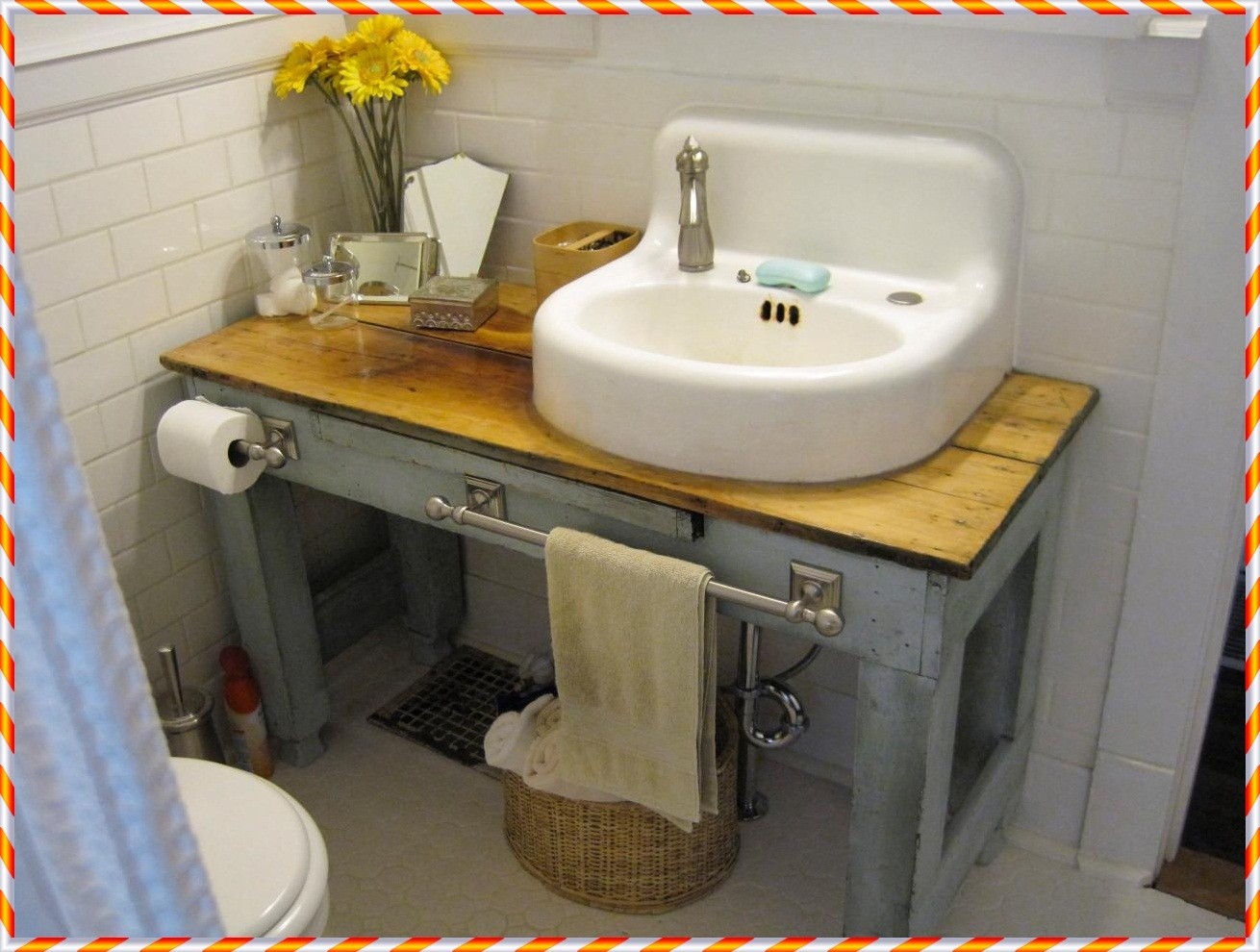 Do you wanna improve your home? Well, it's time for a vanity sink base done by yourself! This one of a kind bathroom vanity looks awesome. If you love original and not mainstreem stuff, this one is for you.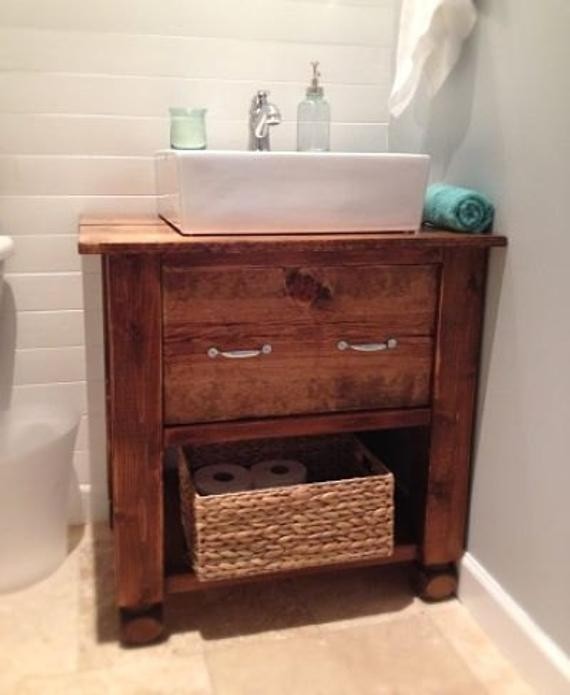 The rustic wooden vanity base for vessel sink. This traditional cupboard looks like renew grandma's one. You should remember to lacquer it, because I am not pretty sure if it is enough waterproof to be in the bathroom.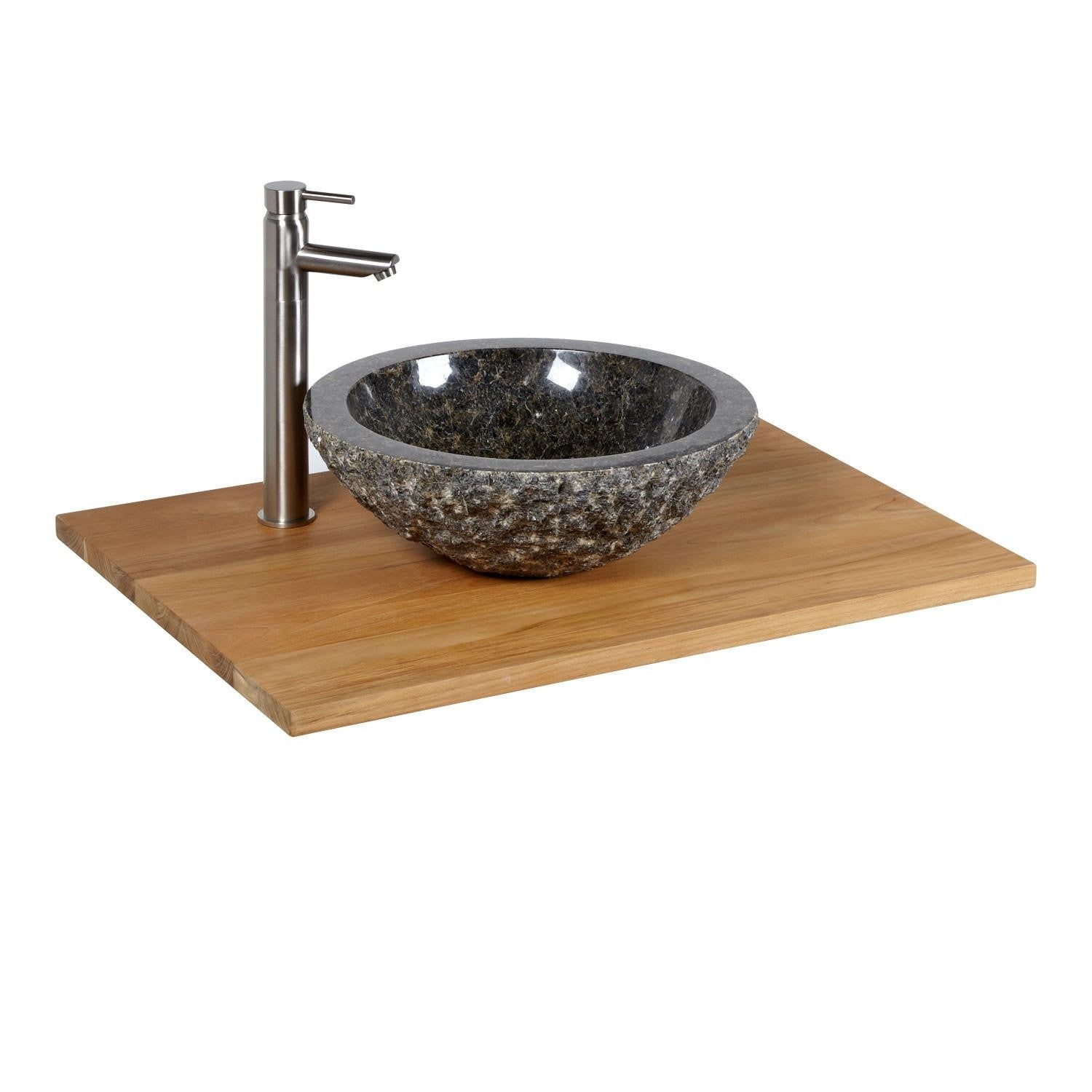 31" Teak Vanity Top for Vessel Sink - Bathroom Vanities - Bathroom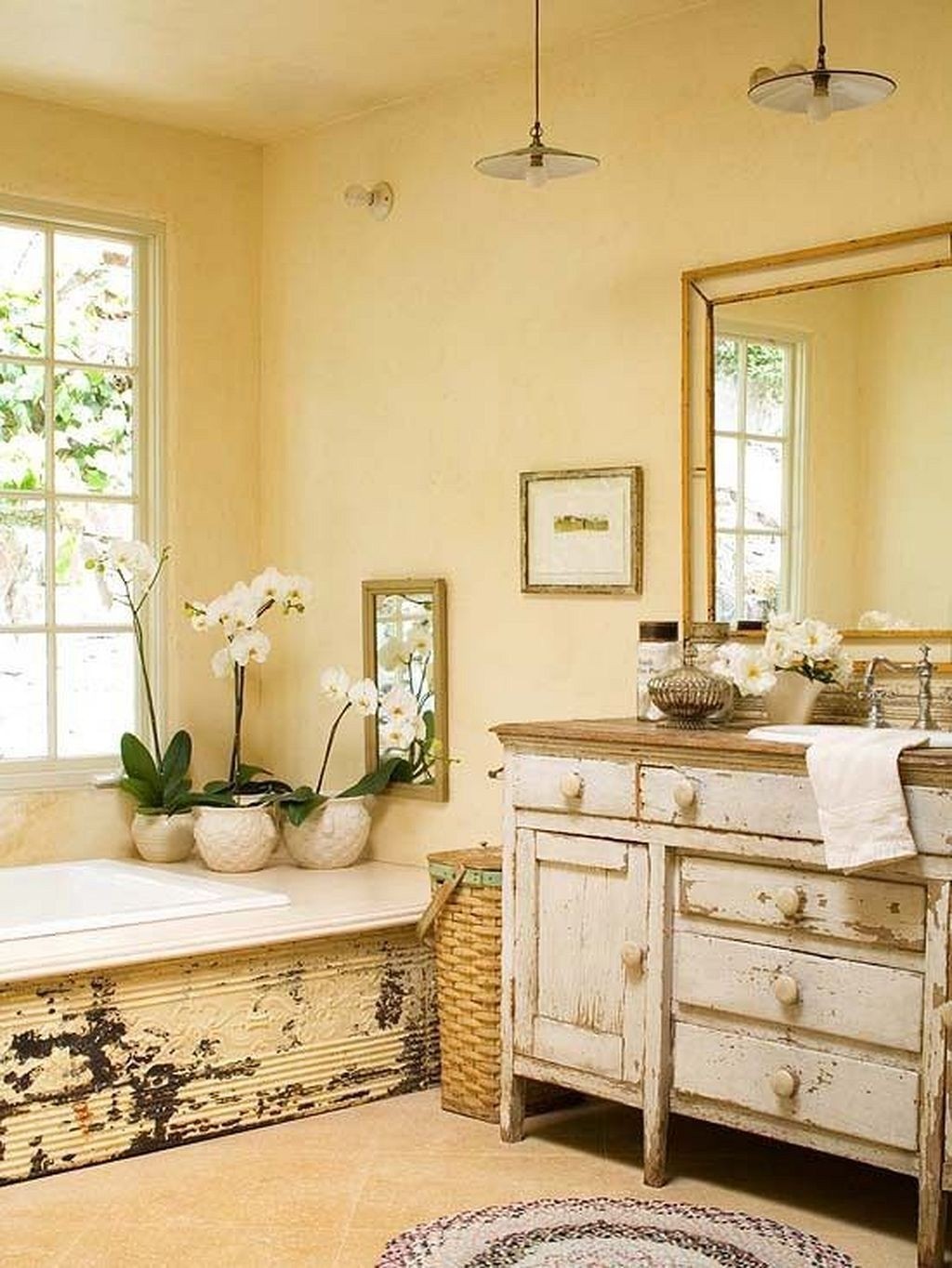 This is a wonderful variant for cold bathrooms filled only with tiles and ceramics. Wooden frame for bathtub - matches with the wood from which the country style dresser was made. Wounds on the wood combine white and brown in the vintage character.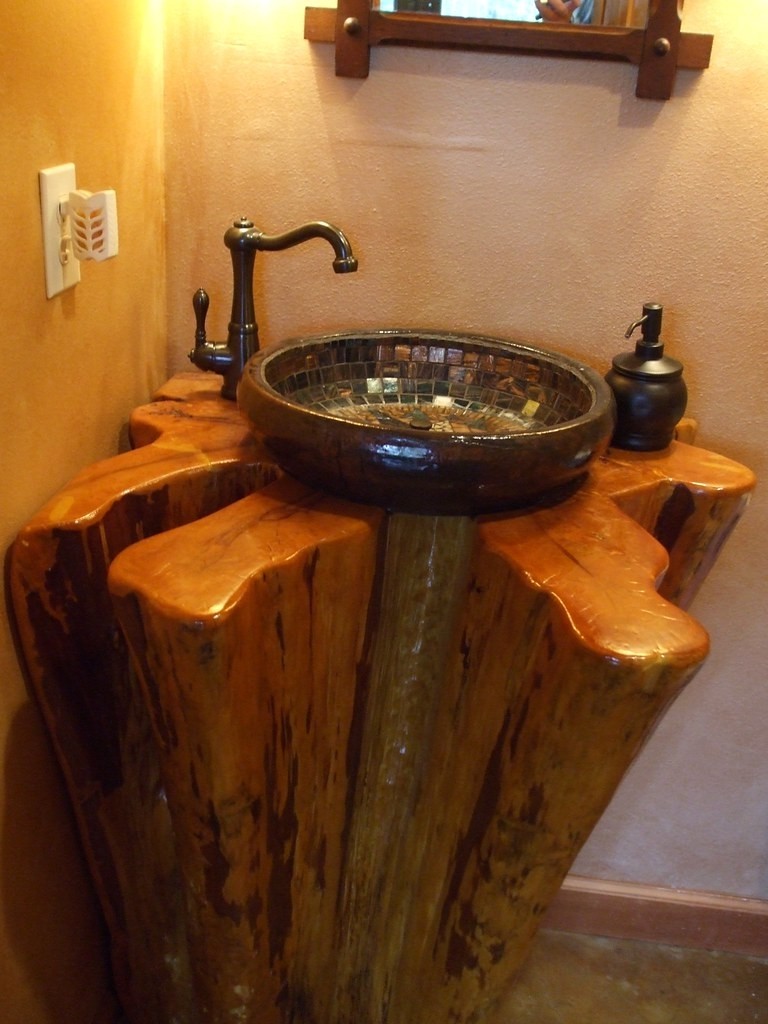 An original idea for a sink unit inspired by nature. It features a base that looks like a piece of wood with a smooth, polished trim. The sink itself is covered with beautiful mosaic tiles that perfectly match a dark, rustic tap.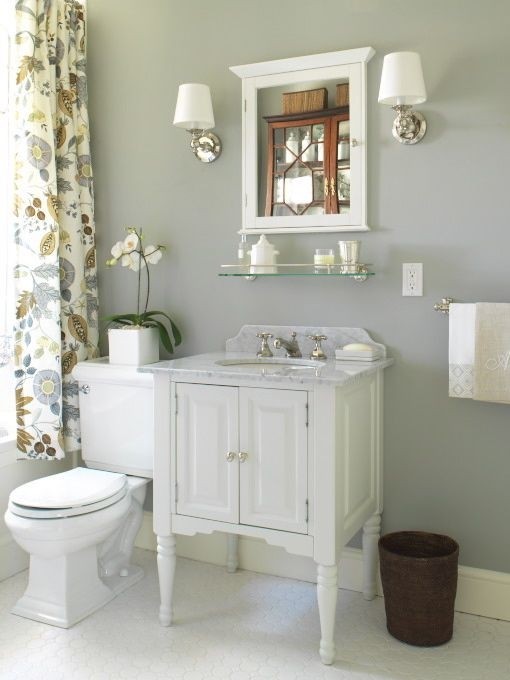 This bathroom vanity base for a vessel sink can be a bathroom inspiration for all, who love the ornateness of shabby chic decors. White, wooden base and a light grey marble top feature glamorous, golden accents.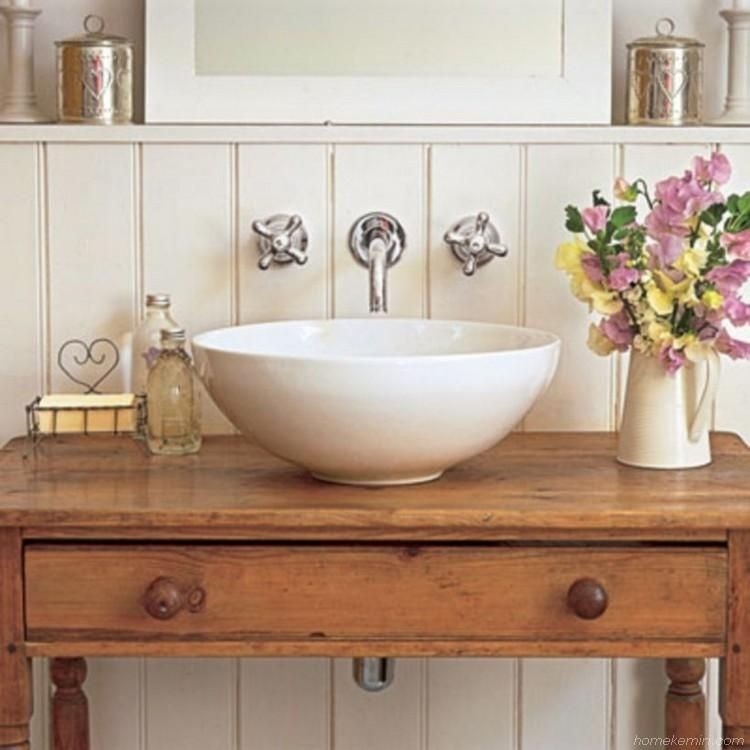 Wish to seem youthful? Follow the link Today: ..repurposing furniture for vanity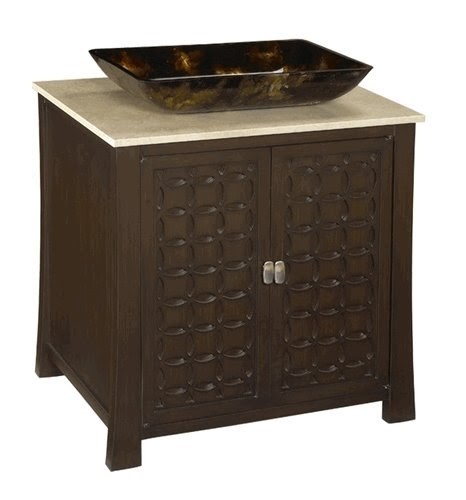 30" Vanity Base with Top and Vessel Sink included 80029 GREAT BUY!!!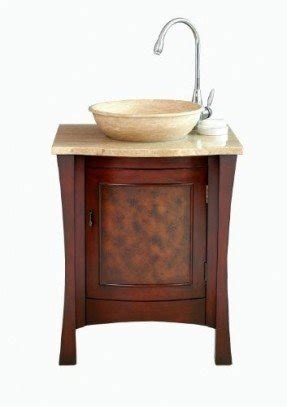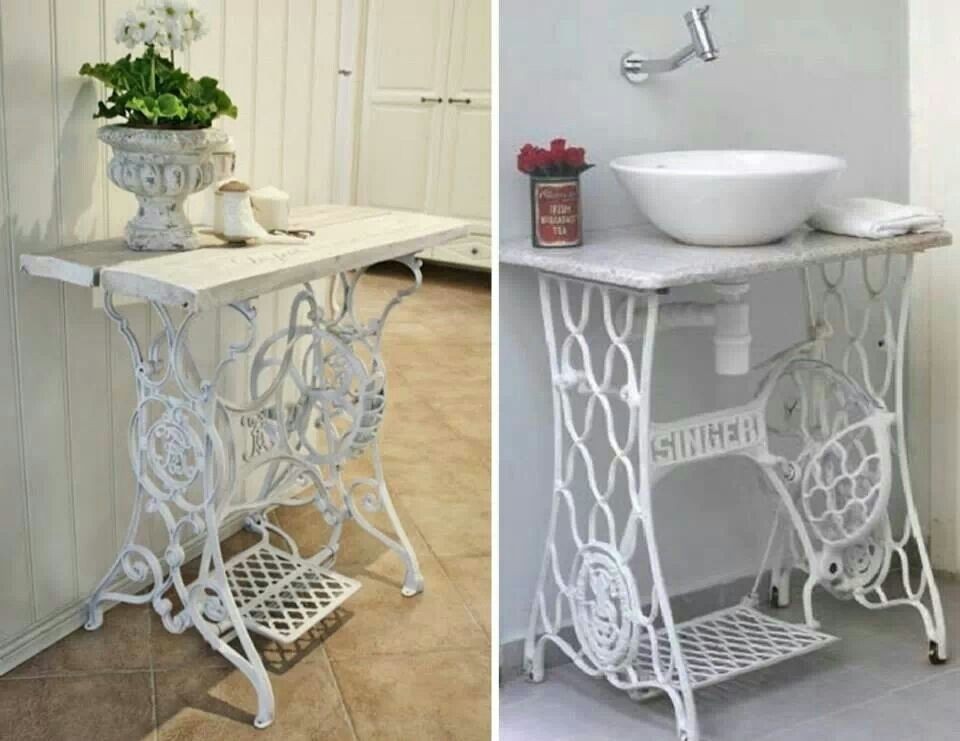 A brilliant example of upcycling. This project shows how gorgeous effects you can achieve while repurposing. An old Singer sewing base turned into a shabby chic vanity table. The base owes its adorned character to copper-vein powder.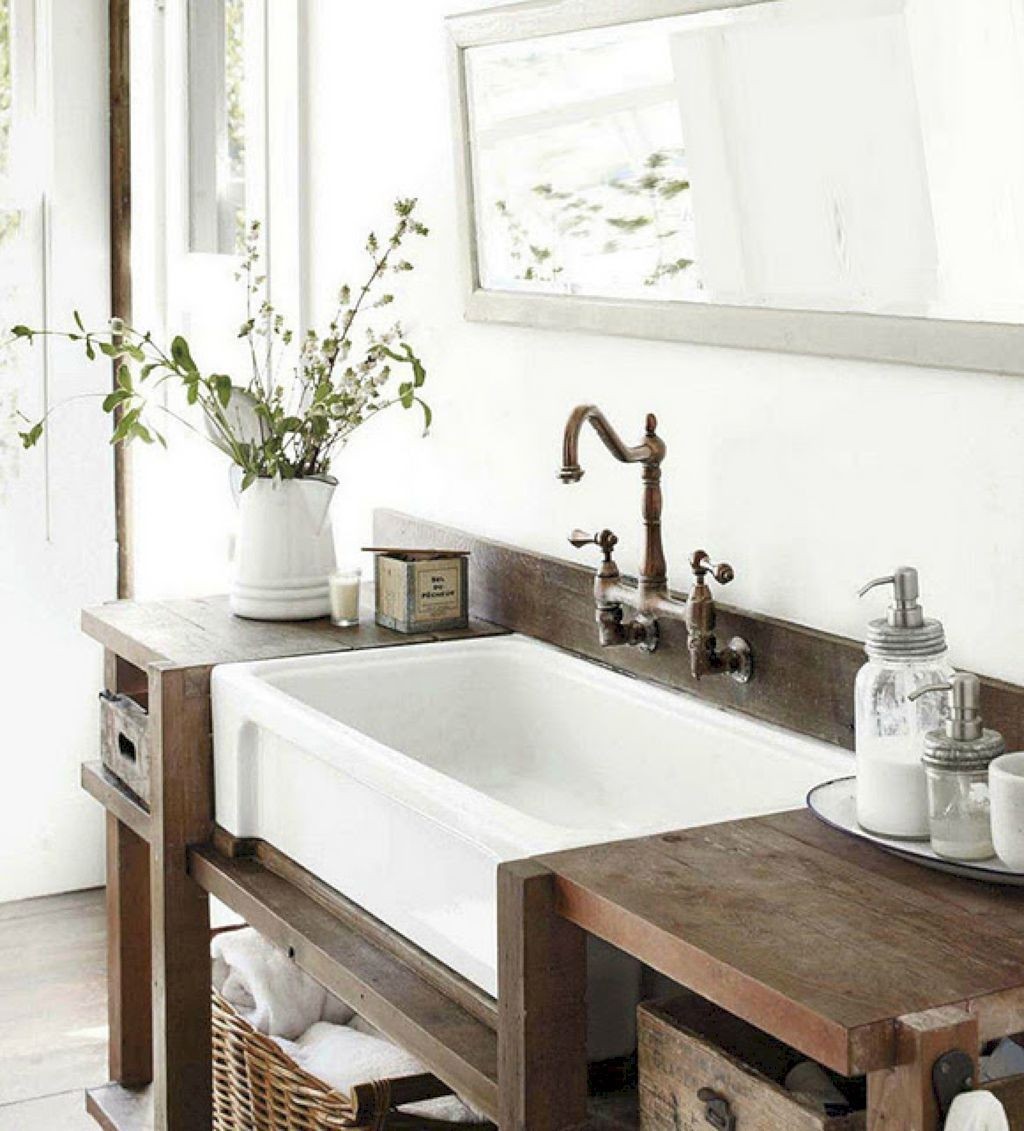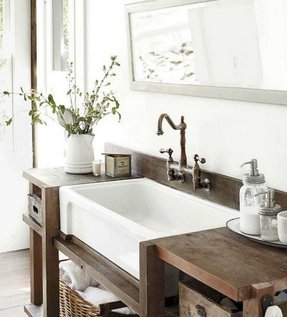 This white vanity sink base constitutes a modern, stylish proposition for all cozy bathrooms. Making a focal point of it, it smoothly fits into the wooden, cottage surroundings.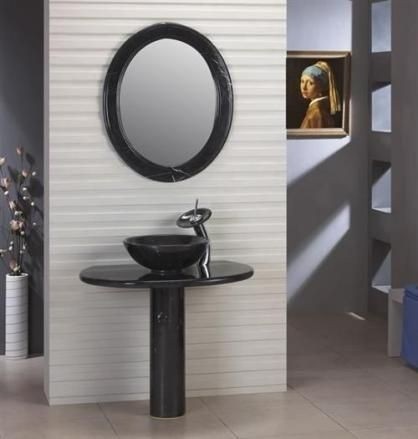 the basin rests within the vanity with vessel sink vanities the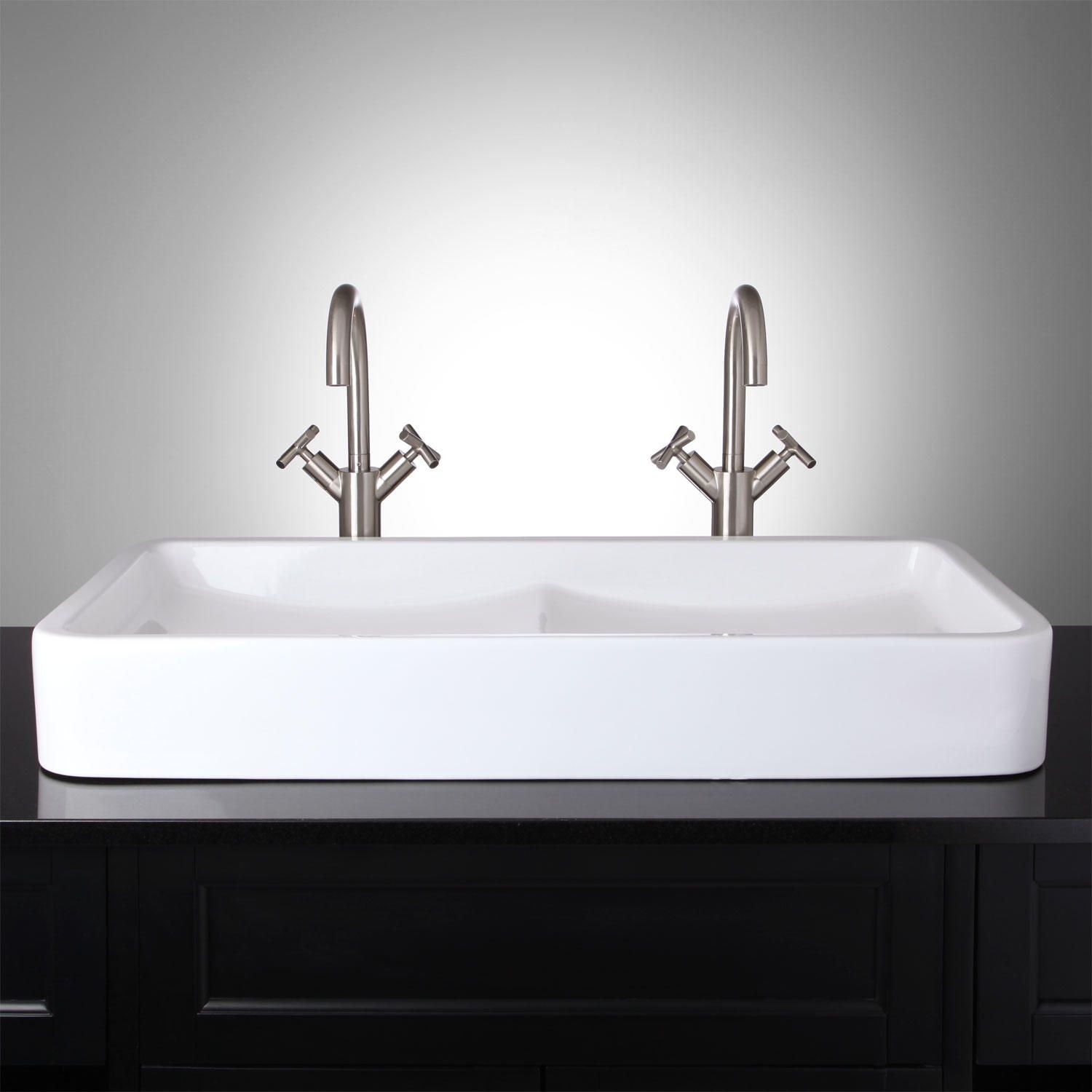 A beautiful, rectangular sink faucet with a vintage, rustic look to it. Perfect piece of furniture if you're looking for something antique and old-fashioned for your bathroom, bound to give it a unique appearance.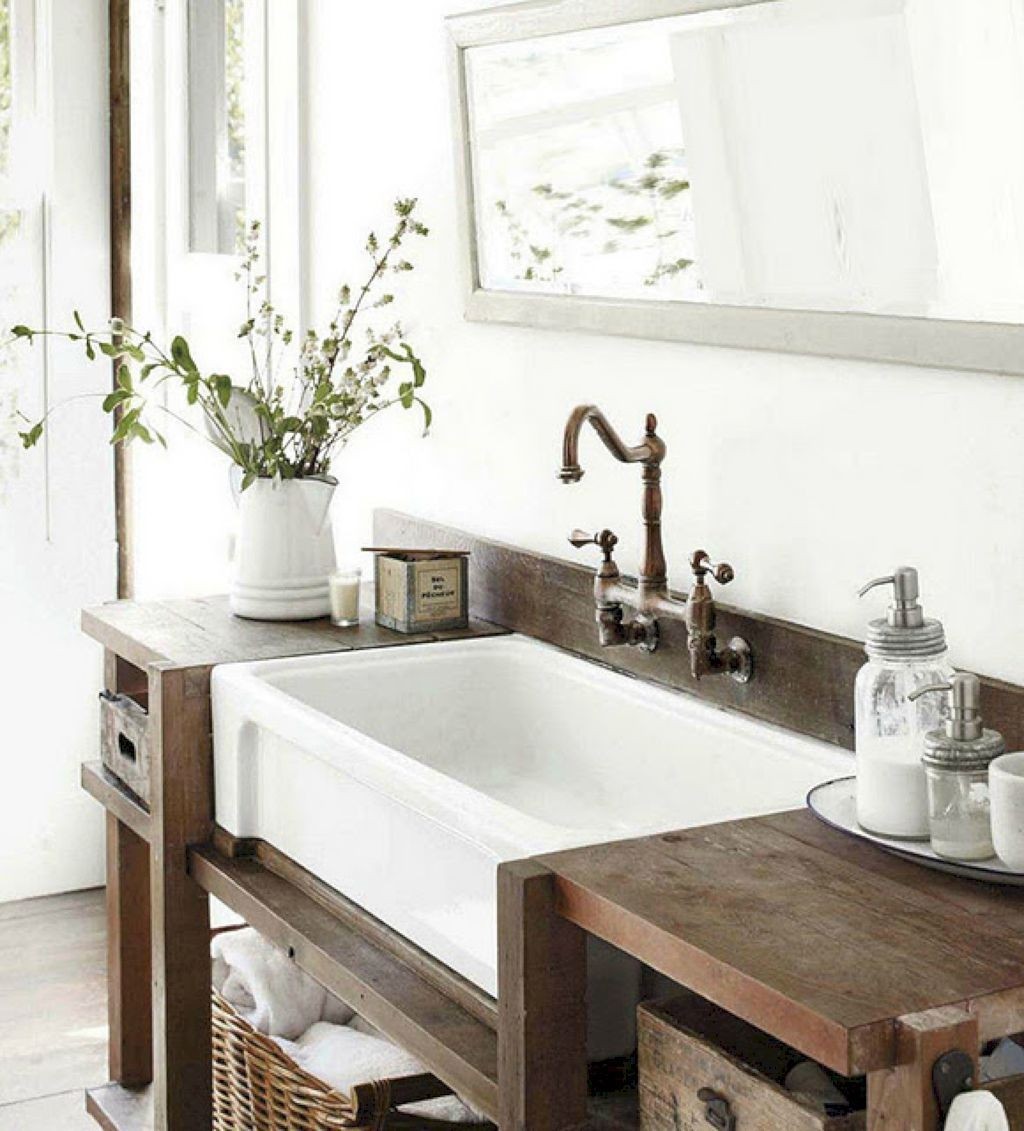 The perfect reuse of the old equippment you can find in your grandma's loft. The sewing table come back as a new vanity sink base. The old walnut countertop is perfect to but the parfumes and cosmetics on.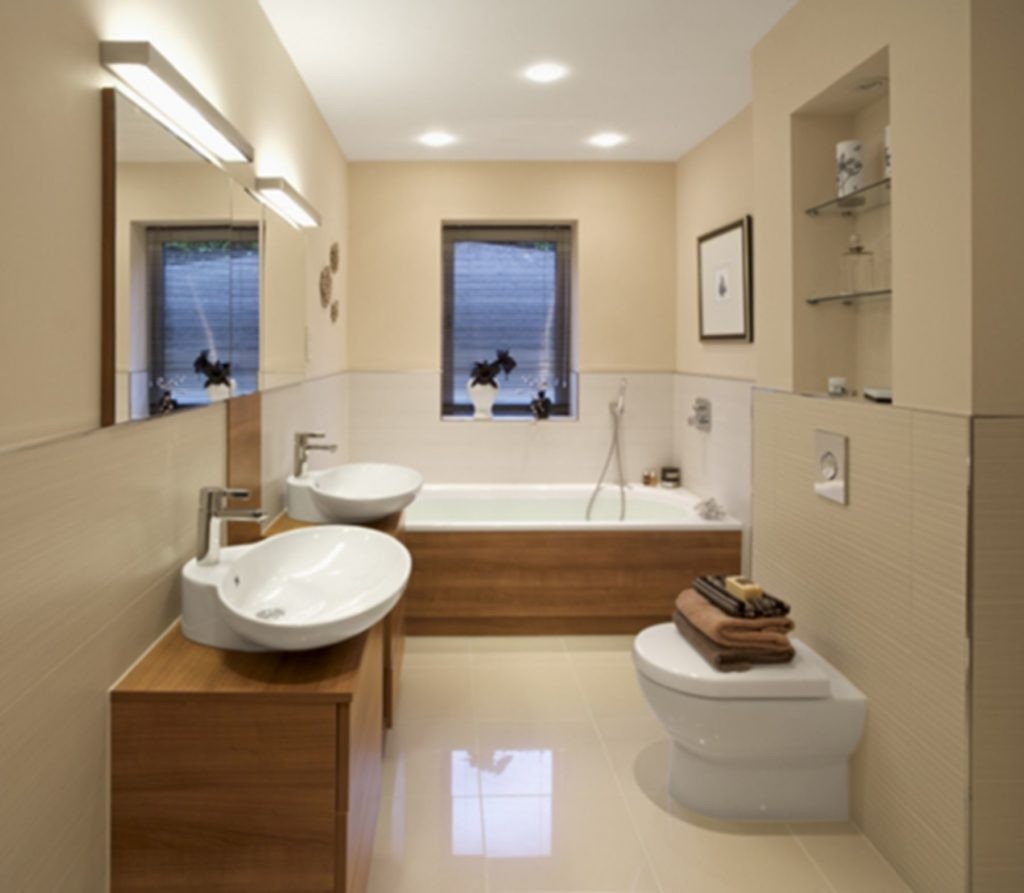 Shell shaped double #vanity #basins for this contemporary small bathroom. #bathroom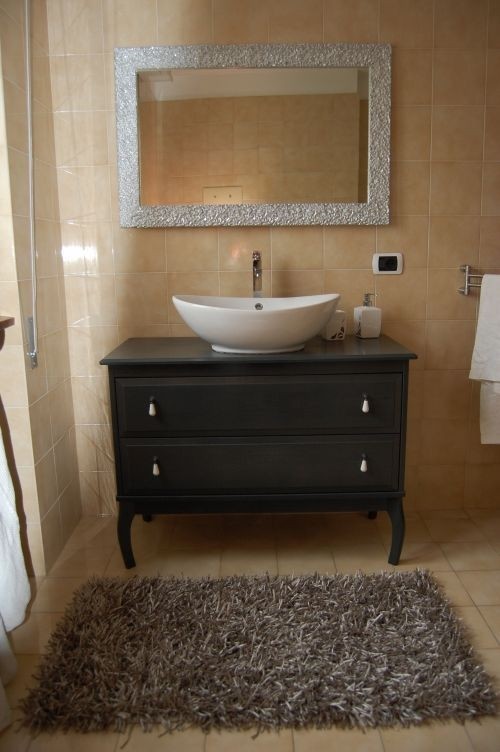 The classic style was introduce to this bathroom.We can se it in a bathroom vanity dresser.On the top of it there is a vanity white sink base, very deep and freestanding. The chest of drawers is made of wood, painted in black.Contains traditional craved legs.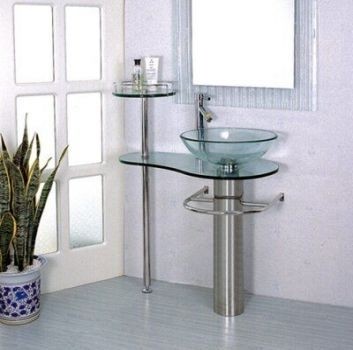 ... pedestal bathroom vanity - include clear vessel sink, faucet kk18 01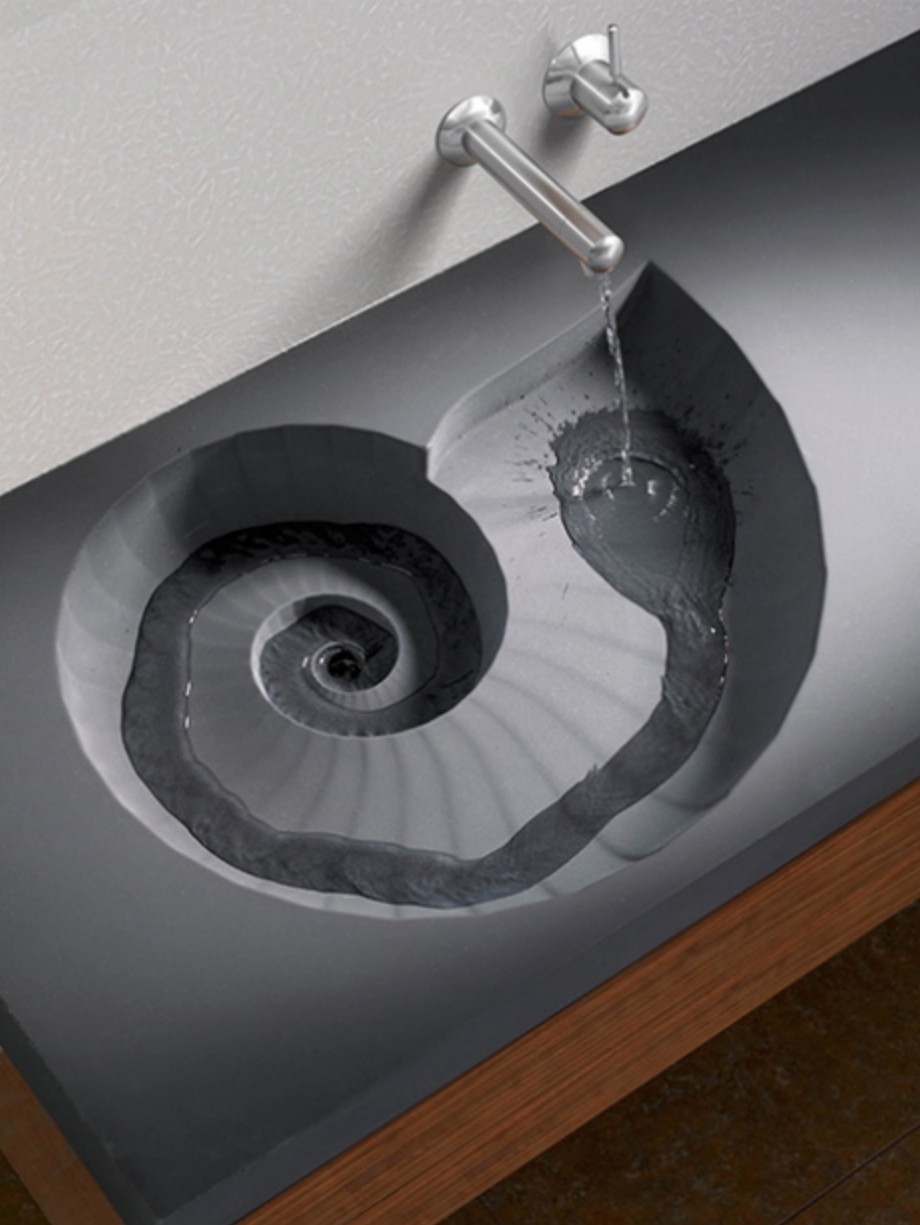 An unusual innovative on top-mounted bathroom sink in the form of an imprint of a shell of a giant ammonite. It's manufactured of quality material in grey shades. It has a more and more deep spiral bottom with a drain hole at the end.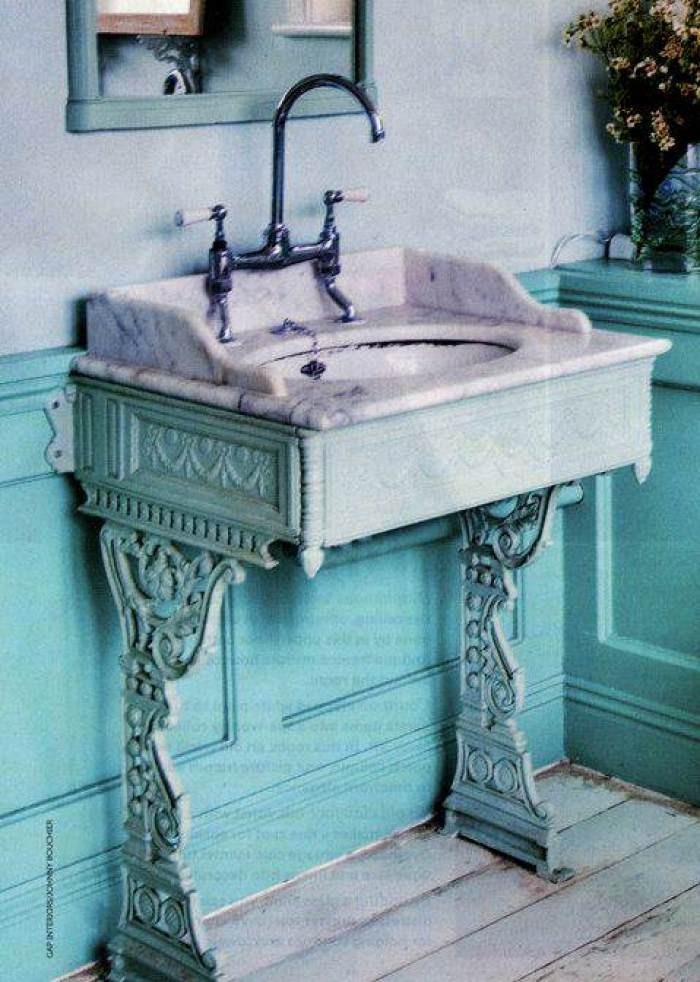 This vintage vanity sink shows brilliantly how great DIY projects can be. Wonderfully-shaped, with big attention to details, it preserved its antique character. A real bargain for shabby chic and retro lovers.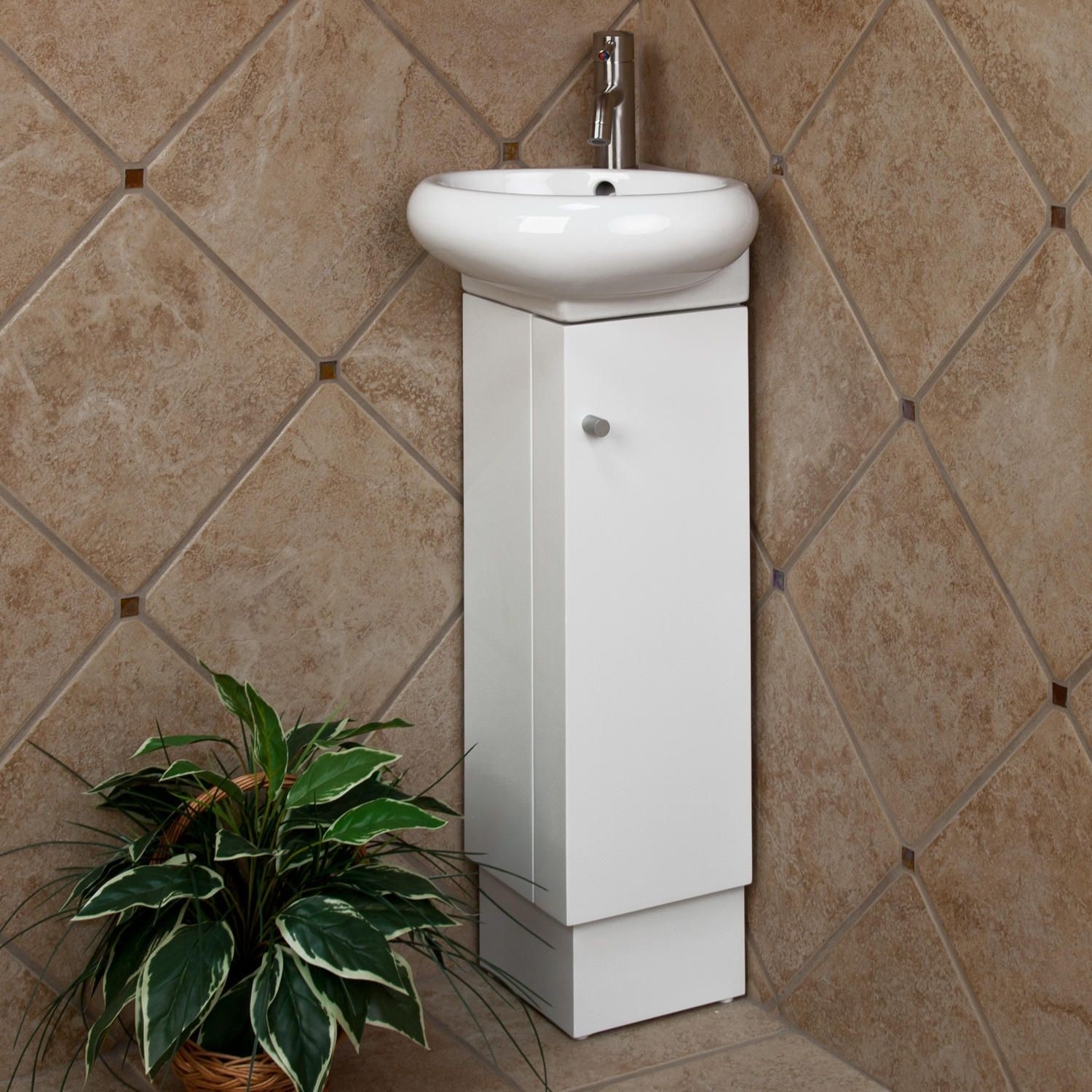 Ceramic sinks dominate! Are difficult to compete with their aesthetics and functionality. Ceramics don't scratch, it is durable and is easy to keep it clean. This ceramic sink was greatly combined with a white vanity base for a vessel sink.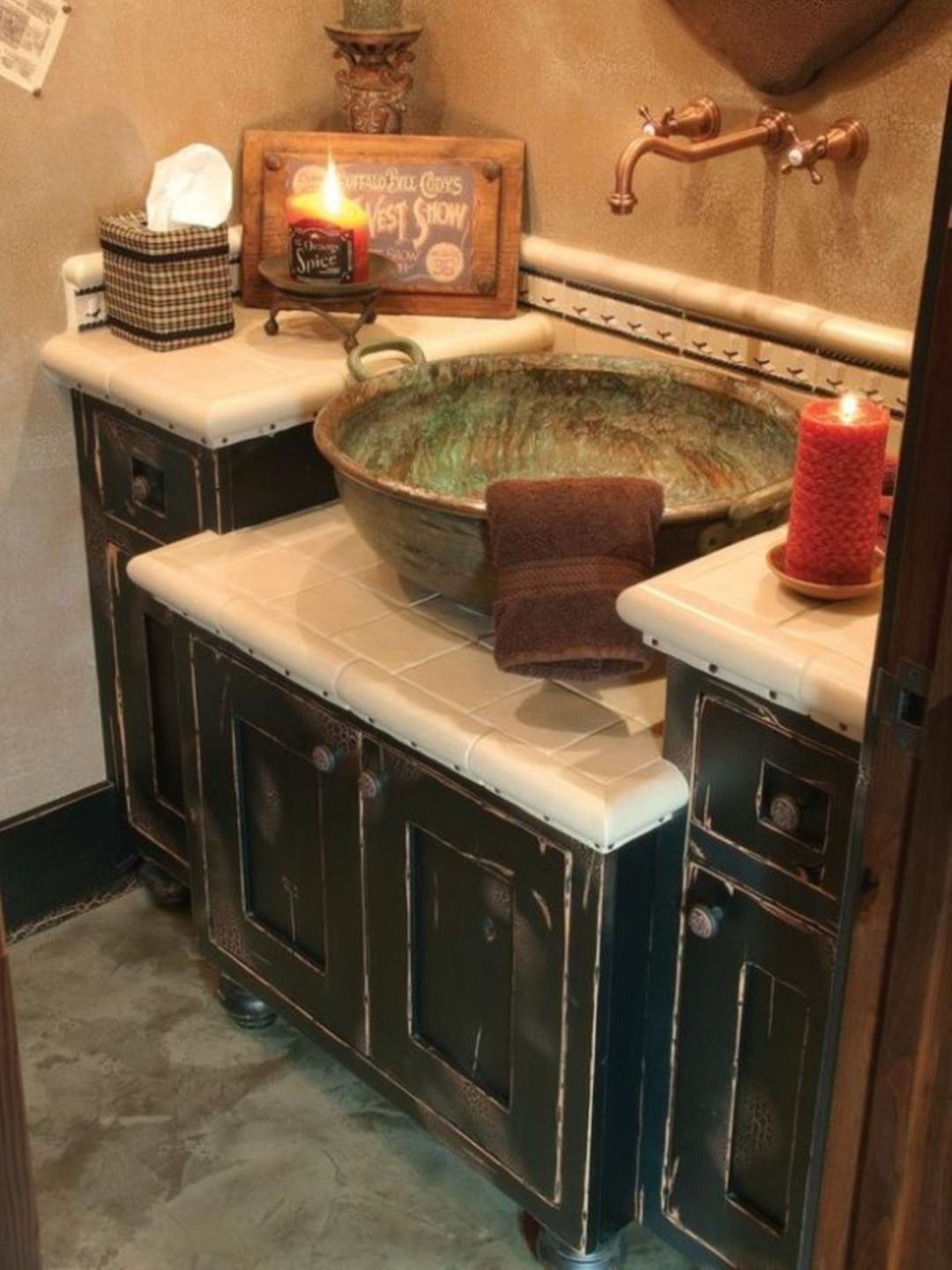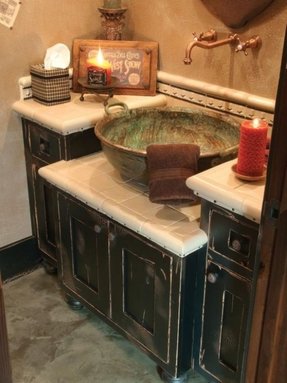 Several dark grey wooden cupboards in the retro style with the white tiles on the top. They are accompanied by brass faucet fixtures and huge bowllike, nontypical sink. Such combination can change a common bathroom into a stylish one.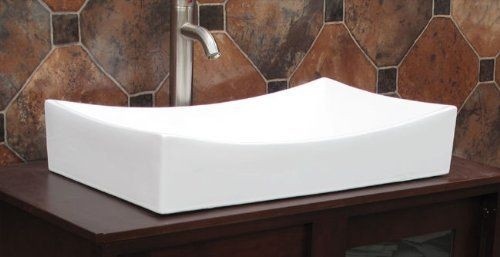 Pure white porcelain sink, including chrome pop-up drain. Pretty big. Here presented on a bathroom vanity with large counter top in sleek dark brown. The faucet embodies the best trends of contemporary style.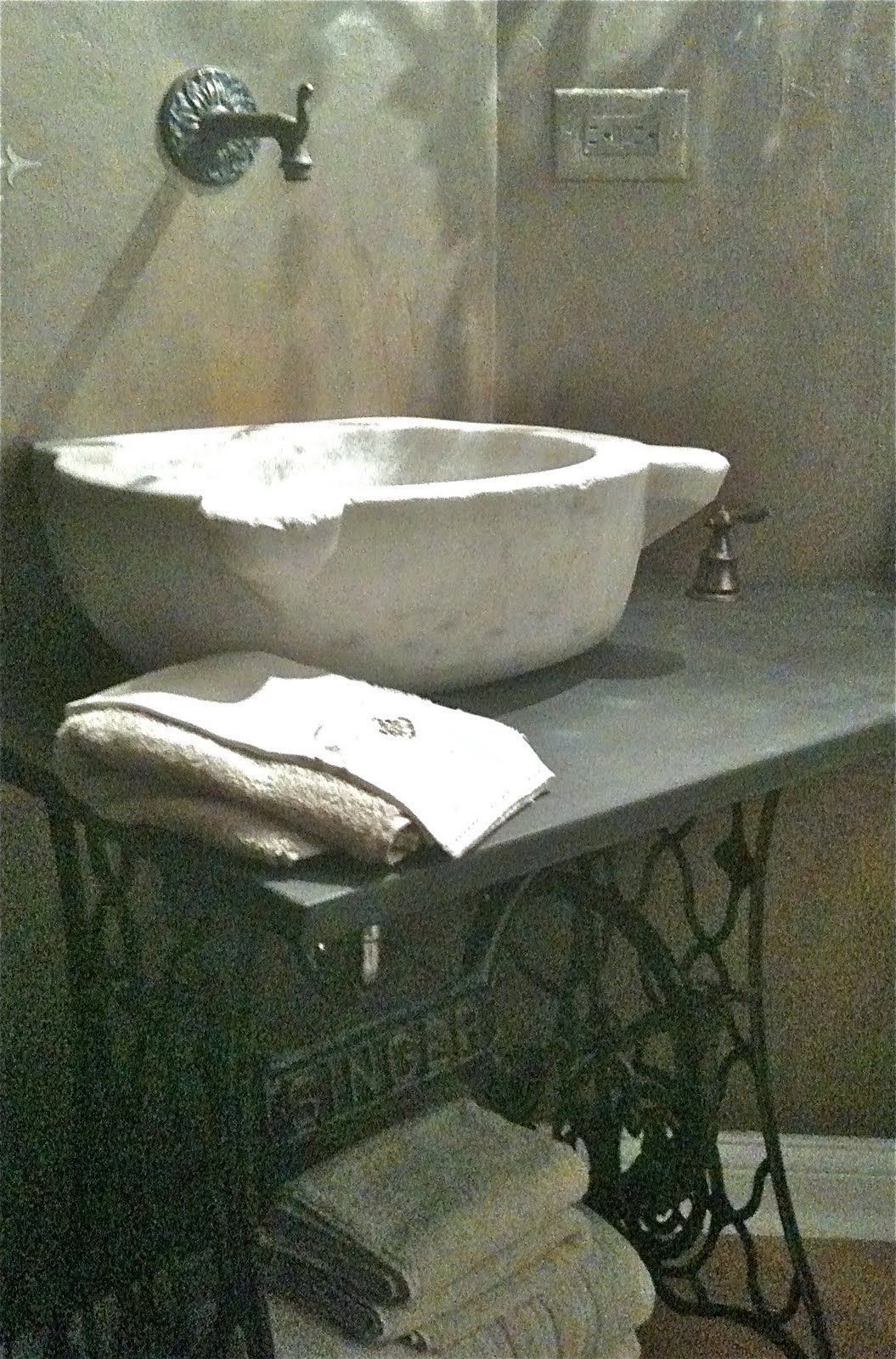 How to "gge" a shiny metal faucet - soak it in draino! Here a repurposed sewing machine base, a piece of salvaged pool table slate & a wall-mounted faucet come together as a unique bathroom vanity! Super cool.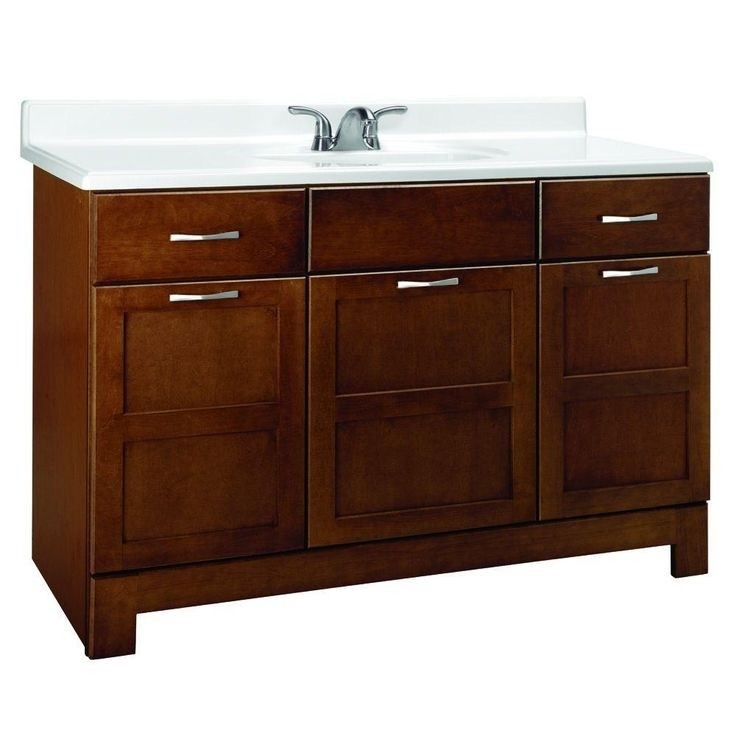 A beautiful vanity cabinet in casual style that will offer ample amounts of storage for all of your bathroom supplies, while it can easily accommodate a single center-set sink and a spacious vanity top.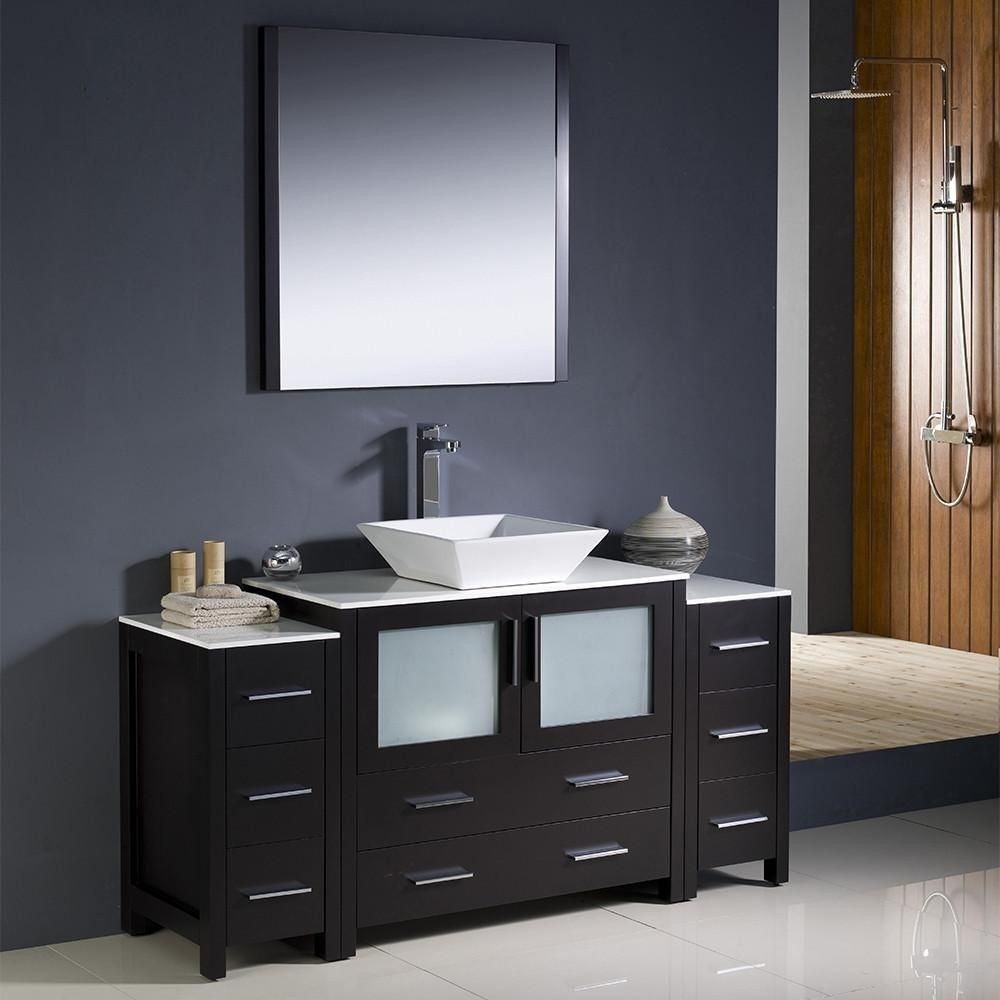 ... "+Modern+Bathroom+Vanity+Set+with+2+Side+Cabinets+and+Vessel+Sink.jpg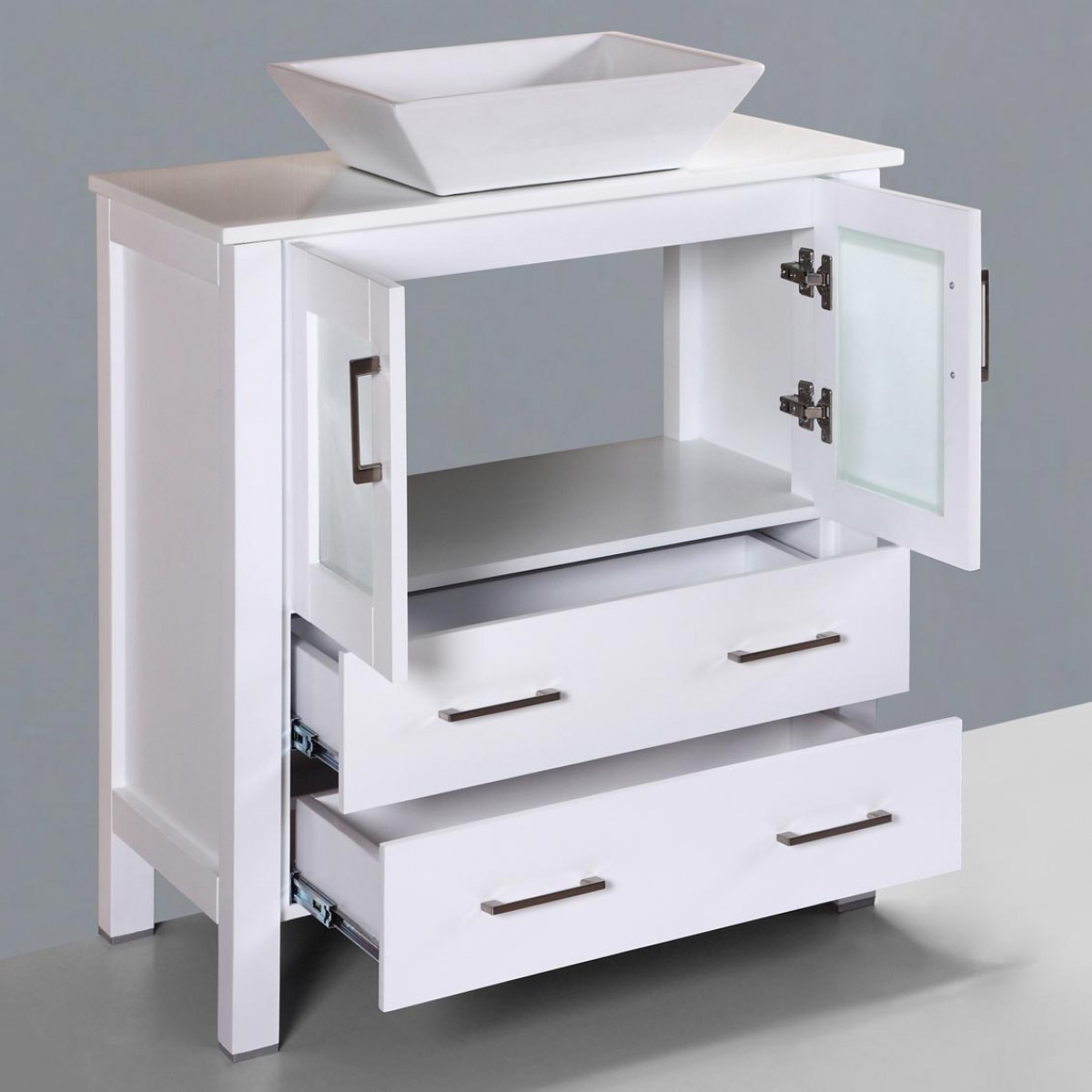 24" Modern Vanity Sink Base with Mirror and Vessel Sink ...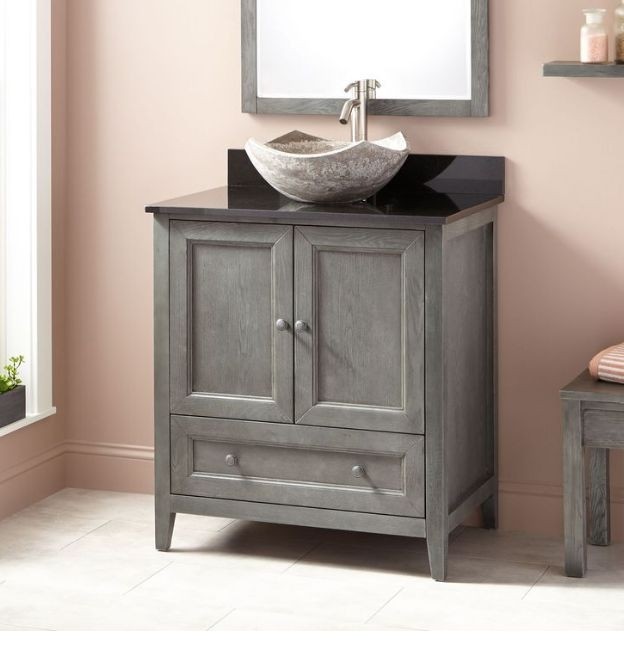 Rustico Vessel Sink Vanity Base by Ambella Home | Vessel ...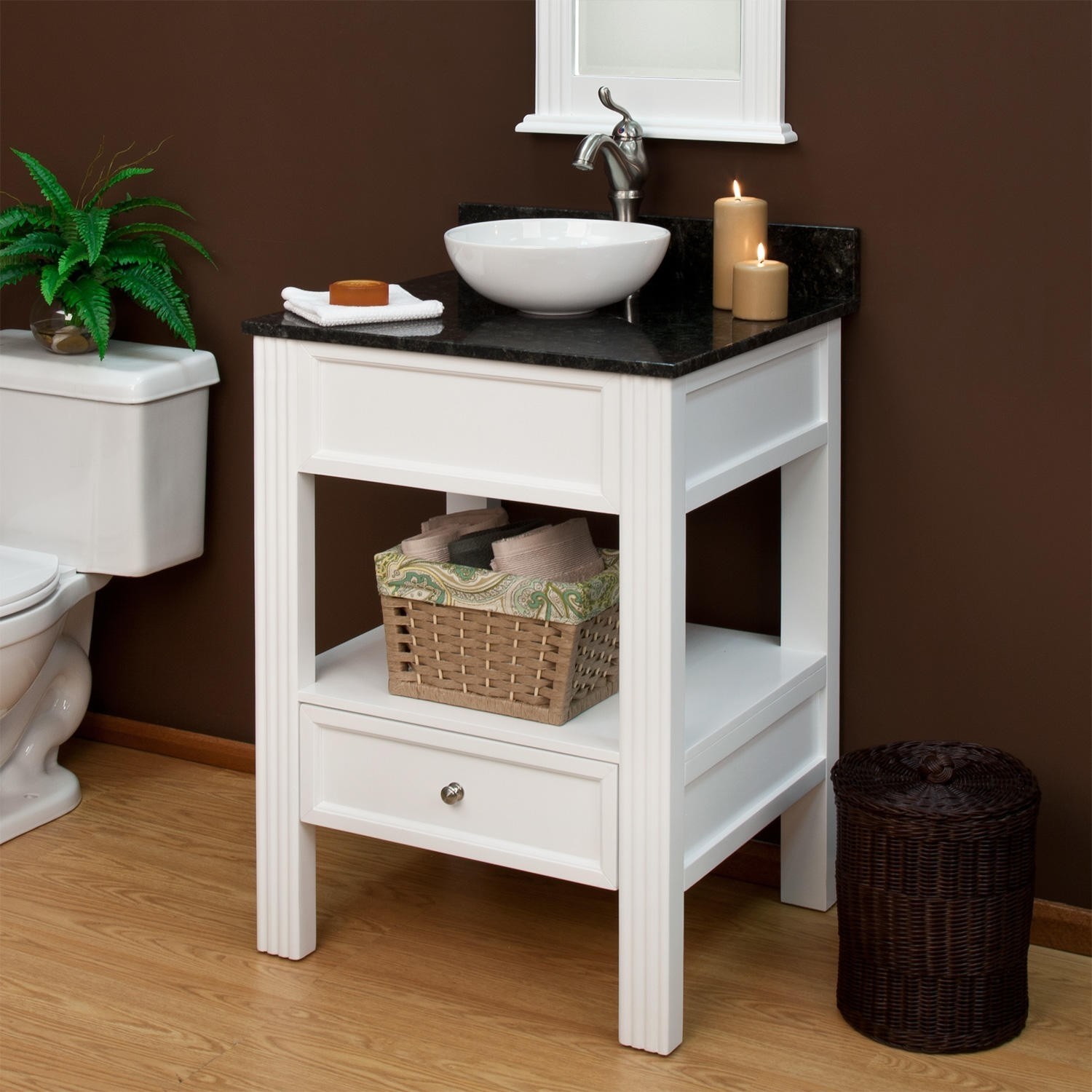 Install a Vessel Sink Vanity Base — Home Ceiling Inspirations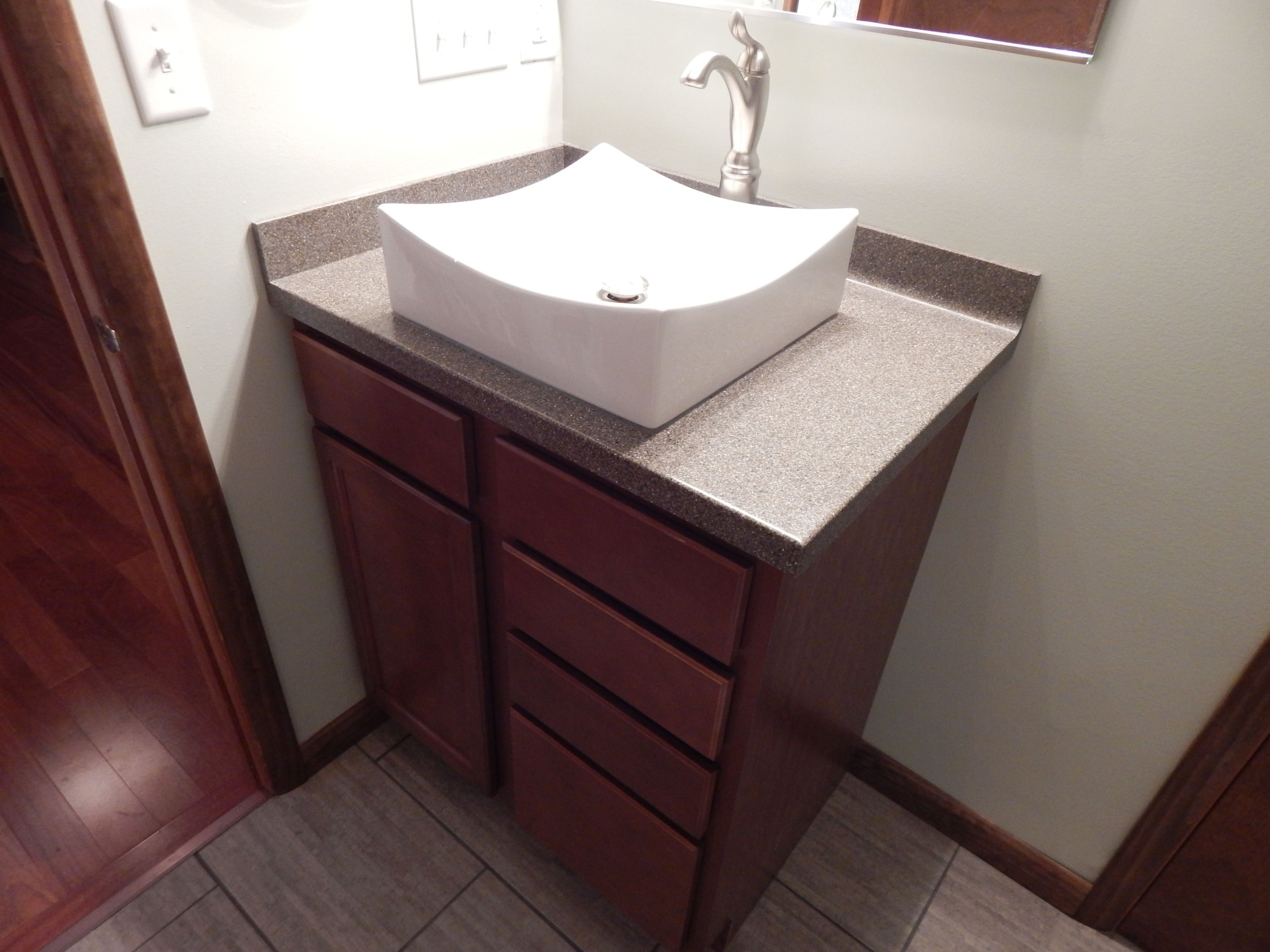 Vanity base with Corian counter-top and a vessel sink ...
Inspirational Vanity Base For Vessel Sink | Decor & Design ...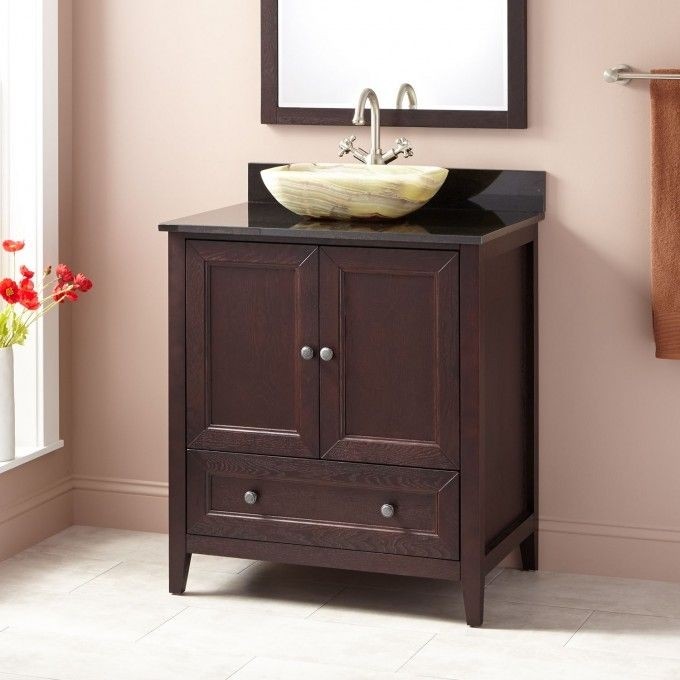 Bathroom Vanities and Vanity Cabinets | Signature Hardware ...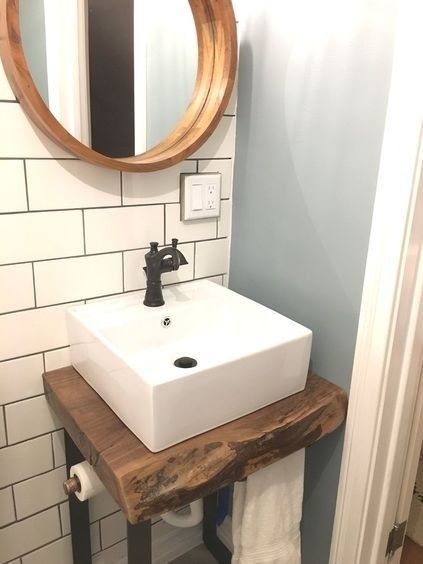 Live Edge vanity base. Vessel sink. Subway tile. perfect ...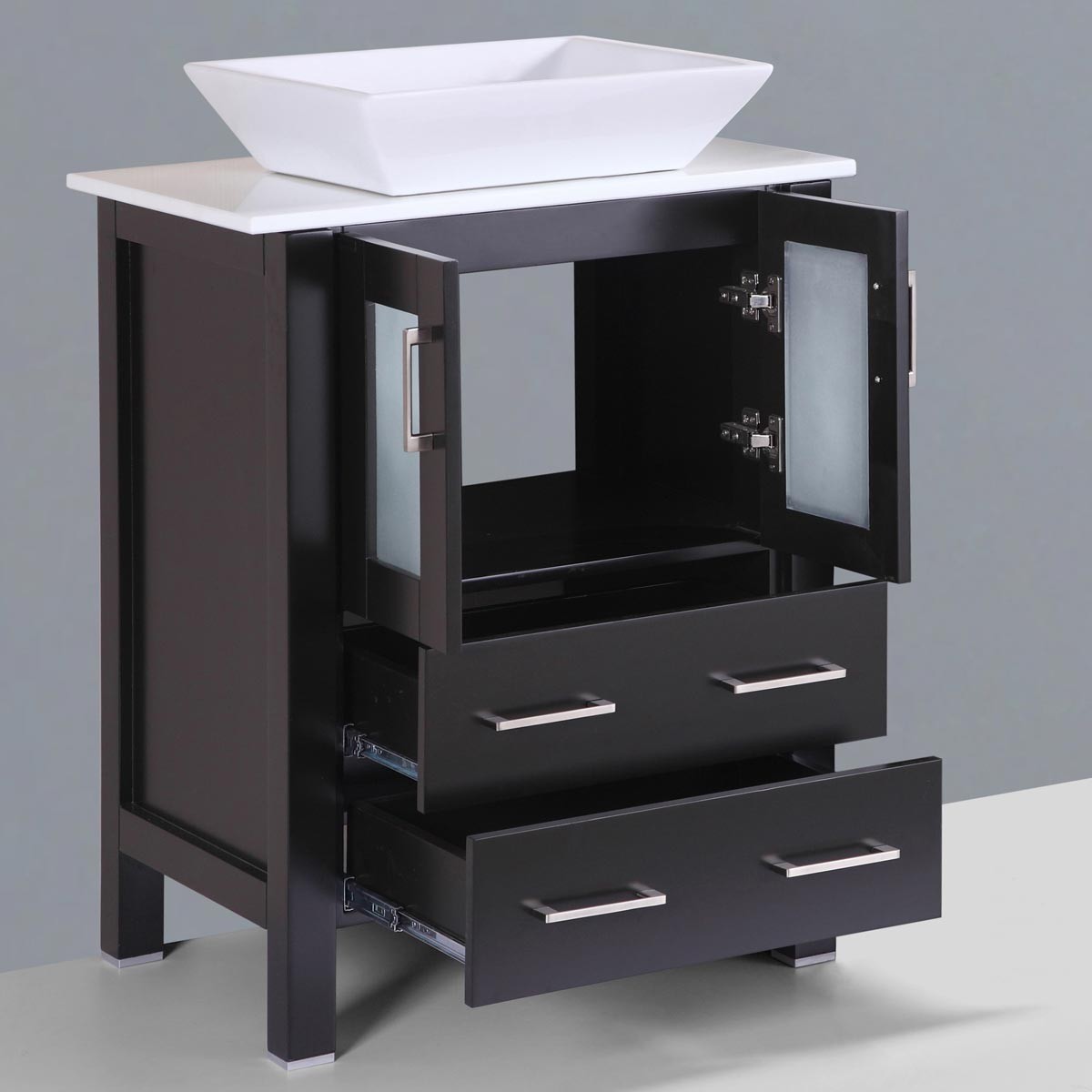 30" Modern Vanity Sink Base with Mirror and Vessel Sink ...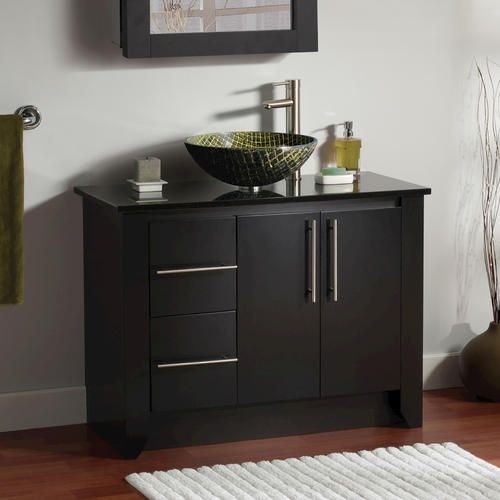 Magick Woods 38-1/4" Kube Collection Vanity Base at ...