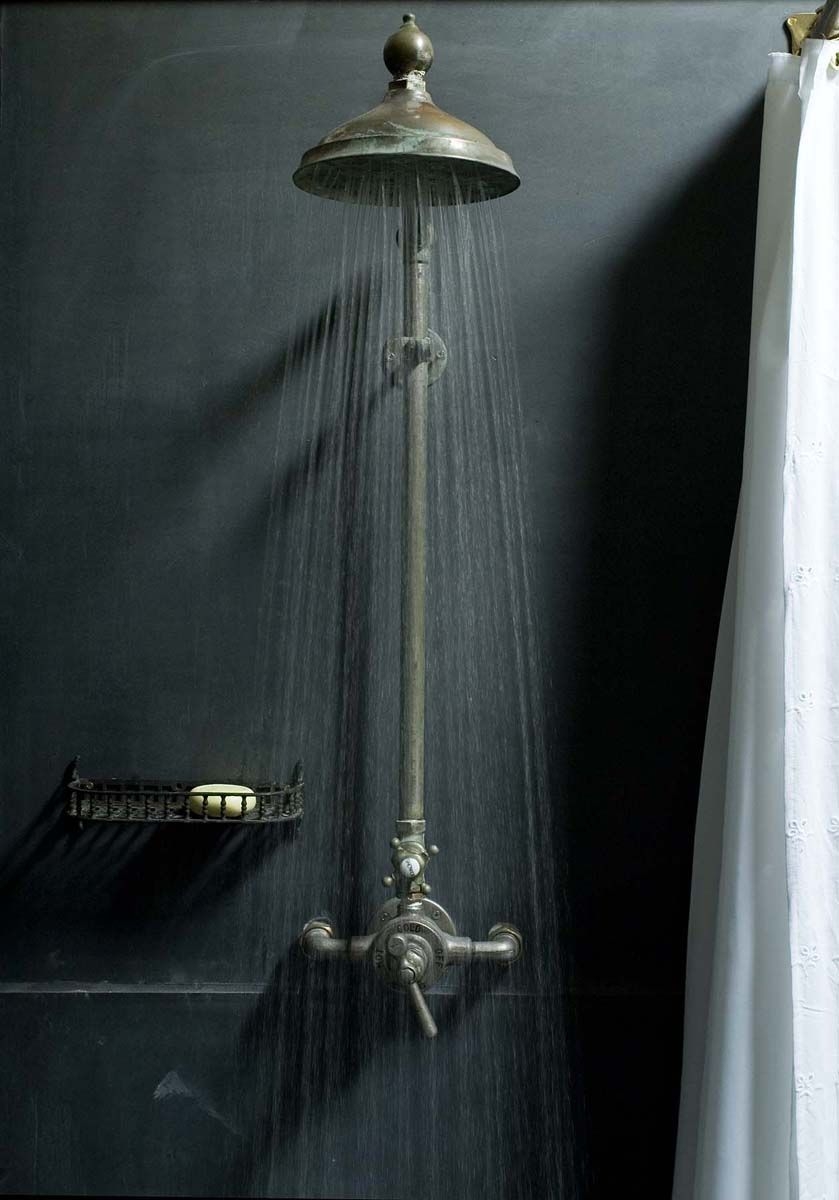 Two things here. First, the actual vintage shower head is cool, assuming you can get the water pressure through it. Second, the wall! Who sees dark showers like that these days? I love it.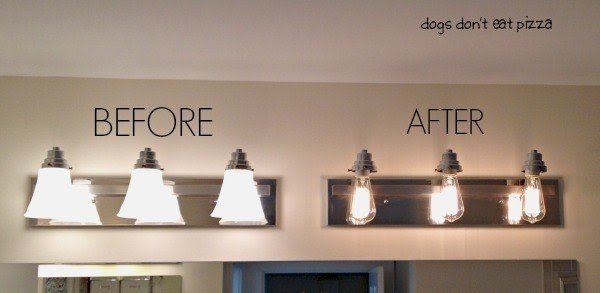 Three-light wall mounted fixture can apparently get whole new vibes with just slight updating... Now the fixture is more steampunk-oriented with its industrial Edison bulbs, it looks like designer's piece.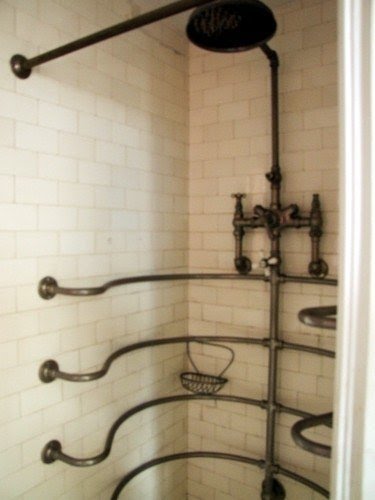 Intact 1920's rib shower in Crown Heights North house.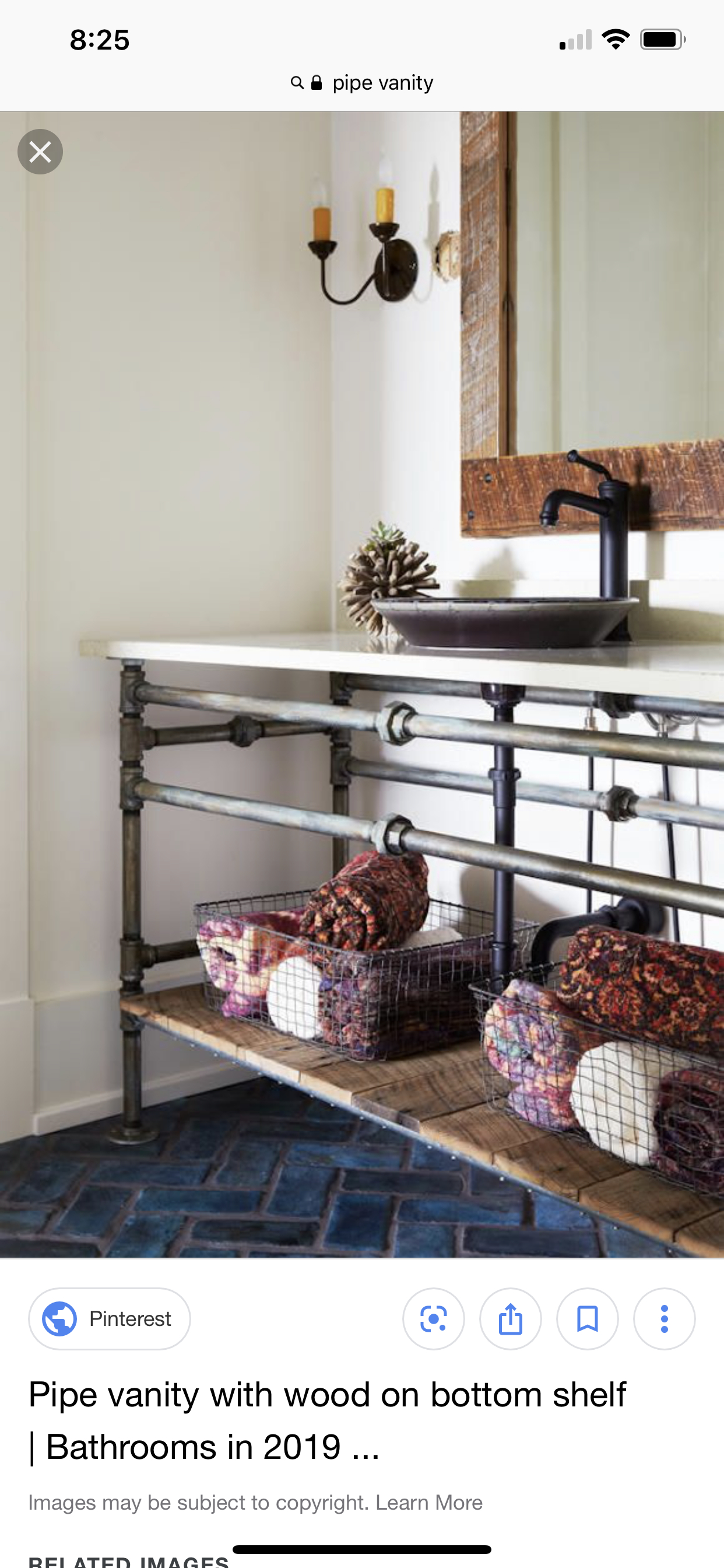 If you want to make your bathroom more industrial-looking, then, this rustic vanity sink base is the way to do it. Constructed of vintage metal pipes and barn wood, the unit offers 1 bottom shelf, and a white-finished, smooth top with a bowl sink.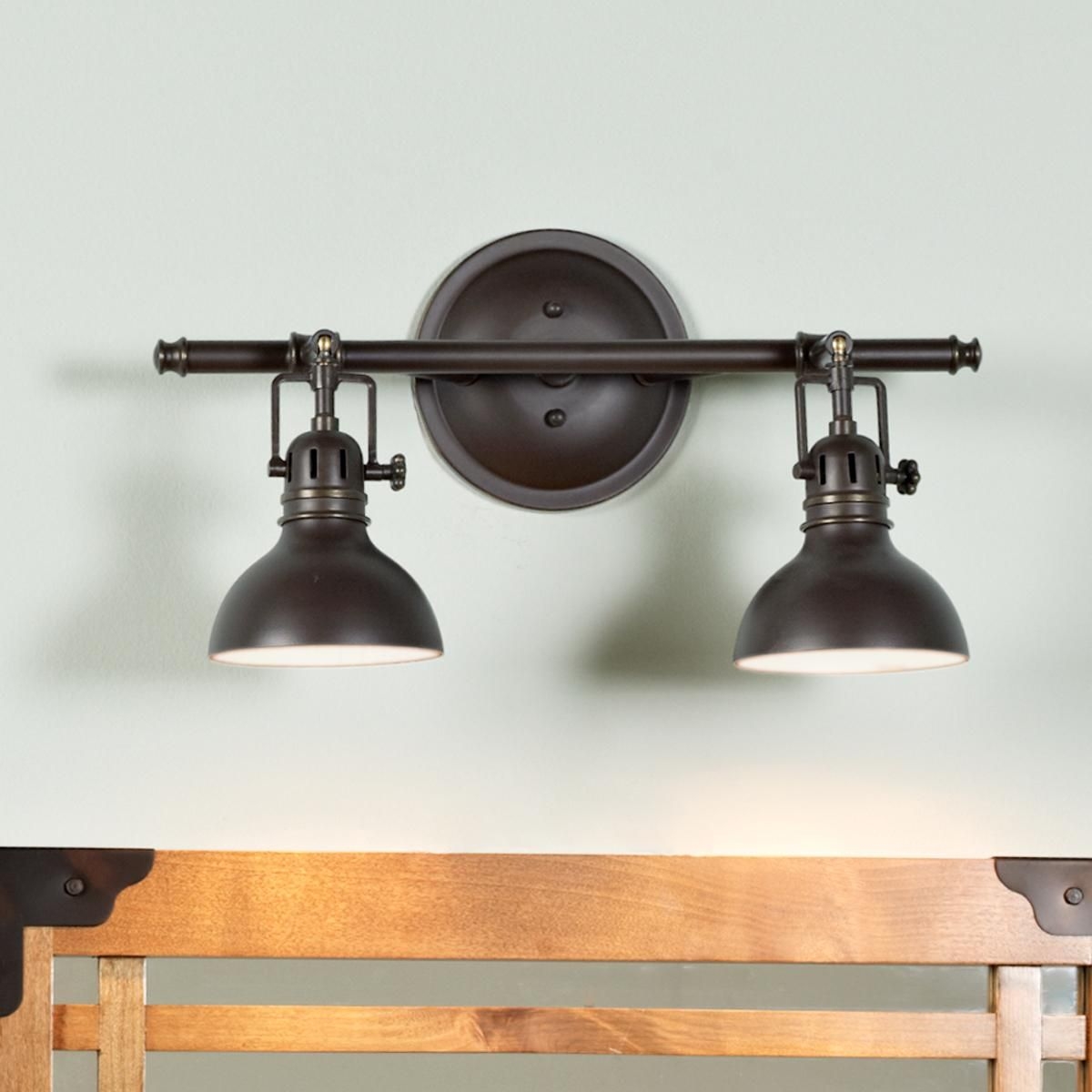 These bathroom lights have got the industrial design, steel rotating shades and two finishes: polished nickel and bronze to choose. They are suitable with classic and rich finish decor in the interior.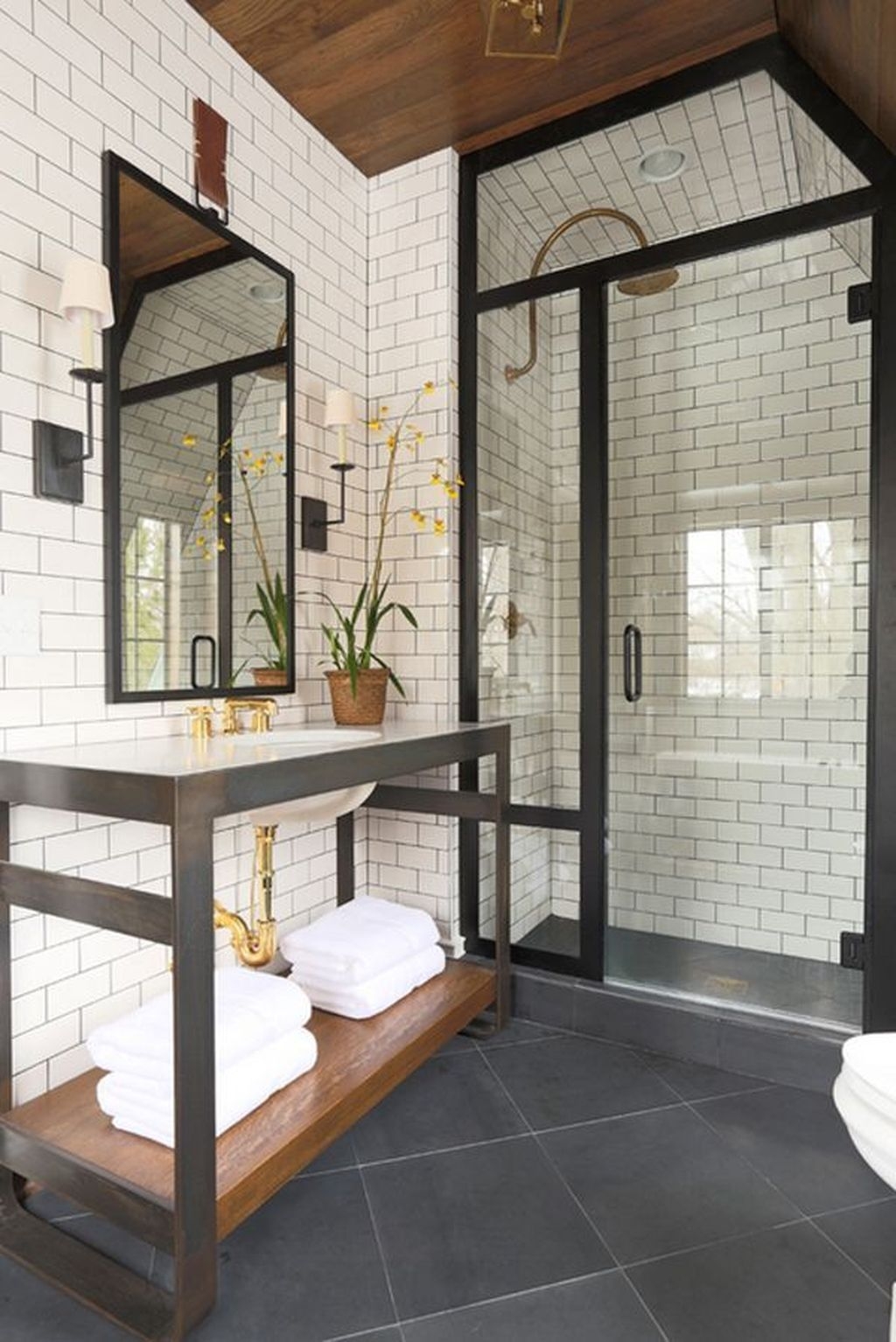 Elegant industrial style bathroom fixtures. A vanity table, a wet room and a mirror have rectilinear frames of grey-coated metal. A table has a thick brown wooden bottom shelf but a white top. A shower and sink hardware are in contrasting gold hues.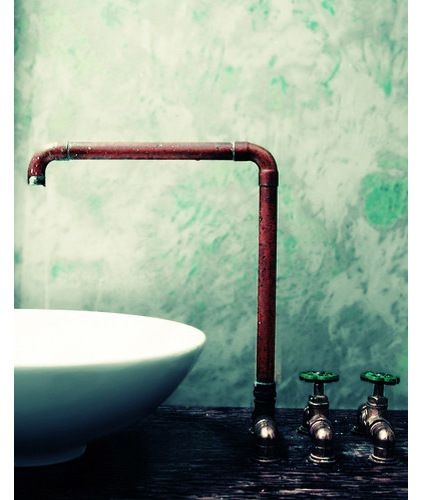 -bathroom-faucet-cool-industrial-faucet-bathroom-industrial-fixtures ...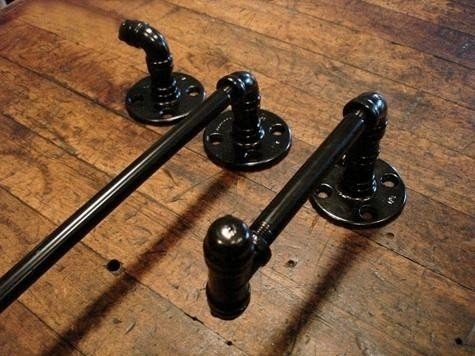 Painted and properly galvanized, this bathroom hardware will be an ideal choice for industrial or rustic designs. The set comprises a toilet paper holder, robe hook, and a towel bar.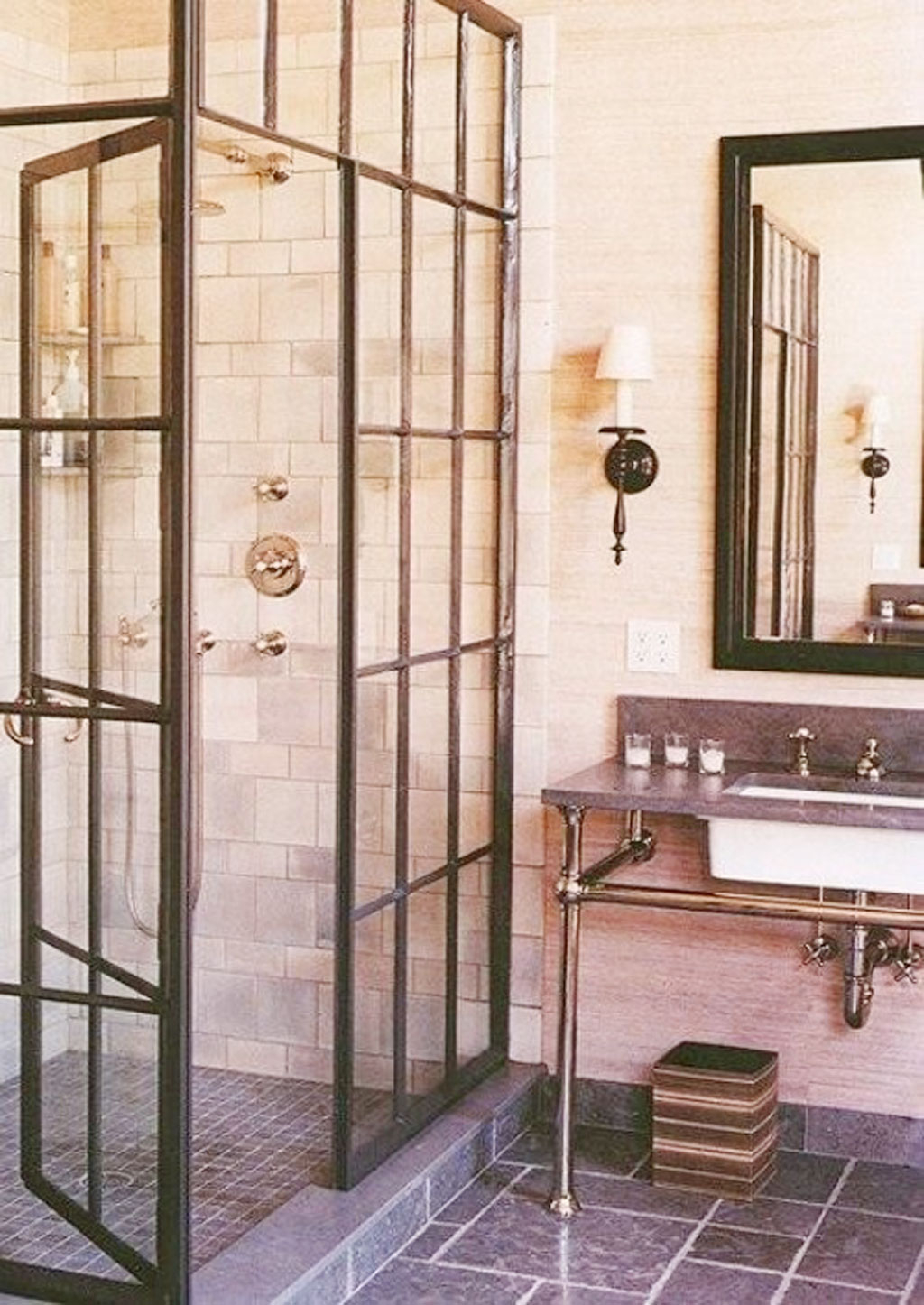 This photo may inspire all, who love the cool vintage industrial charm. The amazing combination or purple tiles and counters with brass pipes as vanity legs is stunningly surmounted by the window-like shower cabin.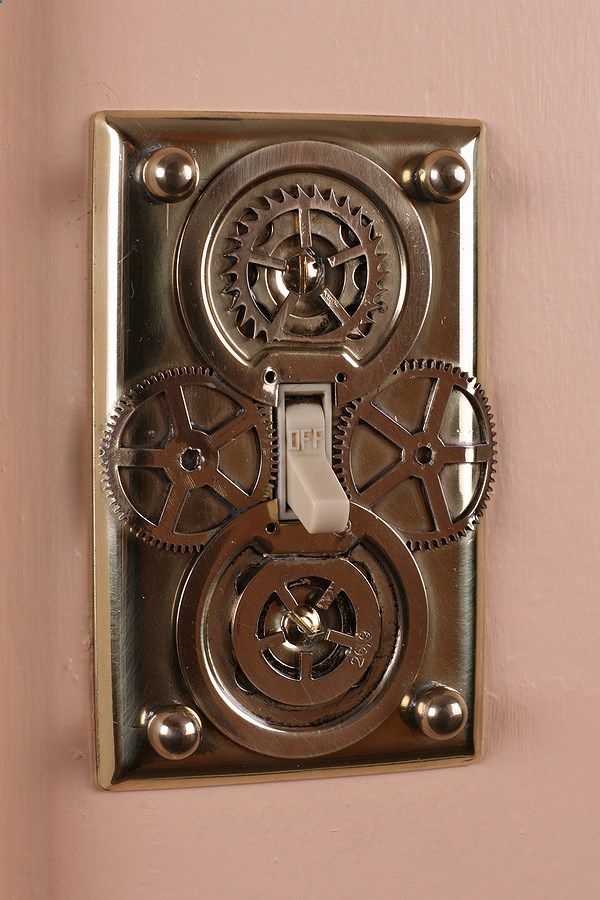 Unique light switch made of metal. It consists of recycled gears. Includes screw holes for easy mounting. Industrial accent for each bathroom.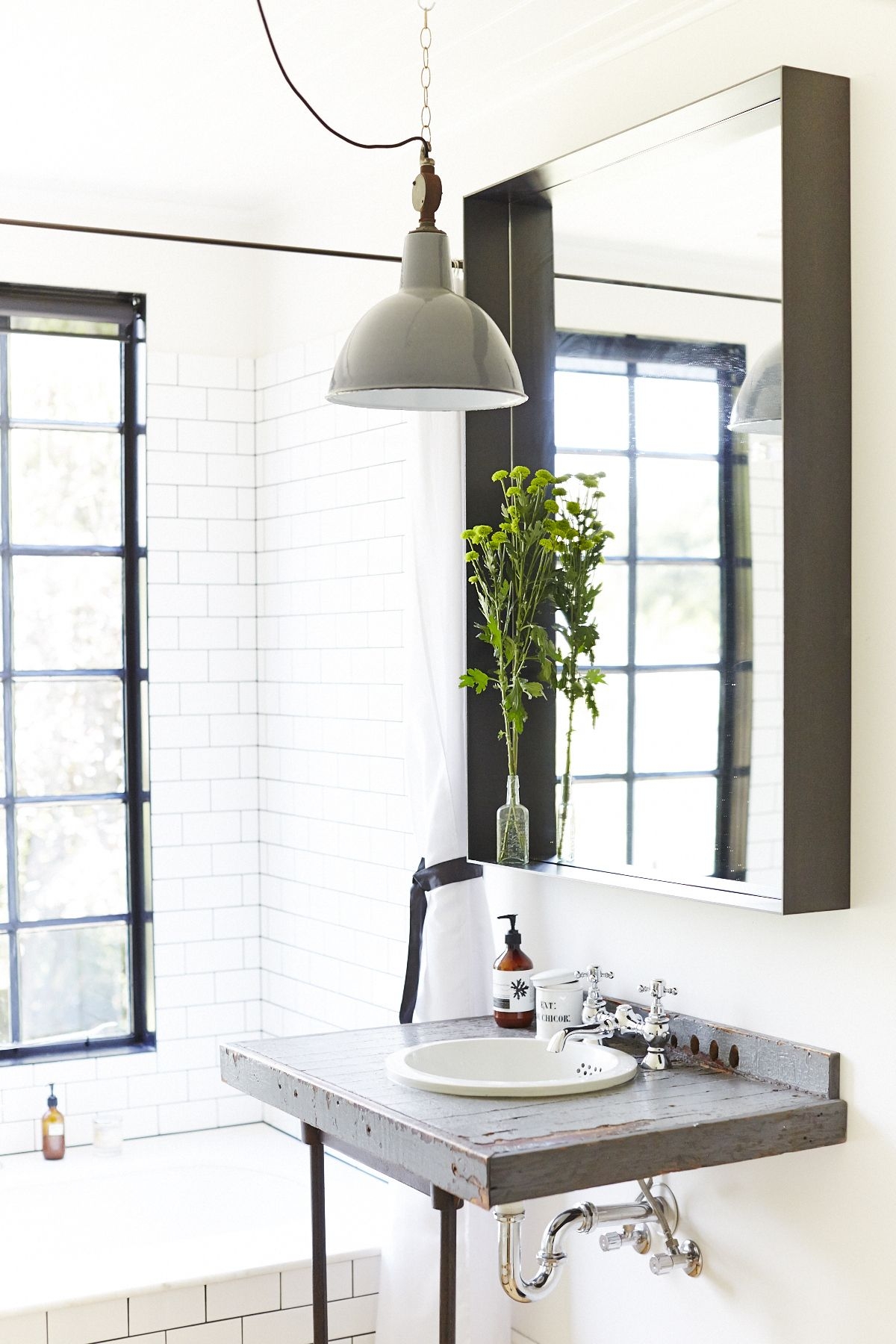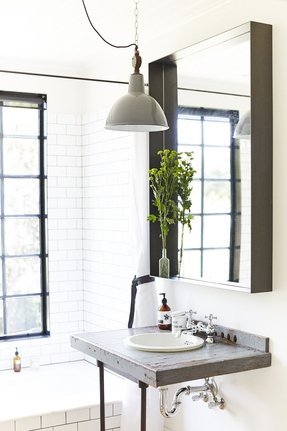 With this rustic console sink, you can now transform your bathroom into an industrial state of art. It's very durable and easy to maintain, and covered in a weathered finish that beautifully accentuates its vintage look.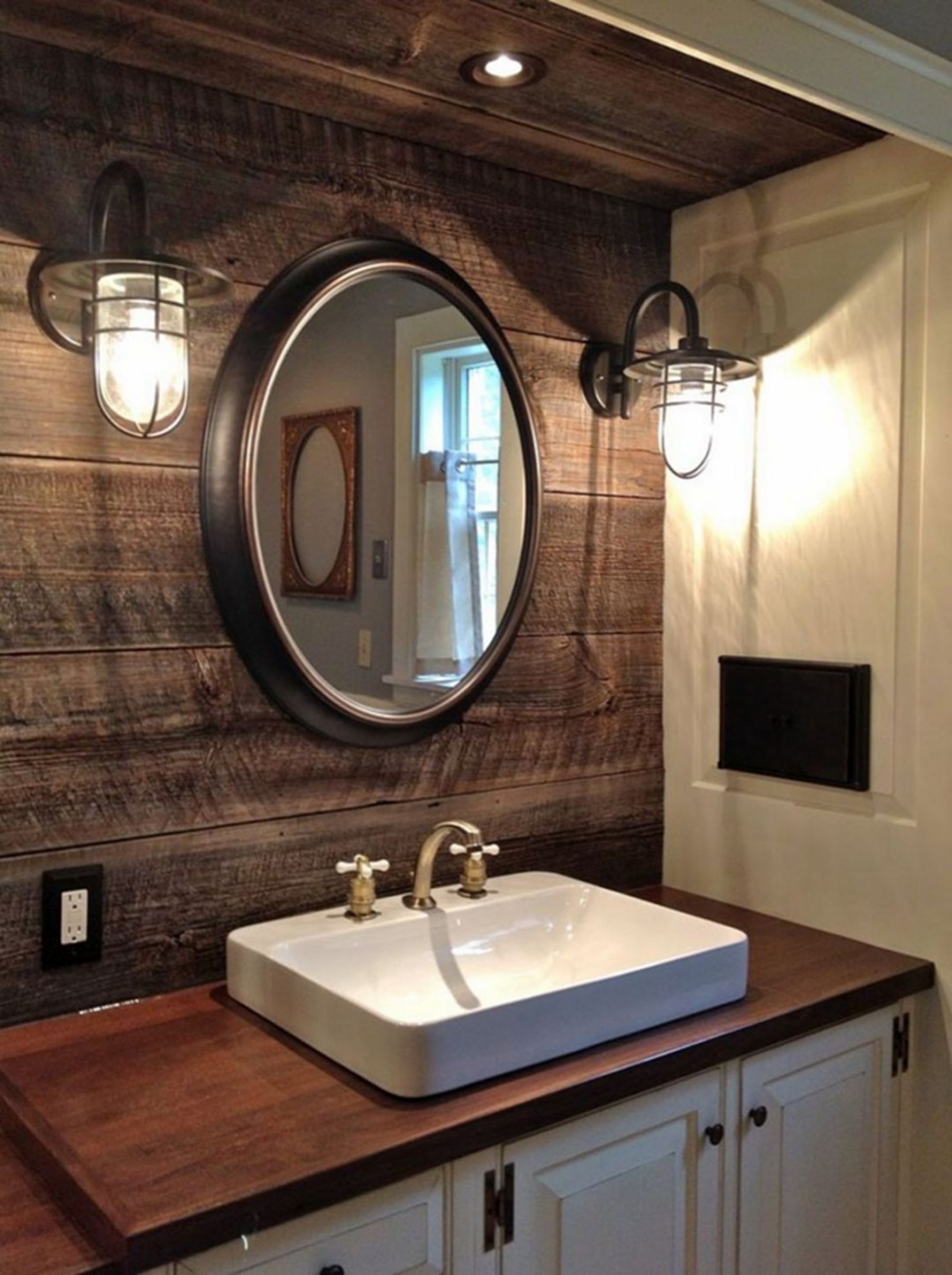 Bathroom fixtures combining tradition and modernity. A standing unit has an elegant brown solid wood top and a white ceramic top-mounted sink. A round brown-framed mirror and brown industrial sconces are on a stark wall of unfinished barn wood.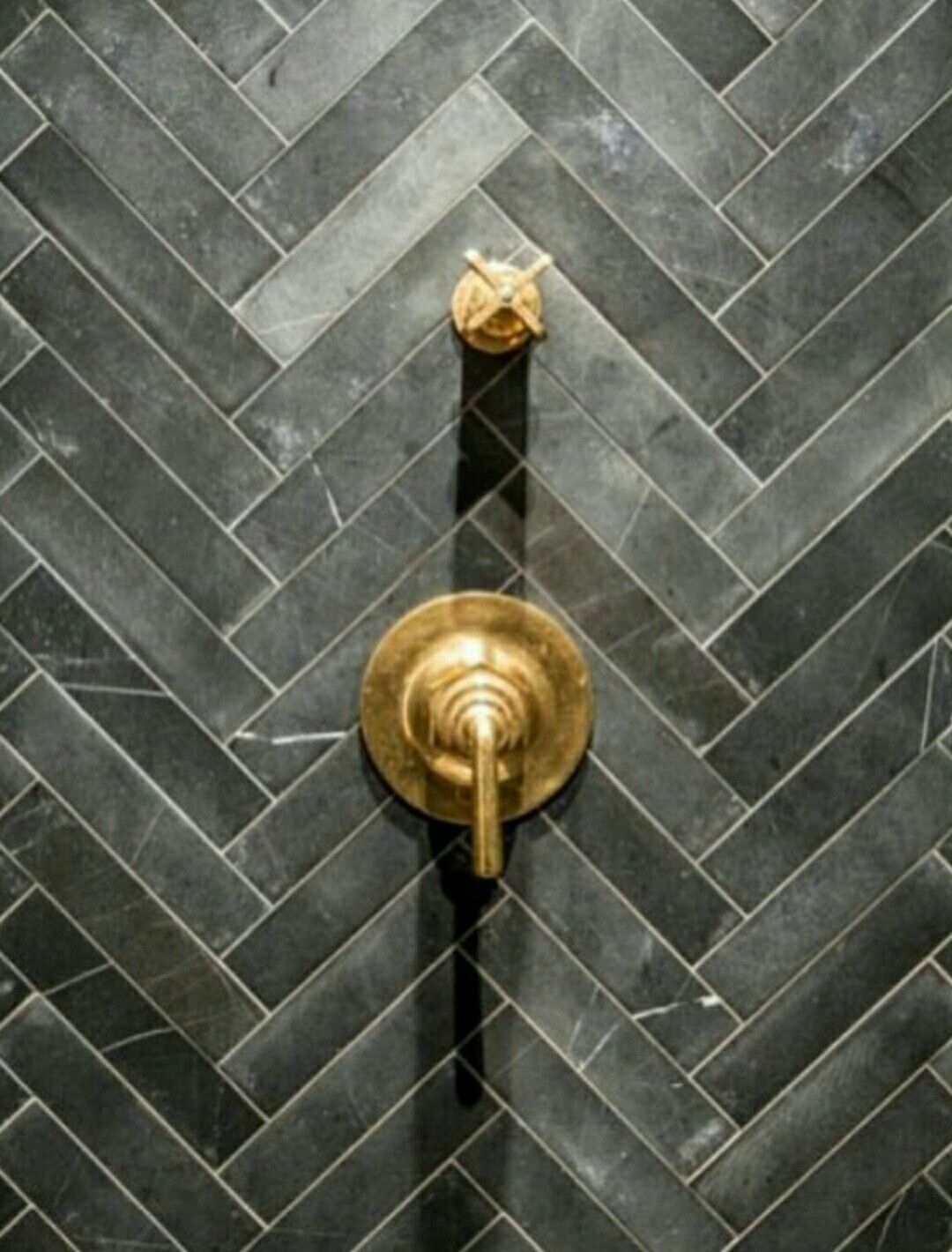 Will it come golden rain from a golden tap? It is important that this industrial bathroom fixture is an unlikely addition to graphite tiles in the bathroom, adding its round shape and a tap in an antique style - elegance combined with golden originality.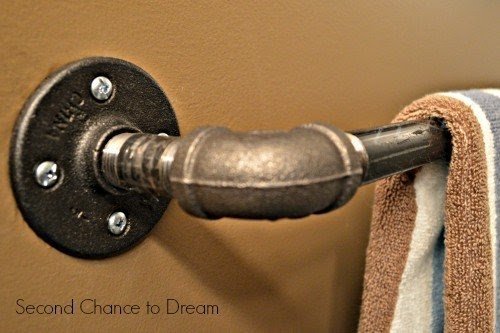 Made of solid material, the towel holder is the perfect solution for the bathroom in industrial design. Beautiful design and solid fastening make the whole durable. The pipe theme adds a whole style.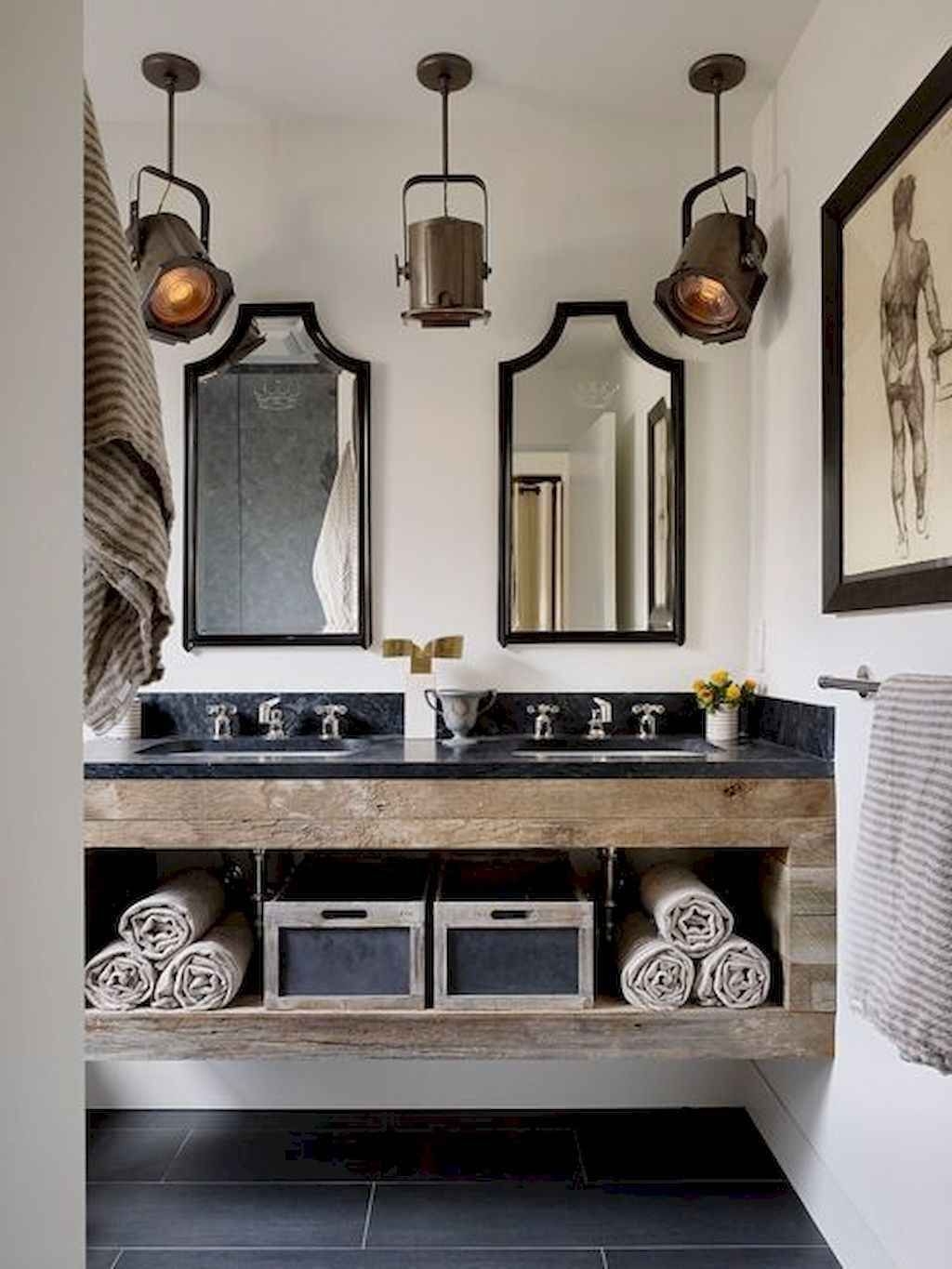 With such an illuminating trio of spotlights, you will be able to put your bathroom in a center of attention. With quality metal cases attached to movable fastenings, you can adjust angles of each spotlight to spread the light according to your needs.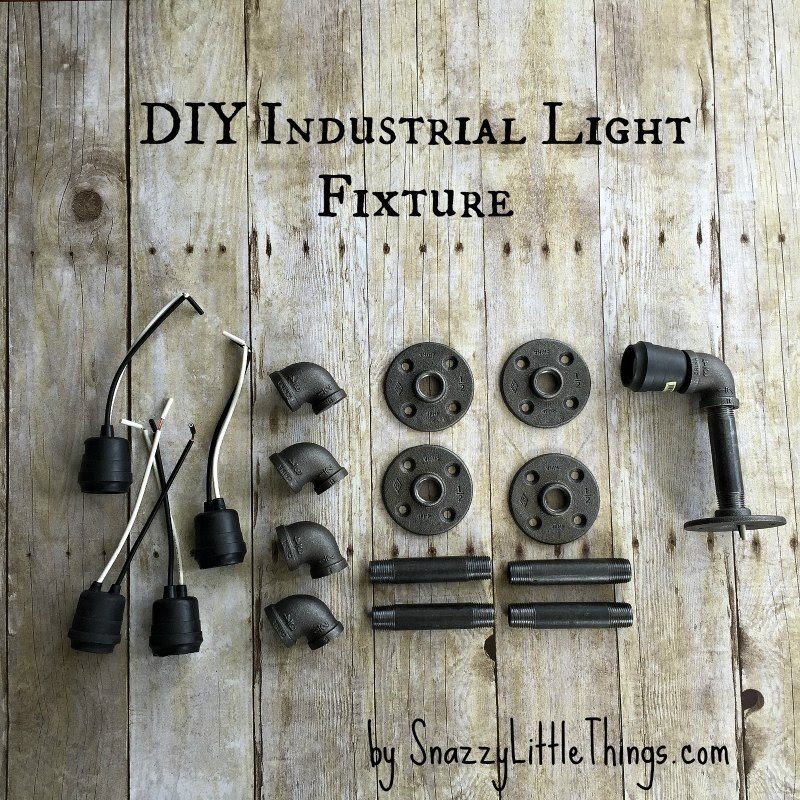 Functional and durable, those industrial fixtures will make your DIY job as professional as it gets. You can use them for mounting your lighting systems, achieving truly rustic accents for your master bathroom.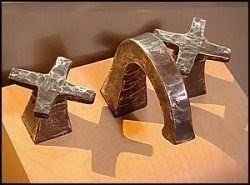 ... That! Baths : Industrial Chic Bathroom, Rustic Faucets, Plastic Sinks

Transform your bathroom or laundry room into an industrial masterpiece with this vintage, large farm sink. Crafted of durable metal, the sink rests on wood flat feet for stability and has 2 matching side tops.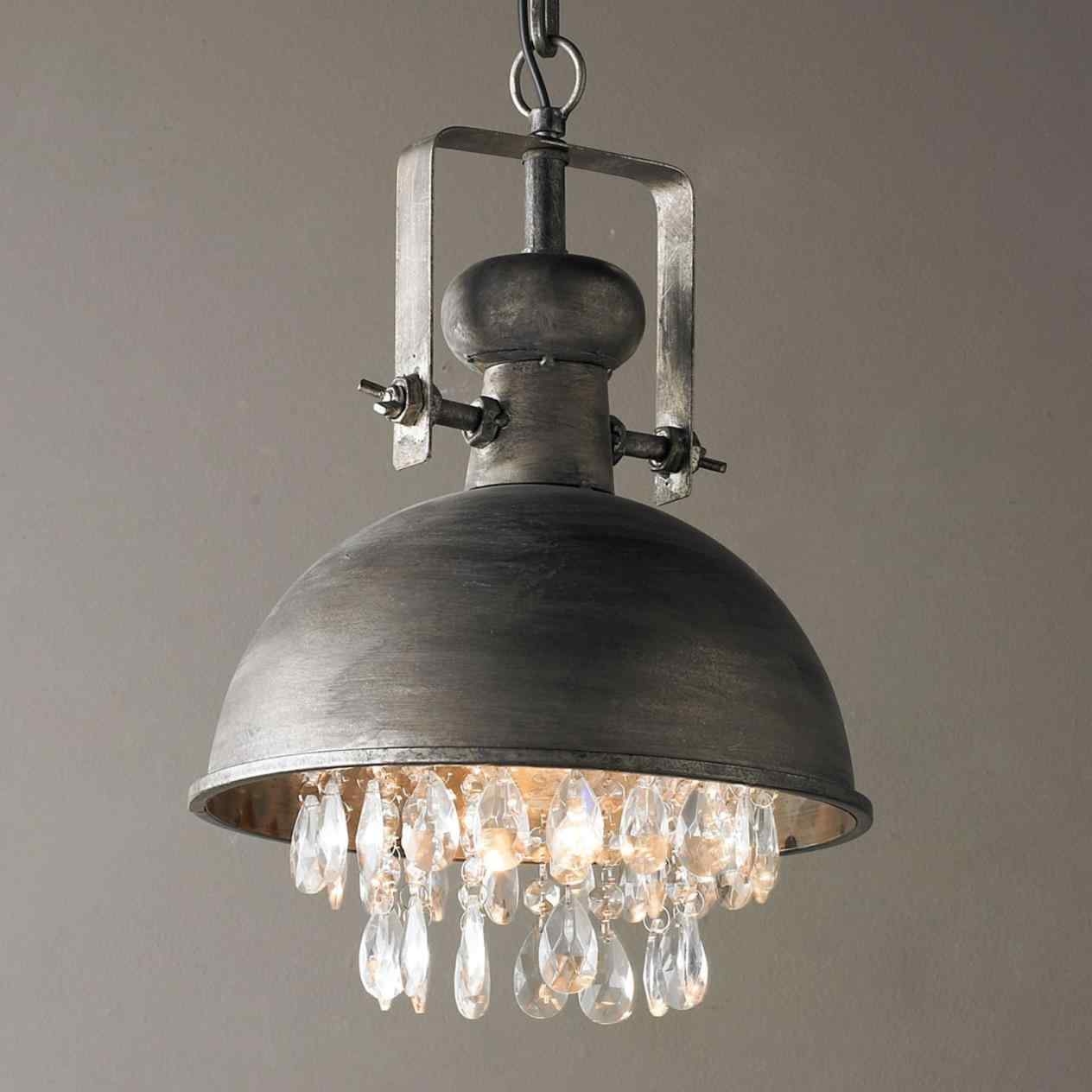 I am so delighted how beautiful this pendant is. It features the eclectic style, because it has the industrial shade and glamour vintage crystals. It adds sparkling twist into any kitchen or dining room.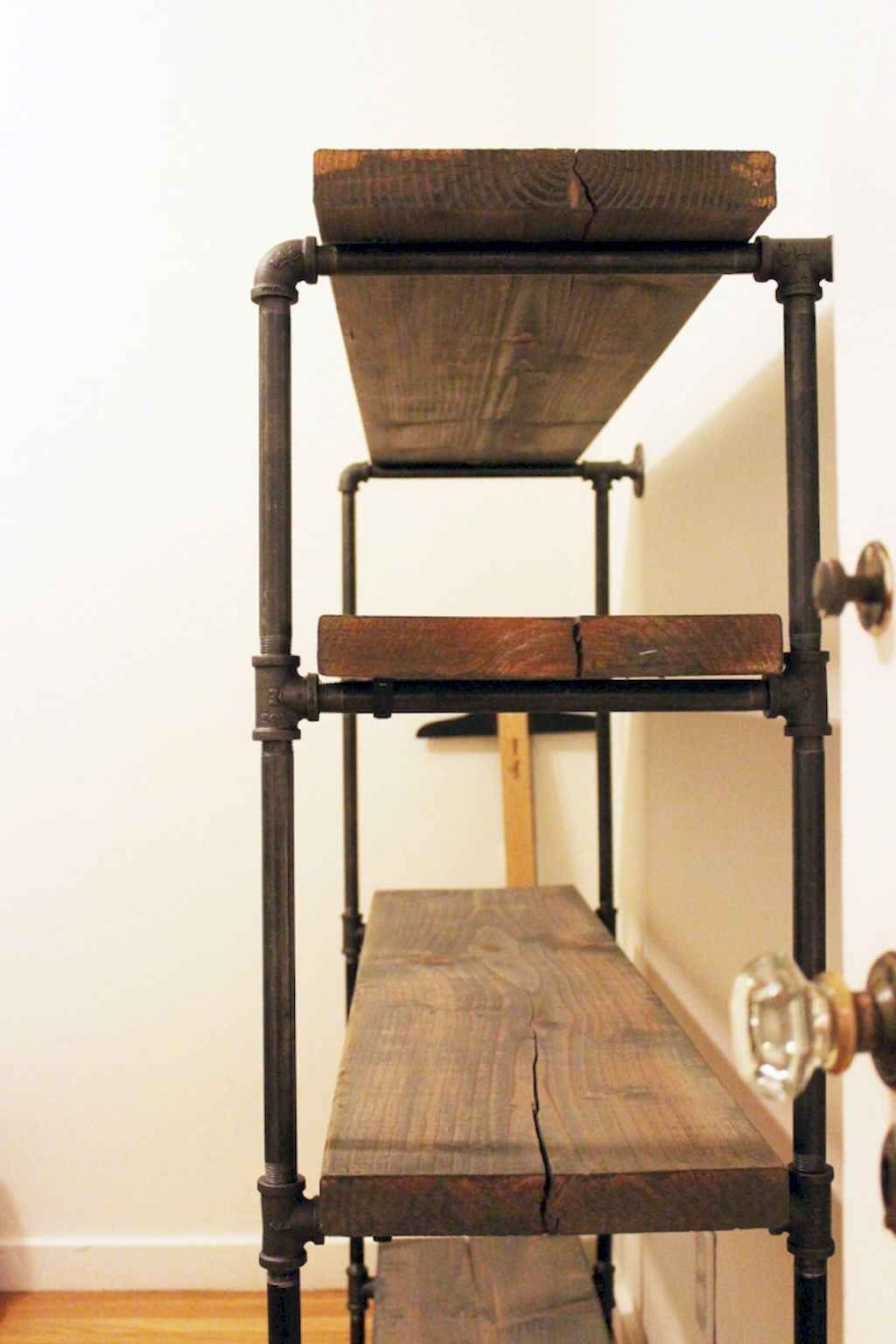 Nice and strong proyect. Love the painting ideas!!! Need it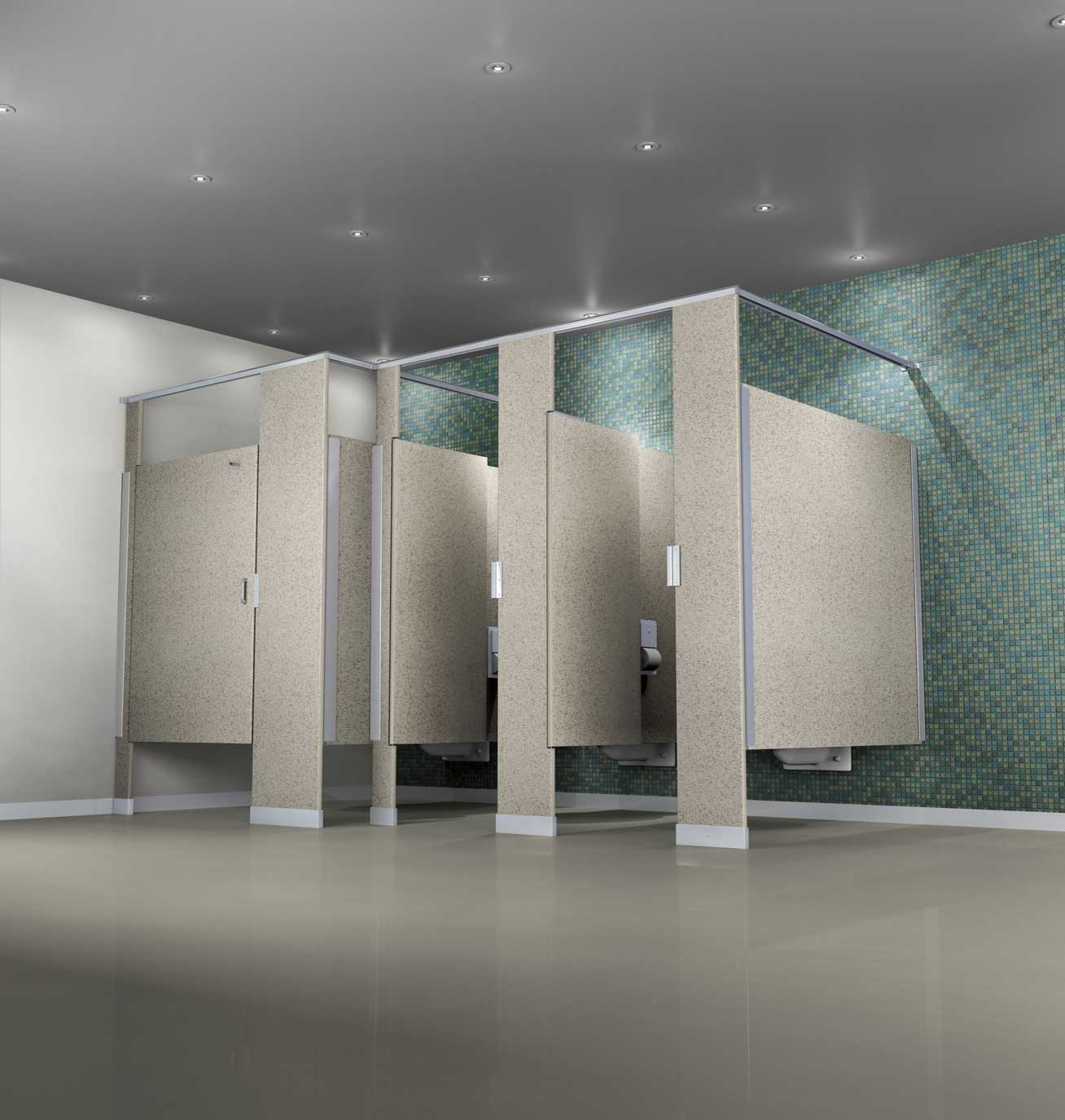 Commercial Bathroom Fixtures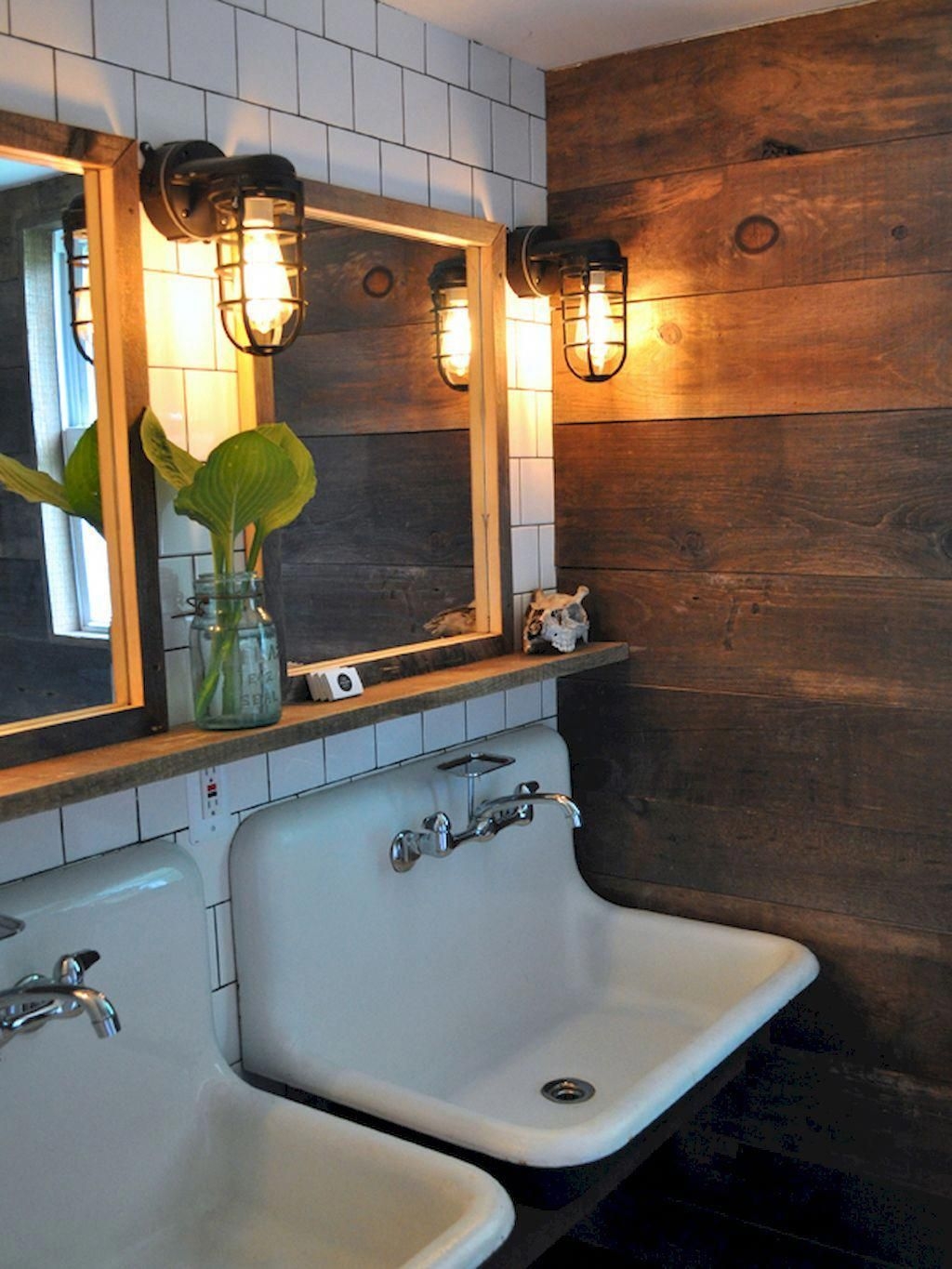 Great sinks, plus I love the combo of sleek white + rustic wood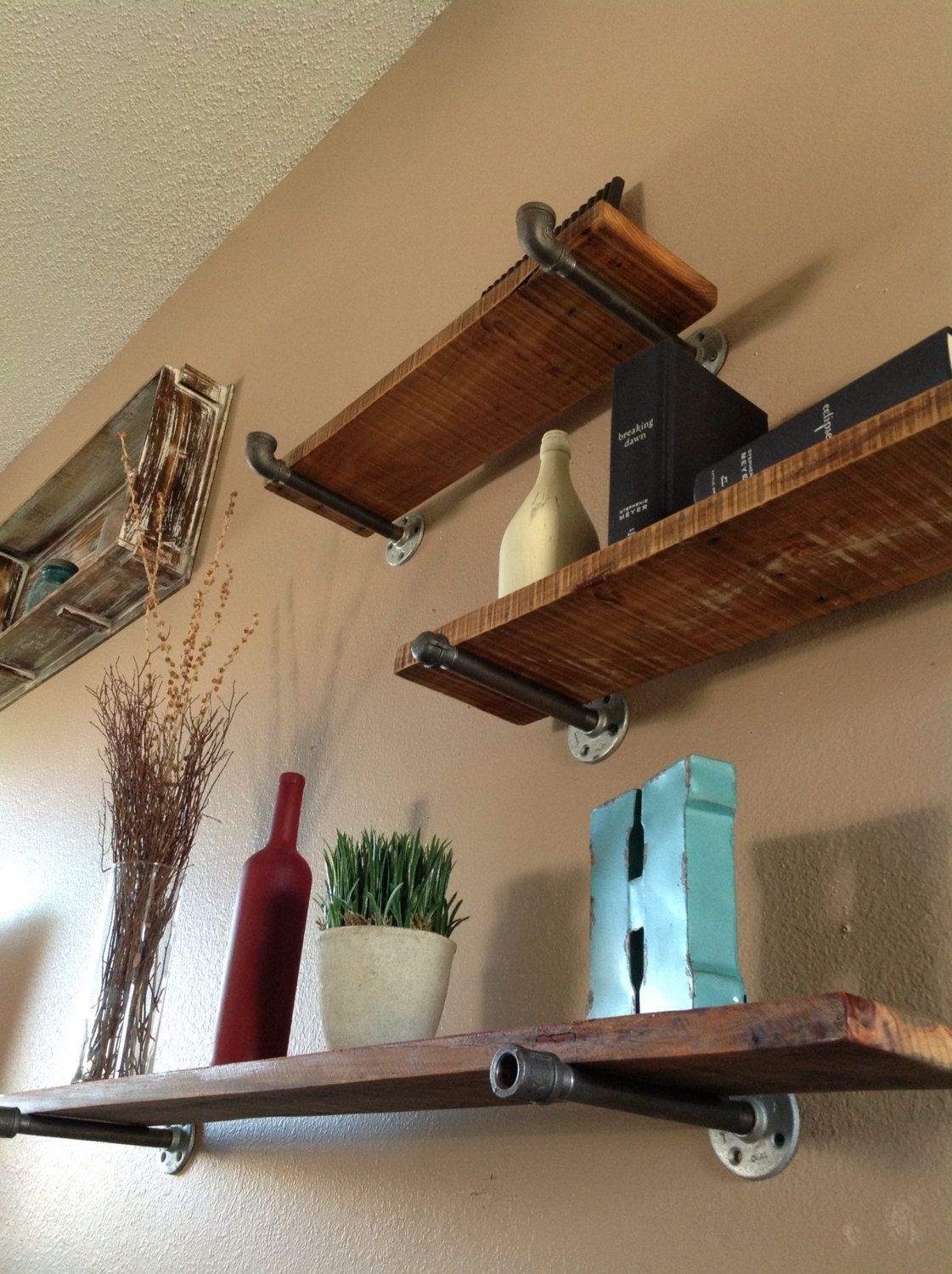 Industrial #Floating #Shelves. Use rough cedar planks and plumbing fixtures. #diy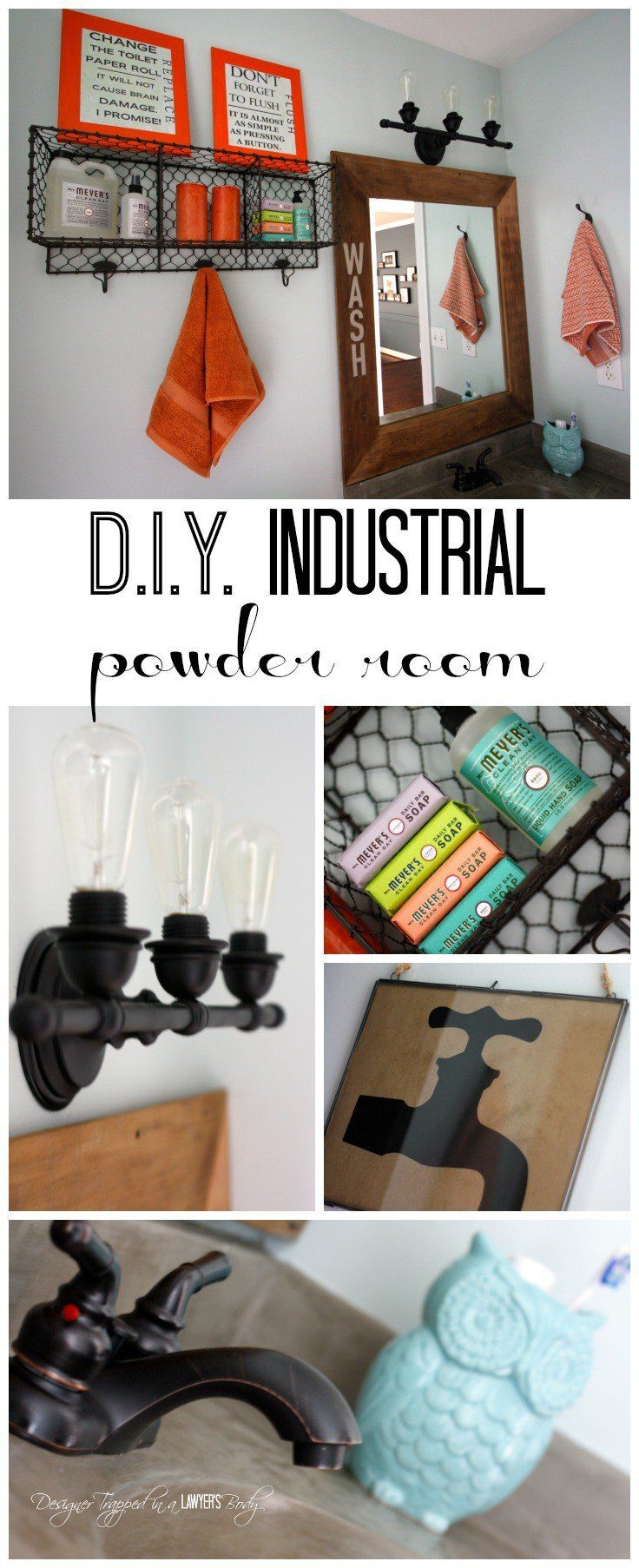 MUST PIN! Powder room reveal full of amazing powder room ideas by Designer Trapped in a Lawyer's Body! #powderroom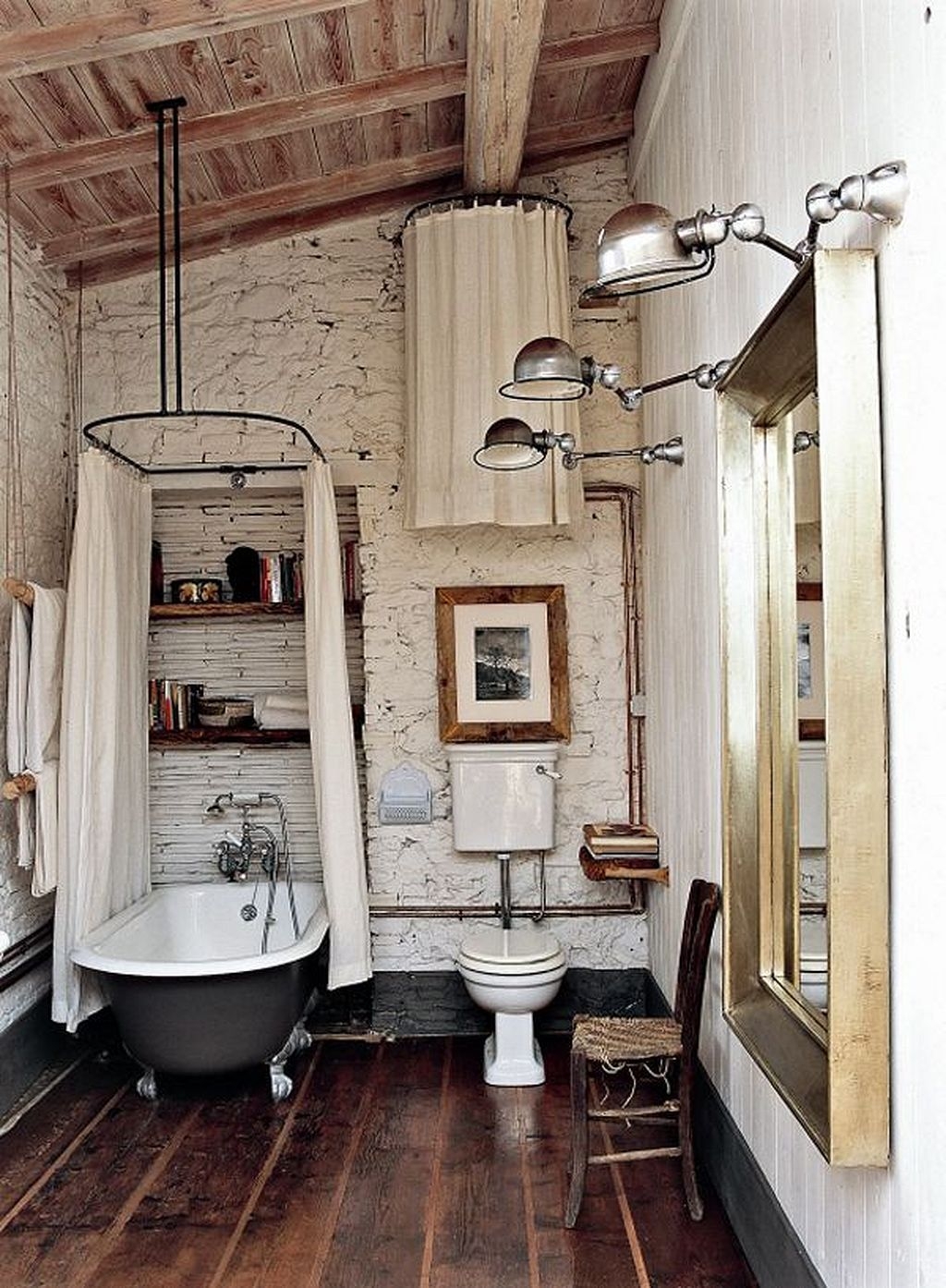 Cool vintage rustic bathroom. Dark wood floor echoes the tall wooden ceiling, being tied together with white stone walls. Industrial metal fixtures bring another texture in. Cute bathtub on claws completes the amazing look.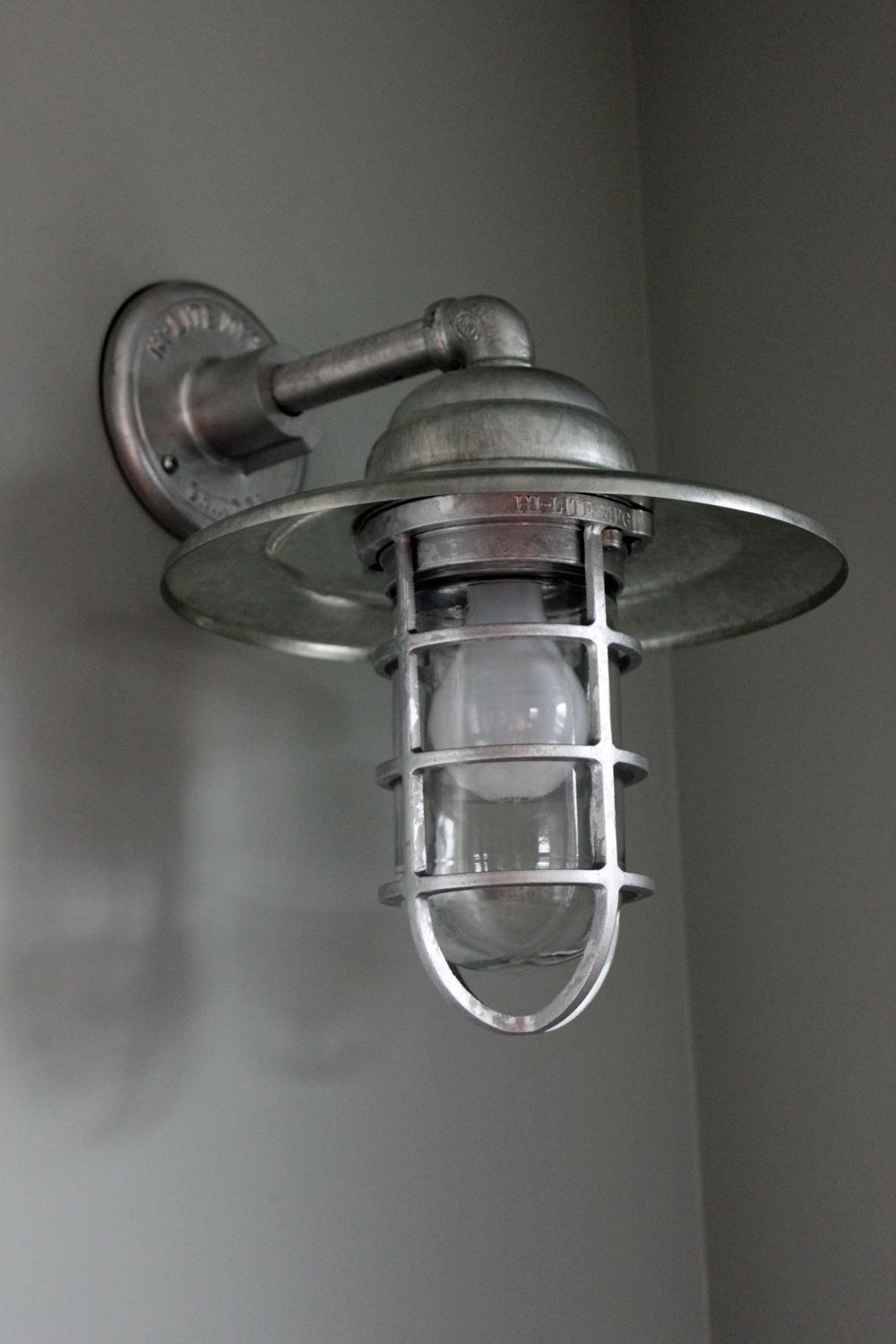 If you are a fan of industrial accent pieces, you will be interested of these bulb lights. They are designed for bathroom use, so try them and enjoy the extraordinary addition.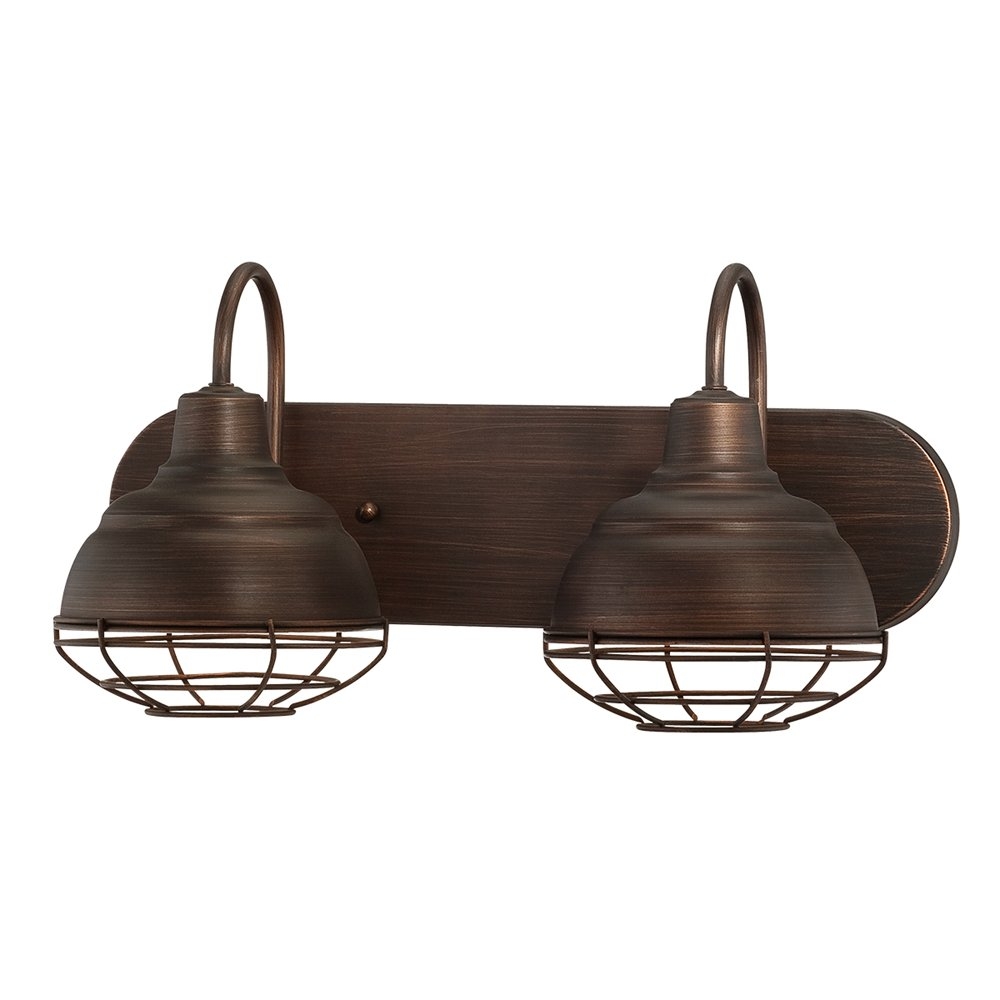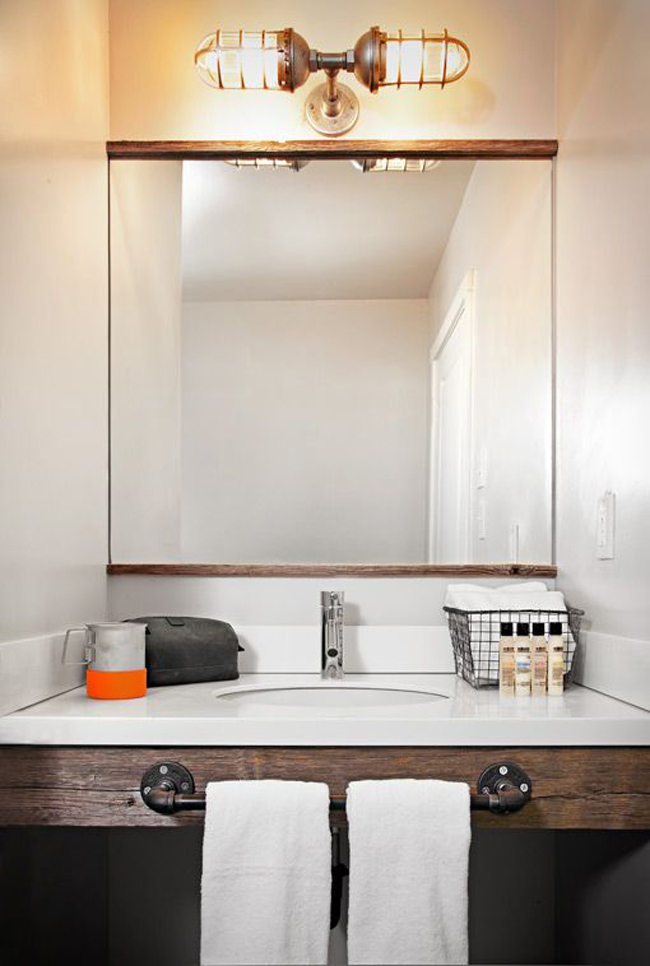 Love the vintage style vanity light. Get the look for less!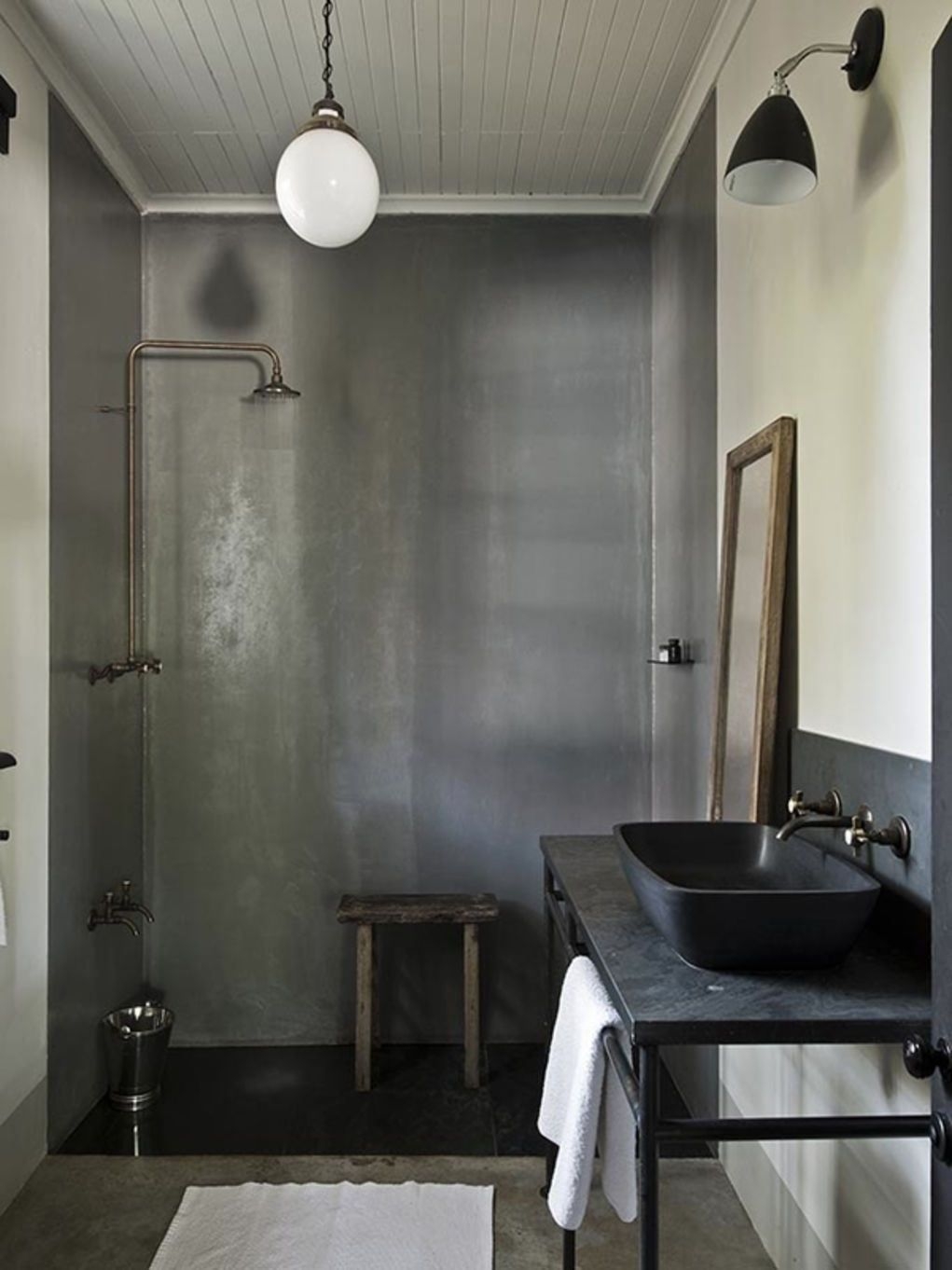 Gray wet room. Would love to know what the walls are- colored concrete? zinc?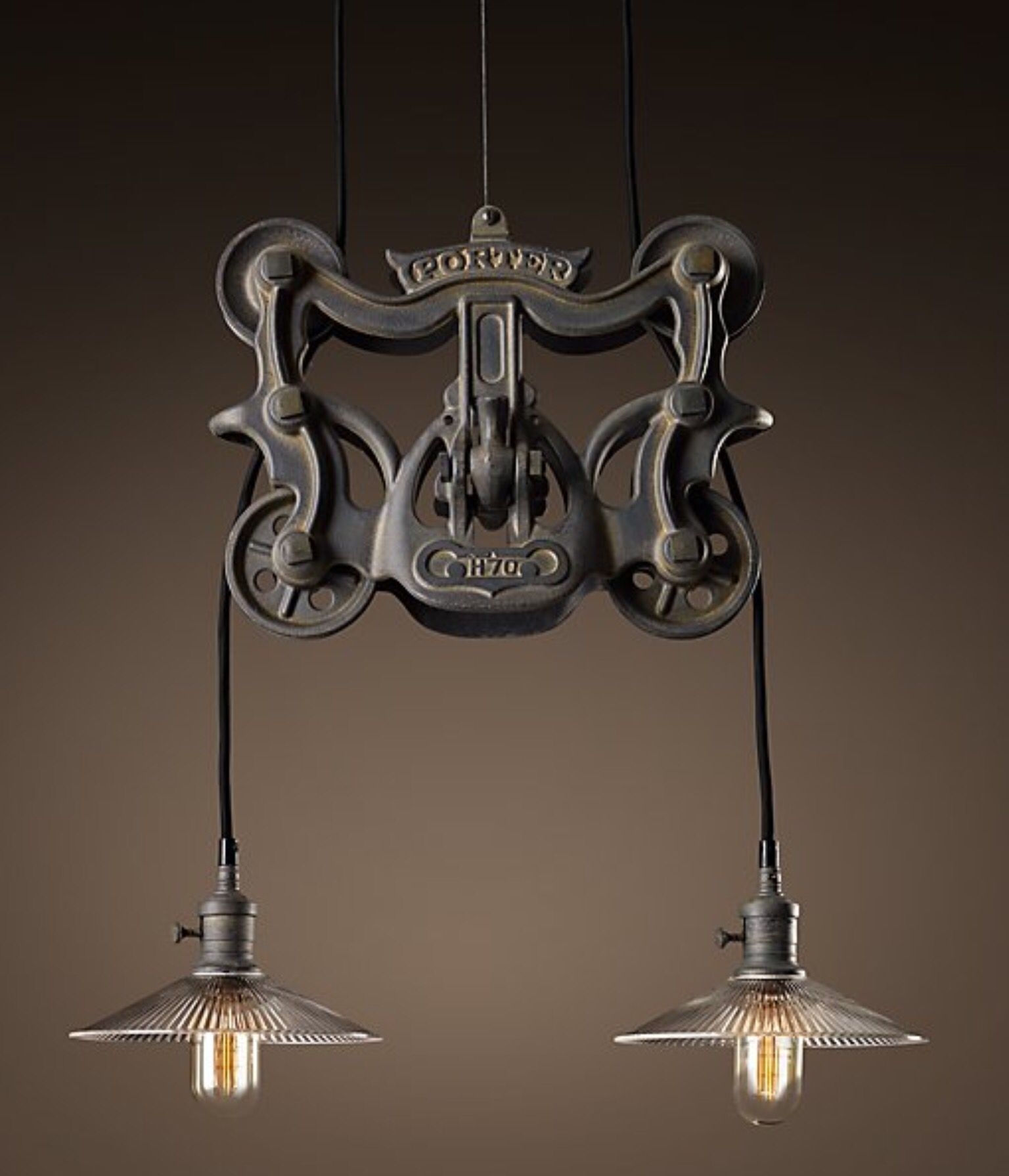 love this for above dining table (x2 though). Seen these in the store and really nice... would go with my modern farmhouse style
Made in industrial design, the single-use fixtures give the interior a rustic and atmospheric feel. Barn lights are captivating and very glamorous by what the character of decor. Ideal for the bathroom and more.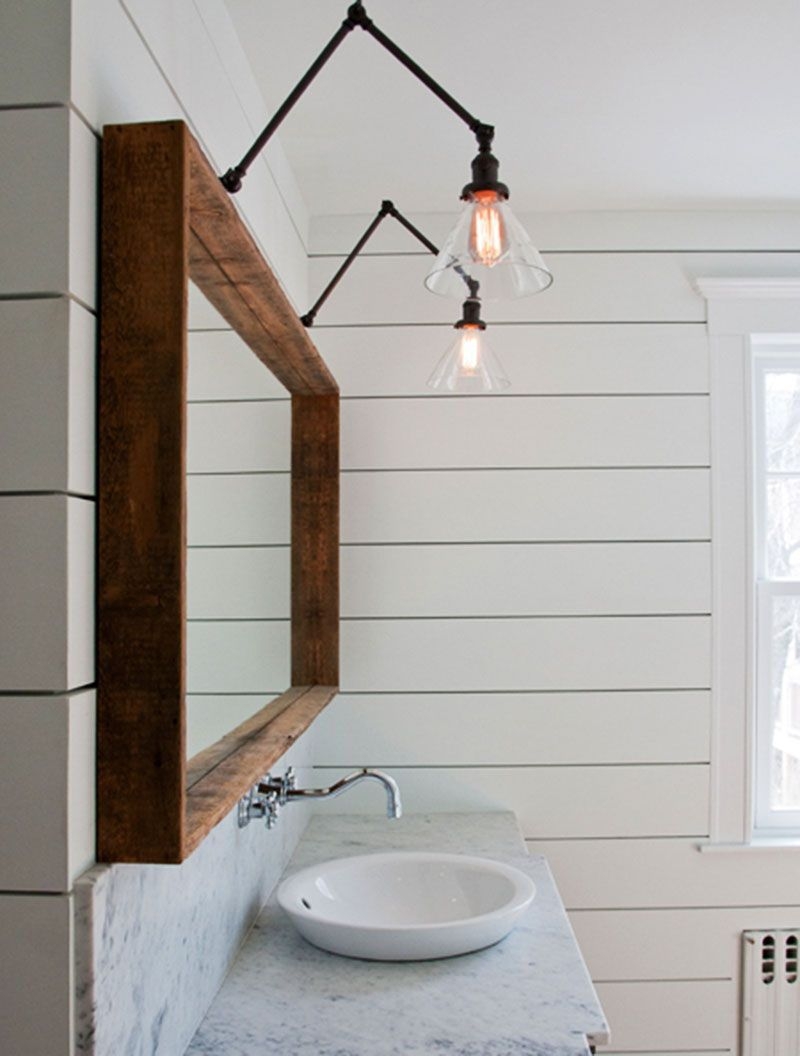 Ship lap, handsome wood mirror, and swing arm lamps.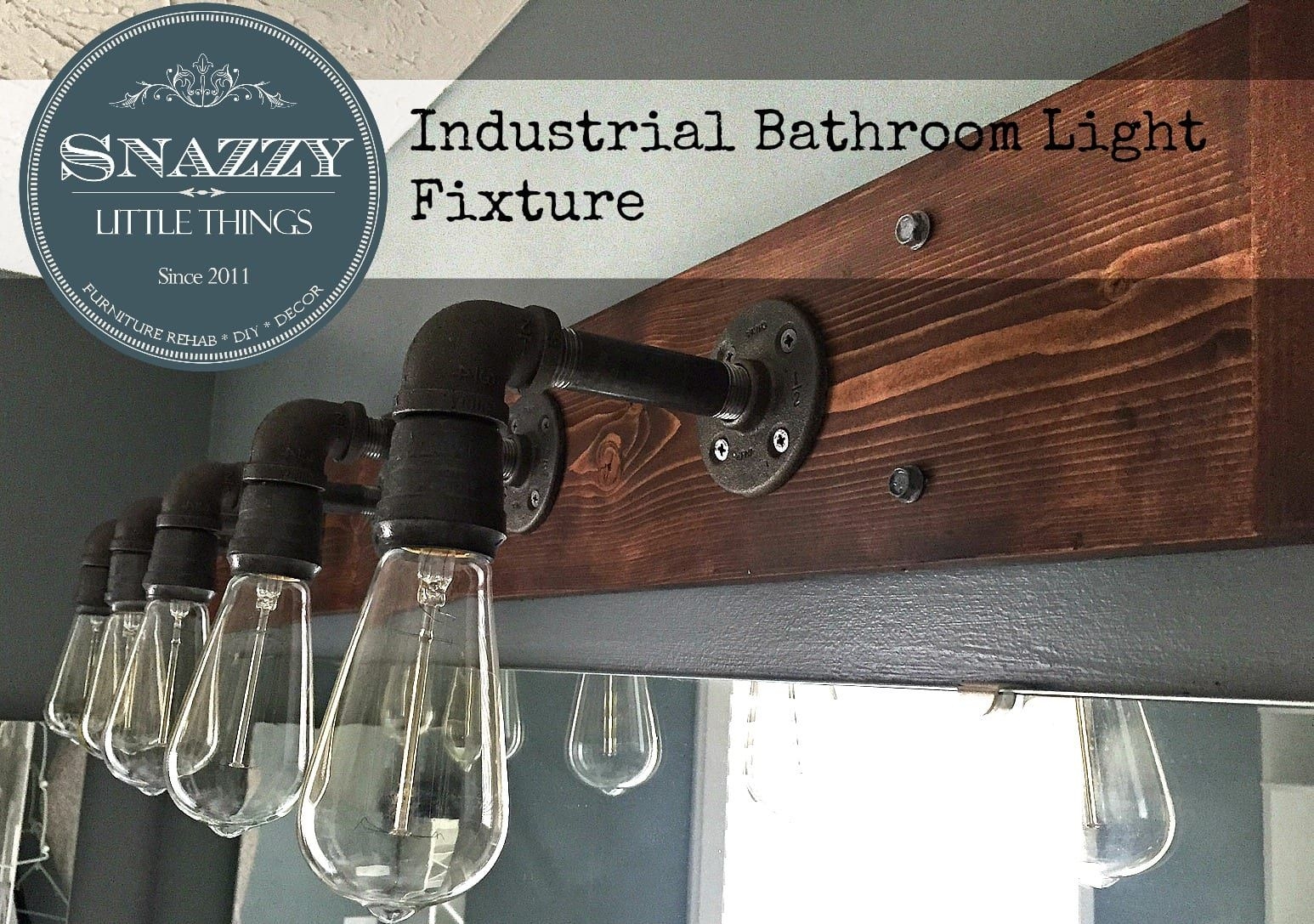 Improve your industrial batrhoom with this vintage light fixture consisted of 5 brightly shining lamps. Each lamp is made of durable pipe with a wall-mounting base, accommodating one bulb at a time.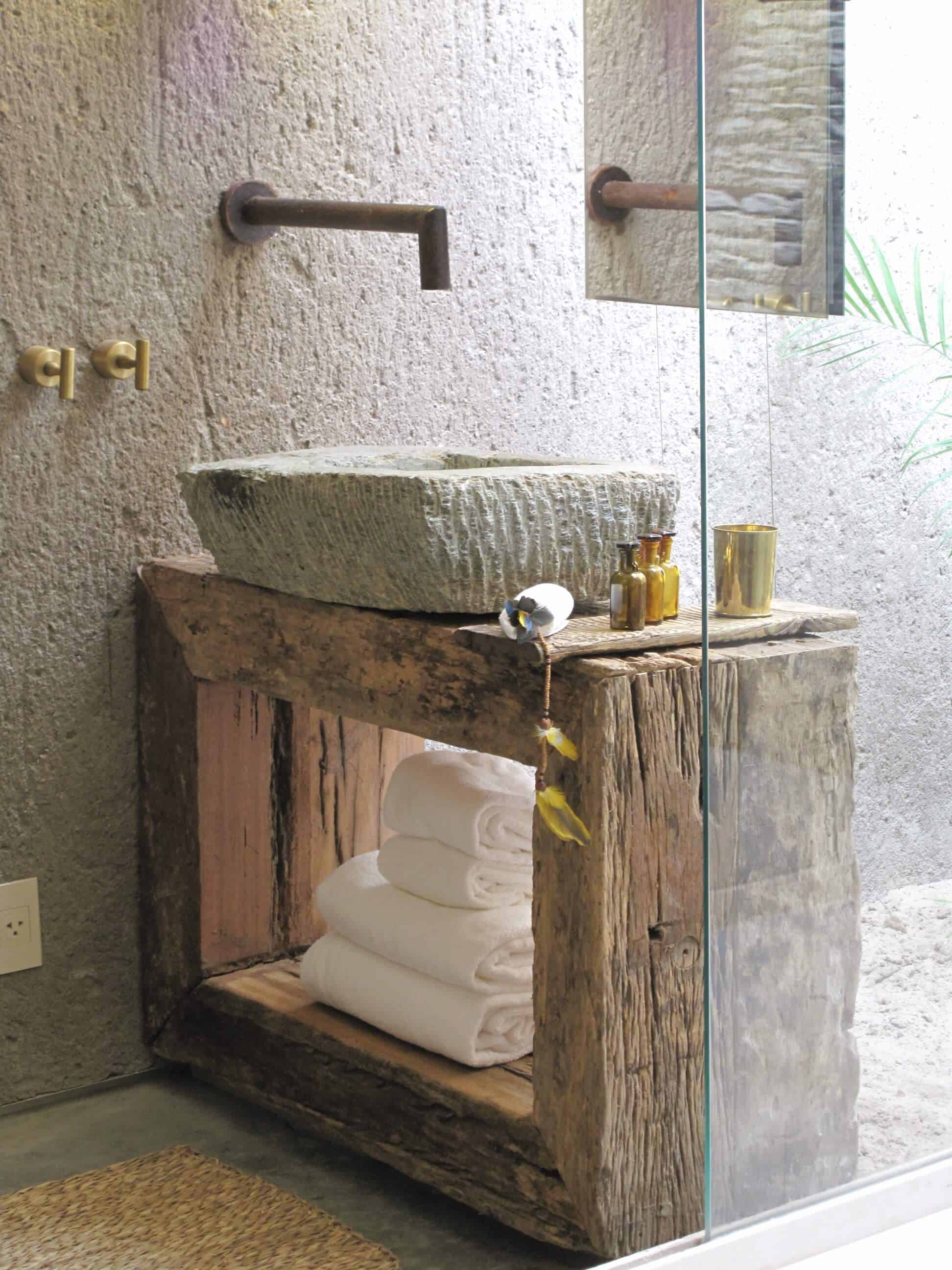 Kenoa Resort : A Private Sanctuary of Tranquility, Brazil - Wabi Sabi bathroom with stone sink, rough wood vanity, and industrial hardware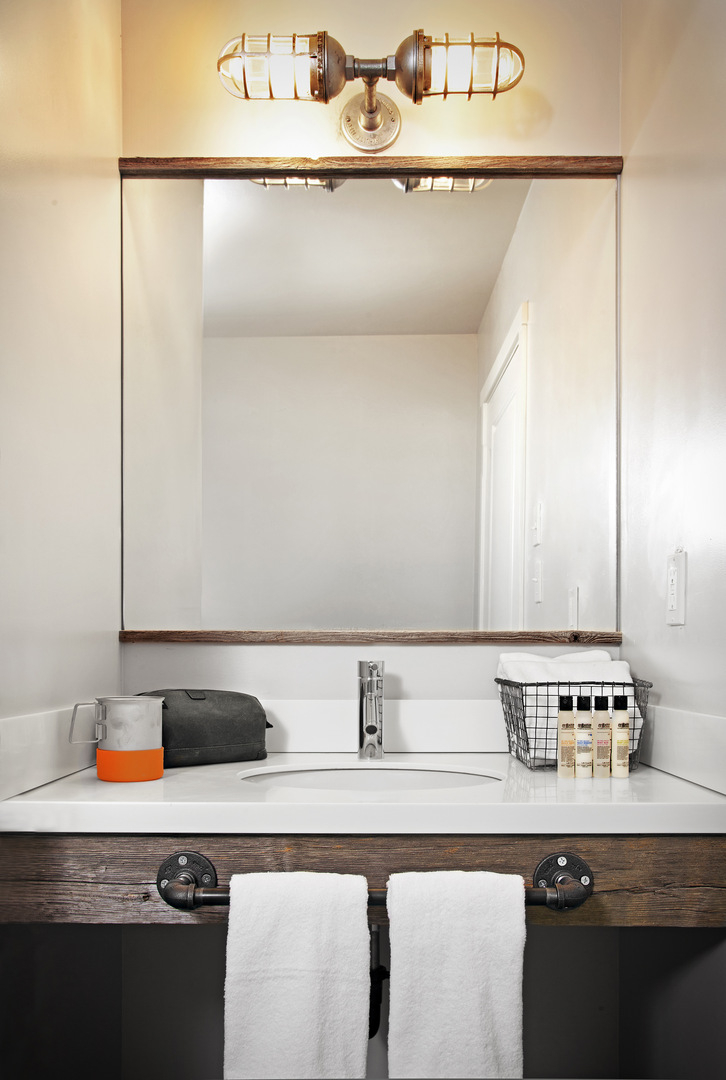 Unique ceiling lighting bathroom fixture, alluding to industrial style that gets enormous popularity these days. Long black cord holds Edison bulbs that comprise a garland around a black ceiling pipe.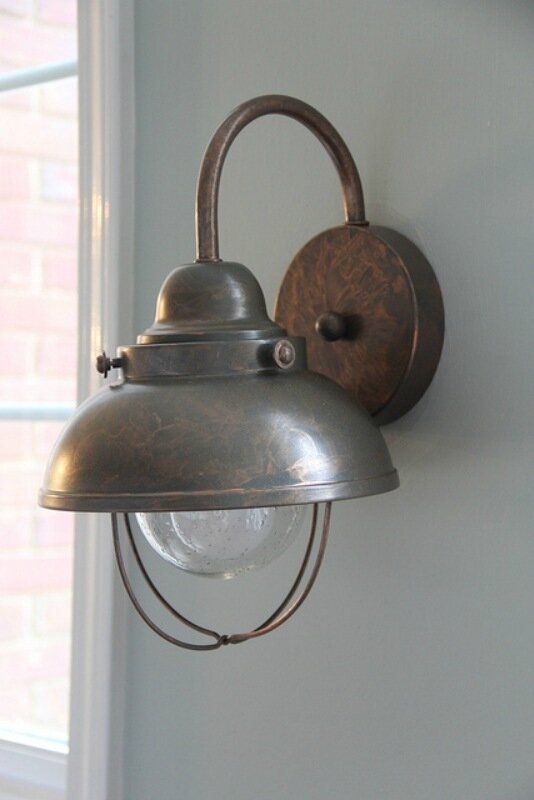 The industrial style, although associated with large loft spaces, may even come to a small bathroom in the form of an industrial lampshade, to a 1 light wall sconce. Bronze "mushroom" beautifully falls from a brown frame.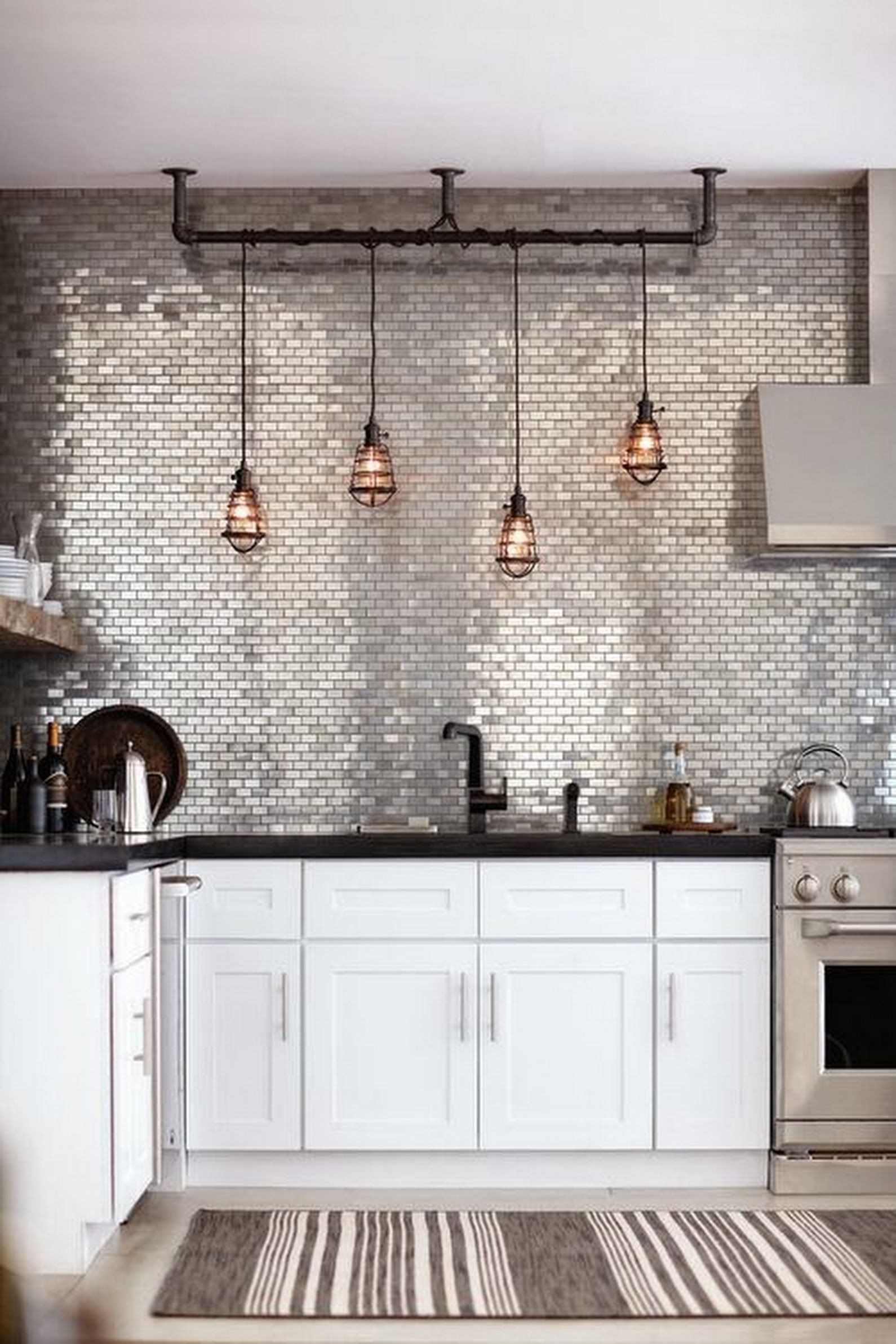 This idea for the tiles is simply perfect and will allow you to accentuate your kitchen or bathroom with practically no hassle. It offers a glossy finish of the silver, fish-like tiles and will work well with any color setting.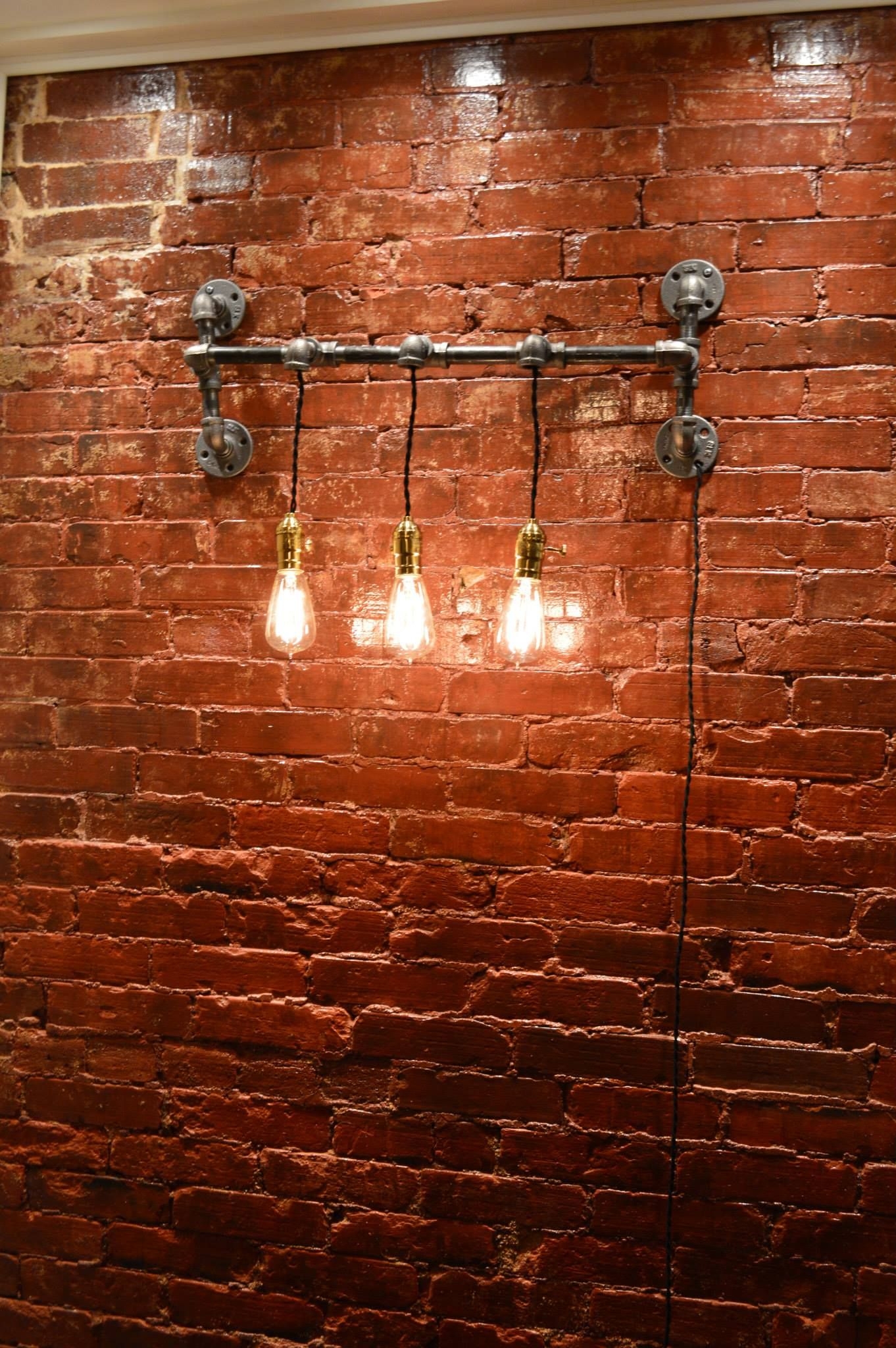 Back it w/ barnwood....Hey, I found this really awesome Etsy listing at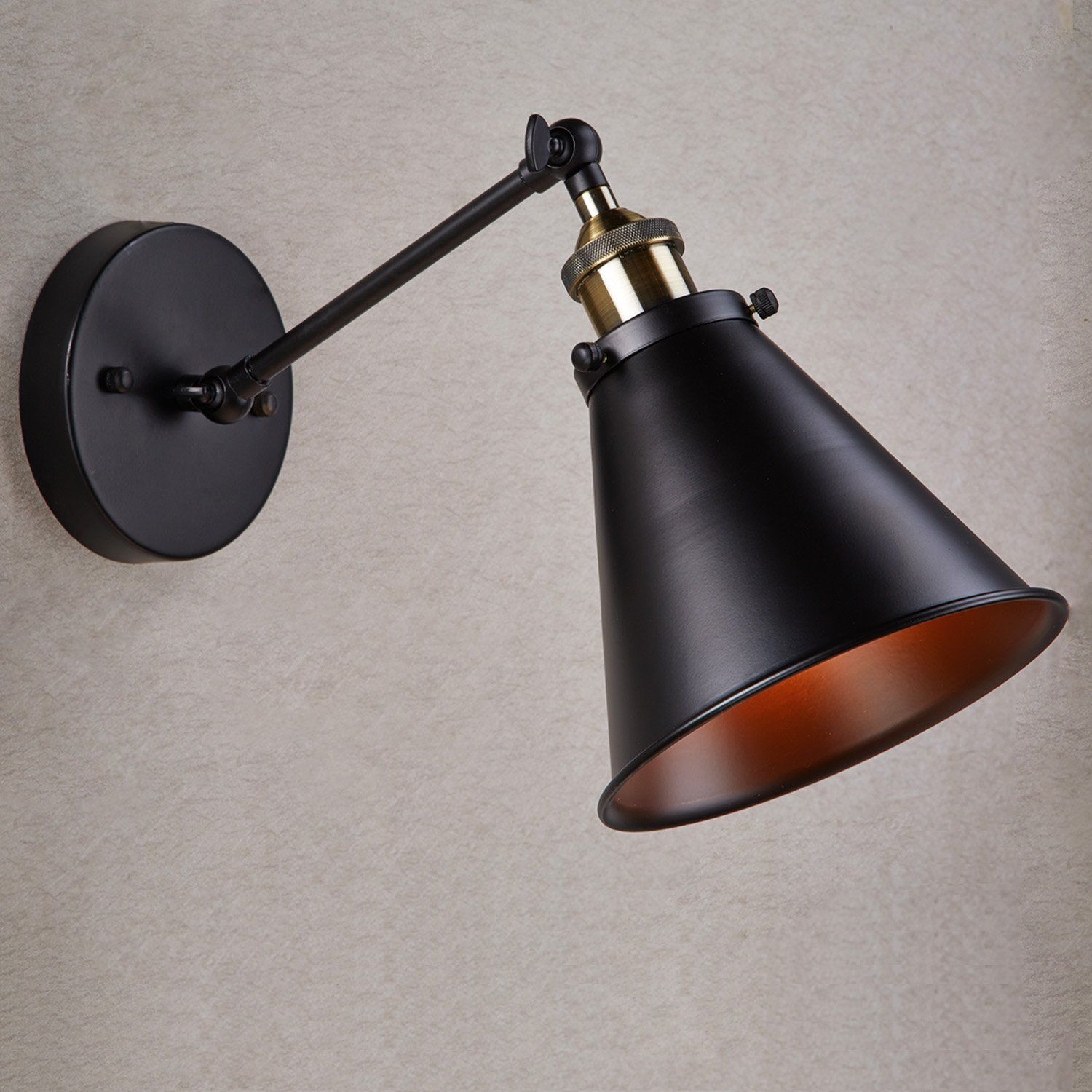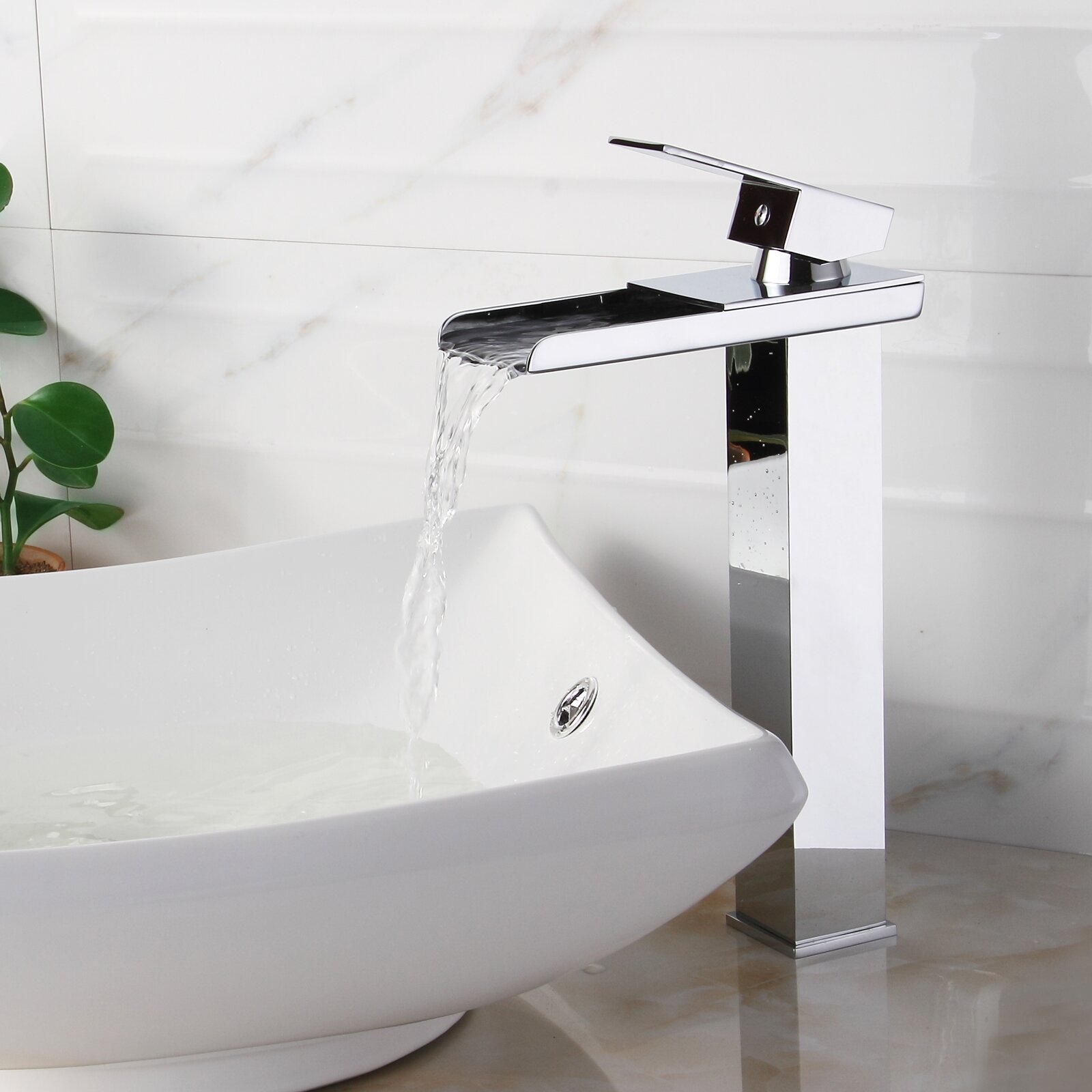 Single Handle Bathroom Waterfall Faucet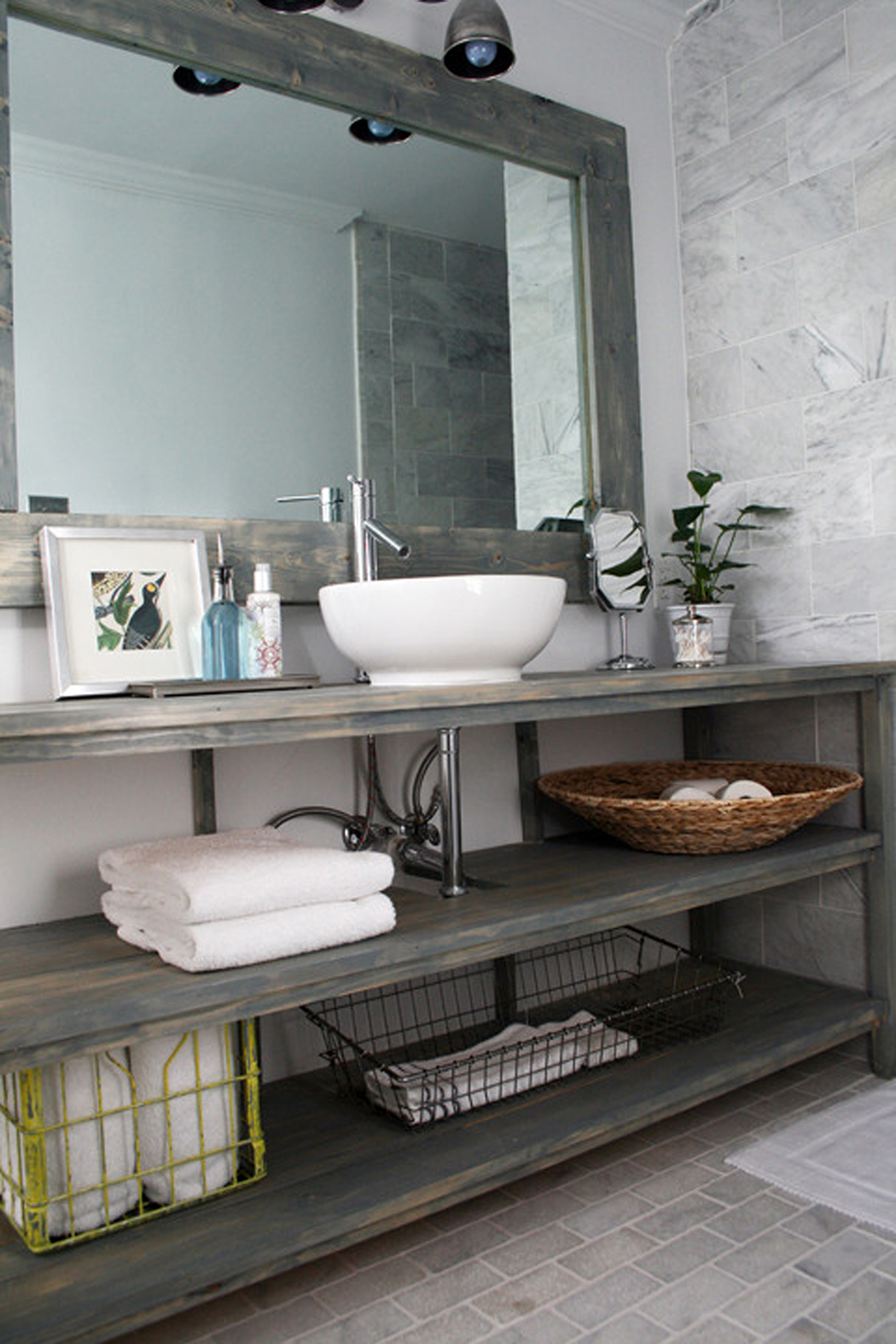 DIY bathroom remodel with salvage. I love this idea!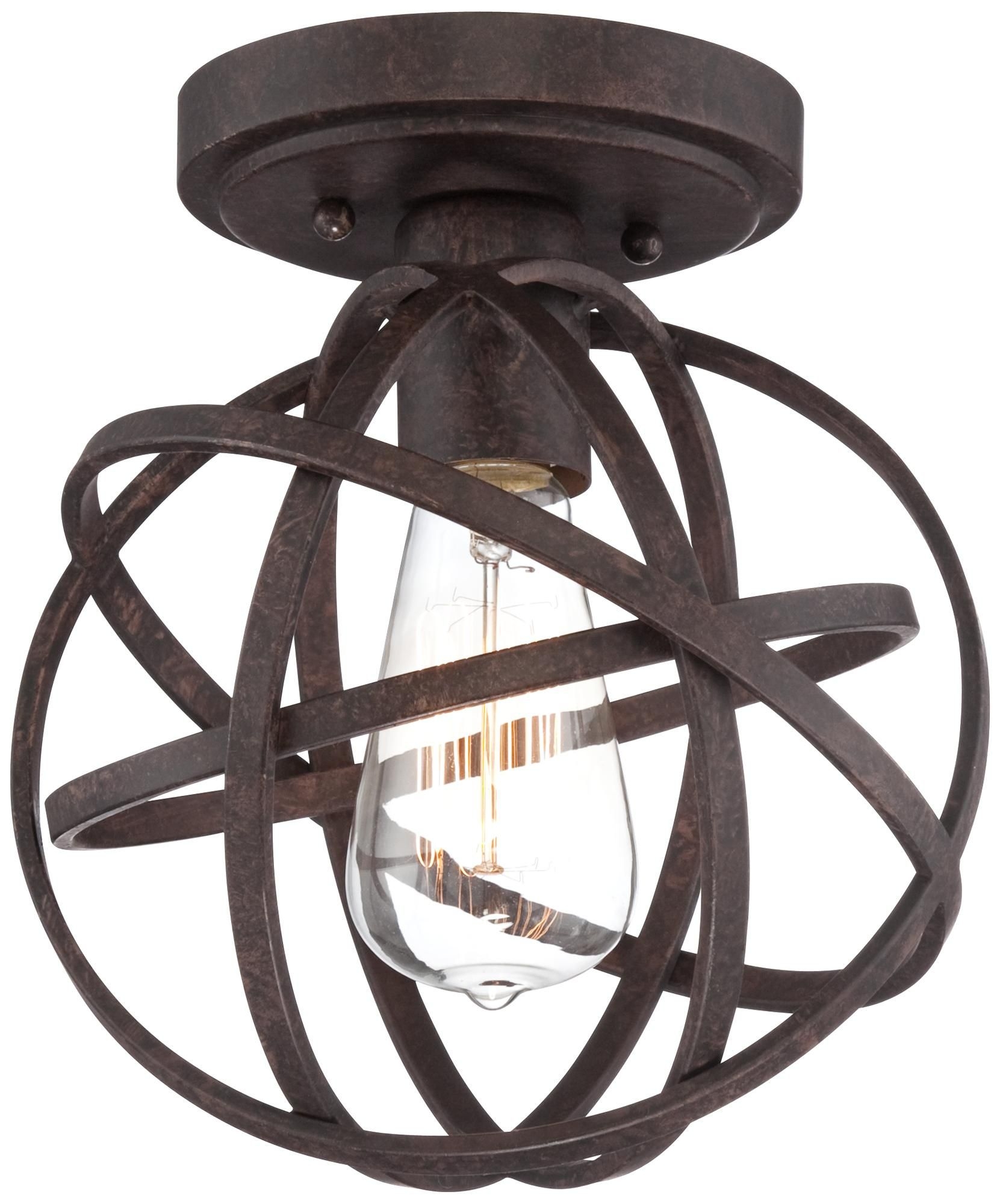 Industrial Atom 8" Wide Edison Bronze Ceiling Light -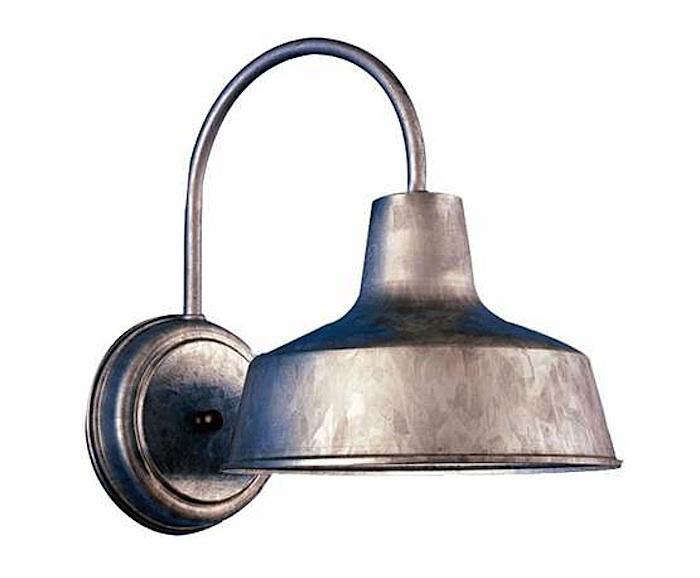 Wall sconce in industrial style. Designed for the bathroom. It is mounted on metal frame with antique finish. Great as the main or additional source of light in every bathroom as needed.