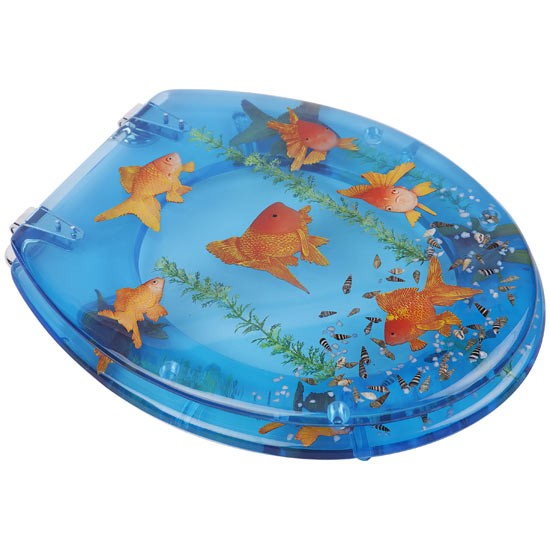 Euroshowers Toilet Seat Resin Novelty Toilet Seats With Chrome Hinges Huge Range
Even the novelty toilet seat can be personalized and get rid of the ceramic boring coating for a colorful structure. For example, in the form of an aquarium full of colorful fish. In this way, dealing with the most basic needs in łazieńce will be more varied.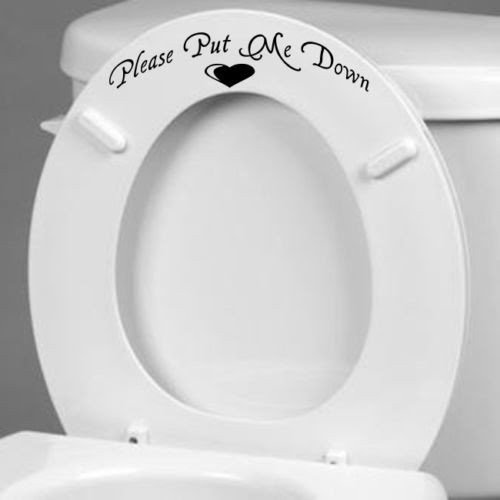 Toilet Seat Sticker Please Put Me Down Wall Art Quote Decal Vinyl Bathroom
Funny toilet seat sticker - reminding to put a seat down. Black vinyl, resistant to water, moisture, peeling off. Cool bathroom decal. Dedicated for those who TEND TO FORGET. Available in other designs & colors.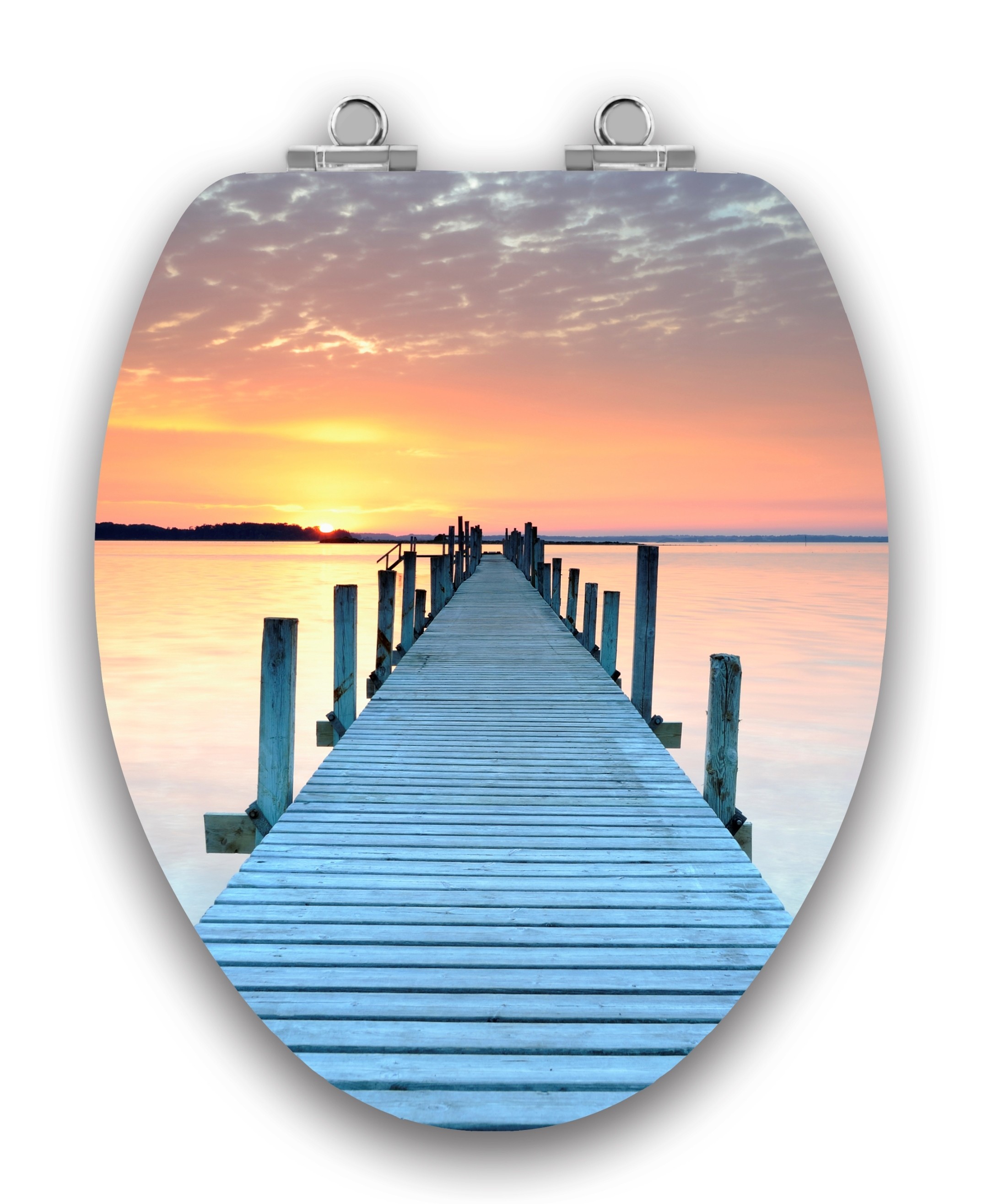 Not only is this toilet seat made to provide the ultimate comfort of using, but it is also a piece of art itself. The toilet seat is fitted with a large, full-scale decal of a sunset over a sea pier, with vibrant colors and warm shades. Moreover, the mate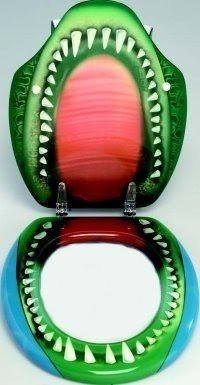 Introduce a humorous accent to your restroom with a fun toilet seat. This model features a funny design with vivid green crocodile maw image - so when you lift the lid, the crocodile bares its teeth at you.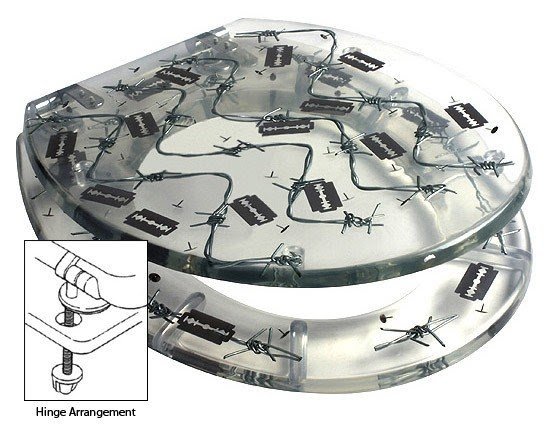 If you loves stupid jokes and original design, this toilet board is must-have in your lavatory. It is translucent and has very realistic pattern with razor blades and barbed wires. Your guest will be frightened!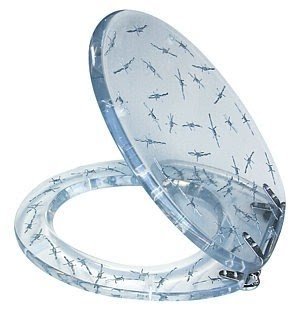 Novelty approach to a unique and unusual toilet seat made out of semi-transparent acrylic glass with a blue tint. The toilet seat is fitted with pieces of barbed wire inside of it, giving it a funky and humorous appearance.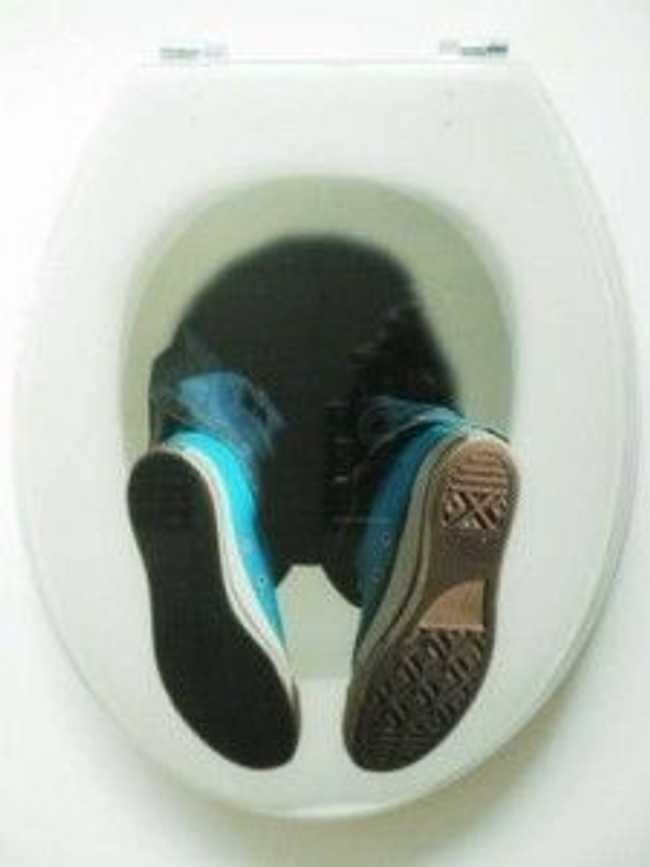 Easy to clean and easy to install, this toilet seat is a traditional addition to almost every toilet. Manufactured from quality material, the seat ensures good durability and comfortable usage for many years.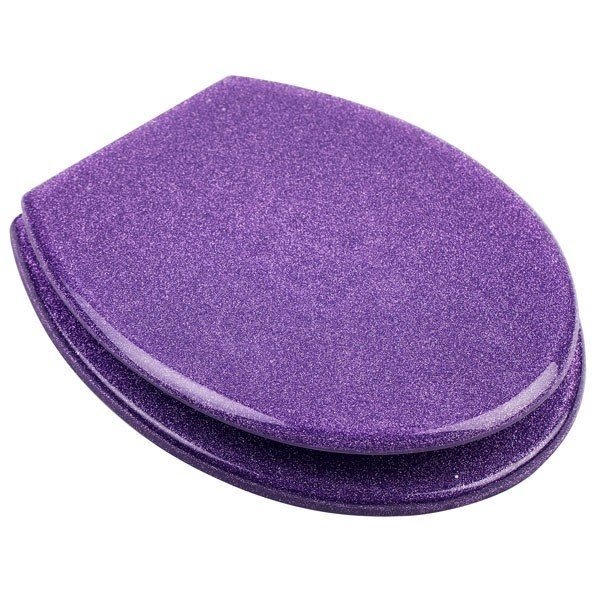 Toilet seat finished in a nice, purple color. This element of toilet equipment provides solidity and a very high level of comfort. It is resistant to excessive wear and many different forms of damage.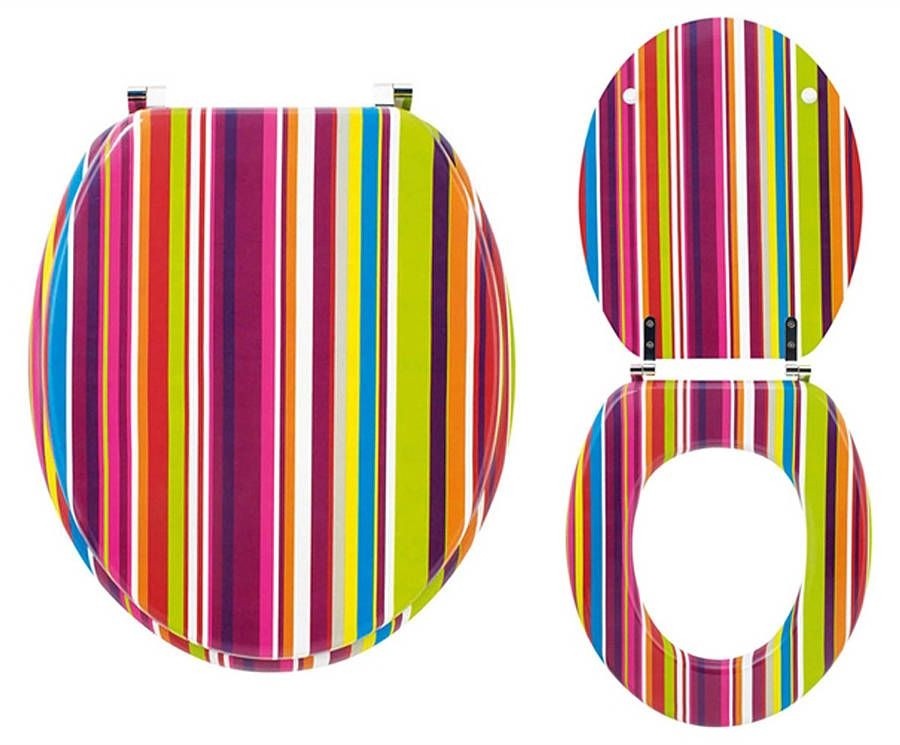 Love this soo colourful.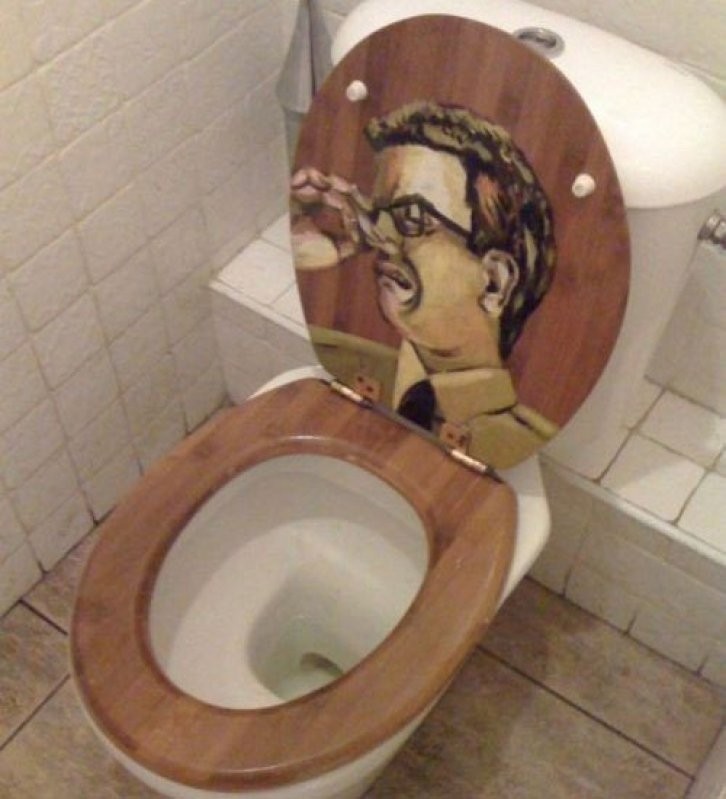 Want to laugh at loud while being in the desired position? Simply, choose this funny toilet made of faux wood, and your sessions in the throne room will never be as same as before.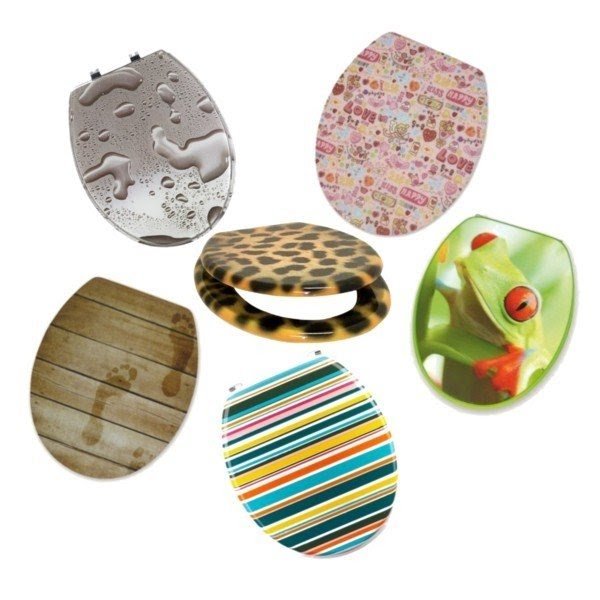 Add a touch of color and refresh the toilet with the "Colored and Novelty toilet seats" with many different and interesting types of prints. Everyone will tell you how cool it looks in your home.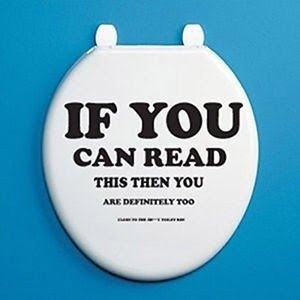 ... CAN READ THIS THEN YOU ARE - TOILET SEAT VINYL STICKER - Novelty / Fun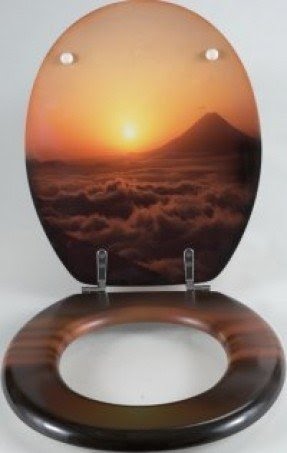 Cool modern toilet seat featuring a beautiful printed image showing sunset by the sea. It's made of durable bacteria-proof acrylic very easy to maintain and clean. It has metallic hinges and white bumpers.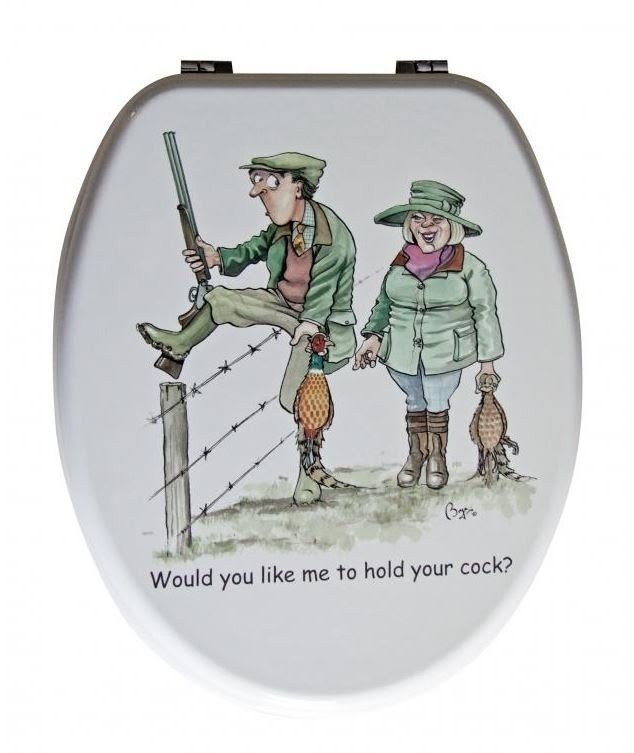 The wordplay often works well in long-term relationships with rubbish entertainment. A picture with a sexual funny subtext this time adorns the novelty toilet seat. Ceramic white has been enriched with a scrap of comics.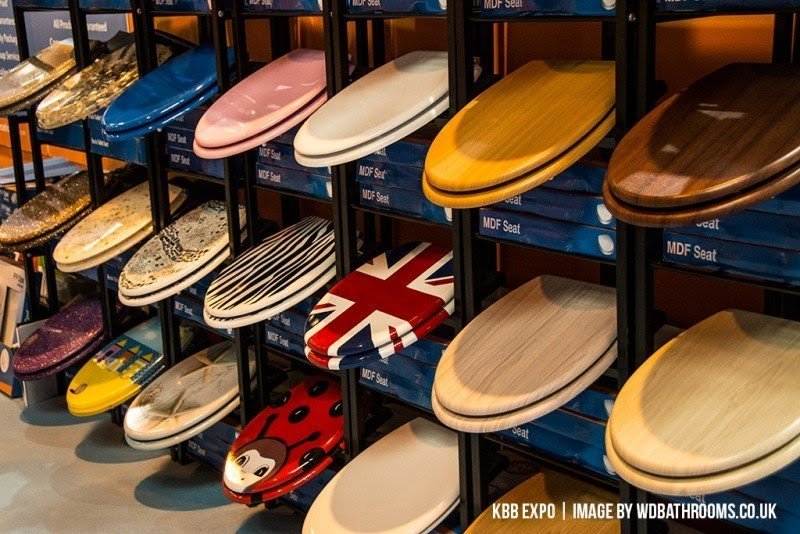 A wide range of toilet seats with, designed to distinguish your toilet from the other. You can choose from either natural wooden ones or a whole set of patterned ones. There is even a ladybird one!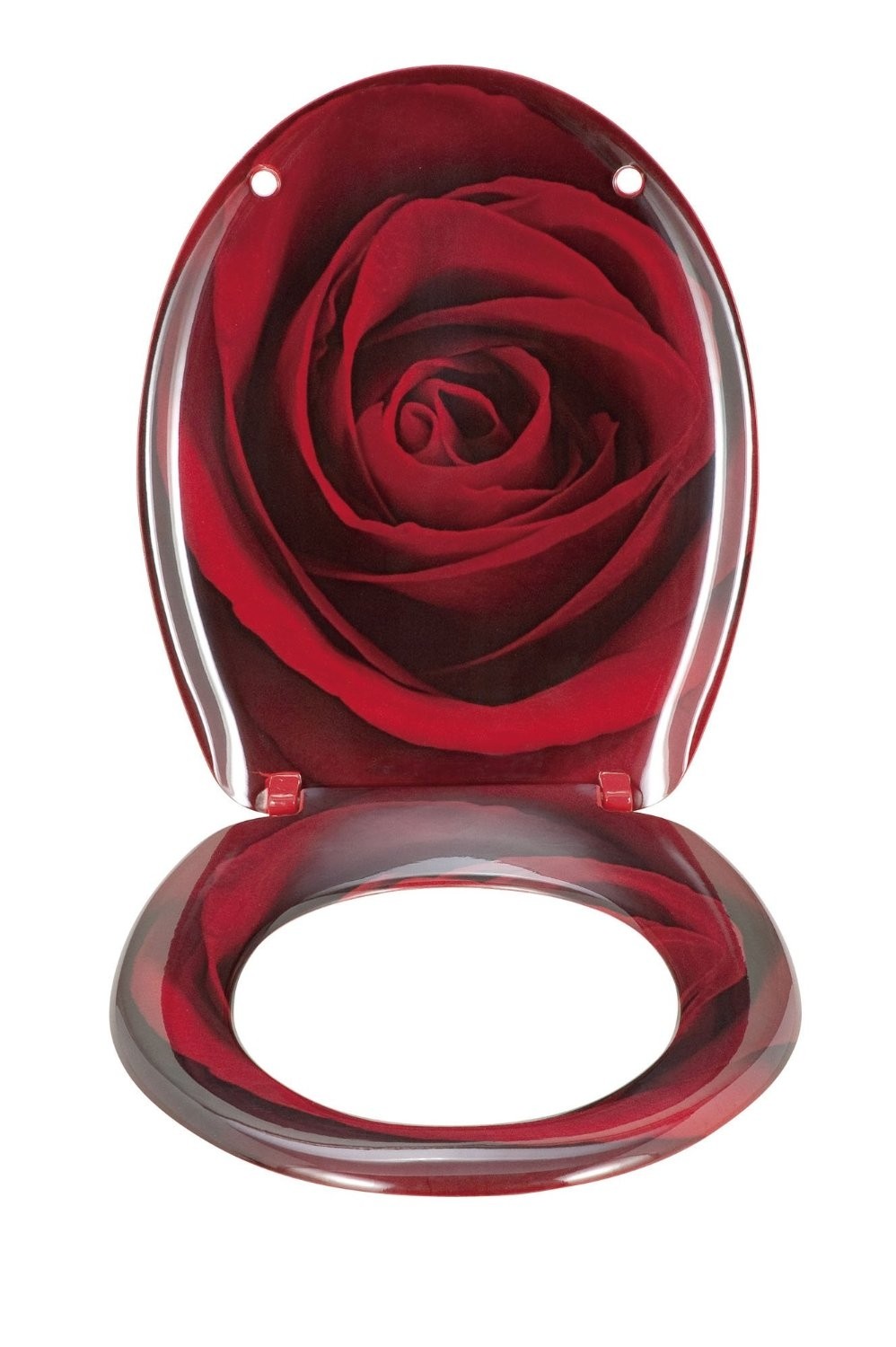 This toilet seat is a very hygienic item with an interesting rose pattern finished in red color. It means that this element is not only functional, but it also decorates toilet indoors. This seat is also resistant to wear.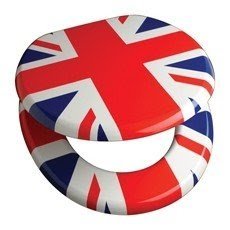 novelty toilet seats wooden toilet seats soft close toilet seats ...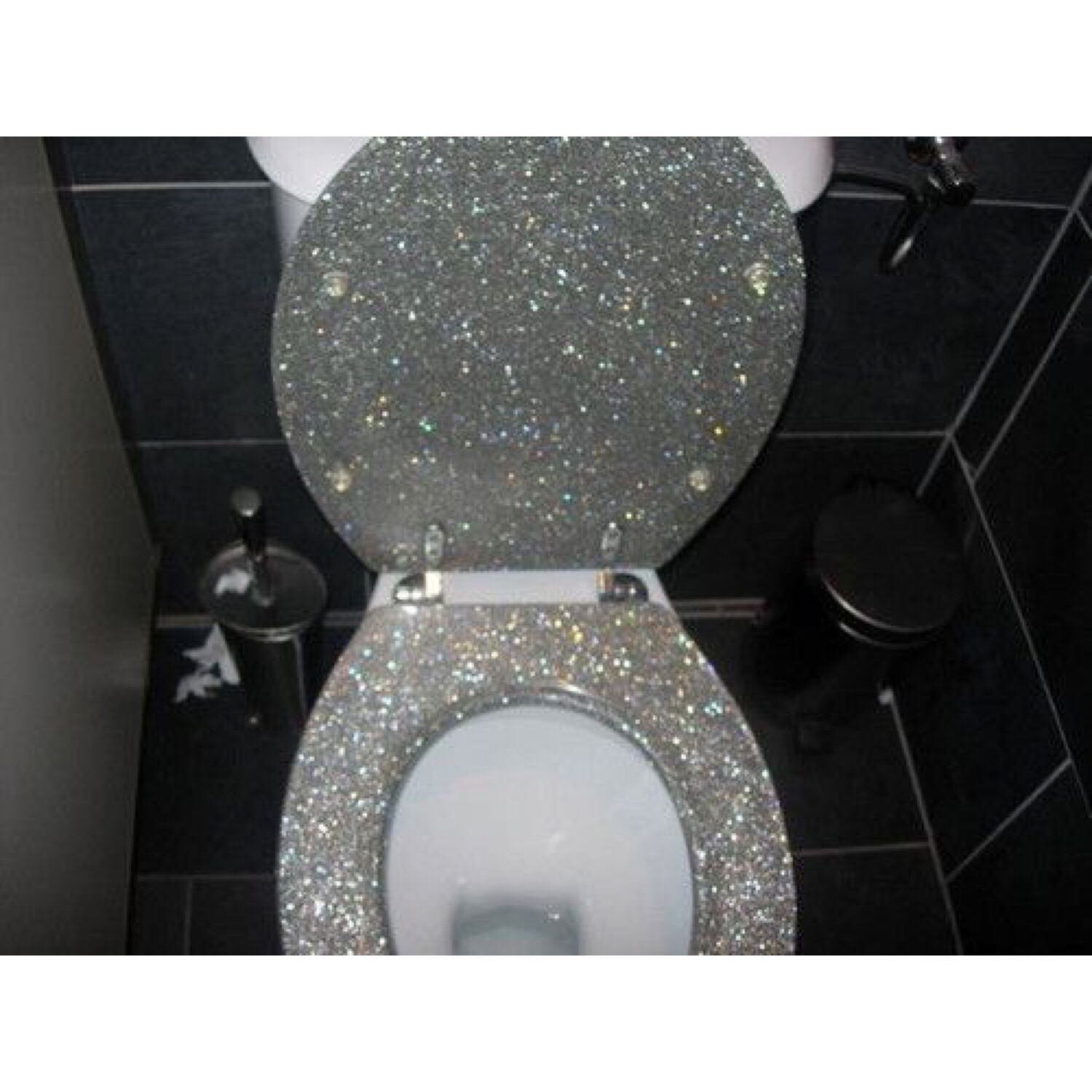 A fun and unique way to spice up your bathroom with an unusual look – a glittered toilet seat which provides a glam, shiny detail to an otherwise contemporary and modern bathroom, giving it an interesting contrast.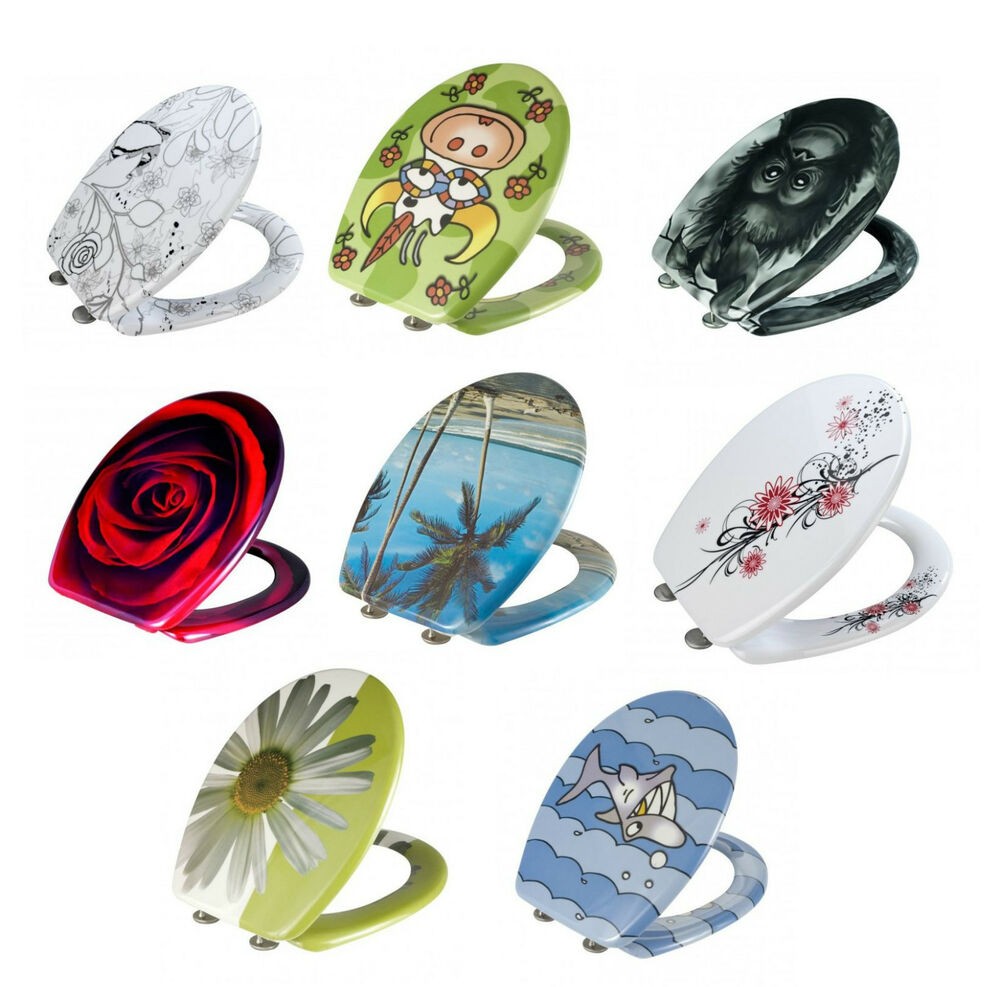 Home, Furniture & DIY > Bath > Toilet Seats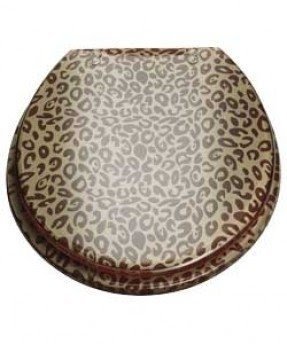 With this toilet seat you're going to feel like the real Tarzan. The seat is made of quality materials, and covered with a leopard print. Easy to install, and easy to lift. And you can clean it in no time.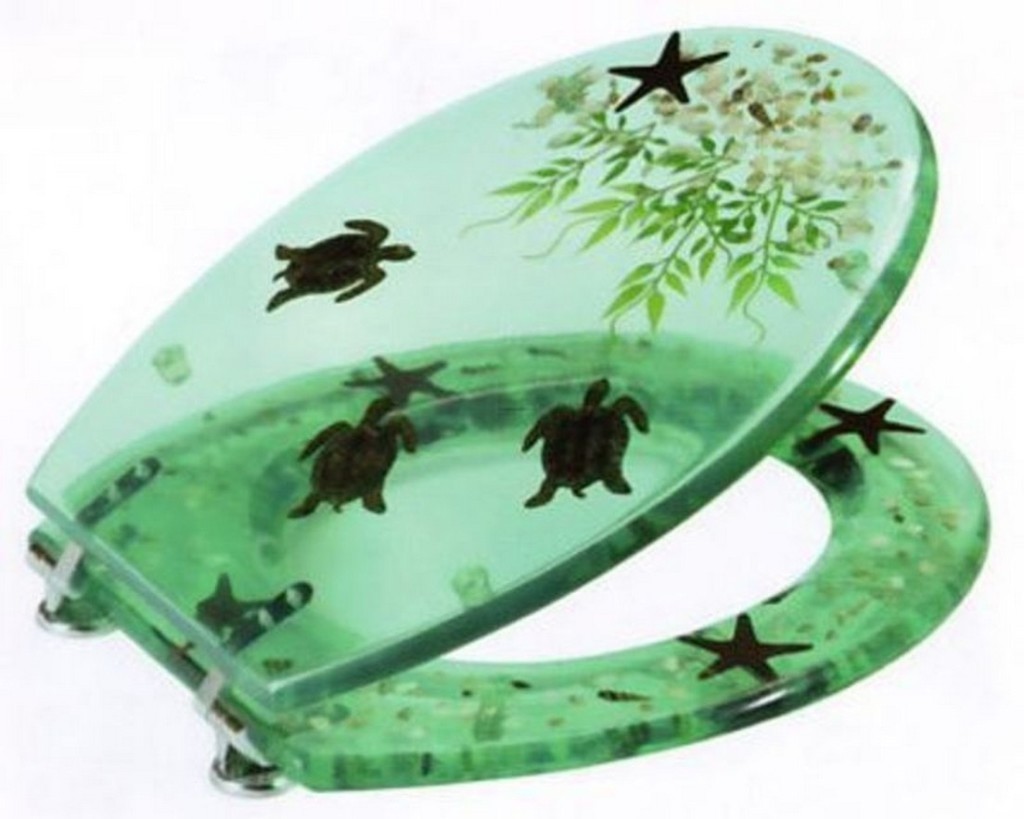 Toilet seat decorated with turtles theme. It is completely made of acrylic. Suitable for each standard toilet. Simple form and modern design.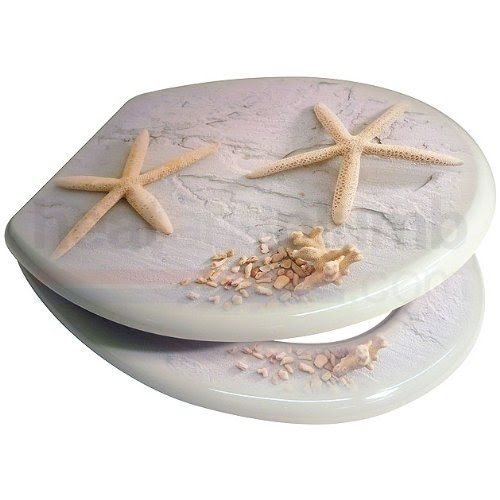 Buy Novelty Toilet Seats Online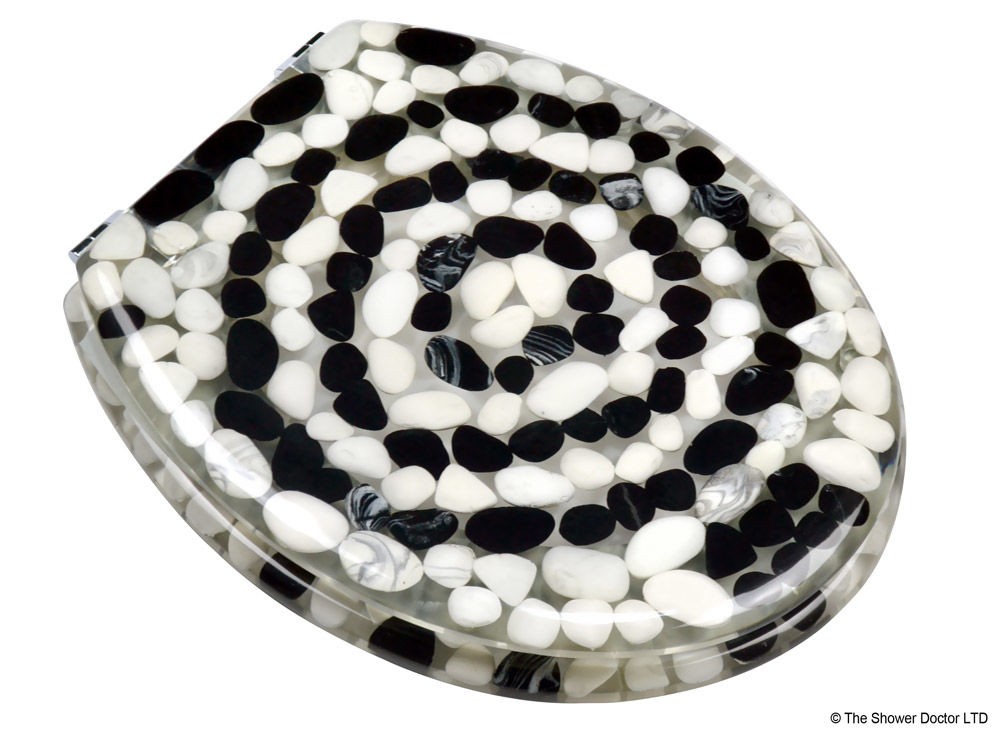 Novelty Toilet Seats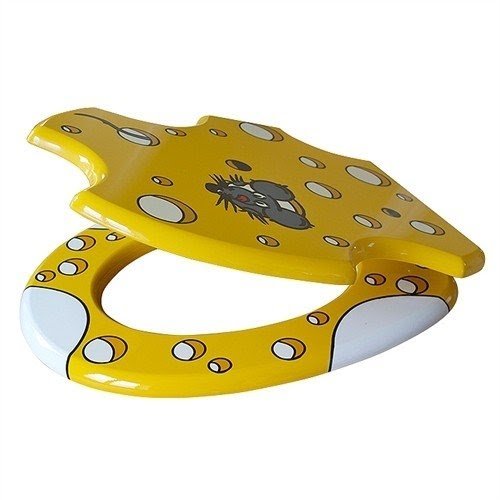 A funny novelty toilet seat, excellent for e.g. playrooms or day nurseries, of durable bacteria-proof plastic. It features a lid with curved edges and resembles a piece of hard yellow cheese with white holes and a grey ravenous mouse in one of them.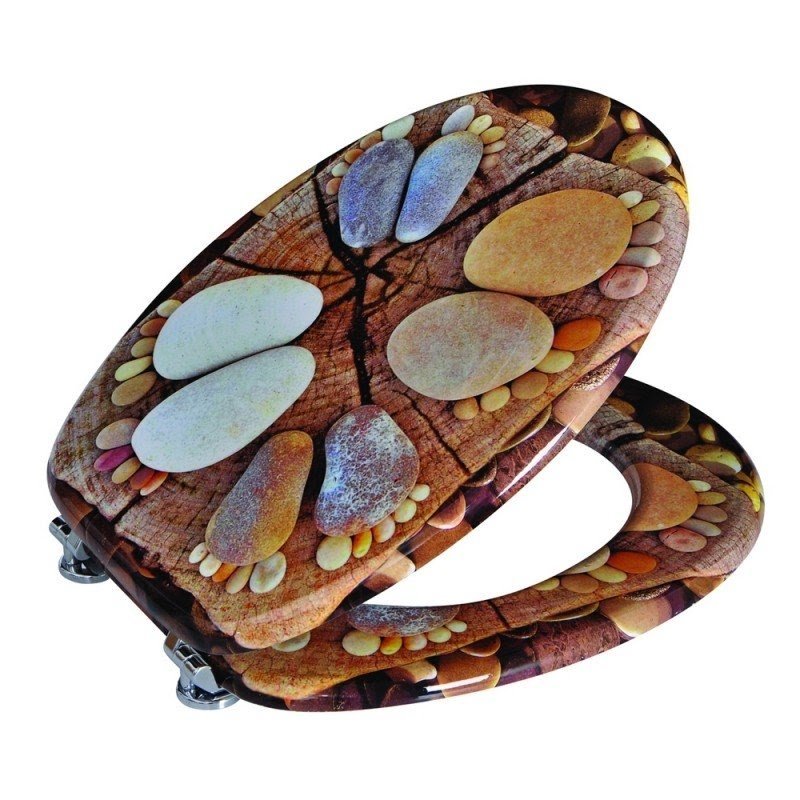 : Unique Toilet Seats , Designer Toilet Seats , Funny Toilet Seats ...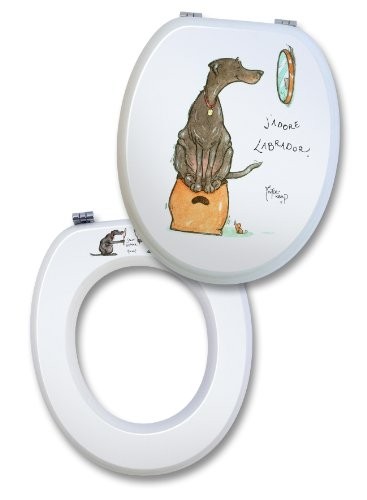 Loo Prints Jadore Labrador Novelty Toilet Seat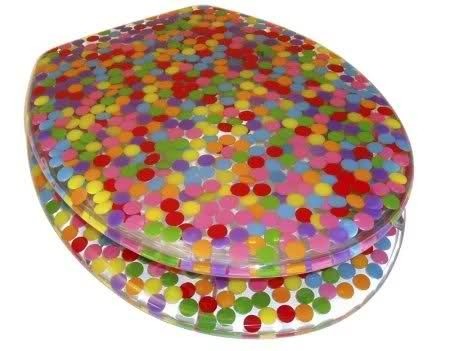 novelty toilet seat colour beans novelty toilet seat casino novelty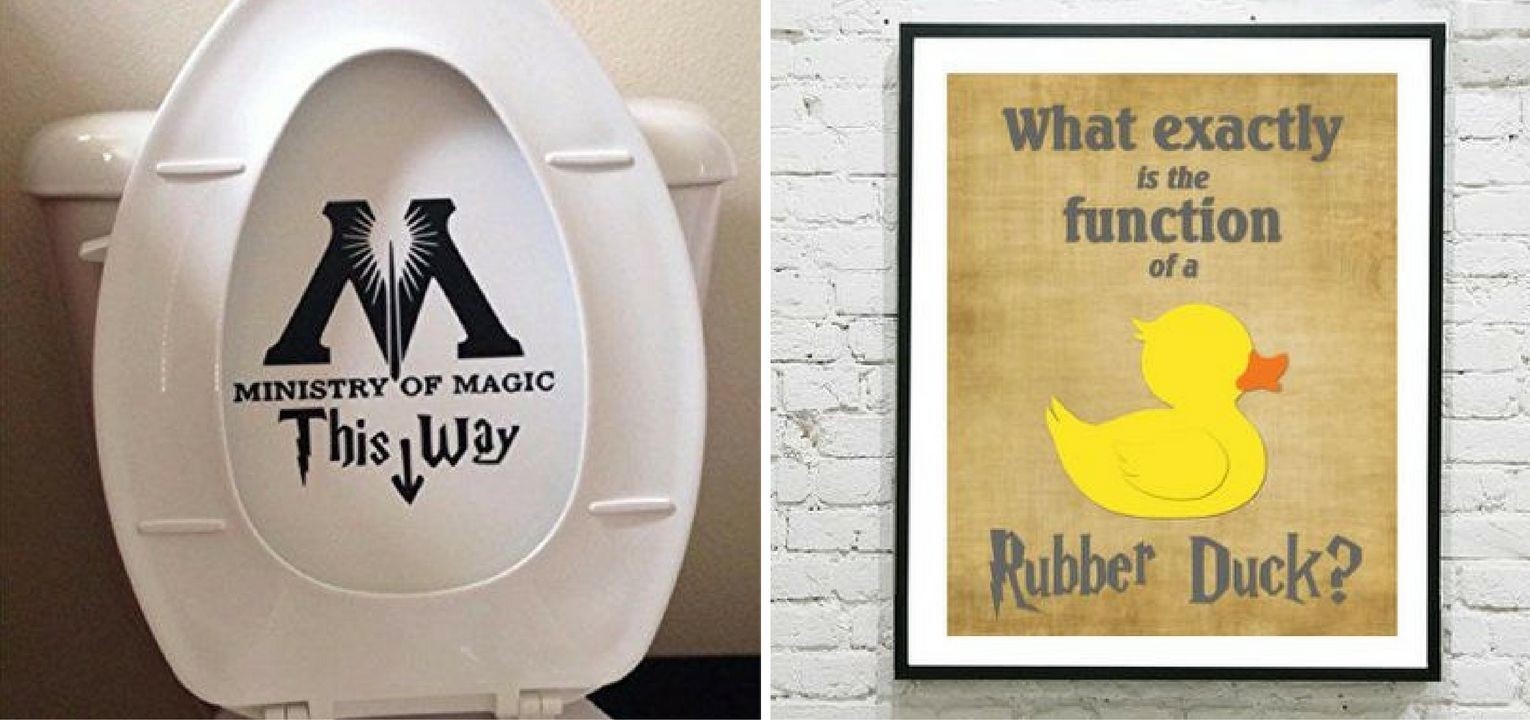 This directional sign. | 33 Harry Potter Gifts Only A True Fan Will Appreciate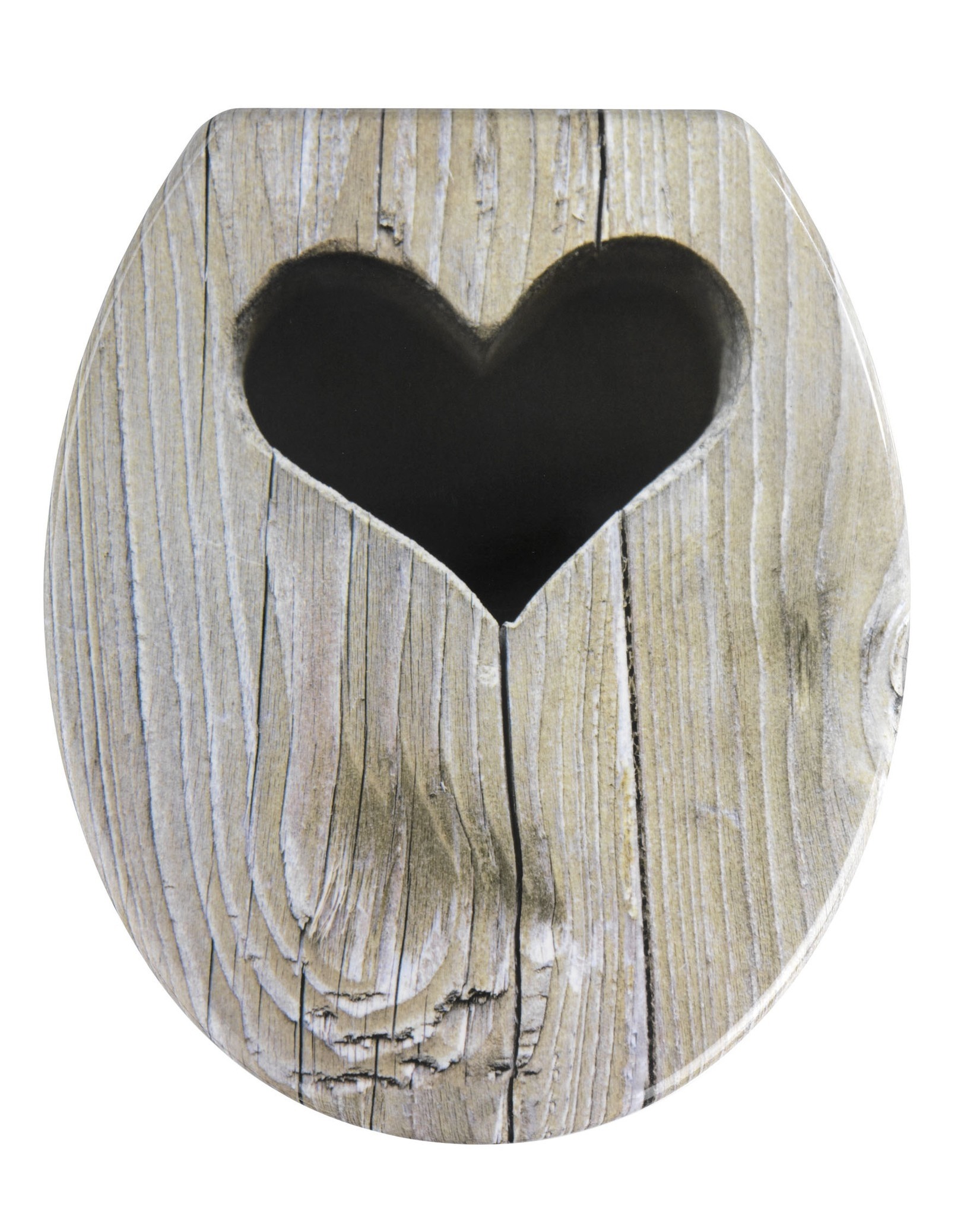 Wenko Rustic Heart Novelty Toilet Seat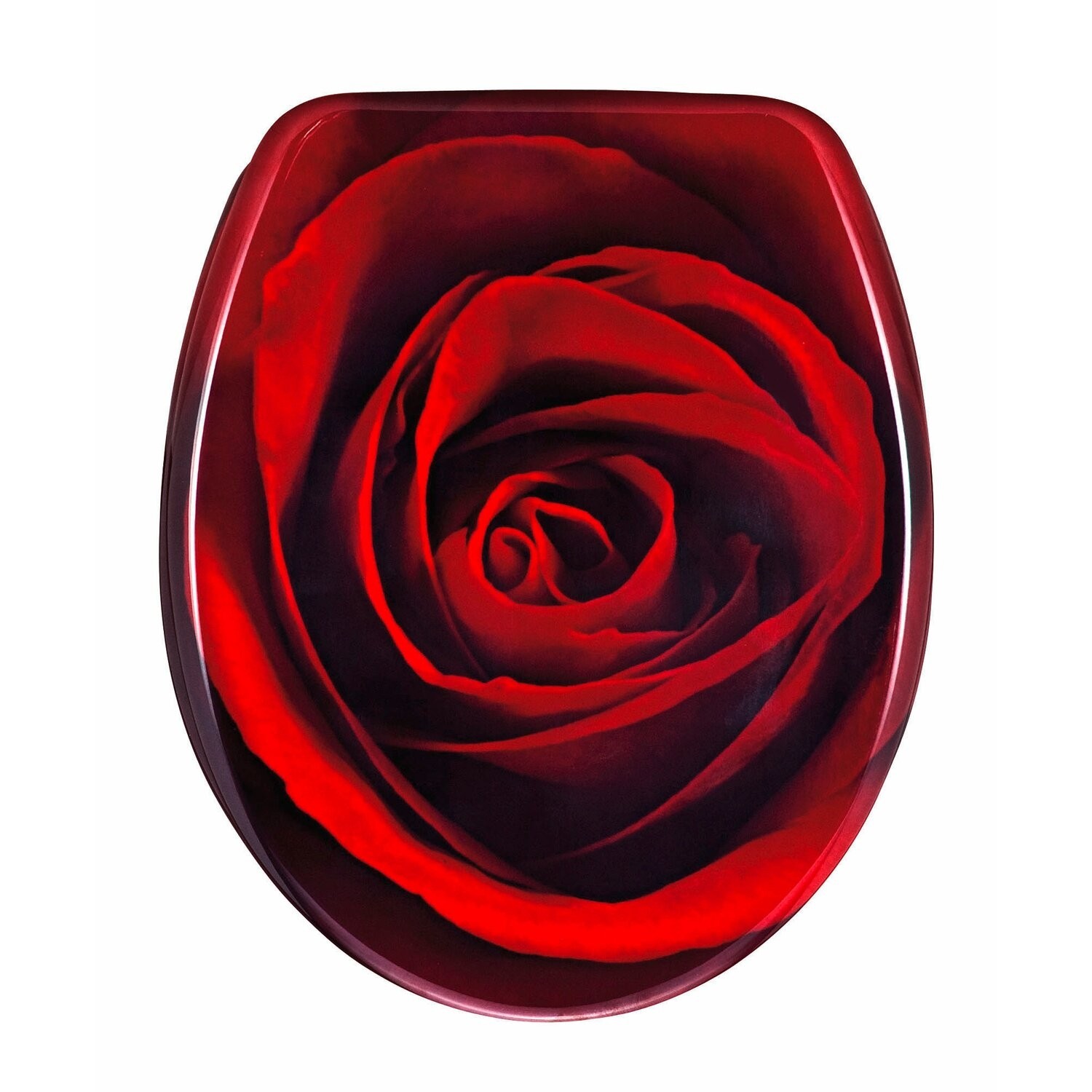 Bathroom details can change the character of the entire arrangement in the blink of an eye. For example, the novelty toilet seat presented is an addition to the interior decorated with a grain of salt. The toilet seat presents the pattern of a spread red rose.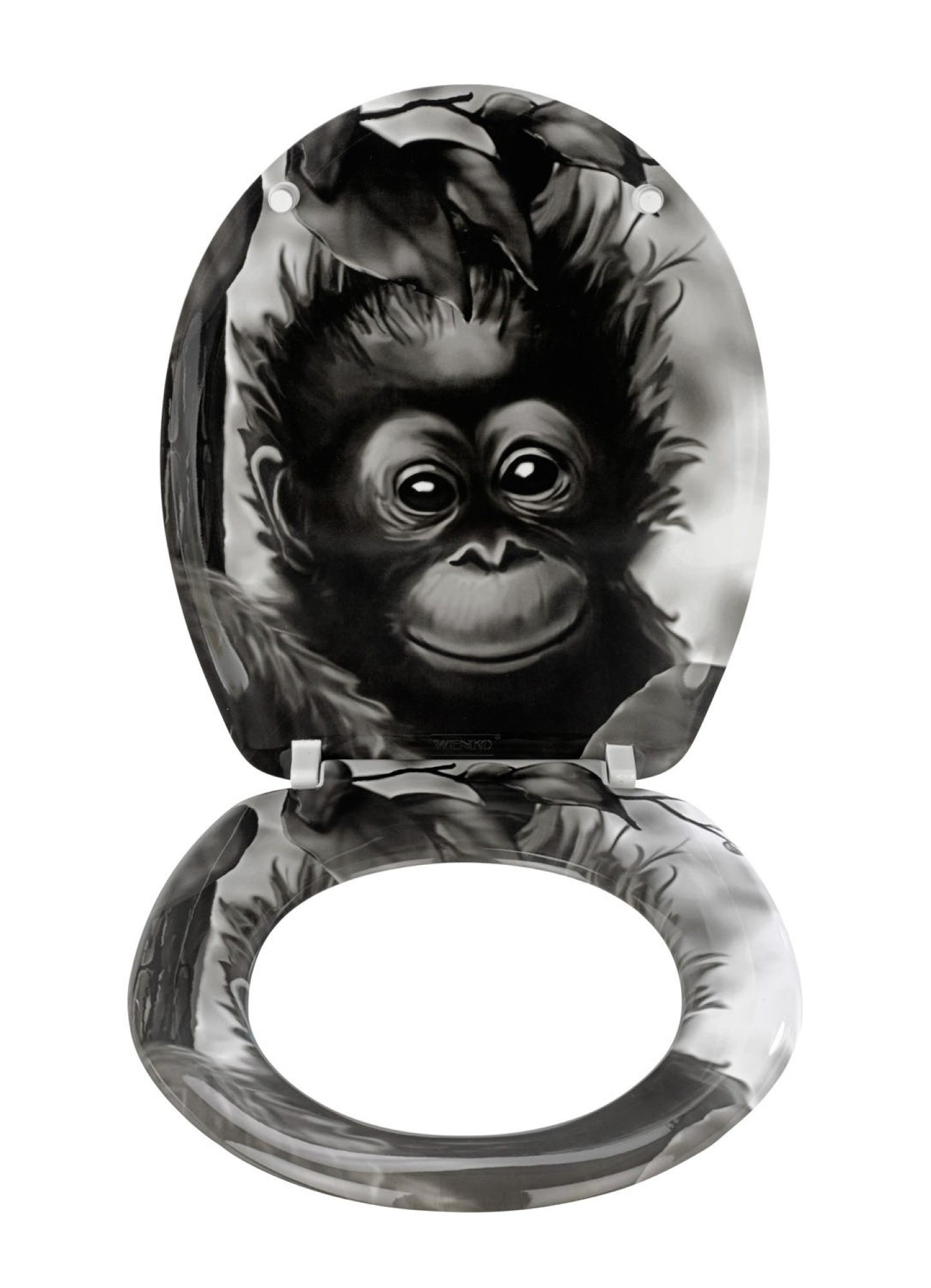 If you like the cheerful design accents to decor this cute novelty toilet seat with a small monkey theme will be perfect. Black and white colors delight and add to the overall elegance. Beautiful element to contemporary bathroom decor.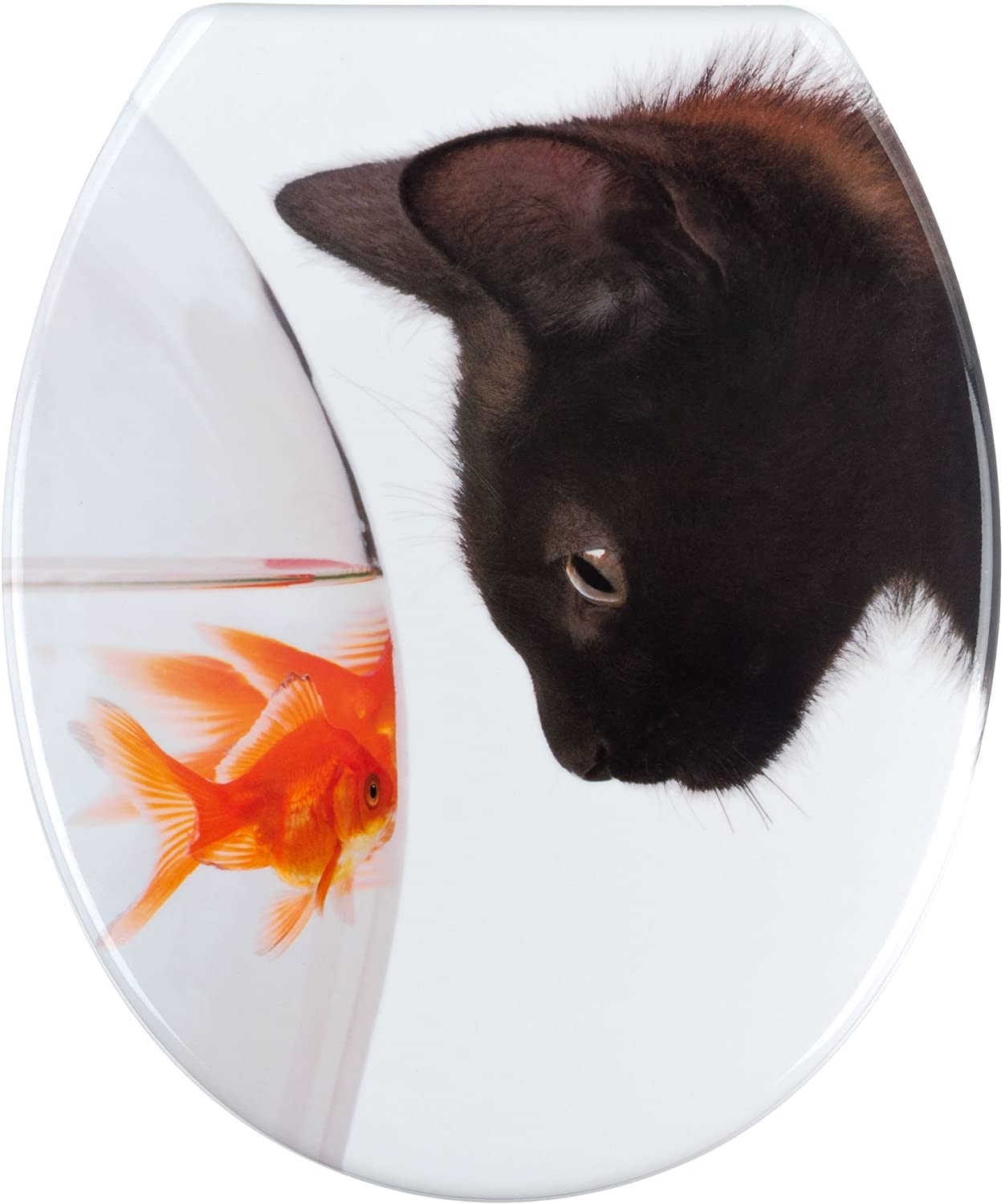 Toilet seat made of acrylic. It is decorated with cat and goldfish theme. It is compatible with each standard toilet.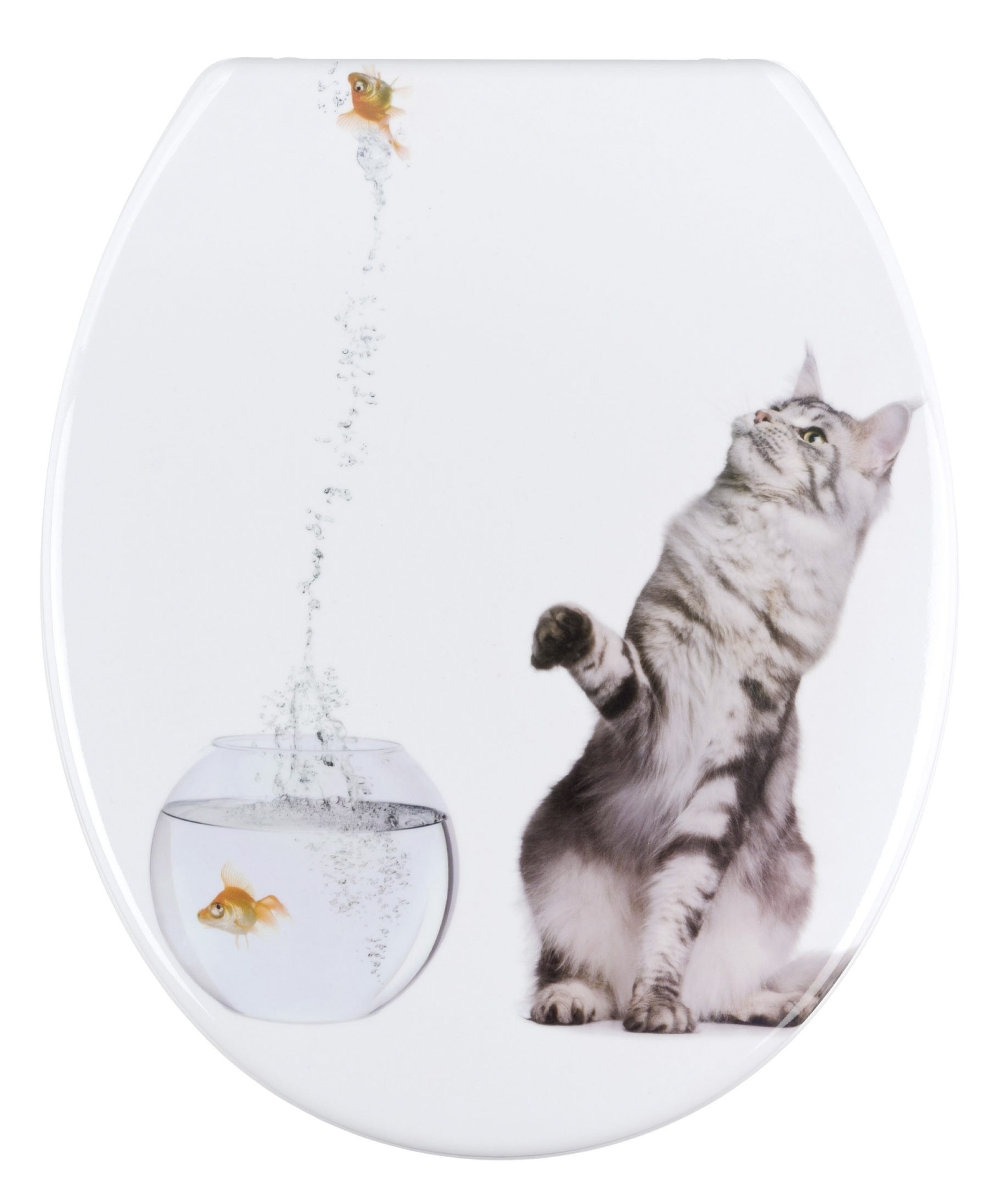 the website looks like pinterest and is set up to show people a huge range of toilet seats and bathroom equipment it then sends the customer to amazon and my affiliate pages. For more information about coloured toilet seats,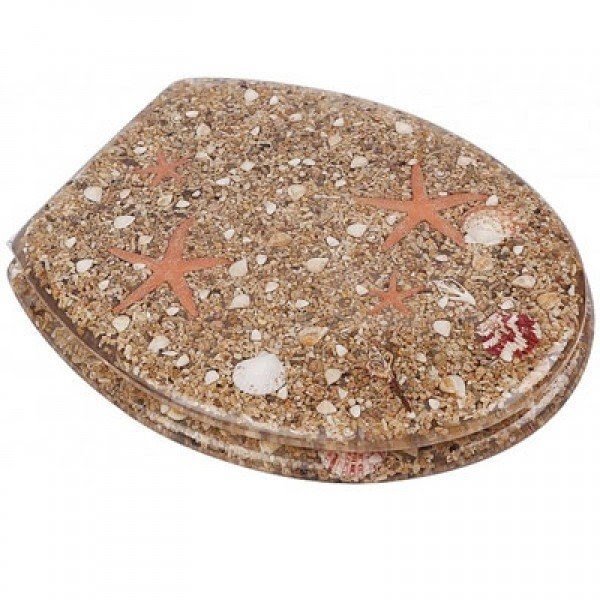 Euroshowers Mixed Shells and Starfish Novelty Toilet Seat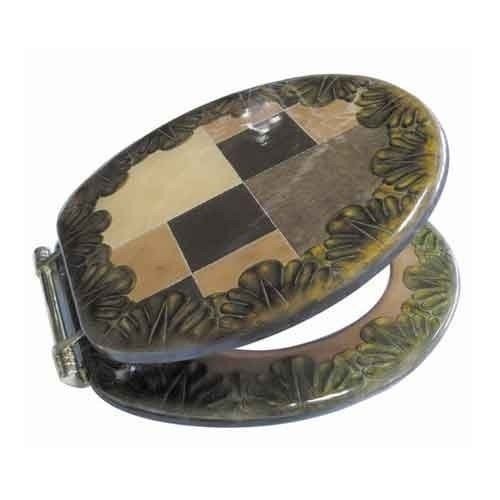 ...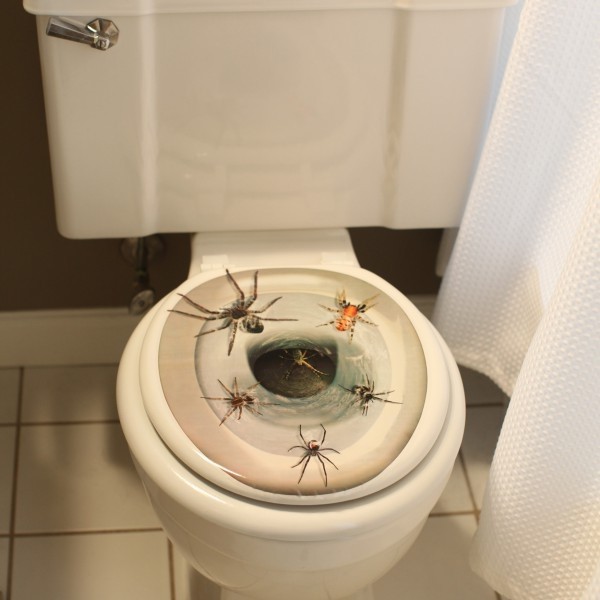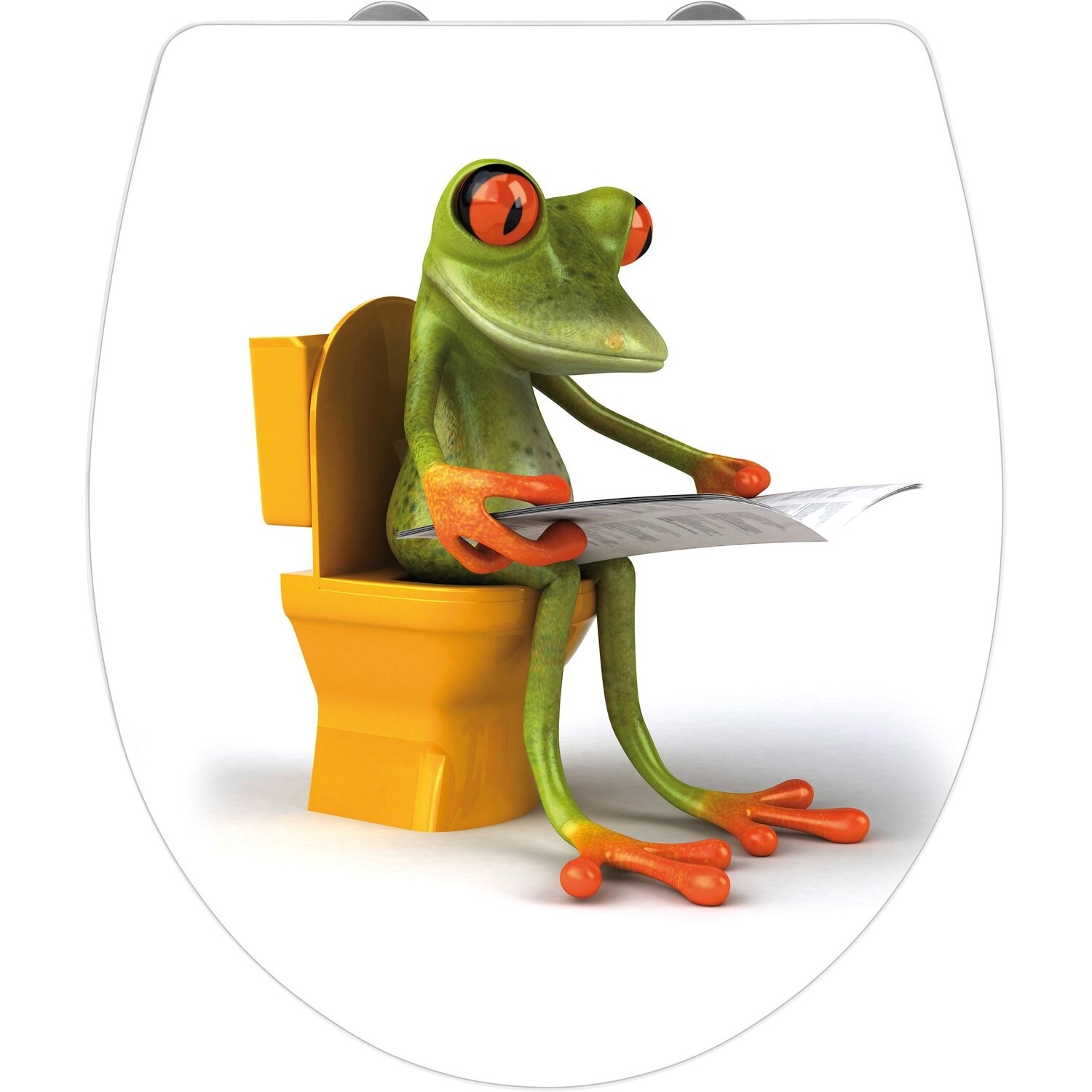 Wenko Frog Reading Novelty Toilet Seat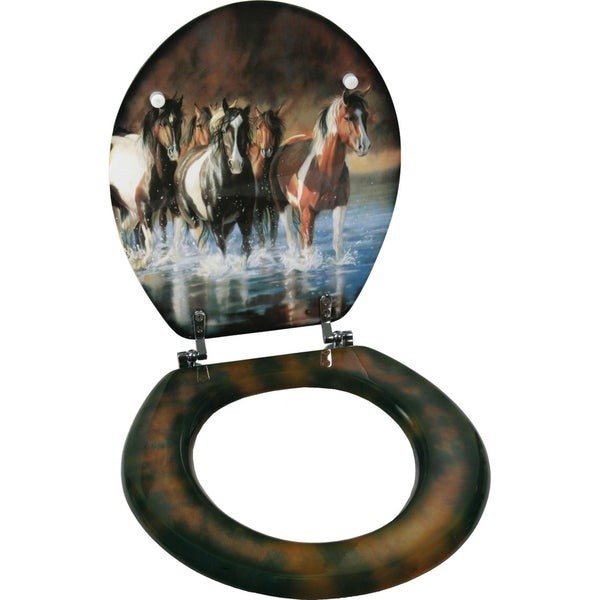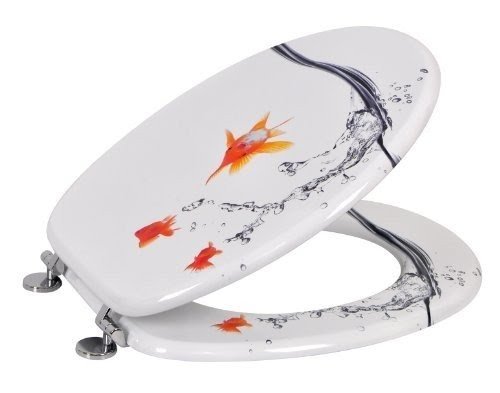 Goldfish Printed Novelty Toilet Seat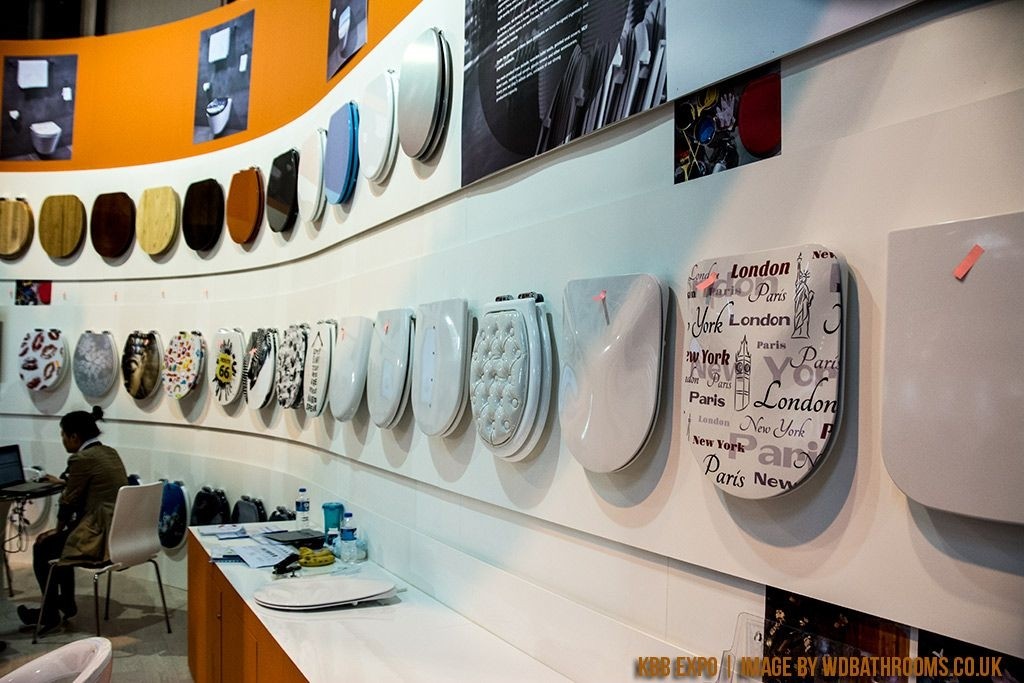 More novelty toilet seats at #KBB trade show #Birmingham. Photo by WD #Bathrooms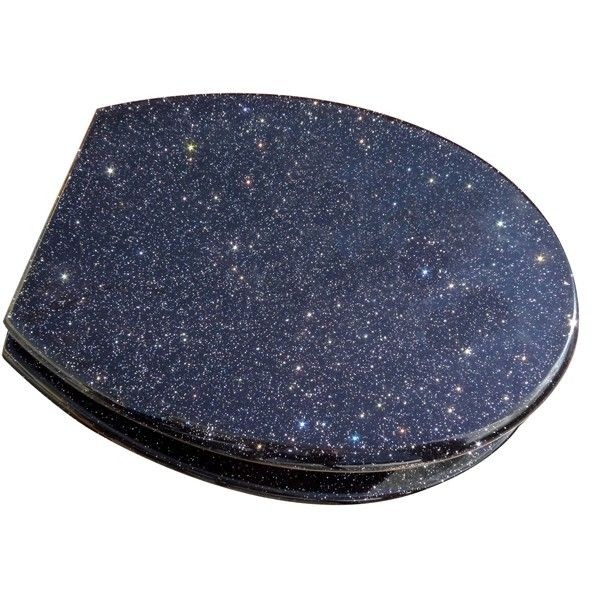 The Gardiner Haskins Euro Showers novelty toilet seat with the glitter black color and metal hinges is an attractive option to refresh your toilet. You will be delighted how great it looks in your home.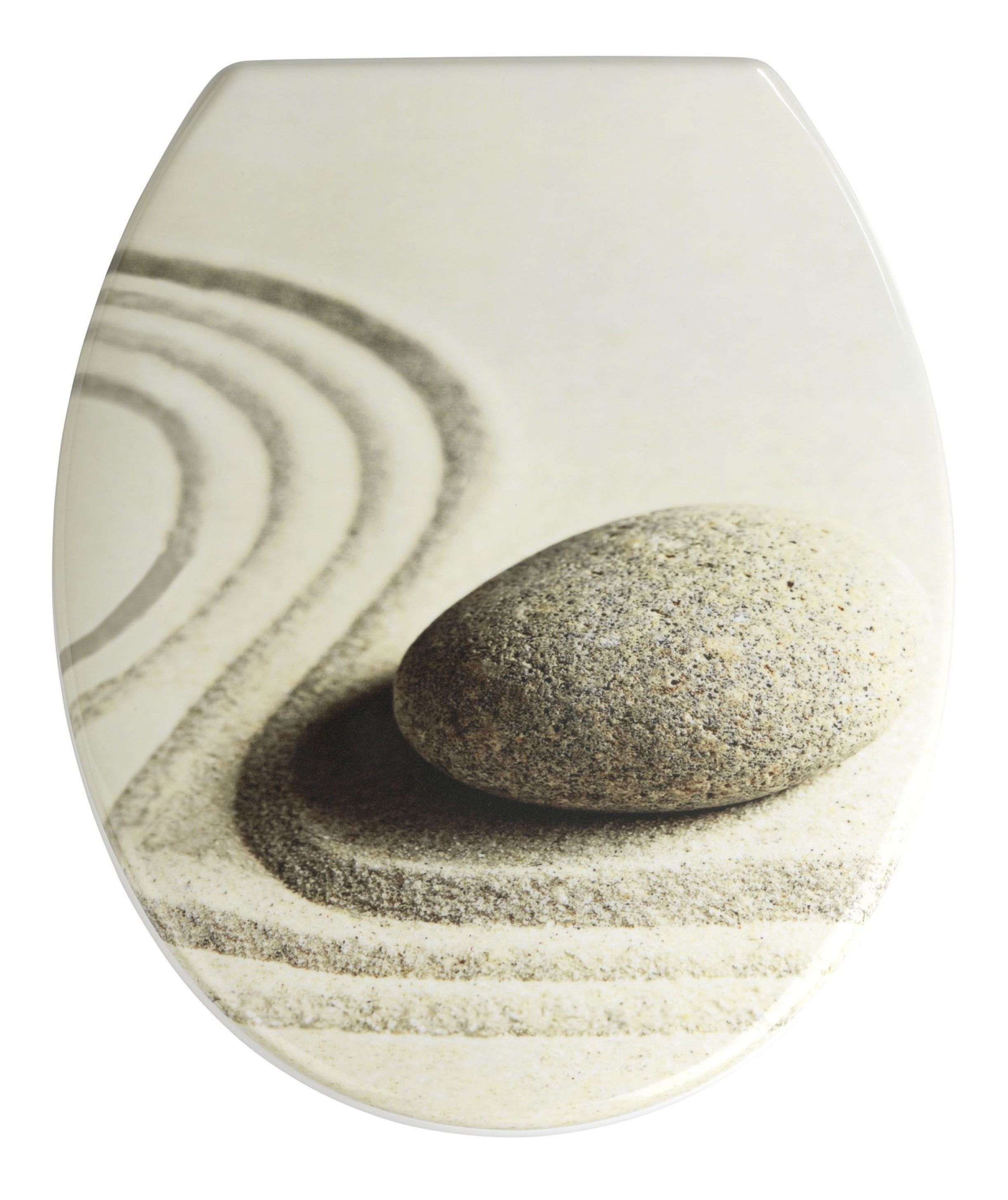 This attractive toilet seat is suitable for most toilet bowls, and it is designed of quality materials. The top of the seat has an imprinted sand and stone theme that makes the whole much more beautiful.