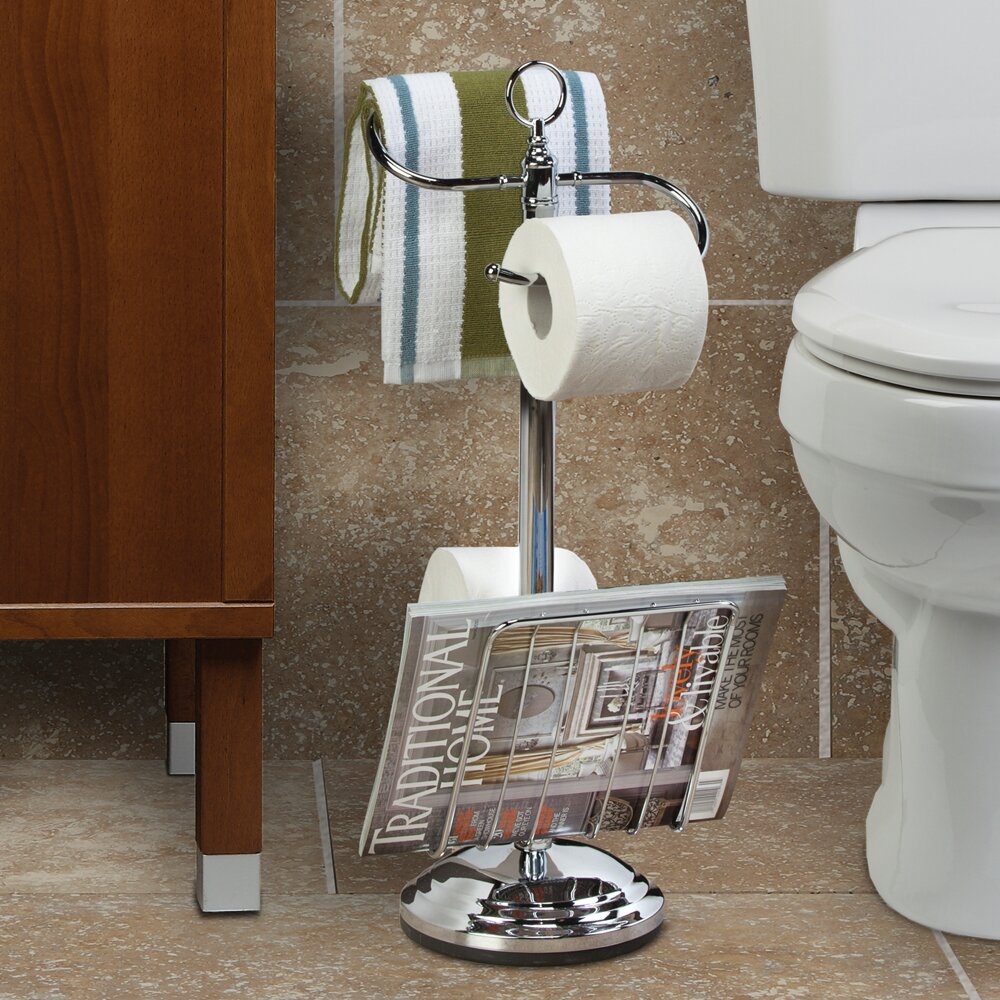 Free Standing Toilet Valet
It is a very practical stand for the toilet, which will work in many different arrangements. The stand has a toilet paper holder and a compartment for newspaper. This makes it practical and multifunctional.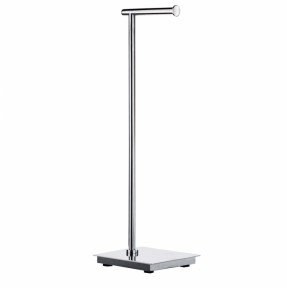 Outline Lite Free Standing Toilet Roll Holder
Characterized by a freestanding design, this Toilet Roll Holder in Chrome Finish offers durable, stainless steel construction. Includes a stable, square pedestal, and sturdy pole with stylish holder on top. Accommodates 1 roll of toilet paper at a time.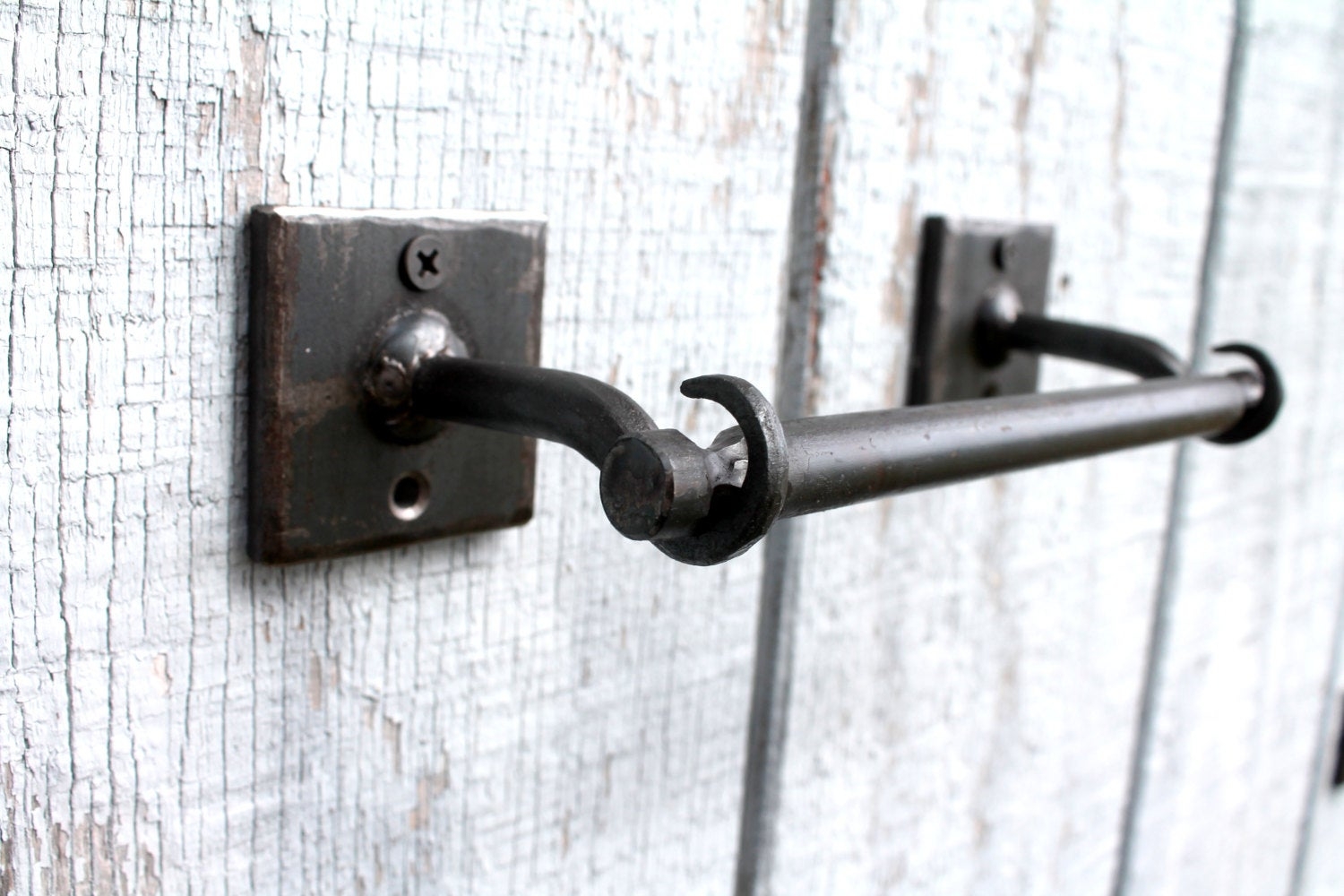 Hand forged iron 3 piece toilet paper
An industrial accent variegates a today's bathroom in an on-trend way. This made-to-order modern toiler paper holder pays homage to industrial style with its hand forged iron design and heavy duty iron rod.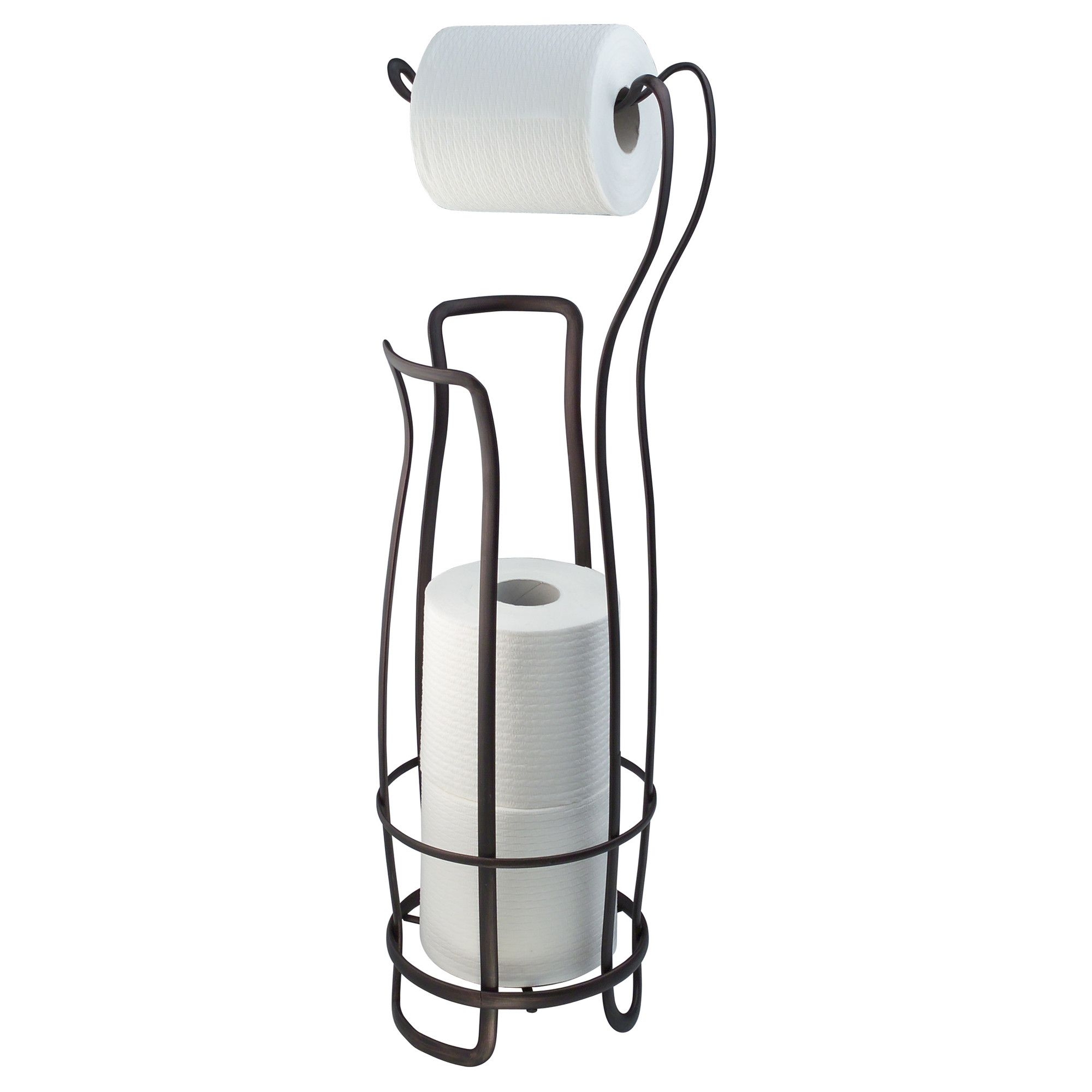 Toilet Paper Holder and Reserve
This stylish stand on toilet paper, a tasteful practical and decorative detail to your bathroom. Impressively made of metal is coated with an antique bronze shade.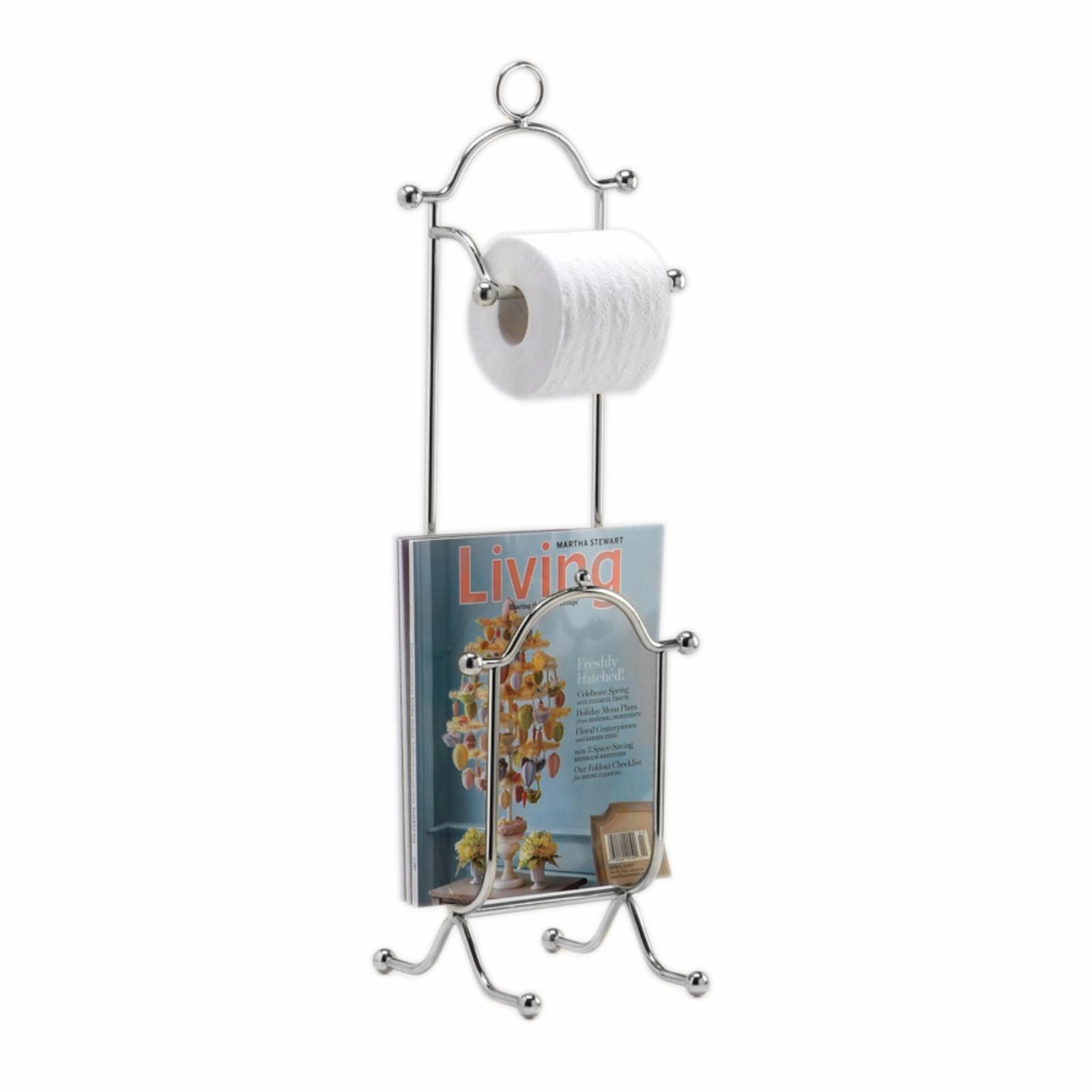 Freestanding Combination Magazine Rack and Toilet Paper Holder
It is a freestanding combination magazine rack and toilet paper holder that is a perfect and functional addition to your toilet. It is solid, contemporary and high quality product.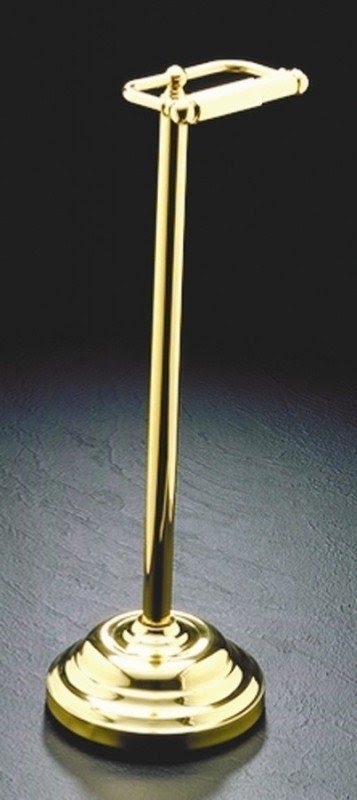 Freestanding Pedestal Toilet Paper Holder
Add a touch of bling-bling to your bathroom: a golden toilet paper holder fits the bill for the bathrooms with an obvious touch of glamour. This pedestal holder is freestanding. No mess with fixing it up.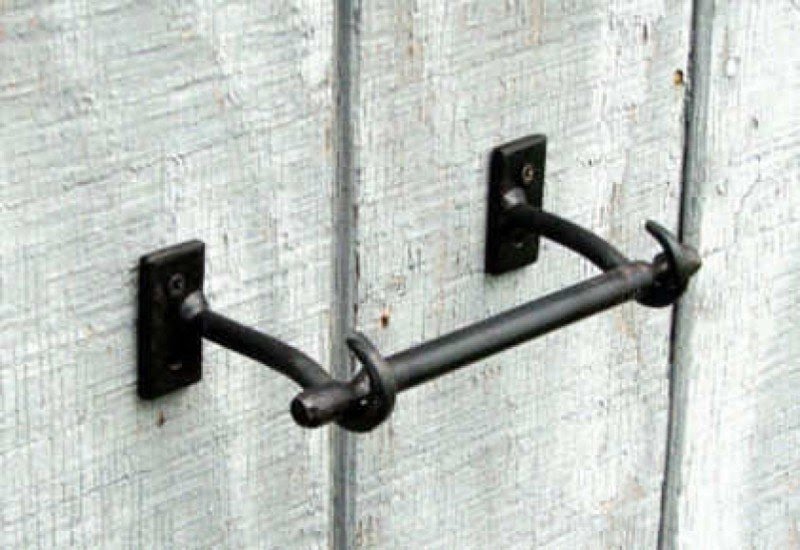 Hand Forged Iron 3 Piece Toilet Paper Holder By Vintin Welding Fabricating Contemporary Toilet Accessories
A truly industrial toilet paper holder! It's hand-forged from iron, and it comes in 3 pieces - some assembly is therefore required, but the instruction is pretty simple, and the final product is exquisitely durable.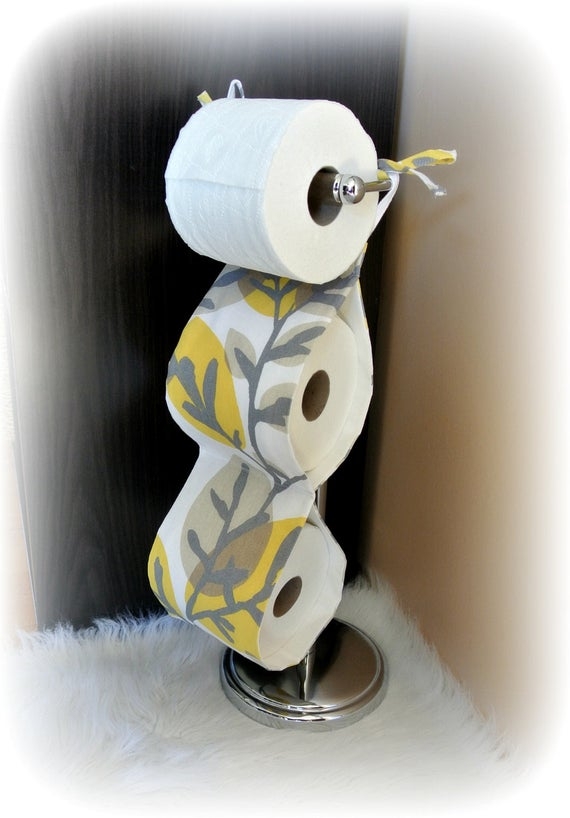 Fabric toilet paper holder yellow grey
Contemporary and practical toilet paper holder with a durable metal frame and round base for stability. It also includes a fabric element with yellow and gray pattern. The whole holder is small-sized and very useful.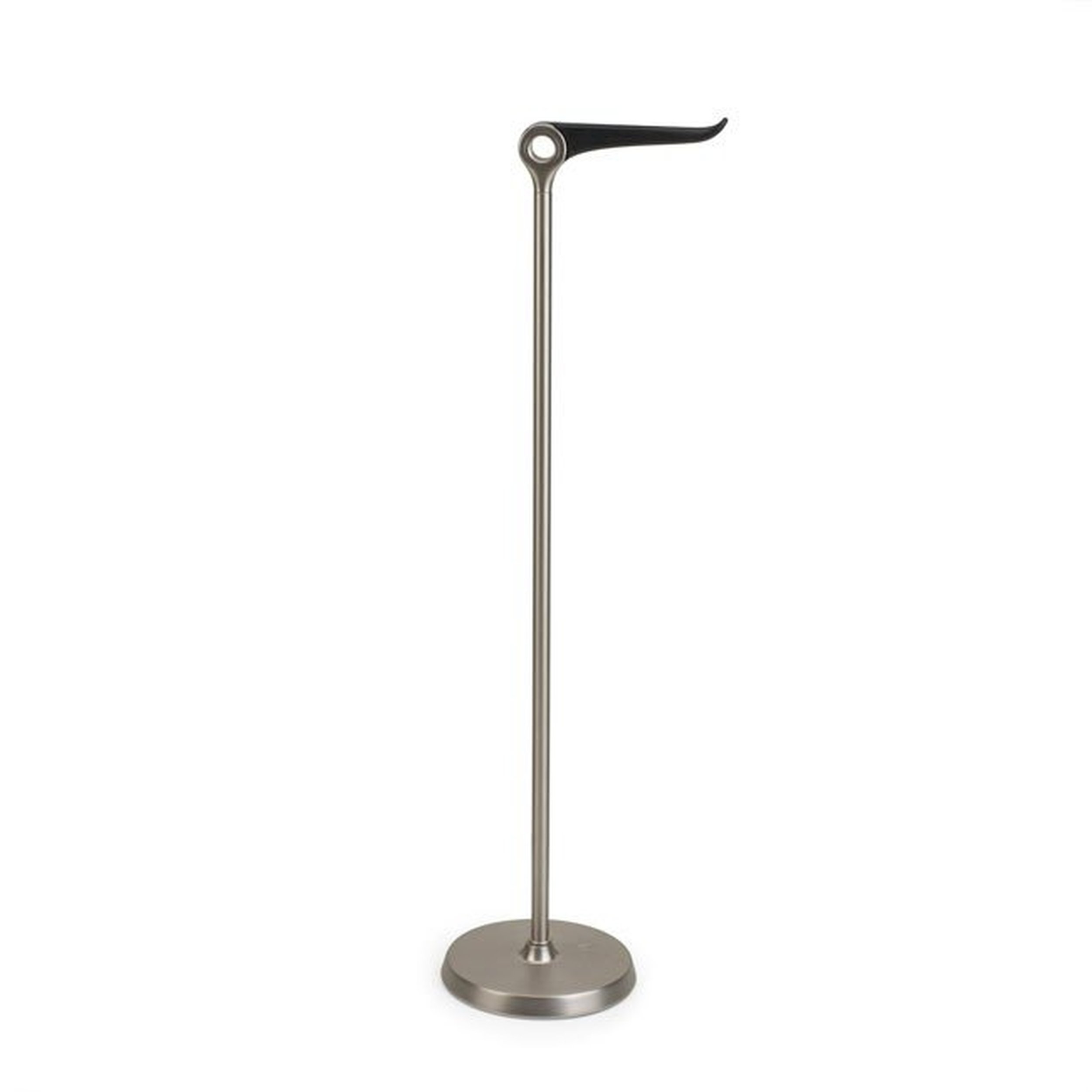 Tucan Freestanding Toilet Paper Stand
Characterized by a freestanding design, this Toilet Paper Stand in Polished Chrome Finish offers durable, stainless steel construction, with a pivoting down head. Includes a round pedestal for good stability, and accommodates 1 roll of toilet paper at a time.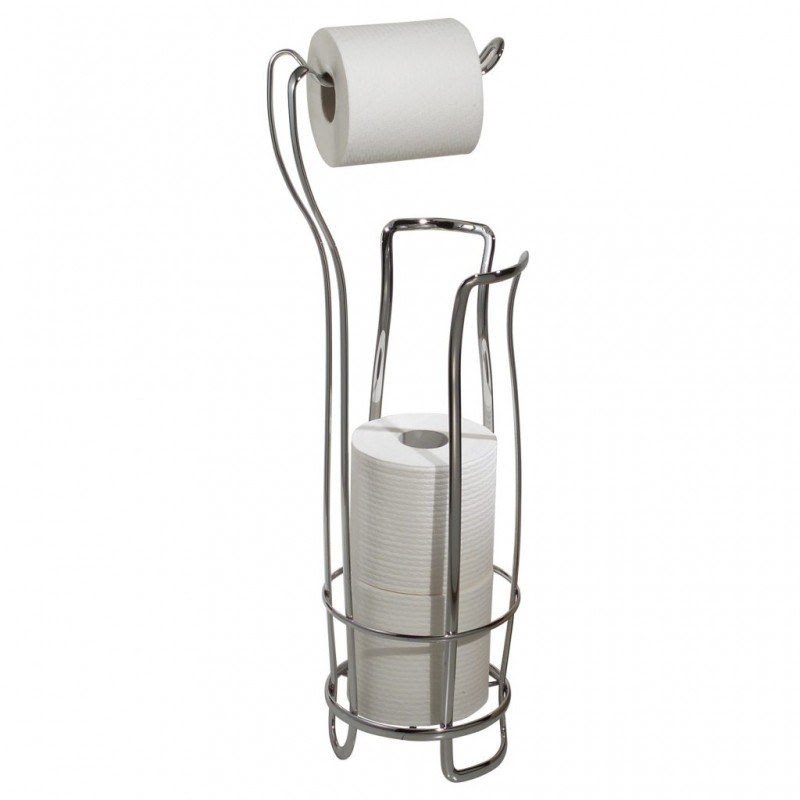 Toilet Paper Holder and Reserve
Characterized by a freestanding design, this Toilet Paper Holder in Chrome Finish offers high quality metal construction. The paper holder uses 1 roll of toilet paper at a time, and stores another three in its stylish rack.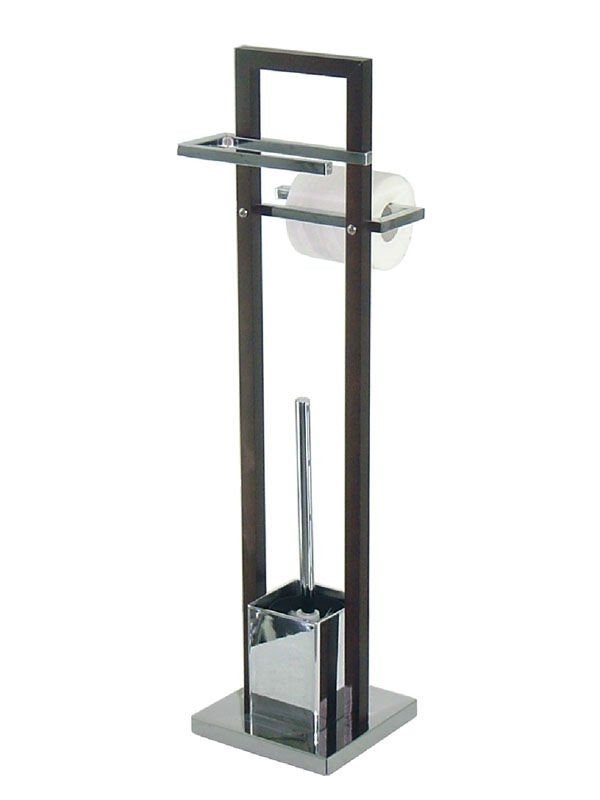 Free Standing Toilet Brush Holder with Toilet Roll Paper Holder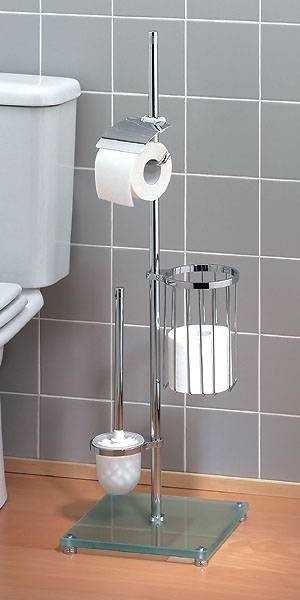 ... Contemporary Floor Free Standing Paper Toilet Tissue Holder, Chrome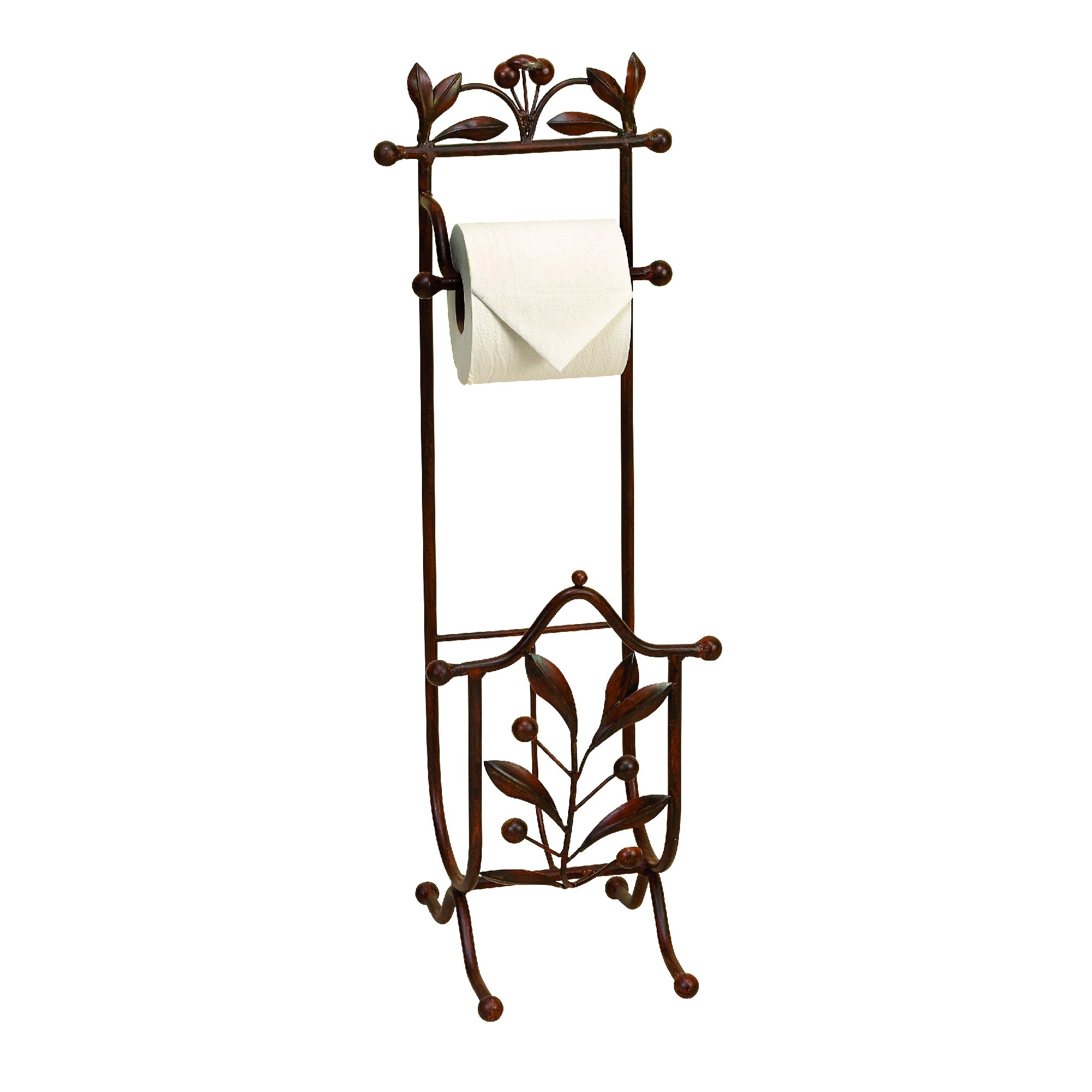 Standing paper holder and toilet brush with swarovski crystal ...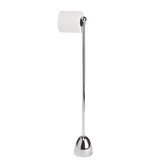 This freestanding bail toilet paper holder has the modern, simple design. It is construct from the premium-quality metal polished stainless steel. it works perfectly with classic style and decor in the bathroom or toilet.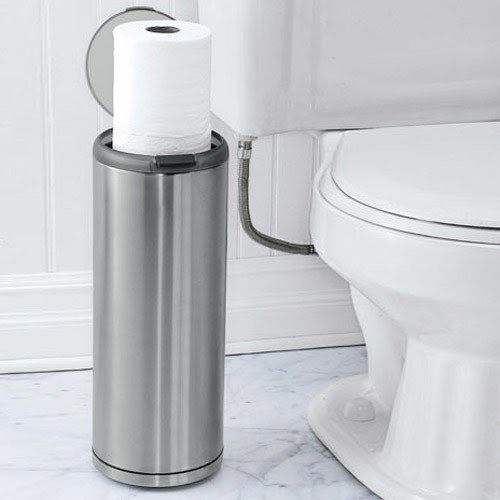 Toilet Paper Holder ...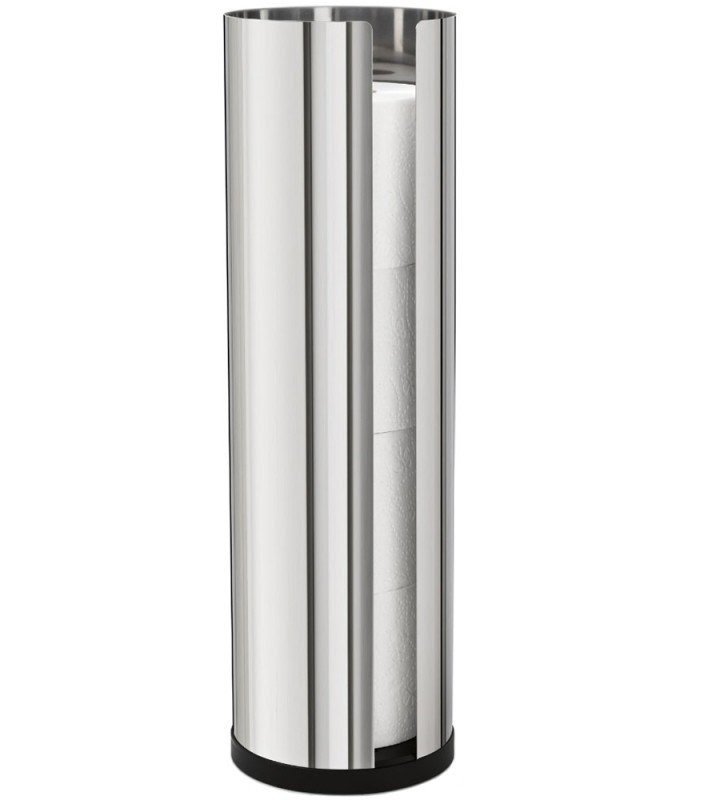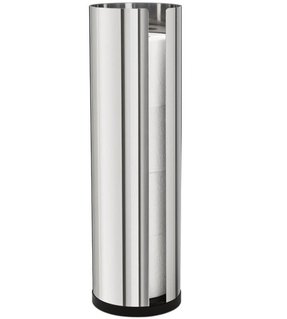 ... Toilet Accessories > Toilet Paper Storage > Toilet Paper Holder Stand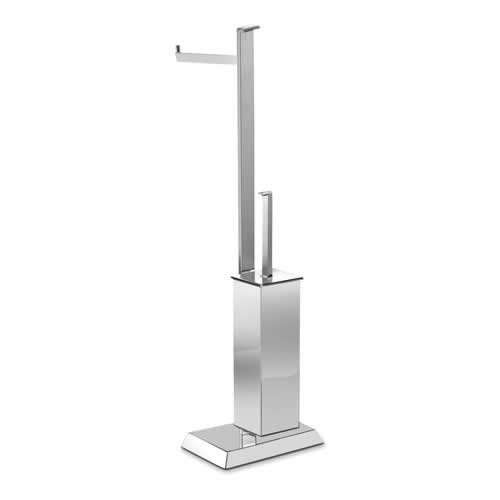 | Kone Floor Standing Toilet Roll Holder and Toilet Brush Holder ...

This contemporary toilet paper holder is one of the funkiest projects ever. Finished in beautiful sky blue, it will be a fabulous, eye-catching accent in any modern bathroom.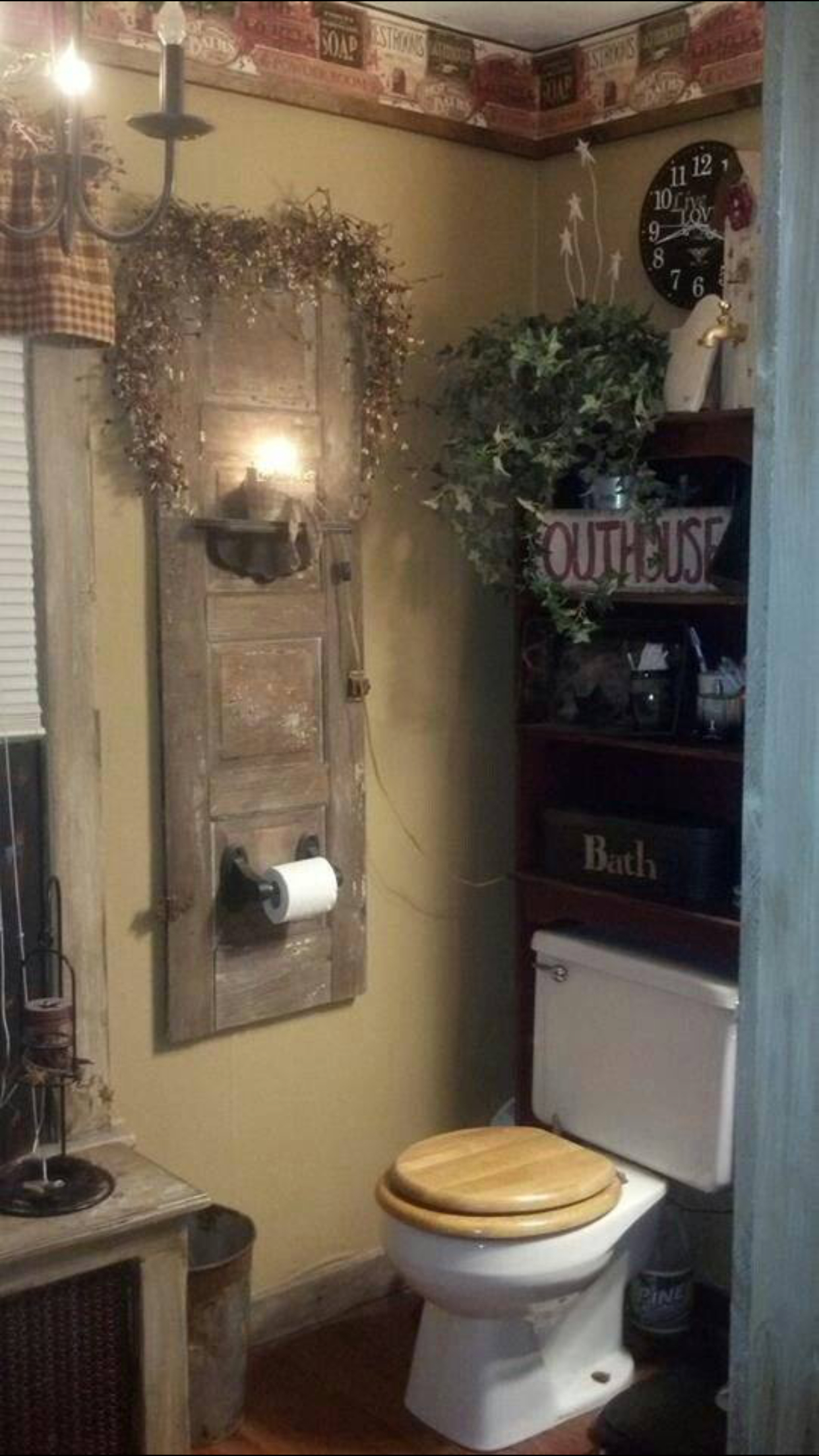 This creative toilet paper hanger is an easy way to decorate the bathroom or bathroom interior and functionality. The simple wood design introduces coziness and elegance in the rustic interior design.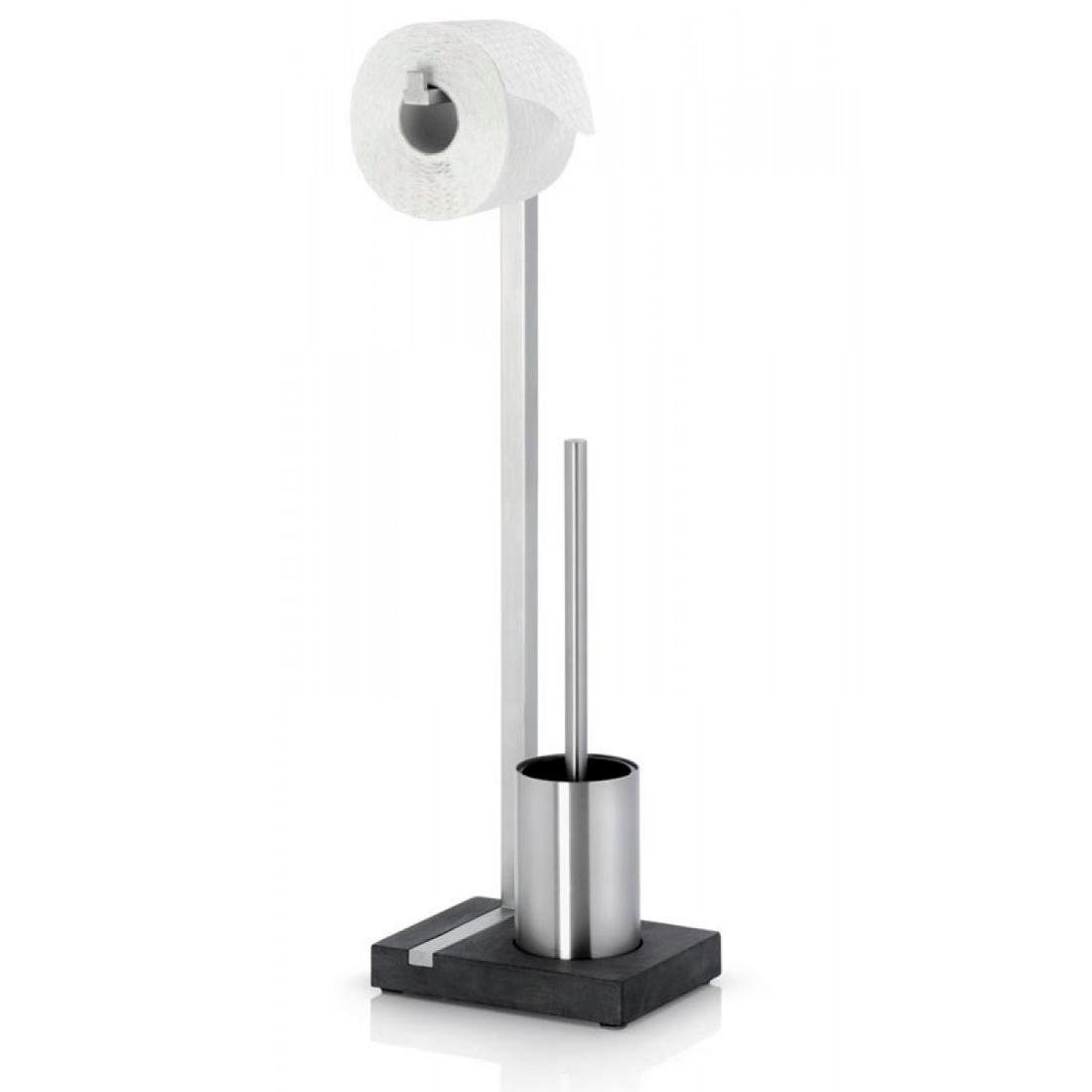 It is a set for your bathroom. It includes stylish base with toilet paper and toilet brush. They have got a brushed stainless steel finish and you can choose one of two finish options: matte and polished.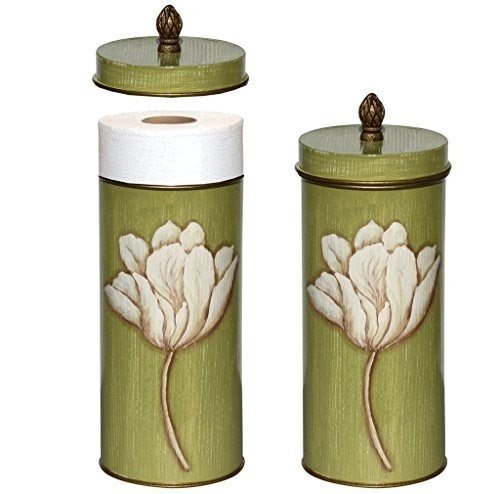 Free standing toilet paper holder decorated with floral theme. It is completely made of metal and fitted with comfortable lids. It can accommodate up to 2 rolls of paper. Handy gadget for any bathroom.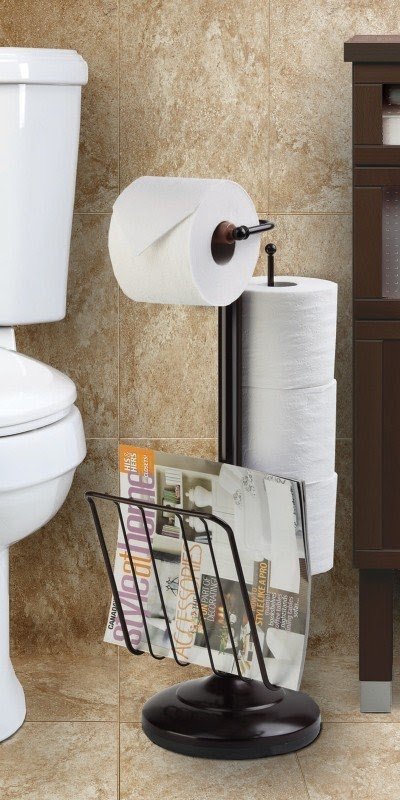 ... Accessories > Toilet Paper Holders > Standing Toilet Paper Holder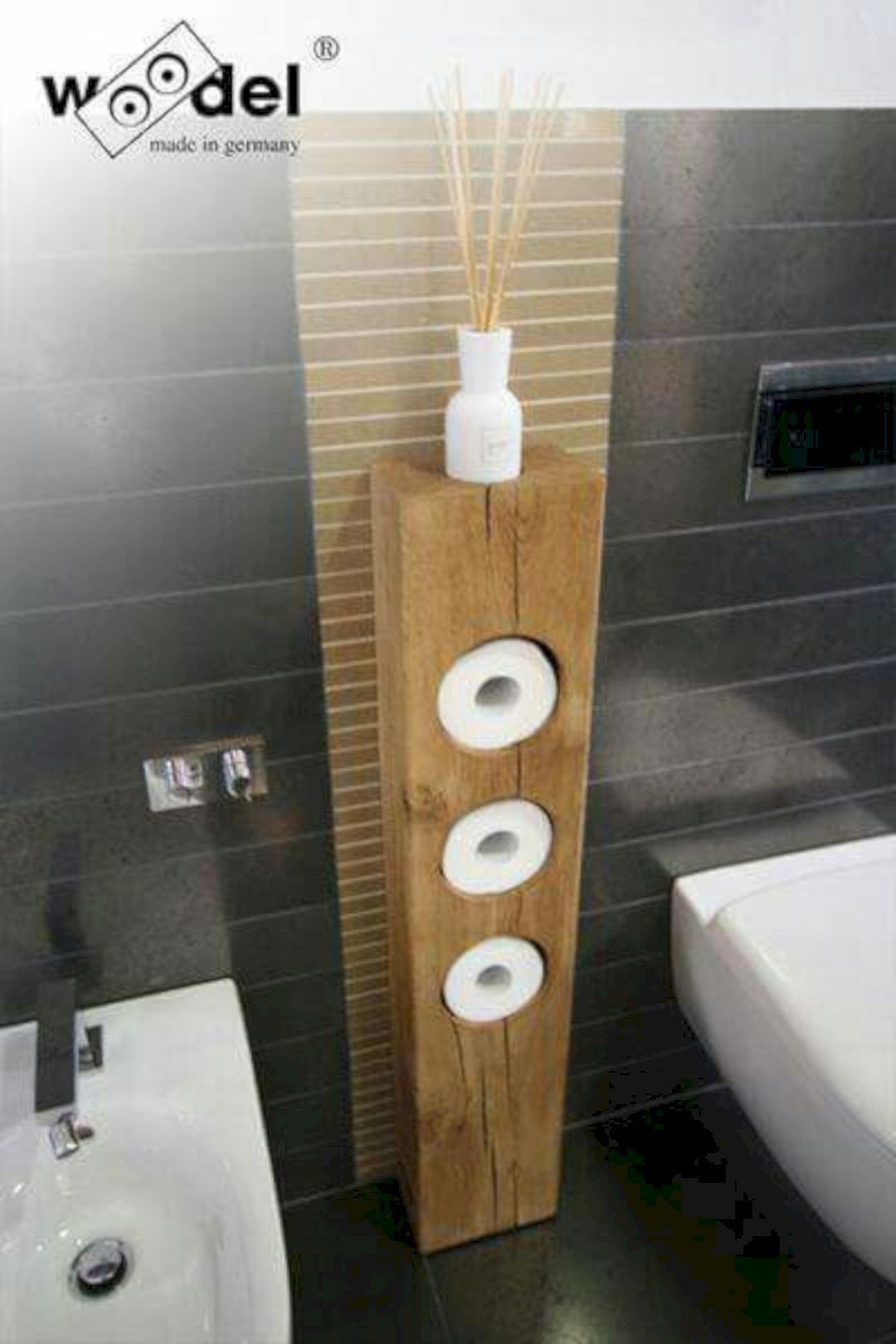 A splendid choice for modern bathrooms, this fancy toilet paper holder is made of a solid wood log with three cutout holes for accommodating roles of paper. Plus, you can use its top to put some decorations on it.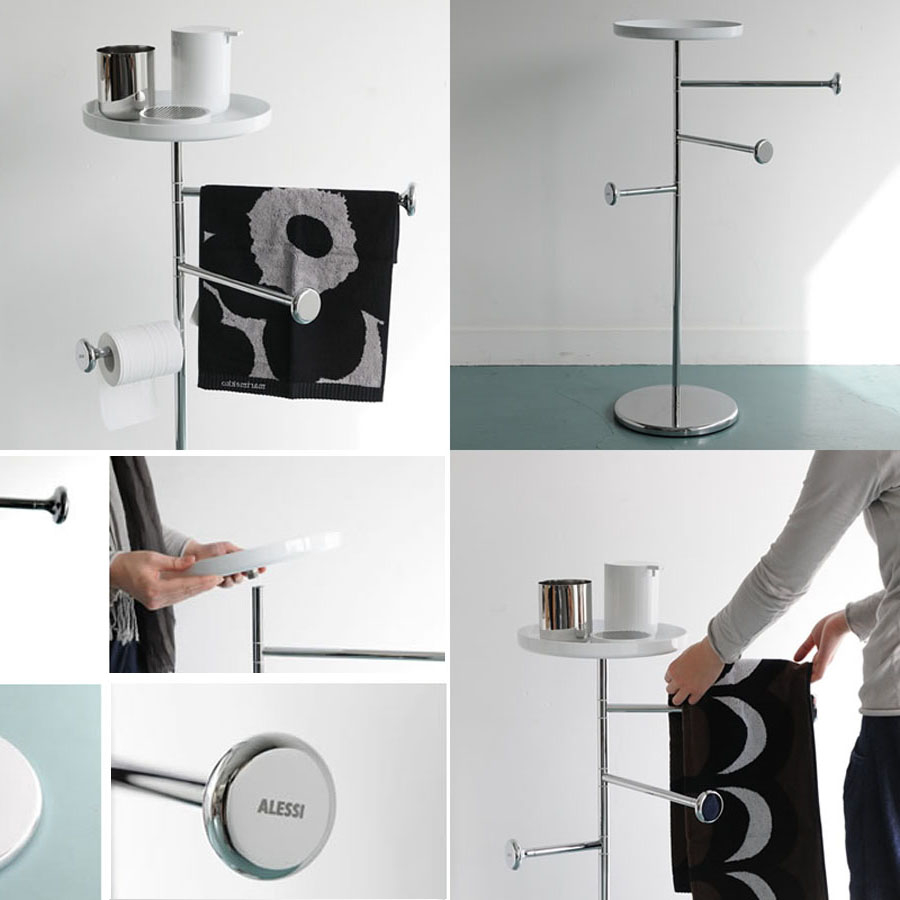 Standing Towel Rack for the Modern Bathroom. This towel holder with its free standing designed was made in Italy. Sleek, modern and very functional. Designed by Piero Lissoni, the Alessi Birillo Towel Stand with Top has a chrome-plated steel frame and a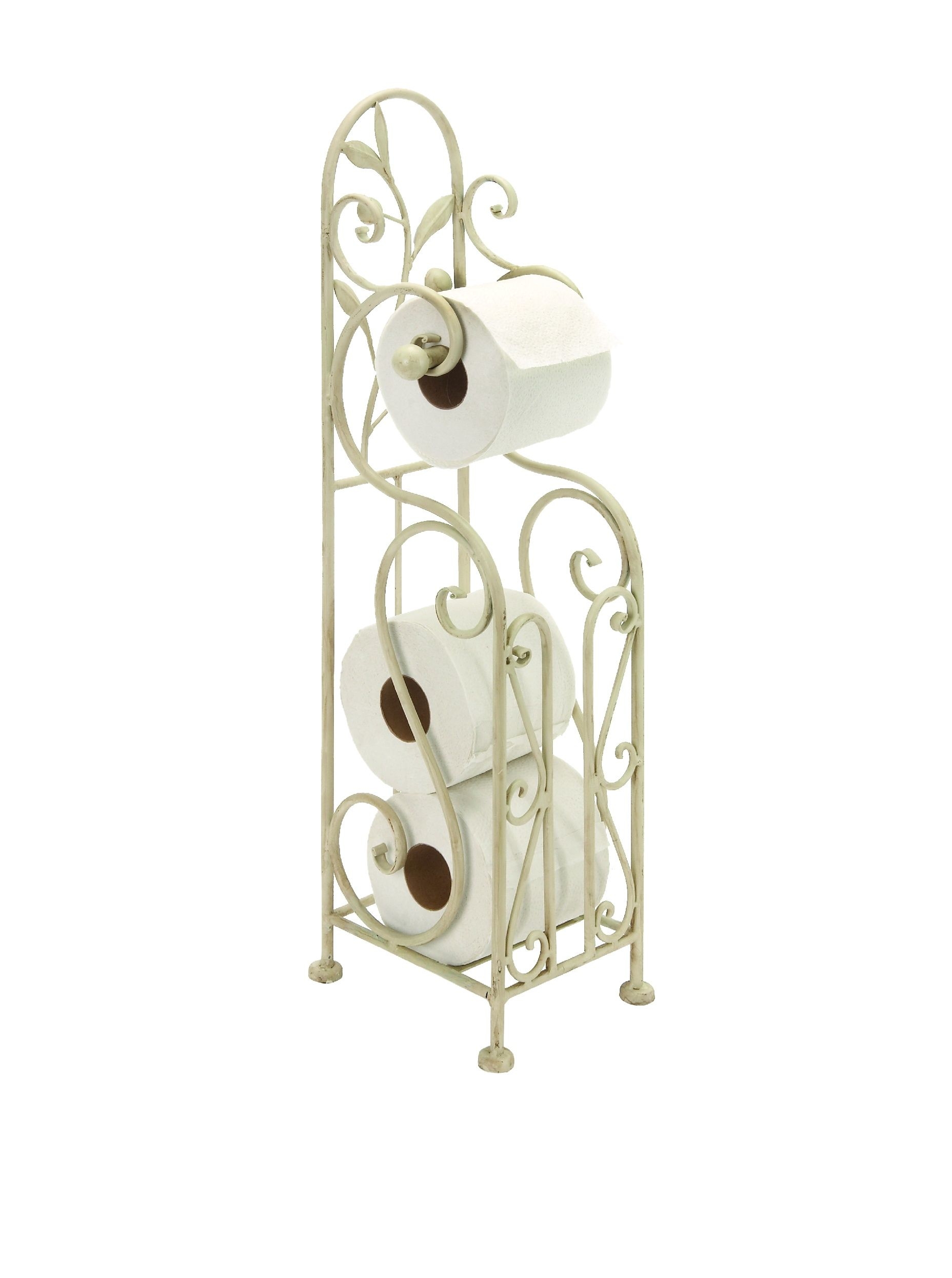 Woodland Imports Free Standing Toilet Paper Holder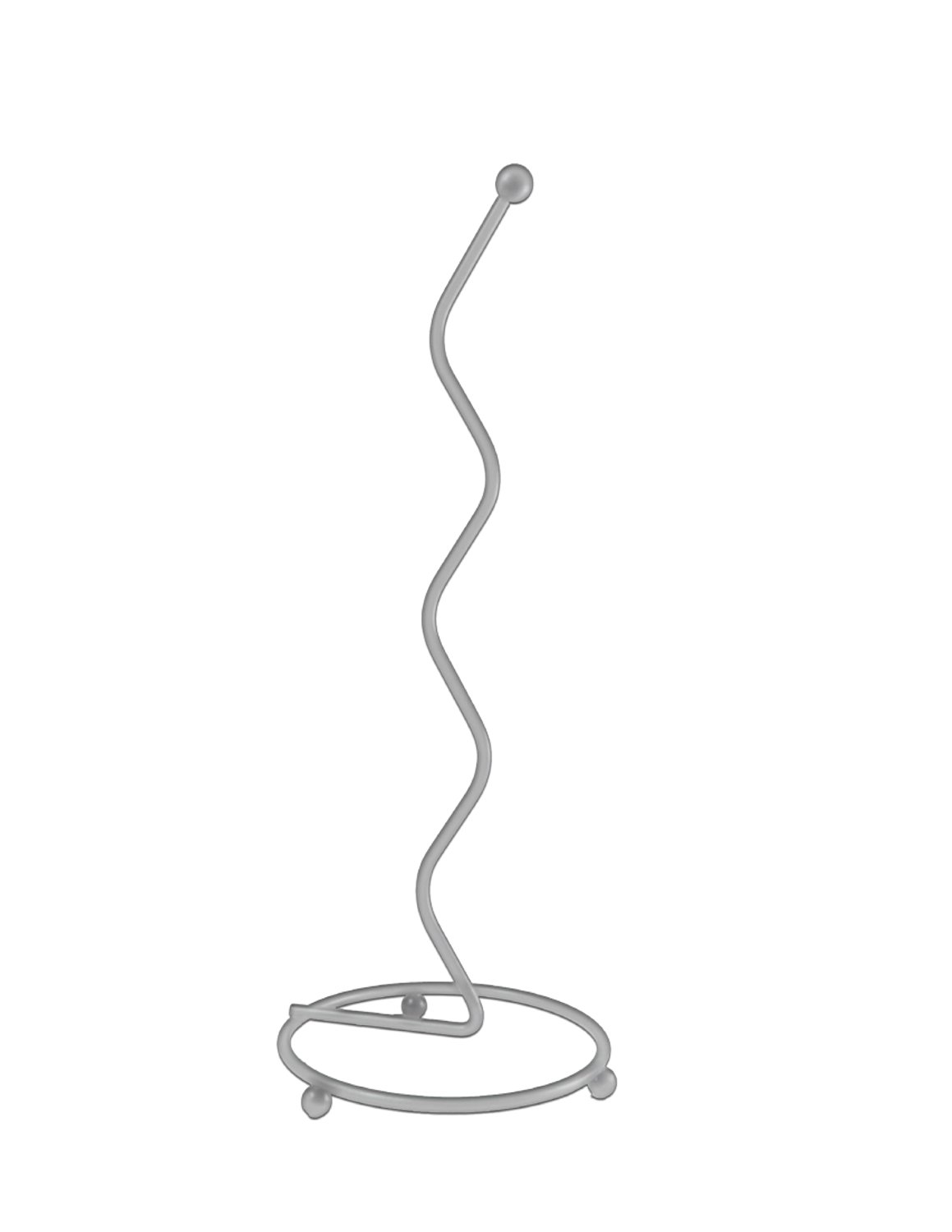 A stylishly twisted toilet tissue holder that can be a nice way to improve your bathroom with a touch of style and practicality. The 16'' high holder features a 16" diameter round base, metal construction and modern chrome finish.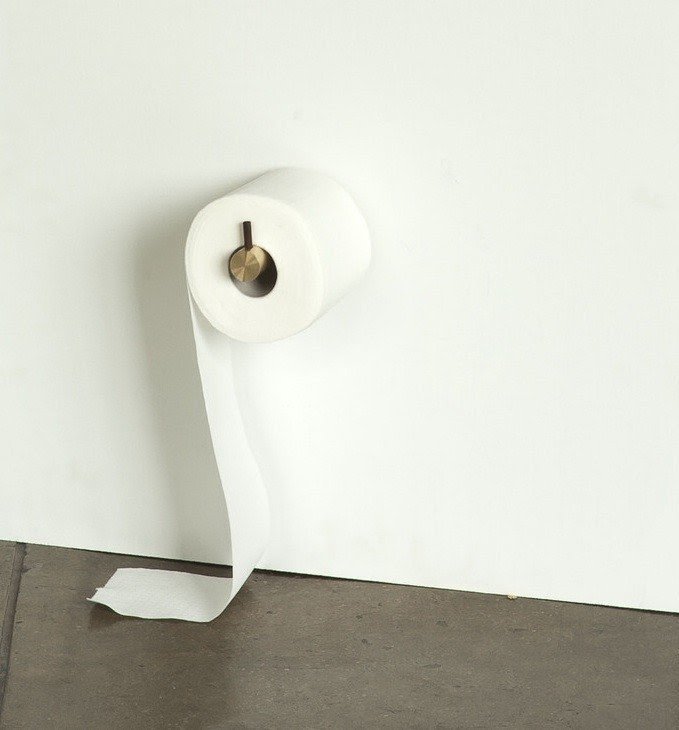 The modern toilet paper holder is available in different finish options to choose: brass with stainless steel and walnut peg, or aluminum with brass. Add it to your modern toilet and enjoy a new accent piece.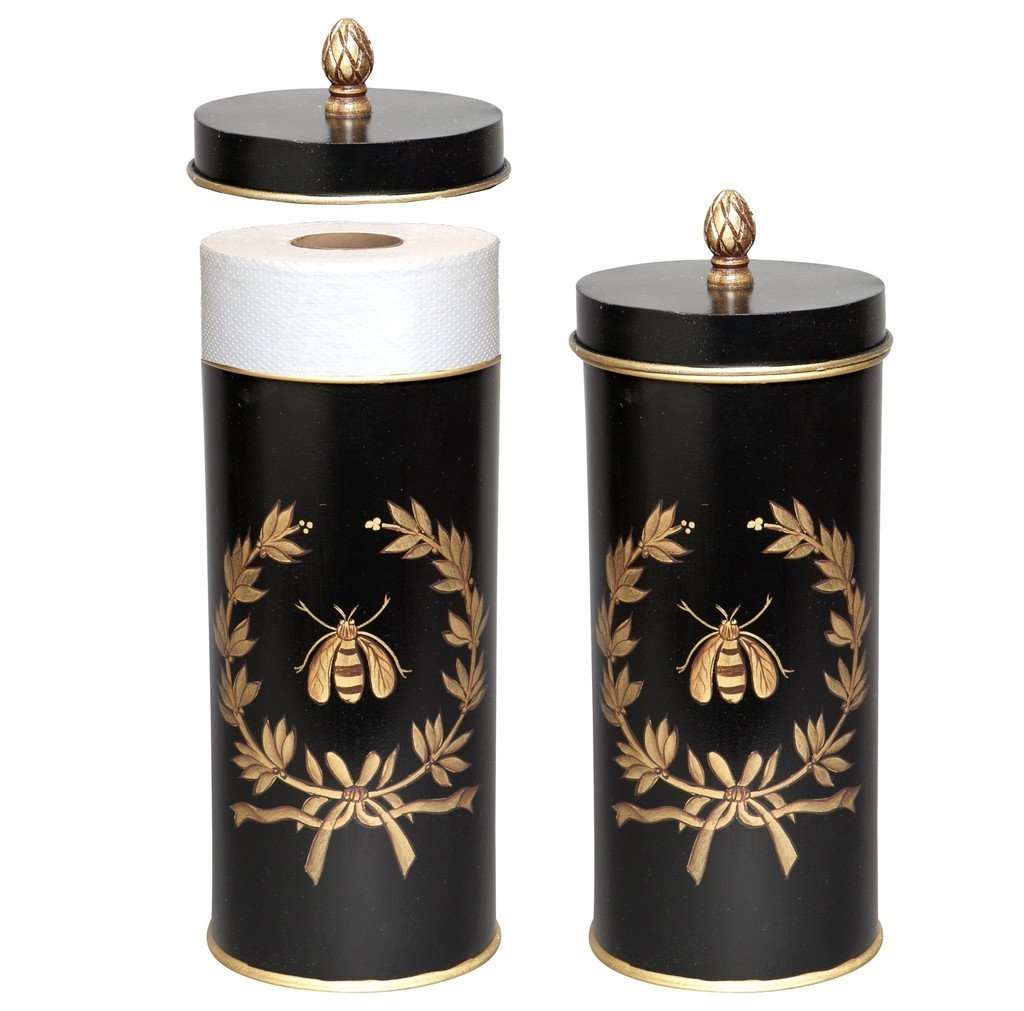 Elegant and very modern in the form of free standing toilet paper holder makes the bathroom a unique style. The whole finished in black with beautiful gilded details is original and stylish, bringing a modernity and functionality.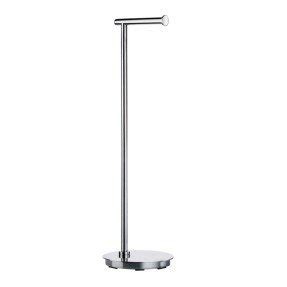 Contemporary Spare Roll Toilet Paper Stand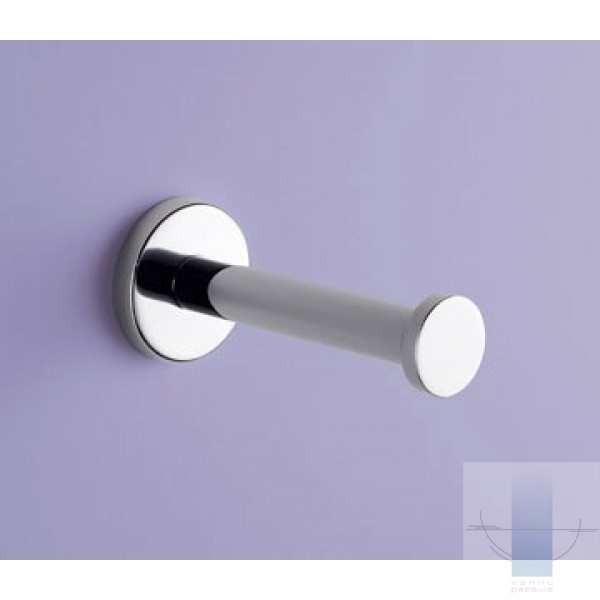 Chrome-finished, this minimalistic-looking hanger is a modern proposition for a toilet paper holder. It will add a smooth, contemporary refinement to your space. A part of the Felce collection by Gedy, imported from Italy.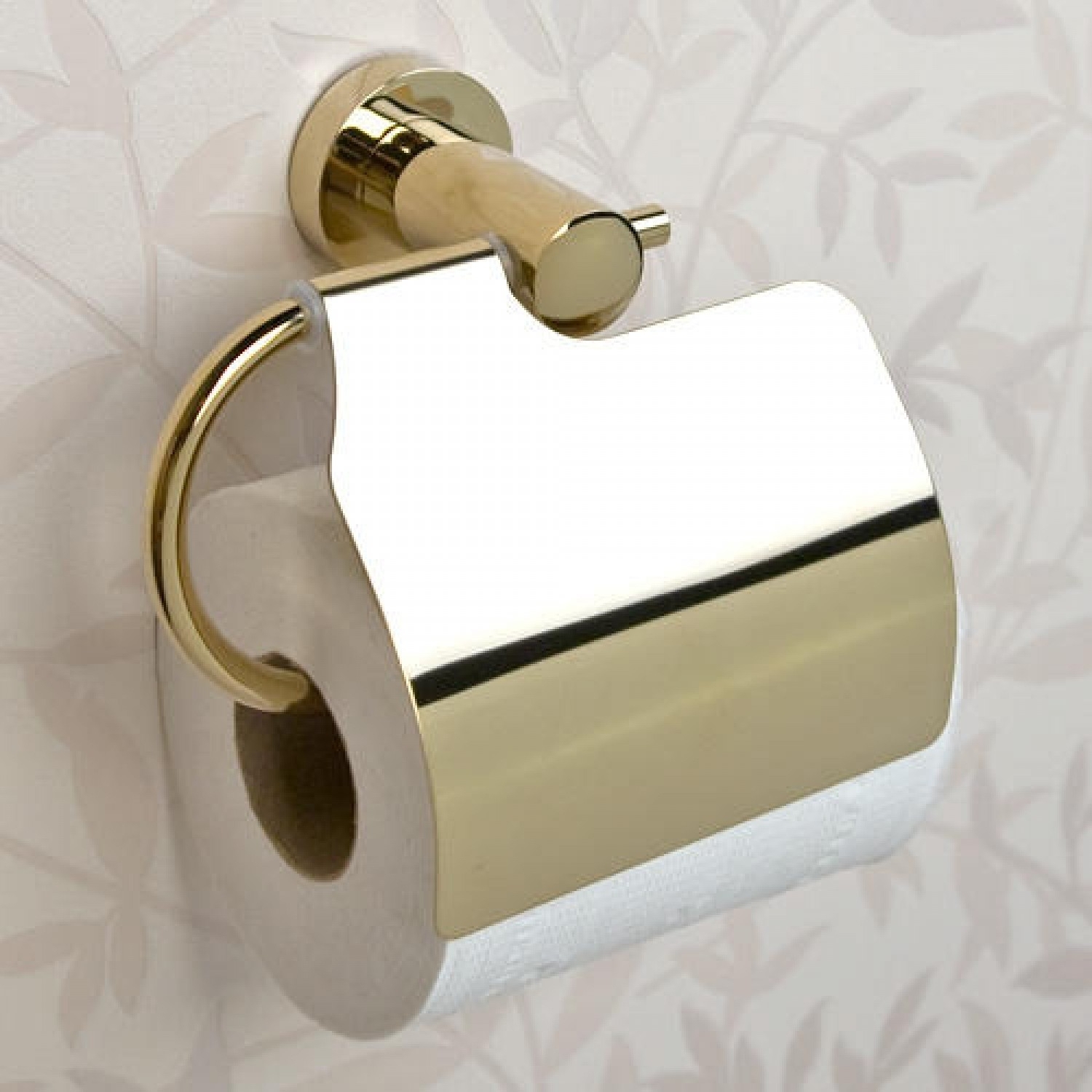 This simple item is in every house, because it is necessary decor's element in every toilet. This gadget is proof, that even toilet paper holder can be elegant and pretty. It is made of brass and lacquered.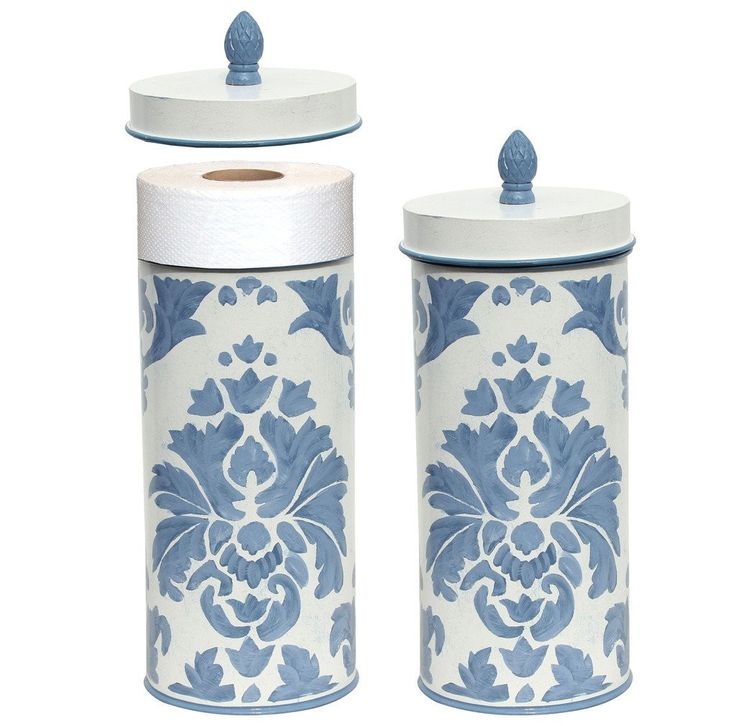 A perfect set for embellishing contemporary bathrooms. Crafted of metal and adorned with blue floral prints, the set offers 2 toilet paper holders - each with a cylindrical shape, a round lid with a blue finial for a handle, and ability to accommodate up to 2 rolls of paper.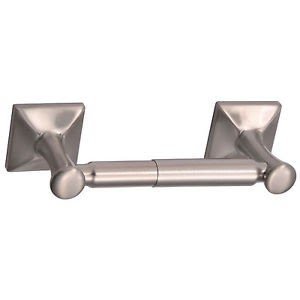 Euro Modern Contemporary Bathroom Toilet Tissue Paper Holder Brushed ...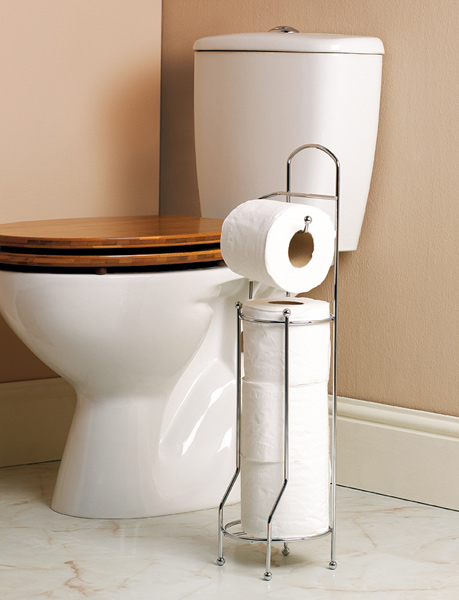 The modern stacking version. Really want a tall one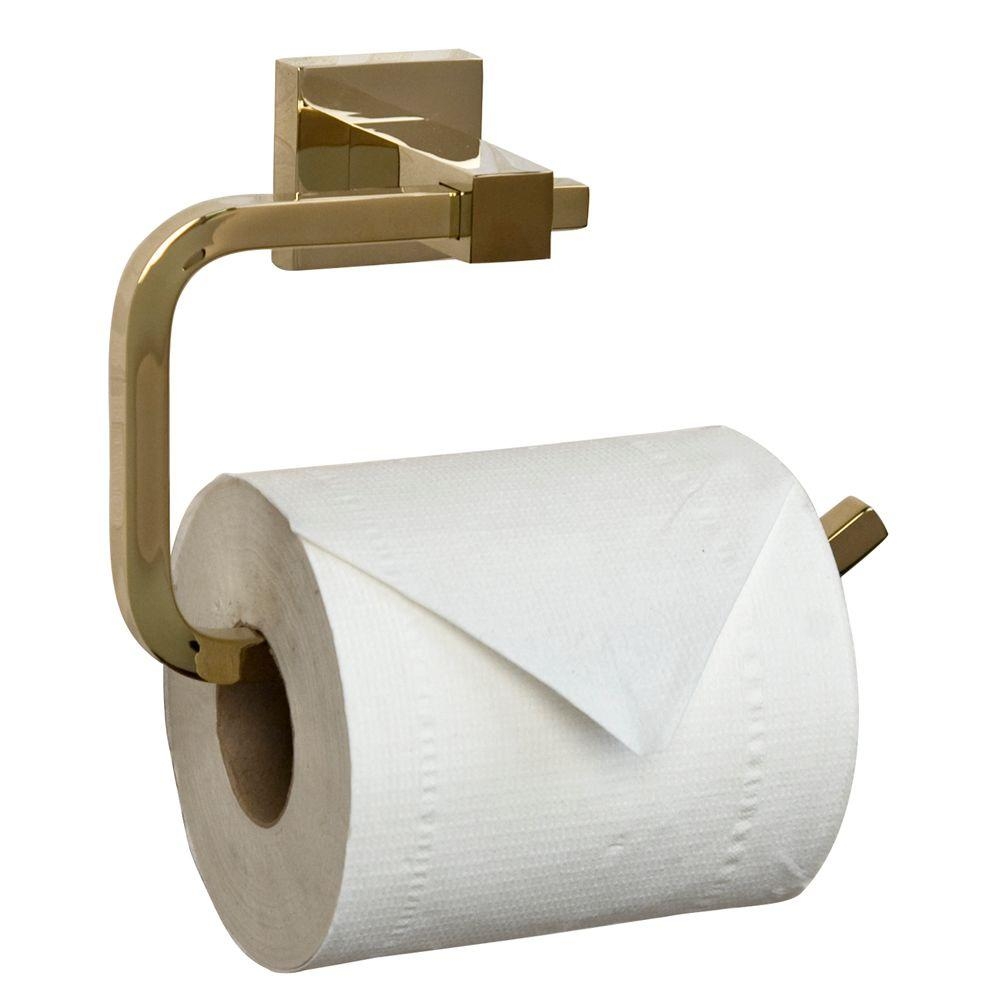 Modern details are very welcome in the bathroom, so this cute toilet paper holder is an excellent choice. Beautiful and robust gold-plated steel finish introduces elegance and charm while being very functional.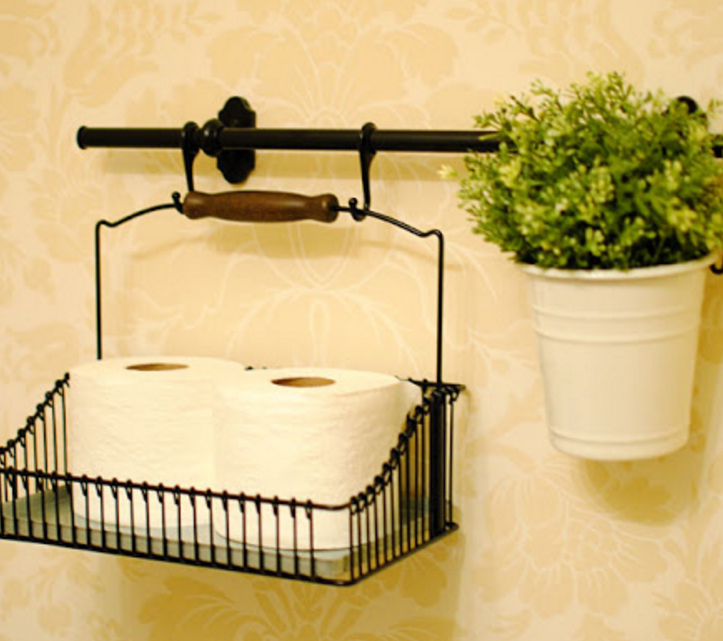 This cleverly made hanger for toilet paper or other items is a smart way to get into the interior some functionality. The sturdy base on the metal construction is durable, and the nicely crafted basket will hold the necessary items.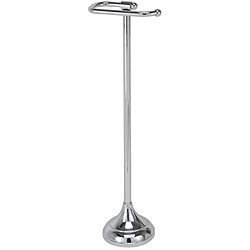 Toilet Paper Holders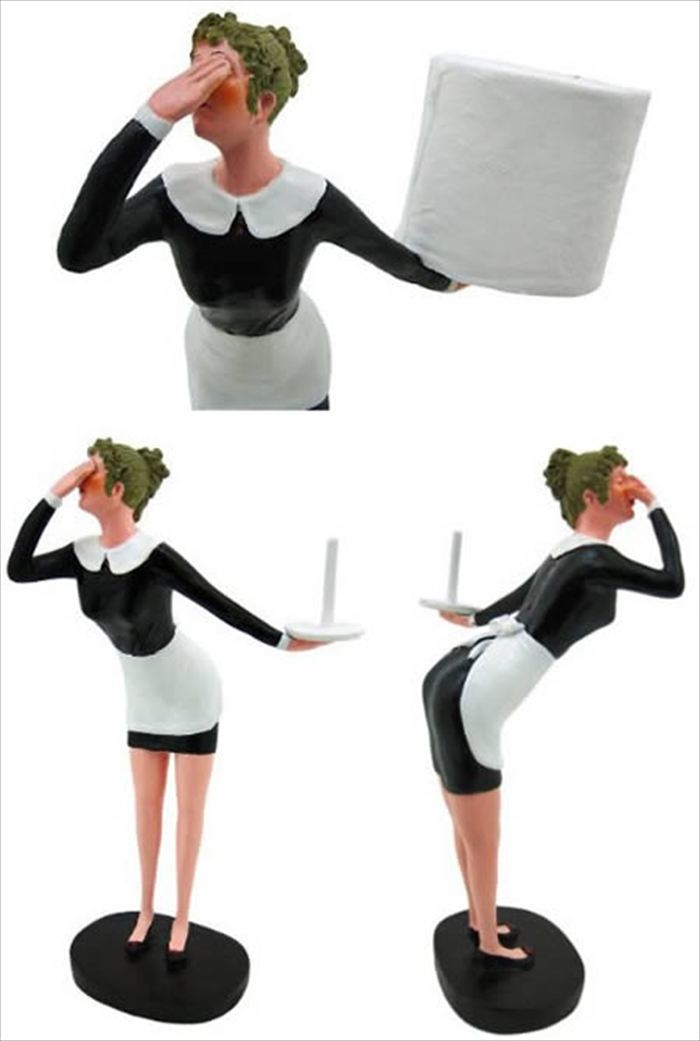 Posts Tagged 'Funny maid toilet paper holder'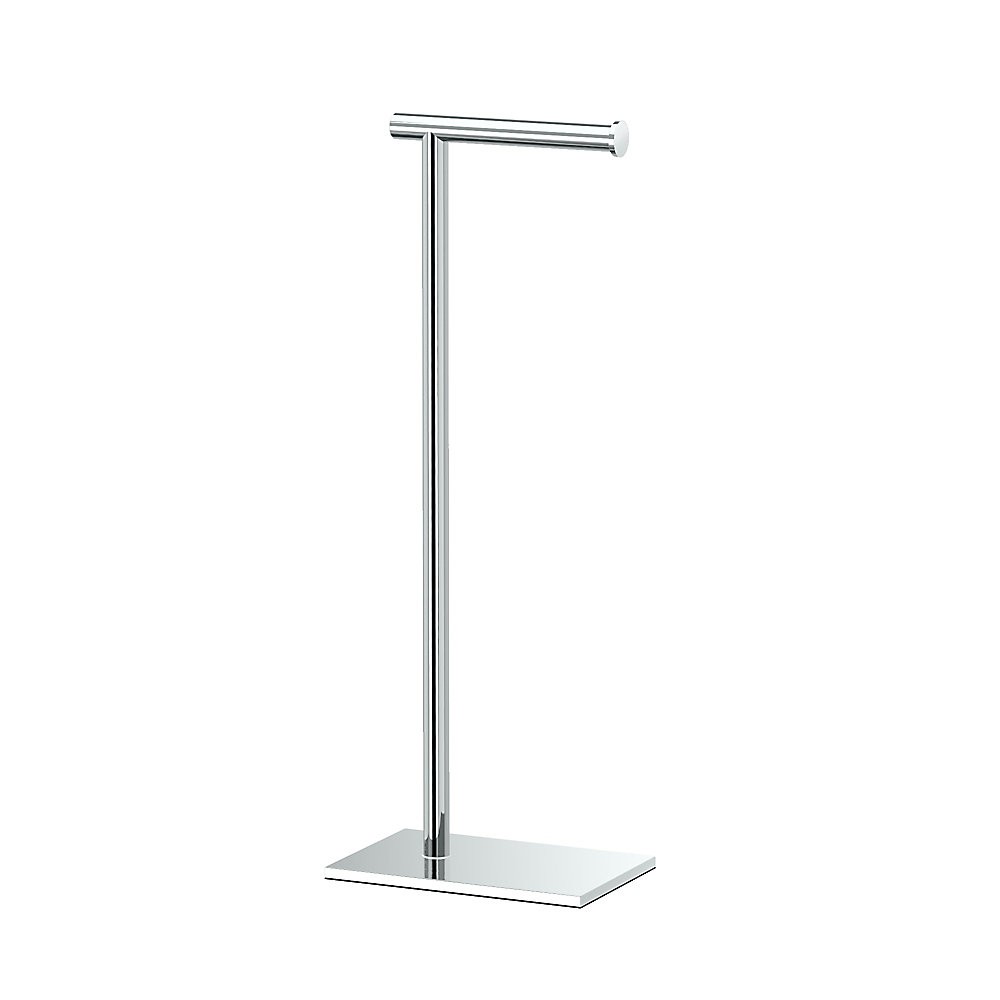 Gatco Modern Rectangle Base Standing Toilet Paper Holder ...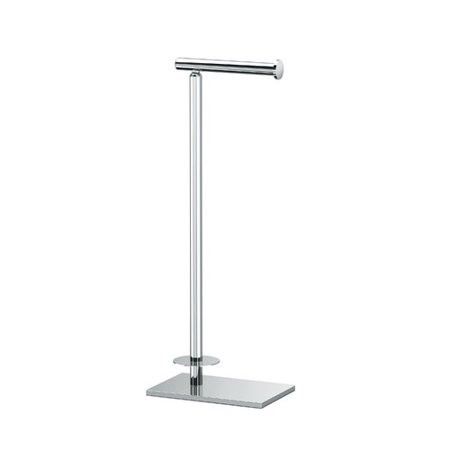 Gatco Modern Tissue Free Standing Toilet Paper Holder with ...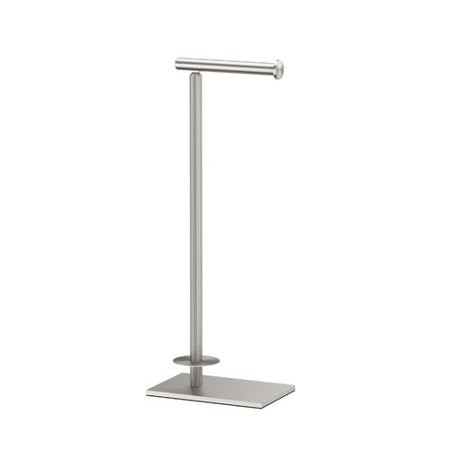 Gatco Modern Tissue Free Standing Toilet Paper Holder with ...