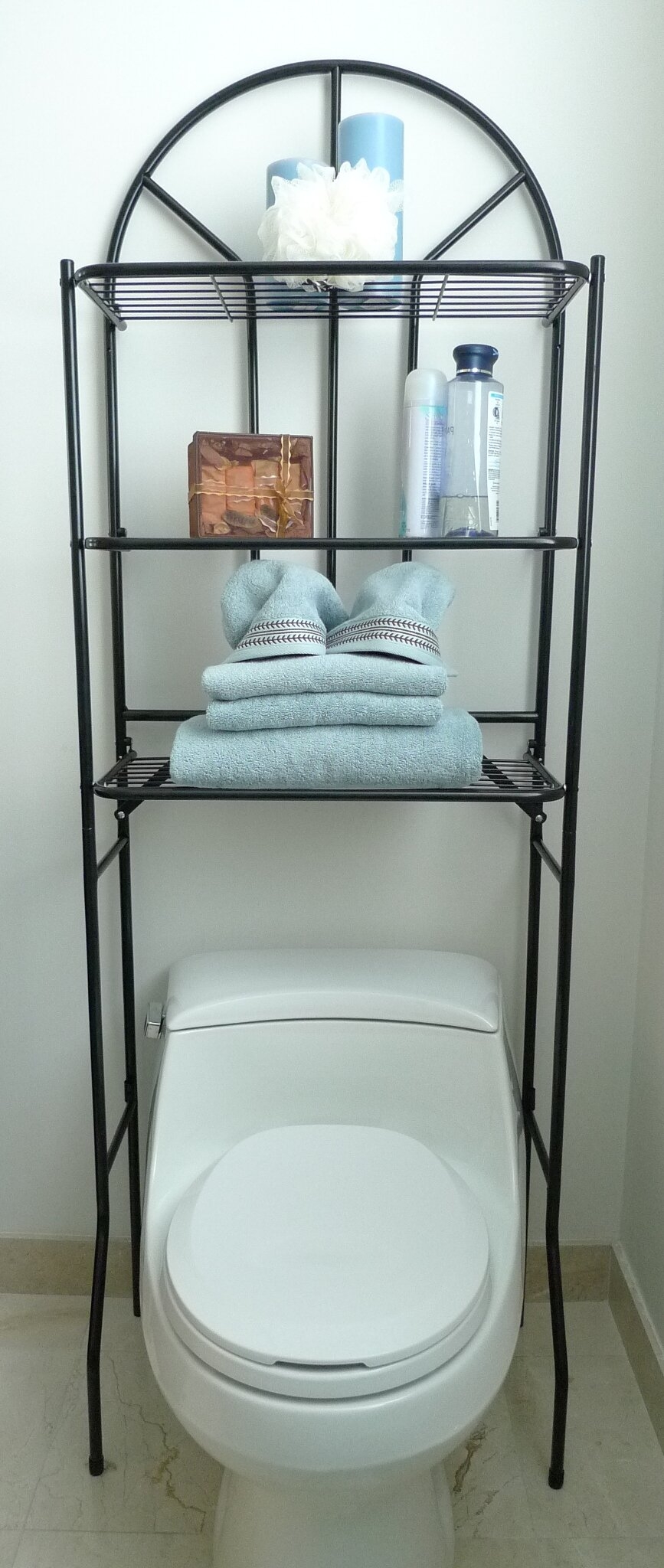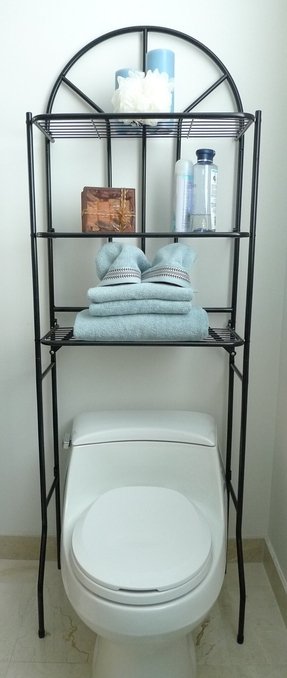 Contemporary Bath Space Savers in Black
Bathroom organizer featuring contemporary design, three shelves, adjustable base and black finish. It's a great addition to any bathroom as it provides storage space, for all bathroom utilities, and style.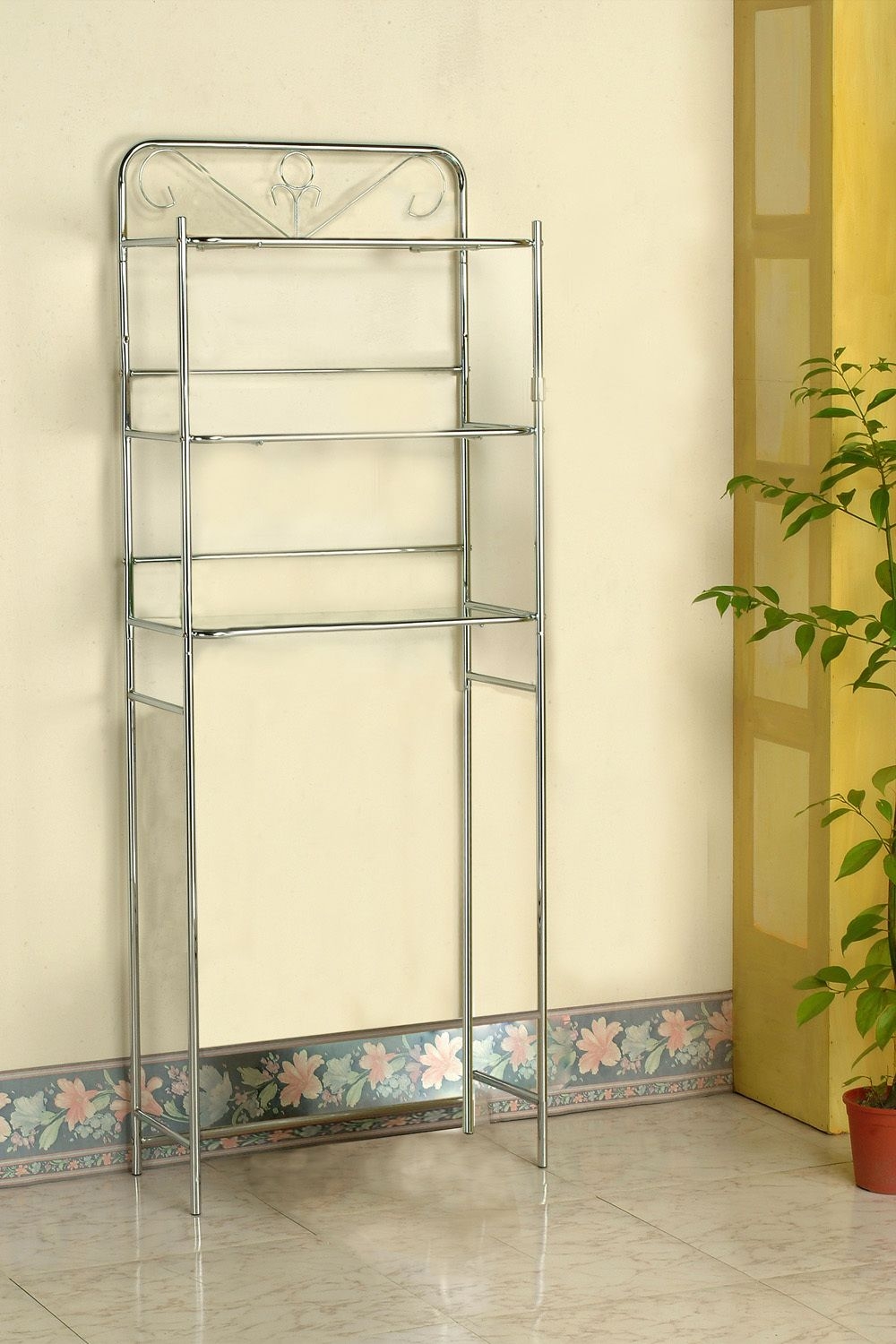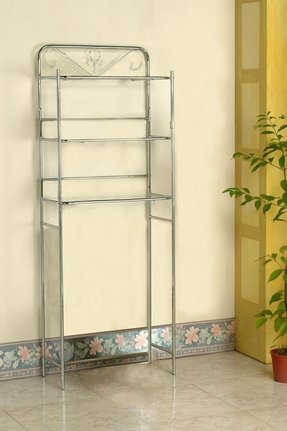 23.5" x 62" 3-Tier Space Saver
Bathroom organizer with modern and simple design. Additionally, it's made of high quality metal and glass, and its chrome finish make it a long lasting construction. It's great for storing all bathroom items.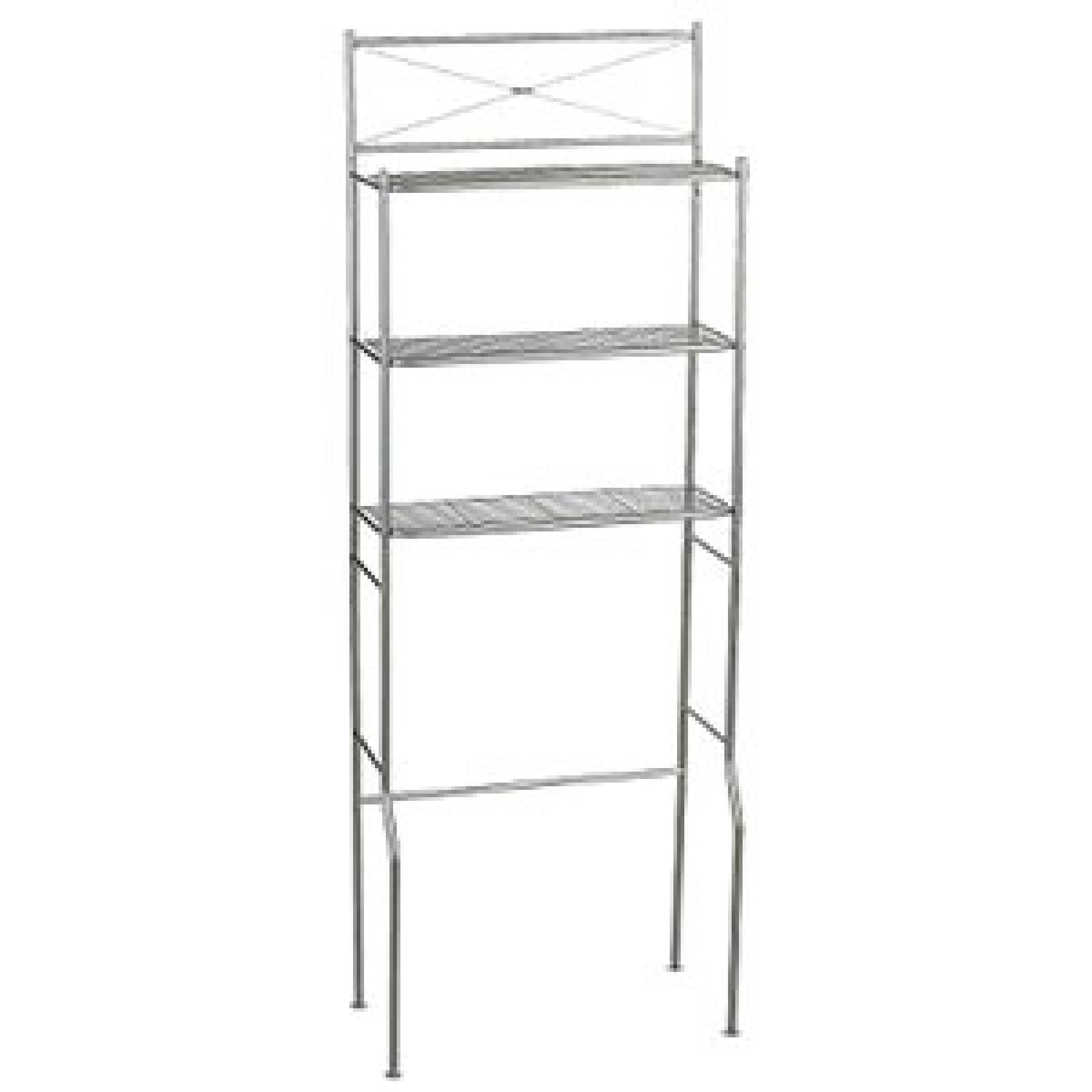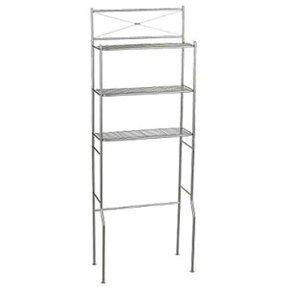 23.6" x 65.6" Over the Toilet Bathroom Shelf
Toilet bathroom shelf made of metal. It has 3 shelves for storing toileters, cosmetics, towels and other necessities. Provides saving space in any bathroom. It is very well appreciated by the customers.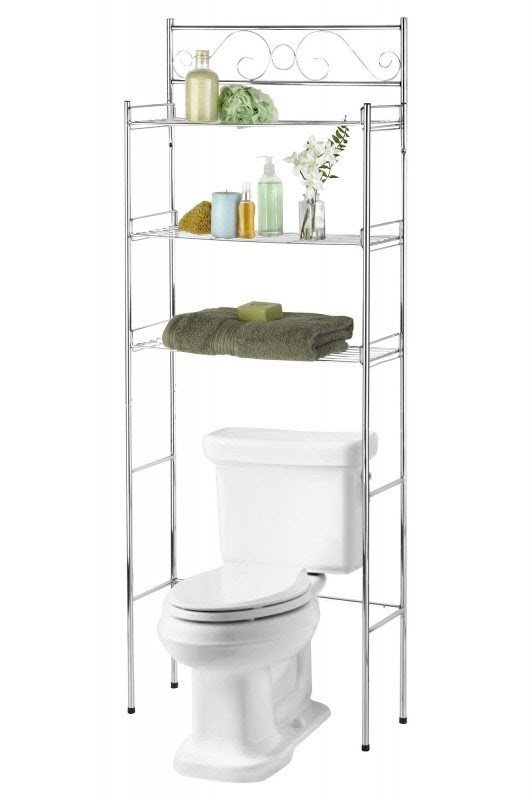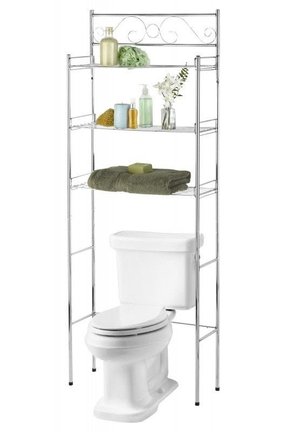 24.75" x 65.5" Bathroom Shelf
Bathroom shelf made of metal and finished with decorative rounding. Includes 3 shelves for cosmetics, towels, toileters and more. Received many excellent recommendations from satisfied customers.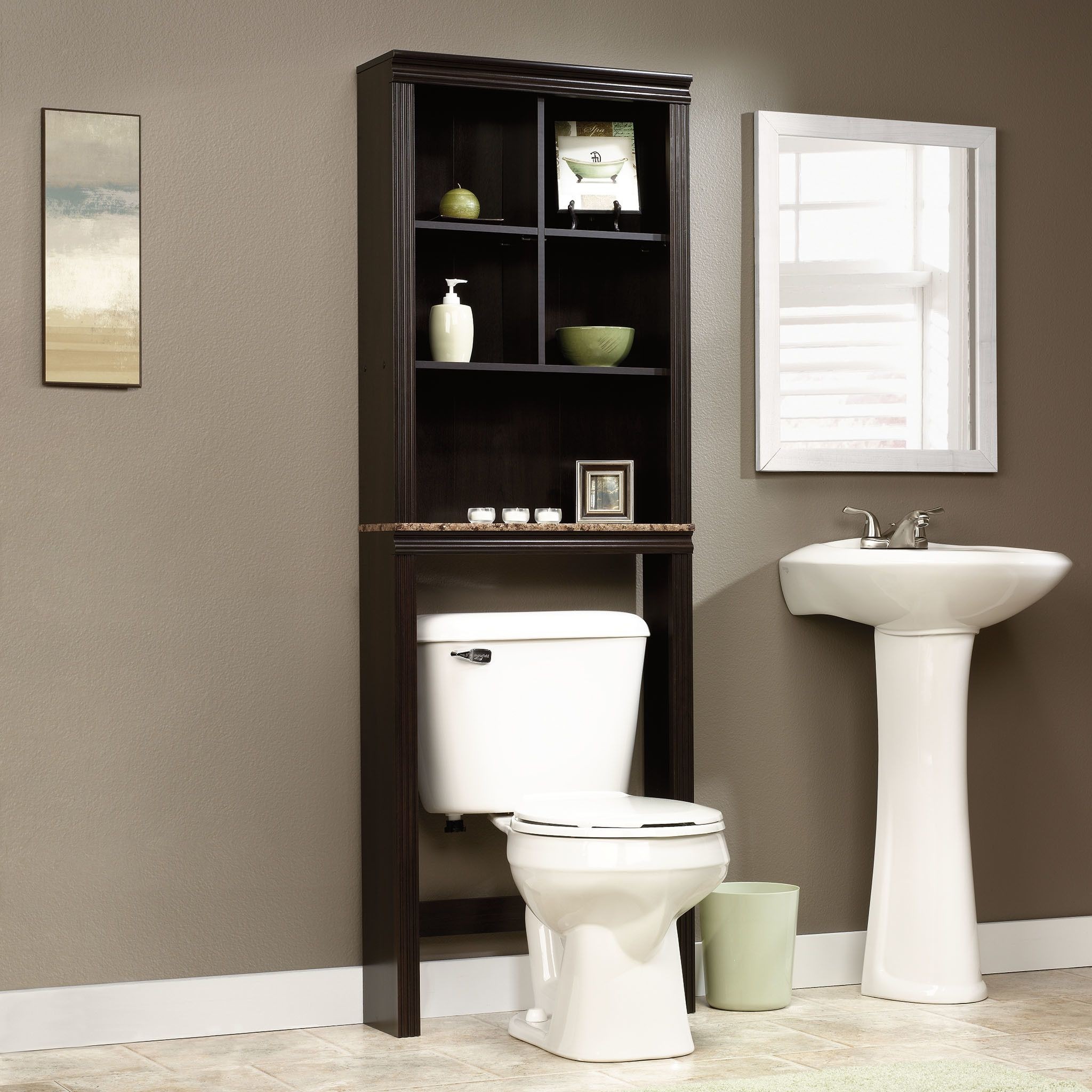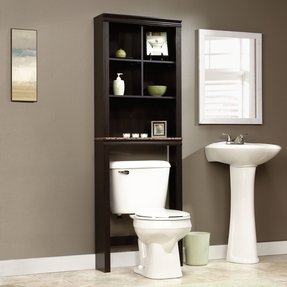 Peppercorn 23.25" x 68.63" Bathroom Shelf
Aesthetic traditional bathroom standing unit designed for over-toilet installation. Its rectilineal sleek open-front body is of laminated fibreboard with a brown finish. It has 1 larger shelf and 4 smaller ones up.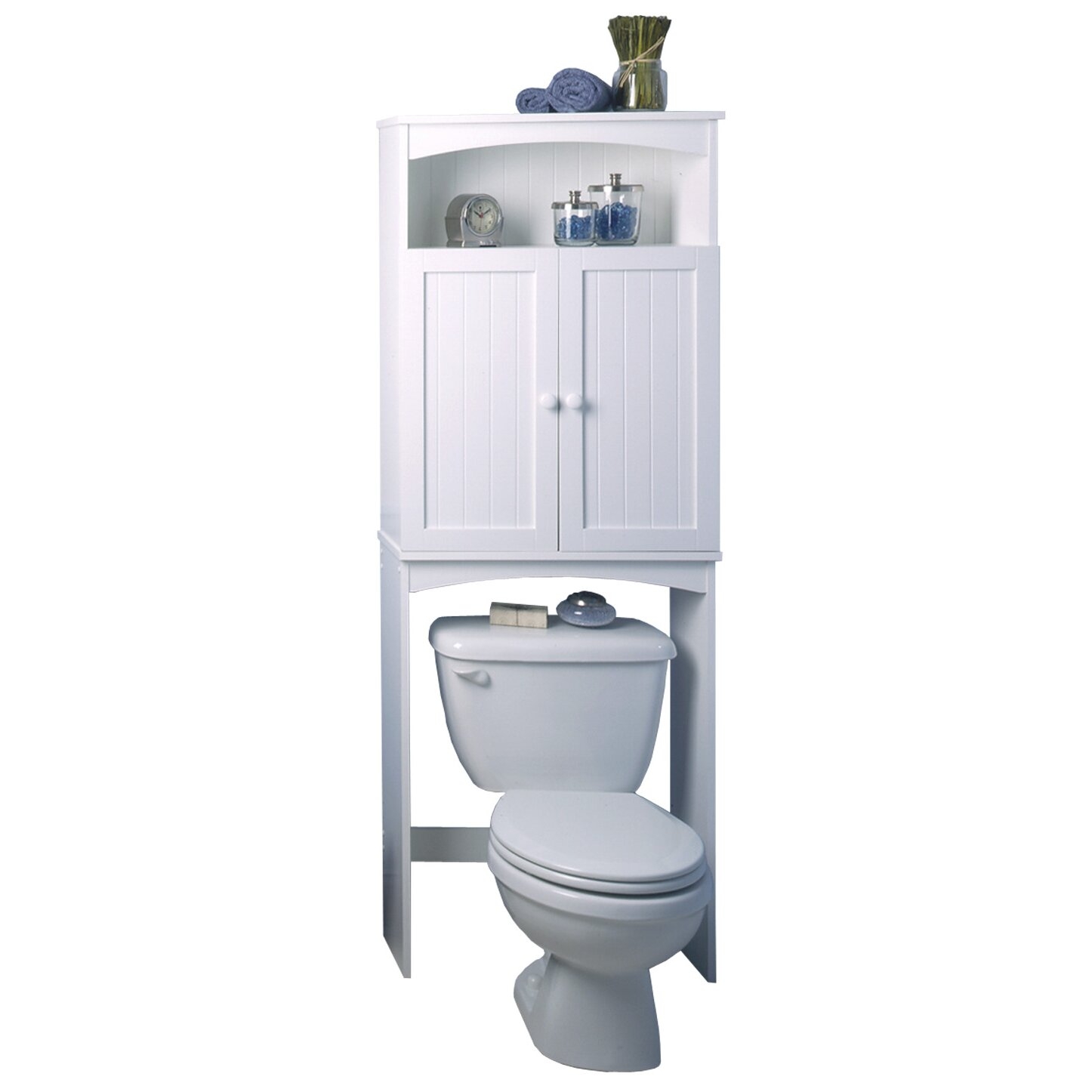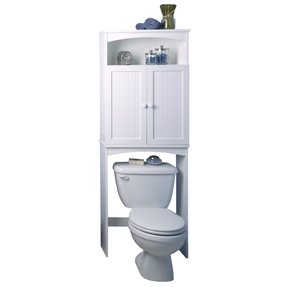 Cottage 24.63" x 64.75" Over the Toilet Cabinet
Aesthetic cottage style over-toilet stand of white-finished wooden materials. It has a rectangular top, an arched apron, an open shelf underneath, and a cabinet with 1 adjustable shelf. It has 2 slatted up-down doors with round white ceramic knobs.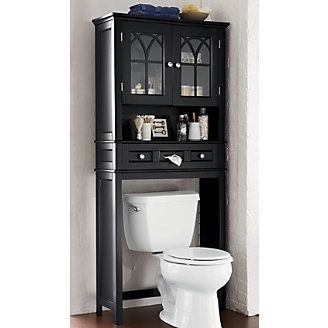 This black bathroom cabinet over the toilet constitutes a perfect proposition for all, who want to save their precious floor space. It creates an ideal spot to store linens, towels and bath accessories.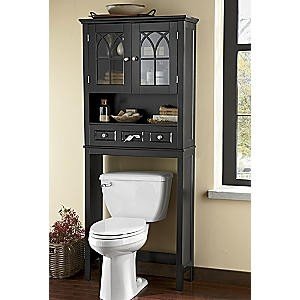 Tall cabinet designed for mounting over the toilet. Construction is made of wood. It has cabinet with glass doors, open shelf and drawer. Ideal for storing towels, cosmetics, toiletries and more.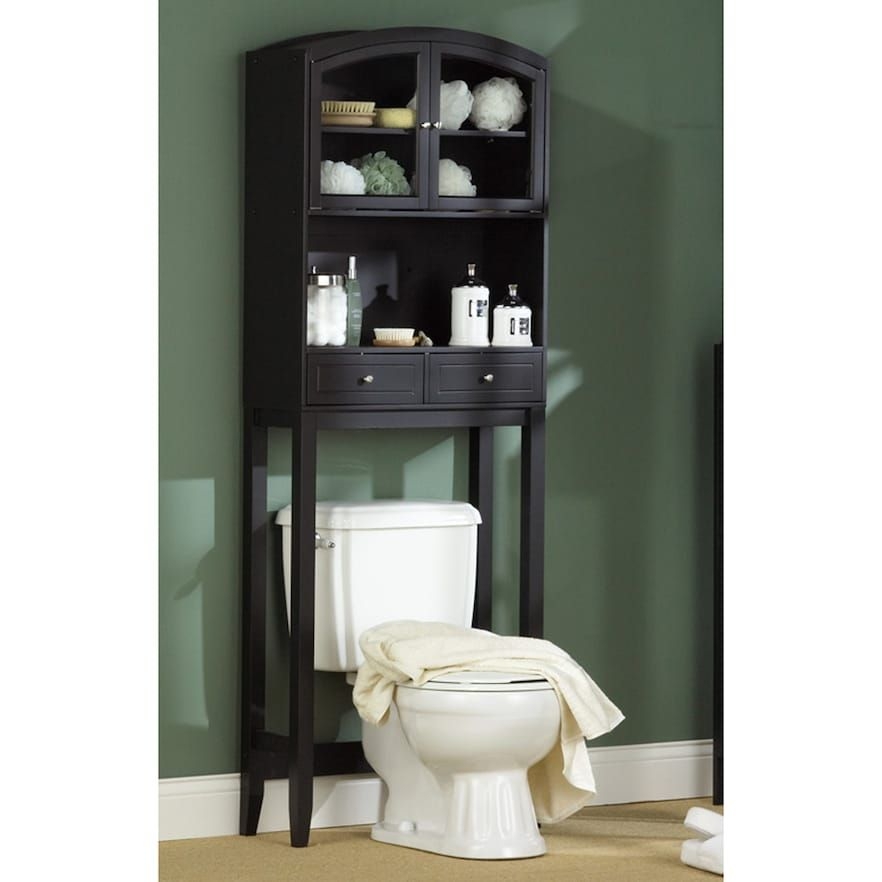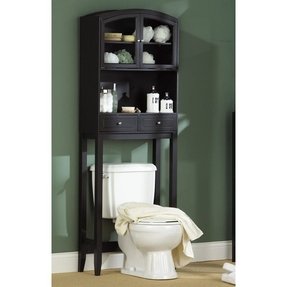 This black arch top over toilet makes a beautiful and stylish composition, which for sure will enchant all fans of modern design. Juxtaposing the two cool and clean elements gave the interior a sophisticated overall impression.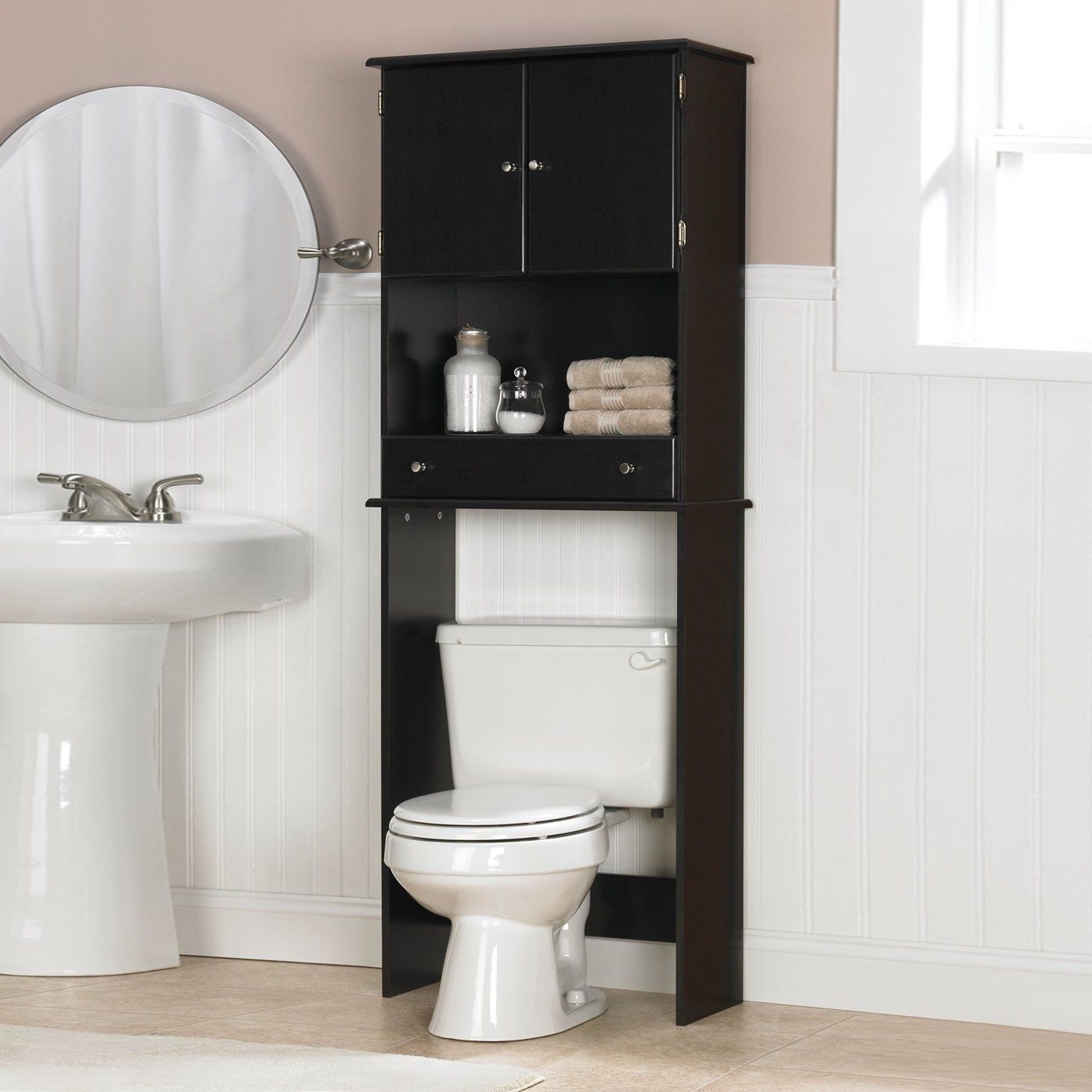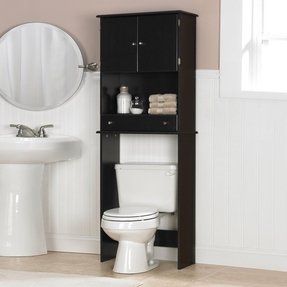 Utilize the vertical space above your toilet easily with the help of this cabinet. Designed from wood, the cabinet is extremely tall and comes with a single large drawer, one open shelf, and two cabinets at the top. You also get beautiful crown moldings, a glossed black finish, and stunning metal hardware for accents.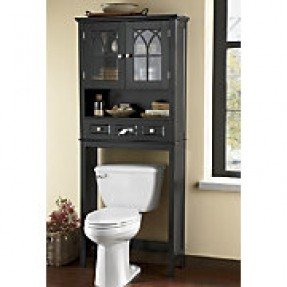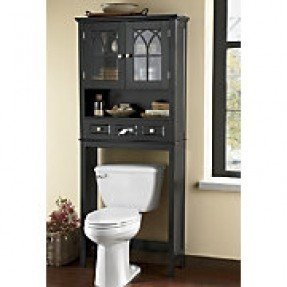 Traditional look for an old-fashioned space-saver piece for bathrooms – an over-toilet cabinet made out of solid wood in a black color, fitted with a variety of drawers, shelves and even a glass cupboard on the top.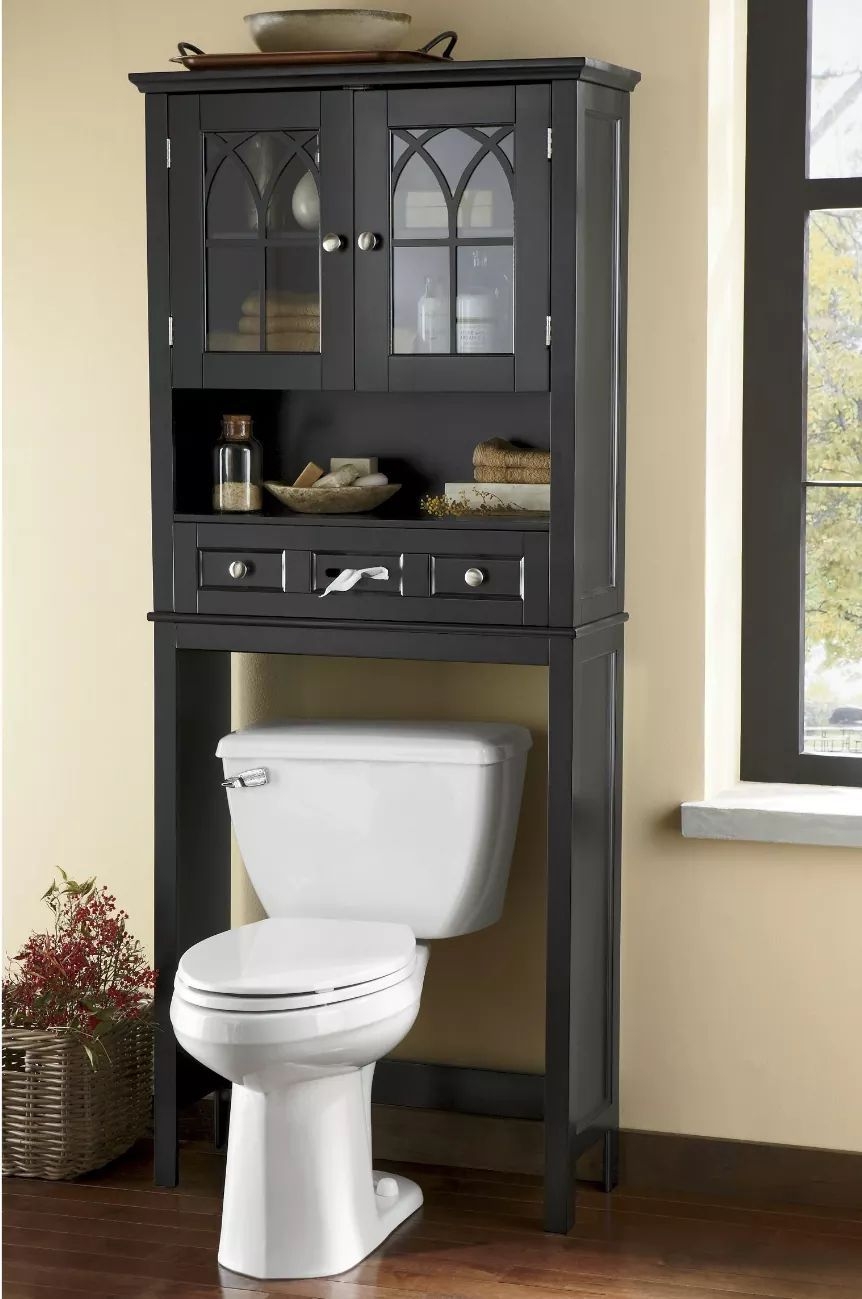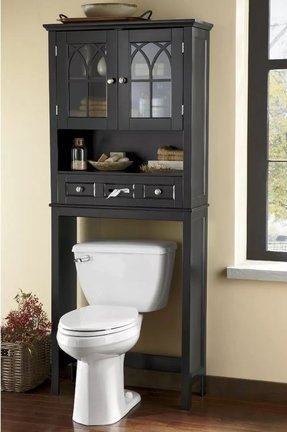 Bathrooms & Bathroom Organization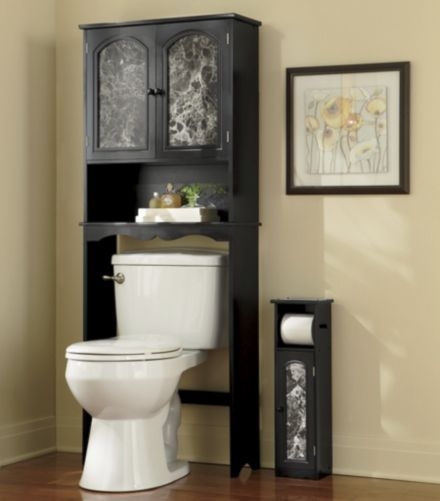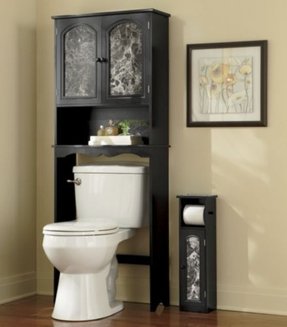 Black Marble Bathroom Collection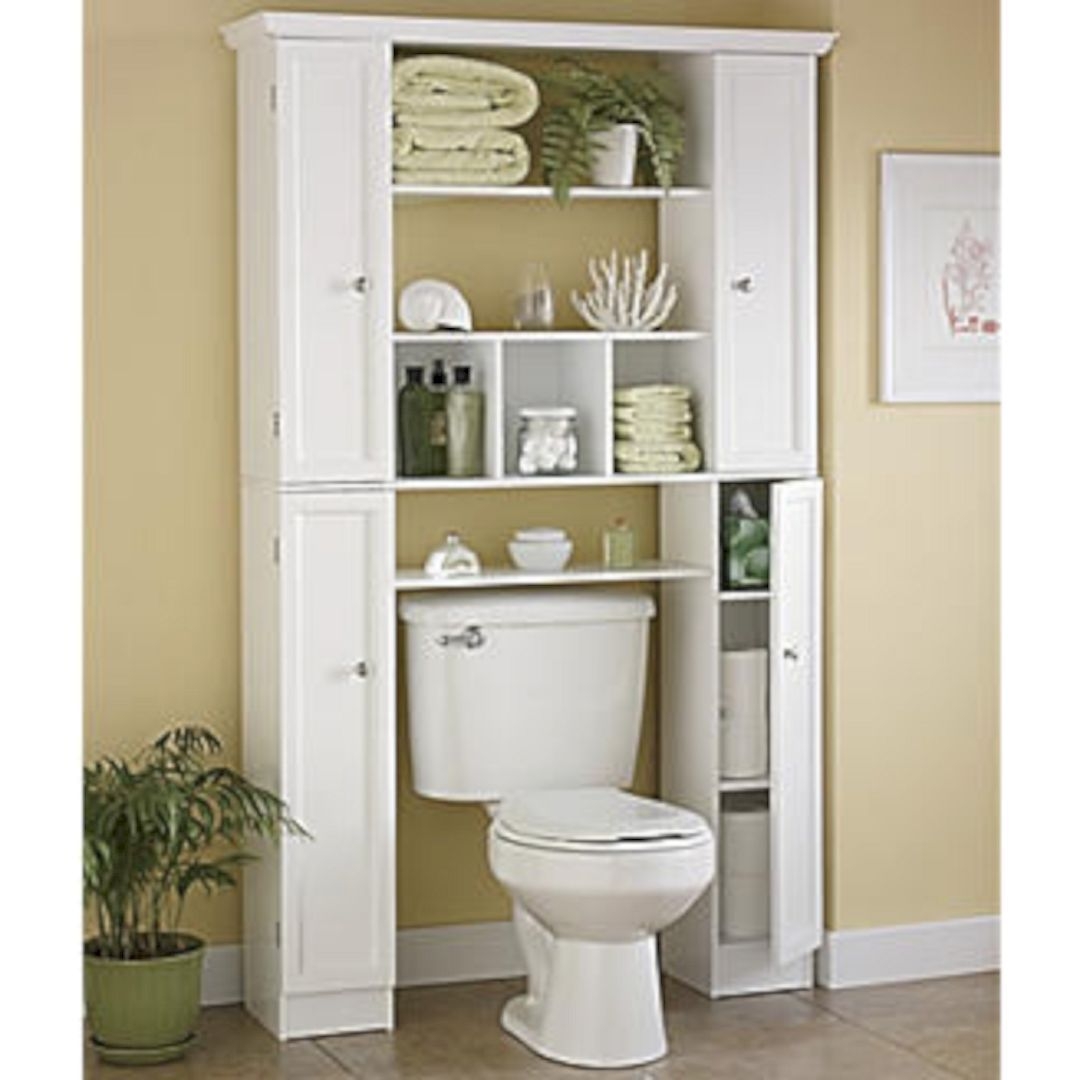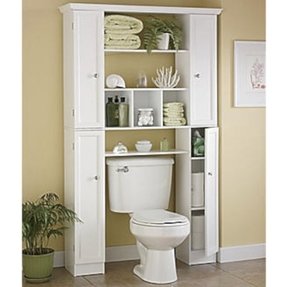 ... out the window behind the toilet and extend the window sill for plants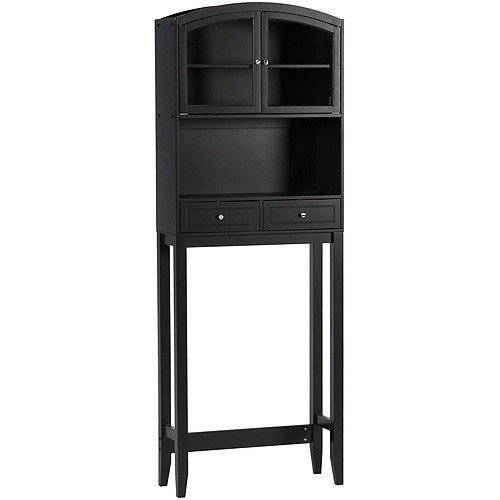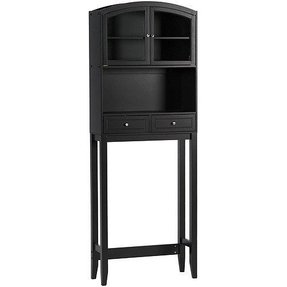 Sign in to see details and track multiple orders.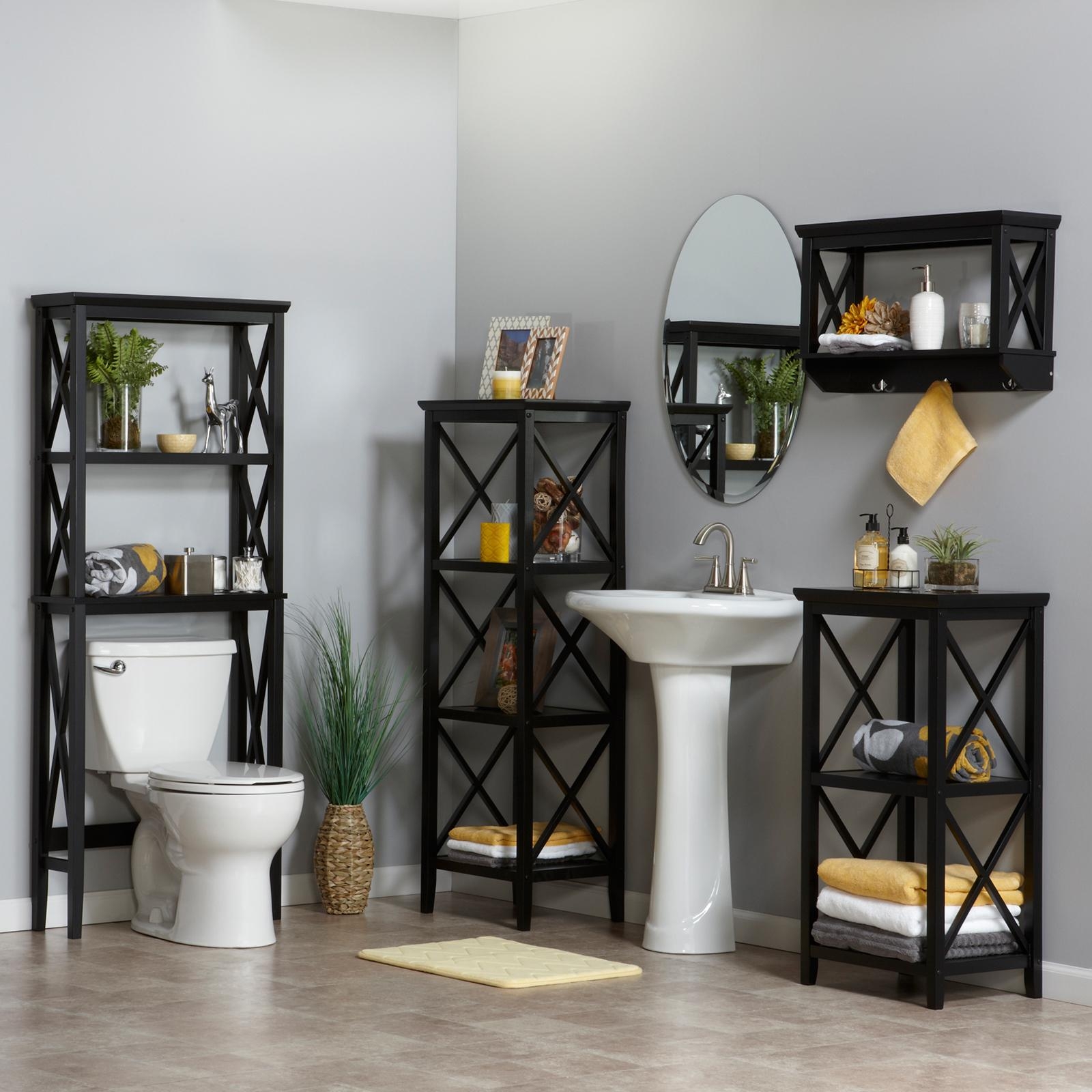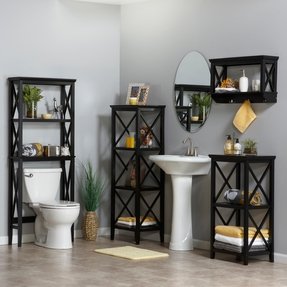 This set of bathroom furniture is a great way for your bathroom small, but it is tasteful and elegant. The furniture is openwork. This makes the flight clearly give larger space. They are also very practical and elegant. Perfectly conceived.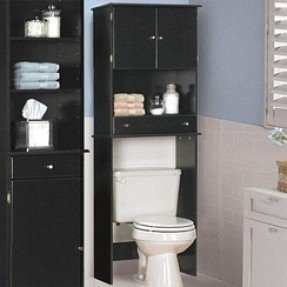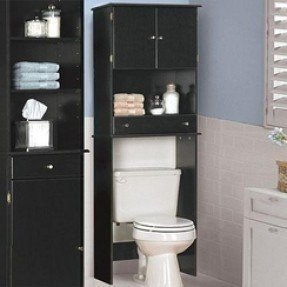 Make sure you add even more storage options to your bathroom with this amazing over the toilet cabinet that sports the versatile black finish and an immensely simple yet classy structure to work in all settings.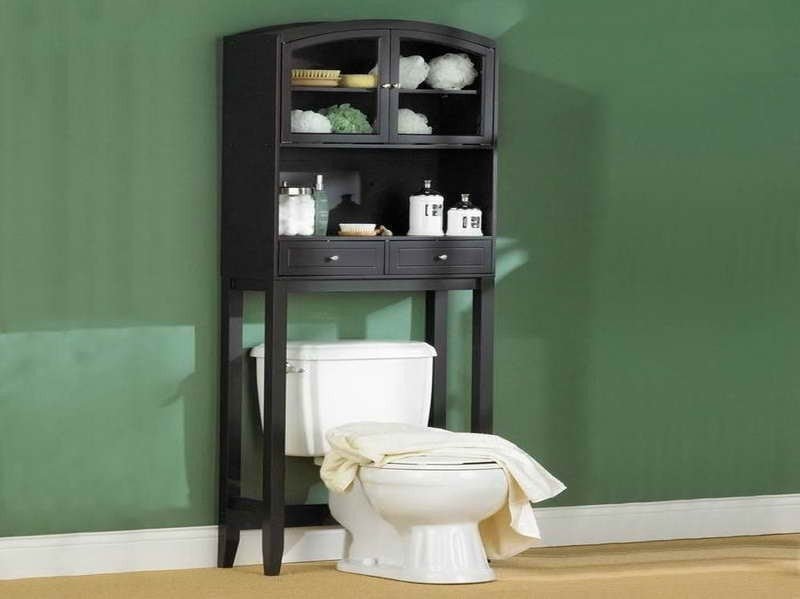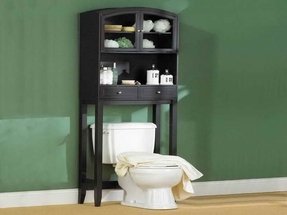 Practical bathroom space saver: a black shelving unit that is supposed to be mounted over the toilet. It offers two drawers, glass door cabinet with adjustable shelf inside, and an additional open shelf.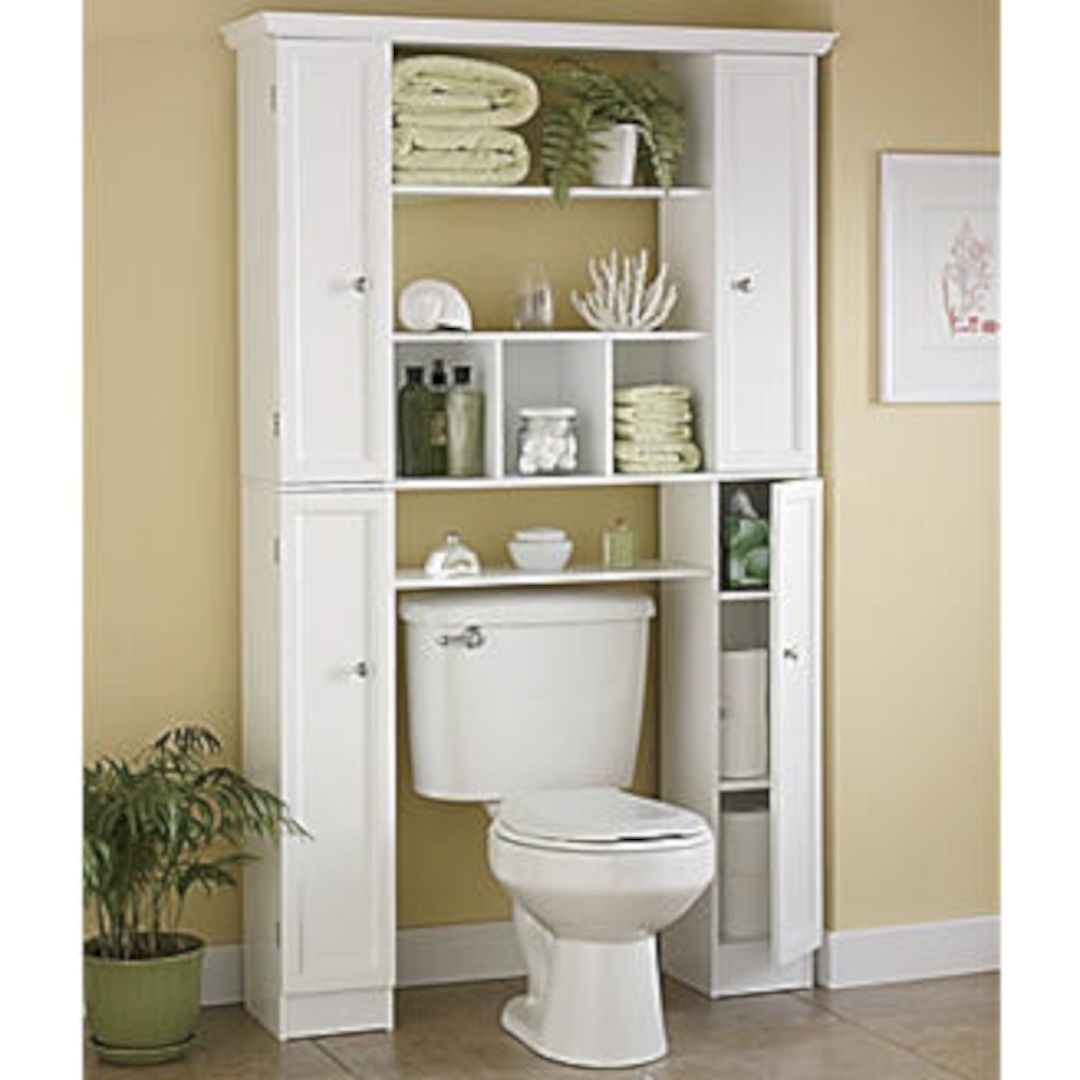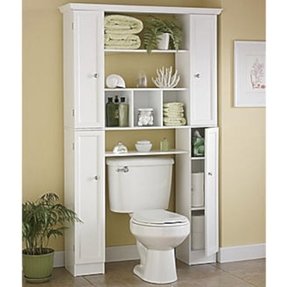 ... out the window behind the toilet and extend the window sill for plants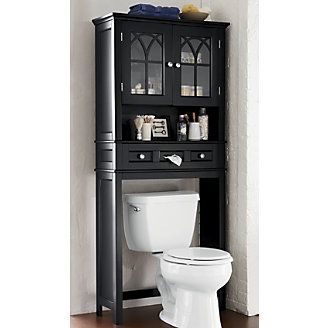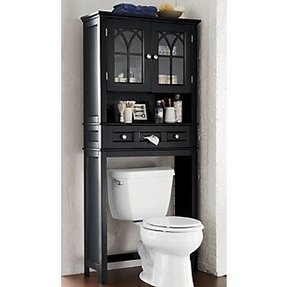 Storage cabinets for toilet applications. These wooden elements of design are practical and finished in neutral black color. One of them features four legs and the other one is designed for wall mounting.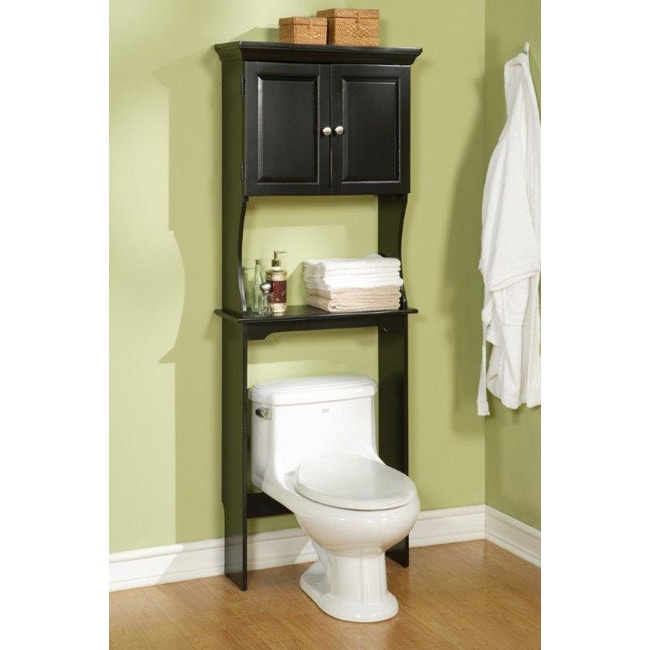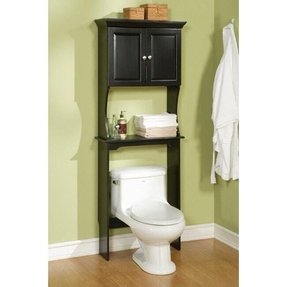 Nice over the toilet cabinet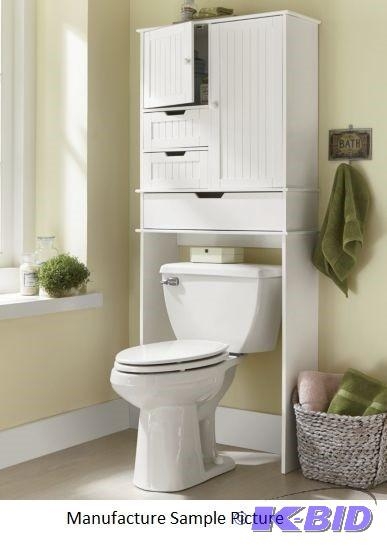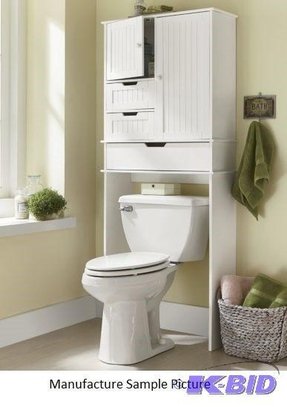 Over The Toilet Space Saver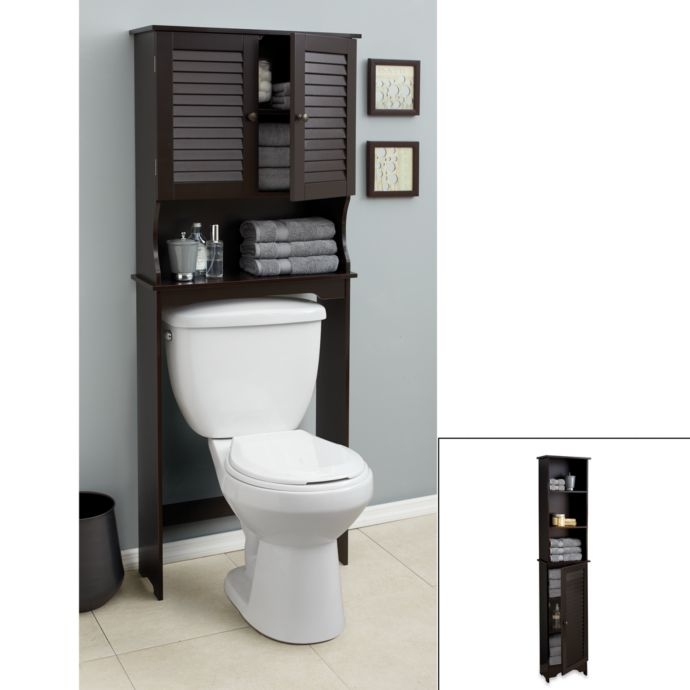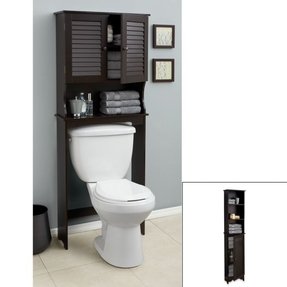 Black Bathroom Bathroom Storage Over Toilet Spacesaver ~ Bathroom ...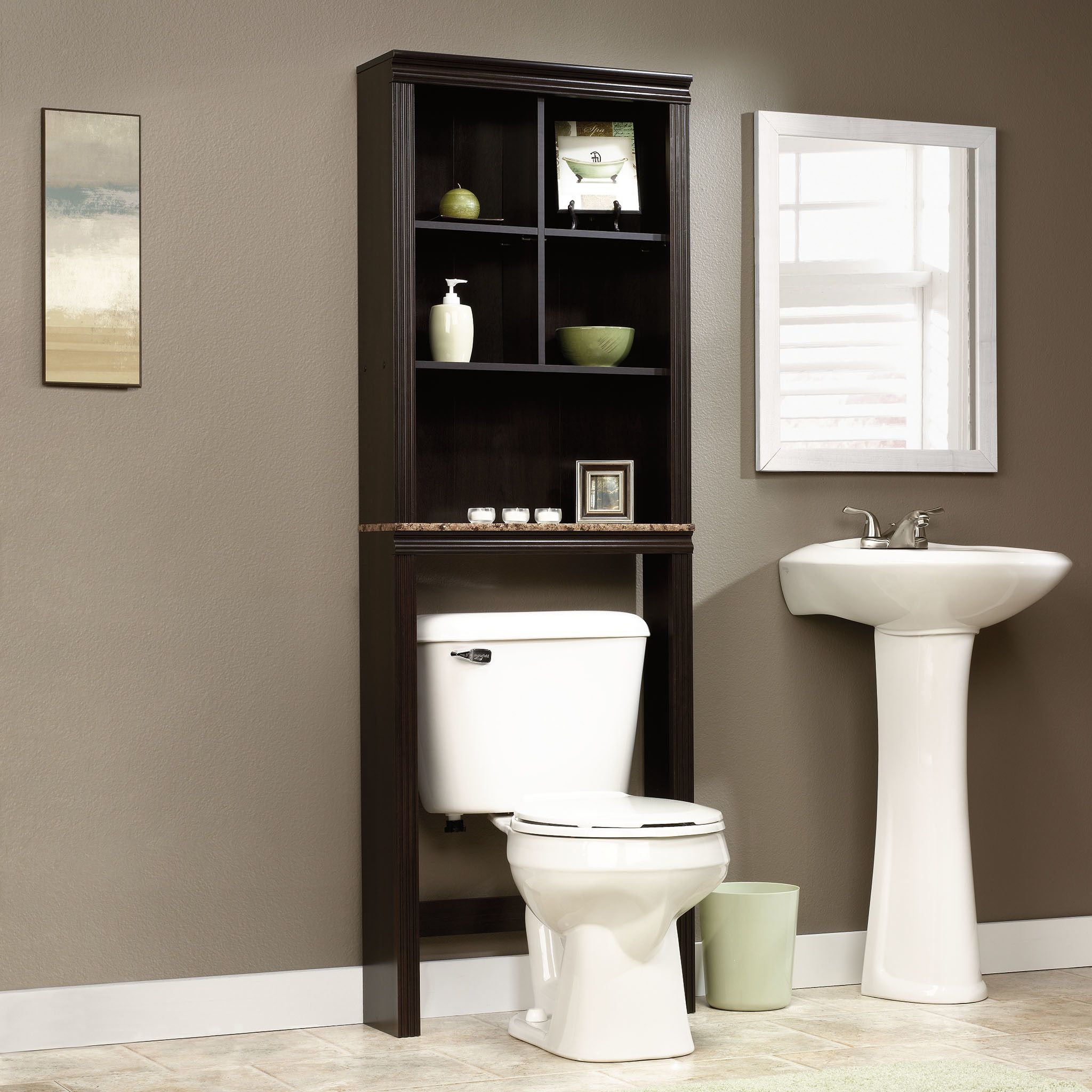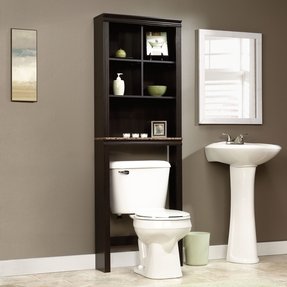 This beautiful and refined bath vabinet is undoubtedly a piece of furniture, which is useful in every bathroom. The spacious shelves and an additional table top in imitation of marble makes it a really stylish detail.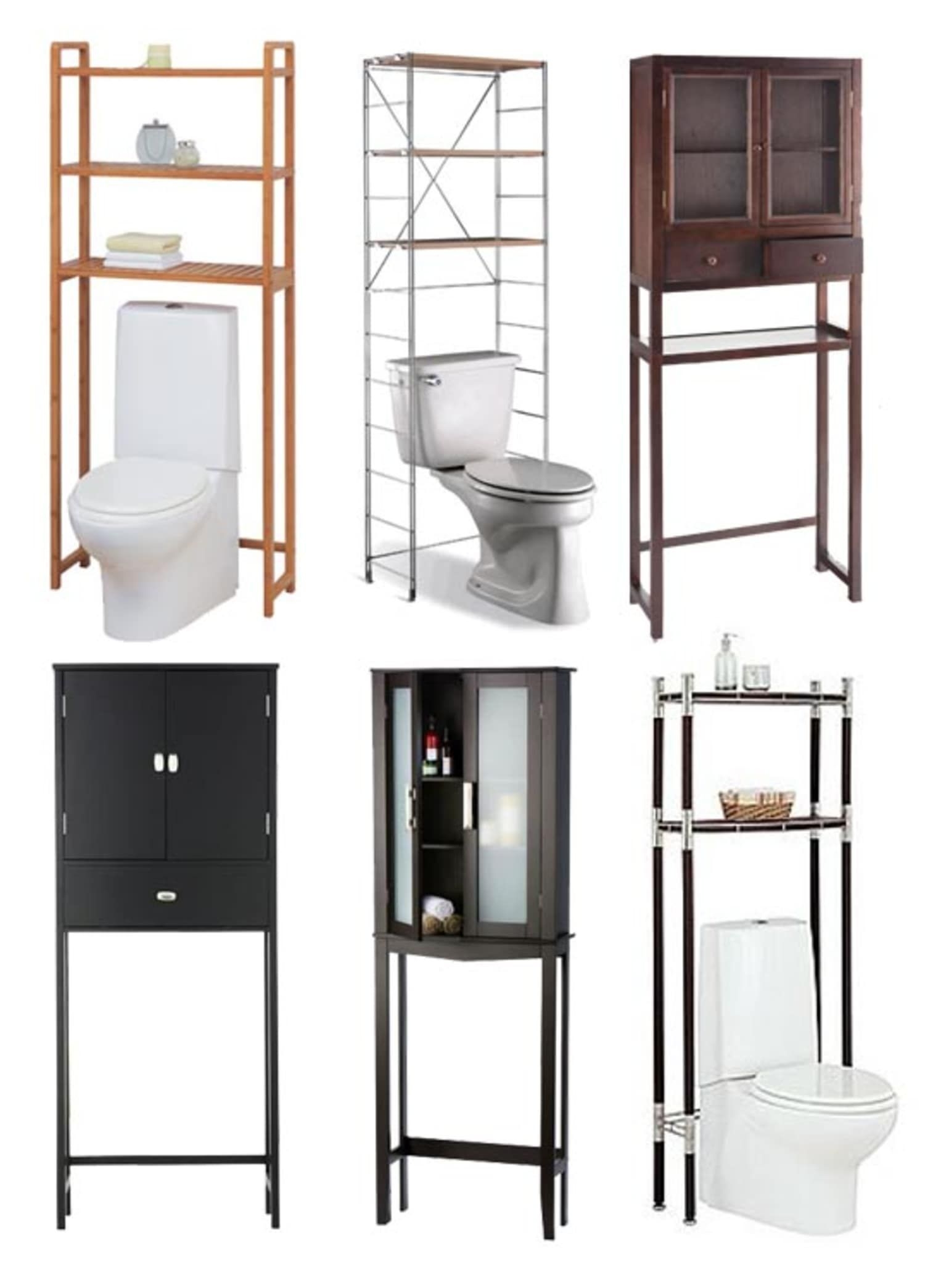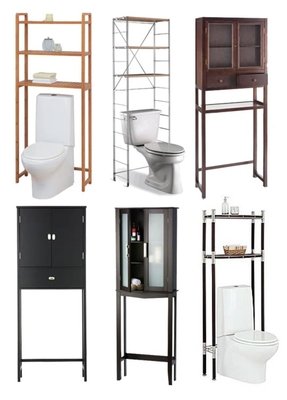 508ea175dbd0cb0349000293._w.1500_s.fit_.jpg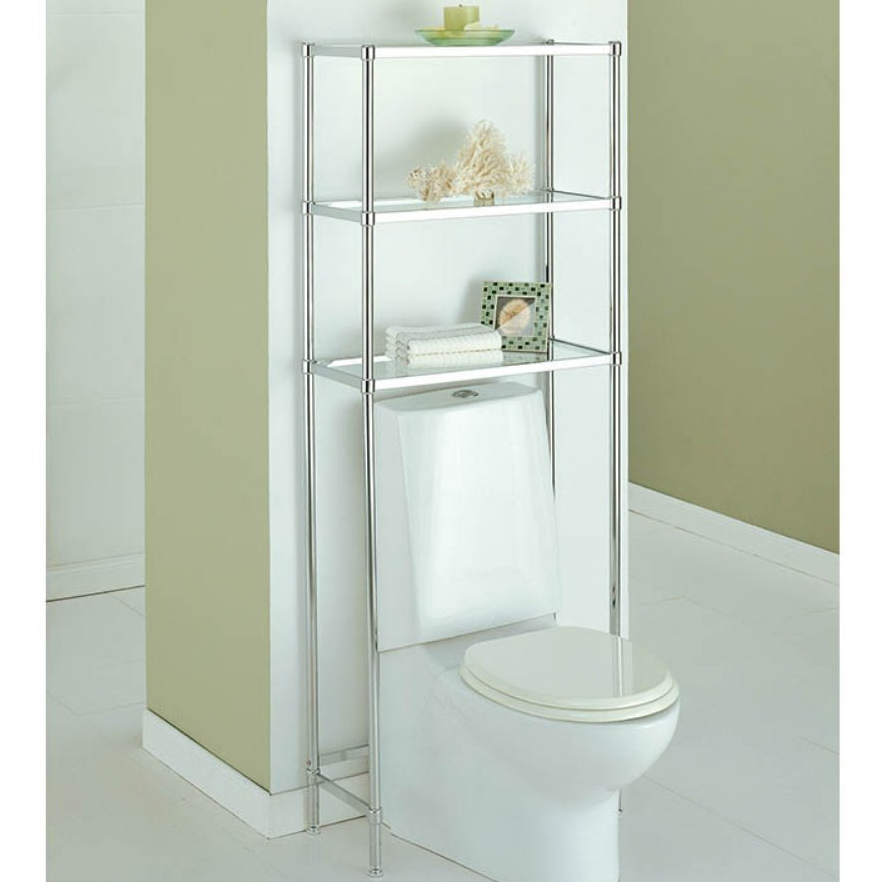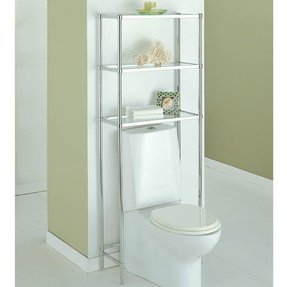 Over the Toilet Bathroom Etagere - Glass Shelves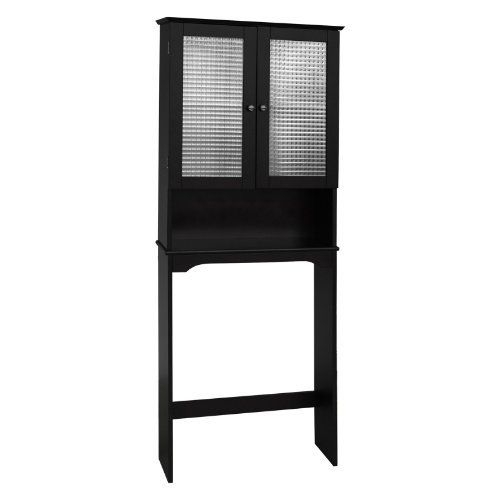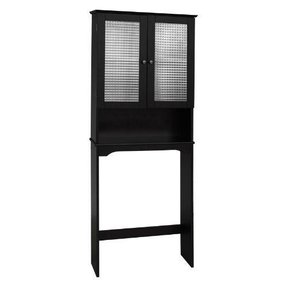 Chesterfield Over Toilet Etagere - Black 75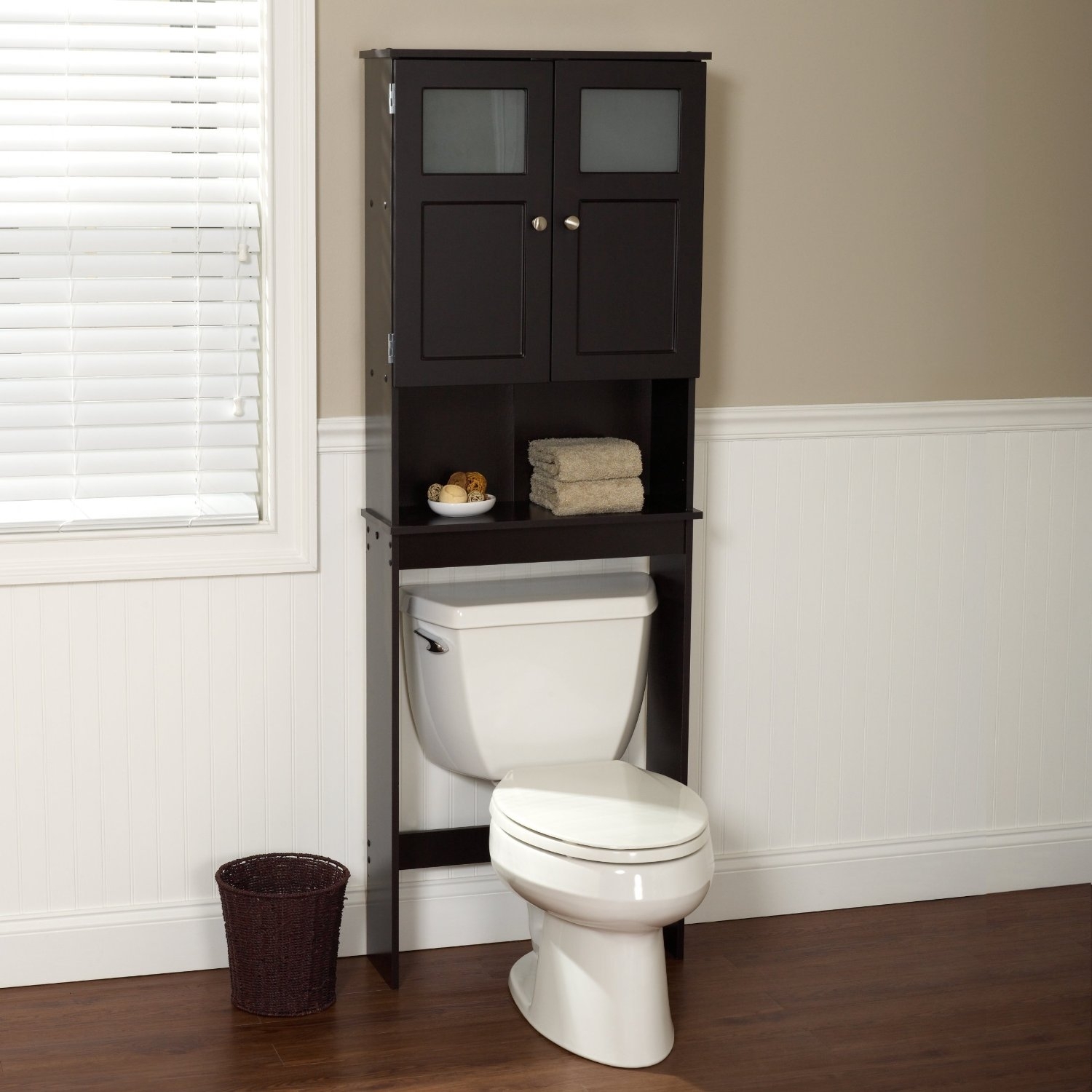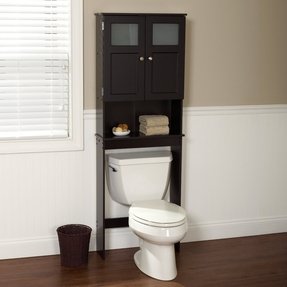 Bathroom spacesaver with frosted glass windows. Wood espresso finish and modern classic design. Great little product if you have limited space for storing stuff in your bathroom and a classic piece of bathroom furniture.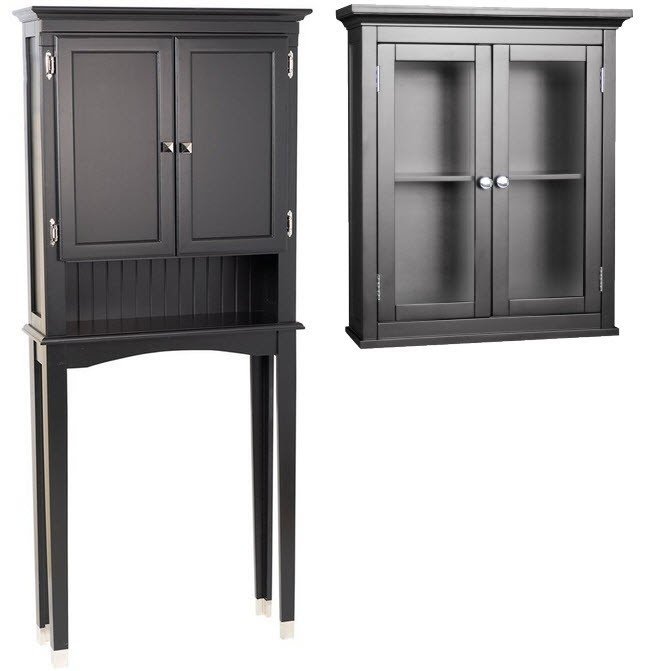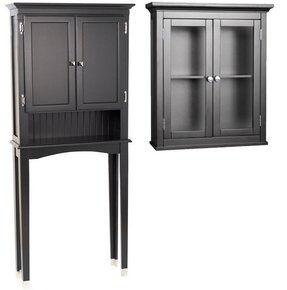 Space saving bathroom cabinet with durable wooden construction based on high legs. It includes a practical compartment for toilet and bathroom accessories. Its black color perfectly matches any bathroom design.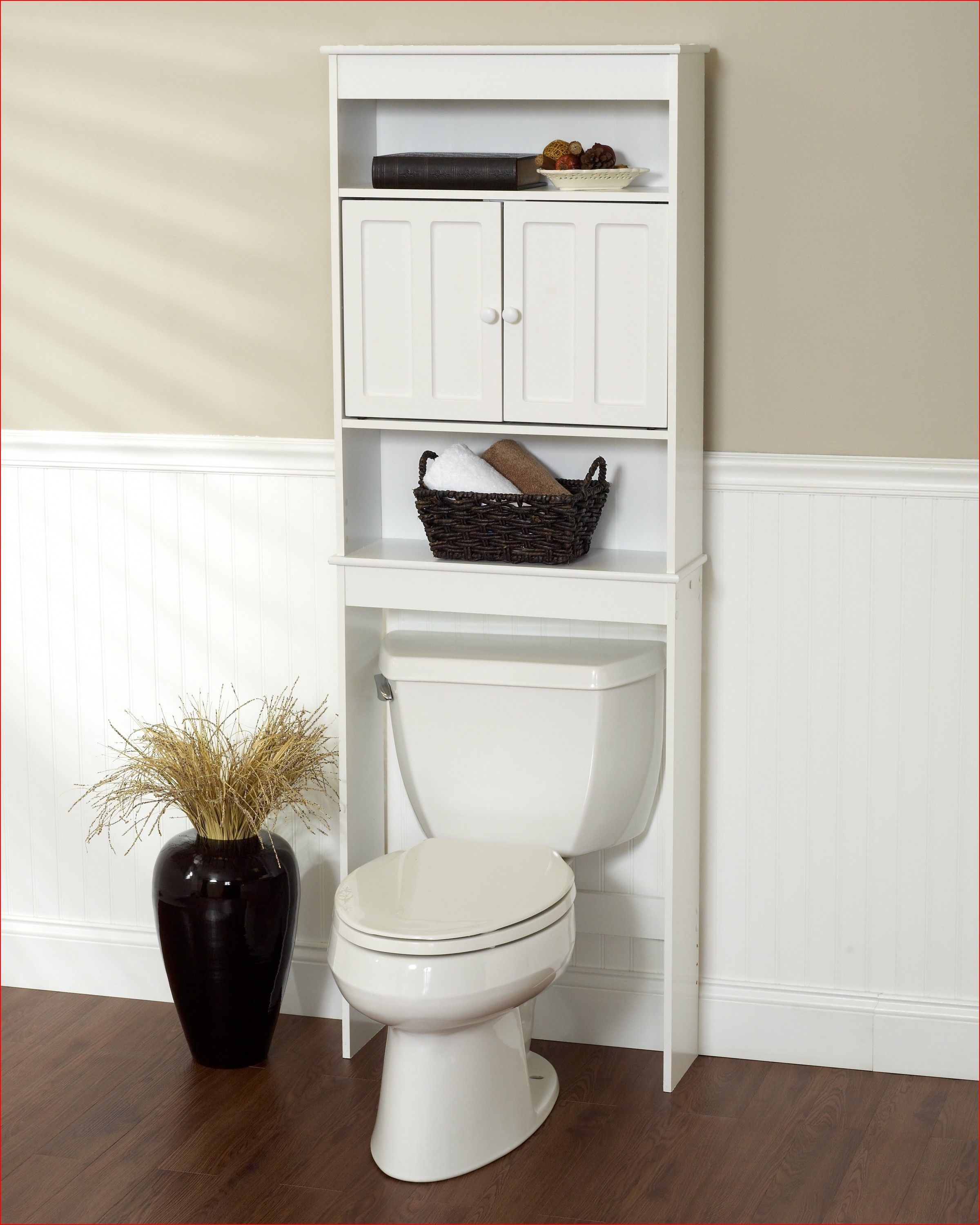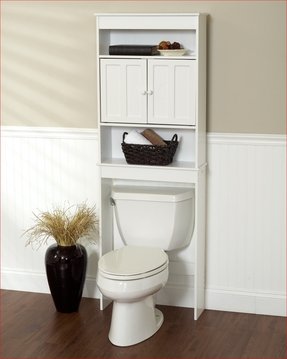 Bathroom Wood Storage Space Saver Over The Toilet Shelves Organizer ...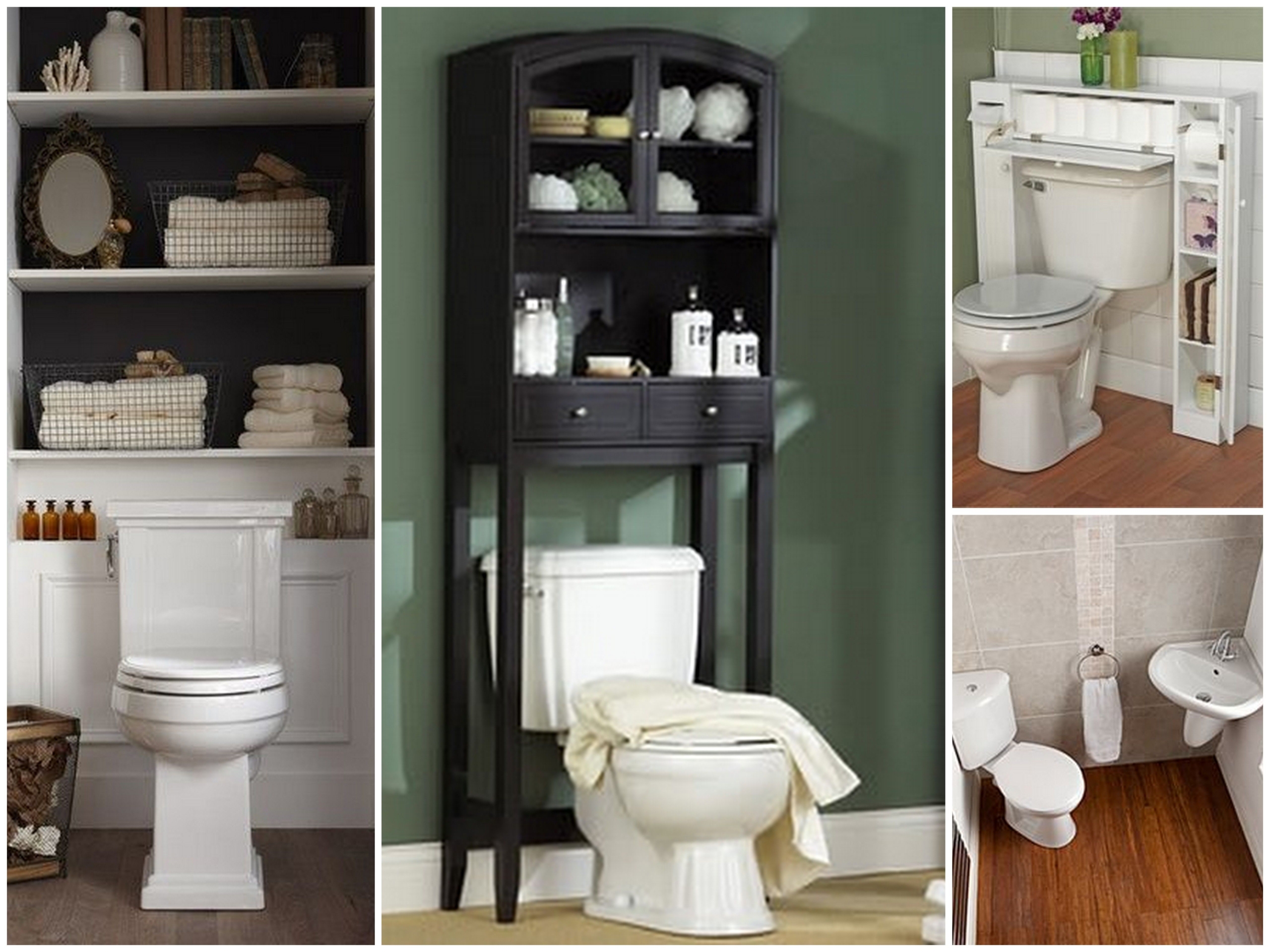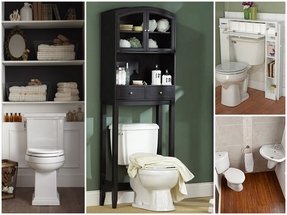 Over Toilet Bathroom Organizer | Over The Toilet Space Saver Bath Towel TP/Magazine/Makeup Storage ...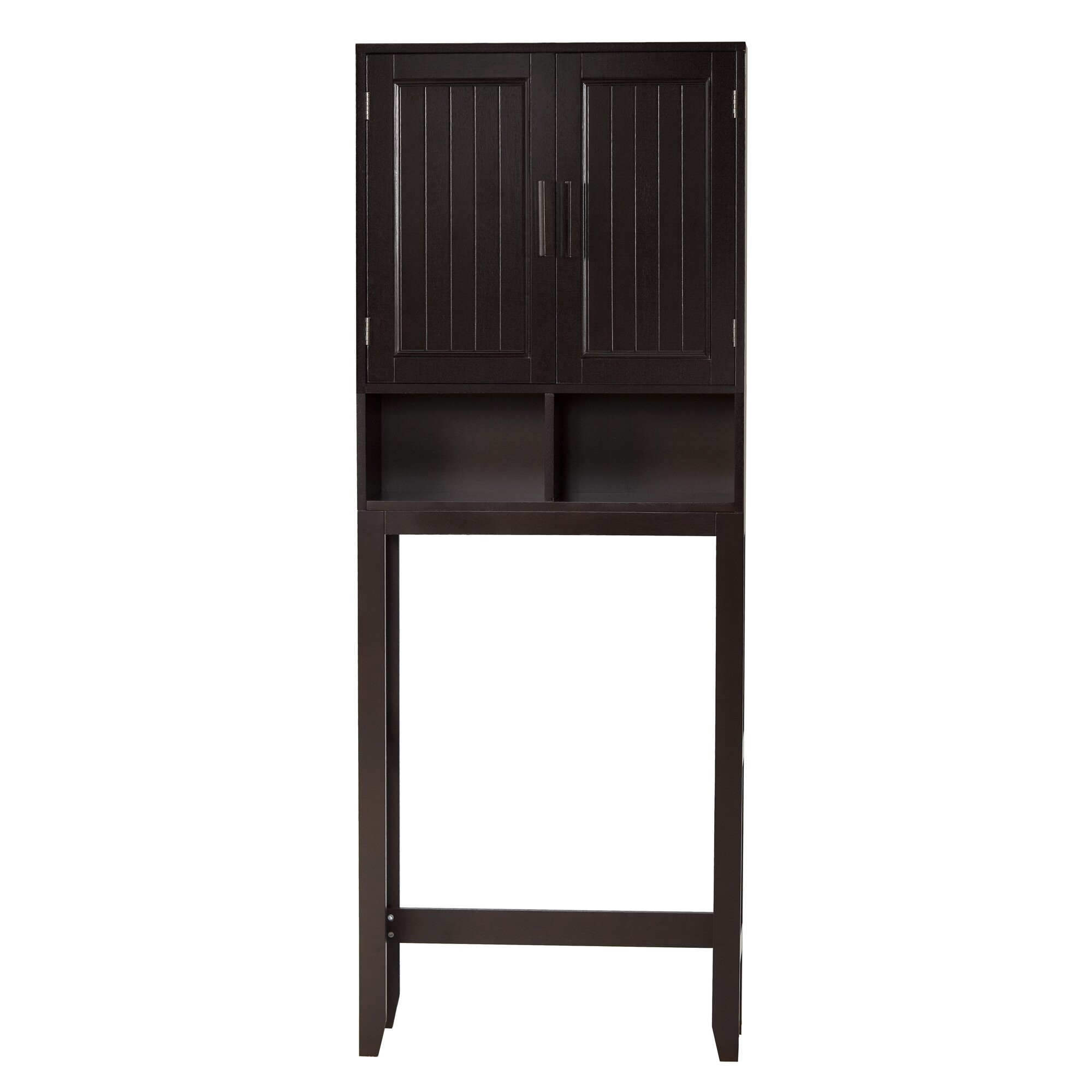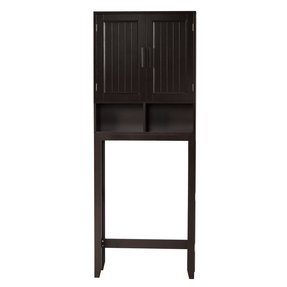 Harrison 25" x 66" Over the Toilet Cabinet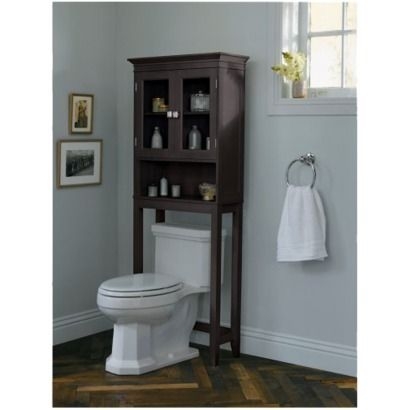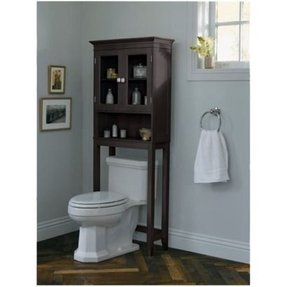 ... Etagere, Space Saver, Over the Toilet Cabinet & Armoire from Target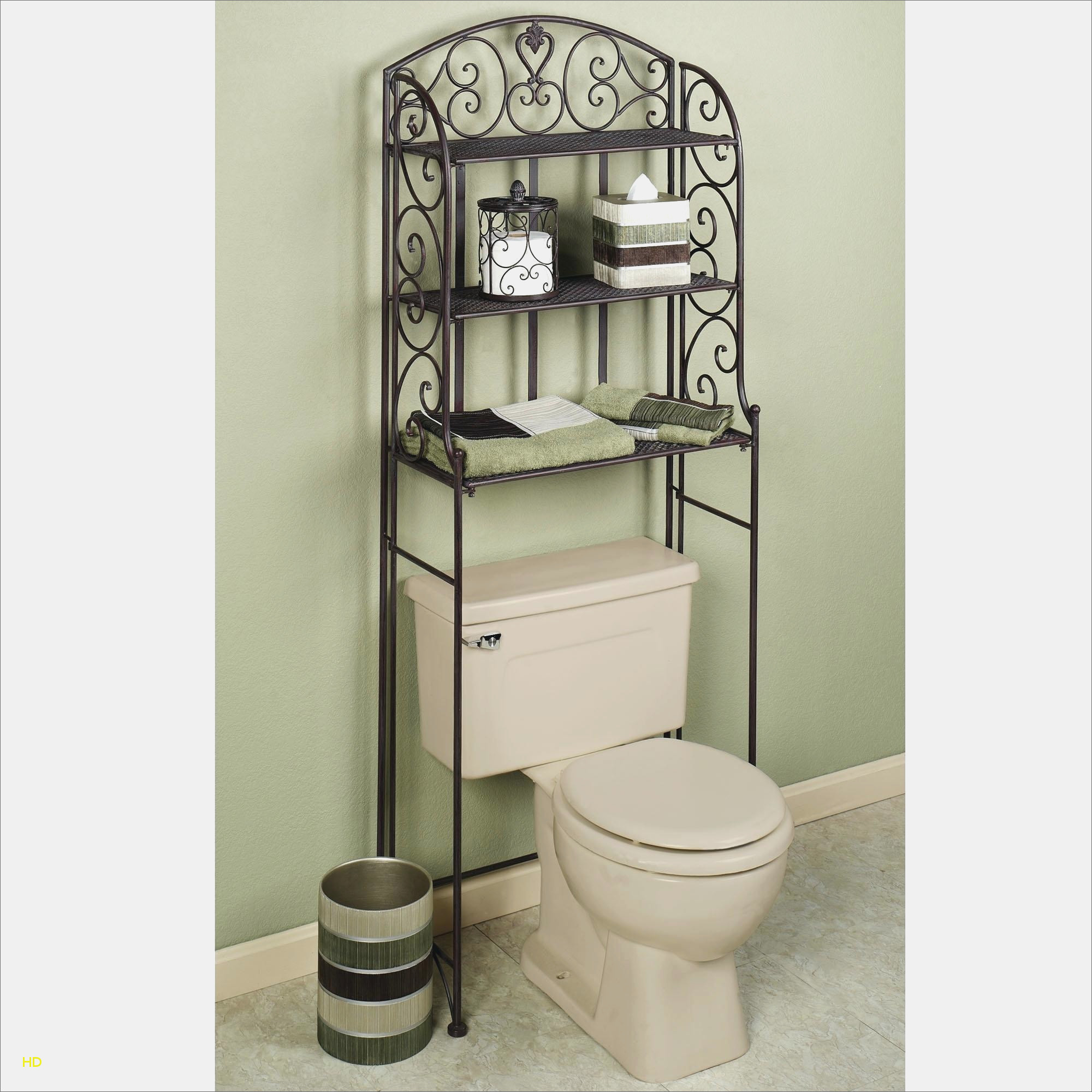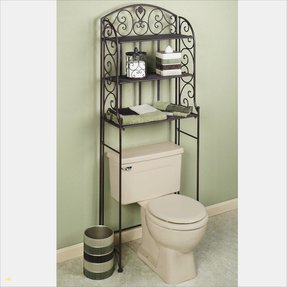 Home > Aldabella Tuscany Slate Bathroom Space Saver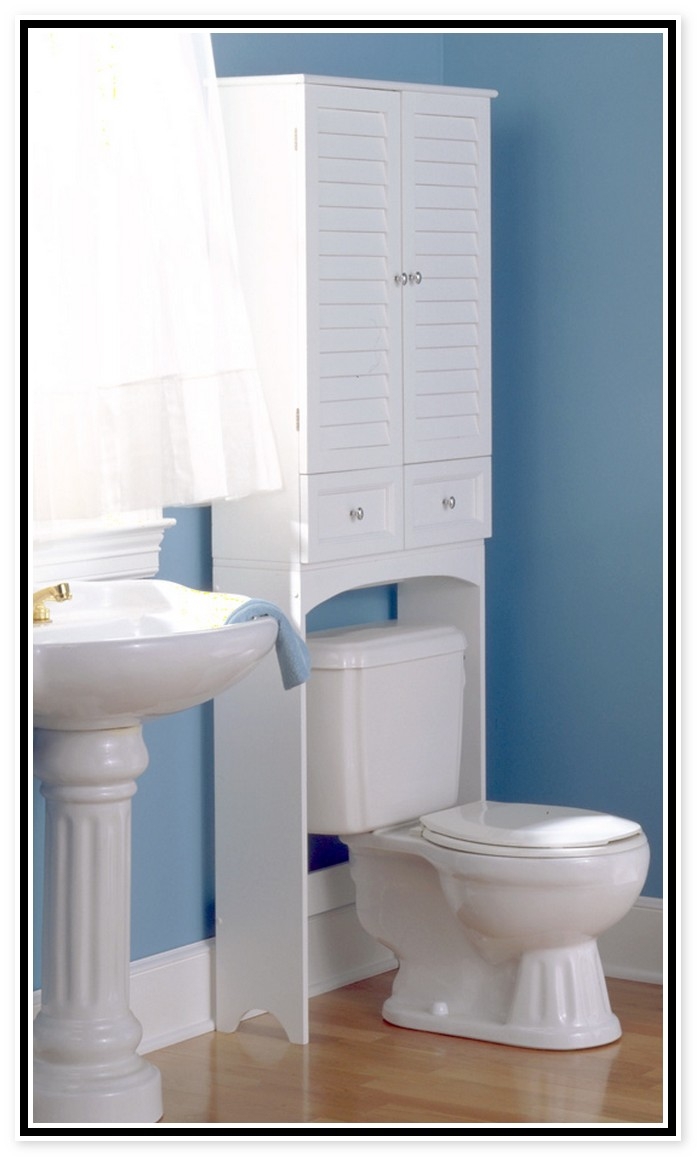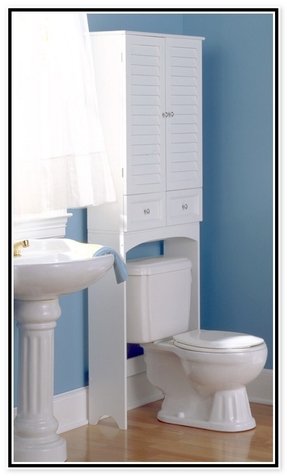 Bathroom Space Saver Over Toilet Ikea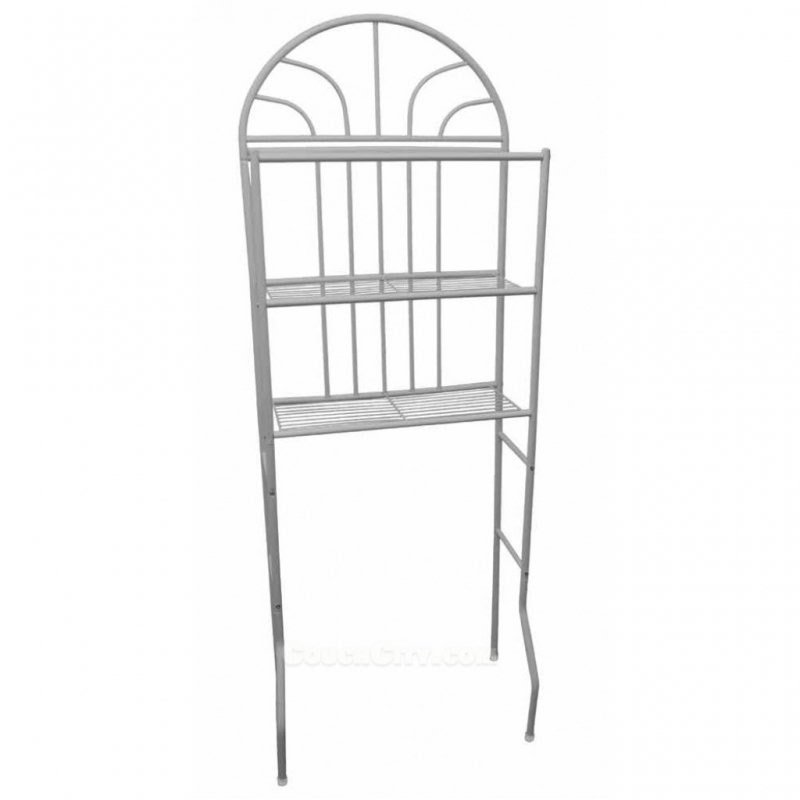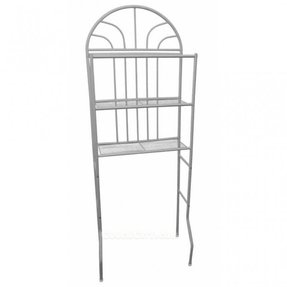 This sensational shelf to the bathroom is a perfect solution when you want to save space and gain extra surface for storage. Easily space out it over the toilet for every three roomy shelves can hold towels and bathroom accessories.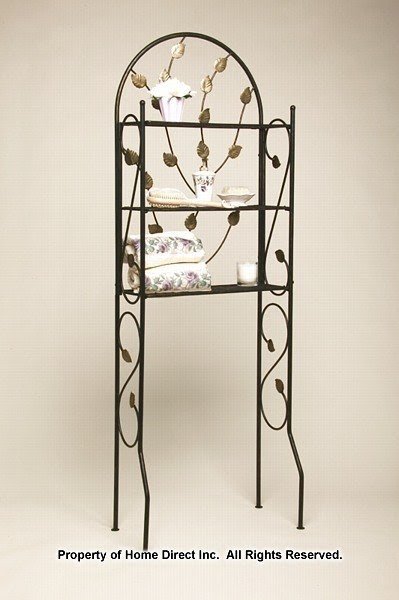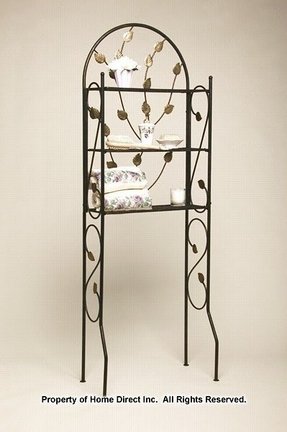 bathroom cabinets over toilet - Bing Images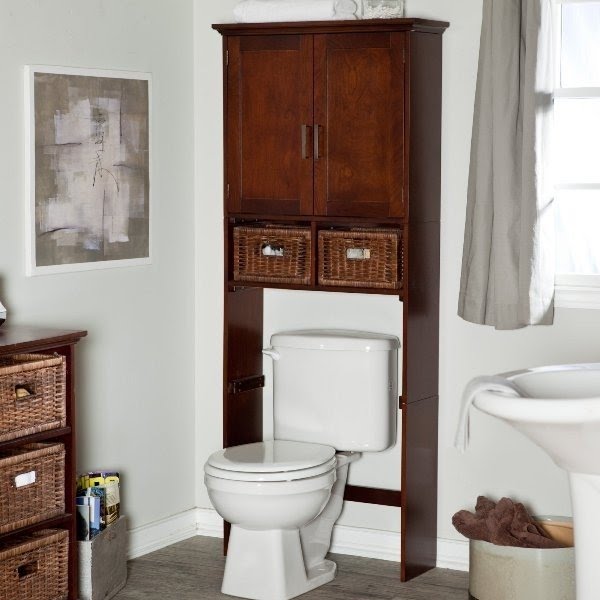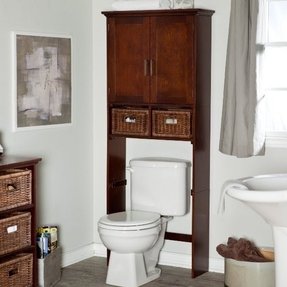 cirrus space saver bathroom picture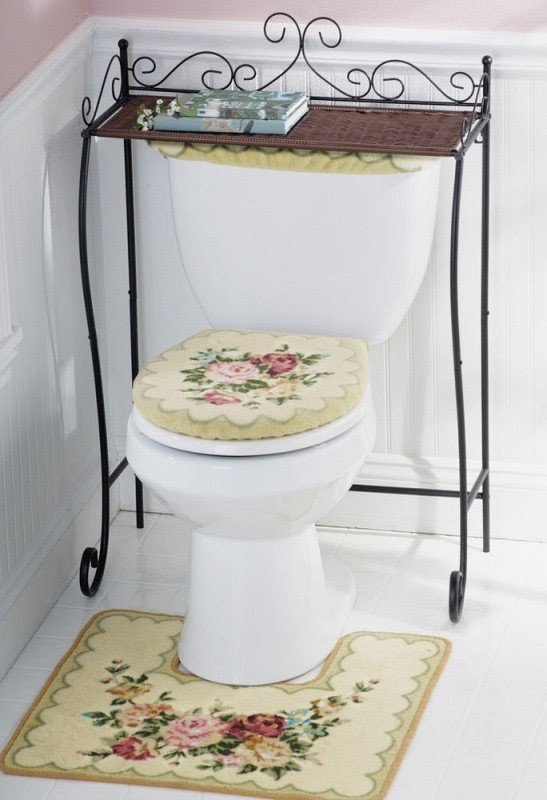 BLACK IRON METAL OVER THE TOILET STORAGE RACK SHELF ORGANIZER NEW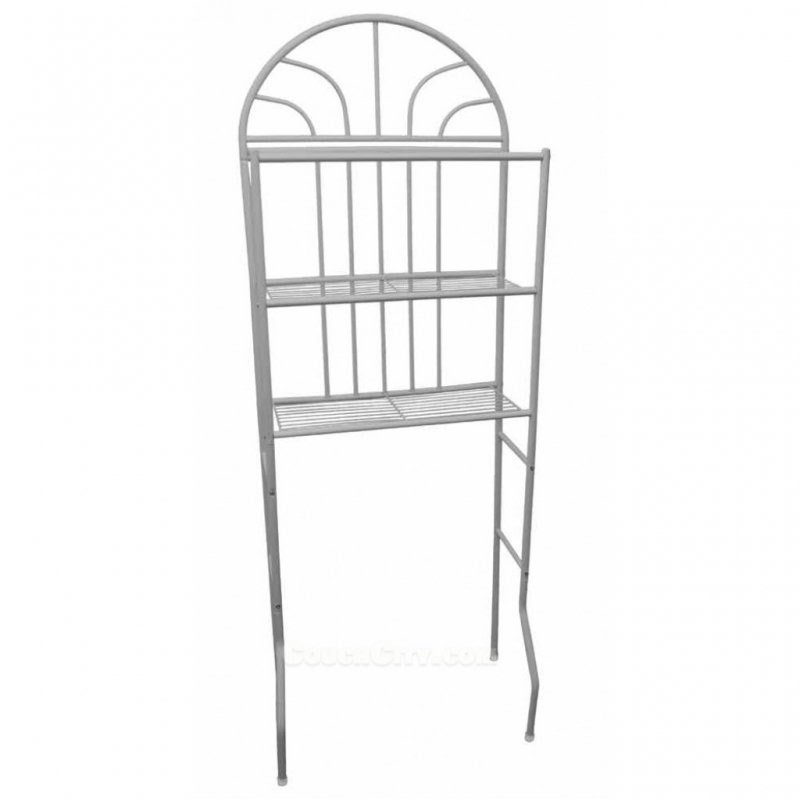 Home Basics Space Saver Bathroom, Black by Home Basics. $29.99. Black-finish wire. 3-shelf space saver provides extra storage space in the bathroom. Free-standing; three shelves; 24.4-Inch by 13.9-Inch by 68-Inch. Three shelf black space saver for bathroo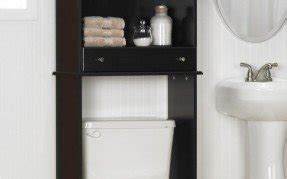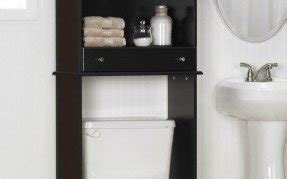 Altra 5304045 Over The Toilet Cabinet $134 online only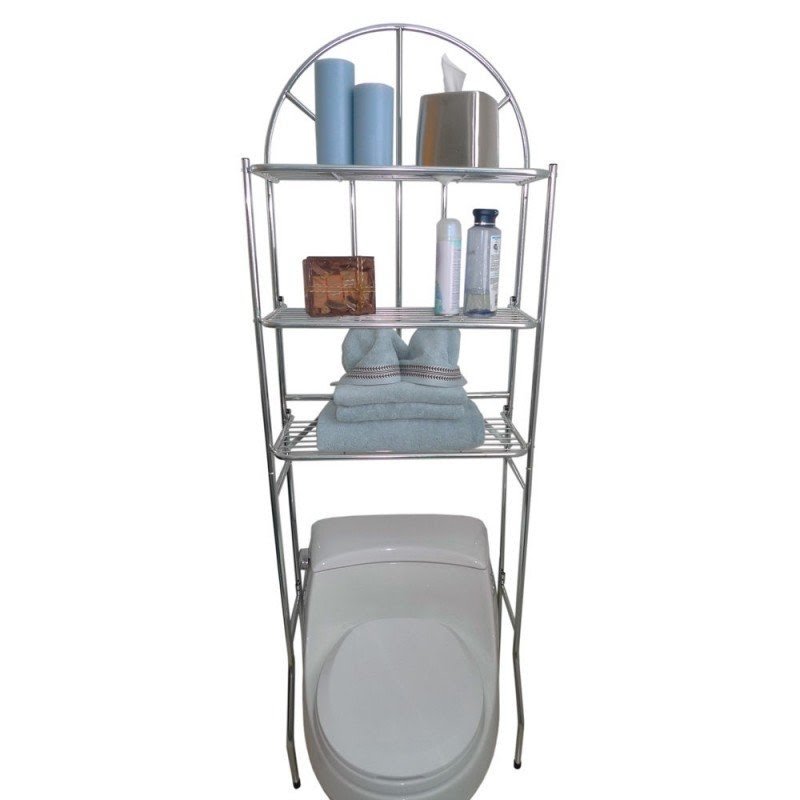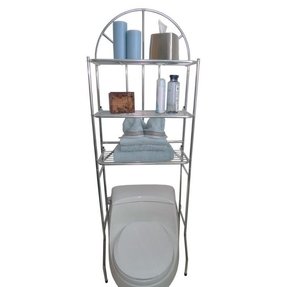 This great and practical stand with shelves for the bathroom is an excellent way to save space. Three shelves and easy installation make it a perfect solution for small spaces. You will put on it the necessary toiletries and towels.