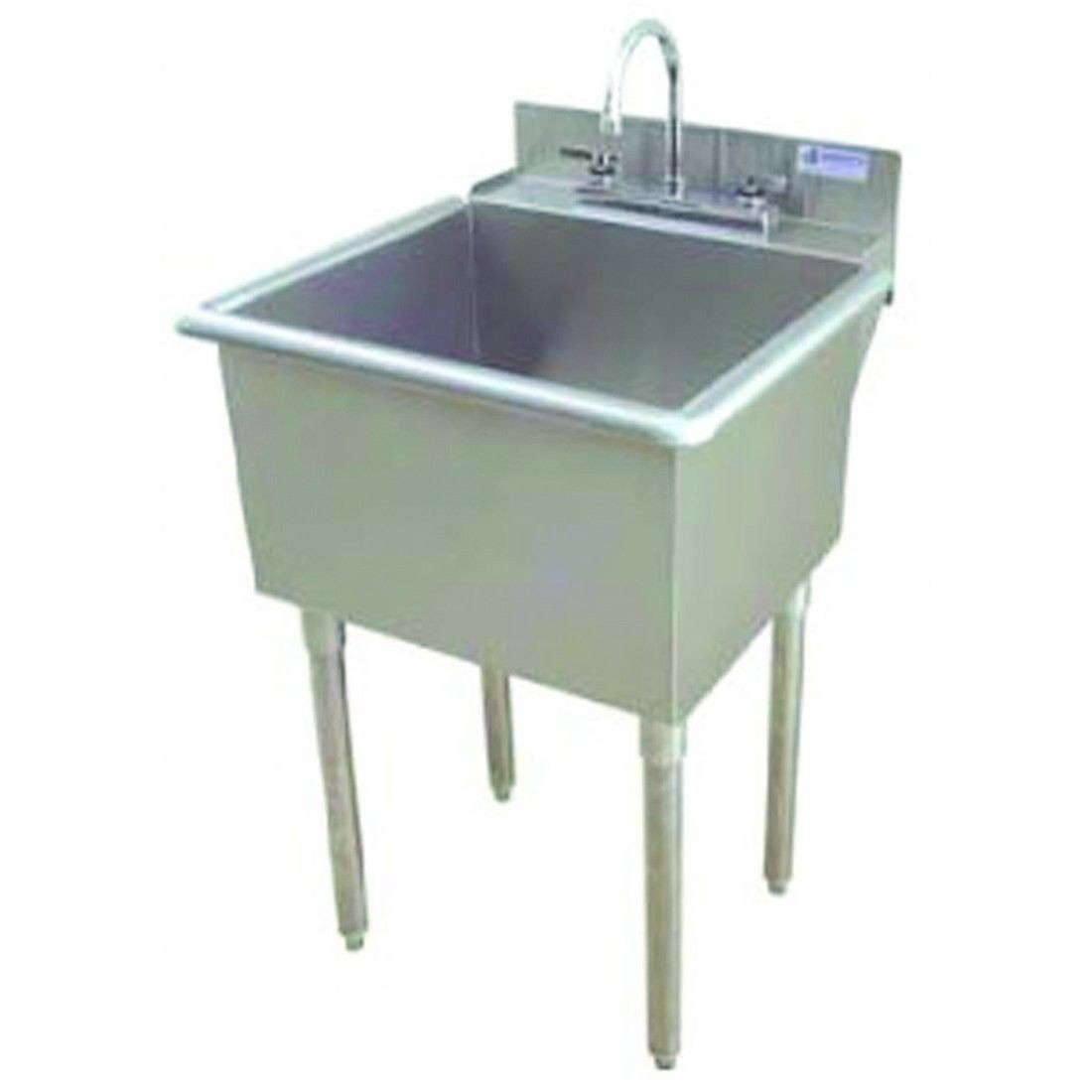 24" x 24" Single Utility Sink with Drain Faucet
If you're a fan of practical solutions, this simple utility sink with drain faucet is gonna be the best possible option for you. Check it out and enjoy an amazing convenience and functionality in your bathroom.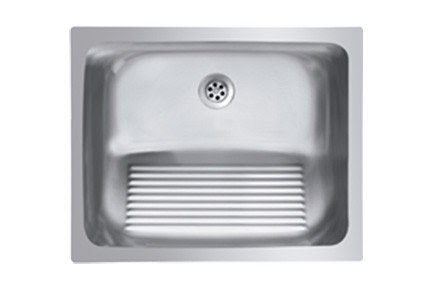 Single Basin Stainless Steel Laundry Sink with washboard
This simple and practical laundry sink with washboard would be a perfect option for every kind of bathroom or kitchen. Use it wherever you want and enjoy the highest comfort and functionality in your house.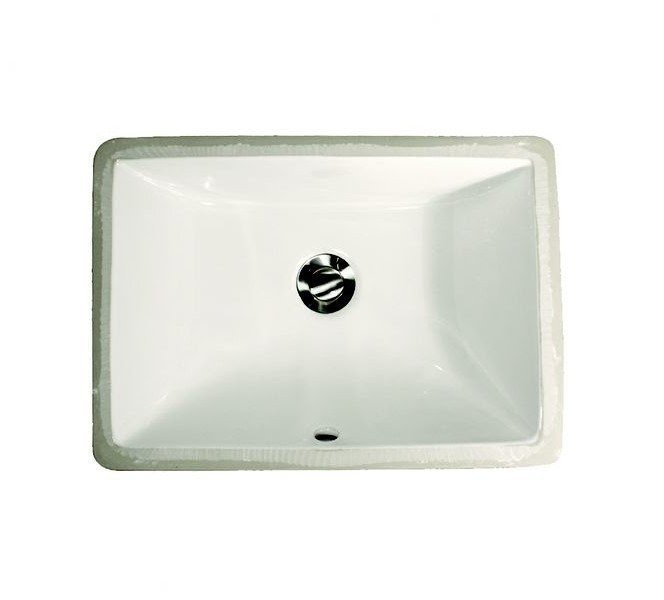 Rectangular Ceramic Undermount Bathroom Sink
This bathroom sink offers a sophisticated look along with the contemporary style that will surely complement the existing decor, while the ceramic construction ensures amazing durability and sturdiness.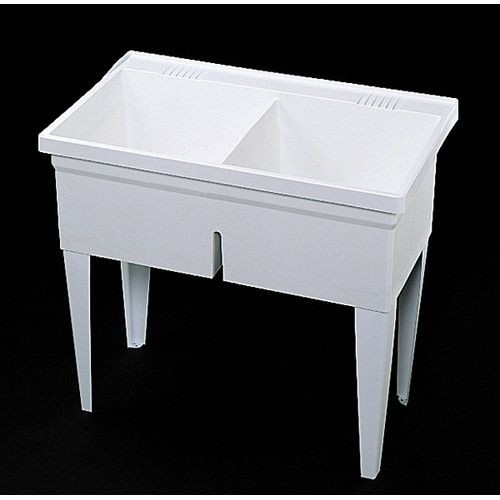 40" x 24" Double Floor Mounted Laundry Sink
It is a double floor mounted laundry sink that has got a twin tub, deck on the back and four knockouts holes for the faucet. It is a fantastic addition to any home. This is a very good choice.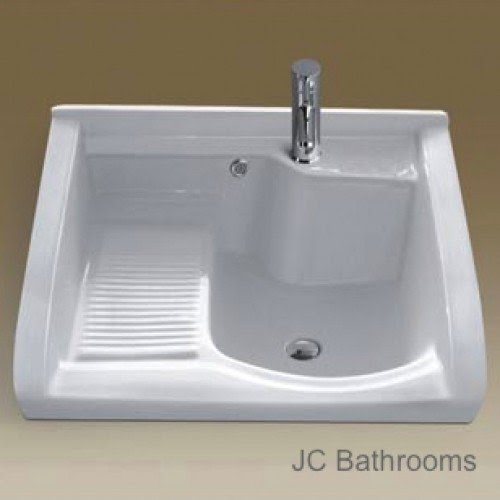 Made of laundry sink ceramics is a stylish accent decor, which is also an invaluable element of the interior of the kitchen, laundry and more. The whole is small but very practical and will work out during everyday activities at home.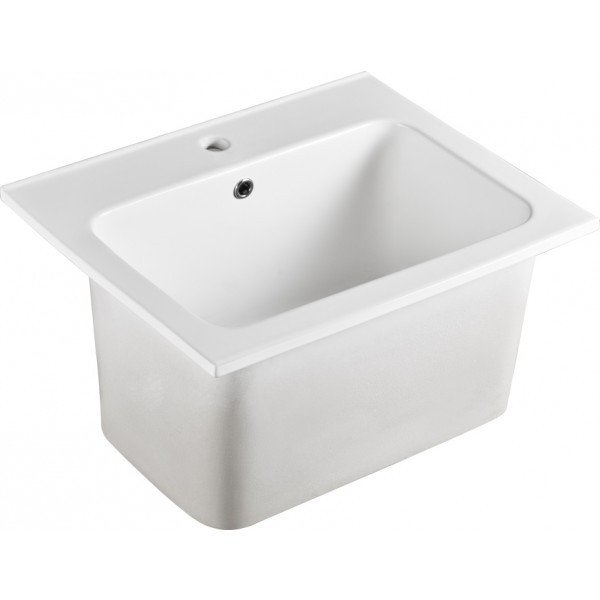 Deep laundry sink made of high quality ceramics. Designed for mounting on the top. Suitable for residential and commercial premises.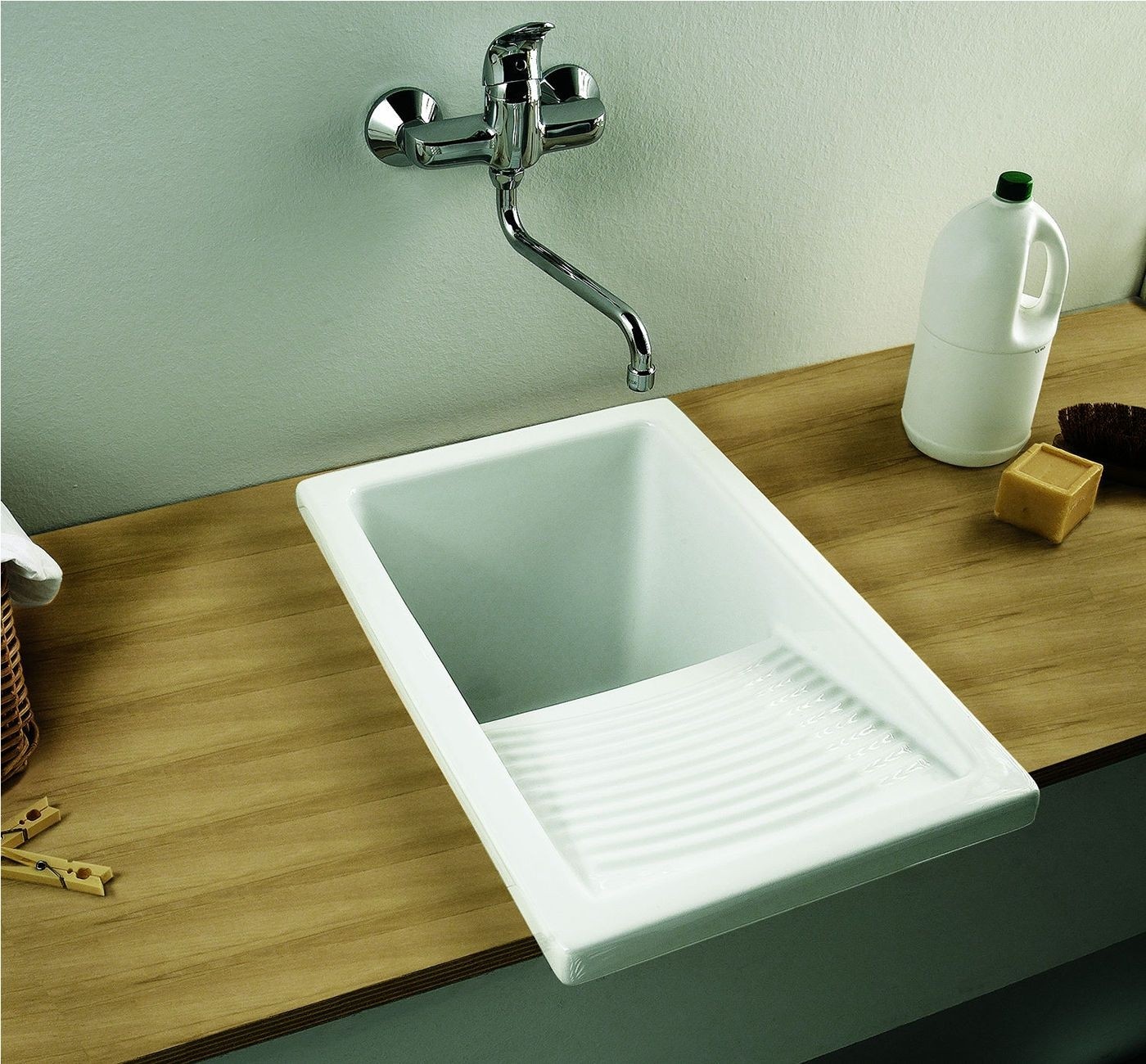 Characterized by quality white ceramic construction, this lovely laundry sink is, especially, designed for hand wash. It has a deep basin and a scrubbing section, making the whole process much more comfortable.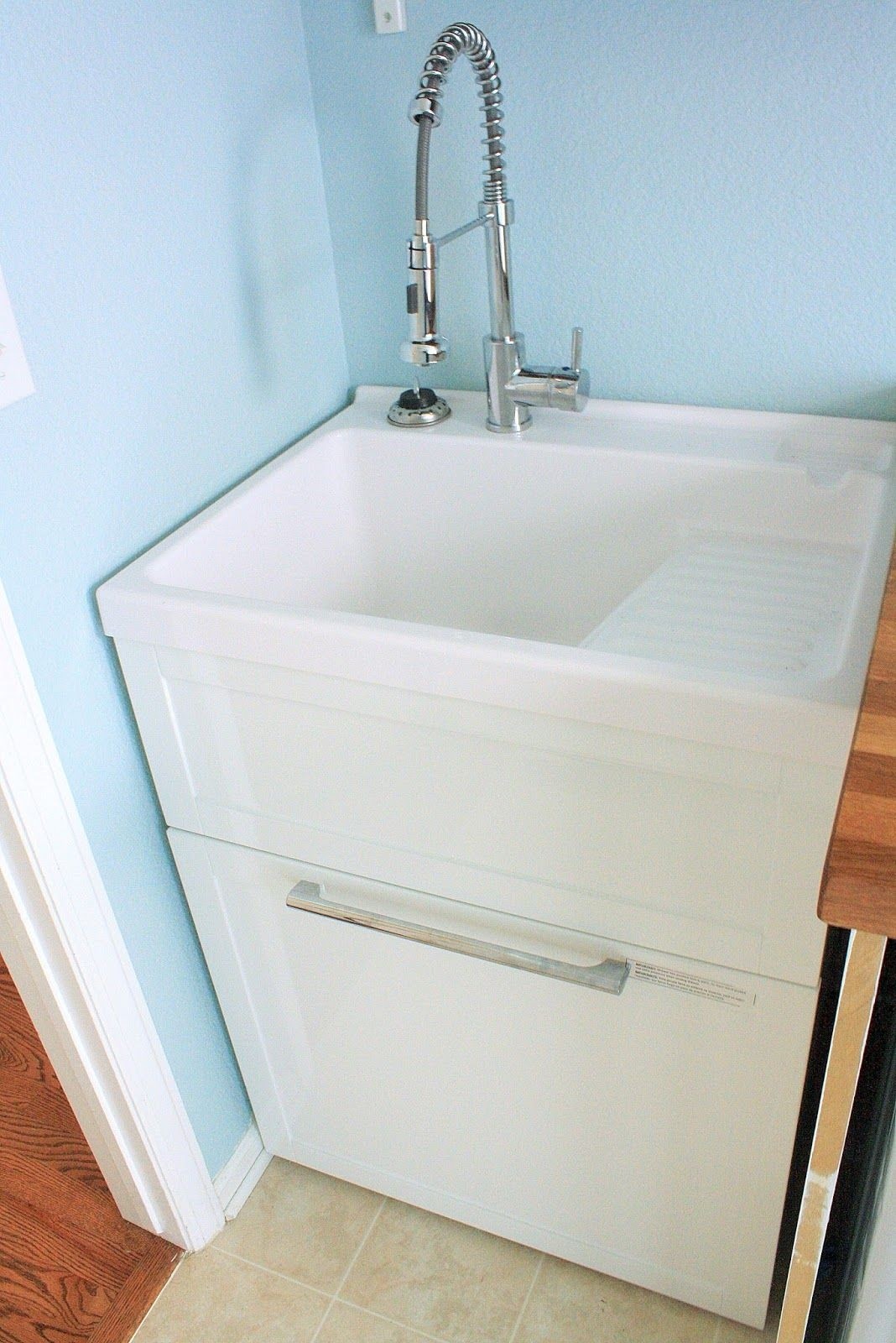 Utility laundry sink with cabinet. The sink is ceramic, and the cabinet is white to match its tone, so the whole piece represents a rather unified, neat and clean look. Metal handles have a shape of horizontally oriented bars.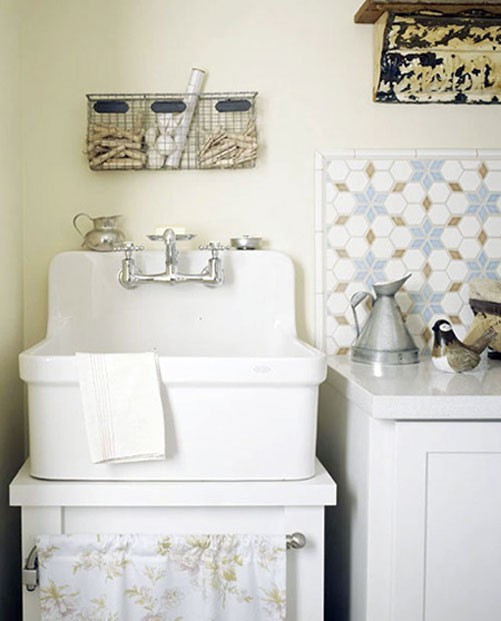 A lovely addition for small bathrooms and laundry rooms. This eye-catching sink is well-balanced, and made of quality white ceramic, featuring a free-standing design, and a deep basin for convenient hand washing.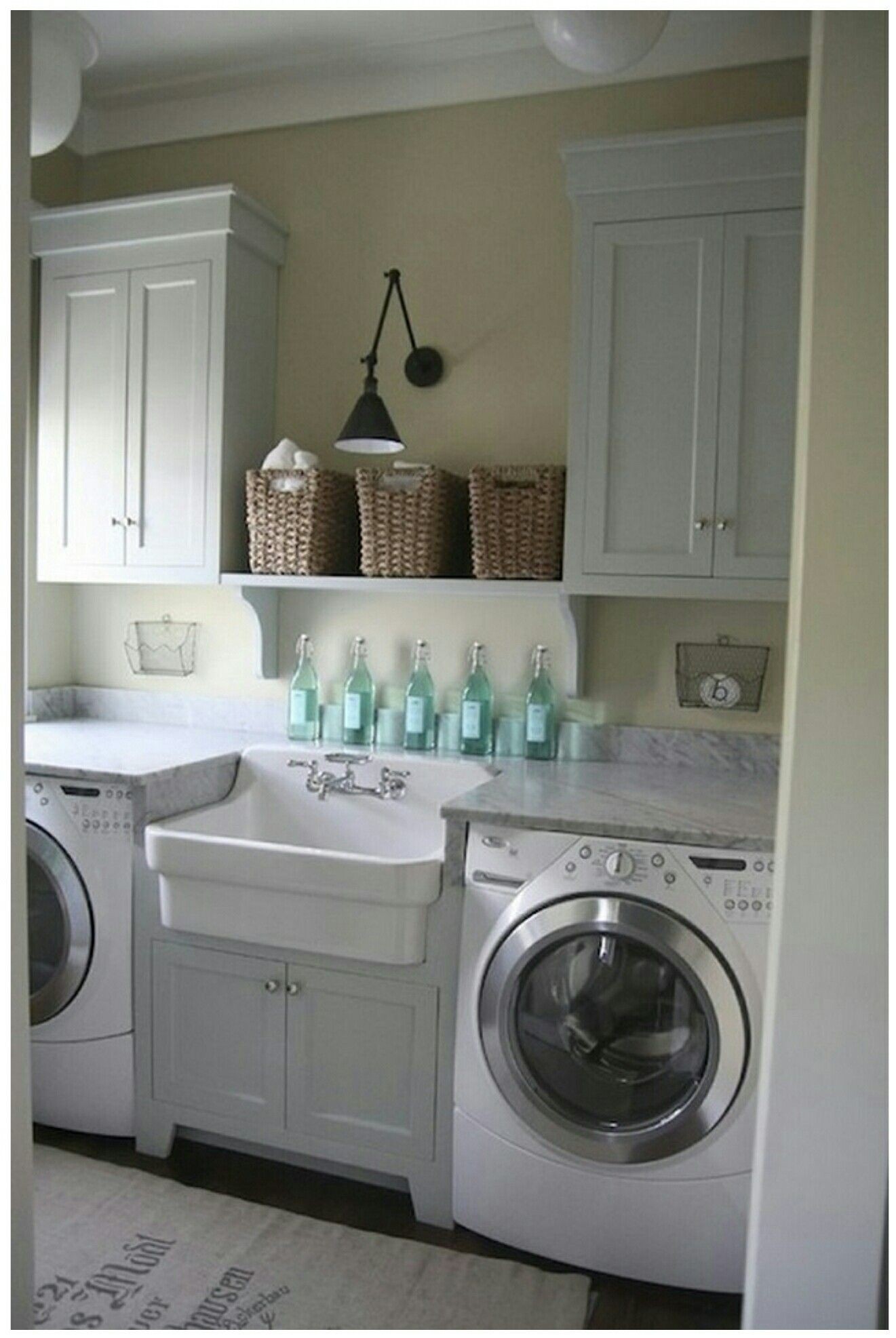 As you know laundry is a very useful room - it is worth to have washing machine there also sink, the best would be good looking, ceramic laundry white sink. It is very deep, built into the cabinet, also in white color.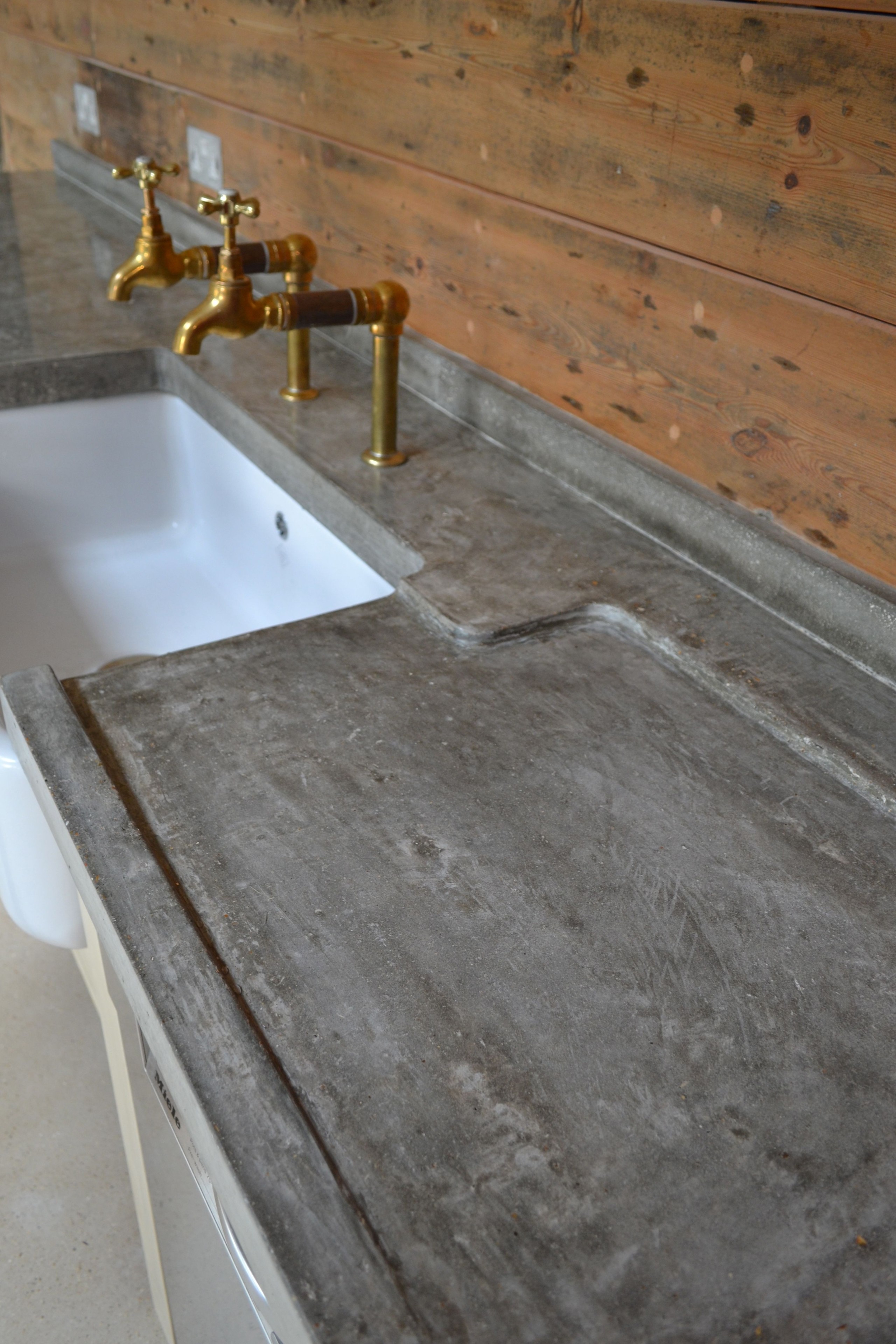 A ceramic laundry sink that's durable and stylish both at the same time. The grey, natural colour makes it appropriate for rustic, cosy houses, as well as for industrial ones. The golden colour of cranes adds a nice accent.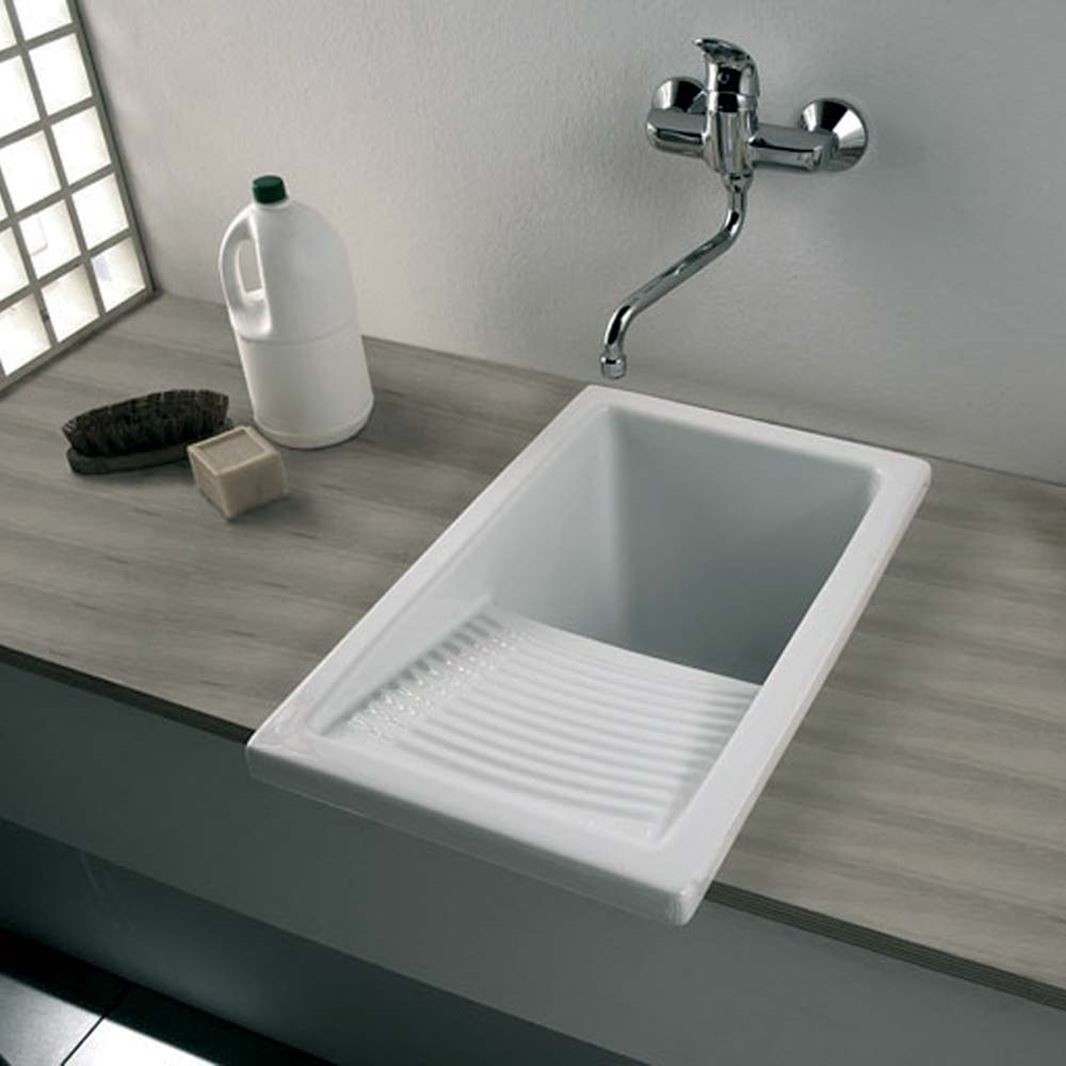 Clearwater Ceramic Utility/Laundry Sink Inc Waste - Small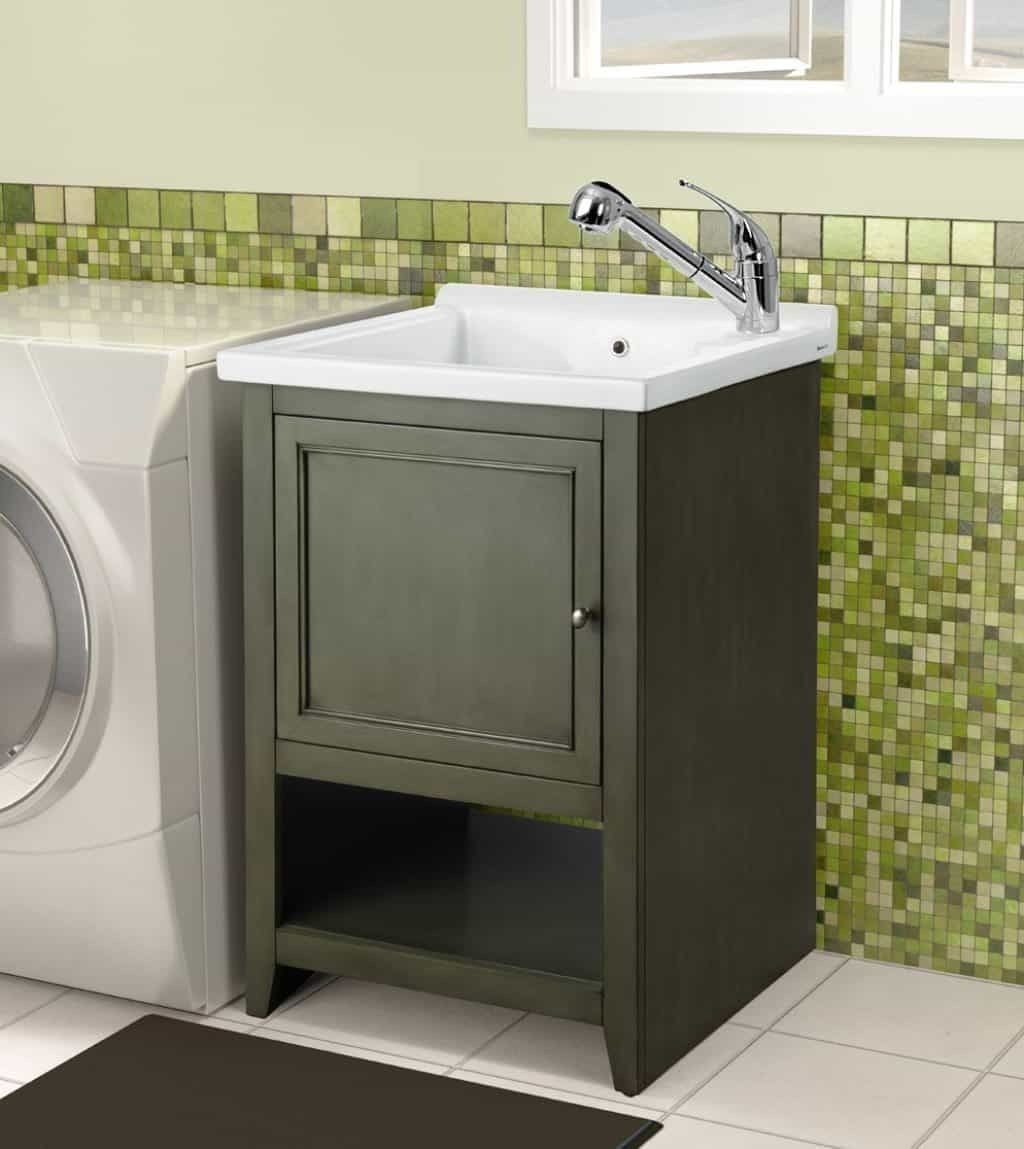 other cabinet enthralling garage utility sink with cabinet with delta ...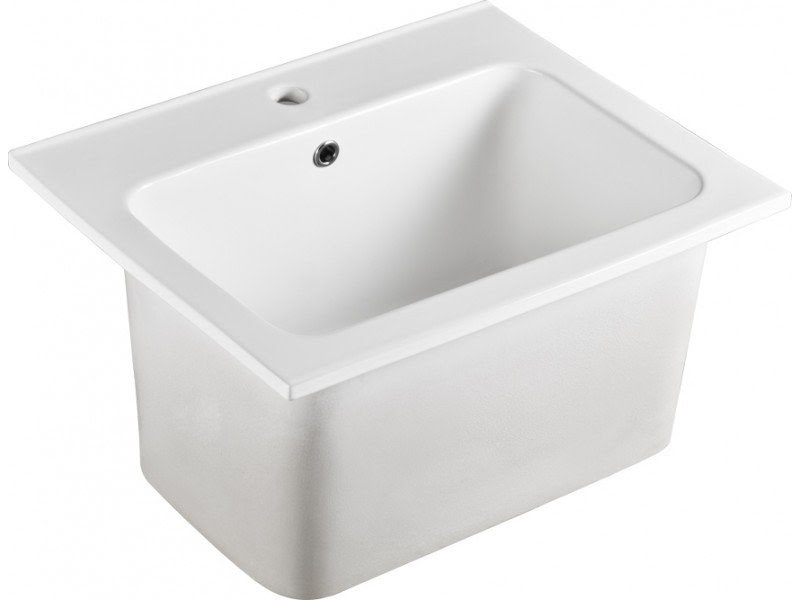 Infinite Ceramic Laundry Sink - FIRST CHOICE WAREHOUSE - MOORABBIN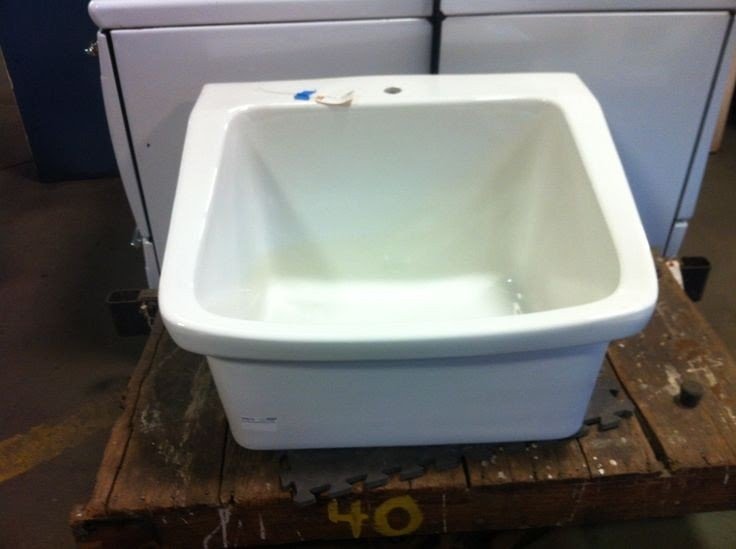 Ceramic Laundry Sink SBC620 - Yahoo Search Results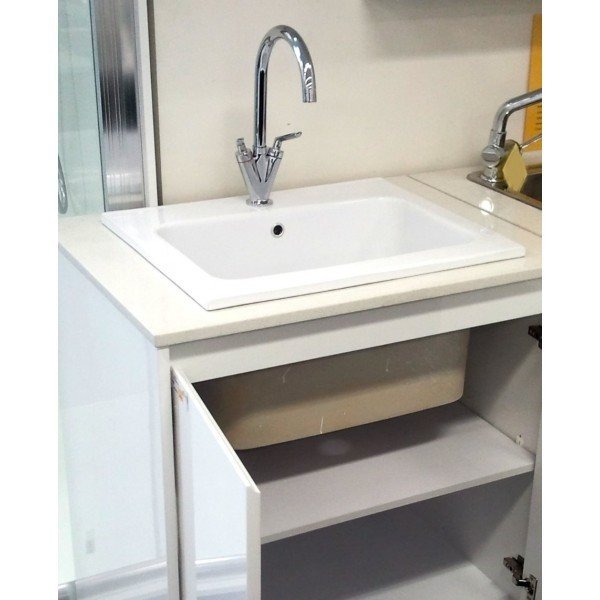 Home > Laundry > Laundry Sink > TBO Ceramic Laundry Sink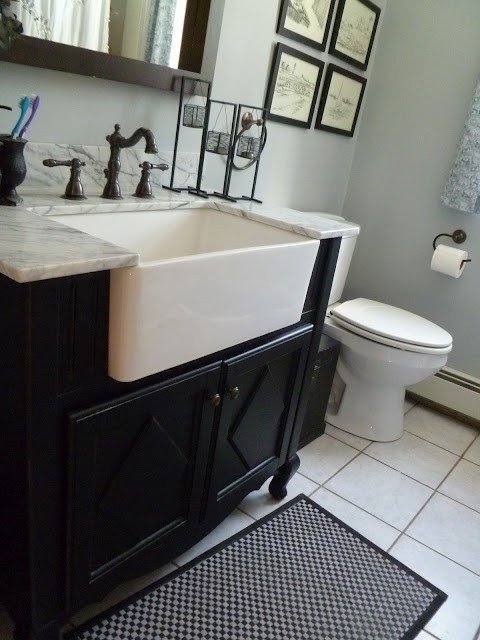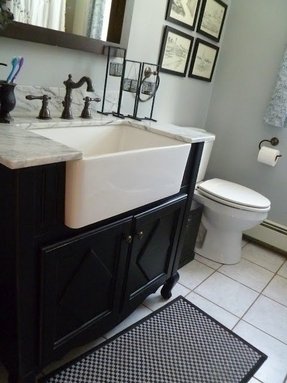 Suitable for laundry rooms or country-looking bathrooms; this vintage sink is made of white ceramic and has a deep, capacious basin. The surface is easy to clean and the sink itself is not only practical but also quite stylish - emanating with its old-fashioned charm.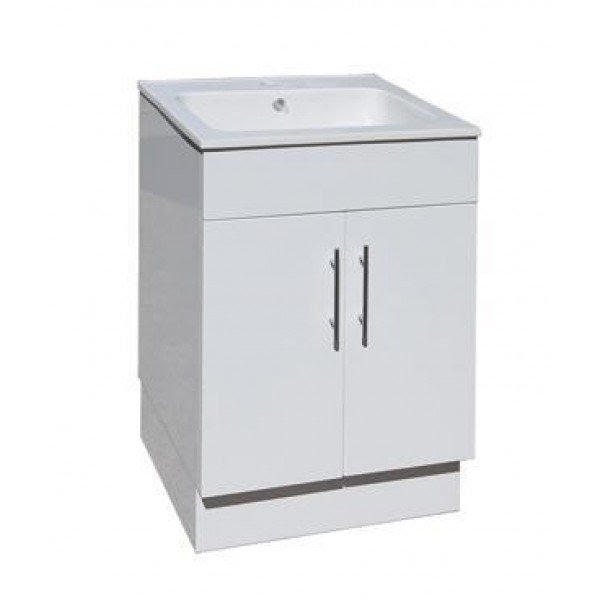 Home » Ceramic 45L Laundry Tub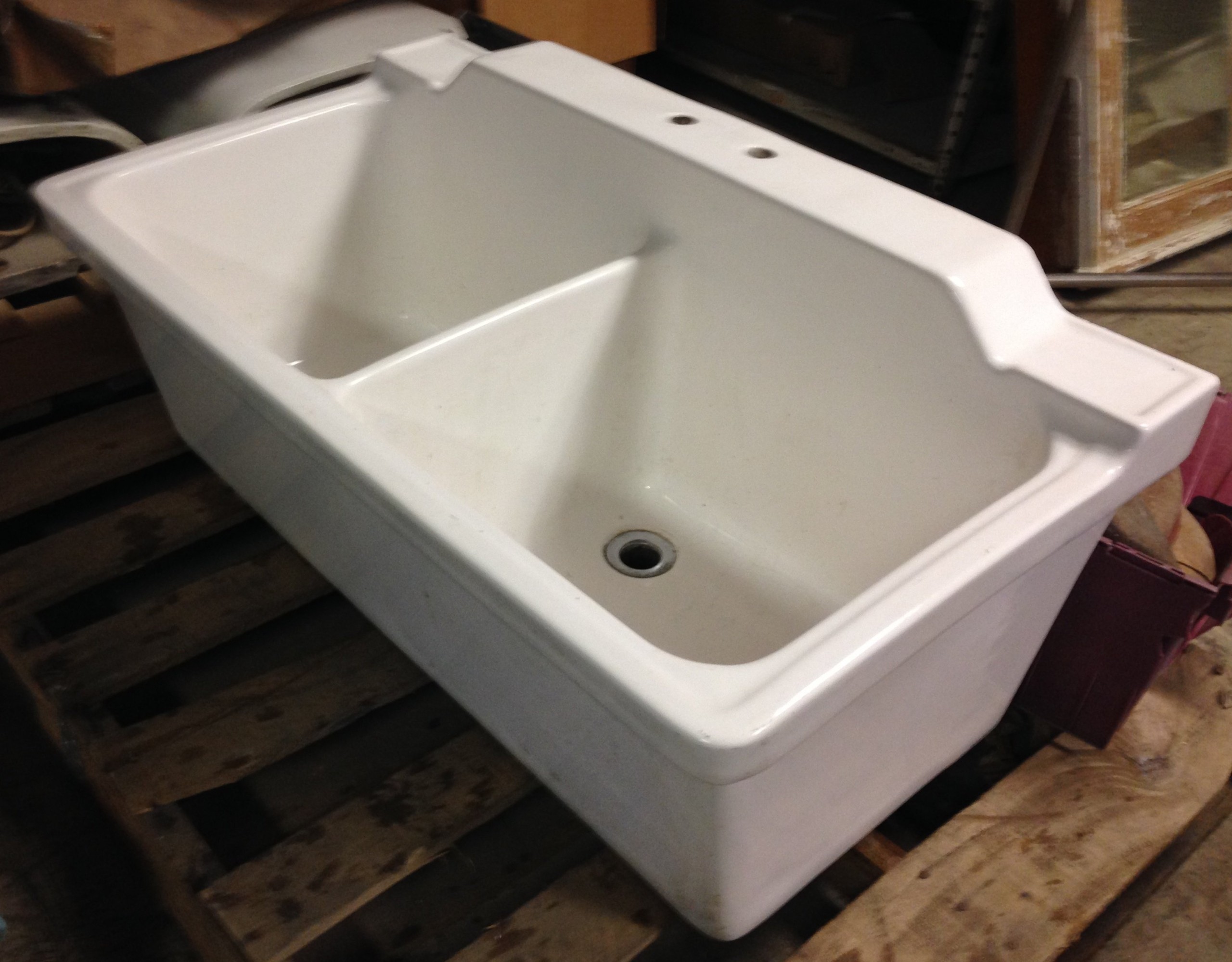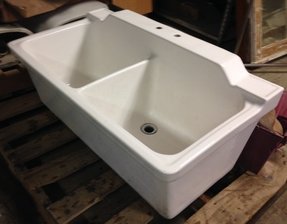 Although in most homes there is a dishwasher today, the ceramic laundry sink still remains essential kitchen equipment. Spacious, ceramic and white - this is a classic combination that guarantees success with two sinks.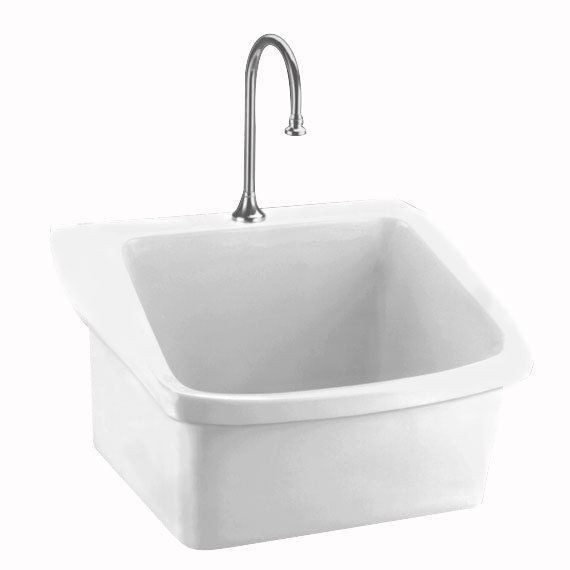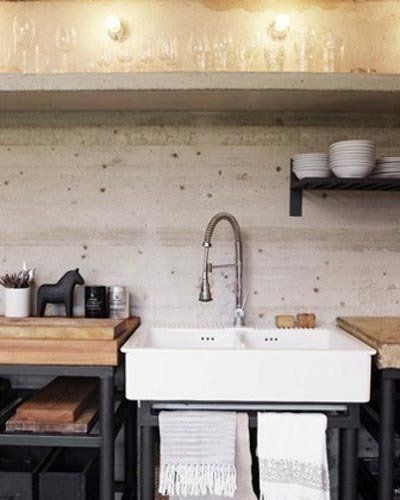 Laundry sink made of ceramic and mounted on iron base. Functional design for each place as needed. Classic form and vintage style.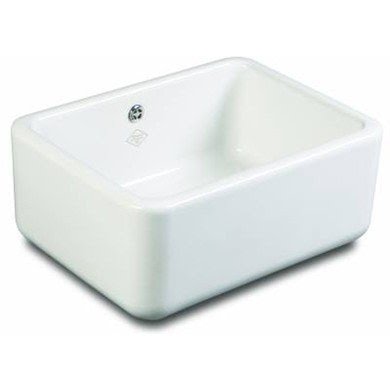 A simple aesthetic rectangularish laundry sink manufactured of quality white ceramic easy to clean. It's quite wide and deep, has rounded corners and is equipped with an overflow and a drain hole in the centre.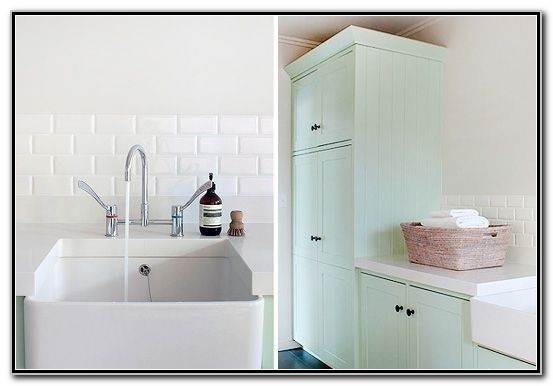 Perfect bathroom / laundry details.  Subway tiles, deep ceramic laundry sink with lab tapware, sea green cabinetry…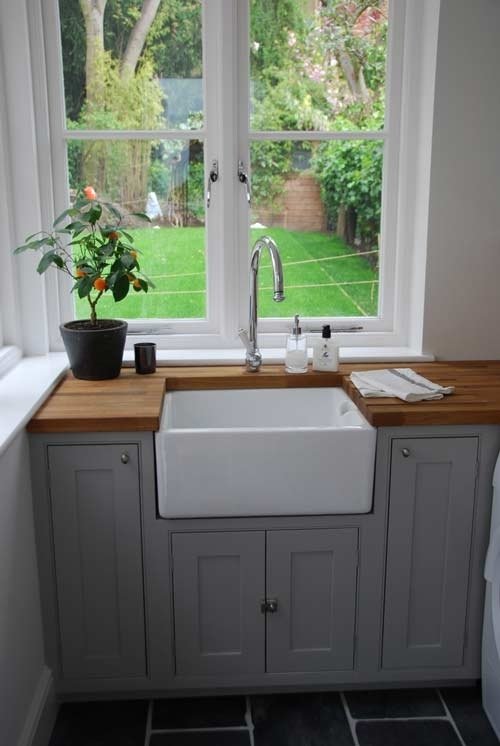 Combining the original ceramic kitchen sink and impressive kitchen cabinets make the kitchen functional and stylish. This interestingly integrated sink with wooden top and gray cabinets presents itself nicely.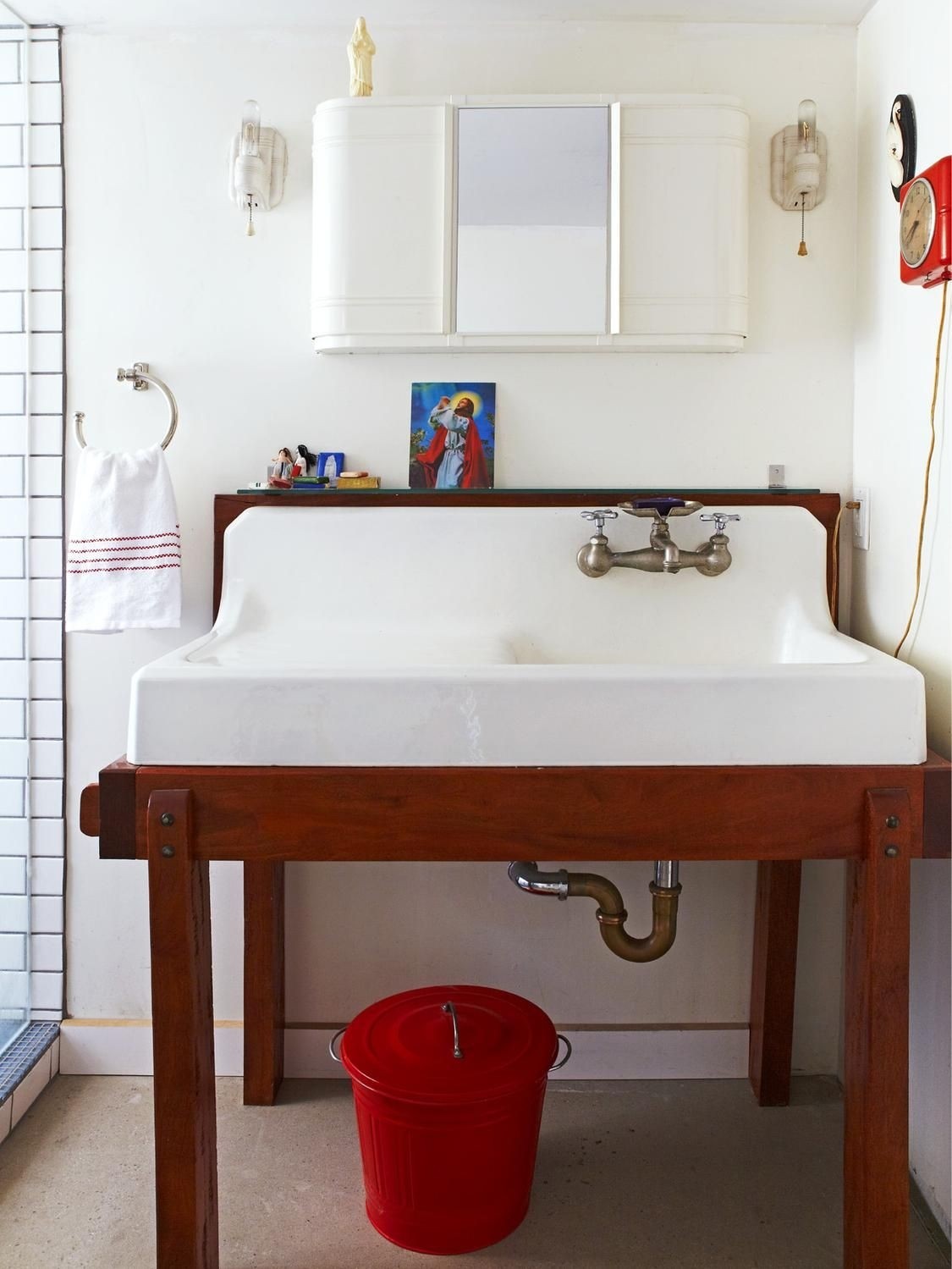 Poppytalk - Covet Garden, photo by Valerie Wilcox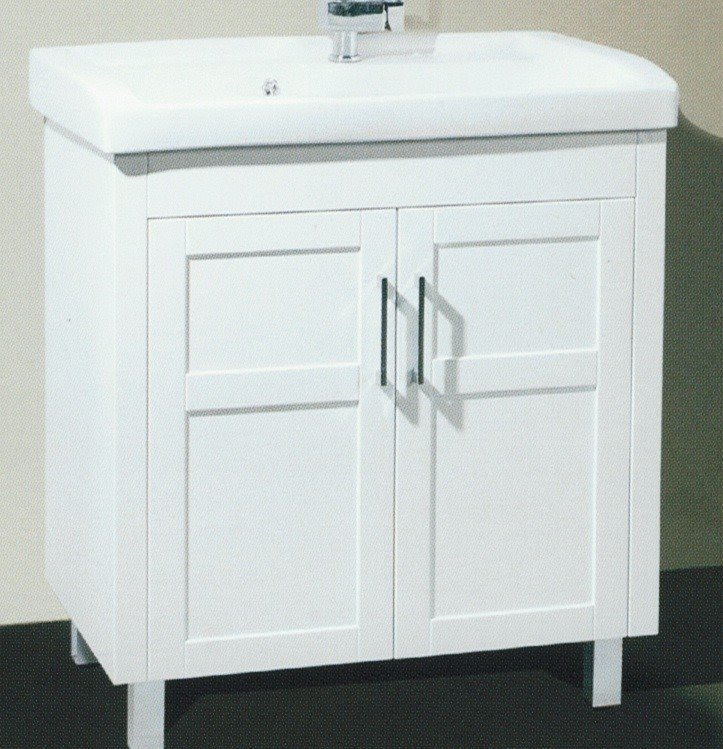 Samco Ceramic Laundry Tub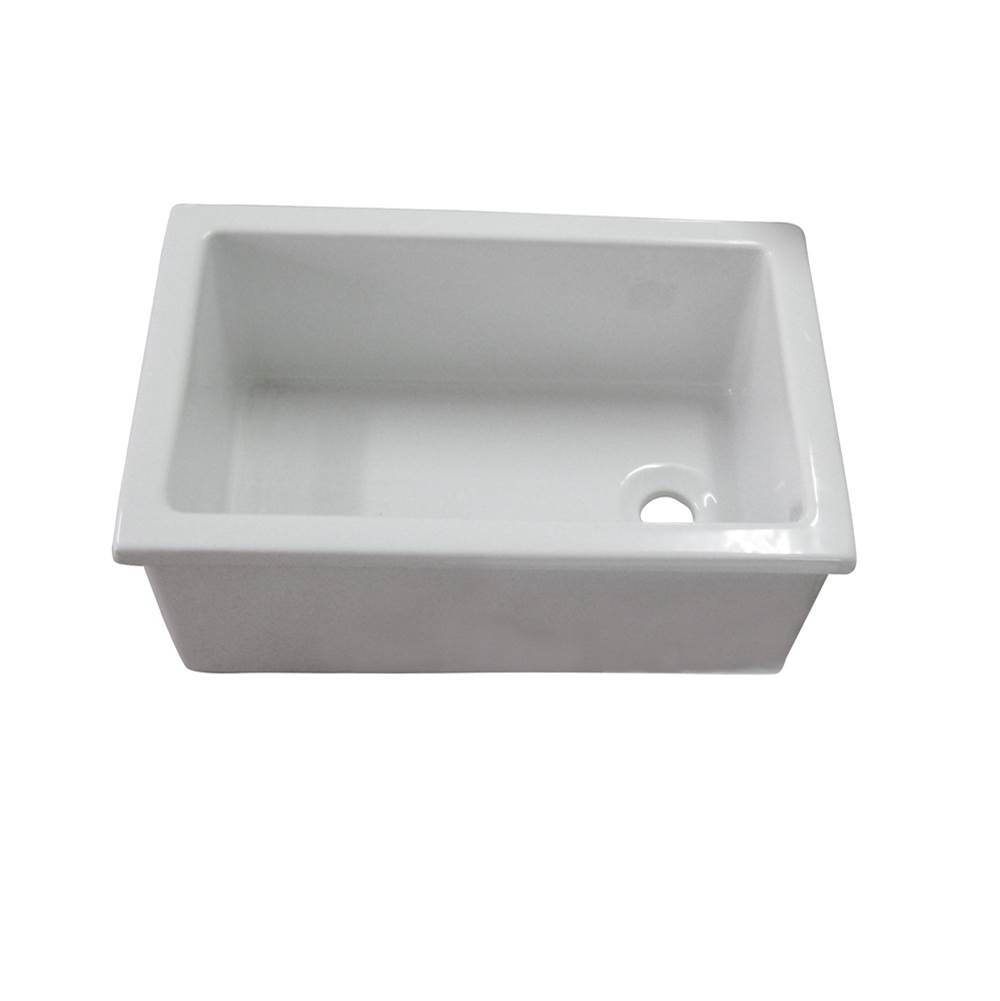 LS585 Utility Sink, Fire Clay, White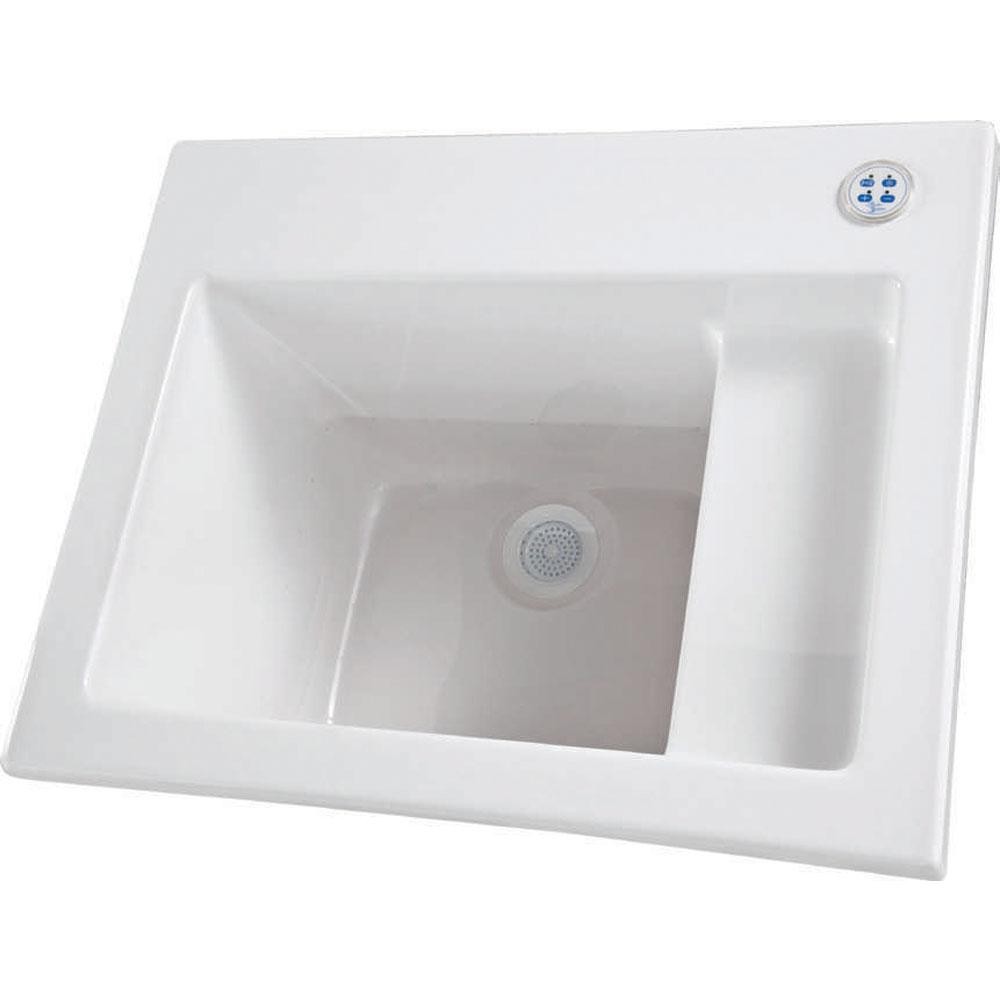 26" x 21" Single Designer Delicate Touch Laundry Sink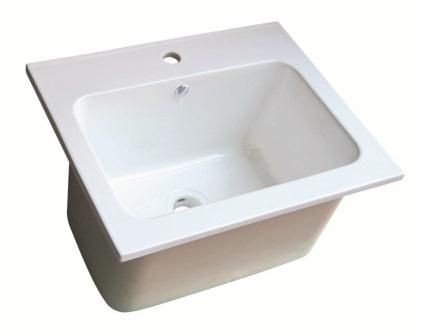 RUTHVEN - ceramic laundry tub and cabinet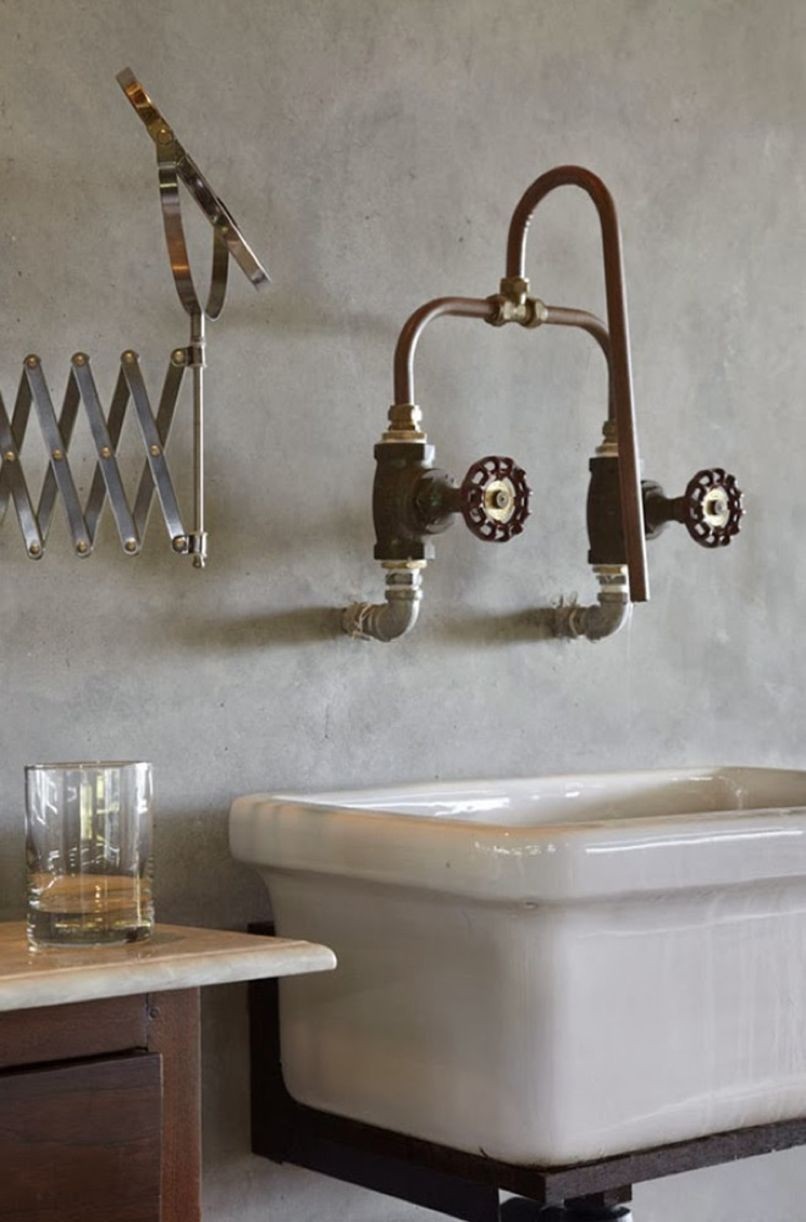 The brass faucets shown in the picture and the entire bowl of the sink come from the junkyard in the United Kingdom and resemble colonial times. Large ceramic laundry sink, based on a wooden stand is a symbol of old english time, and perfect element for your home.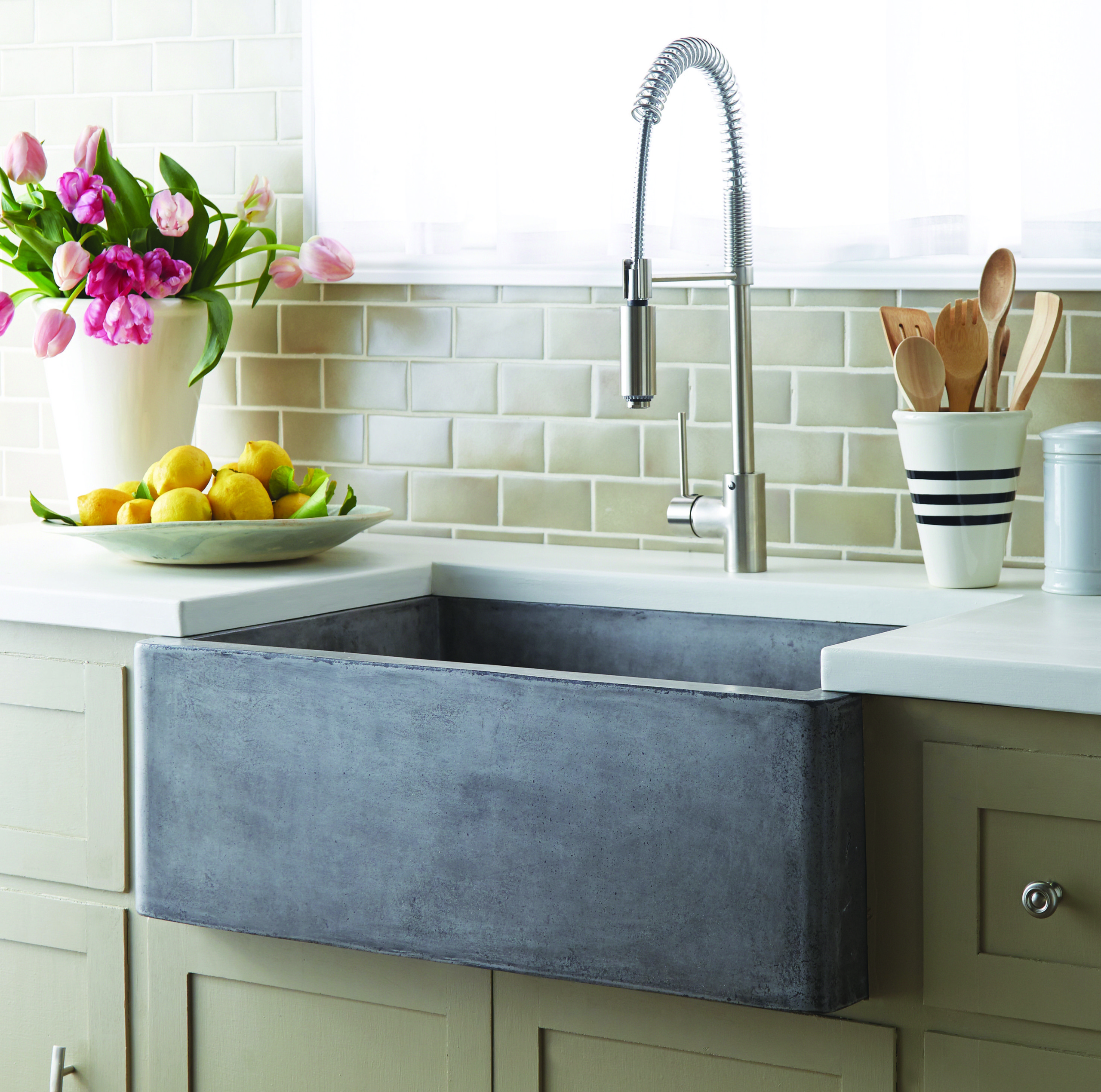 Laundry sink made of high quality ceramic. Designed for mounting on the top. Suitable for residential and commercial premises.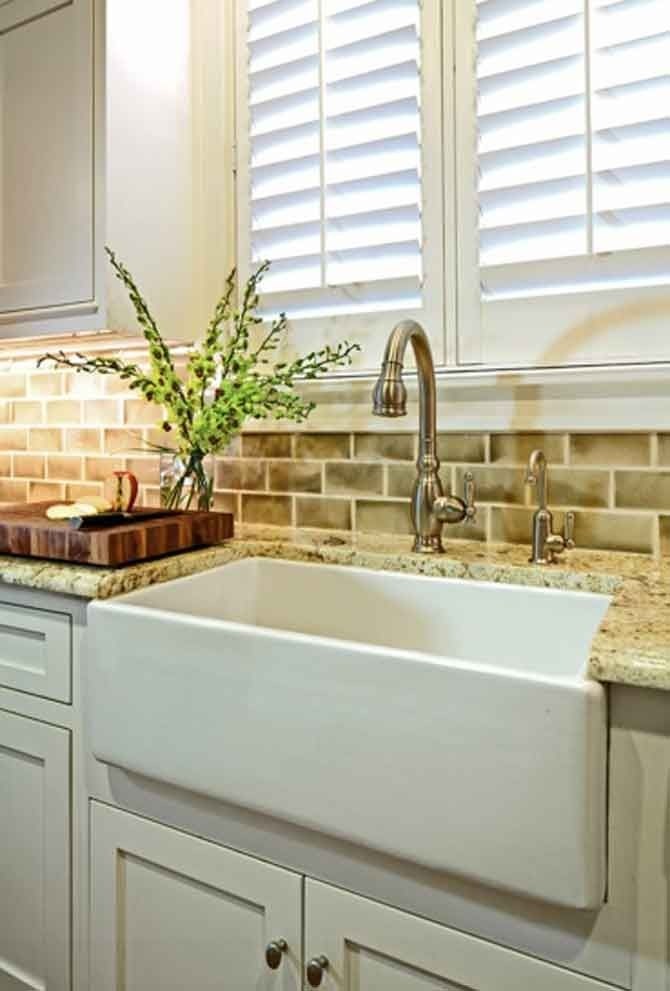 Choosing a #Kitchen Sink - Rosaaen-Really like this kind of sink, depending on price of course!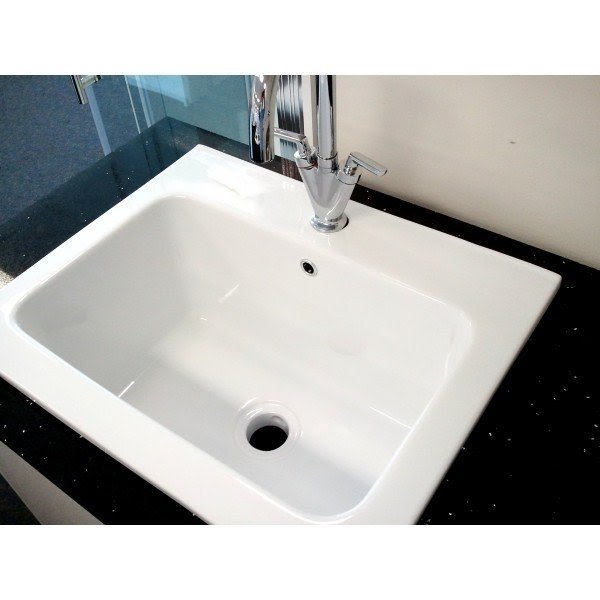 Home > Laundry > Laundry Sink > TBO Ceramic Laundry Sink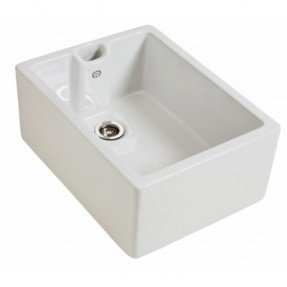 kitchen sinks and laundry tubs kitchen sinks and laundry tubs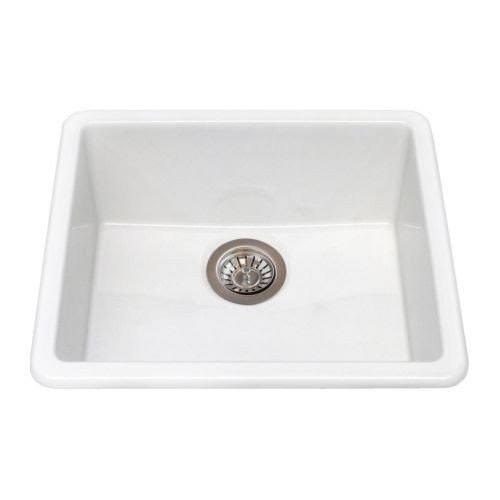 DOMSJÖ Single-bowl inset sink IKEA 25-year Limited Warranty. Read about the terms in the Limited Warranty brochure.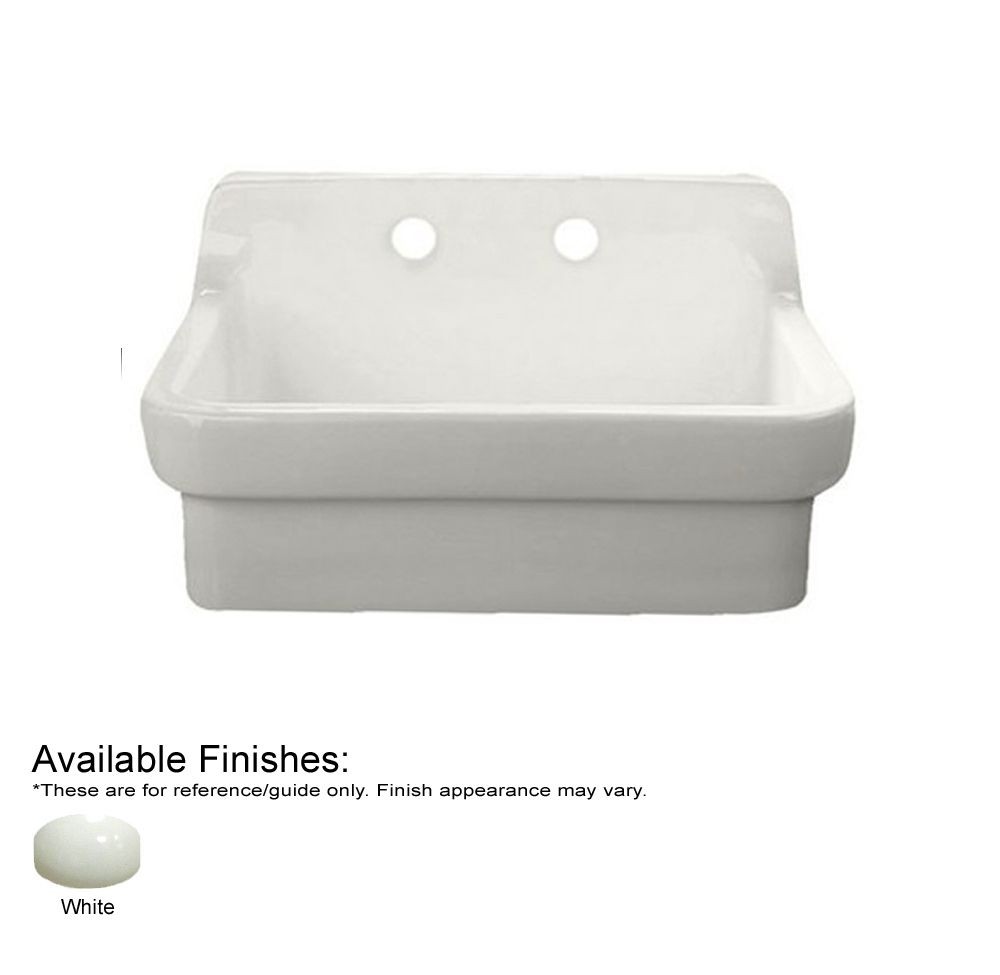 Countryhaus Laundry/Utility Sink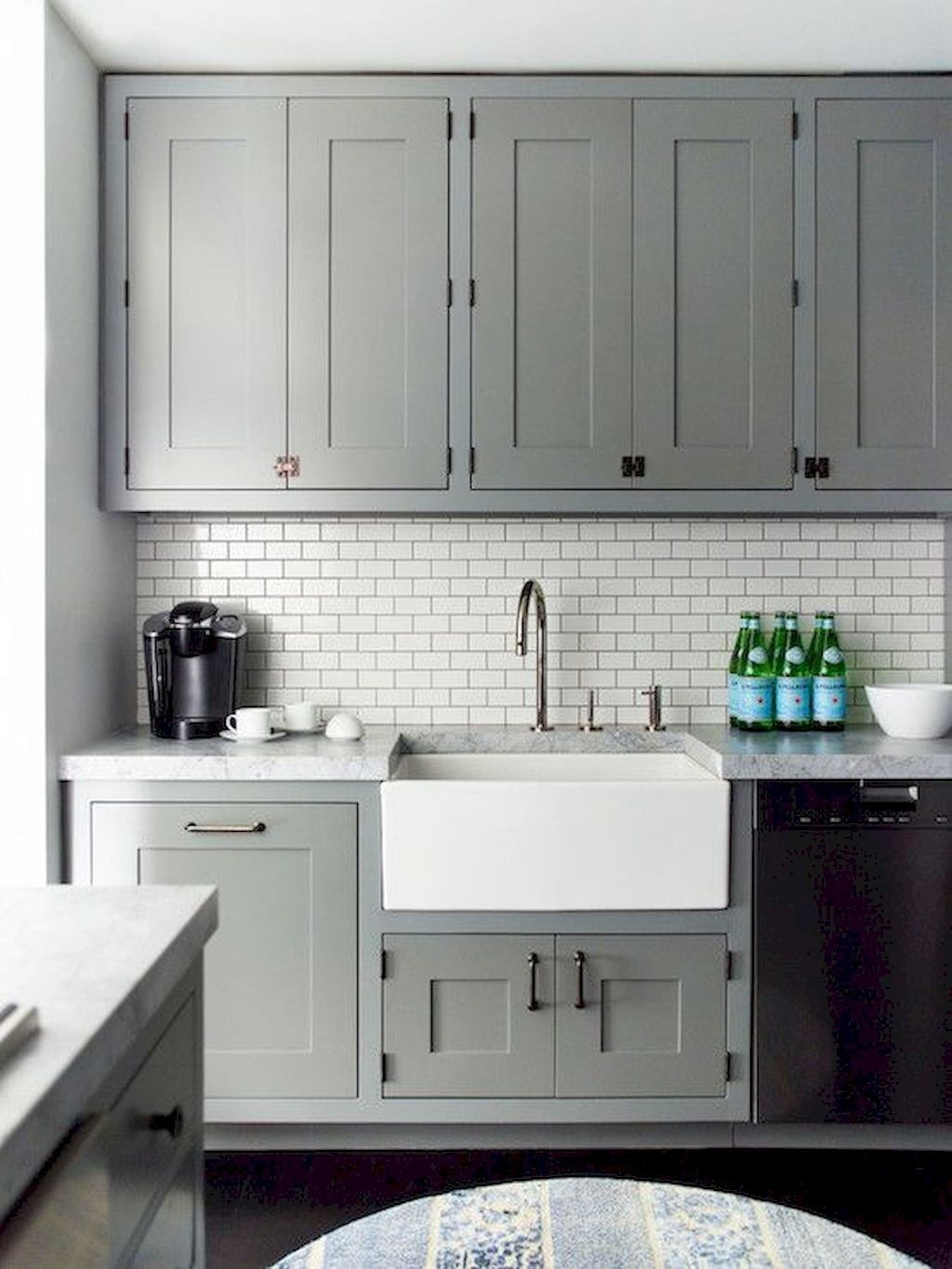 I am a big fan of modern kitchen. You can crate it with the ceramic laundry sink with the white color and clean, simple lines. The aesthetic look is very important in every kitchen.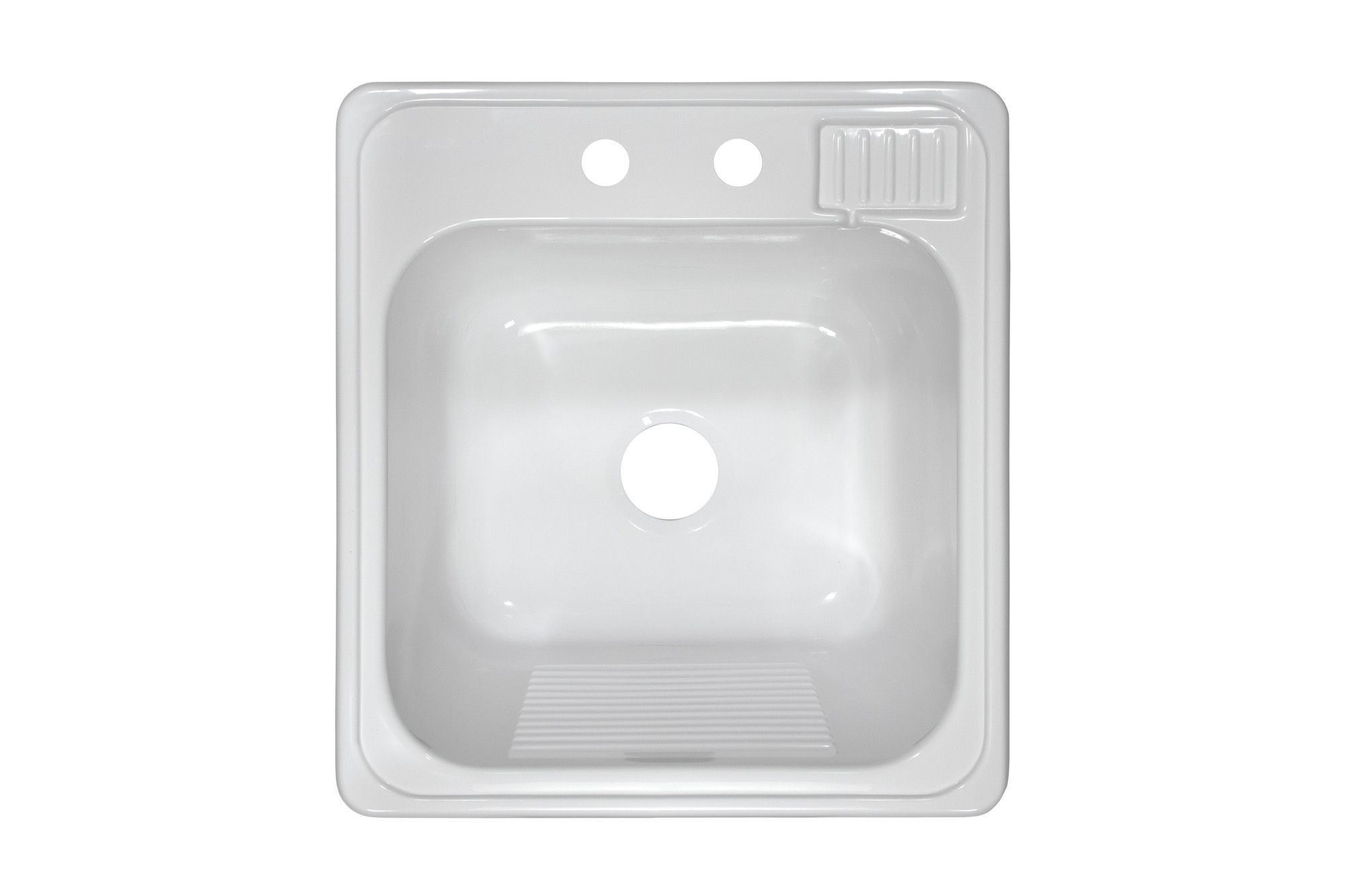 Deluxe 20" x 22" Laundry Tub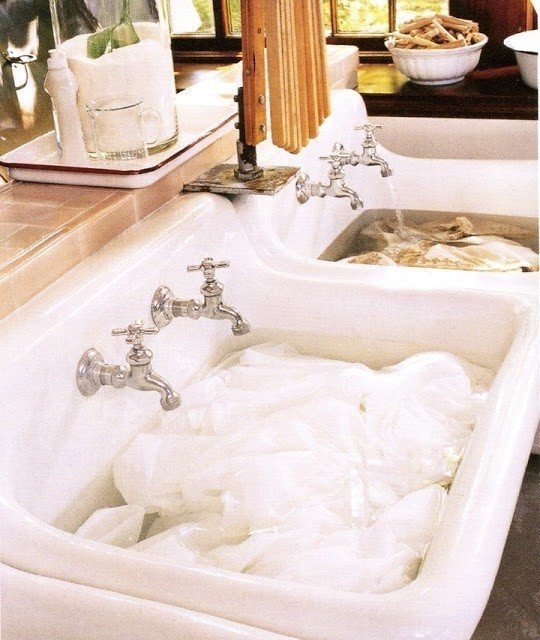 Since I haven't been invited, I'll have to settle for photographs. I ...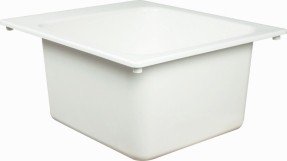 17" x 20" Single Molded Stone Utility Sink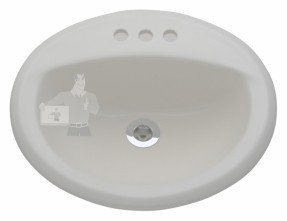 White Overmount Porcelain Sink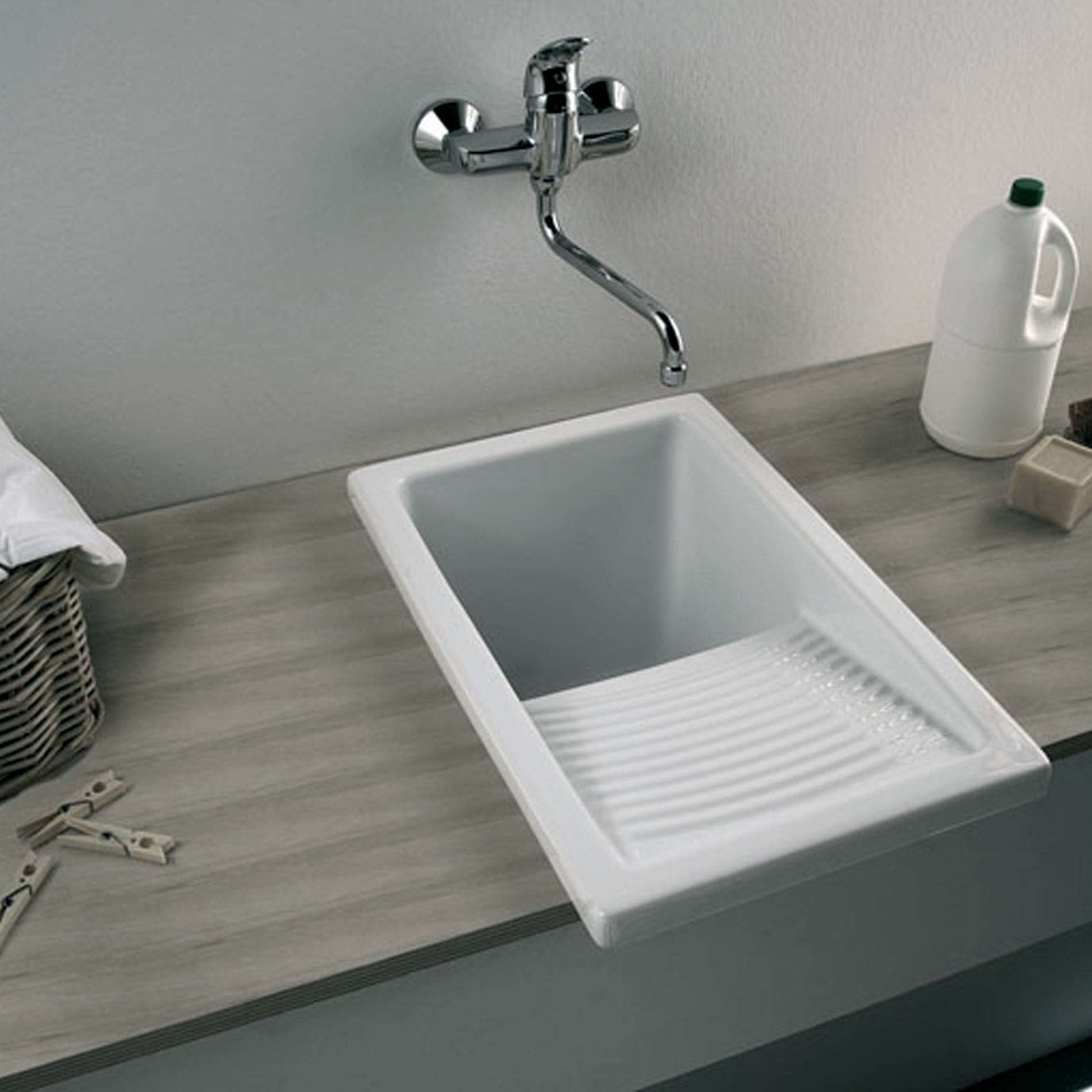 Thomas Denby: CLS Laundry Ceramic Sink - Kitchen Sinks & Taps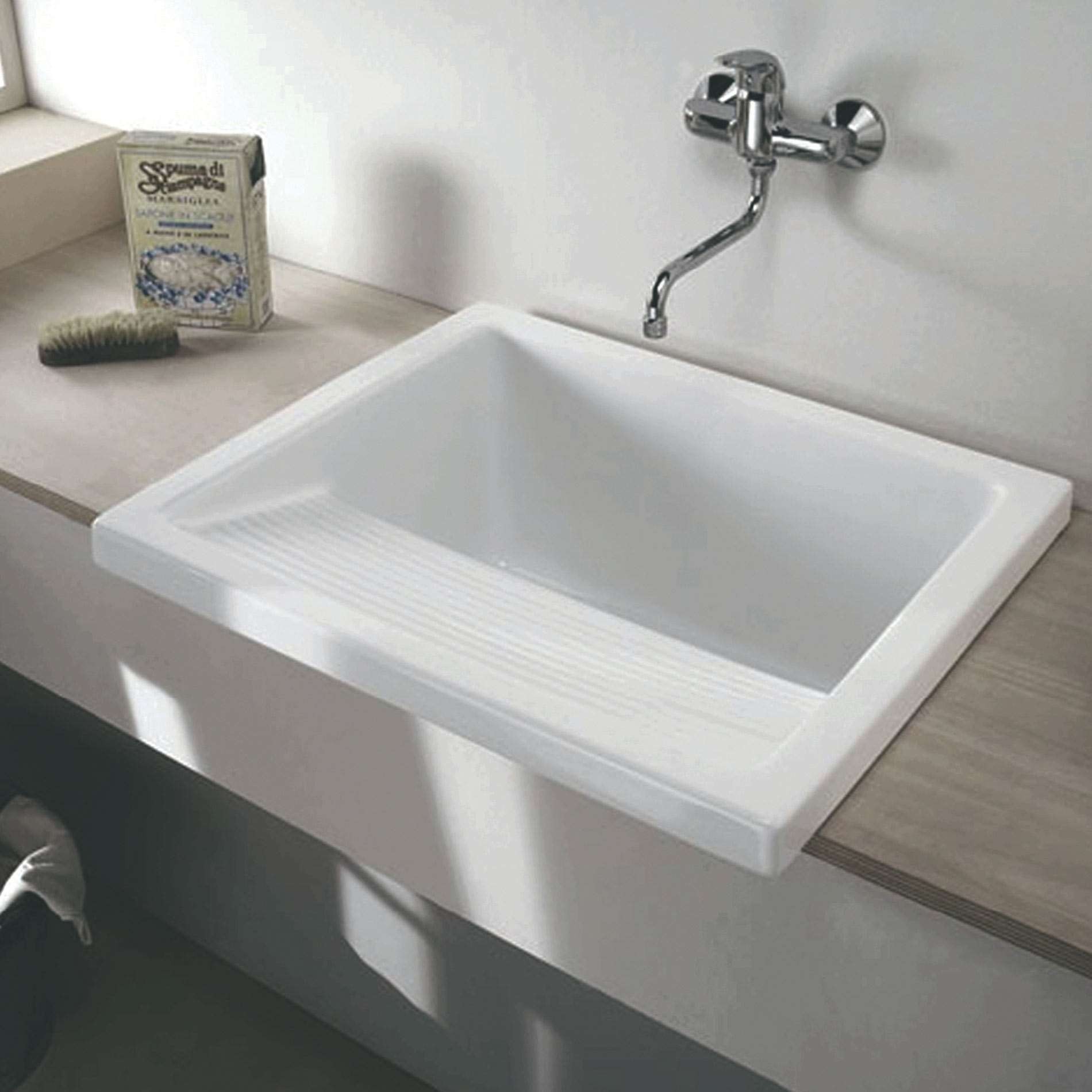 Thomas Denby: CLL Laundry Ceramic Sink - Kitchen Sinks & Taps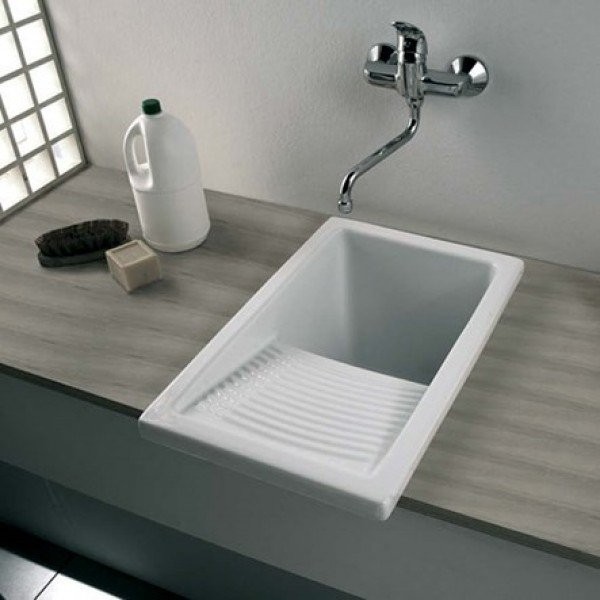 Clearwater Ceramic Utility/Laundry Sink Inc Waste - Small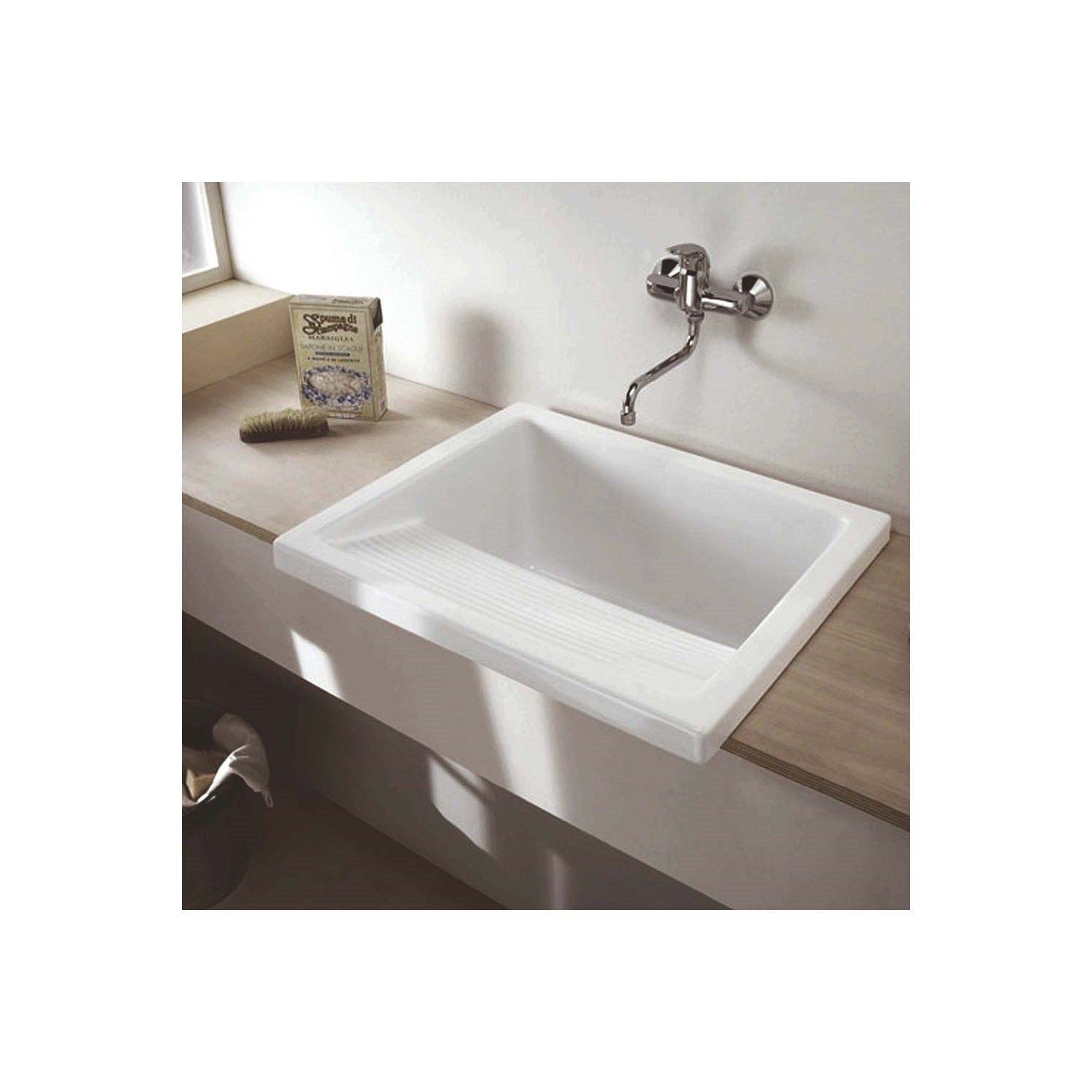 Clearwater Utility White Ceramic Large Laundry Sink - 750 ...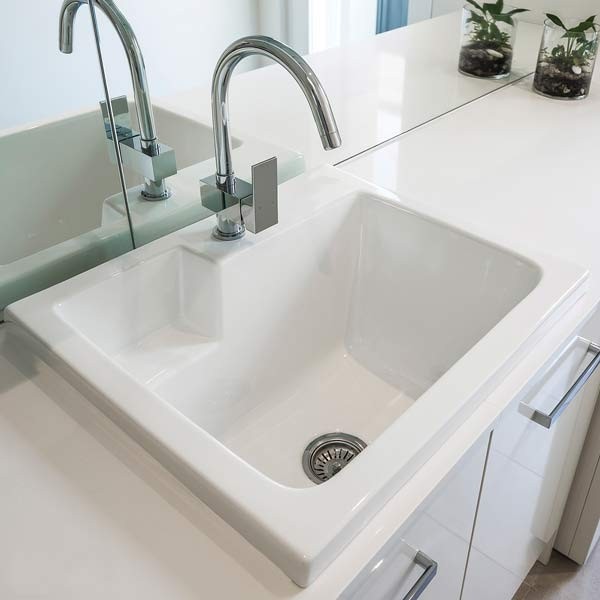 Buy Seima Eva Ceramic Laundry Sink Online at The Blue Space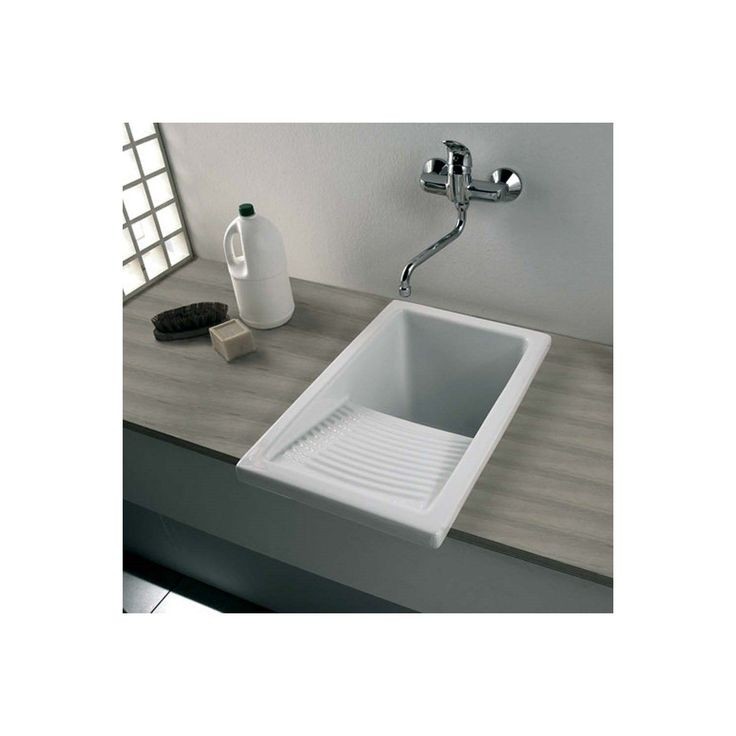 Clearwater Small White Ceramic Laundry Sink - 395 x 610mm ...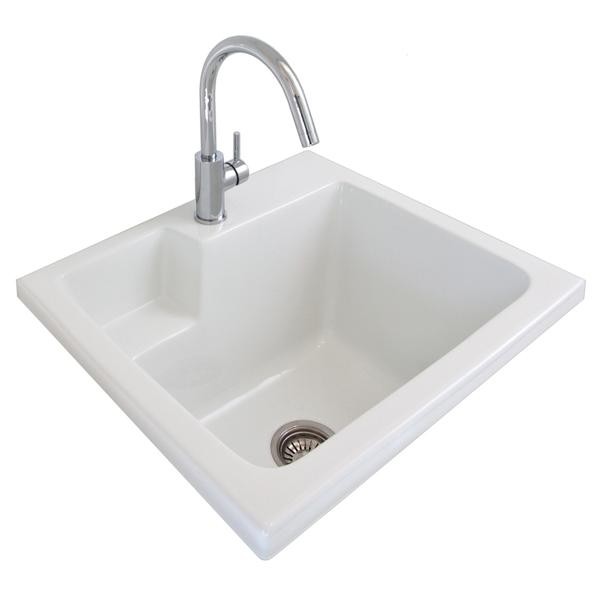 Buy Seima Eva Ceramic Laundry Sink Online at The Blue Space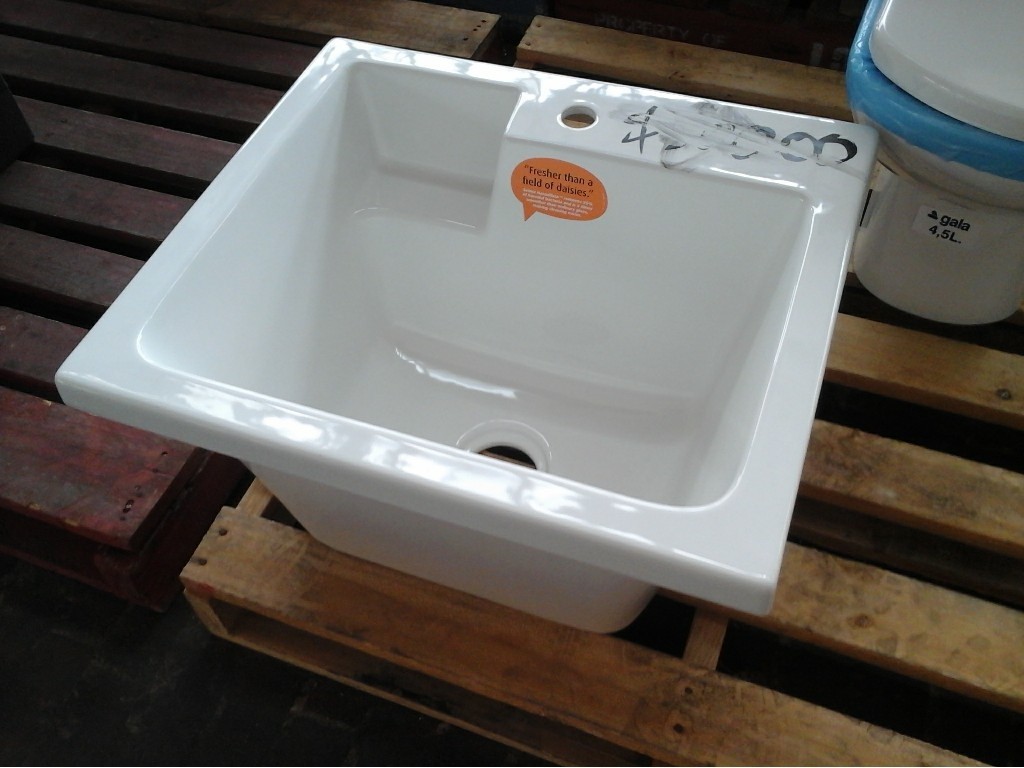 Ceramic Laundry Sink, 620mm x 640mm [95840+14]