Broan nutone horizon 16 x 36 single door recessed cabinet
Medicine cabinet designed for mounting on the wall. It is mounted on wooden frame and covered with mirror on the front. Includes 4 shelves in various sizes for storing personal items. Received a lot of top ratings from customers.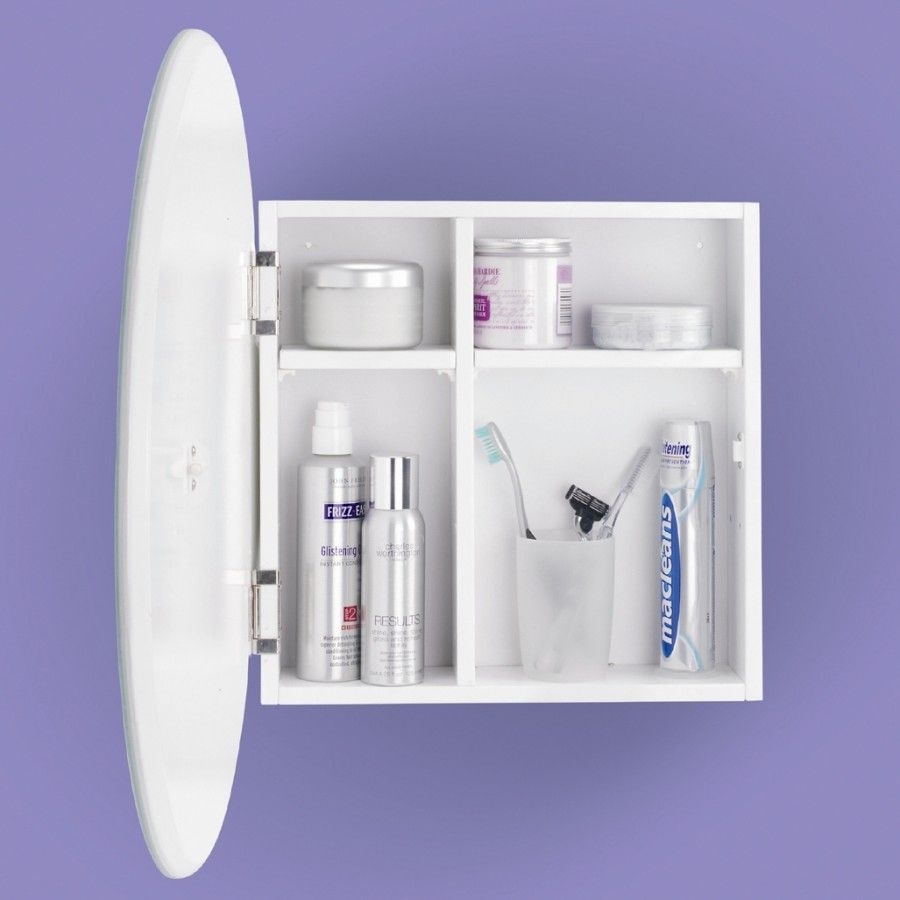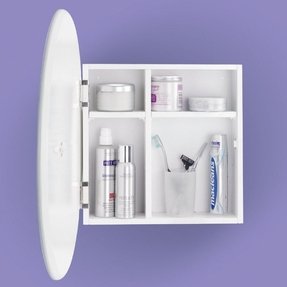 Saturn 20.5" x 20.5" Surface Mount Medicine Cabinet
Excellent blend of functionality and impeccable beauty, this 20.5 x 20.5-Inch Surface Mount Medicine Cabinet in White Finish is suitable for any bathroom decor. The cabinet include an oval mirror door that conceals a spacious storage area consisted of four adjustable compartments.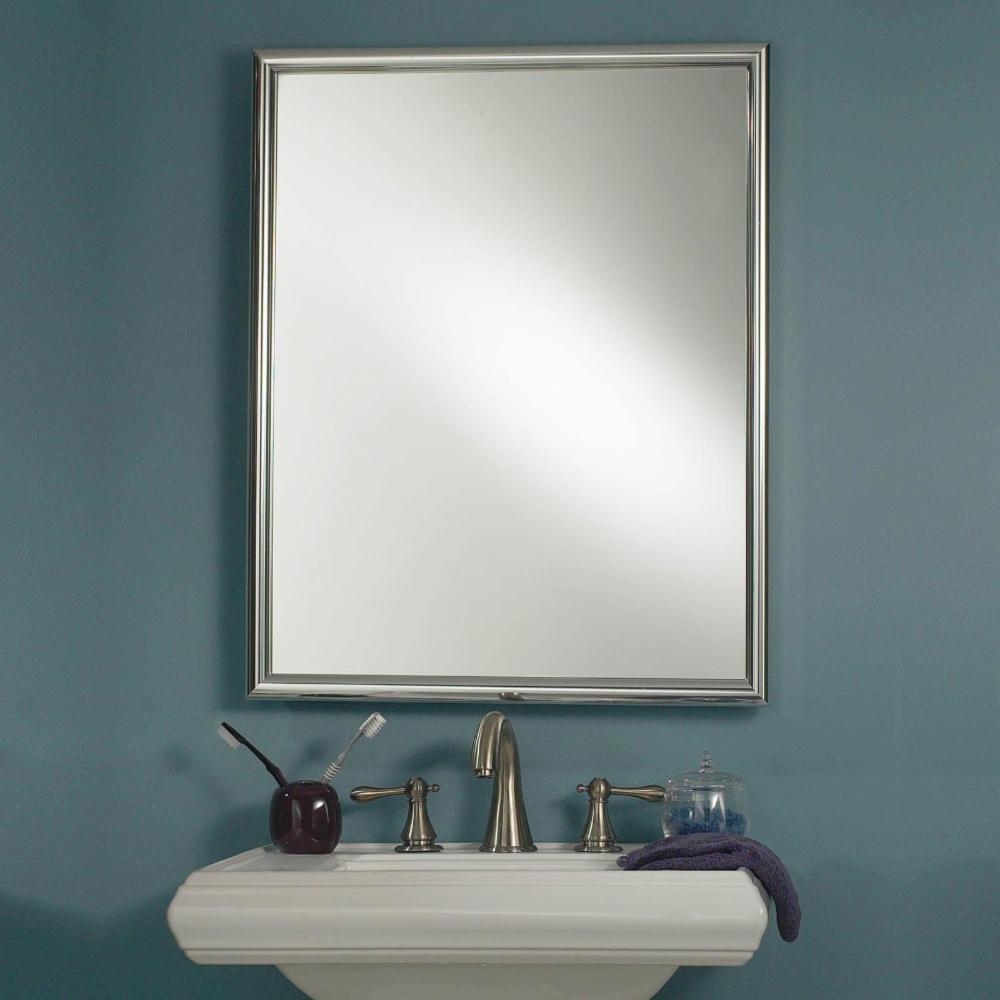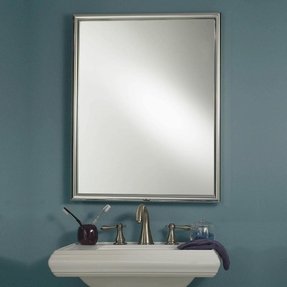 Broan nutone harmony single recessed cabinet
This type of element is a solid and stylish medicine cabinet designed for wall mounting. It includes a solid steel construction and a rectangular shape. Its storage compartment includes two adjustable glass shelves.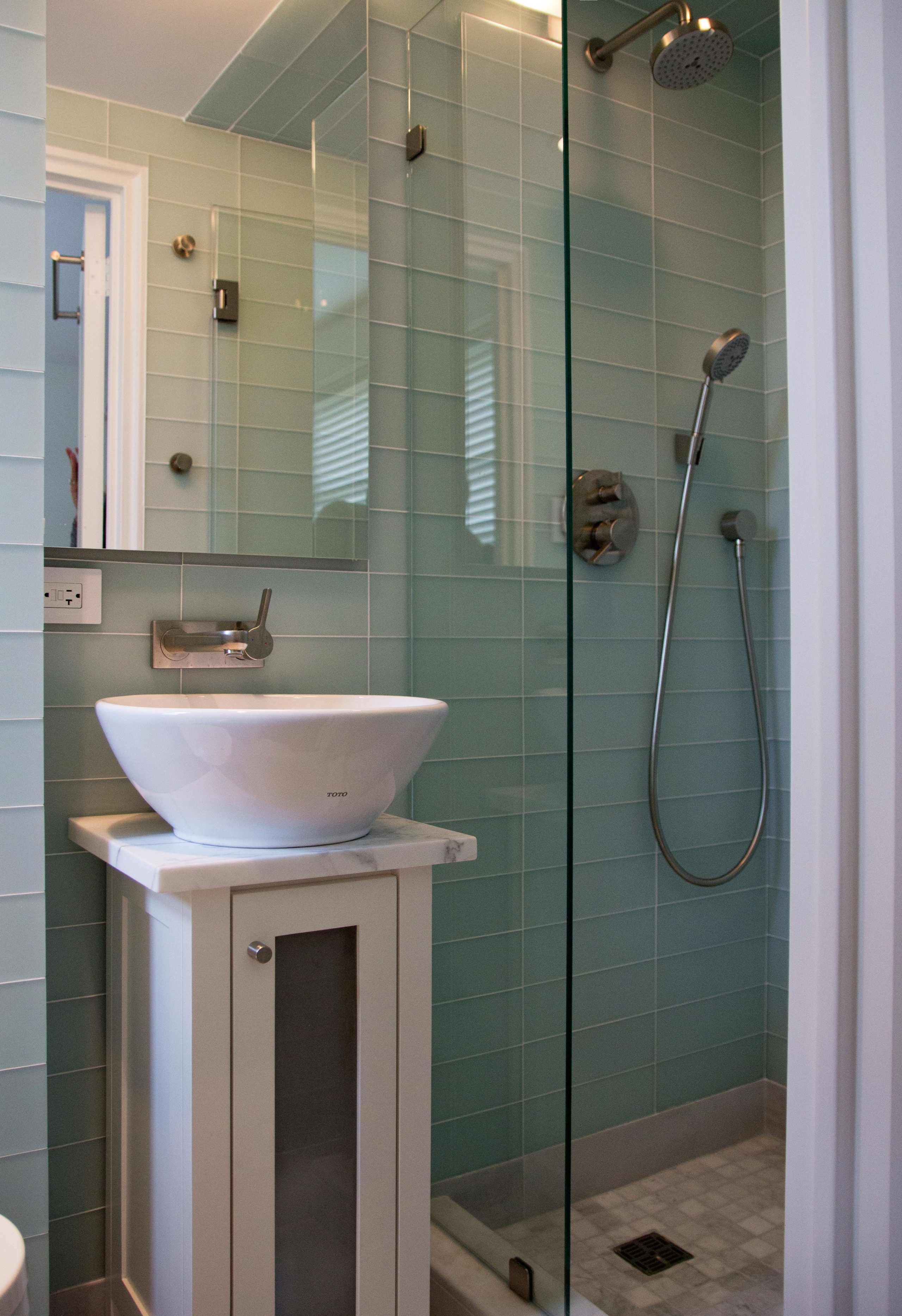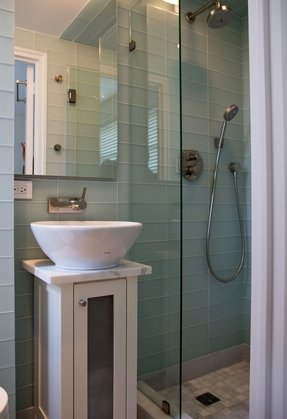 Contemporary bathroom contemporary bathroom seattle
A contemporary bathroom decor that includes a shower with glass walls. A floor cabinet includes plenty of storage space in drawers and compartments. Upper space of this room includes a frameless medicine cabinet.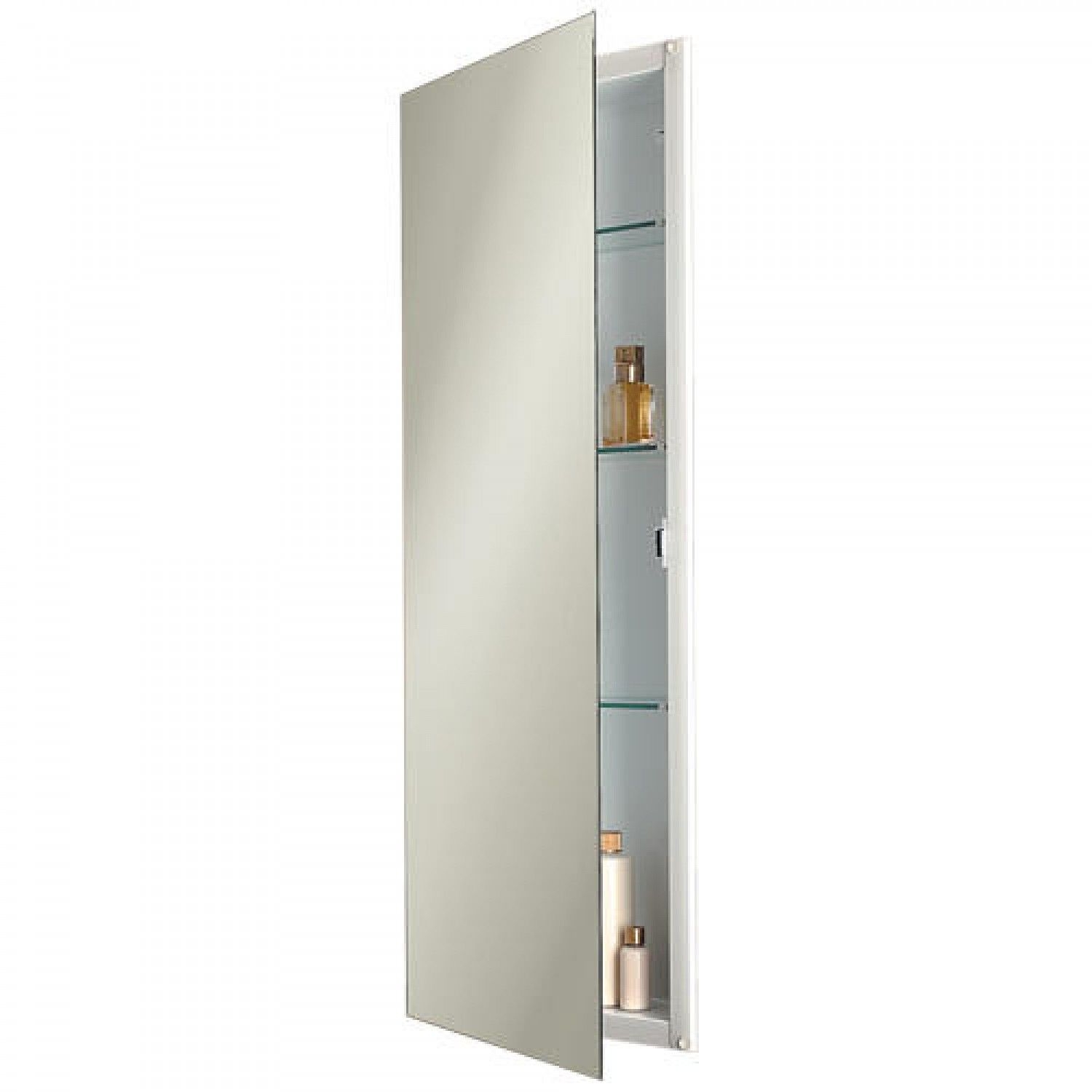 A space-saving addition for smaller bathrooms, that emanates with sleek design and modern aesthetics. The medicine cabinet is narrow and wall-mounted, offering a mirrored front with 3 clear glass shelves concealed behind it.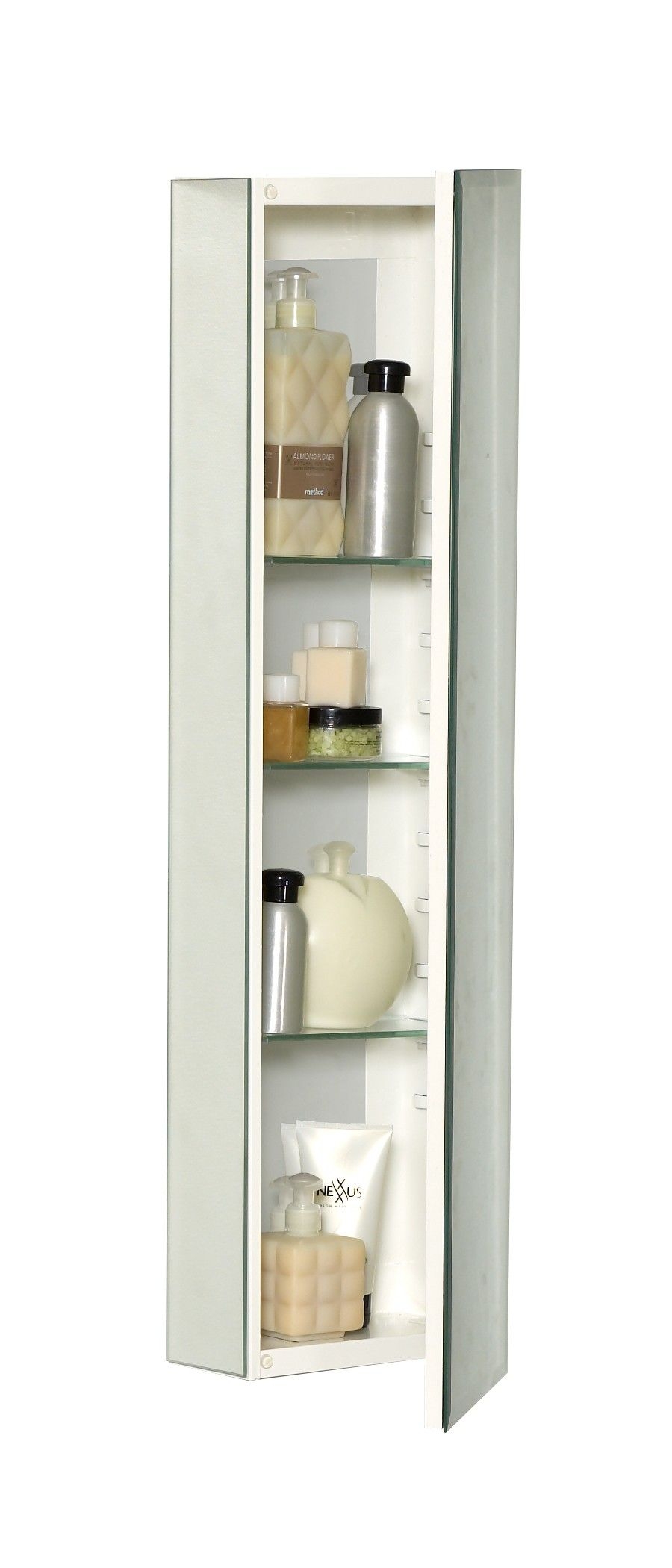 Wall-mounted, this narrow medicine cabinet constitutes will be a smooth addition to any bathroom decor. Its front features a frameless beveled mirror. The interior conceals 4 shelves for your accessories and stuff.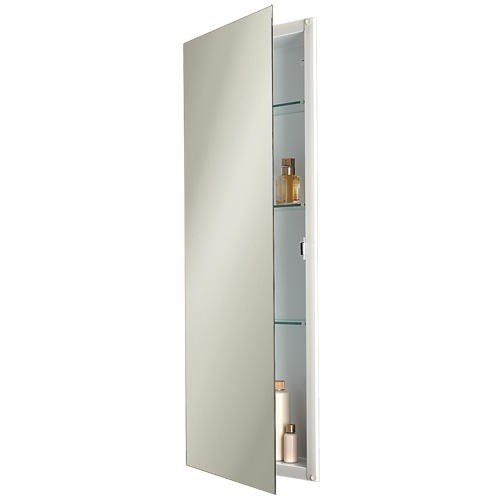 The beautiful narrow recessed medicine cabinet is a perfect fit for your bathroom. The simple form and plenty of storage space inside the enclosure allow for interesting use. The effect mirror is very stylish.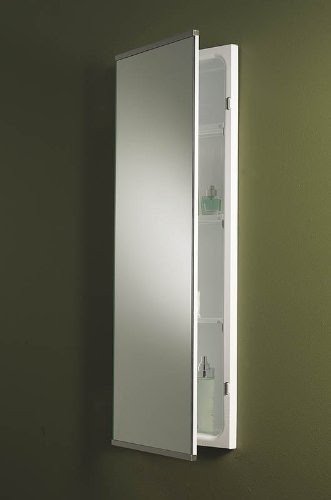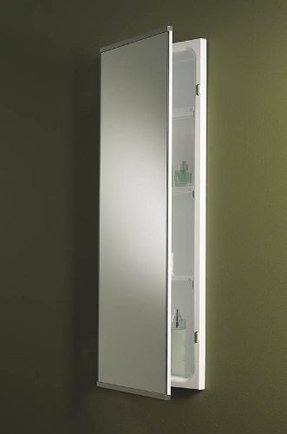 Very delicate, practical and useful cupboard for drugs. It is perfect for the bathroom in a discrete place. At the same time it does not interfere with the whole concept of design, and it can only complement and closed.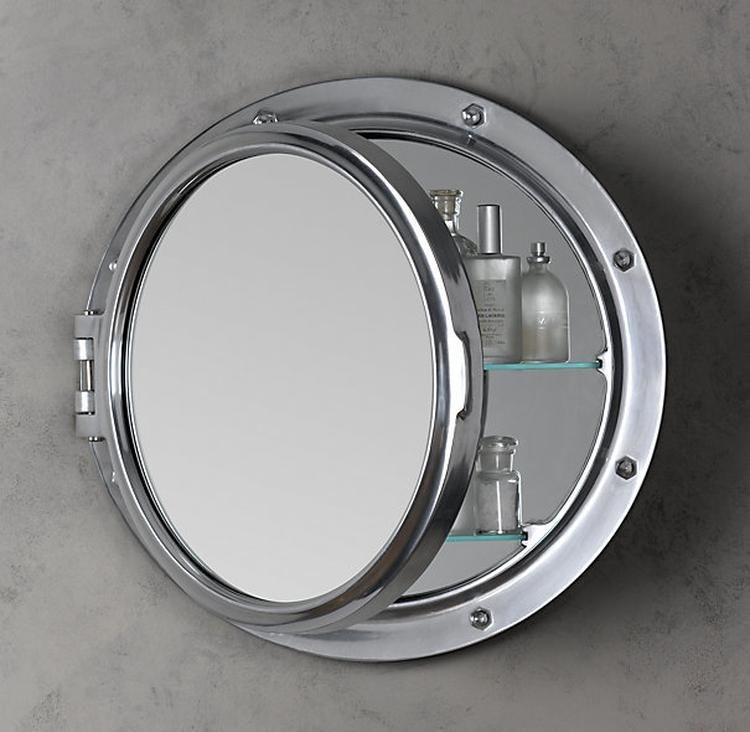 We are always looking for functional yet beautiful solutions.Great narrow recessed medicine cabinet,with round shape mirror-it's inspired of an antique 19th-century ship's porthole.Finishing with shining metal,where you can hide your medicines or cosmetics.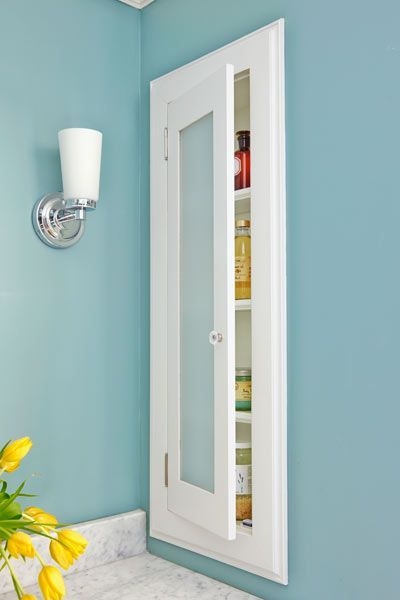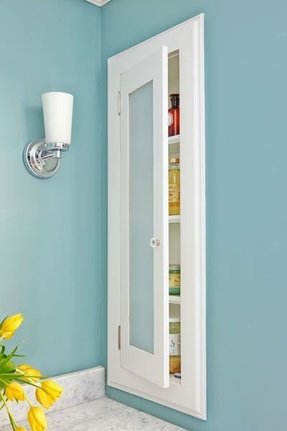 Why not choose some really efficient and utterly convenient storage space for your master bathroom with this fixture that will allow you to store your belongings and will surely let you avoid an overcluttered look.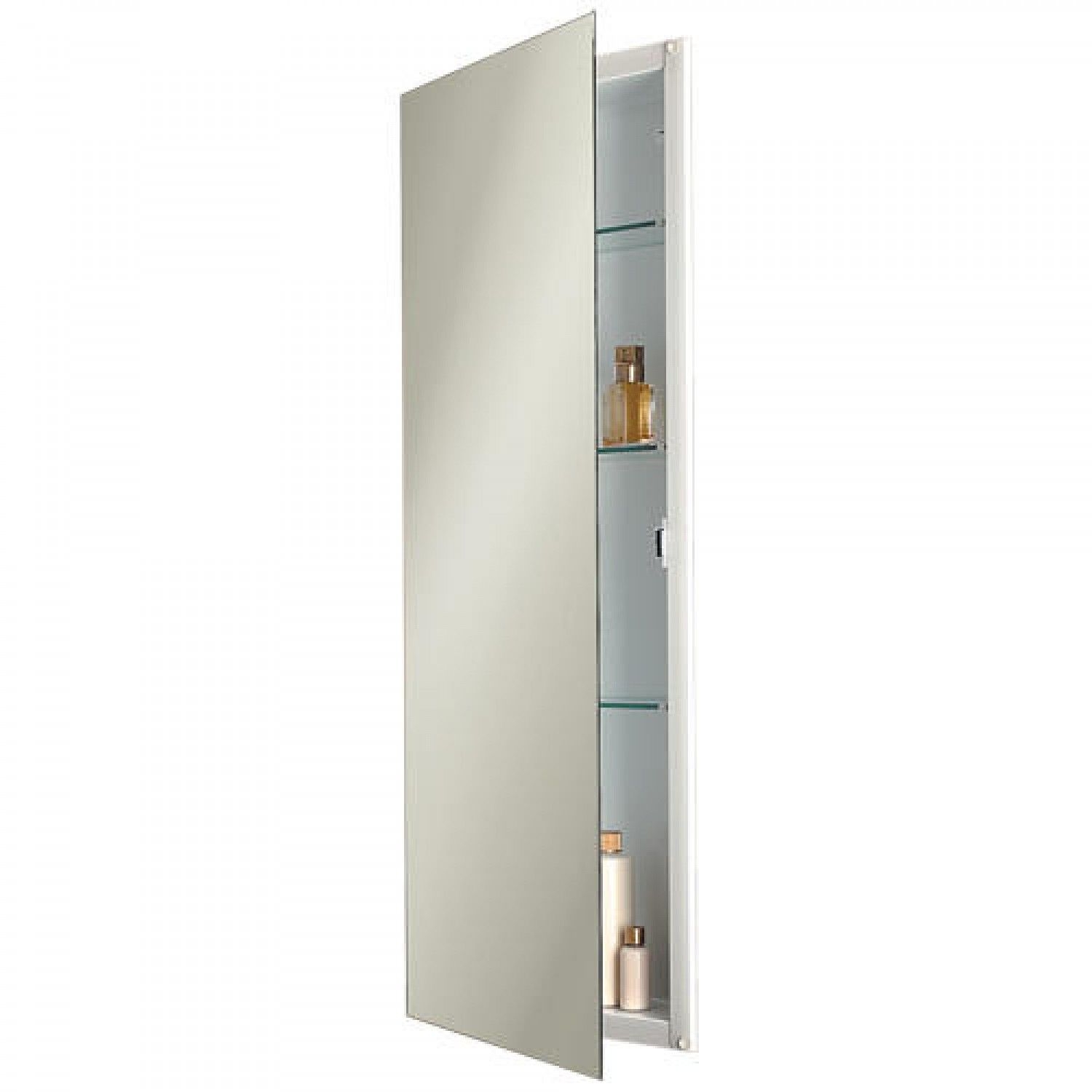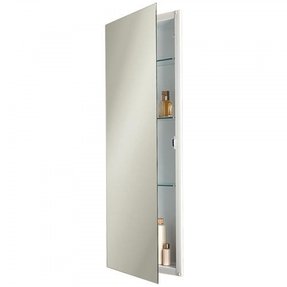 Profile Narrow Recessed Medicine Cabinet - Recessed Medicine Cabinets ...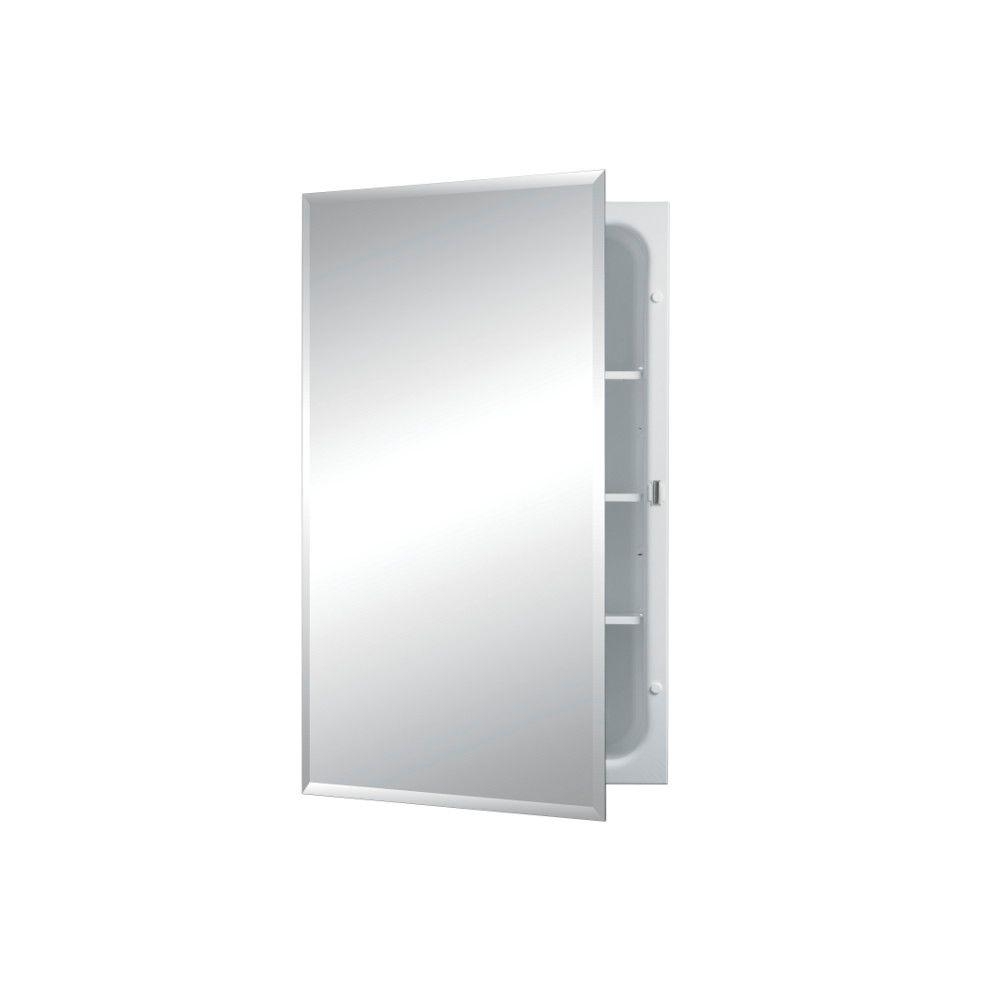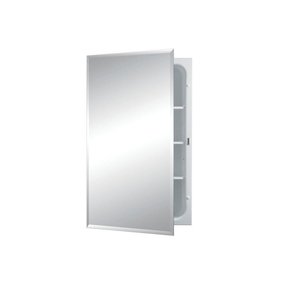 Little cabinet with four shelves and metal door. This case will can be used as a medicine cabinet to storage medicaments or as a place to storage cosmetics. It will play its role the best in your bathroom.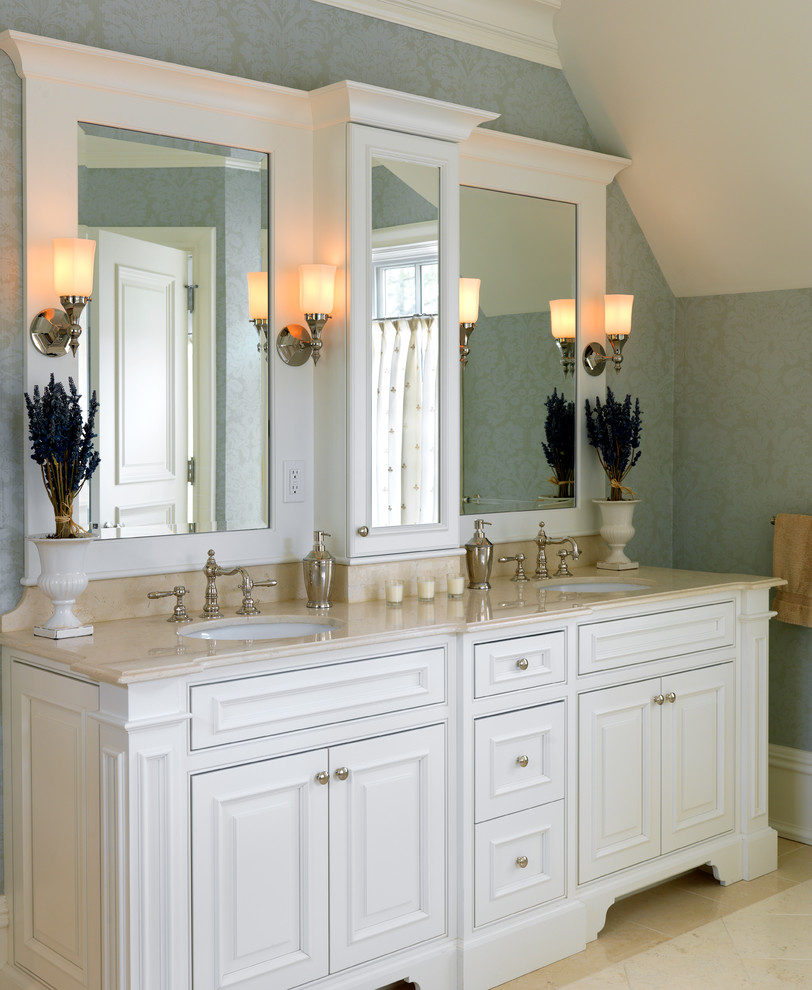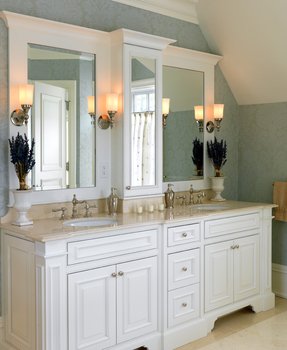 When you choose white and beige to decor your bathroom, a neat and cozy effect is guaranteed. Look how these hues were incorporated in this medicine cabinet nook. Though it's narrow, there's enough place for two sinks with vintage faucets.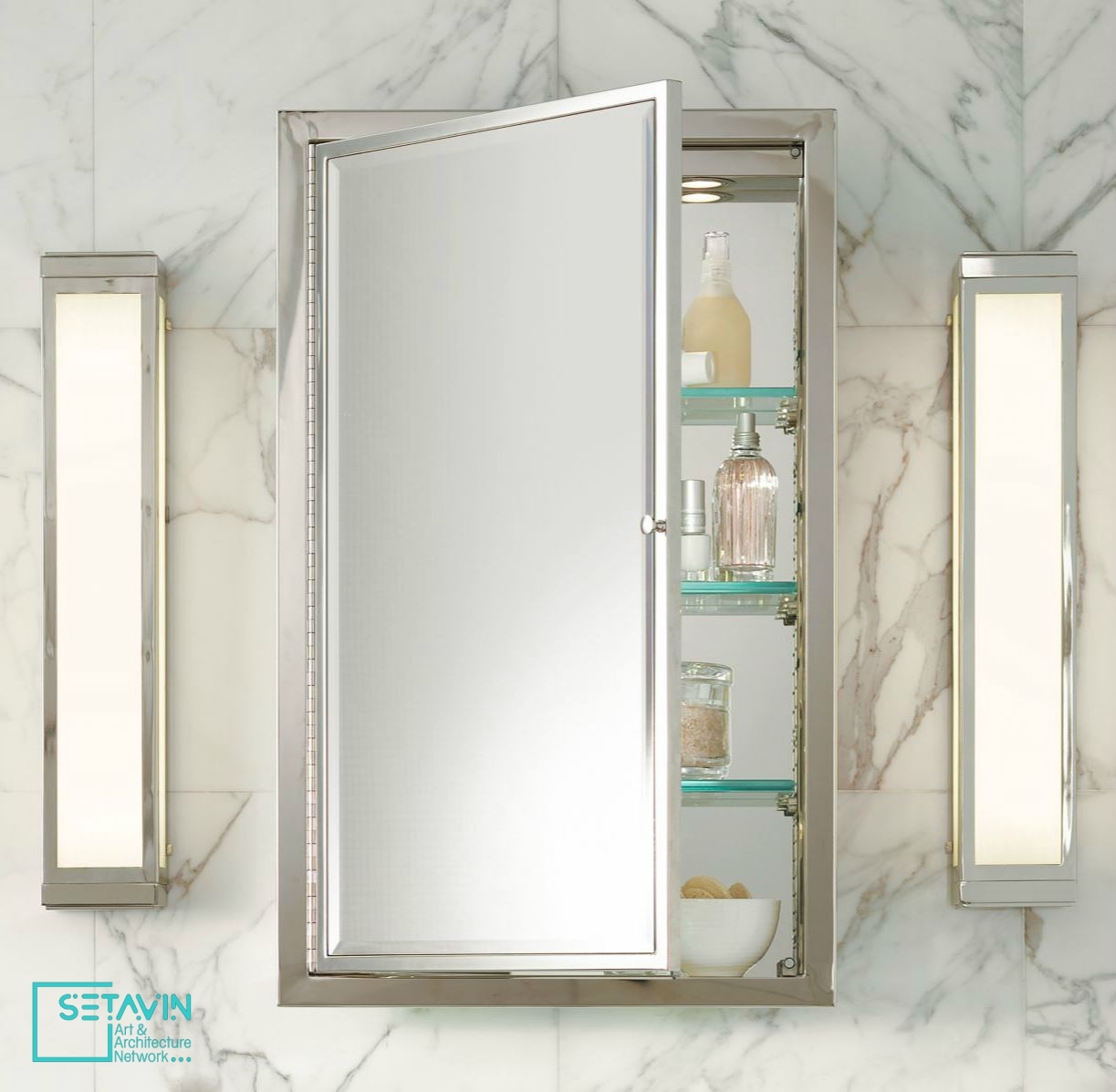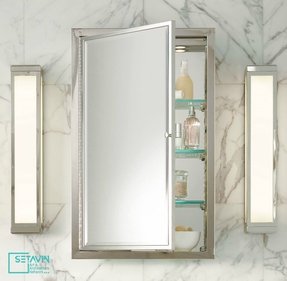 inset medicine cabinet our expertly crafted framed lit inset medicine ...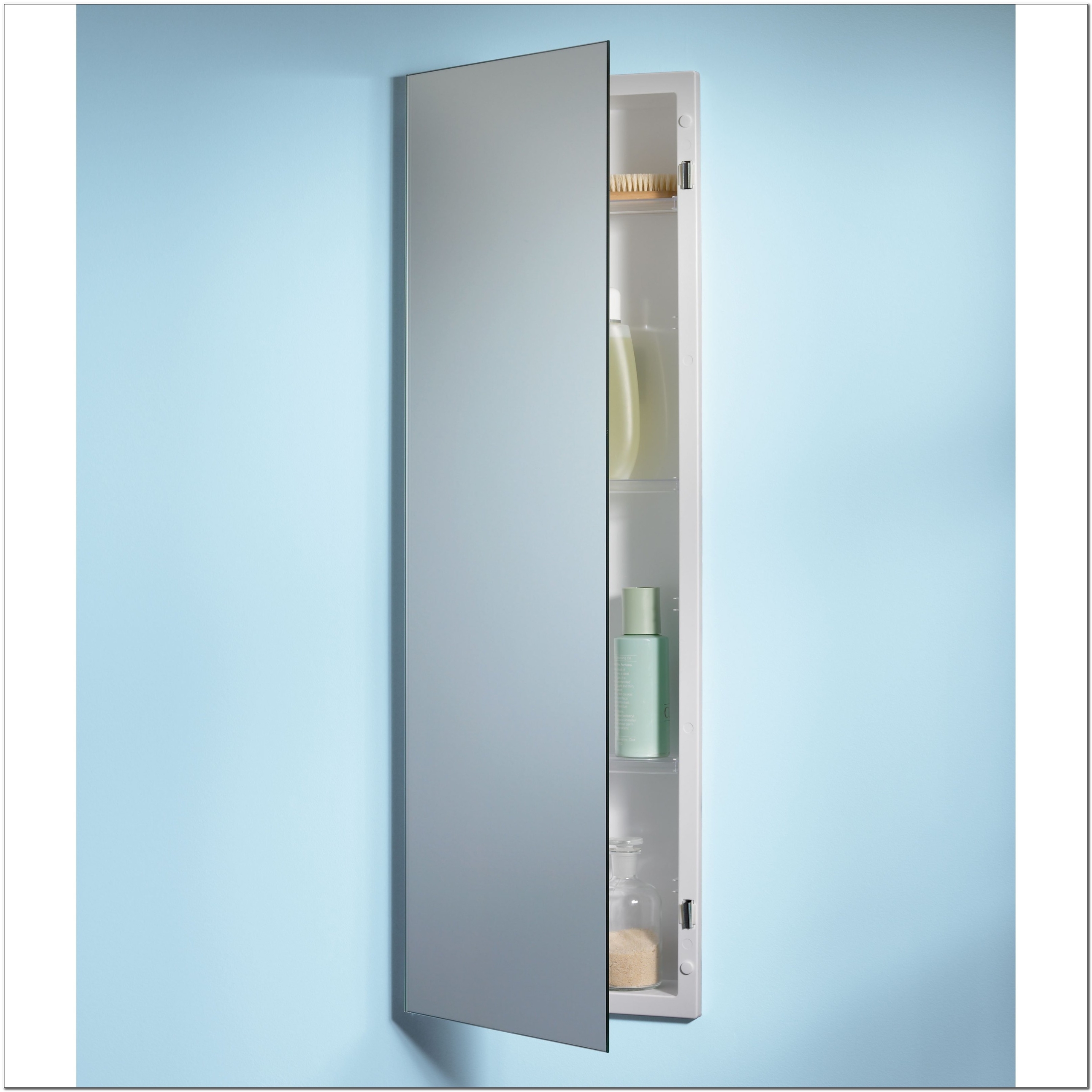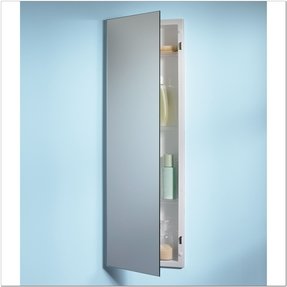 The elegant narrow recessed cabinet is perfect for small bathrooms. It will fit any little space you have and use it entirely to give you enough space to hide all your cosmetics and the other utensils needed in the bathroom.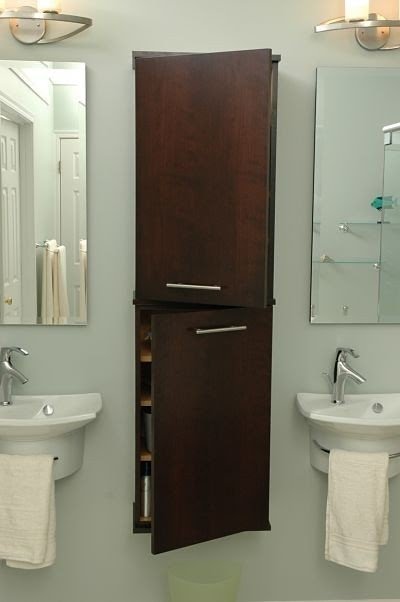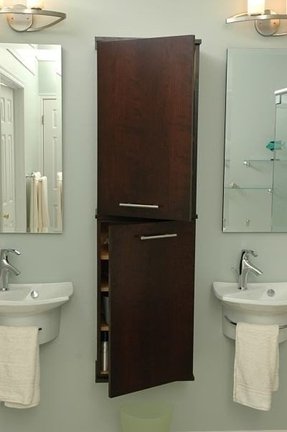 This long narrow cabinet with a dark wood finish constitutes a perfect space-saver. Not only, it is wall-mounted, preserving your floor space, but also its clever design allows to organize your bathroom accessories in one place.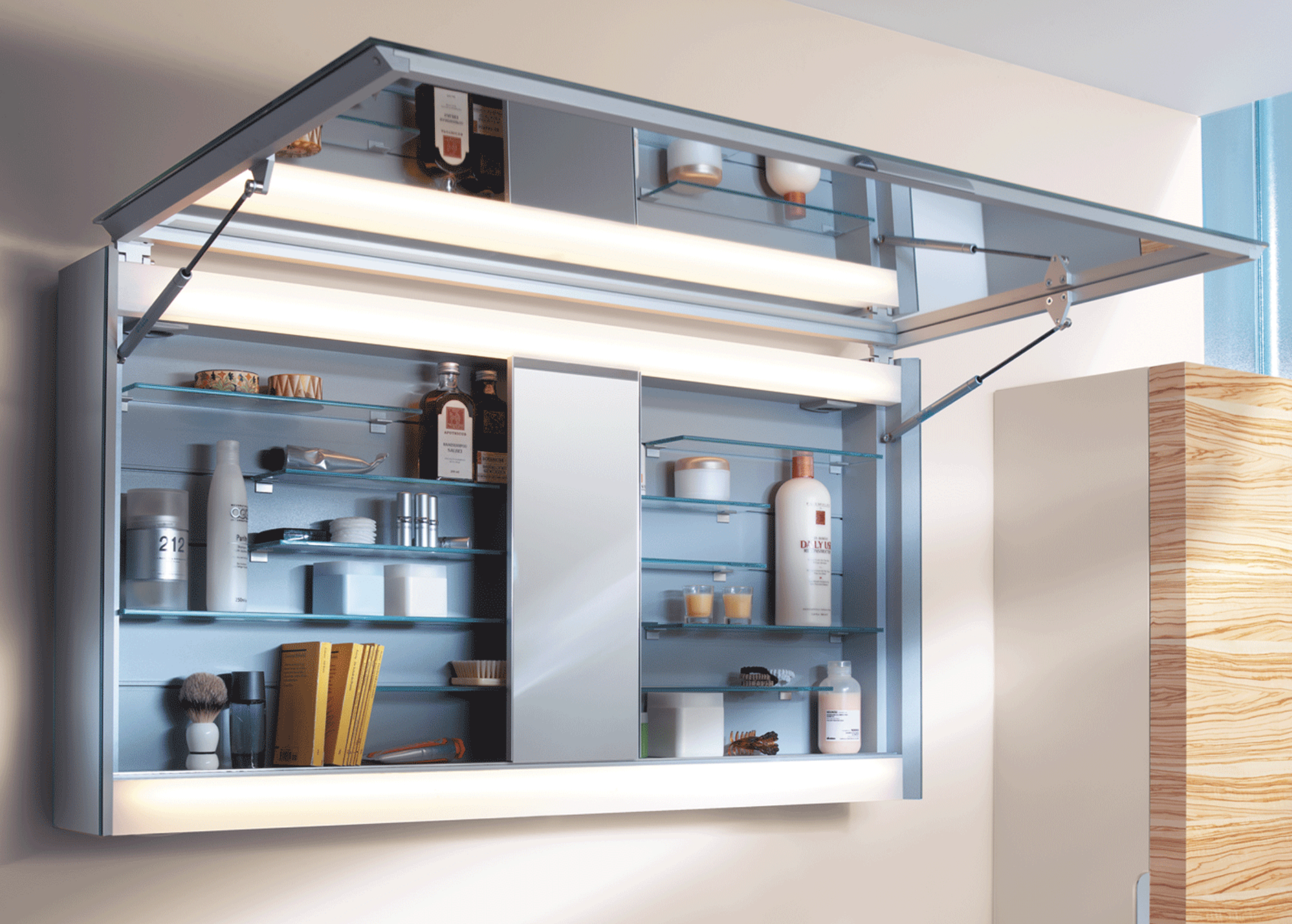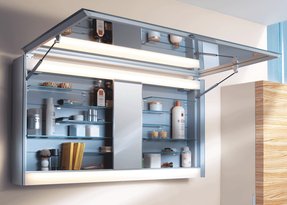 The edition 300 medicine cabinet by Keuco has top-mounted hinges ...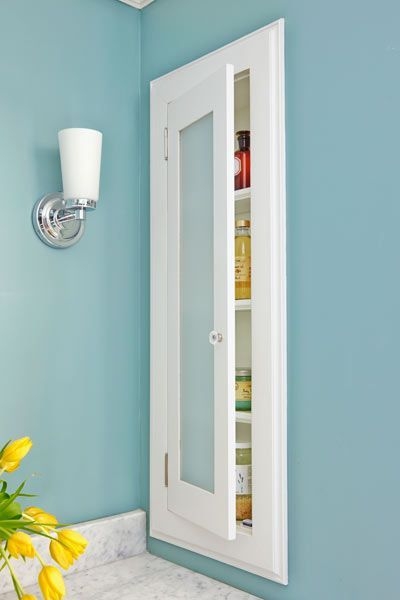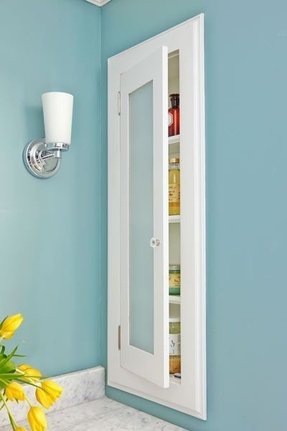 Narrow and durable medicine cabinet with rectangular doors. These doors include a solid wooden frame and a practical mirror, so this cabinet plays two roles. White finish and simple lines look great in classic bathrooms.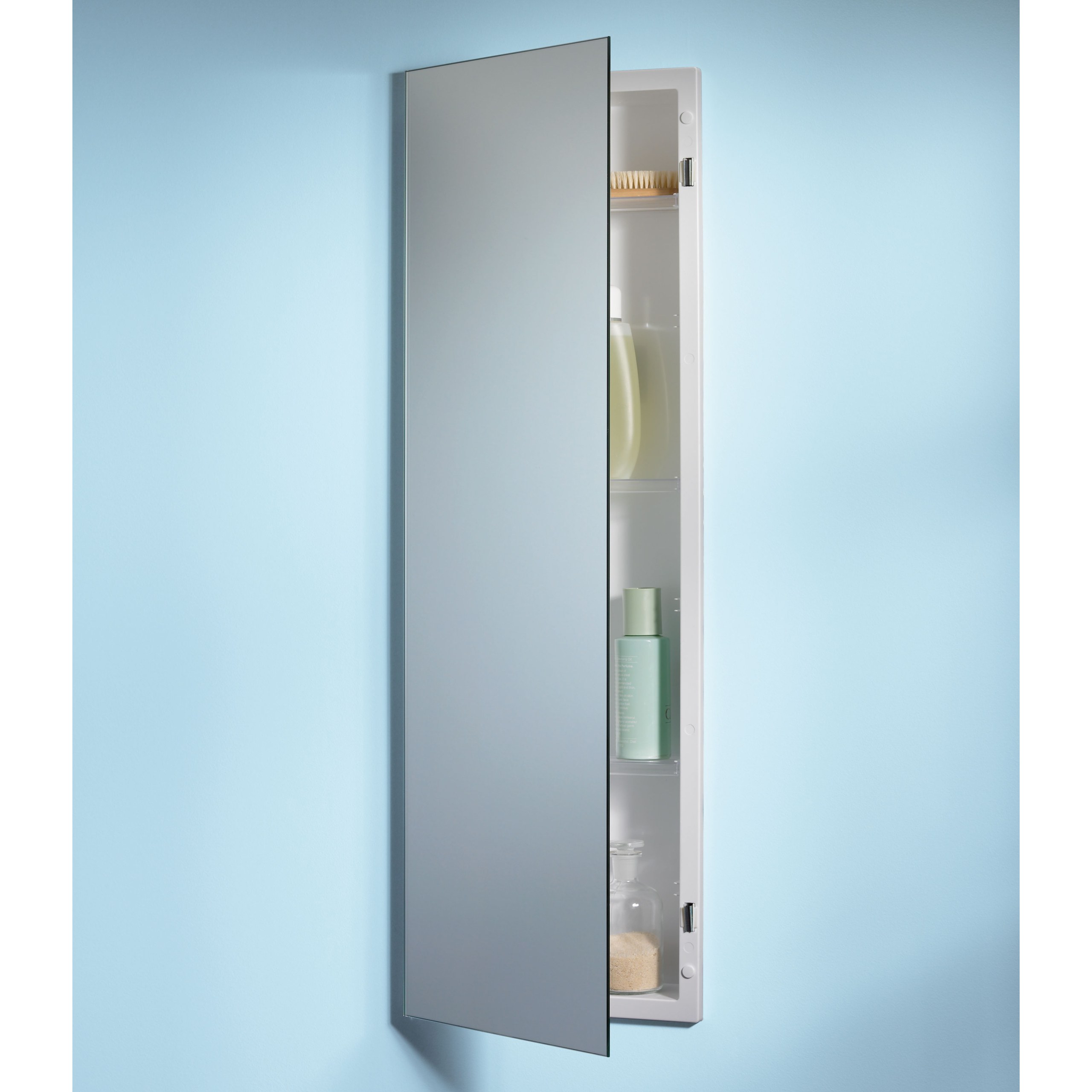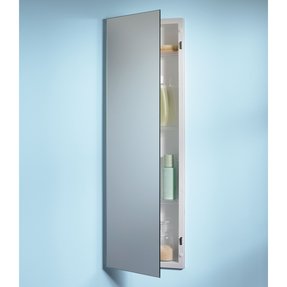 It is a pillar medicine cabinet that has got a polished mirror, three adjustable glass shelves and door that can be mounted with left or right hand opening. It is very easy to assemble and perfect for your bathroom.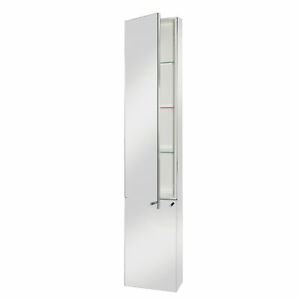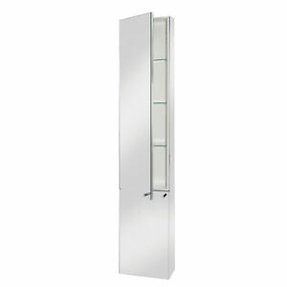 Croydex - Croydex WC796005 Nile Tall Mirrored Medicine Cabinet in ...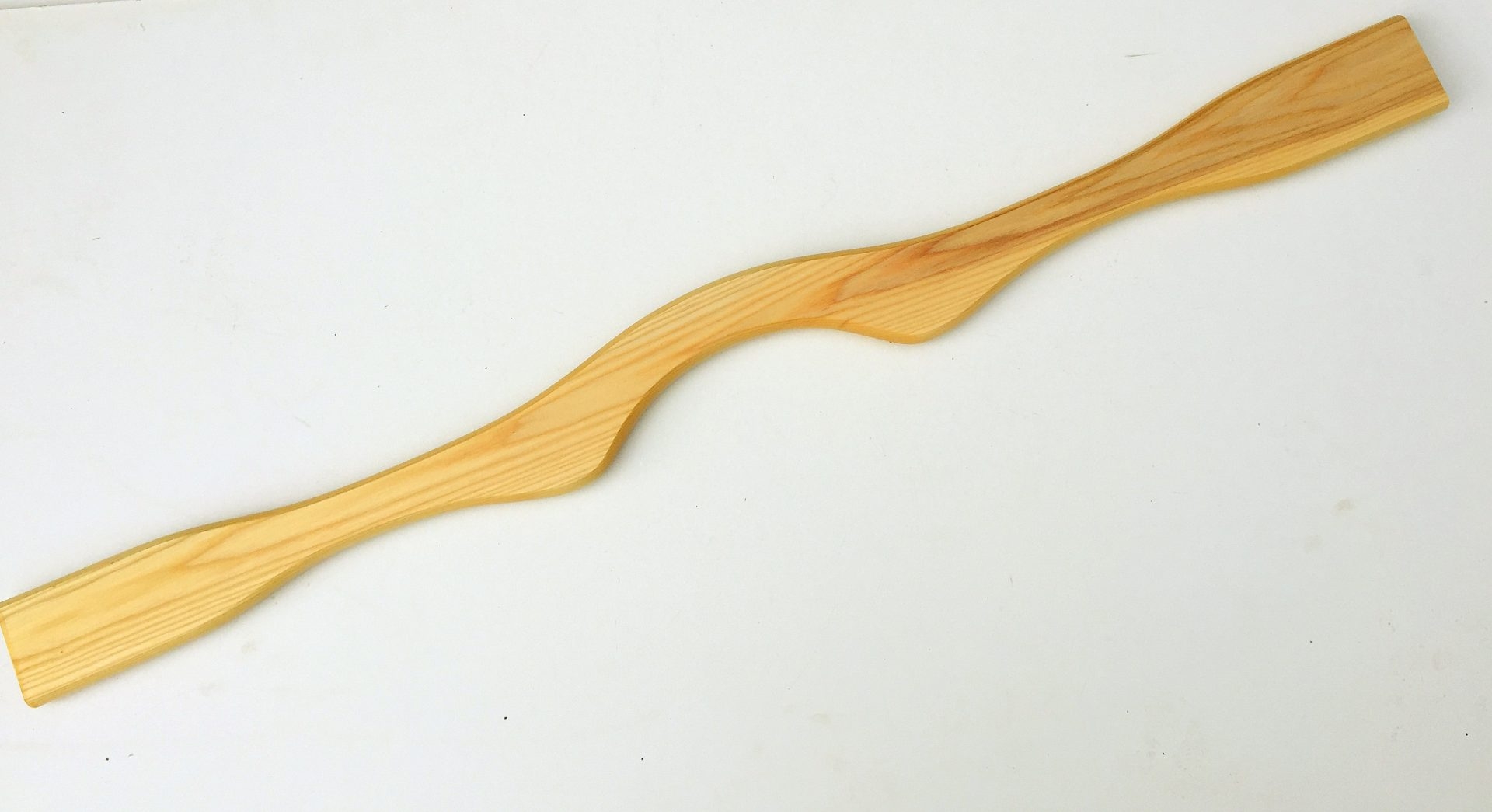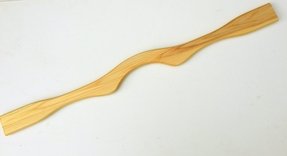 If you like the smoothness and clear lines of contemporary design, this frameless medicine cabinet with beveled mirror shall appeal to you. It conceals a considerable storage space hidden behind the glass mat surface.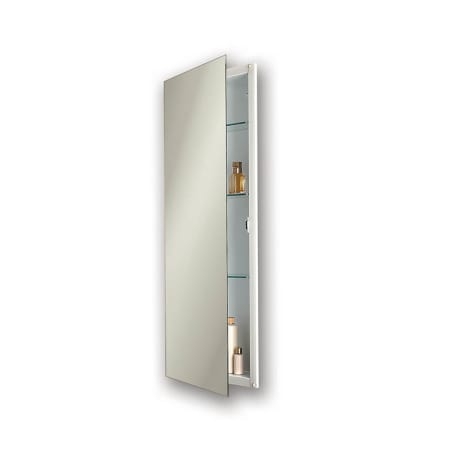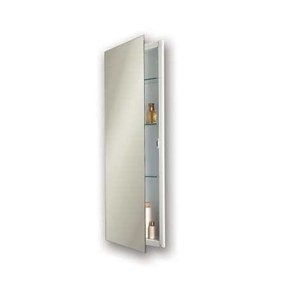 Minimalistic, sleek surface and frameless construction stand behind the awesomeness of this narrow medicine cabinet. Its narrow low profile construction conceals a 5-tiered storage space.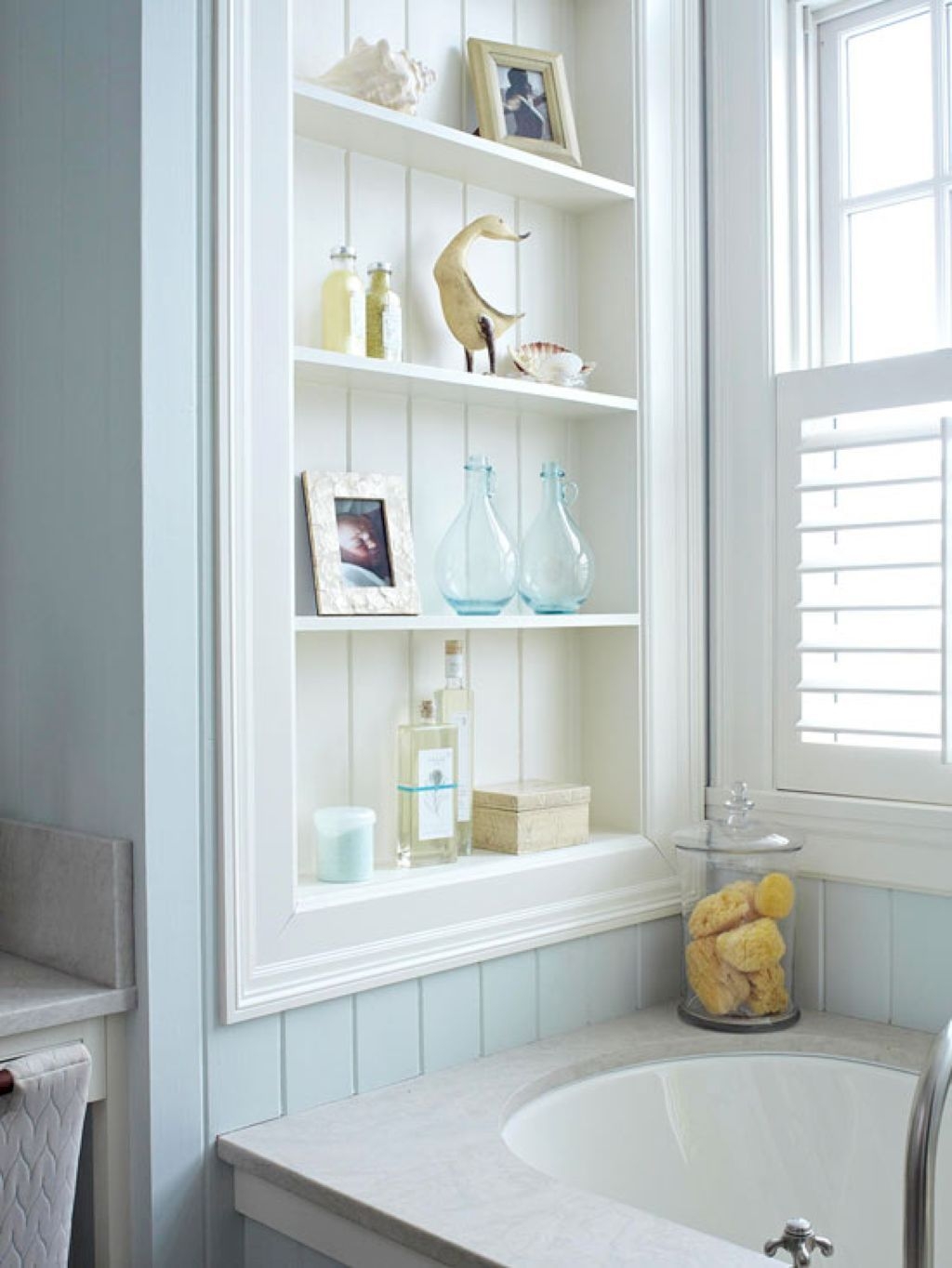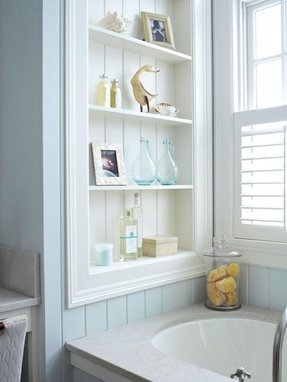 Nifty Niches. Squeeze out valuable storage without the cost of a major remodel by turning wasted space between wall studs into handy shelving units. The unused area above this tub was fitted with narrow shelves, providing ample room for soaps and other ac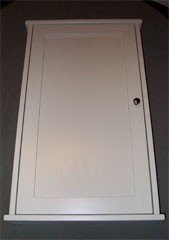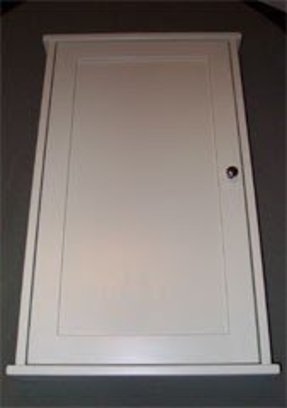 Narrow surface mounted medicine cabinet with a shaker flat panel door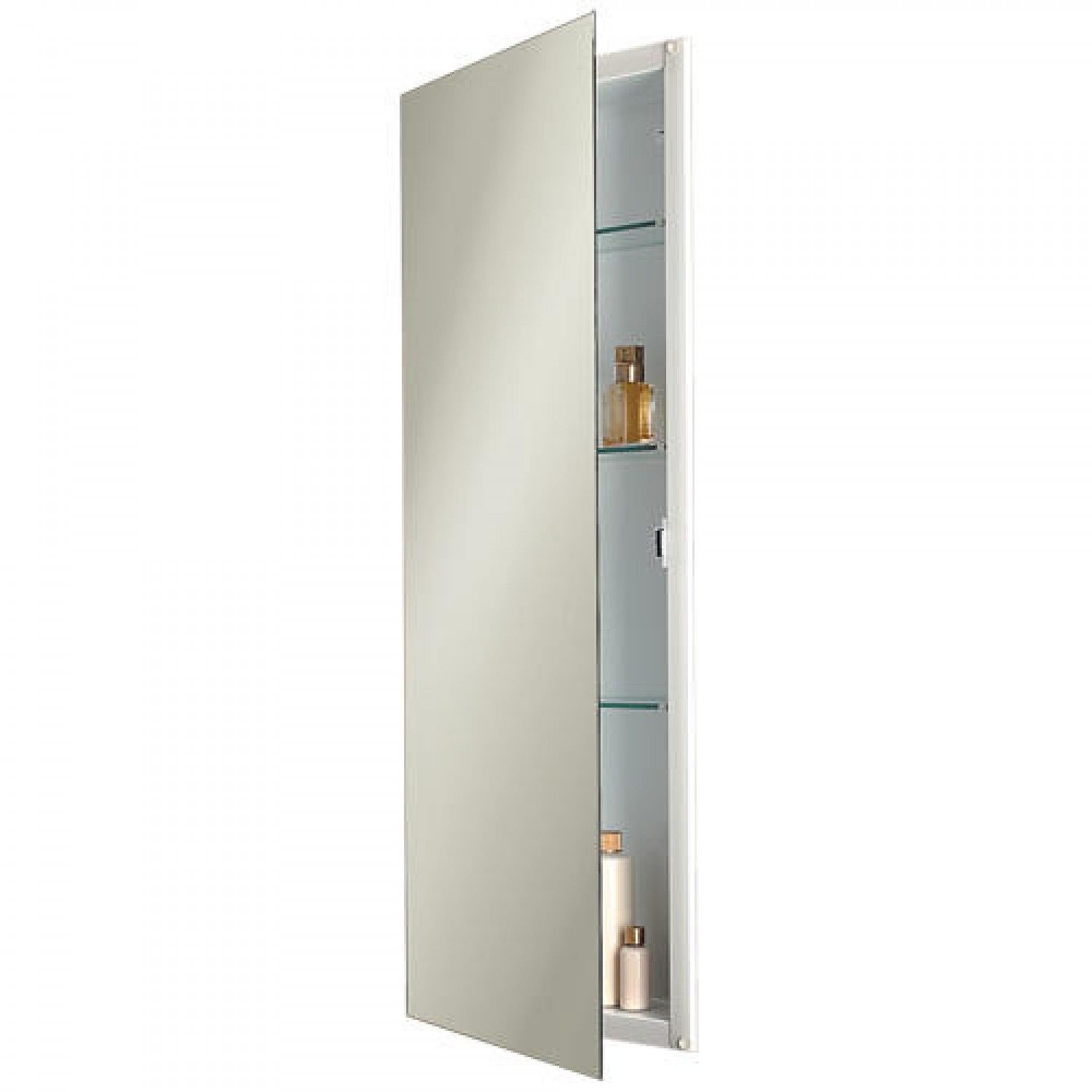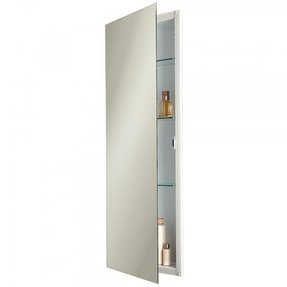 Tall and low profile take on a narrow, recessed medicine cabinet with a mirrored surface on the outside. The cabinet has a handful of useful glass shelves on the inside which provide a lot of storage capacity for toiletries.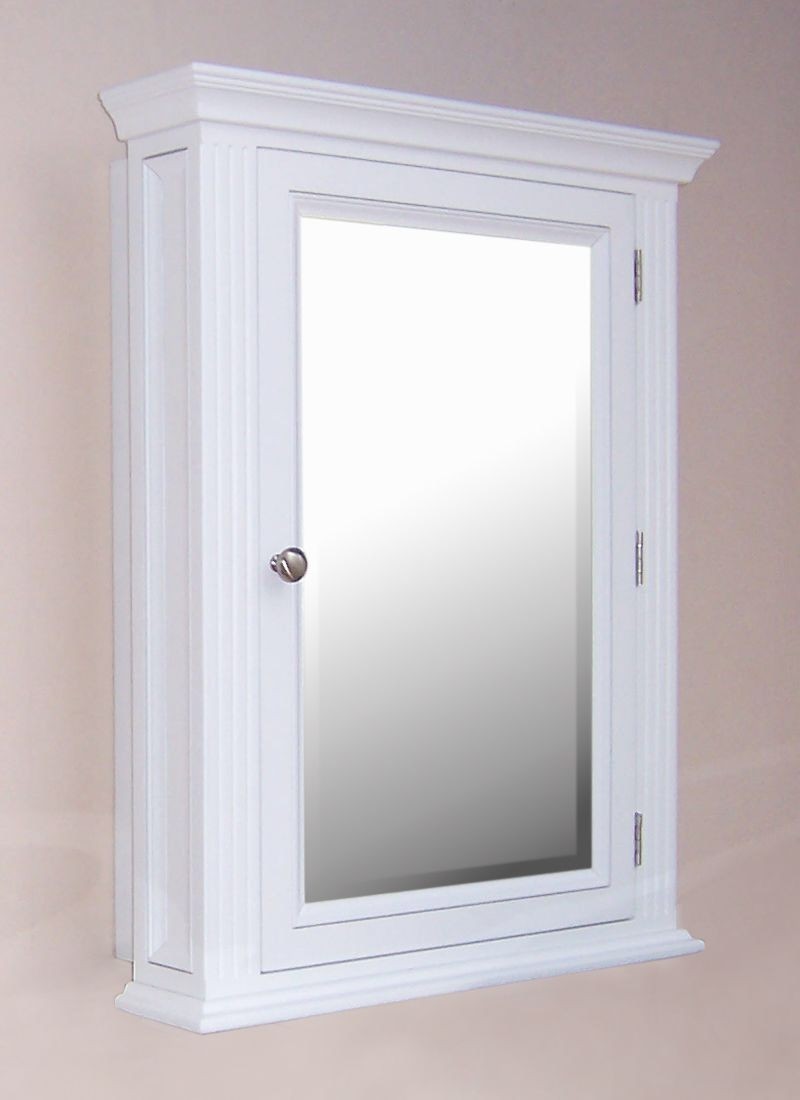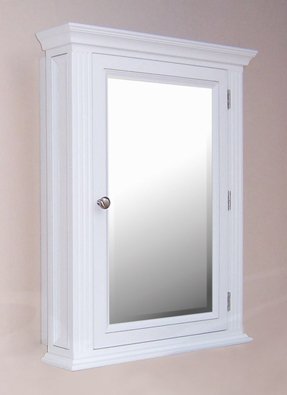 Newport Medicine Cabinet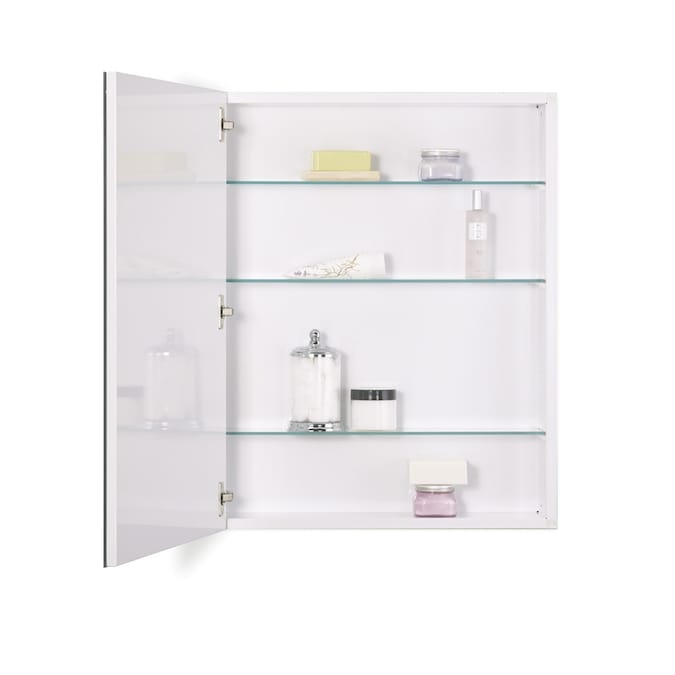 Look no further for an additional place in the bathroom, just invest in a single mirror connected to the medicine cabinet. The high-quality float mirror connects inside with 4 glass shelves. They are durable and will give your bathroom an undisturbed reflex.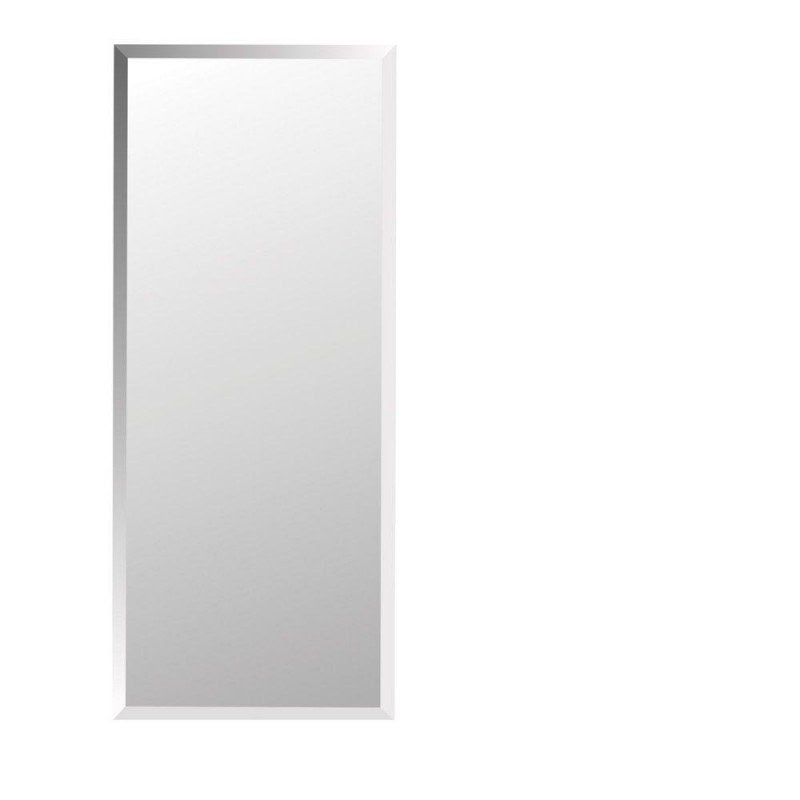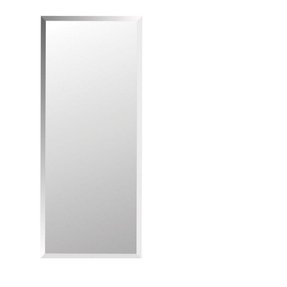 narrow to fit two above the ikea double sink ... NuTone Horizon 16 in. W Recessed Medicine Cabinet with 1/2 in. Beveled Edge Mirror in White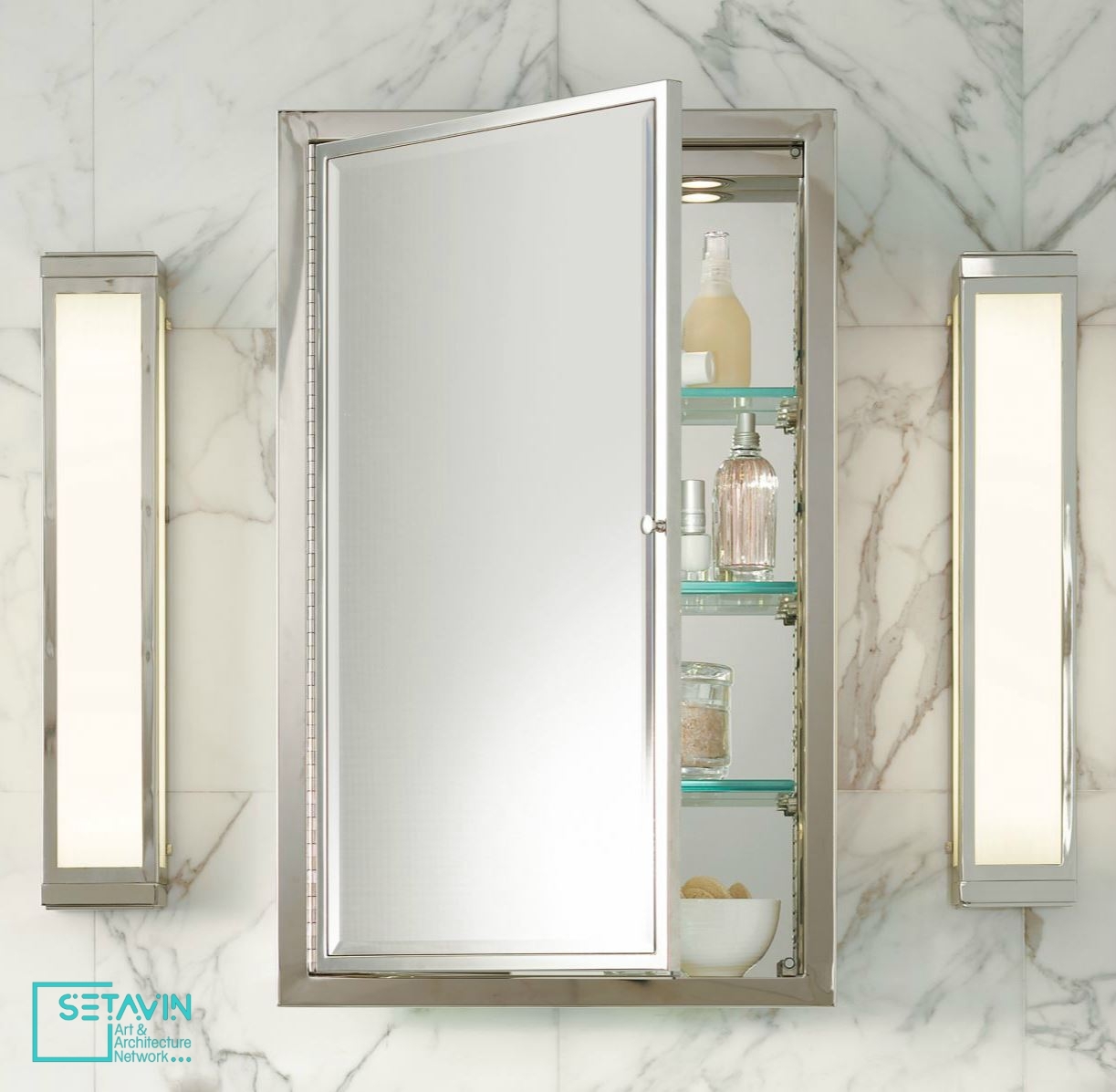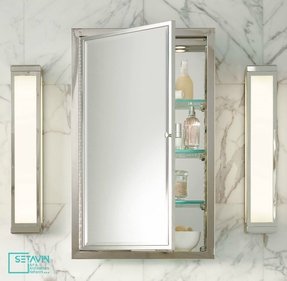 Framed Lit Right-Opening Inset Medicine Cabinet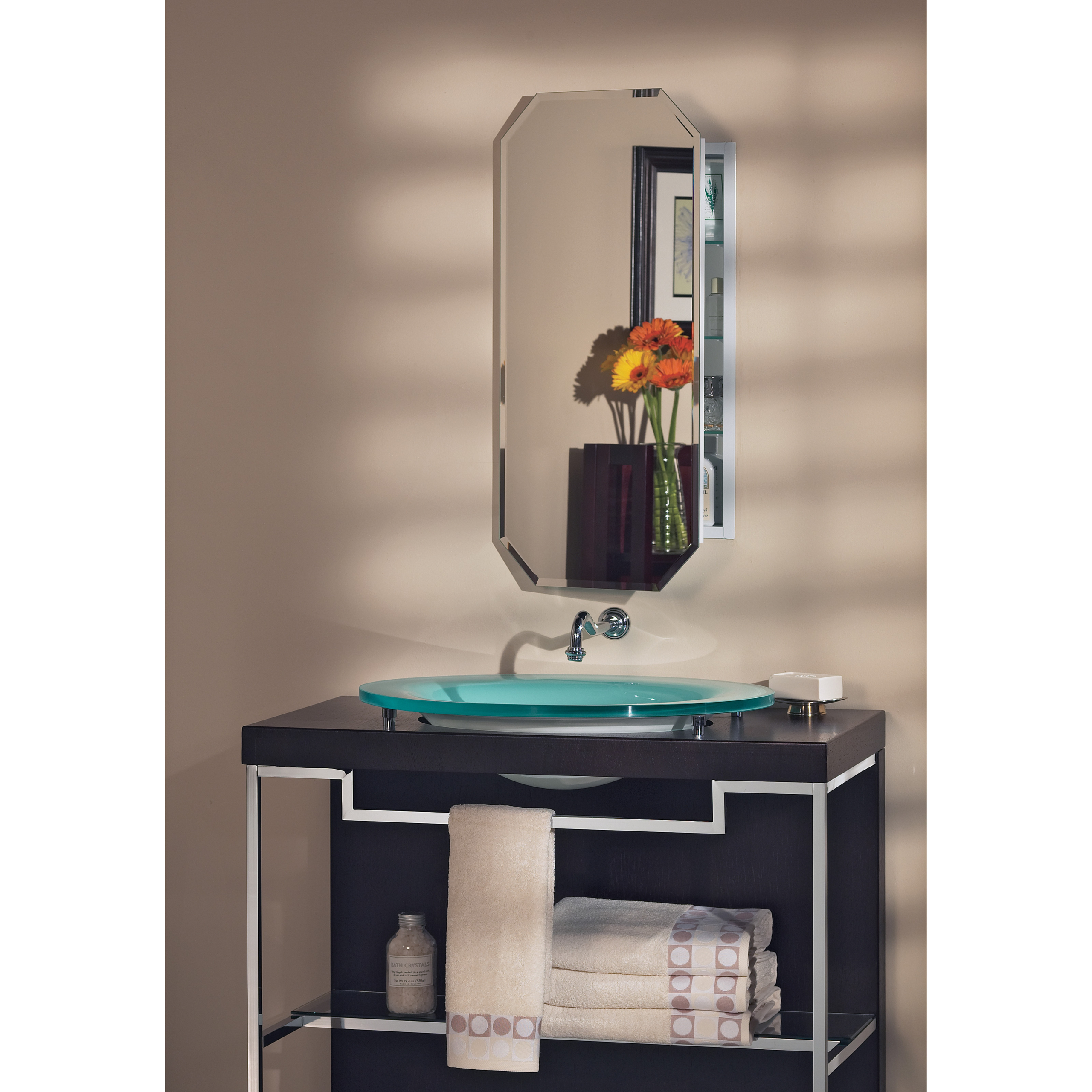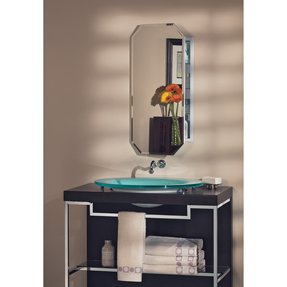 This stunning medicine cabinet can easily serve the double function of a mirror, making it just perfect for your bathroom. It comes with the interior mirror on the back wall as well and offers a charming, contemporary design.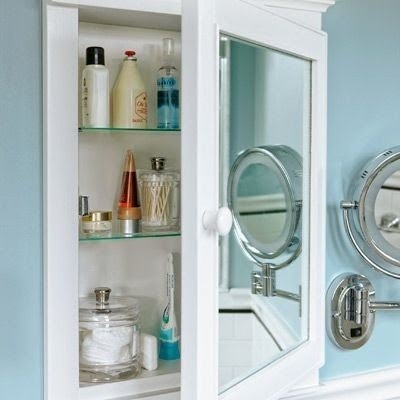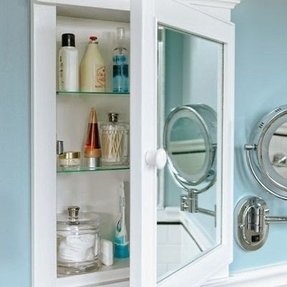 recessed cabinets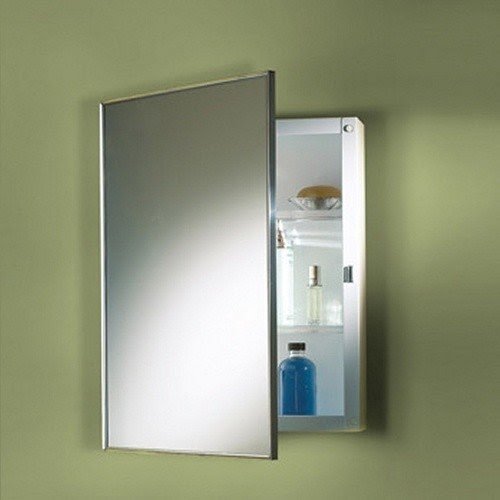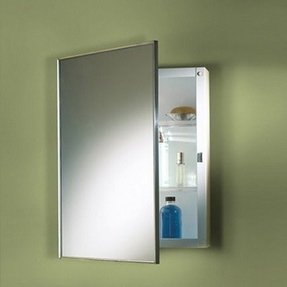 This contemporary mirrored medicine cabinet comes with the recessed mount with reversible piano hinge for more stability and durability while using and offers the white baked-on enamel steel body for a more refined look.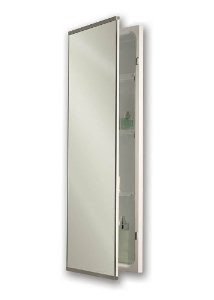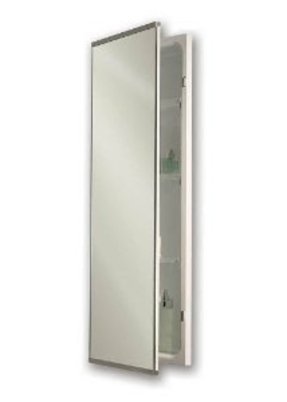 home kitchen bath bathroom accessories medicine cabinets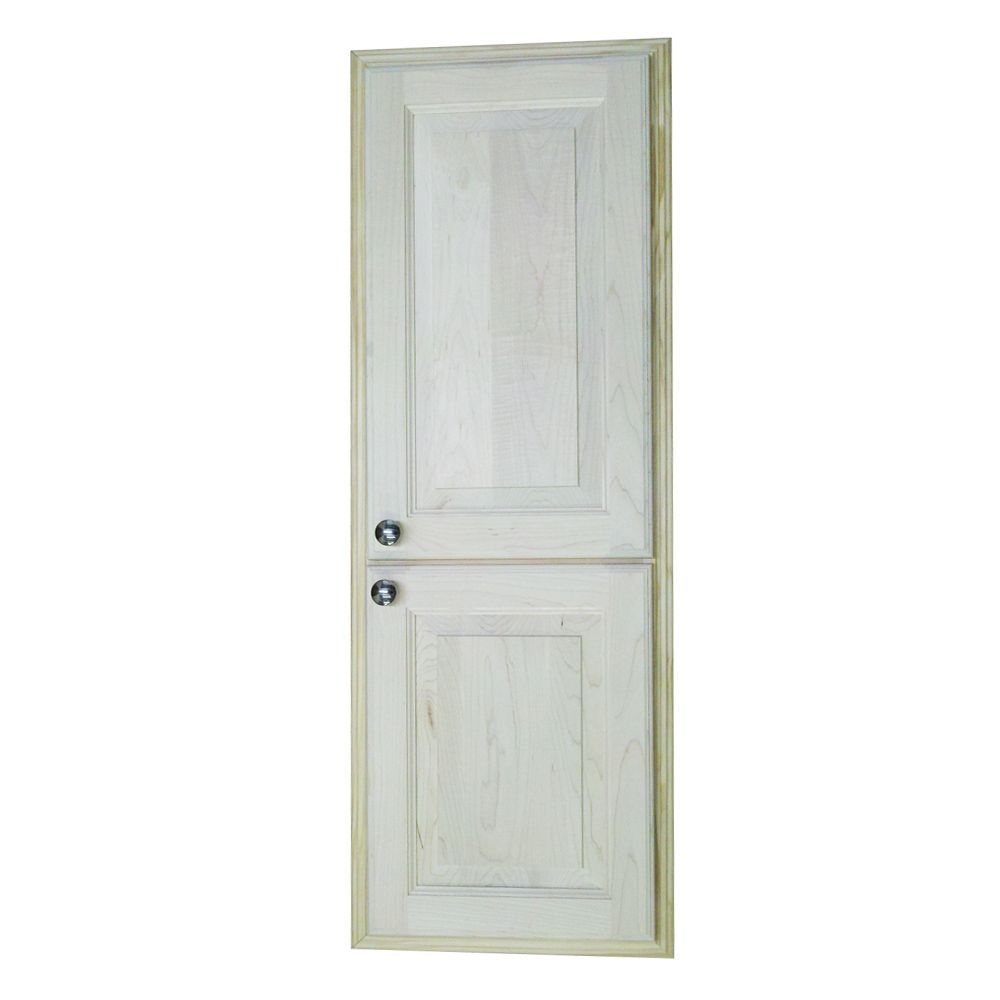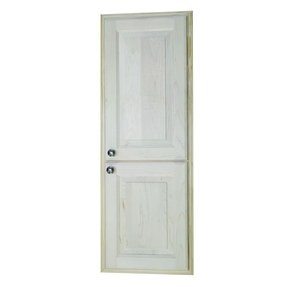 wood products baldwin 15 5 x 43 5 recessed medicine cabinet recessed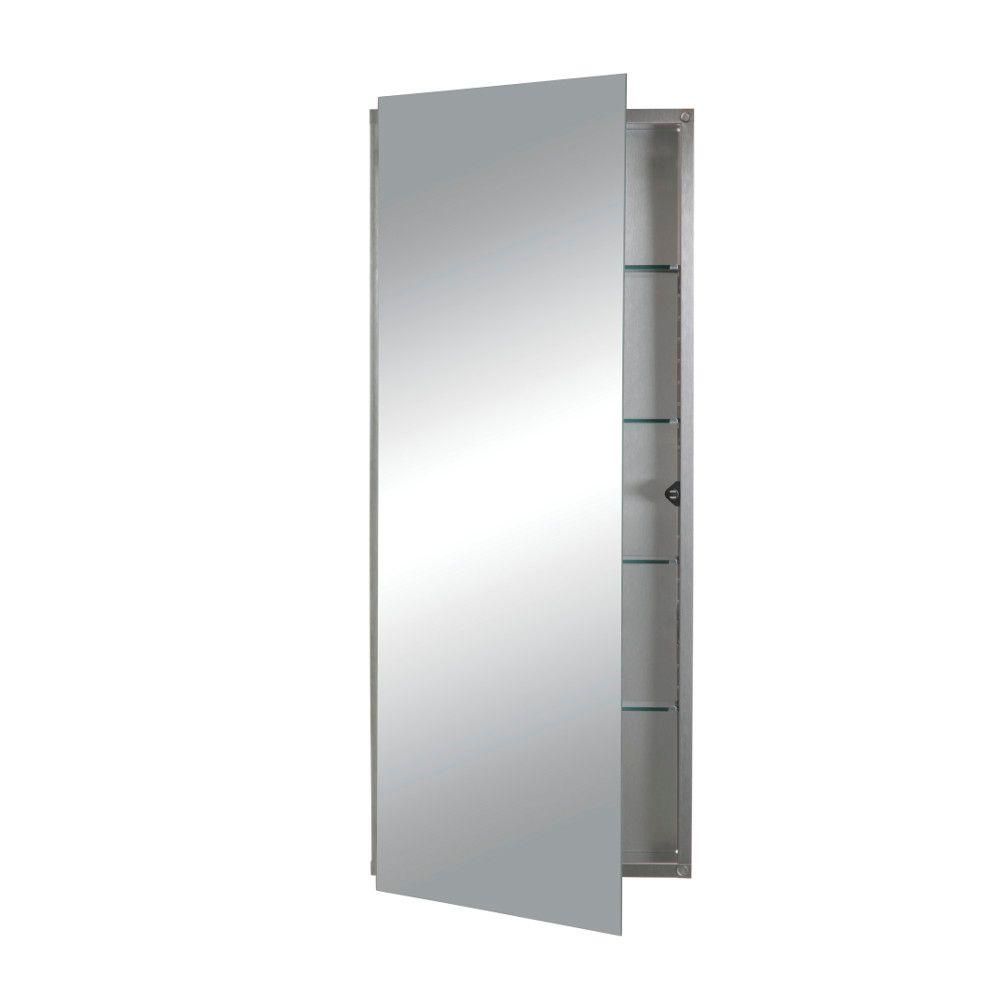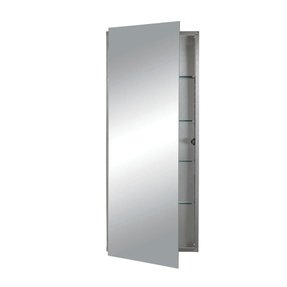 Nutone medicine cabinet is an elegant piece, which is a great solution for those who want to get the effect of modern arrangement. Allows to store all types of accessories inside the rectangular cabinet,and a mirror on the door will help with everyday tasks.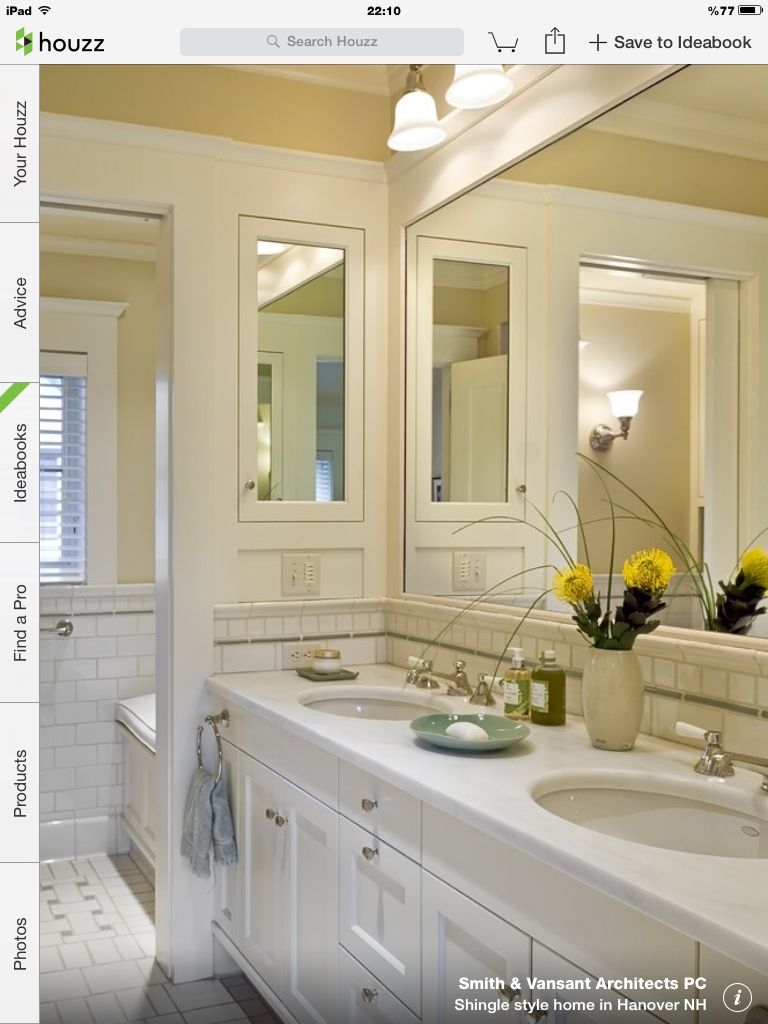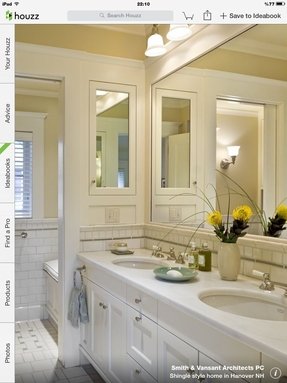 medicine cabinets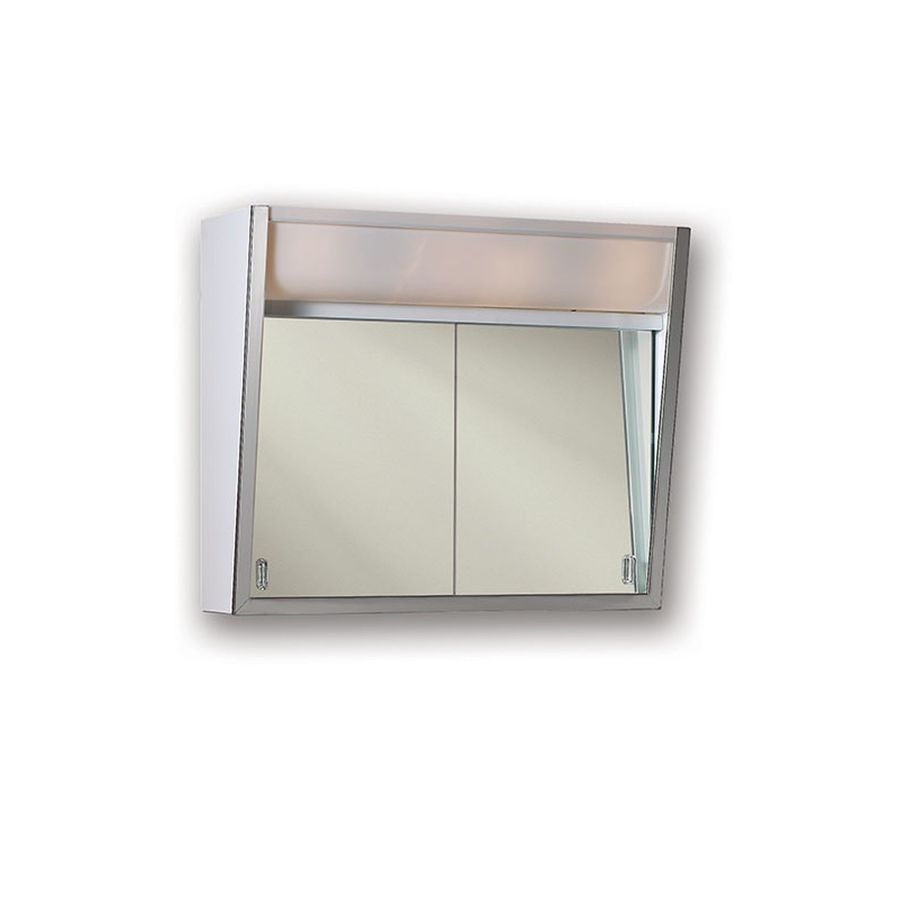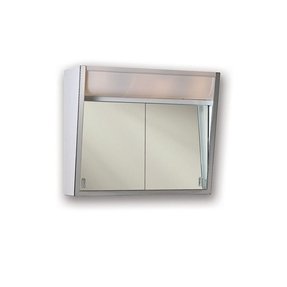 Medicine cabinet designed for mounting on the wall. Front is covered with mirror. Suitable for storing medicines, cosmetics, toiletries and others needed stuff.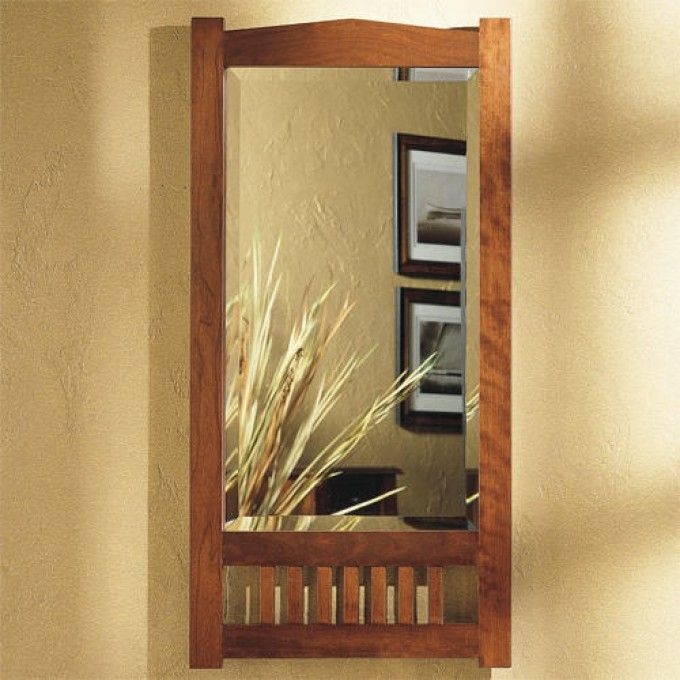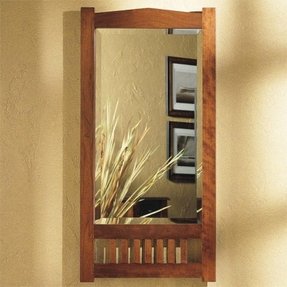 Medicine cabinet for bathroom indoors. This single door storage space features a mirrored surface. Its interior cabinet is constructed of heavy gauge steel. Its wooden frame features a nice solid cherry finish.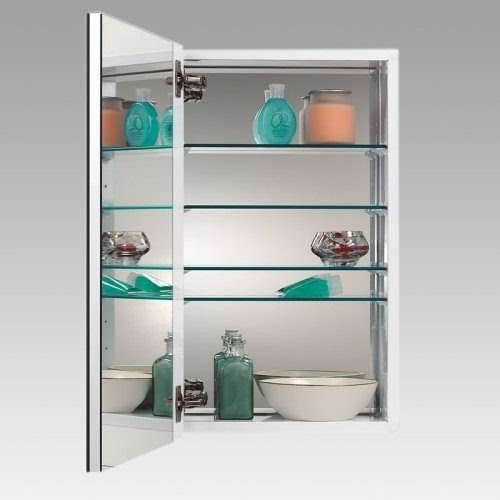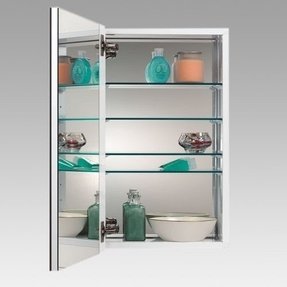 Offer a refined look for your bathroom by opting for this amazing medicine cabinet. It comes with as much as four adjustable glass shelves and offers the frameless mirrored door with mirrors on both front and back.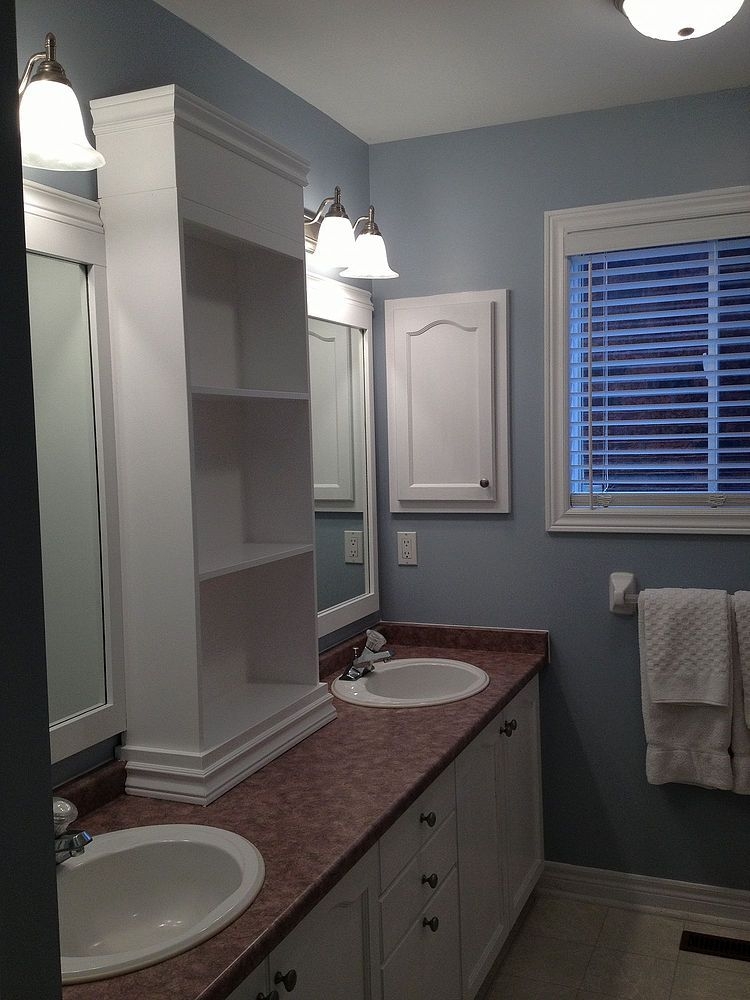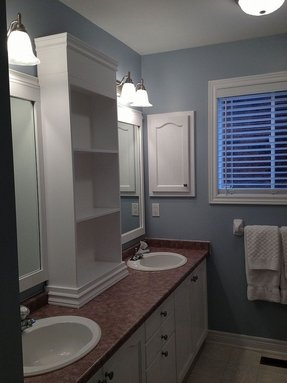 Elegant bathroom mirrors redone from 1 large mirror. They have wide rectangular frames with concave picture rails over top edges. An open 3-shelf cabinet features top and bottom mouldings. Frames and the cabinet are of white-finished plywood.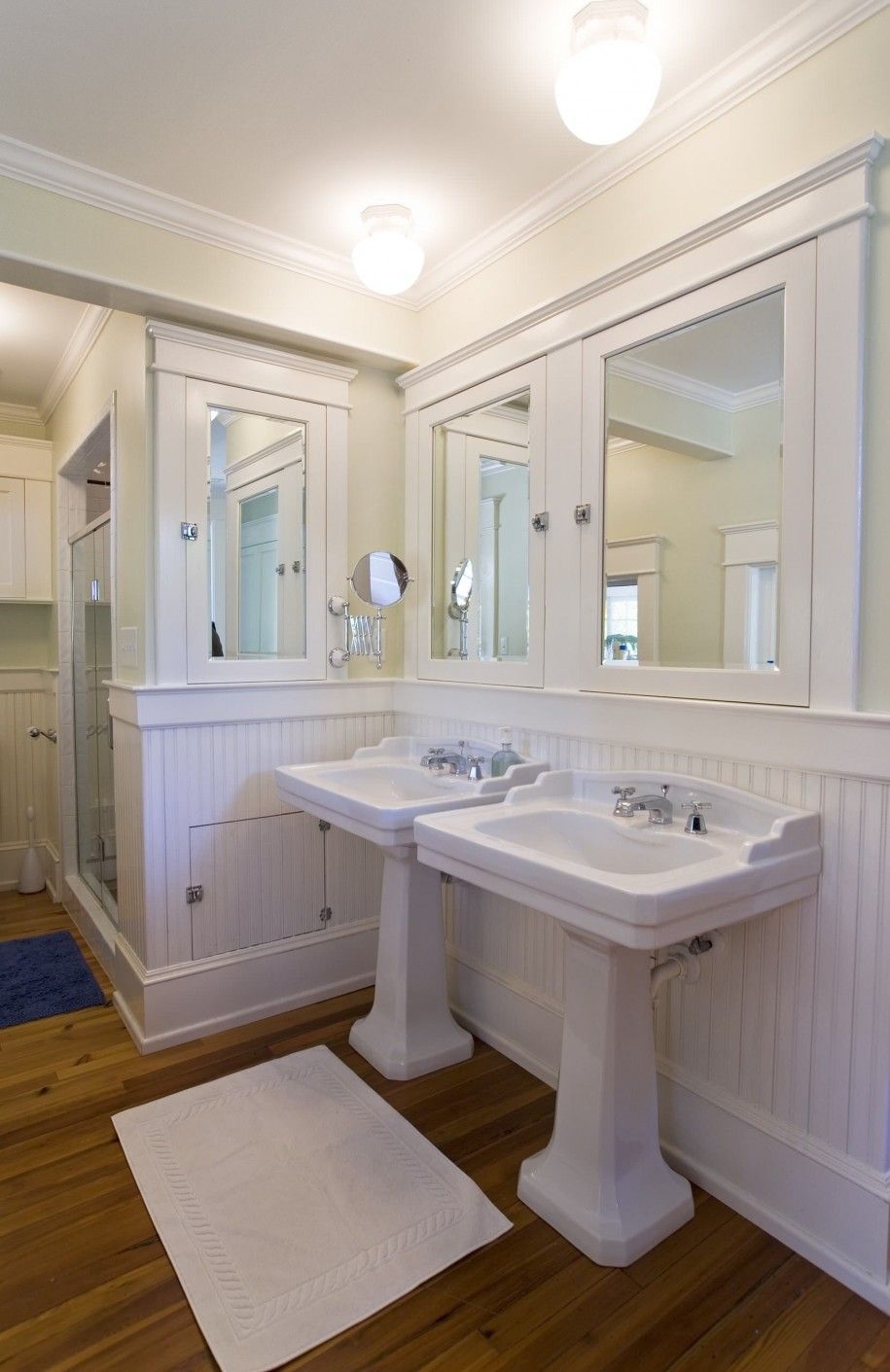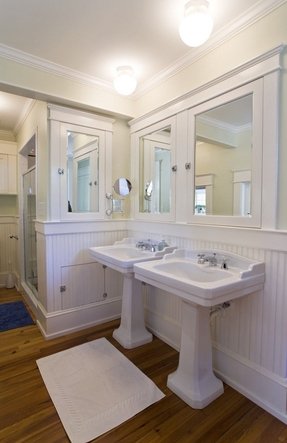 Video Description: Best Mirror Designs 2500 Models Top List Part (1 ...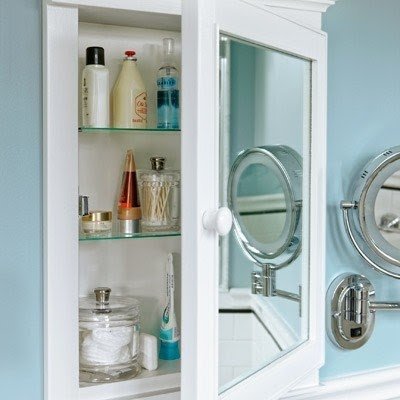 narrow small bathroom after remodel with custom medicine cabinets built and designed by the homeowner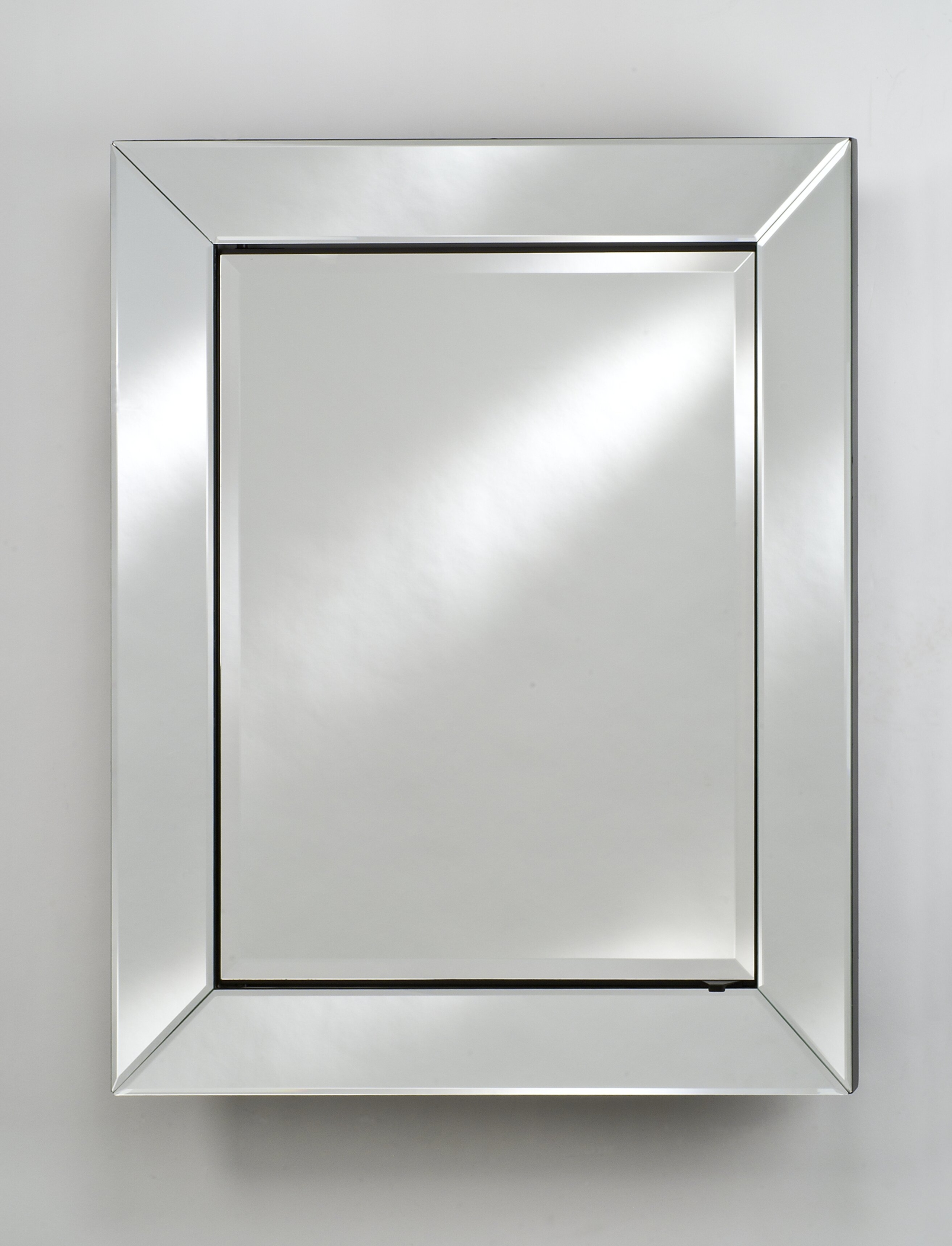 Afina Radiance Venetian Contemporary Medicine Cabinet