18 Door Stops That Add Cheer To Your Home's Décor amazing ideas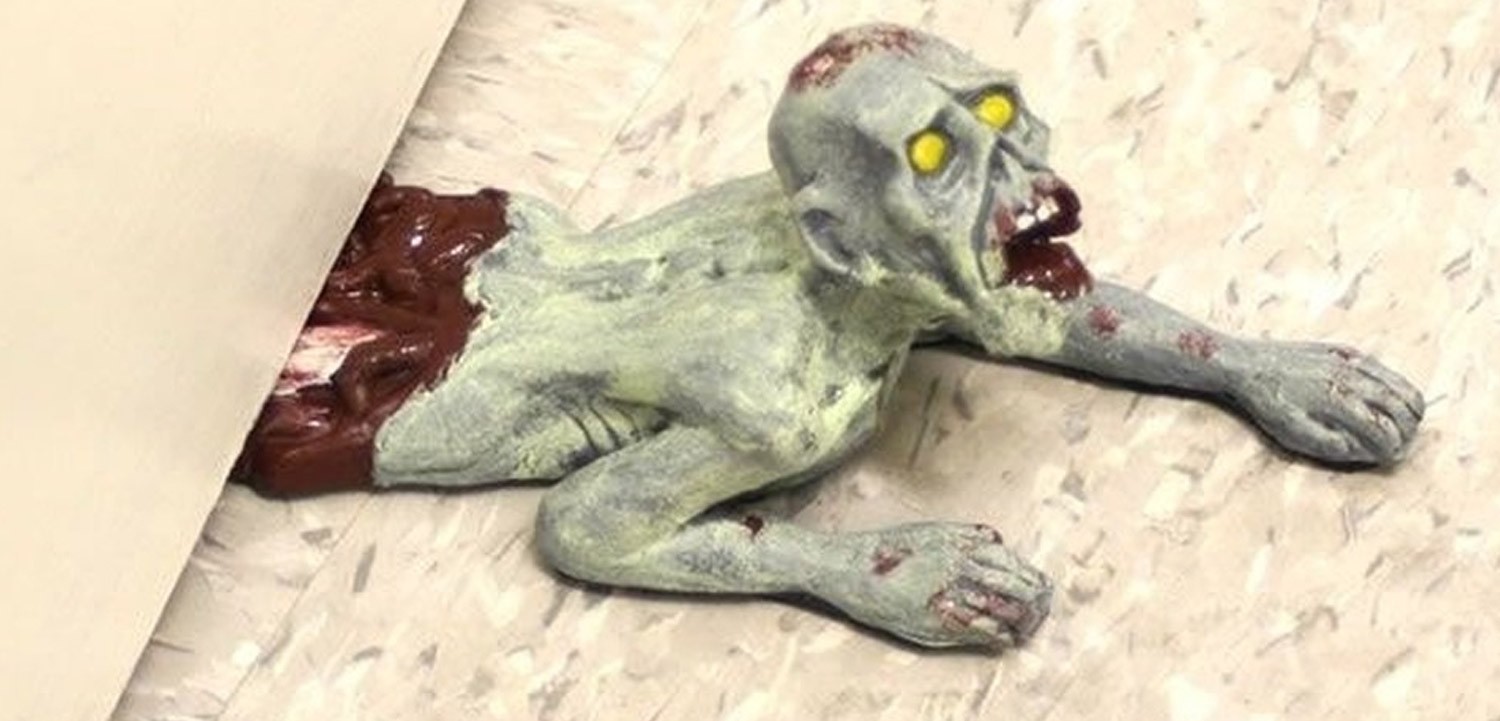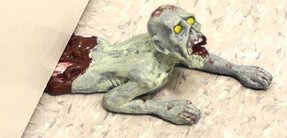 If you are looking for unusual and at the same time peculiar design elements, this scary door stop is for you. The zombie character (or parts of it) will hold the door and scare your guests. Perfect item for Halloween.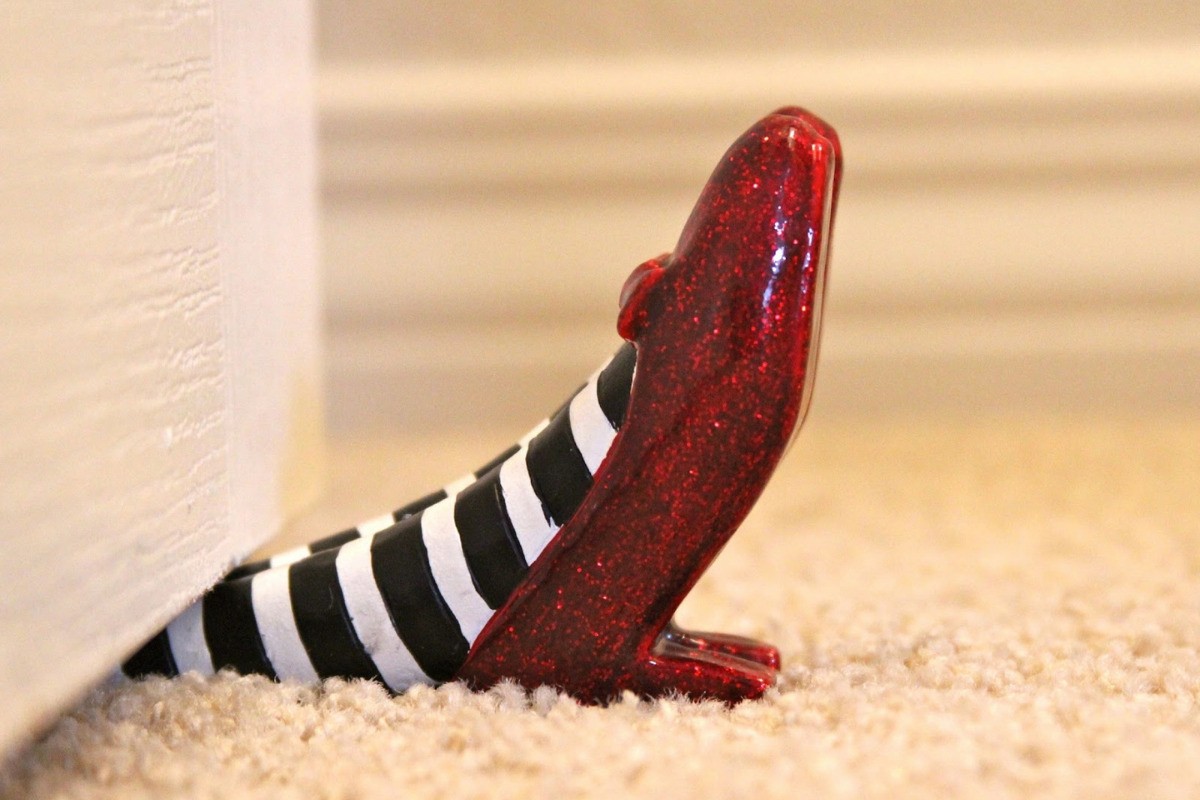 Made of PVC plastic, this novelty doorstop keeps the door from knocking other objects. Dainty and stylish red, glittery court shoe measures 2 x 5 x 8.5 inches and will be a glamorous accent in any interior.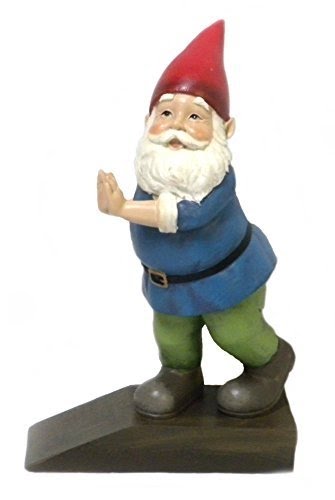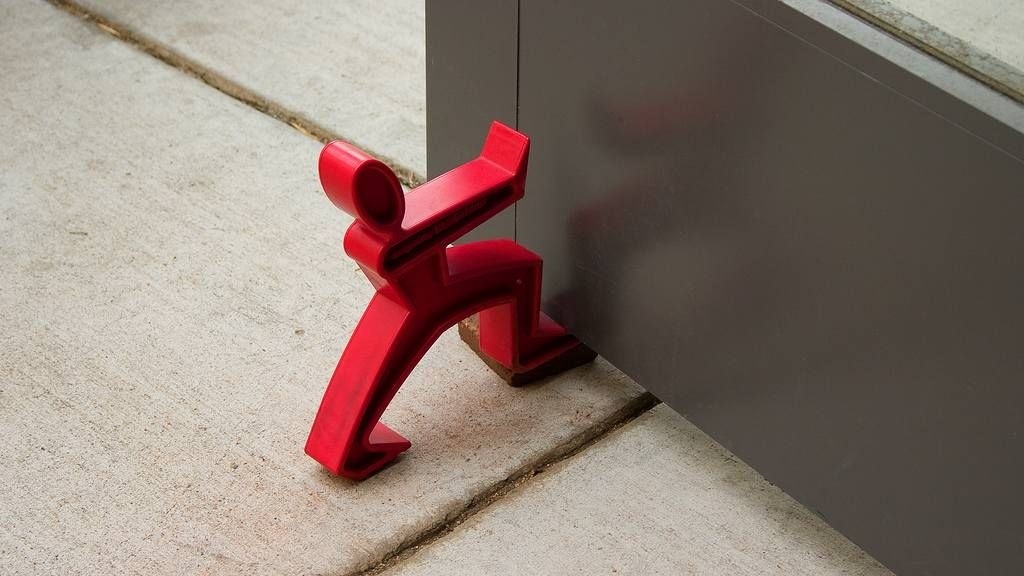 Thanks to the novelty door stop, the door will not automatically open or stop in the right place, which will prevent the walls from bumping. It is worth appreciating the efforts of this red metal man who holds the door with his own hands.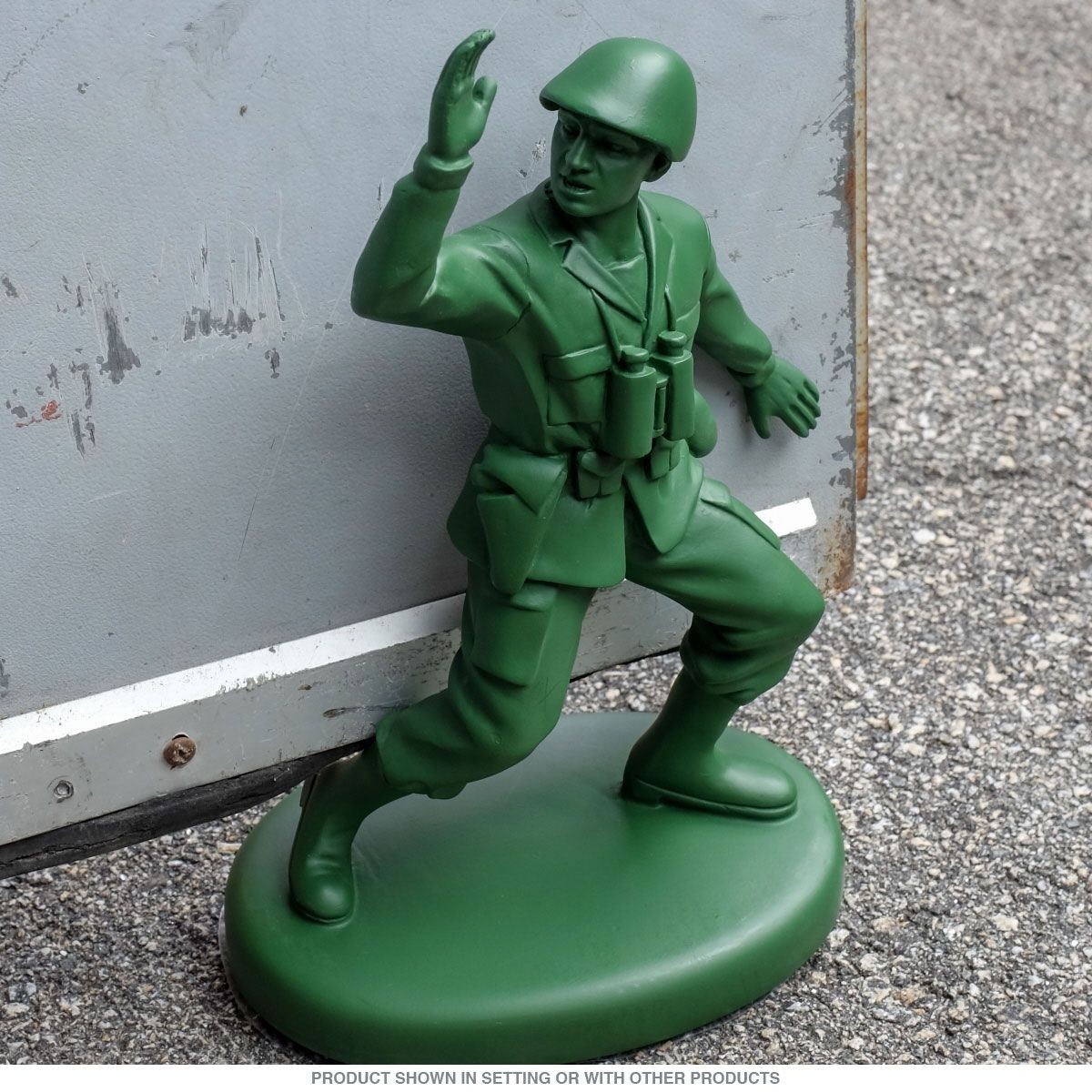 Unique door stop in the shape of Army man. It is completely made of iron. Handy gadget for each home. Application in all kinds of interiors as needed.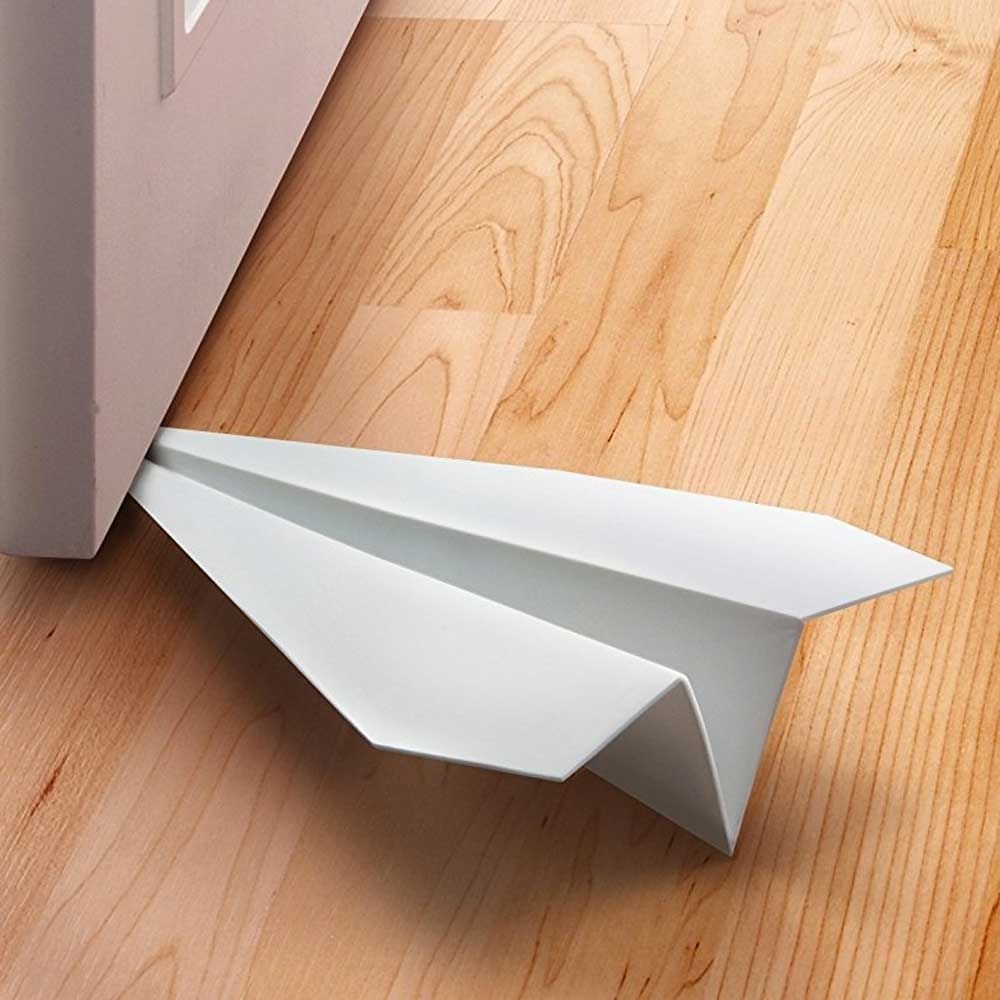 Fun novelty door stop mimicking a paper airplane - a housewarming gift, a conversation starter or a fun accessory that lightens the office ambiance up. The doorstop is, obviously, all white, but made from sturdy ABS plastic, not paper.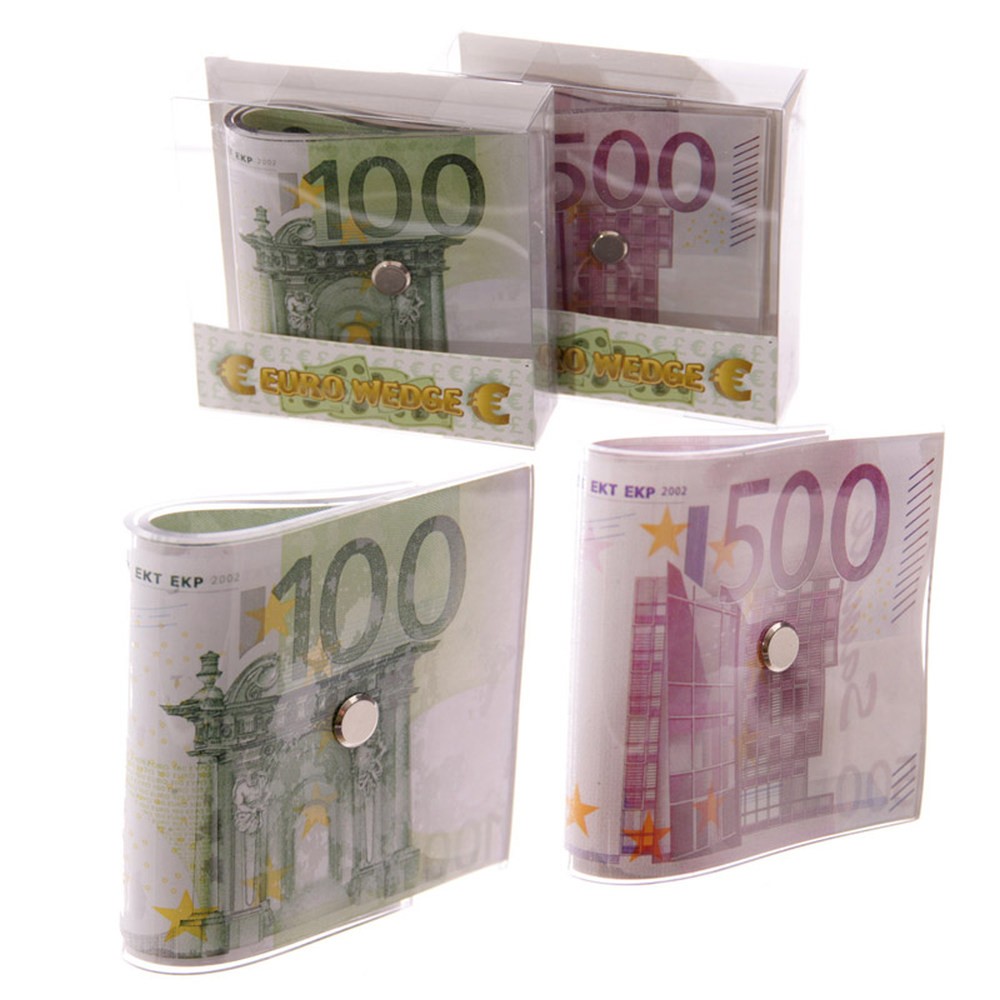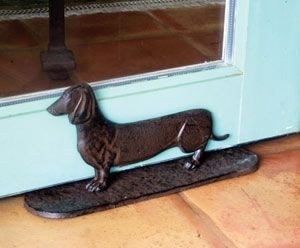 A fantabulous door stop that will keep your door in place and never go hungry. The doorstop is shaped like a dachshund that stands on a flat base for stability, designed of durable metal in distressed brown finish.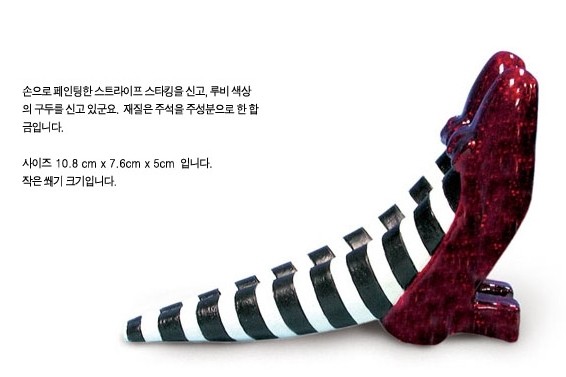 decorative-door-stops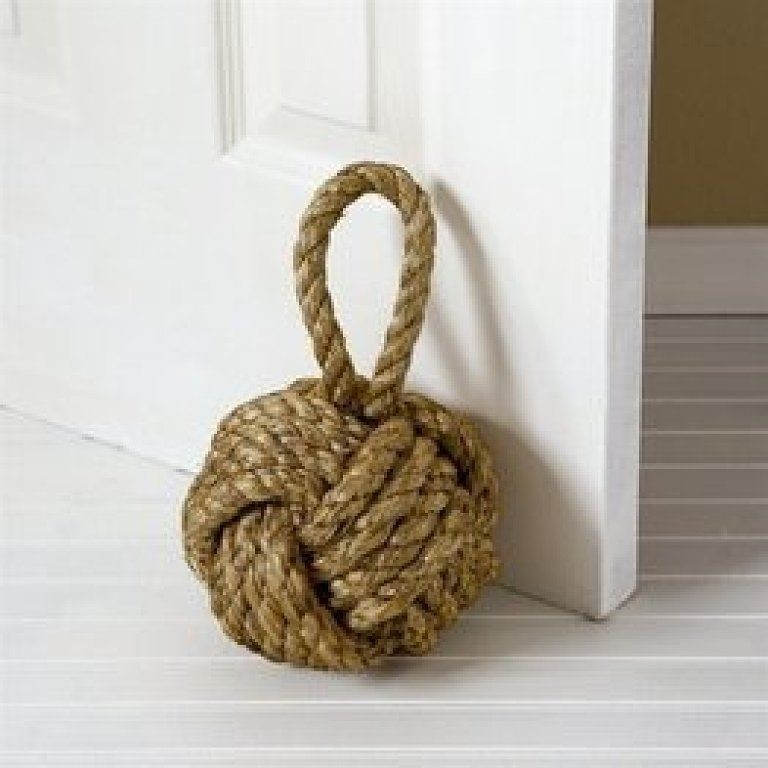 ✈ Sail Knot door stop from Two's Company ✈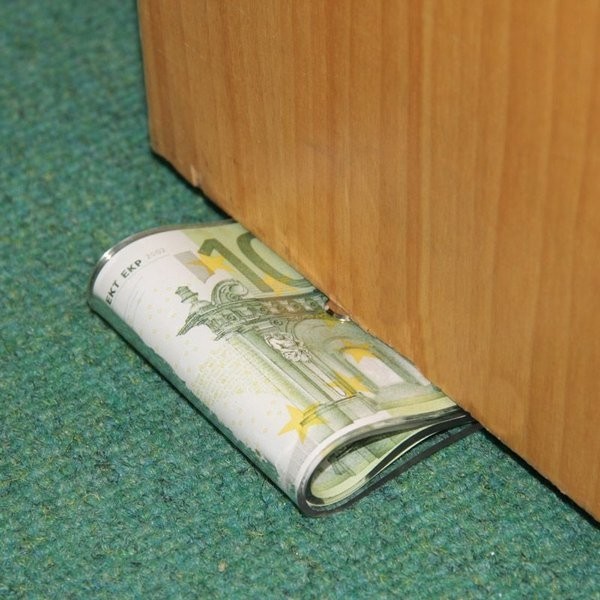 For every money lover, green banknote fan who comes to your house - make him a trick and use the novelty door stopper in the form of rolled-up money notes. Have fun and watch everyone bend over to take them.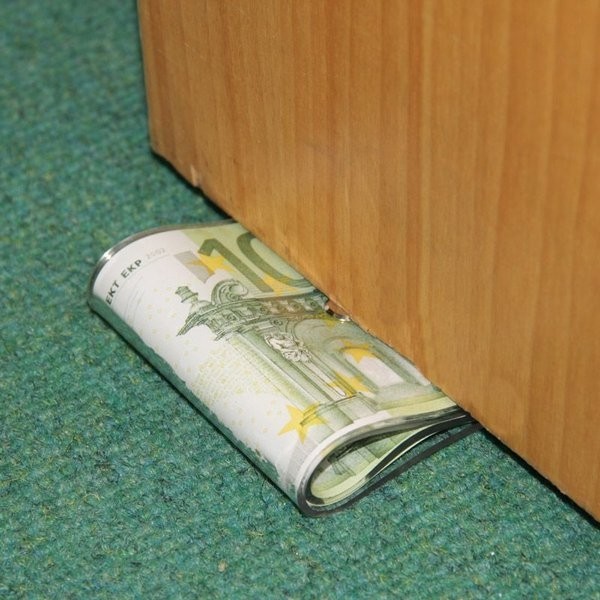 The unusual and original novelty of the door stop is an interesting way to create an attractive and functional interior design. The striking motif of a banknote will be funny very intriguing. Ideal for modern interiors.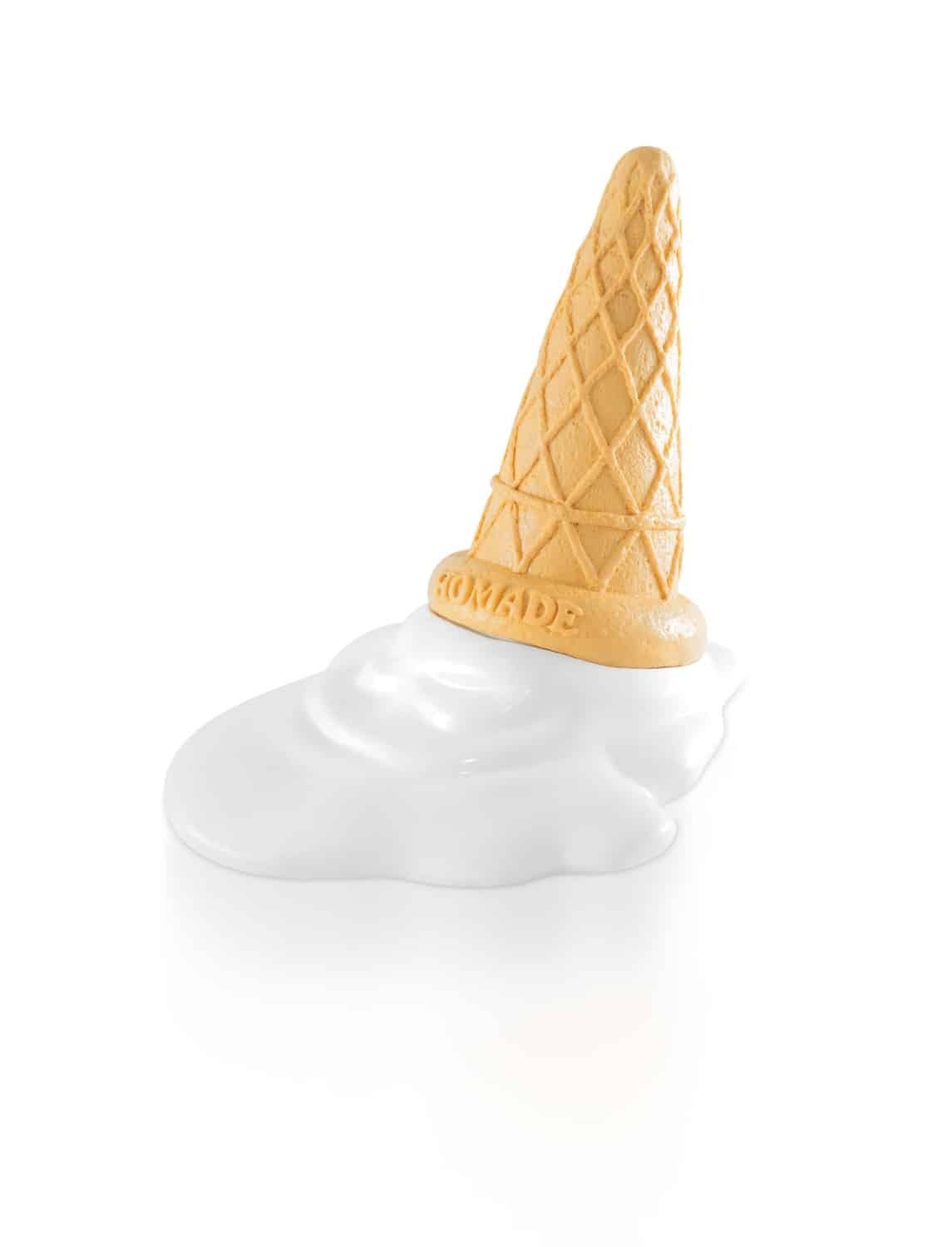 An amusing but practical novelty door stop in the form of a very realistic ice-cream dropped on the floor and melting. It has a yellowish textured cone and white filling. It's crafted of durable plastic.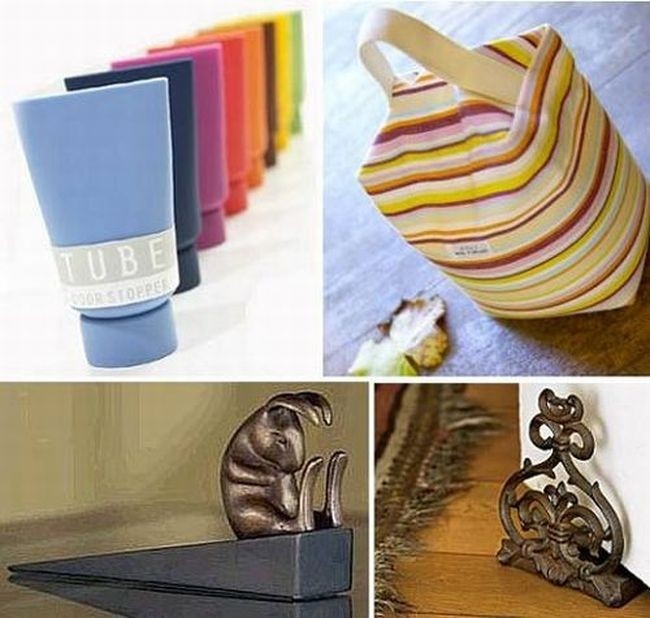 Blog FUAD - Informasi Dikongsi Bersama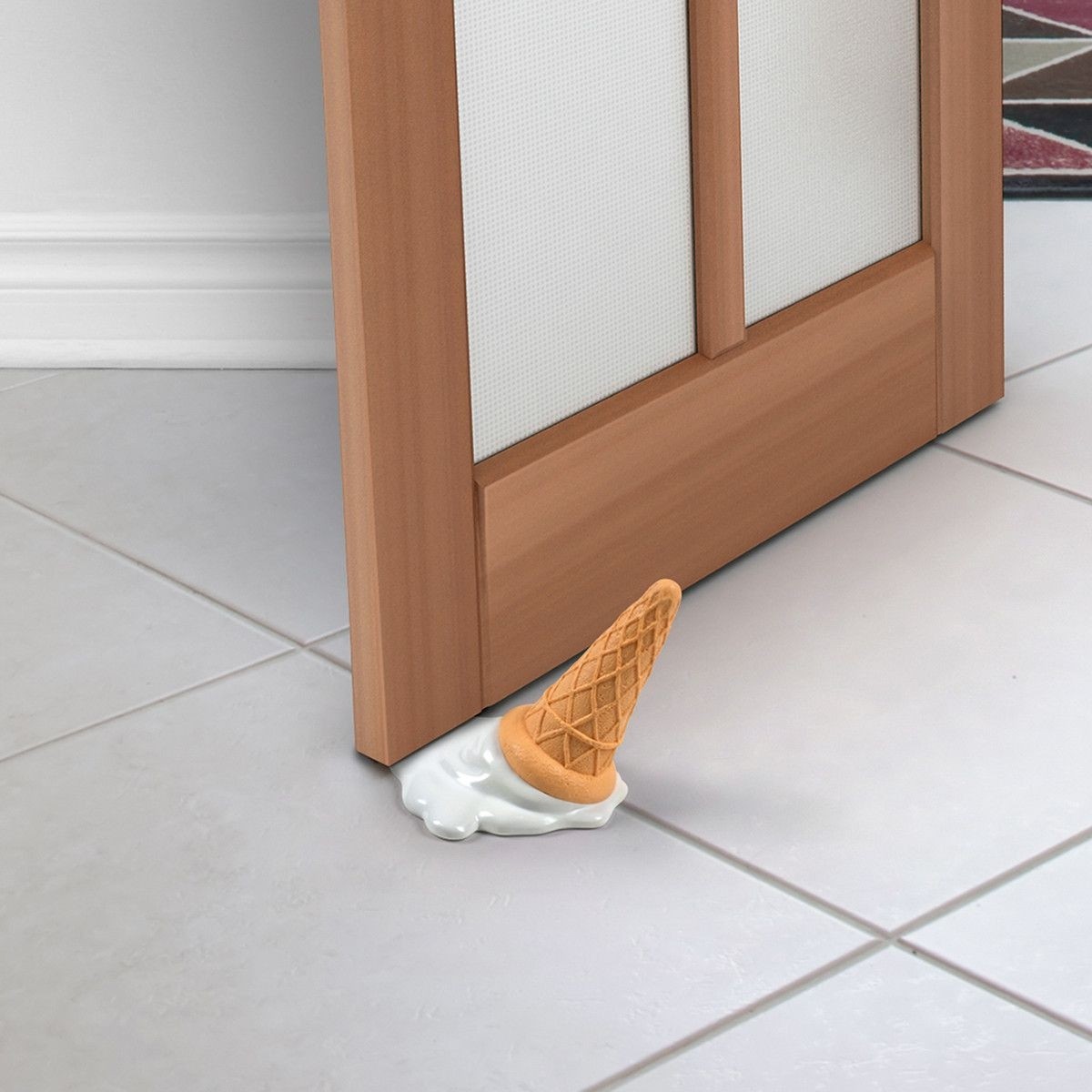 Ice cream scoop door stop! Follow the link to all kinds of cool stuff :)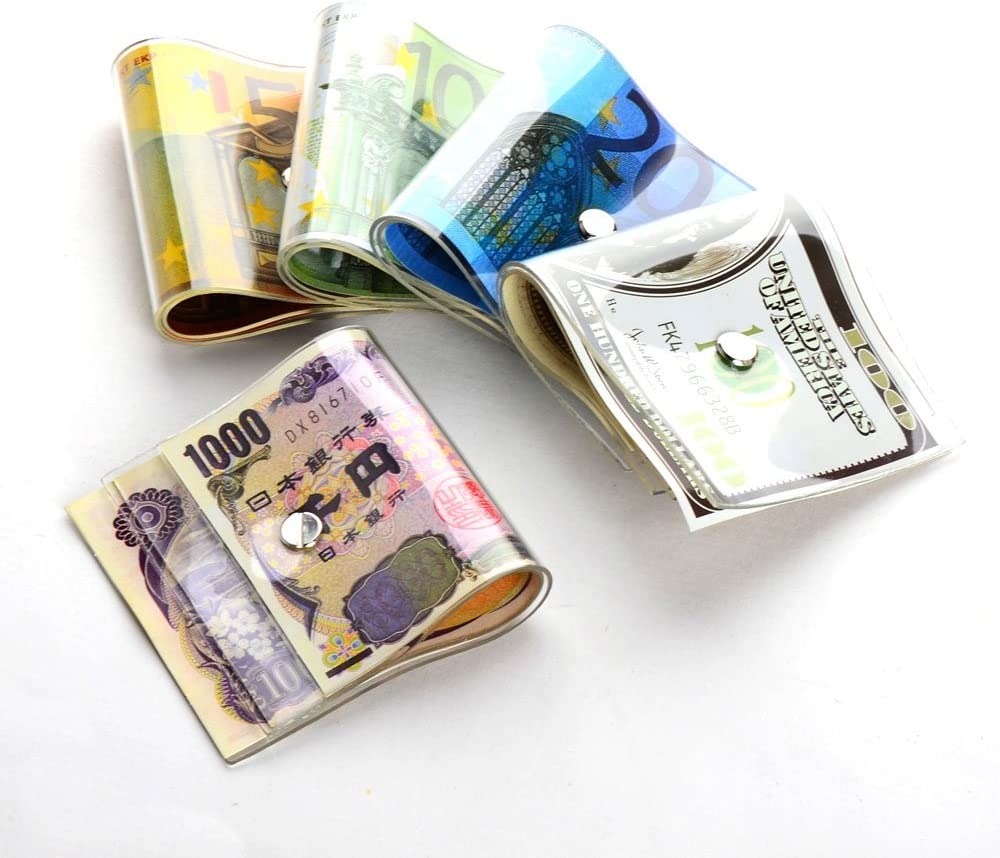 Homejoy NEW Money Door Stop Stopper Beach Bags Western Purse Novelty Gag Funny. Door Stopper Money Currency Novelty Gag Funny. Funny and Cute you'll get your visitor's surprised, All your friend will want to pick it up to take a look, May be you should or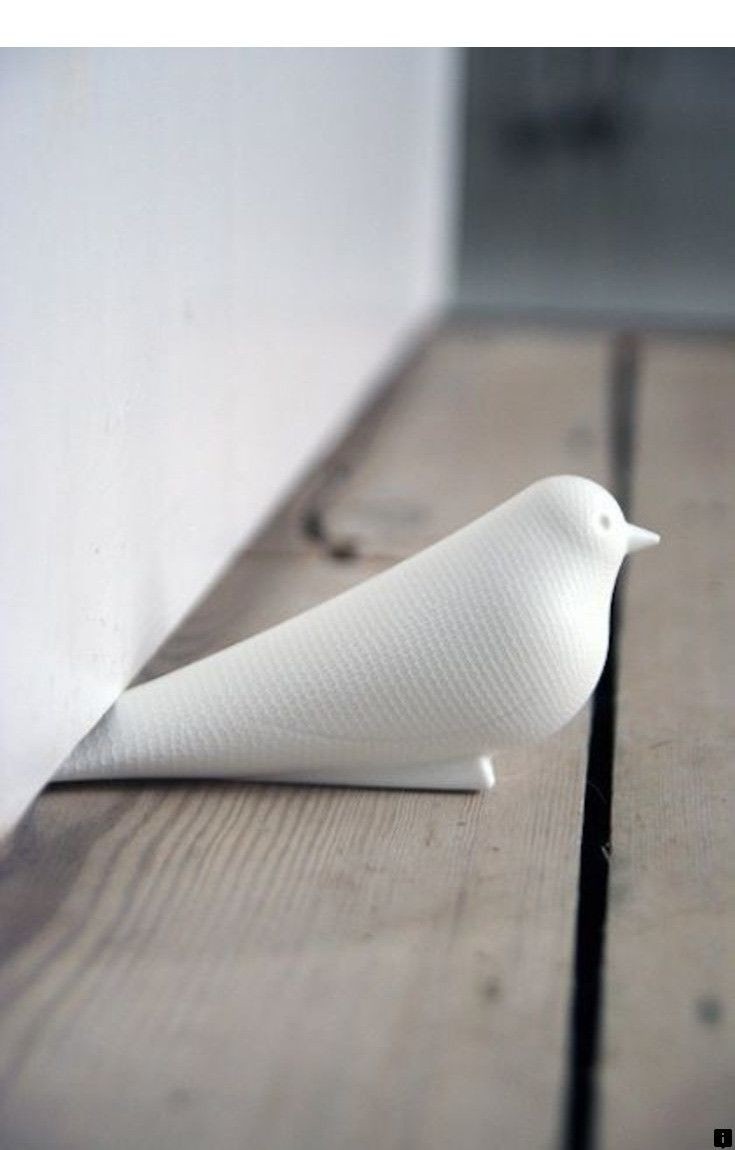 White Bird Door Stop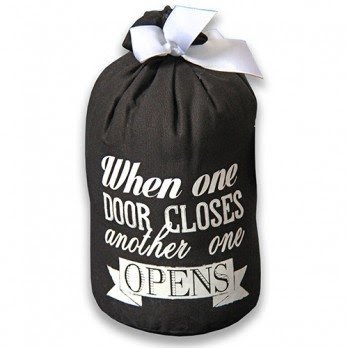 The modern door stopper with the motivation sentence printed on. Please the different ones at your home and boost your motivation for spending the day productively. Available in many colors and sizes.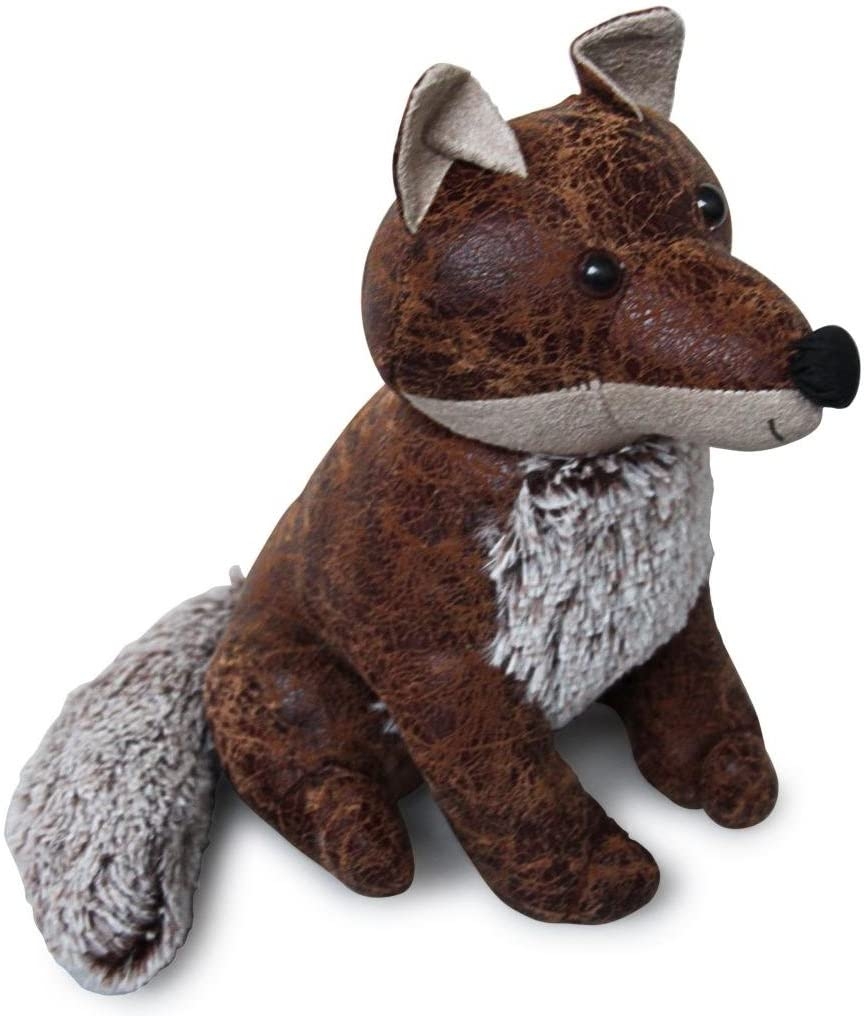 This fine, fox-shaped door stop is made from a load and artificial pet fur that is functional and beautifully presented in every decor. The whole made with attention to detail captivates and introduces to the decor an exciting atmosphere.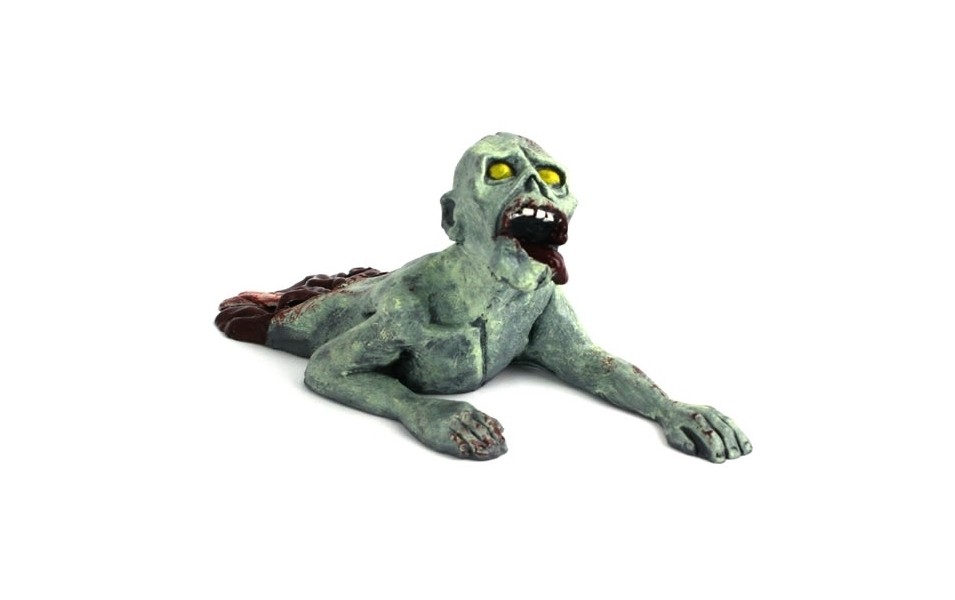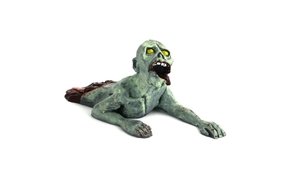 Fun unique door stop perfect for Halloween and all haunted homes on everyday basis! Crawling yellow-eyed zombie door stop holds your doors and introduces a welcome factor of pure horror to any house's room.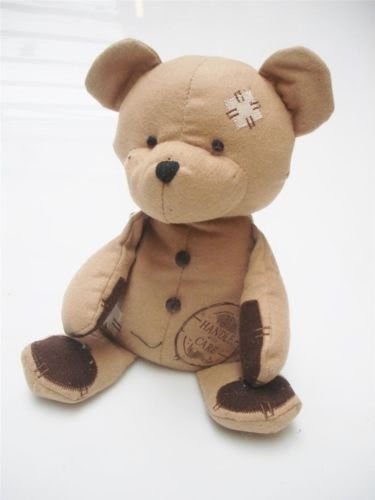 A funny practical contemporary door stop in the shape of a cute teddy sitting on its bottom. It has filling of loose materials and is covered in durable beige poly-wool fabric with patchwork and postmark accents.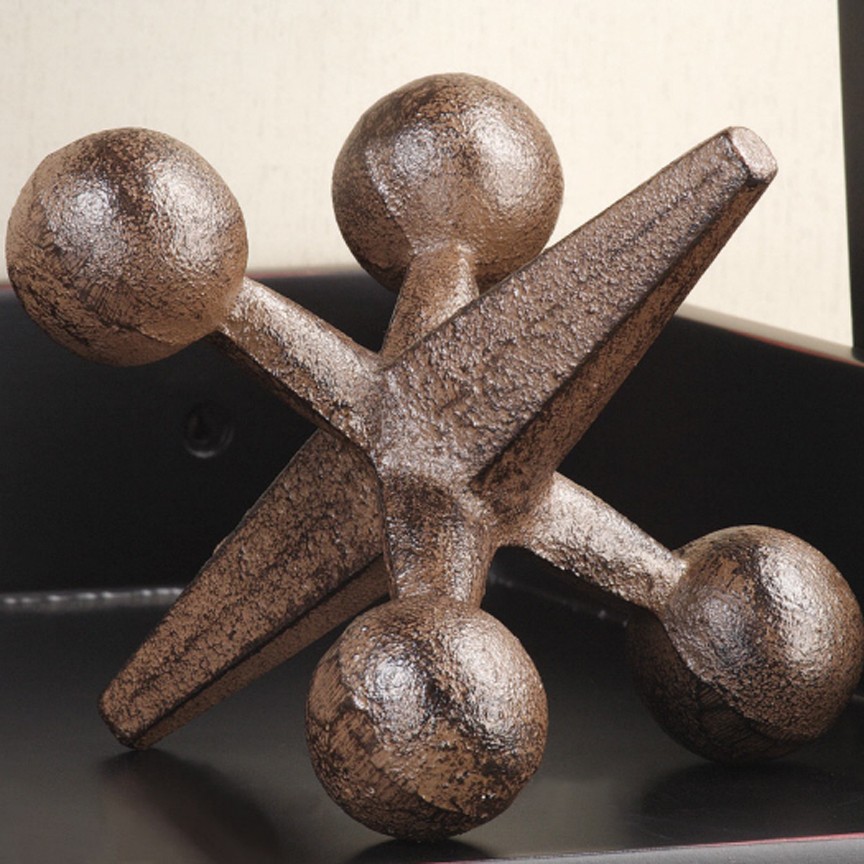 Family room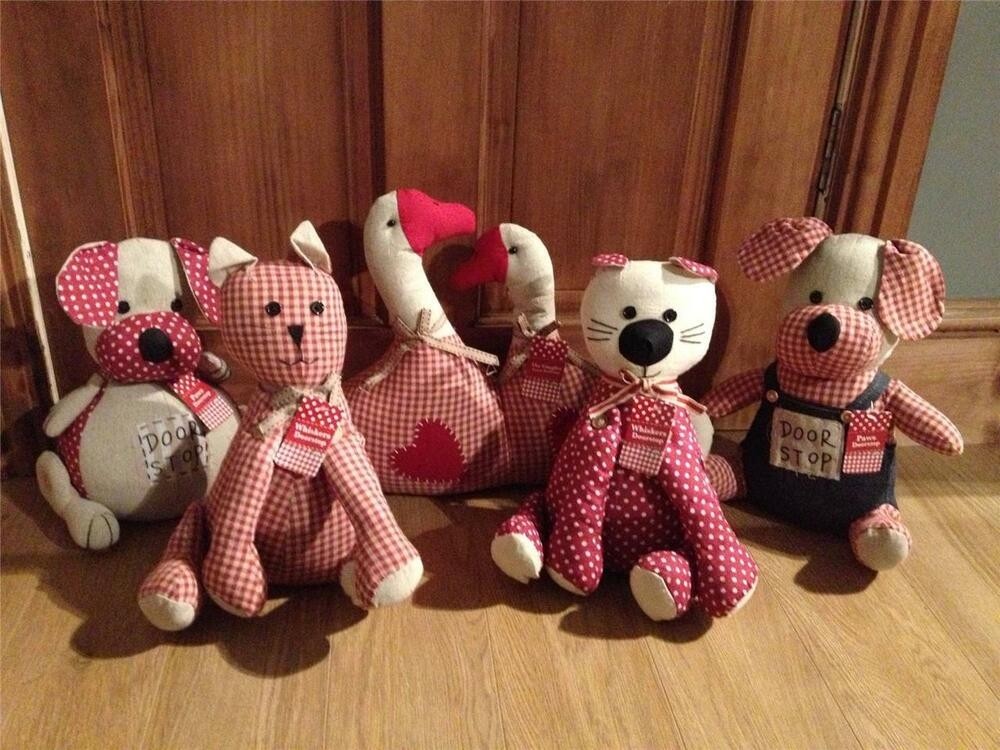 Stop your door from destroying the wall, or your clumsy fingers. These novelty door stoppers filled with heavy sand are particularly suitable for children's rooms. Geese, bears or dogs have pink and white clothes and sweet grace.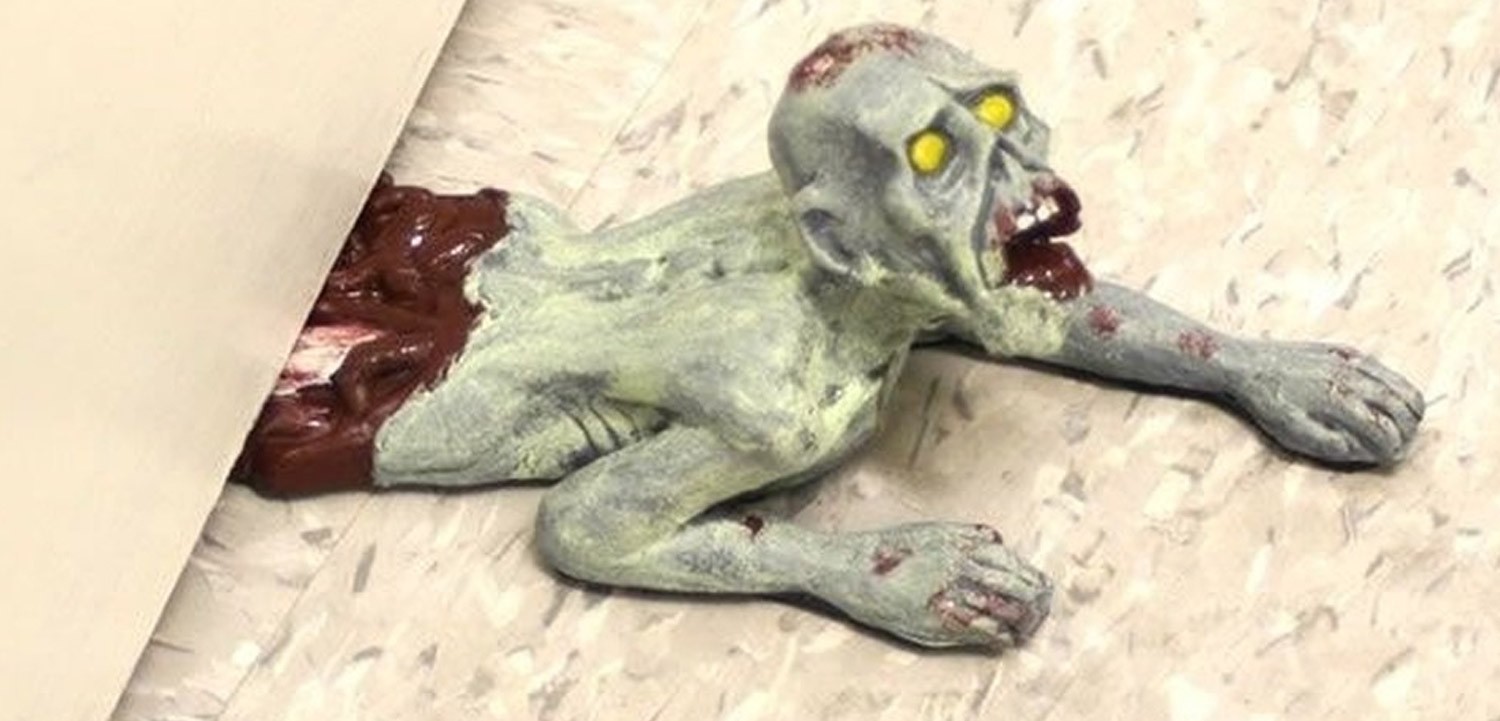 Top your home decor off for Halloween with this extraordinary zombie door stop. Poor zombie, though, it obviously was crushed by the door, but it keeps the door in place, good for us! Painted with GREAT attention to horrific details.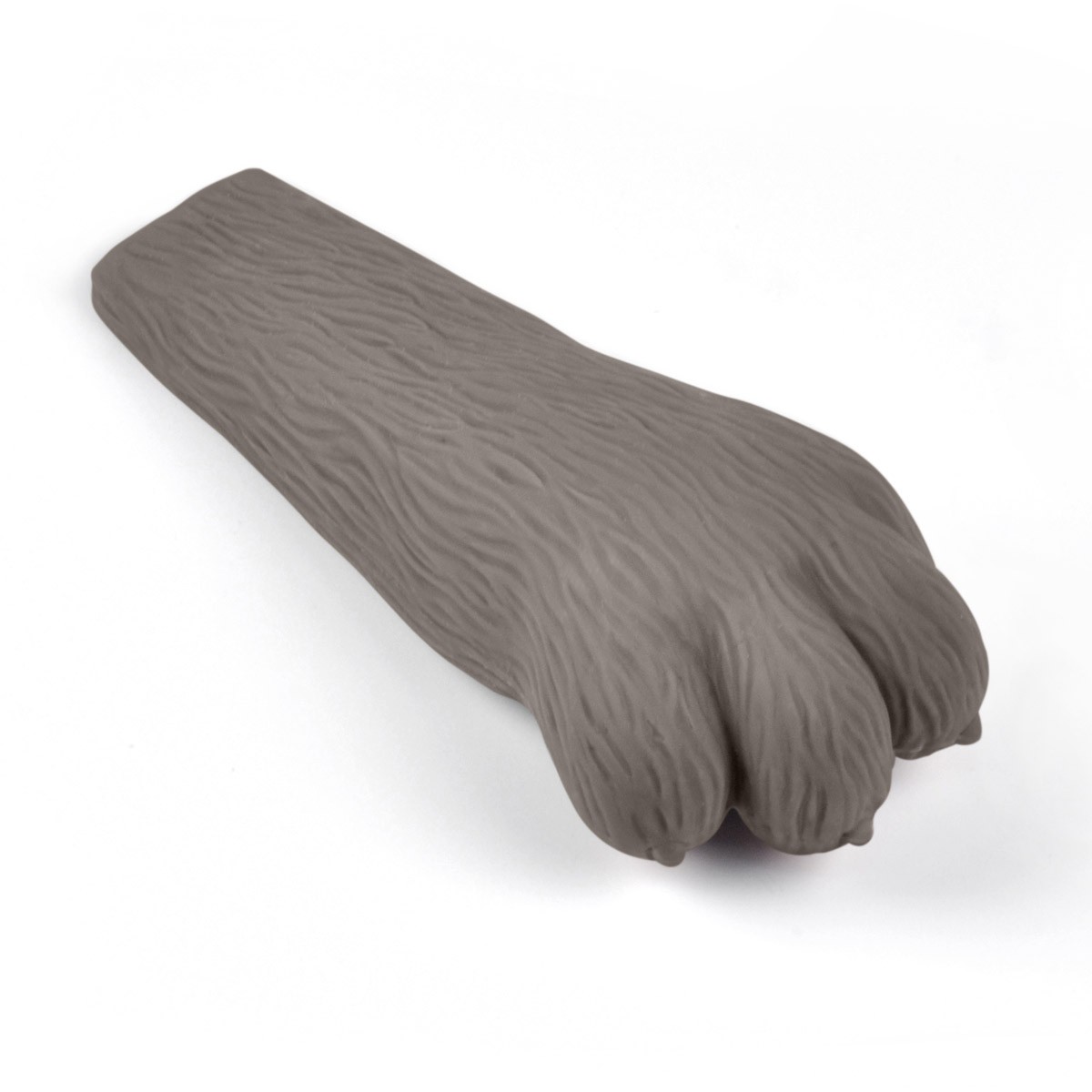 Here Kitty! Cat Paw Door Stop from Fred - Funny Novelty Gift Doorstop Stopper #FredFriends $8.49 Tom Julie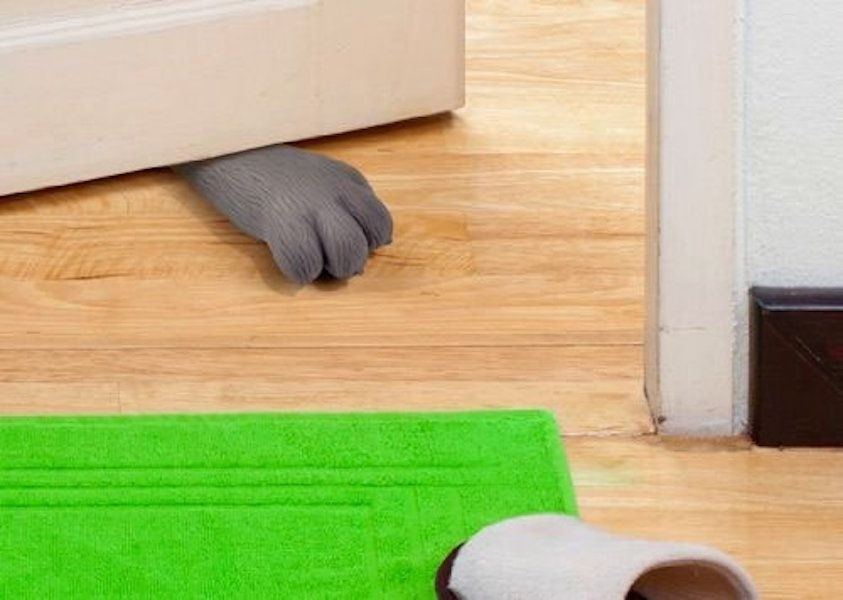 Humorous, double-sided door stopper made of resilient silocone rubber, shaped as a cat paw. Cute and funny, it will for sure by approved by your cat, as - every cat lover knows that - cats just hate closed doors.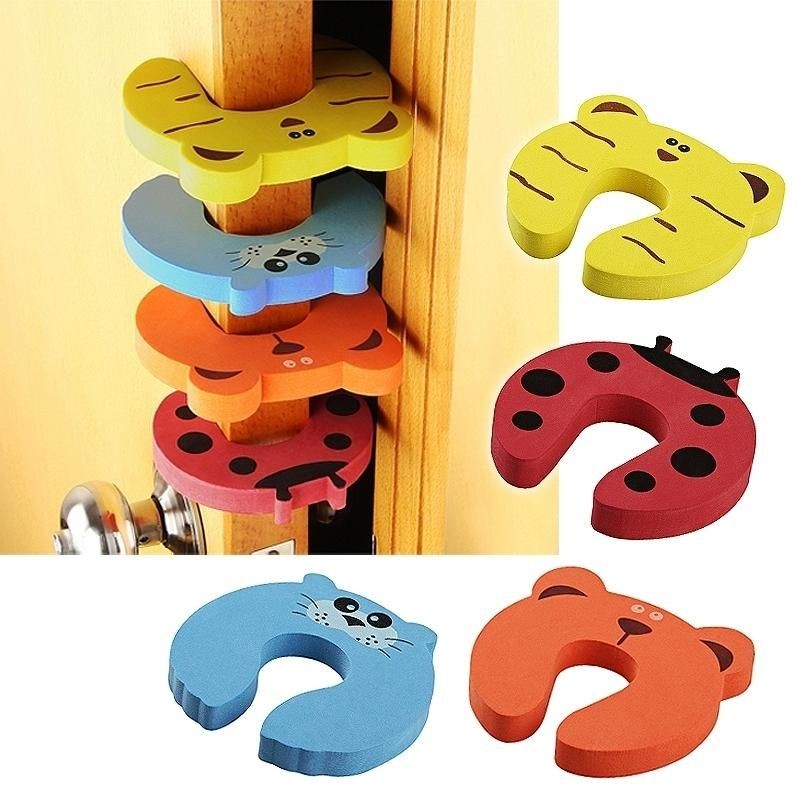 Frugal Mom and Wife: *CUTE* Door Stop 4 Pack Pinch Guards ONLY $2.84 Shipped!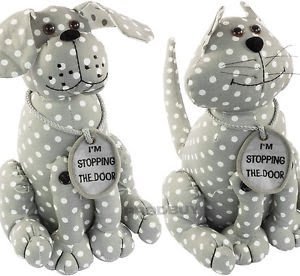 fabric door stopper | ... & DIY > Home Decor > Door Accessories/ Furniture > Door Stops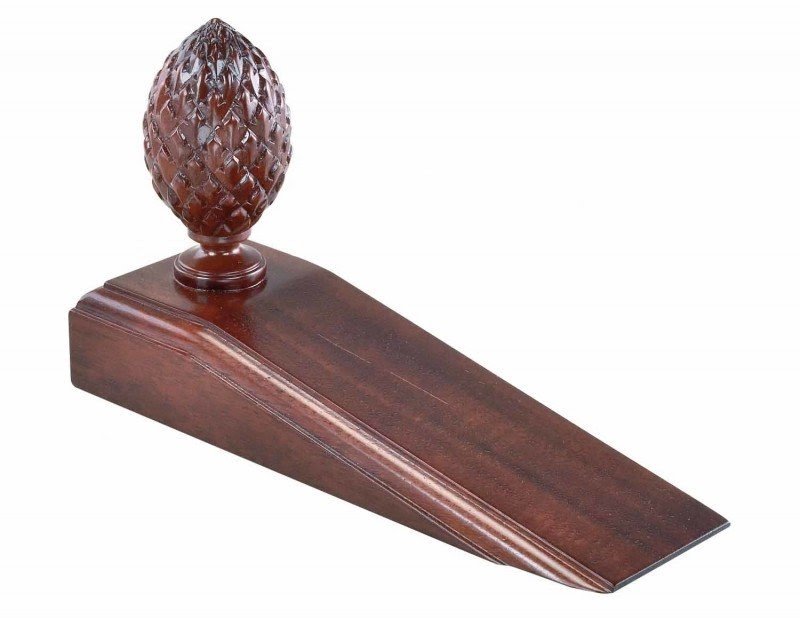 Floor Stop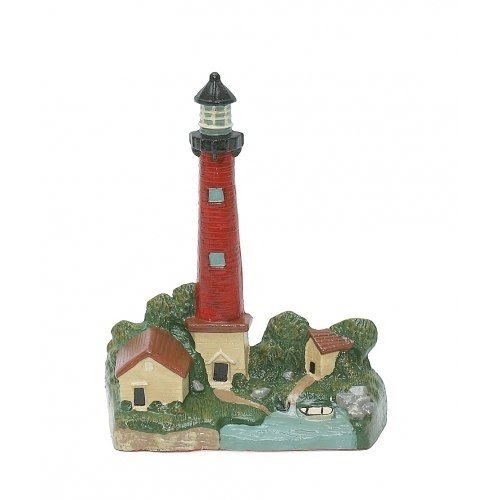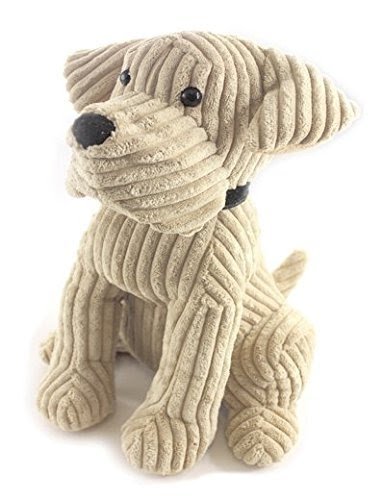 An amusing practical contemporary door stop in the form of a lovely puppy sitting on rear legs. It has heavy filling of bulk materials and is covered in durable corduroy fabric with a textured ribbed pattern in creamy tones.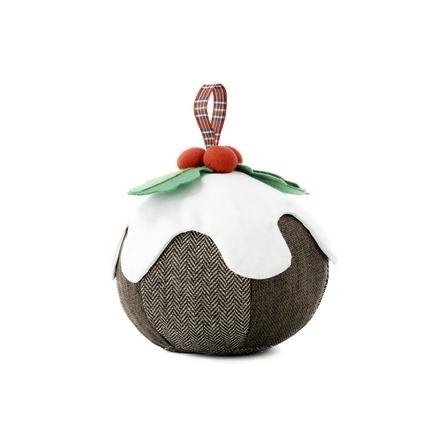 A festive way of keeping an open feel this Christmas, this novelty door stop will prop open your doors and features a Christmas pudding design.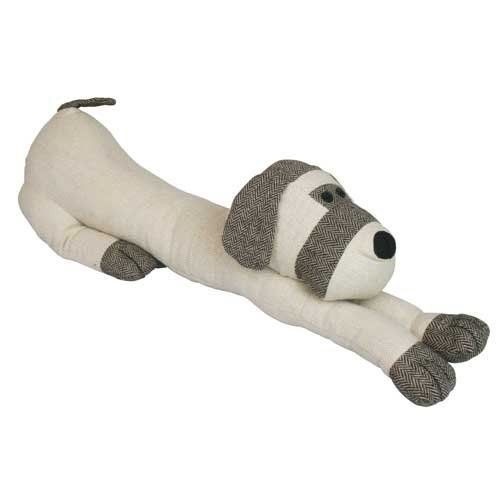 Dog Cream Brown Novelty Heavy Weight Door Stop Stopper Soft Fabric Doorstops: Amazon.co.uk: Kitchen & Home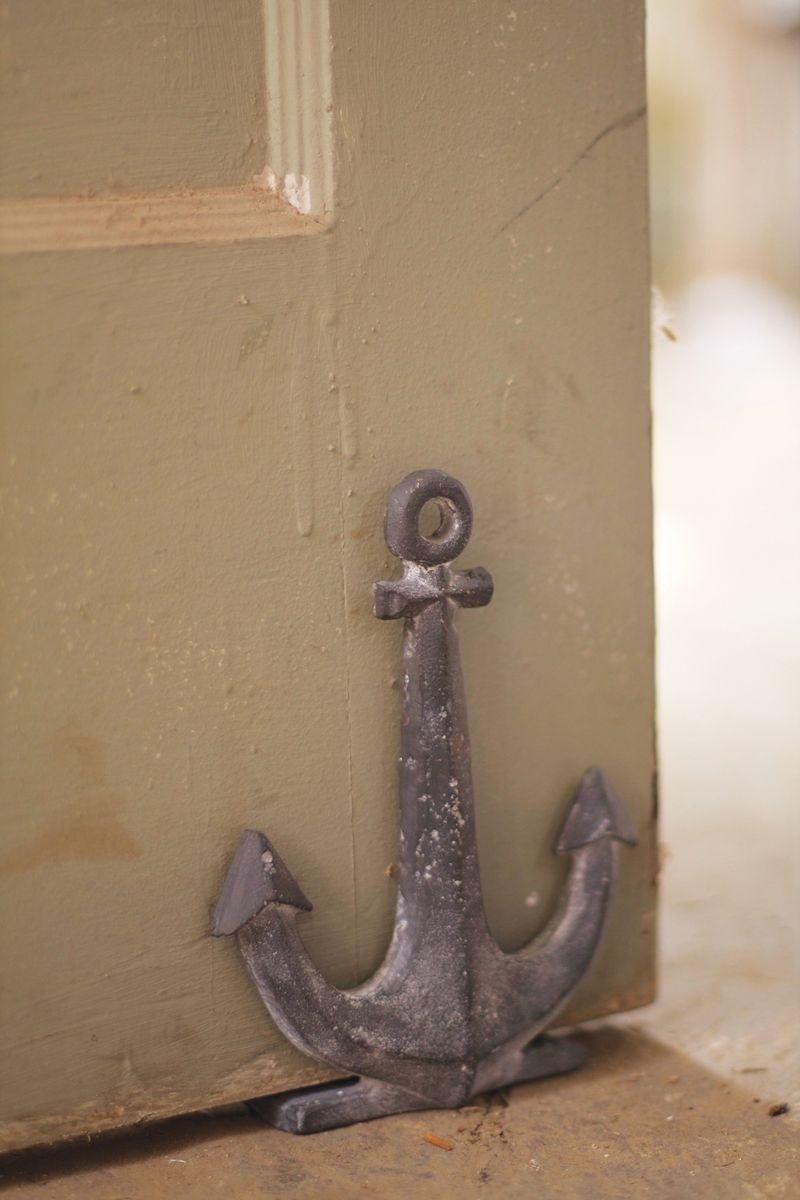 Nautical Anchor Door Stop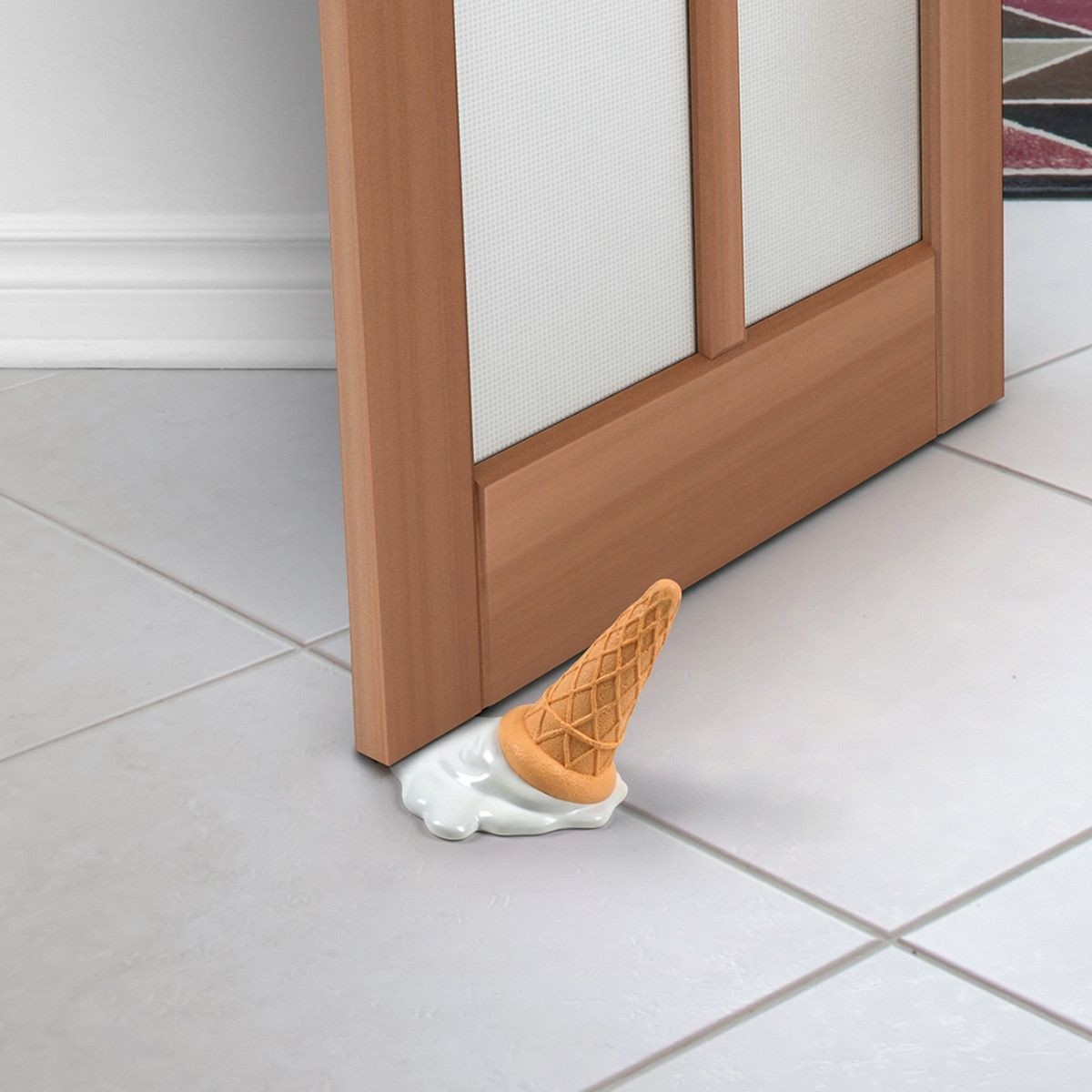 The curiously-made novelty door stop is a great composition that allows for creating a functional interior design. The charming and funny form of ice cream makes the interior gush with humor and is very cozy.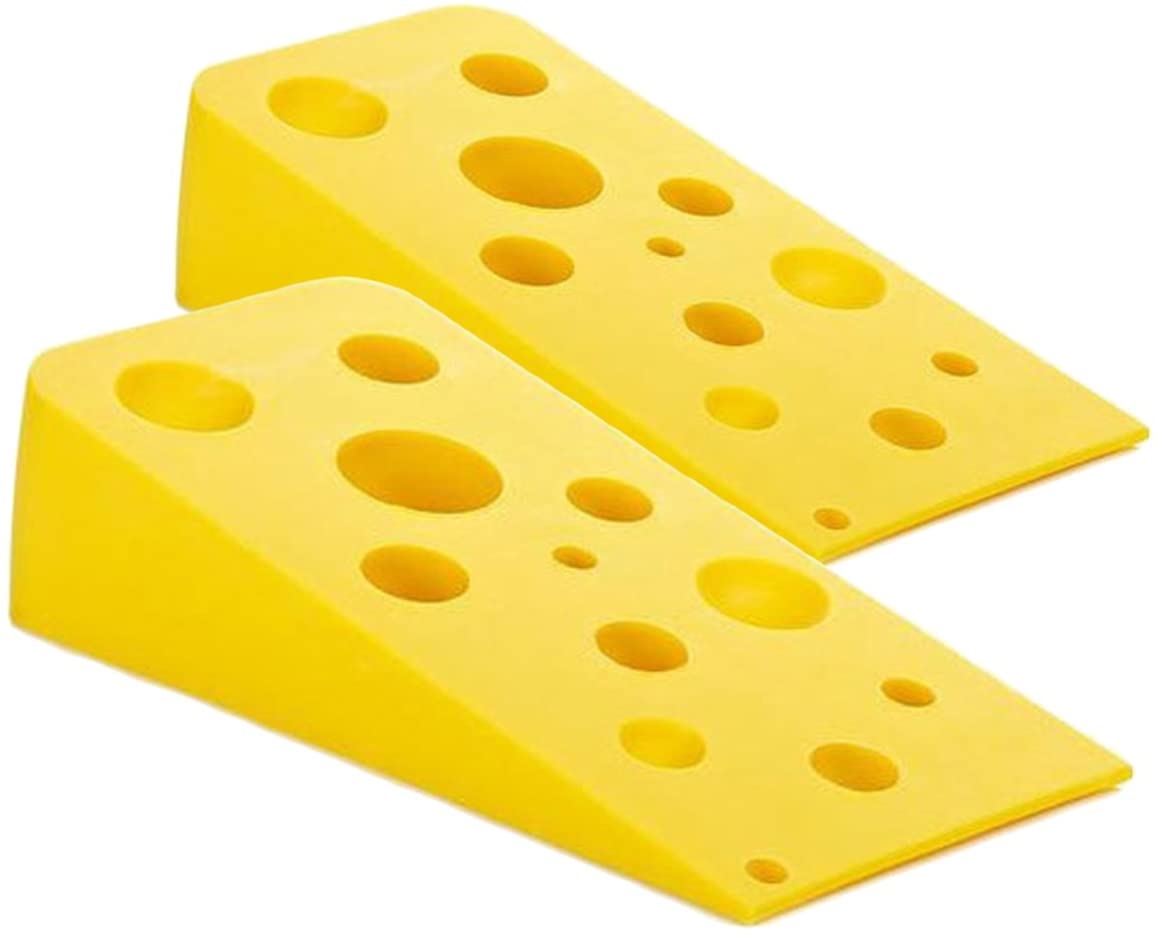 Door stoppers take various forms, they are not always traditional made of linen, with peas or sand inside - in this case, it is a plastic material for cheese gourmets or friendly mice. Yellow novelty door stops in the shape of a cheese with holes.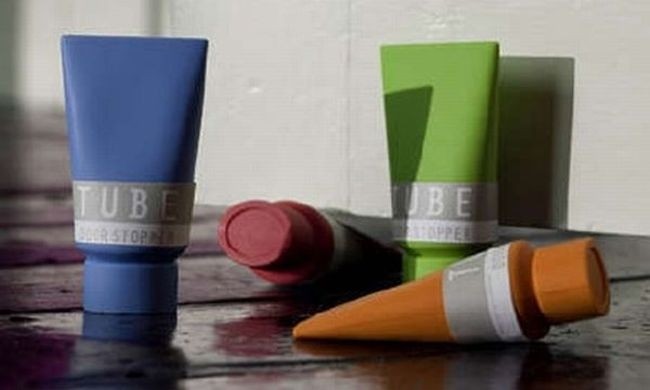 Blog FUAD - Informasi Dikongsi Bersama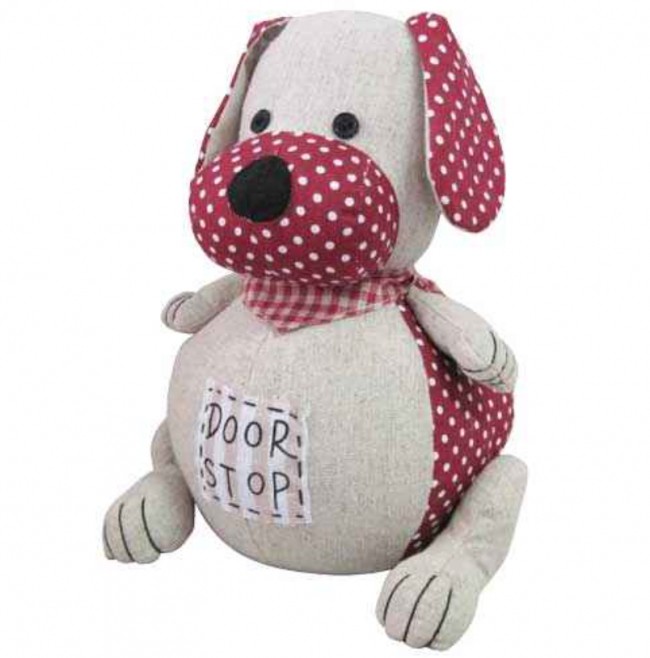 Animal Door Stop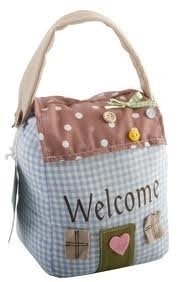 A gorgeous door stop that can also be used as an adorable decoration for contemporary homes. Designed of a durable fabric with lovely patchwork, the door stop is quite heavy to firmly keep your door in place, and equipped with a carry handle.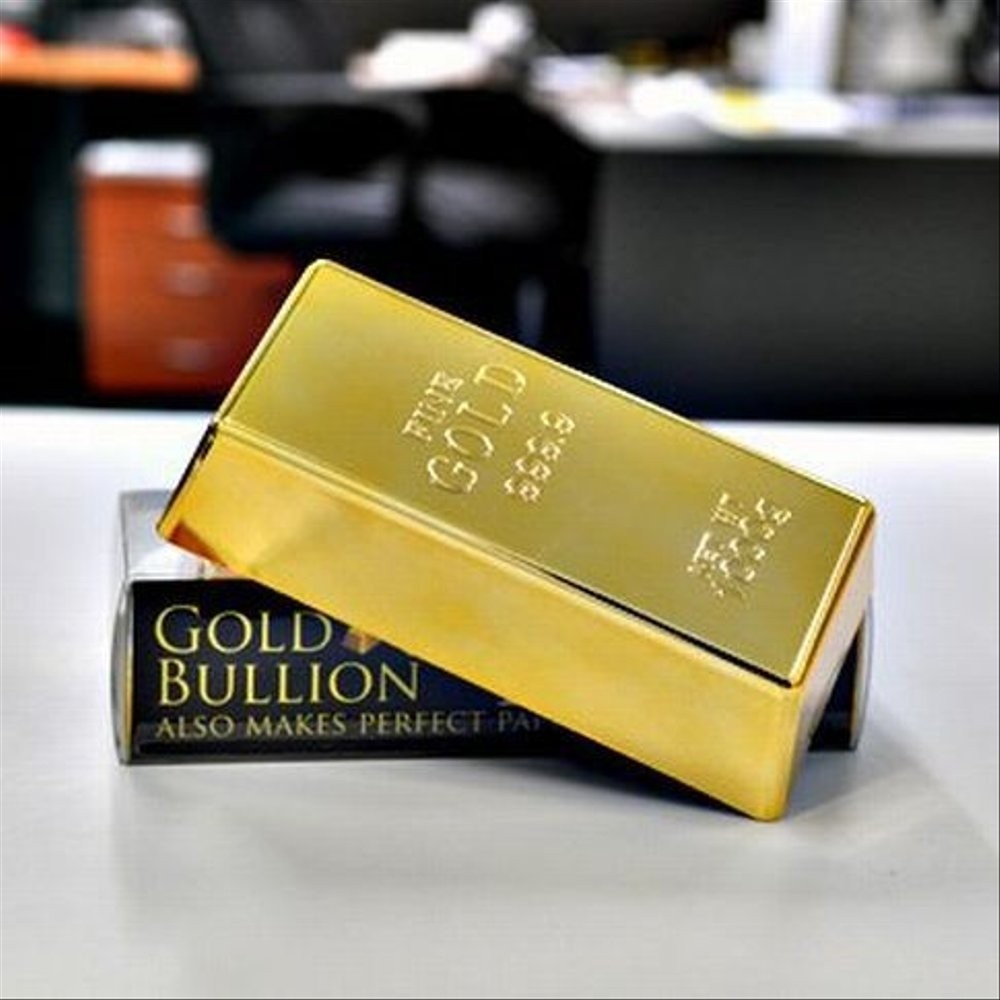 This smart door stop/paperweight will let you feel like a millionaire - you'll get the opportunity to stop your door with.. a shiny gold bar. It's fake, unfortunately, but who cares when it's affordable and it looks like real!
A cute door stop for those who don't afraid of pretty little mice. Available in gray or black finish, the door stop is made of durable plastic and has a flattened rear part so you could easily slide it underneath your door.