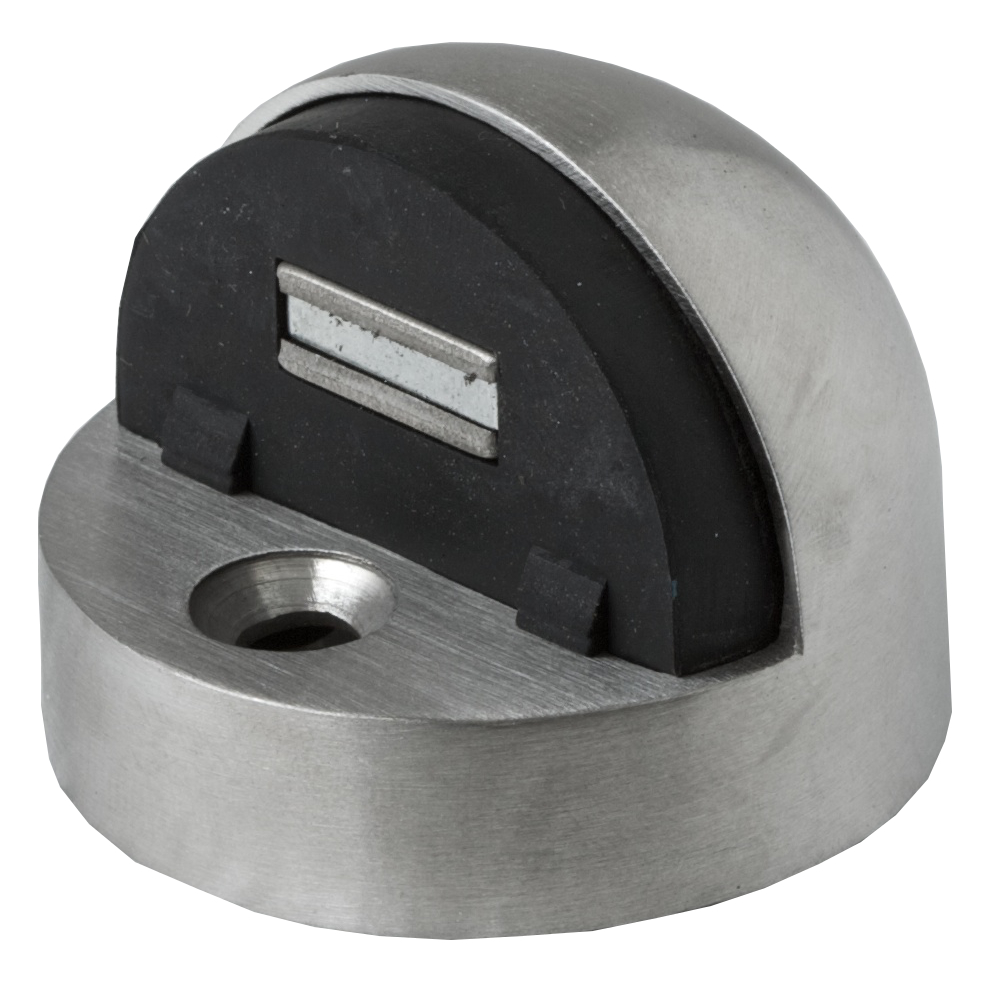 Small but very practical, this door stopper is going to firmly hold your door in place. Designed of durable steel, the stopper has a built-in magnetic catch and it can be easily mounted on your floor.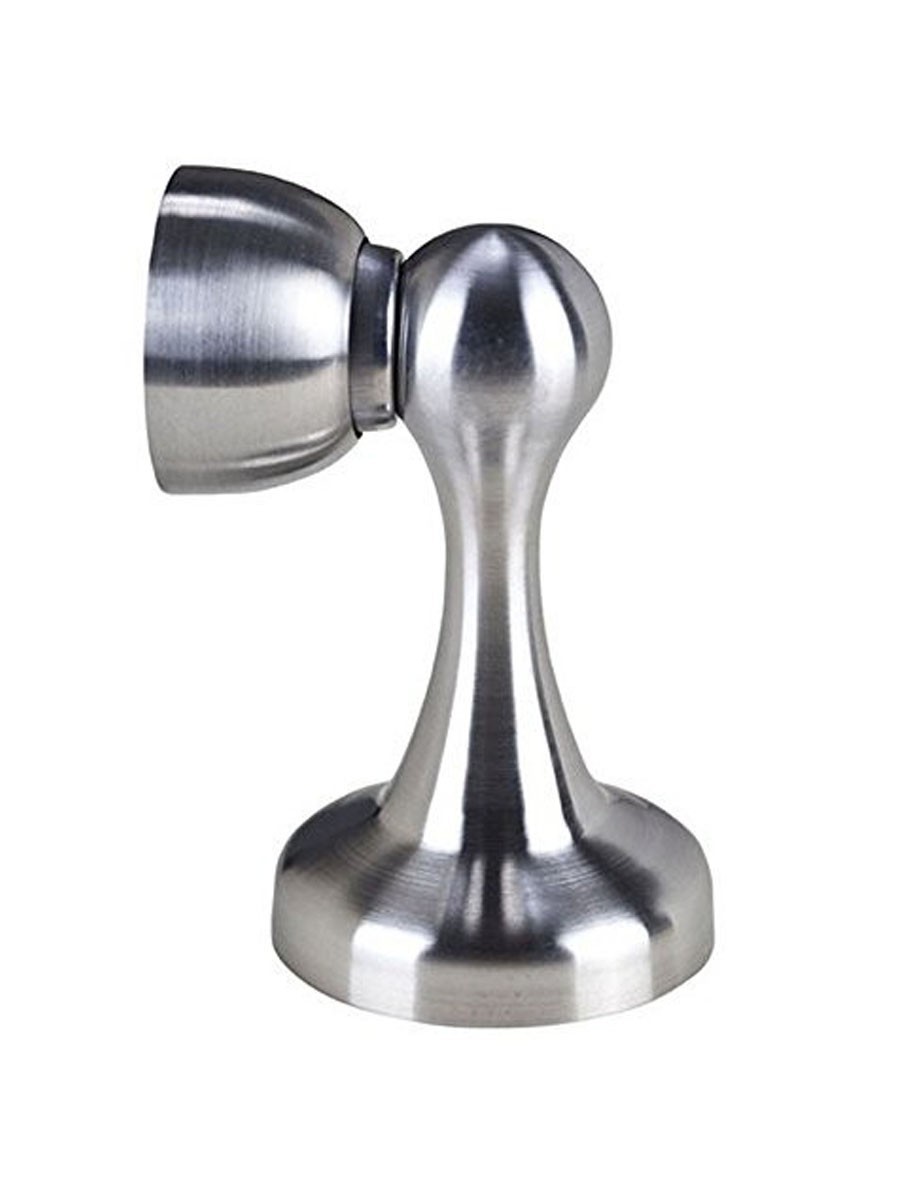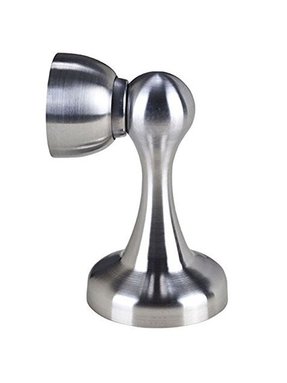 It is a door stop that plays a functional role in any house. This product is damage resistant thanks to its 304 premium grade stainless steel construction. It has also got a chromium/nickel layer that protects from rust and corrosion.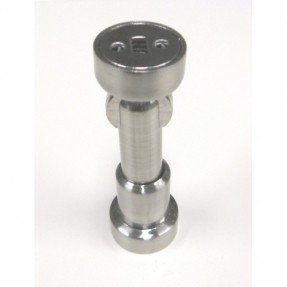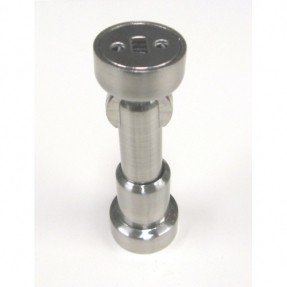 Adjustable Magnetic Door Stop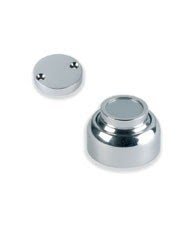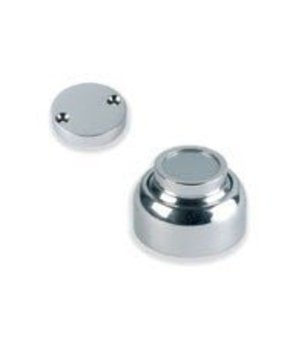 Timage Marine Magnetic Door Stop Round Base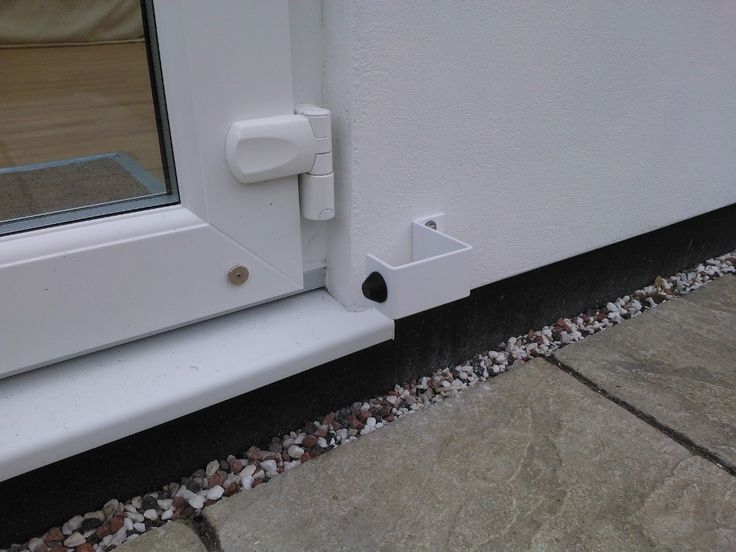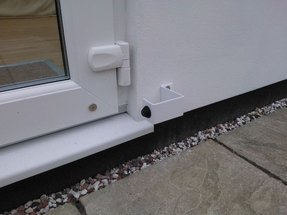 Magnetic door stop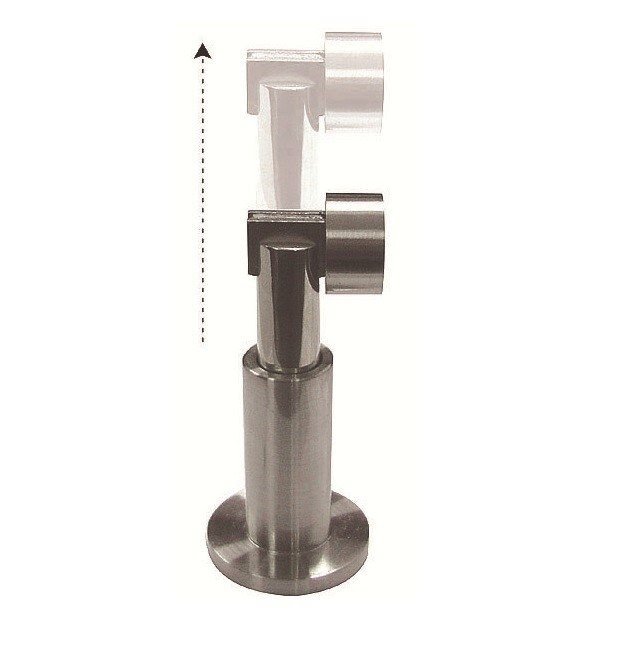 Details about Vinco Adjustable Magnetic Door Stop DSM03 SC 80-108MM ...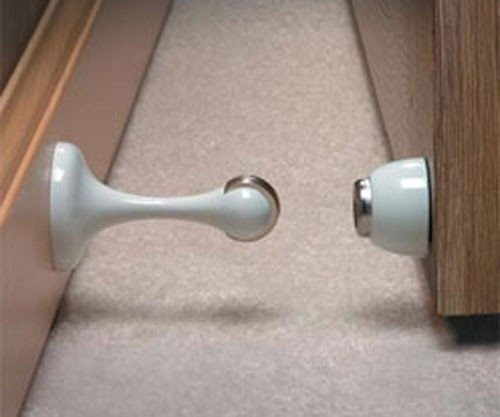 Being ornately designed and relatively easy to install, it will prevent your doors from slamming shut, as well as protect the walls from being damaged by a door knob. It can be also used on gates.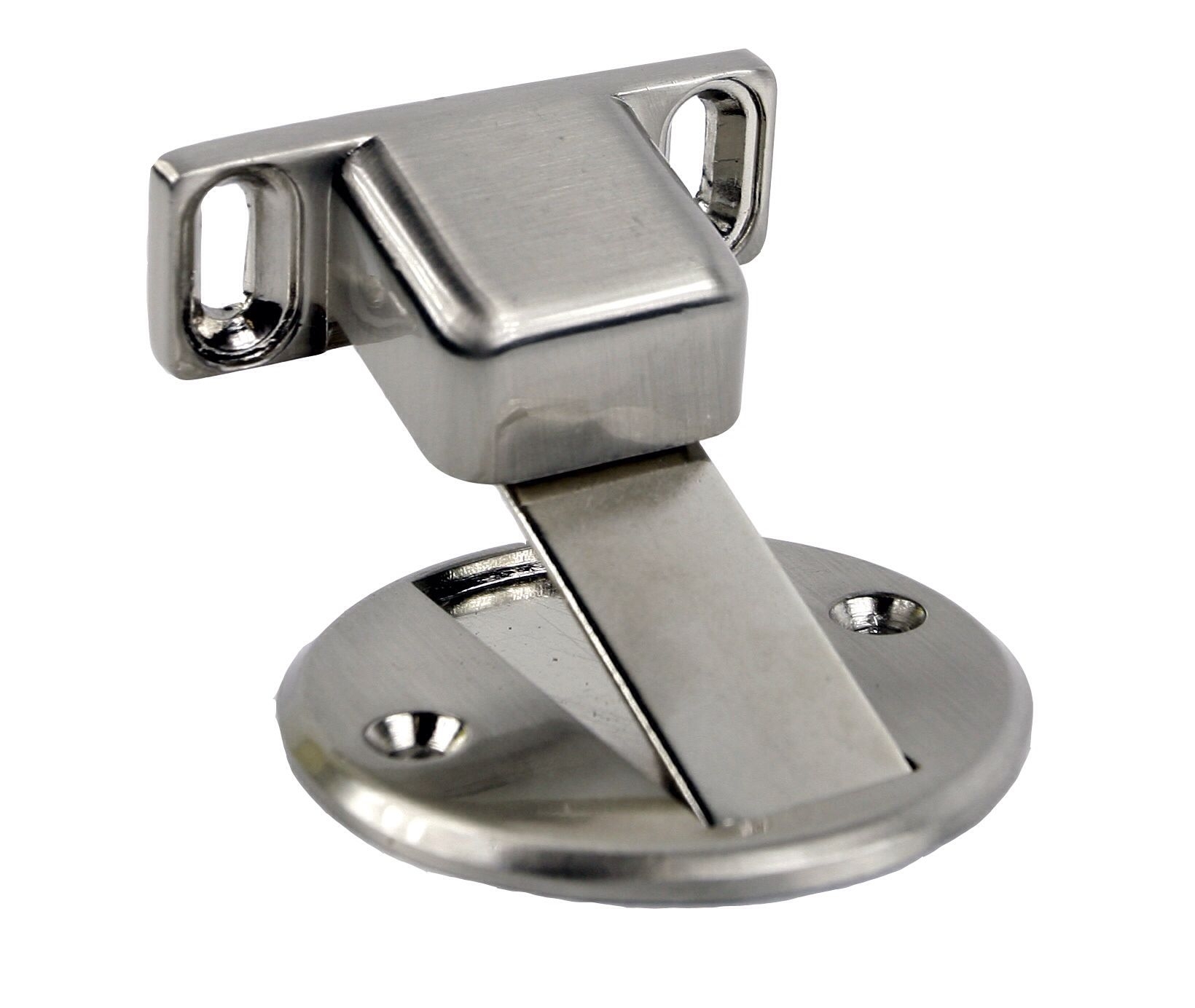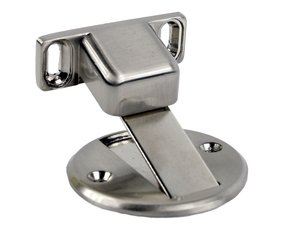 This magnetic door stop is a high-quality, chromed item that will bring in a refined character to your hallway. Solid and durable, will serve its role for many years.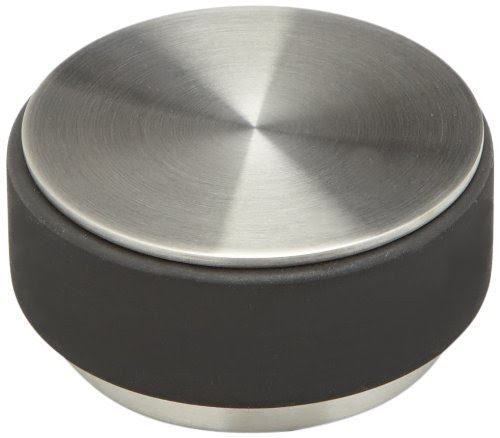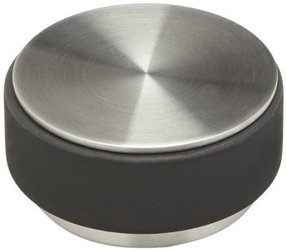 A small, simple, functional element that also plays a decorative role. It is a door stop made of durable brushed stainless steel covered with material that is resistant to damage caused by doors. This type of product protects walls and furniture.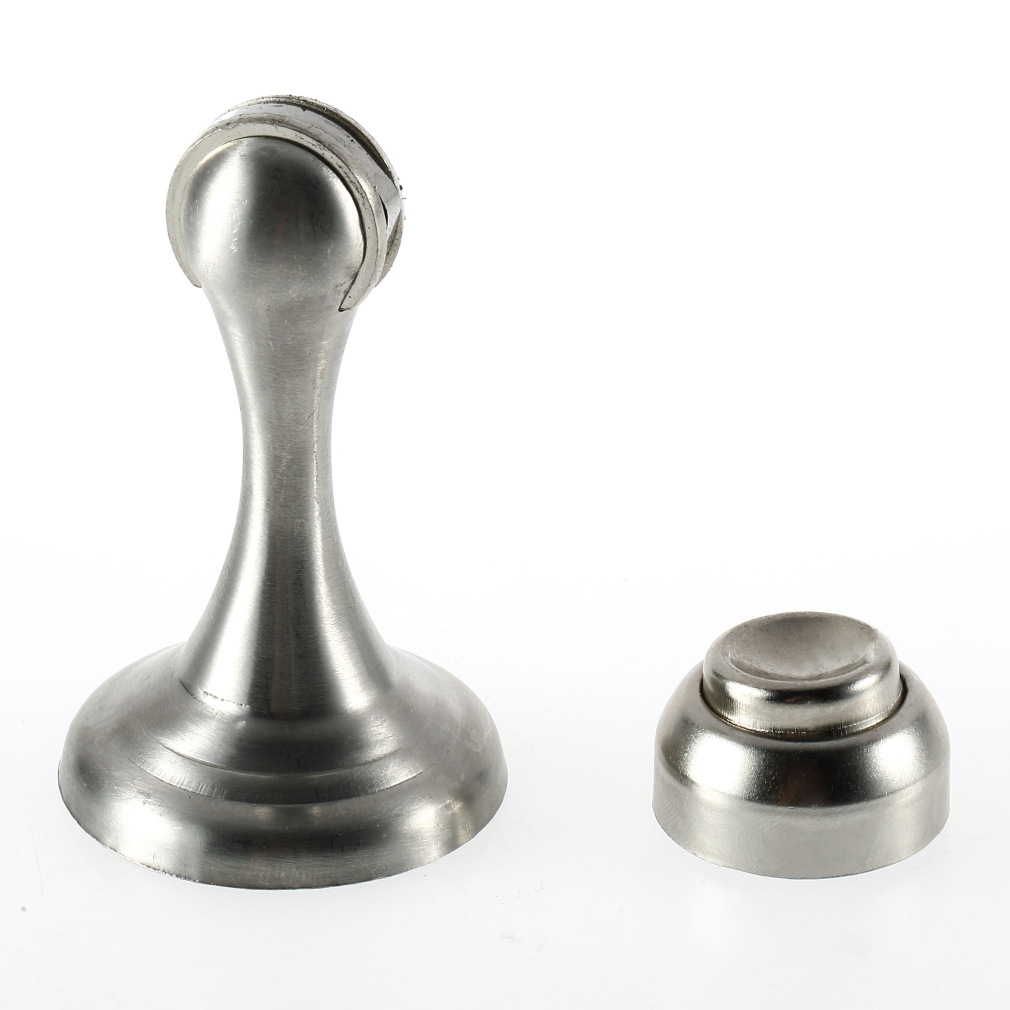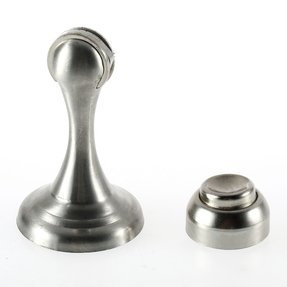 This type of door stopper is a product that holds door open and prevents door from slamming shut. It is made of solid metal and works on the basis of strong magnetic action. It is resistant to damage and wear.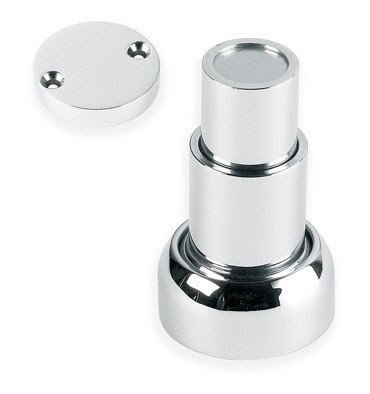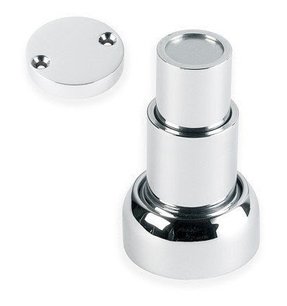 Choose a magnetic door stop that will actually let you know the functionality you had even no idea existed. This piece will keep the doors closed or open, depending on your preference and looks modern with its glossy, stainless steel structure.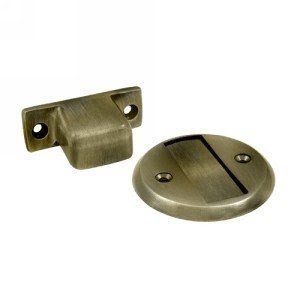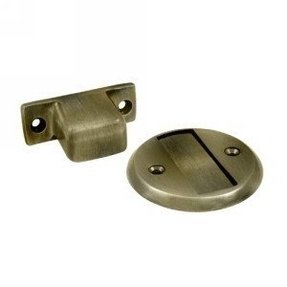 Solid, durable and versatile flush magnetic door holder including mounting hardware. The magnet size is 2-1/4" x 3/4" and diamater base 2-1/2". Made of elegant antique nickel. Works perfectly to keep your door open.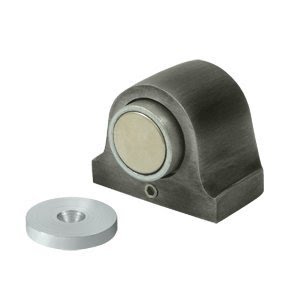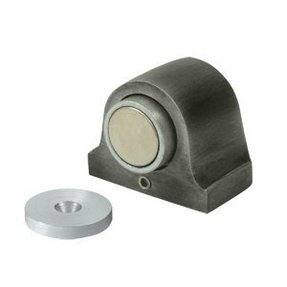 Magnetic doorstop available in variety of sizes and finishes. Additionally, its magnet strike has one inch in diameter and the doorstep comes packaged with mounting hardware. It's a long-lasting and durable construction.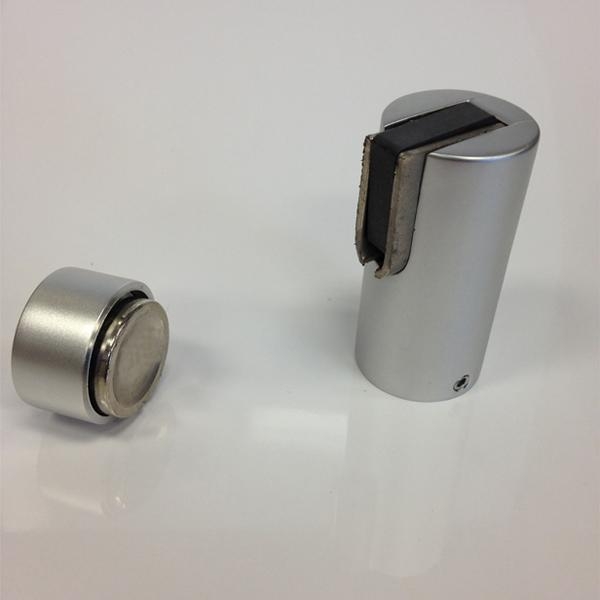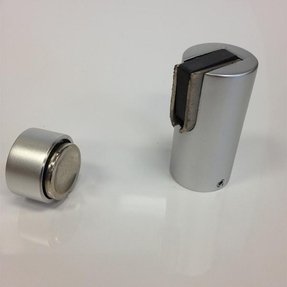 $25 Contemporary magnetic door stop 743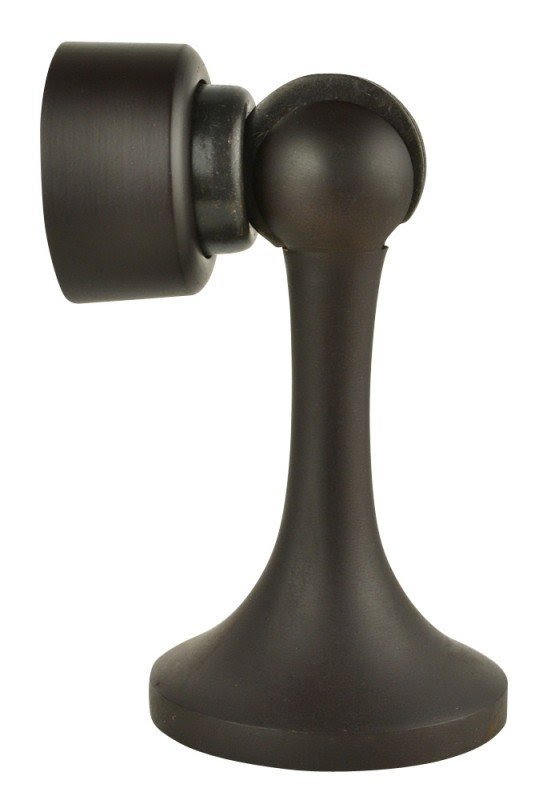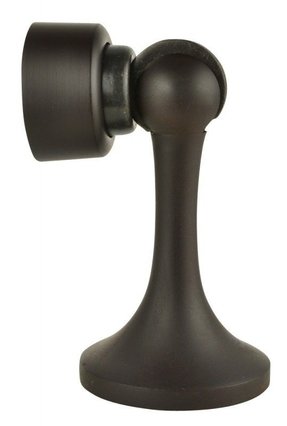 ... Door Hardware > Door Stops > 3 Inch Magnetic Door Stop (Oil Rubbed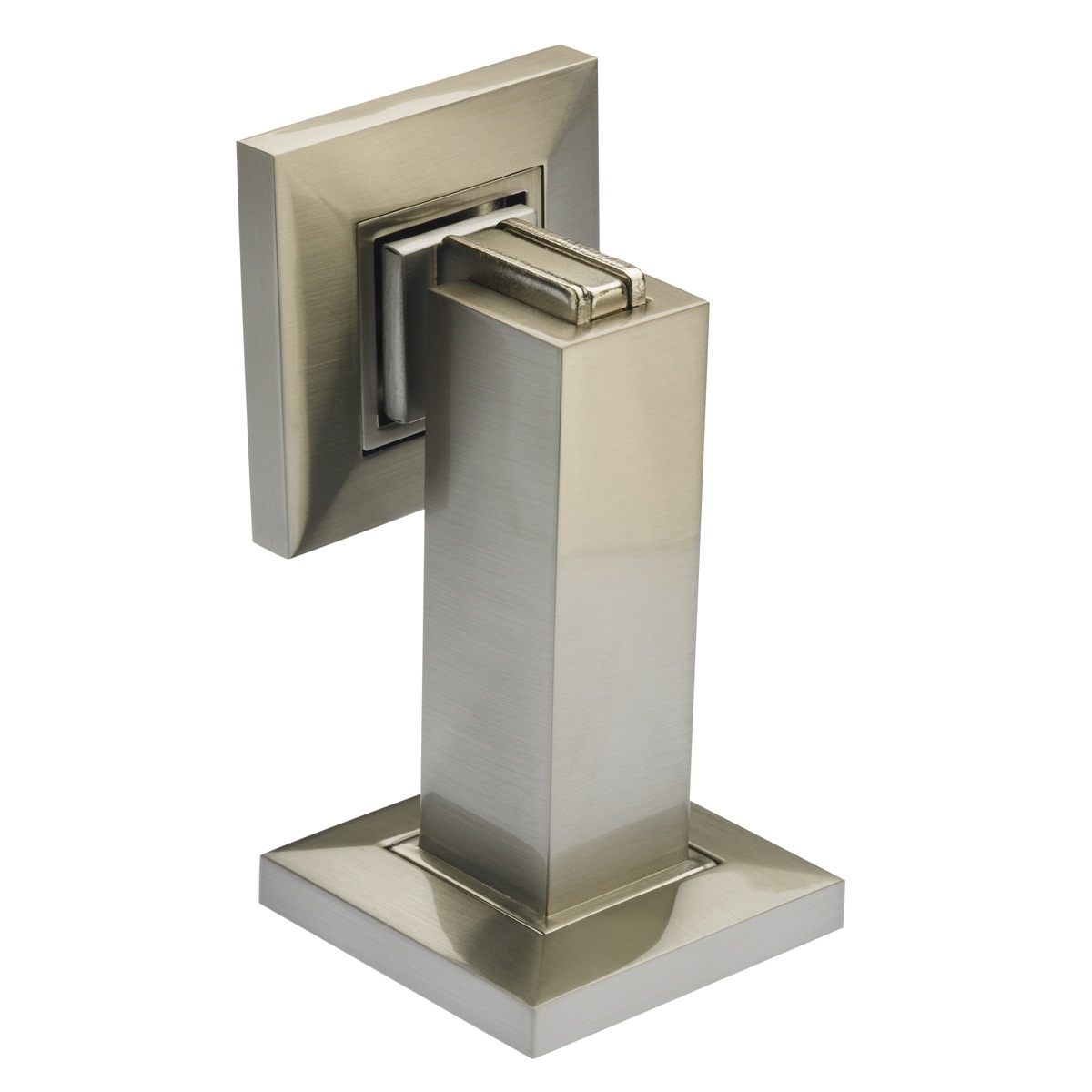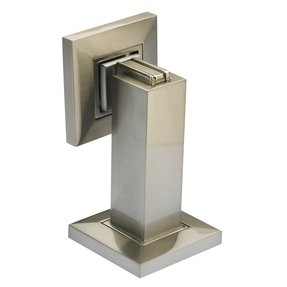 Linnea Wall / Floor Door Stop DS-60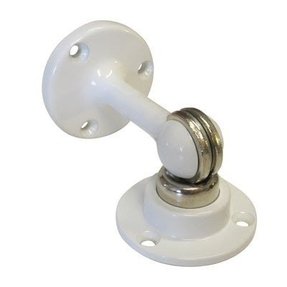 It is a breeze to install and use this magnetic door stop doubling as a door holder. It features high-ended white finish, wjile the magnet holds the door in place when you open it fully. As simple as that!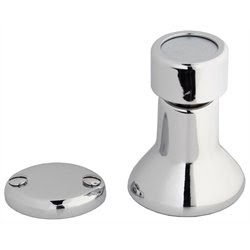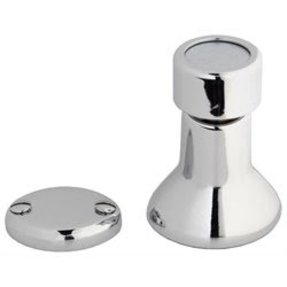 Turnstyle Magnetic Doorstop X2046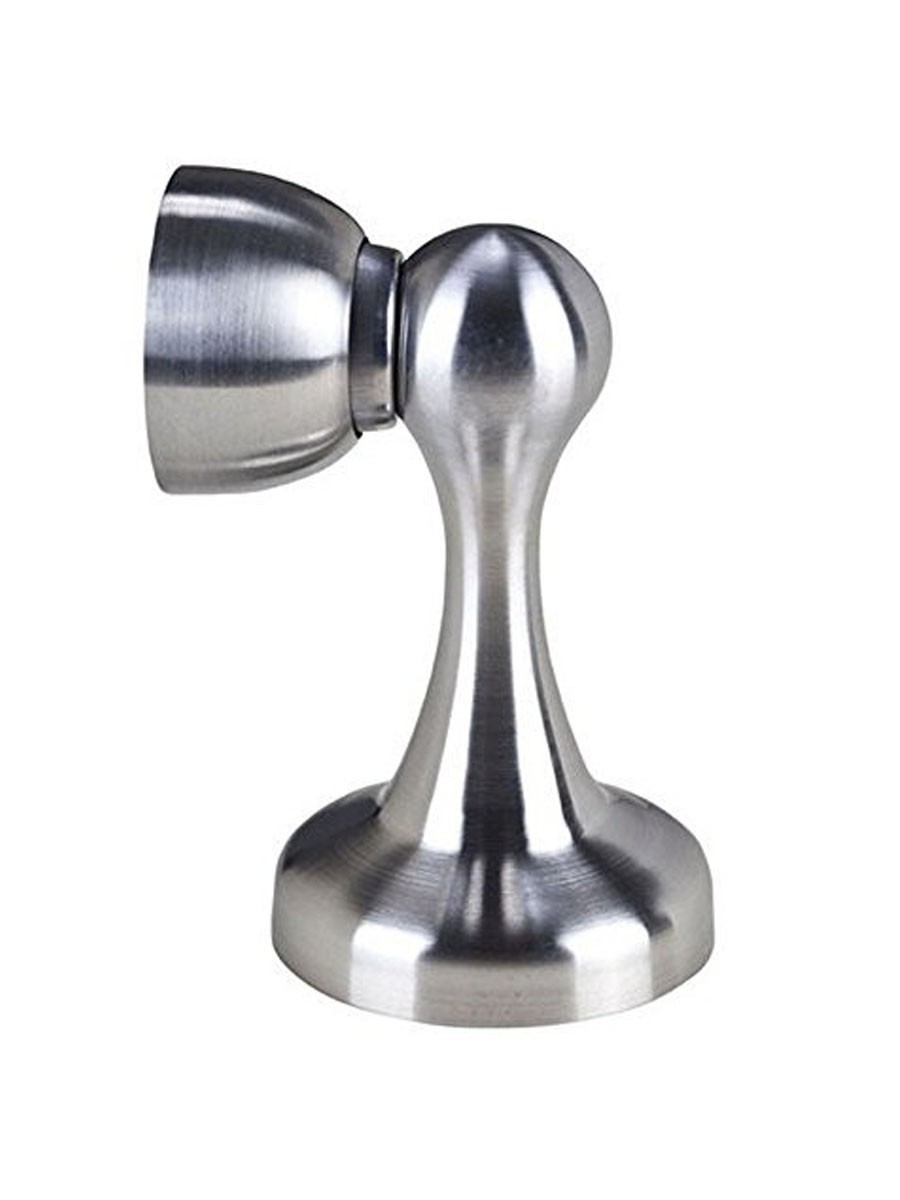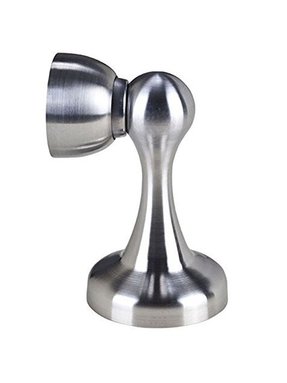 This piece of equipment is a door stop that is made of heavy duty materials. It is ideal for home and commercial applications. The product is made of stainless steel. The product is ideal for floor and wall mounting.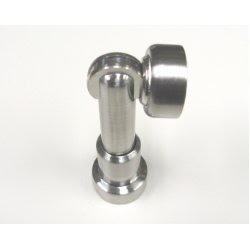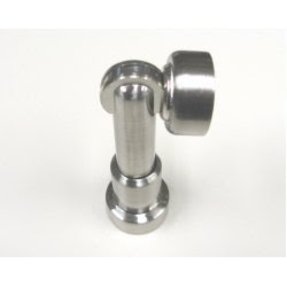 Thanks to this adjustable magnetic door stop, a small metal element, which has rounded shapes and a chrome finish - the door will not automatically open or stop in the right place, which will prevent the wall from bumping.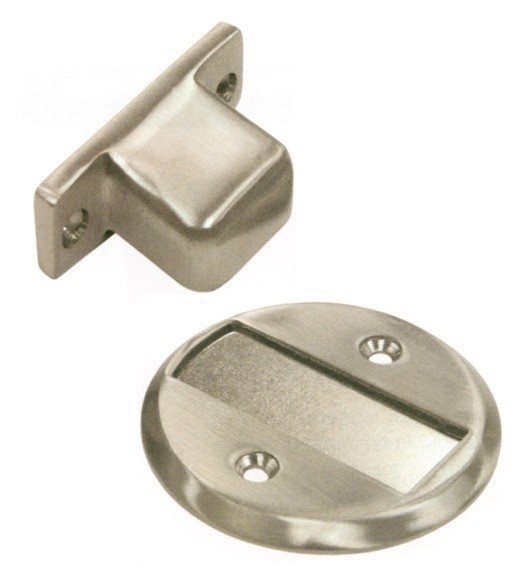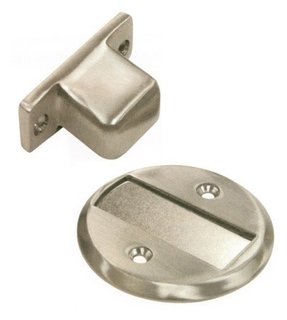 Flush Magnetic Door Stop, Deltana MDHF25 ($27.14)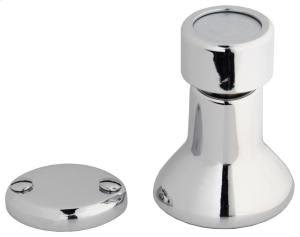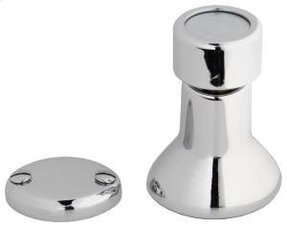 Finished with polished chrome, this magnetic door holder is designed for floor or wall fixing. Made from solid brass, it will serve its role for years. Its screw fixings are being concealed.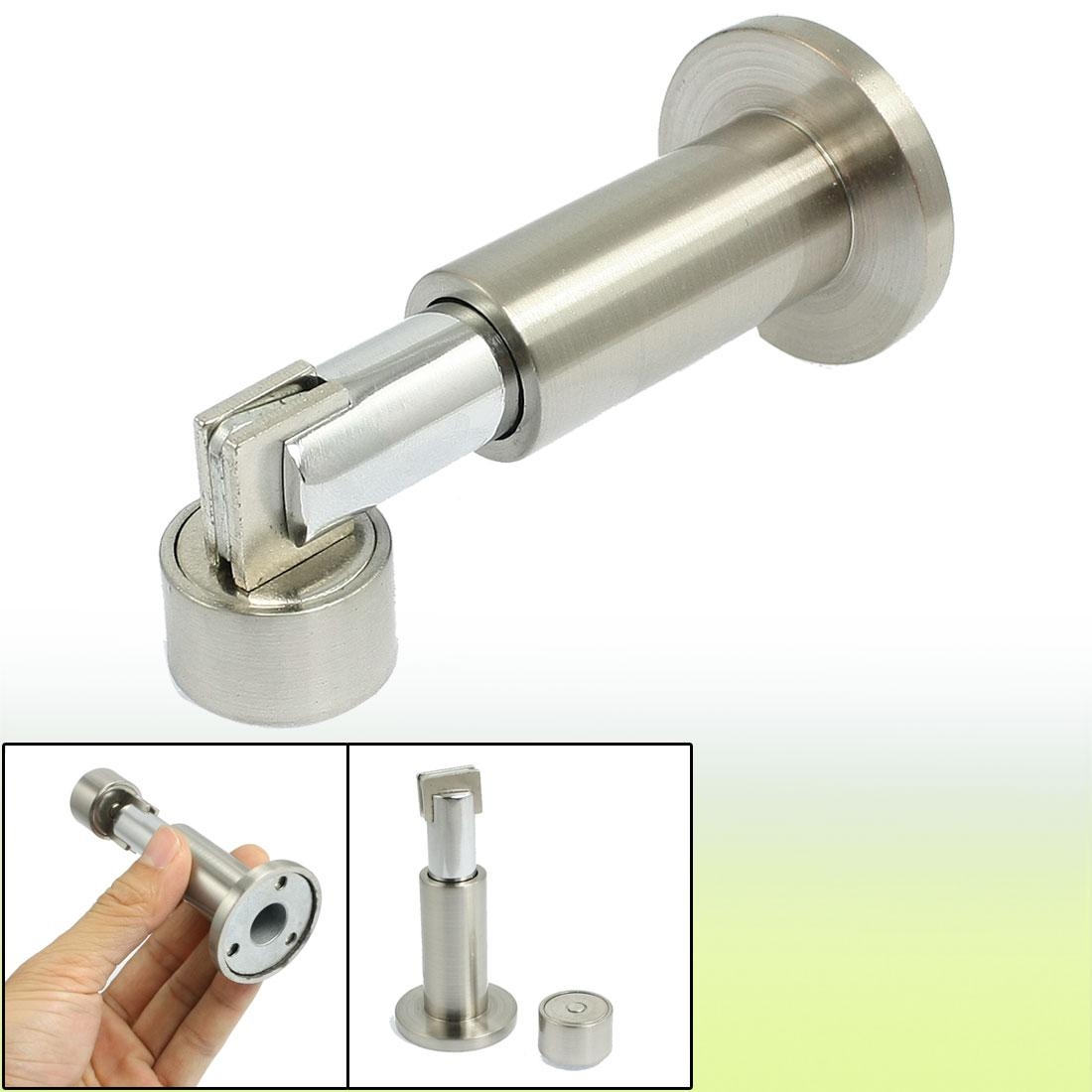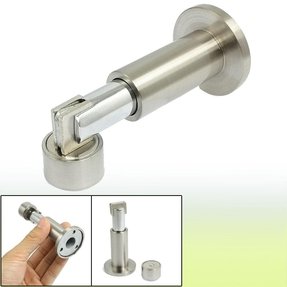 This magnetic and durable folding door holder is a perfect combination of solid construction and durability. The whole is very subtle, and it is also very practical. Ideal solution for home, office and more.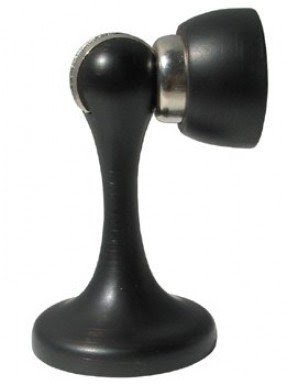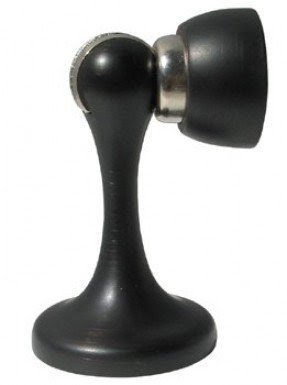 This oil rubbed bronze magnetic door holder will make for the perfect option for when you can't help but aim for practicality, since it offers a structure that will serve its purpose immensely. It can hold even the heaviest weight easily.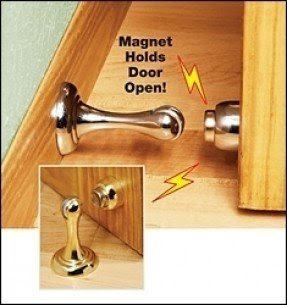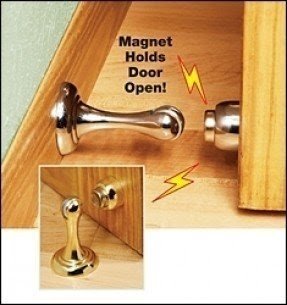 Magnetic Door Stop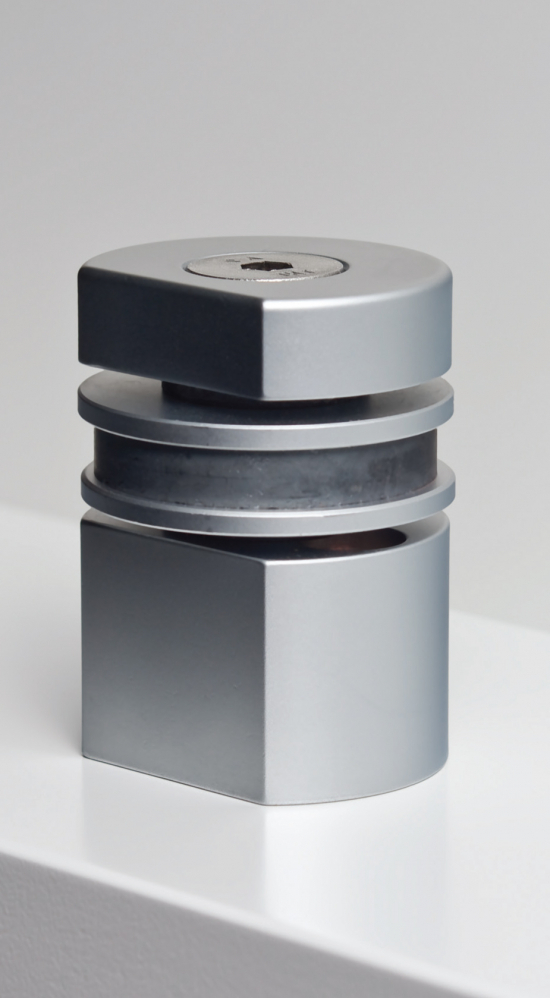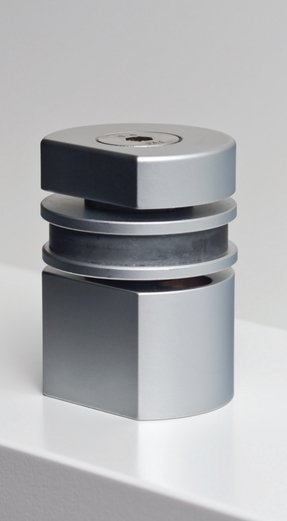 Magnetic Door Stops - HB 710 Magnetic Door Stop - HandB2012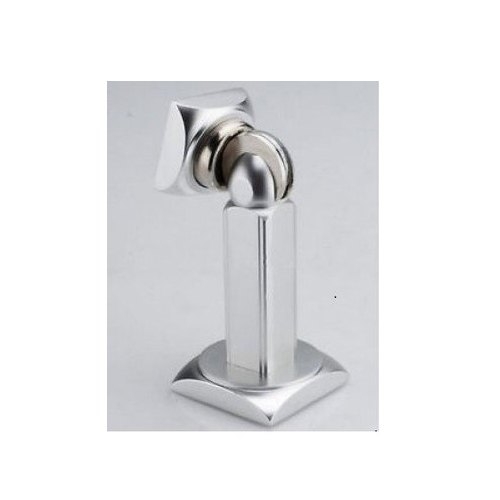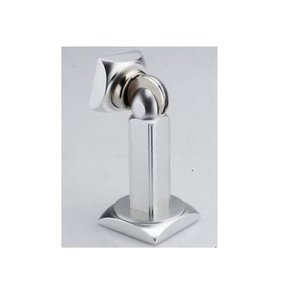 Accent a modern interior with something stylish; this aluminium magnetic door stop fits a wide range of decor themes. It's heavy, standing on square base; it holds most types of doors without big effort.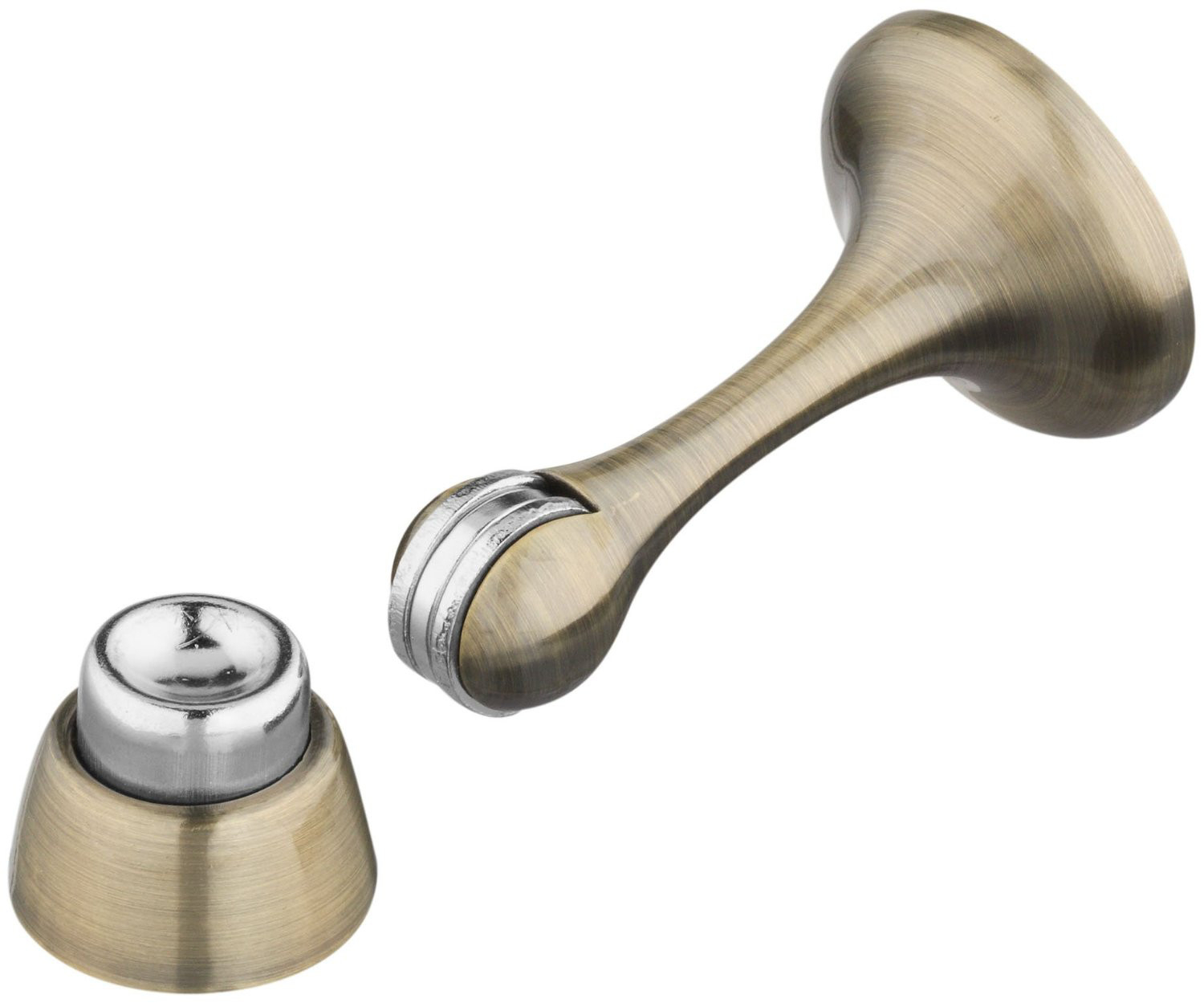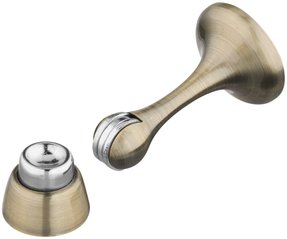 Doorstep witch catch made of die cast zinc and steel. It's a great addition to any interior, as the doorstep prevents wall from taking damage. Additionally, it features strong magnetic mechanism which holds door in open position.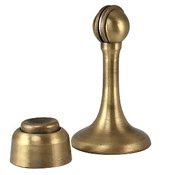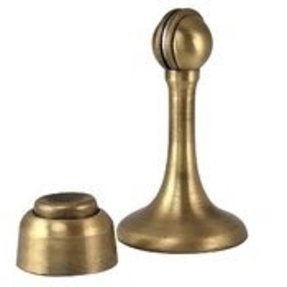 3 Inch Wall Magnetic Door Stop (Antique Brass Finish)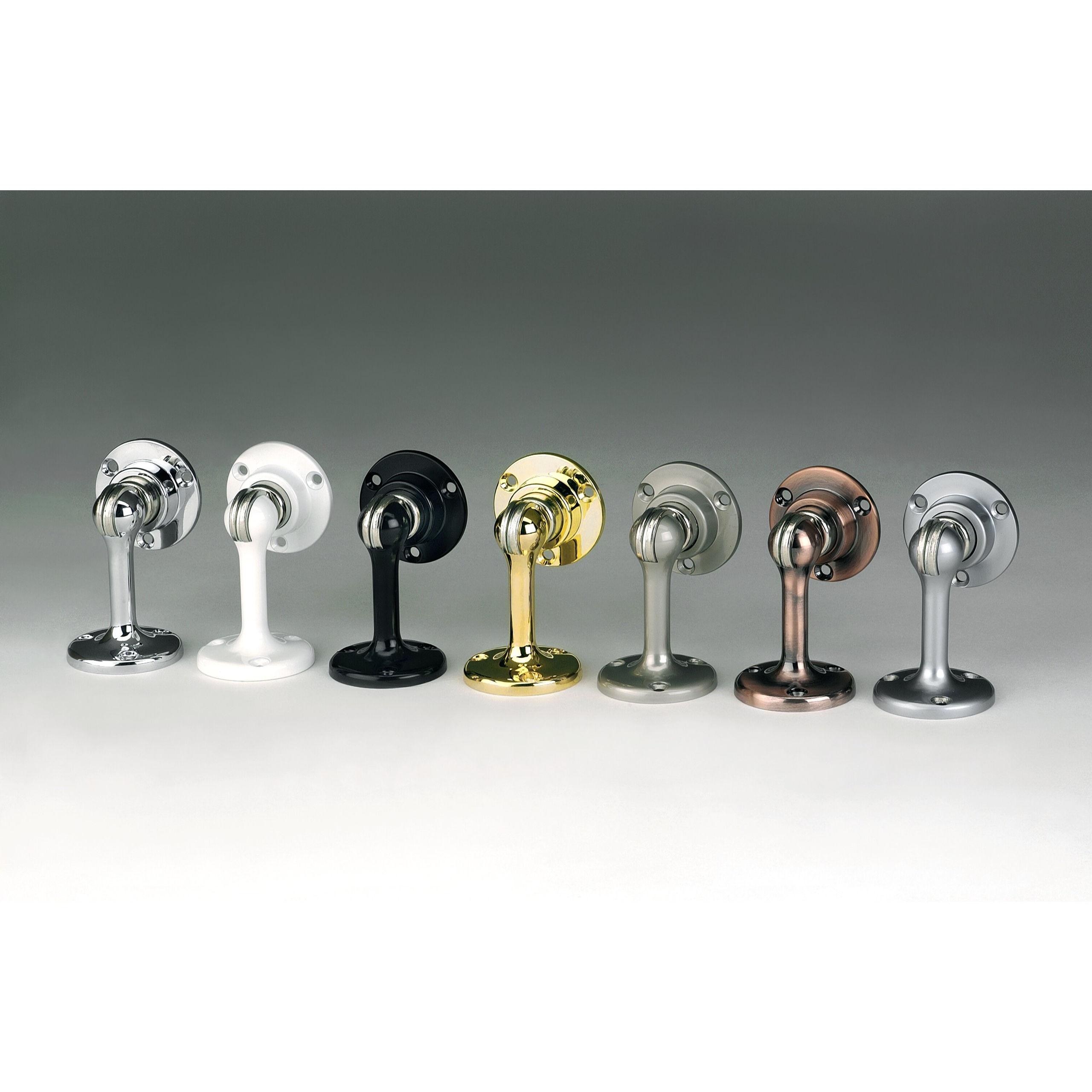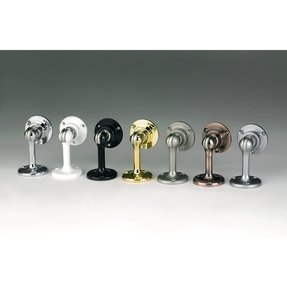 SOSS Carded Magnetic Door Stop Holders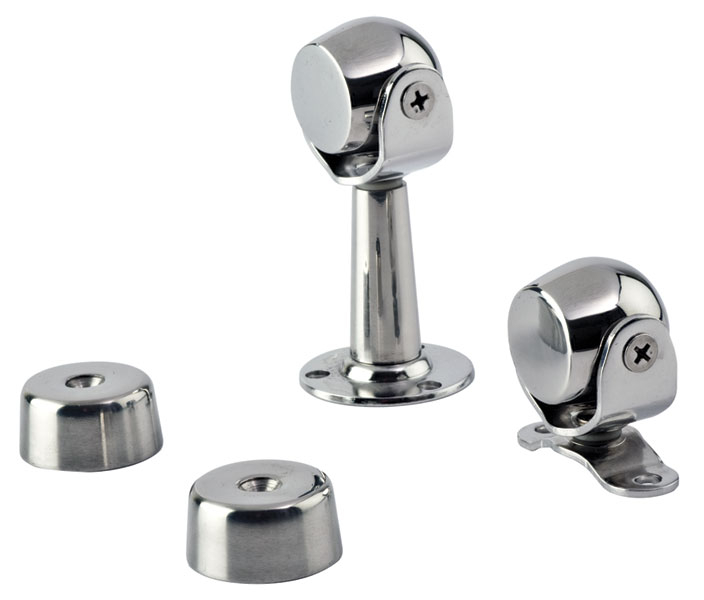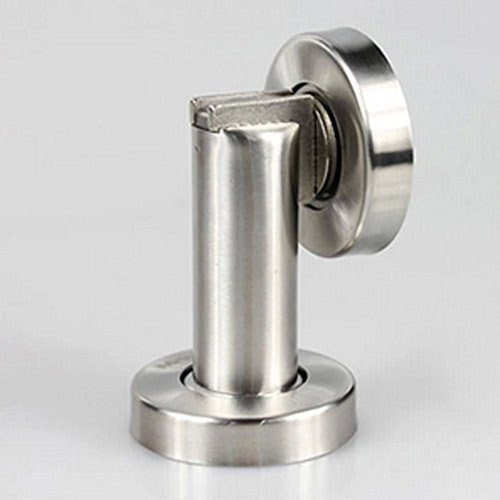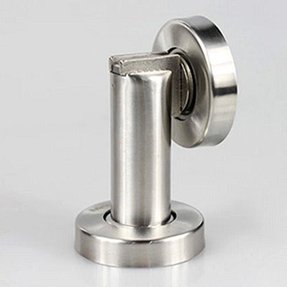 Elegant magnetic door stop / door holder, crafted from high quality metal with brushed steel finish. Thanks to versatile design, it seems appropriate for both home area and professional applications, such as in office.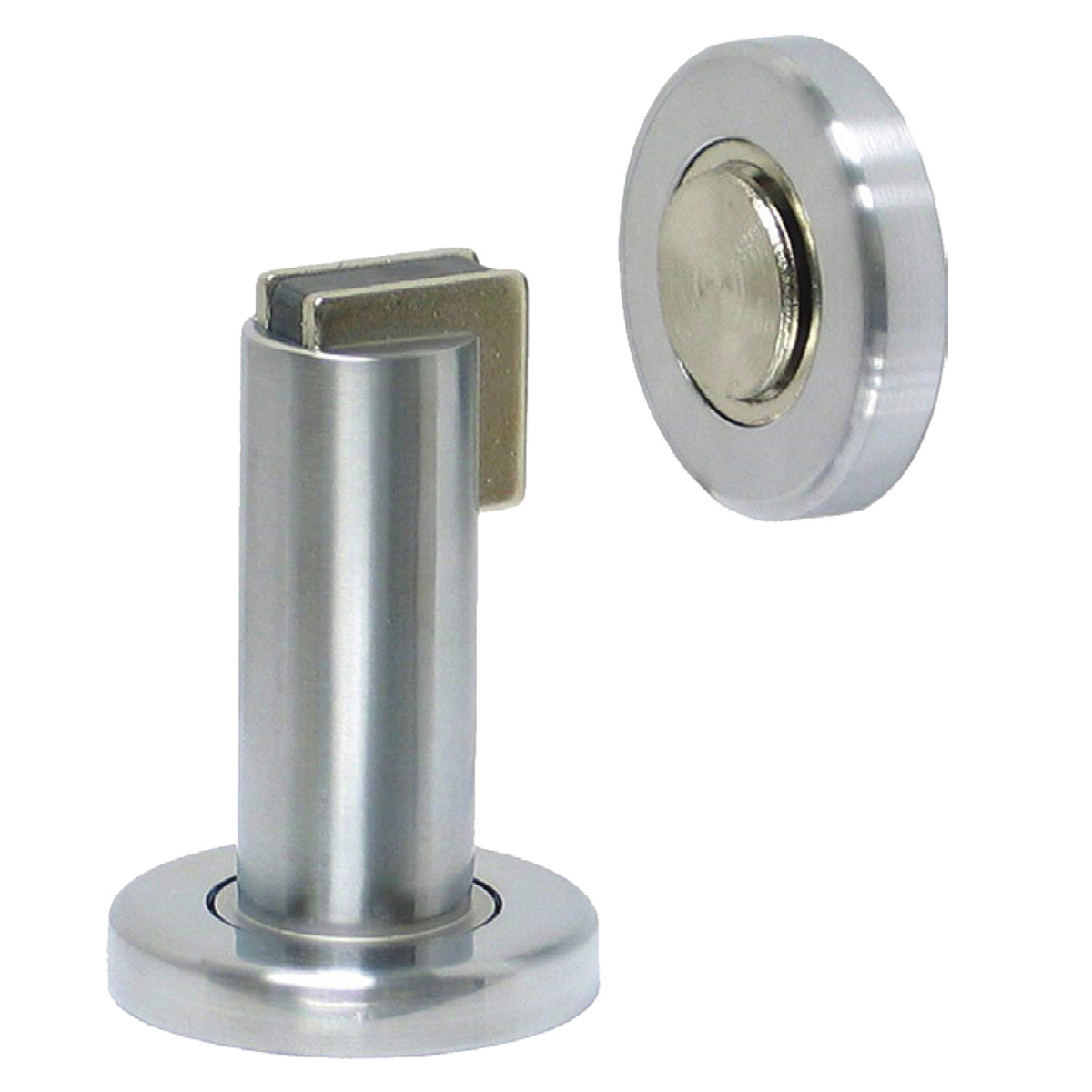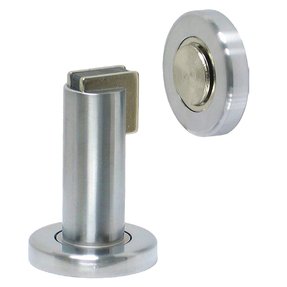 Magnetic Door Stop & Holder for Home or Office in Satin Chrome- Keeps Door Open Even with a Door Closer - Listing price: $30.00 Now: $13.49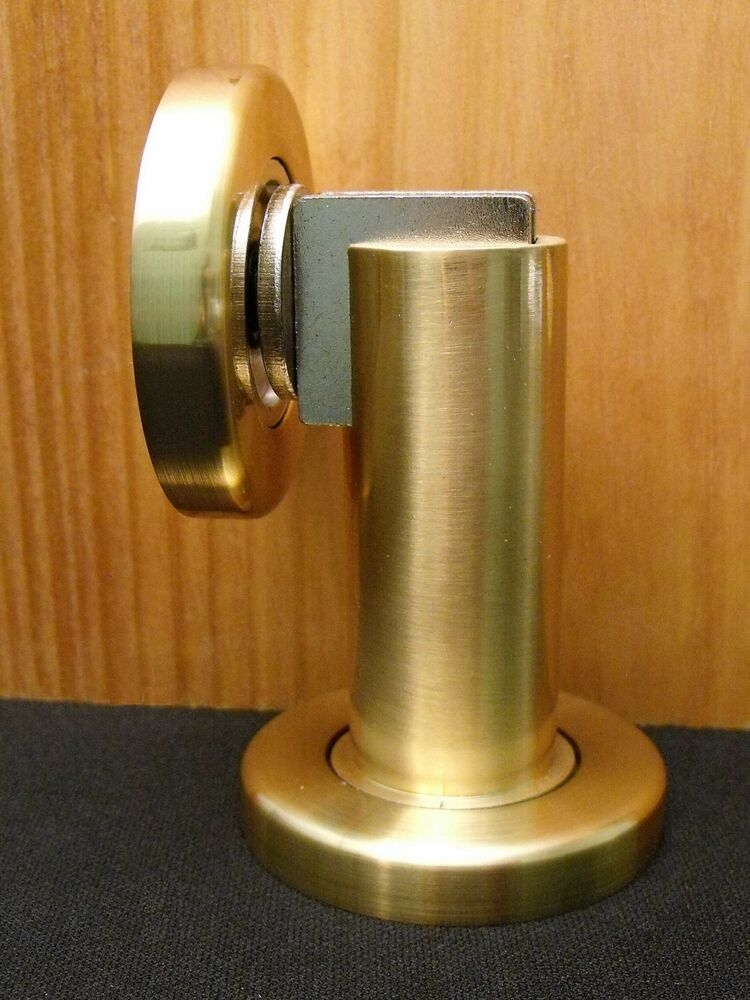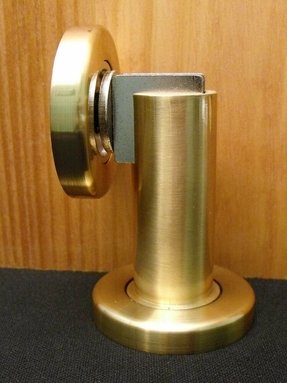 Brass Magnetic Door Stop - only $8!!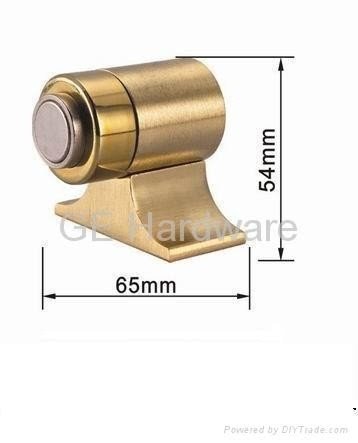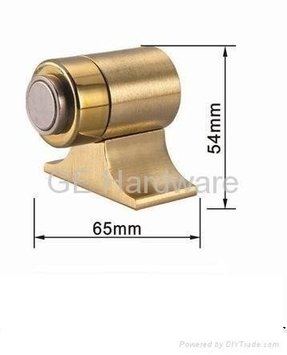 Magnetic Door Stop 1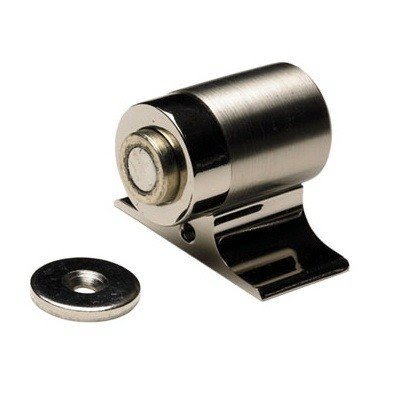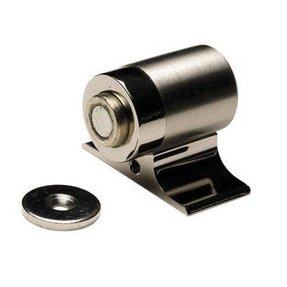 Linnea Magnetic Floor Door Stop DS-8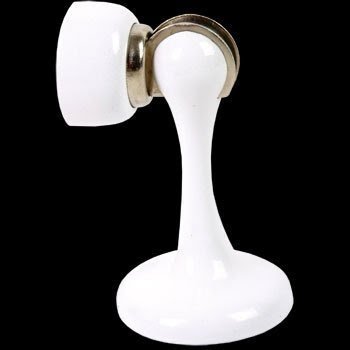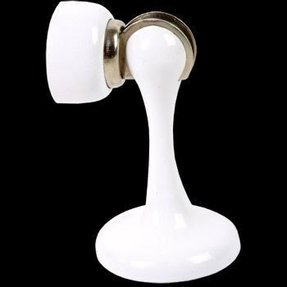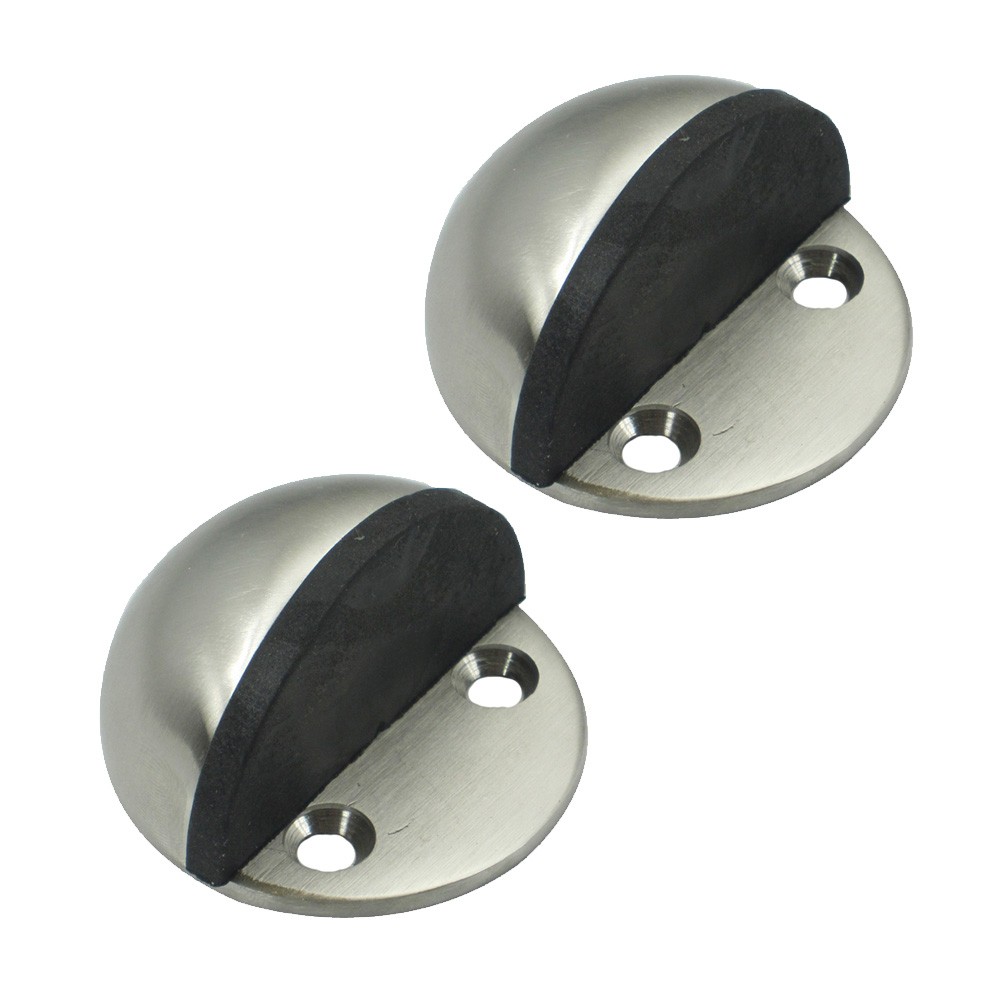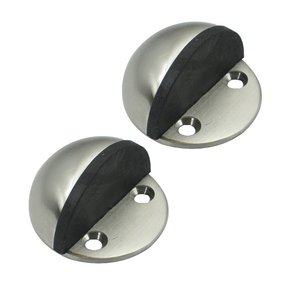 This element is a door stopper that features a durable stainless steel construction. It has got a special protection, so doors will not become damaged. This door stopper has got openings for mounting screws. It is designed to use on the floor.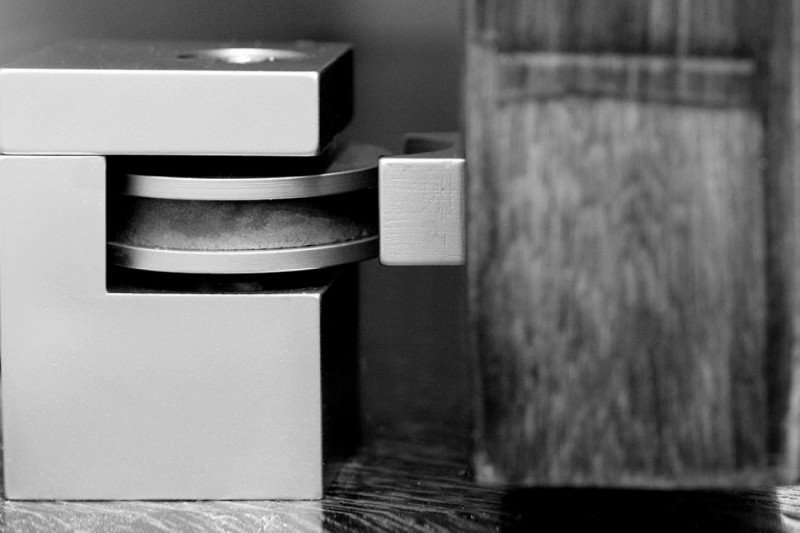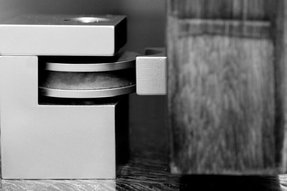 Before you pan out with a flourish, the window pane in the front of the door will break or you close it to someone in the nose - it's worth investing in a solid metal magnetic door stopper. It is very functional and has a throughout modern look.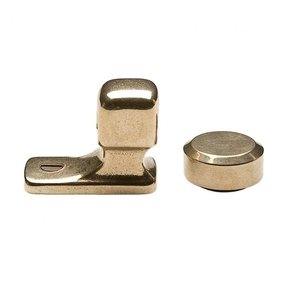 Why not go for a piece that is even more functional with this magnetic door stop that sports the stainless steel structure and will provide you with the ultimate solution for keeping the doors open or closed whenever you want.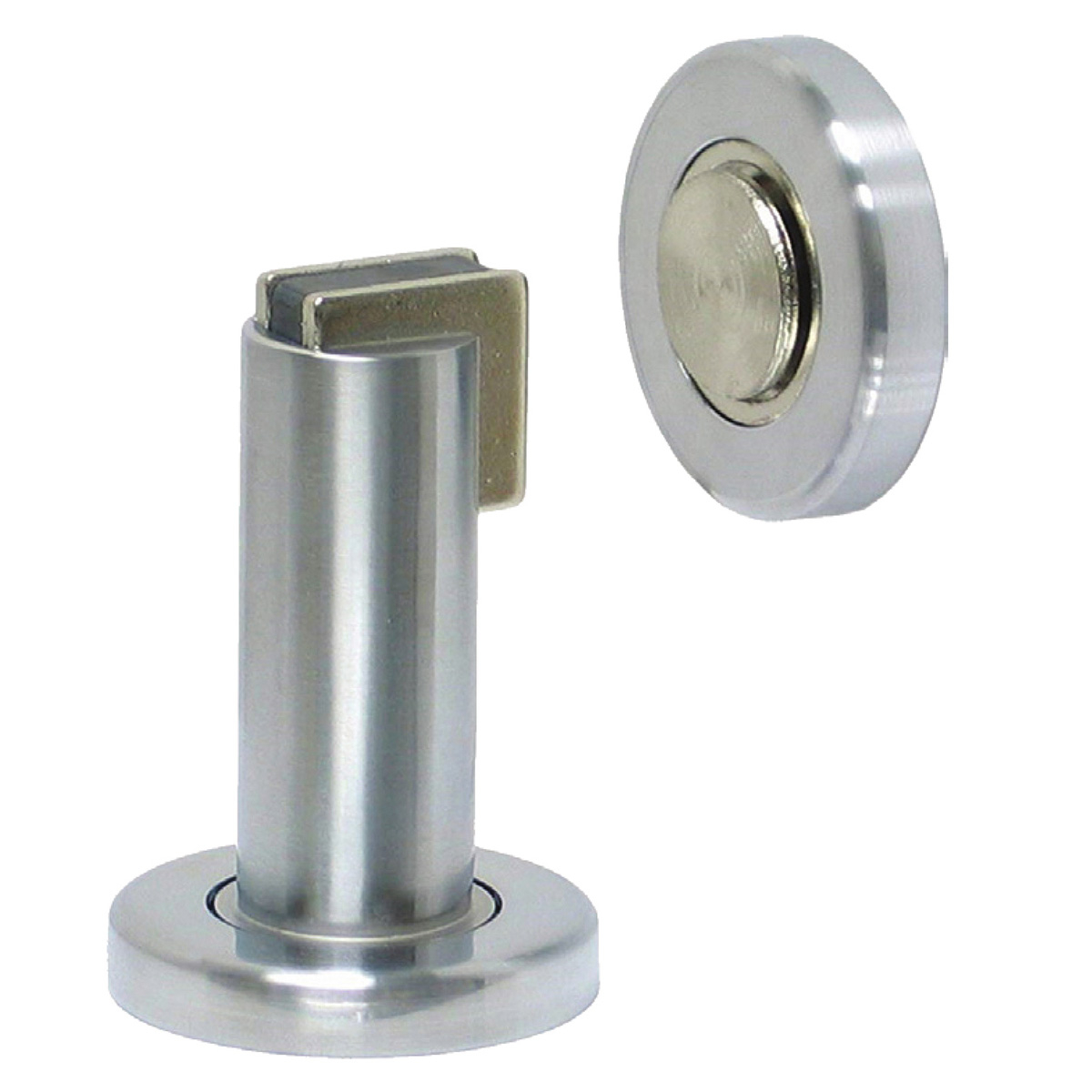 Standing doorstoppers are ideal thing to stumble against it ;) Preparing the magnetic connection between the door and the wall allows you avoid falling down easily and holds the door tight. The chrome cover protects it agaist rust.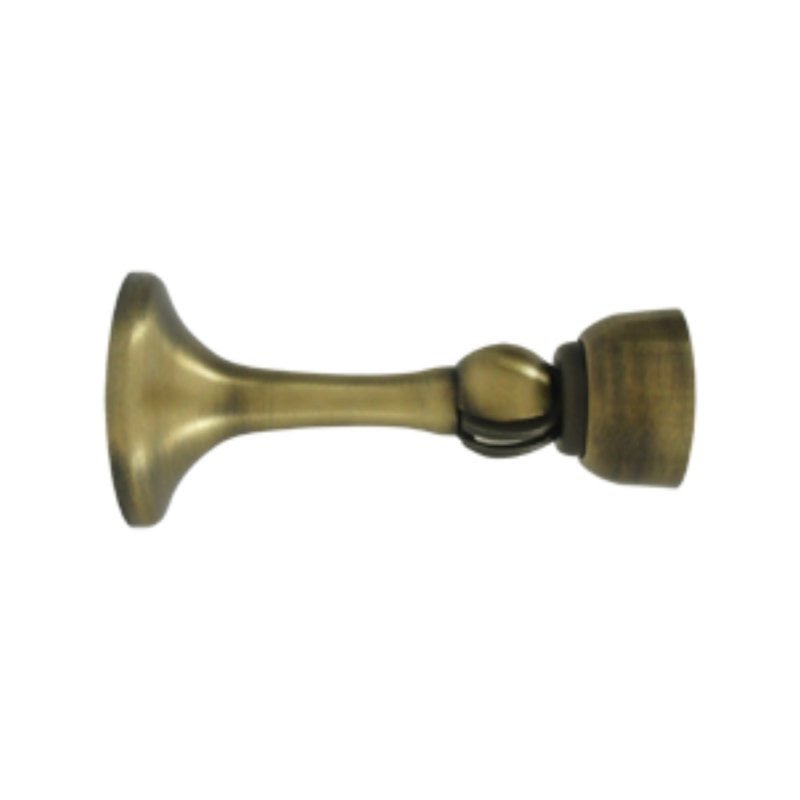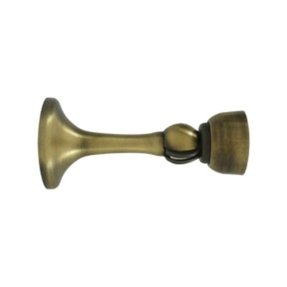 Thanks to the functional magnet, this door holder holds your door as effectively as it should, even when wind blows. The piece is easy to install, easy to use, and covered in a satin nickel finish. Mounting hardware included.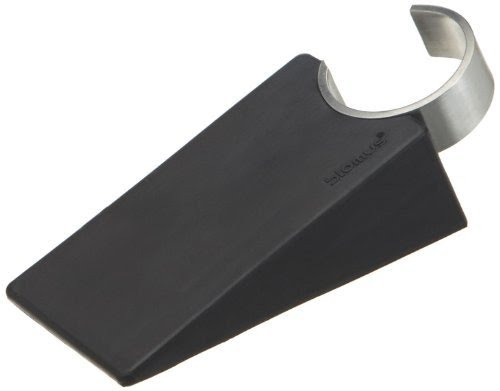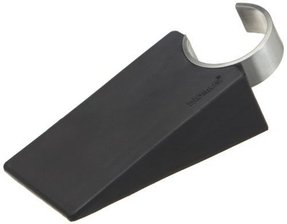 This kind of element is a small door stop that protects walls and different pieces of furniture from damage caused by opened doors. It has got a simple construction based on a solid frame made of stainless steel.