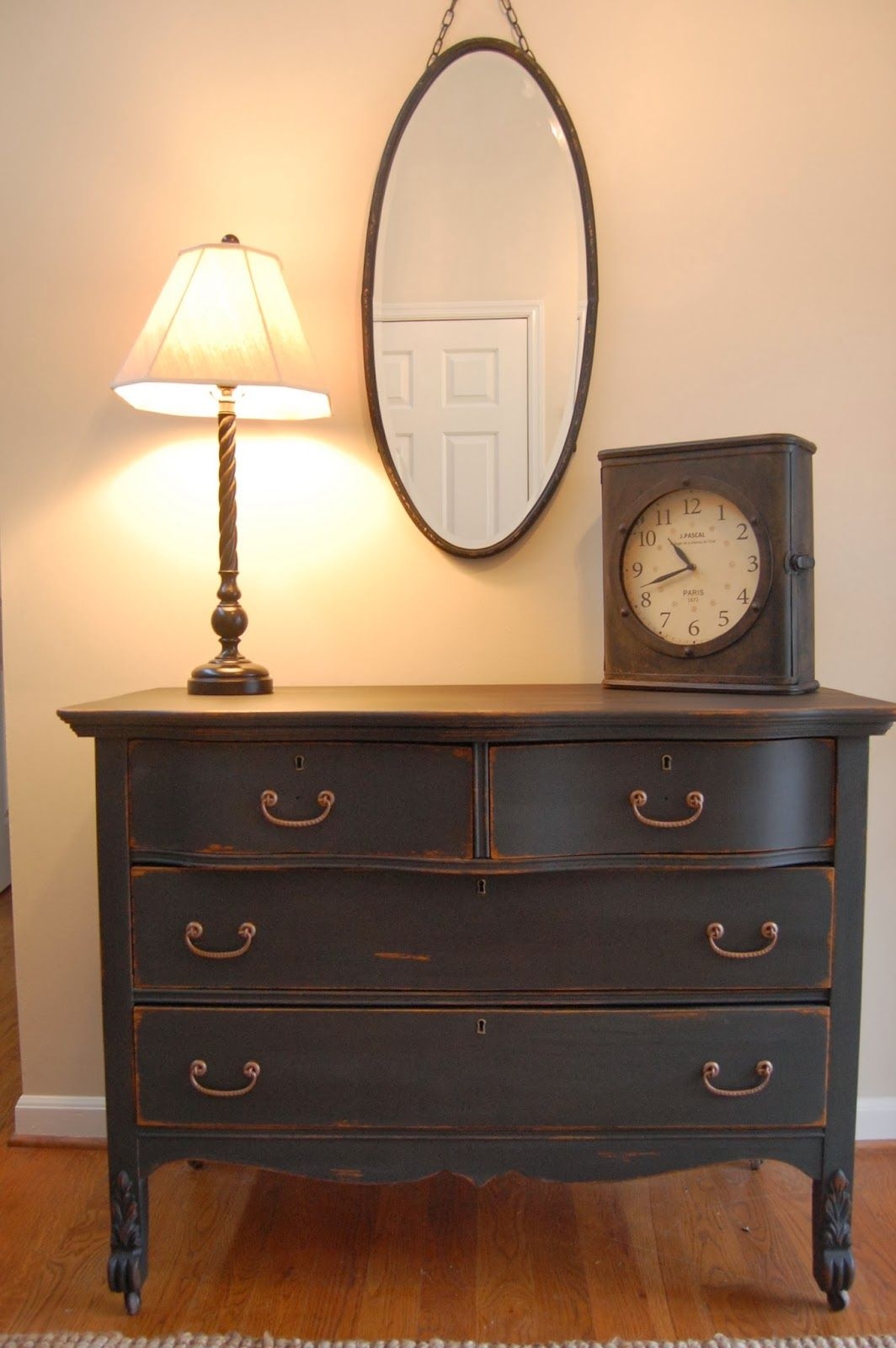 Unique bedroom drawer chest and matching mirror. The chest sits atop for legs, each fitted with caster wheels for easy mobility. It's made from wood and its dark espresso finish will add the perfect balance of texture into your home. The piece is then matched by a large oval mirror for outstanding elegance.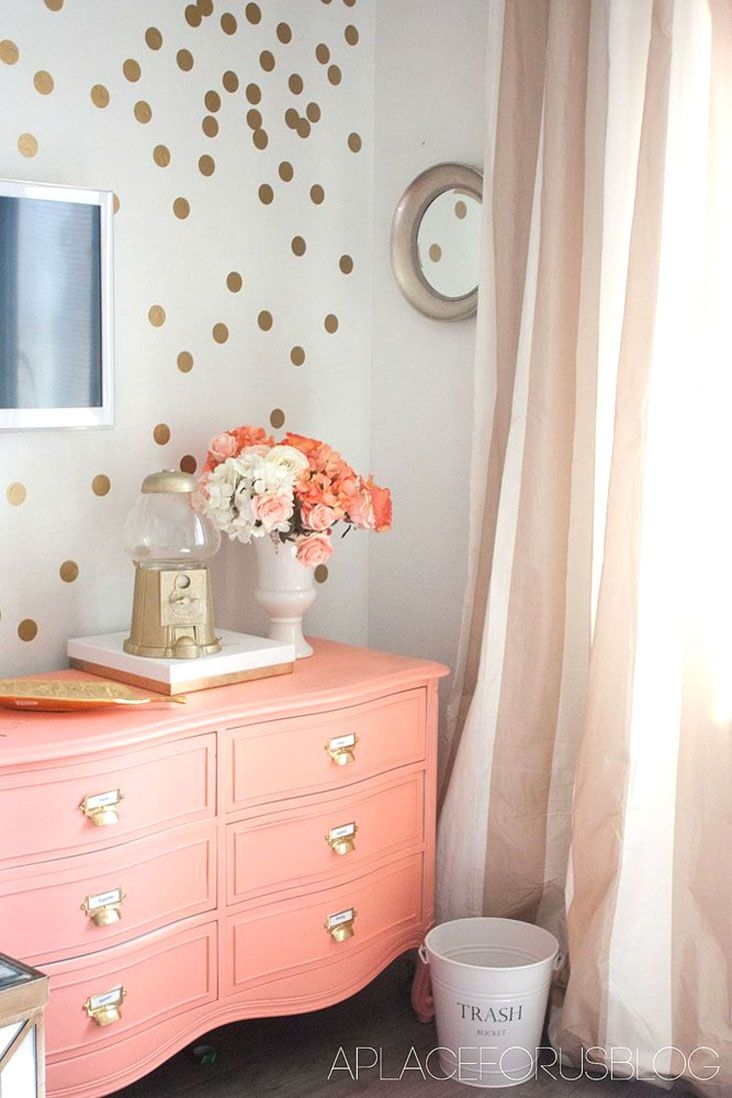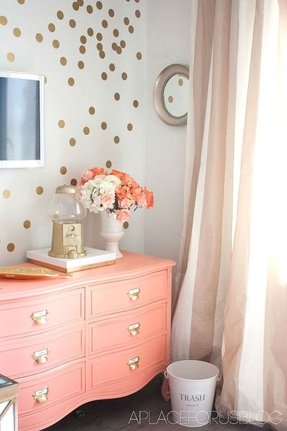 Give your bedroom a new touch of elegance with this brass based metallic pulls. The pulls are a perfect accent for chest of drawers and bedroom nightstands. They are easy to install and would work in a wide variety of backgrounds, including vibrant pink furniture.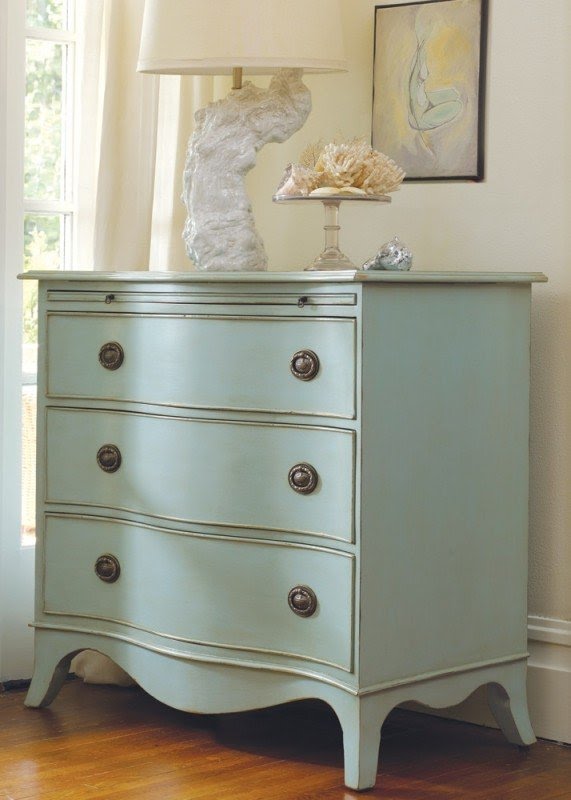 A pretty vintage woody drawer chest with a bit worn pale blue finish. It has a top with a curved front edge, low angular curved legs, wavy aprons. It's equipped with a sliding tray and 3 drawers with gently convex panels and dark metal ring pulls.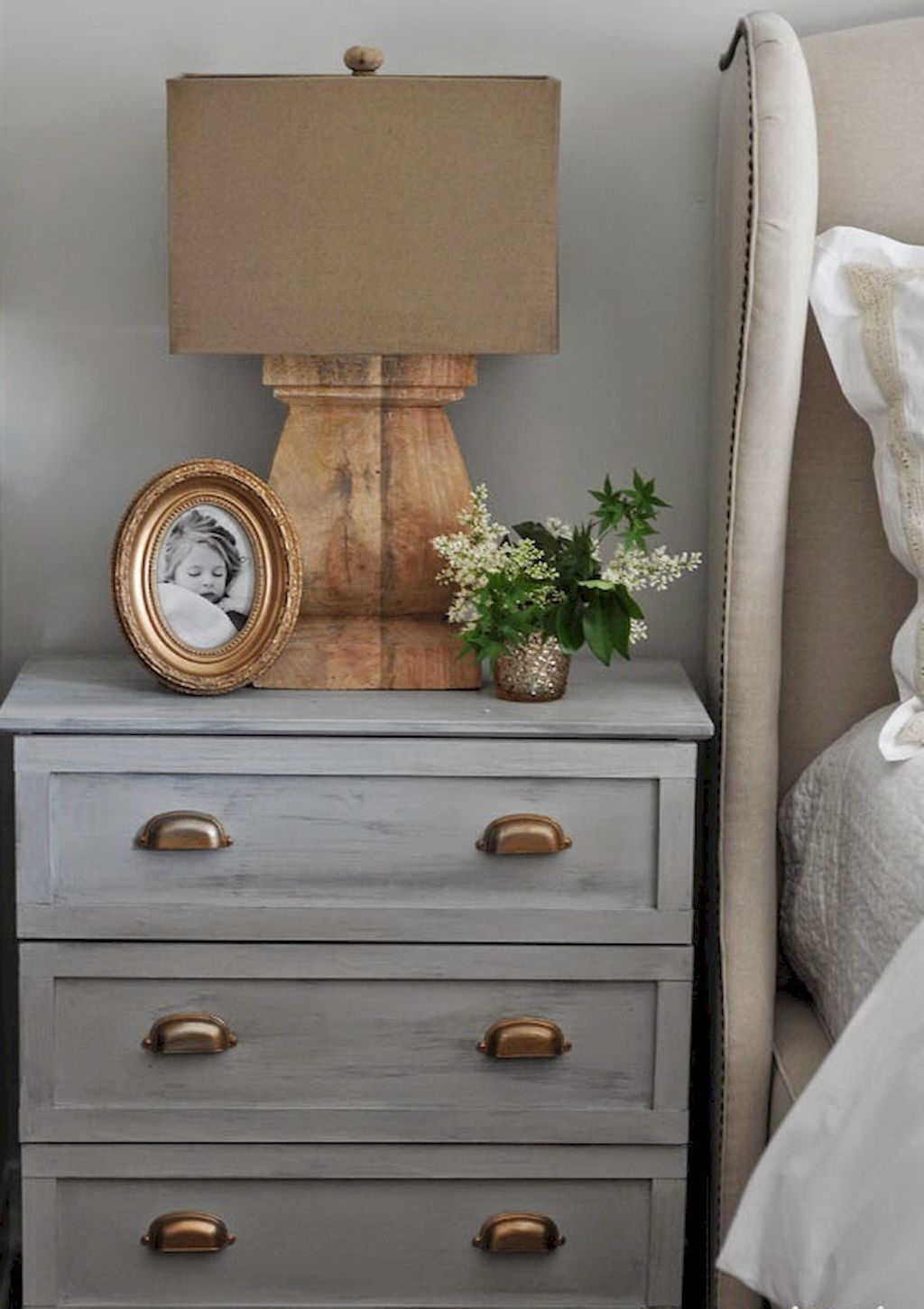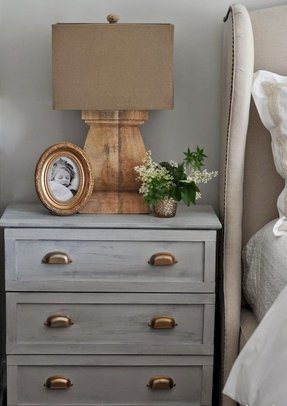 Apparently, a distressed finish is not contrary to elegance. This wide bedside nighstand (a small dresser with three drawers?) was painted white with gray staining, but warm brass handles lend a new feel to an otherwise shabby chic look.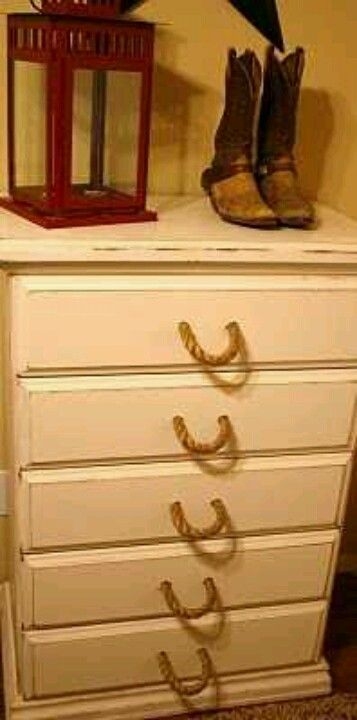 Farmhouse inspired bedroom drawer pools made from rope. The pulls are incredibly sturdy and feature a neutral finish that will add outstanding accent value to any drawer chest. Their antique touch of elegance combines perfectly with antique based chest designs.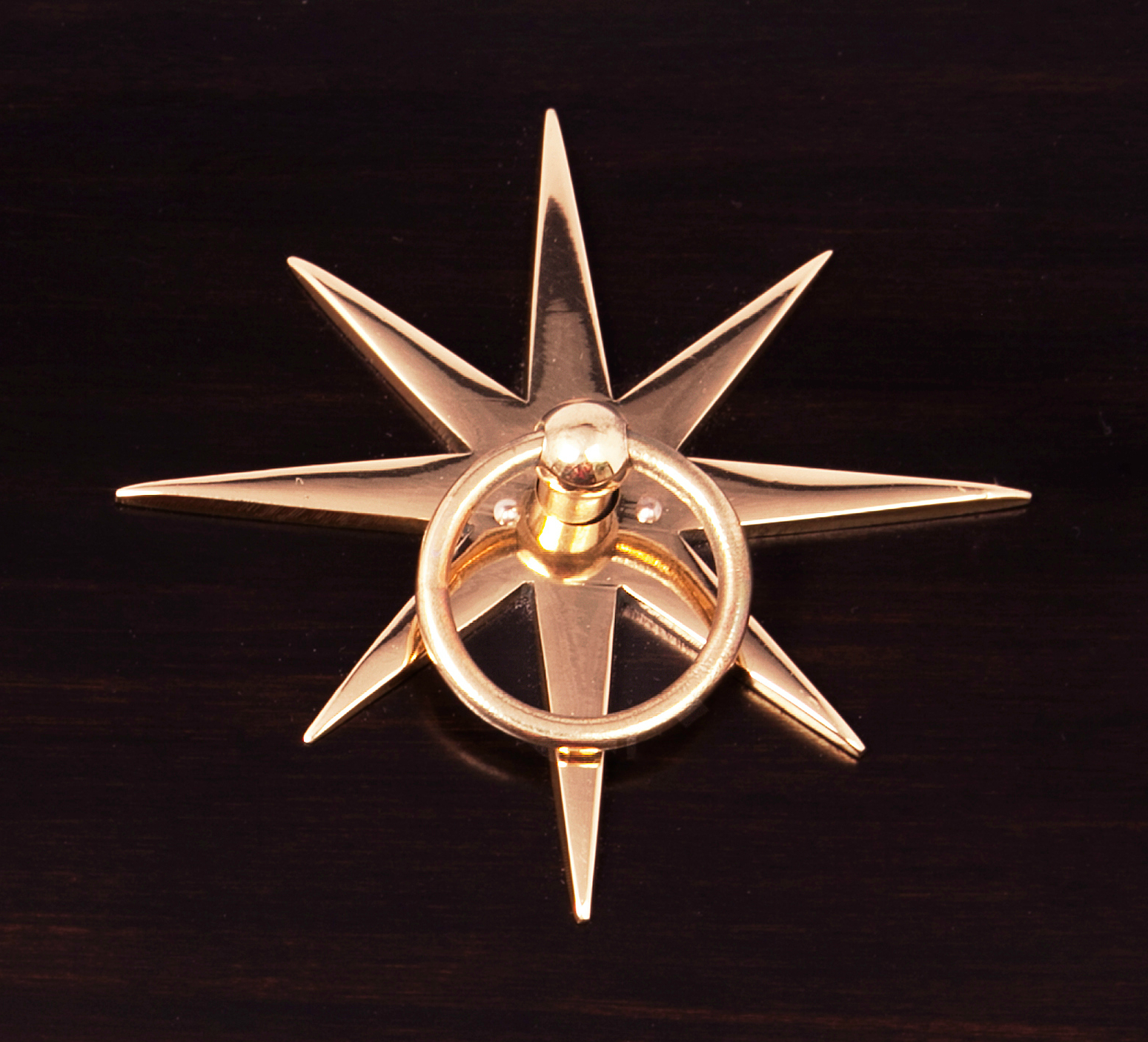 This pull hardware sports an original design that is sure to become a fitting option for your drawers to both ensure that you can open and close then securely and still oozing extra charm with its brass finish and star-like shape.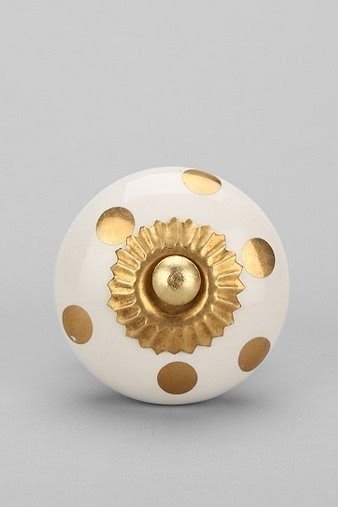 A ceramic, gold polka dot drawer knob with a sophisticated, elegant look – perfect for a knob replacement in a classy bedroom. Sure to spice up the look of any room with its rich appearance.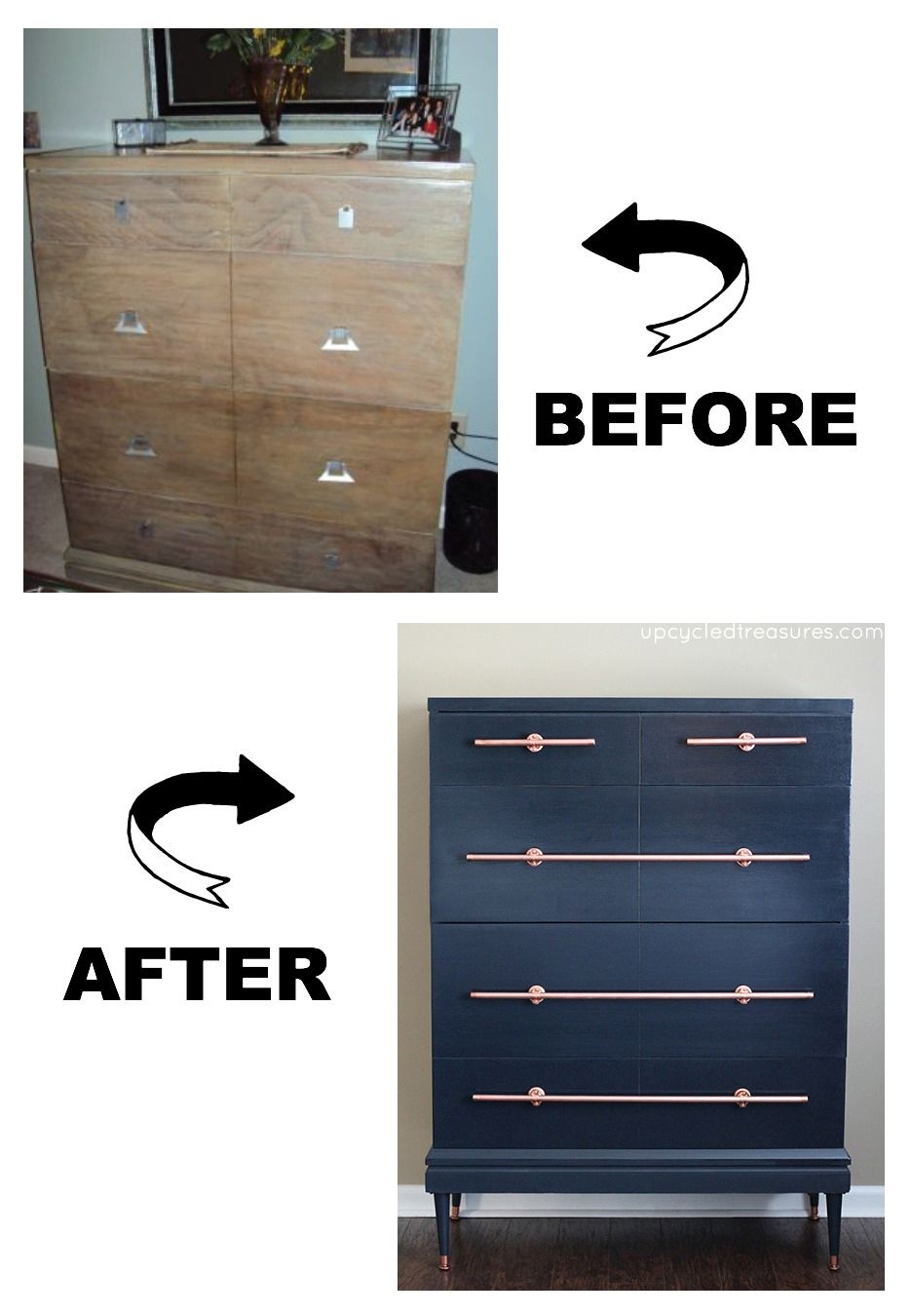 Stunning and easy to install pipe drawer pulls with a chrome-plated shiny metal finish. The pulls are functional and decorative at the same time. While they easily make it possible for you to pull out drawers, they provide an embellishing accent for chests and nightstands of all types.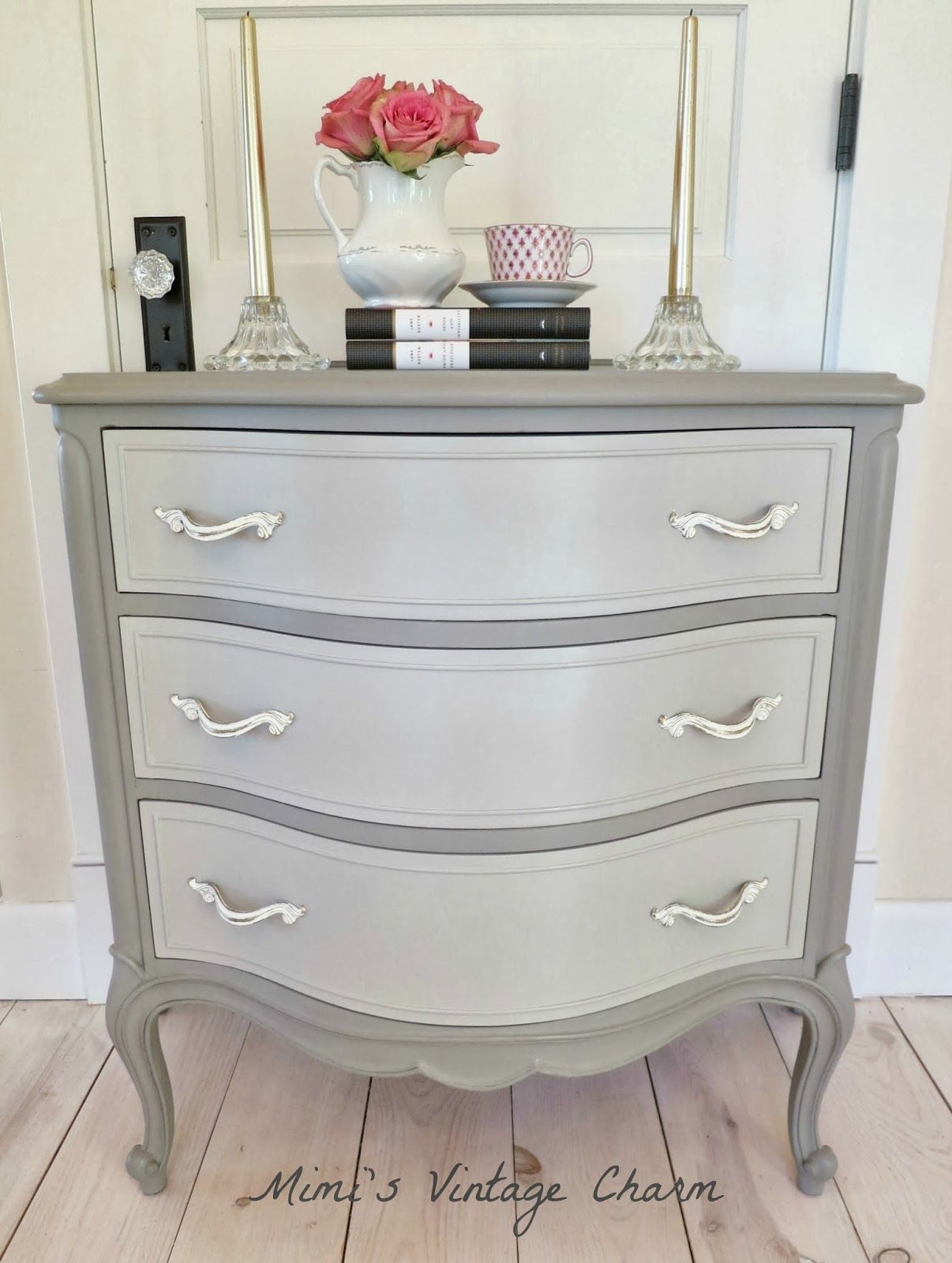 A stunning chest of drawers in an elegant design. It features a grey, curved structure with decorative legs and three drawers in a light grey color. Shiny silver handles are a chic accent of the piece.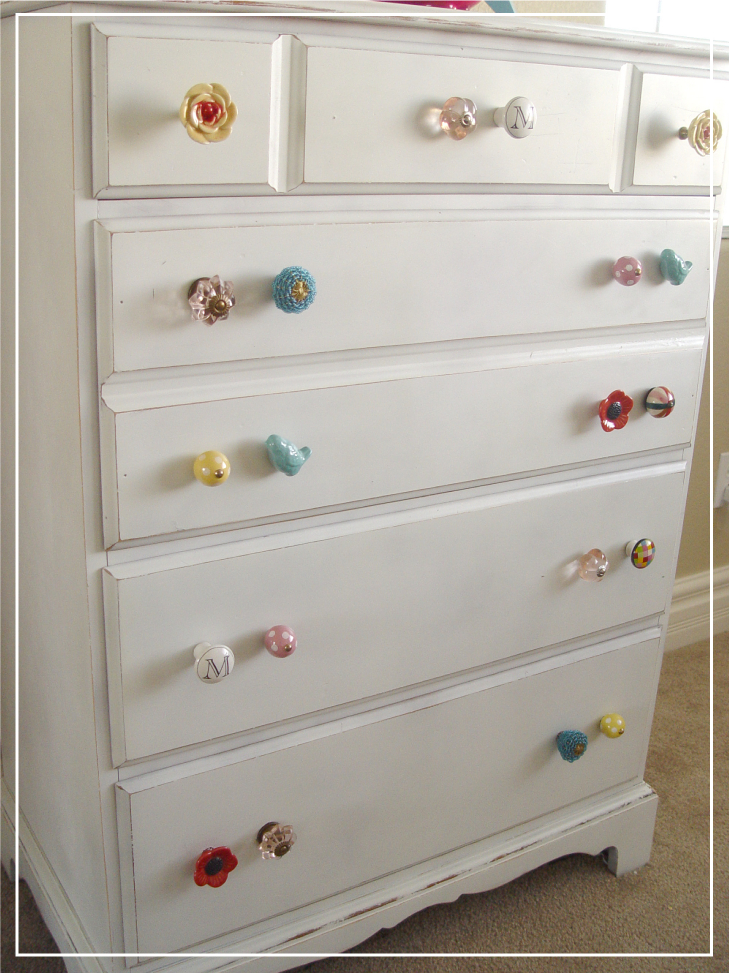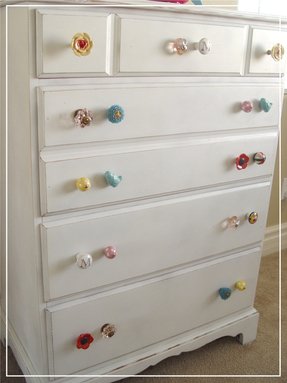 Wooden dresser with seven drawers that provide quite large storage space. These drawers include practical and attractive knobs finished in different colors. The whole wooden surface is finished in neutral white color.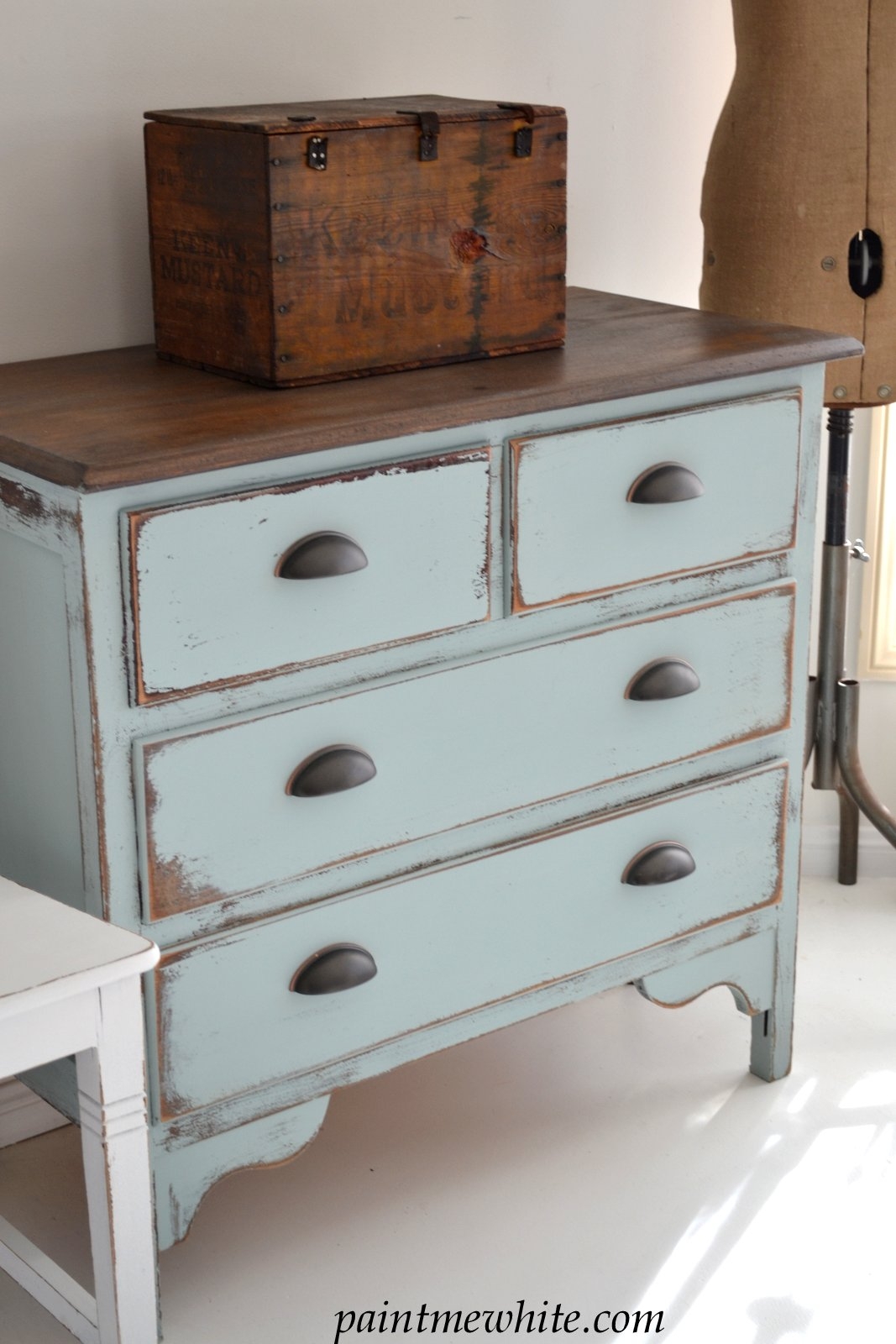 Here's a tutorial on how to add an edge to an ordinary bedroom dresser - a shabby chic edge, to be precise! This pale blue (almost white) dresser with wood top is welcome in coastal homes, as long as you like distressed furnishings.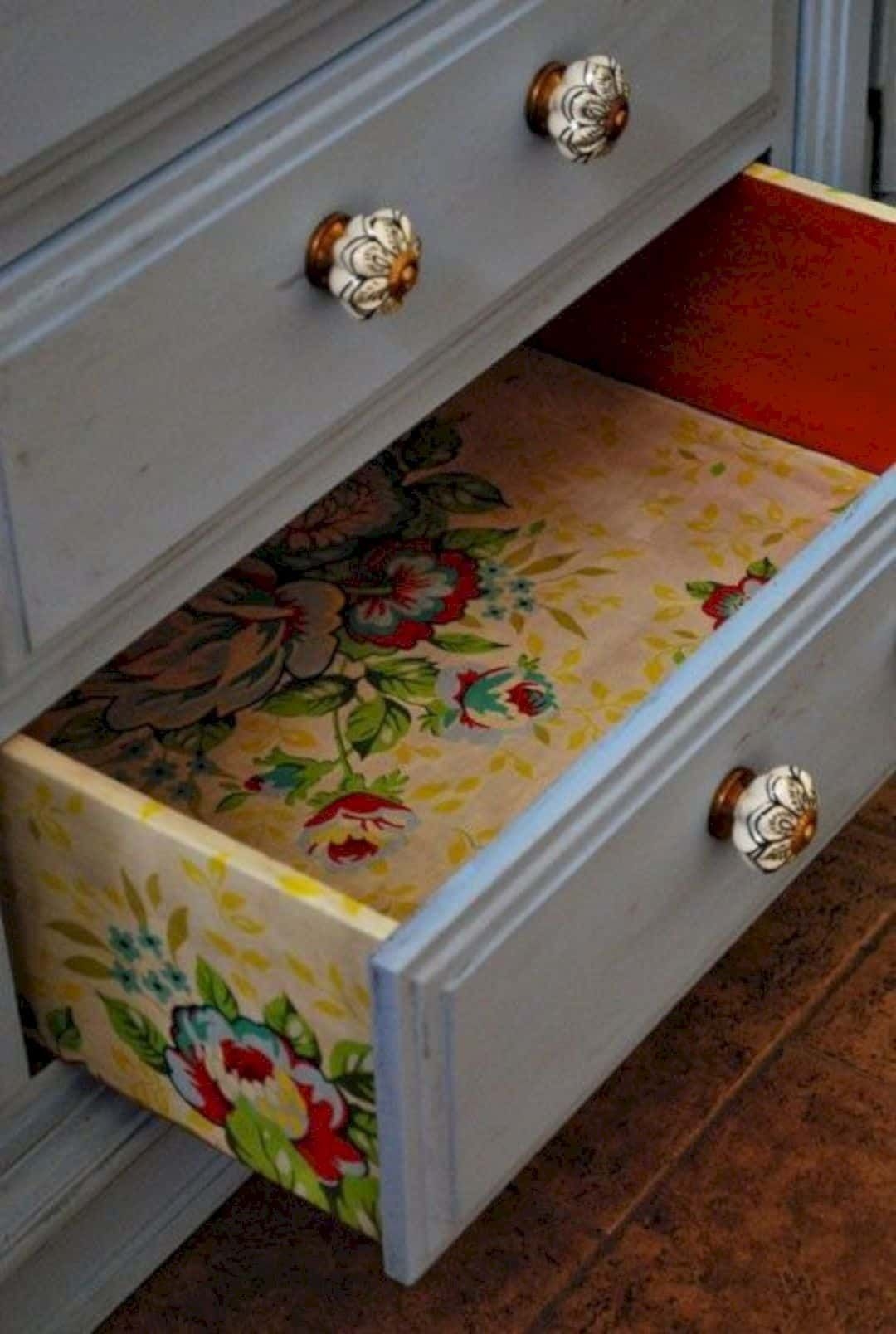 So many different ways to perk up dressers! I could have pinned at least half of them! | 99 Clever Ways To Transform A Boring Dresser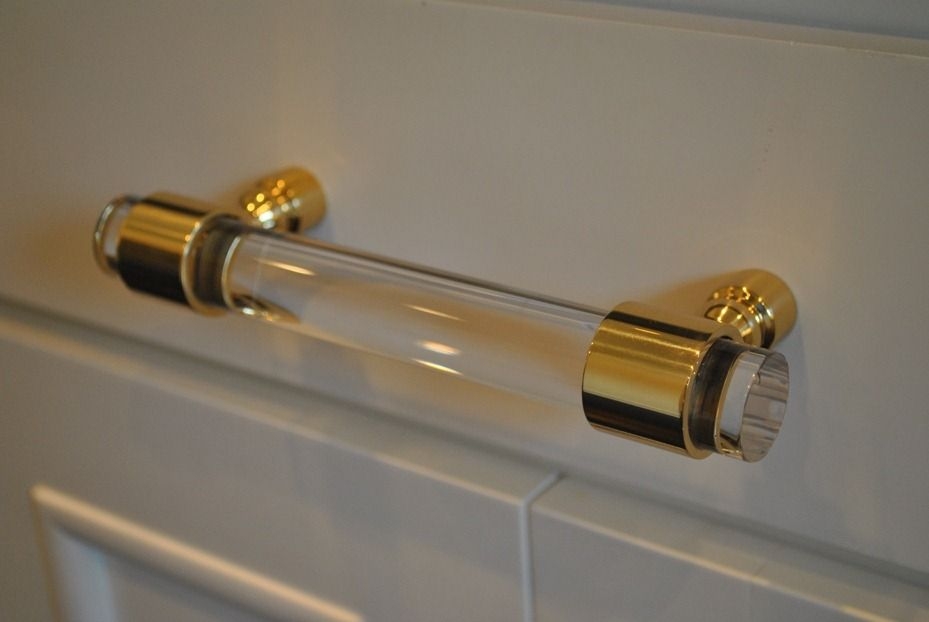 Available in custom lucite sizes and brass finishes, this traditional plain ring lucite pull with gold elements is an exquisitely stylish accent for one's decor. The brass piece is approximately 1-3/8 inches high.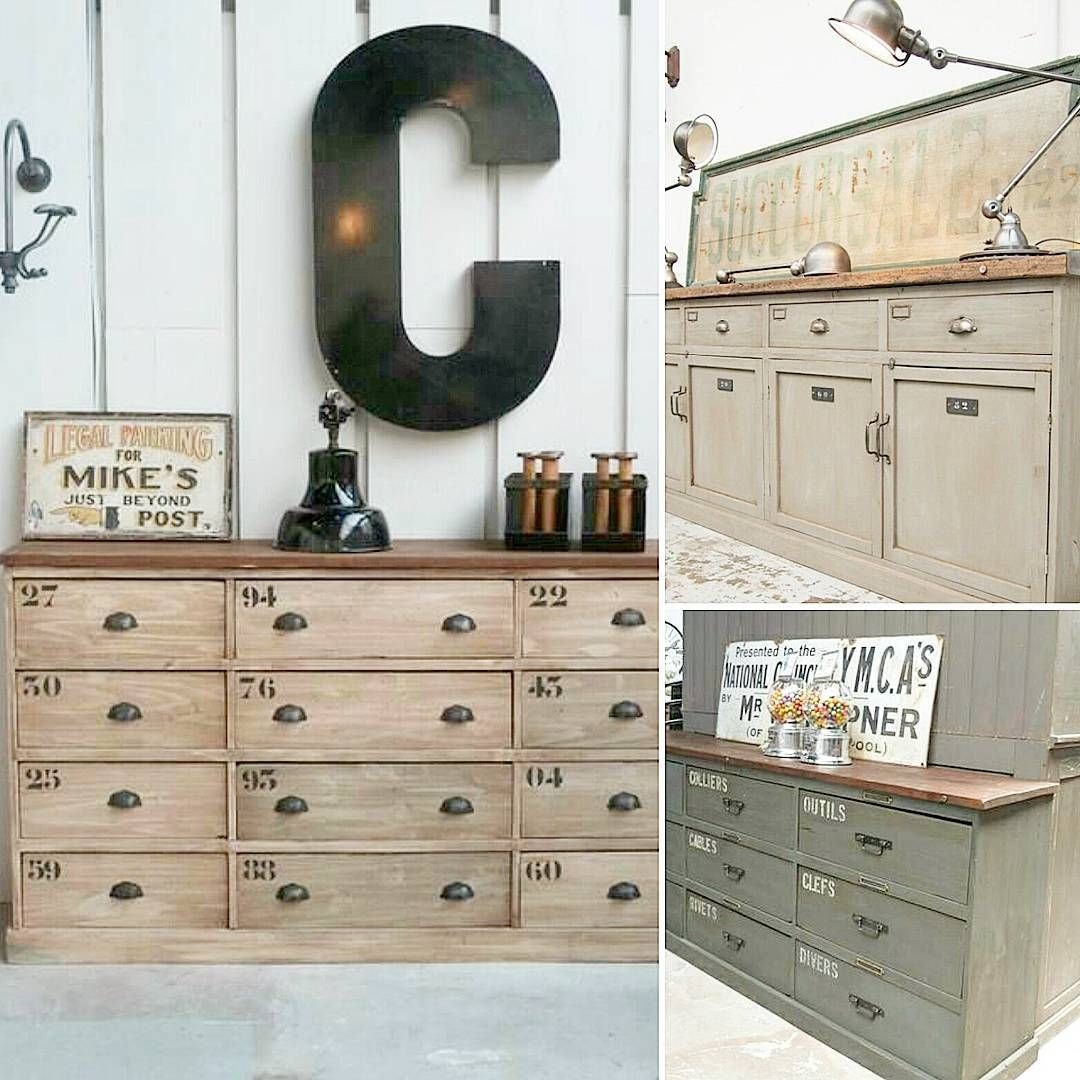 Industrial design for a rustic file cabinet with a plenty of different sized drawers which provide a lot of storage space. The unusual decorations on top of the cabinet provide the piece with a cozy and adorable look.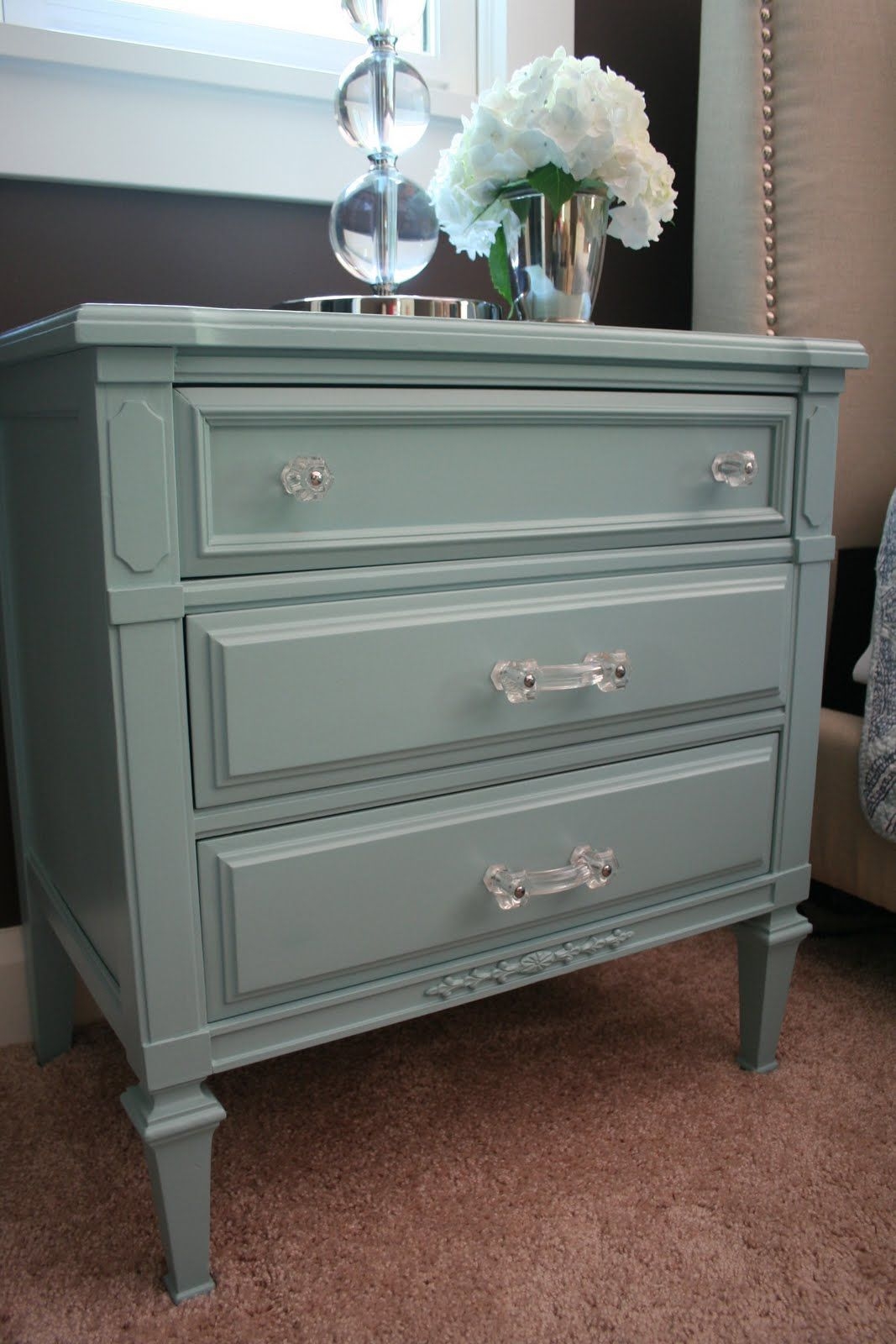 a DIY project ~ taking an old wood-stained small chest of drawers and turning it into this heavenly pale pearly turquoise bedside table with new wonderful acrylic hardware...looks like it would go well in the New and Last Home!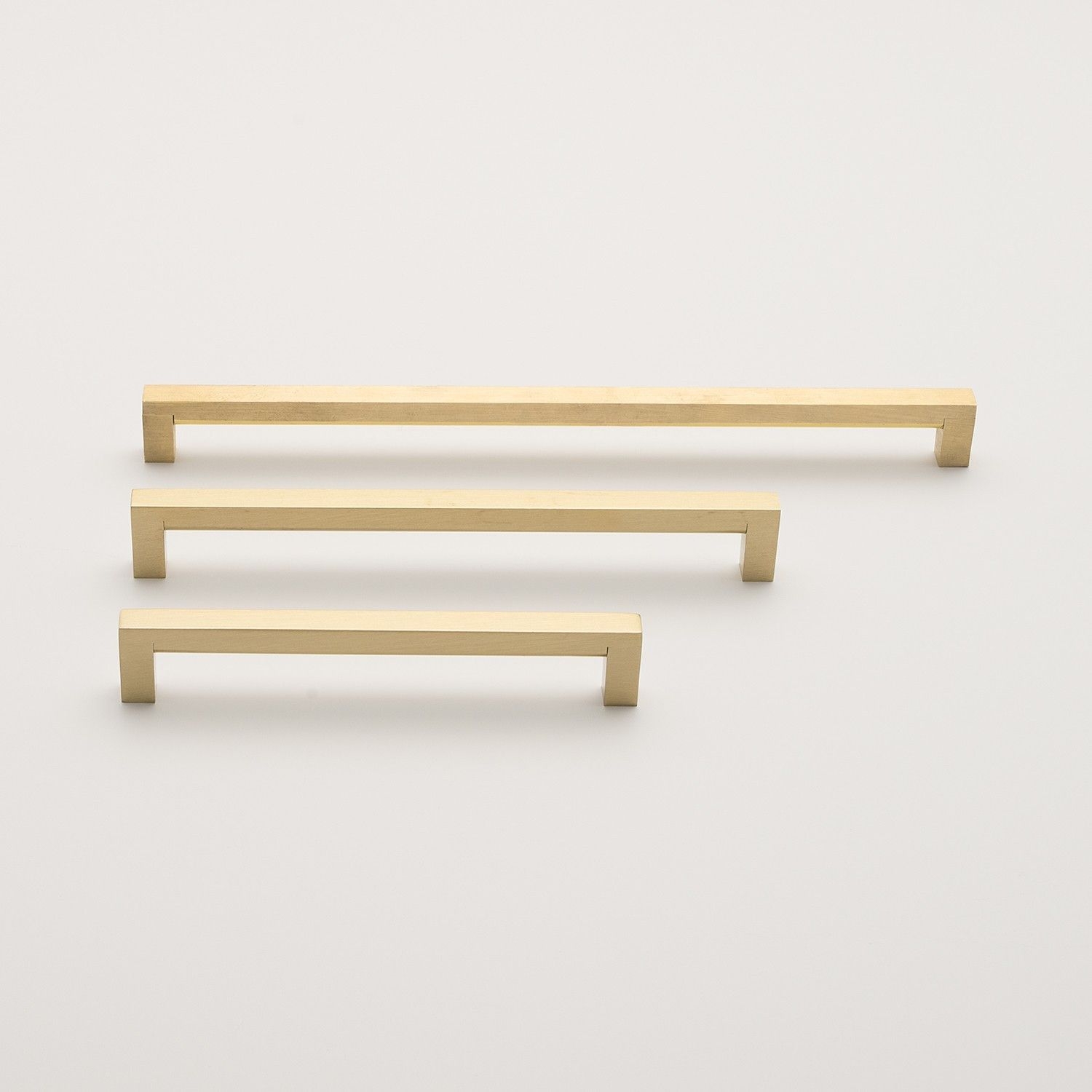 Rectangular, solid brass drawer pull with a rounded interior face for a smooth feel in the hand. Its construction based on clean lines is able to update any decor. This handcrafted element is practical and attractive.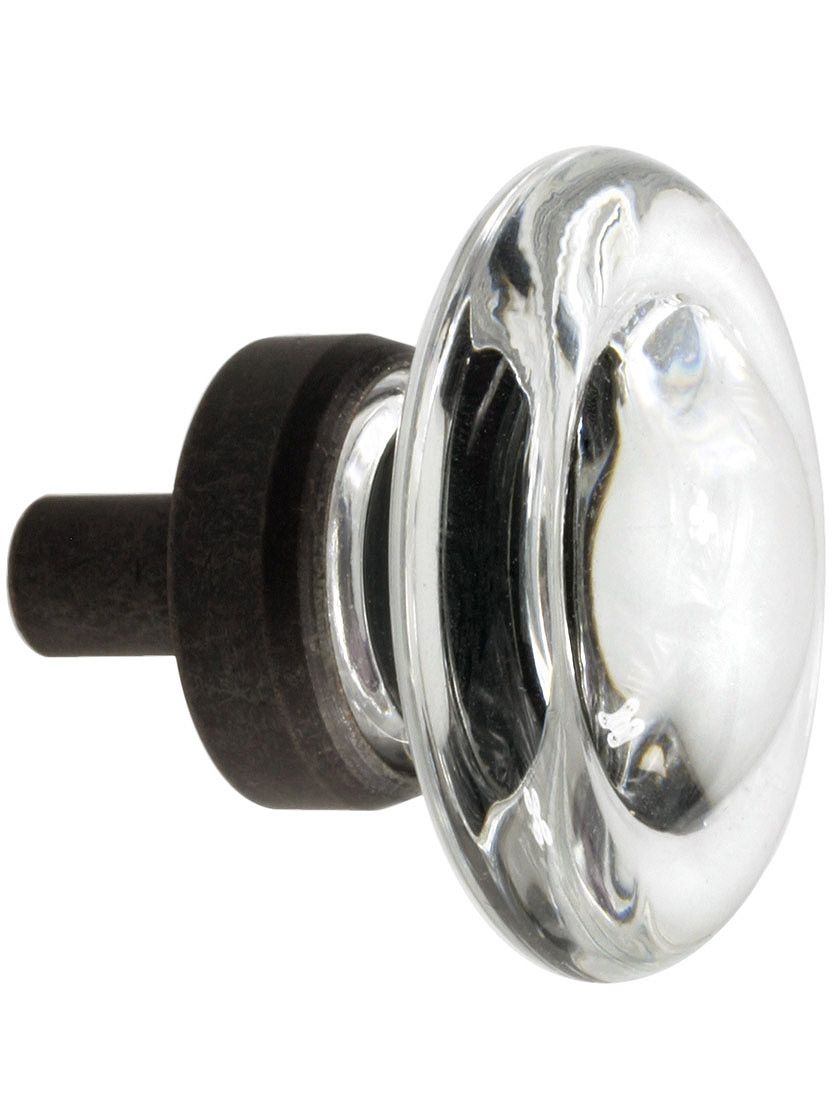 Ever looked for a small detail that doesn't require any space but gives your room a unique appearance? These glass knobs for drawers and compartment doors are great to spice up the look of your home in a very simple way!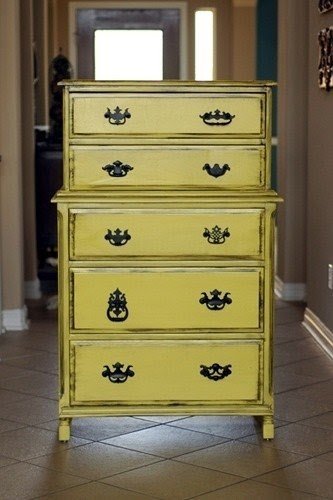 My Love Affair With Yellow - Petticoat Junktion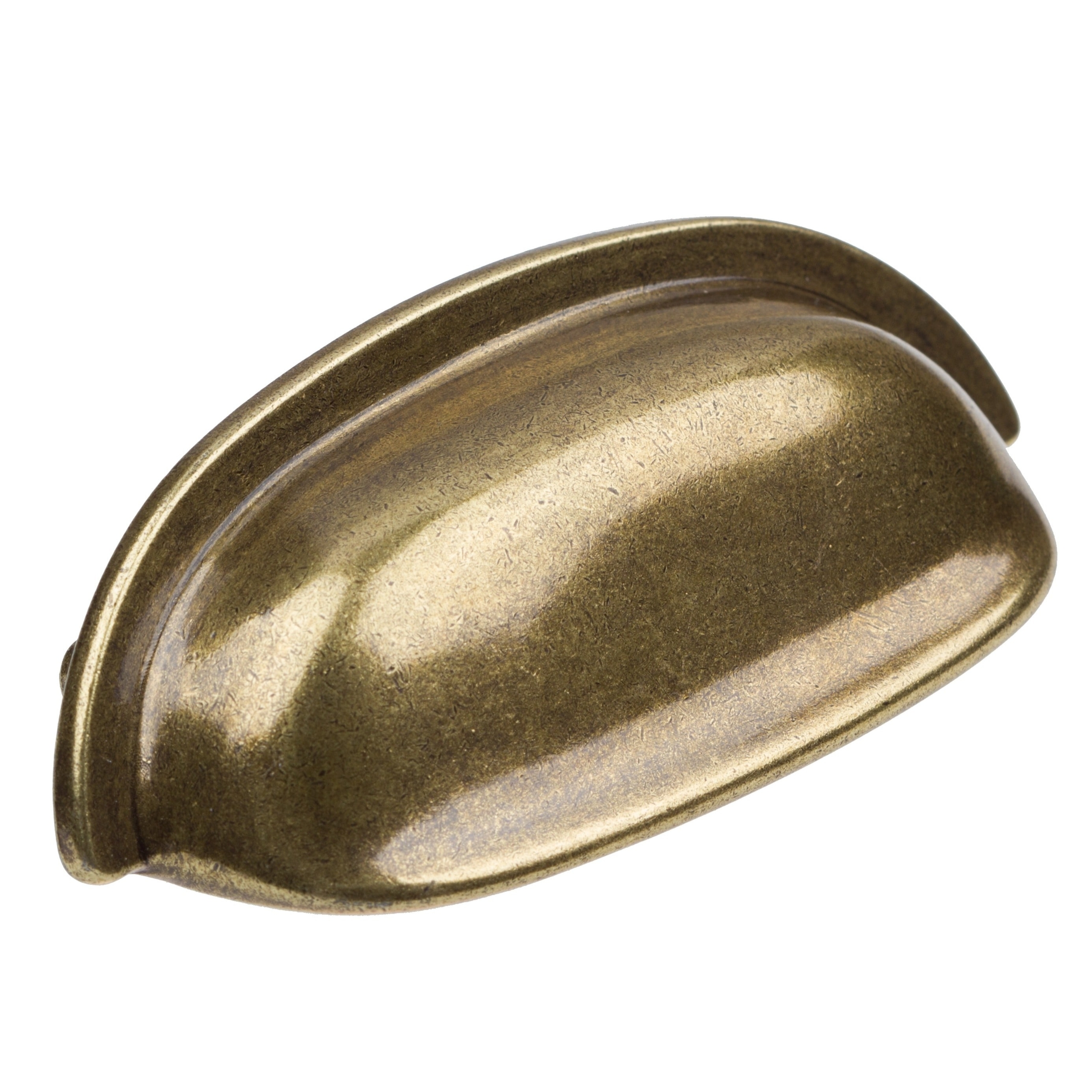 Classic 2 1/2" Center Cup/Bin Pull (Set of 10)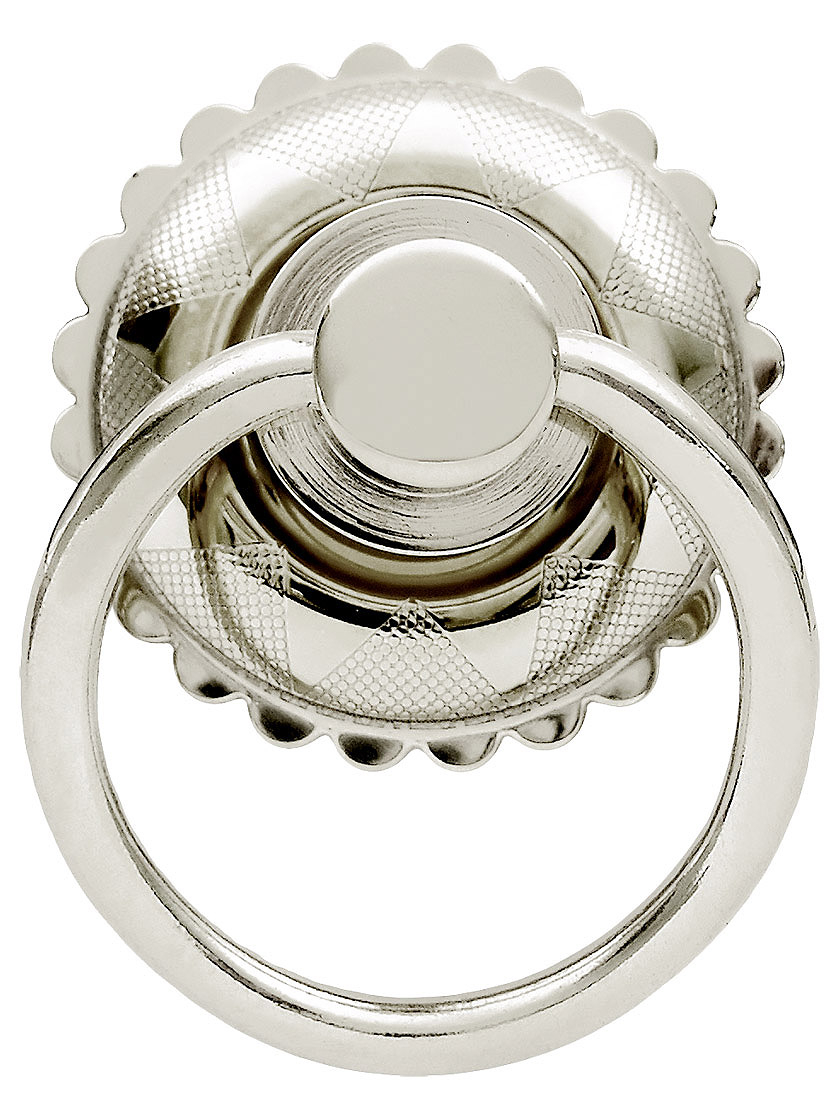 Drawer pulls might be the highlight of the chest. This round pull drawer is in the shape of a ring with a silver, glossy finish, which will give every piece of furniture a touch of elegance. A great accent of every chest of drawers.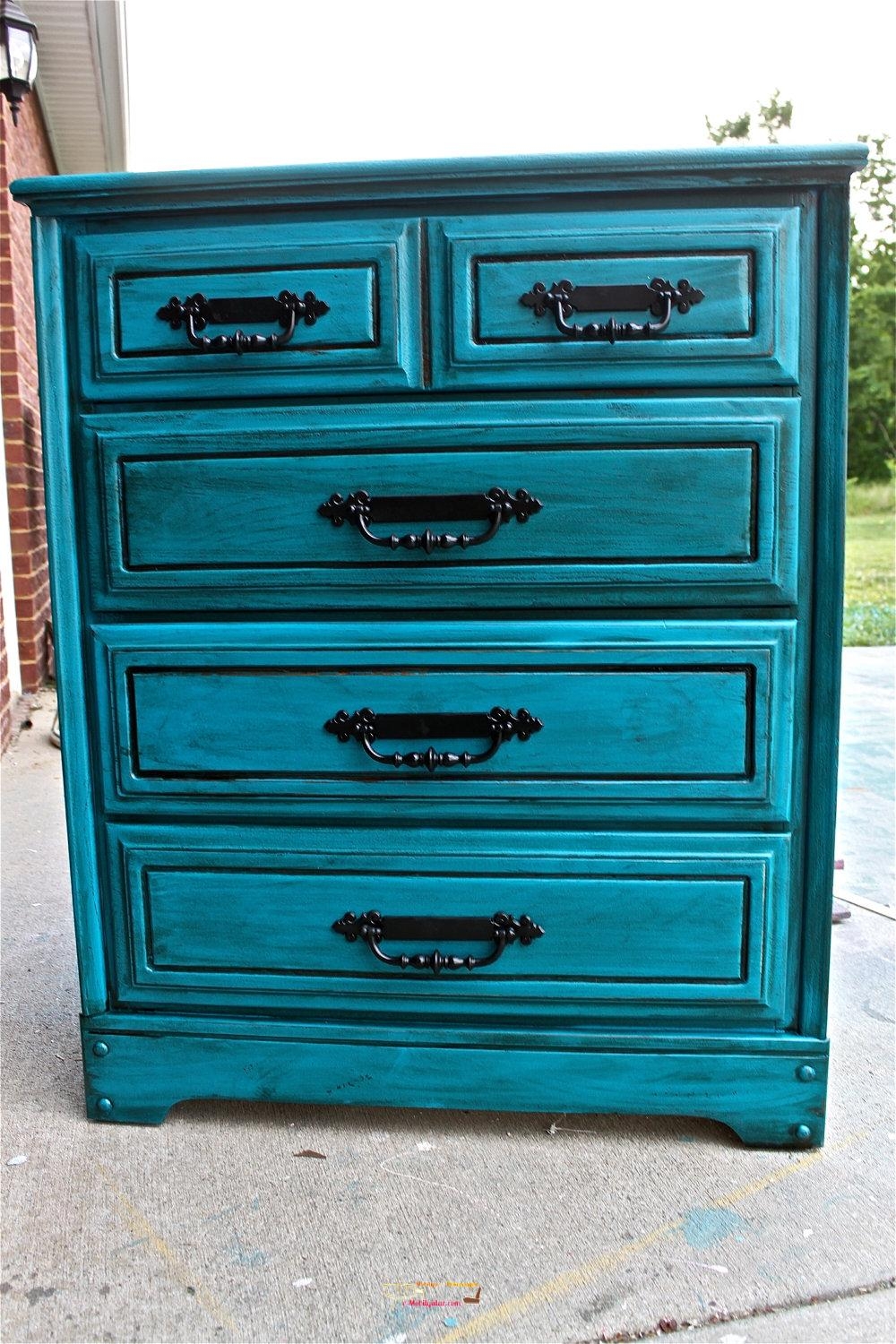 Stain On Regular Paint Makes The Coolest Effect! That color is AMAZING ...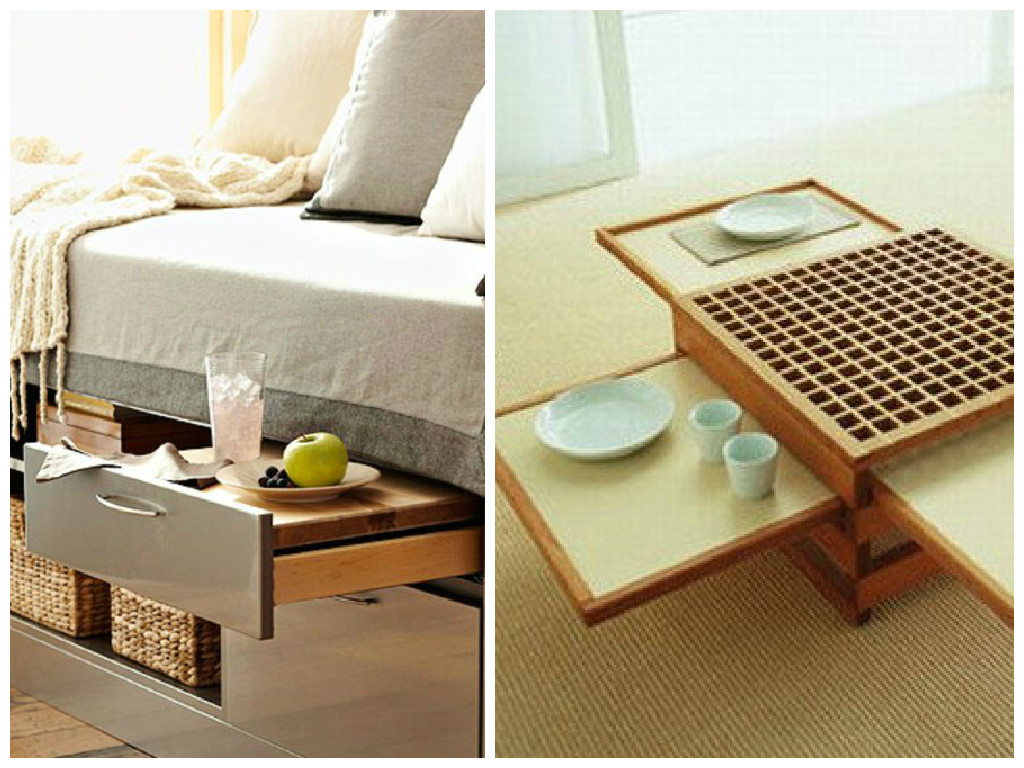 In smaller or older homes storage space is at a premium. I love the idea of creating a bed that also incorporates storage units and even a pull out shelf-table!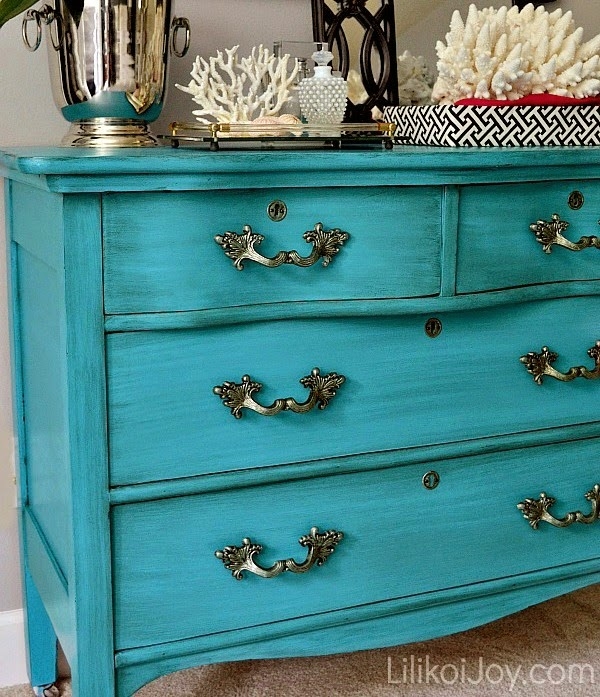 DIY::Craigslist Dresser Gets a Colorful Makeover. Love The Color ! (Full Tutorial)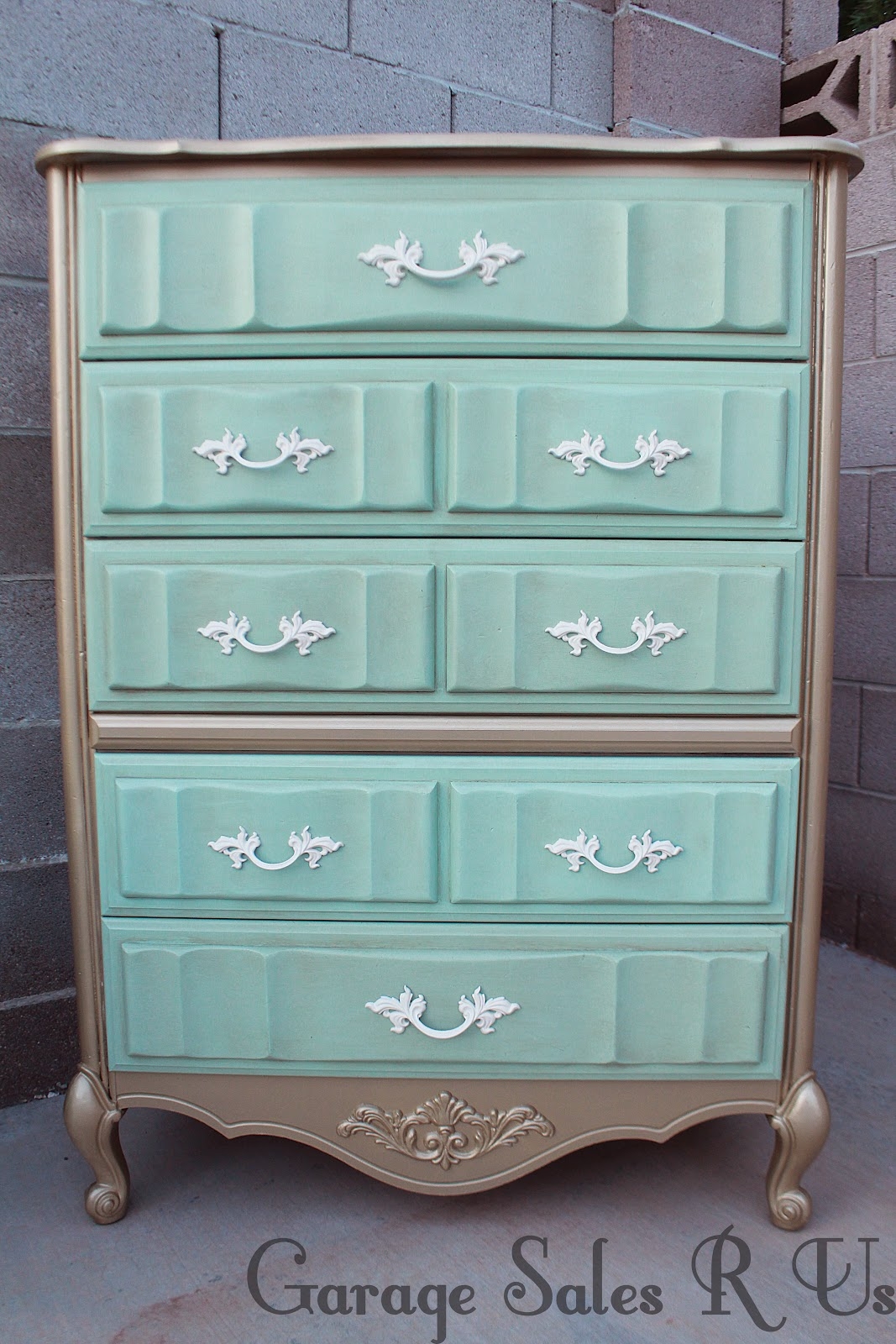 This incredible furniture is totally repainted mint bedroom dresser! Our mothers or grandmothers grew up with the exact one! It perfectly suits girl's bedroom as well. Made from renewed wood, nicely painted and decorated with white handles.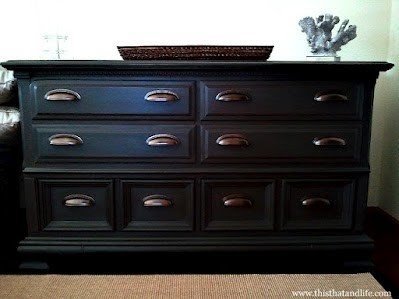 An elegant chest of drawers that offers plenty of storage space in six spacious drawers. It's a wooden piece that was covered with a layer of wax, which gives it a subtle, glossy finish. Golden knobs ideally match.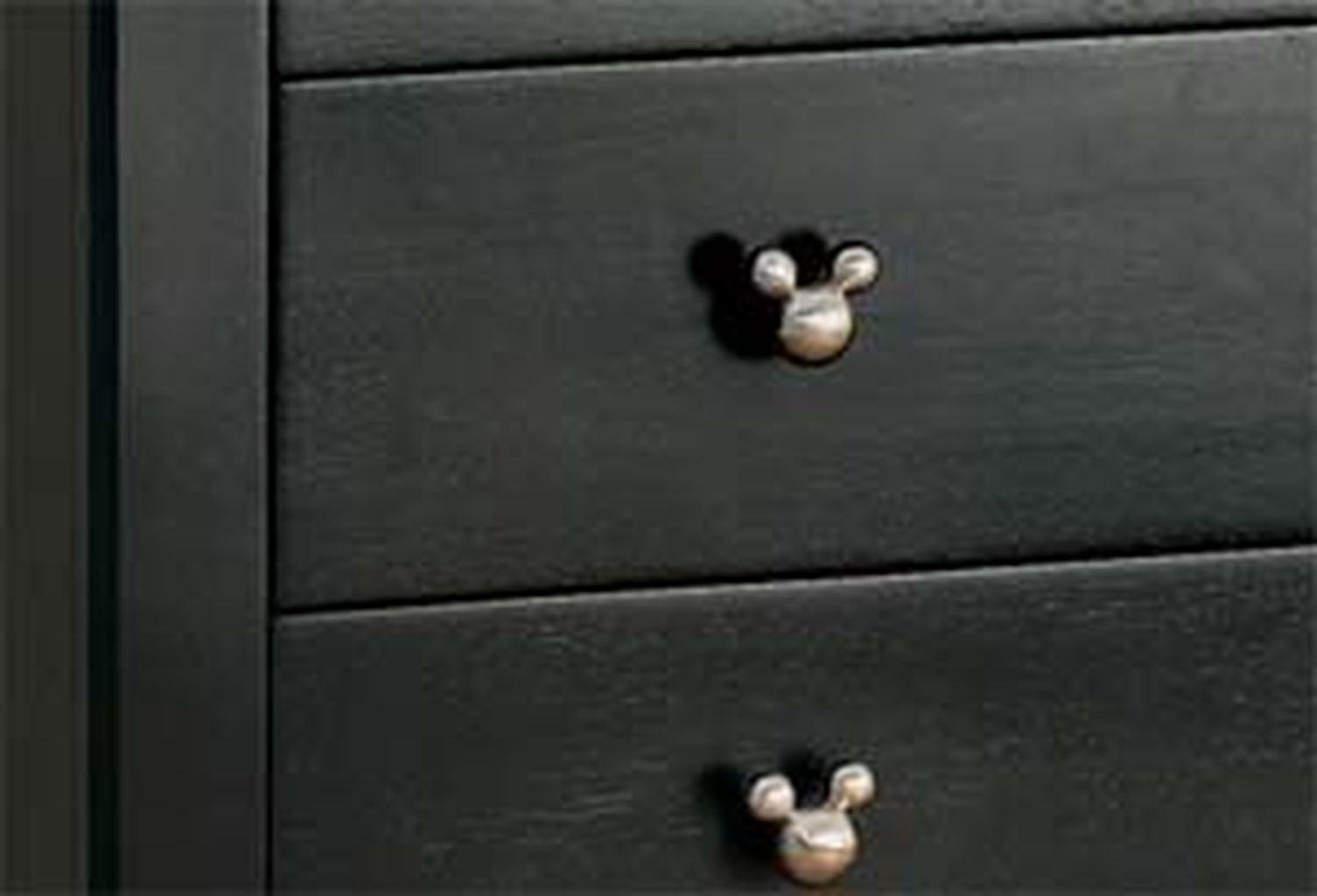 I love these pulls. I need to find out where to get them and make my own Mickey furniture for less $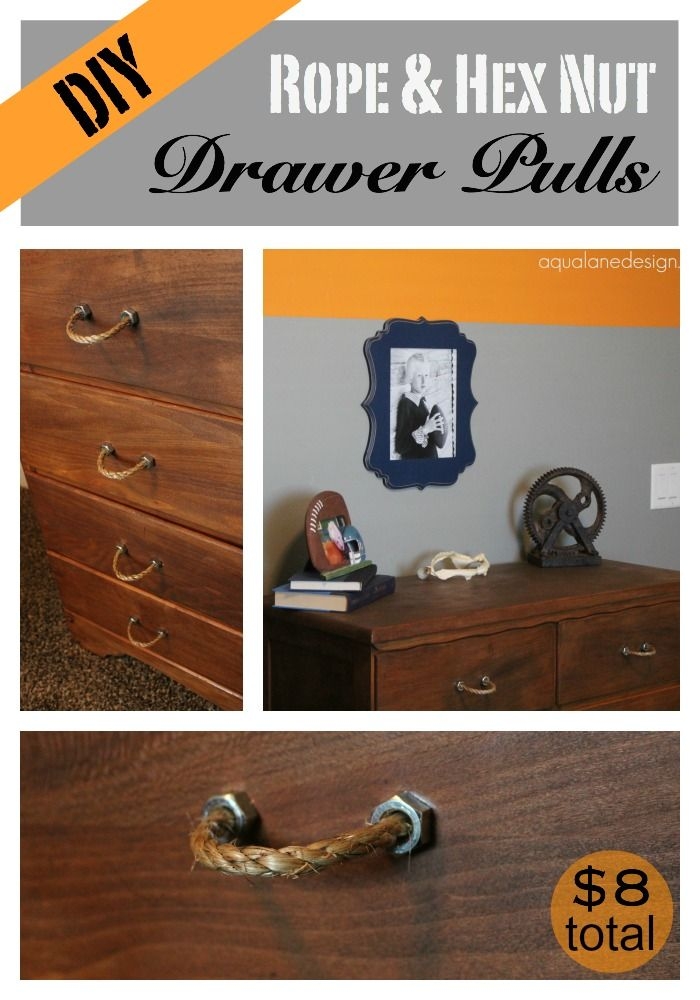 Create these unique drawer pulls for only $8 for the entire project! (That's $1 each) Use rope and hex nuts to create a super cool look for cheap!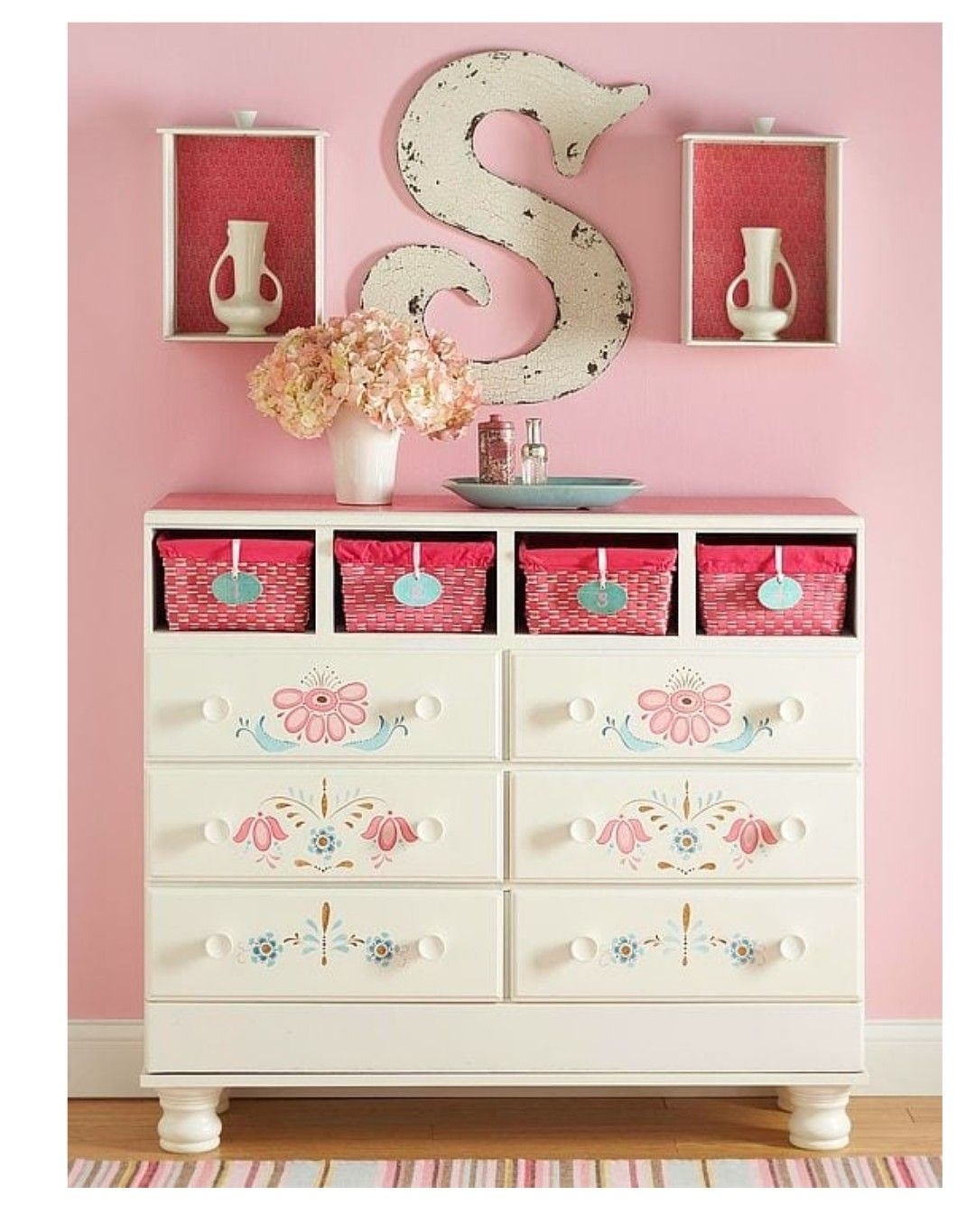 The delicate cream cupboars with the drawers fronts painted in the colorful floral motive. The six big drawers and the additional pop-in baskets guarantees enough place for storage your kid's clothes and toys.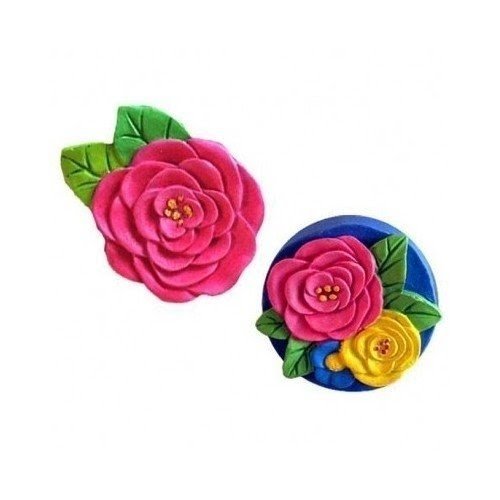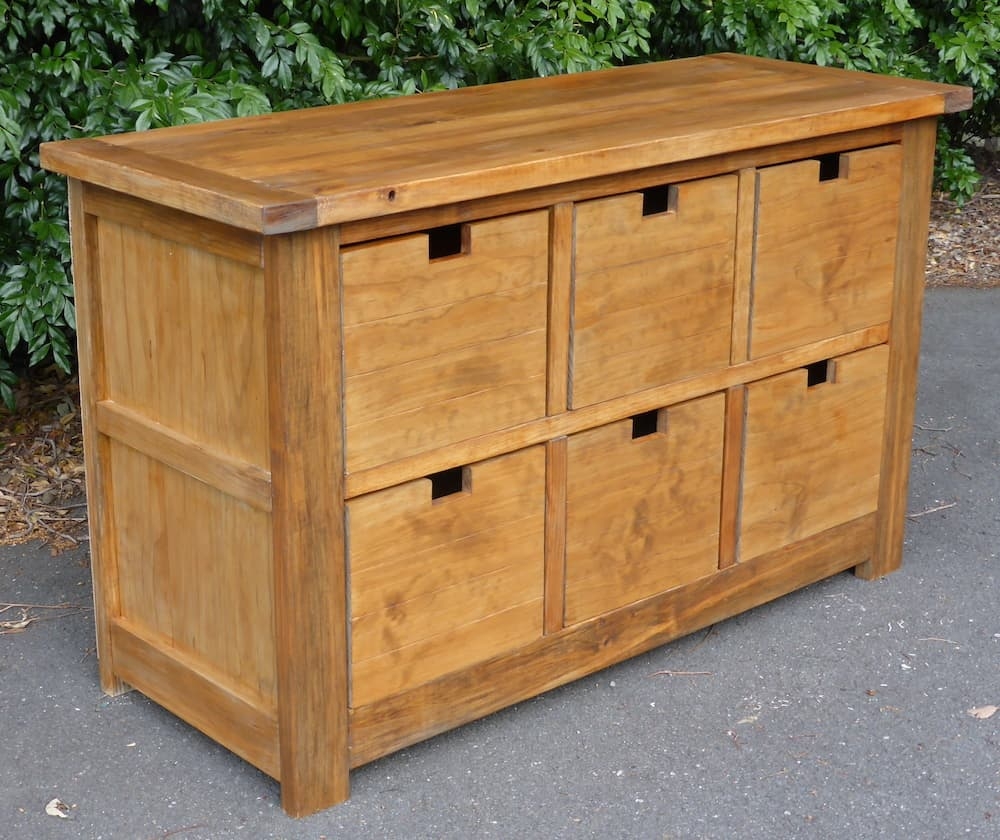 Very useful, utilitarian DIY project, with a very simple, easy to reproduce the design. A dumpster dresser with a set of compartments for storing bins makes recycling and segregating your waste really easy.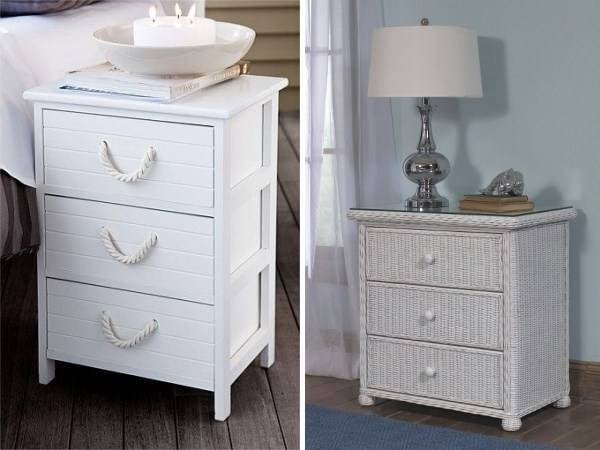 The captivating nautical style is an excellent way to add lightness and subtlety to the decor. This beautifully made night cabinet combines a lovely wooden design, beautiful drawers with rope holds and simplicity. Perfect for the bedroom.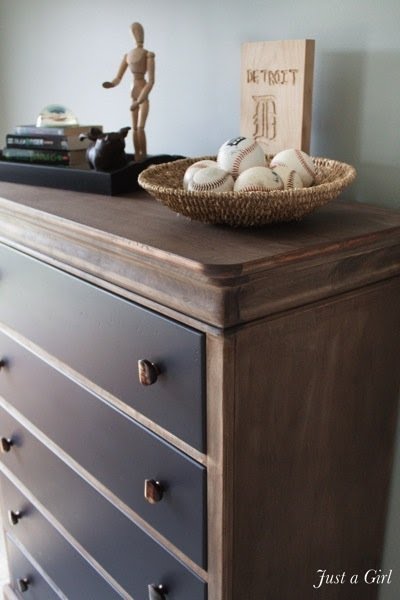 AMAZING ! Easy to Follow tutorial on how to create a "Restoration Hardware" stain on wood ! I love this!!!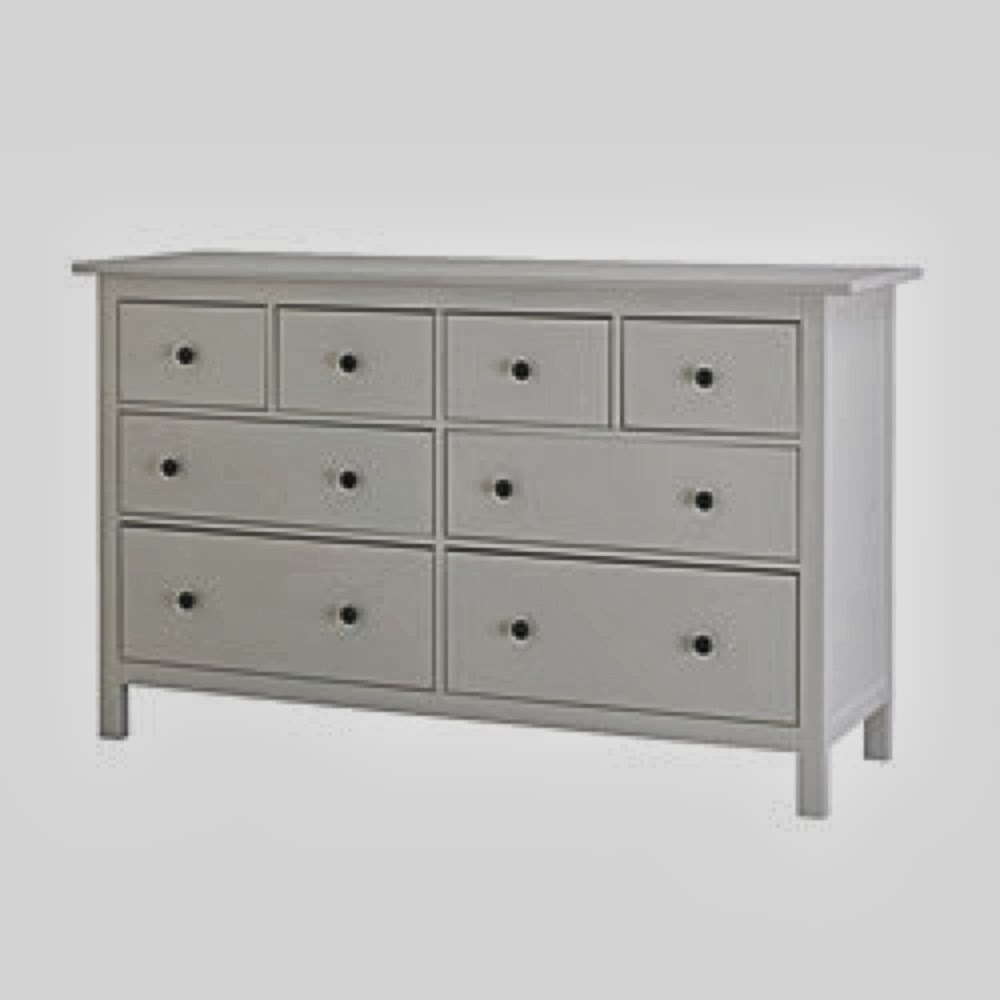 Beautiful and tasteful chest of drawers is a great solution for the room of girls. The stylish composition of various drawers, it is perfect for storing clothes, trinkets and more. The whole is made in white is universal.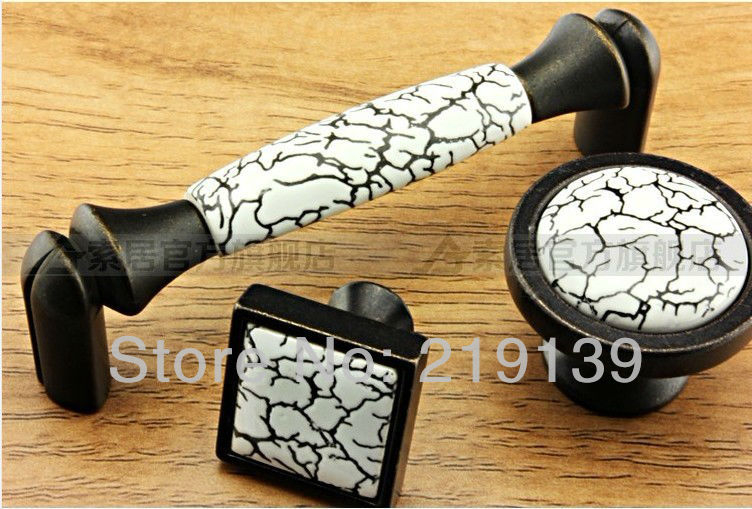 Ceramic Door Bedroom Furniture Handles And Knobs Pulls Antique White ...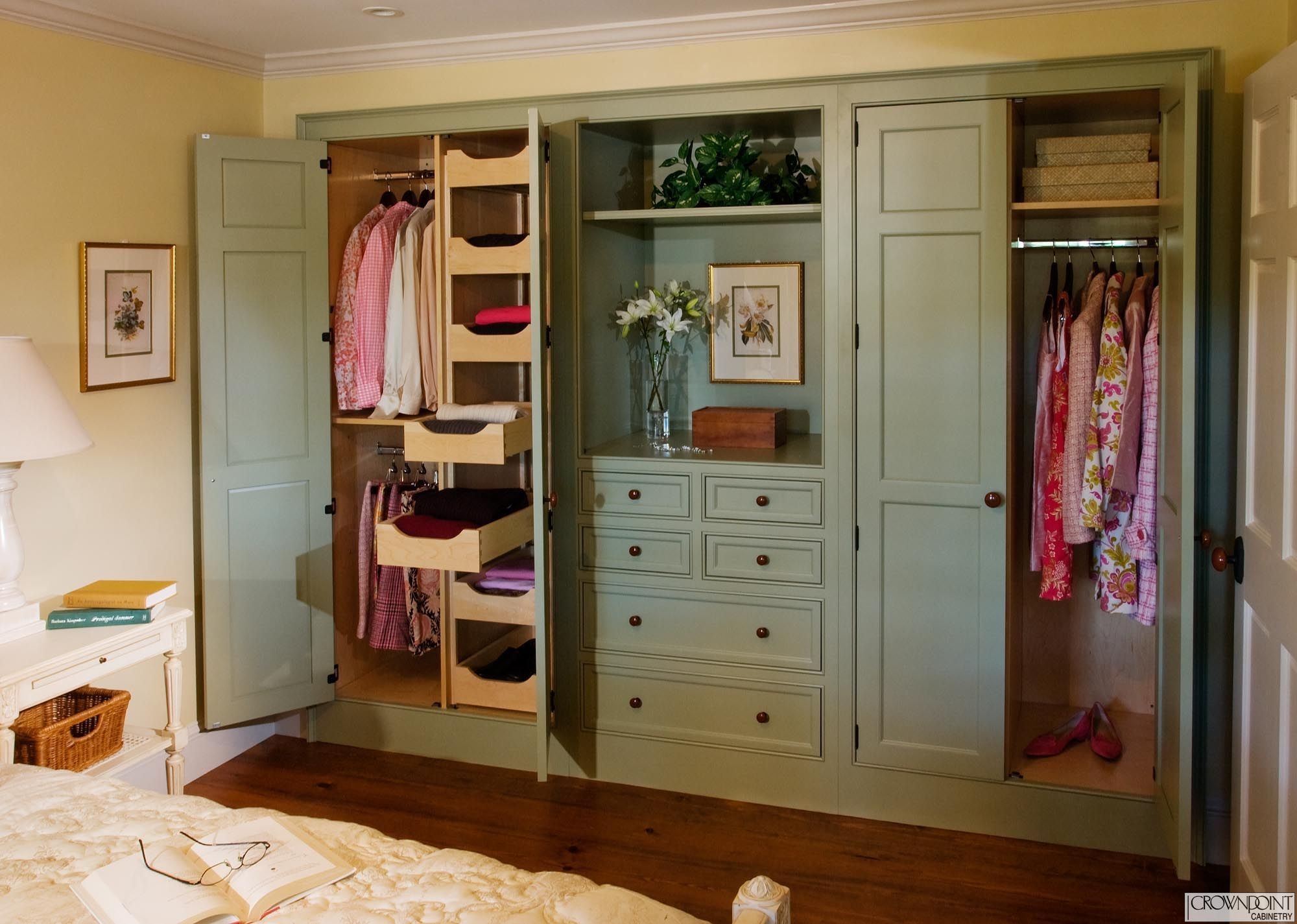 Dresser for kids' rooms and other interior applications. This stylish built-in closet is stylish and functional. It offers plenty of compartments and drawers that provide space for clothes and other items.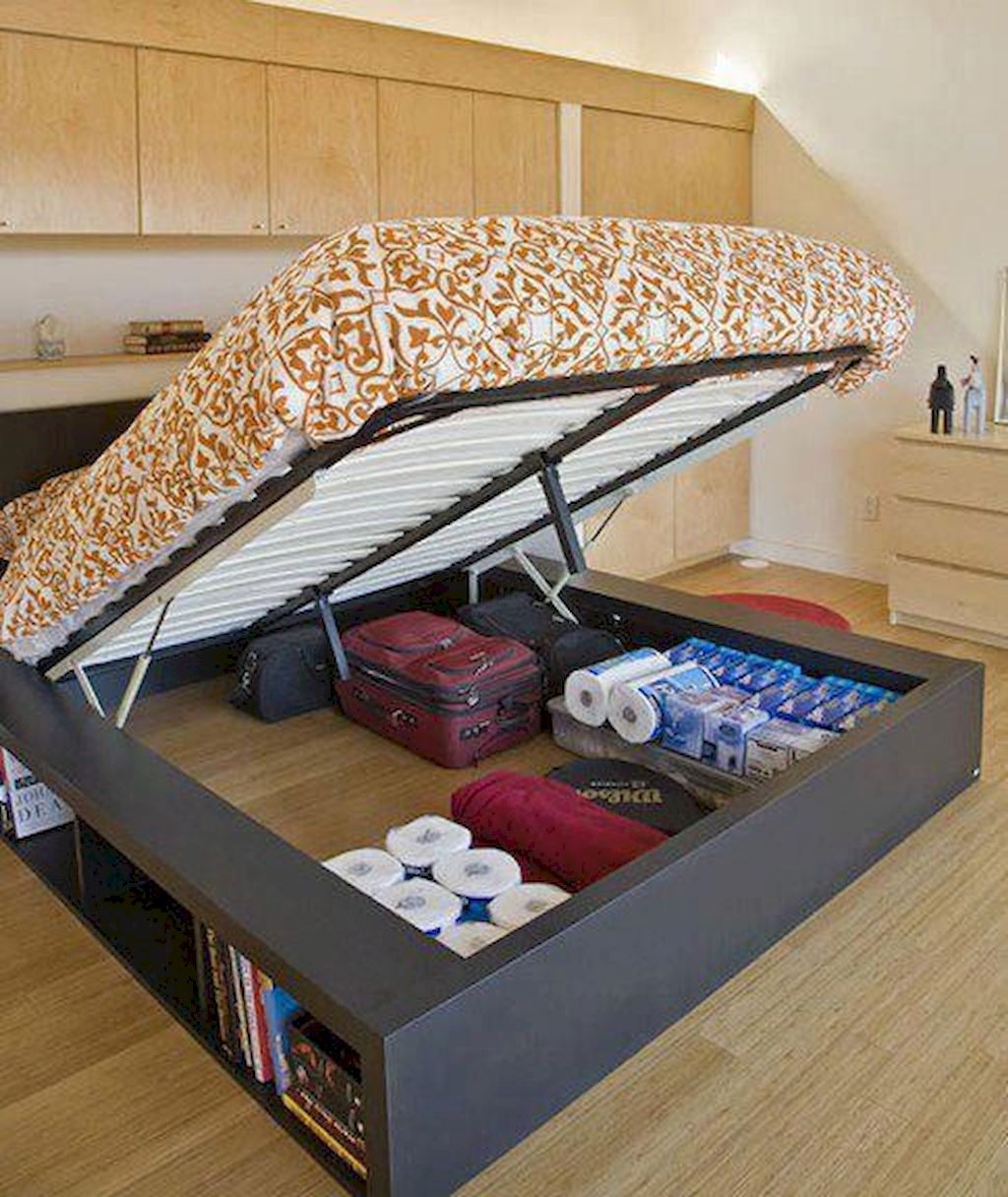 Compact and space-efficient design for a large, king-sized bed with a hidden storage underneath. The top of the bed can be lifted to reveal a spacious compartment, perfect for storing linen or even assorted items.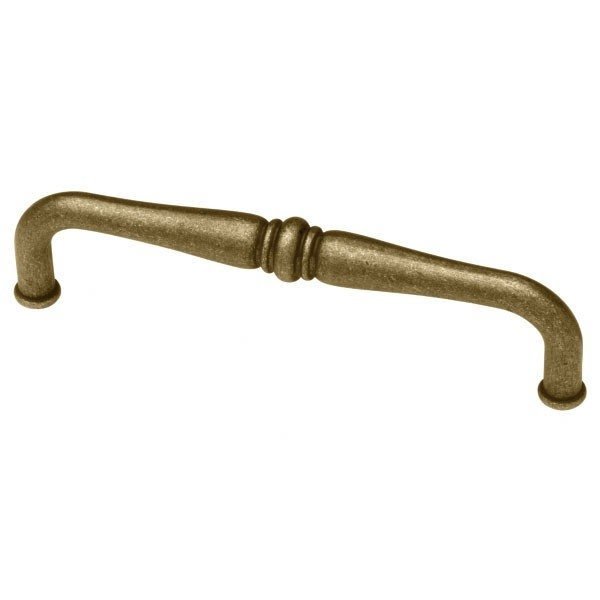 Kentworth 5" Center Bar Pull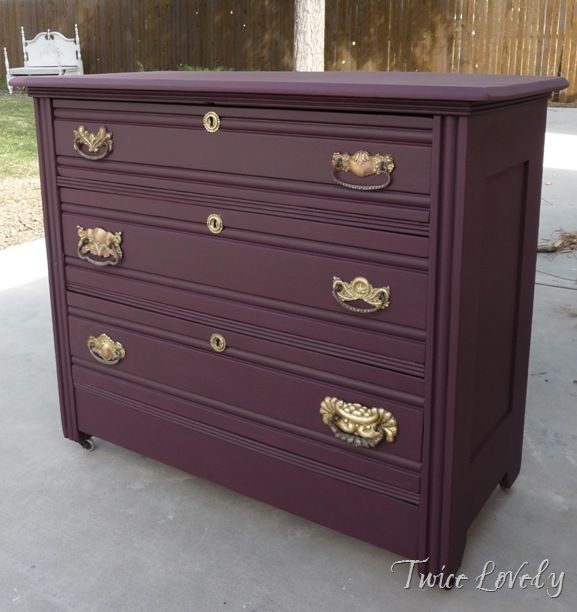 Dark plum colored dresser....yes please. To match my purple tones bedroom.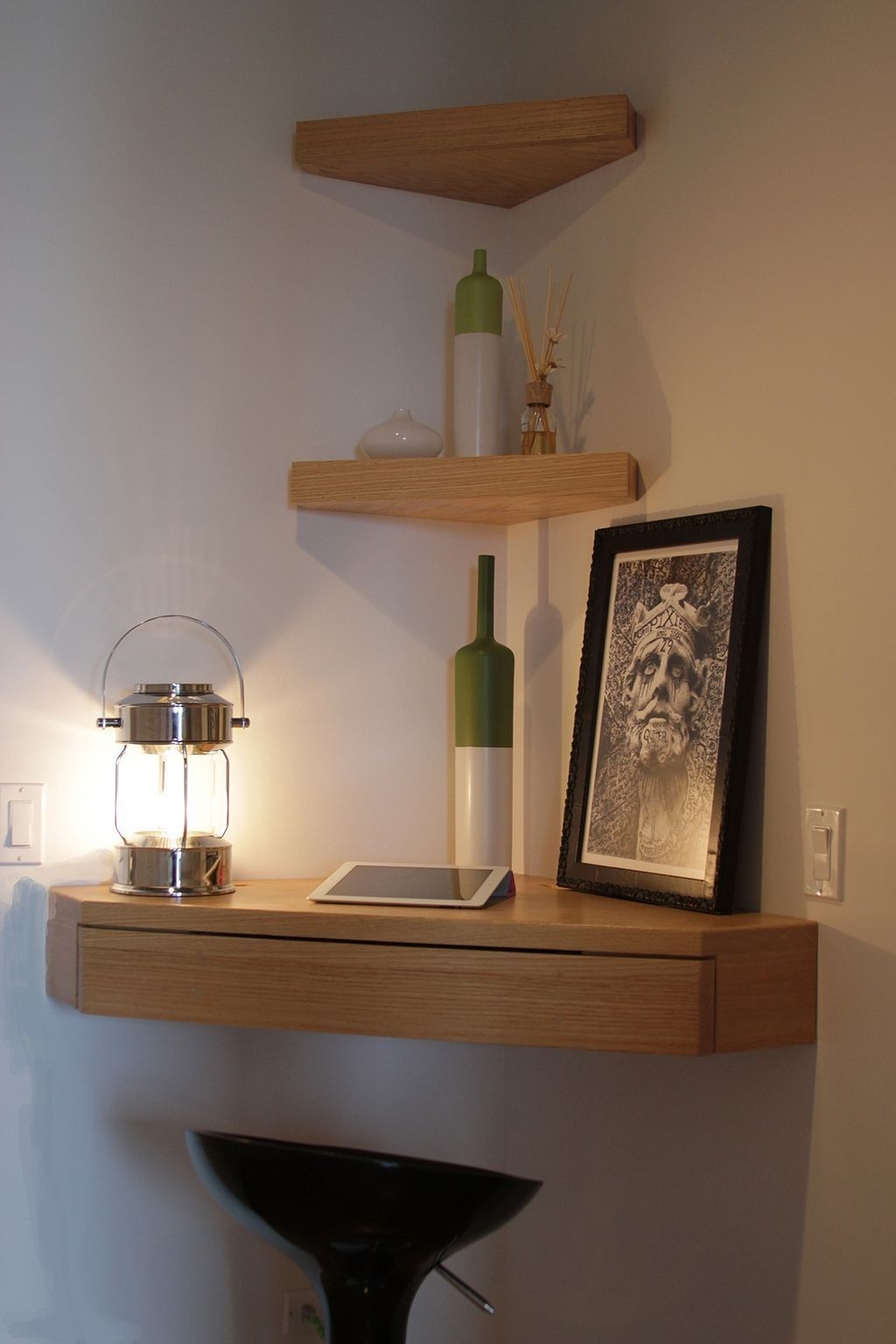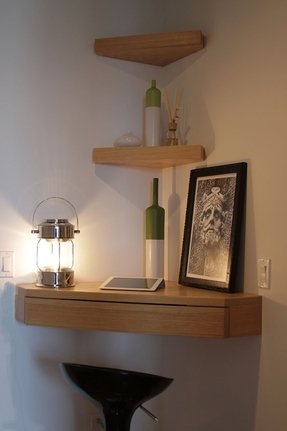 Draw the best of a corner with floating shelves that are superb for display purposes. The lower shelf features a pull out drawer, so it doubles as a small, space-saving desk. The shelves are fiber wood with lacquer coating.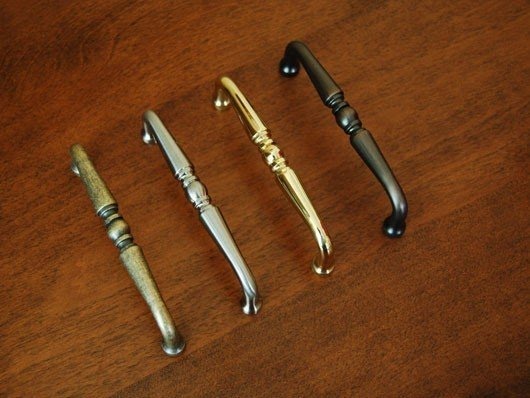 Bedroom Furniture Drawer Pulls 2015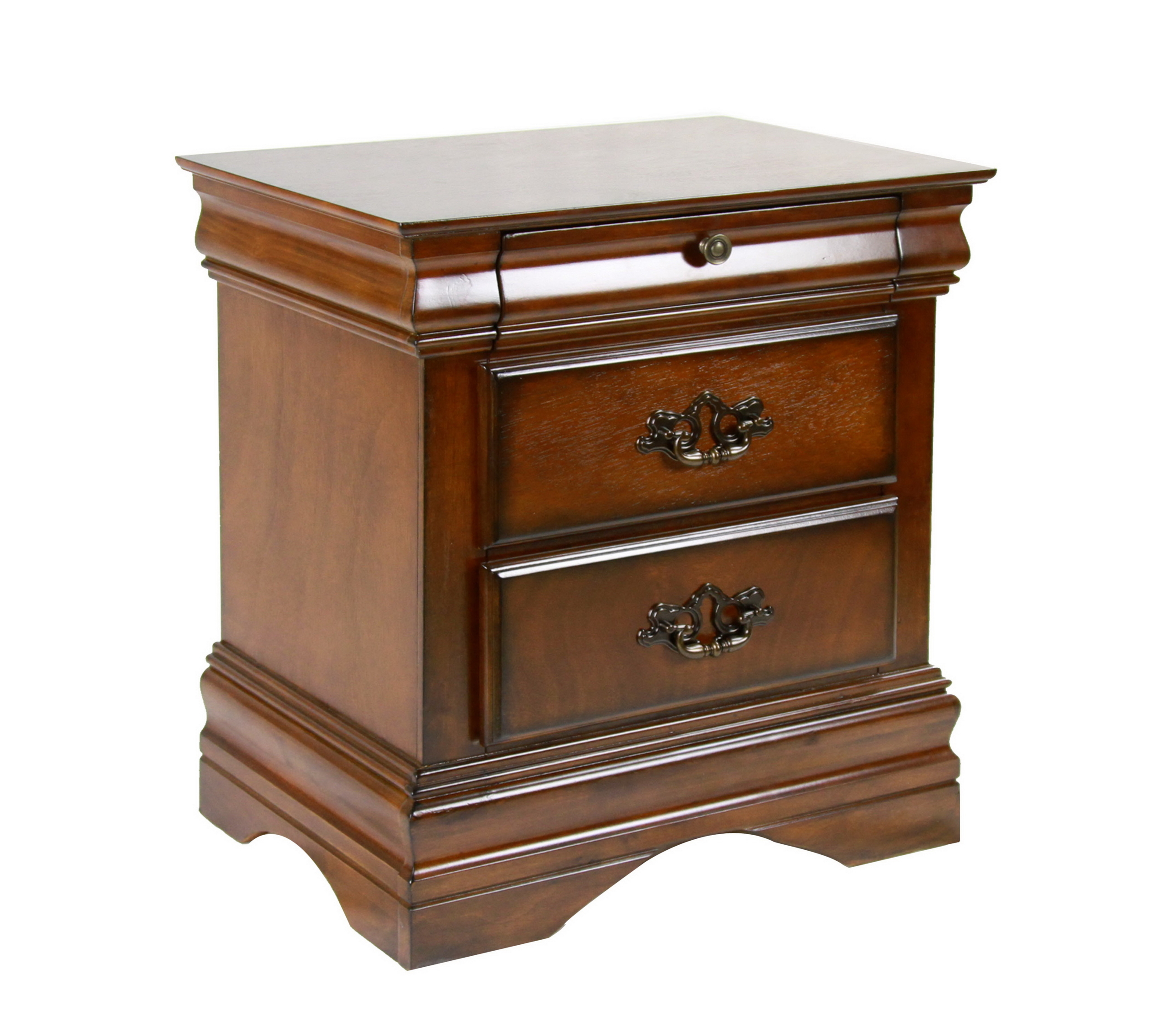 Enitial Lab Laurelle 2-Drawer Nightstand, Dark Oak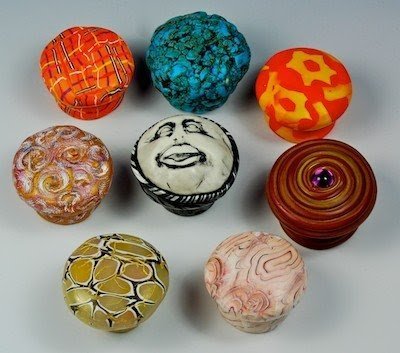 Amy Crawley's tutorial for covering wooden drawer pulls and cabinet knobs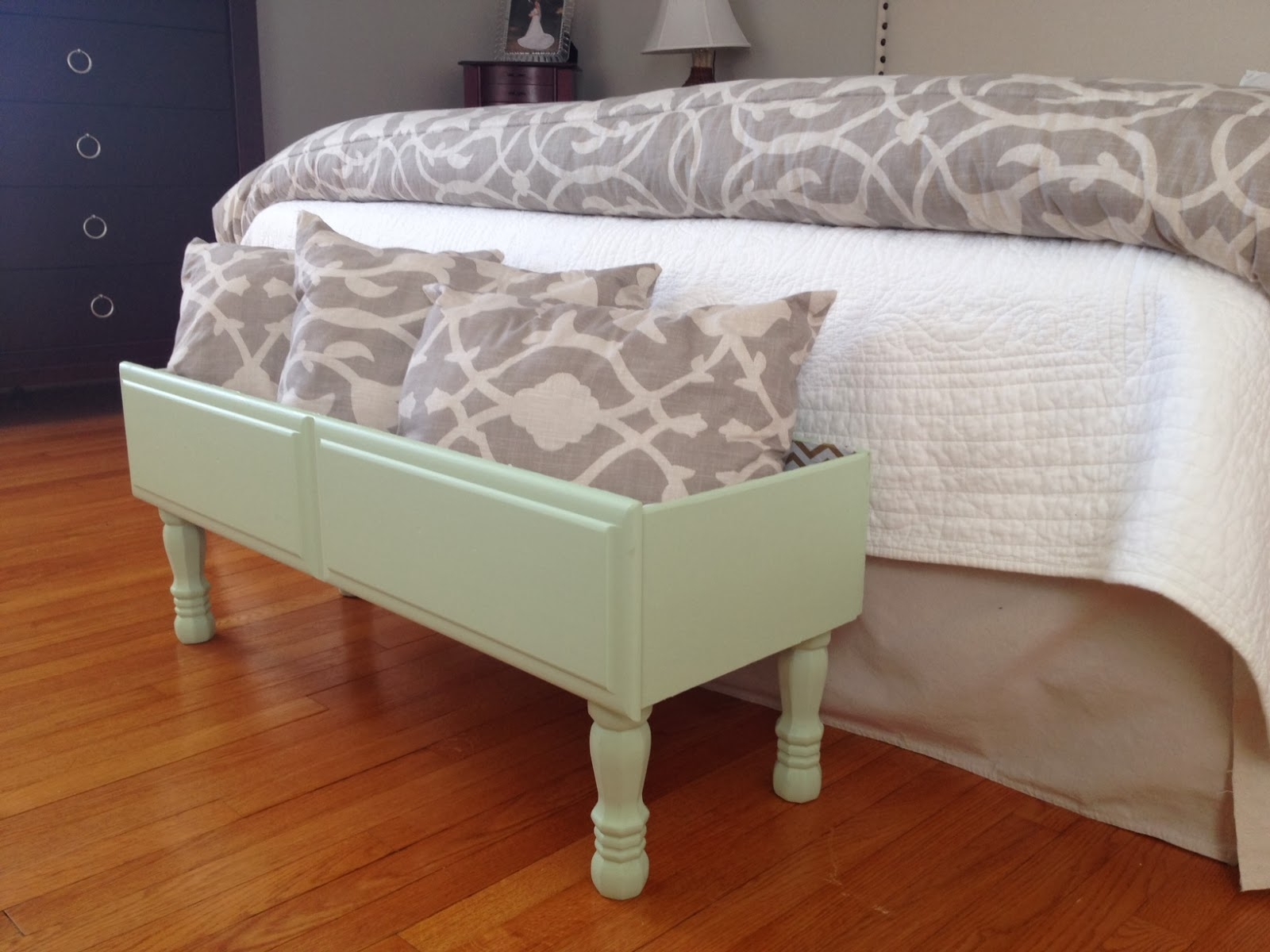 Chest of Drawers TO Bedroom Bin #upcycled #diy