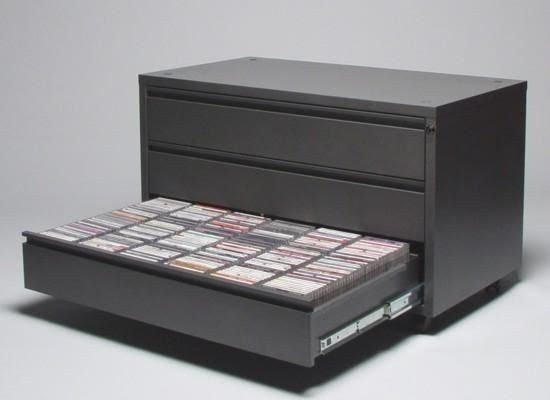 DiscSox ® 3-Drawer CD/Data Storage Cabinet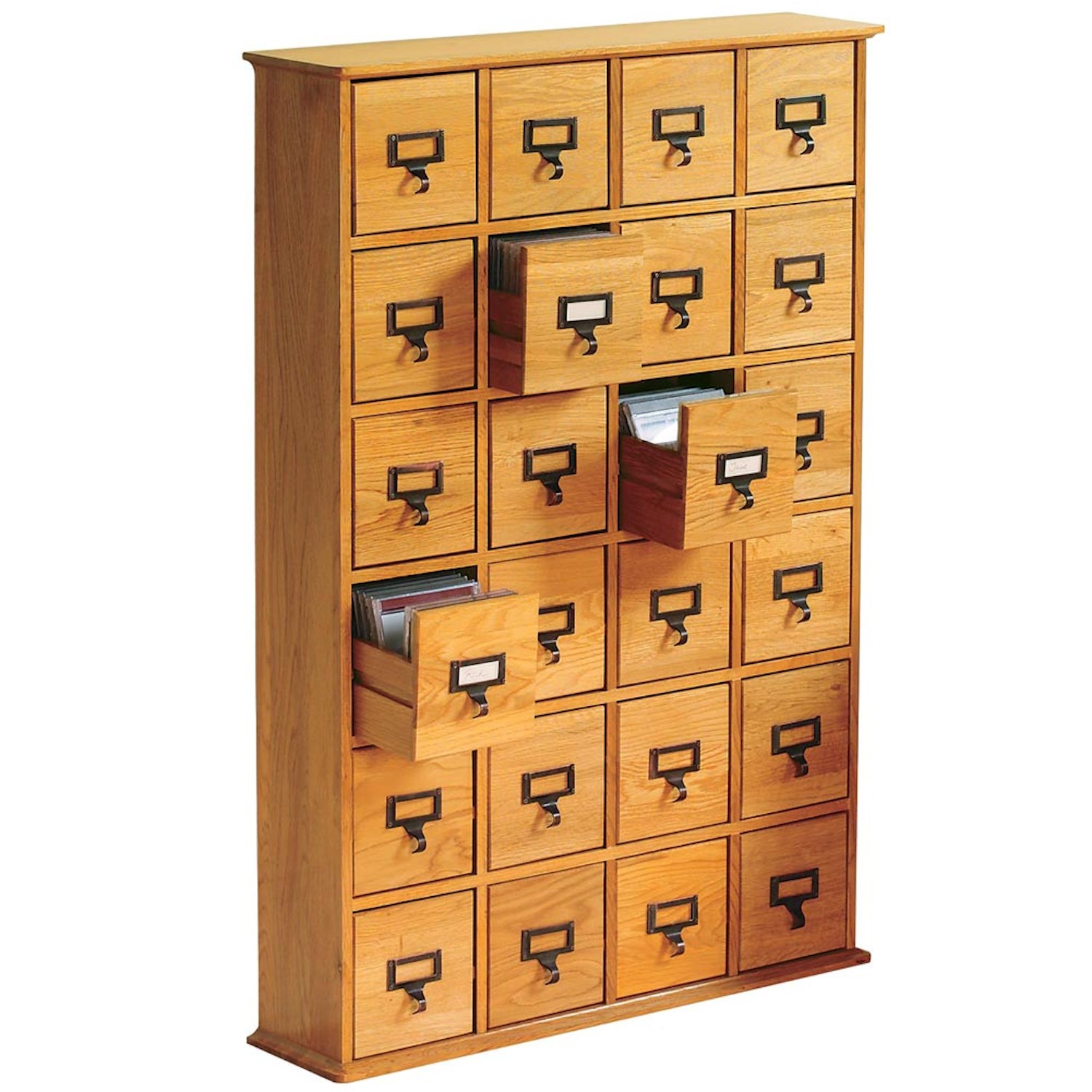 Storage Cabinets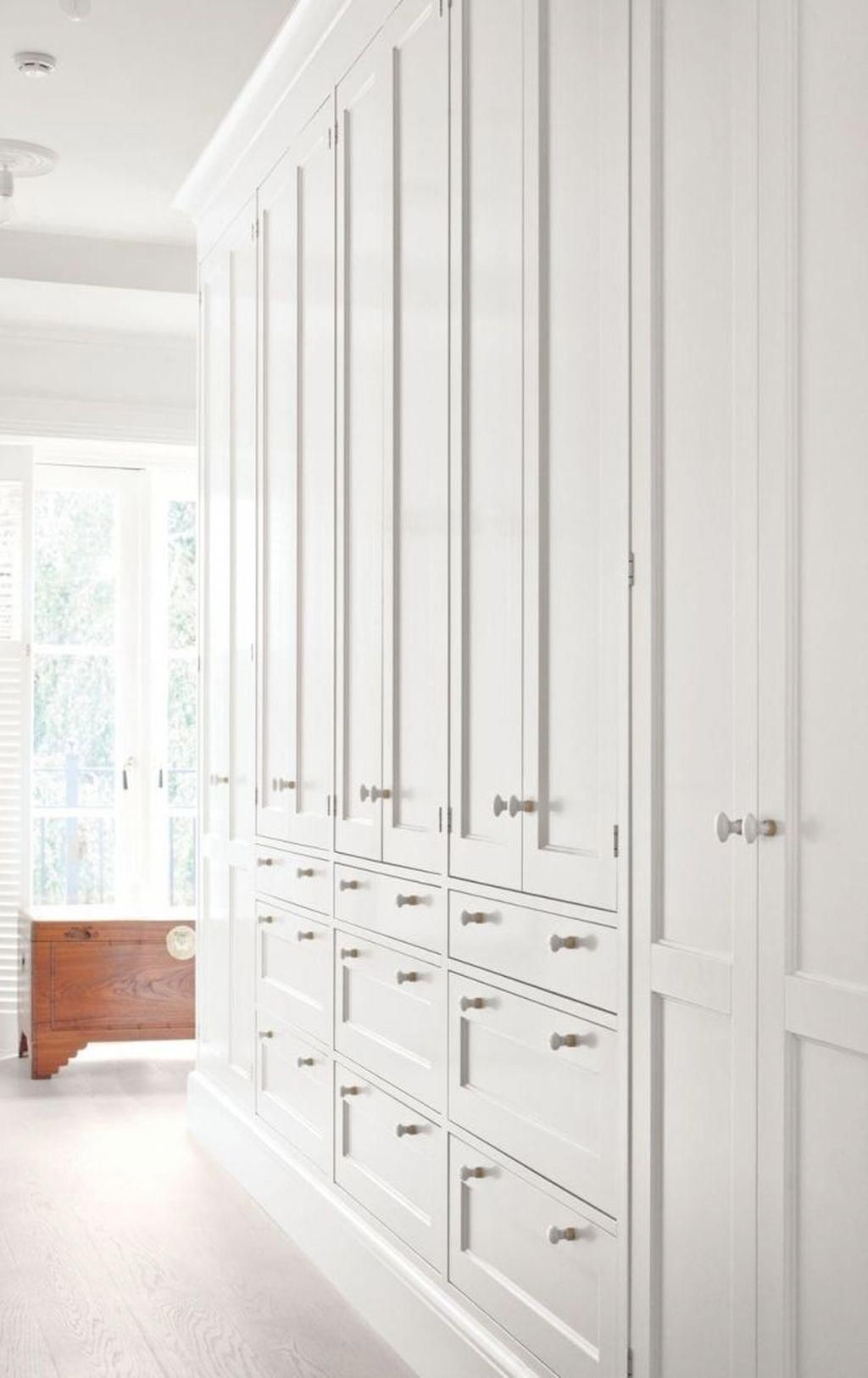 The multiplicity of drawers and trolleys guarantee functionality and storage space for all kinds of your clothes and accessories. The traditional style of this construction is visible both in the accents (i.e.knobs), as well as in its plinth.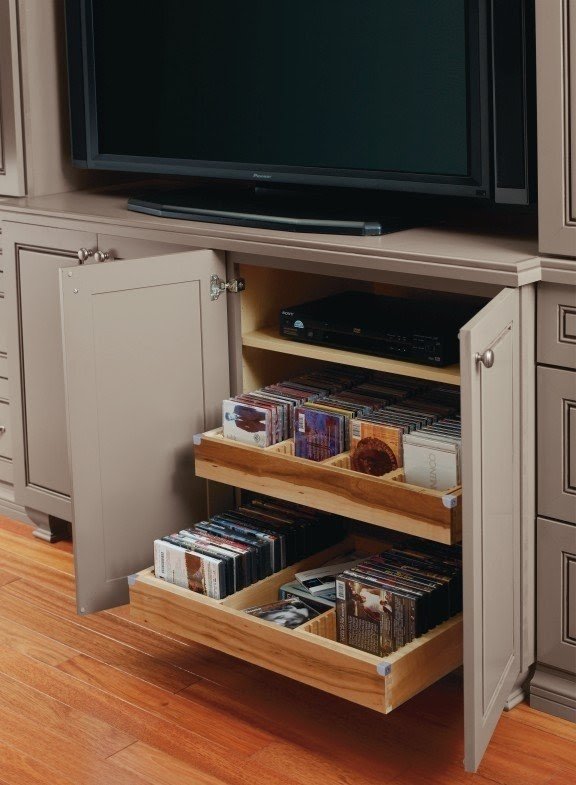 Exchanged CDs in boxes,mess in accessories-we all know it.This CD storage cabinet for discs and movies will bring back a harmony in your media life.2sliding wooden drawers that come from built cabinet, and an additional shelf-allow you to rearrange the discs.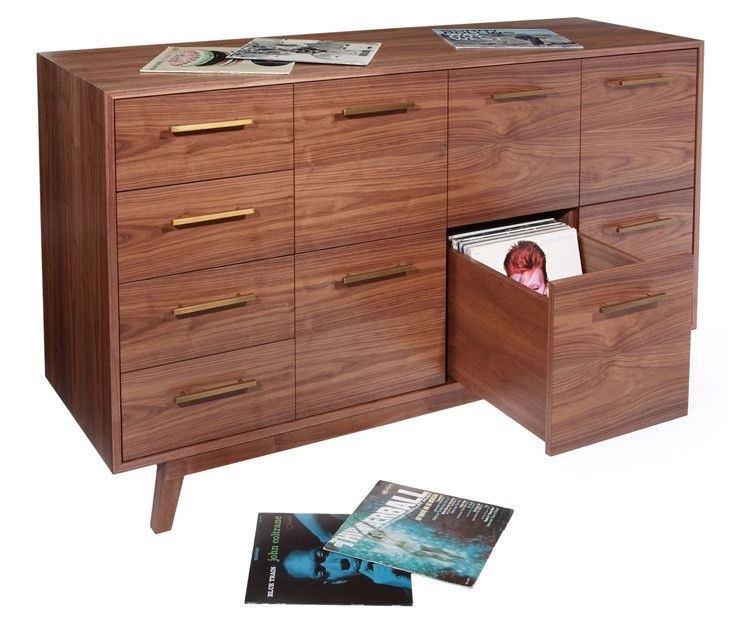 This CD storage cabinet with drawers enchants with its densely grained, natural wood finish. Standing on the characteristic slanting legs, it reflects well the mid-century style, being a real bargain for the vintage fans.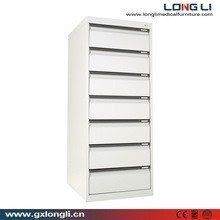 Home office 7 drawer CD storage cabinets white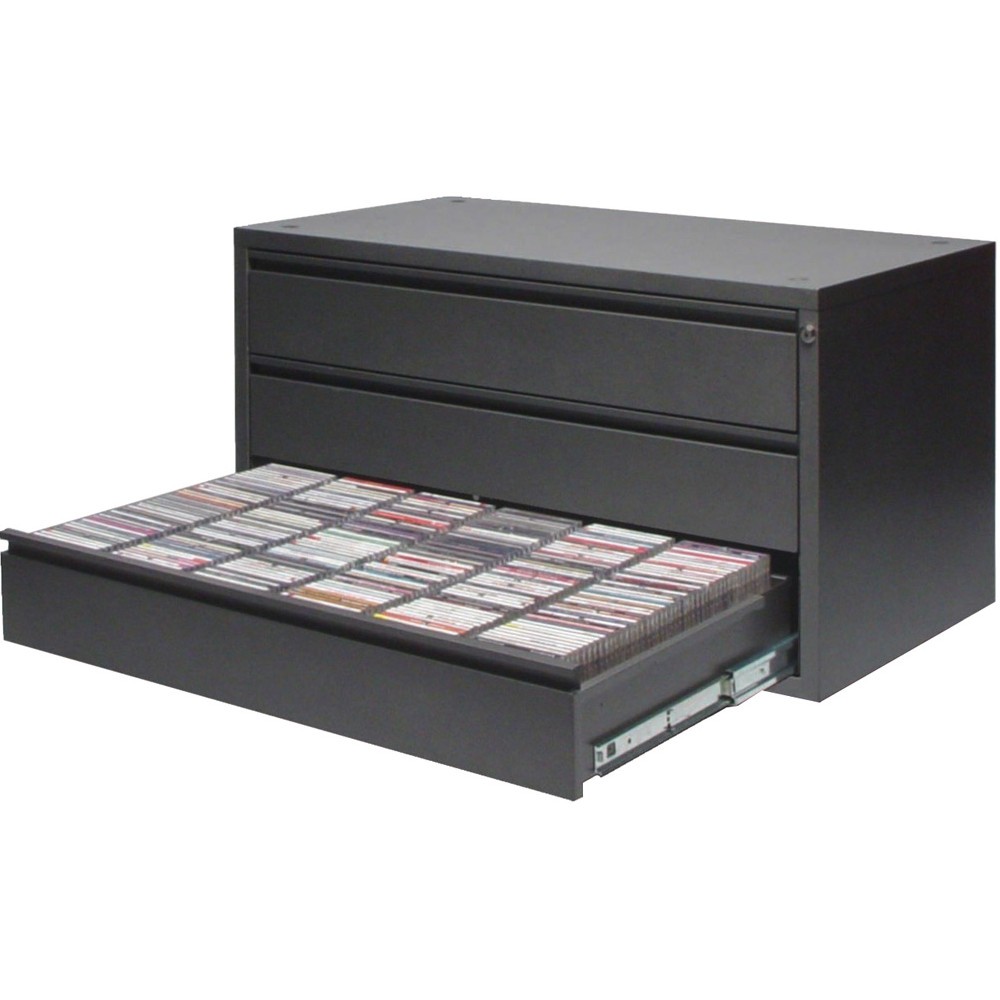 A three-drawer media drawer unit provides just the right storage for your DVDs or CDs. Metal slides help make operating the drawers smooth and easy. The neutral color makes it easy to add to almost any décor or color scheme.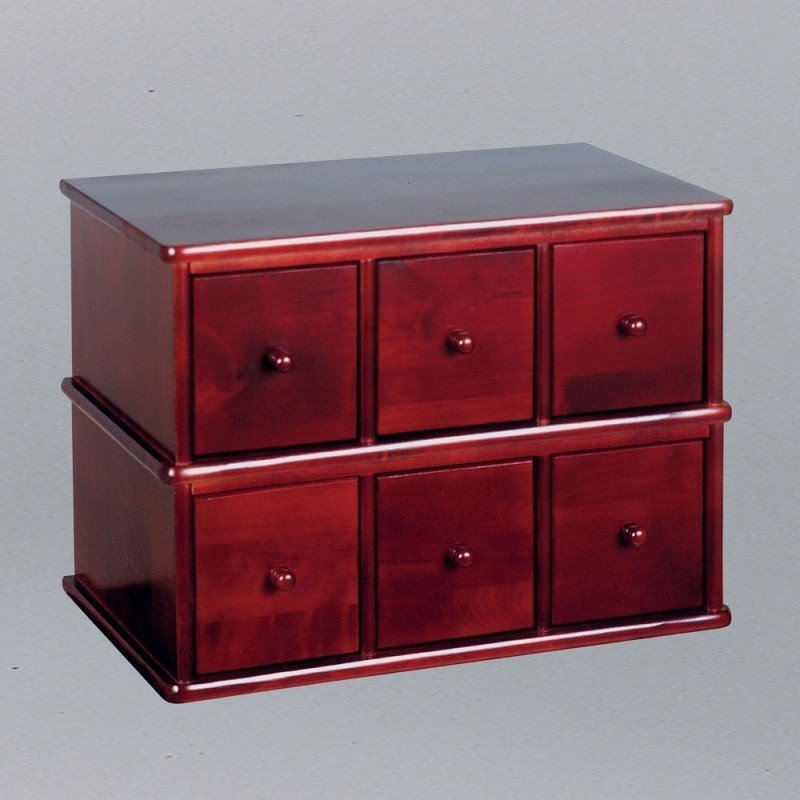 Classic apothecary style cabinet to store CDs, multiple drawers featuring the ideal shape to house CDs and DVDs collection. Can double as a filing cabinet, but personally I'd keep CDs in it. Wood, cherry red finish.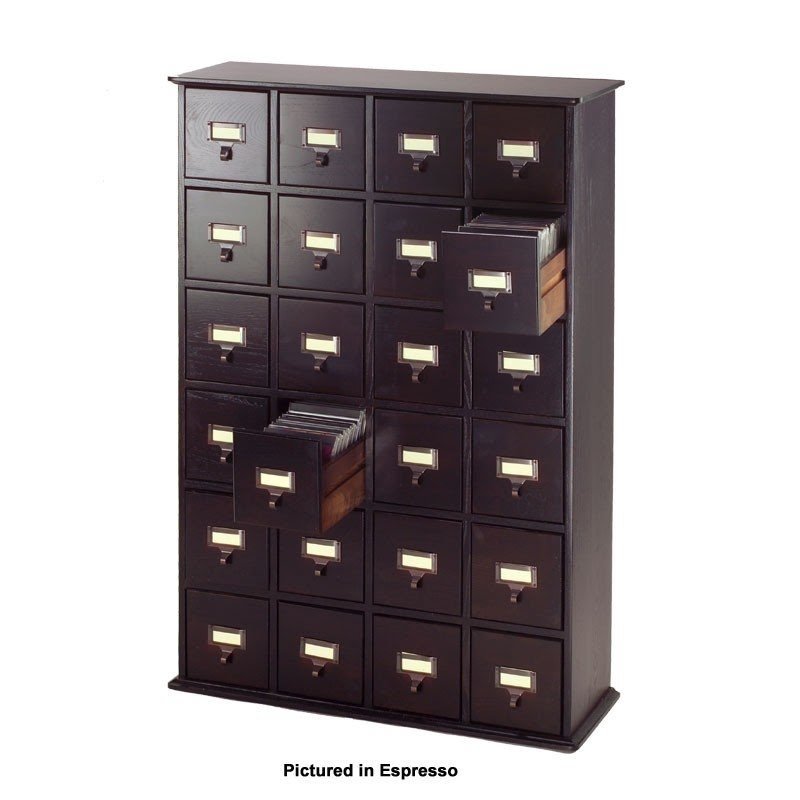 Although we absolutely associate such a cd storage cabinet with a library and the whole system of finding books - everyone can have it. Made of oak wood in a black finish. It also boasts a hand-rubbed oil finish, and of course many square drawers.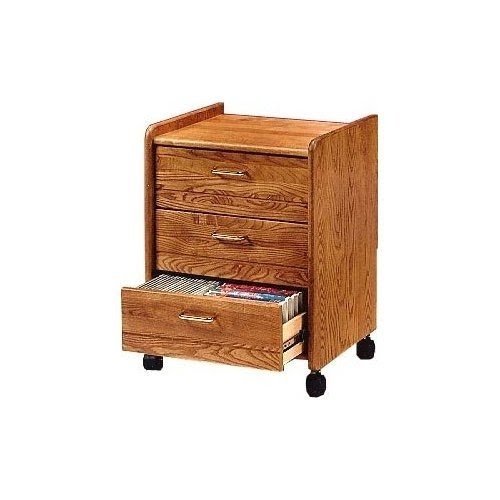 This small wooden cabinet will be a nice and smooth proposition for an office, bedroom or living room. Ideal to store CDs and DVDs, can be also used for documents and papers or other bits and pieces. Wheeled base allows easy transport.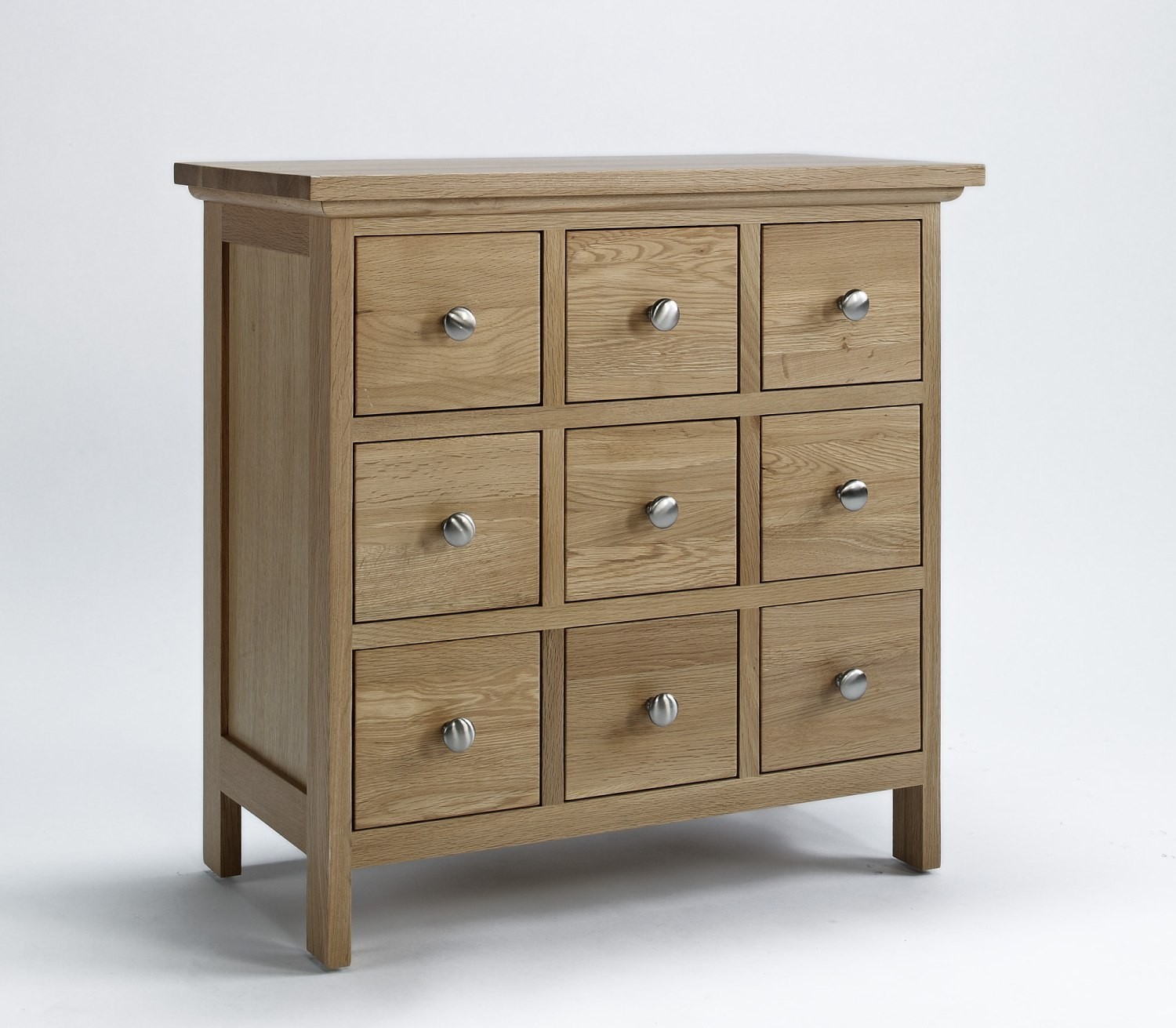 The storage cabinet with nine drawers is a great product for storing CDs or DVDs. The Sherwood oak finish is suitable with the classic style around, and the beige or oak furniture.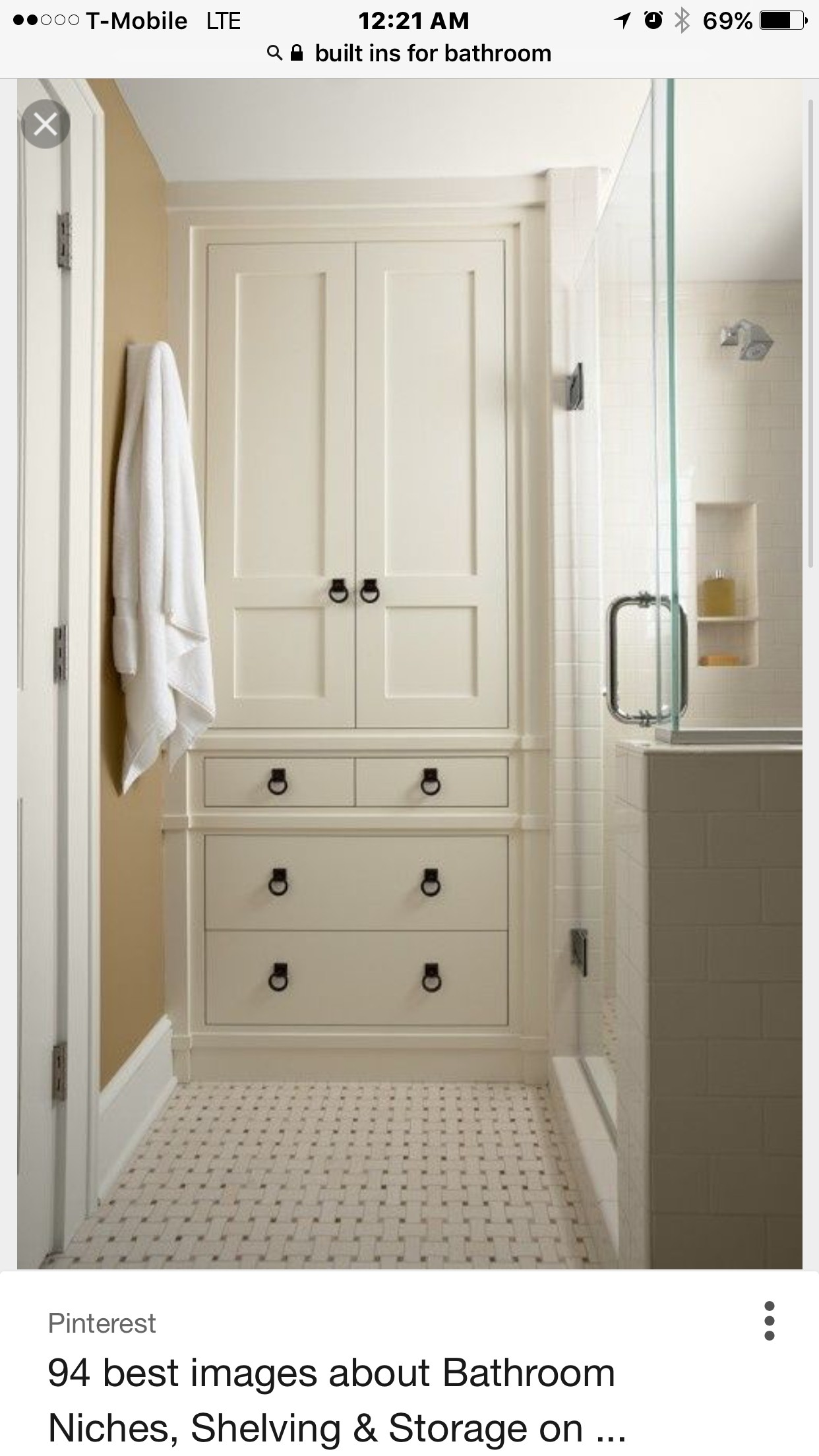 Minneapolis
Stylish and elegant, this white linen cabinet offers a lot of functionality and space. Placement of various kinds of drawers creates space for your utilities. It is located cleverly at the end of the bathroom floor, therefore saving space for other furniture.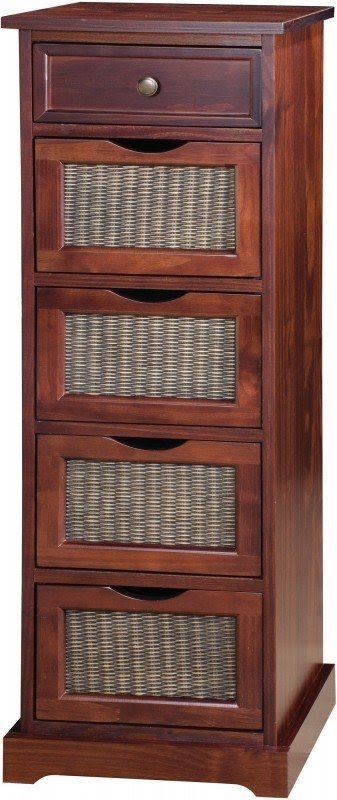 Willow 5 Drawer Storage Cabinet
In the era of Spotify and Tidal - hardly anyone can hear the music from CDs but there are still some and it is dedicated to them is this medium-high tall narrow wooden piece of cherry wood cd storage cabinet with drawers and woven fronts of CD drawers.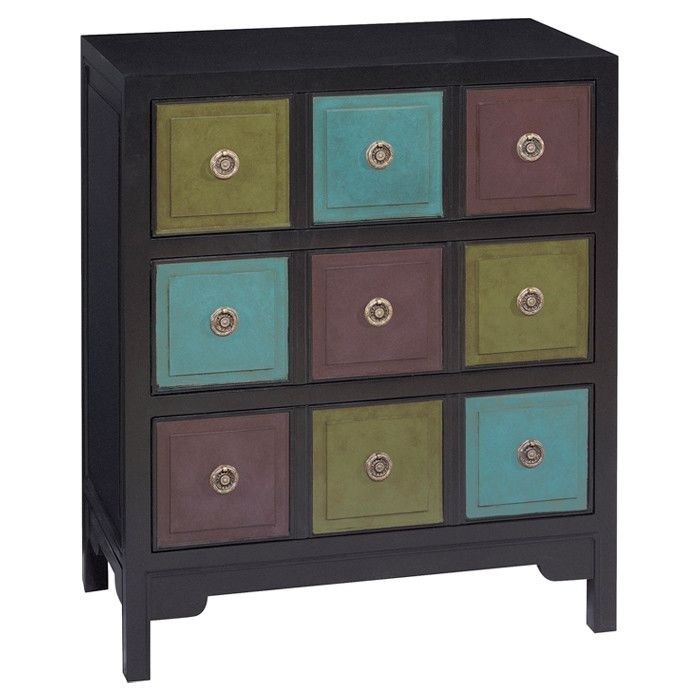 Bring an eclectic touch of style to your home with this eye-catching design, artfully crafted for lasting appeal. Product: Chest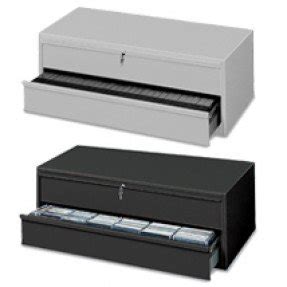 black 3 drawer steel cabinet 3512bk dvd cd storage cabinets are a ...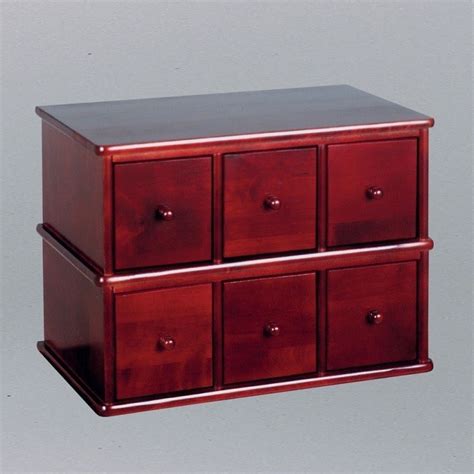 This piece will offer real multifunctional appeal, since it can easily work as a nightstand or just as an extra storage for underneath your desk with its three spacious drawers and a neutral, white finish along with the simple construction.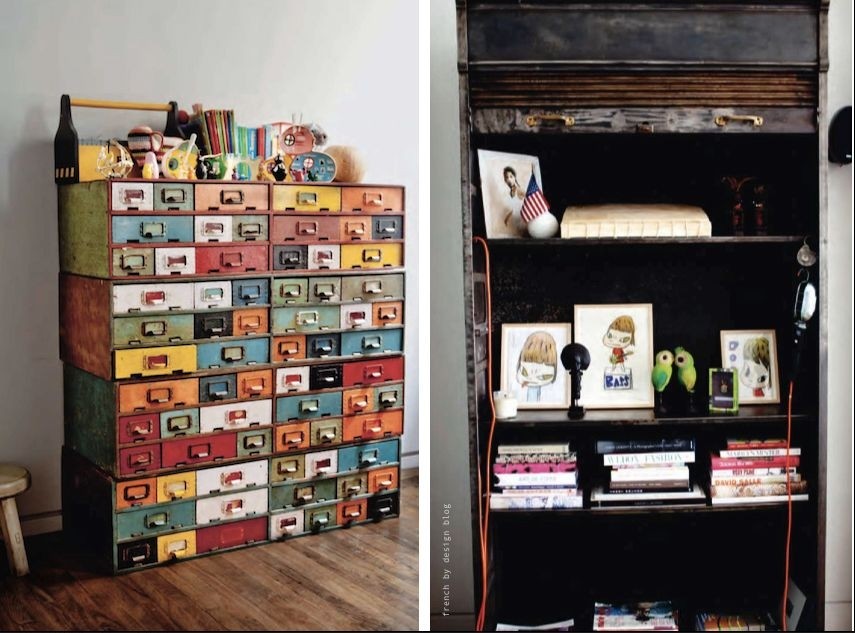 Old library drawers..would love to have an old card catalog to do this with!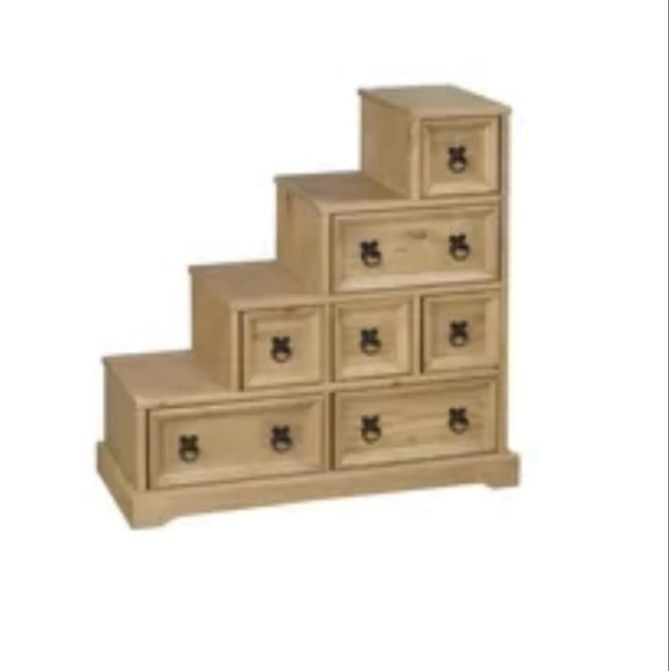 Steps with storage | Carina CD Storage Large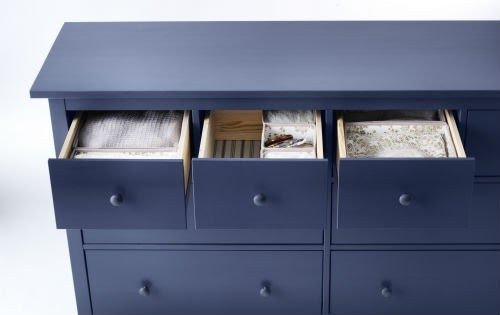 Practical storage cabinet / 8 drawers dresser. I'd store CDs in the top drawers, their size just calls for that. Smooth matte finish in cool navy blue should become a nice accent in a bright interior.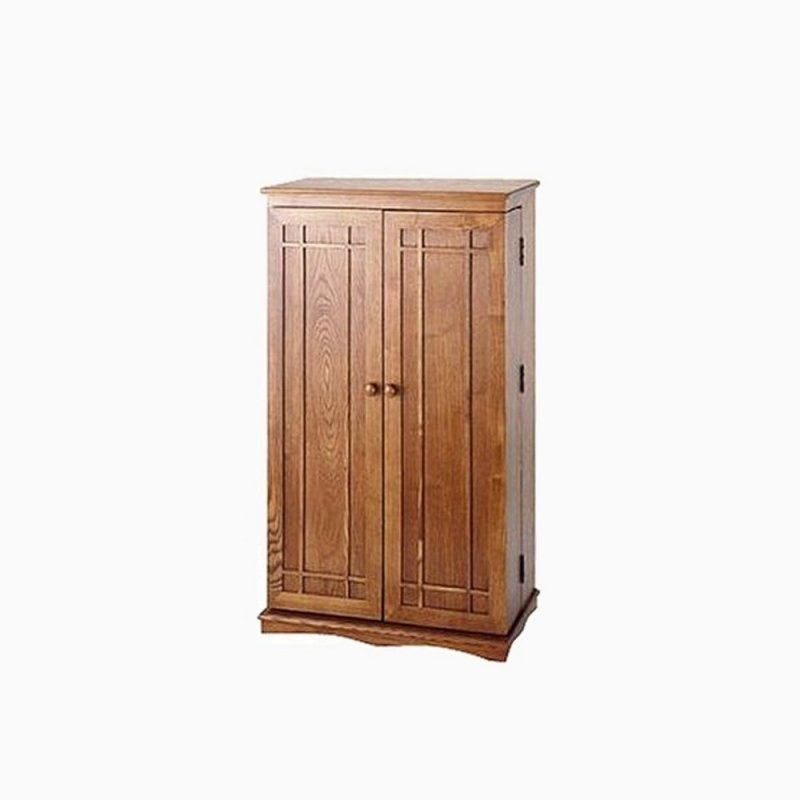 A durable storage cabinet for CDs and DVDs. It features a very solid oak wood construction and its cabinets include adjustable shelves. Dark oak finish of this element of furniture looks very good in different indoors.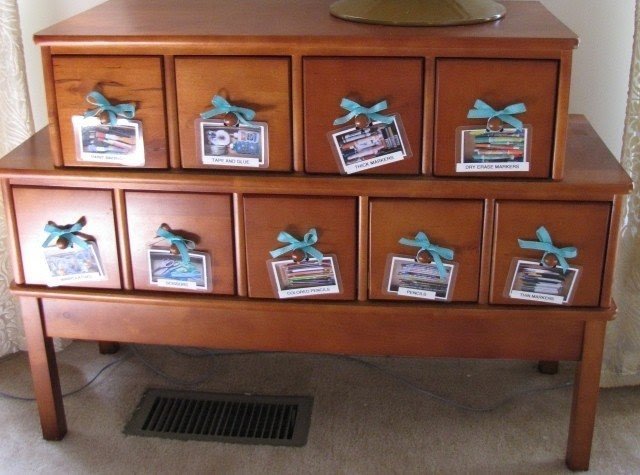 art/craft supplies storage with repurposed c.d. storage cabinet. drawers can be removed and carried to table for kids to use. easy laminated photos of drawer contents tied with ribbons.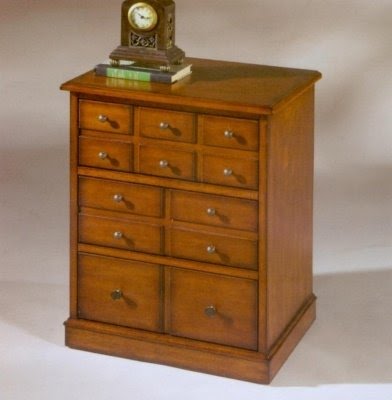 Leslie Dame Apothecary Style Storage Cabinet In Distinctive Cherry
An elegant chest of drawers, inspired by vintage design and beautiful oak finish. Crafted of durable hardwood, the chest offer 6 small-, 4 medium- and 2 large storage drawers - each equipped with a stylish metal pull-knob.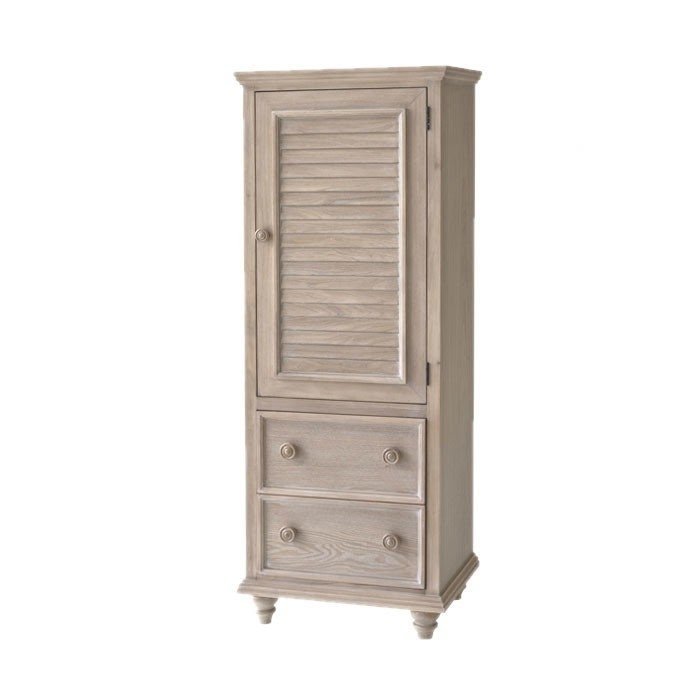 Cape May 2 Drawer 1 Door Storage Cabinet
Attractive traditional cabinet of poplar wood with a natural finish. It has a rectangular moulding both a top and a base, turned bun feet. It features a cabinet with a louvered door and 2 adjustable shelves. Both it and 2 drawers have round knobs.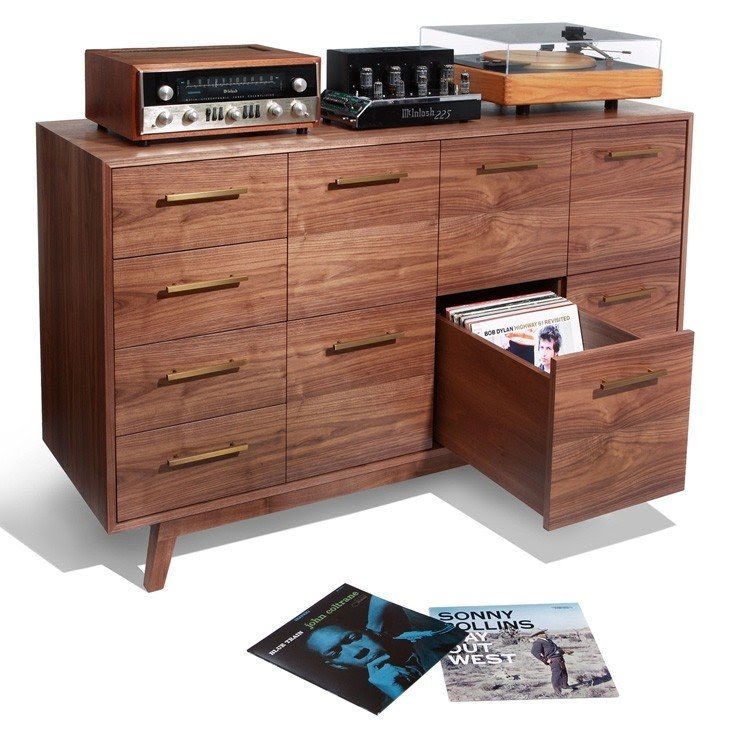 The Record Cabinet Record Cabinet from Atocha Designs For the serious collector with deeper pockets, this option will accomodate a large collection. The configuration shown here includes 6 LP and 4 CD drawers. $5,900 as shown.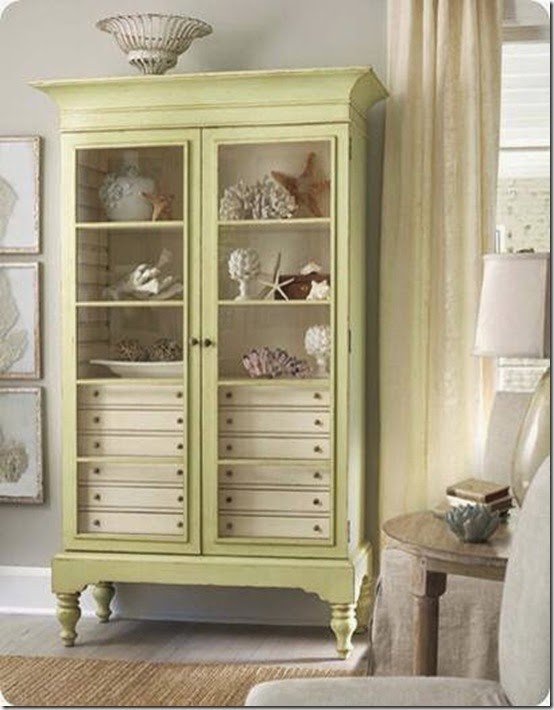 The chartreuse wardrobe with glass door. The lower part of it with the inside drawers could play the role of bedding magazine. Above, there is some shelves with sea shells collection - lovely if you plan to have it in your beach home.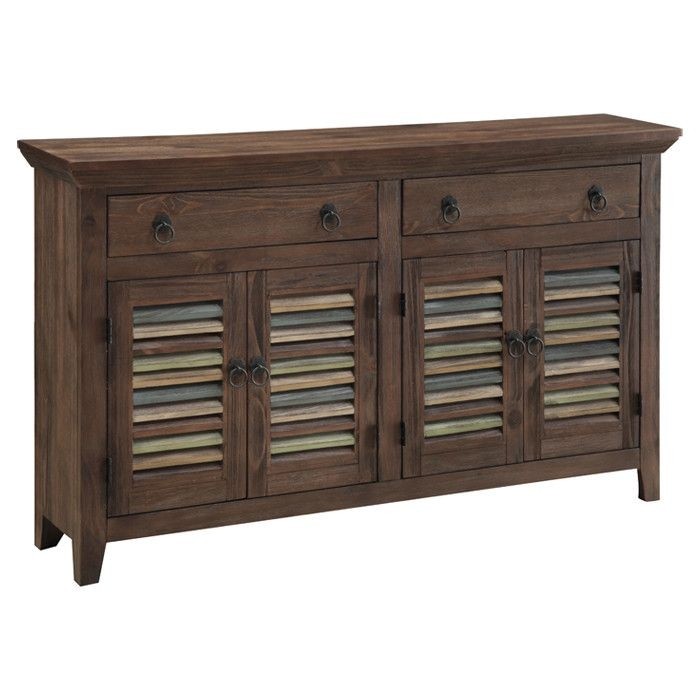 Rustic & Reclaimed Eva Cabinet
A decorative and vintage-looking cabinet that can be excellent for storing your large CD or DVD collection. Crafted of weathered wood, the cabinet features a narrow design, an elongated top, 2 drawers with metal pull-rings, and a main compartment concealed behind 4 colored doors.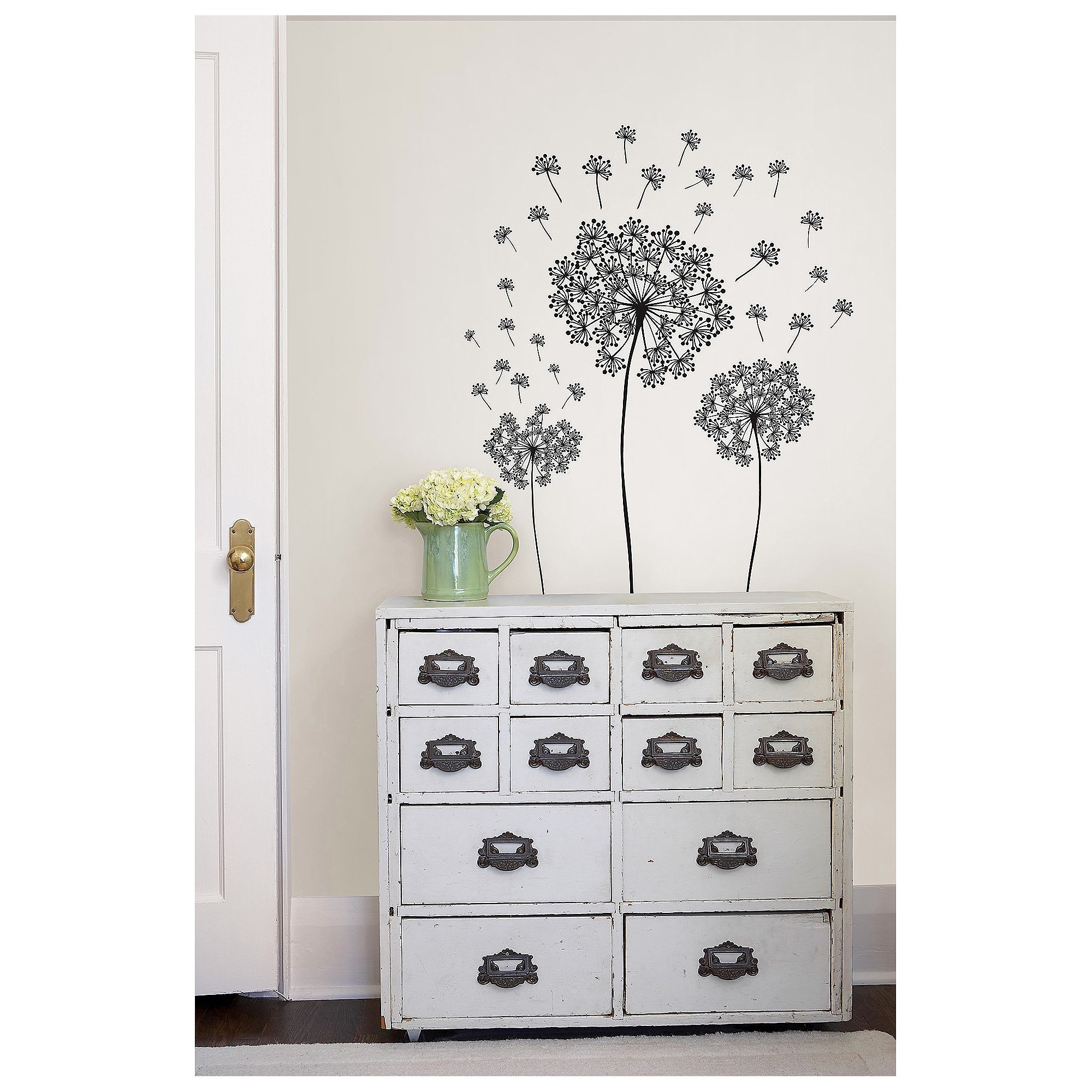 A vintage storage cabinet that will make your home more practical and rustic-looking. The cabinet is made of hardwood bathed in an off-white finish, and includes 12 drawers - each equipped with a decorative metal pull.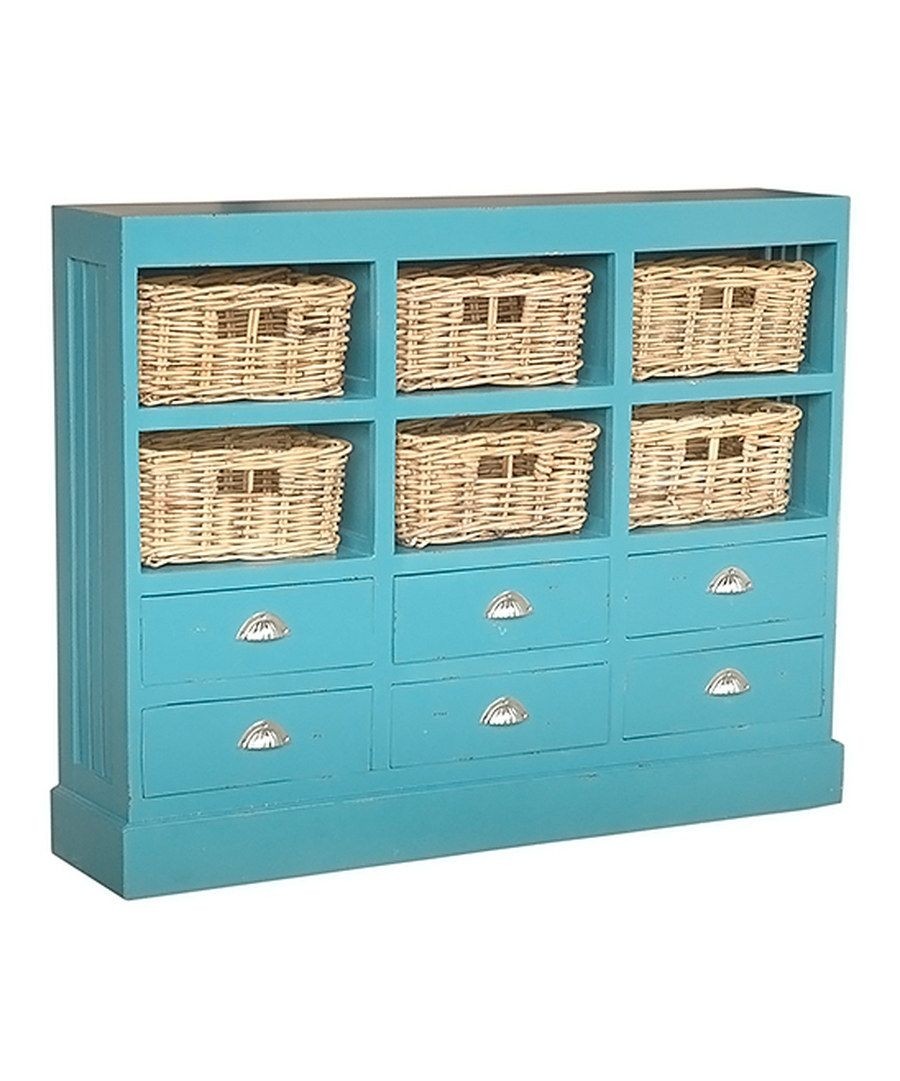 Nantucket Storage Cabinet
Pretty and capacious storage cabinet with six drawers and six compartments for removable storage baskets made of rattan. The piece is painted turqouise, so it gives a feel of a seaside life that beautifies any interior.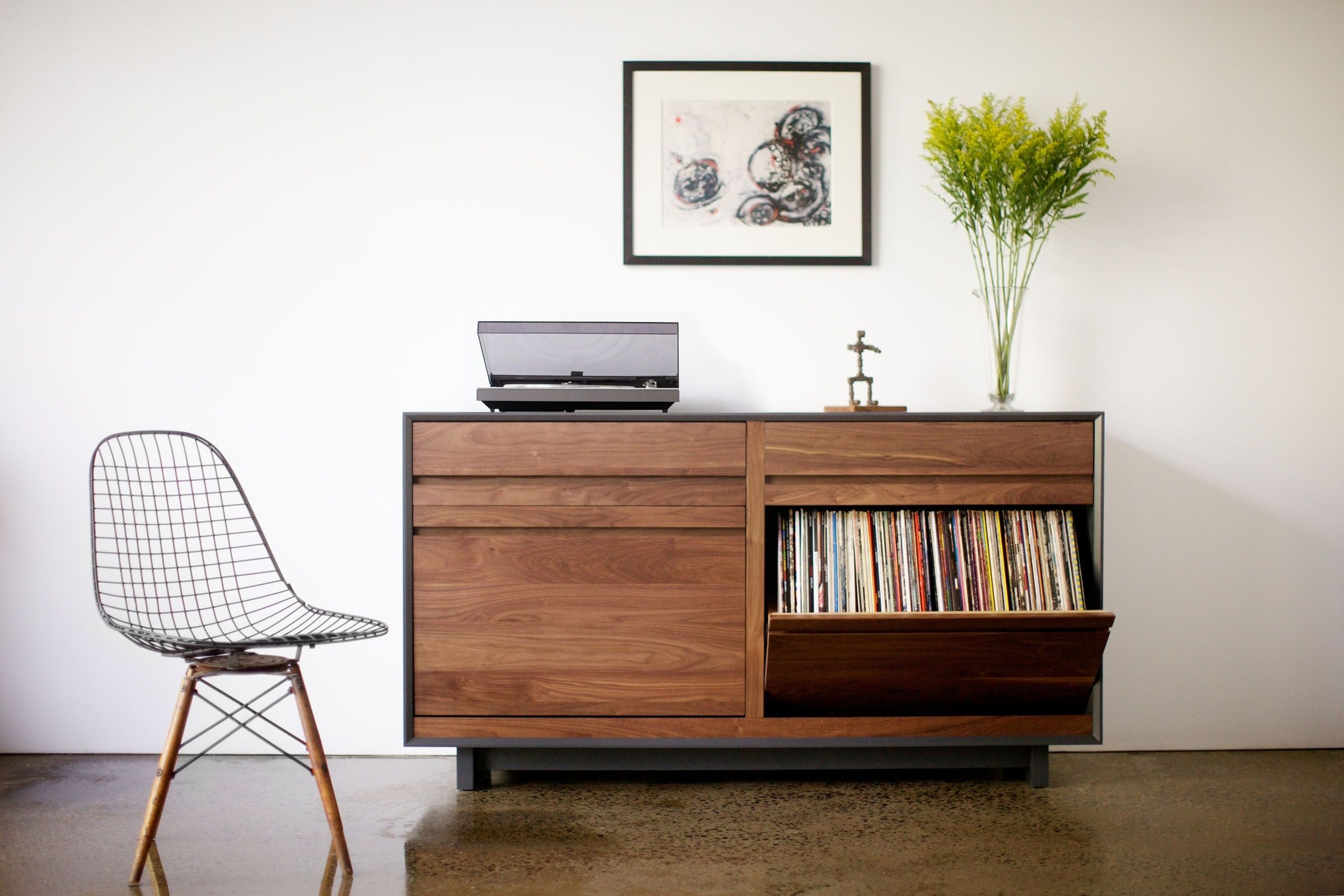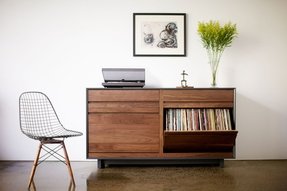 Modern audio cabinet combining unique styling and functionality is the perfect choice for living room or other interiors. Intriguing color combinations, plenty of storage space and solid construction create a contemporary whole.