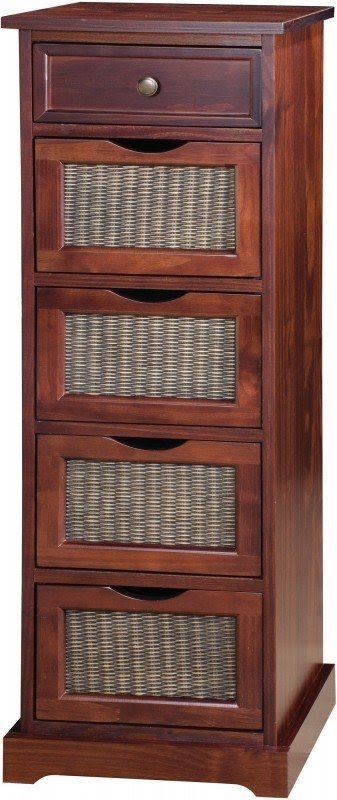 Willow 5 Drawer Storage Cabinet
In the era of Spotify and Tidal - hardly anyone can hear the music from CDs but there are still some and it is dedicated to them is this medium-high tall narrow wooden piece of cherry wood cd storage cabinet with drawers and woven fronts of CD drawers.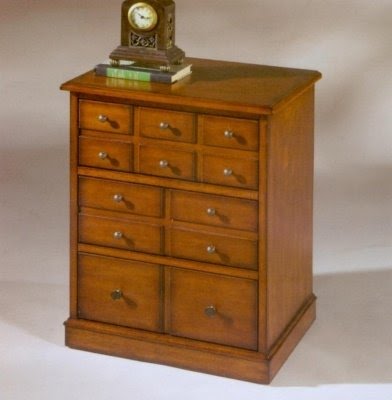 Leslie dame apothecary style storage cabinet in distinctive cherry
An elegant chest of drawers, inspired by vintage design and beautiful oak finish. Crafted of durable hardwood, the chest offer 6 small-, 4 medium- and 2 large storage drawers - each equipped with a stylish metal pull-knob.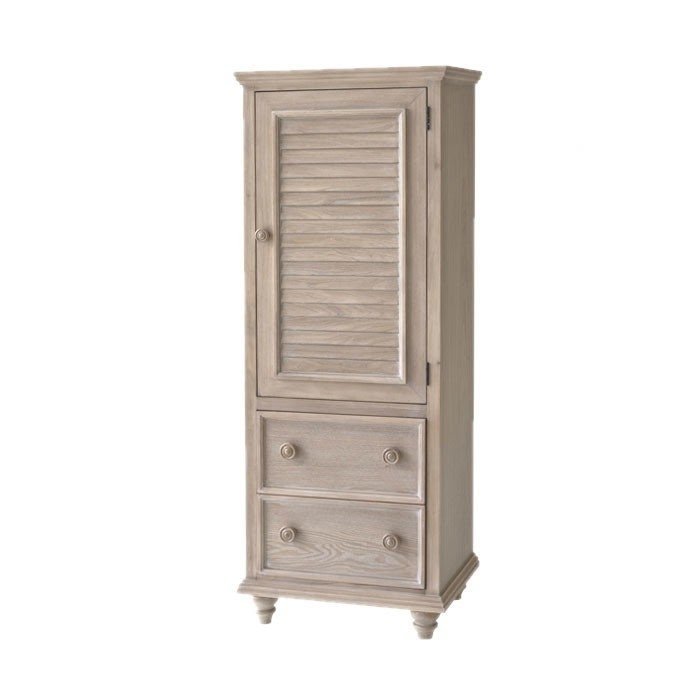 Cape May 2 Drawer 1 Door Storage Cabinet
Attractive traditional cabinet of poplar wood with a natural finish. It has a rectangular moulding both a top and a base, turned bun feet. It features a cabinet with a louvered door and 2 adjustable shelves. Both it and 2 drawers have round knobs.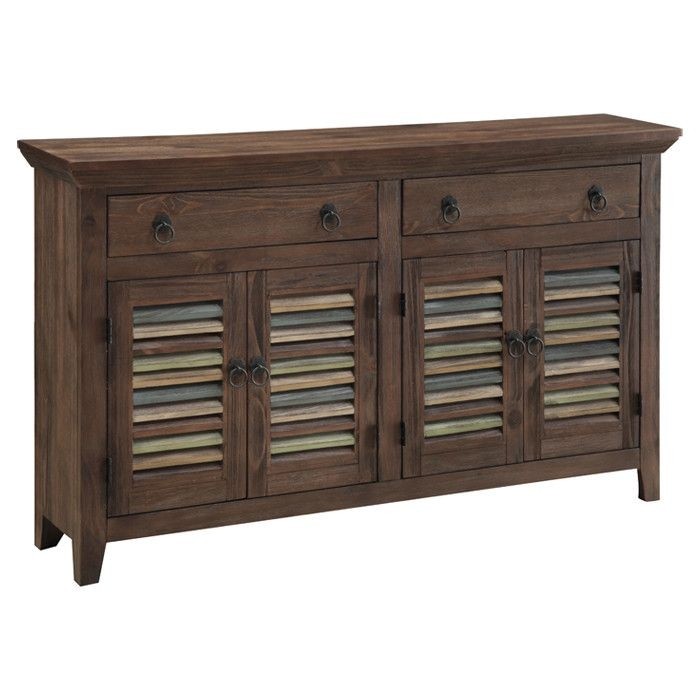 Rustic & Reclaimed Eva Cabinet
A decorative and vintage-looking cabinet that can be excellent for storing your large CD or DVD collection. Crafted of weathered wood, the cabinet features a narrow design, an elongated top, 2 drawers with metal pull-rings, and a main compartment concealed behind 4 colored doors.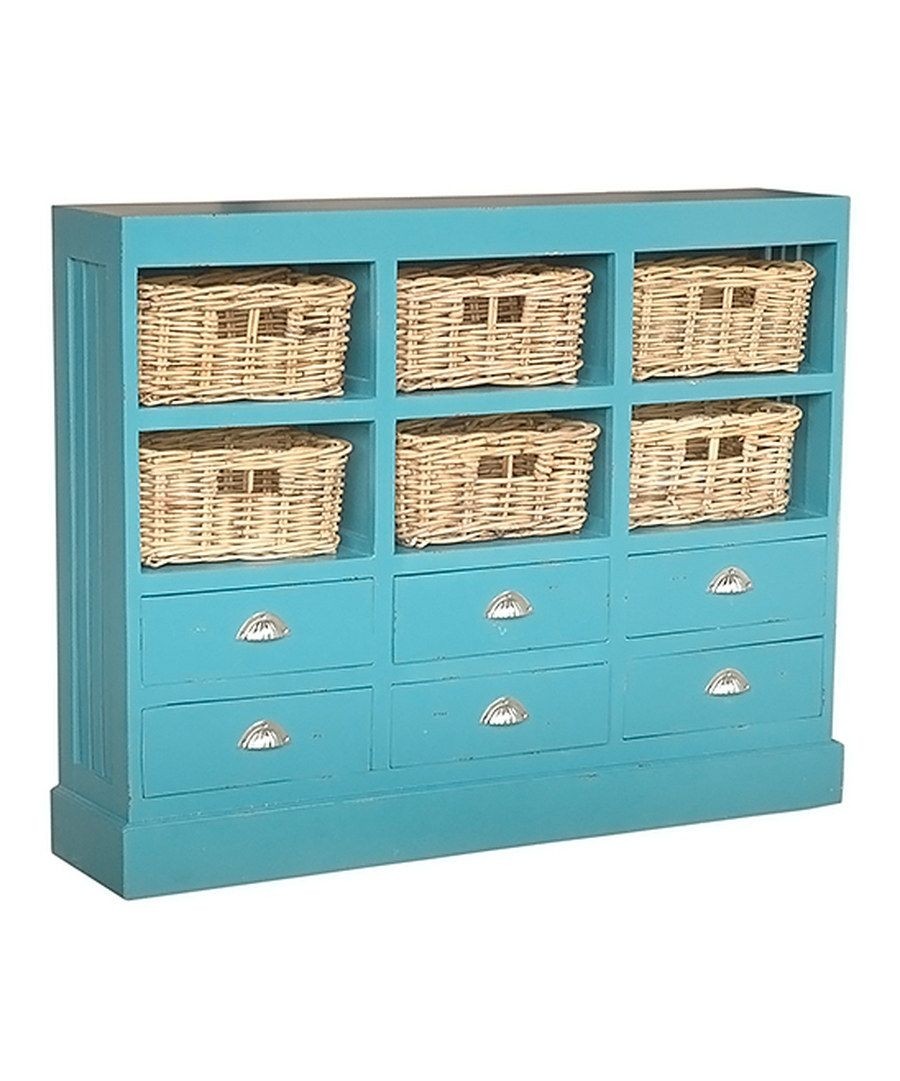 Nantucket Storage Cabinet
Pretty and capacious storage cabinet with six drawers and six compartments for removable storage baskets made of rattan. The piece is painted turqouise, so it gives a feel of a seaside life that beautifies any interior.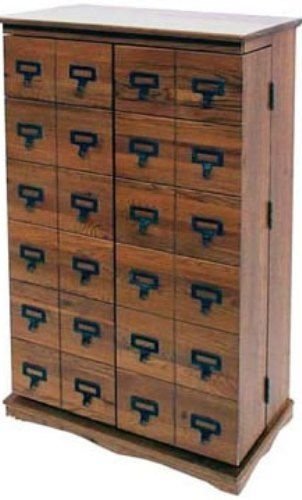 Simple, but attractive and functional media storage cabinet that provides space for 612 CDs or 298 DVDs or 148 VHS tapes. This construction provides 18 solid shelves made of oak wood. They also include black metal handles.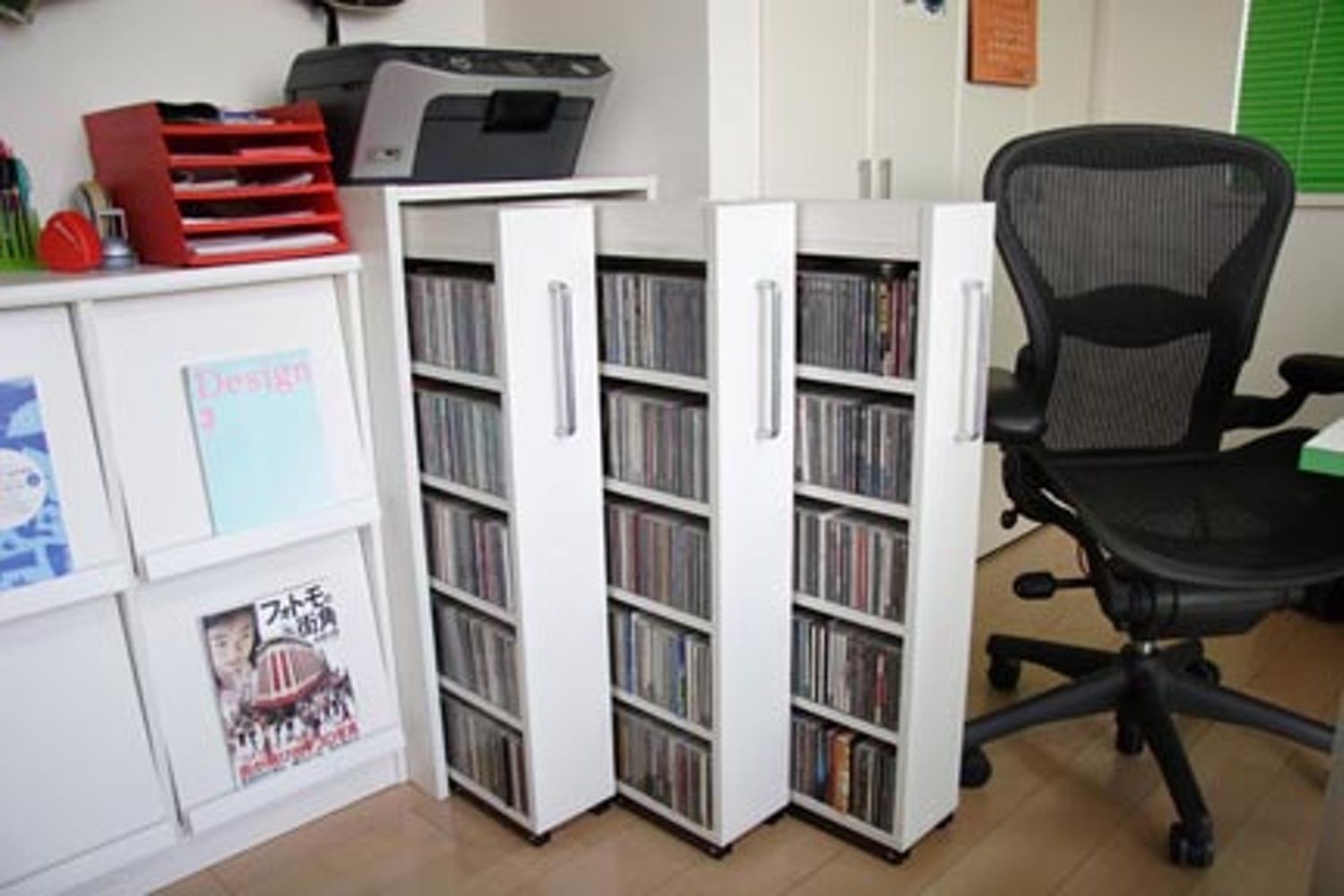 A splendid idea for smaller interiors such as game rooms, teenagers' rooms, and living rooms. This storage cabinet features 3 vertical, pull-out drawers - each with 5 open shelves, and a large handle for easy usage. Excellent for storing DVDs, CDs and Blu-rays.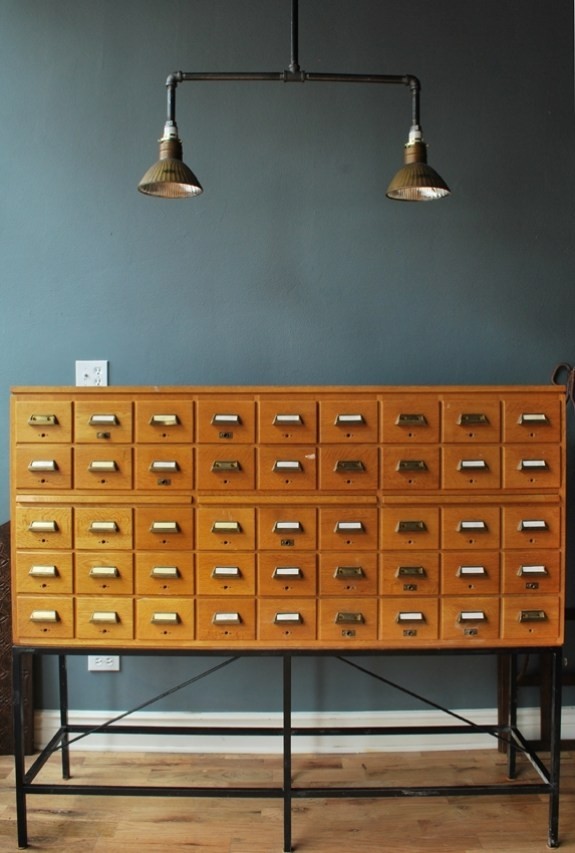 Thanks to this storage cabinets, your large CD collection will be properly stored and organized. It's made of oak-finished wood and stands on a powder-coated metal frame, offering number of small drawers with name plaques and metal pulls.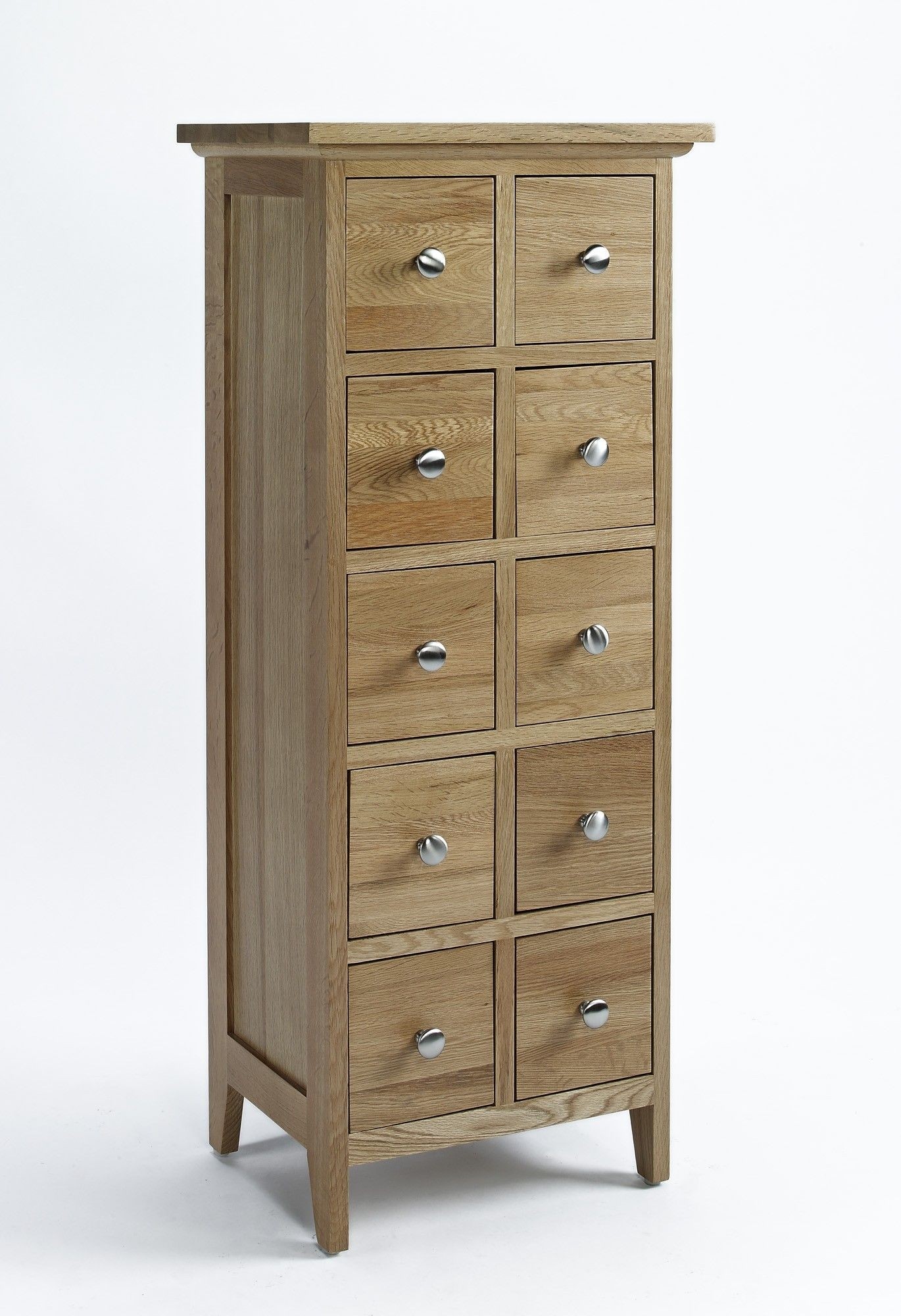 Simple design and solid construction are the main features of this multimedia storage made of wood with oak finish. It provides ten drawers with metal handles that store CDs, DVDs and other discs with movies or music.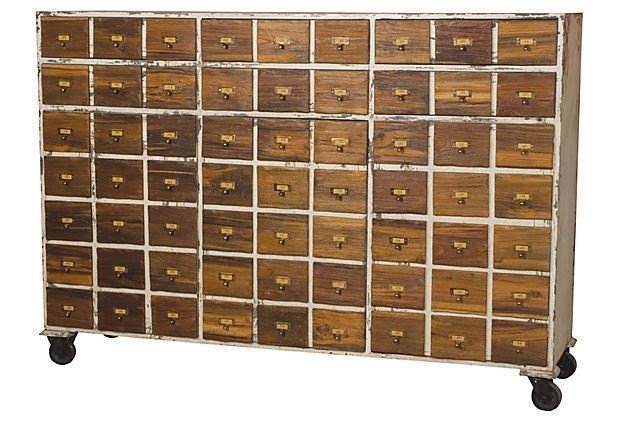 An unusual form of this stylish storage cabinet with drawers makes it a practical piece of furniture for an office or living room in an attractive design. Solid cabinet design is based on wheels so the whole is mobile.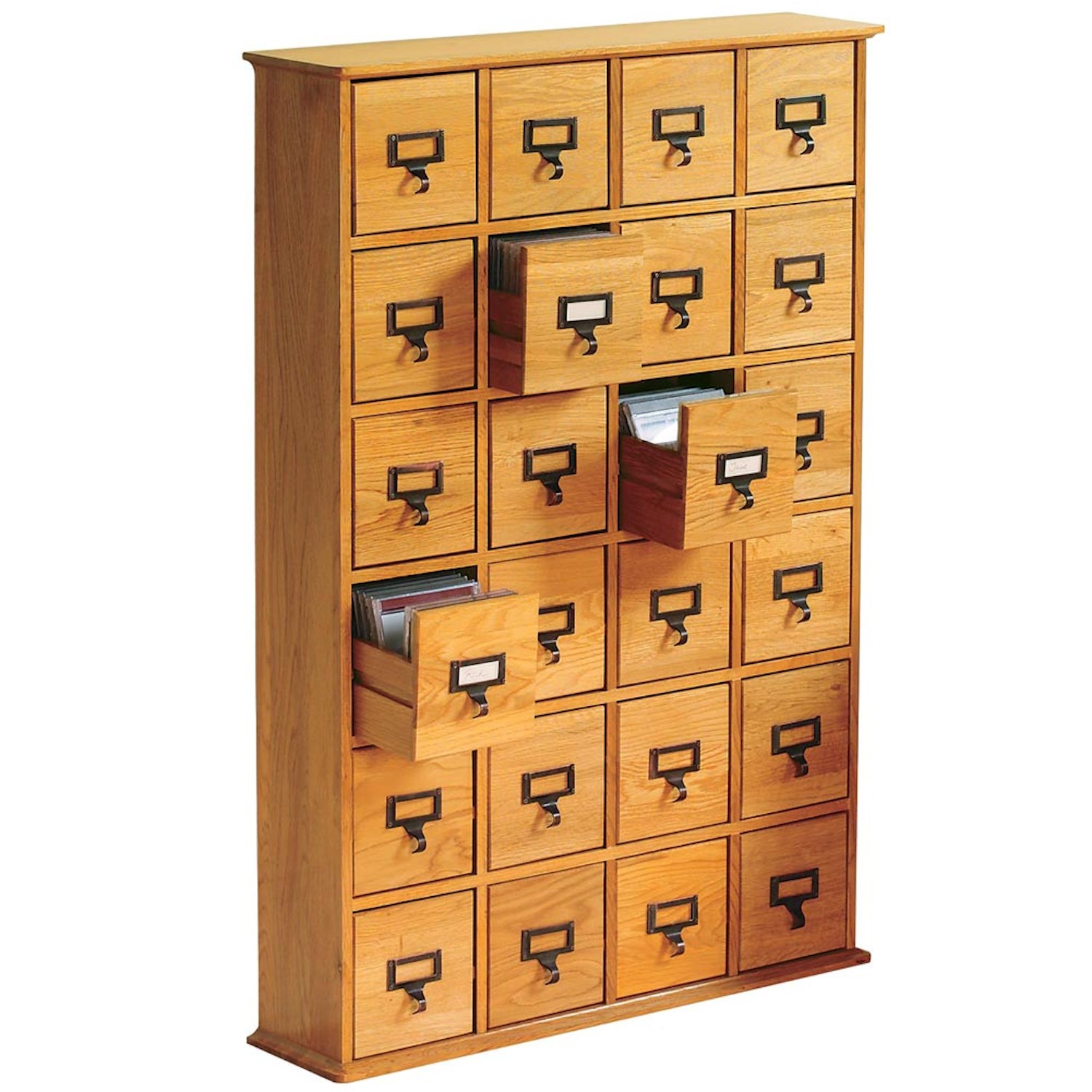 Storage Cabinets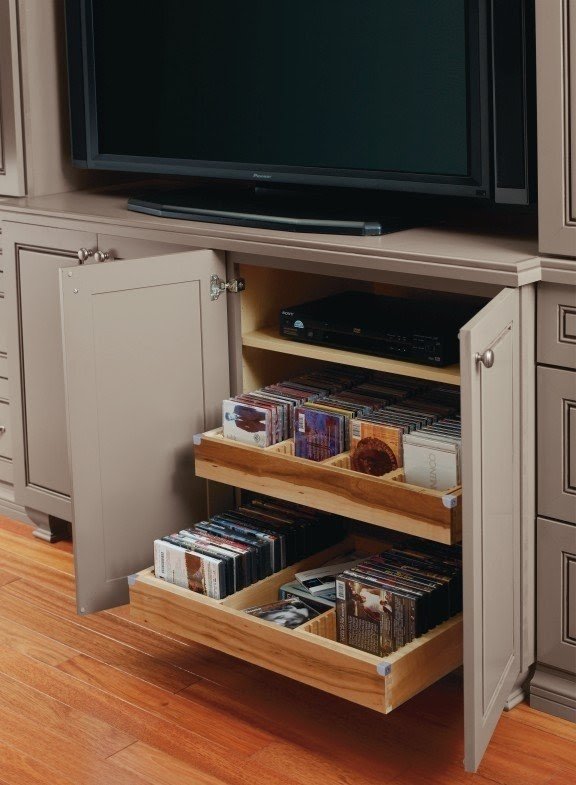 Exchanged CDs in boxes,mess in accessories-we all know it.This CD storage cabinet for discs and movies will bring back a harmony in your media life.2sliding wooden drawers that come from built cabinet, and an additional shelf-allow you to rearrange the discs.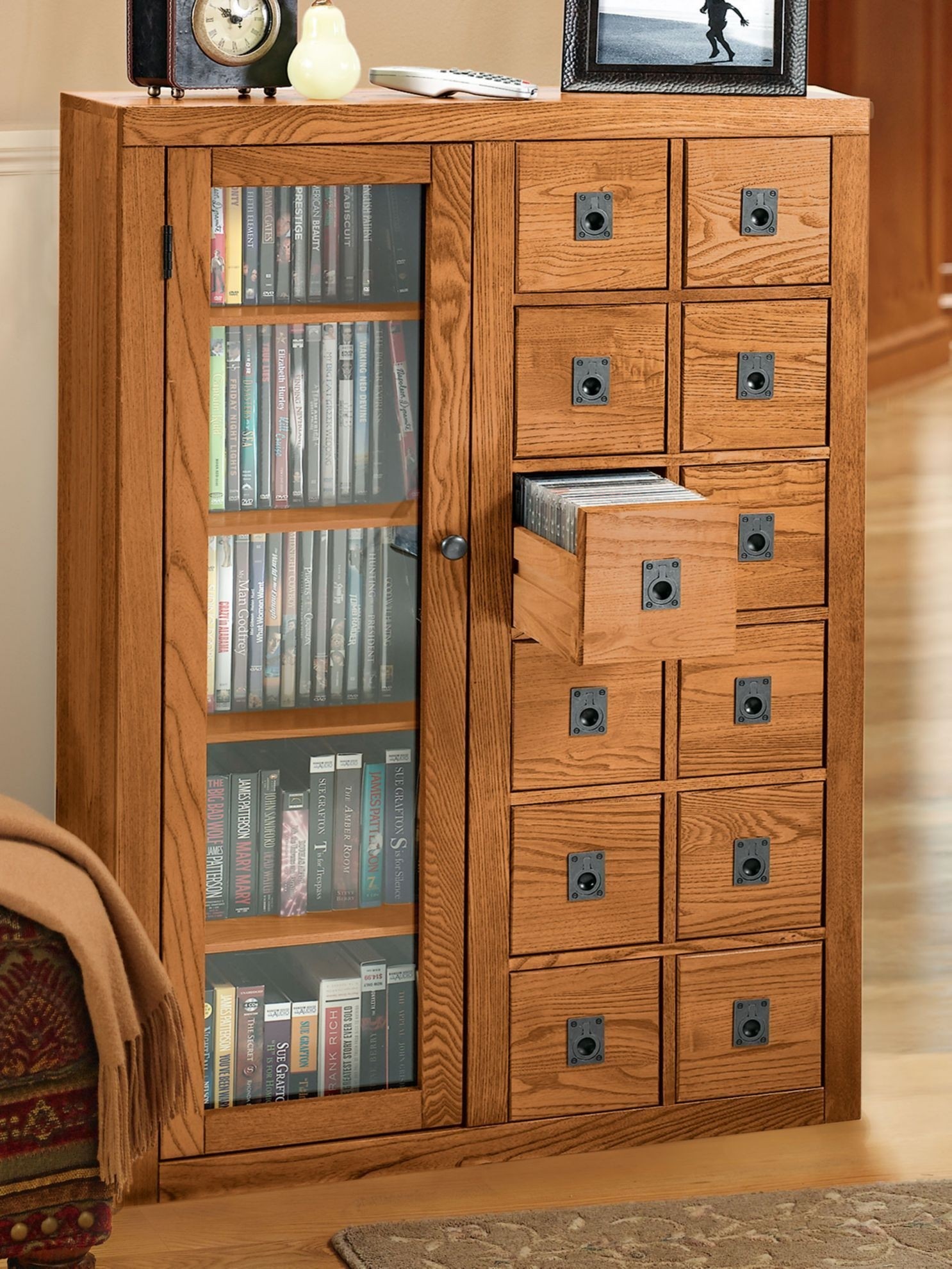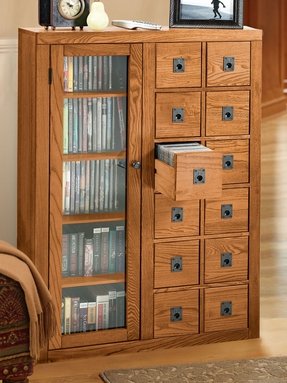 A fine mission media cabinet for organizing your DVD and CD collection, that can also be used for storing books, video tapes, etc. Made of solid Oak, the cabinet is able to accommodate up to 400 CDs and 184 DVDs.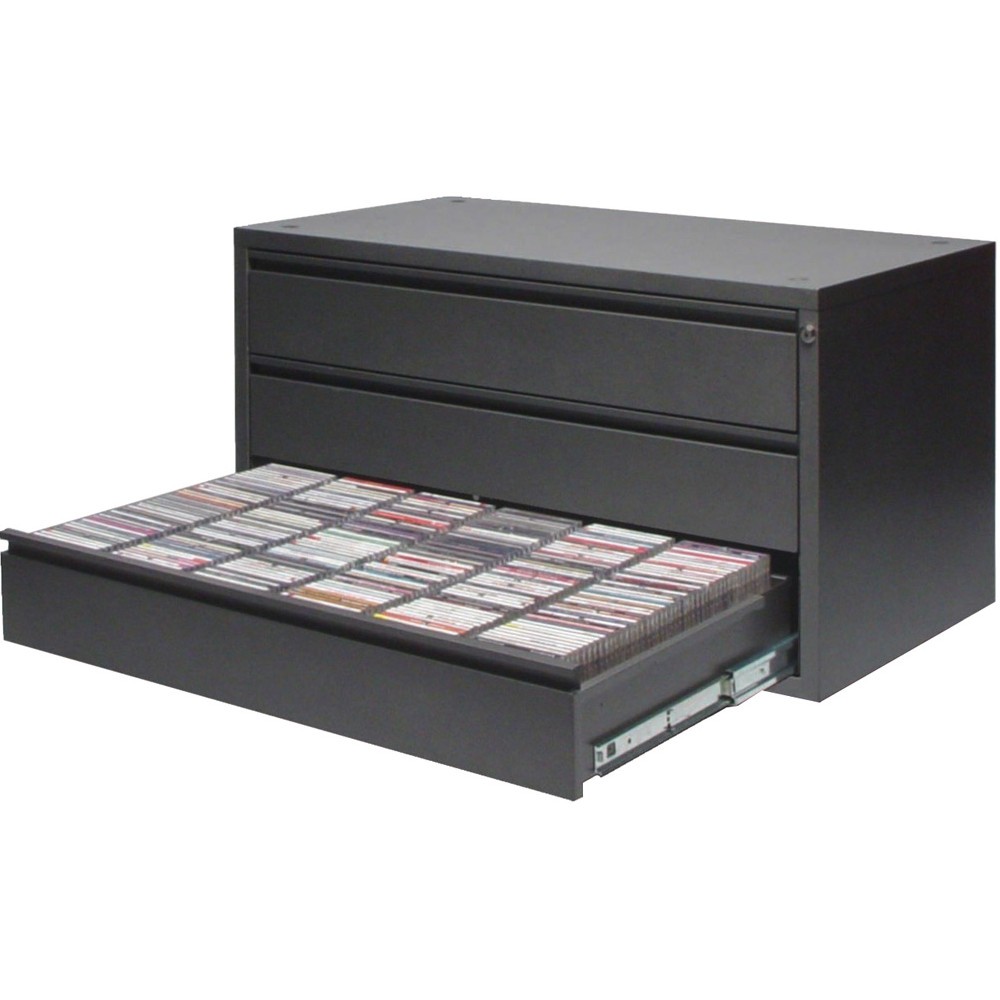 A three-drawer media drawer unit provides just the right storage for your DVDs or CDs. Metal slides help make operating the drawers smooth and easy. The neutral color makes it easy to add to almost any décor or color scheme.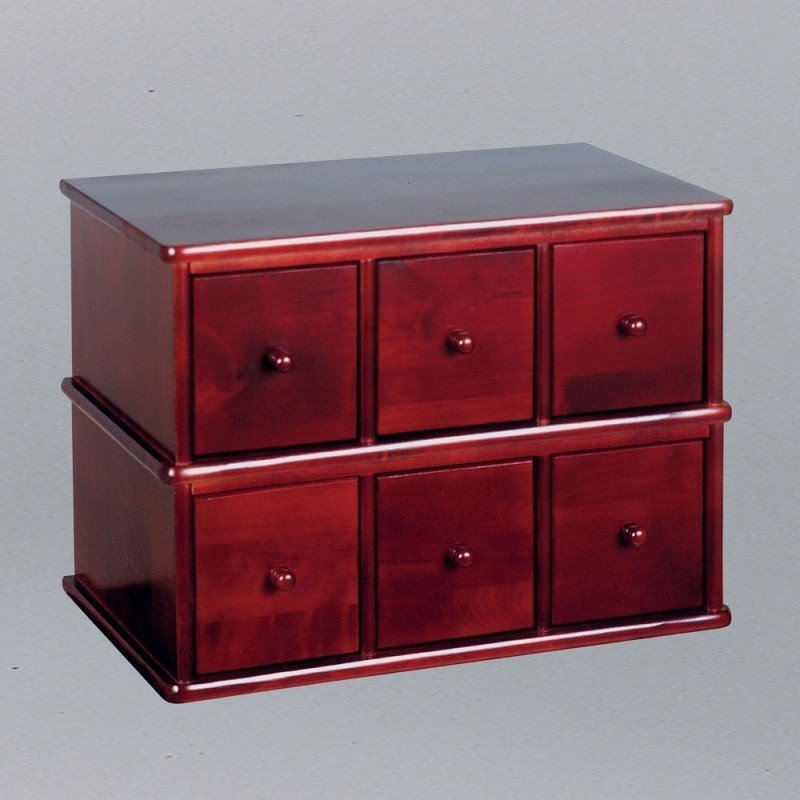 Classic apothecary style cabinet to store CDs, multiple drawers featuring the ideal shape to house CDs and DVDs collection. Can double as a filing cabinet, but personally I'd keep CDs in it. Wood, cherry red finish.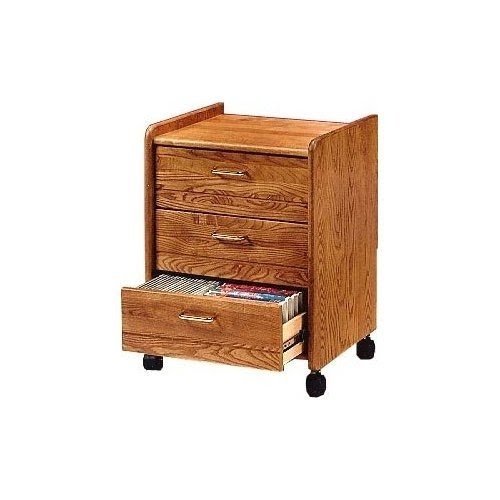 This small wooden cabinet will be a nice and smooth proposition for an office, bedroom or living room. Ideal to store CDs and DVDs, can be also used for documents and papers or other bits and pieces. Wheeled base allows easy transport.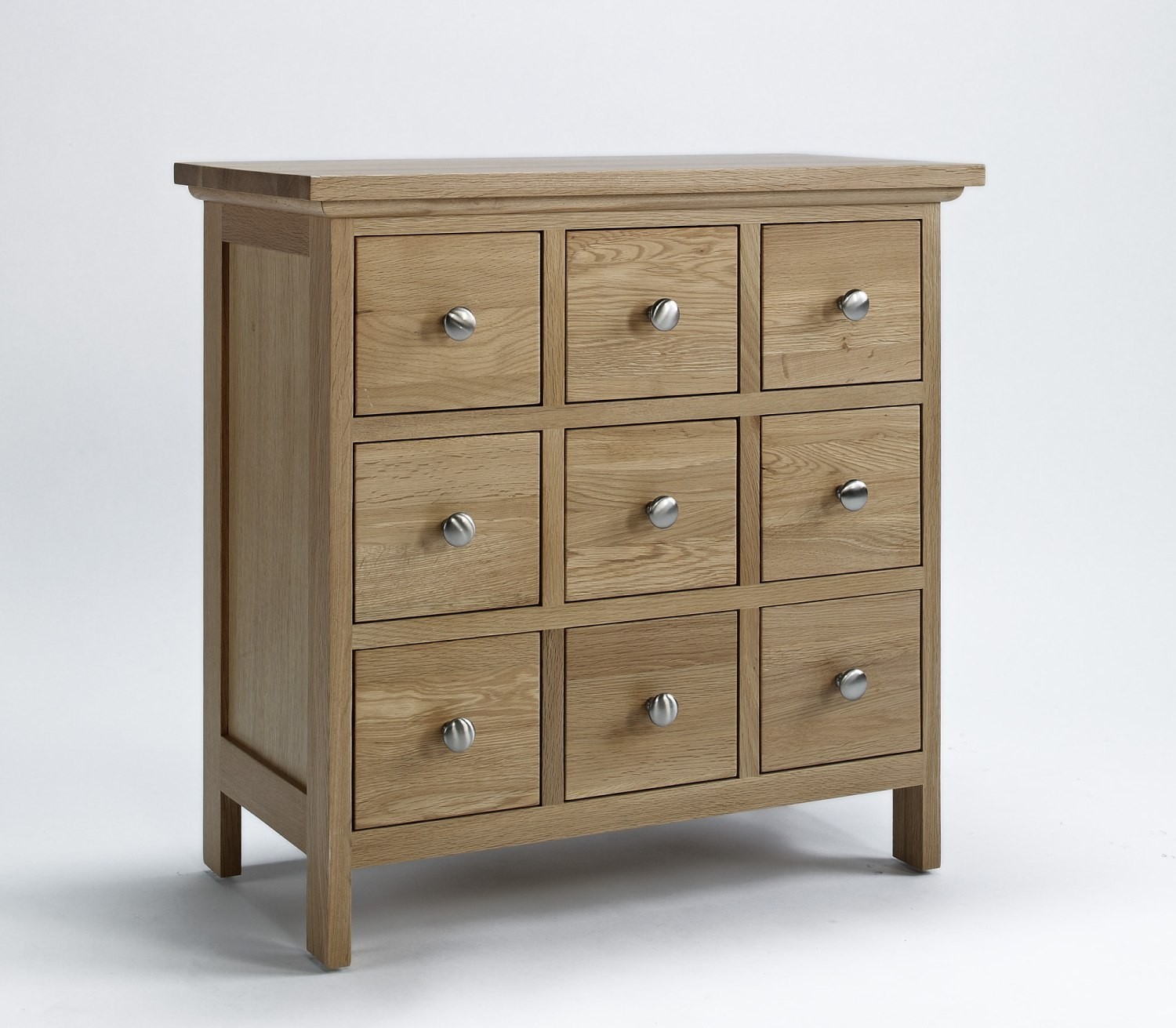 The storage cabinet with nine drawers is a great product for storing CDs or DVDs. The Sherwood oak finish is suitable with the classic style around, and the beige or oak furniture.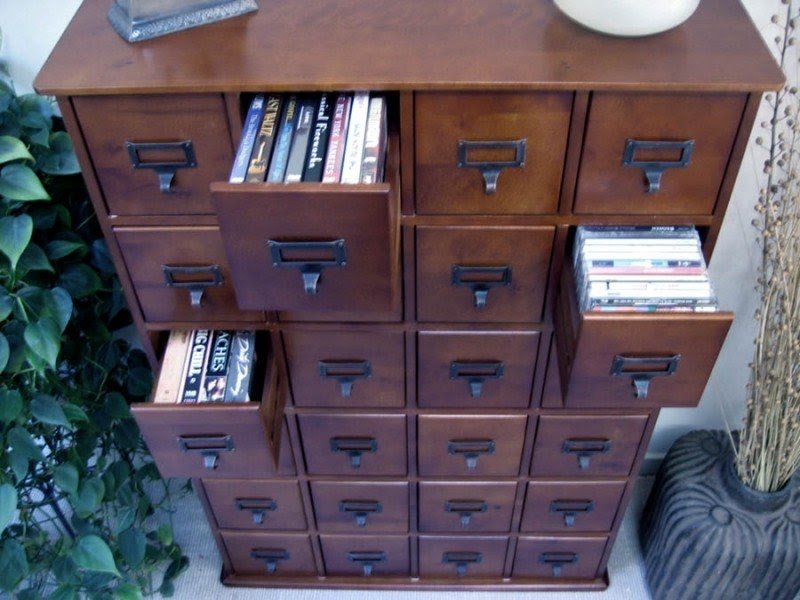 Library-inspired, this stylish media storage cabinet with drawers oozes a classic appeal around the space. Dark-stained wooden construction features 4 columns and 6 rows of drawers, resulting in 24 drawers to store your stuff.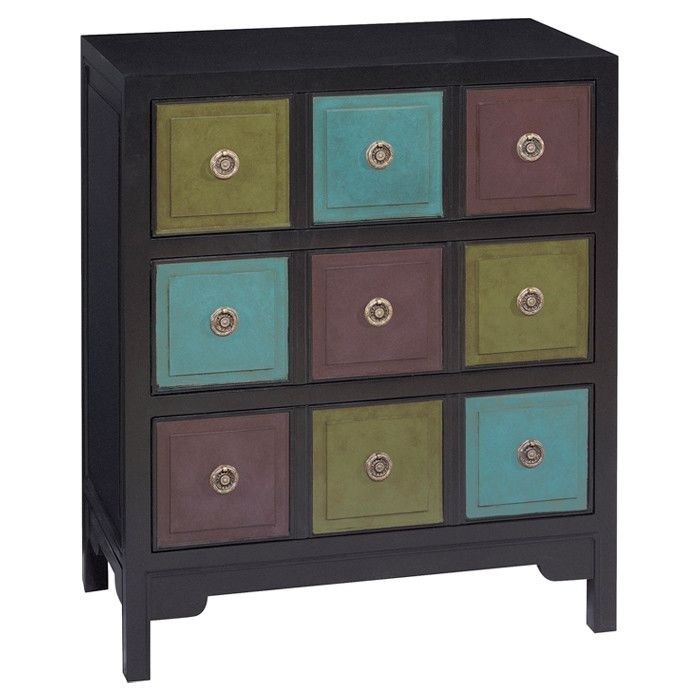 Bring an eclectic touch of style to your home with this eye-catching design, artfully crafted for lasting appeal. Product: Chest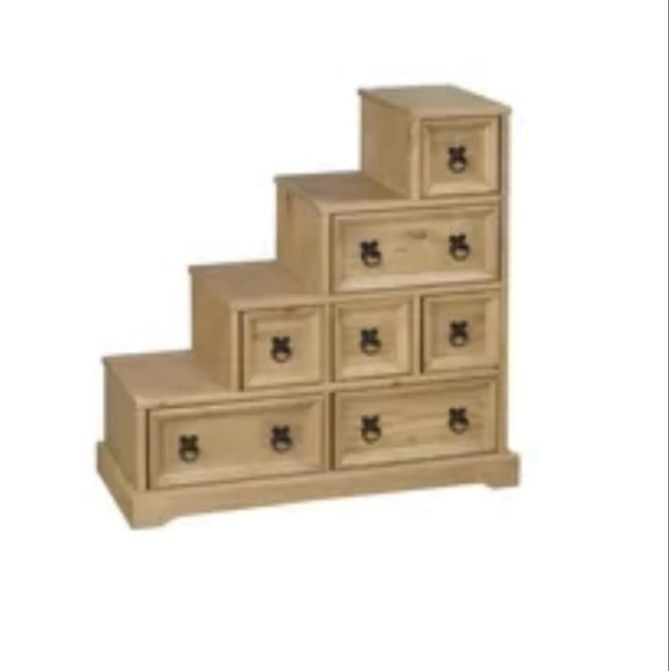 Steps with storage | Carina CD Storage Large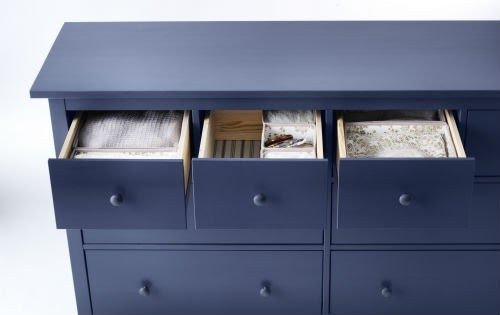 Practical storage cabinet / 8 drawers dresser. I'd store CDs in the top drawers, their size just calls for that. Smooth matte finish in cool navy blue should become a nice accent in a bright interior.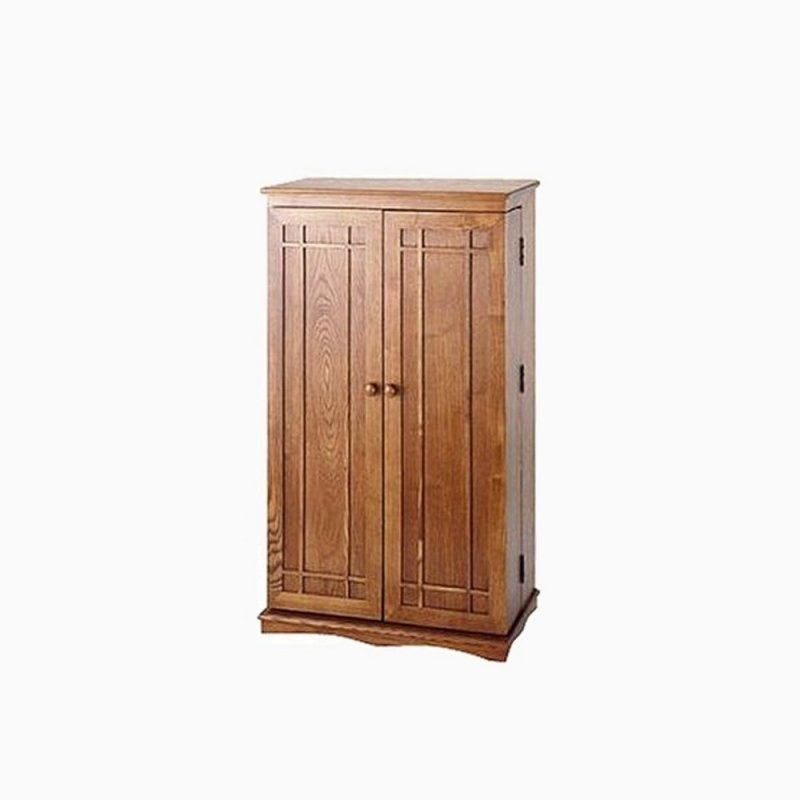 A durable storage cabinet for CDs and DVDs. It features a very solid oak wood construction and its cabinets include adjustable shelves. Dark oak finish of this element of furniture looks very good in different indoors.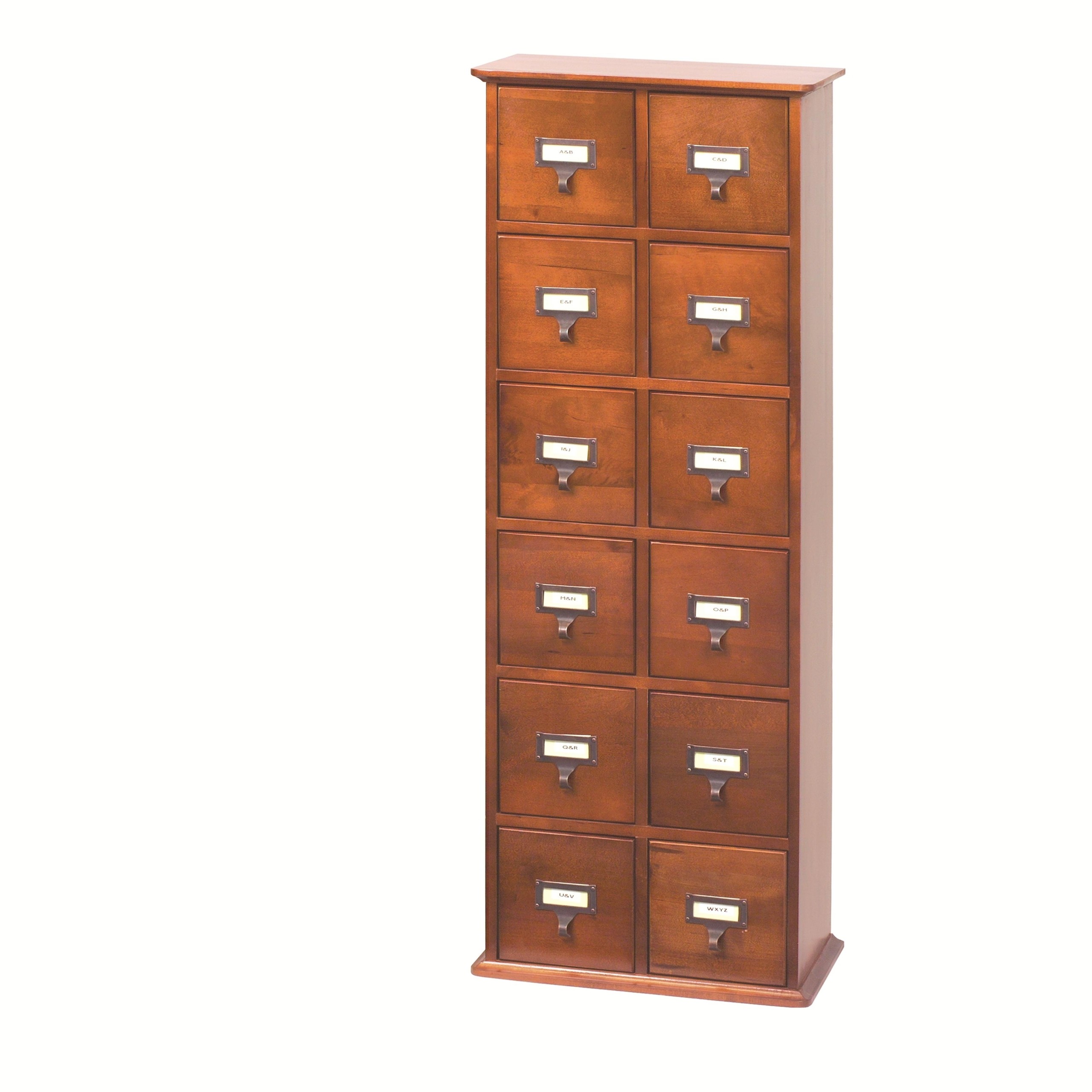 Library Style CD Storage Cabinet by Leslie Dame. $169.95. This classic library style media storage cabinet is the ideal place to store and organize all those CDs you've been collecting over the years. It features a rich, hand-rubbed finish and vintage sty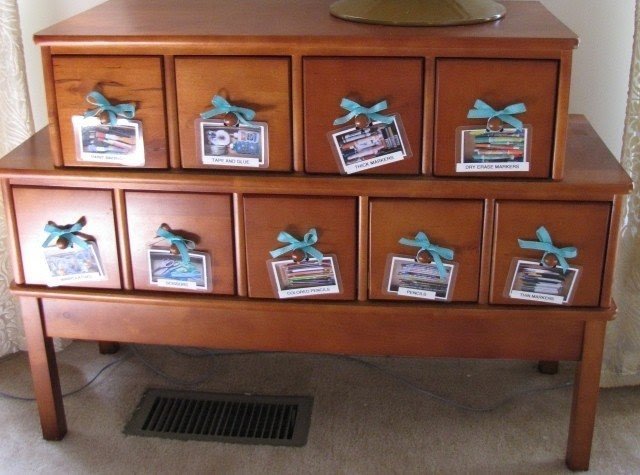 art/craft supplies storage with repurposed c.d. storage cabinet. drawers can be removed and carried to table for kids to use. easy laminated photos of drawer contents tied with ribbons.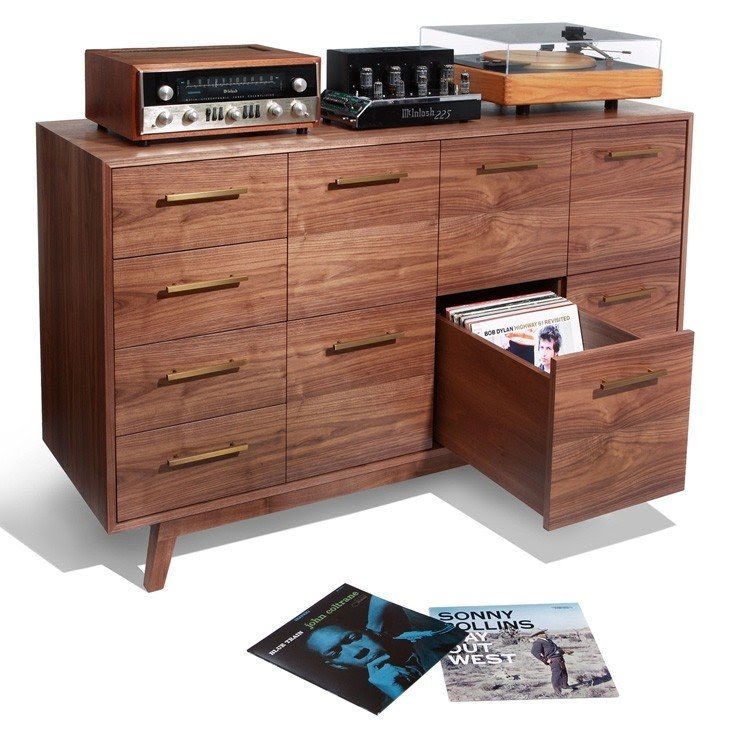 The Record Cabinet Record Cabinet from Atocha Designs For the serious collector with deeper pockets, this option will accomodate a large collection. The configuration shown here includes 6 LP and 4 CD drawers. $5,900 as shown.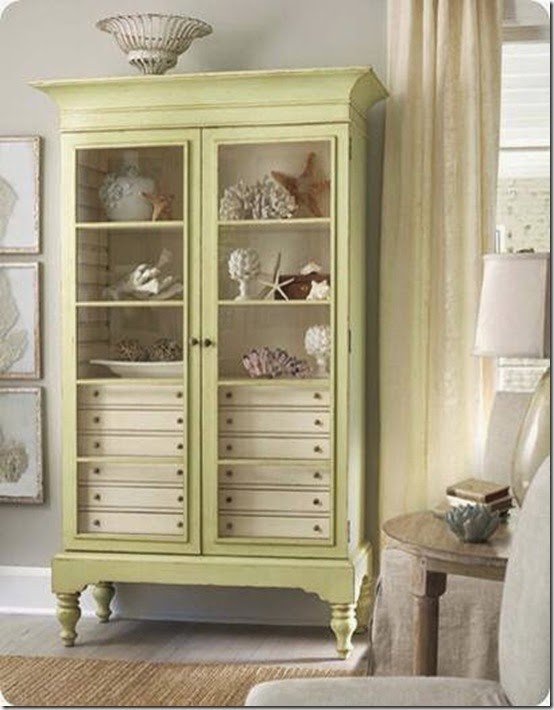 The chartreuse wardrobe with glass door. The lower part of it with the inside drawers could play the role of bedding magazine. Above, there is some shelves with sea shells collection - lovely if you plan to have it in your beach home.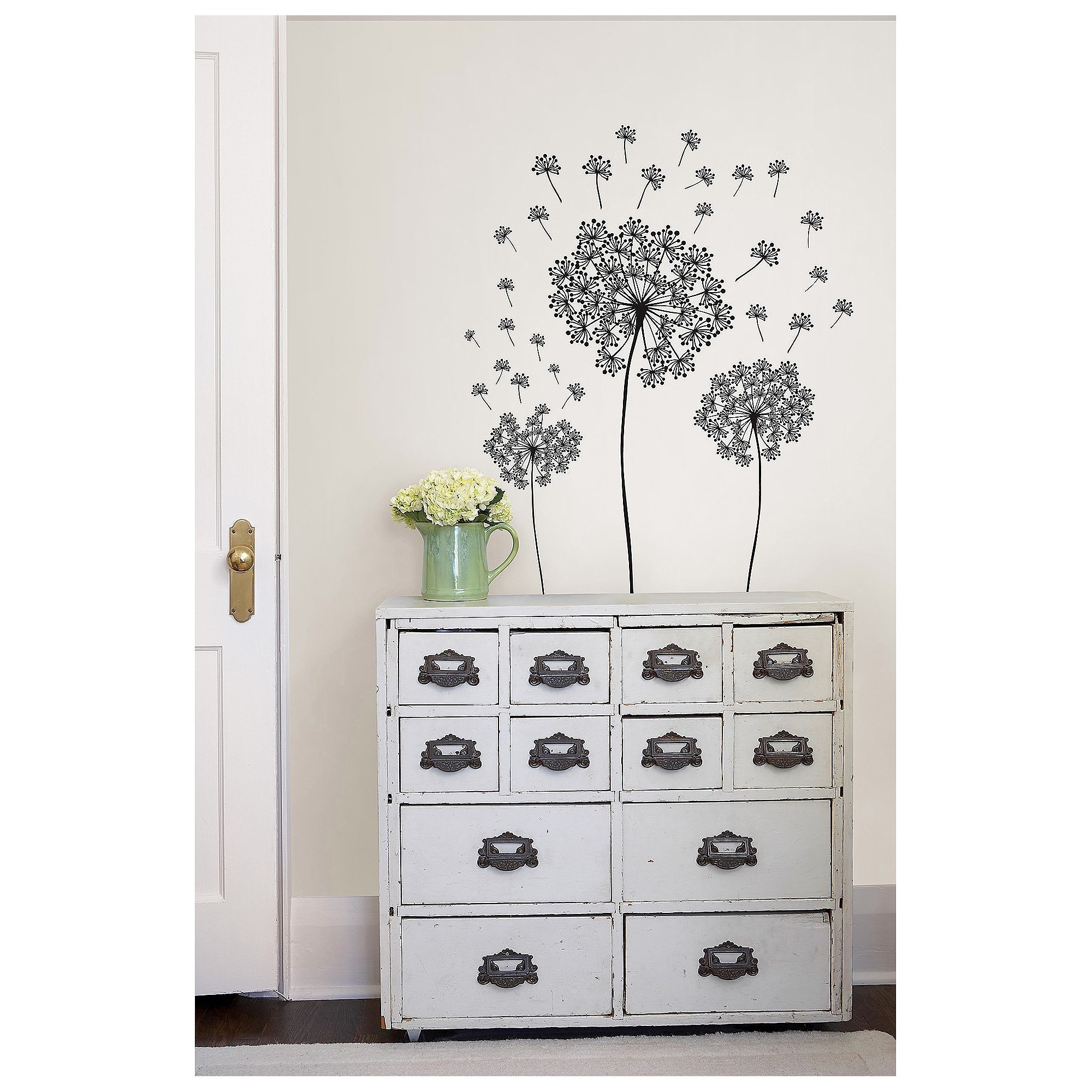 A vintage storage cabinet that will make your home more practical and rustic-looking. The cabinet is made of hardwood bathed in an off-white finish, and includes 12 drawers - each equipped with a decorative metal pull.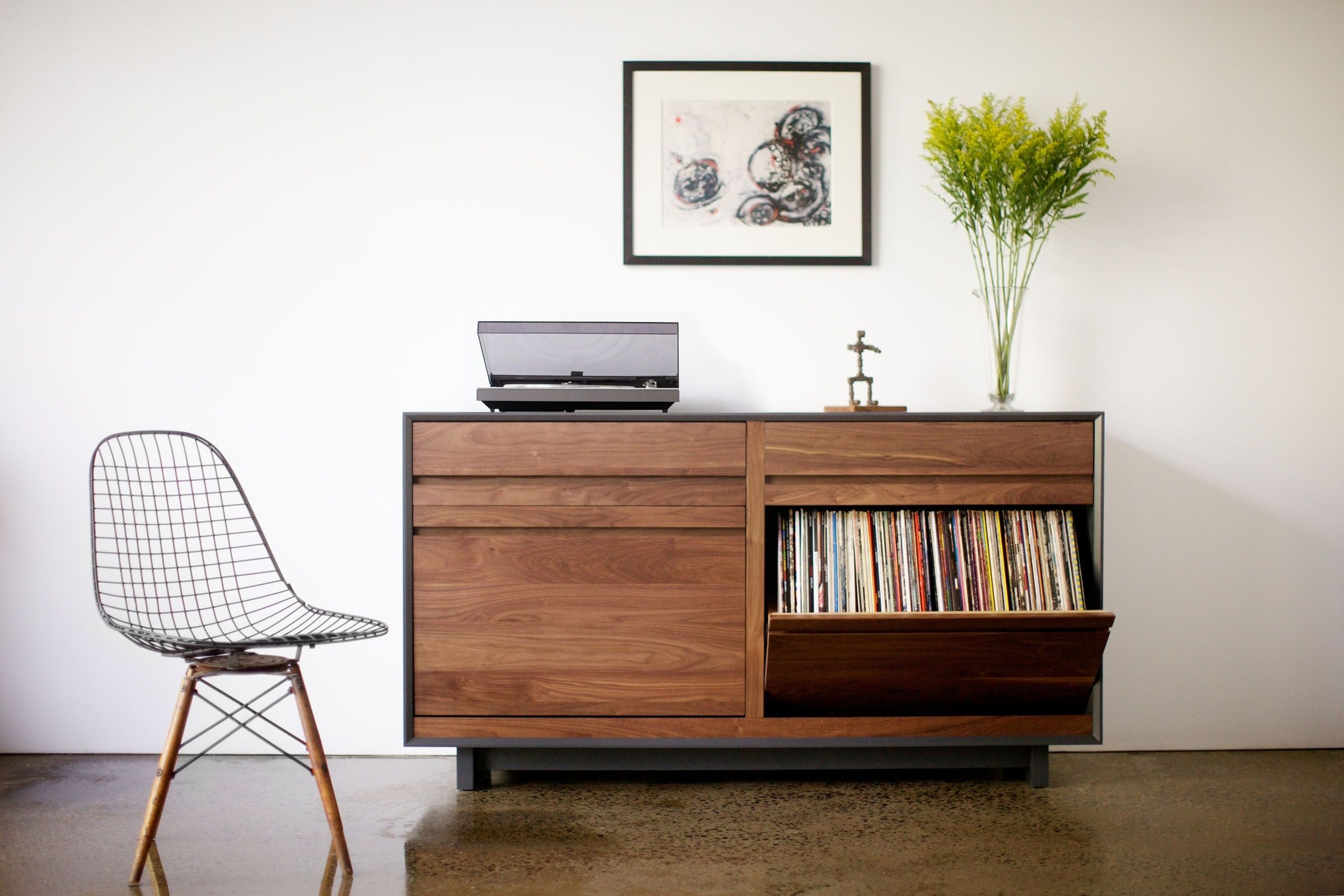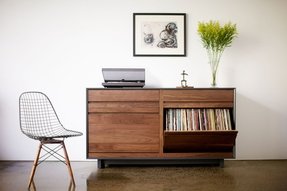 Modern audio cabinet combining unique styling and functionality is the perfect choice for living room or other interiors. Intriguing color combinations, plenty of storage space and solid construction create a contemporary whole.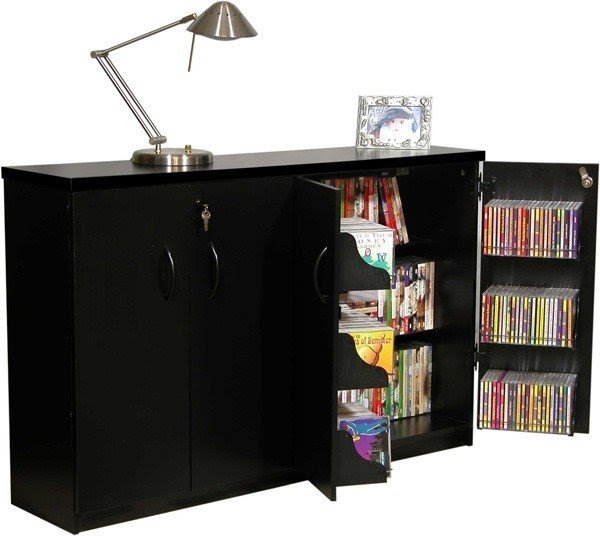 Media Storage Cabinet | CD DVD Media Storage Cabinet With Drawers Black 2368BL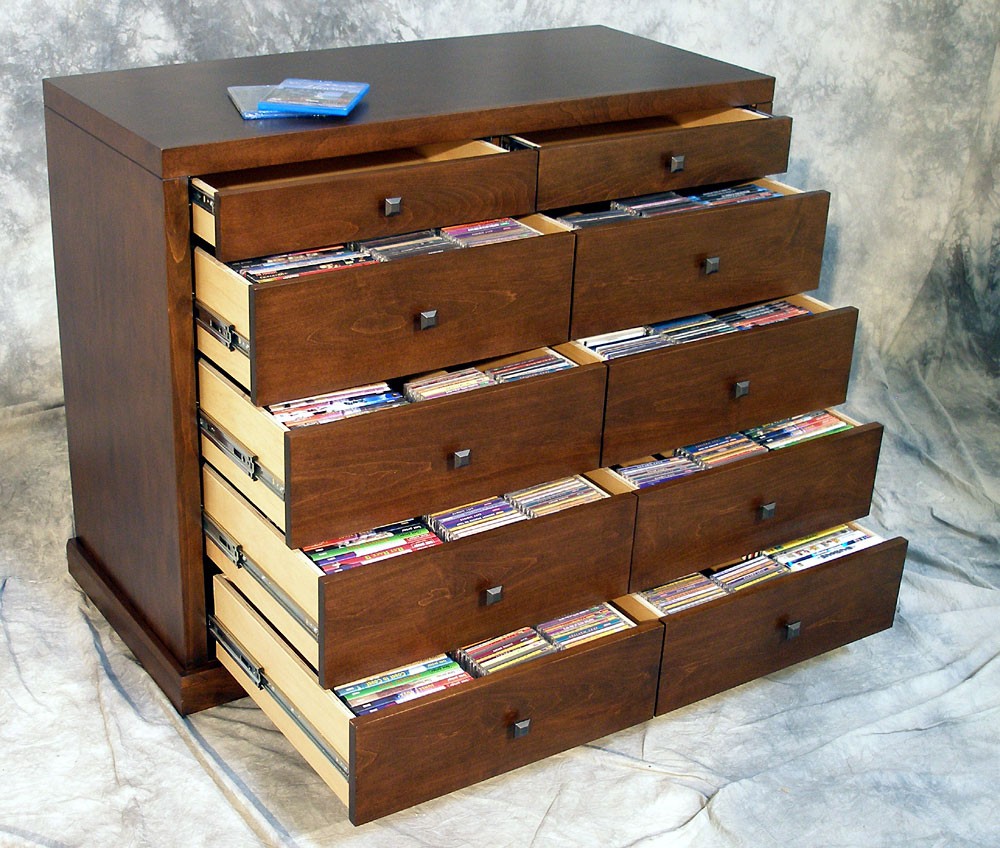 CD Storage Drawers – HomesFeed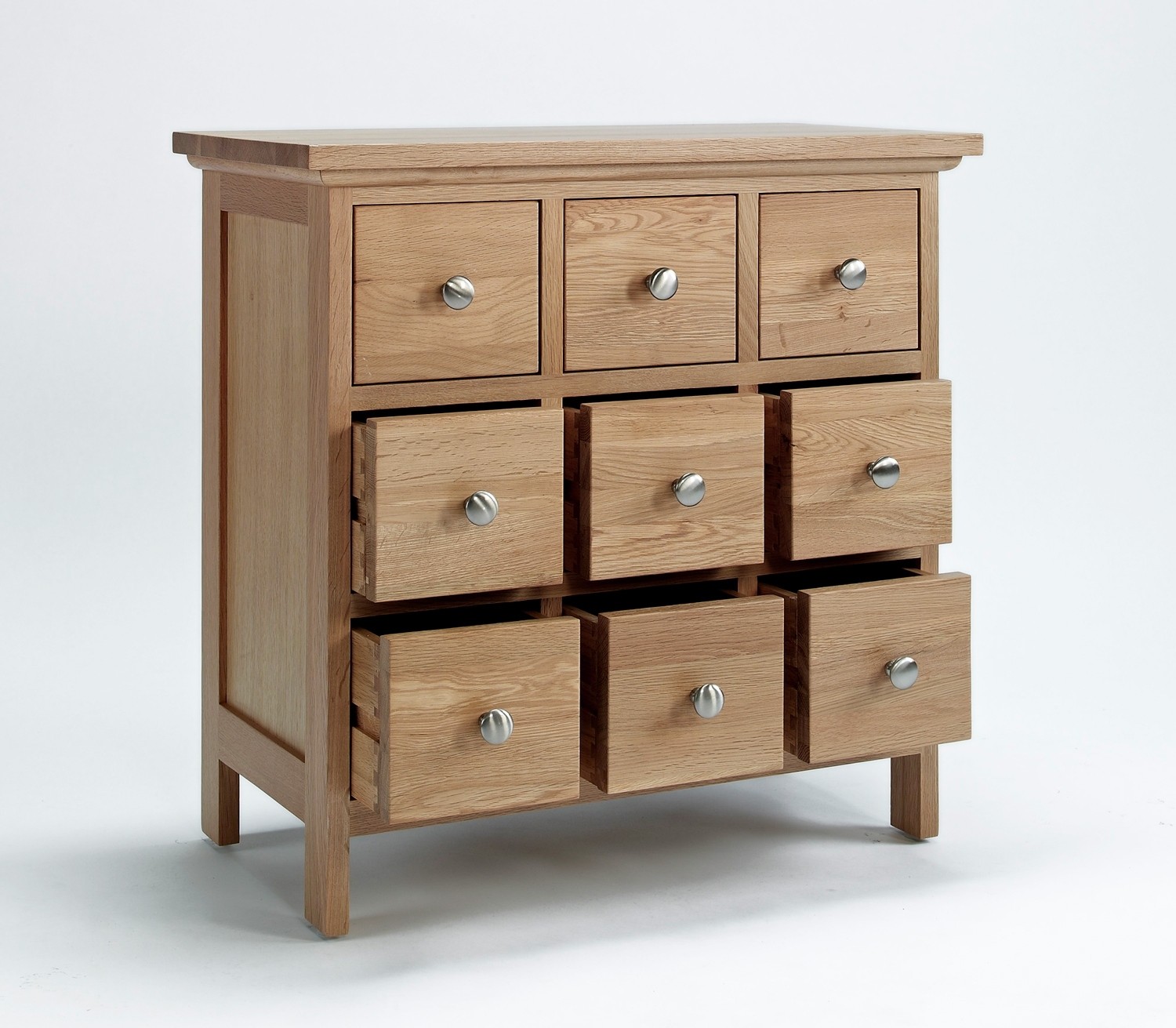 CD Storage Drawers – HomesFeed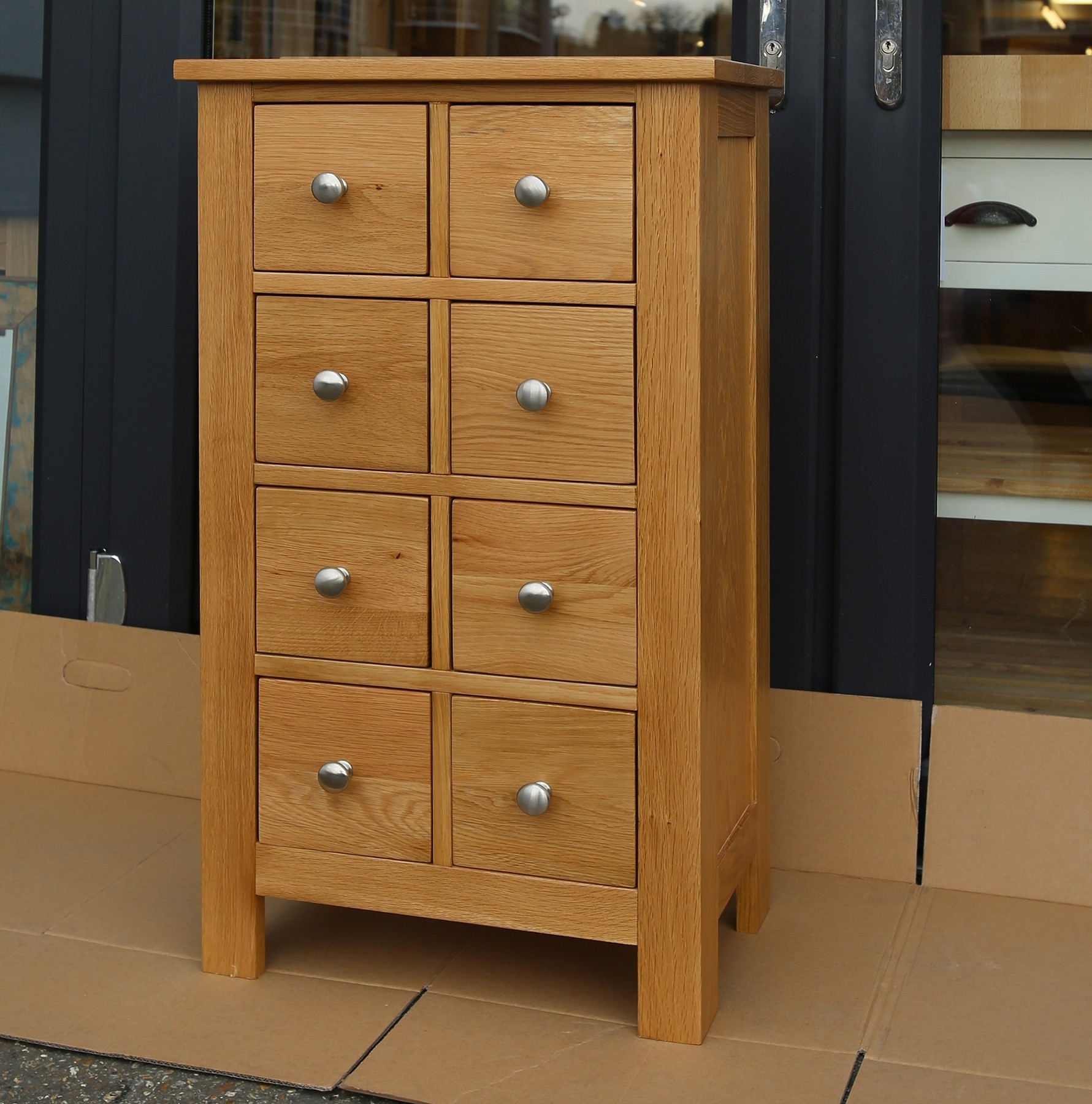 CD Storage Drawers – HomesFeed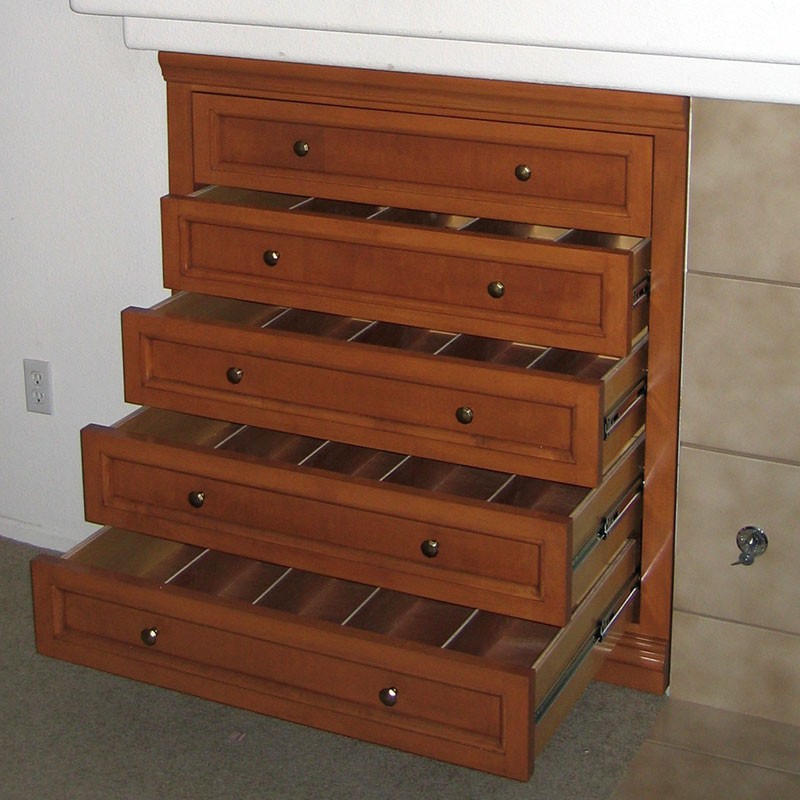 CD Storage Drawers: A lovely Storage to Store Your CD ...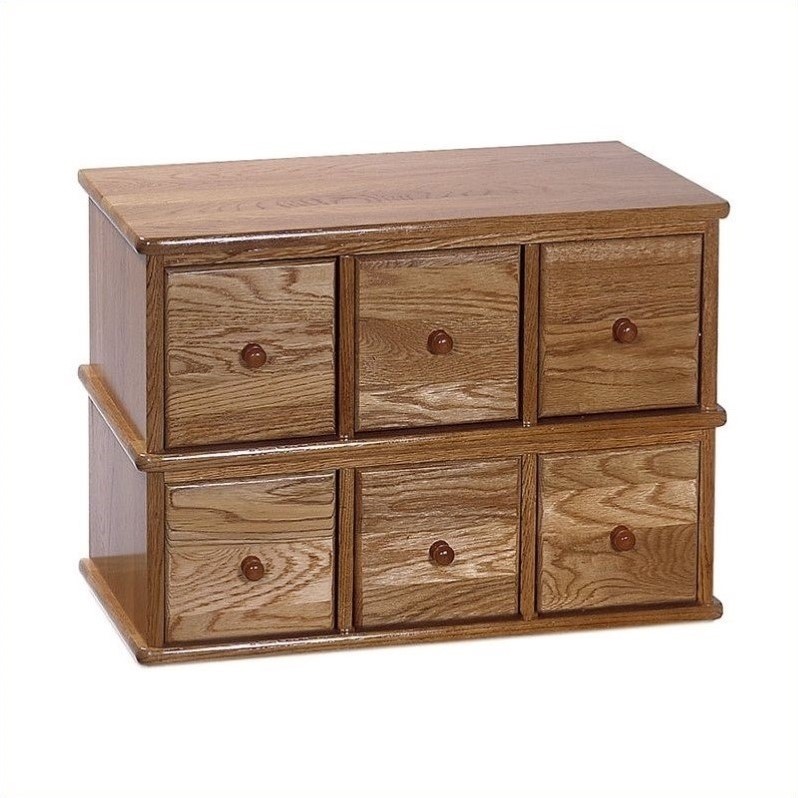 6-Drawer Deluxe CD Modular Storage Cabinet in Oak - CD-150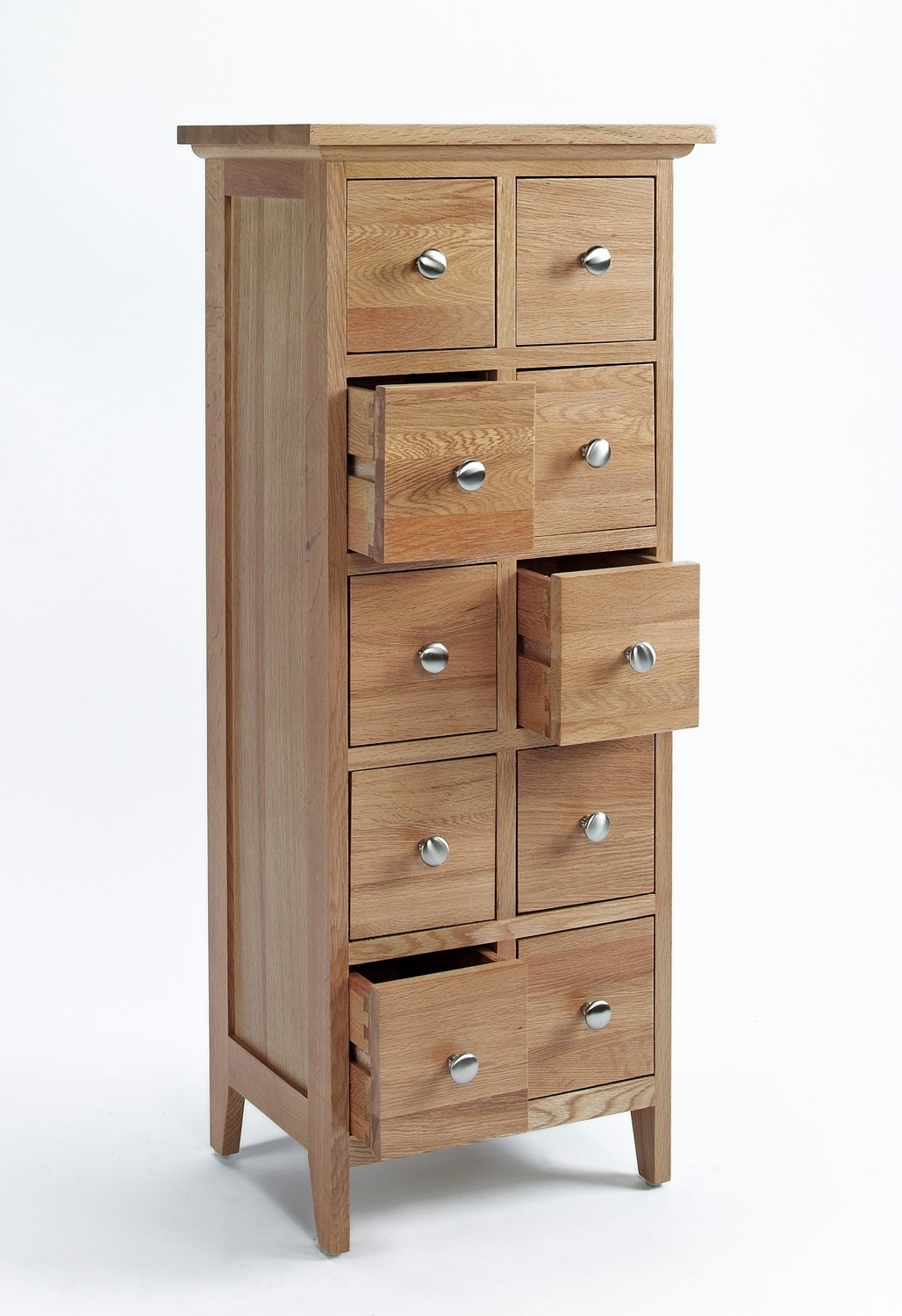 CD Storage Drawers – HomesFeed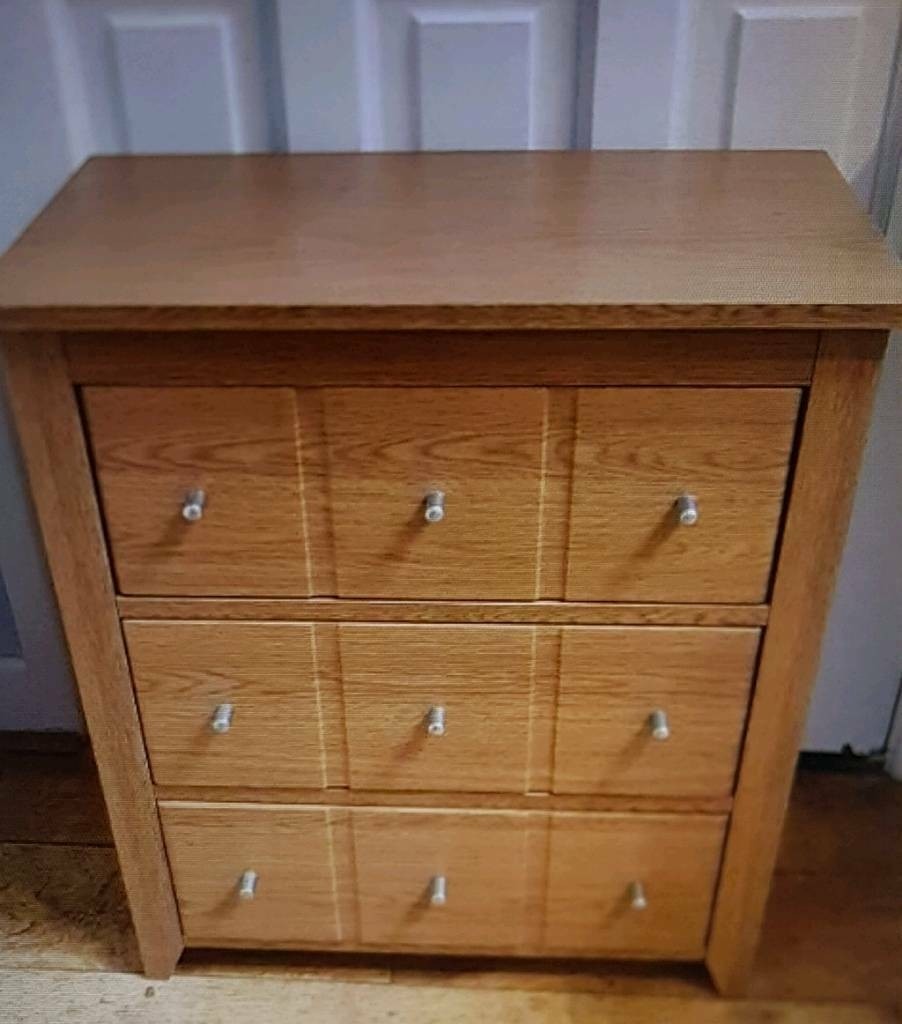 Dvd/ cd storage cabinet with 3 drawers | in Nuneaton ...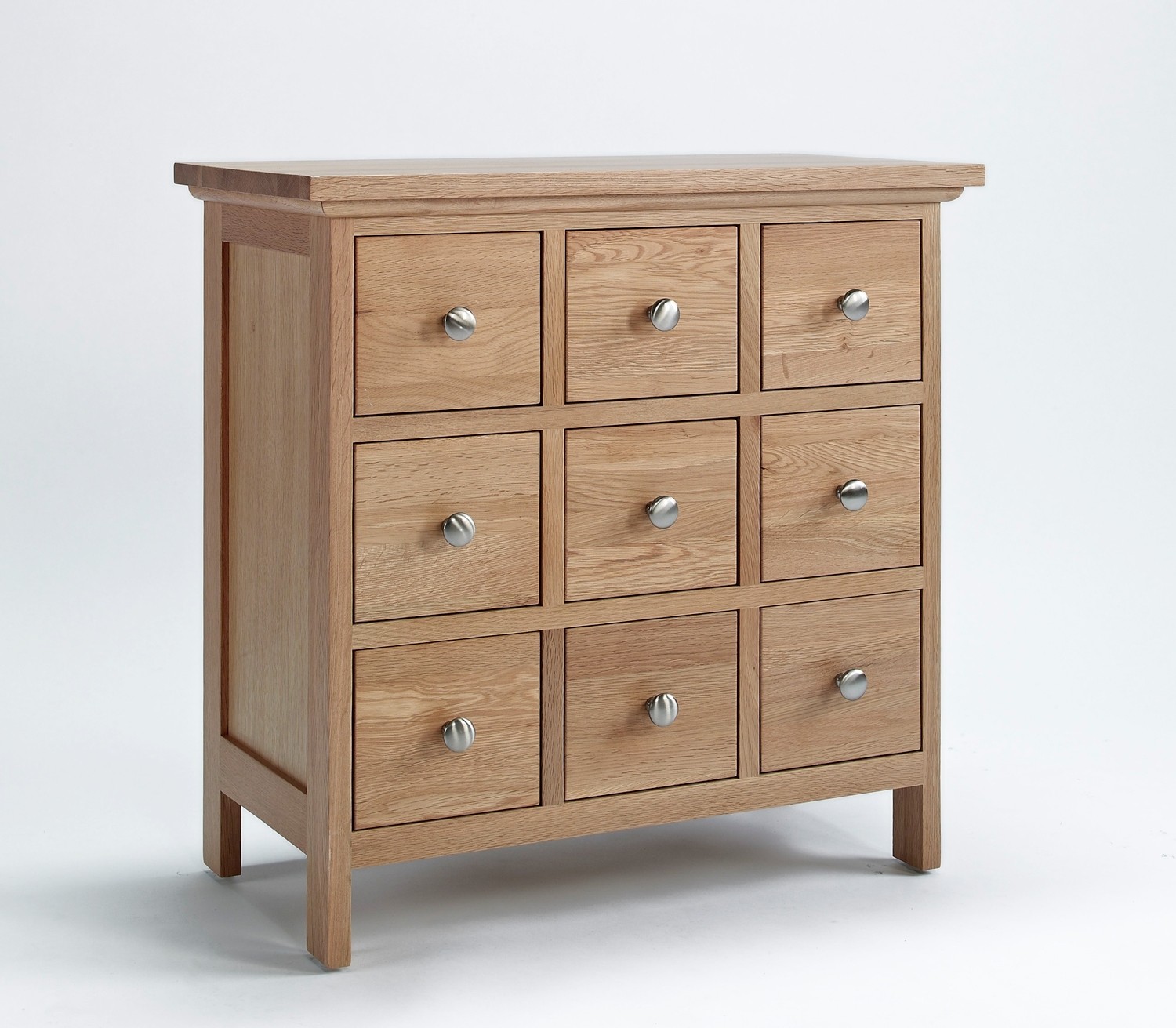 Cd Dvd Storage Cabinet |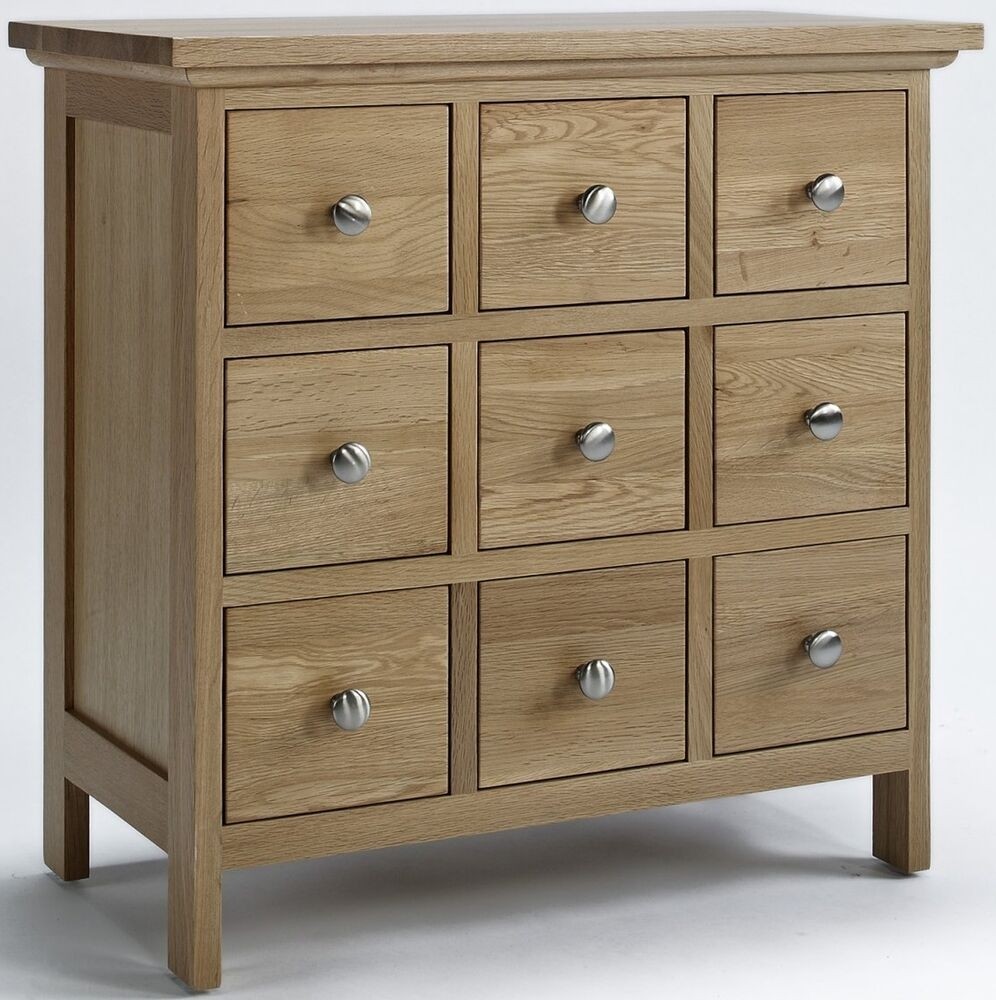 Oaken solid oak furniture CD DVD storage cabinet drawers ...