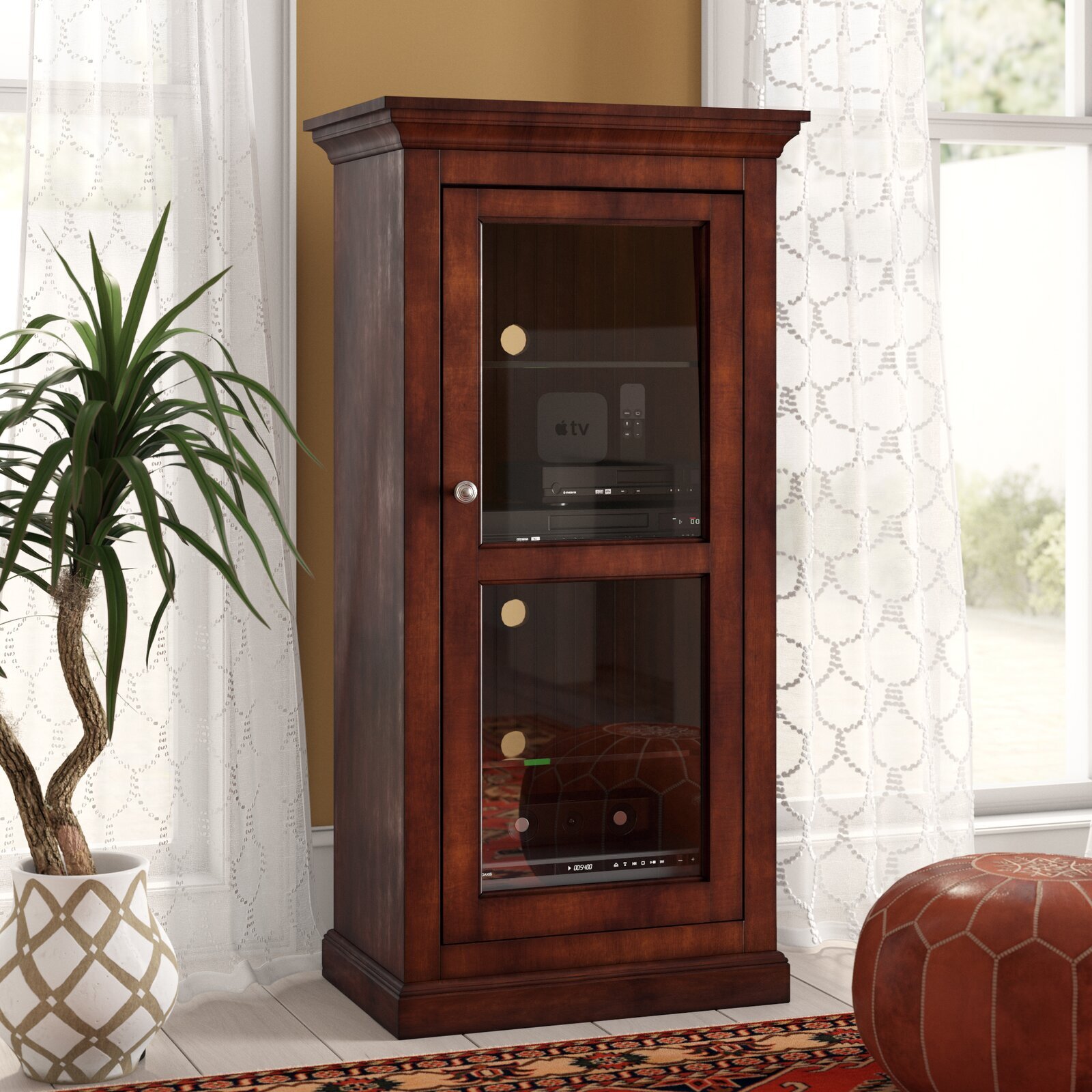 An audio tower cabinet with glass doors

Want to show off your audio gear while keeping it protected at the same time? If yes, an audio cabinet with glass doors may be your favorite new addition!
From clear to tinted to frosted designs, stereo cabinets with glass doors will surely give any space a dash of character and an airy feel with their refined appearance. What's more, you can also add a couple of decors alongside your electronics to create a beautiful focal point!
For maximum durability and safety, opt for tempered glass instead of standard glass.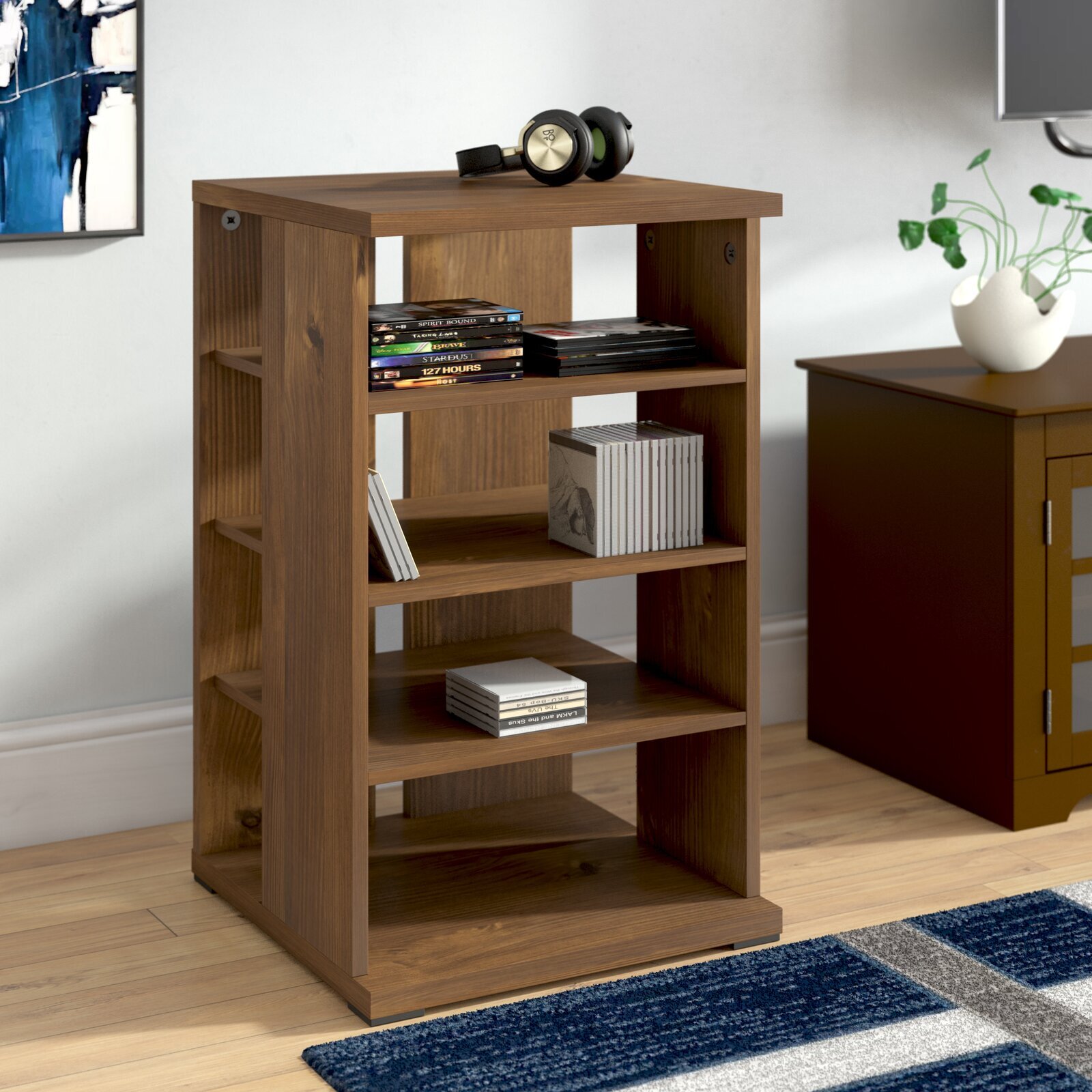 Audio rack furniture with open shelves

Although media stands with an open storage system require careful organization, they're definitely a favorite among audiophiles. Not only are they a breeze to decorate, but their simple silhouette also fits seamlessly with a variety of interior design styles, be it traditional, contemporary, or rustic.
These models typically consist of three to five spacious shelves (or more) that allow for easy reach and can house different kinds of devices without the need to stack them on top of each other!
You can choose a unit with adjustable shelves too if your media equipment varies in height.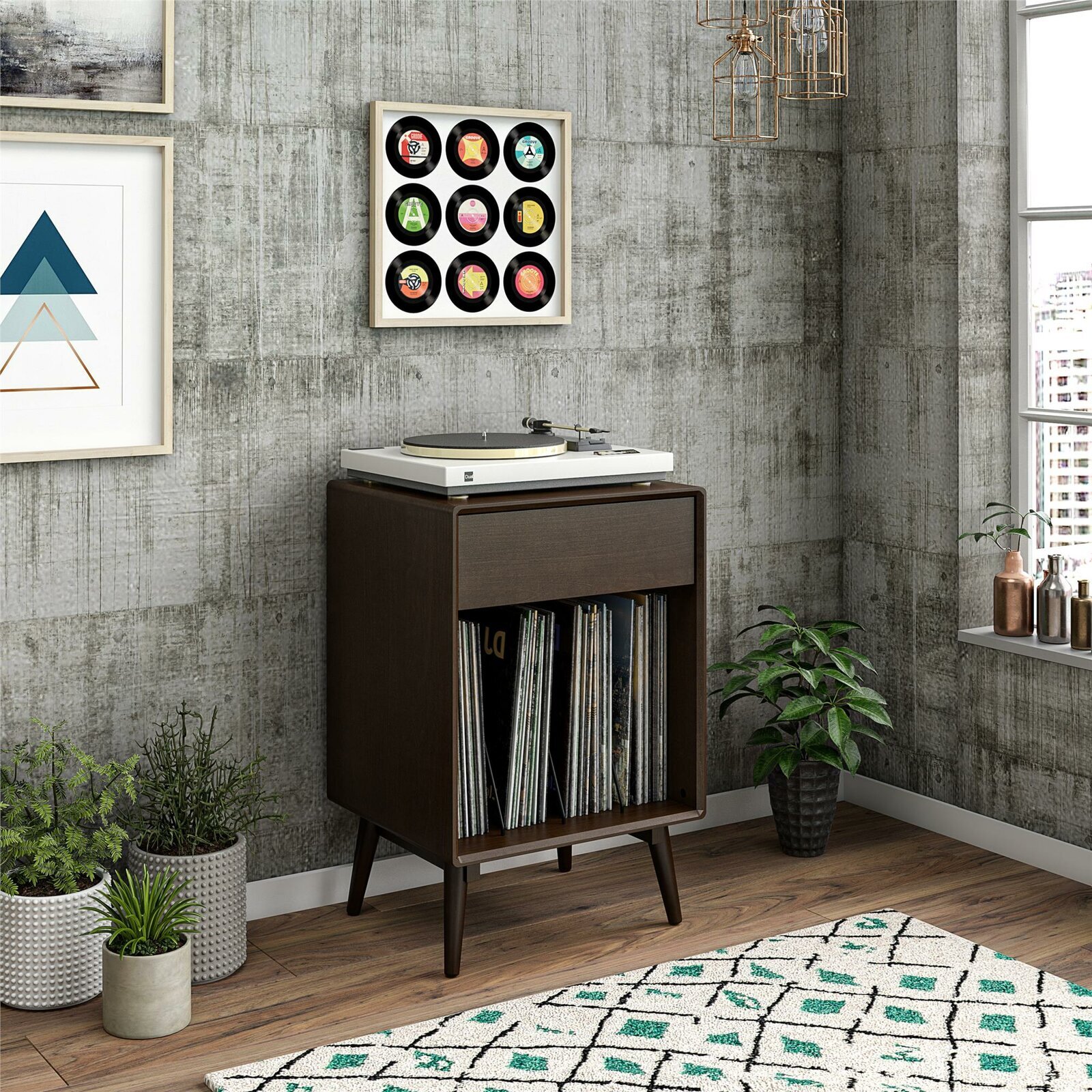 A small audio cabinet that fits a turntable

Are you a record lover and vinyl collector? Then, look no further than a stereo component cabinet with a turntable shelf!
Indeed, your record player deserves a stylish place to sit on while it plays your favorite tunes!
Turntable stands are fairly compact yet provide ample room for over a hundred records. They sometimes even feature additional compartments, such as drawers, for storing AV accessories like remote controls, cleaning kits, and adapters.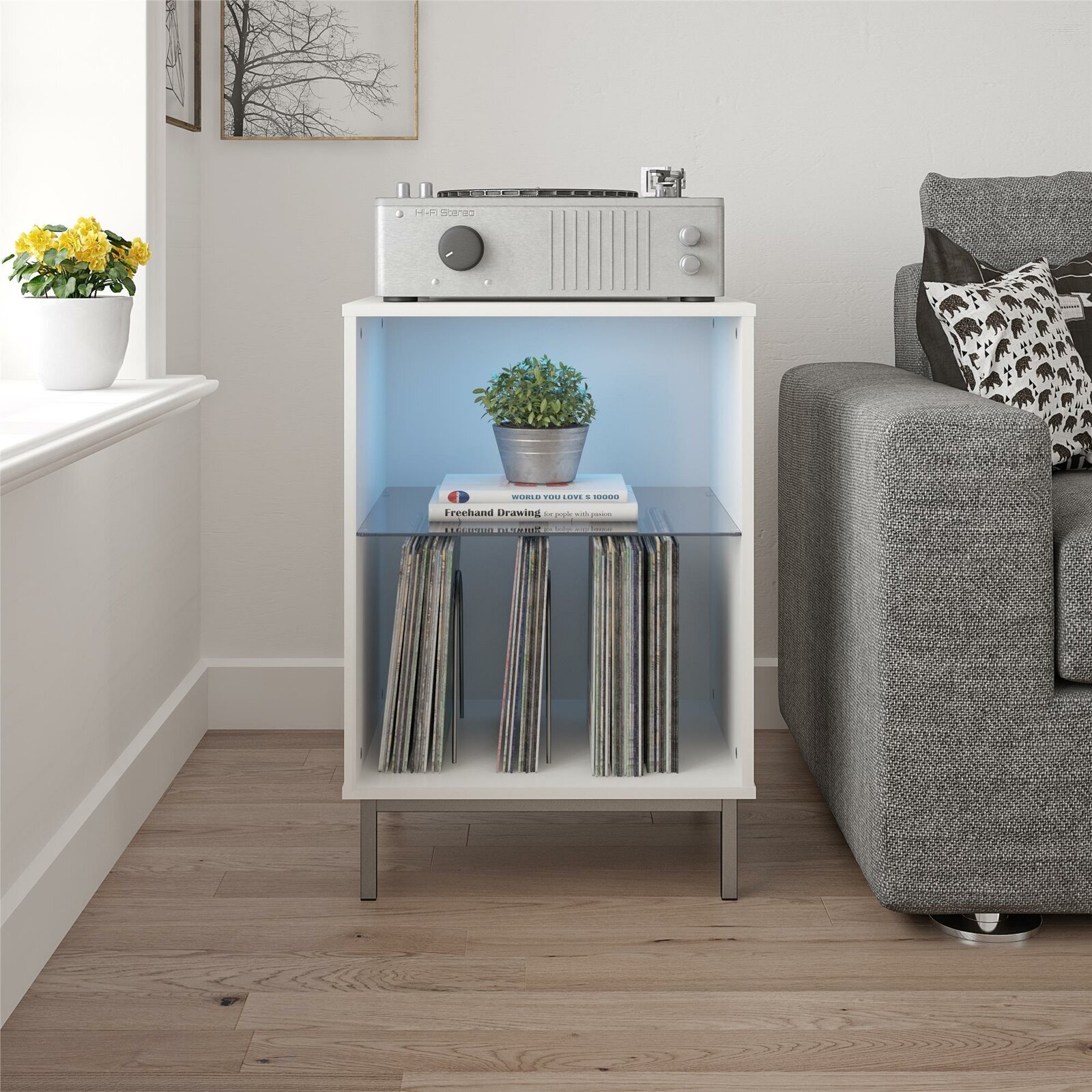 Audio entertainment center that lights up

Did you know that audio cabinets can be found in illuminated versions as well? What a cool way to light up your collection!
Integrated LED lighting can certainly help jazz up the ambiance in your home as you unwind and listen to good music.
On top of that, some designs allow you to change the colors of the lights for an extra fun aspect!
$134.99 $219.99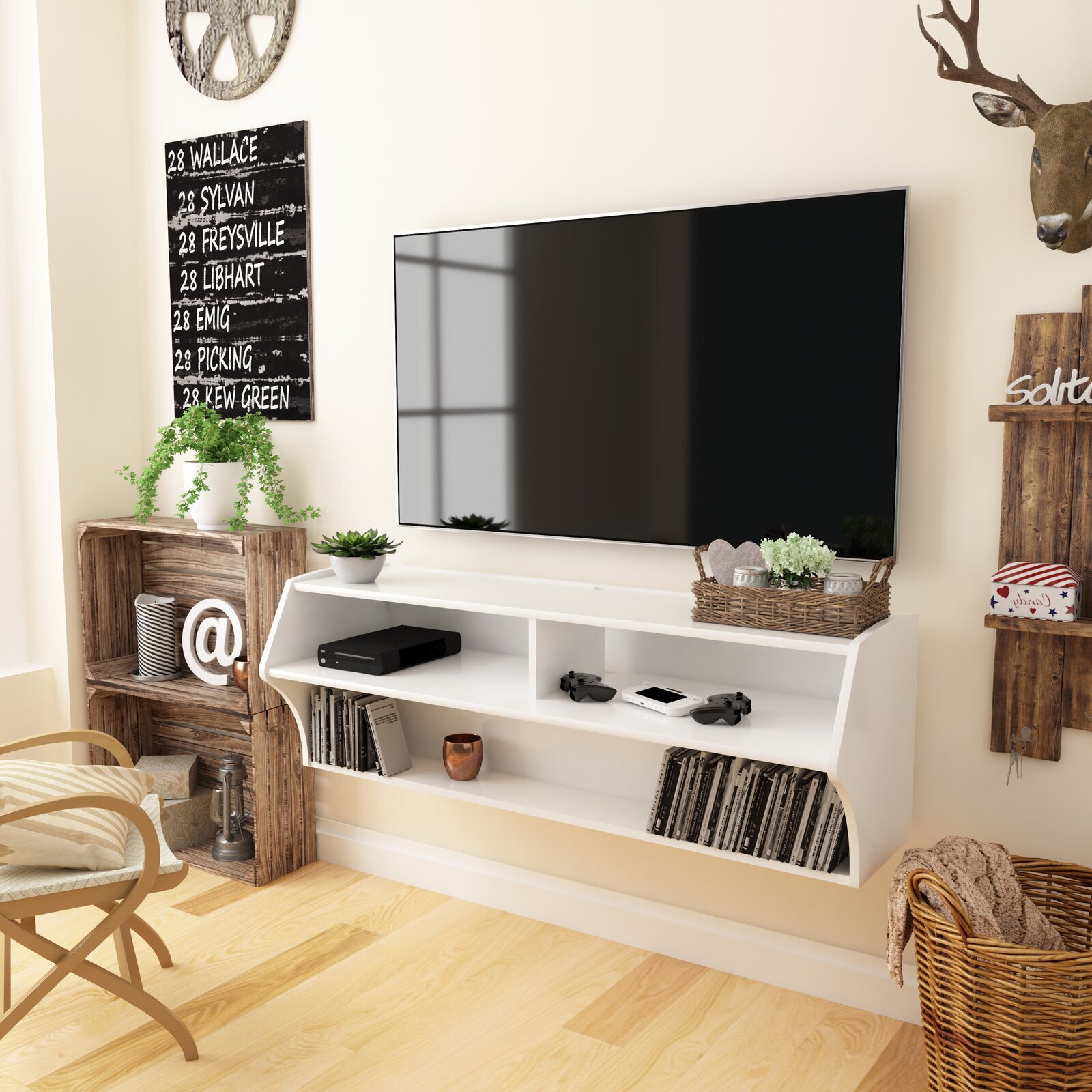 Wall mounted audio racks and cabinets

Don't let a lack of space hold you back from organizing your gaming consoles, cable boxes, and digital disks!
Thanks to wall-mounted audio furniture cabinets, you can make efficient use of your valuable floor space and maintain a neat layout since the cables will be hidden away in the wall!
Nevertheless, attaching furniture to the wall isn't always the easiest task, so be sure to have some helping hands for a smooth installation.
$174.99 $199.99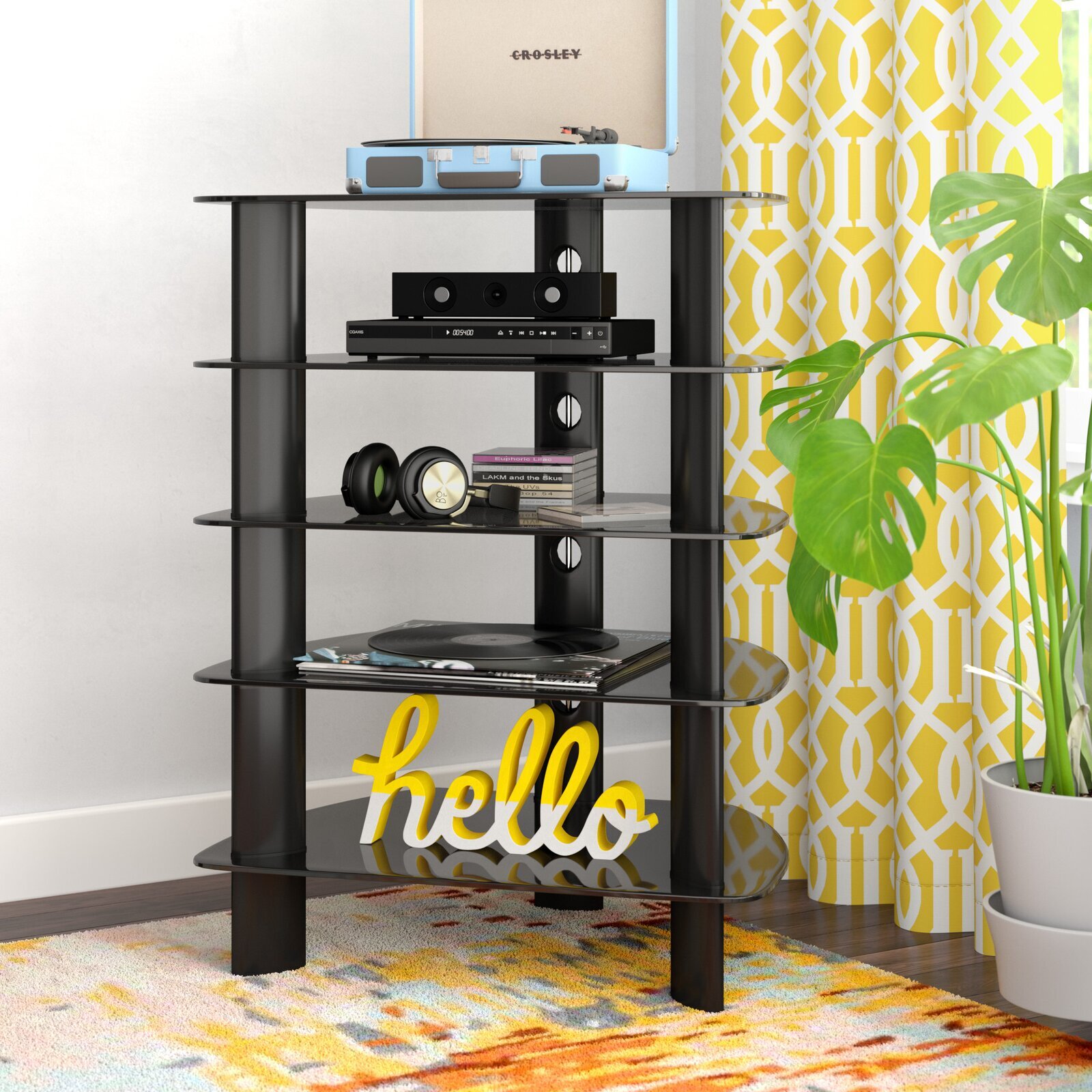 A corner audio tower

Selecting a stereo rack cabinet that fits snugly in an unused corner is another smart way to display your audio collection while saving space. It's that simple!
There is always a corner that is left unused, so why not optimize that space as much as possible?
Corner stereo cabinets require very little floor space, yet offer multiple surfaces for all sorts of electronics, such as a DVD player, and stereo receiver!
$359.99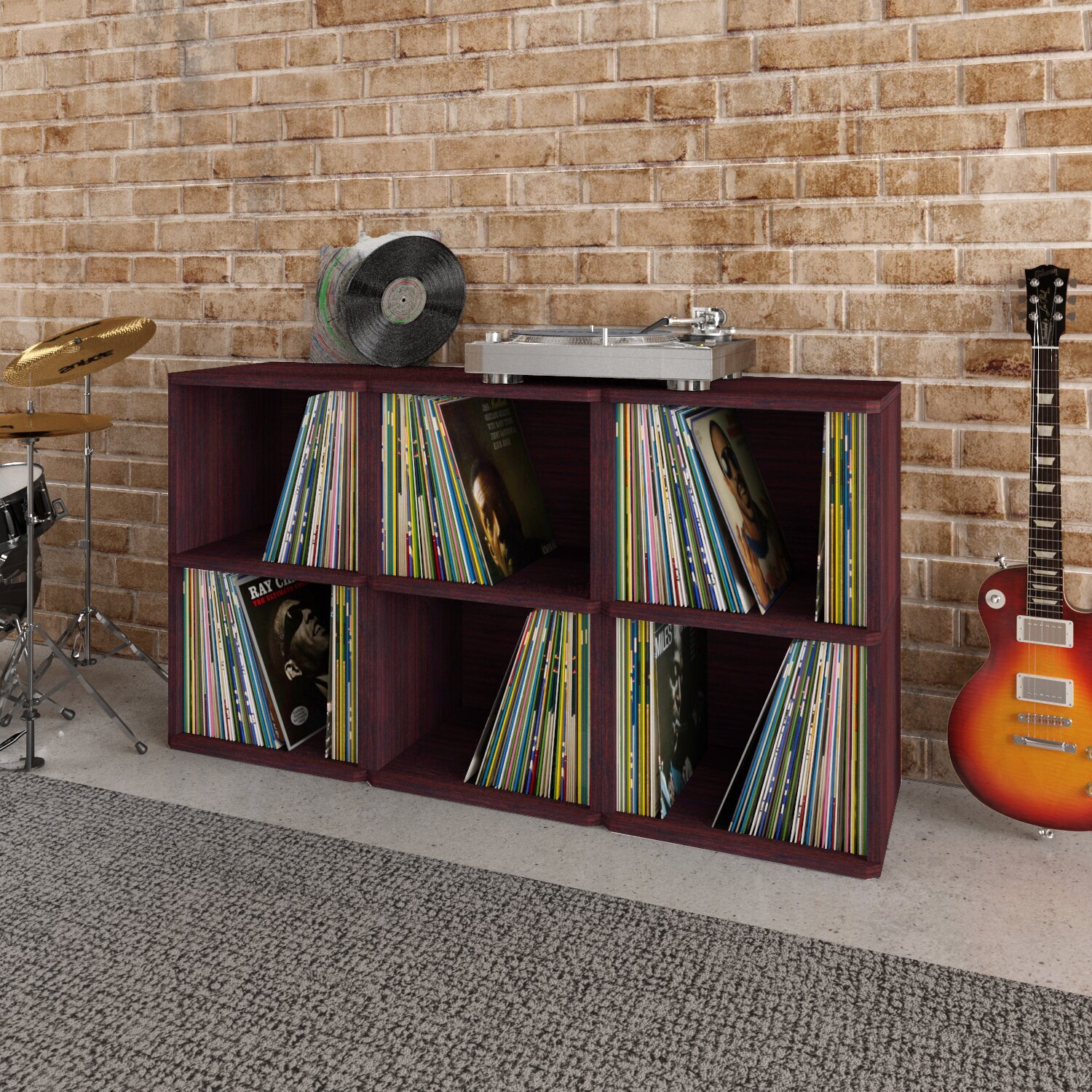 An audio stand for vinyl records only

Have you run out of storage space for your ever-growing vinyl collection? If this is the case, you may want to consider purchasing an audio stand just for your LPs!
From stackable cubes to units with smooth drawer slides, these record storage solutions can hold anywhere from 50 to 600 vinyl records. You can now store all your albums in the same spot!
It's best to buy an audio component cabinet that has a much larger capacity than what you need so that you have room to expand in the future!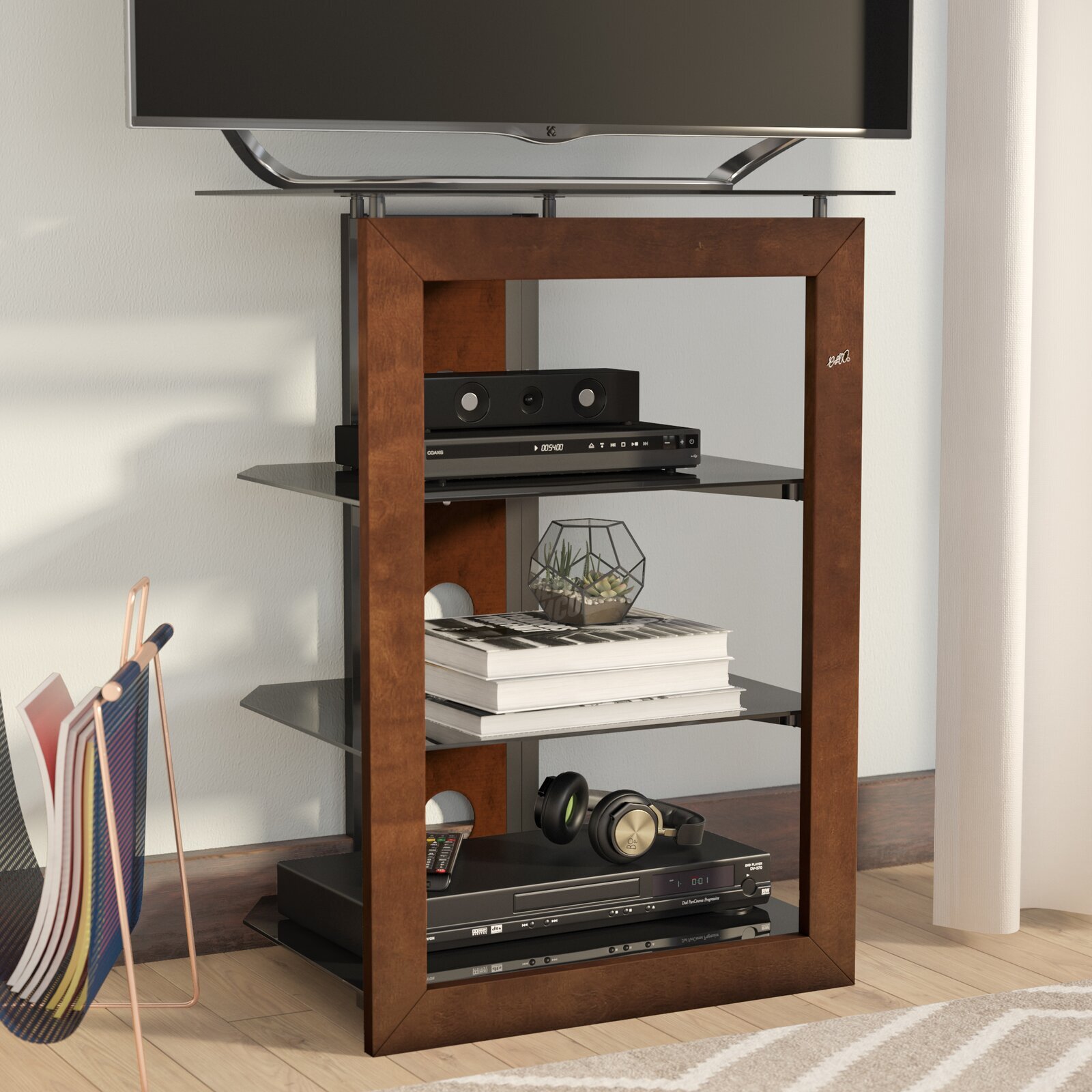 Stereo equipment furniture doubling as a TV stand

Want to maximize even the smallest of spaces and still have plenty of storage for your digital playing devices? Well, why not use the audio cabinet's top surface for your TV screen and place your electronic components on the tiers below?
Even though traditional TV stands are still great options, you can't go wrong with a multipurpose audio rack when space is at a premium!
Fortunately, they come with a wire management system and permit optimum ventilation too!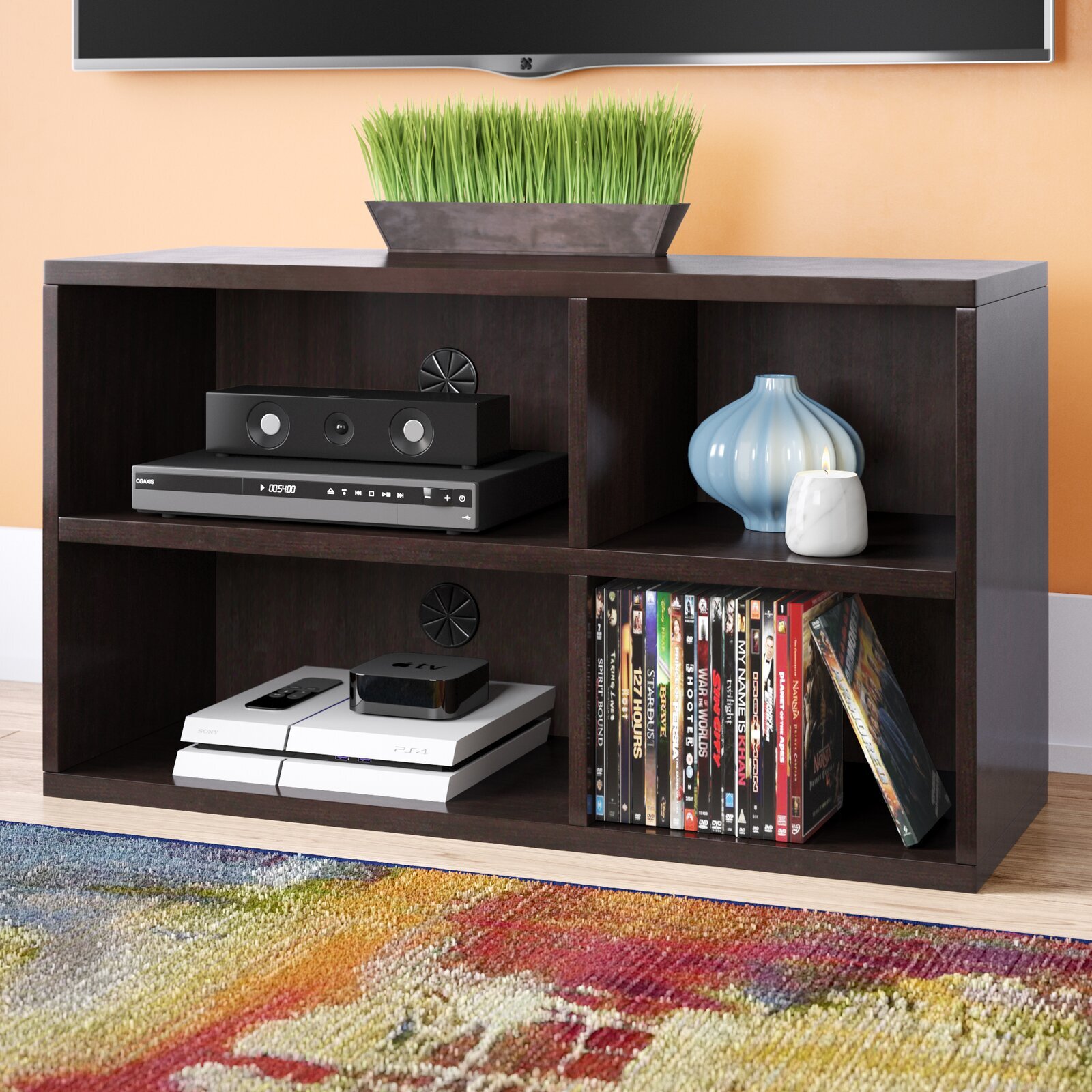 Audio video cabinet that easily blends in with other furniture and decor

Just because an entertainment audio cabinet is functional doesn't mean it should look out of place in its surroundings!
Whether your home aesthetic is mid-century modern, industrial, bohemian, or minimalist, there's no reason why your new piece of furniture shouldn't complement your existing decor!
Plus, there's a myriad of metal and wood finishes out there, from classic shades to more modern frames!
$57.99 $99.99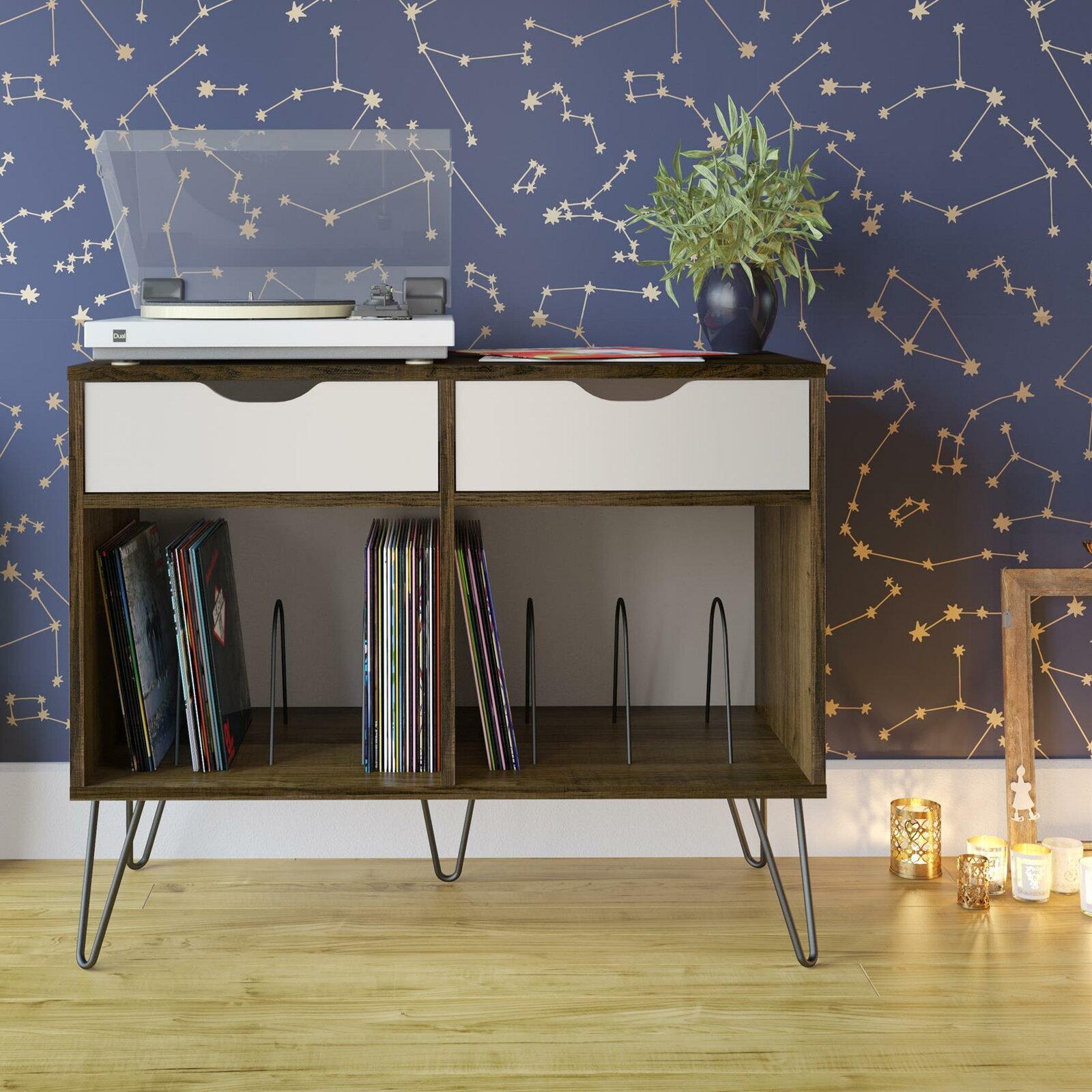 An accent piece of furniture with sound system storage

Yes, some accent pieces, such as end tables and sideboards, offer a considerable amount of space for displaying vinyl records, turntables, speakers, and other audio equipment! You might even have enough room to squeeze in a few decor items.
If you'd like your audio storage cabinet to make a statement on its own, pick a design with eye-catching legs, such as hairpin or angled legs!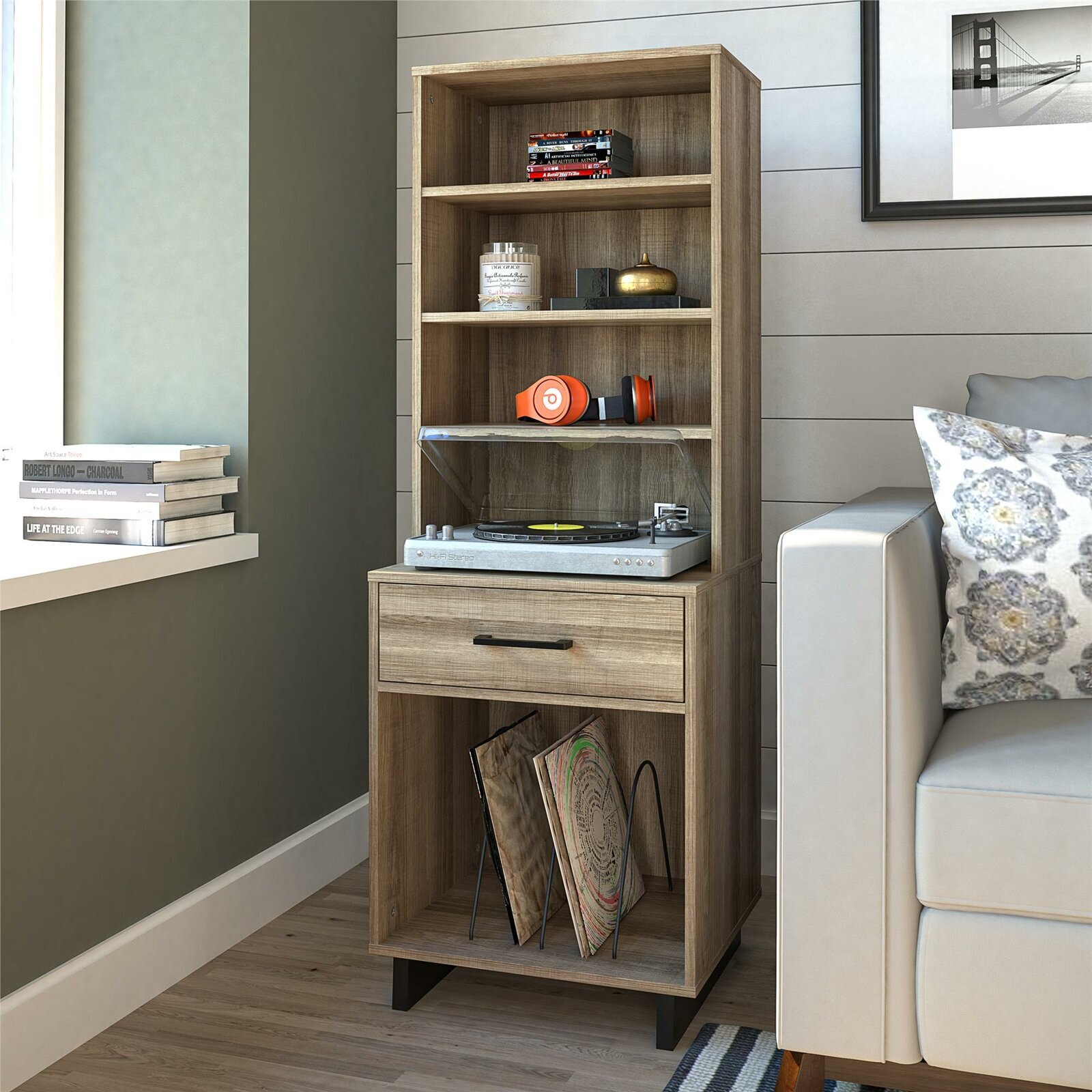 Vertical audio cabinet with ample storage for different AV components

If you like the idea of having lots of extra storage space but don't want your furniture to take up a large amount of square footage, a vertical stereo cabinet is the way to go!
This space-saver only occupies a small footprint on the floor yet comes packed with more than enough compartments for a large stereo system!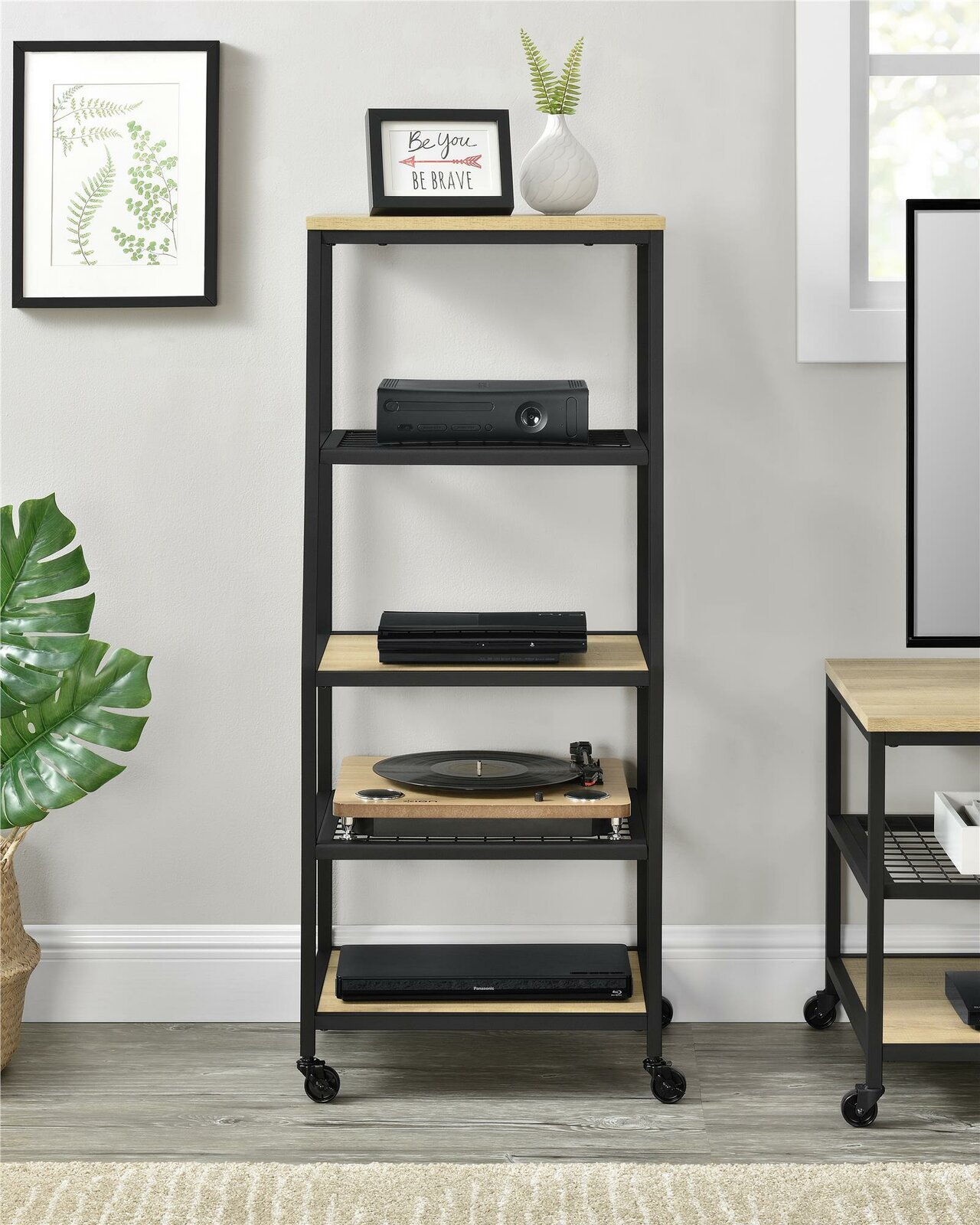 Audio tower furniture with caster wheels

These days, you can take your audio gear anywhere you want in your home, be it your bedroom, living room, or your office.
All you have to do is roll the audio rack from room to room thanks to its caster wheels!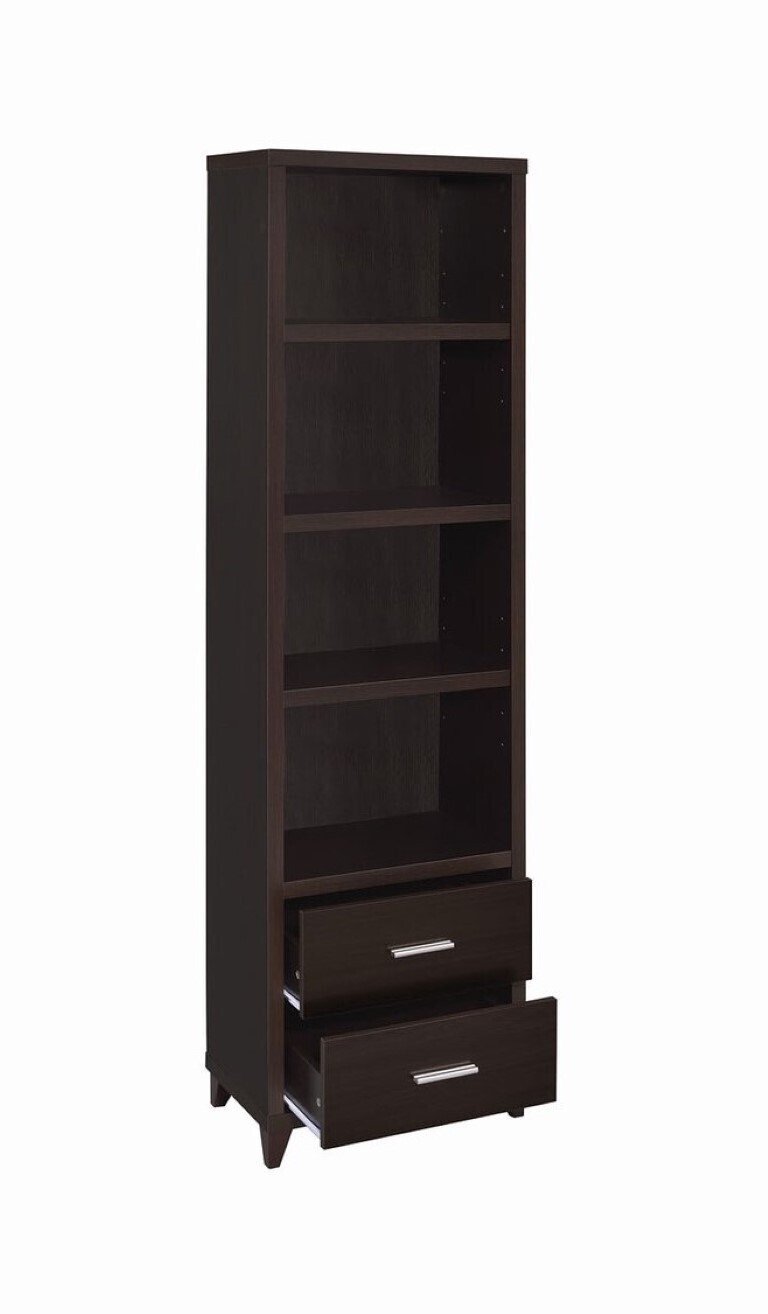 A slim and tall home stereo cabinet

Don't have much room to spare for a media stand? Use a slim and tall cabinet instead!
This way, you can get a great deal of storage space without overcrowding your room. Besides, its narrow profile can fit almost anywhere, even in tight nooks and crannies!