Entertainment Center Bookshelves
If you want to have your books in an elegant and secure place, it is worth to look at the solutions presented below. They vary when we speak about their features, shapes, colours and other elements. However, they all look nice and are a useful piece of furniture. What would you say about such a choice?
Caroline Patterson
Interior Design Expert
Our choice Best Products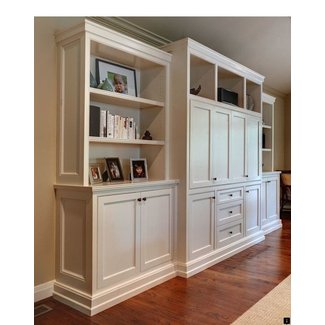 This built-in cabinetry with numerous drawers, shelves and cabinets is a perfect combination for any interior. Contemporary design, bright colors and plenty of storage space are ideal for small spaces.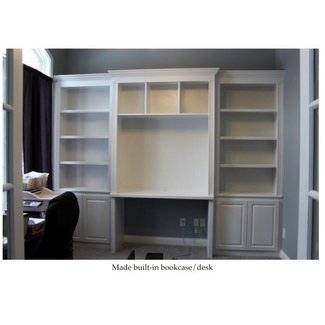 Minimalistic wall unit made of blanched wood. It is composed of two closets, two bookcases, three shelves and built-in desk. This simple piece of furniture is beautiful and useful - it can be used in your office or living room.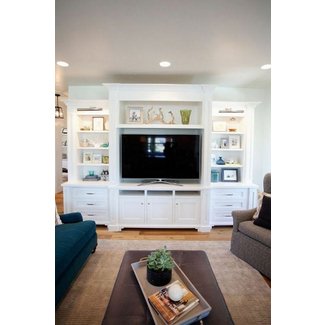 The living room or entertainment room with the impressive bookshelf on the TV is a perfect combination of subtle white, functional and exciting style. The whole is exquisitely stylish and makes the exterior is bright and practical.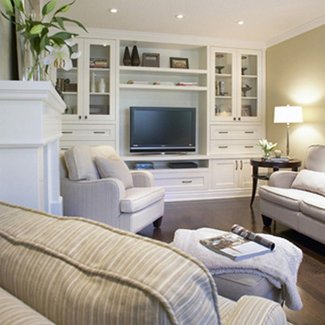 An elegant wall-size entertainment centre finished in white. A central part has a niche for a TV-set, 2 shelves up and a bottom one, a drawer. Each of side units has a 2-glass door cabinet with 2 shelves, 2 drawers, a lower 2-door cabinet.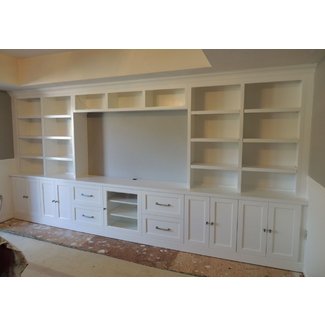 With such an enormous media setting I'd never lack a storage space till the end of my life, I guess. This large entertainment center in white features ample of closed cabinets, adjustable shelves and open compartments.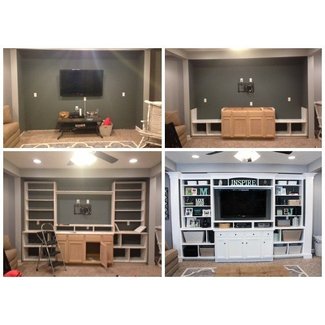 Even if for some people the basement is not a perfect place to spend time, the built-in entertainment center with bookshelves is a place you would like to spend your whole freetime. The white-painted wooden furniture could hold the TV set but also a lot of books and the
bric-à-brac.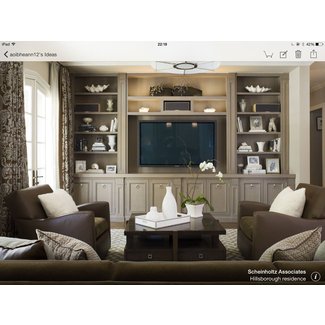 Built In Entertainment Center
The rich interior of the salon does not have to be a little practical. This impressive entertainment center bookshelves with many solutions allow you to decorate your interior very efficiently and functionally. Robust construction with plenty of storage space looks great.
PRODUCTS & IDEAS Best Ideas