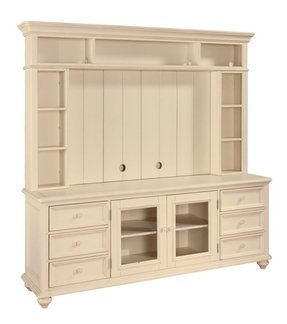 Entertainment center in traditional form. It is completely made of wood. Includes cabinet with glass doors, 6 drawers and open shelves in various sizes. Perfect for storing books, TV components or display decorations.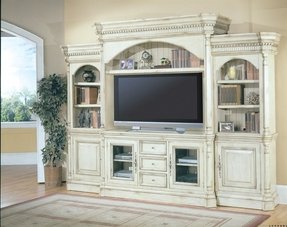 Westminster Entertainment Center
This imposing blond wood entertainment center has room for a wide screen TV. Above it, a bow-shaped decoration makes room for an ornament shelf, while open shelves on either side provide storage. Additional storage in the base credenza.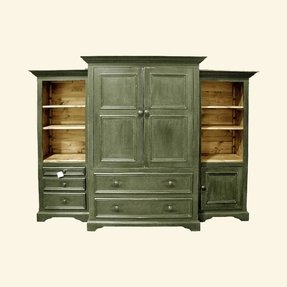 Furnish your home entertainment center of living room with the French country cabinet with drawers and TV stand inside. The green distressed finish works well with gray and beige colors in the interior.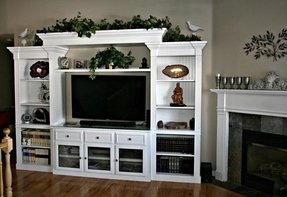 Entertainment center. Sample shown = $2900.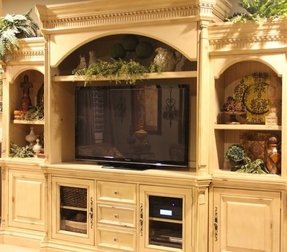 Savvy Seasons by Liz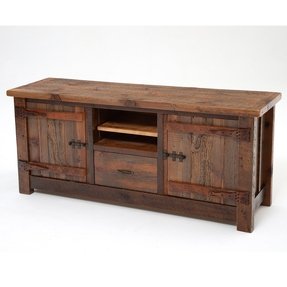 Entertainment cabinet for TV rooms. This country-styled element of furniture features two storage compartments, one drawer and two shelves, so it is able to accommodate standard flat screen TVs and other home cinema devices.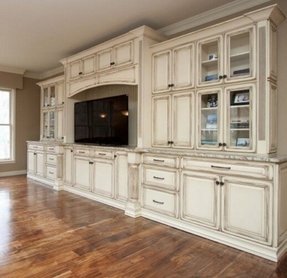 An entire wall of this spacious room was built up with a big walnut entertainment center. Due to lightly distressed finish and classic details, such as fluting, columns and molding, its design is rather vintage than contemporary.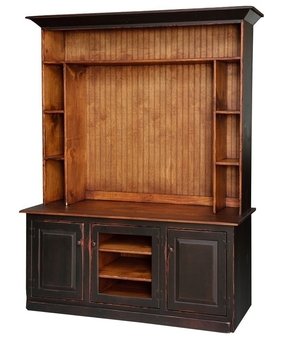 Why not take in the warmth and homey feeling that this entertainment center will add to your bedroom or media room? It is handcrafted with careful attention to details and offers the solid pine wood structure.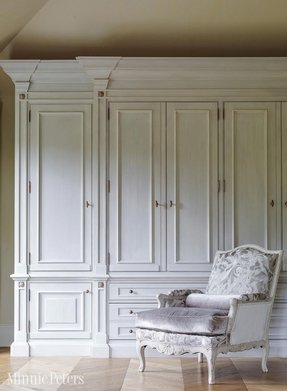 The Provence style is associated with the southern French countryside. Its advantage is shaded white - usually visible as here in the form of a spacious, multi-section Provencal country style wardrobe, entertainment center made of solid wood.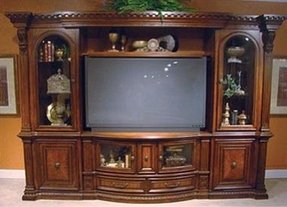 ... make french country furniture the ellegant choice. the 6042186 f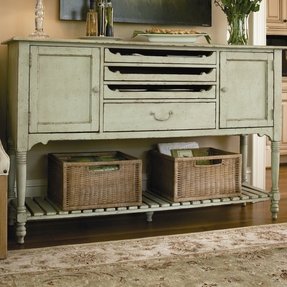 farmhouse decorating ideas | Universal Furniture Great Rooms Farmhouse ... | Decorating Ideas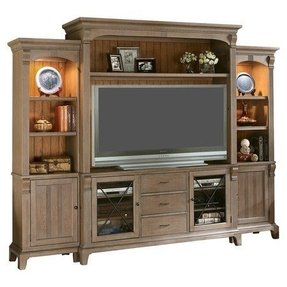 Riverside Furniture Windhaven Entertainment Center
Country stylization in living rooms and TV rooms. This wooden table provides space for a flat screen TV. It also offers some storage compartments and shelves for additional home cinema devices, decorations, etc.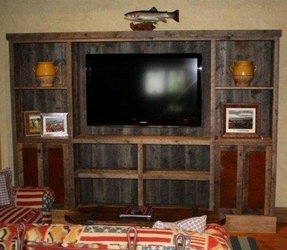 A spacious entertainment center for a rustic country home. Built with care of reclaimed lumber - a nod to natural environment and old craftsmanship era. Rough finish with woodgrain exposed makes it unique.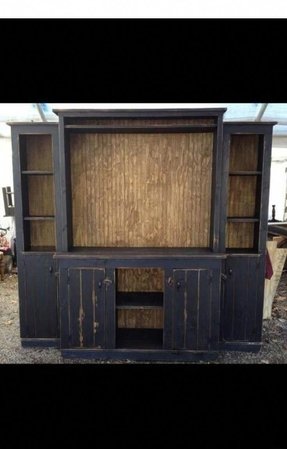 Entertainment center I want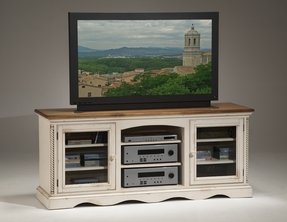 Wilshire 66" TV Stand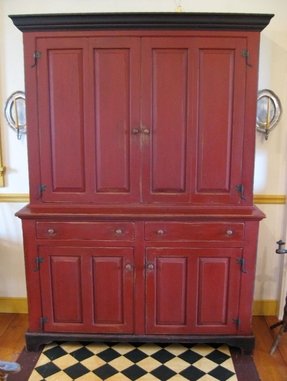 Red, capacious closet. The traditional look is great for old-fashioned, cosy houses. It also provides plenty of storage space, to fit all of your clothes or unused items. It could use a bit of renovation, but it's still a pretty amazing piece of furniture.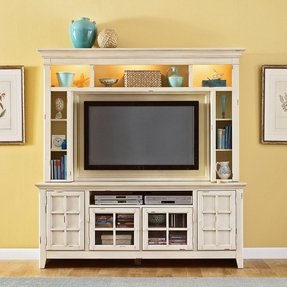 Entertainment center. I want this exact one!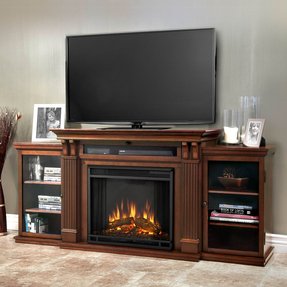 Real Flame Ashley Dark Walnut Gel Fireplace Entertainment Center
An entertainment center with a fireplace. This piece of furniture has got a fireplace that burns a special gel, but it looks like a real fireplace with wood. The frame is made of solid wood and veneered MDF - it is able to hold different kinds of media equipment.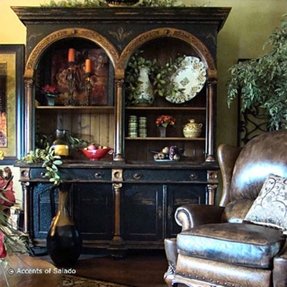 tuscan furniture...this store is amazing! I used this picture as inspiration when redoing my entertainment center I even almost painted it blue.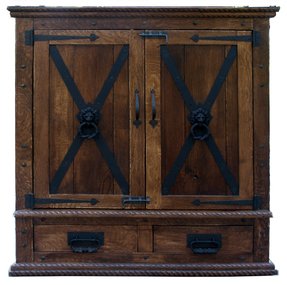 Entertainment Centers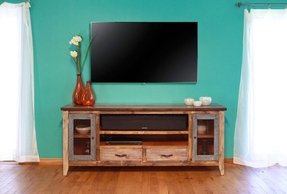 Coastal style here is not obvious, but you get some hints with teal blue walls and distressed entertainment center, which looks almost like a treasure chest found on a beach. Of course, it couldn't be made of other material than natural wood.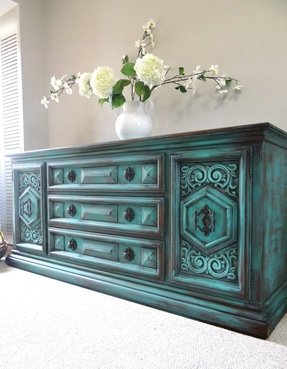 Vintage Hand Painted French Country
A chic country style wooden vintage media unit with a worn blue finish. It has a rectangular top and a thick full base. Doors (with ornate metal handles) of 2 cabinets are adorned with scrolls, 3 drawers (with mushroom pulls) - with geometric motifs.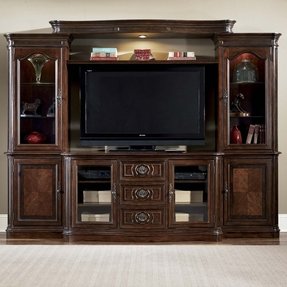 Combining the immense functionality of any entertainment console with its spacious and convenient drawers and compartments, while the style of the piece oozes class and sophistication with delicate yet elegant carved accents.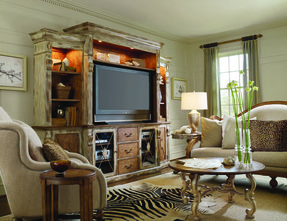 Wooden entertainment center that provides space for a flat screen TVs of different size. Storage drawers and compartments provide space for other home cinema devices and accessories. This classic element matches different TV rooms.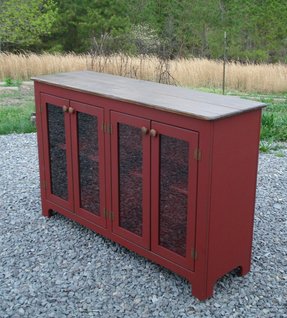 Sideboard Buffet Glass Doors Entertainment by FarmTablesPlusMore, $659.00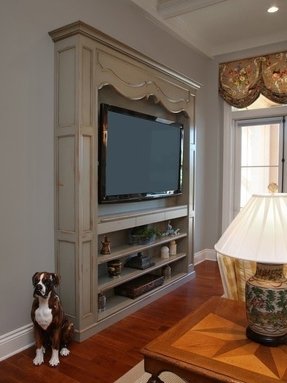 Designed in a country style, this entertainment center will fit smoothly in all rustic or farmhouse decors. Ornately designed white panels encompass the TV, offering also 3-tiered shelving below.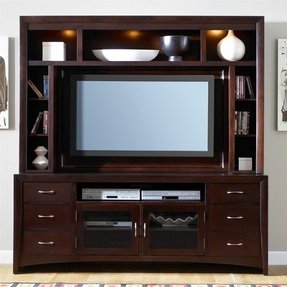 A pretty large modern media unit of wood in browns. It has an arched base. Three drawers on each side flank 2 open niches and a shelved cabinet with glazed doors. C-pulls are of metal. A hutch has open front niches around a central TV niche.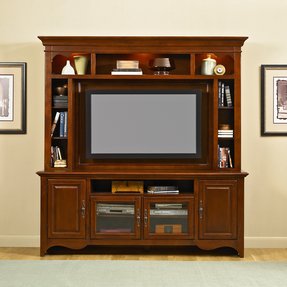 There is a reason why in the classic interior is often used real wood with cherry finish. Undeniable elegance comes also with a liberty furniture entertainment center. The TV is surrounded by narrow shelves, but underneath there are cabinets - of all kinds.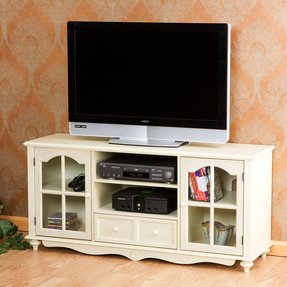 Flat Screen Tv Cabinets rolling flat-screen tv cabinet corner tv stand ...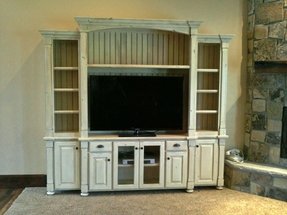 Original idea for a home entertainment center in a country stylization. This center includes lower cabinets with wooden and glass doors. Upper area provides some space for a flat-screen TV and some display shelves.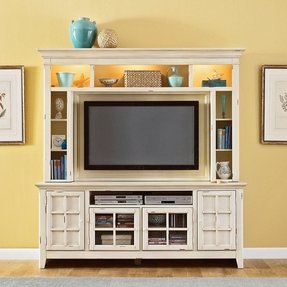 New Generation Entertainment Center
This console is a high quality piece of furniture created for use in home entertainment centers. It includes plenty of space for a flat screen TV and many shelves designed for storage and display purposes. The lower part includes DVD shelves and storage compartments.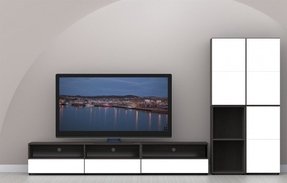 Allure Entertainment Center
This entertainment center has got a white and black finish and contemporary design. It is an attractive addition to any living room area. If you looking for great media center, you need to choose this one.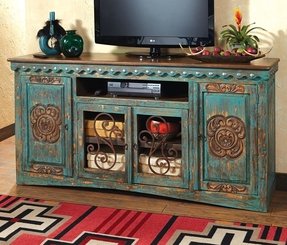 A proudly weathered TV stand that emanates with vintage flair and distressed aqua blue finish. It's entirely crafted of sturdy wood, featuring 1 open shelf for electronic devices, 2 side door cabinets, and 1 two-door center cabinet with lovely metalwork.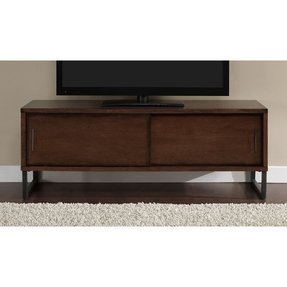 54 Inch Breckenridge Walnut Entertainment Center
A high quality piece of furniture that plays the role of an entertainment center. This console is suitable for holding a TV and other media devices. It is made of solid MDF, wood veneer and steel tubes.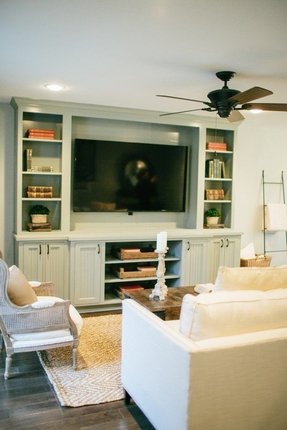 Fixer Upper Season 2 / Entertainment center is oyster bay by Sherwin Williams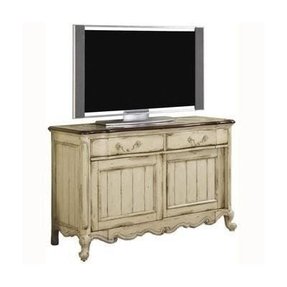 french country small entertainment centers | Entertainment Center Furniture: Your TV's Best Friend - Hooker ...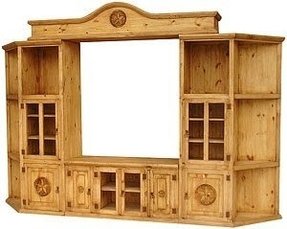 Have you been searching for a entertainment center that just does not look like the typical entertainment center? Well, you need to consider this one. It is a wall with plenty of storage, rustic design and natural finish. Maybe it has a little bit country details too.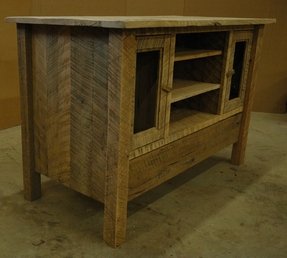 Rustic Oak Entertainment Center..... Love this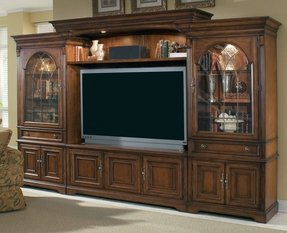 Brookhaven Home Entertainment Center with 65 inch Console
Stunning home entertainment center made of solid wood in gorgeous cherry finish. Features classy design with ample storage space for various media and other items, sturdy construction, and antiquated details.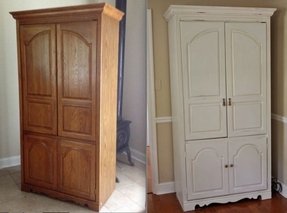 Before and after: entertainment center painted with chalk paint