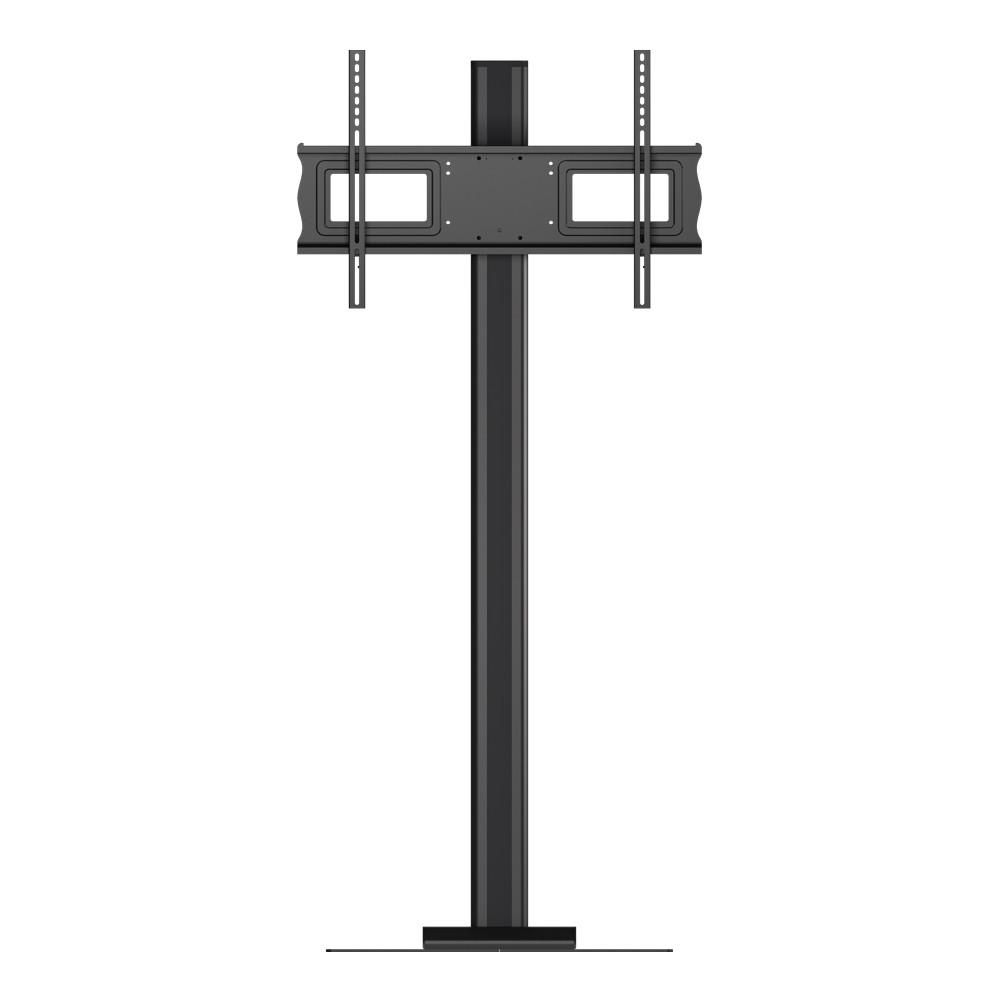 Solid, black-lacquered, metal finish and a simplistic, contemporary design characterize this floor stand for flat screen TV sets. It features a convenient pin-locking incremental tilt adjustment and integrated cable management. It will lift up to 150lbs.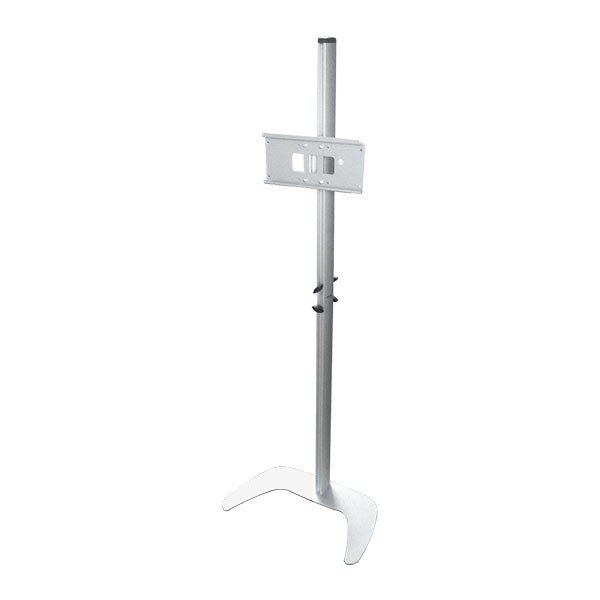 Medium Flat Panel Floor Stand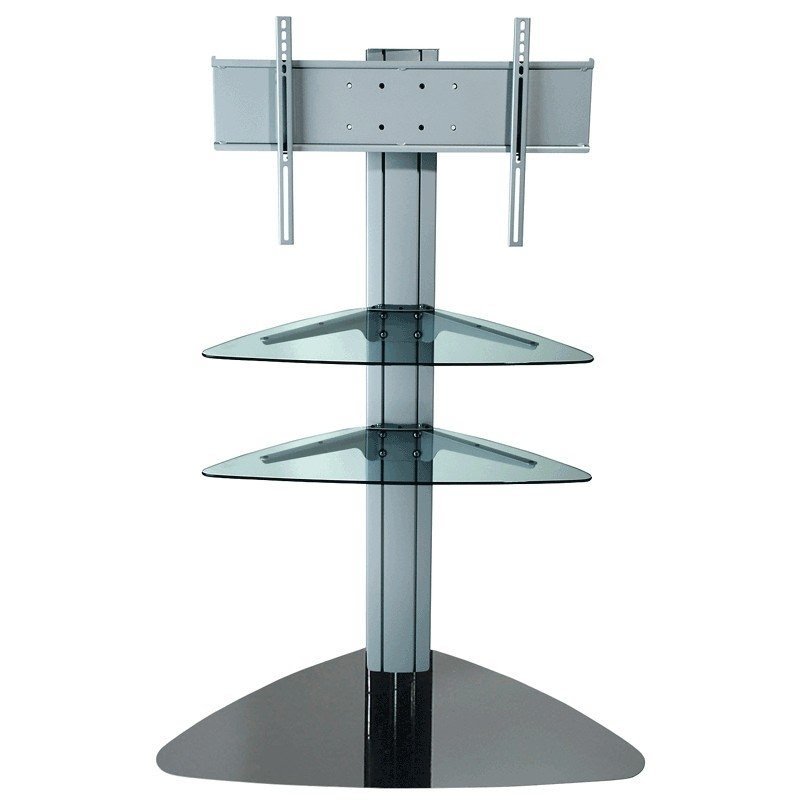 If you have big, slim-line TV set, this TV stand will be very useful in your living room. It is universal - it will be fit for 32-75 inch screens. It is made of metal and has glass finished, so it looks very stylish.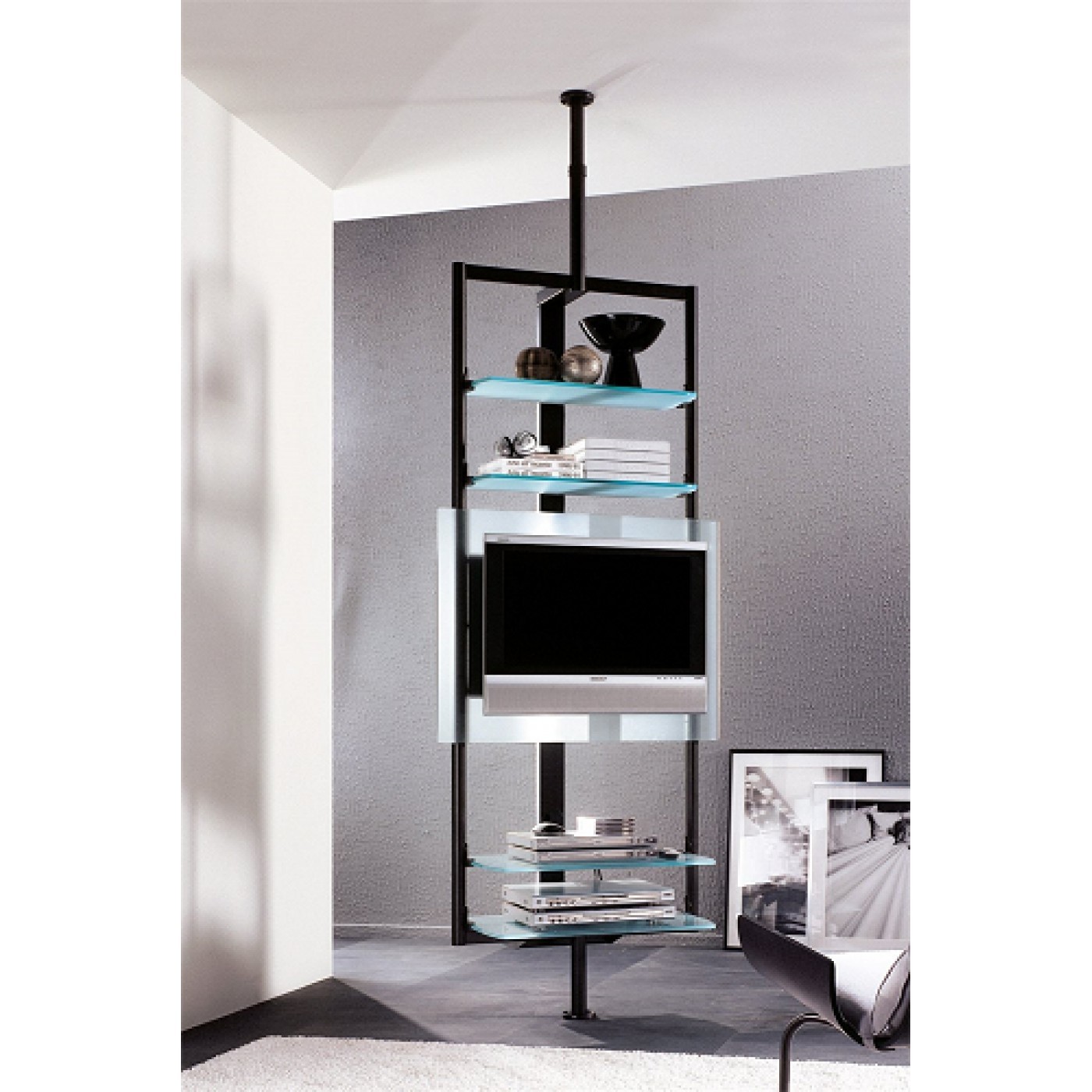 The modern TV table features an interesting futuristic form, the blue tempered glass is the base of the shelves that are attached to the metal black construction. This modern tv floor stand mount has a rectangular plan that spreads along.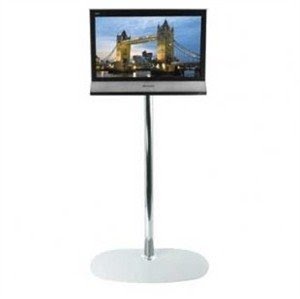 This heavy-duty medium flat panel floor stand is the embodiment of chic and solidness. Its chromed finish corresponds well to contemporary, cool and clean decors. Stands on a stable, round pedestal base.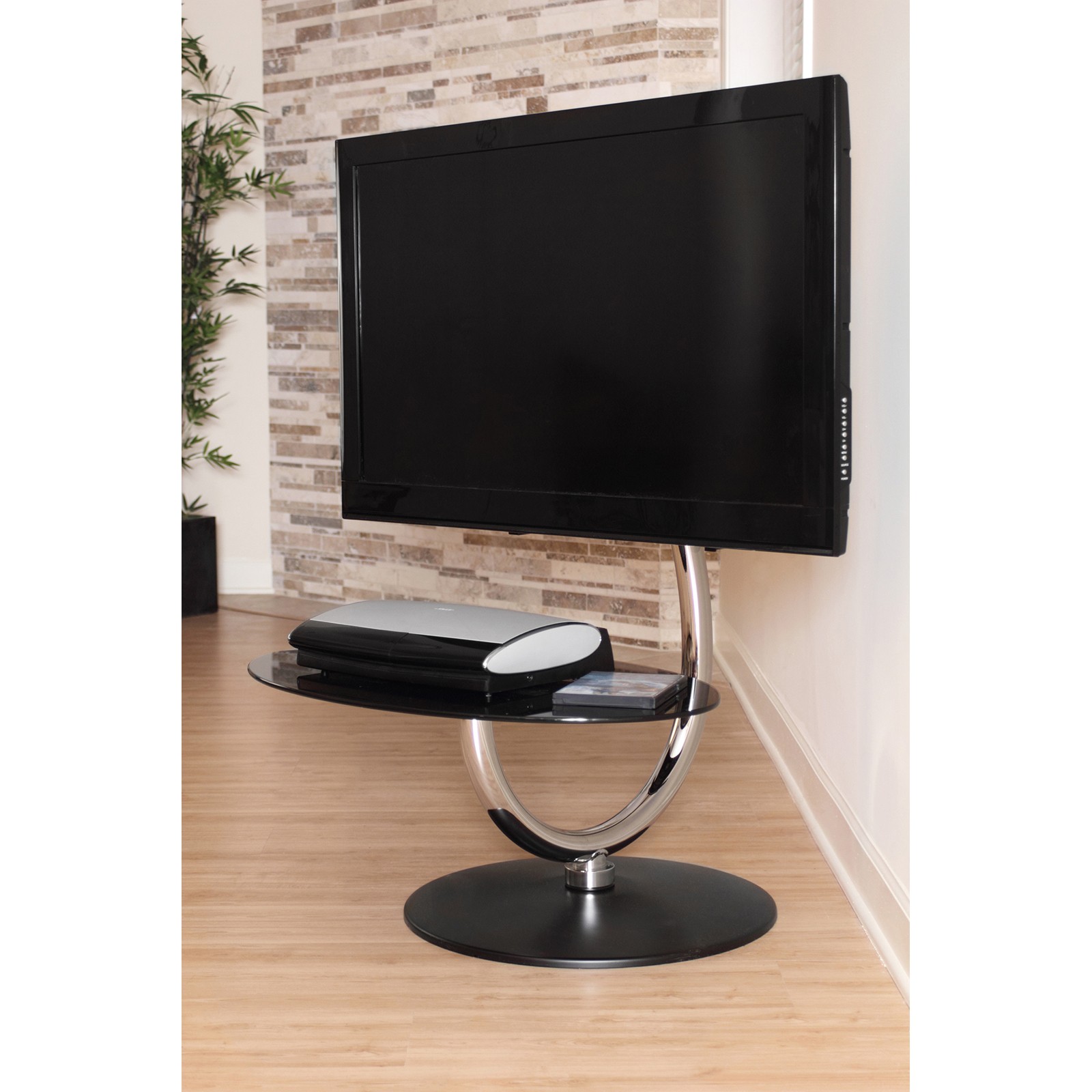 TV Stand
It is a very interesting and extremely modern stand at the TV. It is designed for TVs suspended. It has a very original shape, which causes the rack is also a kind of decoration. The stand has a shelf on which you can set additional hardware.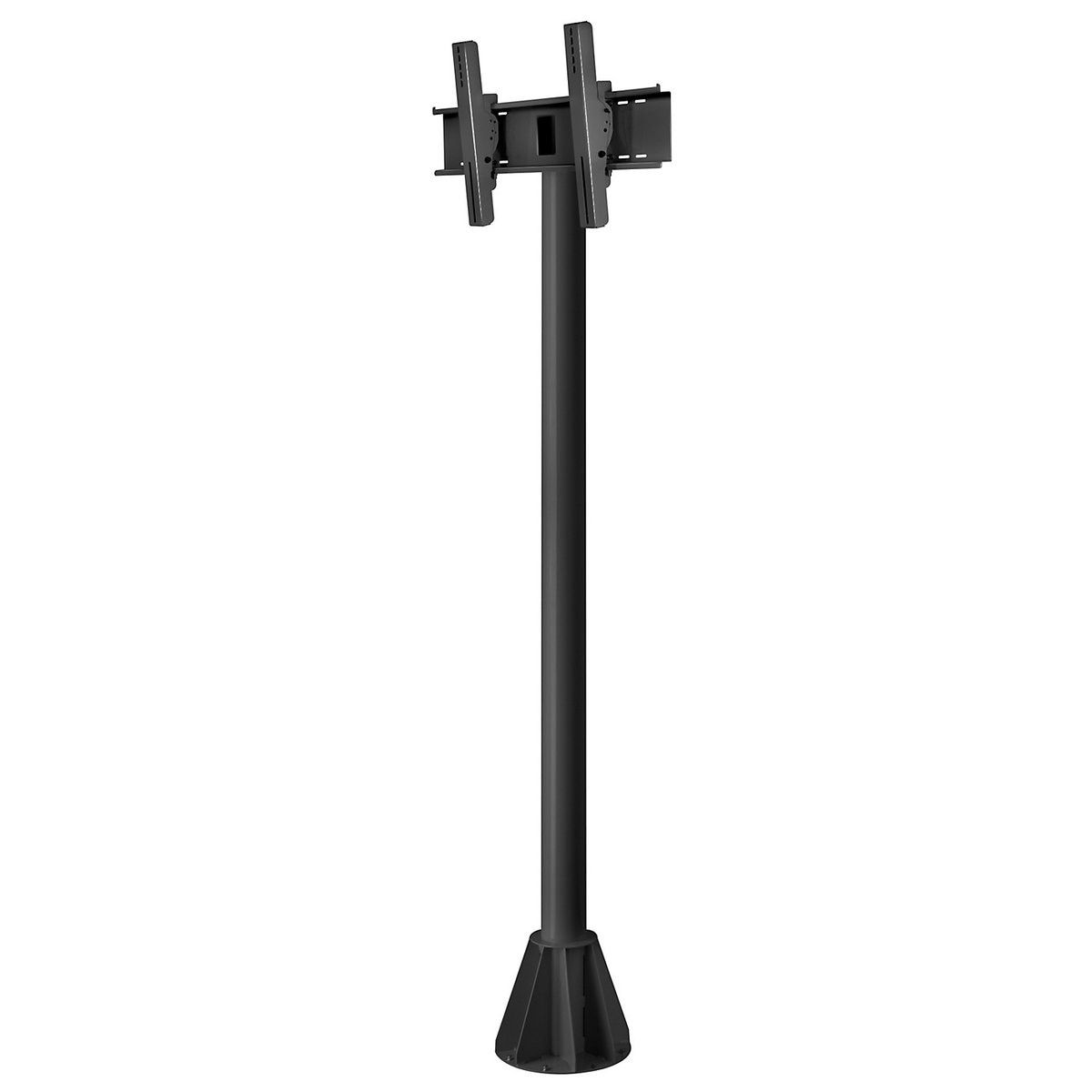 Wind Rated Pedestal Swivel/Tilt Universal Floor Stand Mount for 32" - 65" Flat Panel Screens
Durable and functional floor stand mount designed to offer a solid and customizable, full swivel mount with sturdy frame and solid mount mechanism. Provides reliable way ot mount your TV, projection screen, etc.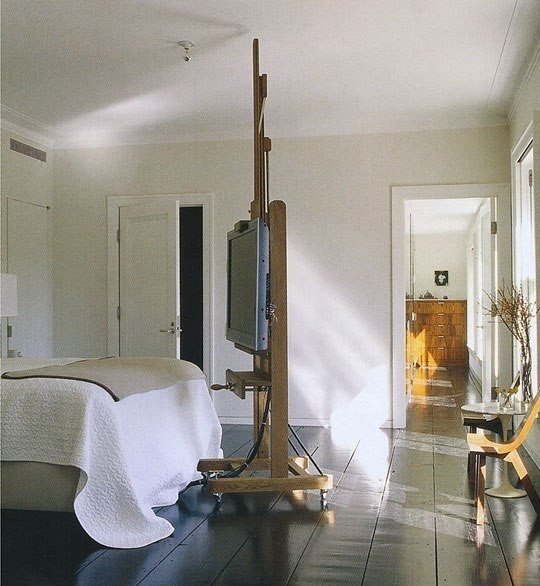 A very smart idea for an unconventional floor TV stand, which is made of an easel. It's a cheap and original option that will look good in rooms with a rustic decor. The easel features wheels so you can move your TV set around your house!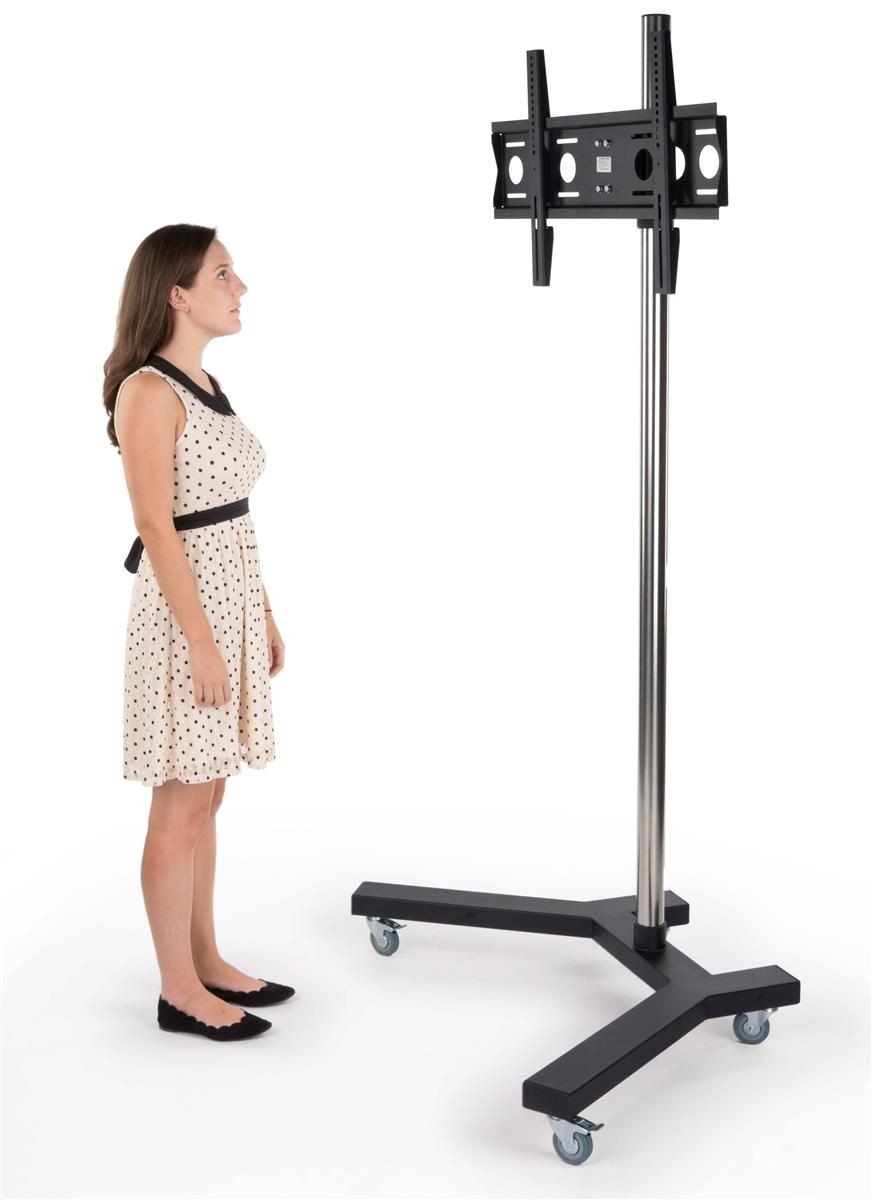 TV Stand for Floor Fits Monitors 37"-60", Height Adjustable Bracket ...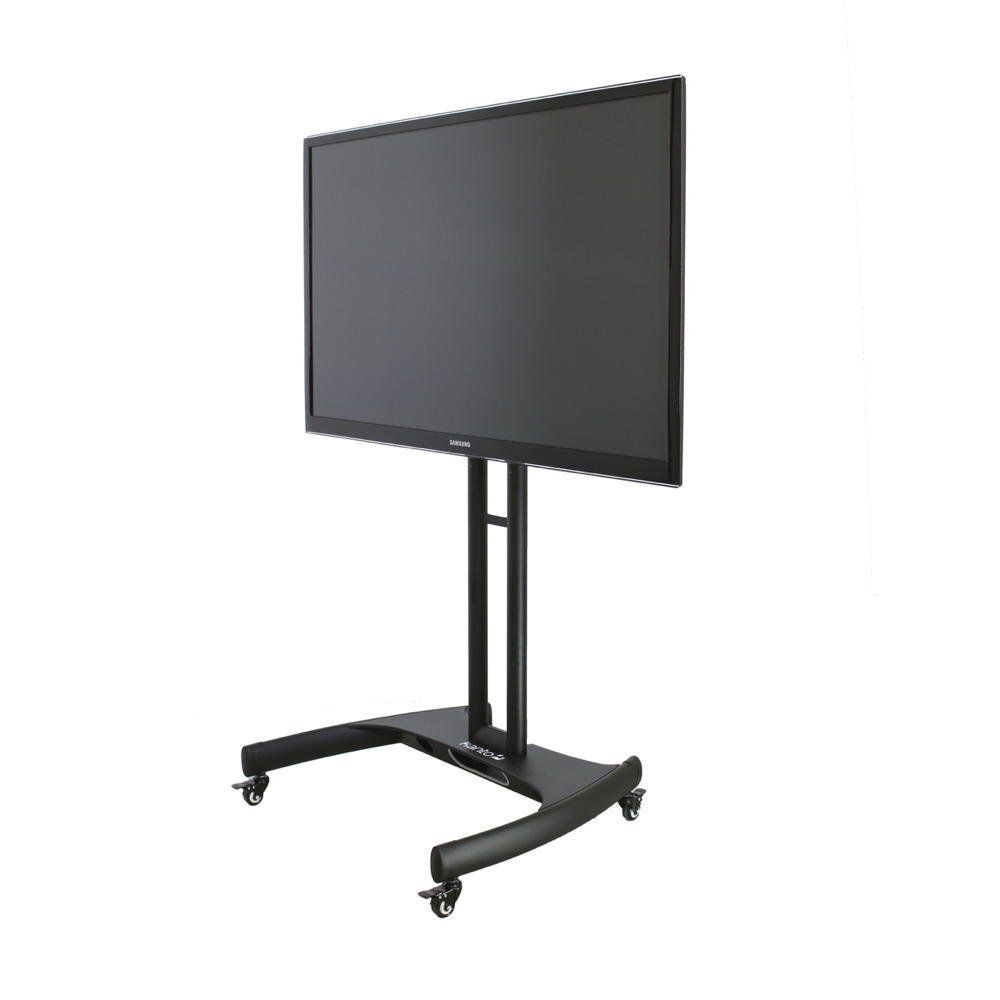 Lightweight and extremely durable basis for a TV is a real treat for those who appreciate minimalism, simplicity and functionality. This mobile TV stand allows you to set it exactly as it suits us. Modern and super simple solution.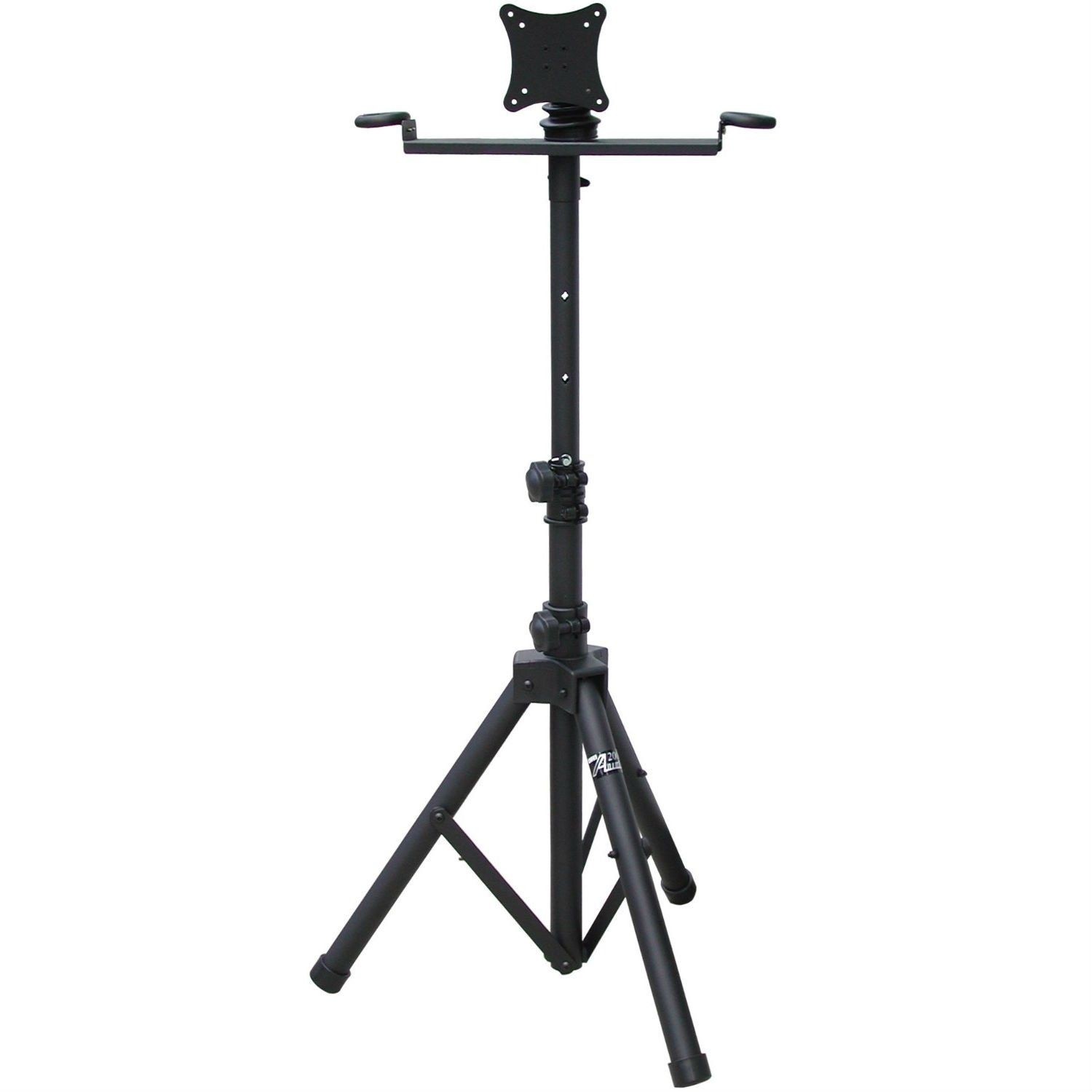 A modern, foldable stand dedicated for flat TV not heavier than 33 lbs, mounted on tripod base with adjustable height - very portable and utilitarian with its lighweight construction and two microphone holders.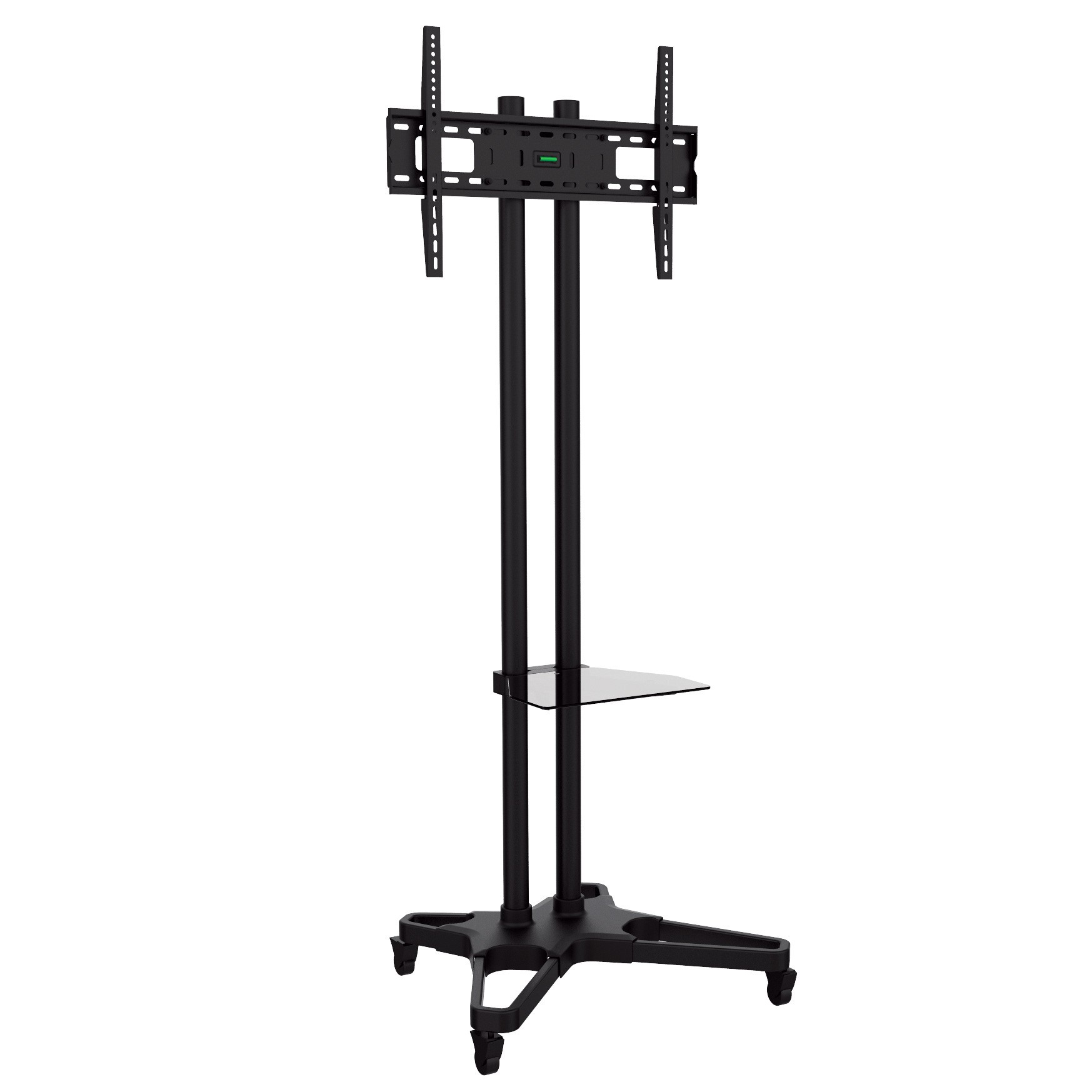 Bentley Mounts Mobile Floor Stand Mount For 37 70 Screens
Floor stand for 33 "to 50" TV. It is made of high quality materials and offers an additional shelf for DVD and other. Received the best recommendations from customers.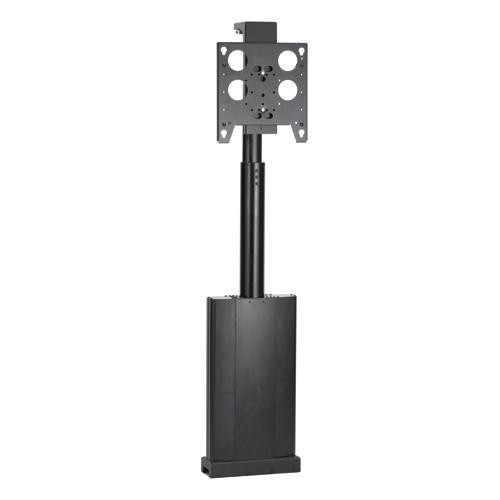 Automated Pop-Up Fixed Universal Floor Stand Mount for 31" - 61" Plasma/LCD
Simple and functional flat panel TV stand made of durable metal. Features adjustable frame, cable management system, unique telescopic lift mechanism fit for all flat TVs, and compact design enabling easy transportation and storage.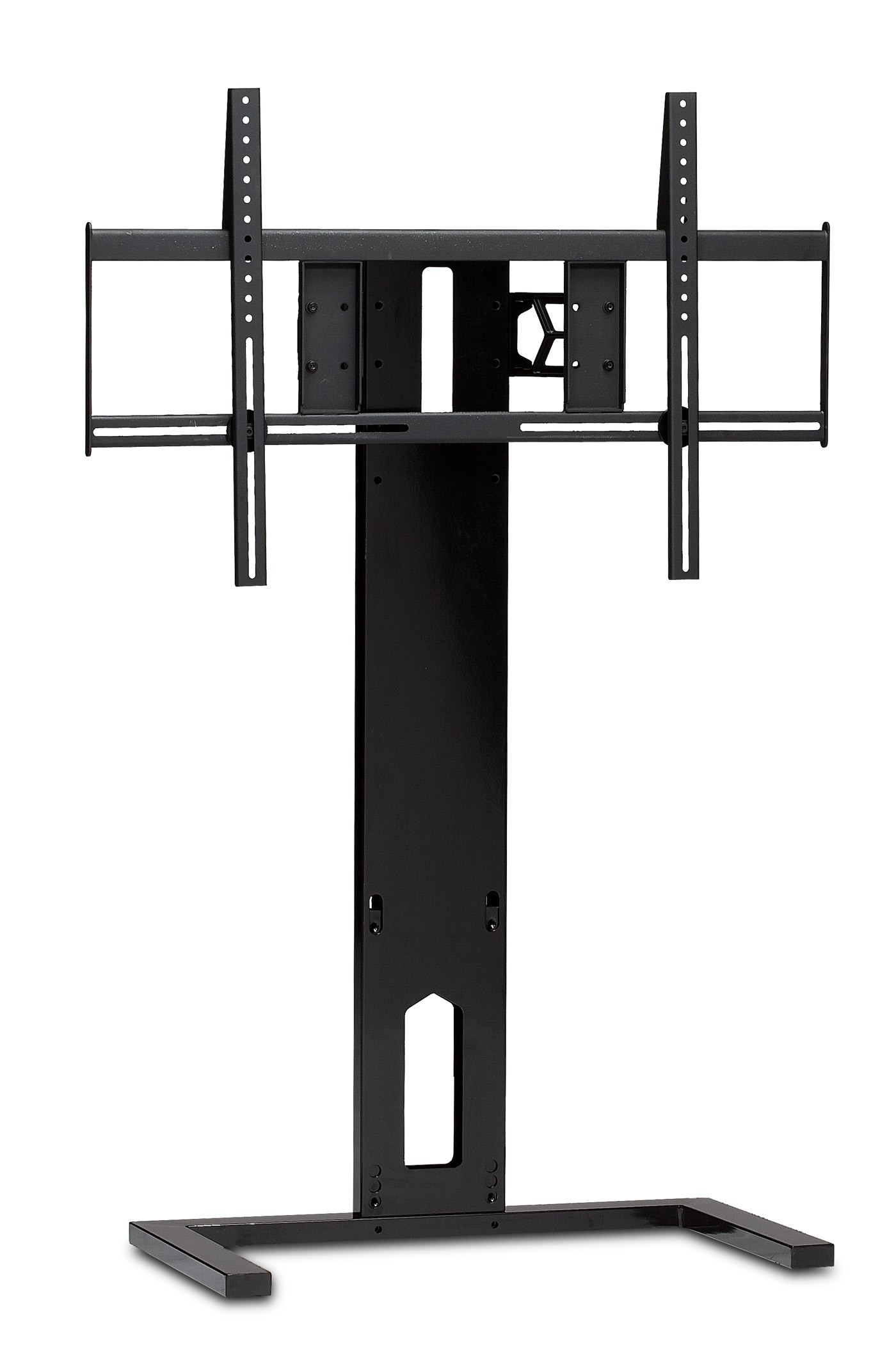 Arena Flat Panel Freestanding 40" - 60" Floor Stand Mount
TV floor stand with useful cable management and swiveling top that enhances the accessiblity of the TV screen. With these handy features, the stand comprises a utilitarian alternative to wall mounting.

This sensational stand for the TV is the perfect solution for modern interiors. Great ease on a daily basis, you can easily fit into any decor, and at the same practical wheels make it easy to place the screen in a favorite position.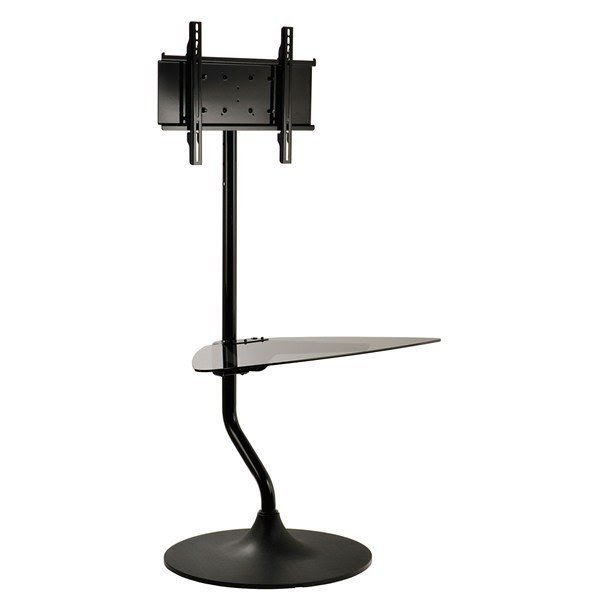 Contemporary floor stand for flat TV, fitting for flat panel TV no smaller than 32 and no bigger than 55 inches. Triangular smoked glass shelf provides some space to place TV component on it. Round base is well-balanced.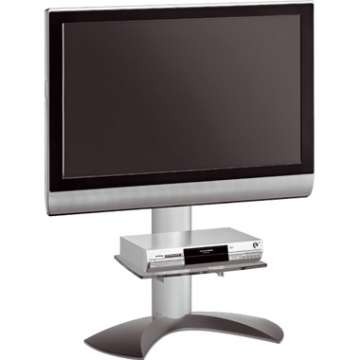 HOME > Vogels Floor Stand for Flat Screen TV with Remote Control ...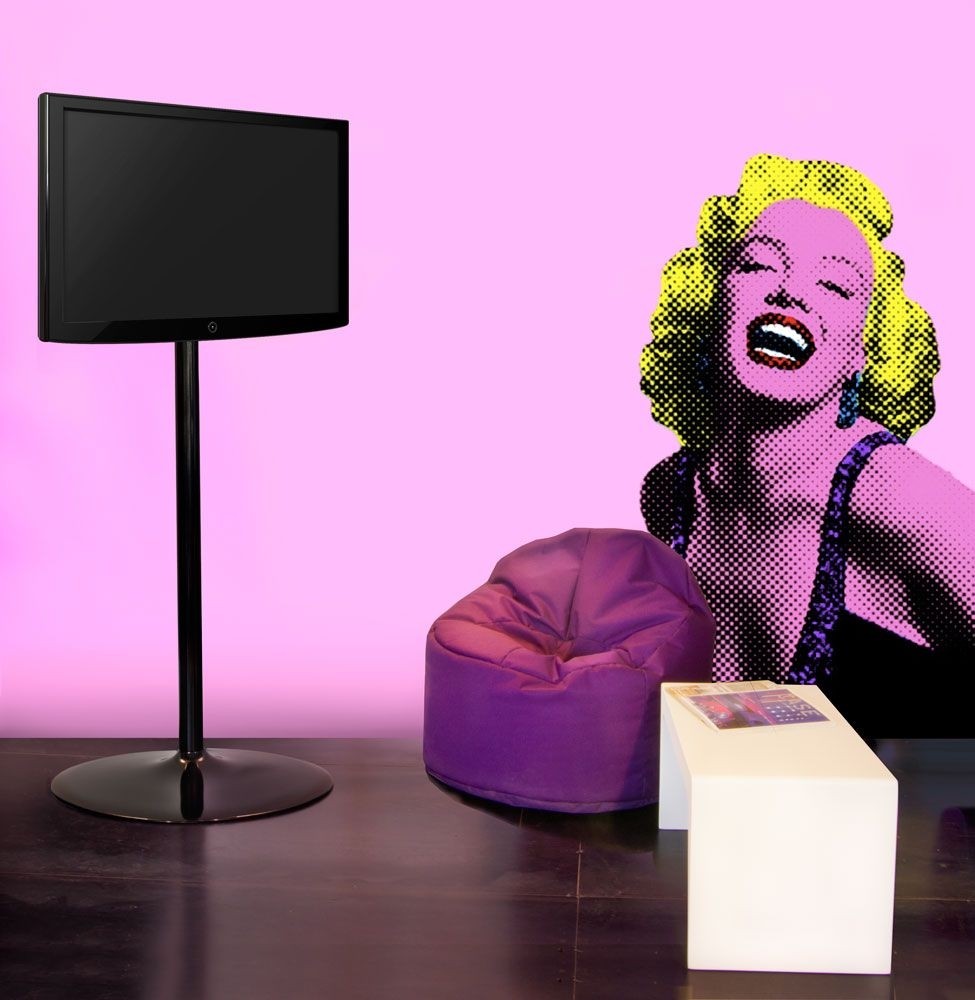 A simple stylish floor stand intended for flat screen TV-sets. Its metal frame has a black finish. It's built of a wide round foot of black tempered glass and a straight round-section post with an adjustable TV bracket.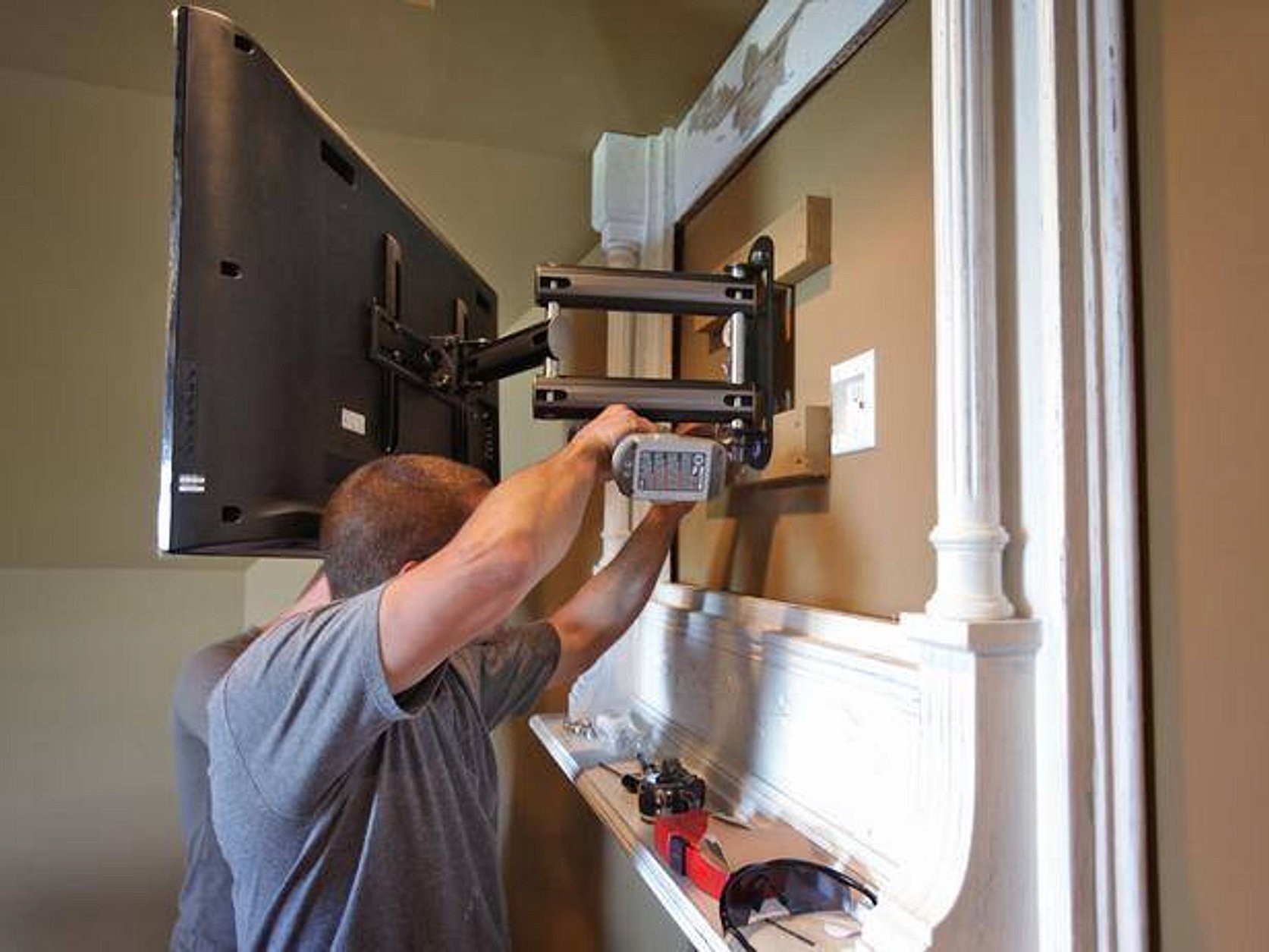 A cool robust DIY-made wall mount for TV-sets. It's built of 2 rectangular backplates of thick pieces of wood screwed to a wall, a sturdy metal bracket with a movable frame (and an articulated arm attached to it) fixed to backplates.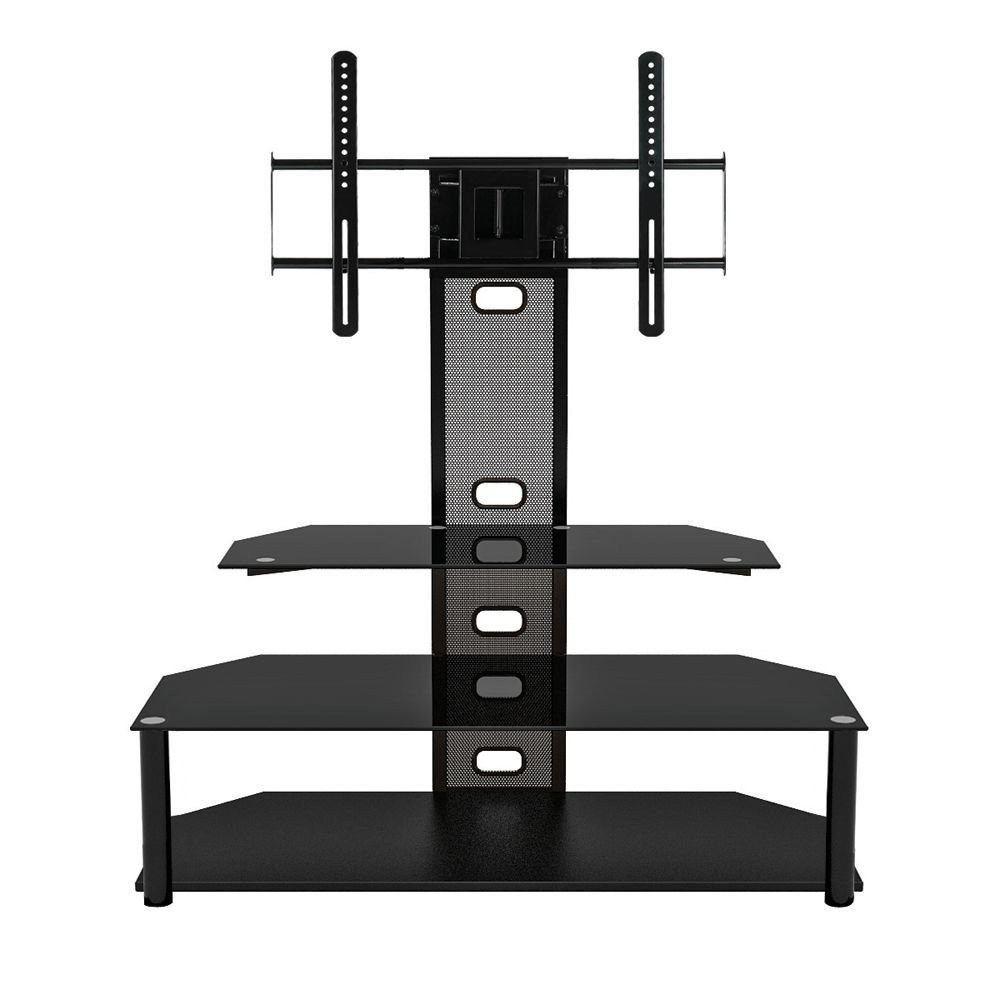 Line Designs Aviton Flat Panel TV Stand with Integrated Mount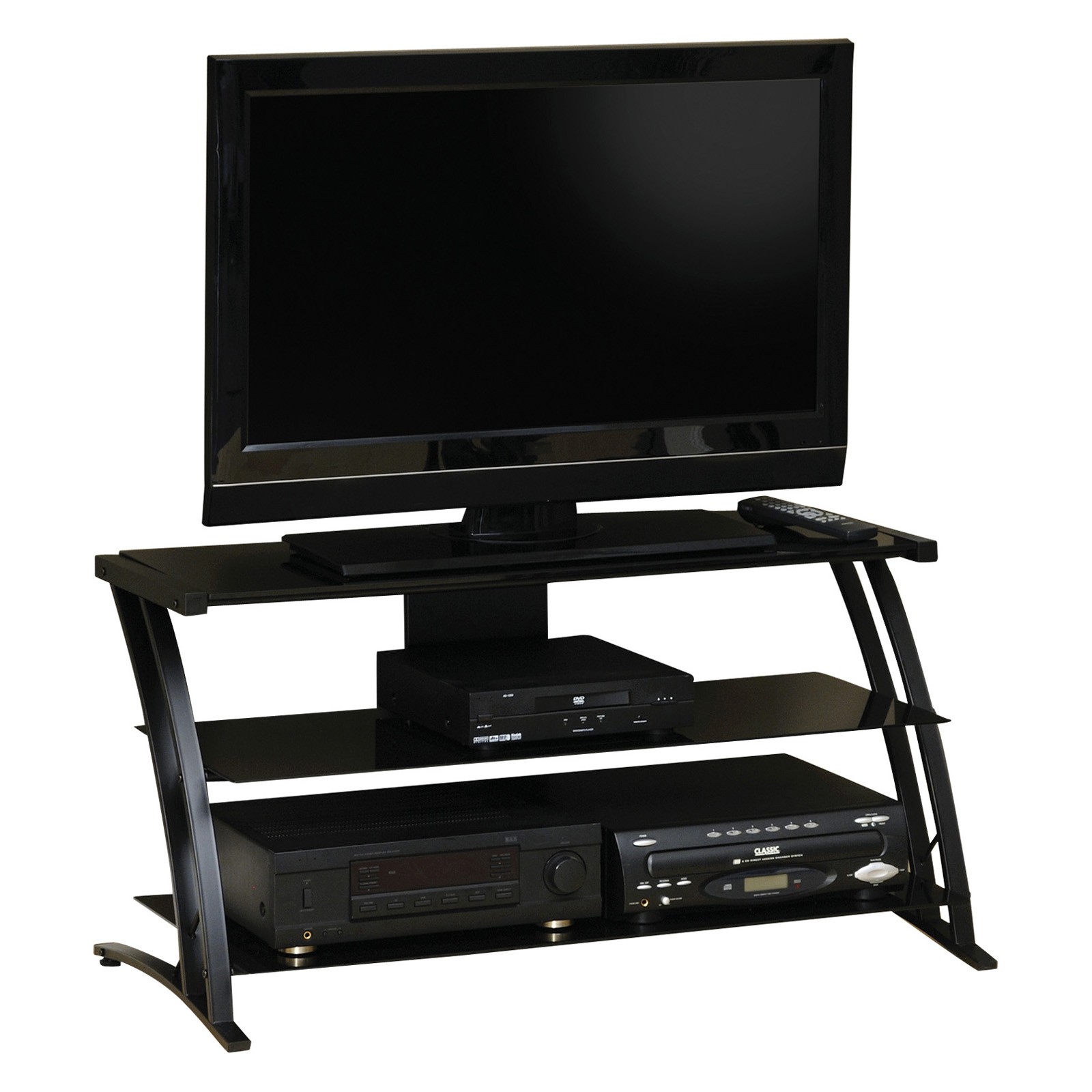 This TV stand is a product that has got a functional character. It is not very large, but it provides plenty of space for a flat panel TV and other devices on its two lower shelves. The product has got a black color.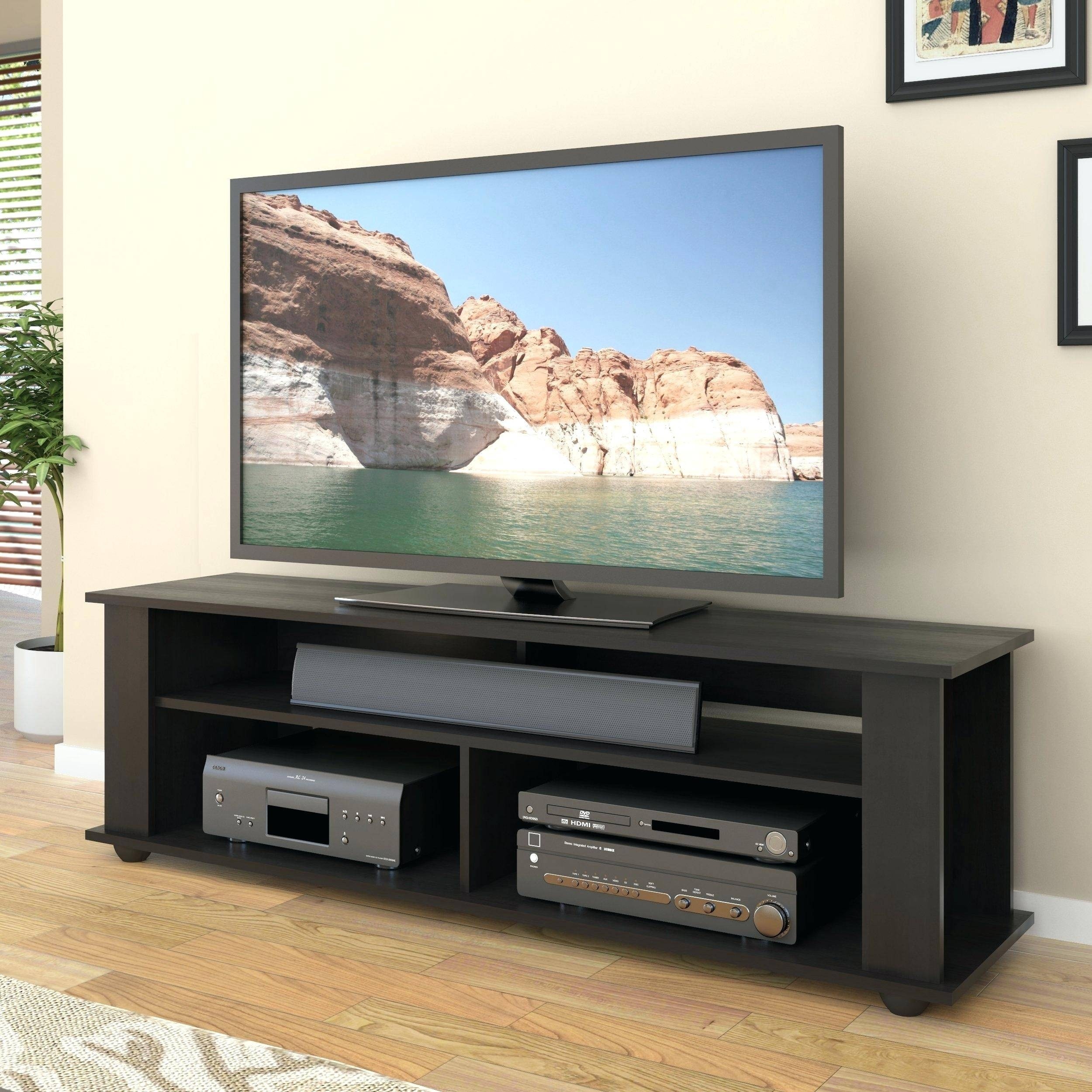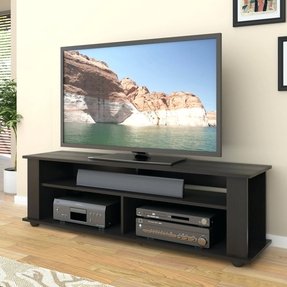 Willow TV Stand
A piece of furniture created for use in a TV room or living room. It is a TV stand that offers a simple, functional construction. It has got a spacious top designed for large flat-screen TVs and three lower shelves for DVD players and other devices.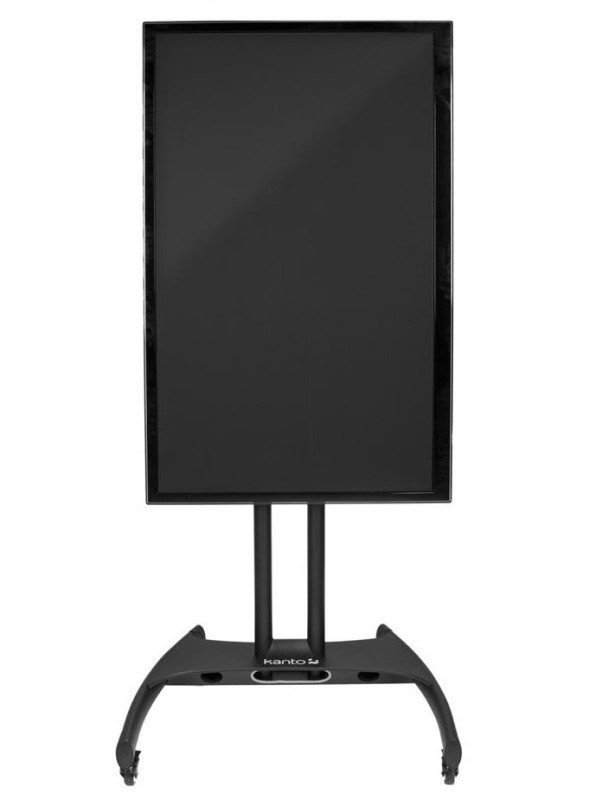 Mobile Tilt Floor Stand Mount for 32"-65" Flat Panel Screens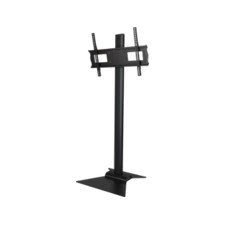 Floor Stand for Flat Panel Screens from 37" to 63"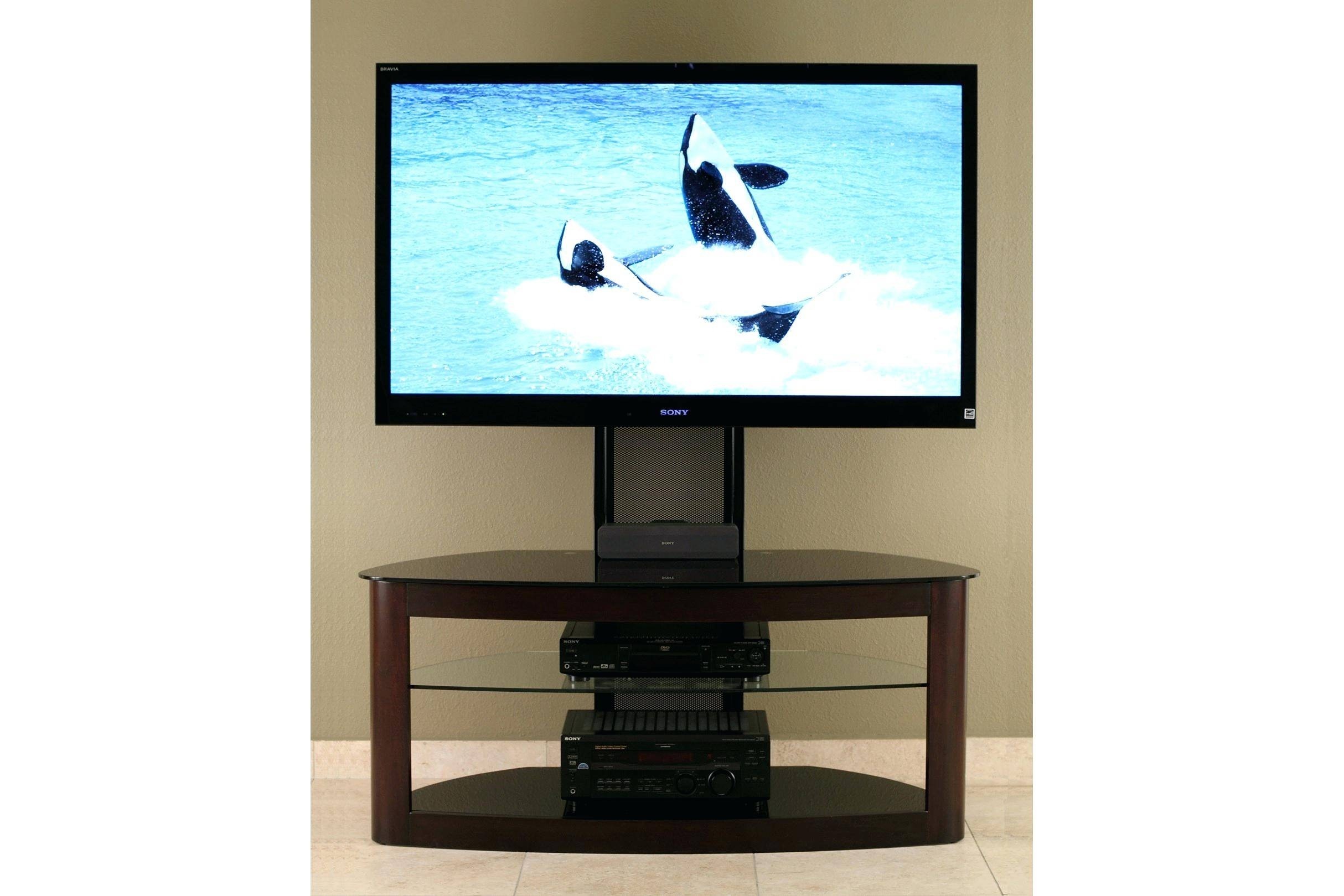 TransDeco Flat-Panel Floor Stand Mount TV Stand - TD600B/TD600ES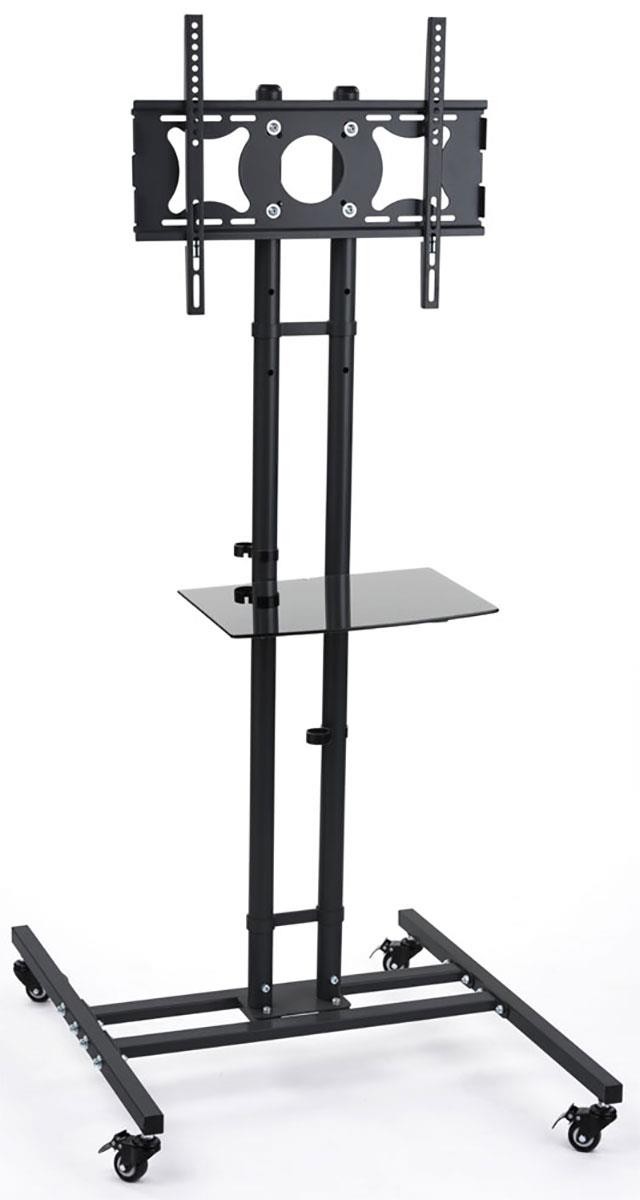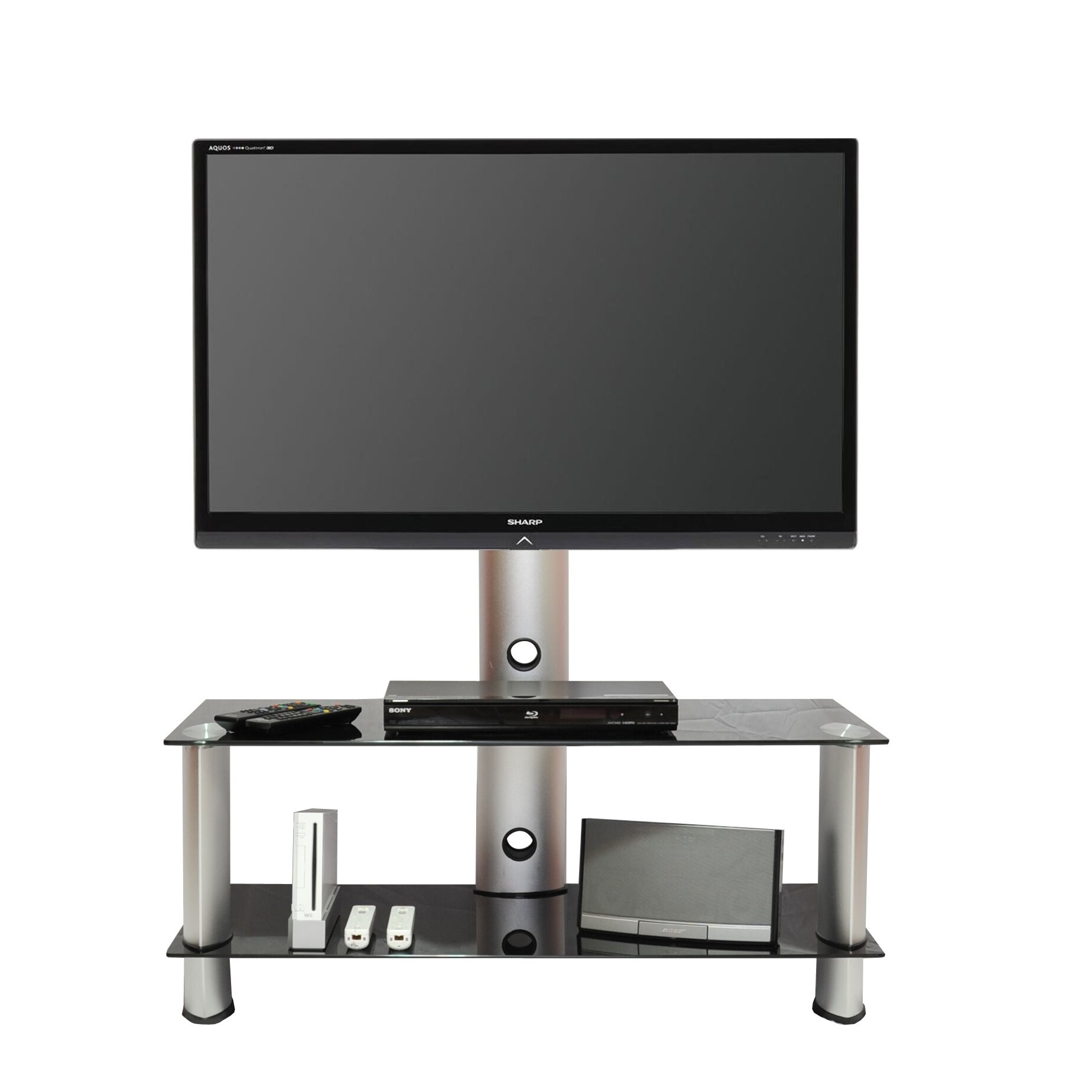 Below Fixed Floor Stand Mount for 60" Screens
TV stand made of combining metal and glass. It can accommodate up to 60 "TV. It features 2 shelves for DVD, game console, CD's and more. Modern solution for the living room.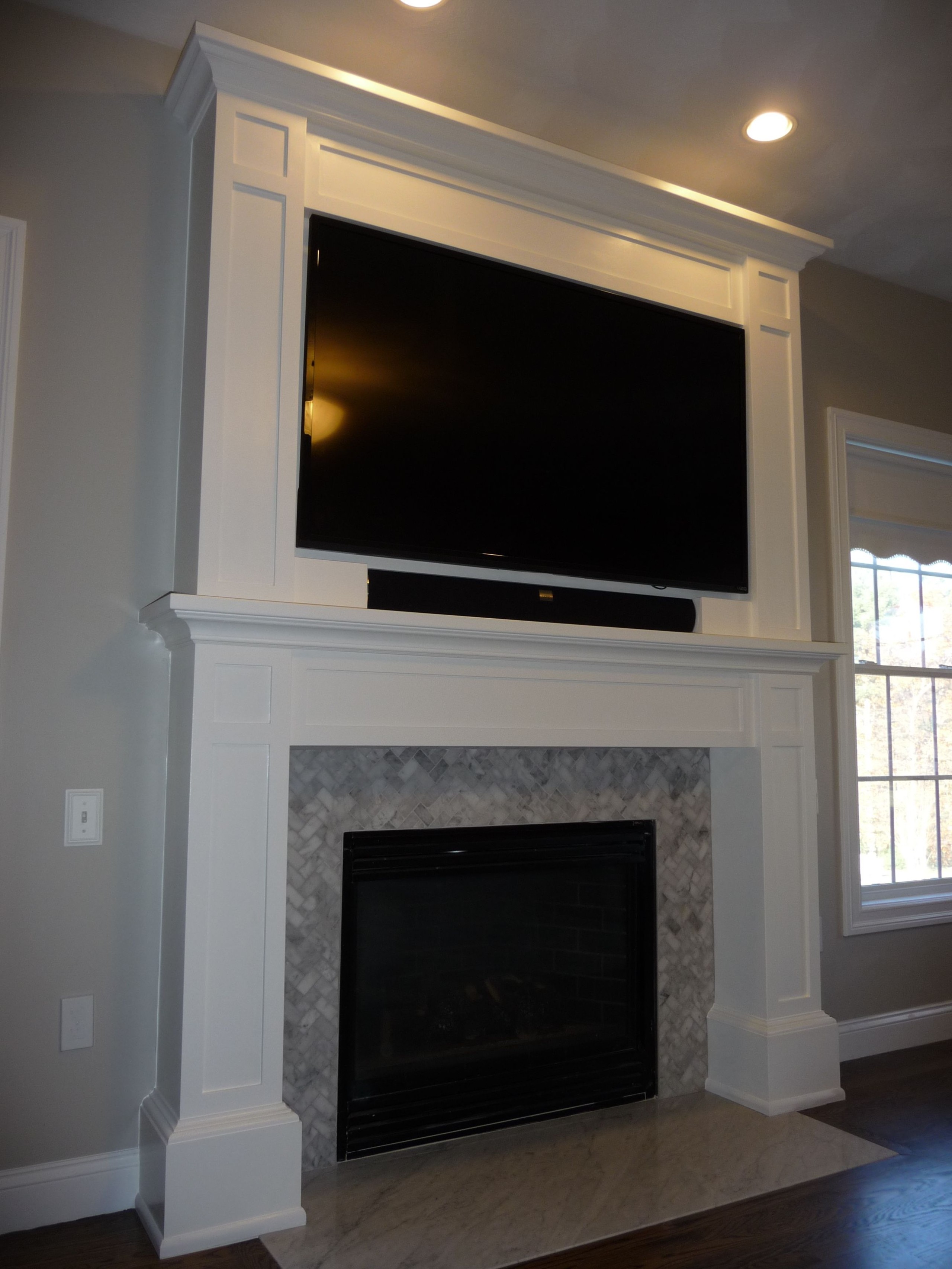 An elegant contemporary 2-tier mount for a mantel and a TV-set. It's of wooden materials in white, has wide posts with split panels and moulding both a mantelpiece and a top. A mantel is surrounded by marble tiles in greys with a herringbone design.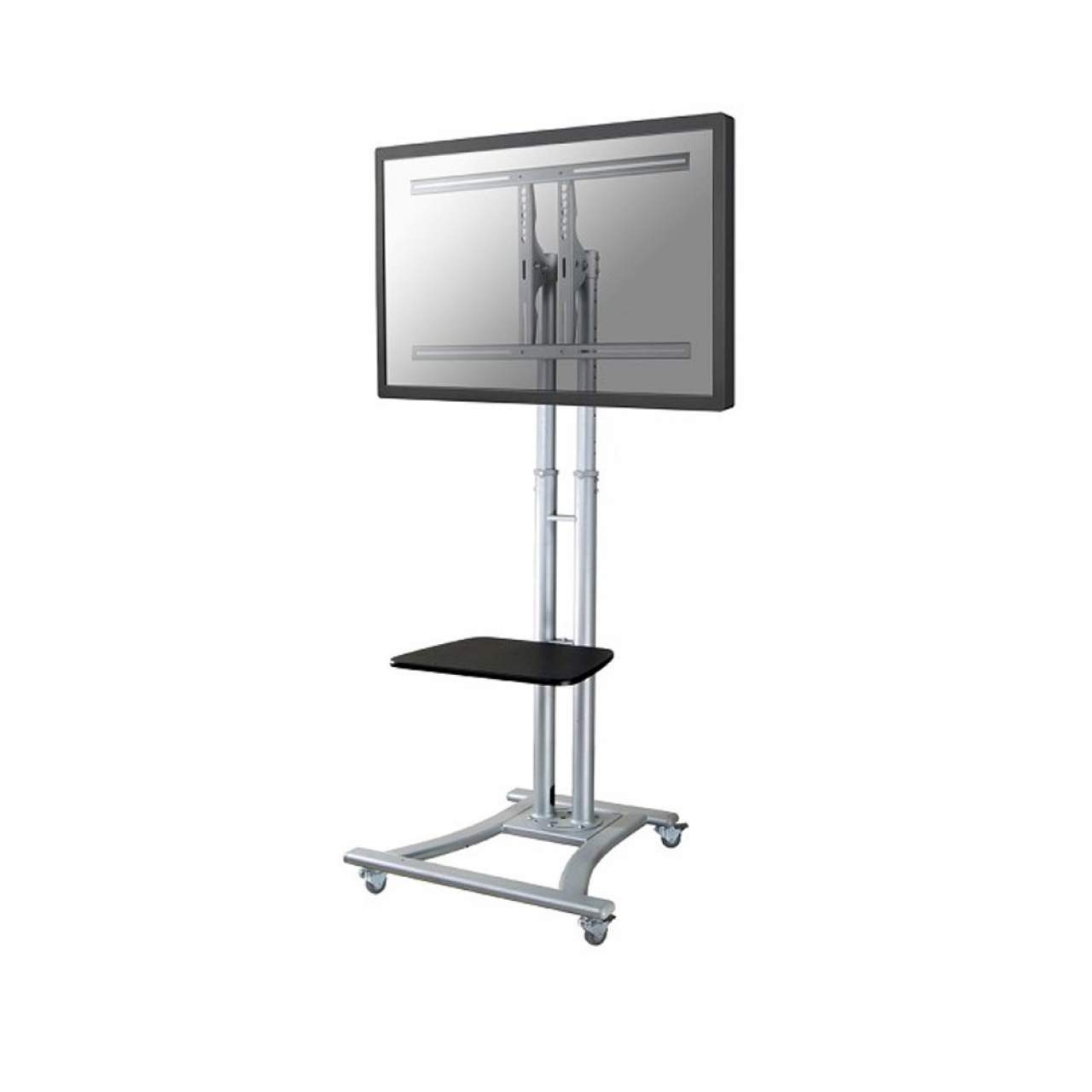 NewStar LCD/Plasma verrijdbaar meubel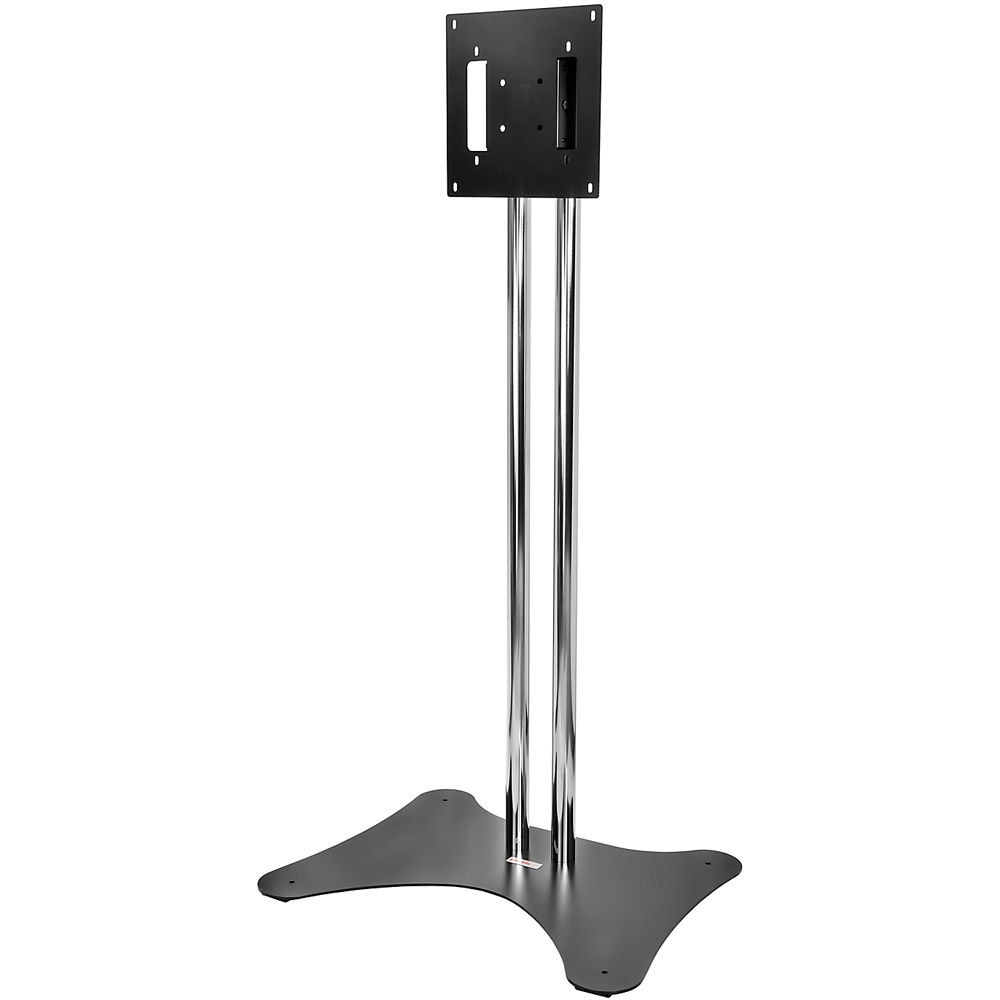 ... stands and mounts tweet merchant spotlight stands mounts gold monster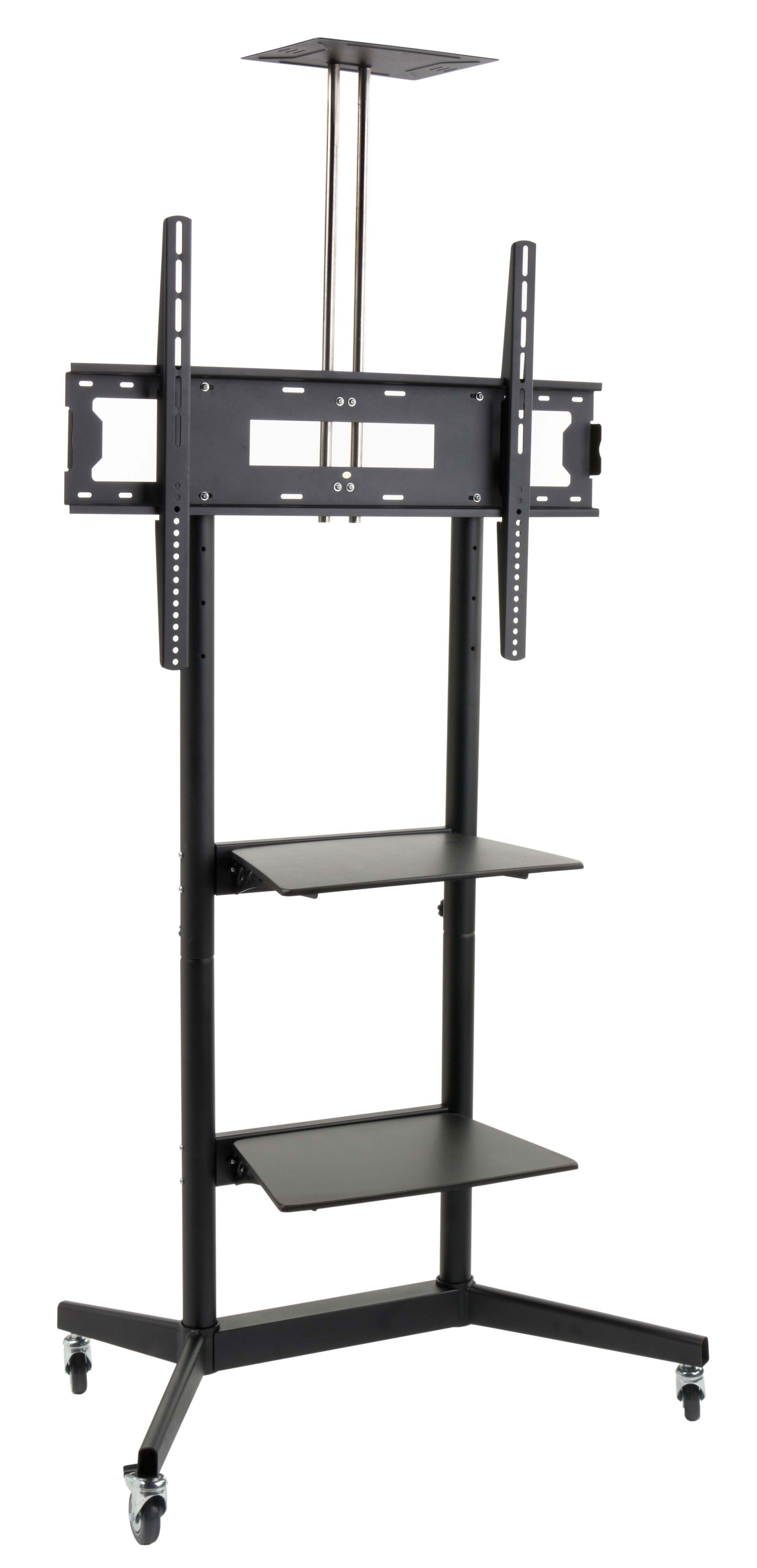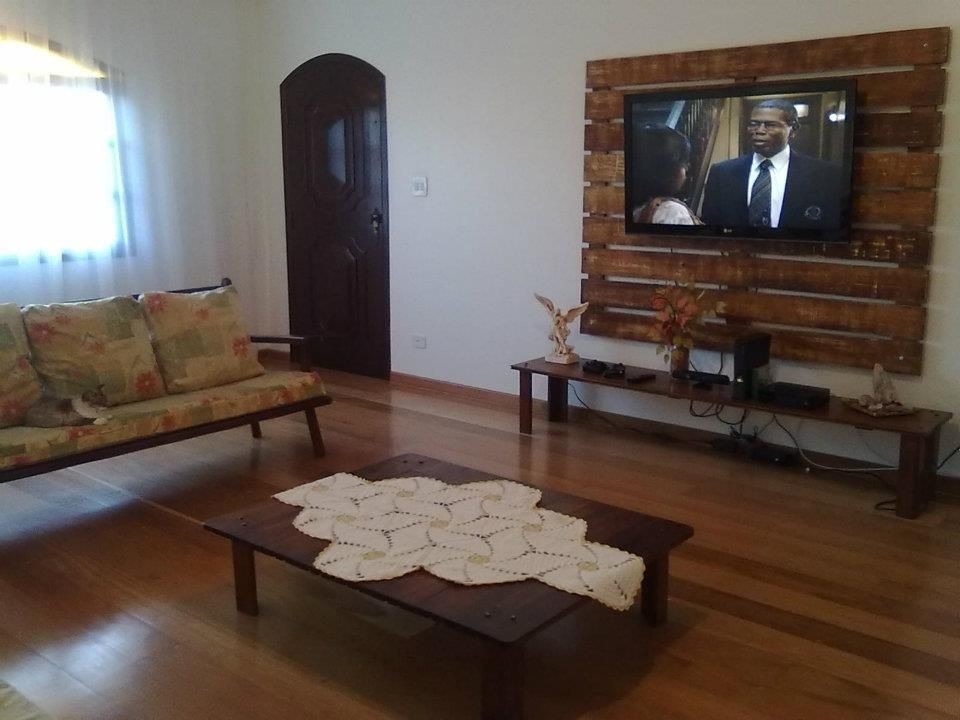 This pallet TV wall stand idea is simply amazing! Made of wooden pallets wall stand is super simple and easy to make. It's such a great complement tou every living room. This old fashioned room is just revised by this DIY new item.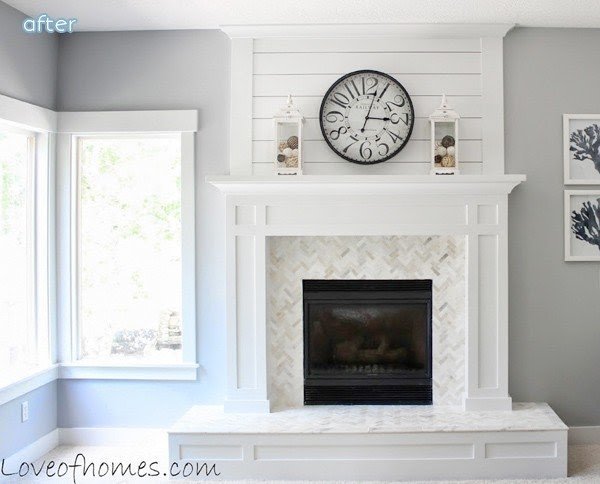 This floor to ceiling fireplace surround adds height, board and batten, it provides an elegant and cozy place in your interiors. Coffer like construction smoothly combines with white wooden panelling.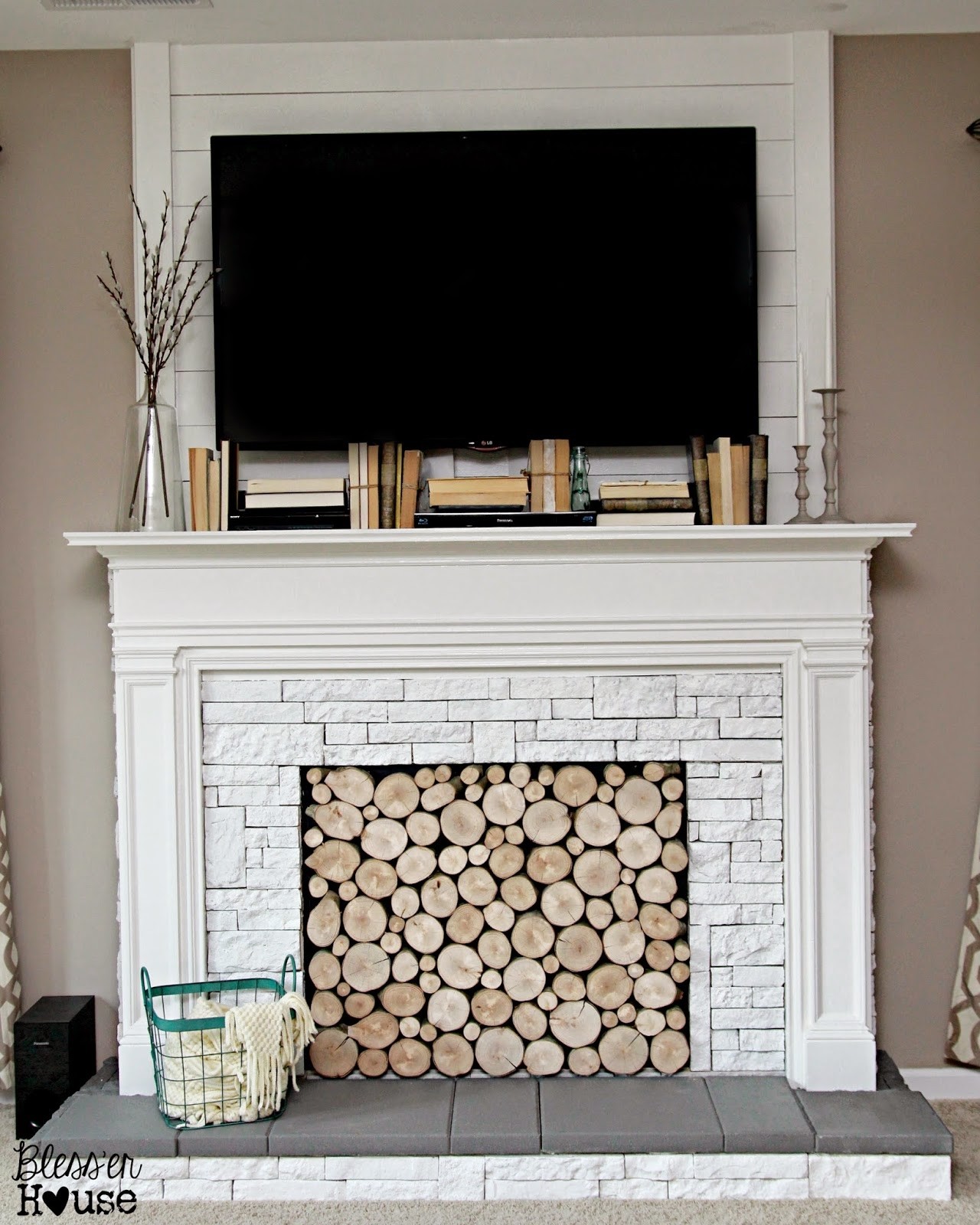 Faux fire place made of wood and stone. Designed for mounting on the wall. Adds freshness and elegance to all kinds of interiors.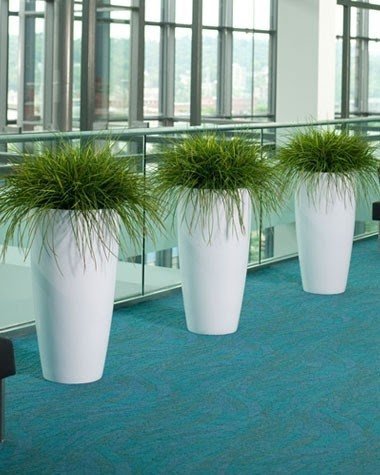 Artificial plants for floor placement. This original stylization includes faux grass in white planters that are high and feature round bases for additional stability and support. Green and white colors look very nice together.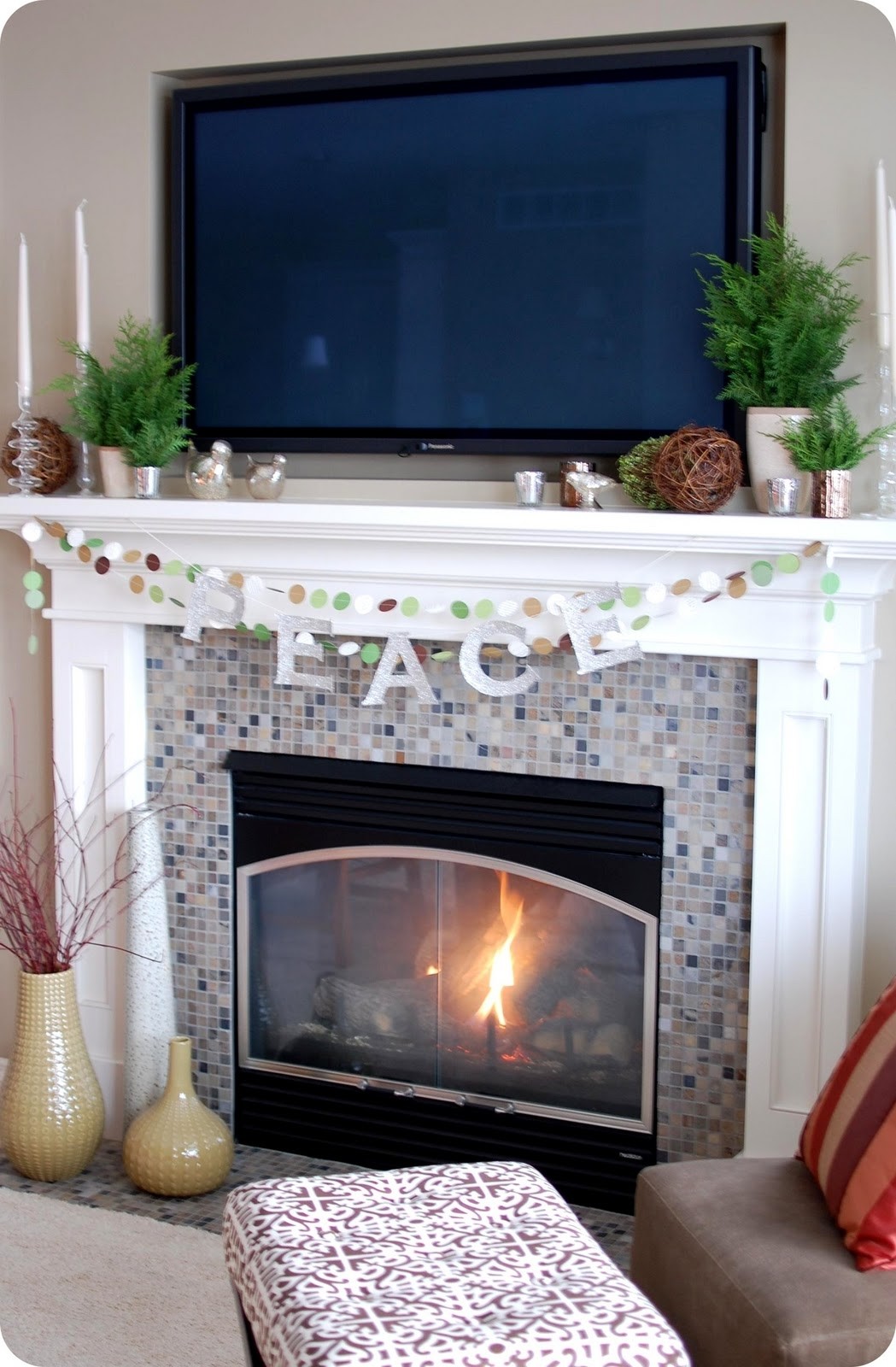 When you have a limited space in your living room, maybe you should think over putting your TV above your mantel. It allows to spare some place. I am not pretty sure if this fire is real, because it should generate a high temperature.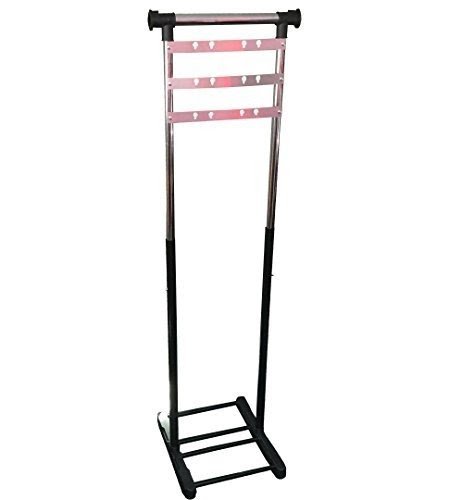 Utilitarian stationary TV stand featuring attractive contemporary design, two options of TV mounting (landscape or pirtrait orientation) and pretty sturdy metal construction with maximum 40 lbs weight capacity.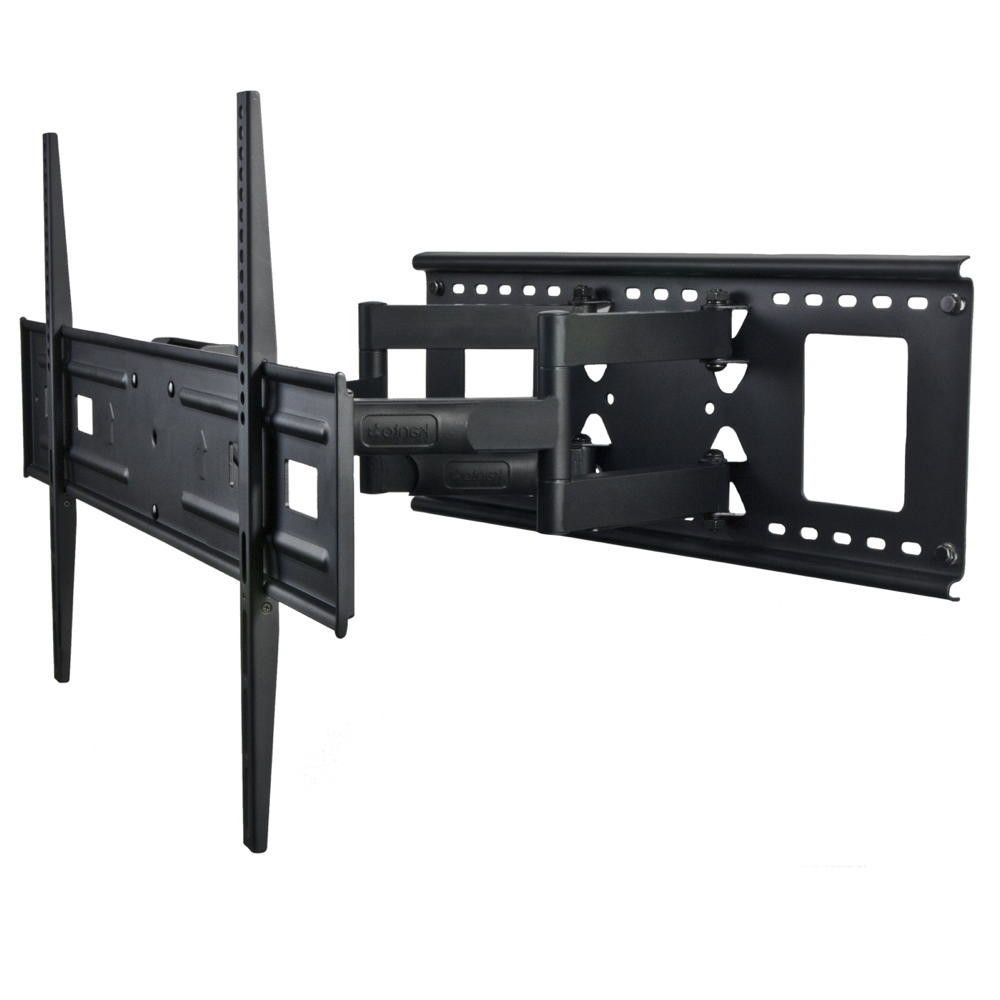 FMX2 Full Motion Mount for 37-inch to 80-inch TV
Holder TV dedicated for wall mounting. Robust construction is made of steel and can hold 37 "to 80" TV. It has a tilt mechanism provides the angle. Integrated system of cable management system, adjustable horizontal leveling.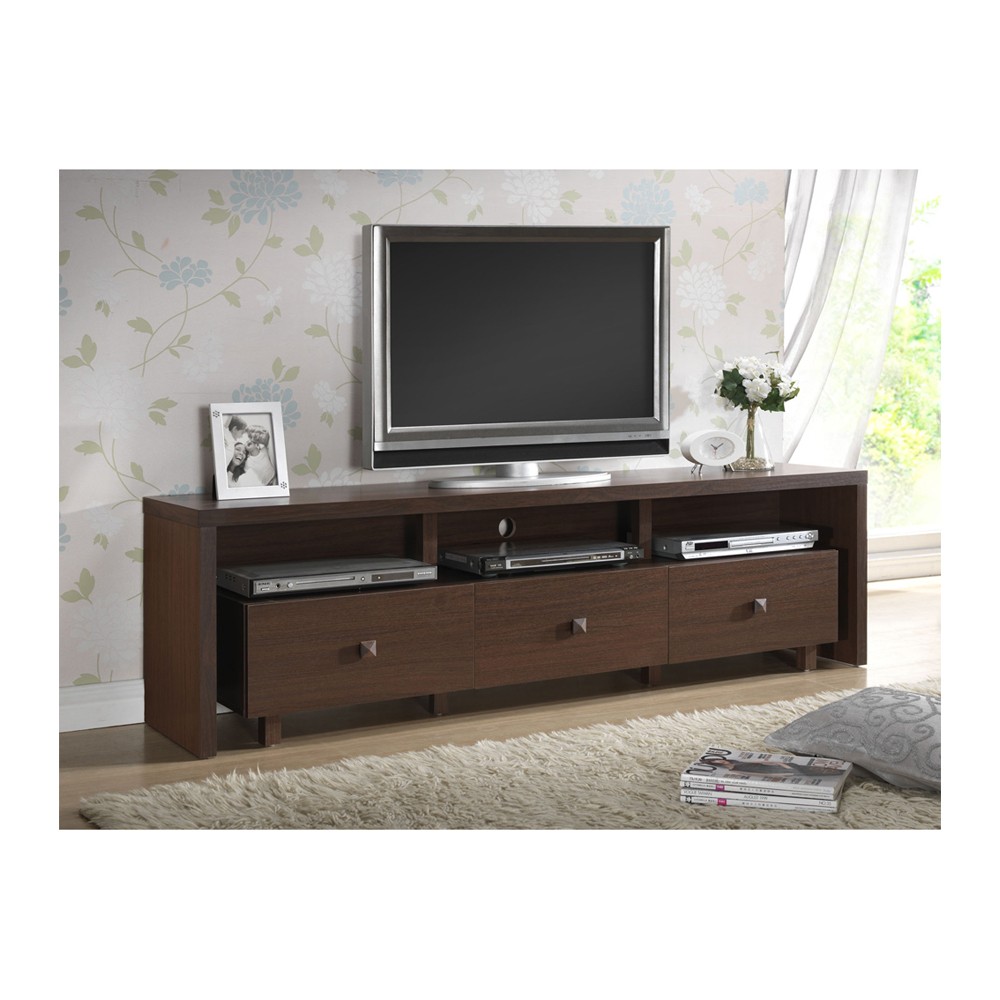 Elegant addition for contemporary living rooms – this 70-Inch TV Stand with 3-Drawer Hickory is made of particle board with PVC laminate surface that is resistant to scratches. The back panel provides a hole for cord management.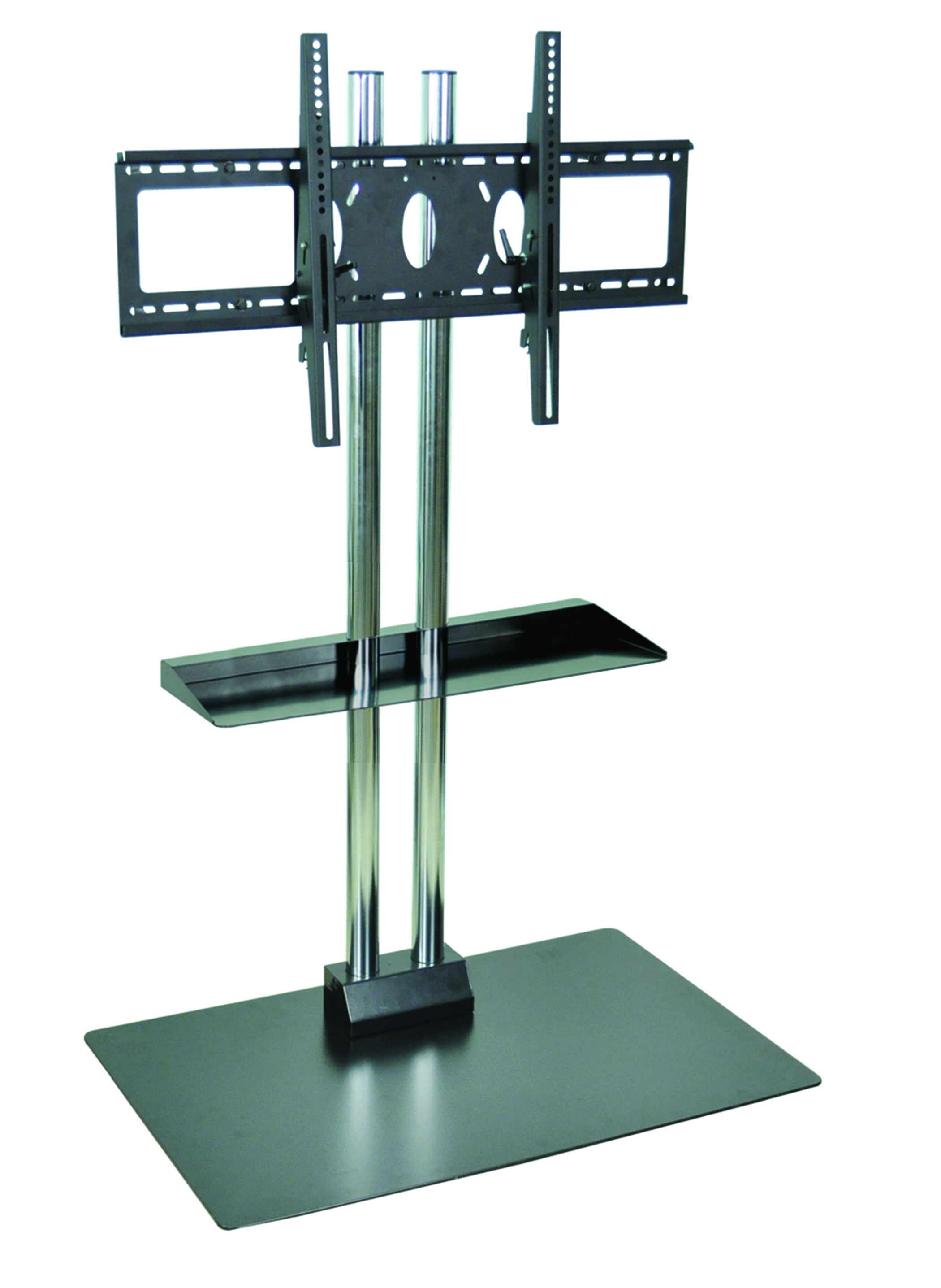 Fixed Floor Stand Mount for 32" - 60" Flat Panel Screens
Floor or wall mount designed for flat panel TV. Features sturdy steel frame in black and chrome finish, easy to assemble construction, and stylish looks, providing elegant way to reliably mount your TV.