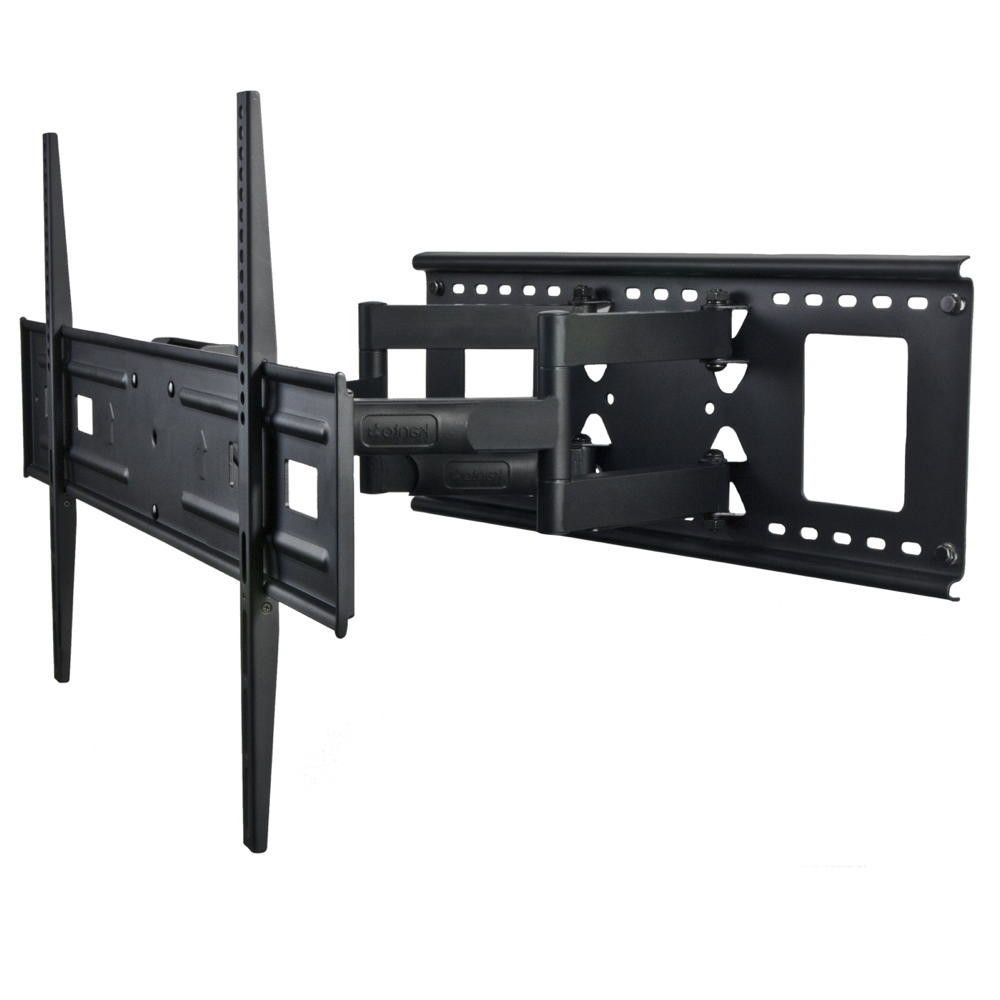 FMX2 Full Motion Mount for 37-inch to 80-inch TV
Holder TV dedicated for wall mounting. Robust construction is made of steel and can hold 37 "to 80" TV. It has a tilt mechanism provides the angle. Integrated system of cable management system, adjustable horizontal leveling.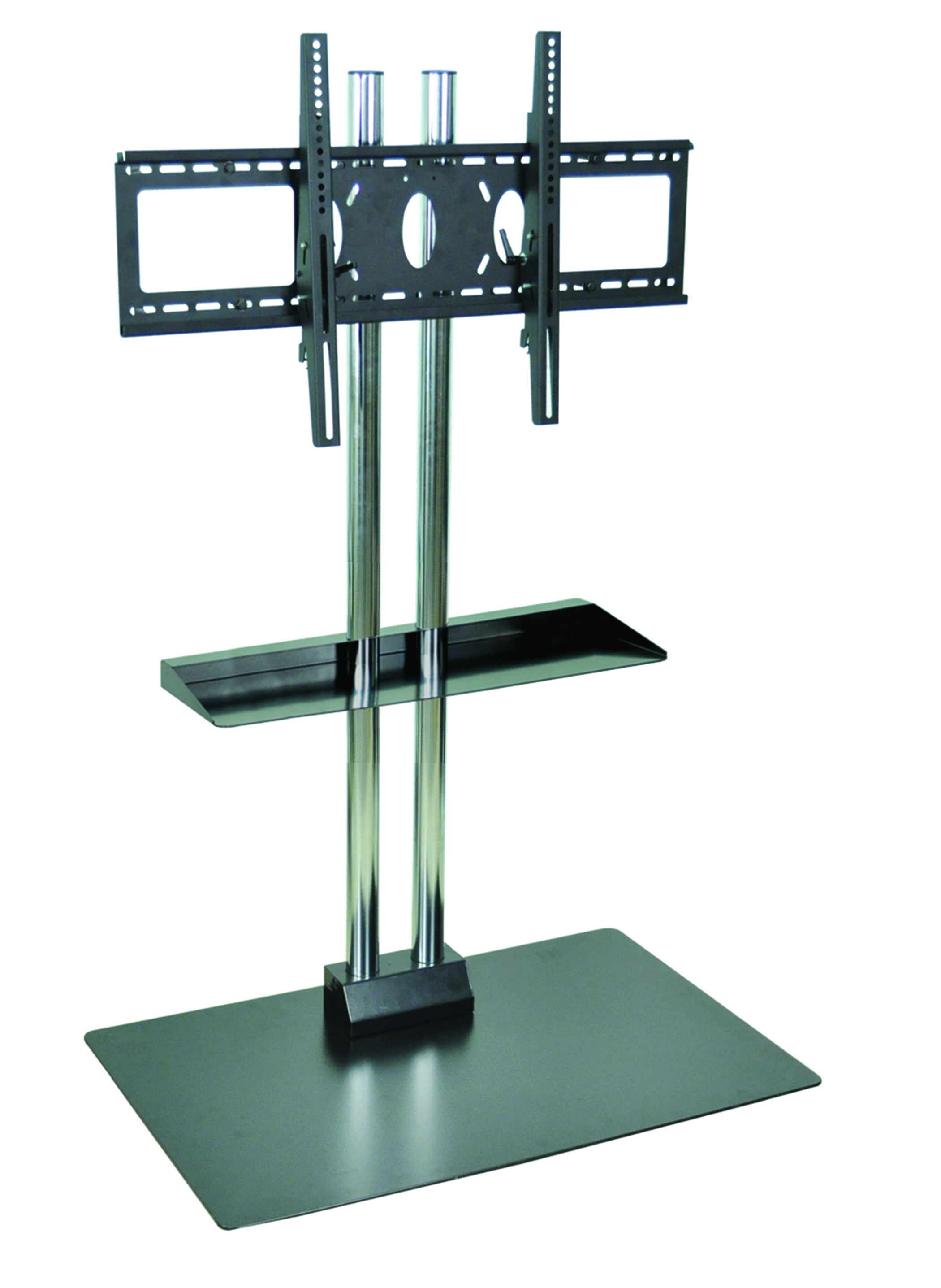 Fixed Floor Stand Mount for 32" - 60" Flat Panel Screens
Floor or wall mount designed for flat panel TV. Features sturdy steel frame in black and chrome finish, easy to assemble construction, and stylish looks, providing elegant way to reliably mount your TV.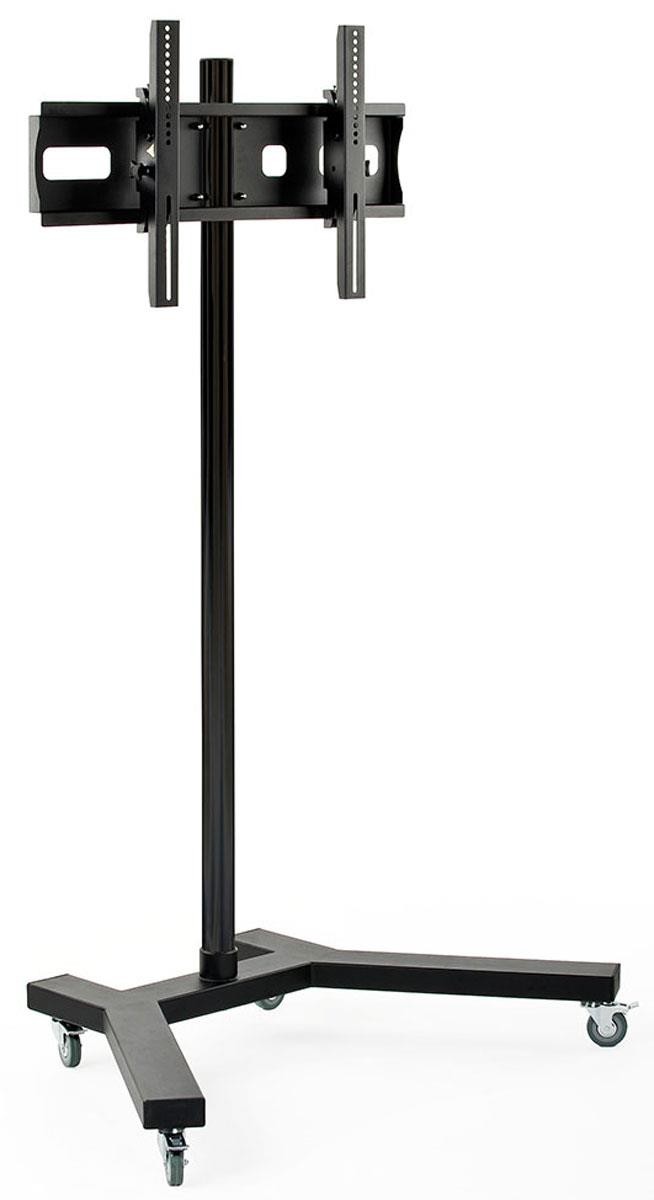 Durable, stable and suitable for modern homes, this floor stand for flat screen TV accommodates 32'' - 65'' screens. Includes a fancy shaped base with a dual pole design and a square top to properly mount your TV.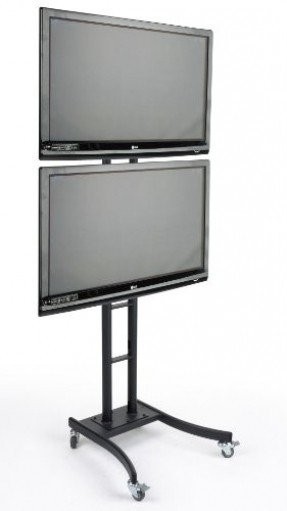 This mobile TV stand for floor brings the simplicity and solidity to any living zone. It is perfect for mounting dual monitor with two brackets. It features wheels for easy mobility.

The tall and slim height-adjustable structure, solid base and sturdy base make this floor TV the perfect solution for modern interiors. Neutral styling allows the rack to fit into any interior design.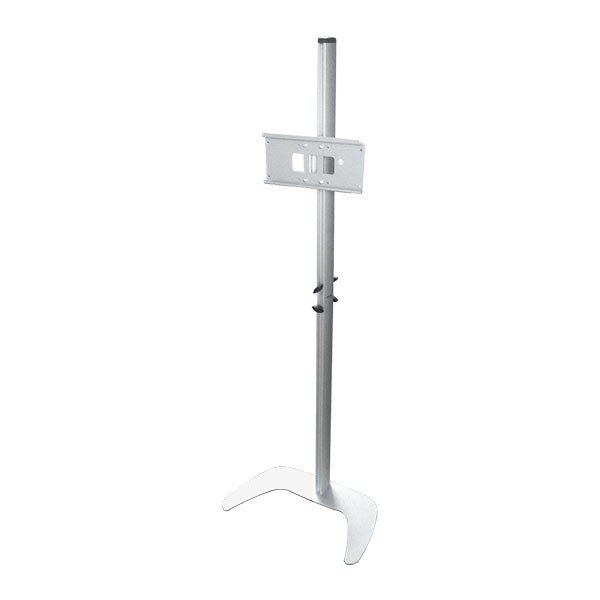 Medium Flat Panel Floor Stand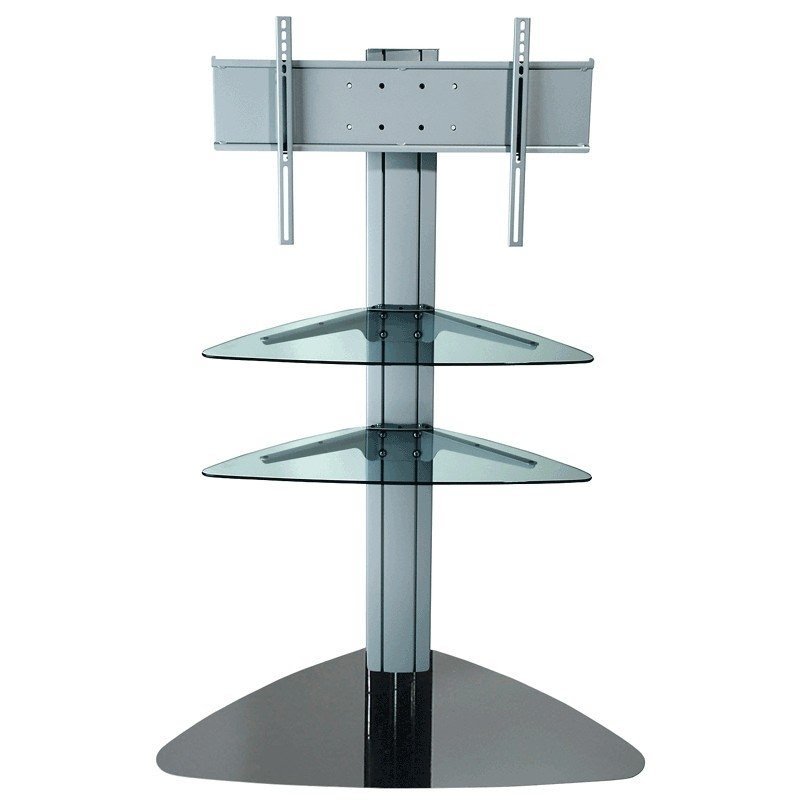 If you have big, slim-line TV set, this TV stand will be very useful in your living room. It is universal - it will be fit for 32-75 inch screens. It is made of metal and has glass finished, so it looks very stylish.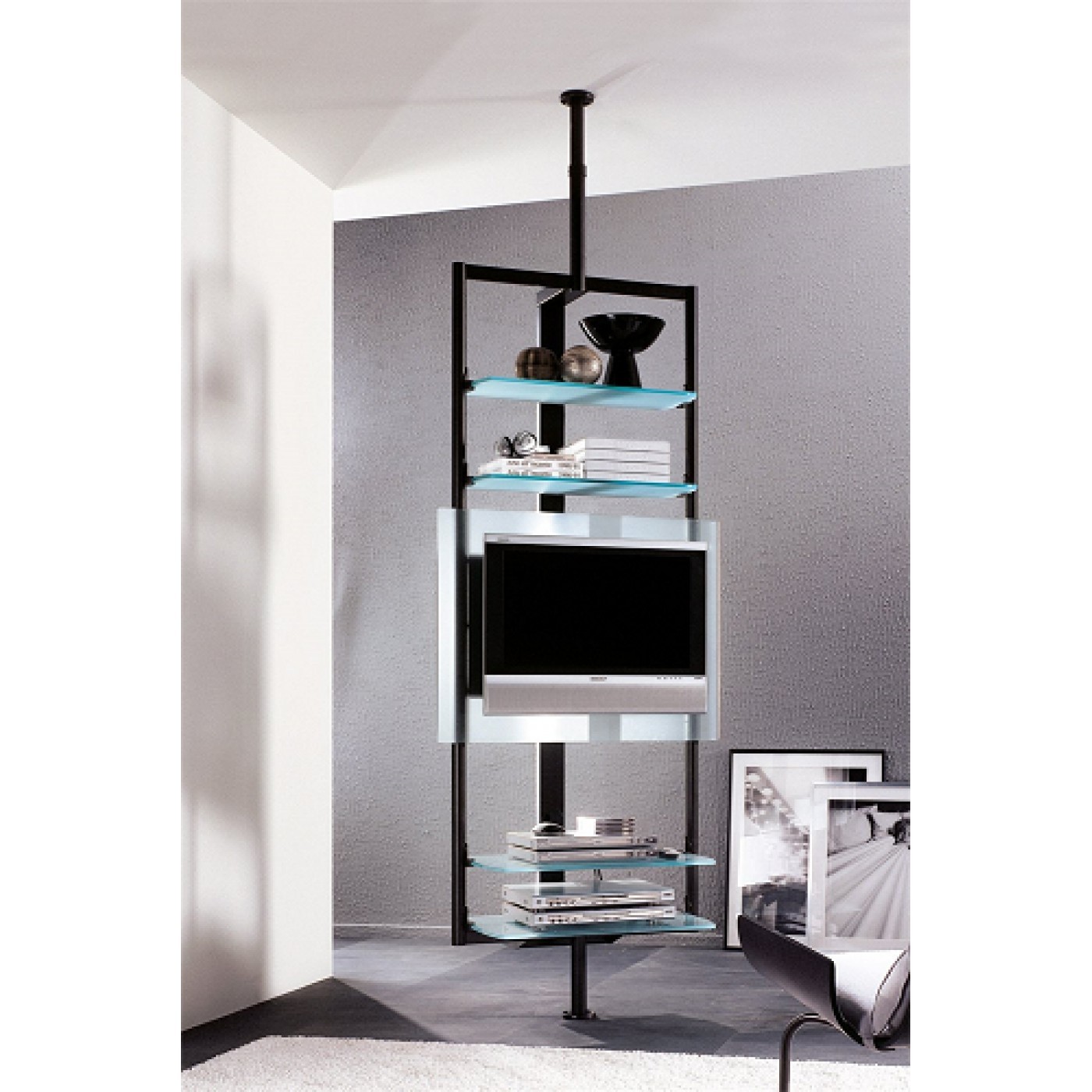 The modern TV table features an interesting futuristic form, the blue tempered glass is the base of the shelves that are attached to the metal black construction. This modern tv floor stand mount has a rectangular plan that spreads along.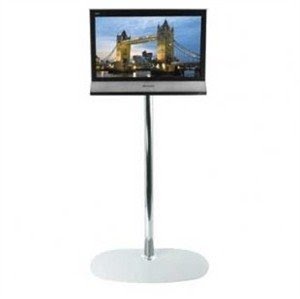 This heavy-duty medium flat panel floor stand is the embodiment of chic and solidness. Its chromed finish corresponds well to contemporary, cool and clean decors. Stands on a stable, round pedestal base.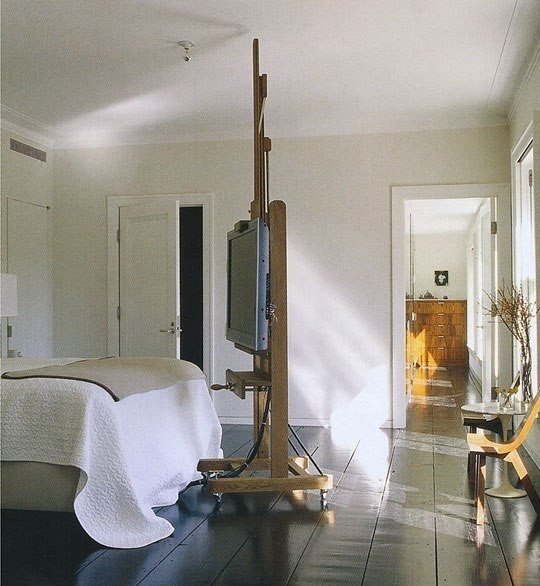 A very smart idea for an unconventional floor TV stand, which is made of an easel. It's a cheap and original option that will look good in rooms with a rustic decor. The easel features wheels so you can move your TV set around your house!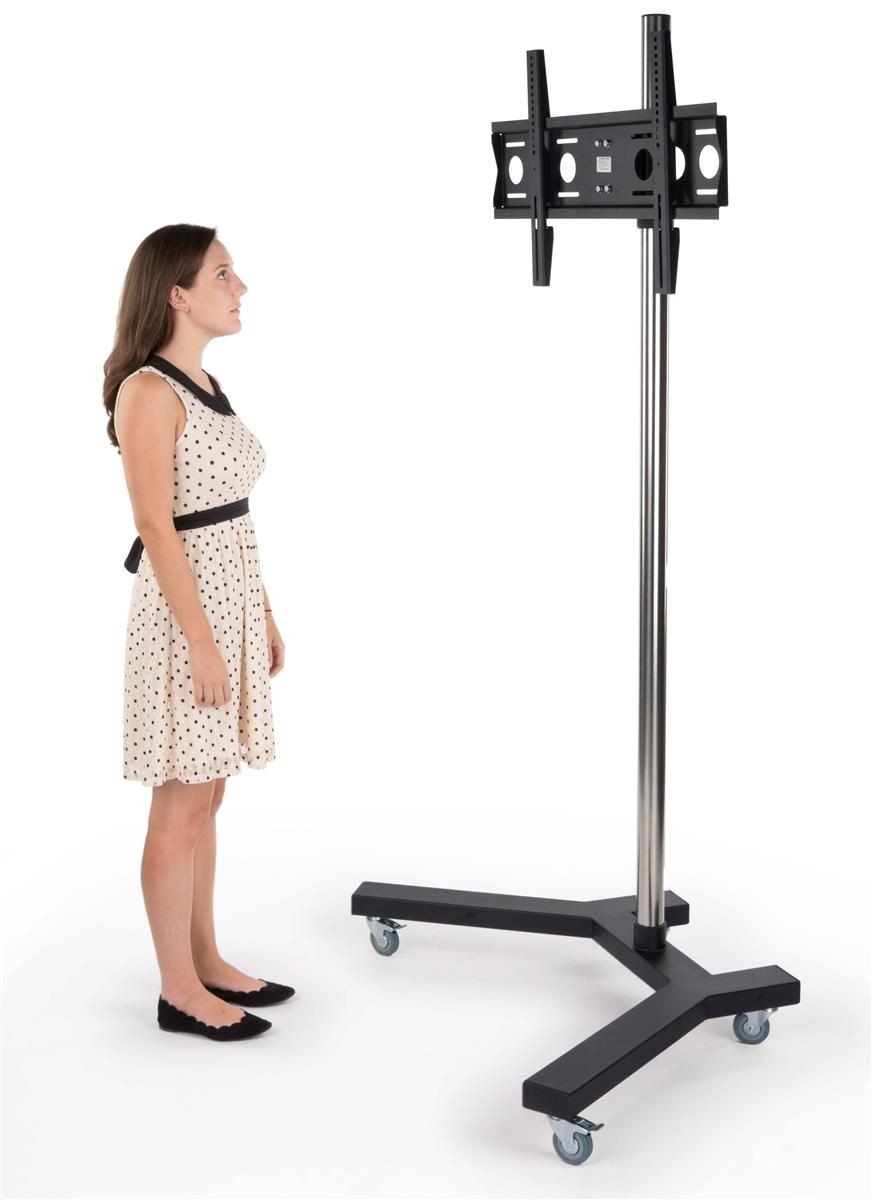 TV Stand for Floor Fits Monitors 37"-60", Height Adjustable Bracket ...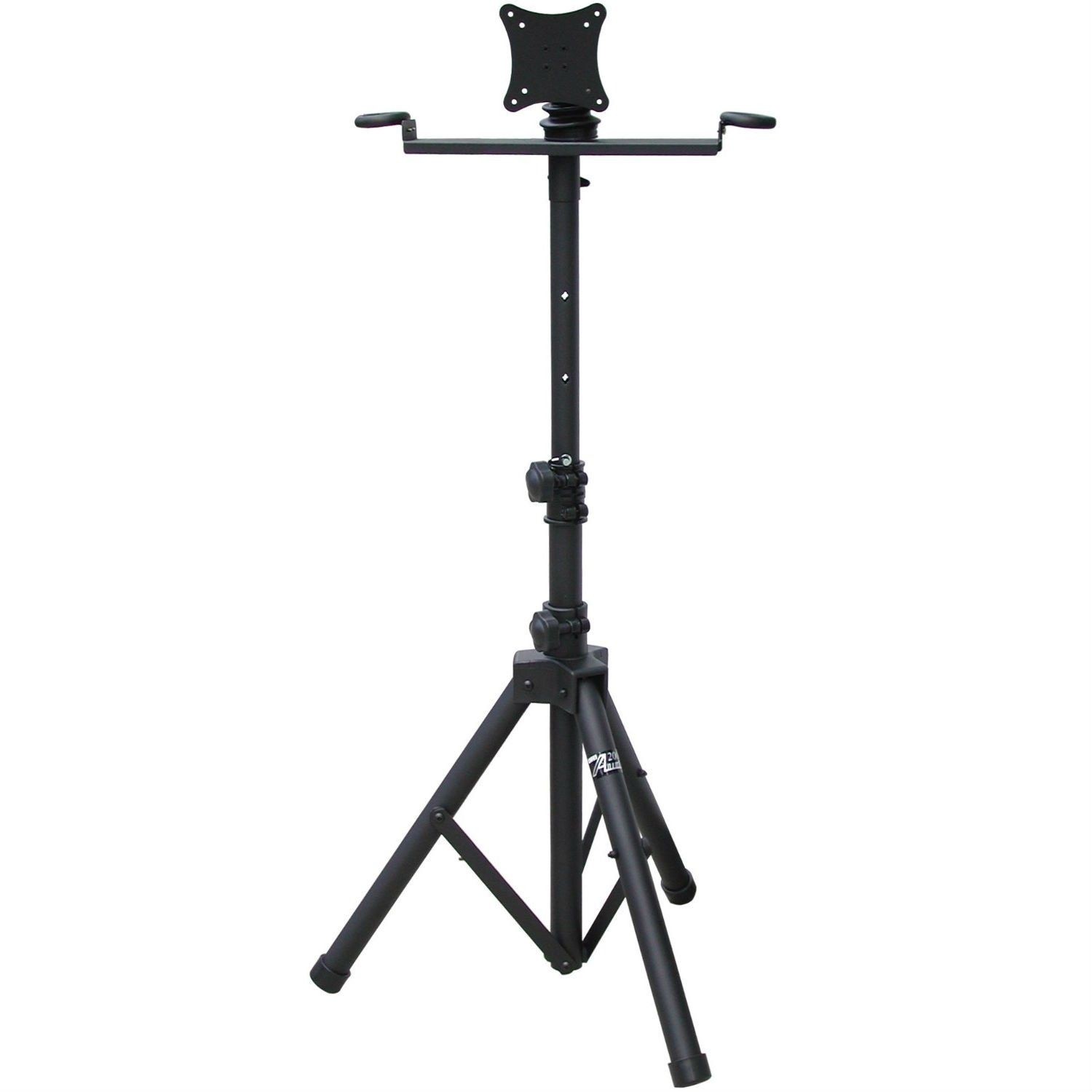 A modern, foldable stand dedicated for flat TV not heavier than 33 lbs, mounted on tripod base with adjustable height - very portable and utilitarian with its lighweight construction and two microphone holders.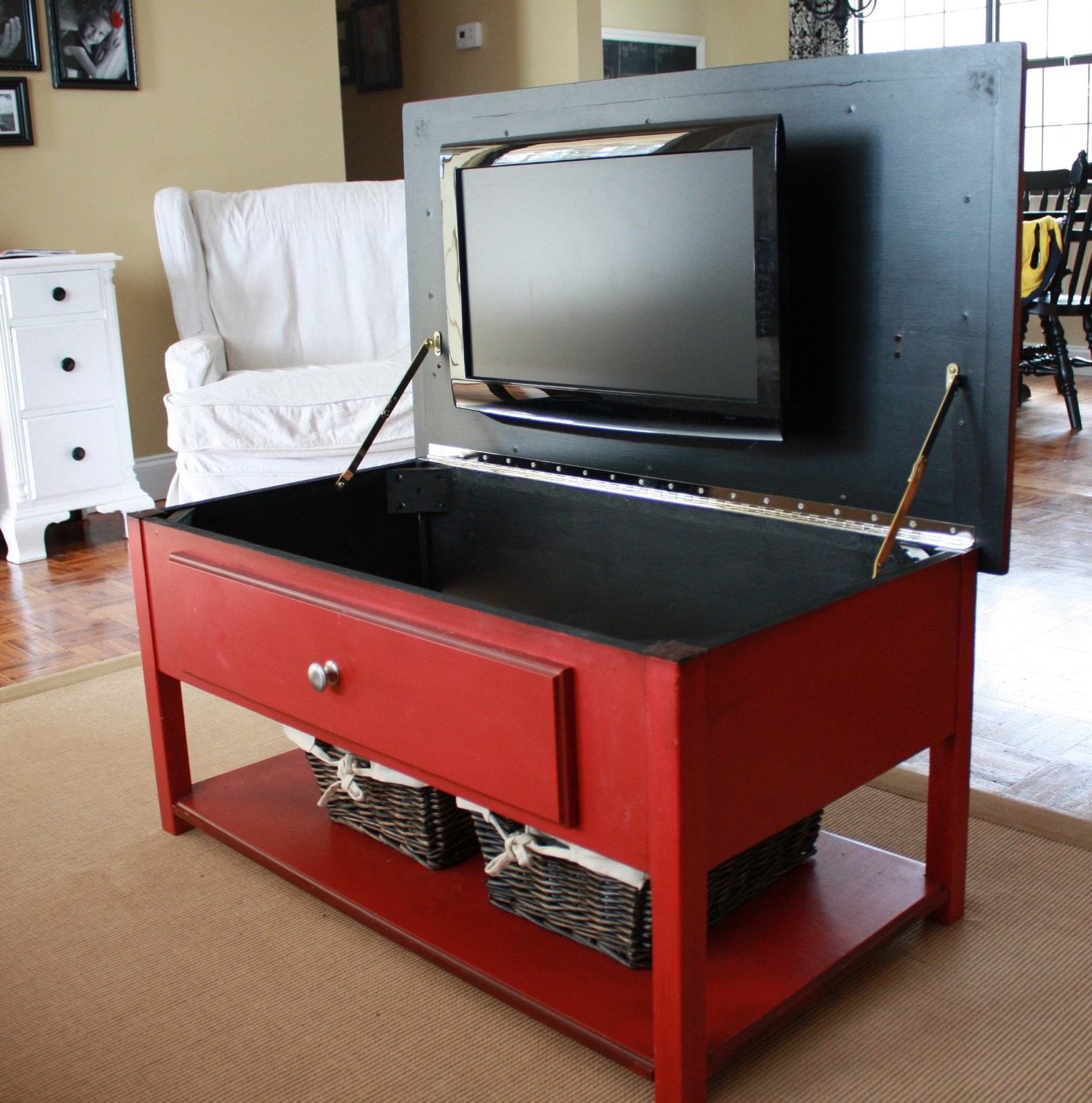 A creative way to secure your flat screen TV when not in used. This wood TV stand is bathed in a striking red finish, featuring a lift-up hinged lid with a place for mounting your flat screen, a capacious storage compartment and 1 bottom shelf.

This sensational stand for the TV is the perfect solution for modern interiors. Great ease on a daily basis, you can easily fit into any decor, and at the same practical wheels make it easy to place the screen in a favorite position.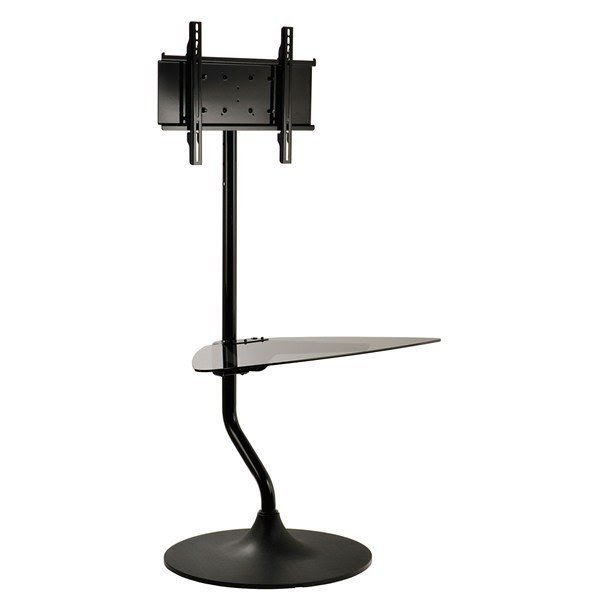 Contemporary floor stand for flat TV, fitting for flat panel TV no smaller than 32 and no bigger than 55 inches. Triangular smoked glass shelf provides some space to place TV component on it. Round base is well-balanced.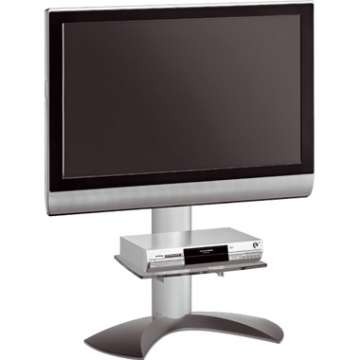 HOME > Vogels Floor Stand for Flat Screen TV with Remote Control ...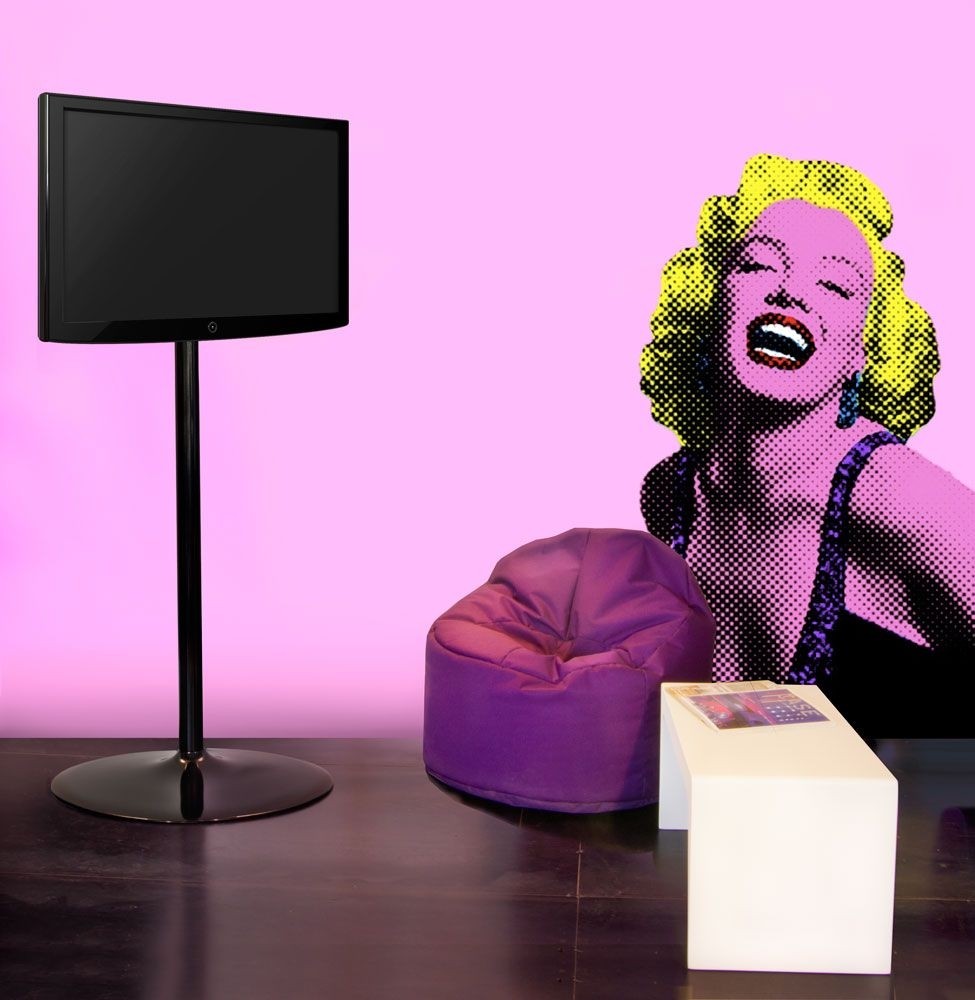 A simple stylish floor stand intended for flat screen TV-sets. Its metal frame has a black finish. It's built of a wide round foot of black tempered glass and a straight round-section post with an adjustable TV bracket.