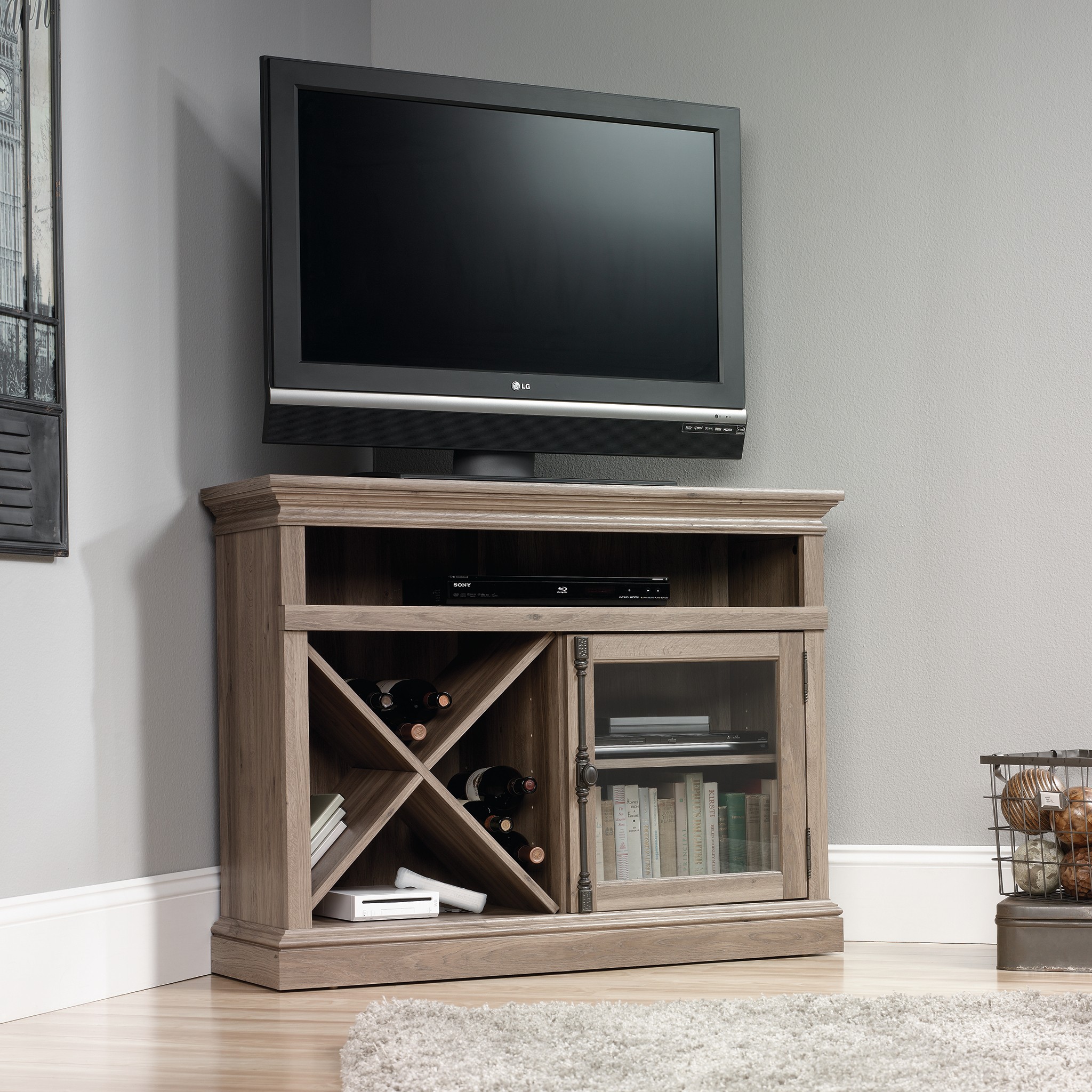 Sauder barrister lane corner entertainment stand
This piece of furniture is a special stand created for use in TV rooms. It is ideal for use with flat screen TVs and it is space-saving thanks to its corner placement construction. It has got a durable woodn frame with different storage shelves.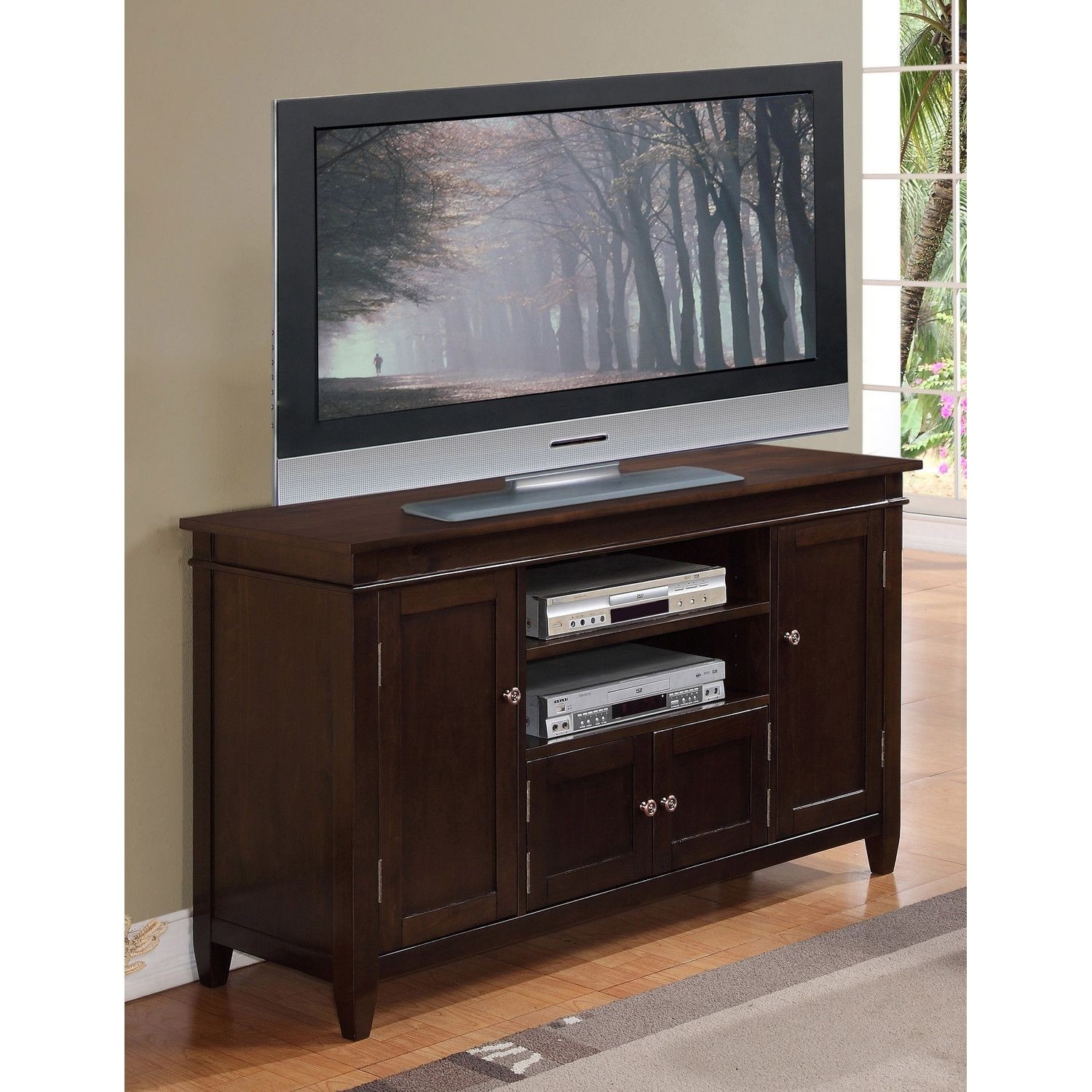 Carlton TV Stand with 2 Shelves
Elegant contemporary wooden stand finished in brown. It has a rectangular top for up to 54" TVs, tapered legs, 2 shelves and a 2-door cabinet in the centre, 2 side 1-door cabinets. Each cabinet has 1 adjustable shelf. Doors have round metal knobs.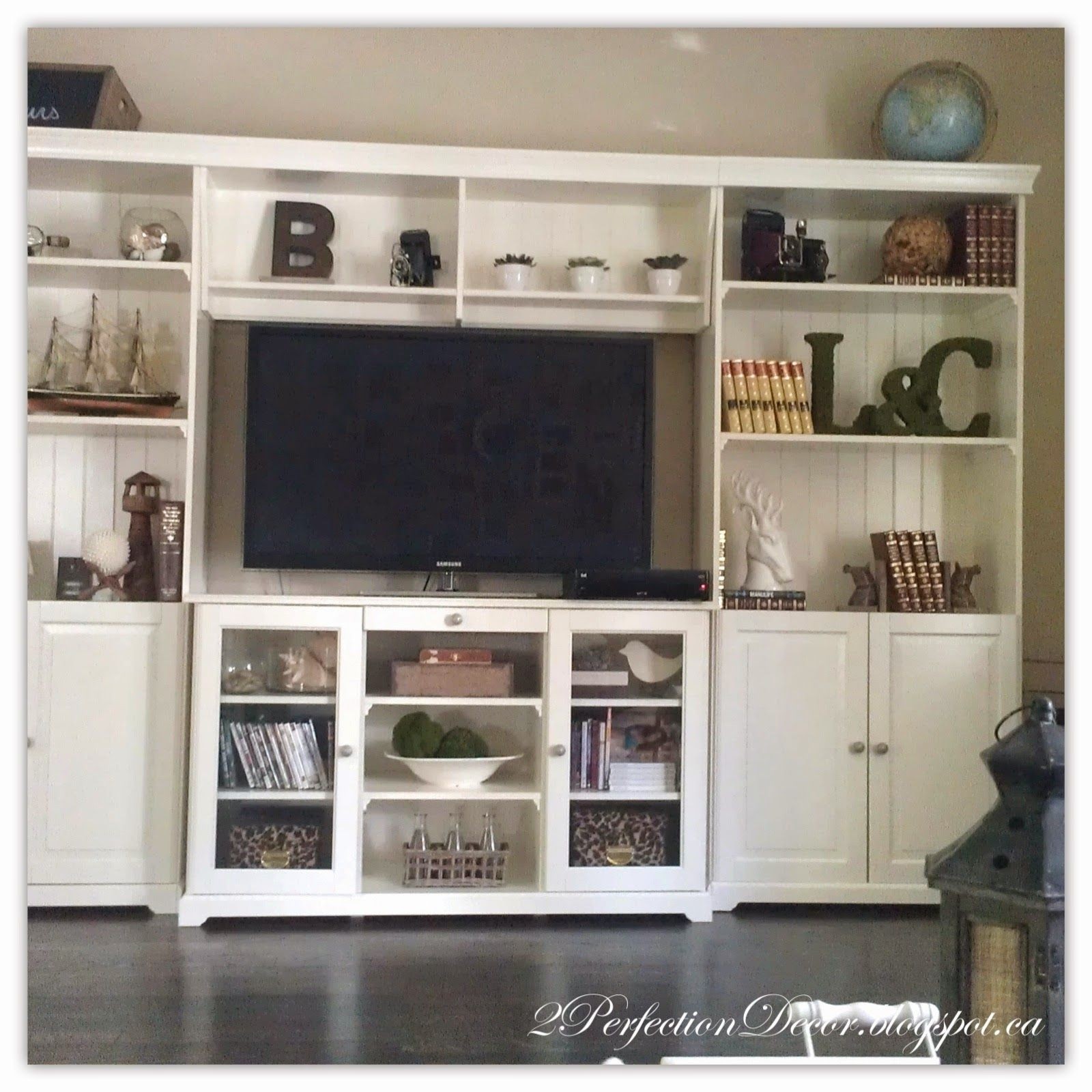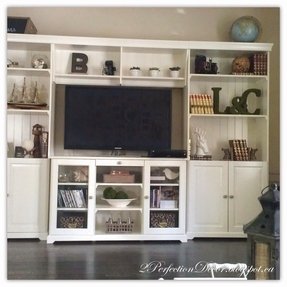 Entertainment center for the living room and others interiors as needed. Construction is made of wood. Includes cabinets with glass doors and a lot of open shelves in various sizes. Suitable for storing books, display decorations and more.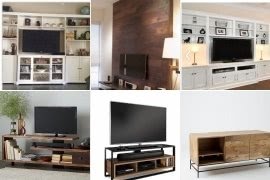 Stylish open shelf tv stand is a great combination of functionality, modern look and interesting detail of the decor. The shelves and the beautiful wall under the tv are impressive and very stylish, bringing to the interior a charming atmosphere.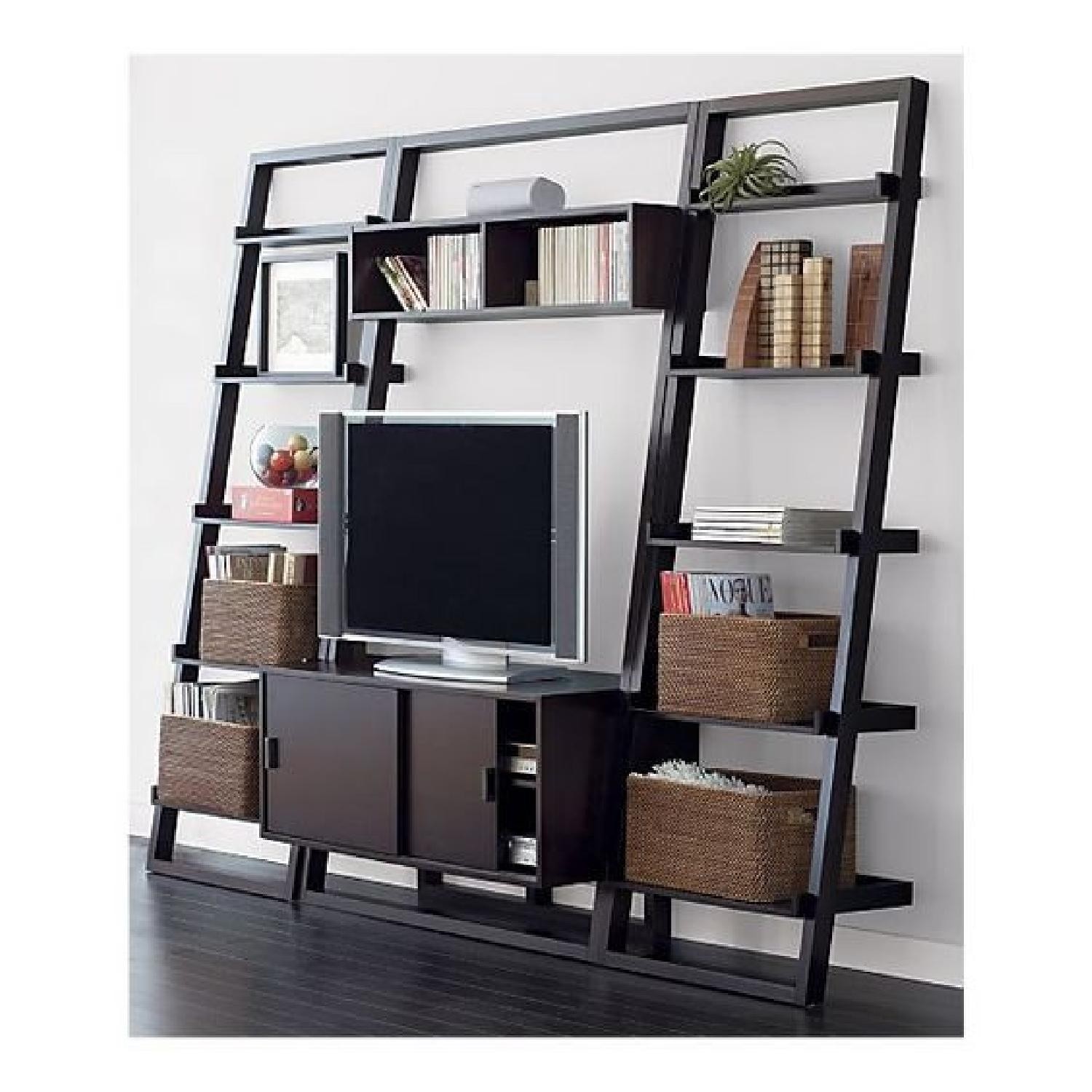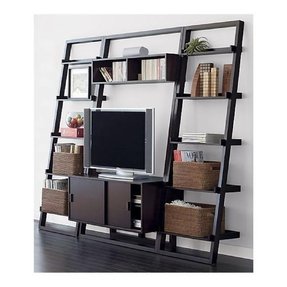 Floating shelves and raked supports create a ladder-like effect surrounding a standard television credenza. The credenza has sliding wood doors. Add baskets to the shelves for further content control. The stand will easily support a full-size TV. Wires hidden behind.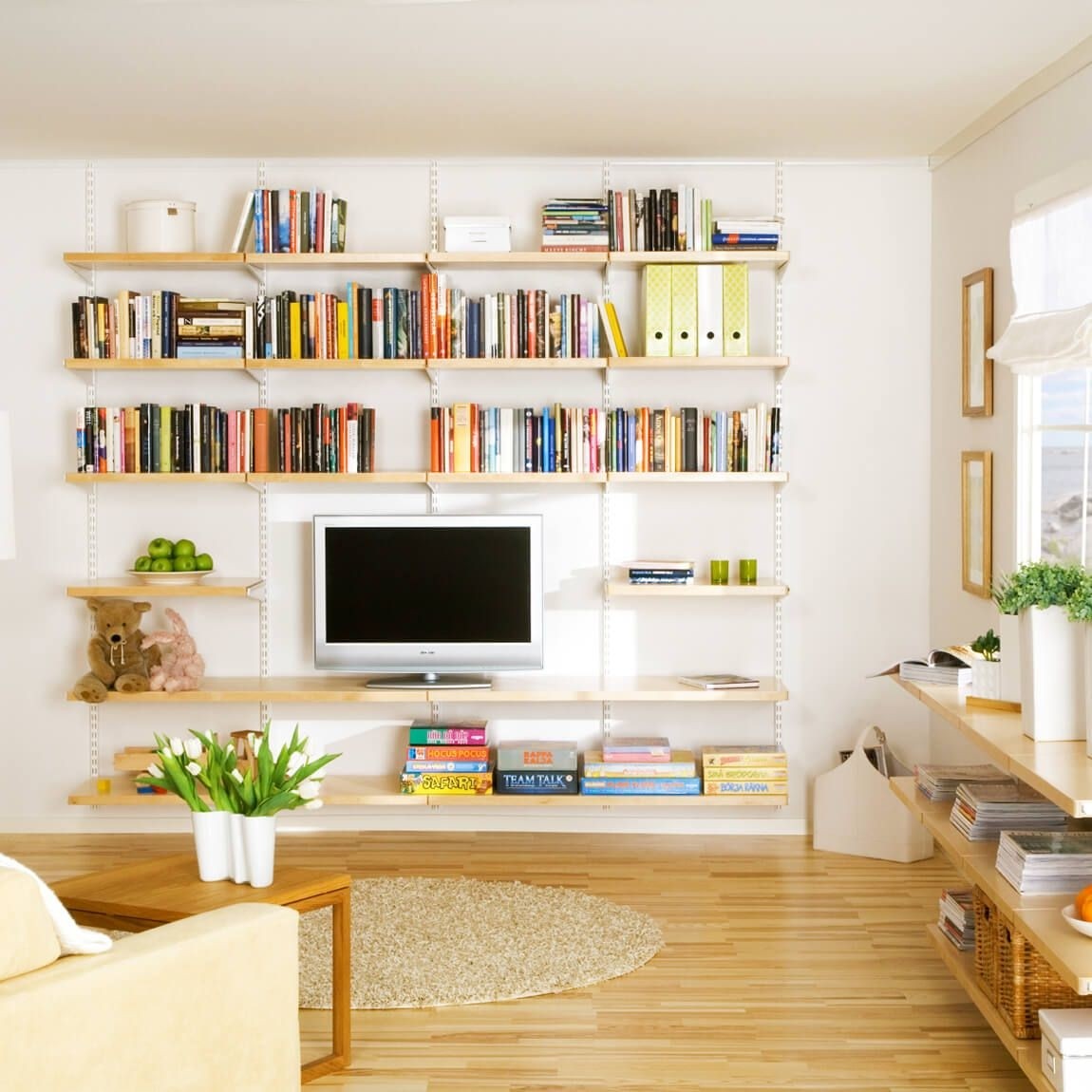 Stylish and very distinctive open shelf tv stand is an excellent choice for modern interiors in which we want to create a functional and highly impressive space. The whole is exquisitely stylish and captivates.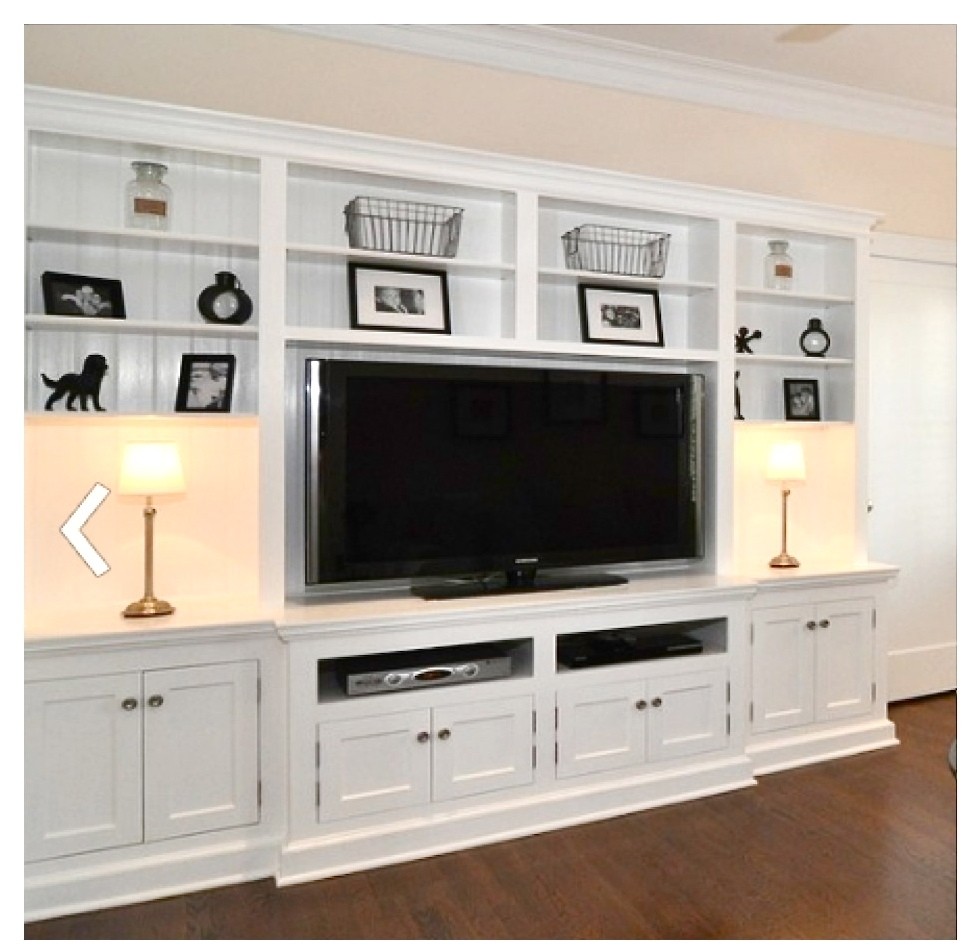 Suitable for larger living rooms, TV rooms, game rooms, and bachelor pads; this entertainment center has everything you need for a quality movie / game time. Features 4 two-door cabinets, 2 open compartments for electronic devices, open shelving, and a large nook for a flat screen.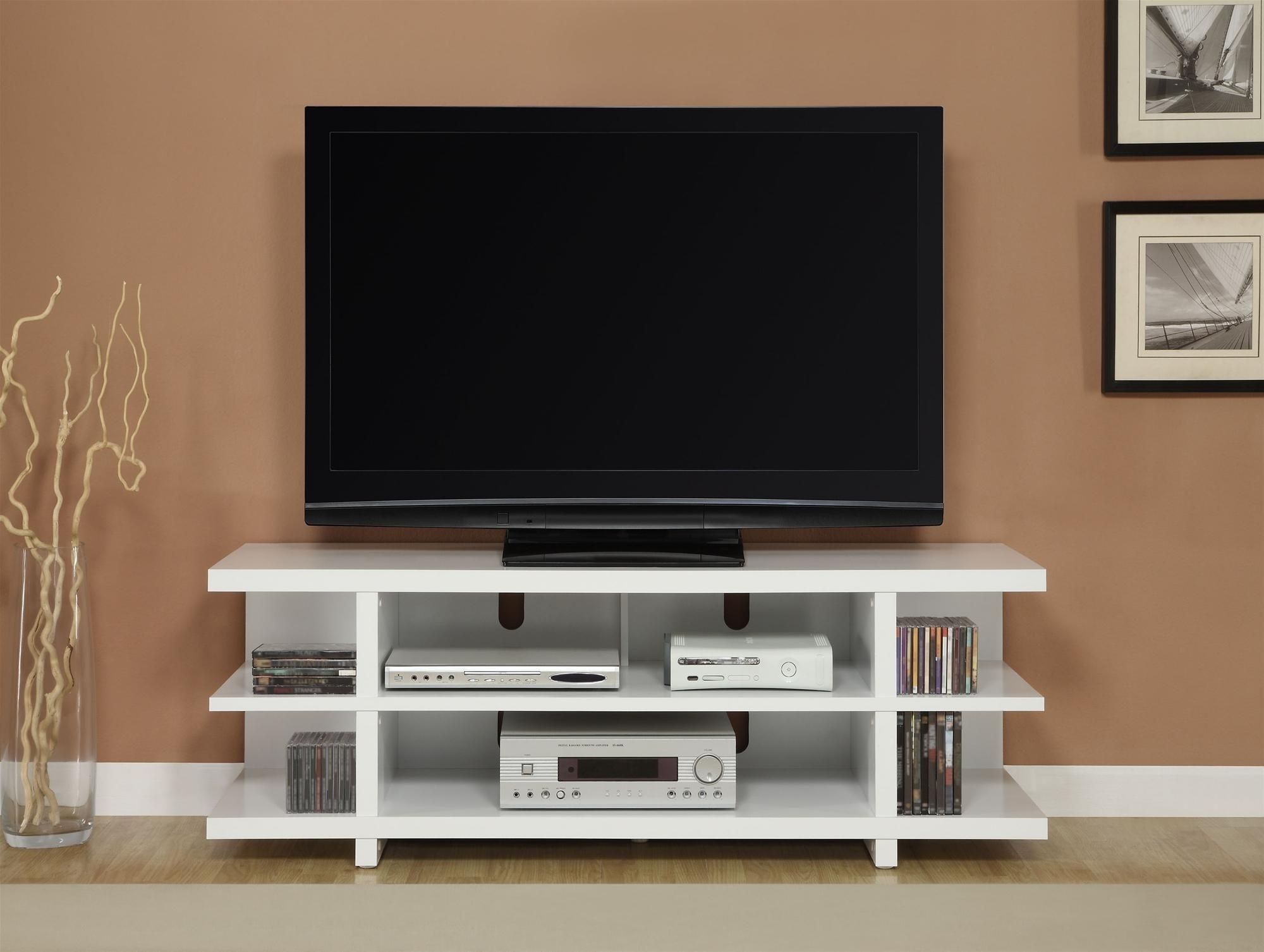 Altra Open Shelf TV Stand with Reversible Back Panels for Screens up ...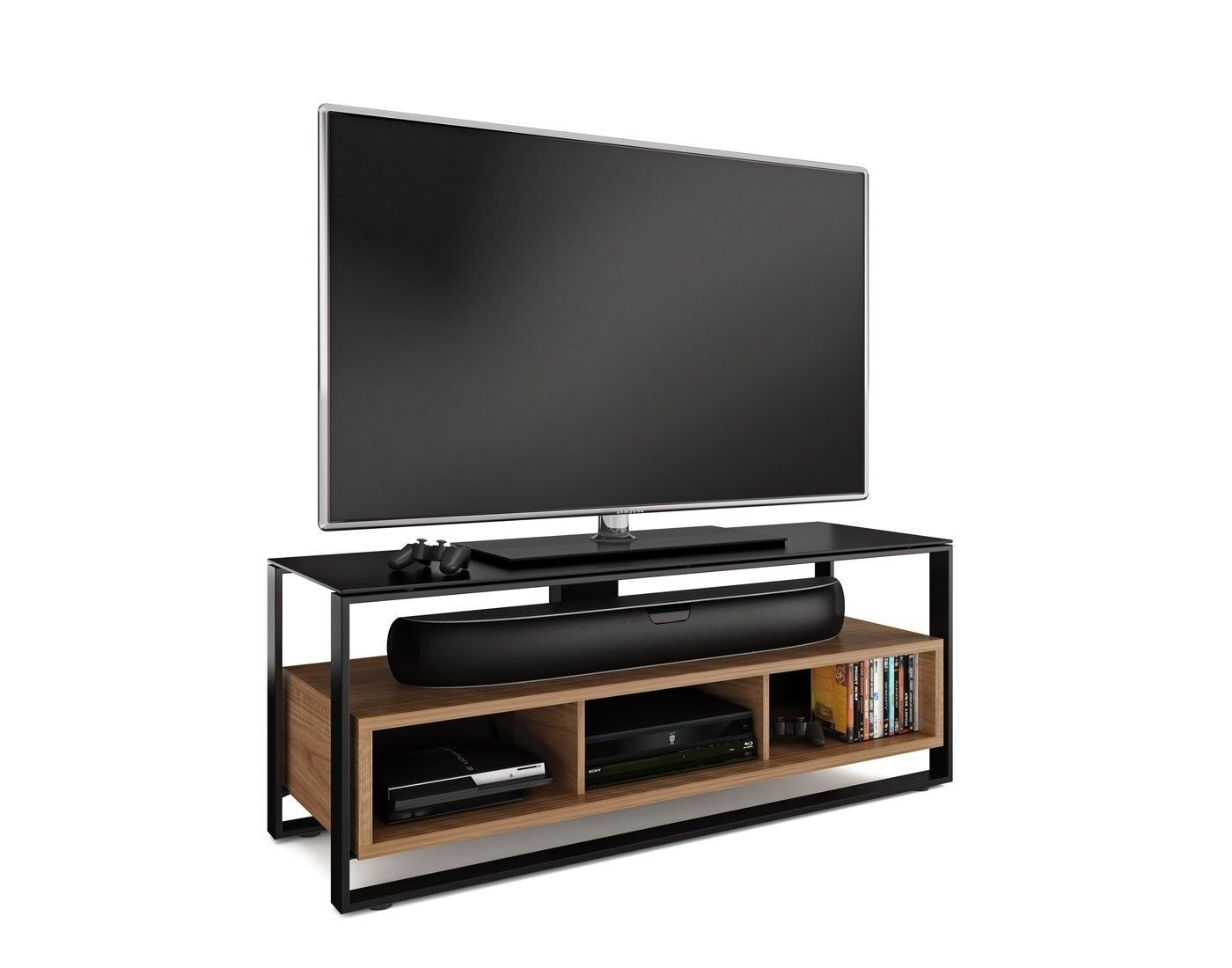 A fine addition for contemporary rooms; this beautiful TV stand has a powder-coated metal frame with flat legs for balance. The inside is accommodated with a shelf unit - consisted of 3 open compartments, 1 open top shelf, and MDF wood design.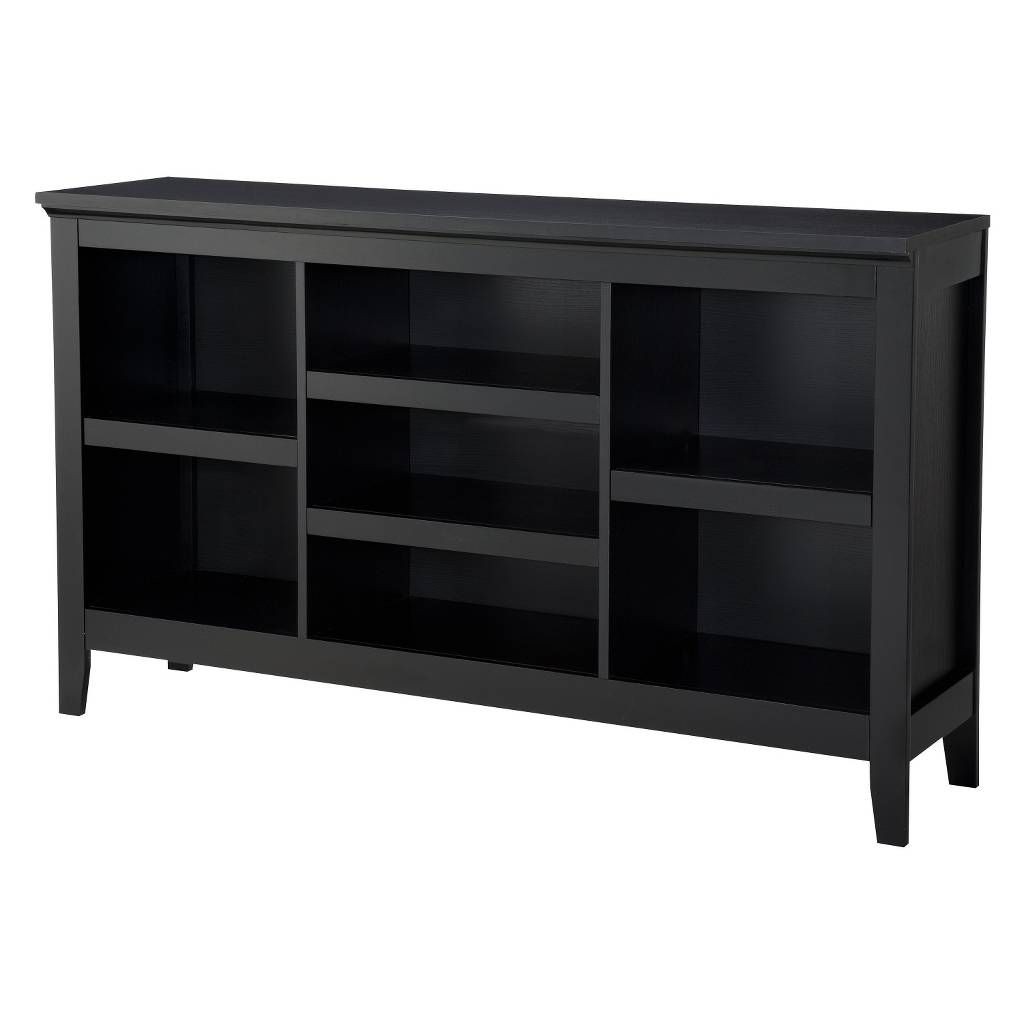 This contemporary TV stand used to be a bit dull before, but after adding some open shelves, hanged on chains and painted white, it got kind of new life, didn't it. Now the wall is not blank anymore, and lots of display space appeared.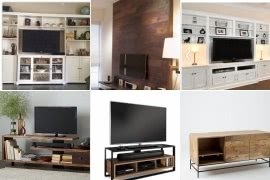 The open shelf TV stand for the youngster's room. When your children would like to have their own TV set, this light furniture could be a solution for them. The delicate, romantic stand will fit the rest of furniture for sure.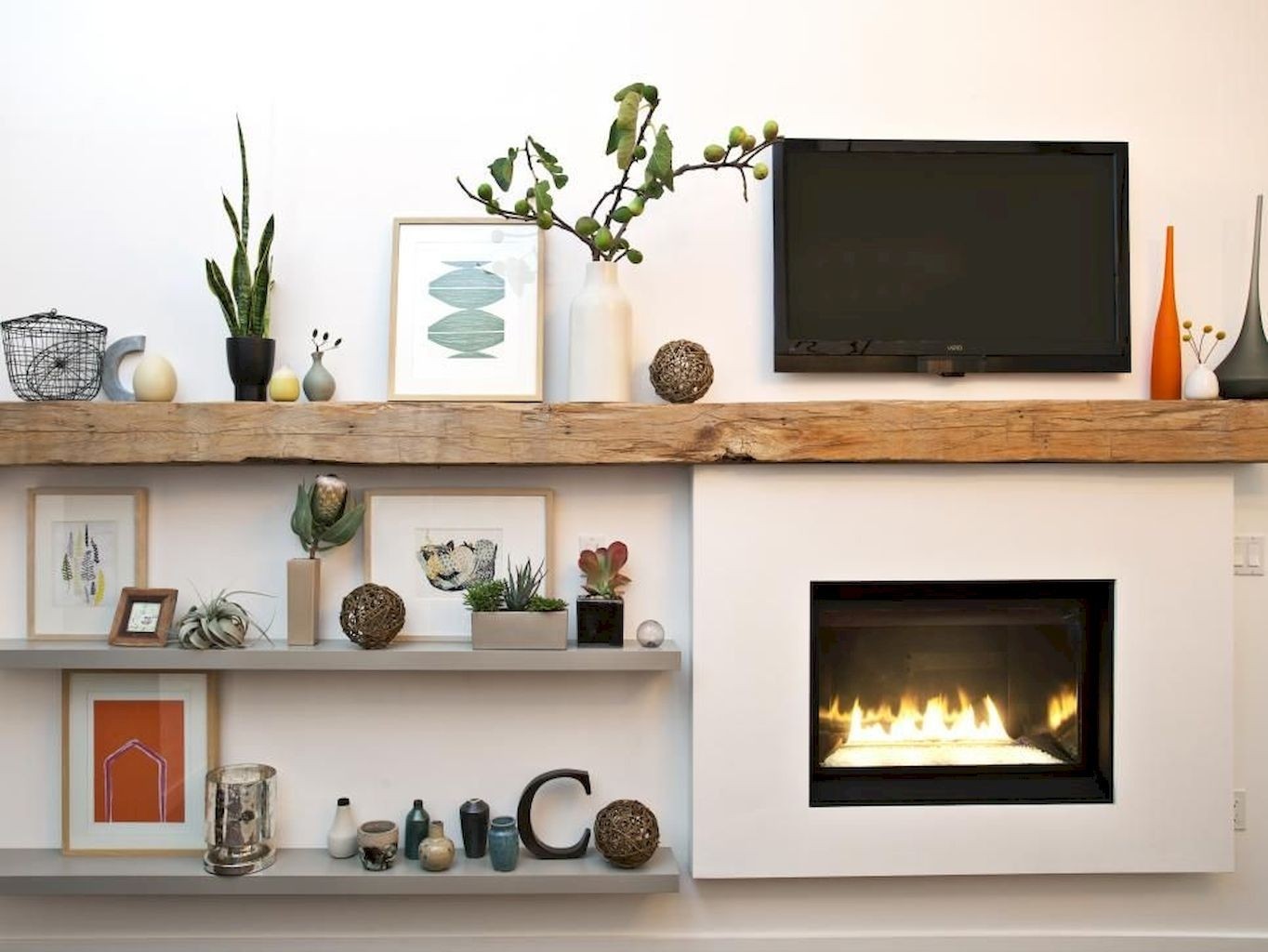 A simple but eye-catching contemporary open shelf TV stand. It's composed of a large long thick rough-hewn timber mantelpiece with a natural finish and live edges and 2 side shorter shelves finished in grey.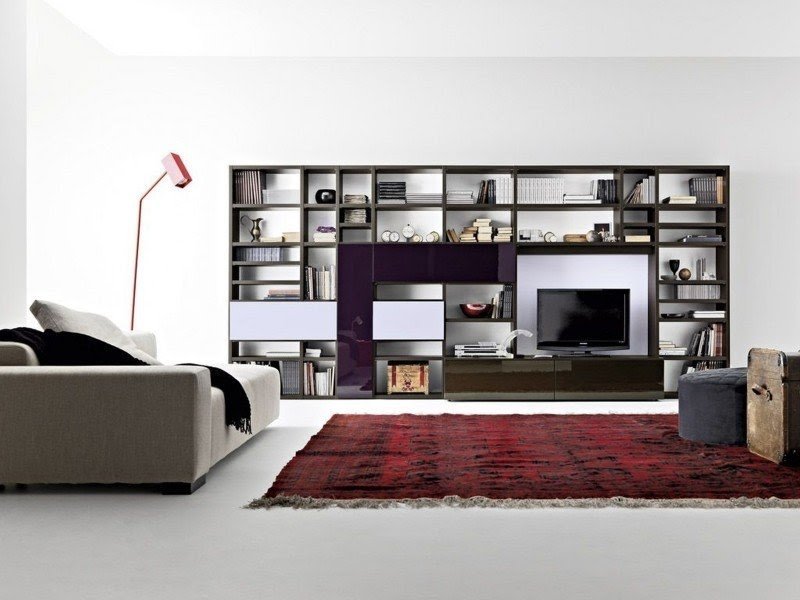 ... Open Shelves With TV Stand Cabinetry As Bookshelf Decor Ideas Feat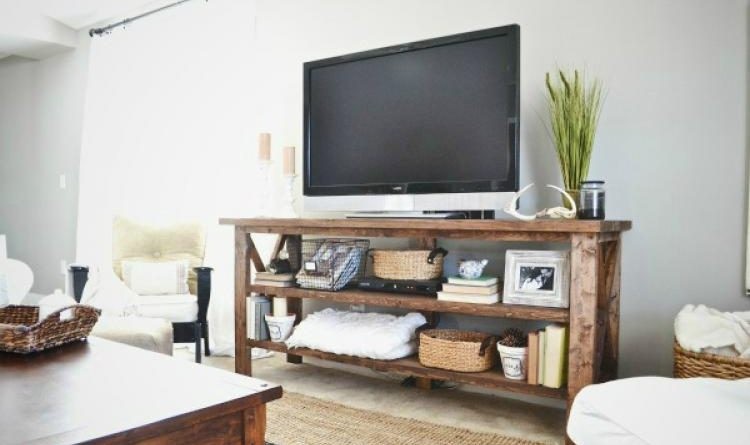 Grace your drawing room by choosing this beautiful open shelf TV stand. It features the wooden rustic look and log top for TV screen and to display your favorite accent pieces.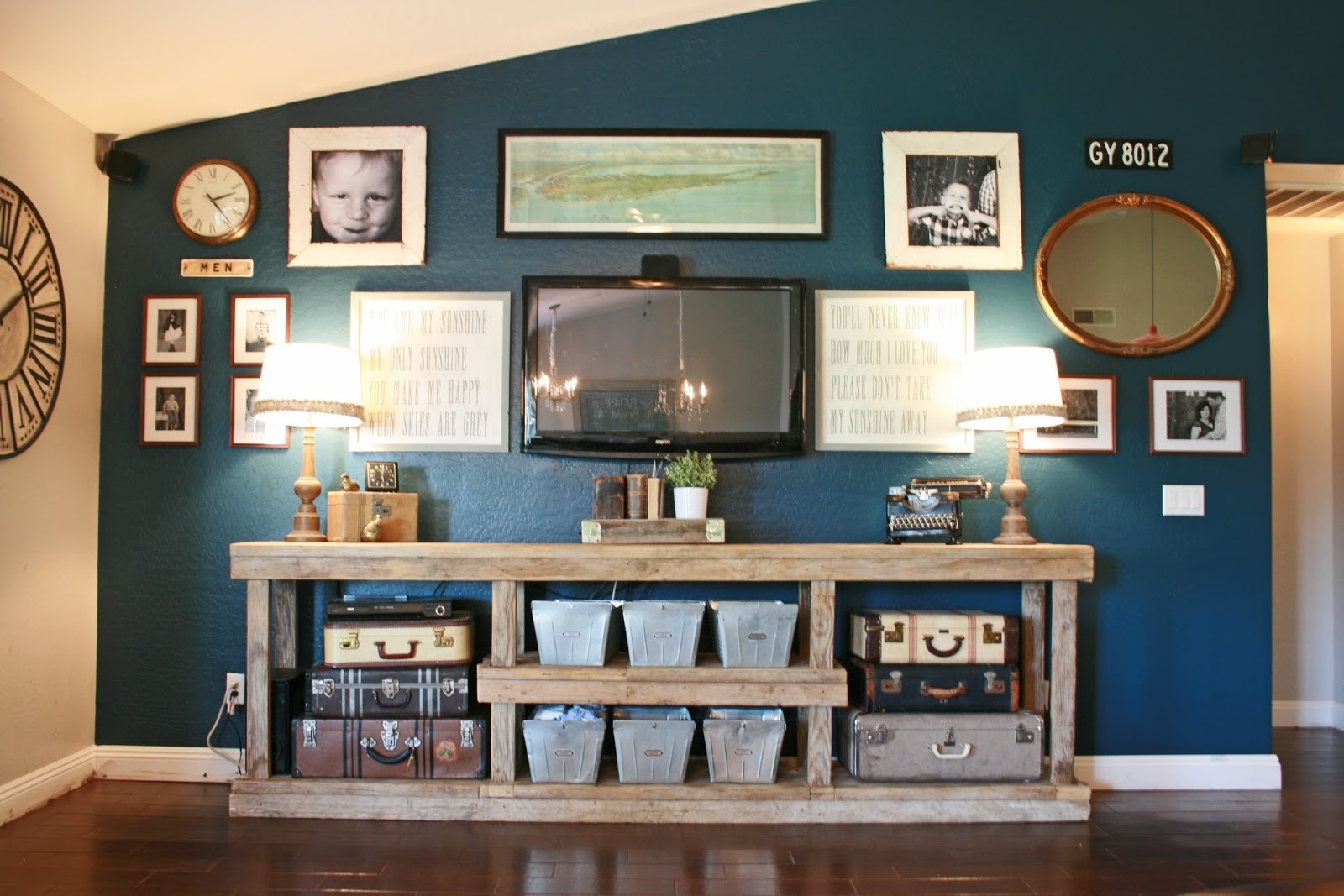 In the living room the most attention usually returns the wall to the TV. Therefore, the TV stand is extremely important and it is worth to make the interesting form. Like a open shelf tv stand made of solid oak wood. A lot of space and decoravite look.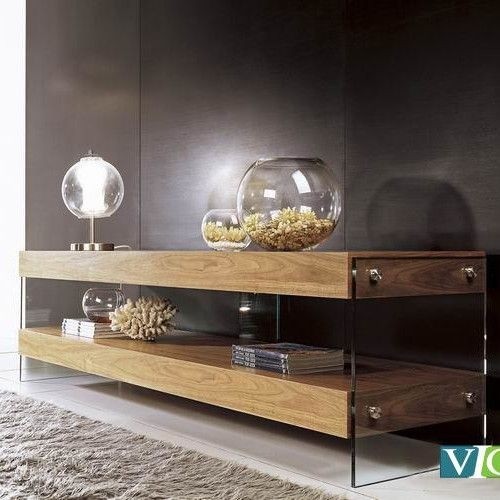 The best walnut wood is obtained from 200-400 year old trees - this is what this unique furniture was created. Wooden tv stand, with metal and glass elements has a wide-open lower shelf and same for the top. Warm wood shades add cozy tone.