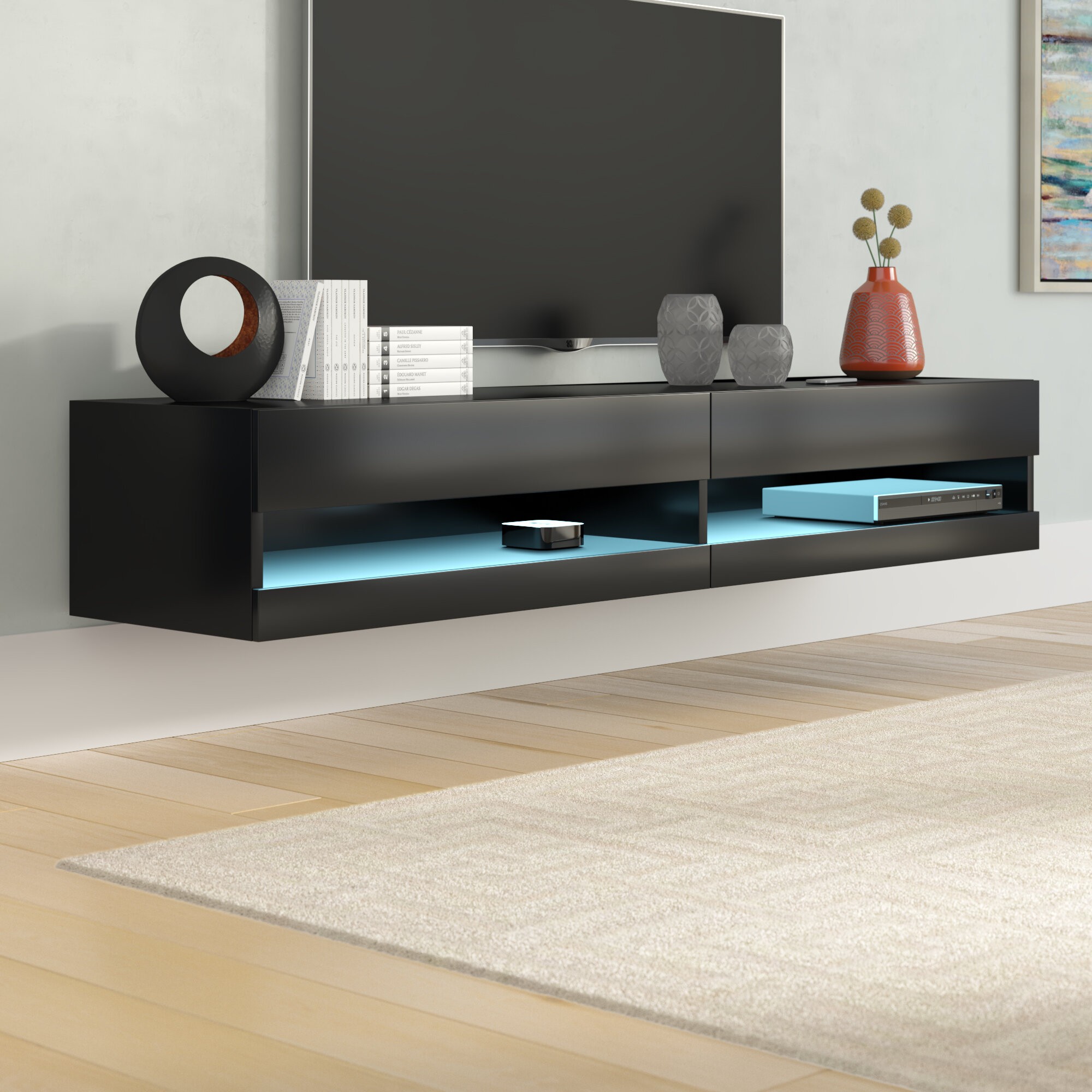 Ramsdell Floating TV Stand for TVs up to 78"
The clean-lined, rectangular silhouette of this floating TV stand makes it well-suited for modern and contemporary styles. Two open shelves provide ample room to house media components and features built-in LED lighting that allows you to switch between red, white, blue, or green. A cable management system hides messy wires.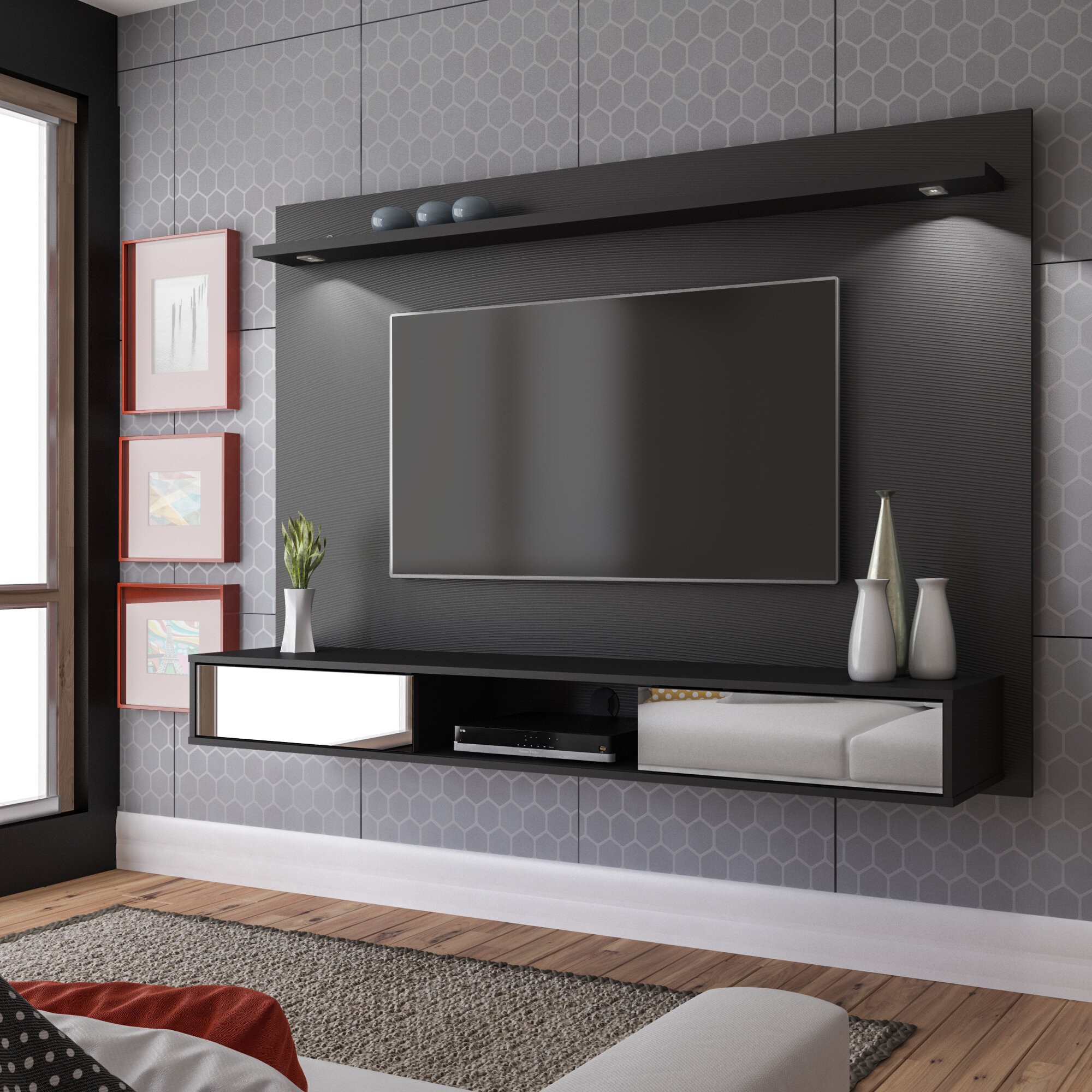 Arystan Floating TV Stand for TVs up to 60"
Measuring 70''W * 49''H and with 35lb weight capacity, this two-toned stand accommodates up to 60-inch TV. The UV textured coating grants this wooden product a high-gloss and excellent abrasion resistance. Roomy lower cabinets stores tv accessories, with the top shelf being a prime location to showcase your favorite decor pieces.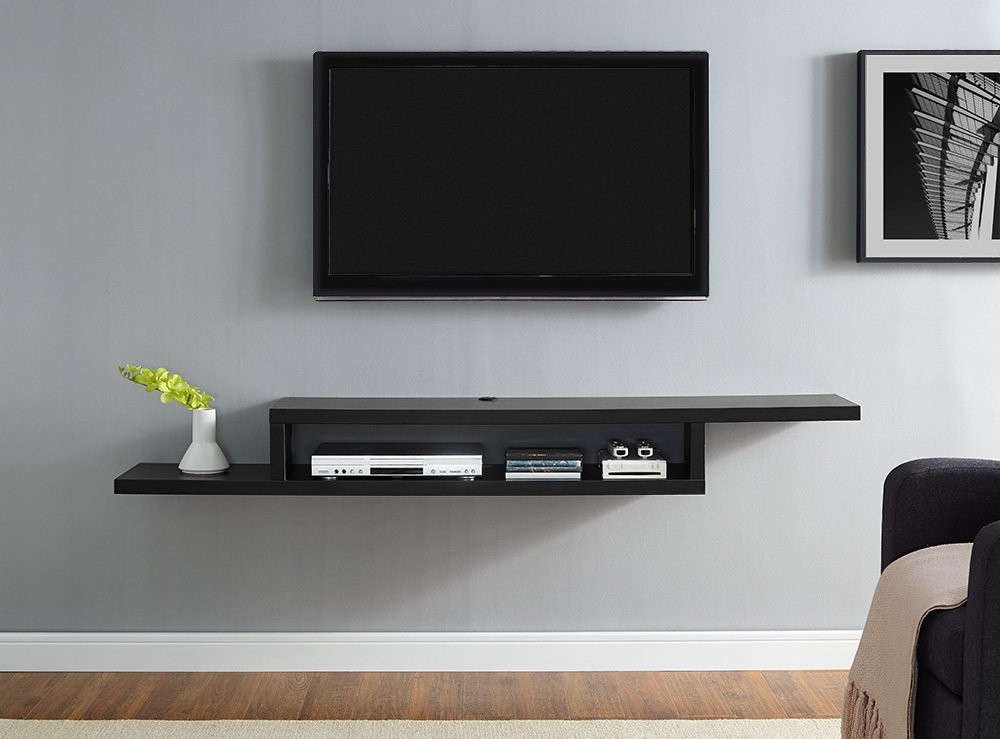 Vidalia Floating TV Stand for TVs up to 78"
Ideal for modern and contemporary styles, this sleek tv stand is crafted with rich-looking and durable manufactured wood. The top and bottom panel contains cable management holes so that you can keep wires out of the way for a clutter-free look. Mounting hardware is included for a painless installation.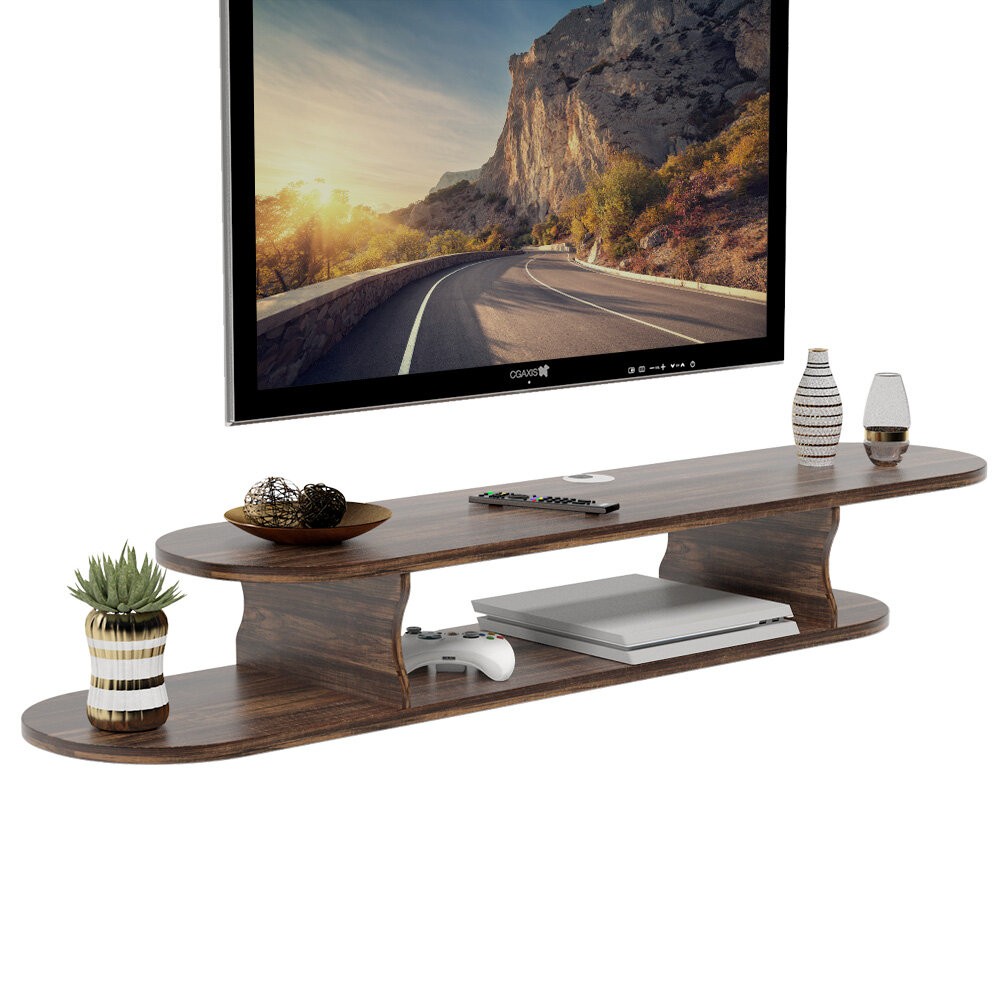 Aleksandrina Floating TV Stand for TVs up to 60"
Maintain an uncluttered home with this open and airy floating TV stand. Round corner design prevents injury from collision and adds a touch of class and beauty. This unit is constructed with a fireproof, stain & water resistant, and highly durable MDF guaranteed to last for ages. Arrange your set-top box, remote control, consoles, books, or even potted plants on the floating shelf.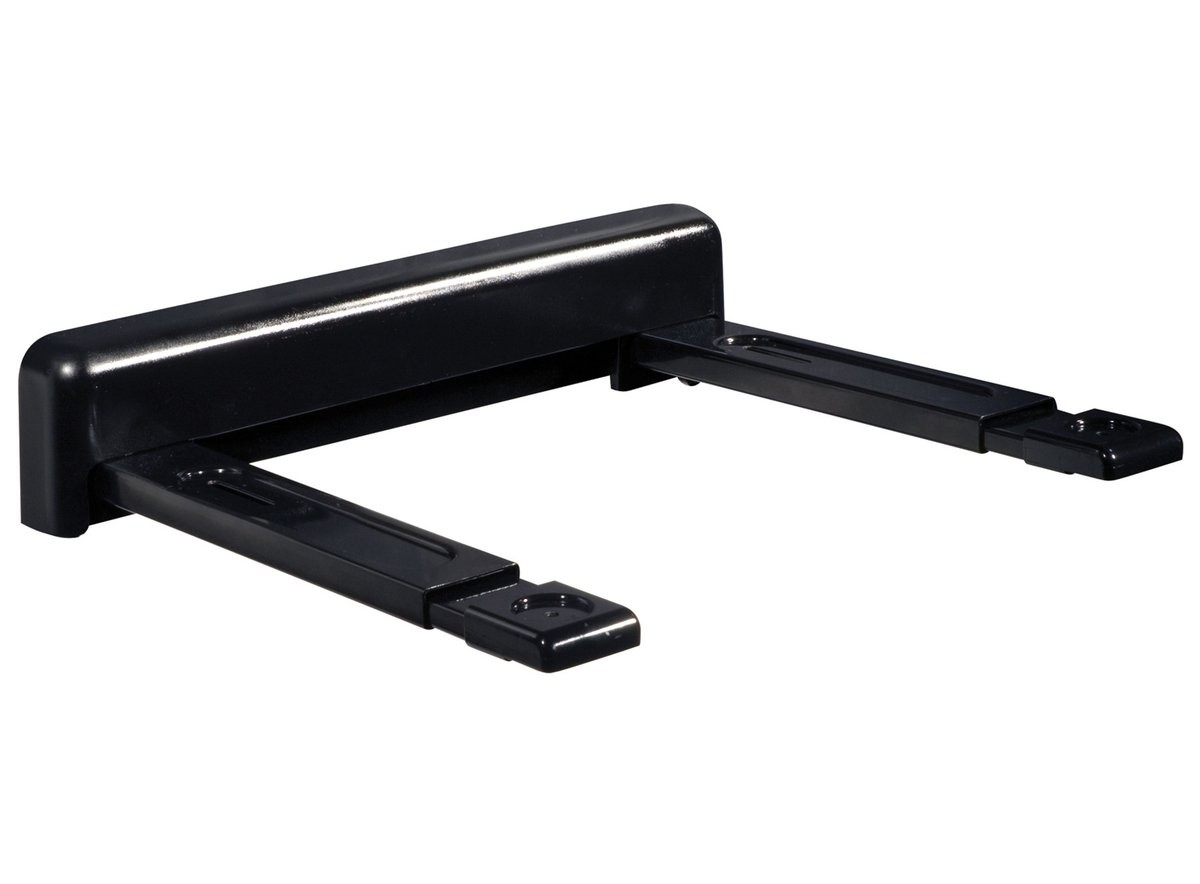 Paramount AV Component Shelf
If you're searching for a piece that will help you to properly organize your AV components, try this practical shelf made of black metal. Flexible and space-saving is characterized by a double-stud installation, accommodating your A/V equipment under your flat panel TV. A great solution for smaller spaces and closets.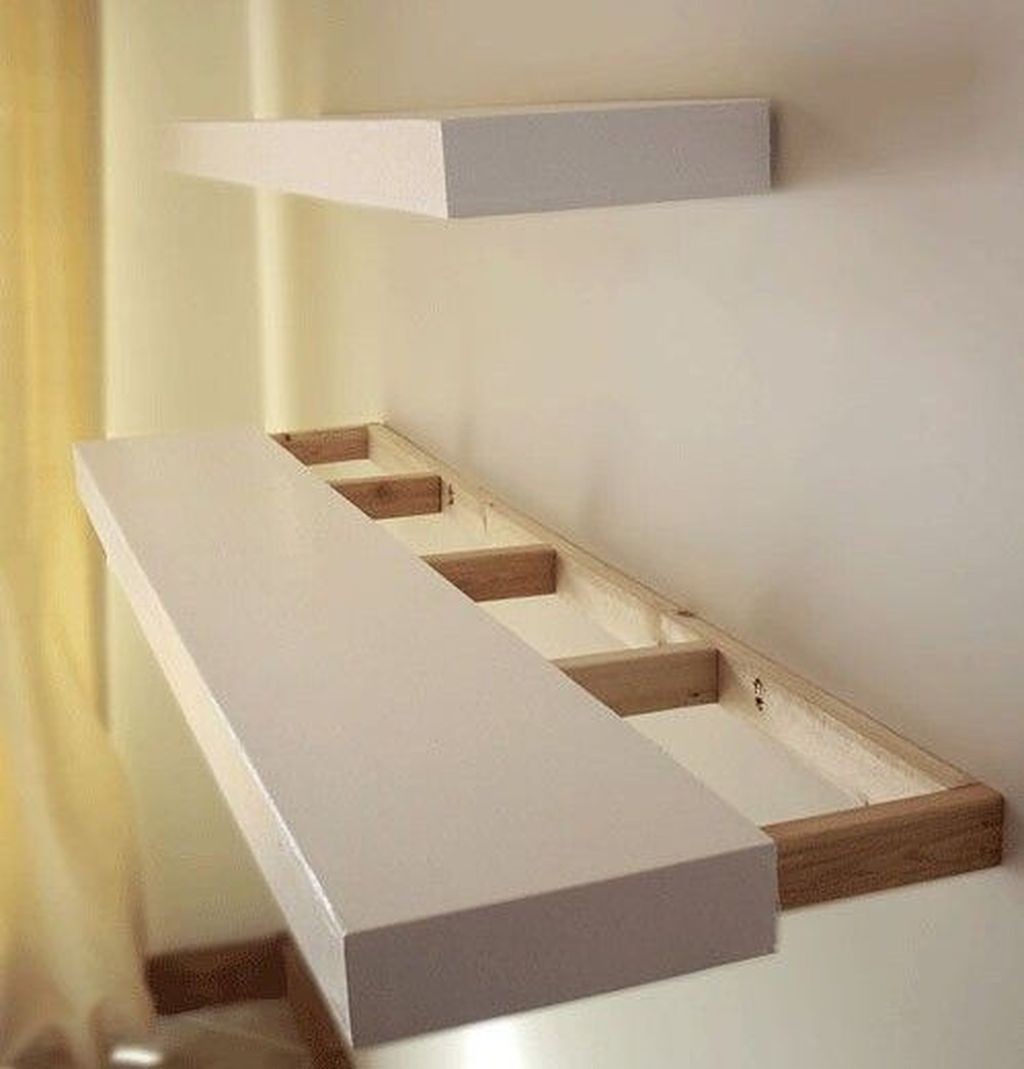 Some people think that mounting the floating shelves without the additional support is impossible. There is a little hack how to do it - just buy the shelves with the build in frame, which could be easily mounted with the screws.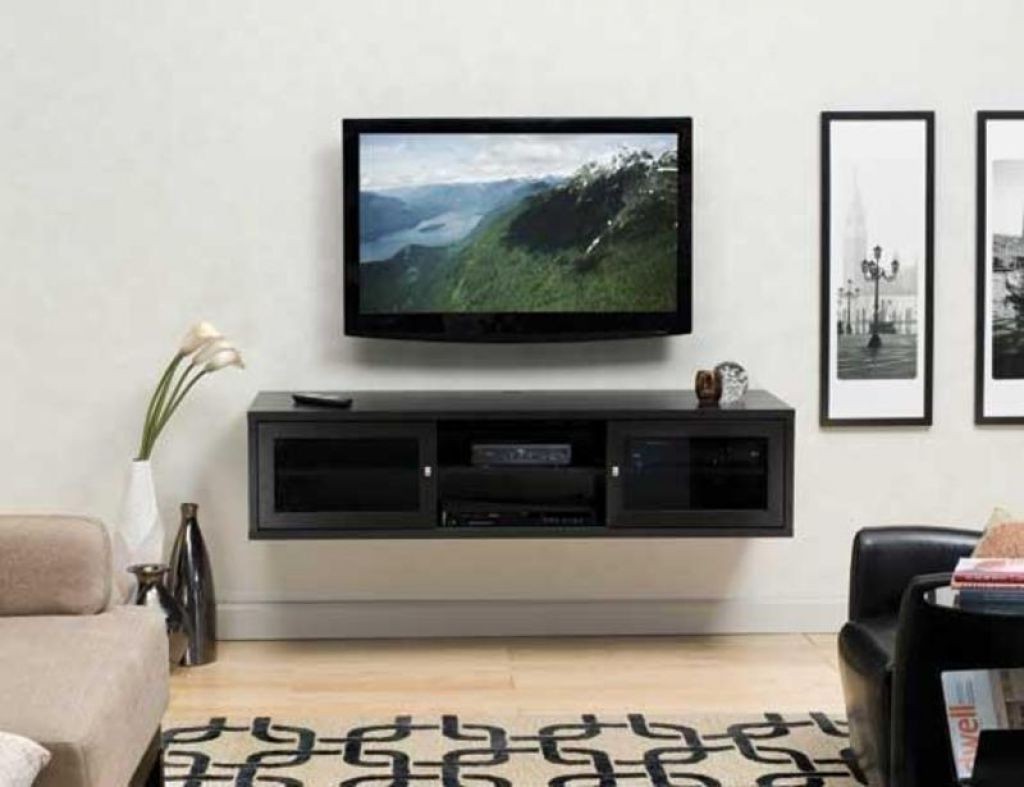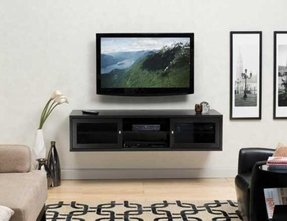 Mount this TV cabinet on your wall in drawing room, and enjoy the modern look. This cabinet has a simple, rectangular shape, black color, two glass door and shelf in the middle.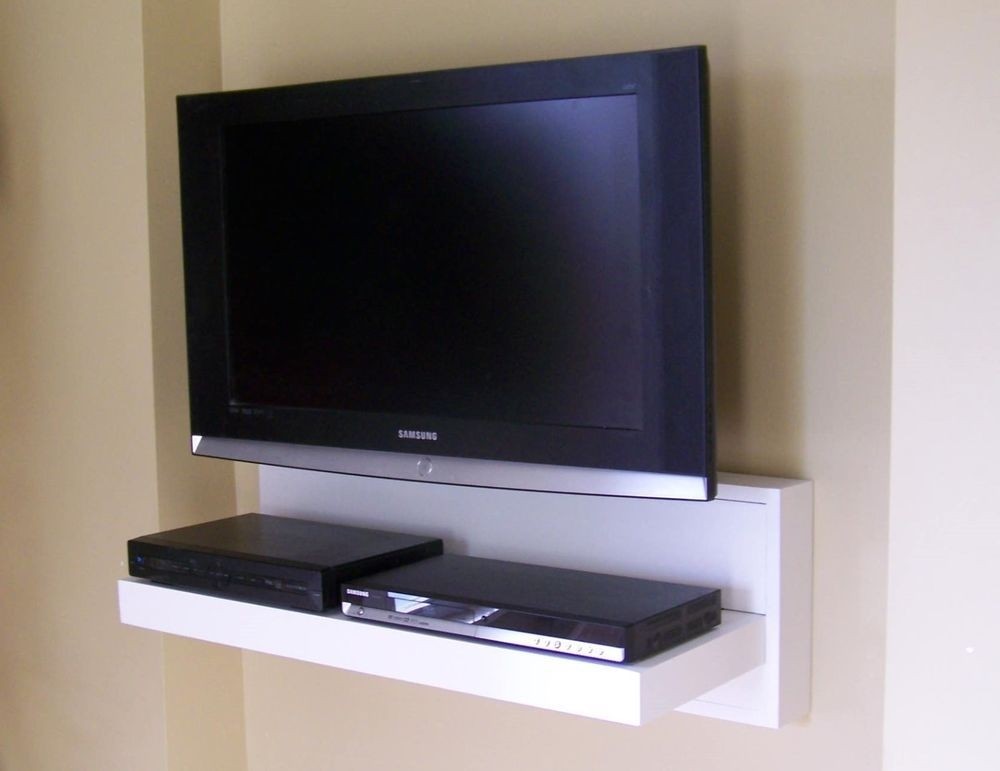 Small, but practical wall mounting shelf suitable for TV components, DVD players and other devices. It is finished in universal white color and looks good in almost any TV room. It is resistant to the weight of TV devices.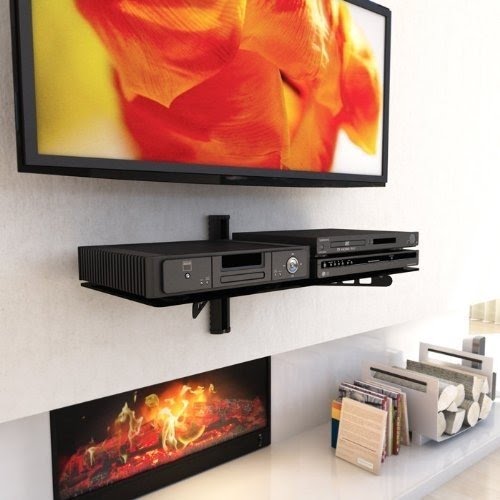 This useful set of wall elements is a combination of functionality and convenience. A simple shelf will check for audio video equipment and more. Robust construction is durable and safe.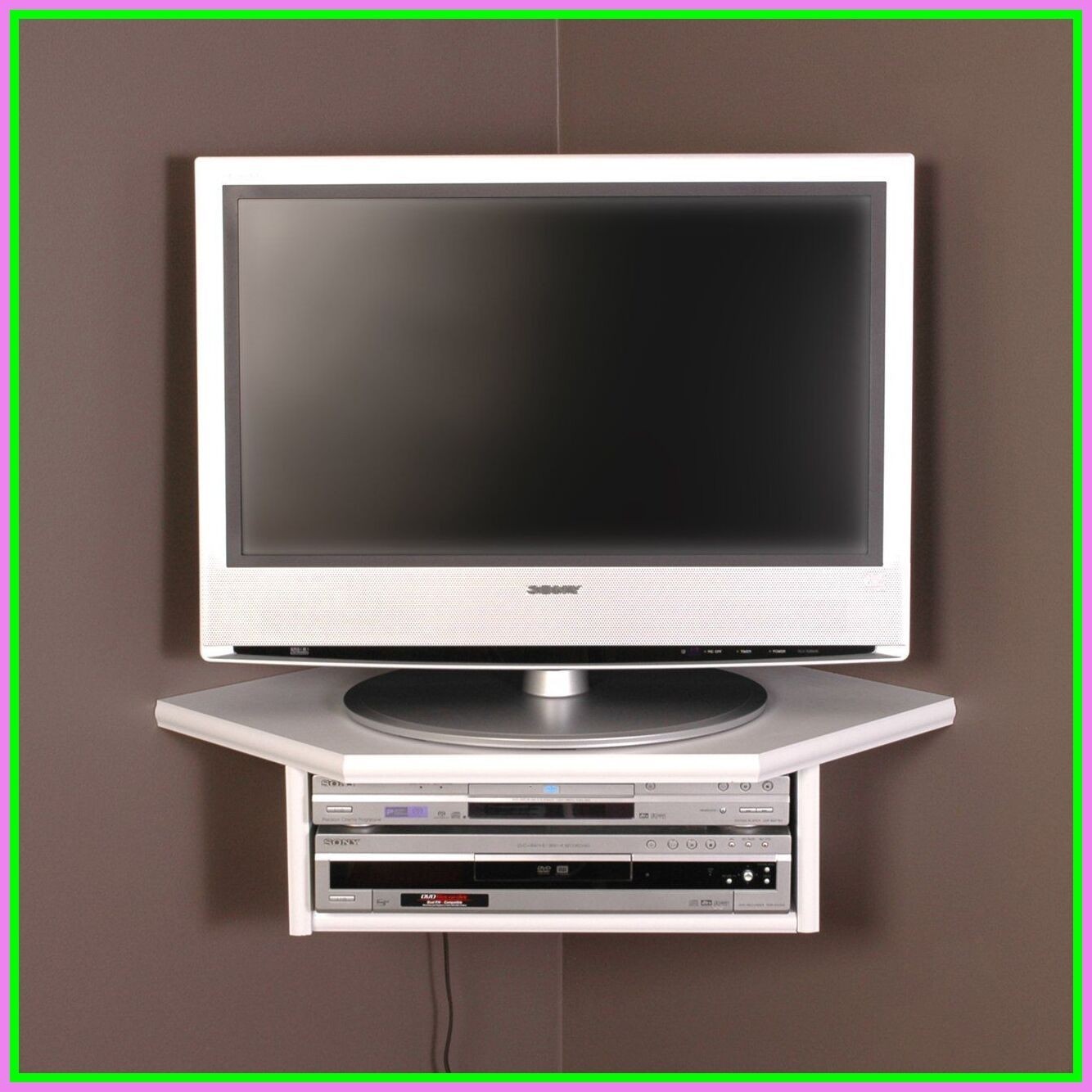 Floating wall mounted shelf for flat screen TV, with open compartment below. Hexagonal shape of the shelf makes it suitable for room corners. It's finished all white for a well-defined contemporary look.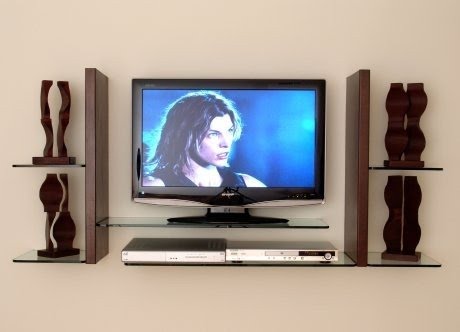 Glass shelf designed for mounting on the wall. Great for display decorations, TV, DVD, game console and more. It is completely made of tempered glass. Modern design for each room according to taste.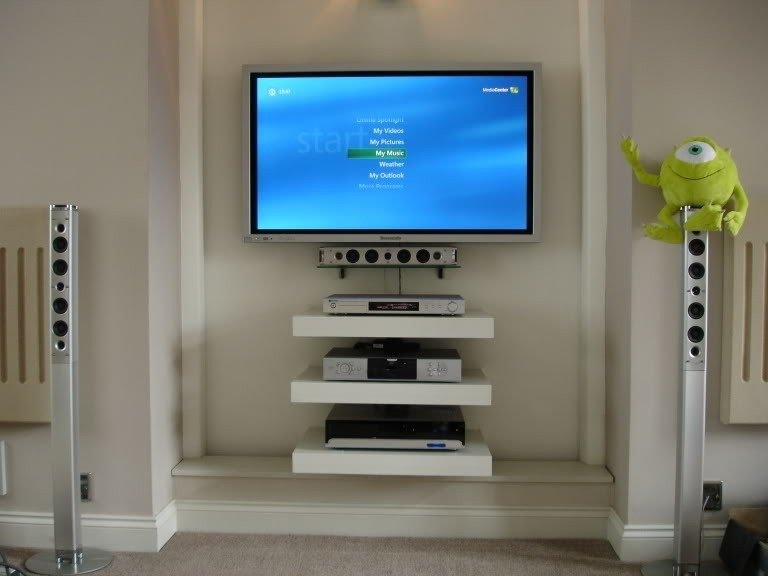 How Too.. "DIY Floating Shelves" ..finally!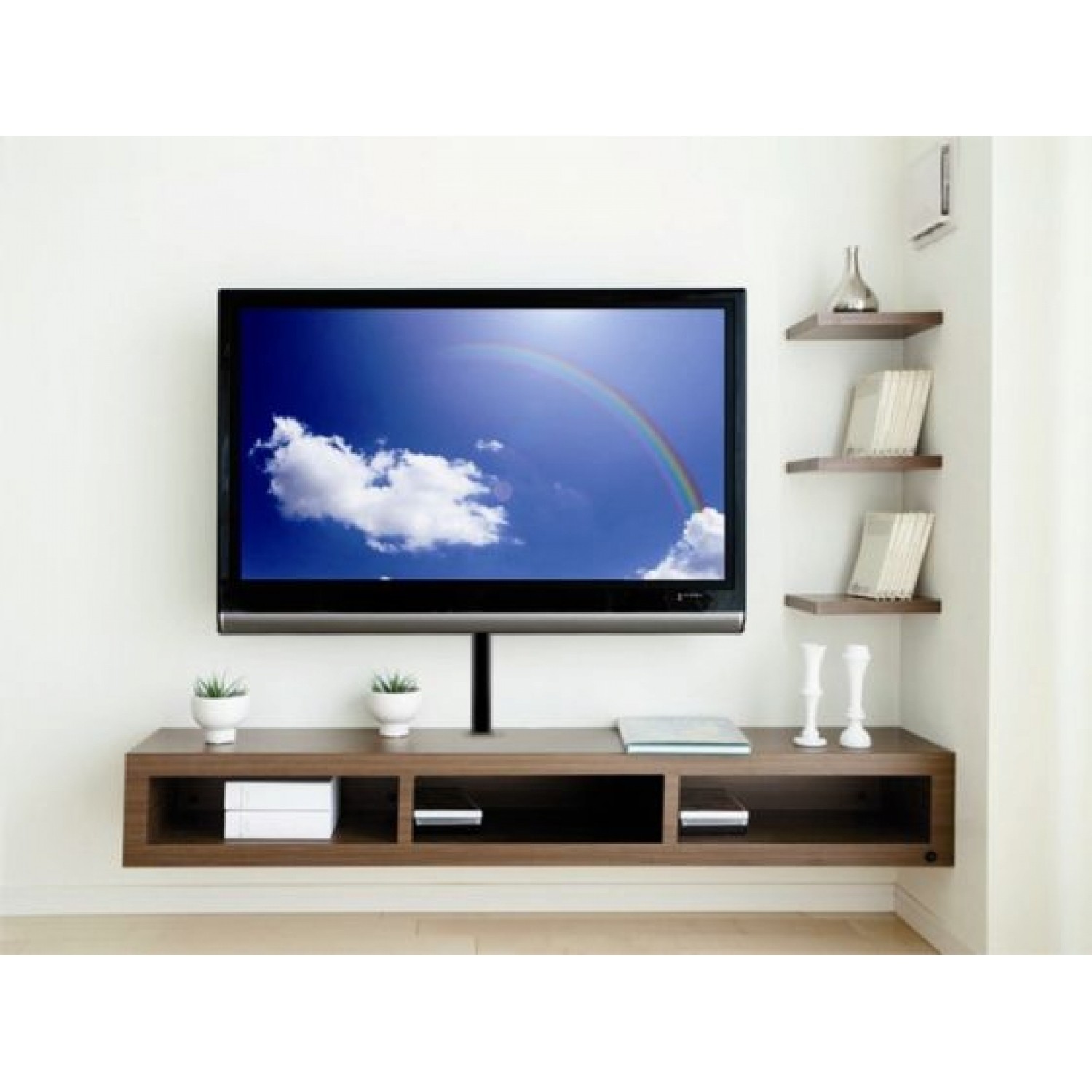 Use floating shelves to decorate your wall-mounted television.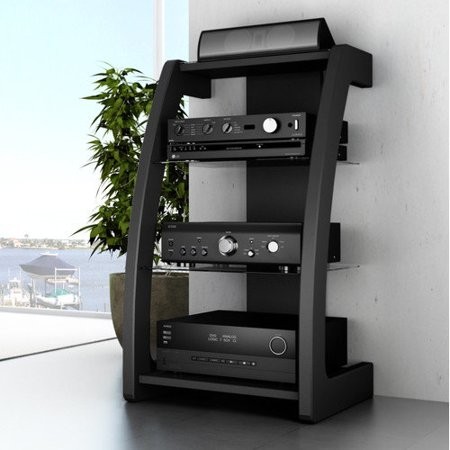 How to Hide the Cable Box From a Wall Mount TV | eHow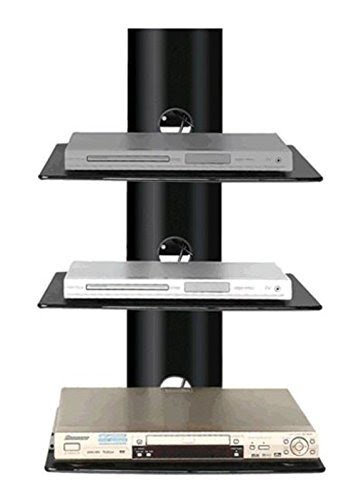 Floating shelf in modern form. Designed for storing TV components. Includes screw holes for easy assembly. Received many positive recommendations from satisfied clients for high quality and contemporary design.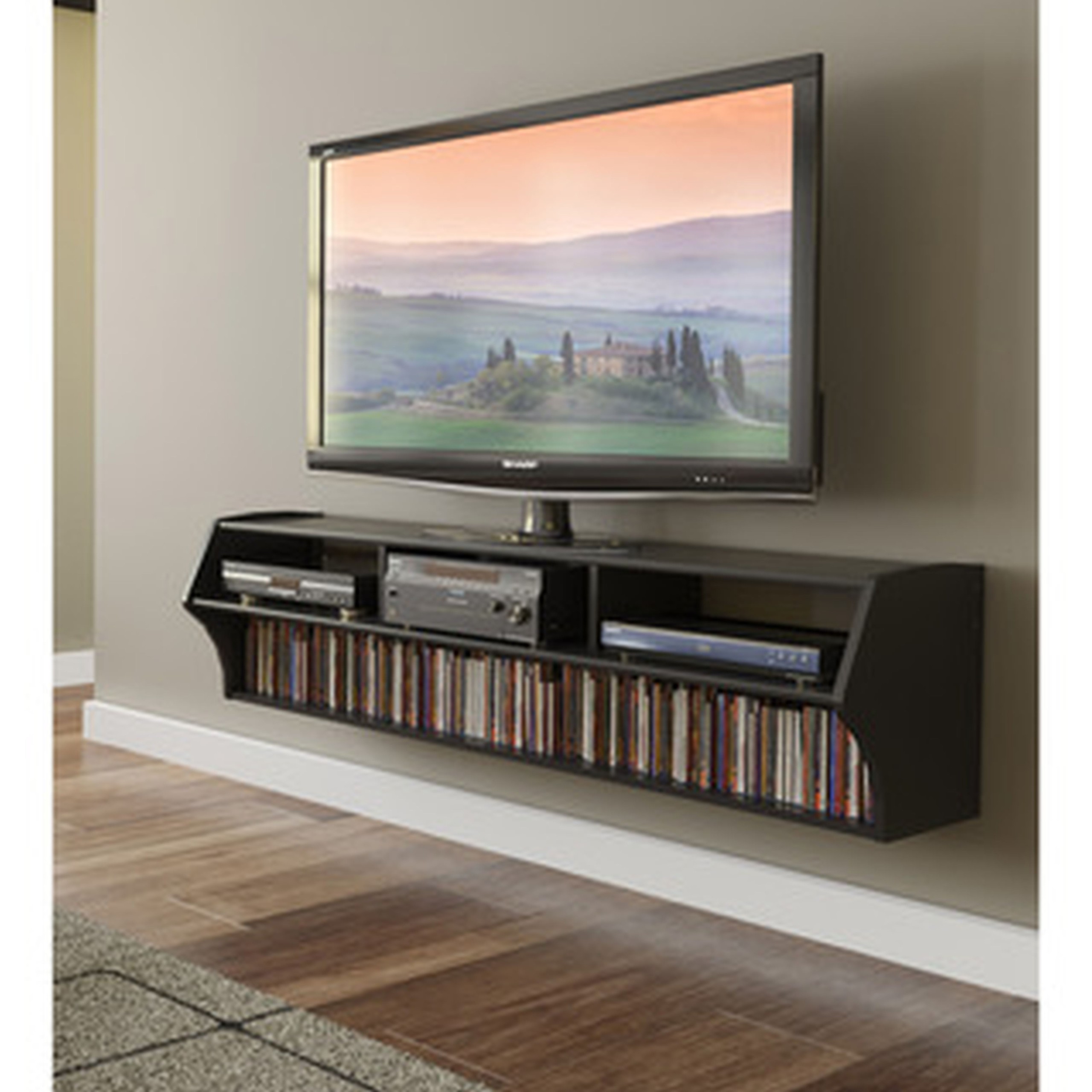 This floating TV stand boasts contemporary minimalist design that pairs perfctly with any flat screen TV. For storage, it offers open compartments: large and wide bottom one that can accomodate DVDs, and three under-the-top compartments.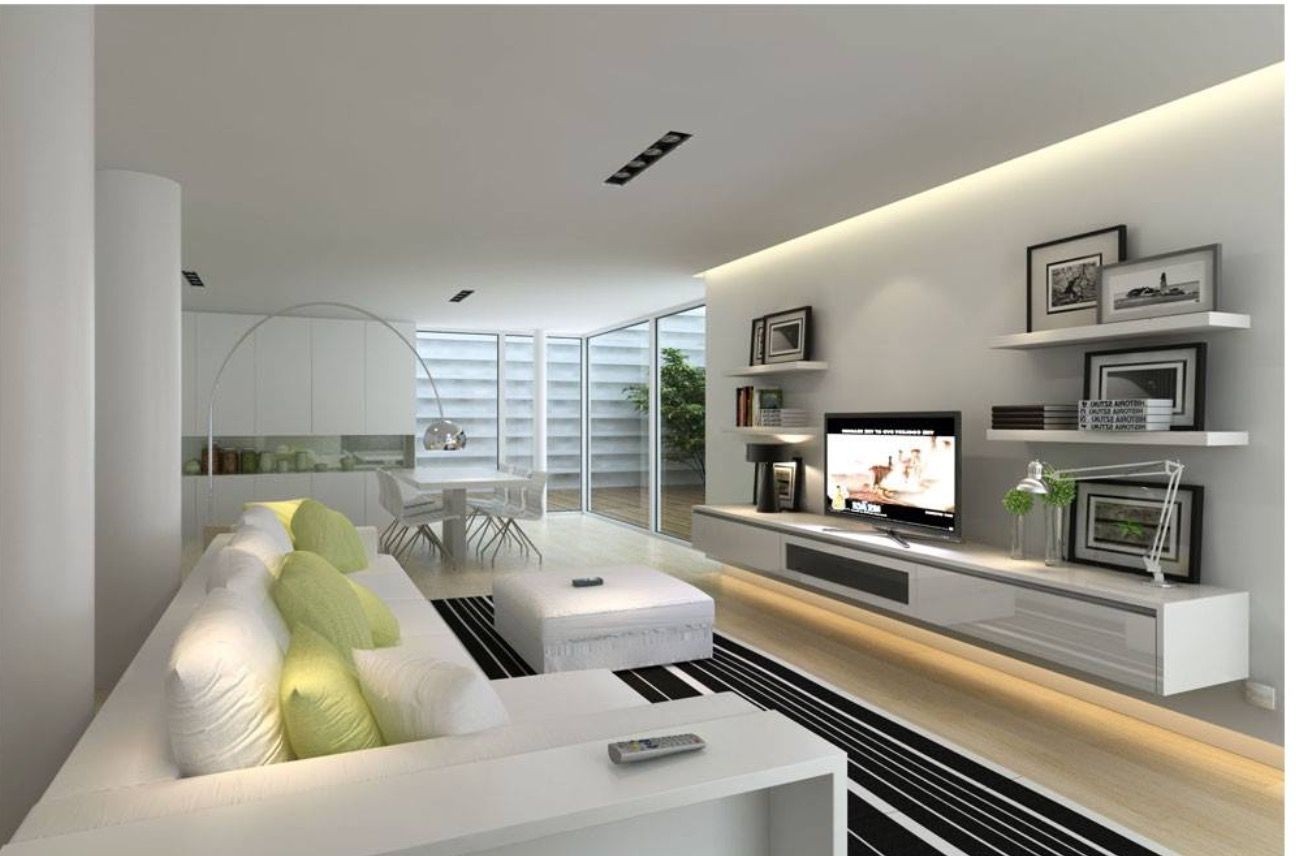 Contemporary setup for a modern living room with a long and wide entertainment unit with a TV stand and a set of floating shelves, providing a complementing look to the long, leather upholstered couch in a white color.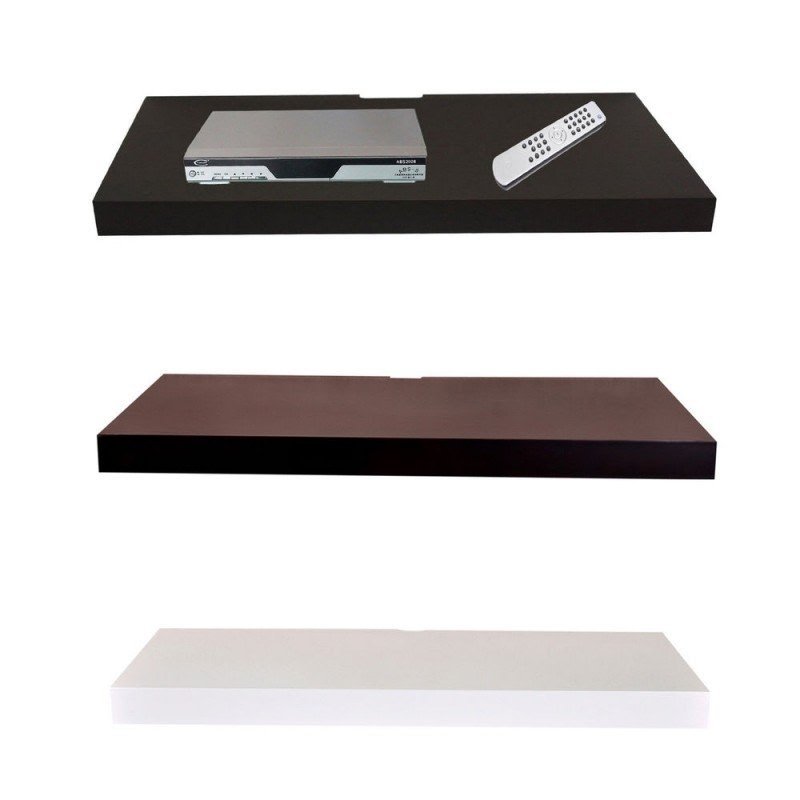 1000x1000.jpg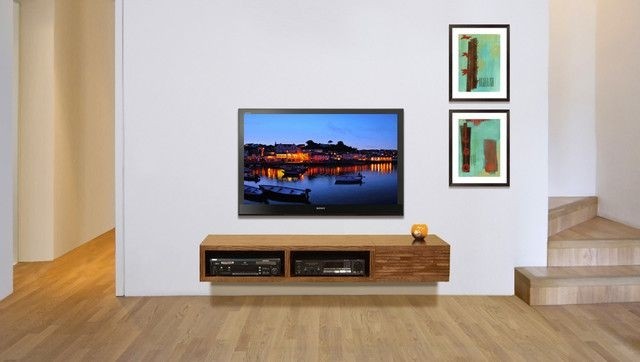 Floating TV Console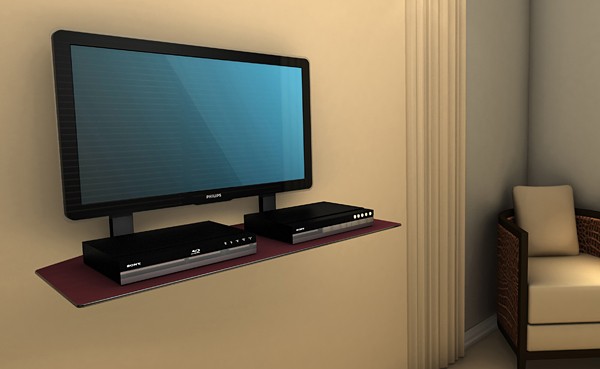 Cambre Sky Shelf Double-Wide Wood Wall-Mounted Component Shelf (Cherry ...

48" Shallow Wall Mounted TV Component Shelf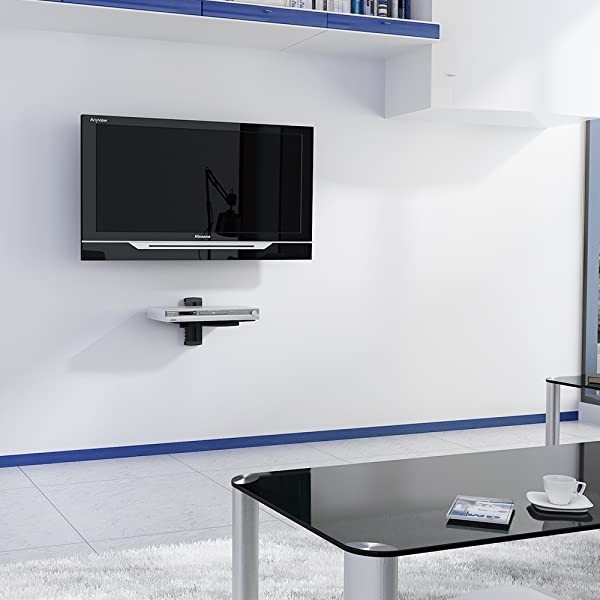 Floating shelf for storing DVD, game console and others TV components. Includes screws holes for easy mounting on the wall. It is made of metal and tempered glass. Received a lot of top ratings from satisfied customers.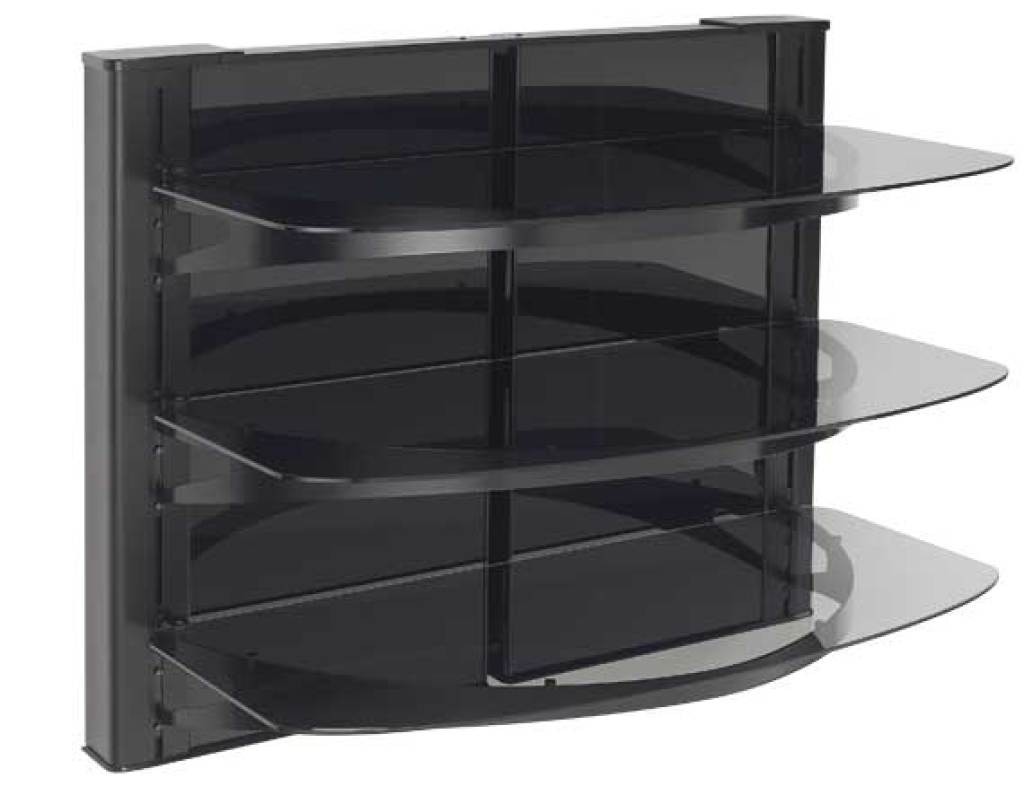 Wall Mounted Furniture with Three Shelves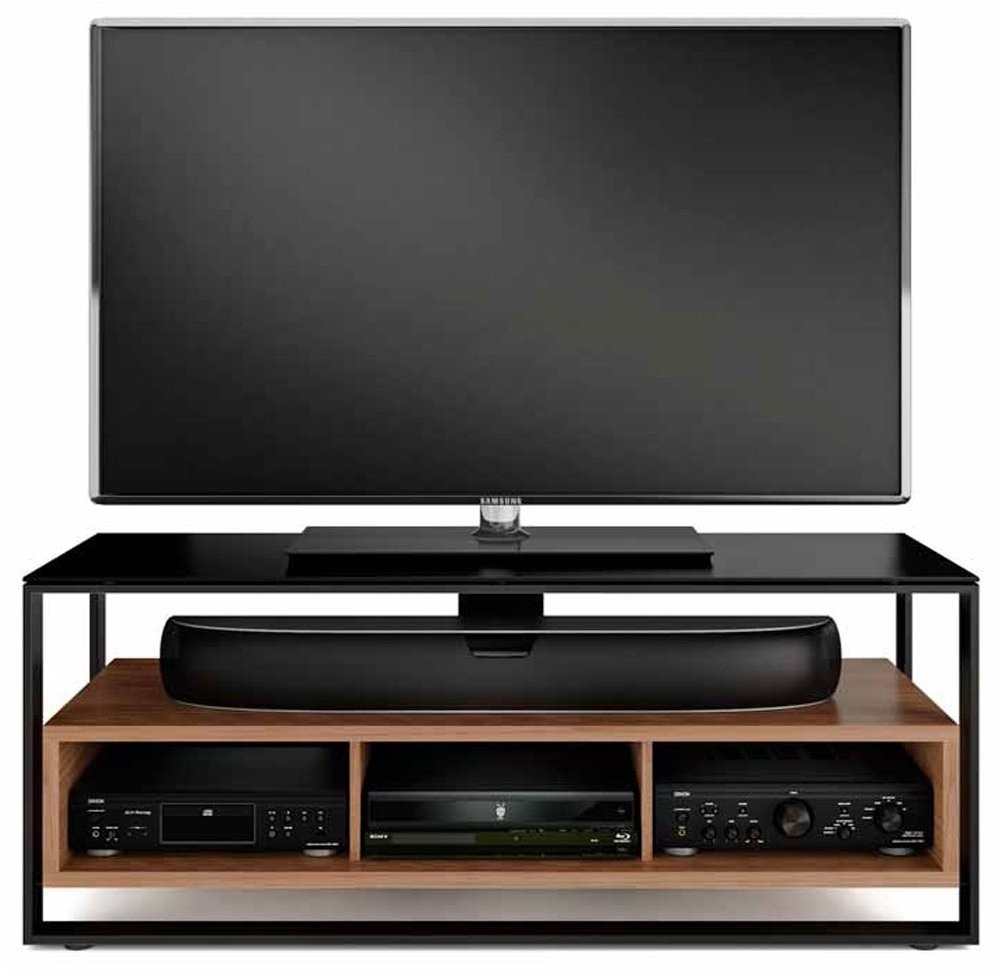 Sonda Triple-Wide Stand:he Sonda wooden cabinet appears to float in a black steel frame. A completely open top shelf can accommodate a sound-bar, center channel speaker, or multiple components. The lower cabinet offers a removable back panel for easy acce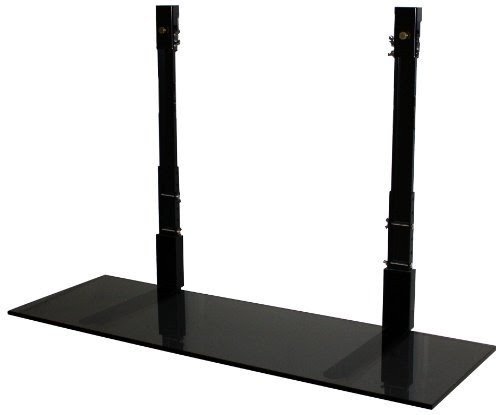 If you don't want to have visible cables crawling around your entertainment center, you can always use this 36'' floating shelf with cable management. Easy to hang, and easy to clean, the shelf is made of quality materials, guarantying a durable and comfortable usage.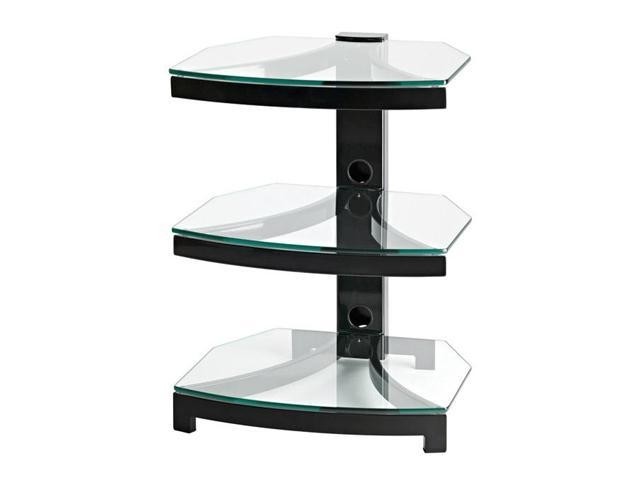 OmniMount G303-HGB Stellar Series 3-Shelf Audio/Component Tower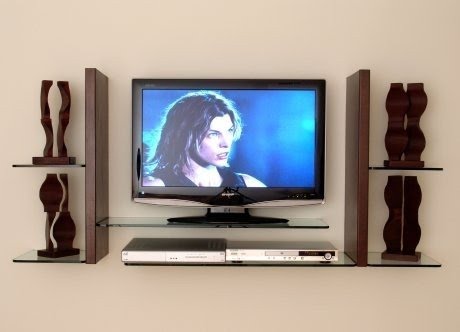 Small floating shelving for a flat TV. Flanked by glass shelves that serve the display purposes. The additional floating shelf underneth holds all the essential media components. When you wish to avoid floor-level clutter.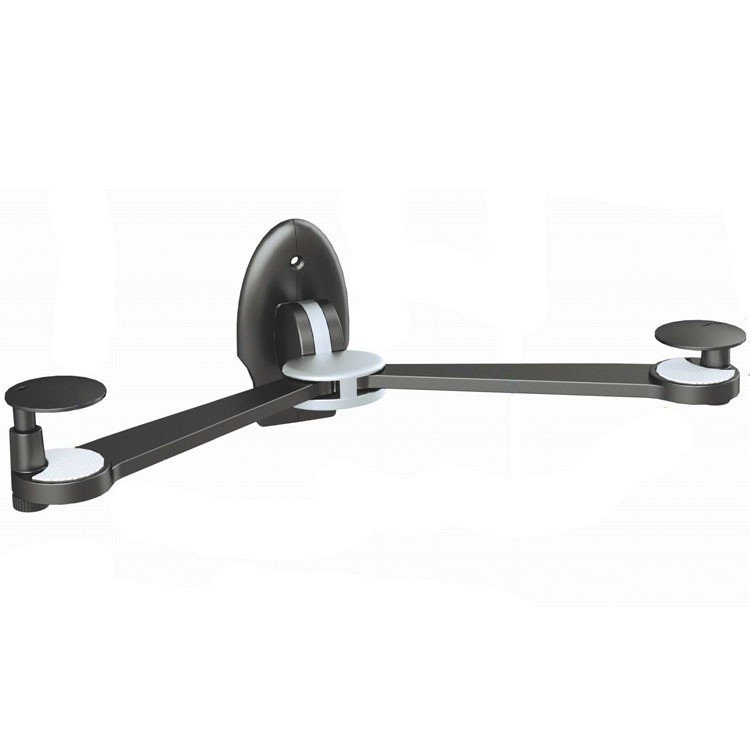 Floating wall bracket for DVD players and other multimedia components, such as XBOX and the like. Its design provides adjustable properties to fit any accessory. Easy to install, works well through months of usage.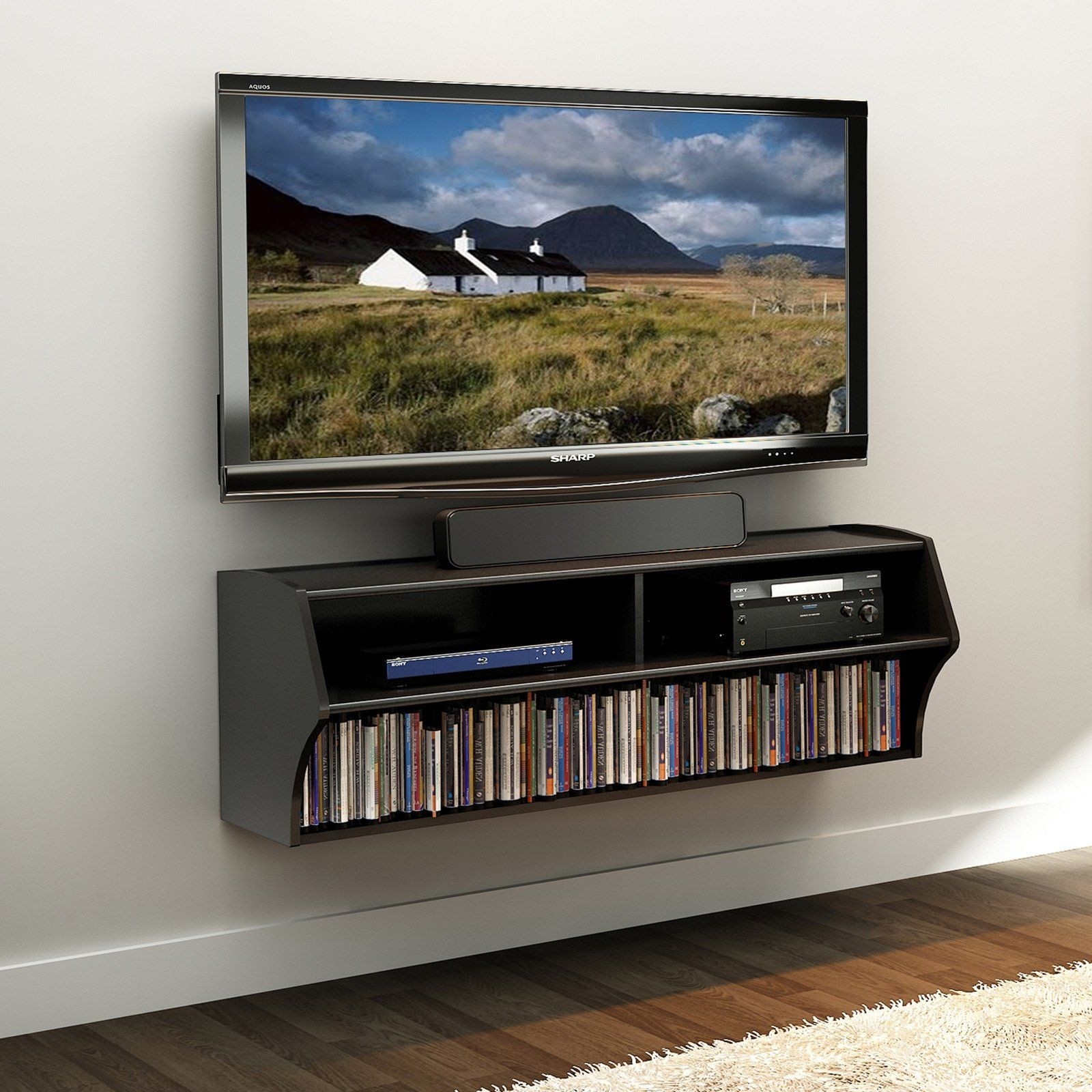 Elegant floating entertainment centre. Black colour and sleek design make it a great addition to modern houses. The console comes equipped with two capacious storage compartments. Quality materials ensure no troubles with your set falling off the wall.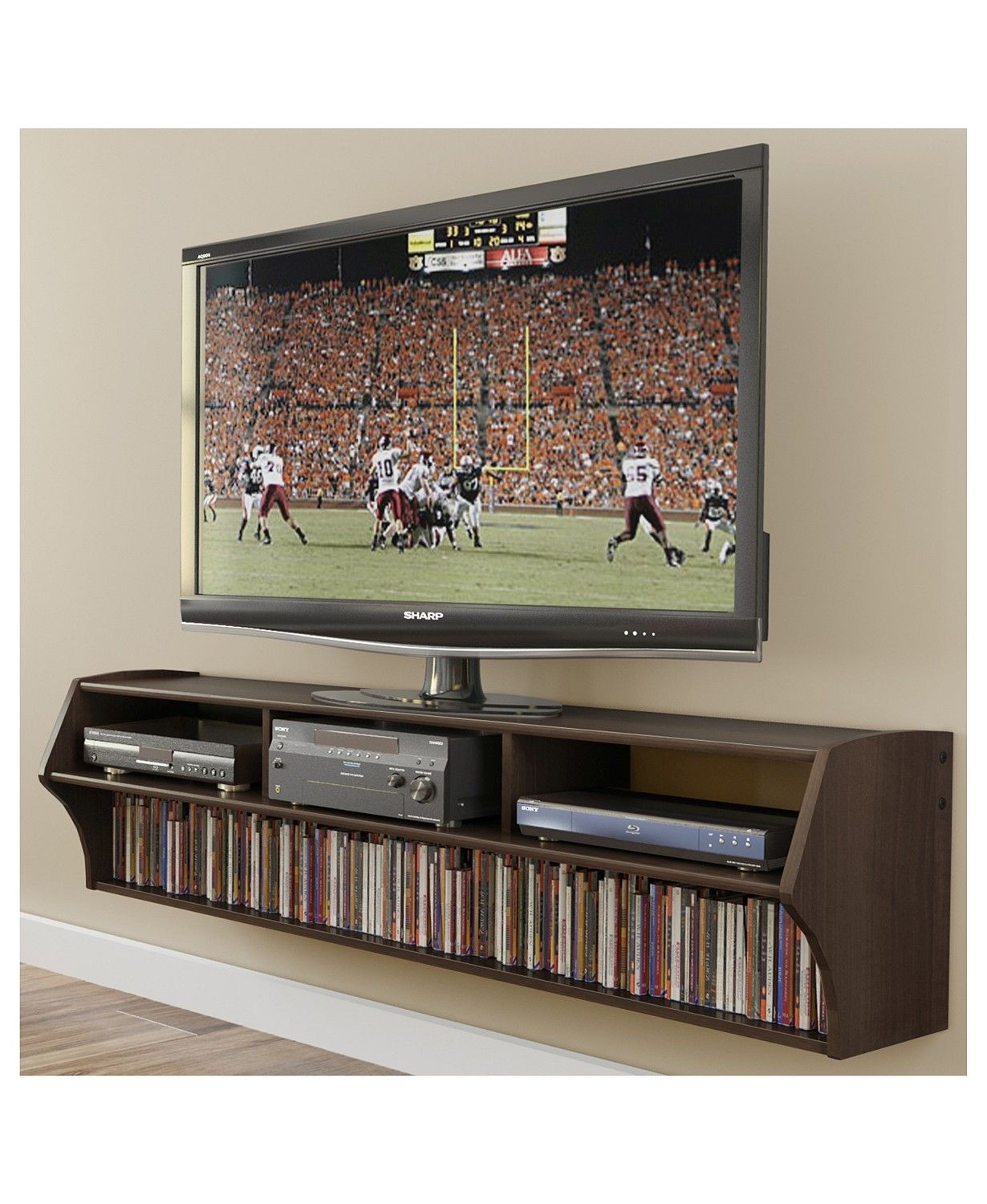 Brand New & Free Shipping. Espresso Floating TV Stand for TVs up to 60" Your home entertainment center can be positioned off the ground with the Altus Plus Floating TV Stand for TVs up to 60". The minimalist, off-the-floor design eliminates the need for a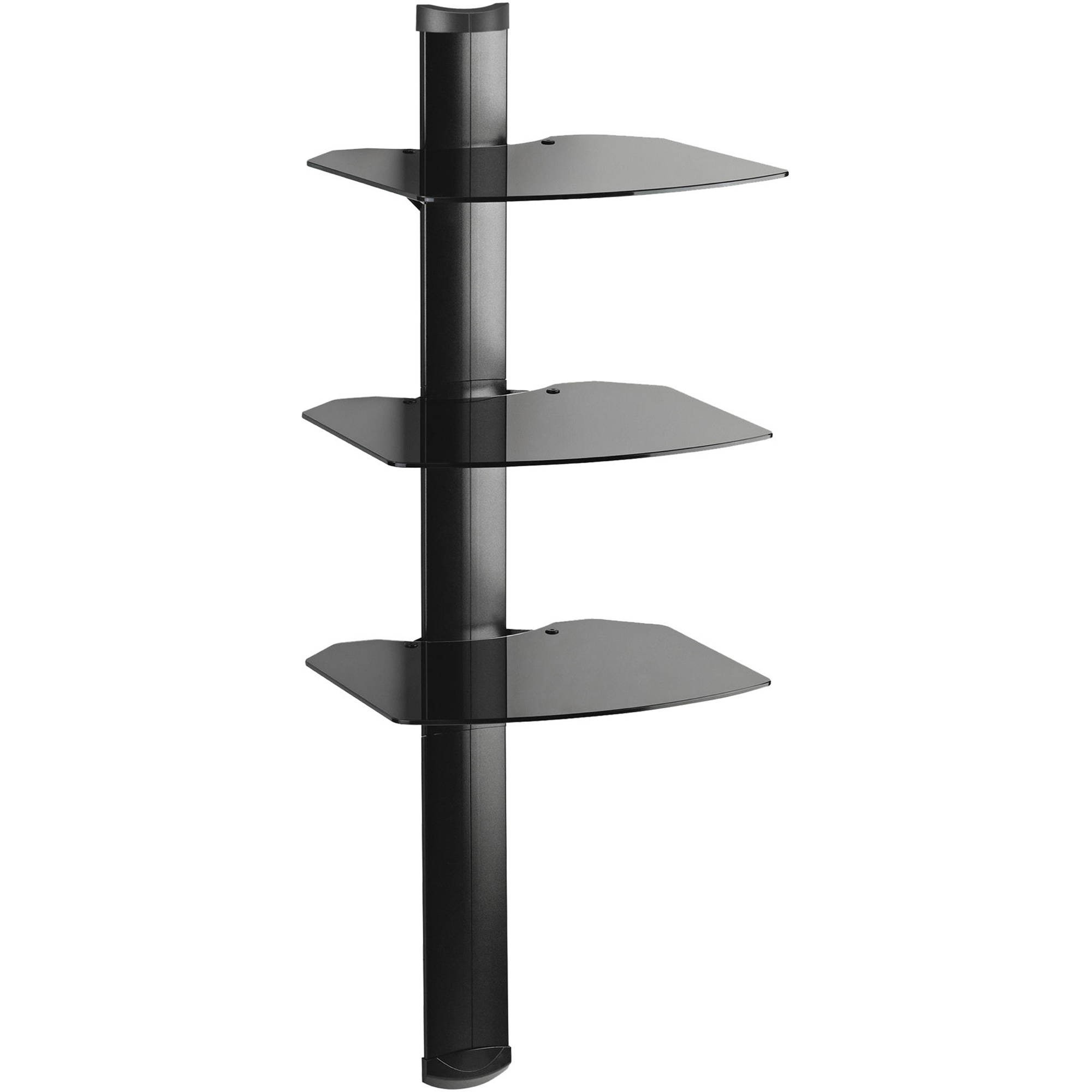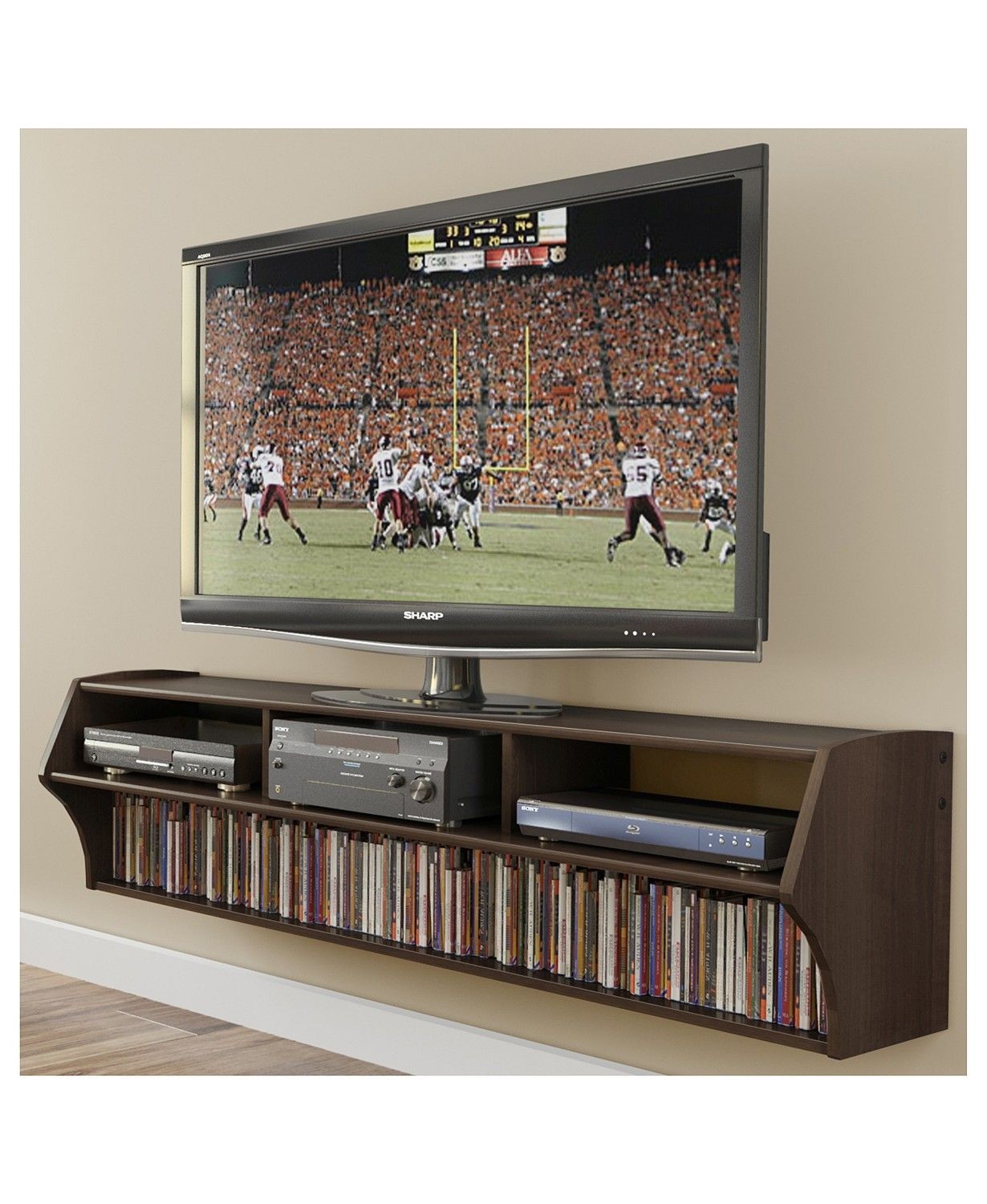 The minimalist, off-the-floor design of the Altus Plus eliminates the need for a separate wall mount TV bracket and is the perfect pairing for any flat screen TV up to 60 inches. At 58 inches wide, it boasts three compartments for A / V components and a b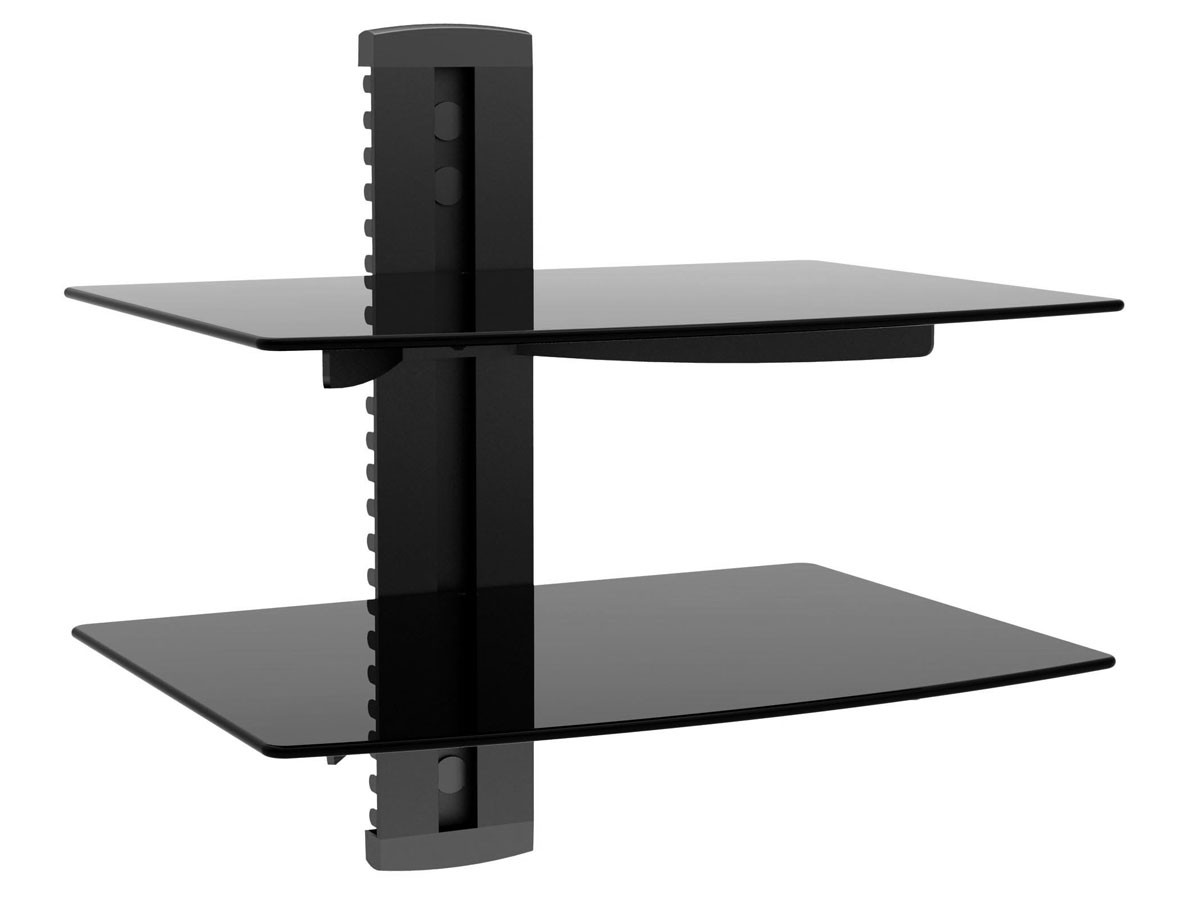 A very solid and functional bracket for TV components. This wall-mounted construction includes two shelves based on a durable frame. Black finish of this bracket perfectly matches different models of TVs, DVD players, etc.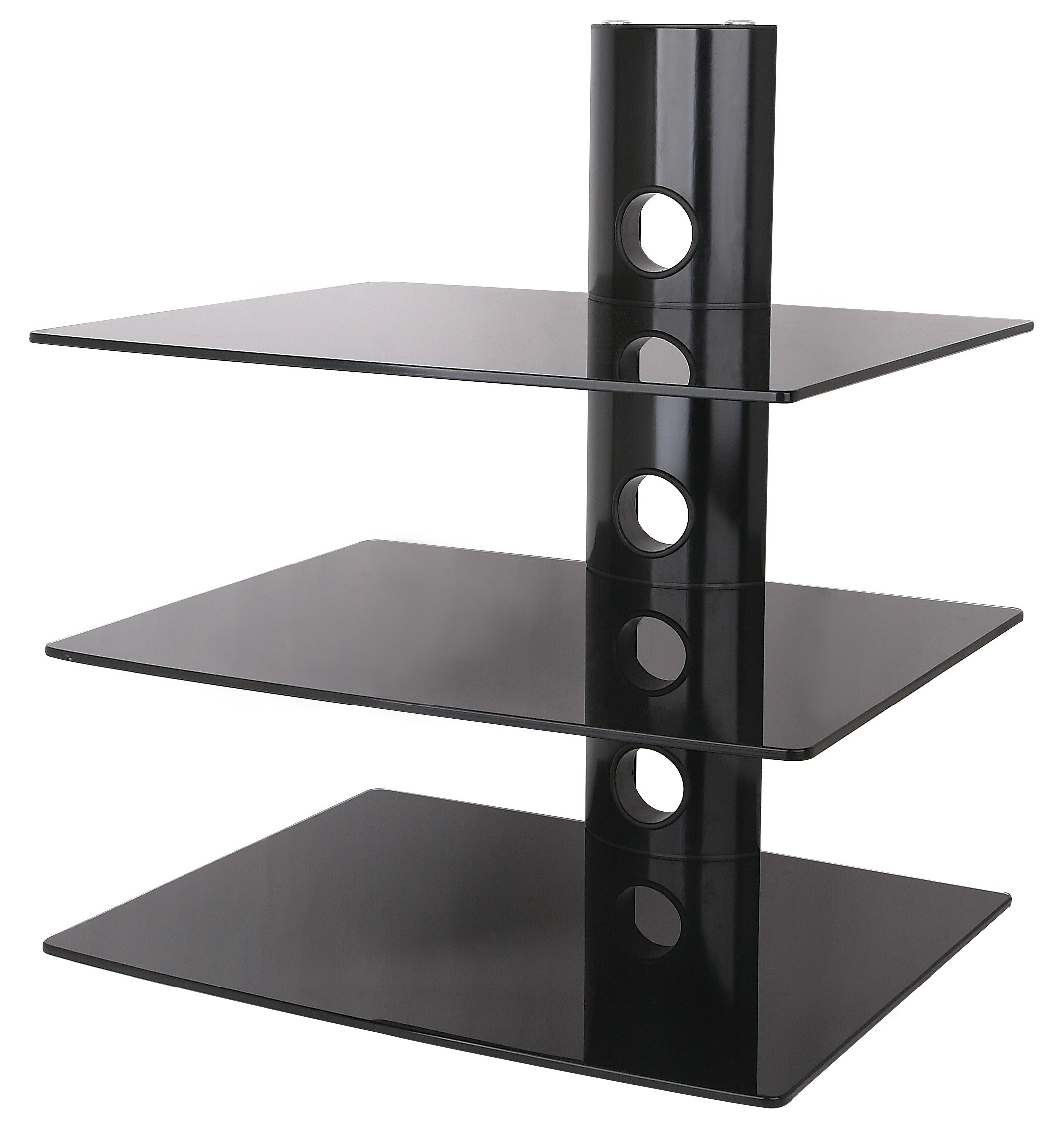 This utility shelf in a black finish provides easy assembly and installation, and a floating sleek design. The unit comes in universal size, and features 3 open shelves made of very durable tempered glass.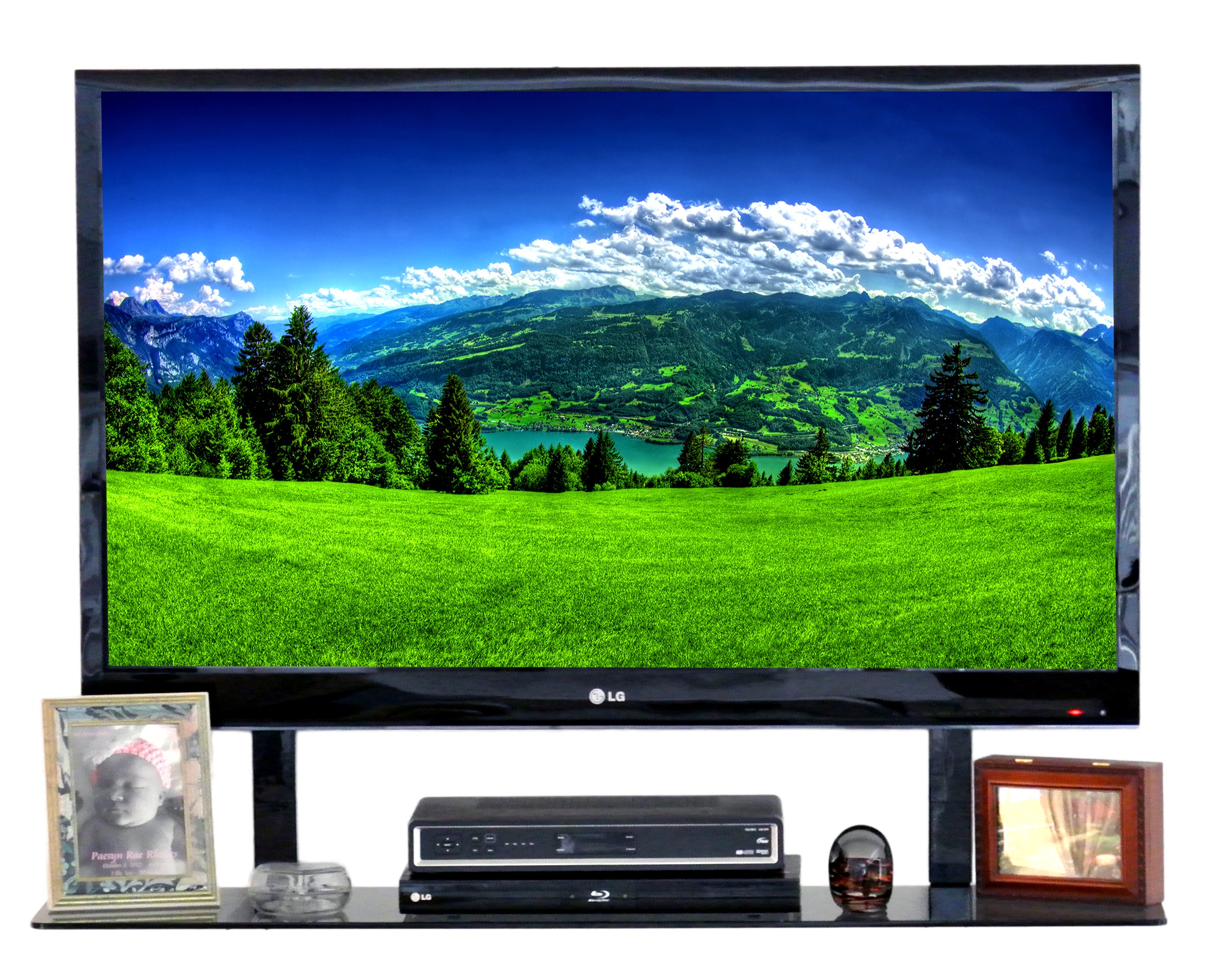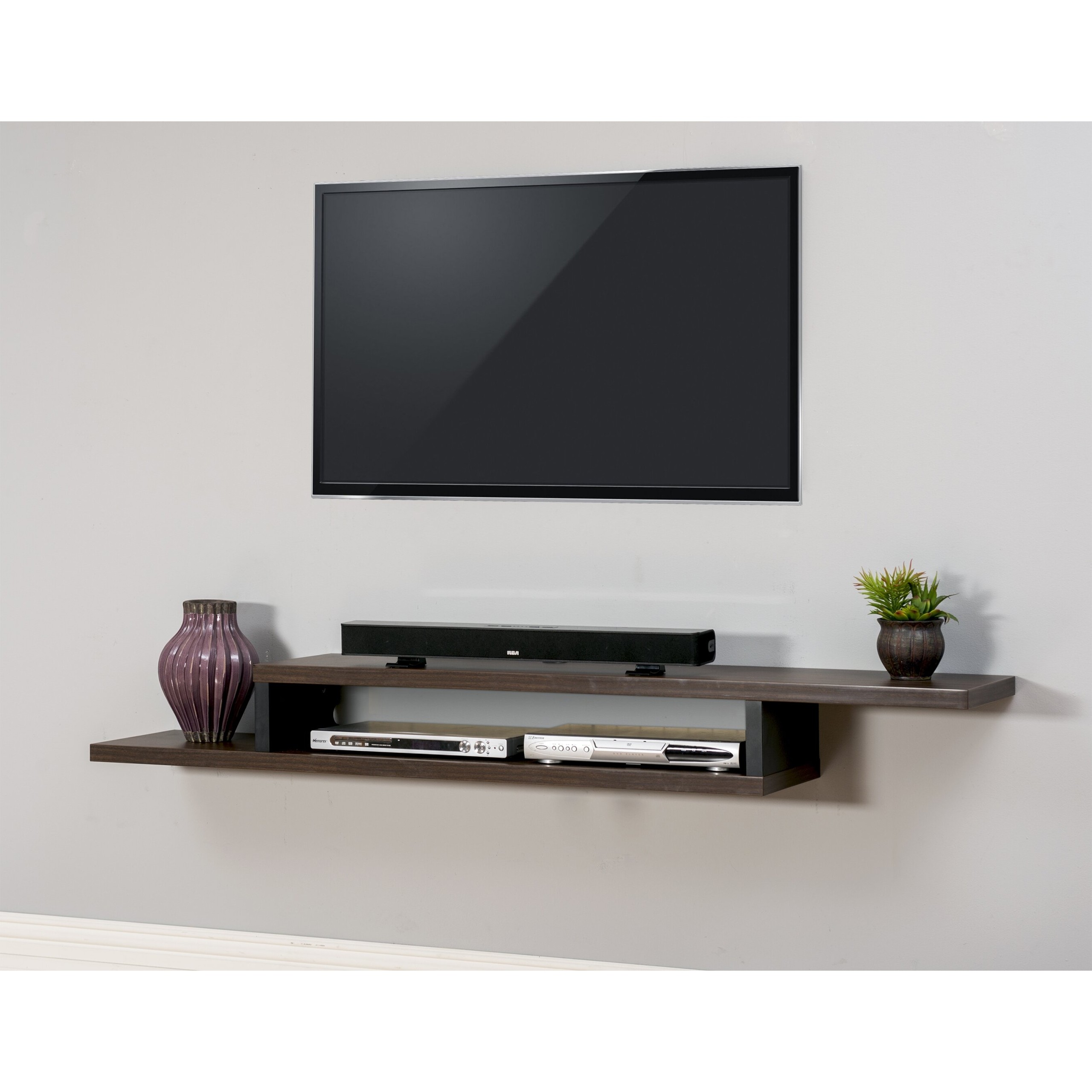 Martin Home Furnishings Ascend 72" Asymmetrical Wall ...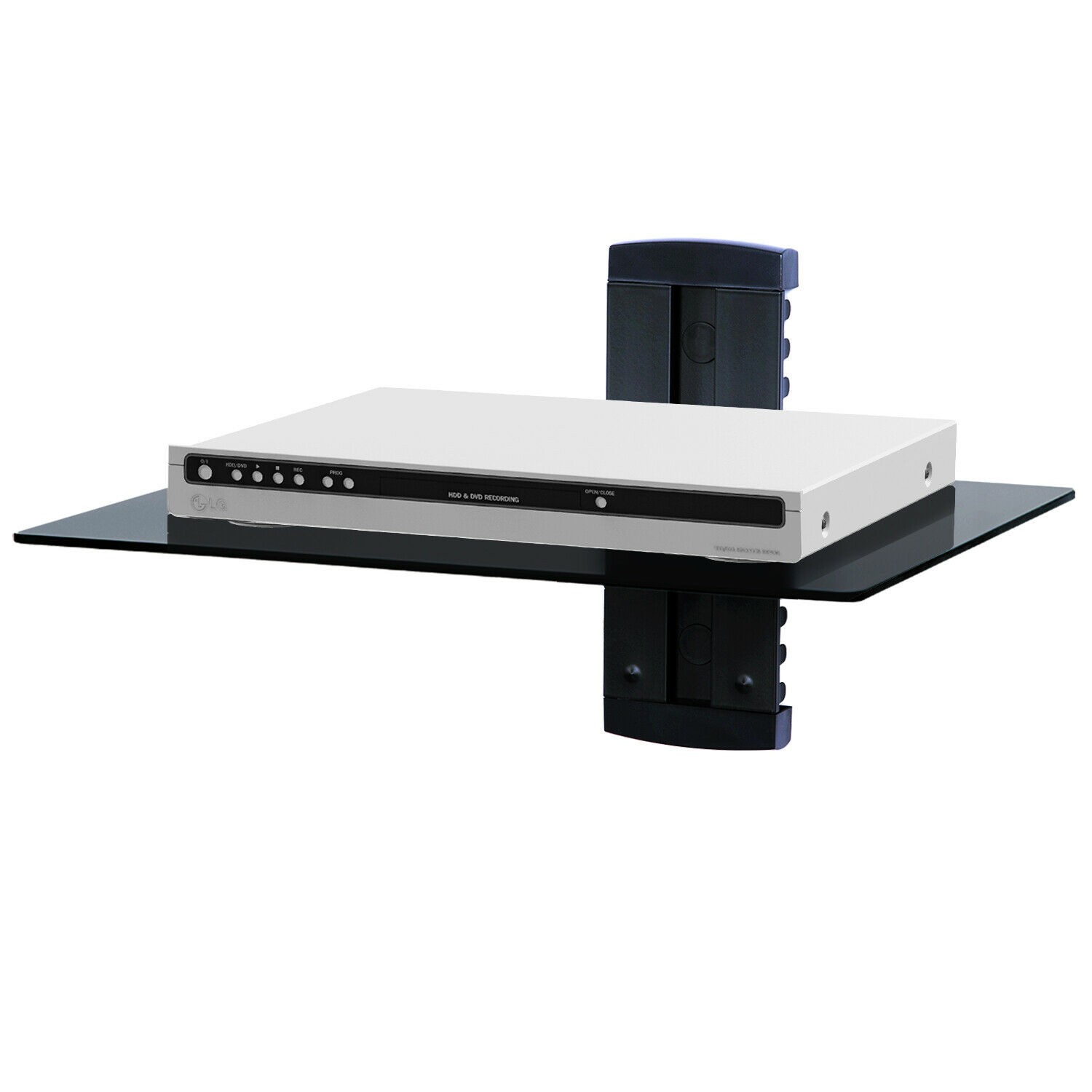 Floating Glass Shelf Wall Mount Under TV Cable BOX ...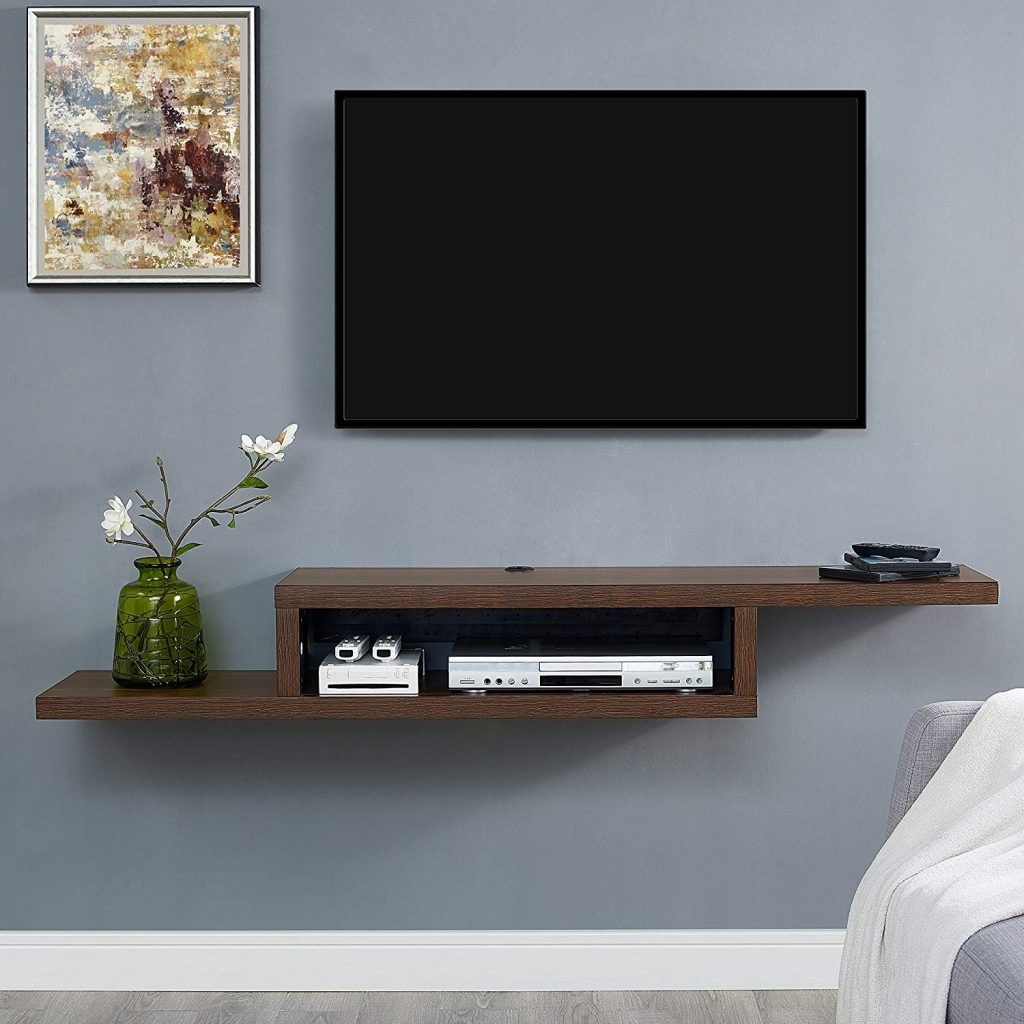 Add Beauty to Your Television With Modern Floating Shelves ...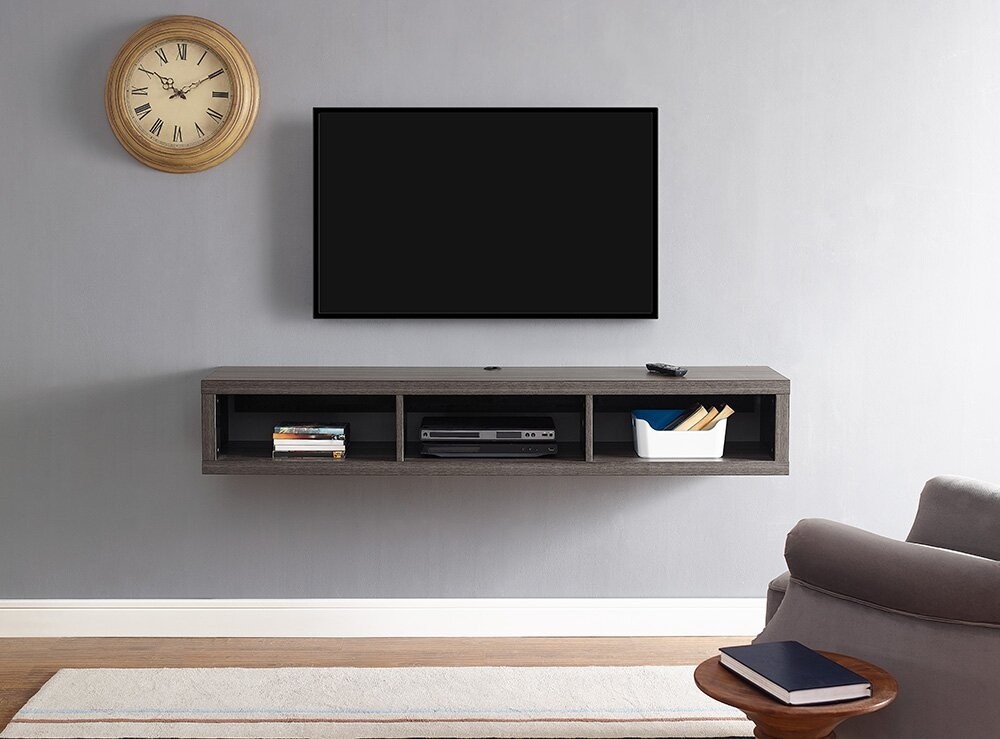 Martin Home Furnishings 60" Shallow Wall Mounted TV ...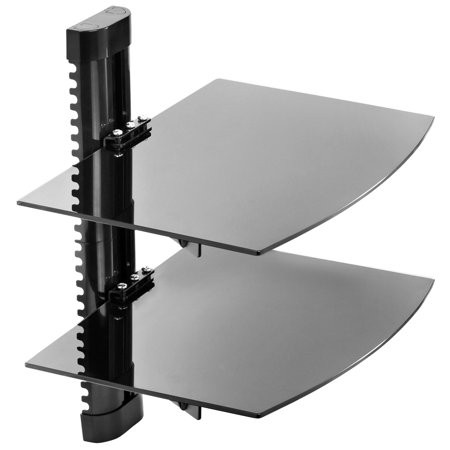 Mount Factory - Adjustable Wall Mount / Glass Floating AV ...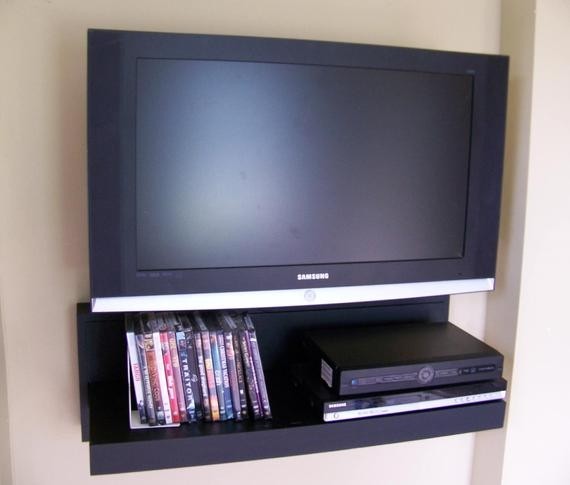 30 42 Floating AV component shelf LCD/Flat TV stand by ...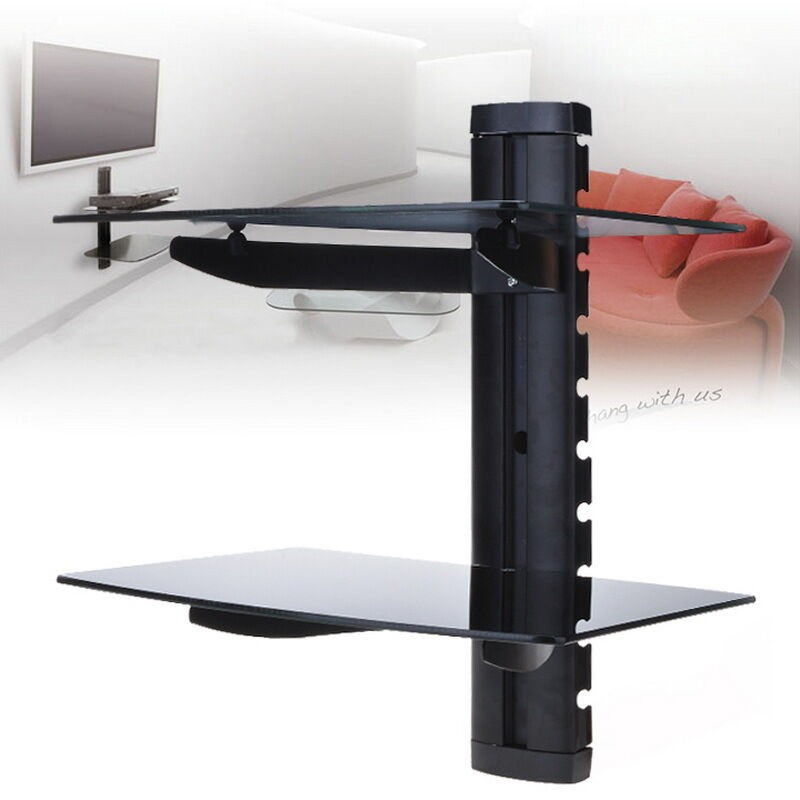 2 Tier Floating Wall Mount Shelf TV Component Rack AV ...