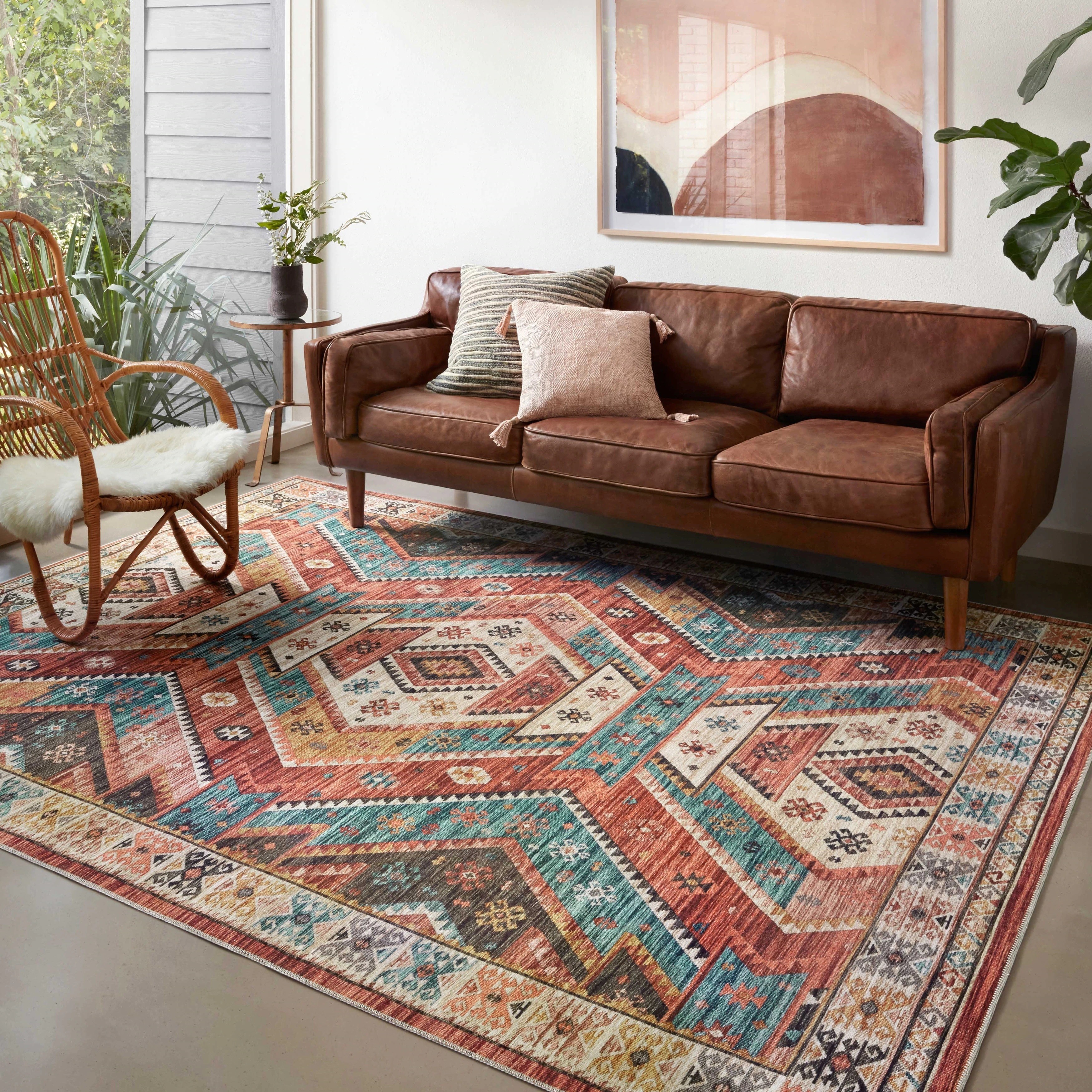 Maintaining a harmonious balance between your southwest furniture and other decorative items
From rugs to prints and plants, try and choose decorative items that will actively complement your southwestern style furniture.
For example, they could include the usual patterns or earthy colors from your palette.
Other signature items that you could experiment with are colorful tiles, artwork relying on noticeable textures, succulents, woven baskets, macrame, terracotta pots, animal skulls (or replicas), or horns.
Merchant links are sponsored