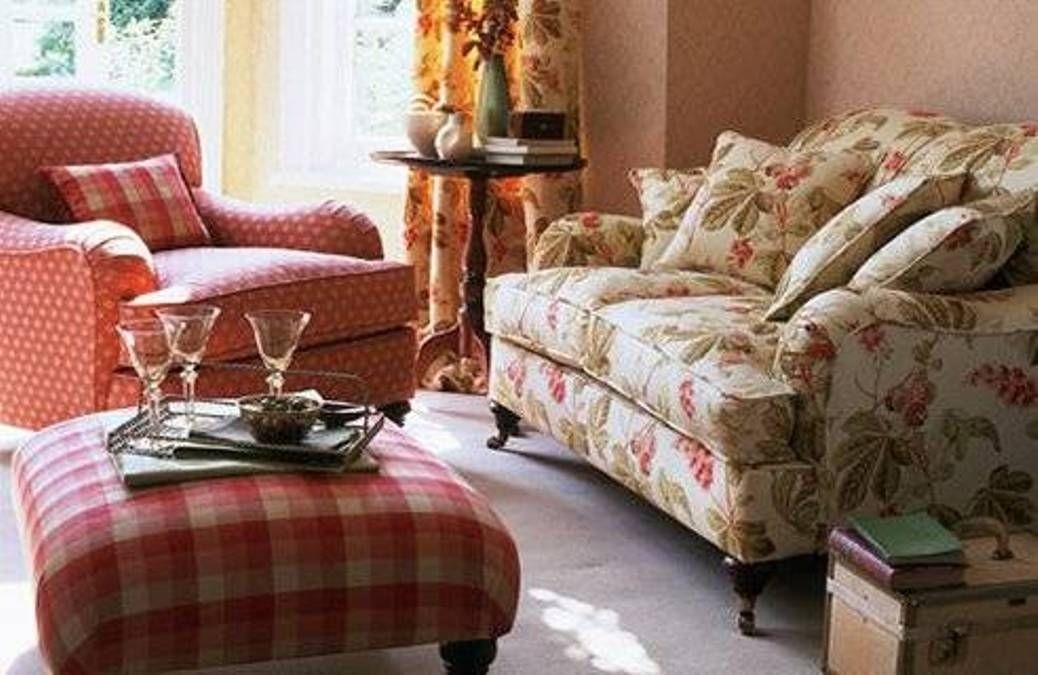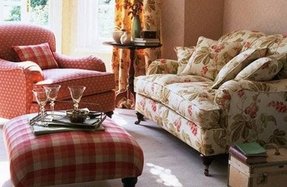 Country Style Living Room Furniture and Sofas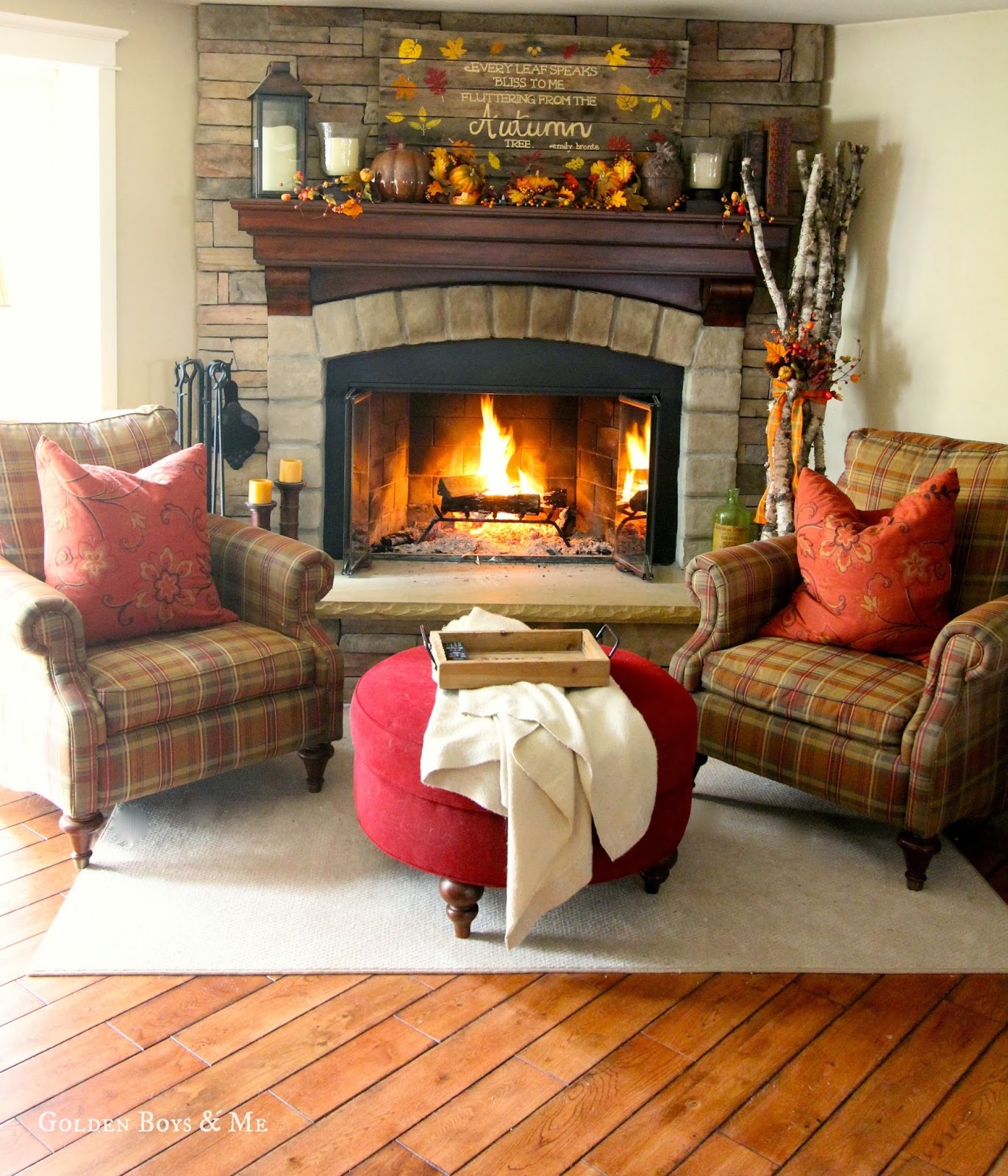 Top of the line countryside furniture that comes with two high back chairs, each upholstered in neutral fabric and featuring a vibrant red accent pillow to balance out the shades. The pieces are then complemented by a rounded ottoman at the center. They should be perfect next to the fireplace.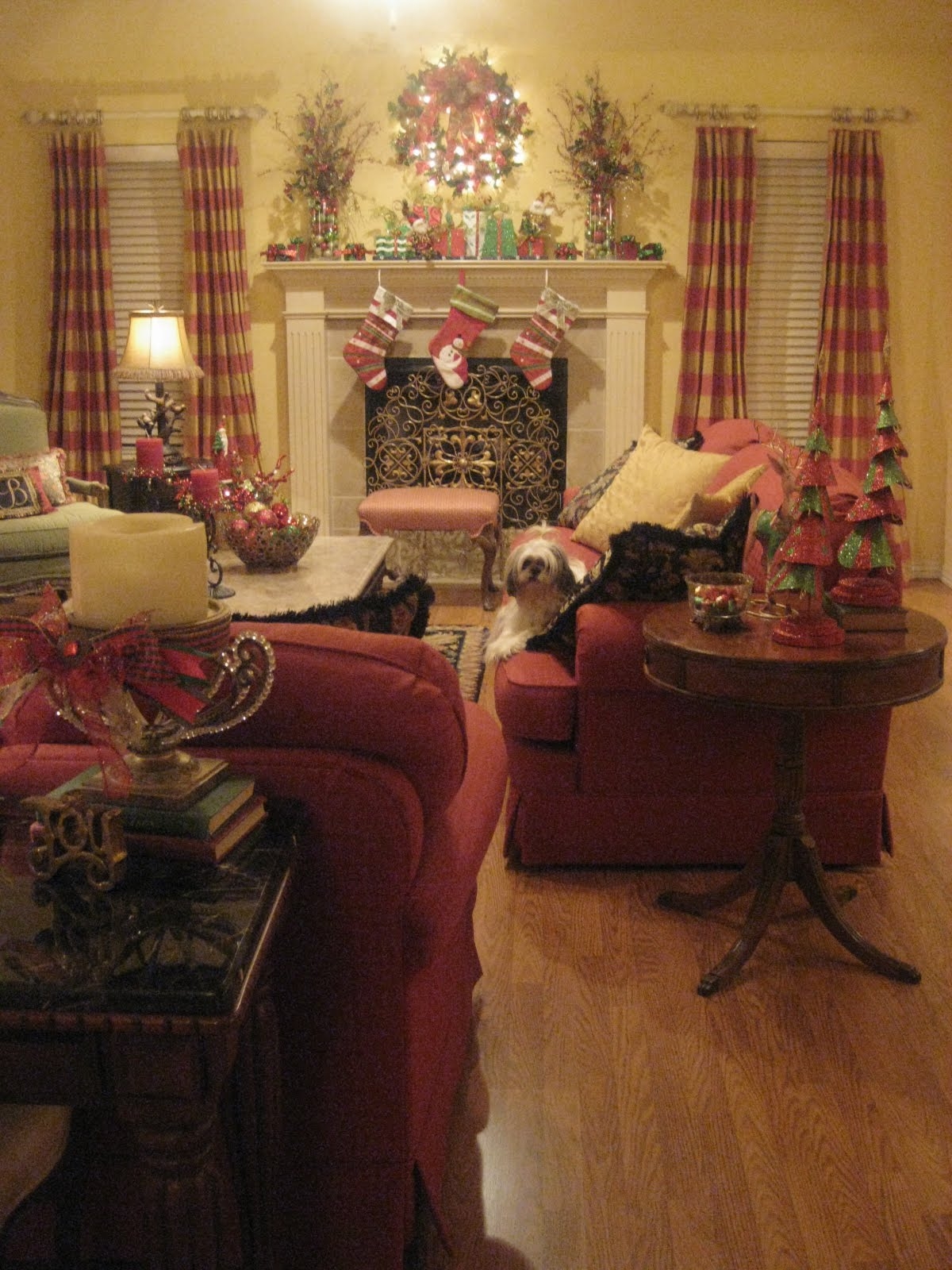 This country styled furniture set is a perfect option for your living room and provides an instant boost of utmost charm and a welcoming vibe to grace your home with the immensely thick padding of the seats of the sofa and armchairs.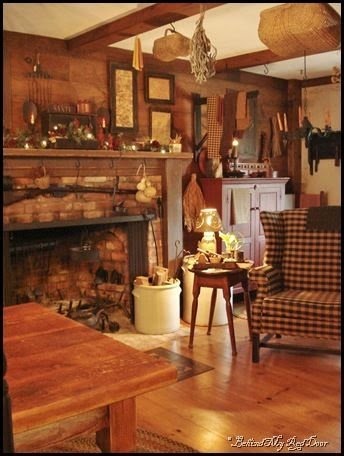 Bring the ultimate farmhouse inspiration into your home with this countryside furniture set. The set features a wooden low-profile table, finished in a glossy wooden stain, and several high back chairs for your comfort. You also get outstanding durability and sturdy construction.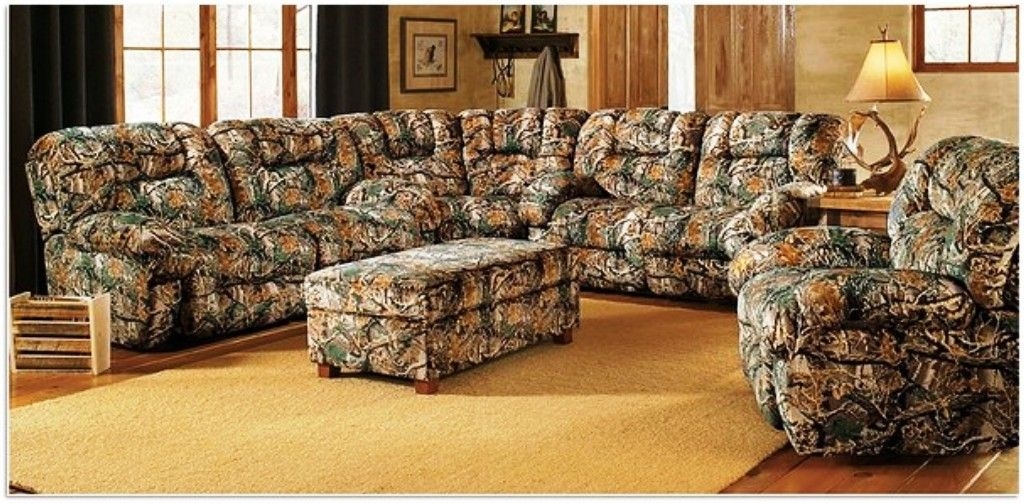 Enjoy a taste of the outdoors with a camo print sectional and chair arrangement. Even the footstool/coffee table is covered in matching fabric. Team with natural wood paneling, and solid colored drapes for a uniquely stunning country home look.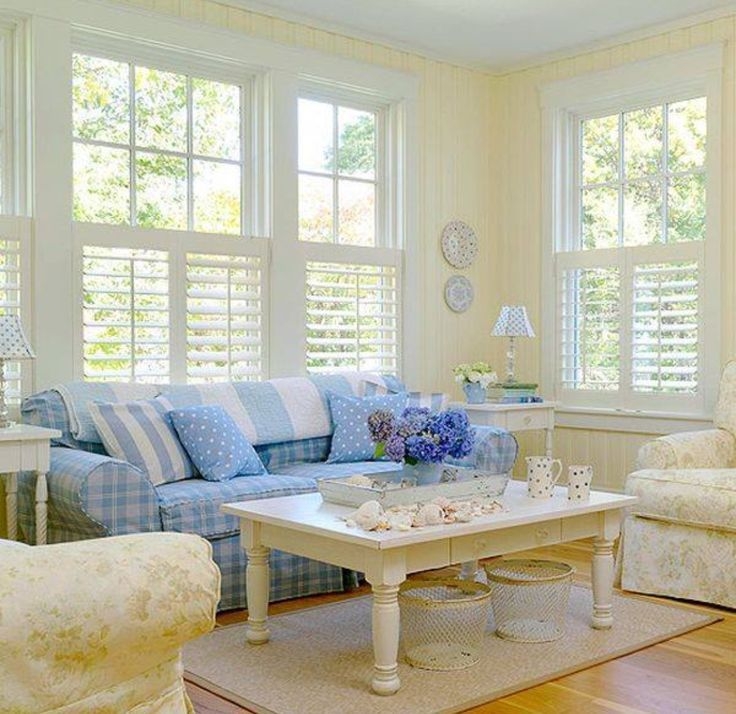 Evoke the countryside living charm in your home with this set of country living furniture sets. The light colors of the sofa and white coffee table set against the white shutters adds more light and warmth to your interiors.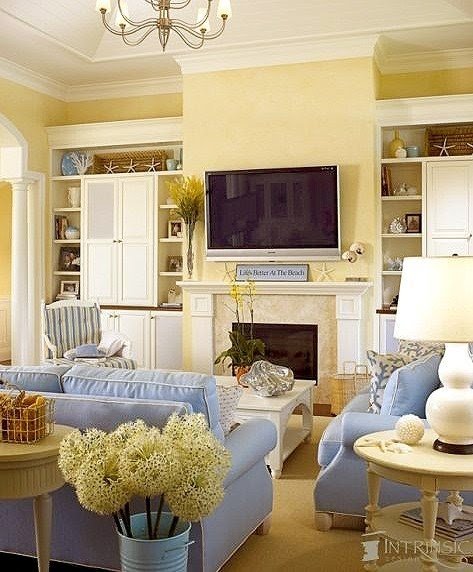 This is a proof that blue fits with yellow. Check this country living room furniture sets with yellow walls, aren't look fantastic? Create a positive, cozy atmosphere in your home with this simple combination.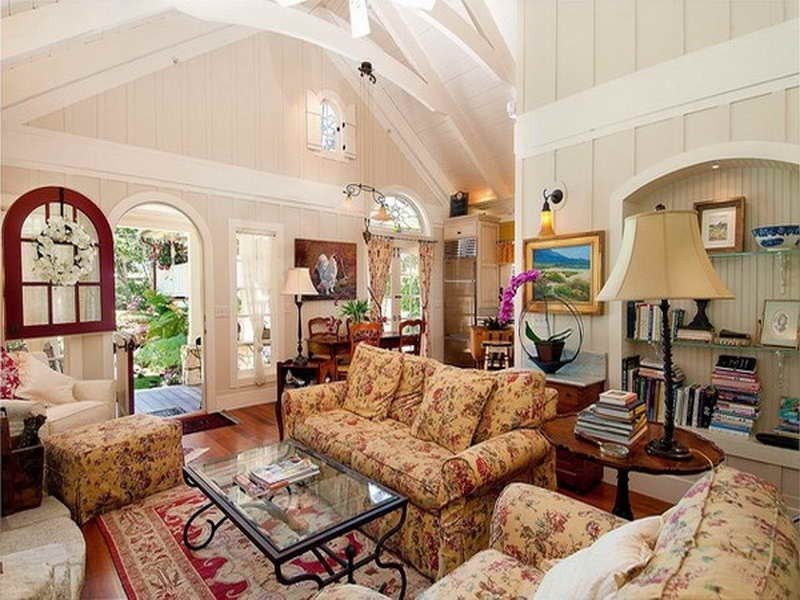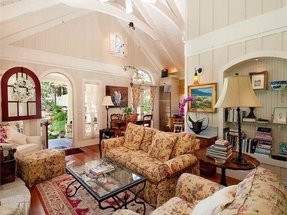 This country cottage styled living room sports the floral patterns on the sofa, ottoman and loveseat and comes with the beautiful wrought iron table with a glass inlay that will easily and completely compliment the interior.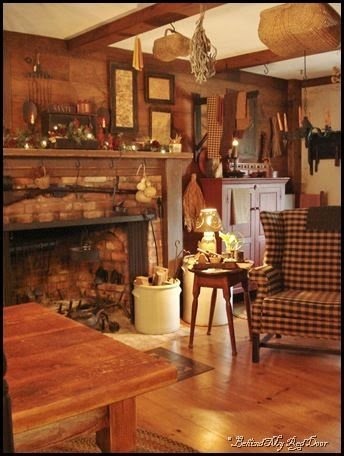 I have similar yellow walls with white paneling and will tone them down by using dark leather furniture and mixing in more colors as shown. I even have two rustic stars :D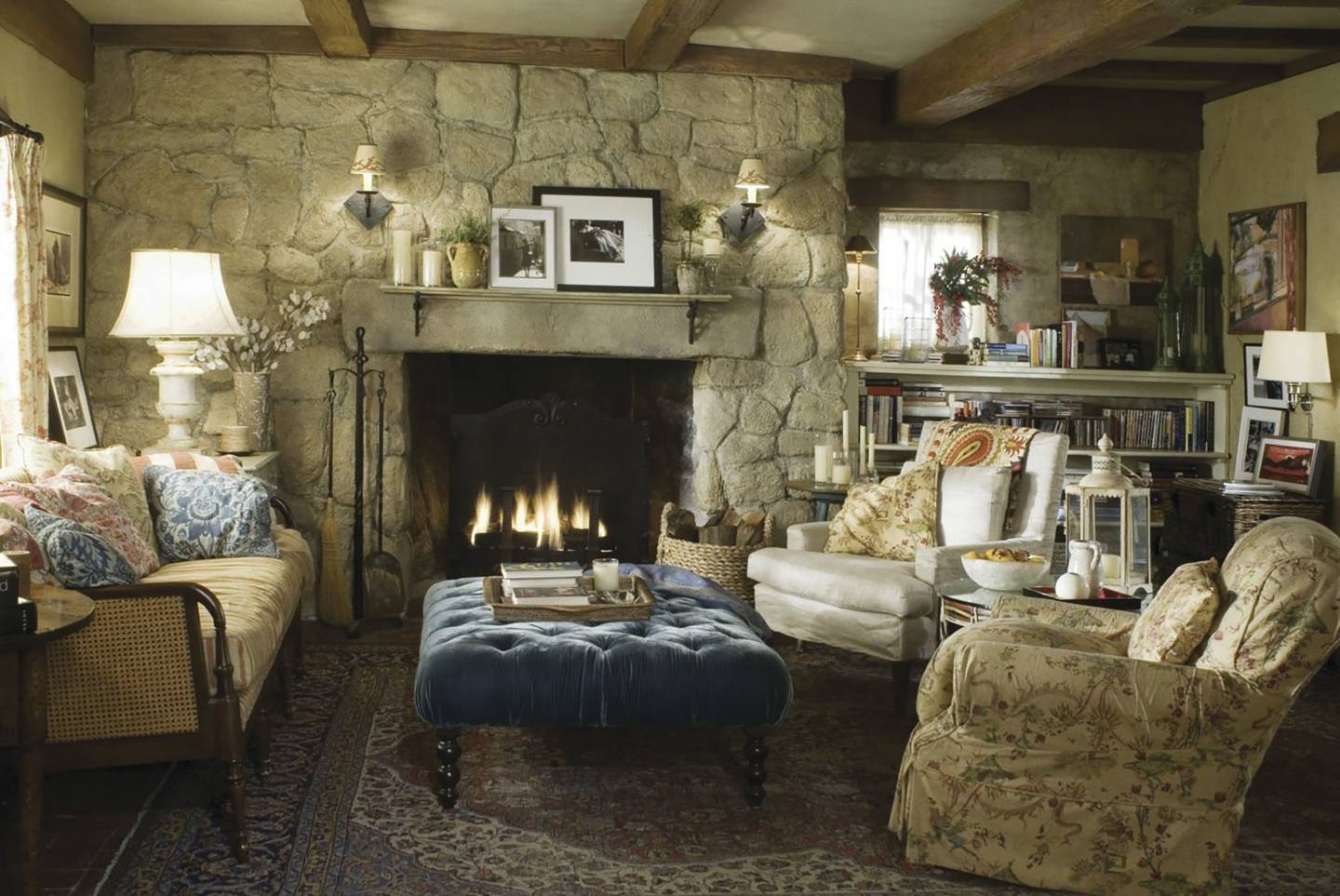 Rosehill Cottage from the movie, The Holiday. Mediocre movie - fantastic cottage! Wish it were real. Sadly, it was torn down after filming.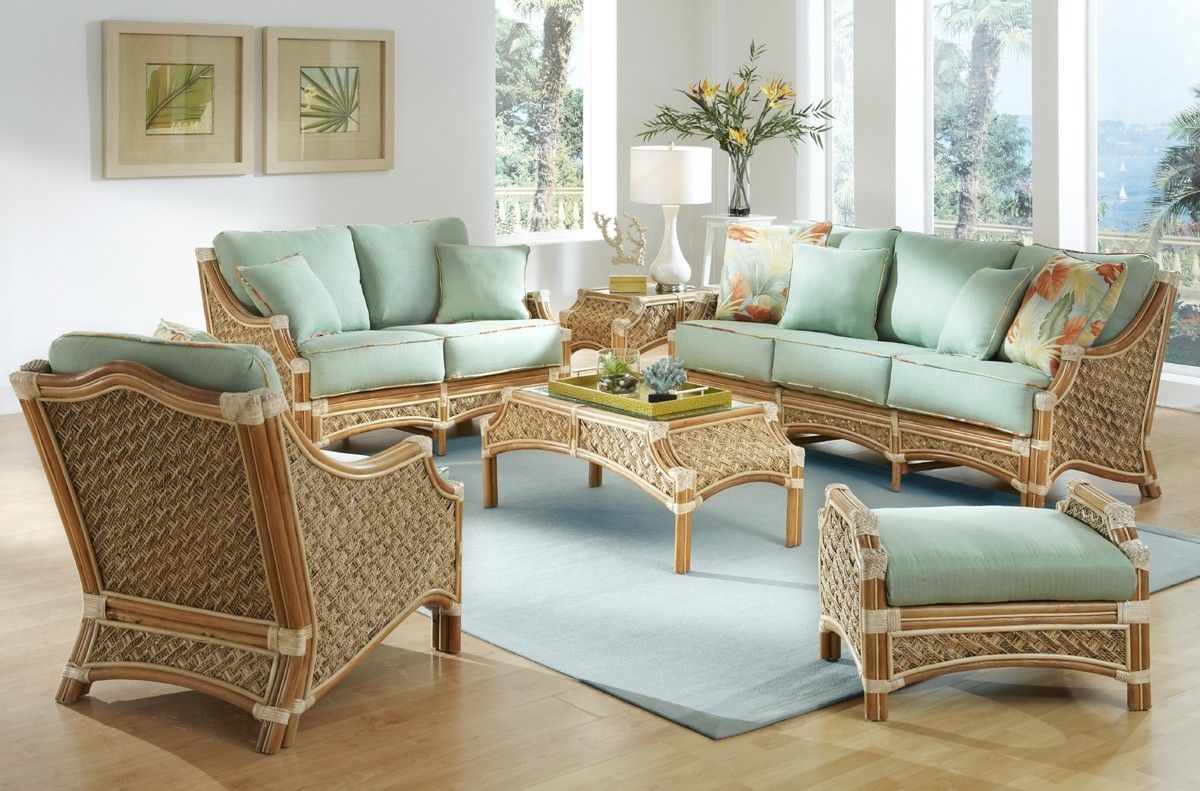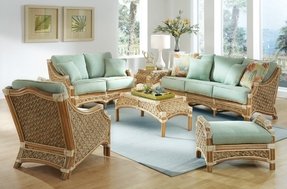 Living room set with comfortable sofas and armchair. These wicker elements include soft seat and backrest cushions. This set also features a backless, cushioned bench and a coffee table. These elements are solid and look natural.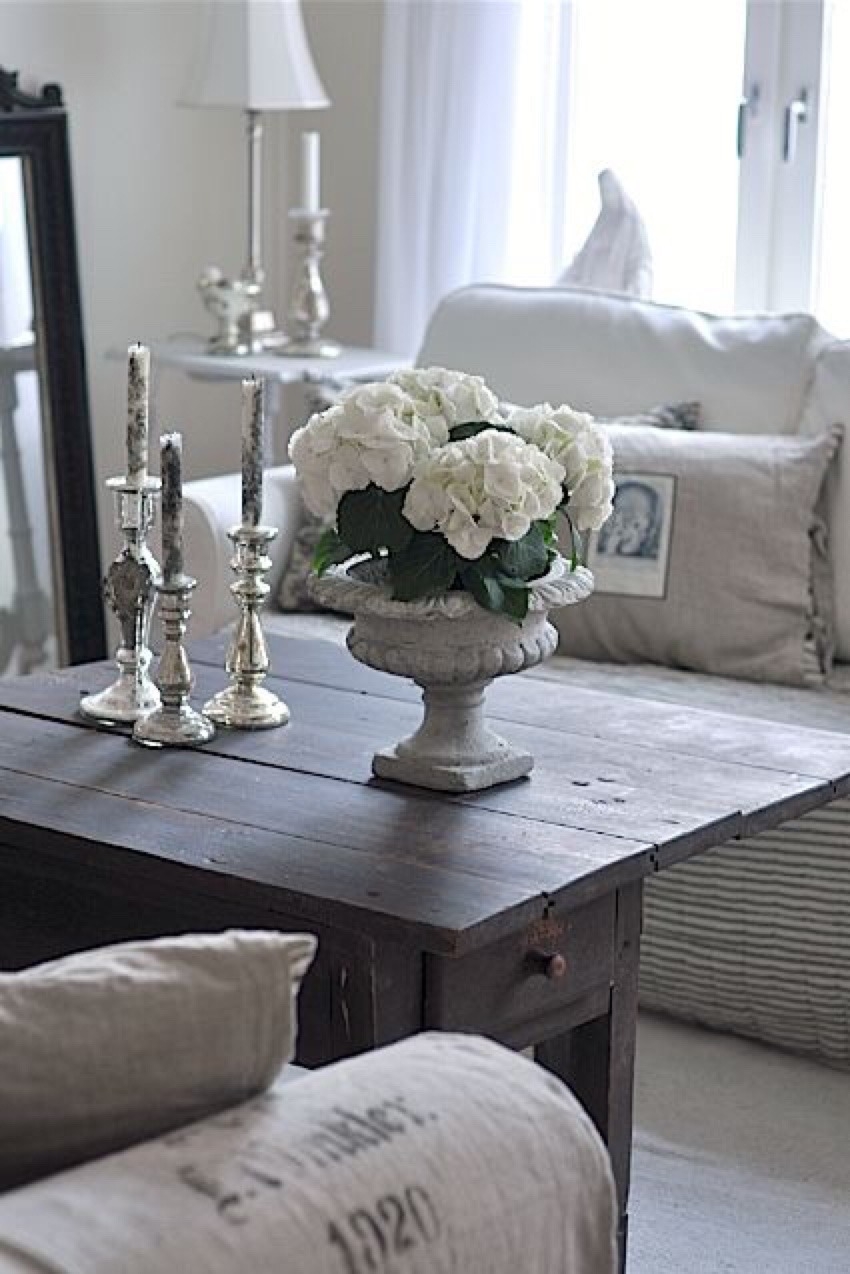 More at: South Shore Decorating Blog: No Title Tuesday (But lots of eye candy to make up for it)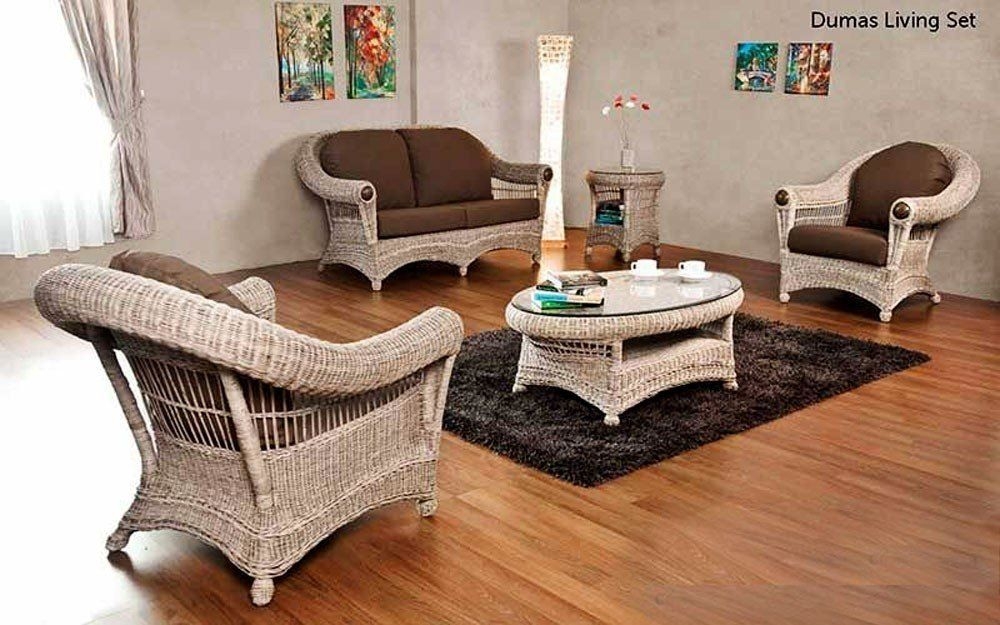 It is a living room set that includes 5 pieces: chair, loveseat, coffee table, end table and sofa. They are made of natural rattan, glass and cushioned seats. This set adds comfort and style to any home.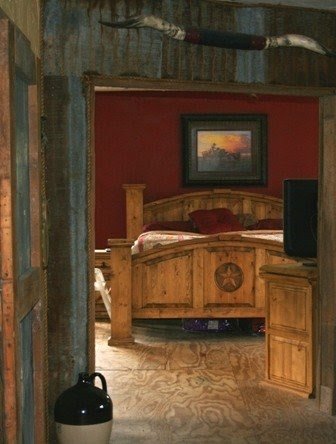 Reclaimed tin & plywood flooring LOVE THIS RUSTIC, easy living style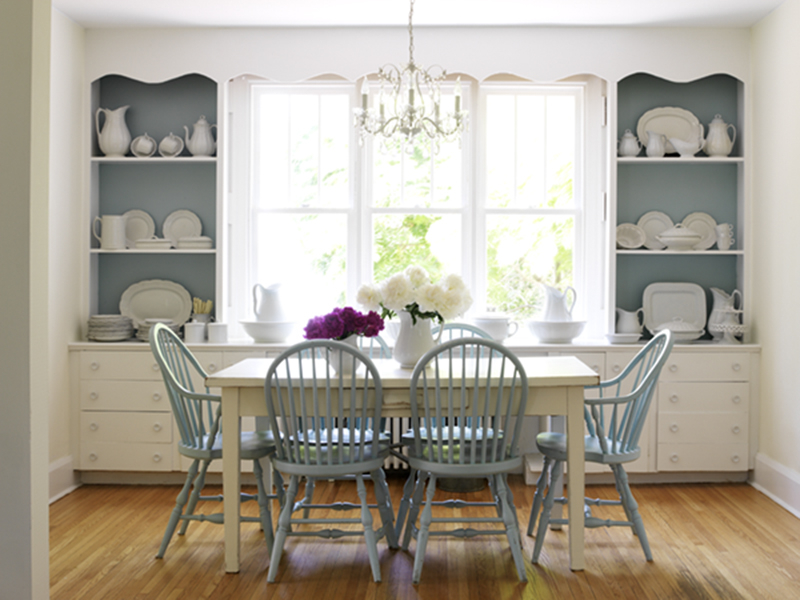 Greenish blue and white combo is designed to create a cosy, country appeal in your dining room. Characteristic Windsor style with arched slat back shall appeal to all fans of classic, vintage furniture.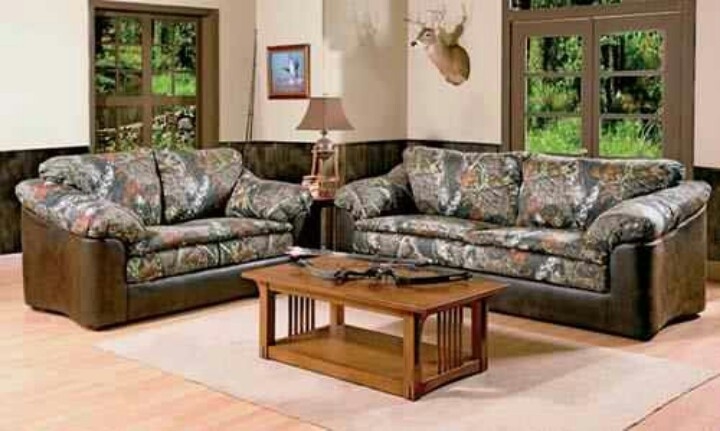 I love this living room design because of its multi-color sofa and loveseat with attractive floral themes on their sitting surfaces. These sofas include cushioned seats and backs for an extra comfort.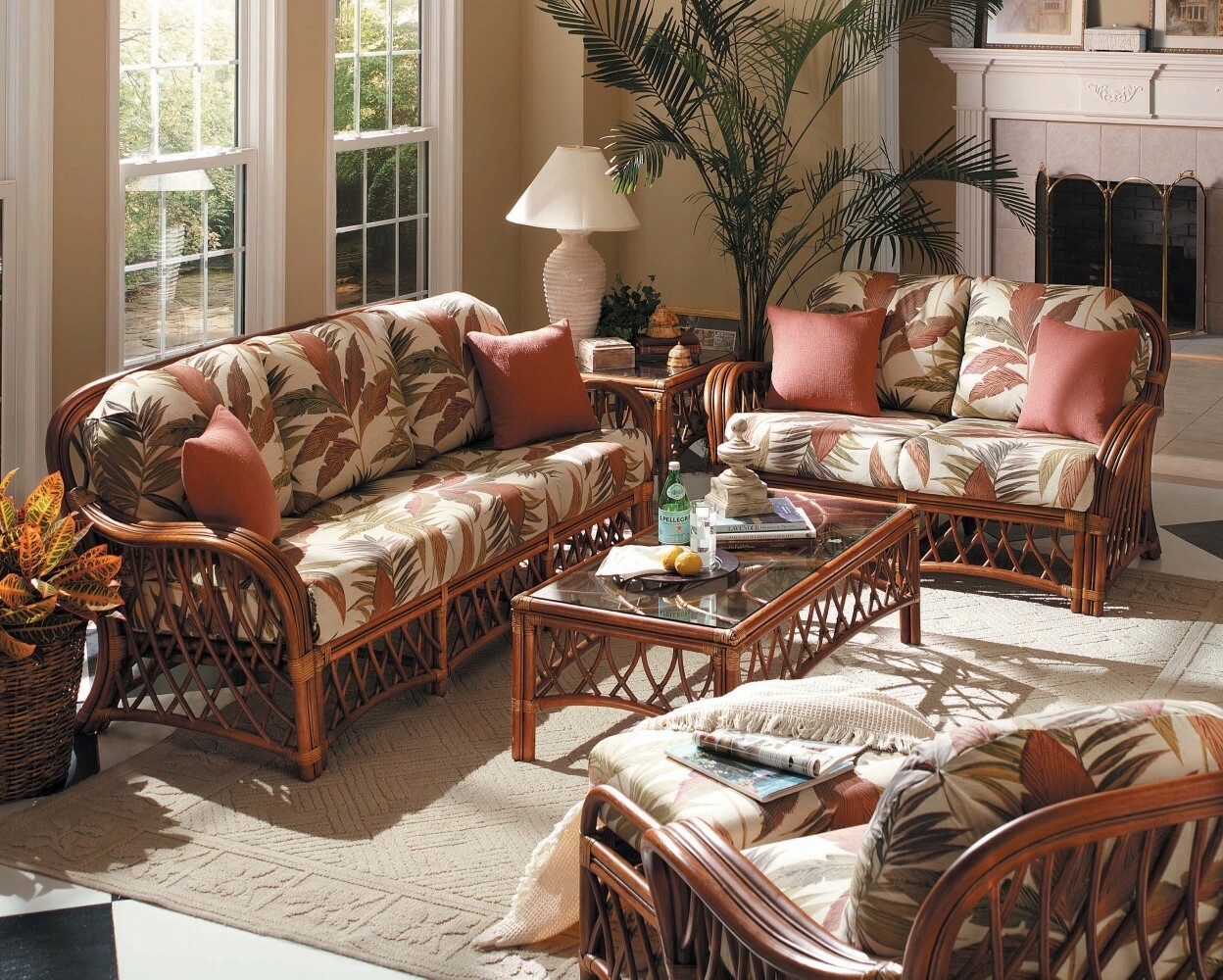 Stylish set the living room with construction made of rattan. The set includes 5 elements. 2 sofas, an armchair with footrest and table with glass top. Furniture are equipped with soft, comfortable cushions.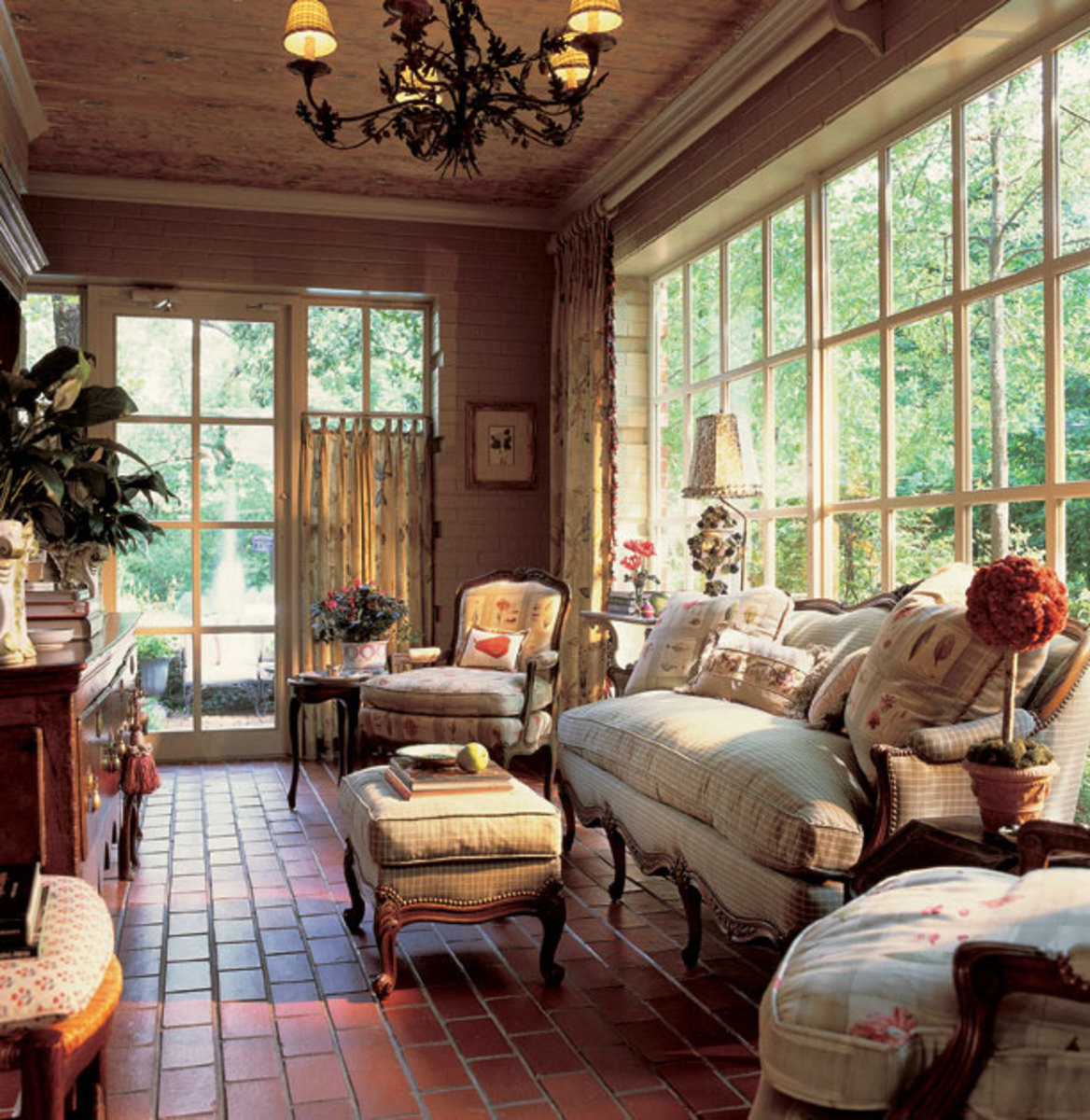 Set of living room furniture in the French style. Includes wide sofa, arm chair and ottoman. Frame is made of wood and upholstered with richly decorated fabric. It is fitted with additional pillows for added comfort.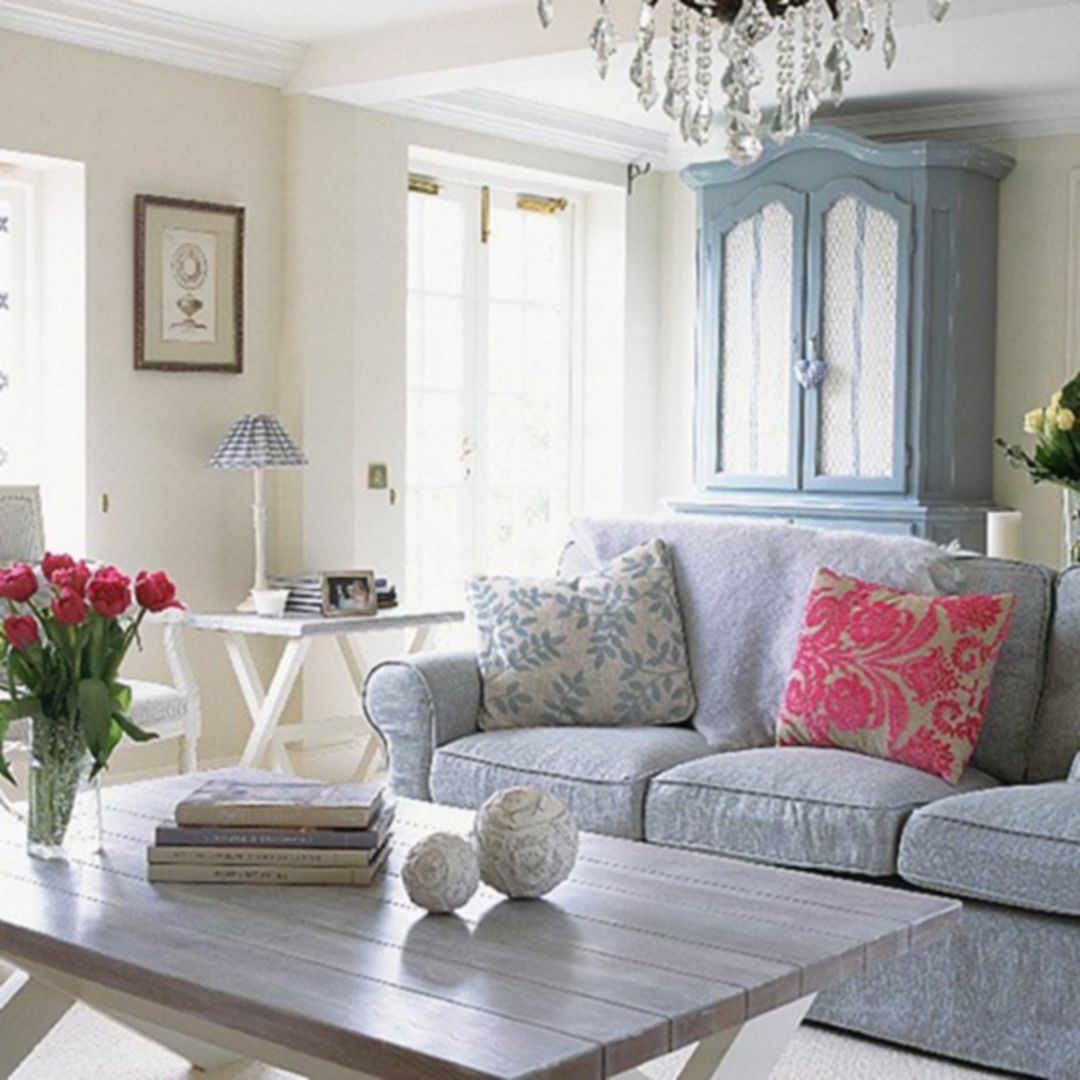 Why You Should Arrange Two Identical Sofas Opposite Of Each Other ➤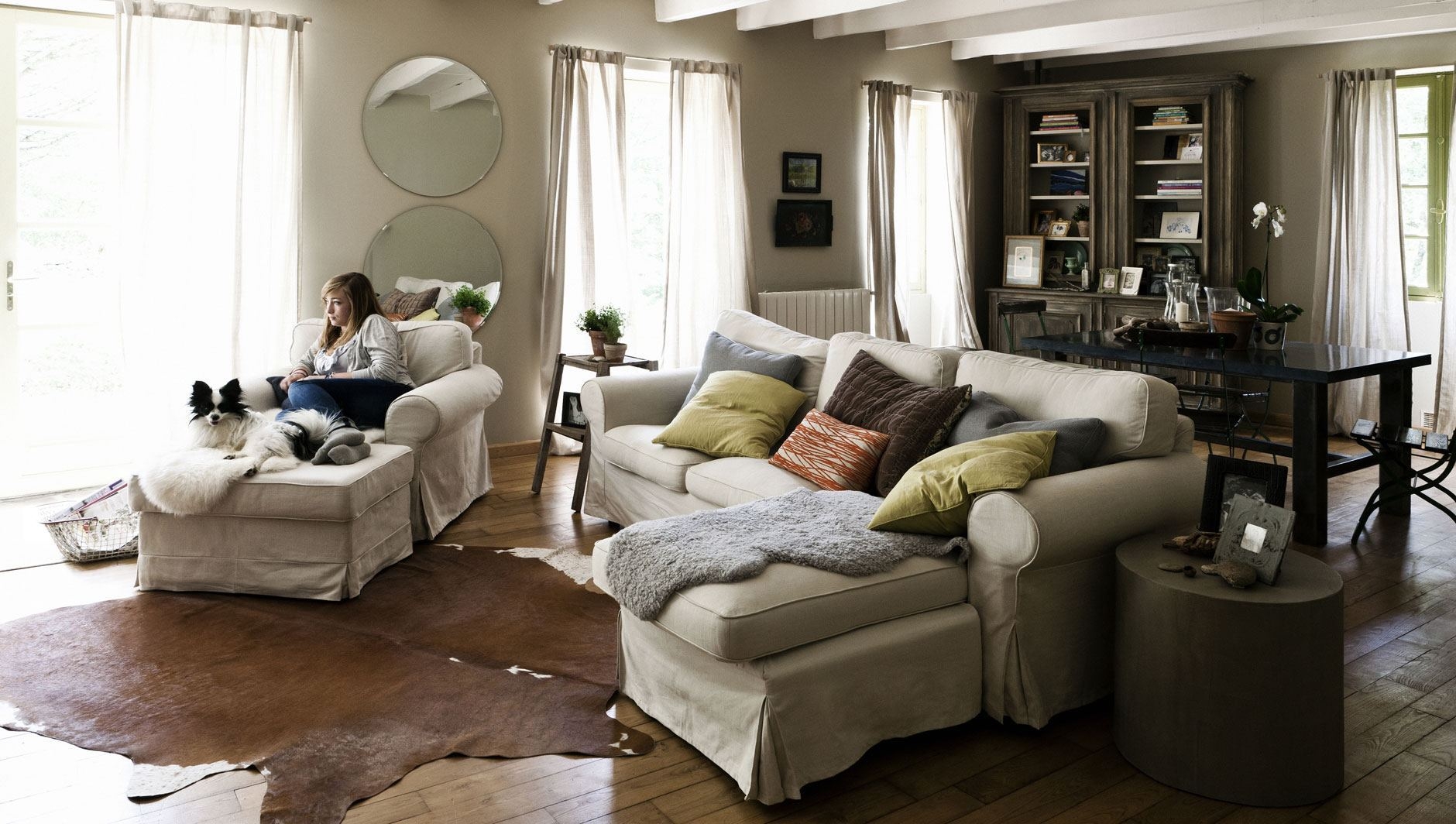 What I have been looking for!! Nice comfortable combo of Country and Modern. Living room here I come!!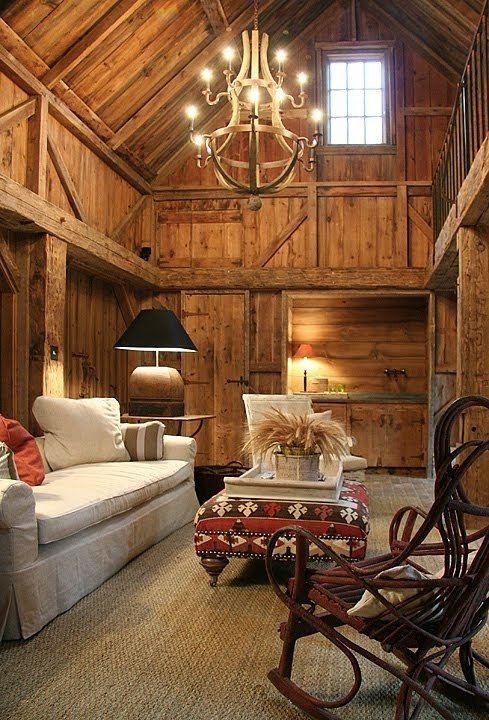 Textured old wood sets the tone in the great room of this converted barn home. A twig rocker and chandelier made of wine barrel staves keeps the interiors authentic for the setting.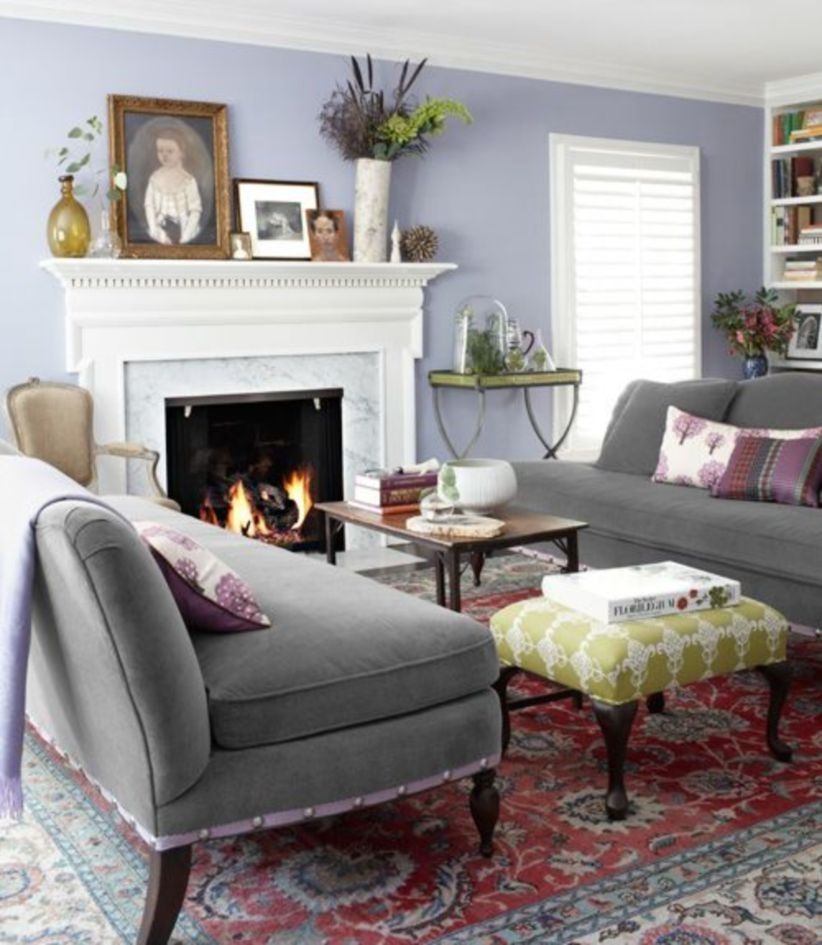 Lavender Living Room A pair of slate-gray Lee Industries sofas and muted lavender walls set a soothing tone in this living room. The rug was found at an antiques store in Colorado and the ottoman at a Henry Road sale.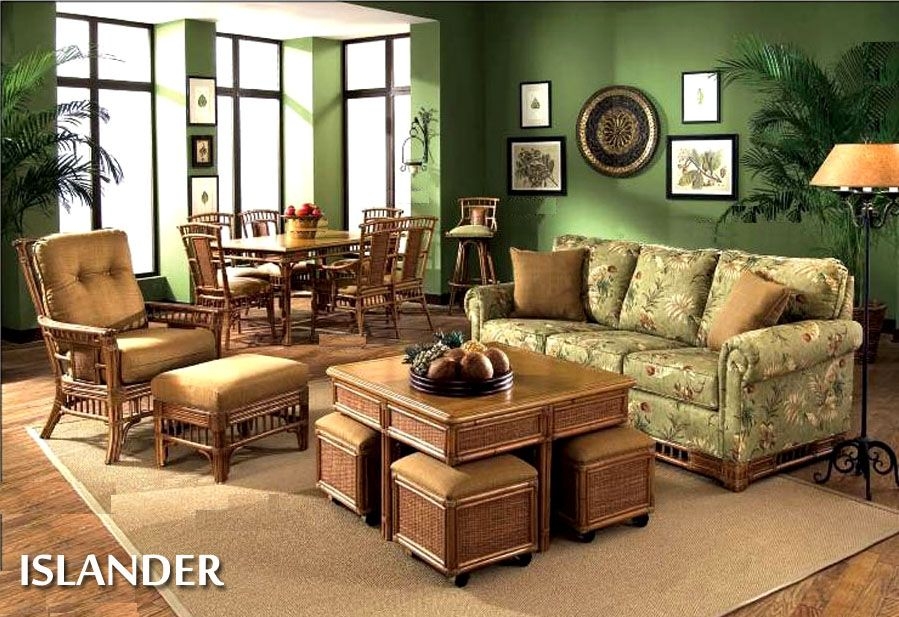 This rattan set in a stylish dark green living room is a statement of elegance in a contemporary, lightweight version. Rattan furniture proves to be solid, while at the same maintaining a smooth, summer-like climate.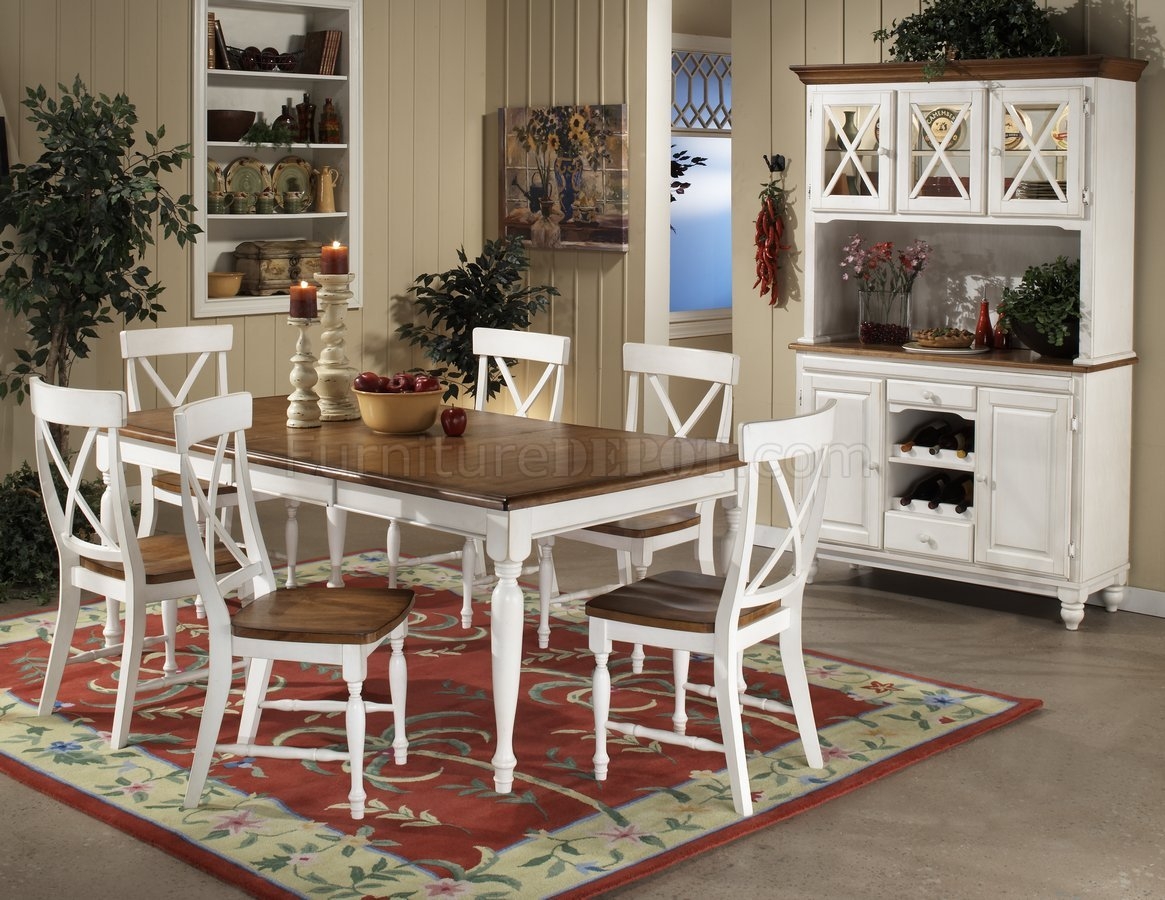 ... Oak & Antique White Dining Table Set - Cottage Dining Furniture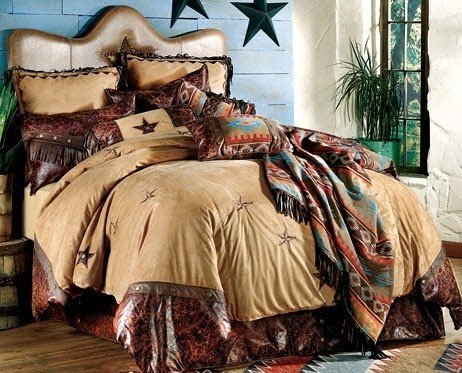 Western Decor, Western Bedding, Western Furniture & Cowboy Decor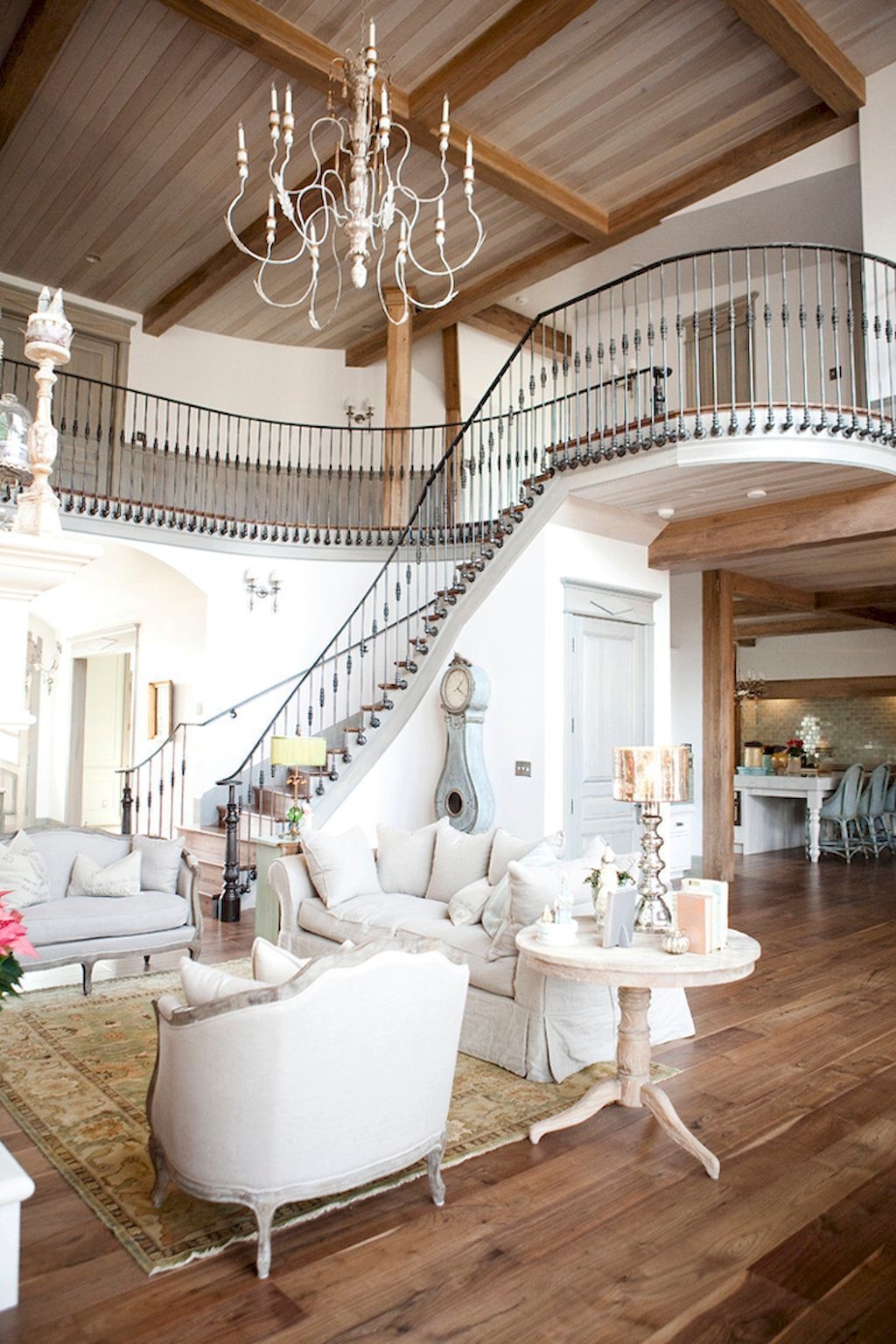 Working with Staircase in living room | French country-esque | wood planked floor and ceiling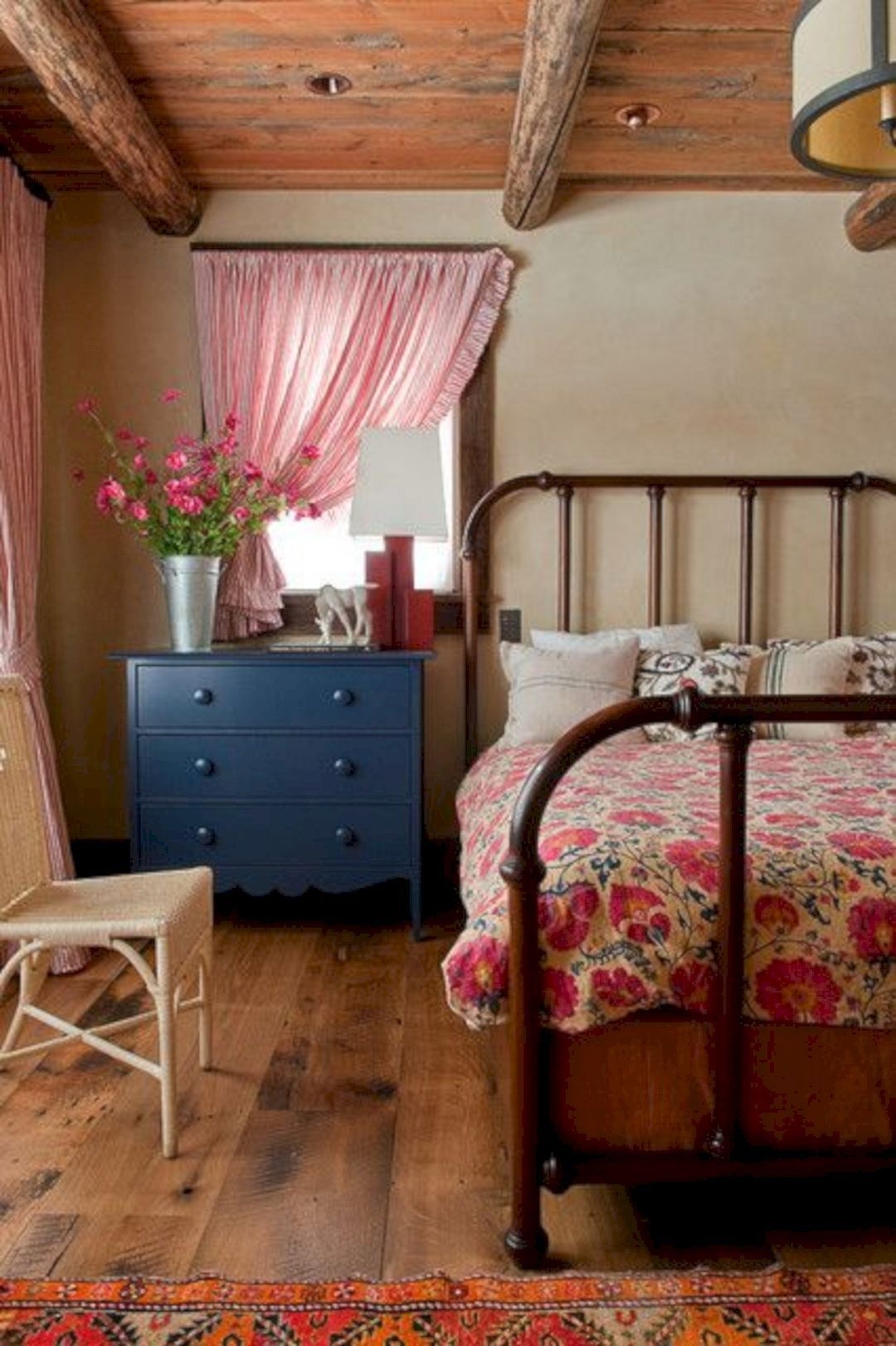 10 ways to decorate with painted furniture! Pull out pops of color and be #HomeGoodsHappy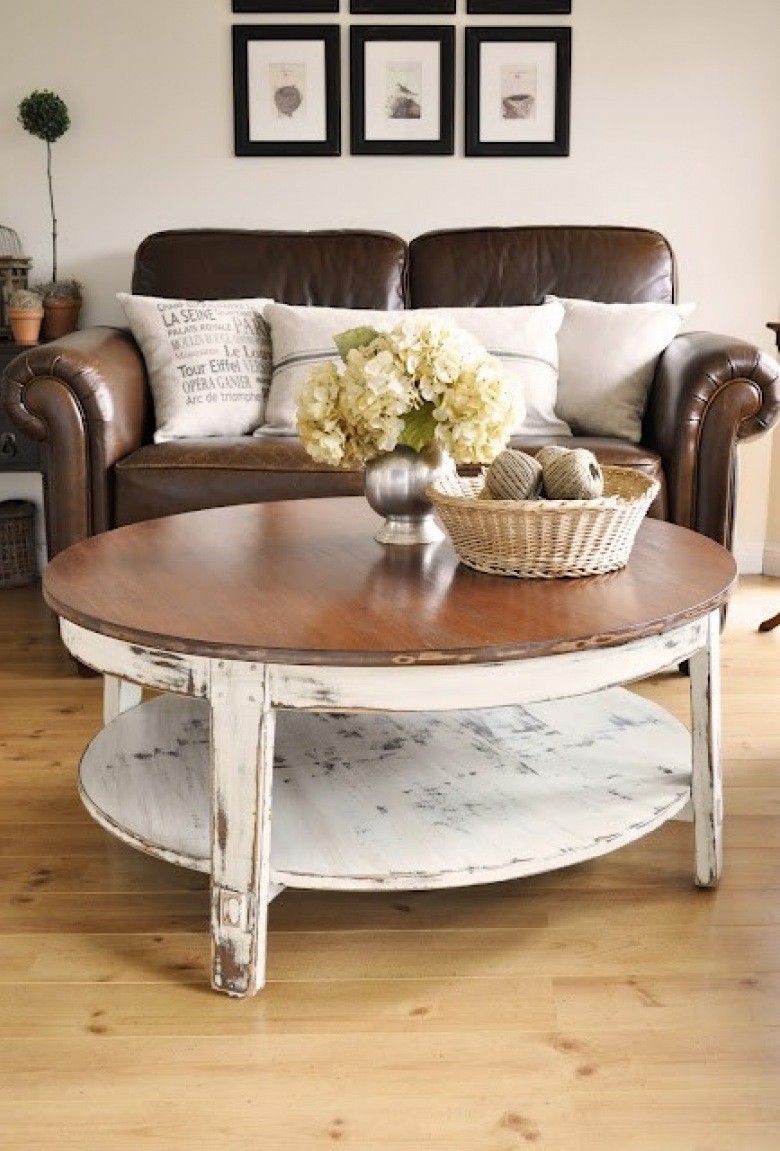 A mixture of pine and oak wood is used for this country living room round table with 2 colors. The base and legs were styled with white paint, with abrasions. Perfect coffee table. Its rich color palette lets you lean into both natural or monochromatic spaces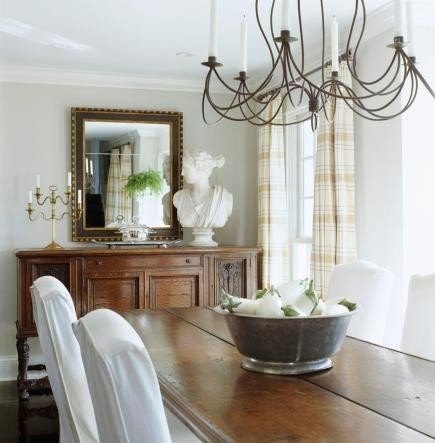 From traditional and formal to contemporary and casual, these rooms offer inspiration for your dining room decorating and furniture.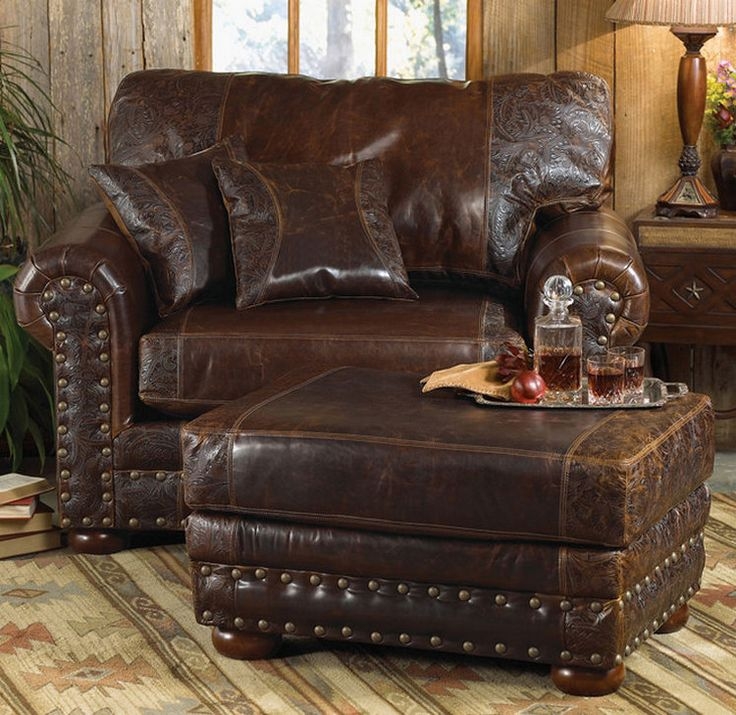 A magnificent ottoman for making your home elegant and sparkling with old-fashioned pizzazz. It's generously padded, upholstered in a distressed leather, while also featuring 4 flat wood feet and stylish nail head trim.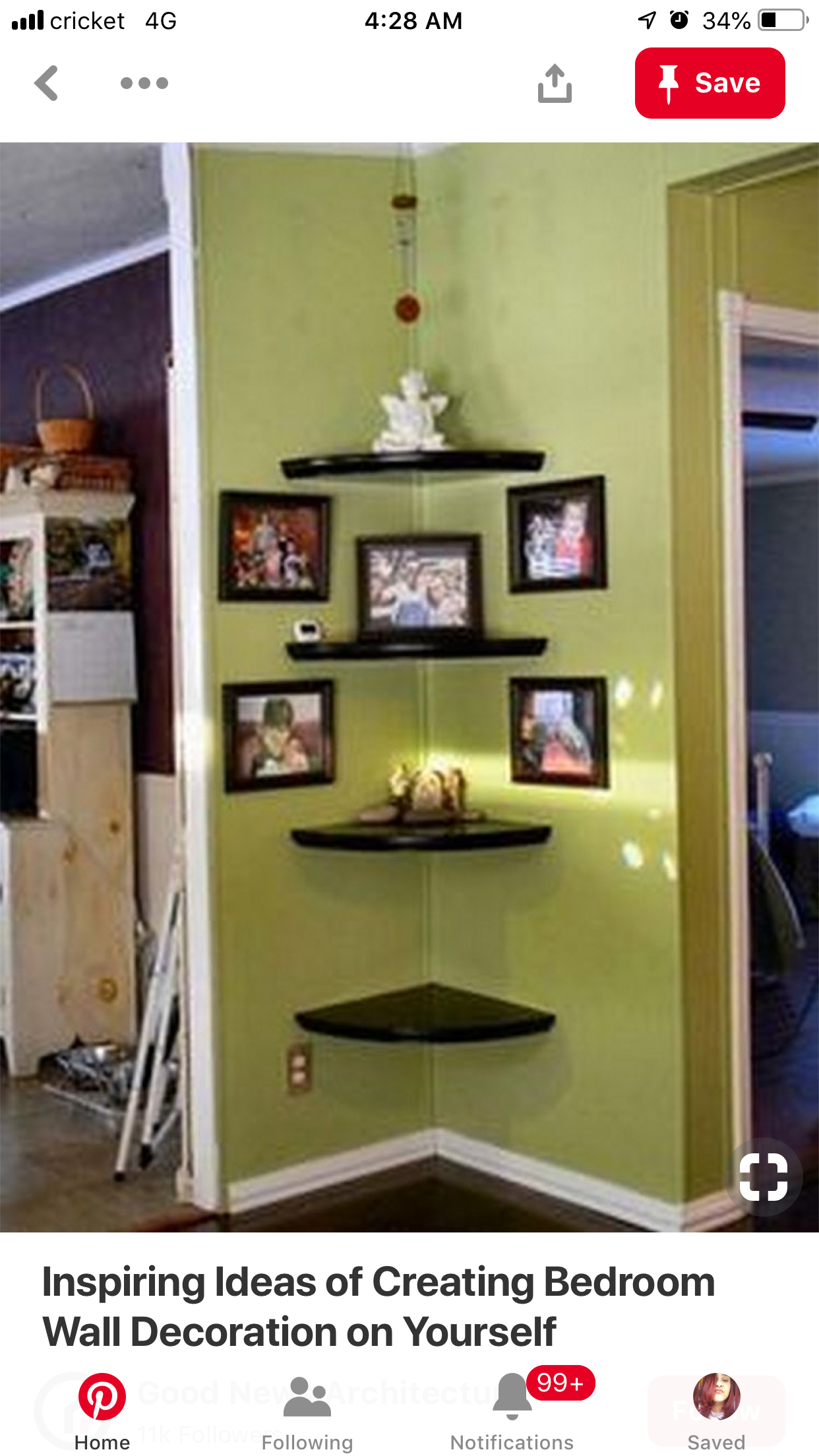 This charming set of corner floating shelves will create a cosy nook in your hallway or living room, creating a great spot to display your favourite belongings - photos, pictures and other bits and pieces.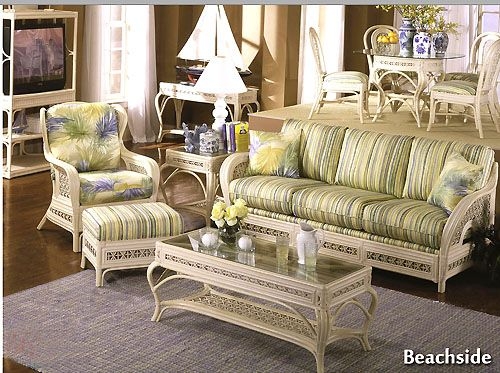 Beachside setup for a bright and spacious living room with a set of rattan furniture, consisting of a rectangular coffee table with a glass top and a shelf on top, a sofa and an armchair with a matching ottoman footstool.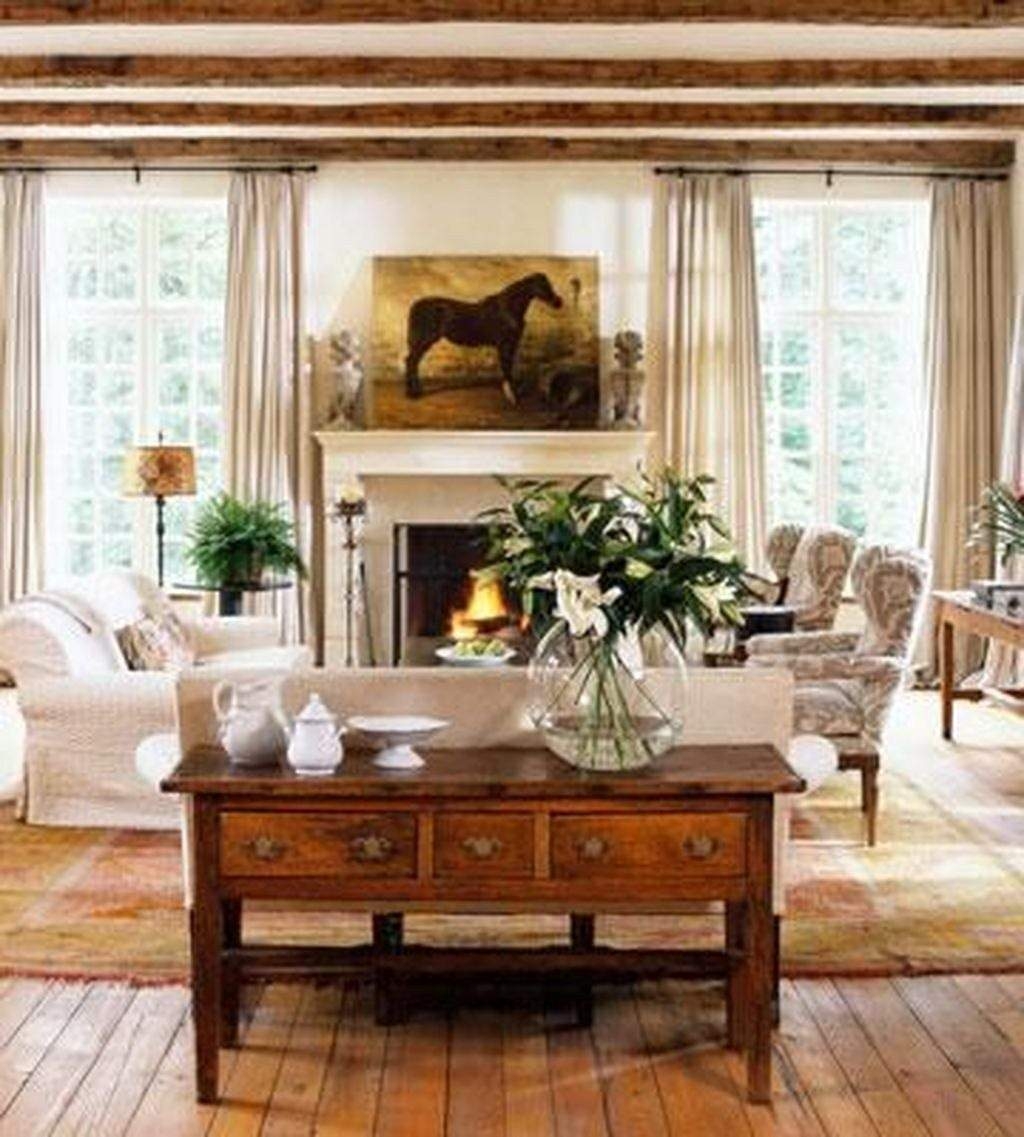 Coffee table with antique finish. It is completely made of wood and reinforced with solid supports. Includes drawers for storing personal items.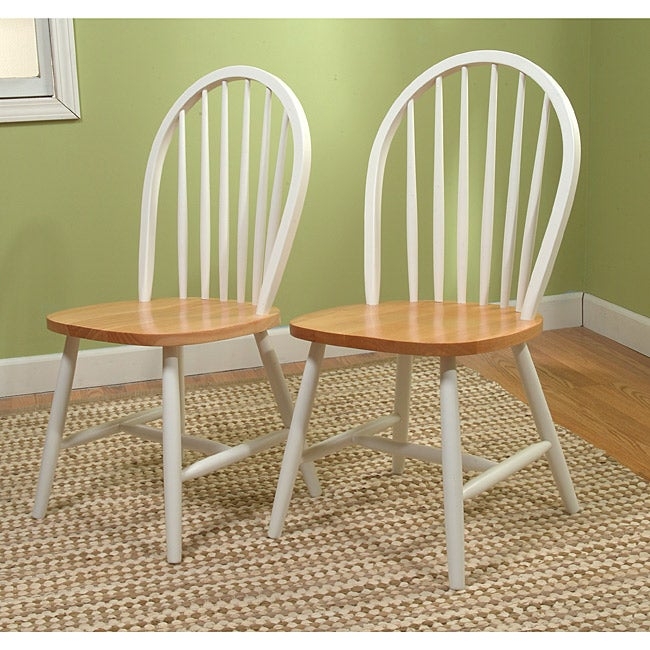 This 7-piece dining set includes 1 dinette table and 6 armless chairs. Each piece is crafted from solid wood for good durability, and covered in a white & warm stained oak finish.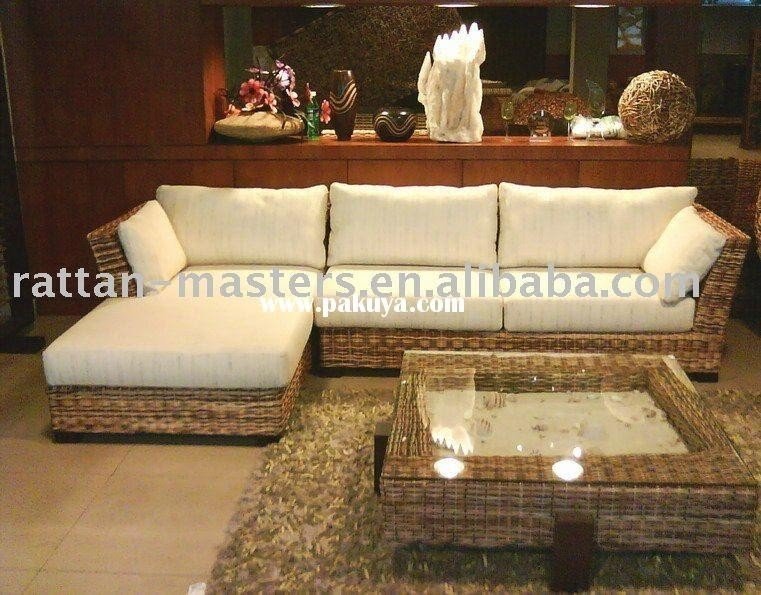 The structure of the rattan living room sofa set was made of powder-coated aluminum profiles and the whole was braided with a strong techno-rattan. The sofa has adjustable headrests in five planes. A homey character and comfort add couches - white cushions.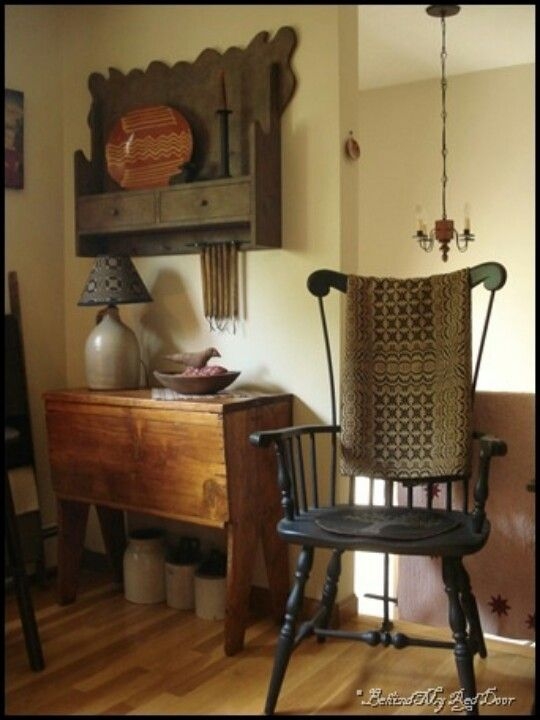 one of the first prim/colonial home blogs I ever visited and I fell in love with the style.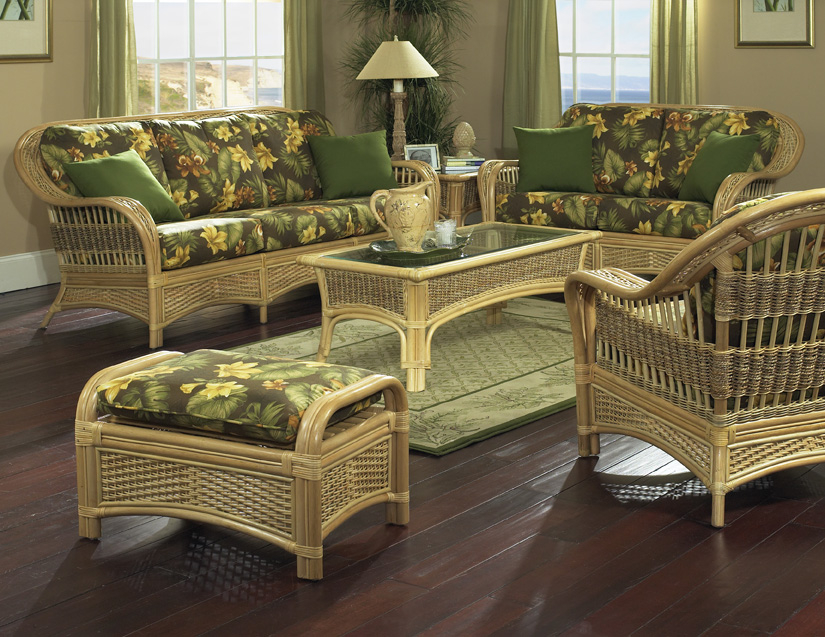 The handcrafted art of building Rattan and Wicker furniture is an old and dying art - but was saved in this example of bright rattan living room set. Tropical motif plays perfectly with sofa, armchairs or table hand braided in a bright rattan from Bali.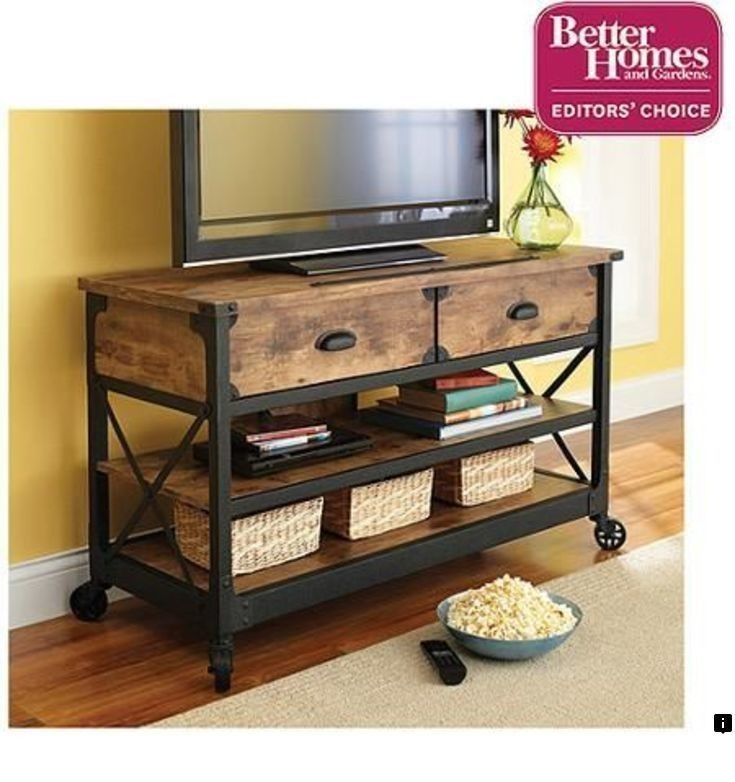 This element introduces a rustic, country style with a little bit of antique elegance. It is a useful piece of furniture that is made of solid materials so it is able to support a TV and other items or pieces of equipment.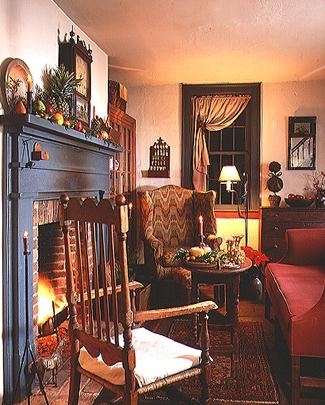 I could curl up here on a cold winters night..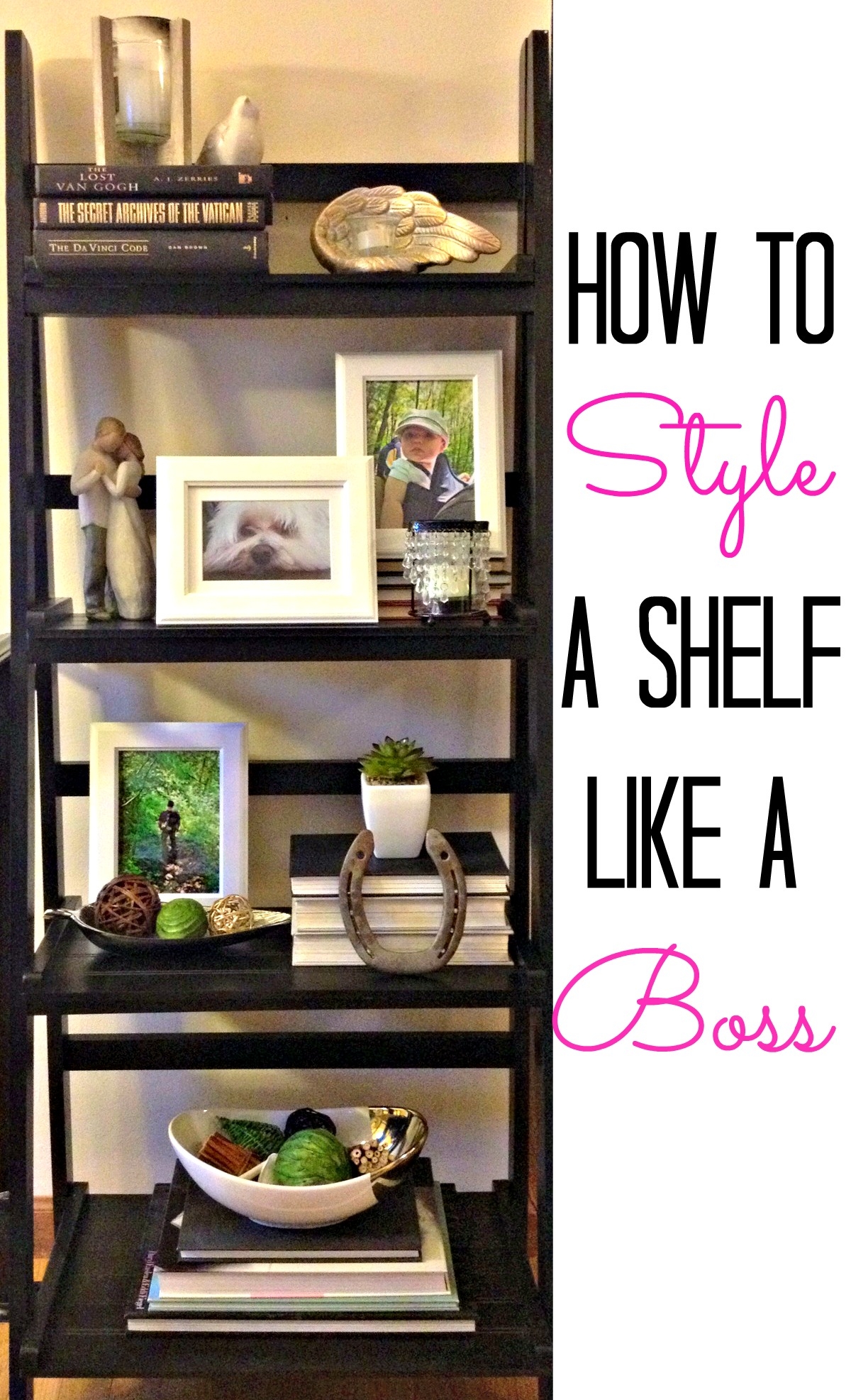 A pretty traditional open shelving unit of black finished wooden materials. It has a frame modelled on a painting ladder. It's built of 2 tall A-shaped posts joined by simple stretchers. Rectangular shelves with raised side edges differ in width.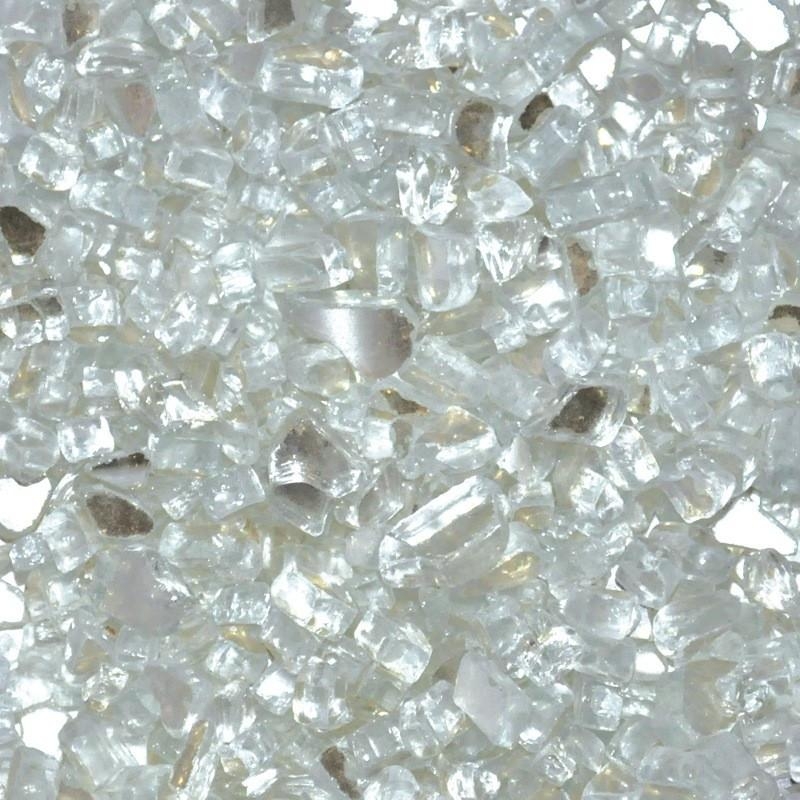 Interesting and nice-looking reflective tempered glass bits for decoration of natural gas or propane-powered indoor and outdoor fire devices. They have beautiful platinum tinge and are melt-resistant.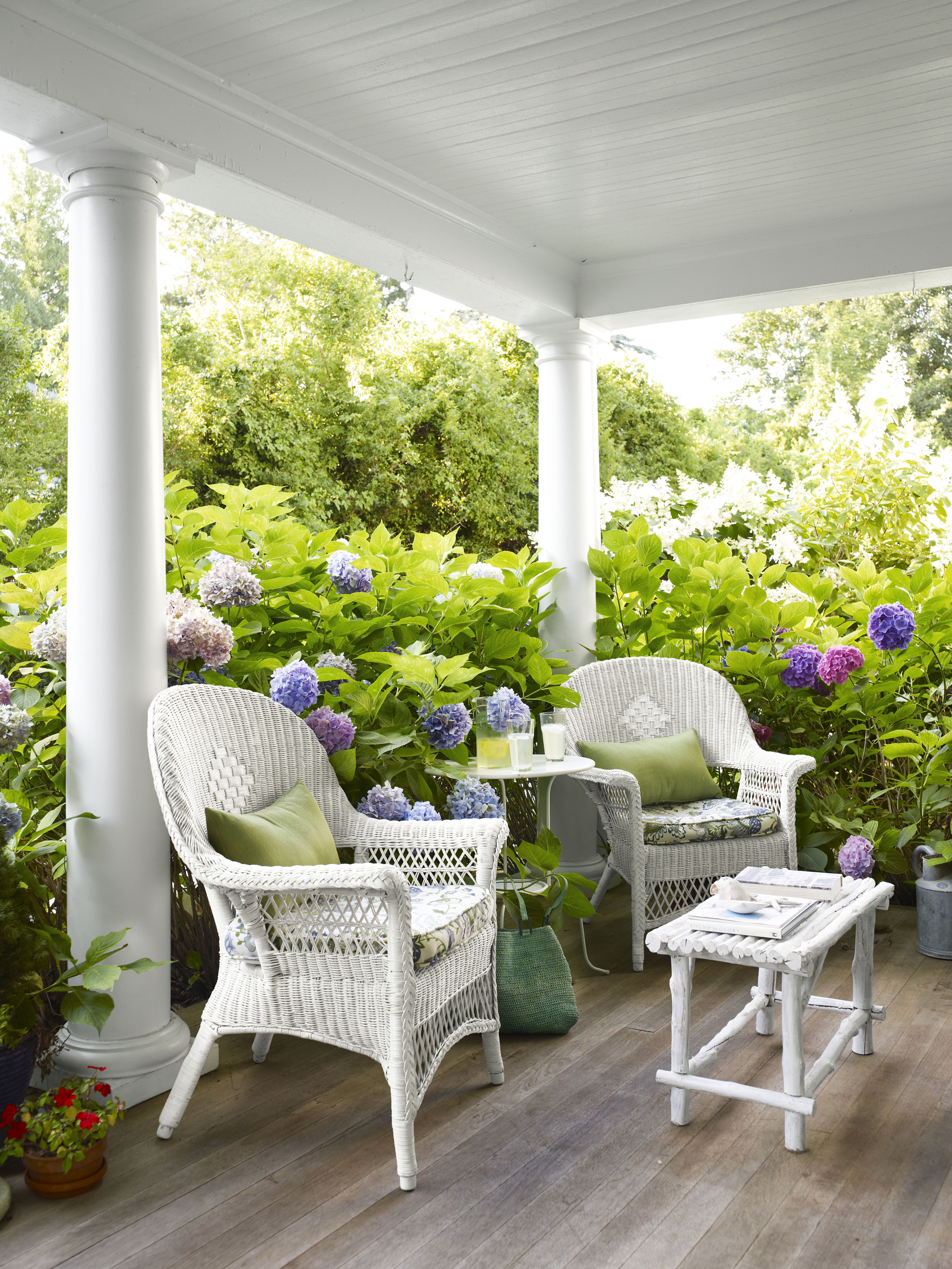 Porch and Patio Decorating Ideas - Outdoor Room Ideas - Country Living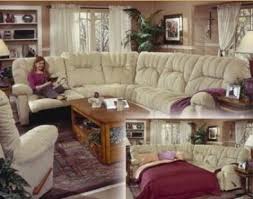 ... Dining Room Home Entertainment Home Office Living Room Specials E-Mail