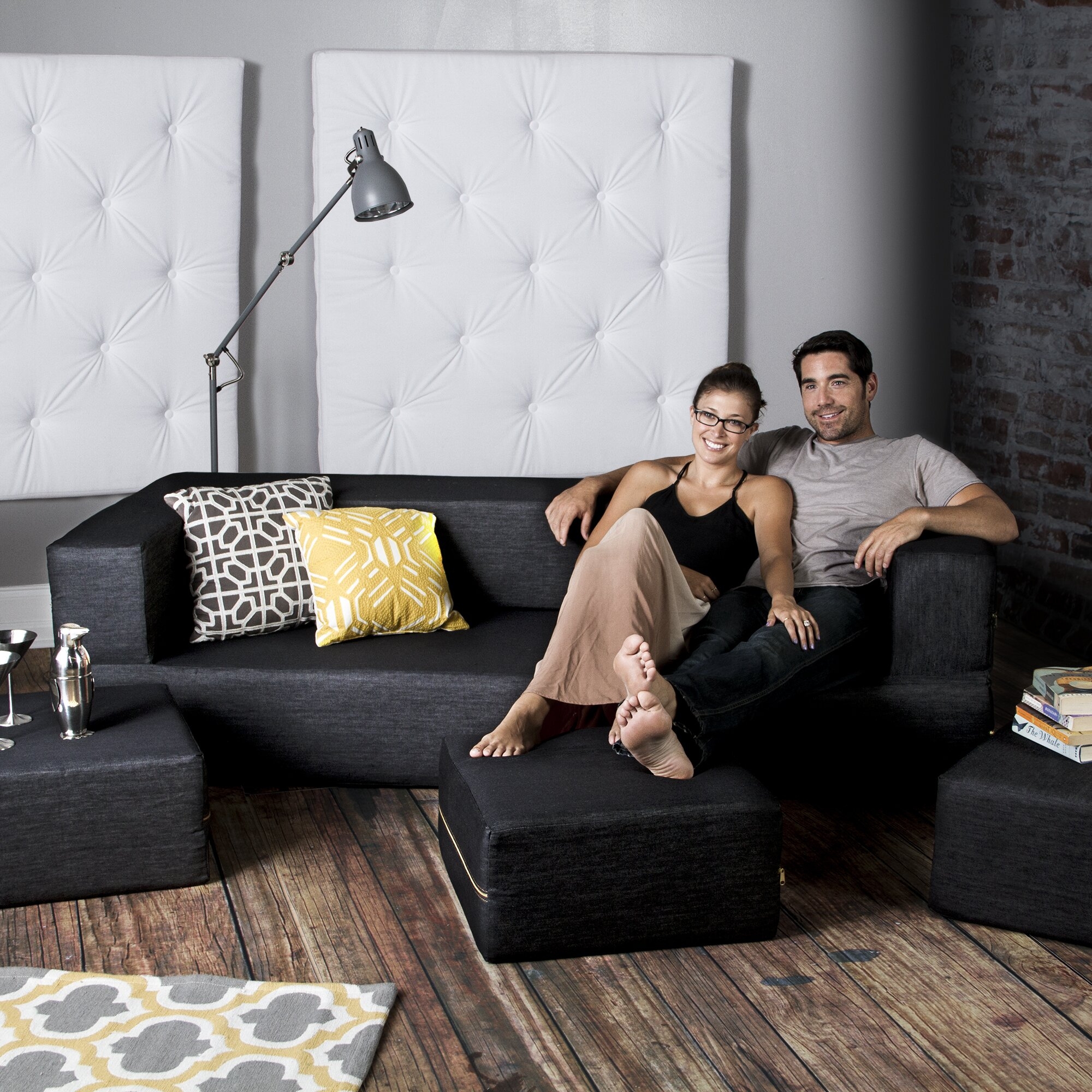 Zipline Modular Denim Sofa & Ottomans
It is a reclining set, which consists of sofas and Ottomans. The shape of the furniture is very simple, modest, minimalist. However, they are very convenient and extremely comfortable. They will fit perfectly in the minimalist interior or in the loft.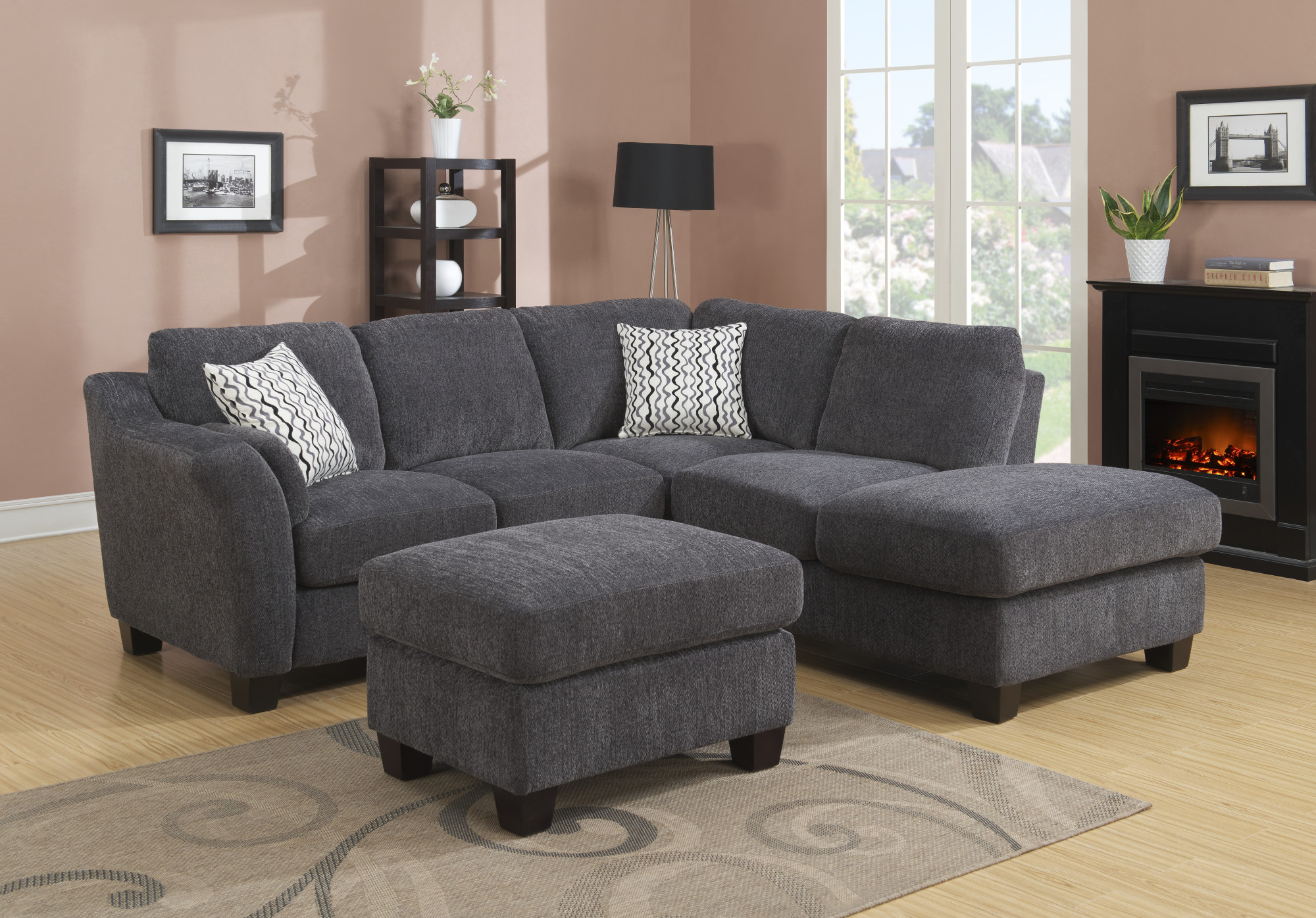 Emerald Home Furnishings Clayton Ii Sectional
This contemporary sectional is characterized by a solid wood frame and 100% polyester textured Chenille cover. Includes blind-stitching and tapered feet. To use the ottoman as a chaise, simply, turn it sideways against the sectional.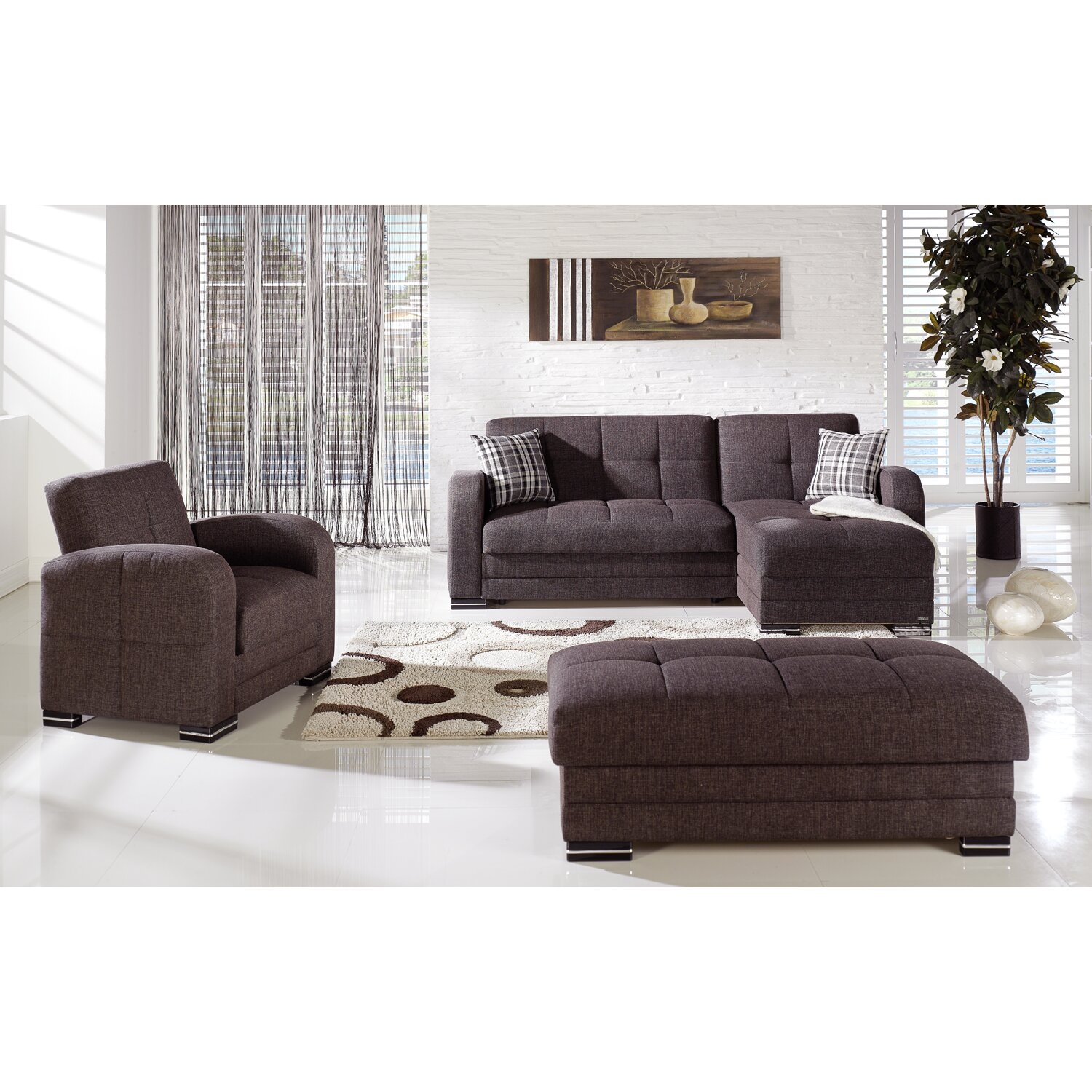 Istikbal Kubo Modular Sectional
This kind of product is a comfortable sofa with attached chaise longue. It provides plenty of sitting space and it is able to convert into a bed. The sofa assures a very high level of comfort and day and night.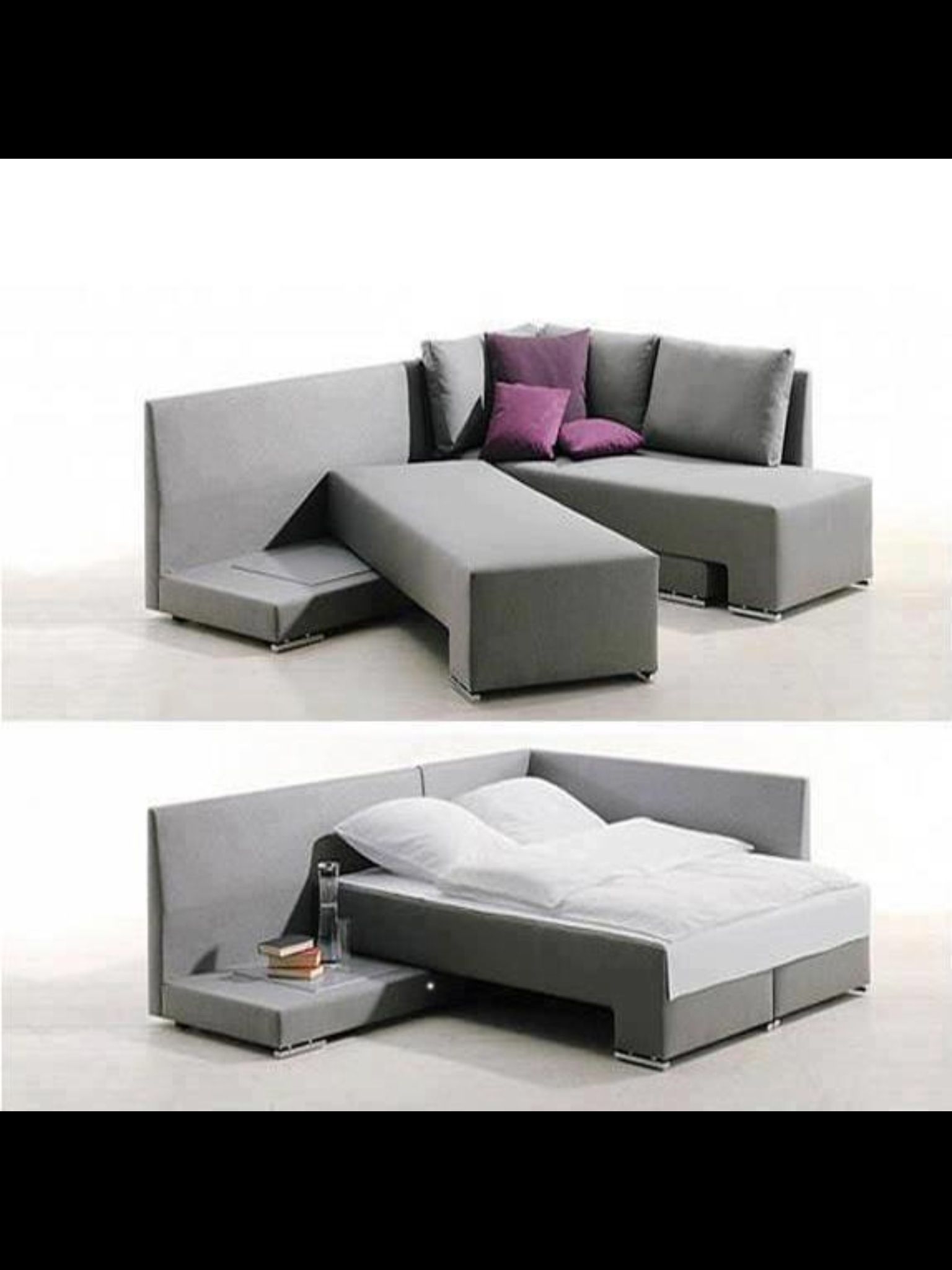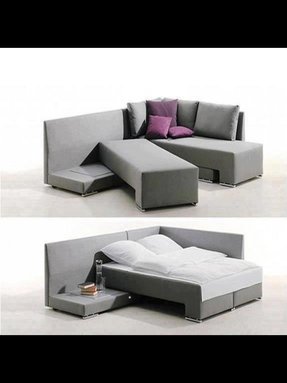 Suitable for modern and contemporary homes, this modular sofa can be set in few different ways - as a corner sofa, or a comfy bed for two, with a convenient tray. Features gray fabric upholstery and low-profile, steel feet.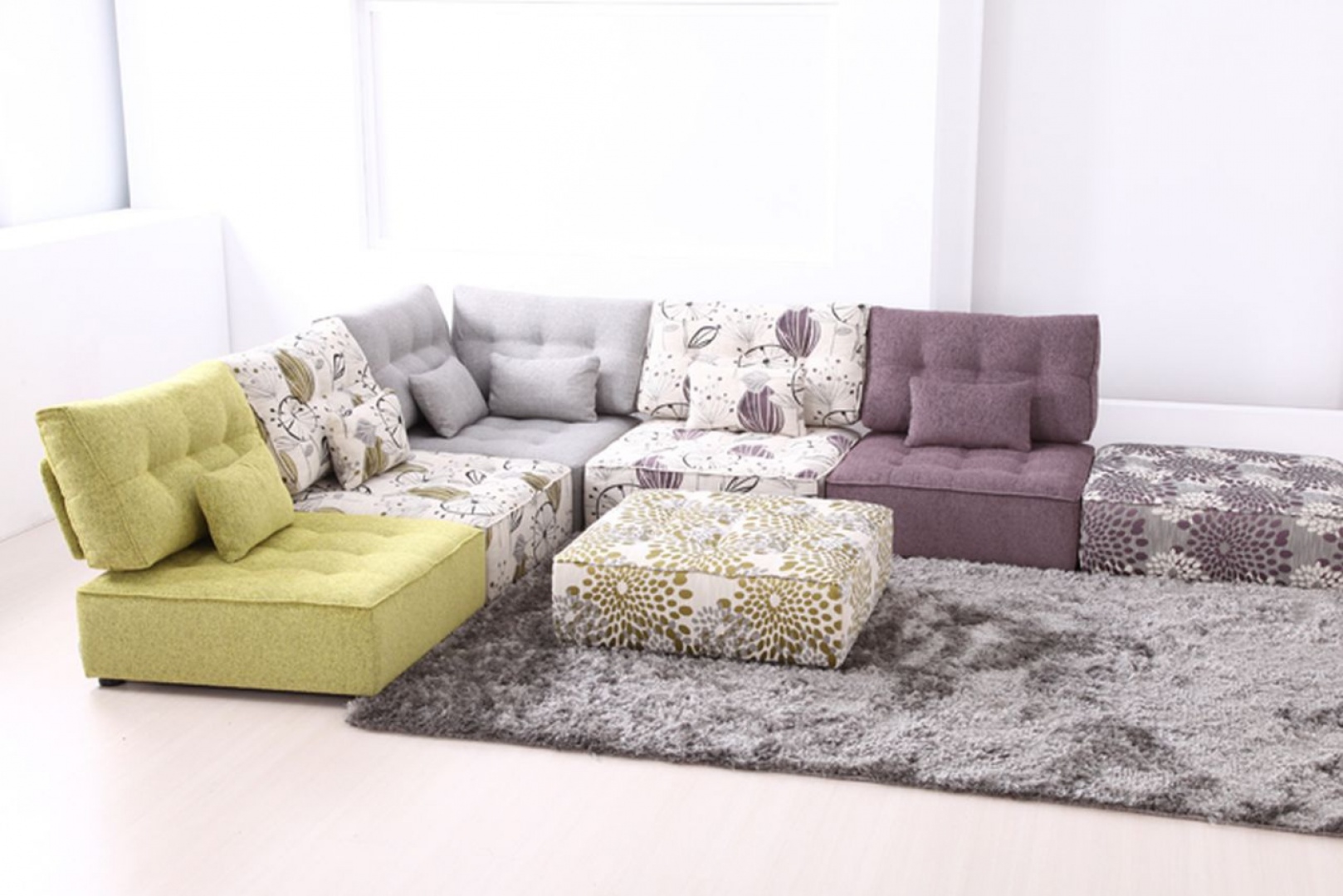 Modular sofas suitable for small indoors. They include multi-color sections with different, attractive patterns. They are thickly cushioned for comfort and button tufted for additional aesthetics. This sofa is an L-shaped element.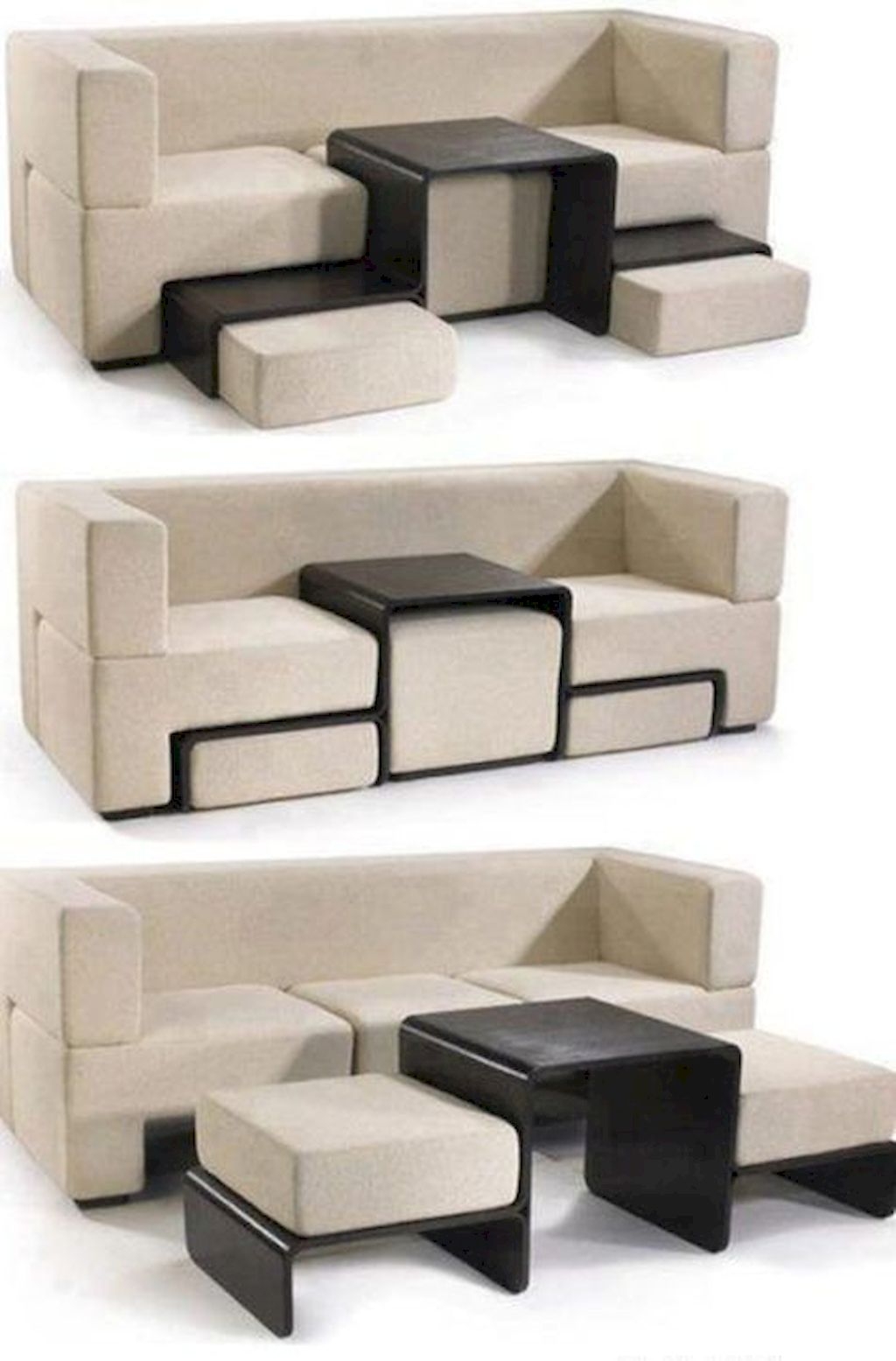 This great modular sofa is a perfect solution for many occasions. The simple design allows you to create many variations of arrangements with table and puffs from it. Warm beige combined with dark brown are universal for many interiors.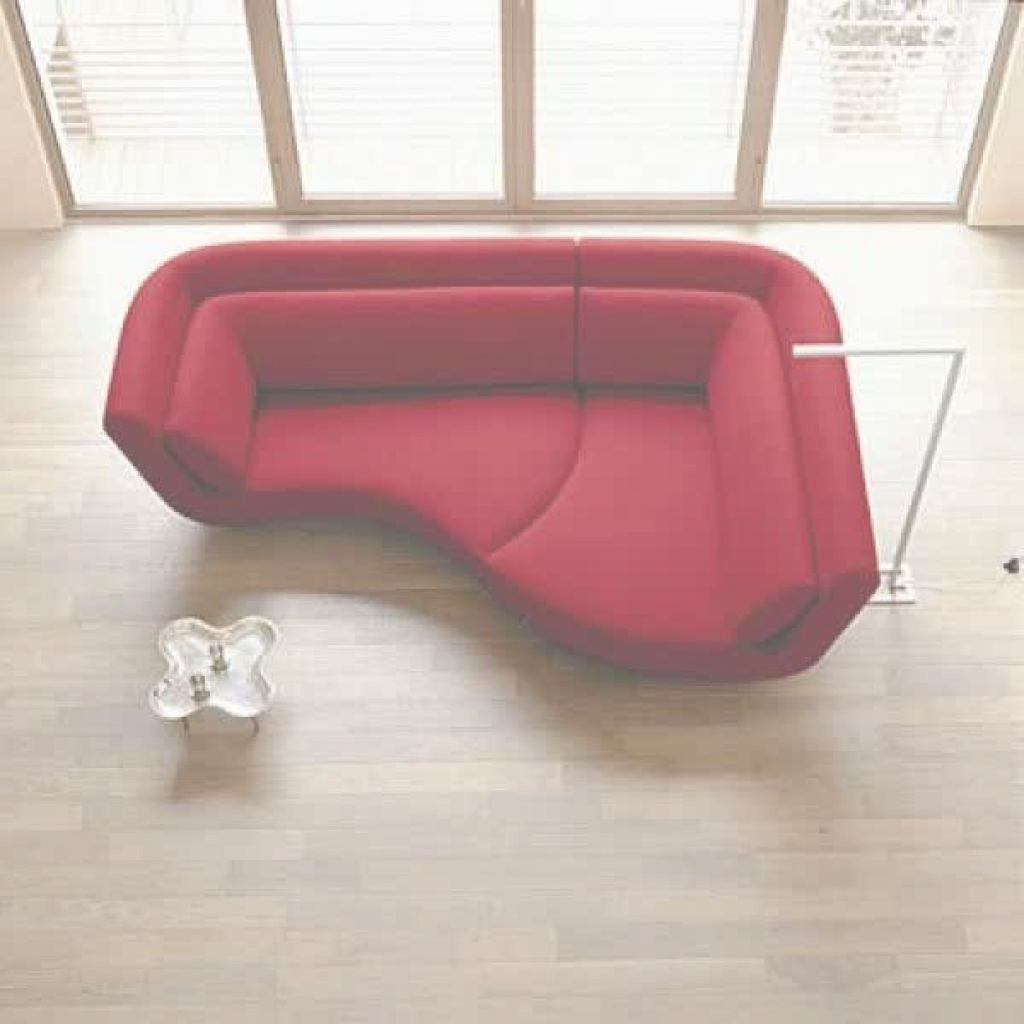 Unique sectional sofa in a shape of curved letter L in mirror image. It is covered of delicate, red cloth. If you love modern, elegant design this sophisticated piece of furniture will be ideal to your interior.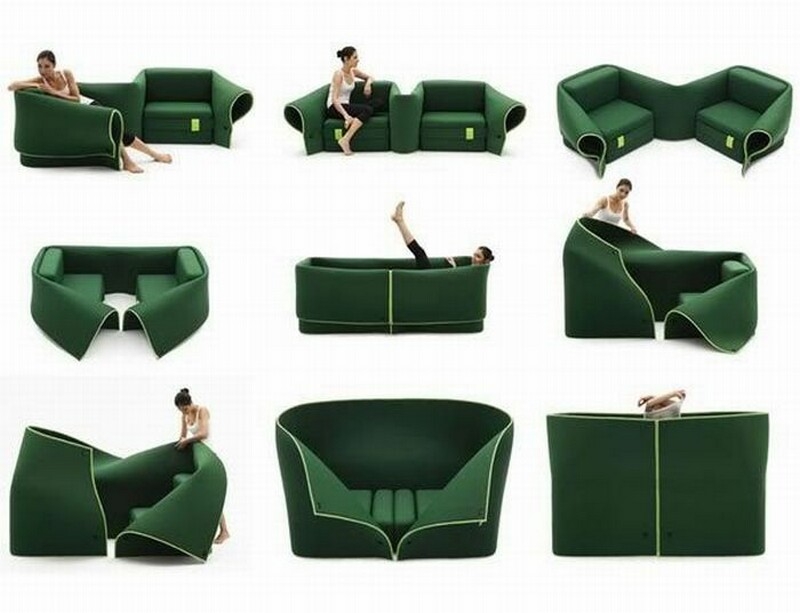 Funky design for a unique and unusual weird sofa made up of two armchairs joined together to be a long piece of cloth. The pictures on the image show off a view of the possible arrangements for this quirky couch.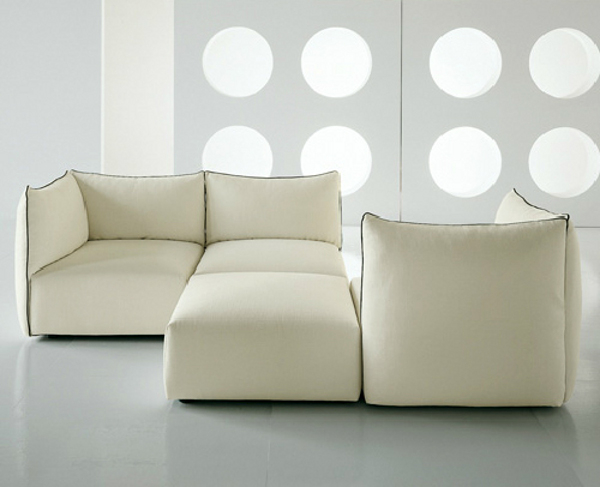 front view of Modular Small Sofa that Can Converted Into Funny Sets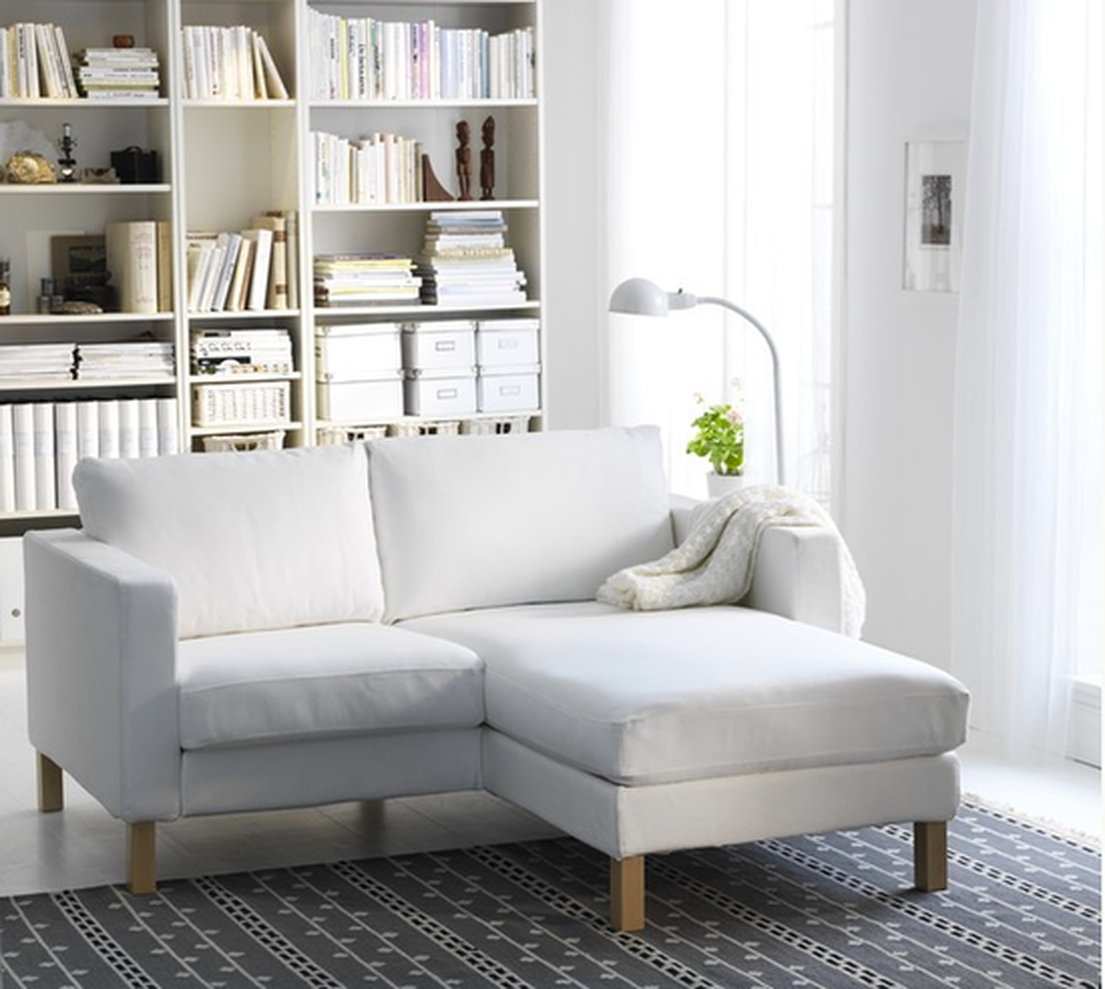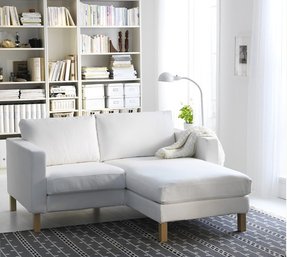 Not so big, this small scale modular sofa promotes space saving, but you can stretch your legs pretty far on its lounge. Simple white textile upholstery and block wooden feet comprise a minimalist contemporary style.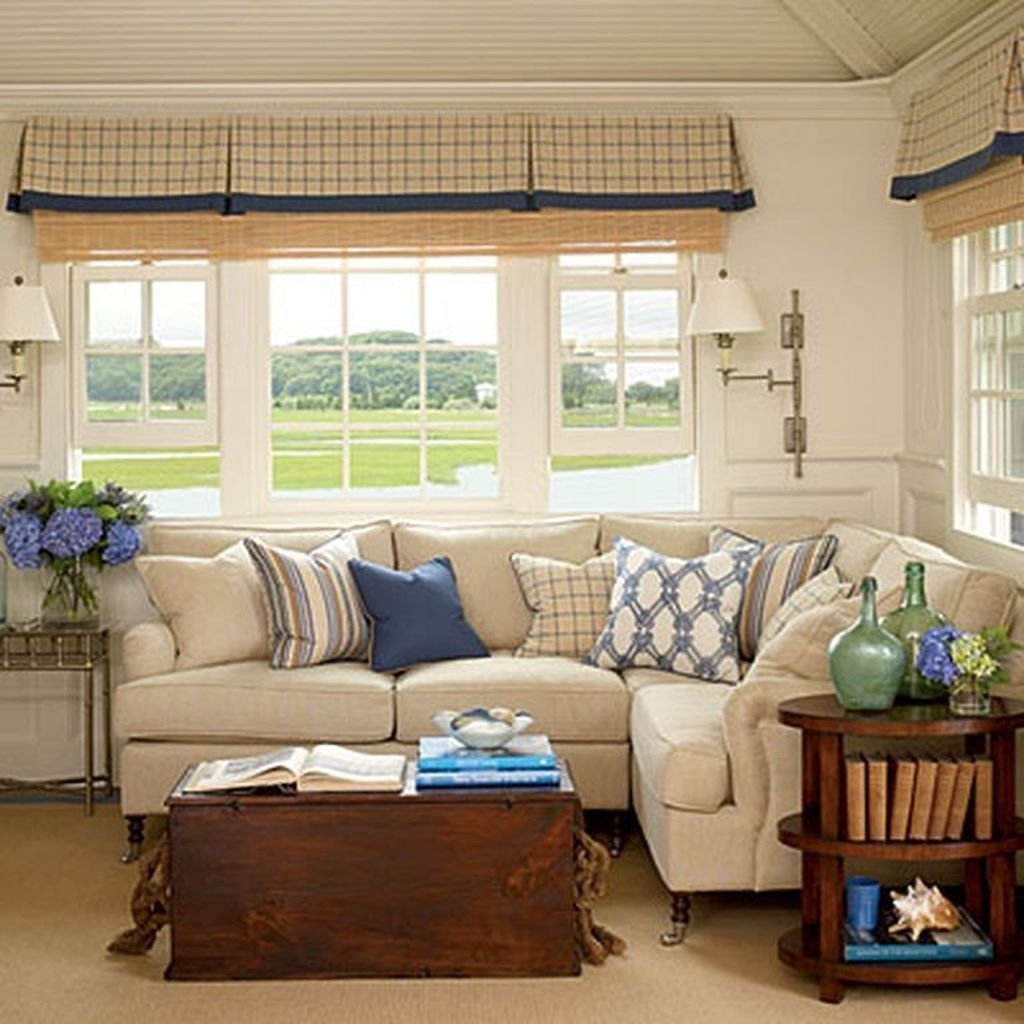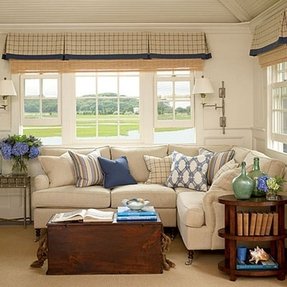 If you are opting for a timeless design of your not too large living room, then, this sectional sofa can be a good solution to achieve it. It's upholstered in off-white material, has a bunch of softly-padded pillows, and wooden / steel legs.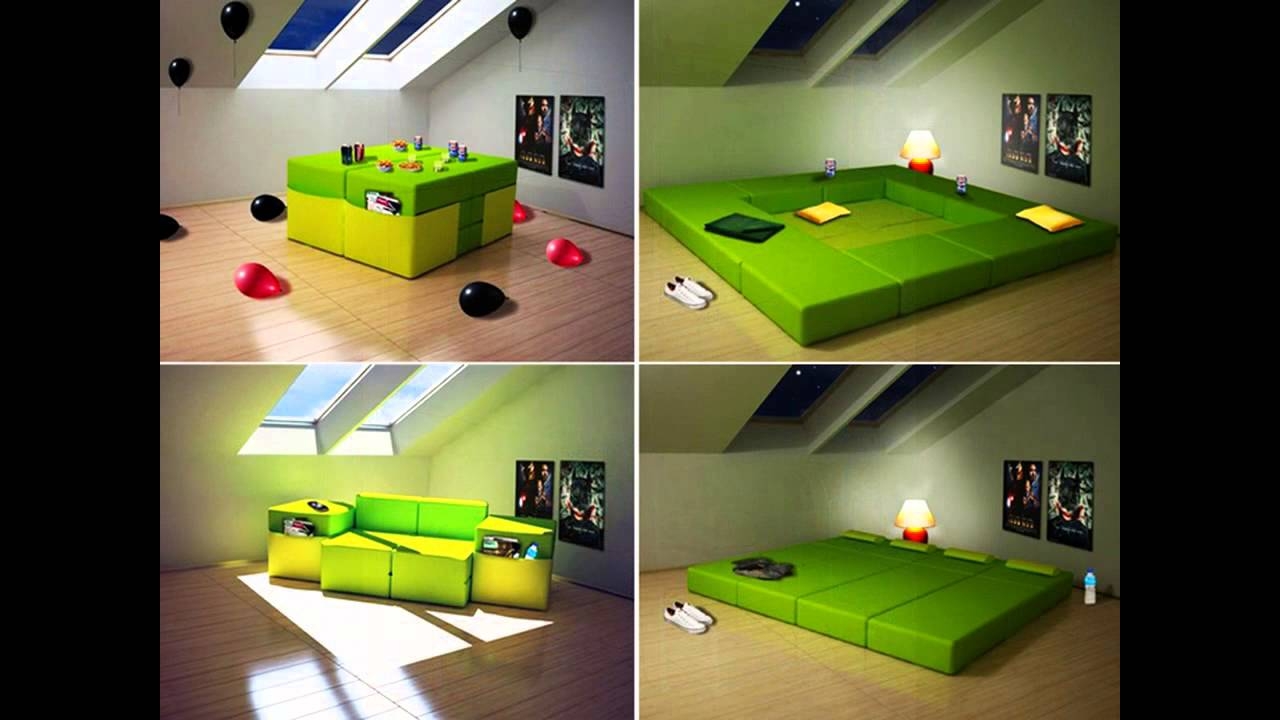 Try those modular sofas for your modern decor. They can be put together in various ways, giving you several different types of furniture to use. You can make almost anything - from couches and tables to ottomans and beds.
sectional sofas for small spaces Axis Armless Sectional Full Sleeper ...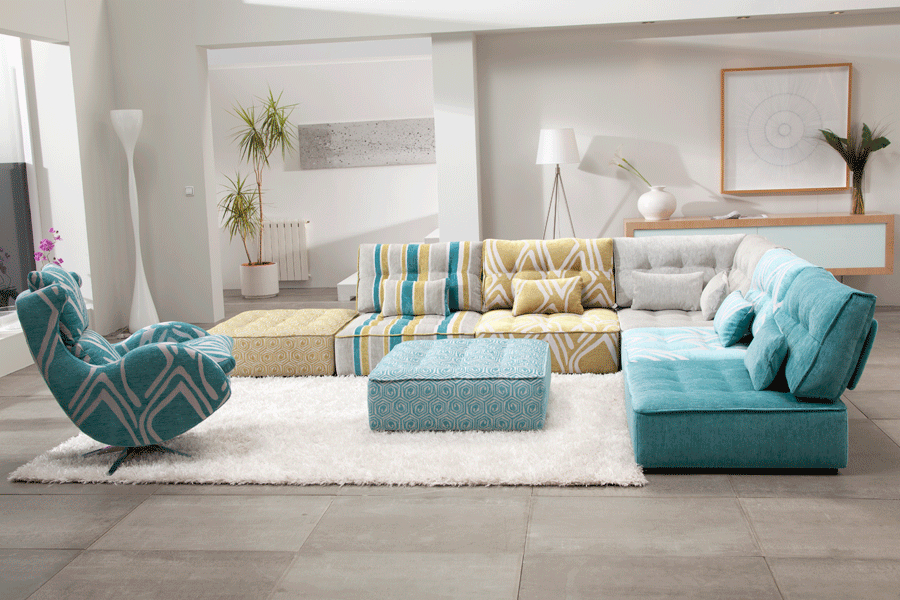 Small Corner Sofas for Small Rooms from Darlings of Chelsea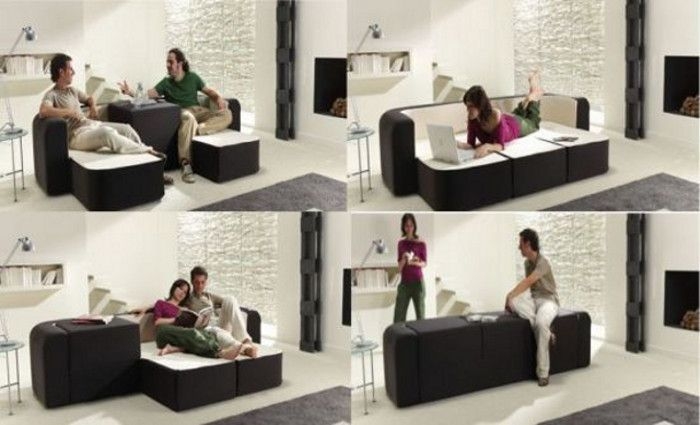 Ingenious Sofa by Ebola...pretty sweet how you can change it for what you want. I hope its not expensive!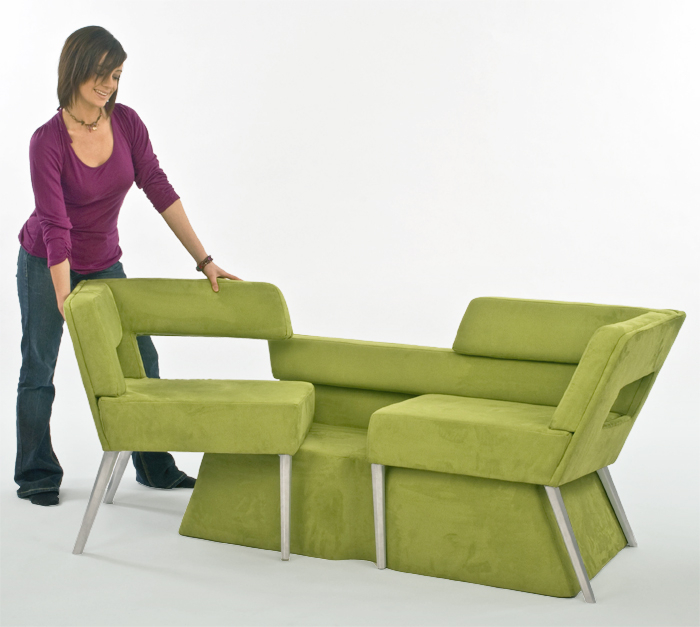 While deciding on this modular 1 sofa and 2 chairs system, you are getting a compact set that allows you to slide both chairs onto the sofa, gaining this way even a bigger sofa. It, especially, works well in smaller interiors.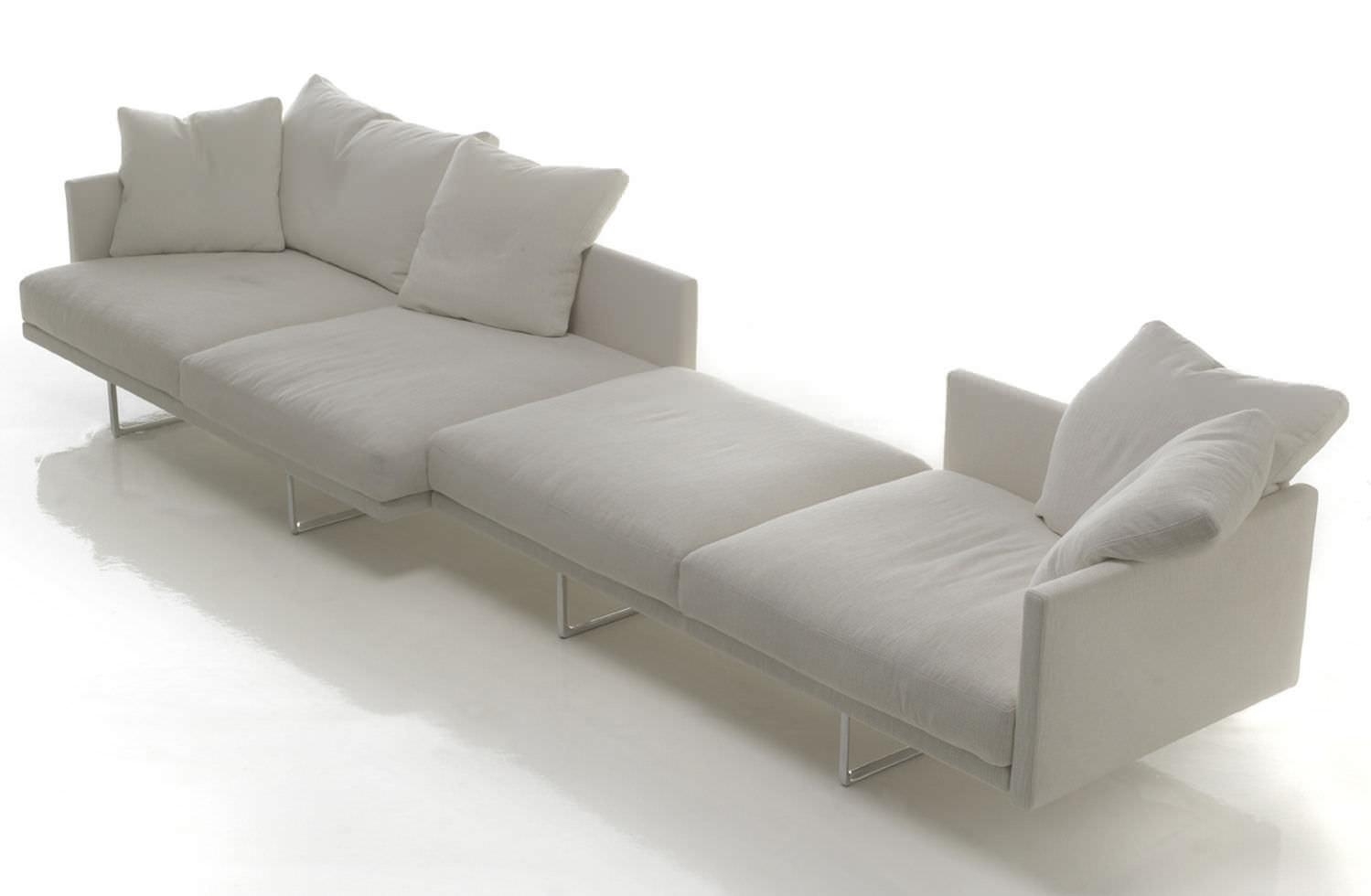 -sofa-modular-sofa-for-small-space-white-modular-sectional-sofa ...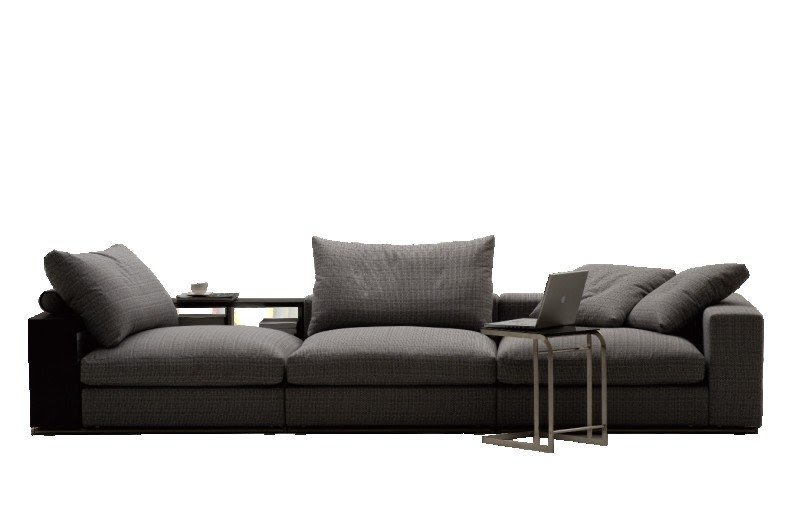 The Freetown sofa lets you be the designer. An amazingly modular system: There are infinite sofa combinations possible from a small two seat to the largest U shaped sofa. The Freetown is a flexible and modern seating solution for every space. Create your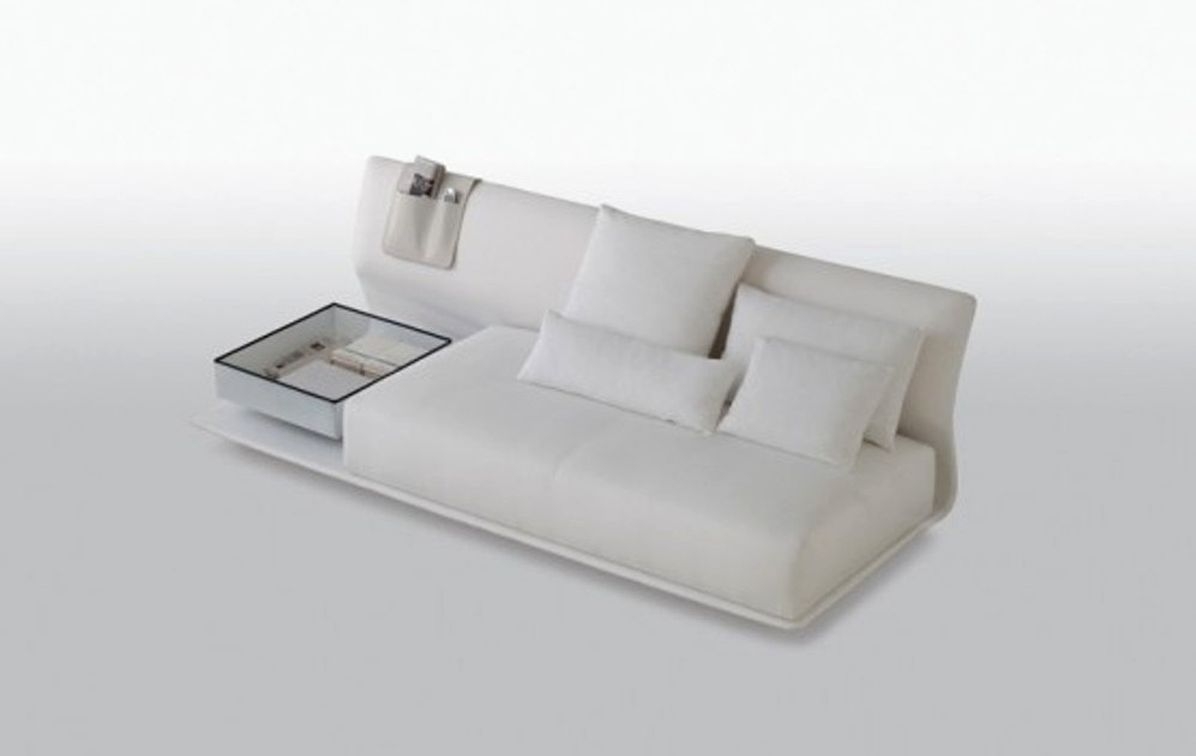 An interesting space-saving contemporary modular sofa easily convertible to 2 twin beds. It has a recessed base, a quite thick seat, a curved pillowed backrest, a storage container. It's upholstered in patternless white material.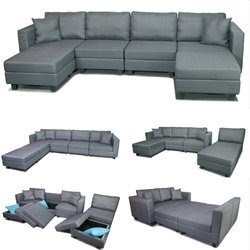 Modular Sofas For Small Spaces Toronto: Small Space Plus - Toronto ...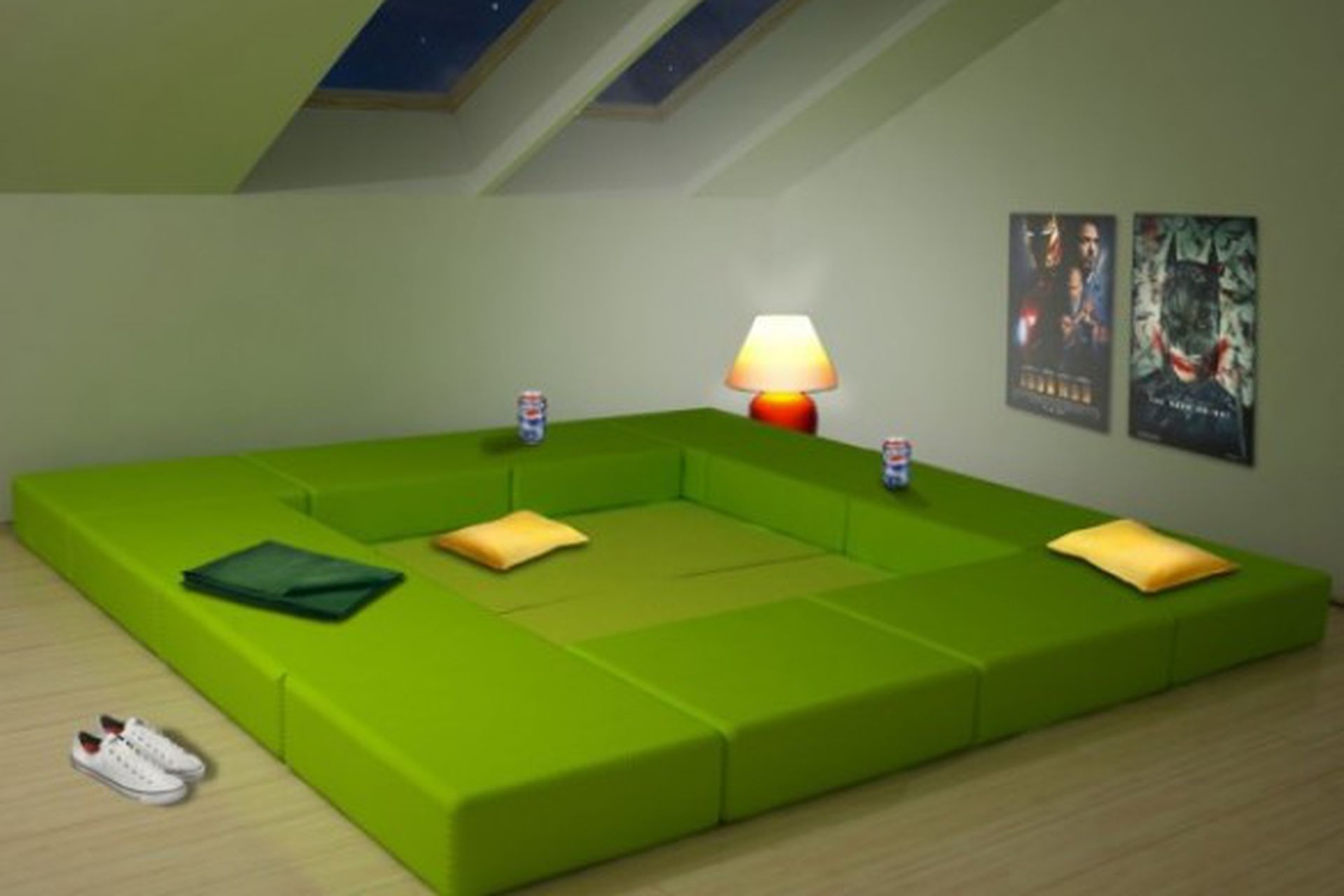 A creative way of enhancing interiors with smaller spaces, this modular sofa can be easily set according to your needs. You can transform it into e.g. a large seating pit, a 4-person bed, a couch with a table, a large table, etc.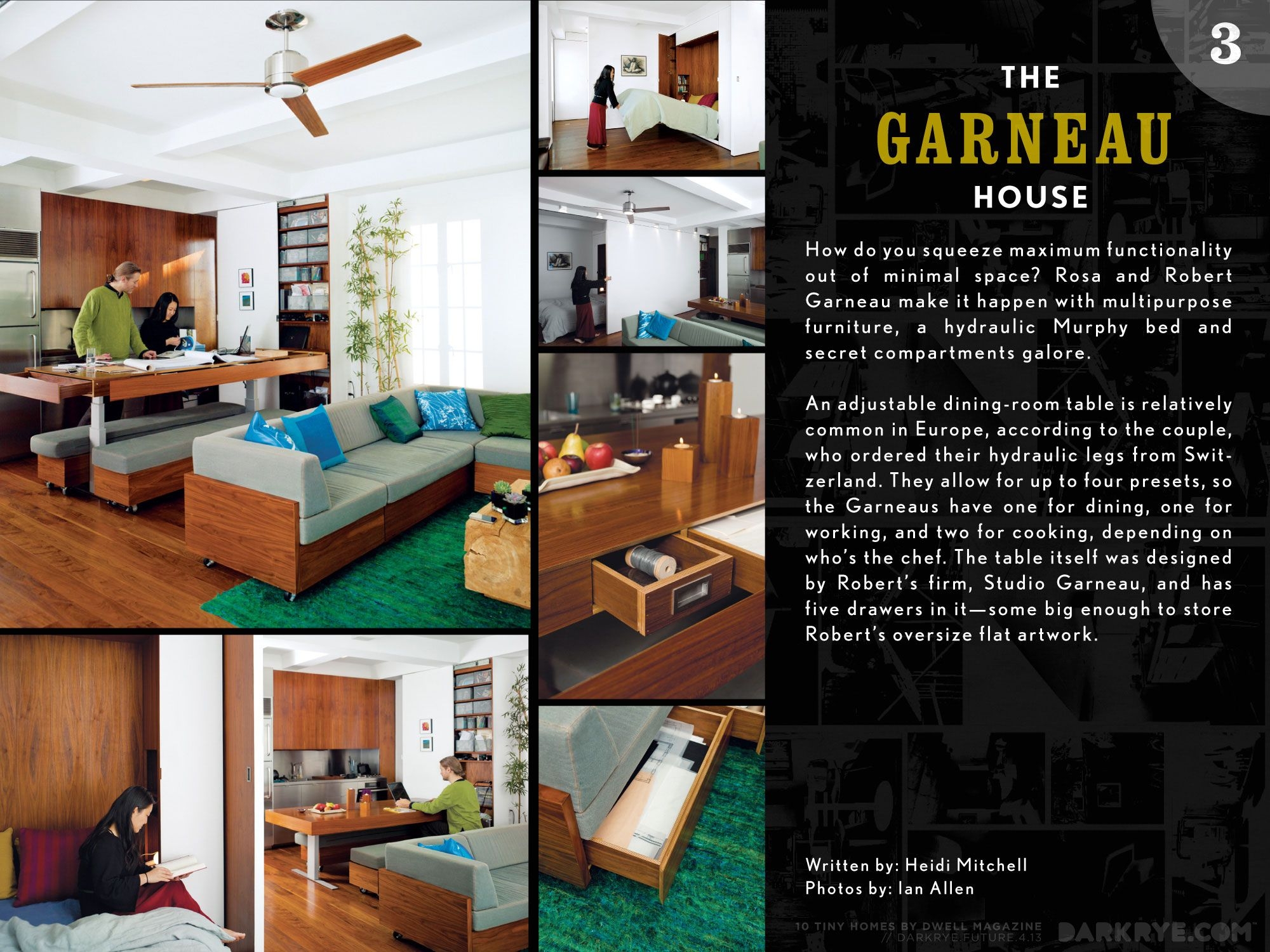 An excellent solution for accommodating smaller spaces, this modular sofa is comfy, functional, and easy to set. Includes a wood frame with mobile caster wheels, upholstered cushions, and different ways of assembling all the segments.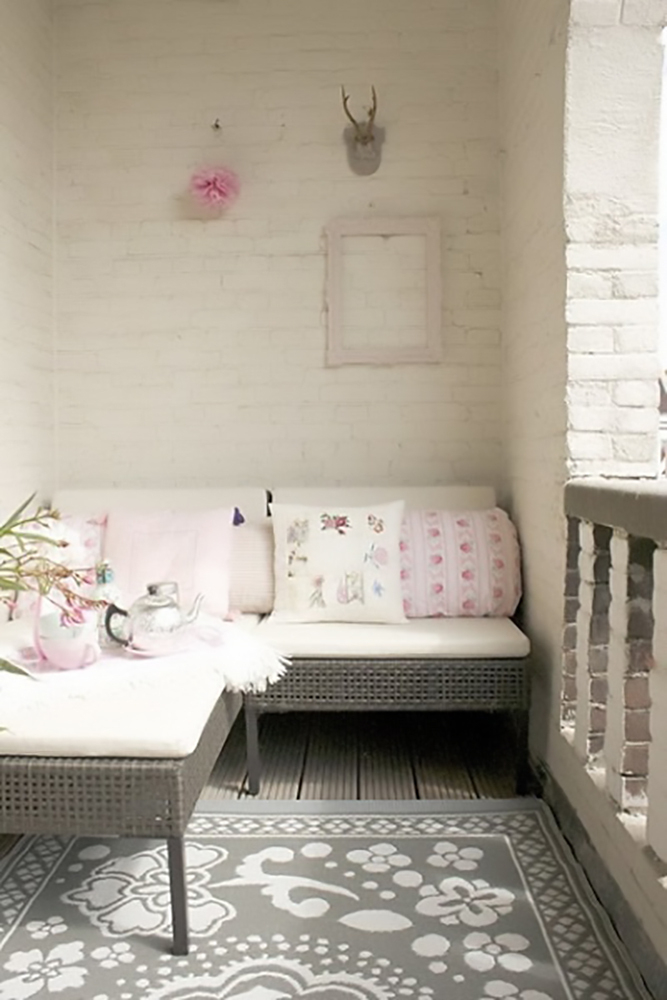 The angled sofa makes smart use of this diminutive outdoor nook. By not chopping up the patio, it makes the space feel larger than it really is and provides ample seating for a cozy gathering of two or three friends (or more, if no one has personal space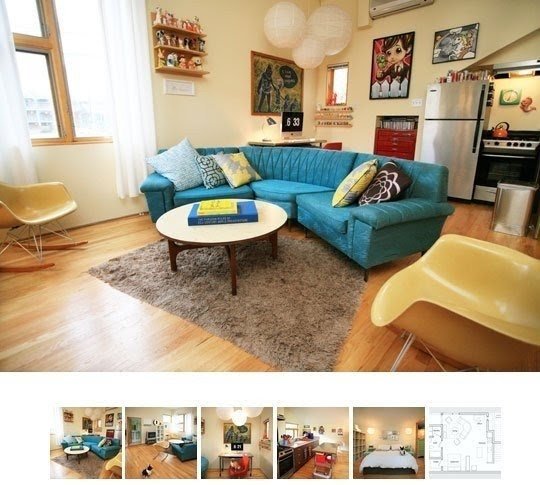 Use modular furniture that you can customize to fit your space. Casey Marie's sectional sofa, for instance, splits up into chairs or a loveseat. If her next apartment doesn't have room for a full sectional, she can still use it.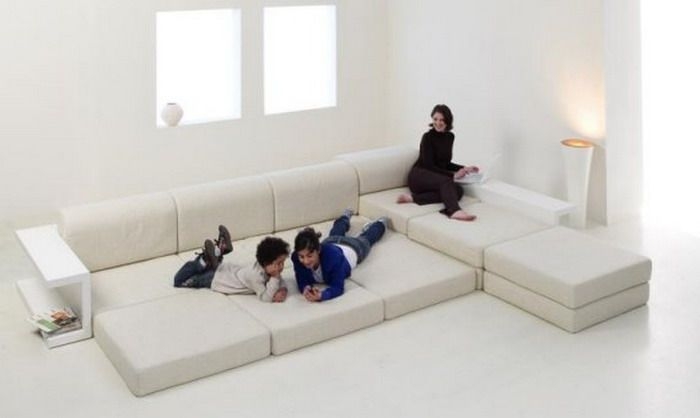 Modular Sofas and Seatings
A space-saving modern modular sofa with wooden frames and round metal legs. It has wide flat arms on thin round metal rods and a pillowed back. It features lifting seats which hide roomy storage compartments. Upholstery is of plain red fabric.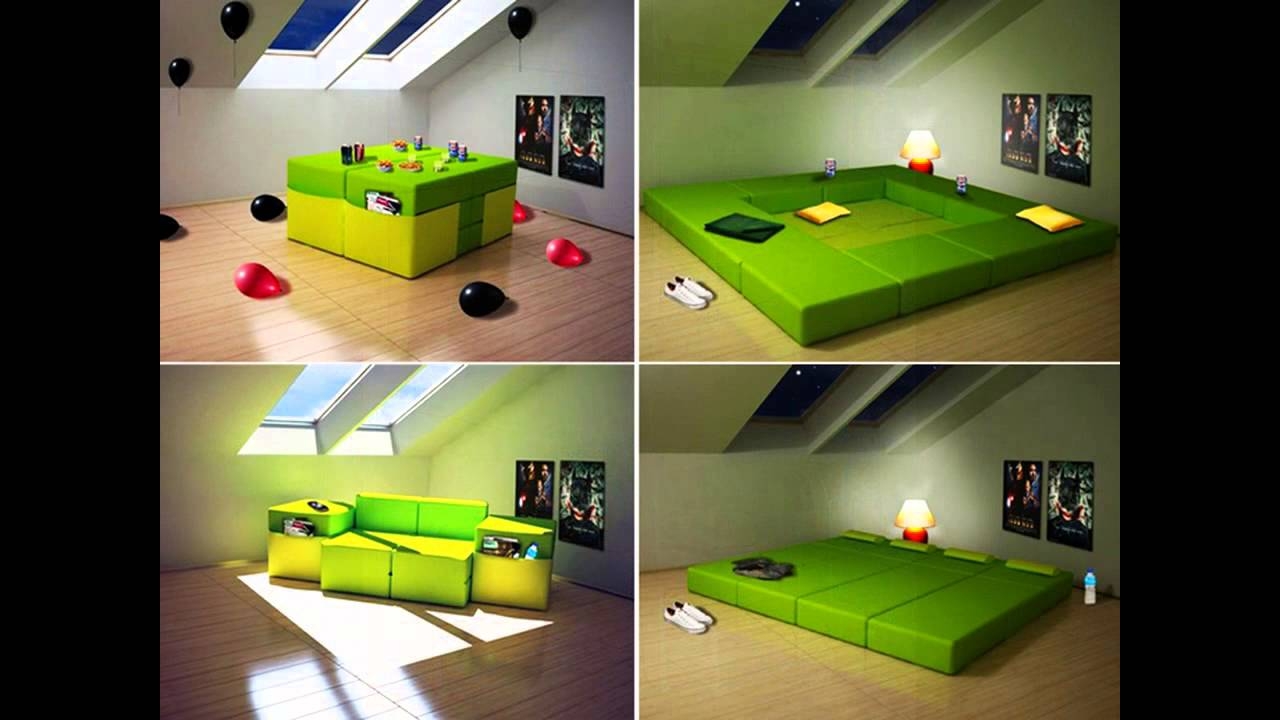 Modular Furniture Multi Purpose For Small Space Room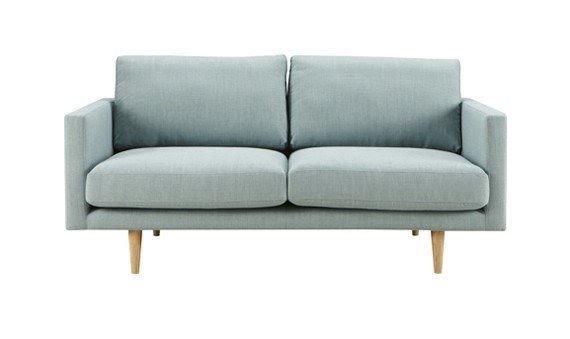 TOP 10: Compact sofas for small living spaces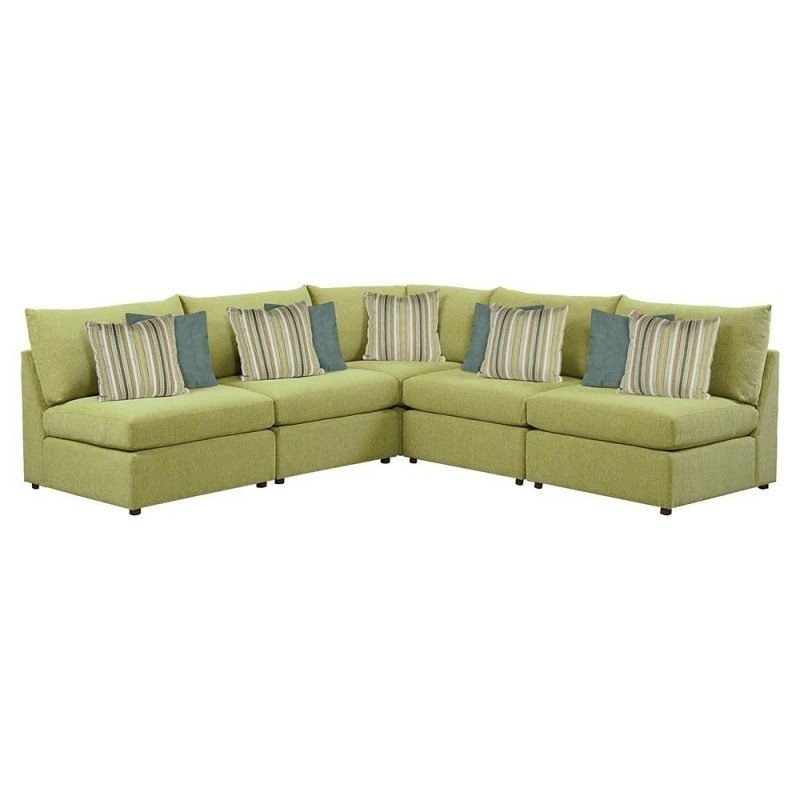 for-small-space-cozy-sofa-with-cushion-modular-sofas-for-small-spaces ...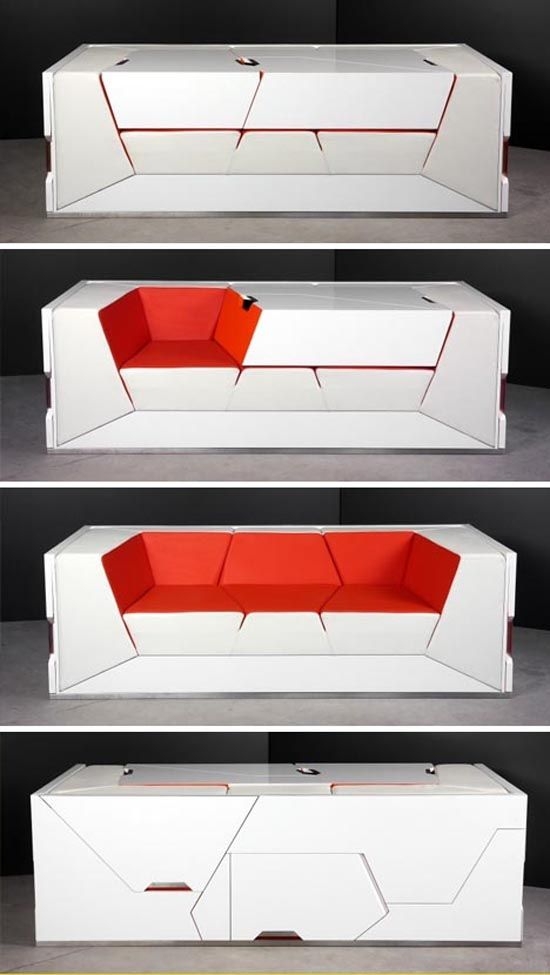 Compact Cabinet For Small Space
-sectional-sofa-stylist-design-sofa-modular-sofas-for-small-spaces ...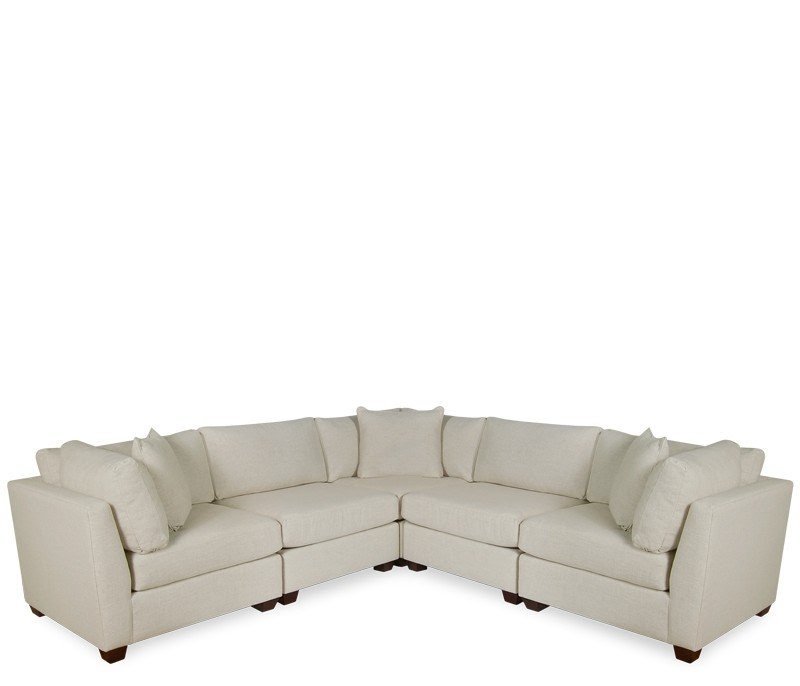 Merritt 5-pc Sectional - This modular collection's versatile design offers many different size configurations perfect for both small and large spaces. Stocked in a 100% polyester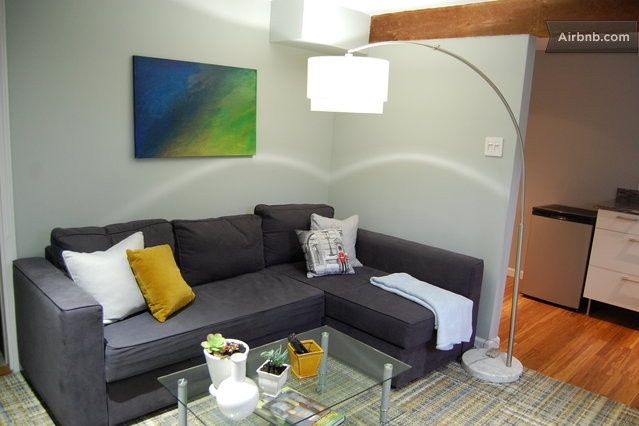 A modular sofa for smaller rooms allows you to use a comfy piece and still have enough of free space. This one is L-shaped and upholstered in a dark gray fabric, with 4 back pillows, 2 rectangle seat cushions, and wooden legs.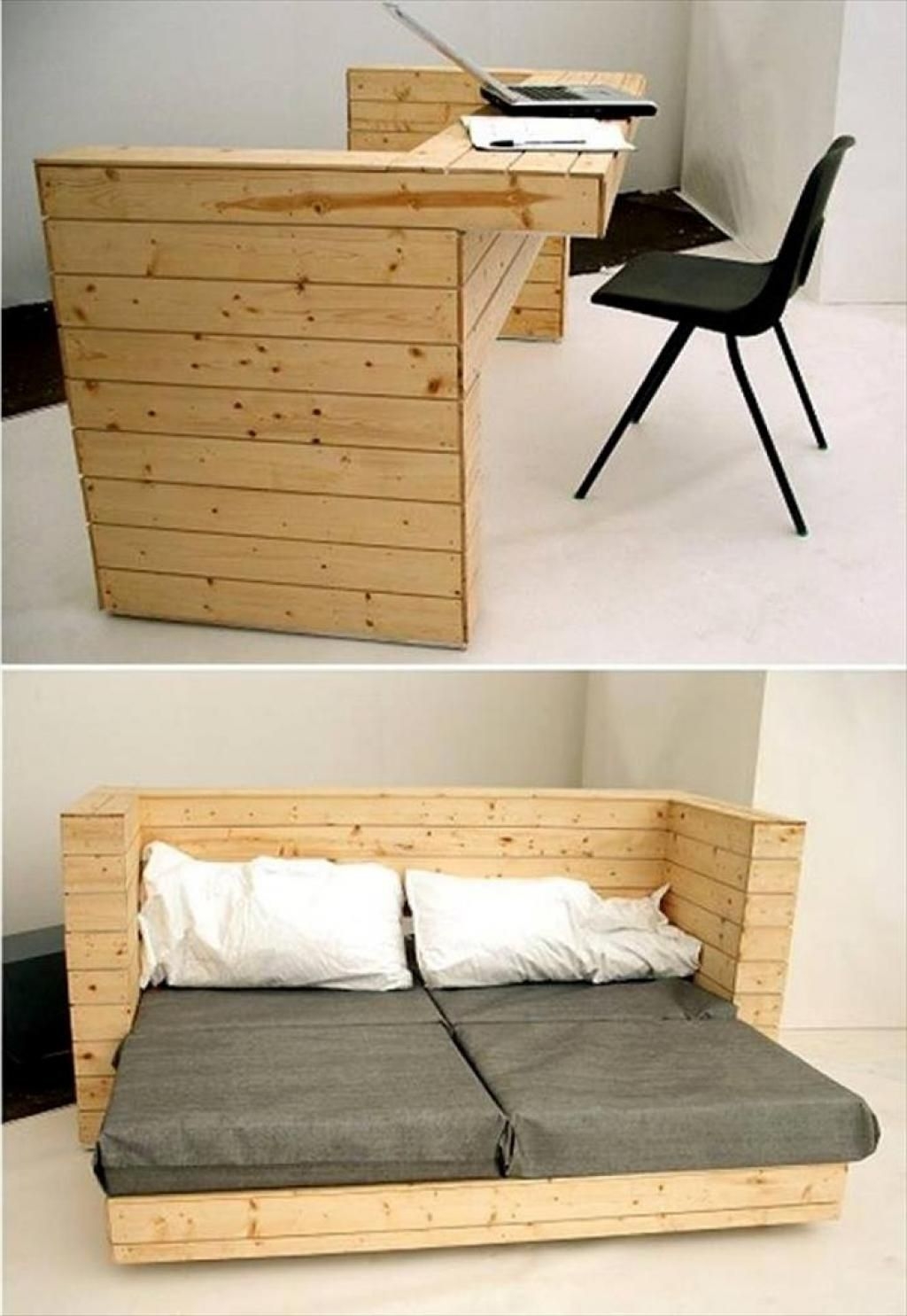 Lidt kedeligt, men god ide! Smart Pieces of Convertible Furniture for Small Spaces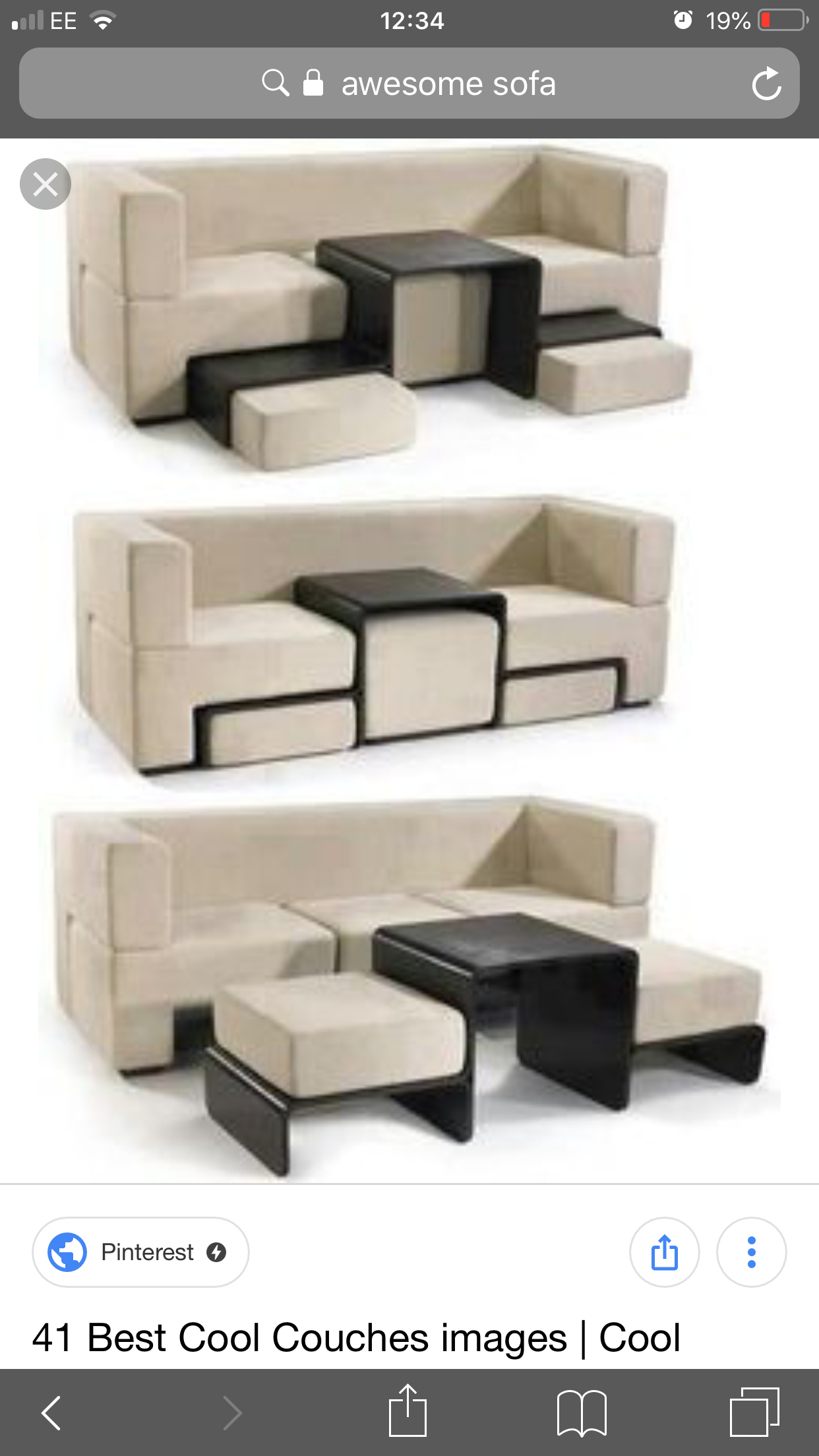 9+ Awesome Space-Saving Furniture Designs - Tico ♥ Tina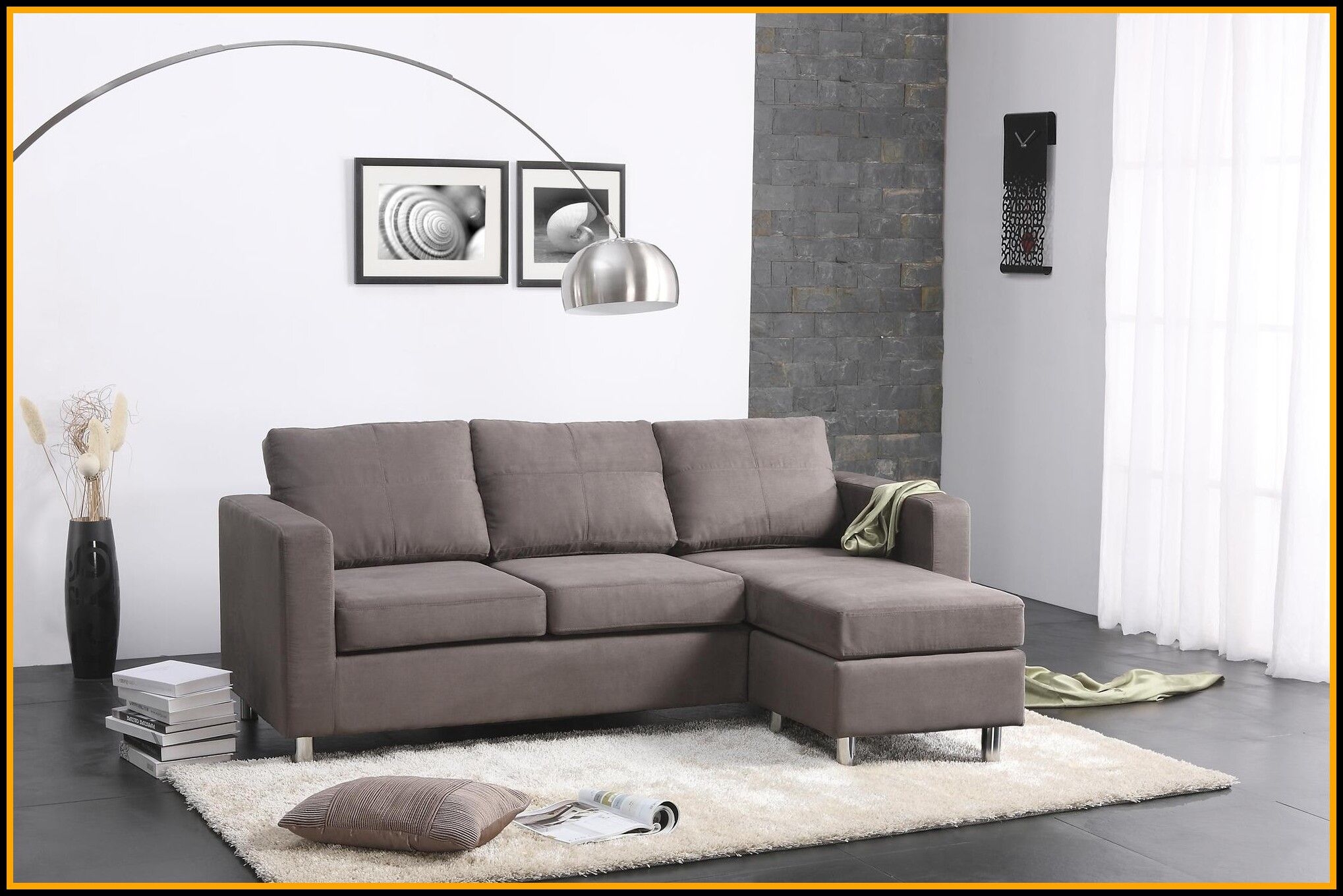 Dorel Asia | Small Spaces Sectional Sofa - Grey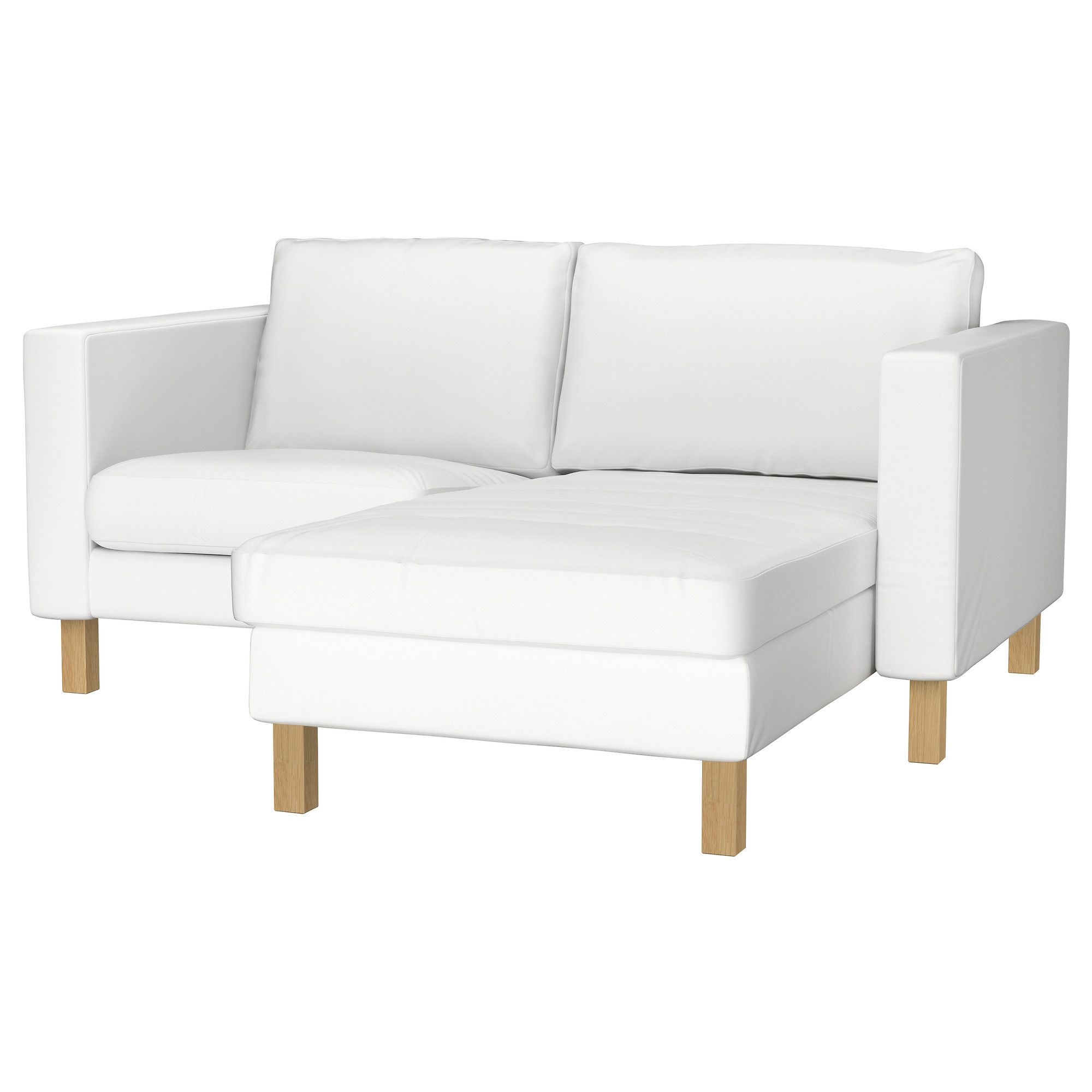 $698 KARLSTAD in dark gray 4 packages largest dimensions Width 36 5/8" Height 20 1/2 Length 62 5/8"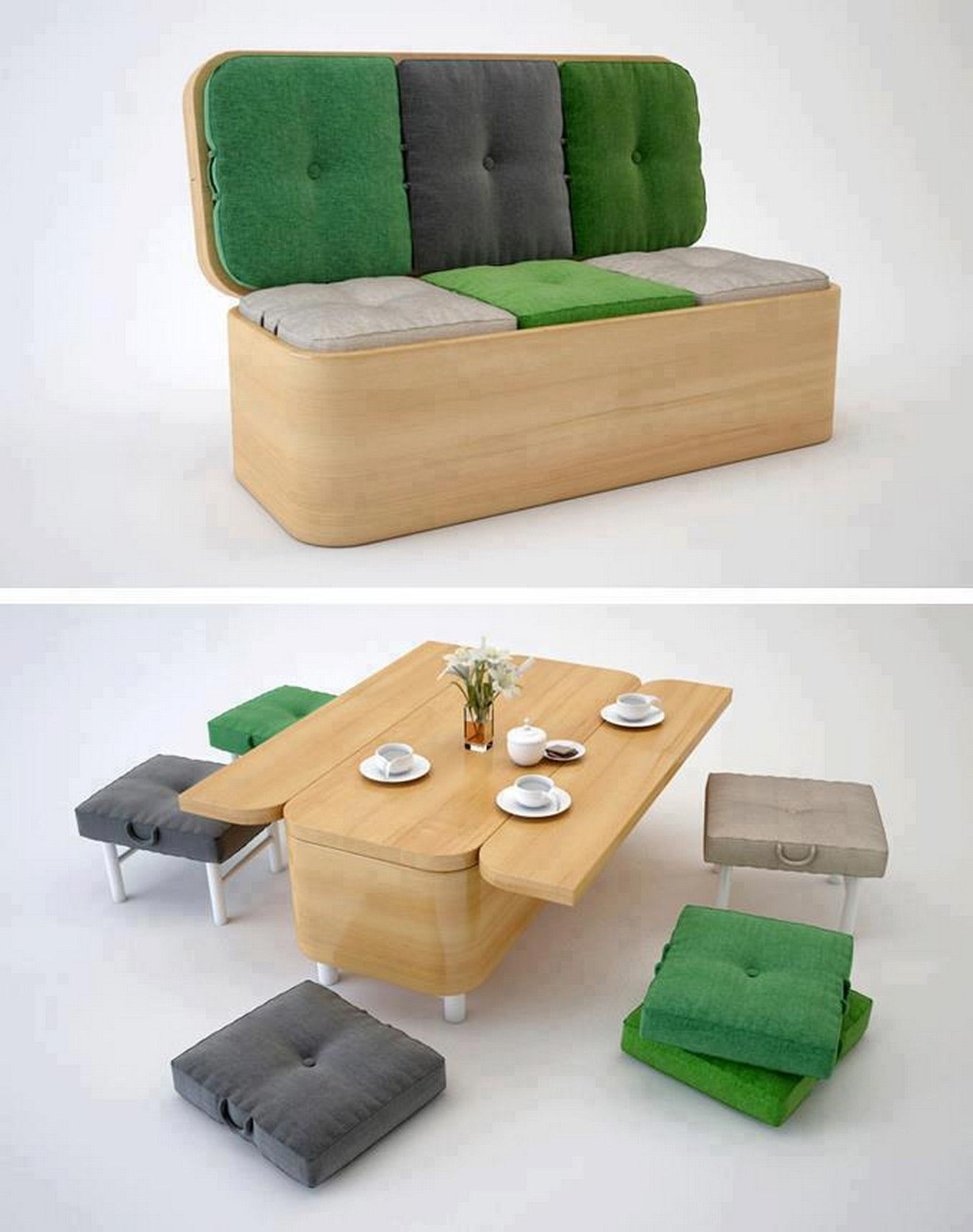 Convertible sofa designed for small spaces. It consists of coffee table and 4 ottomans. Frame is made of wood and mounted on metal legs. Provides saving space in all kinds of interiors.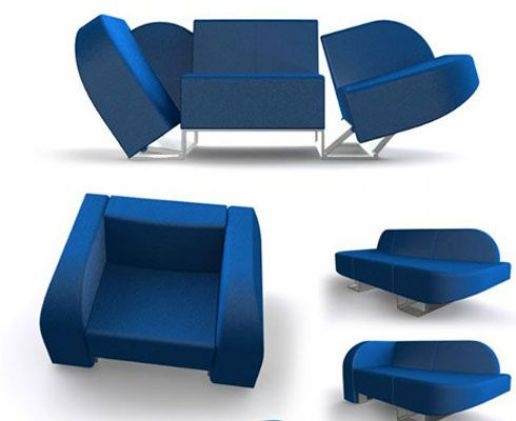 In a sense, this modular sofa for small spaces is a set of LEGO bricks - because you can experiment with its laying modules and play in Bob the Builder. It has a beautiful cobalt upholstery color and a contemporary shape.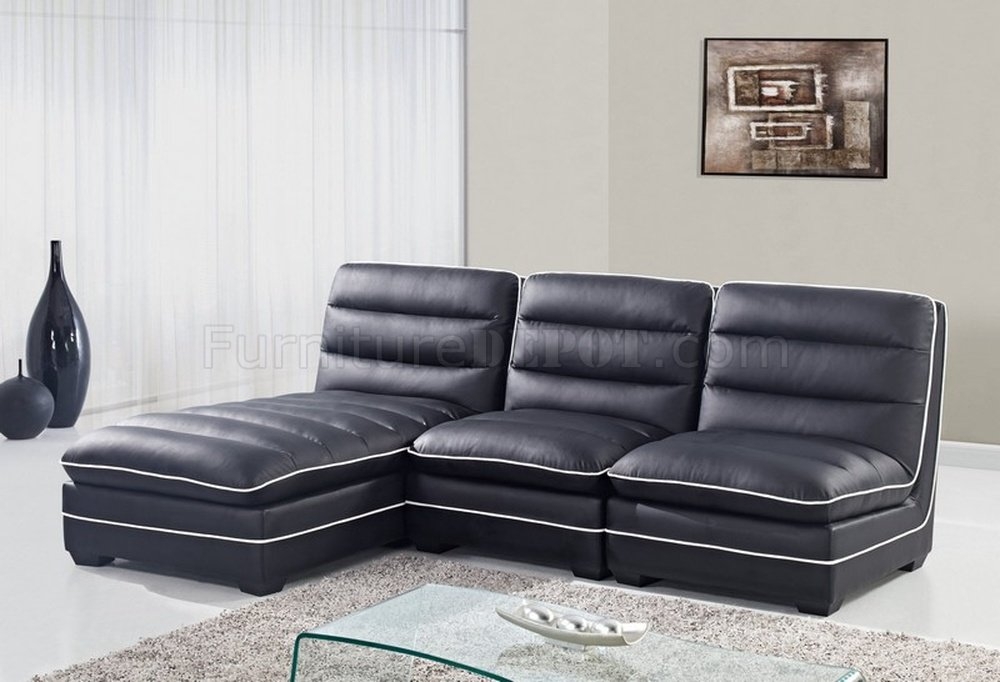 Photo Gallery of the Flexible Modular Sectional Sofas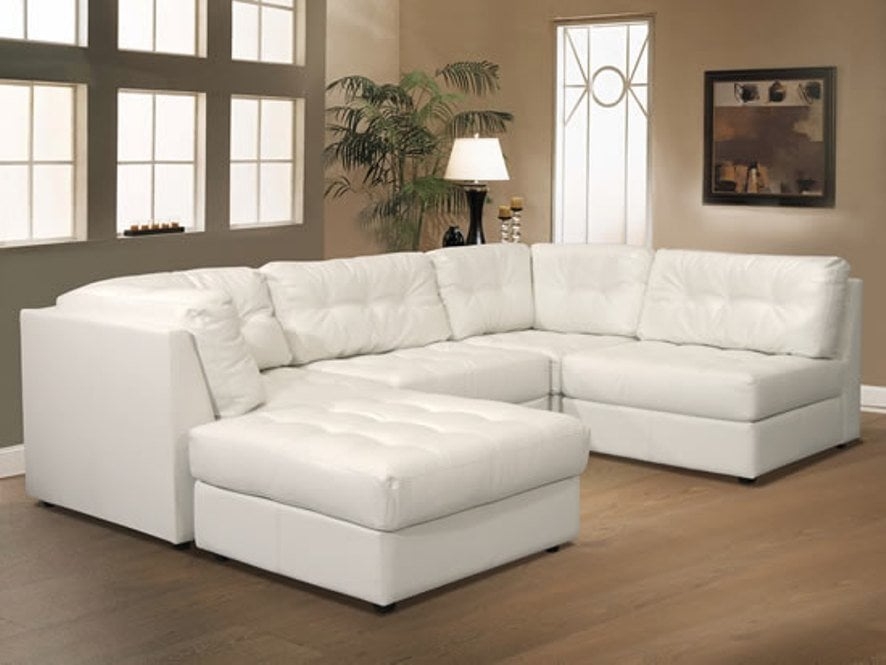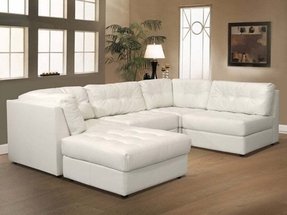 White Modular Sectional Sofa Living Room Furniture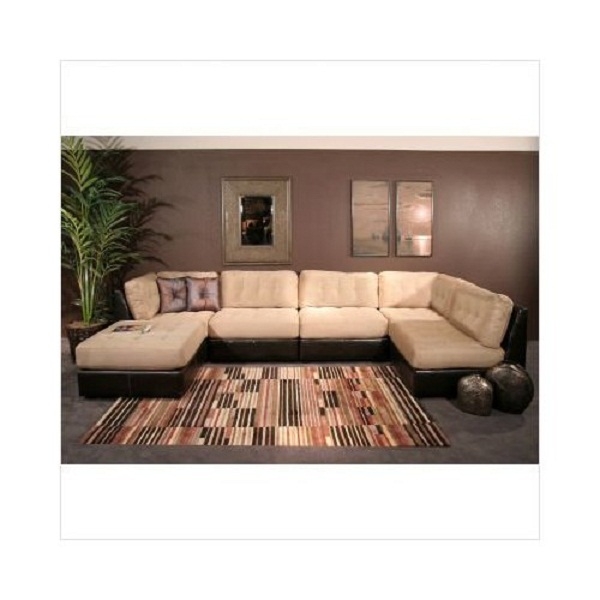 Small Modular Sectional Sofas For Small Spaces