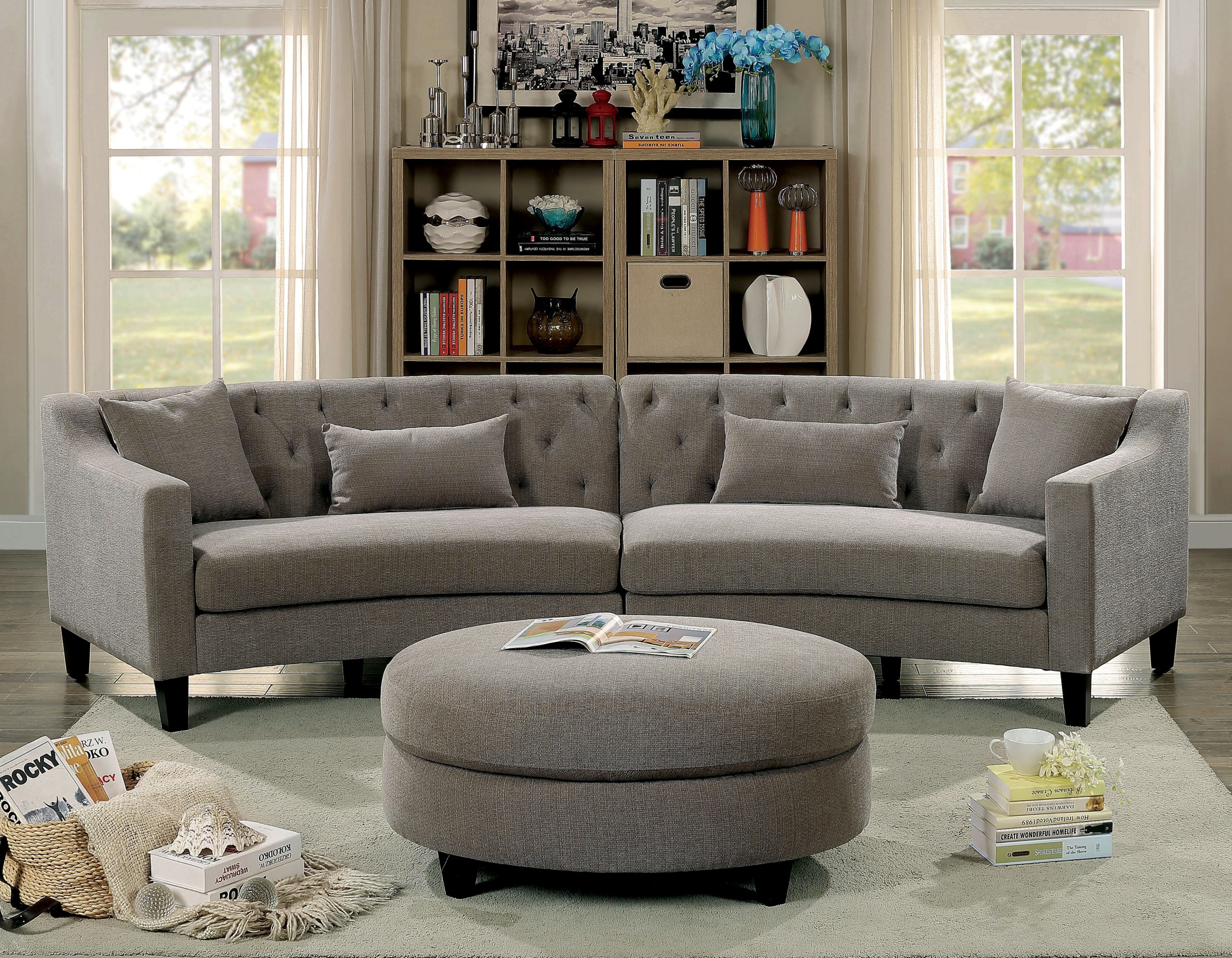 Linen curved sectional sofa
Upholstered in a warm gray linen-like fabric, this curved sectional sofa will be a universal addition to your lounging space. The button tufted backrest and long tapering legs will add a smooth, refined character to your living room décor. Coming from the Avallone collection, the two-pieced symmetrical set brings in comfort, served in an eye-pleasing contemporary style.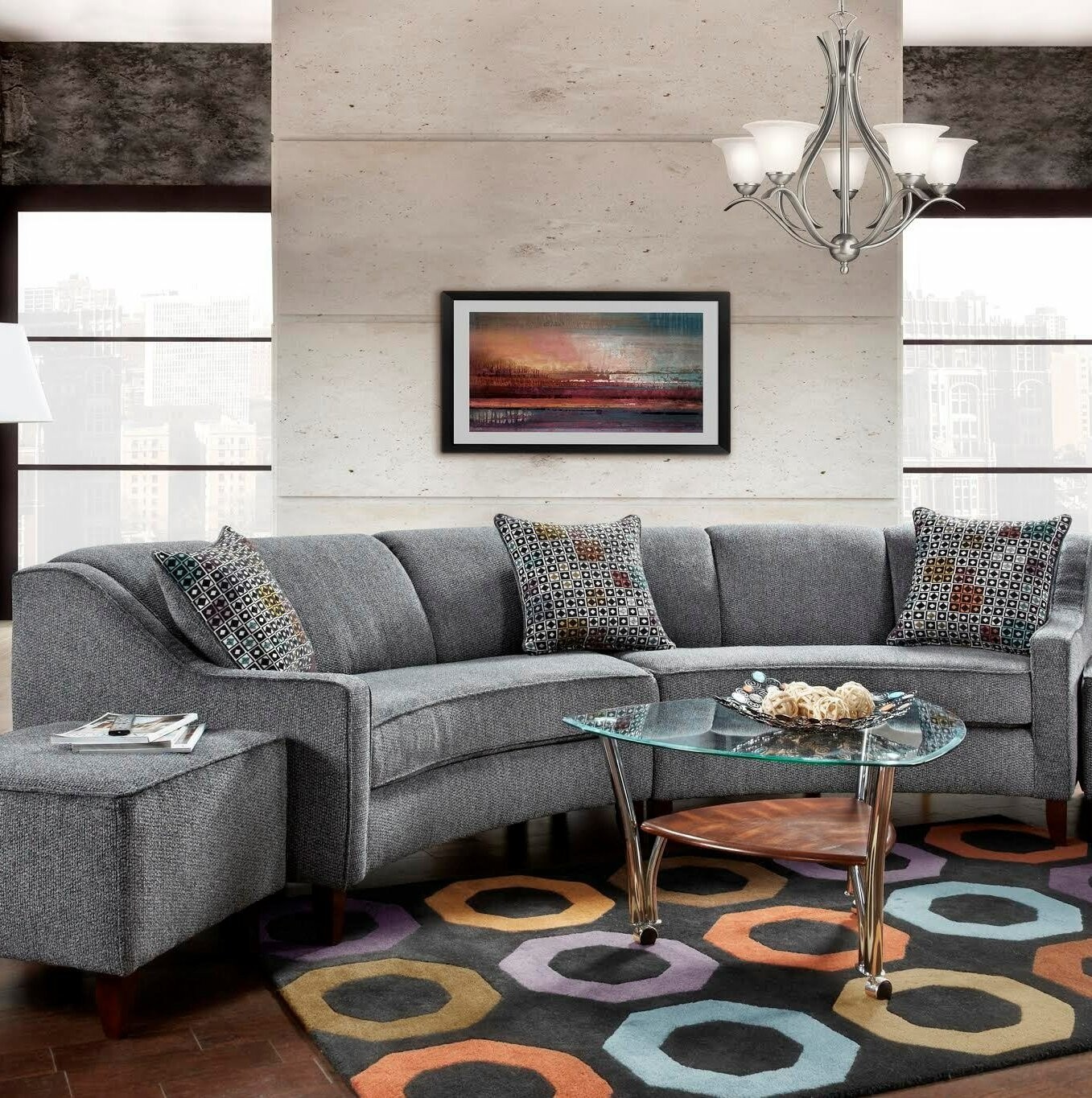 Gray curved living room set
Spacious and comfortable, this 3-piece curved living room set will make a relaxing leisure spot for the whole family. A hardwood frame construction combined with soft high-quality fabrics guarantee solidness and style. A warm gray finish embodies charm and coziness, further enhanced by a set of decorative throw pillows. The set comes with a complementary ottoman.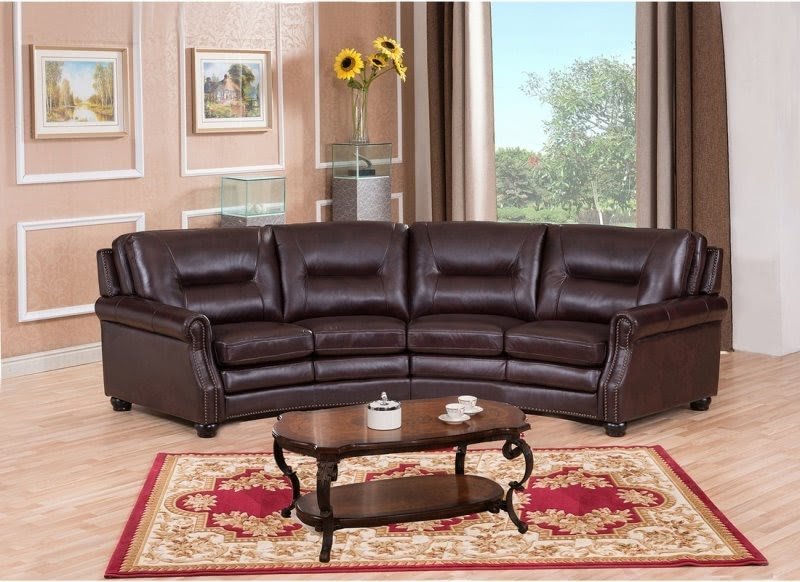 Curved living room set with recliners
Combining smoothly leather base and ultrafine fiber upholstery, this stylish living room set will delight your family and guests. Thanks to its soft finish and recliners on each end, it provides the uttermost comfort, creating a perfect leisure spot to relax after the whole day.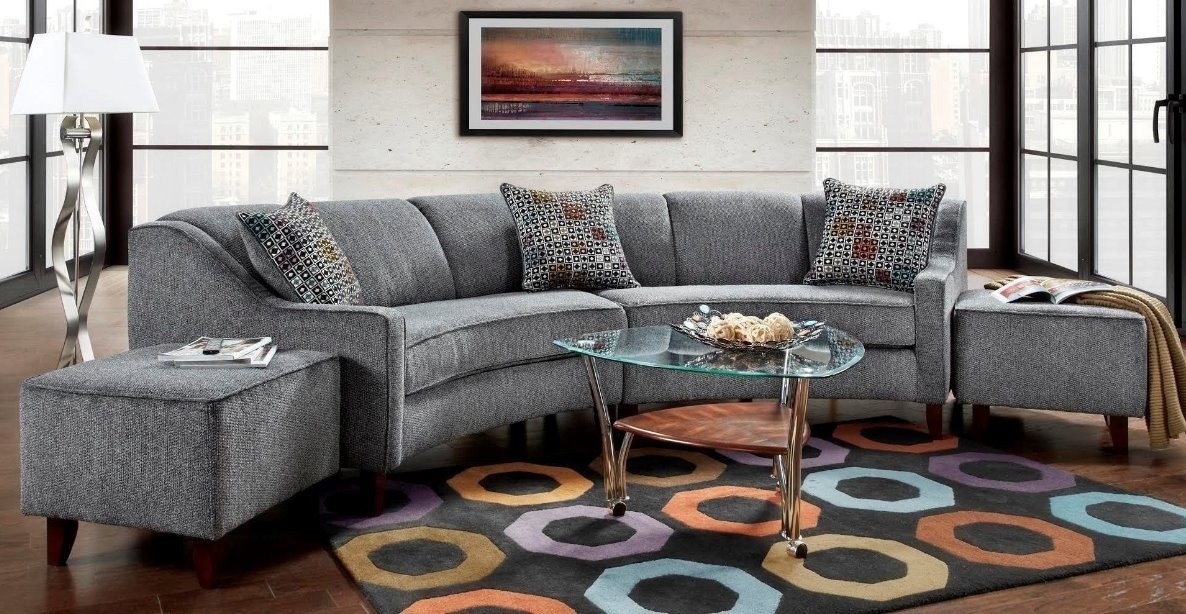 Modern rounded living room sectional
Firm and plush at the same time, this rounded living room sectional constitutes a perfectly balanced proposition for most decors. The set features a pair of left and right facing seats along with three pillows, all finished in warm gray tones. Designed to accommodate four people, it delights with its nicely curved silhouette, resolving the problem of an awkward, unappealing corner seat.
4-piece rounded sectional with ottomans
A perfect embodiment of plush and comfort, this 4-piece rounded sectional constitutes a fabulous way to embellish your home theater or living room. Including a 2-piece sofa and 2 complementary ottomans, it will offer enough space for you and your nearest and dearest to gather in one place comfortably. Grey button-tufted padded seats correspond nicely with the sturdy vinyl base.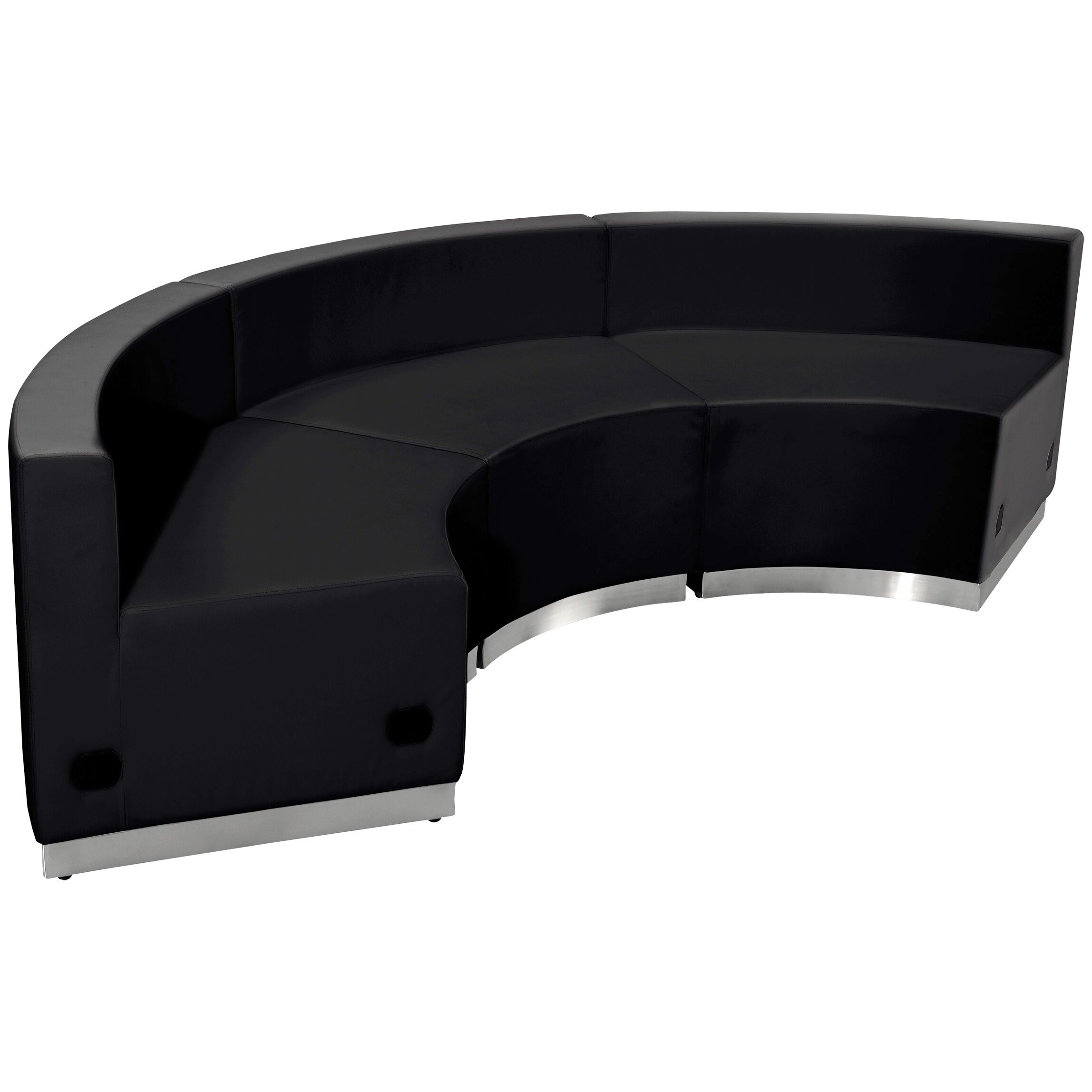 3-piece modular sectional sofa
A perfect embodiment of contemporary design, this faux leather sectional sofa will give a smooth facelift to your living-room décor. Its modular construction is big on practicality as it may be expanded any time in the future, providing you almost endless re-configuring possibilities. Upholstered with foam and bonded leather, it offers softness and refined style. Available in black or white color variants.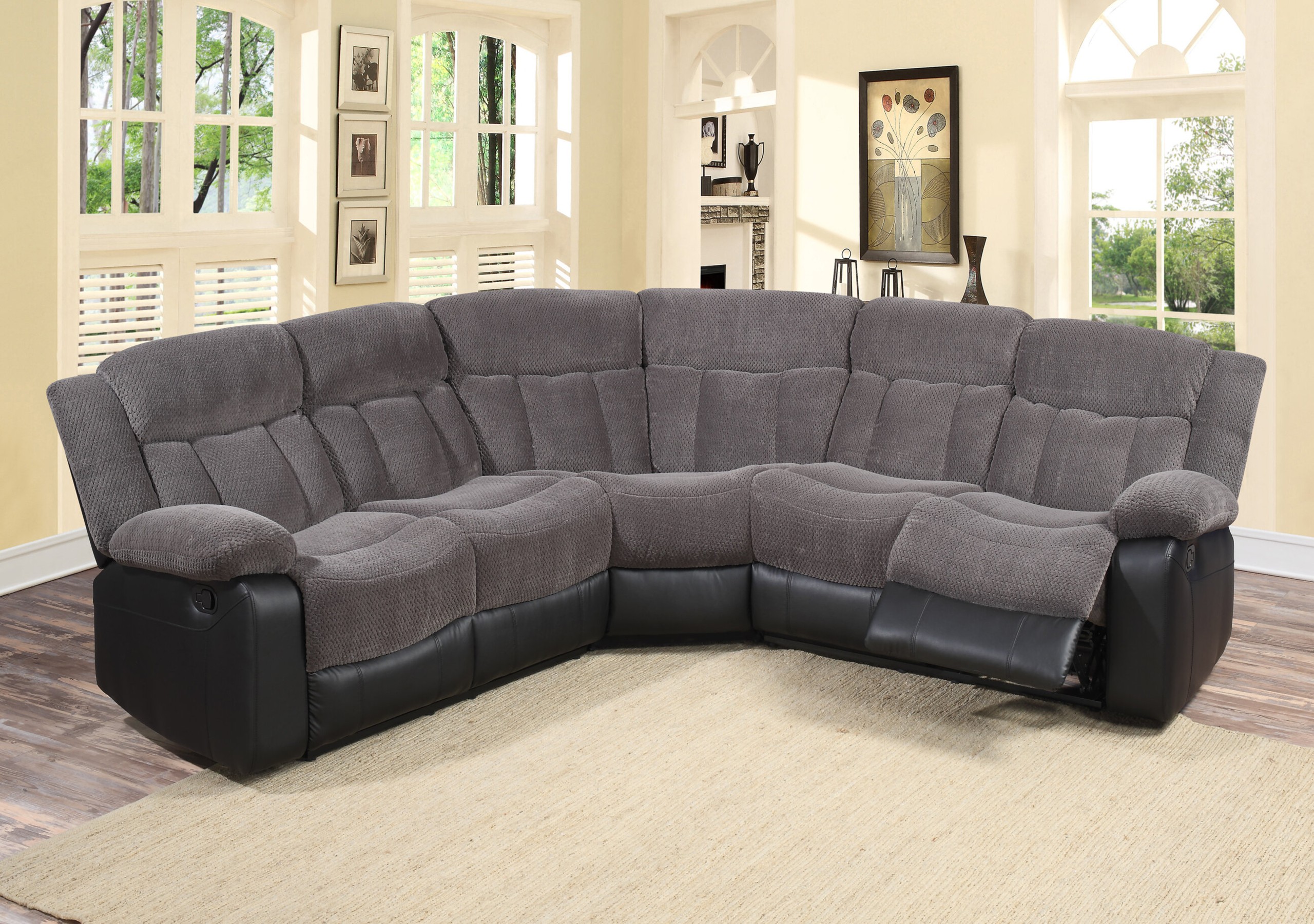 Dark leather rounded sectional
Get enchanted with the top grain brown leather that crowns a beautiful construction with roll-arms and nail head accents. This dark leather rounded sectional constitutes a luxurious choice for your living room, bringing in style and prestige to the space. Its solid L brace wood frame supports the arms, making the construction sturdy and sway-resistant despite the passing years.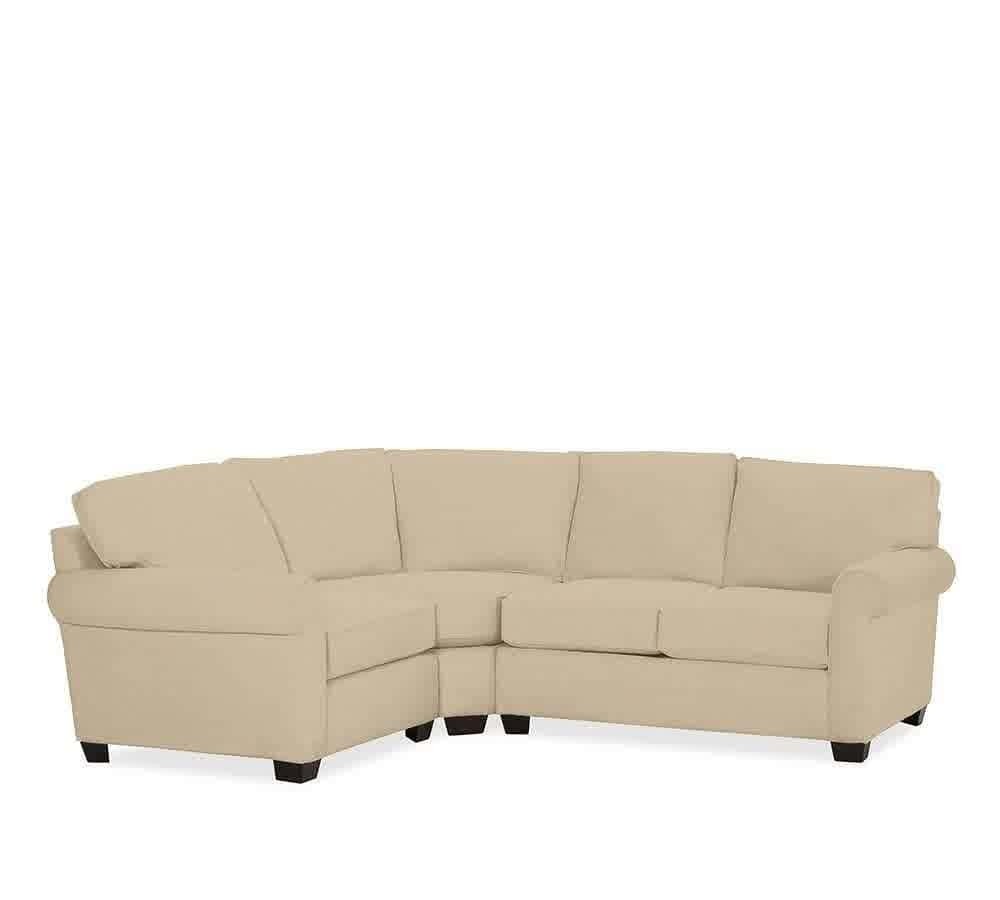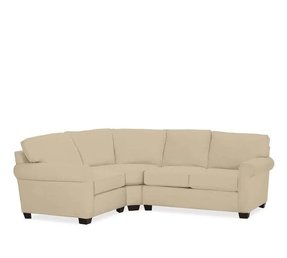 Buchanan 3 Piece Small Sectional With Wedge
Available in the whole variety of finishes, this small, 3-piece, curved sectional with wedge features some polyester-wrapped flame-retardant-free cushions for a firmer feel. It will provide stability thanks to the adjustable levelers. Measures 99.5 x 83.5 x 37 inches.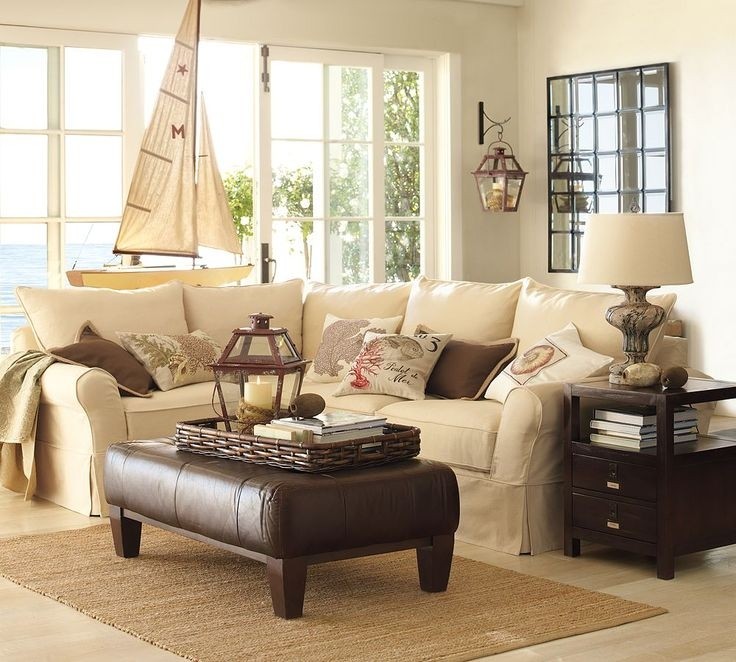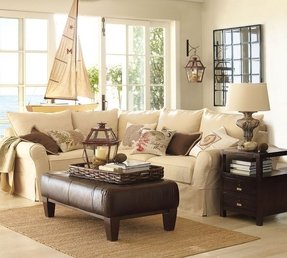 Buchanan 3 Piece Small Sectional With Wedge
This small sectional features a compact profile that provides small sitting space finished in neutral color. Cushioned seats provide good comfort with backrest cushions. A central, brown ottoman also serves as a coffee table.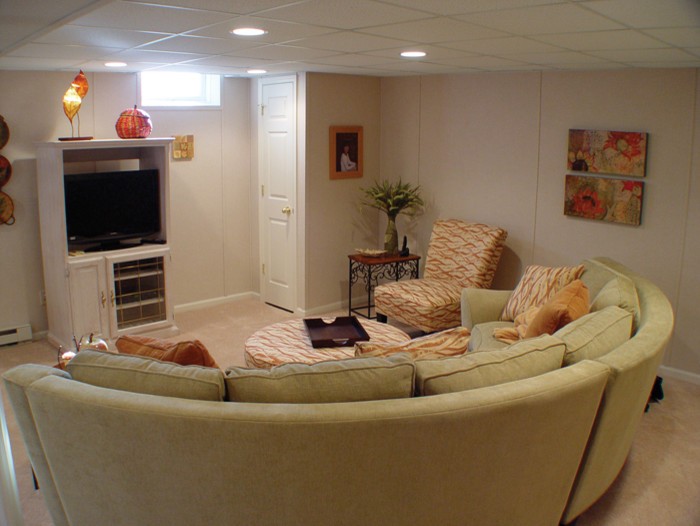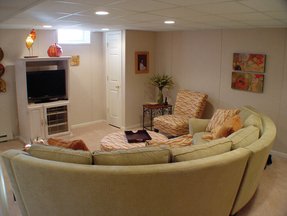 Basement Remodeling Projects Executed By Our Tbf Dealers Eclectic Other Metros
Sectional semicircular sofa covered with green plush and decorated with gold patterned cushions. This type of couch will be fit to your living room, but it is perfect to home theatre! It makes your interior more cozy!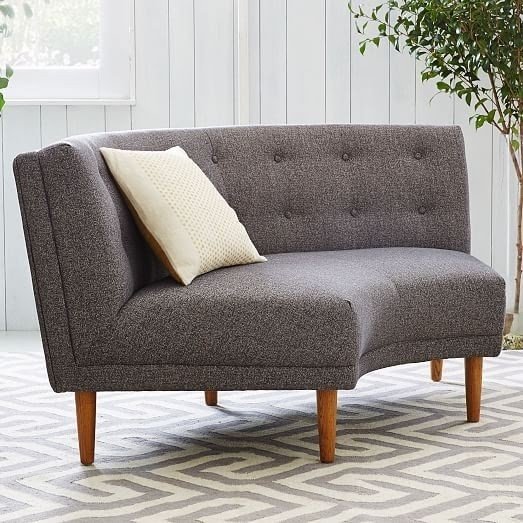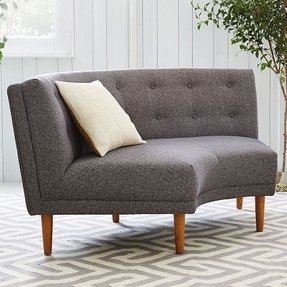 Rounded Retro Sectional
A touch of retro style in a living room or office. This rounded sectional has got a solid frame and durable oak wood legs that provide stability. The overall size of this product is 117.6"w x 83"d x 33"h.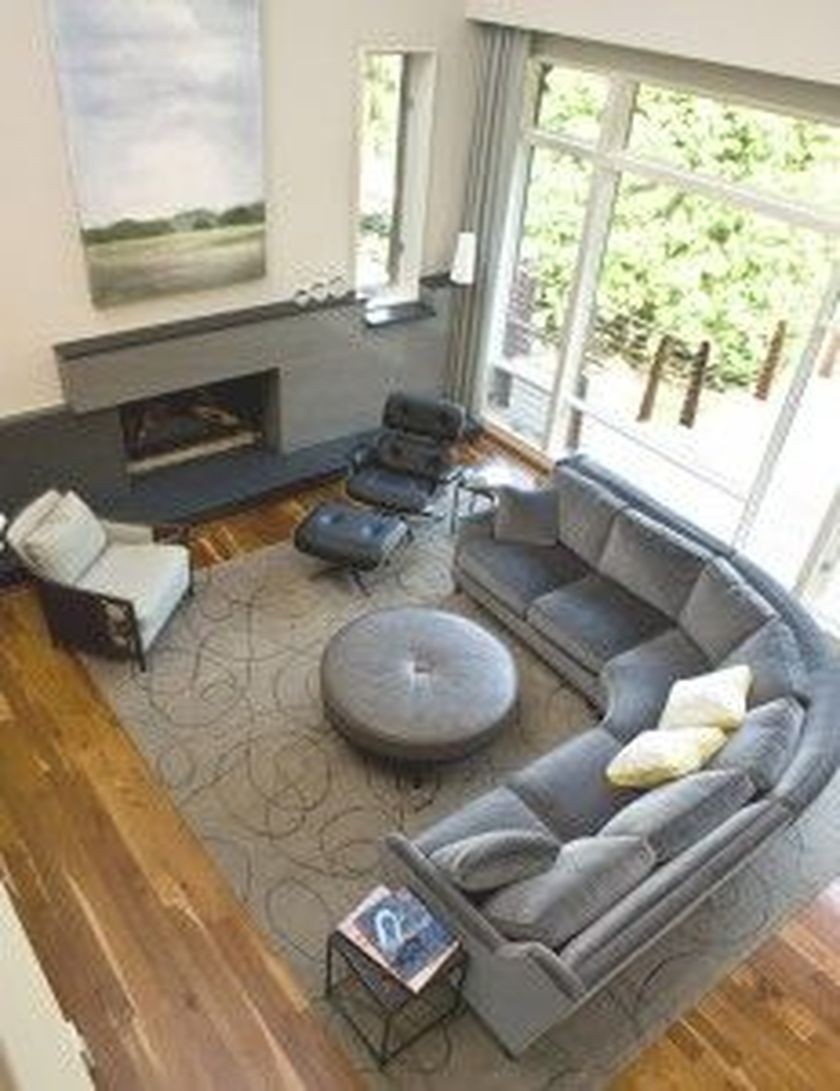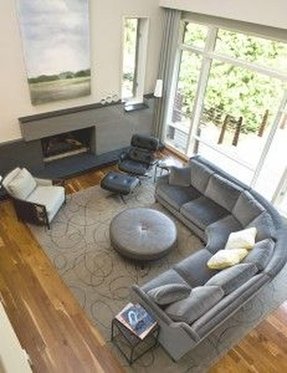 Living room with sectional
Sectional sofa for the living room and others interiors according to taste and need. It is mounted on wooden frame and upholstered with nice touch fabric. Includes extra pillows for added comfort.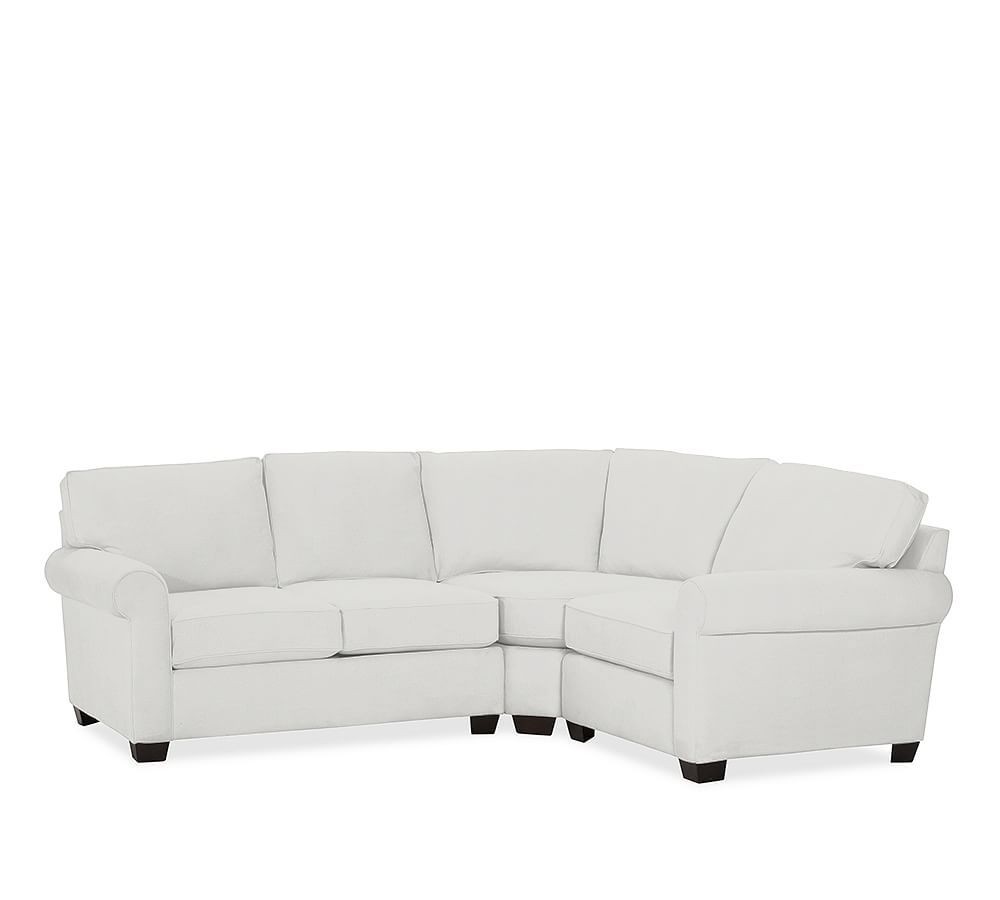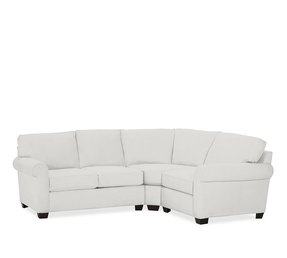 Buchanan 3 Piece Small Sectional With Wedge
Small, curved, L-shaped sectional based on a solid wooden frame with black legs. Sitting space includes thick and soft cushions in seat and backrest areas. Neutral white color of this sectional complements any decor.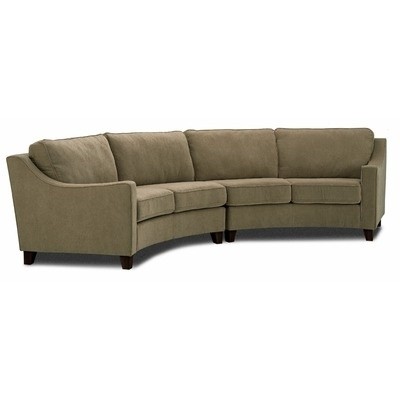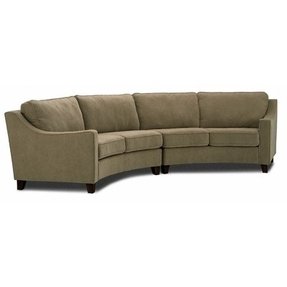 Palliser furniture luna fabric modular sectional sofa
Cool, curved sectional sleeper sofa covered in greyish/greenish light fabric. It's dividable. It would suit large living rooms, with glass/ wooden tables in the middle of the room. I wonder if you can add a ottoman!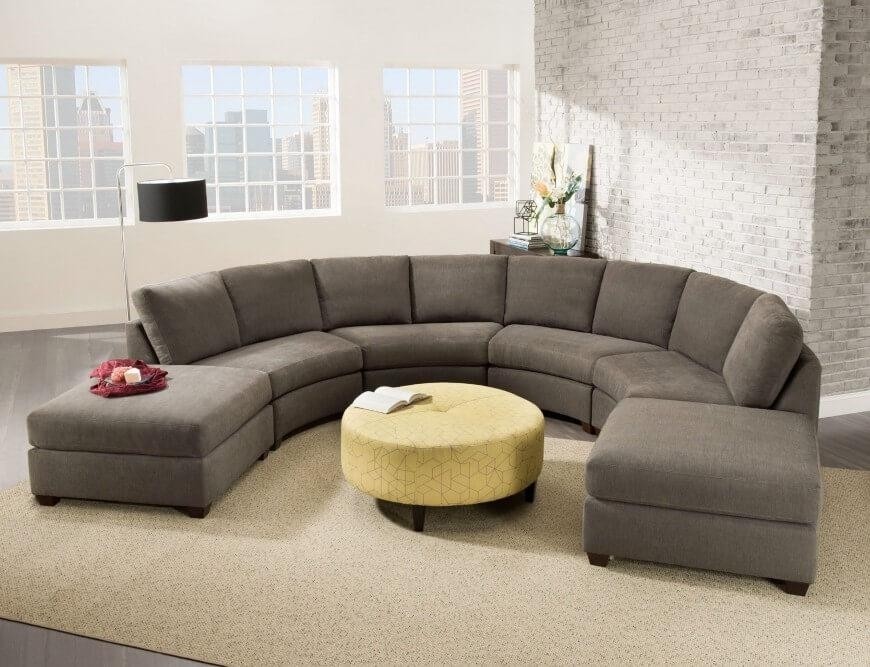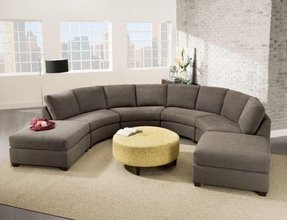 Lawrence Sectional
Sectional sofa featuring high quality polyester and granite upholstery in granite color. The furniture is armless and features pillow backs. The frame of the sofa is made of solid wood. It's perfect for large living rooms.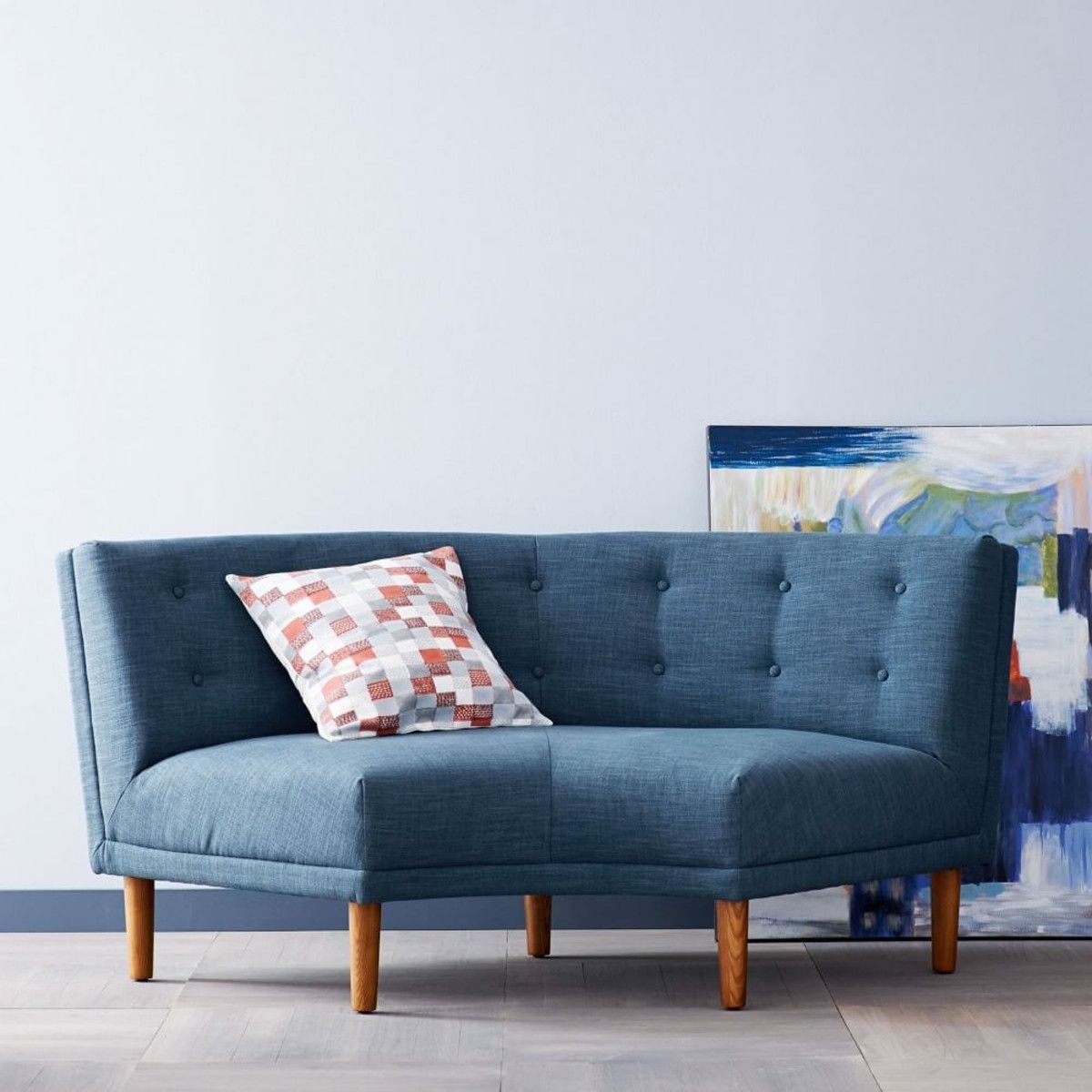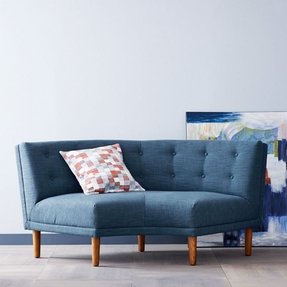 Rounded Retro Sectional
Small sectional sofa with a rounded construction. It is suitable for classic and modern indoors. The sofa offers a very comfortable and soft seat that is paired with a padded and button tufted backrest. Blue finish is very attractive in any decor.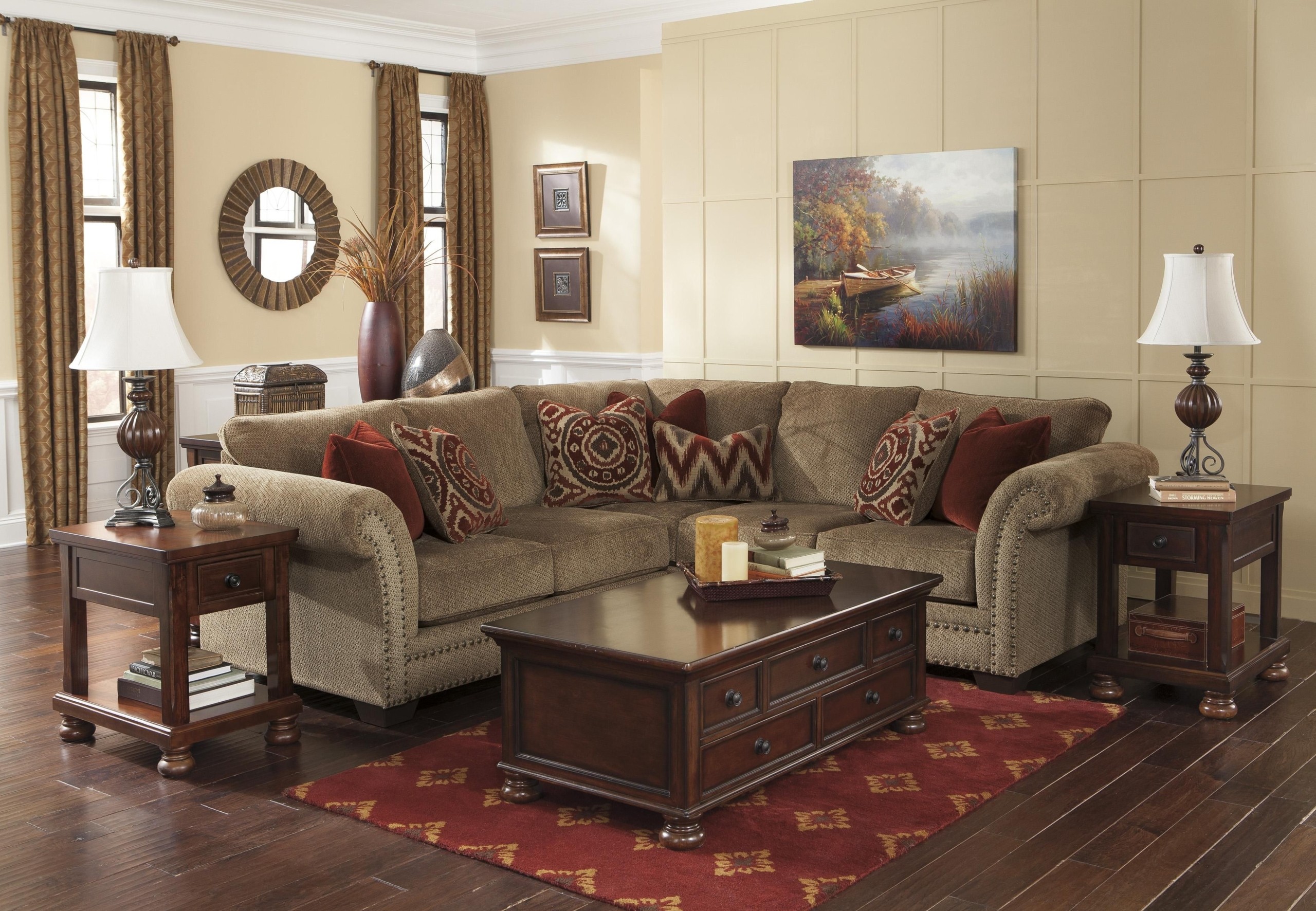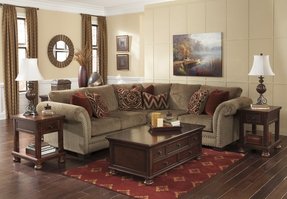 Grecian Small Scale Sectional
Chic sectional sofa with rolled arms. Its seating capacity is four adults. It is not as big as typical corner sectionals, so it's appropriate for smaller rooms. It is padded with taupe microfiber resembling velvet.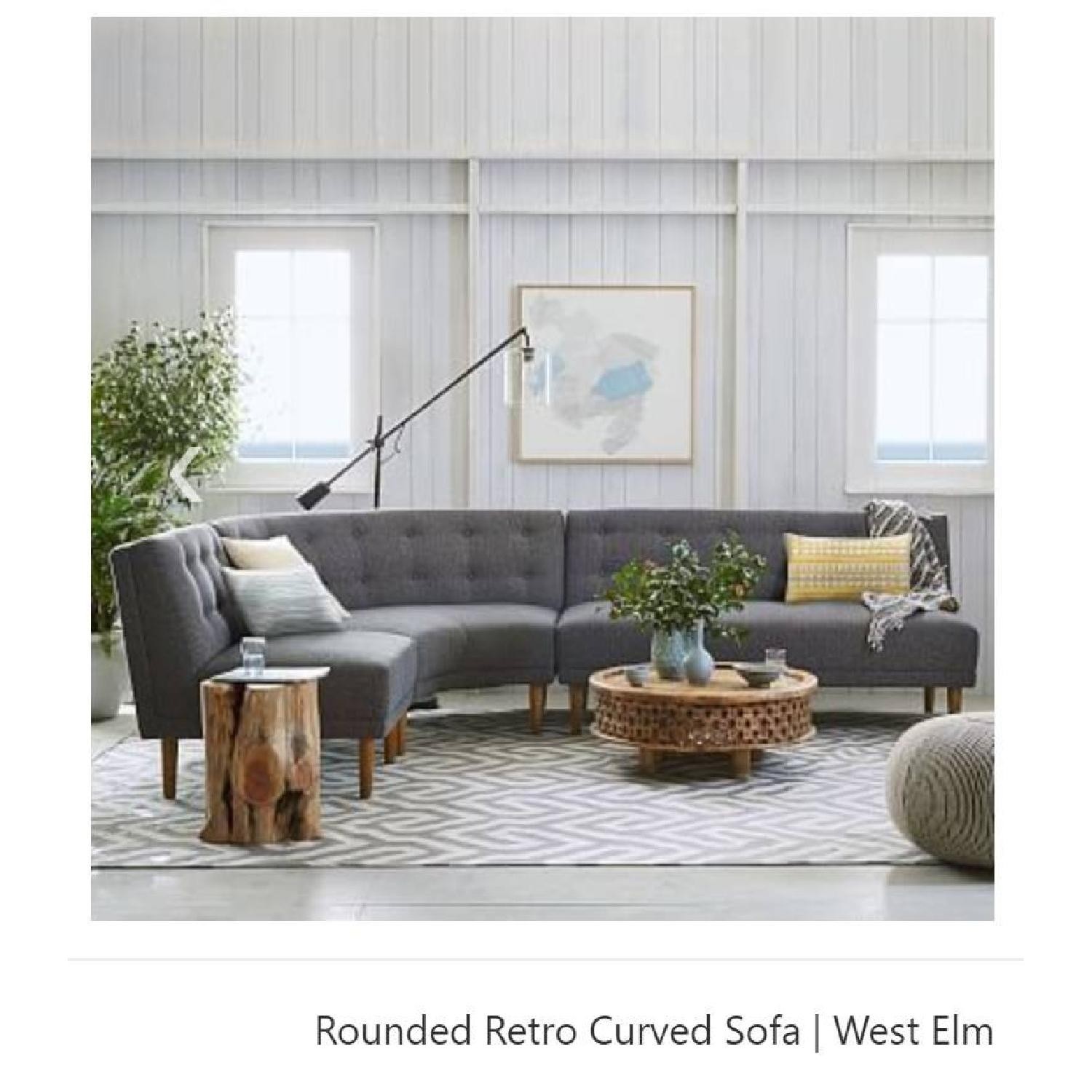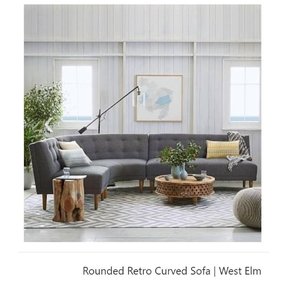 Rounded Retro Sectional
A fresh style in every living room. This piece of furniture adds a retro accent to the room. It contains many different sections, so it allows for many different configurations. The product provides a large and comfortable sitting space.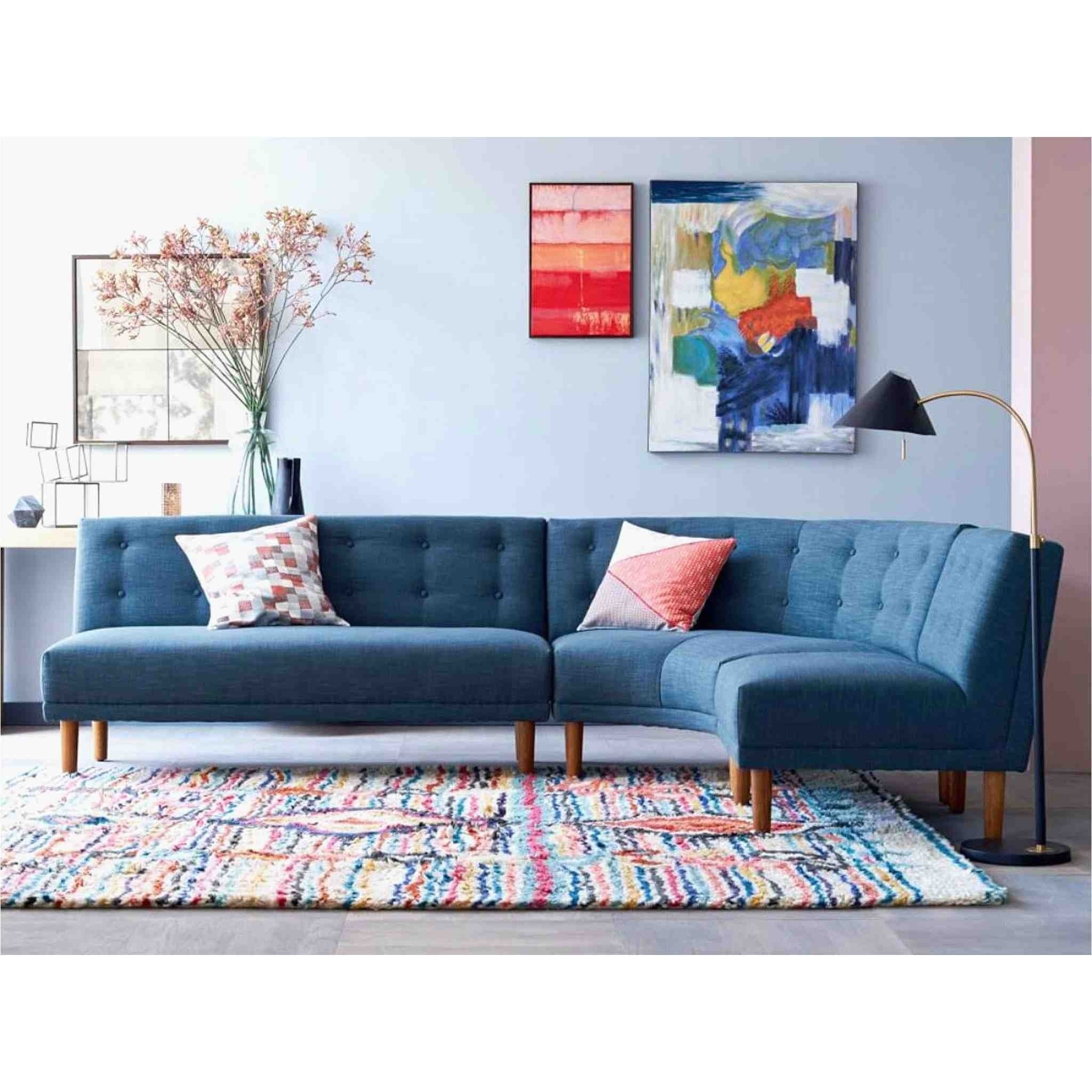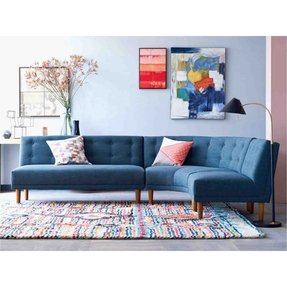 Rounded Retro Sectional
A perfect sofa designed for use in corners. It brings the retro style into the living room. It has got solid oak wood legs that support even a very large overload. This spacious sofa has got a large size (117.6"w x 83"d x 33"h).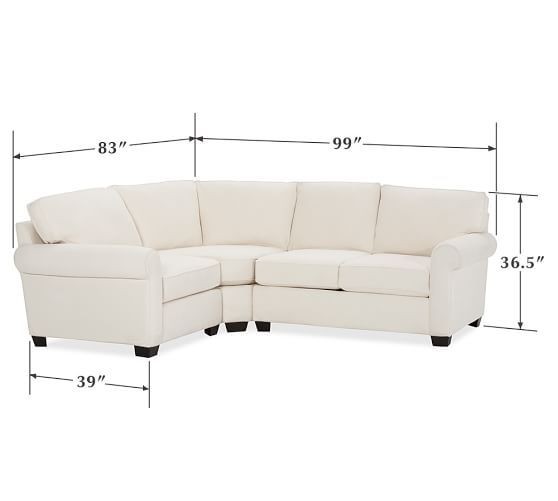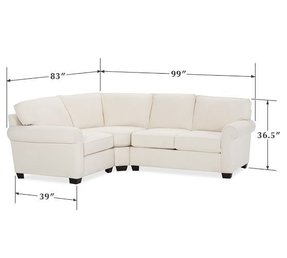 Buchanan 3 Piece Small Sectional With Wedge
Elegant and classy take on a contemporary curved sectional in an l-shape with a rounded corner. The sectional has a cream upholstery fitted with a smooth cotton fabric which gives a nice contrast to the dark wooden legs.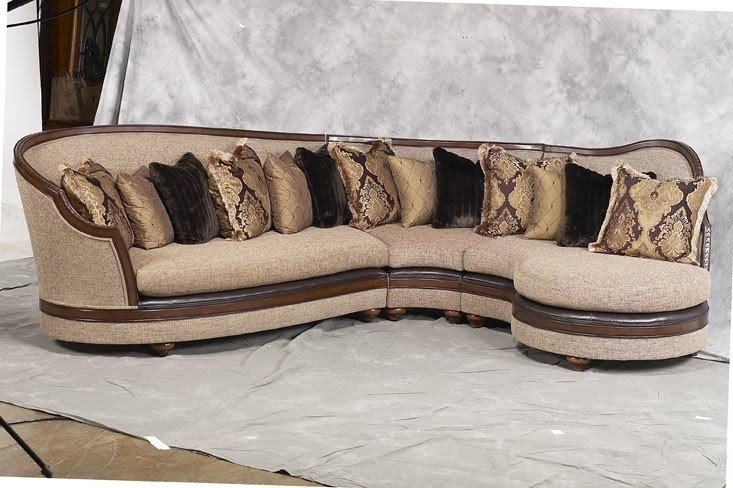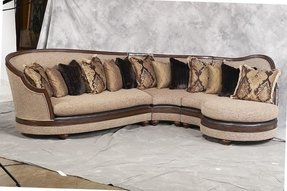 Donatella Sectional
The truly lavish and sophisticated addition for your living room, this sectional sofa will prove utmost comfortable and convenient, if you're going for an option to seat your whole family or friends. The light upholstery blends well with the darker wood accents of the frame.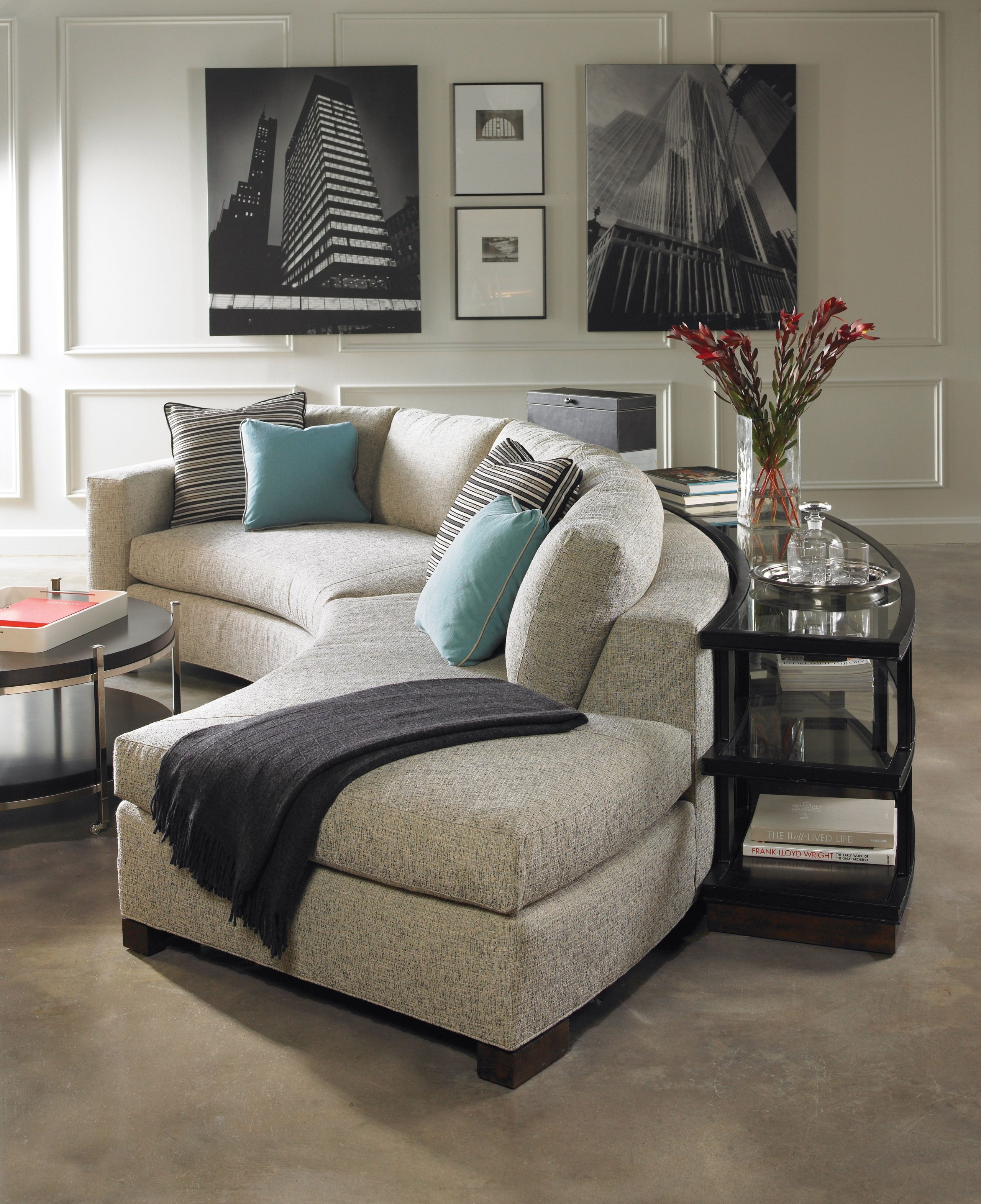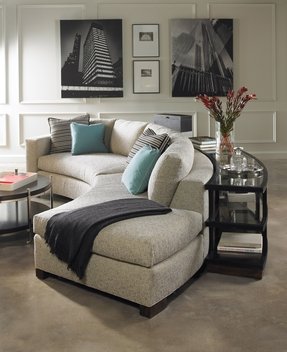 The Michael Weiss curved sectional is an inviting piece of furniture. This shape and gray upholstery are very modern. the cushioned back and padded seat provides the excellent seating comfort.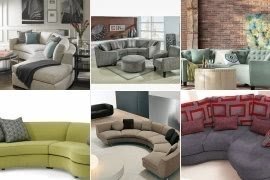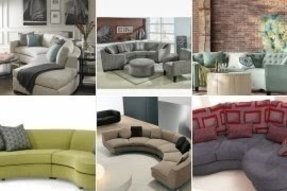 If you're looking for a piece that will complete your living room design then this curved and beautifully tufted sectional surely is the way to go, especially with the beautiful color of the finish and the durable structure that will make it for years.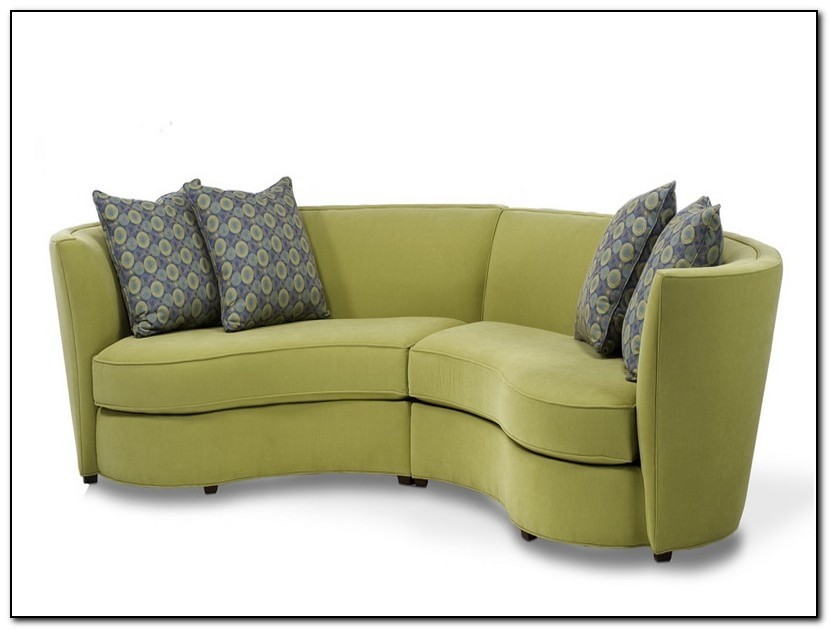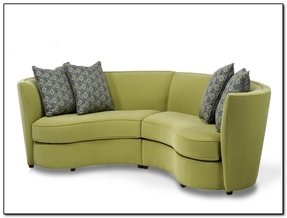 This sectional sofa offers a curvy design, thanks to which your contemporary space will be fully enhanced. Upholstered in greenish material, the sofa has well-padded seat cushions, and rests on sturdy wood legs.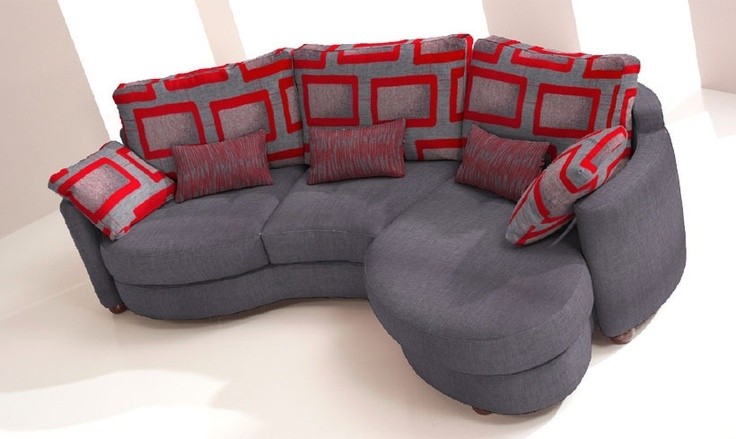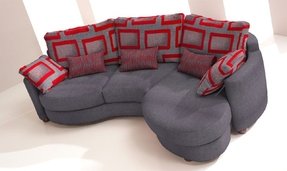 Curved sofa for original interiors. Together with a set of nice pillows, covered with geometric patterns, it's a very modern set, perfect for contemporary houses. Additional storage space in the chaise can come in handy.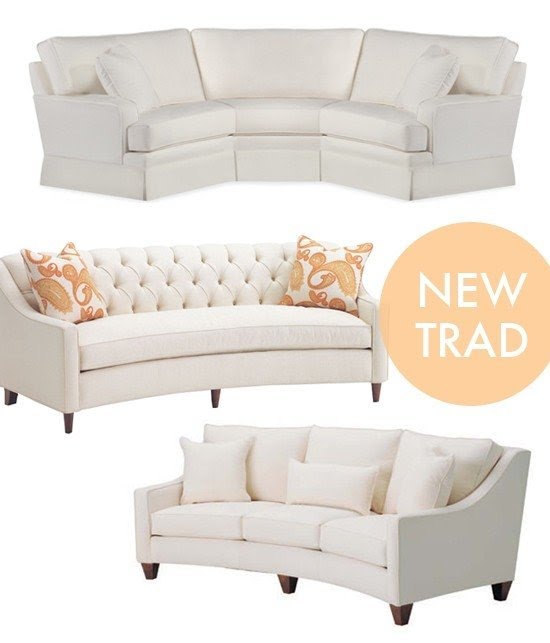 Curved sofas constitute a very elegant and classy proposition for all spacious living rooms. White finishing embodies versatility, making it a consider worthy proposition for both traditional and modern houses.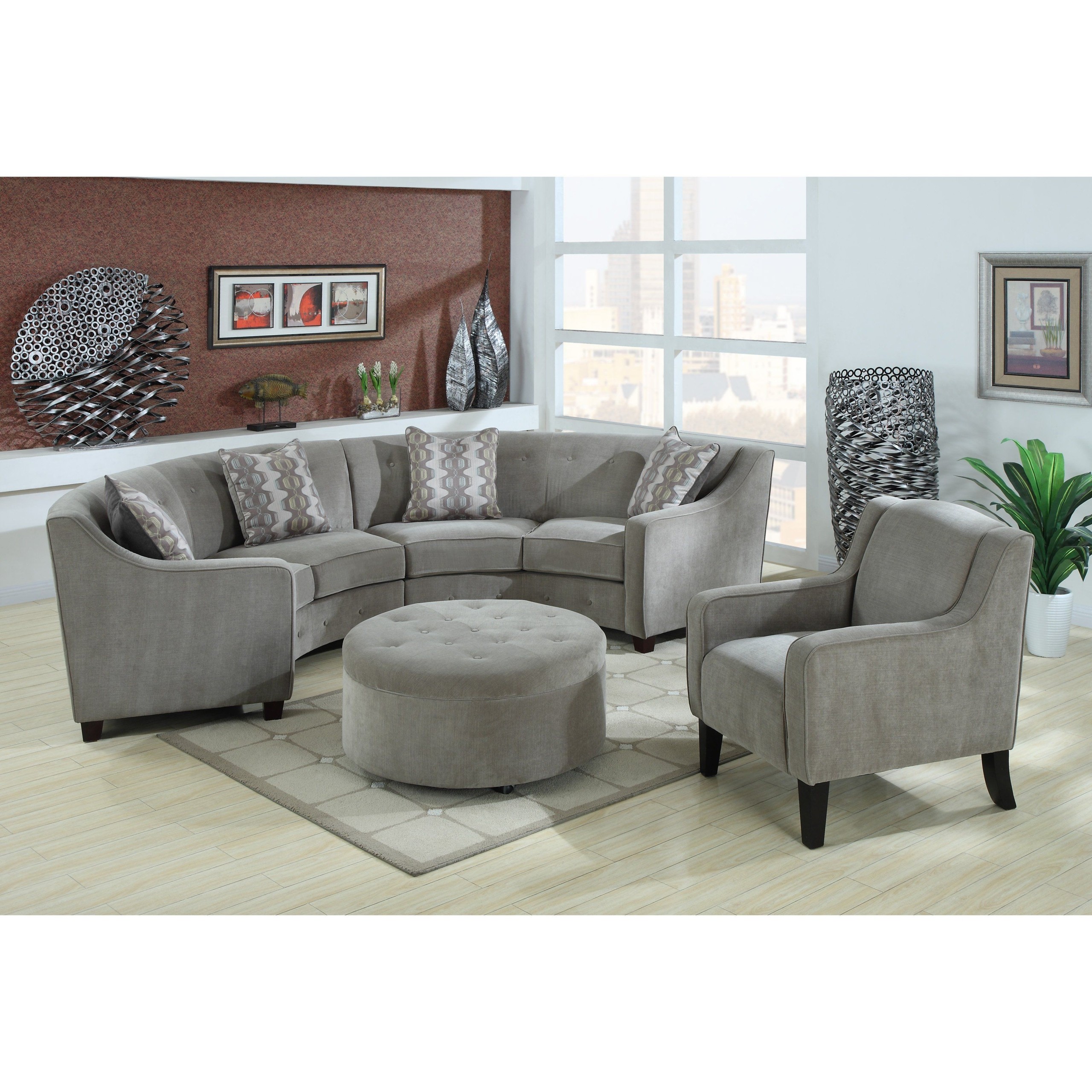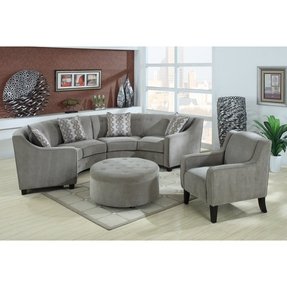 Modern C-shaped sofa for small rooms. It has a wooden frame, low black legs, sloped arms, seats with pocketed springs, a rather low backrest. All sections are covered in silvery-grey polyester with greenish tones and button tufting on a base.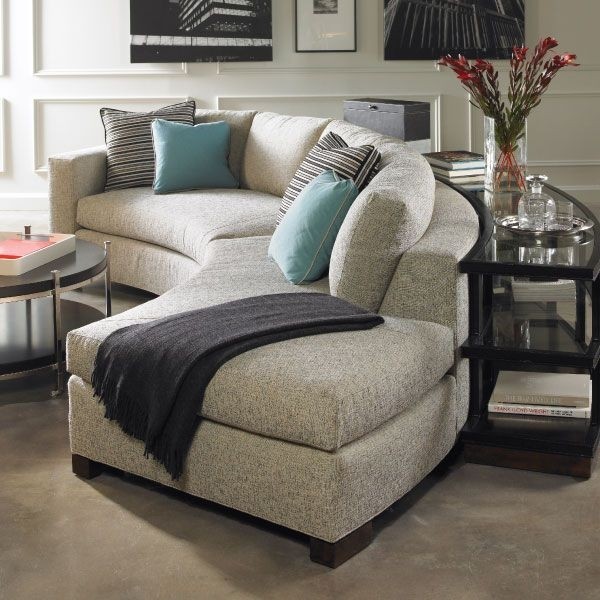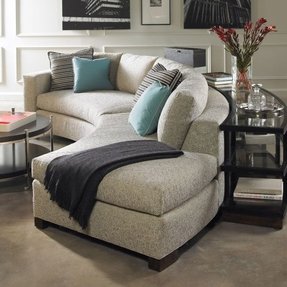 Sectional sofa in modern style. Frame is made of wood and upholstered with thick fabric. It has additional pillows for added comfort. Classic form and contemporary design.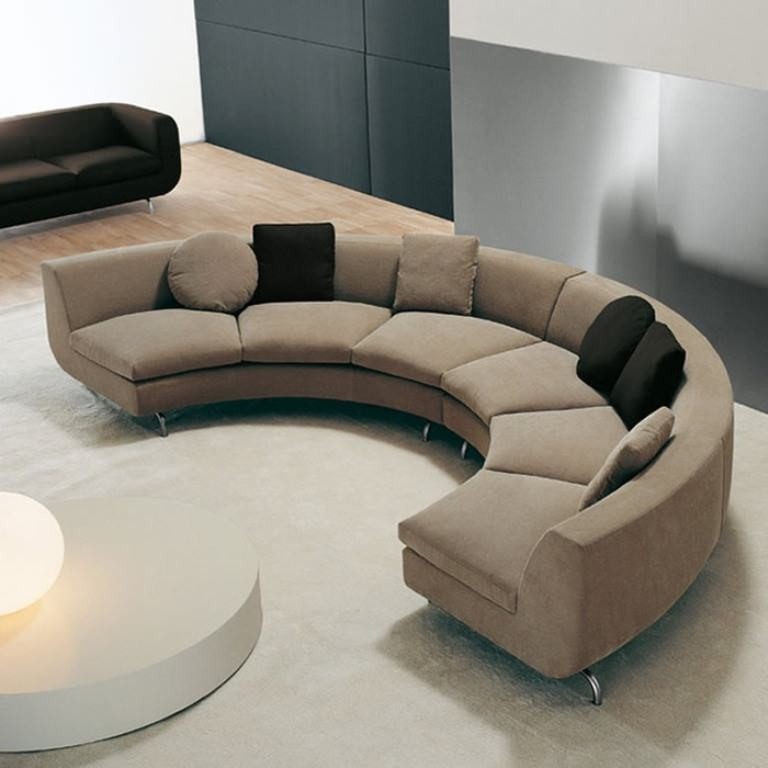 This sectional sofa offers a modern curvature design, especially suitable for larger living rooms. The sofa is upholstered in a nice-to-touch material, and resting on metal feet, able to accommodate up to 6 people.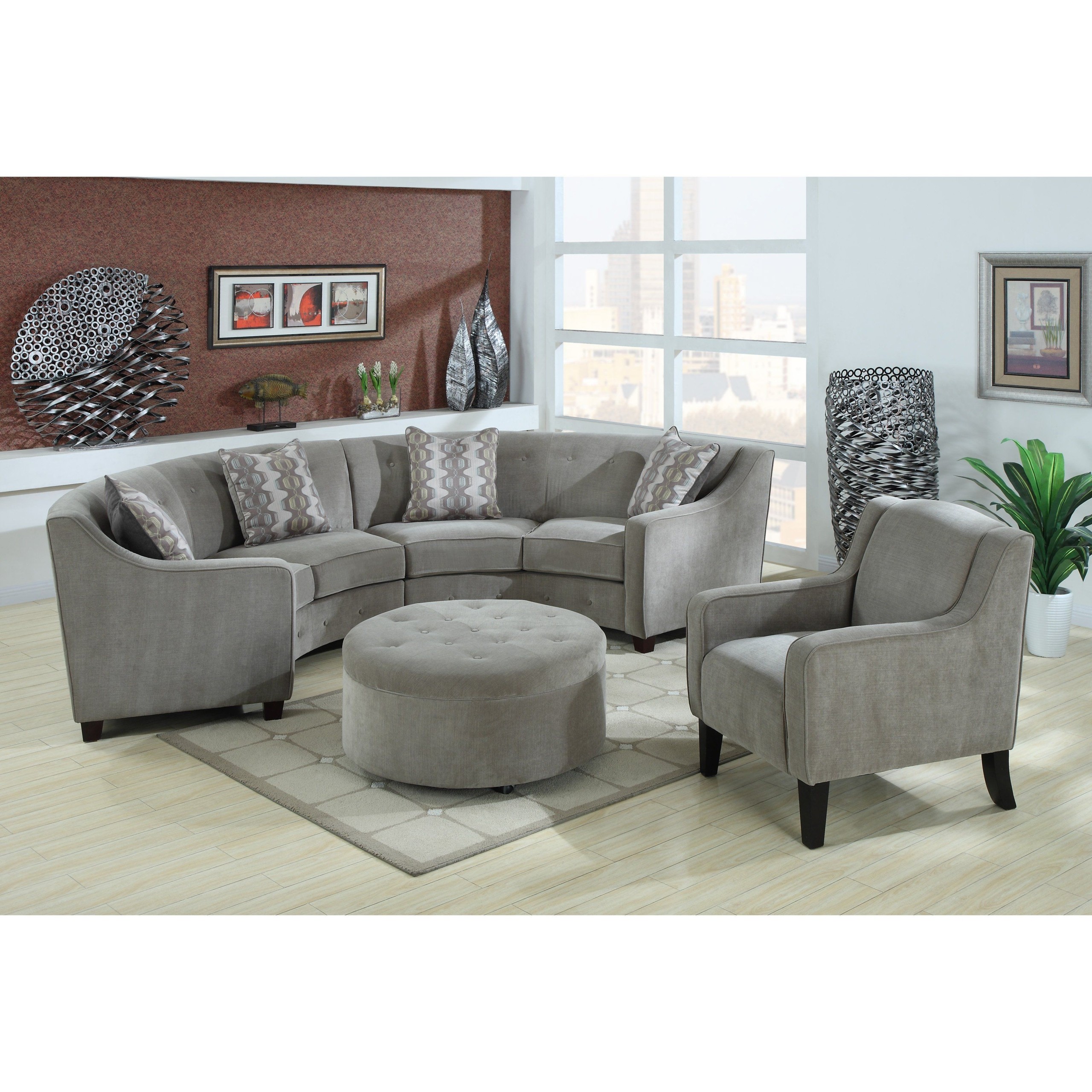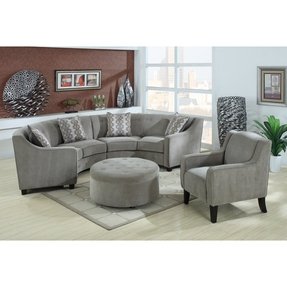 Bundle 2 Pieces Small Curved Sectional Sofa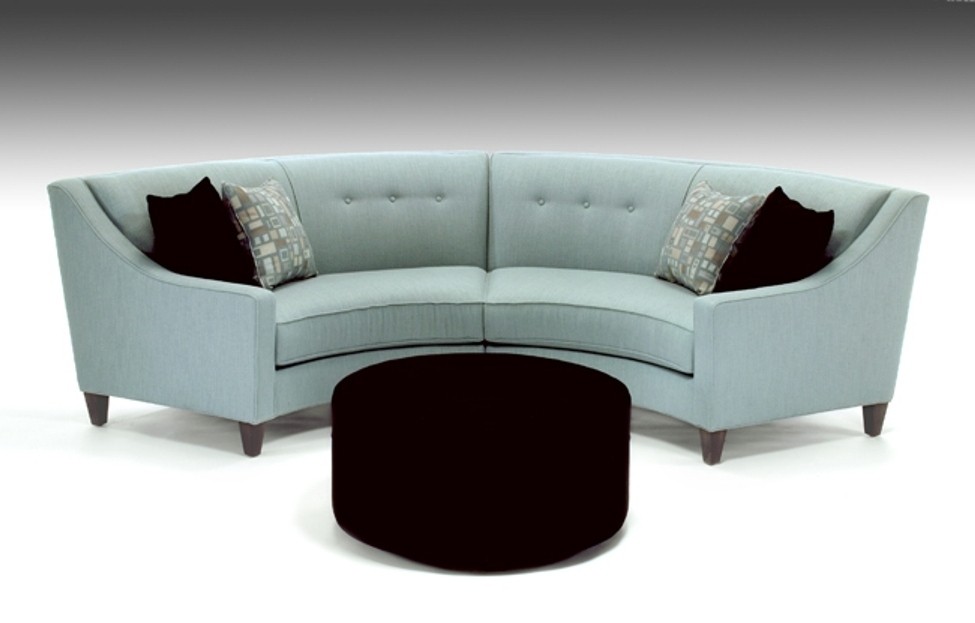 Curved Sectional Sofas For Small Spaces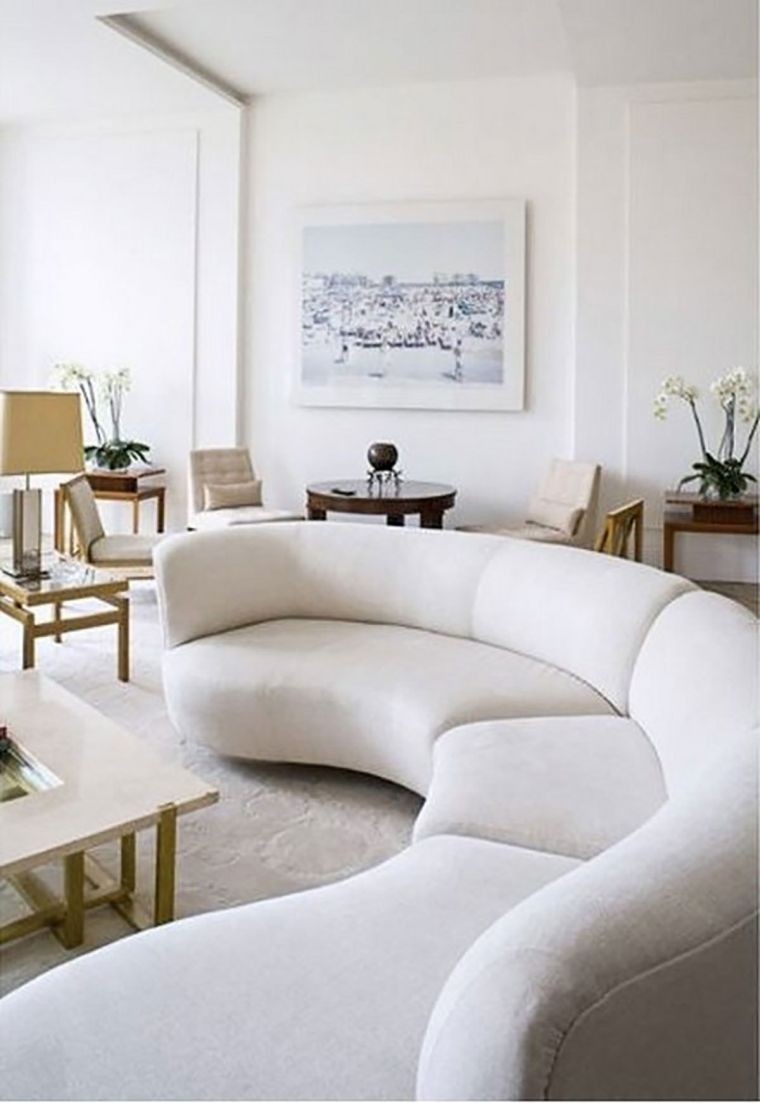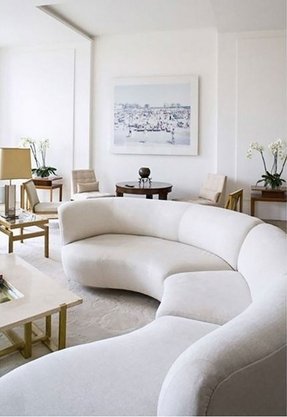 Perfect balance of textures in classic color makes this couch very interesting furniture in your living room. Soft materials gives you a comfort. Just in love in this simple and elegance furniture.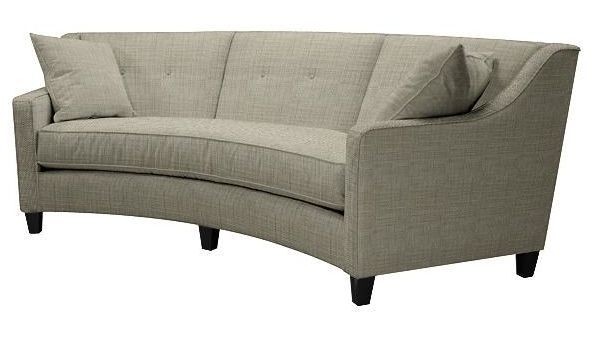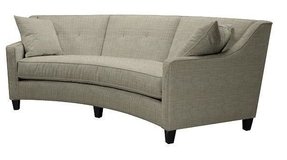 Tousley Sofa Norwalk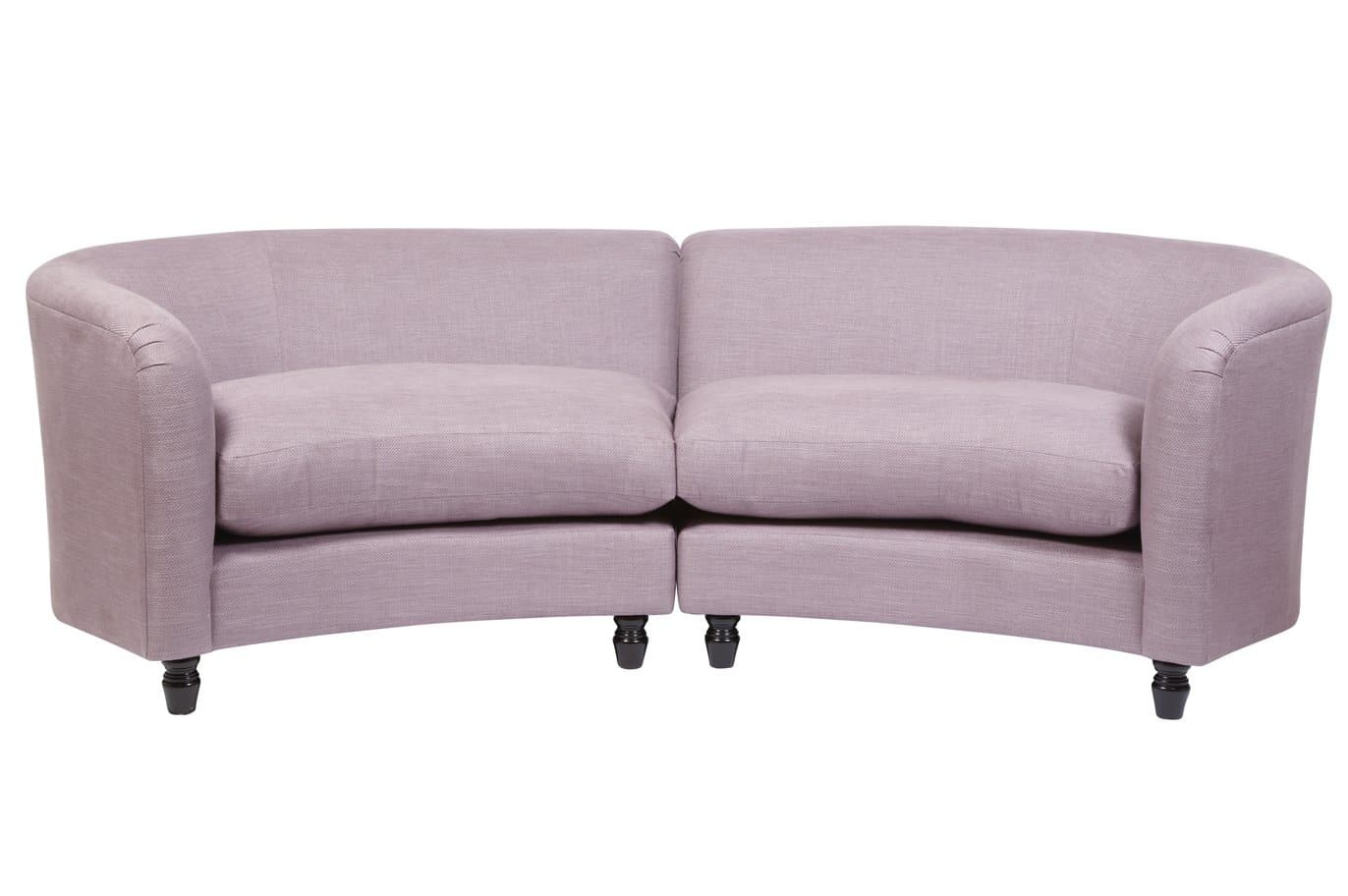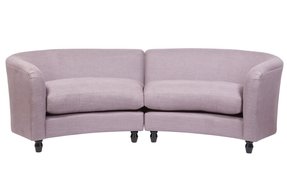 Curvatures appear in our lives at every step - even gravity is one of those curves. Gravity can also hold this slightly pink small curved sectional sofa with a more delicate light pink-purple fabric and oak hardwood construction with dark legs.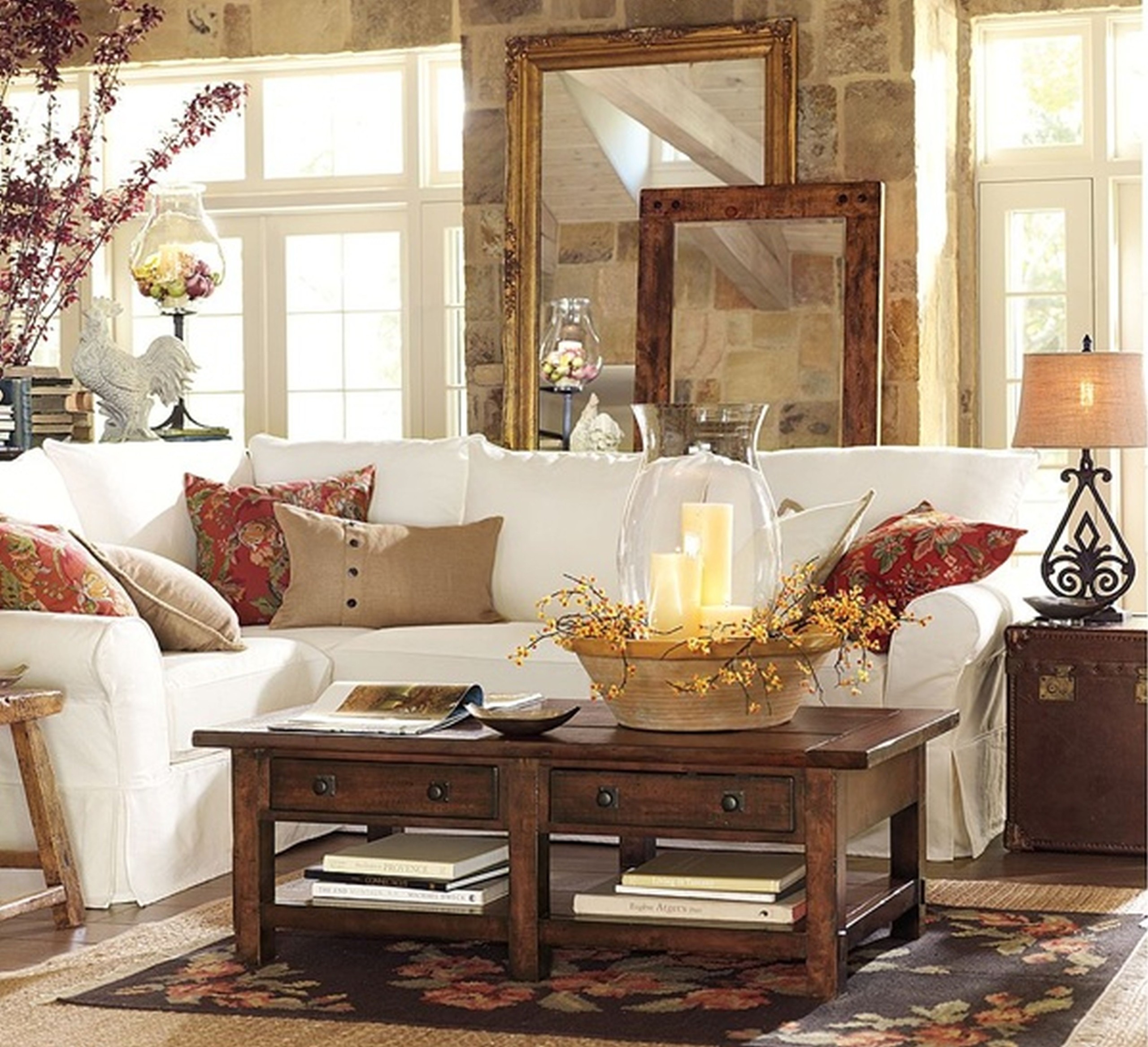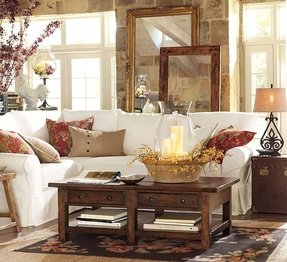 Lazying is great fun! The small curved sectional sofa is spatial, corner, and in addition to great design, can also boast of functionality. It presents a white linen upholstery that is extremely delicate in its simplicity.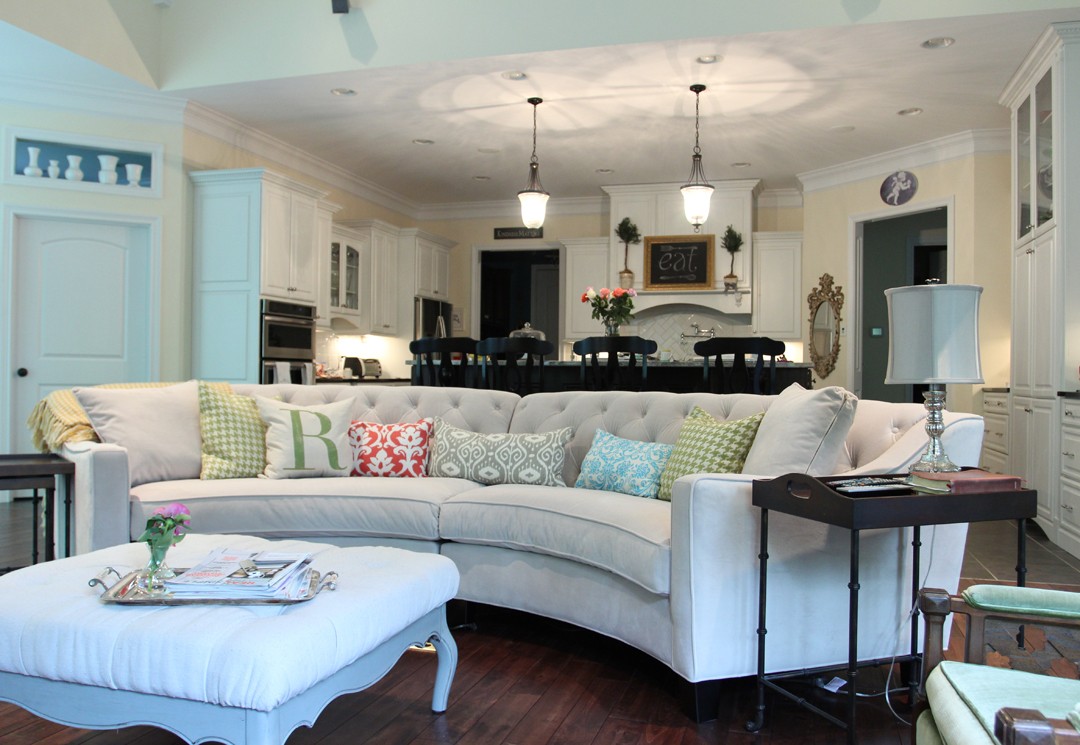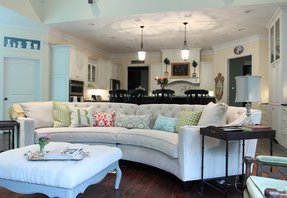 Big, rounded, generously stuffed, abounding with pillows, and being therefore particularly cozy - this white curved sofa is a boon when one has a spacious living room. Ultimate comfort and unparalleled style guaranteed.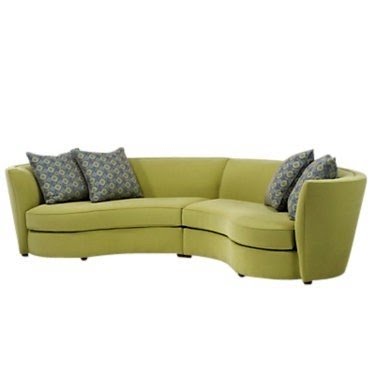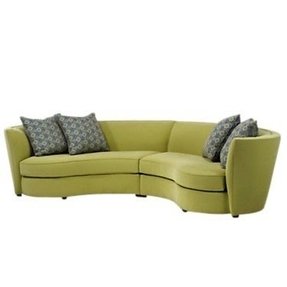 Curved, sectional sofa will be interesting furniture in modern apartment. It will be great to put in spacious, open to the kitchen living room to separate one room from another. Universal color makes it perfect match for different room decor.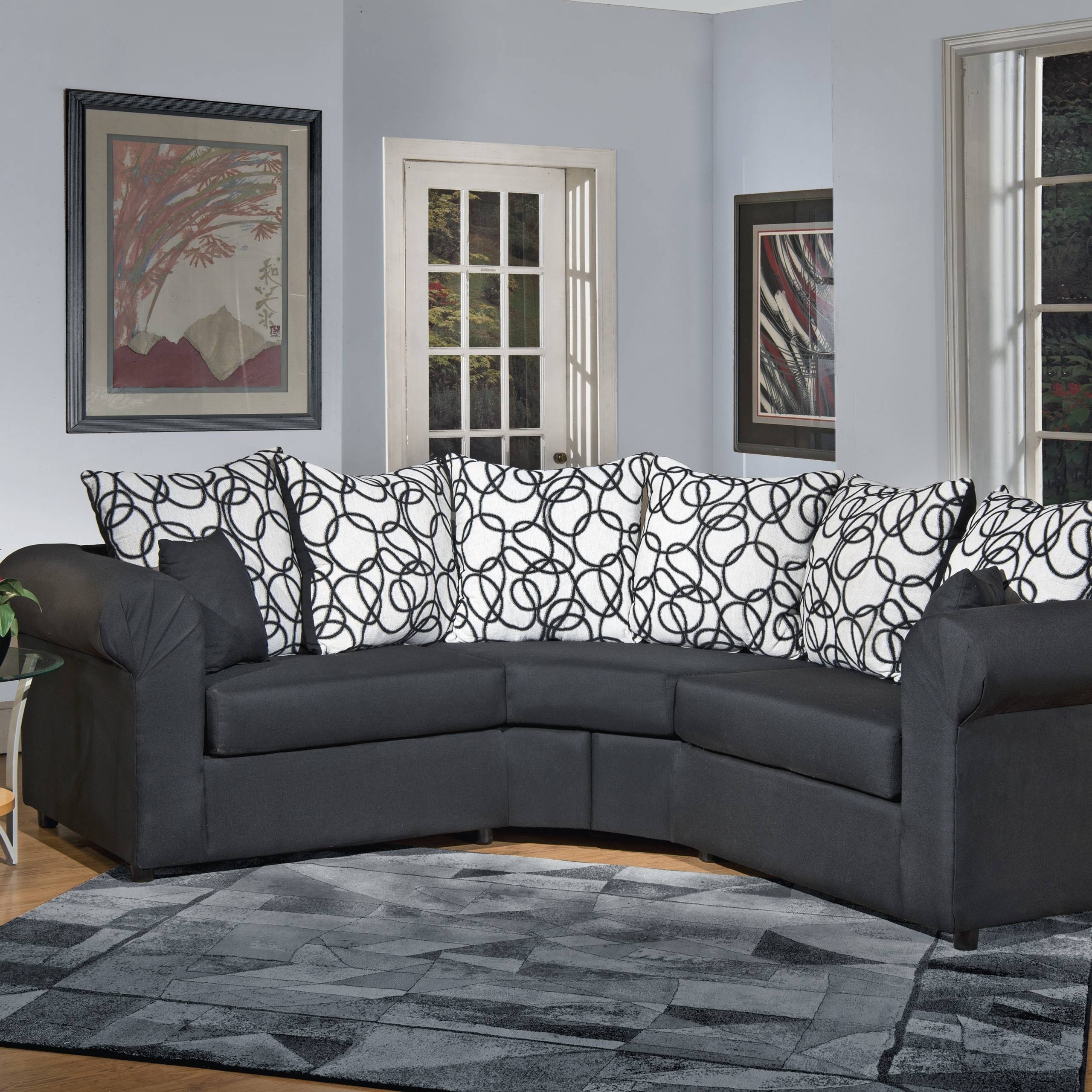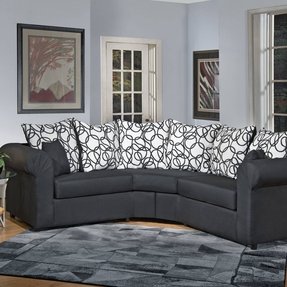 Sectional Sofas - Configuration: Curved Sectionals-Custom Configurations Sectionals-Small Scale Sectionals | Wayfair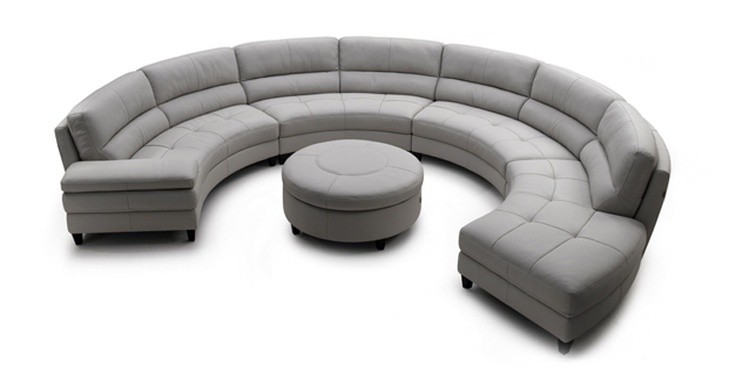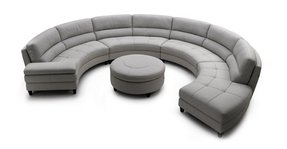 Large sectional sofa with a curved design that is suitable for large families and groups of people. Its neutral gray color looks nice in any living room design. The central area includes a round ottoman that can be used as a coffee table.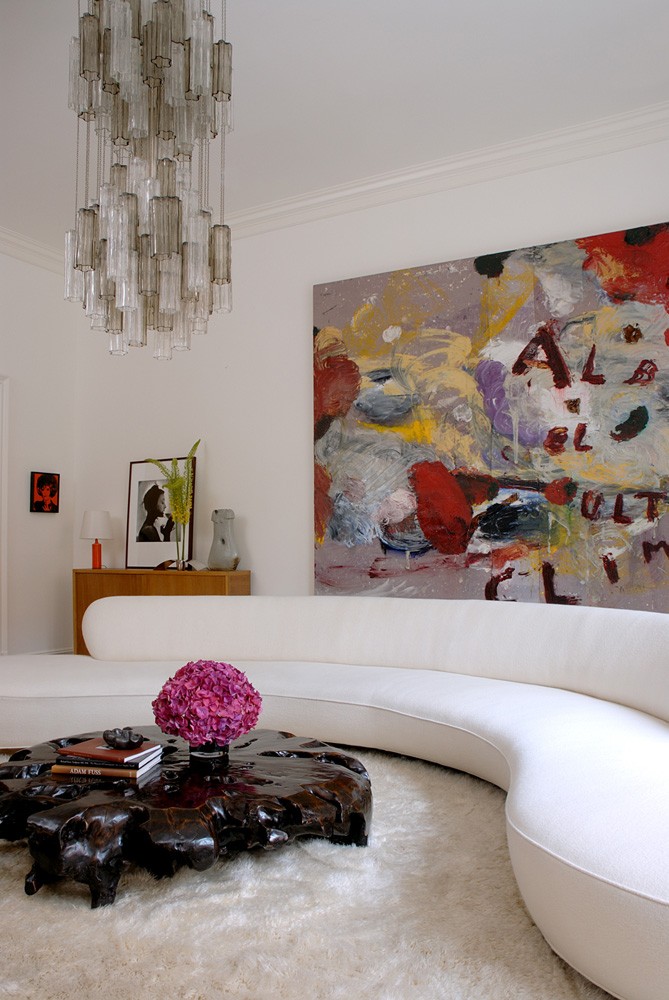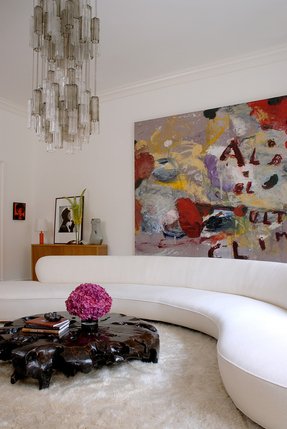 The presented sofa captivates with a spectacular curved form-wrapped in halfmoon, for the length of the whole,long room.Will fit the entire football team!

Modern leather upholstery-in white color, doesn't arouse fear of dirt, because it has been impregnated.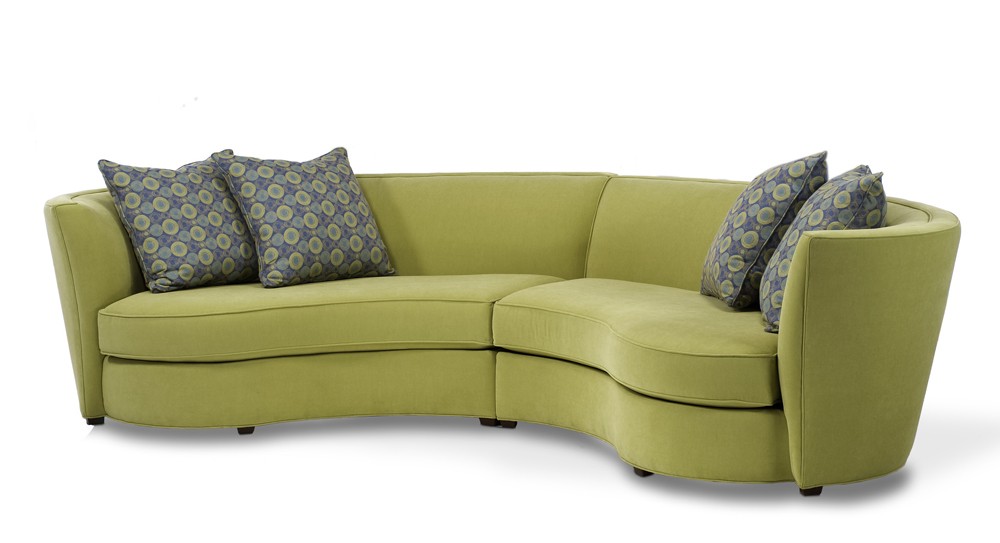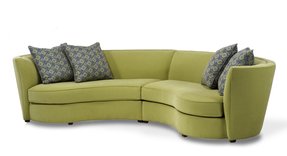 Sectional sofa upholstered with pleasant to the touch fabric and finished with solid seams. It is fitted with extra pillows for added comfort. Application in the living room and others interiors according to taste and need.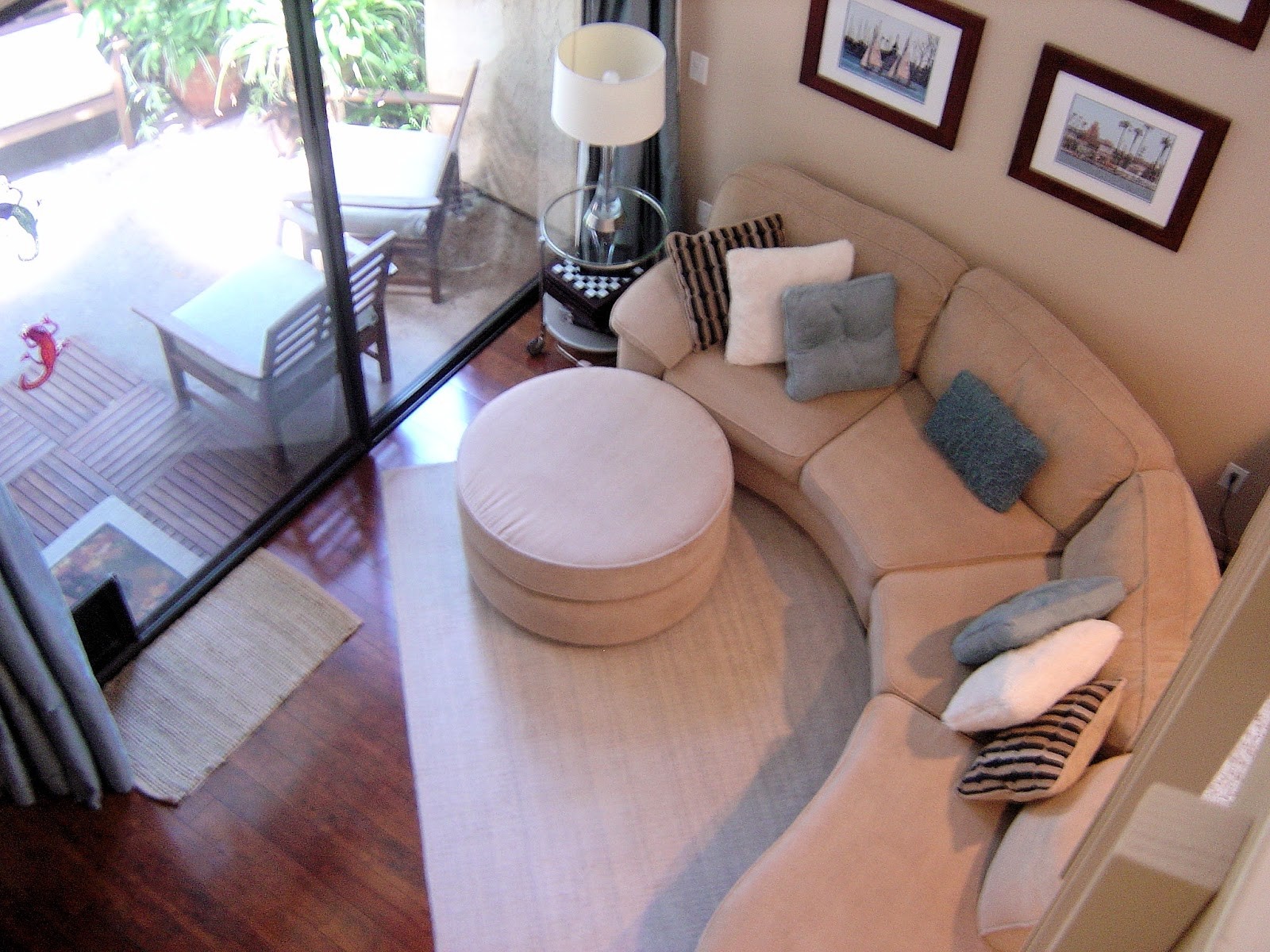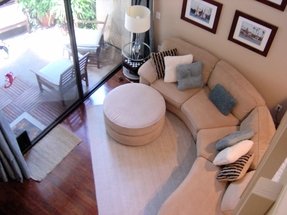 pictures of rugs under sectionals | Small Living Area With Small Sectional Sofa Ideas: Corner Sectional ...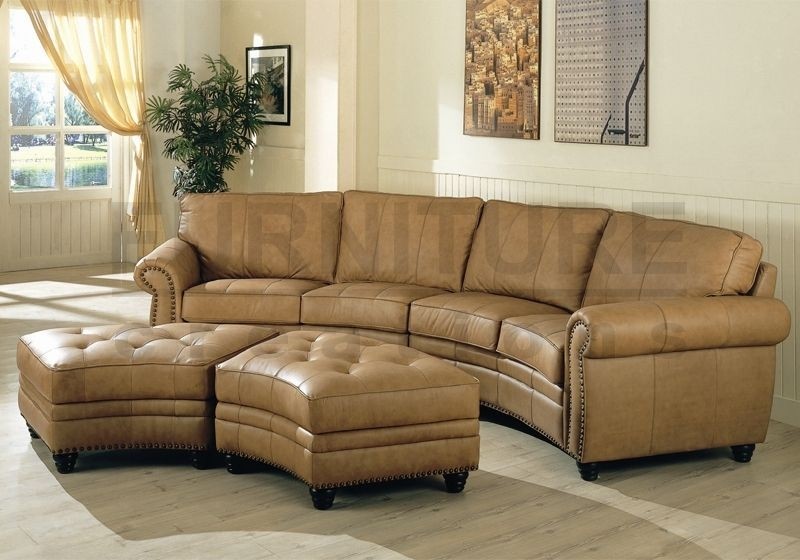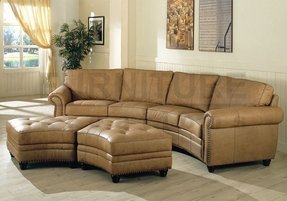 Small Curved Sectional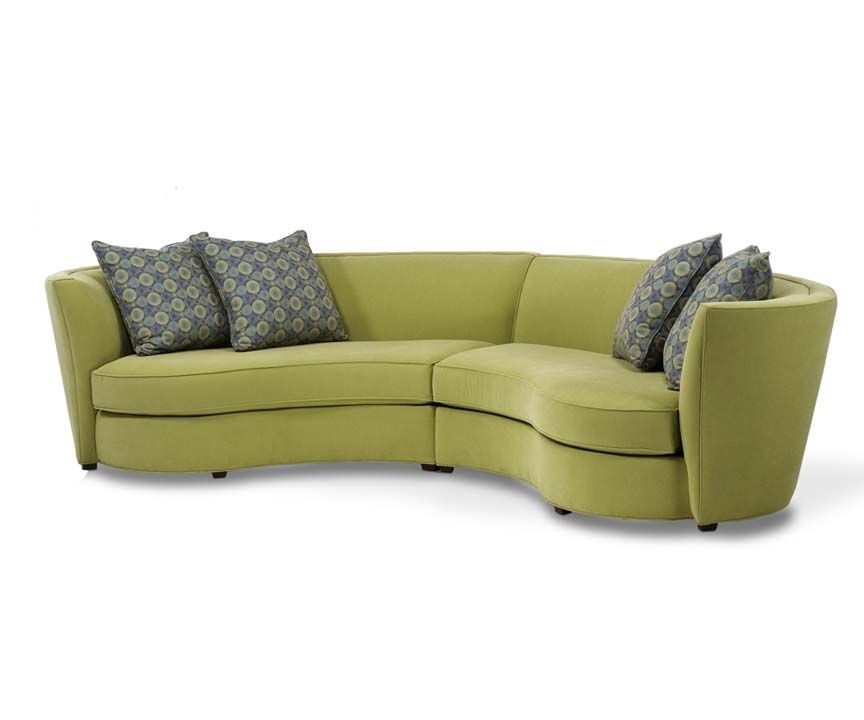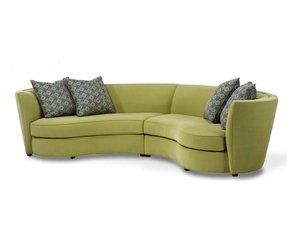 Simple but gorgeous sectional sofa with a nice curved design. This contemporary element of furniture includes soft cushions in seat and backrest areas. Green color of this sofa looks very attractive in any living room decor.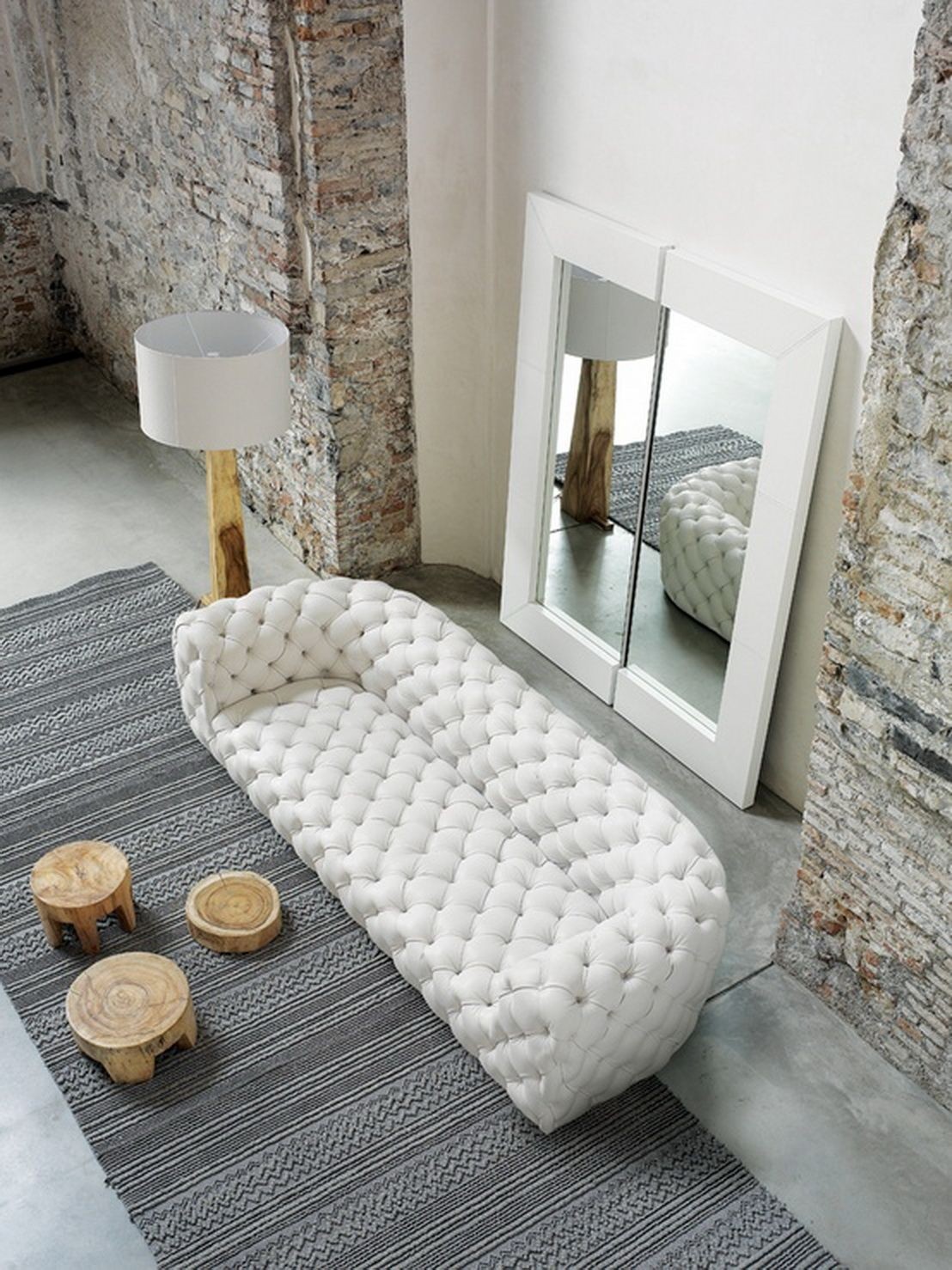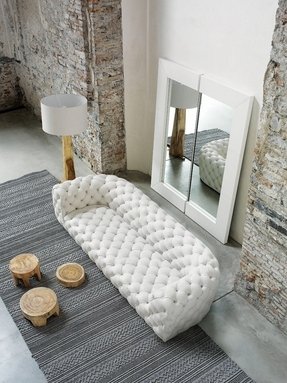 A glam contemporary sofa with a wooden frame. It's entirely padded and upholstered in elegant white textile material with beautiful deep diamond tufting. It has a thick seat and a wide backrest (rounded on ends) and running to same level arms.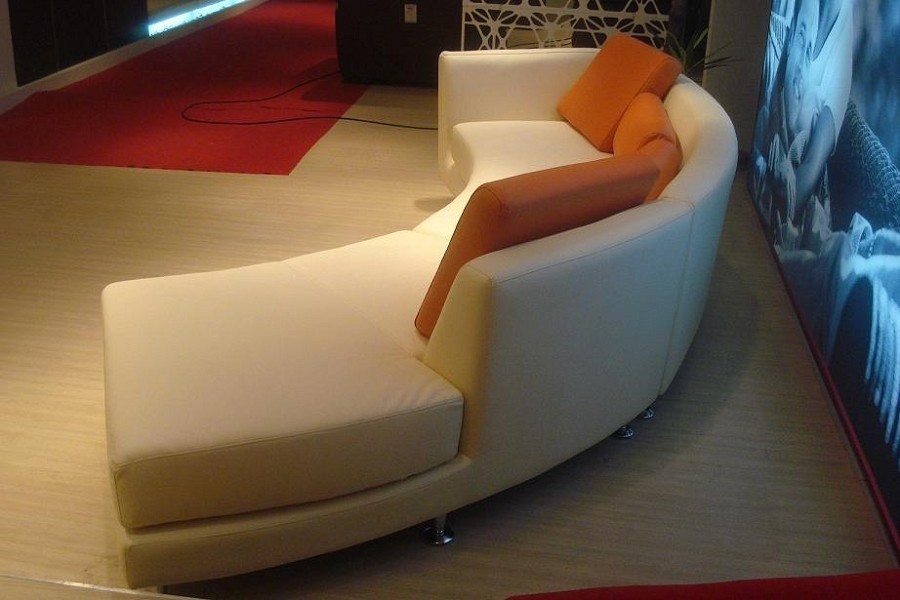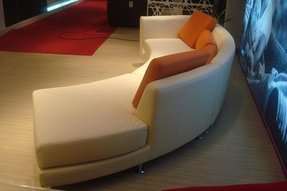 sofas design corner curved sofa bedroom curved sofa lounge curved sofa ...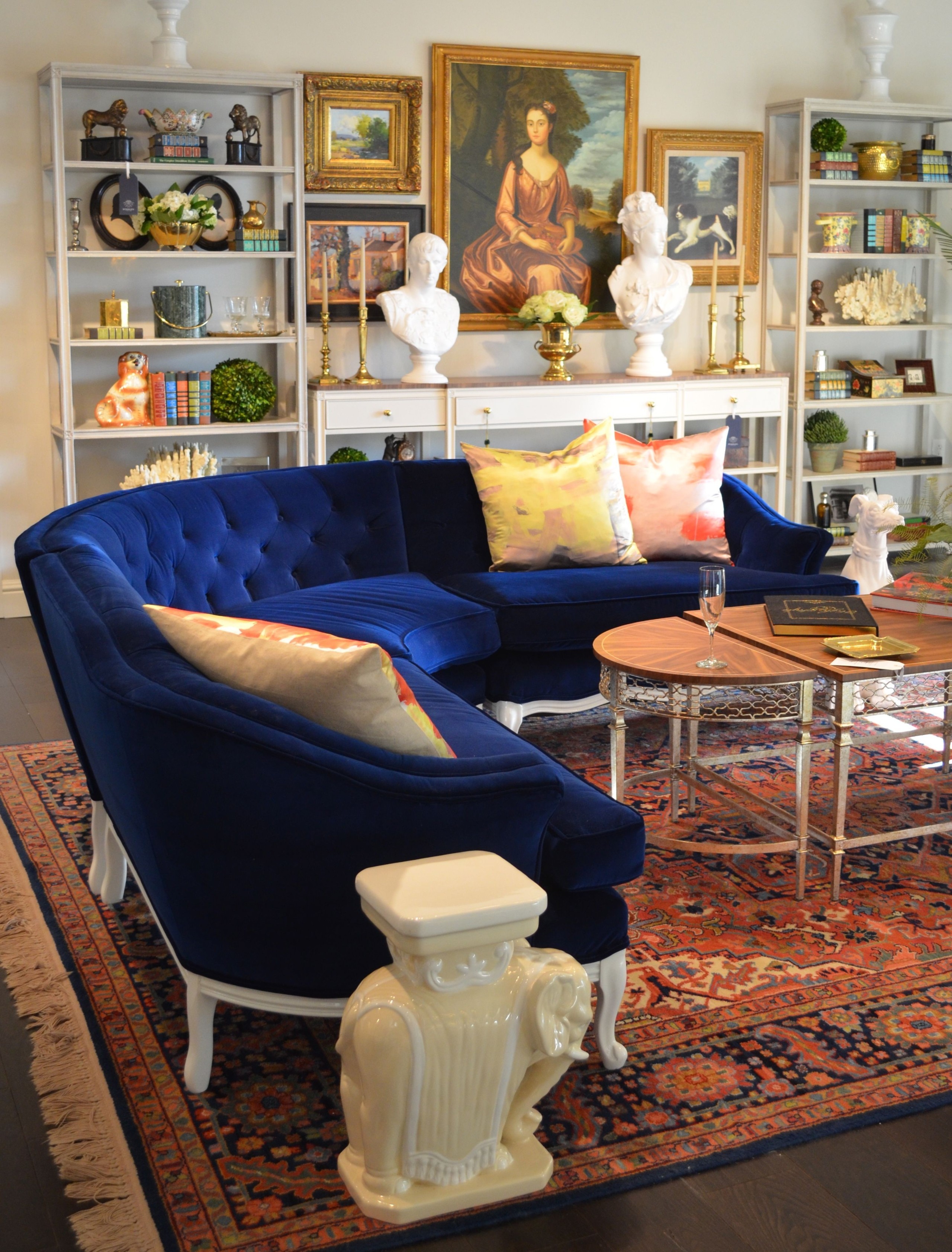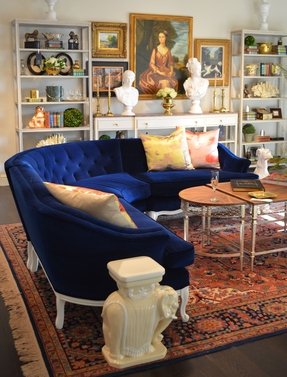 A traditional choice to bring something luxury and elegant to your living room - is a velvet chesterfield upholstery, like this navy blue one. Curved navy sectional furniture - presents neat tufted finish, and unique white finish on the wooden base.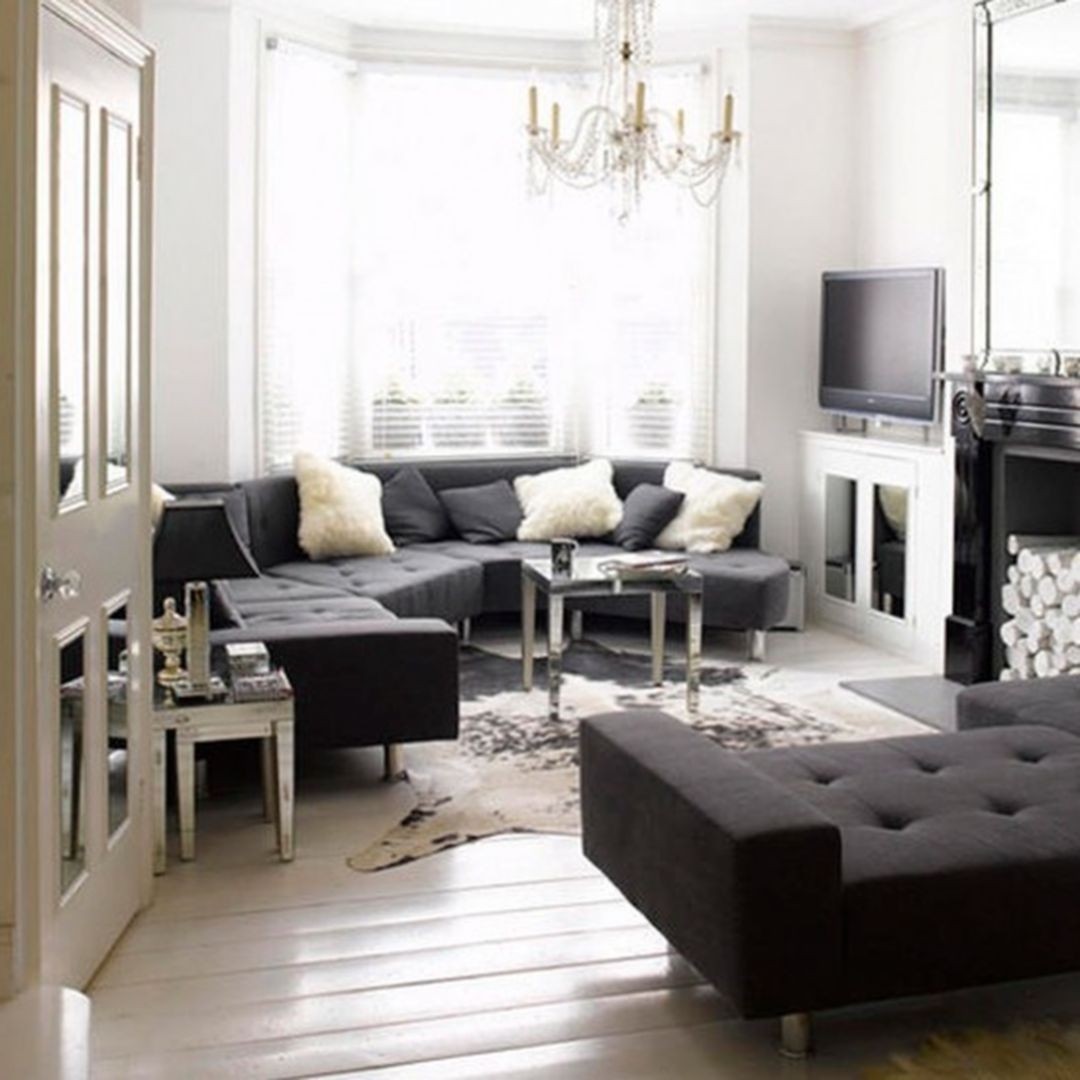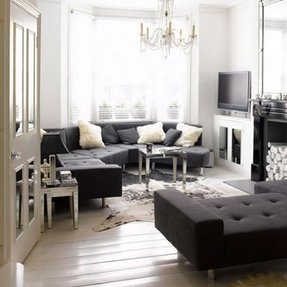 Sectional sofa in classic form. It is upholstered with fabric and finished with decorative quilting on the seat. Legs are made of metal. Great solution for small spaces.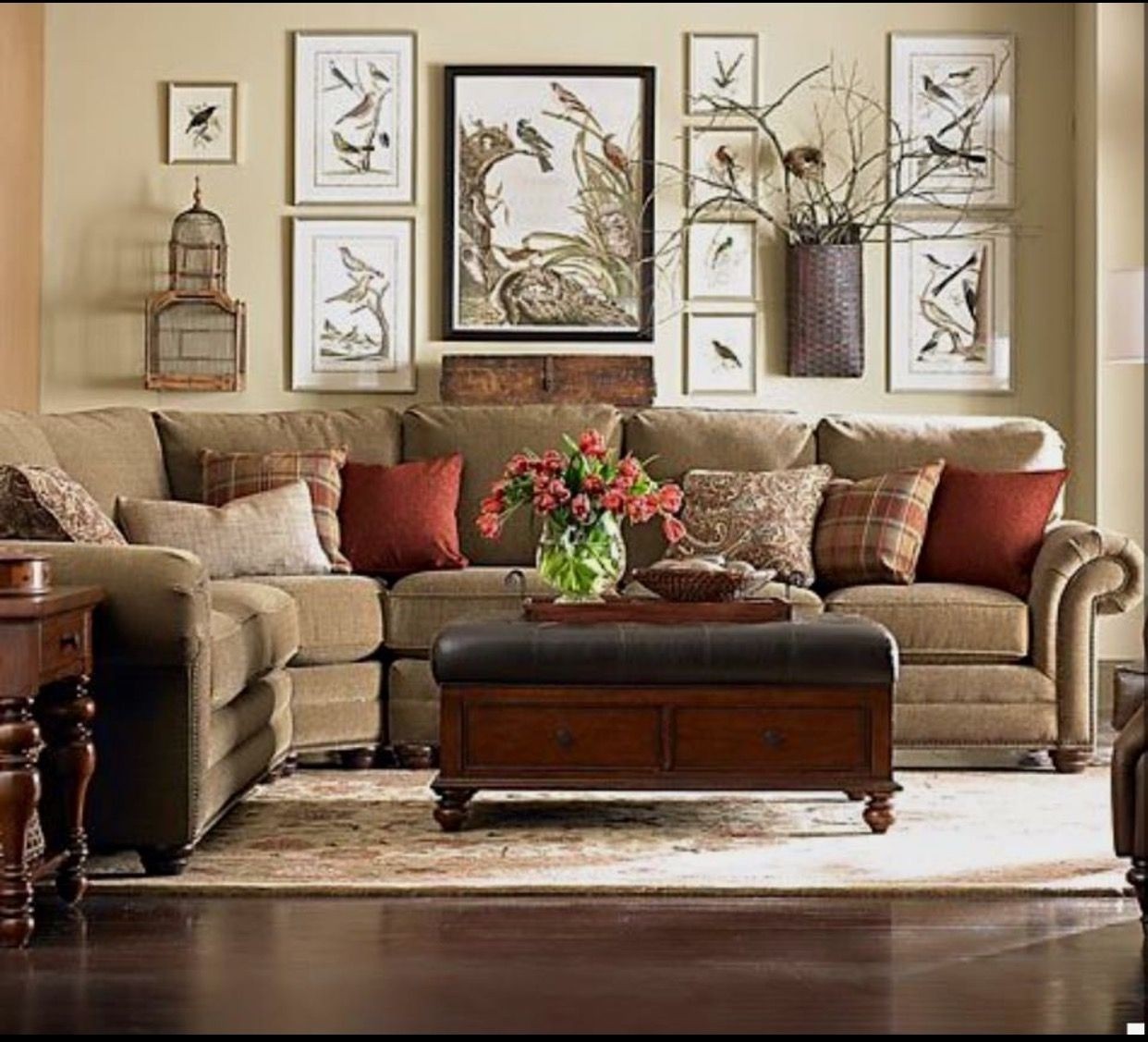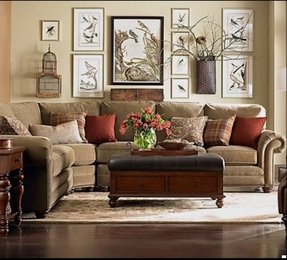 Classical beige sofa will be perfect addition to make the living room bigger. It can be easily converted to the bed creating the space to sleep for your guests. The combination with dark wood ottoman gives it a touch of elegance.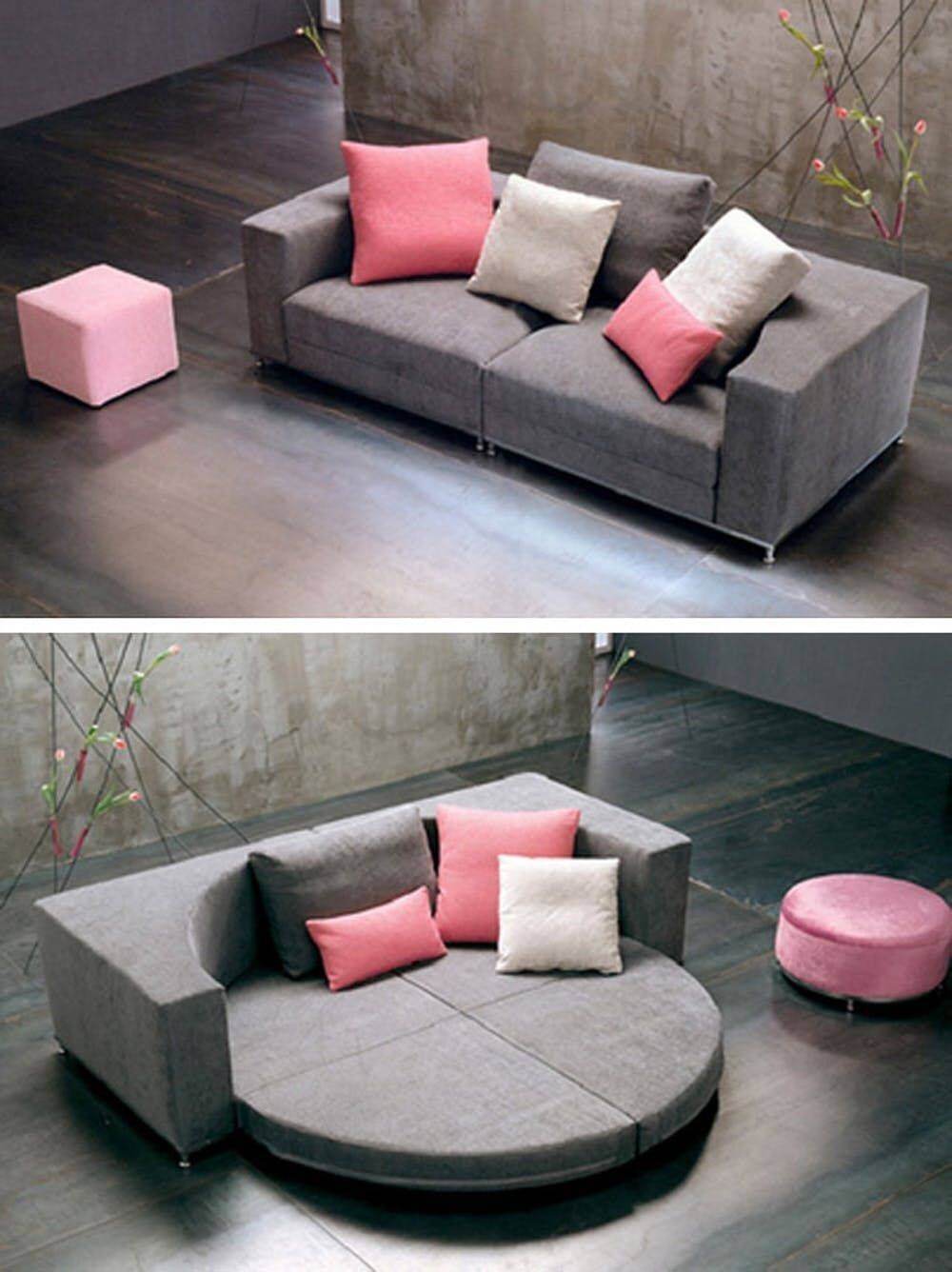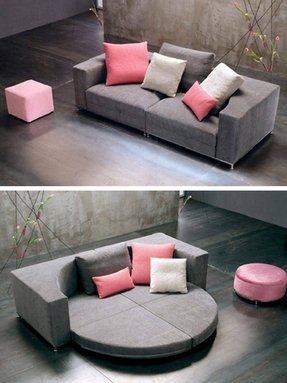 The incredibly stylish rectangular sofa, which is taken-down in the delicate circle. I am not pretty sure if it will be comfortable to sleep there, but there is a stylish place for relax, especially when it is embellished with the colorful pillows.