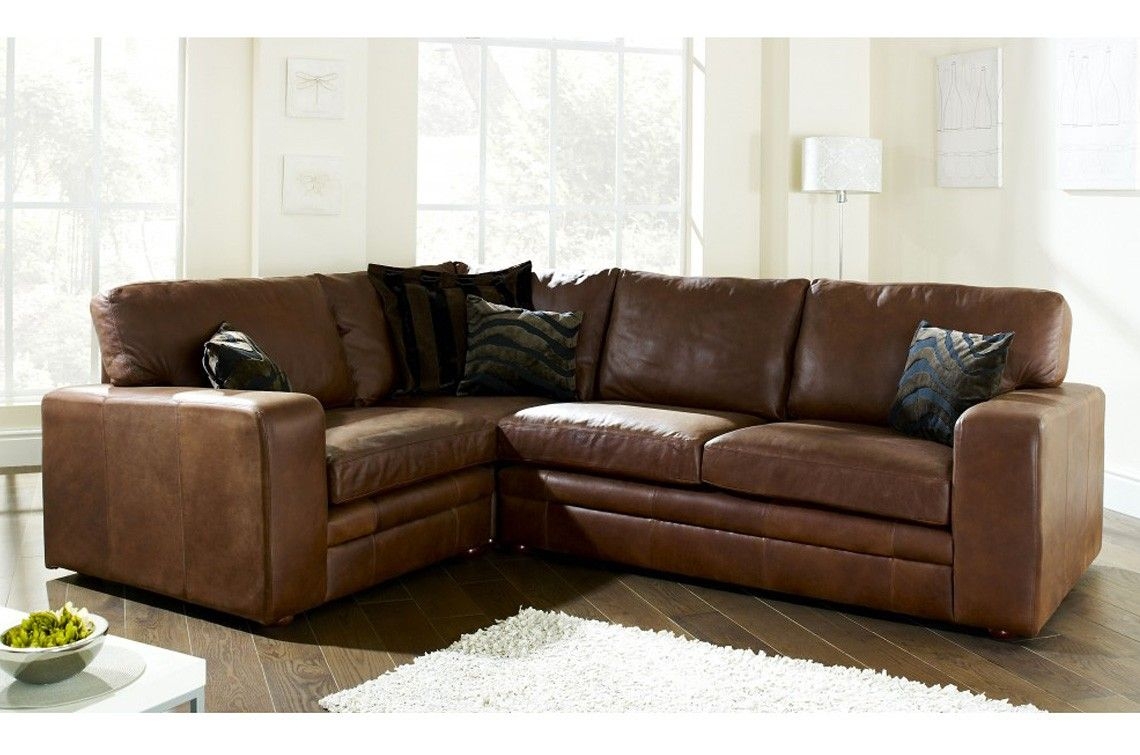 Modular Leather Corner Sofa ~ Corner Sofa Beds Available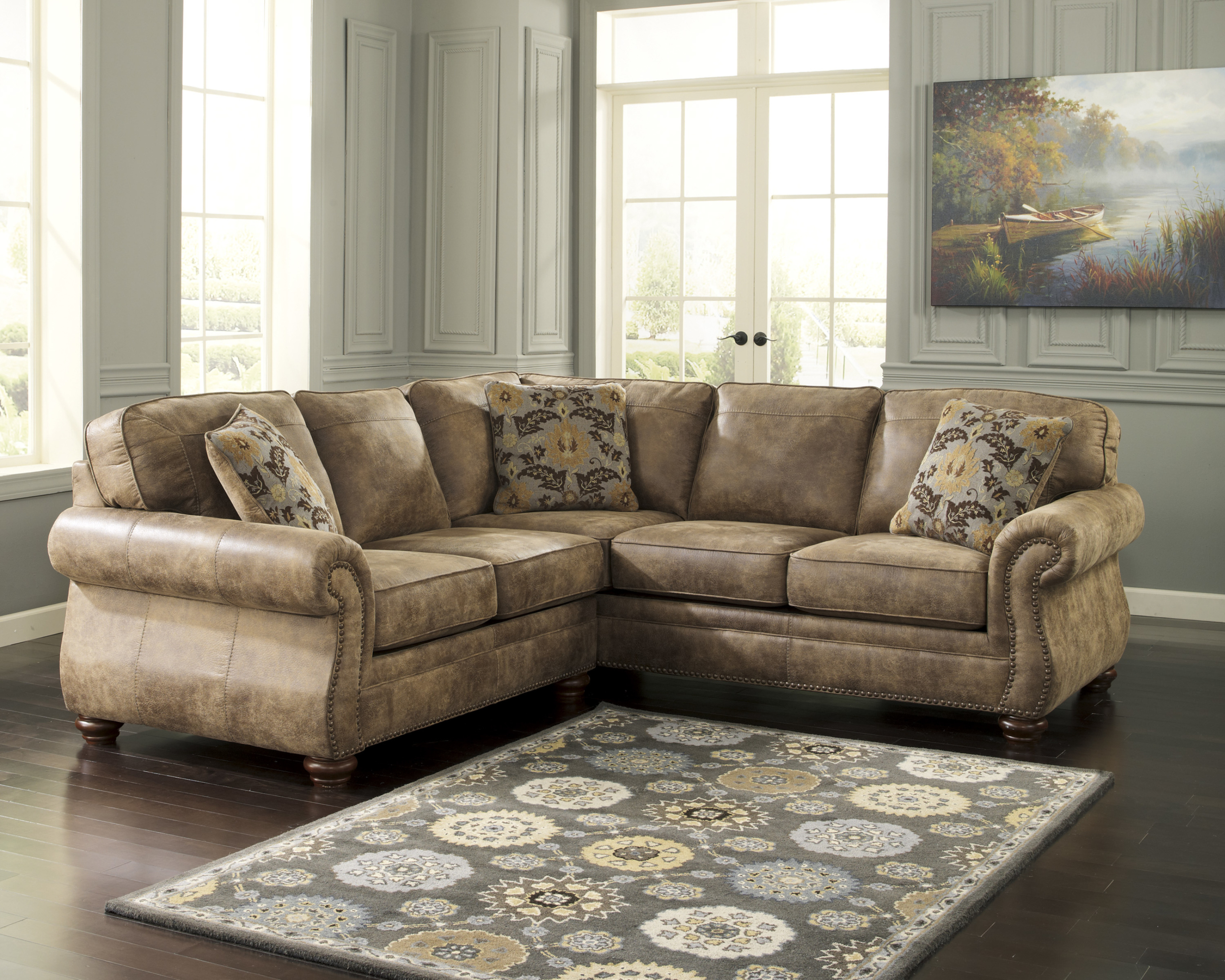 Larkinhurst Small Scale Sectional
Comfy compact traditional 2-piece set with wooden frames and low bun feet having a brown finish. It has rolled flared arms, removable seats and a pillowed back. Padding is of foam, upholstery of artificial leather in brown tones.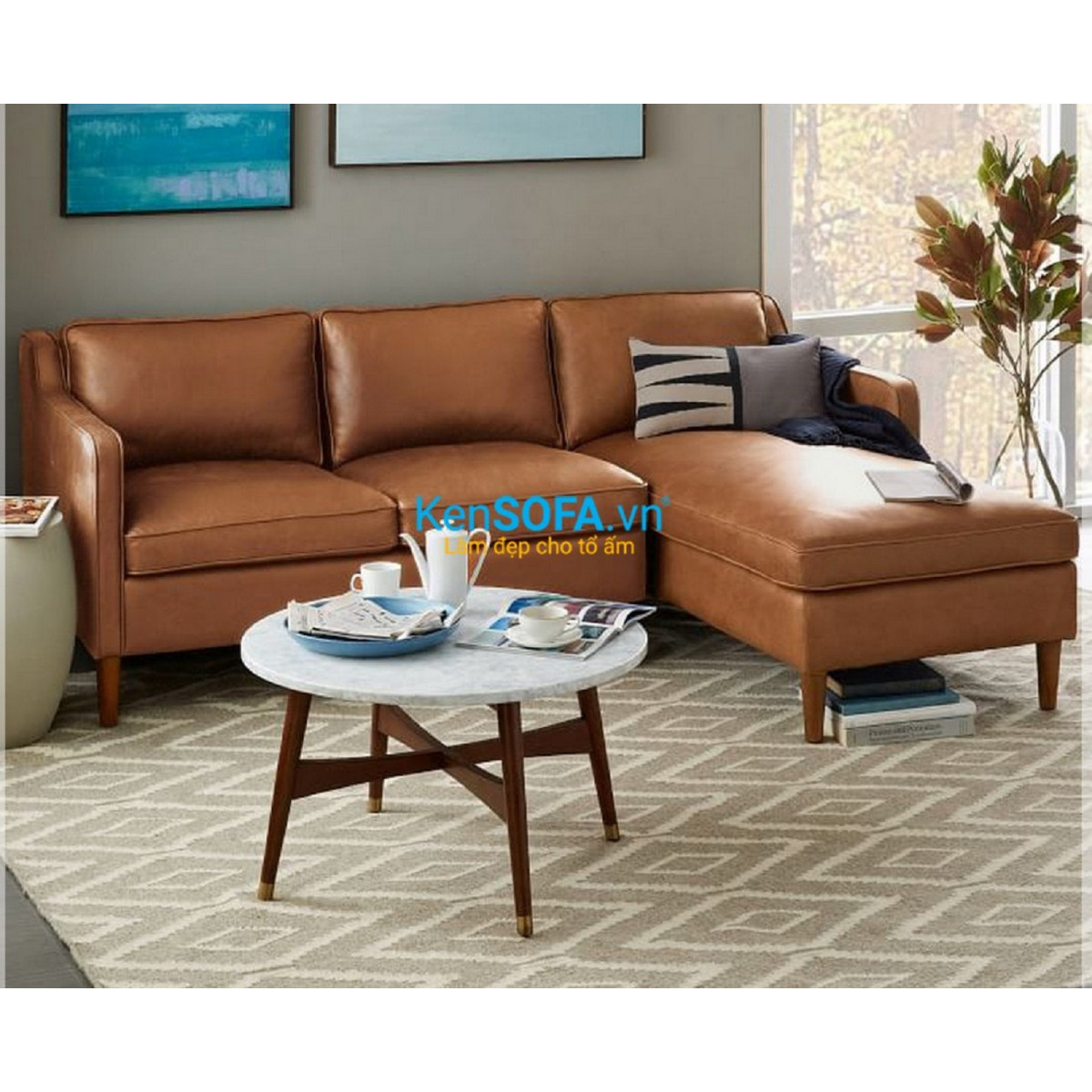 Hamilton 2 Piece Chaise Sectional
This chaise sectional is a high quality product that features durability and stability thanks to its wooden legs. The soft sitting space is covered with aniline leather that looks attractive. It measures 83"w x 62"d x 31.5"h.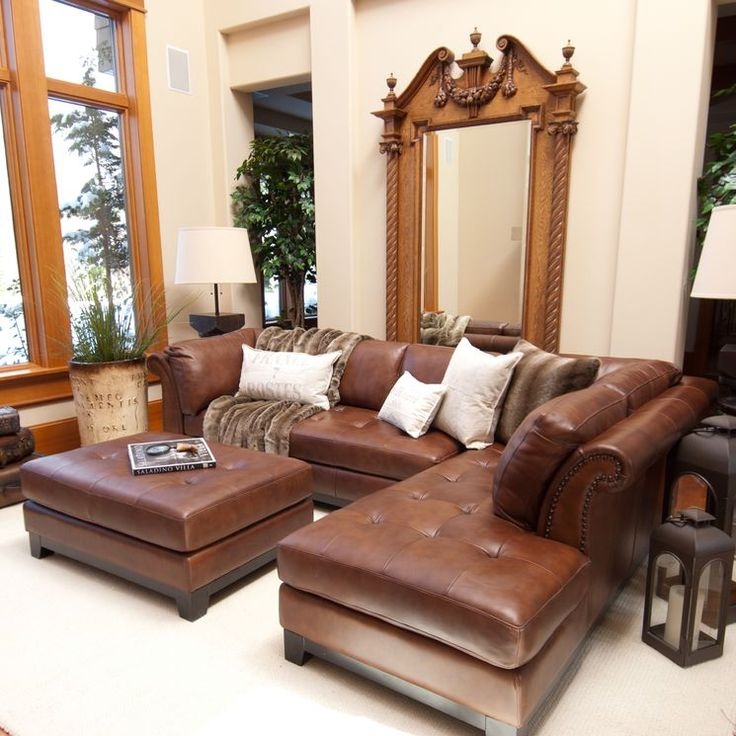 Corsario Right Arm Facing Leather Sectional $2,616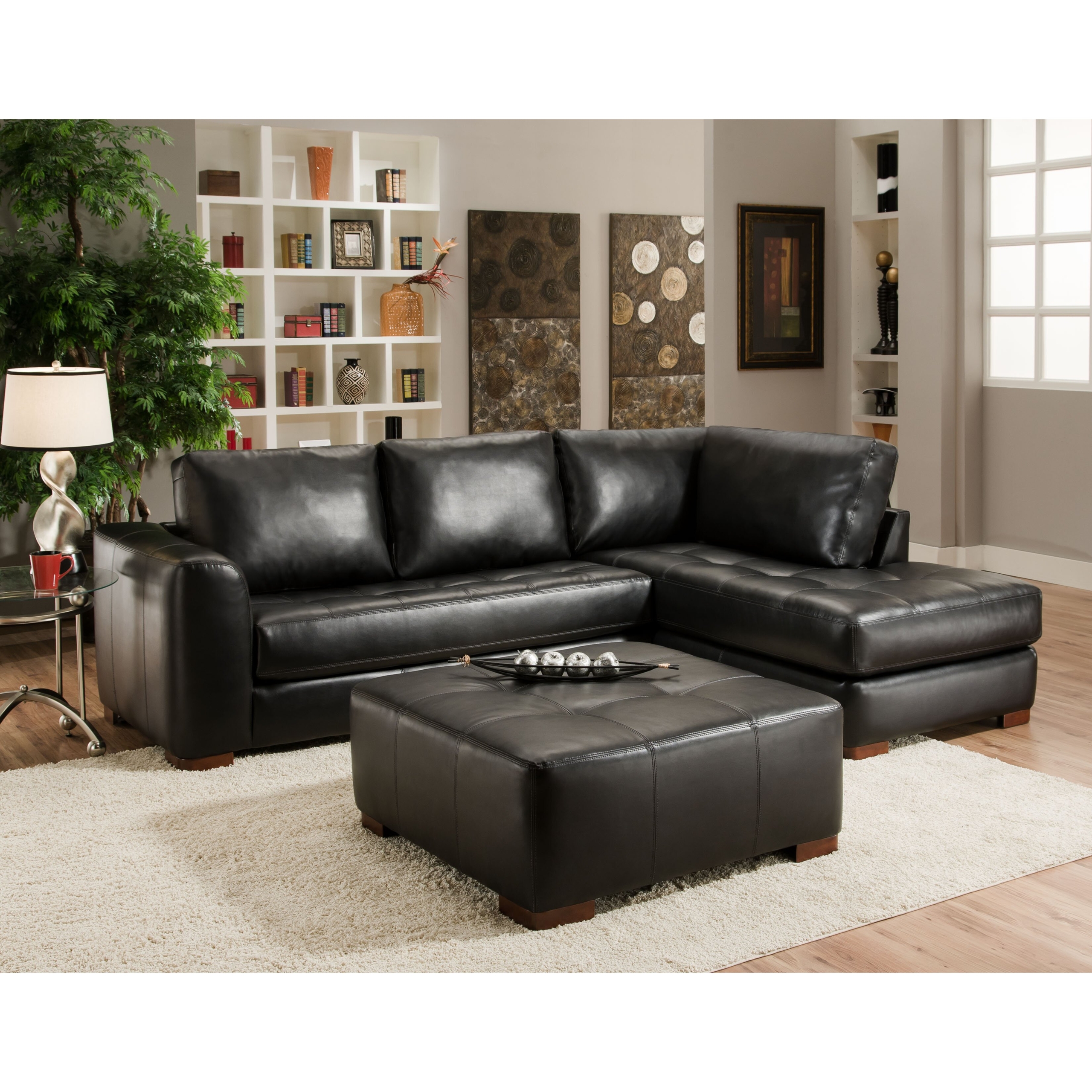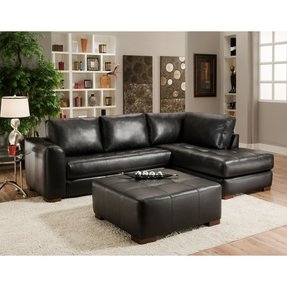 Small black leather sectional sofa with chaise for living room with hardwood floors. Beautiful leather ottoman on this light carpet pesents really cool. I like the whole room design idea. Cool for spacious living spaces.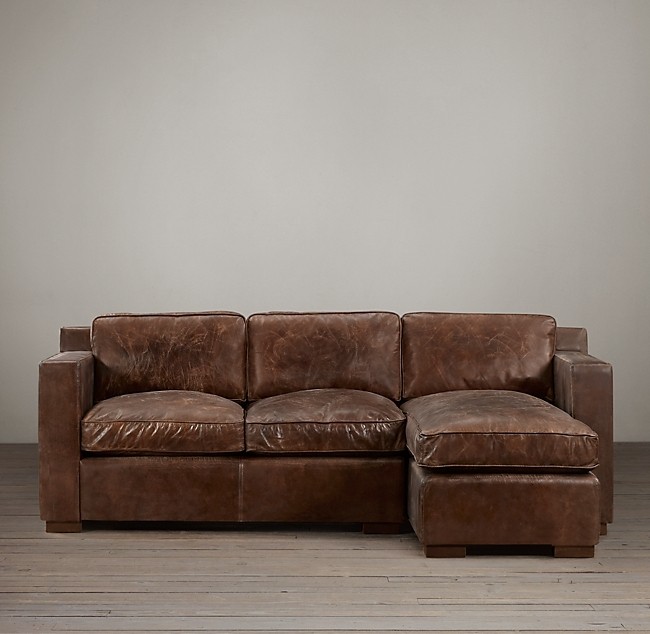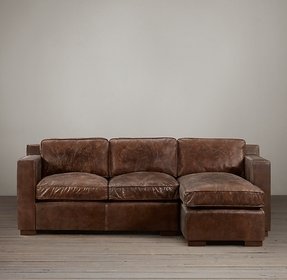 A comfy compact set composed of a right arm sofa and a chaise lounge having wooden frames and low flat square brown feet. Wide flat arms, cushioned seats and pillowed backs have brown leather upholstery with nailhead trims on bottom and arm edges.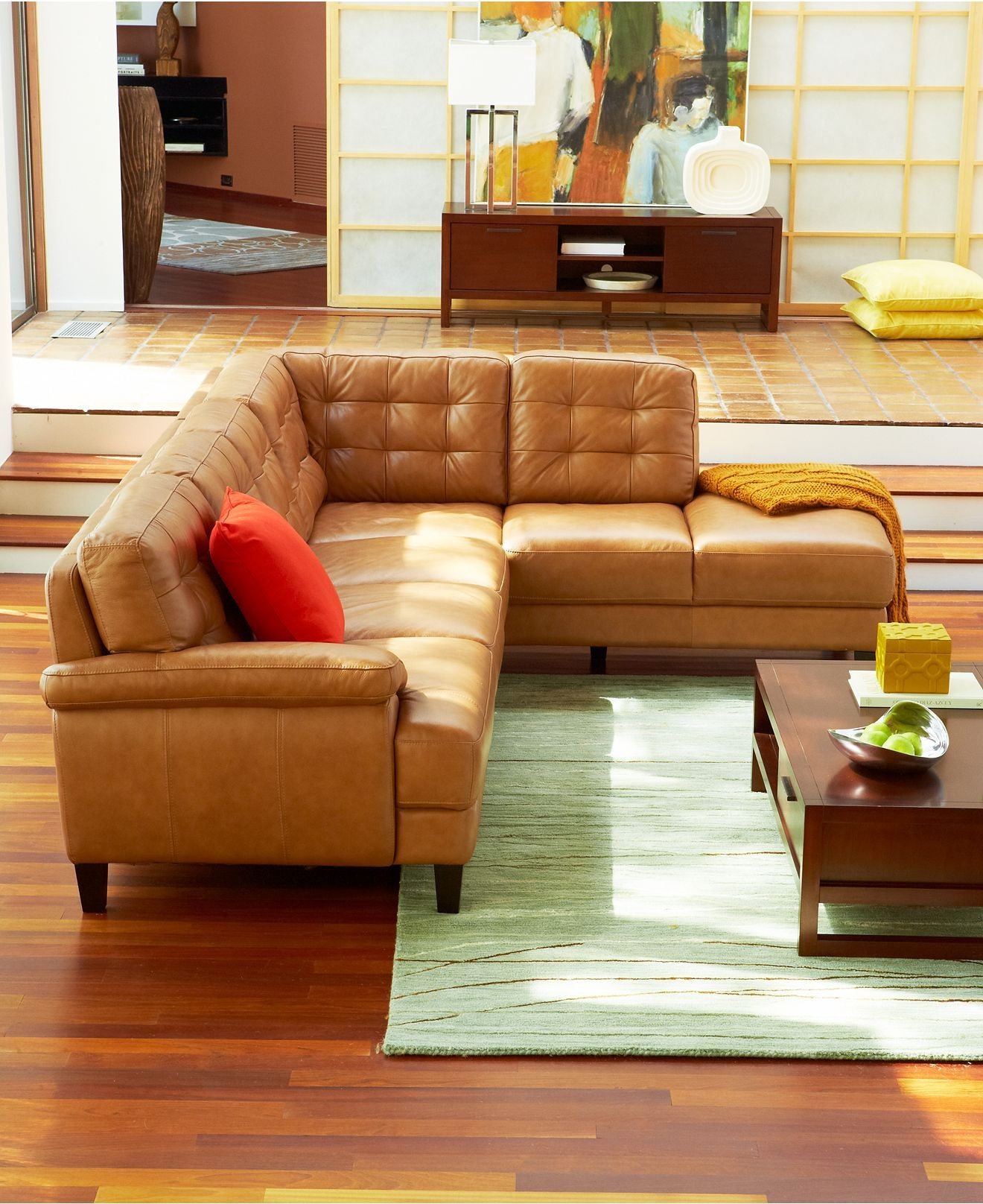 It was made, thanks to the color of the upholstery - that this sofa is not an ordinary one. It has a very modern shape, quilted leather cover, in a beautiful camel color. Small round sectional sofa works together with chaise lounge in the same camel style.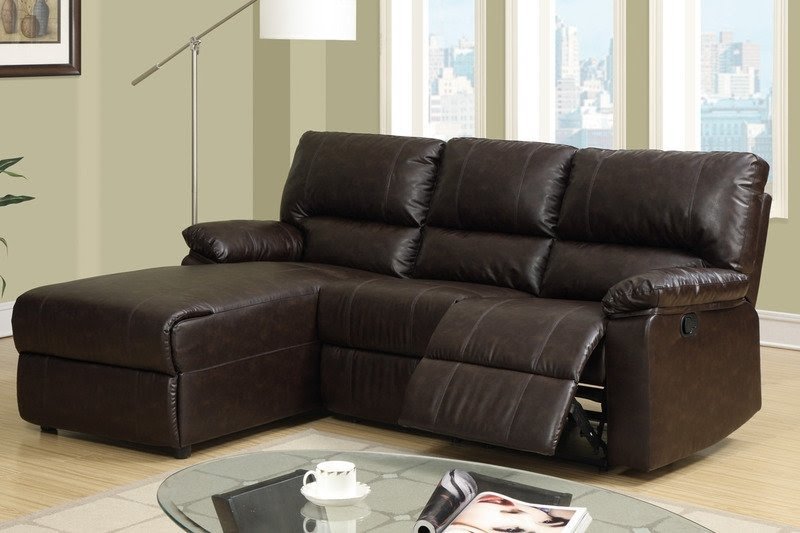 Small Coffee Leather Reclining Sectional Sofa Set Recliner Left Chaise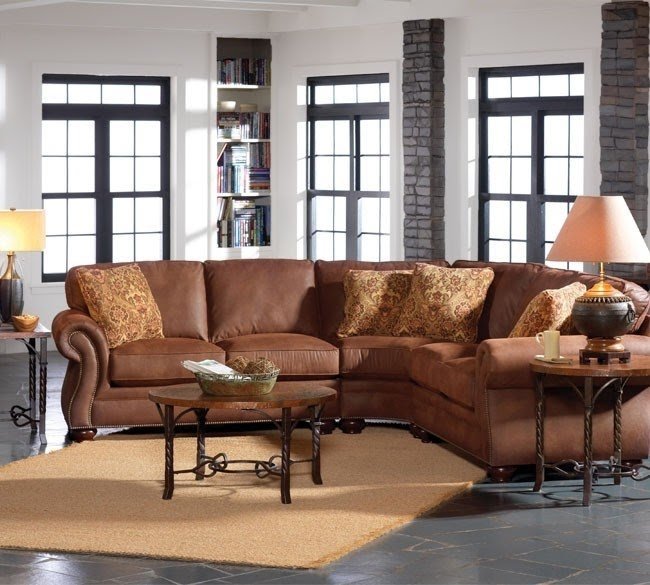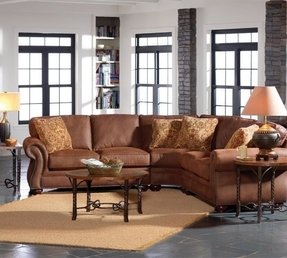 Sectional sofa upholstered with high quality leather and finished with decorative nail heads. It is fitted with extra pillows for added comfort. Application in all kinds of interiors according to taste.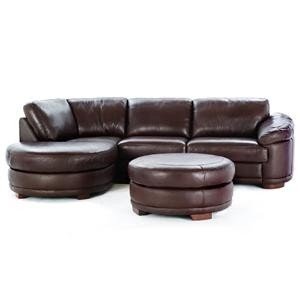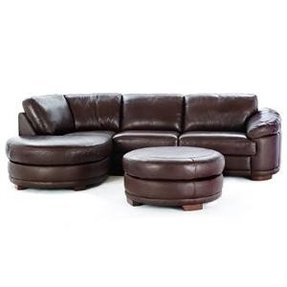 Curves feel and look cozy, giving a homey look to this lovely brown leather circular couch. The round footstool completes the look. Add some throw pillows and a colorful afghan for unbeatable comfort for your living room or family room.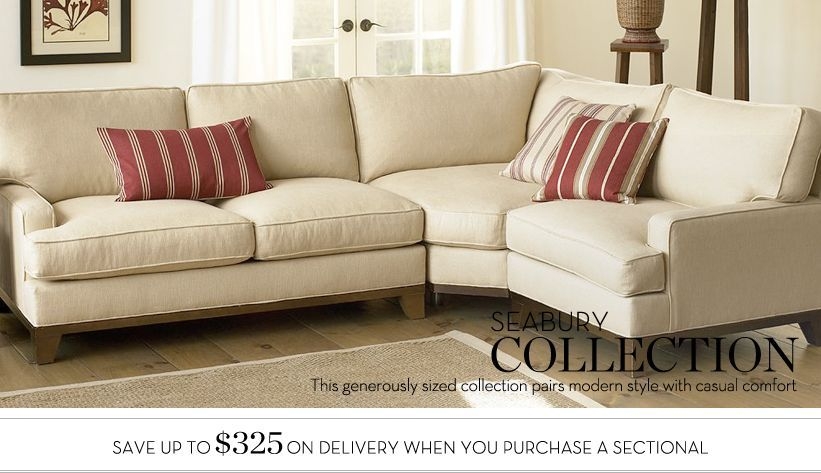 Minus my couch being a brown, red & beige theme works well in LR too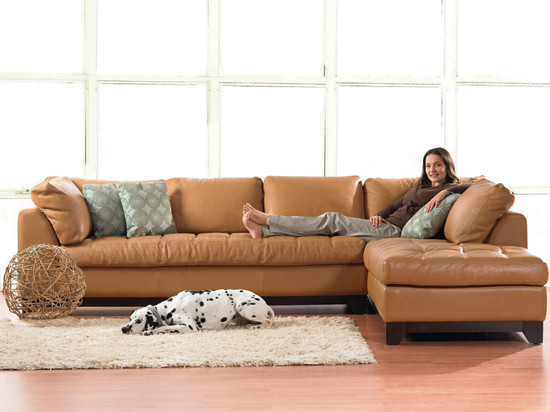 small leather sectional sofa brown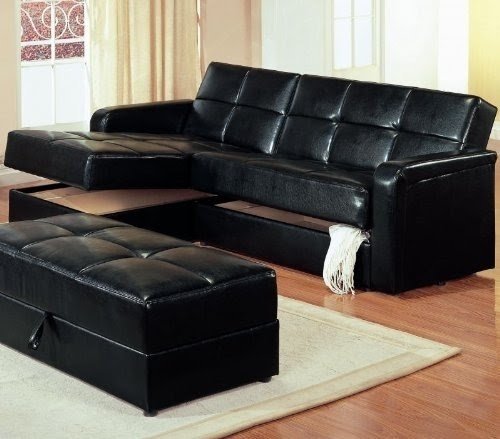 Comfortable chaise sofa with a practical storage compartment for different items or bedclothes. This L-shaped element of home design is tufted for aesthetics. The whole sitting space is cushioned and covered with black vinyl material.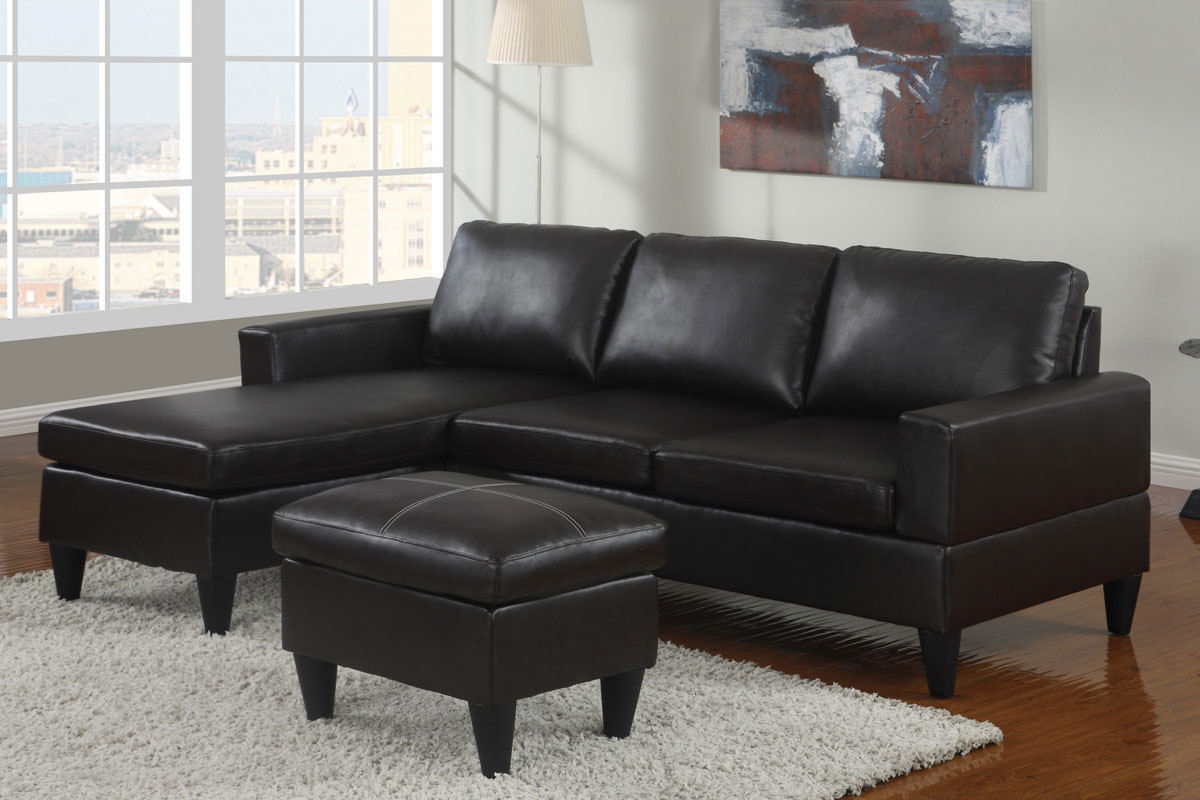 This 3-piece set is just great for small apartments, since it includes a sectional sofa and a leather-like vinyl ottoman, all in the neutral and elegant black finish of the leather upholstery for a more refined look.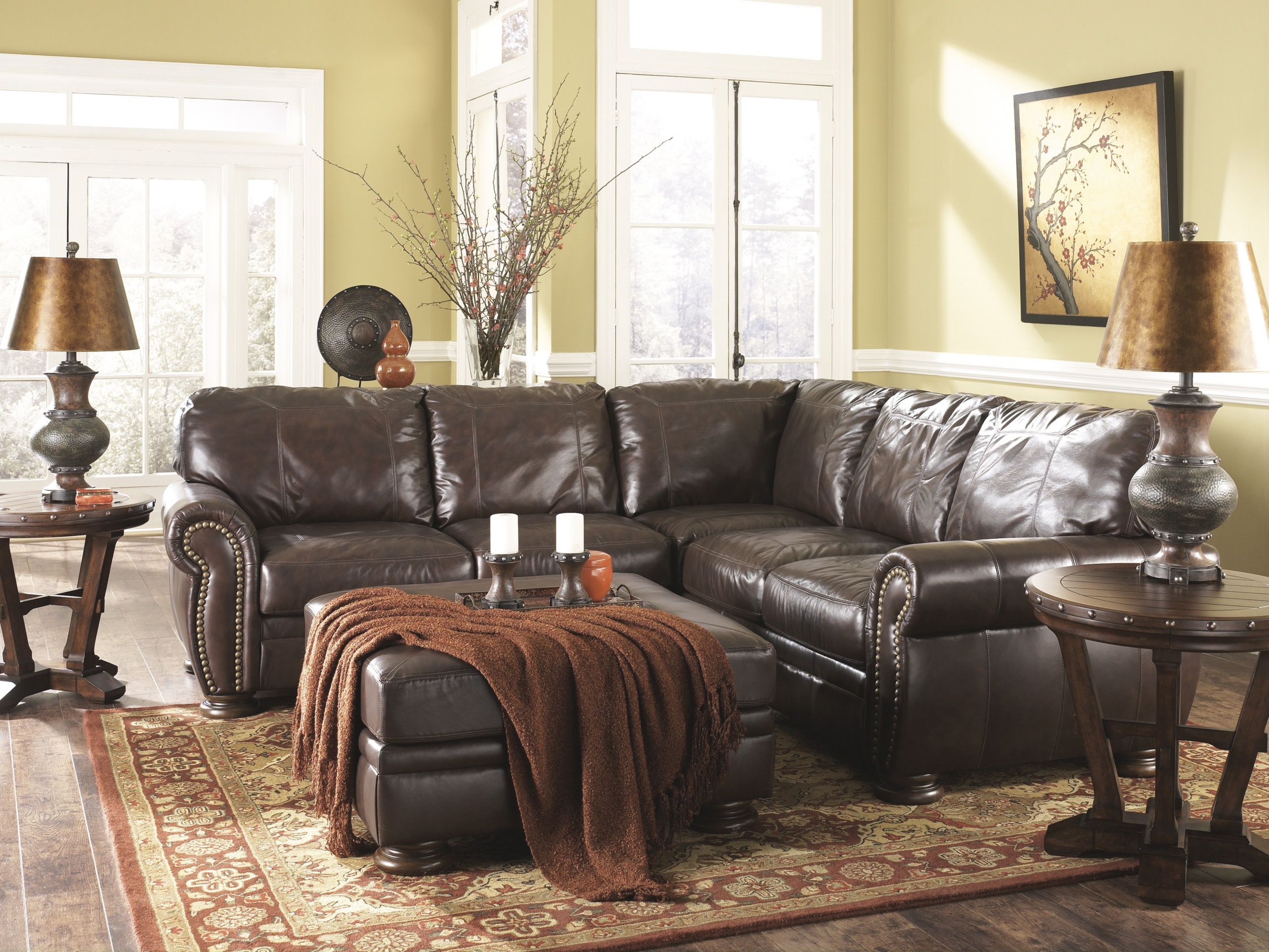 Winston Traditional Brown Leather Sectional Sofa with Nailhead Trim
Love the way this mirror in the corner looks like a multi-pane window with dark painted trim at first glance. (Oh, and I adore that giant sailboat, too.)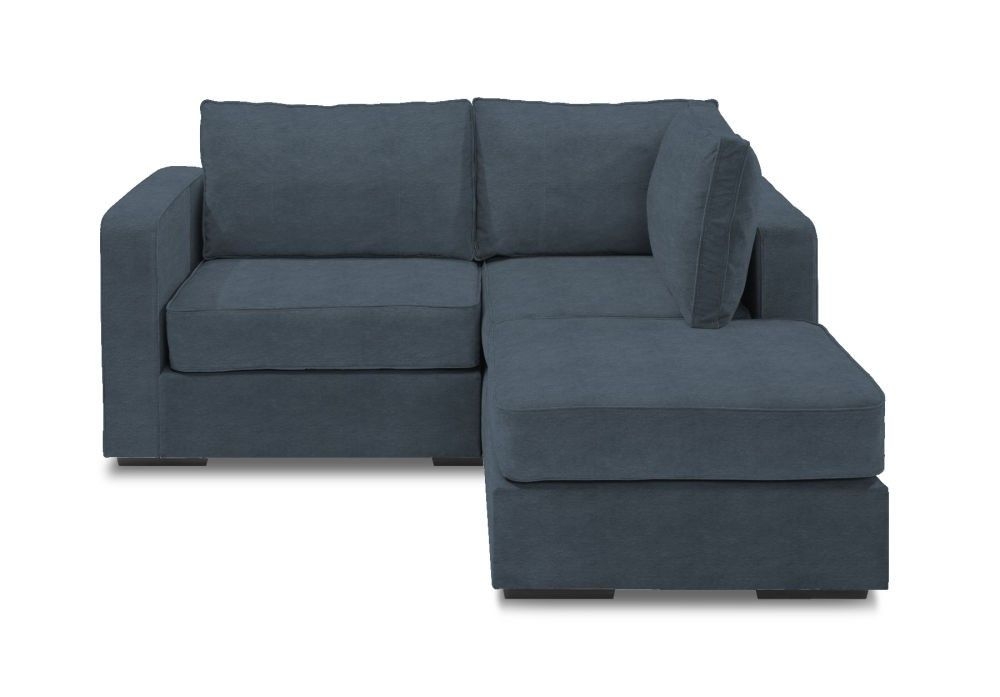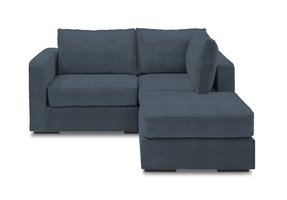 A contemporary approach to a simple yet fashionable small chaise sectional with a cotton upholstery in a seawater color and matching back cushions, providing a nautical detail and sure to fit in a modern living room.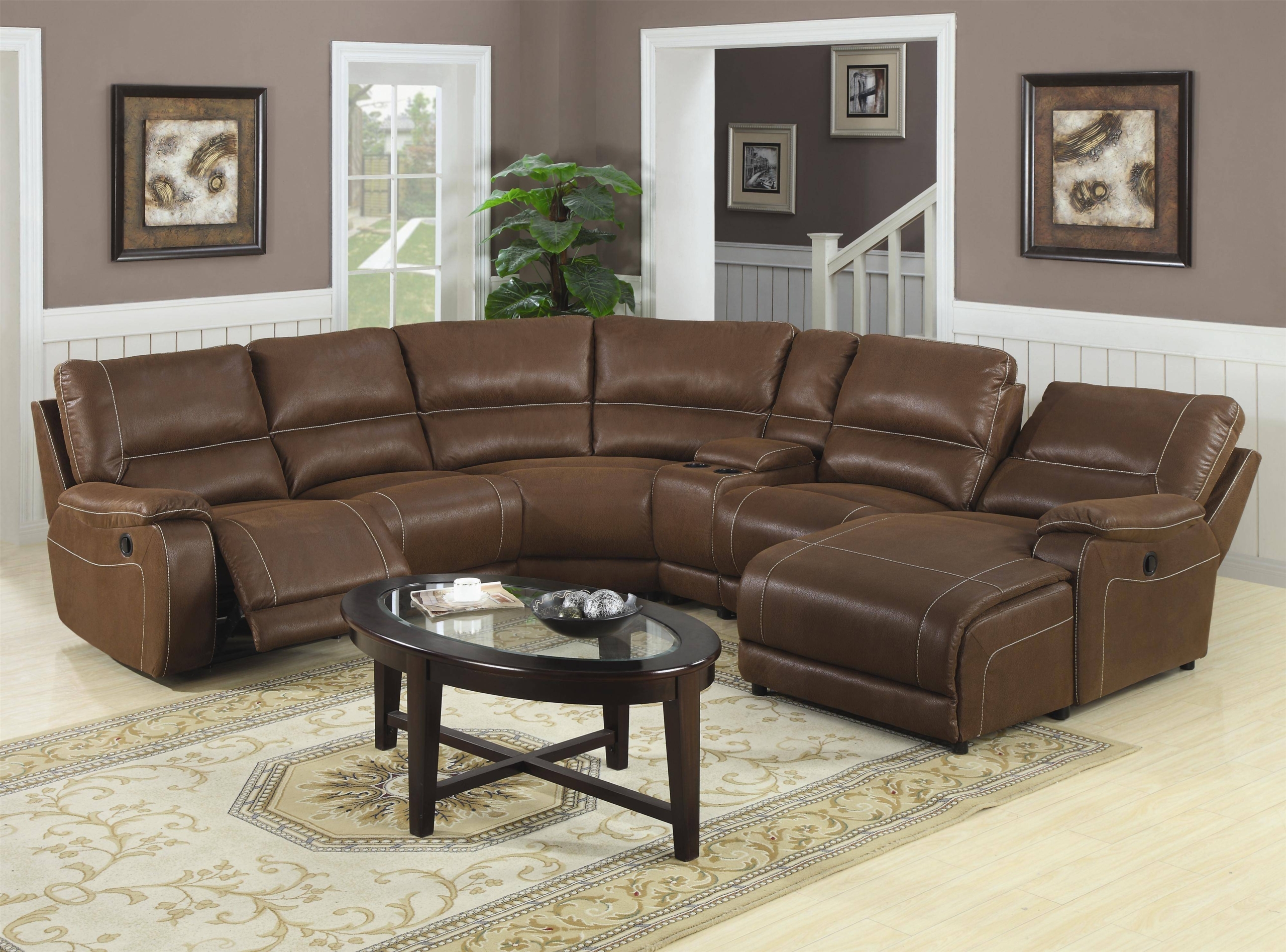 Sectional sofa with recliners. It is upholstered with leather and finished with solid seams. It has 6 seating capacity. Great solution for each living room and others interiors according to taste and need.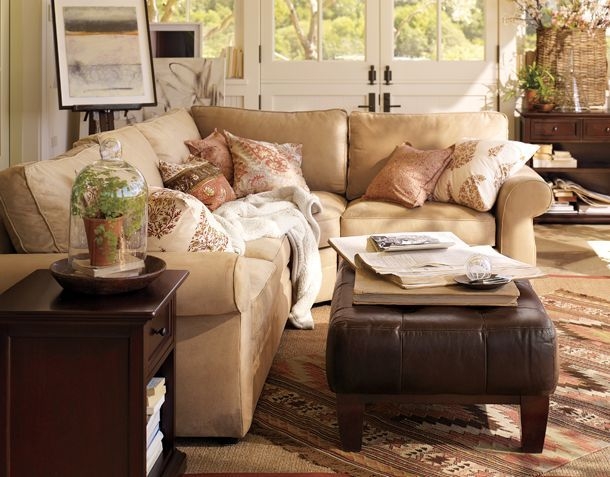 Pearce 3 Piece Sectional With Wedge Suede
This is a sectional sofa ideal for a family use. This piece of furniture measures 123" w x 92" d x 41" d x 38" h, so it is ideal for large groups of users. Its hardwood frame and feet increase stability and resistance to damage.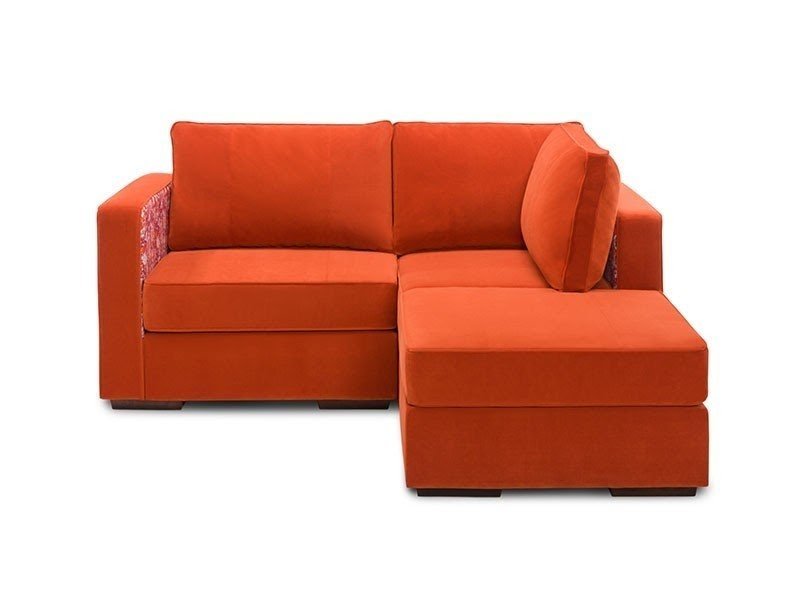 Sectional sofa for the living room and others interiors according to taste. It is upholstered with pleasant to the touch velvet fabric. Perfect solution for small spaces.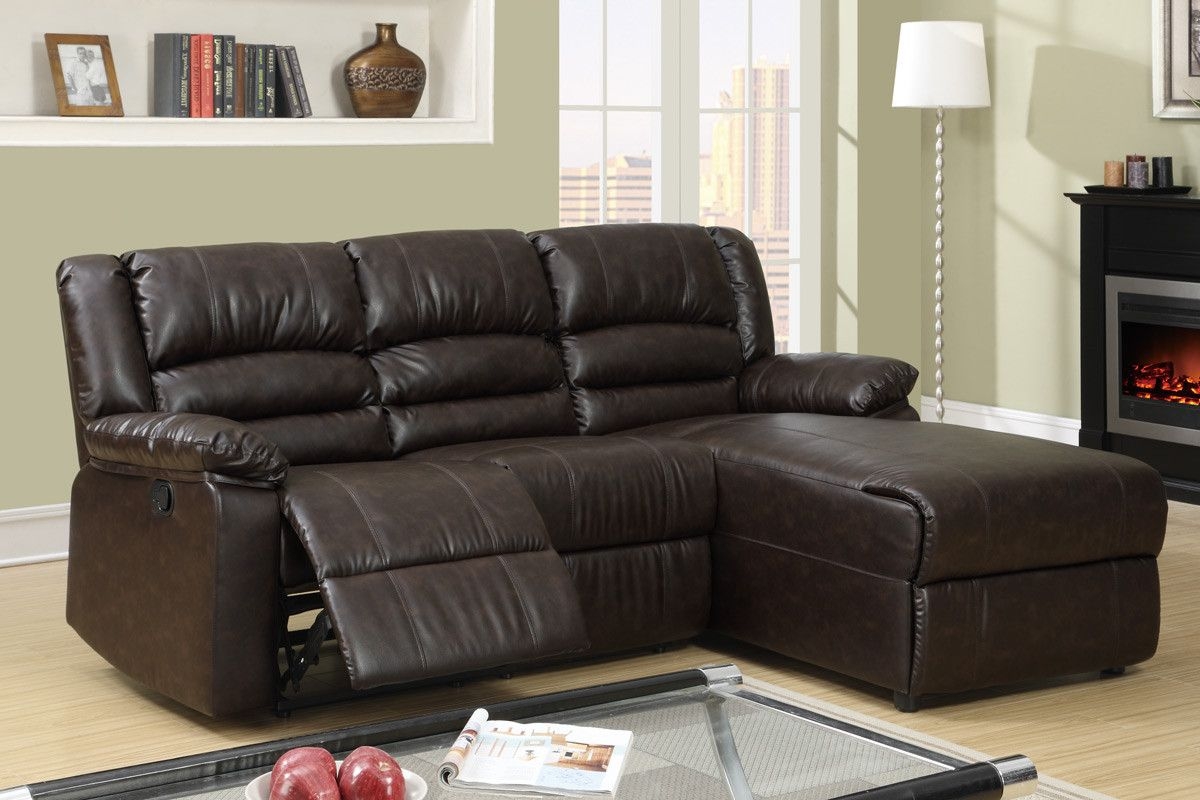 Small Coffee Leather Reclining Sectional Sofa Recliner Right Chaise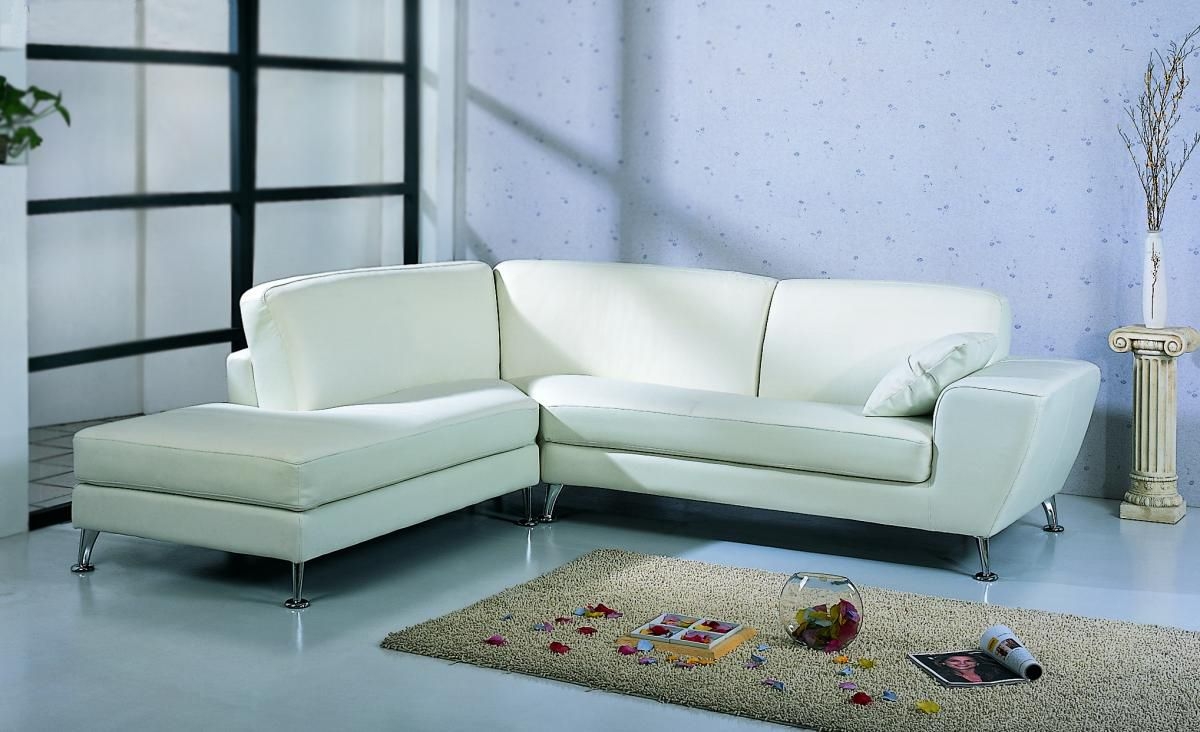 Julie Leather Sectional
Outfitted with some ultra modern minimalist features, this uptown sectional sofa effortlessly becomes a centerpiece in a decor. It is padded with white leather that lends a luxurious hint to it. Classy piece!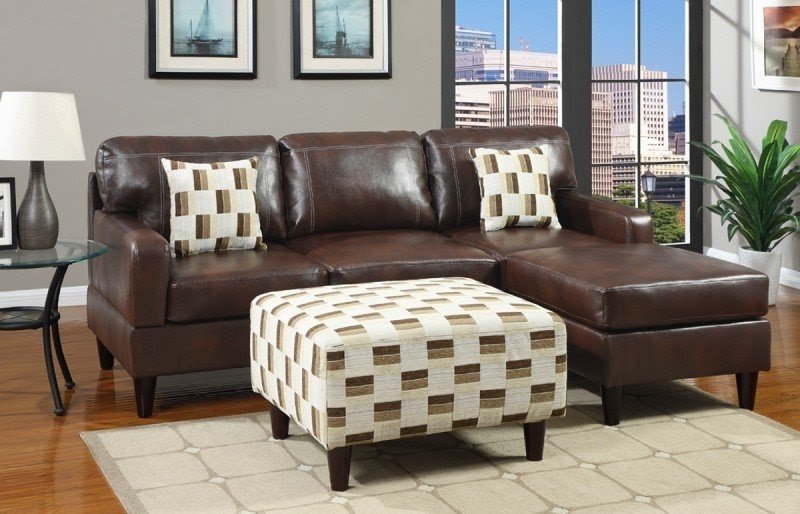 Small sectional with chaise and classic L-shaped design. It is covered with mahogany bonded leather that looks very stylish. This sectional includes thick, soft and comfortable backrest and seat cushions.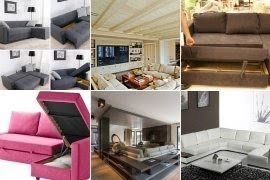 A contemporary living room with white walls and a ceiling, a floor in browns, a fireplace framed in beiges. An L-sofa and ottomans covered in beige, brown rattan armchairs, a beautifully tufted brown coffee table rest on a carpet in beige stripes.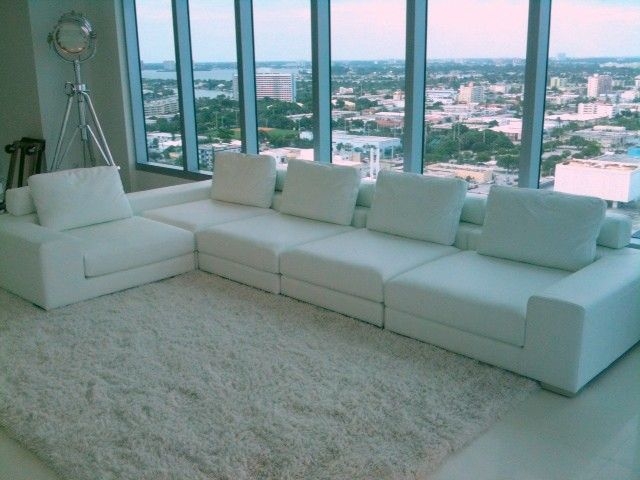 This is an impeccable choise for your modern appartmant - a sectional sofa, with very spacious seat in white color. It will fit just perfectly anywhere in your home. Made of white leather, modular sofa - brings a carefree, contemporary Miami apartment climate.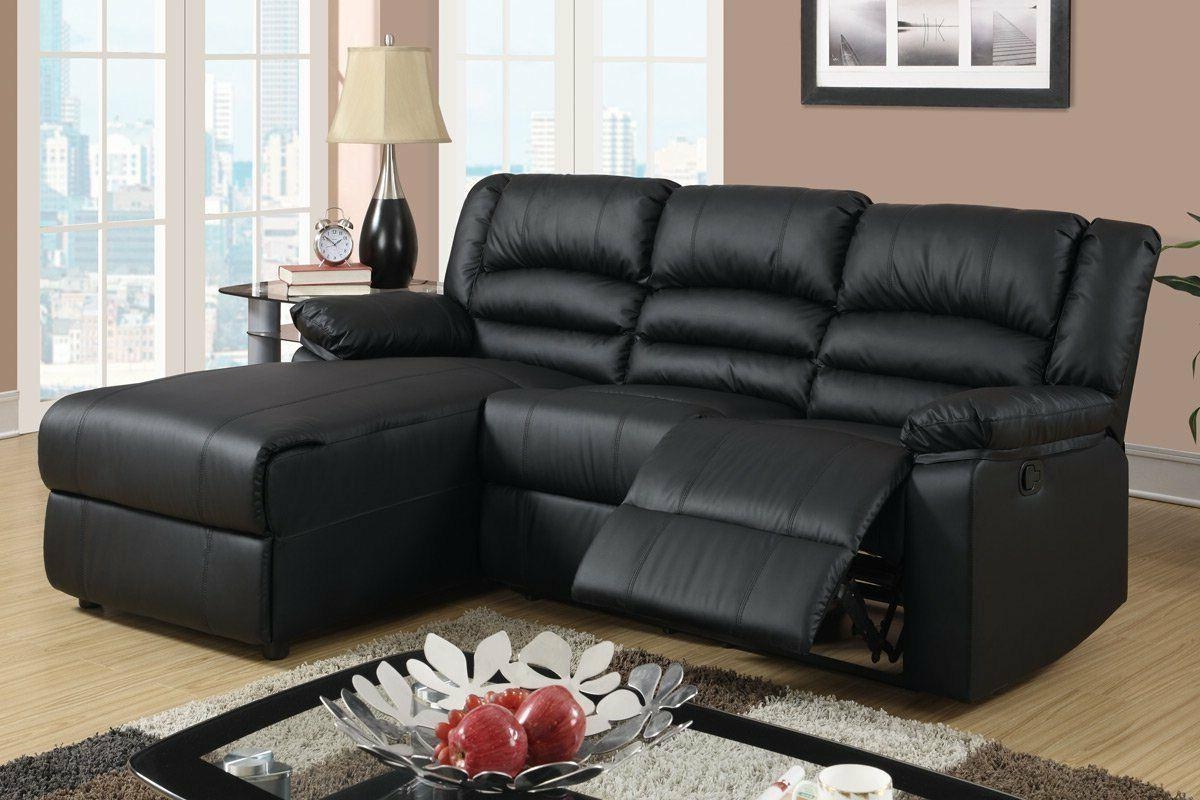 Reclining sectional that supports comfortable postures for many people. Its cushioned sitting space is covered with leather in neutral black color. Reclining mechanisms are reliable and comfortable in use.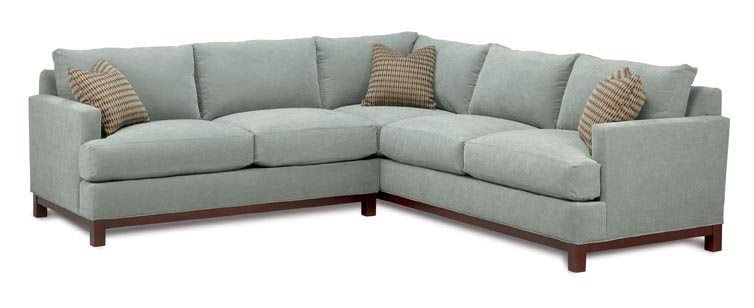 IMO every house needs a comfy sectional... Why not let it represent a simple contemporary style - the easiest to blend and match! This small corner sofa was dressed up in microfiber, of pleasant gray shade with a very subtle blue tone.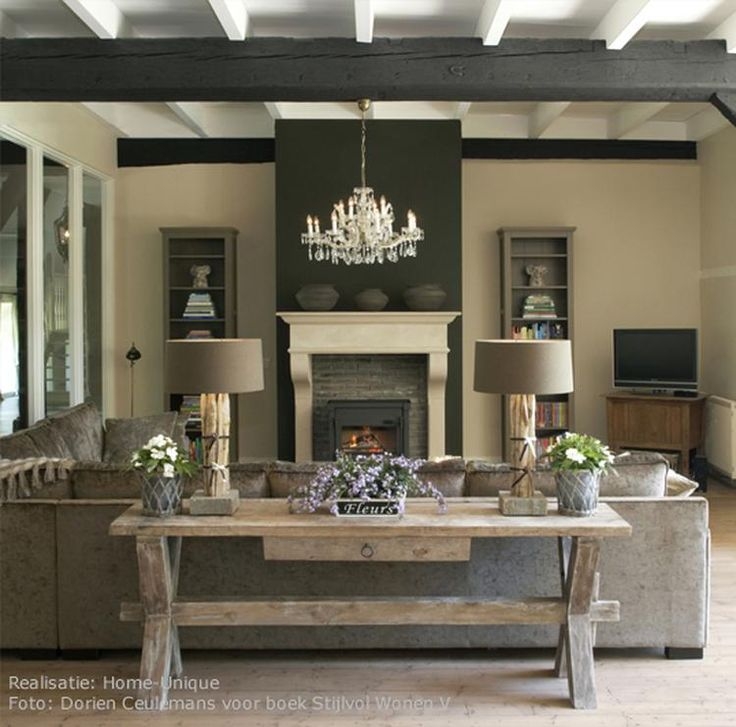 Don't you feel like home with this french rustic style living room? What emphsize it is a grey chenille sofa - with very long "L" shape structure and natural fabric. It feels like real french village couch.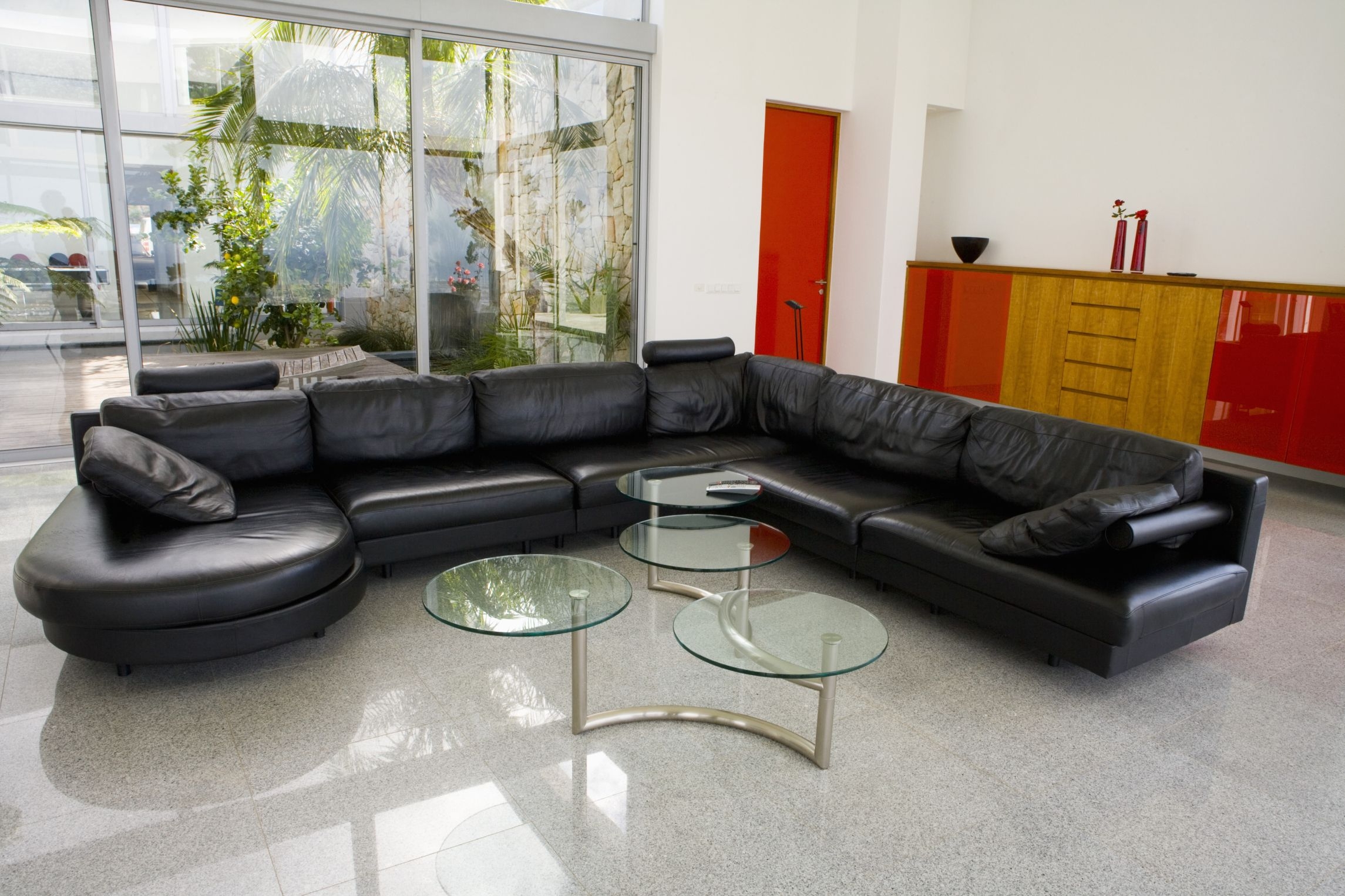 This plush corner sofa with a bounty of cushions has been upgraded with black leather slipcover that hides its original padding. Small living room sofas can be easily refreshed with new customized slipcovers.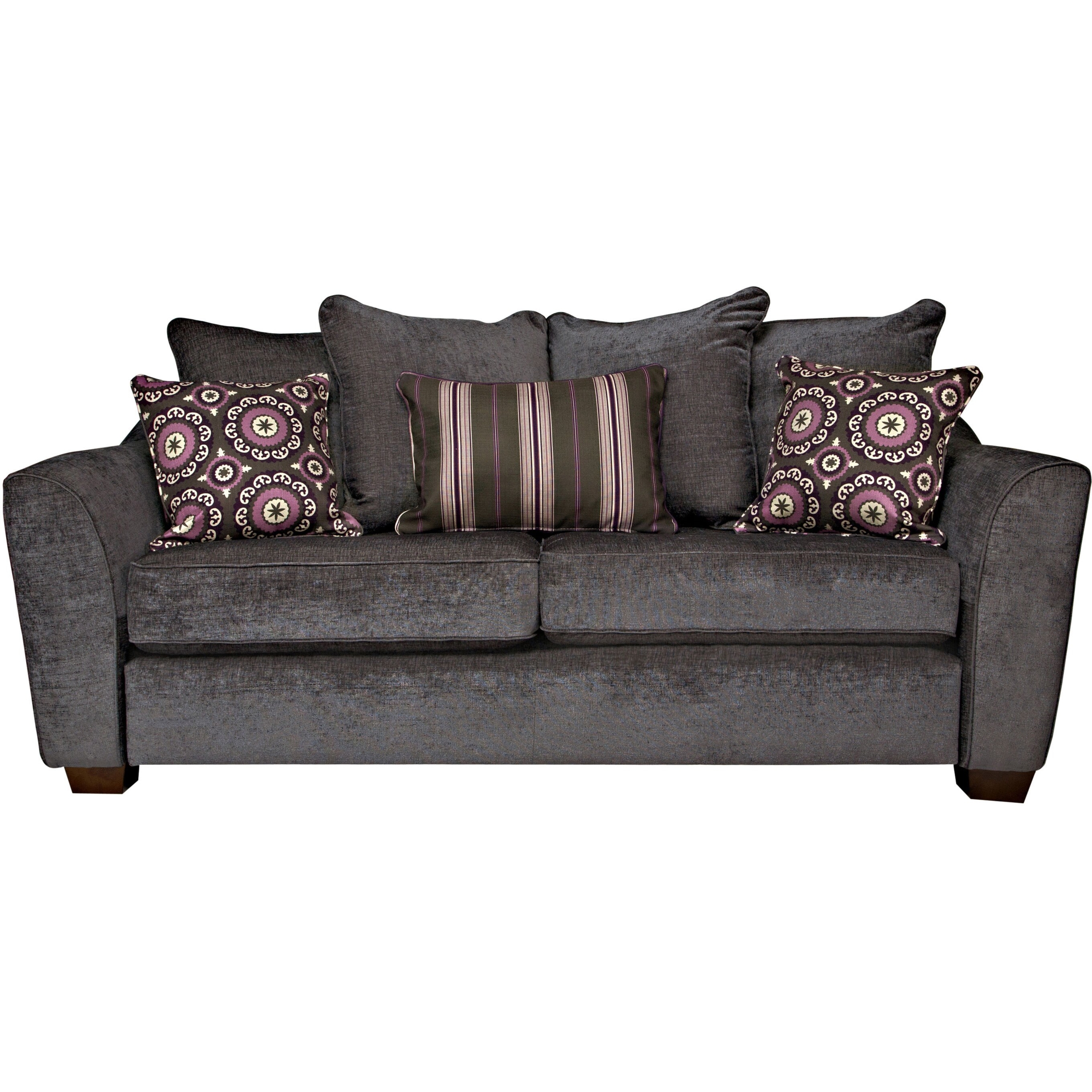 Angelo Home Cooper Smoky Soft Gray Sofa
Traditional sofa fitted with extra pillows for added comfort. It is upholstered with pleasant to the touch fabric and reinforced with solid stitching. Received a lot of top ratings from satisfied customers.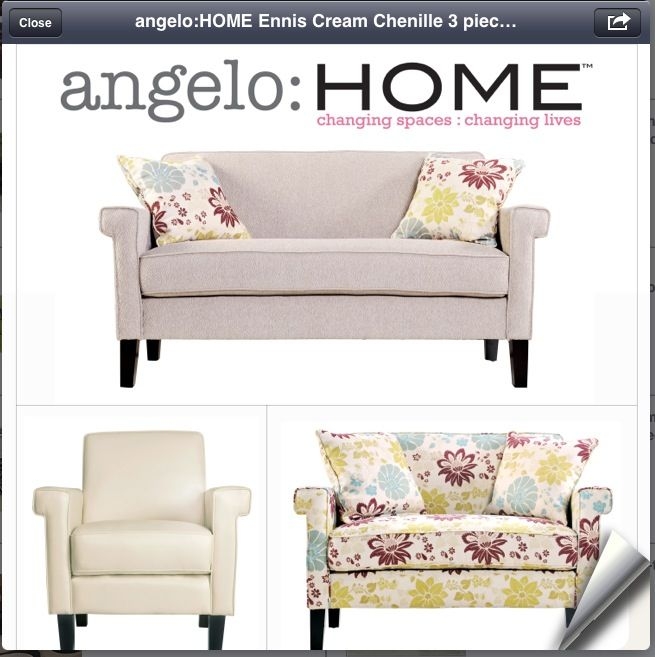 This collection includes three comfortable pieces of furniture. These sofas and an armchair are elements that feature solid hardwood frames. They are solid and resistant to overweight and other negative factors.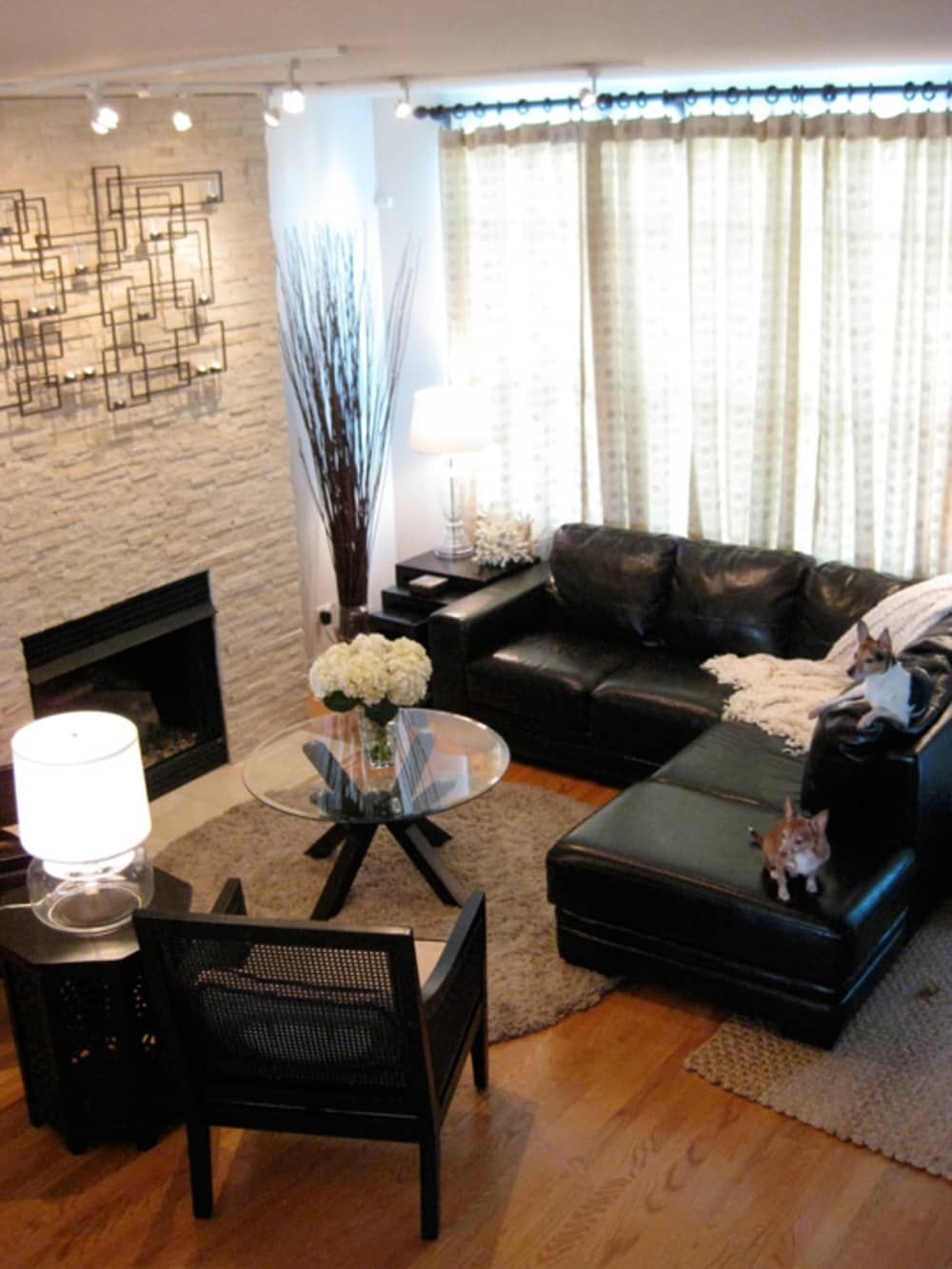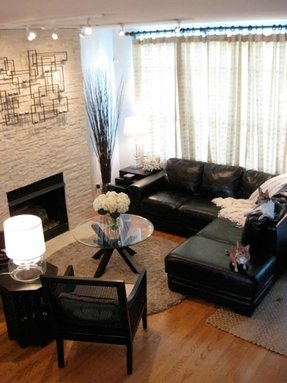 Great furniture arrangement for a sectional sofa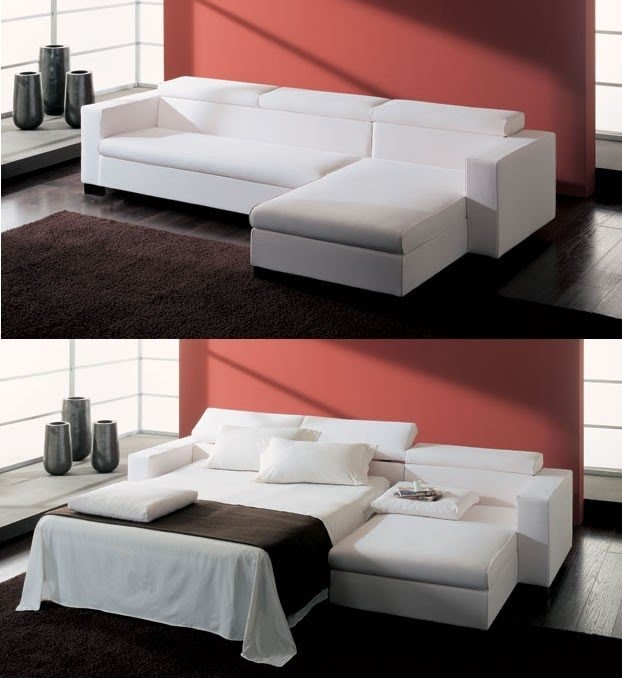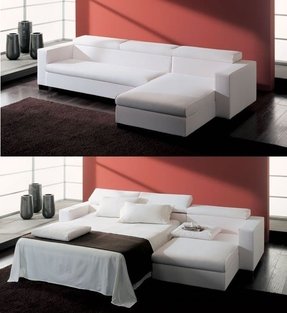 A sectional sofo is wonderful idea for limitated space. This one is made of leather in white color.It has very simple, sharp shapes. With a modern character is covertible and really wide. In the day there is a couch, and at night a spacious bed.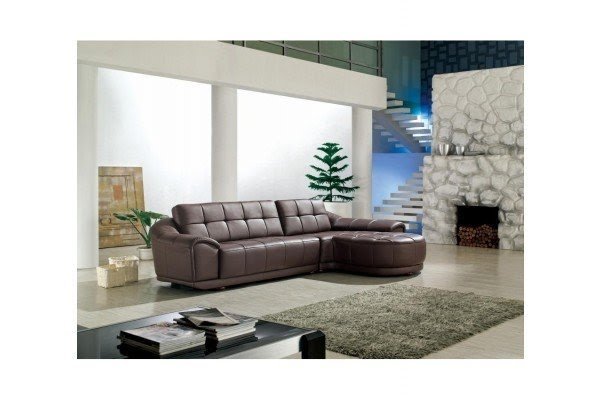 L-shaped sectional with comfortable seat and backrest. It is covered with leather finished in brown color. Overall stylization of this piece of furniture is simple and stylish - it matches many living room indoors.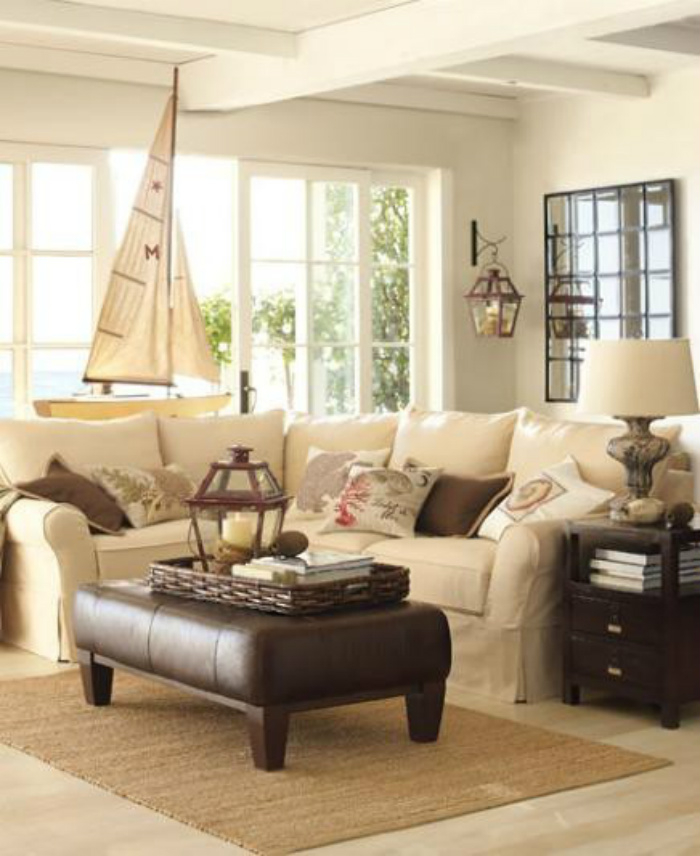 Coffered ceiling and wall of windows in room featured on Architectural Digest. Photo by Michael Moran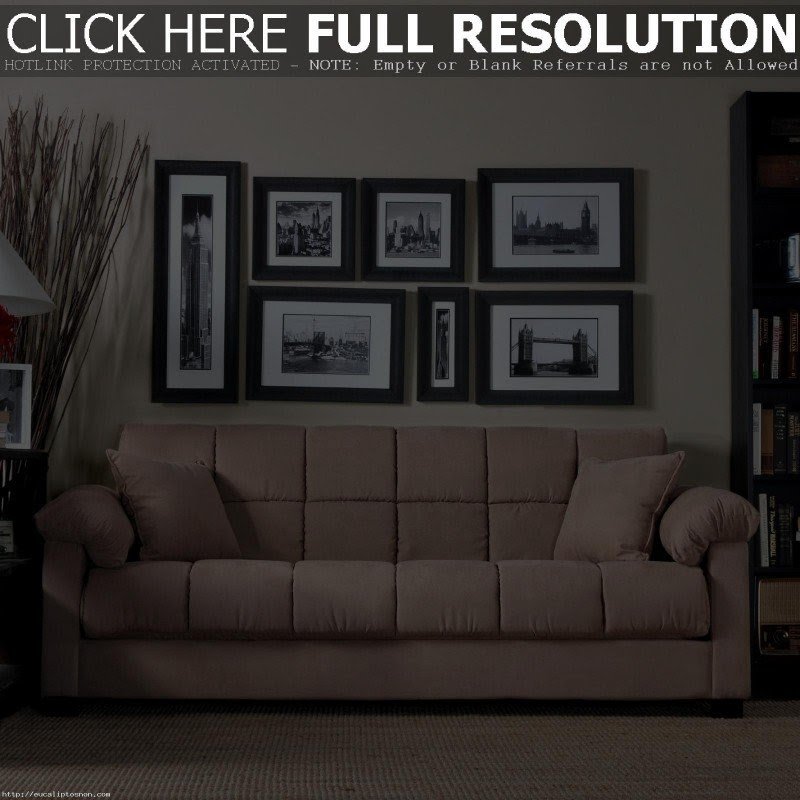 Portfolio Tara Gray Chenille Sofa With Brown Modern Leaf Accent Pillows
A sofa that has got a neutral colour. It looks stylish in different types of decor. This piece of furniture is made of wood, chenille and powder coated steel. Its legs are made of tapered wood with an espresso finish.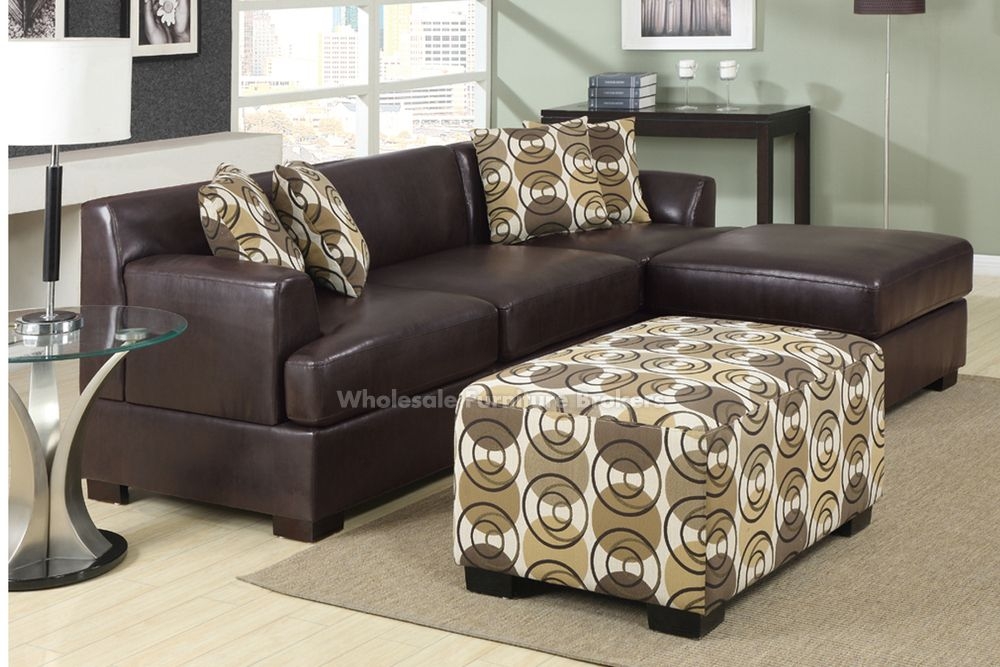 Trinidad Dark Chocolate Small Leather Sectional Sofa by Urban Cali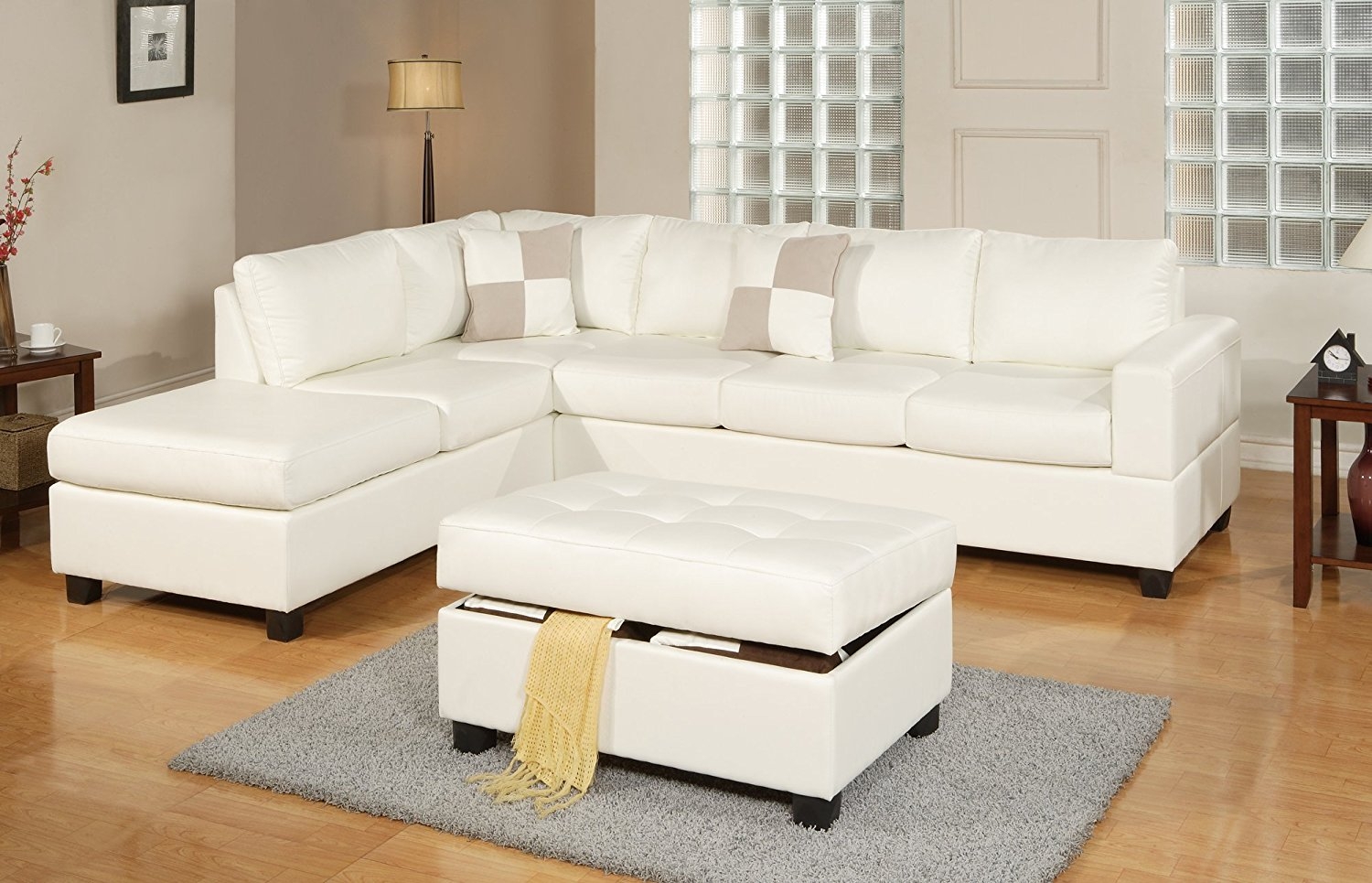 This white leather modular sectional will allow you to easily change and adjust its shape to better suit your needs, while the finish of the upholstery makes any space look bigger and brighter instantly.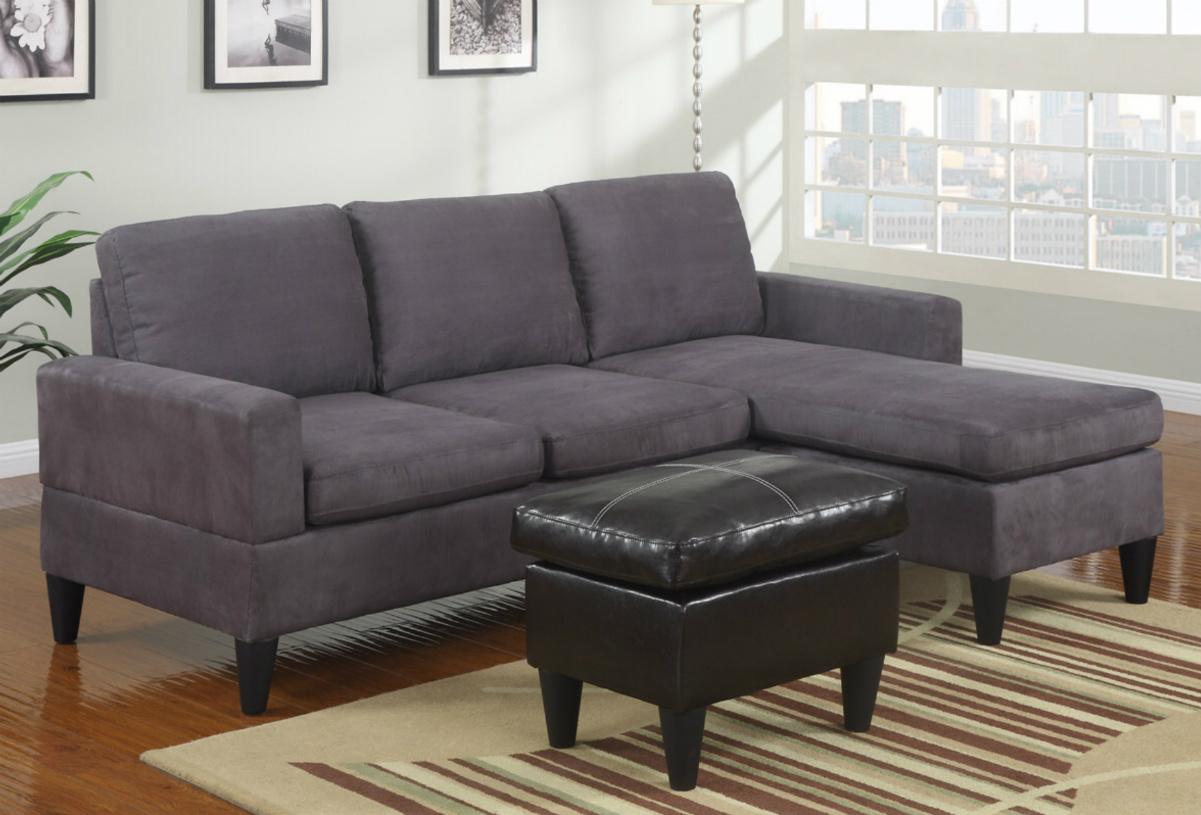 This sectional is characterized by a sturdy hardwood frame upholstered in a gray microfiber fabric. The sectional features generously padded cushions, and rests on espresso-finished tapered legs.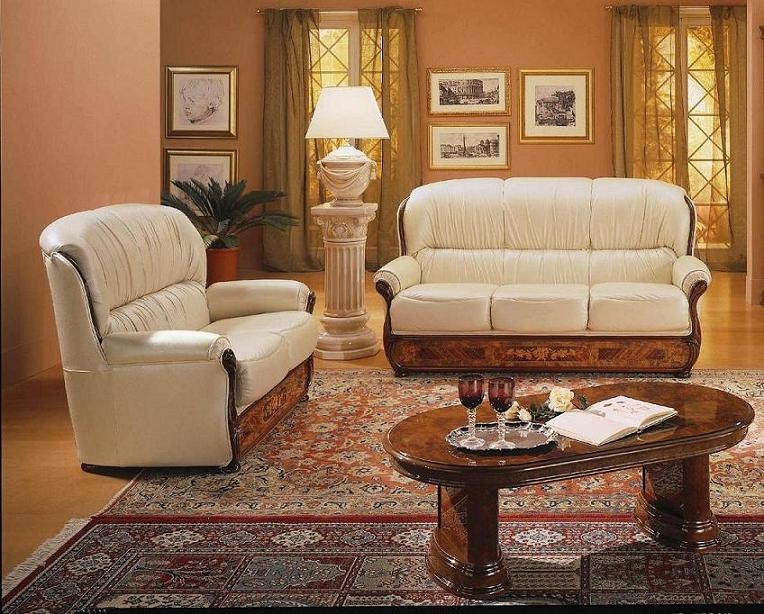 love the decorations... also love the setup with the sectional, leather chair, and ottoman/table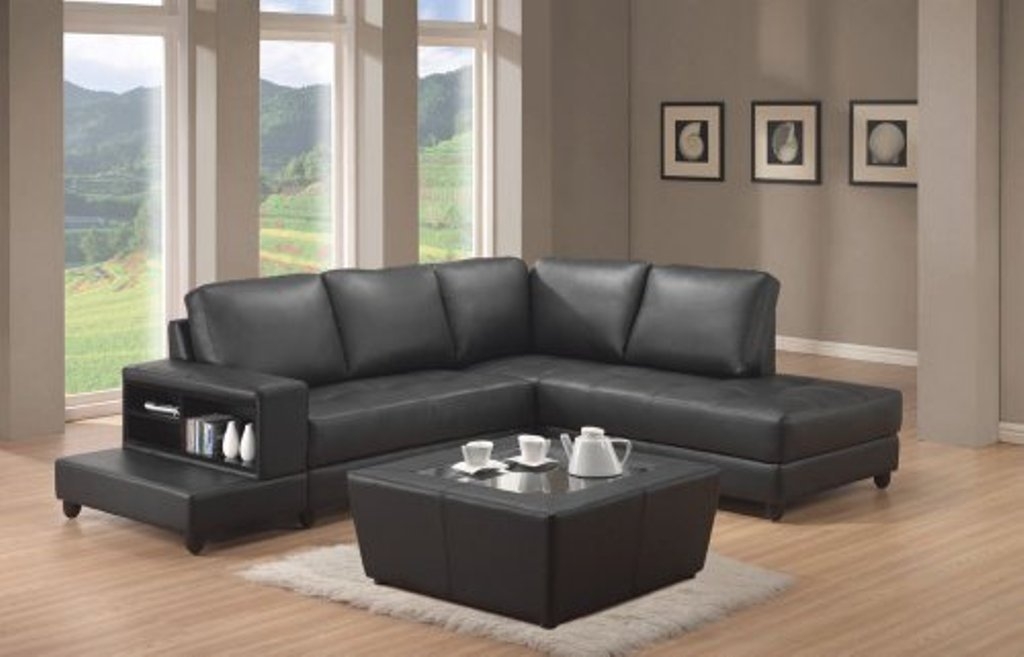 Small leather sectional sofas for living room -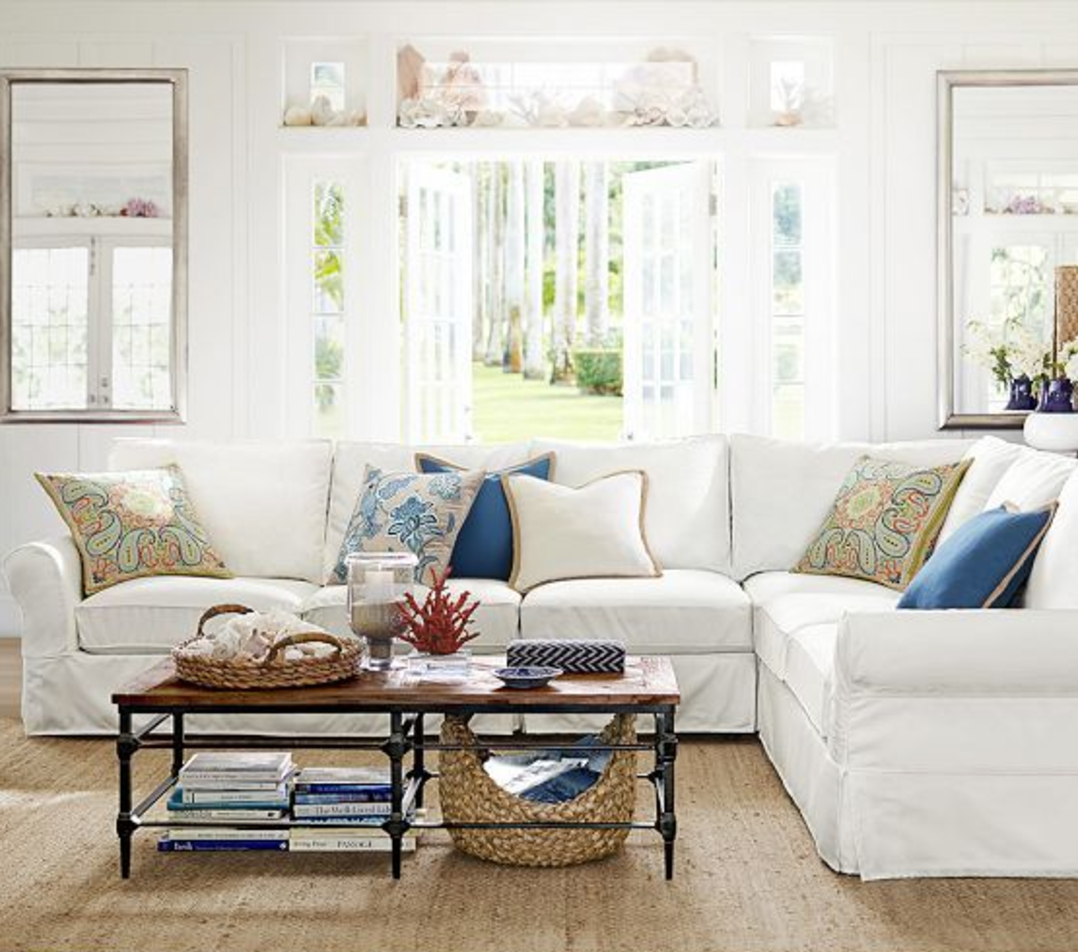 Pb Comfort 3 Piece Sectional
It is worth to have such furniture in the house that meets all our expectations. Will fit the whole family, it will be comfortable and emphasize the design of the room. White slipcover sofa 4 piece, give it all with comfortable cushions, traditional shape .