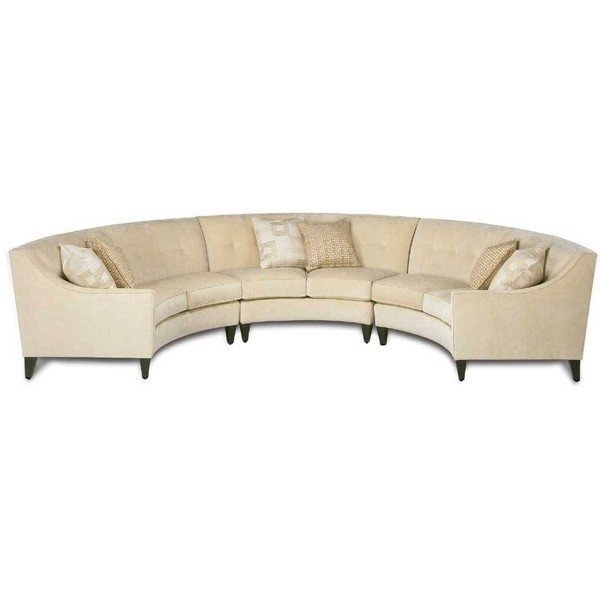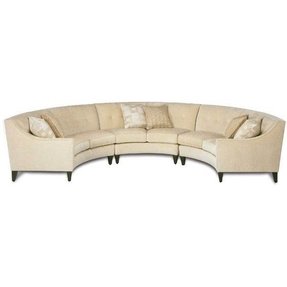 This semi-circular sofa is a perfect piece of furniture for spacious interiors. Beautiful beige upholstery and a solid wooden base blend perfectly with the golden and cream shades of the pillows. This is a comfortable place to relax for several people.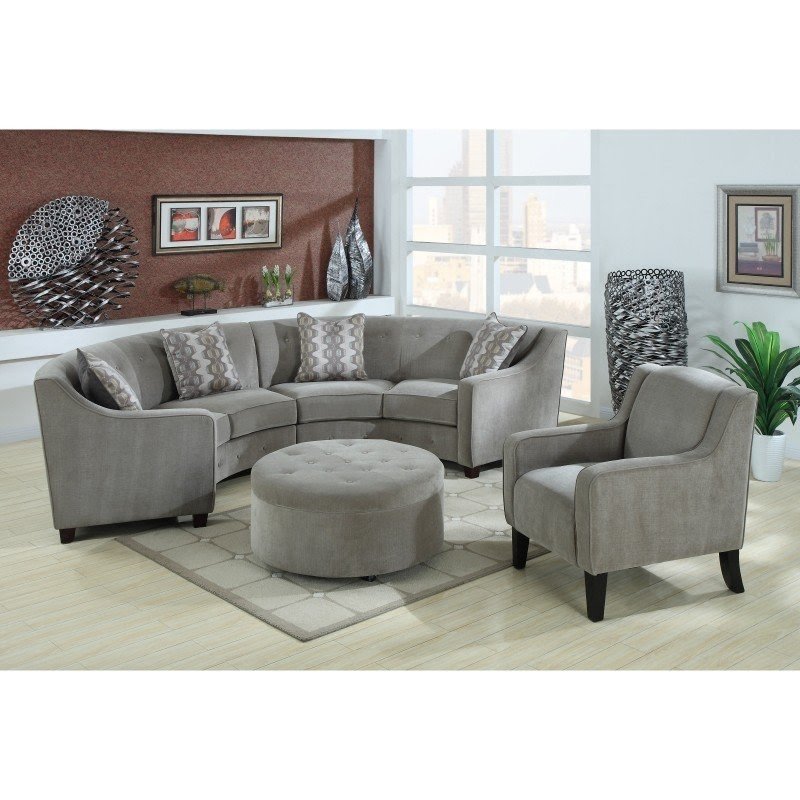 Looking for a perfect living room set? Look no further! This grey set will work great in any interior. Wooden legs provide stability and a fashionable look. Circular shape makes it great for people who like to sit together and talk.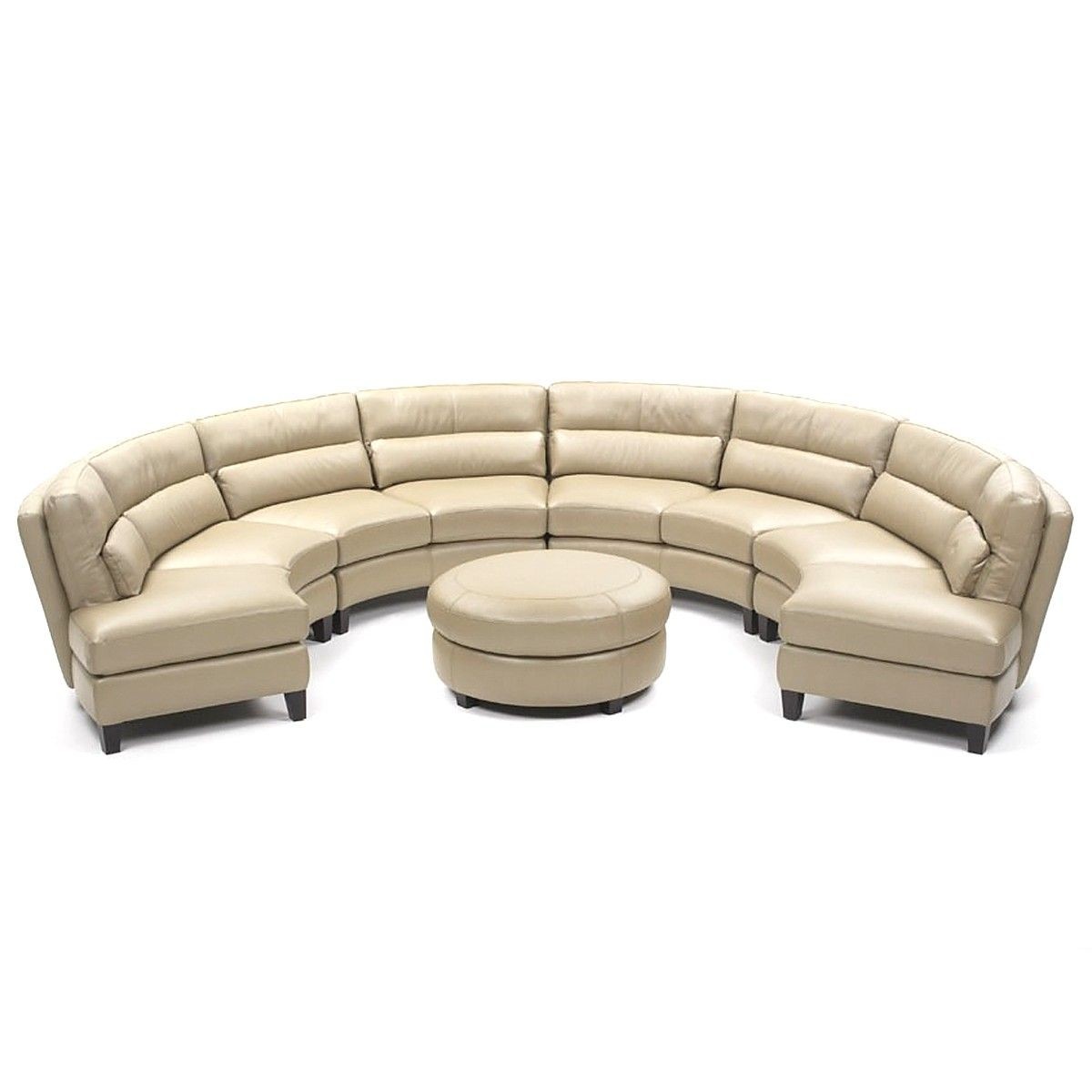 Round sectional sofa upholstered with leather. Carefully profiled back is reinforced with solid seams. Frame is made of wood. It has 8 places to sit. Great solution for each living room.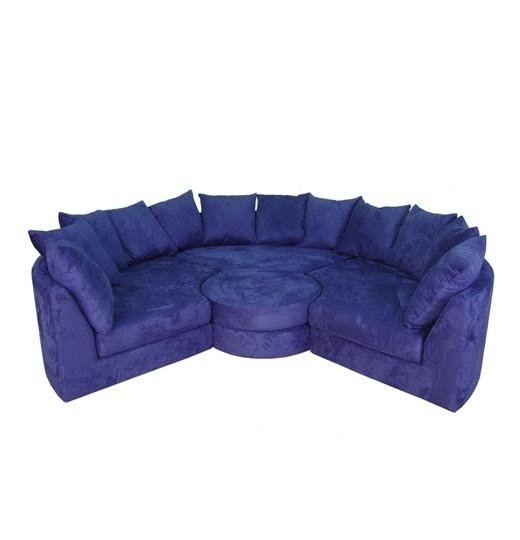 Deciding on this circle sectional sofa, you can be sure your home decor is going to improve rapidly. Upholstered in nice-to-touch material, the sofa has many fashionable throw pillows, and tightly surrounds an ottoman wrapped in matching material.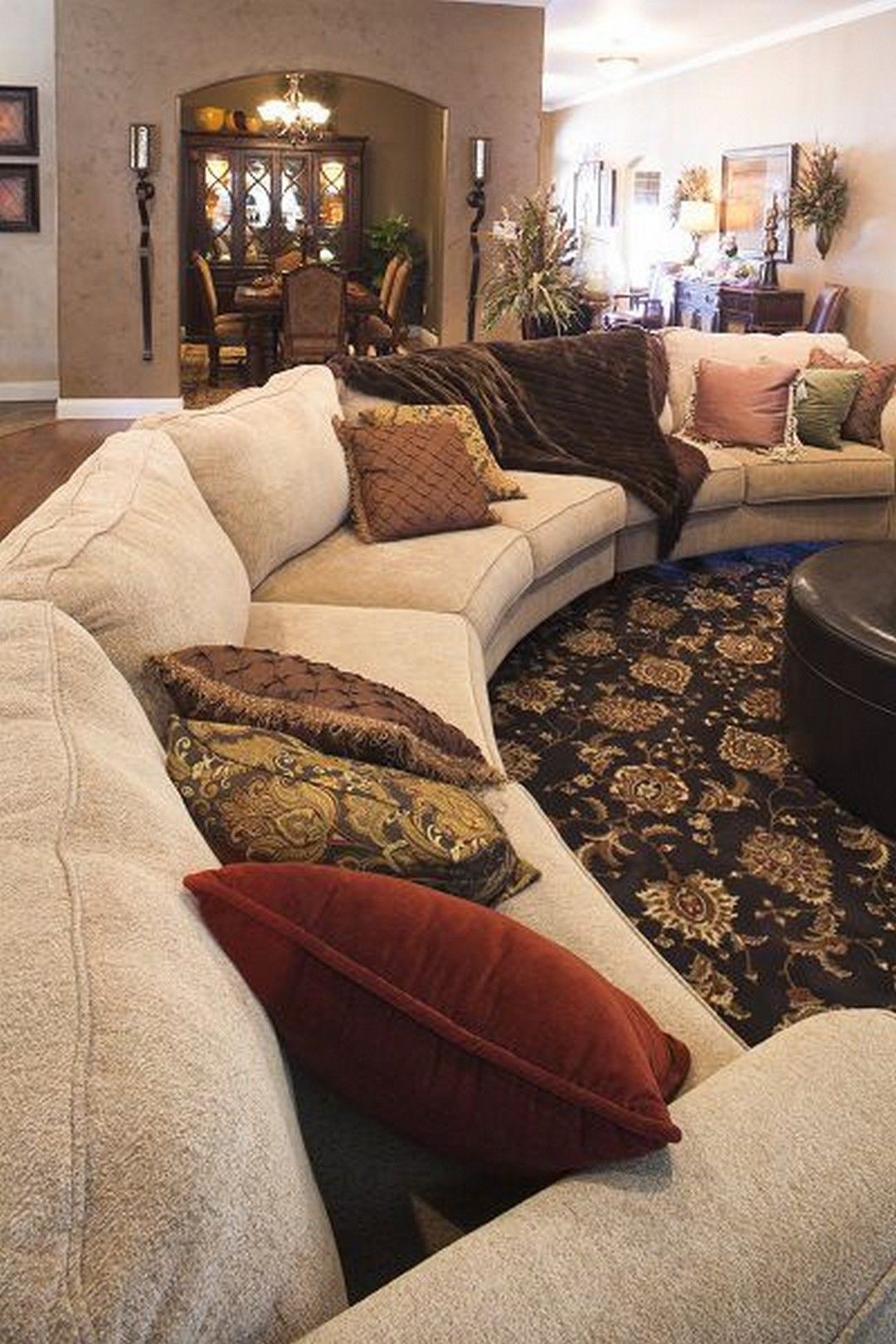 Gosh, how I'd like to have such a rounded sectional beige fabric padded sofa at my place! It's so large and cozy, inviting to sit down. I also like the accent pillows that match the floral print carpet, gold on black.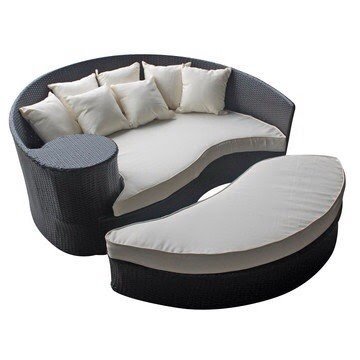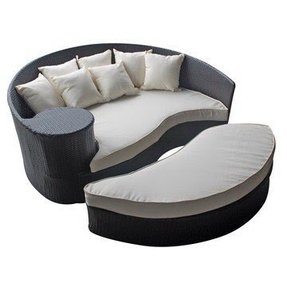 Circle sectional sofa for indoor and outdoor applications. It can be divided into two parts. One of them features a round surface that can be used as a coffee table. Seat cushions are soft and finished in white color.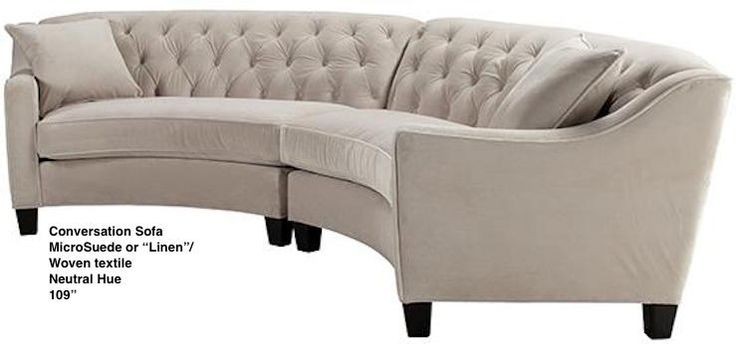 ...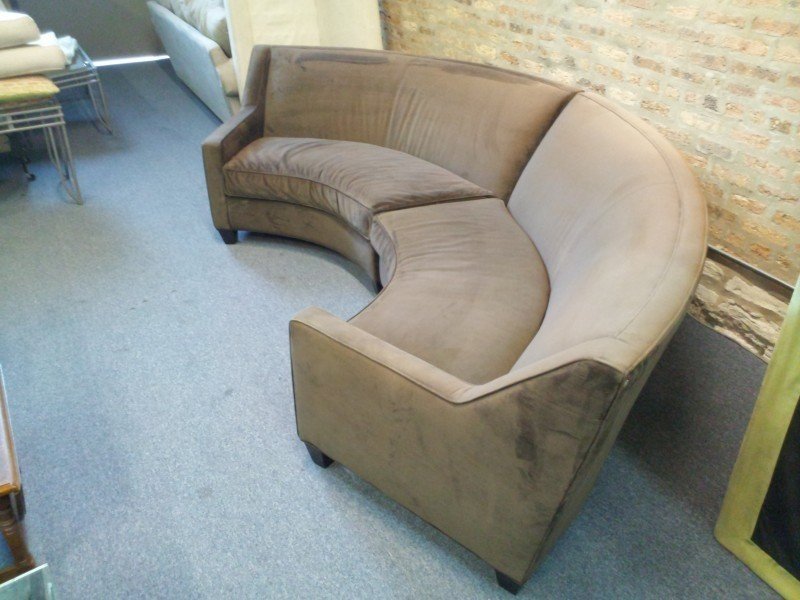 A pretty traditional semi-circular sectional sofa with wooden frames and black wooden angular tapered legs. Its thick curved seats, full panel flat arms with ascending back parts joined with slanted backrests are covered in beige microfibre fabric.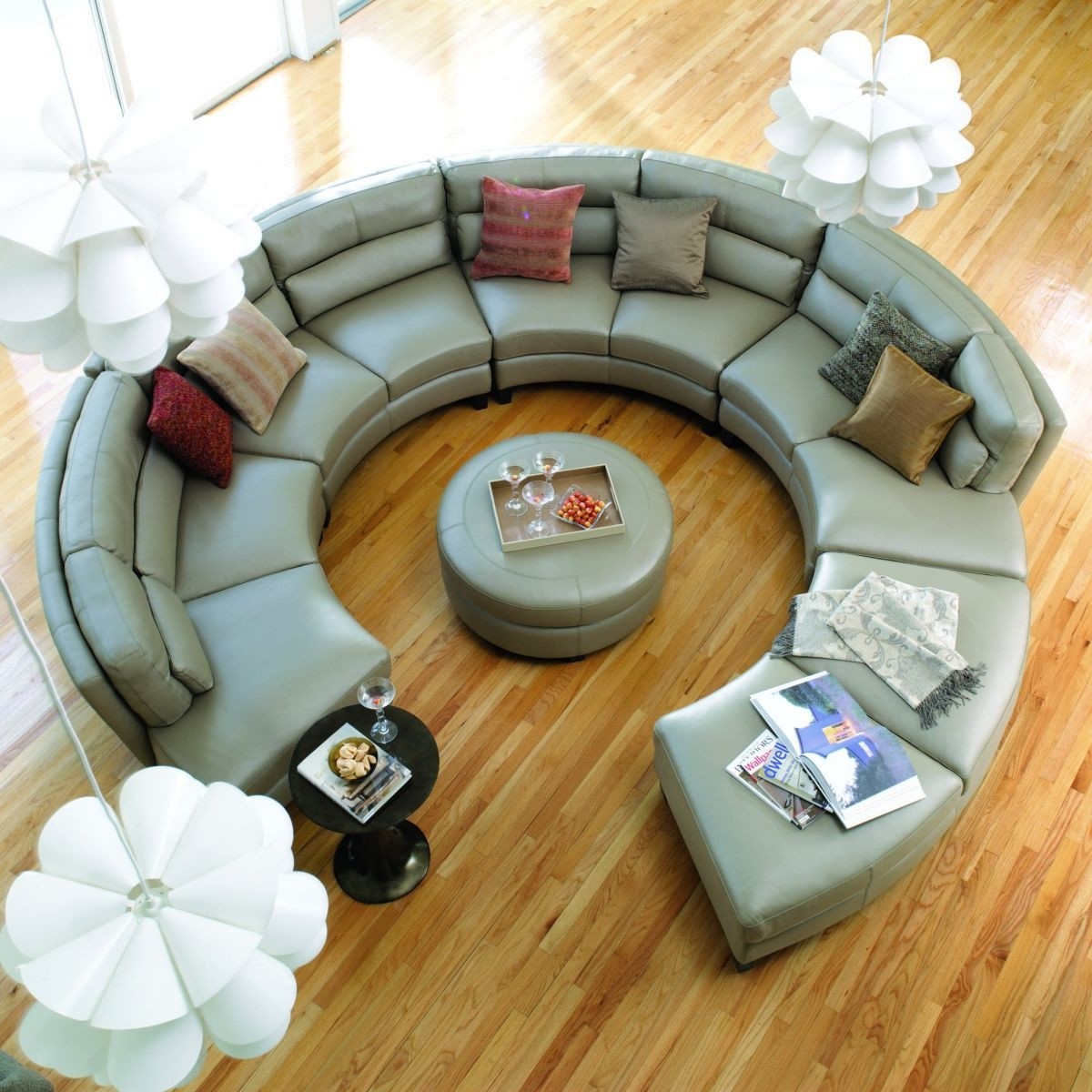 With this circle sectional sofa your large living room is going to be visually enriched in no time. Upholstered in quality material, the sofa features well-padded cushions, a bunch of stylish throw pillows and 1 matching ottoman.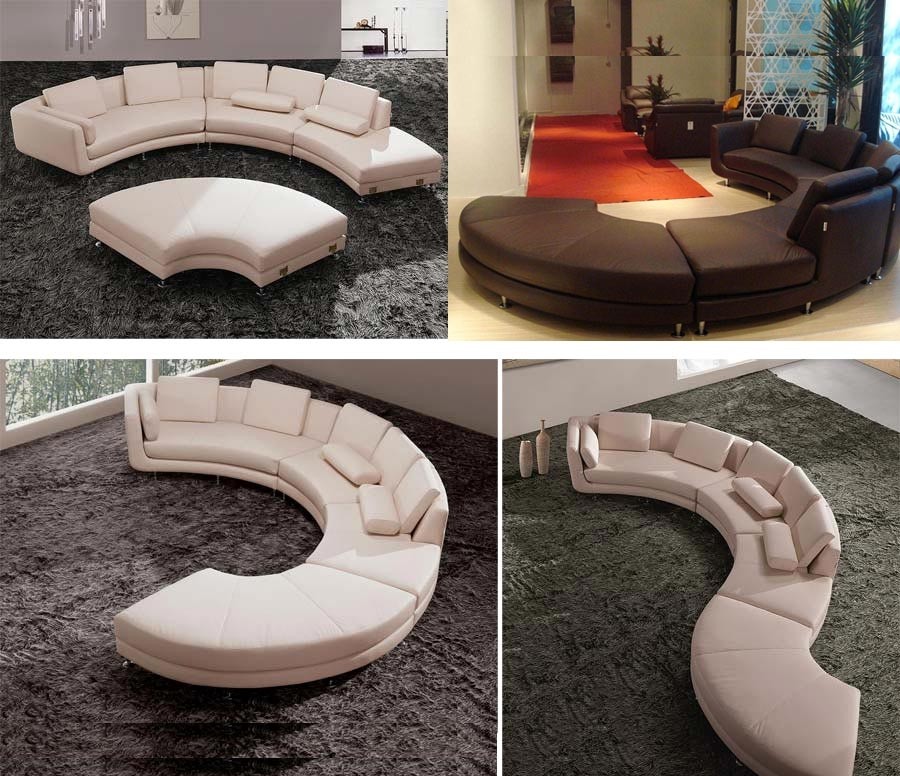 Make yourself comfortable with this crescent moon sectional sofa with stylish throw pillows and off-white leather upholstery. The sofa allows you to adjust its shape as you please, giving you multiple choices for enhancing your home.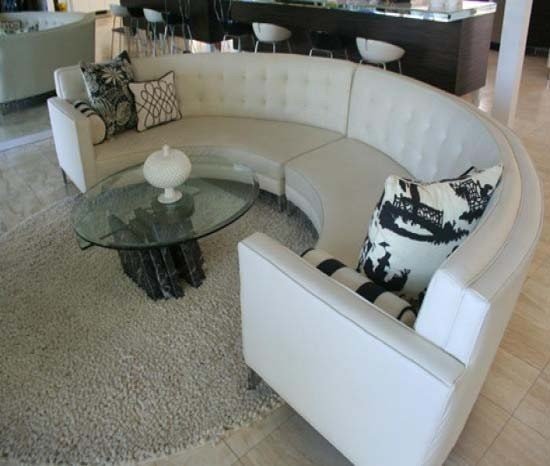 Modern design for a half circle sofa, made in a contemporary fashion. The sofa is upholstered in faux leather material in a white color with tufted back and nicely matches the round, glass-top coffee table in front of it.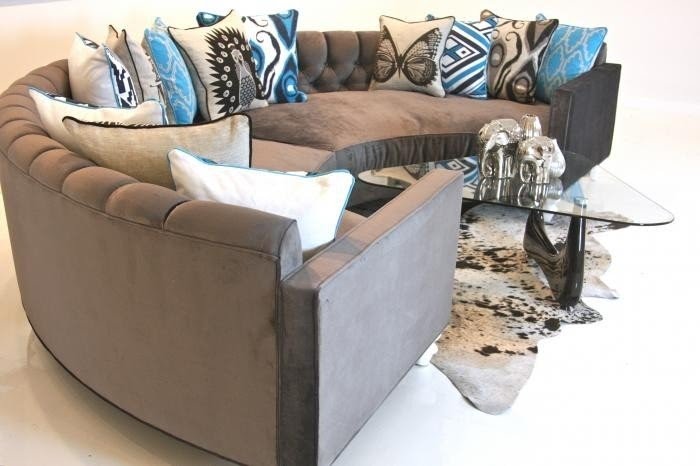 Bring some comfort into your home decor, with this stunning, crescent-moon couch. Upholstery of this fine piece is made of nice-to-touch material, and the filling is going to make you to never want to get up from its seat. The back is as impressive as the rest of the couch - displaying lovely, diamond button-tufting.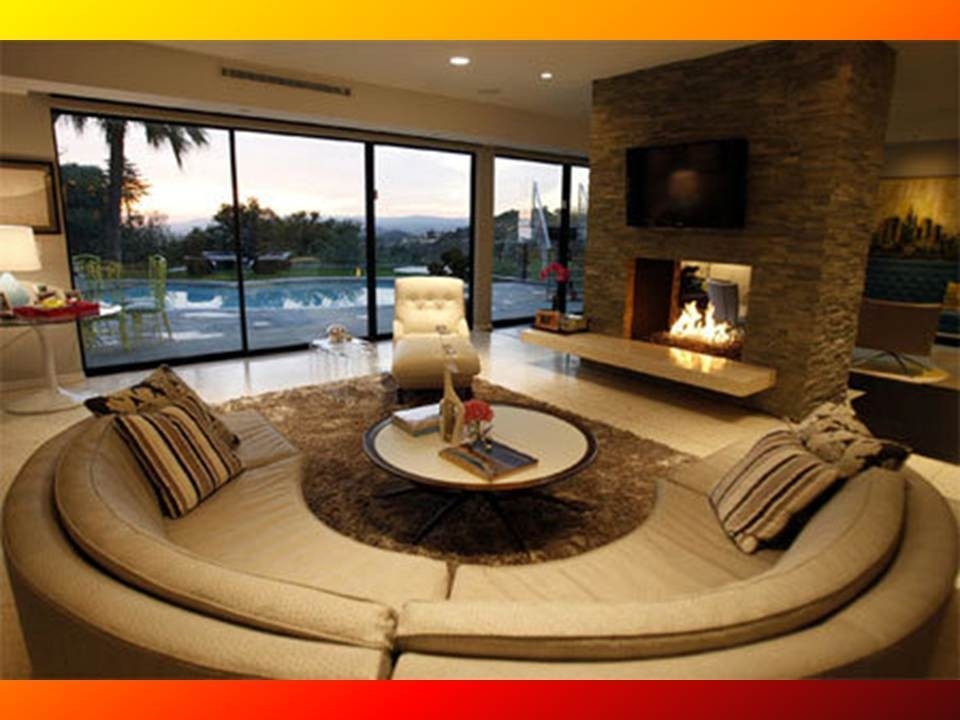 Sofas are the basic elements of living room sets. The most exclusive, with very large interiors, often take the shape of a crescent moon. A beautifully rounded silhouette of circle sectional sofa is enriched with a light upholstery in artificial beige leather.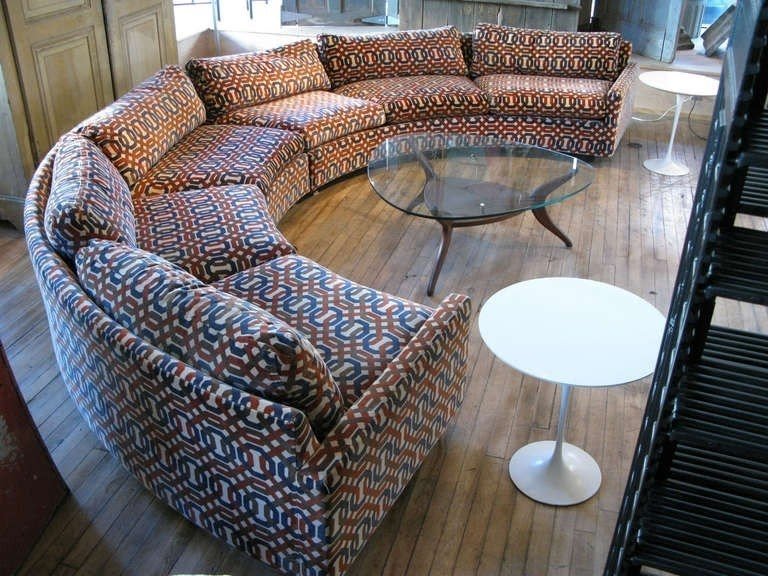 A pretty traditional semi-circular sectional sofa. It has 2 narrow panel arms, quite thick seats, thick removable back pillows, upholstery of fabric with a white, blue and brown geometric pattern. All parts have woody frames and low black feet.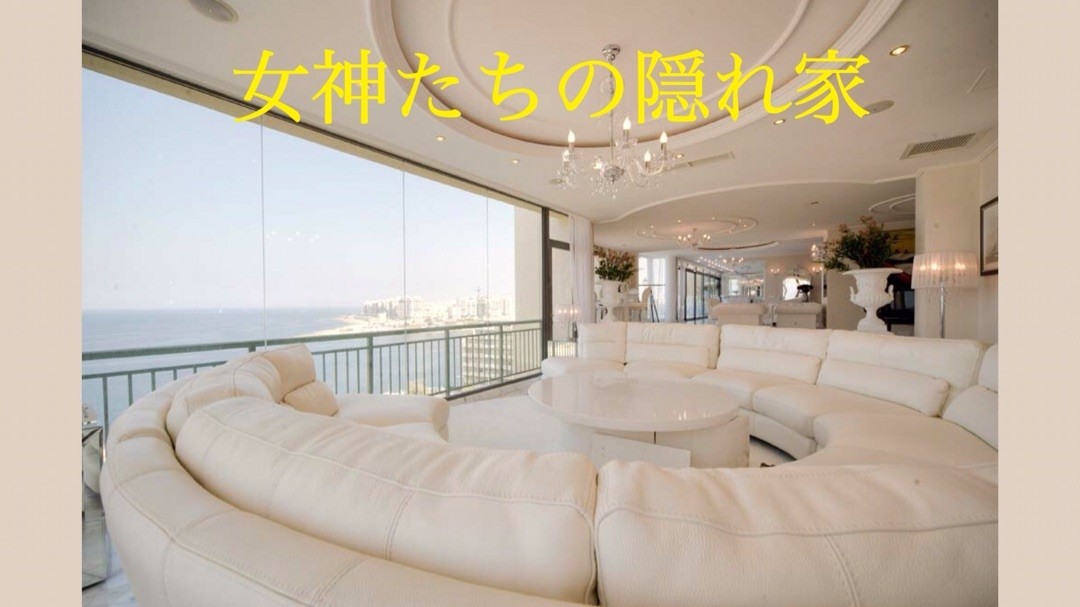 Round sectional sofa for the living room and others interiors according to taste and need. It is upholstered with high quality leather and finished with solid stitching. Modern design for each home.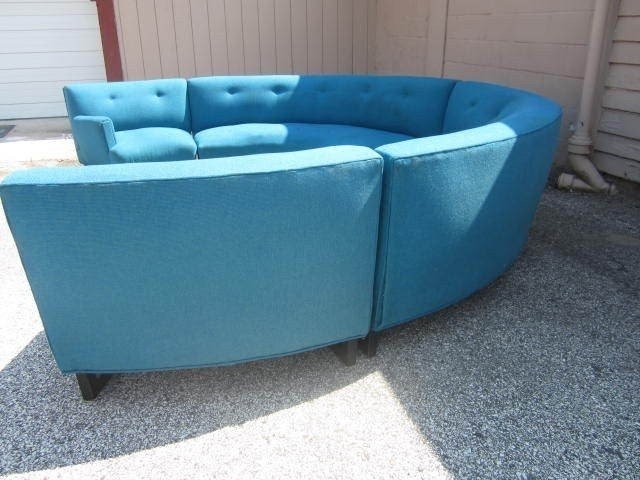 Circular Sectional Sofa image 8

Circular Sectional Sofas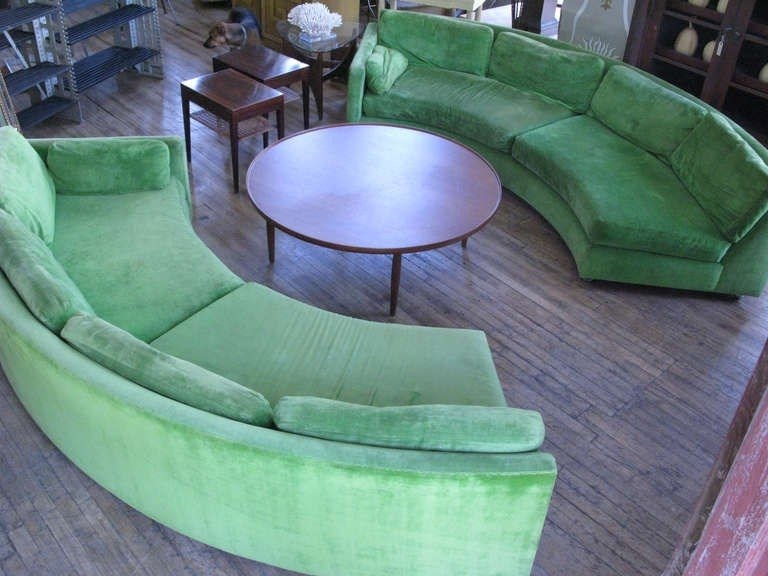 Semi Circular Curved Sectional Sofa Milo Baughman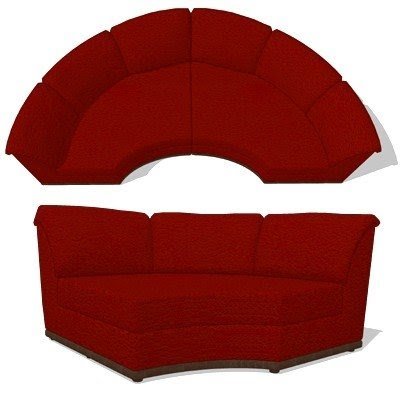 The Avanti Circular Sofa is the perfect centerpiec....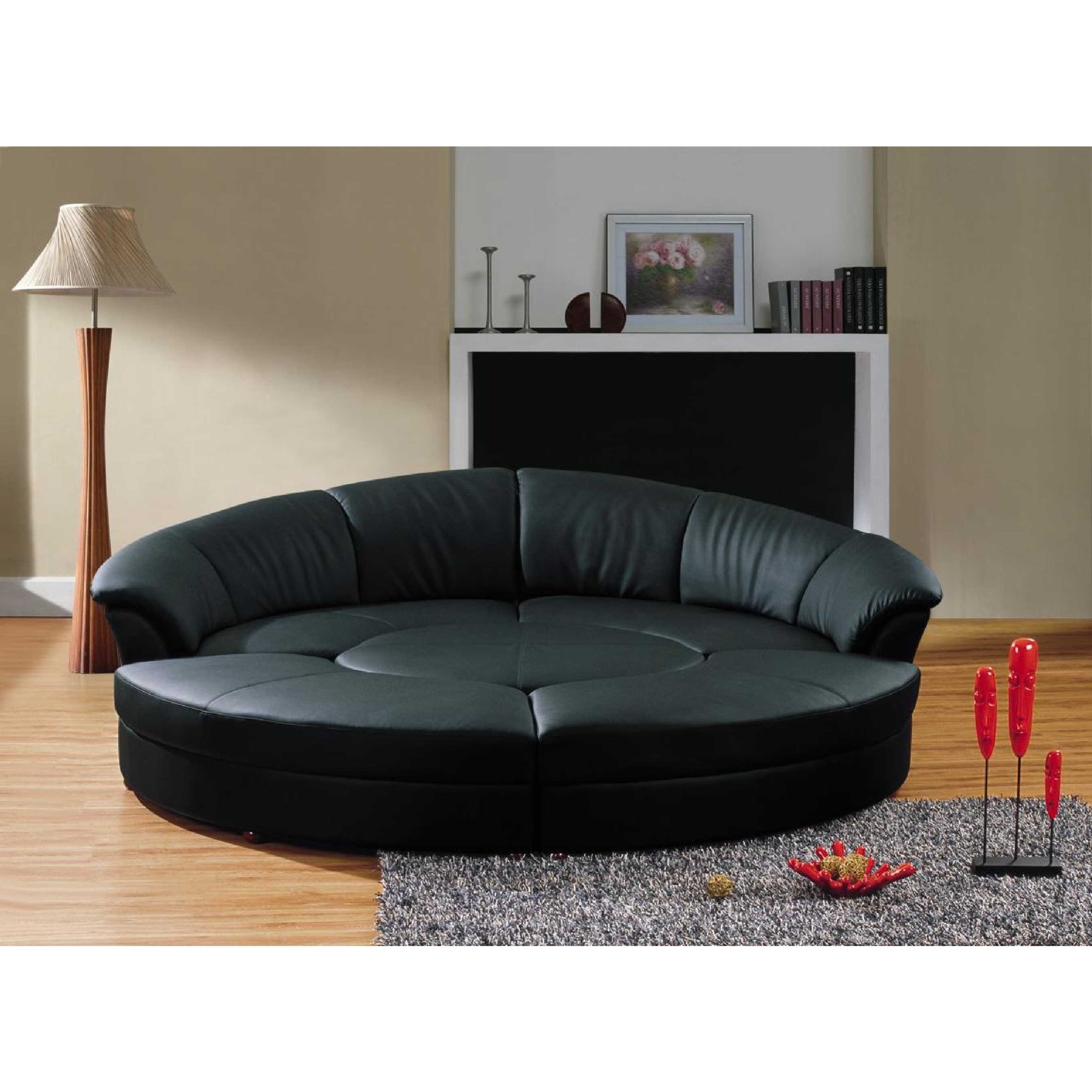 Unique and with the ultra modern and sleek look, this sectional sofa will certainly add an extraordinary look to your living room space with its special circular design and additional ottoman for more comfort.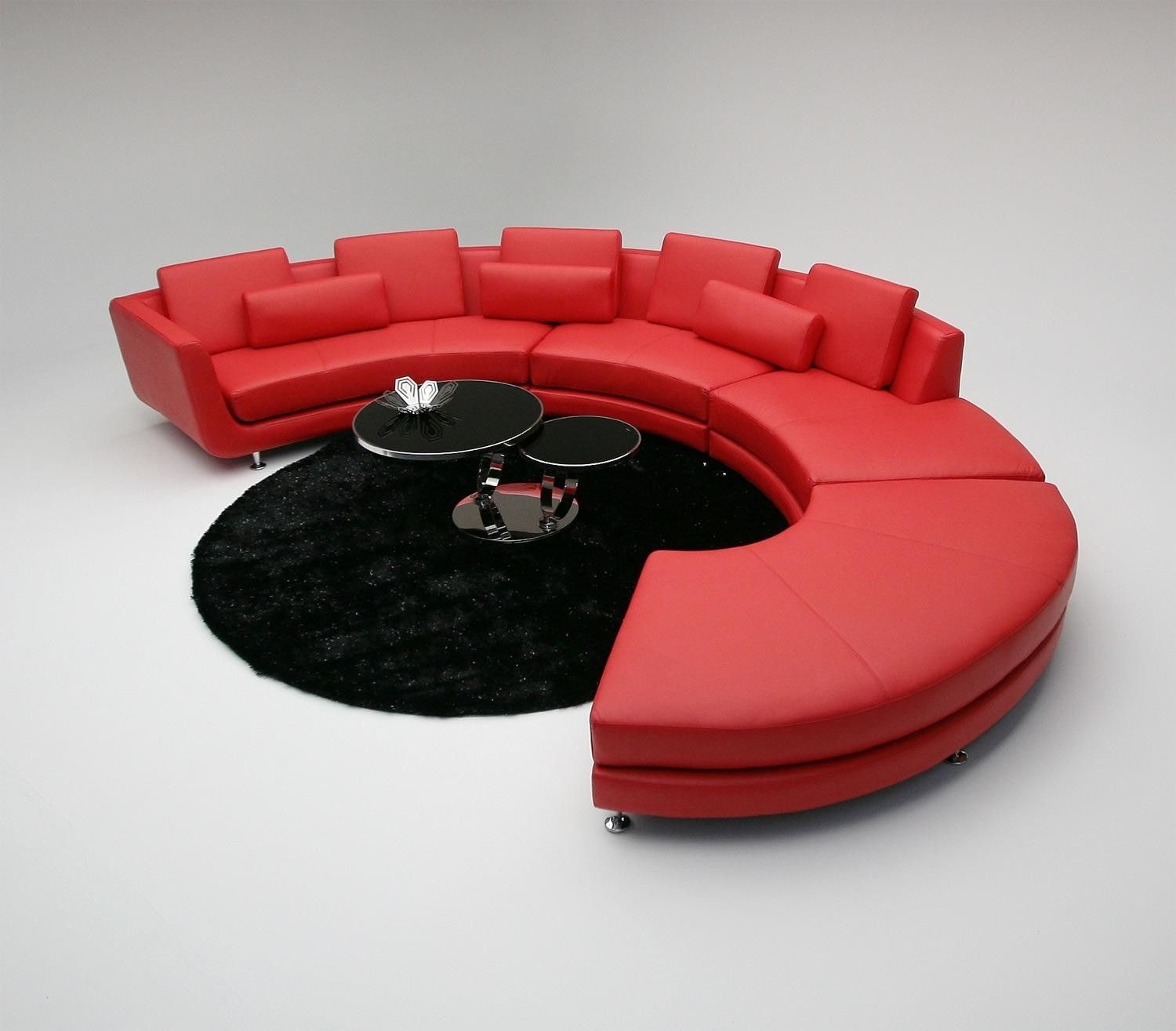 An elegant modern semi-circular 4-section sofa having low round metal legs with round feet. A low slanted backrest is unified with 1 arm. There are also rectangular back and lumbar pillows. Upholstery is of red leather and leather match material.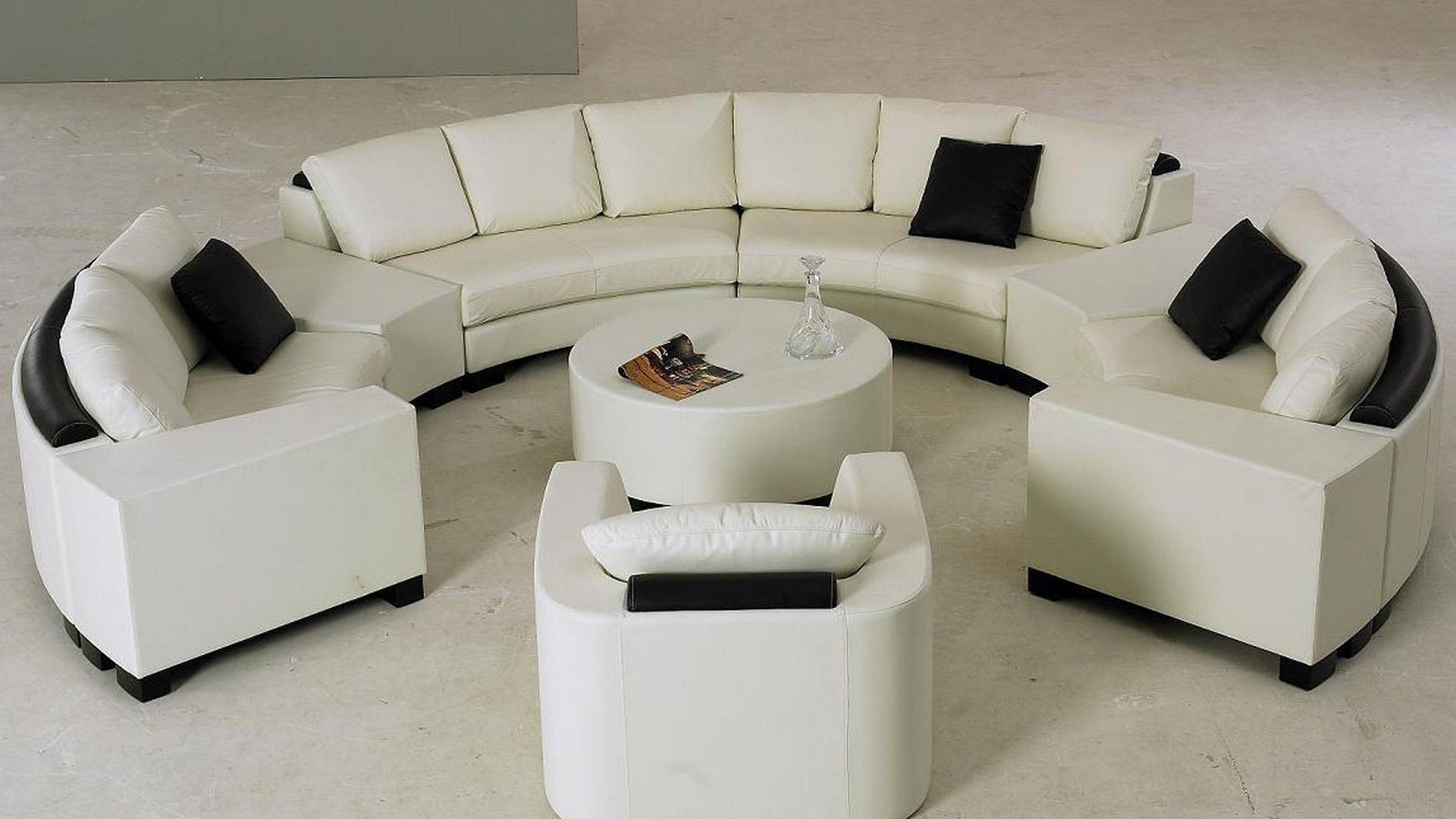 Modern White Circle Sectional Living Room Set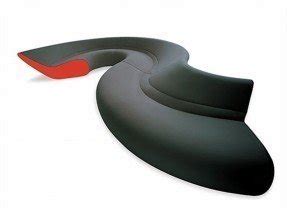 modern sofa with unusual shape Circle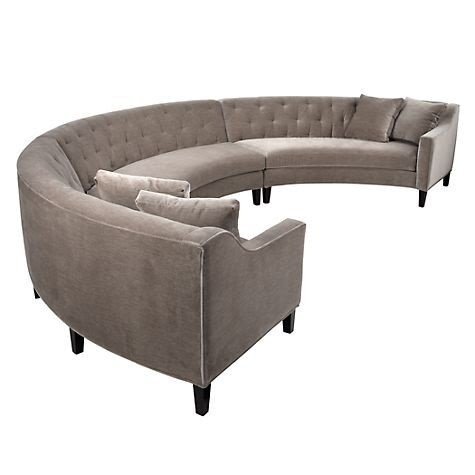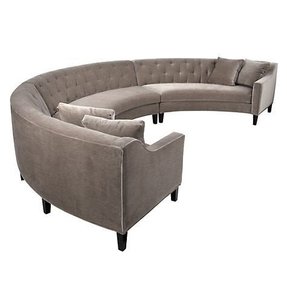 Featuring a curvilinear silhouette, presented here circle couch sectional will provides to your living room a soft sensation of lush. Its upholstery is very classic and subtle in shades of gray. Features delicate quilt.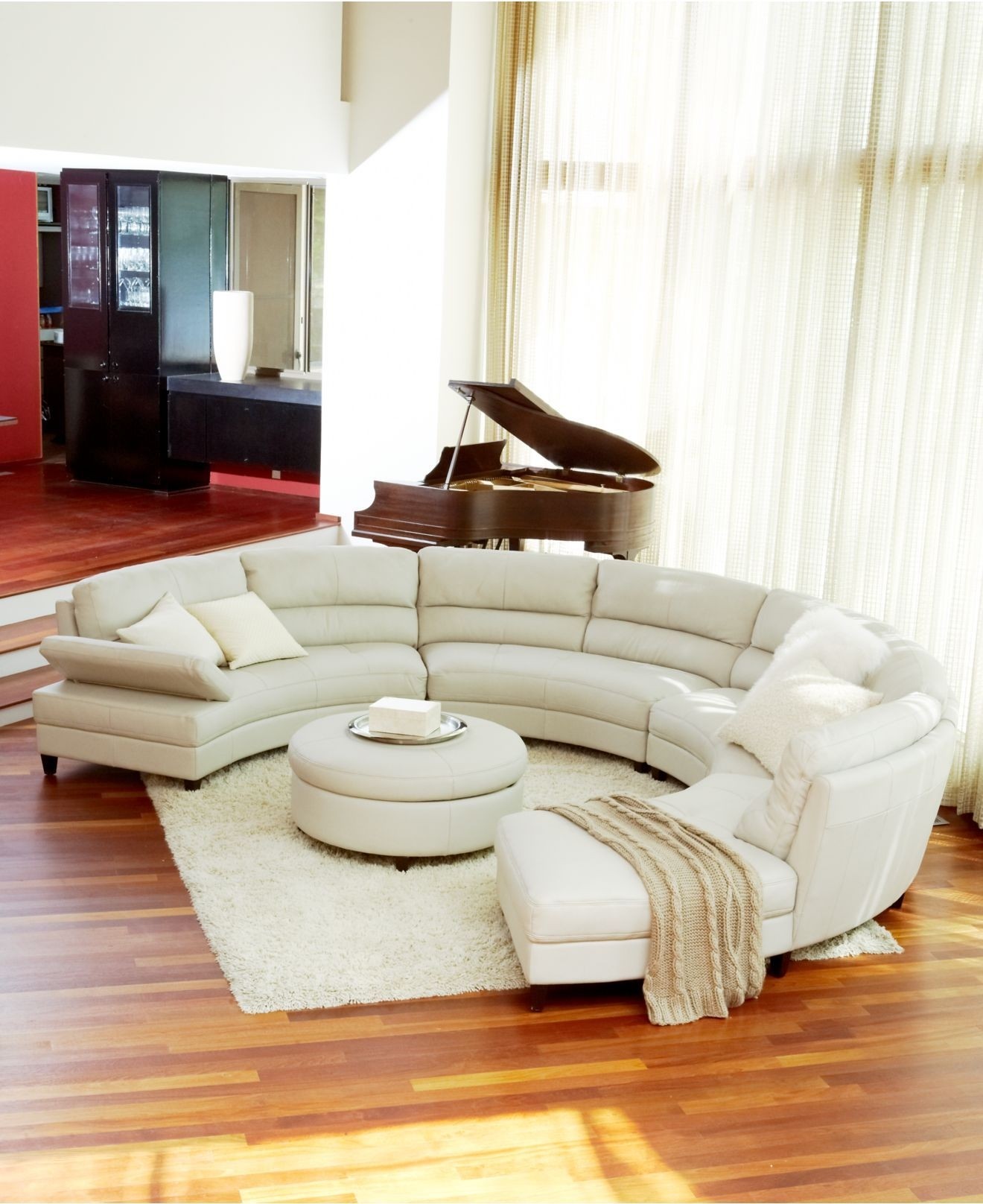 This sectional set constitutes a refined proposition for sophisticated interiors. Its round shape, surrounding the ottoman and white leather finish create the prestigious character.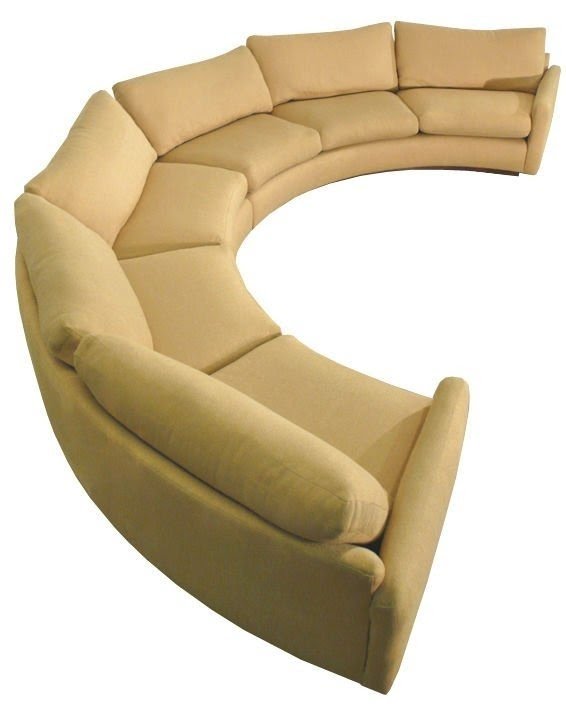 Half rounded sectional sofa in modern form. Frame is made of wood and upholstered with pleasant to the touch fabric. Perfect solution for the living room and others interiors according to taste and need. It is very well appreciated by customers.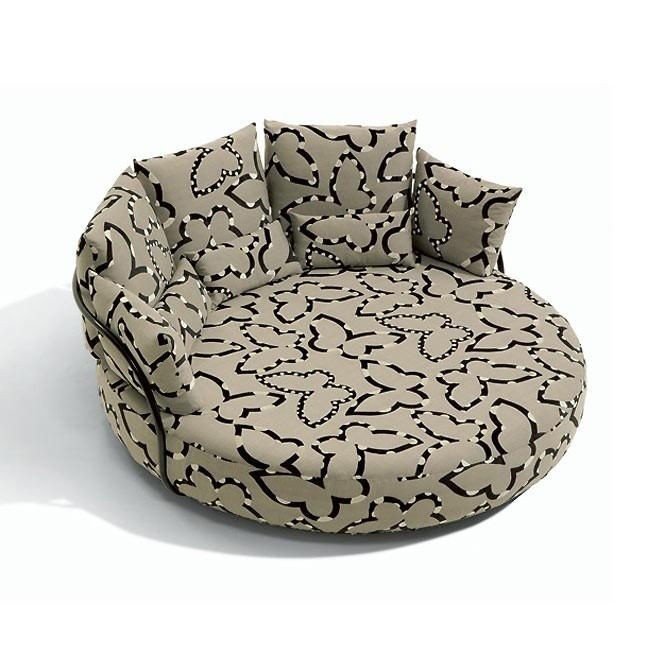 Unique seat in round shape. It is covered with polyester and finished with interesting pattern. It includes extra pillows to support the lumbar spine. Perfect as additional seating or place for relaxation.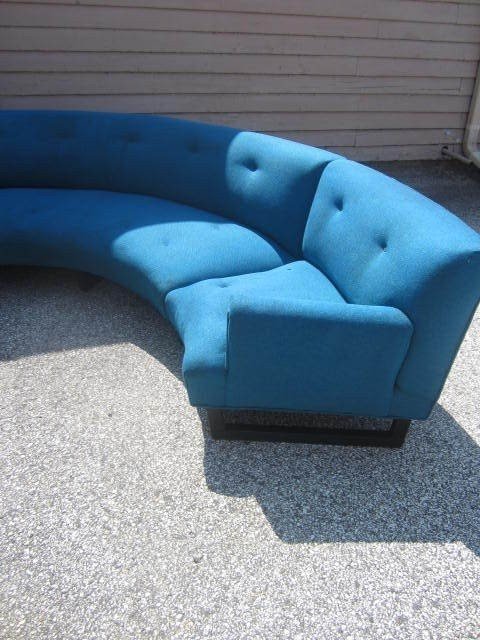 Circular Sectional Sofa image 7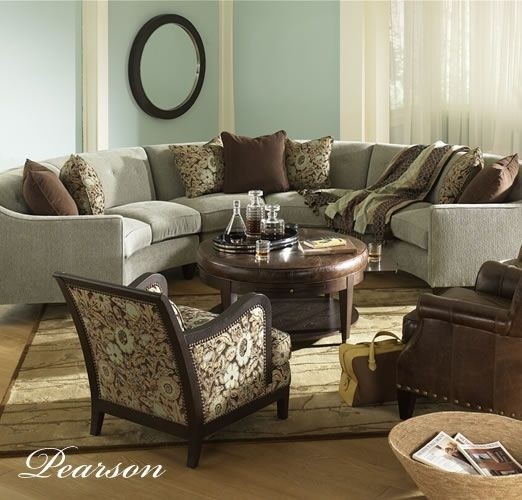 love the intimacy of this circular sofa!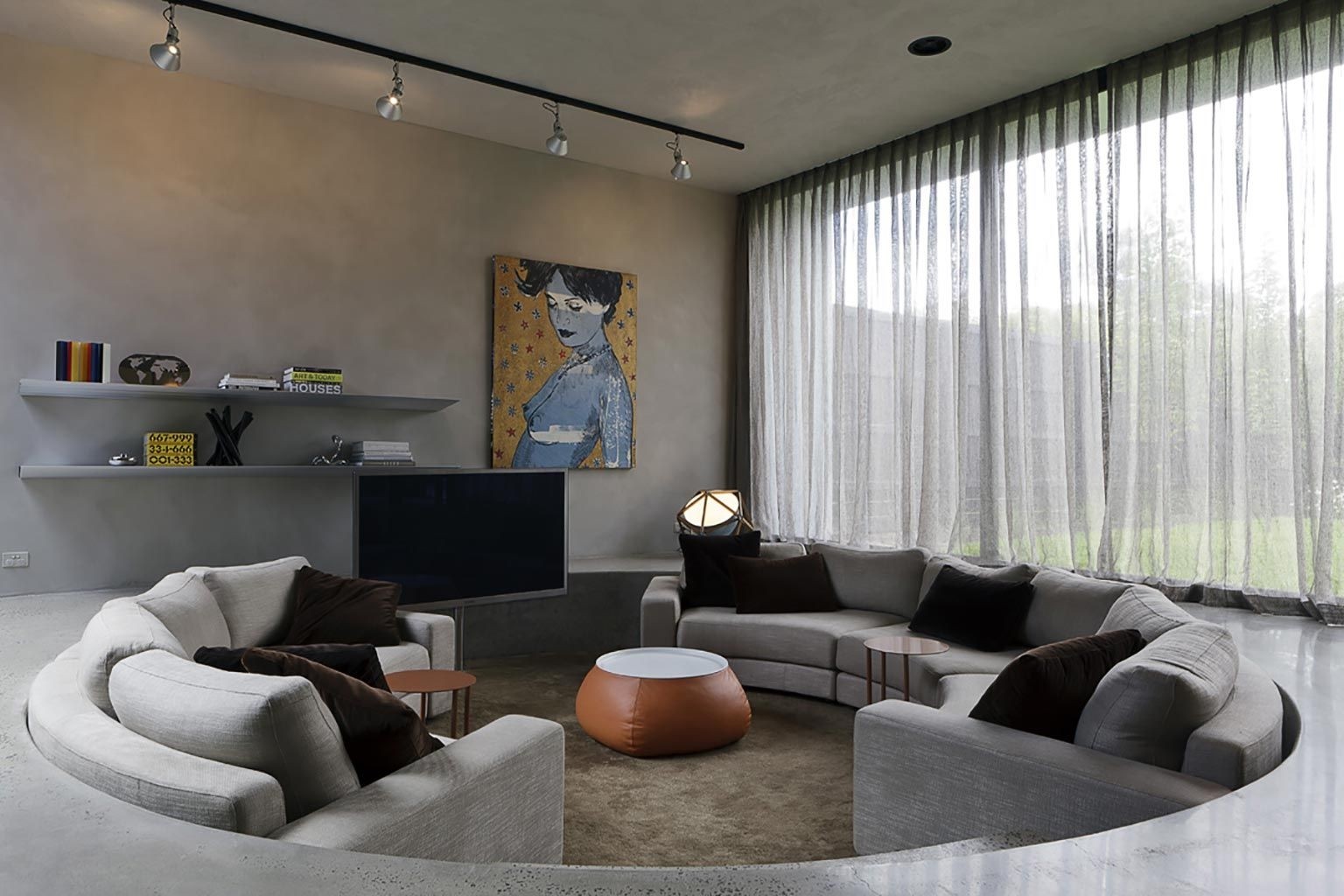 semi-circle sectionals - desire to inspire - - Modern from Chelsea Hing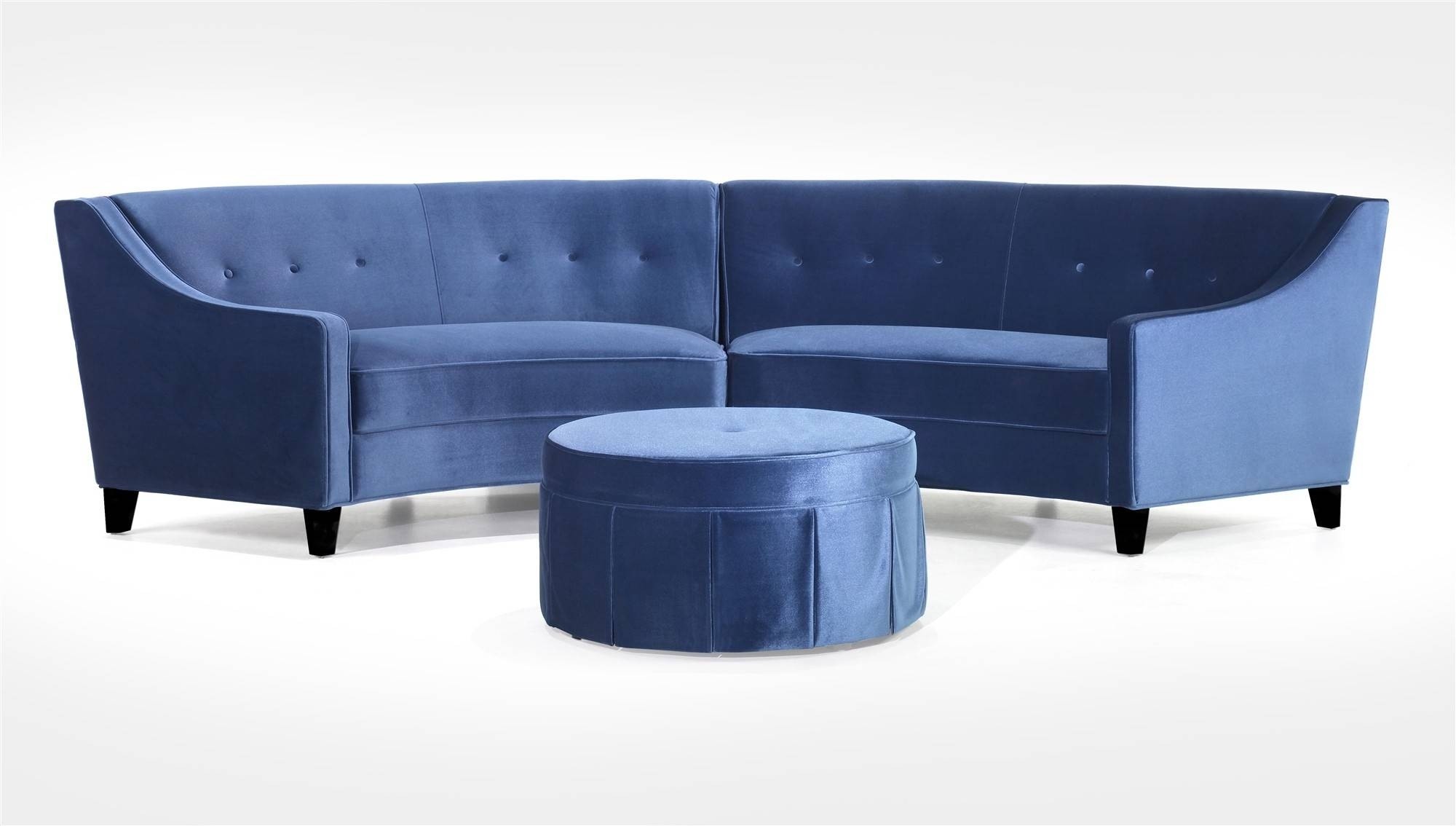 Decoration, Cool Blue Sofa For Modern Living Room Layouts, Decorating ...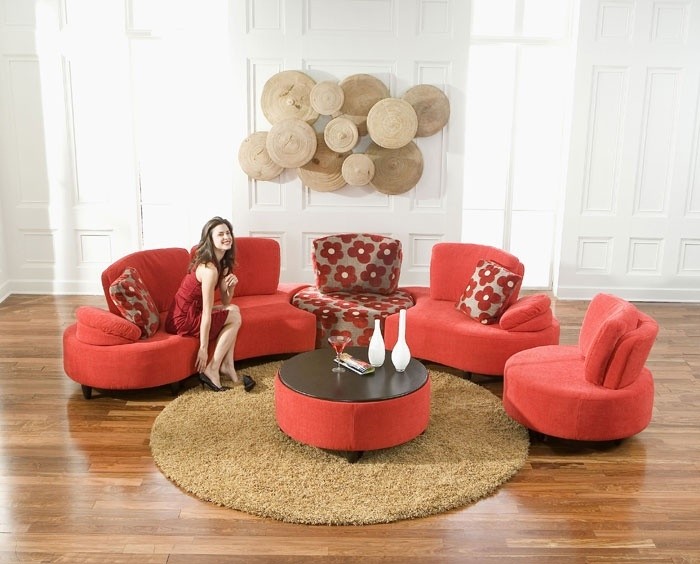 modern-modular-sofas-couture-international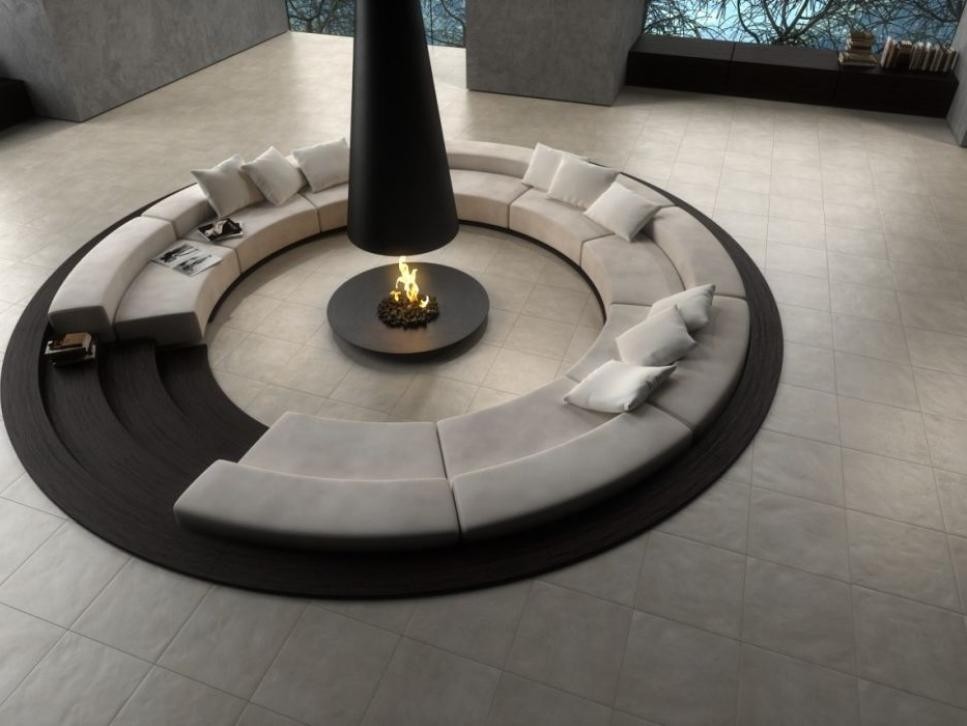 A sunken pit couch surrounding a dark metal flame table bring back atavistic racial memories of gathering around the campfire. Gray upholstery complements the black steps that provide easy access to the seating area. The effect is somewhat formal, yet cozy.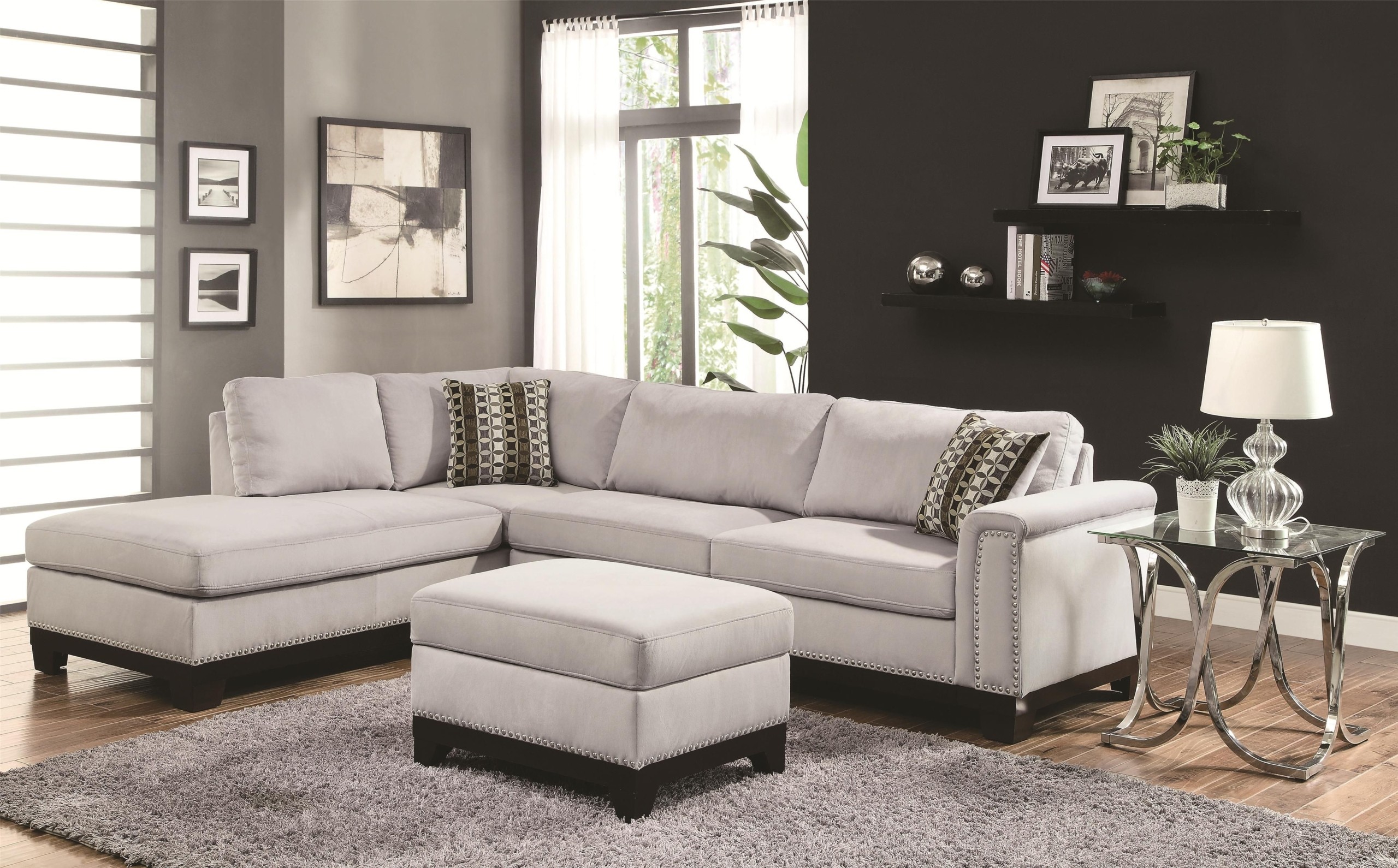 Why not simply create a living room that will fit your style and needs with this reversible sofa chaise? It comes wrapped in light grey velvet and is perfect for the entertaining space and gathering area of your living room.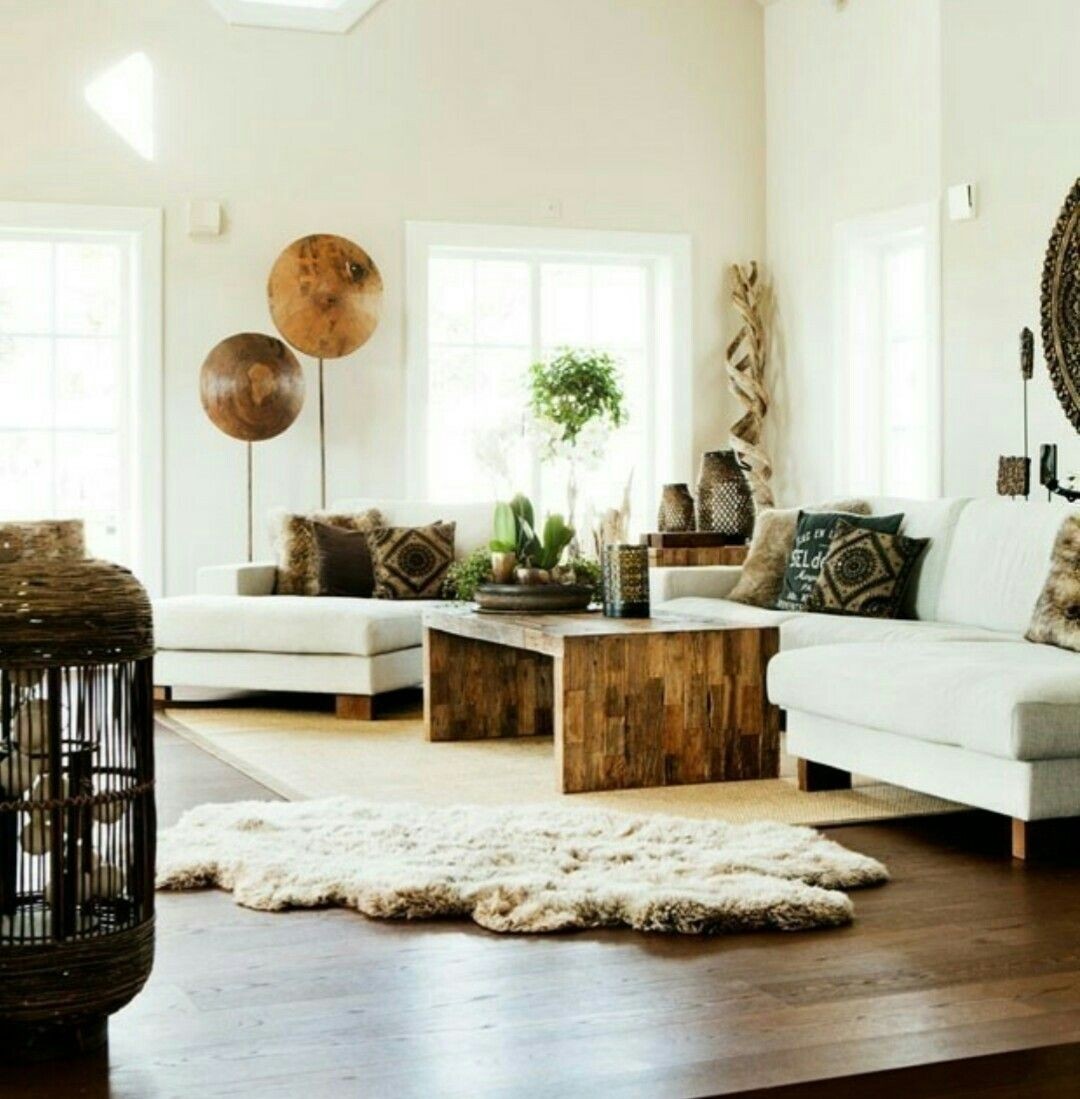 Modern Bohemian home, cozy and hip concurrently. White sectional sofa blends with white walls and white fur floor rug. Octagonal window lets natural light in. Wooden elements allude to contemporary Scandinavian design.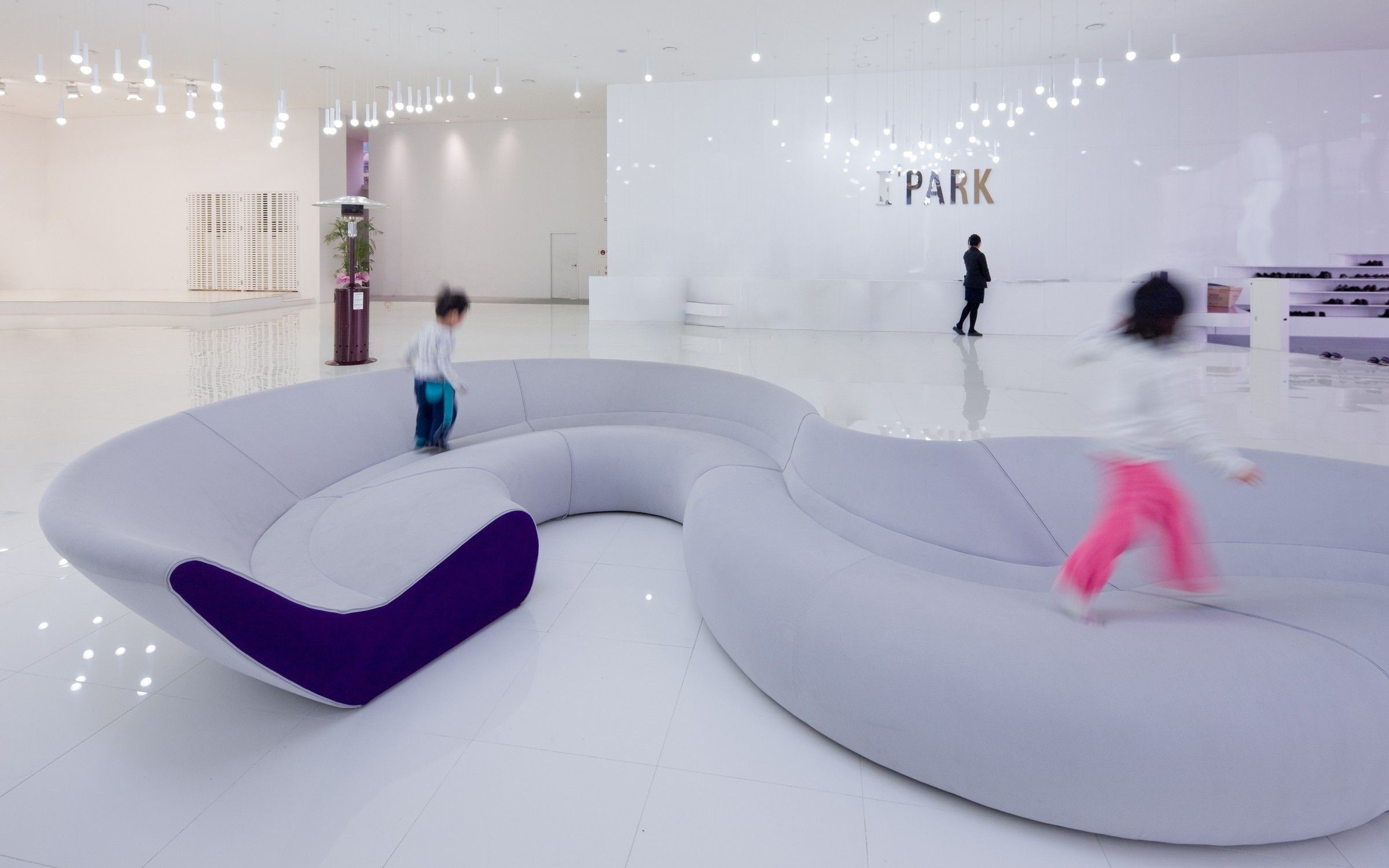 Circle by UNStudio. The Sofa Circle furniture piece is the sum of three distinct seating sections sinuously morphed together. The height of the back rests of each section remains constant, whilst its angle and joining seat oscillate between deep and shall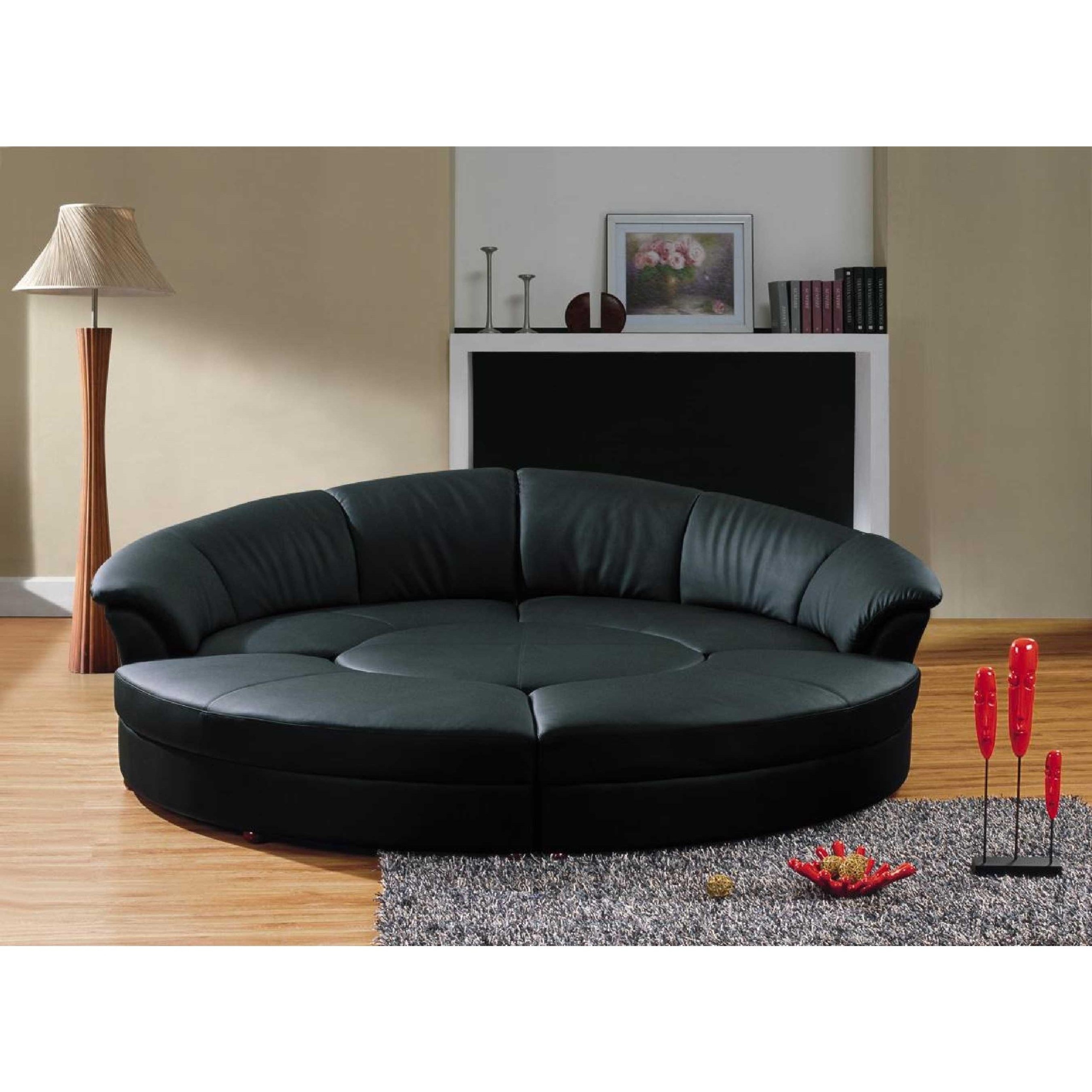 Modern Black Leather Circular Sectional Sofa- Circle - Modern Sofas - Living Room Movie Room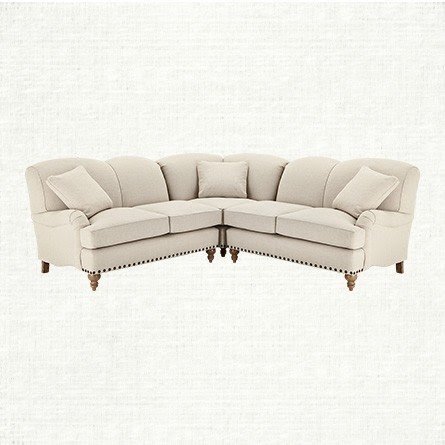 lounge your days away in the outerbanks sectional with its extra deep seating! wrapped in a woven creamy colored fabric, you'll never tire of this so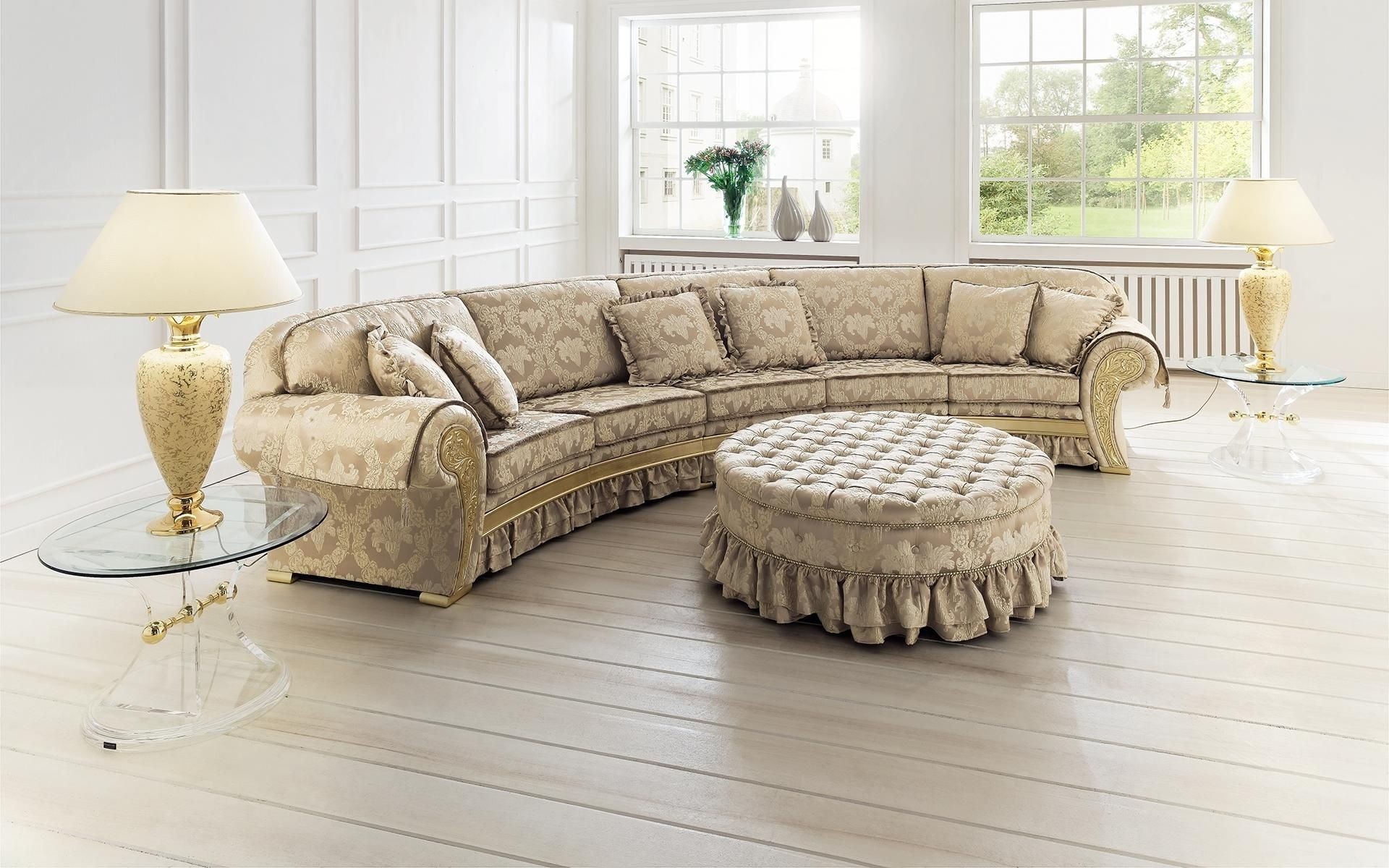 Perfect Floral Soft Brown Seat Sectional Round Sofa With Tufted Round ...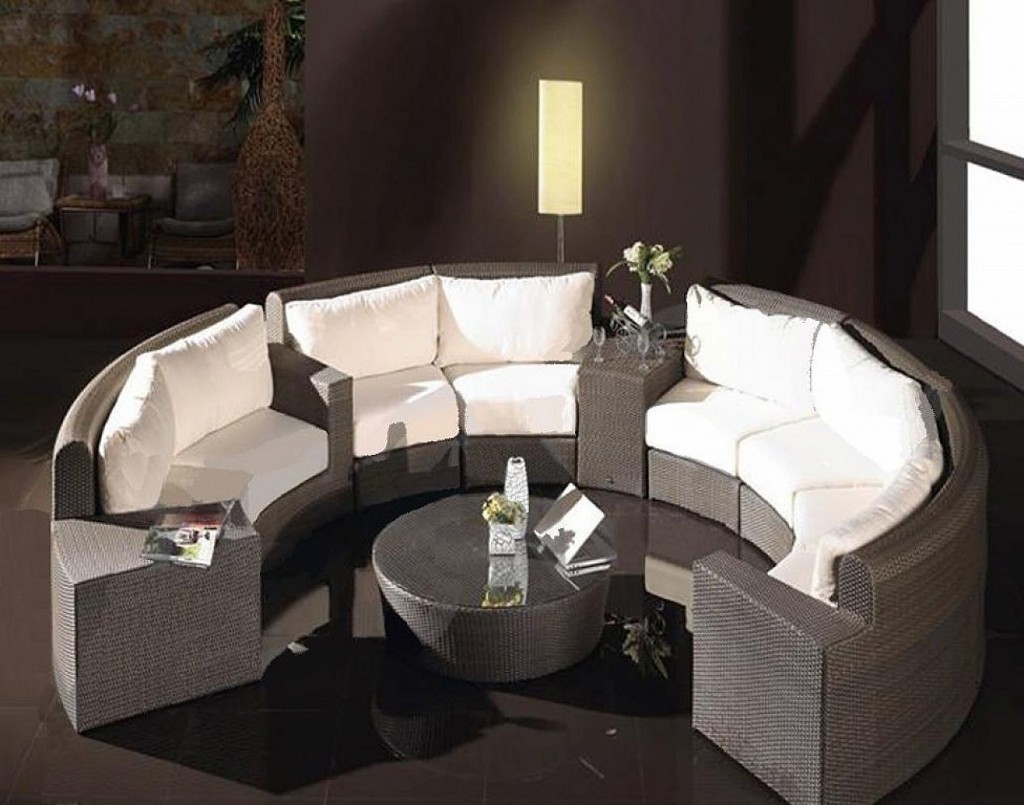 Circle Sectional Sofas Design With White Cushions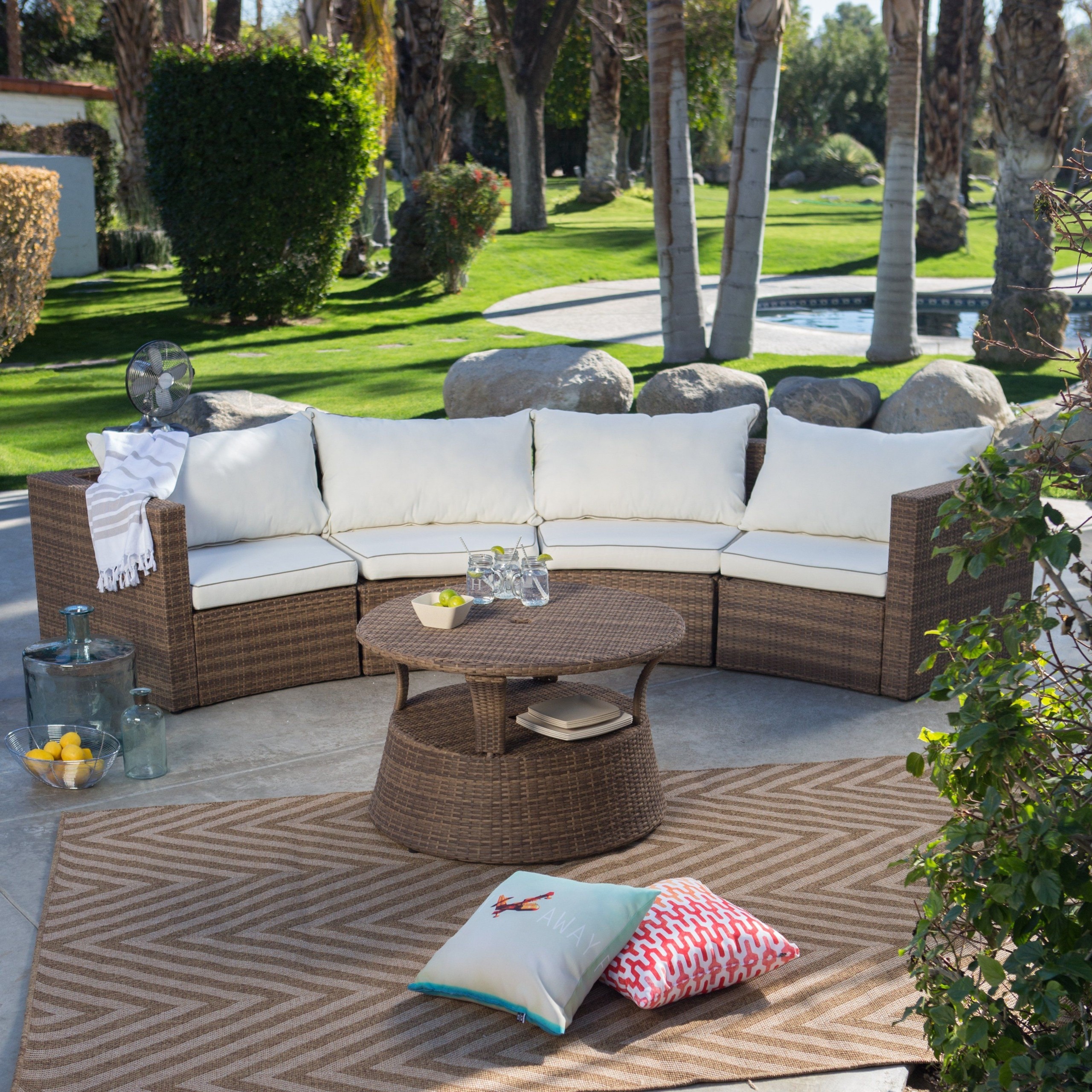 Have to have it. Coral Coast Albena All-Weather Wicker Curved Sofa Sectional Conversation Set - $1299.98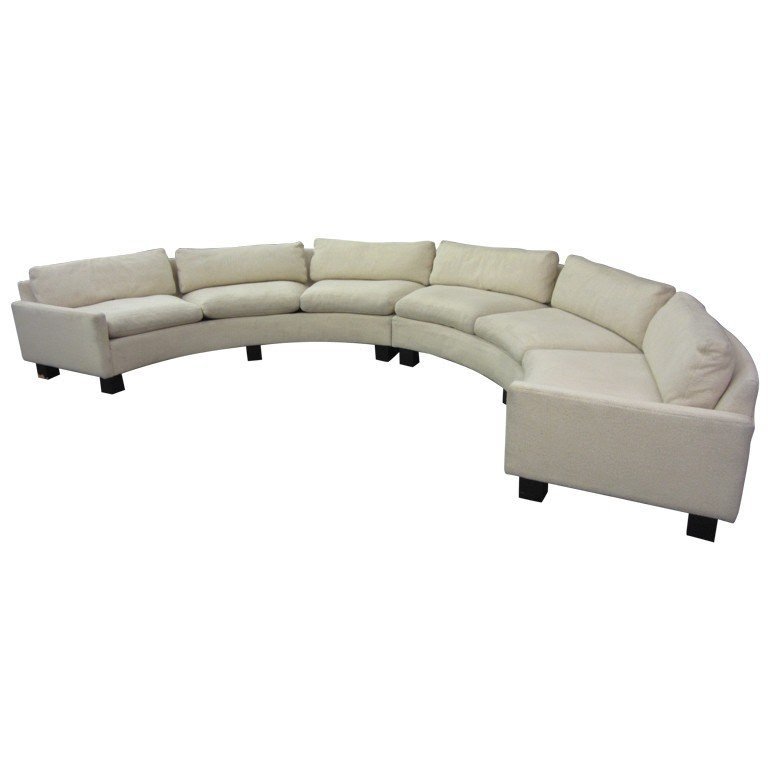 Gorgeous Pair of Curved Milo Baughman Sectional Sofas Mid-century Modern | From a unique collection of antique and modern sectional sofas at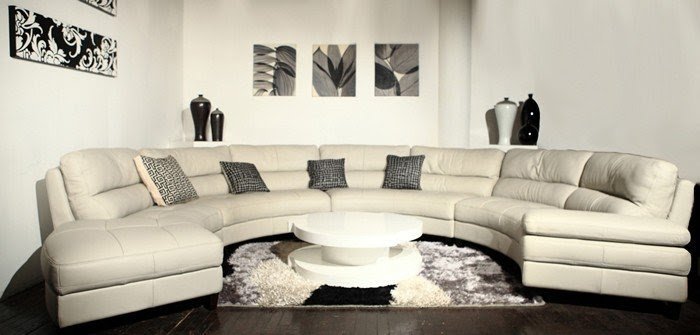 Genuine Italian Leather Curved Shape Sectional Sofa Beige