Print Fabric Sofas
These days, most people tend to gravitate towards unicolor furniture, especially for large pieces such as sofas. This is mainly because solid upholstery provides more decorating options. Other than that, they can sometimes end up looking a little too plain and characterless as time goes on.
So why not have fun with patterns instead? After all, nothing can beat the striking visual impact of print fabric sofas!
Whether you prefer subtle prints that don't overpower the rest of the room or need a wow factor that's a bit more dramatic, there's a vast array of patterned sofas out there for any home style. Indeed, even the most modern of homes can benefit from a colorful accent piece!
Without further ado, here are ten types of attractive patterned fabric designs that can instantly refresh and beautify your mundane living room!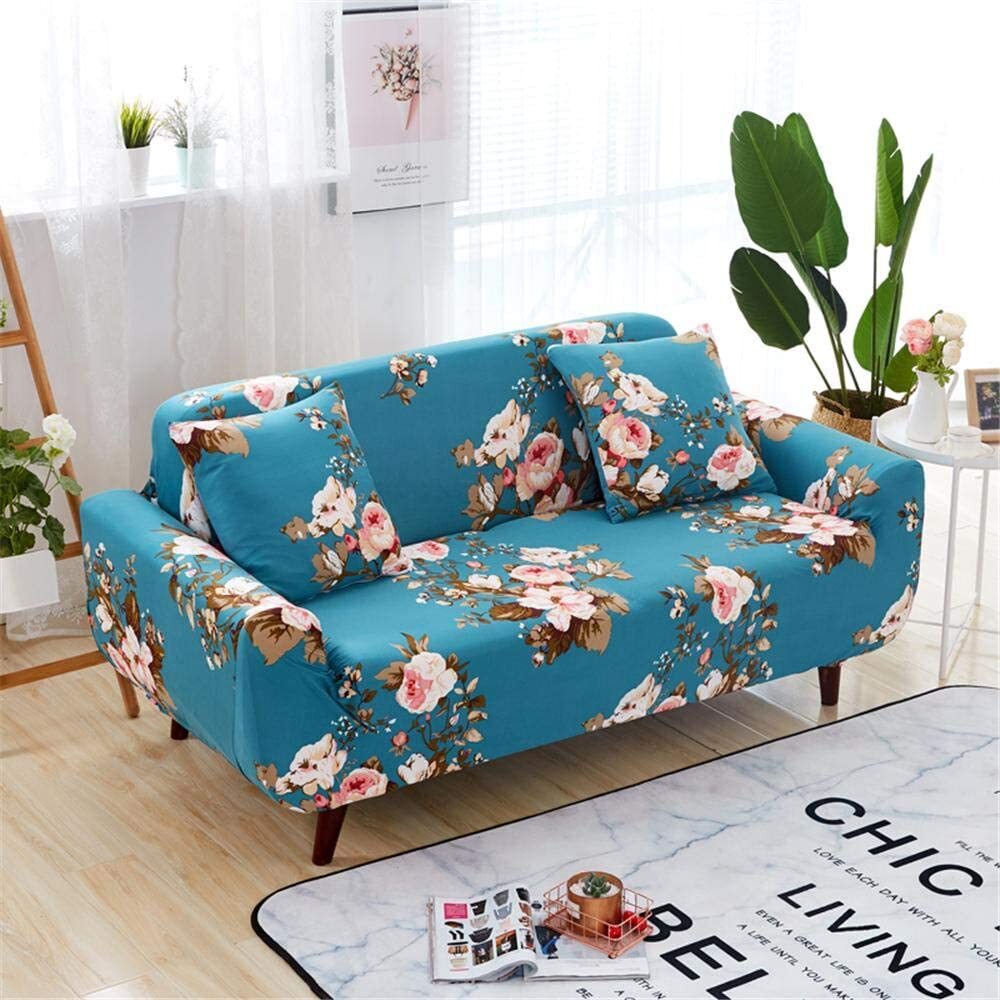 Sofa upholstered in subtle floral motifs

One of the most common fabric patterns used on sofas is flowers, and there are a few reasons for that!
For starters, floral prints come in a myriad of colors and styles, ranging from big, noticeable flowers to tropical leaves to dainty feminine blossoms and many more.
If you're on the hunt for a couch that will most likely never go out of style, finely detailed blooms are the way to go! They're elegant in appearance and bring a soft and inviting touch to any living space, just like flowers themselves.
Best of all, these delicate prints can blend in with most decors!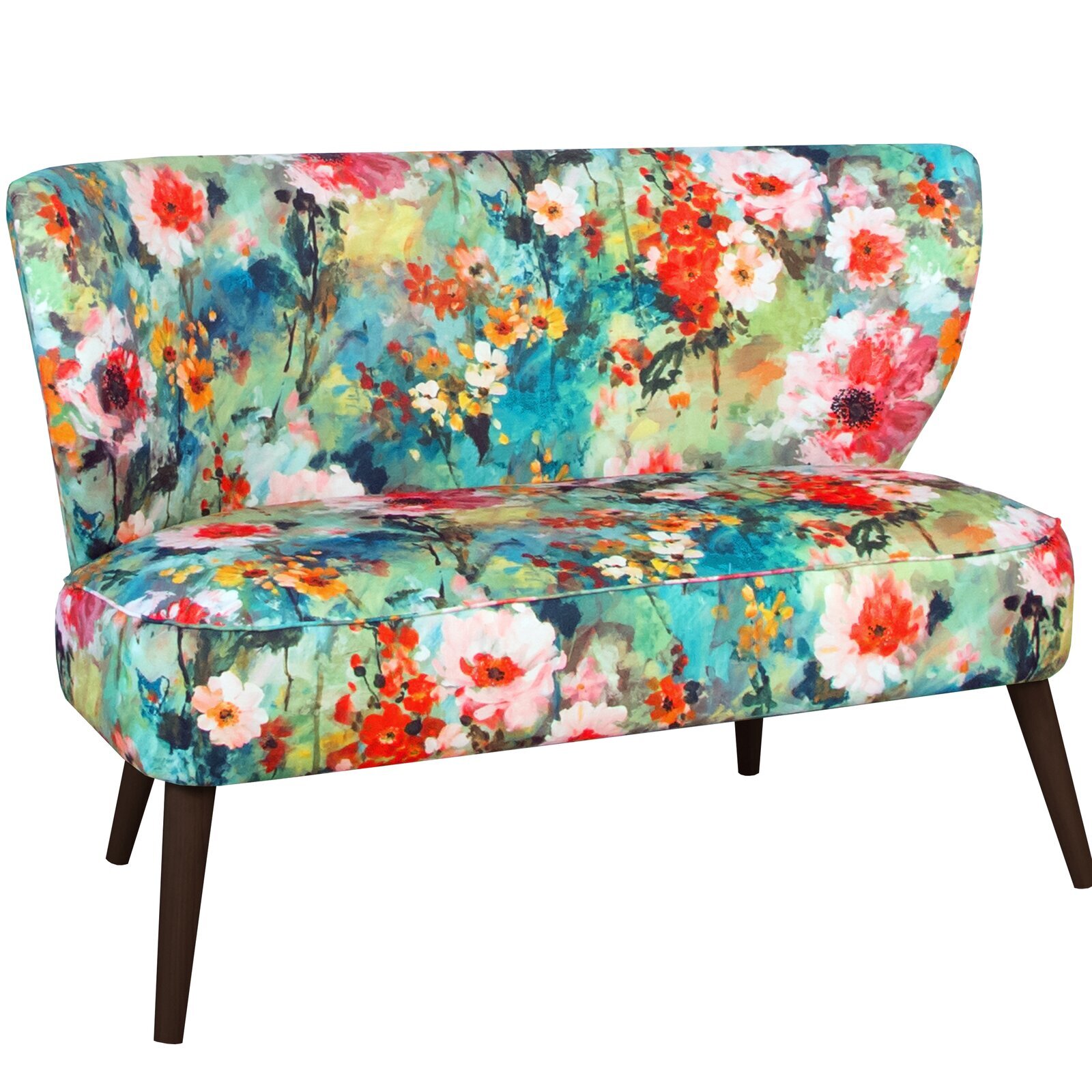 Vibrant floral prints on a sofa

What better way to add texture, personality, and splashes of color to a neutral-toned room than with a bright floral pattern on your sofa!
Not only will it create a cheerful ambiance in your space, but it can also serve as an anchor piece that ties the room together. Therefore, it can be used in conjunction with other colorful elements for a distinctive theme in your home.
Needless to say, a bold flowery sofa will surely grab your guests' attention!
$1129.99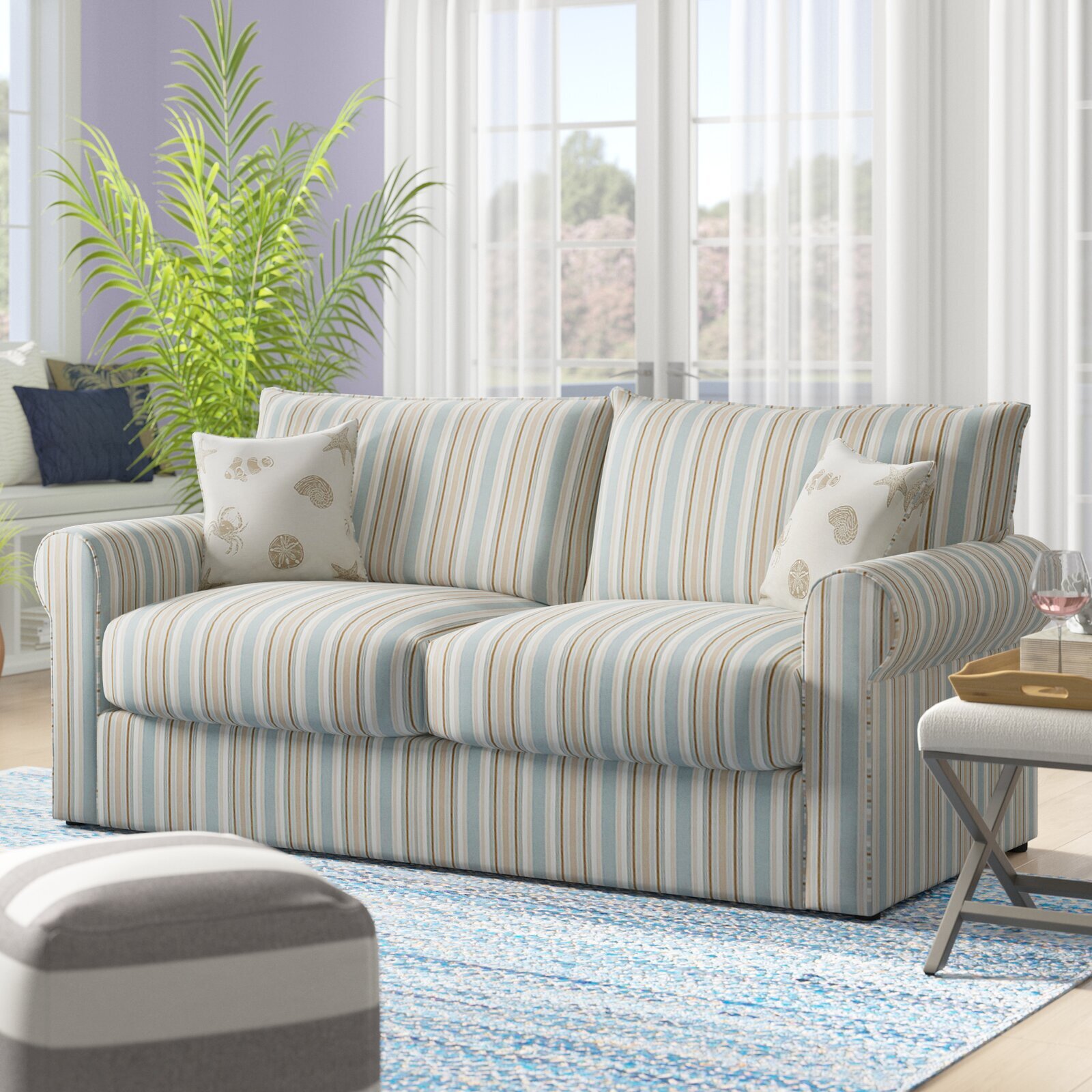 Striped couches with two or more different colors

Want to inject some patterns into your living room but are afraid of overwhelming the space? If this is the case, a striped sofa may be the most ideal choice for you.
Some stripes are narrow and subdued while others are wide and flashy, but it all goes down to personal preference.
Nonetheless, there are dozens of ways to work with stripes. For instance, vibrant stripes often look too busy when not properly styled so try toning them down with crisp white walls.
Another alternative is to pick out one to two shades from your striped sofa and repeat them throughout the room — through accessories, wall paint, or furniture for cohesiveness.
$1209.99 $1288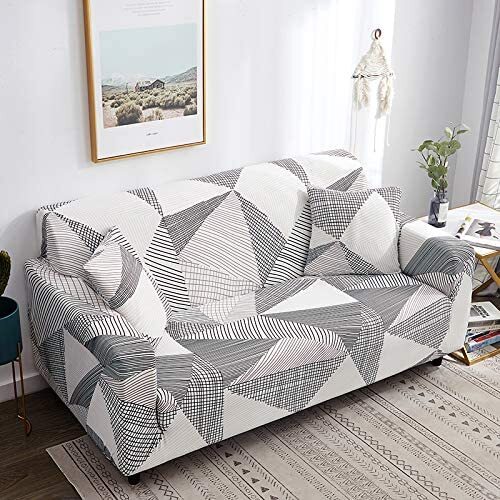 Geometric designs for a modern look

Stylish with a touch of modern eccentricity, geometric shapes are here to stay. They're easily the best solution if you want to brighten up not only your sofa but your entire living area as well.
Undoubtedly, geometric print fabric sofas can make an artful statement in a room because of their visually interesting and daring designs! Plus, their modern aesthetic can adapt beautifully to a variety of interior styles, such as Scandinavian, mid-century modern, and contemporary to name a few.
Consider cheerful tones like yellows, oranges, and blues to radiate a lively feeling in your home. Conversely, neutral colors offer an understated look.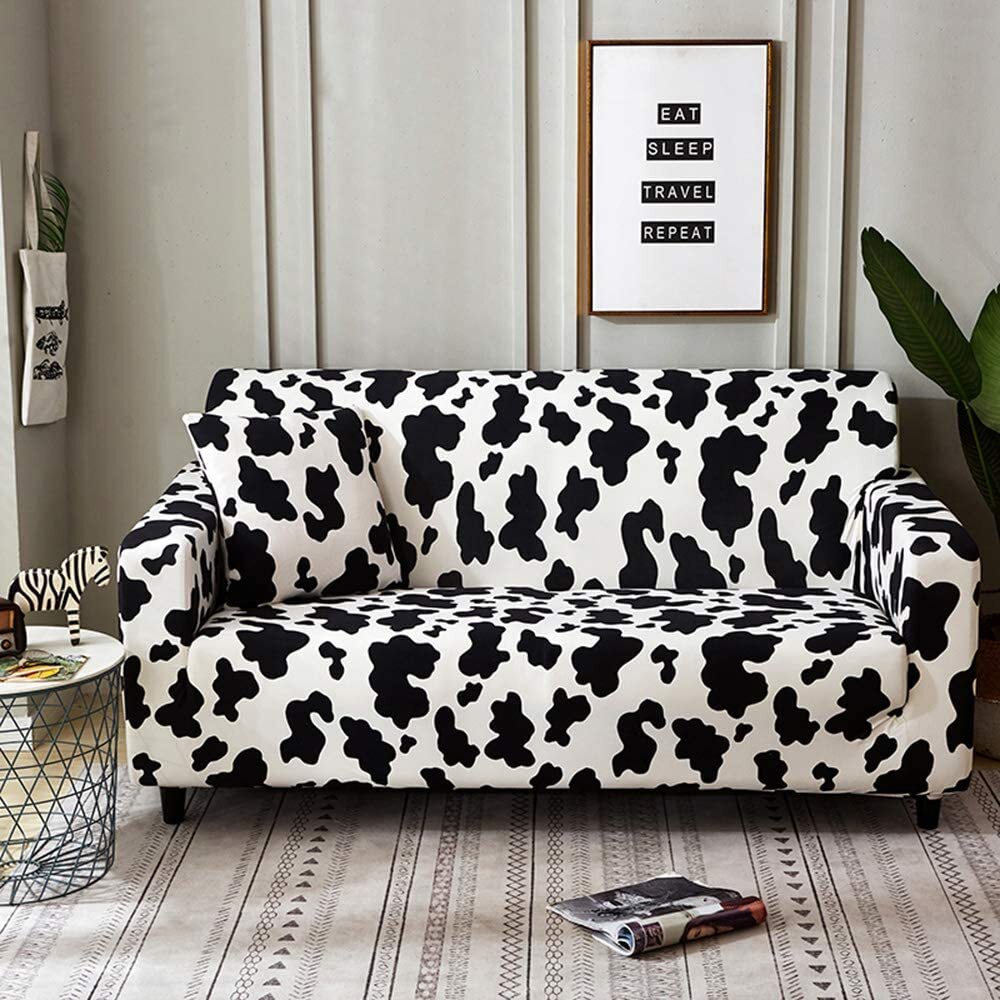 Sofas in animal print upholstery

From tiger stripes to cow spots to leopard markings, animal prints have become a decorating staple for those who want to walk on the wild side in their own home. Besides, they're great for adding an unexpected twist to the setting!
Surprisingly, animal print sofas can grace homes of any style, be it traditional, modern, or anything in between!
Did you know that they mix well with other animal patterns too?
If you'd like to bring a sense of adventure to your space but still keep it harmonious, consider pairing two different animal prints of the same tone, such as cow patterns with zebra prints.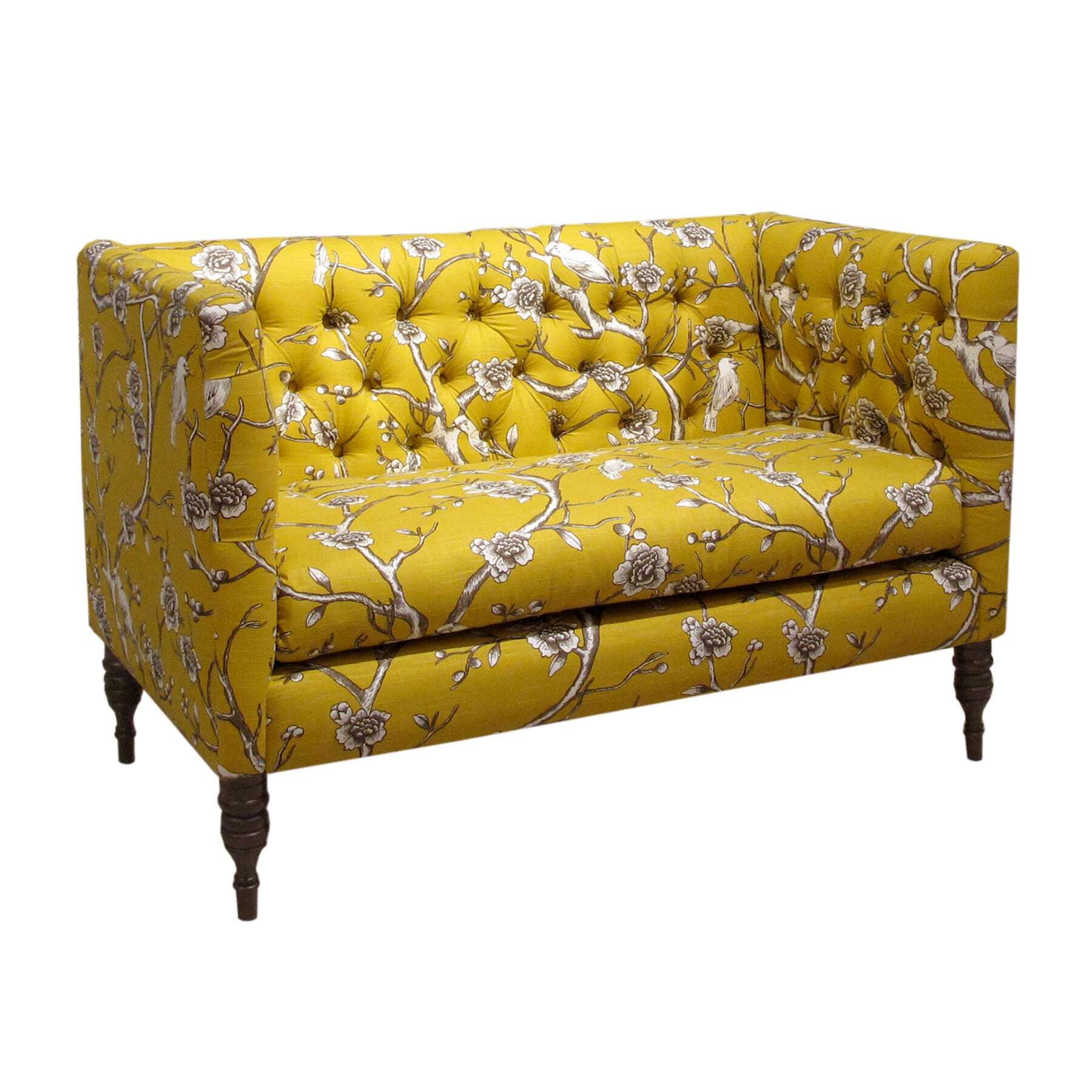 A vintage patterned couch

Fun shapes, flamboyant fabric, and elegantly detailed are just a few ways to describe vintage sofas!
What's more, these types of print fabric sofas have an old-fashioned yet timeless charm to them, making them a lovely choice for interiors in need of a pop of pattern.
For a classic addition to your home decor, look no further than a fancy piece with rolled arms, a curved back, and patterns in subtle shades. On the other hand, square arms and vivid colors can give off a dash of contemporary flair while maintaining an old-school, retro aesthetic.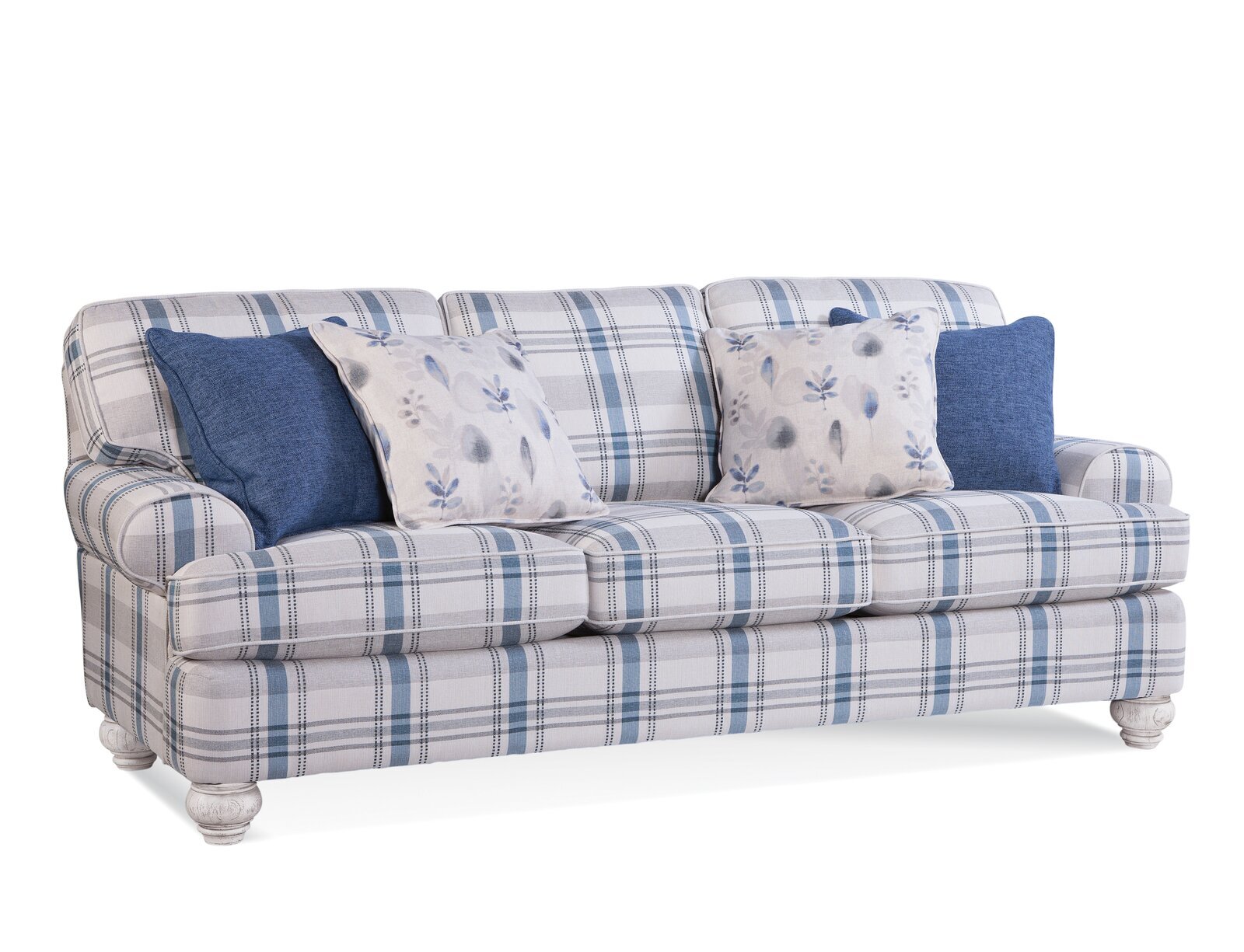 Plaid fabric sofas

Plaid definitely has a nostalgic feel to it, given that this pattern is mostly used in traditional sitting rooms. Fortunately, plaid is back in vogue and isn't outdated at all when combined with the right accessories!
On top of that, plaid sofas aren't only limited to red, blue, and green like the olden days.
Beige and brown plaid color palettes are perfect for creating a rustic look whereas blue and white patterns are the ultimate colors for coastal interiors. Alternatively, muted tones such as red, green, rusty orange, and light blue work wonders in casual country living rooms.
$1749.99 $2718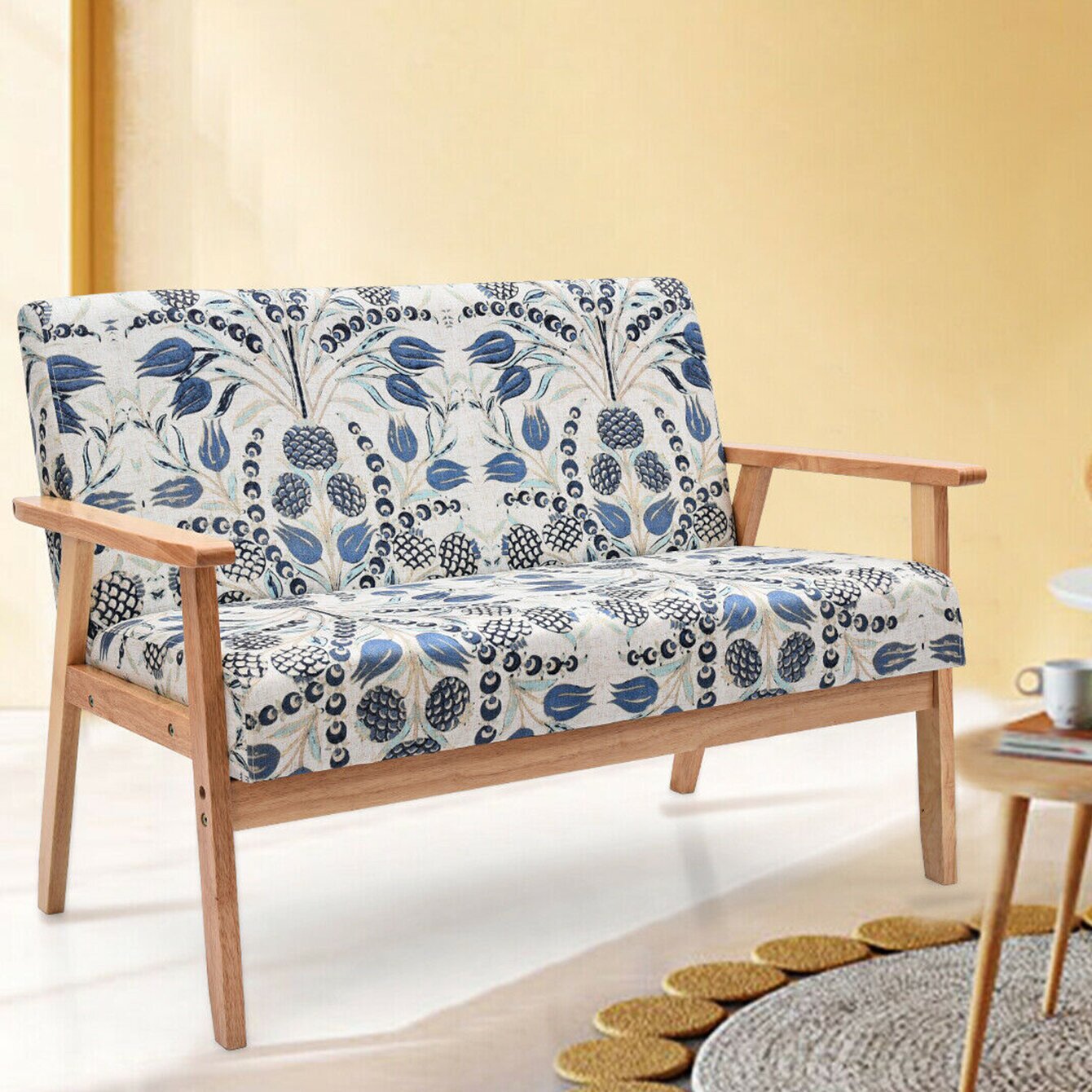 Sofa with a whimsical pattern

Whimsical print fabric sofas are never a bad idea if you're thinking of decorating your space in a unique and artful way.
Think of polka dots, ikat, suzani, and other playful designs that can easily turn a sofa into a piece of artwork.
Throw in some solid-hued pillows to balance out the patterns and finish off the look!
$253.99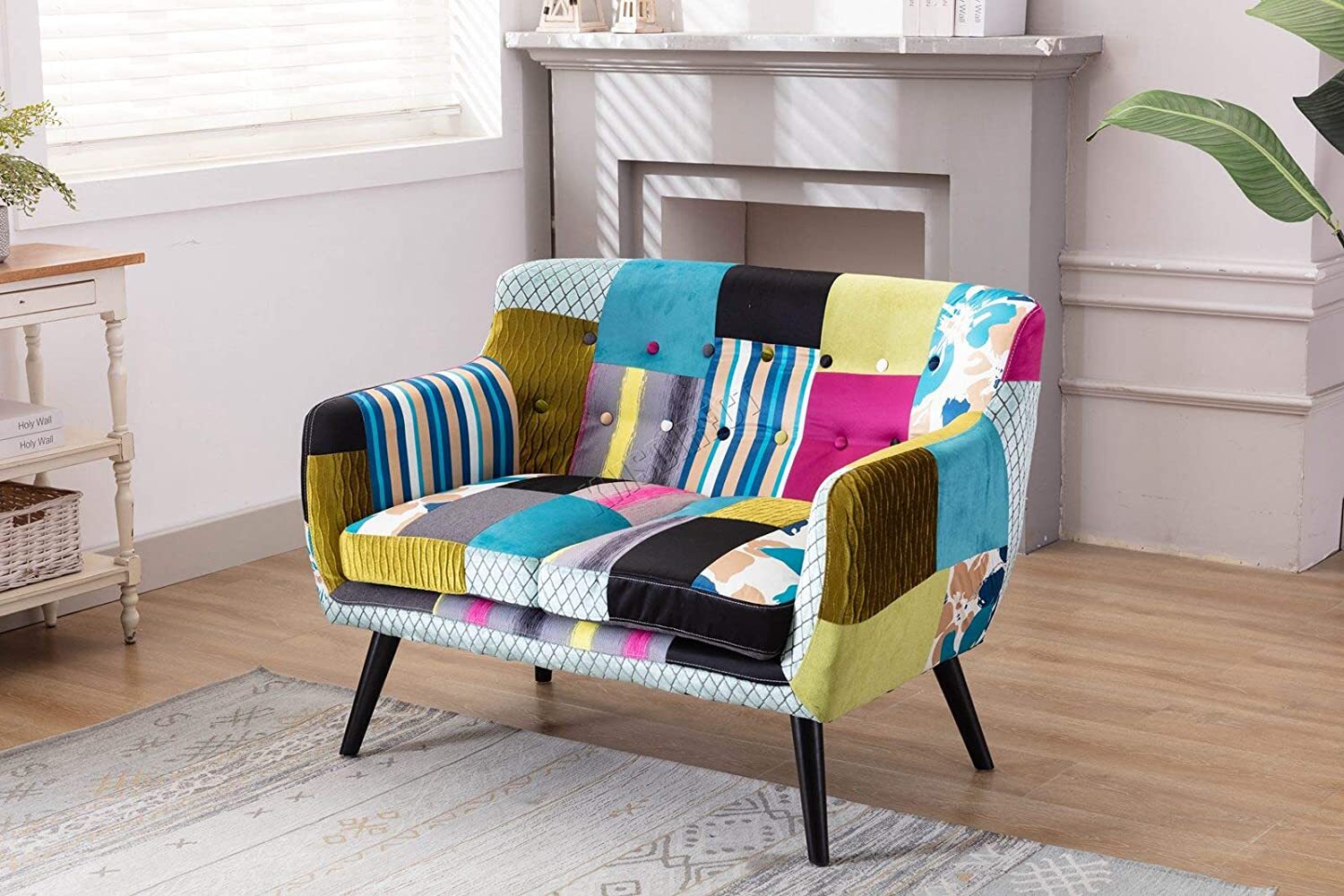 An eclectic sofa with various motifs

Sometimes, one pattern just isn't enough to express your vivacious, carefree personality. Rather than playing it safe with one faint motif, why not spark drama with clashing prints in loud colors?
Having a mixture of patterns on your sofa will leave your guests speechless for its grandiosity and create an interesting contrast to the endless neutrals that are seen in most homes nowadays.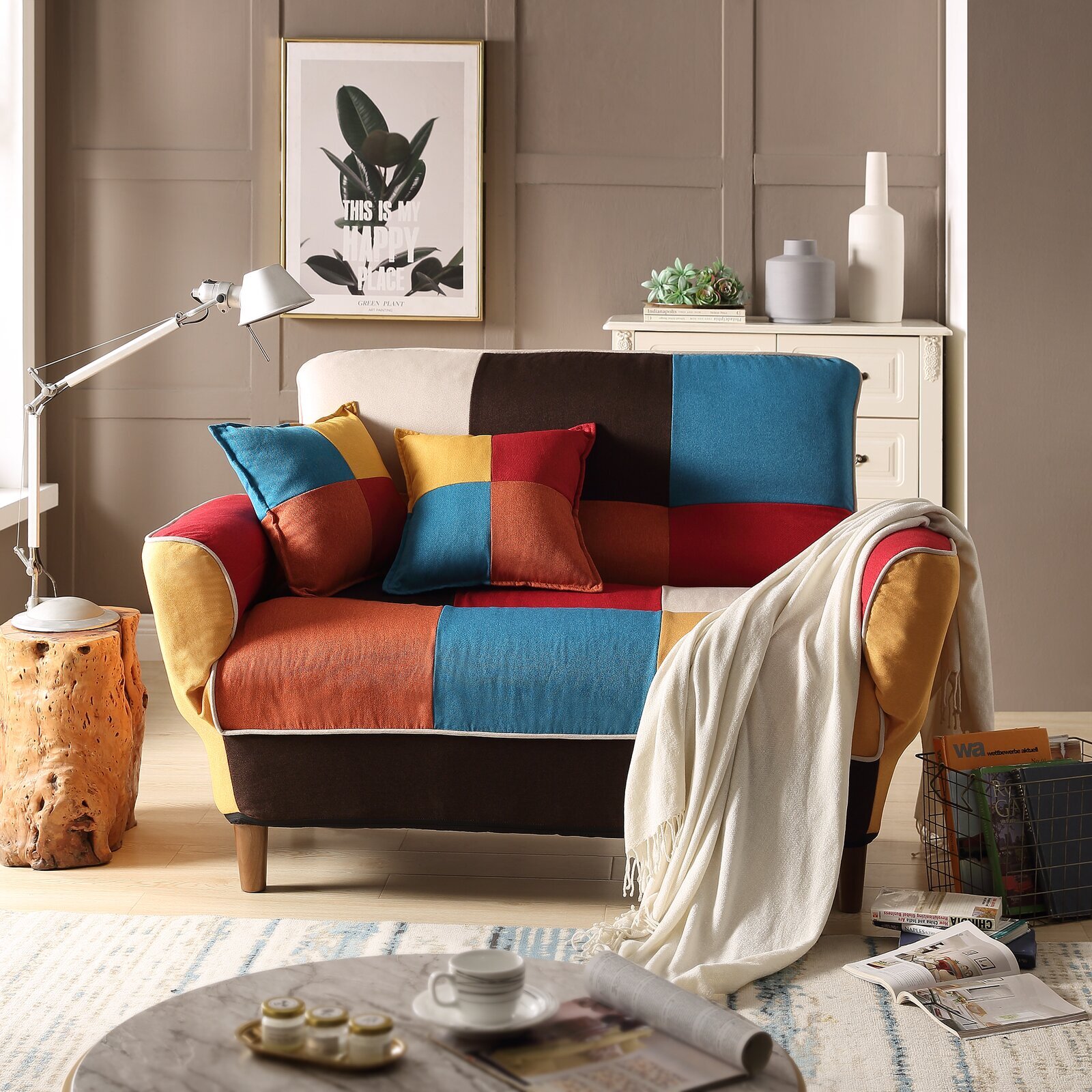 A bright, multicolored seating furniture

Another way you could brighten up an otherwise drab room is with a sofa with varying hues! Indeed, we're talking about a color scheme with more than 4 colors!
These print fabric sofas are certainly an eye-catcher and provide a radiant focal point in the living area. Moreover, they help create an energizing atmosphere, which is especially needed in rooms where people get together!
They aren't that hard to style since their multicolor upholstery offers numerous color options you can use in your decorating scheme.