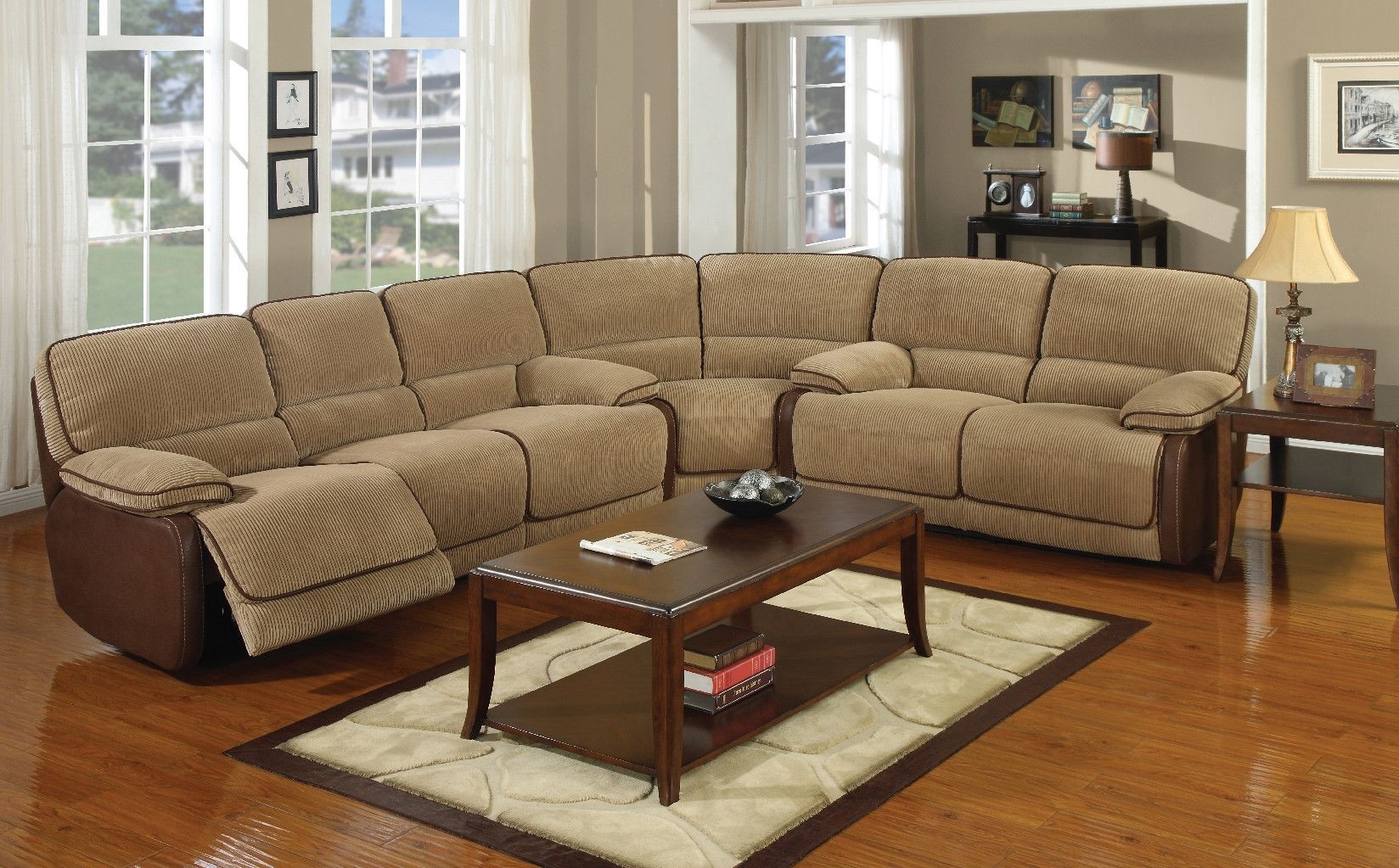 Lassen Peak Sectional
If you have a large family or a lot of people you like to host this sensational sectional sofa will be perfect. There is a large, made from high quality, robust materials and has two types of upholstery materials that add a whole style and elegance.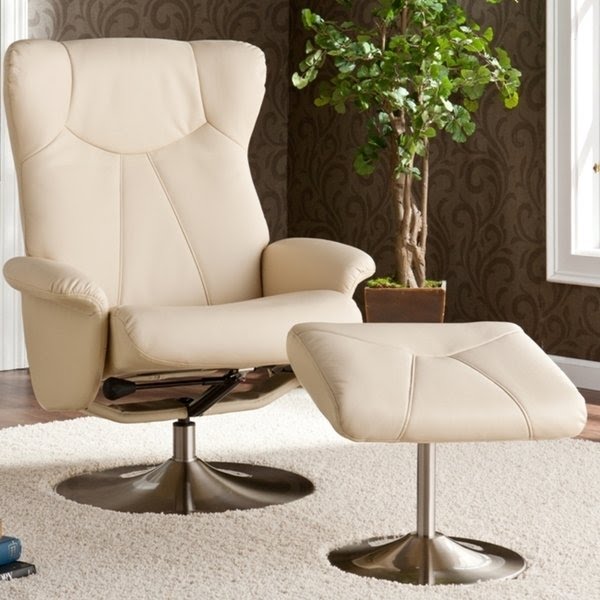 Mcpherson ivory leather recliner ottoman
It is a high quality set designed for providing not only the highest possible level of comfort, but also for improving the indoor decoration. The armchair is filled with foam and it is able to withstand the weight of 300 pounds.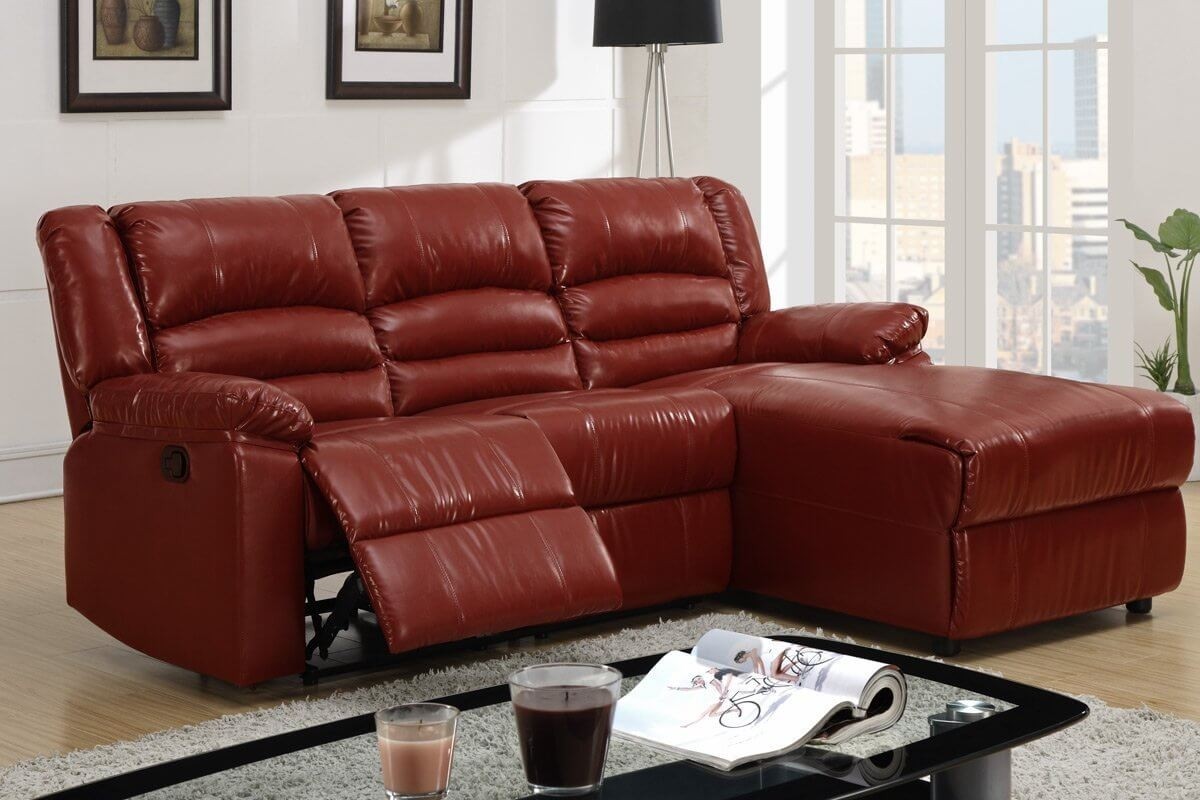 Bobkona Loveseat Plush Seating Recliner Right Chaise
Opulent sectional reclining loveseat cushioned with soft plush and wrapped in premium burgundy bond leather. It offers exquisite comfort with sumptuous variety of position adjustment and appealing modern style.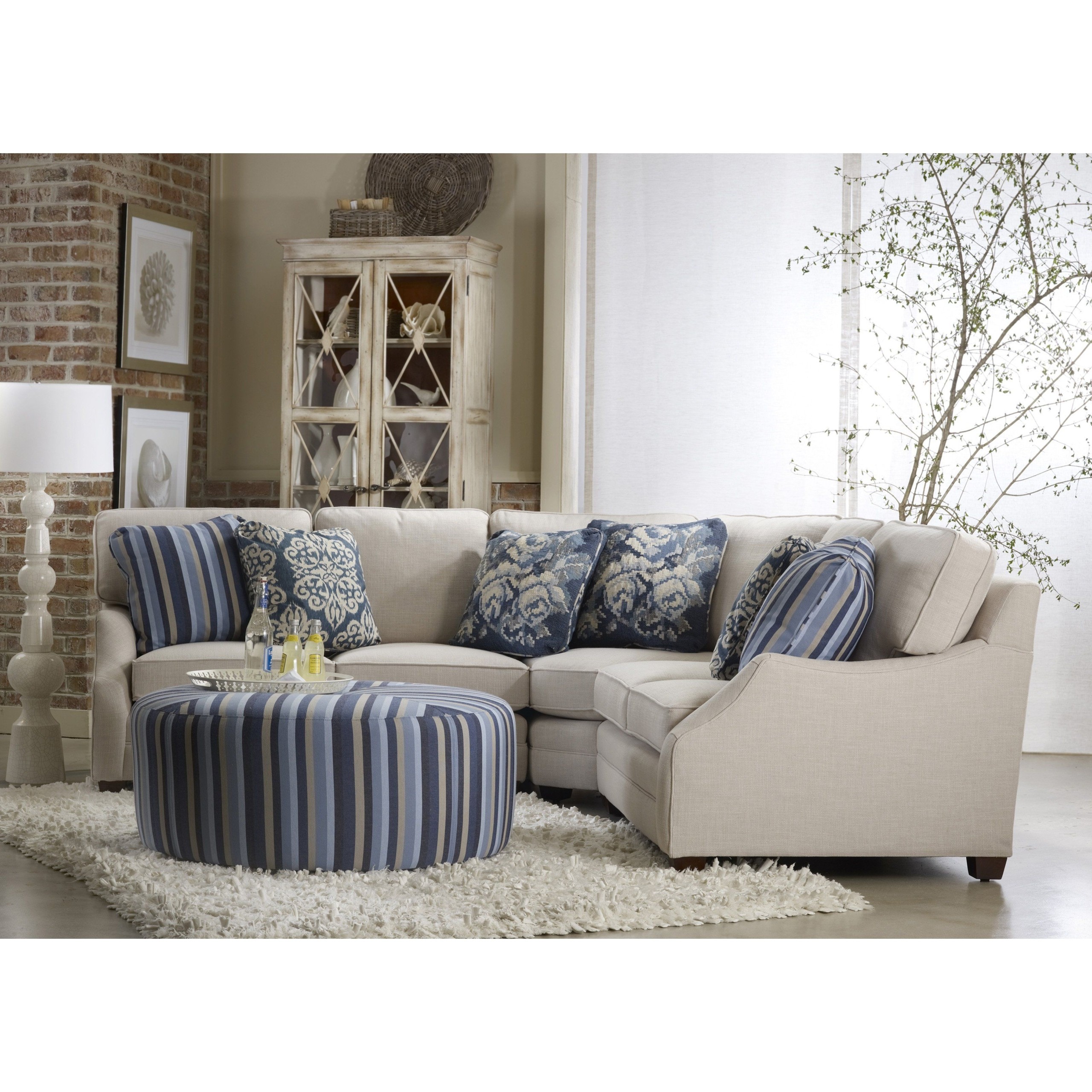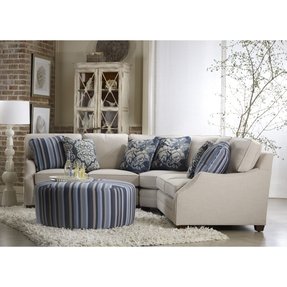 Trying to furnish your drawing room? A Sam Moore Rita sectional set with ottoman will help you! It features the natural upholstery, fiber throw pillows with the same pattern as on the ottoman. the sectional is right-sized.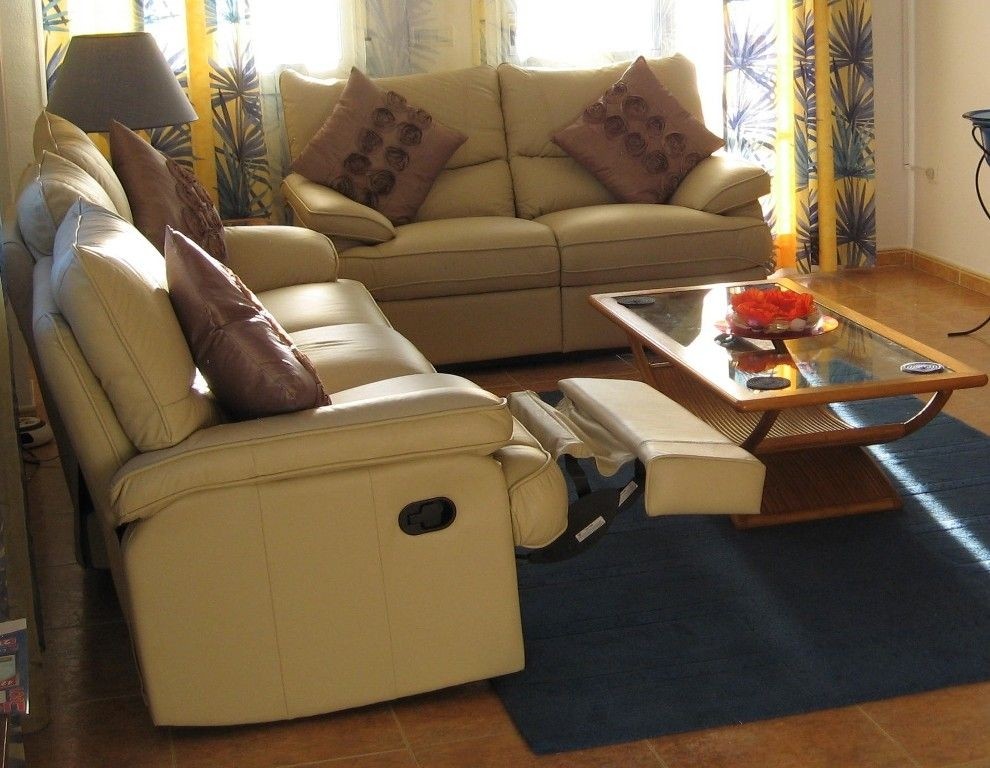 If you don't have enough room for a sectional, then this piece will do the trick nicely, providing you both with comfort and with lots of space to put your feet up and enjoy the extreme convenience.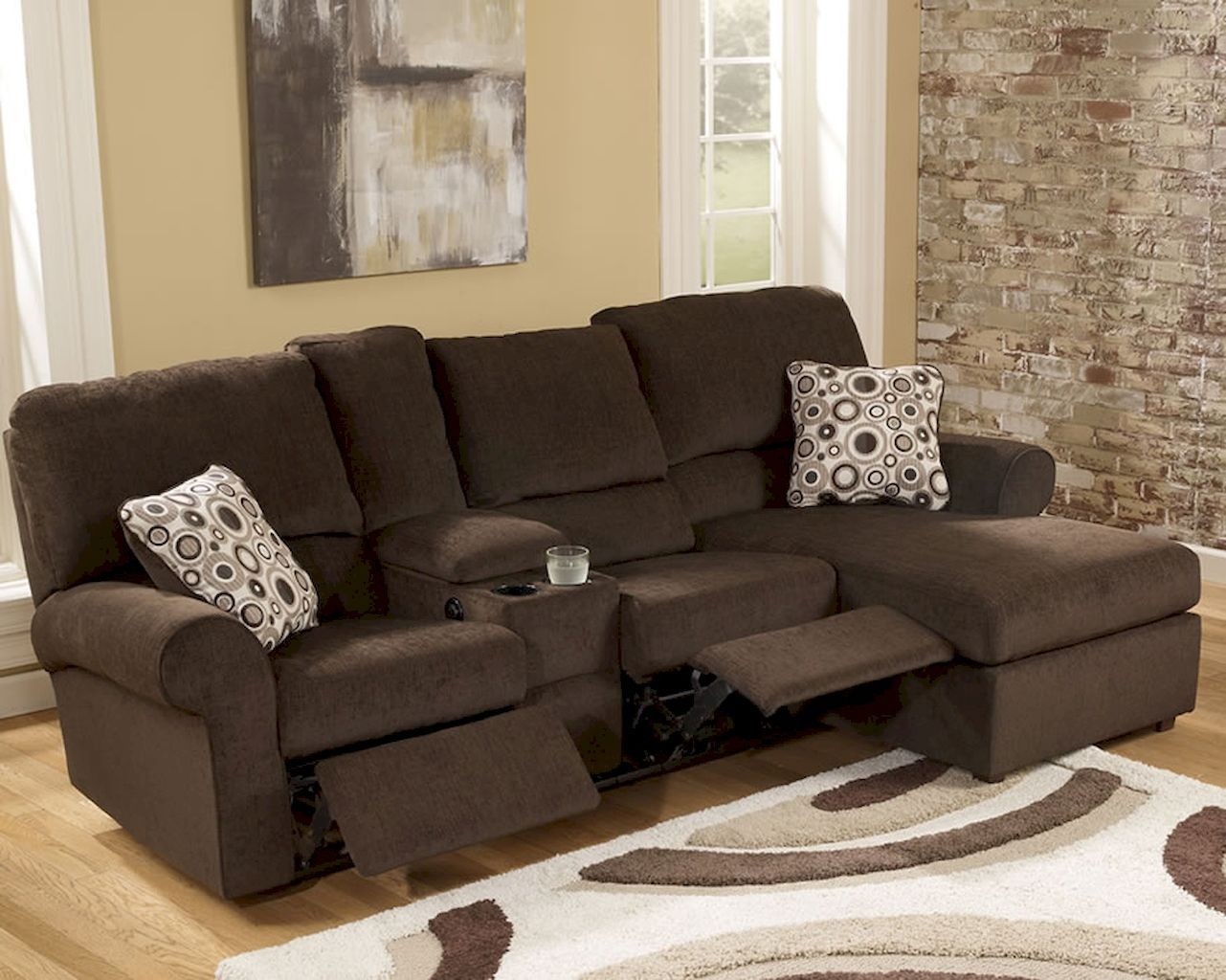 Corner reclining sofa in a shape of letter L. It is covered with brown plush. It has special rack for drinks and take-down footstool, so it will play its role perfectly not only in living room, but in home theatre too!
Contemporary L-shaped sectional sofa with a recliner intended for smaller interiors. They have wooden frames, low black feet, rolled-out armrests and removable both backrests and seats. Upholstery is made of soft fabric in beige-brownish hues.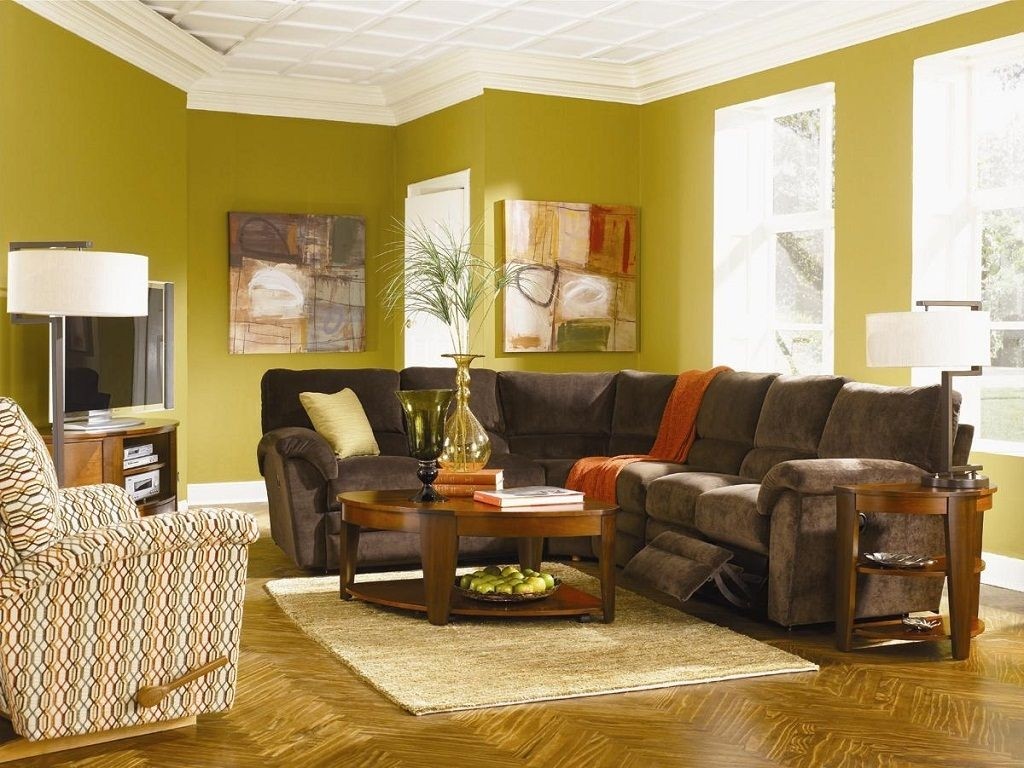 Looking for multi-purpose furniture? Check this small, sectional sofa with recliner. Soft upholstery will make your rest as comfortable as possible, and the brown, warm colour will help you fall asleep whenever you're tired.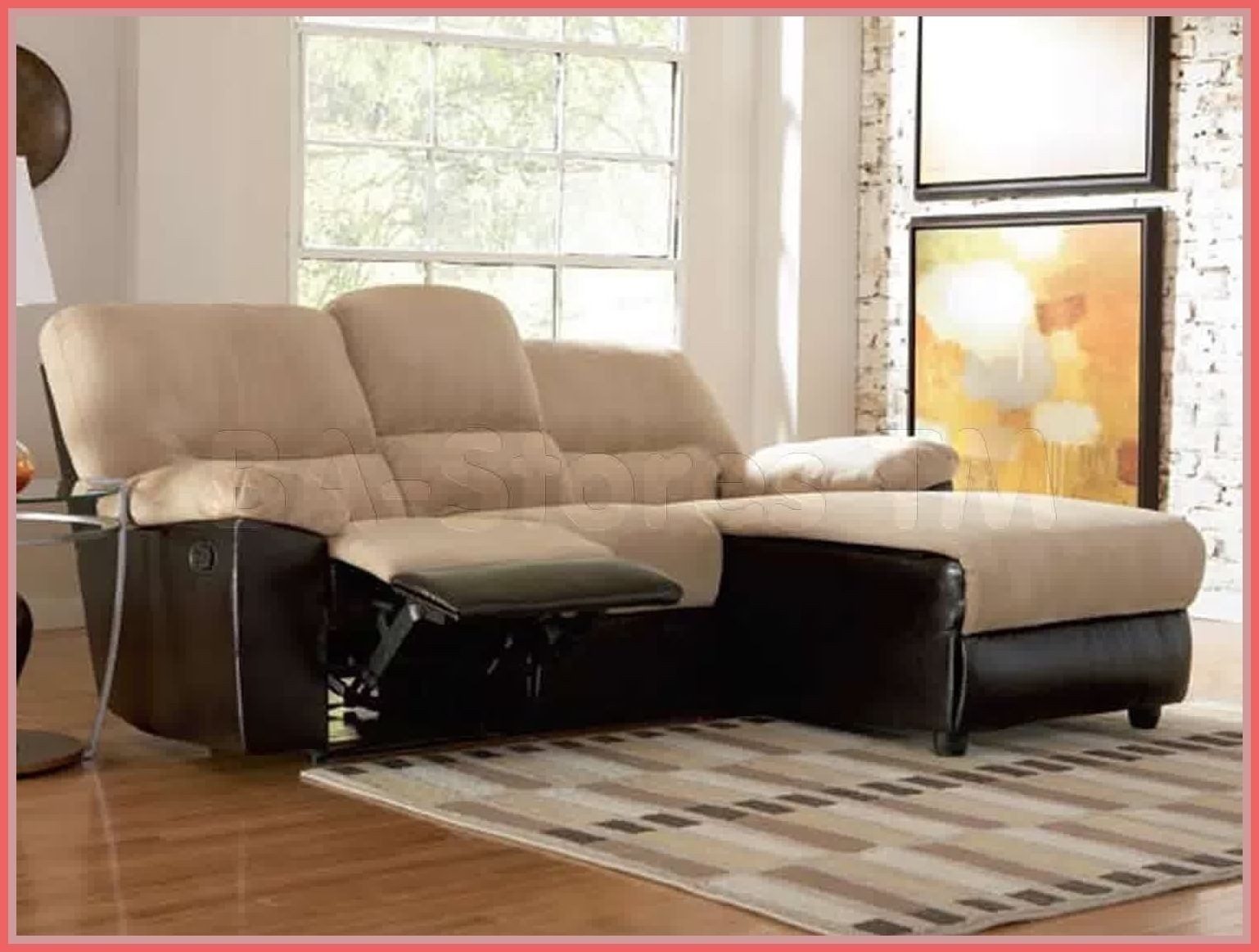 This interestingly designed L-shaped couch with folding seats and footrests is a perfect combination of functionality and styling. Cozy cushions in a soft upholstery are perfect for relaxing or watching TV.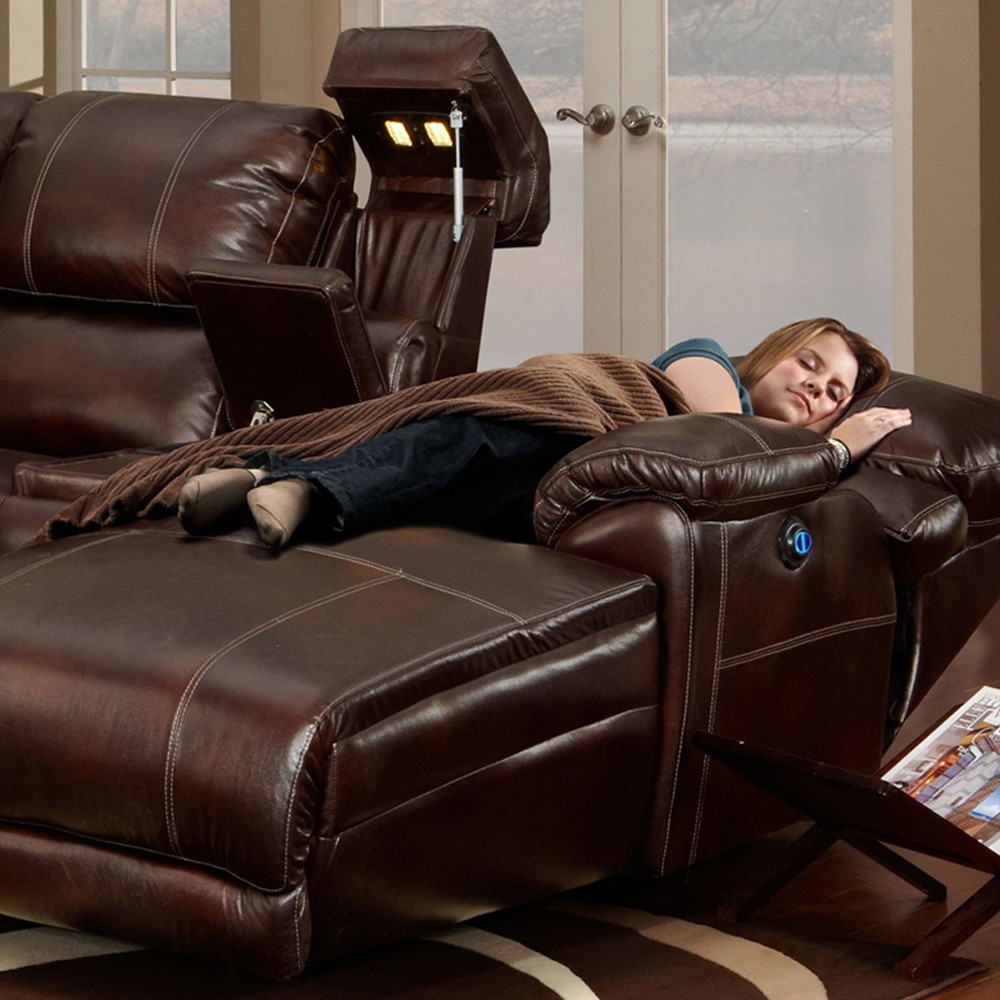 Comfortable sectional with recliners. It is covered with faux leather in a very nice chocolate finish. The whole sectional includes many sitting spaces, so it is suitable for large families. It provides good comfort and relaxation.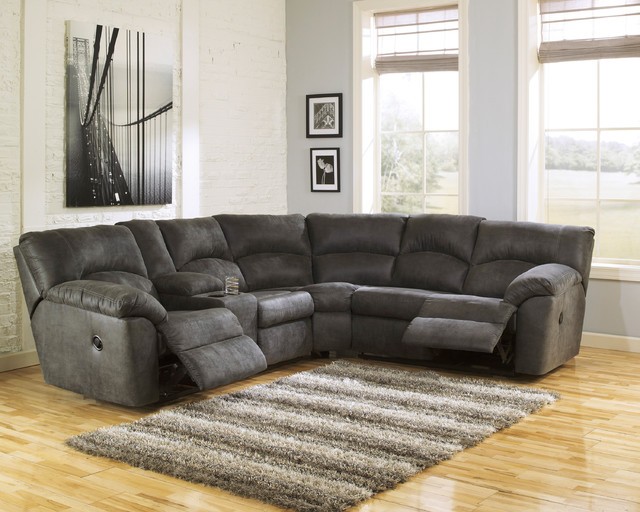 ... Design by Ashley Tambo Pewter Left and Right Reclining Sectional Sofa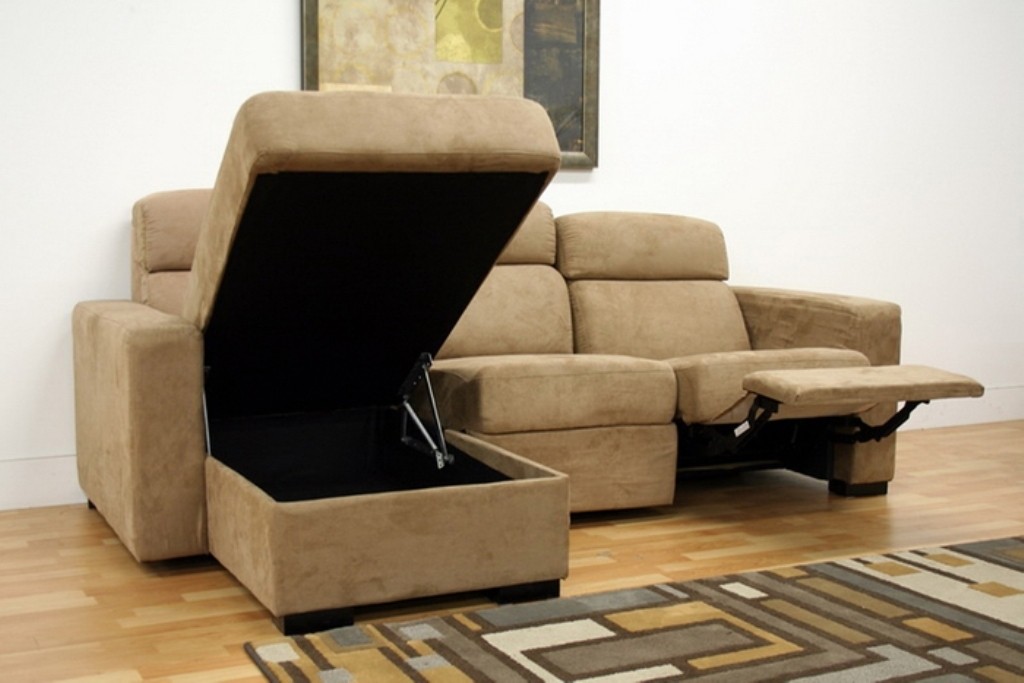 A long sectional sofa with a built-in storage and a chaise on the side, as well as adjustable reclining footstools. The sofa is upholstered with a microfiber material in a beige color, giving the piece a classic appearance.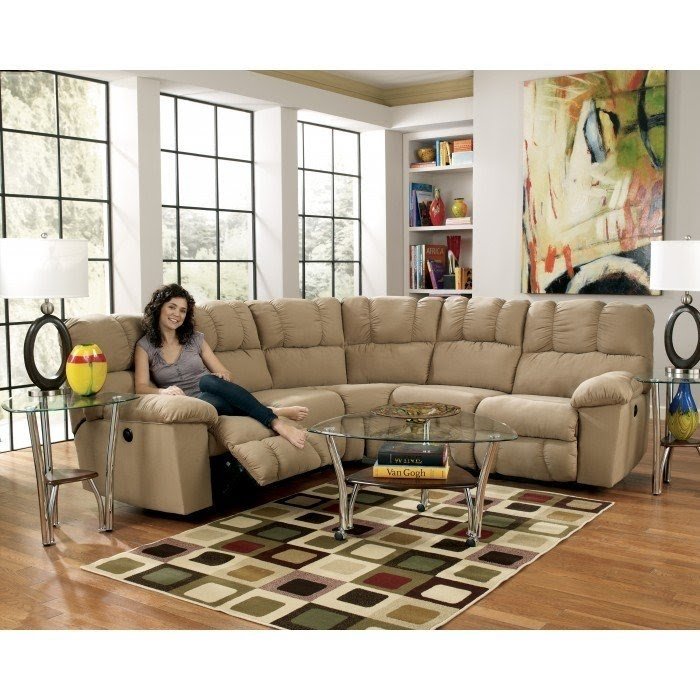 ... Design Lakesha Taupe 2 Piece Sectional With 2 Recliners Built In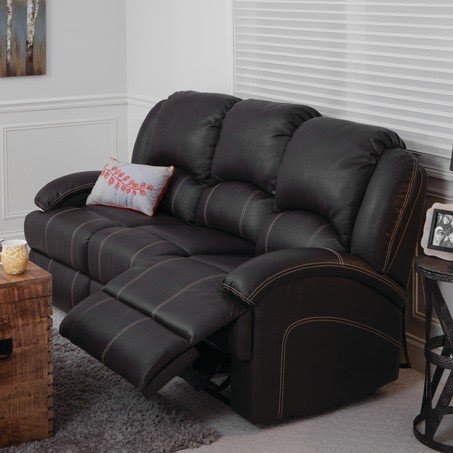 Heritage Reclining Sectional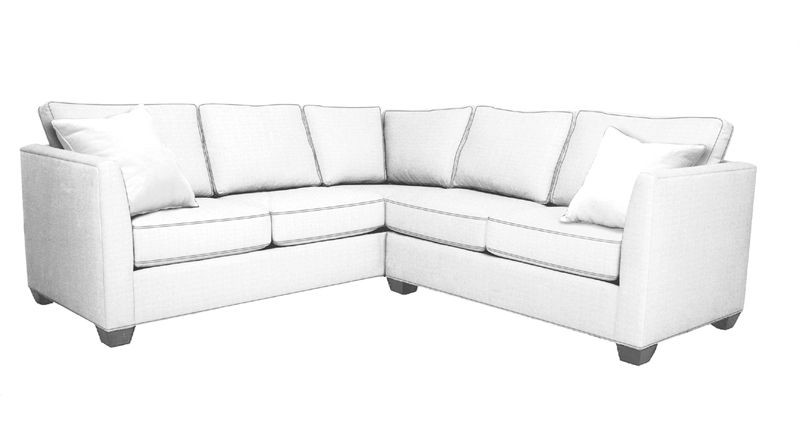 The impressive combination of functionality and beautiful design combined with this stylish small sectional sofa with recliner is the perfect solution for any interior. Excellent details of finish, beautiful colors, all delights.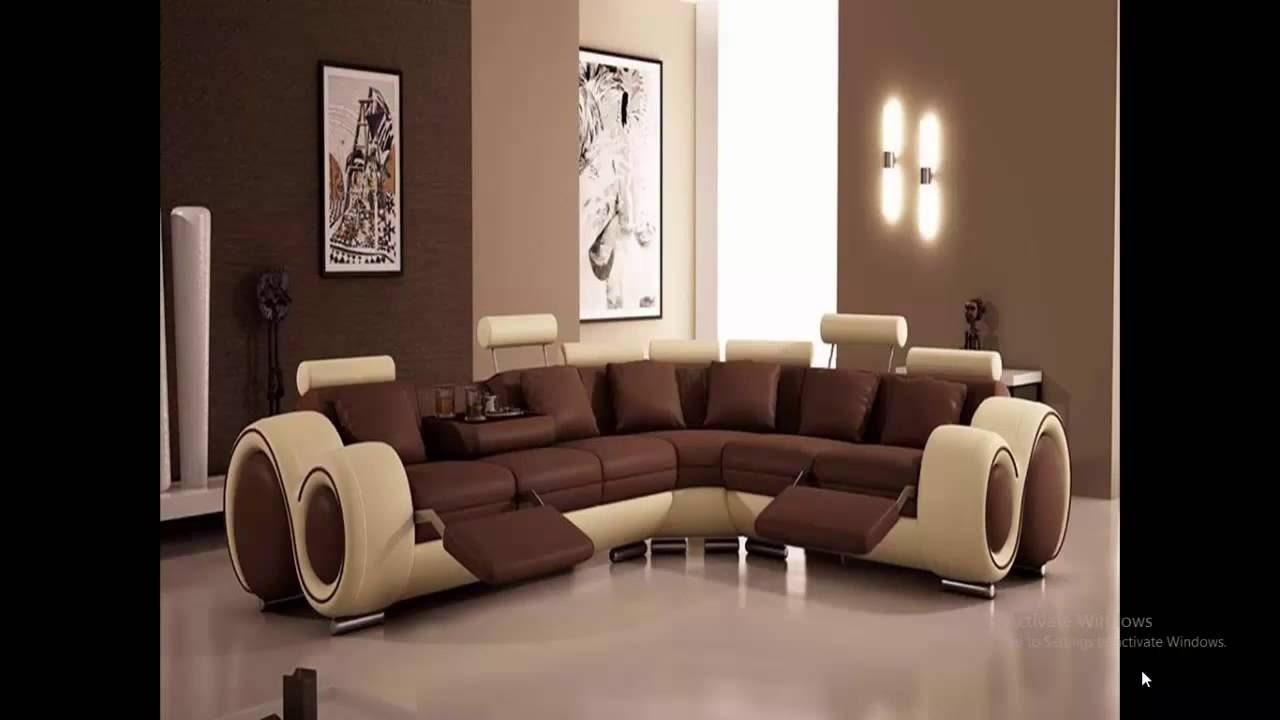 A popular small sectional sofa with recliner design with eco-leather upholstery- full of rotating elements, wheels used to increase our comfort. The upholstery combines two colors - biscuit and chocolate. It also offers folding armrests and footrests.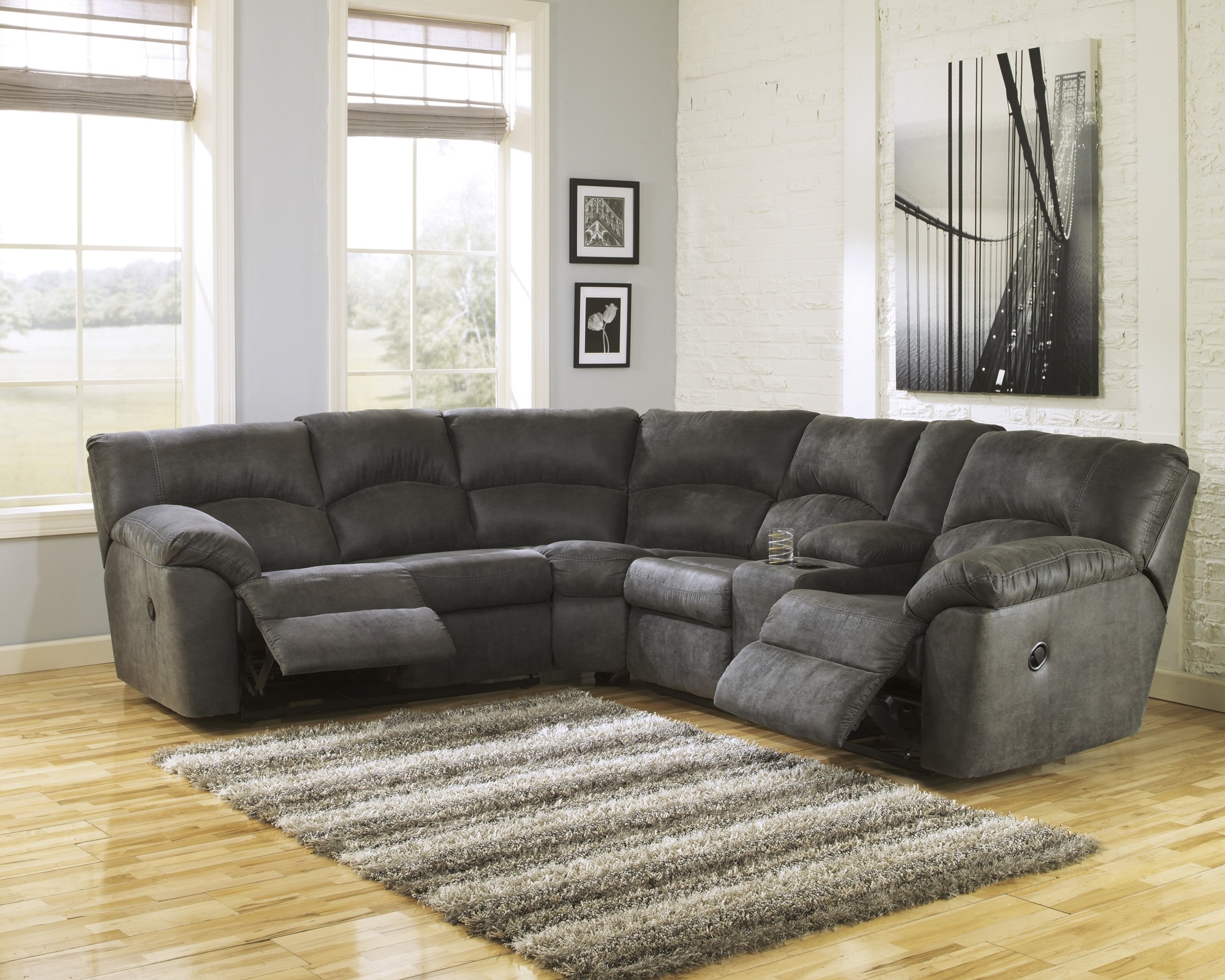 Your feedback is submitted. Thank you for helping us improve! Tell us ...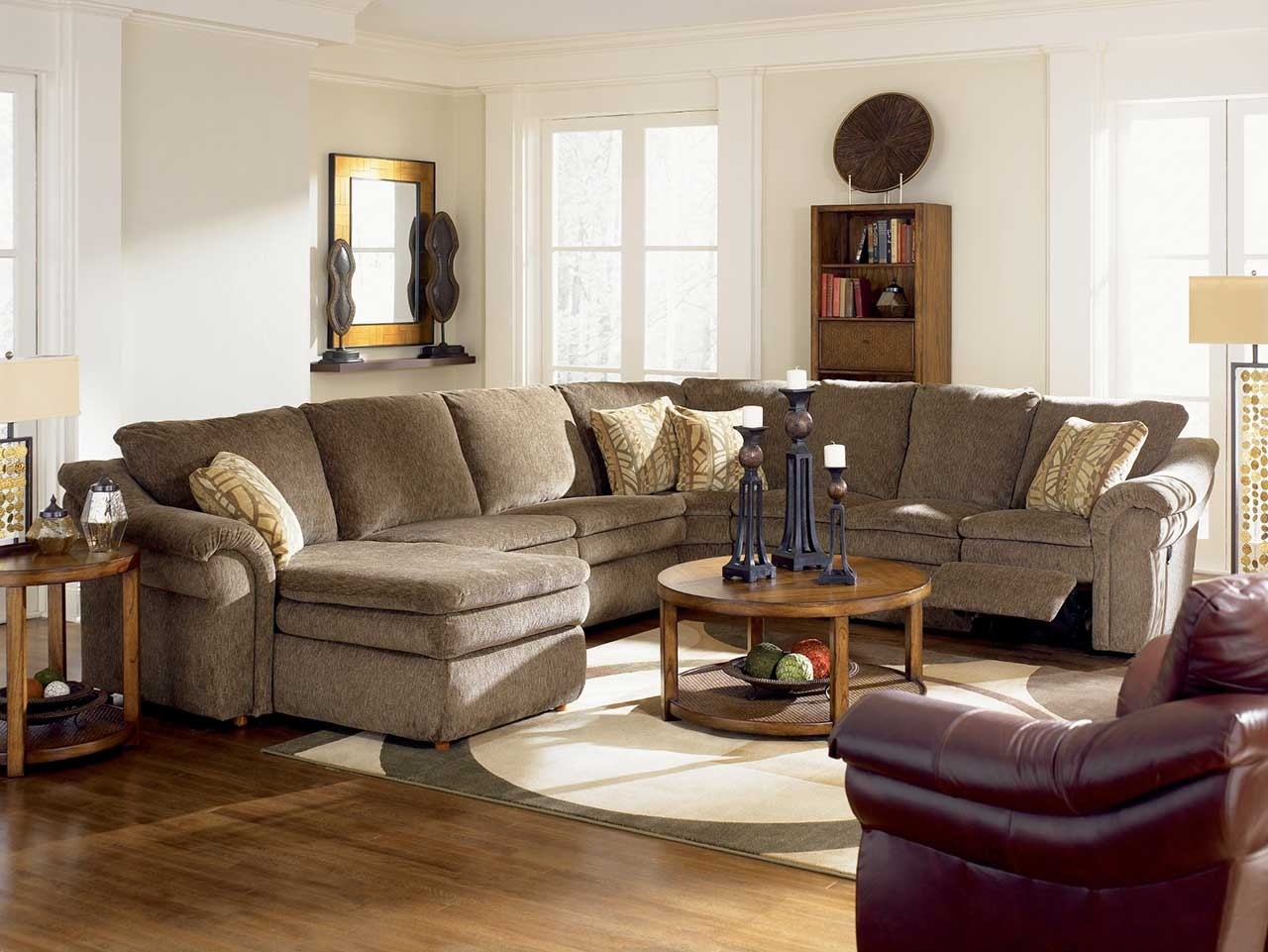 This inspiring living room includes a neutral-styled sectional sofa in a grey color. Each section supports many comfortable postures. The central point of this living room is a round, wooden coffee table with a lower shelf.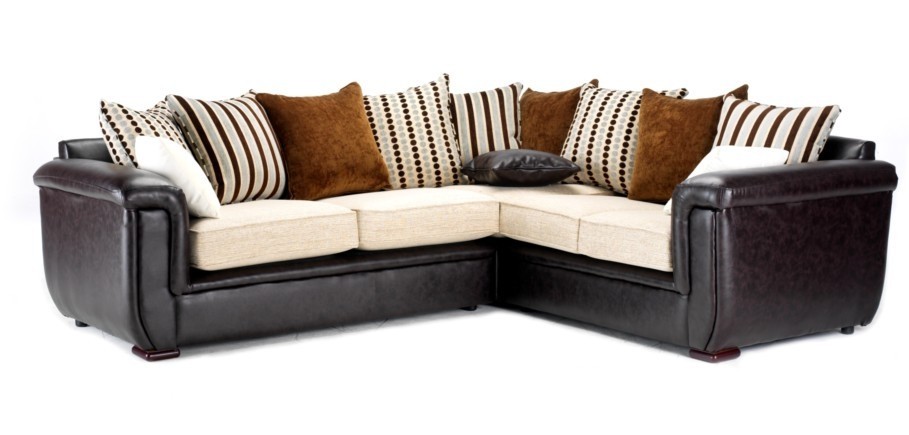 If you need a relatively small loveseat for your not so large living room, then this is it! Upholstered in dark leather, and beautified by off-white seat cushions with opulent filling, this loveseat will, surely, elevate the comfort of your room, in a second.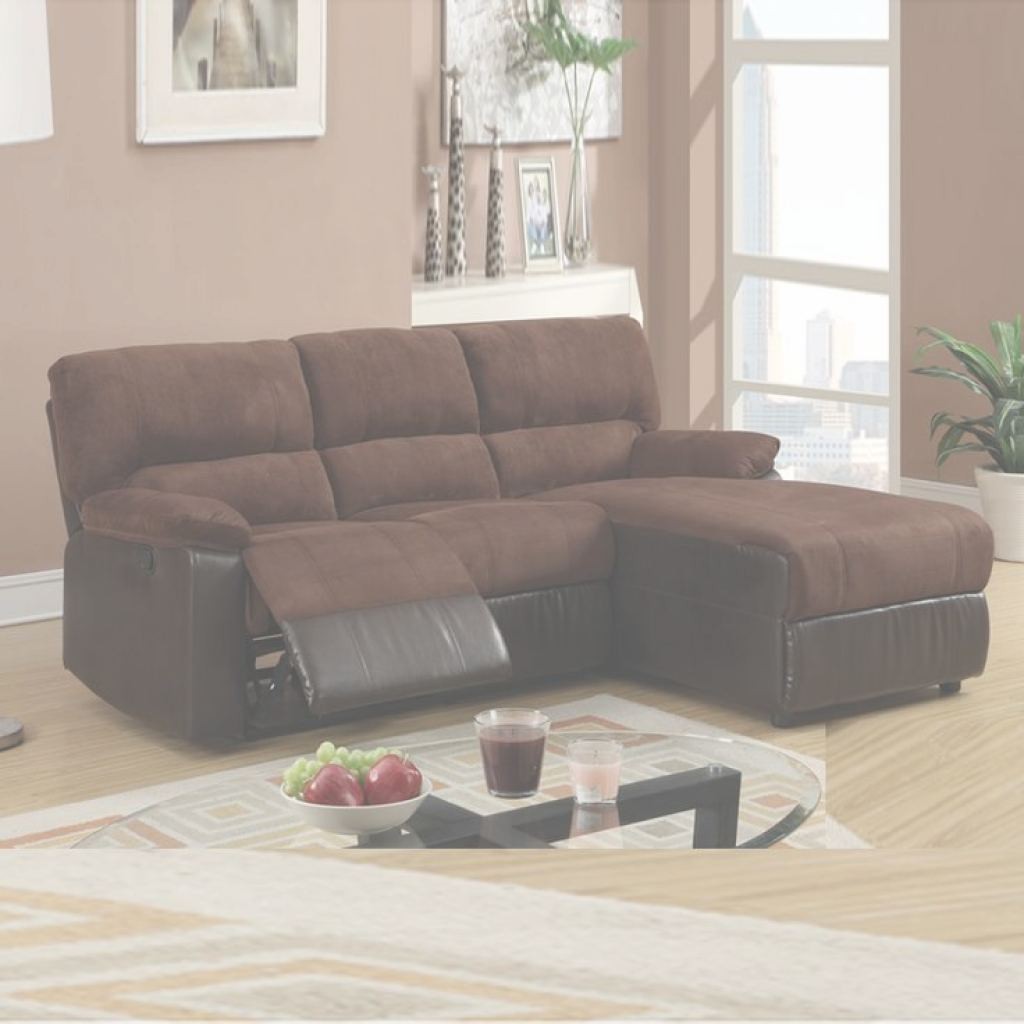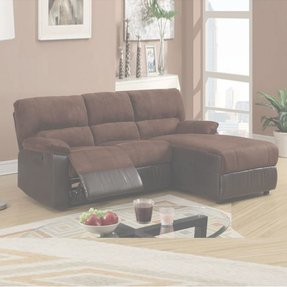 Reclining sofa with wood frame and limitless reclining positions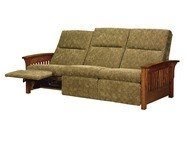 Home Design Cool Dark Gray Colored L Letter Shaped Sectional Sofa With Recliner Idea With Additional Cushions For Comfort 640x426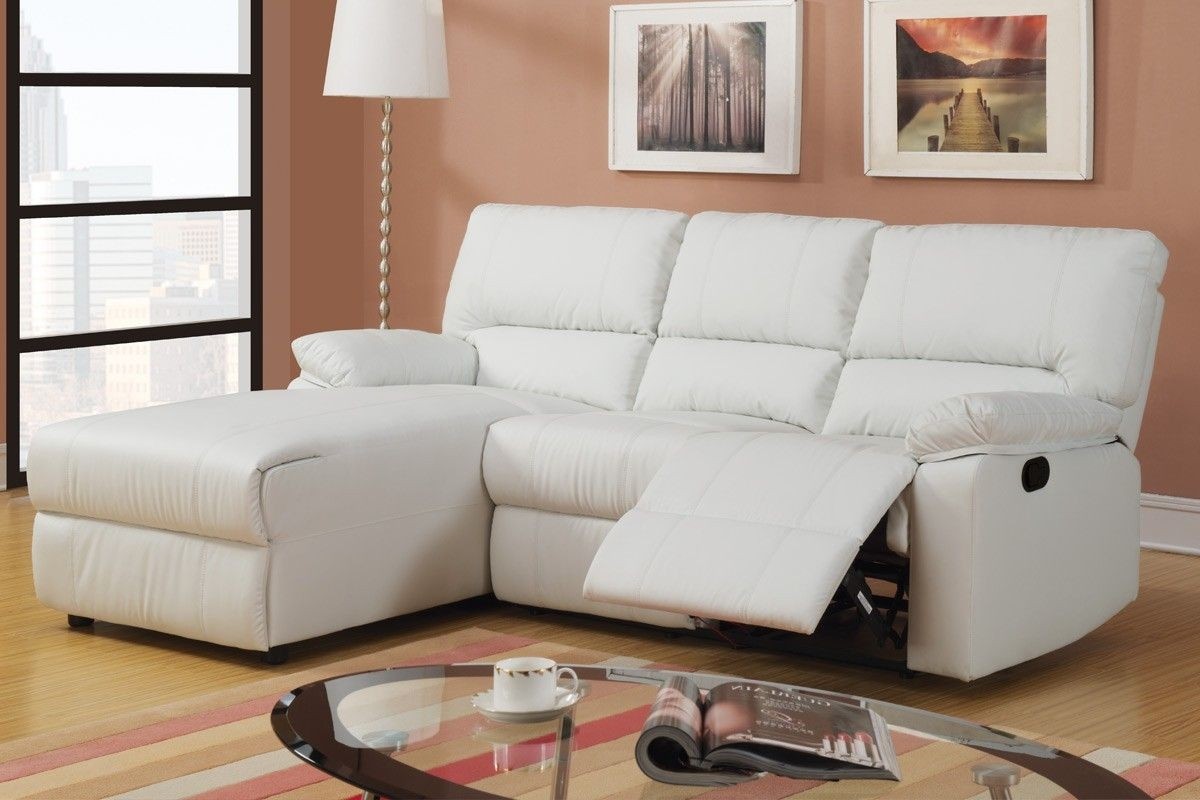 Austen Leather Recliner Sectional Sofa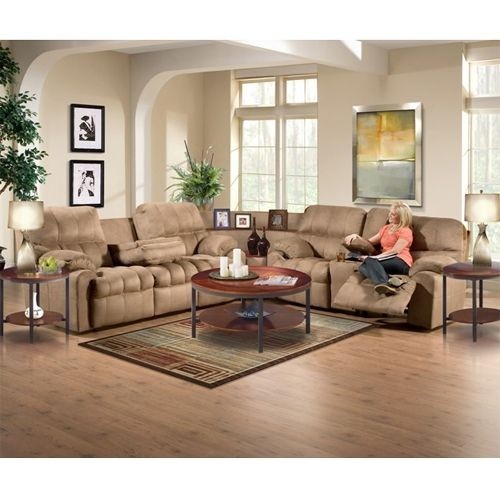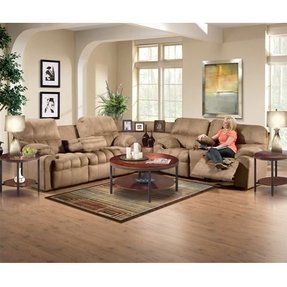 This mink sectional sofa by Woodhaven delights with its prestigious style and exquisite comfort. It features a combination of three-piece sectional group, double reclining console loveseat, two cupholders and an armrest with hidden storage inside.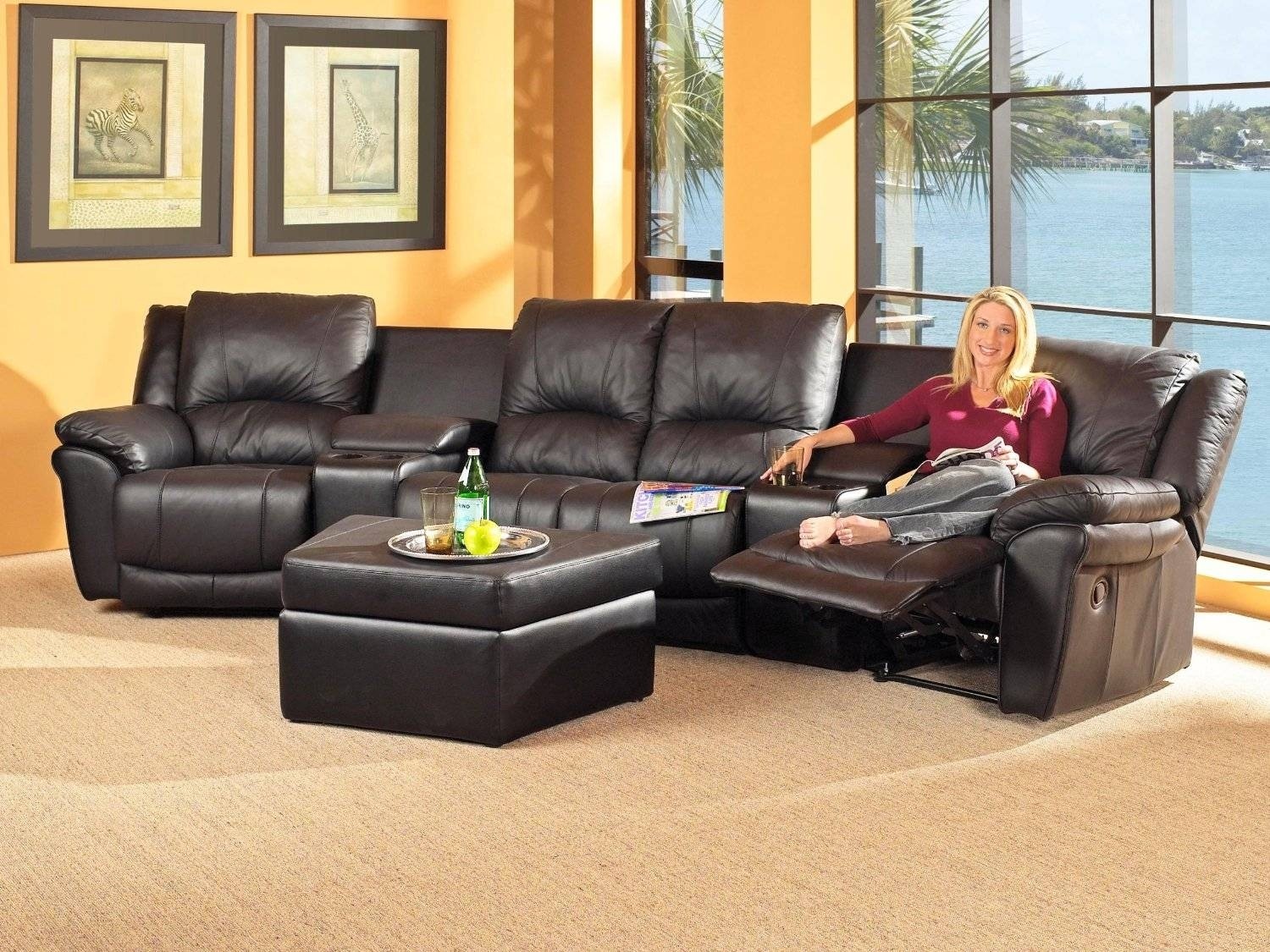 A functional and comfortable set of seats suitable for use in living rooms and home theaters. These elements offer different modular configurations and postures. Black color of this set looks aesthetic in any room.

Thanks to such a well-designed sectional sofa, you can easily transform your room into an oasis of peace and comfort. Upholstered in a nice-in-touch material, the sofa is tufted, generously padded, and equipped with an easy-in-use reclining mechanism.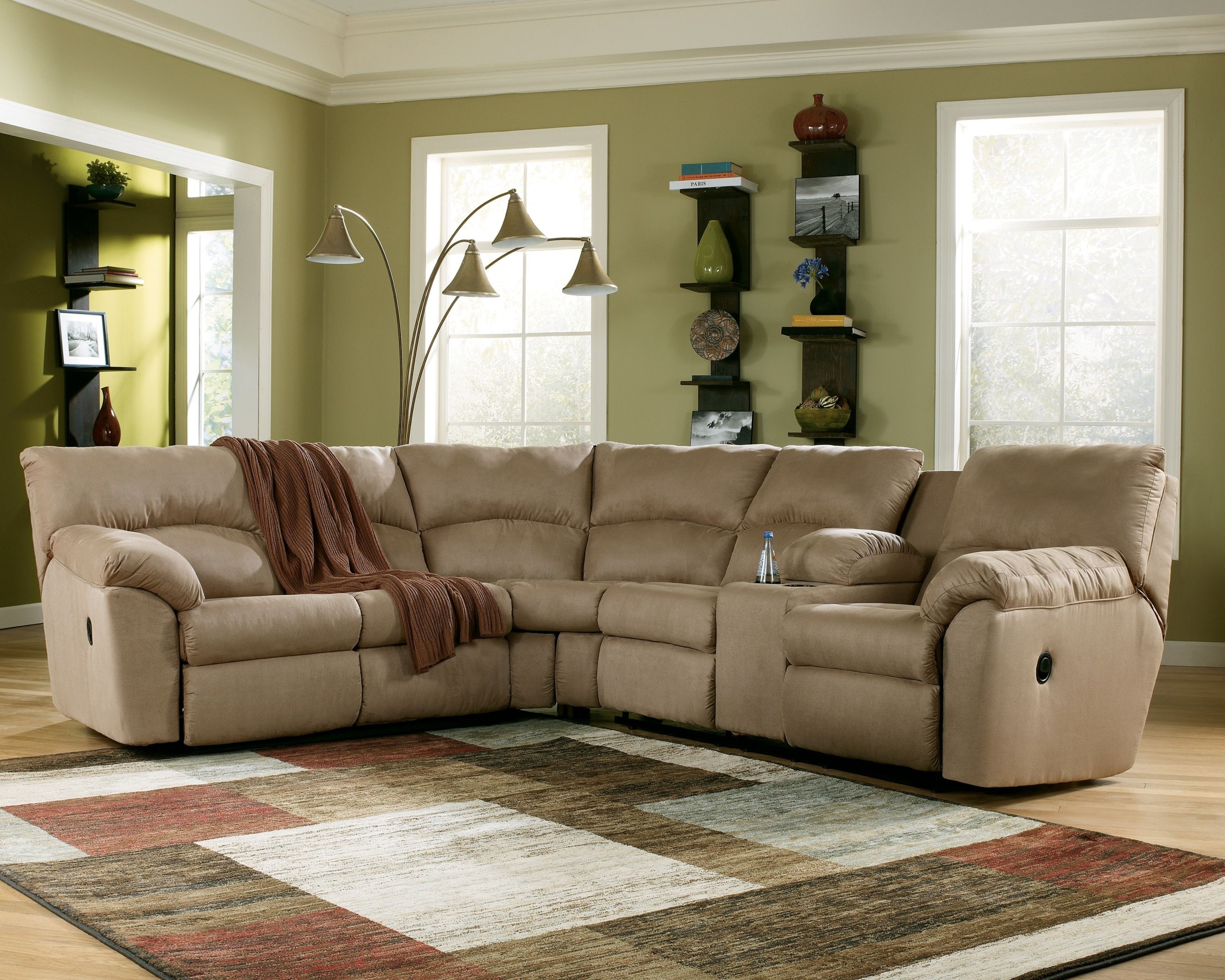 Small-Sectional-Sofa-With-Recliner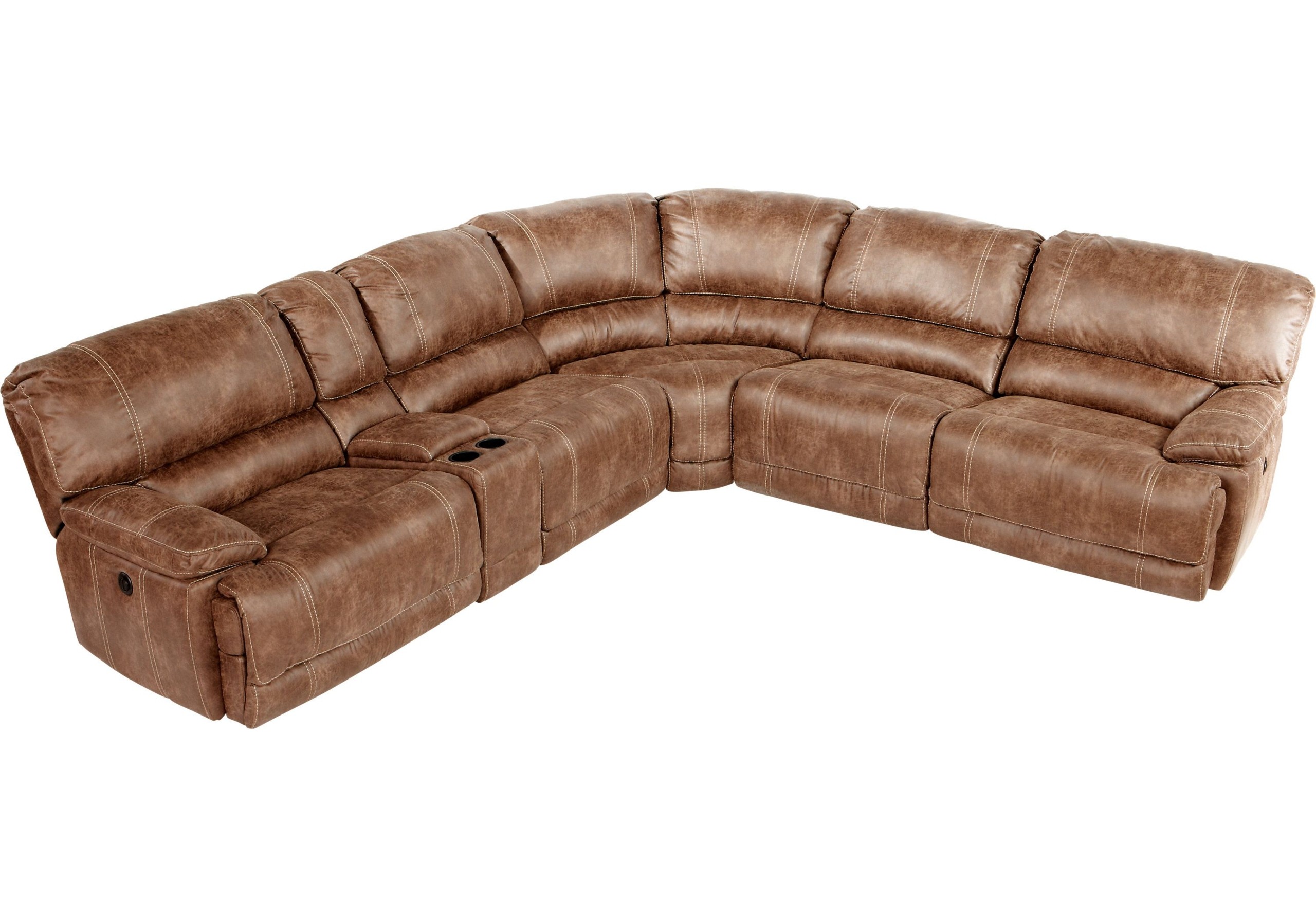 Very nice sectional sofa, with a little surprise. The seats are actually recliners! You can lay back and watch TV while still enjoying the ability to sit close with your guests or family. Comes in a beautiful, brown colour!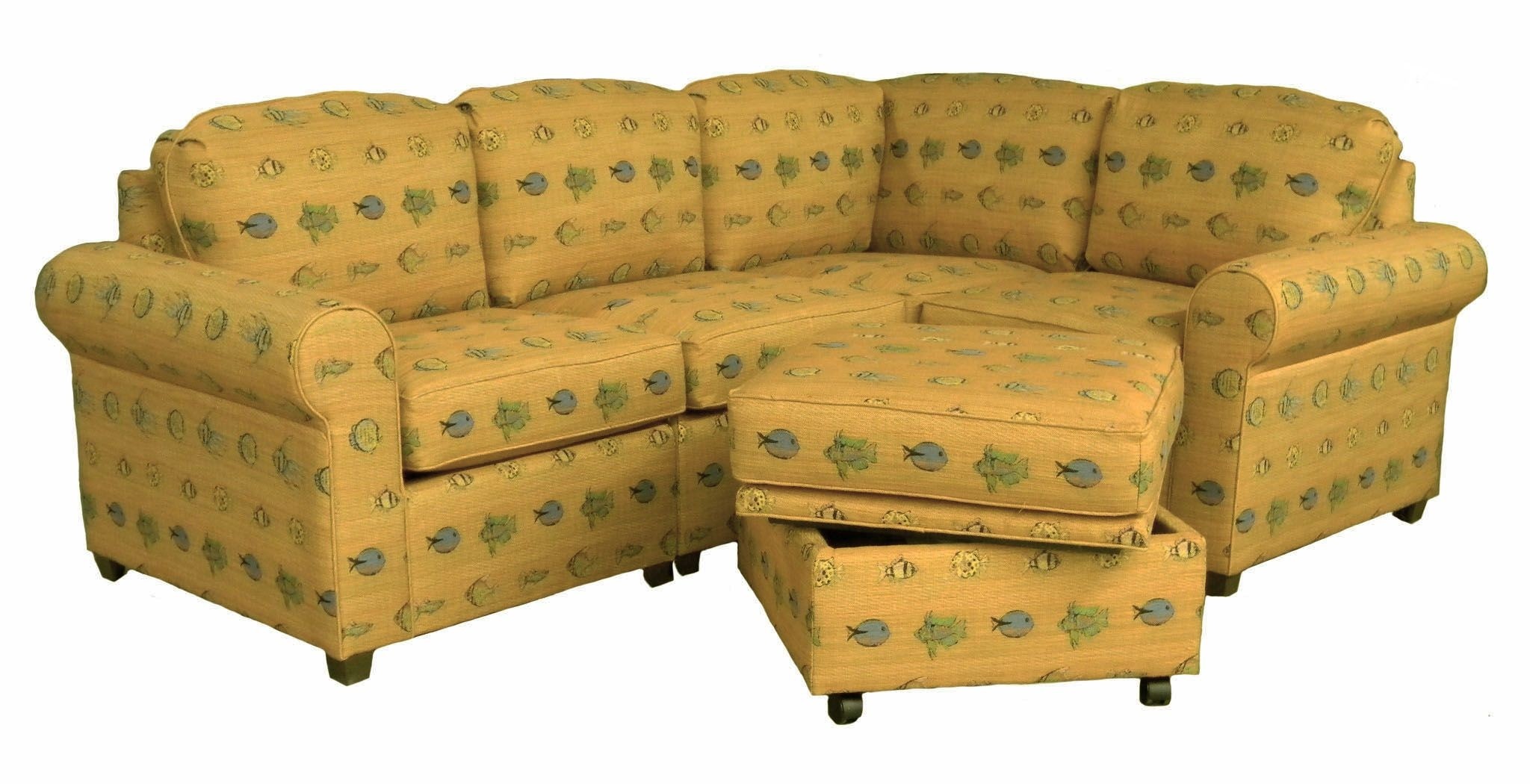 Retro Chic Yellow L-shaped Sectional Sofa with Unusual Fish Motif and Completed with Square Ottoman Storage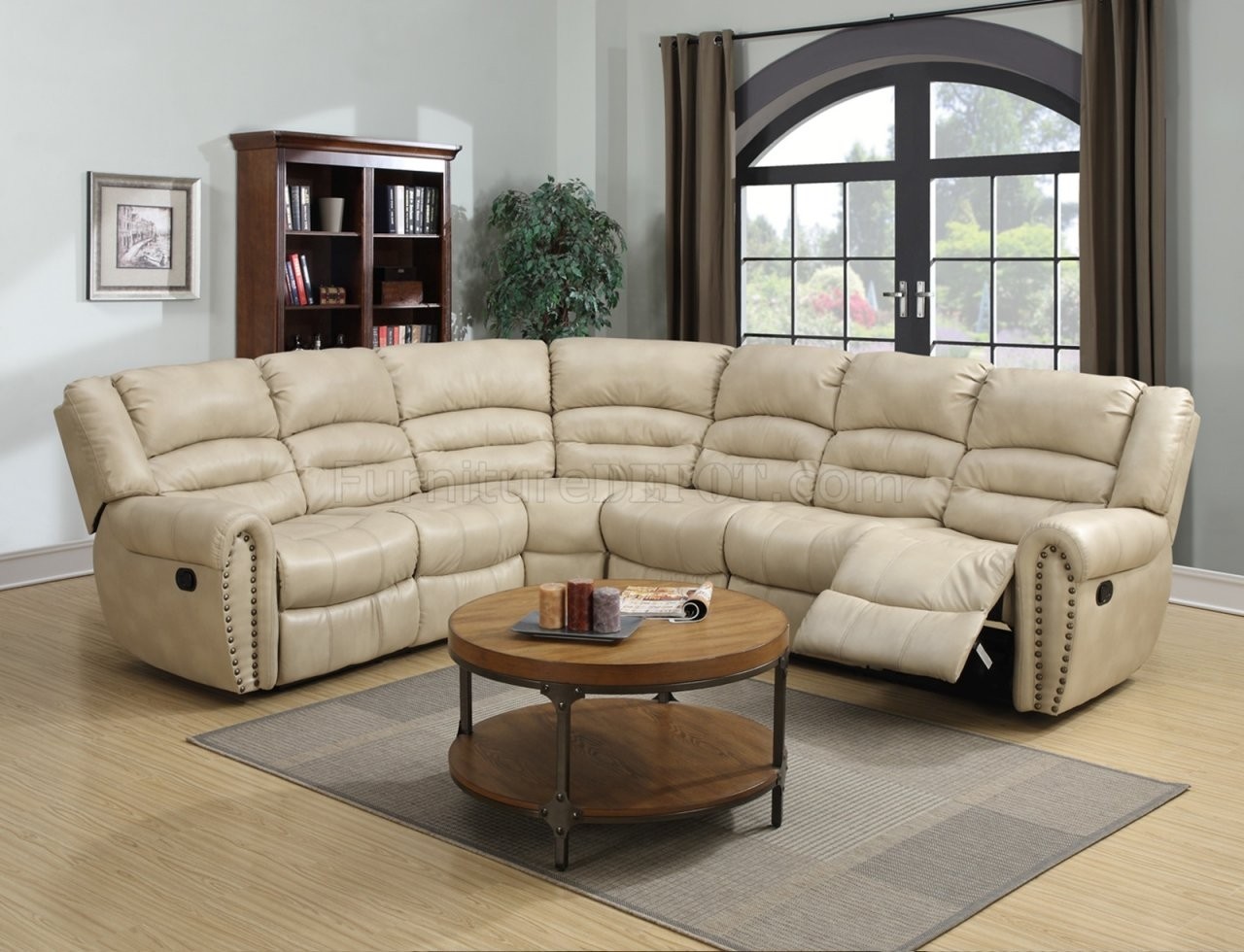 3 Piece Sectional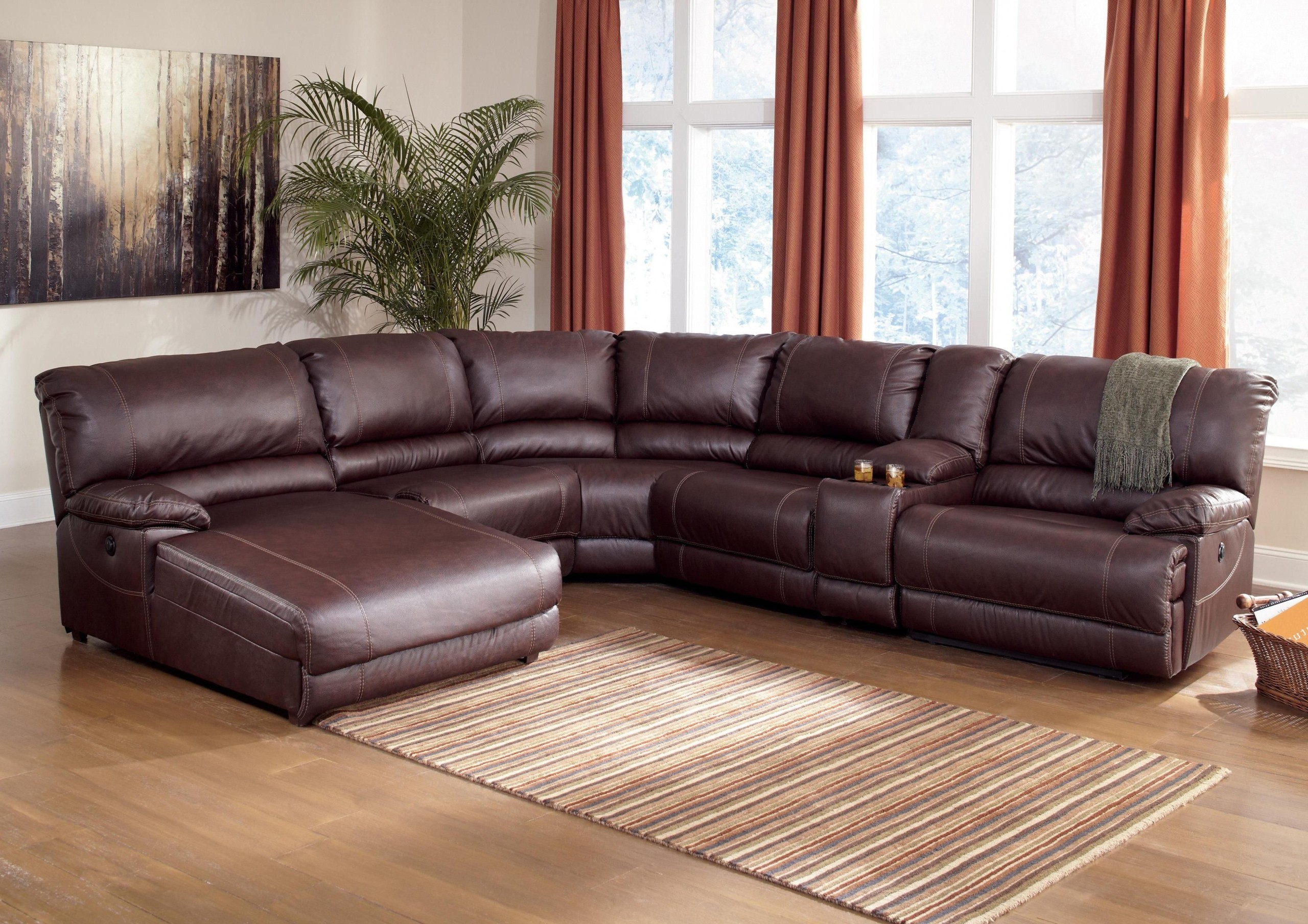 Sectional with recliner and sofa bed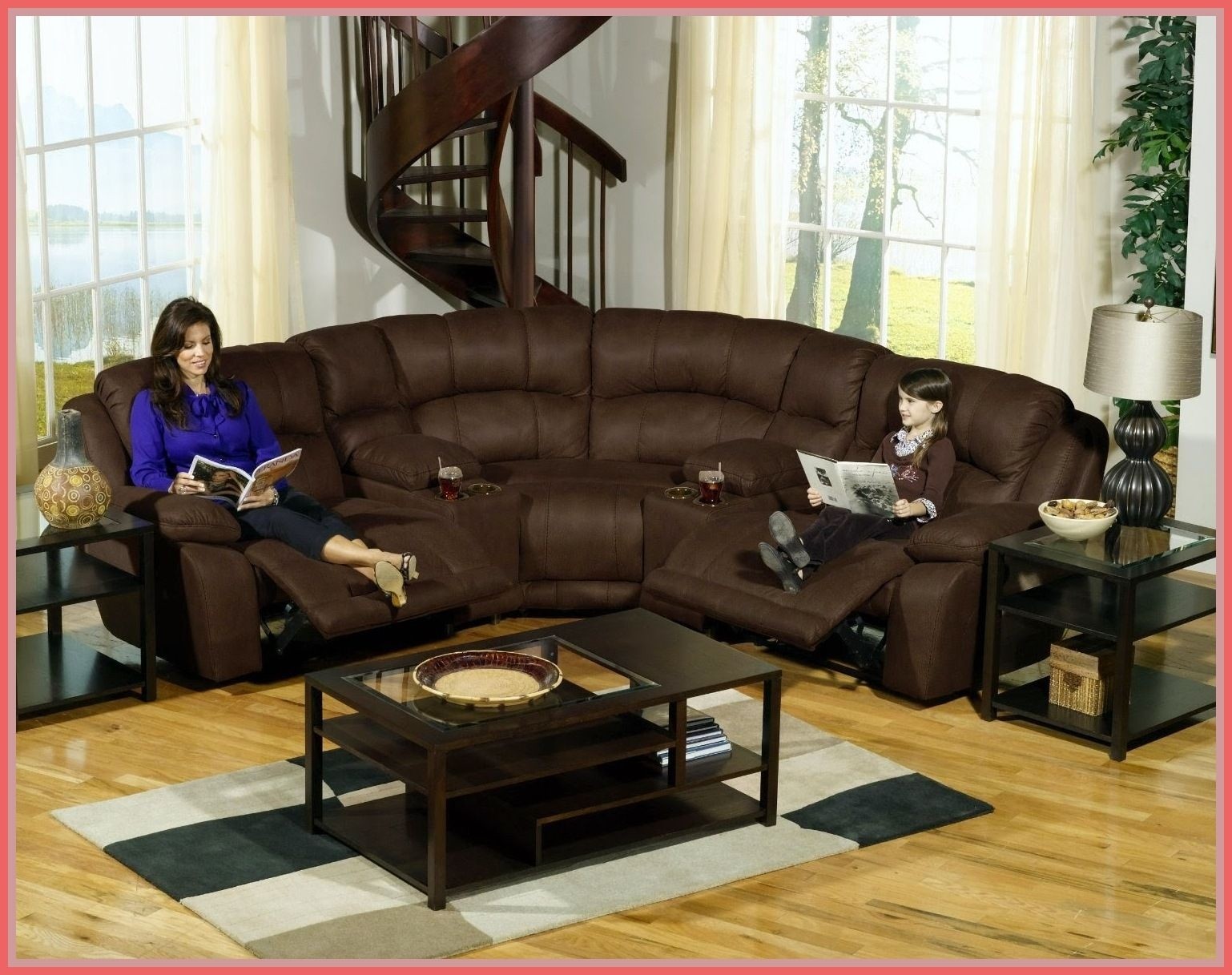 Give your home a taste of modern living with this reclining sectional. Constructed from a strong wooden frame, the piece is finished in heavy-duty foam padding and upholstered in dark brown leather for that contemporary flair. It's a must-have for any modern home.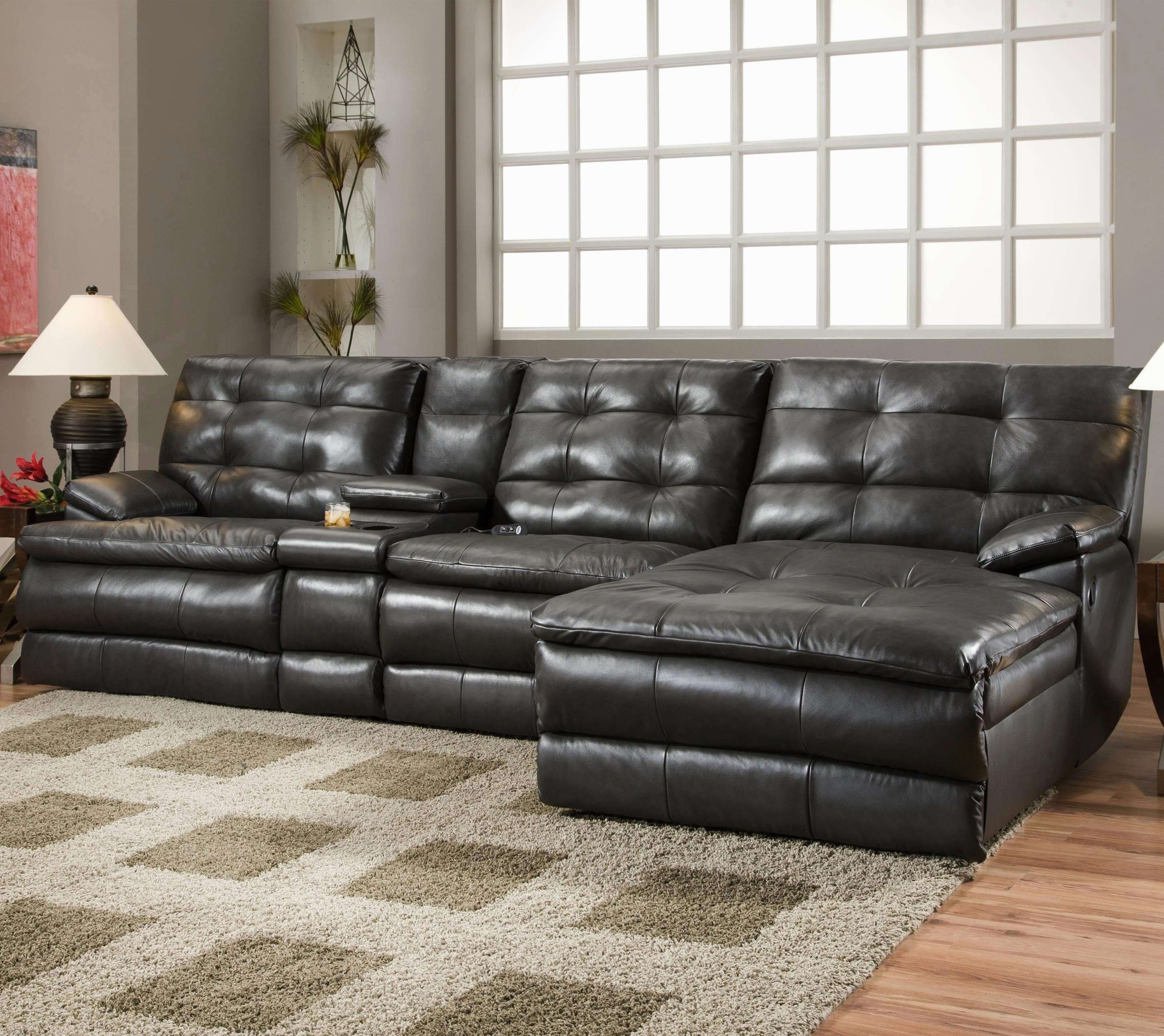 Comfortscapes Casual Styled American Made Furniture Sectional with 3 Power Recline Options by Southern Motion at Wolf Furniture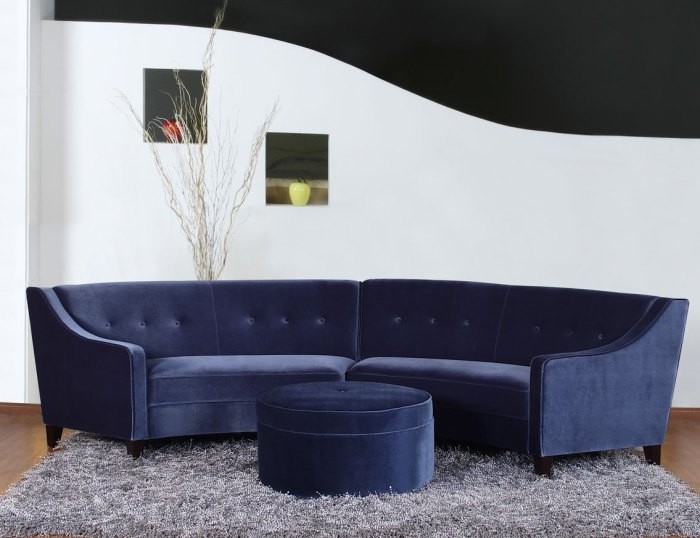 This sectional sofa with ottoman distinguishes itself with its unique style and comfort. Original, navy blue color will add a vibrant accent to your living room, while offering a comfortable accommodation for at least 6 people.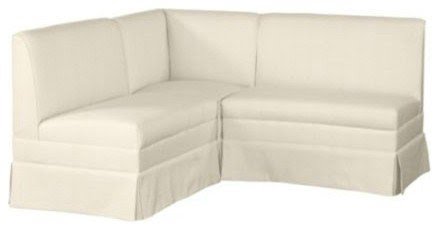 Coventry Three-Piece Corner Upholstered Sectional - $799.00 [ Visit Store » ] Create an instant cozy nook with this upholstered bench from Ballard Designs.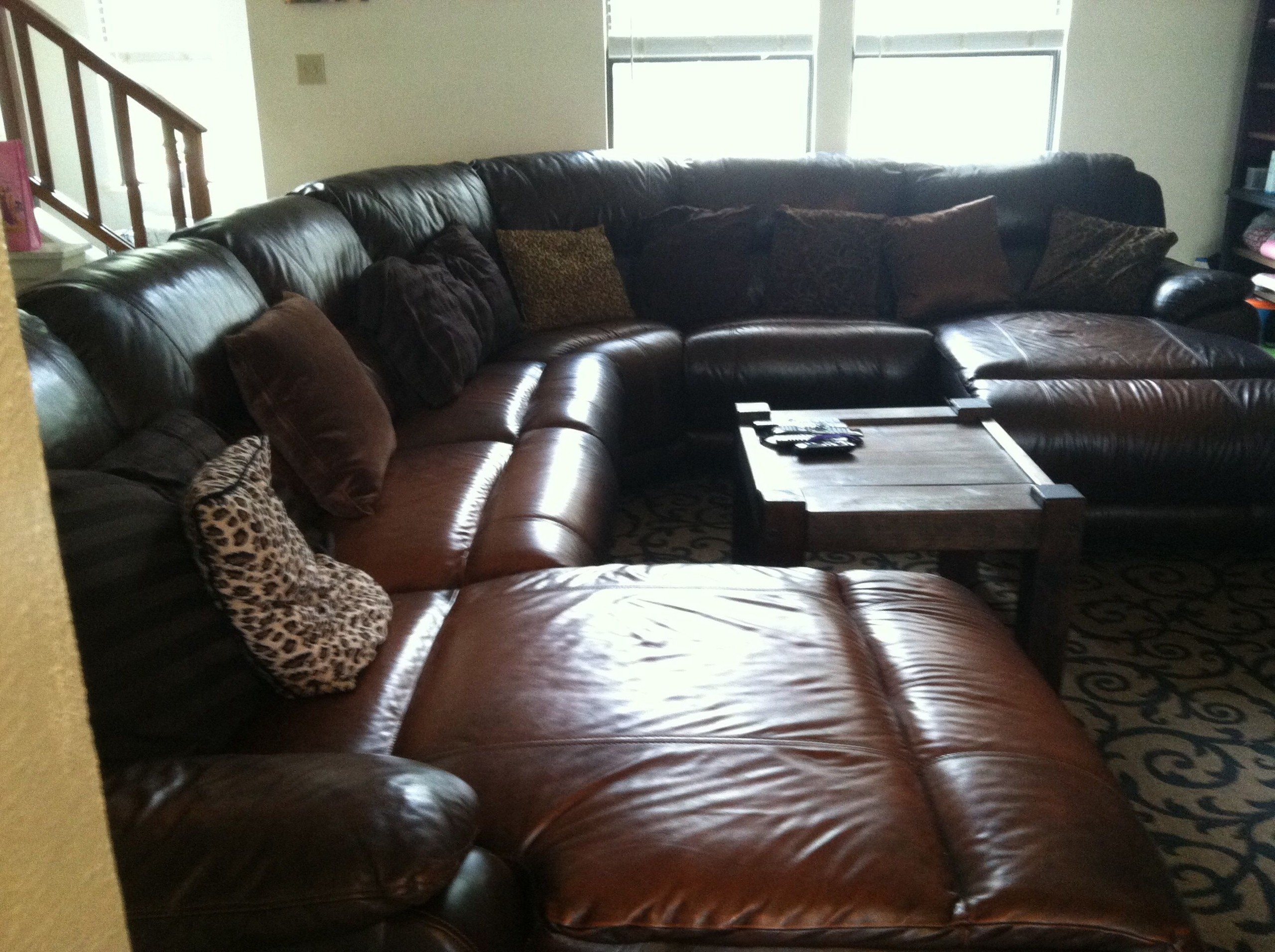 Leather sectional sofa in fairymoongitl's Garage Sale in Daugherty , TX for $1400.00. Dark brown leather sectional sofa with two reclining chaise at each end and two recliners in middle . Have a small house and need to downsize It's in very good conditio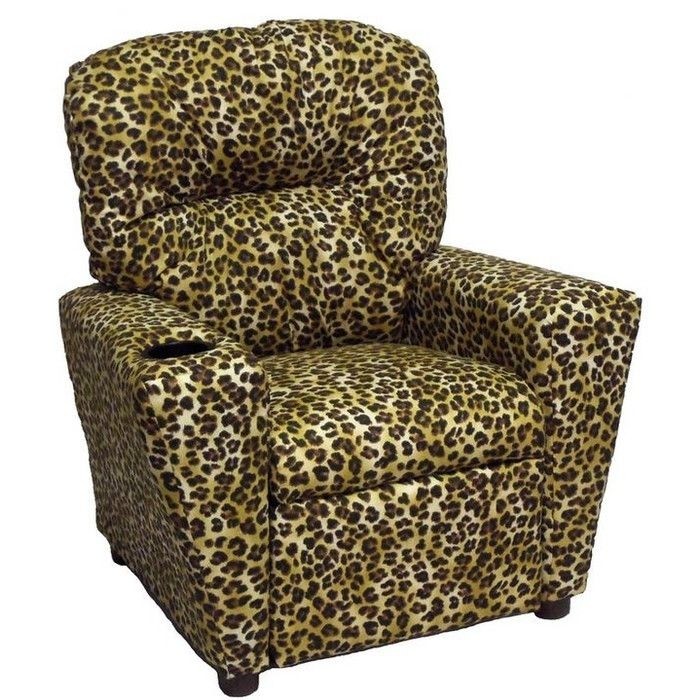 This fashionable recliner is excellent for kids' rooms, playrooms, and kindergartens. Features a hardwood frame, a reclining mechanism with safety lock, an overstuffed backrest, and leopard print fabric upholstery. A built in plastic cup holder included.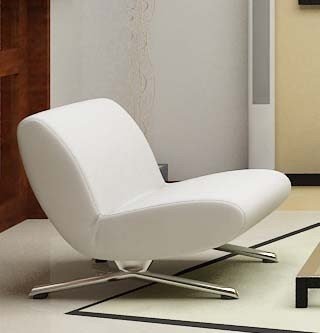 An extraordinary chair in an ultra-modern design. It is characterized by metal legs and a simple, pure white seat with no arm rests. It's slightly leaned back, which guarantees great comfort. The piece will suit contemporary decors.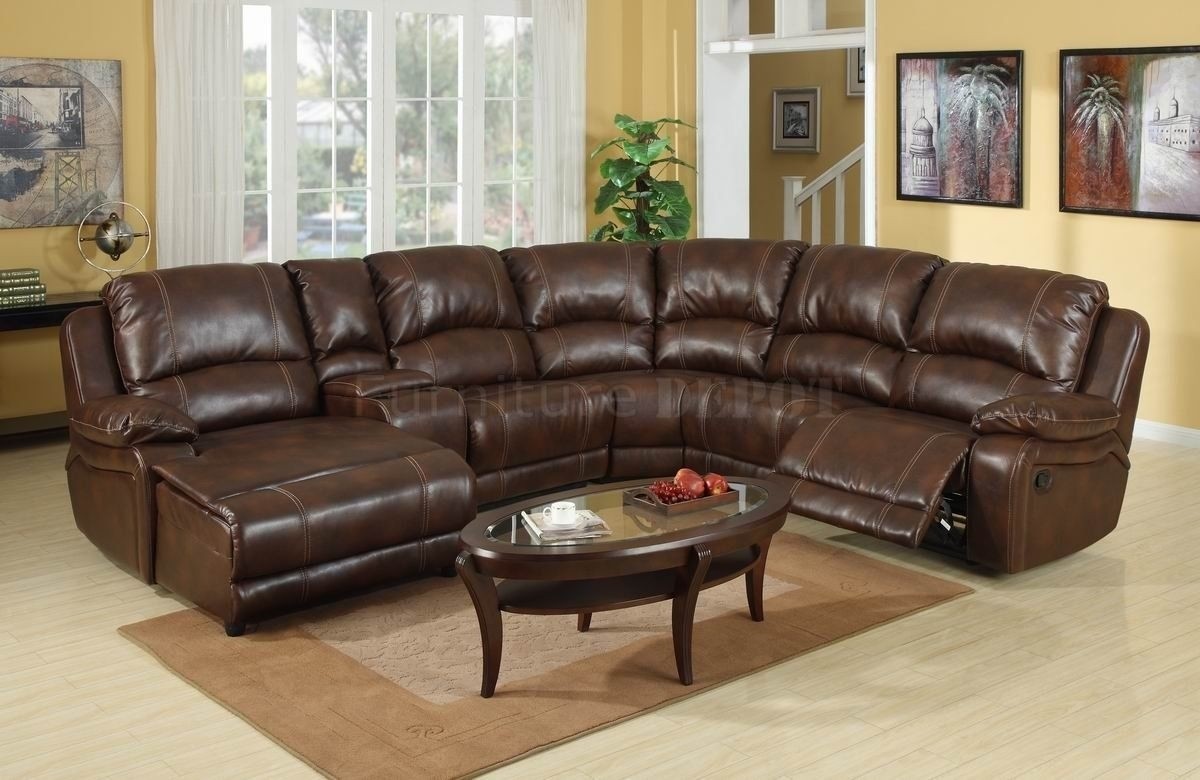 Elegant Collections of Leather Sectional Sofas with Recliners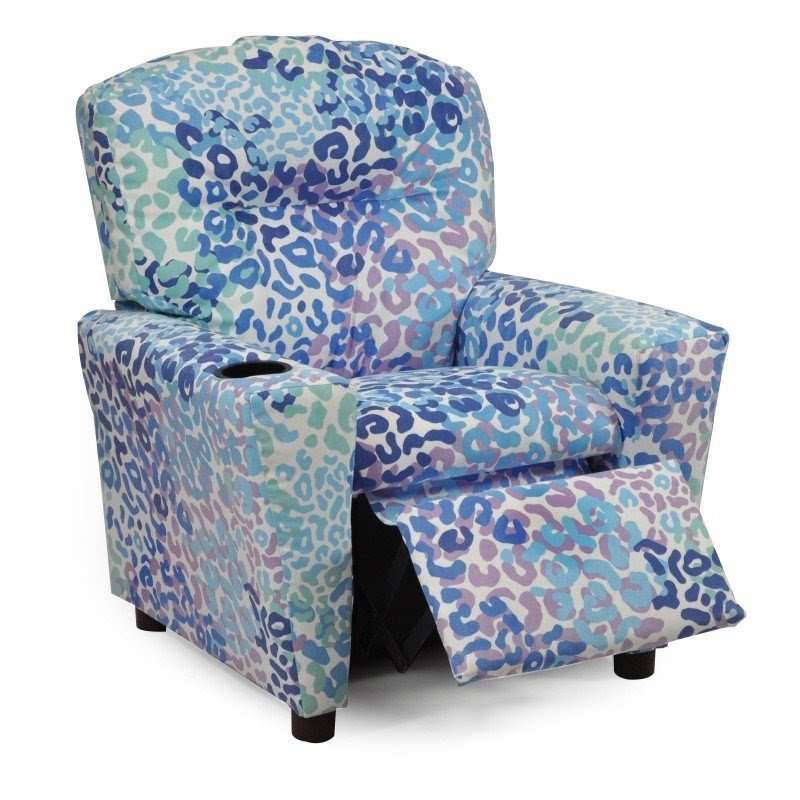 A fine combination of comfort and contemporary elegance. This smoothly-working recliner is upholstered in a stylishly patterned fabric, offering a softly-padded seat and footrest, a built-in cup holder, wide arms, espresso-finished wood legs, and an oversized, tufted back.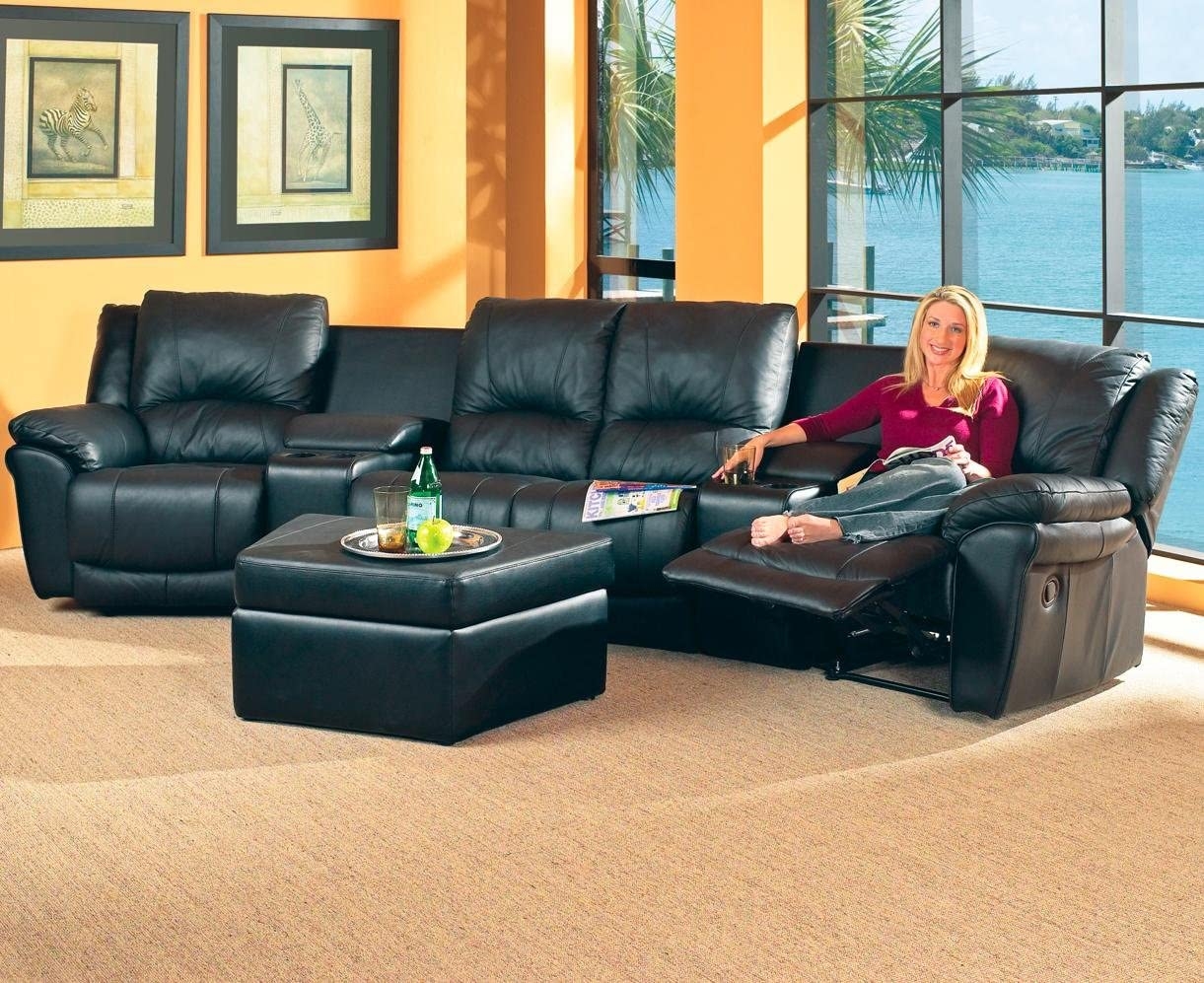 Coaster PROMENADE-THEATER-SET Promenade Home Theater Seating Set. Promenade Home Theater Seating Set by Coaster PROMENADE-THEATER-SET. Offering you modular configurations so that you are in control. Whether you decide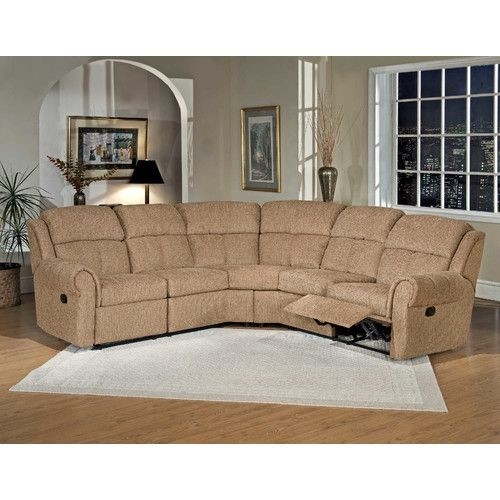 reclining sectional peter dual reclining sectional samara reclining ...