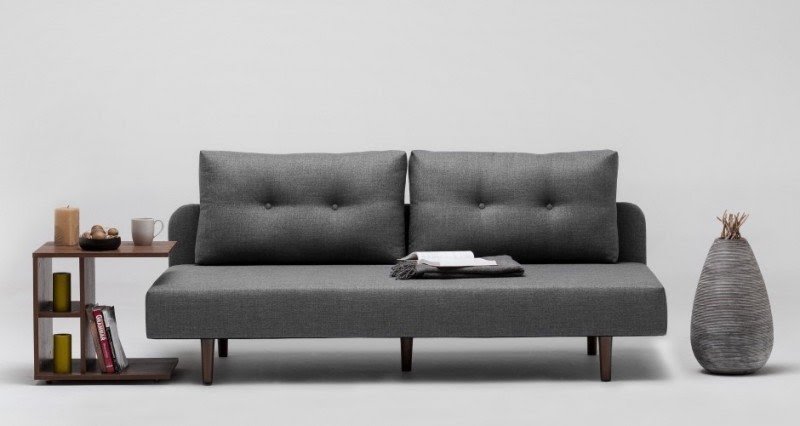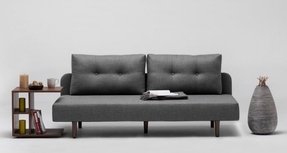 Sleeper Sofa
It is a sleeper sofa that has got a grey upholstery and padded seats, for enhanced a comfort of use. This sofa is a perfect addition to any living room, family room and guest room. This is a very good choice.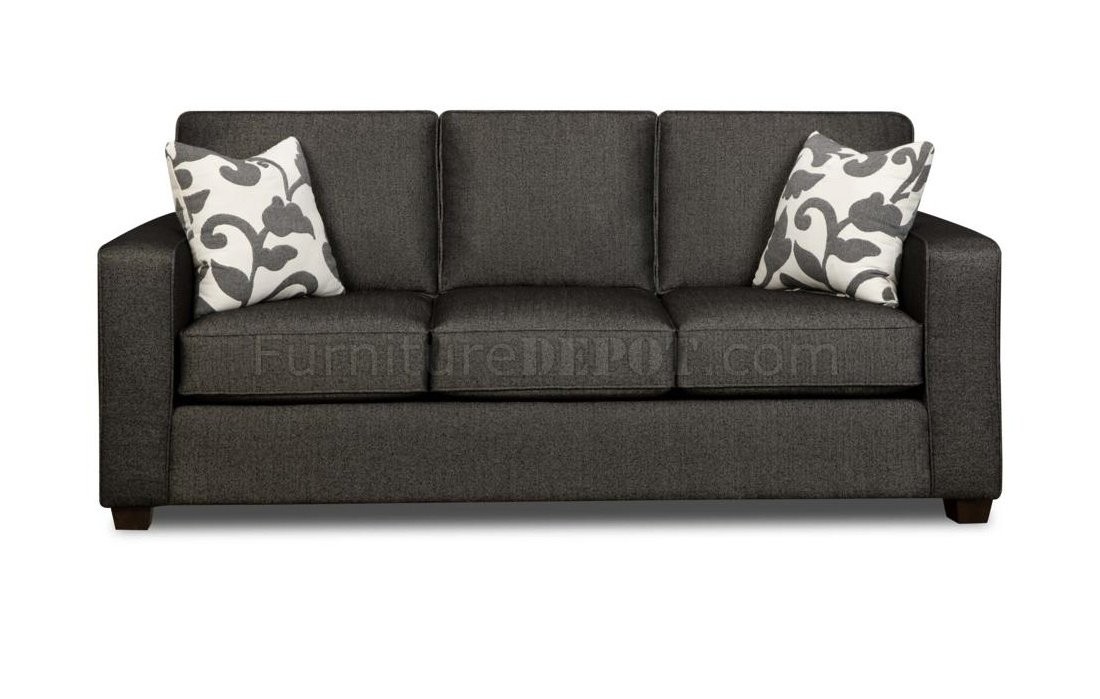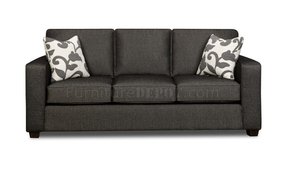 Bergen Sleeper Sofa
This sofa features a hardwood frame, and talbot onyx upholstery, with 2 throw pillows in marcie onyx. Designed of 68% polypropylene and 32% polyester, the sofa provides medium seat comfort.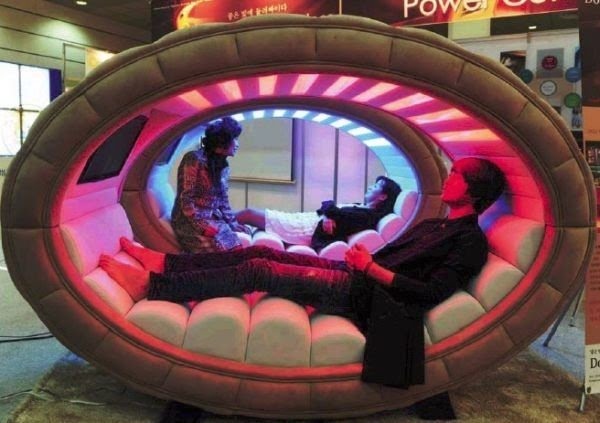 I love futuristic design. This cuddle seat is both like coming from future - the oval shape and lighting provide the feel - and undoubtedly cozy thanks to tufted cushioning. An accessory for a game room of my dreams.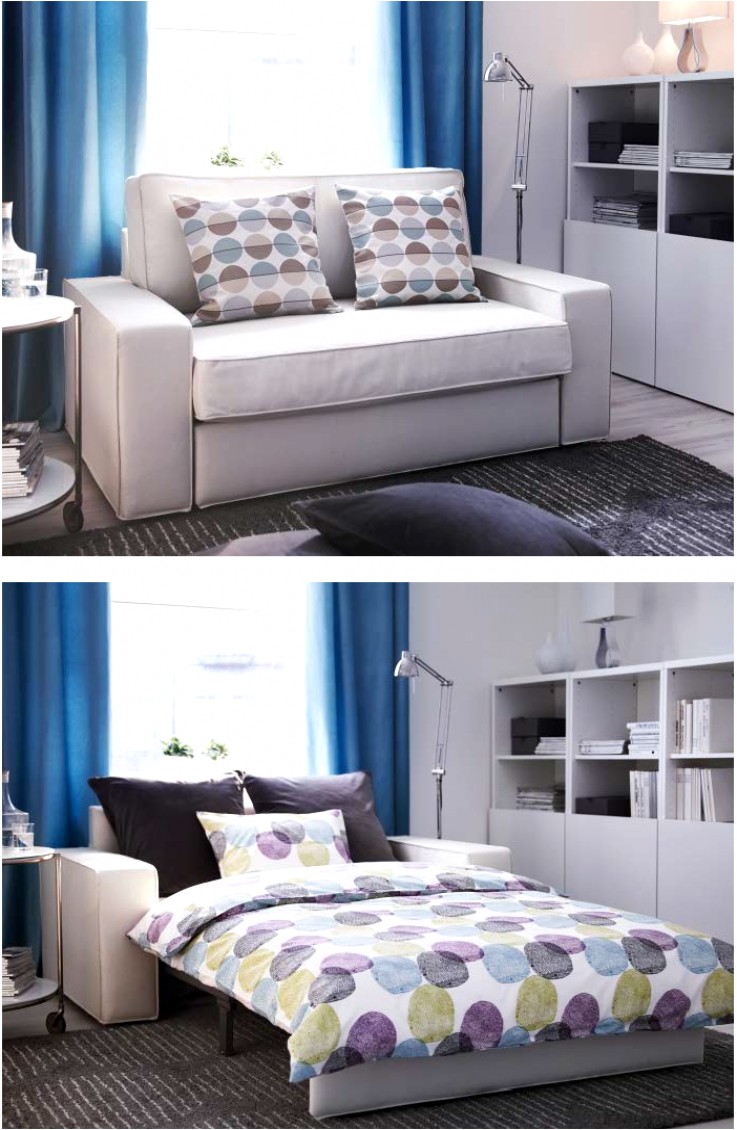 This classic sofa with sleeping function is a great and very versatile solution for any interior. Beautiful color is universal; solid construction guarantees durability and ease of use add practicality.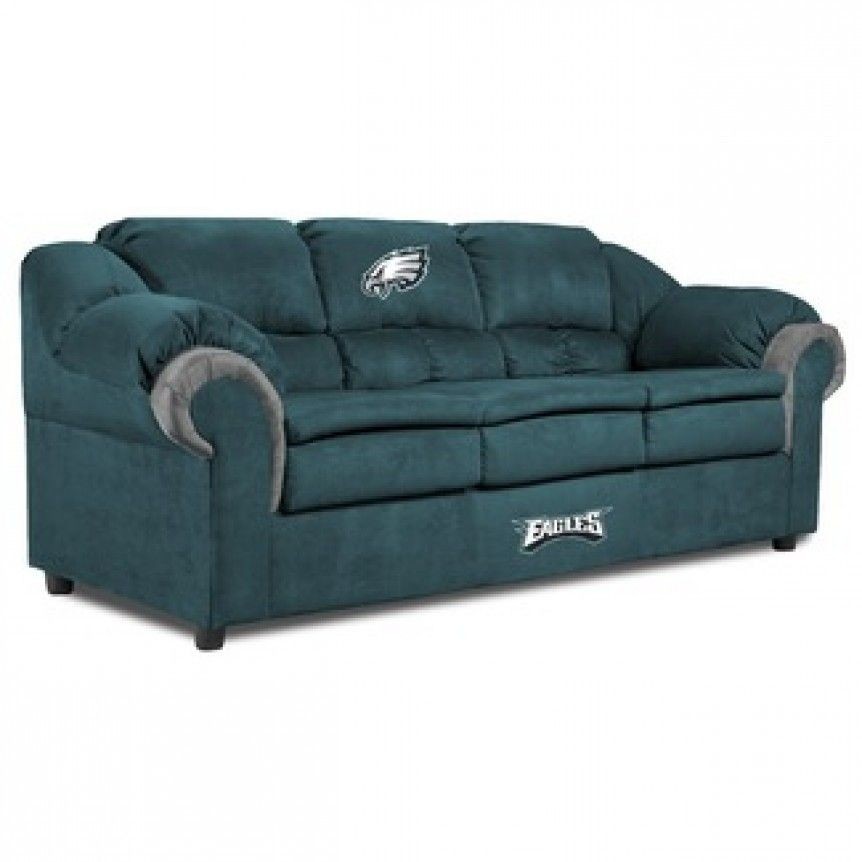 This Alabama couch will be a perfect addition to one's game room, especially if you are one of the Alabama Crimson Tide fans. Soft and comfy, combines black upholstery with pink accents.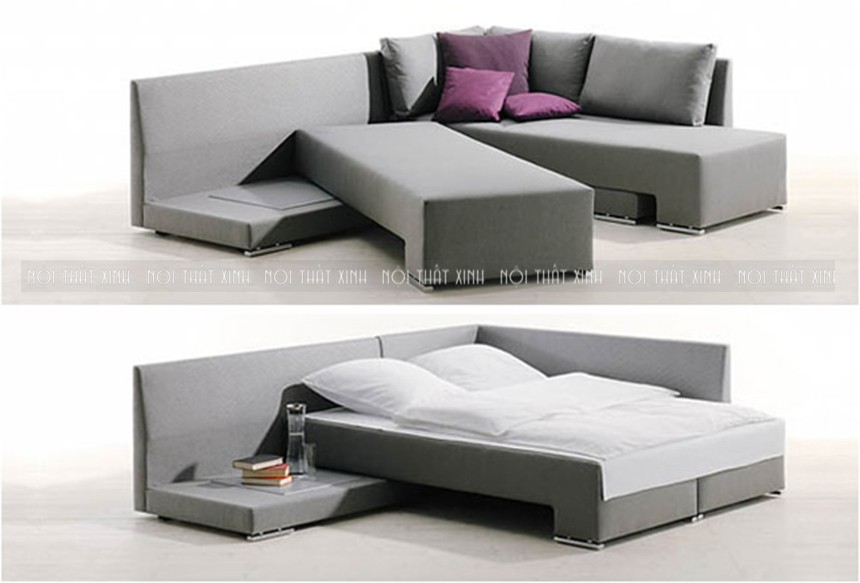 This foldable sofa with sleeping function is a great combination of functionality and impressive design. Simple design, subtle grayscale colors, and elegant steel legs create a beautiful living room furniture.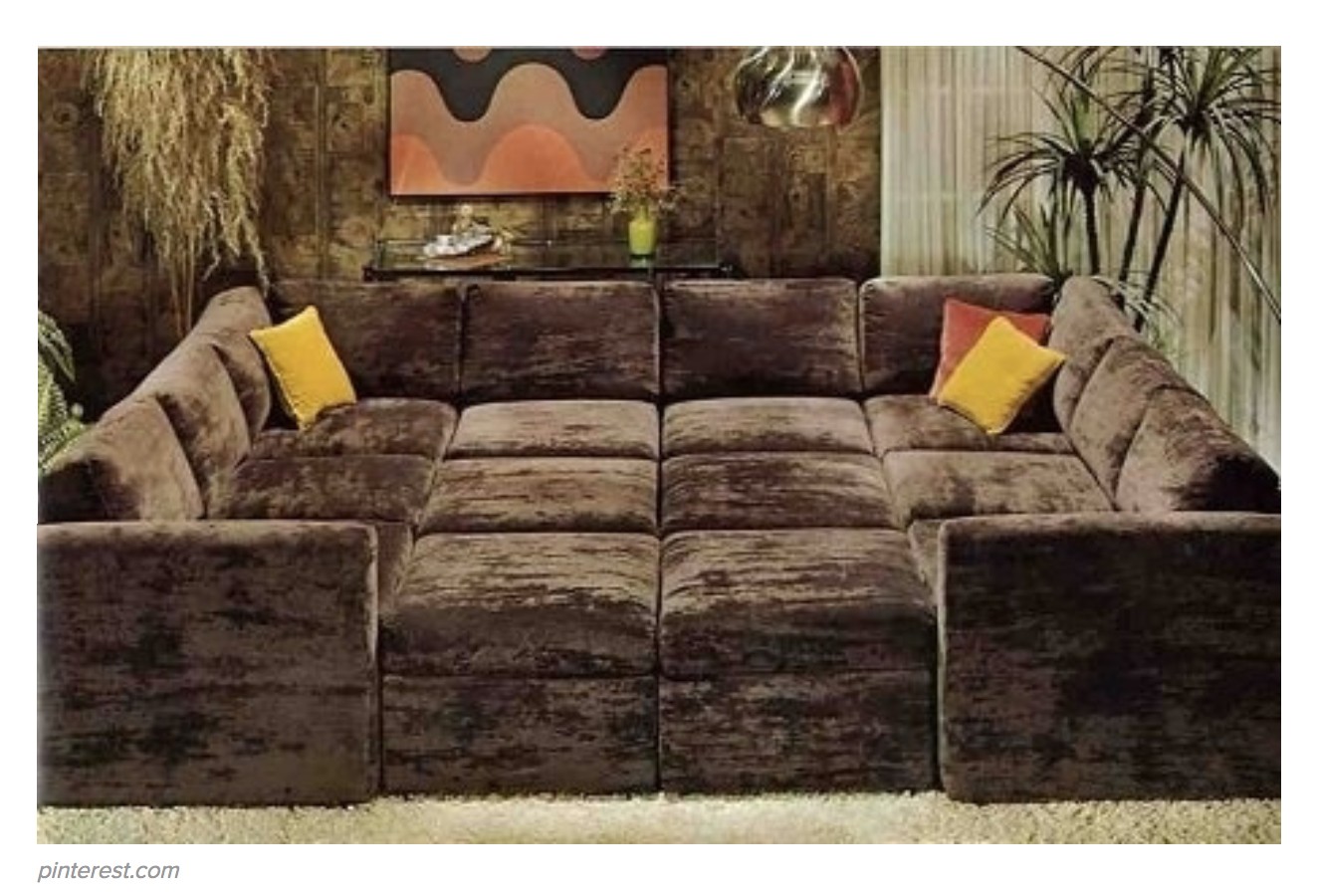 A multi-sectional U-shaped contemporary sofa and 4 matching square storage ottomans with wood frames. A sofa has thick pillowed backrests, thick seats, straight rounded up arms. Ottomans can be placed inside a U-sofa to make a large sleeping area.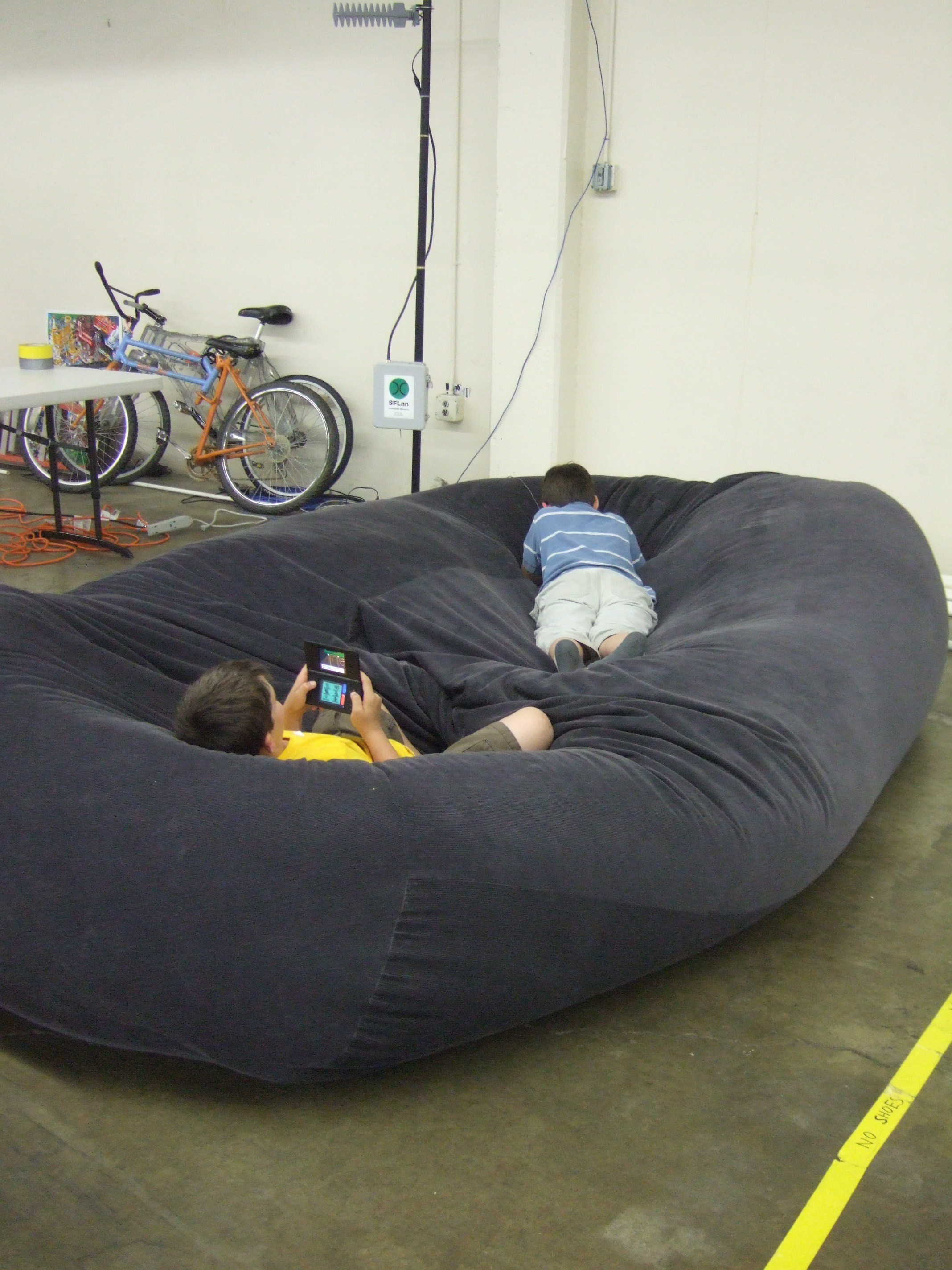 Thanks to this very large bean bag, your room will become a place of crazy fun and blissful relax. Opulently filled and wrapped in durable cloth, the bean bag can also be transformed into a form-fitting bed.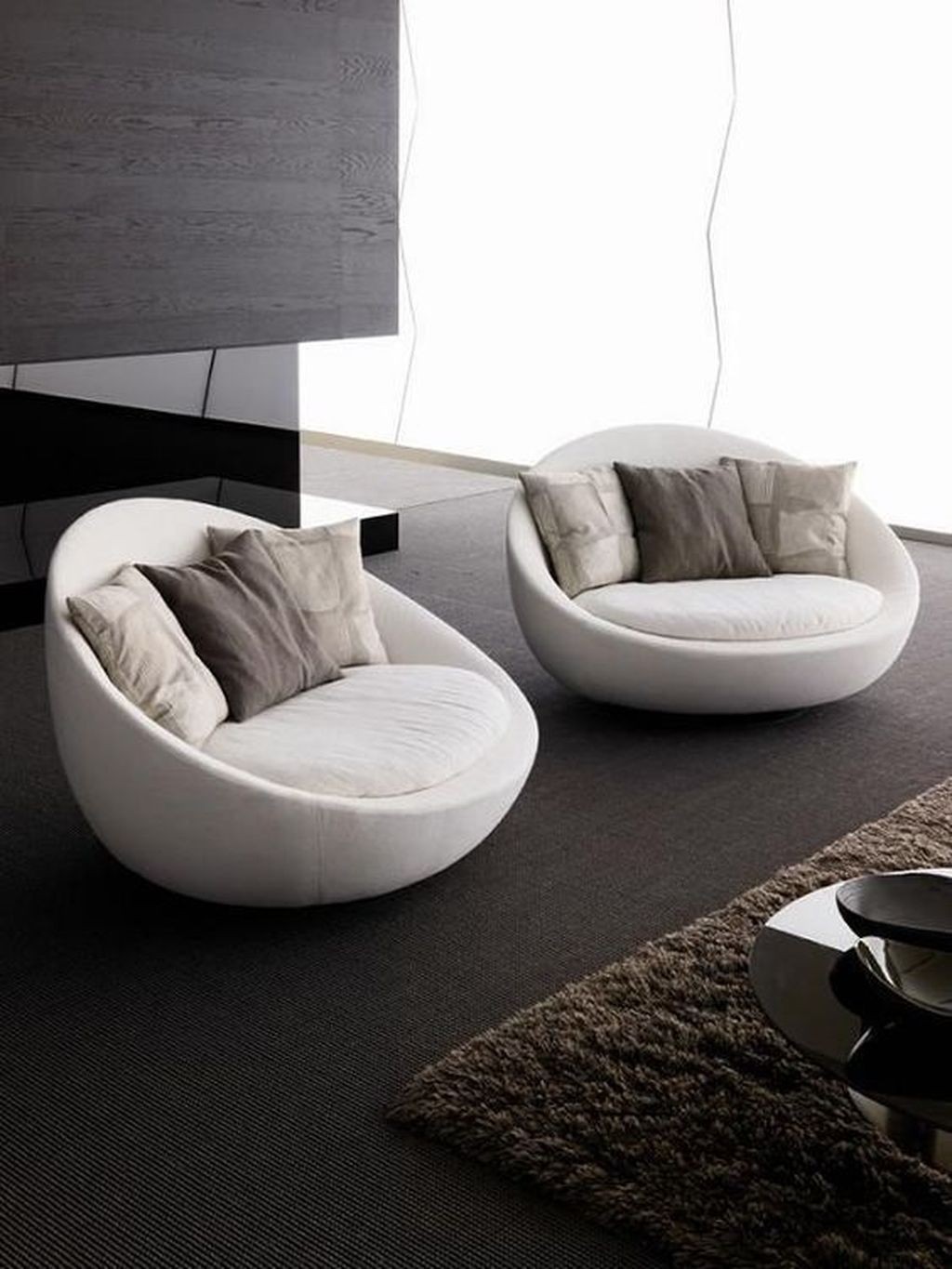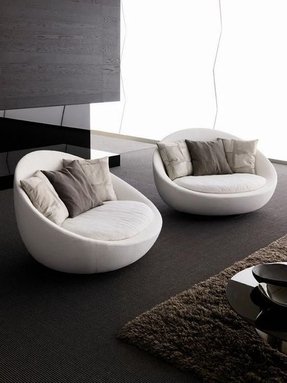 Add these amazing game room sofas to your living room or man cave and provide you and your family with just the best seating options for you to relax fully and completely. They sport the egg-shaped design and the off-white finish of the soft material upholstery.
If you simply can't help but fall in love with tufting then this sofa bed will be your go-to choice. It sports the off-cream finish and comes with charming cushions to ensure more comfort and functional use.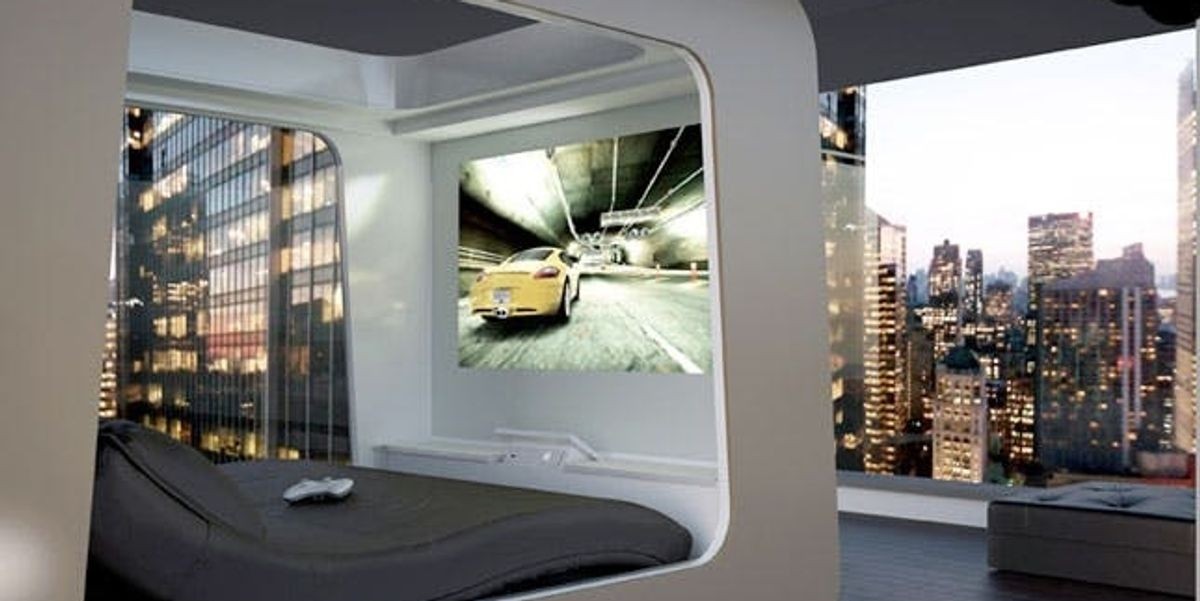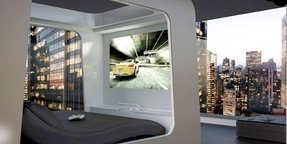 This modern piece of furniture is very expensive, but it will give you incredible experiences. It is composed of metal cabin with HD projector, console and bed - it is dedicated special for compulsive players.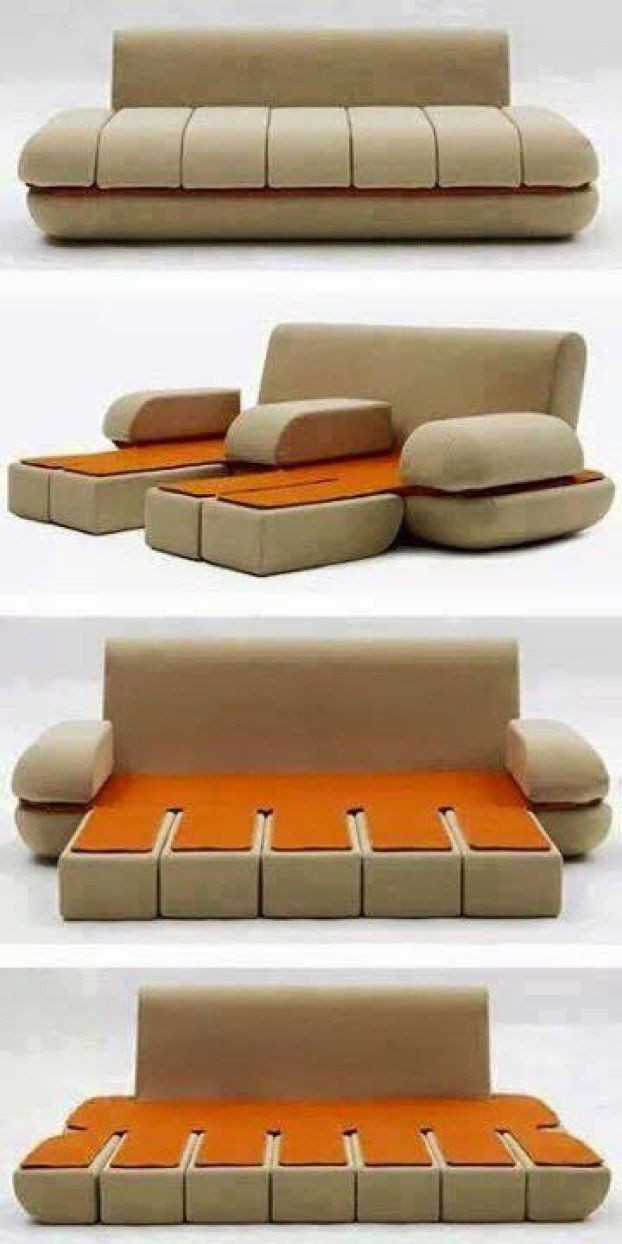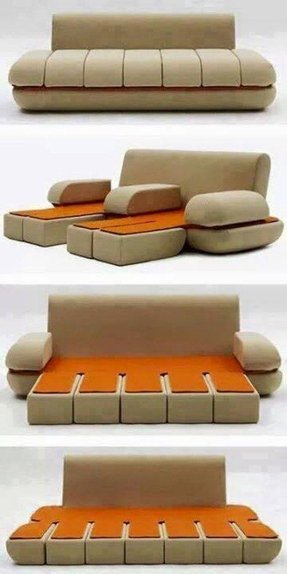 Wow! So smart idea for play room or enertainment center. This sofa is modern, functional and can be used as a sofa, bed and extra seating for your and your family. It will satisfies and needs.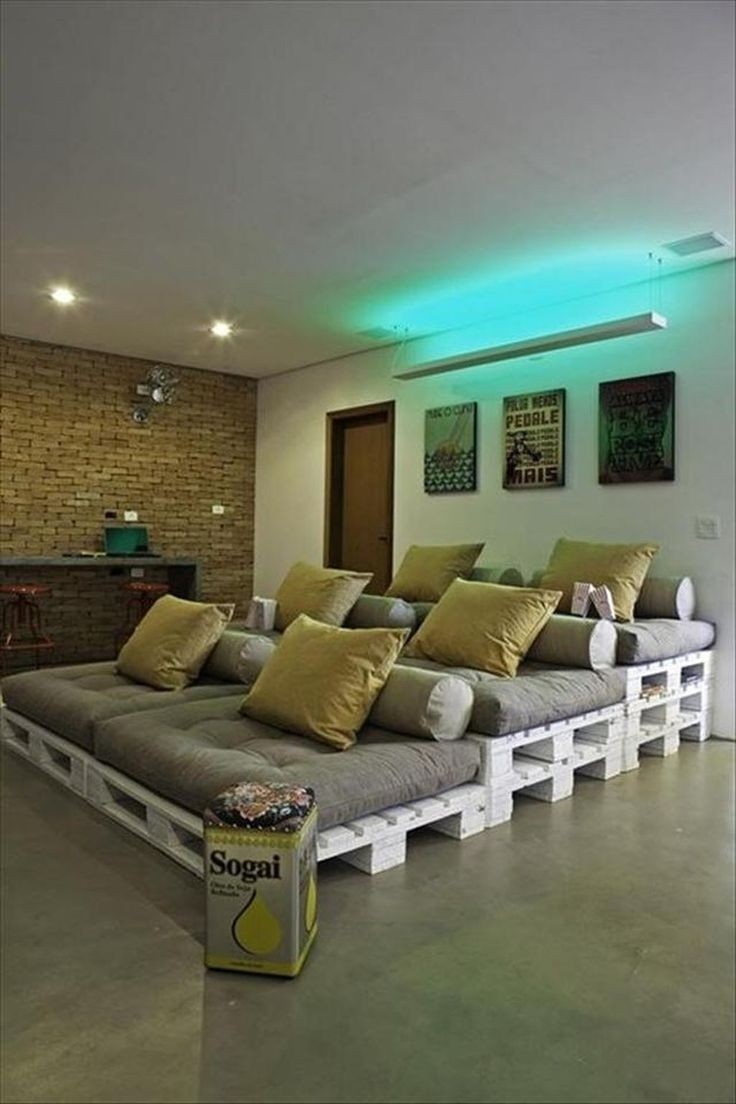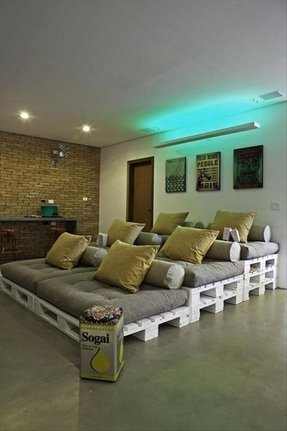 Meeting with friends for a long night playing in the PlayStation or watching movies - you will need some well-made sofa for a game room: made of wooden pallets, painted white. It has several levels with fluffy gray comfortable cushions.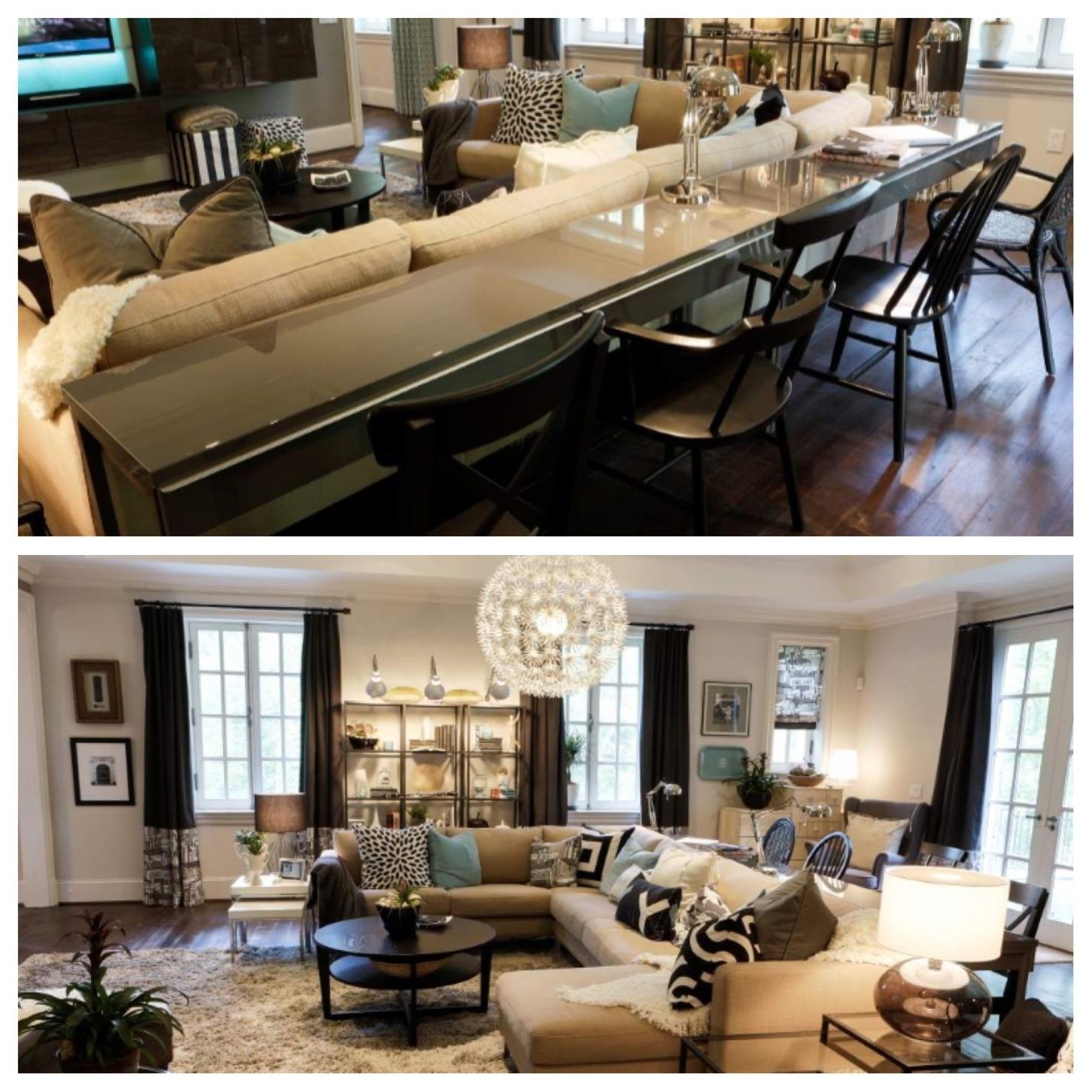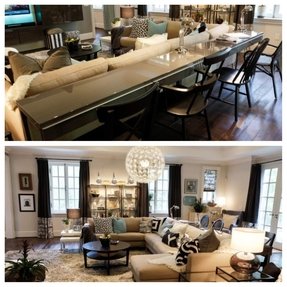 showcases a transitional living room with a large sectional and expansive desk for the kids to do homework.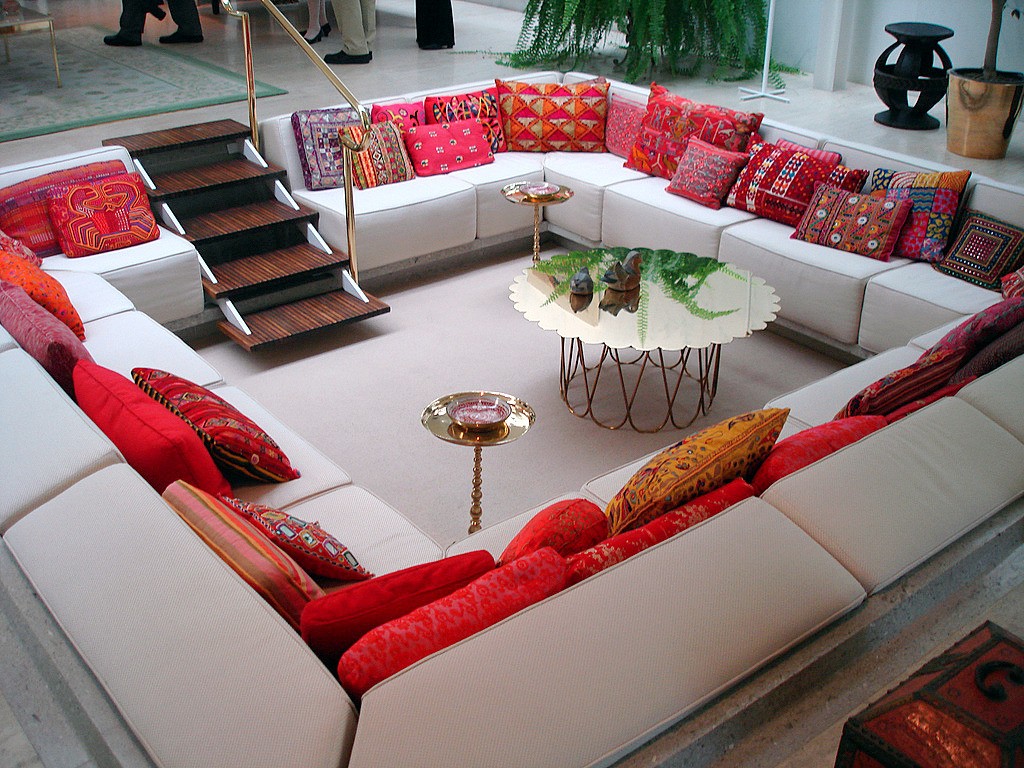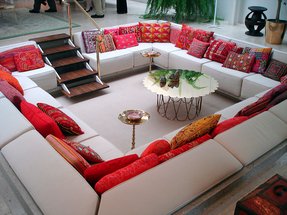 Lower your living room to create such a beautiful conversation pit. Mixing the elegant white with the colorful pillows gives a great modern effect. Change the pillows color to reach the totally different view!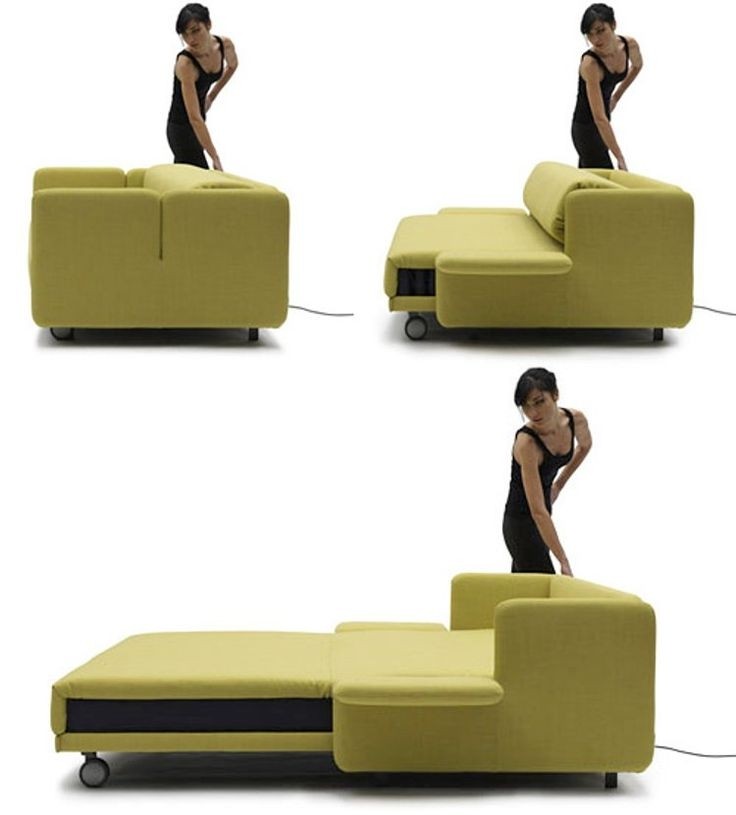 This folding sofa bed is the perfect solution for any home. It saves a lot of space, and its modern styling captivates. Beautiful colors and finishes are impressive and beautifully match any decor.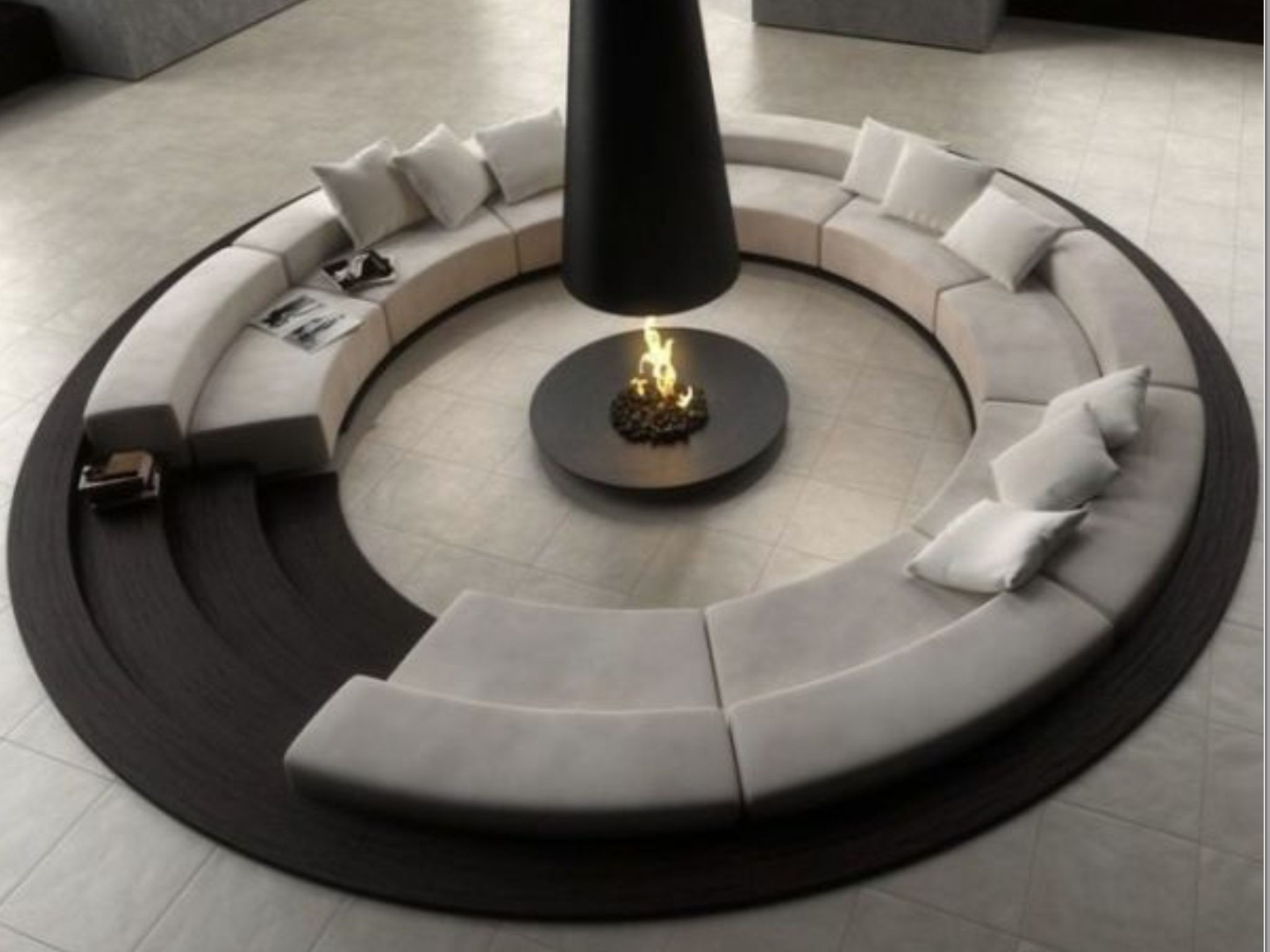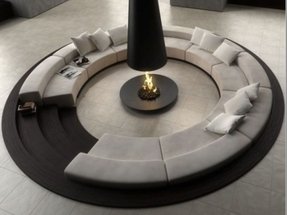 Designbuzz : Design ideas and concepts » Modern interior design ideas for trendy spaces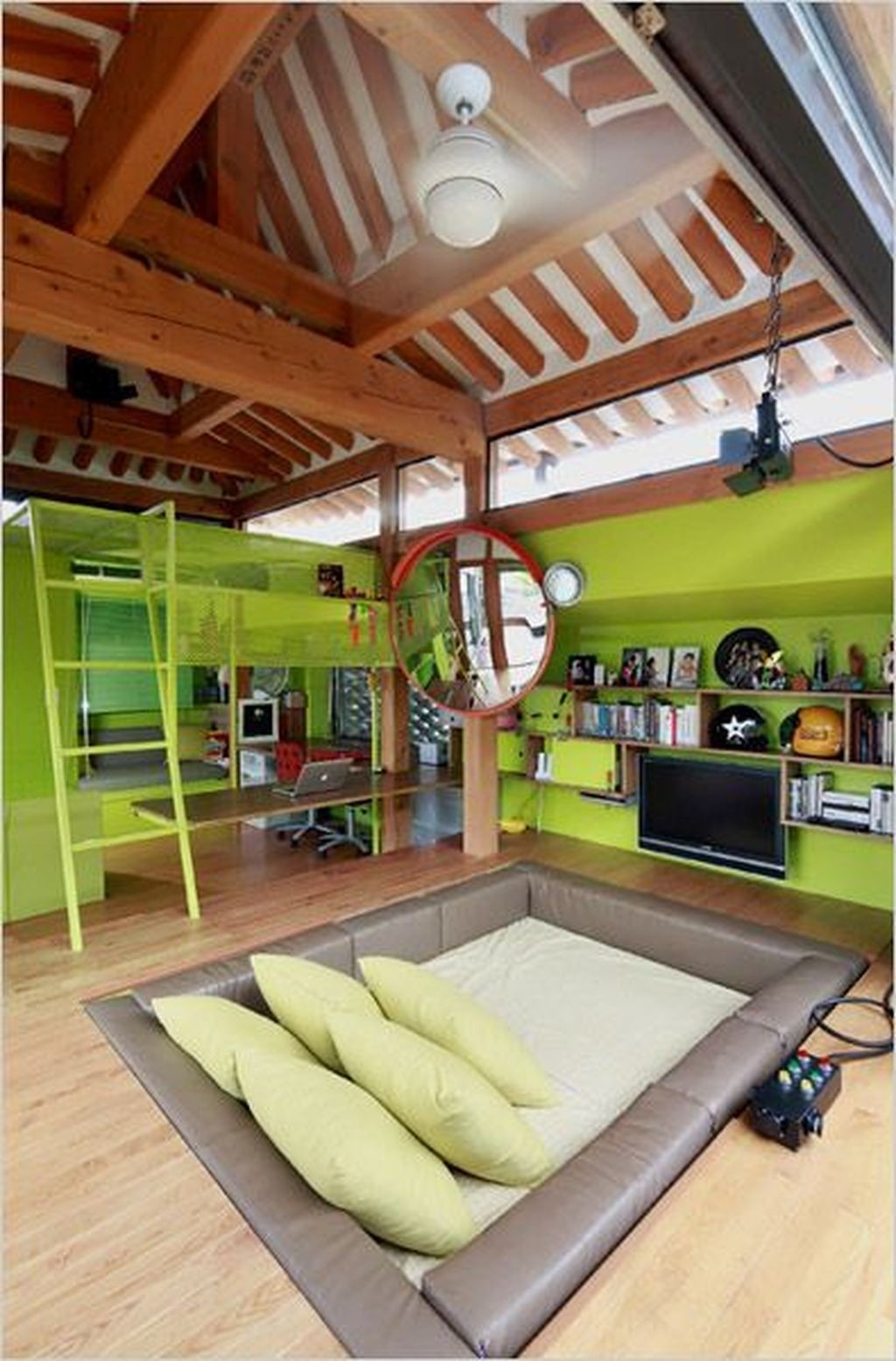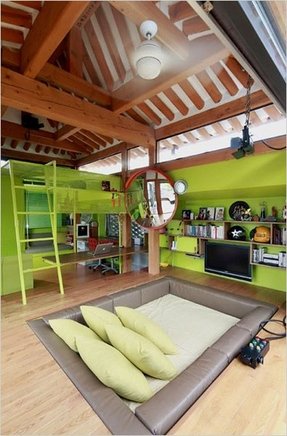 A playful deisgn for your room full of entertainments. There's a lot of space for you having fun and a huge bed set in the floor for relaxation. Some big pillows will perfectly suit this bed so that you can both sleep and watch your favourite movie.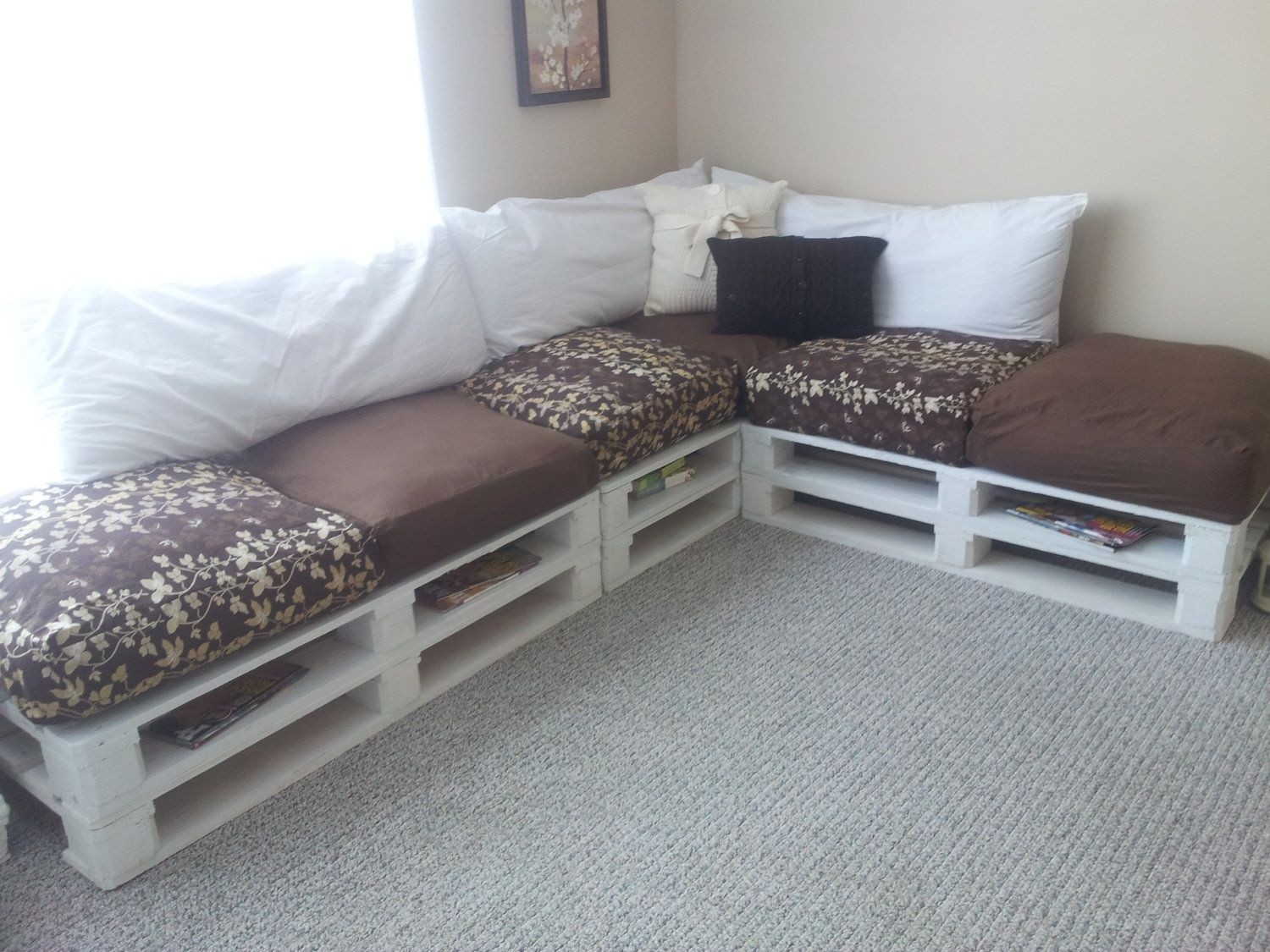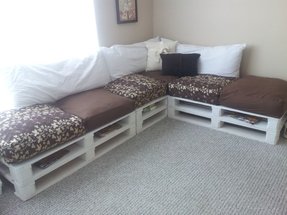 13 DIY Sofas Made from Pallet - how to make pallet couch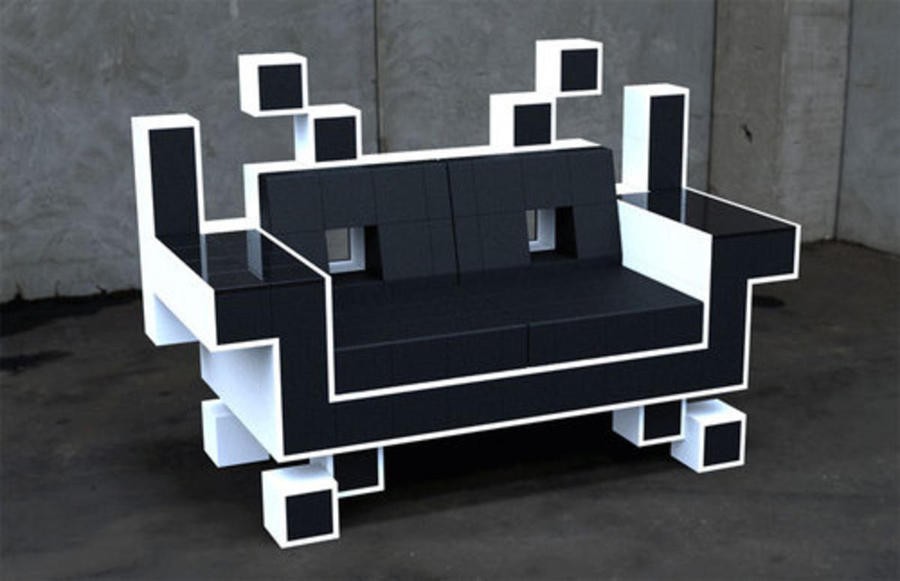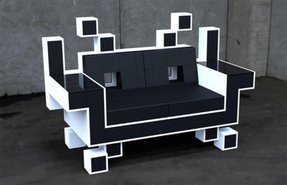 ... game inspired furniture. It's the newest thing, don't worry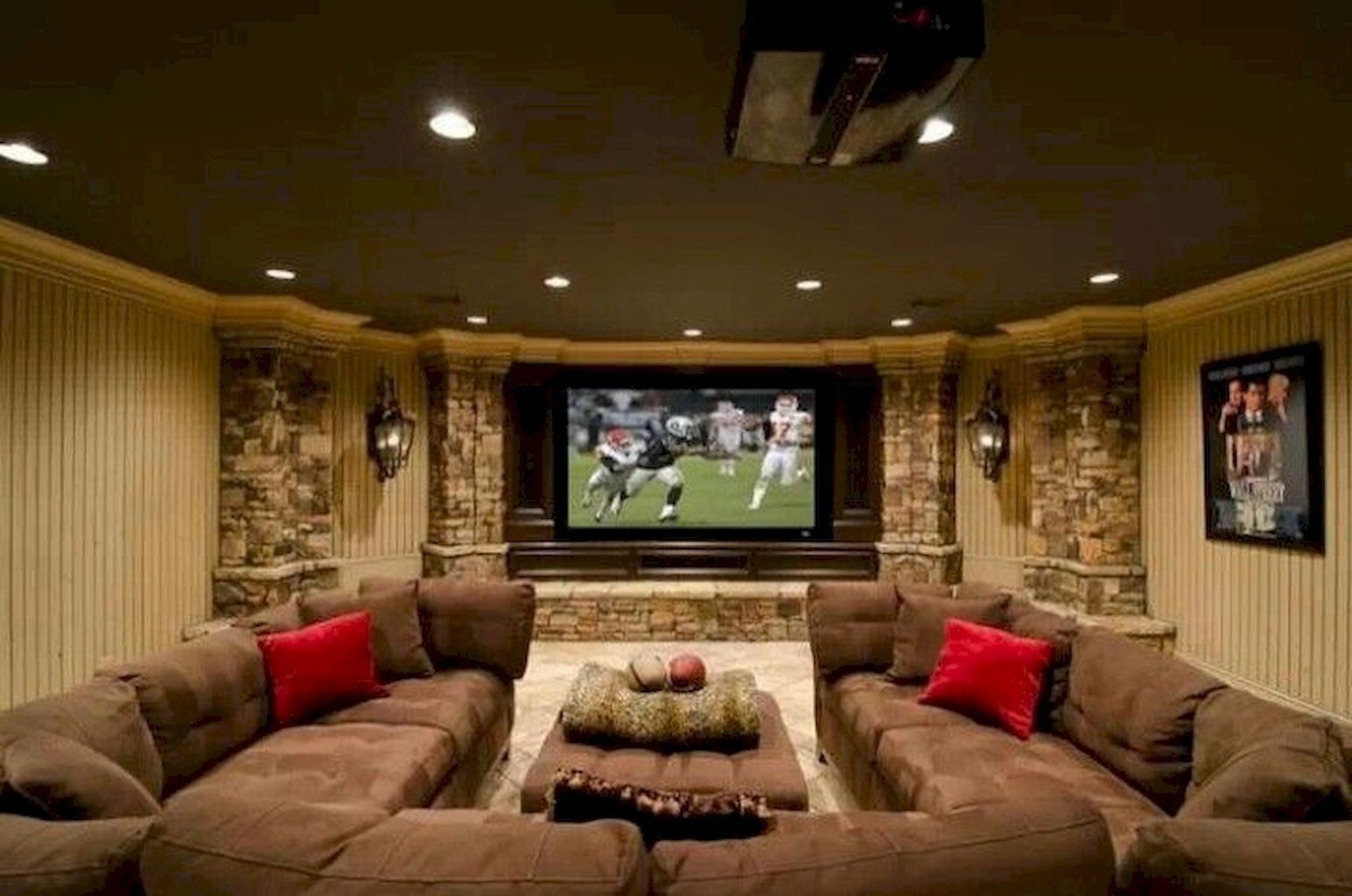 This sensational entertainment room for the whole family is the perfect solution for those who love spending time together. The big sofa covered with beautiful upholstery, interestingly finished walls and huge cinematic screen makes the room a great place to have fun.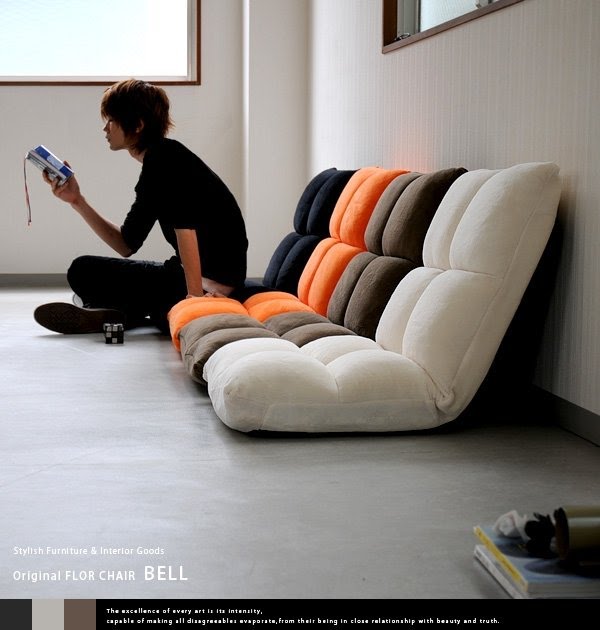 Legless floor chair for meditation room or game room. Neat contemporary style with comfy deep tufting provides the maximum of user-friendly functionality. This design is extremely popular all over the world.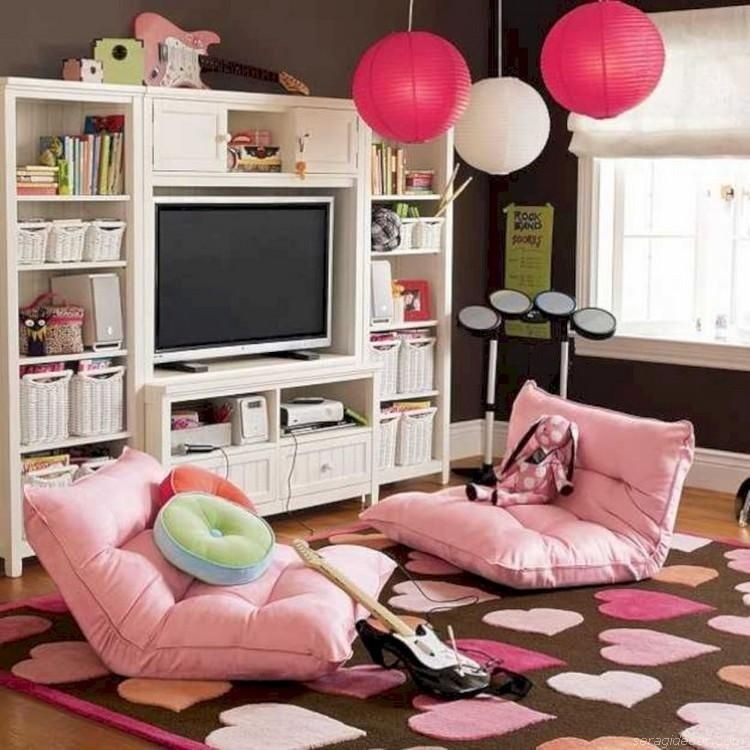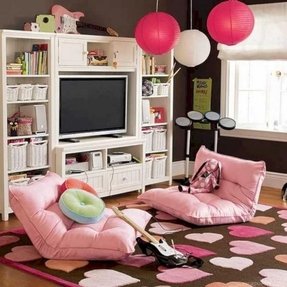 Cool large comfortable floor lounge chairs intended for preteens. They have forms of cushions with wide hidden frames and adjustable backrests, are thickly padded, tufted, covered in nice to the touch resistant plain pink fabric.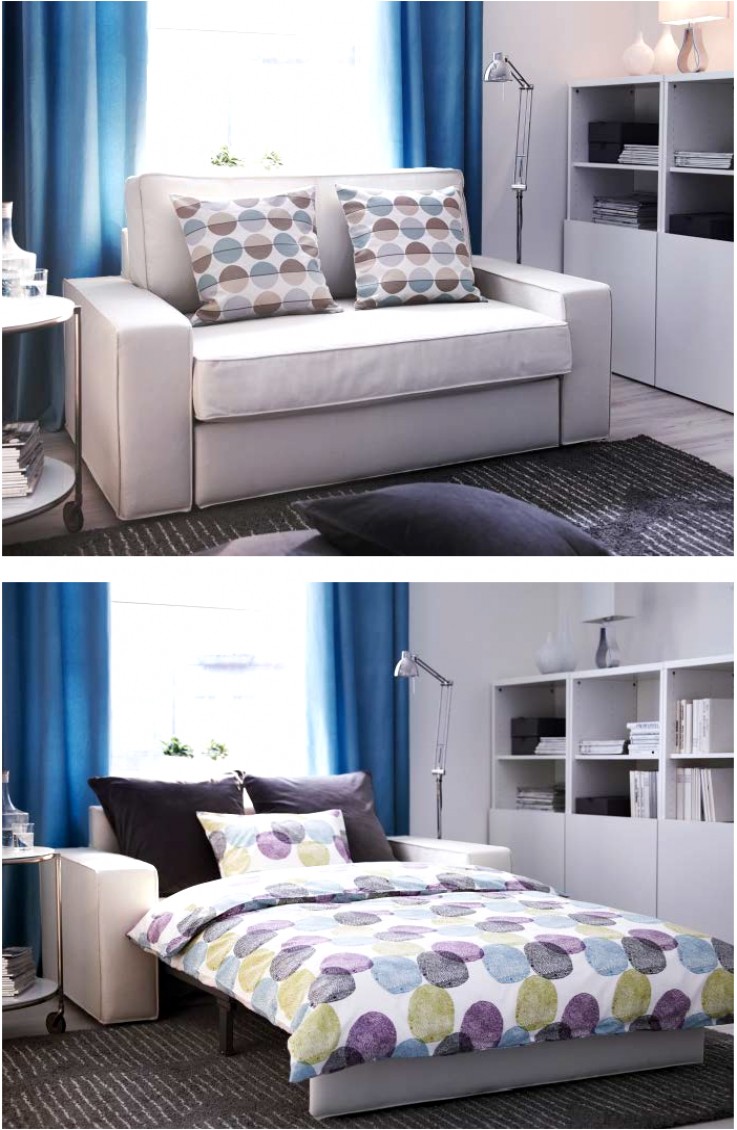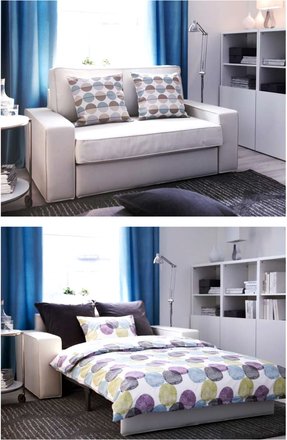 This basic, medium size, grey sofa can be easily converted into a queen size bed for two. It's healthy for your spine due to pocket springs. It features a simple style that suits contemporary interiors.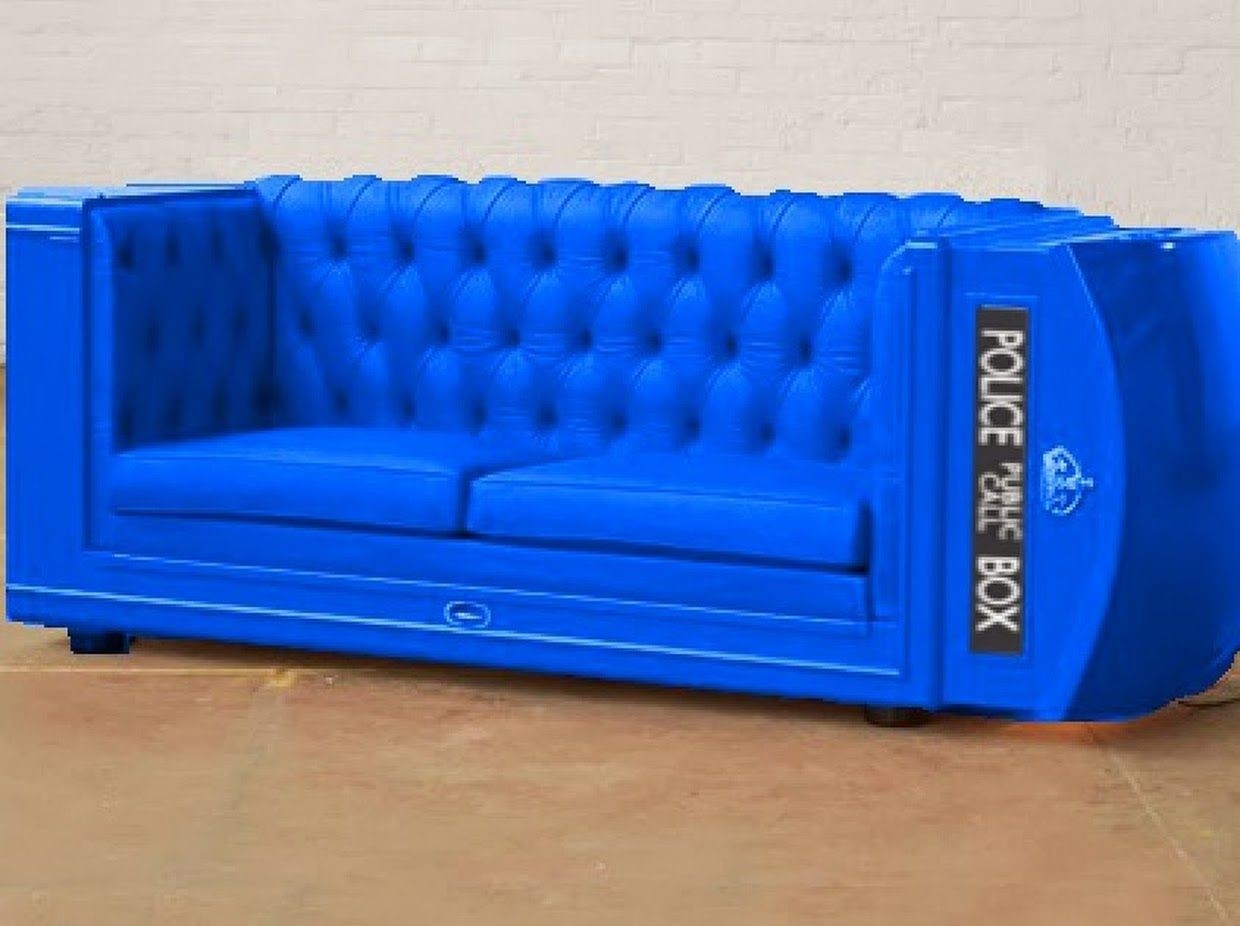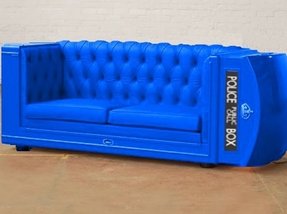 Parisian inspiration may be the use of colors in the arrangement in the form of the most important furniture - for example, a game room sofa in the living room, which instead of sad gray received a quilted cobalt upholstery with a strong back.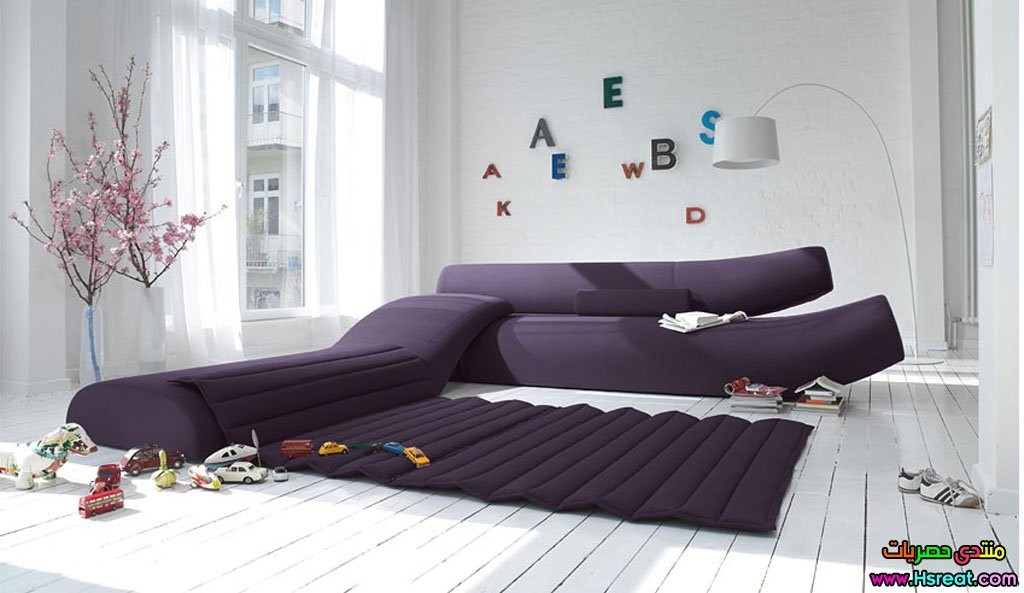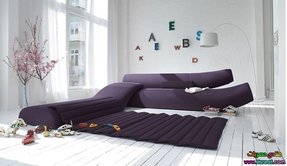 The Charm Of The Indoor Games Room With Sofa Color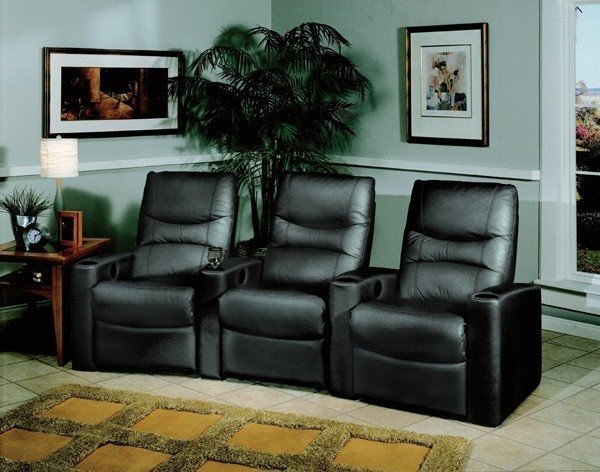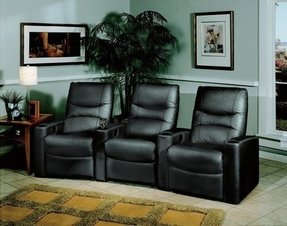 Entertainment Furniture: Theater Seating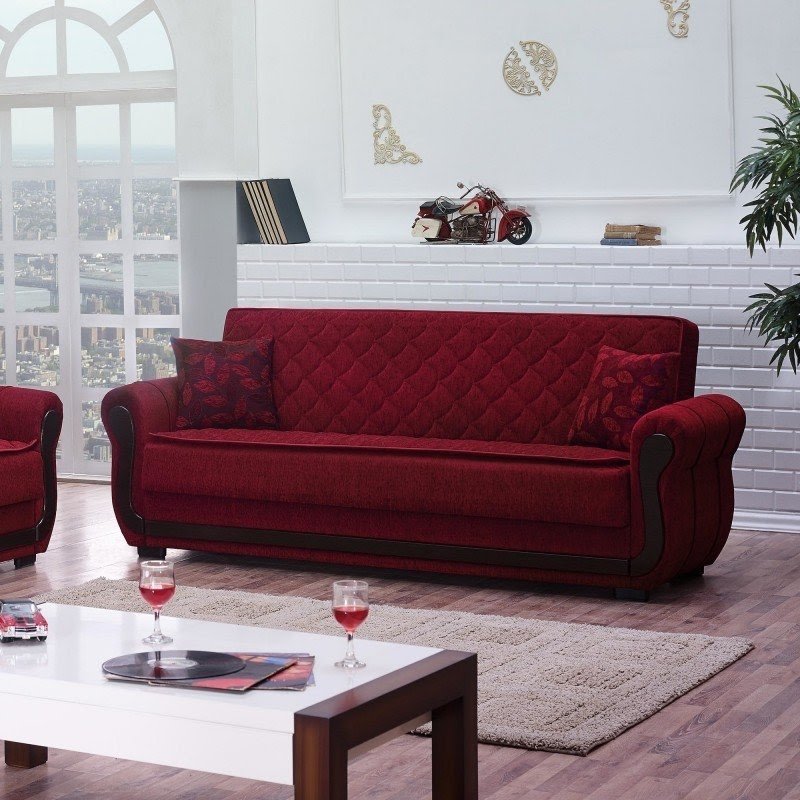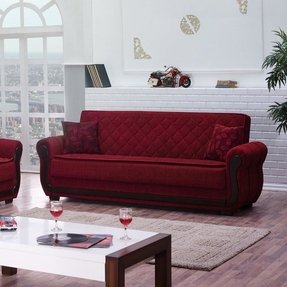 Parkave Sleeper Sofa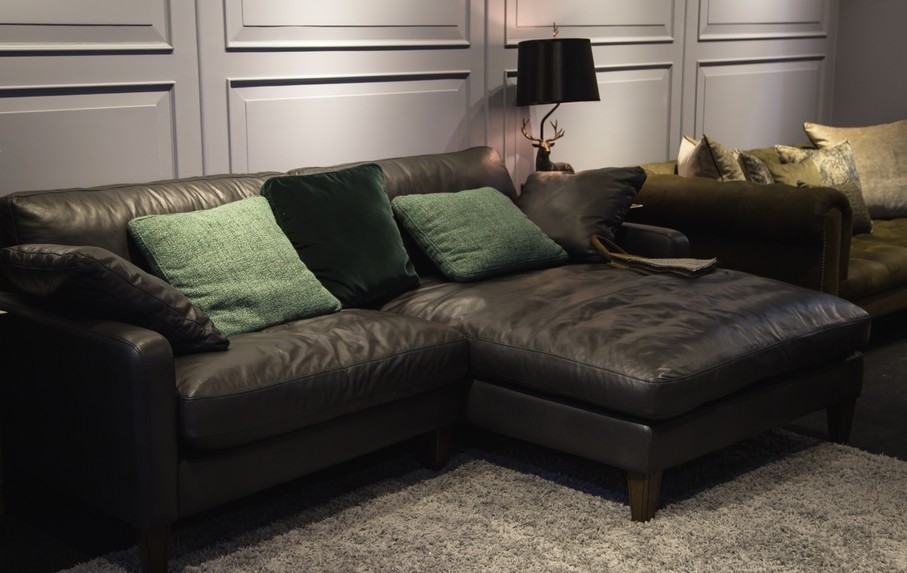 Game Room Sofas: How to Choose the Right One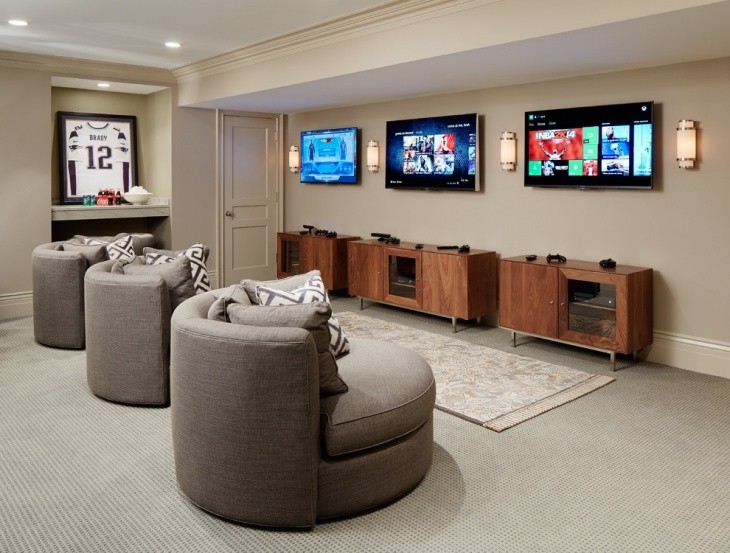 20+ Kids Game Room Designs, Ideas | Design Trends ...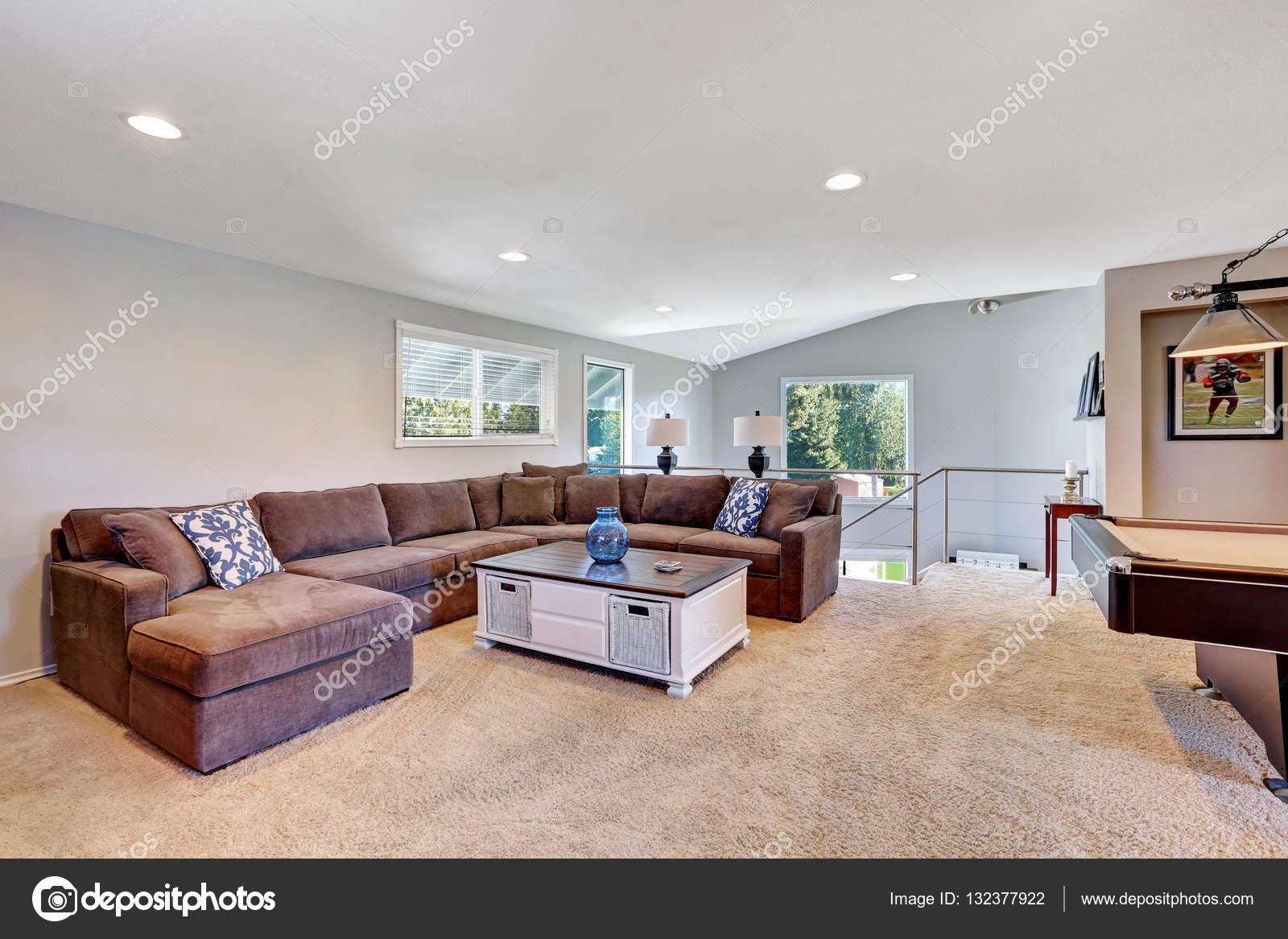 Pictures: sectional couch | Cozy game room with brown ...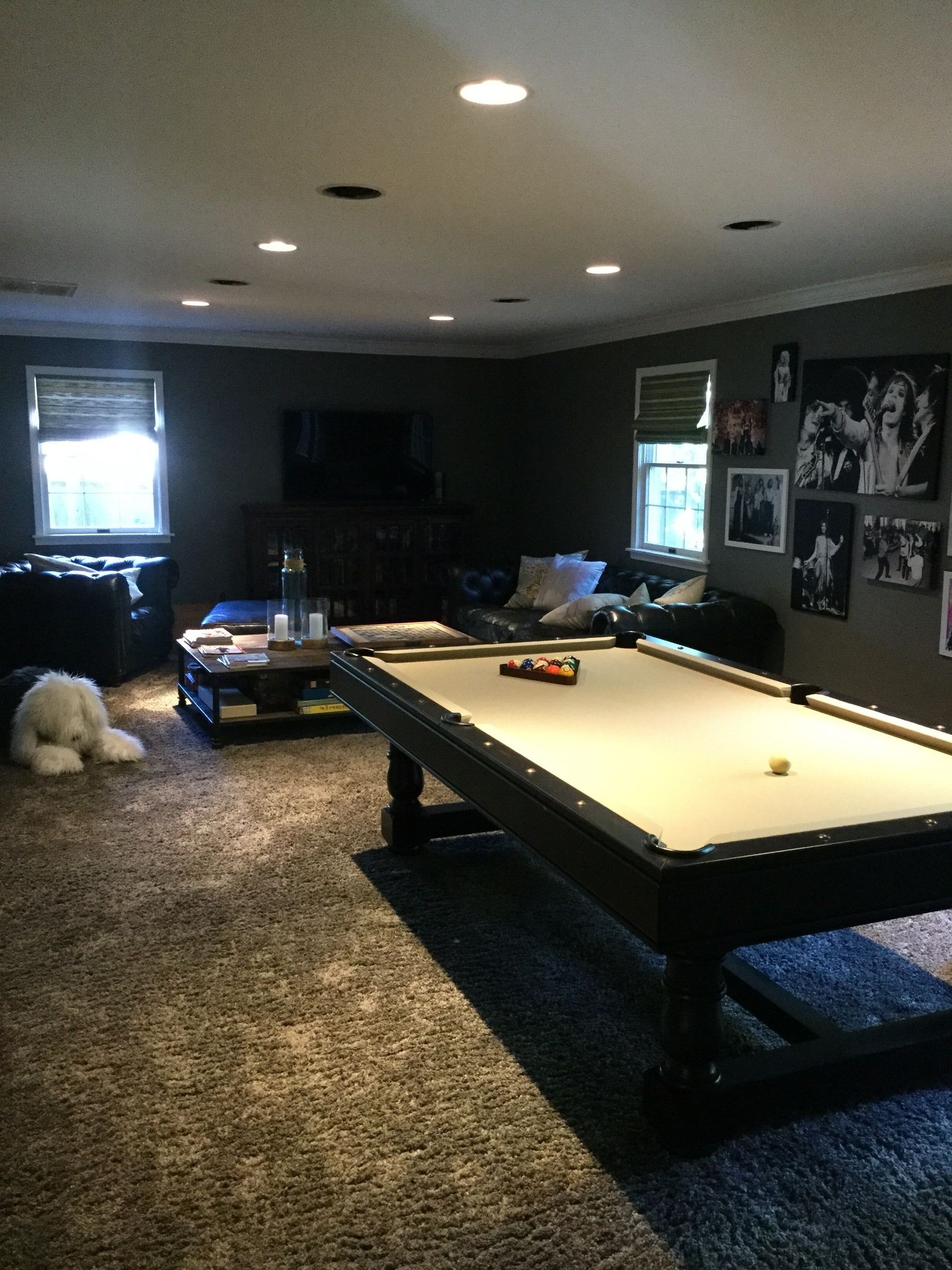 Game Room Sofa | Game room, Room couches, Room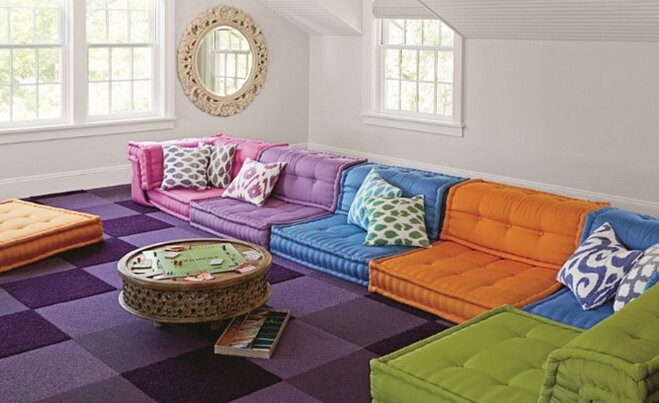 A Playful Game Room | Wayfair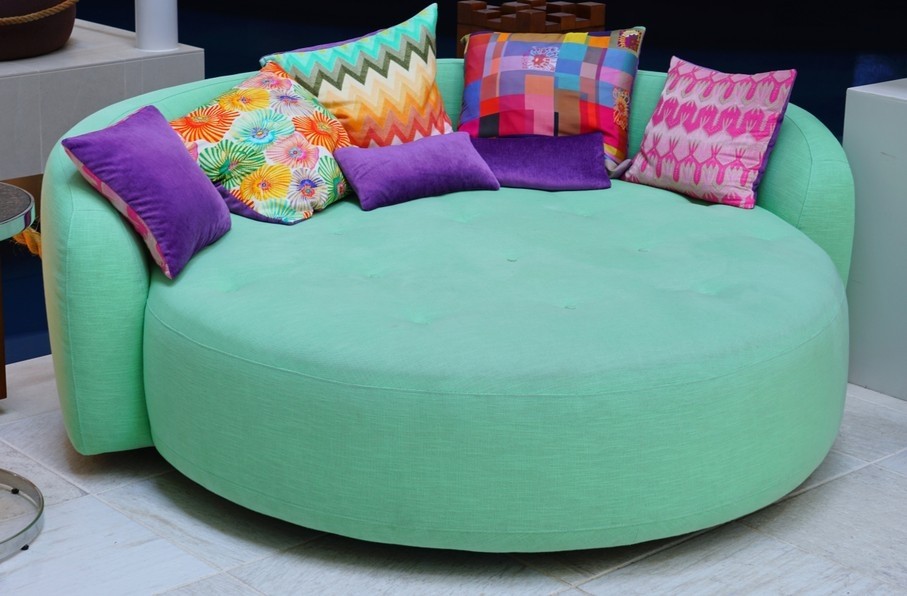 Game Room Sofas: How to Choose the Right One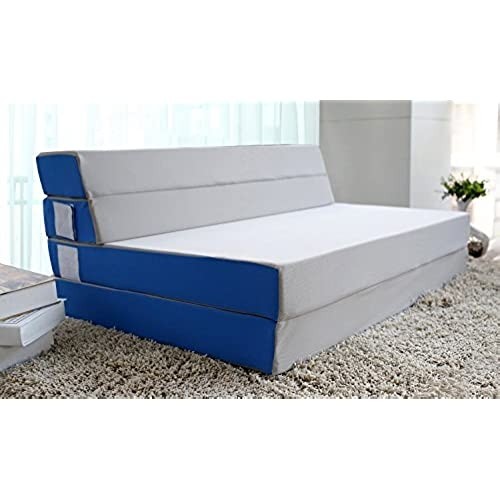 Game Room Furniture: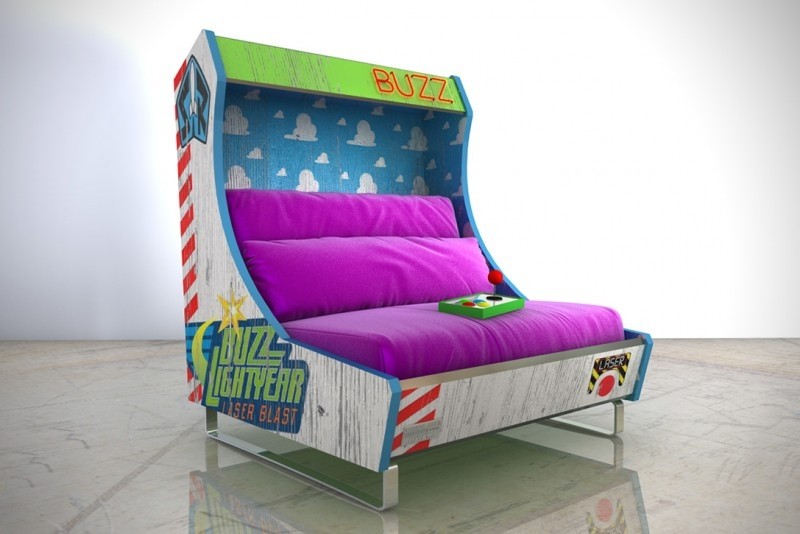 Harow's Arcade Sofa Is the Perfect Conversation Piece for ...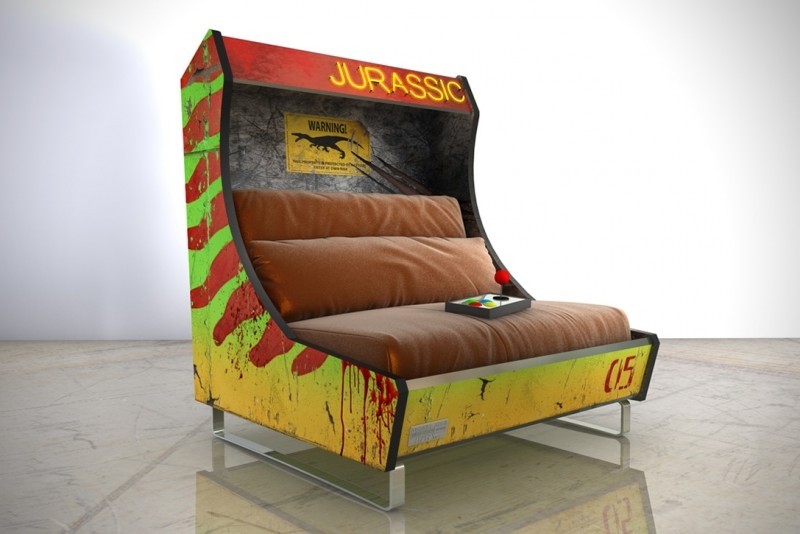 Harow's Arcade Sofa Is the Perfect Conversation Piece for ...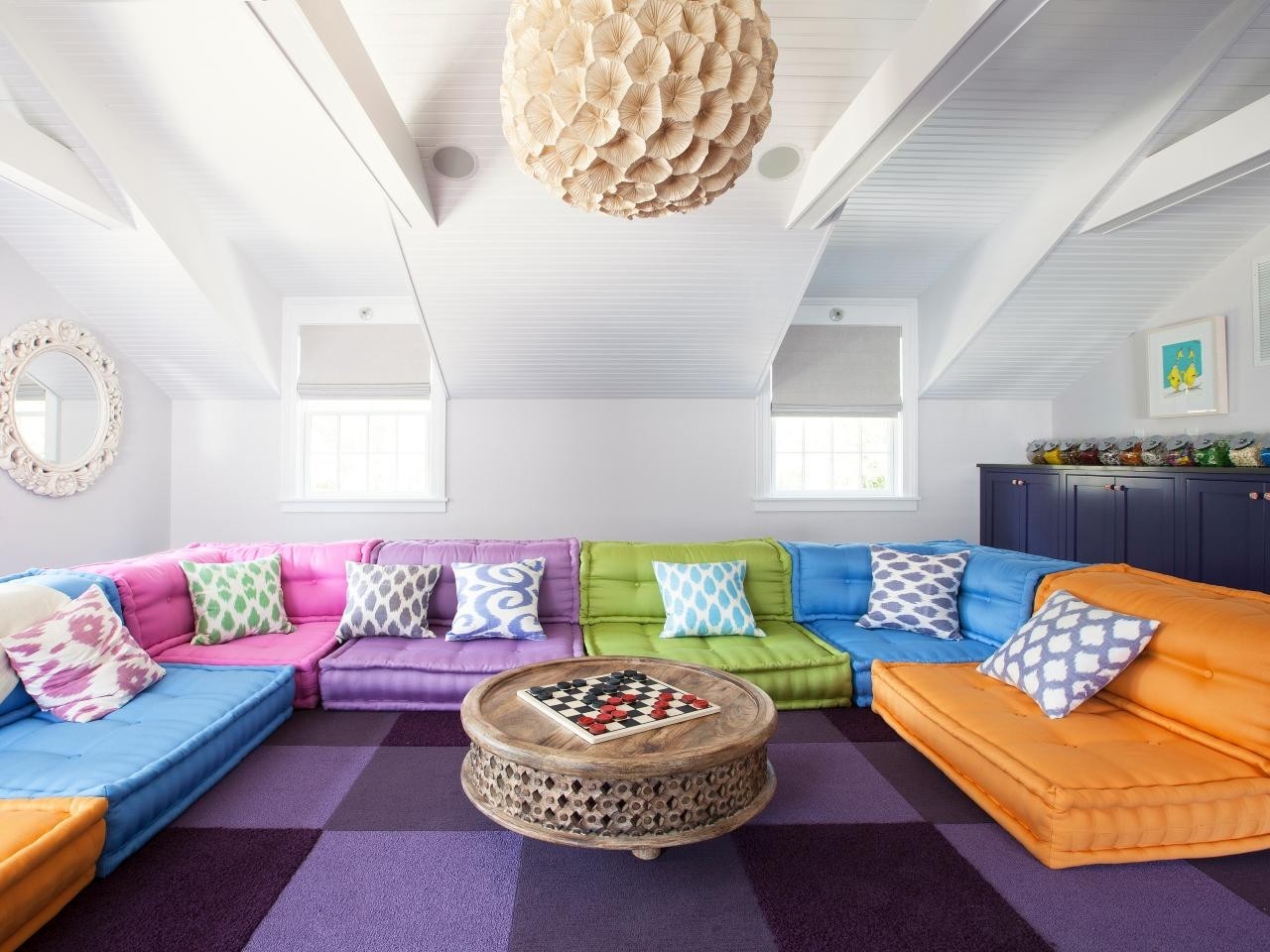 Colorful Modern Game Room With Wraparound Sofa and Purple ...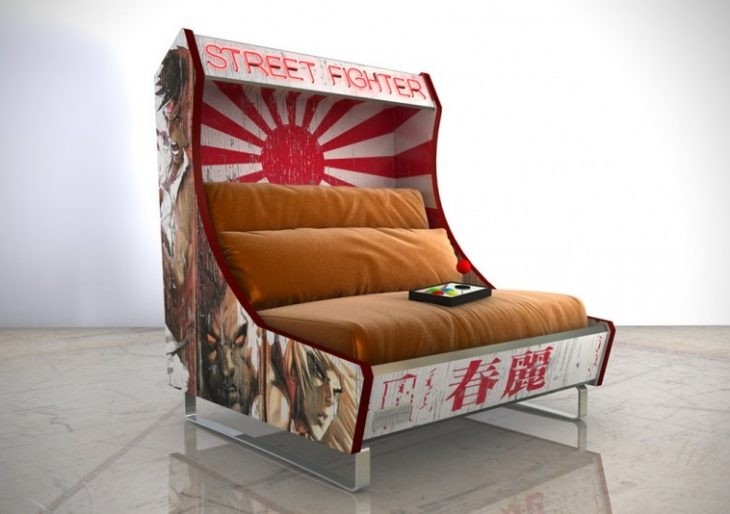 Harow's Arcade Sofa Is the Perfect Conversation Piece for ...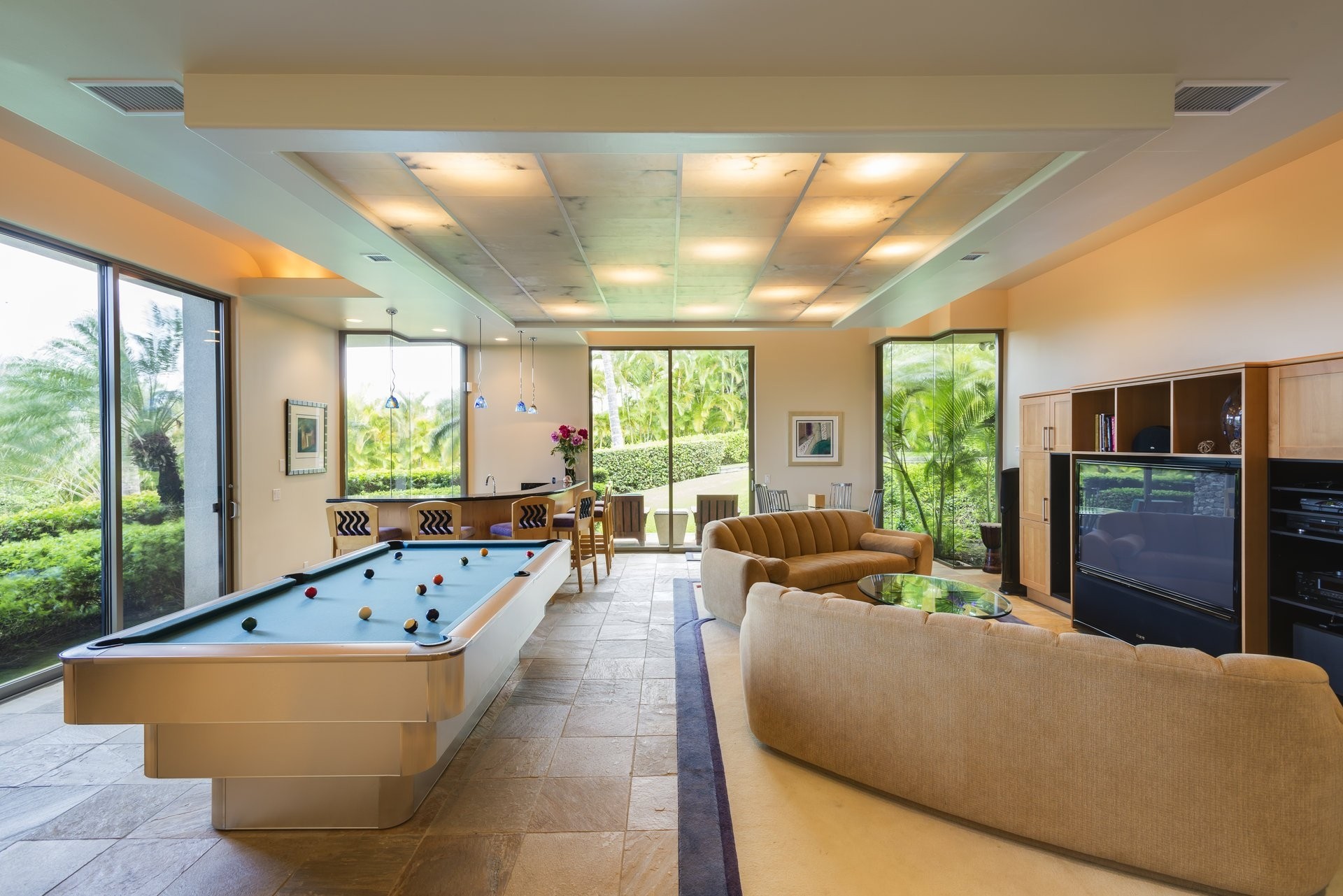 interior game room pool billiard bar sofa billiards tv ...