Sofa With Storage / Storage Couch
A sofa with storage underneath is a perfect example of furniture with space-saving potential. It's multifunctional, comfortable and on the top of everything you don't have to sacrifice style either. Browse the selection of sofas below.
Caroline Patterson
Interior Design Expert
Our choice Best Products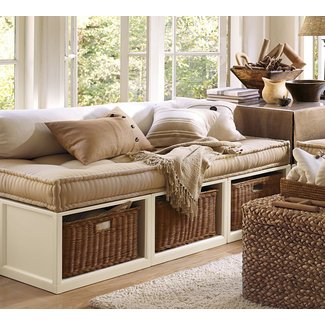 Stratton Daybed
This is a multifunctional piece of furniture available in neutral colours that match any decor. It can play the role of a sofa, bed and storage element. It is made on the basis of a hardwood frame, so the user can be sure that this product is solid.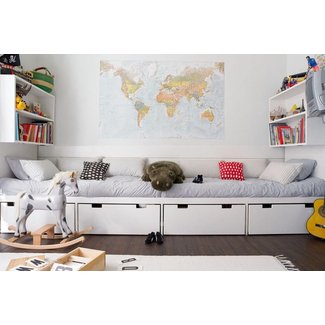 Beautiful longitudinal sofa/bed with numerous storage compartments for bedding and trinkets, charming details and functional design elements make the children's room or living become an extremely cozy character.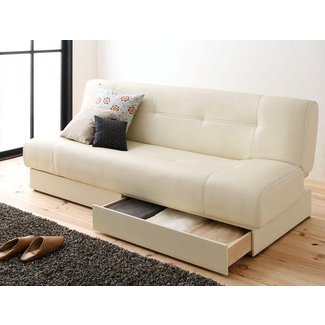 An elegant contemporary folding sofa featuring 2 large drawers in a base. A frame of wooden materials has a white finish. Both a thick padded and spring loaded seat and a back are covered in white pleather with delicate button tufting and stitching.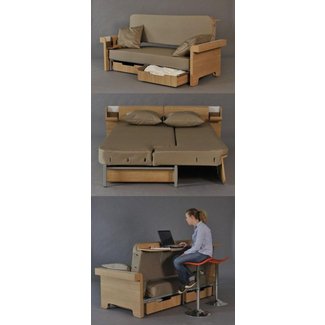 With this multifunctional sofa you are getting not only the sofa, but also a bed, a mini-desk, and a convenient storage. The storage compartments are situated underneath the seat that can be almost effortlessly transformed into the bed. You can find the mini-desk on the top of the sofa's back.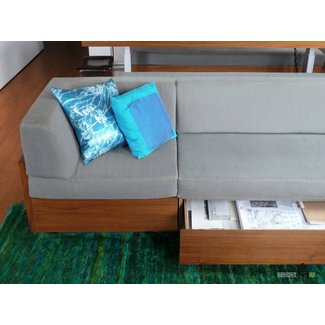 An excellent piece for contemporary homes, this sofa bed is not only quite nice to look at, but also very practical. Under the softly filled cushions, you can find spacious drawers, where you can easily store magazines, sheets, blankets, and pillows.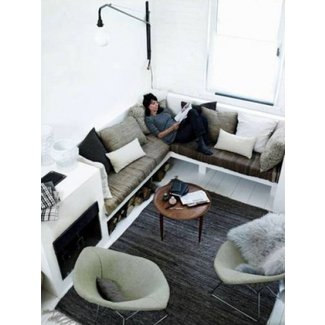 Contemporary lounge room with built-in couch - its elevated seat allows to use the space underneath for storage. Not much color here: the coloring scheme is a composition of black, white and beige tones.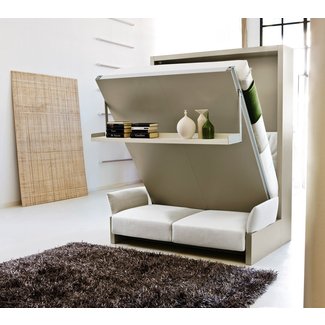 A very original and functional idea in the house. This storage wall includes a shelf for books and decorations. A very important element of this construction is a pull-down bed that provides sleeping space for two people.
PRODUCTS & IDEAS Best Ideas