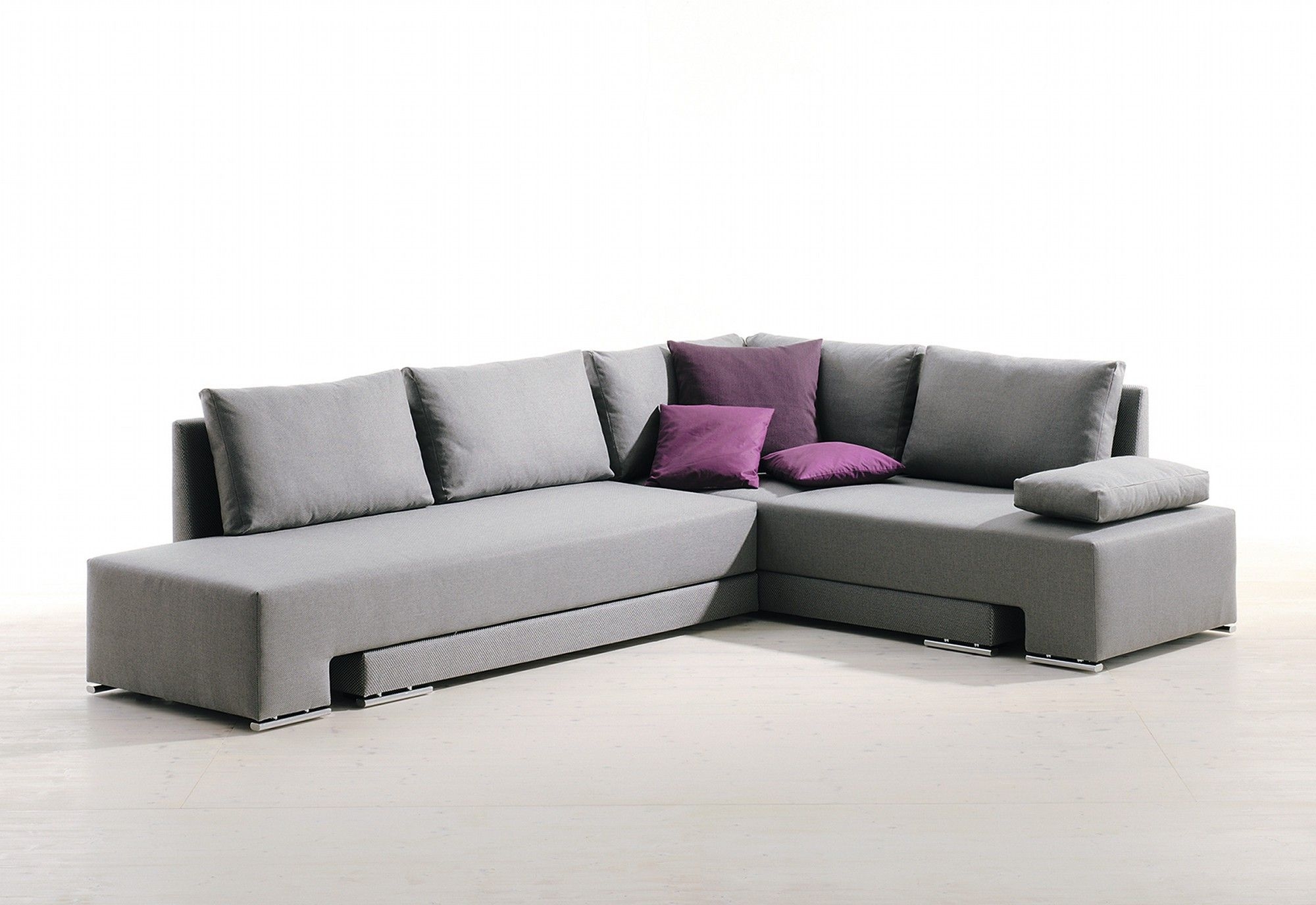 Monochrome gray modular corner sofa combined with sleeper looks so on-fleek when you put a bunch of colorful (here: purple) pillows on it. It's consequently a space-saving, but style-boosting couch bed.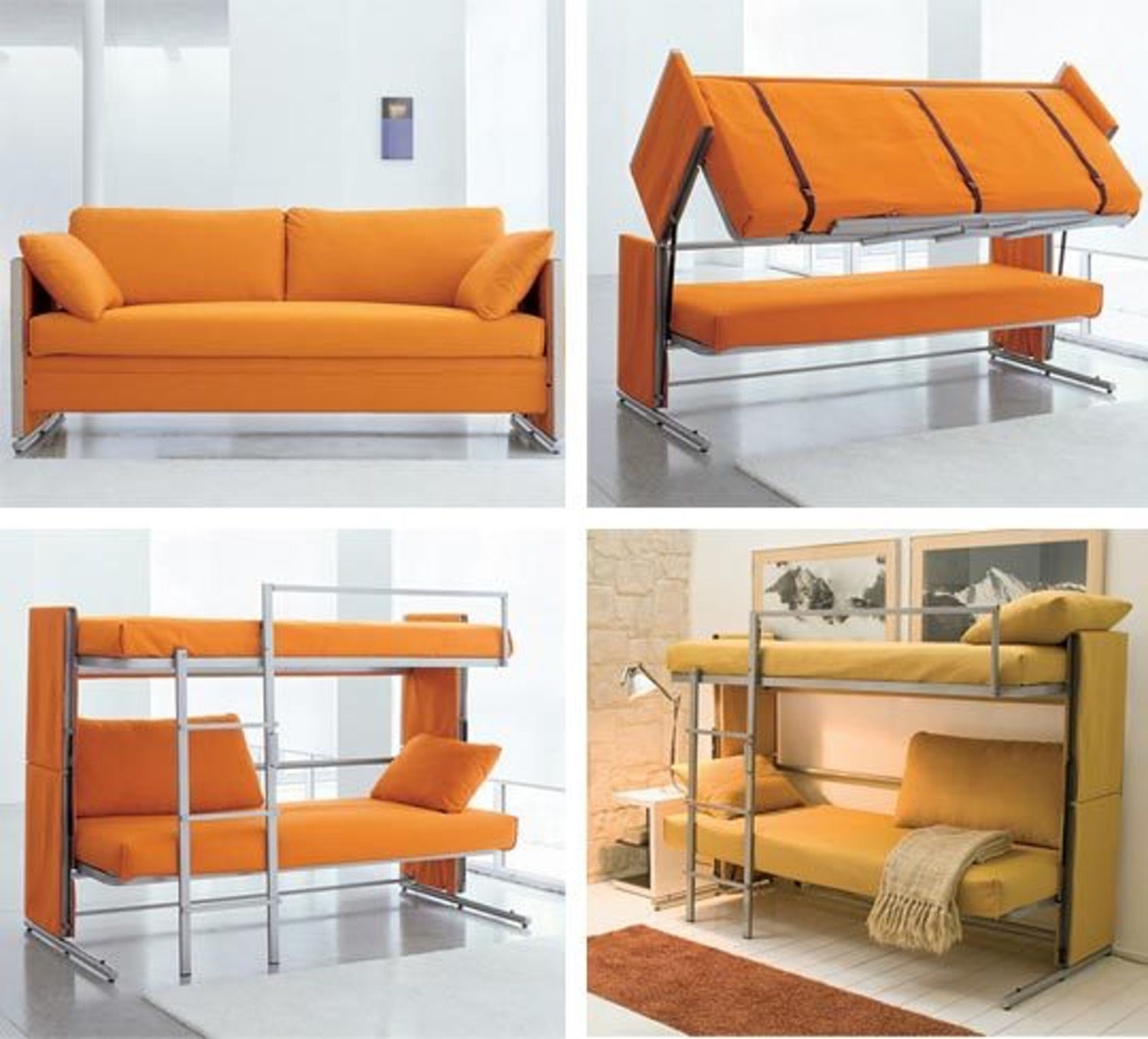 A great piece for accommodating smaller spaces, the modular sleeper sofa works perfectly with modern interiors. It has a strong metal frame and rich orange upholstery, allowing you to convert it into a functional bunk bed.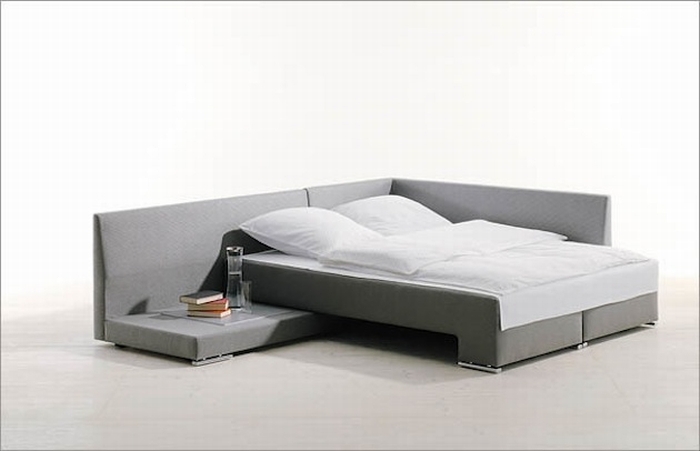 With its smooth, minimalistic appeal, this modular sofa sleeper constitutes a perfect proposition for contemporary interiors. Finished in light grey, it will fit into most of the surrounding decors.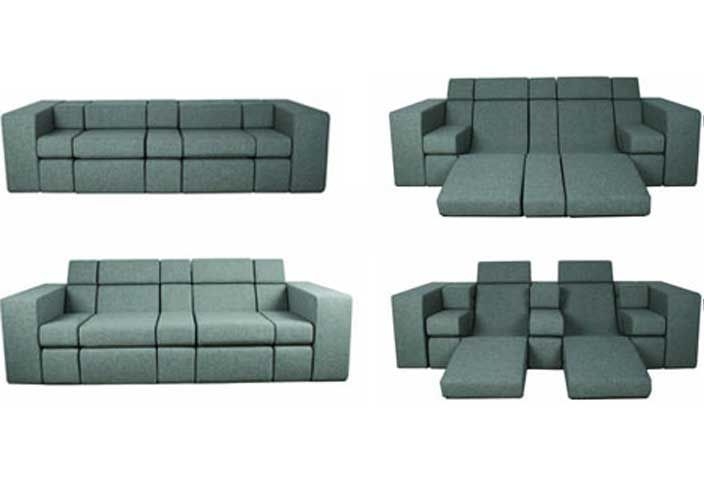 So many arrangement options, tons of them! This fun modular convertible sofa escapes the boring design and lets you unleash your creativity on a daily basis - do whatever you want with this extraordinary sleeper sofa and discover all its functions!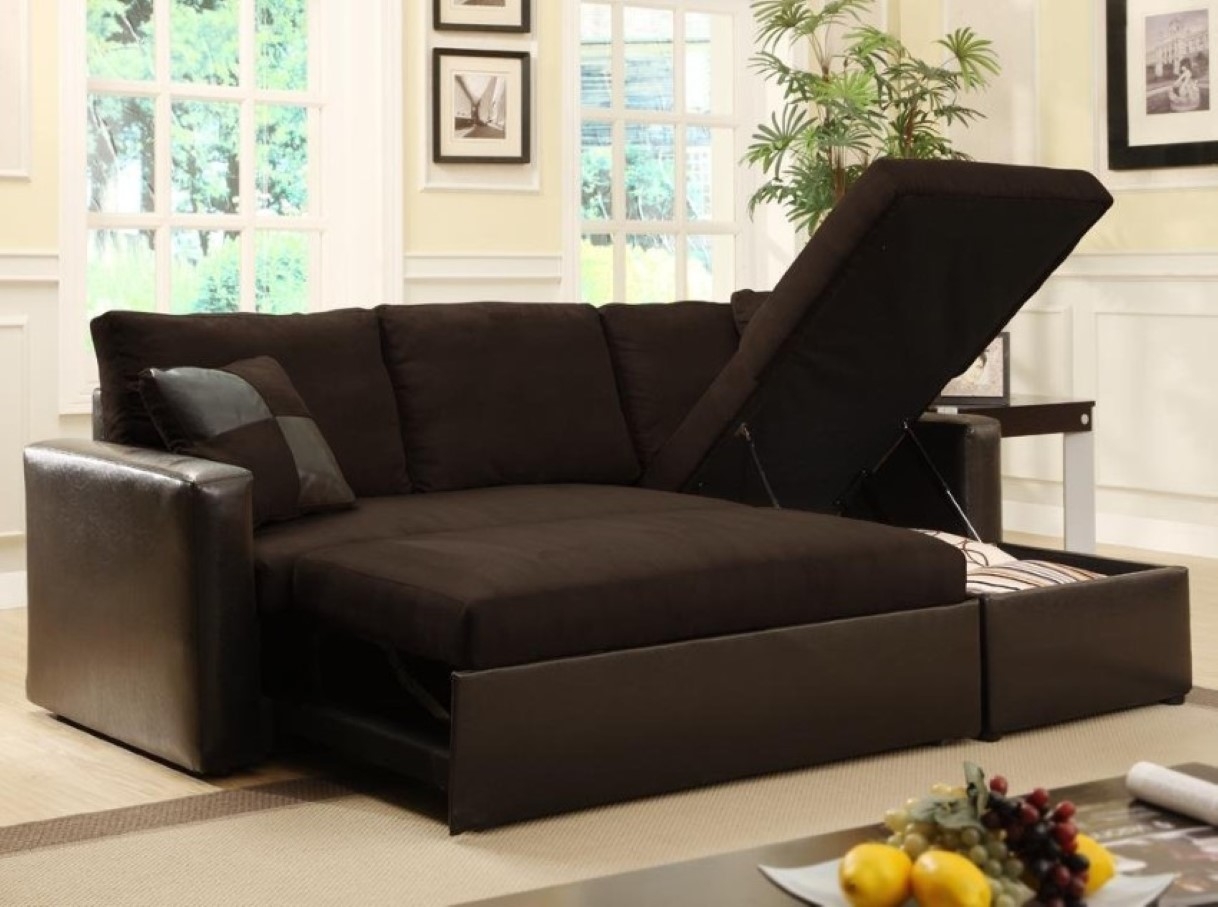 Provide that one extra sleeping space for your guests for when they need to stay overnight with this amazing sofa bed that comes with an elegant, chocolate finish and can be set up to offer plenty of comfortable space.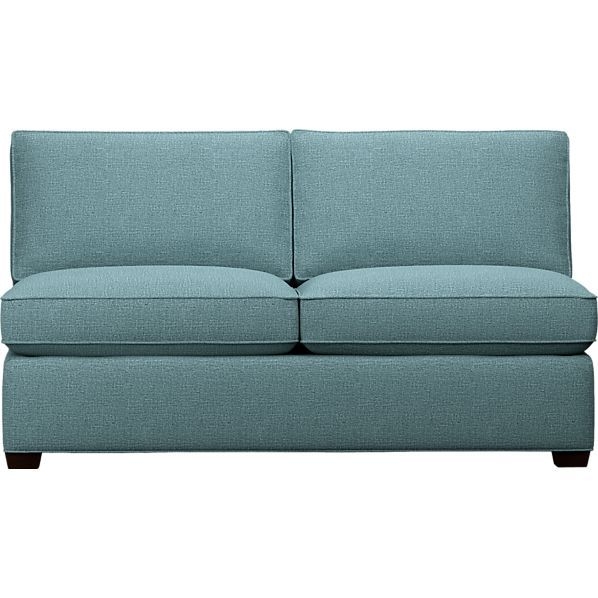 Davis Armless Sectional Full Sleeper Sofa in Sectional Sofas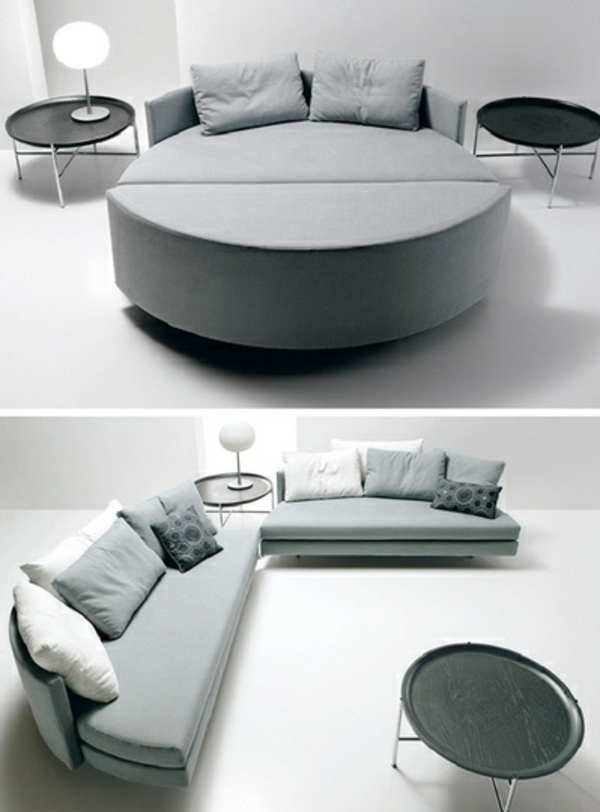 A fashionable addition for modern interiors that can be used as a large 2-piece sofa or a comfortable bed. Its gray upholstery beautifully fits white interiors and it comes with 2 matching throw pillows.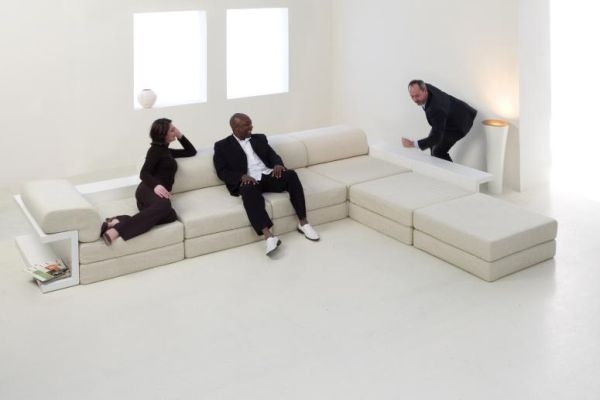 Ludus Modular Sofa by Patricia Hopfer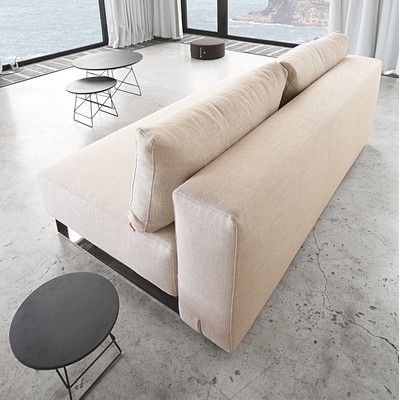 Supermax Sleek Excess Lounger Sleeper Sofa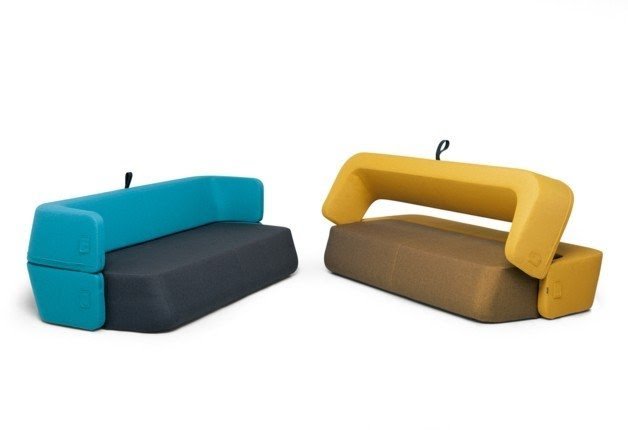 Revolve is based on a very simple idea for a multifunctional piece of furniture. As a sofa bed, it is just as comfortable for sitting as for sleeping // I designed & prototyped a sofa almost exactly the same as this, as a student in 2008...! Five years on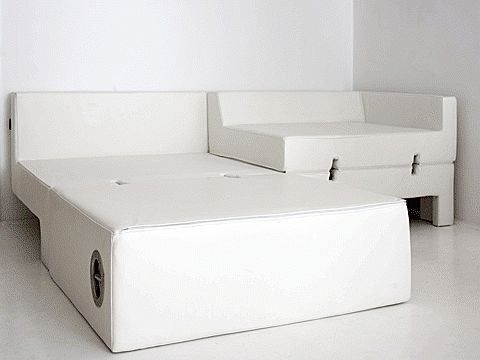 Modular Sofa Bed |

This modular sectional sleeper sofa is a great interior design idea! Adding two of its parts together creates one, big, oval king size bed. It's greyish with lighter inside of the bed. Additionally the inside space creates some storage opportunity.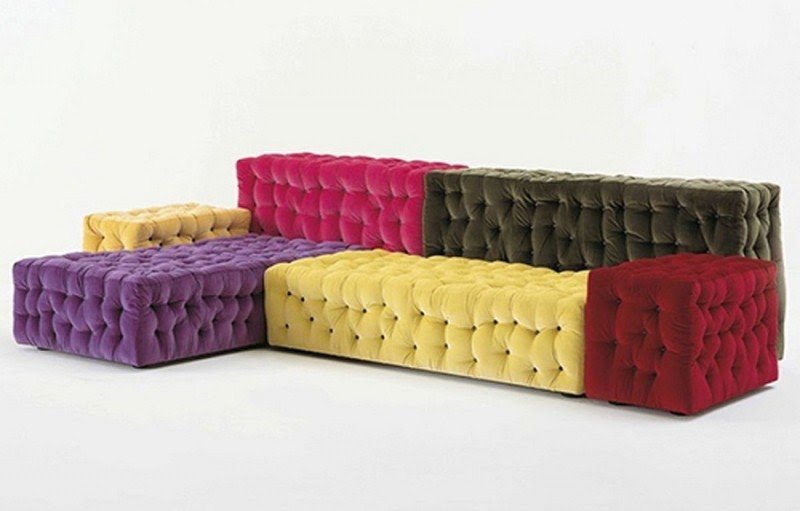 Colorful Modern Modular Sectional Sofas ~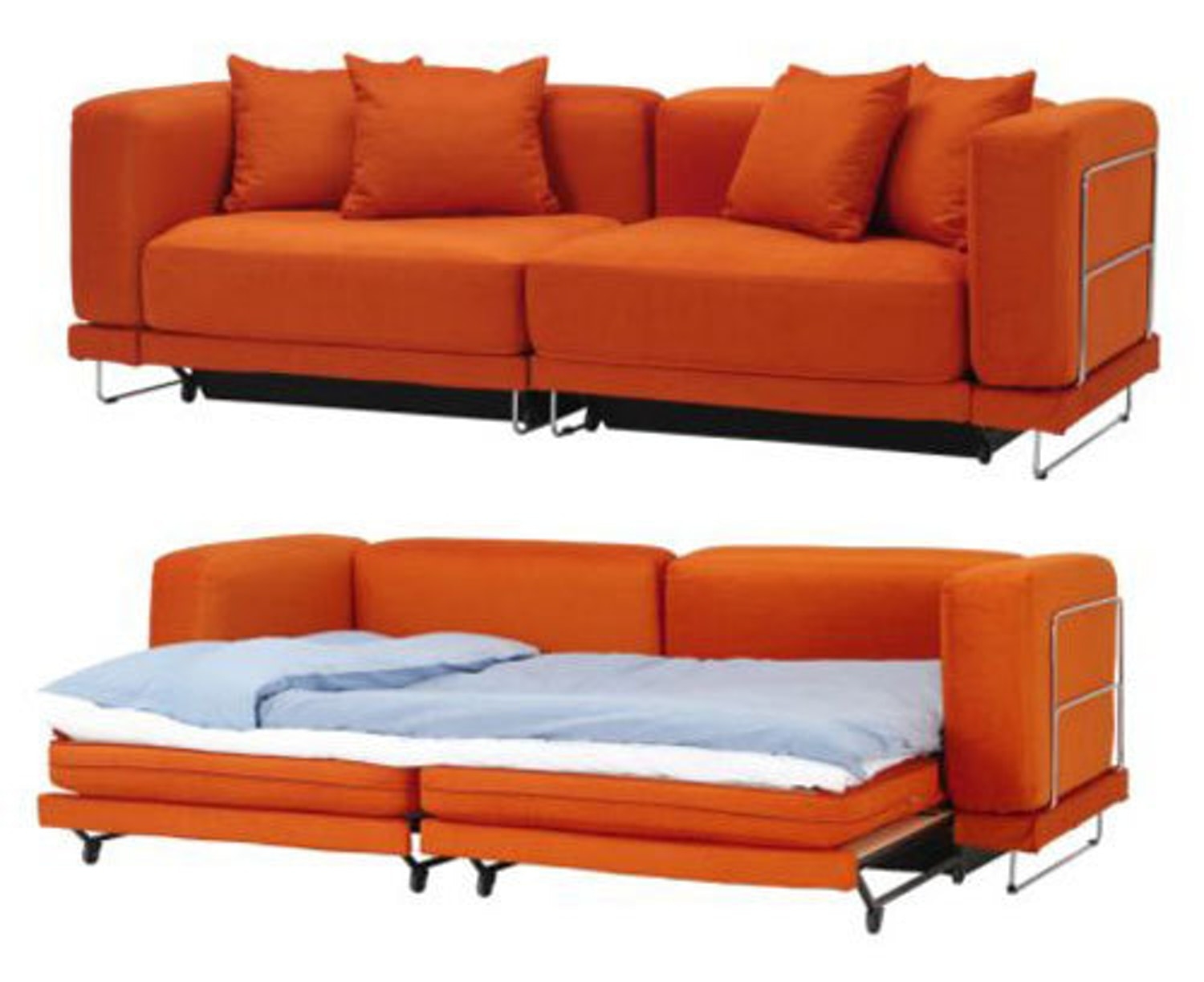 sofa bed for the spare room or office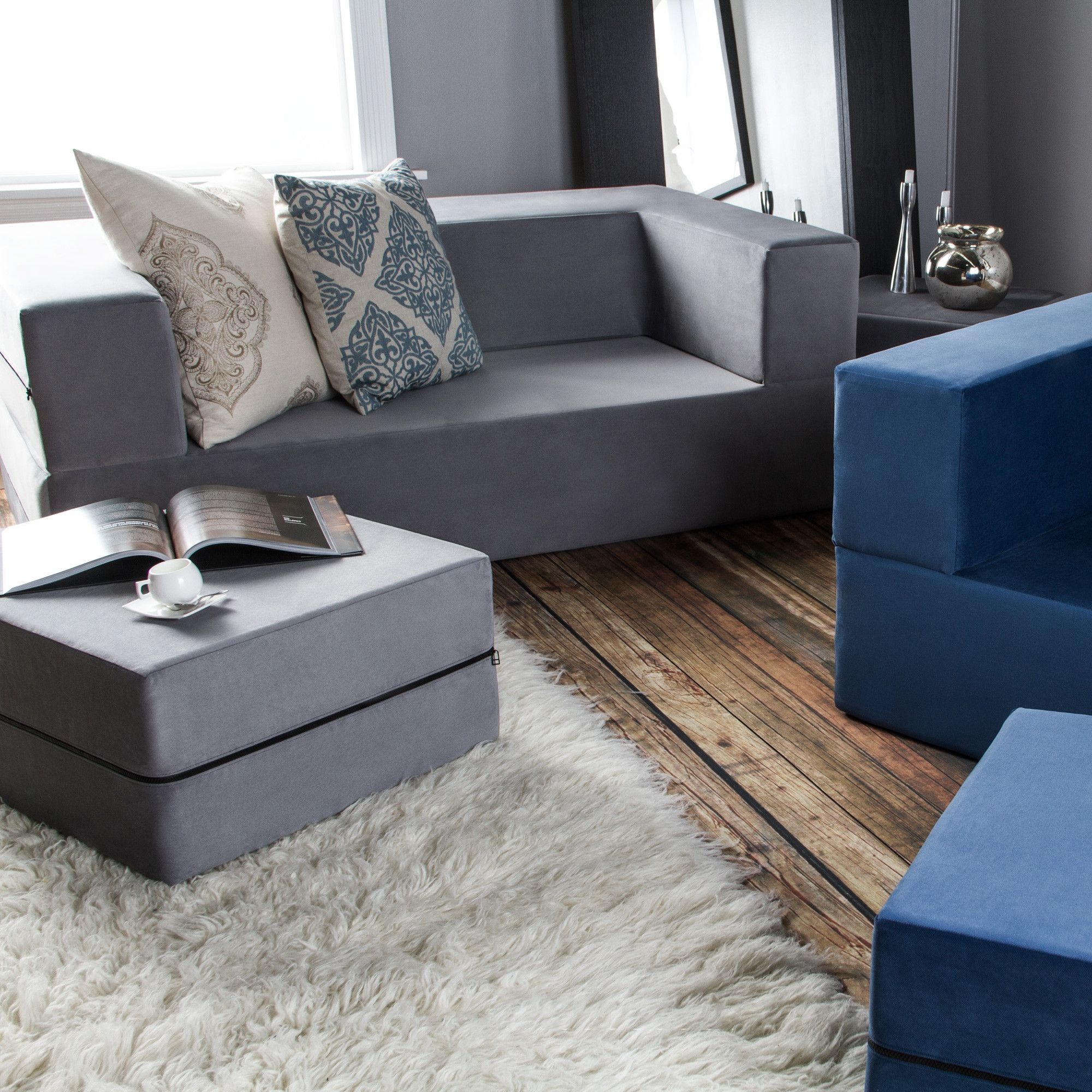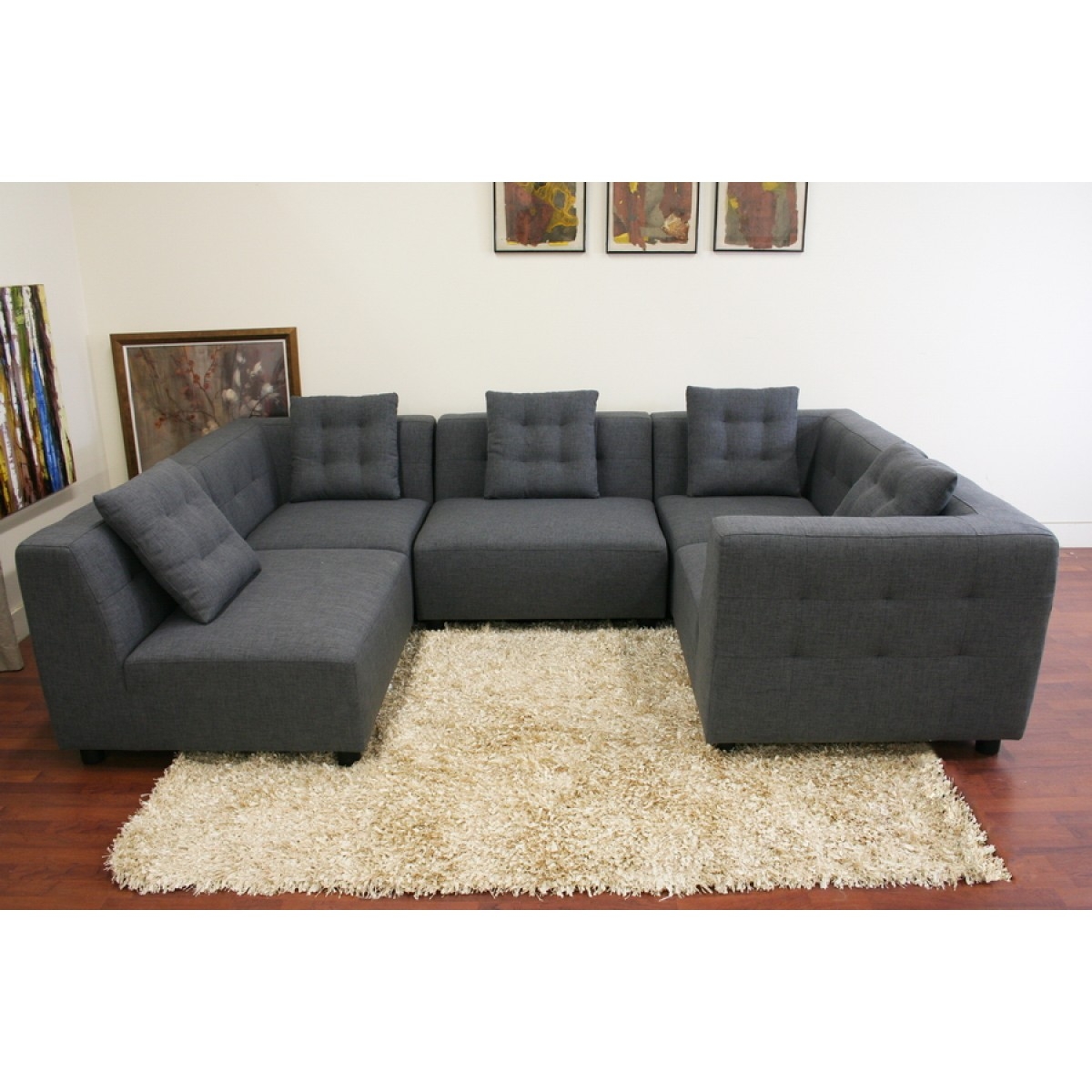 An aesthetic contemporary U-shaped sectional sofa. All pieces have rectilinear wooden frames and low dark angular legs. Upholstery is of plain grey fabric with delicate button tufting on an arm side, backrests and back pillows.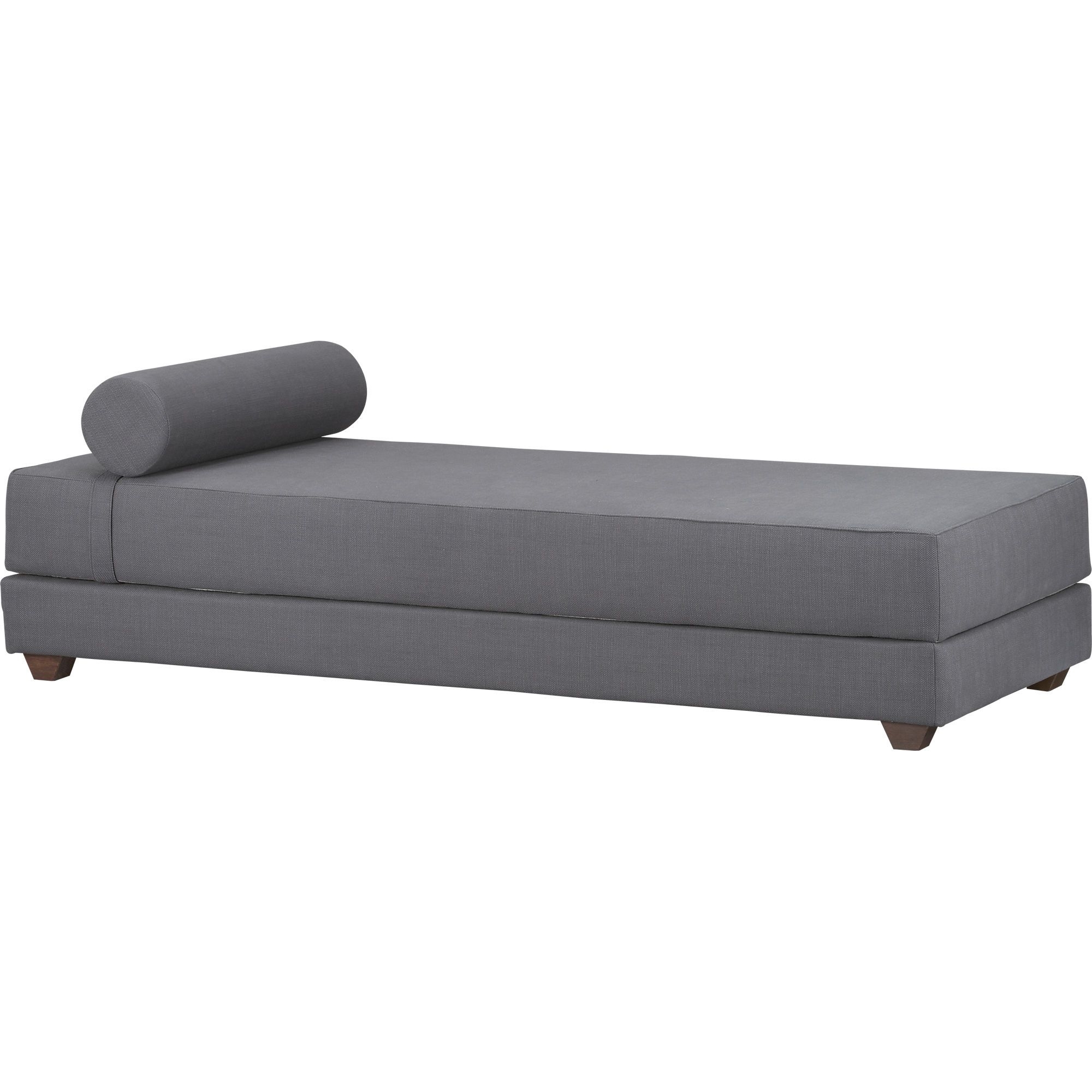 An aesthetic practical modern daybed easily convertible to a large bed. It has a rectilinear wooden frame with low block legs. It's foam-padded and covered in plain grey polyester fabric easy to dry cleaning. It's equipped with a roll headrest.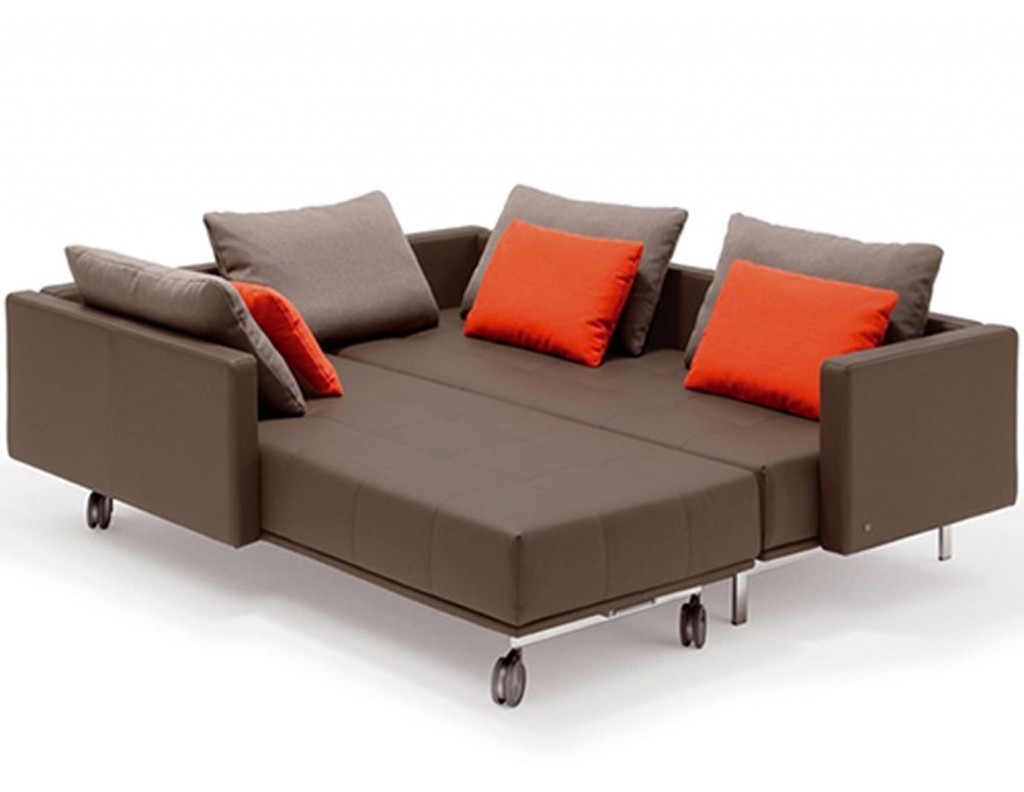 Stylish and practical - this modular sleeping sofa embodies well the character of contemporary design. Wheeled, metal base holds firmly a dark grey sofa with a chaise, which can be extended to a king size bed.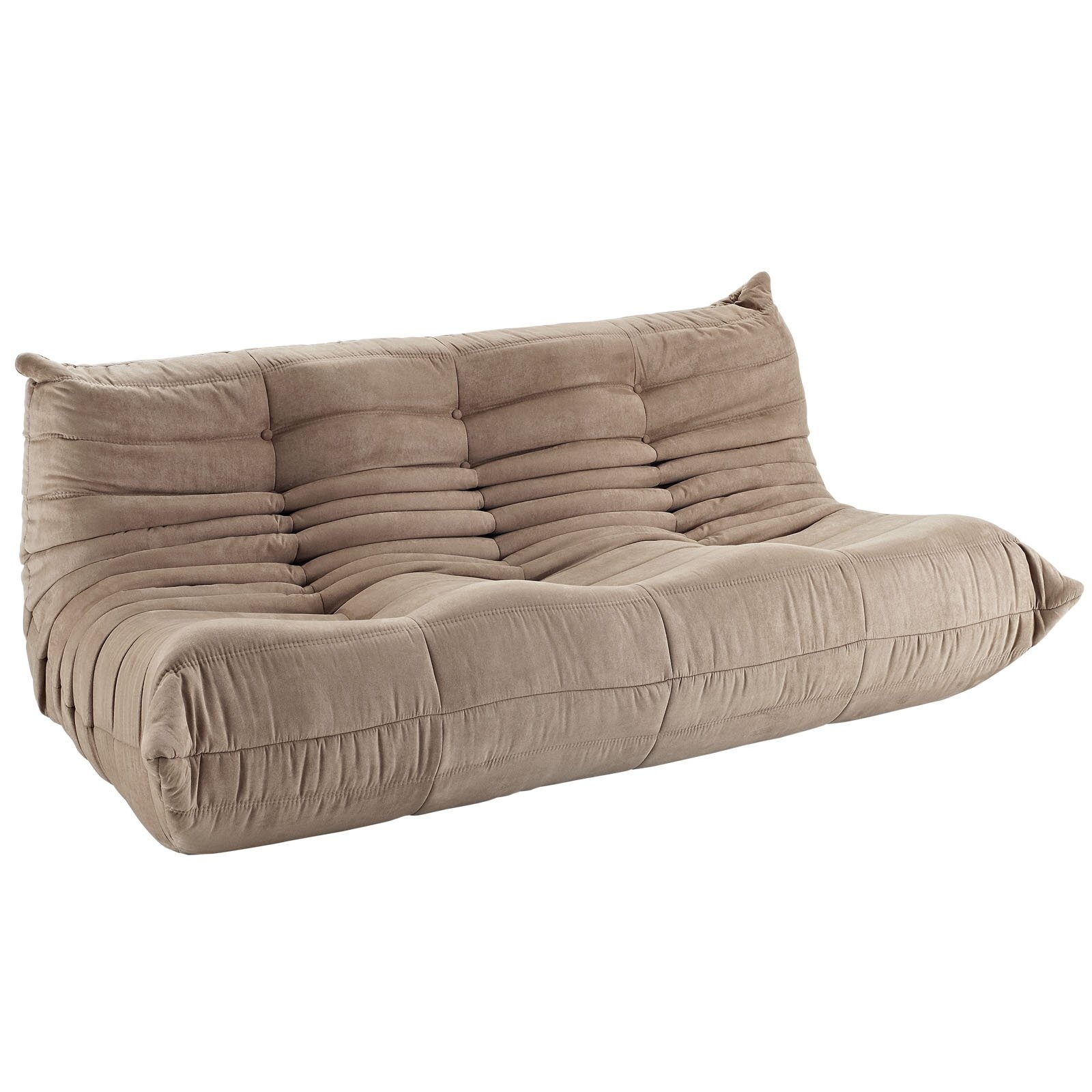 Click to enlarge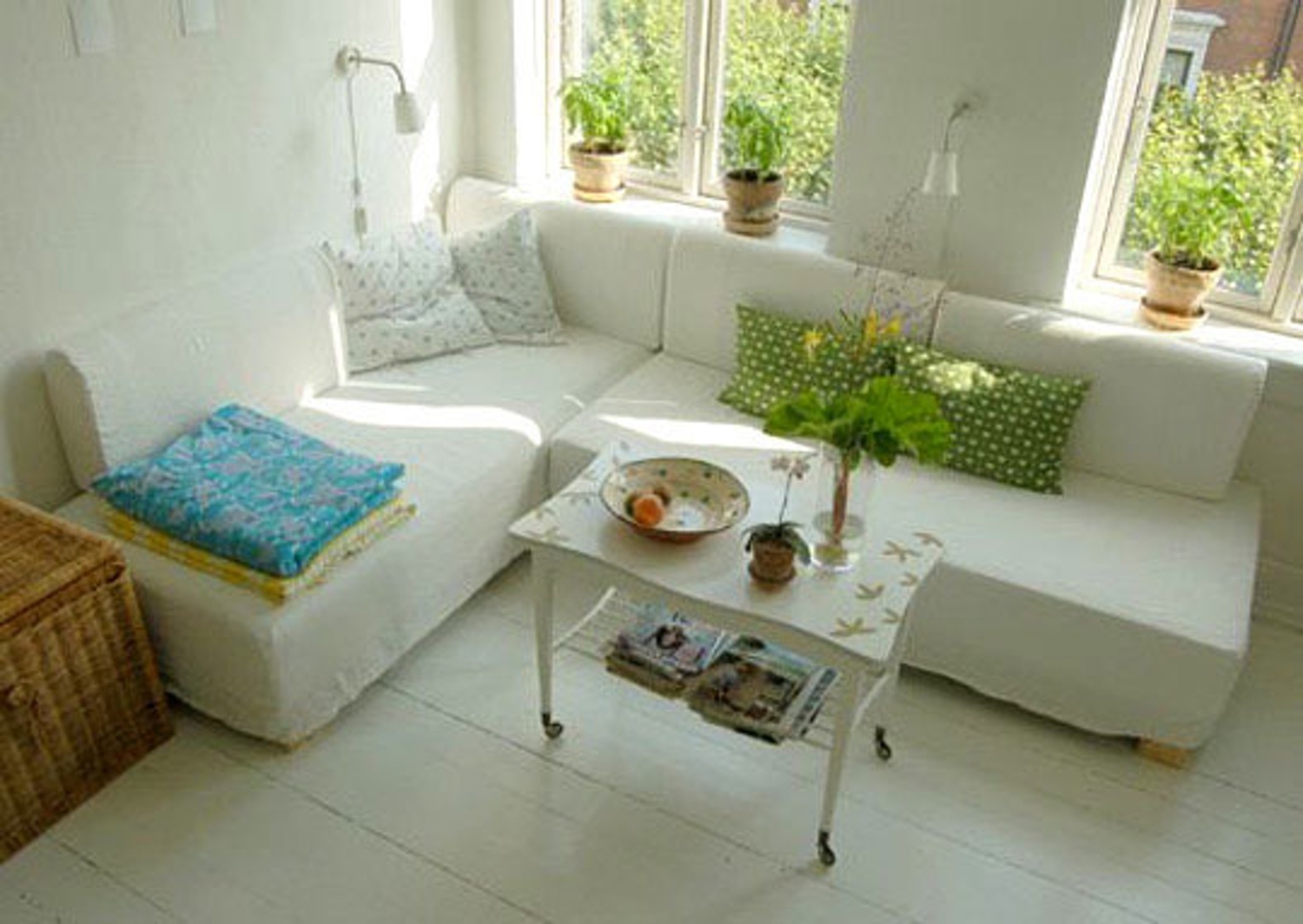 great DIY for making a sectional sofa double up as guest bed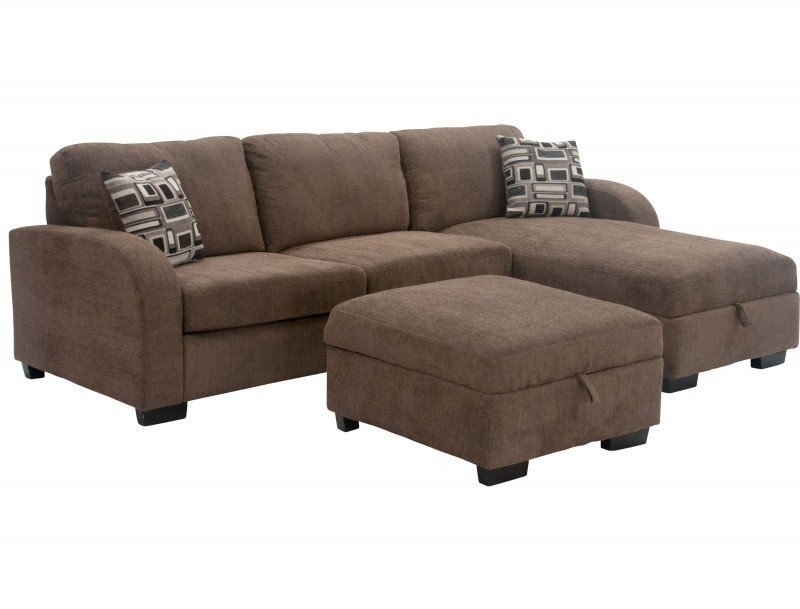 sleeper sofa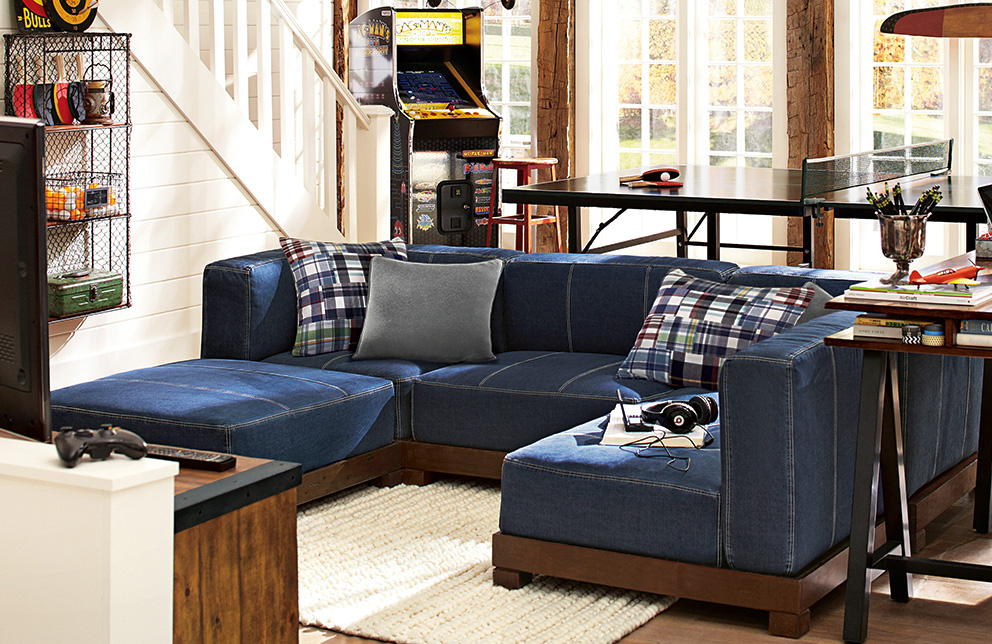 Denim cover can bring casual feel to a space without losing fashion from sight. That's the way this sofa sleeper set is. Fitting room corner, its low-lying seat fills the bill as seating space and daybed.

Minimalist contemporary sleeper sofa with low back - wherever some room for one more guest is necessary. The styling brings the 1950s modern style vibes somehow. Wrapped in white leather, on dowel feet.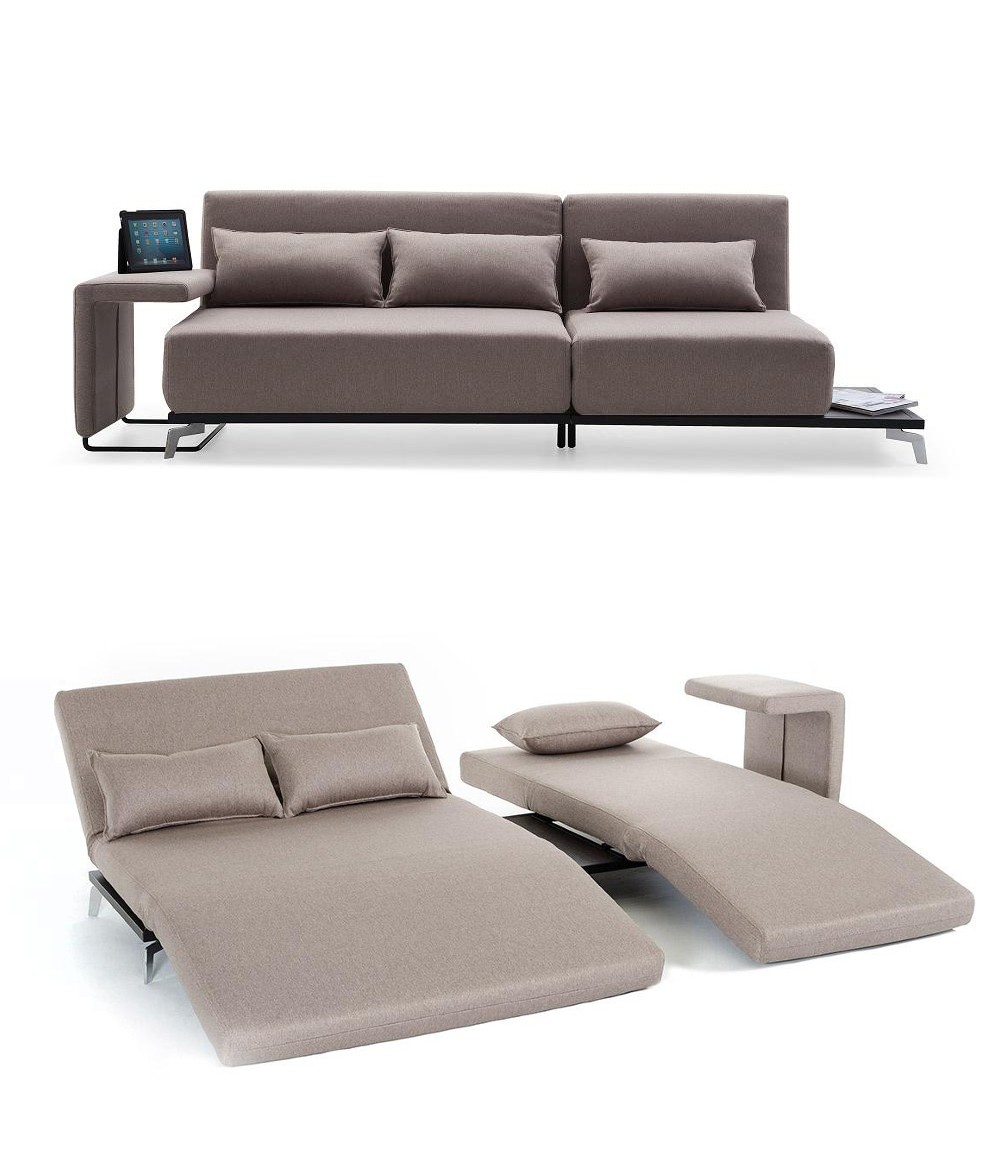 This modular sleeper sofa provides many postures that assure comfort to its users. Its simple lines and contemporary design match different room. This sofa is very soft, so it provides comfort on the highest level.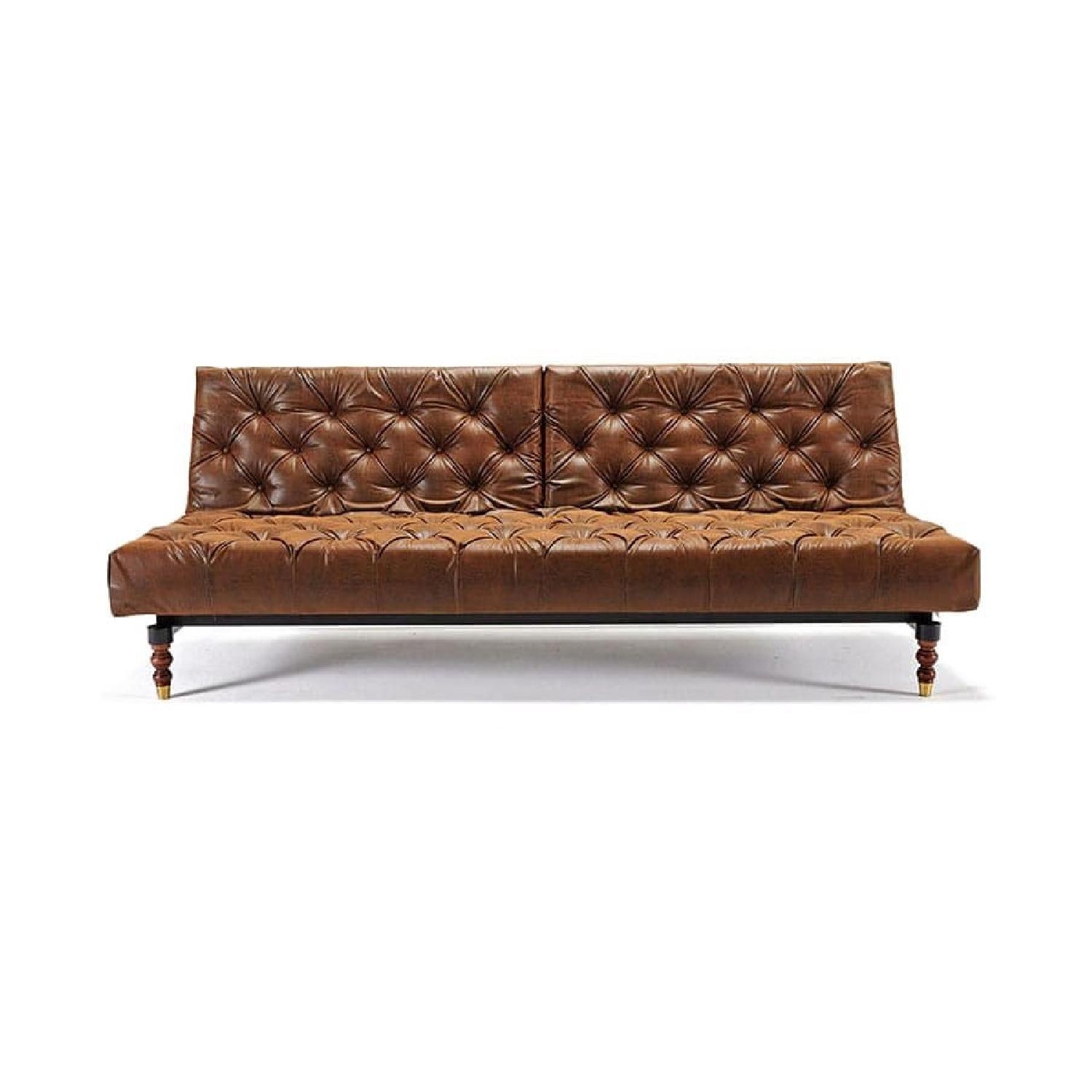 Old School Chesterfield Sleeper Sofa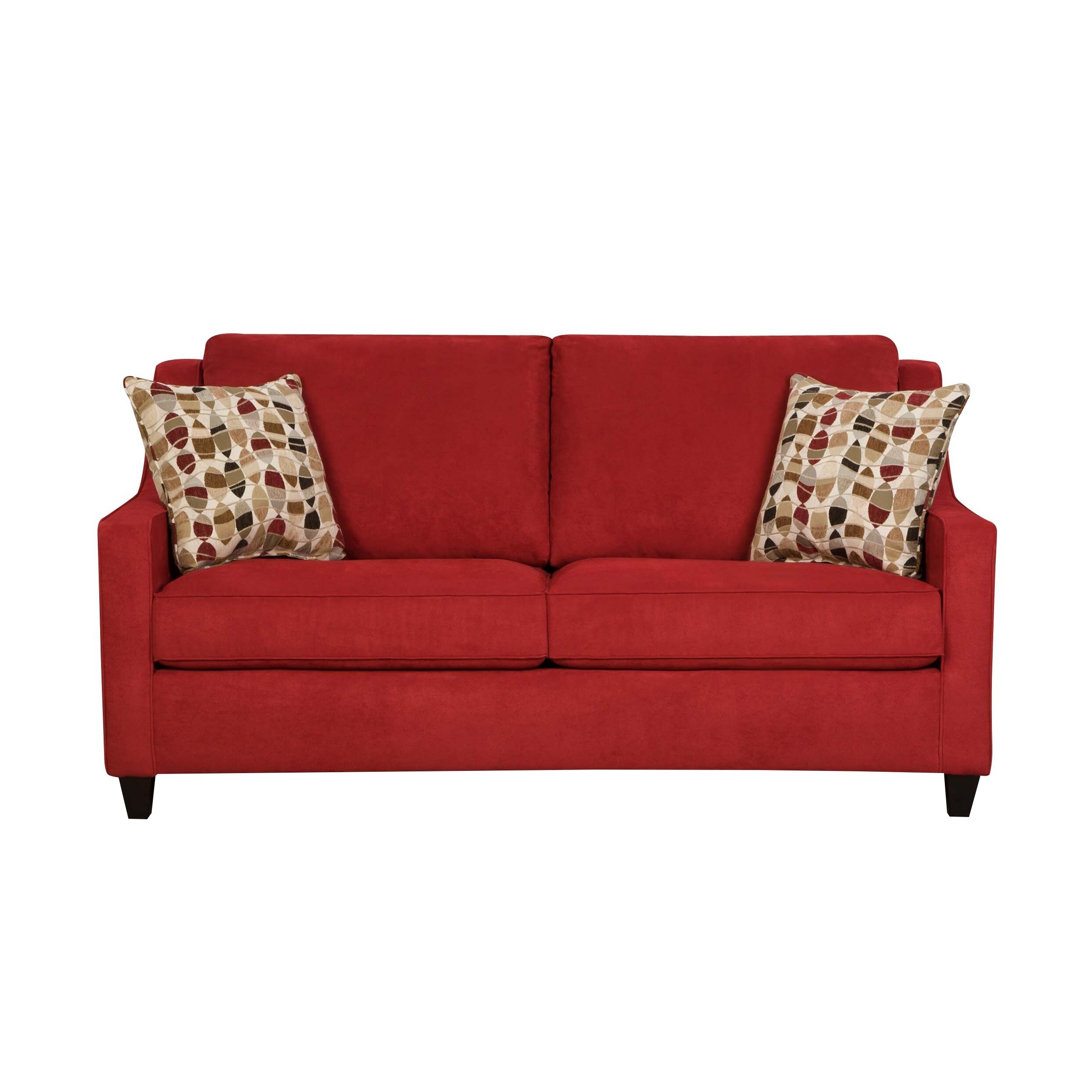 Twillo Twin Sleeper Sofa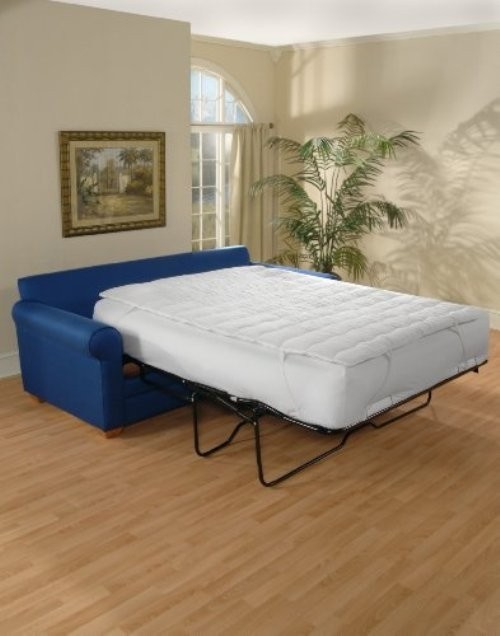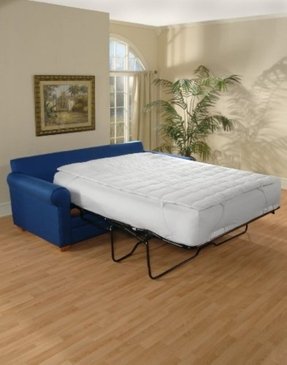 A multi-functional element of furniture. This blue sofa offers a soft sitting space with a solid backrest and padded arms. This sofa is also able to convert into a bed with thick, ergonomic mattress and metal legs.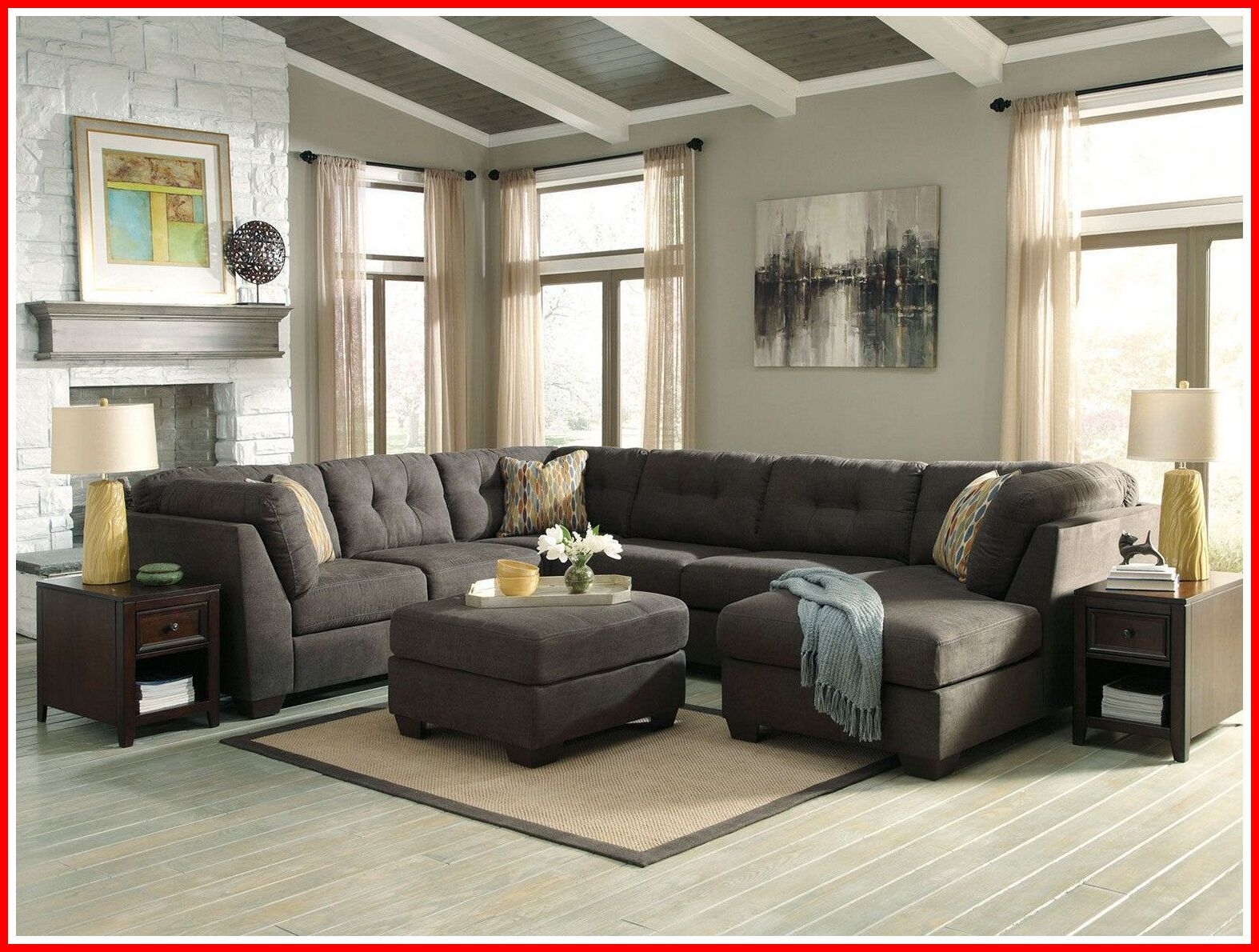 Big 3 piece sectional sofa will be a main furniture in big living room. The U-shape allows to but it in the corner or place it in the middle of the room. It can be easily folded out to provide enormous sleeping space.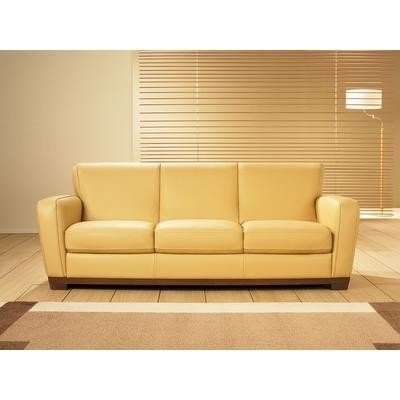 Natuzzi Leather Sofa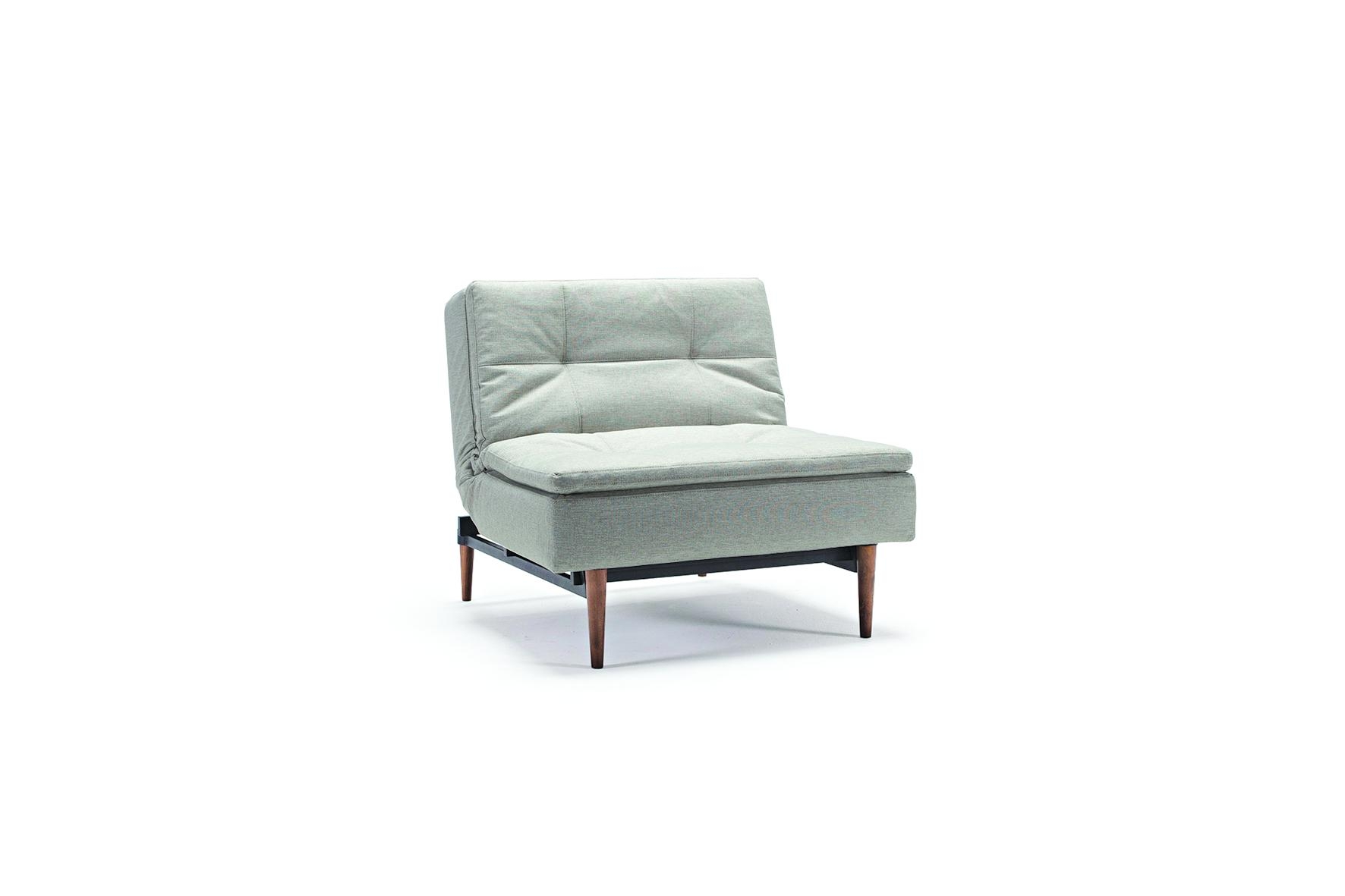 Furniture | Seating | Sleepers | Sleeper Sofa Dublexo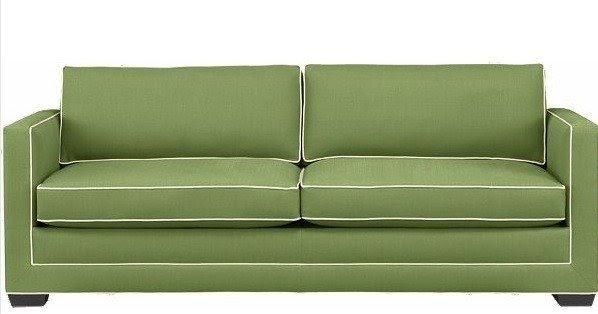 Green Sleeper Sofa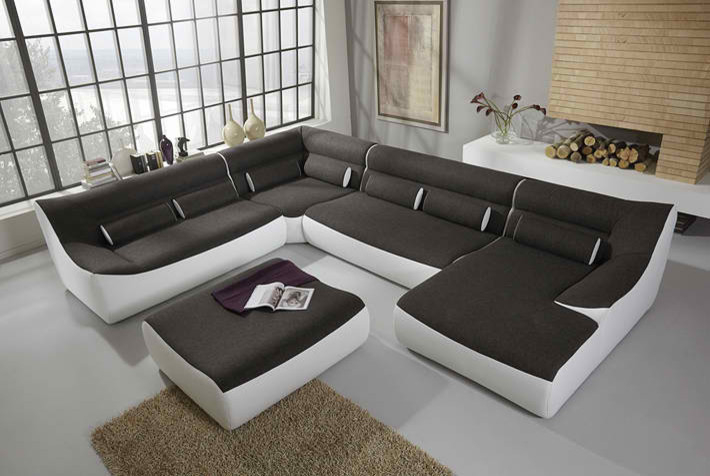 The intriguing combination of white and gray colors in this leather modular sectional sofa makes the interior very modern and attractive. The whole in combination with ottoman creates an interesting composition.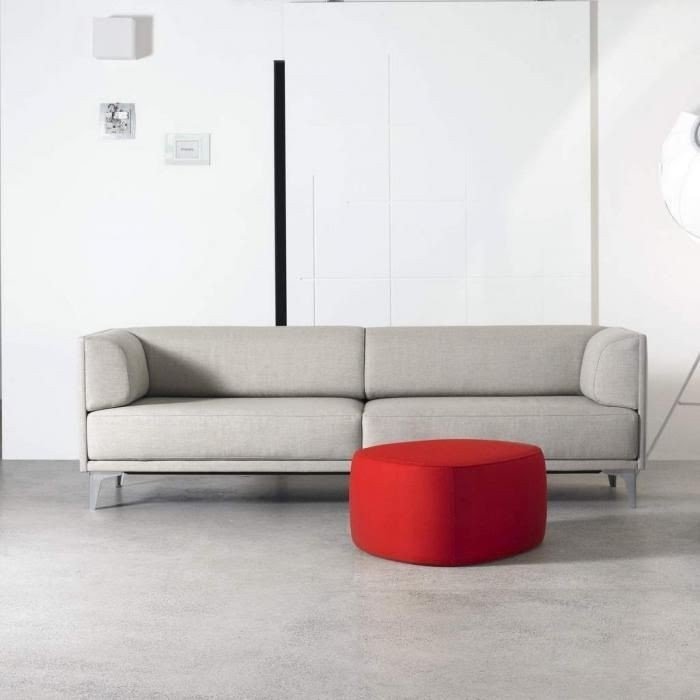 Scandinavian hand-touched this sofa bench and made it full of elegant and simple gray color. The minimalist form makes such an important piece of furniture doesn't overwehlm the interior.Composed of rectangles itself is a wonderful background for live addons.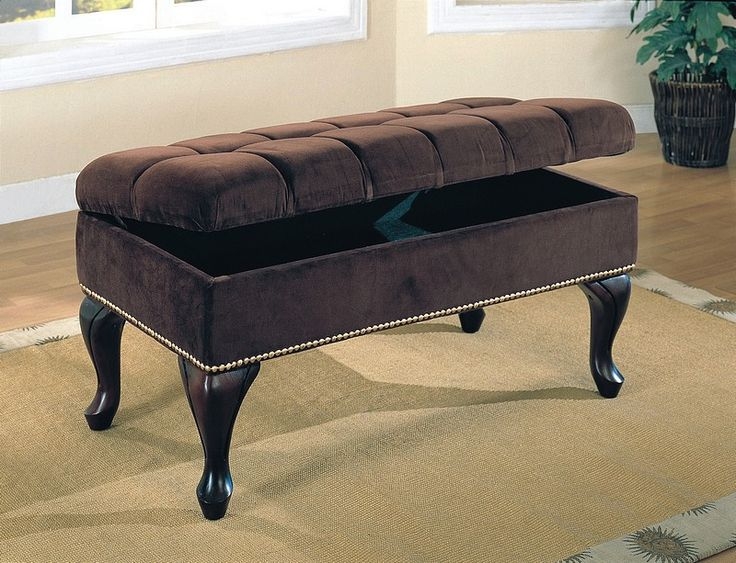 This functional and fashionable storage bench has a beautiful lid that works like a charm, revealing a hidden storage compartment. The bench rests on 4 sturdy cabriole legs and is beautified by a stylish nailhead trim.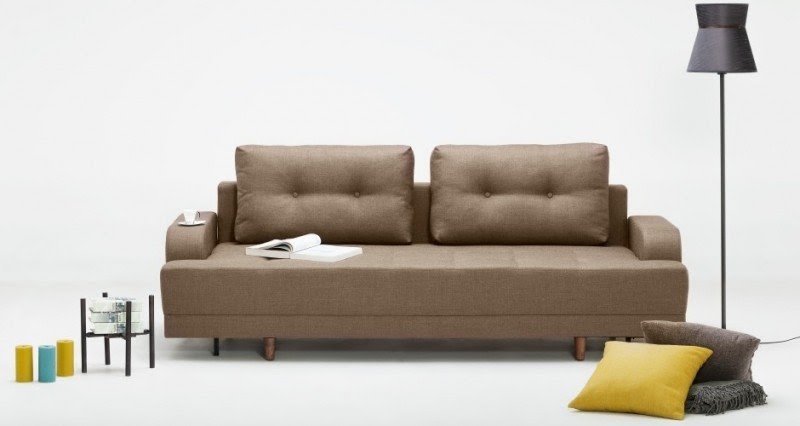 Modern Empire Sofa. Visit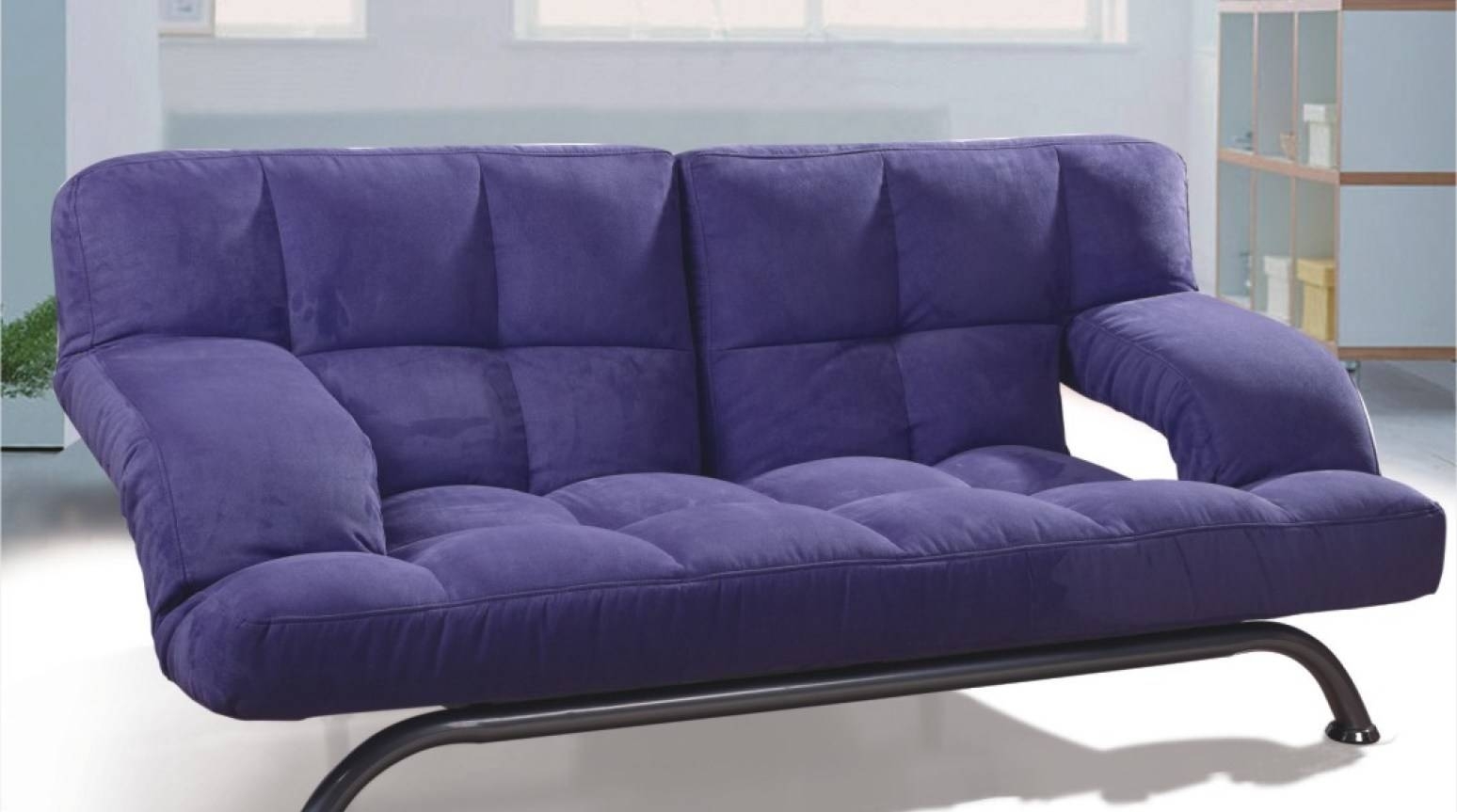 Folding Sofa Bed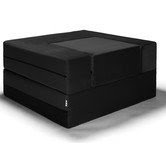 Zipline Modular Sleeper Chair with Otoman-- smart design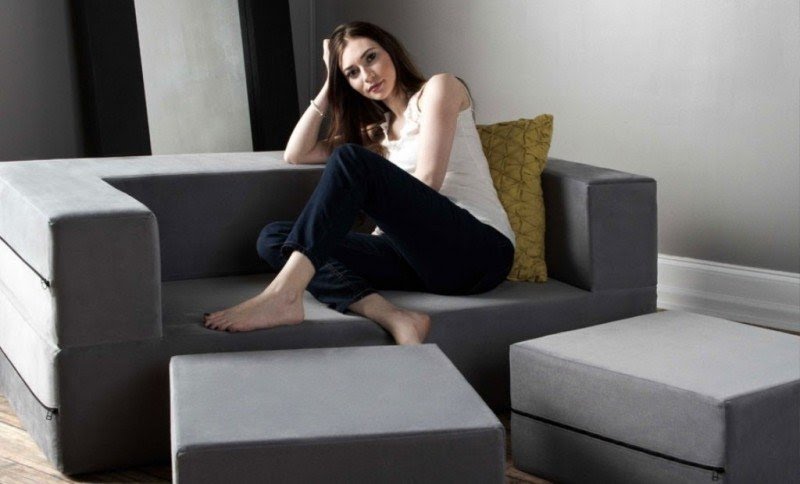 Modular sleeper sofas are a bit of fun in old wooden blocks, you can arrange them as you like, depending on the destination. By switching poufs, they become chaise longues or sofas for the whole family. In this case, with velvety graphite-gray upholstery.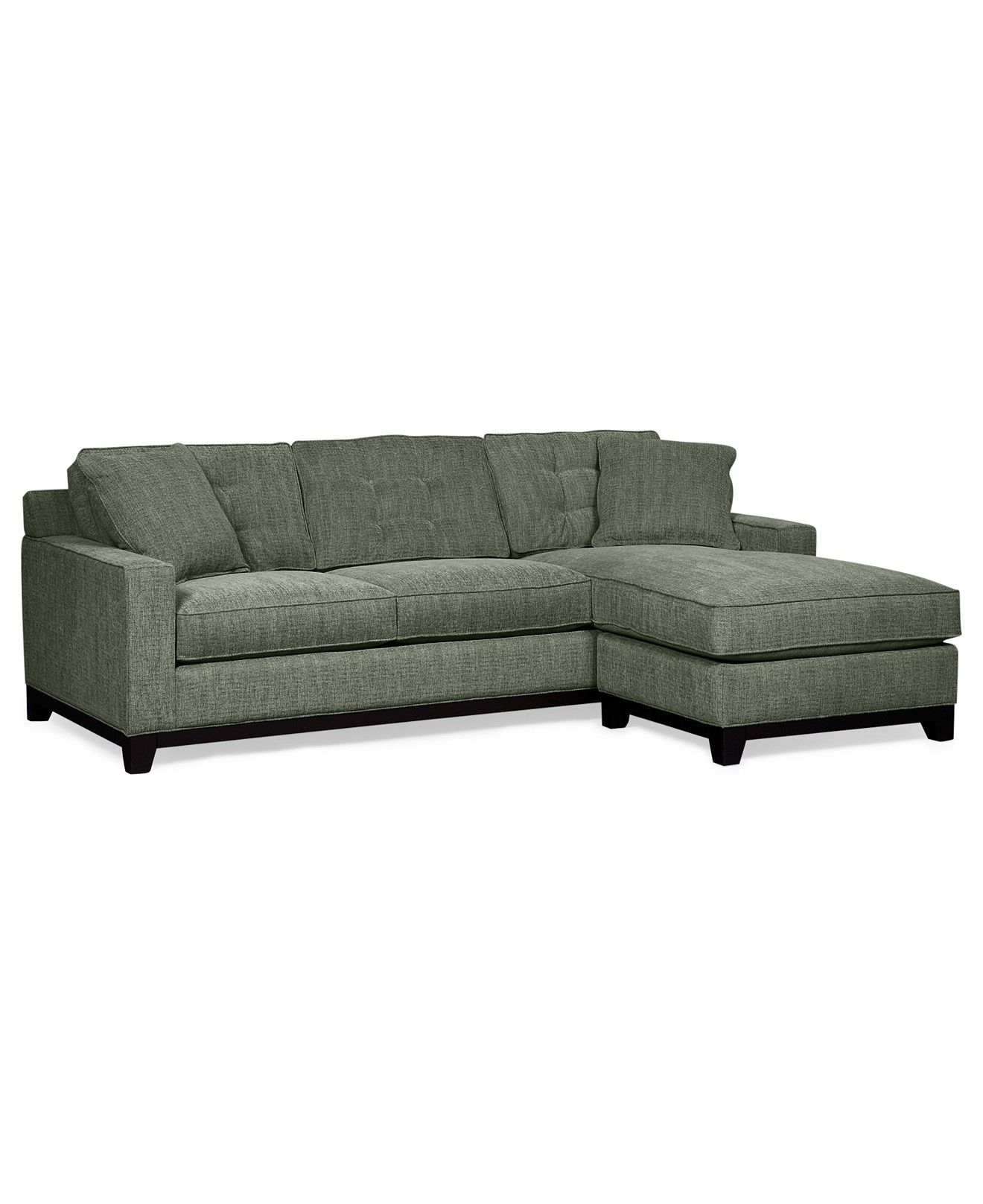 Clarke Fabric Sectional Sofa Sleeper, 2 Piece 93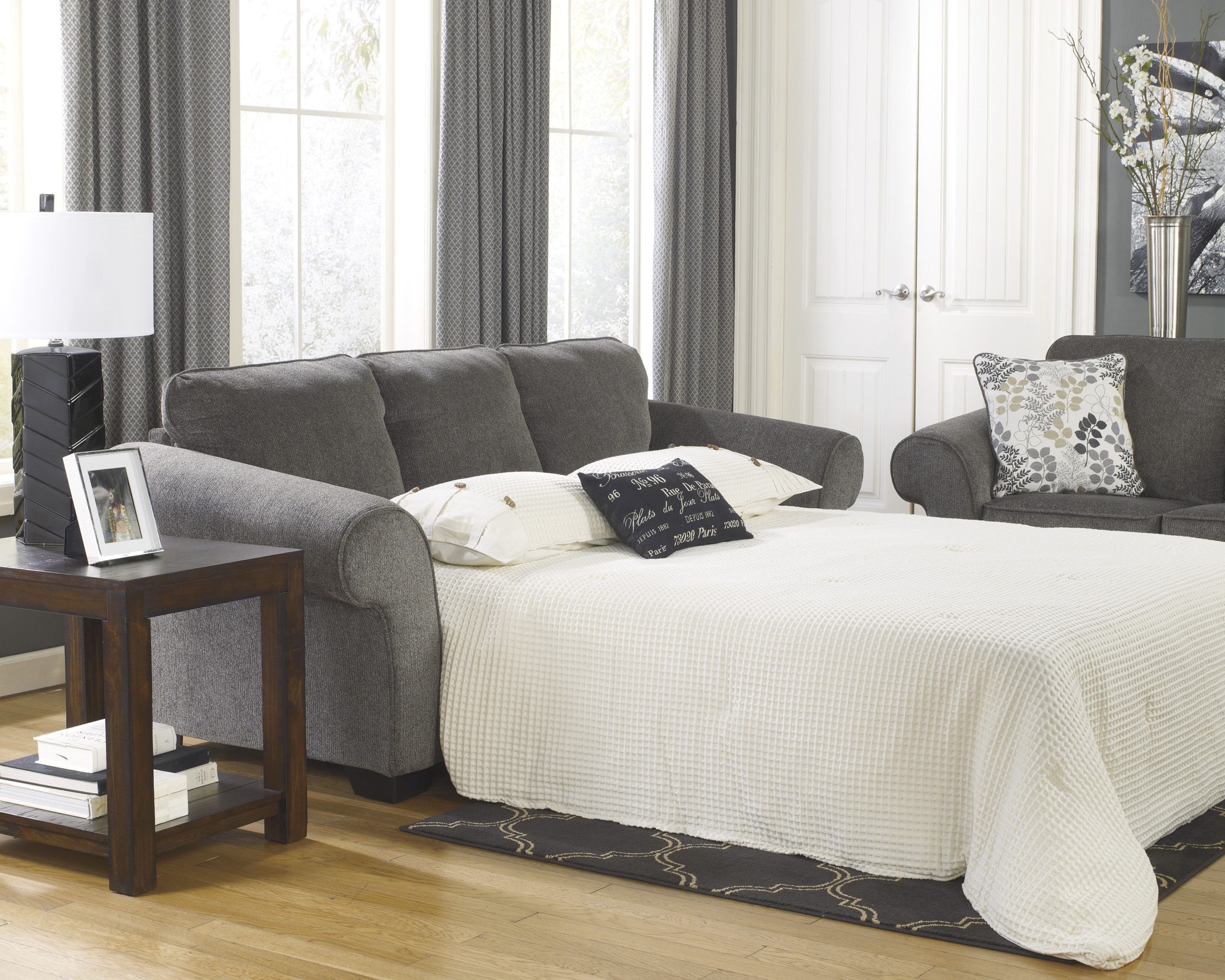 Makonnen Queen Sleeper Sofa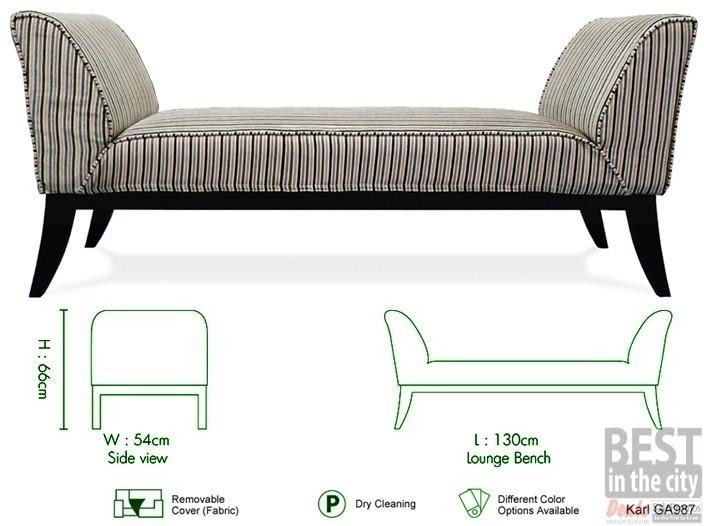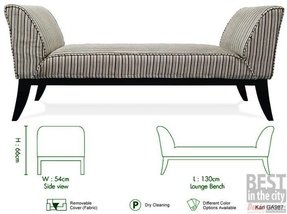 Modern sofa bench just for modern apartments. Can be used as bench for two people or as ottoman to rest. Removable cover allows you to easily change and adjust a style of the bench to current room decor.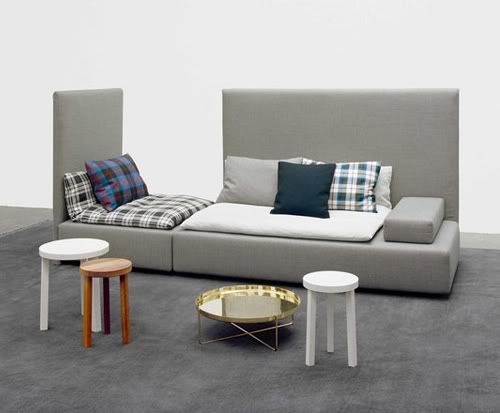 SF03 Shiraz sofa , Philipp Mainzer and Farah Ebrahimi for e15