French Country Sofa Table
You can't have a French country living room set without the appropriate French country sofa table. It's the final piece of the puzzle. Once you have added your French country sofa table, everything comes together. Well, we have plenty in many styles and colors available for you in our extensive collection of French country sofa tables for your viewing pleasure.
Foter is reader-supported. When you buy through links on our site, we may earn an affiliate commission.
Why trust us?
Our Picks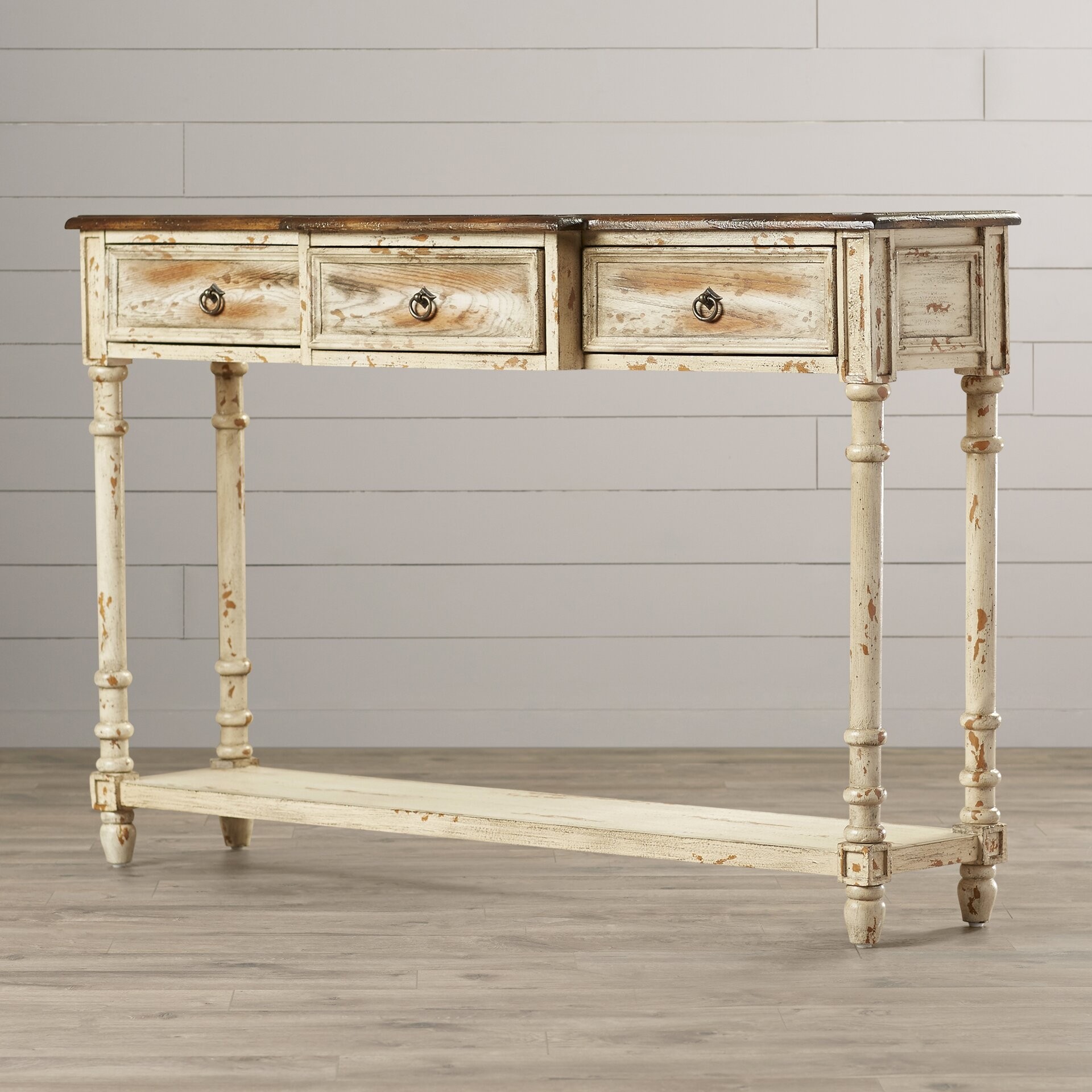 Cordia Console Table
A distressed look of this console table comprises on a unique vintage style that just cannot be overlooked. The table offers a bottom shelf, spacious top and three drawers equipped with metal hardware.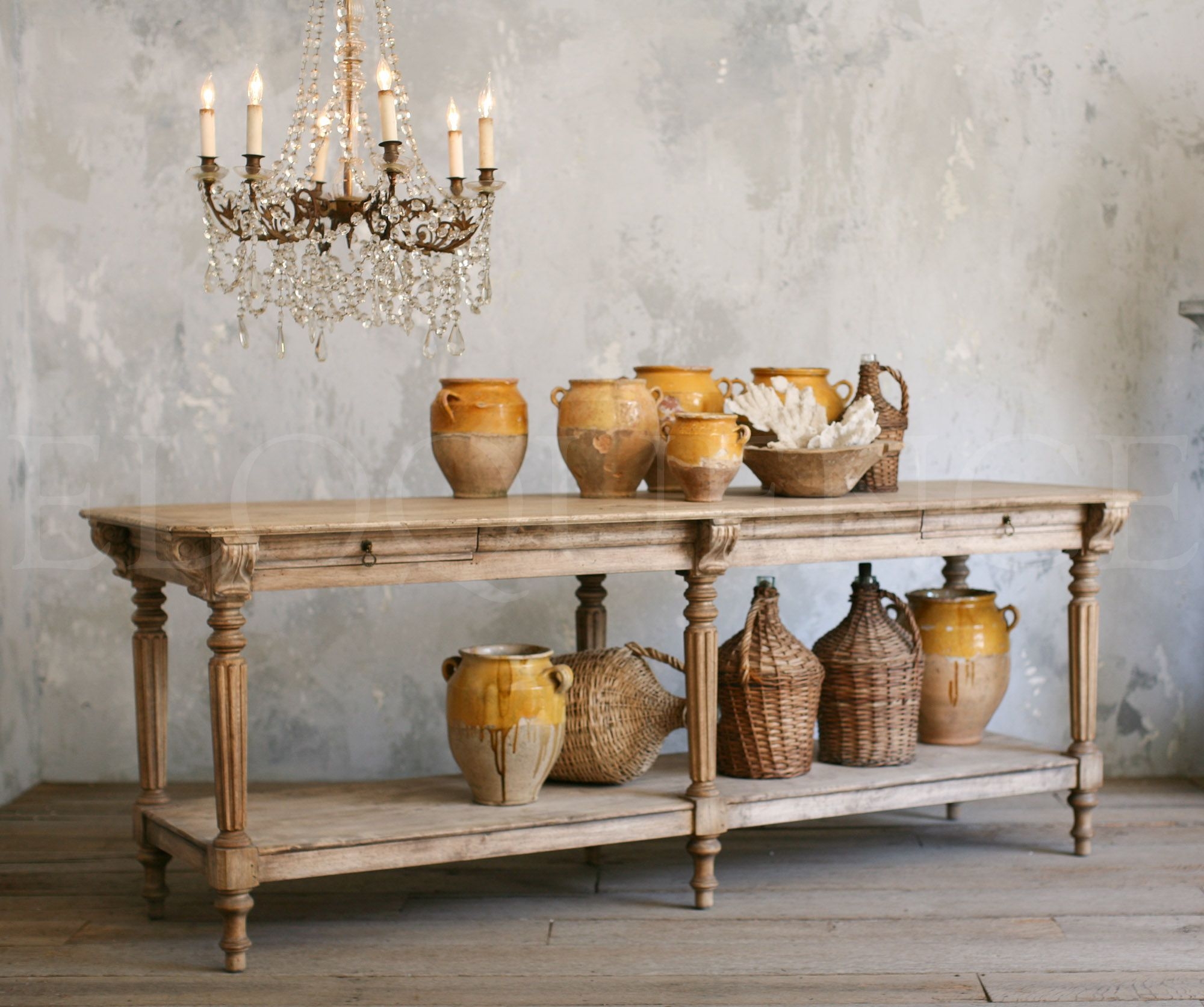 Console table in the French style. Construction is made of wood with antique finish. Base is fitted with open shelf for storing needed stuff. Rectangular top has large usable surface. Application in all kinds of interiors according to taste and need.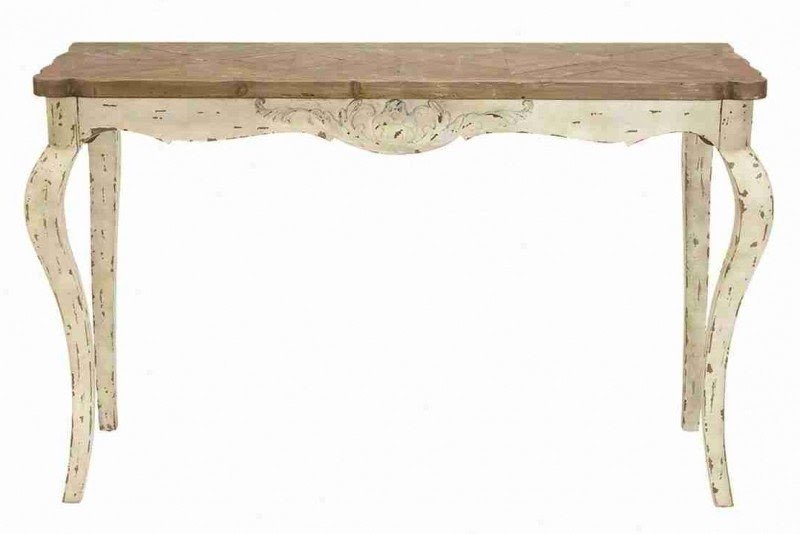 Loft Wood Console Table
Wooden console table. This unique console table has been designed to resemble vintage furniture. The table has been varnished to make it more durable and has an attractive rectangular shape. Curved legs add additional style to the table.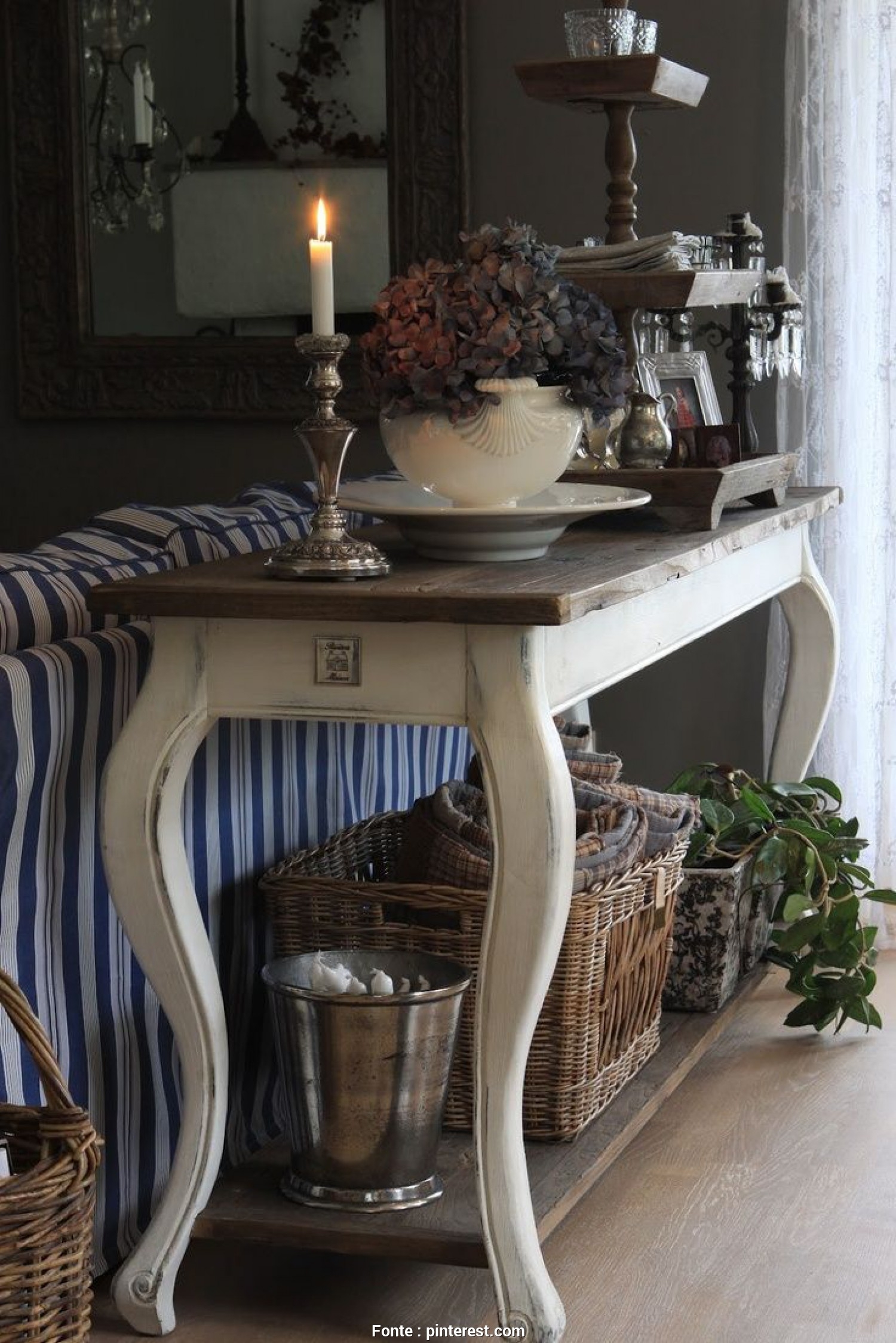 Vintage design for a country sofa table with a French style to it. The table possesses a distressed, weathered coat of white paint which nicely fits in with the rough, dark wood top and the antique decorations on it.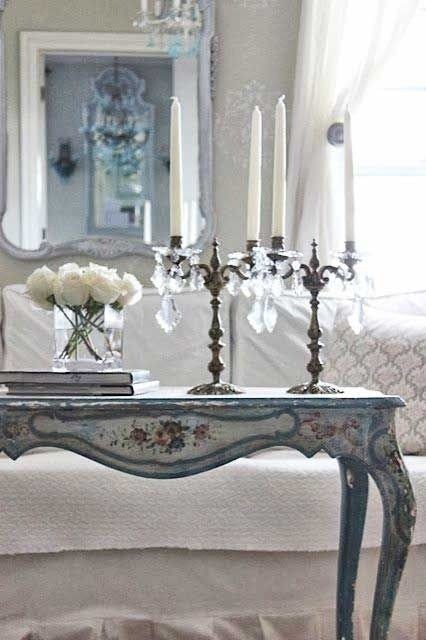 The French stylization of living room. The classical sofa with the elegant multipatterned pillows. There is also the old table decorated on the decoupage technique. The decorative candelabra add the glamourous look.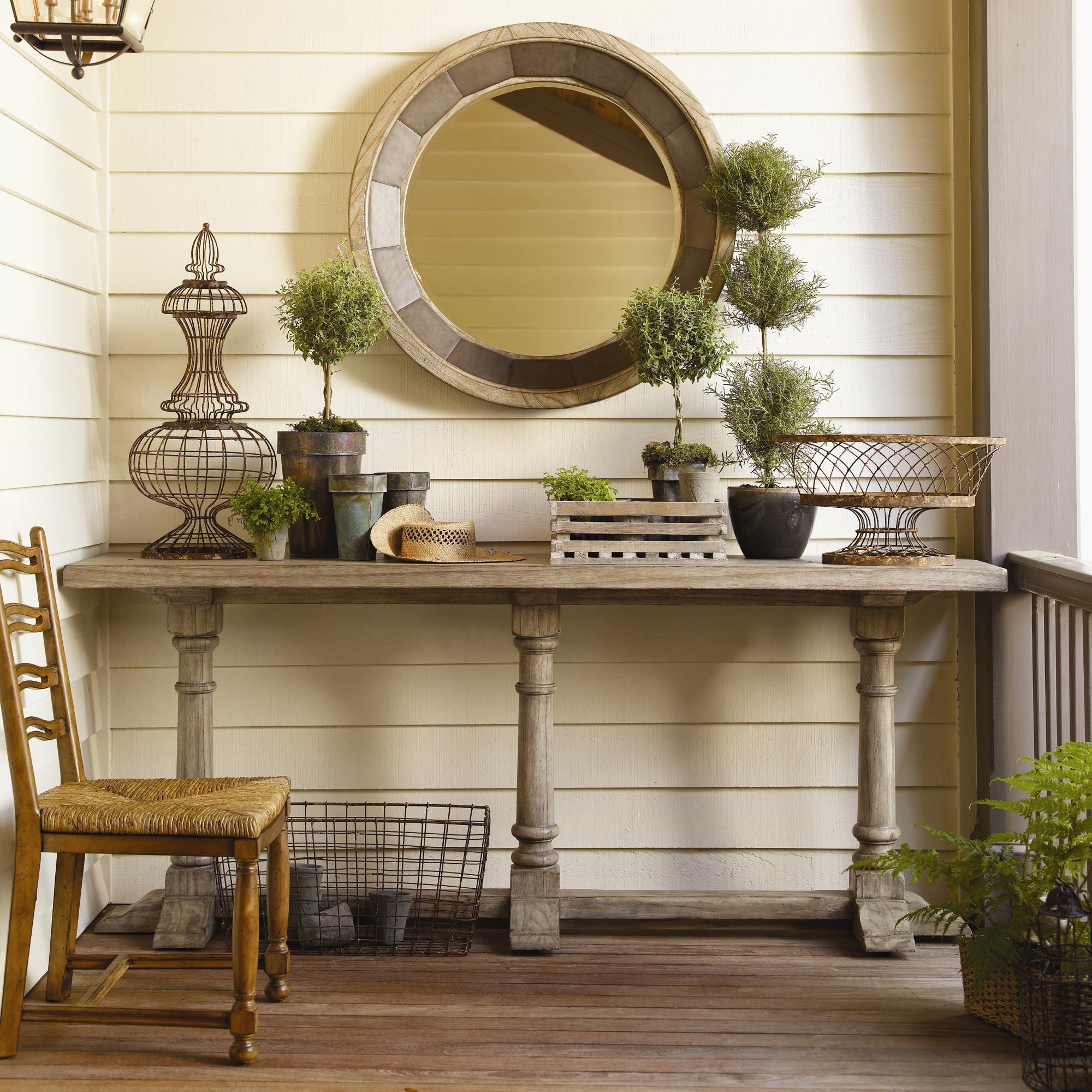 "Never thought of using a mirror on the porch…but what a great entrance into the home! This must be tons of fun to decorate with the seasons and special occasions!" Porch Decor 30 Perfect Porches - The Cottage Market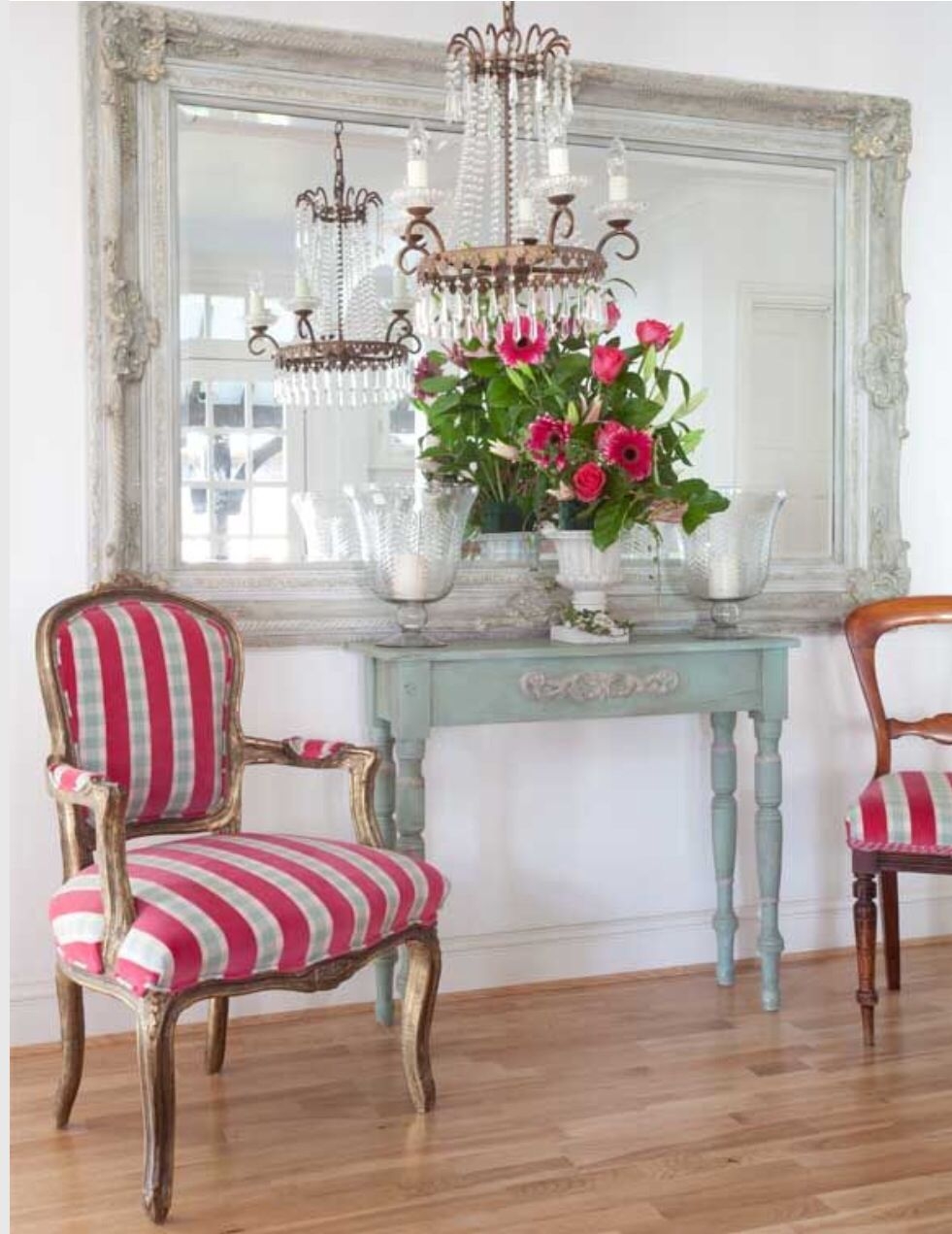 Take Five: Add The Cottage Touch - The Cottage Market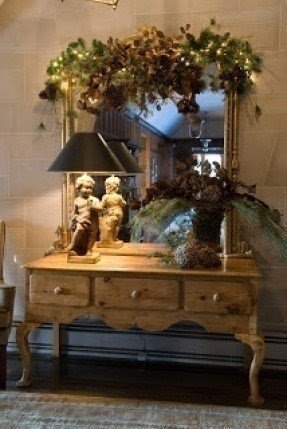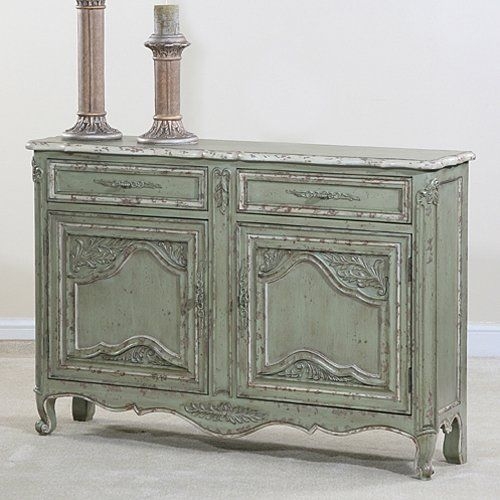 French country style inspired console table with two drawers and two cabinets. The design draws attention with meticulously carved details, S-shaped feet and distressed finish, meant to provide a shabby chic flair.
French Country Sofa Table