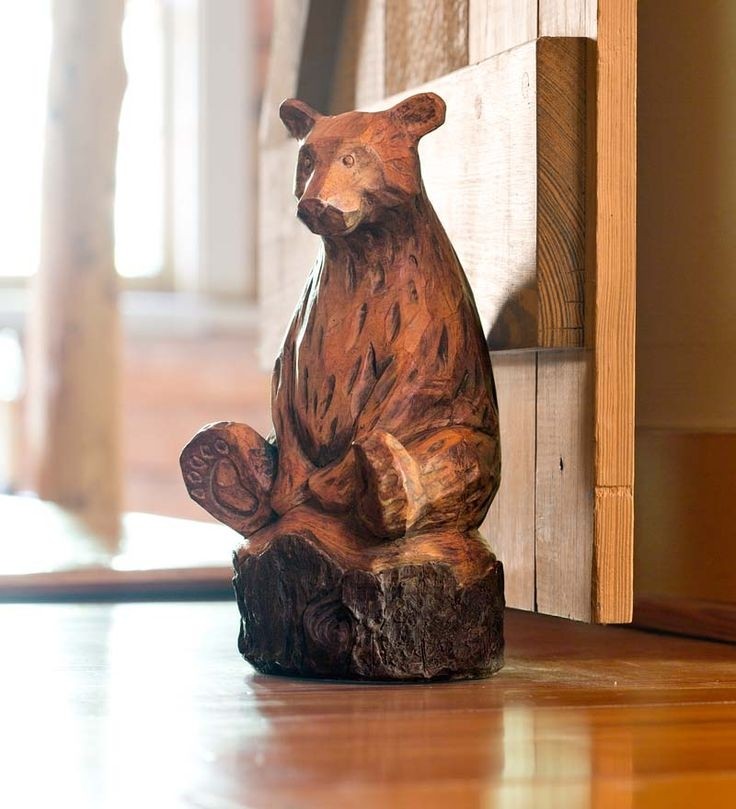 This unique door stopper is made from durable resin, but it looks like genuine wood, bringing an accent of woodland and frontiers world to your home area. It's shaped as a bear with rustic finish. Beautiful and functional.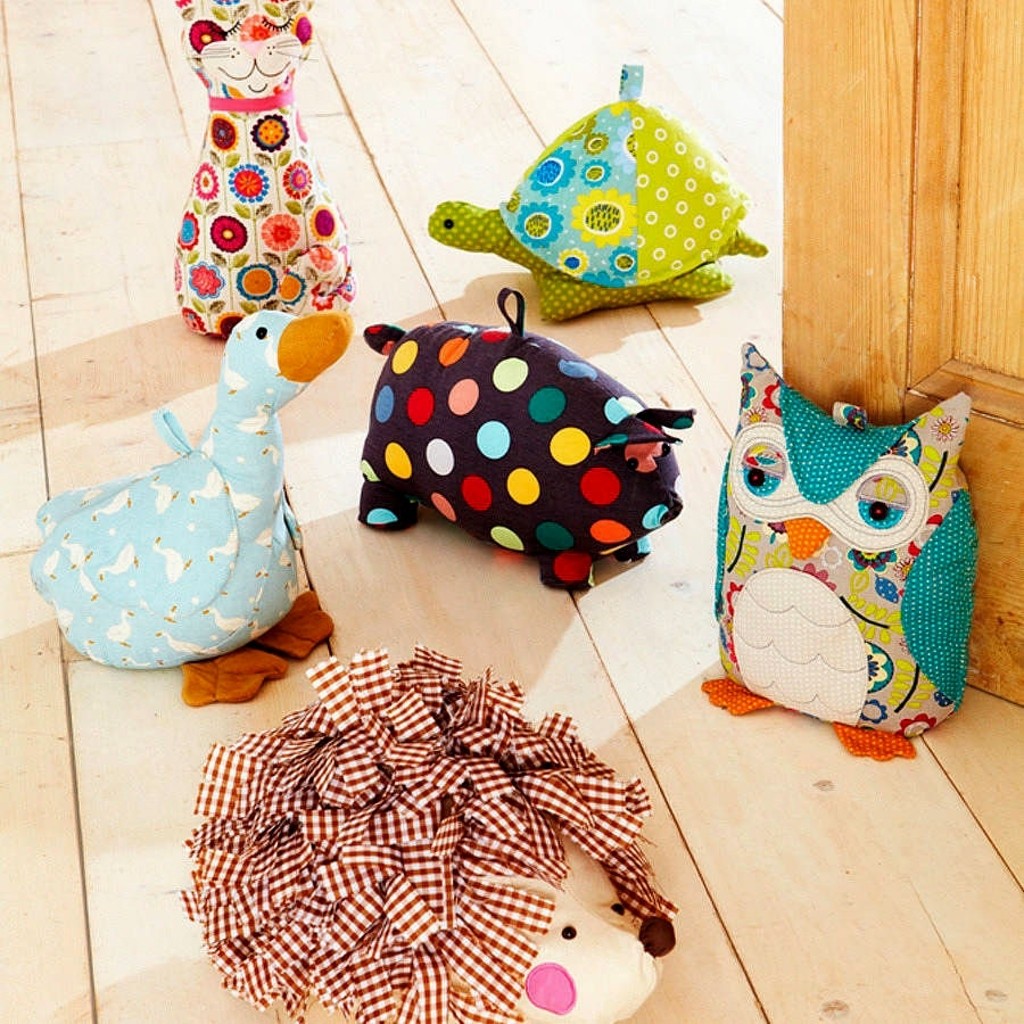 Make sure you can always grace your interior to a lovely and utterly charming and colorful accent like these stunning door stops that are in the shape of woodland creatures and offer the designs packed with style and colors.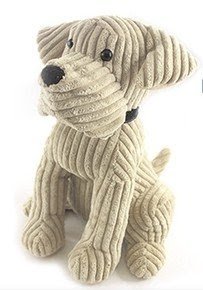 Animal Door Stops | Cream Dog Corduroy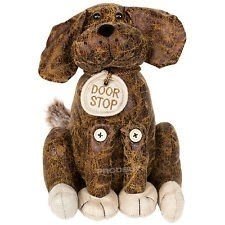 Animal Door Stop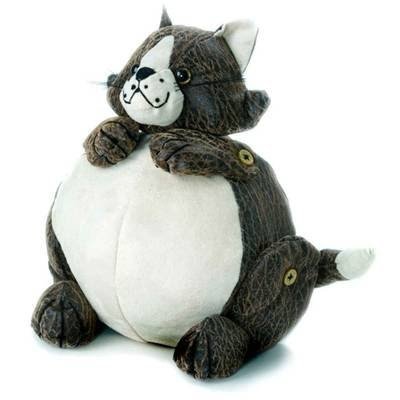 Door stops are one of the decor elements, which can smoothly be a funky accent in your interiors. This is also the case with this two-coloured, cute, paunchy cat. Your guests, both younger and older ones will love it!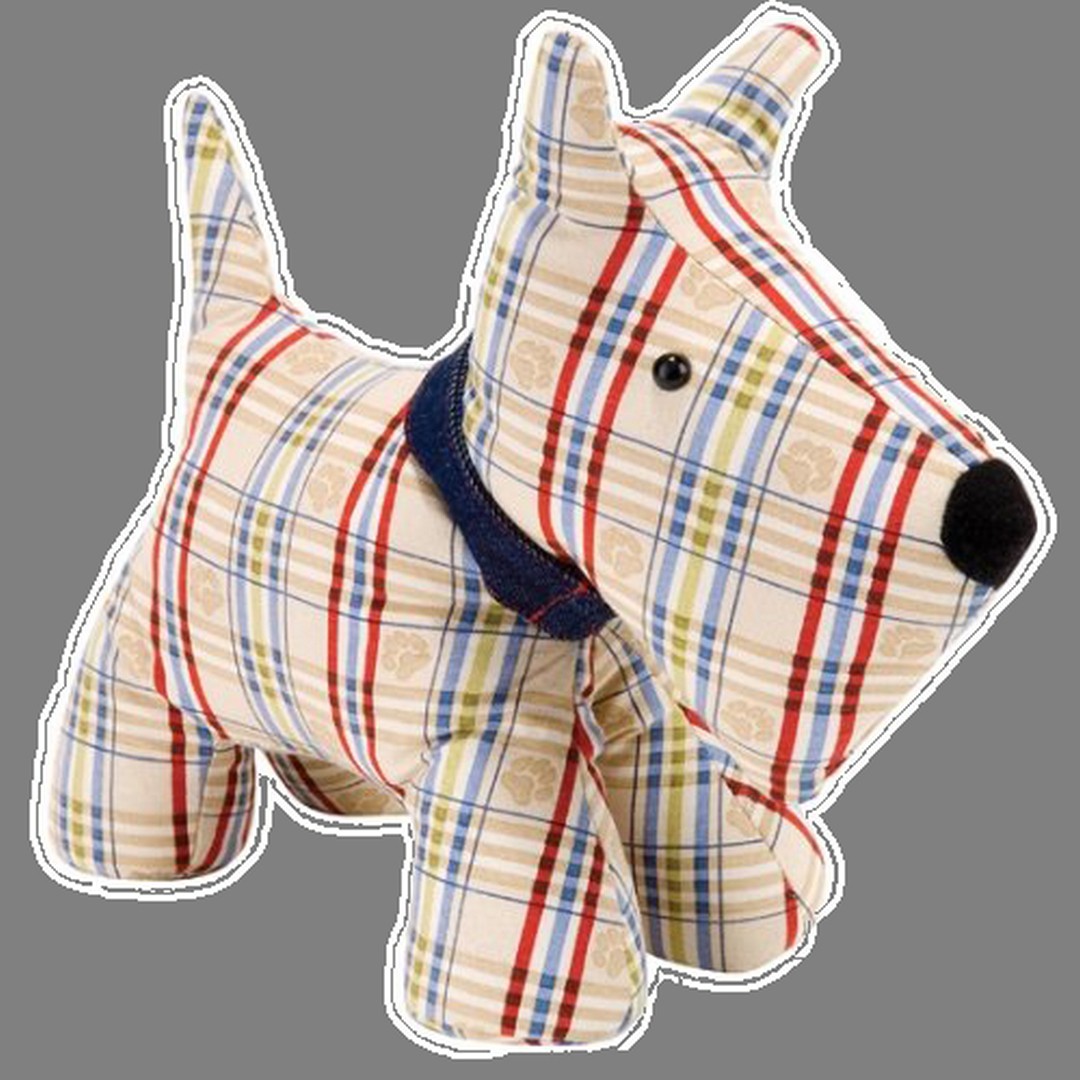 Doorstop in the shape of a dog. Additionally, it features original Ulster Weavers design and is filled with cotton, sand and polyester. The item is not intended to be washed in the machine, it requires sponge cleaning.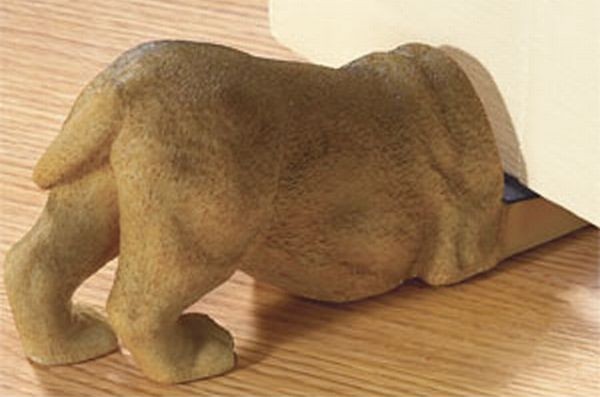 Home > Door Stop: Burrowing Dog Door Stop = Dog BM - Cut Off Head + Thin Profile Door Wedge - Optional Cut outs for Non Slip Pads (Would Also Work for Other Burrowing Animal -- Squirrel, Rapid, Aardvark, Mole or Those Known for Crashing into Things --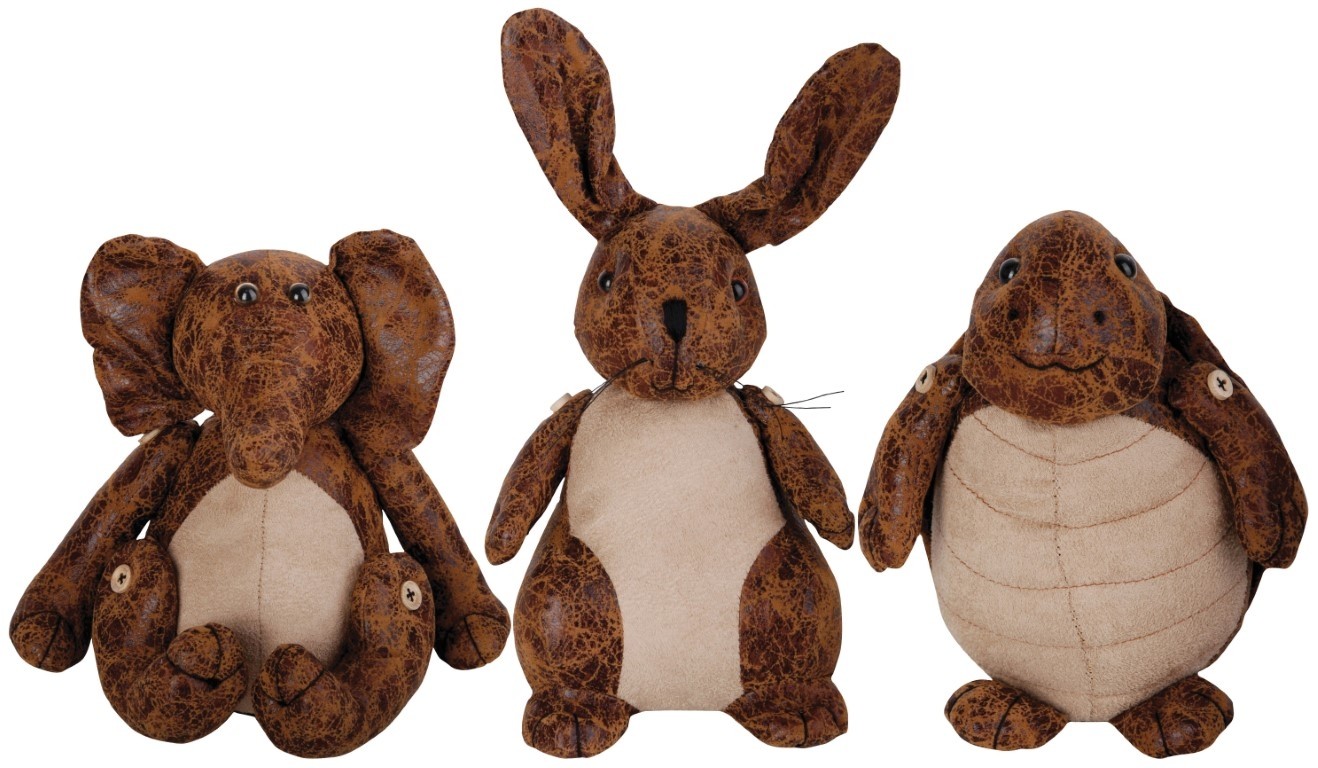 When I saw it for the first time, I was sure that it is a standard teddy bear. Suddenly I realized that it is also a fantastic doorstop perfect for a kid's room. It is your decision which one you will choose.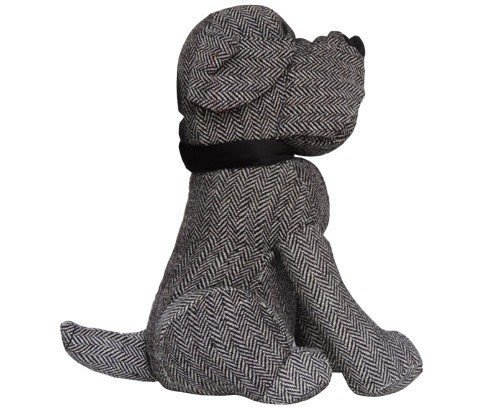 Herringbone Dog Door Stop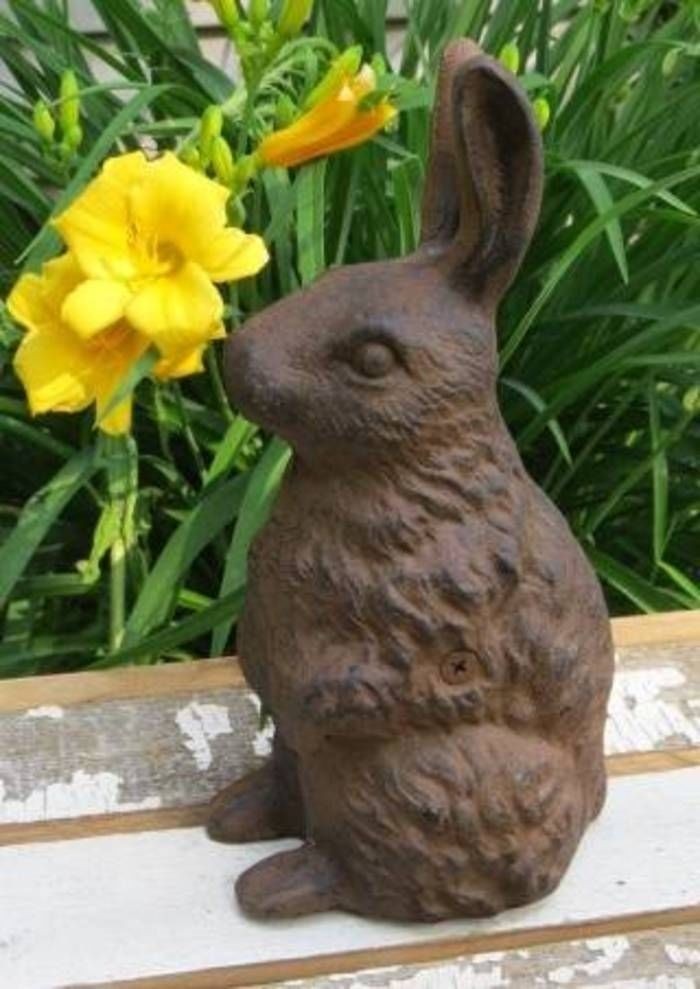 Primitive Cast Iron Garden Statue Sculpture Bunny Rabbit Animal Figure Doorstop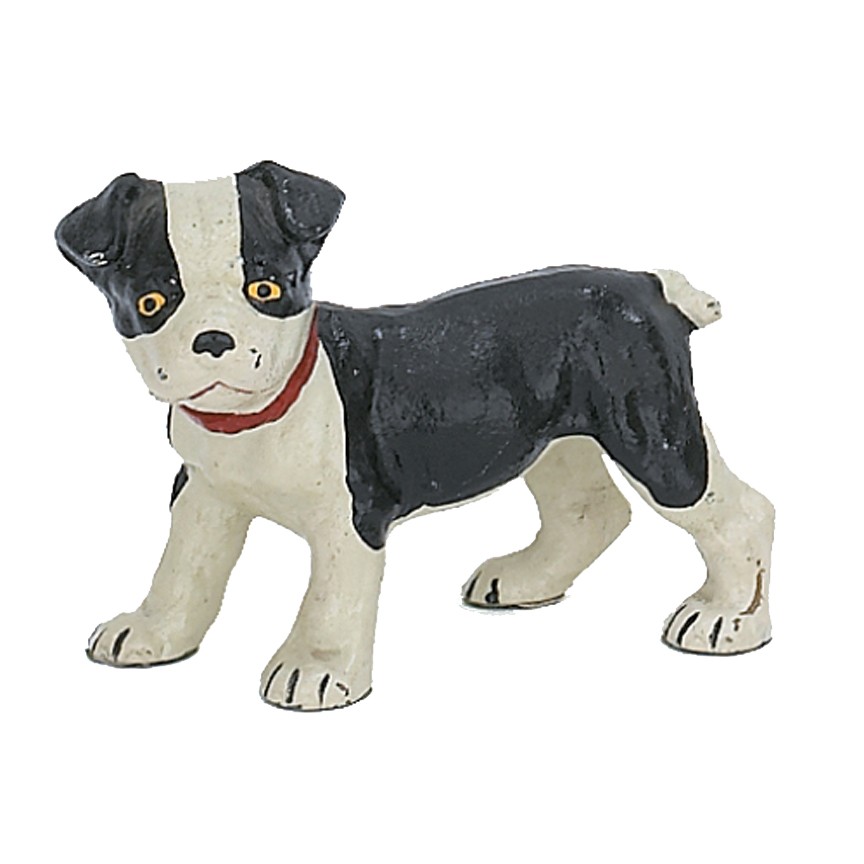 This cute figurine of a Boston terrier puppy is designed to serve as a door stop. It is crafted from damage-proof cast iron, and the finish has been painted by hand. Adorable accessory for dog lovers.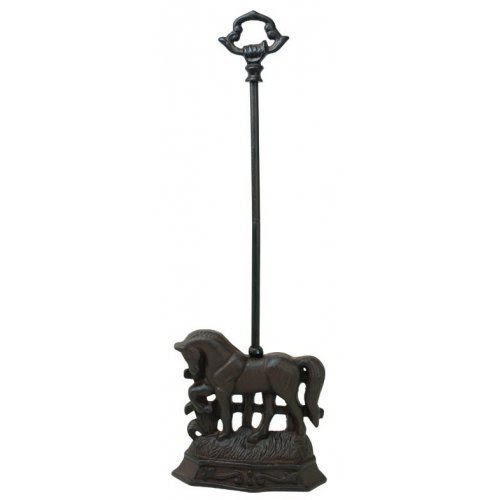 Vintage door stopper with horse stand and handle. Solid color with rust finish applied to a cast iron construction accentuates the style which sports strong rustic influences. Flat back features door wedge.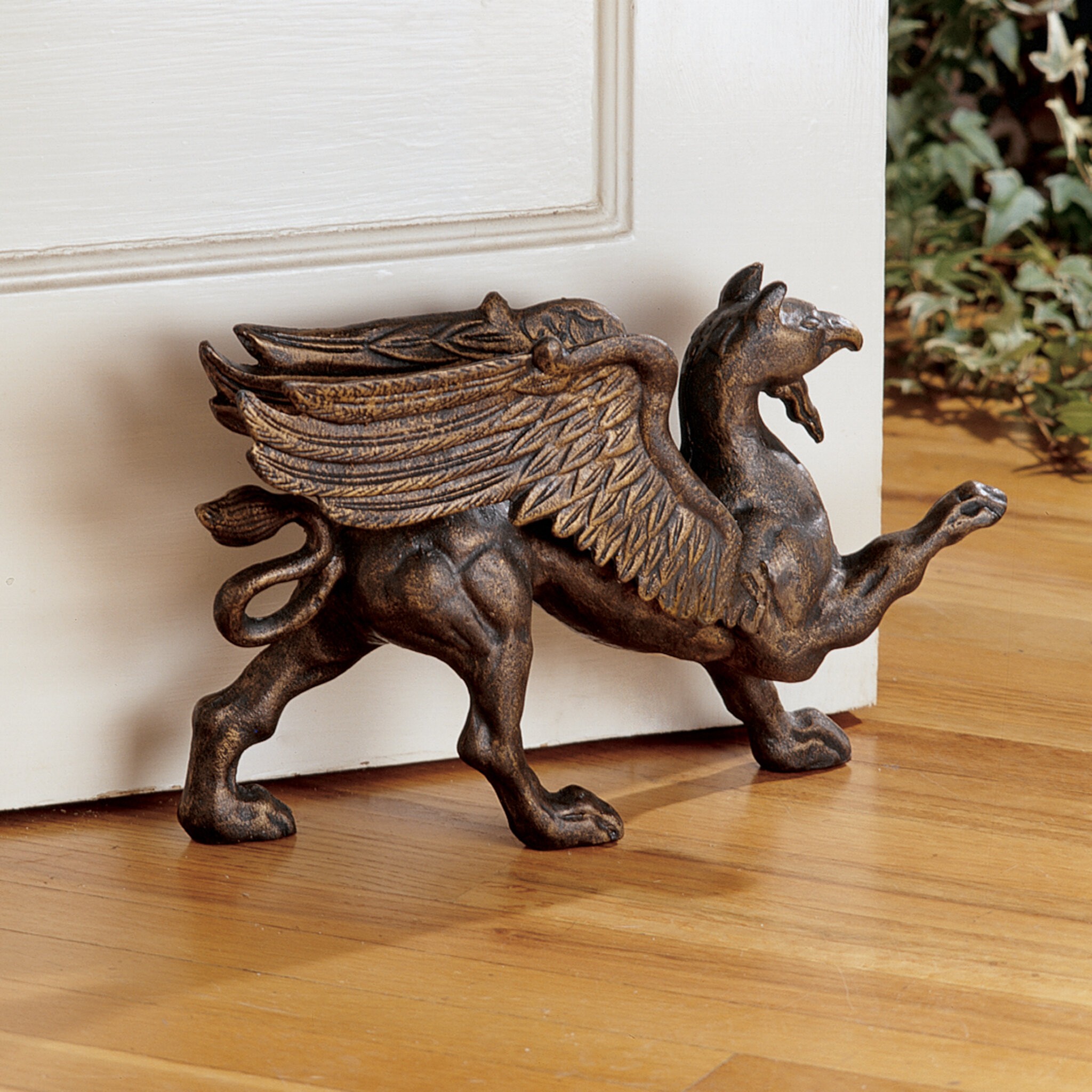 A very good proposition for people who are interested in having a solid and functional element in their house. This is a door stop that has got a growling griffin stylization. It is made of iron so it is resistant to impact damage or wear.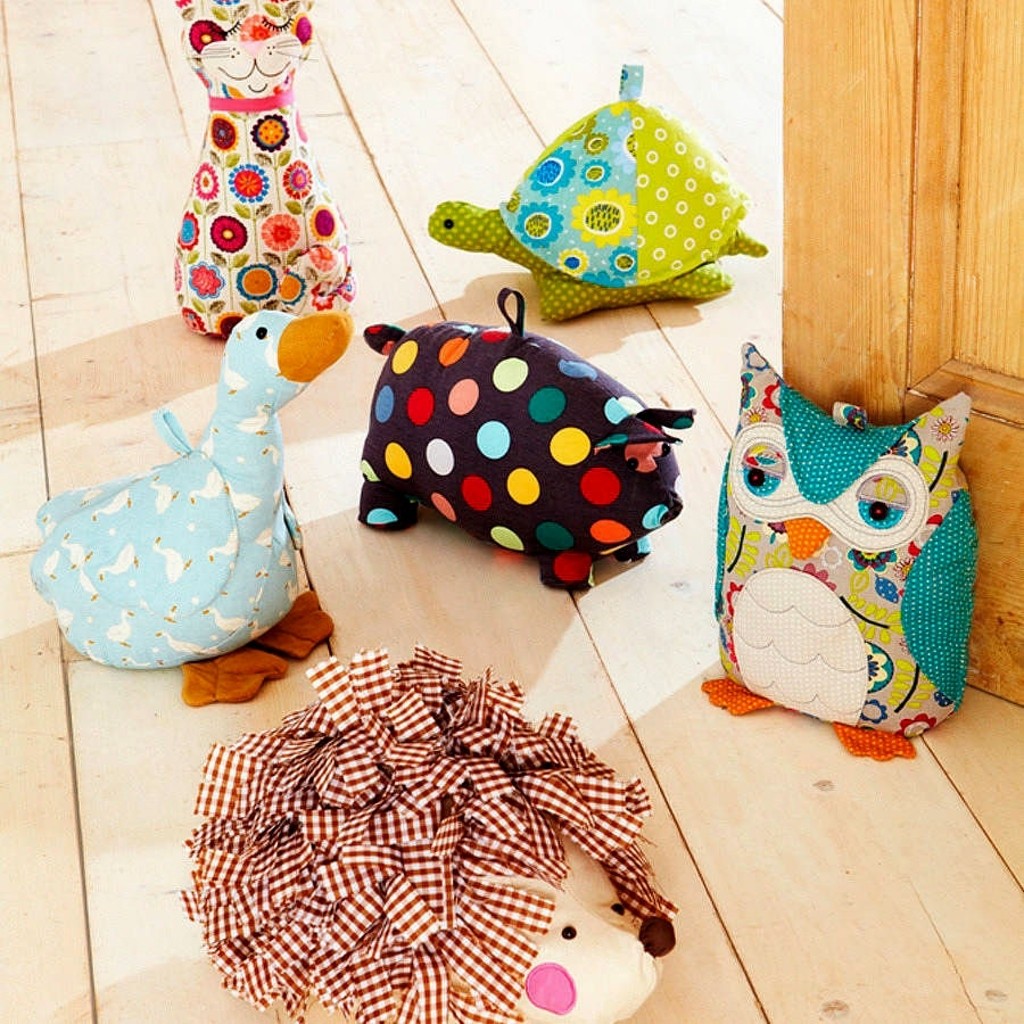 Cool and functional handmade door steps in forms of funny animals with lots of details. They're intended for child's rooms. They're filled with sand, cotton, polyester. Their skins are of durable colourful materials and should be sponge-cleaned.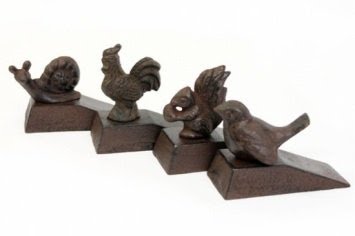 Those cute door stops are characterized by quality iron construction that makes them not only very pretty, but also built to last. You can browse between such designs as a snail, a cockerel, a squirrel and a bird.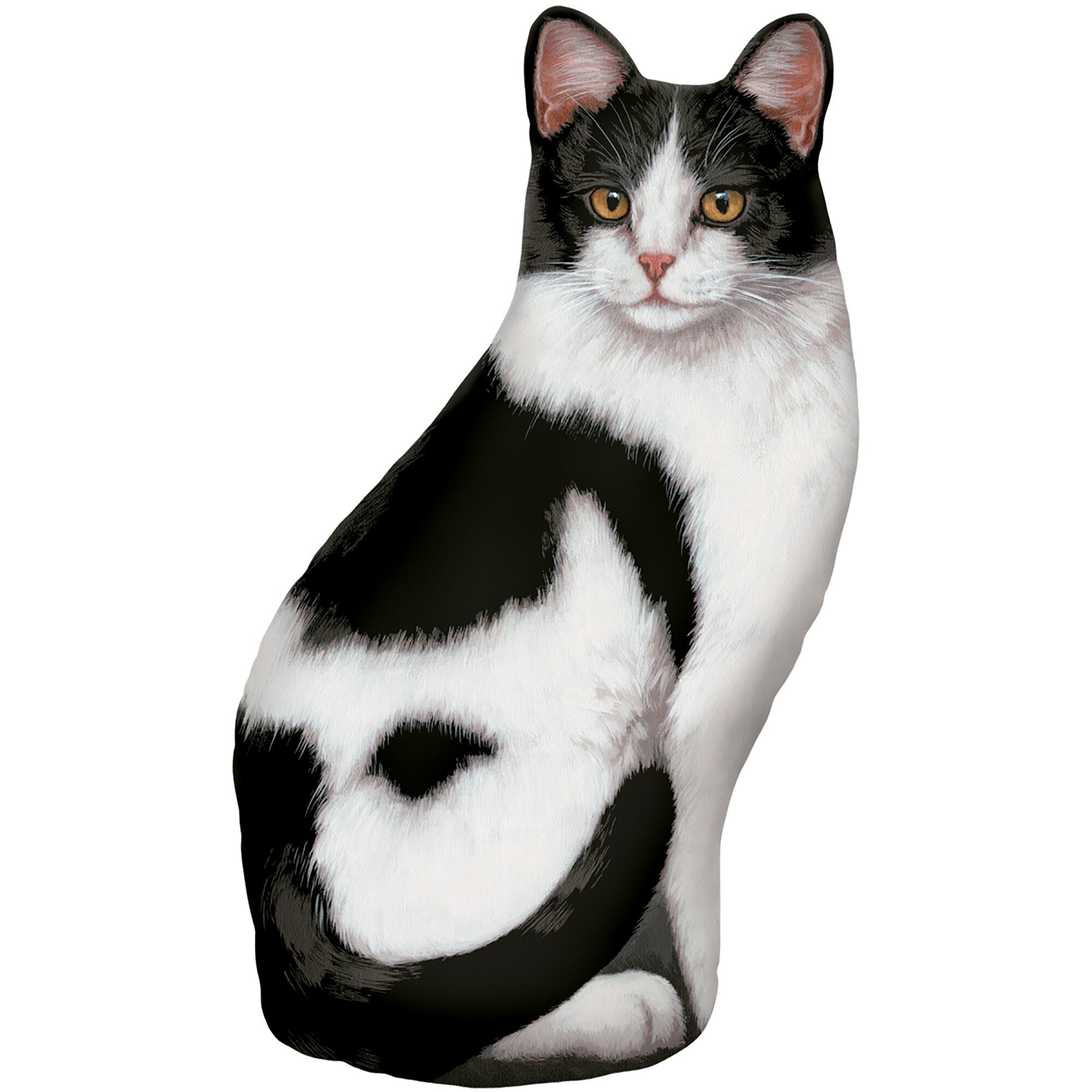 Adorable cat door stop with 3-dimensional form and hand painted finish applied with care to both front and back. The cat has white fur with black spots and friendly muzzle. It is weighted to keep the door open.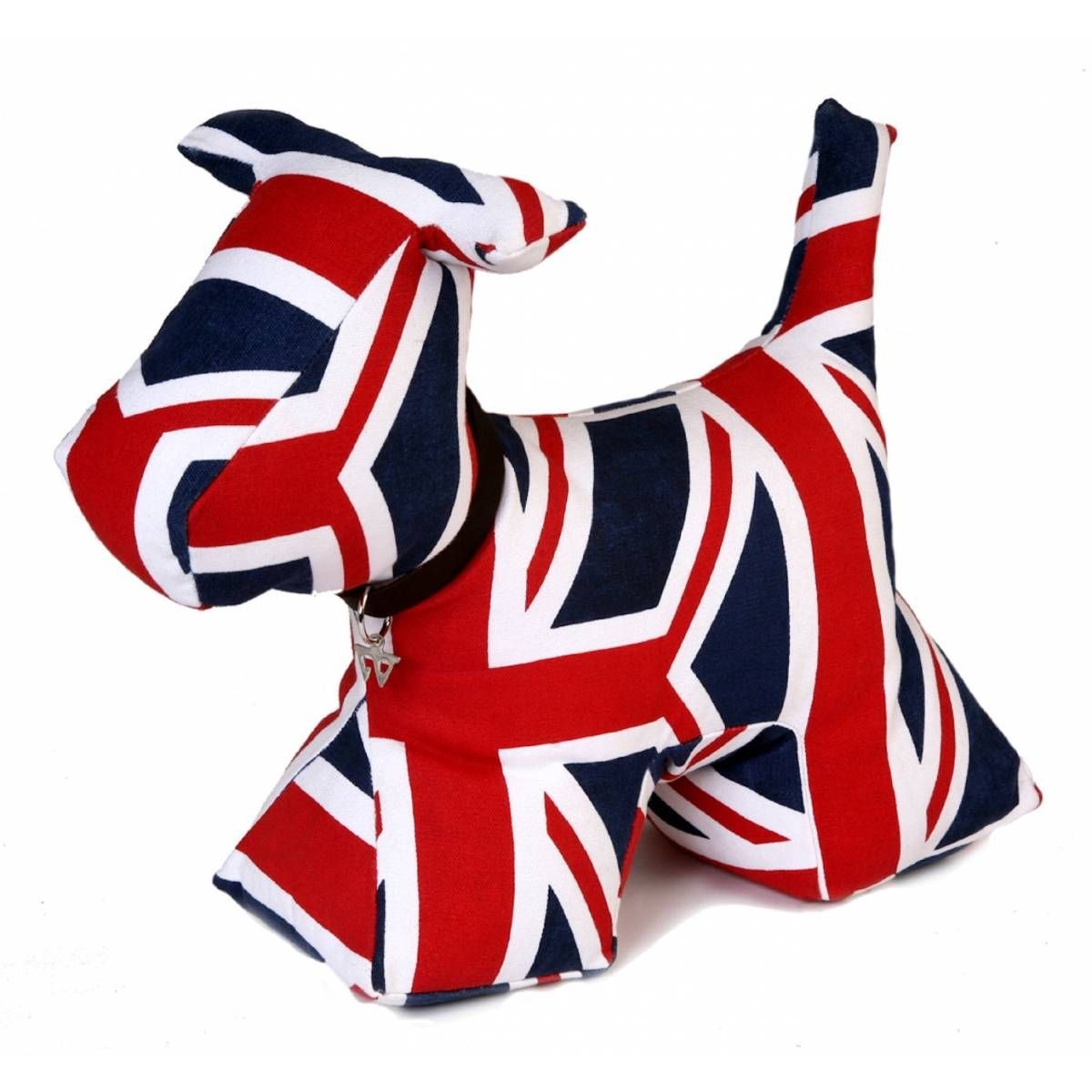 For all English patriots or fans of this unique country, with Queen Elizabeth at the forefront - we present a plushie, upholstered in the British flag. However, it does not serve to hug - but as a funny animal doorstop.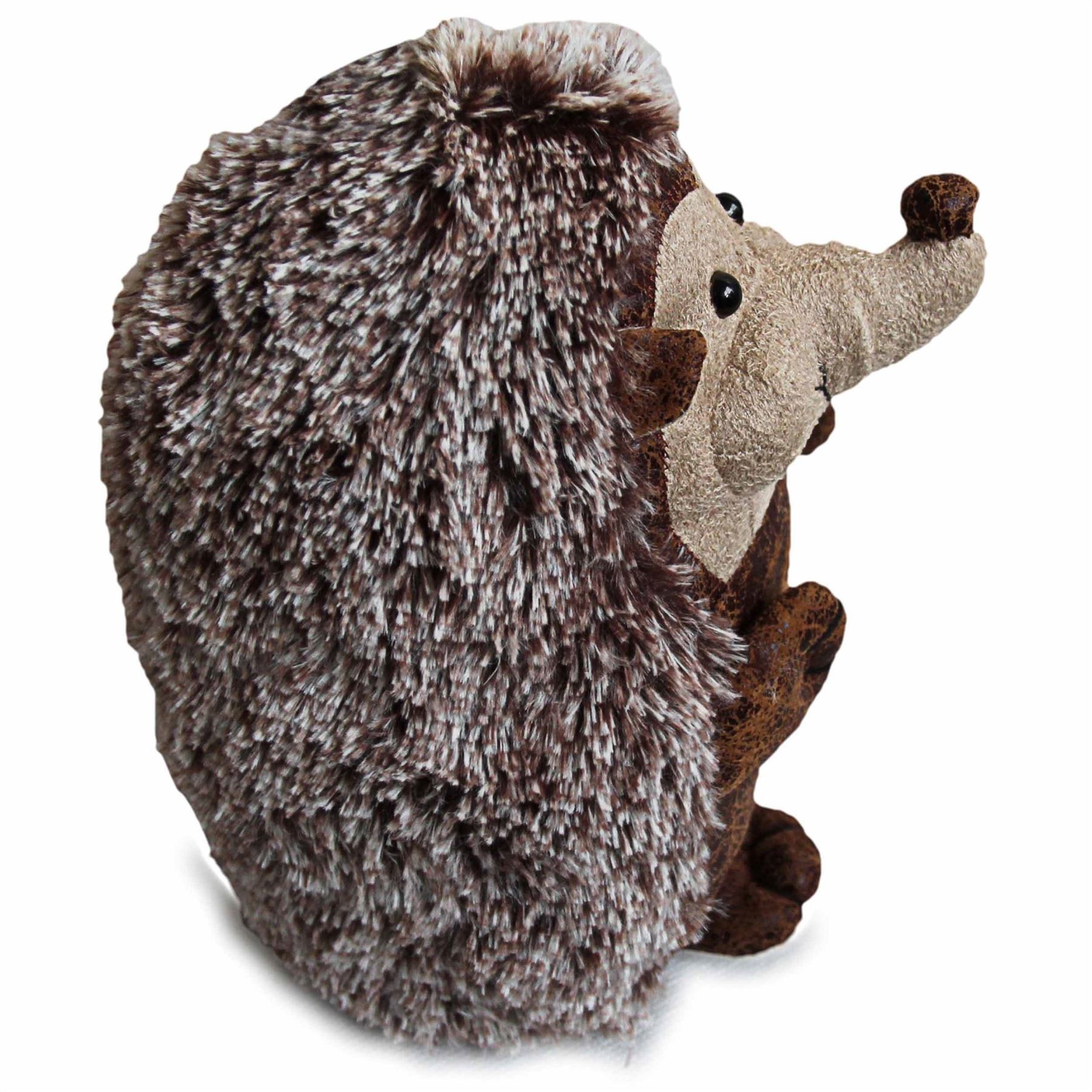 Beautiful Animal Door Stops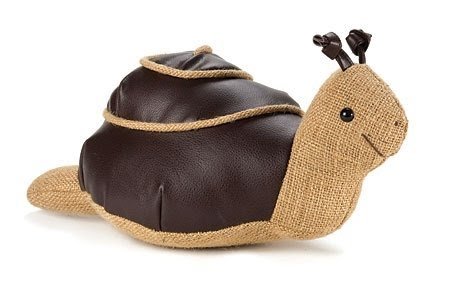 Silas the Snail Doorstop - Dora Designs e-leather doorstops | Animal Door Stops, Draught Excluders, Paperweights, Bookends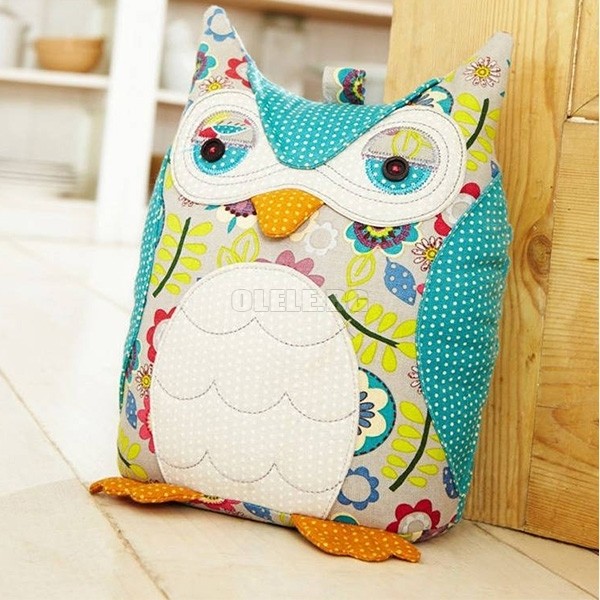 animal shaped doorstops - six designs by ulster weavers |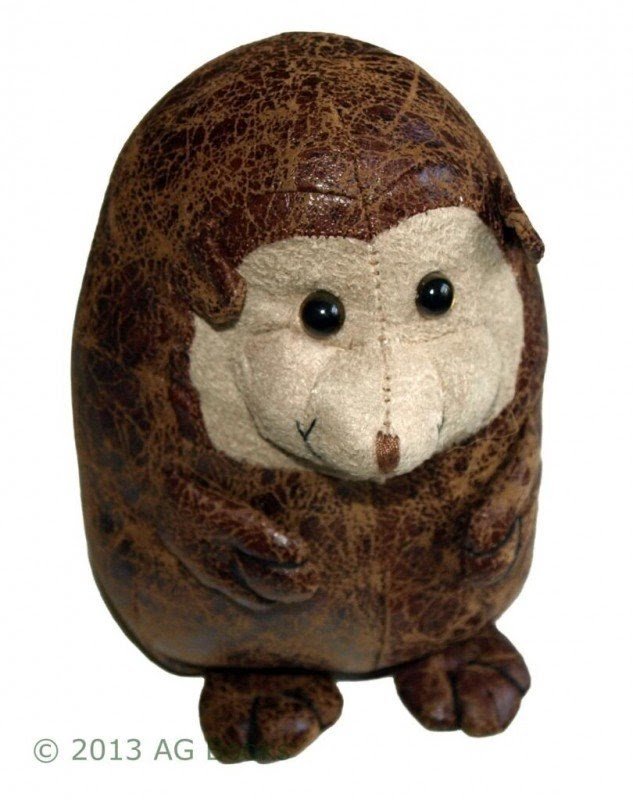 Cute-Animal-Doorstop-Faux-Leather-Fox-Hedgehog-Owl-Door-Stop-Heavy ...
This supercute lifelike rabbit sculpture looks like a decoration, but it has a practical function: it serves as a door stopper. It is crafted of high grade cast iron, heavy enough to hold the door, and finished brown.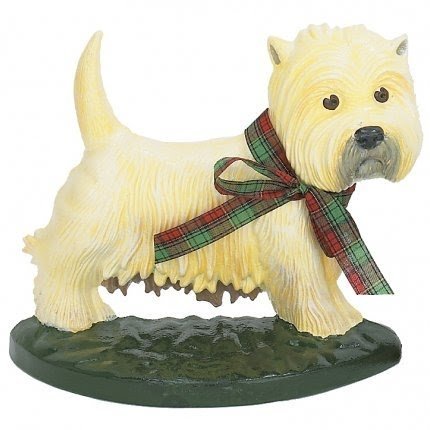 Door Stop sculpture with image of cute Westie Dog with bow will bring nontrivial atmosphere around the home. 10 inch height and flat back make him fit perfectly in every place. Painted hand finish gives the scuplture unique charm.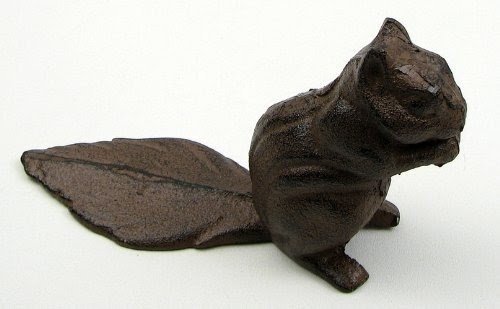 Rustic sculptural door stop of squirrel shape, crafted from heavy duty cast iron with solid finish. The squirrel has a large tail that lies flat on a floor, and this feature makes the figurine stable ad well-balanced.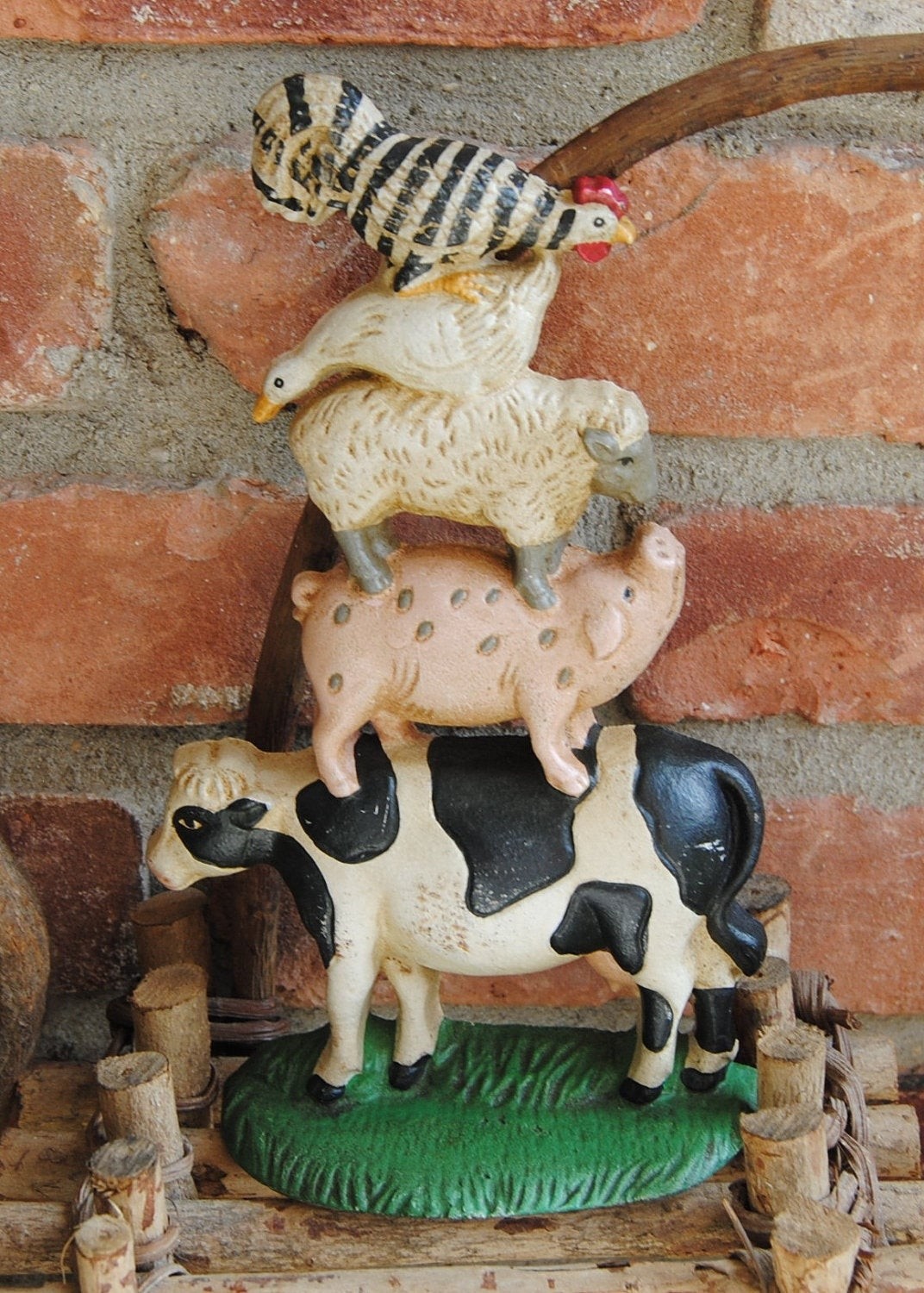 These novelty door stops resembling farmhouse animals keep your country home theme going. It's not a single animal, it's a whole pyramind of them, with a cow, pig, sheep, goose and cock on the very top!
Door Stops. These are ADORABLE!!!!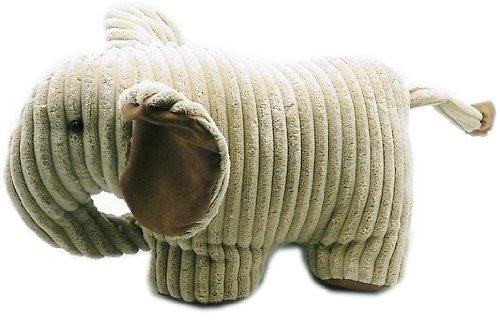 Fabric Elephant Door Stop ~ Cord Ribbed 19X30cm Doorstop: Amazon.co.uk: Kitchen & Home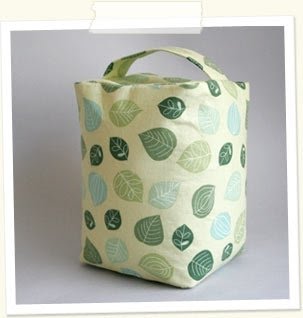 How to Make a Fabric Doorstop. can decorate as a little house for playroom door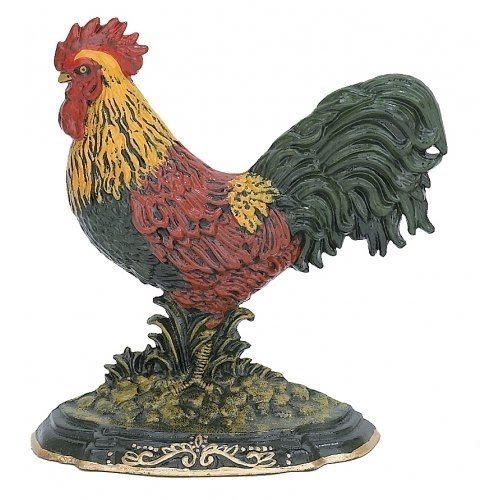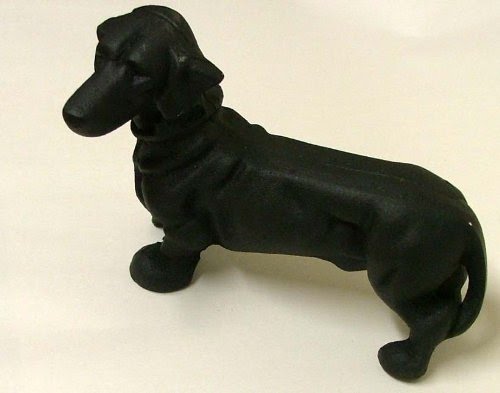 A decorative and functional element in the house. This door stop has got a very attractive dog stylization. It is made of cast iron, so it is resistant to damage and wear. The overall size of this product is 5"H x 8"L x 3.5"W.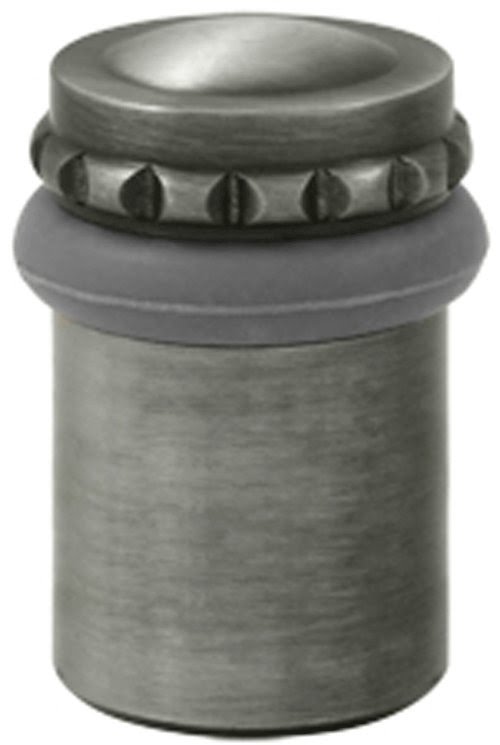 Universal floor bumper with cap pattern, highly durable and sturdy.Easy to install and it helps prevent damage to walls when opening a door. It complements perfectly traditional and contemporary interior designs.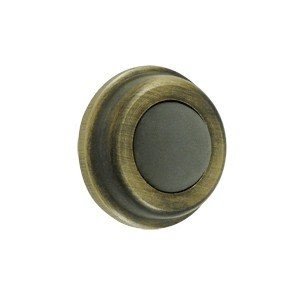 This small bumper door stop is very quick and easy to install and saves the wall and door from getting marked up. It looks good wherever you decide to install it. Crafted from sturdy materials, it provides long-lasting durability.

Aesthetic practical contemporary flush magnetic door stops manufactured of solid brass, zinc, aluminium or steel with various finishes, e.g. in black. It has both a round and a rectangular backplates and a cuboidal working part.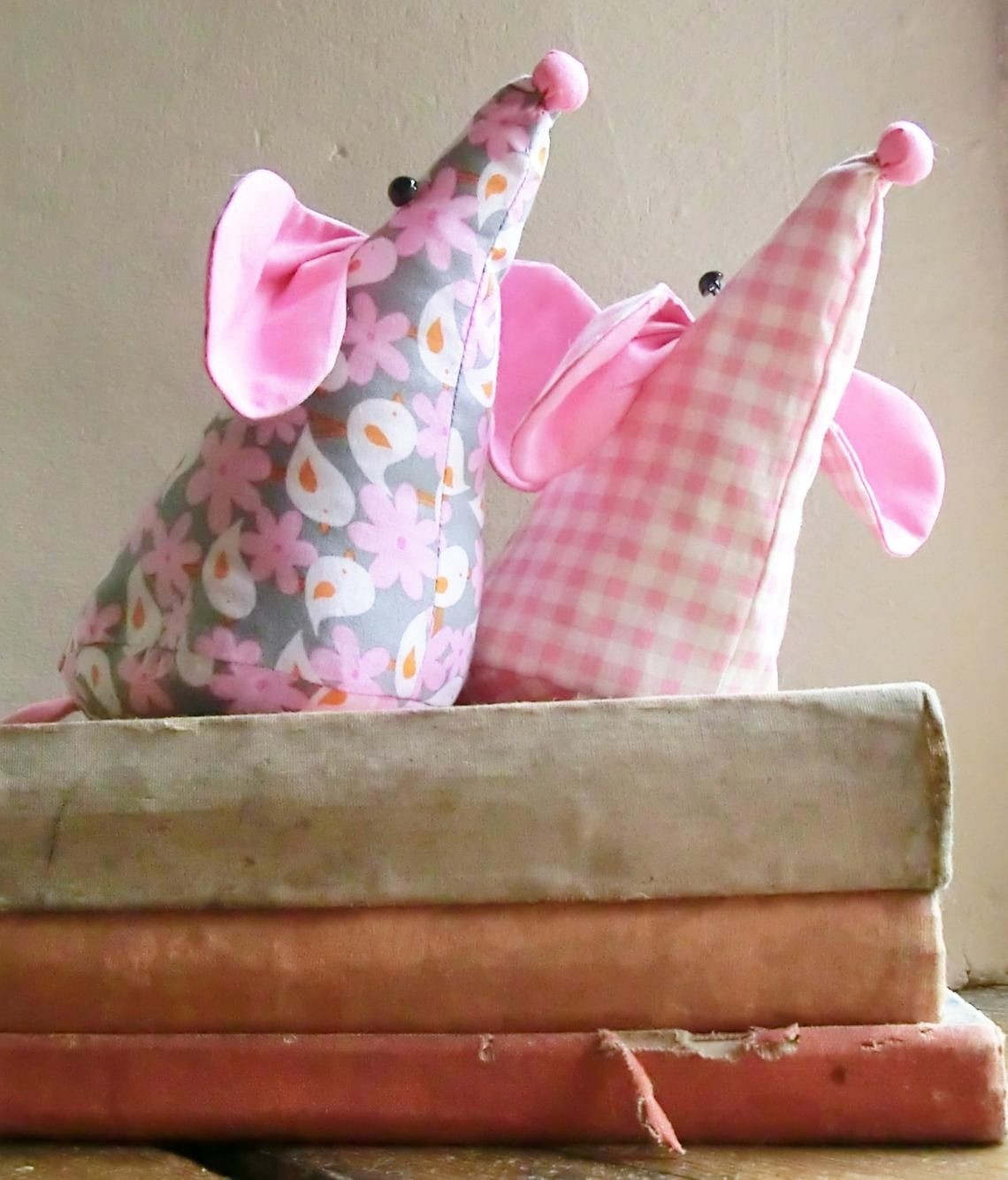 Mouse Doorstop - Sewing Pattern PDF for Mouse Doorstop £4.30

A simple product that has got a functional role in the house. This is a door bumper that protects doors from impact damage. It is made of solid brass that assures an interesting antique stylization. The product is damage and wear resistant.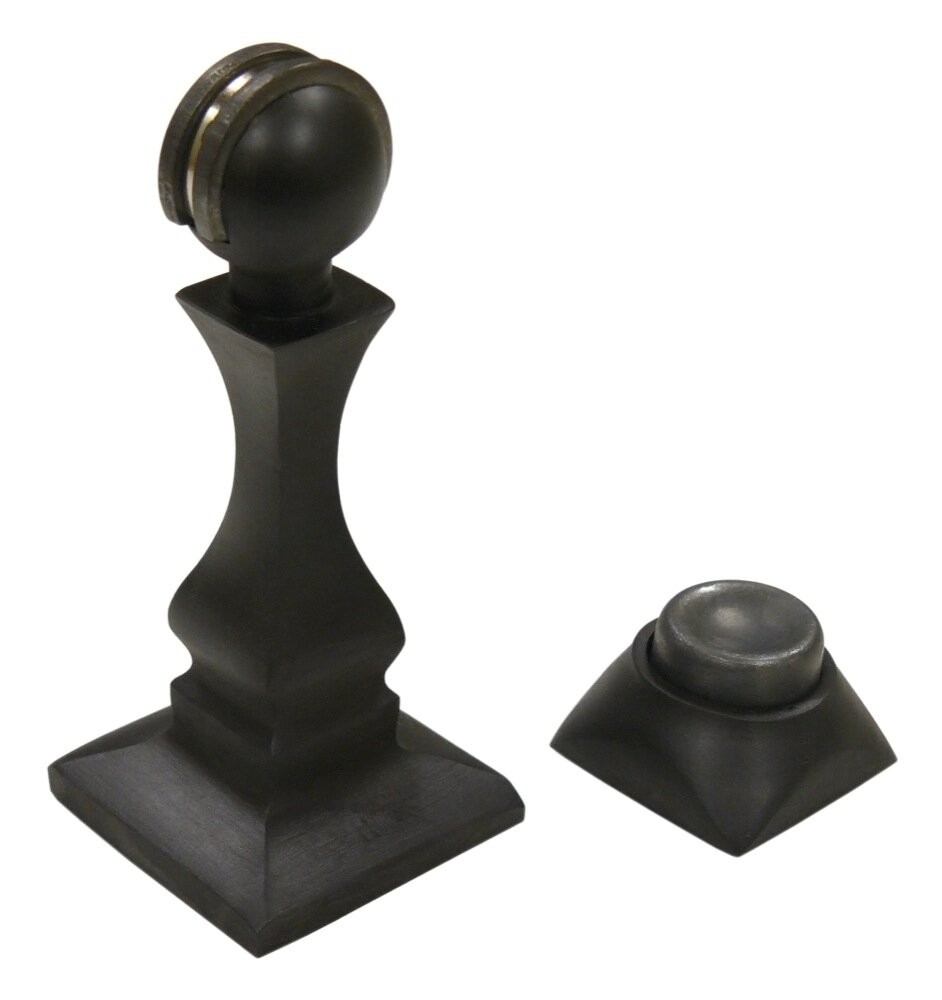 Solid brass magnetic door holdes with antiquated finish, coming with all the mounting hardware needed. With square base and profiled shape, it fits in with traditionally styled decor and is pleasant in looks.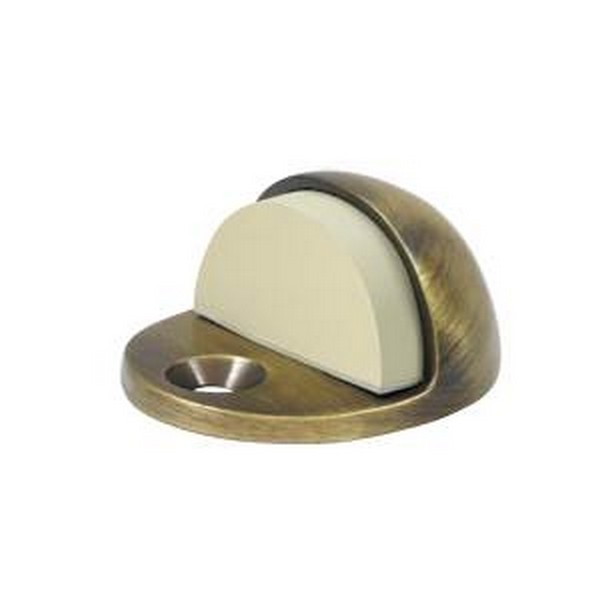 Elegant low profile dome door stop with brushed brass finish. Other fine finishes are available in case of this model. High quality, sturdiness and elegant look make the piece versatile and appropriate for many interiors.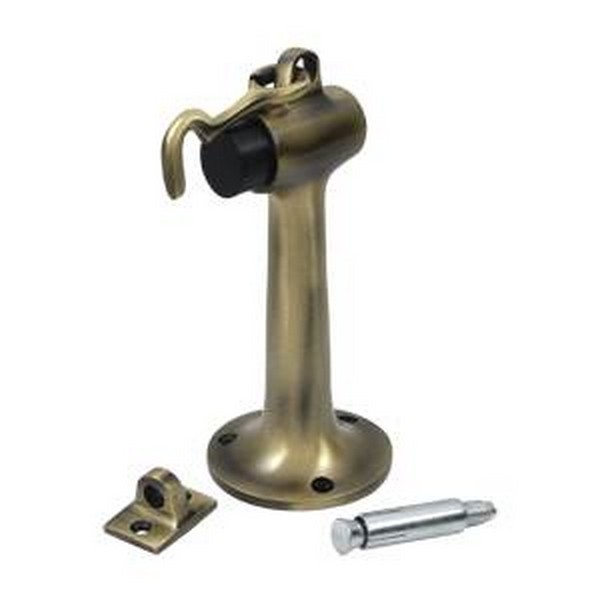 Heavy duty, 6 inches floor bumper with hook and eye is very easy to install and it helps prevent damage to walls when opening a door. It complements perfectly traditional and contemporary interior designs.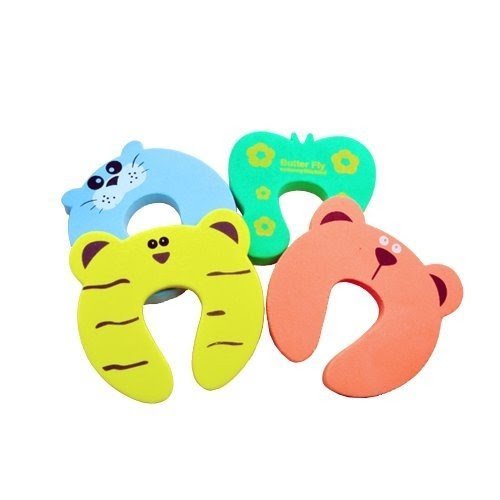 Door-mounted large door stoppers/finger pinch guards. You get four assorted pieces in a set, each has a different color and cartoon animal design. The pieces are large enough to serve as toys for your toddler.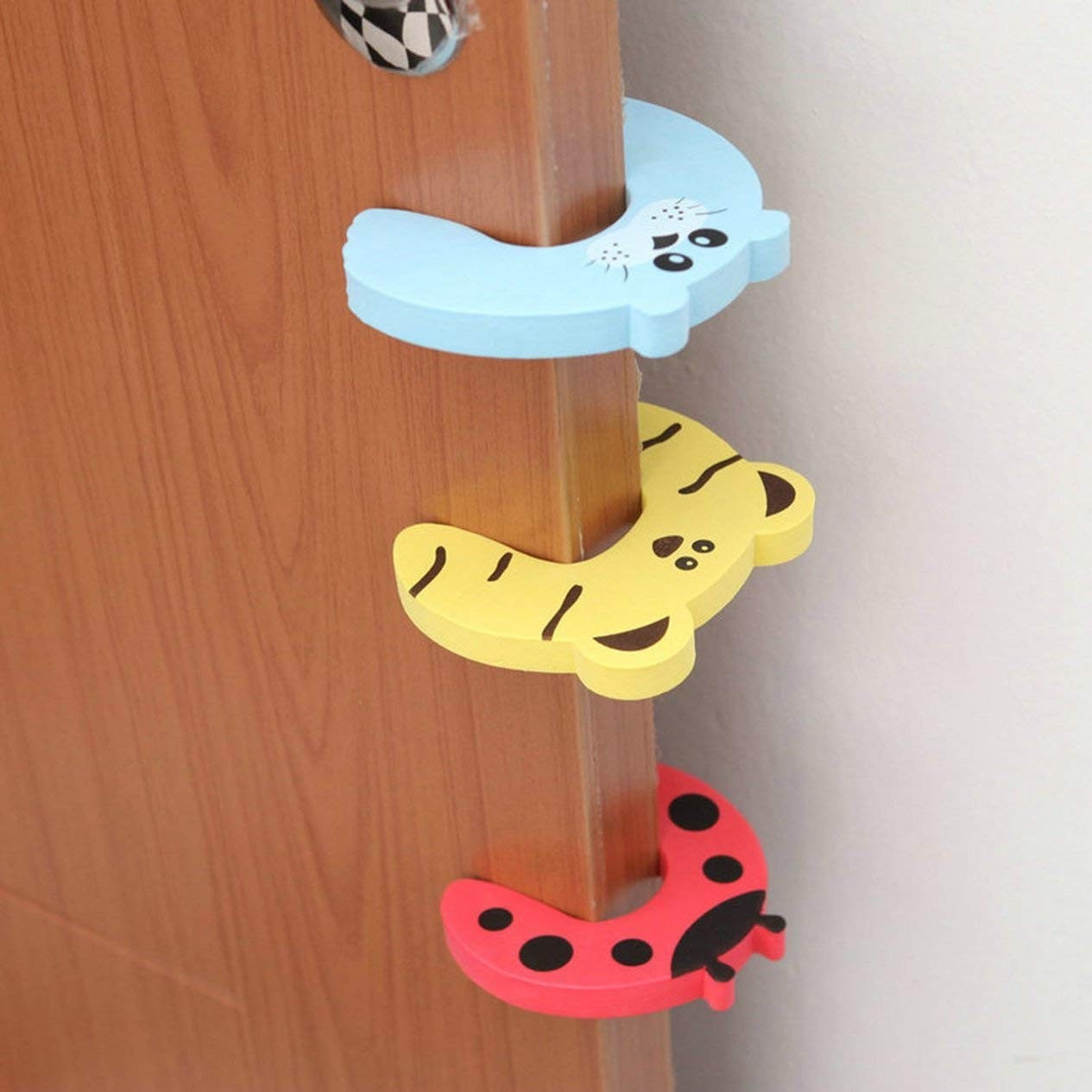 This kind of cushion is a high quality product that plays the role of a door stop. It has got a very attractive animal stylization, so it is perfect for use in childrens' rooms. It protects doors and walls very well.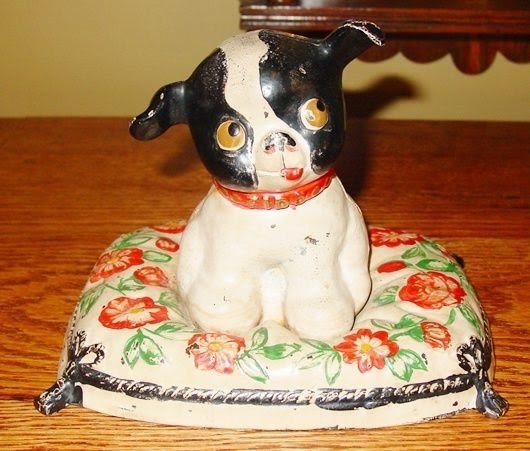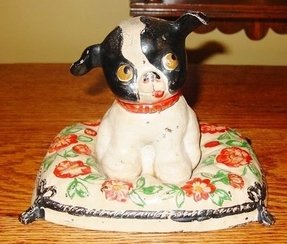 FIDO antique cast iron dog door stop from sydowsantiques on Ruby Lane