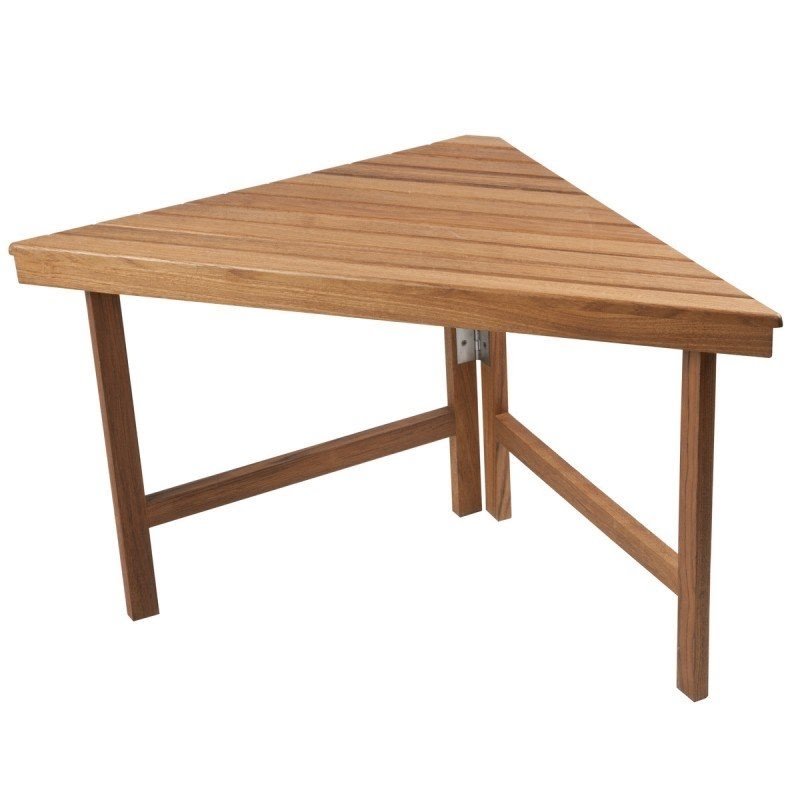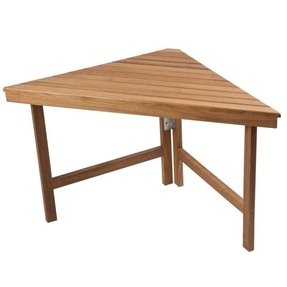 Deluxe Teak Corner Shower Bench with Optional Shelf
Pretty aesthetic corner bench for bathroom use. Its hinge-foldable frame is made of waterproof teak wood with a natural finish. It has slatted both a triangular seat and an optional bottom shelf. Both legs and crossbars are rectangular and straight.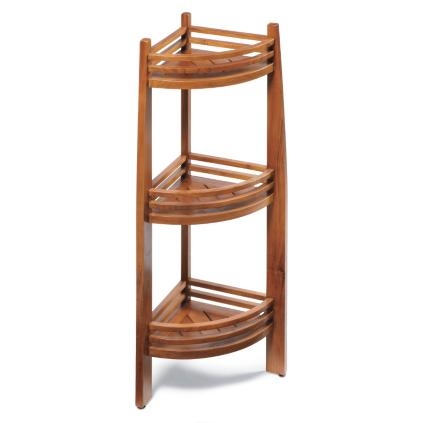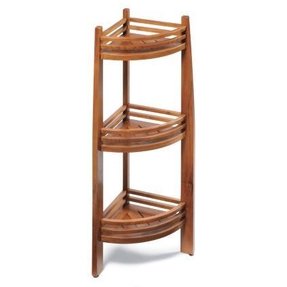 Well-built free-standing shower cuddy constructed from teak and offering three large shelves for your bathroom supplies. The cuddy also comes with a strong wooden frame and a light brown finish that will completely blend into your bathroom décor.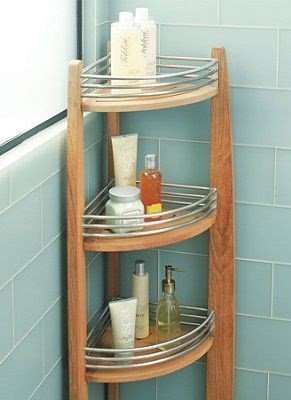 Corner shower caddy offering up to five shelves to cater for your bathroom supplies. The cuddy is constructed from teak and also comes with beautiful chrome-plated metal racks along each shelf for an incredible accent. The piece also takes very little floor space.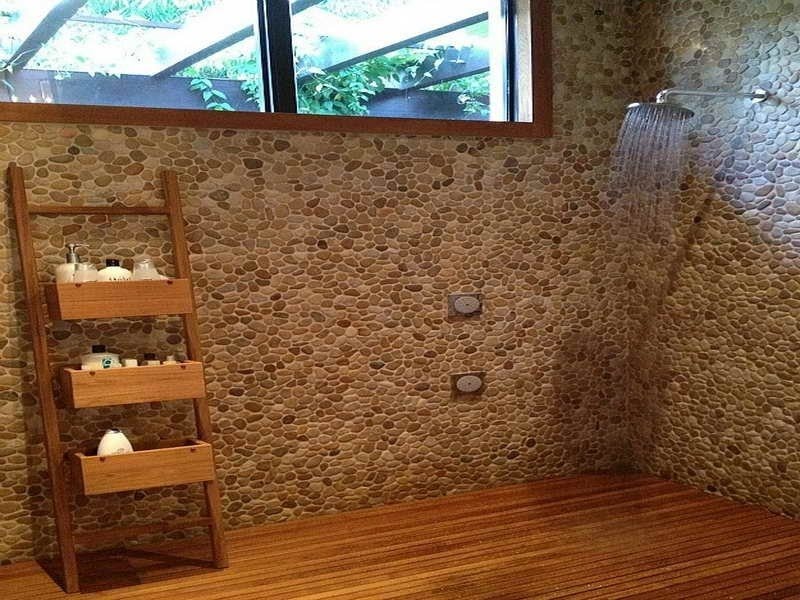 This model is a teak shower caddy with a tower style. It's made of durable wood and perfectly fits into corners. It has three shelf compartments to hold your bathroom products. The brown color complements the bathroom walls and floor perfectly.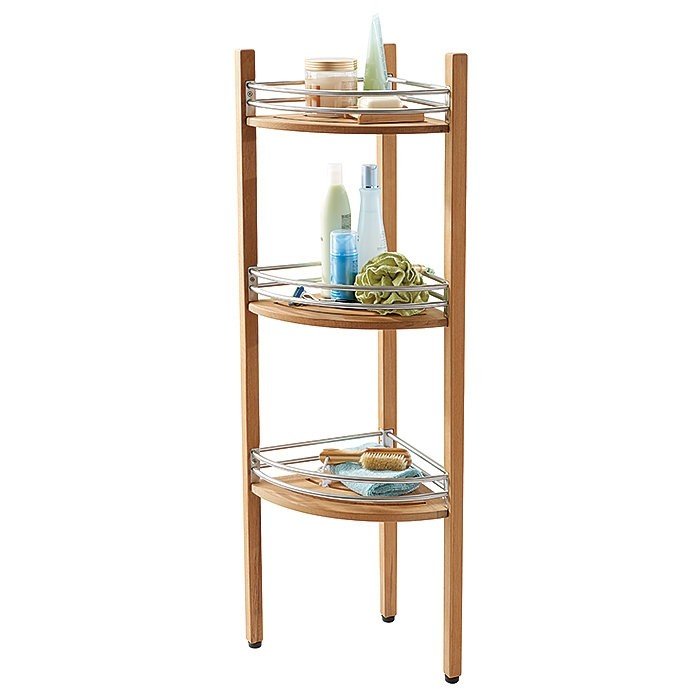 For elegant and neat contemporary vibe in your bathroom, rely on teak wood accessories - teak looks very elegant when mixed with rustproof chrome finish. This three-legged corner shower caddy with 3 tiers exactly represents such look.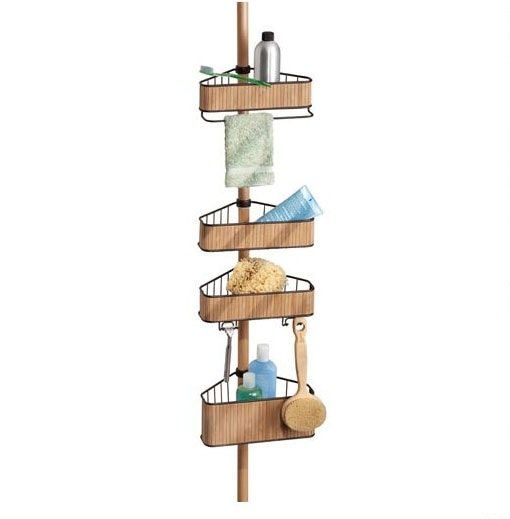 Beautiful wall mounted corner shower caddy constructed from teak and finished in stunning natural wood grain. The caddy also comes with several metal wire shelves, racks, and hanging hooks as well that should offer plenty of organizational capacity for your bathroom.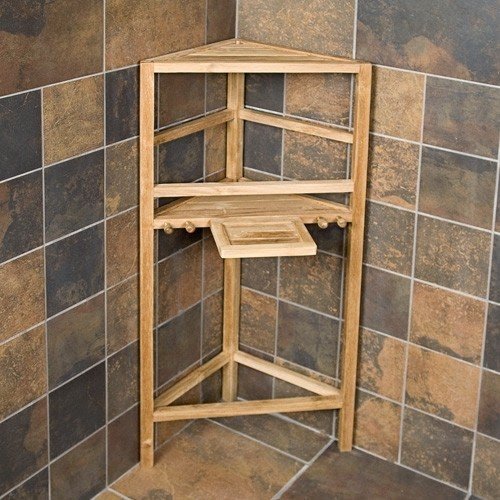 Shower caddy stand with triangular wooden construction based on teak wood. This organizer provides space for soap, towels and other bathroom accessories. Nautral look of this element provides more aesthetics into the bathroom.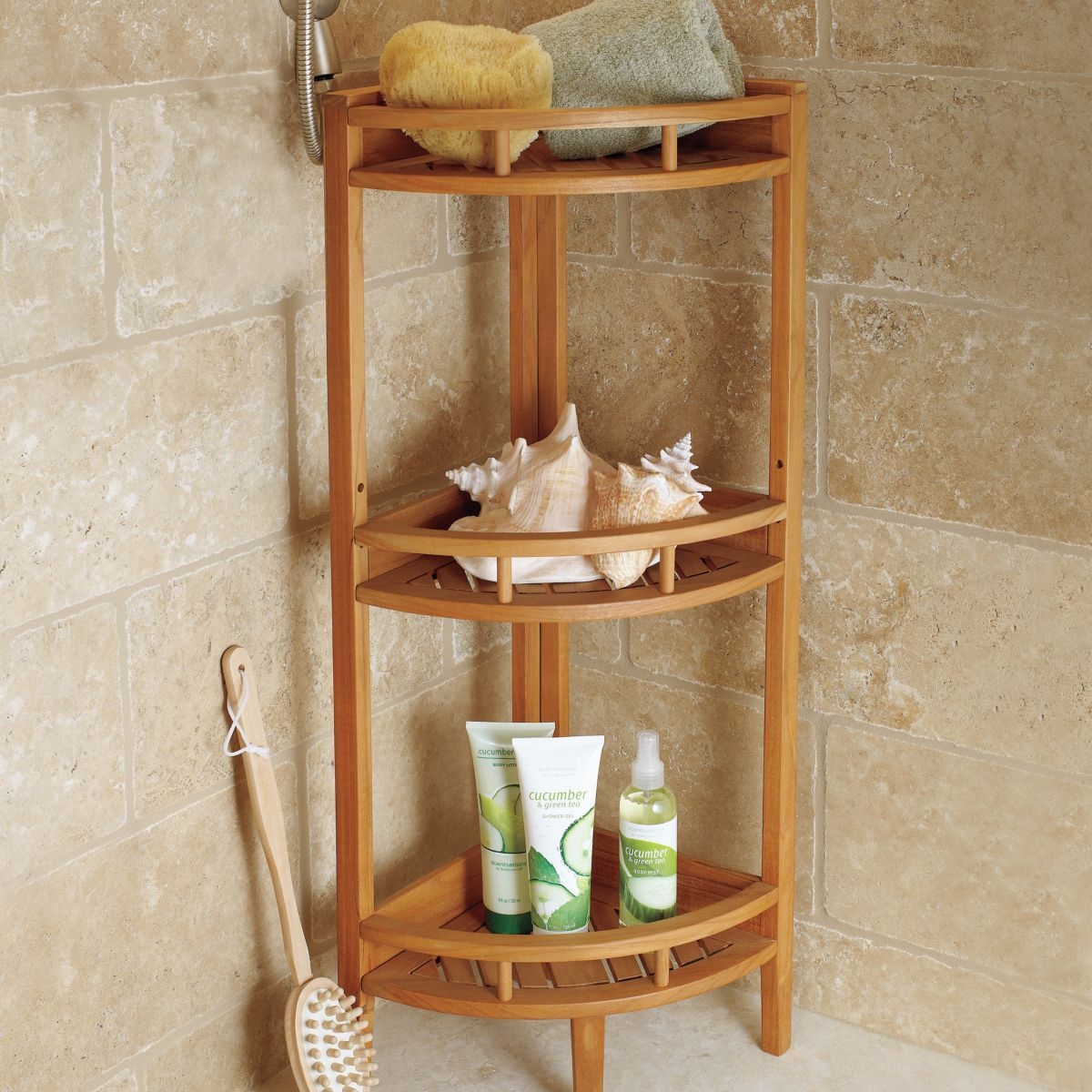 Home Teak Corner Stand Shelf Unit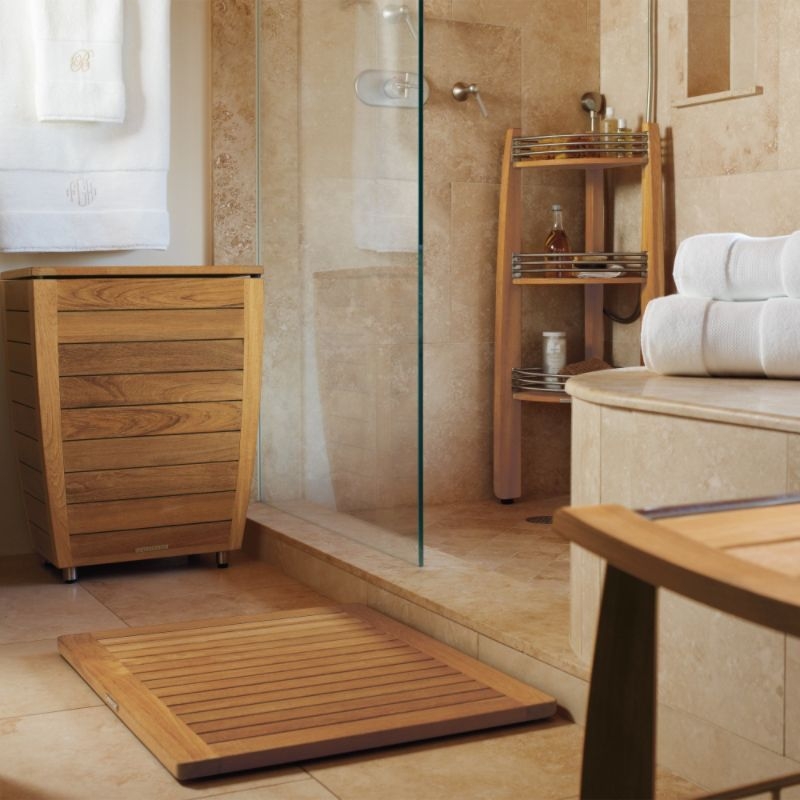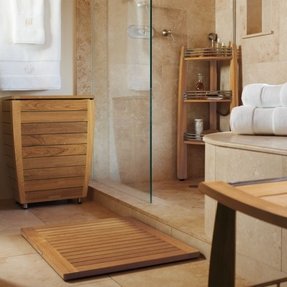 Made of teak corner shower caddy is an excellent way to add functionality to the garden. Beautiful design with stainless steel elements creates an elegant whole and is very handy. It fits perfectly with the other items of bathroom design in teak.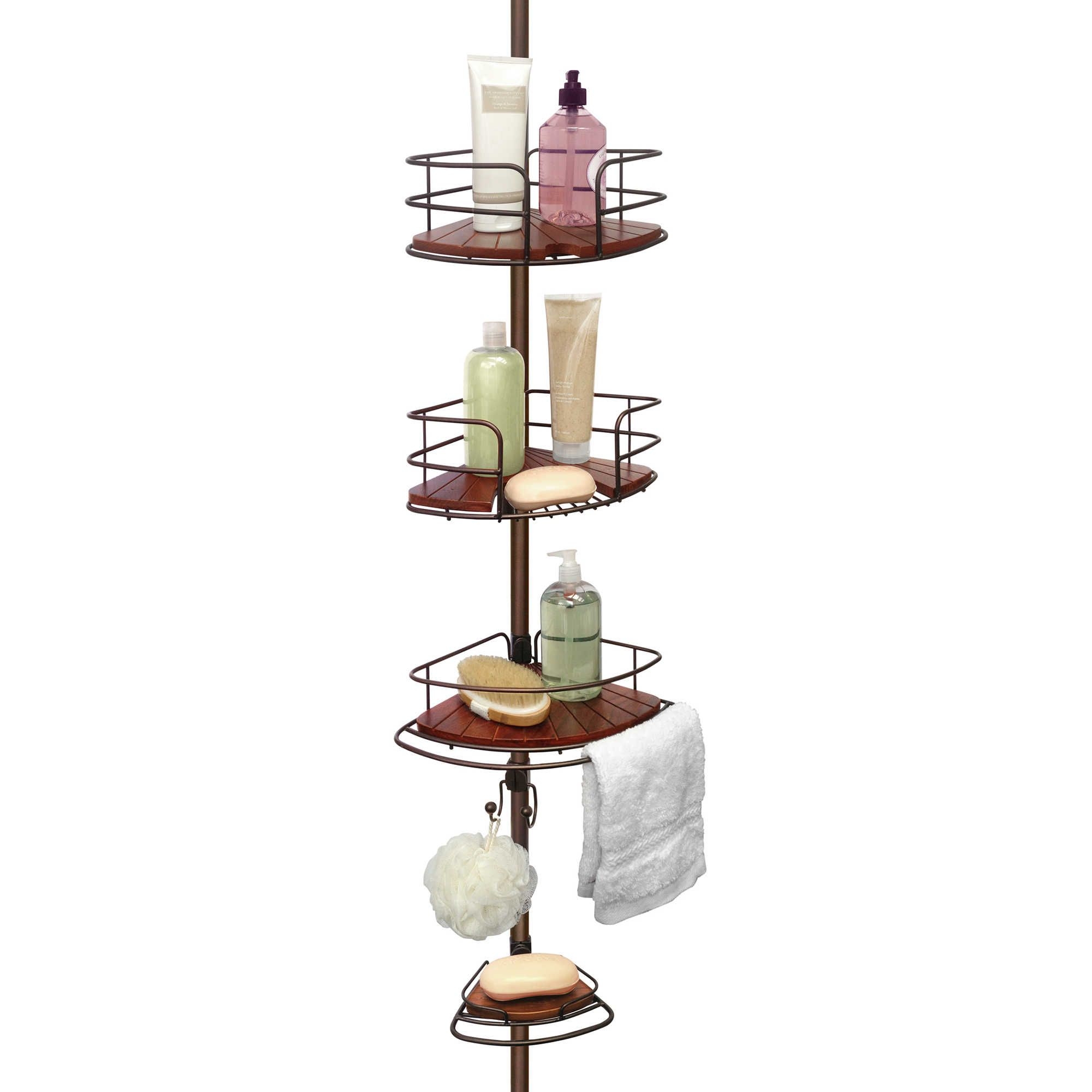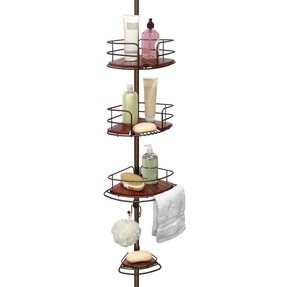 Corner shower caddy designed to deliver impeccable storage while taking little floor space. The caddy is build using a strong metal frame, finished in slightly glossed black for outstanding beauty. You also get up to four teak shelves for all your bathroom supplies.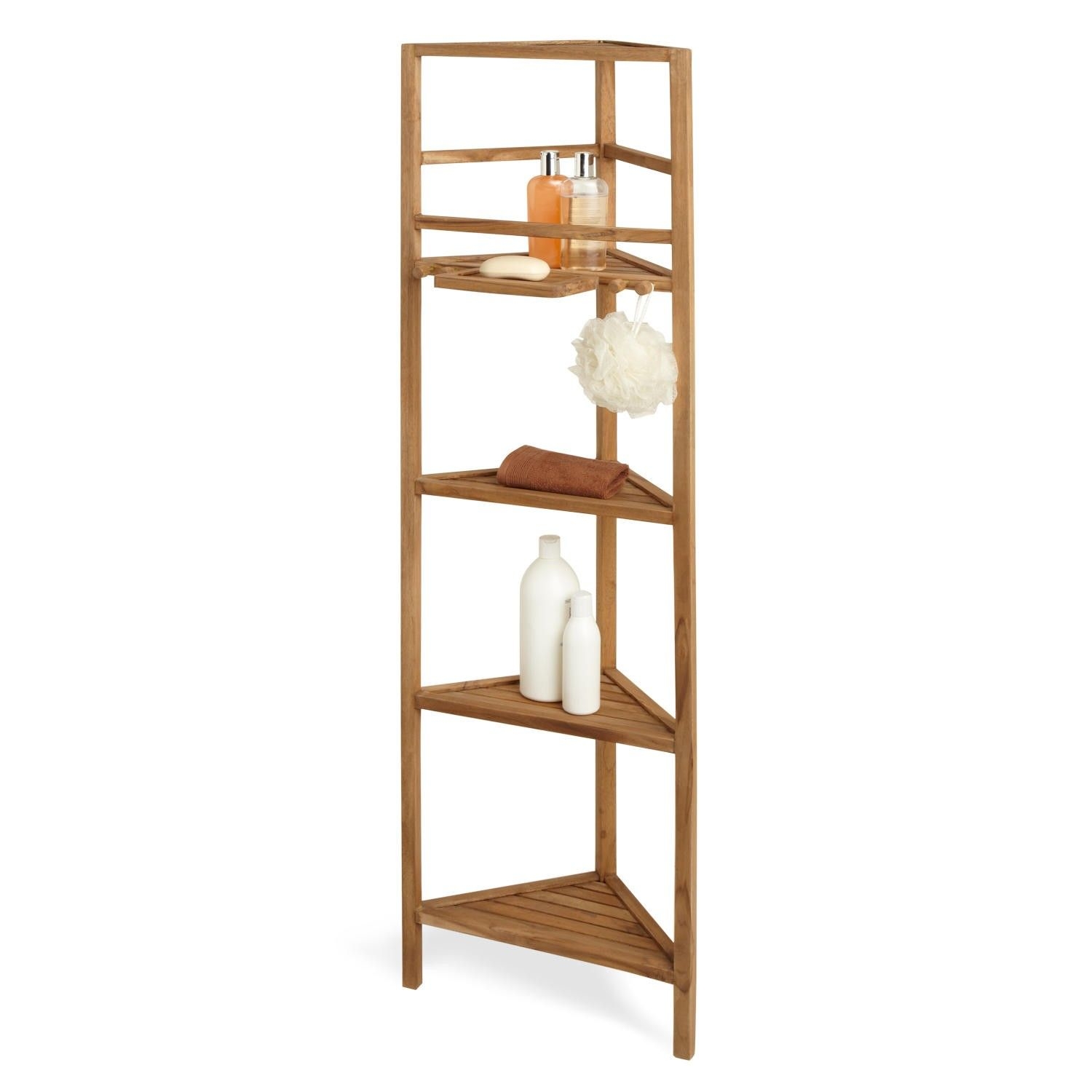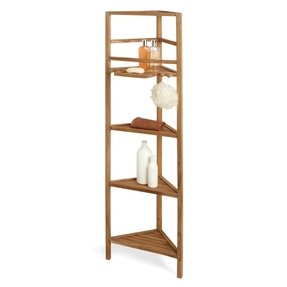 Cute teak wood corner caddy makes the perfect place to keep shampoo, bath brushes, soap, and more. A dish for bar soap is built in, along with fat dowels for hanging scrubbers and the like. Four shelves provide ample storage space.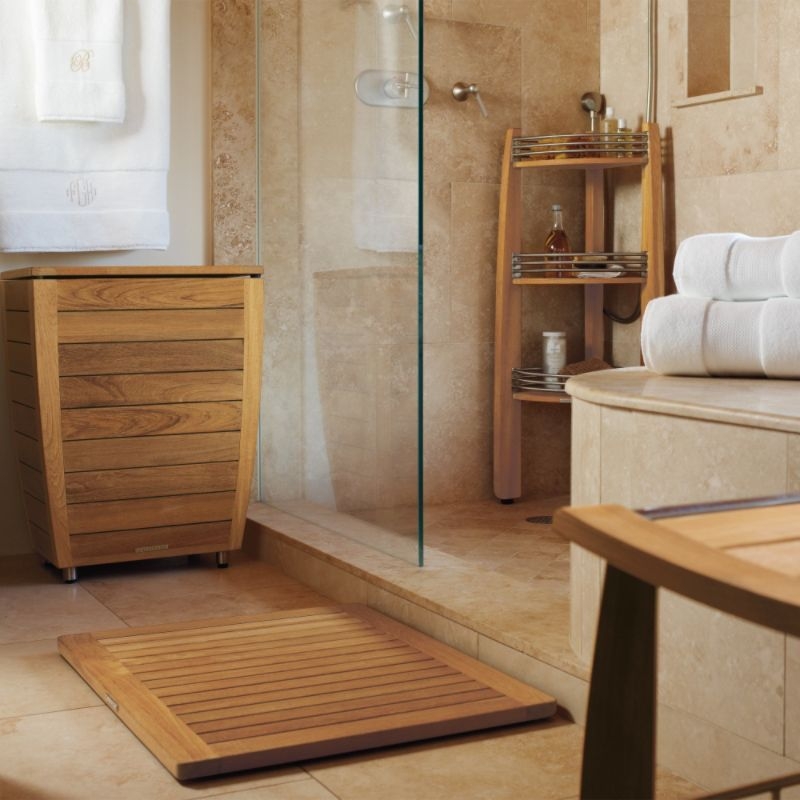 Vintage-inspired shower caddy constructed from a sturdy teak frame and offering you three large frames. The caddy comes in a free-standing design with neatly raised legs to protect your stuff from water spillages. Super chrome-plated metal racks are also included on each shelf for accent.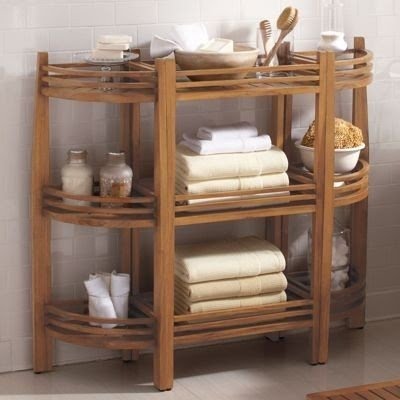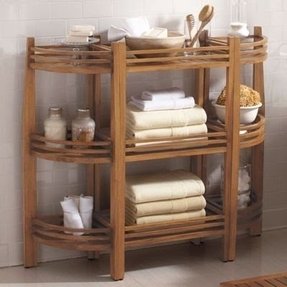 Teak Three-tier Shelf and Corner Caddy - Grandin Road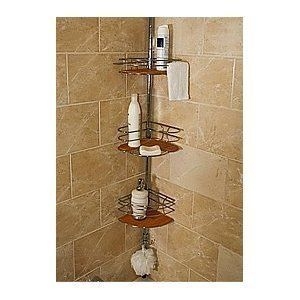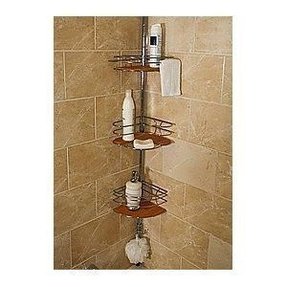 ... Bamboo Chrome Shower Organizer Bath Tub Tension Caddy Storage System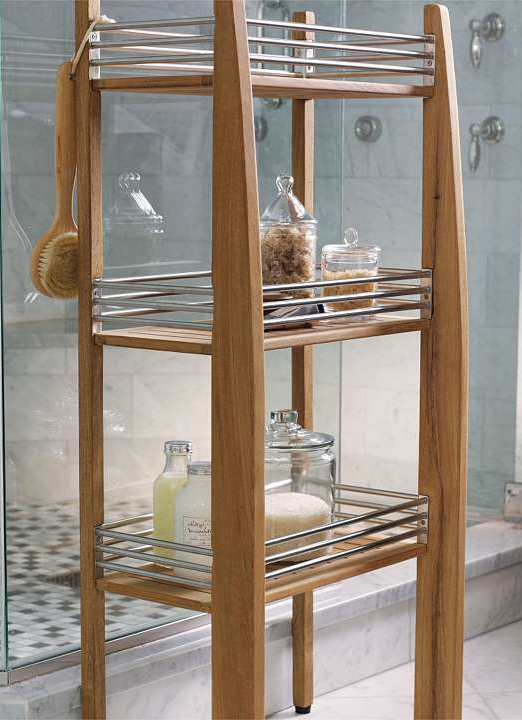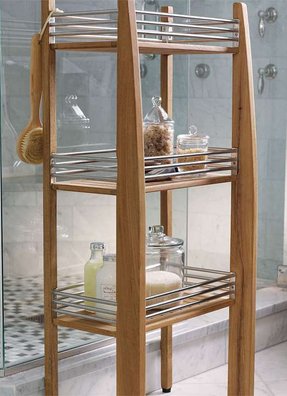 ... number of teak shower caddy types some which hang from the shower head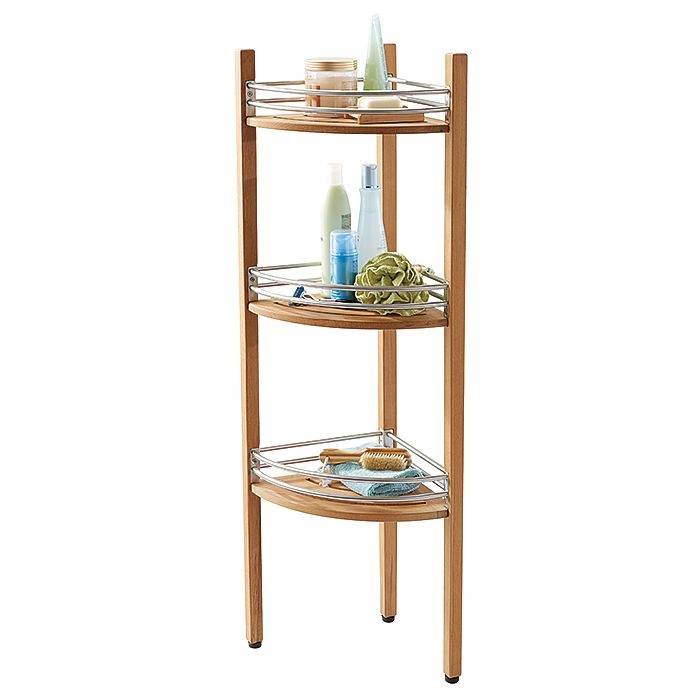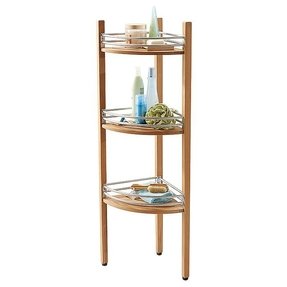 The Teak Corner Shower Caddy is as practical as it is eye-catching. Perfect for placing in the bathroom's corners, the shower caddy includes three convenient shelves with sturdy metal frame for keeping your cosmetics in place.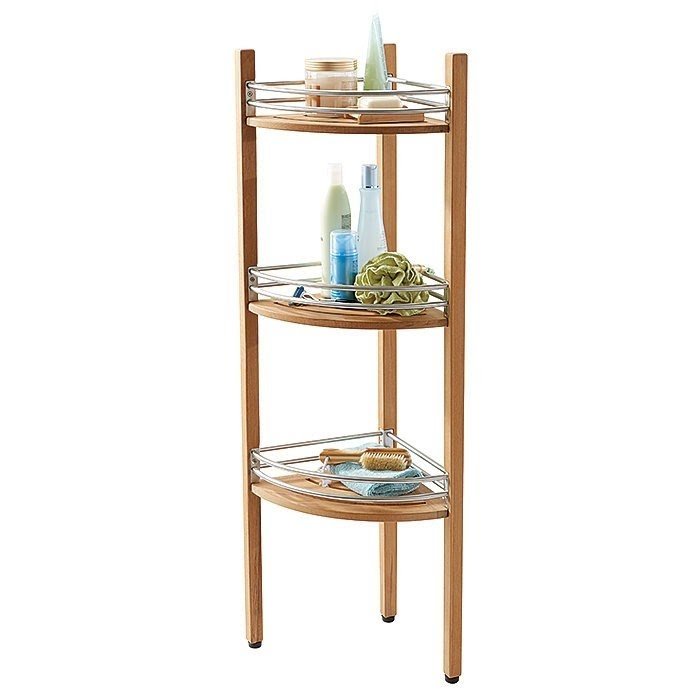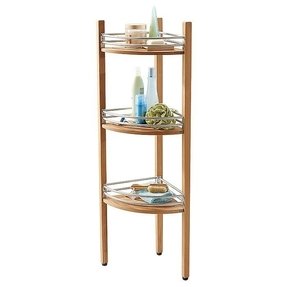 Teak Corner Shower Caddy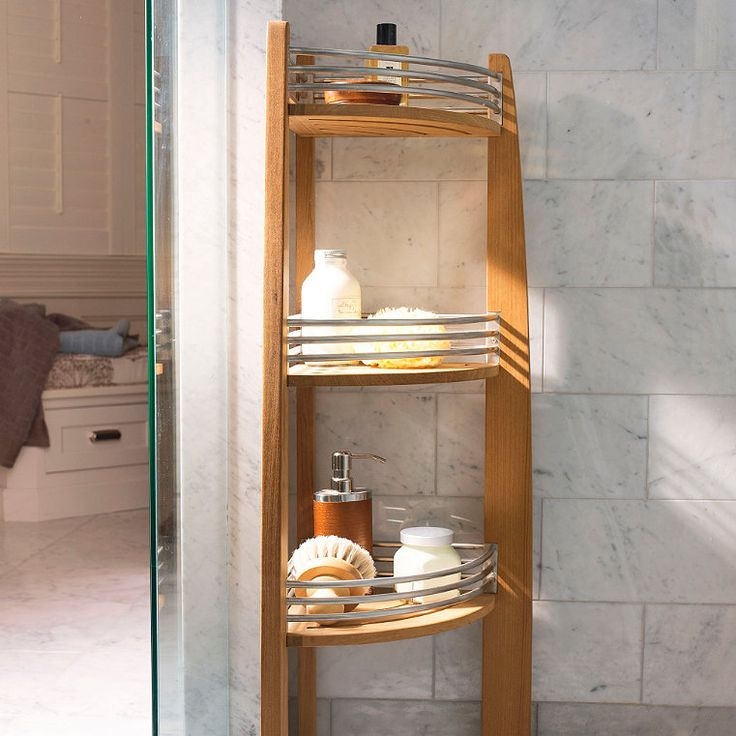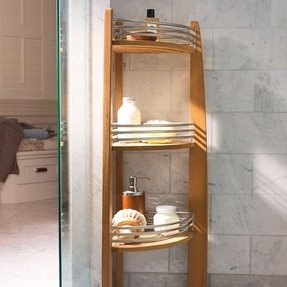 ... / Bath / Bathroom Accessories / Shower Accessories / Shower Caddies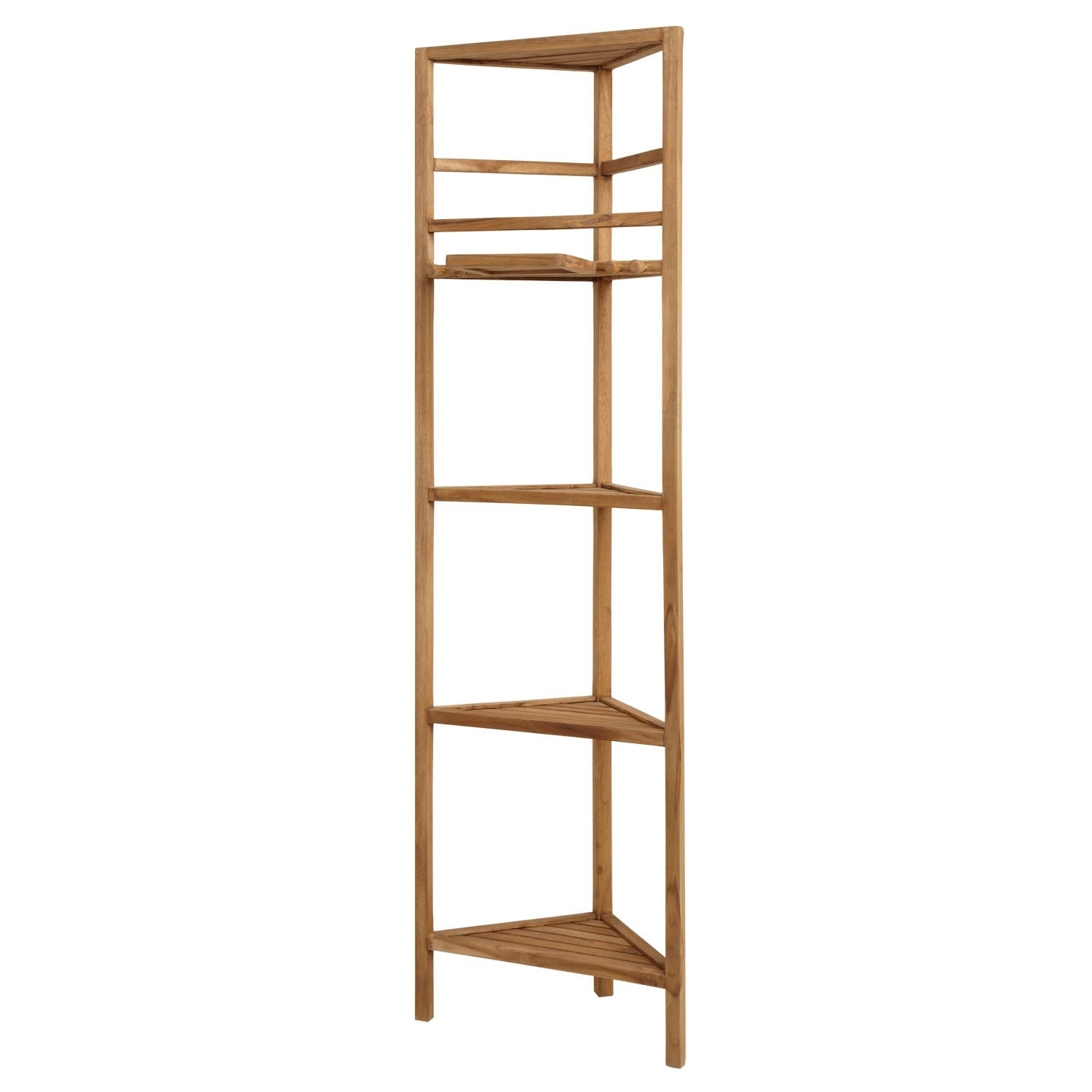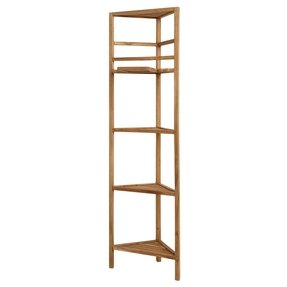 Home / Bathroom / 59" Teak Corner Bathroom Shelf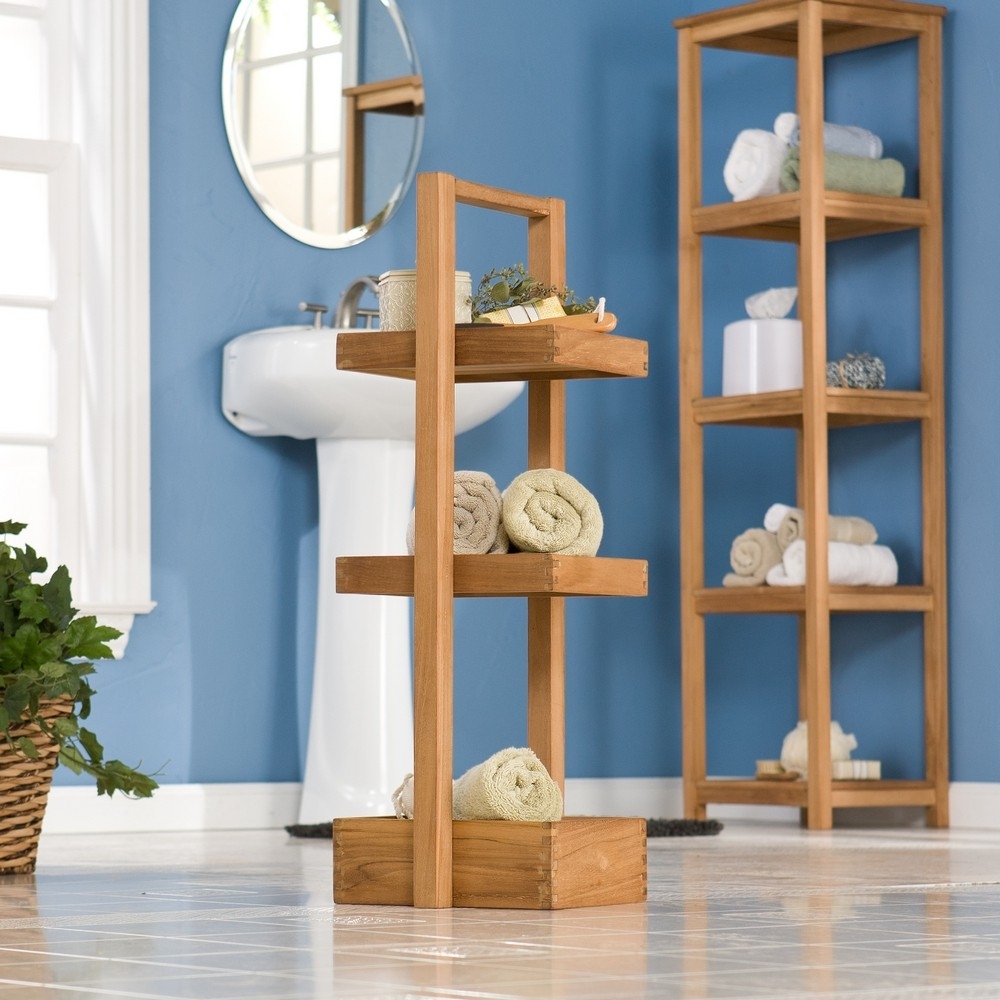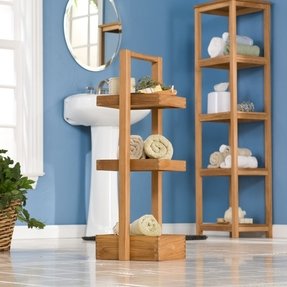 teak-bath-shower-caddy-tp_4205434174191837009vb.jpg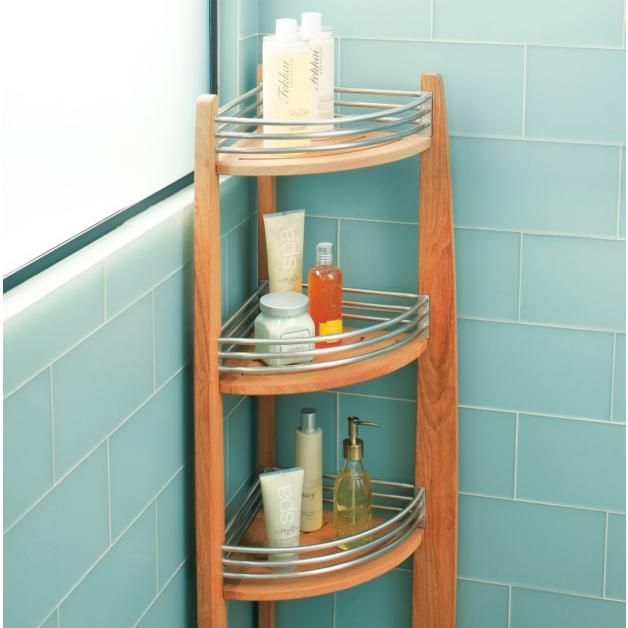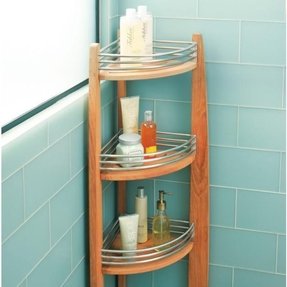 Suitable storage of cosmetics in your bathroom isn't easy, because there is problem with keeping order. This corner three-storey shelf will be perfect solution of your problem. It is made of wood and finished off metal.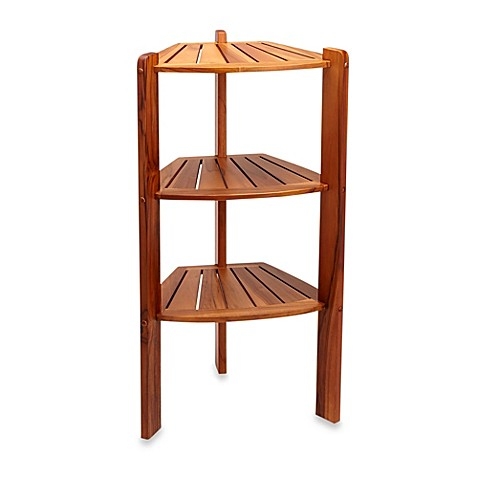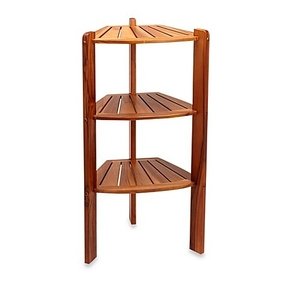 Taymor® Teak 3-Shelf Corner Caddy Stand -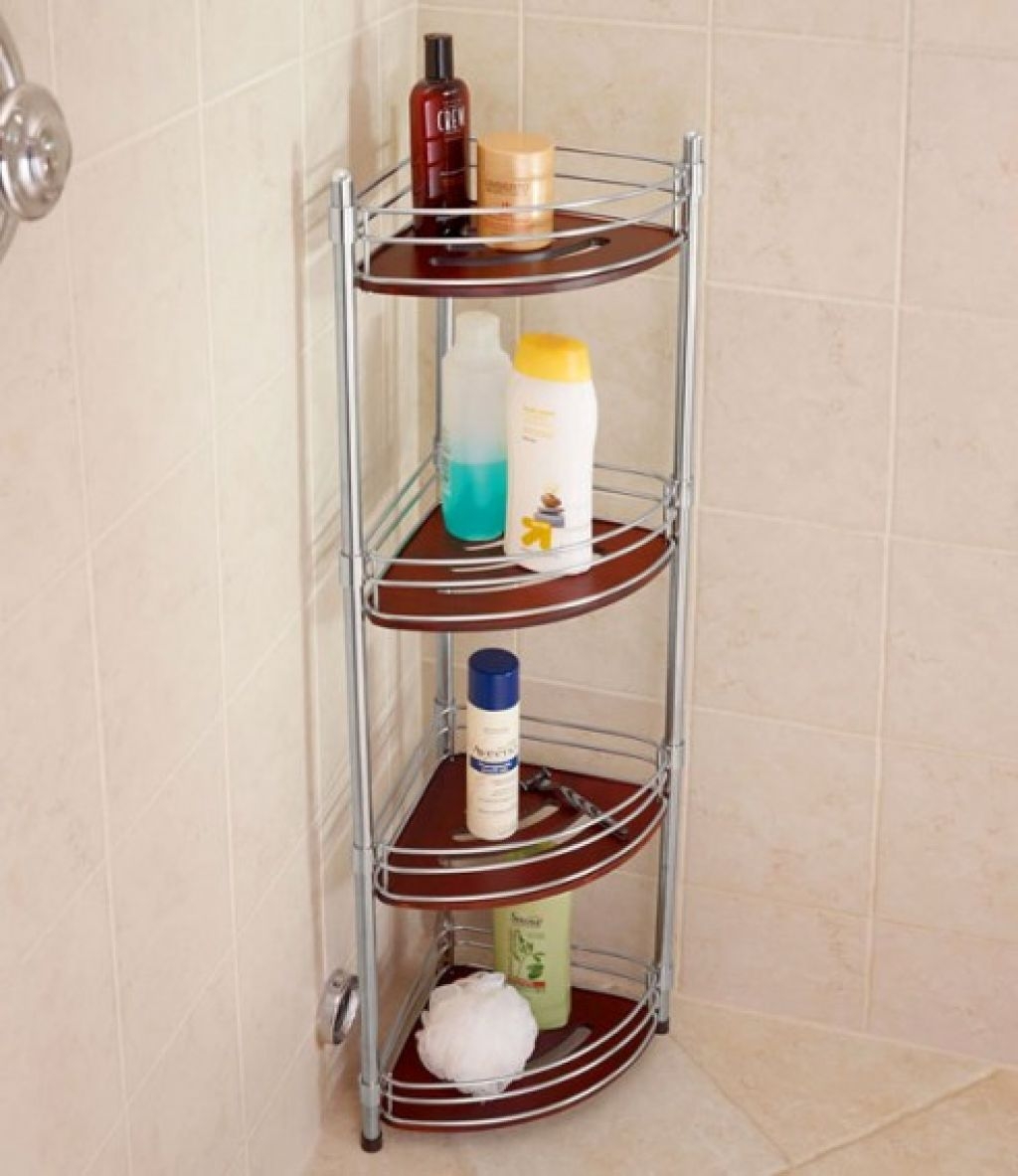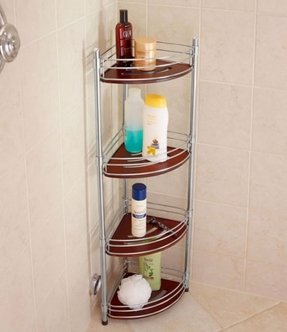 Meanwhile, the waterproof teak wood that has natural oils and dense ...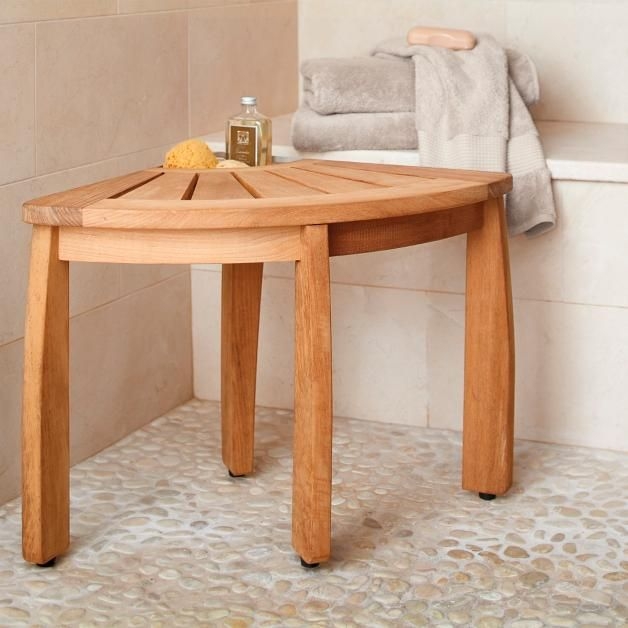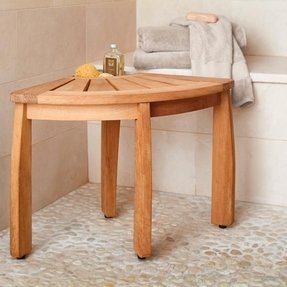 Add comfort into your bathroom and choose this corner shower caddy, that is made of solid teak wood. The natural finish is suitable with any color in the bathroom.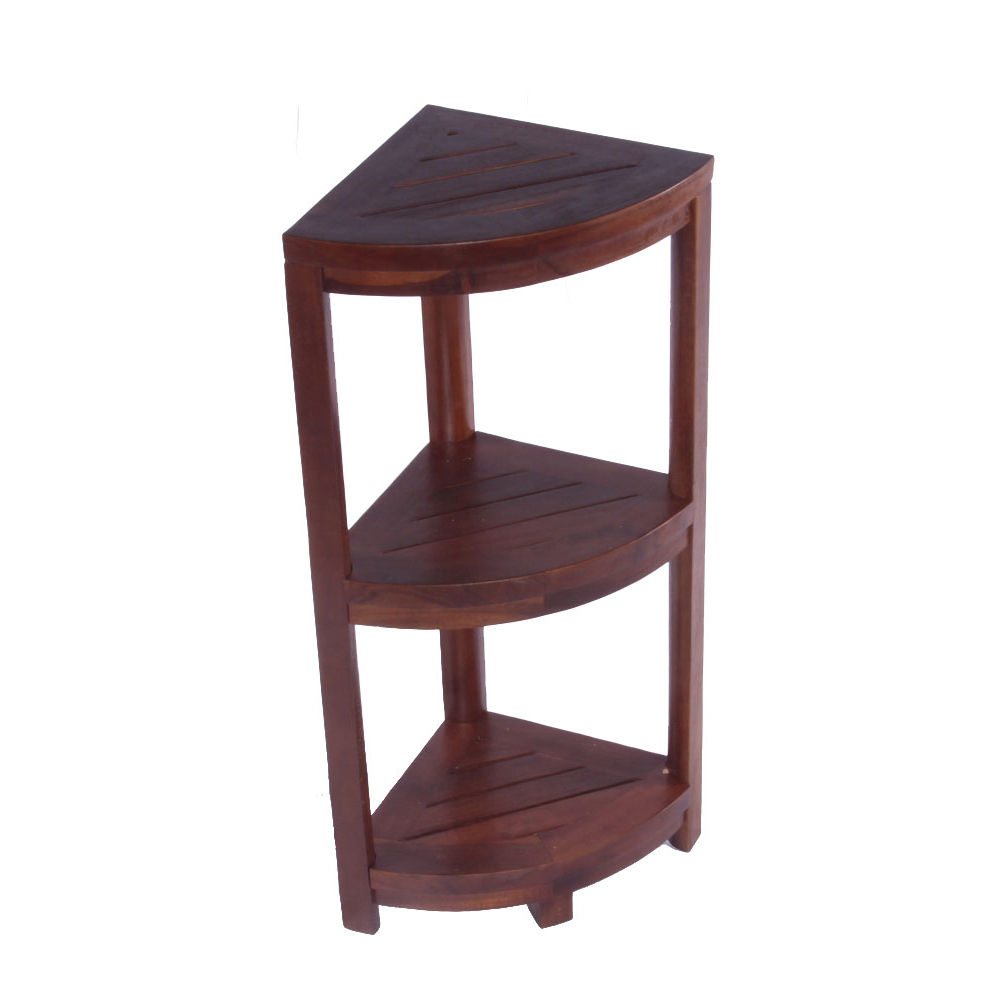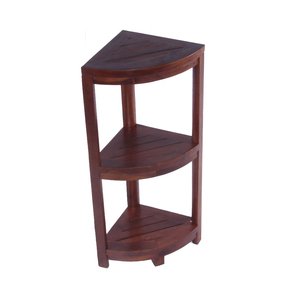 Assembled Solid Teak 3 Tier Corner Shelf- Ideal for Shower, Bathroom ...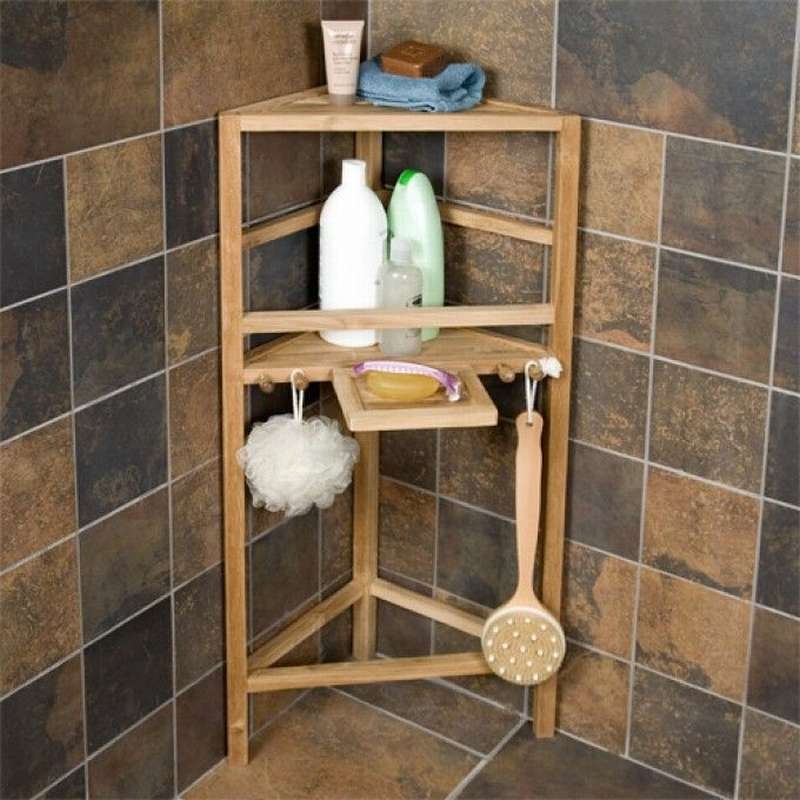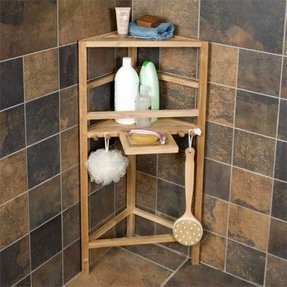 Teak Corner Shower Shelf with Removable Soap Dish - Shower Caddies ...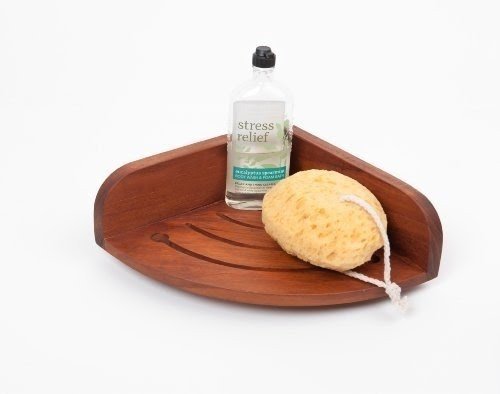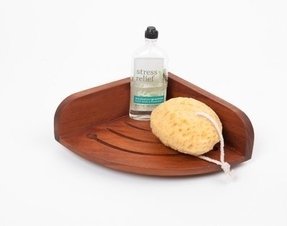 This Teak Shower Shelf for Bathroom is designed for using in case of glass surfaces, only. Shelf is very durable and water-resistant, therefore can easily be used indoors as well as outdoors. Mounting it is quick and simple.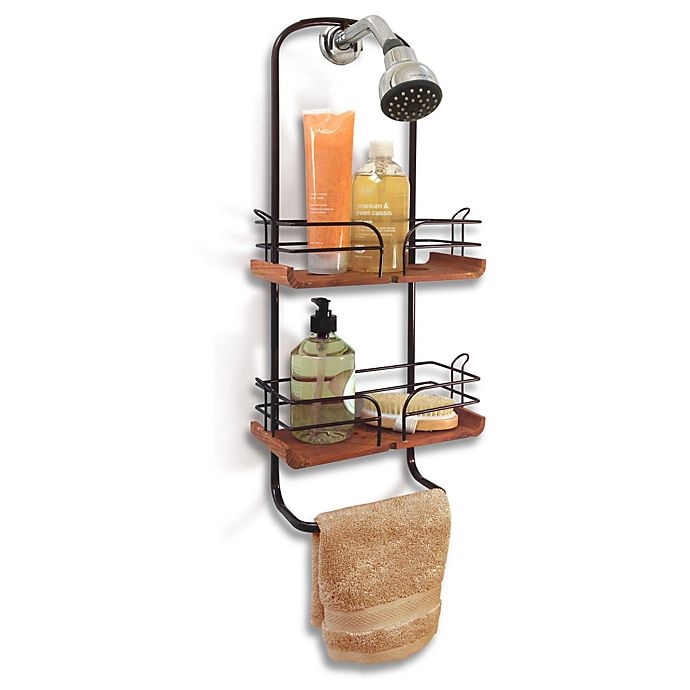 A space-saving accessory for small bathrooms, that will allow you to keep all your bathroom necessities in one place. It's wall-mounted, and has a tubular metal frame with 2 wire baskets that accommodate waterproof wood shelves.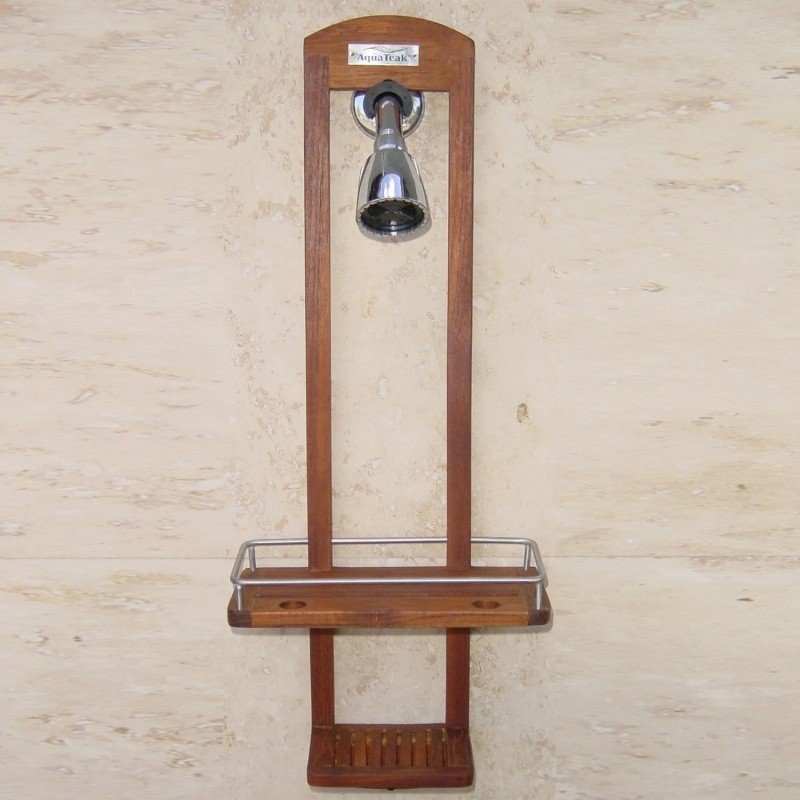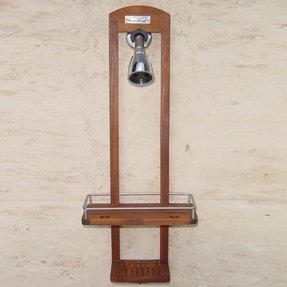 Home Furniture Bathroom...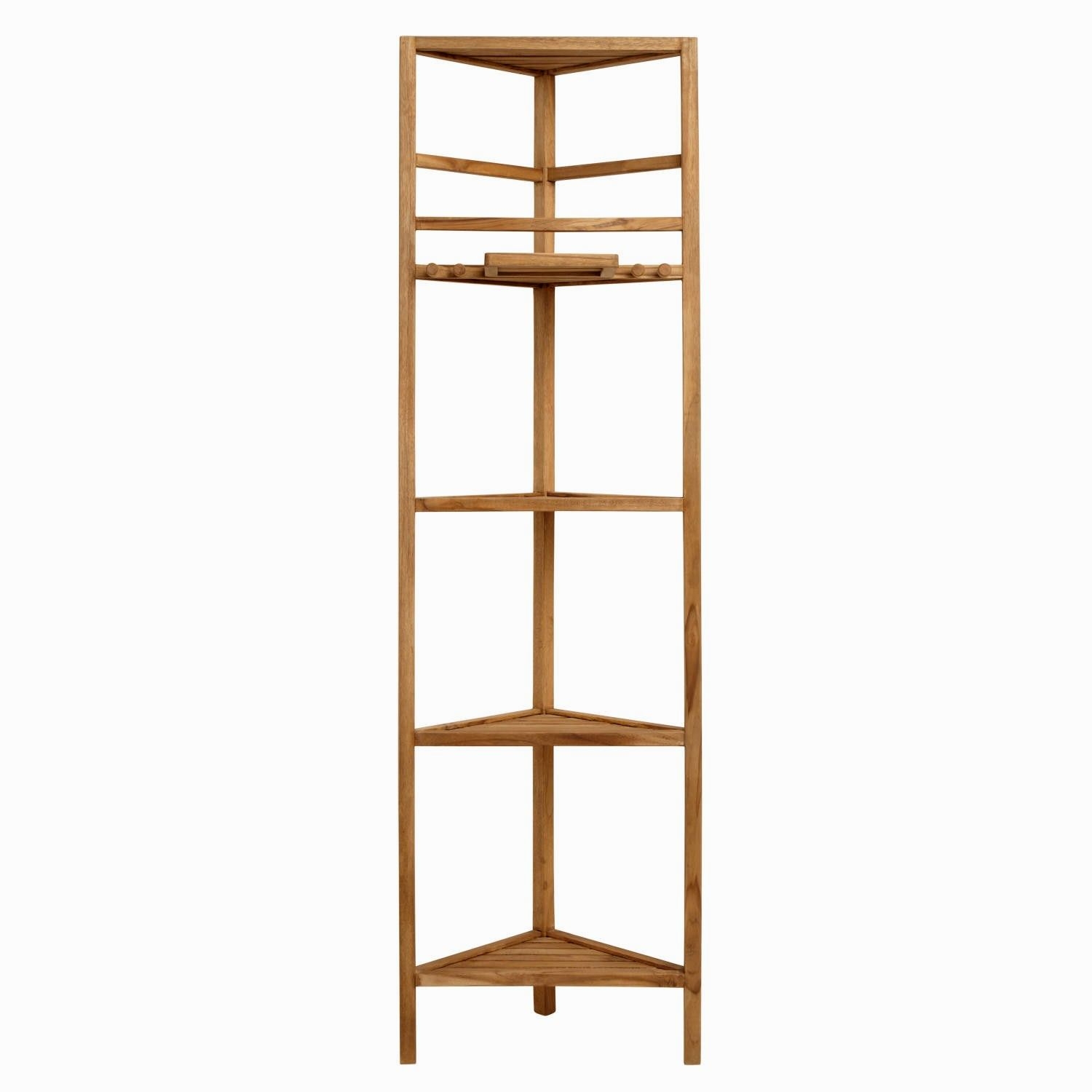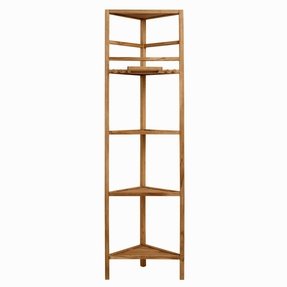 Home / Bathroom / 59" Teak Corner Bathroom Shelf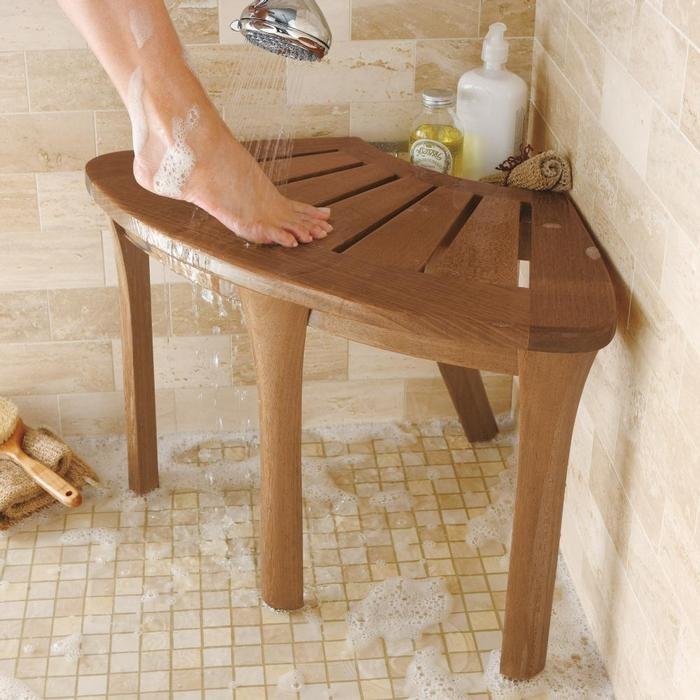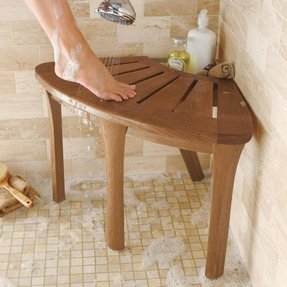 Create Group Gift Notify me when available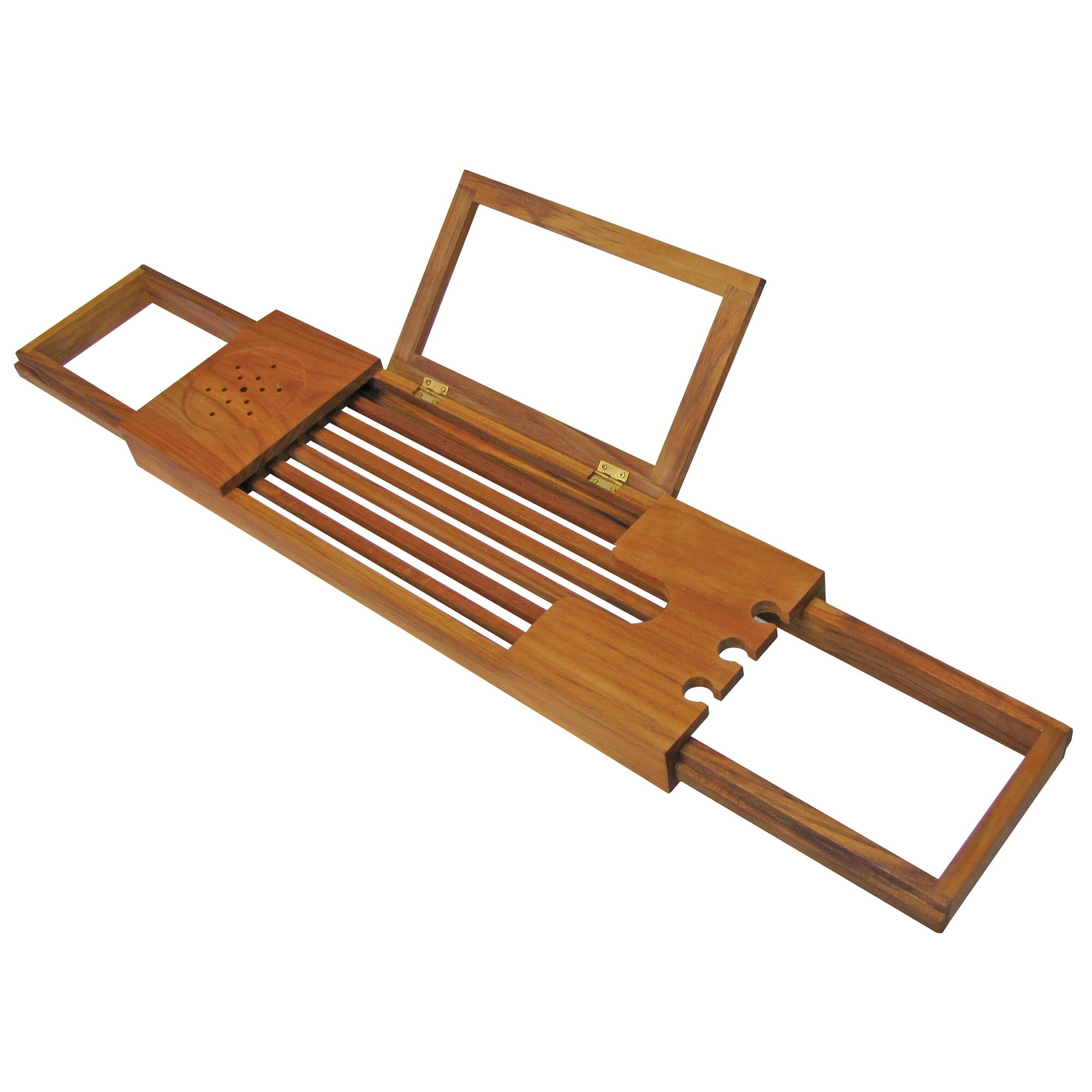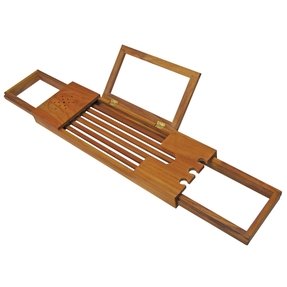 image of Teak Bathtub Caddy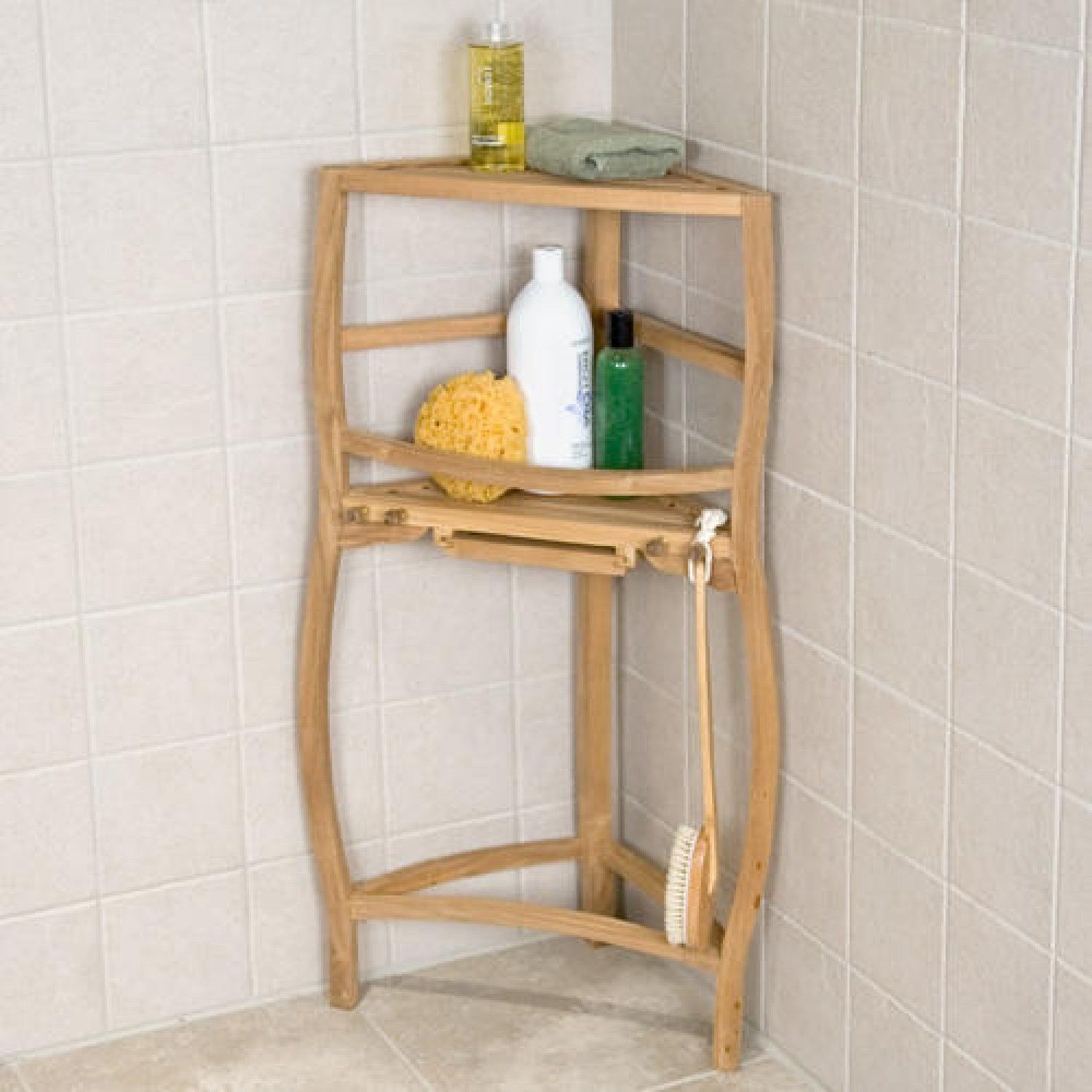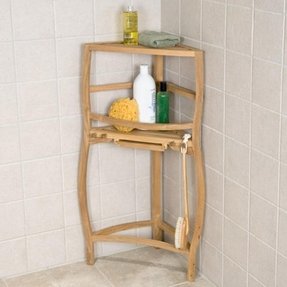 Freestanding Teak Corner Shower Shelf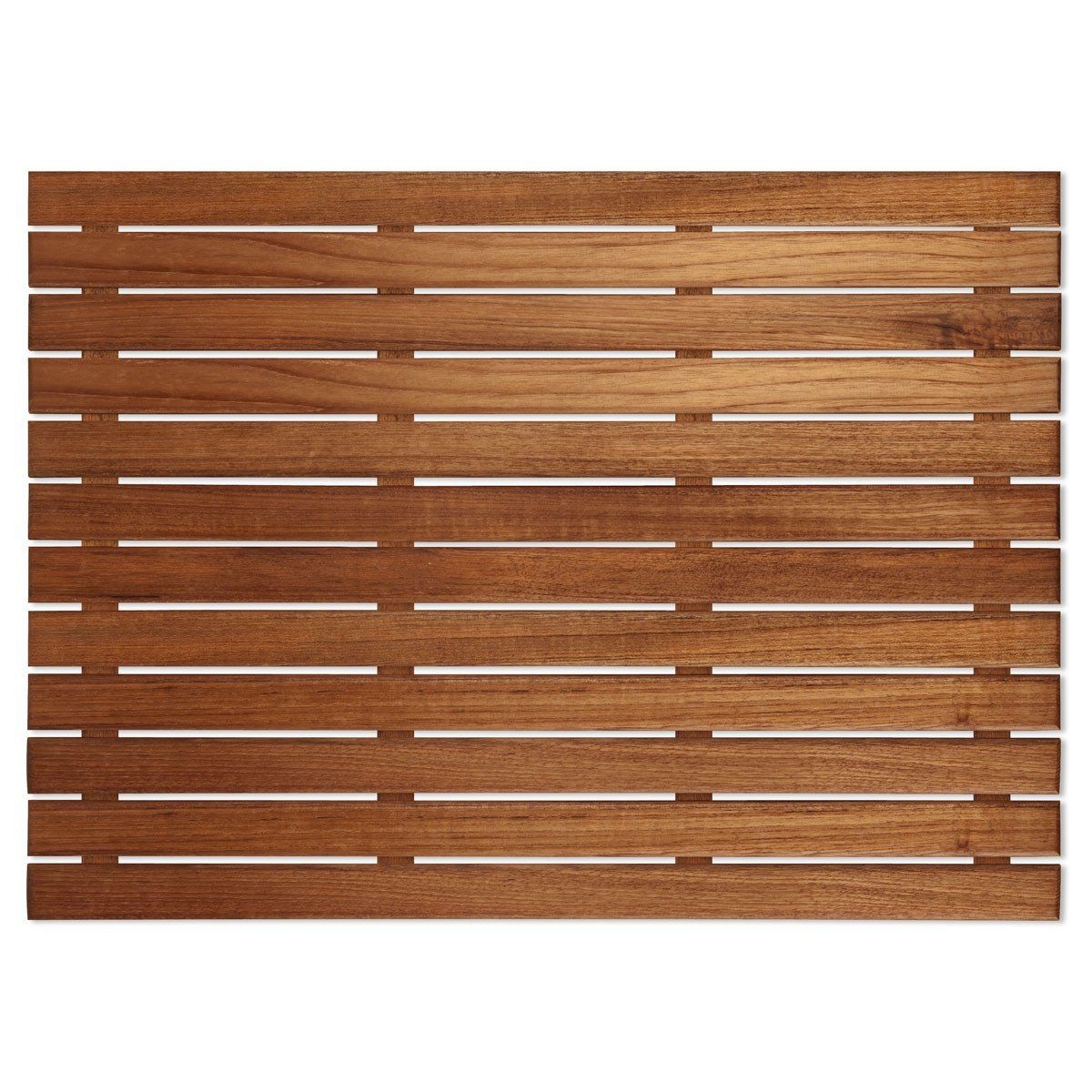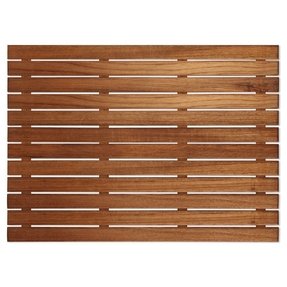 Teak Shower Mat with Rounded Corners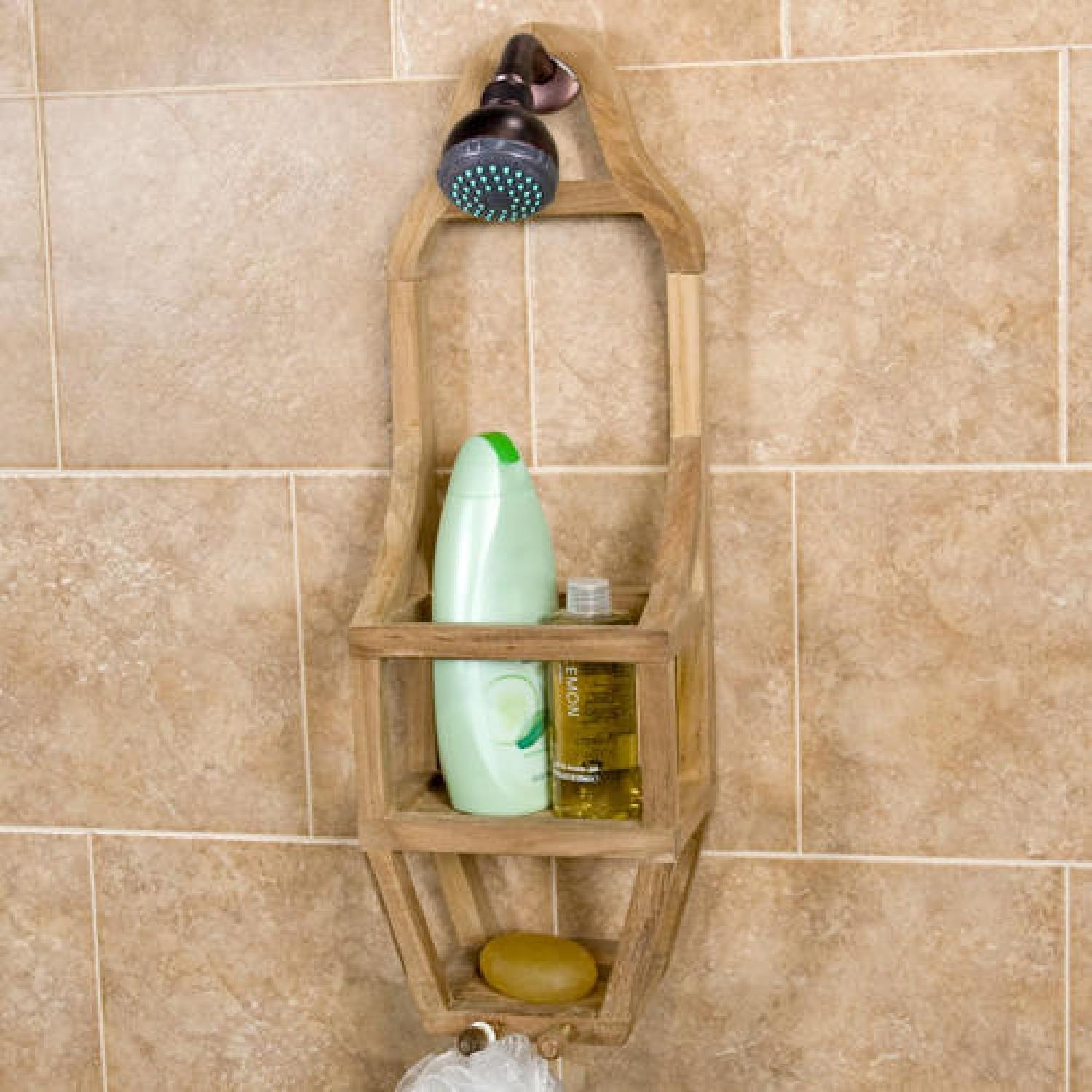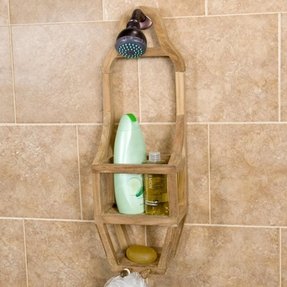 Sturdy, functional, and convenient – this Wood Teak Shower Caddy in Honey Finish features 2 removable hooks, and a soft foam to prevent sliding and scratching. If used outdoors, the color changes from honey to silver-grey.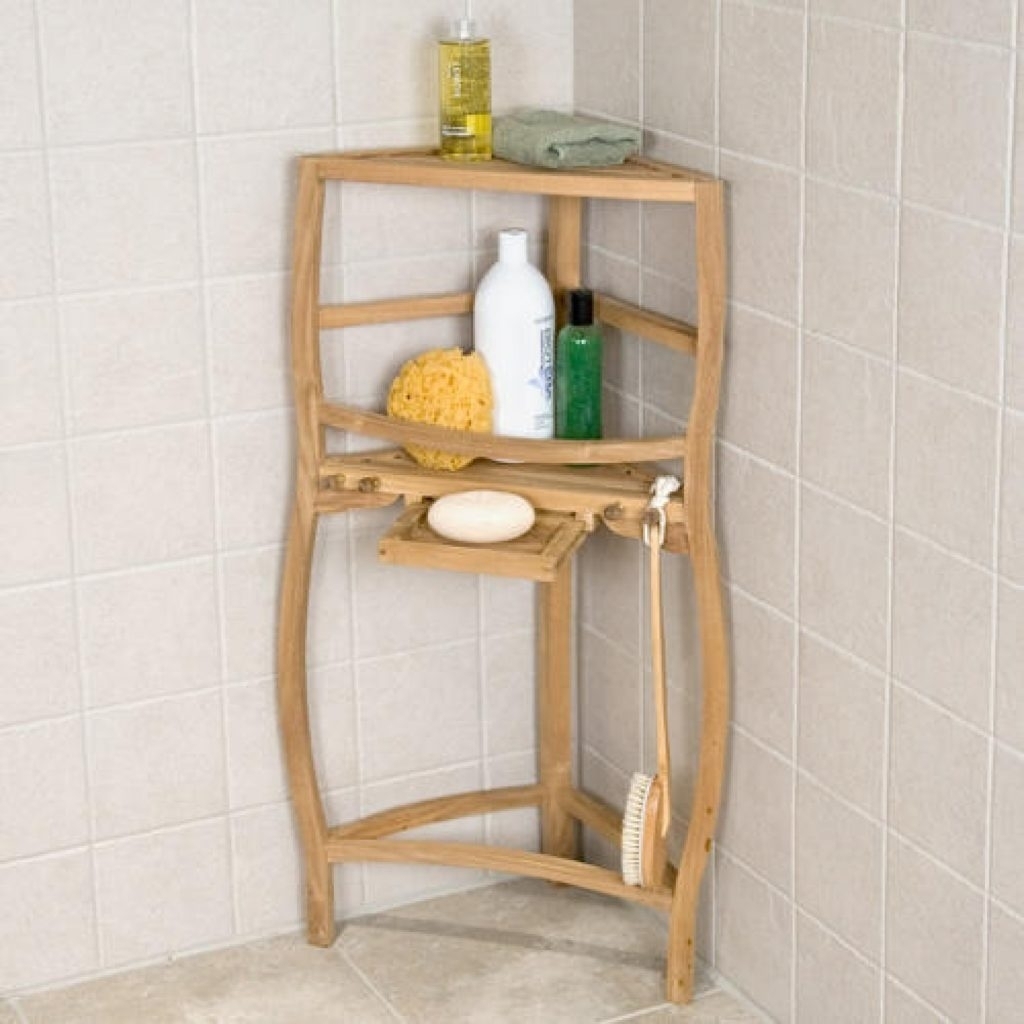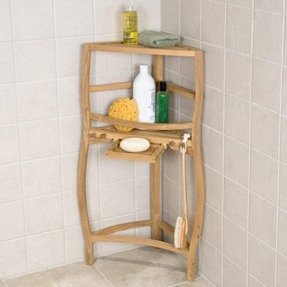 This lovely teak corner shelf to the bathroom is also a great solution to the spa, sauna or massage parlor. It has shelves for toiletries and accessories, hangers and a special shelf for soap. Simplicity makes it adds charm to any interior.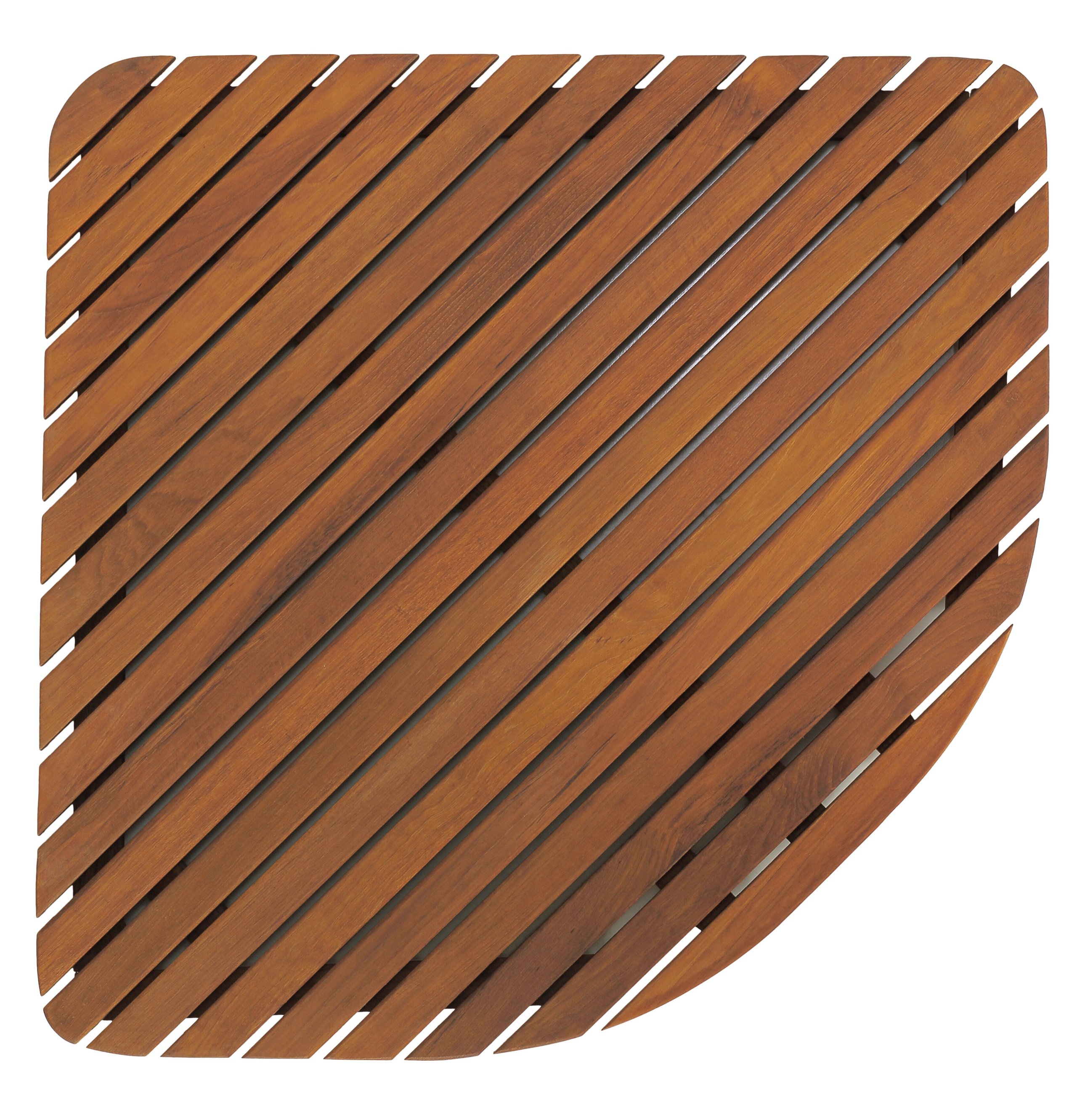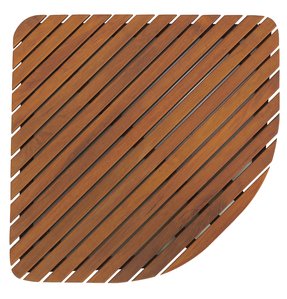 Bath & Shower Mats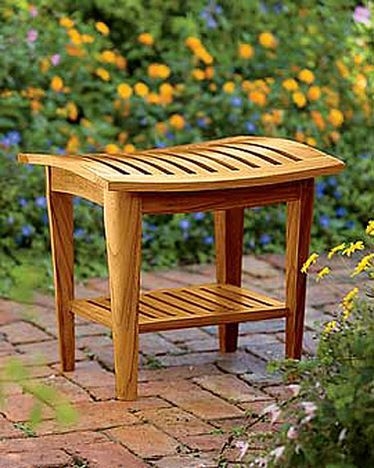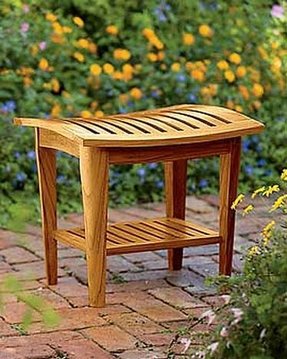 Products glass corner shower shelf Design Ideas, Pictures, Remodel and Decor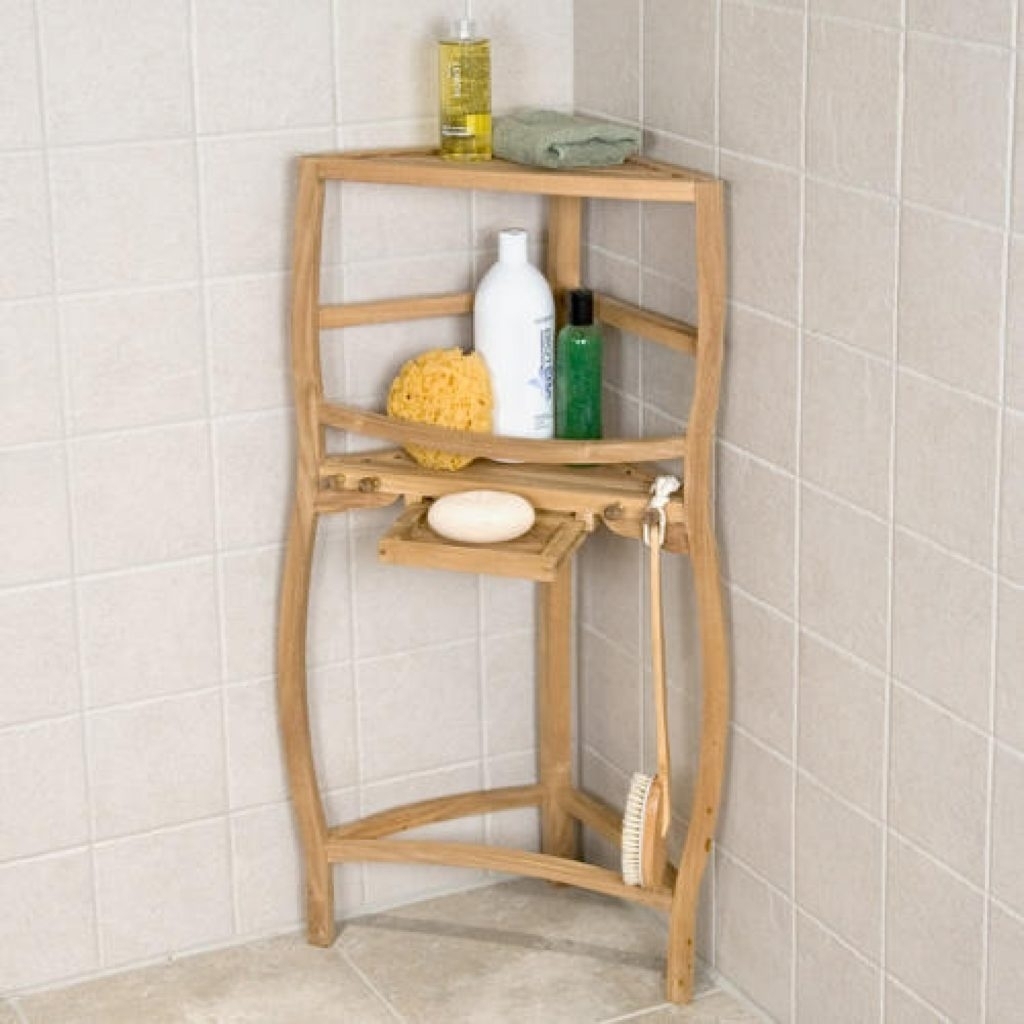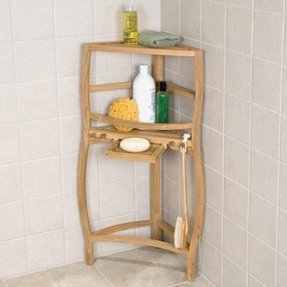 Thanks to this waterproof shower caddy, you will be able to save space in your smaller bathroom. It comes with natural Teak wood construction, lovely curves and corner design, 2 open shelves, 1 small soap tray and 4 wood hooks.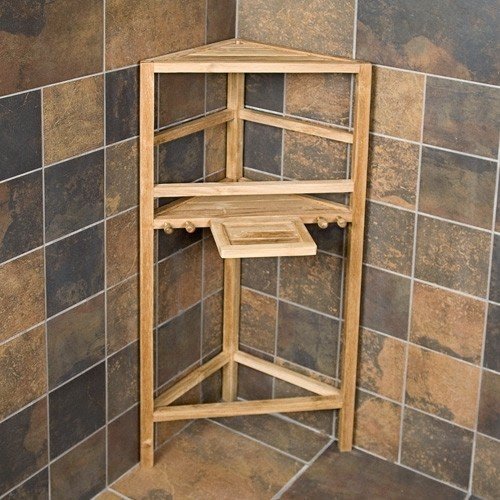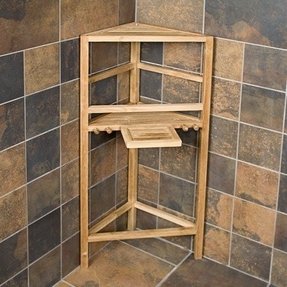 Home Teak Shower Anizers...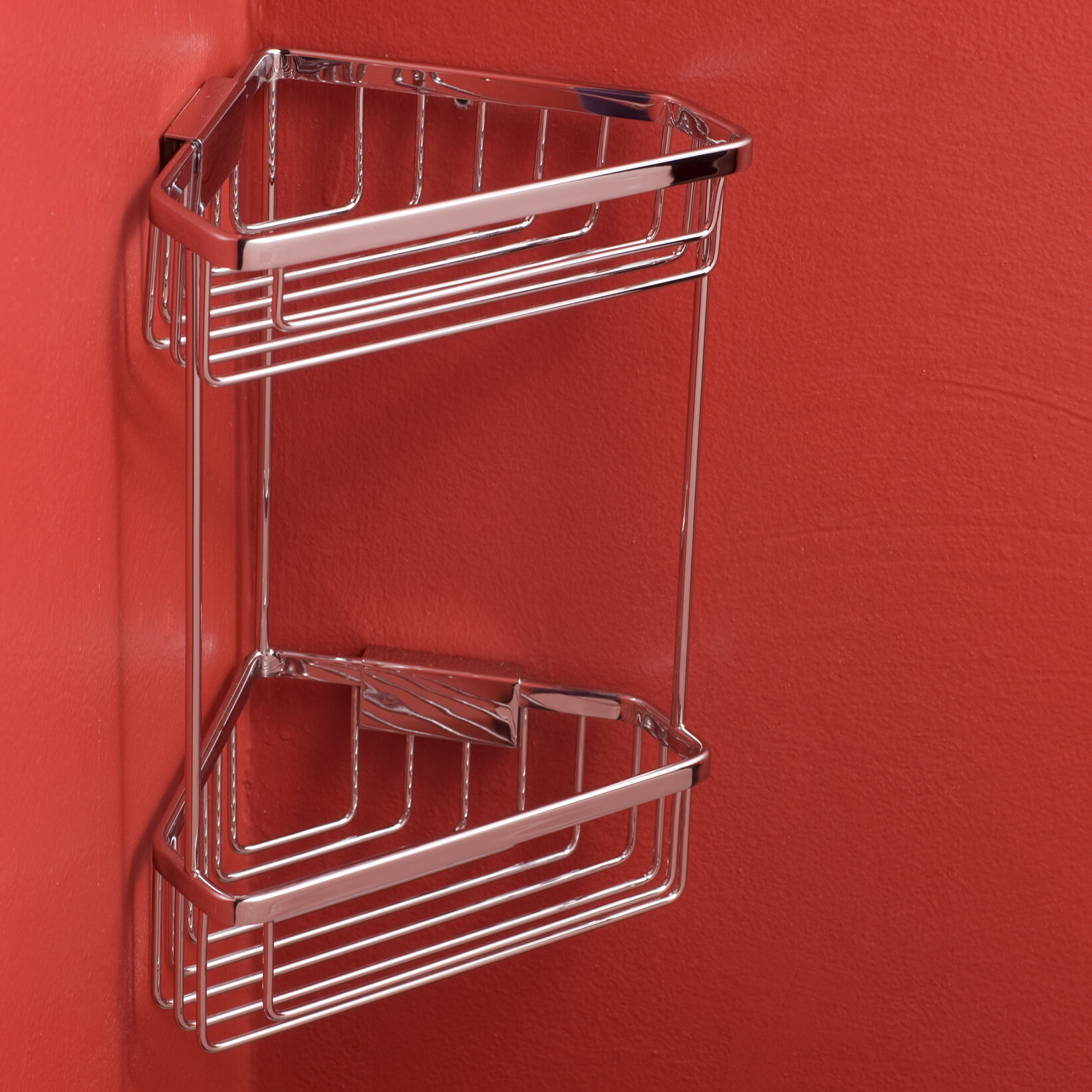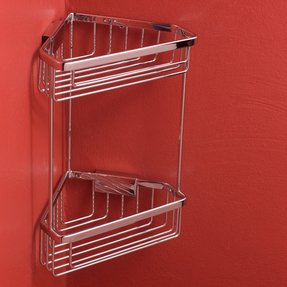 City Double-Tier Corner Shower Basket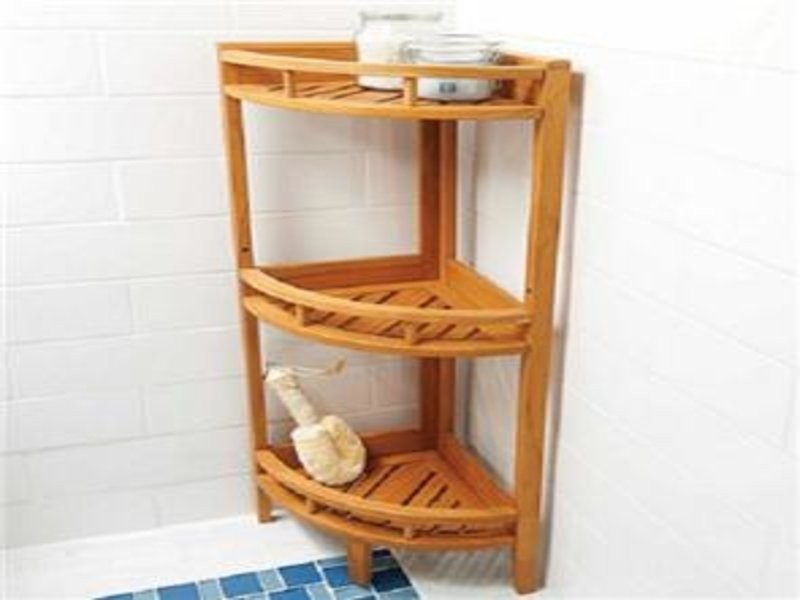 Stylish Teak Corner Shower Caddy : The Decoras ...