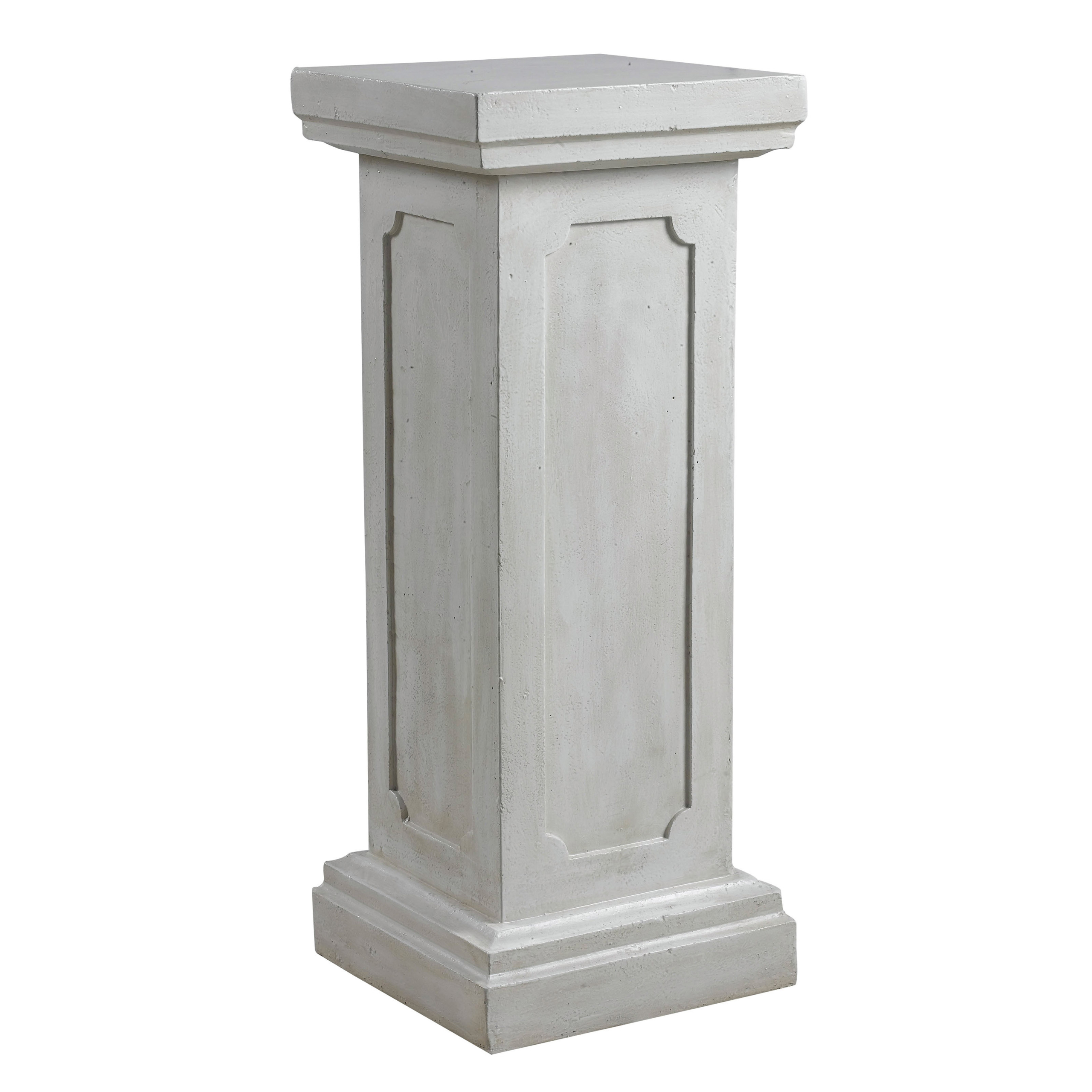 White Garden Column Pedestal
Suitable for outdoor areas, this dignified pedestal is shaped like a classic column and characterized by very durable construction. It's stabile, easy to maintain, and able to withstand even harsher weather conditions.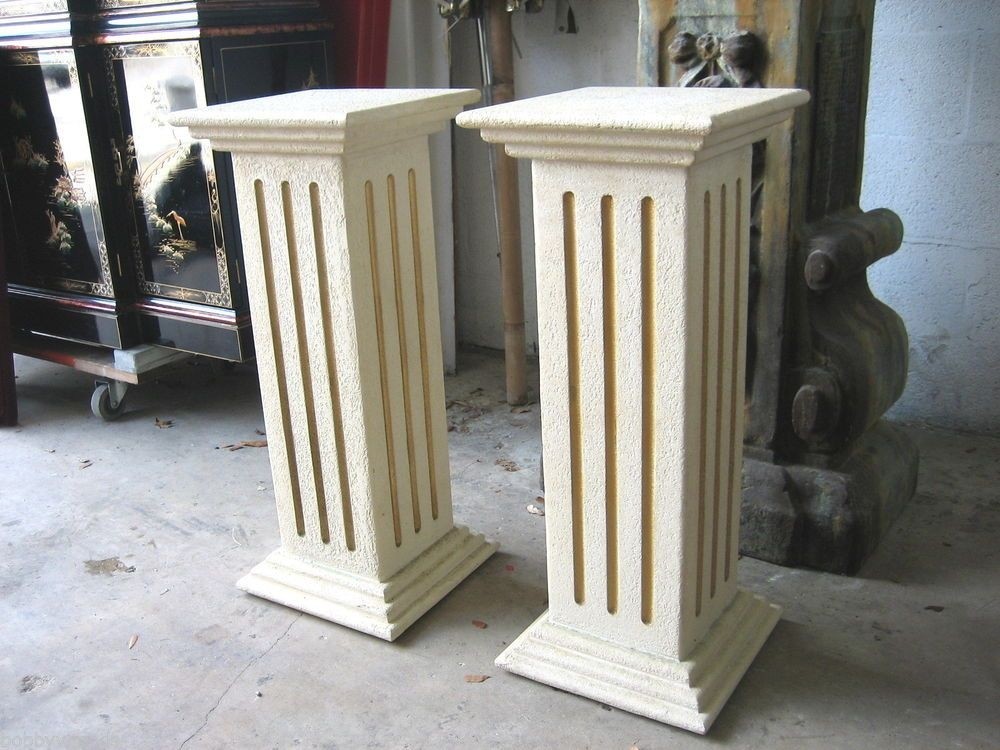 Pair Wood But Texture Like Cement Pedestal Column Plant Figure Figurine Stand
Adding a refined antique appeal to the space, this pair of columns will perfectly serve the role of distinguished plant stands. Made from stylish beige marble, it will match well distinguished, royal surroundings.