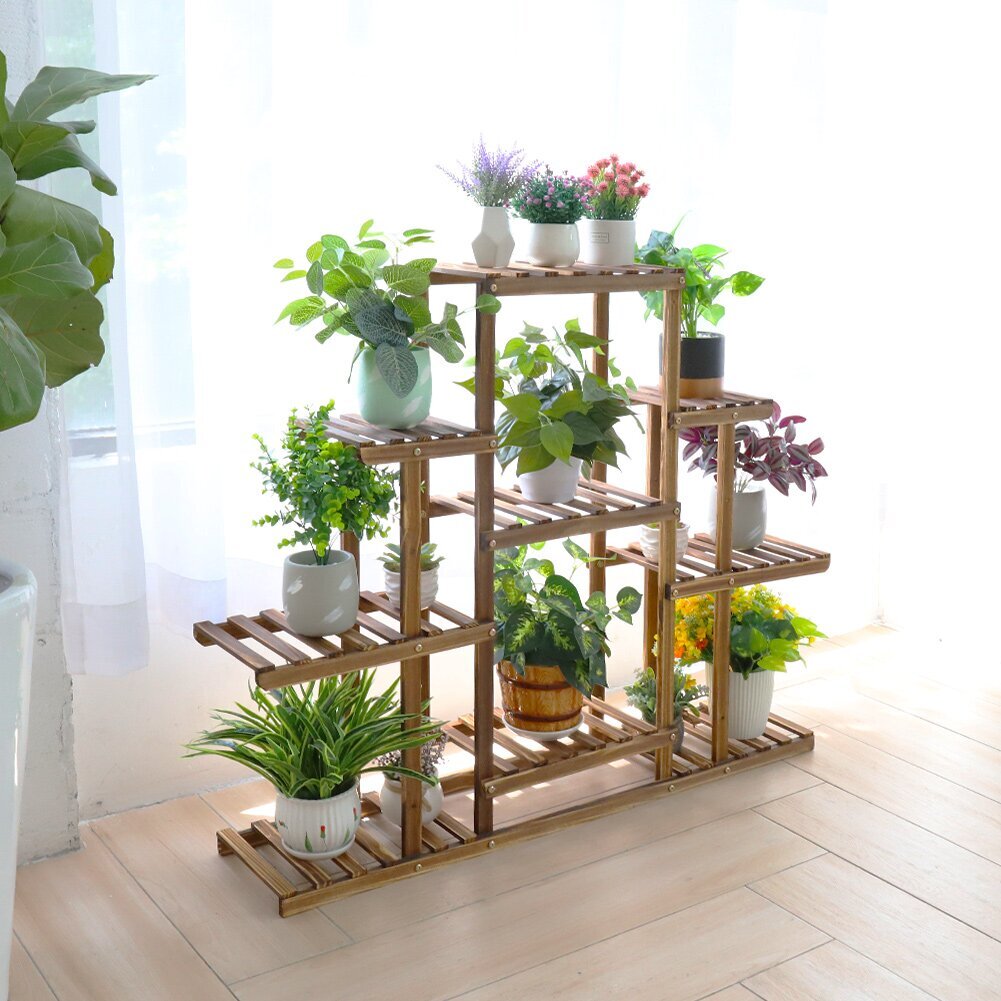 Etagere styled Multi tiered Plant Table for Indoors
Red Barrel Studio®
Etagere-styled plant tables are perfect for anyone who owns more plants than fingers! They are massively sized and come in a variety of configurations, like vertical alignments, pyramid structures, and other shelving arrangements.
Add a wood etagere-styled plant table with slats for a farmhouse delight. Select a curvy accented bookshelf-styled etagere plant table into a contemporary styled home.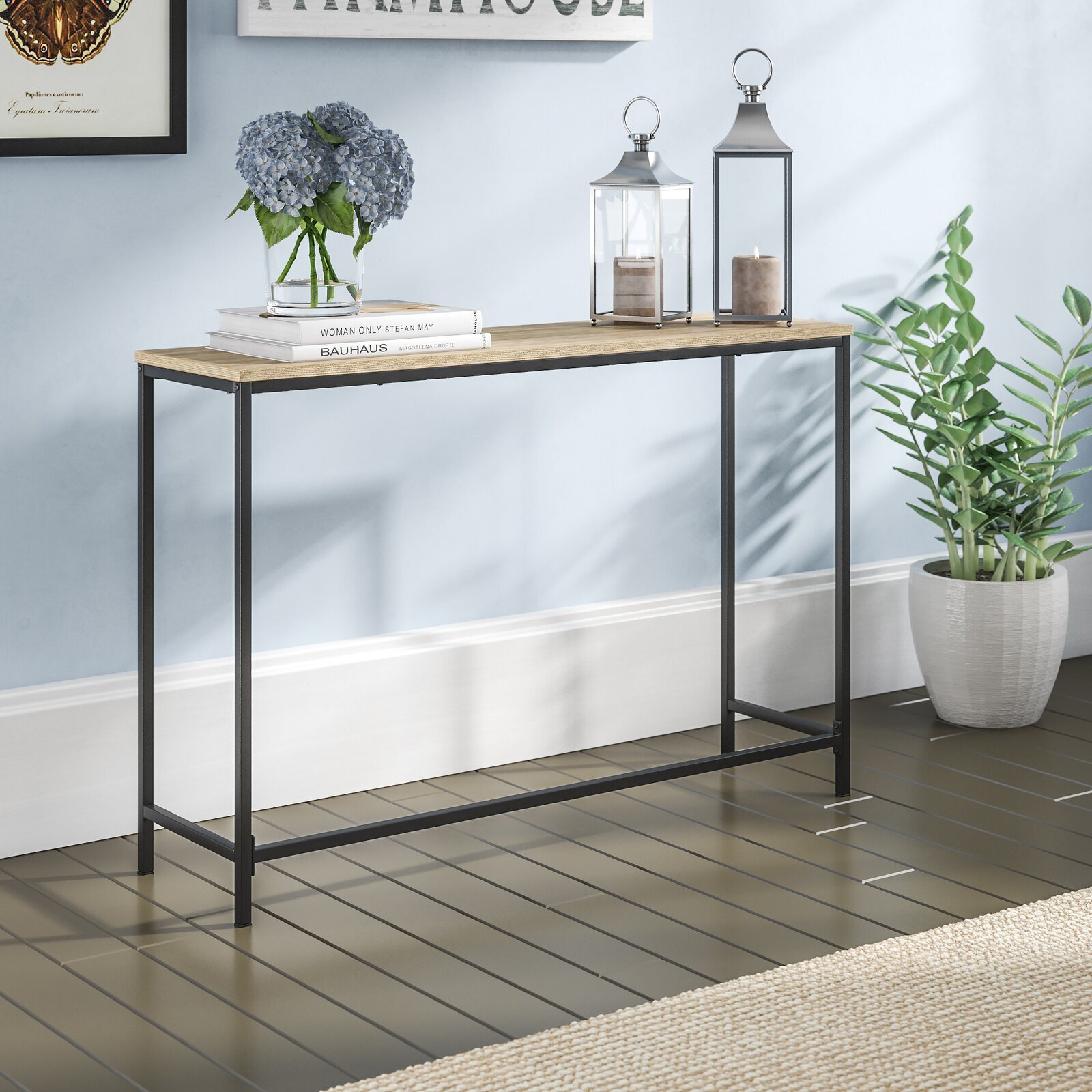 Entry or Console Long Plant Table
Laurel Foundry Modern Farmhouse®
Narrow entryway and console tables can be used as long plant tables. Your options are limitless as there are so many entryway and console tables out there. Choose between wood, metal, glass, or mixed material tables.
Your long plant tables are terrific for anyone who owns pets, like cats or dogs. These types of indoor plant tables lift your plants high enough off the ground to prevent your pets from digging into your beautiful plant collections.
$104.99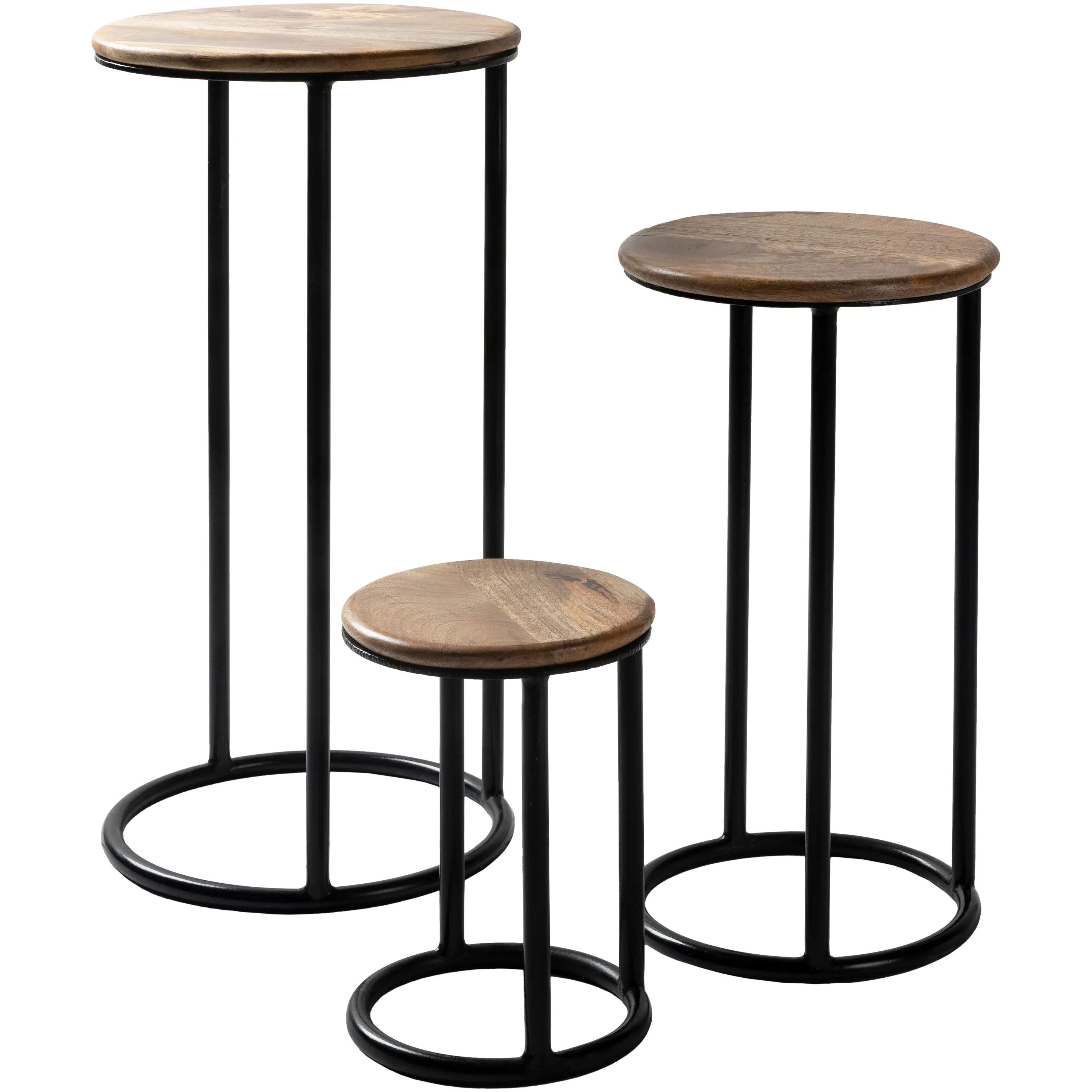 Nesting Table for Plants
These types of indoor plant tables are found in many materials. Some nesting tables come with two tables while others come with three.
You have a choice between square tabletops or rounded tabletops. Pair square plant boxes with square tops and round pots and planter bowls with round tabletops.
Nesting tables for plants are like pedestal tables but these types of tables are easy to store when not in use. If you are someone who needs a plant table just for the colder months, then nesting tables are a wonderful option for you.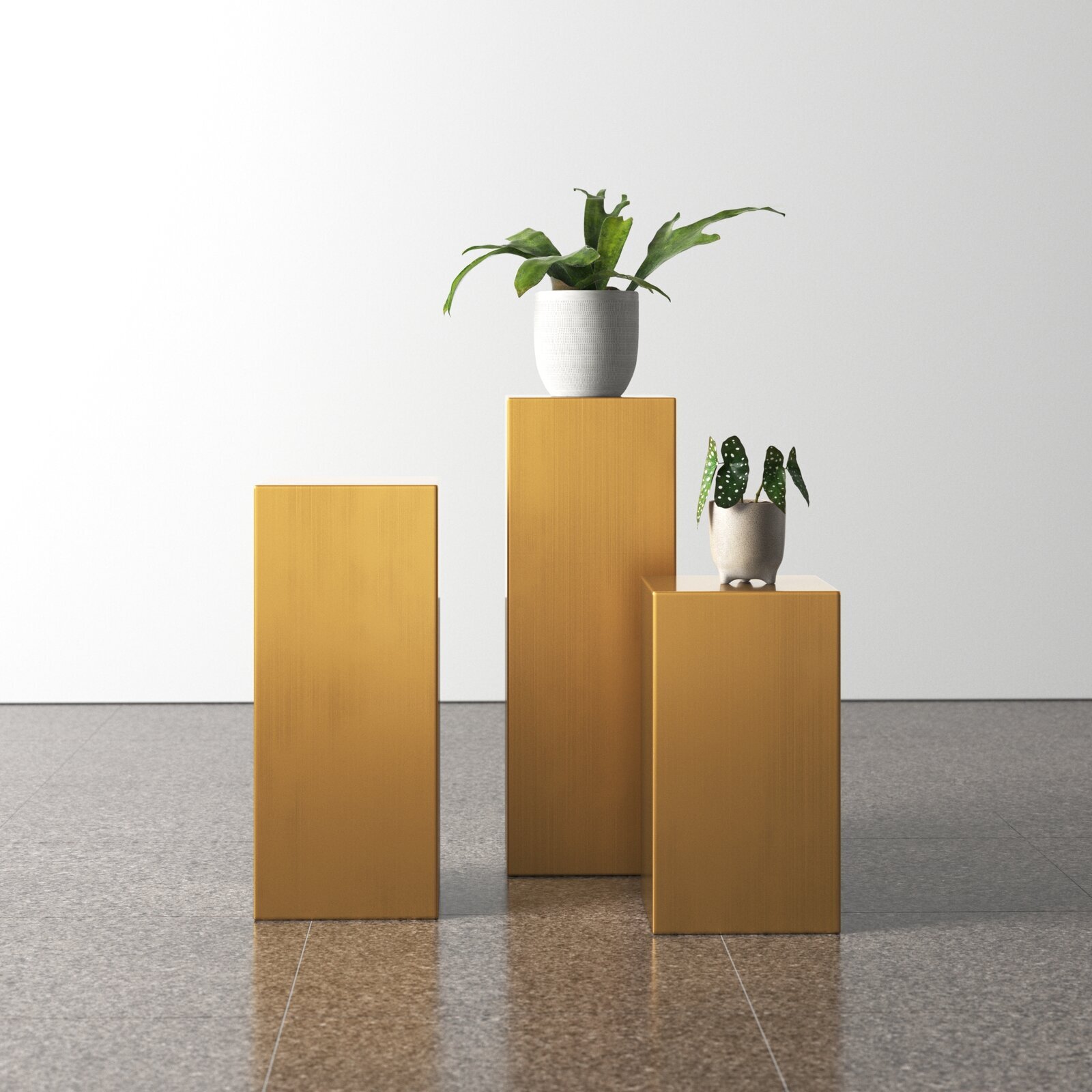 Three Piece Solid Pedestal Plant Tables
Solid pedestal plant tables often come in sets of two to five and they sit at different levels to help showcase your plants. Since they are solidly built, they are perfect for holding heavier medium-sized plants.
Choose a flashy silver, gold, or polished black pedestal table to match glam and contemporary fashions. Go for rounded pedestal tables in deep warm tones and dimpled surfaces to create a rustic, farmhouse country attraction.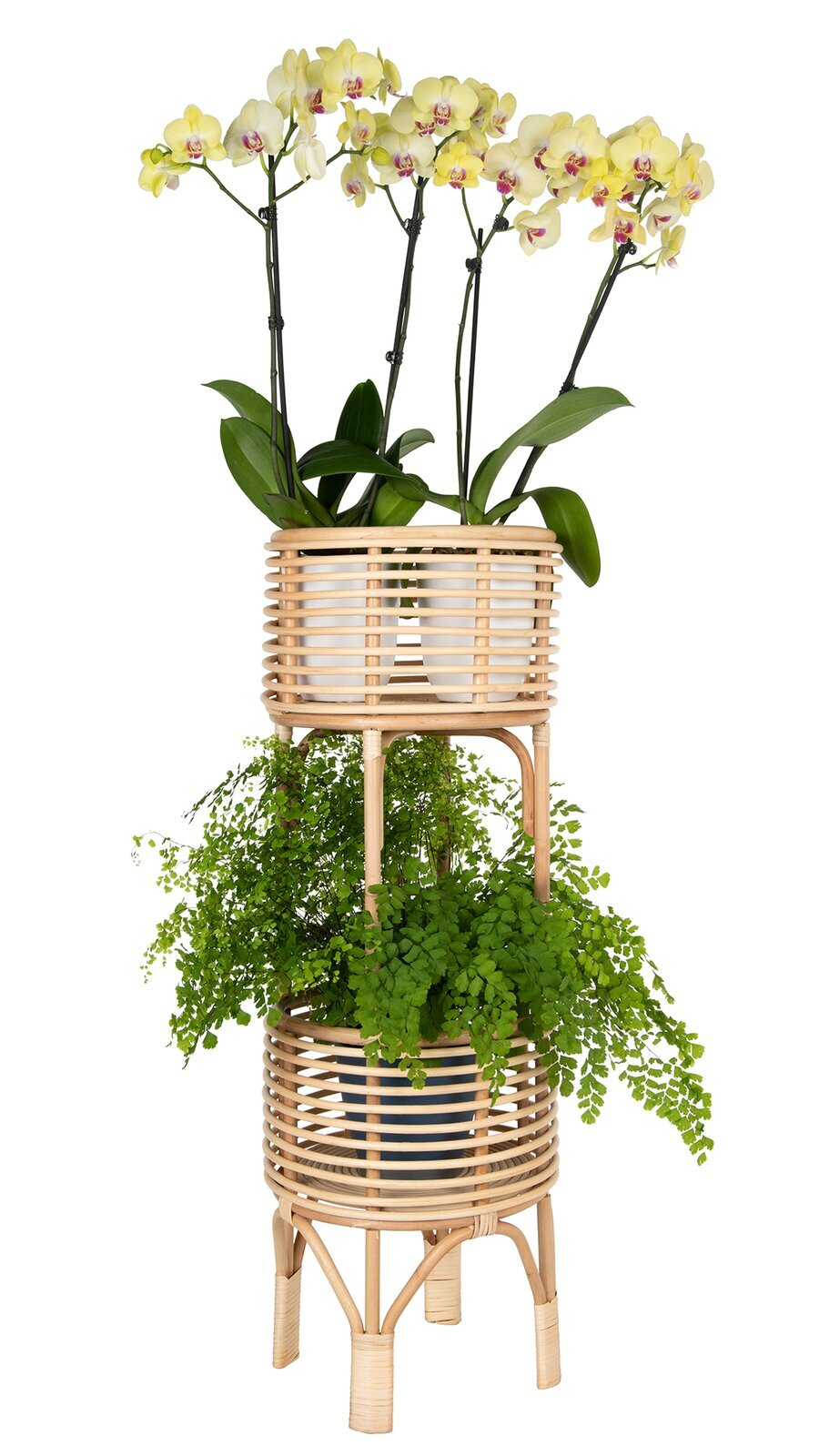 Vertically Stacked Indoor Plant Table and Stands
Compared to other multi-tiered plant tables, the vertically stacked plant tables and stands burrow attractively in small corners in small rooms. These types can be found in rattan/wicker, bamboo, wood, and metal.
Vertically aligned plant tables and stands work best with smaller and lighter weighing house plants. Place a vine plant, like the string of tears, Epipremnum, or ivy, at the top for a gorgeous cascading charm.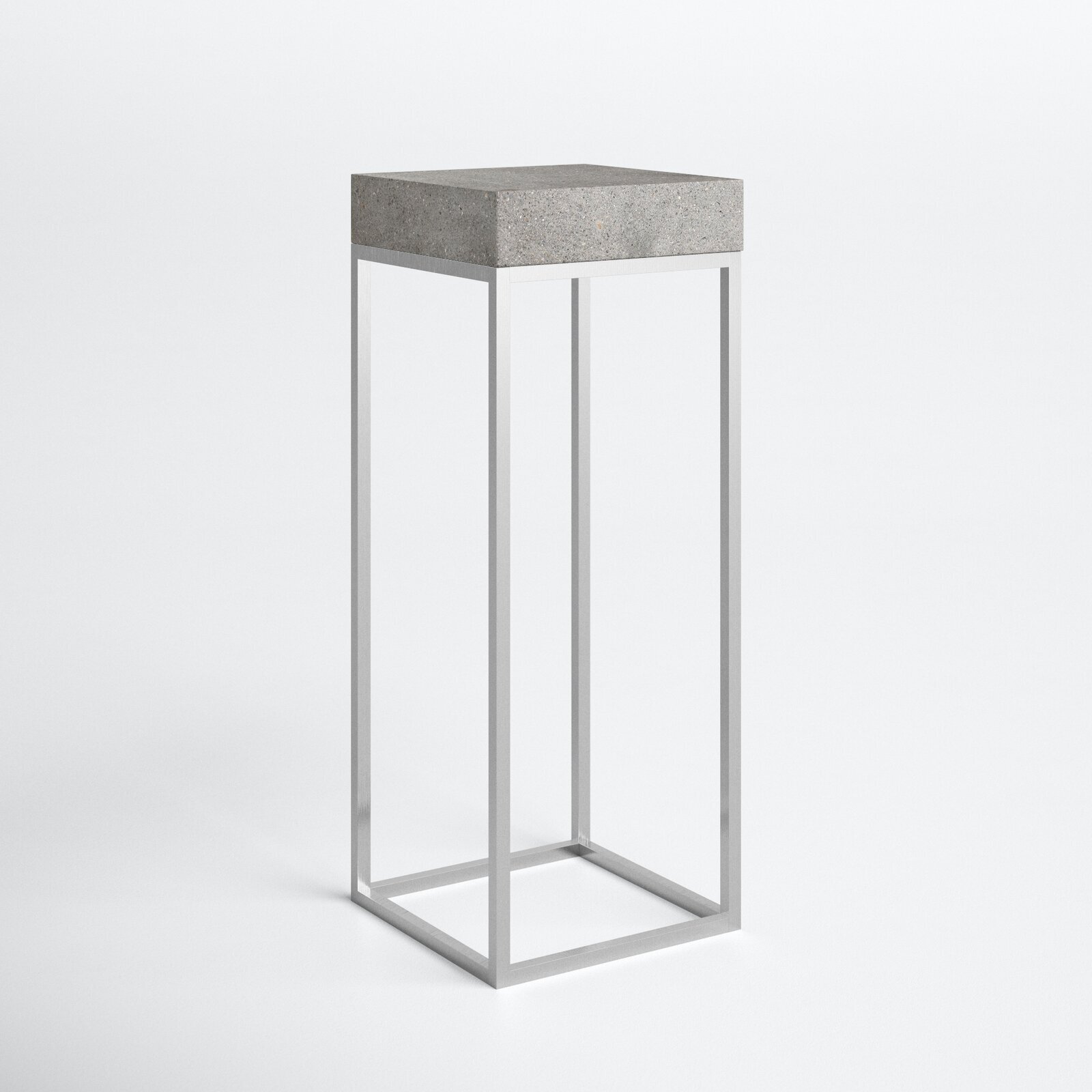 Tall Square Open Pedestal Planter Table for Indoors
Tall square open pedestal planter tables for indoors come in square or circular configurations and multitudes of materials and color tones. These tall open pedestals are terrific for spotlighting your favorite plant.
Add shorter and wider girth plants to the pedestal to give your magnificent plant the attention it deserves. Choose a skinnier and a bit taller plant vase or pot for straightforward elegance.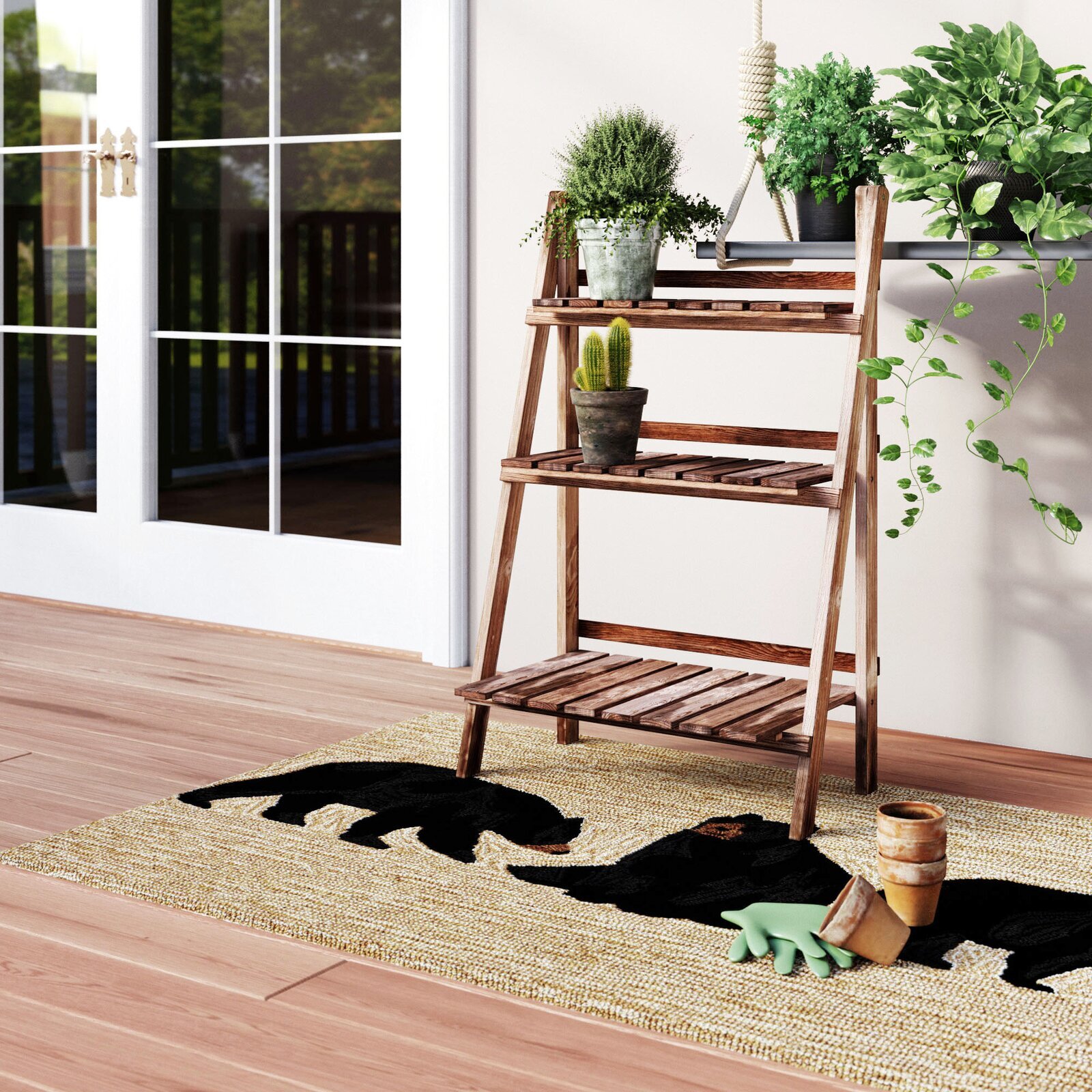 Ladder style Multi tier Plants Table
Millwood Pines
The ladder-style plant tables are found in both wide or tall variations and are almost always made of wood, with metal material as your other option. These types come in as few as three tiers up to five tiers.
The ladder-style plant table is not recommended for people with small children and pets. Place them centered against a wall or resting snuggly in a corner. The A-frame ladder-style tables are magnificent when positioned in front of a window.
$51.99 $56.99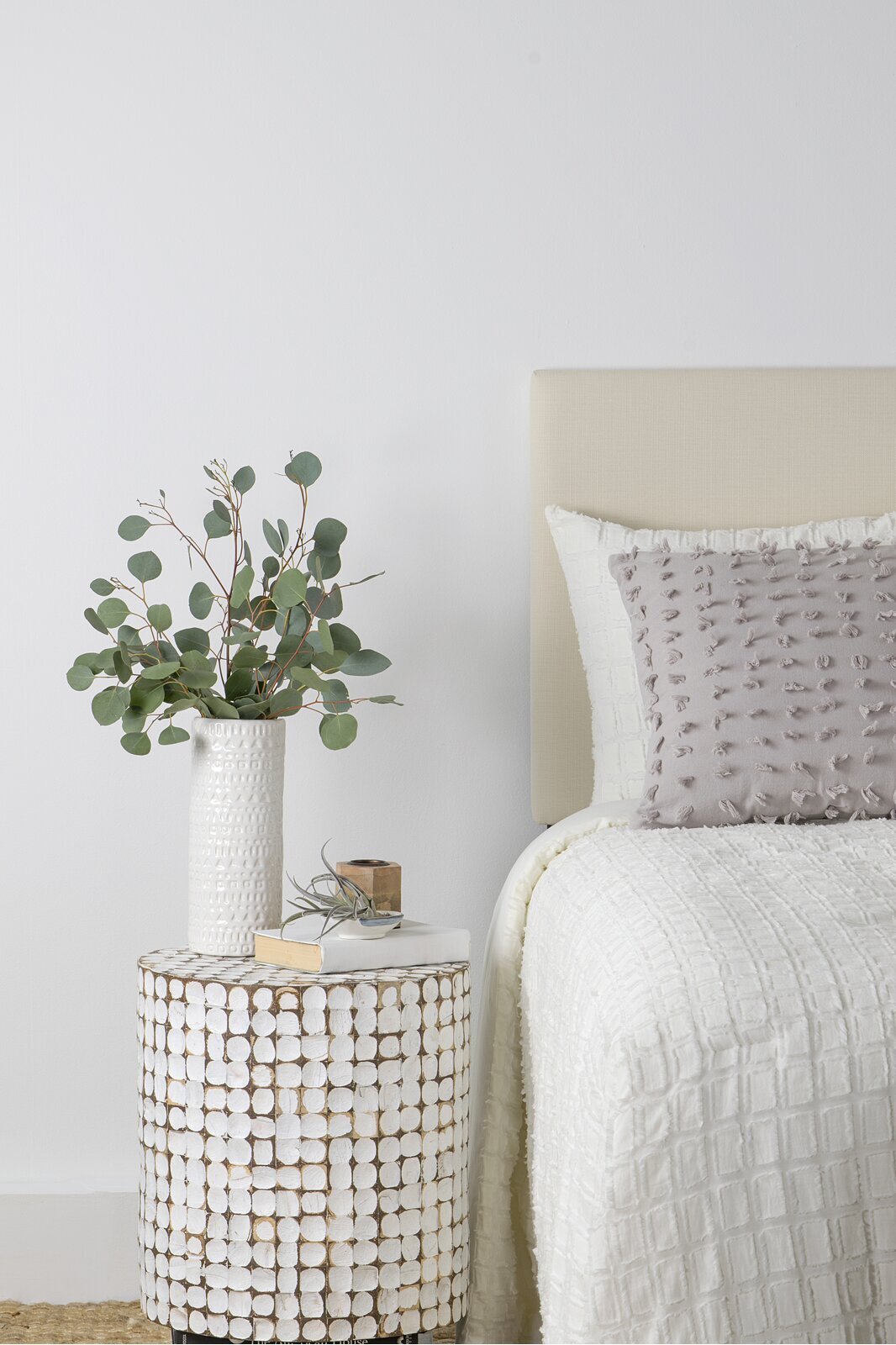 Solid Drum styled End Tables for Plants
Solid drum-styled end tables for plants are like the solid pedestal plant table types, only much shorter. Since these types sit lower to the ground, they seat taller plants better compared to your taller pedestal-style tables.
These drum-styled types are made with wood, metal, wicker/rattan, stone, and ceramics. Add them to your living rooms, sunrooms, bedrooms, bathrooms, and dining rooms.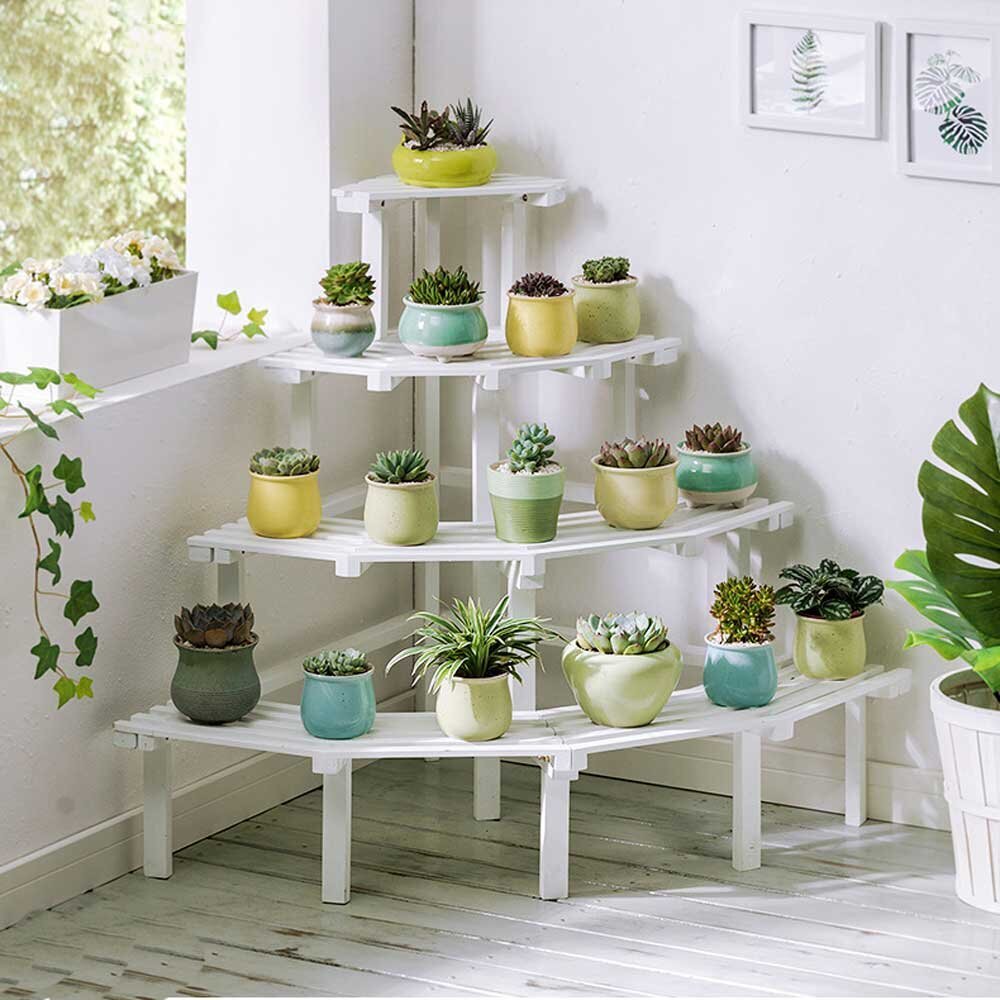 Corner styled Multi tiered House Plant Table
Andover Mills™
To get the most space in a room, the corner-styled house plant table can help with that. These types seamlessly fit into the corners of living rooms, formals, and dining rooms.
Corner-styled indoor plant tables are offered in fewer tiers like two or three if you don't have as many plants to showcase. If you have many plants and you want them all in one place, then choose a four-tier corner-styled plant table instead.
$102.99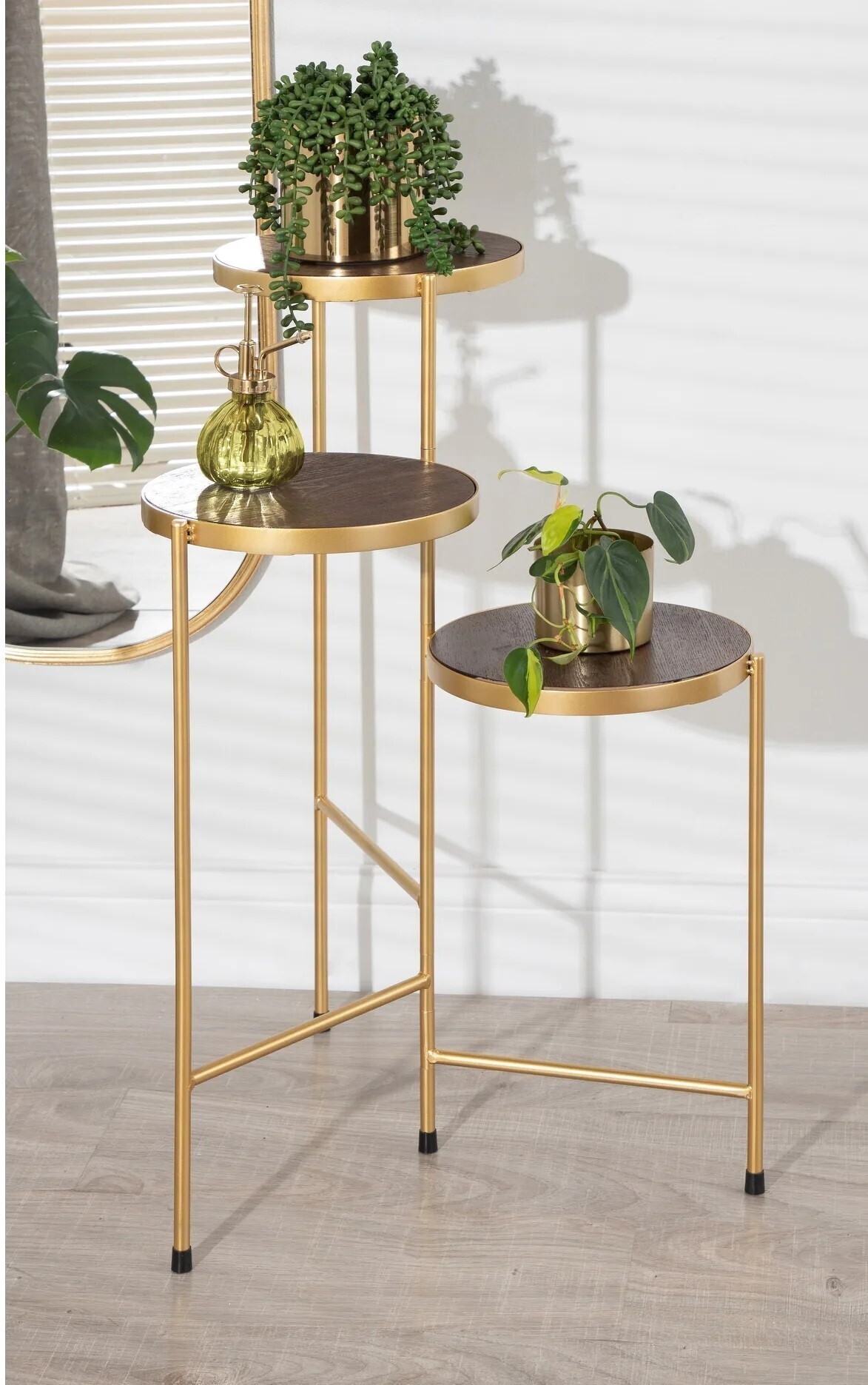 Connected Tri level Plant Table Stands
Connected tri-level plant table stands are manufactured in either wood or metal. Some of them come with flat tops, while others offer a small lip to prevent your plant from getting knocked over.
If you consider yourself a perfectionist who spends minutes spacing your plant tables evenly, then this option will make your life easier. Simply sit the connected tri-level plant table down and you are done!