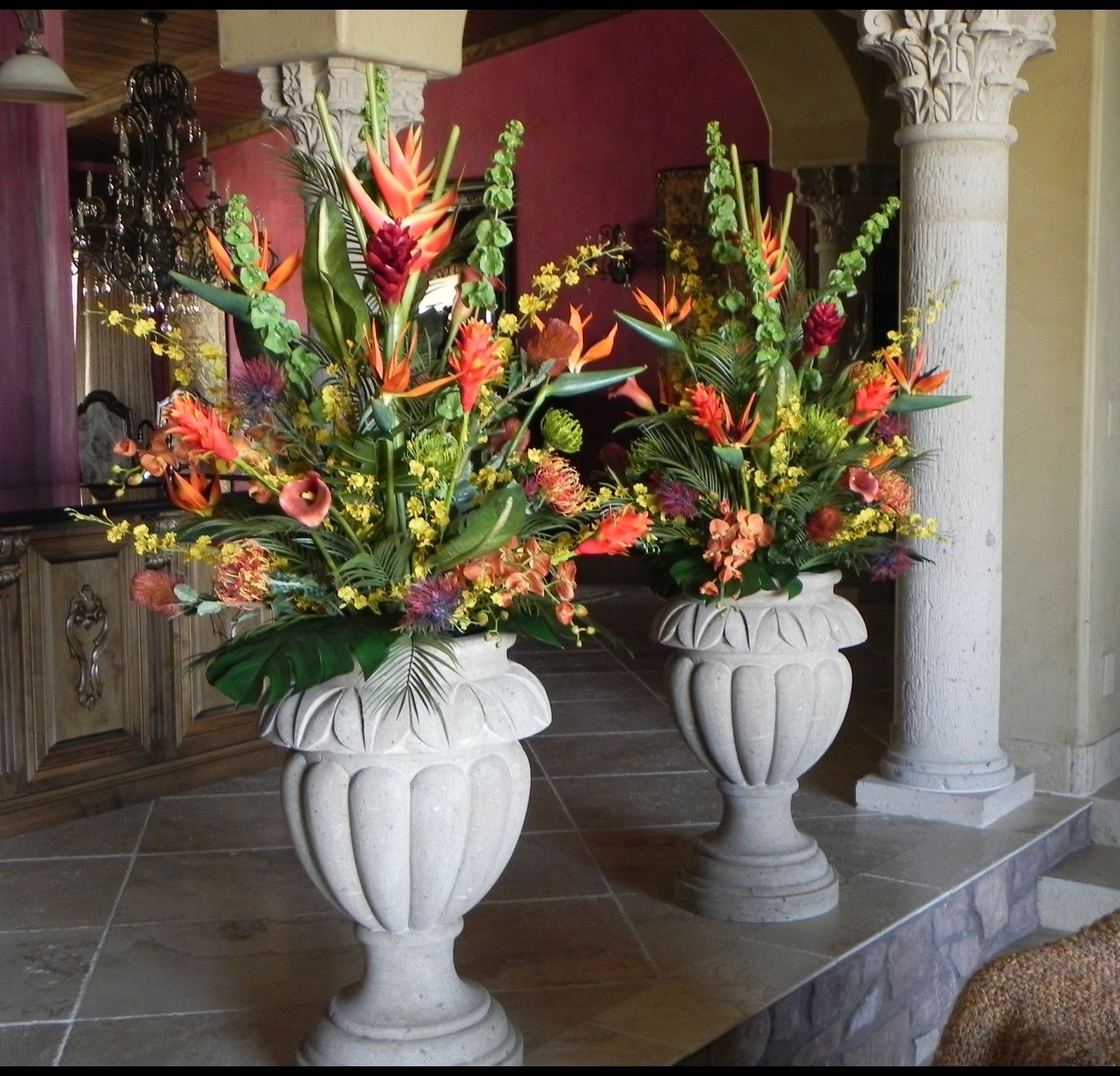 Beautiful entryway decorations. A large concrete urn finished in white has a round steeply foot, a decorative thick stem and a collar with a floral design. Showy colourful floral arrangements are of silk.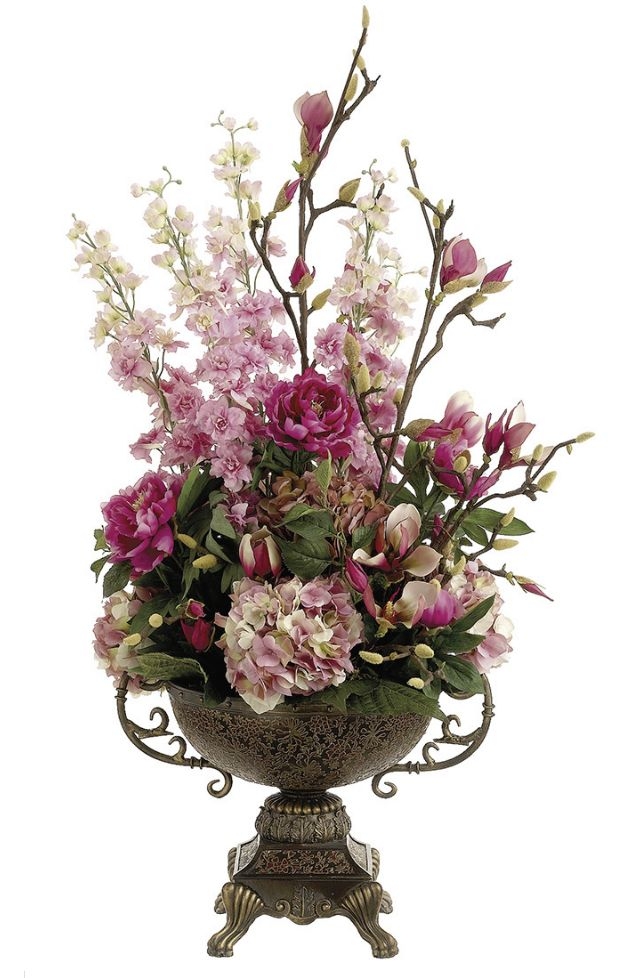 An elegant flower composition in a metal sculptural pot in shades of pink based on the large hydrangea flower. The silk-made flowers look like real one and never faded. This type of arrangement fits both to the rustic interior also to the modern one.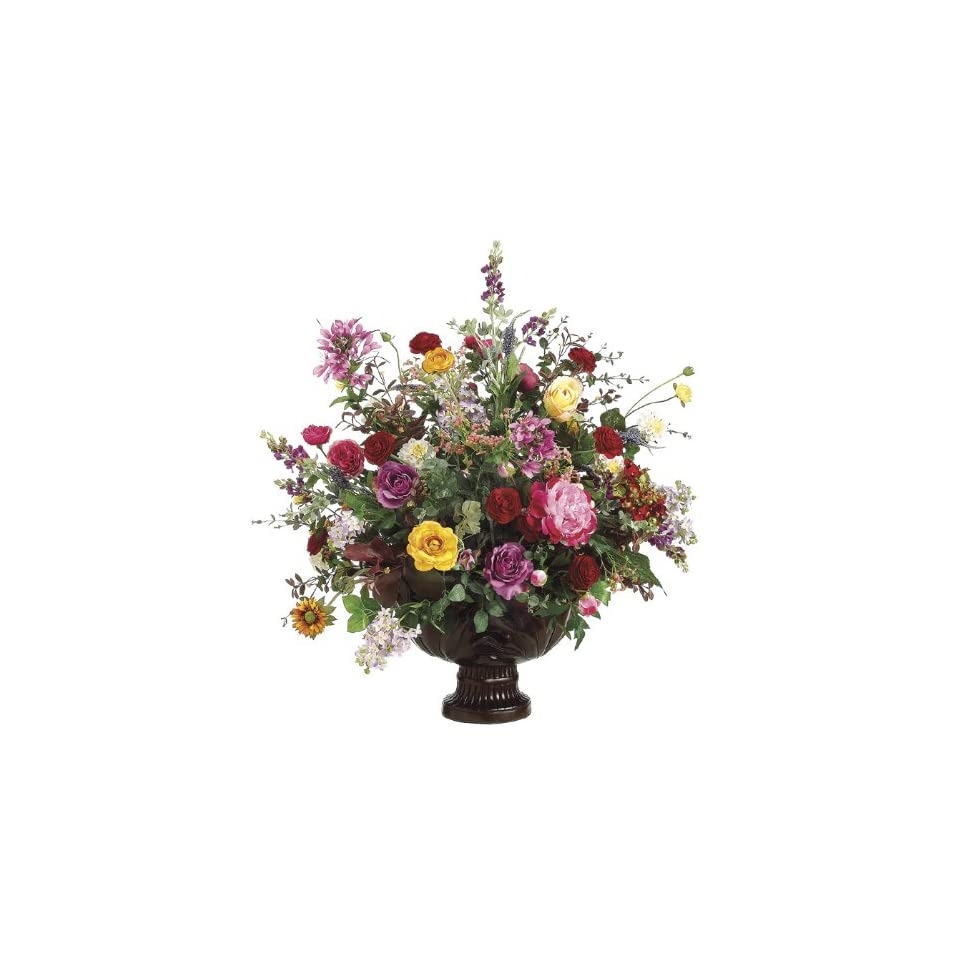 A beautiful decoration for contemporary homes, designed of silk flowers that form a lovely, artificial arrangement. The whole bouquet sits tightly in a fashionable vase with an eye-catching design and a round base.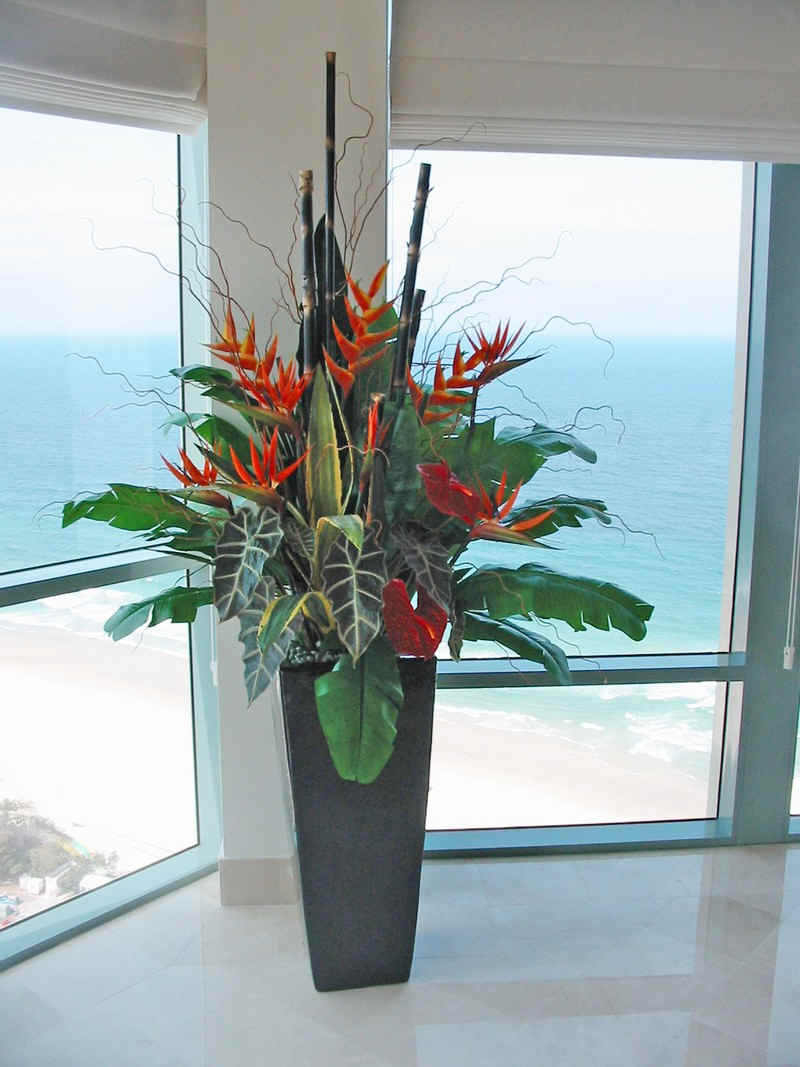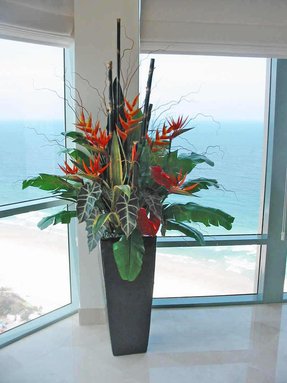 The beautiful artificial floral arrangement, perfect for the tropical type of house. The vase is modern, black and elegant, so will work great in contemporary houses. Red flowers together with green leafs create harmony.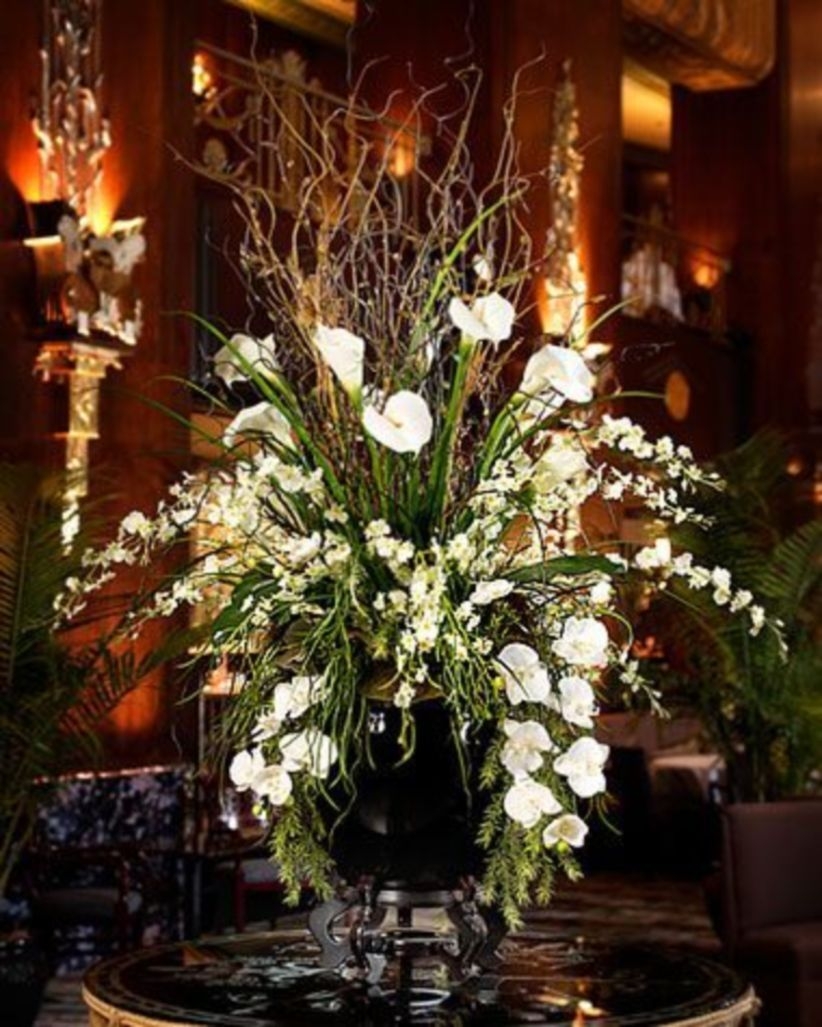 This stunning flower arrangement compliments of medium to large choices of flowers and is a perfect combination of white and green, while the silk structure ensures that the design won't fade or lose its appeal.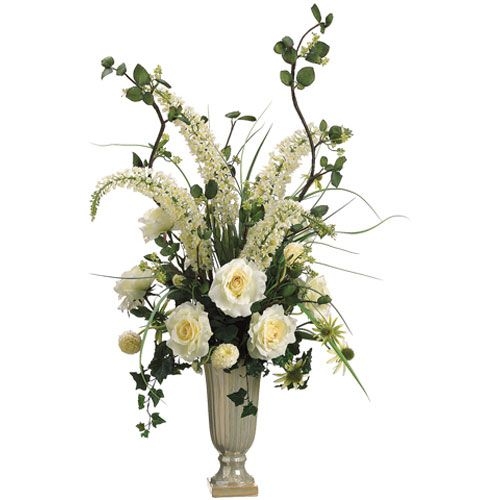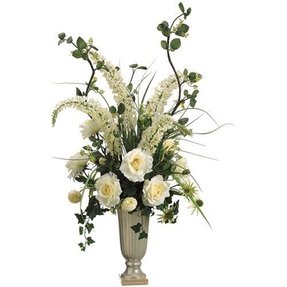 Fresh, cut flowers are a great decoration of the apartment, but they accompany us very briefly. This large artificial floral arrangement of balancing green with white is eternal. Roses, white without, maybe they will not smell but will adorn.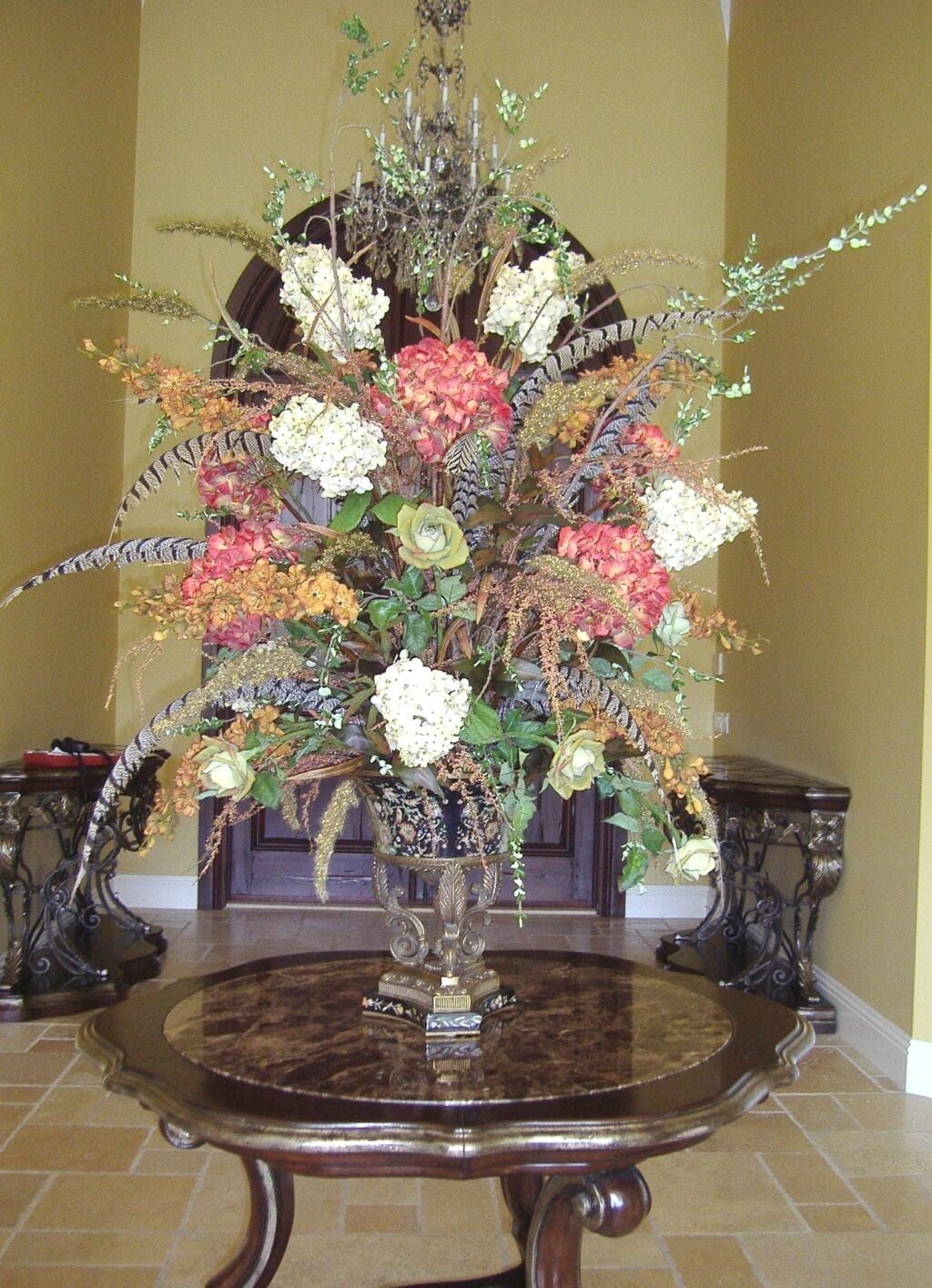 This large decorated vase with an impressive floral arrangement is an interesting way to original design. Beautiful flowers create a high-strung design that captivates with colors and interesting decorating elements.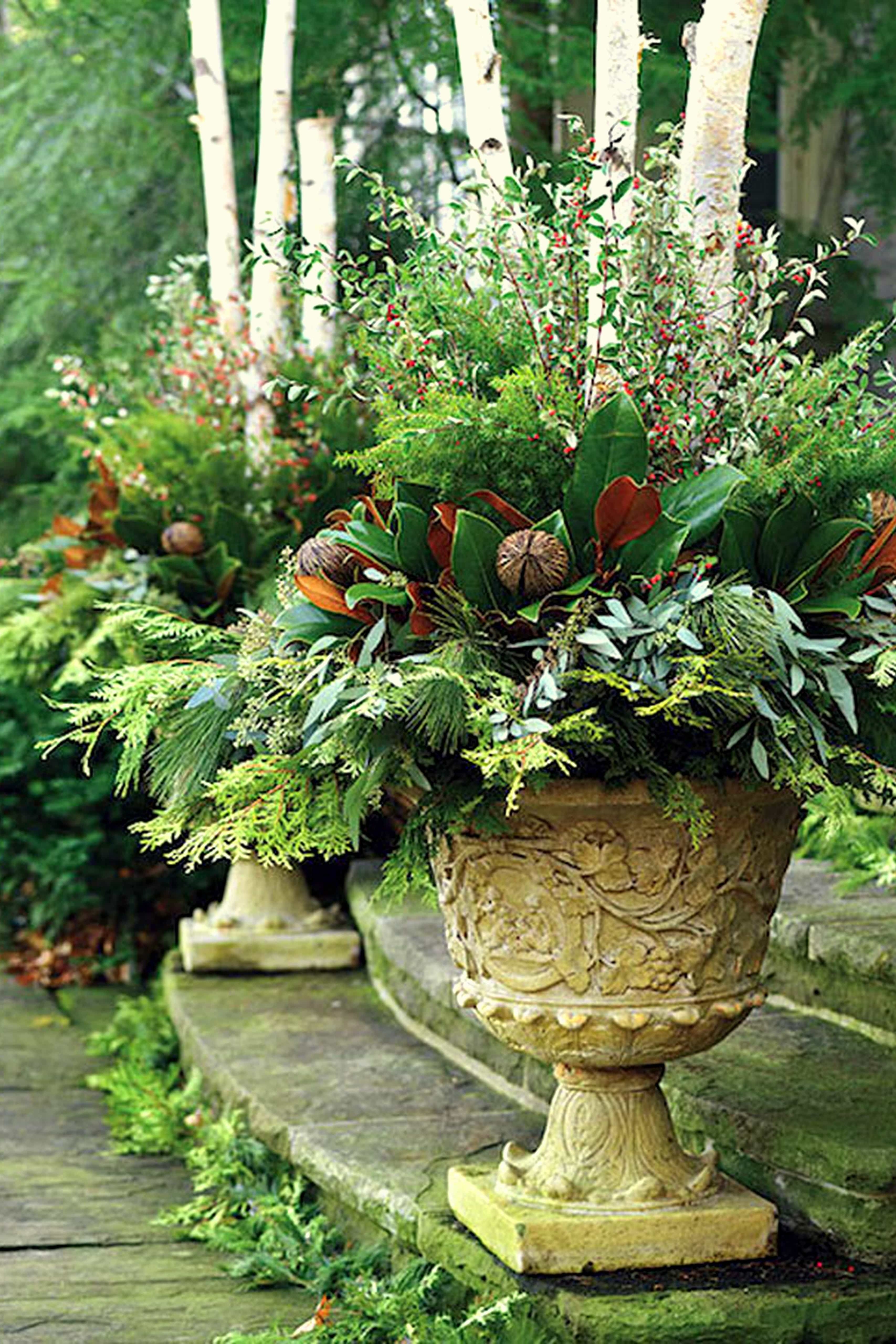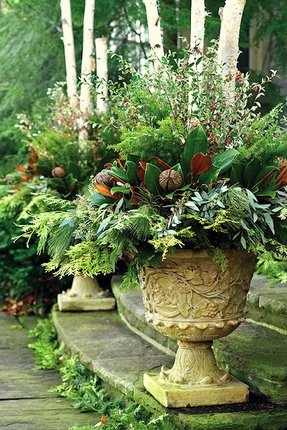 I wouldn't hesitate to suggest that someone buy this large artificial floral arrangement, for the living zone, dinette or bedroom. They've got the brown and green colors, and they remind me of the autumn.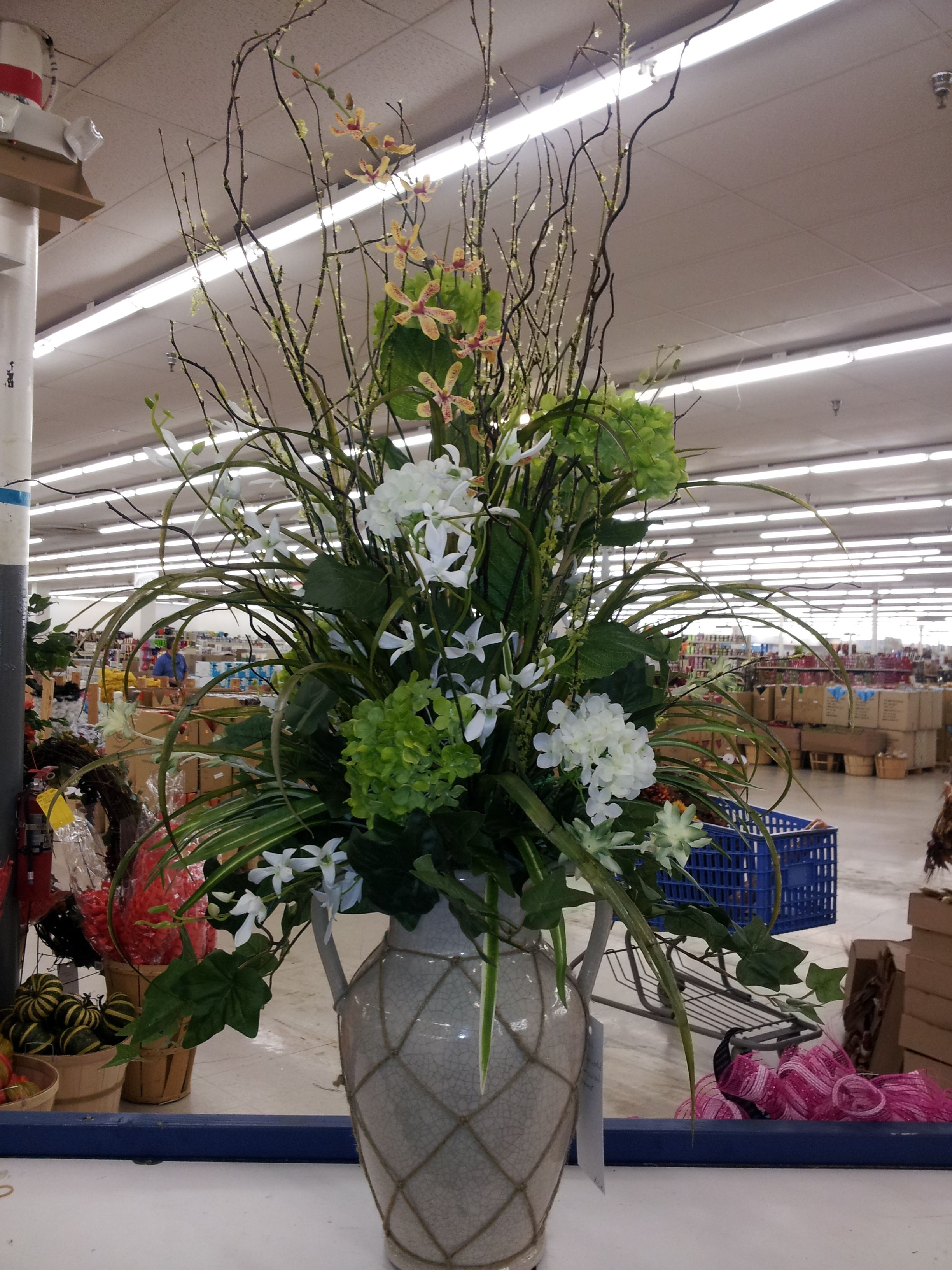 Large everyday arrangement by kyong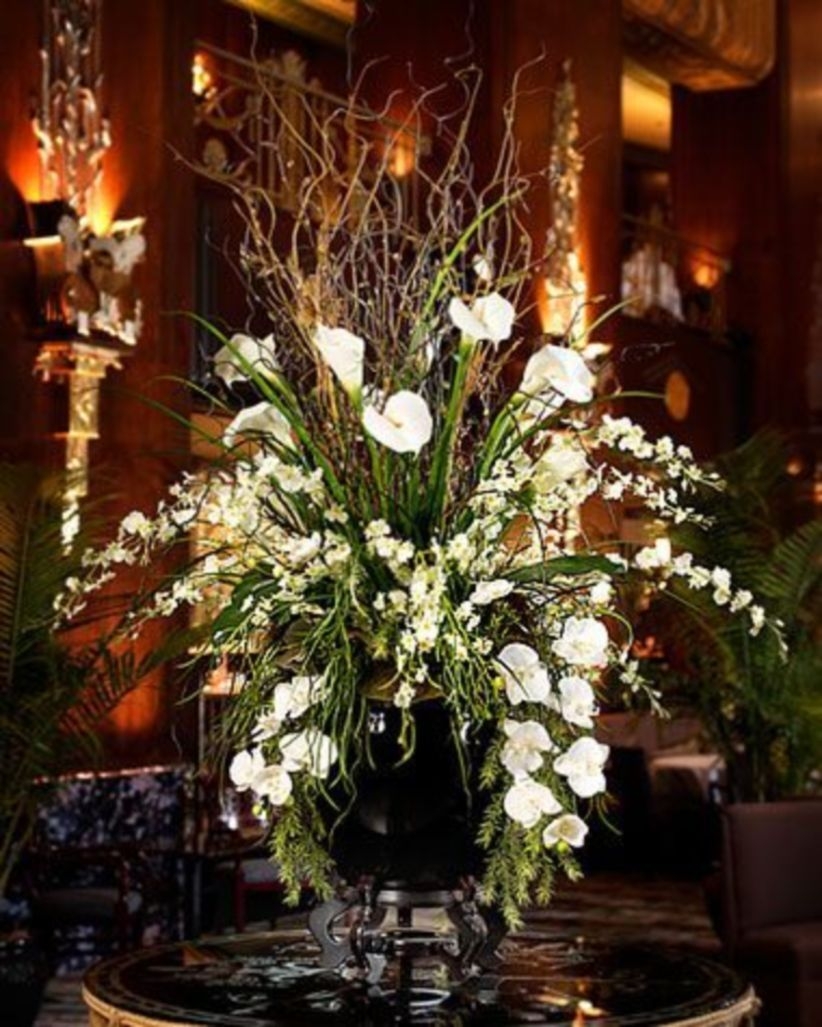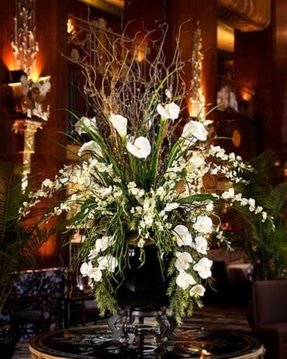 This large set of lilies constitutes a great proposition for one's refined decor. Ideally fitting to banquets, distinguished dinners or any other glorious occasions, it will be a magnificent proposition.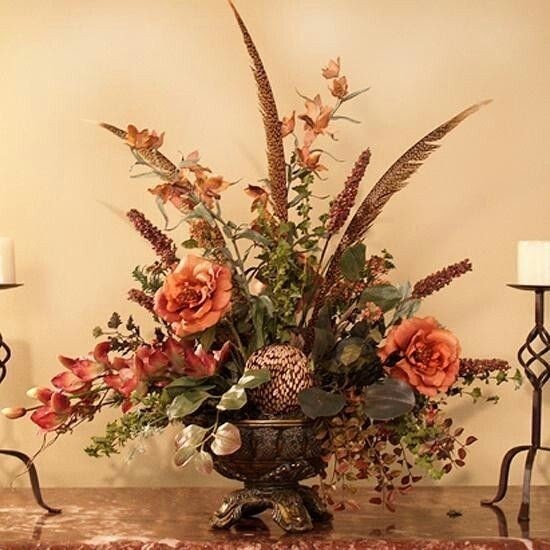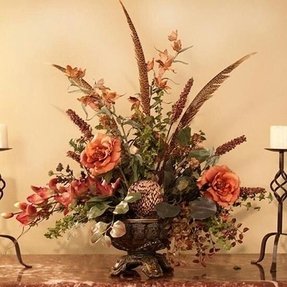 Don't just settle for any flower arrangement, when you can buy yourself a silken work of art. We're sure that's what the owners of this flower arrangement were thinking when they chose this beautiful flower arrangement!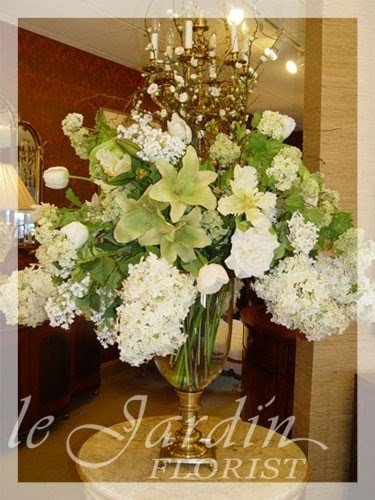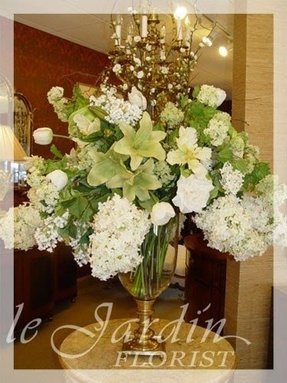 Silk flower arrangement, a good proposition for all those, who enjoy the charm and warmth of the flowers, but do not have a green thumb. This white, ecru and green bouquet enchants with its subtleness.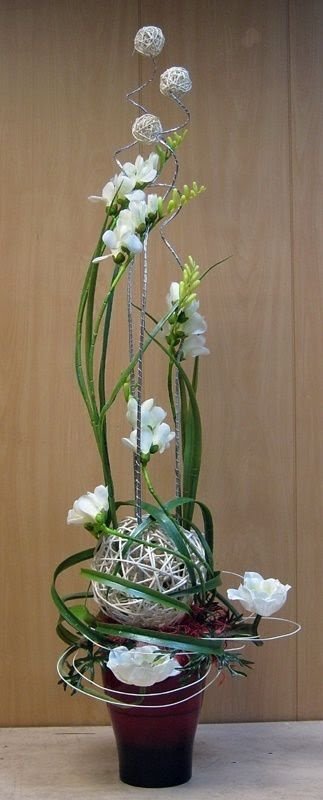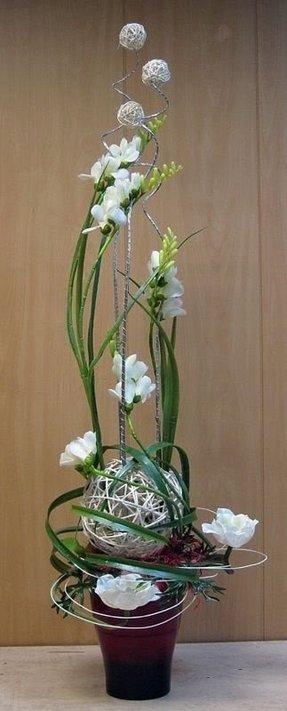 The beautiful composition of artificial flowers is an interesting way of original and impressive interior design. Beautiful details and attractive colors allow creating a unique atmosphere in the decor.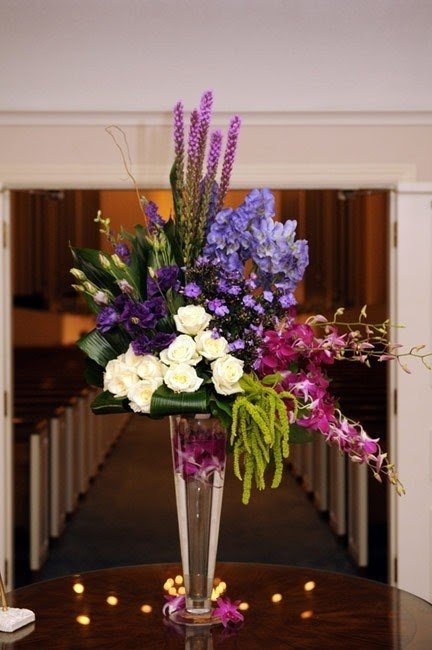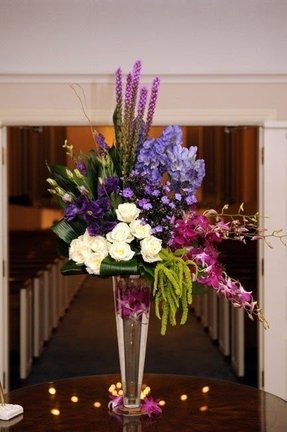 This large artificial floral arrangement can be a great proposition for a green themed wedding. Apart from green, there is also a lot of purple and lavender, as the dominating colours here.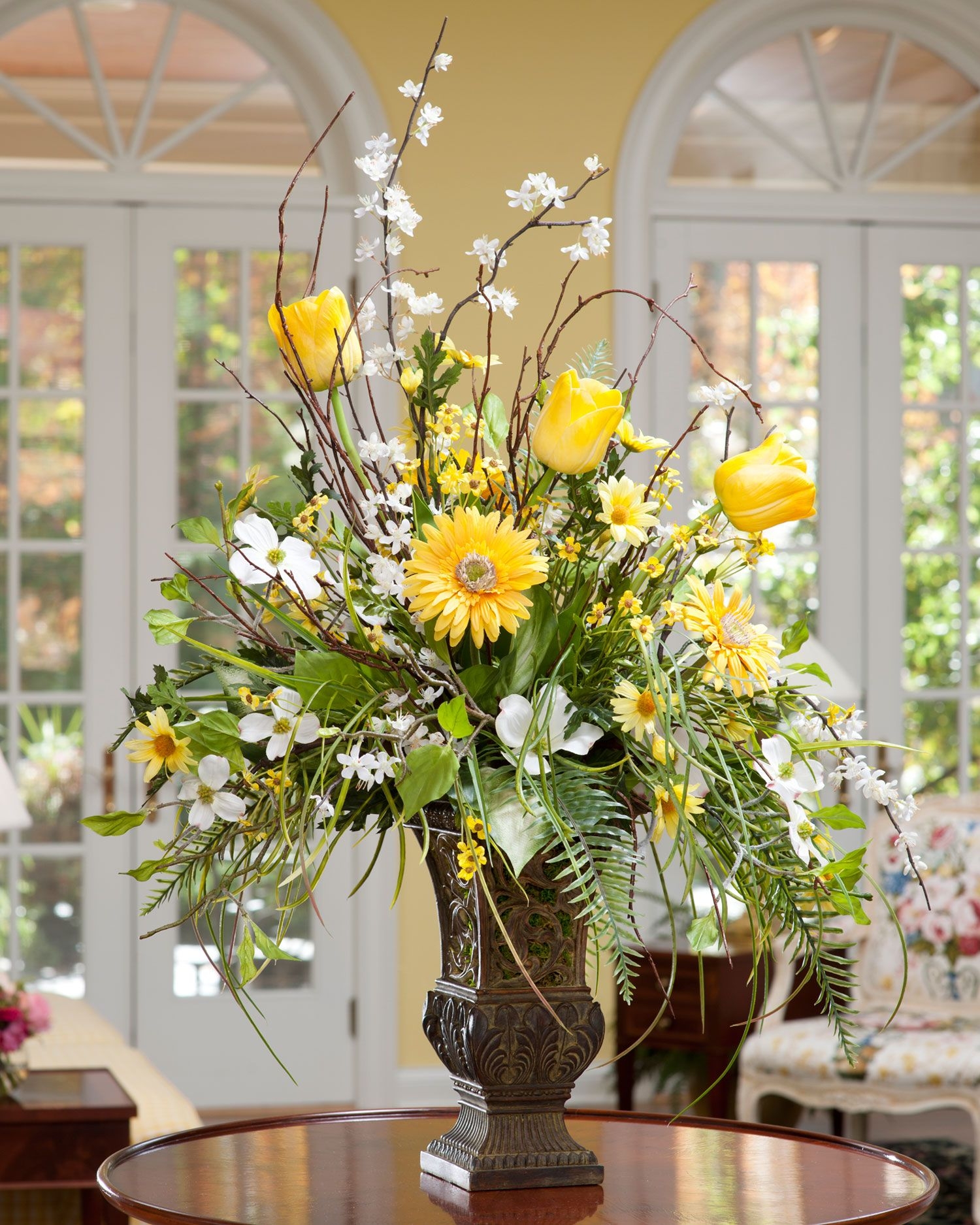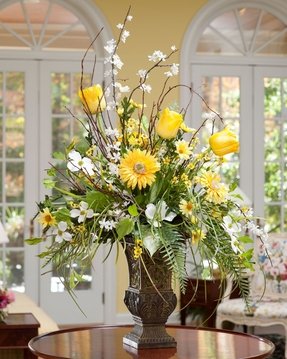 A vase full of surprises - large artificial flowers don't need water, so there is nothing to prevent you from experimenting with the contents.The artistically carved wooden vase is full of floral arrangement: greenery, yellow tulips, and white daisies.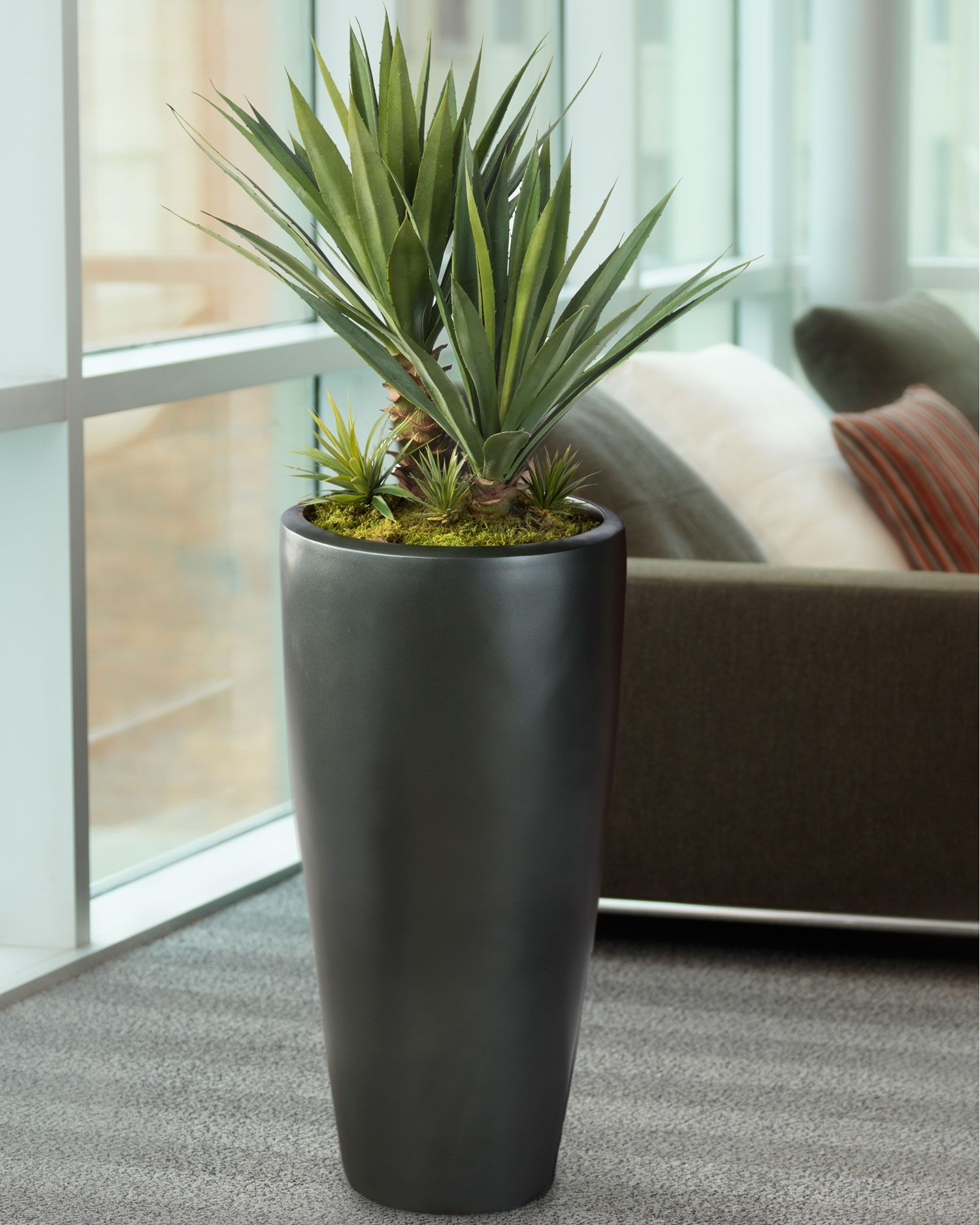 If my friend left the flowers in such beautiful pots,I would gladly water them under his absence.Fortunately, no need to water this silk floor plant,because it is made of polymer. Artificial flower, with a very natural and realistic dimension-was hand-painted.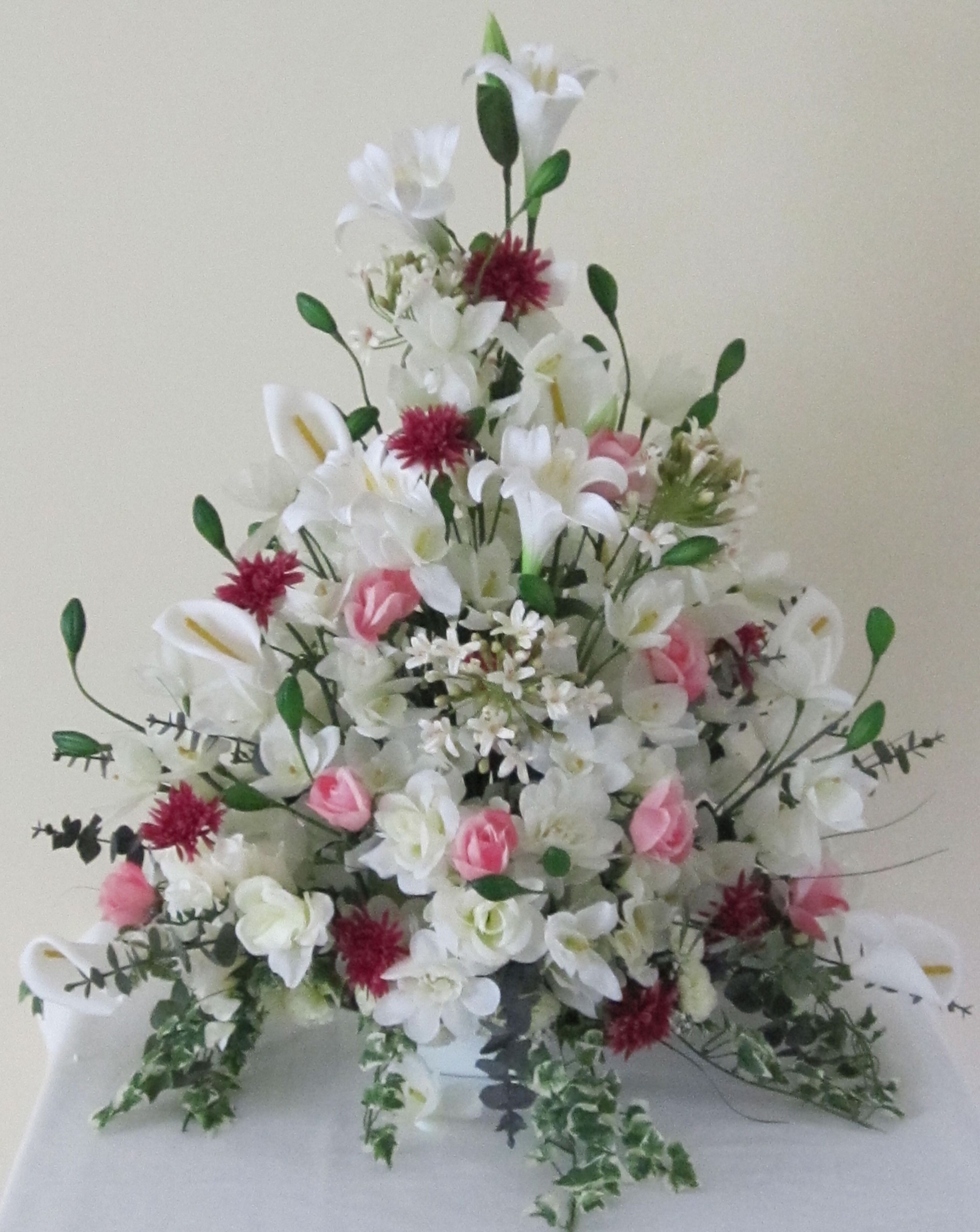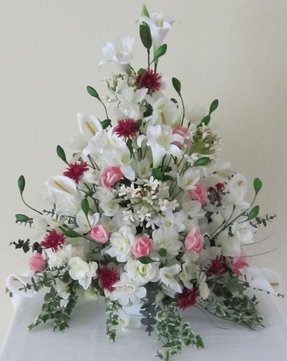 Floral arrangement consisting of faux flowers in pastel colors. Sophisticated decoration for each place according to taste. Suitable for residential and commercial premises.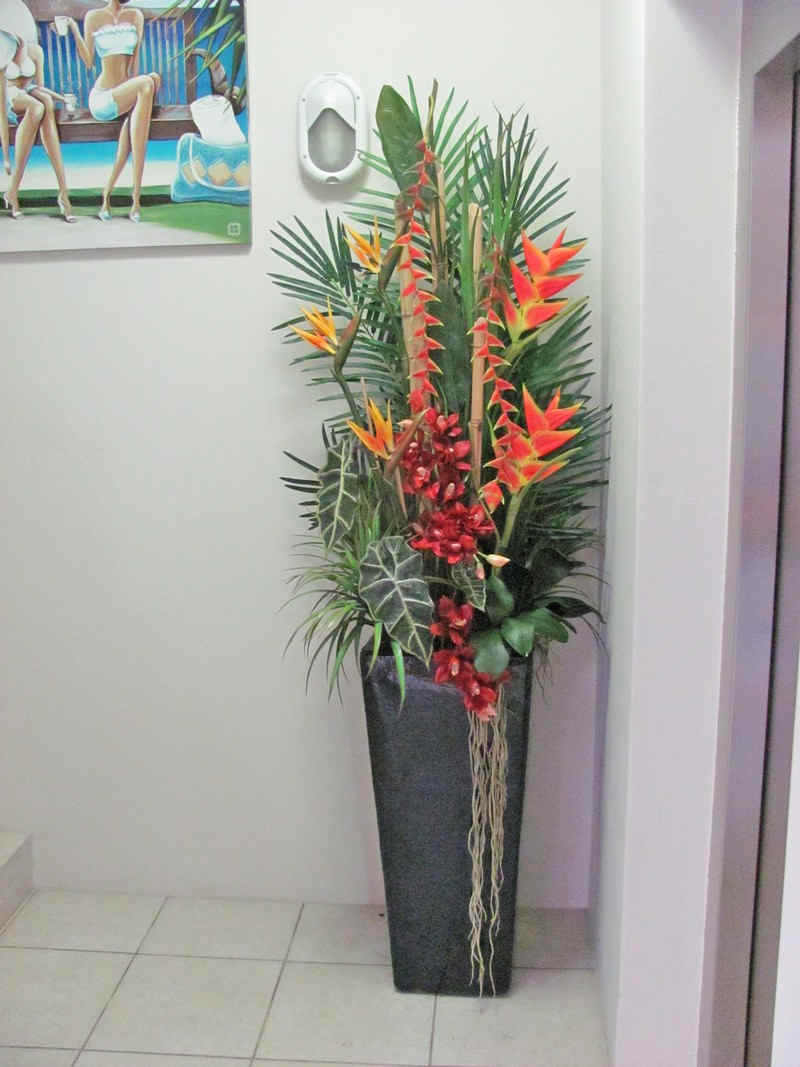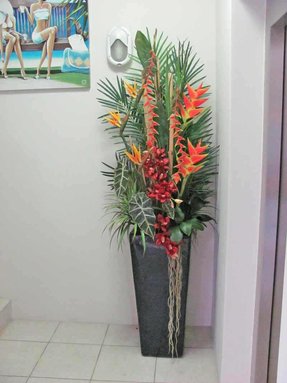 This beautiful vase of artificial flowers is a stylish combination that captivates the details and beautiful colors. Exotic plants bring a unique atmosphere to the decor, are durable and beautiful.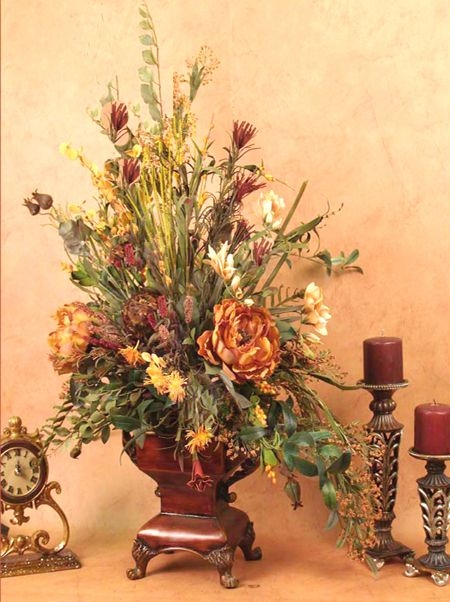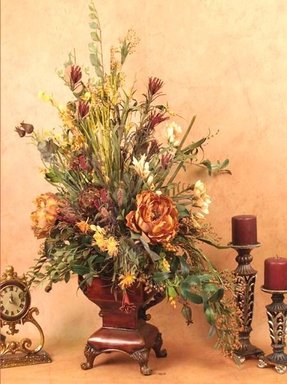 Made from the highest quality plastics, thanks to the faithfully reproduced details, they are reminiscent of living plants. Delicate petals of large artificial floral arrangement in a rustic style sparkle with the colors of golden autumn in a brown vase.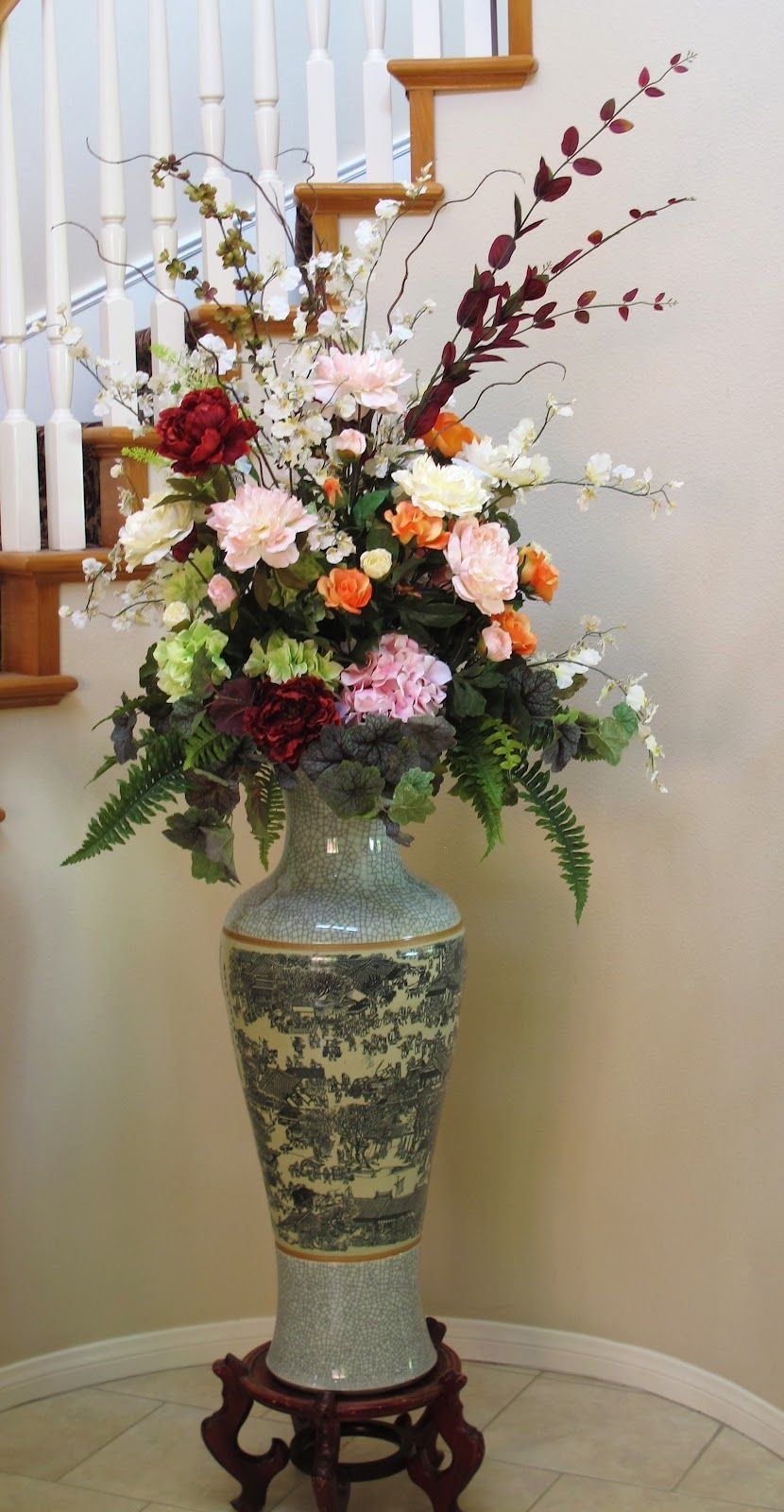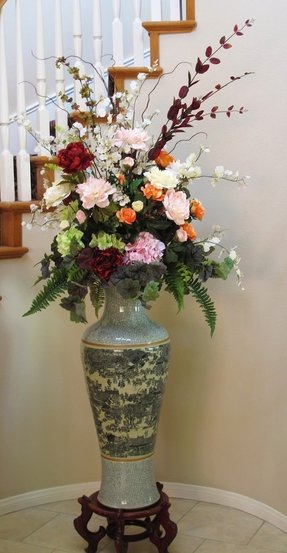 The artifical flowers are a perfect addition to any home. They are easy to care for and beauiful. This bouquet is made of silk and it's a tall arrangement of colorful peonies, pink and red roses, hydrangeas and more.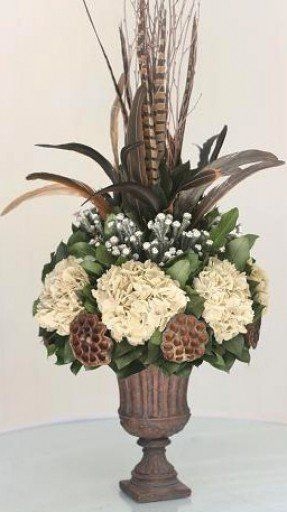 An unusual combination of artificial flower arrangement with this attractive vase in the form of a cup is a perfect solution for any interior. The whole is beautifully presented, giving the interior an impressive style.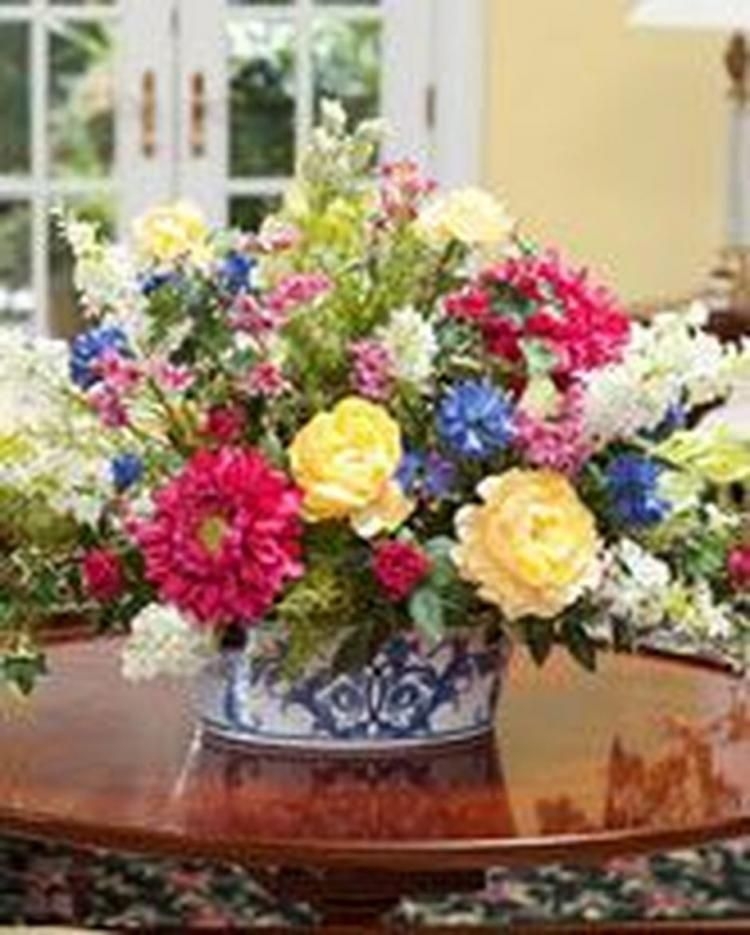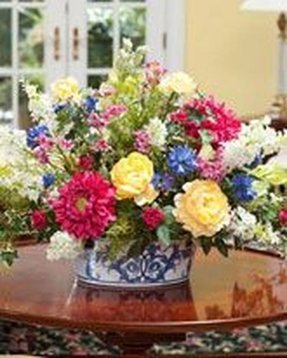 A beautiful floral arrangement that will work wonders as a blooming centerpiece at your wedding party or anniversary. Designed of medium and large silk flowers in a stylish ceramic vase, the decoration is a perfect fit for improving your home, as well.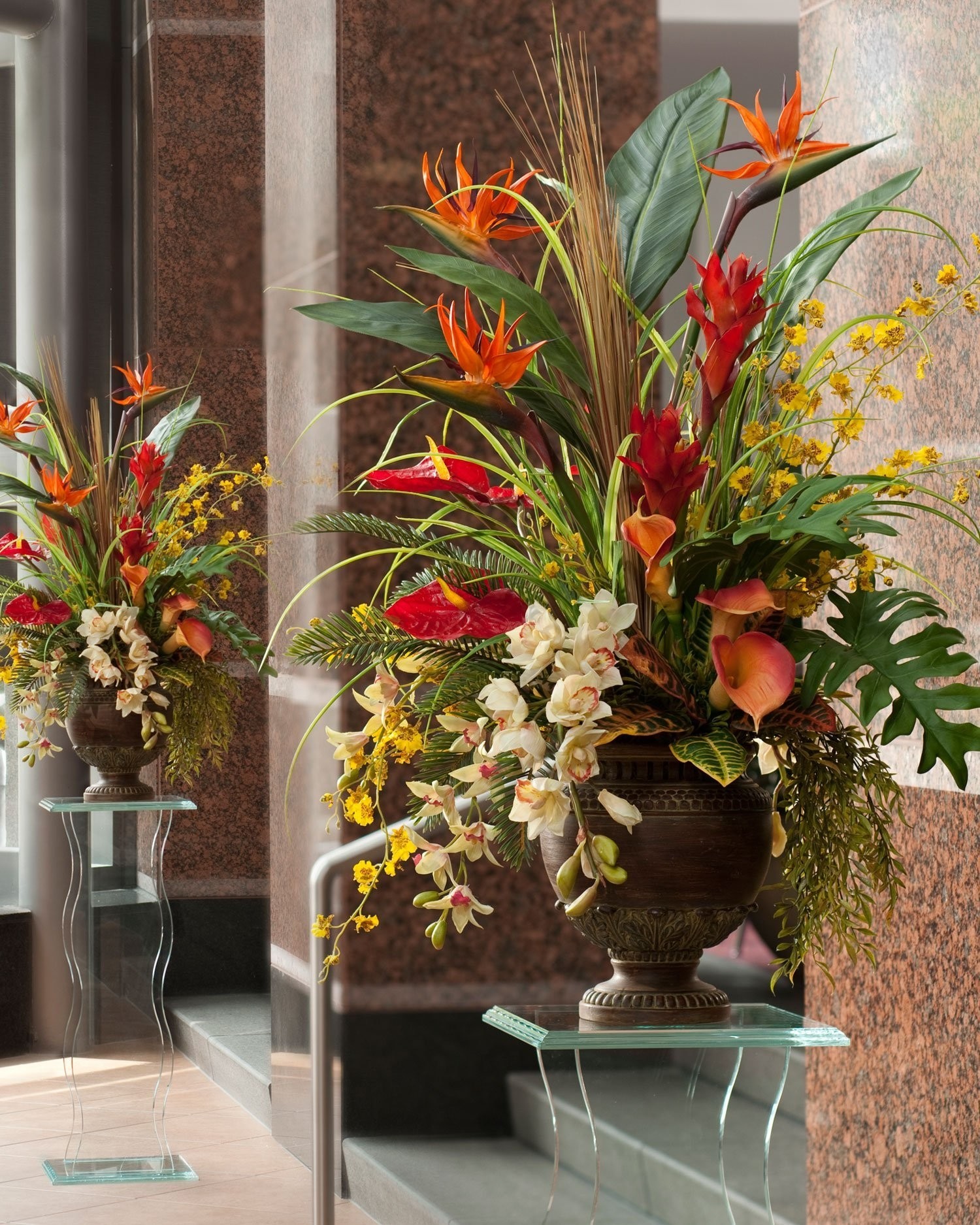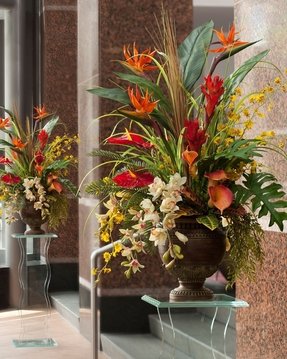 ... Natural 1201-DP Large Phalaenopsis Silk Flower Arrangement, Dark, Pink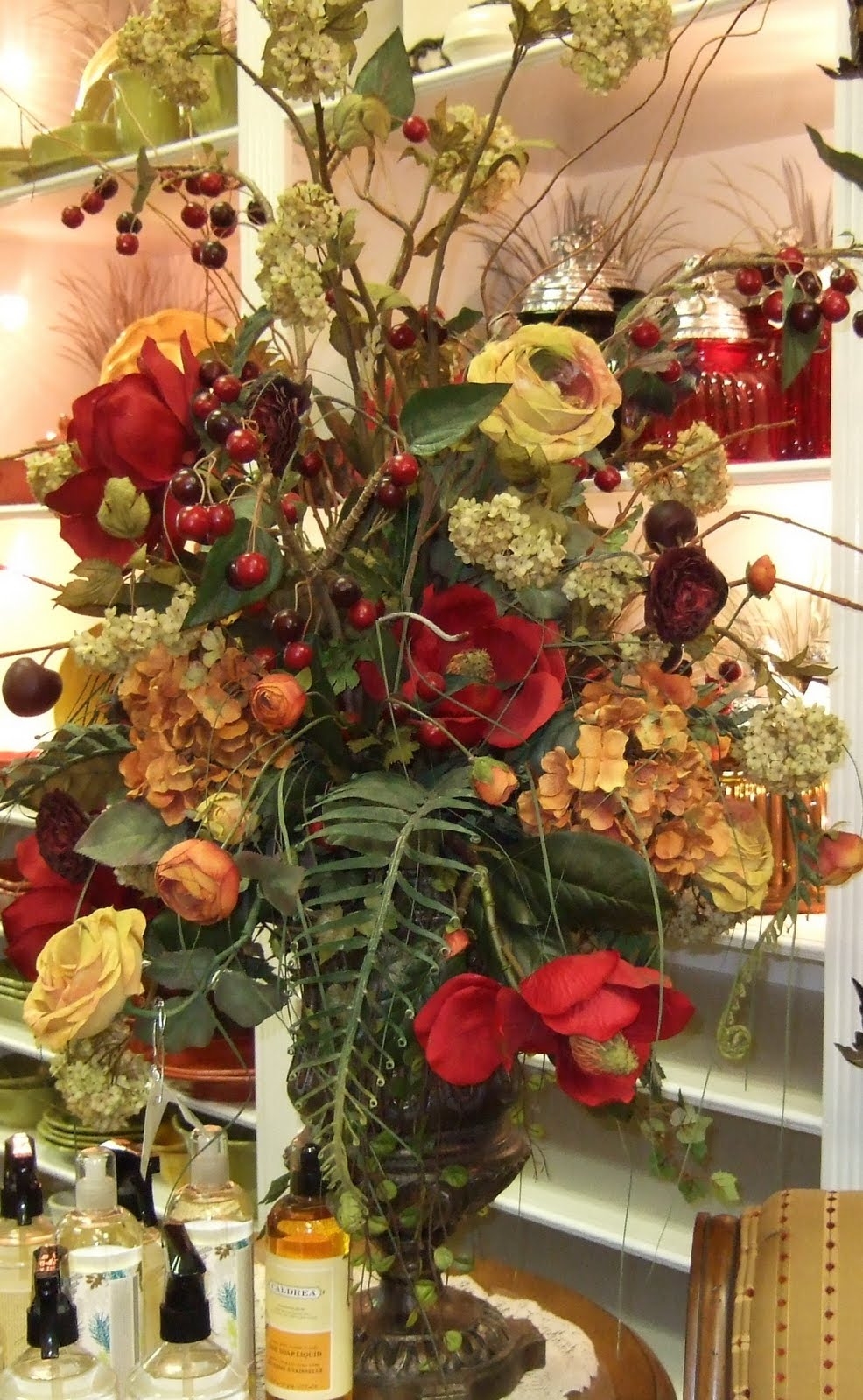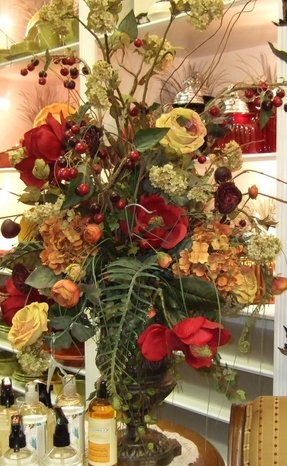 Pictures!!!!,Luxurious large silk floral Centerpiece arrangements...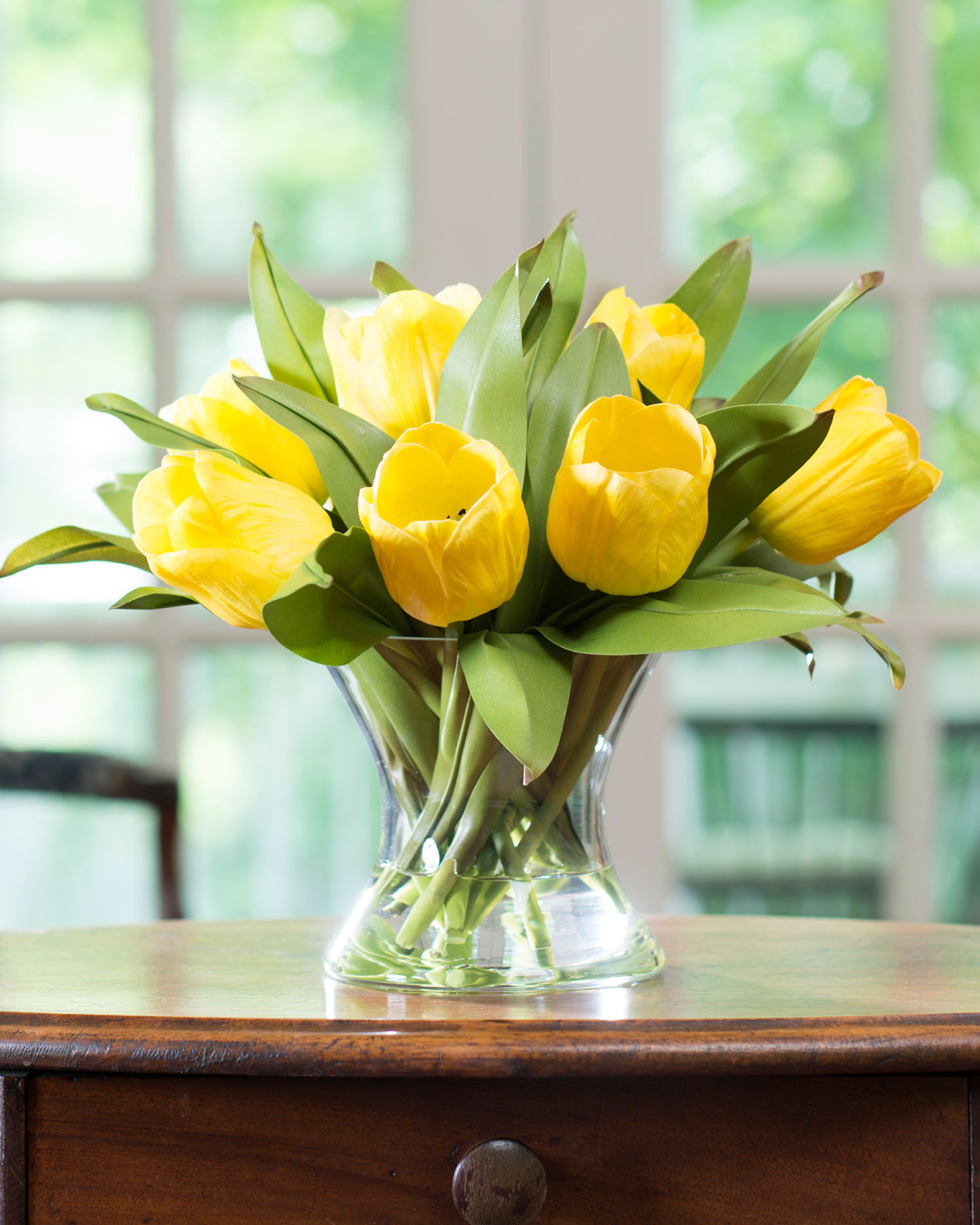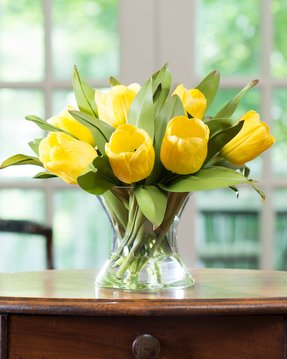 Floral arrangement consisting of faux tulips. It is mounted on glass vase. Designed for indoor use. Suitable for residential and commercial premises. Adds freshness and elegance to any interior.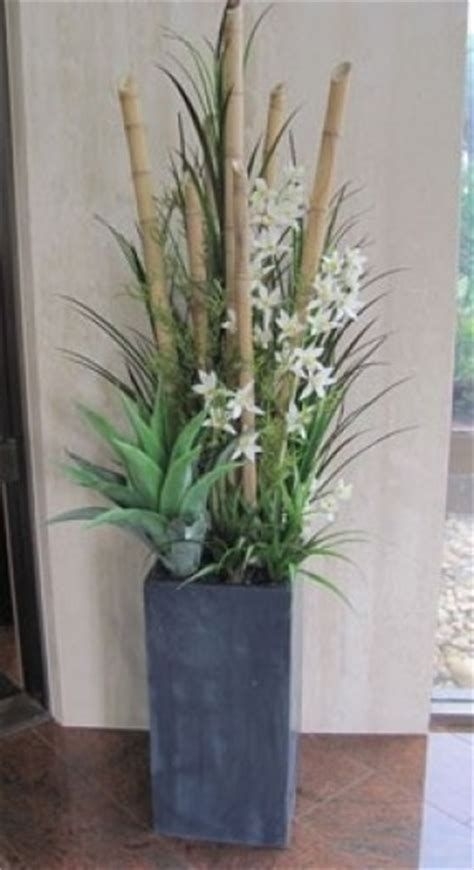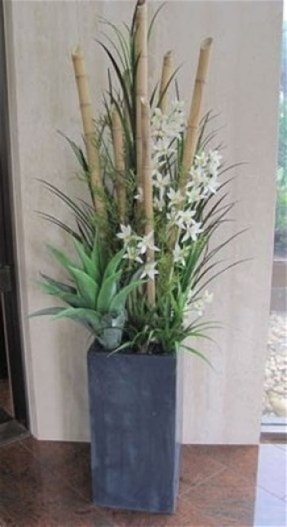 A lovely decoration for indoor use, this artificial floral arrangement is quite large, so you can be sure that all your guests are going to see it. You can place it in your living room, bedroom, entryway, or office, and make your interior design even more appealing.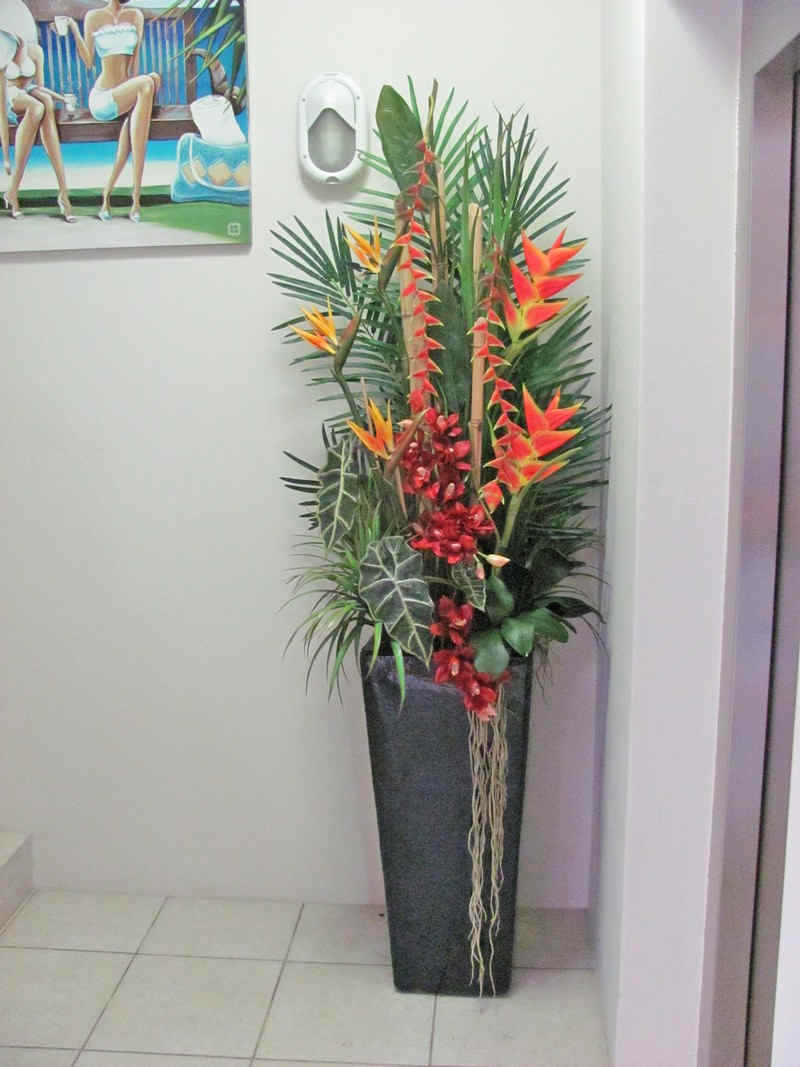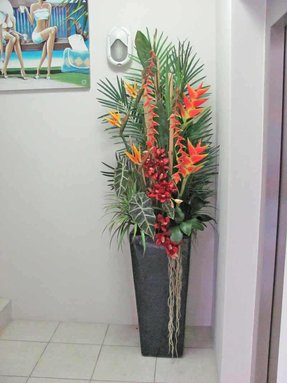 This large floral arrangement comprises of silk white orchids put in a silver metal champagne cooler. This artificial flowers composition can be a decor's centerpiece on an everyday basis, or a wedding decor idea.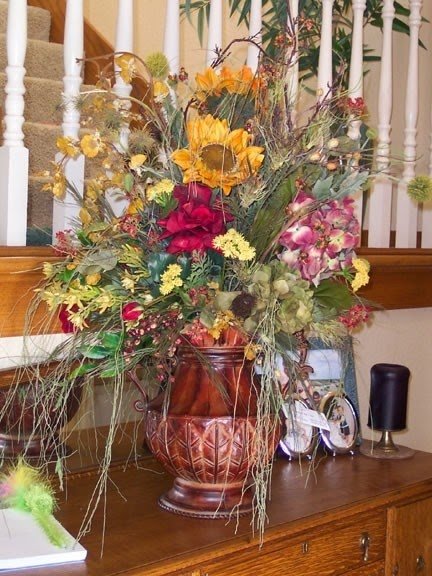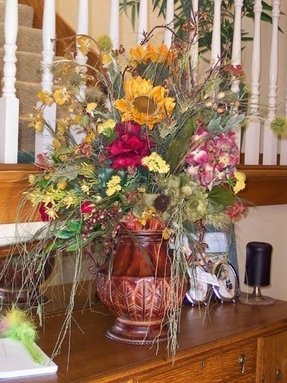 This large silk floral arrangement will be a perfect accent in one's corridor or living room, creating a warm, cosy ambiance from the very first moments. It features a composition of yellow, red and pink flowers.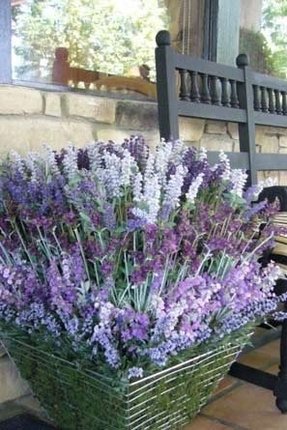 I should totally grow lavender in some pots (especially different shades)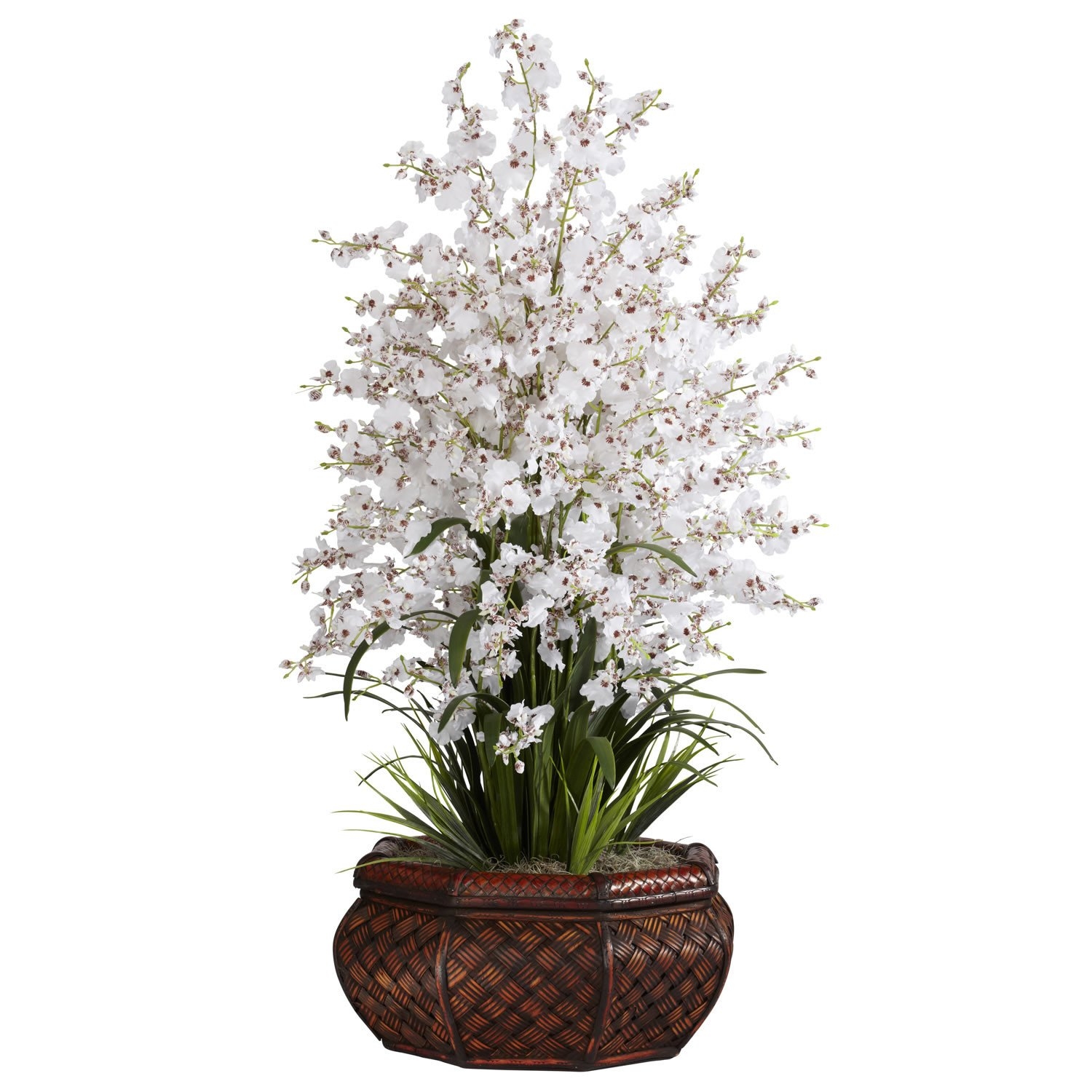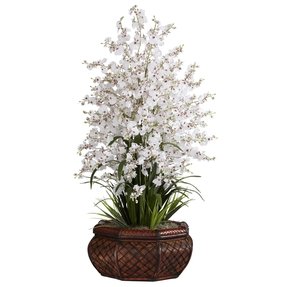 ... Accents / Artificial Flowers & Plants / Artificial Flower Arrangements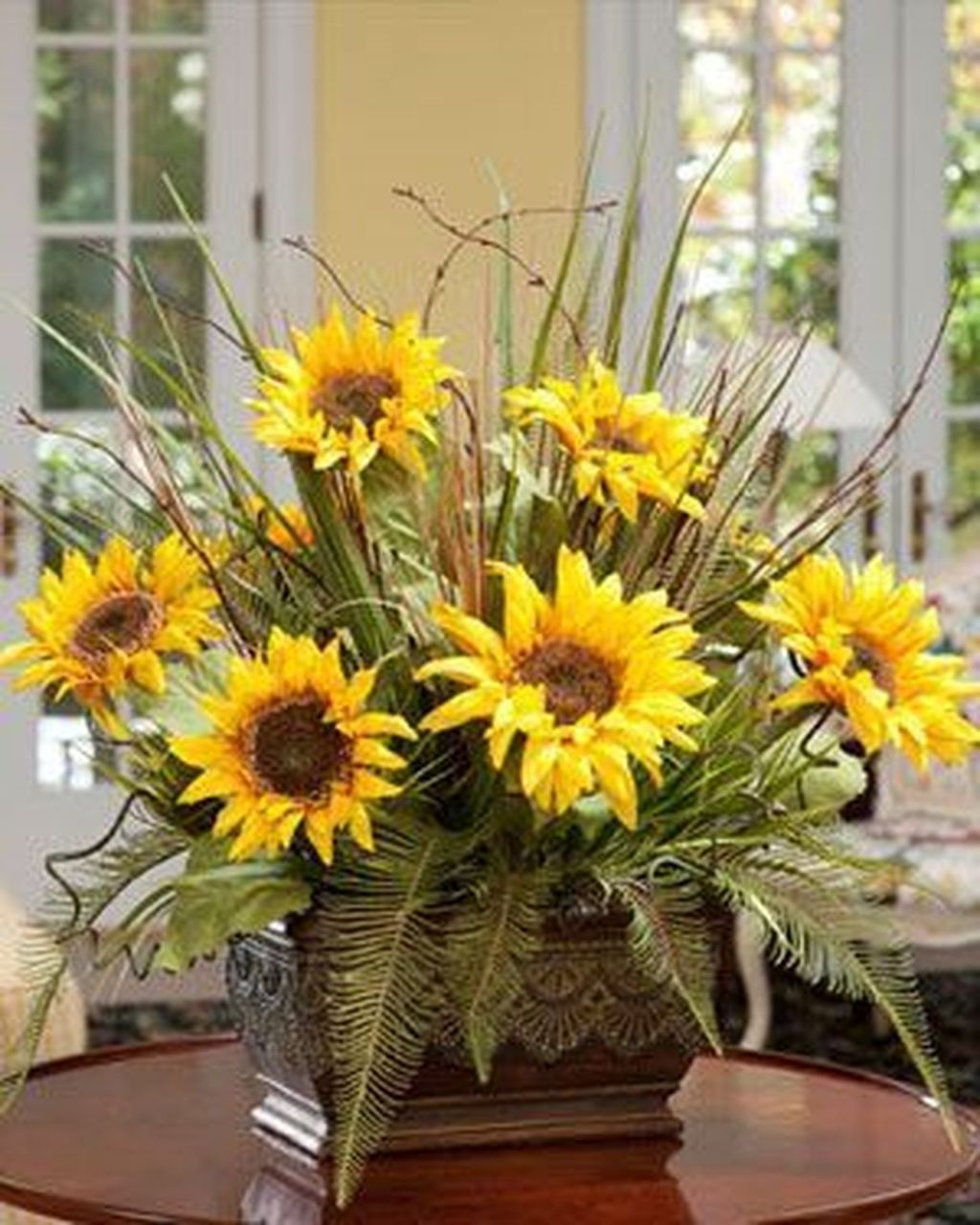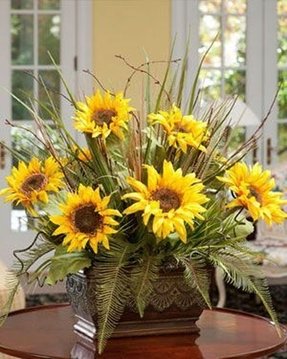 Shield of a sunflower,always follows the sun. We know even the famous Van Gogh sunflowers, but we can have our own floral composition of them.Silk, large artificial sunflower arrangements - are placed in a brown slim ornamental pot, together with green leaves.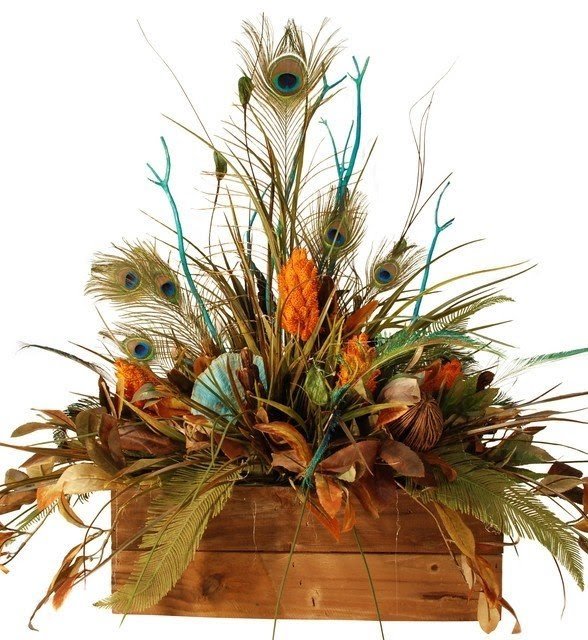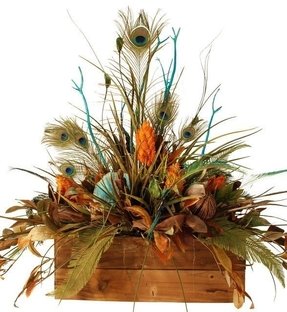 Large Floral in Wooden Box With Peacock Feathers - rustic - artificial flowers - Bitterroot Bit and Spur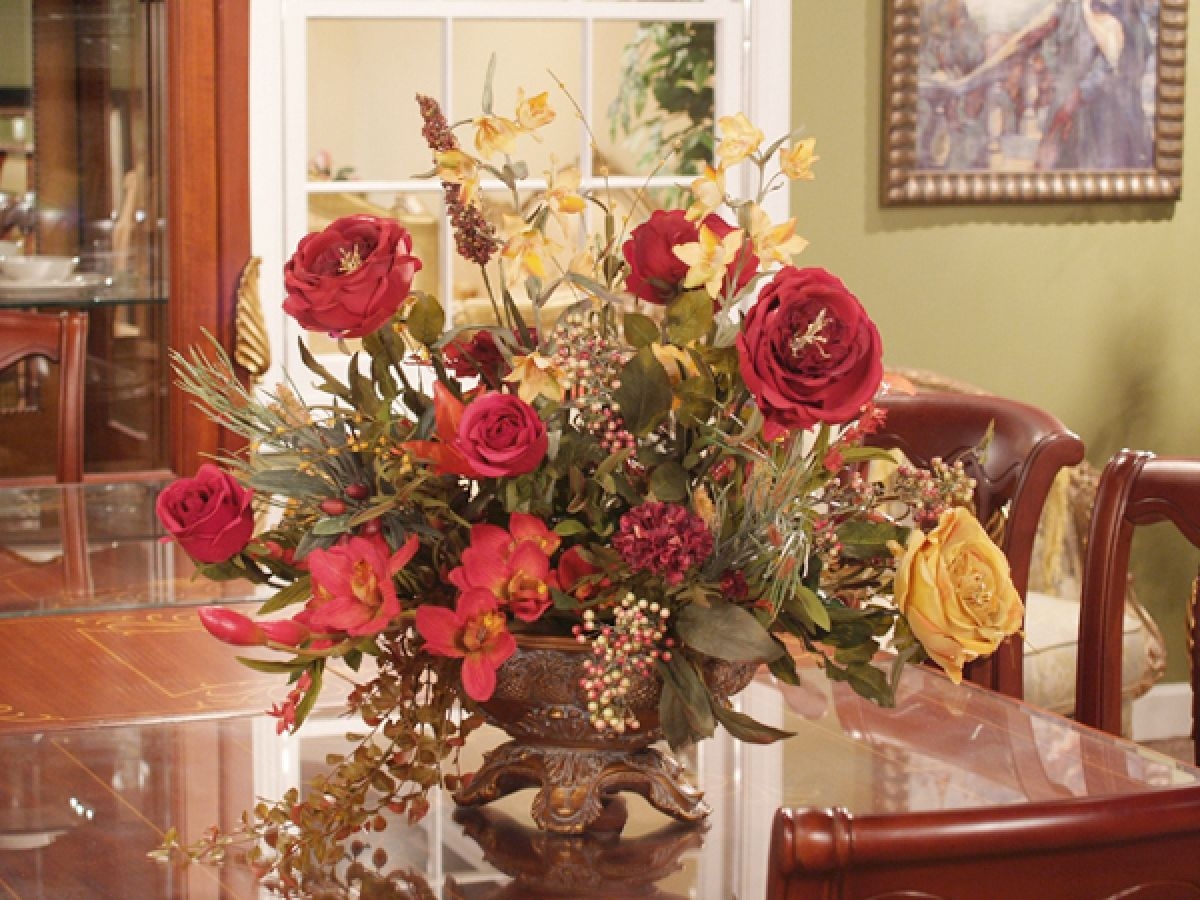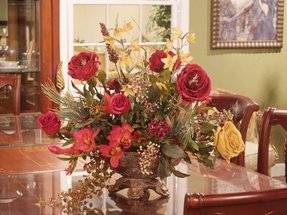 silk flower arrangements | ... QUALITY LARGE RED & GOLD ARTIFICIAL SILK FLORAL FLOWER ARRANGEMENT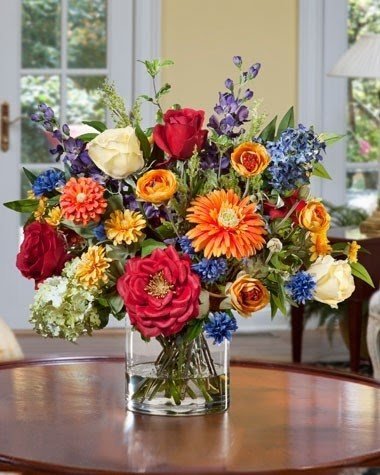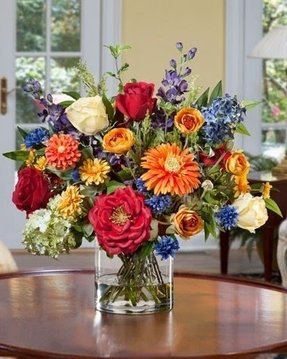 Opt for this amazing bouquet of flowers that might sport the artificial structure but is at the same time so well designed and structured that it will easily elevate the look of any interior and make it into a more colorful and charming one.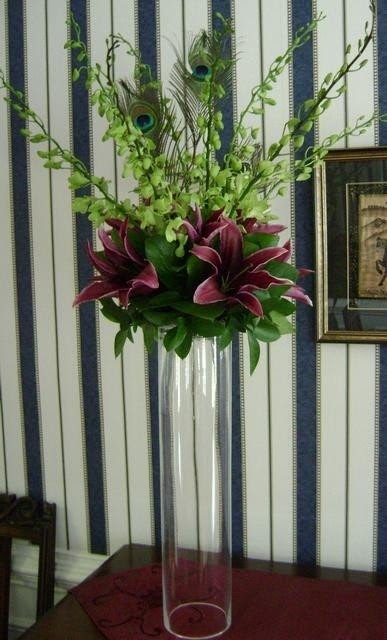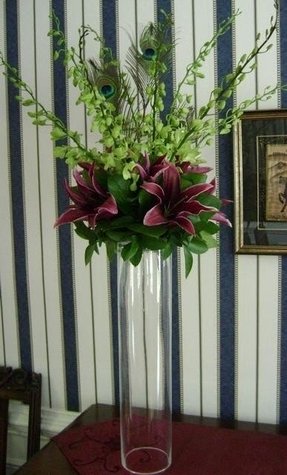 Protected with a special varnish, the surface is resistant to damage and fading. Large artificial flowers arrangements are a durable and impressive decoration that in a tall glass vase, reminiscent of an elongated glass will present itself as a centerpiece.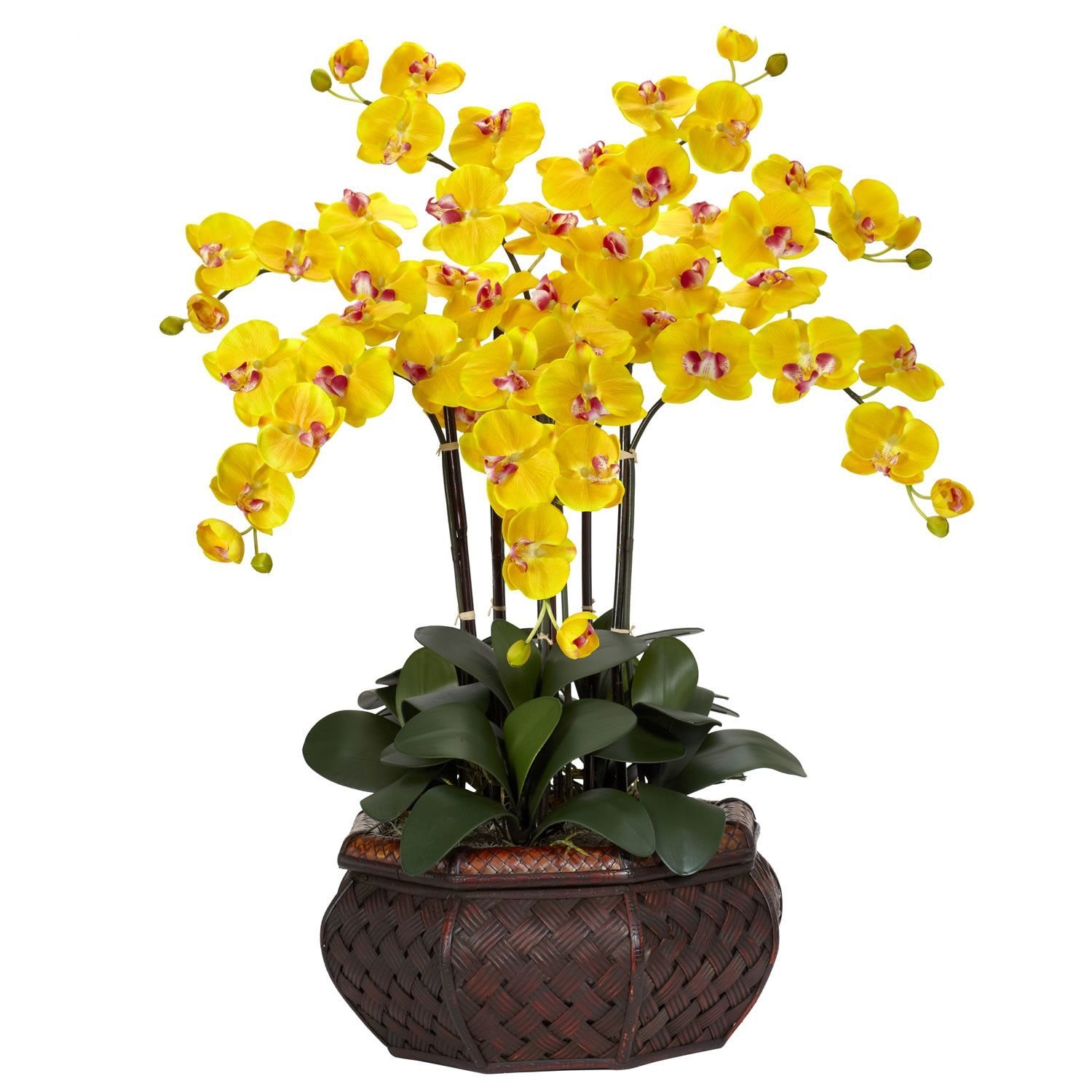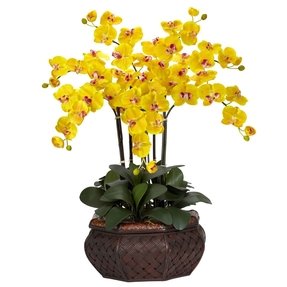 Large 30" Artificial Silk Fake Yellow Orchid Flower Arrangement w ...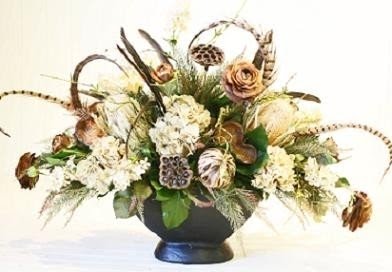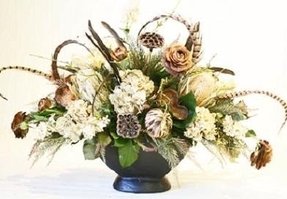 Artificial floral centerpiece composed mosty of white and ivory colored flowers, with a bunch of brown pheasant feathers and some caramel brown stained roses. Intriguing, not-so-common colors palette.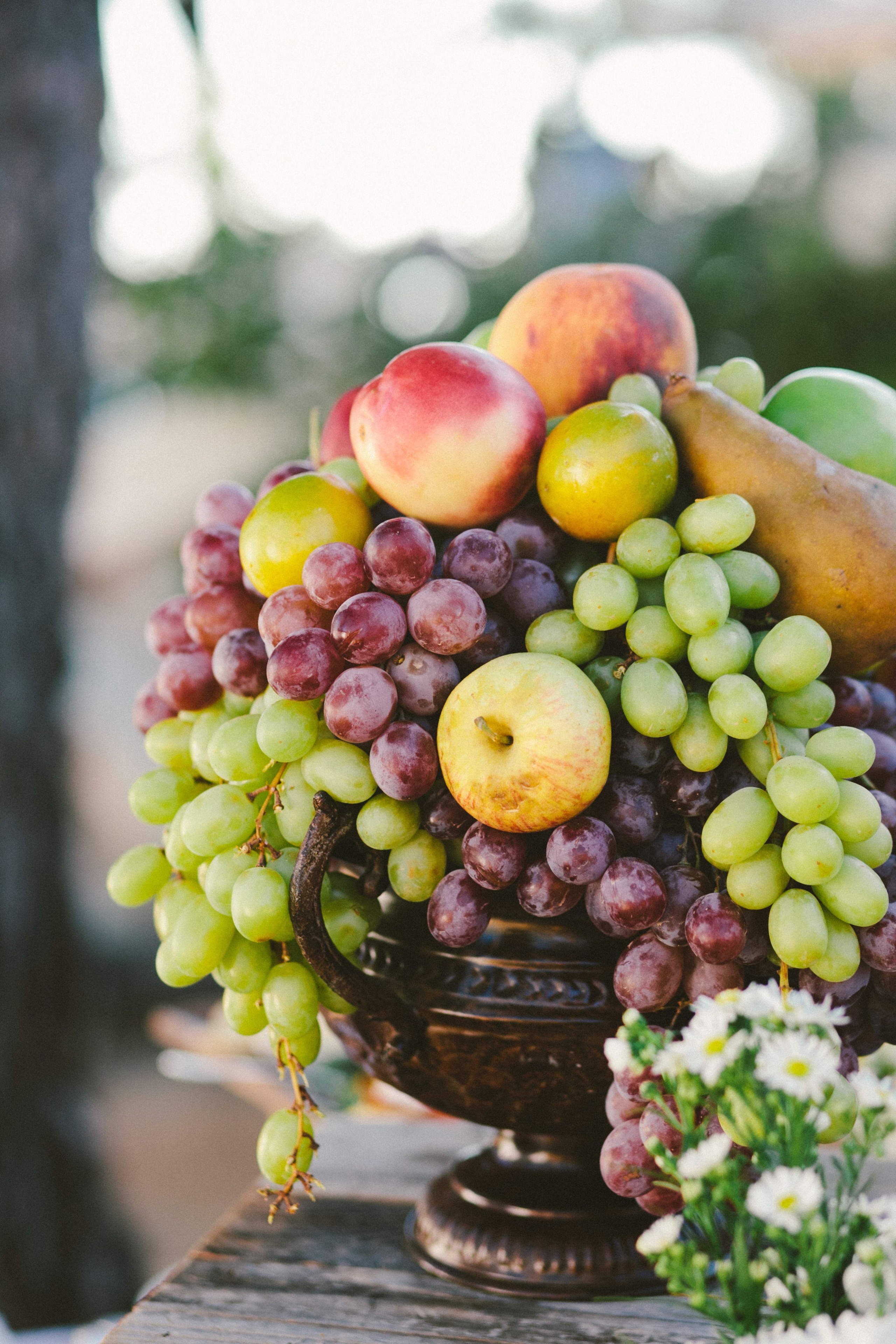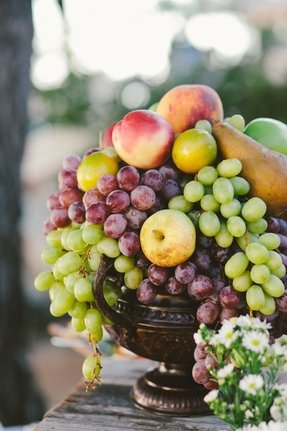 Elegant, natural adornment intended to decorate you interior or terrace. It is composed of sculptural vase made of a bronze and there are a lot of artificial fruits (for example - grapes, peaches and pears).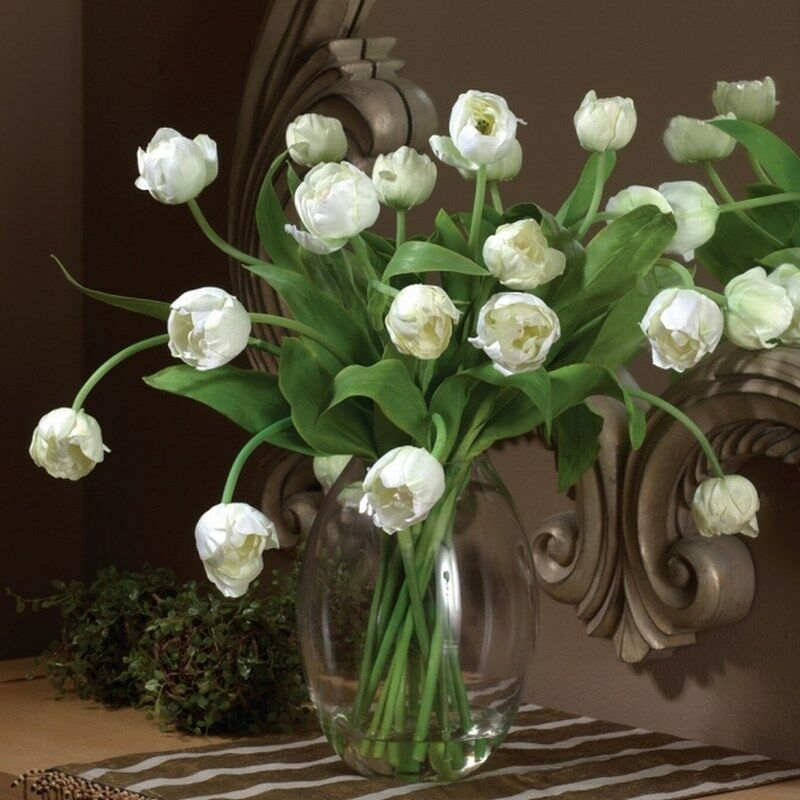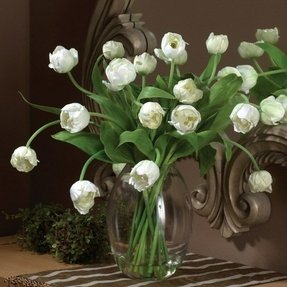 If you're looking for a quality centerpiece for your dining table, then, this artificial arrangement is the thing to aim for. It's made of silk white tulips that come with a beautiful clear glass base that creates an illusion of water at the bottom.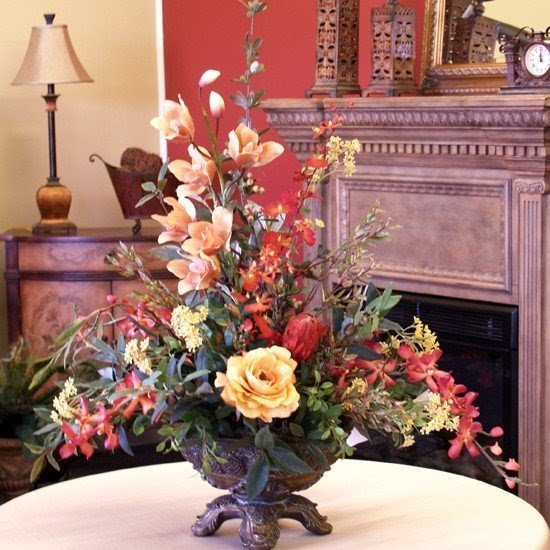 This large artificial flower arrangement embodies charm and elegance. Graced with roses, orchids and greenery in a footed embossed container, it creates a classic beauty.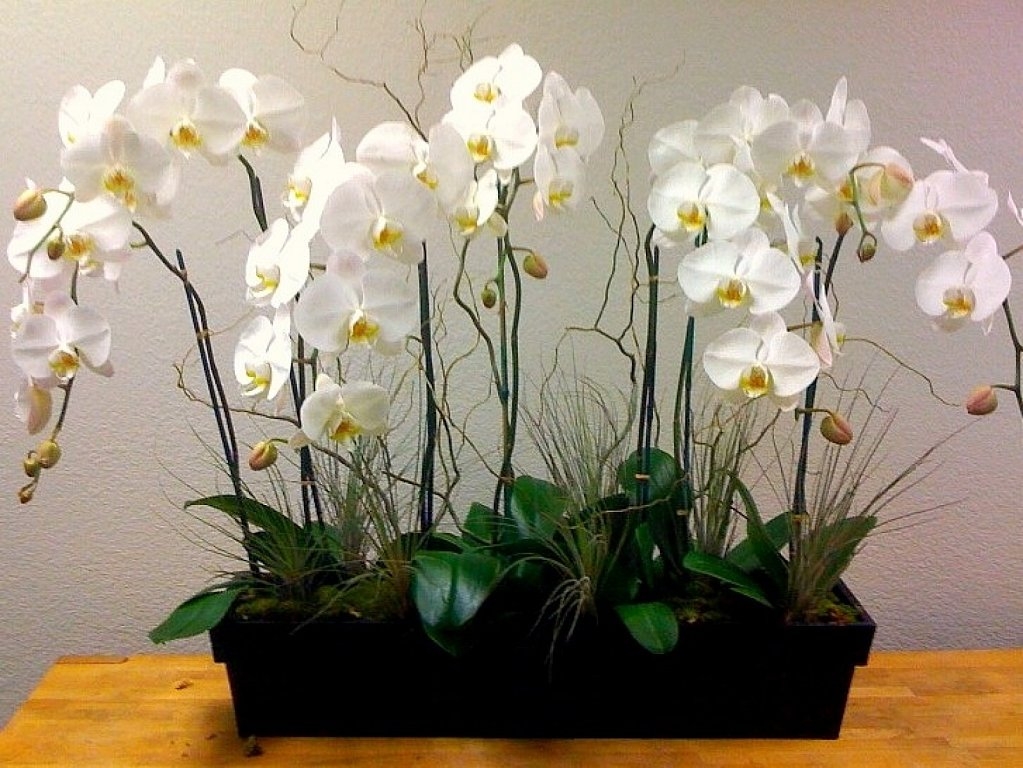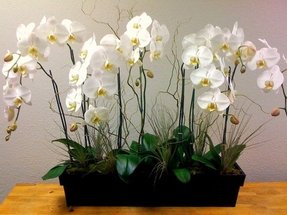 I wish. I killed my orchid in under a month!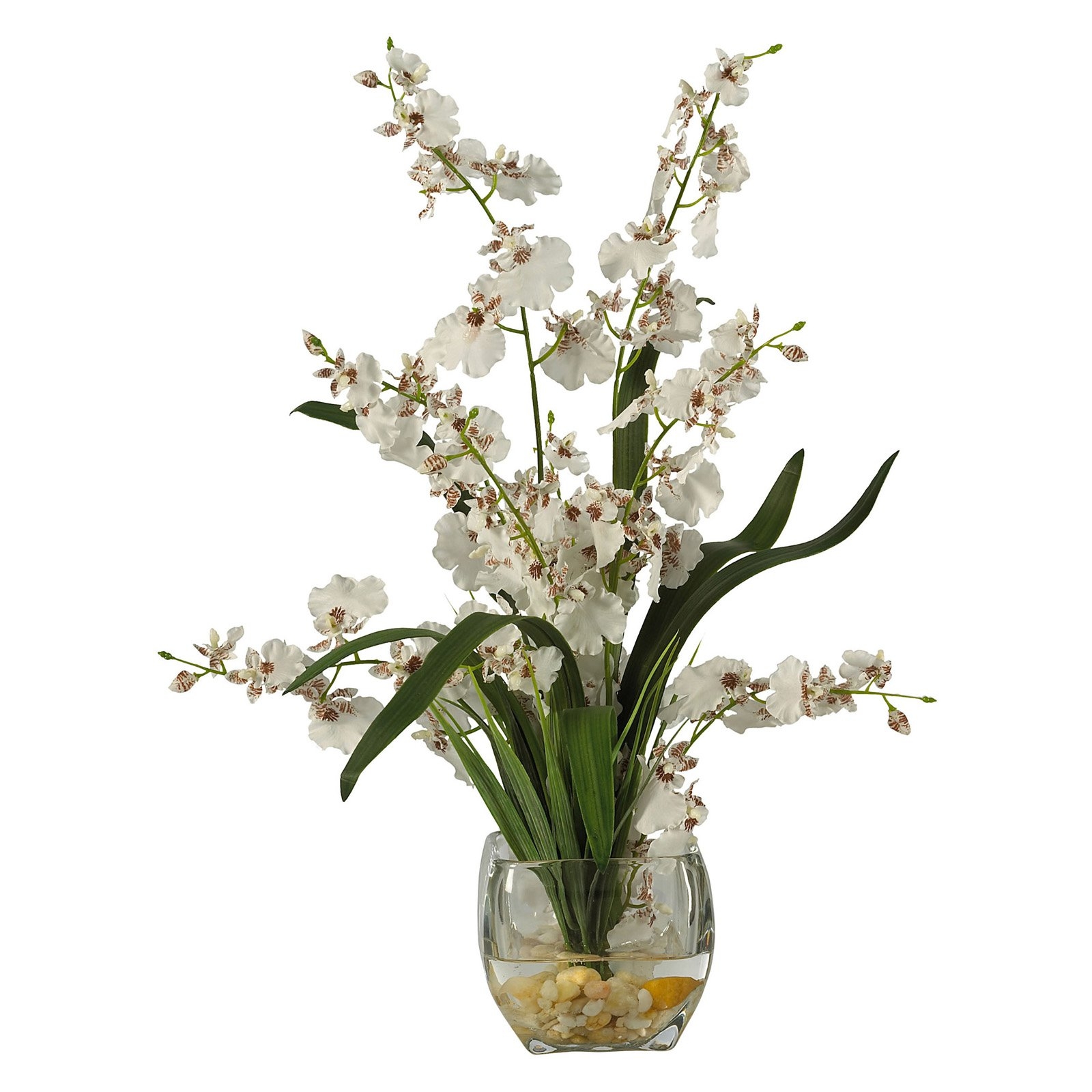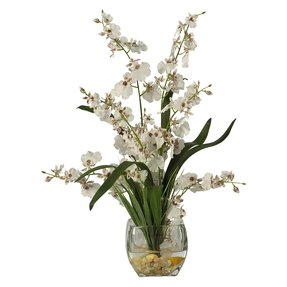 Liquid Illusion Silk Orchids in White with Vase