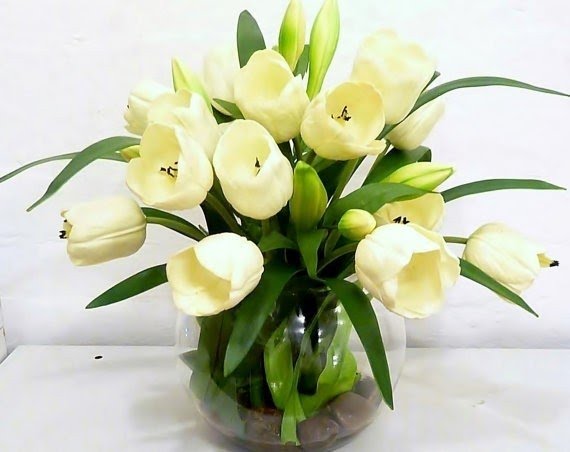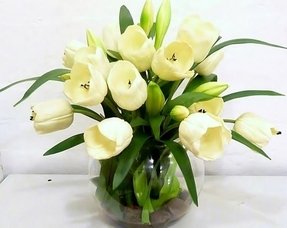 Real touch white tulip artificial flower
A lovely decoration for all types of celebrations, which can also be successfully used as a beautiful enhancement for your dining table. The floral arrangement is designed of silk blooming yellow tulips in a clear glass vase.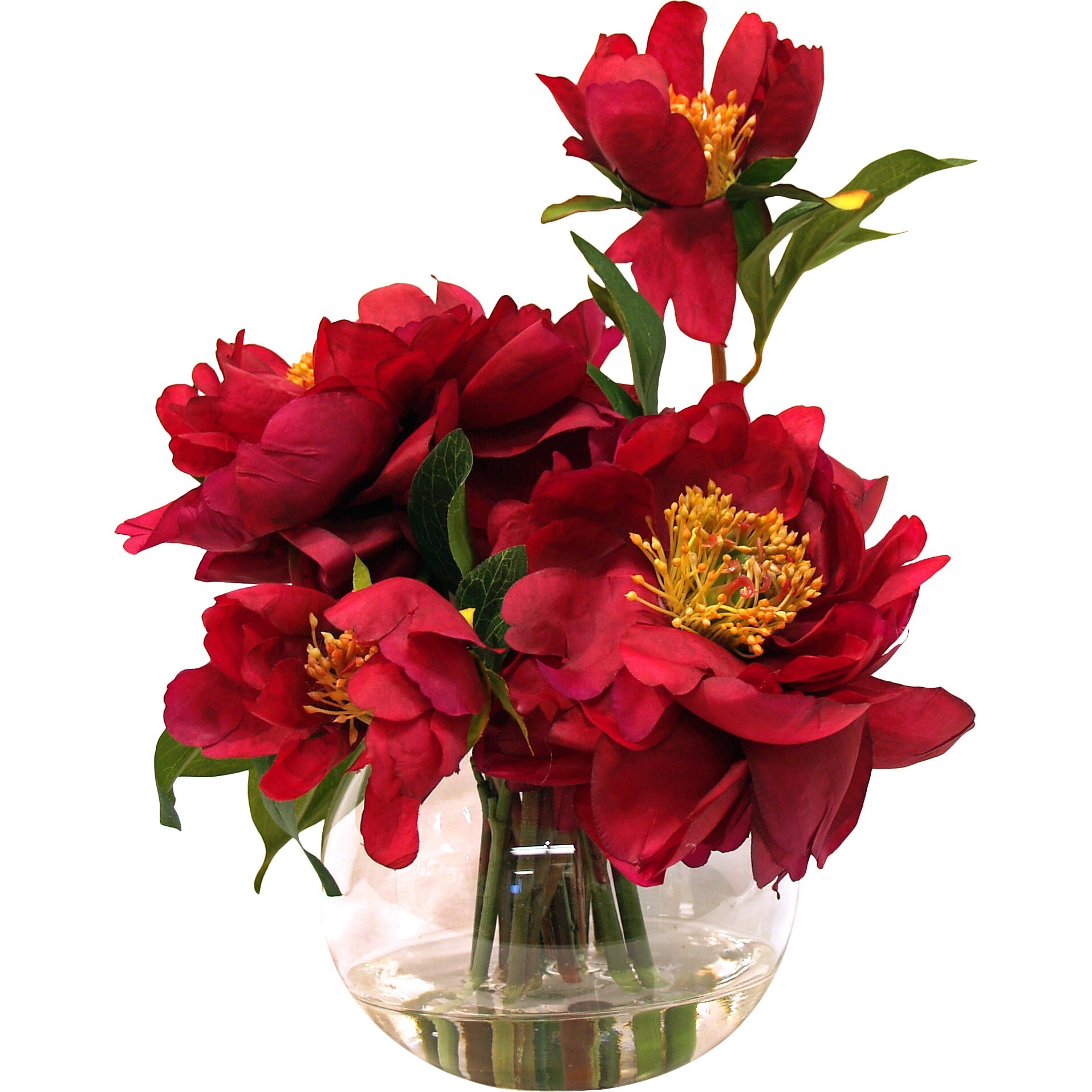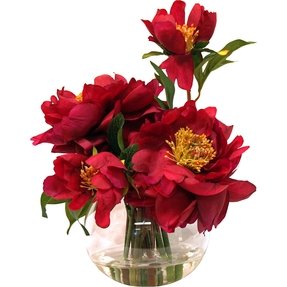 Magenta Peony Arrangement in Water
If you're a fan of natural and amazing decorations, this stylish and unique peony arrangement in water might perfectly fulfill your expectations! Check it out and enjoy an incredible design in your house.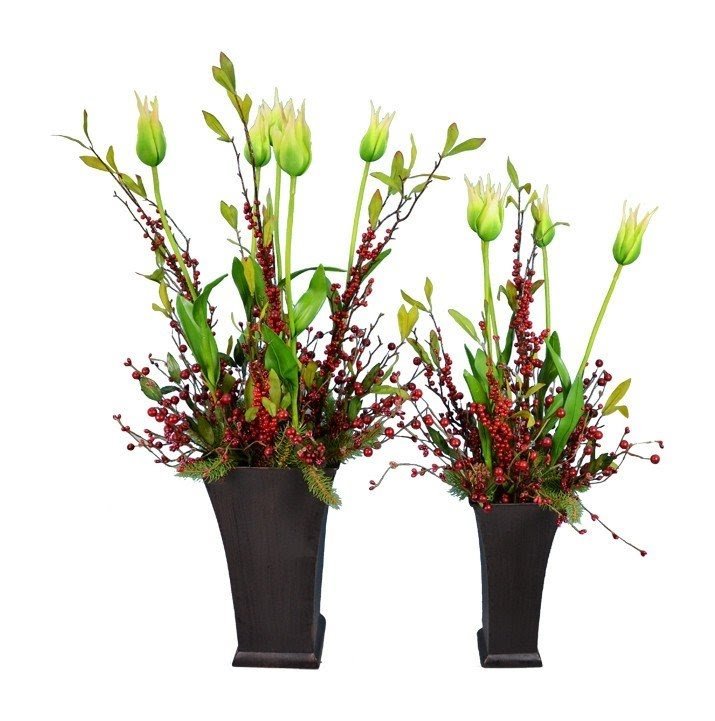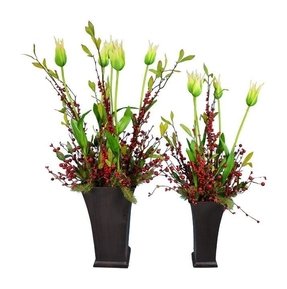 2 Piece Lily Tulip Arrangement Set
If you're looking for some intriguing and stylish decorations for your house, why won't you check out this amazing tulip arrangement set? It's gonna bring you a dose of an incredible, original design!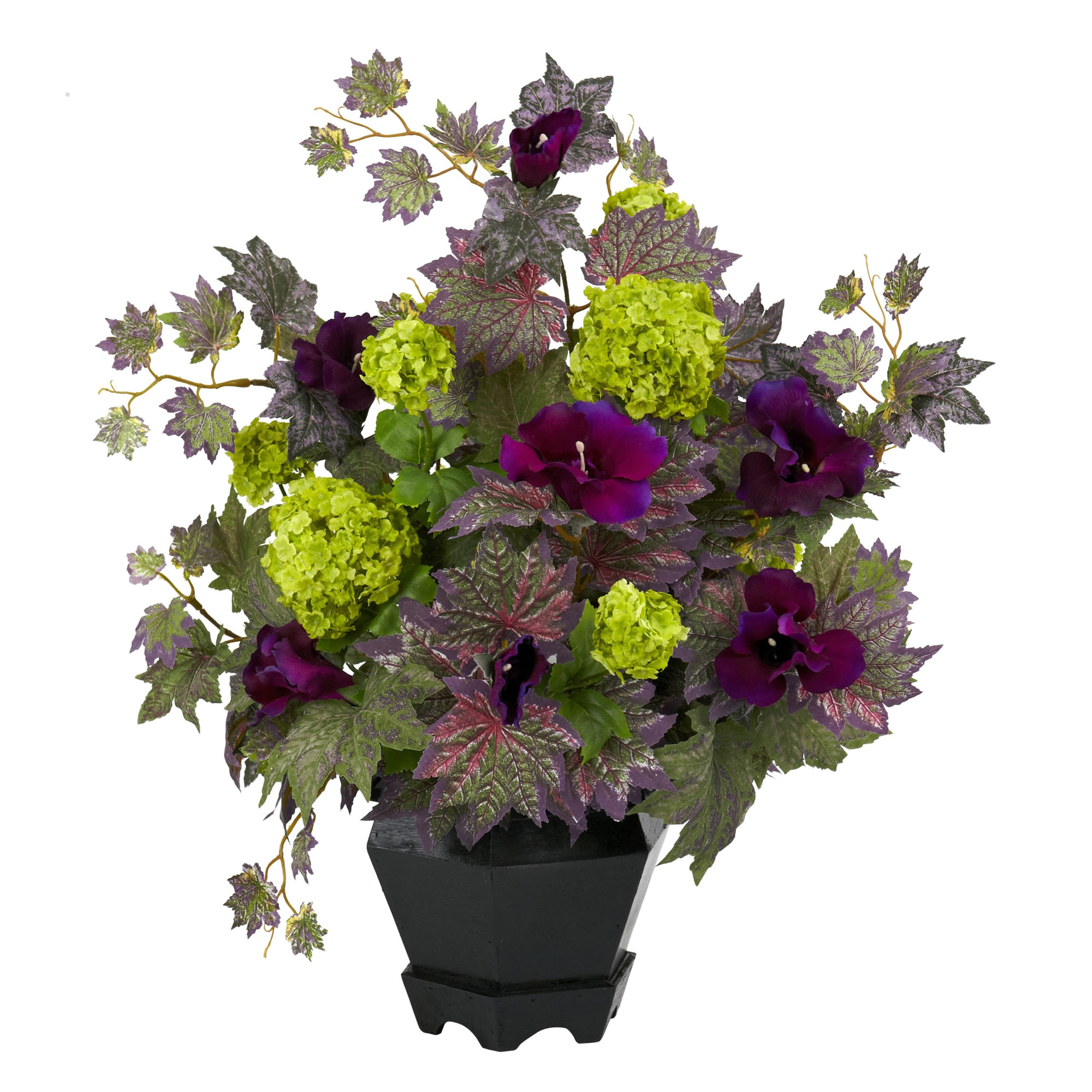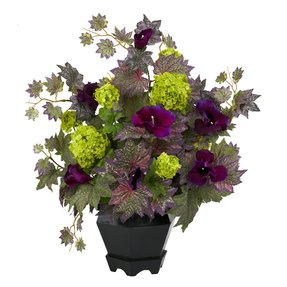 Morning Glory and Hydrangea Arrangement
Hydrangeas are the queens of flowers but they fade so quick! This flower arrangement, on the contrary, is forever! It is a harmonius composition of hydrangea flowers and a bunch of vine leaves. Needs no watering!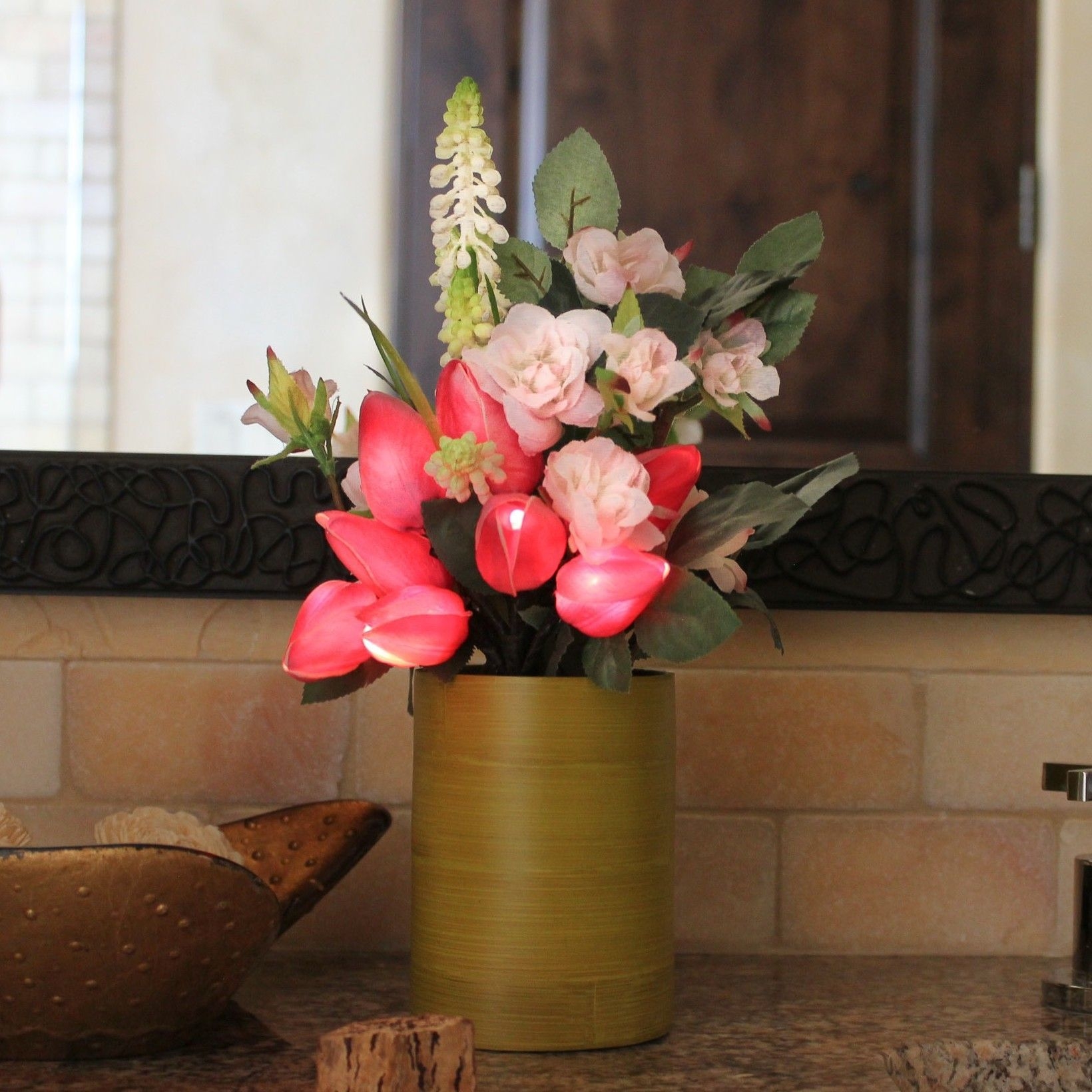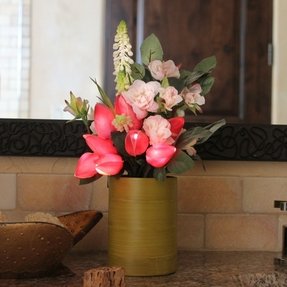 Illuminated Tulip Floral Arrangement in Vase
It is an illuminated tulip floral arrangement in vase that is available in five colors: fuchsia, light green, light pink, white and yellow. It adds beauty and style to any living room and dining room.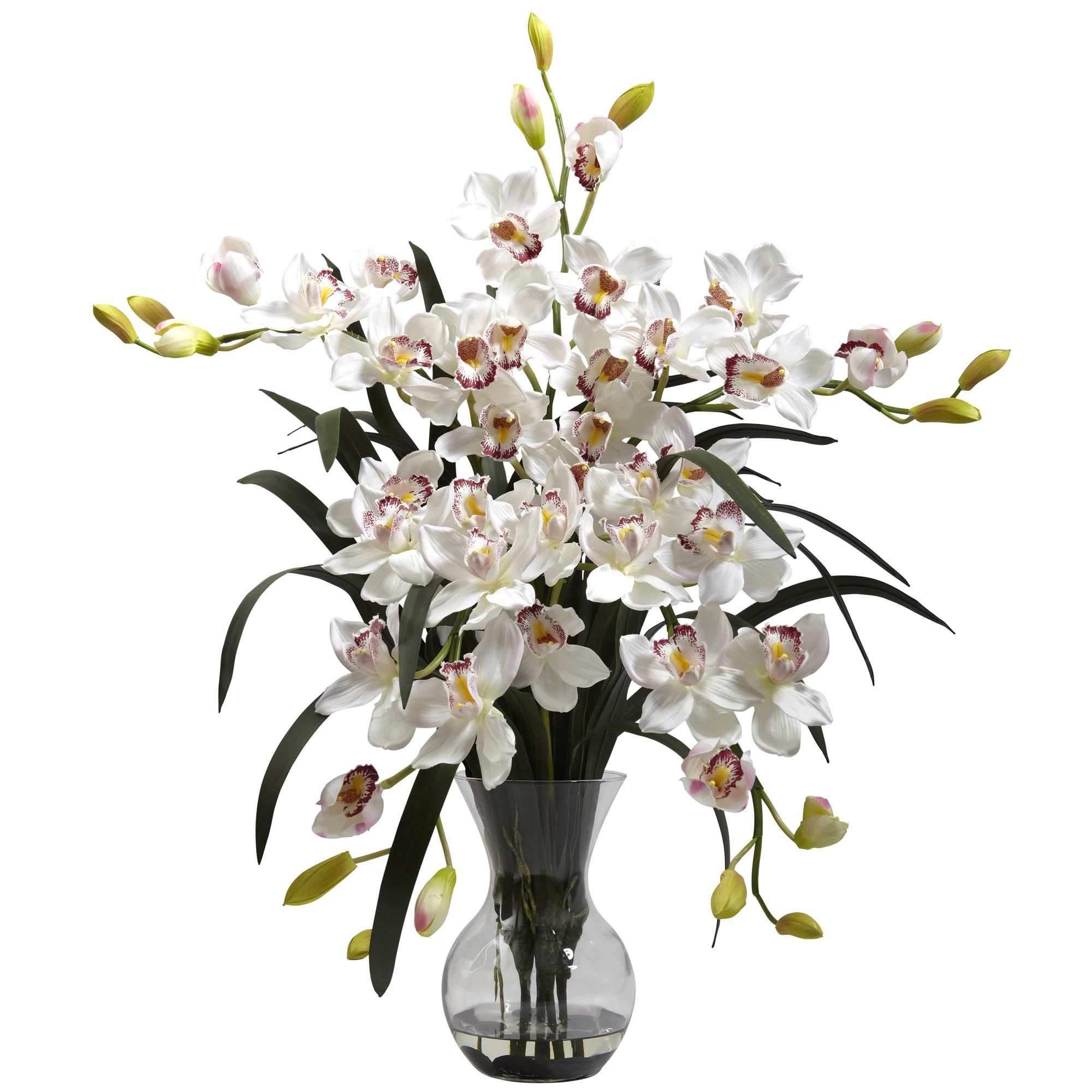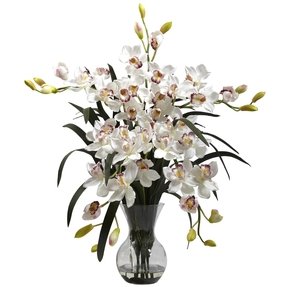 Large Cymbidium with Vase Arrangement
If you're a fan of stylish, elegant and fresh decorations, you're gonna fal in love with it out this amazing item! Check it out, bring some spring to your house and enjoy an extraordinary, unique look.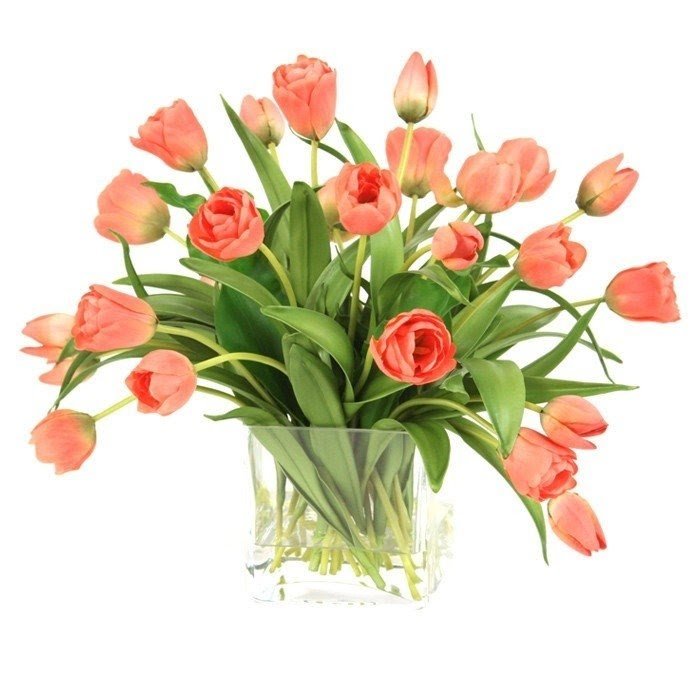 Comprising lovely, pale pink, silk tulips, this faux flower arrangement constitutes a charming decoration, ideal for weddings, banquets or family dinners. They bring in a smooth breath of spring's ambience.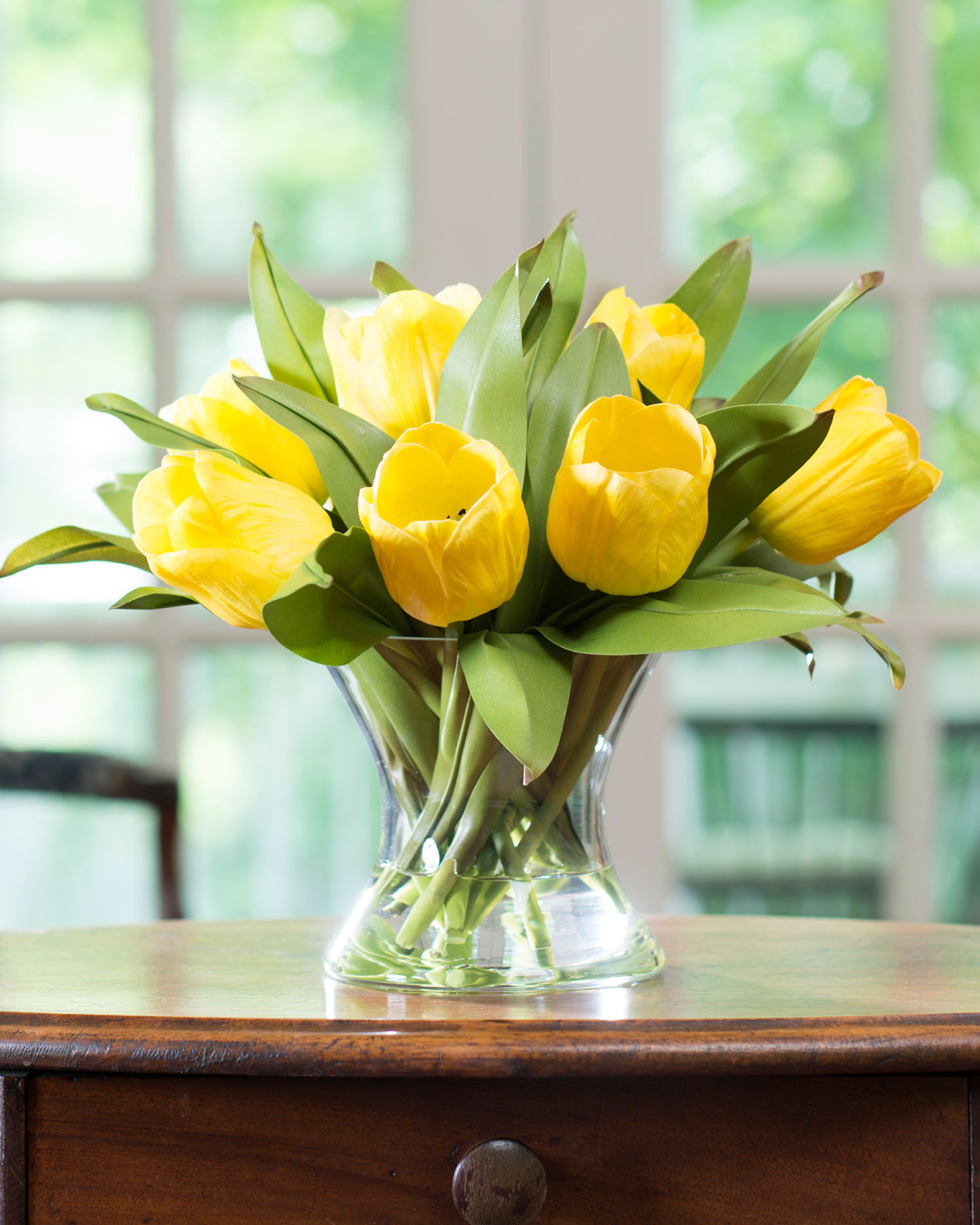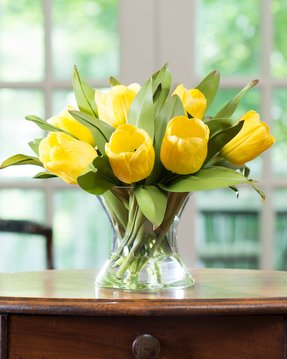 Floral arrangement consisting of faux tulips. It is mounted on glass vase. Designed for indoor use. Suitable for residential and commercial premises. Adds freshness and elegance to any interior.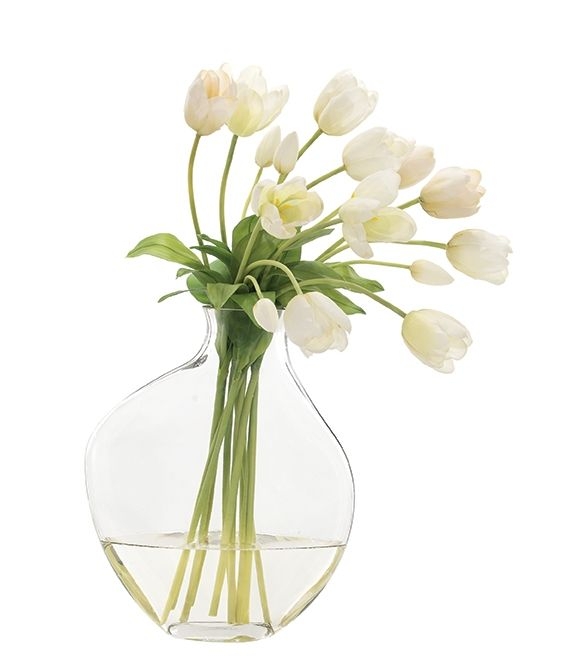 The striking combination of silk tulips in this artificial arrangement in a glass vase resembles bright flowers. The beautiful details in the form of a glass vase and water create an attractive composition ideal for every interior décor.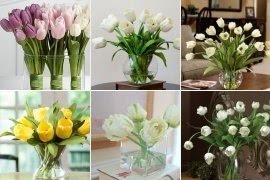 A charming cottage style flower arrangement excellent as a centerpiece. White and pinkish flowers with yellowish accents and green leaves are of silk while stems of plastic over wire. A round woven basket wrapped with twigs looks like a nest.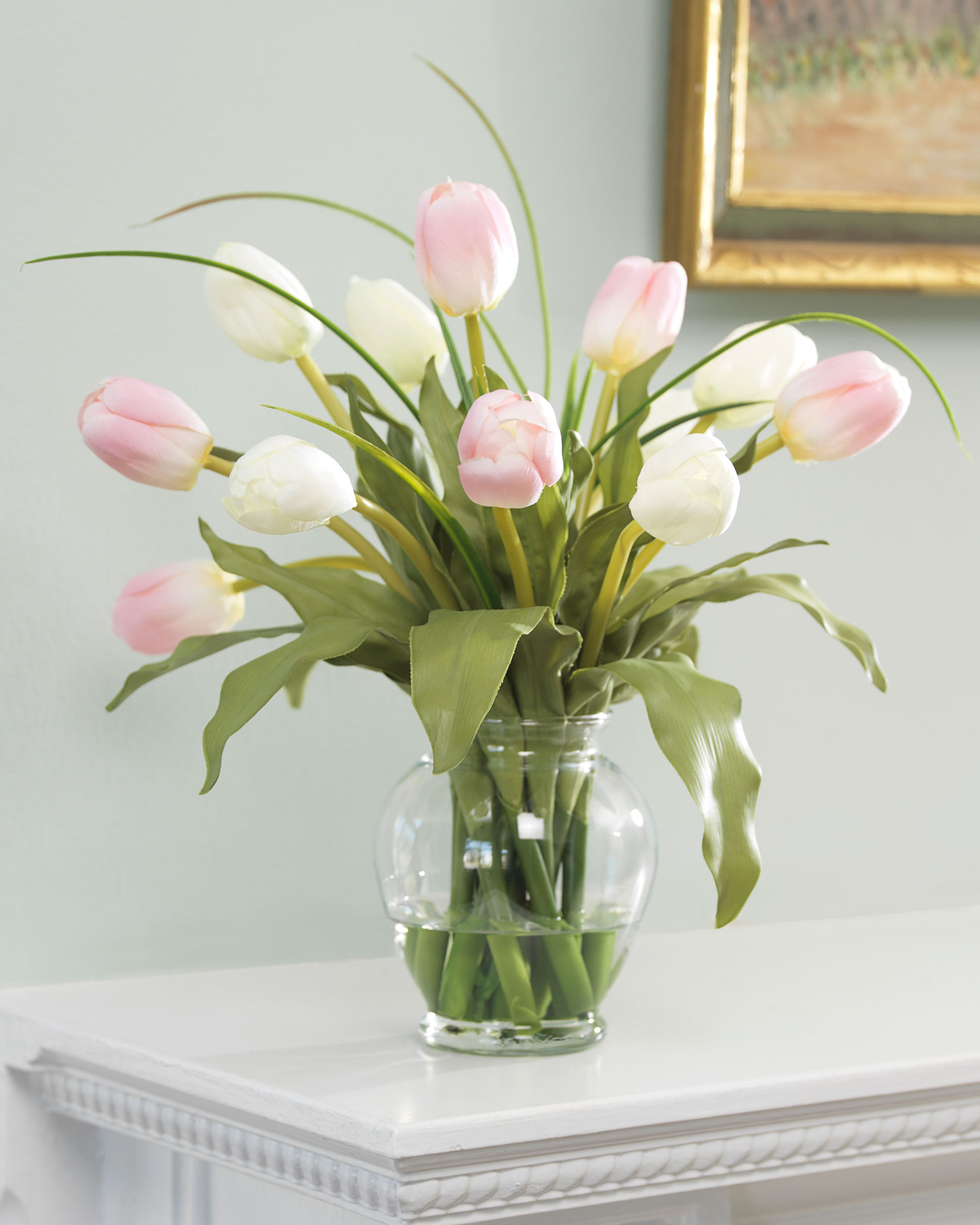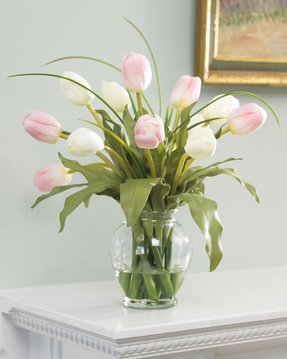 A pleasing combination of exuberance and gentility. These life-like silk tulips will make a delightful accent, embellishing any glorious occasions. Available in 2 colour combinations - Pink/White or Red/Yellow.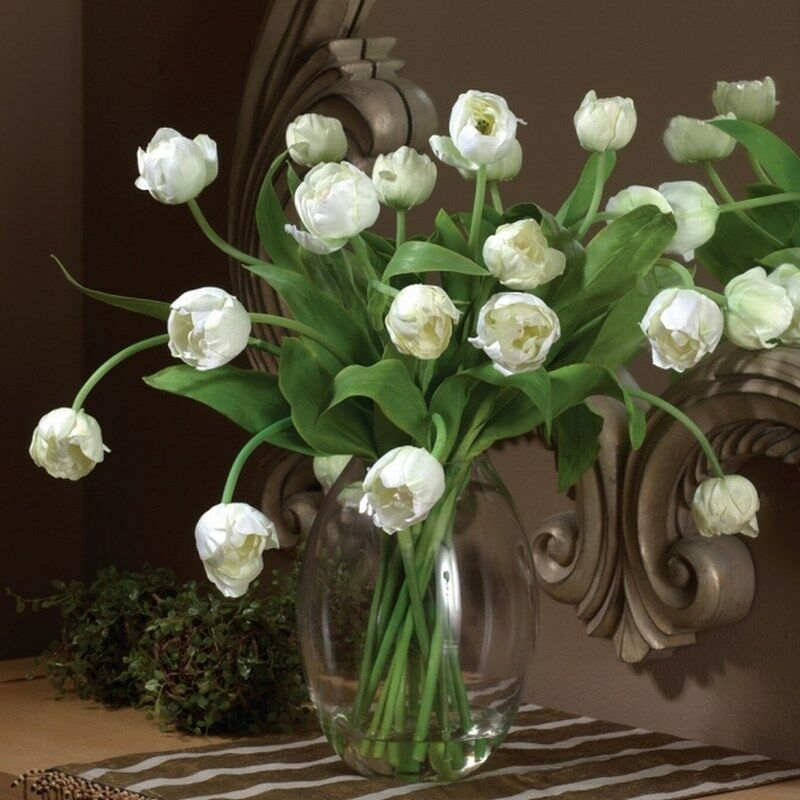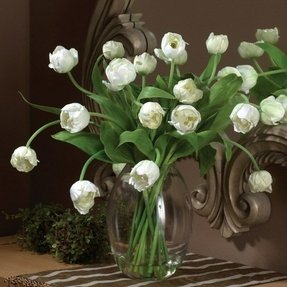 If you're looking for a quality centerpiece for your dining table, then, this artificial arrangement is the thing to aim for. It's made of silk white tulips that come with a beautiful clear glass base that creates an illusion of water at the bottom.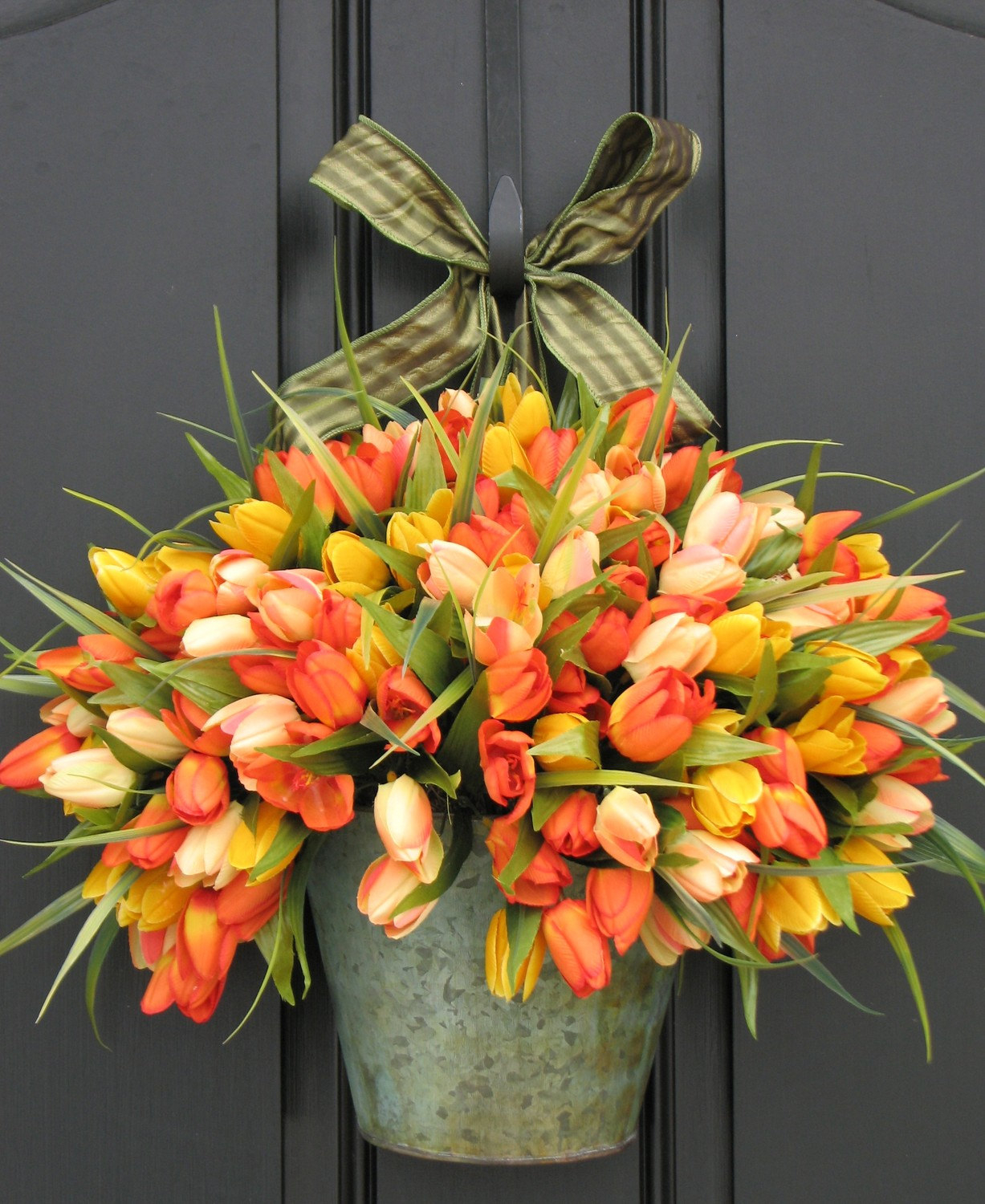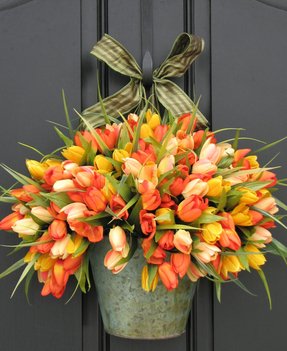 Floral arrangement in clear glass vase. It consists of carefully made faux tulips. Sophisticated decoration for each room.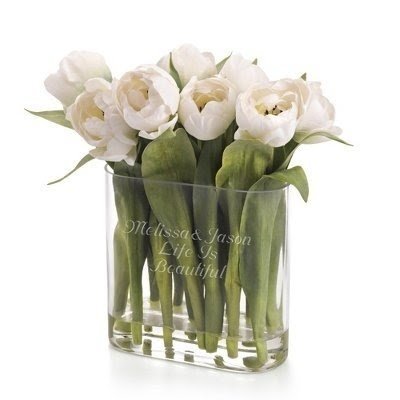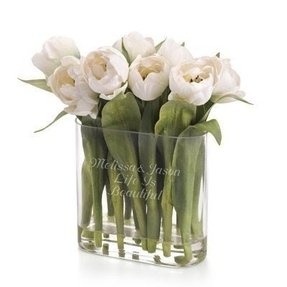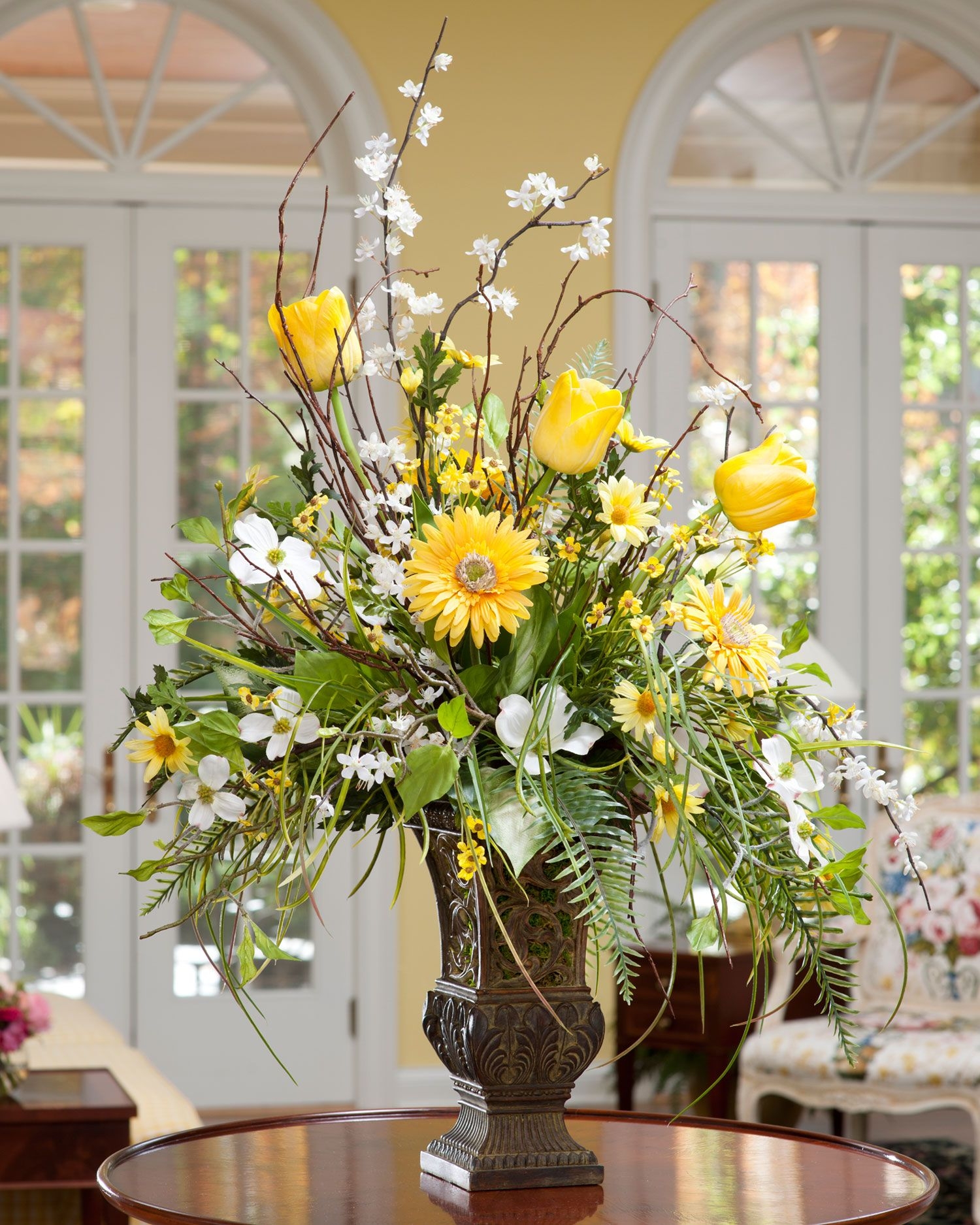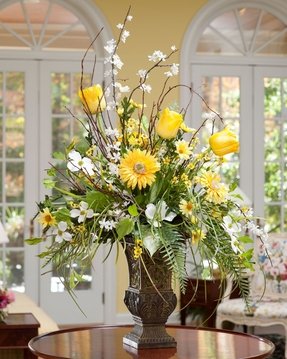 A vase full of surprises - large artificial flowers don't need water, so there is nothing to prevent you from experimenting with the contents.The artistically carved wooden vase is full of floral arrangement: greenery, yellow tulips, and white daisies.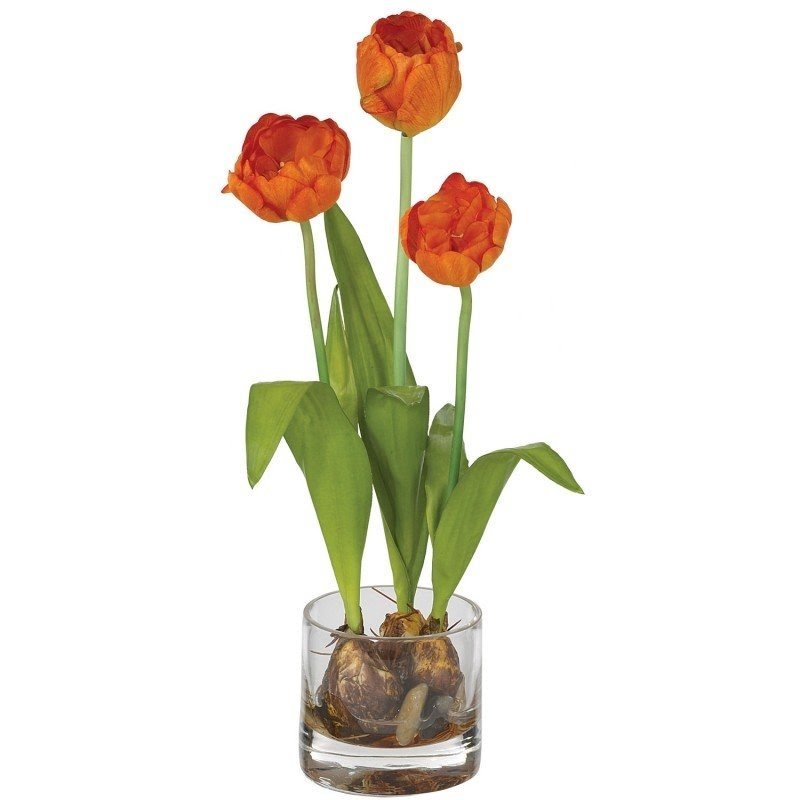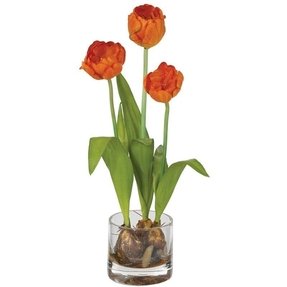 > Artificial Florals > Silk Arrangements > Tulips w/Round Vase Silk ...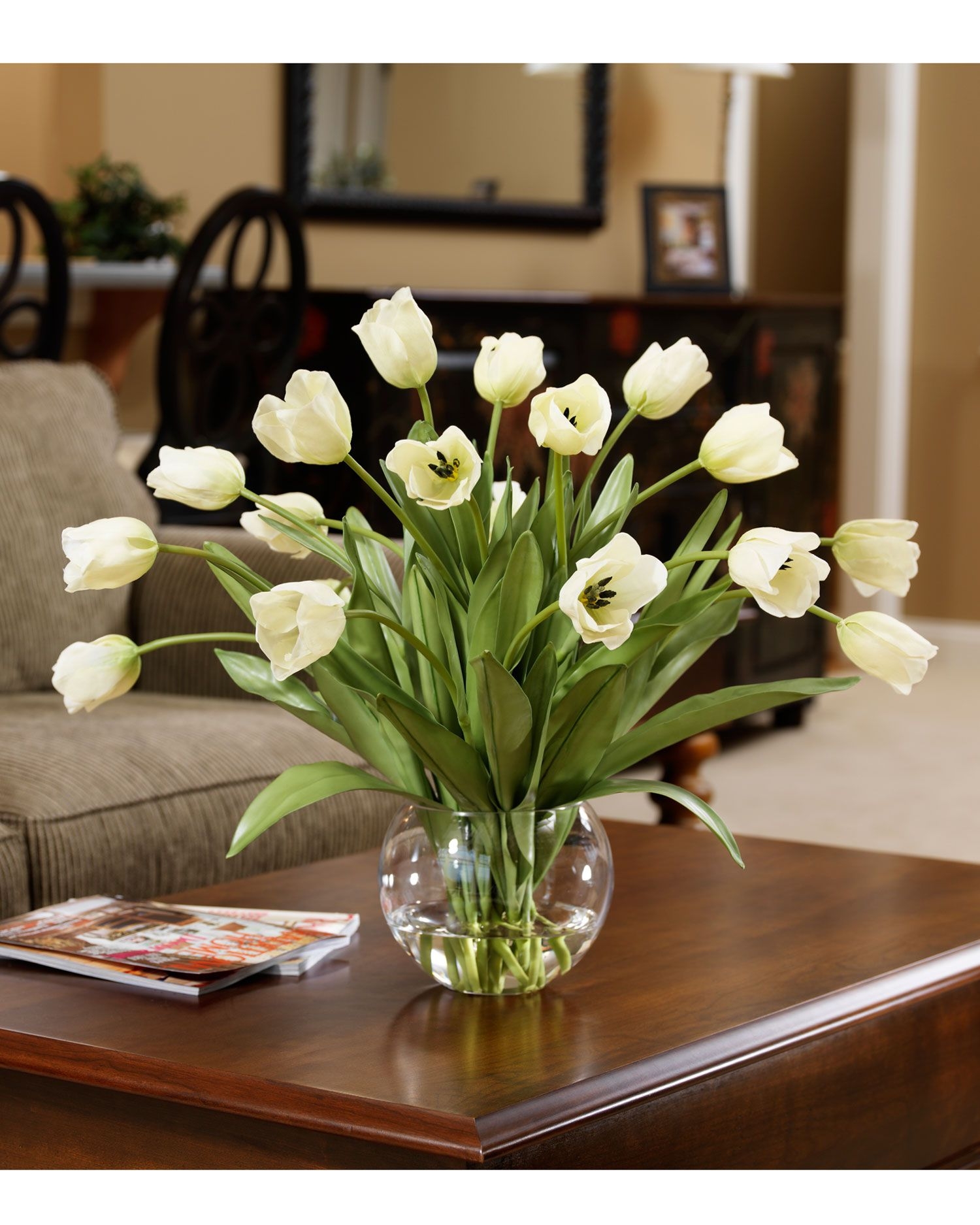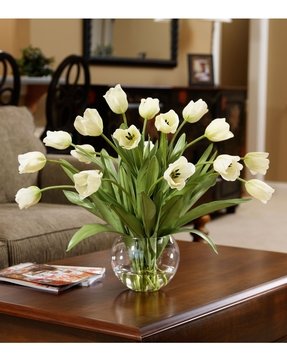 These realistic handcrafted silk tulips are a beautiful addition to any home. Add them with the glass vase and enjoy the high quality and well made artifical tulip arrangement.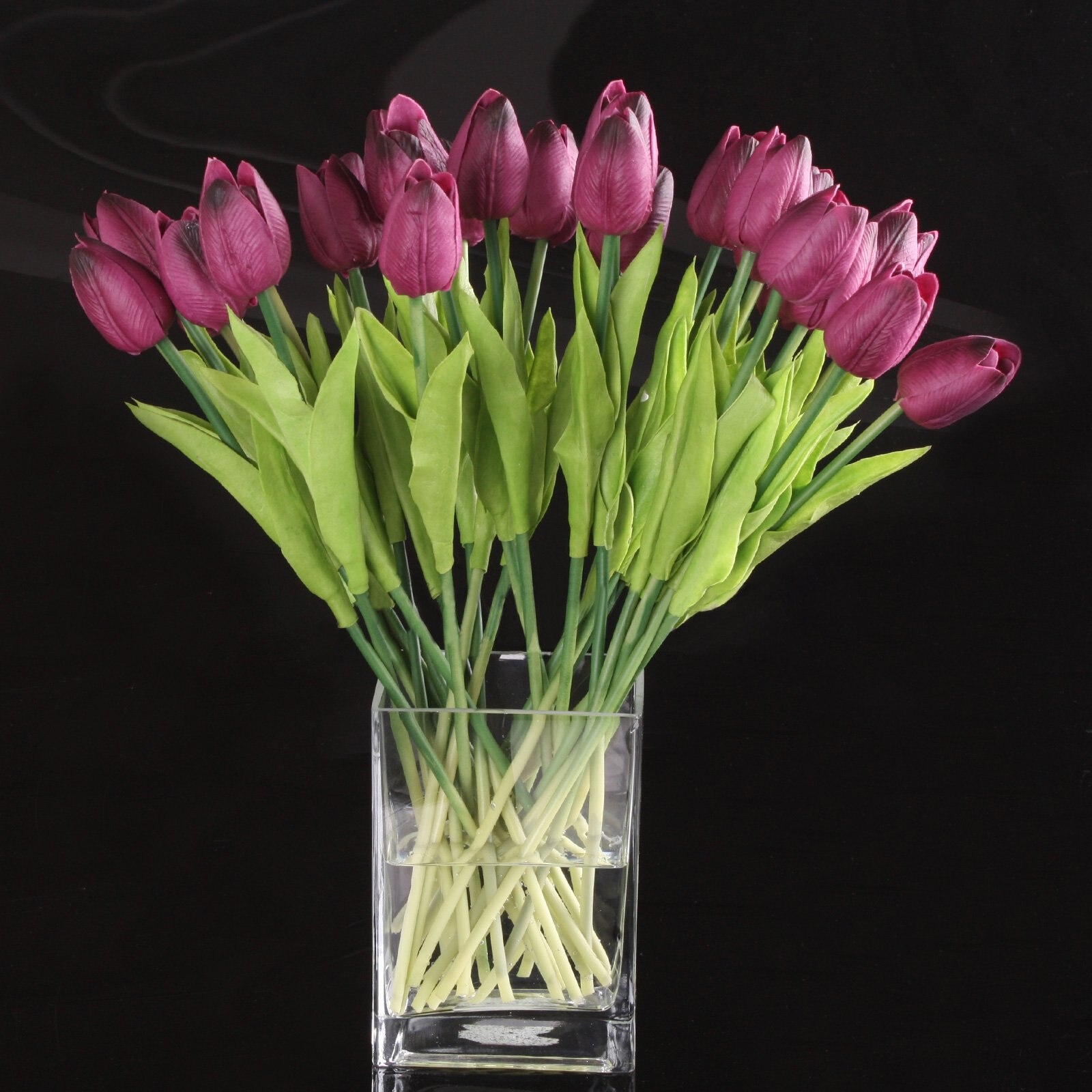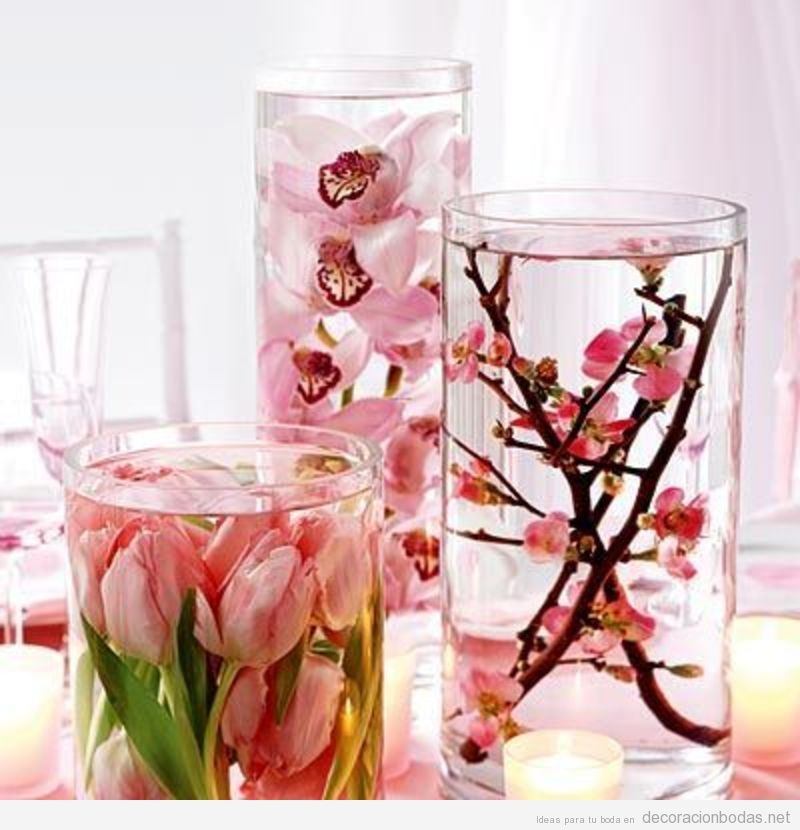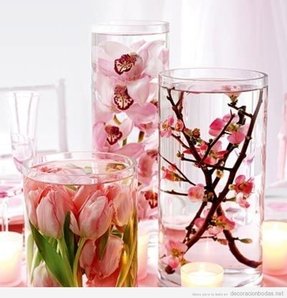 The world of blooming cherry at your hand. Beautiful artificial silk flower arrangements enclosed in glass vases, huge jars is the newest floristic trend. Here, cherry blossoming, or pink tulips, are worn down to the top and are a unique decoration.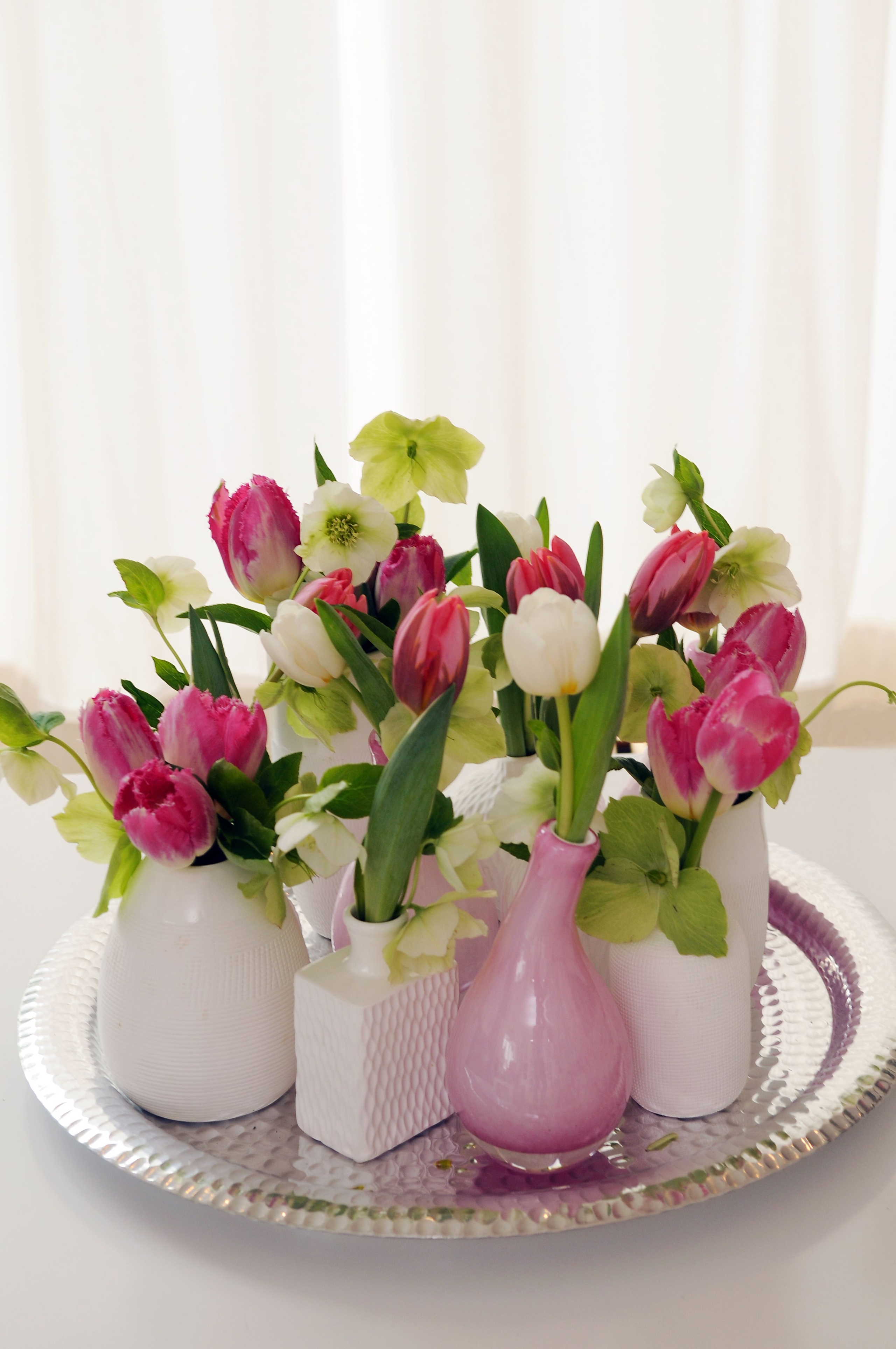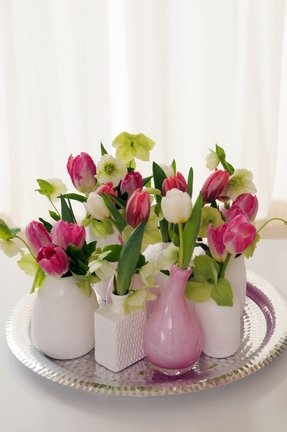 It is obvious that spring is associated with blooming flowers.In this case, artificial tulips here dominate in shades of pink and other white flowers, combining the green of the leaves in ceramic bright containers of various shapes, creating tulip arrangement.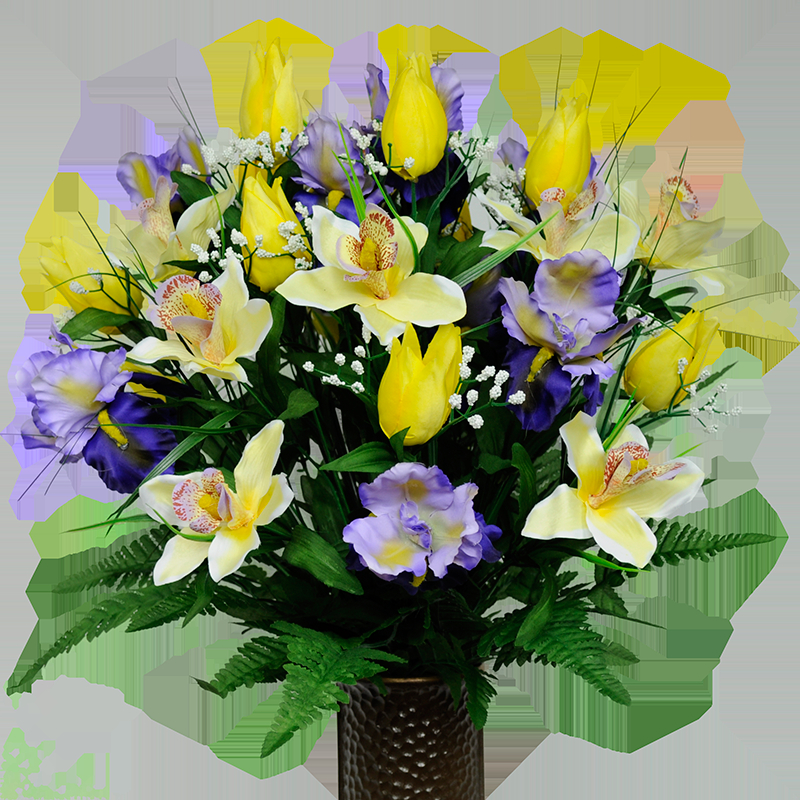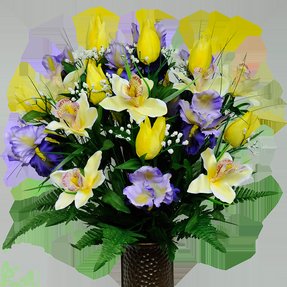 If you are looking for a perfect cementary arrangement then this set of yellow tulips and purple iris will do the trick. It comes with the pack of extensions to keep the flowers nice and snug within its container.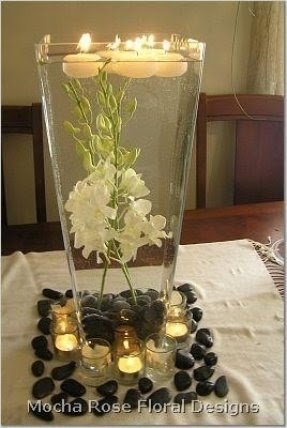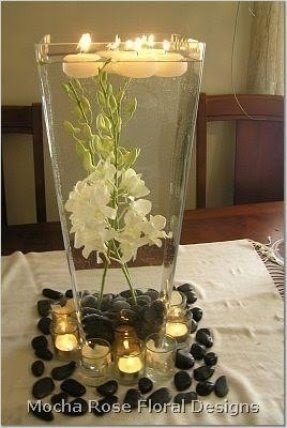 If someone doesn't have a hand for flowers - but wants the table to be a showcase of neatness - this artificial flower arragnement: of a glass vase,filled with a few bright artificial flowers, and small candles spread around them - will delight all guests.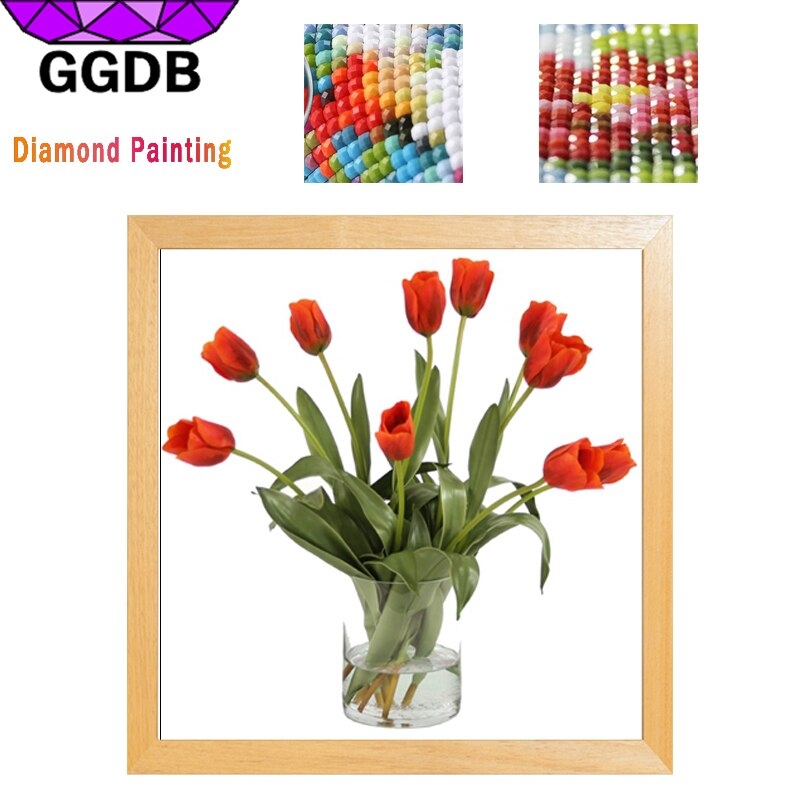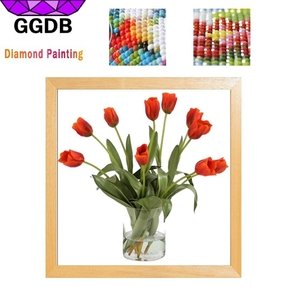 High End Natural Look - 28 Inch Silk Flower Arrangement - Red Orange Tulips - Clear Glass Vase with Acrylic Water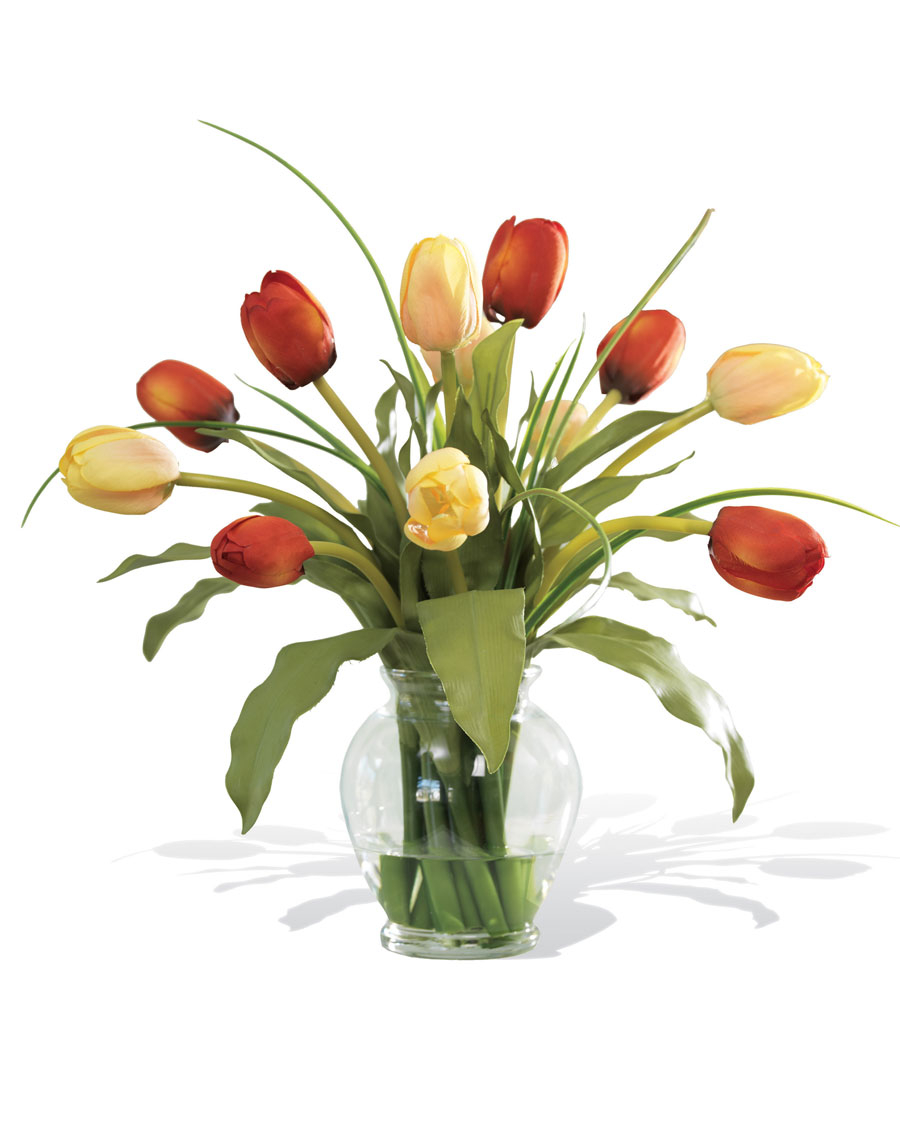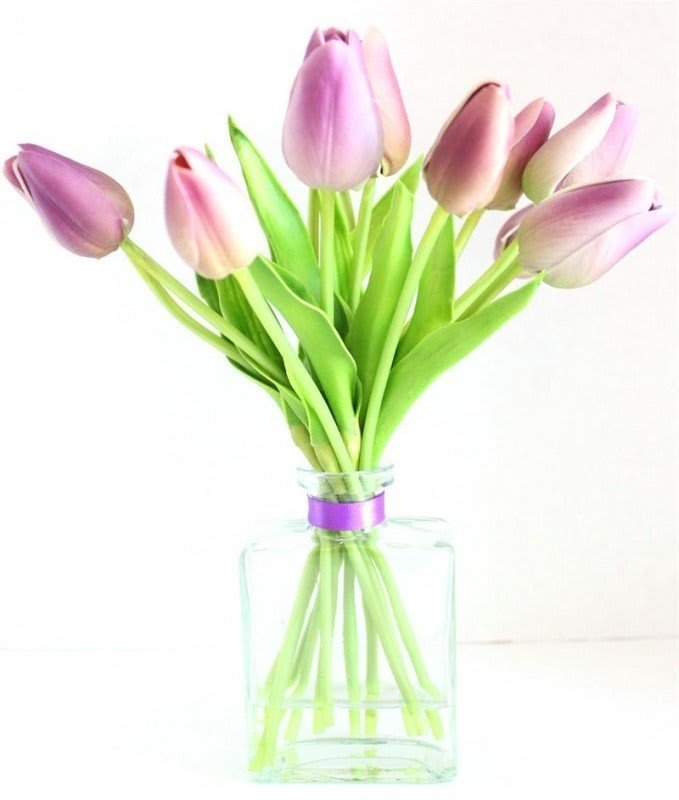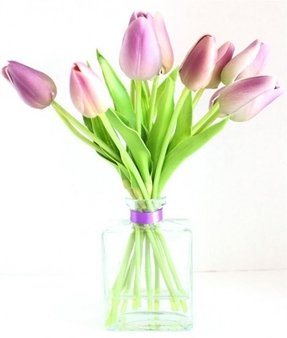 Mini Artificial Tulip Arrangement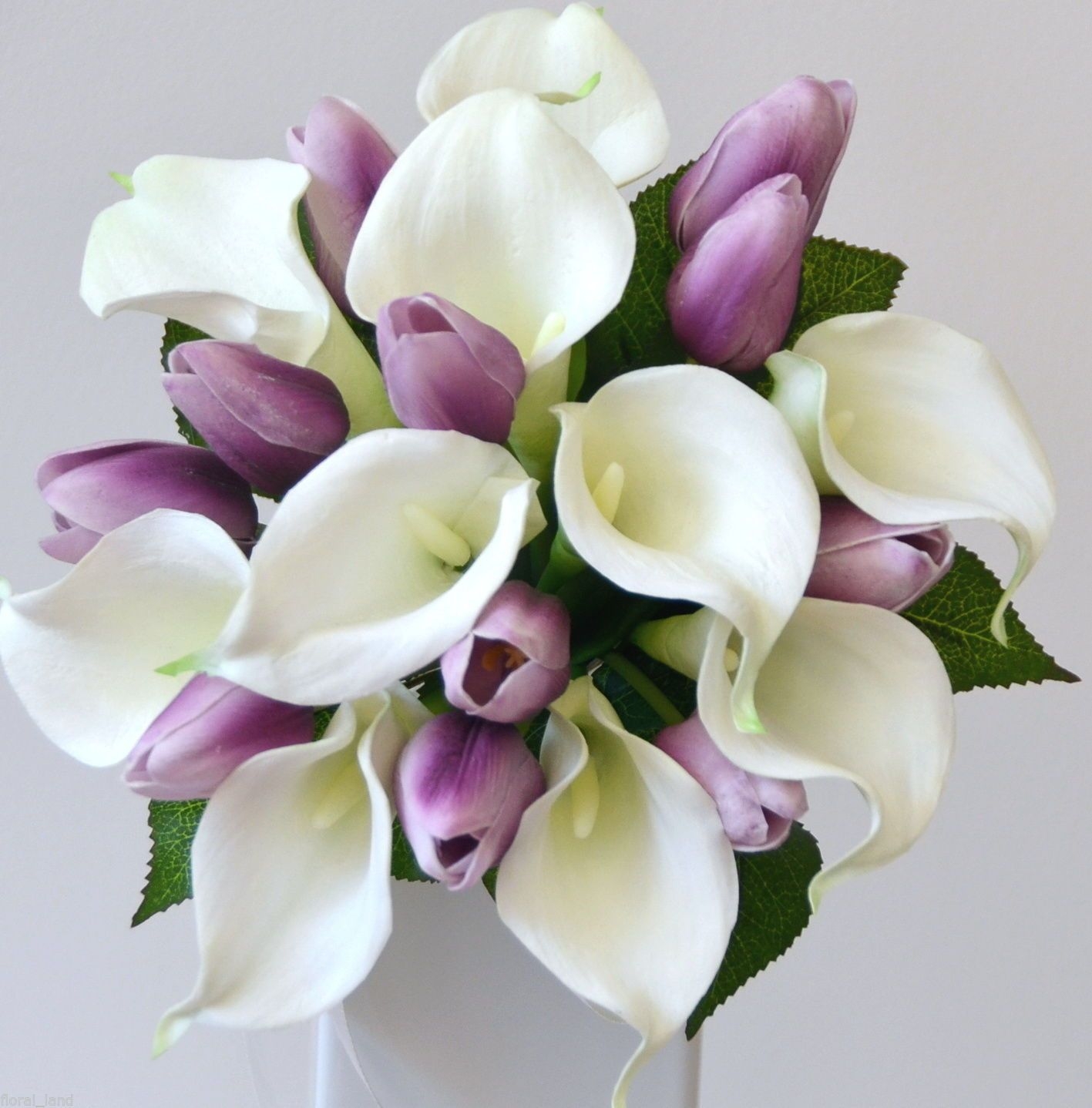 Elegant substitute for a real flower arrangement in a dining room – a set of artificial purple tulips, perfect for a formal party or a wedding. These ones, even though made out of plastic, perfectly resemble their real counterpart.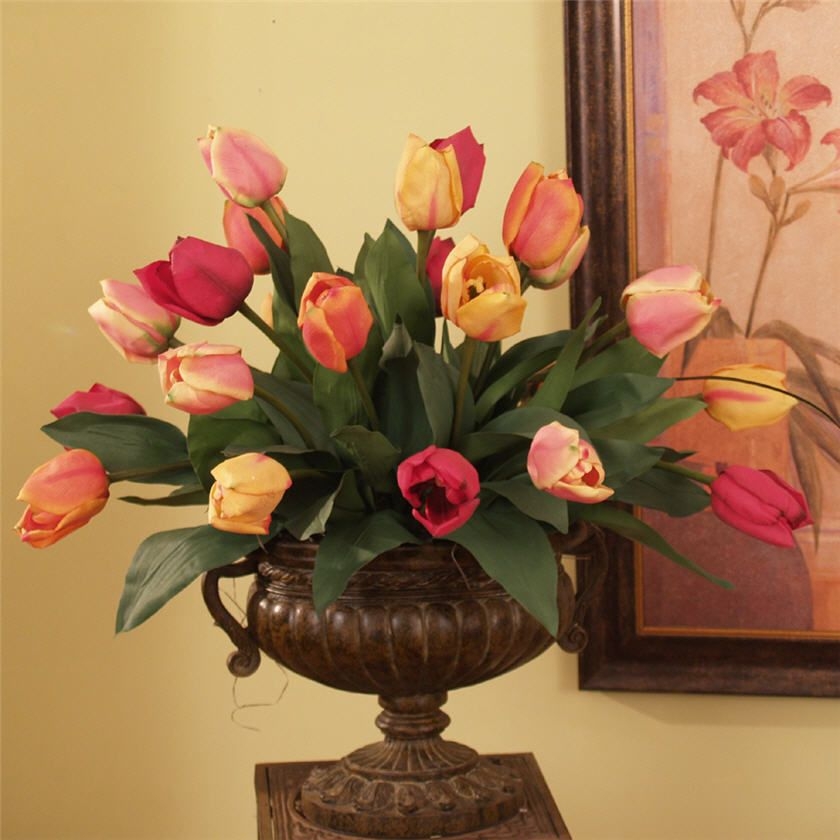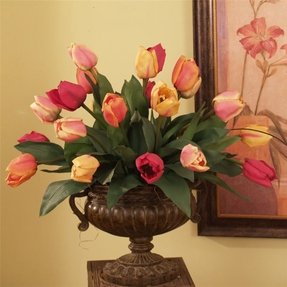 LARGE 19" PINK RED & YELLOW TULPS ARTIFICIAL SILK FLOWER CENTERPIECE ARRANGEMENT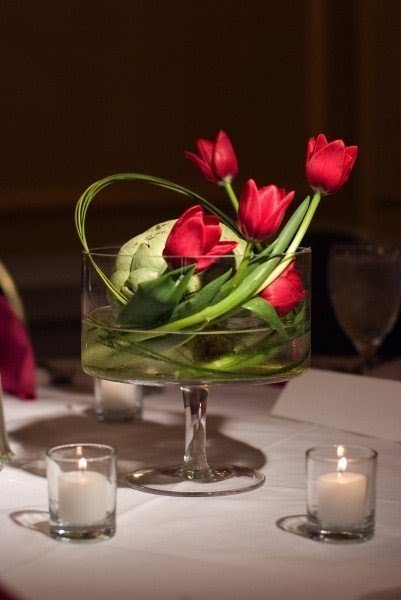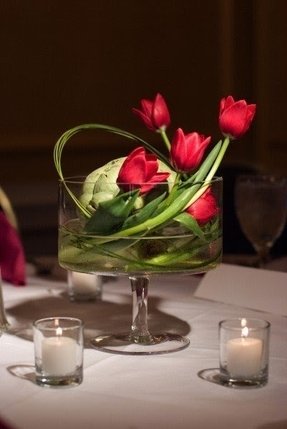 Table centerpiece with artificial tulips (dark pink) lounging gracefully in a wide clear glass vase. Complemented with a few clear glasses serving as candle holders. Paired with immaculate white tablecloth. Romantic and stylish, isn't it.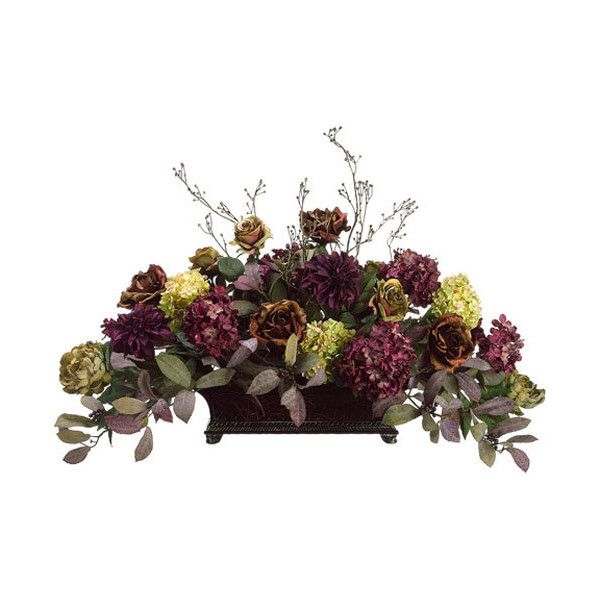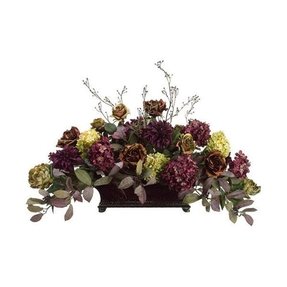 Filled with artificial roses, hydrangeas, dahlias and peonies, this silk floral arrangement enchants with the multiplicity of colours. It will create a warm living room appeal, as well as embellish glorious occasions, such as banquets or weddings.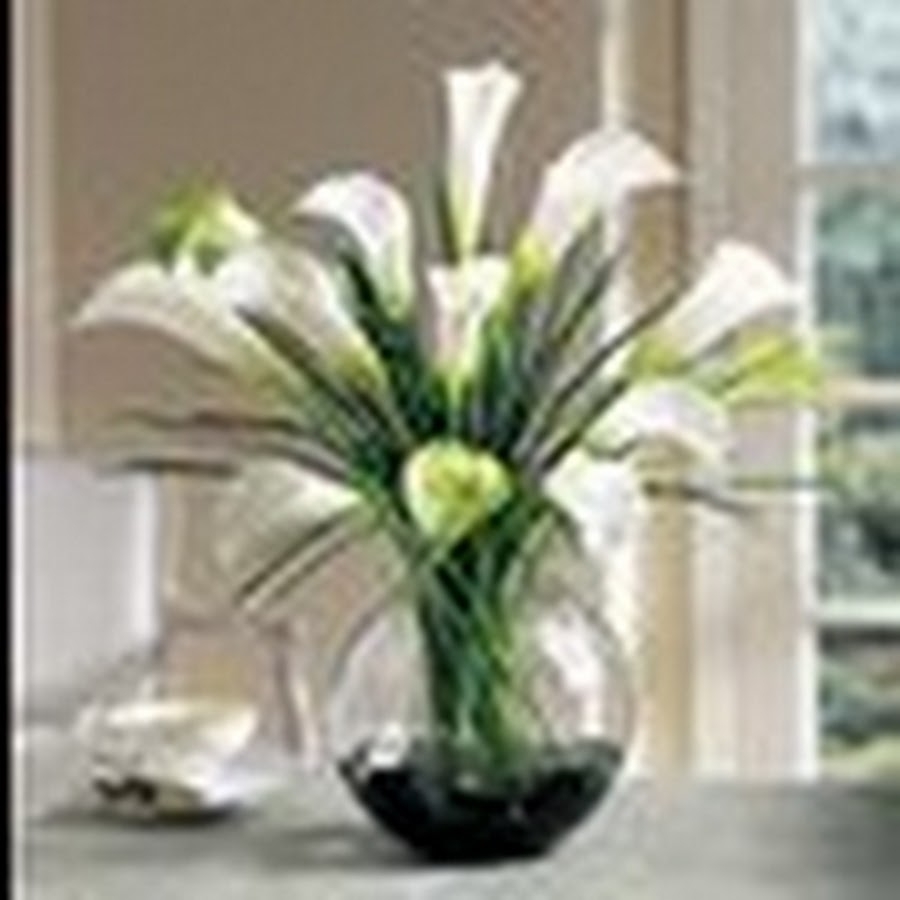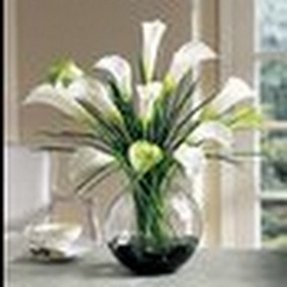 Protected with a special varnish, the surface is resistant to damage and fading. Artificial flowers are a durable and impressive decoration, in this case, the artificial arrangement , a composition consists of beautiful white lilies, in the glass vase.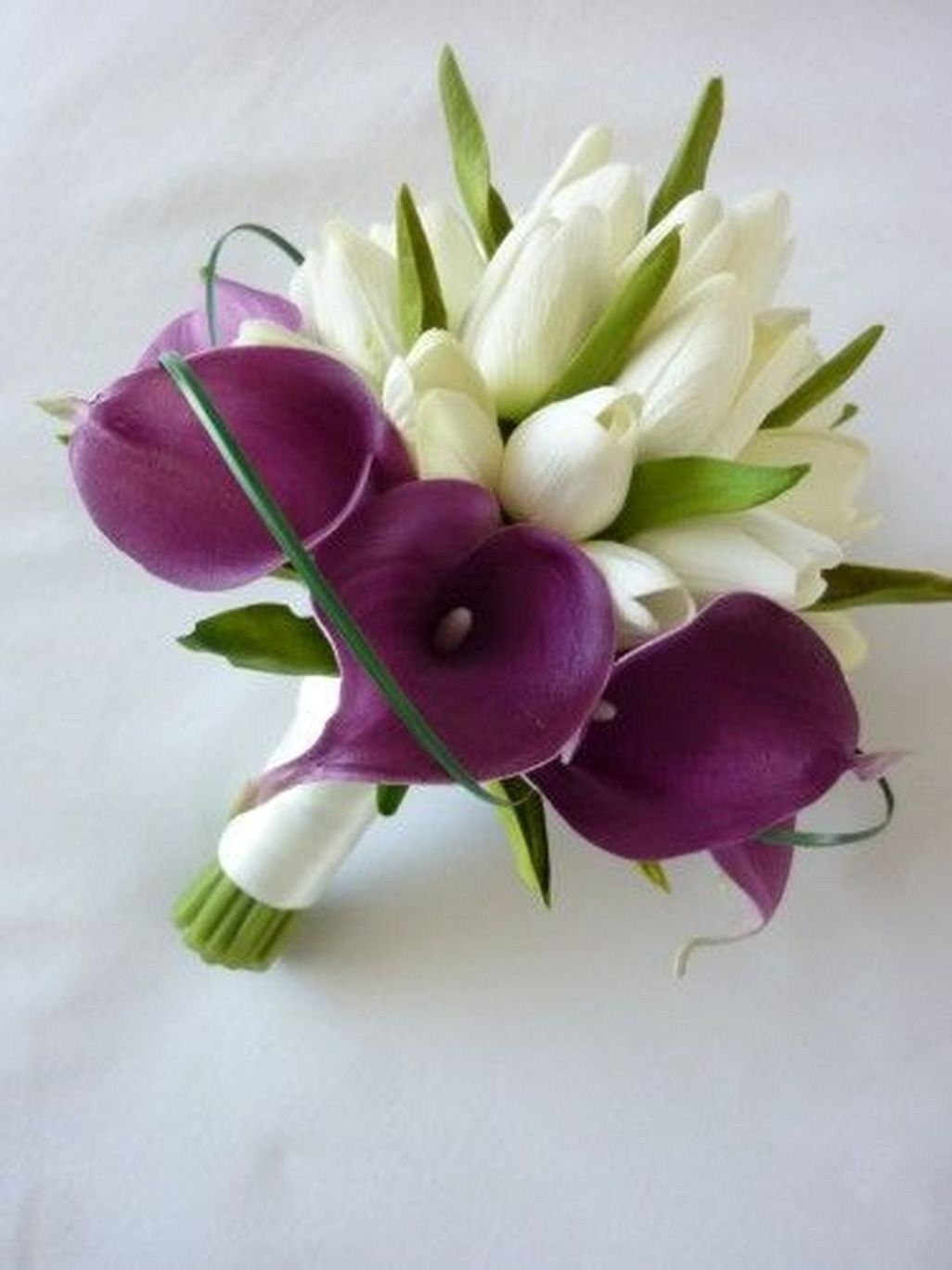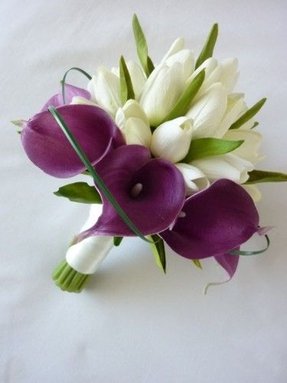 A gorgeous accessory for future brides, consisted of tulips and callas - all tied up into a beautiful bouquet. With such a lovely composition and radiant appearance, even guys will want to catch it.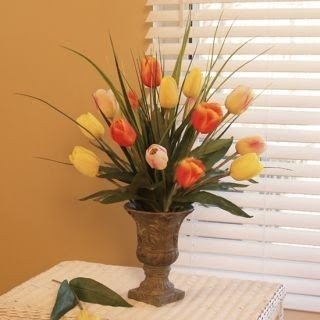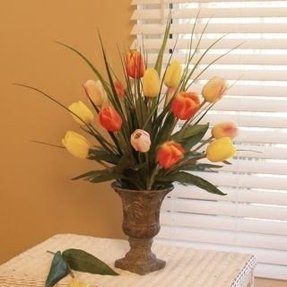 ... silk flower arrangement black home garden home decor dried artificial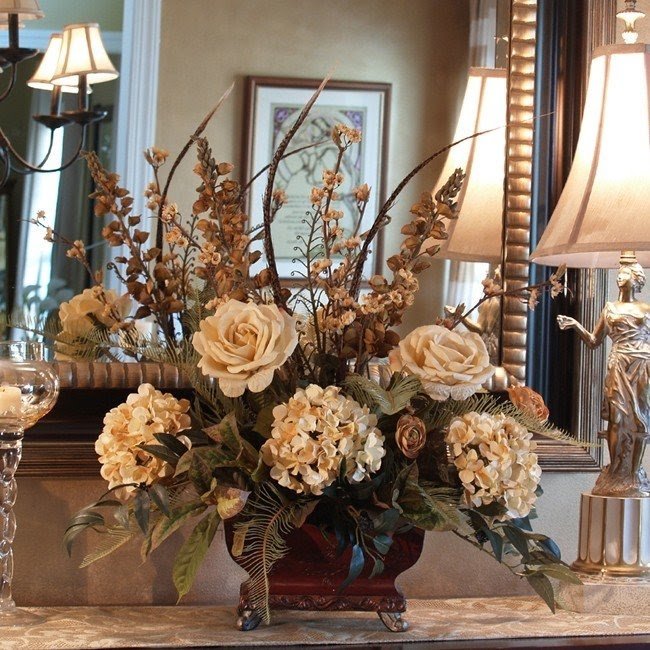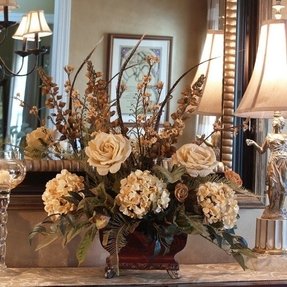 Add a beautiful and elegant floral centerpiece to your entryway or side table in your living room and enjoy the perfect blend of roses, hydrangeas and feathers all made from silk and ensuring the highest quality.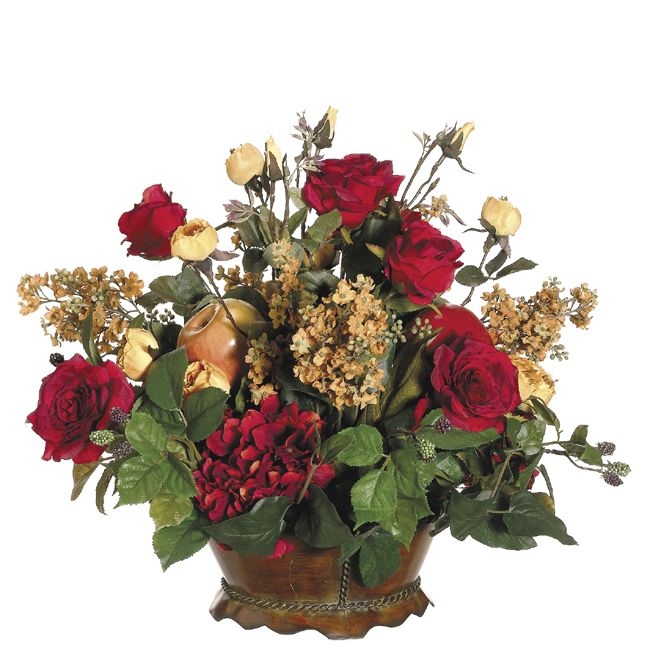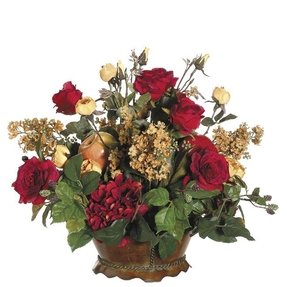 Artificial silk flower arrangement with ruby red roses, lilacs hydrangeas and mixed fruits (apples, pears). The arrangement comes in a decorative metal container, making the flowers ready to serve as an elegant table centerpiece.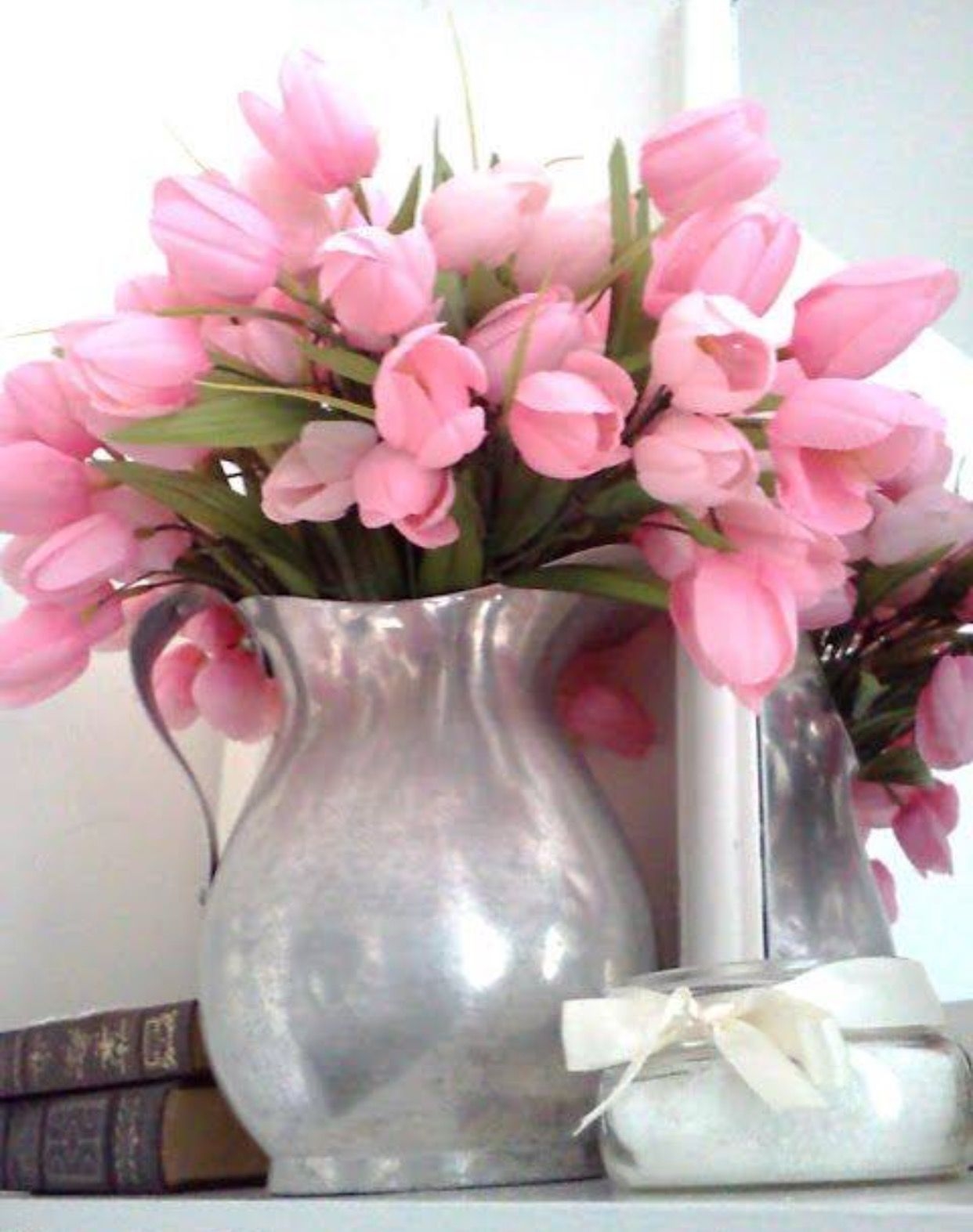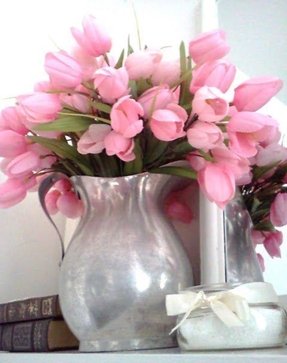 A stunning decoration for weddings, anniversaries, birthdays, and as a lovely addition for your home decor. The artificial floral arrangement features numerous pink tulips made of delicate silk, all placed in a beautifully shaped, metal vase.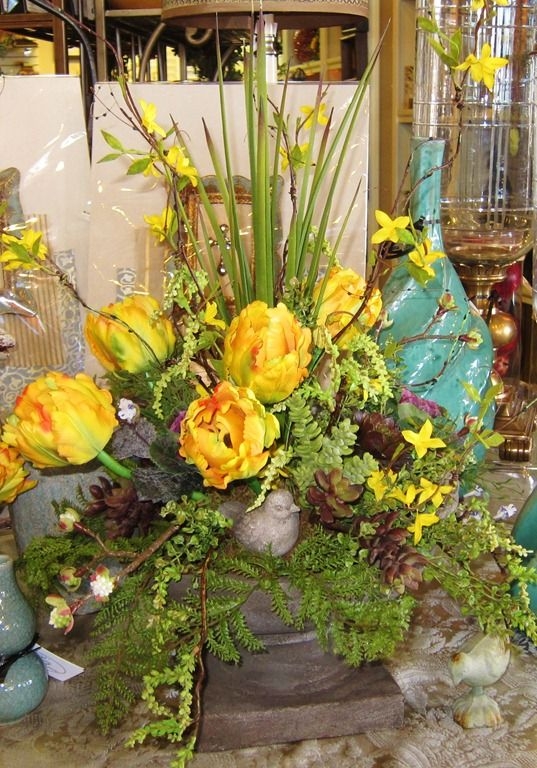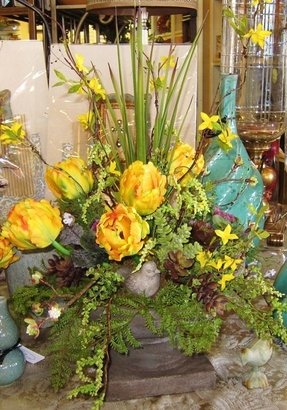 Amazing tulip arrangement. Artificial flowers do not have to be worse than the real thing – in fact, they are often even better. And you won't have to worry about them withering. These here were made from silk and will last years to come.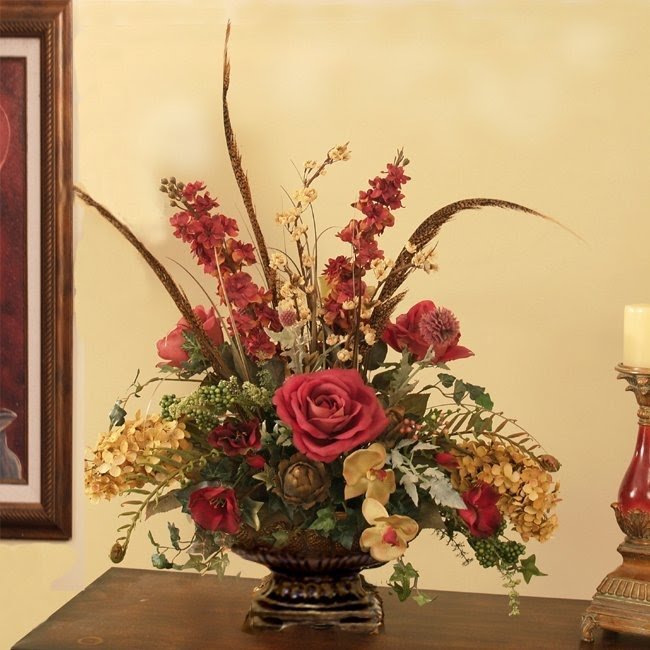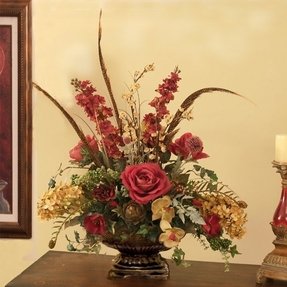 Being a great centrepiece for a dining table, this Burgundy and Moss silk floral composition will be a perfect decoration for all glorious occasions. Pheasant feathers are added for a finished touch 25"H x 24"W.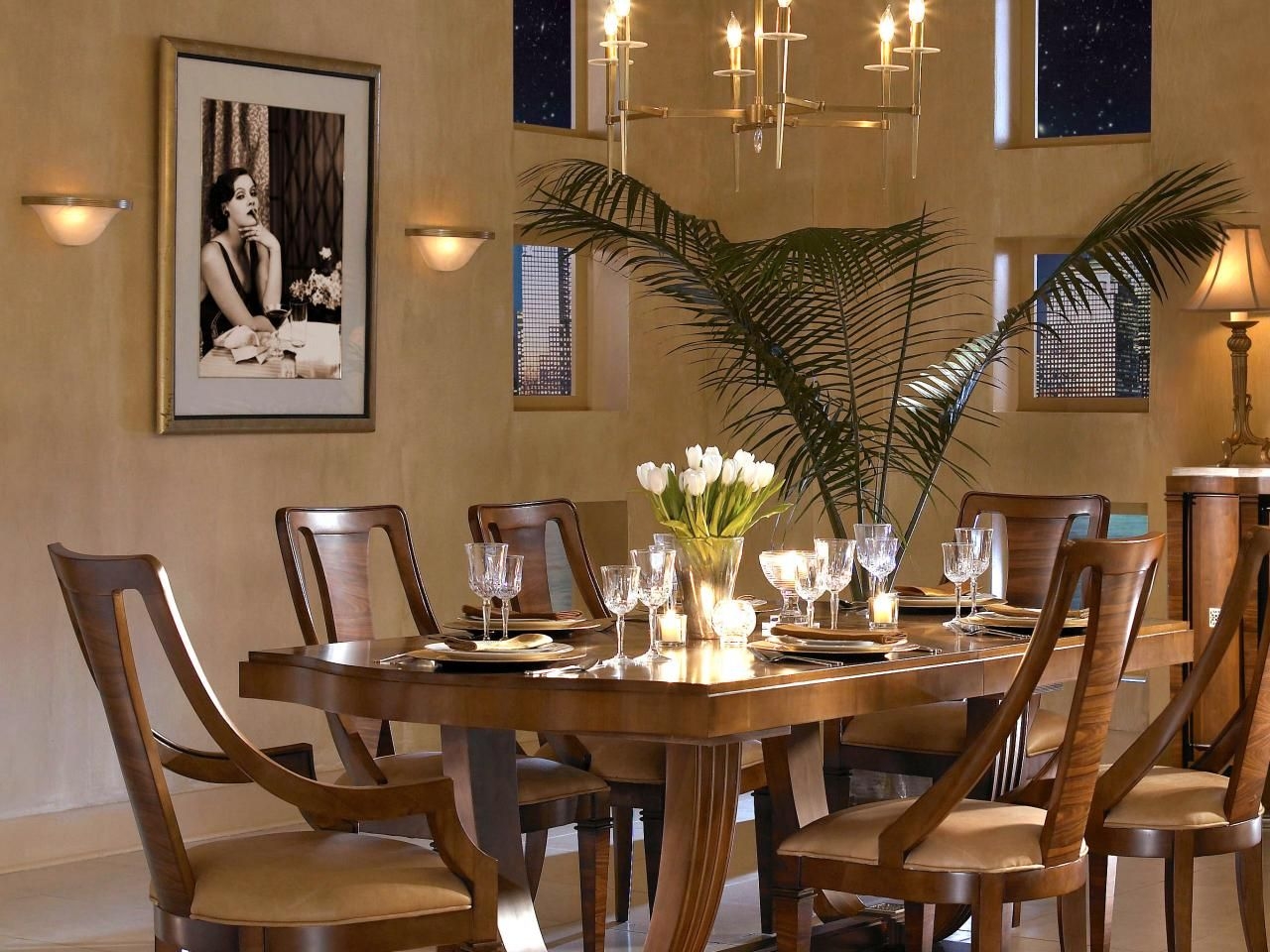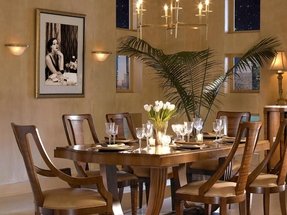 This warm dining room makes use of natural light with geometric windows and artificial light with a candlelight chandelier. A simple flower arrangement of white tulips complements a palm plant in the corner.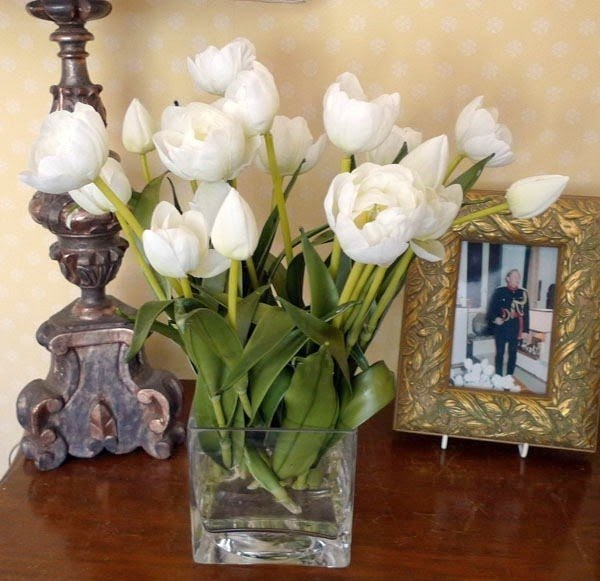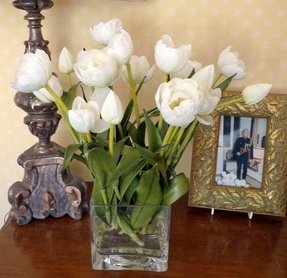 silk flowers simple but elegant white tulip silk flower arrangement ...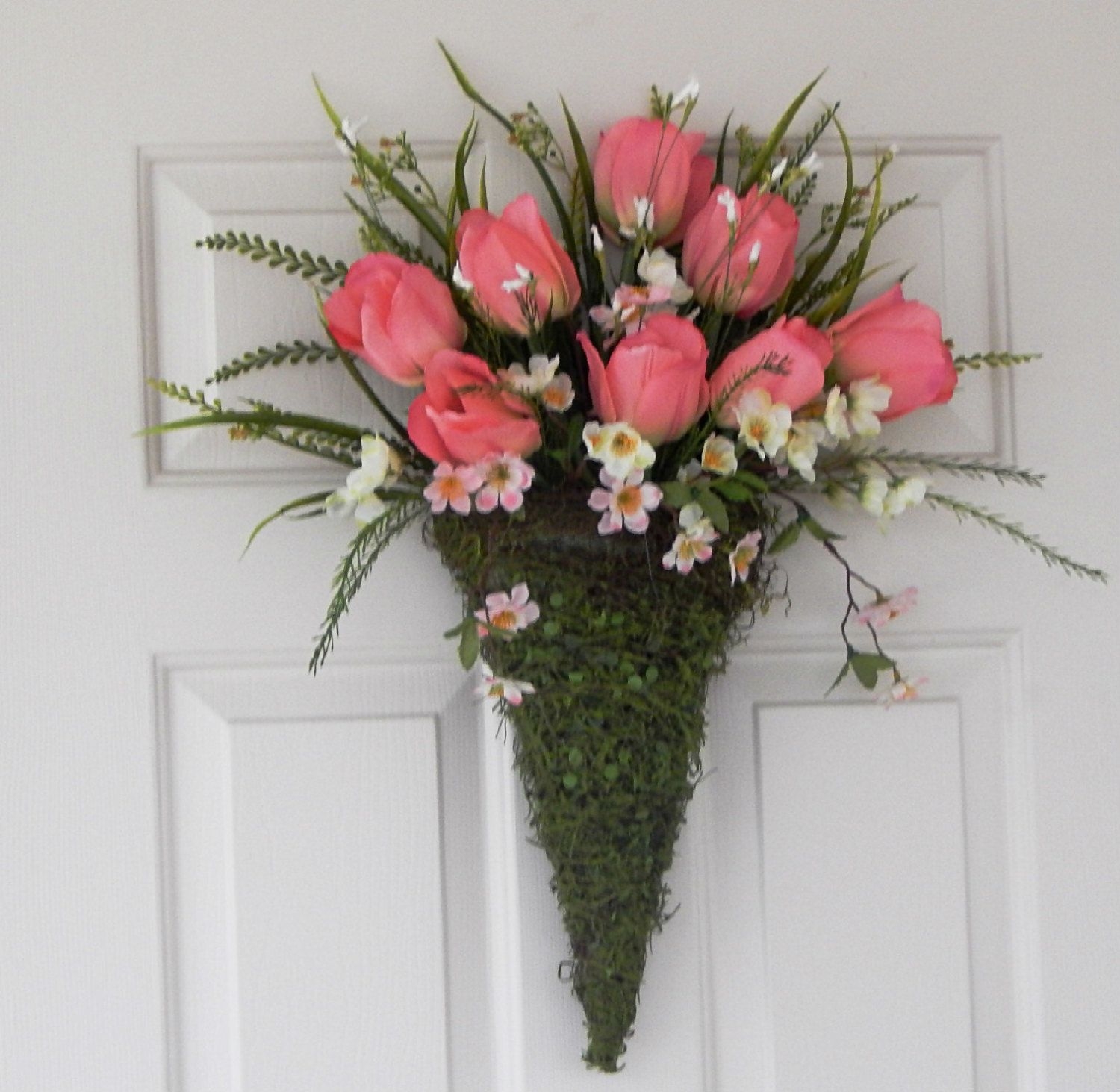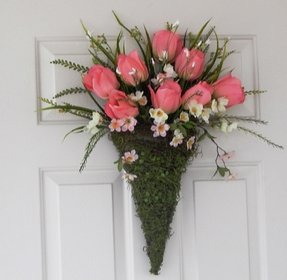 Moss Wall Pocket, Valentine's Day, Mother's Day Gift, Wreath, Pink Tulips, Greenery, Silk Flower Blossoms, Asparagus Grass on Etsy, $64.00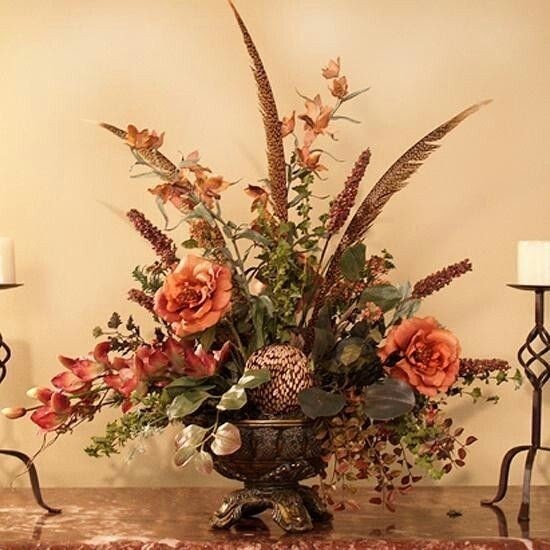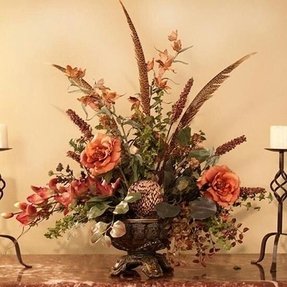 Don't just settle for any flower arrangement, when you can buy yourself a silken work of art. We're sure that's what the owners of this flower arrangement were thinking when they chose this beautiful flower arrangement!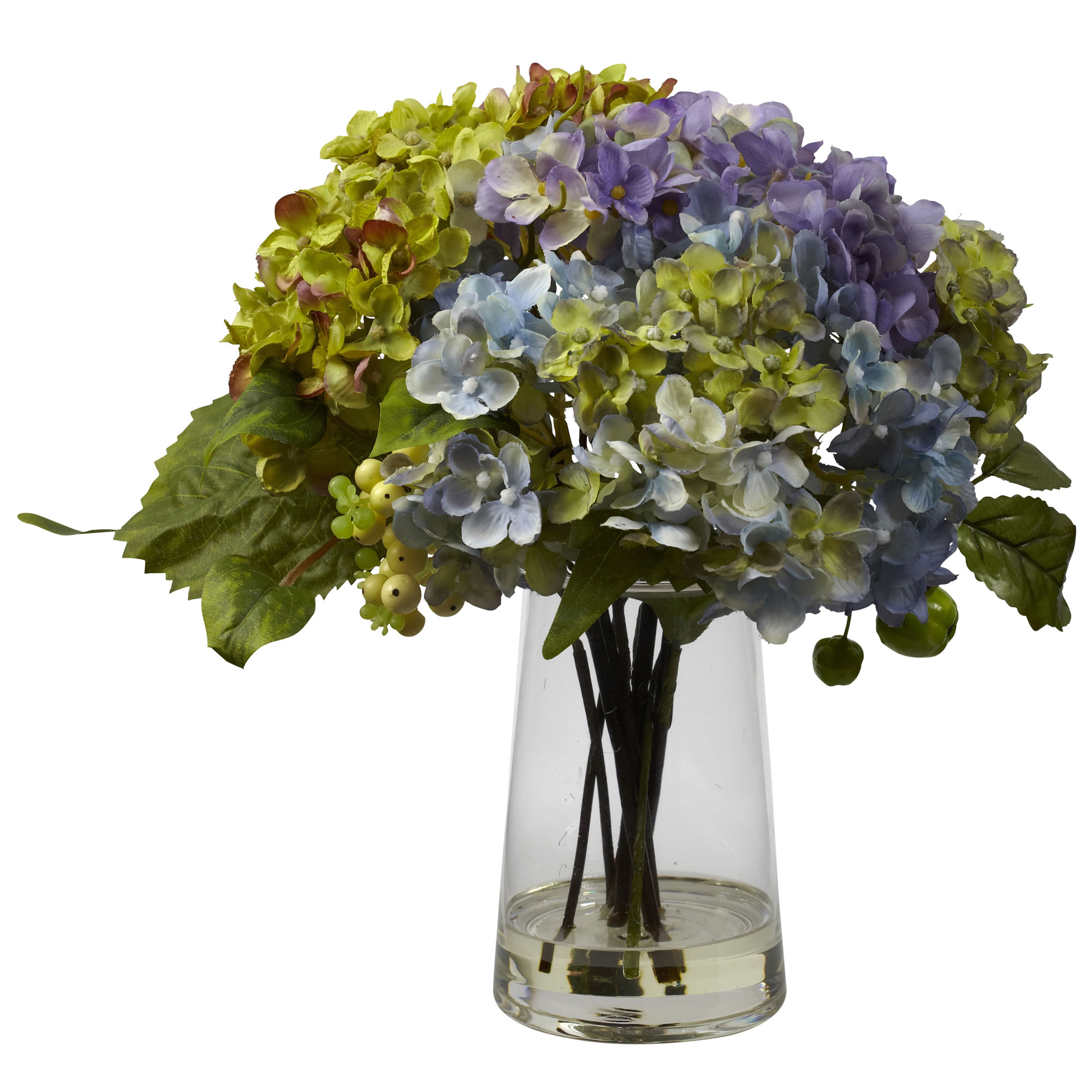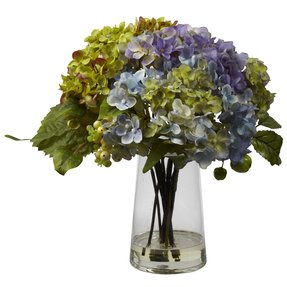 Hydrangea with Glass Vase Arrangement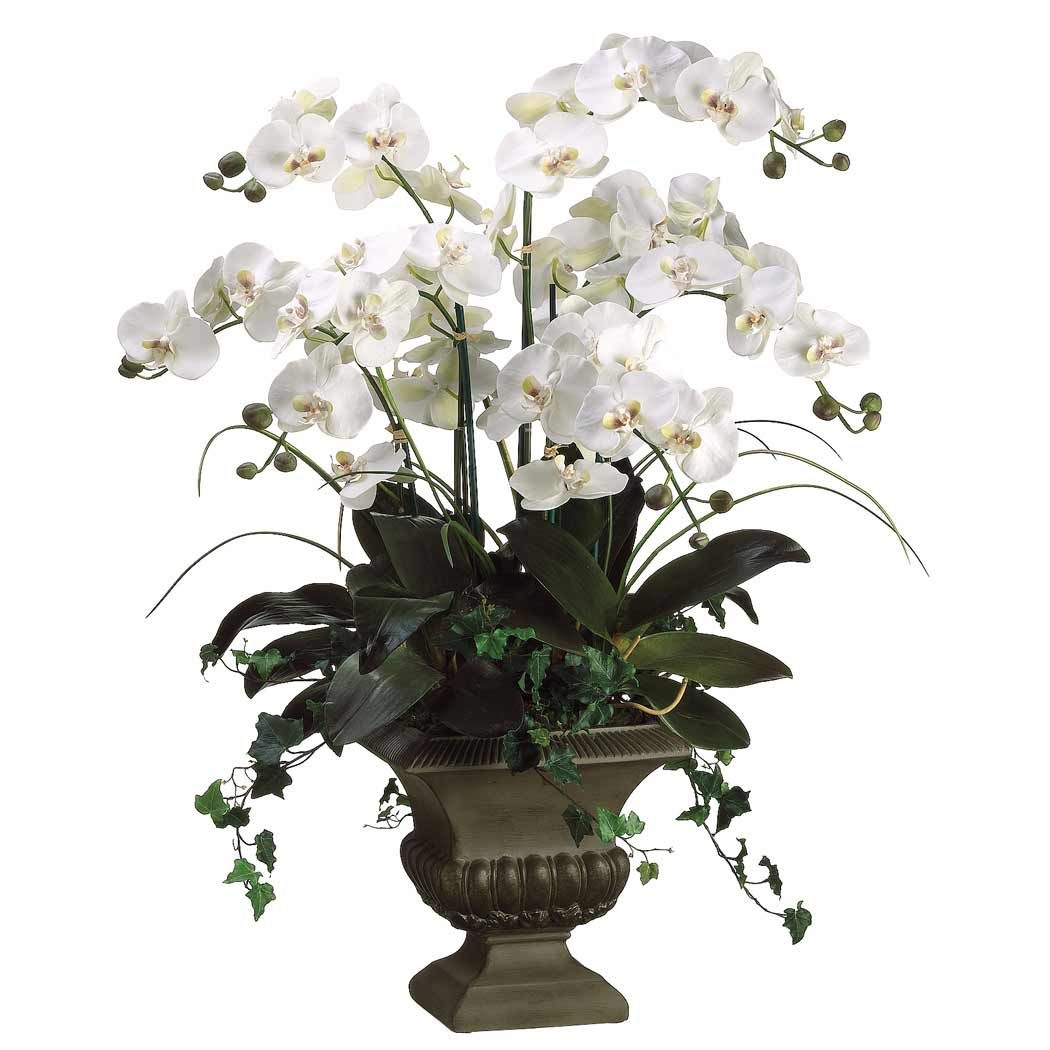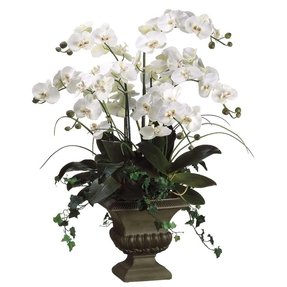 This large artificial floral arrangement comprises beautiful orchids, creating a subtle, yet very elegant accent in any decor. Perfect while organizing weddings, banquets or some distinguished dinners.