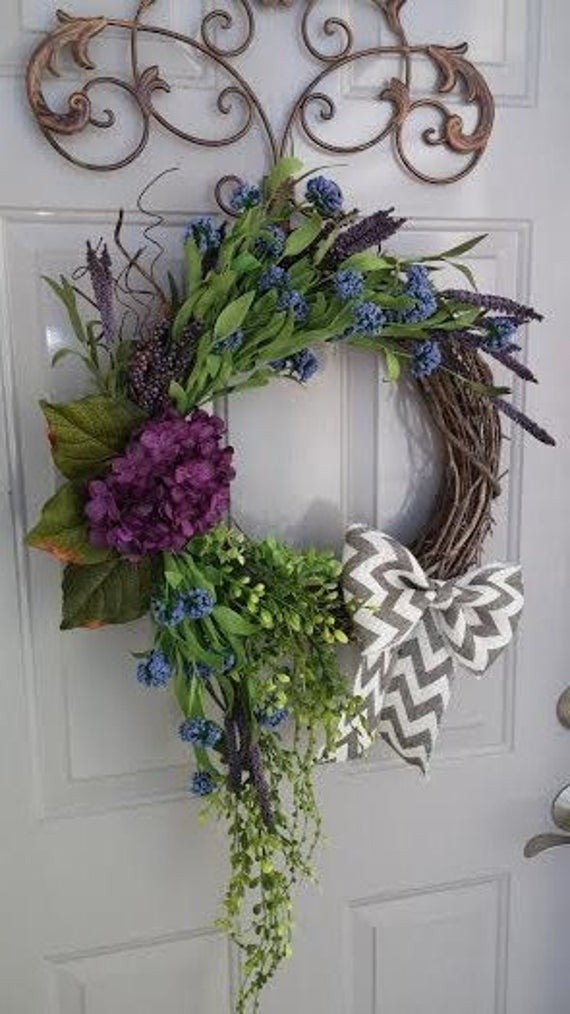 Year round wreath large wreath spring
A lovely decoration that will properly emphasize the front door to your house. This large wreath is beautifully composed with green, purple and blue, also embellished by a stylish zig-zag patterned bow.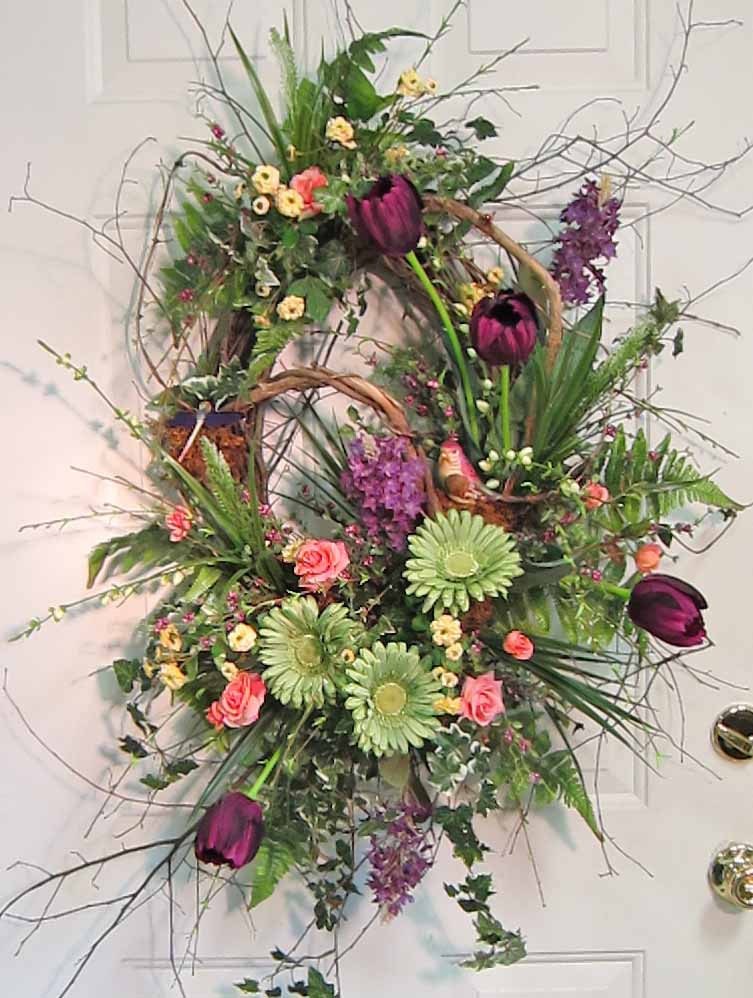 Xl wreath front door wreath for spring
Original and natural decorative element of outdoor applications. These front door wreaths are large and they include different plants in many attractive colors. They are also durable and resistant to outdoor factors.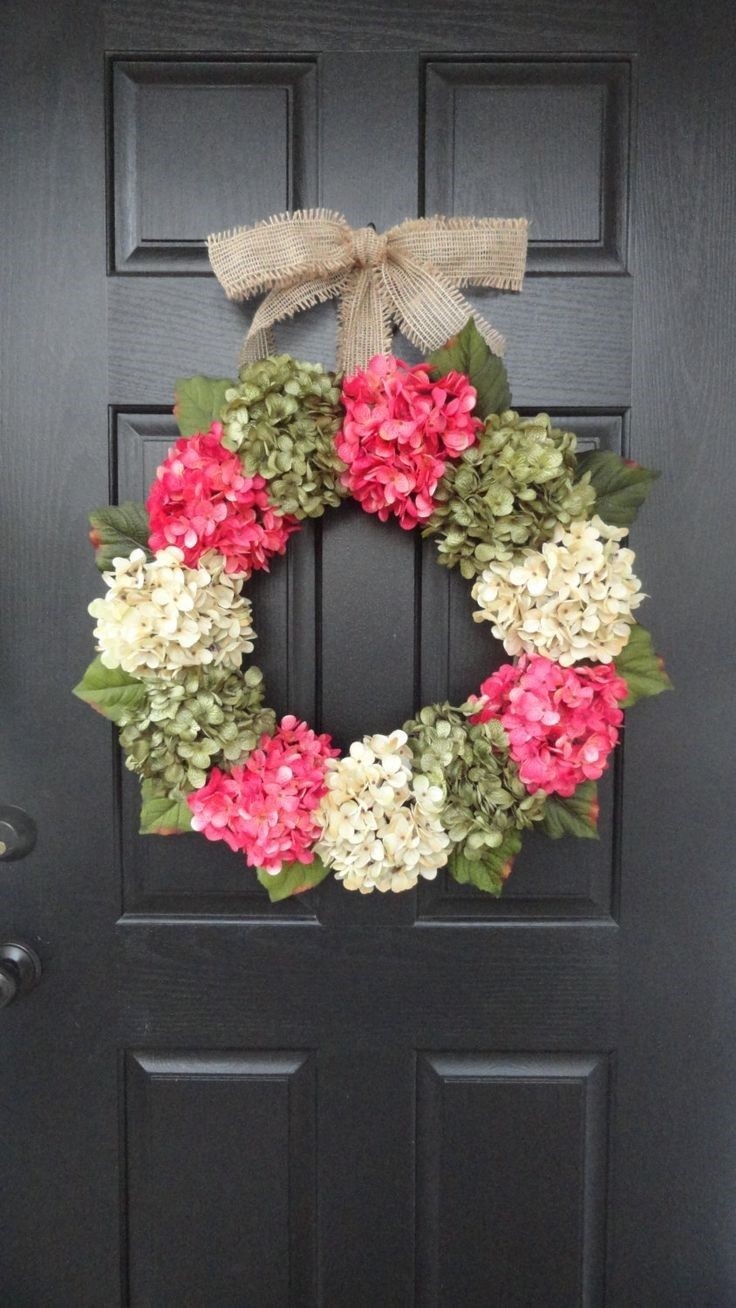 Large Full Customizeable Hydrangea Door
A gorgeous decoration for the front door of your house, perfect for welcoming spring and summer seasons. The 24'' wreath is composed of large, bloming hydrangeas, forming a lovely mix of red, white and green.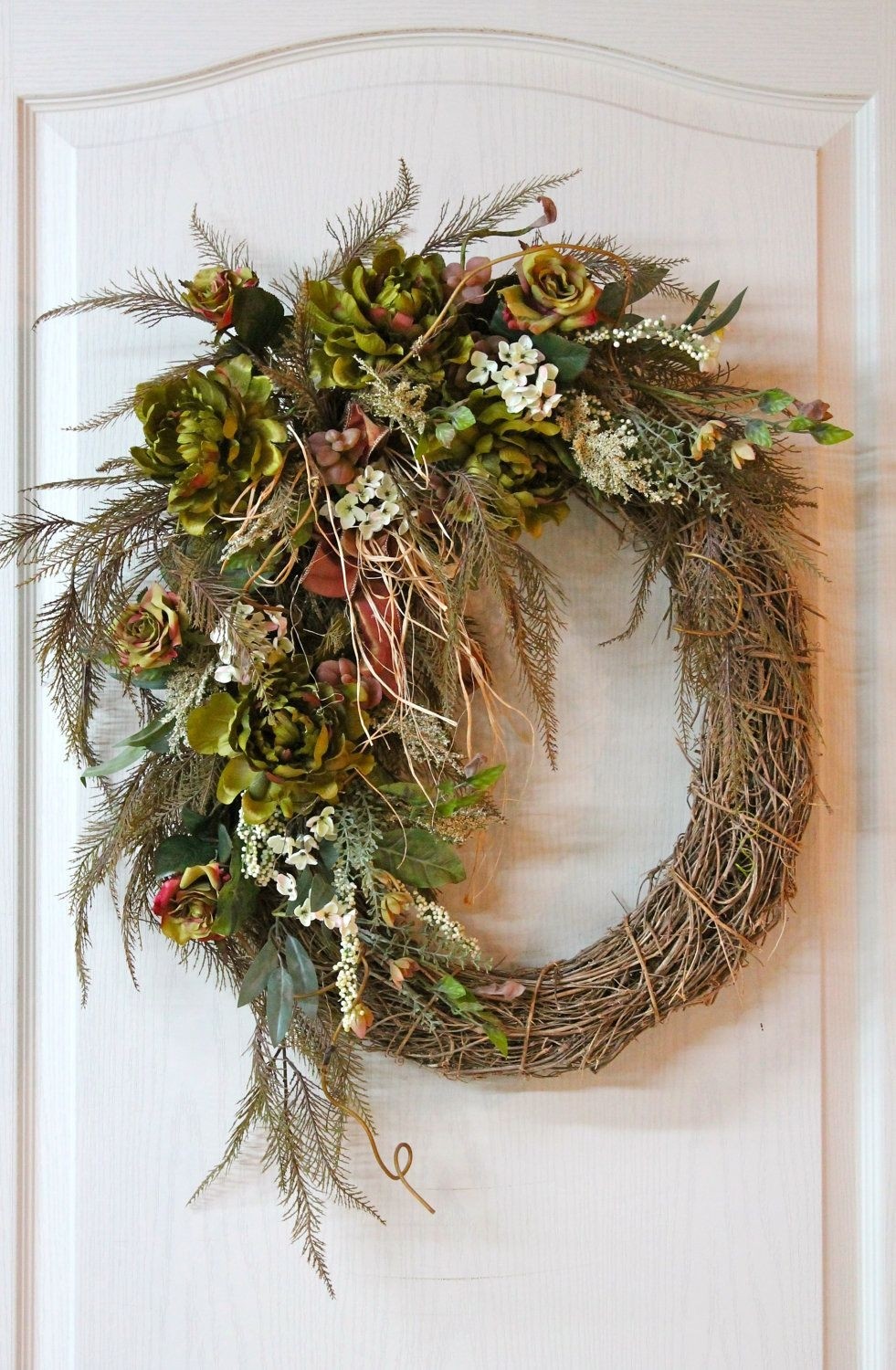 Elegant summerfall front door wreath
The large front door wreath had its origins in the first half of the nineteenth century in Germany. If you want to create your inspiration with this rustic wreath of straw, twigs and wild flowers from the meadow.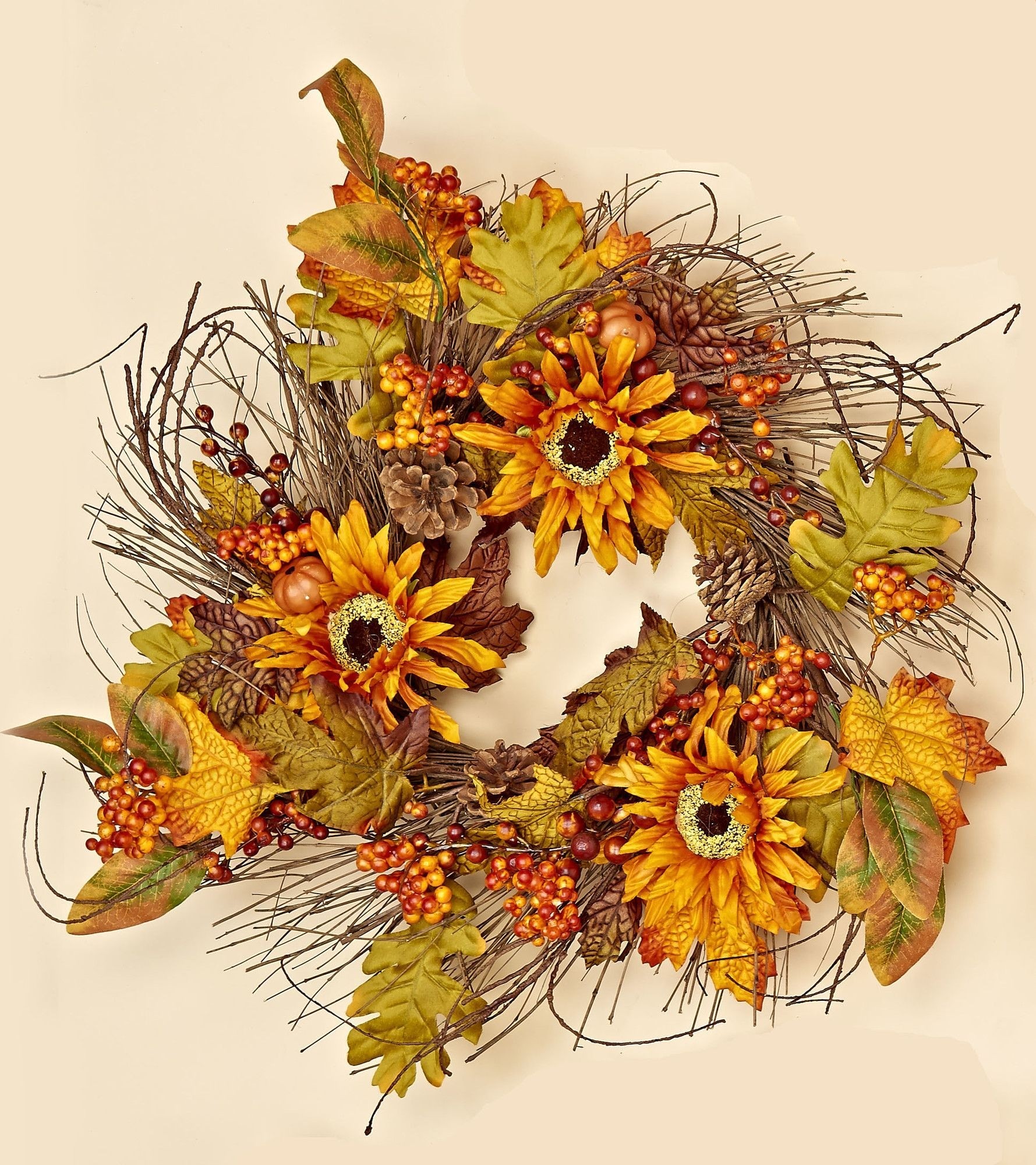 Fall Sunflower/Berry Wreath
End-of-summer, beautiful wreath of sunflowers, berries, pine cones and leaves, based on natural twigs. Prefect for decorating you door/entrance or a wall during the beginning of fall season. Warm colors, really pretty.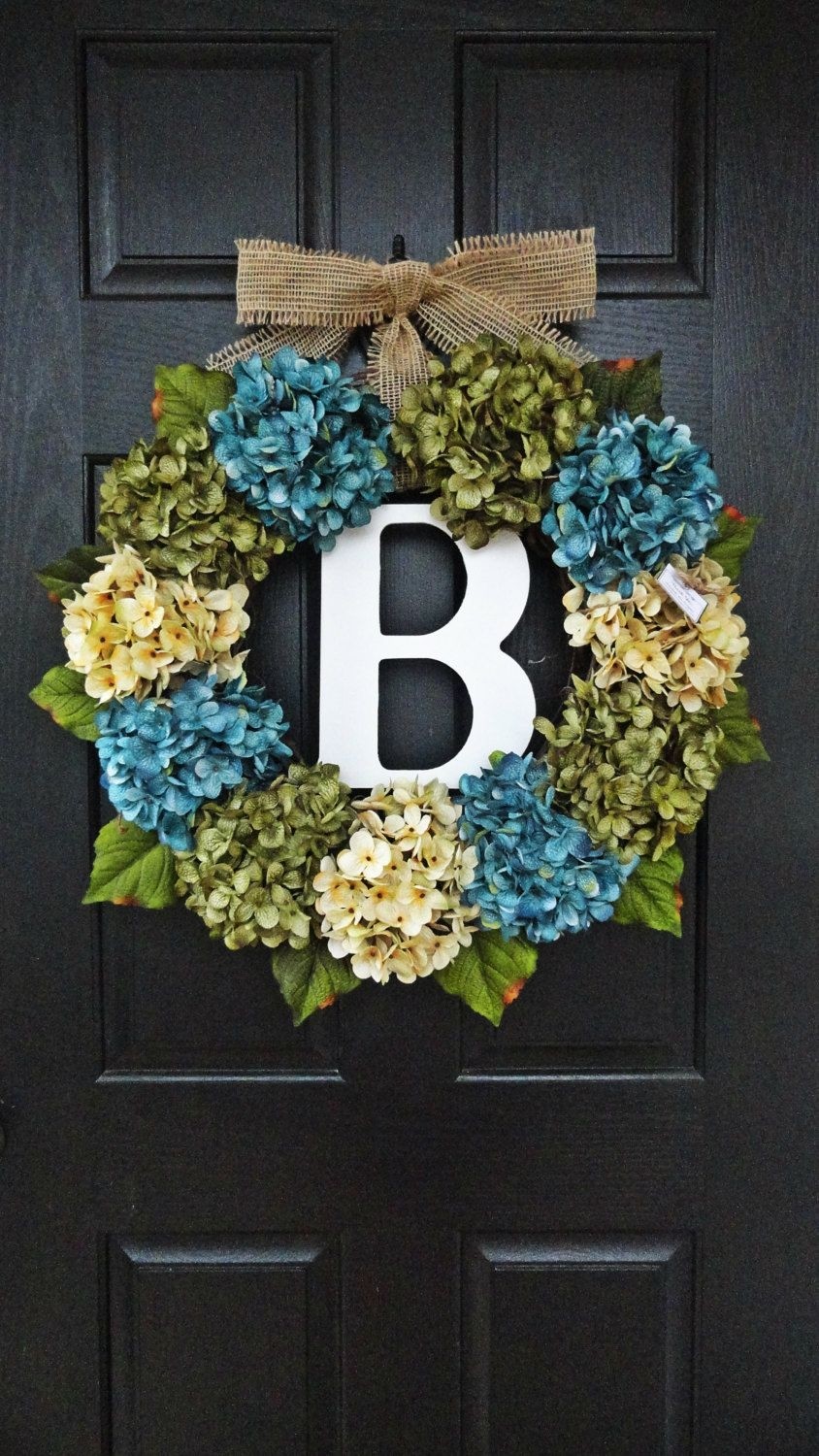 Large full customizeable hydrangea door
Hydrangea Door Wreath for outdoor applications. It decorates doors during spring and summer. This handmade item features a construction based on burlap ribbon, hydrangeas, grapevine wreath. Its rich colors match any outdoor style.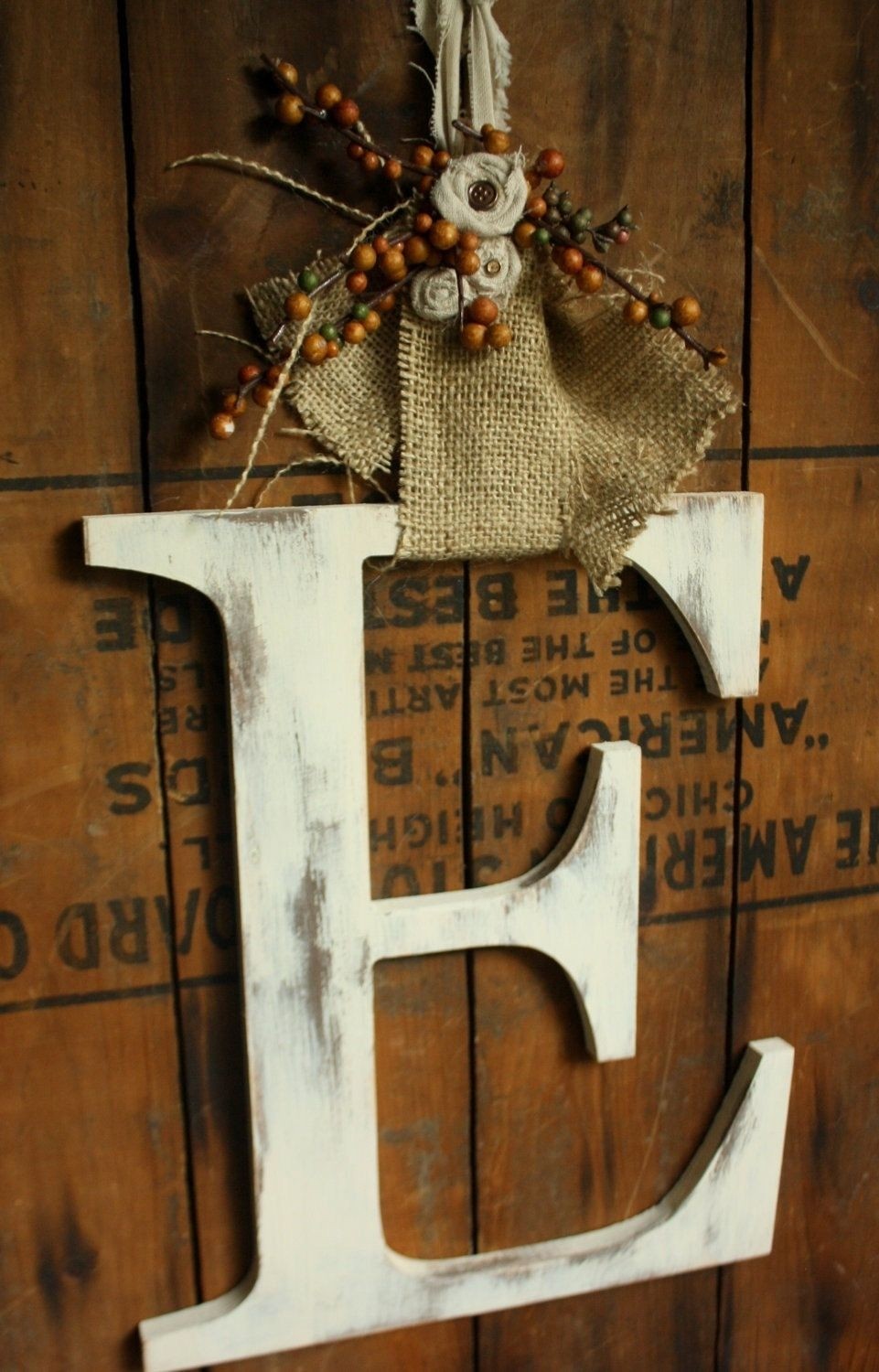 Autumn large letter door hanger fall
A country-looking decoration, perfect for adorning the front door of your house with red berries and some evergreen sprigs. Shaped like a large letter, the main part is made of wood, covered in an off-white finish and stylishly distressed.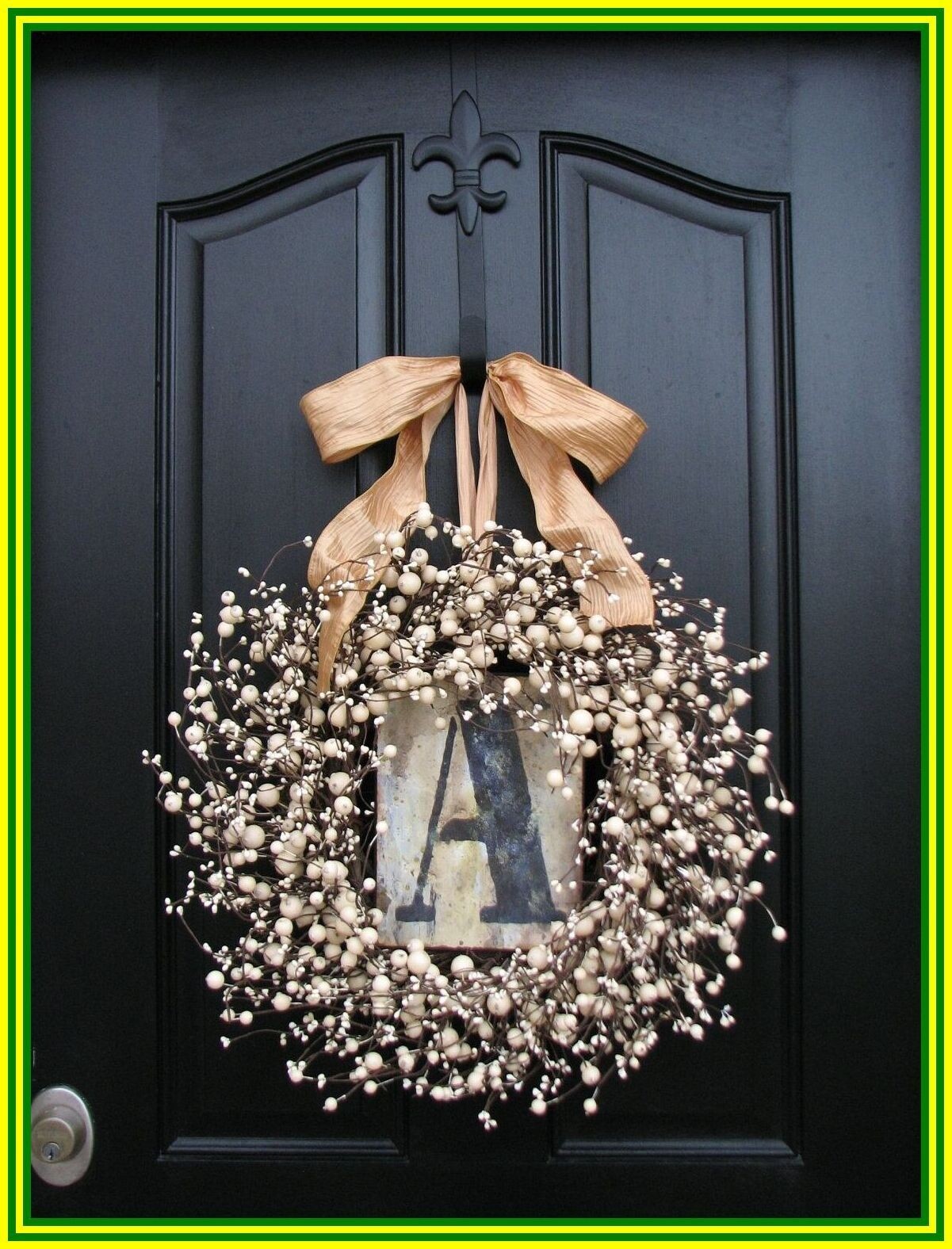 Wreaths champagne berry wreath vintage
The lovely berry wreath for the front door is a subtle touch of decor that delights and makes the interior a unique character. Beautiful combination with ribbon in beautiful color delights and creates an enjoyable whole.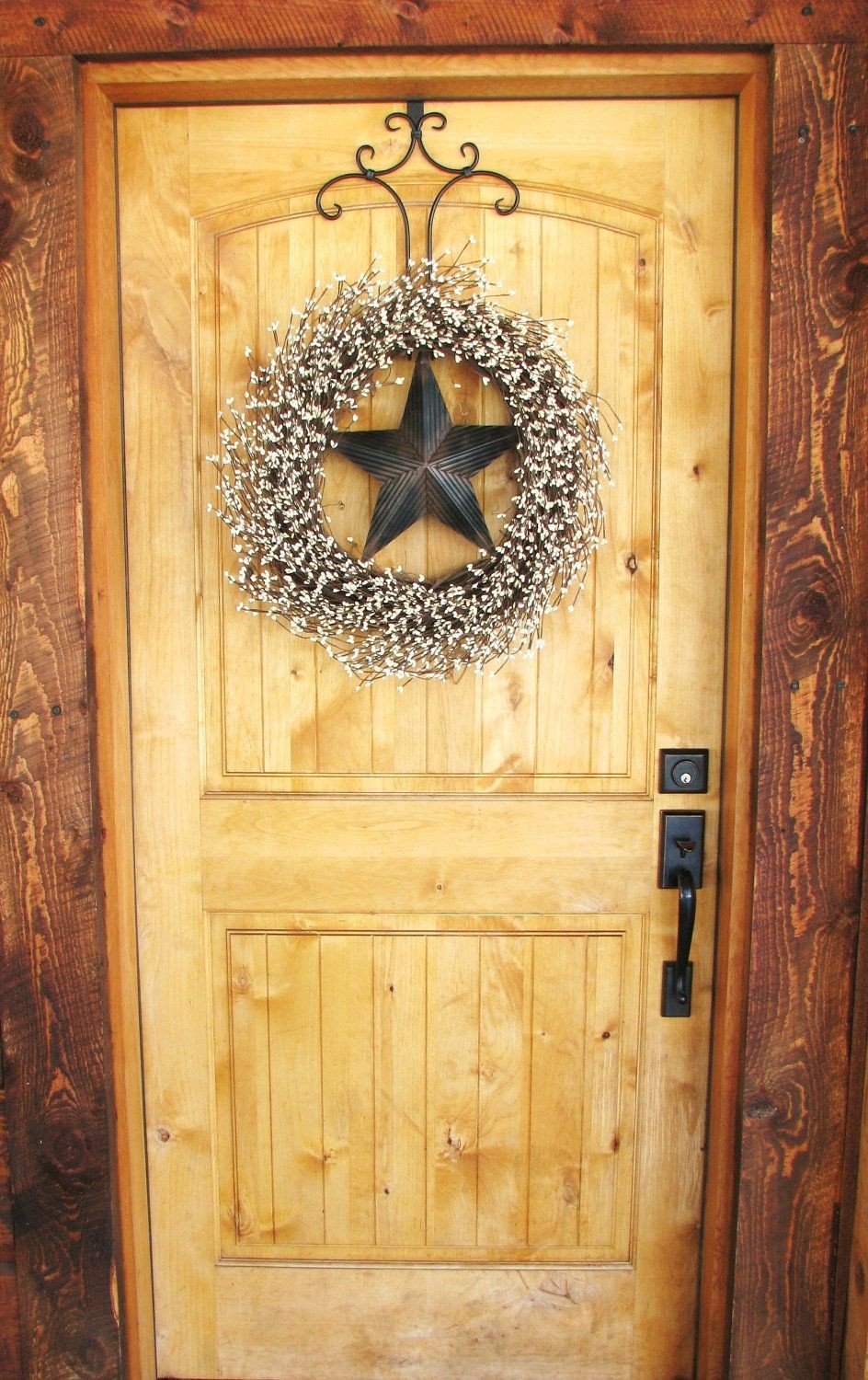 Rustic barn star wreath large wreath
A pretty large rustic style decor in the form of a round wreath plaited of thin vanilla sprigs with creamy flowers. It encircles a 5-arm star made of metal with a textured bronze finish. It's fixed to a mount of wires with simple scrolls.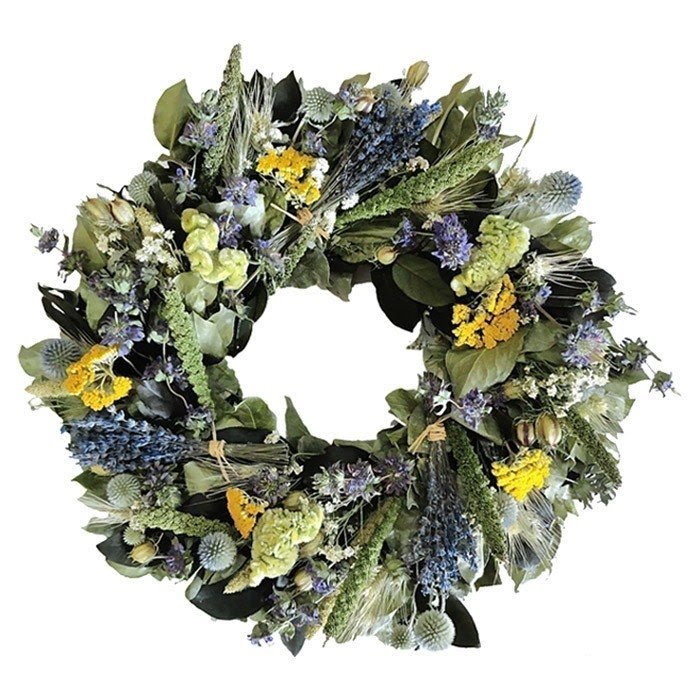 Bundle Wreath
It is a bundle wreath that includes globe thistle (echinopsis) and celosia. It is a beautiful decoration for any room in your home. Everyone will tell you how fantastic this product is.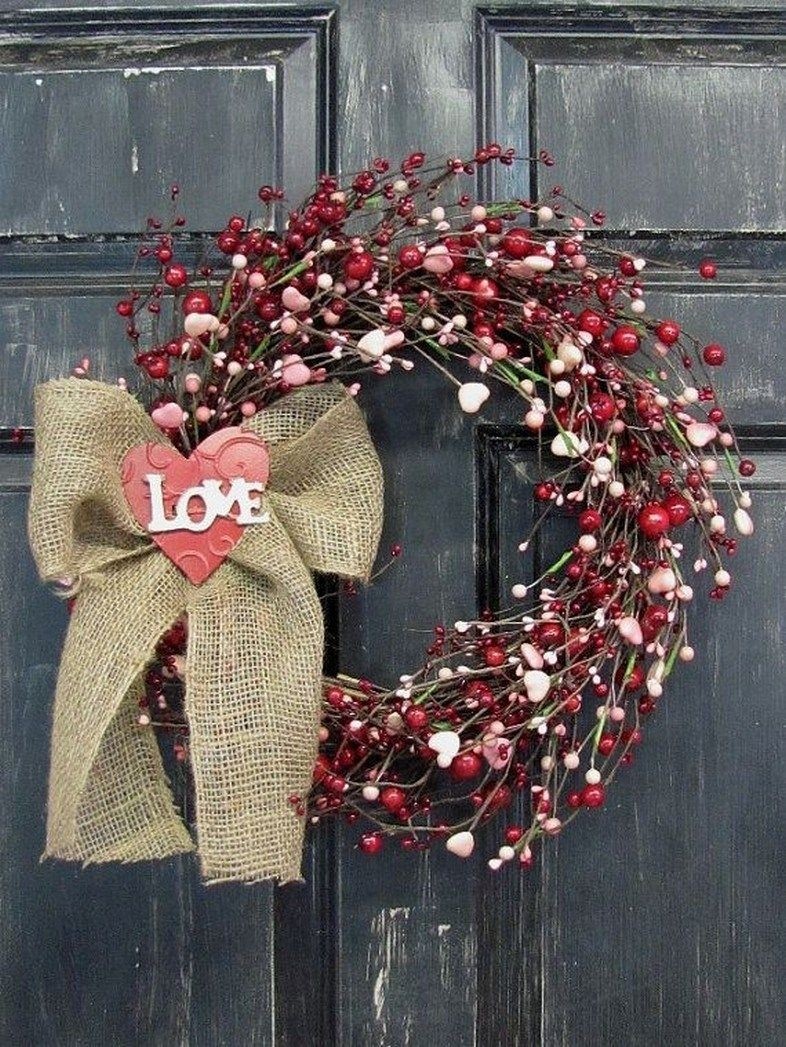 Valentine wreath pink heart red berry
This beautiful piece of art- front door decoration- is a fantastic Valentine's gift for your loved ones! Pink heart with a writting on it, wrapped in a mustard color thick ribbon, sourrounded by pink, red and white berry wreath.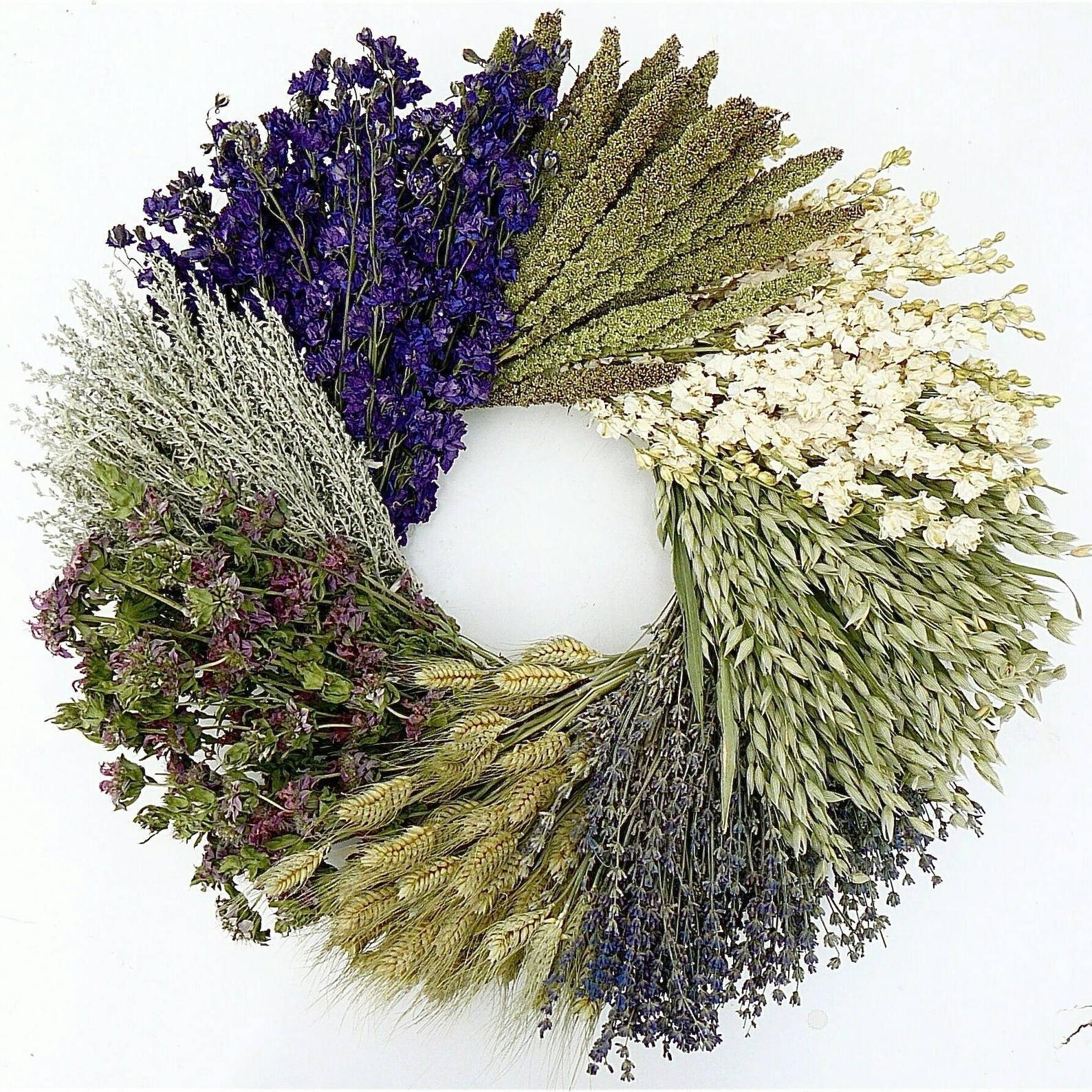 Pleasant Meadow Wreath
It is a decorative wreath of dried flowers. The wreath is perfect to decorate the door, but not only. It is also ideal as a decorative element to your kitchen or dining room. It is delicate and very light. Suitable for rustic interior.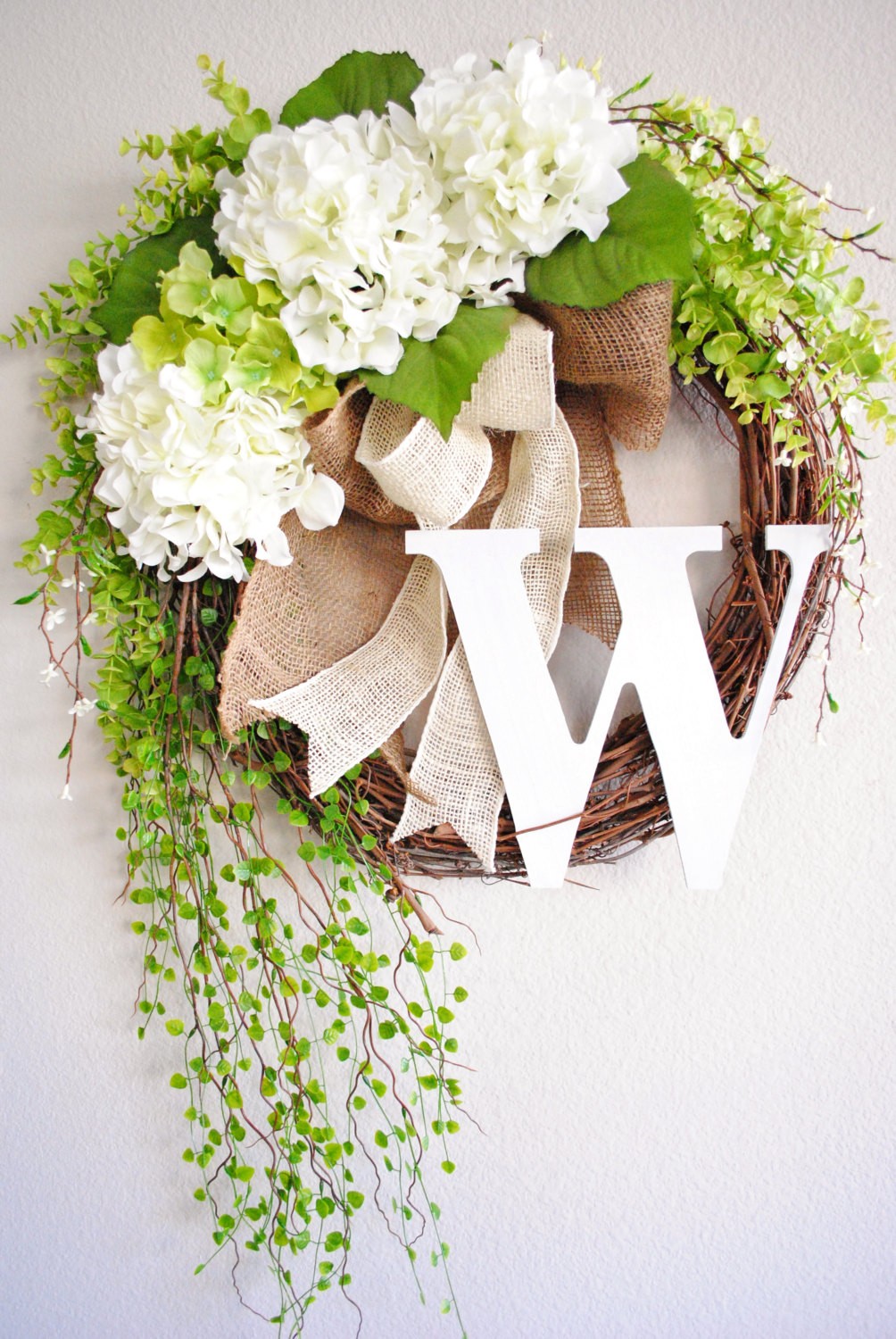 White hydrangea monogram grapevine
We love handmade items, just like this realistic white Hydrangea blooms. It is made of the grapevine wreath and artificial flowers. It adds beauty and style into any apartment.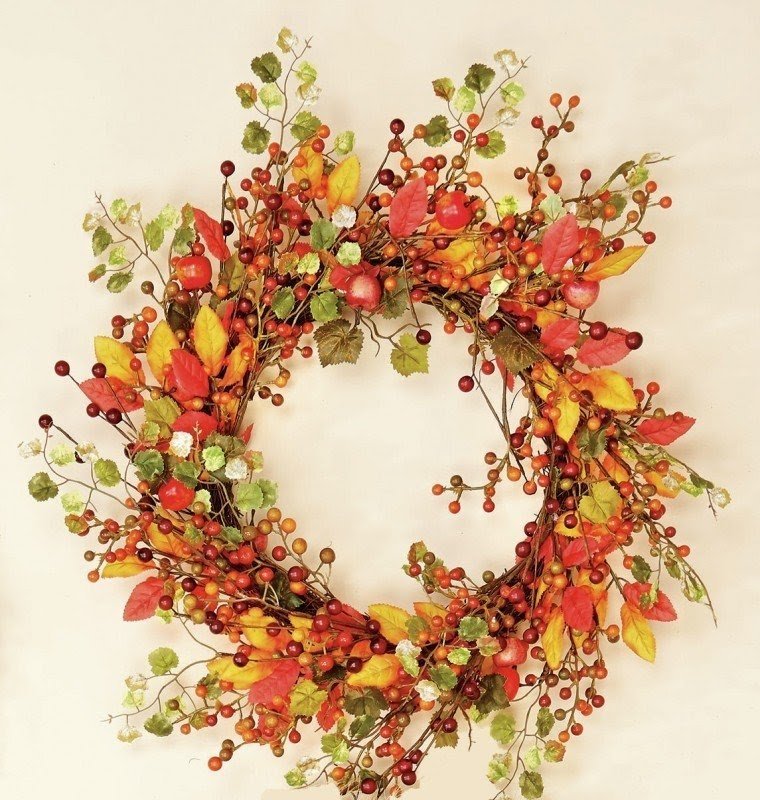 Berry Wreath
A beautiful berry wreath on natural twigs base. Perfect for fall decorations, great autumn coloring and pretty combination of berries, leaves and flowers. Will look gorgeous on dark brown doors. Also a nice gift.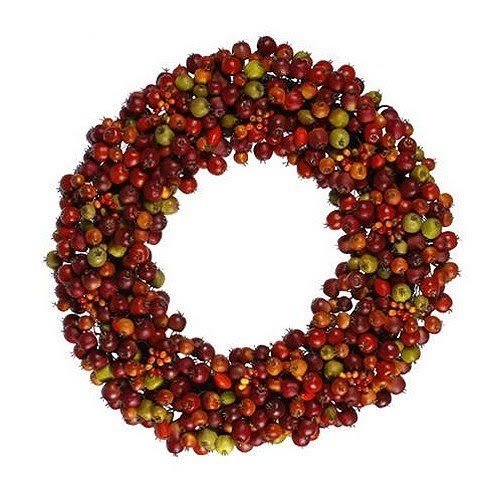 Fall Rosehip Wreath
It is a round Fall Rosehip Wreath that is a beautiful decoration for your dining table, doors, walls and other. Everyone will be impressed how amazing it looks in your home.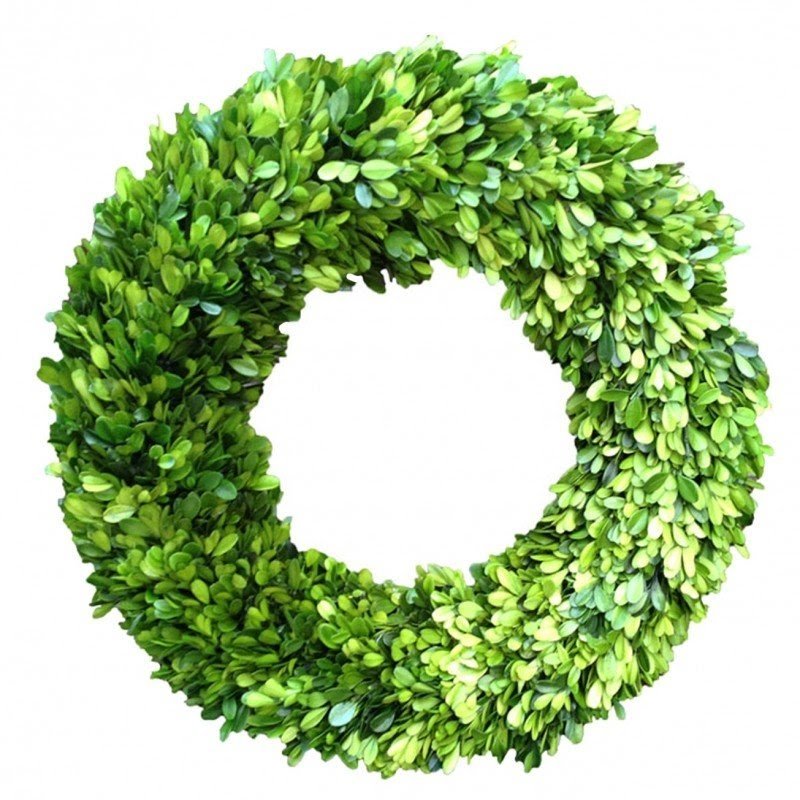 Boxwood Country Manor Round Wreath
It is a very beautiful green wreath of boxwood. The wreath can see as a spring decoration, as an occasional headdress, or as a base to perform more complex and more decorative works. Perfect to install on doors.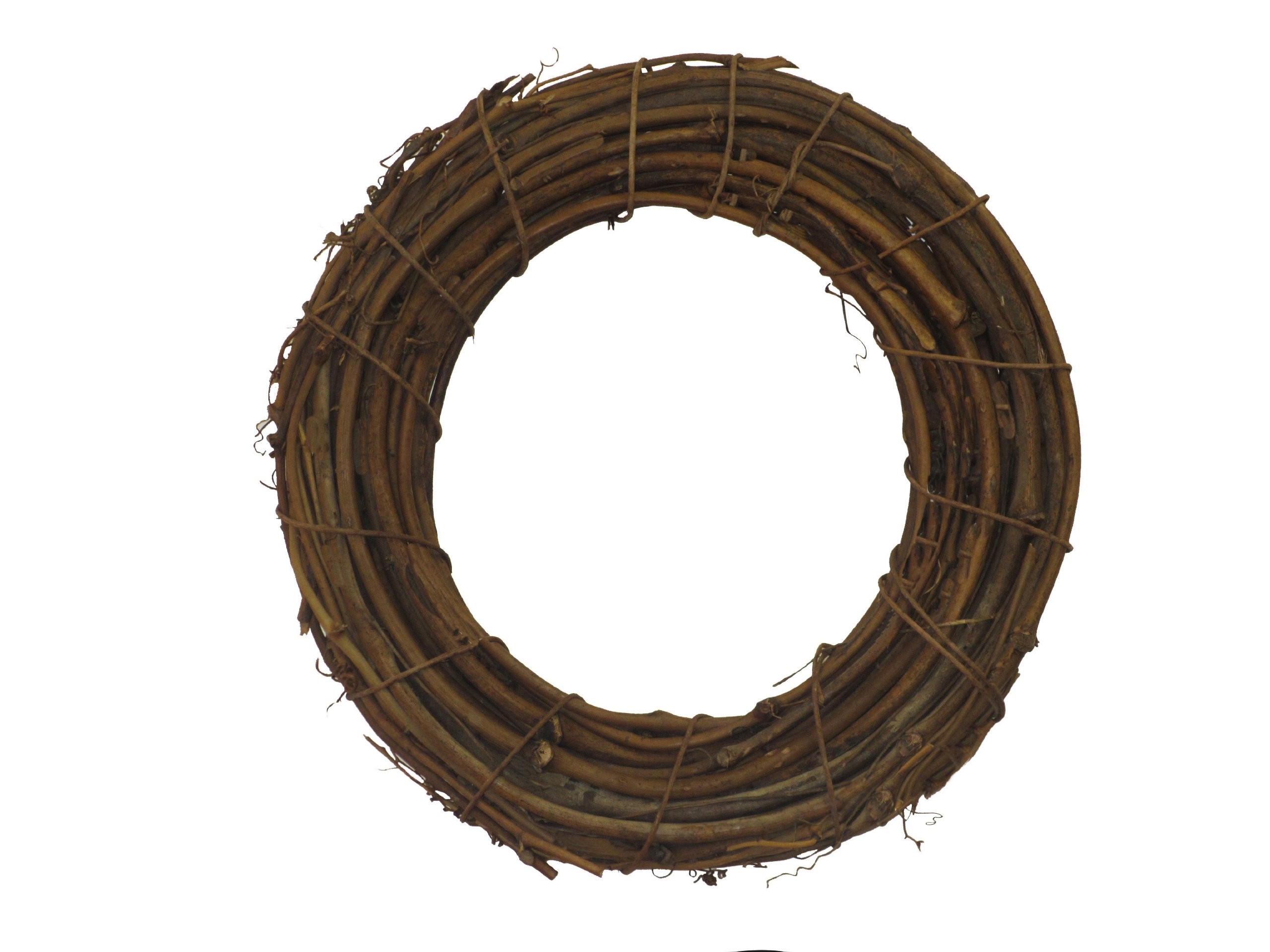 15.5" Grapevine Wreath
It is a wreath made of twigs guilty. It can be both autumn decoration on the door, and it can also be the base document for more decorated and more colorful wreaths. Perfect for under the Christmas wreaths, or Halloween.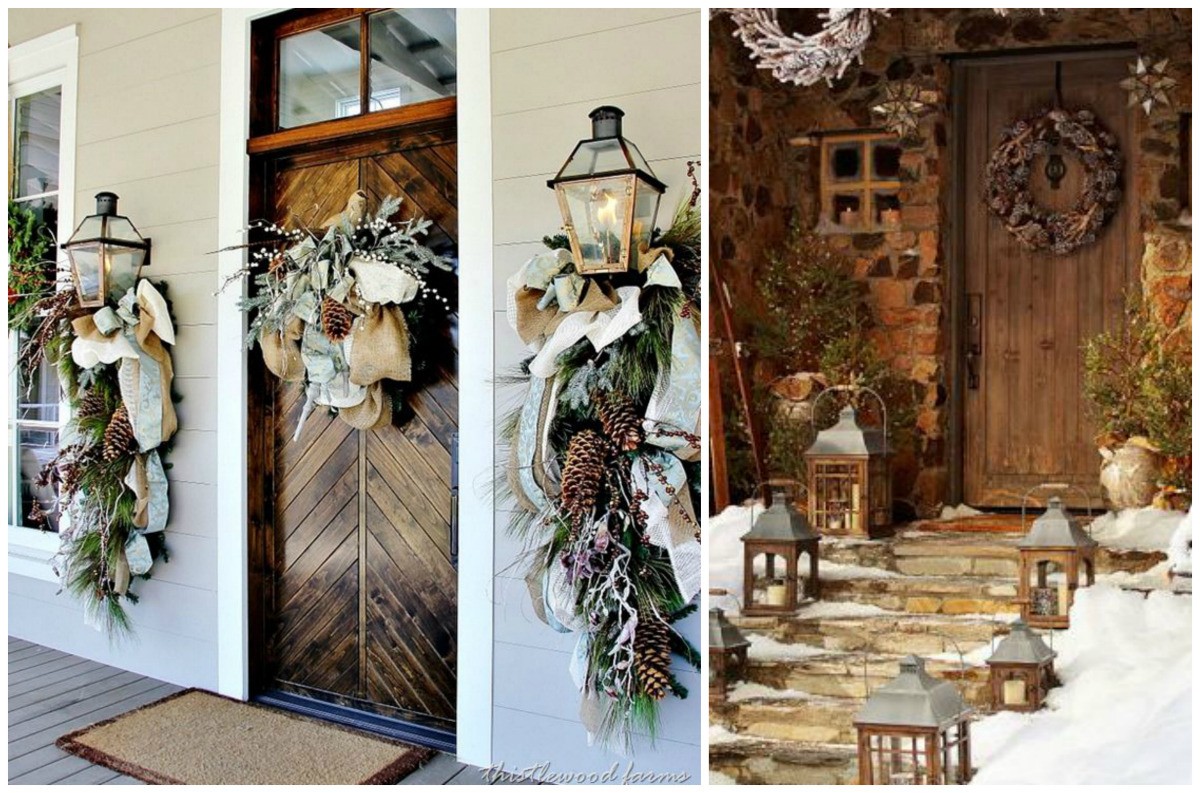 Creating a warm, alluring appeal from the very first seconds, this large front door wreath will greet your guests with style. It can be a great motive for a wedding or banquet decoration.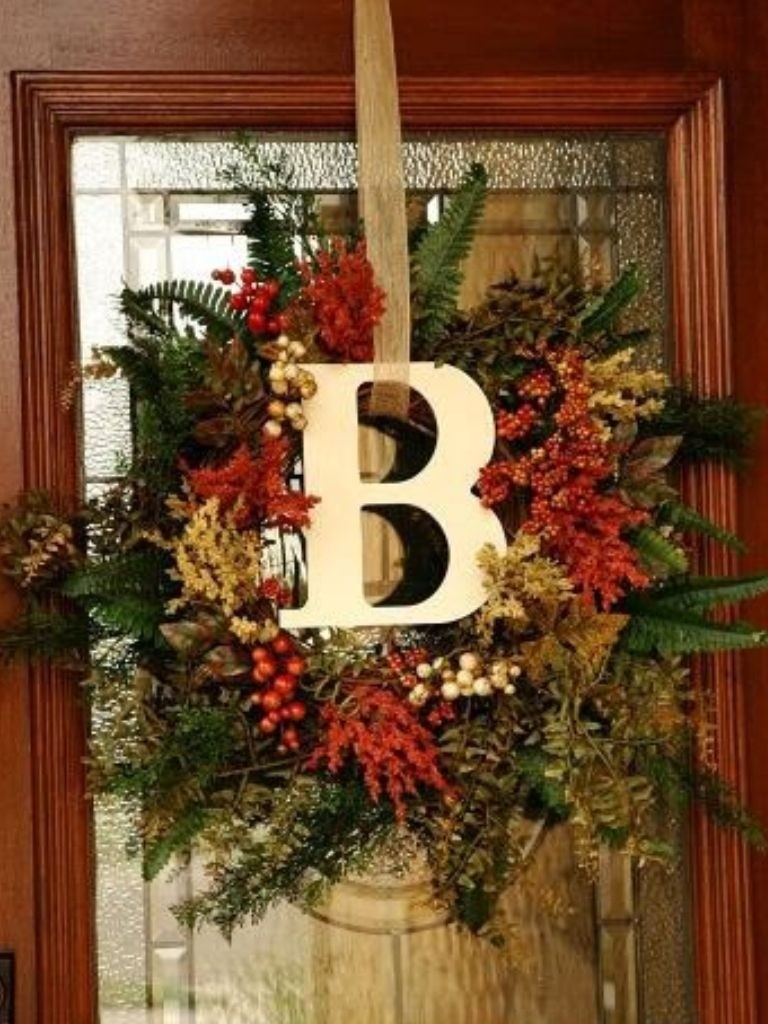 Being an ideal fall decoration, this large front door wreath will embellish one's outdoors, being a cheerful decor's accent. Ideal to greet your guests and create a warm ambience from the very first moments.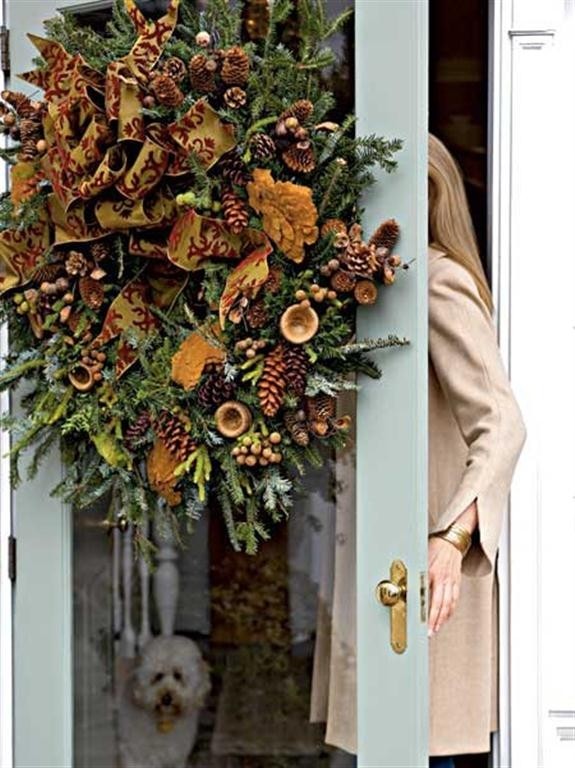 Wow!! This is gorgeous!!! hampton hostess: GUEST POST: TREE TRIMMING WITH THE ENCHANTED HOME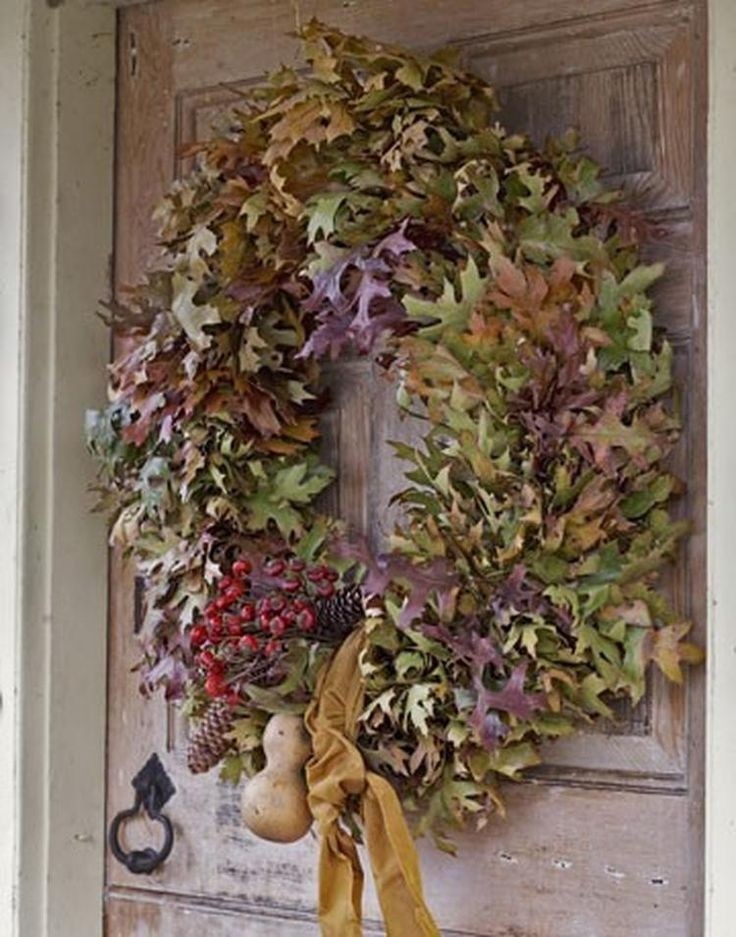 Large oak leaf wreath. Perfect for autumn to hang on front door. Apart fro natural oak leaves in various colours, its design uses some dried berries and cones. The whole is girded with mustard yellow ribbon.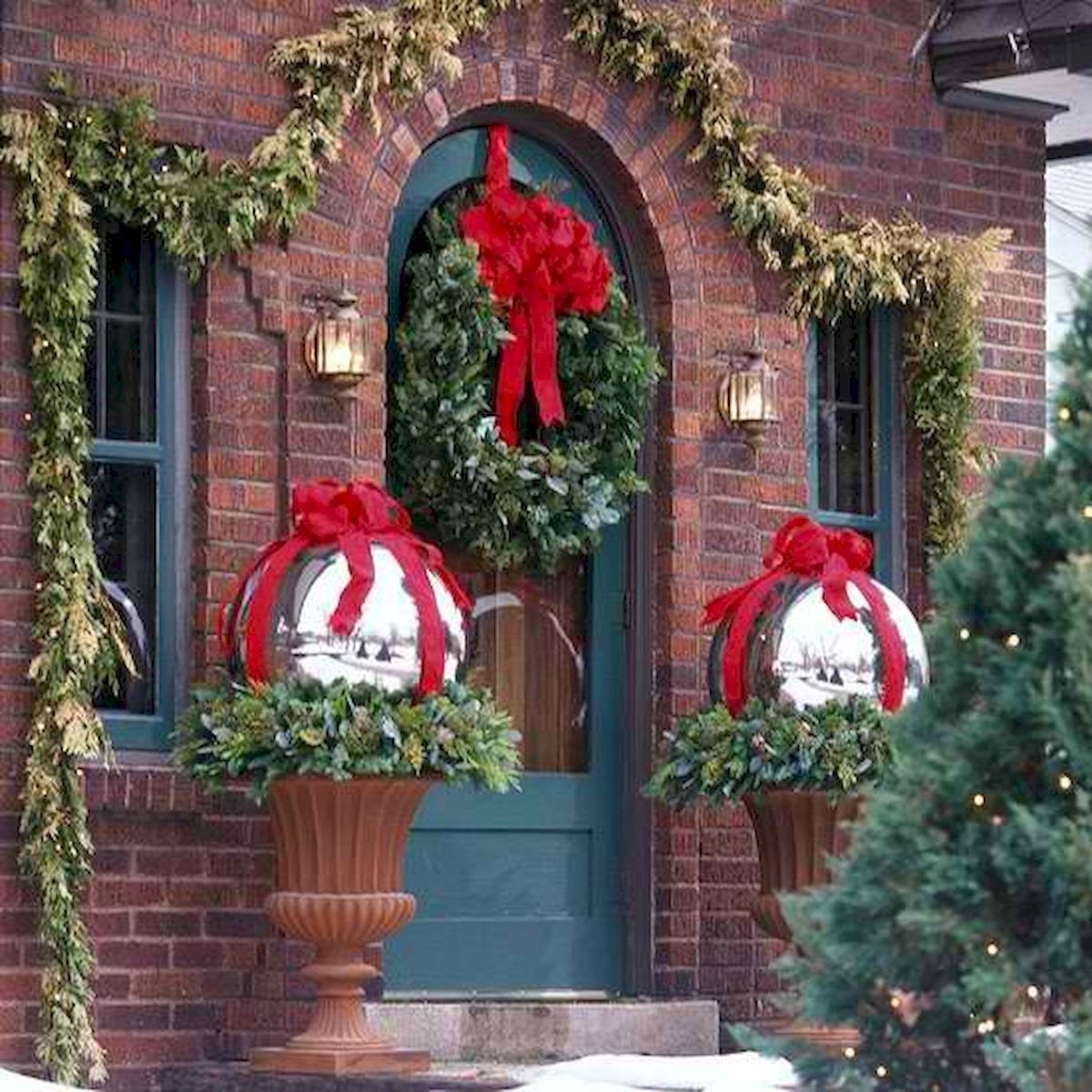 Get inspired by this Christmas decoration, like in Home Alone movie. Oversized large front door wreaths are oversized in each way. Large silver baubles with red bows, or a big Christmas wreath on the door.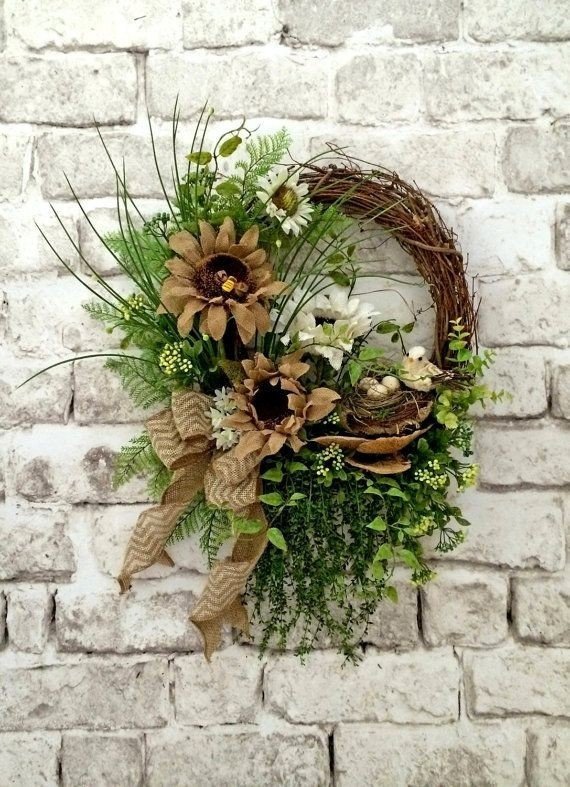 For the ancients, the circle always symbolized the sky, and the square - Earth. Your home will be in heaven if a round large wreath hangs from the front door, with thin twigs and flowers from the meadow. Saponin or common mint, and a lot of green colors.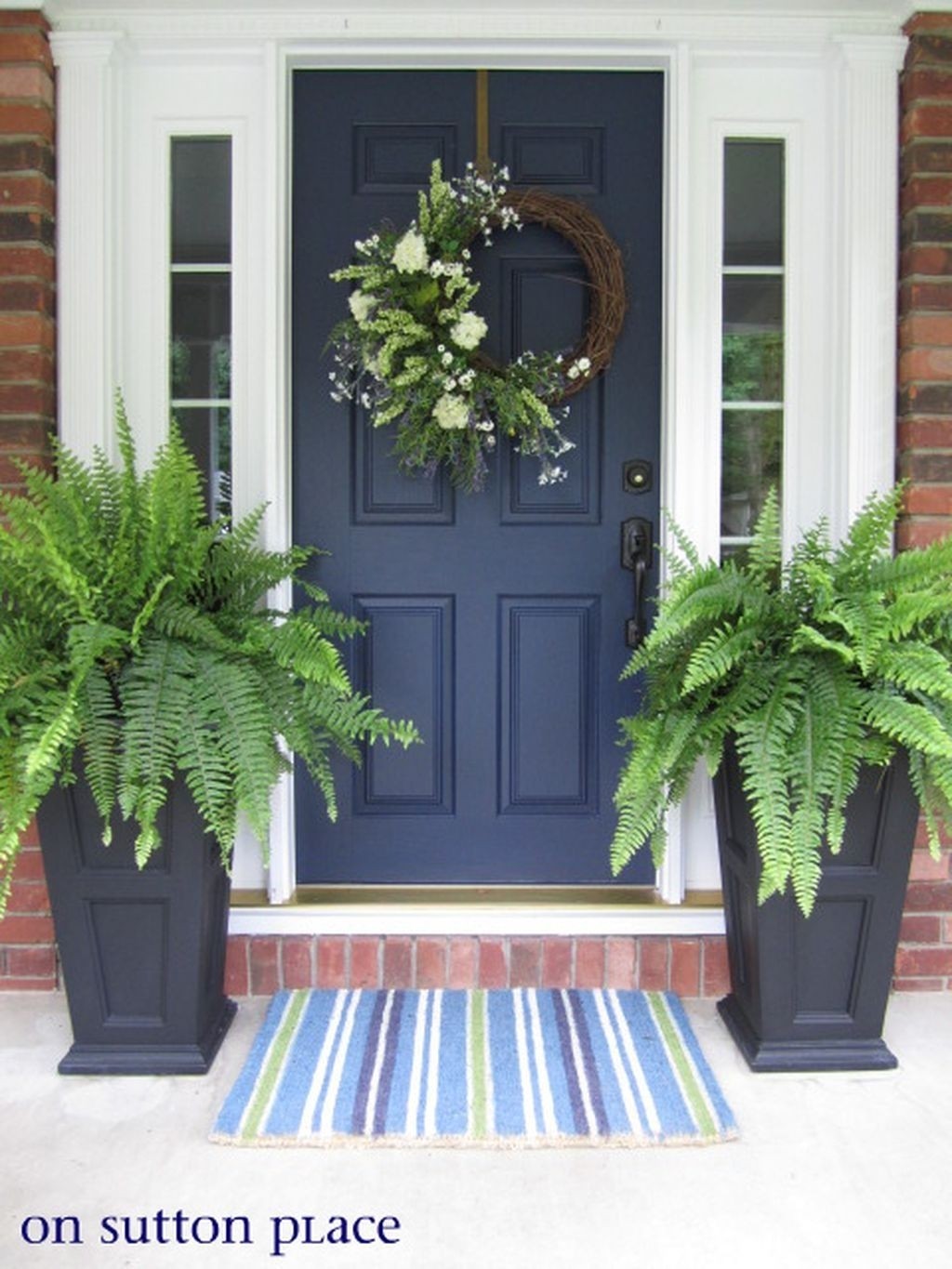 With those elegant planters for outdoors, you can now easily improve the front of your house. Made of durable materials, painted black, and beautifully tapered, those planters provide easy-to-maintain and weather-resistant benefits.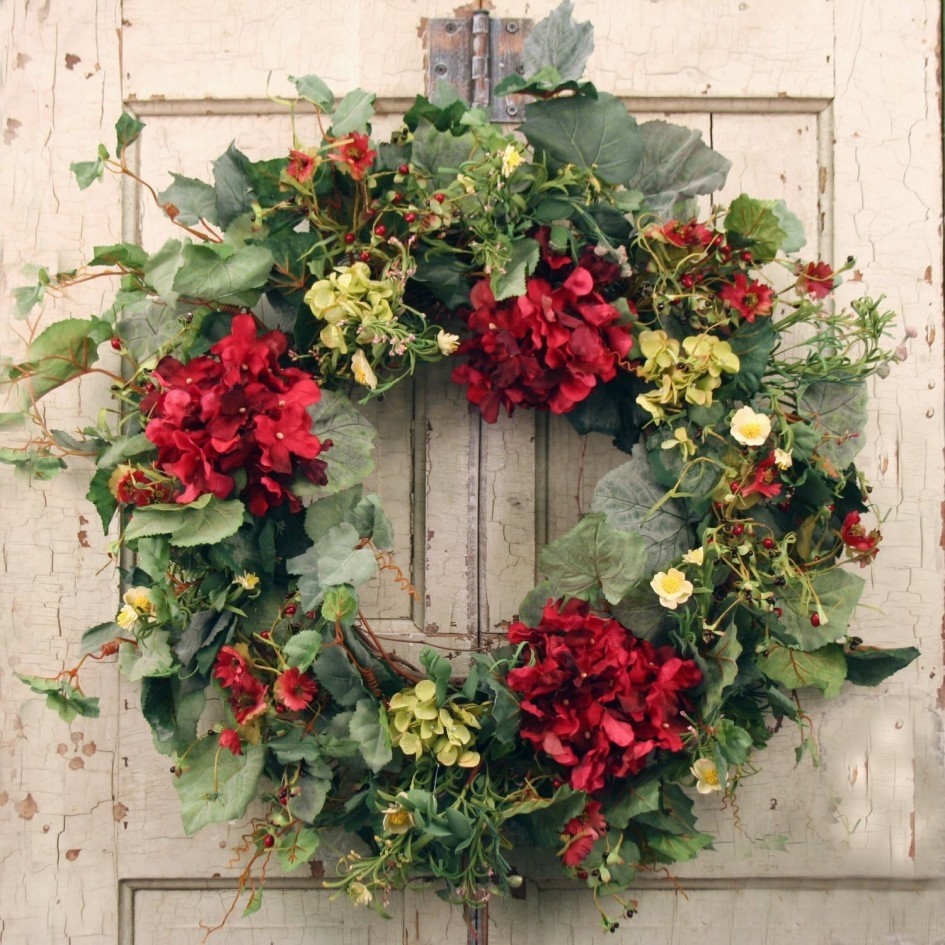 A large & decorous artificial flowers wreath arrangement for front door. Green leaves house some red hydrangea blossoms, together with some pale yellow flowers, for an autumn vibe that welcomes the guests.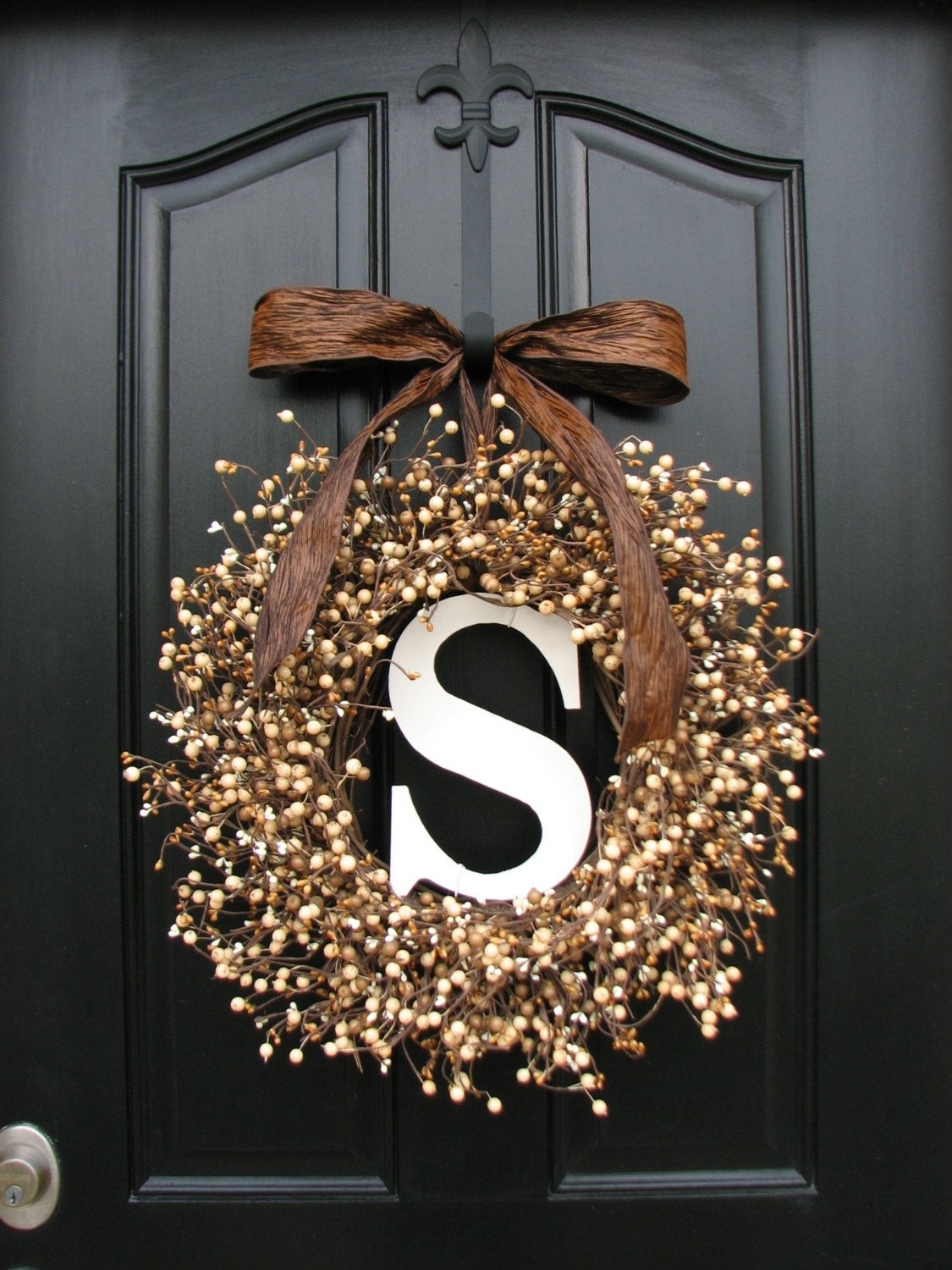 This personalized wedding wreath can unrepeatably embellish one's front door. It's a carefully crafted handmade item, with big attention to details and your individual needs.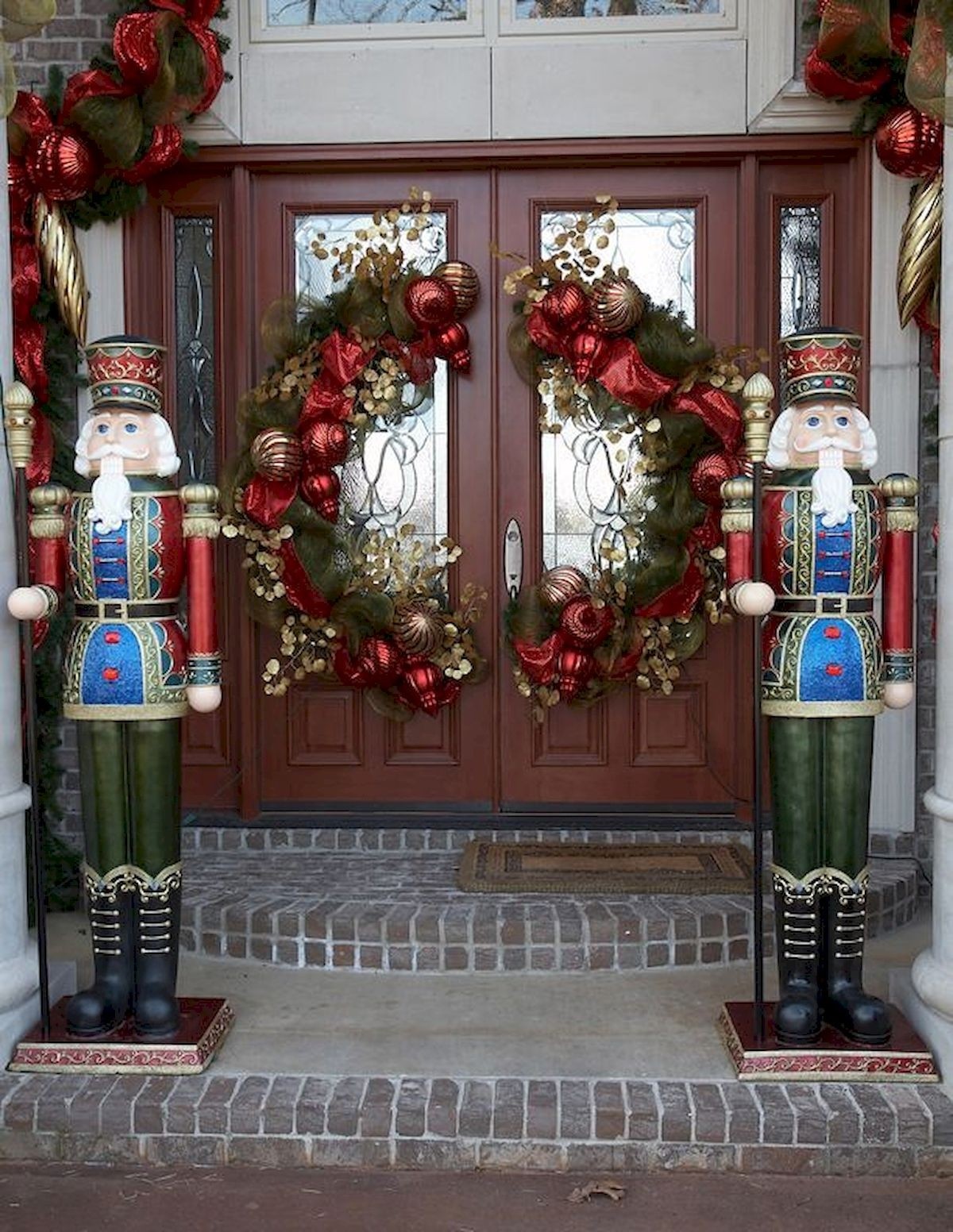 A Whole Bunch Of Christmas Entry and Porch Ideas - Christmas Decorating -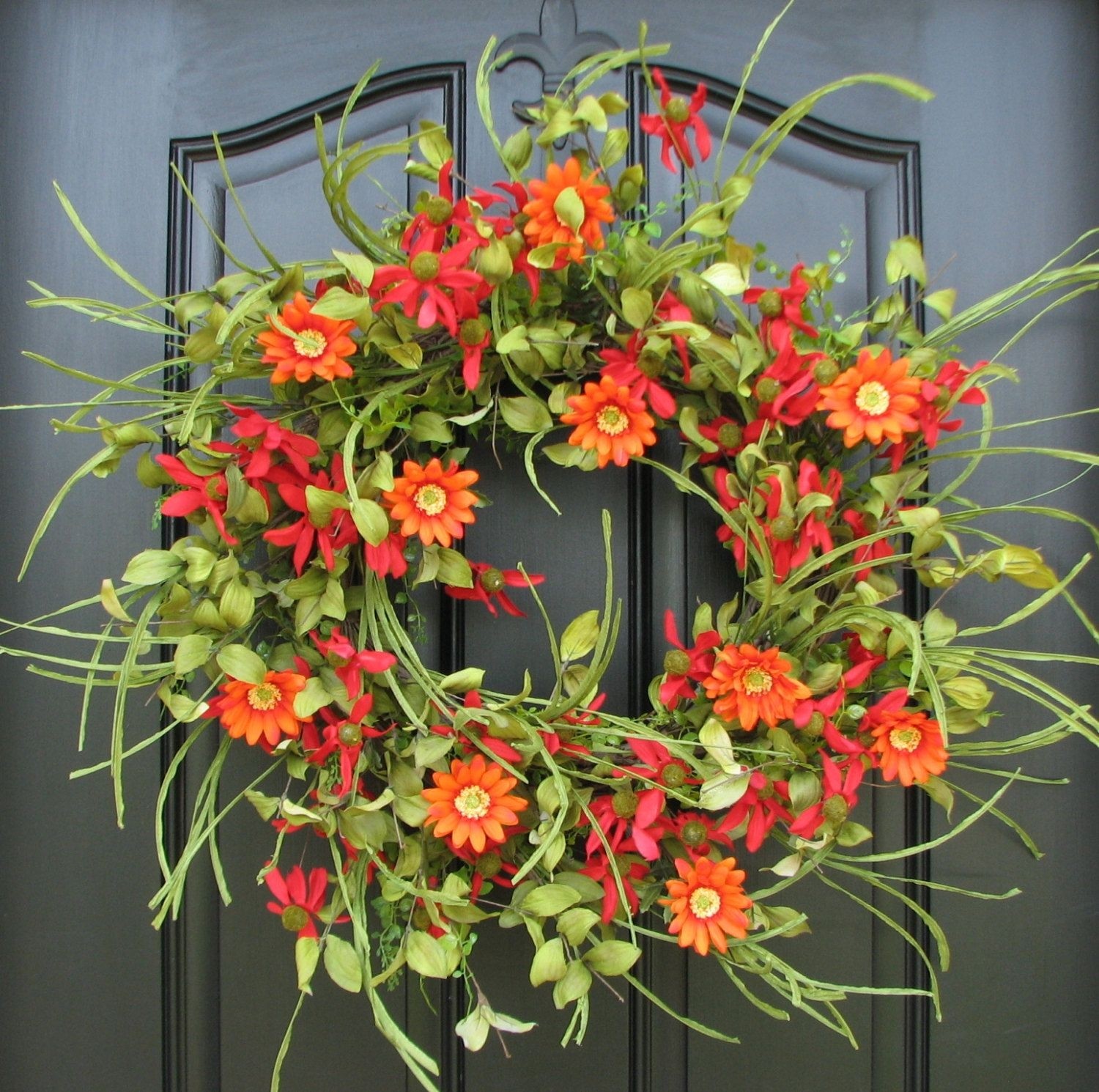 Spring Wreath - Front Door Wreath - Red Daisies - Summer Gardens - Daisy Wreaths - Wreaths - Handmade Wreaths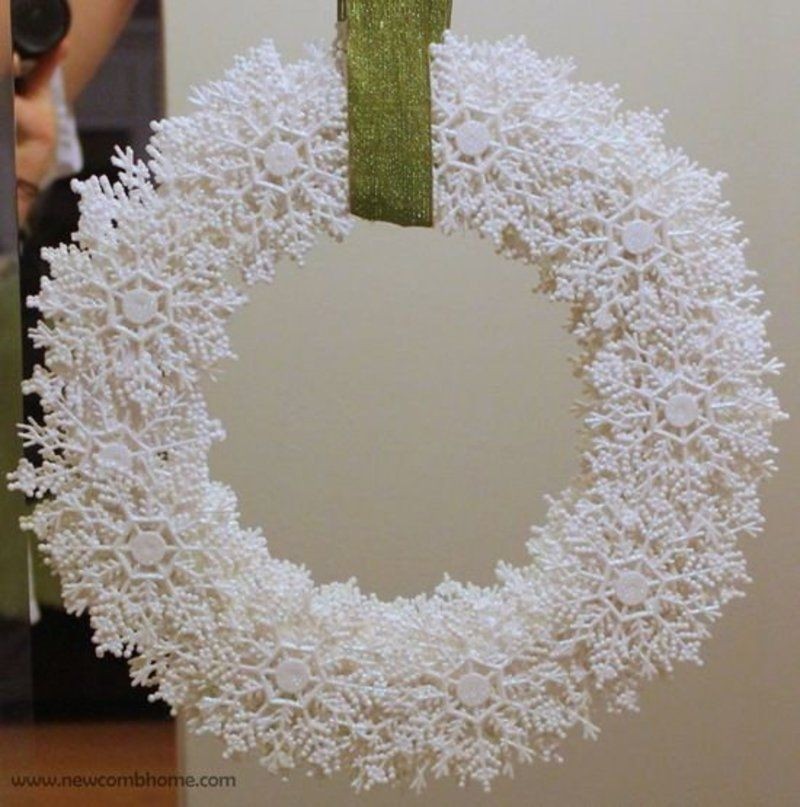 From the doorstep, you can greet your guests in a unique way. In the winter time - instead of green leaves, the large front door wreath can consist of joined together tiny snowflakes, made of plastic. Traditional shape, but unique - snow-white workmanship.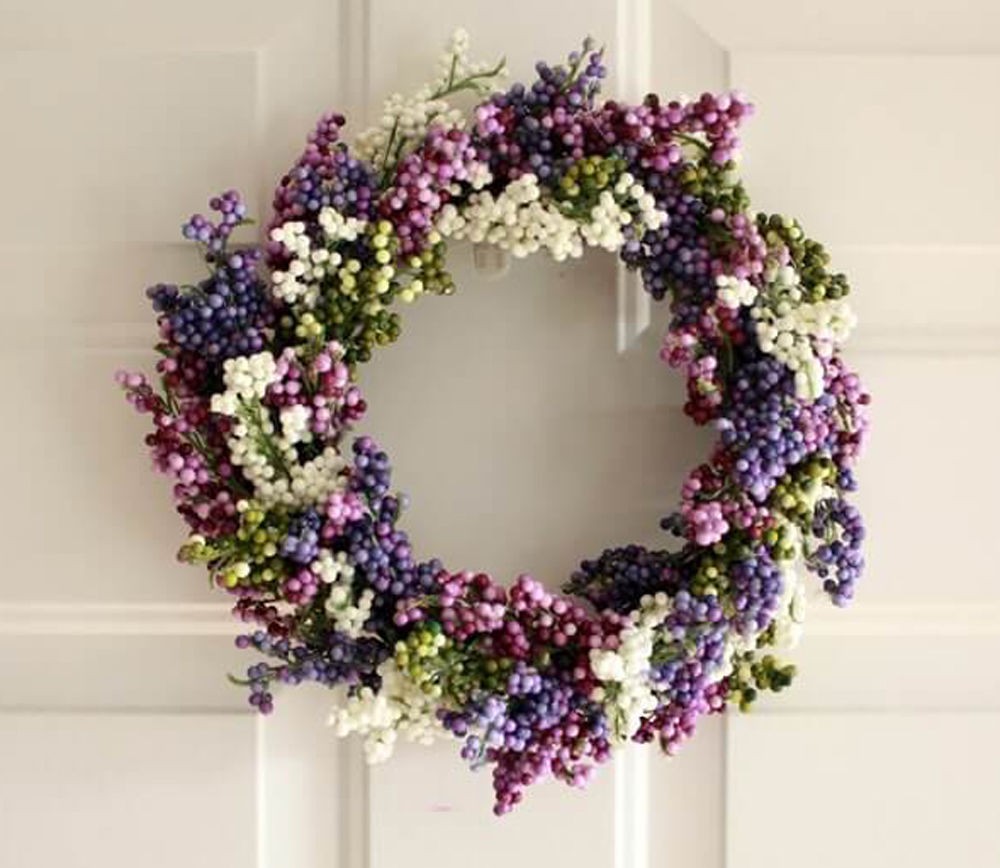 A charming spring berry wreath that you can prepare on your own. Use fresh or artificial flowers and attach them to a plastic or metal circle. It would be a nice decoration of your front door. You can change it every season of the year.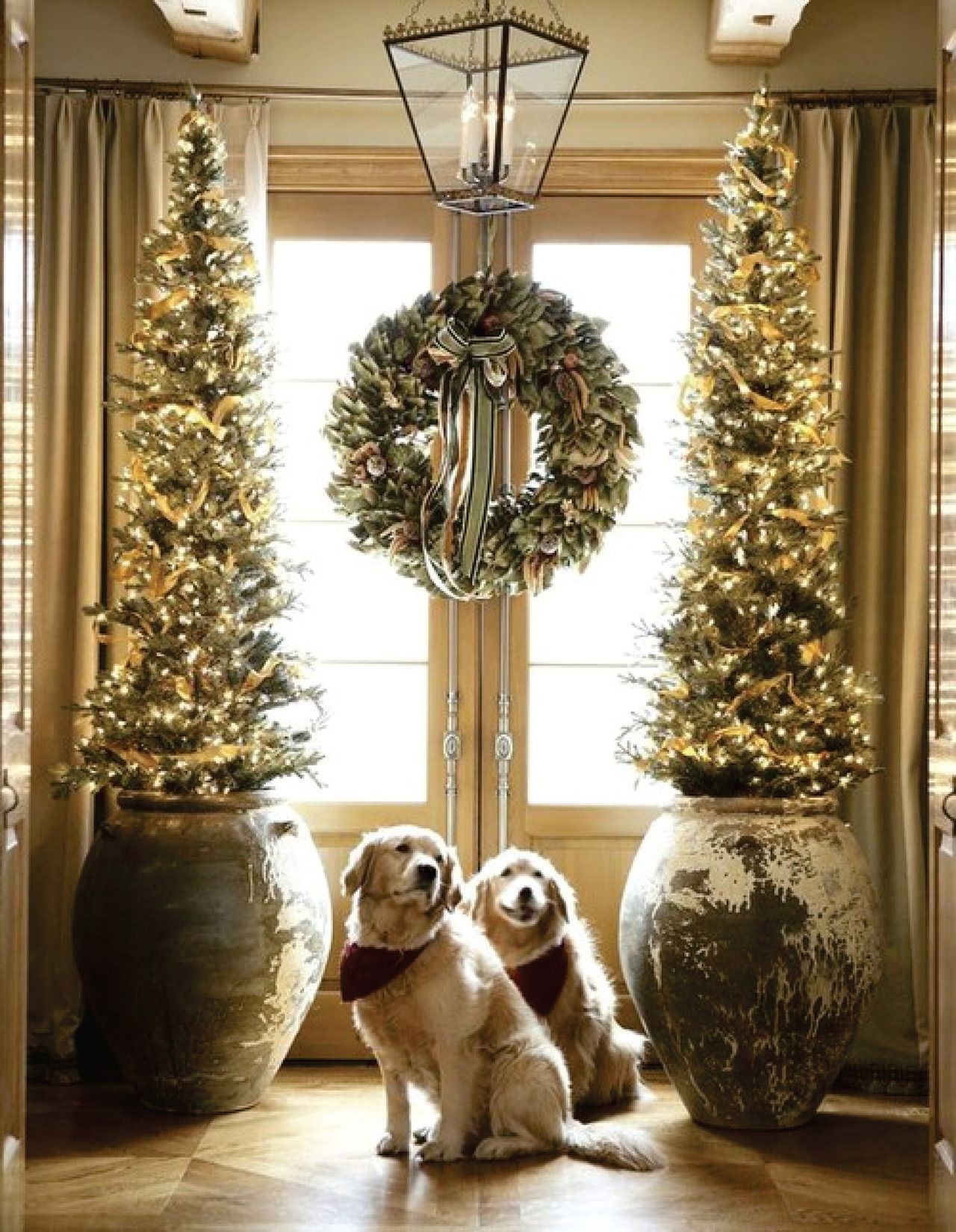 If you are aiming for a true Christmas spirit in your interior during the holidays then this sublime wreath will surely help with its lavish design, packed with warm colors and bringing in the touch of nature and aura of peace.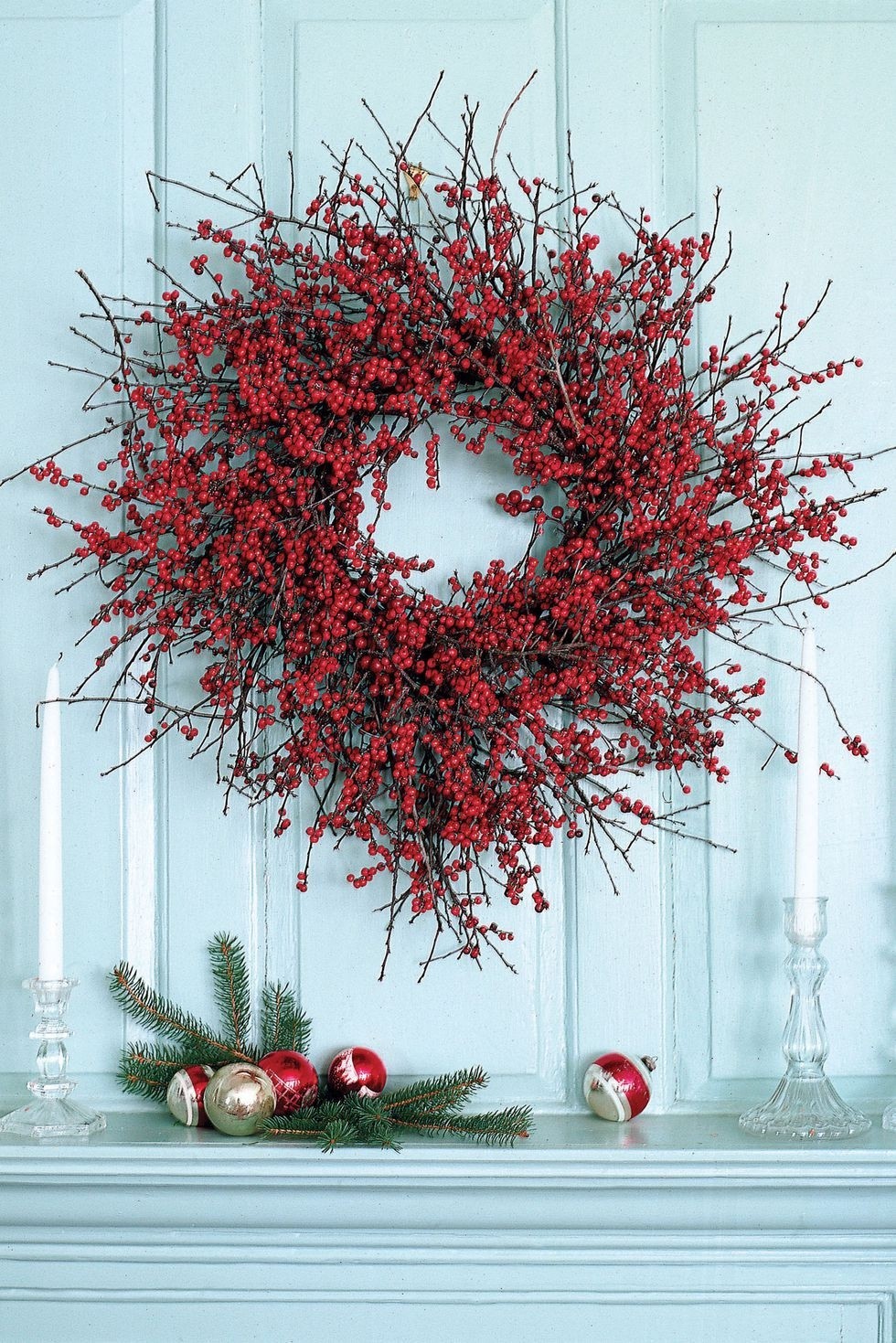 Larger branches are attached to a single frame - they overlap, combining winterberries with each other - into a beautiful round shape of berry wreaths. The wreath is extremely decorative. Red color of red-berry can be perfect decoration for your front door.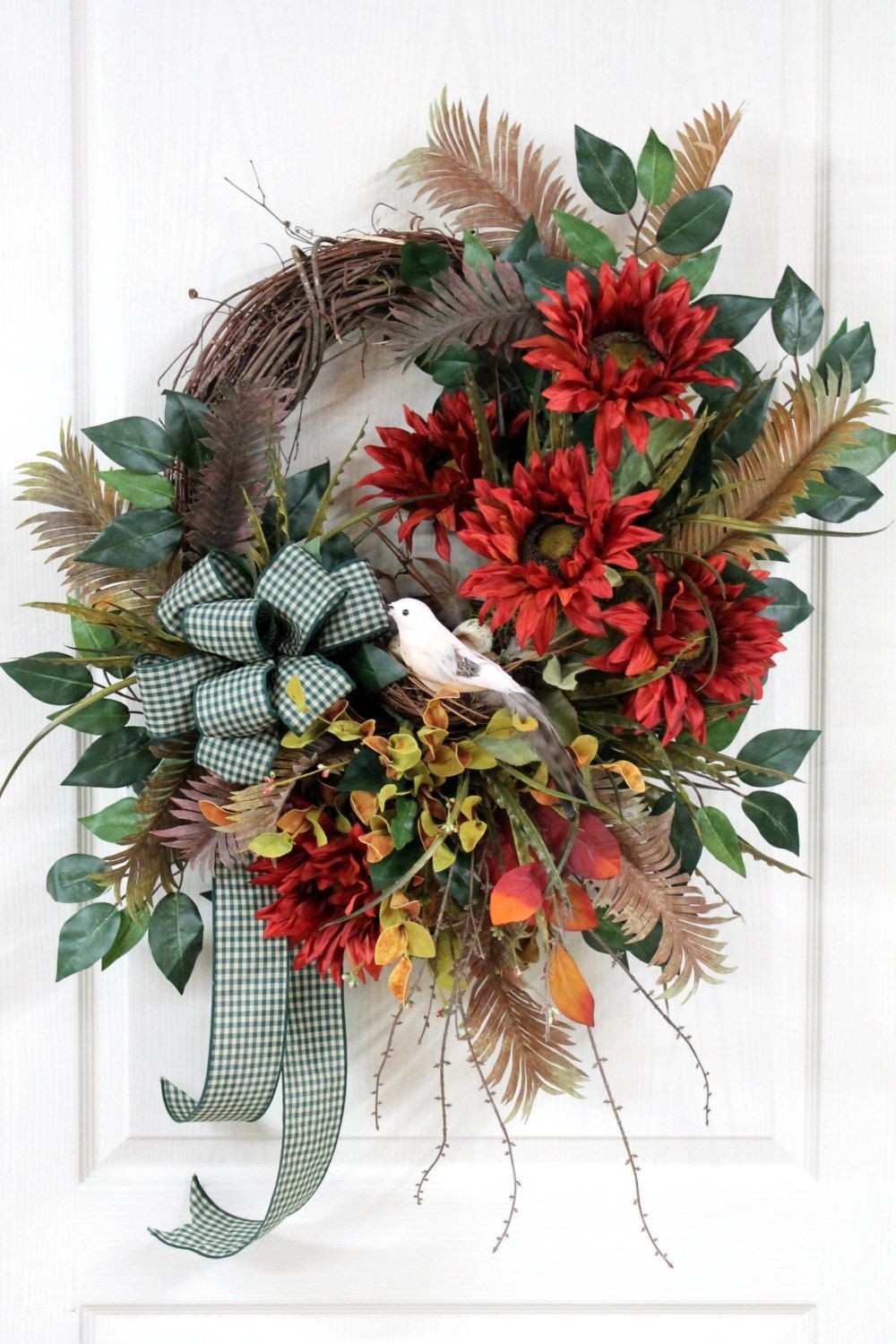 Large Country Wreath for Front Door Country by FloralsFromHome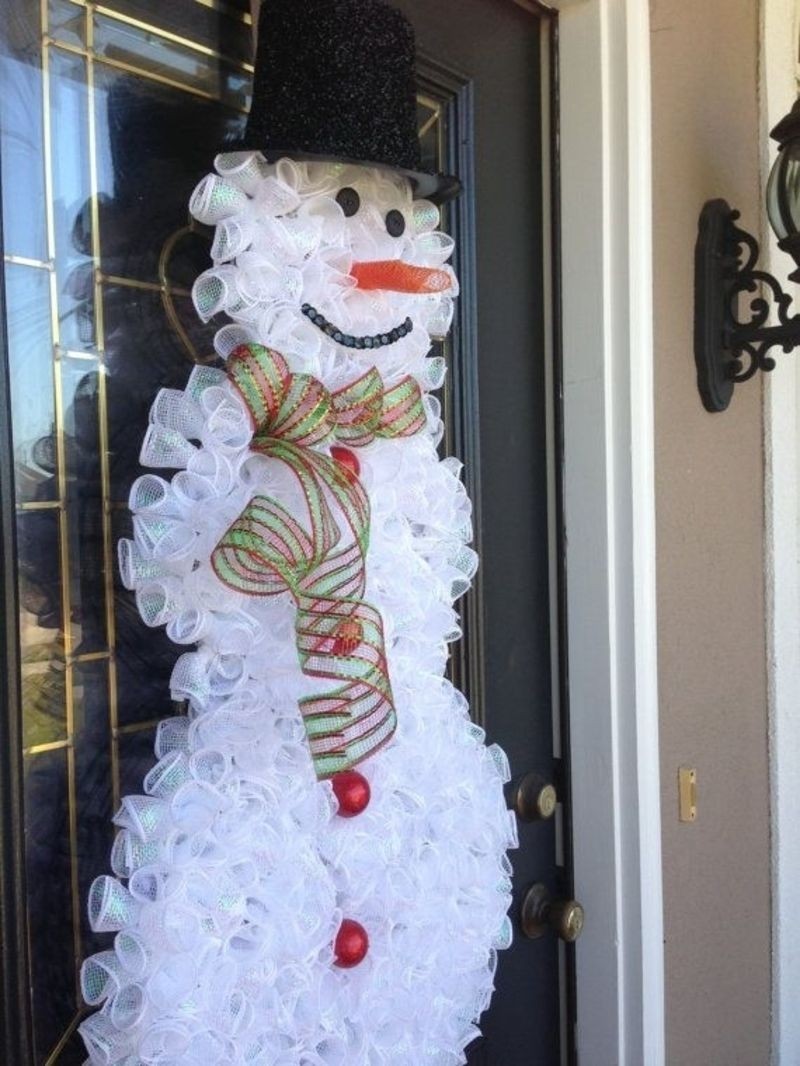 Christmas Wreath Curly Deco Mesh Christmas by SouthernWhimsyChic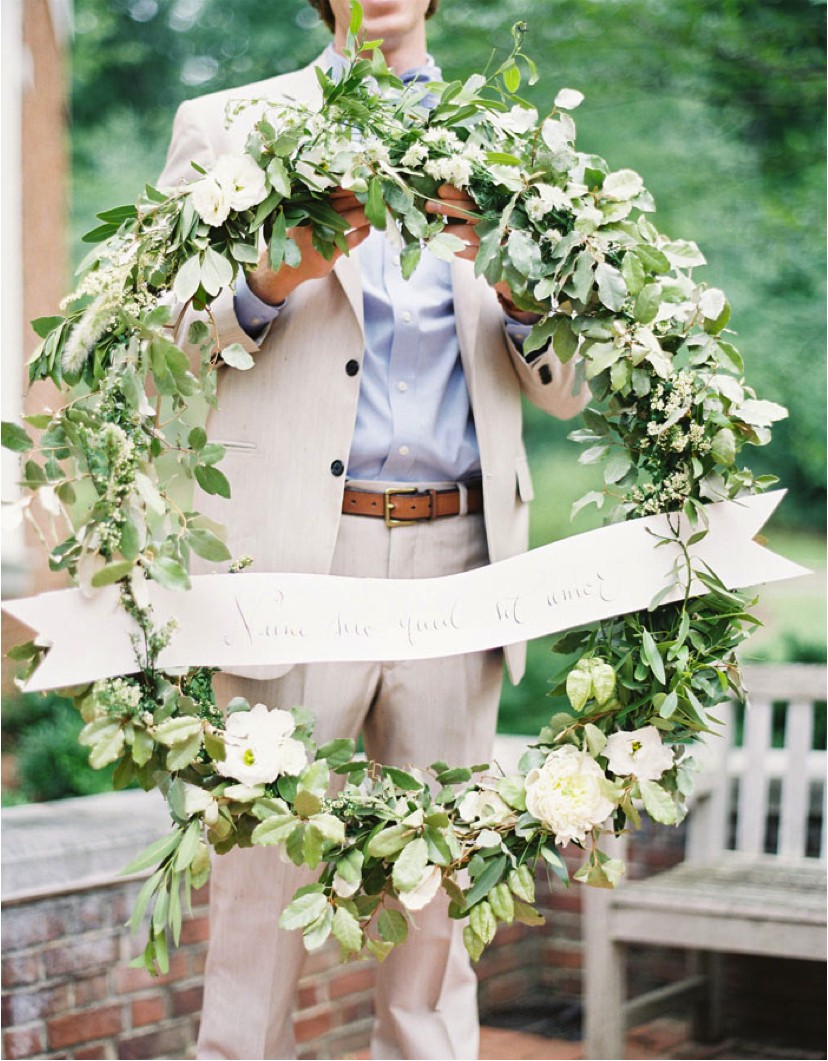 Nothing is as inspirational as the use of flowers in any interiors. You can start from your front door with large wreath. Made of gorgeus white flowers includes a banner with a quote from Virgil :"Now I know what love is."Now we know what good wreath is!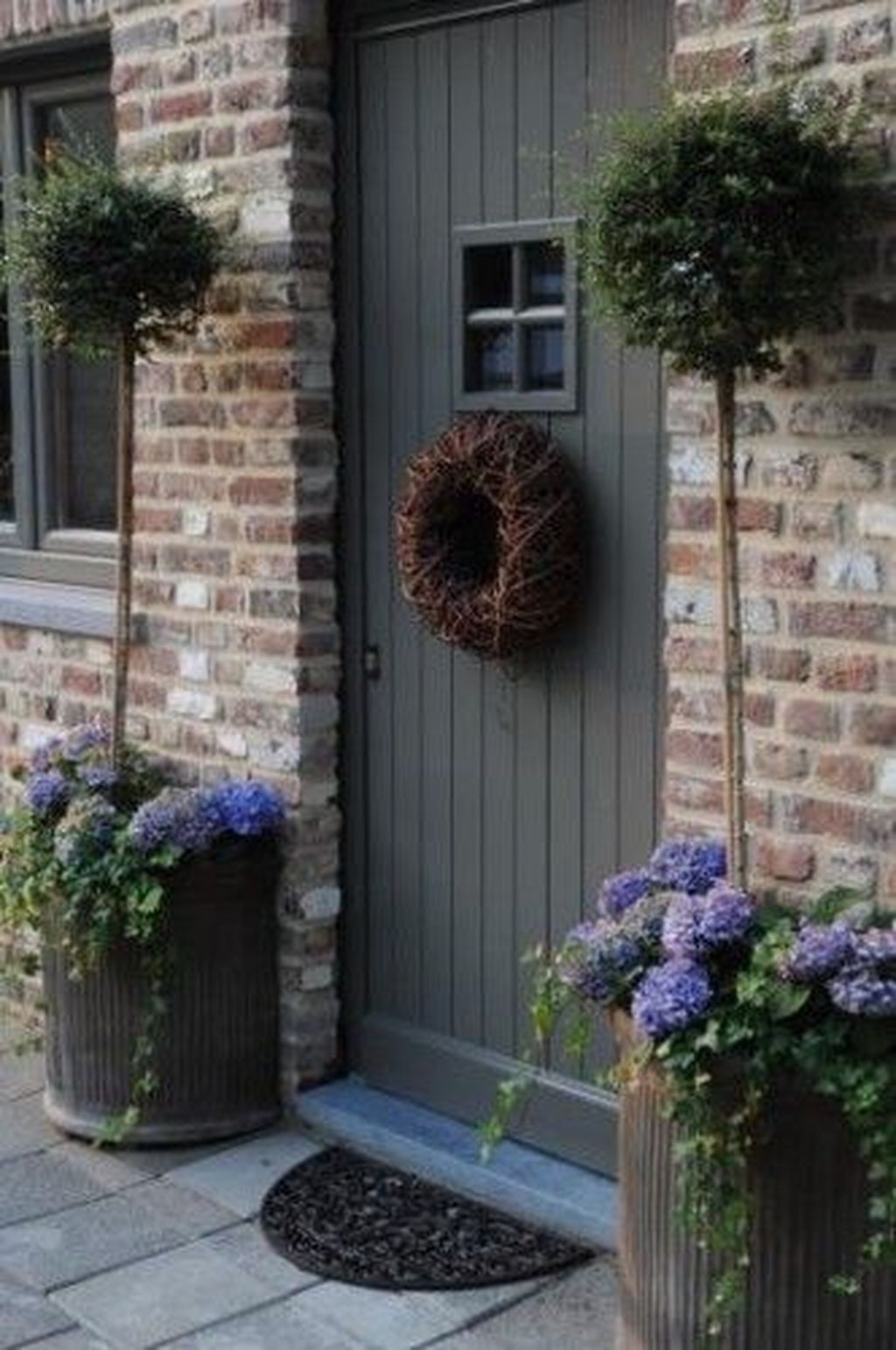 Beautiful wreaths on the door is an interesting way to create an elegant entrance of the house. The stylish and very simple boxwood topiary tree design delights and creates a unique combination around the door.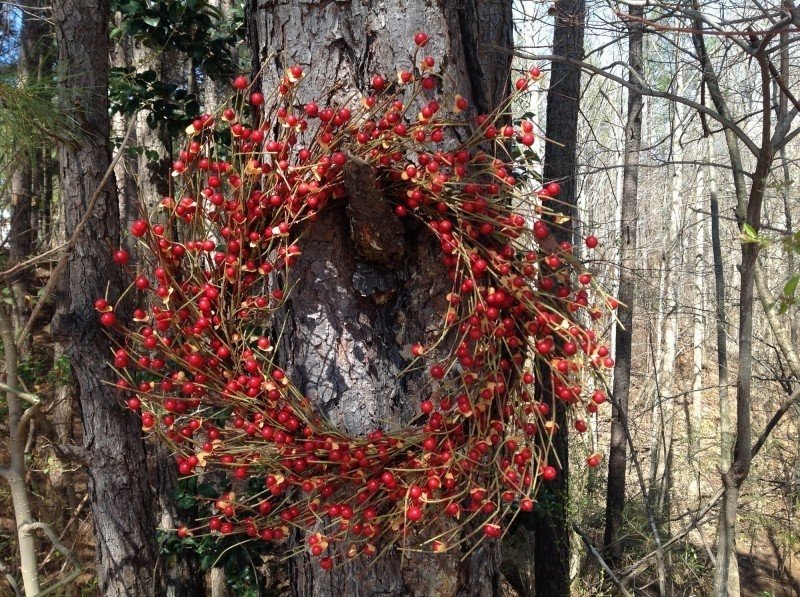 22" Bittersweet Wreath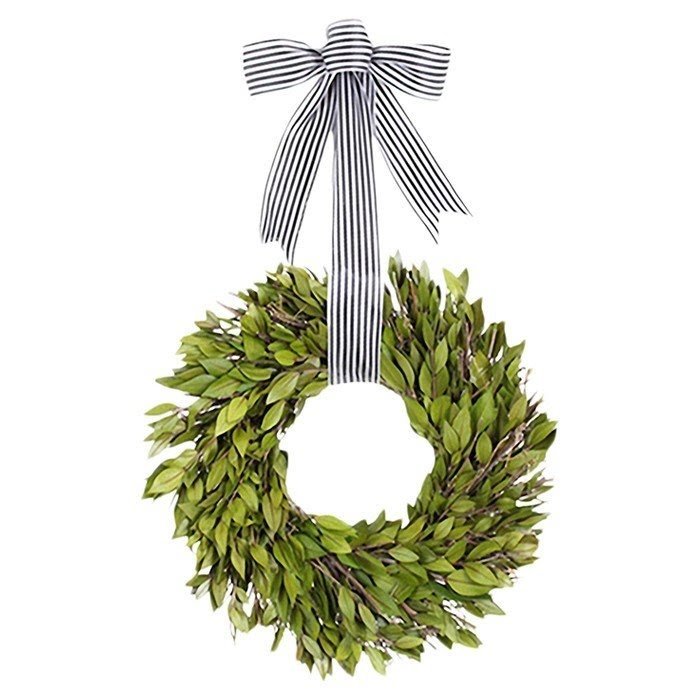 Preserved Garden Wreath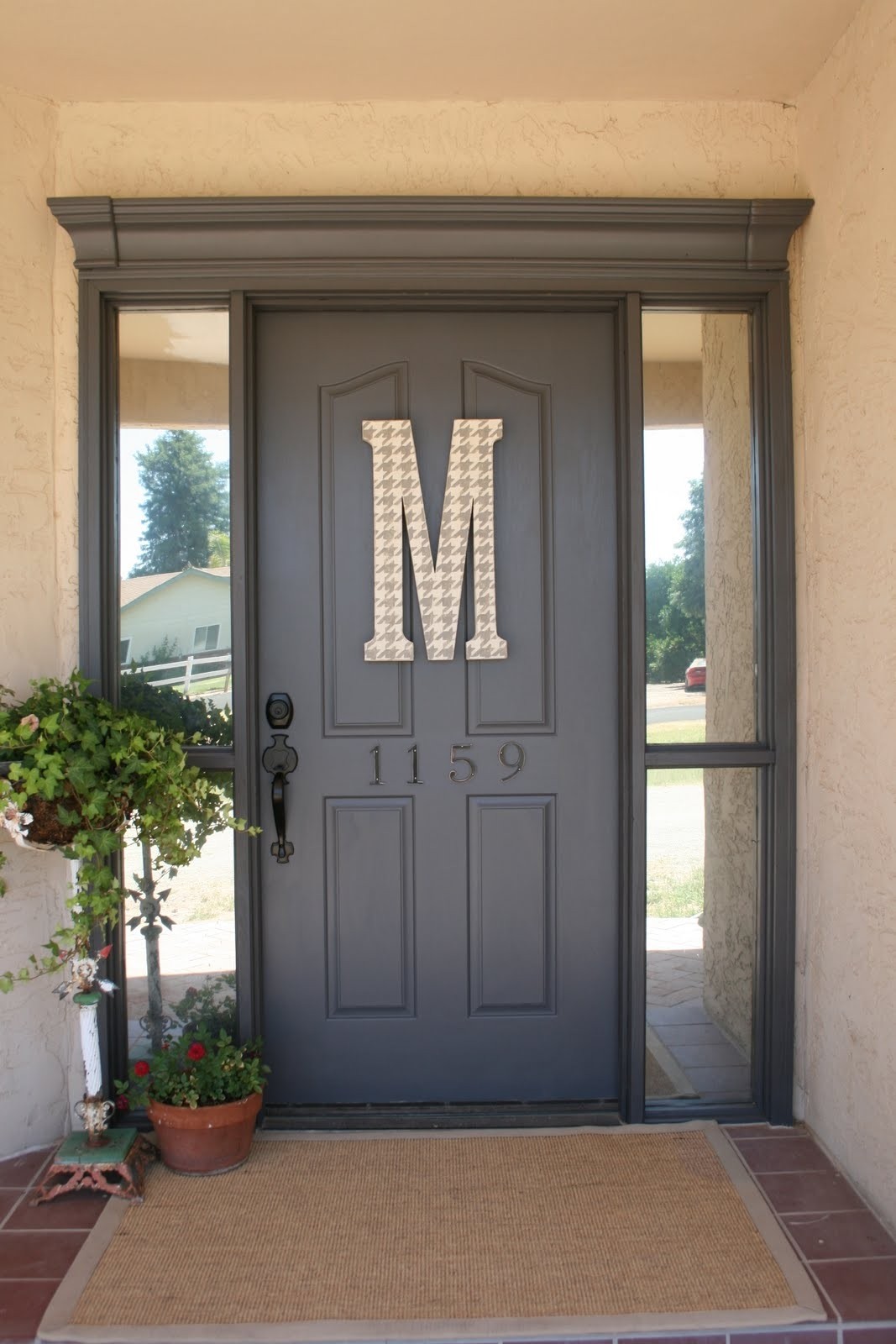 Big oversized monogram in herringbone meant to be hanged on front door - or any other door that needs such ornament. Neutral coloring is desirably blendable. At the website you'll find a DIY instruction.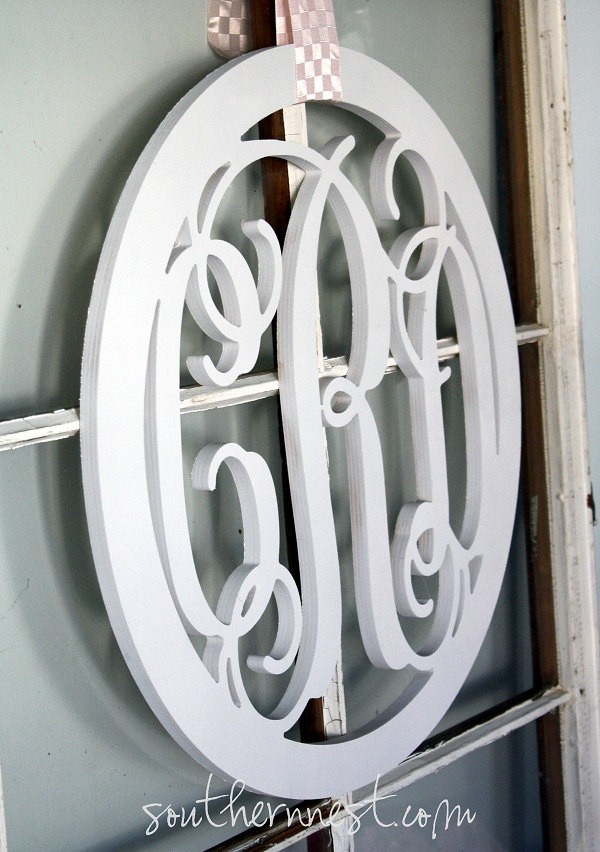 Cute! Monogram instead of a wreath. I'd like to hang this on my large kitchen window.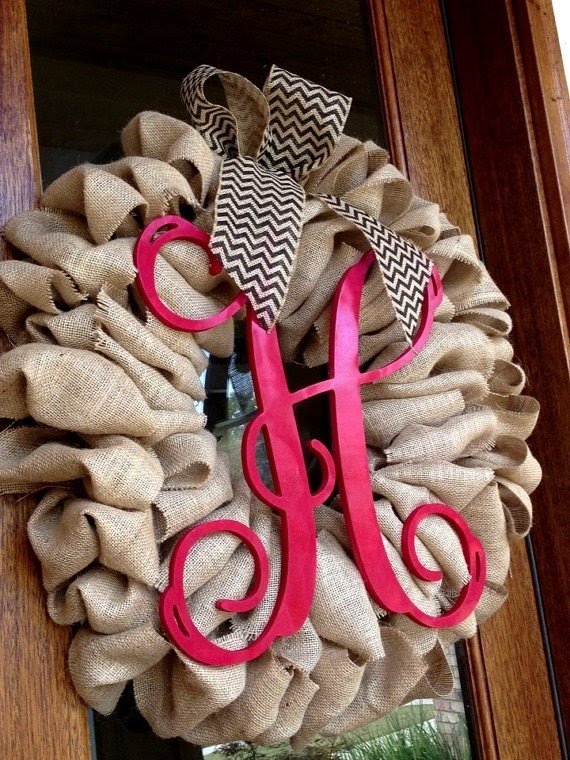 NEW Large Wooden Christmas Monogram Burlap Wreath 28x26 on Etsy, $85.00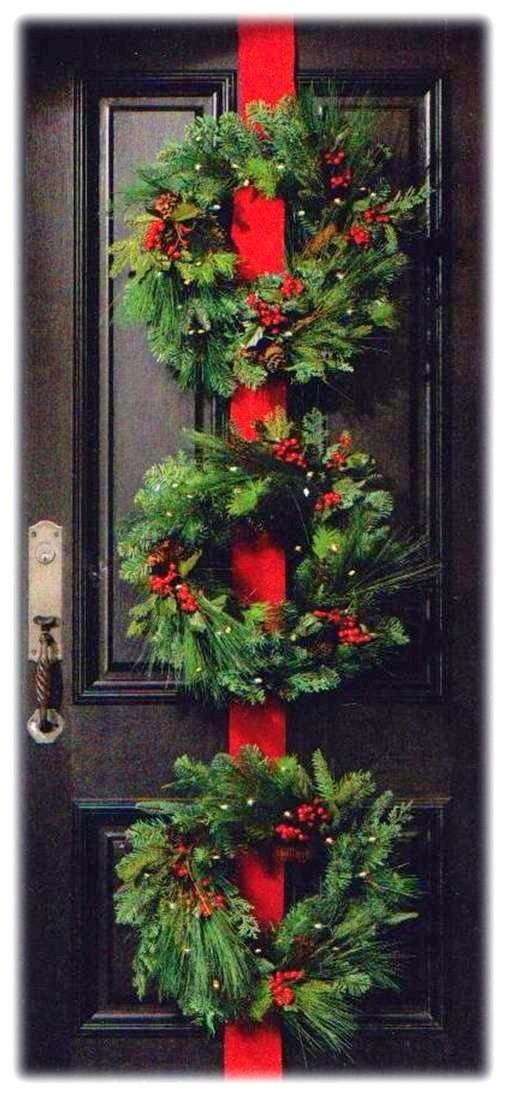 Why not! Triple your wreaths. DecRenew Interiors Blog: Double or triple your wreaths.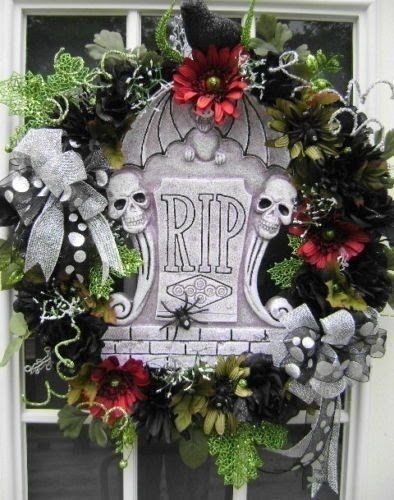 Actually, I'd like this as an add-on to an extra large gravestone or monument in the yard haunt! RIP Wreath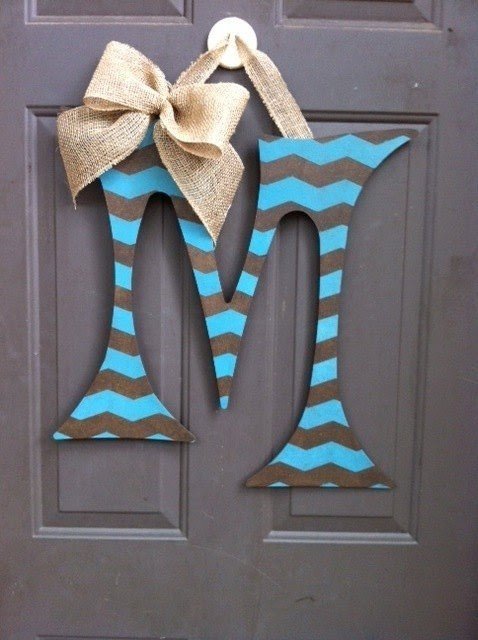 Large Initial Door Hanger with Burlap Accent ~ Love the Turquoise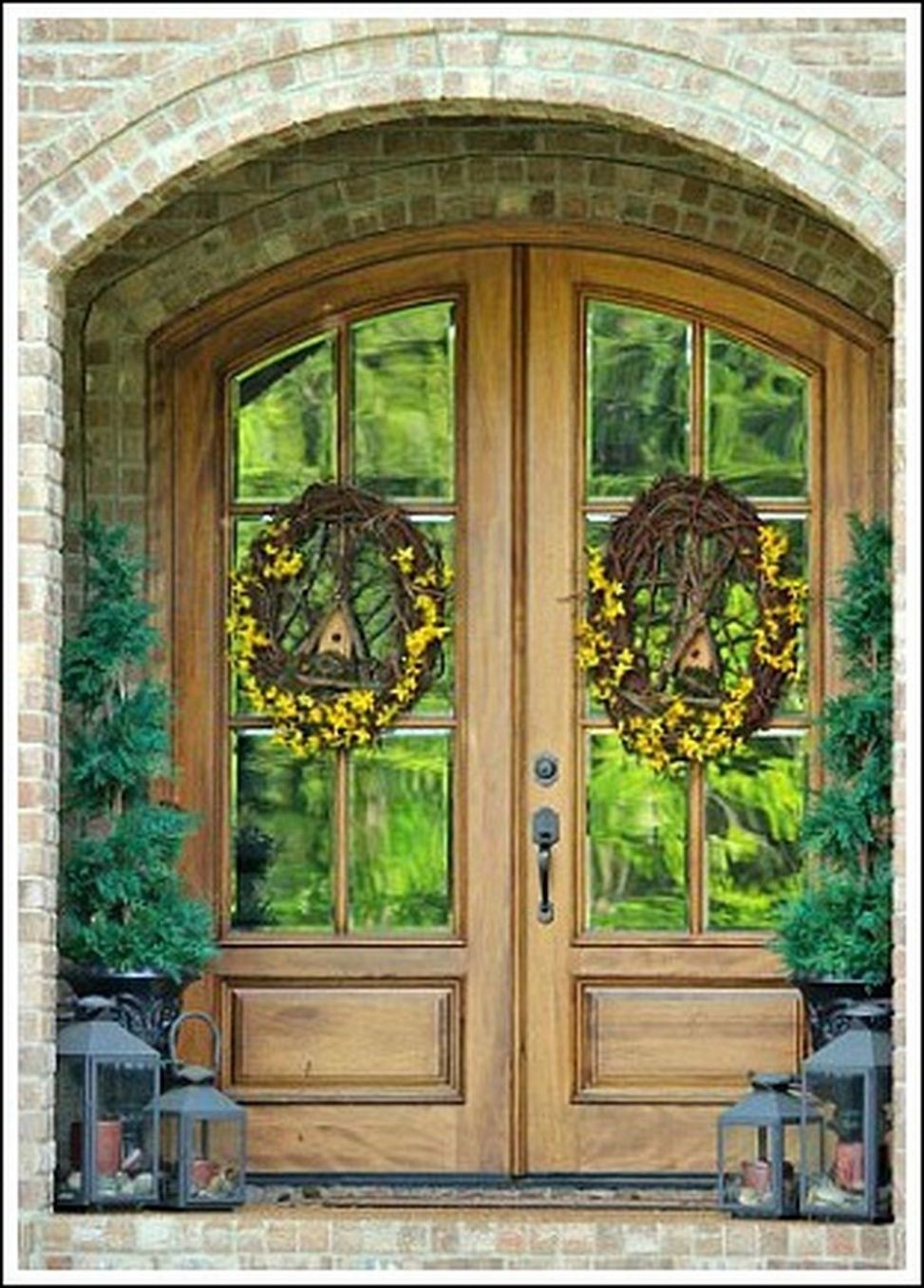 Front Door Wreaths! Great Decorative Wreath Ideas For Your Front Door! But pinning for the doors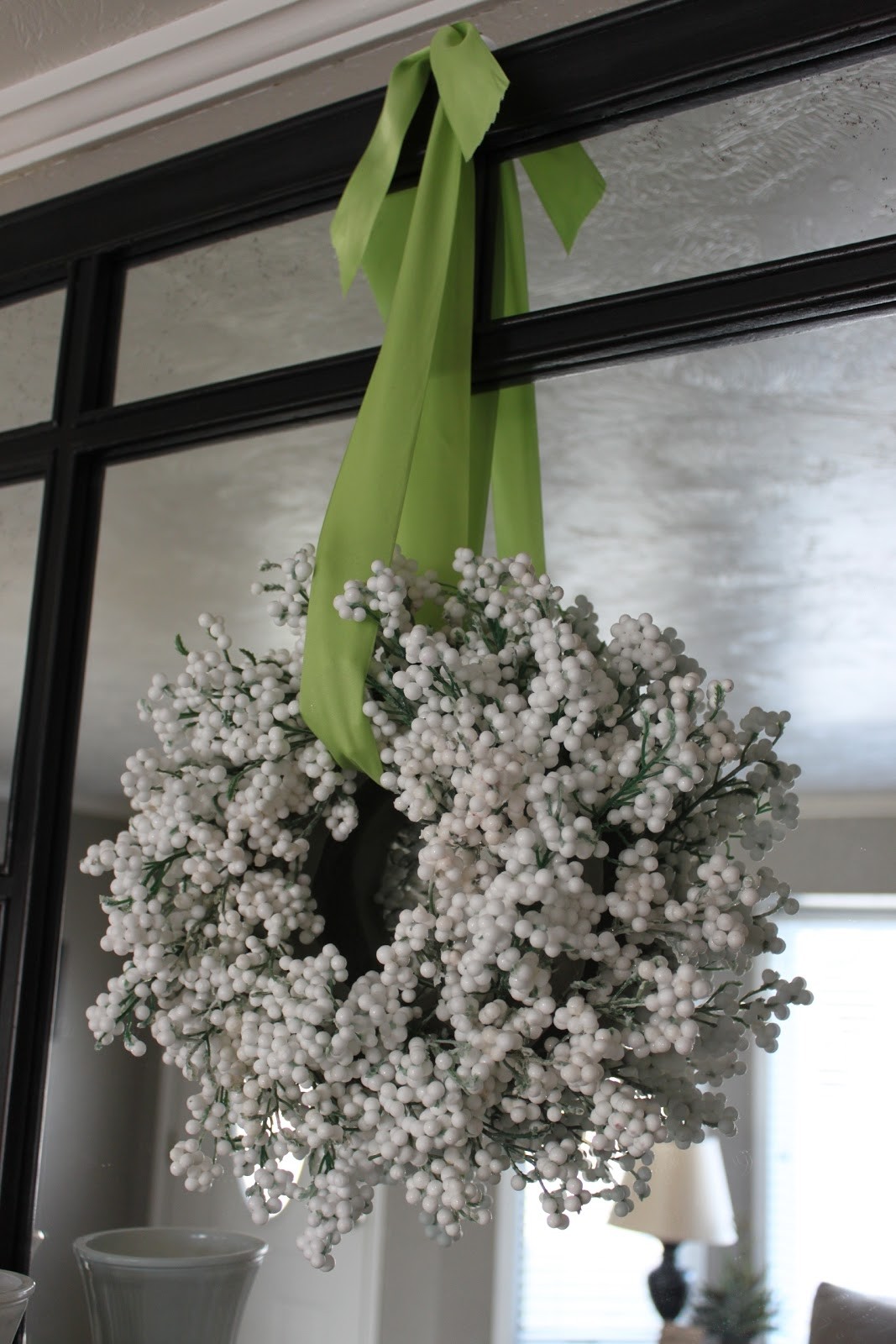 Add some spring to your home, by hanging this wonderful berry wreaths on your front door. The classic color will fit perfectly in most decor. You can also cut the stripe to adjust and hang the decoration in any other place at home.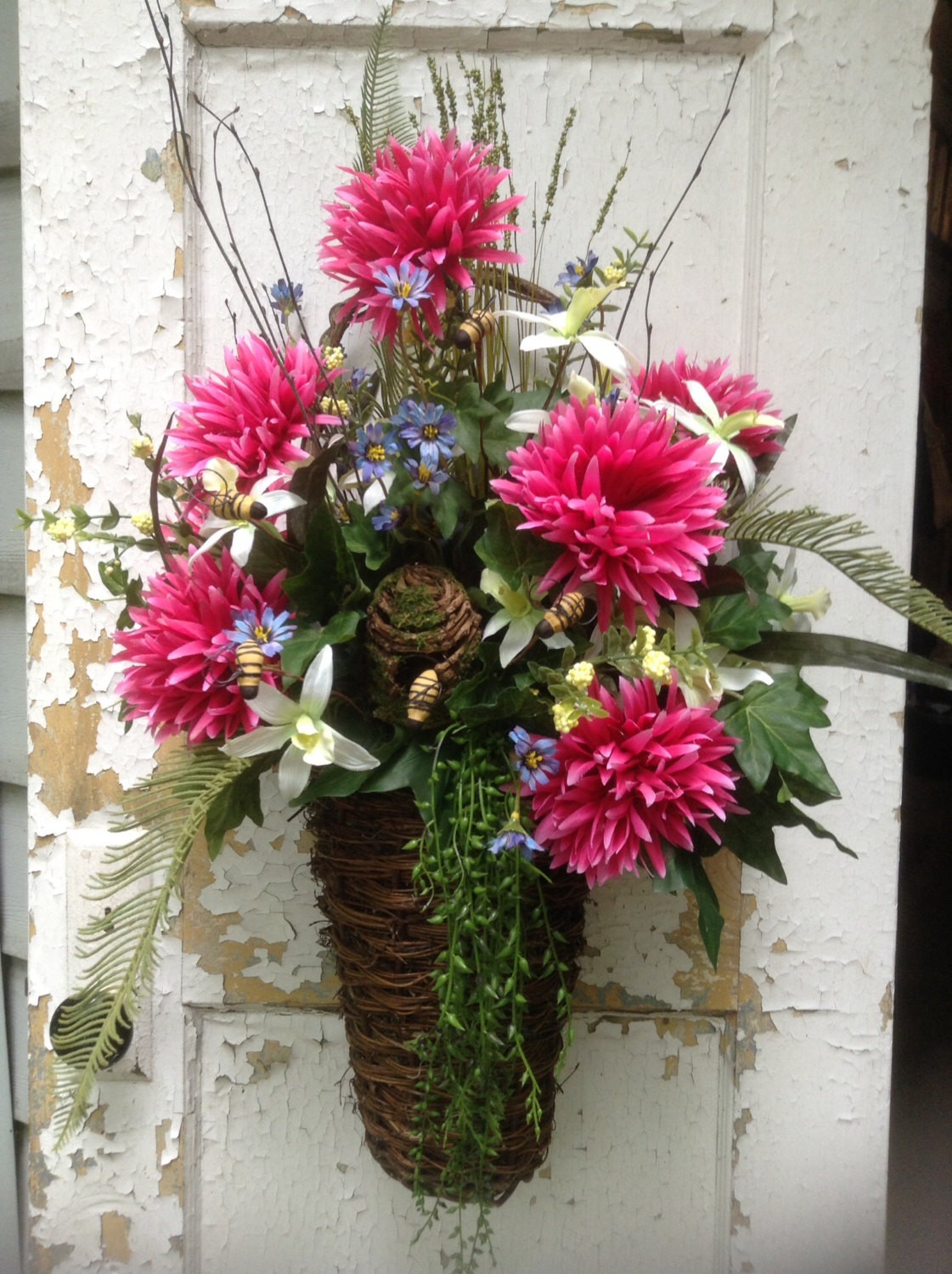 Wreaths Large Summer Front Door Wreath Summer by ...